Kvadrat Architects: A 100 square meter space next to the Presidential Park and the lake inside the block. The private water body and the natural oasis of Sfera Park are available exclusively for apartment owners and their guests. The windows of the apartments in Capital Park Water Residential Complex face three sides, maximizing the most attractive views of the area. The living area occupies half of the entire apartment area.
This is a conscious choice and a desire for a feeling of spaciousness, volume and free space for the whole family - for entertainment and watching movies, kitchen and island, where the designer himself prepares and serves tapas, bruschetta and conjures up cocktails. In the apartment it was possible to avoid areas for moving, cutting the interior. The corridor is brought into a single volume - it is a portal to the private space - bedroom and bathrooms. It is made in dark colors and equalizes the geometry of the environment without inviting you to continue your way.
The private area: read the symbols
The bedroom in dark tones seems to envelope and sets up for renewal. The choice of such shades was made possible thanks to the abundance of natural light - the space has two large windows on different sides of the world. Dark colors seem to erase the boundaries and hide sharp shapes - a consequence of technical nuances in the hallway. The catwalk, under which the communications pass, from the entrance continued along the entire length of the wall and led to the bed. It is aesthetically pleasing and can serve as a nightstand. The cabinet without handles merges with the wall panels: the space has become visually deeper. Deep shades also support the night lighting scenario.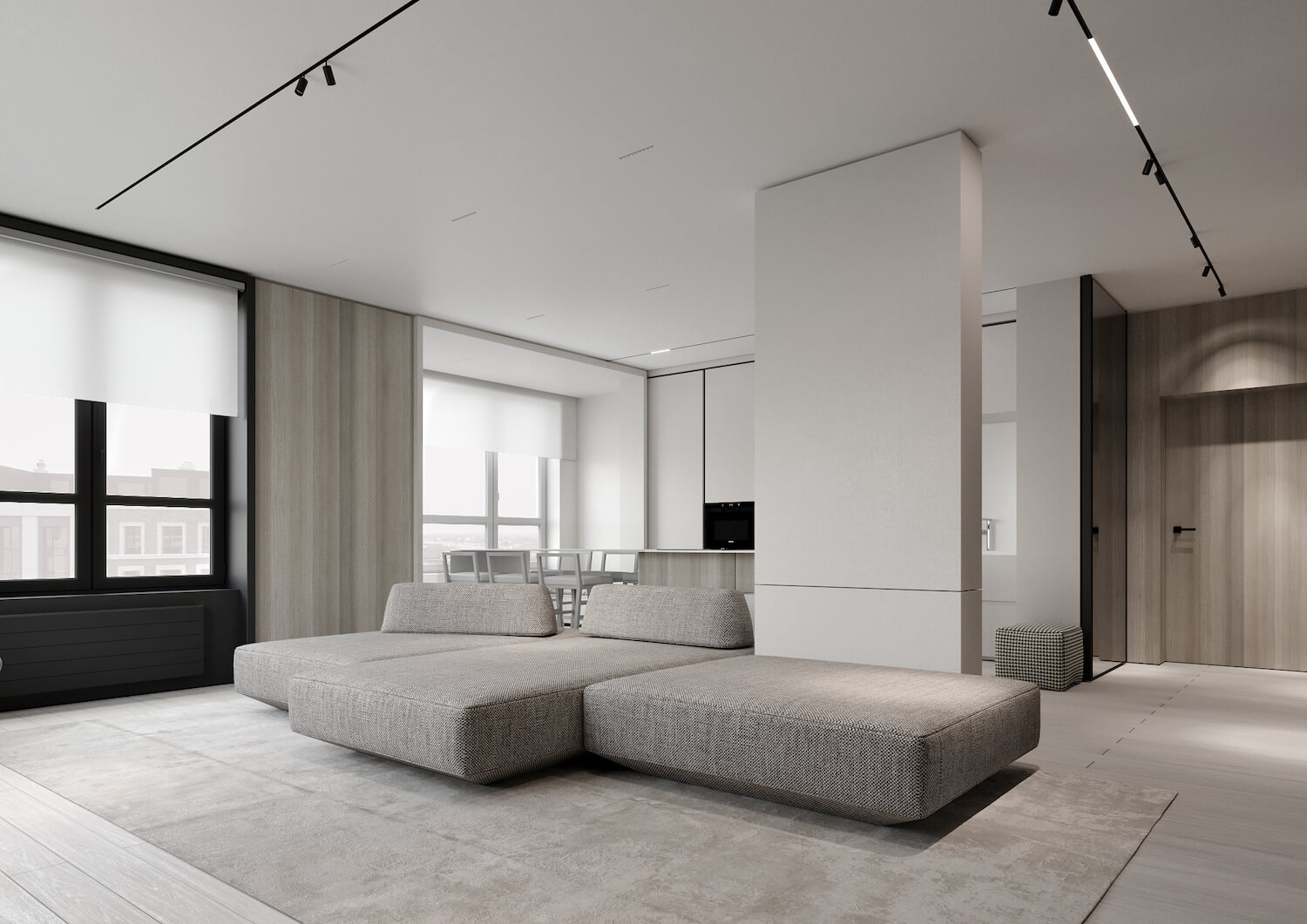 Bathroom: the coolness of stone and the warmth of wood
Natural light is refracted through the glass next to the mirror and reflected by the graphite stone. The bathtub is recessed into the floor to keep the water at a comfortable temperature for longer and to maintain a relaxing effect. The sink is custom made of concrete. But the coolness of the stone is balanced by wood panels. Harmony.
Color therapy
The second bathroom in the designer's apartment is a space for restoring harmony between body and soul. RGB lighting and translucent ceiling as elements of chromotherapy. Not just to take a shower, but to renew yourself with the help of the flow of water, light and color. A pleasant, beneficial ritual. The dry and wet zones are divided geometrically, which dictates the purpose of the environment. To keep the space from breaking up the joints between the slabs, microcement was used. In this way, integrity has been preserved even in the elements and an inextricable link to aesthetics.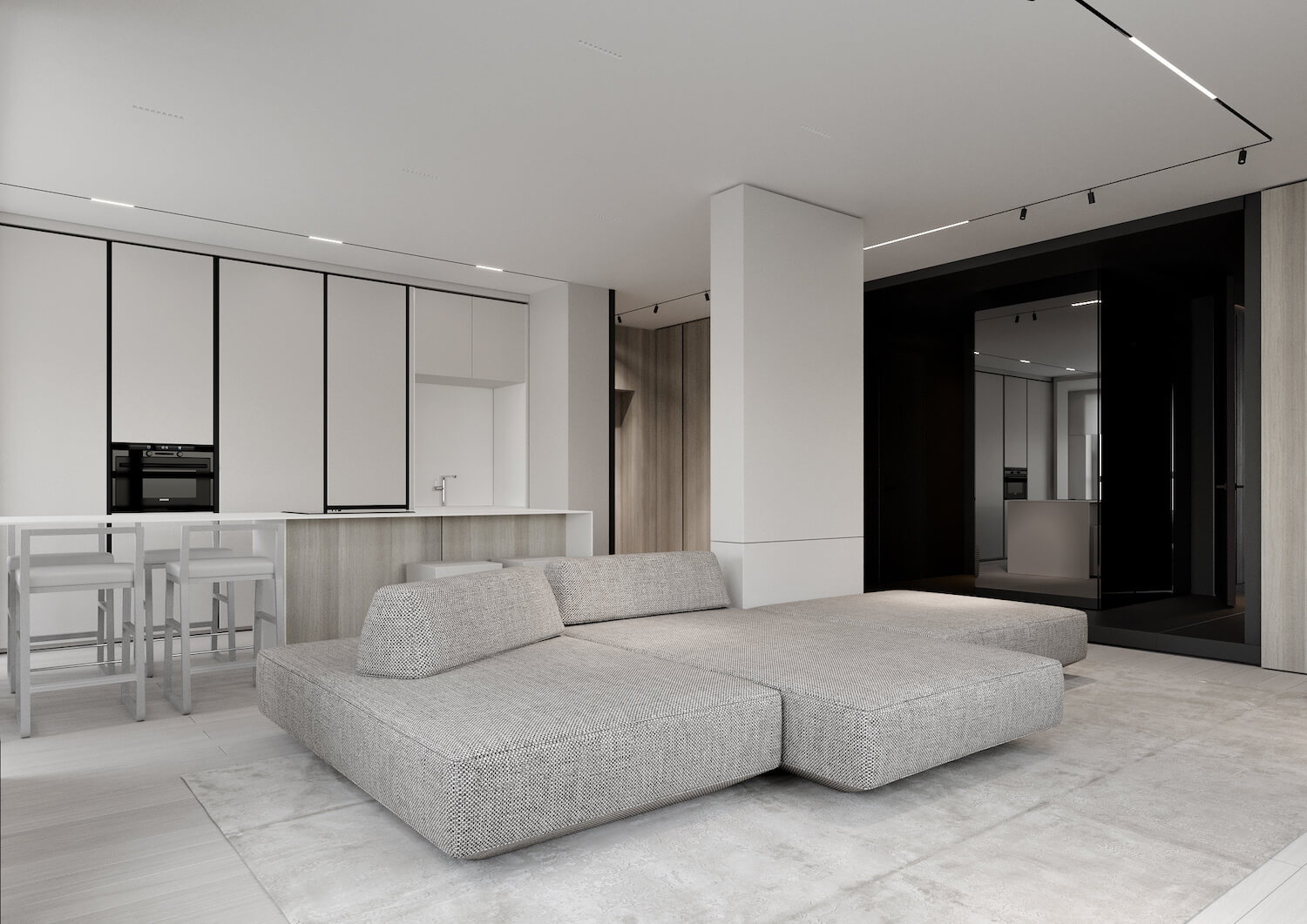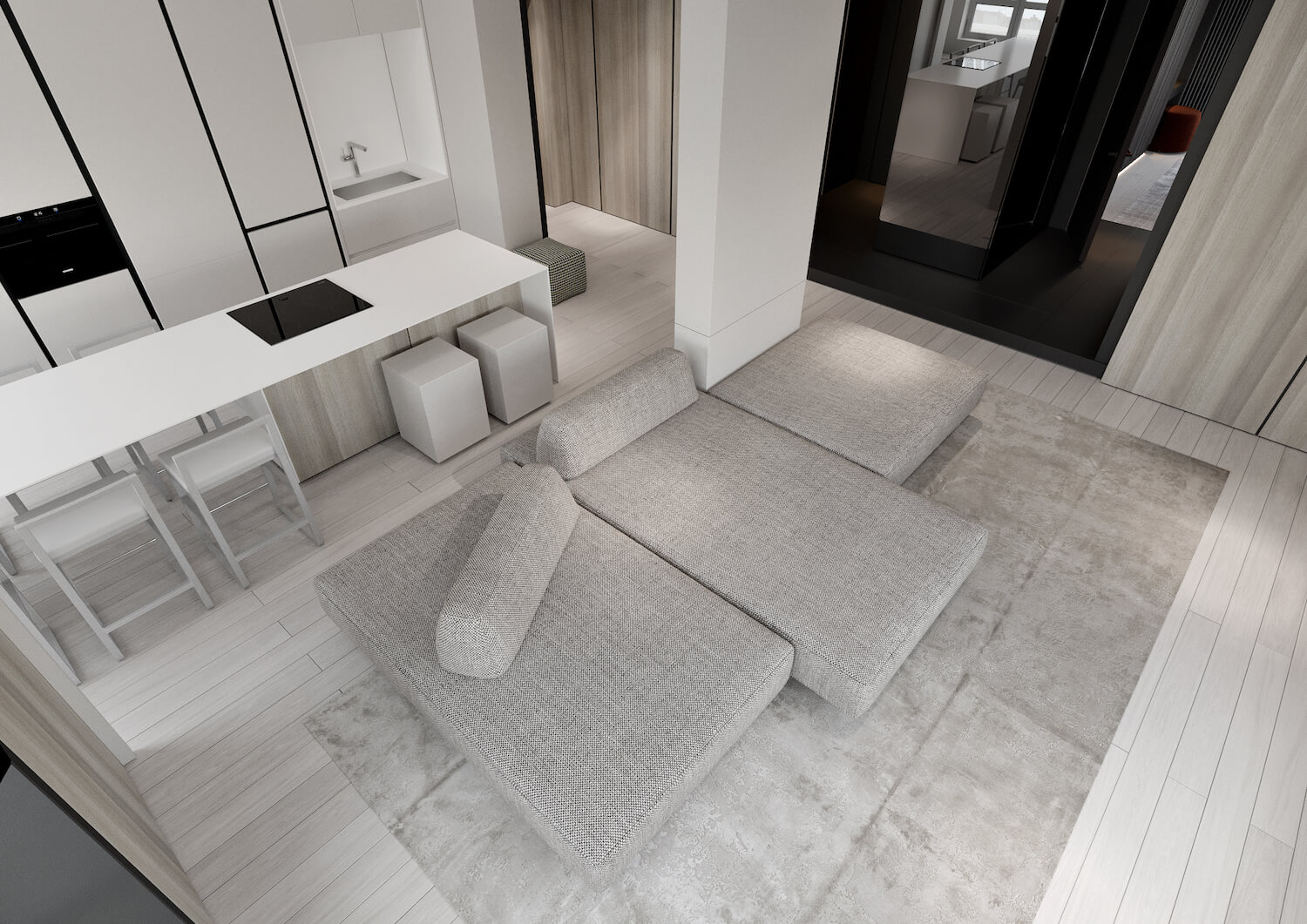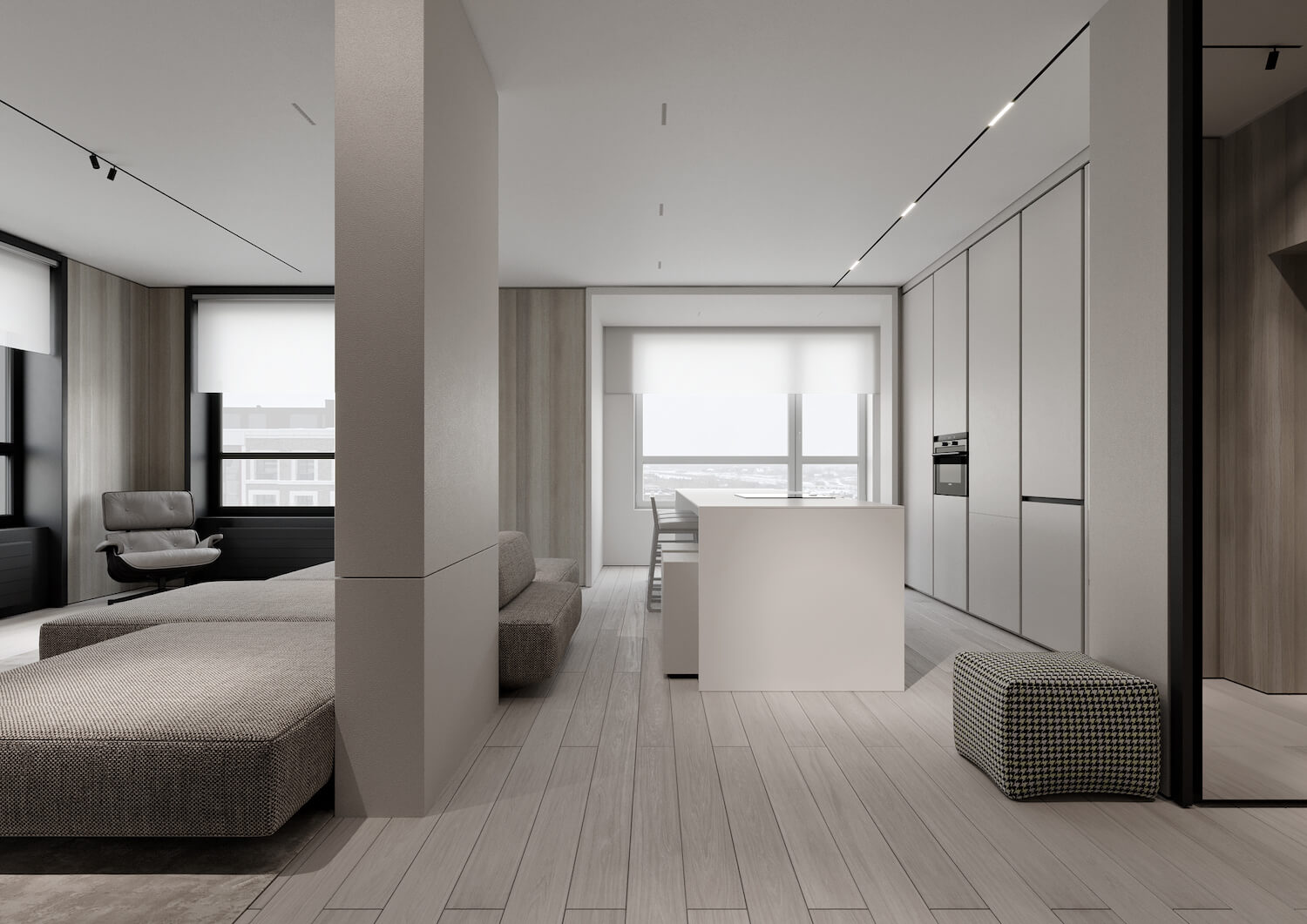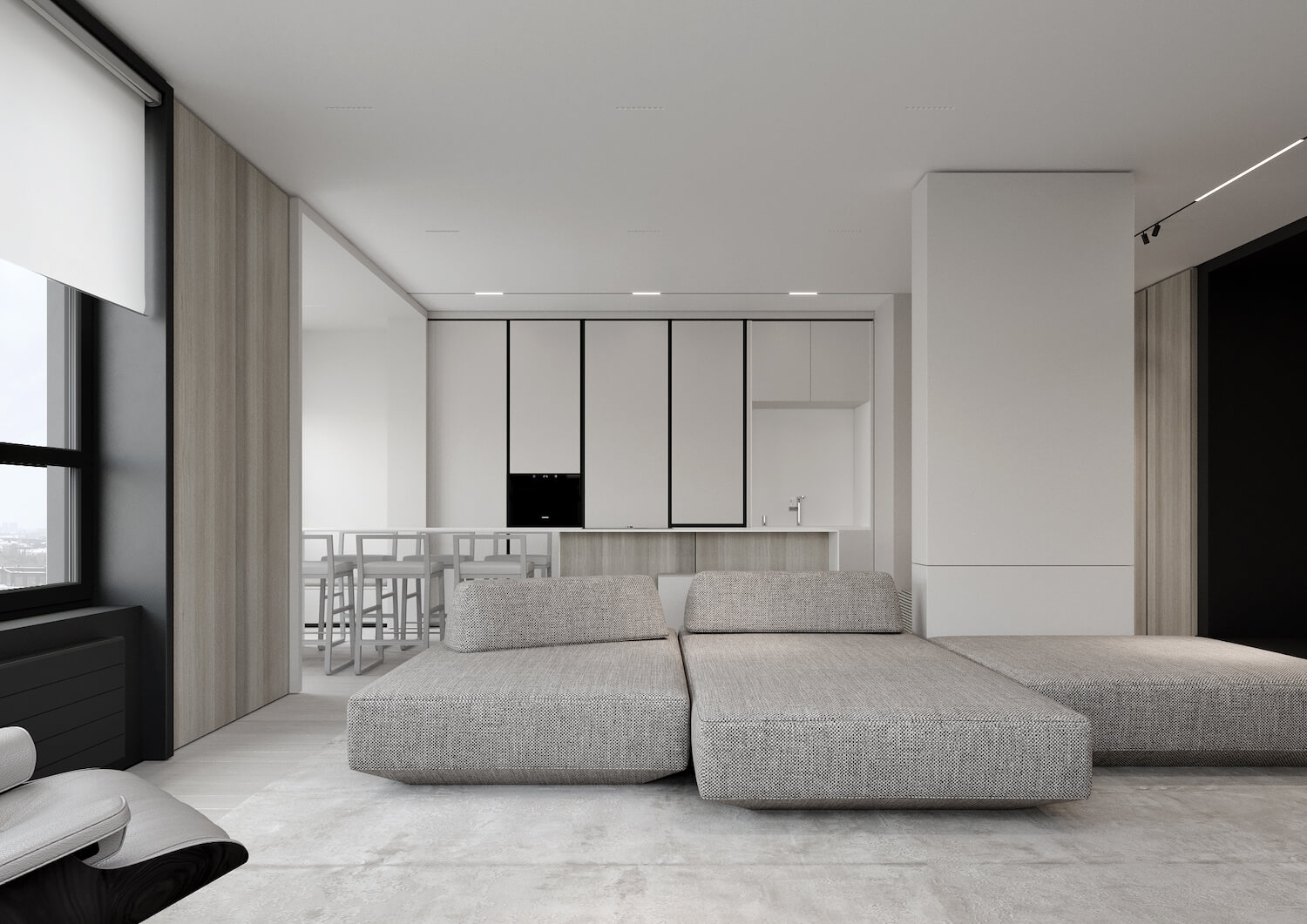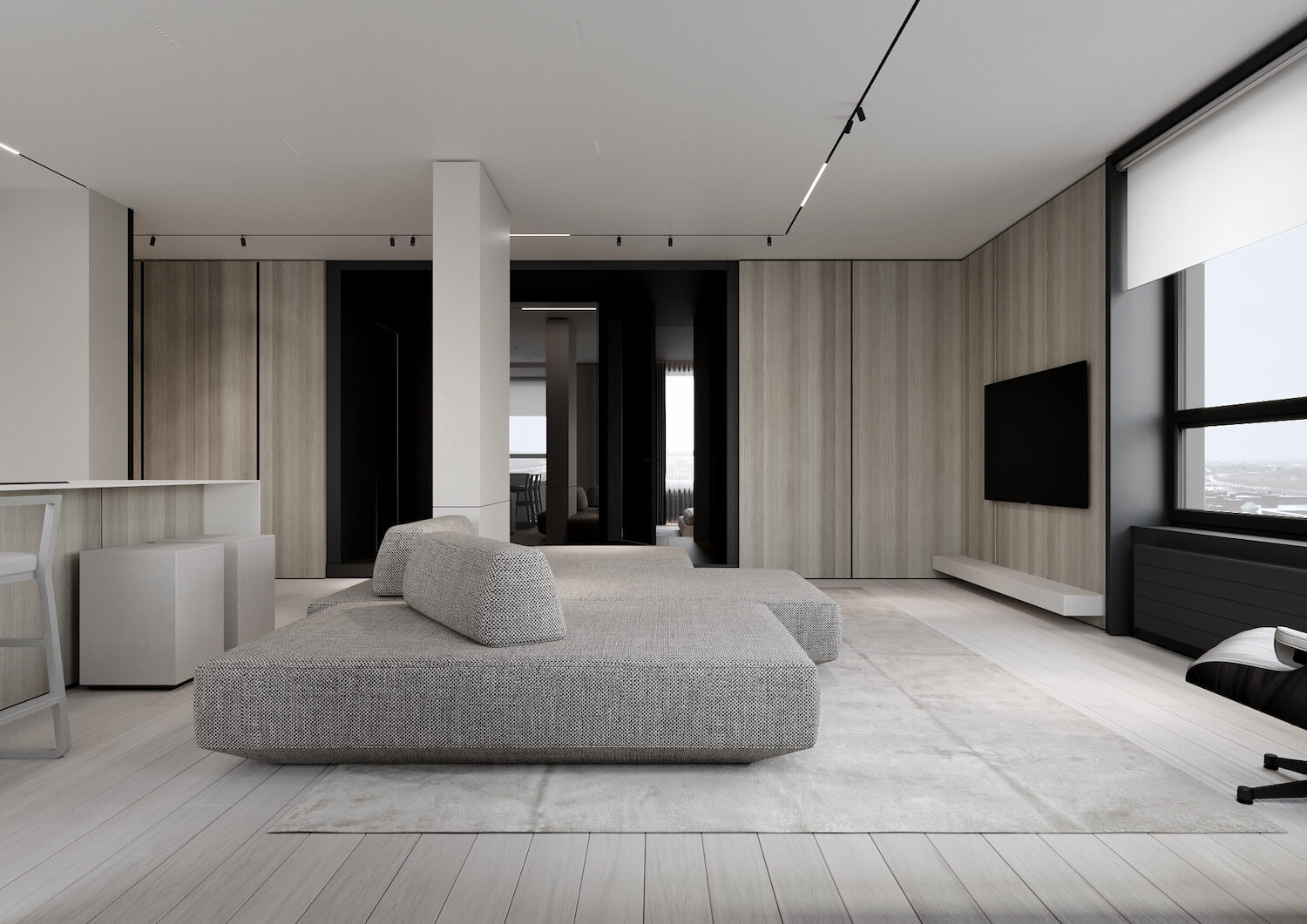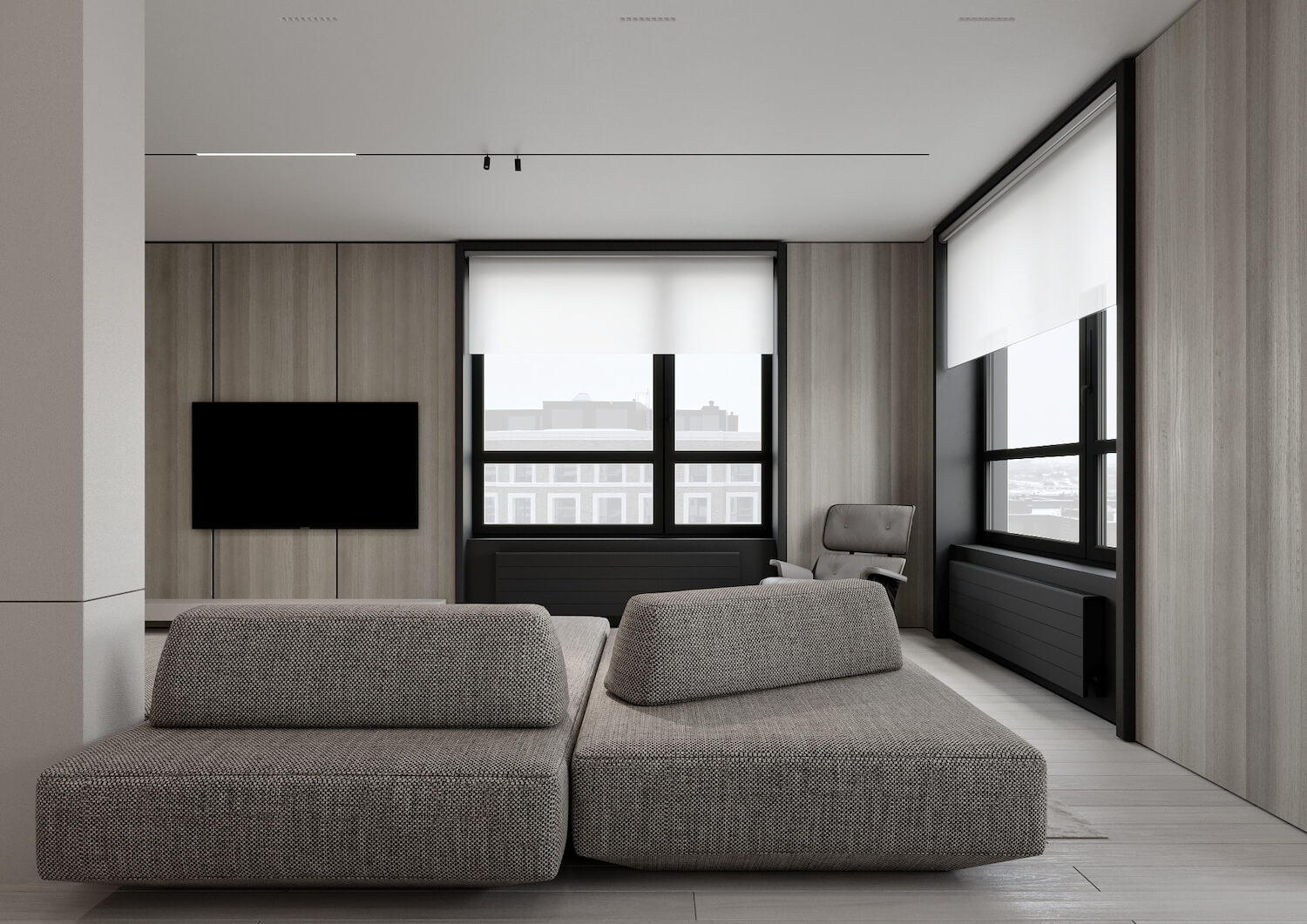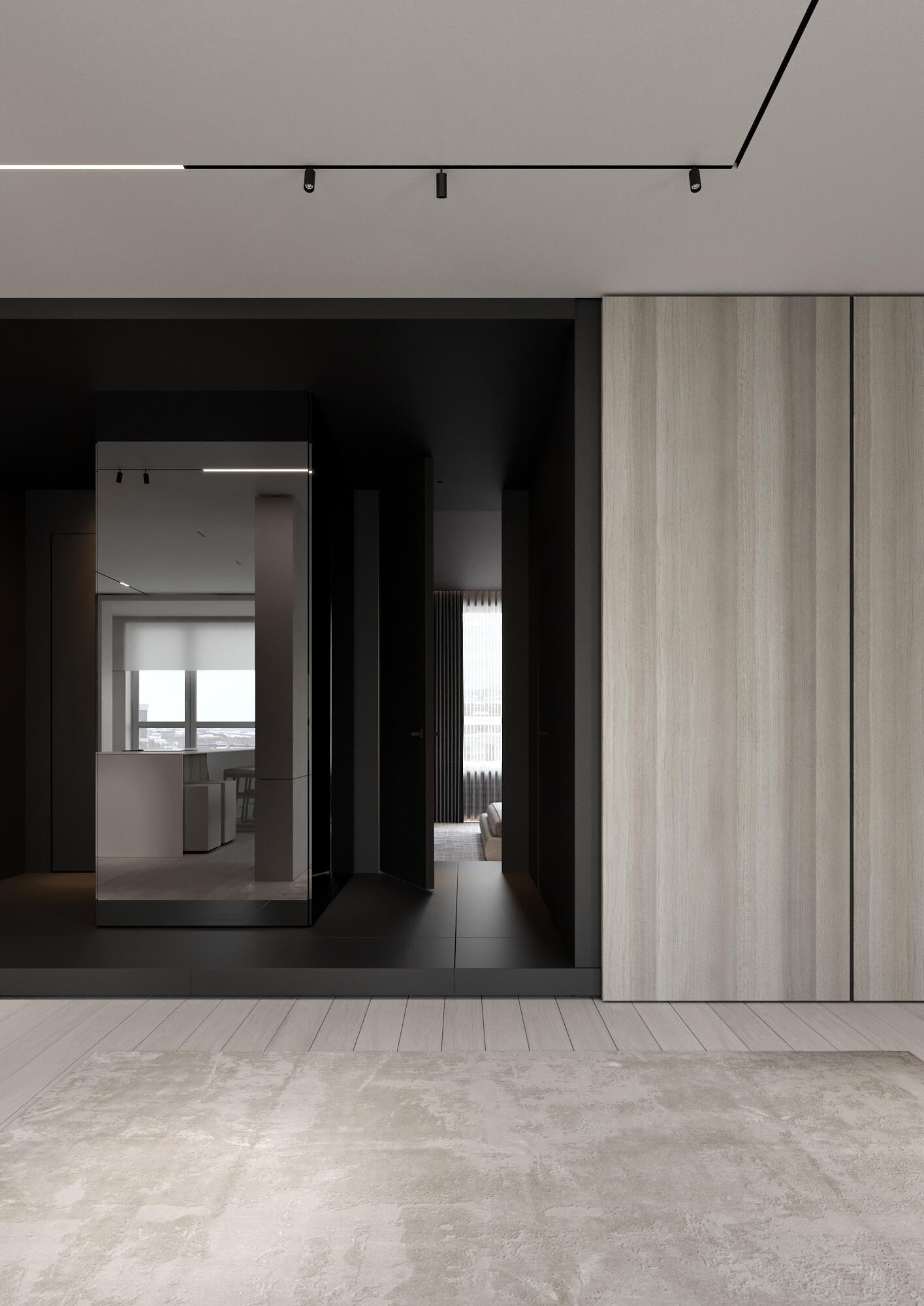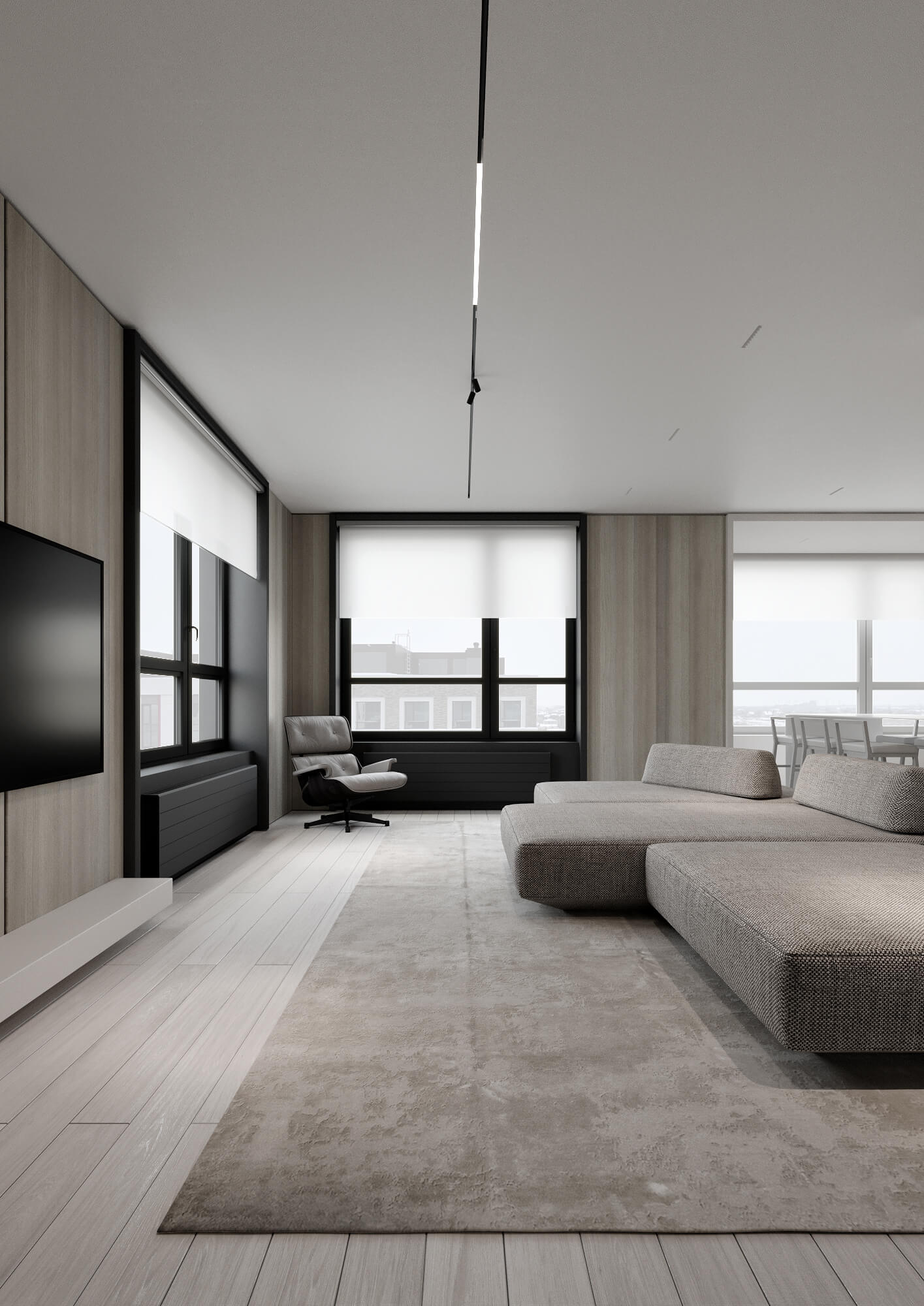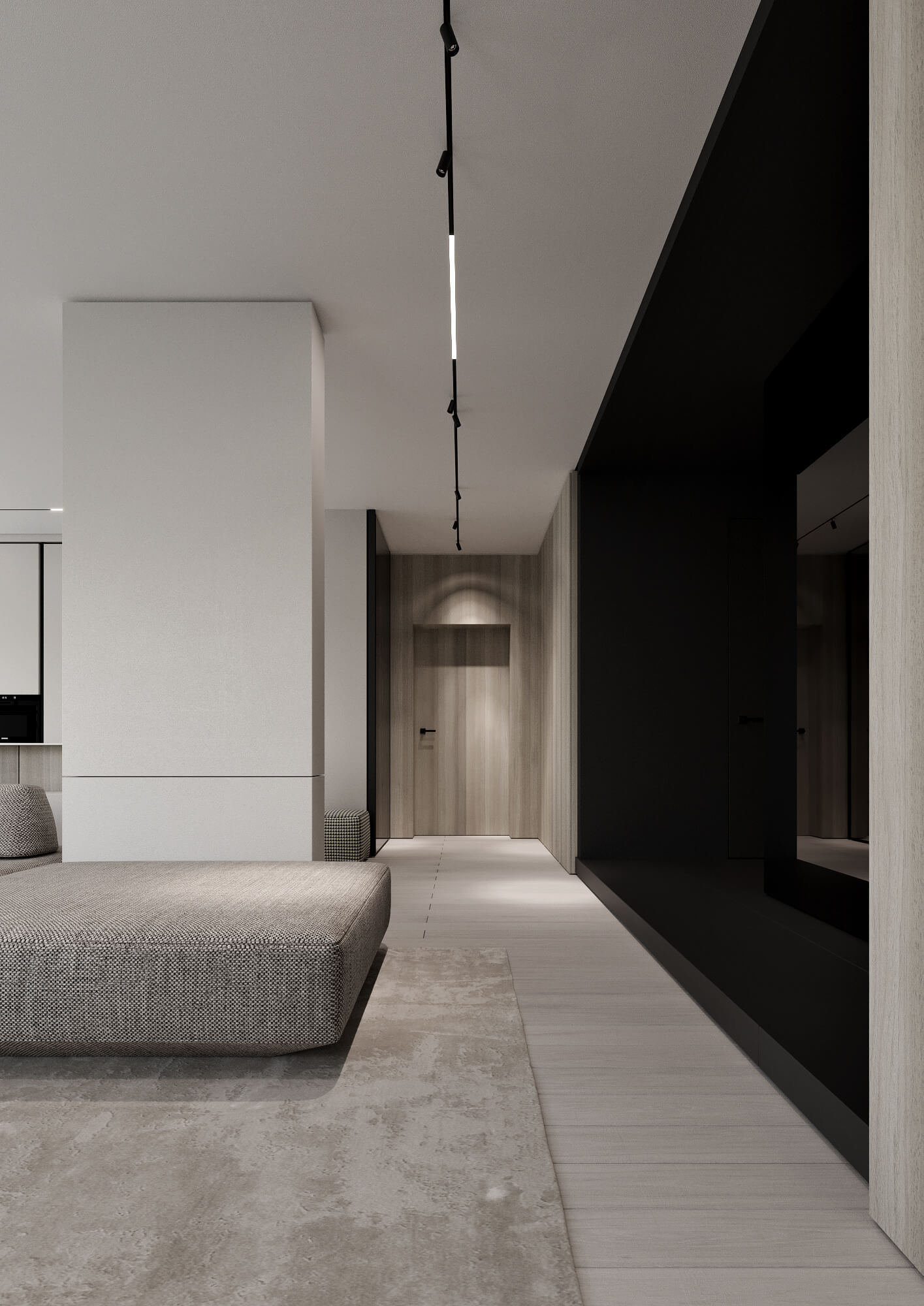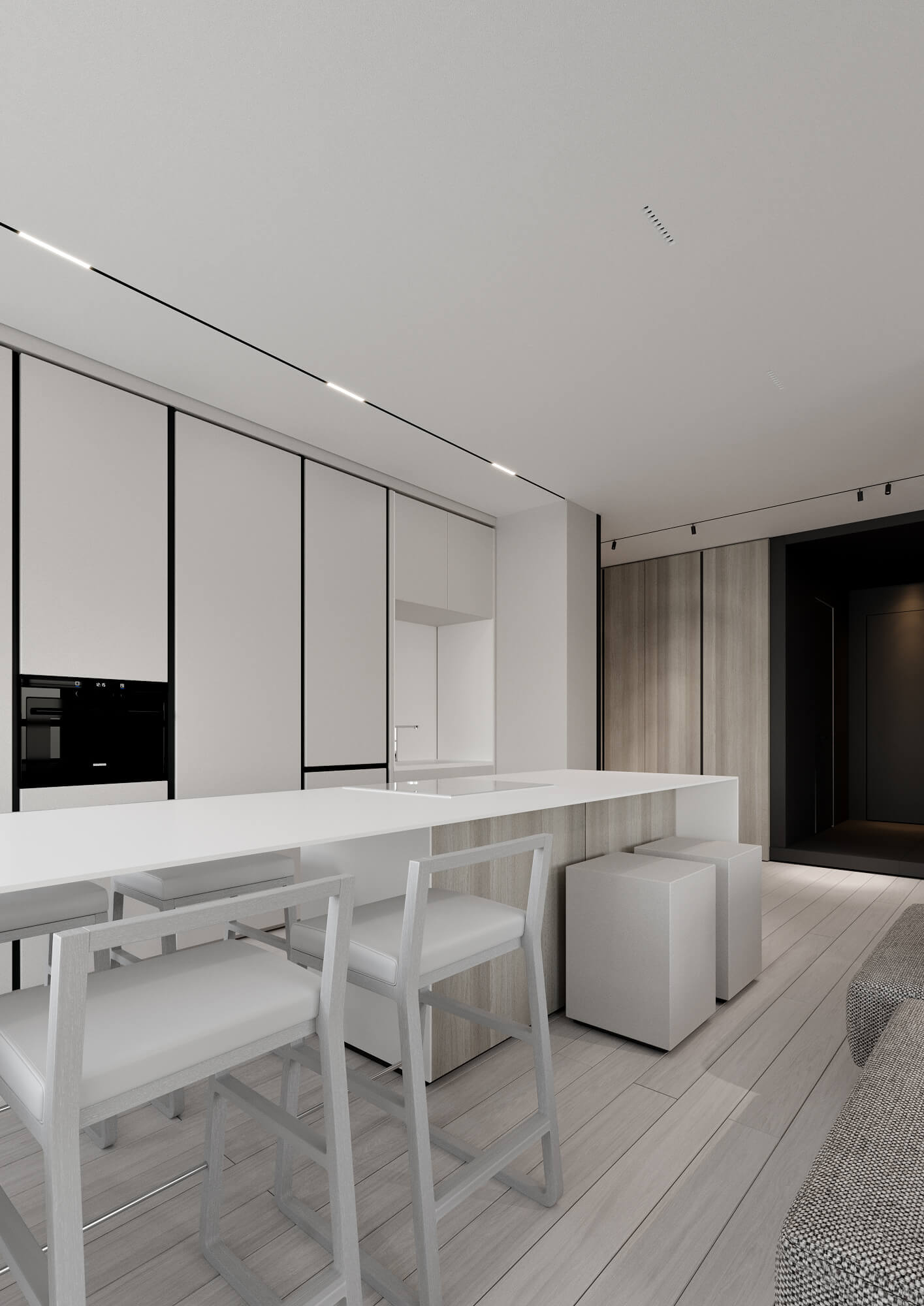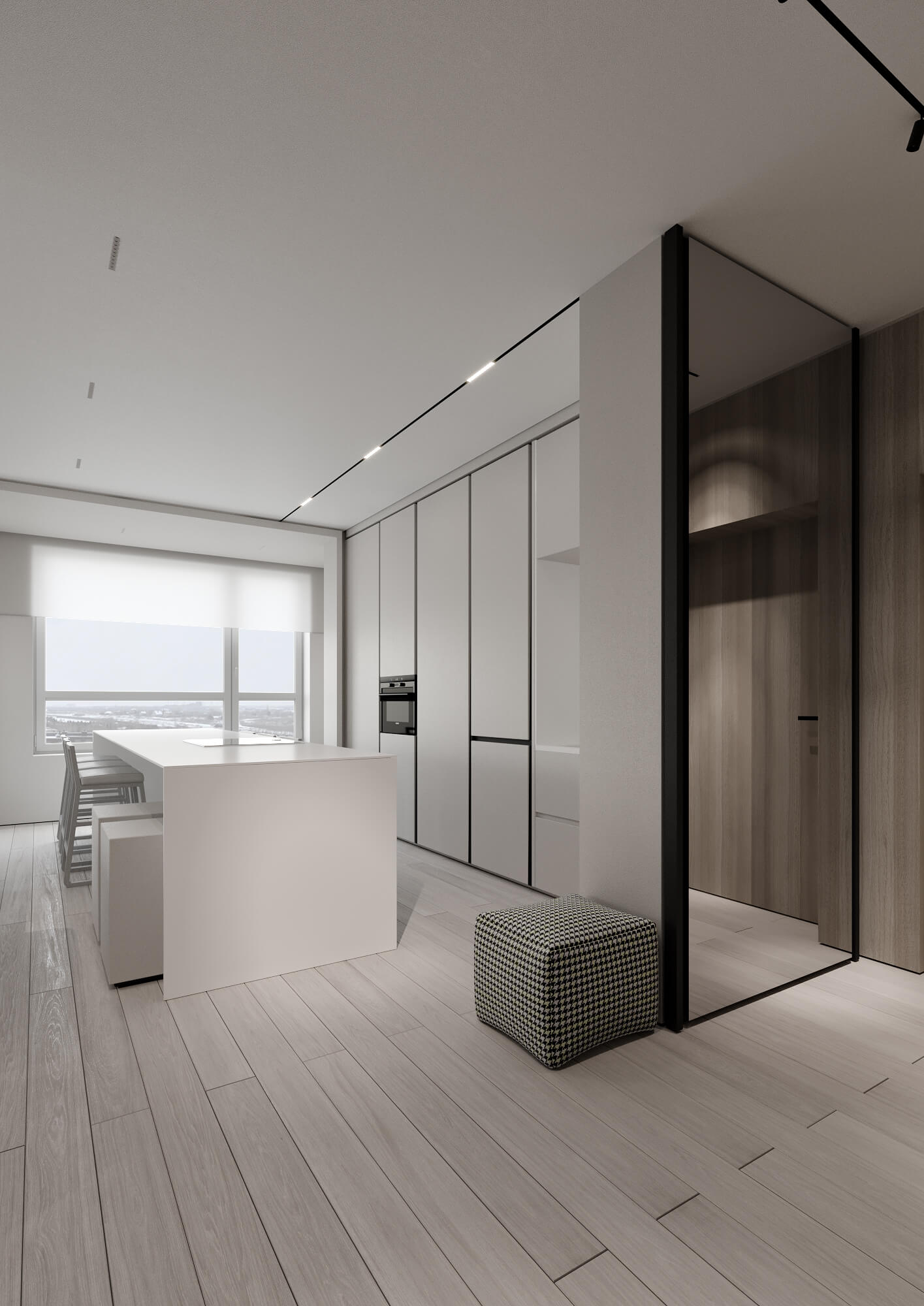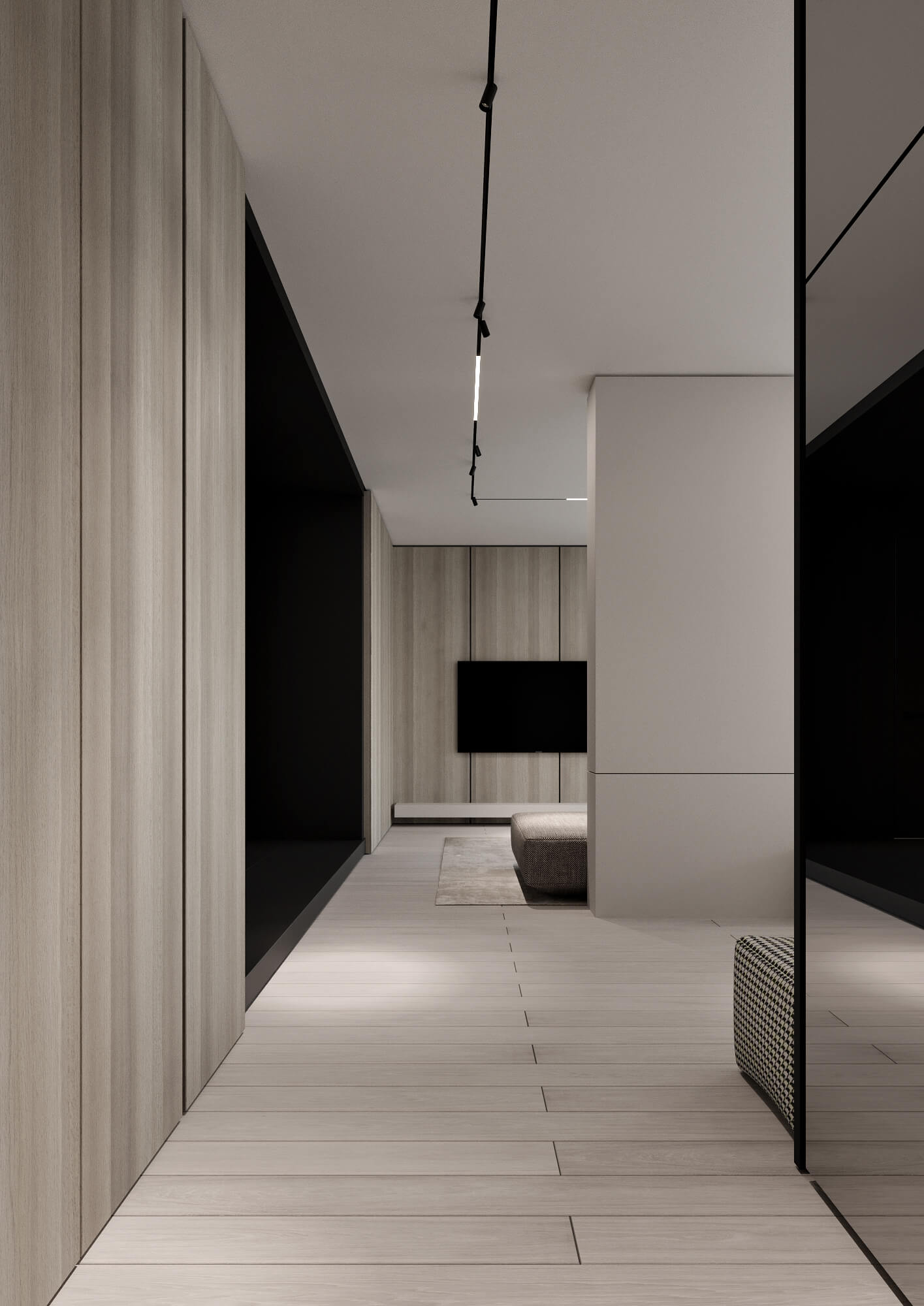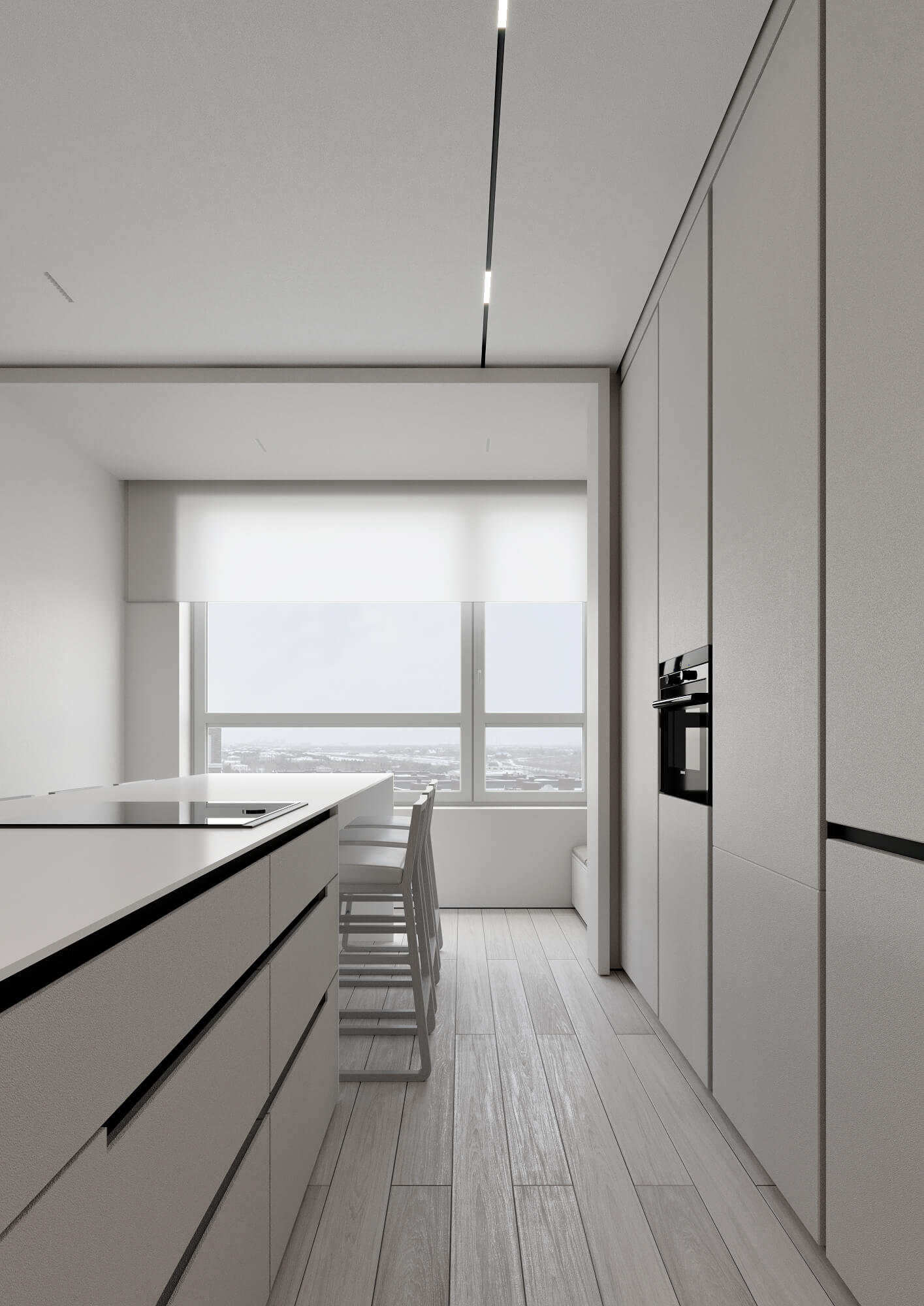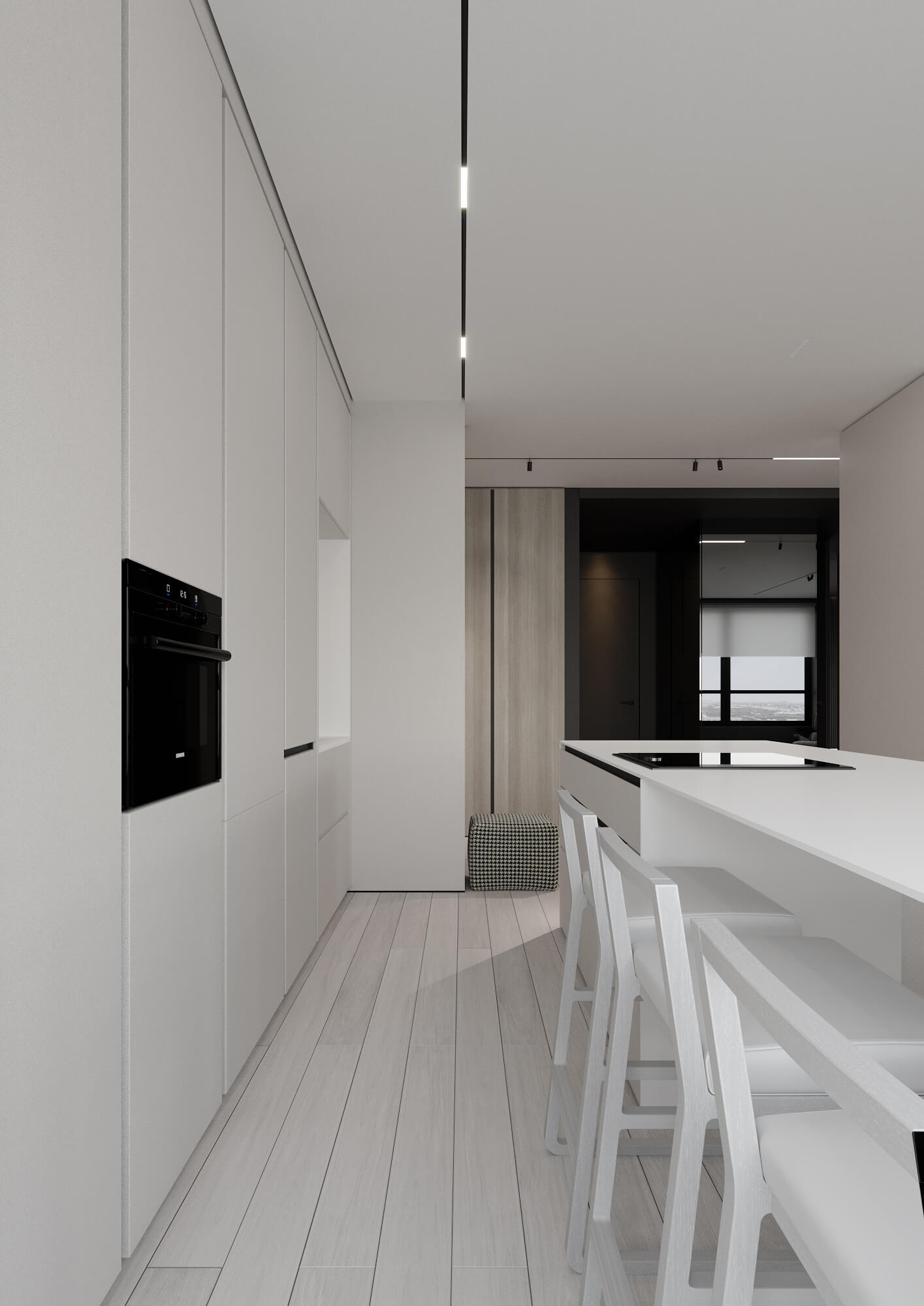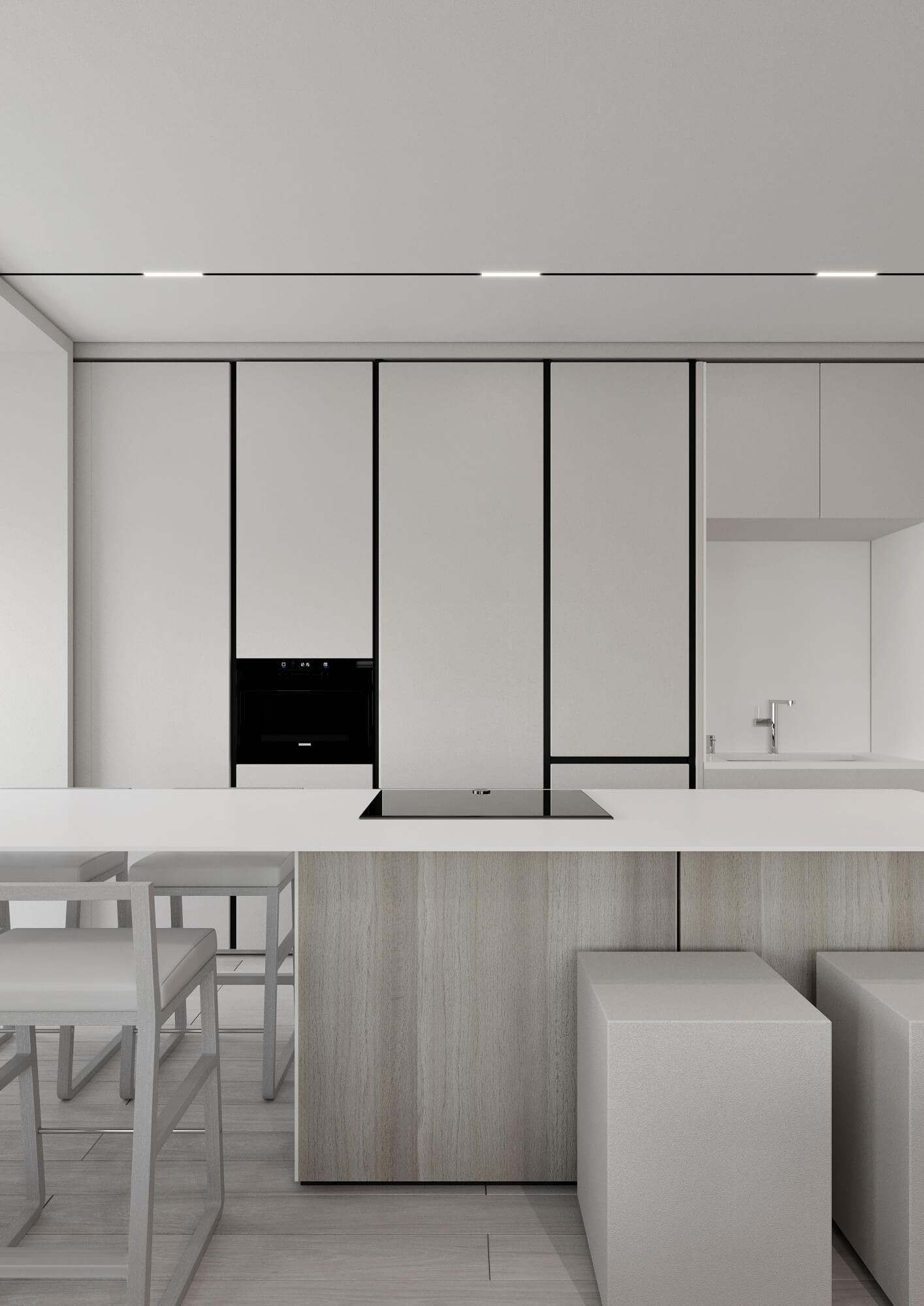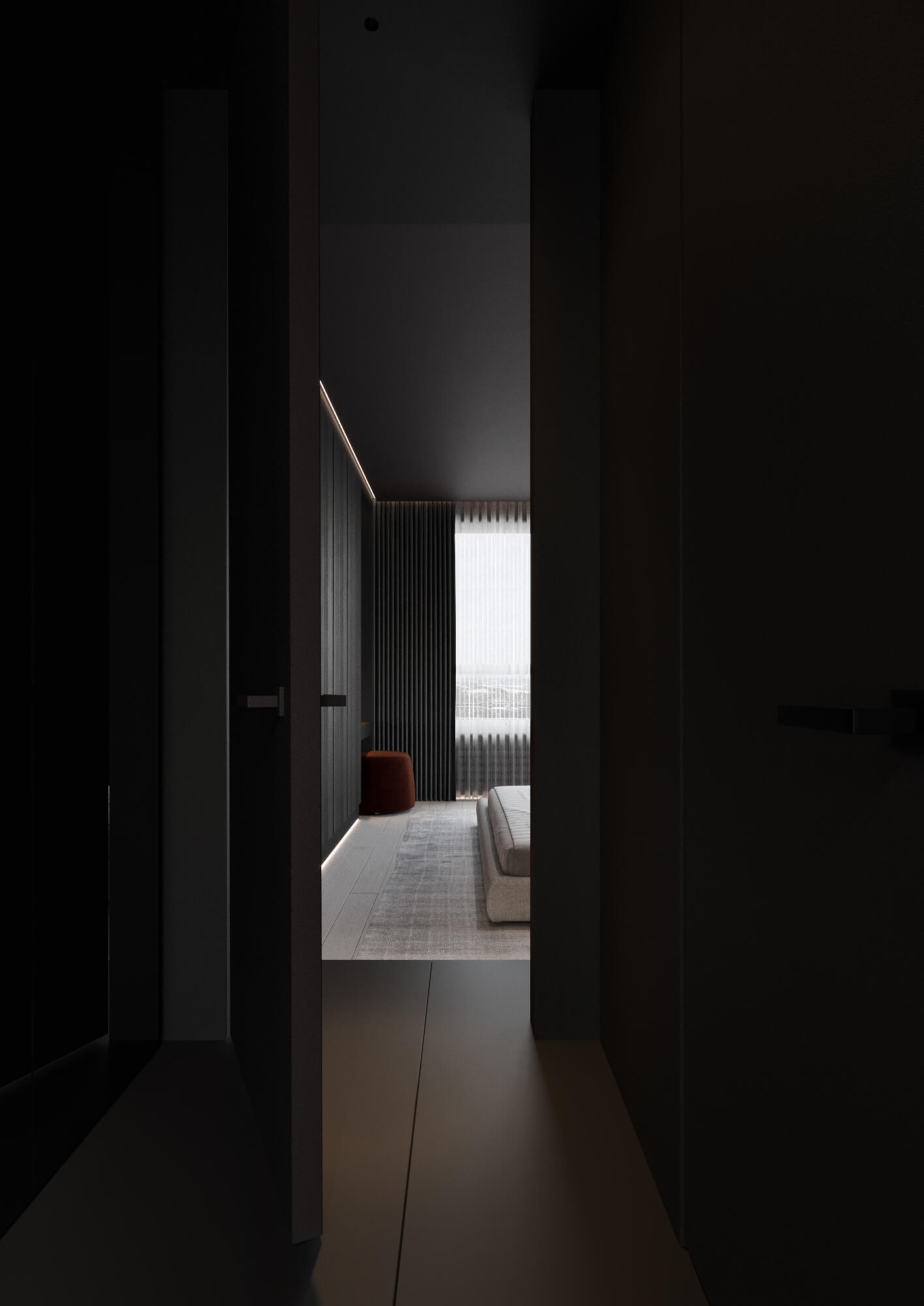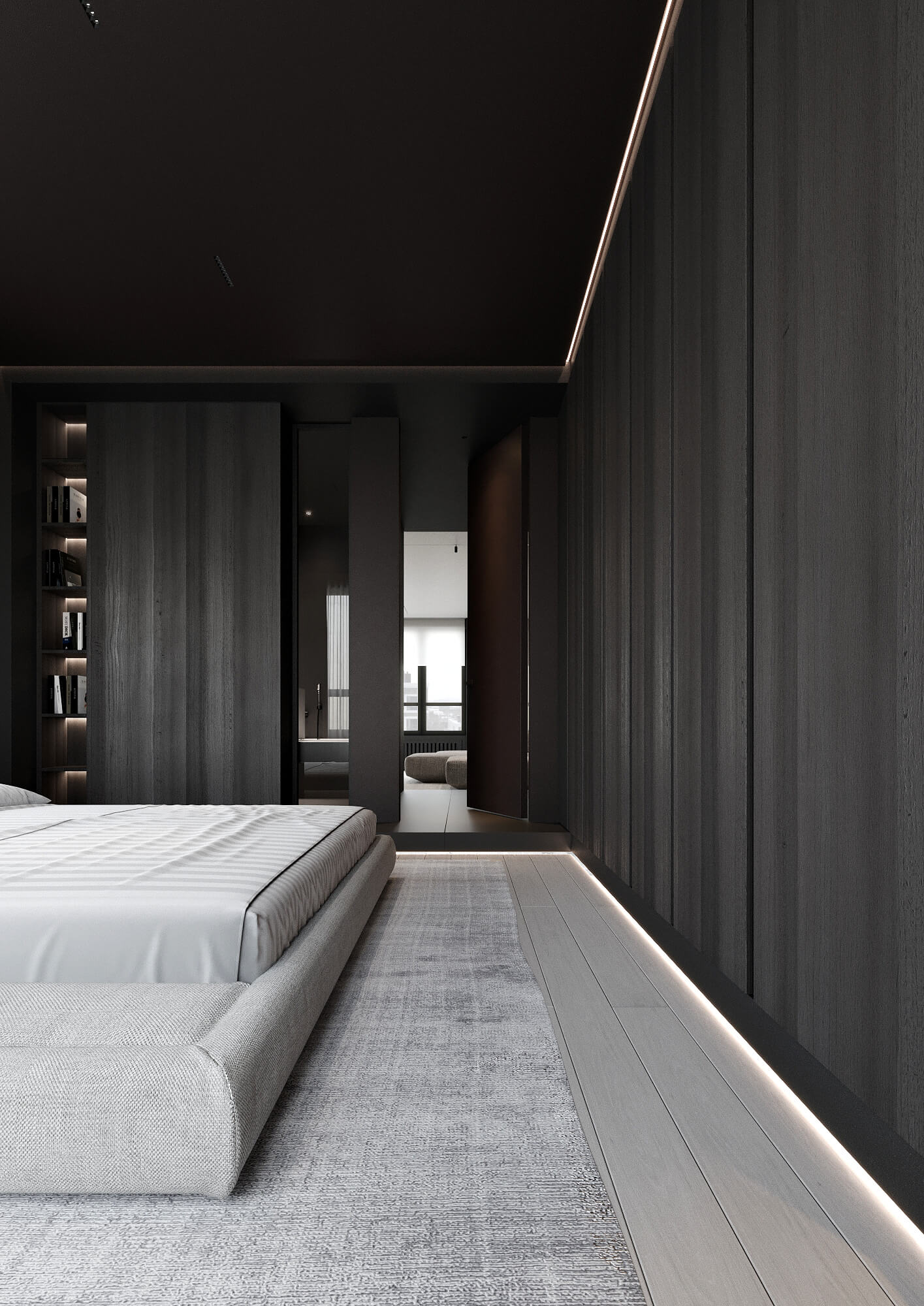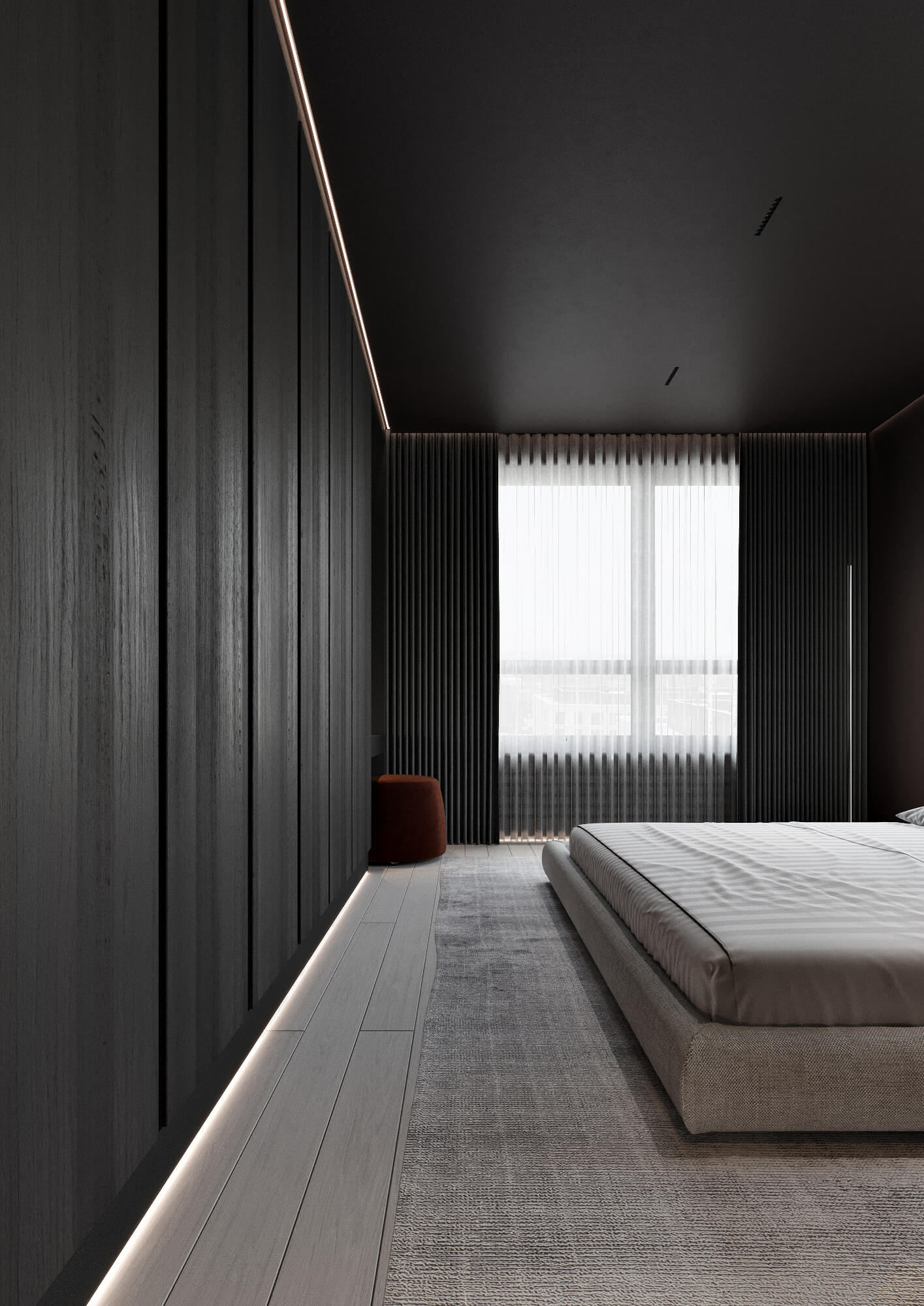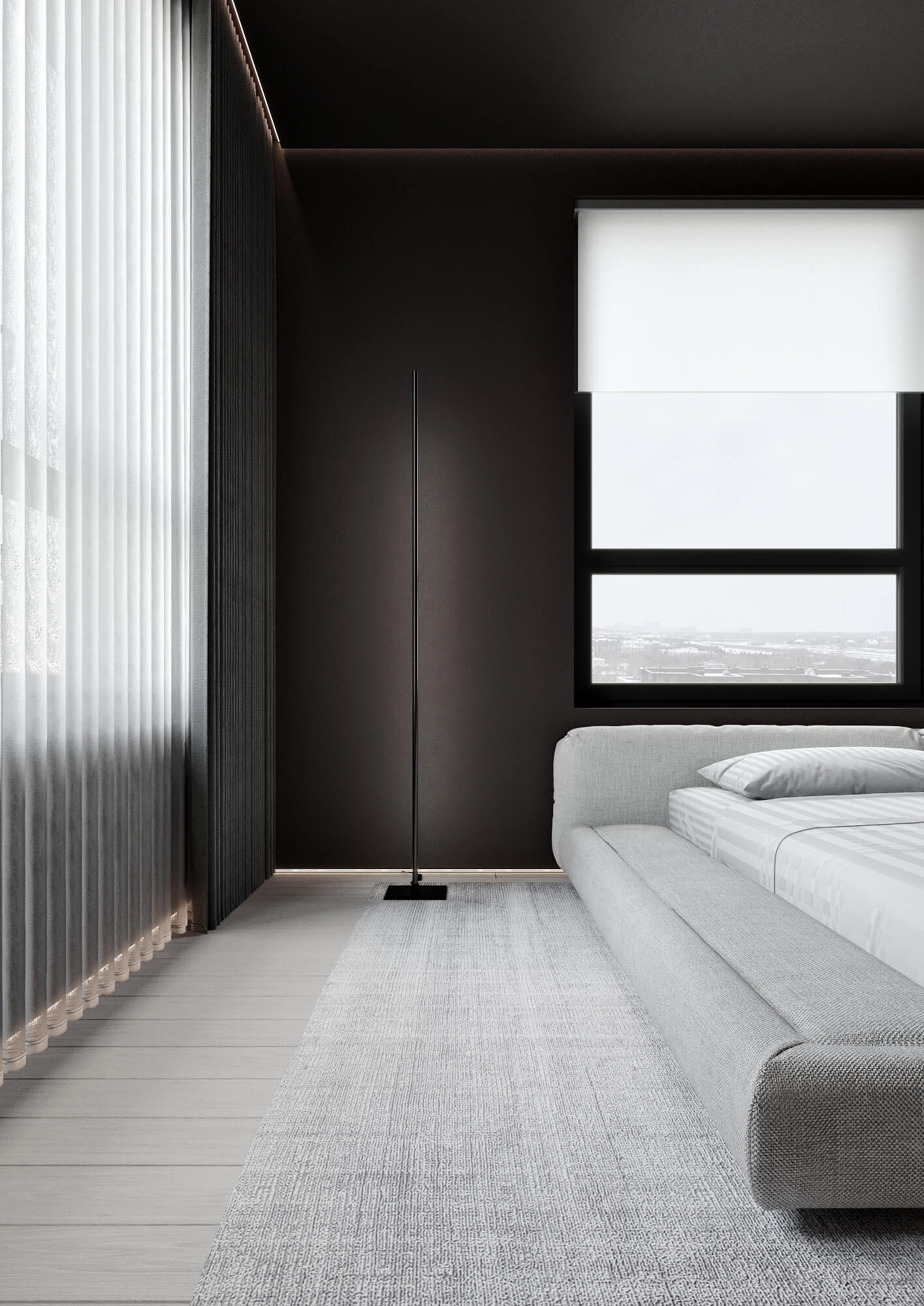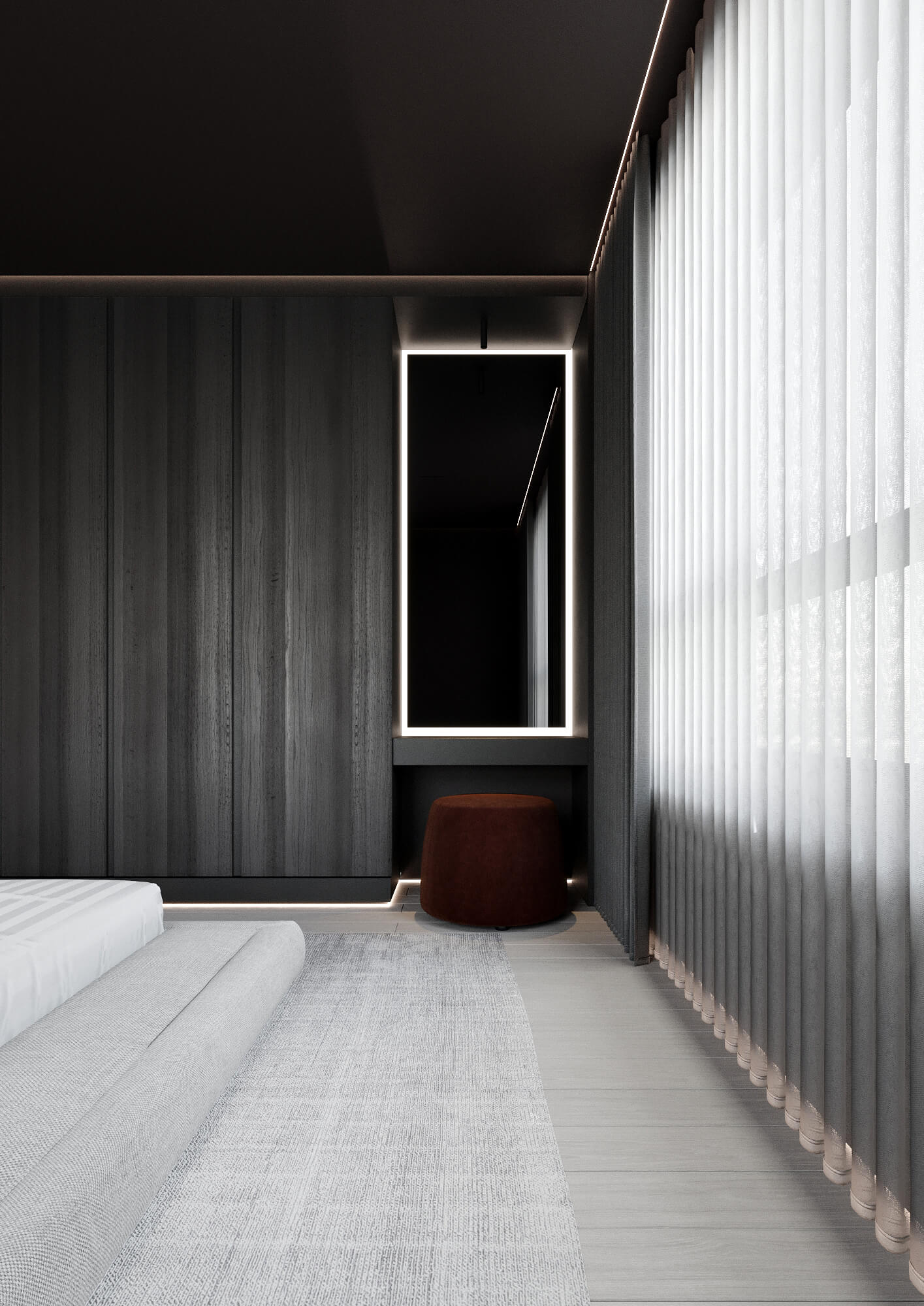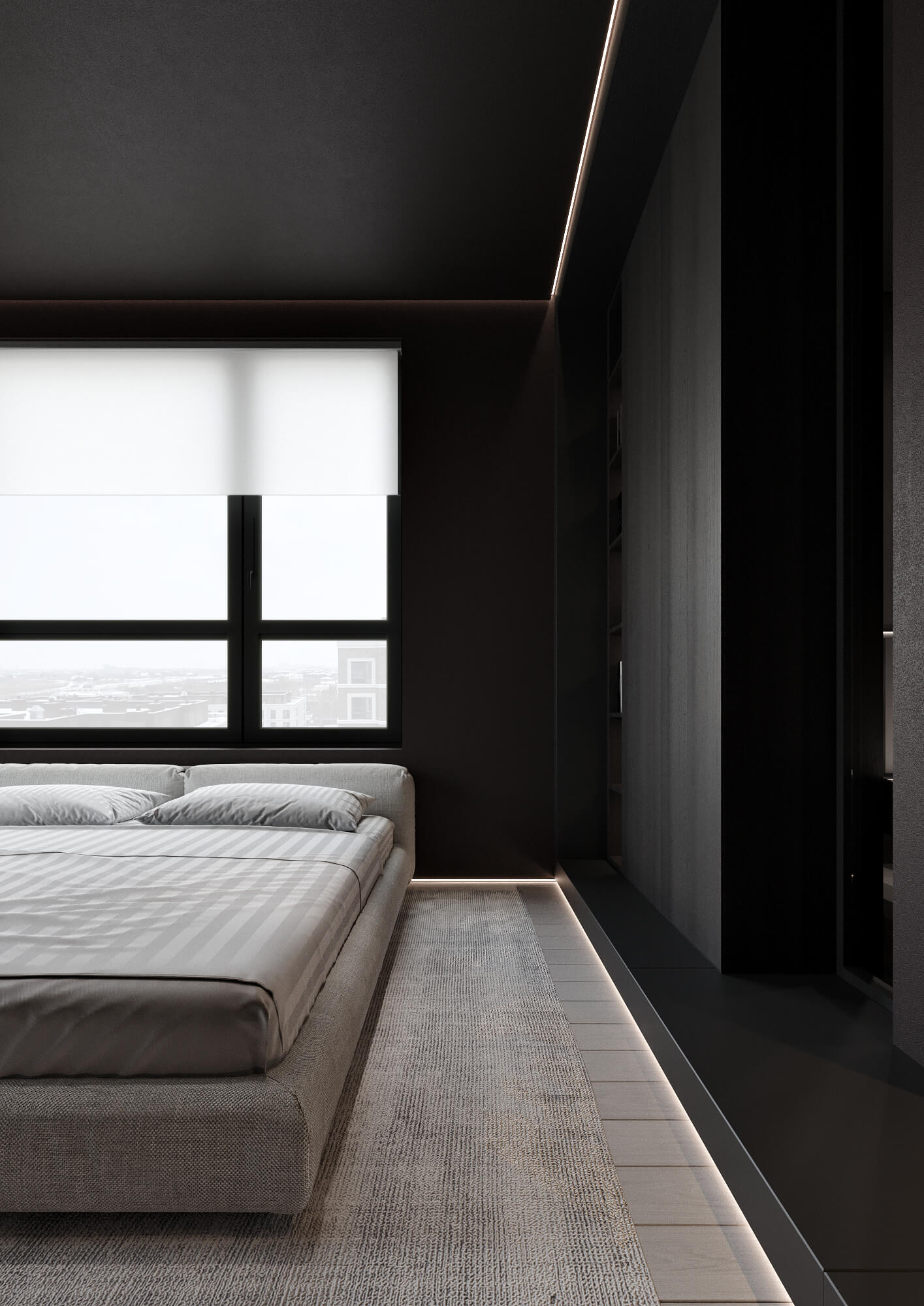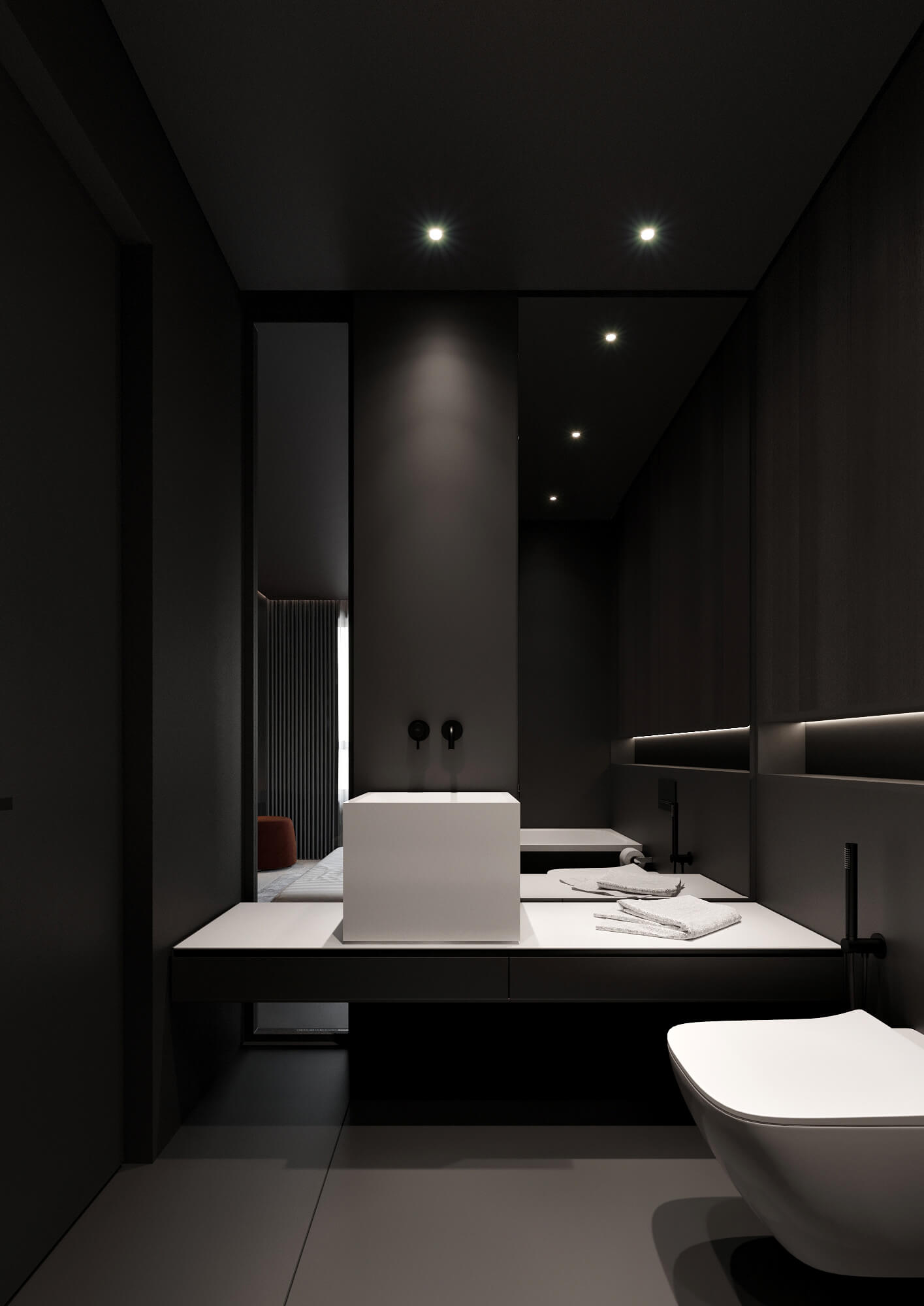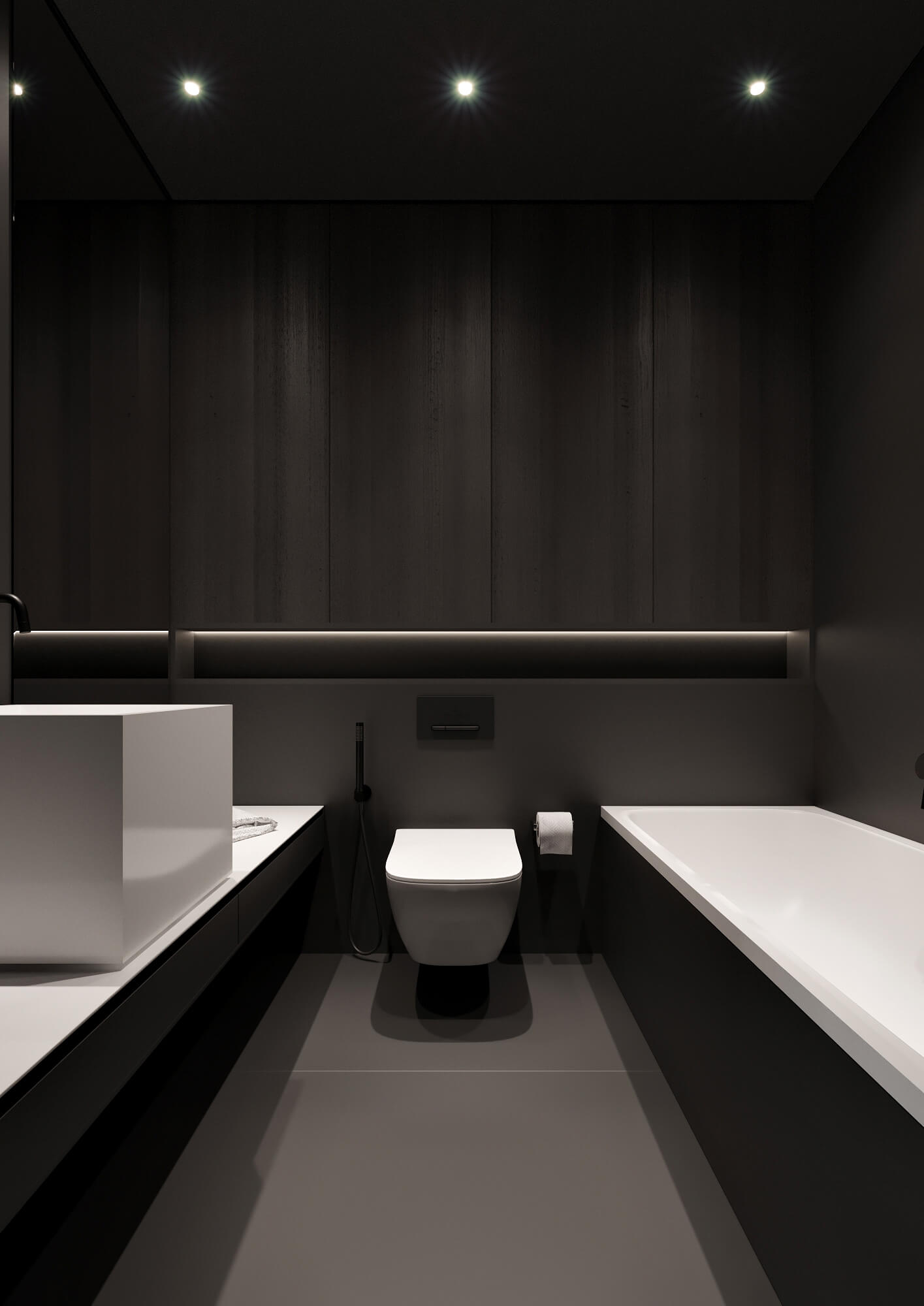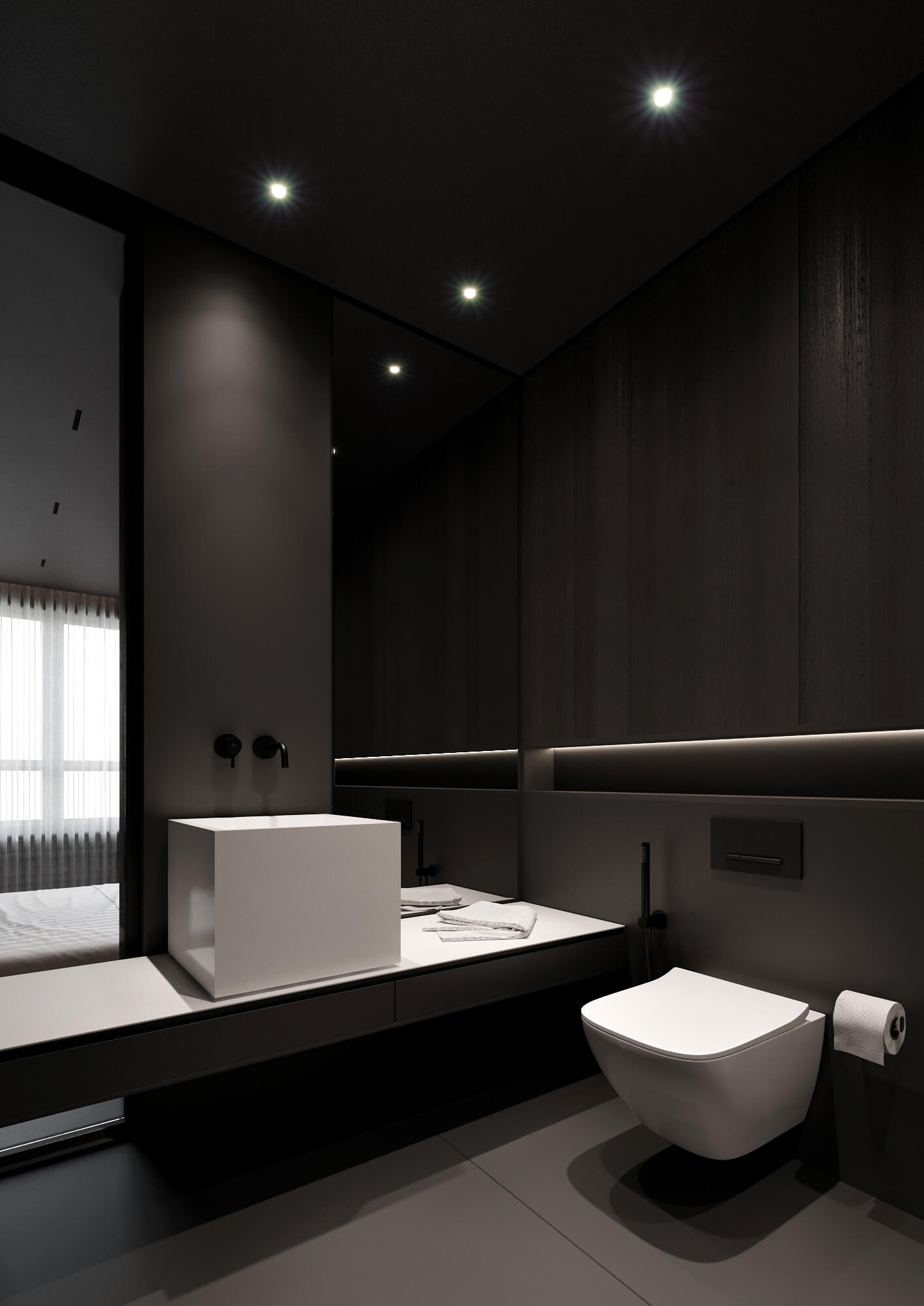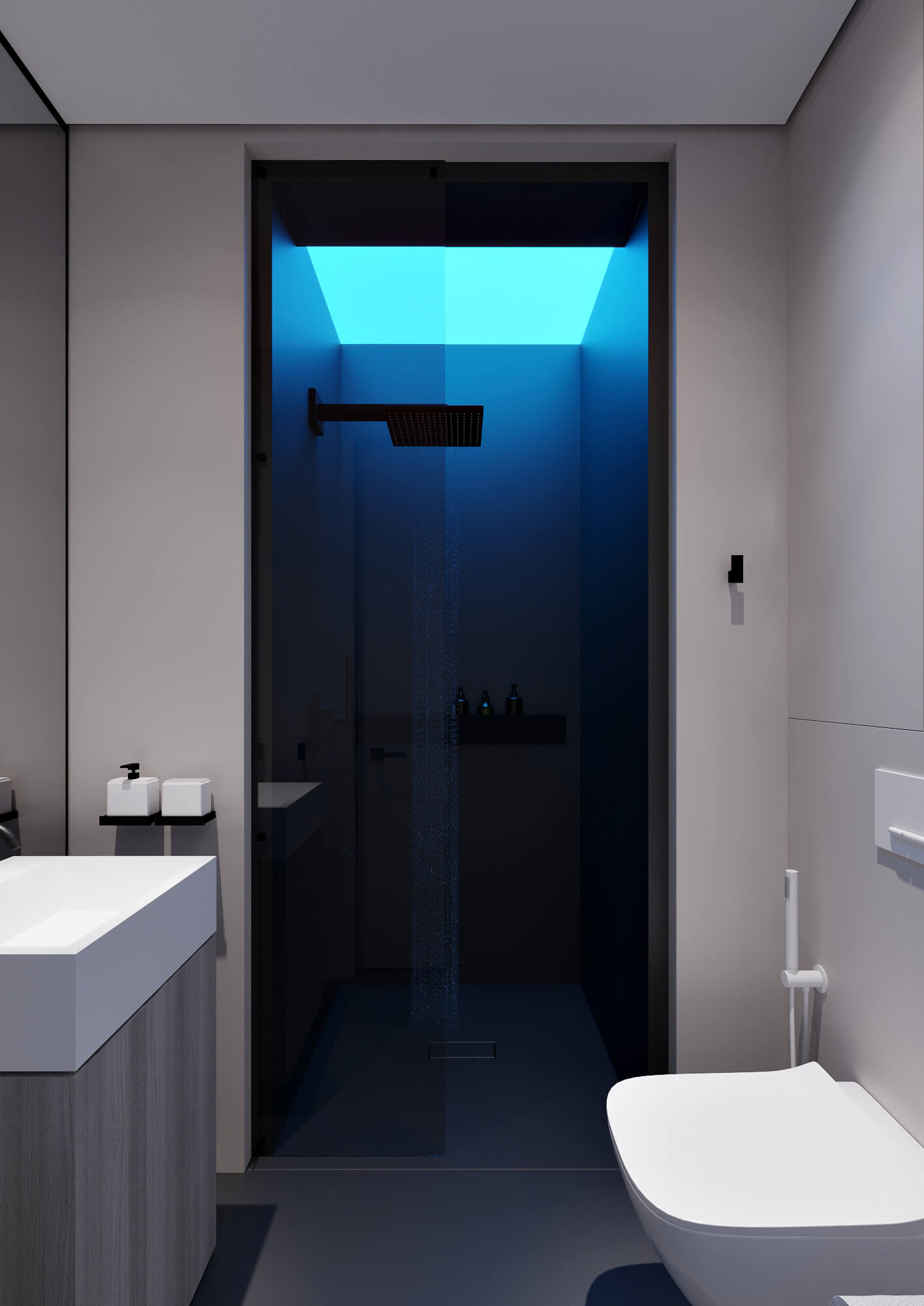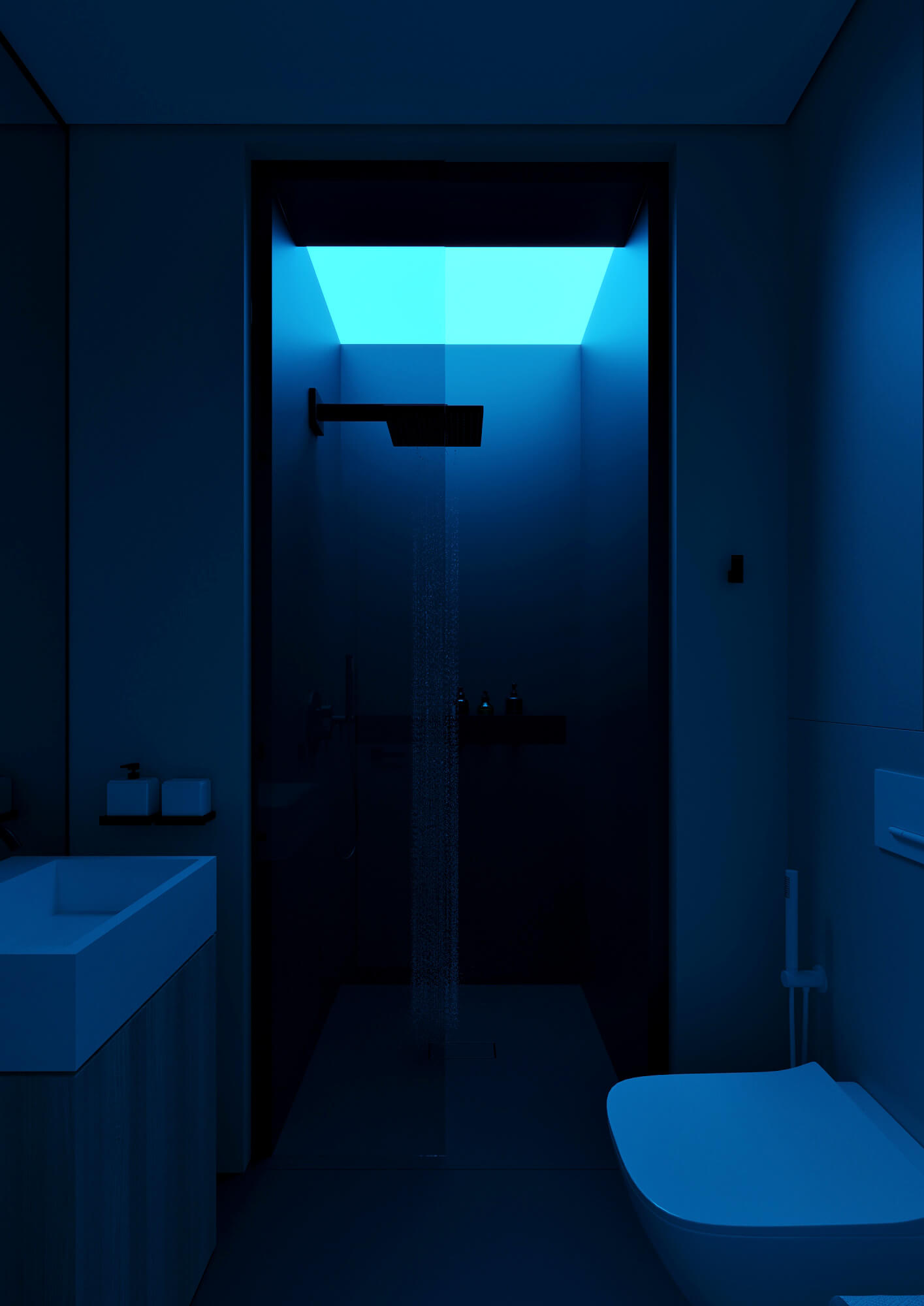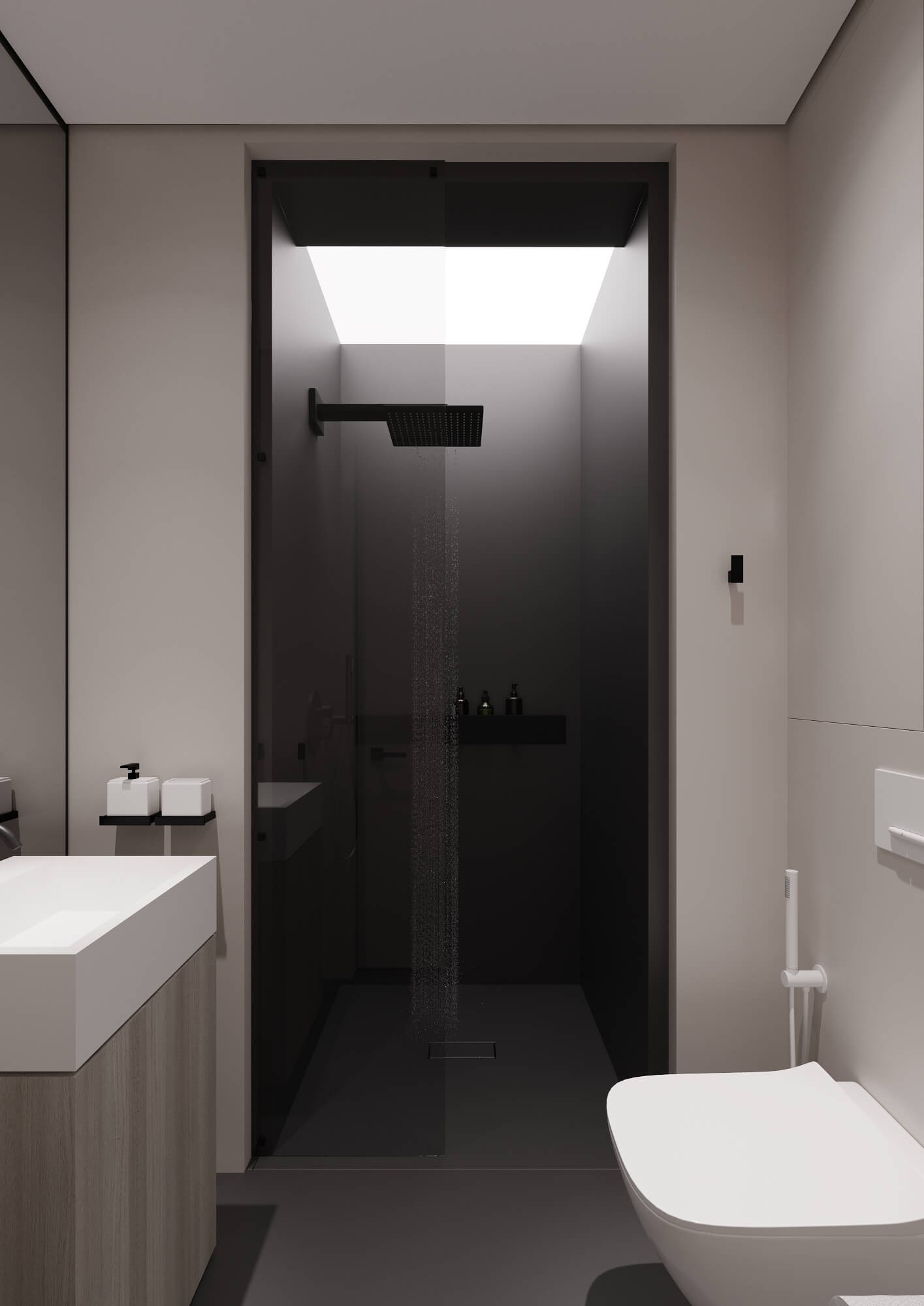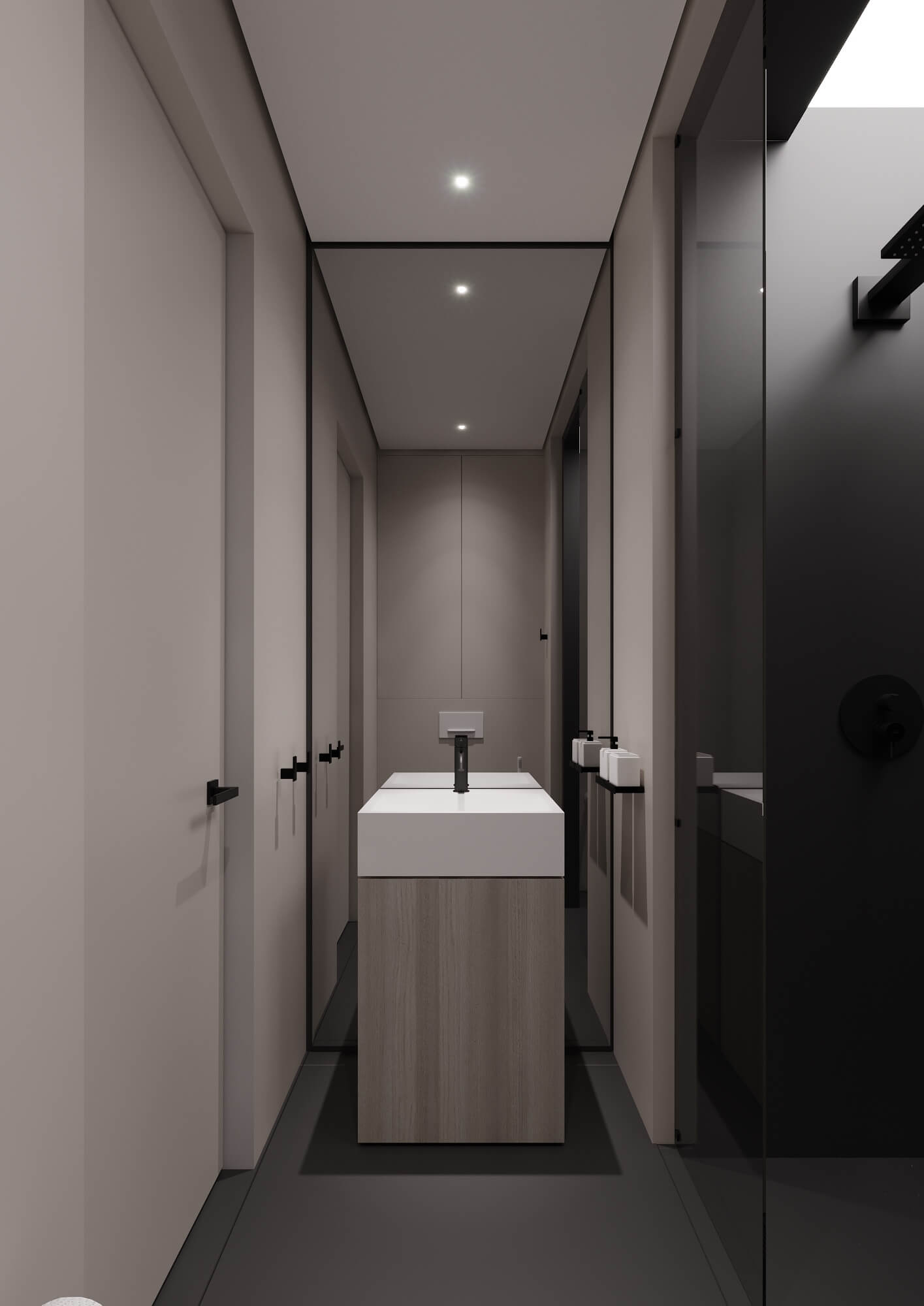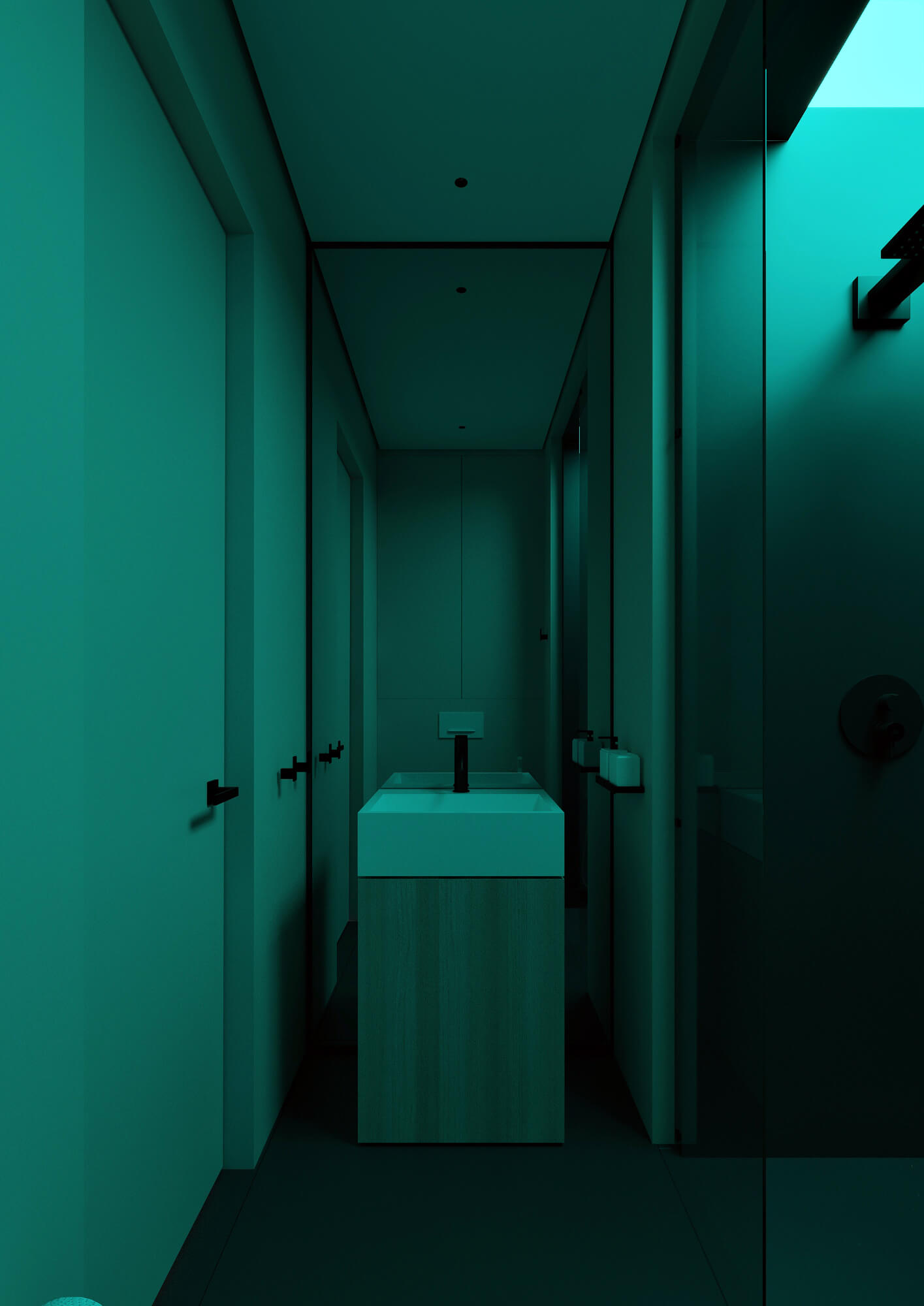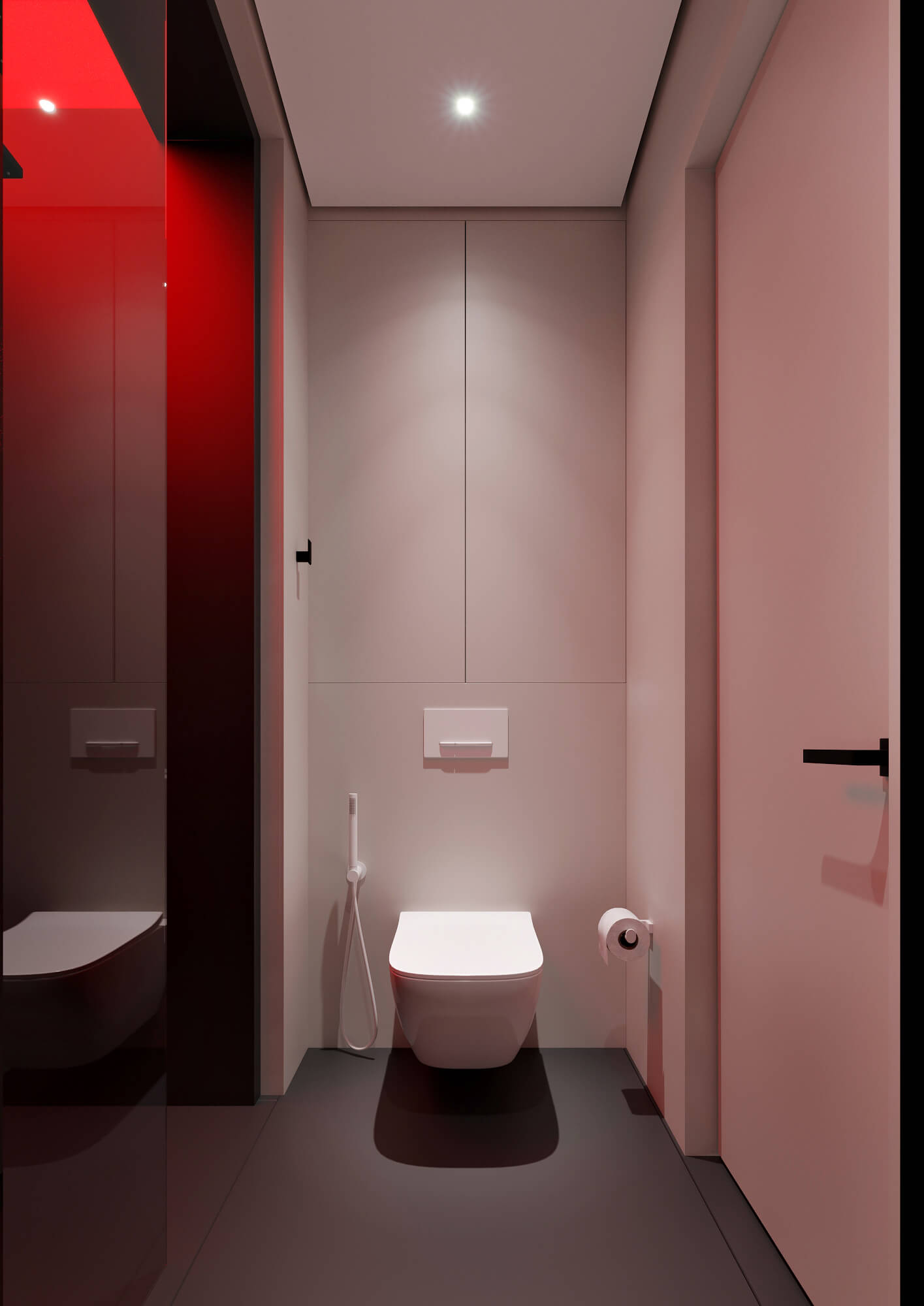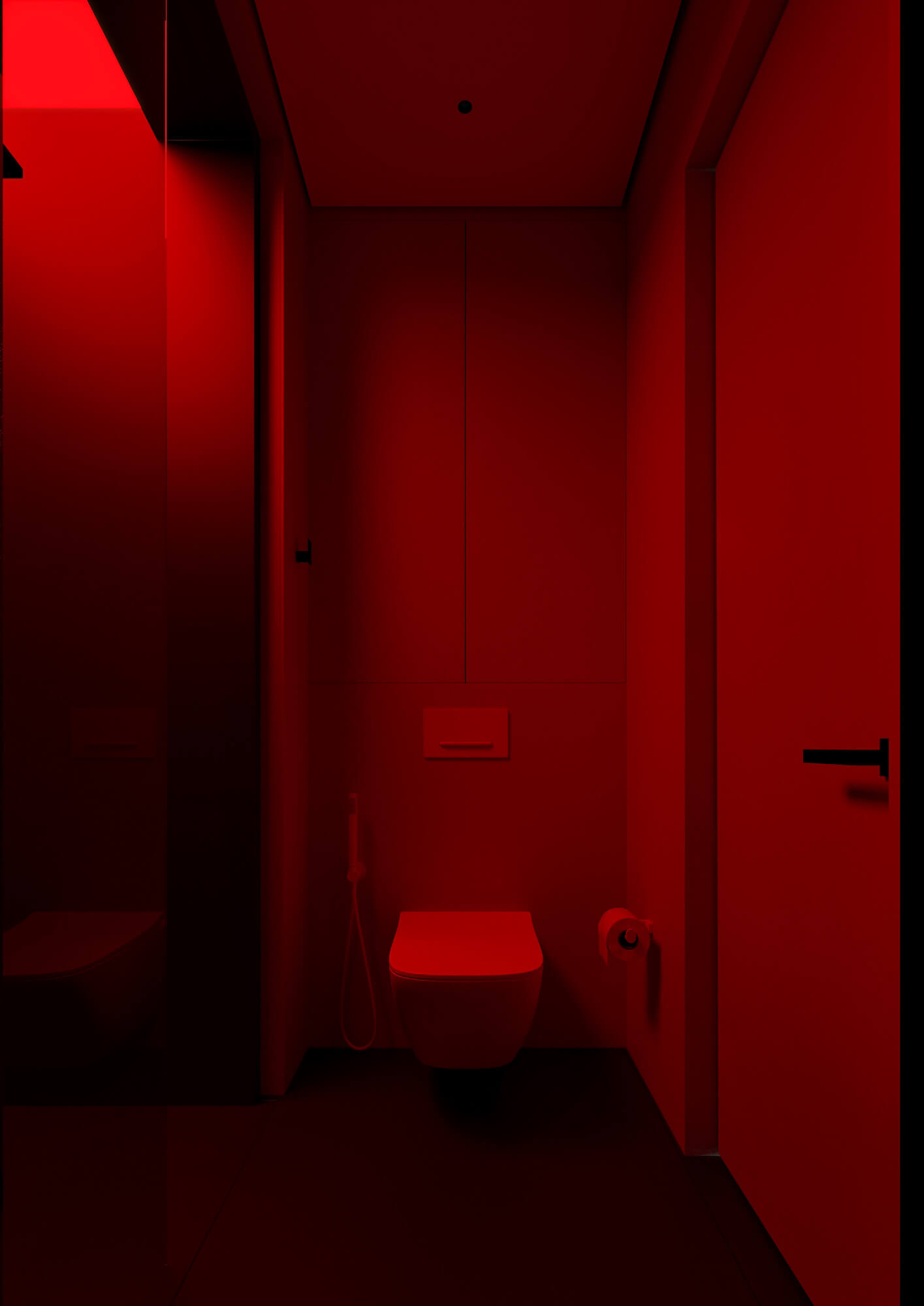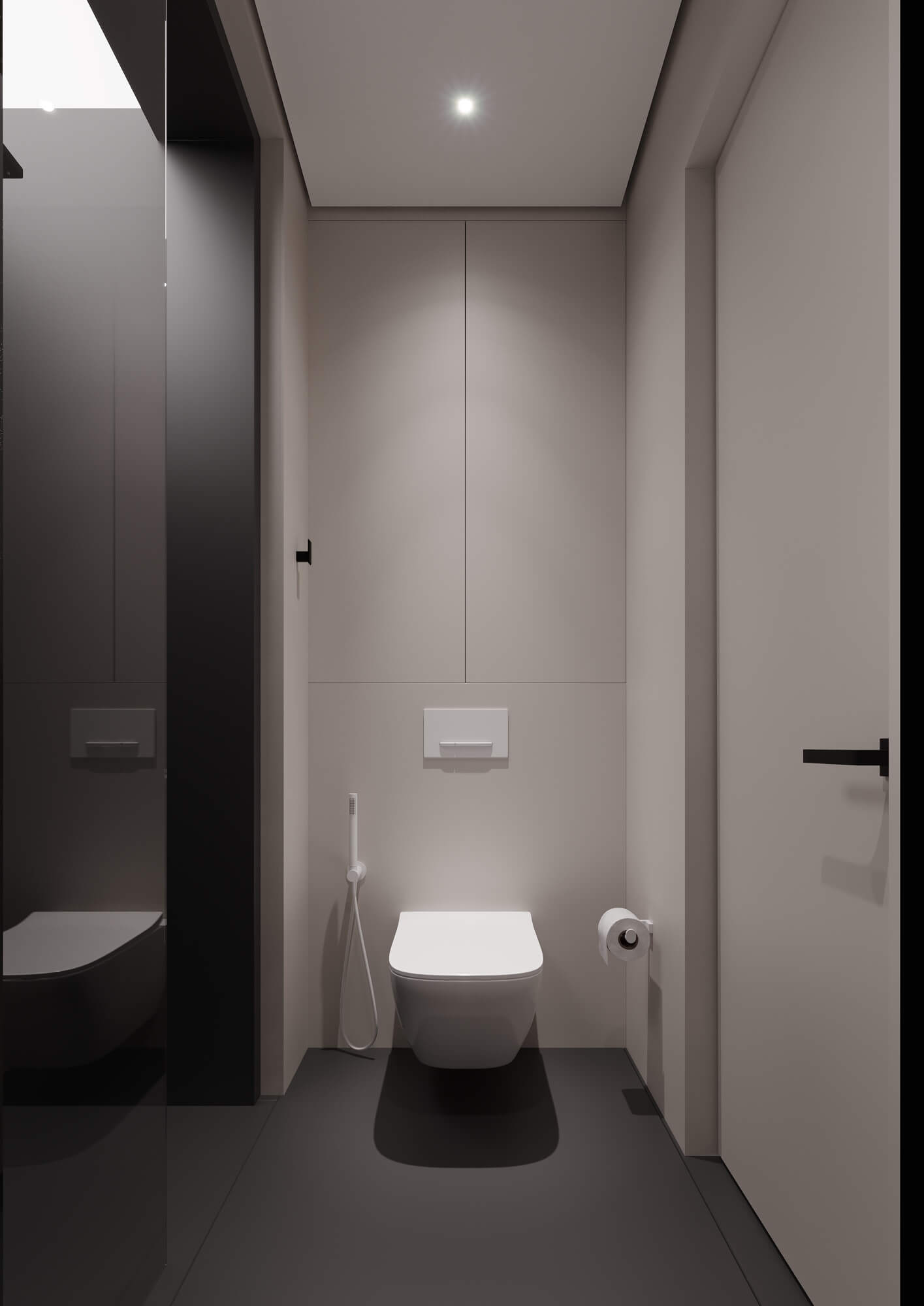 ---