Vartika Jangid: Continuing on the note of escapism, Sunshower is a spatial experiment that is a muse of two contrasting palettes – the subtle greens of the nature and the urban concrete palette. In this world of hectic life where every hour is a rush hour, Sunshower is an escape from reality. The sun is still peeping through the clouds and the rain is falling down with all its majesty. A version of life that lives in your subconscious head. The open structure gives you a 360 view of the mounds that envelope it. The tropical floral grows on the structure and slowly makes engulfs it. The urban concrete palette isn't rigid anymore, its not bound with its rigidity, rather it has taken the curves and flows of the flora surrounding it. It has moulded itself to let the floral grow through it. A space where you will just take your favourite book along with your steaming hot mug of coffee and enjoy the rustling of wind through your face.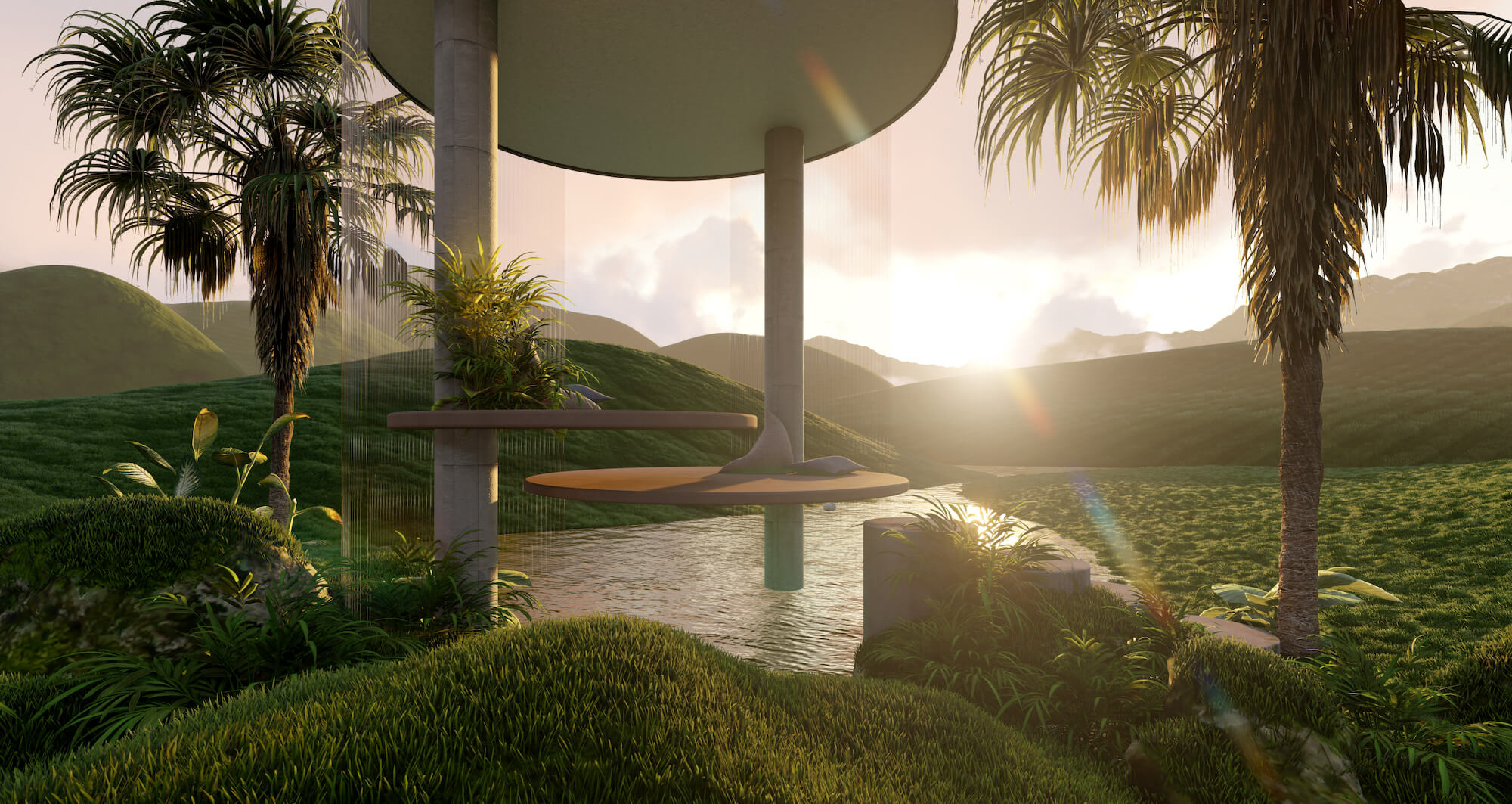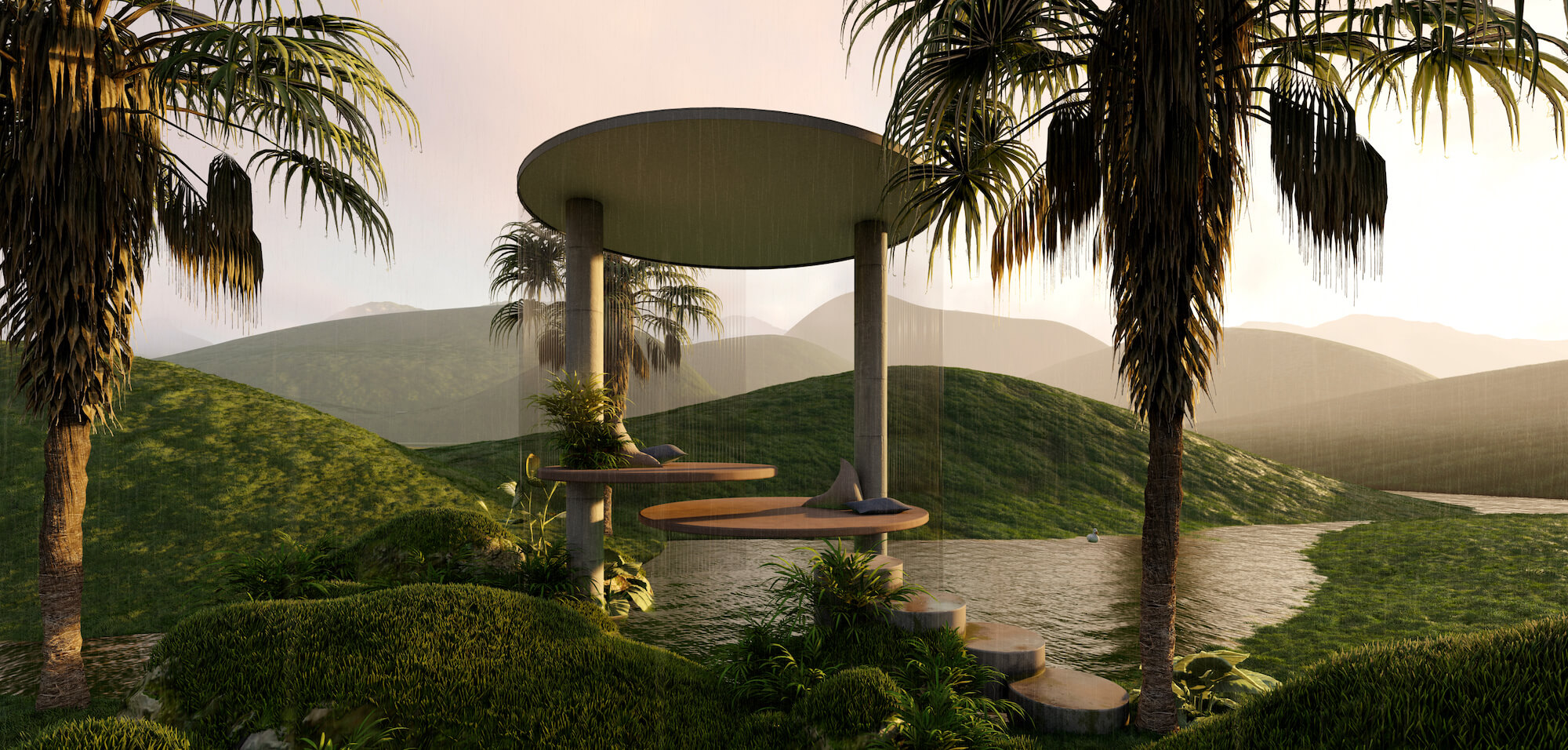 View this post on Instagram
About Vartika Jangid
Most of the works are a play on the surreal world. It's a play on the idea of transporting you to a whole another world. A world free of any chaos. Through the illustrations, I have just tried to bring peace and joy to people amidst these crucial times. An effort to portray my emotions through the spatial experiments.
---