Patrick Ng Studio: The project is envisioned to be a residential industrial loft built in downtown Los Angeles. The central concept is loosely based on lunar/moon themes, which explains the use of arches and astronomical design cues.
The use of triple giant Estiluz Volta pendant lamps in the central living area achieves the aesthetic effect of interior arches without the cumbersome use of solid materials, which can be tricky to materialize in such a large interior space.
The first level of the industrial loft contains a glass fronted meeting room, kitchen, dining area, outdoor patio and the living lounge. The industrial staircase leads to a quiet reading corner on the left side, and bedroom quarters on the right side. Try spotting all moon/astronomical themes in the concept!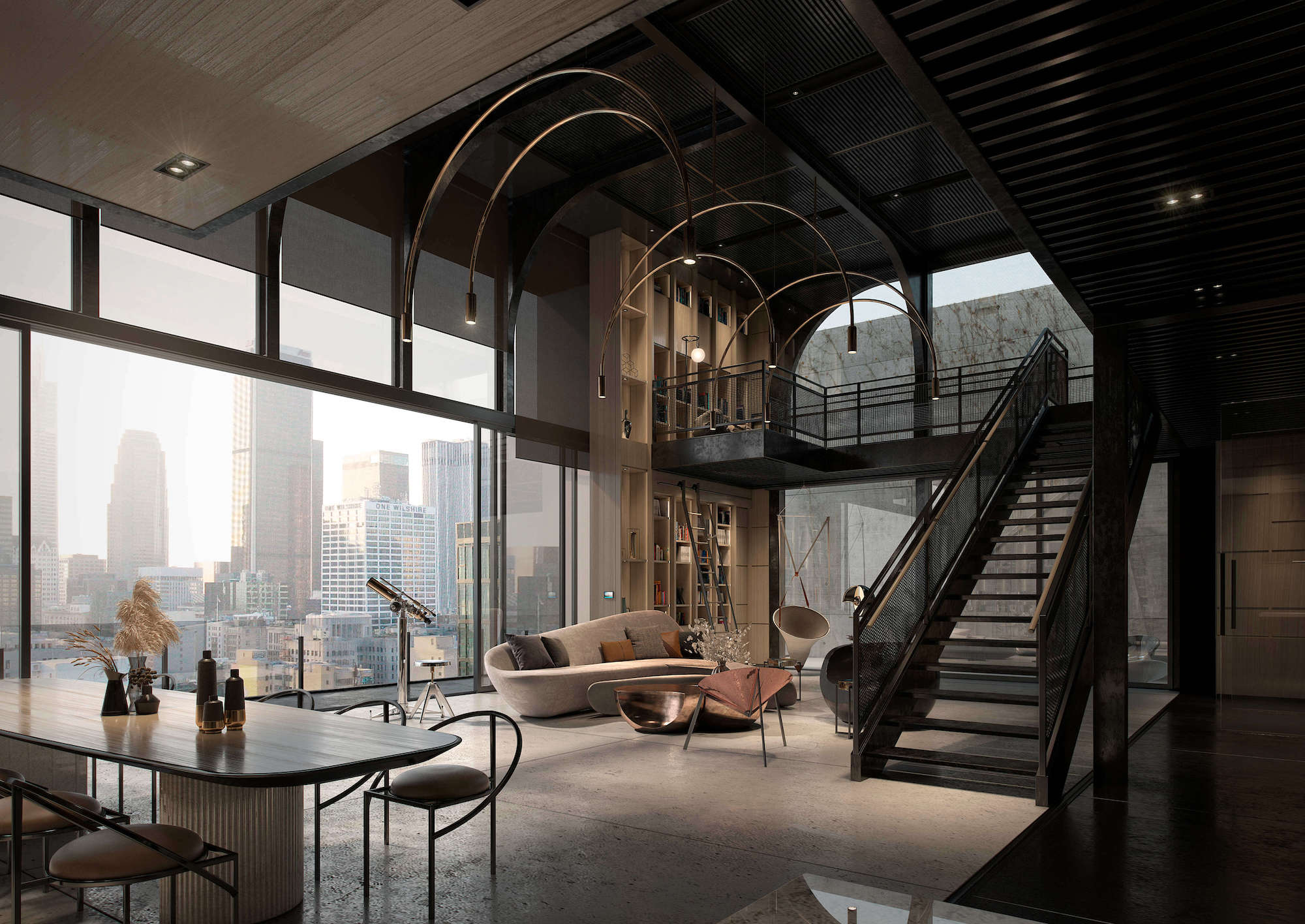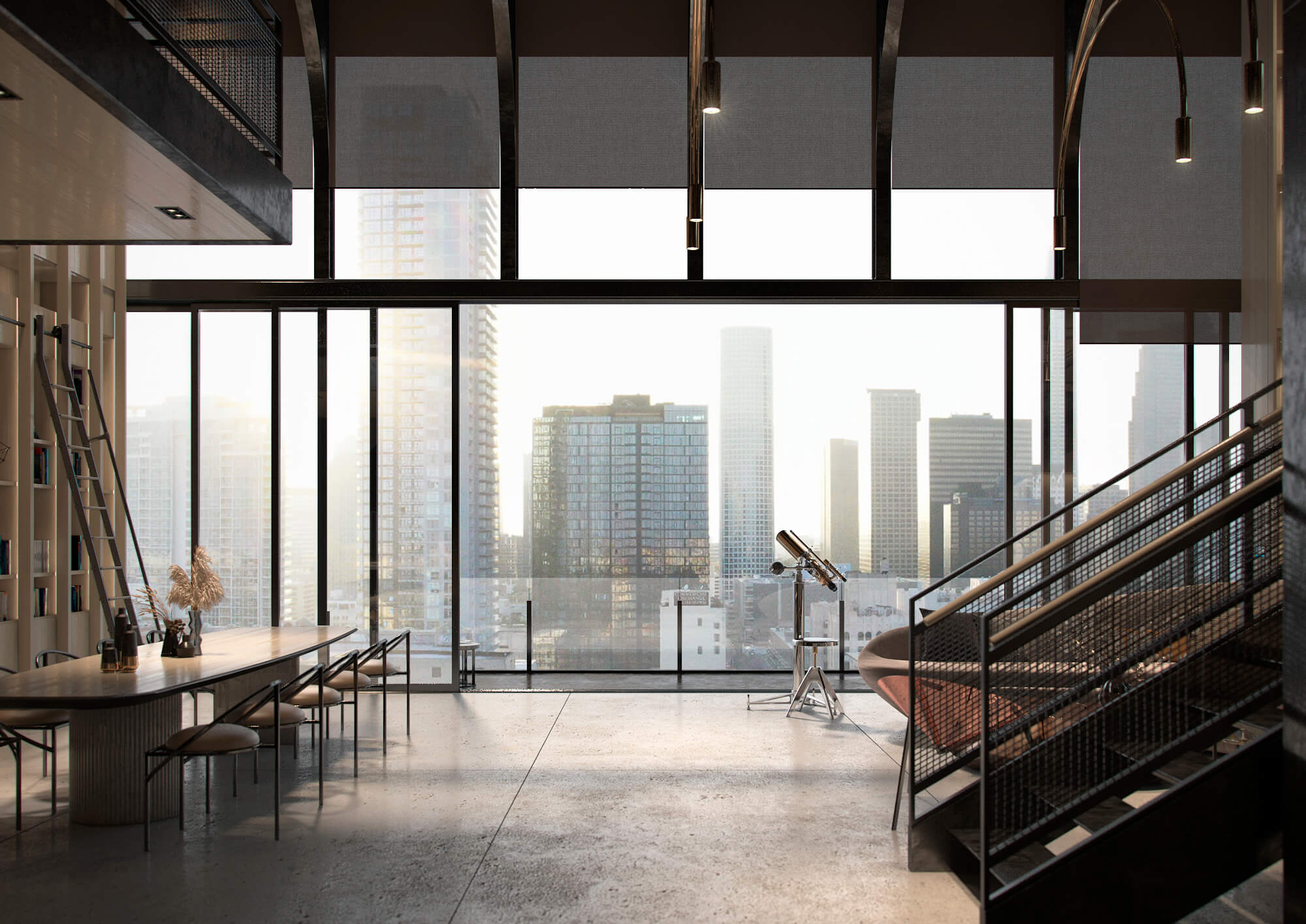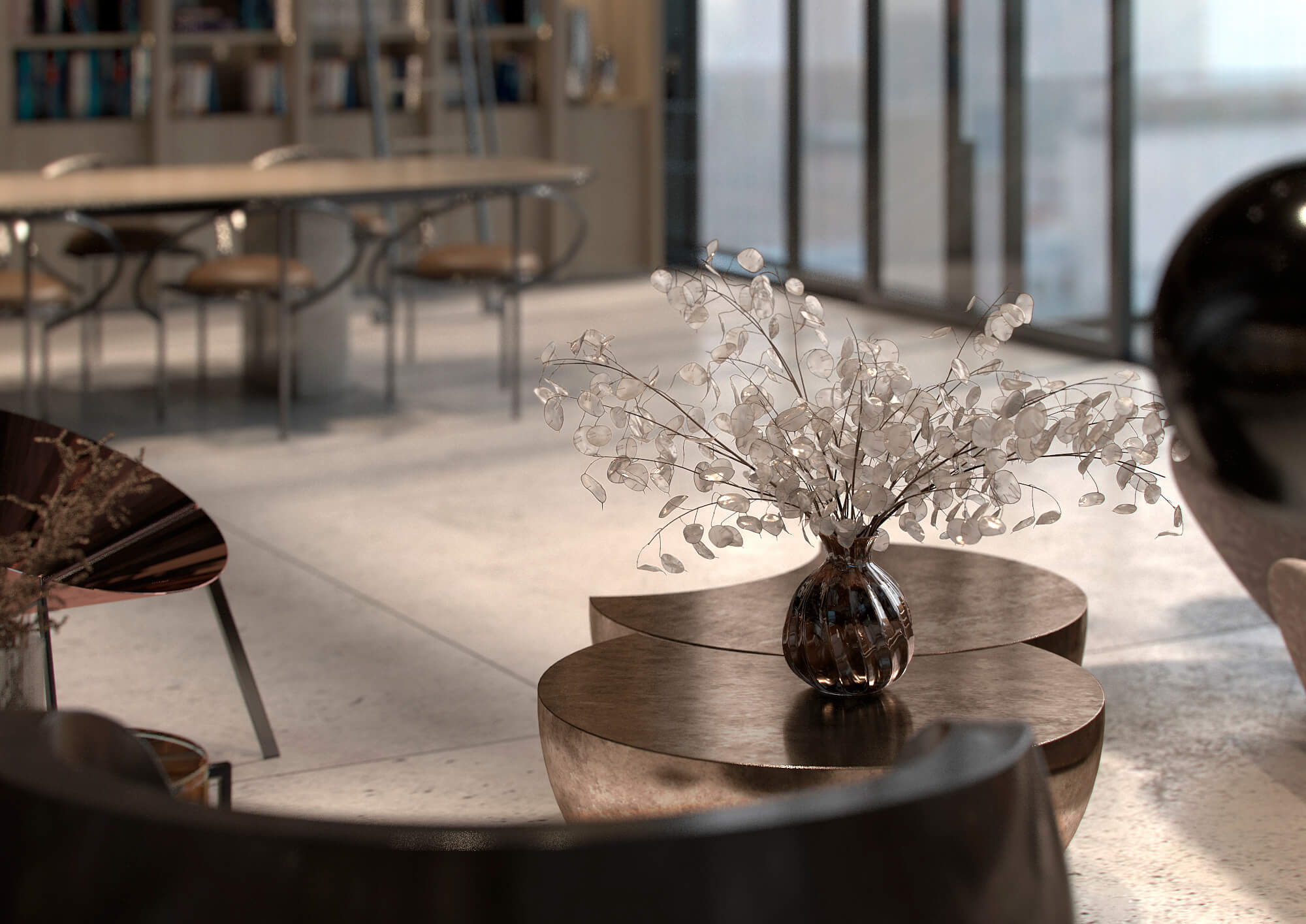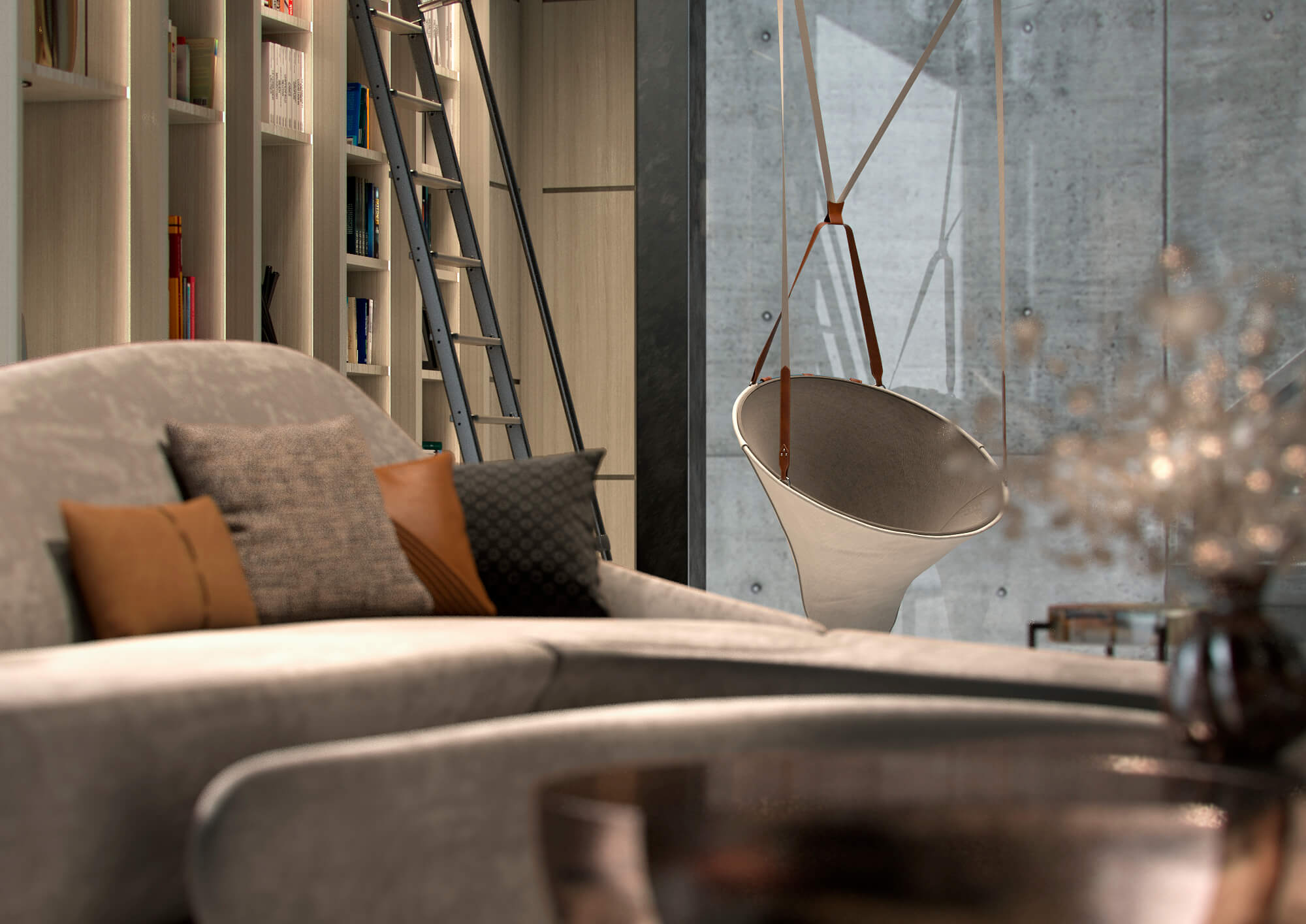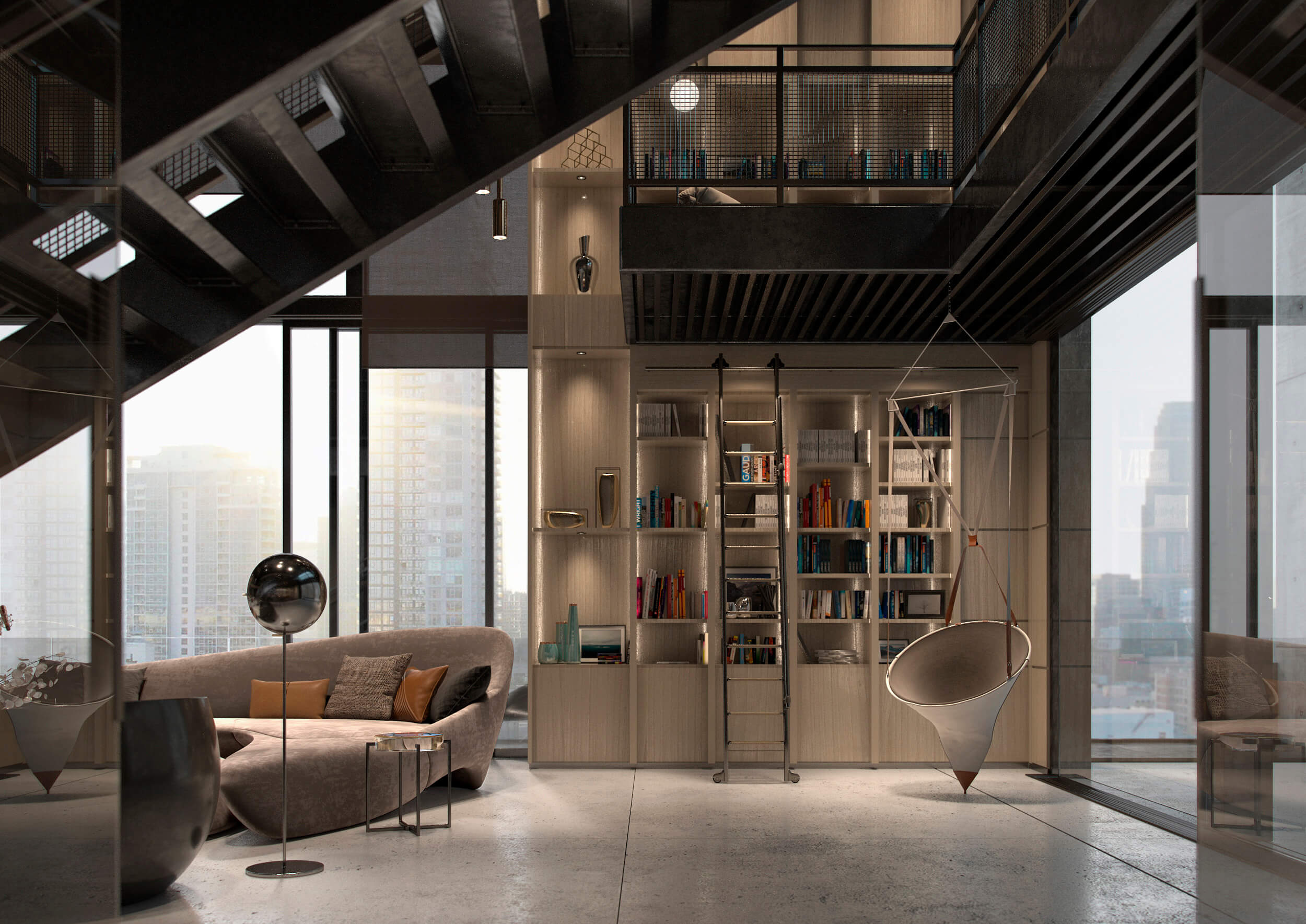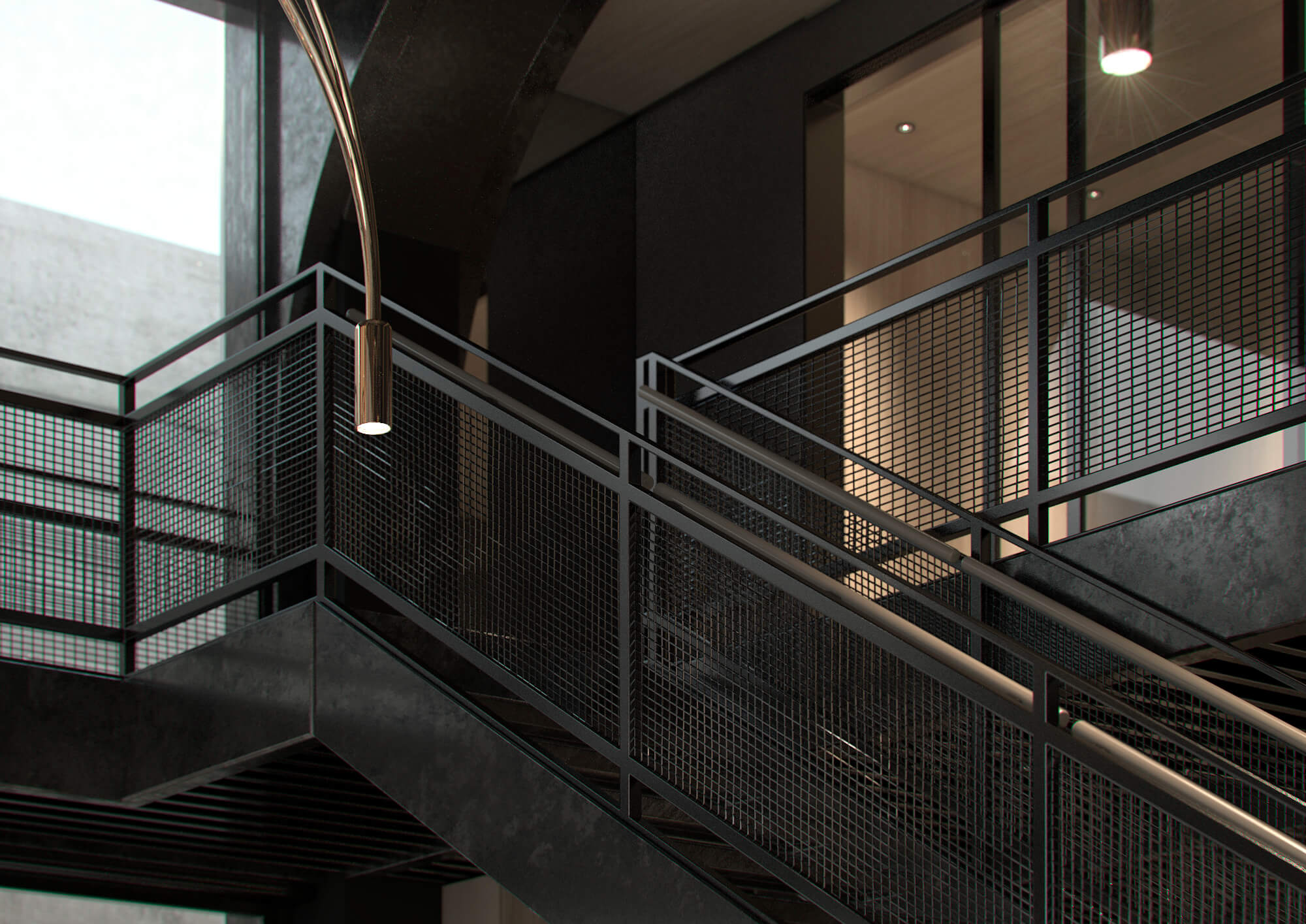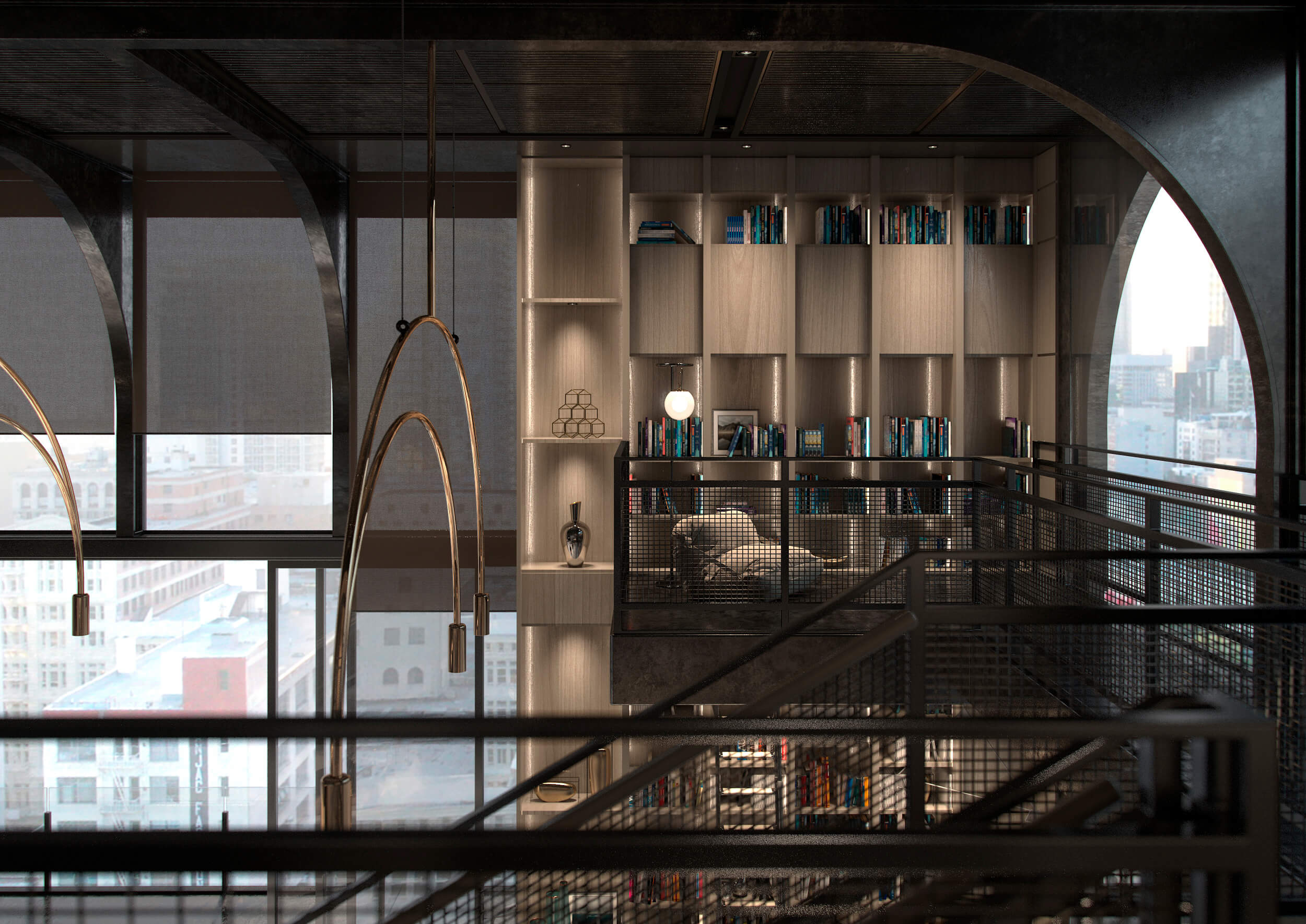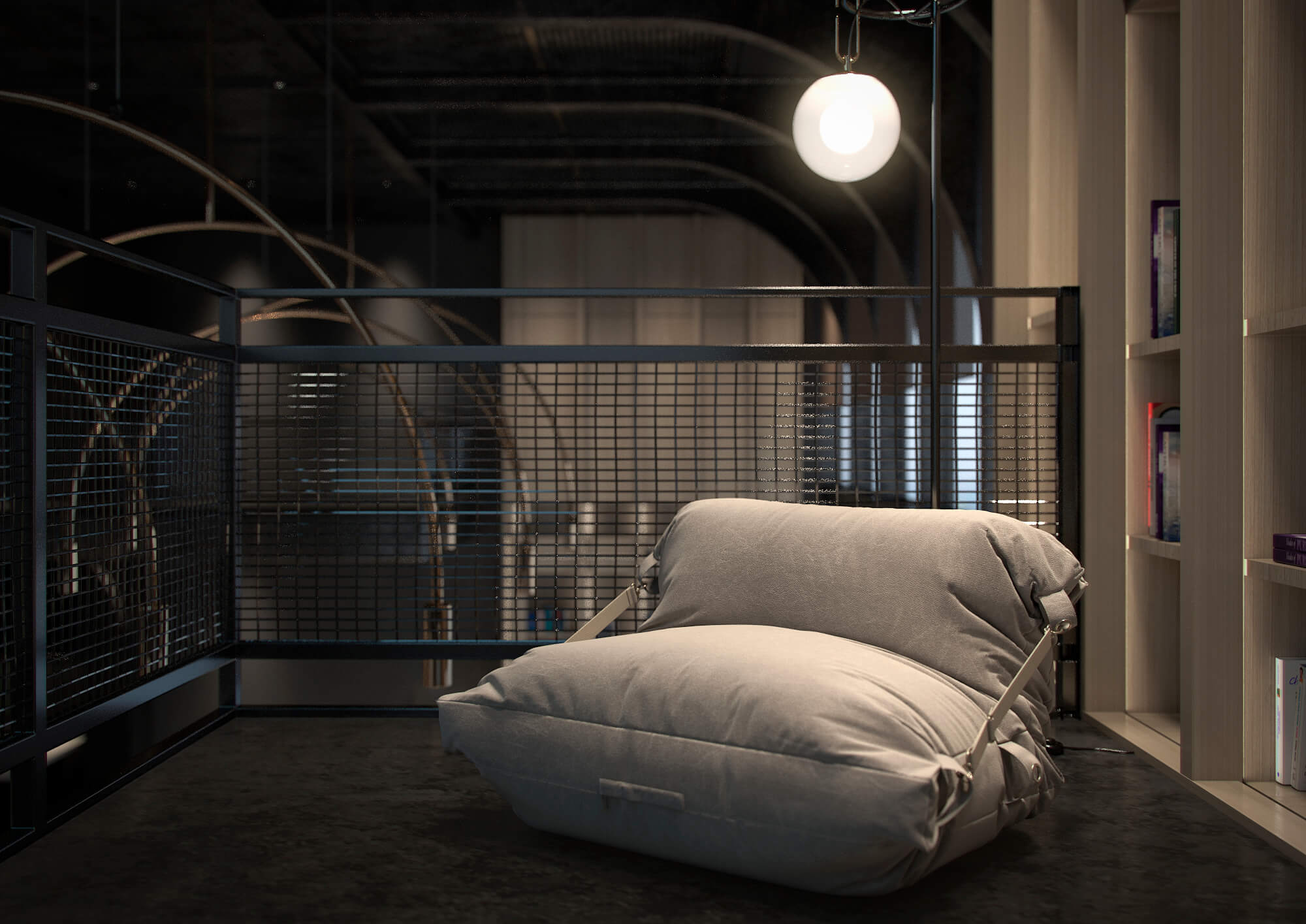 Connect with the Patrick Ng Studio
---