Garton and Zopf: Bringing nature into the heart of family life, Villa Shanti has been designed to embrace and celebrate its jungle setting. A functional family home that creates open spaces for gathering and enjoying family life while at the same time offering privacy and seclusion for those moments of necessary solitude.
Great care has been taken to gently place the design on the jungle landscape ensuring that no mature treesare removed and the character of the site remains intact.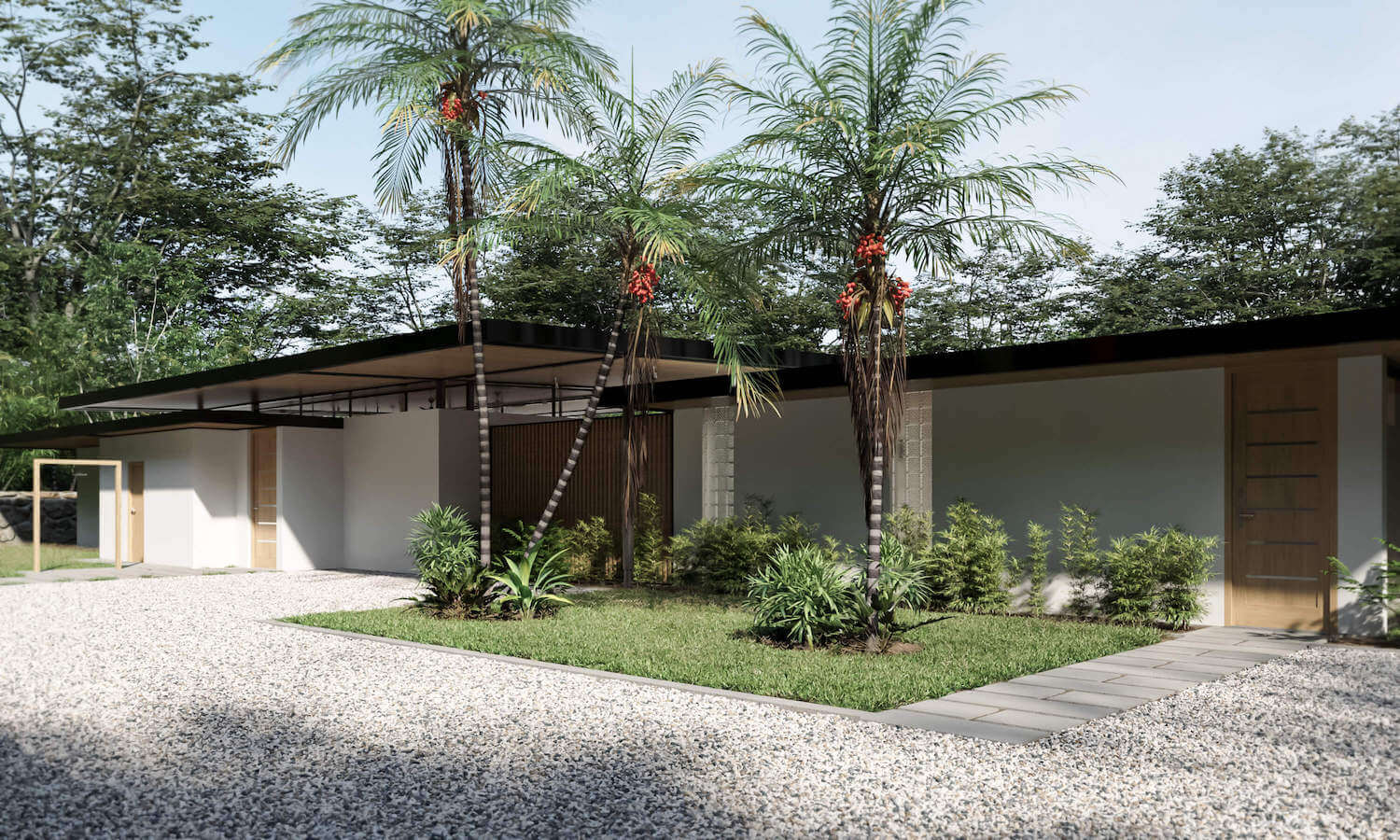 Concept
A large central communal space comprised of indoor and outdoor social areas forms the heart of the home, covered by a teak clad lightweight steel frame roof which hovers over the building the lines between internal and external begin to blur. On either side of this dramatic communal center two wings of private bedrooms each with their own private jungle views provide the family and guests with spaces to enjoy in private away from the open plan family living. A guest wing is design to function completely independent of the main house to give visiting family and friends their own private jungle views while being only steps away from the heart of family life.
Design
Nestled behind hills and dense forest Villa Shanti focuses on embracing the wild and secluded context of the site. The placement of the building deliberately minimizes its impact on the surrounding forest leaving the largest space possible unaffected and unobstructed by the home's presence. Time and care were taken to carefully place the building between the large hardwoods. The orientation of rooms and lines of site aim to maximize the outward views.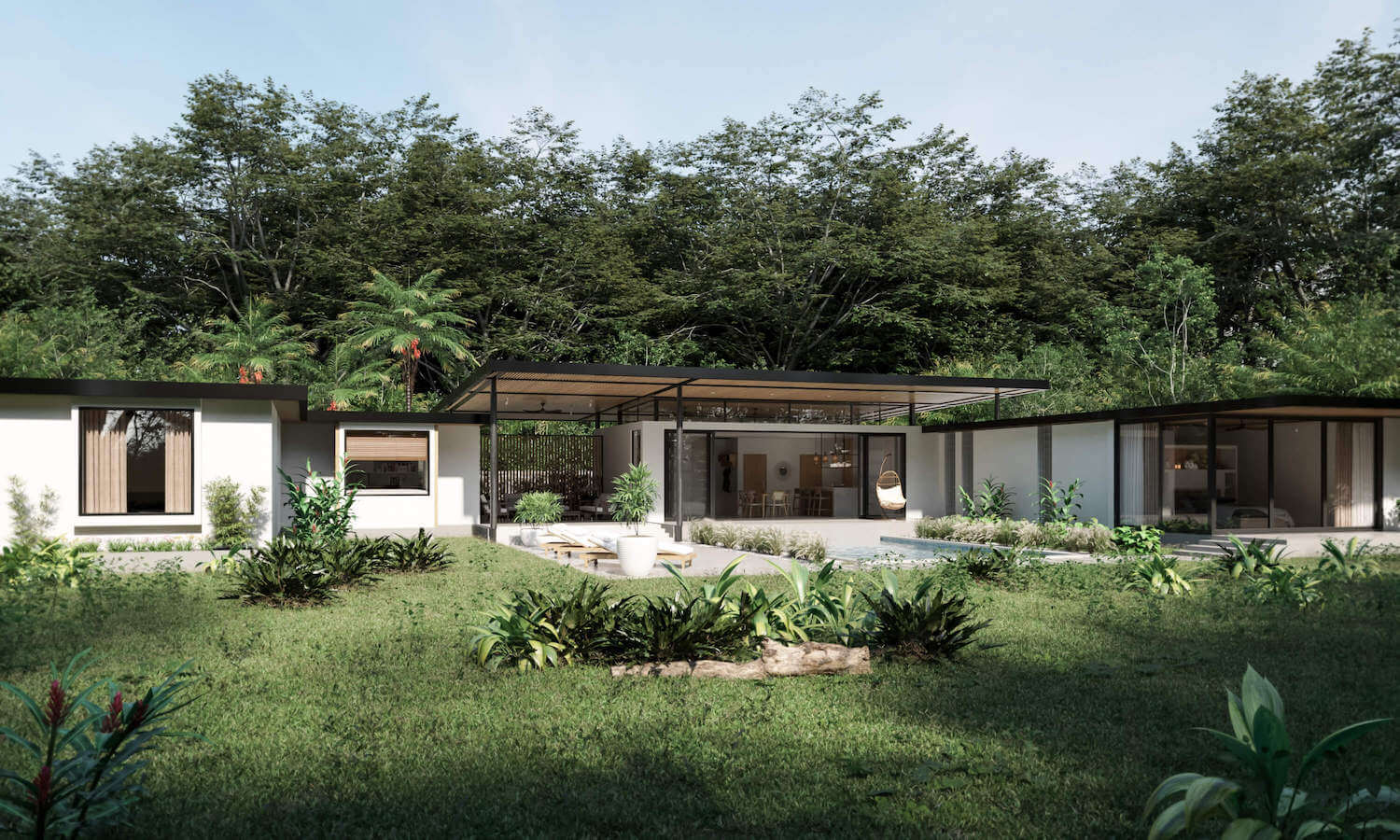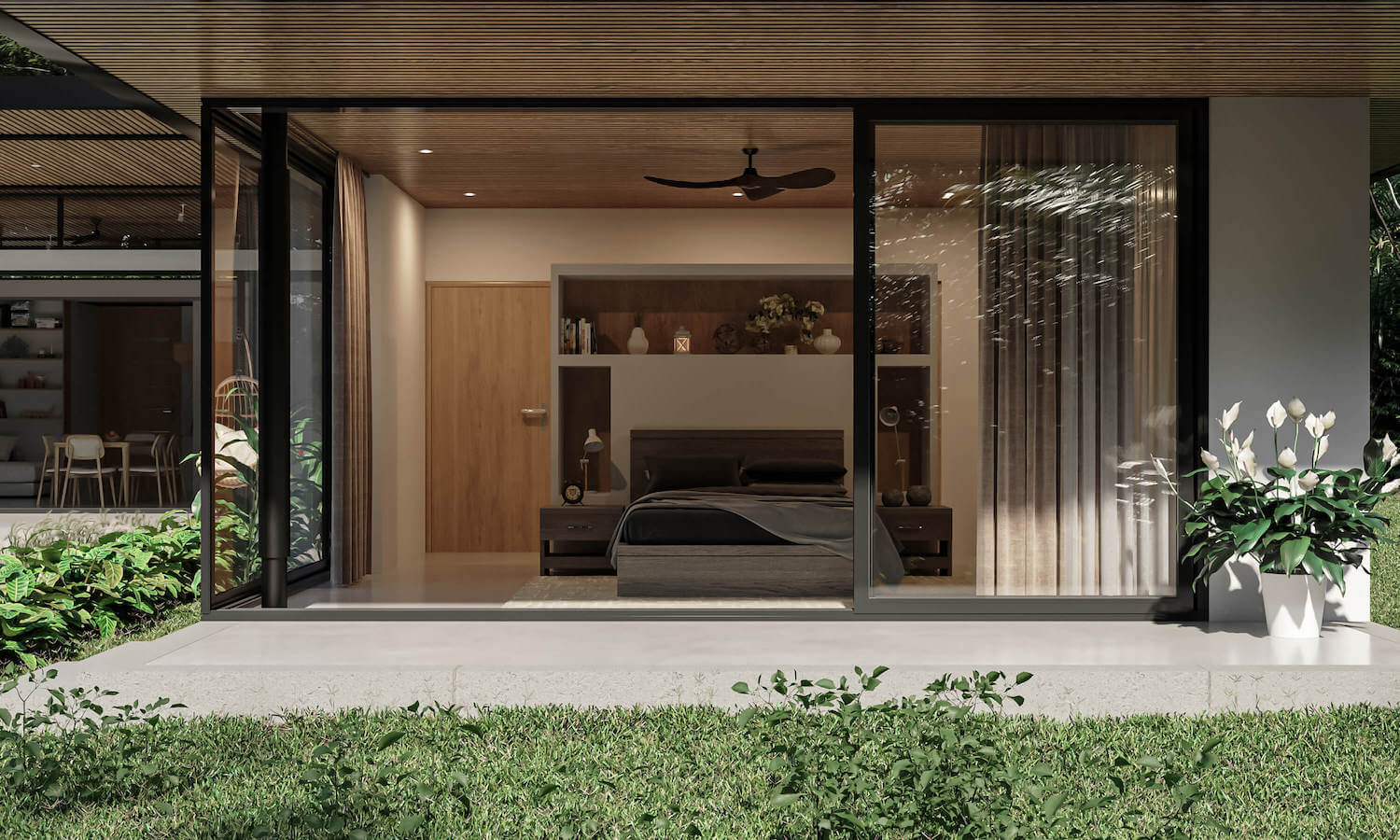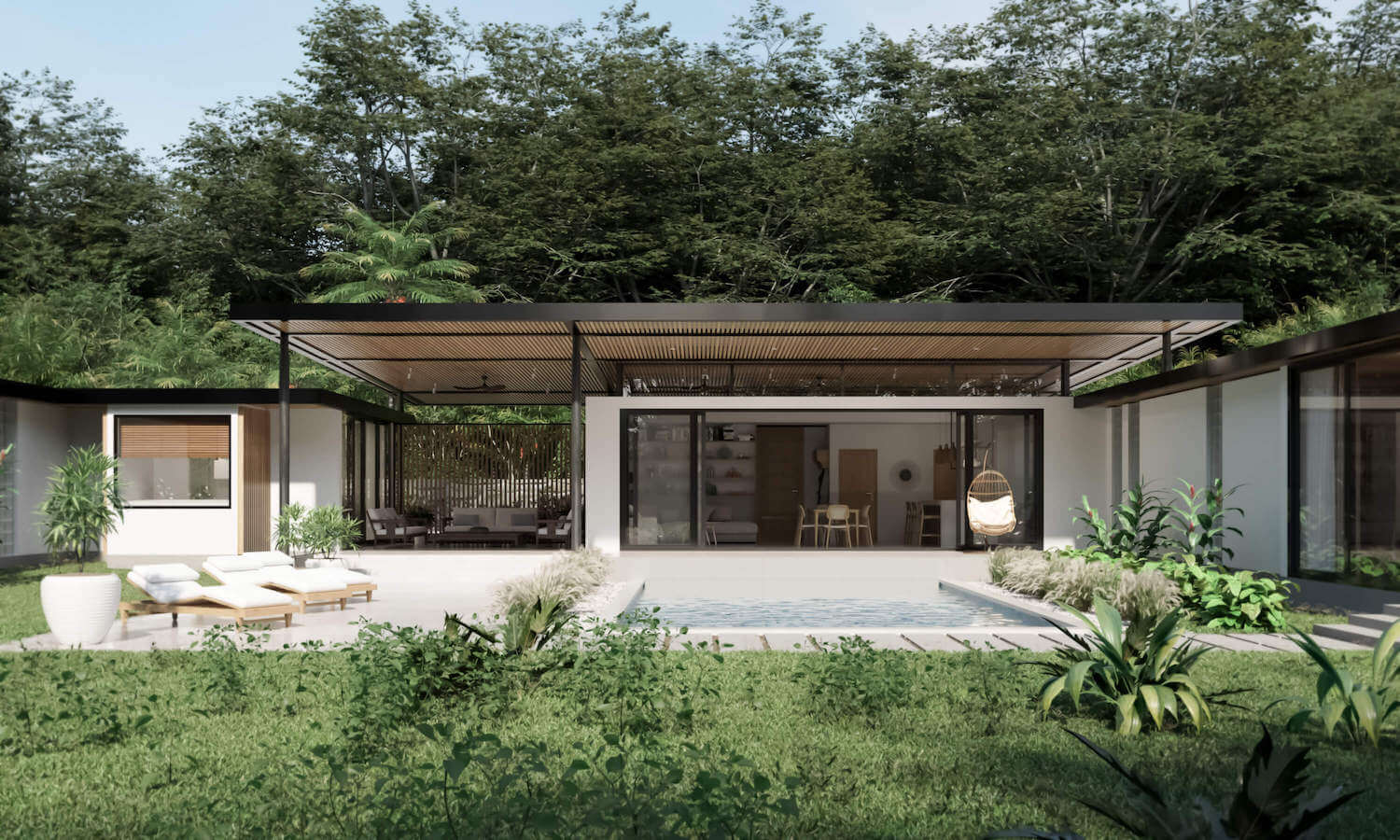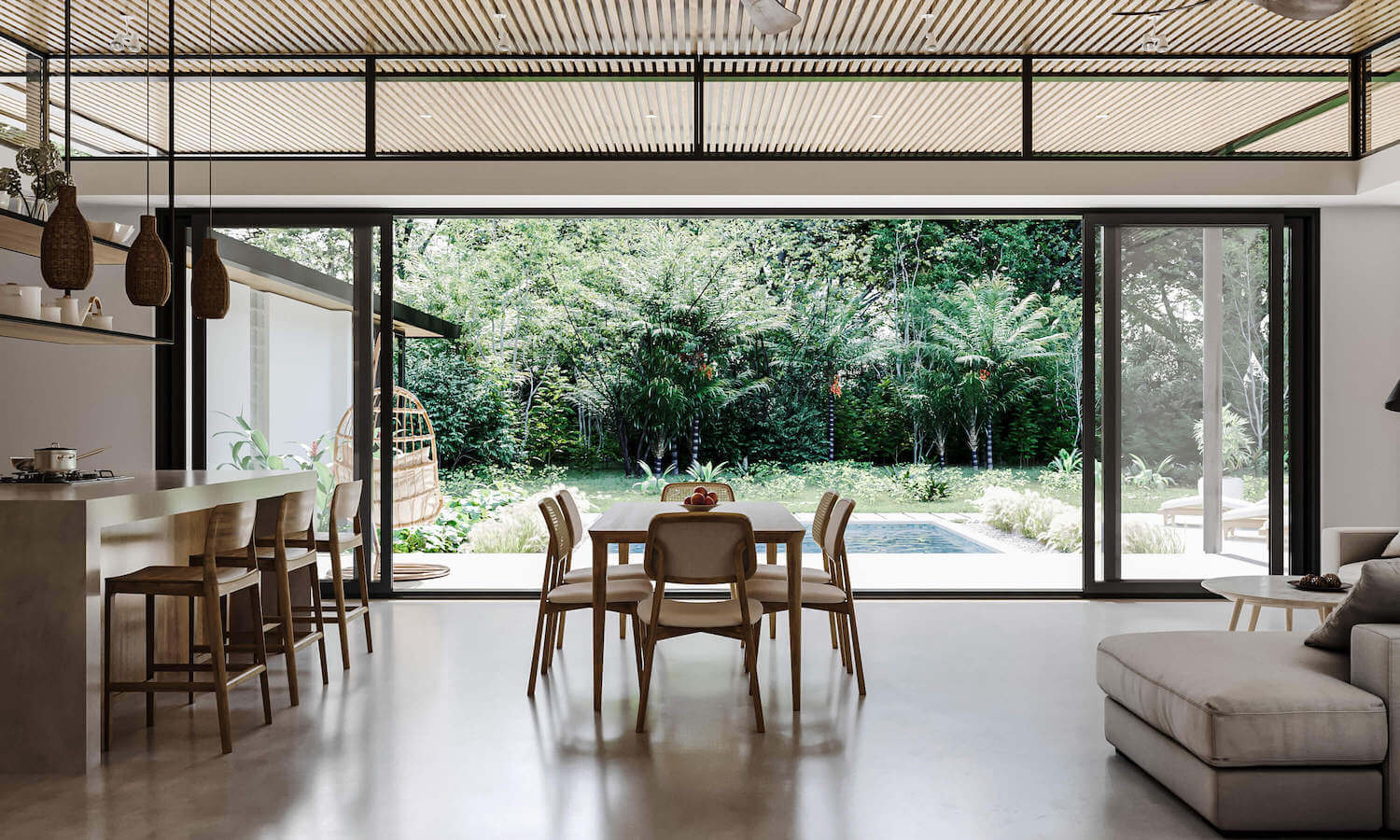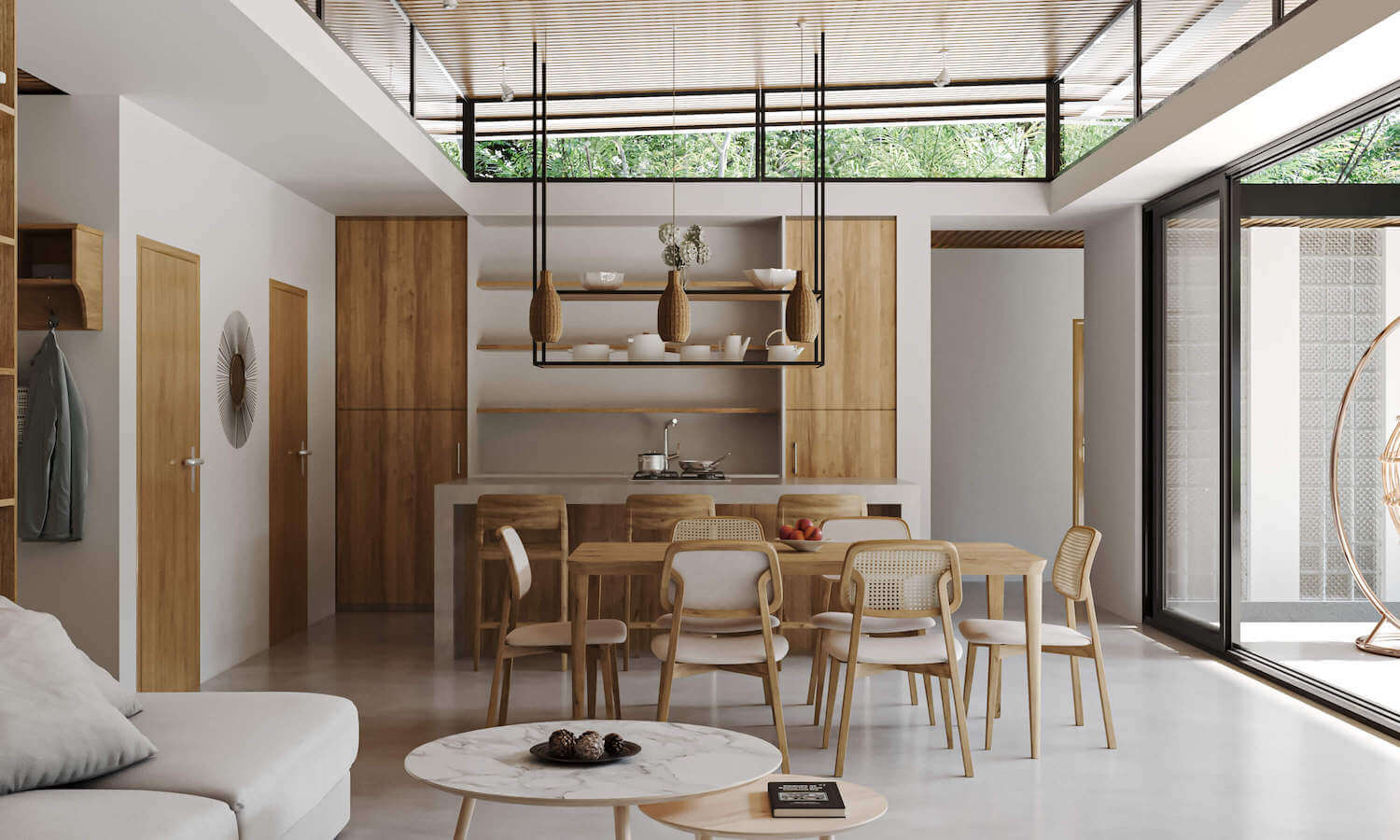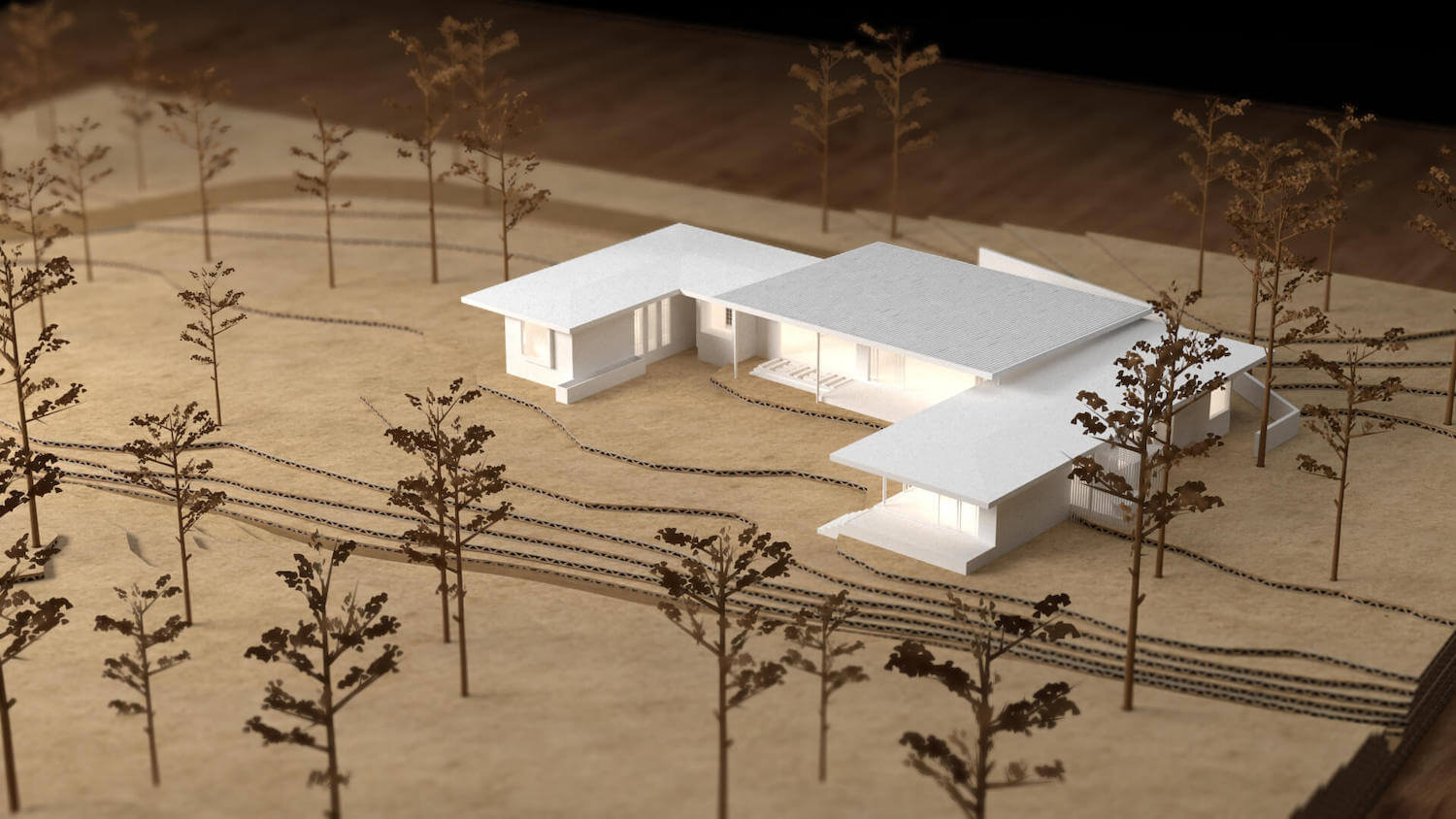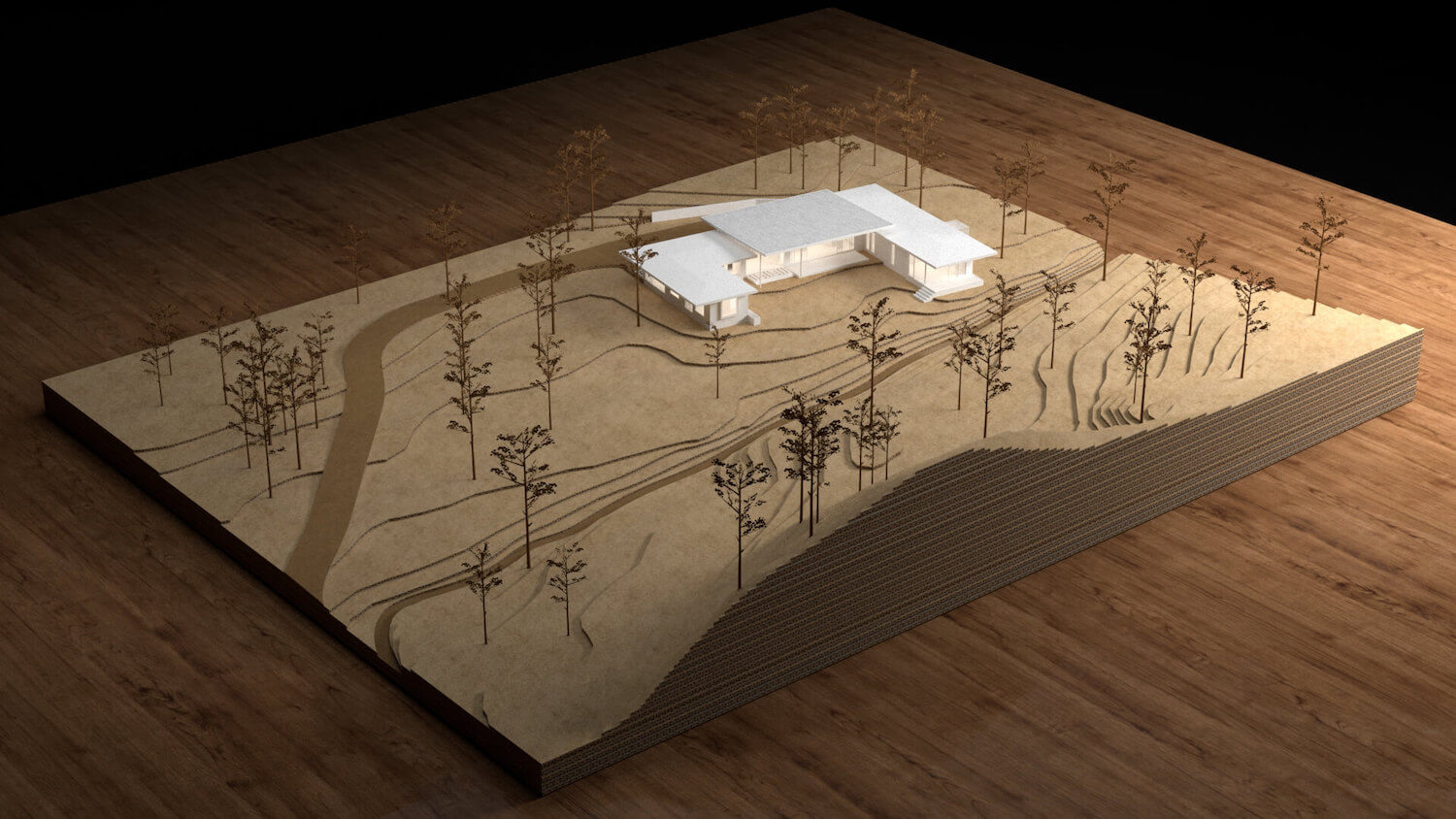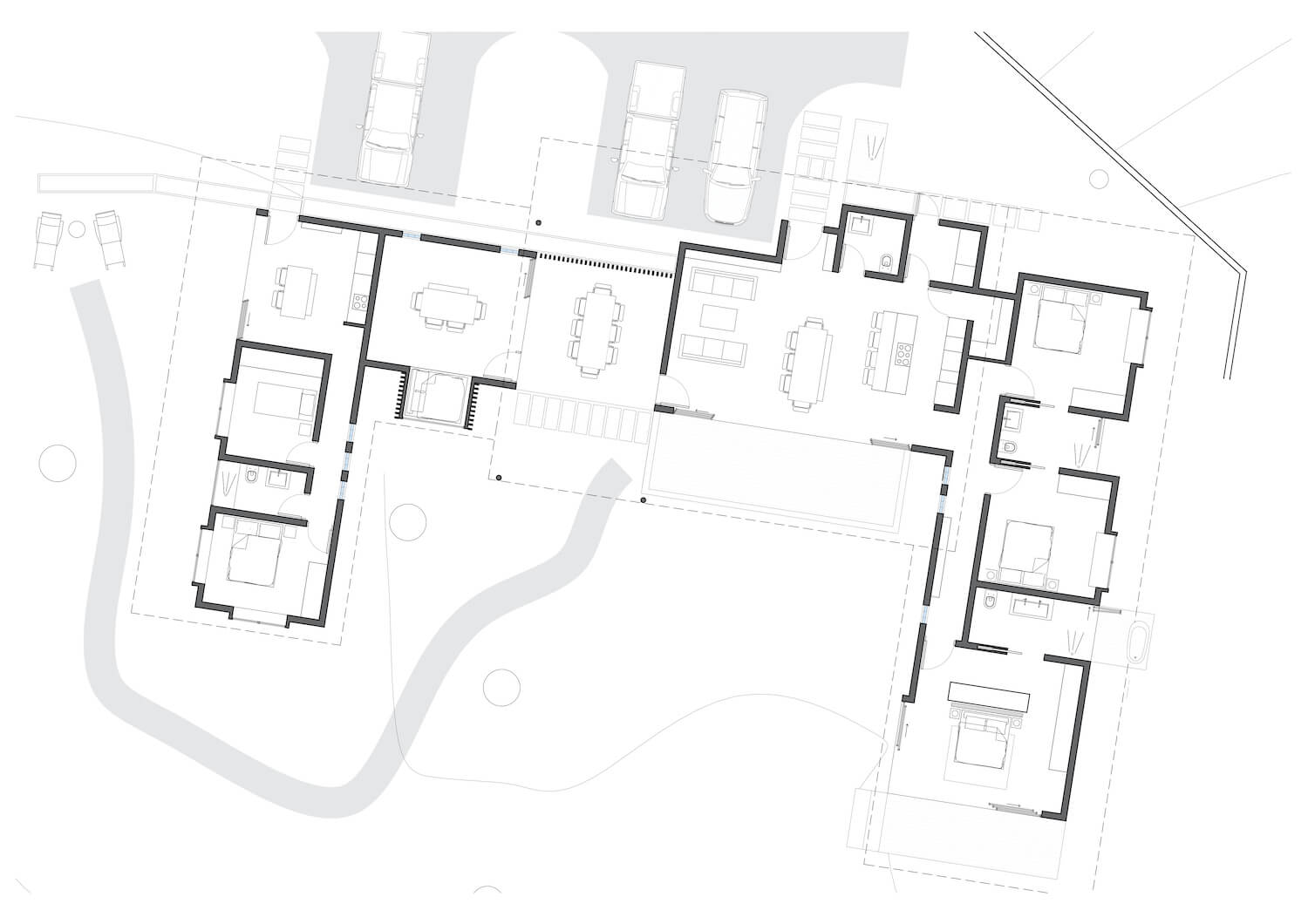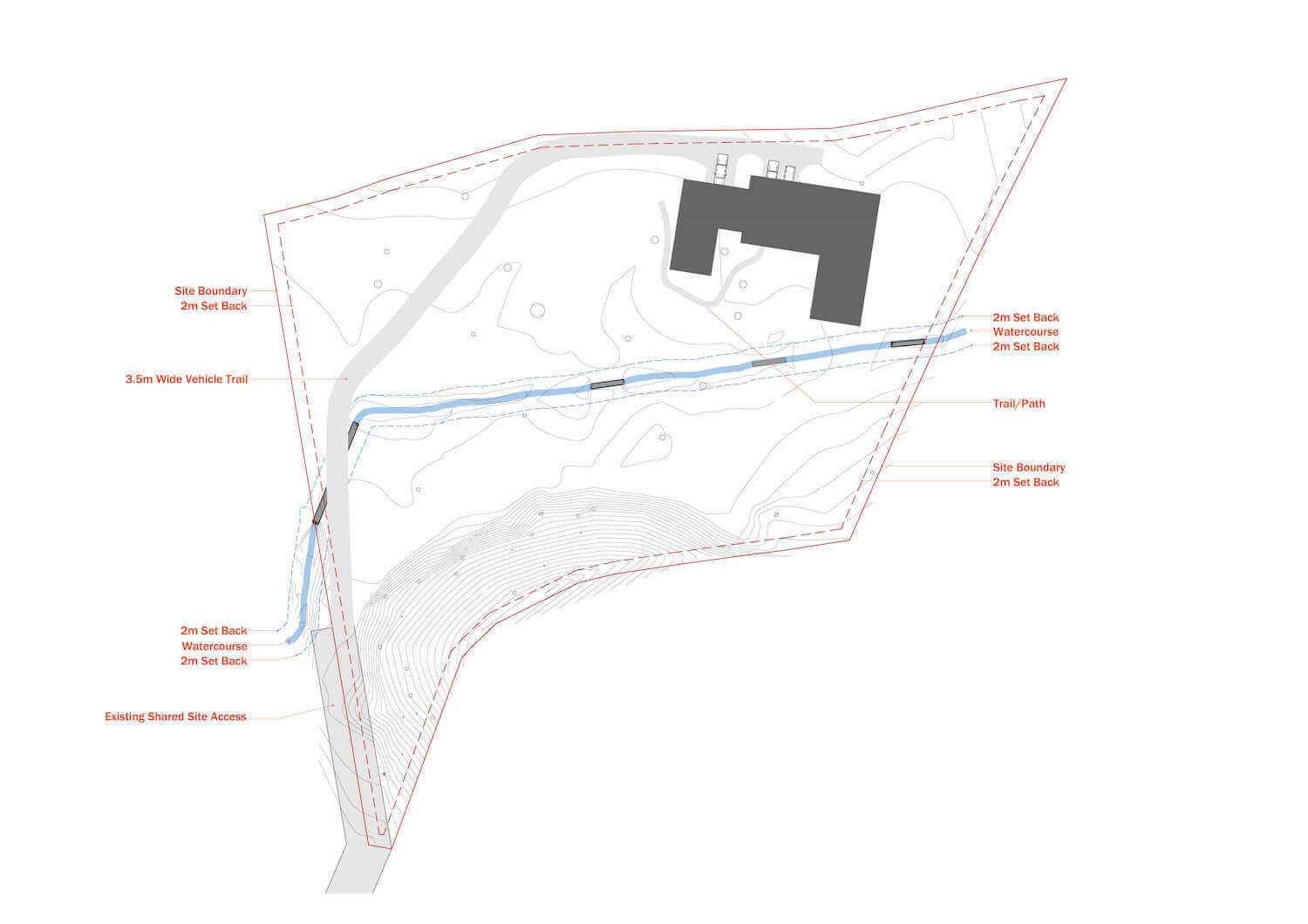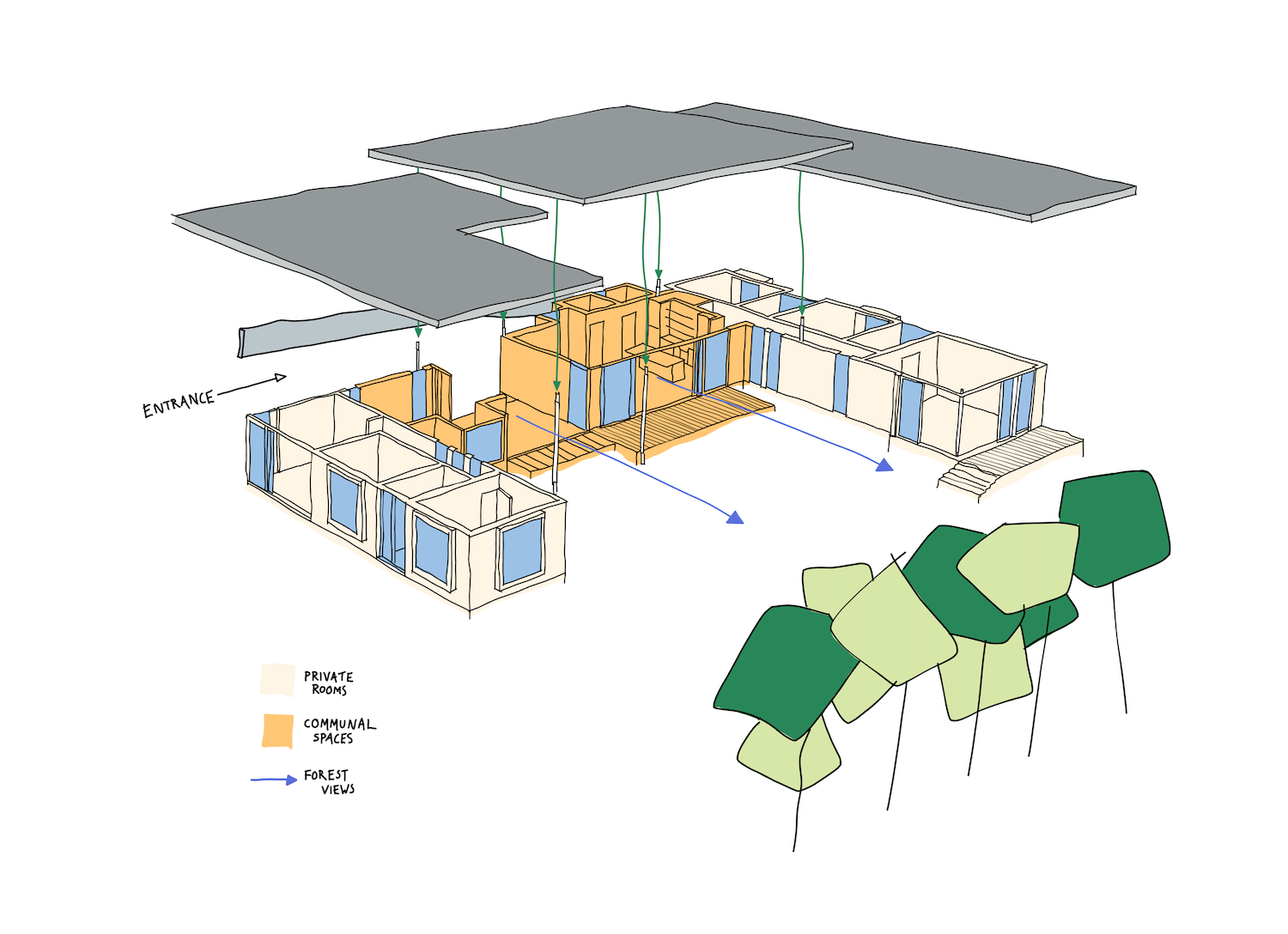 Connect with the Garton and Zopf
---