AET Group: The whole idea is concepted with the principle of creating a monochrome space which was achieved through the use of "industrial" materials with gray tones, to give priority to the textile products that will be exhibited. The design was conceived on the theoretical principle of simplicity, which is manifested by the connection of linear forms and materials that are not dedicated to the interior such as: concrete mesh, metal water pipes, construction reinforcements, stainless steel plates.
The function of the interior is designed for offering as much as possible space for circulation. The shape of floor on the surface of 149sqm extends in a ratio of 1:2 in favor of the length. To balance the visual experience, display boxes have been placed against the length. Stainless steel shelves on the wall in a linear way, orient the customer in the space. In order to not leave the impression of unlimited space, the covering of the ceiling and the opposite wall is covered by 10x10cm modular reinforcement concrete steel.
The intensity of the lighting is chosen with the aim of experiencing the materials and the space as well as possible, removing the ambiguity of mixing the color given by the lighting with materials that do not contain heat in themselves.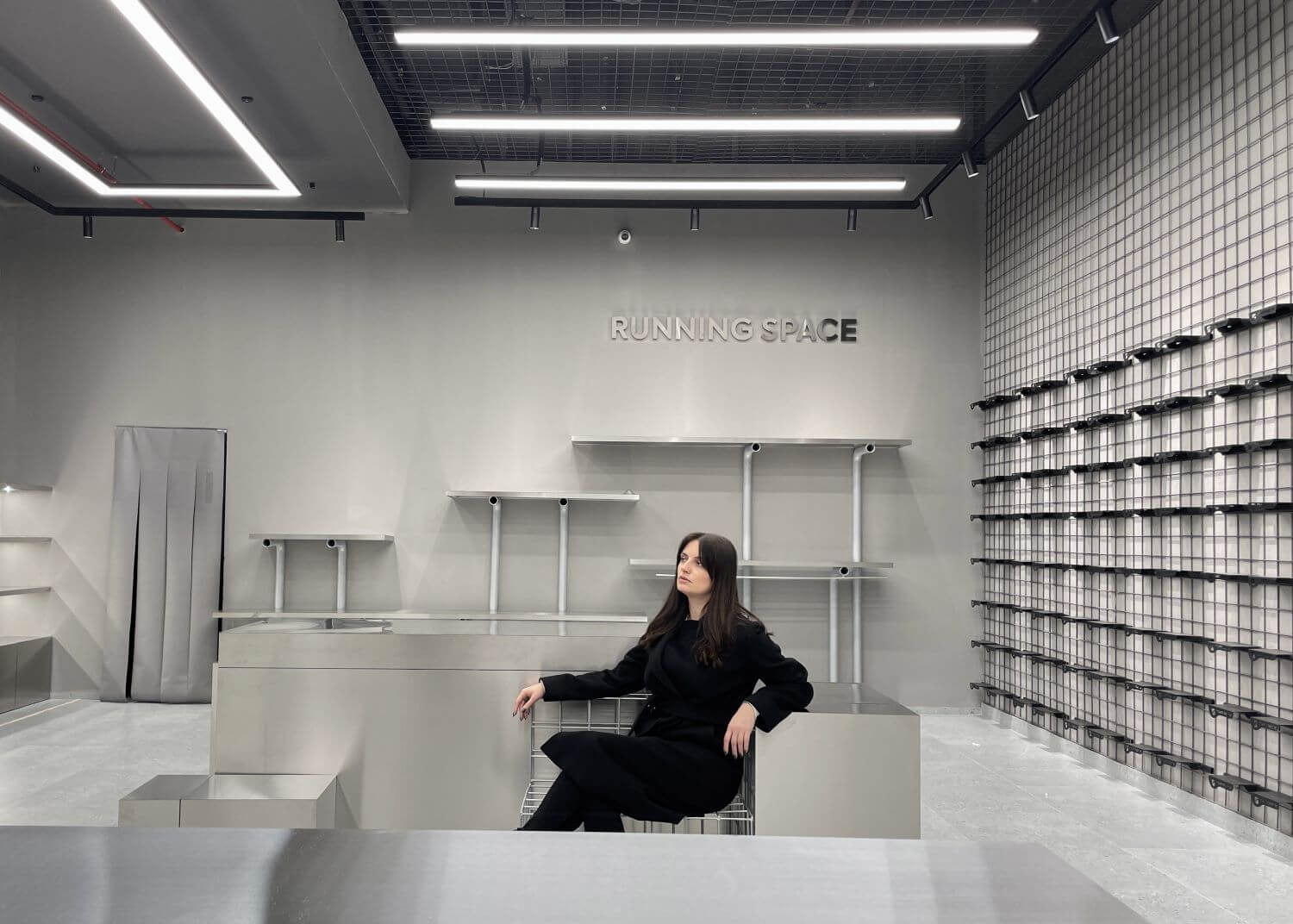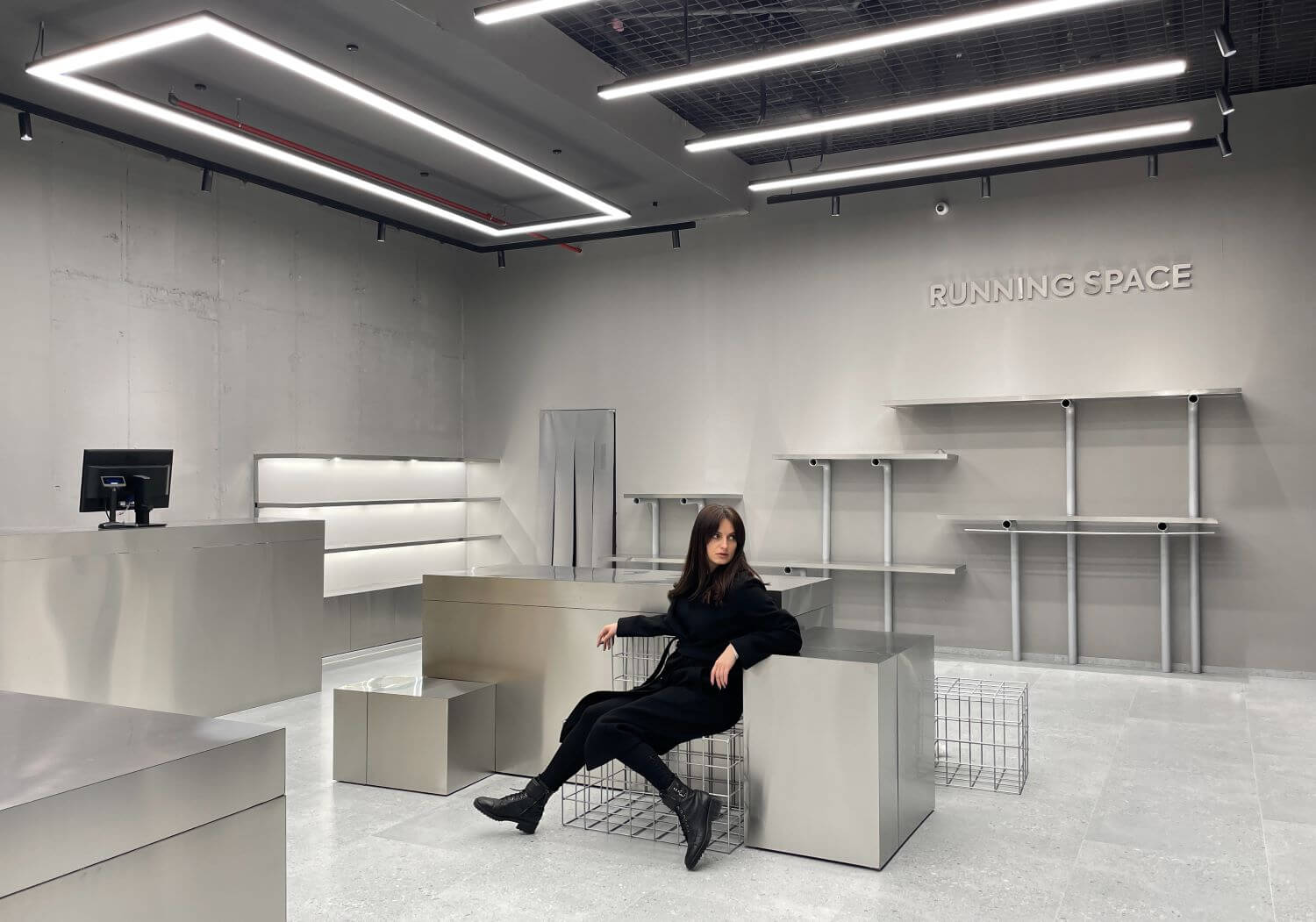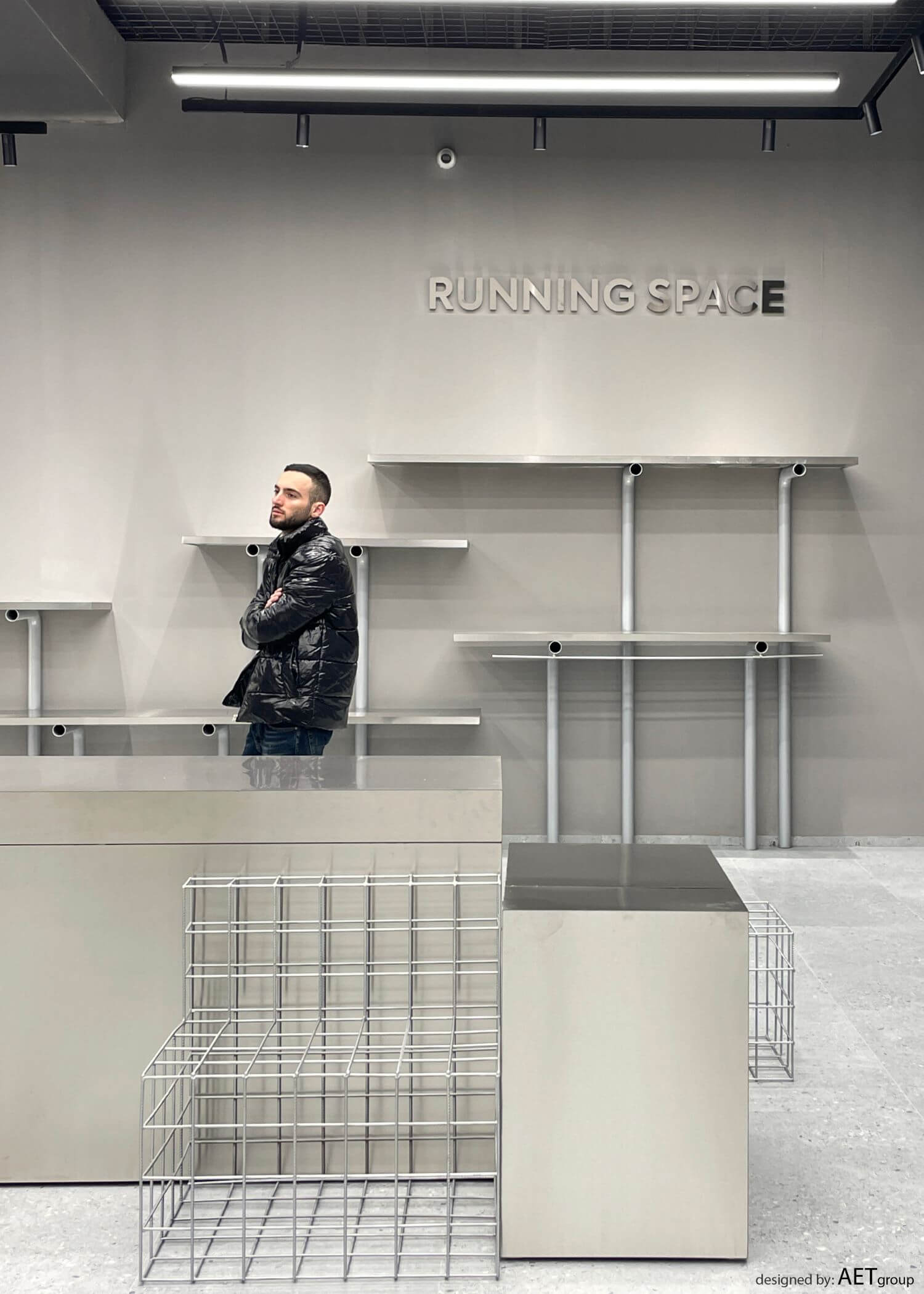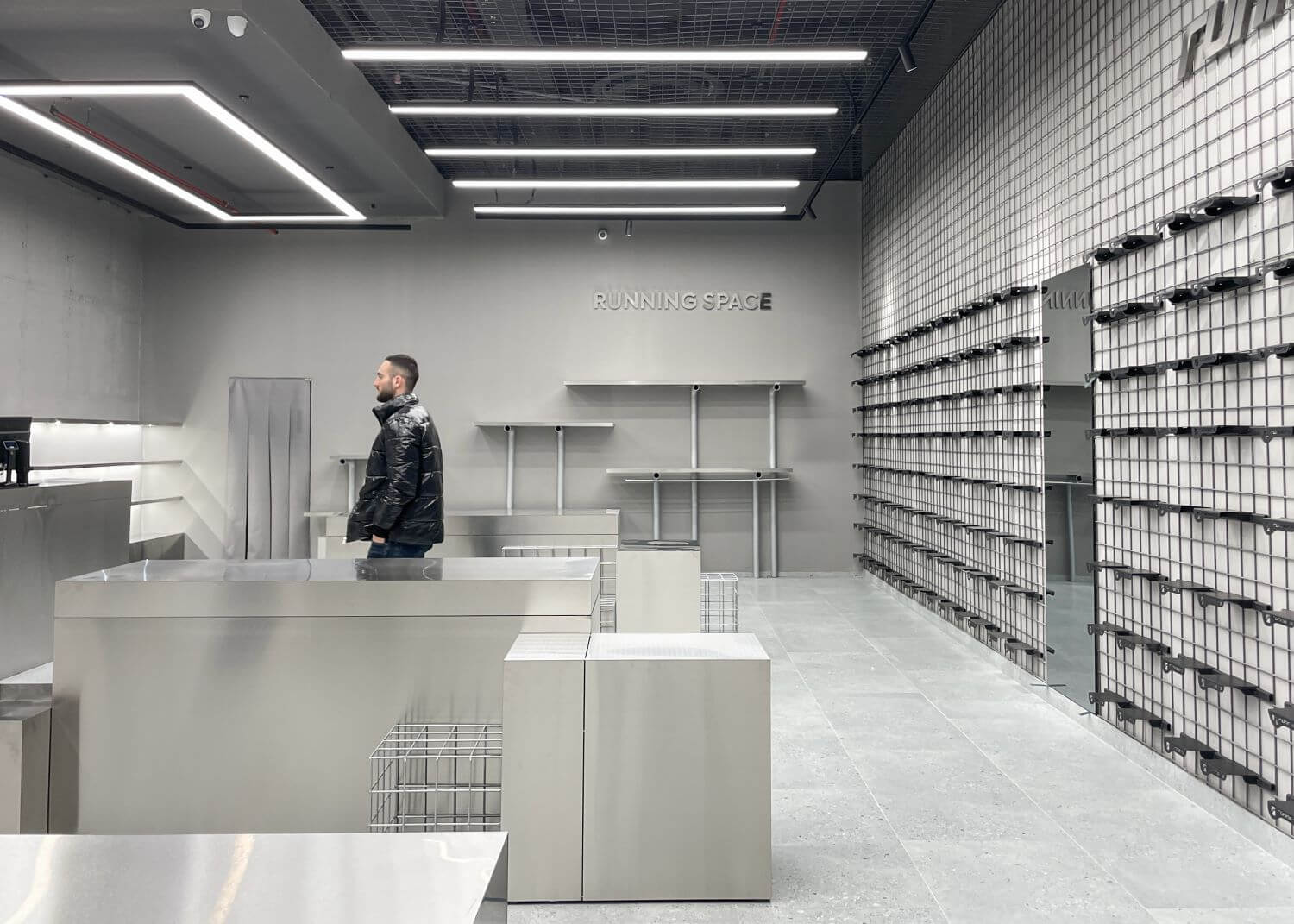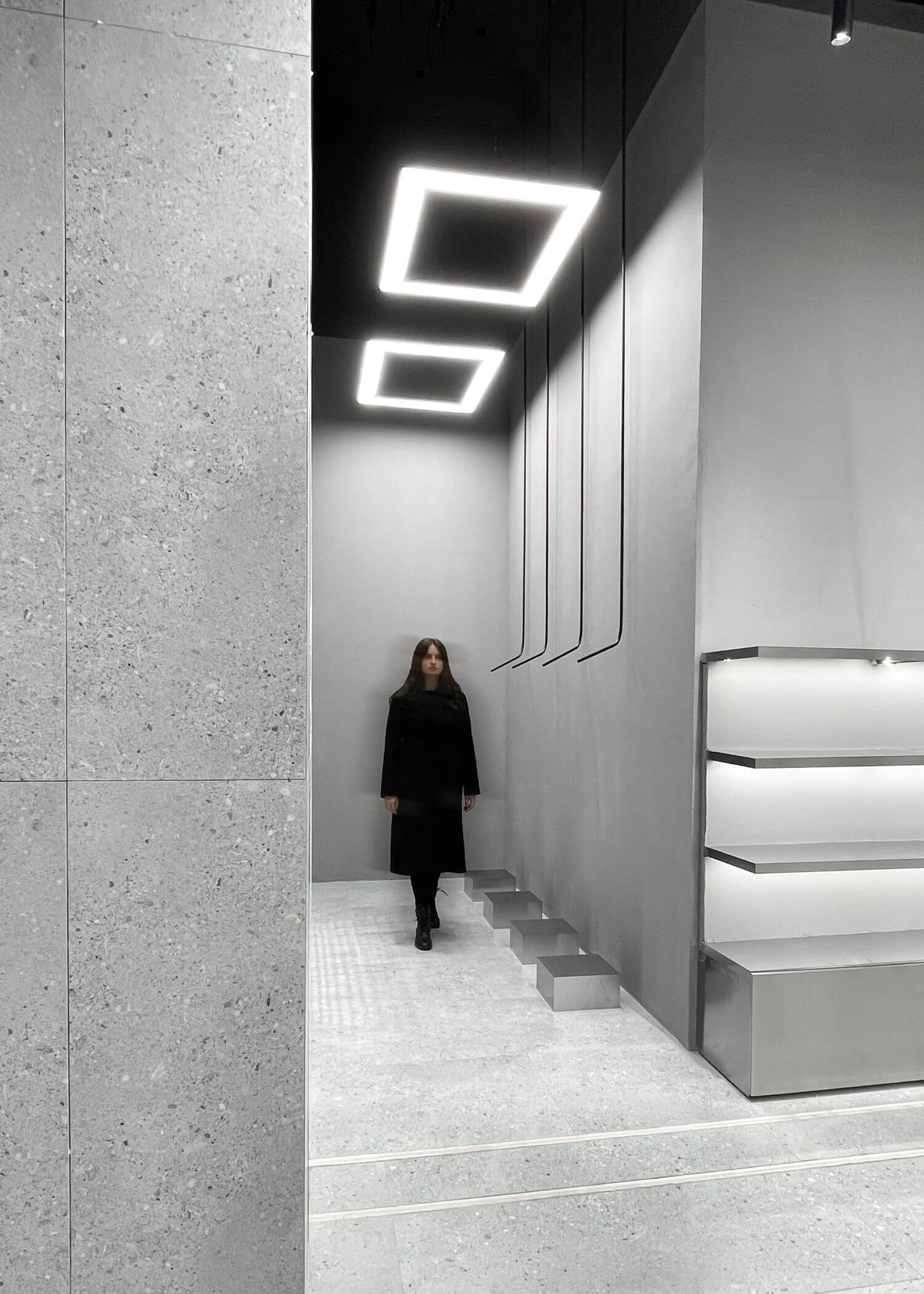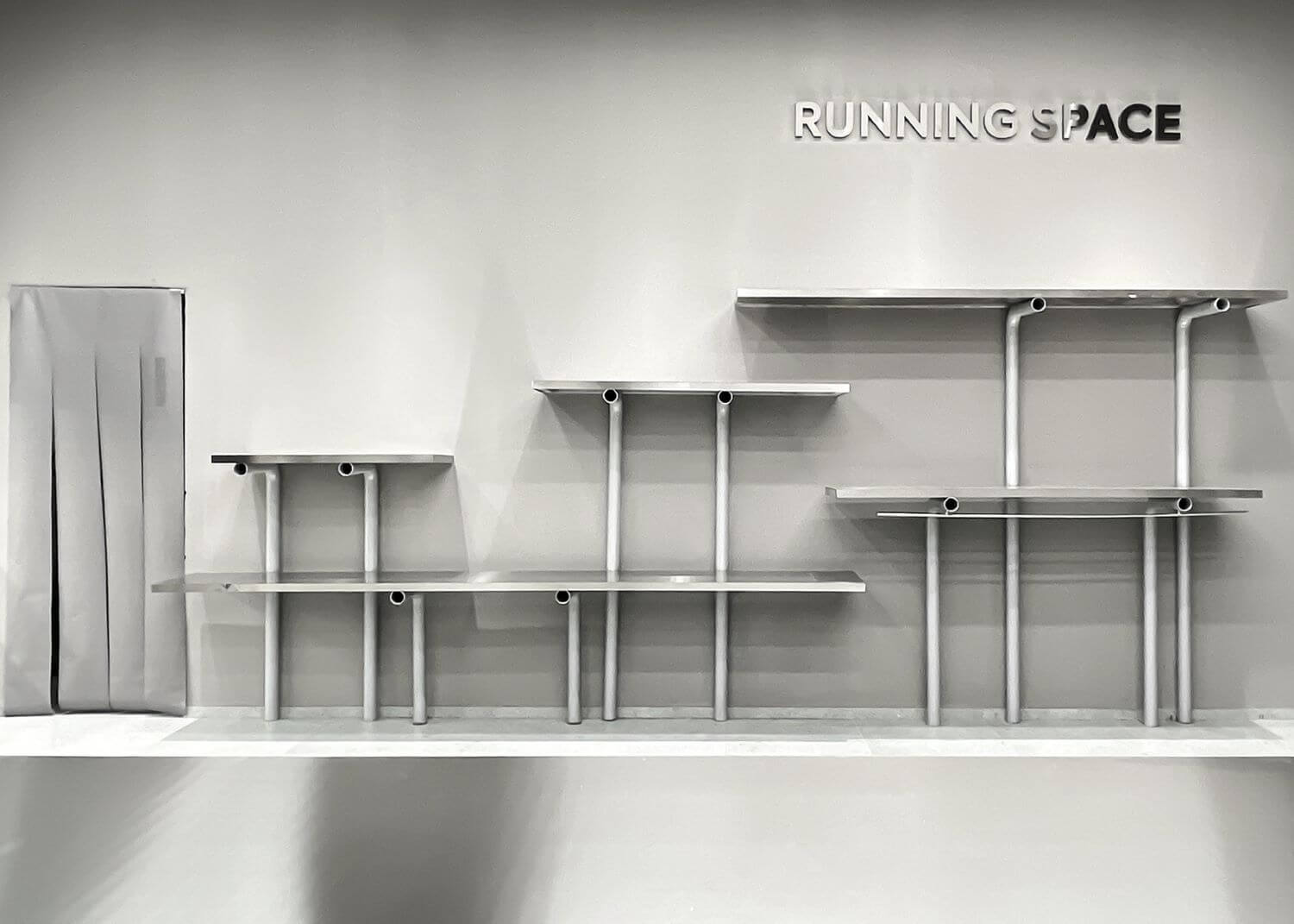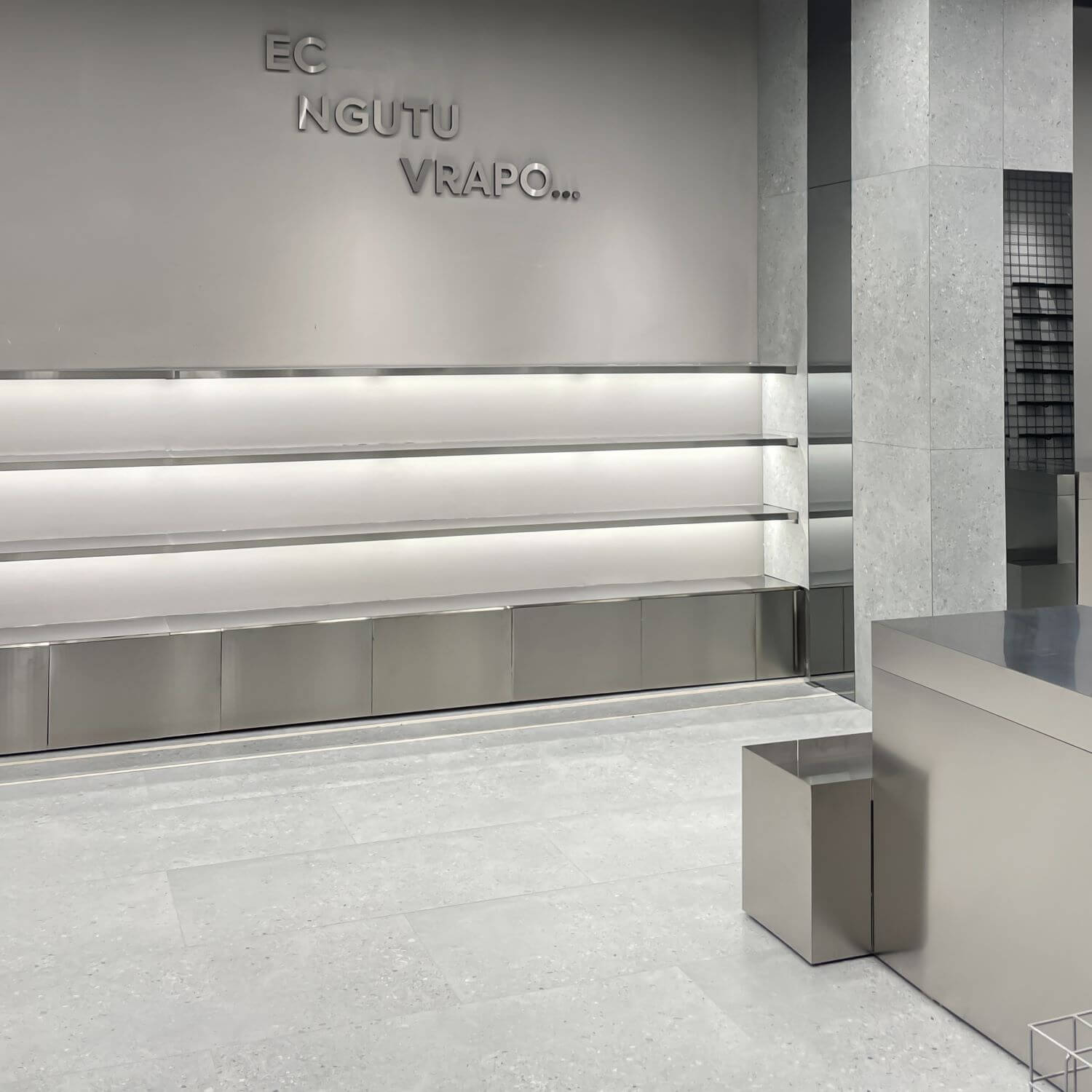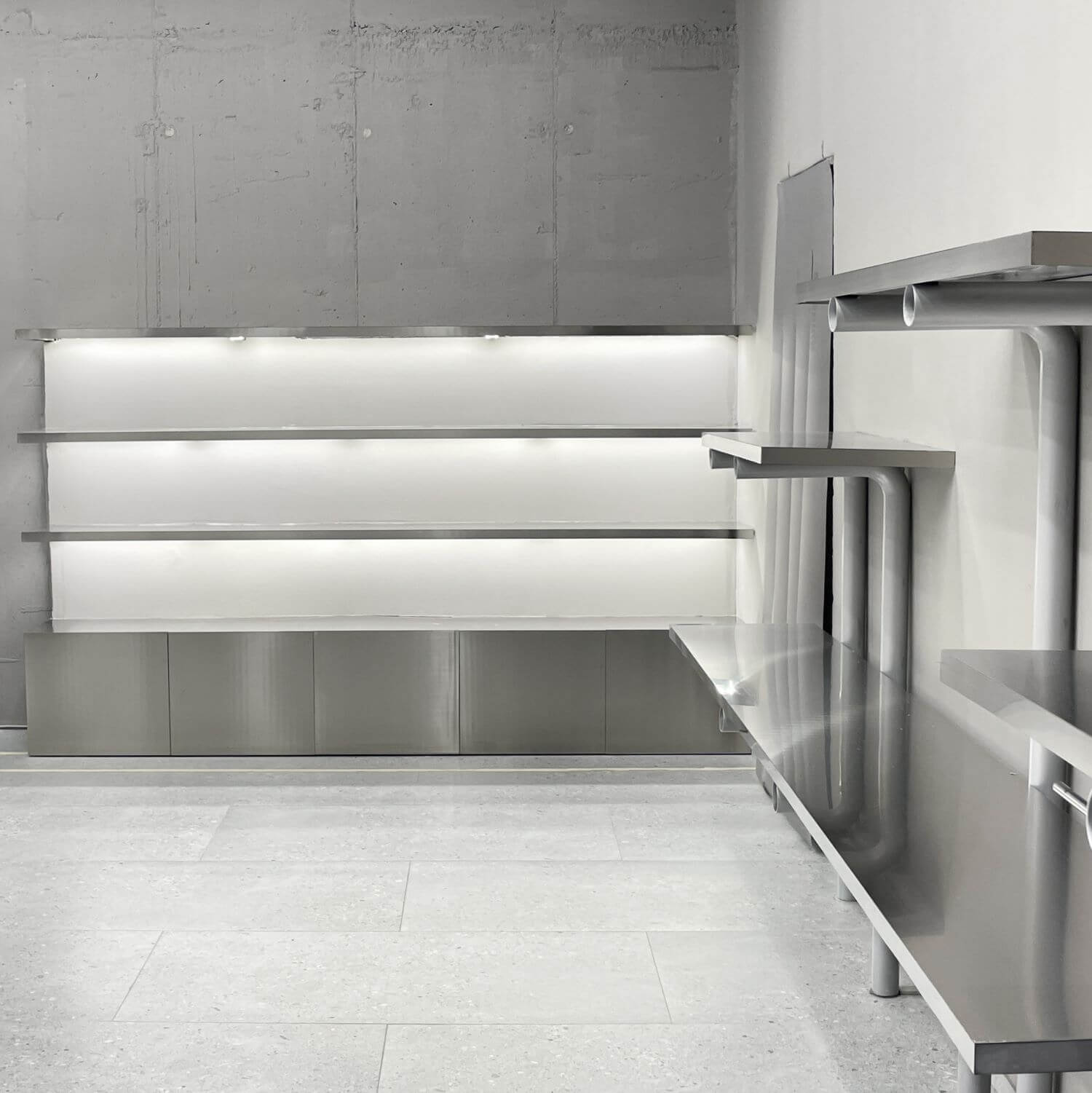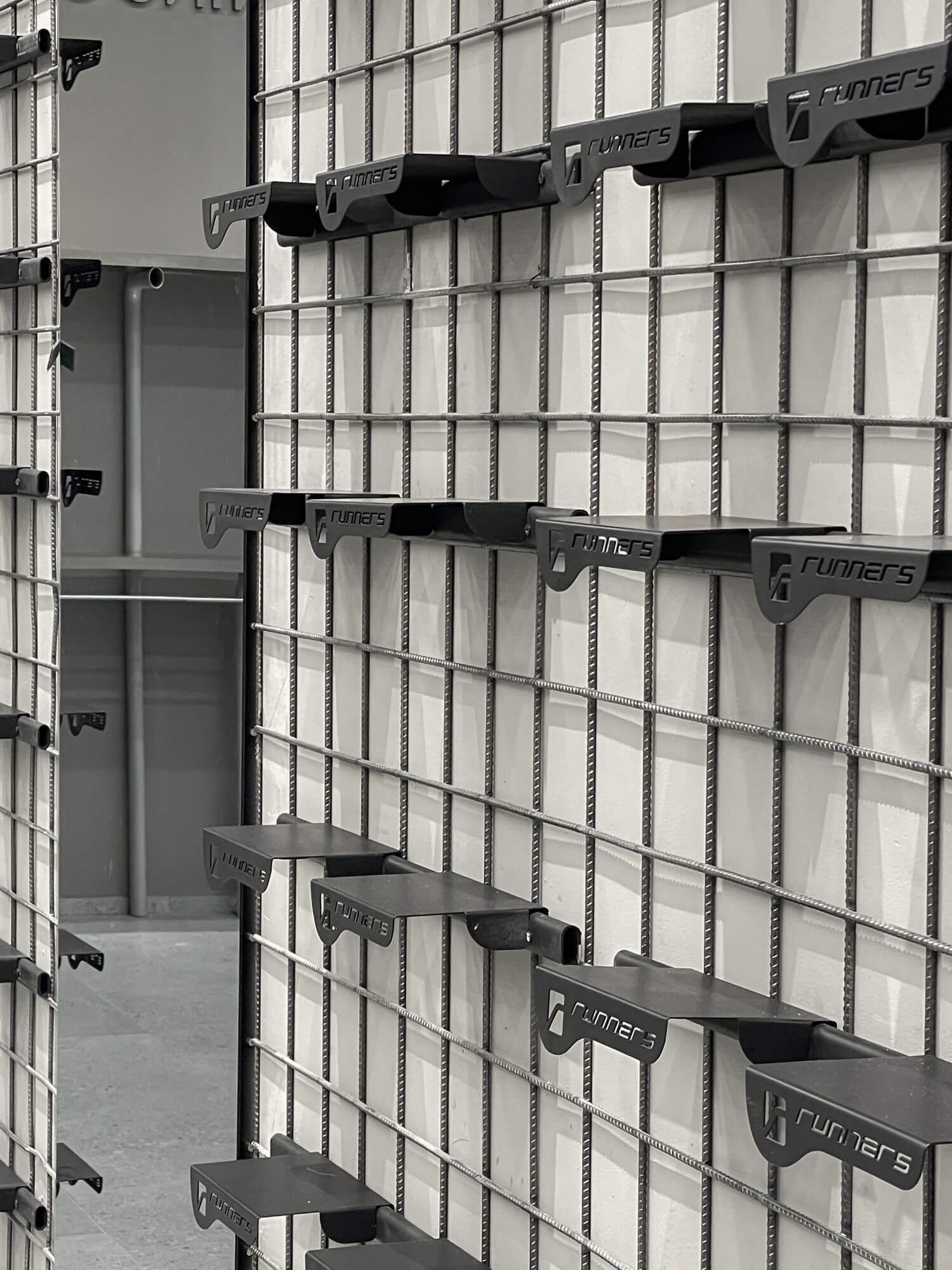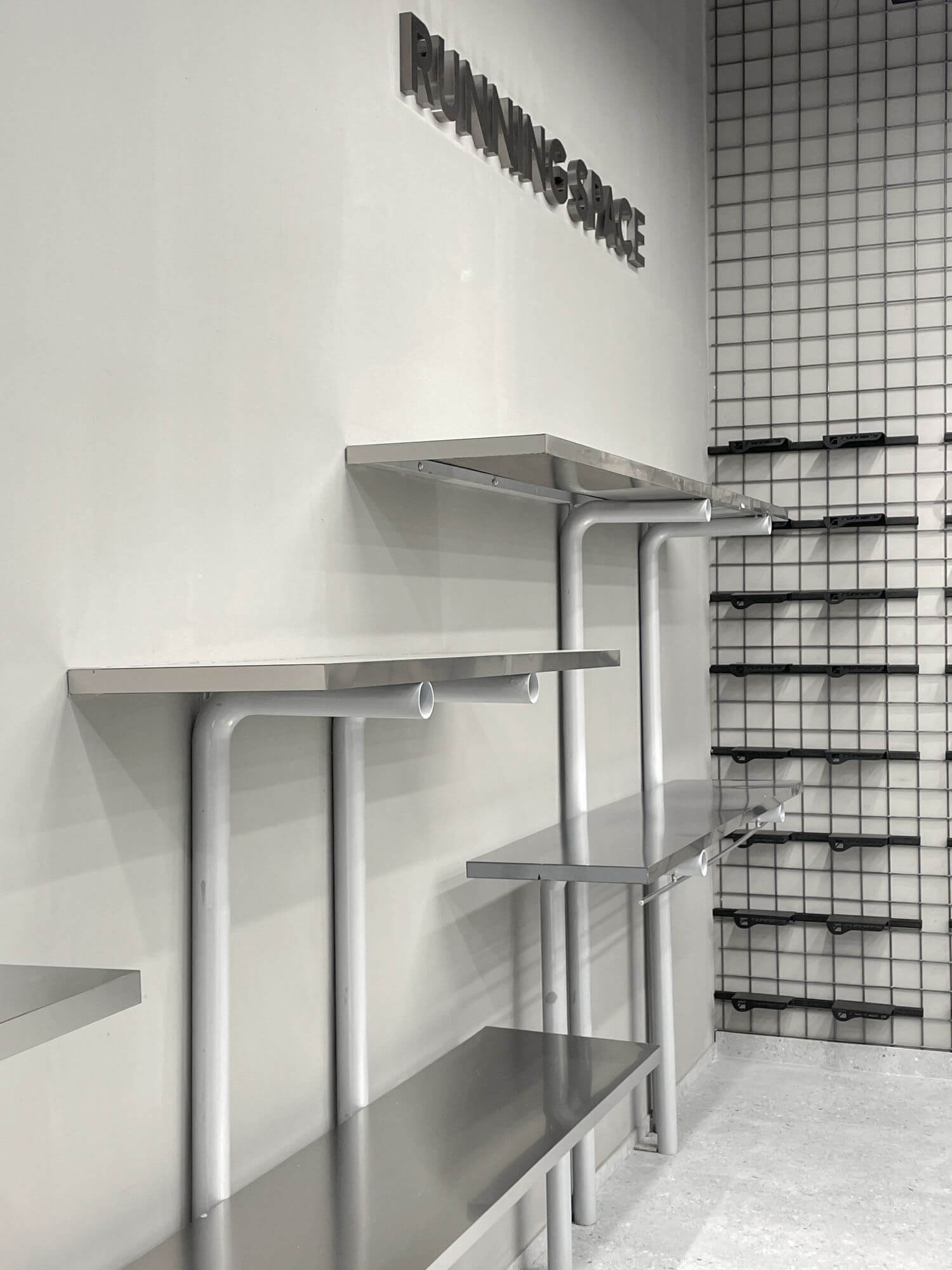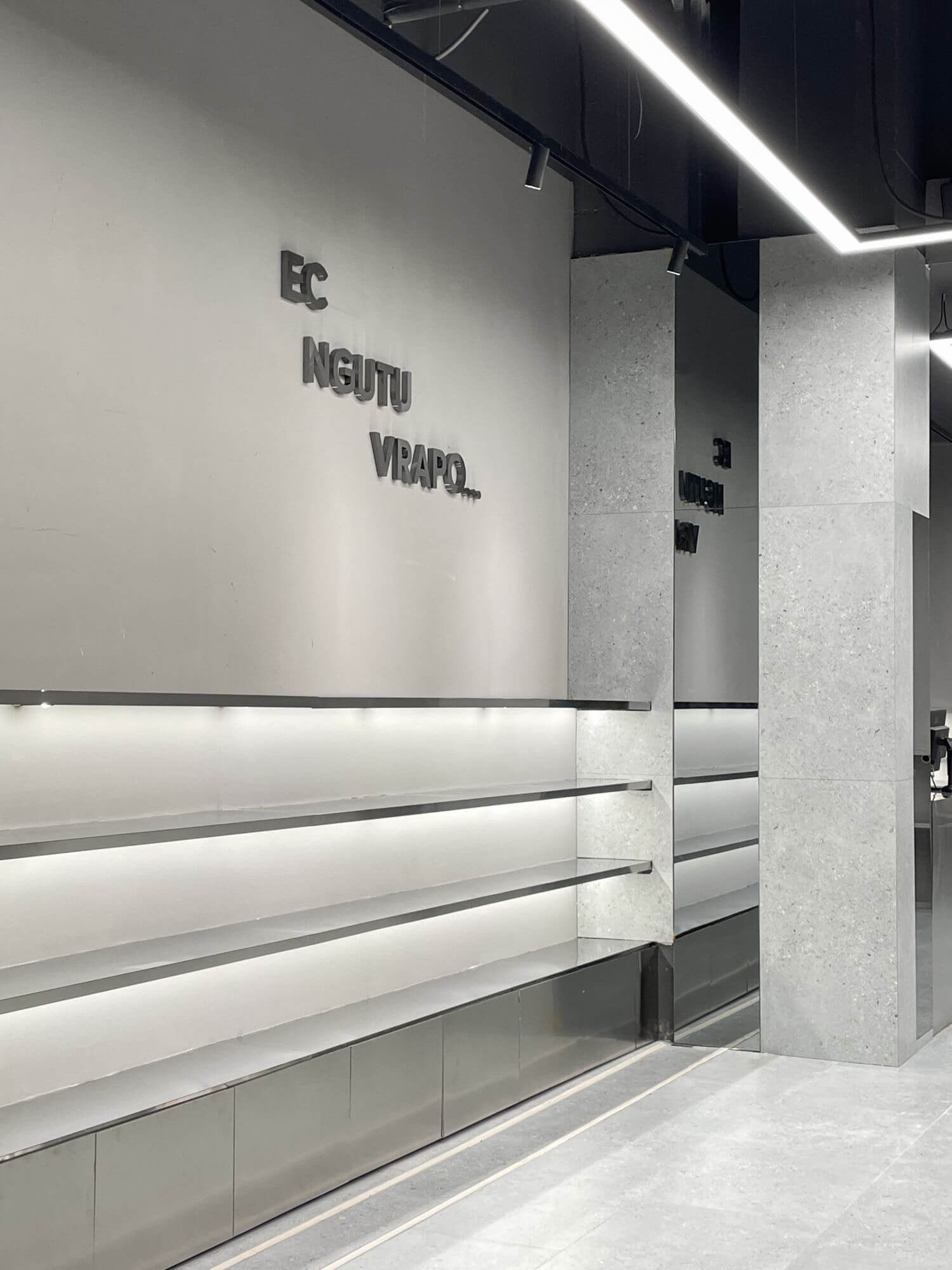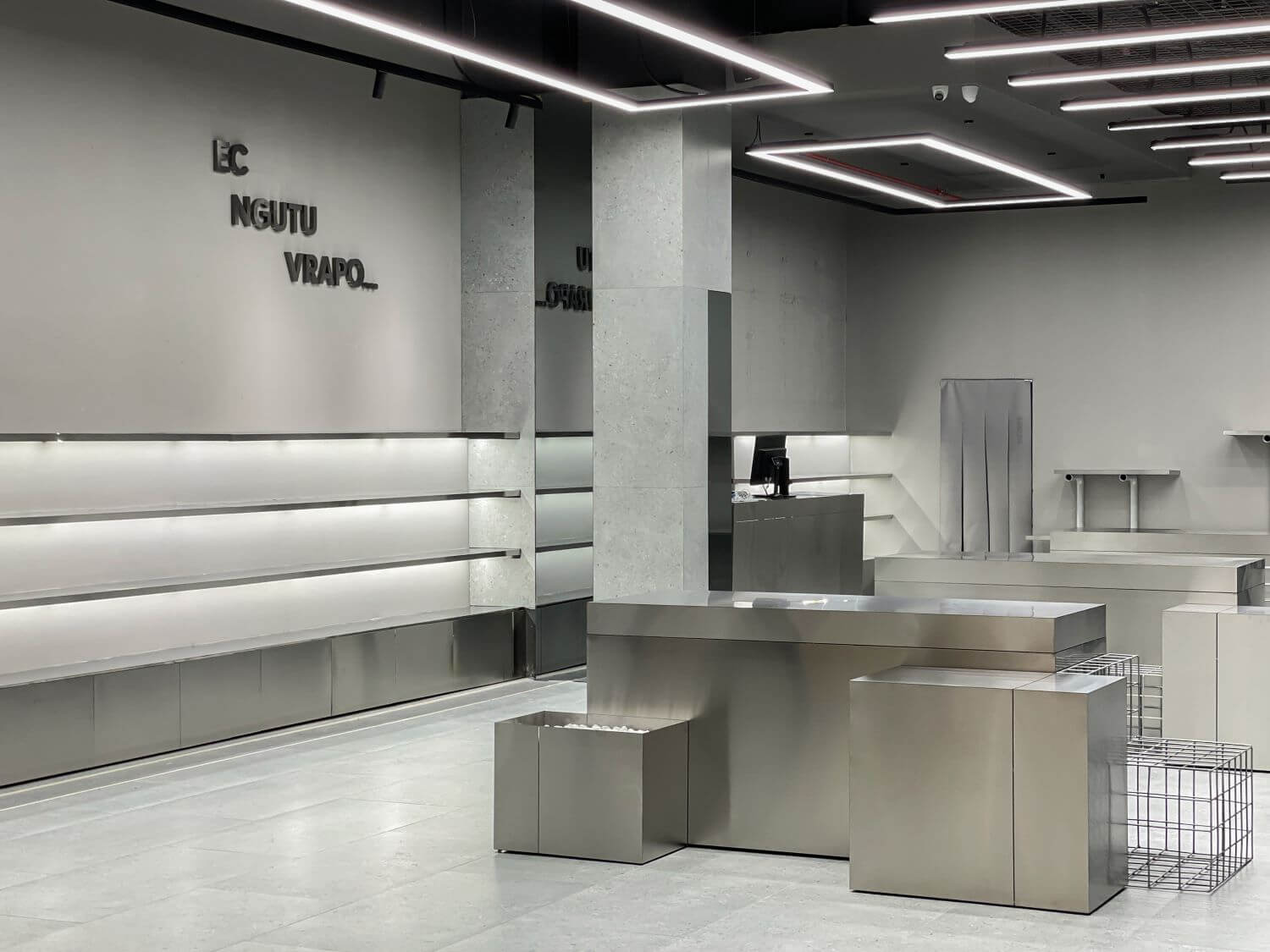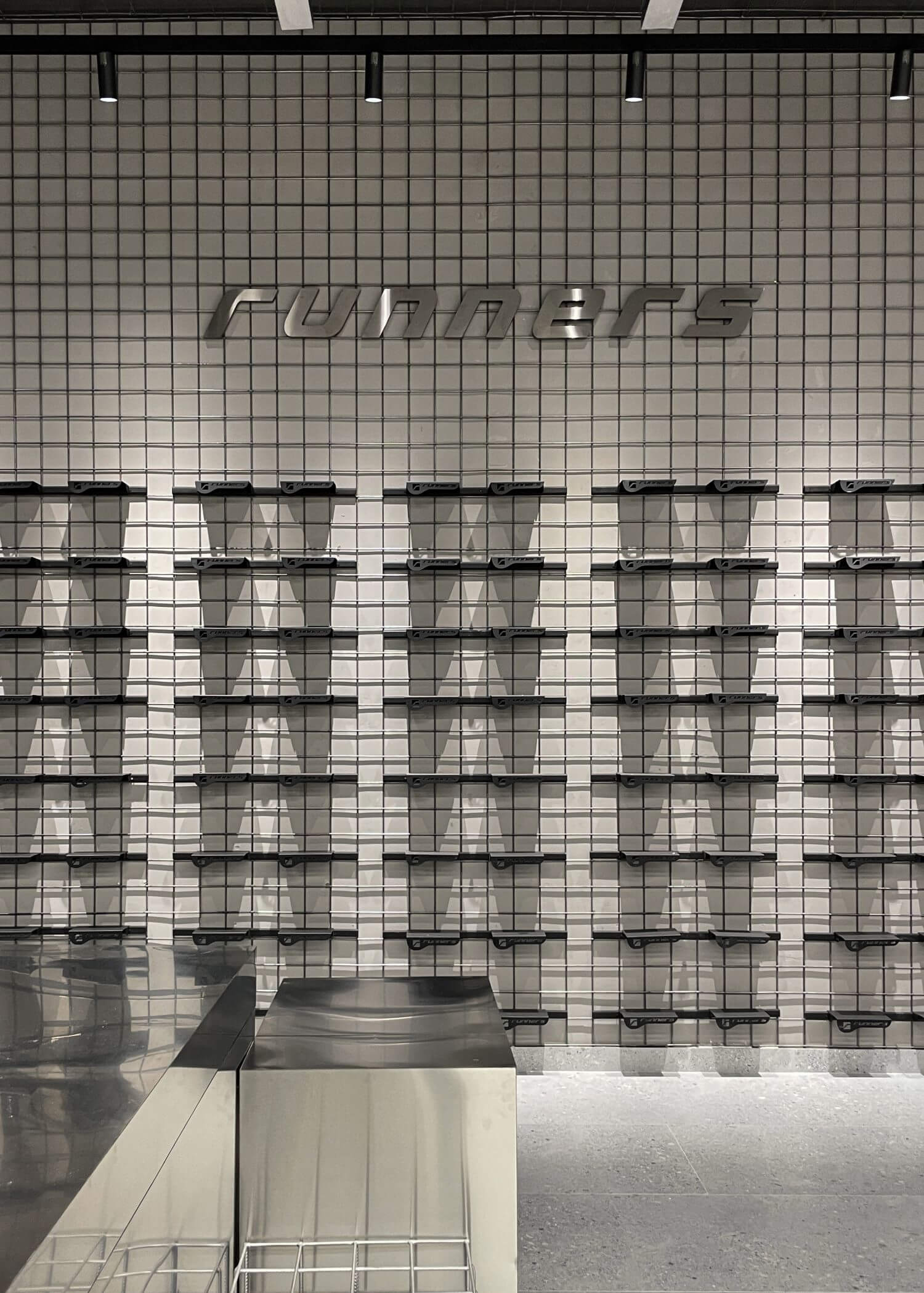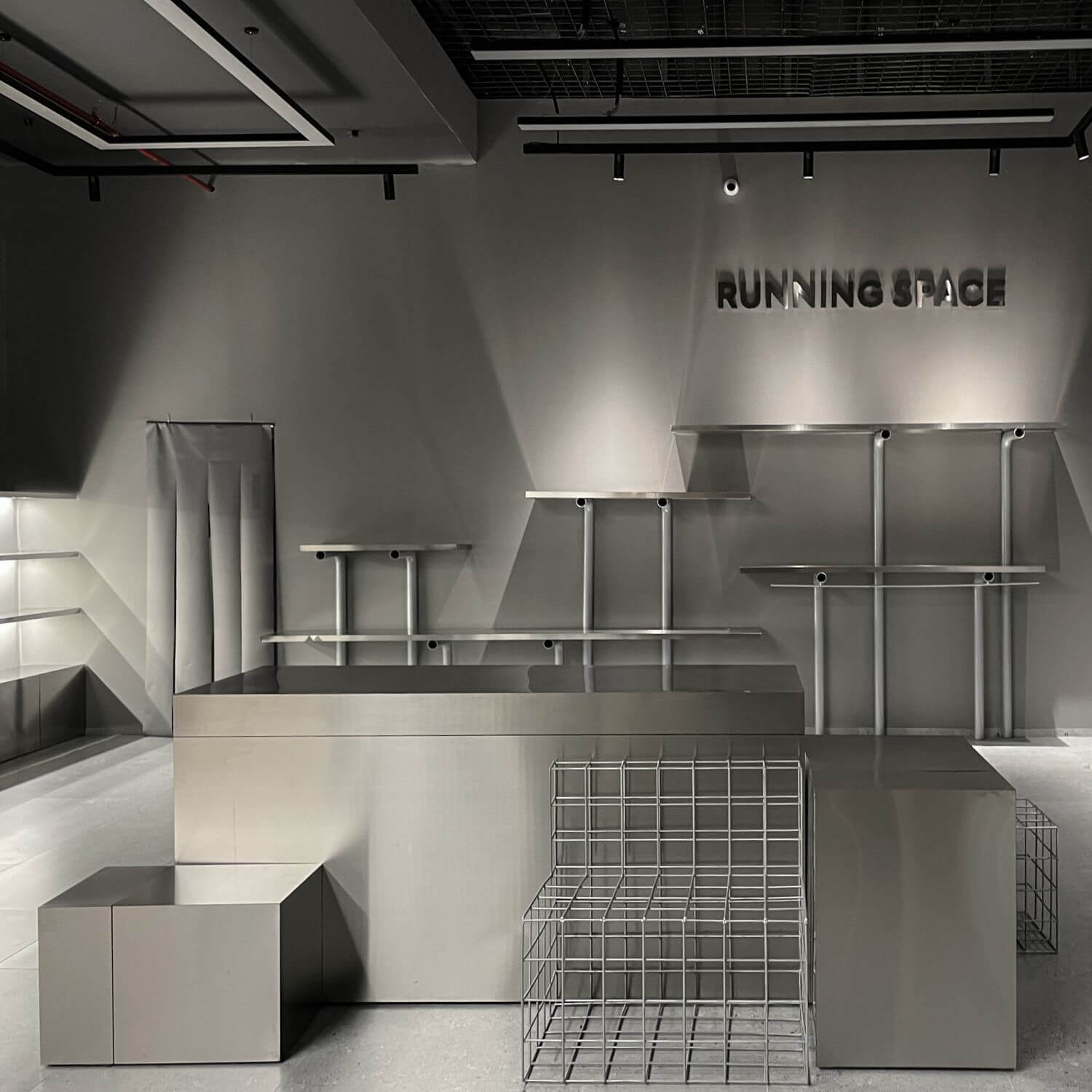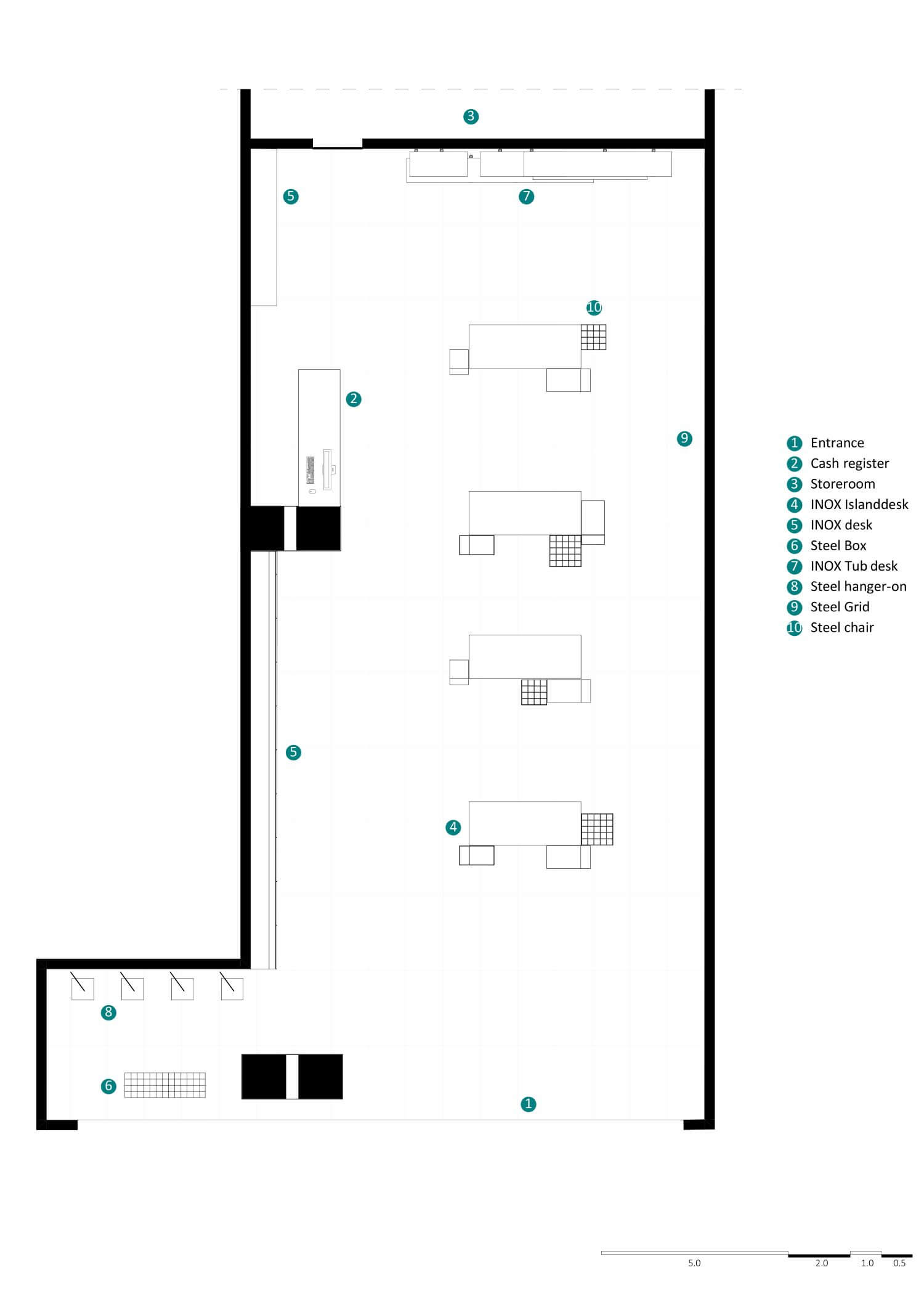 ---