Araujo Galvan Arquitectos: The project is conceived as a reinterpretation of pre-Hispanic Mexican cuisine and an architecture that seeks to make flavors the protagonists of the space. The essence of the project is reminiscent of pre-Hispanic architecture, the staircase access, the sensitivity produced by textures, the management of geometric games within the space, the experience between the closed and the open, the light and the dark; encouraging cooking, like architecture, to be learned through experience, experience and contact with flavors, smells and space. The materiality of the project is characterized by the neutrality of its colors, allowing the textures of the concrete façade, the woven fiber lamps and the wooden lattice at the entrance to generate lights and shadows in the material to give us different shades of it. . .
The spatial relationship of the project is connected through a large double-height central space for diners covered by natural textile lamps which has a direct relationship with the fire area, where those who inhabit the space will understand the kitchen area as a spectacle; On one side there is a staircase that connects with a private area and an integrated bar to serve this space. Towards the outside of the space is the children's area designed with wooden furniture and games, trying to ensure that the children's experience is also a sensory encounter of materials and textures.
On the other side of the project there is a terrace semi-covered by a Teka wood façade, making the space filled with lights and shadows, generating a space of privacy and comfort for the user, here it connects with the waiting bar counter. . , and a lateral income. Behind the kitchen area are the general services, refrigeration chambers, warehouses, administrative areas, and entrance of staff and suppliers, as well as general lighting audio controllers.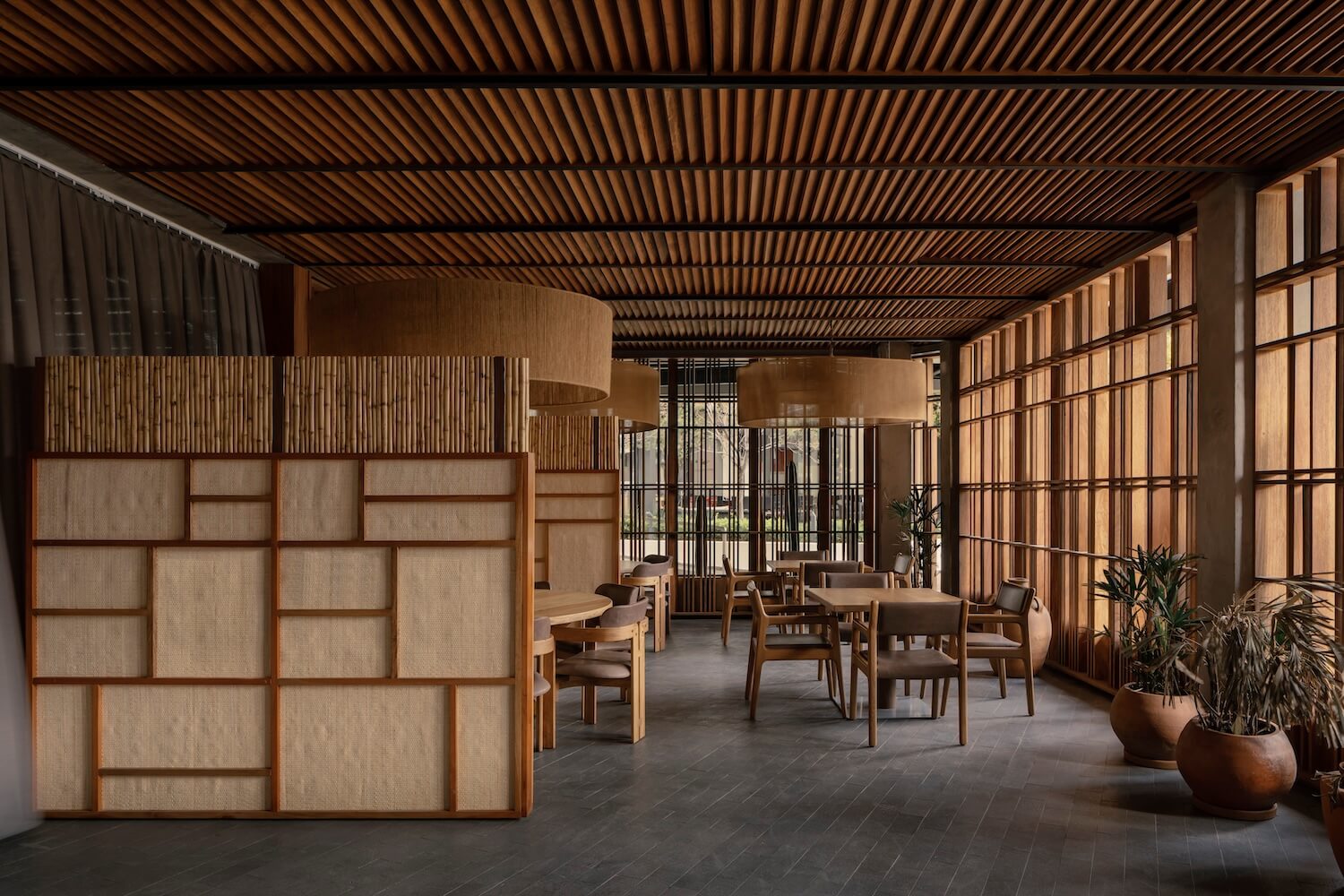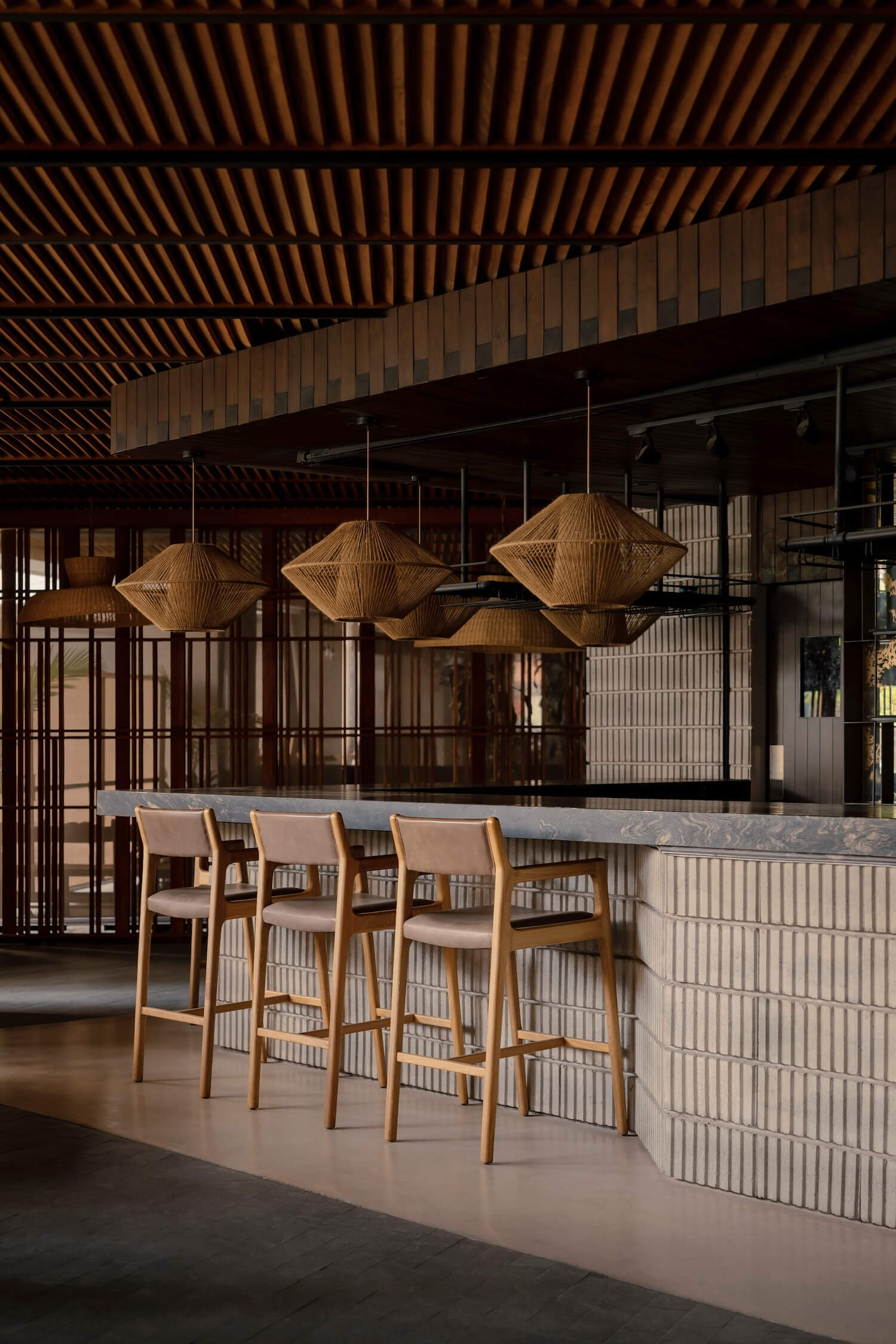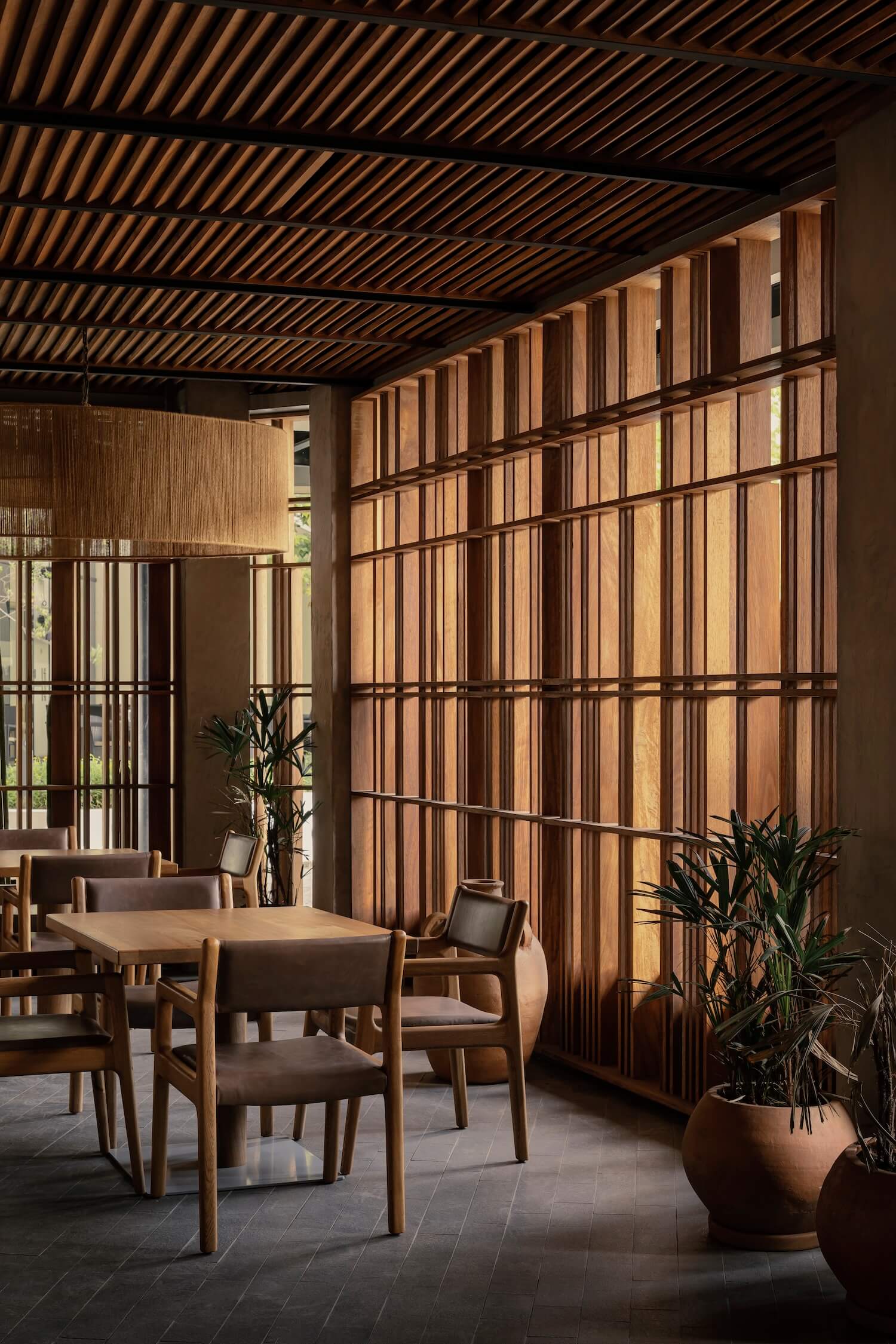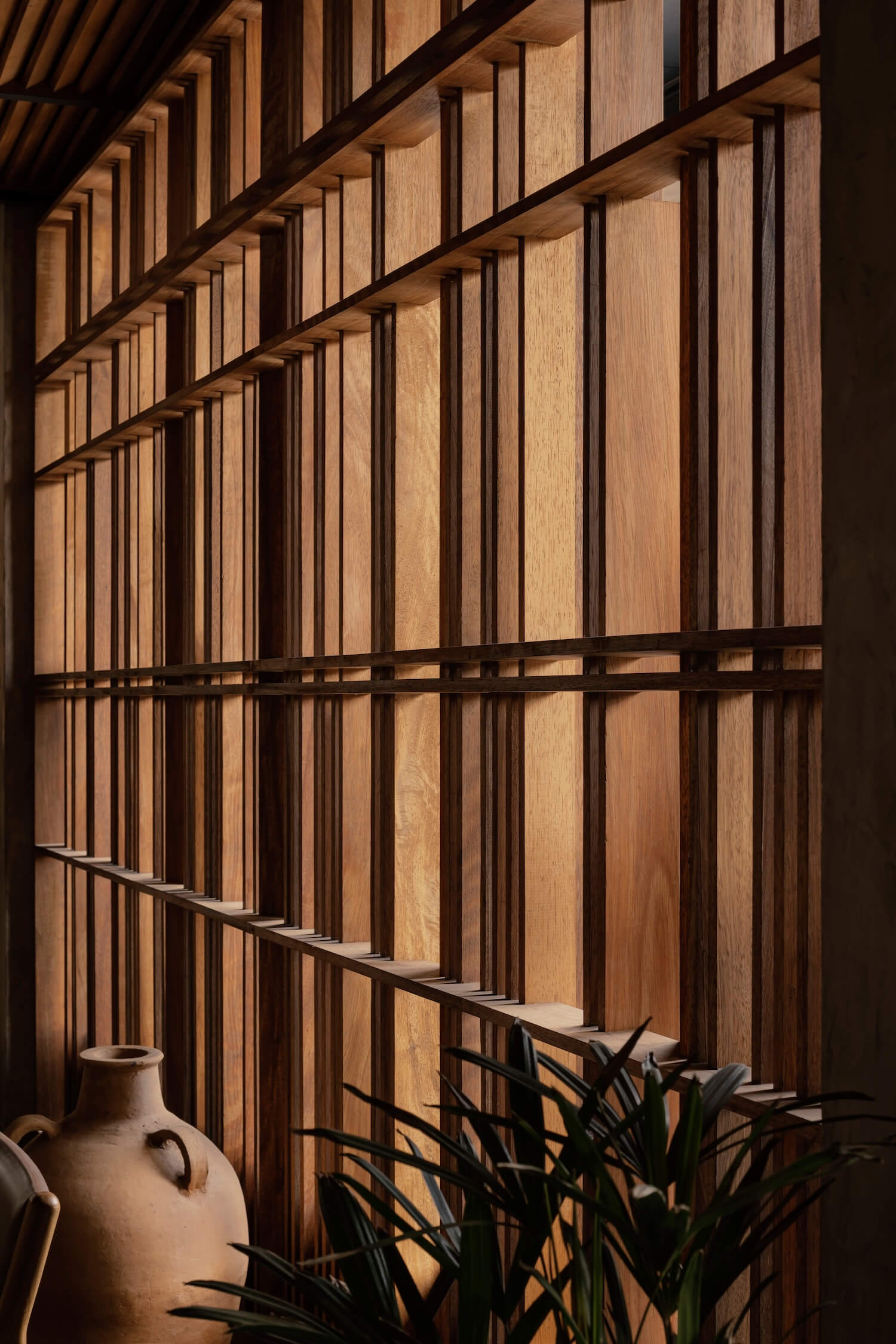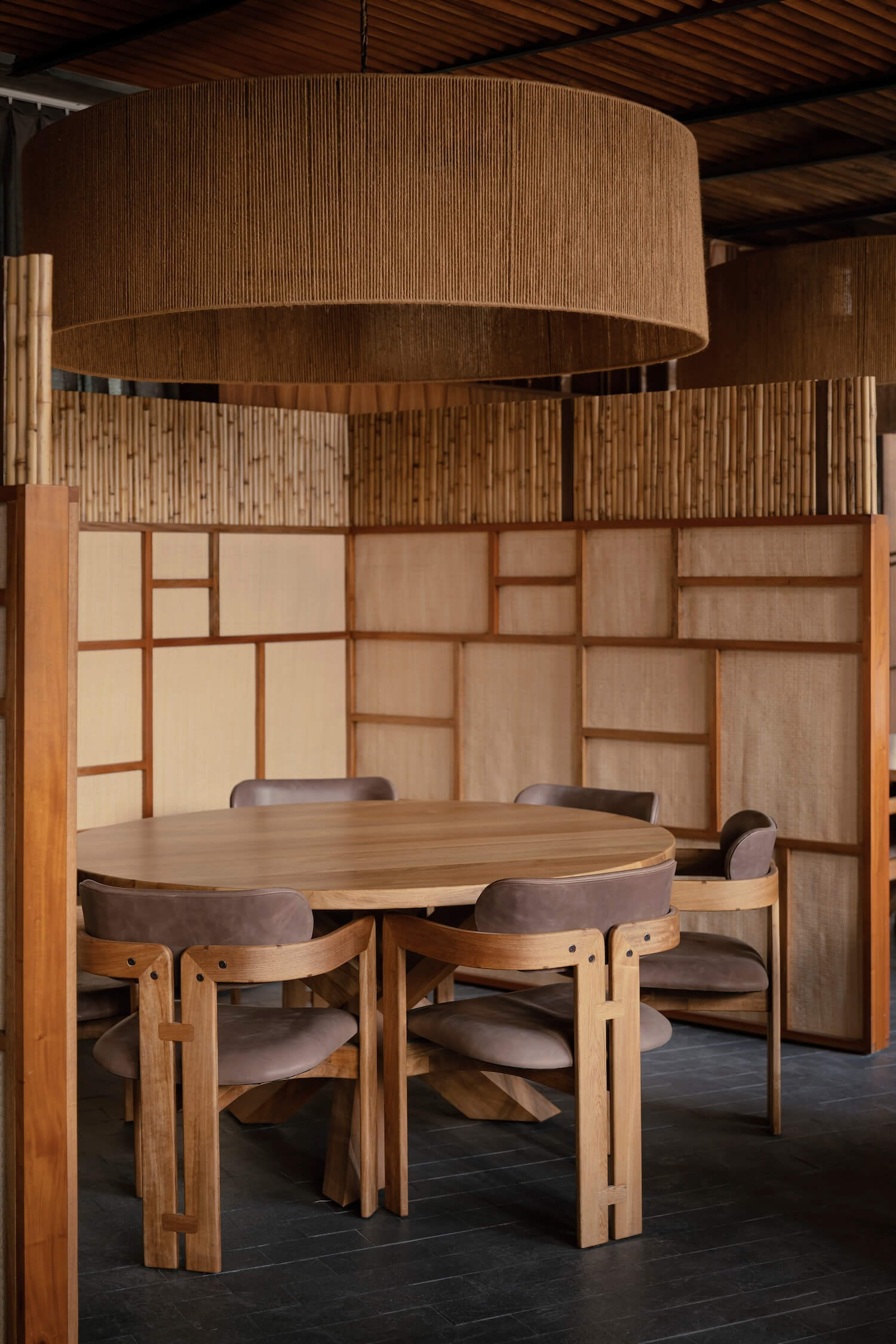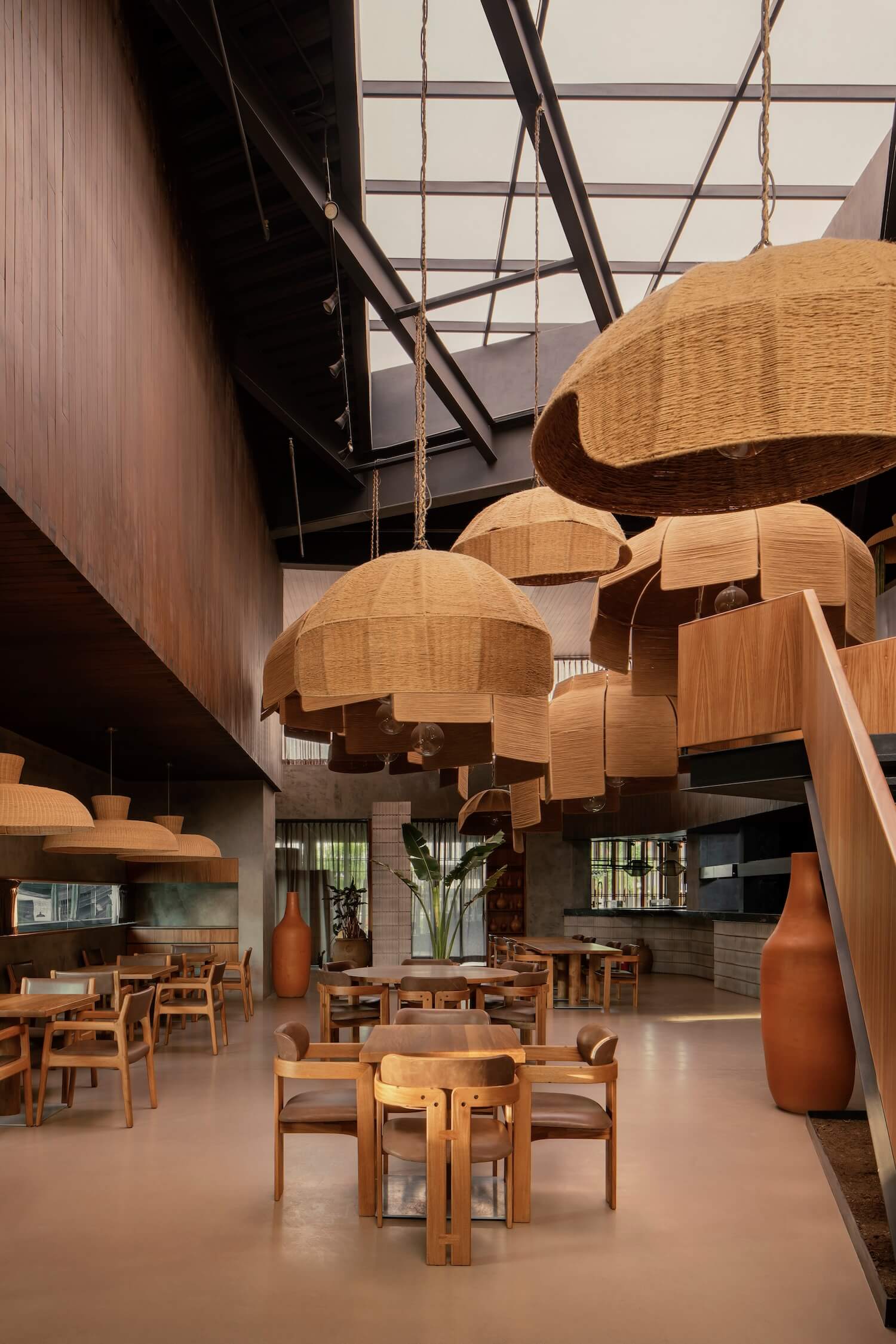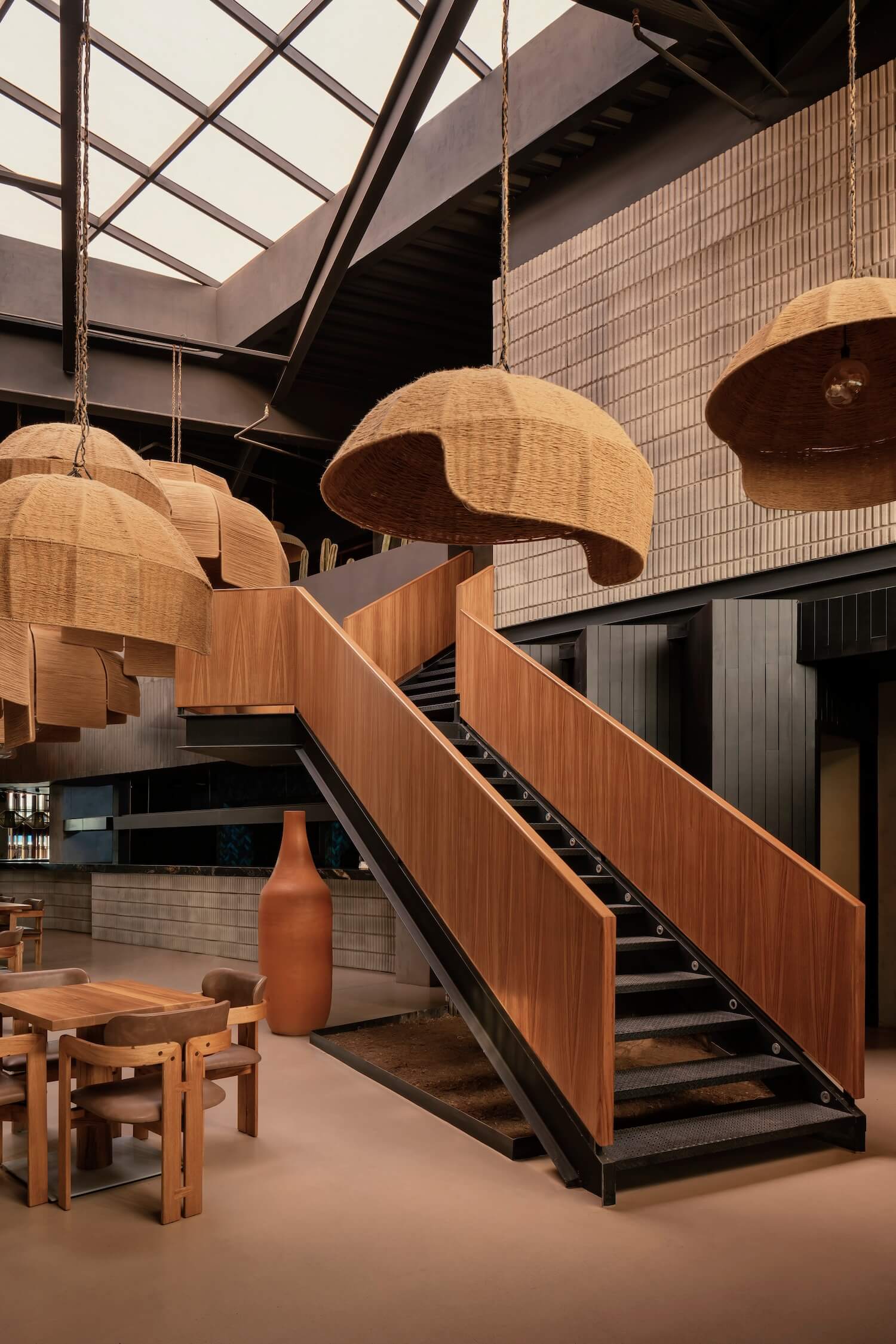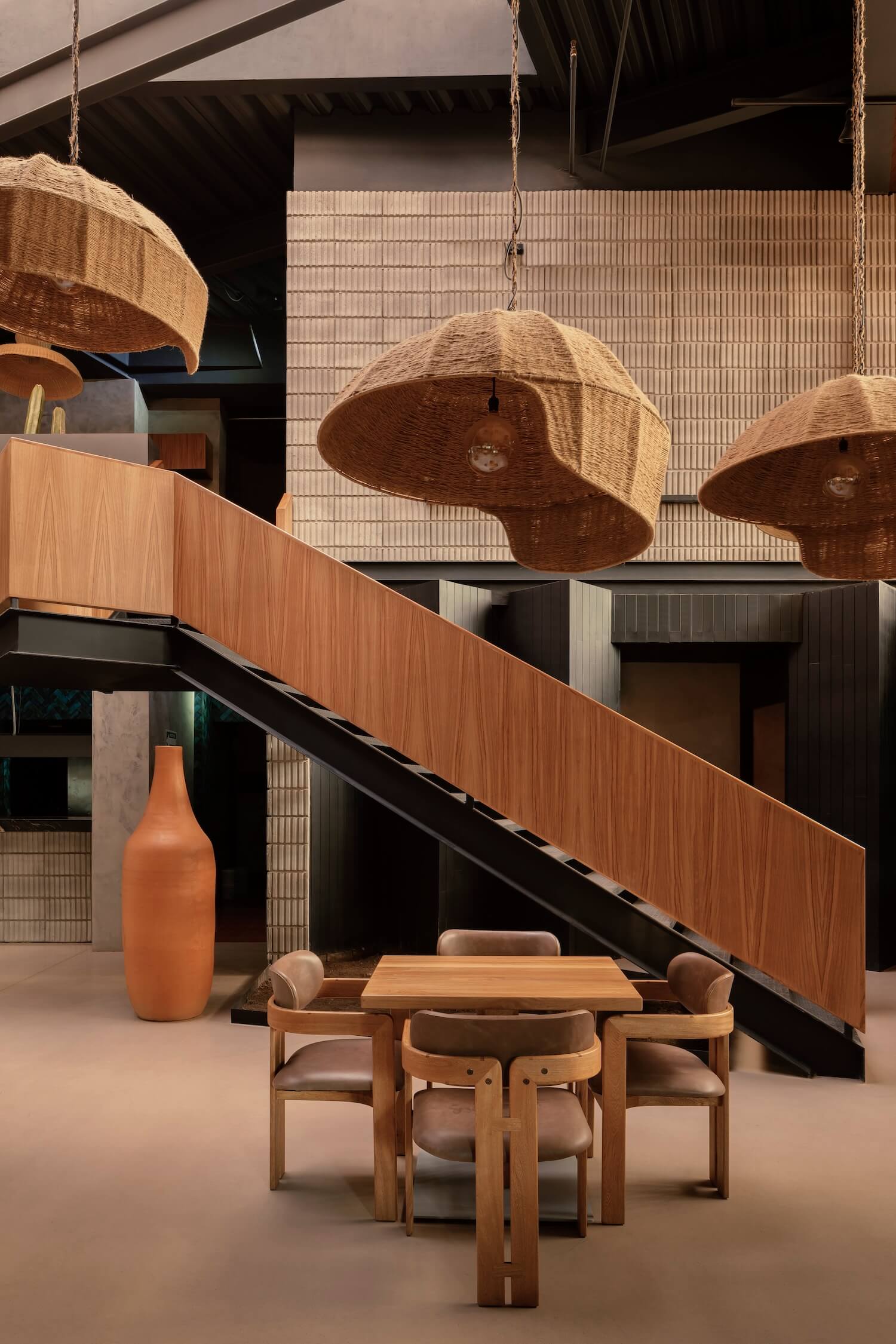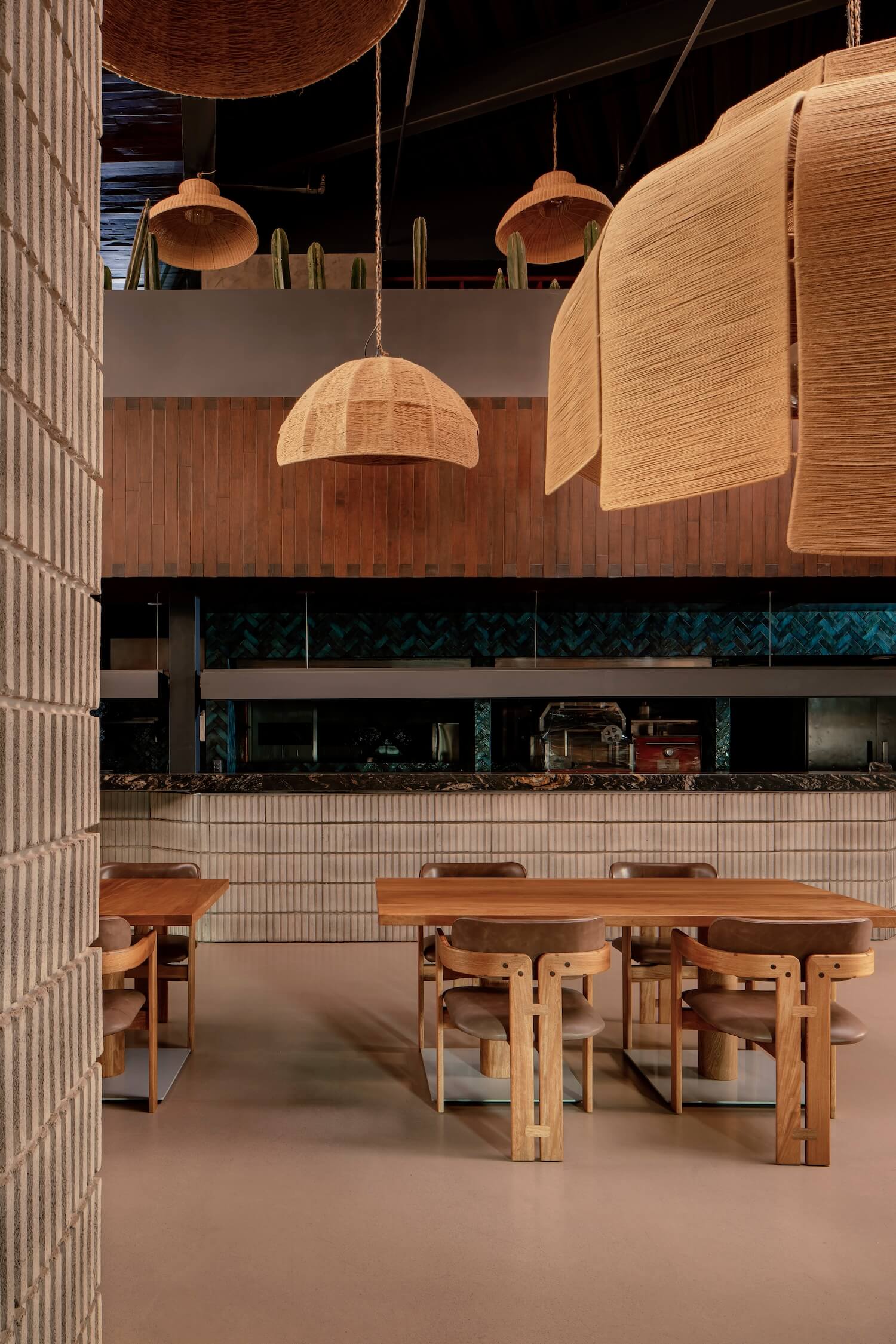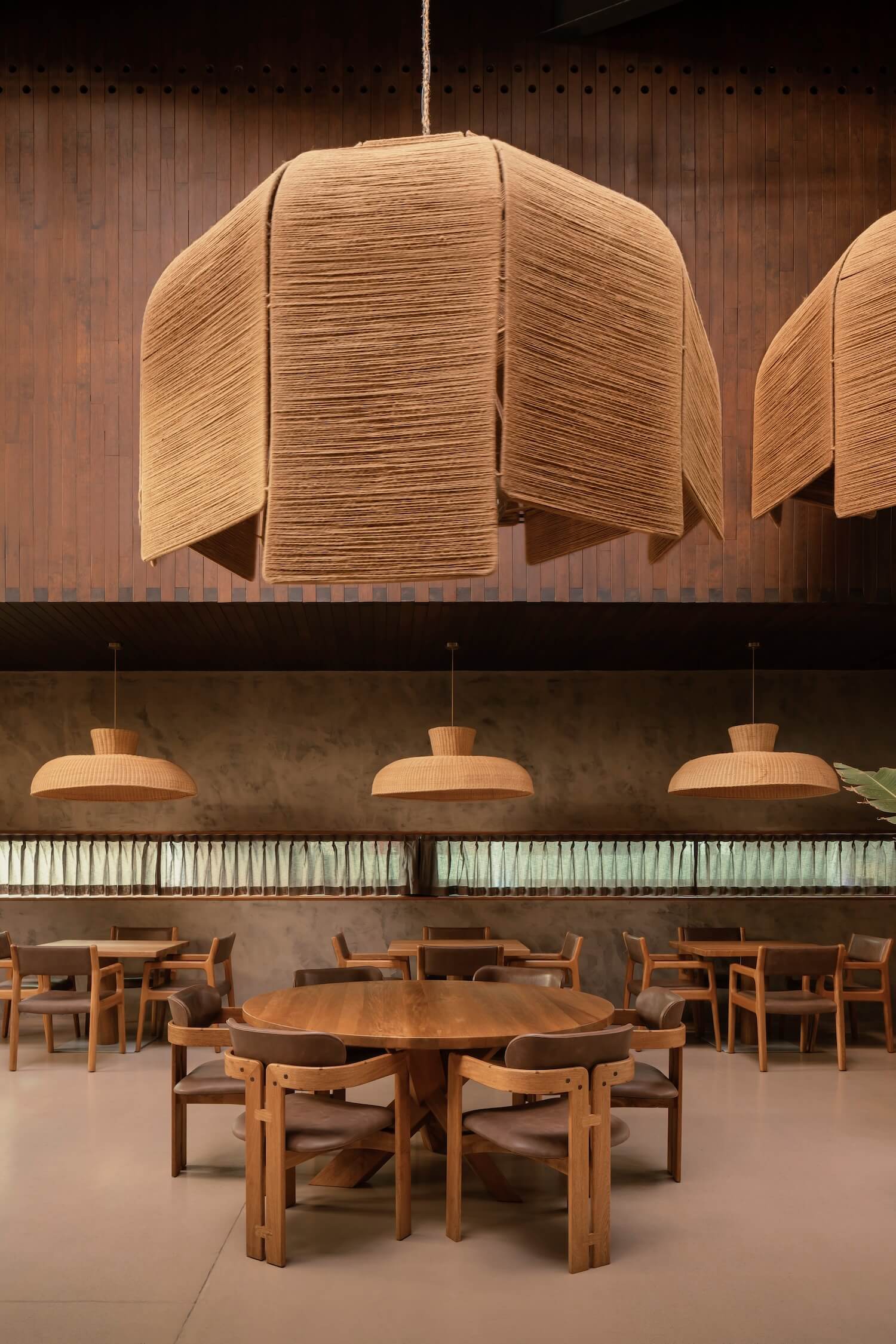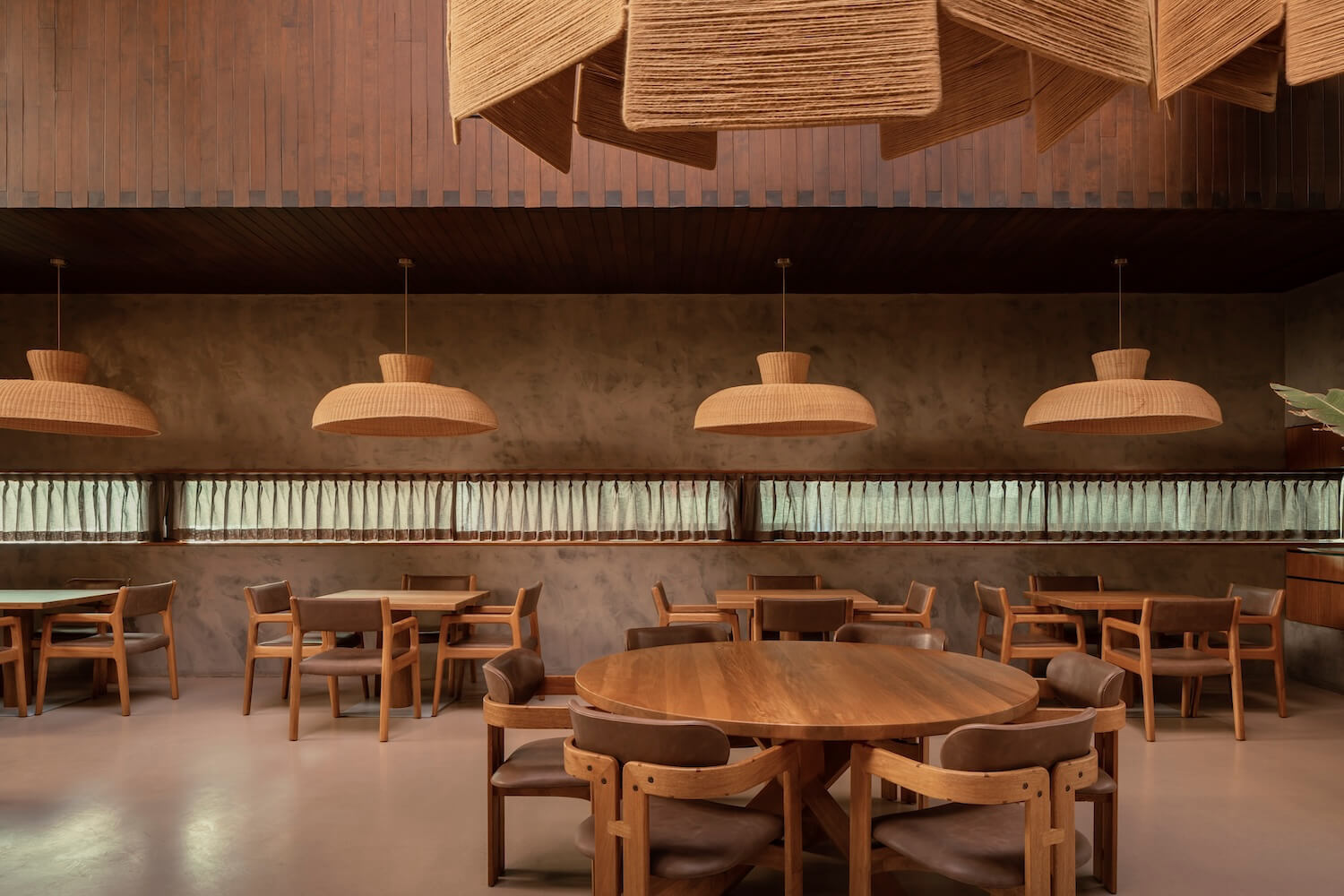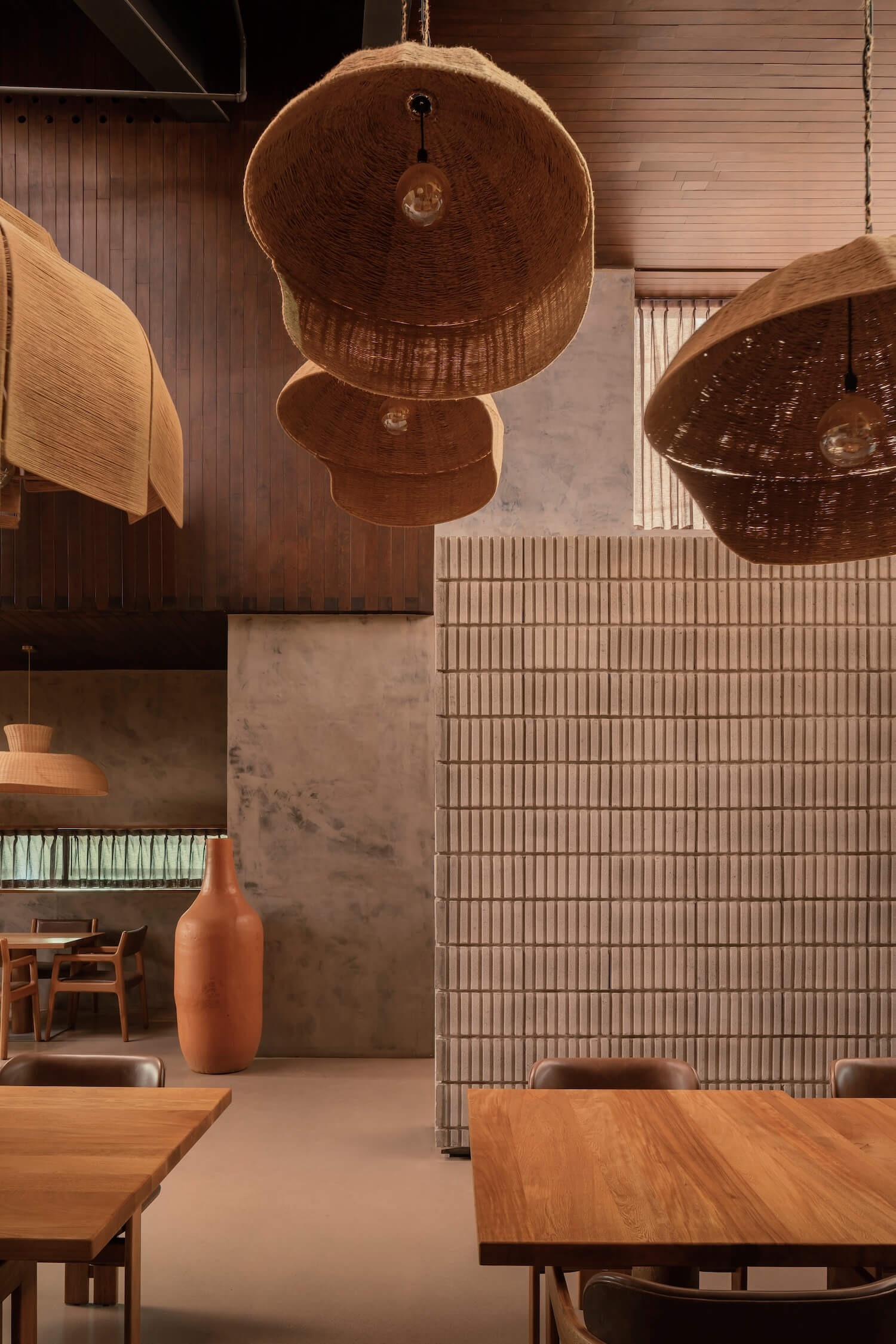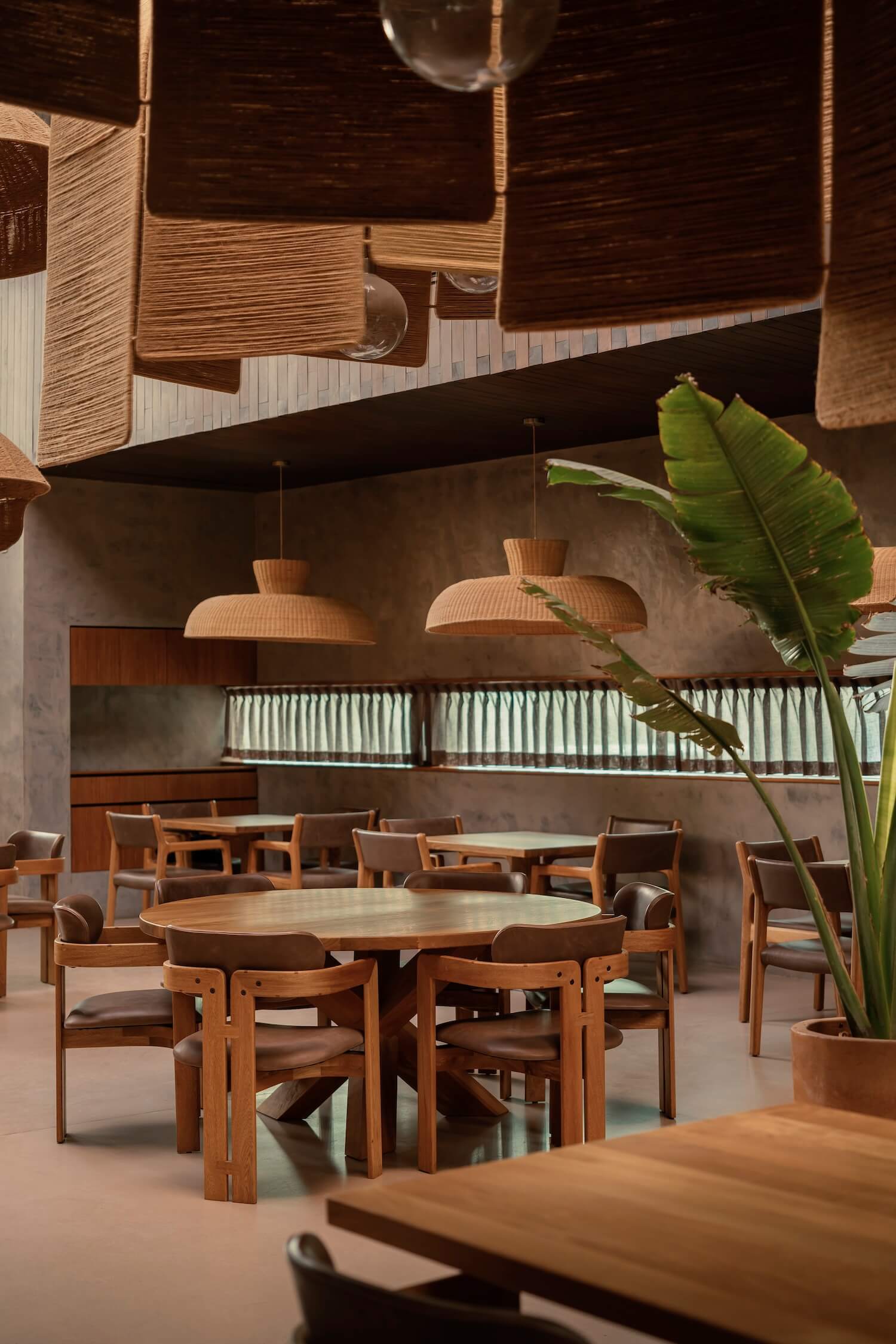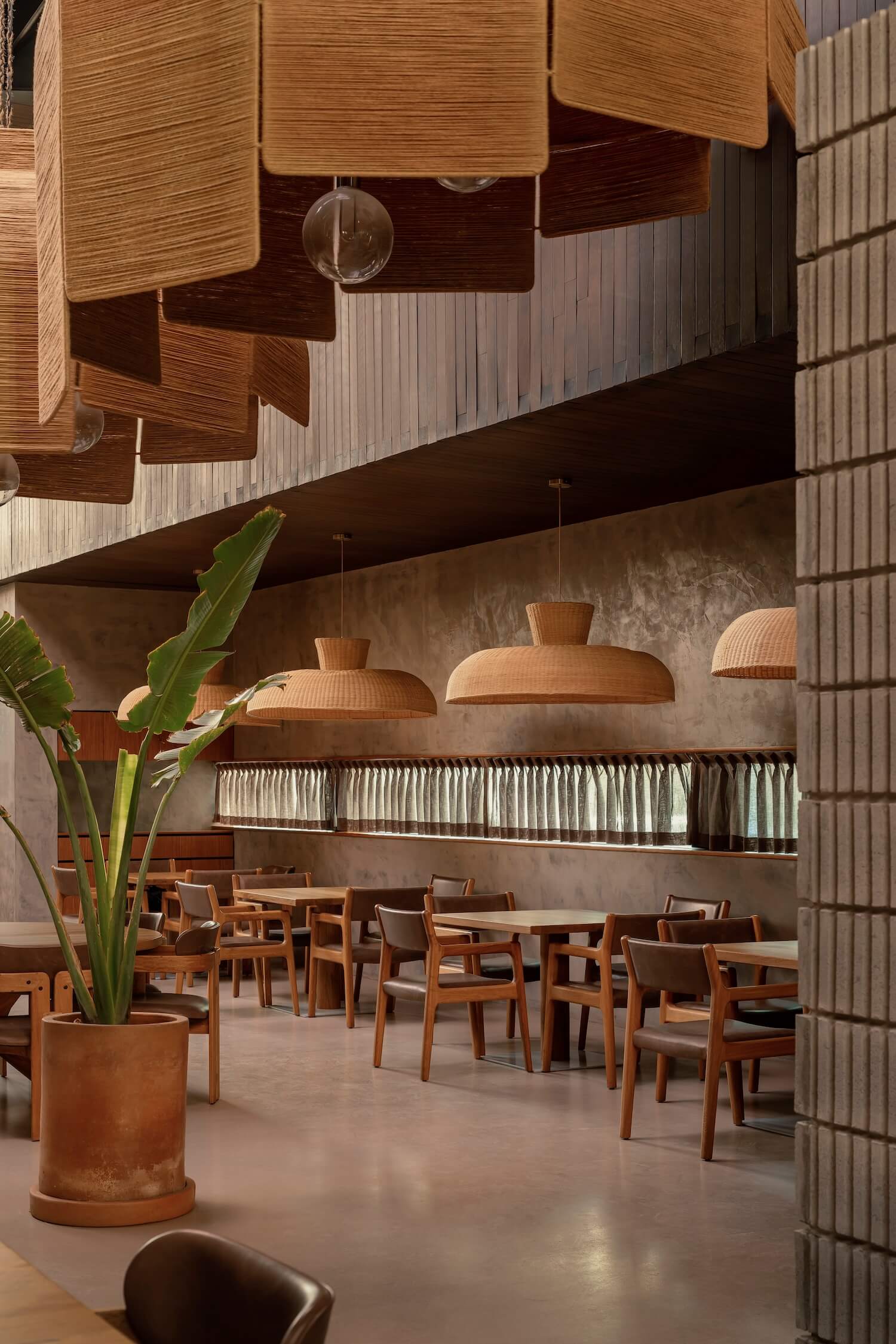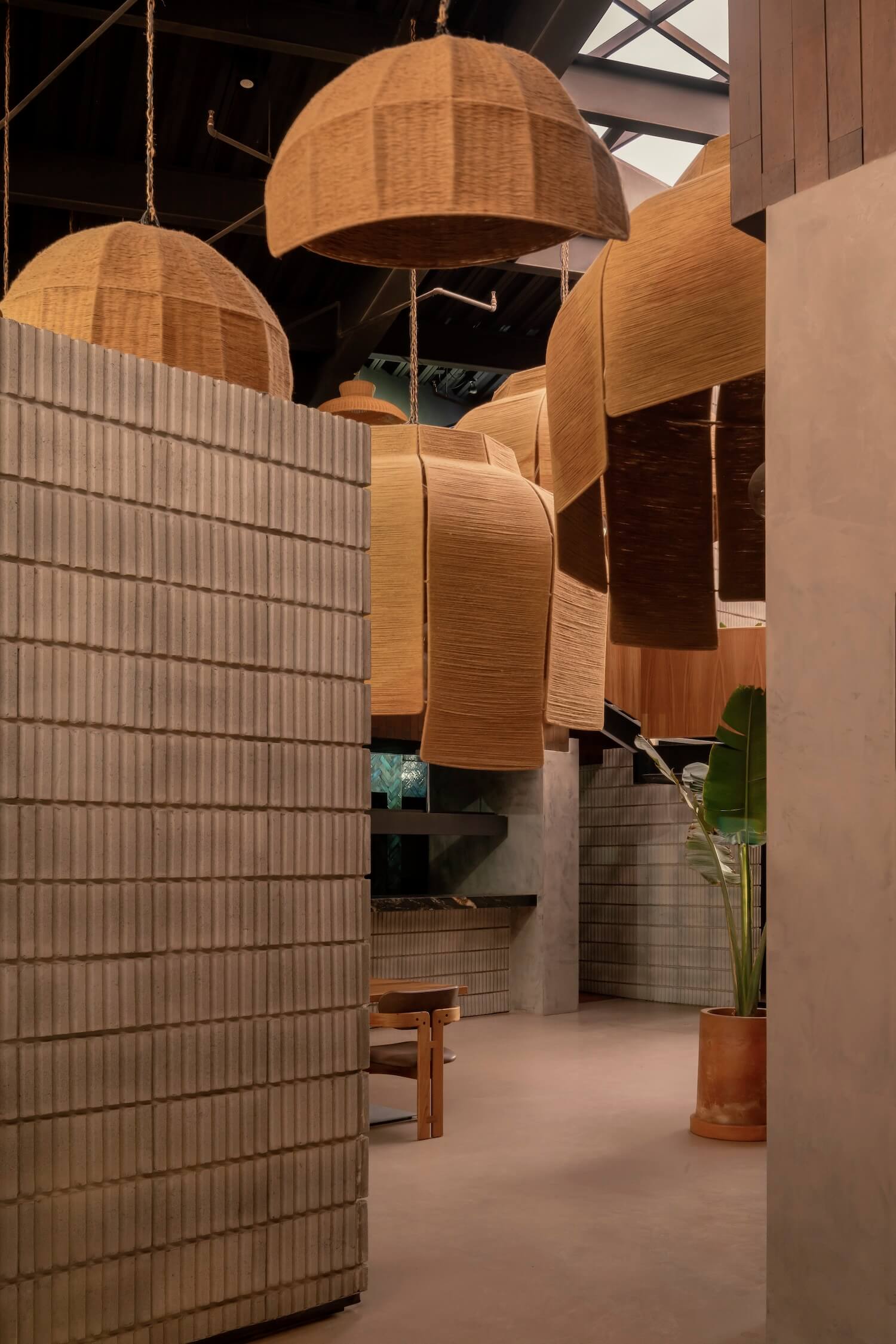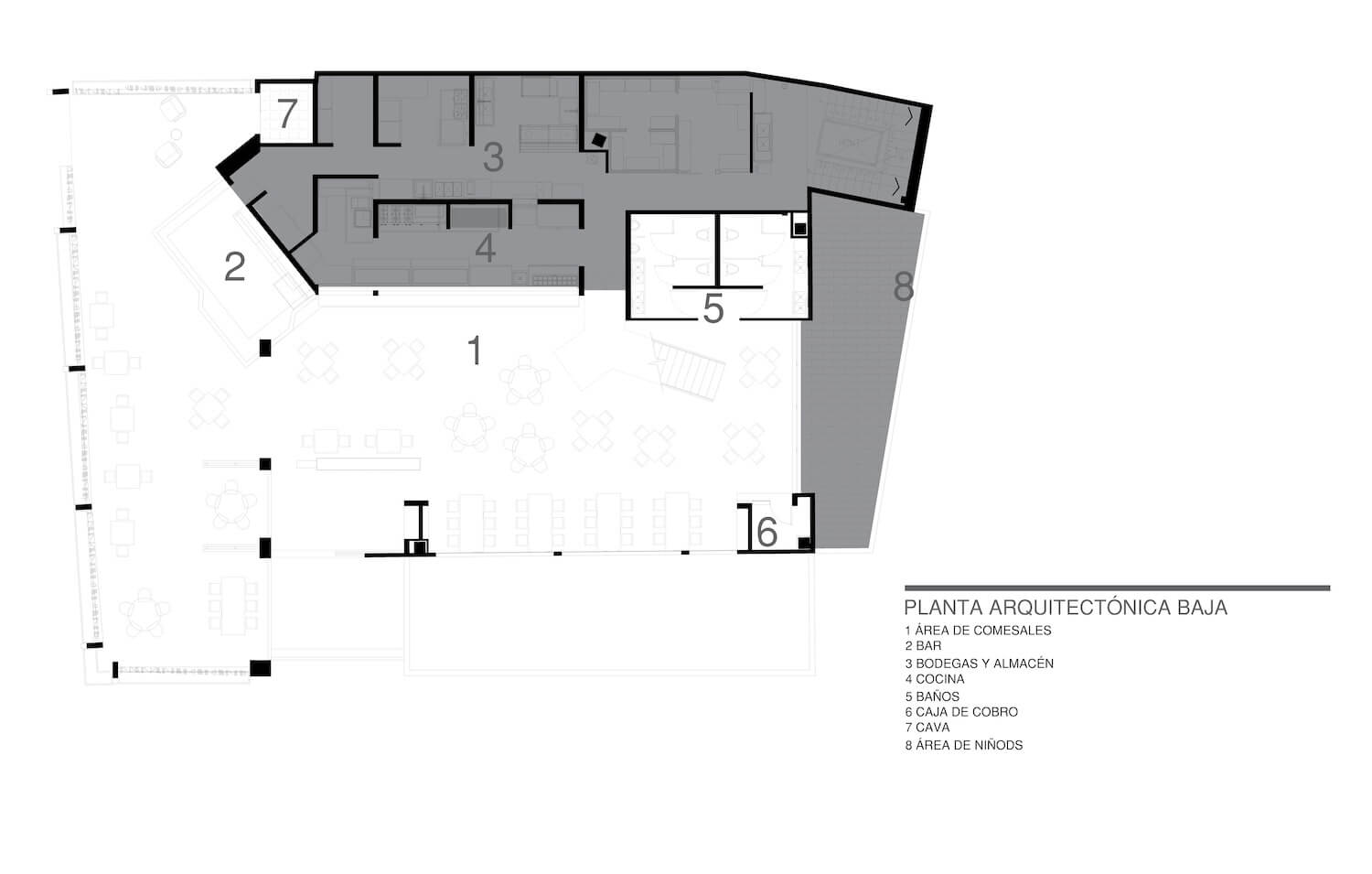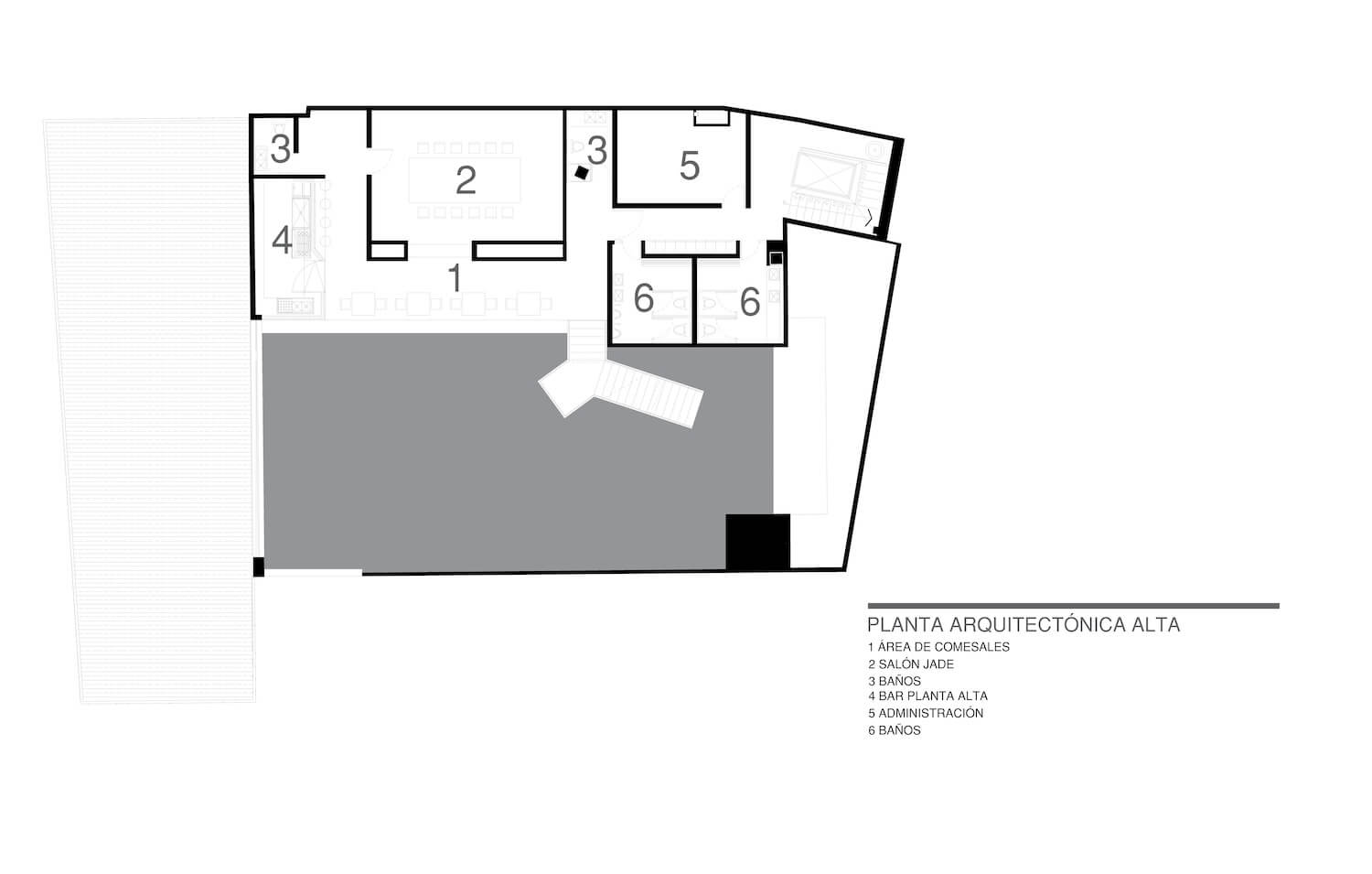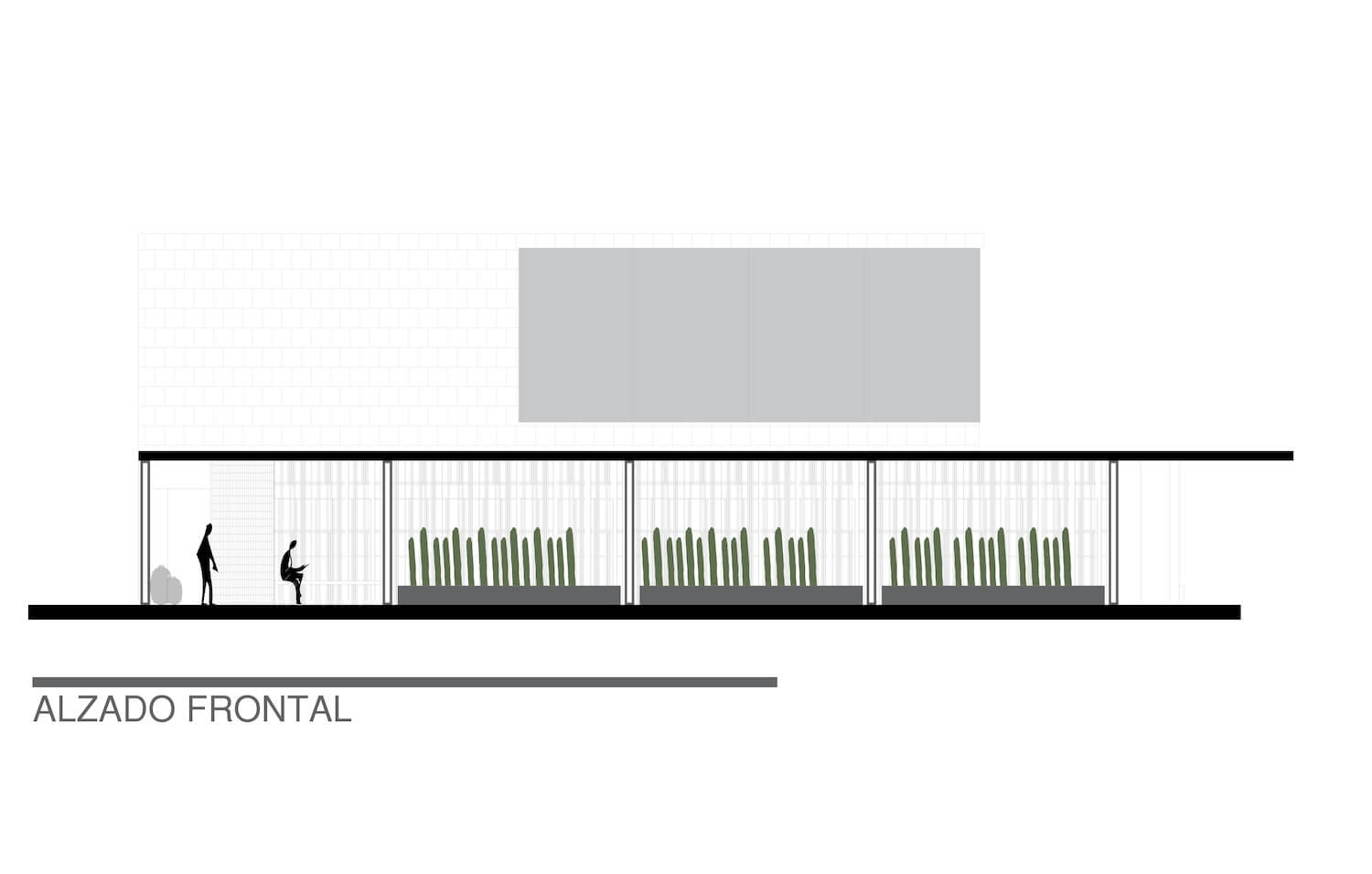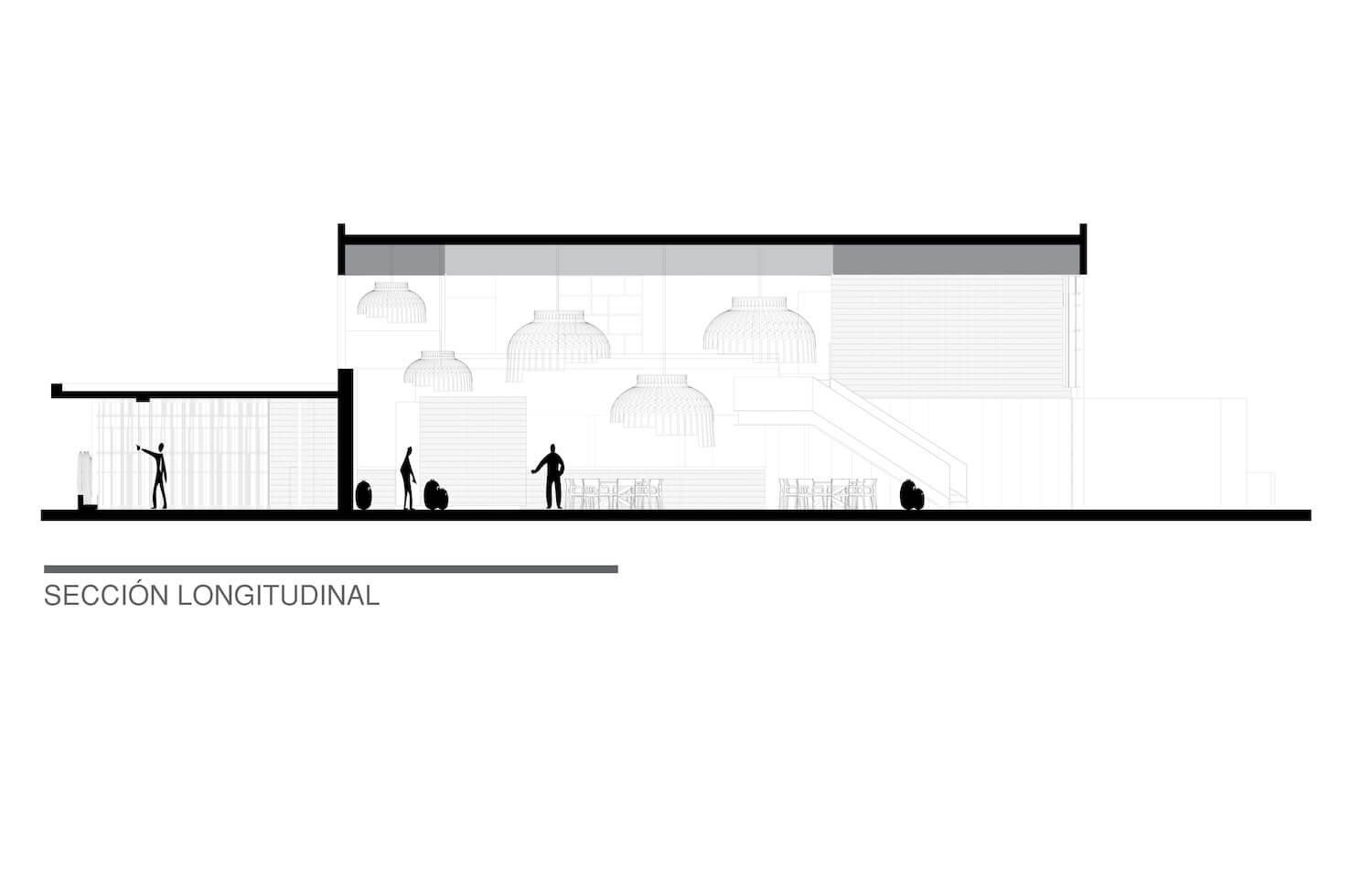 ---