The long awaited return of residents to downtown Los Angeles presents three major challenges. One is to mitigate the excessive energy consumption required to stay cool in this sweltering urban environment. The second is to find a way to have outdoor space to enjoy the indoor-outdoor California lifestyle in a dense urban environment. And the third is to create the ability to live locally and reduce the use of the automobile in this high traffic environment. The Chung King Courtyard, recently completed by LOC Architects, solves all three challenges through the design of a courtyard apartment located on Chung King Road, a walk-street in the medium density, mixed-use environment of historic Chinatown, Los Angeles.
Who are the clients and what's interesting about them?
The clients were two young architects, both LA natives, having recently completed graduate school on the east coast. They decided to take on the project of creating a home for themselves in a challenging site with tight constraints, which is when they do their best work.
What were the key challenges?
The challenges this project presented were numerous. First and foremost was to develop a strategy to cool the interior in this urban environment with little vegetation in a hot climate. The second was to find a way to include outdoor space as a part of the unit to enjoy the indoor-outdoor lifestyle of Southern California. The third was to find a way to achieve all of this in a highly compact footprint of 120 sm (1,200 sf).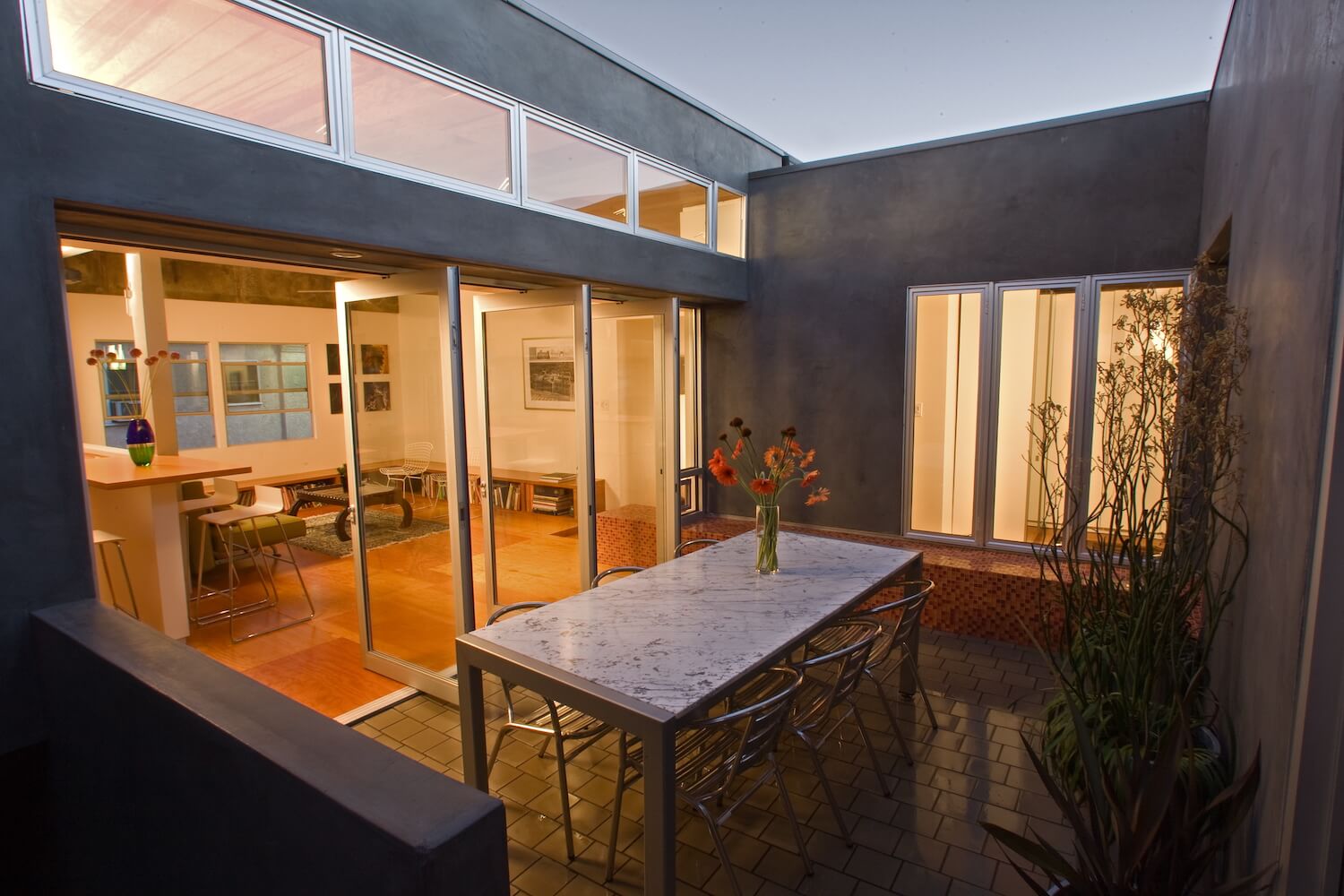 What was the brief?
The project brief was for two young architects to create an urban home and workplace for themselves in an existing building on a walk street in downtown Los Angeles. The existing building is a two story mixed use building with an art gallery downstairs, on a walk street with a community of galleries, and that had two small one bedroom apartments upstairs. While the building and location seemed to be an ideal fit for our young architects, combining the two apartments into one living and working space presented several challenges.
What were the solutions?
All three challenges were solved via the subtraction of small area from the footprint of the apartment to create an outdoor courtyard, open to the sky with plants and fresh air. By placing this courtyard at the center of the plan, all of the rooms of the apartment were provided with cross-ventilation, allowing them to stay cool even in the heat of the summer. The outdoor space this provided was programmed as a dining room, maximizing the utility of the small floor area.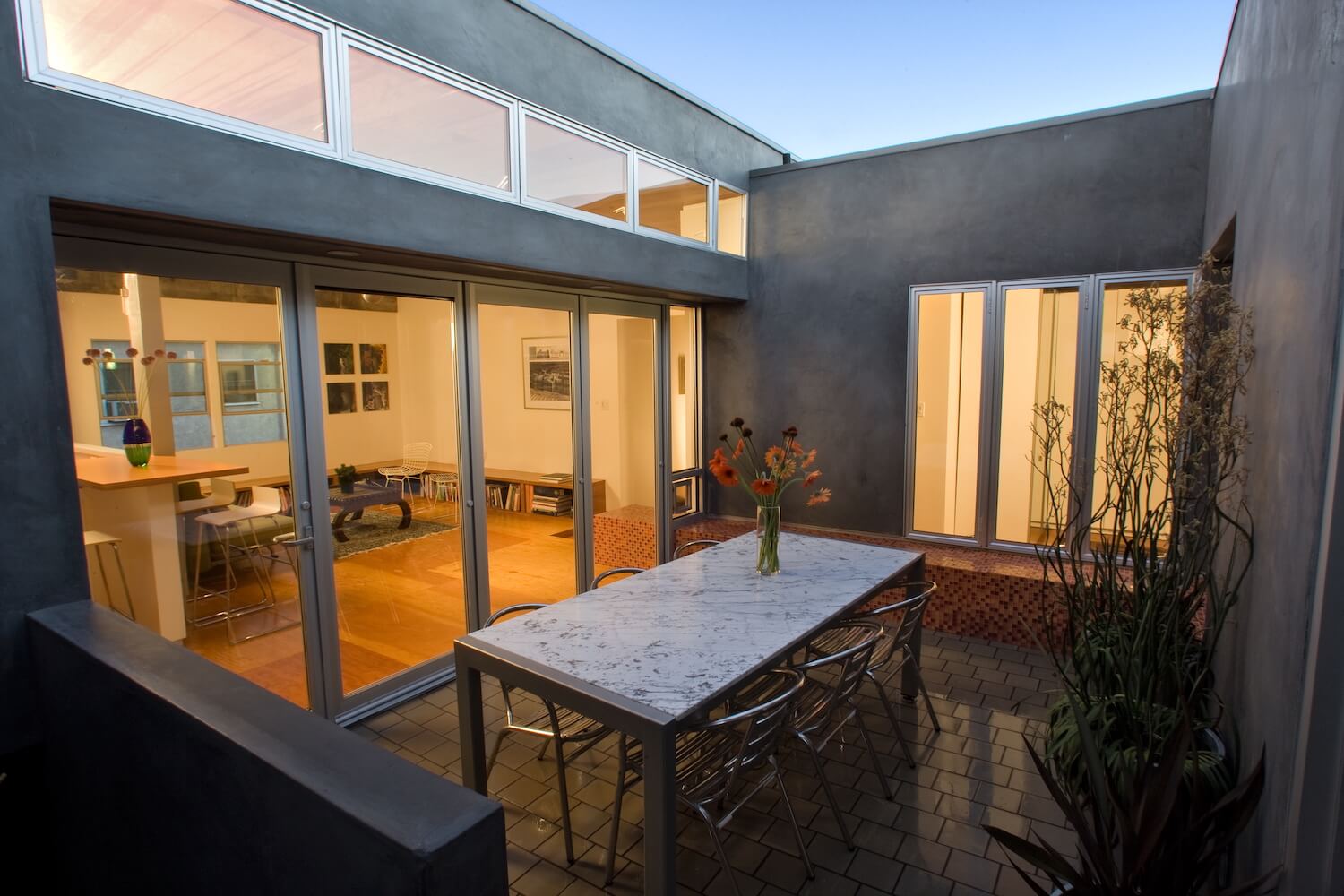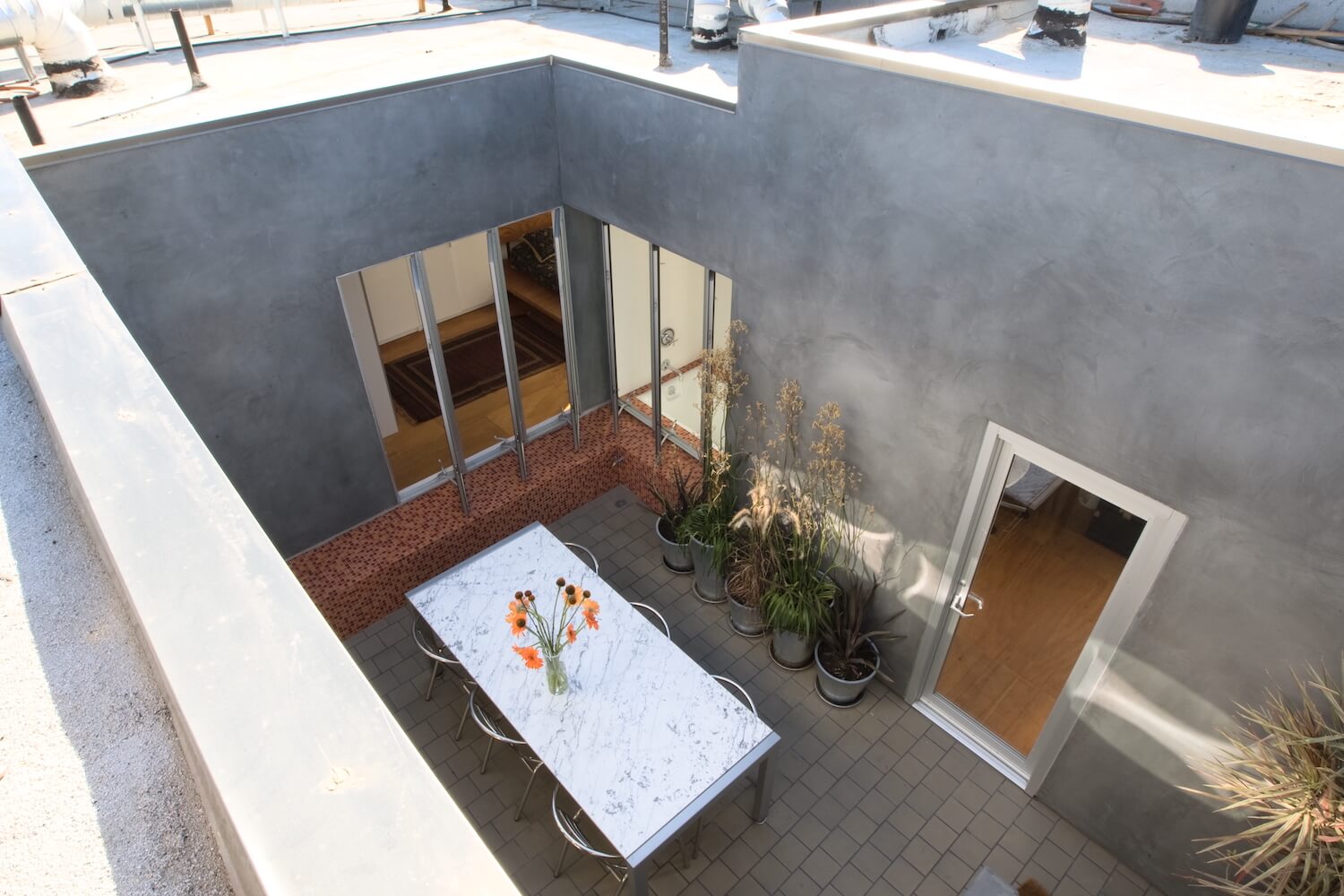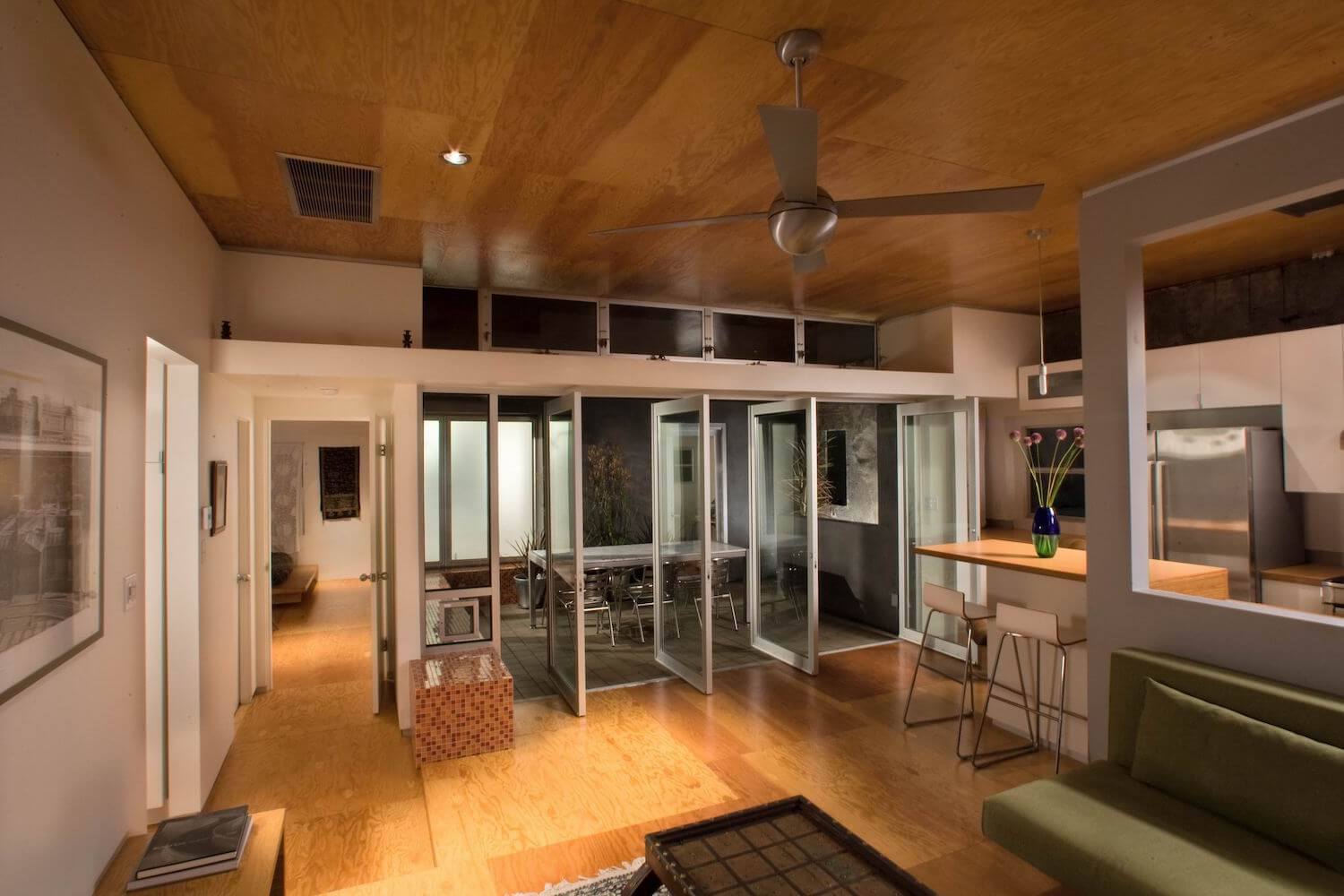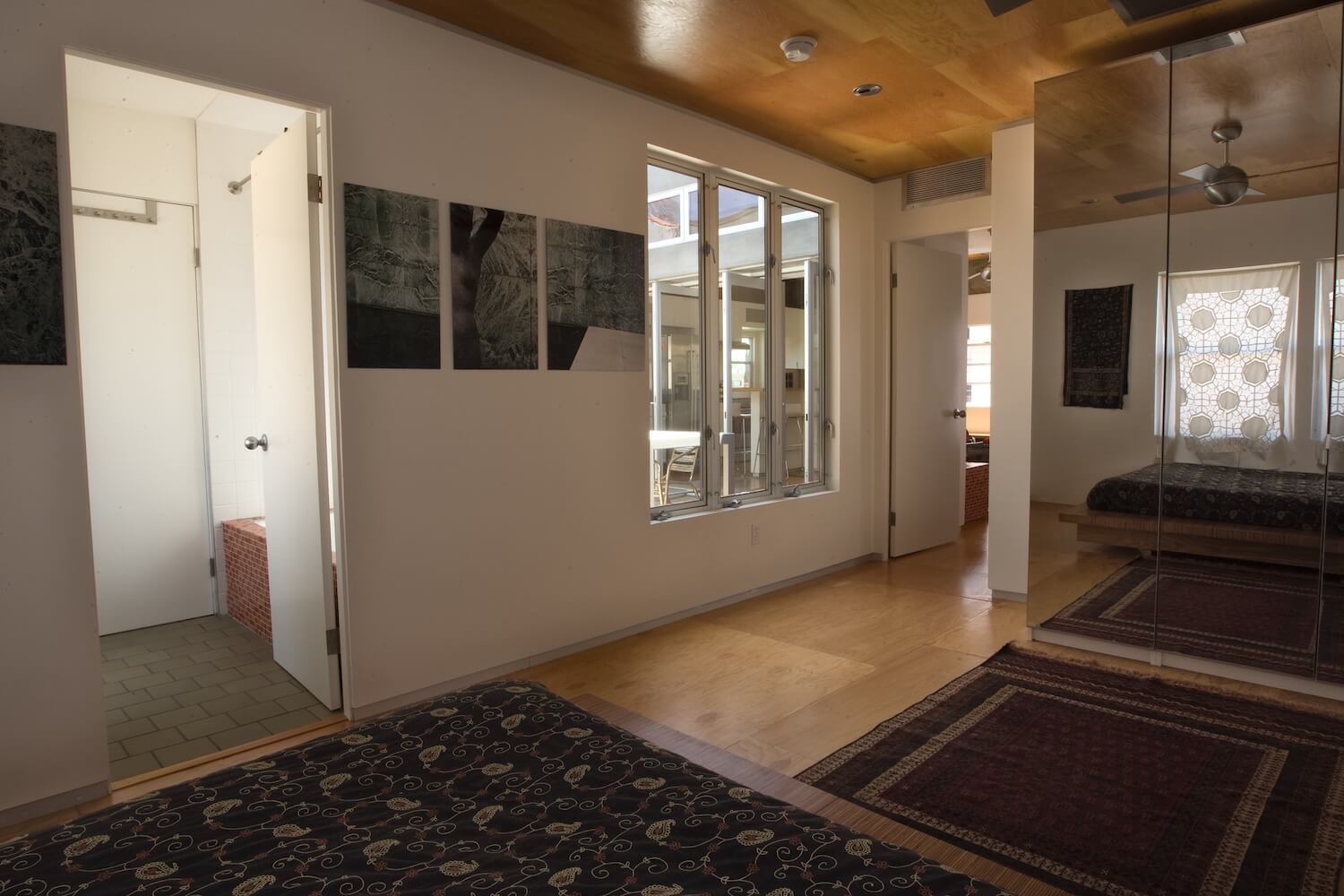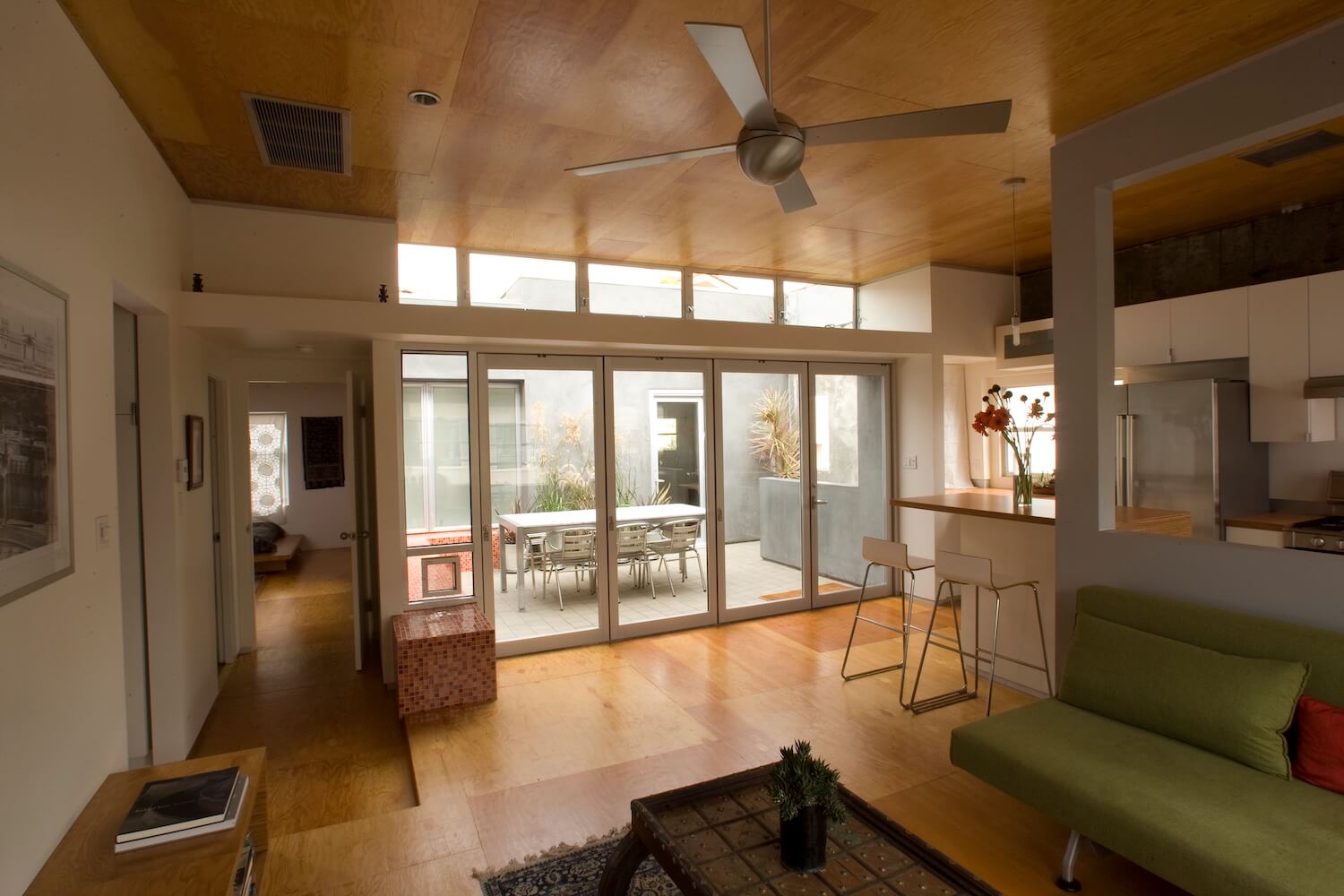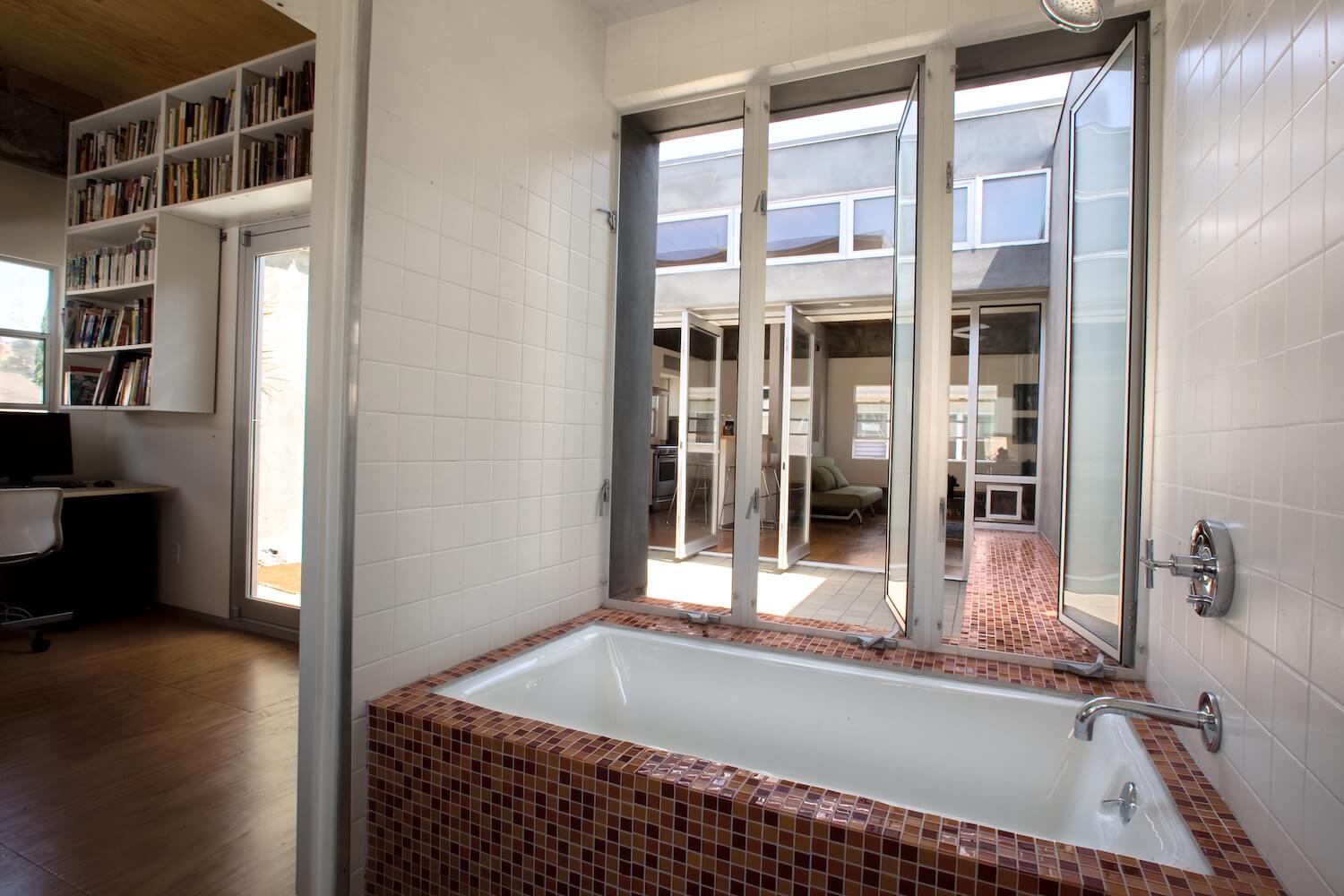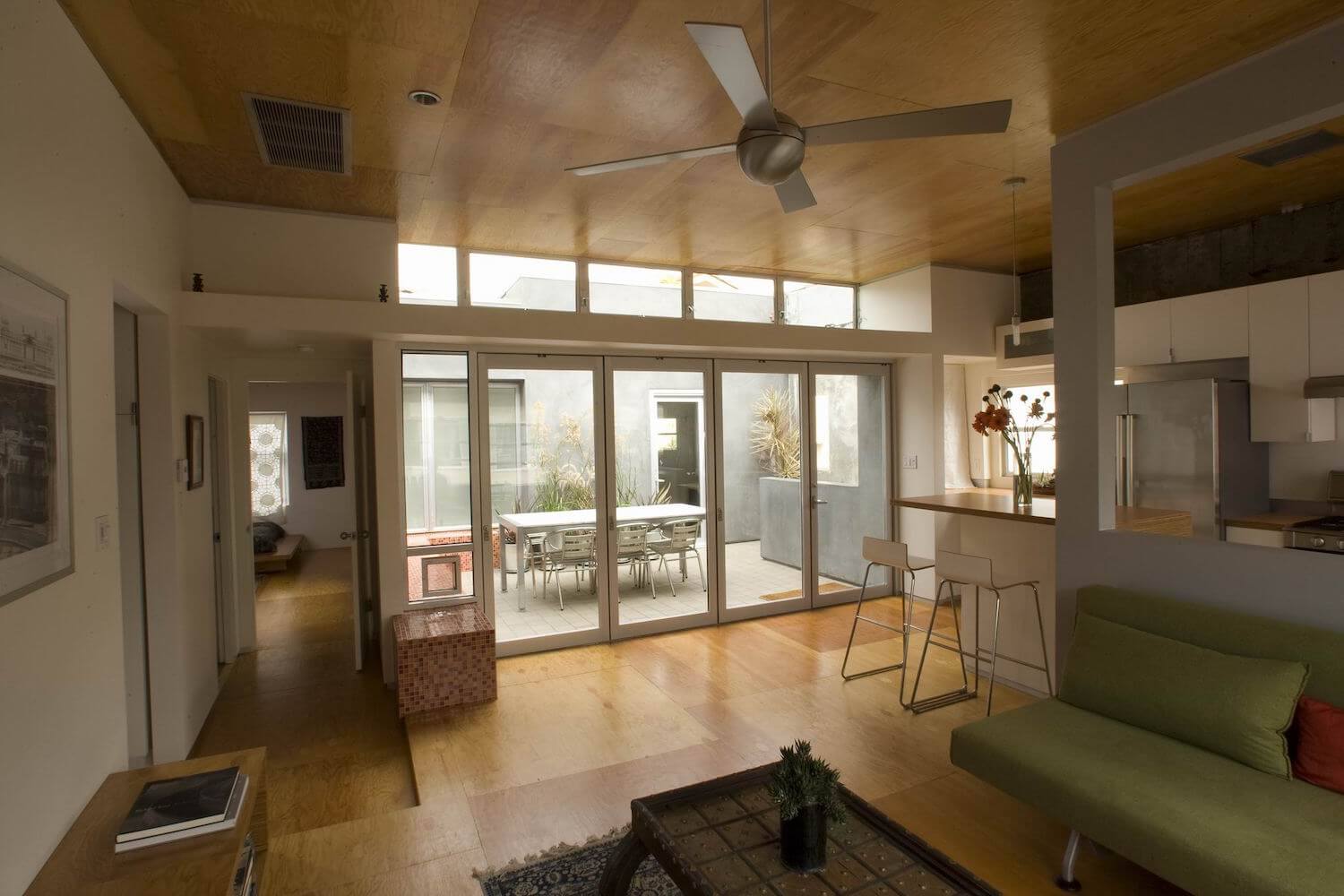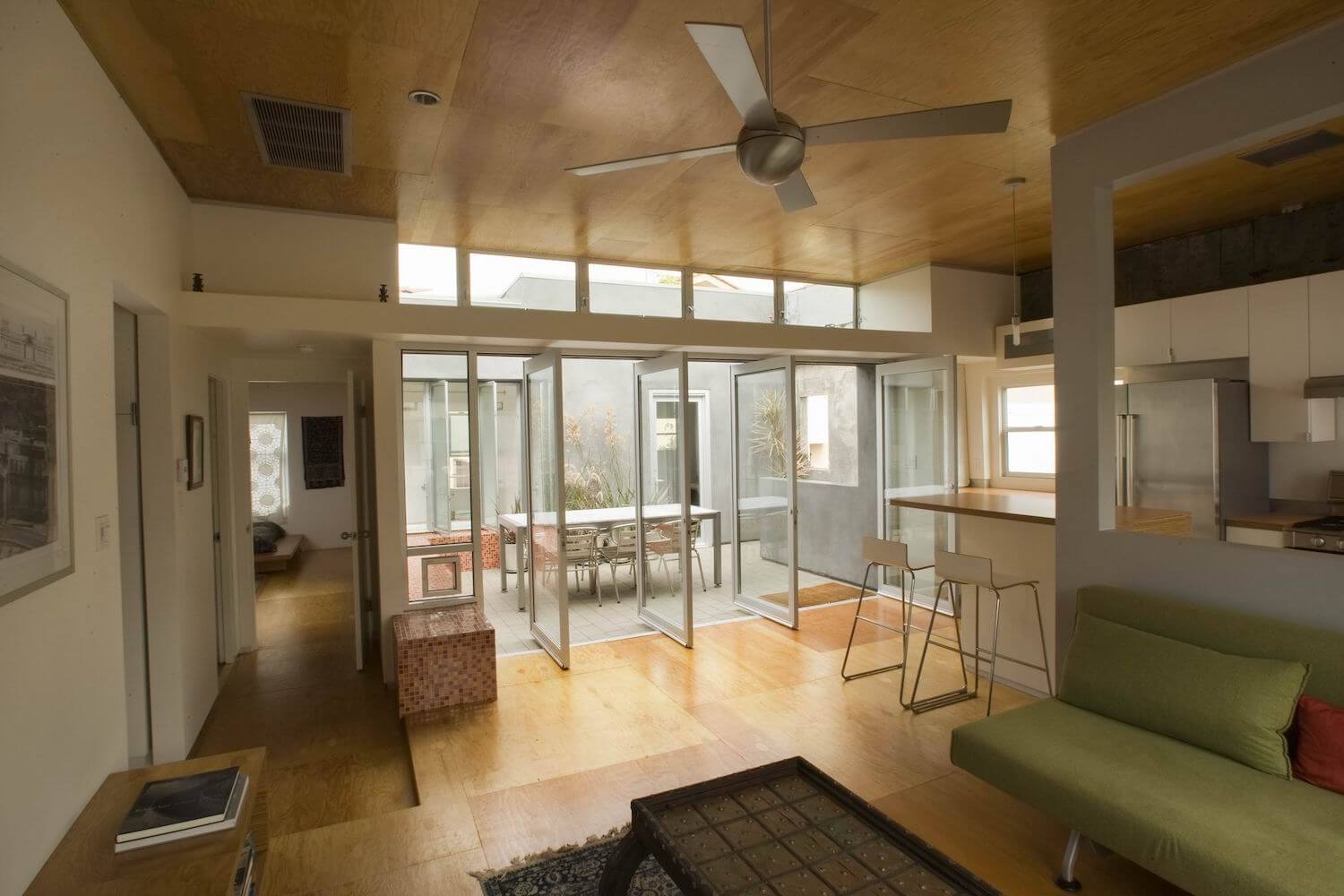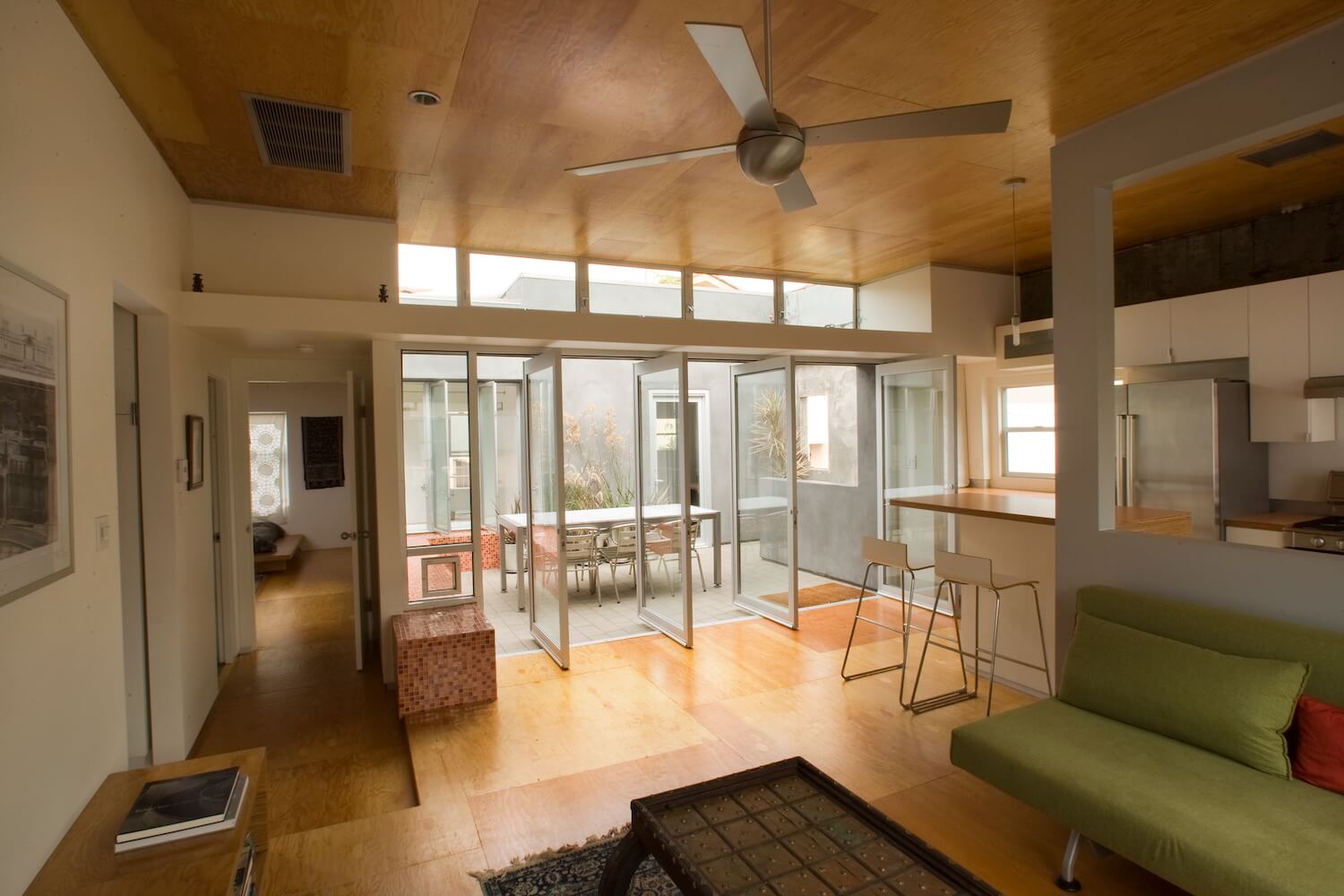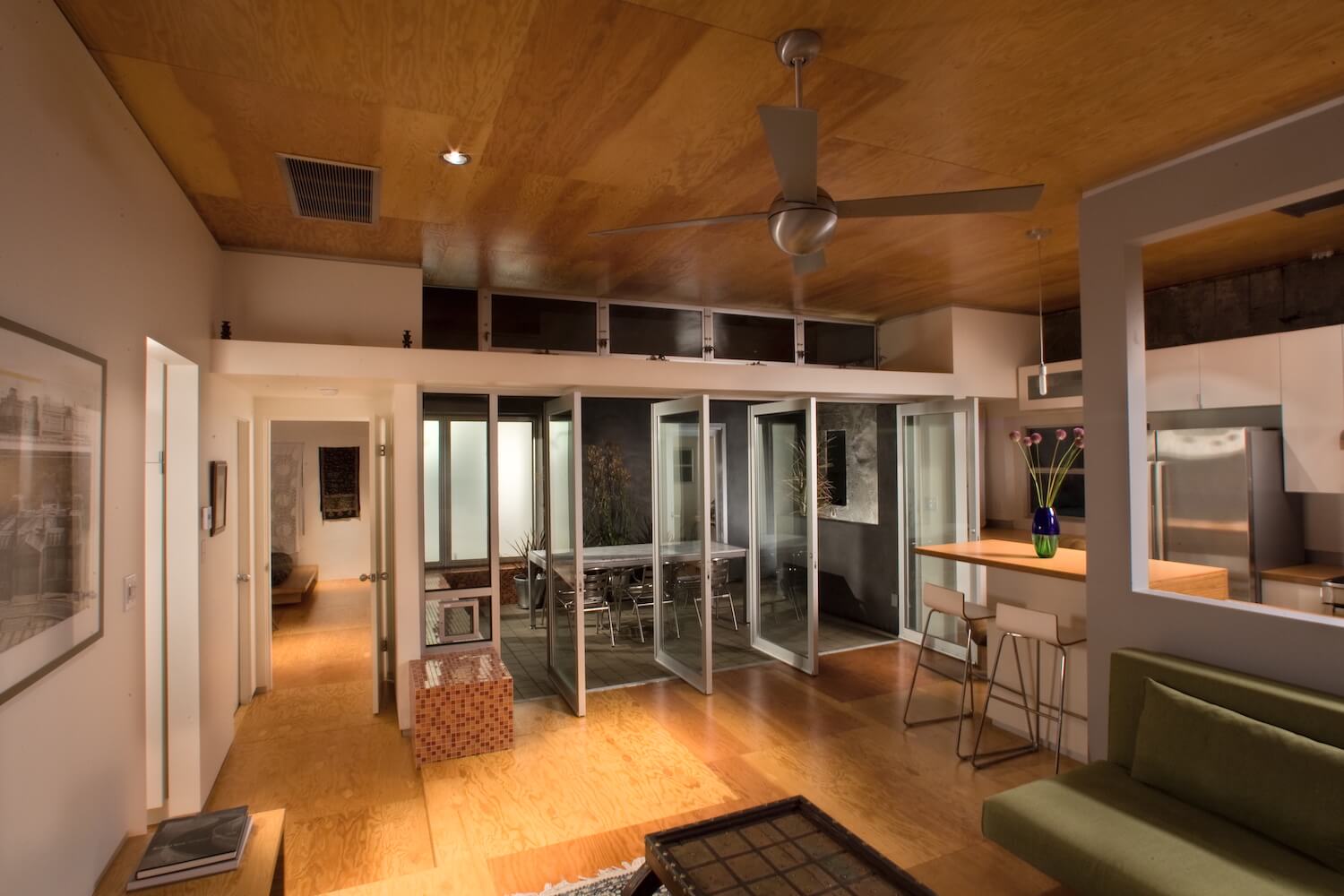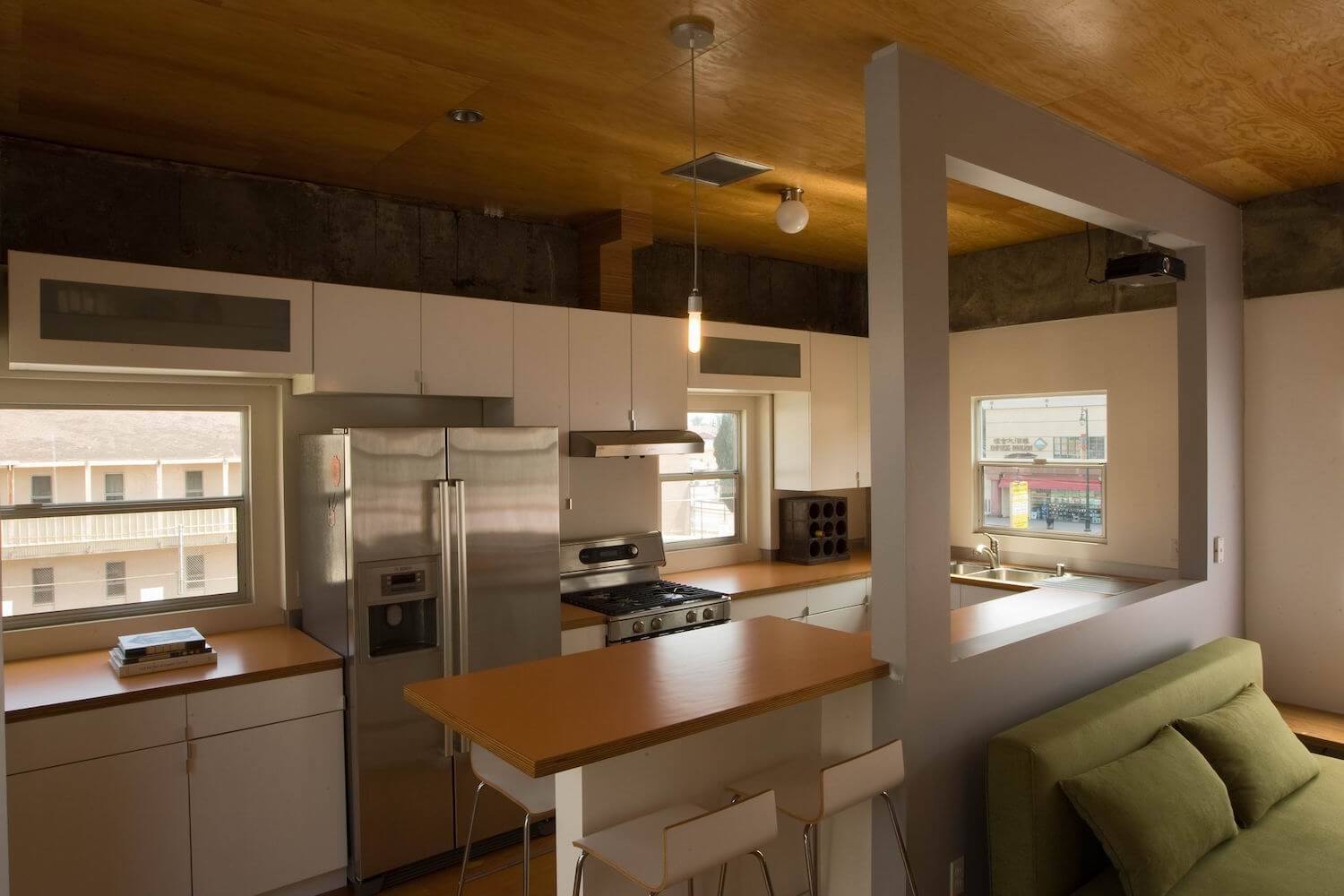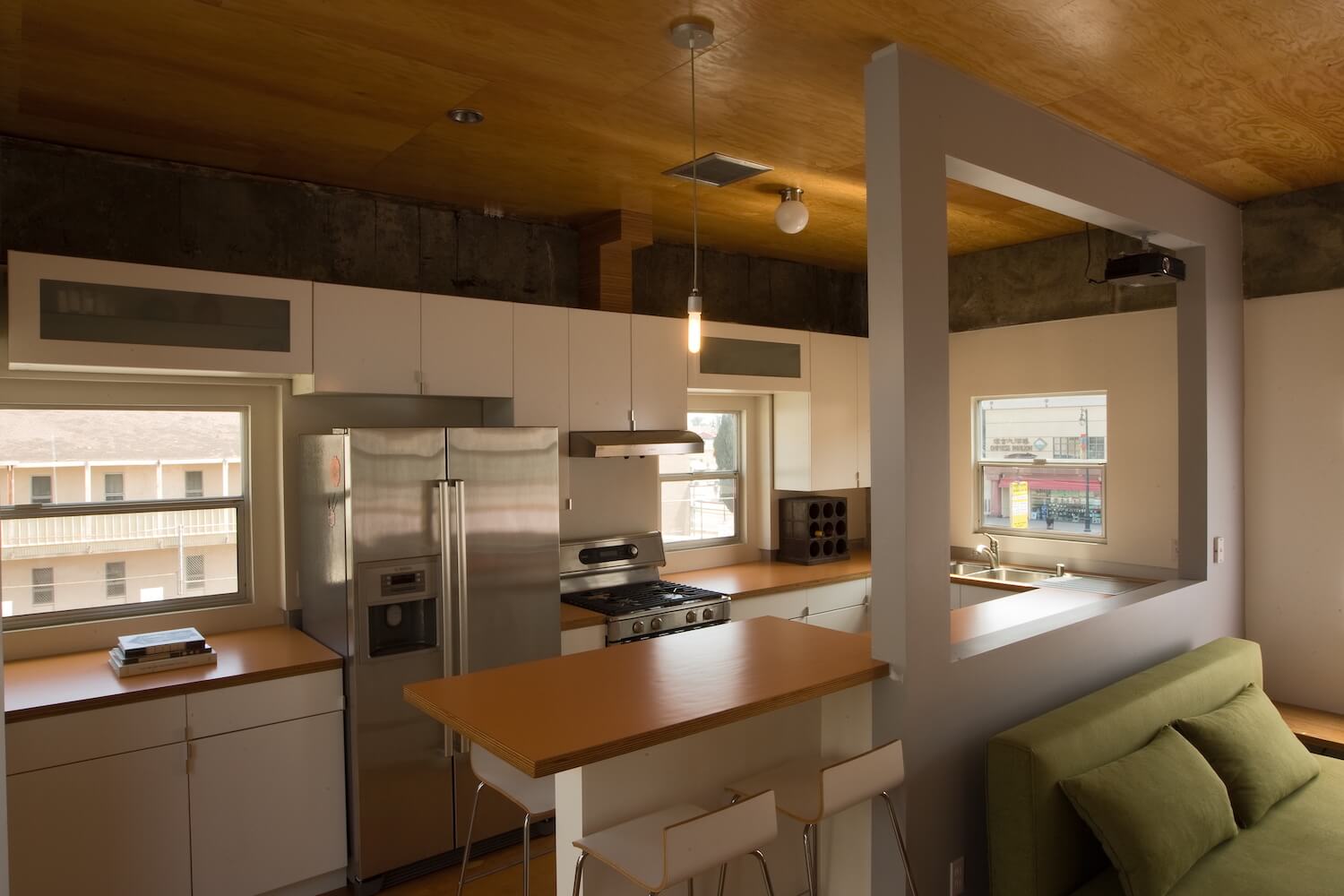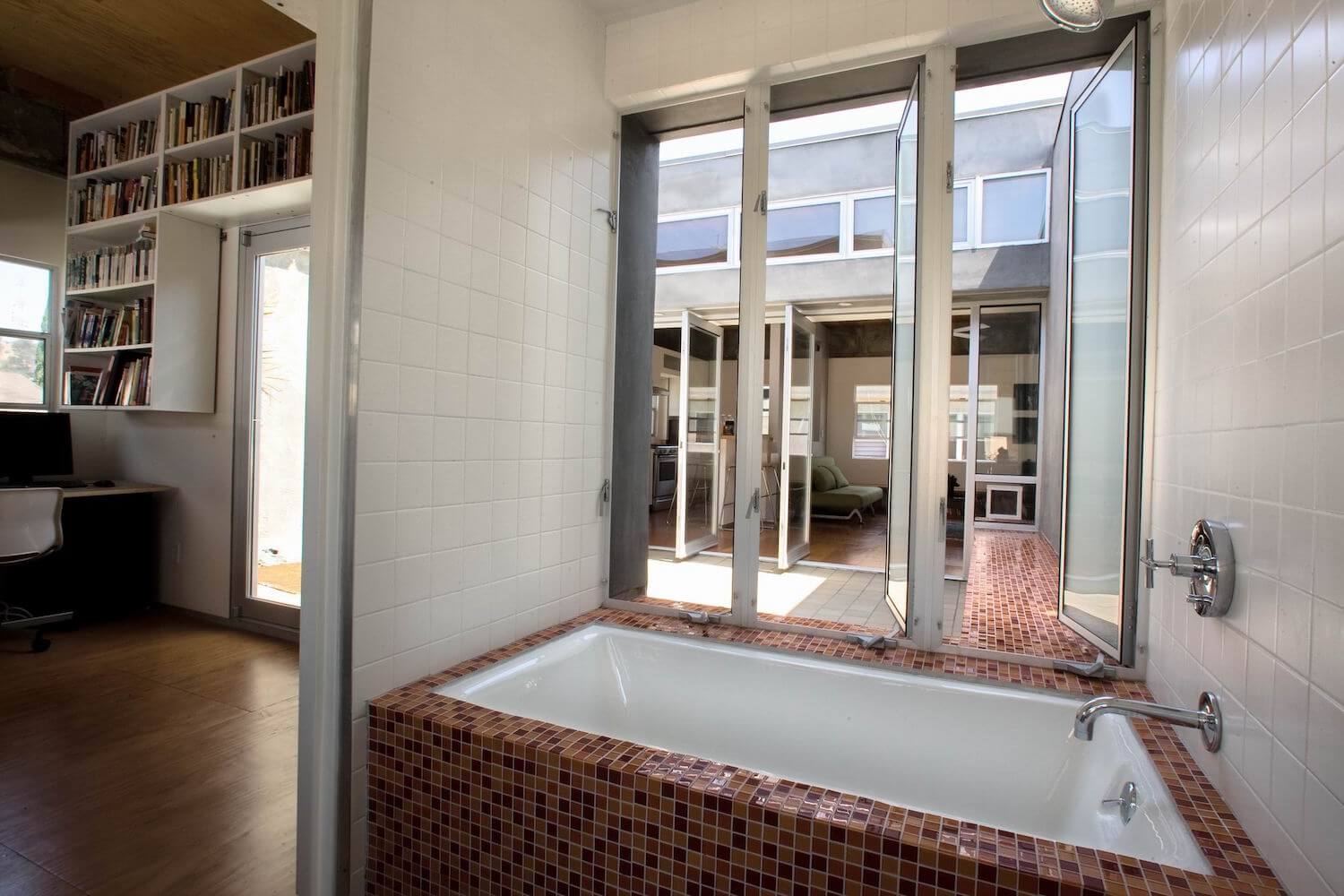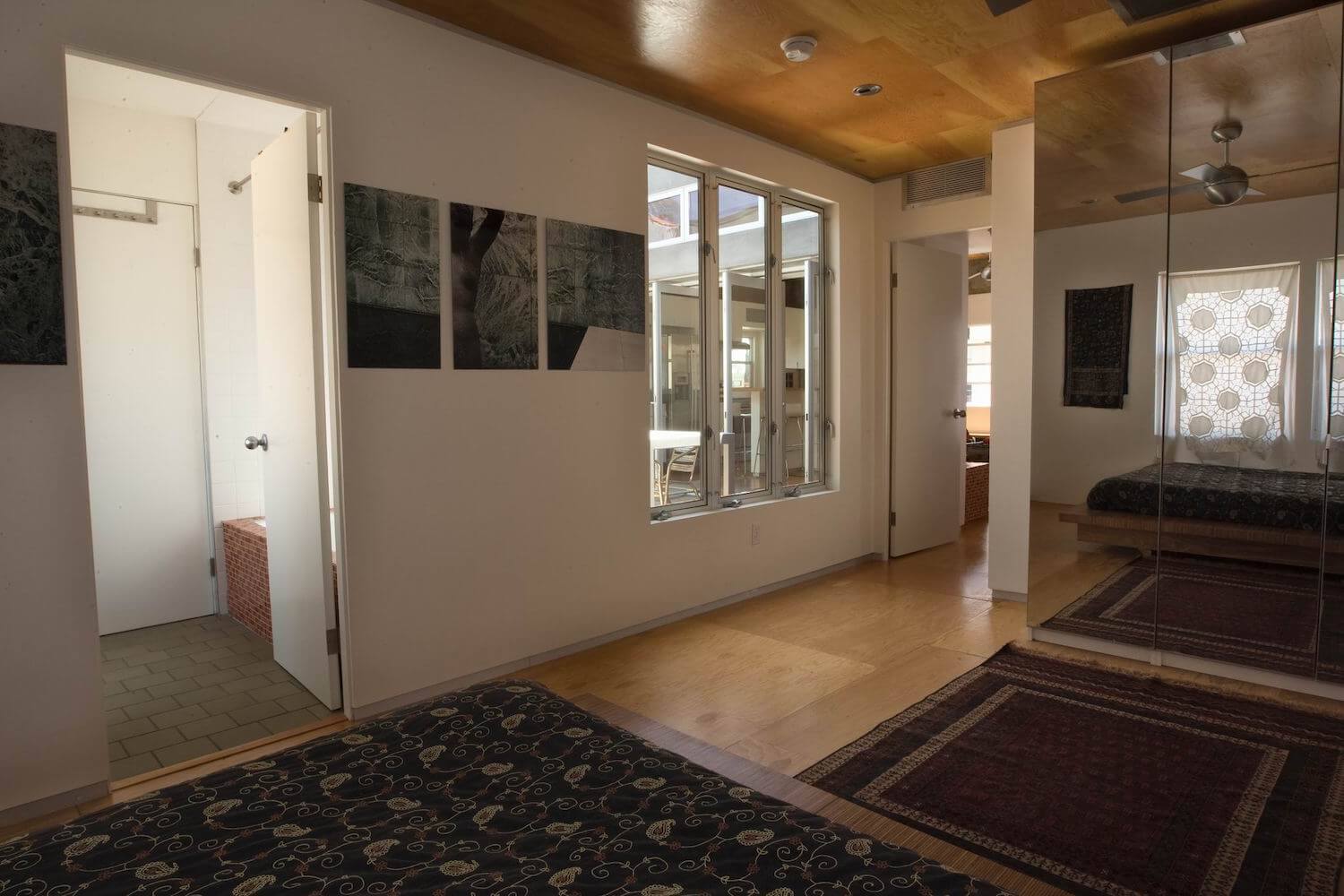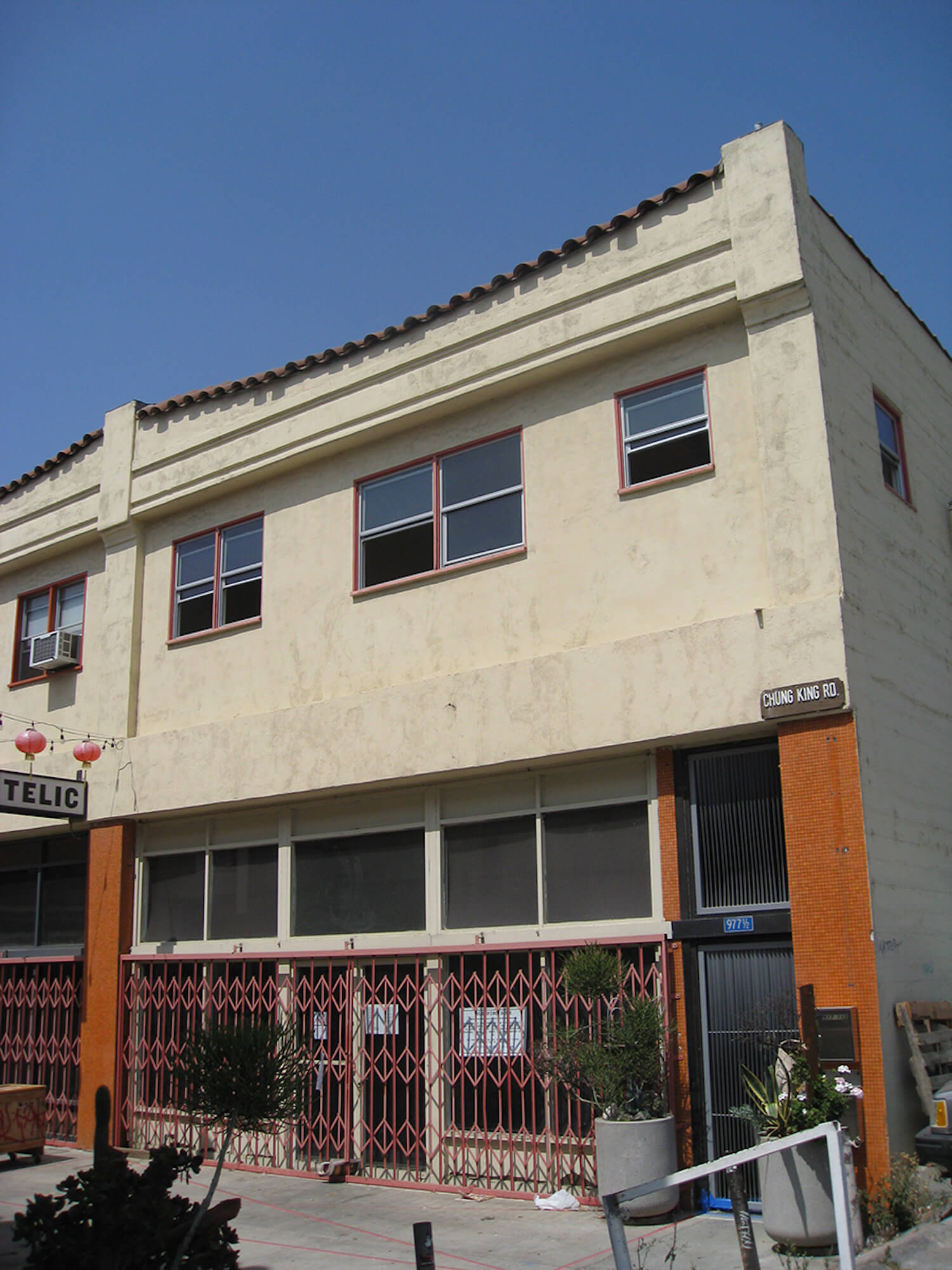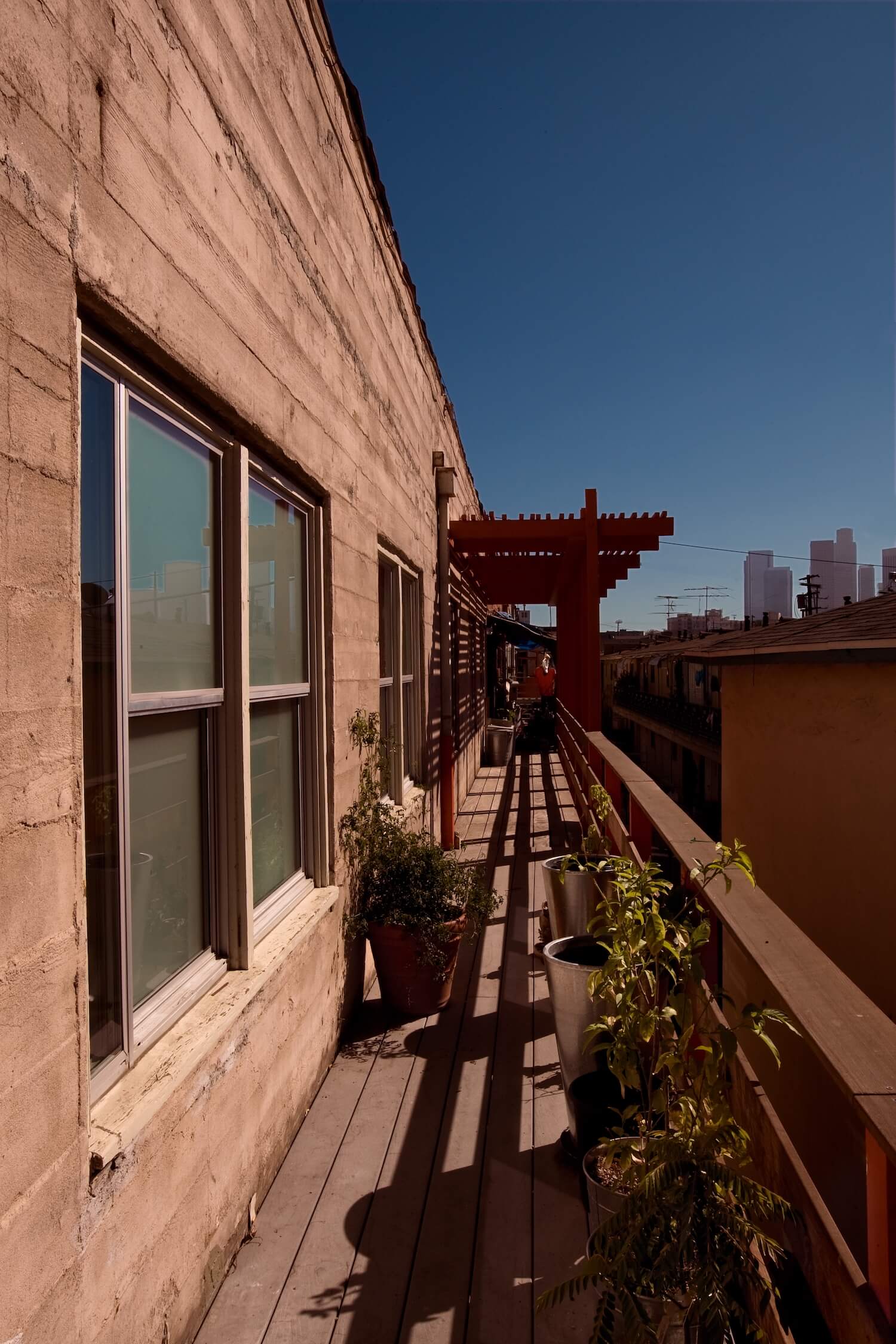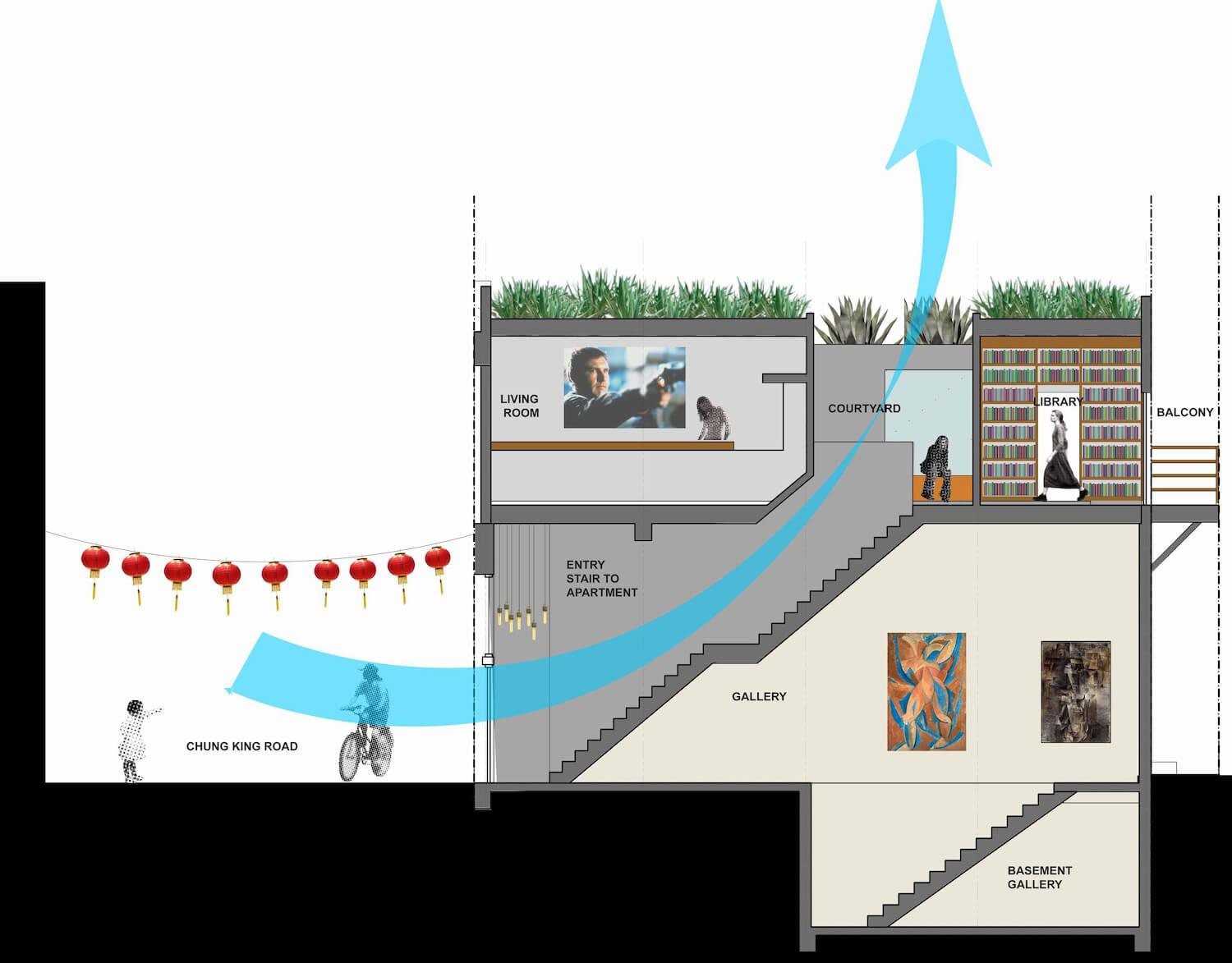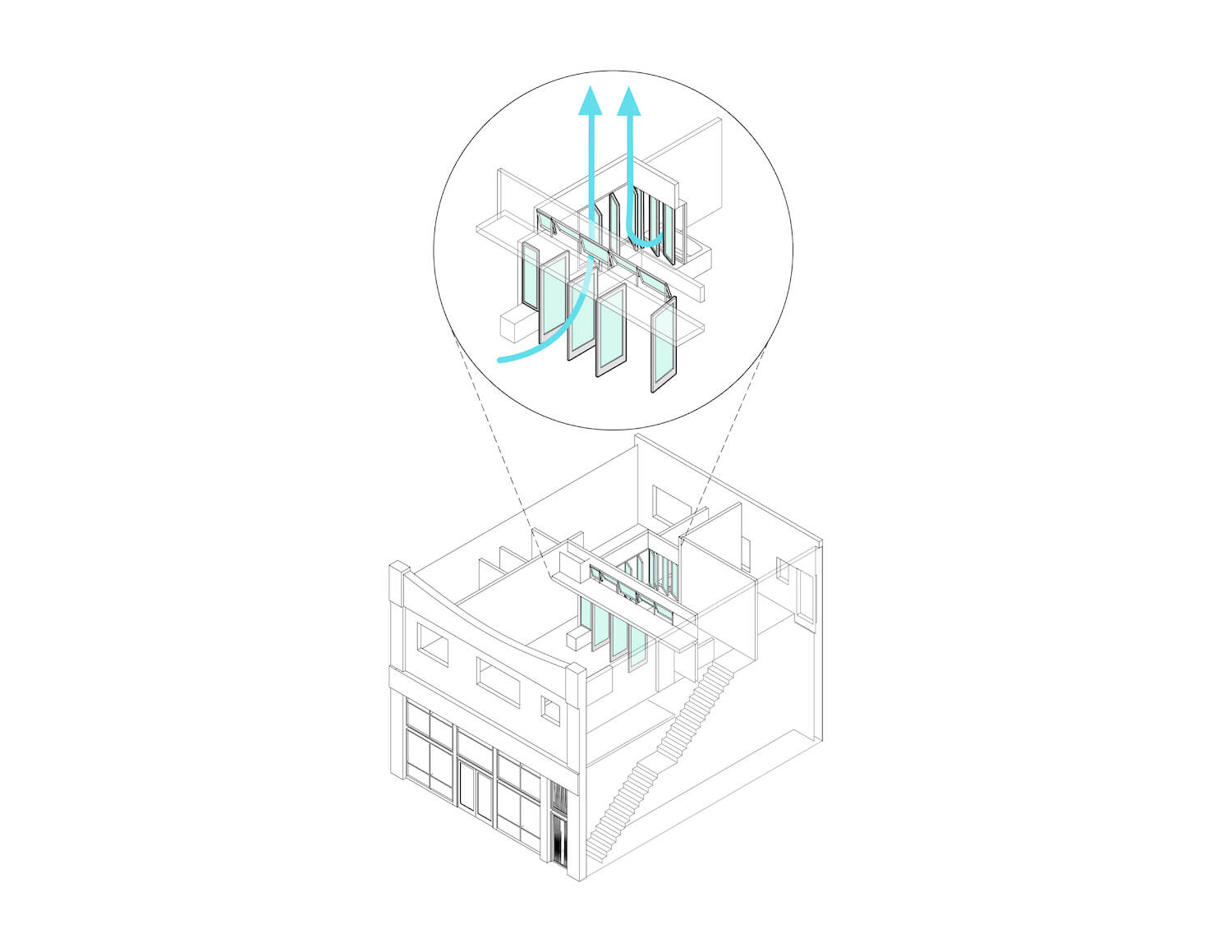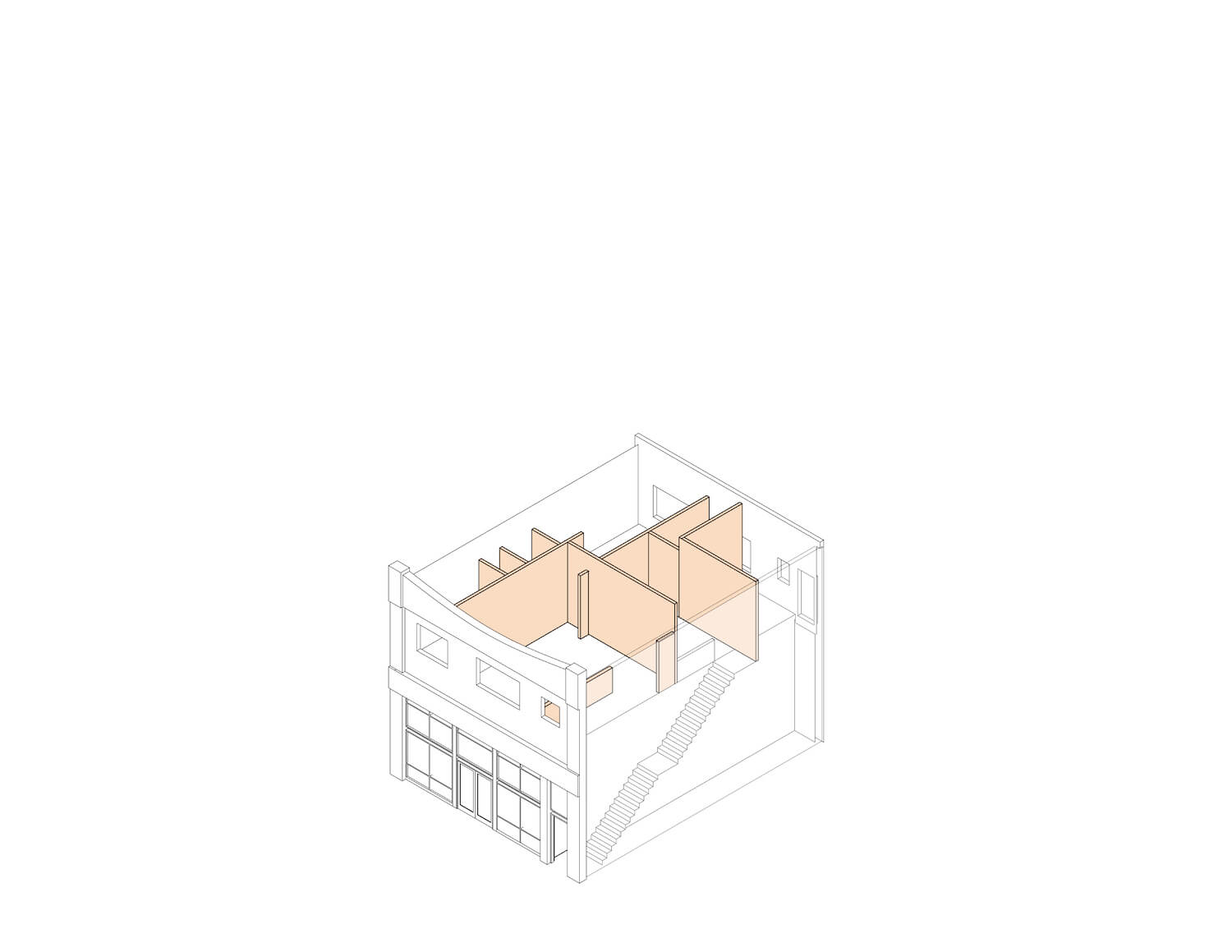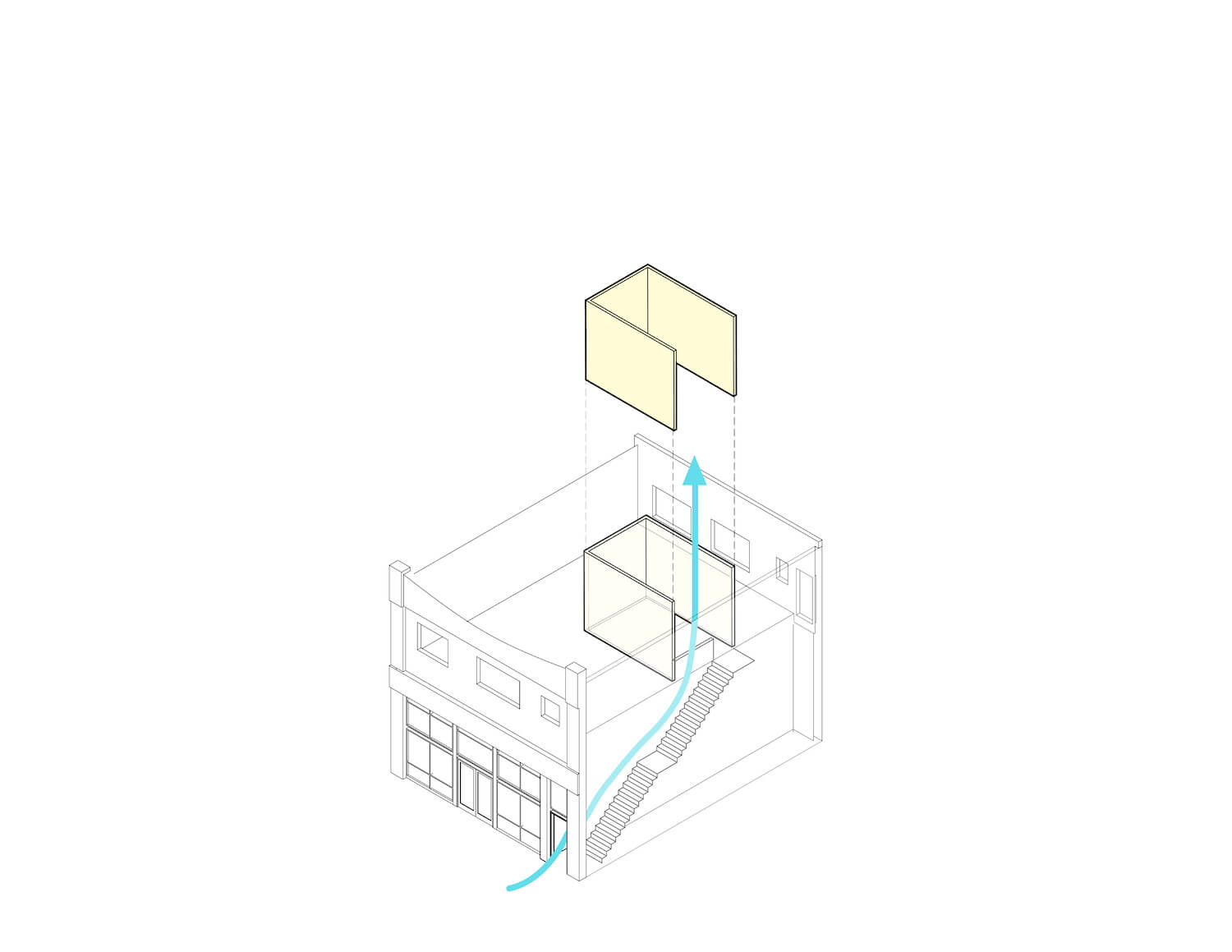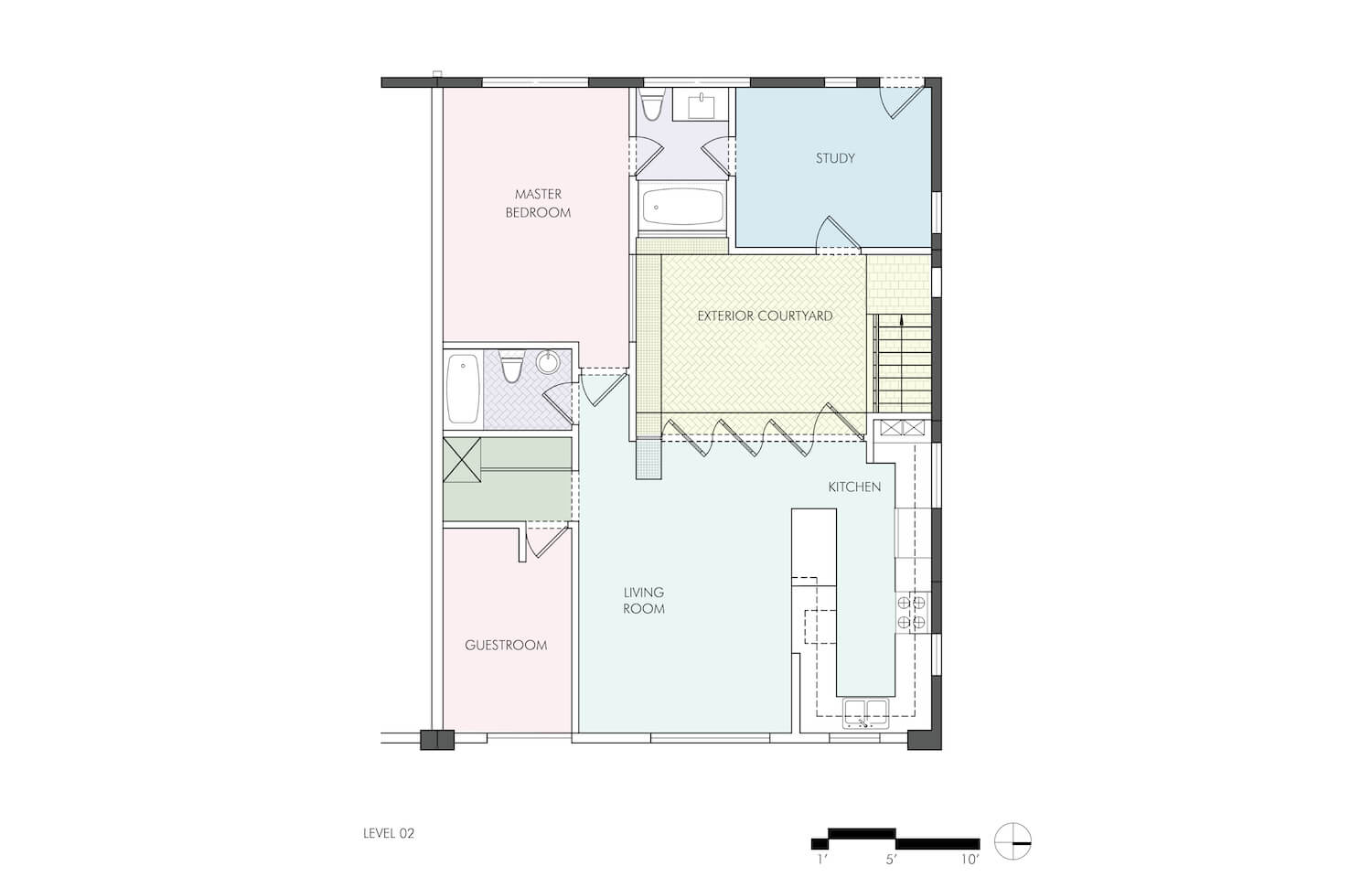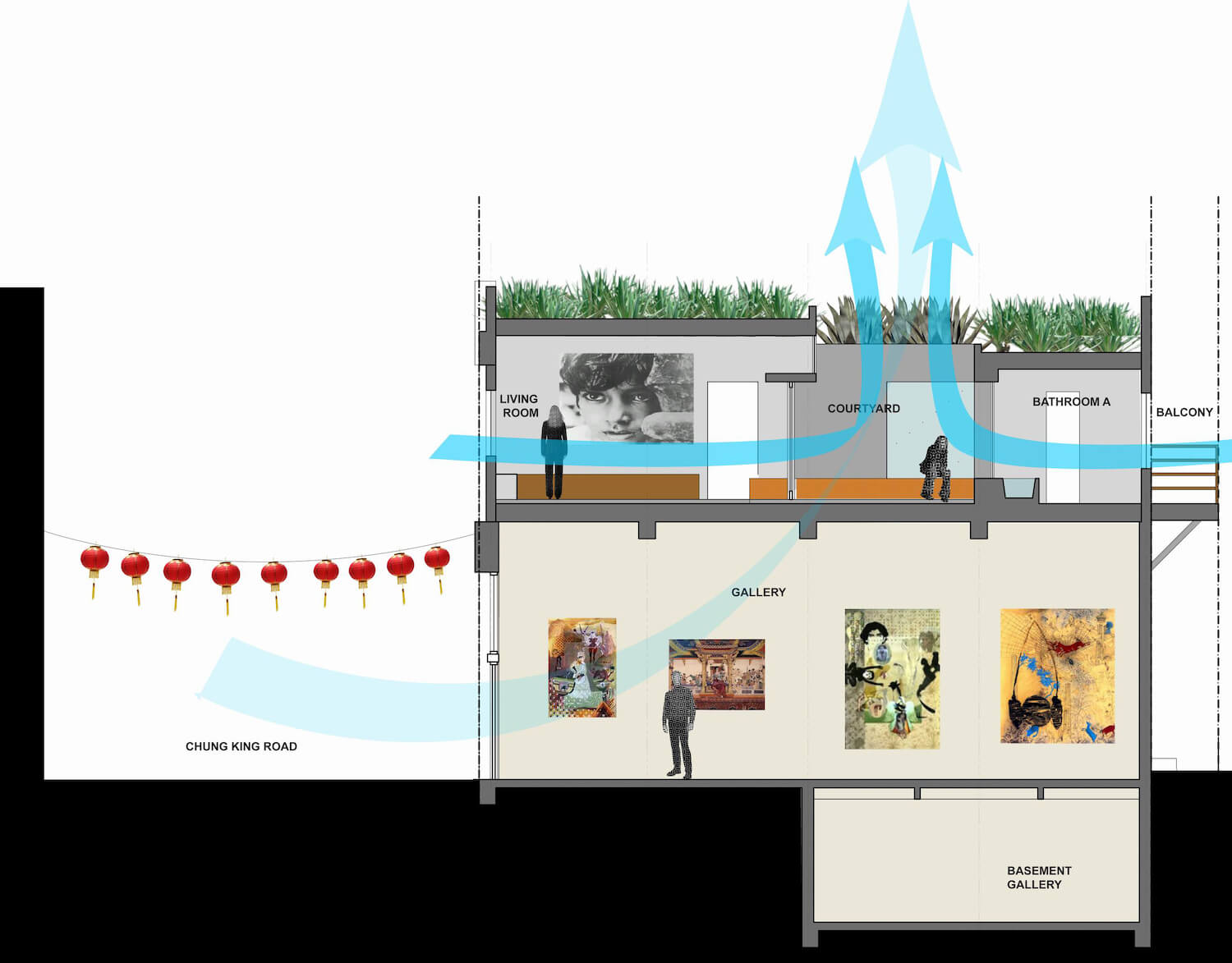 ---