Feldman Architecture: In the heart of downtown San Francisco, the Salesforce tower represents the pinnacle of Bay Area technological innovation and modern creativity. We were tasked to create, alongside our client, a west coast headquarters for their global financial firm in the heart of the tower – translating our designers' residential sensibilities into the workplace and allowing our clients to uniquely define a space that will become their home away from home for years to come.
Perched above the 50th floor and soaring past the silhouettes of the surrounding high rises and iconic San Francisco fog, the untouched 10,000-square-foot space set the tone for the design aspirations of the project. Our design team looked to create a workplace that reflected our client's ethos as well as the cultural ethos of the Bay Area - current, yet timeless; modern, yet warm and inviting. The plan aimed to integrate residential design into the tower- a living room, private nooks, and a kitchen help rethink the flow and functionality of the office and emphasize the personal and human aspects of workplace design.
The anchor of the space is a gently curving wood wrapped core, which shapes the office's circulation and houses private meeting rooms and the kitchen. The entirely transparent office perimeter sits in contrast with the solid wrapped core- the simplicity of the plan diagram paired well with the clean, restrained, warm material palette, often found in our homes, that captures the aesthetic sensibility of the client.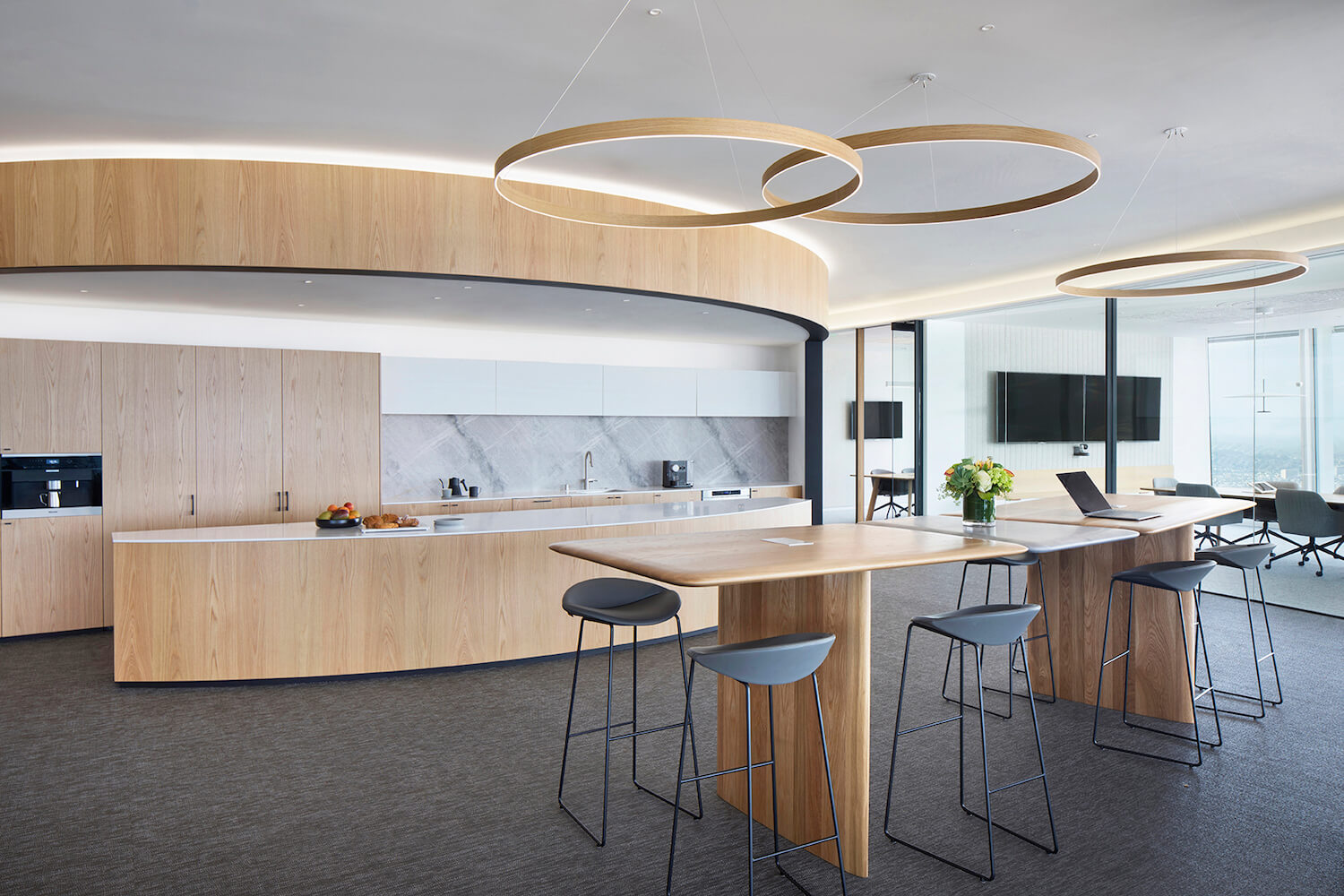 The furnishings and detailing are soft and light, accented by touches of oak, dark metal, and saddle leather. This play on materials is detailed even in the door frames and hardware, which are a delicate combination of black textured metal, oak, and leather wrapped metal. Functionally, the wood detailing at the door helps to improve the acoustic performance of the glass doors, while aesthetically lending the extra layer of materiality and sense of craft throughout the space.
Upon arrival, visitors are welcomed into the Sky Lounge, the "hearth space" and social core of the office- punctuated by floor to ceiling windows providing views of downtown, the Golden Gate Bridge, Alcatraz, and the Pacific Ocean. Natural light floods into the central lounge, which flows into open collaborative areas spread along the rim of the space, ranging from flexible workspaces to a series of small private offices. This workflow strives to strike the balance between shared spaces conducive to collaboration and individual work nooks fostering contemplative focus.
In the living room, sofas arc to create a variety of spaces to meet and relax. Ringed light fixtures suspended overhead mimic curved seating areas below, while round coffee and side tables complete the scene. The large conference room is also a prominent feature of the perimeter, fit with three glass walls. Like a home, the plan creates a gradient from open gathering spaces to private retreats and maintains casual public lounges accessible to all employees and clients.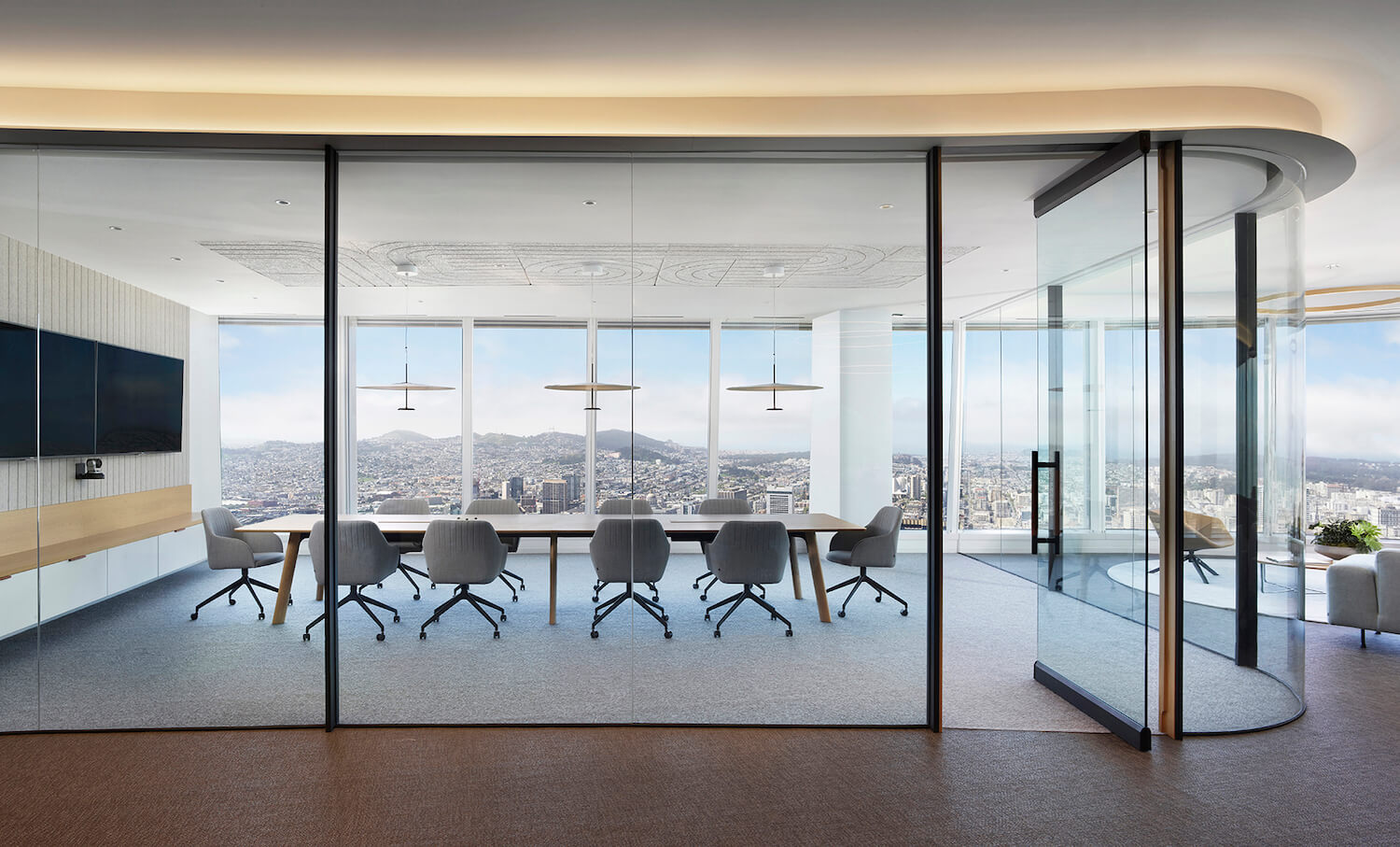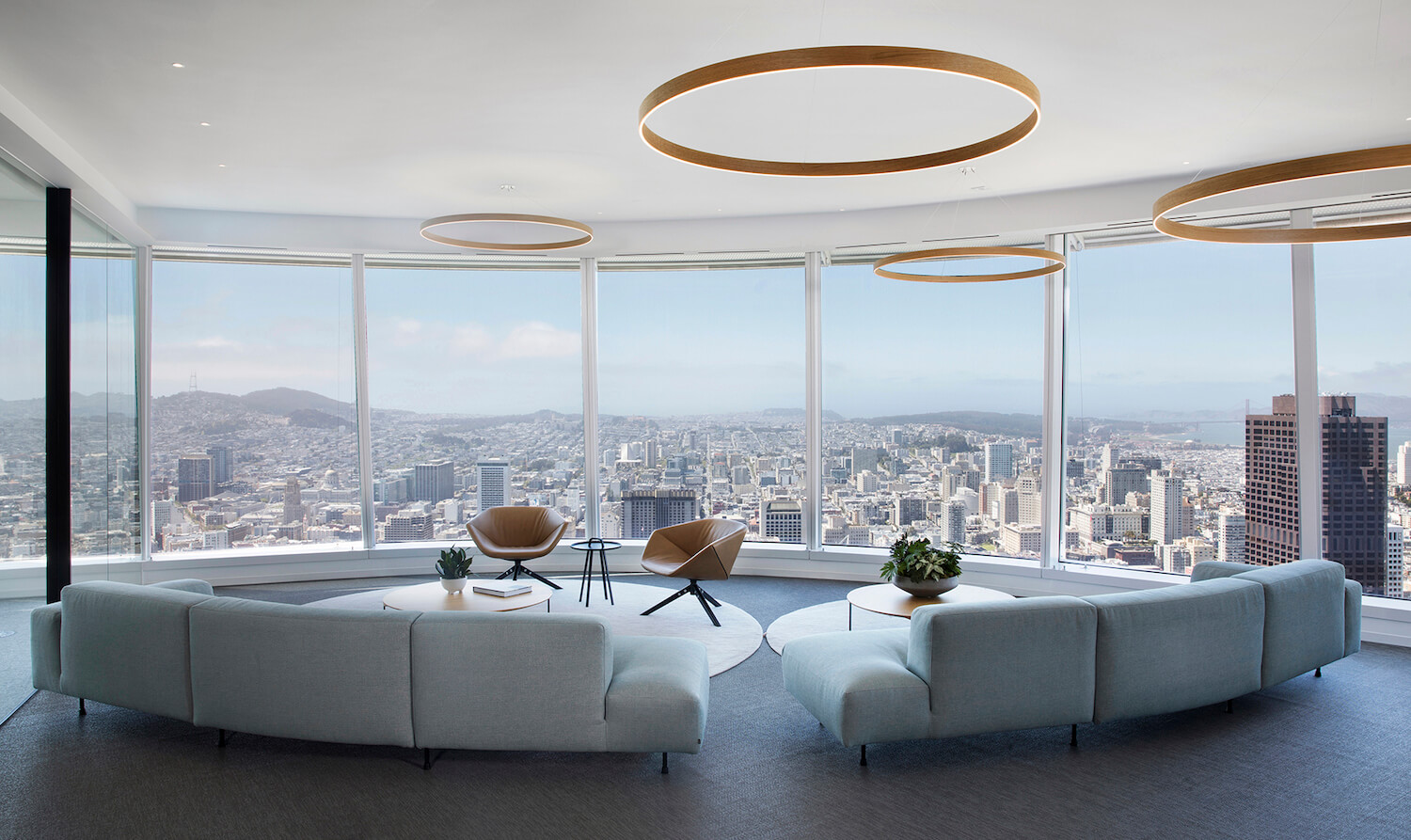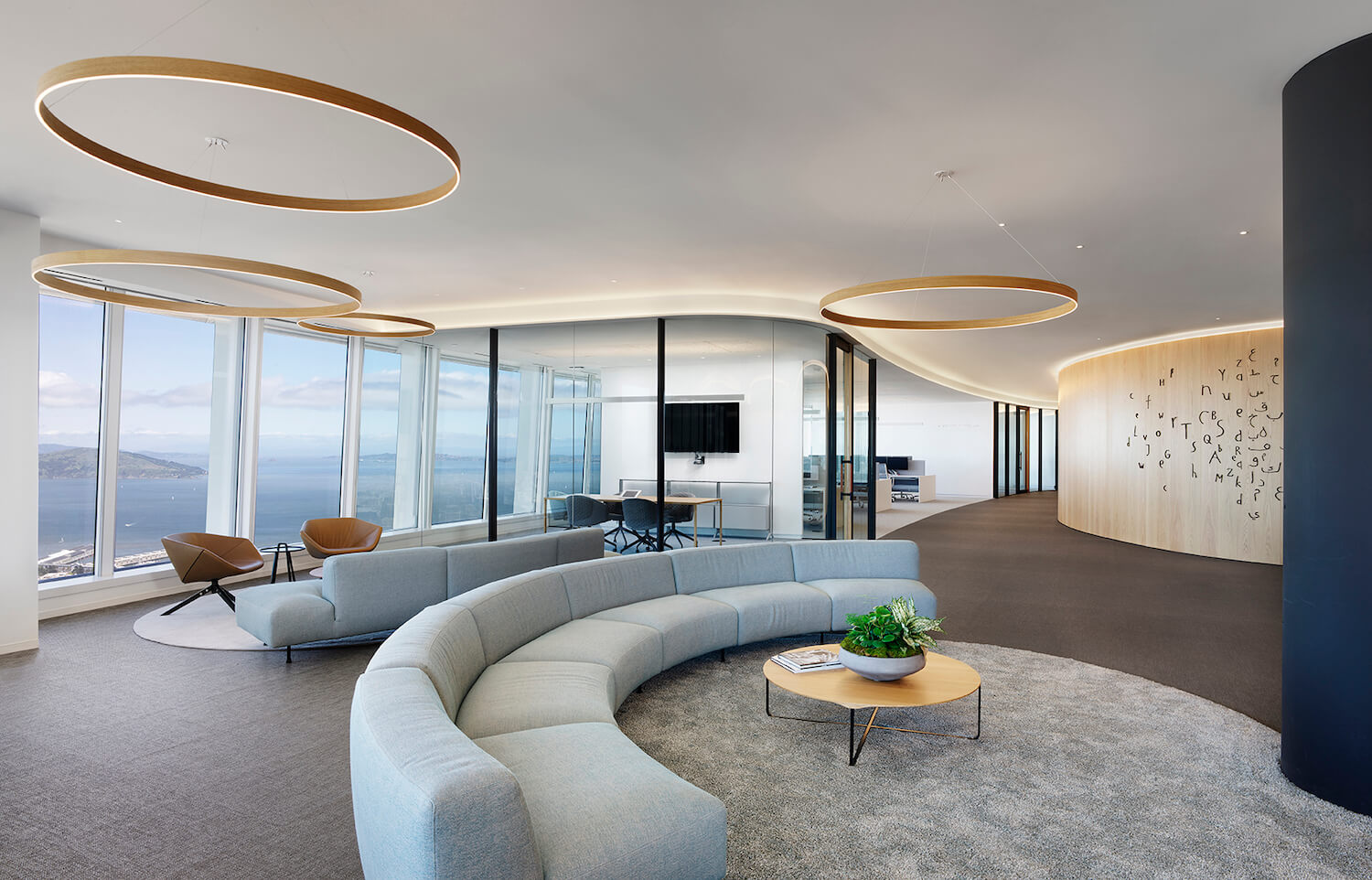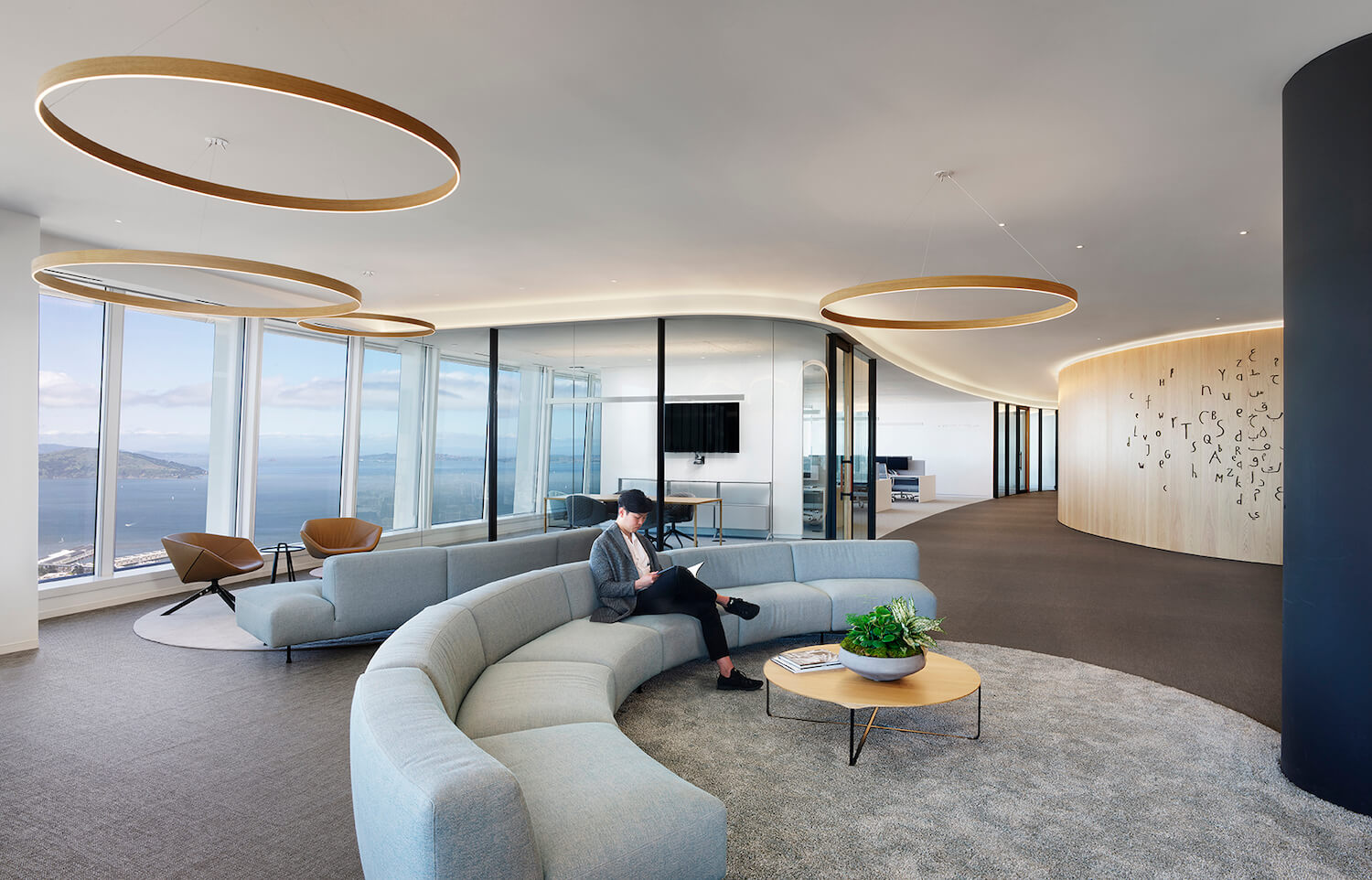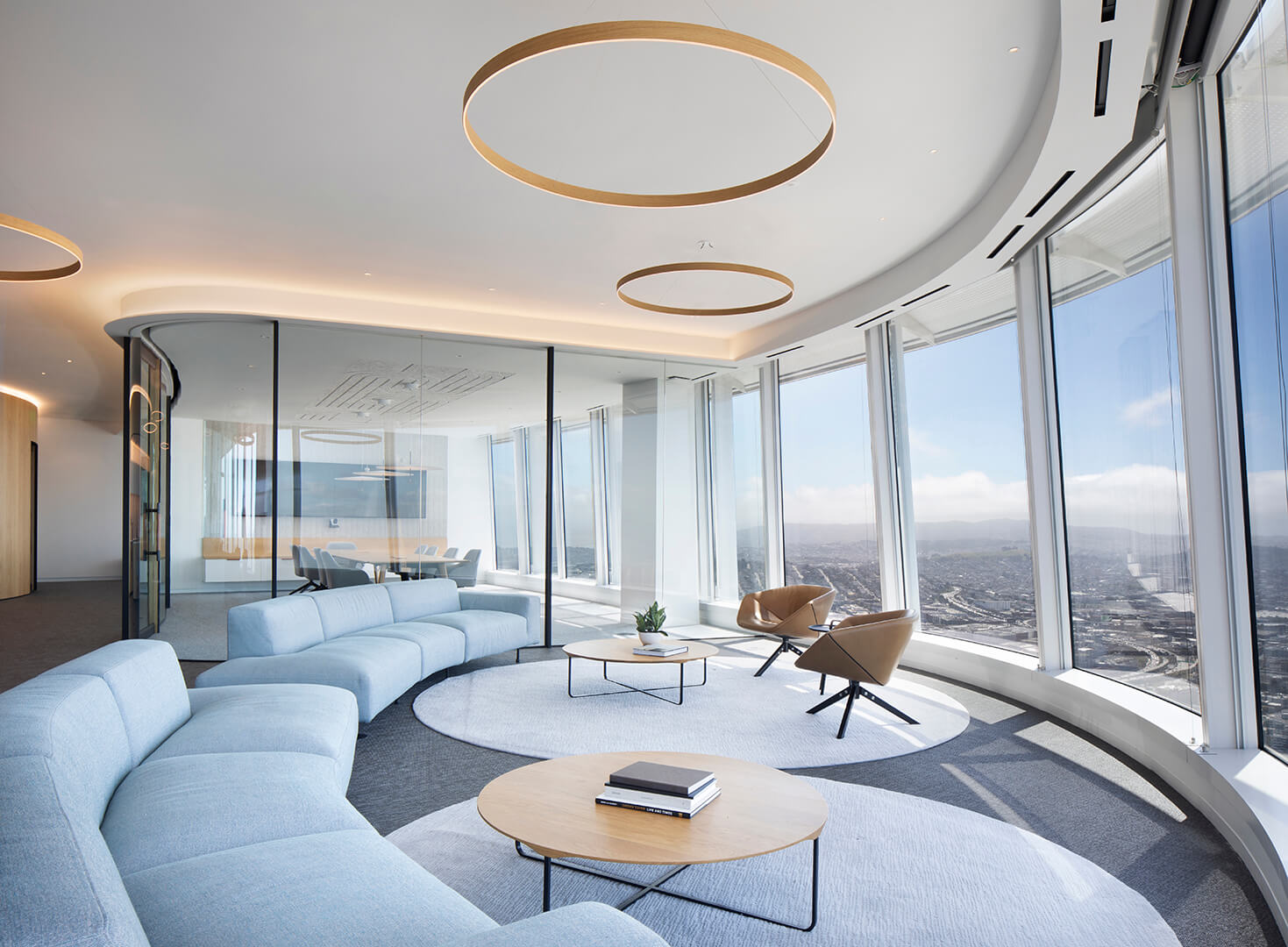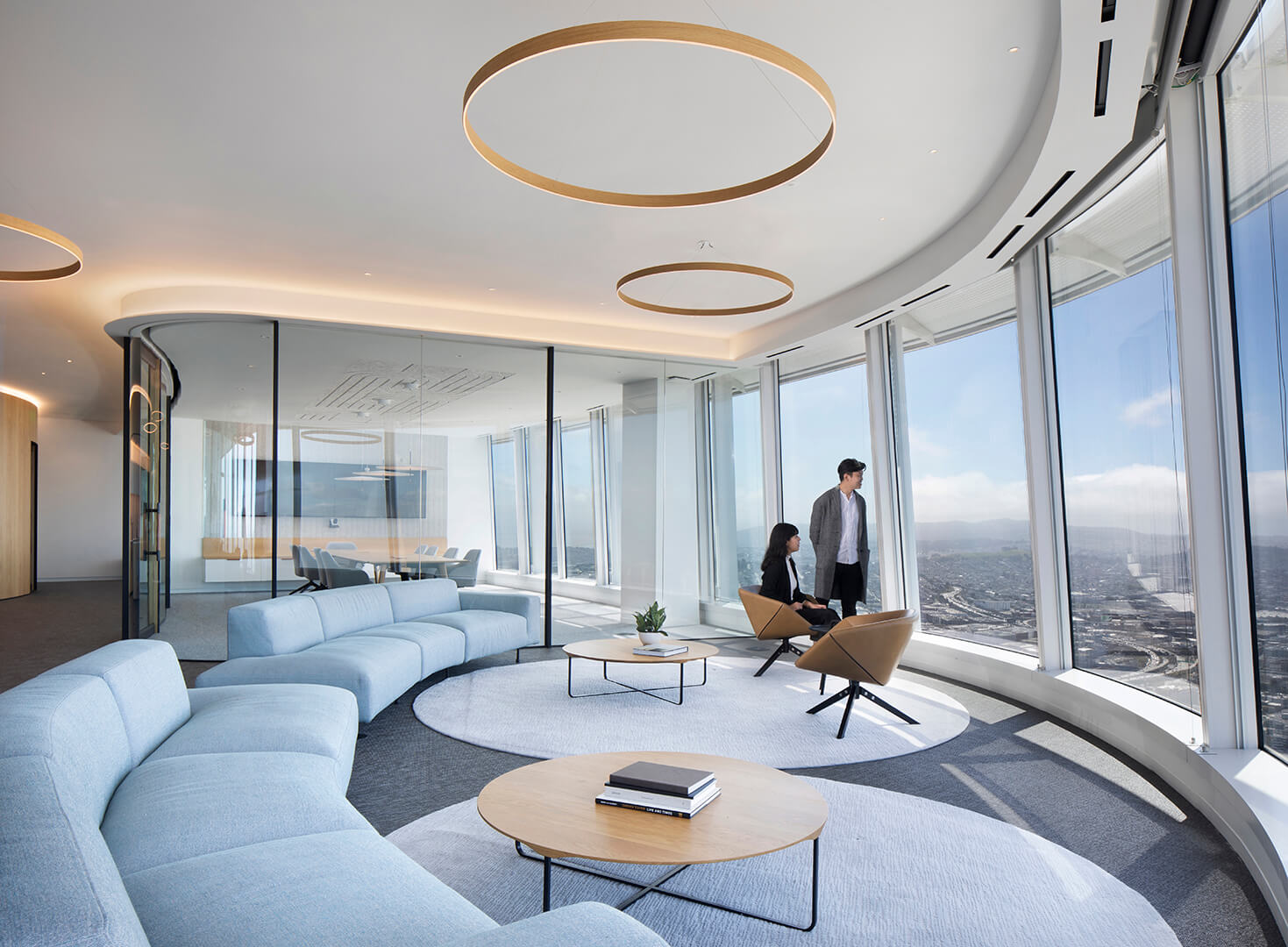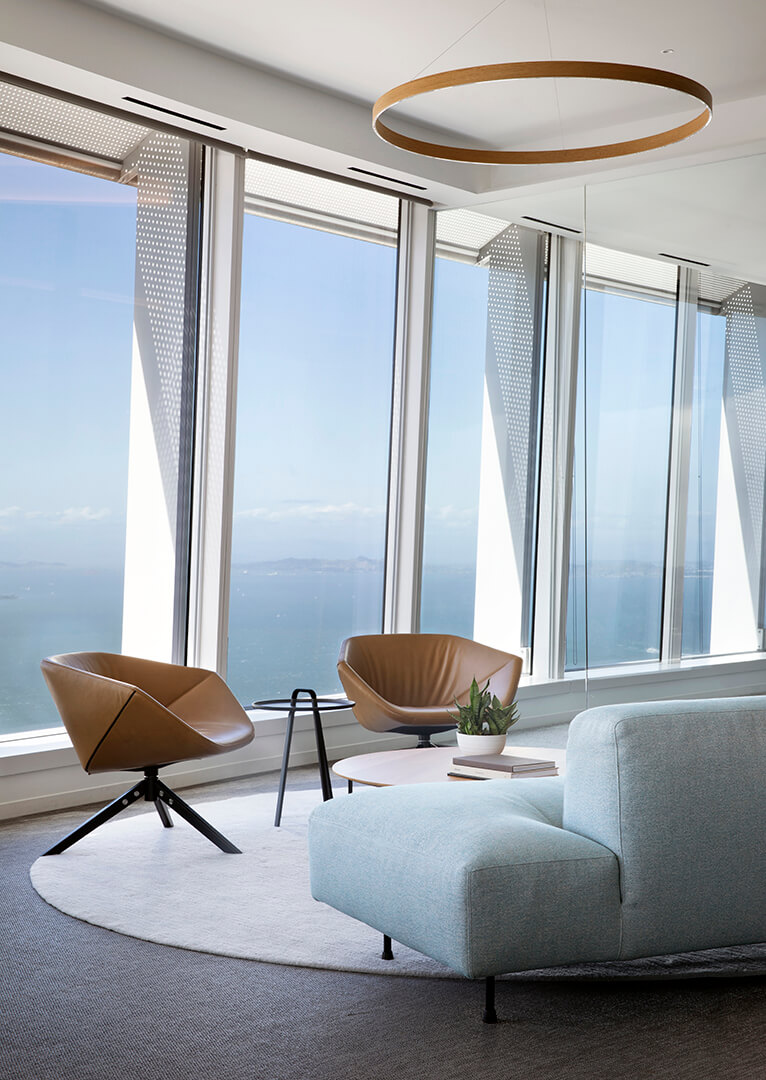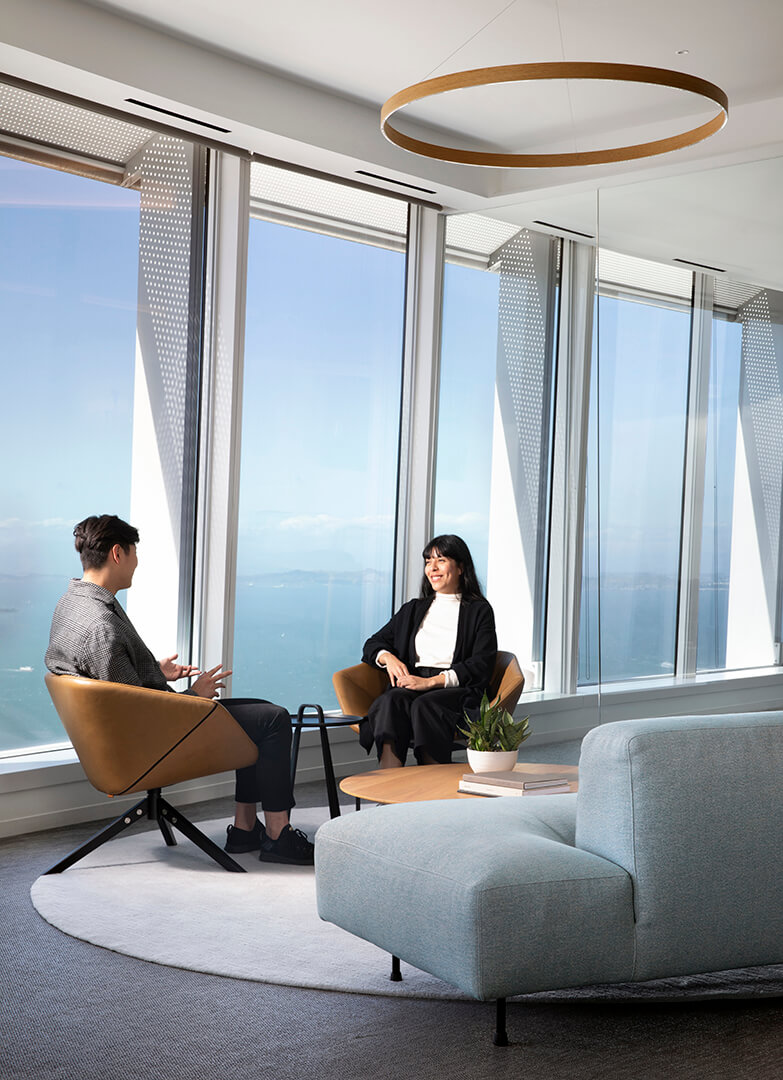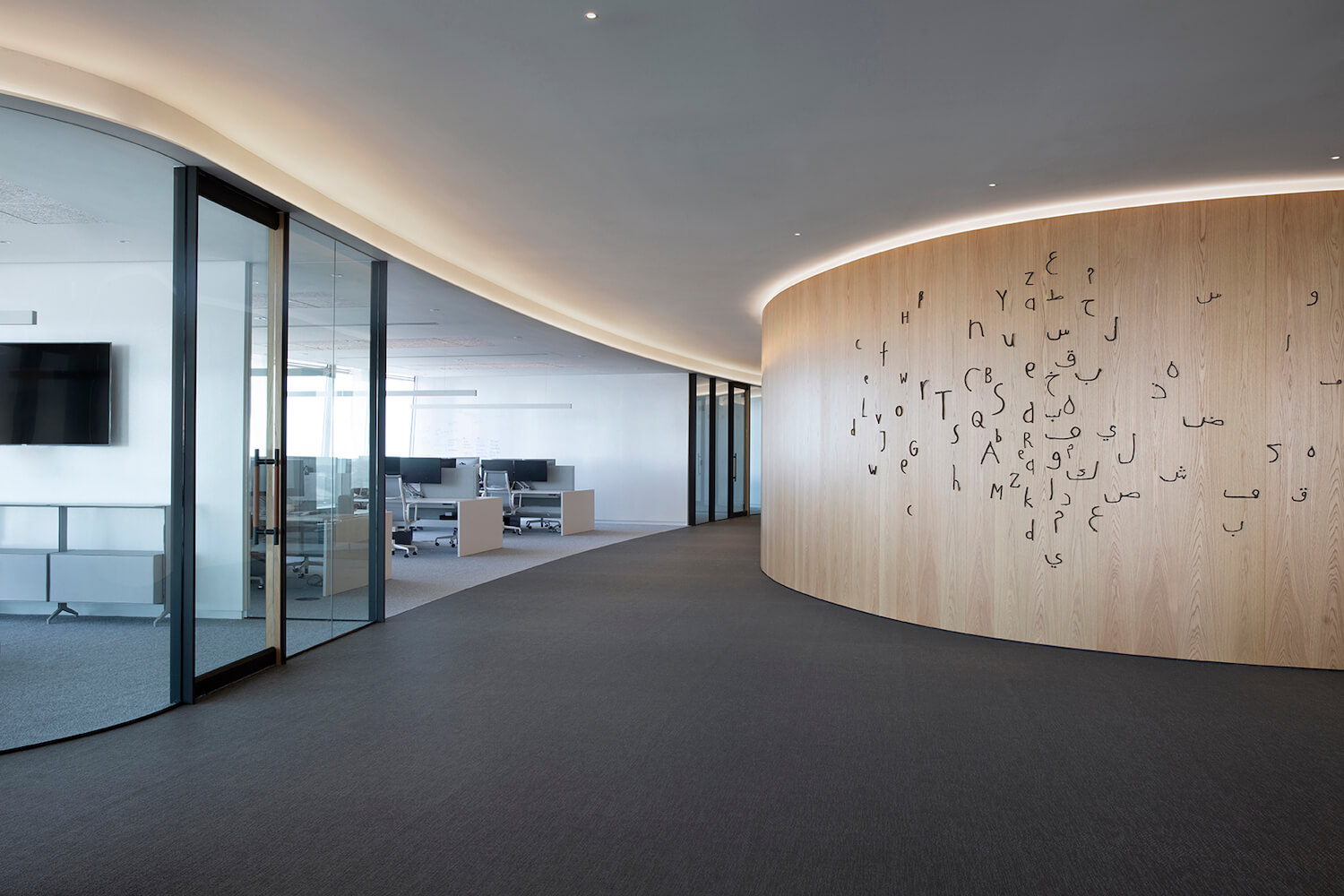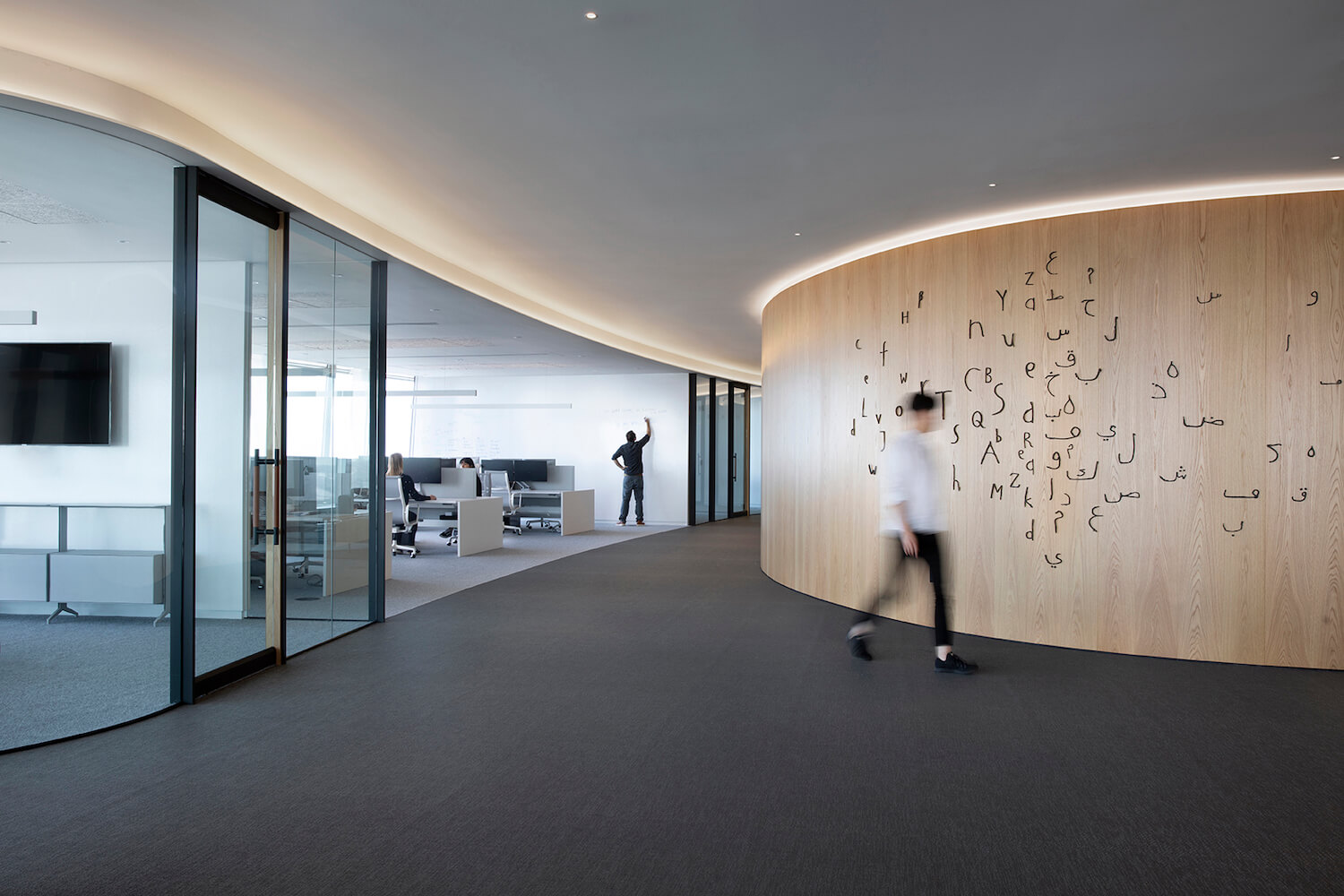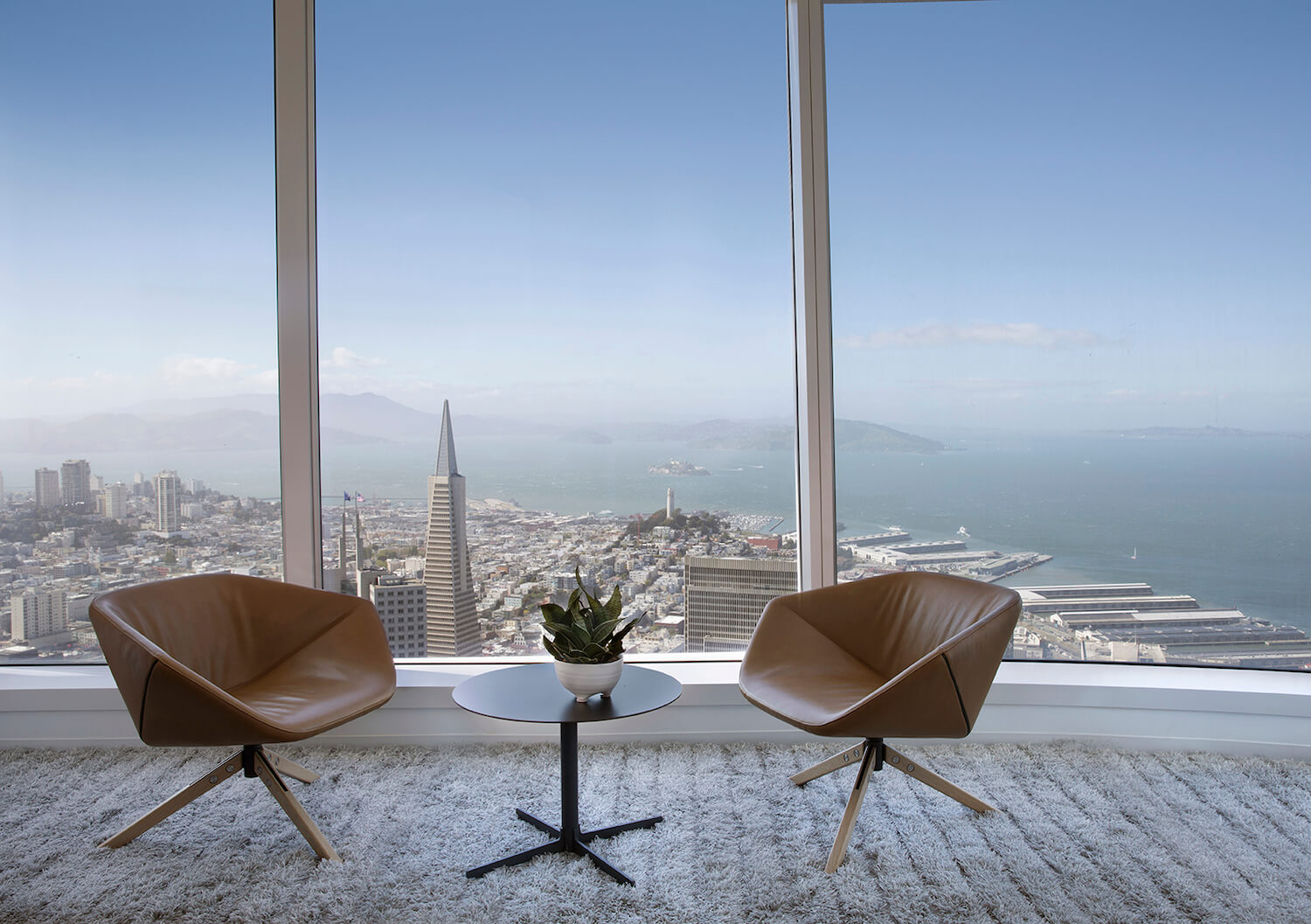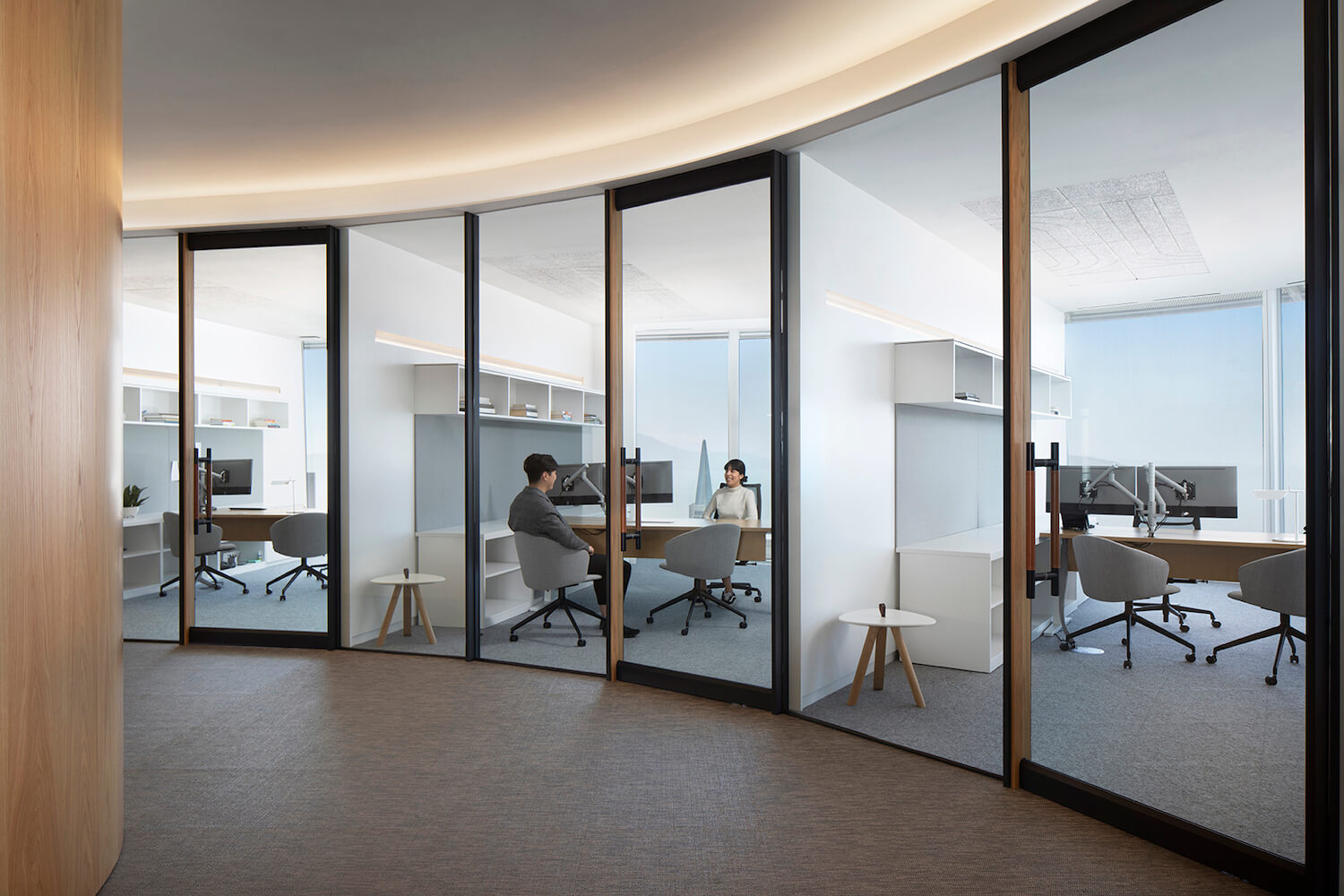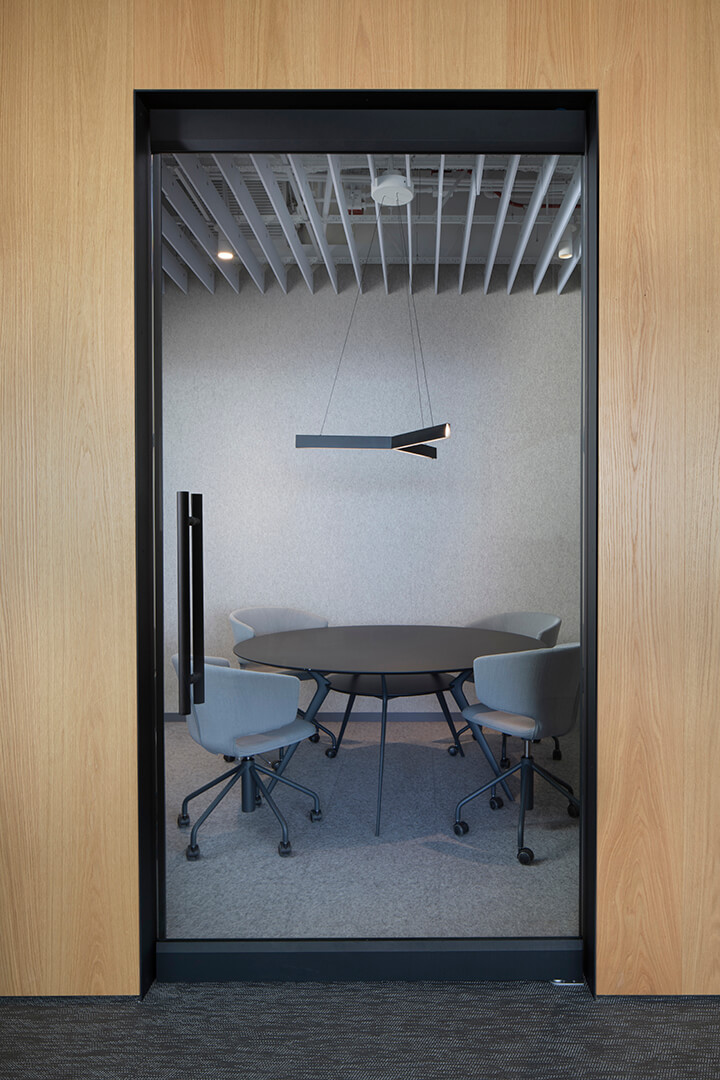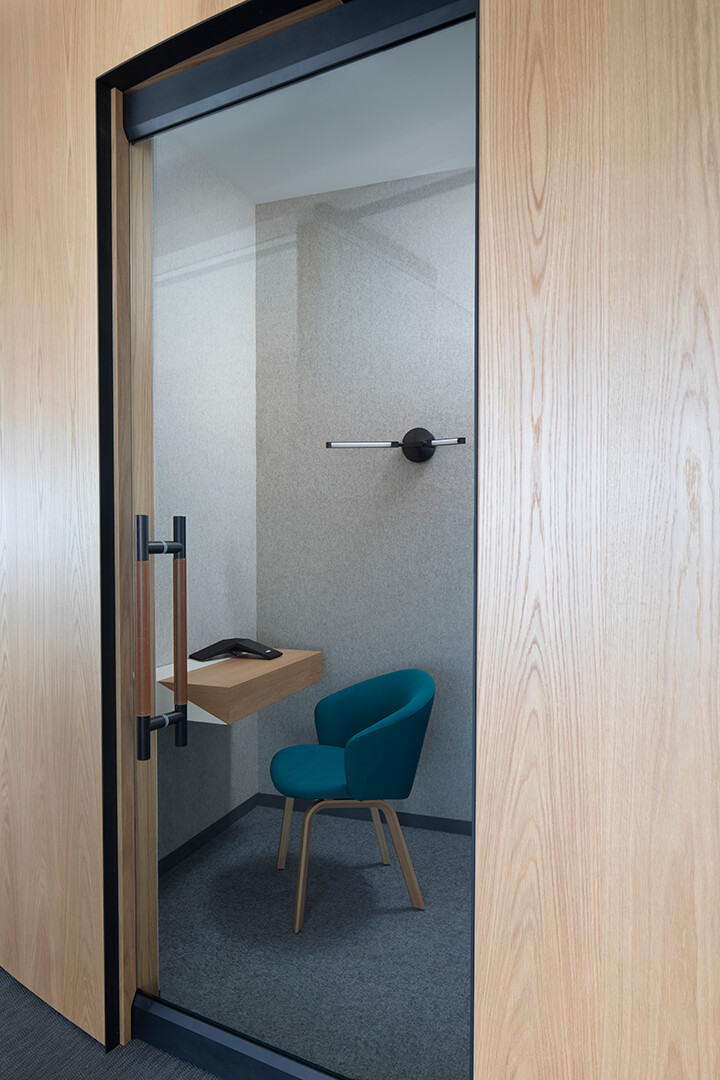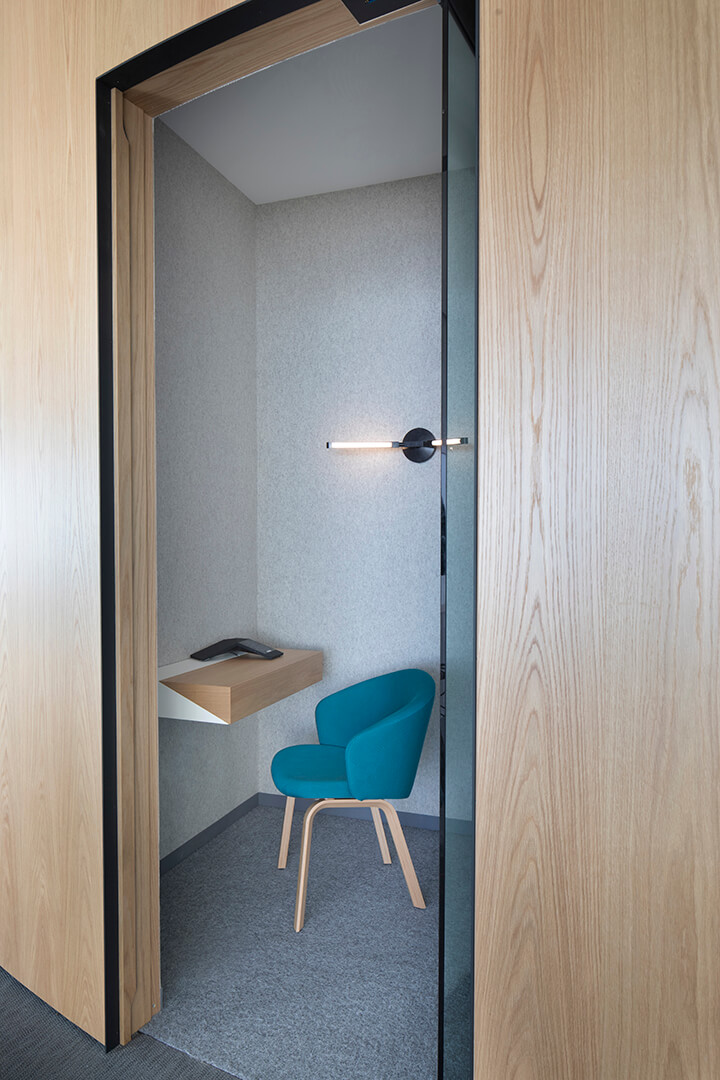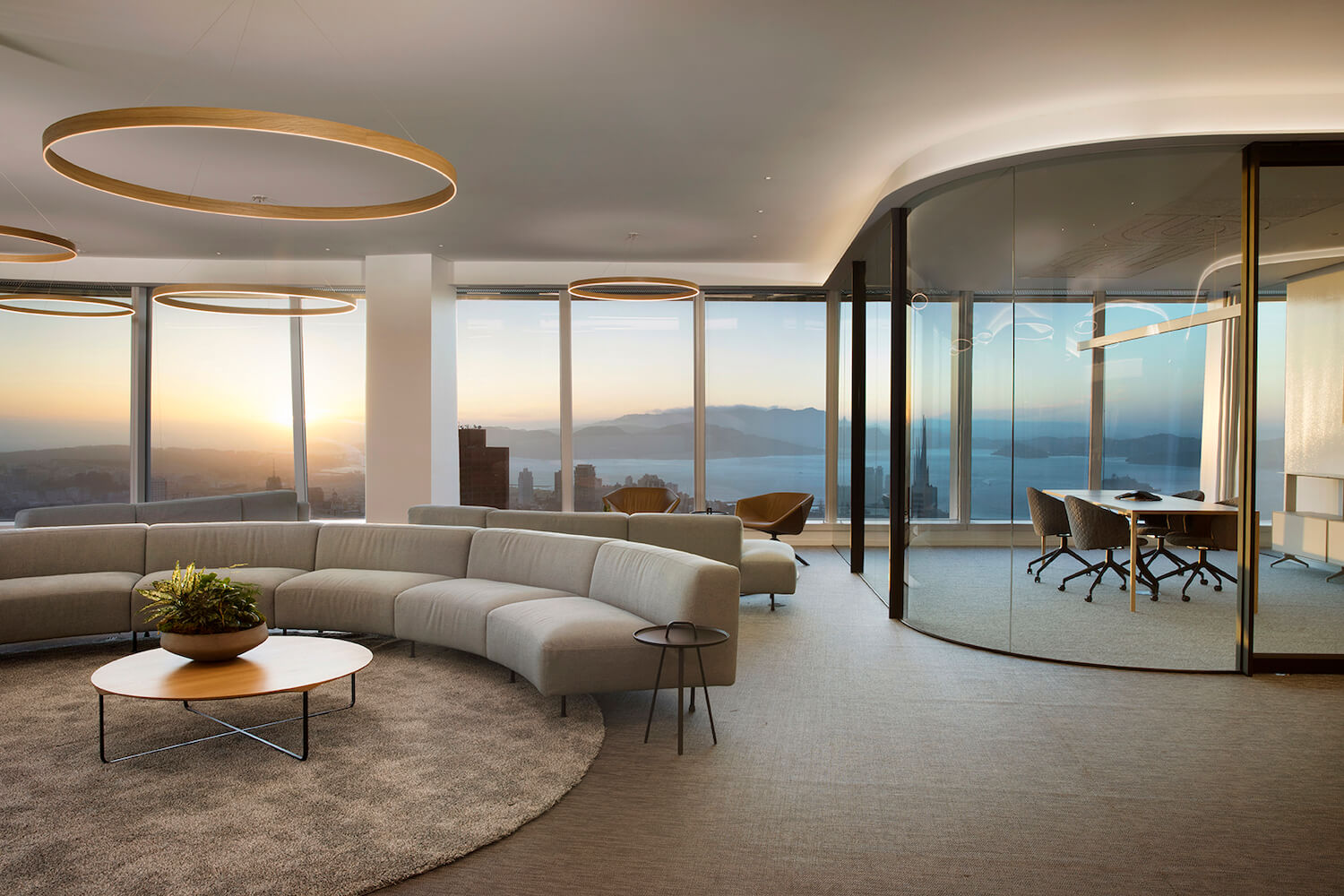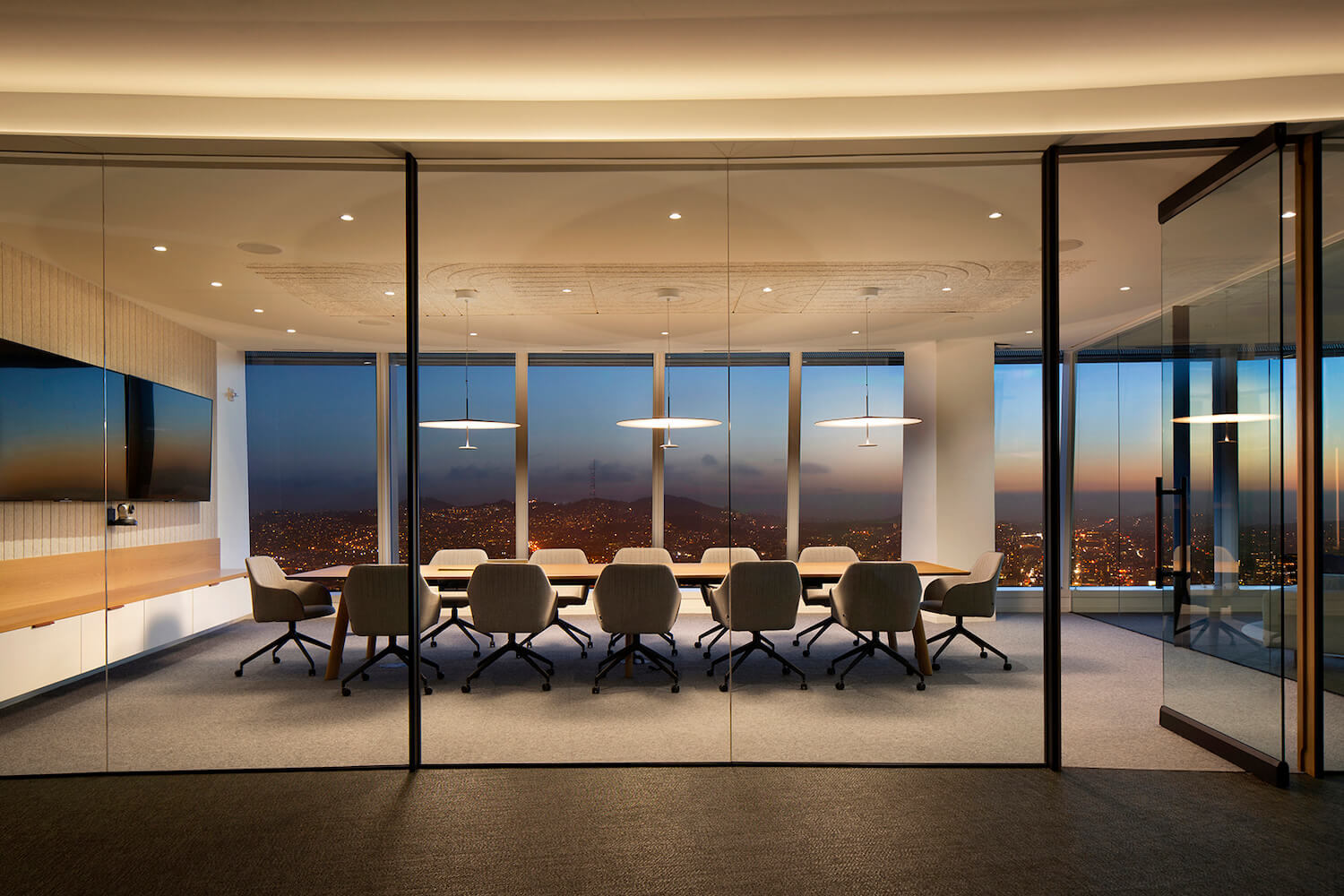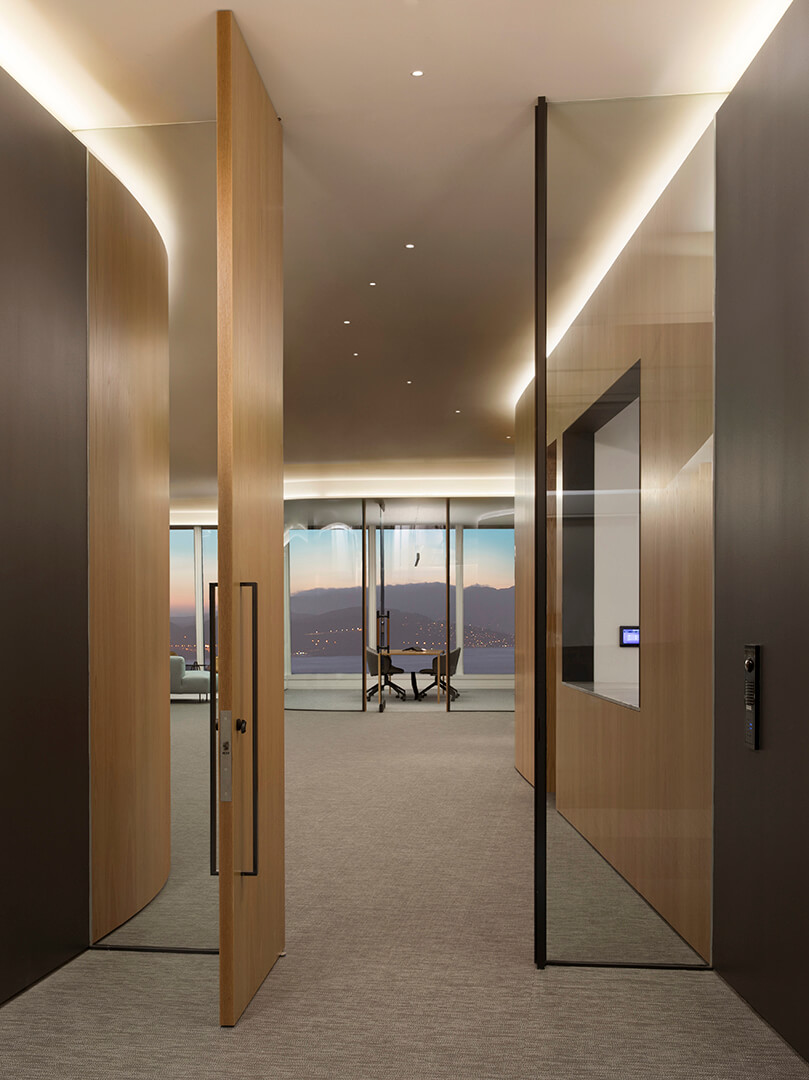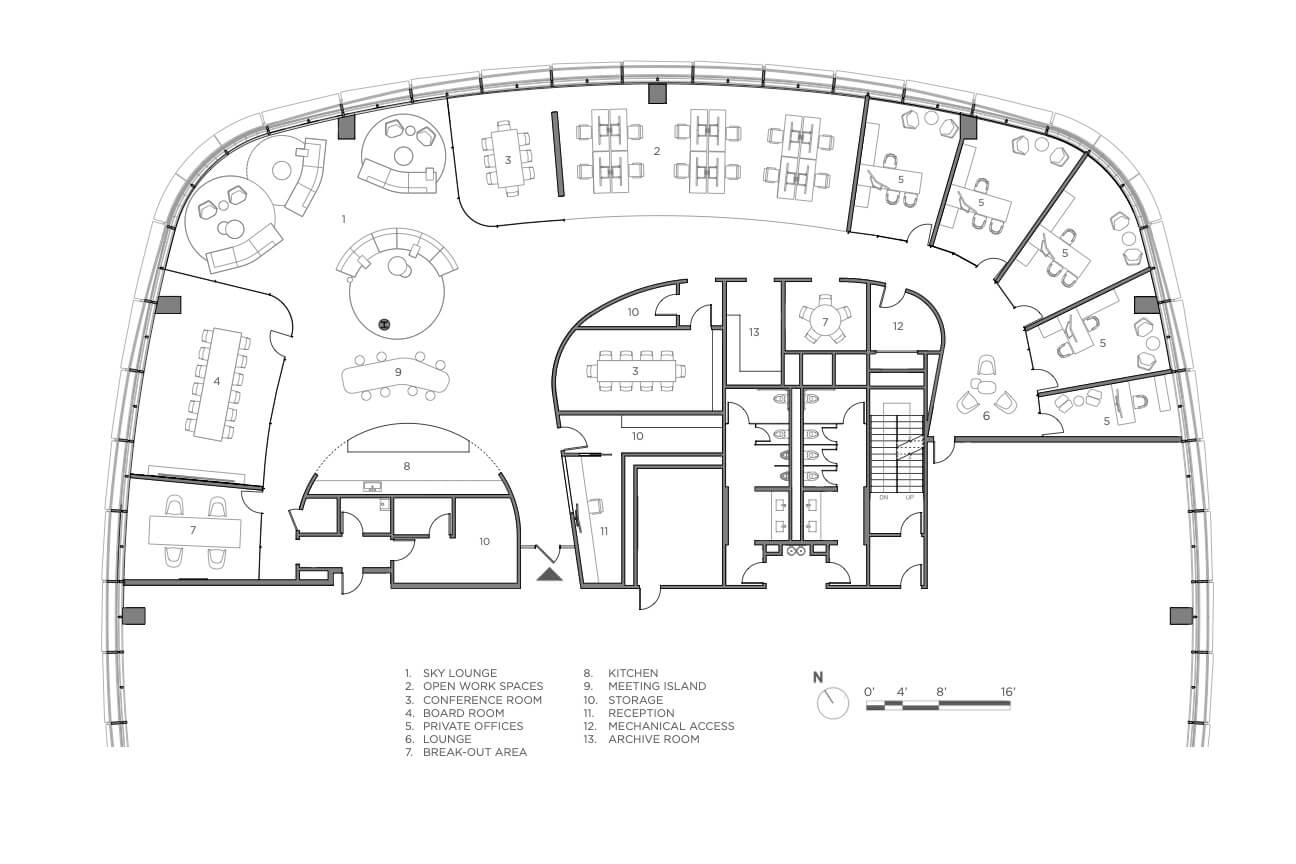 ---