HK Design Group: The Allure of Minimalistic Scandinavian Interior Design.
Emerging as a nuanced fusion of minimalism and Scandinavian style, this home is a testament to the impeccable balance of simplicity, functionality, and an unyielding connection to nature. With clean lines, neutral colour palette, prioritization of purposeful furniture, tactile textures, and thoughtful lighting, this space invites inhabitants to embrace a simpler way of living while indulging in timeless elegance.
The bedroom represents core of the design ideation. Whether it's the concrete washed walls with fluted dado, or birch wood furniture, it all augments the aesthetically pleasing saga of the space. The living room is a captivating confluence of structure, flair and definition. The design capitalizes light by utilizing a muted colour palette, predominantly whites, creams, and greys, allowing the space to breathe and amplifying the connection to nature just beyond the windows.
The dinning flows from the living space and cognates the spatial sync with neutral tones, minimalistic accessories and artwork. The kitchen is a seamless blend of functionality and elegance, creating a space that is both practical and exquisite. Despite the clean lines and minimalistic approach, the kid's room here exudes a cozy, playful and welcoming atmosphere. Soft lighting, and wood are quintessential element, bringing nature indoors and adding a touch of organic rooting.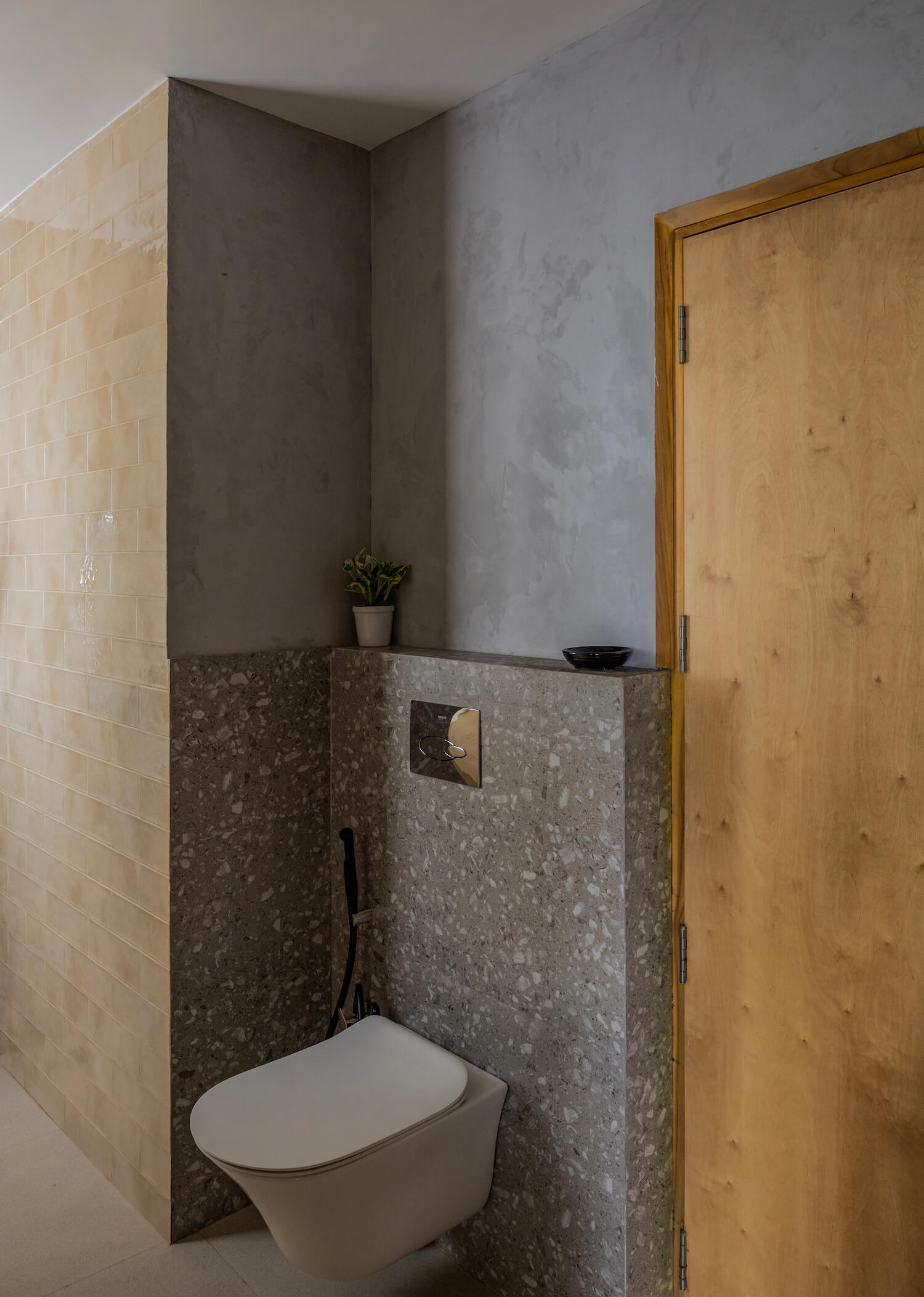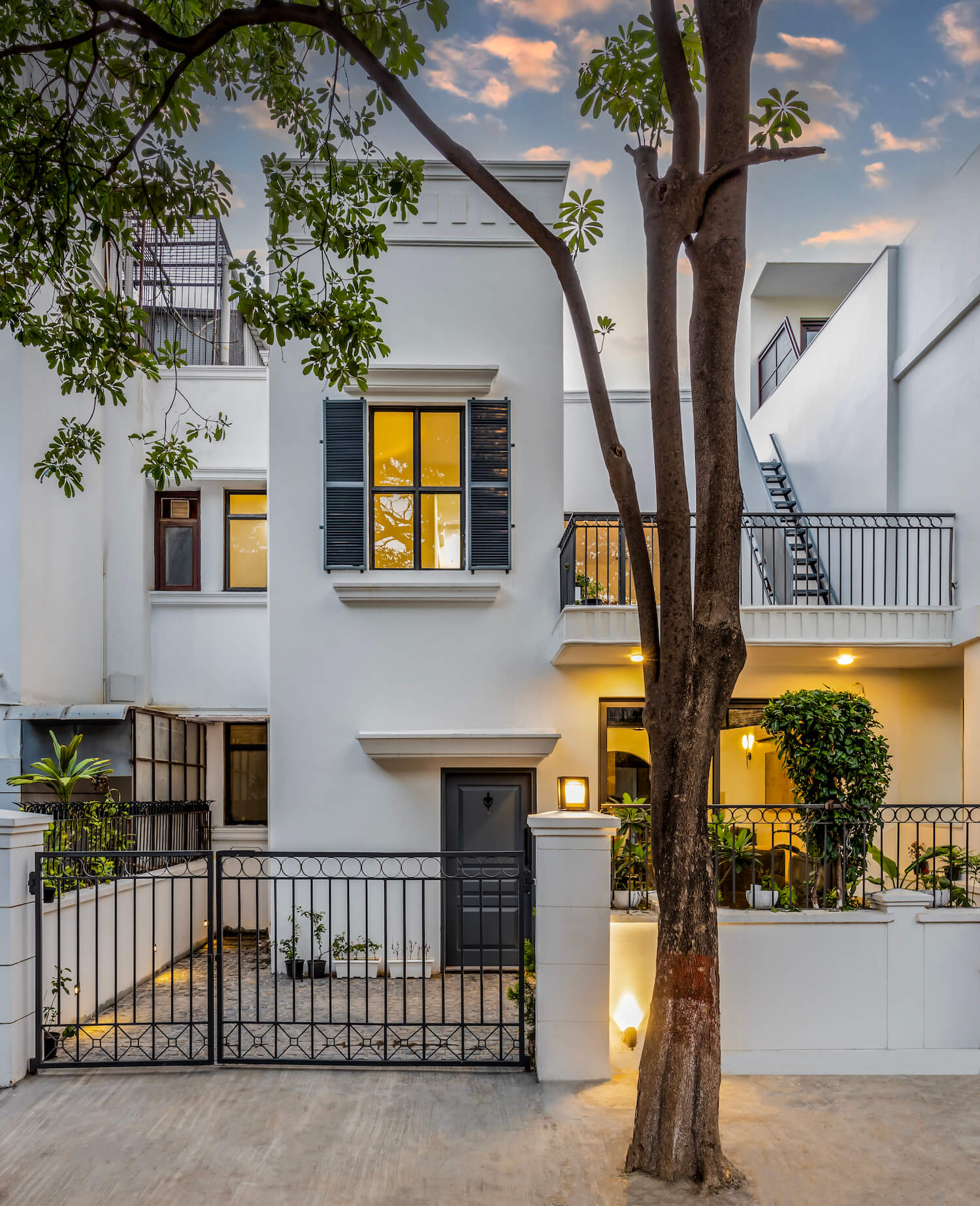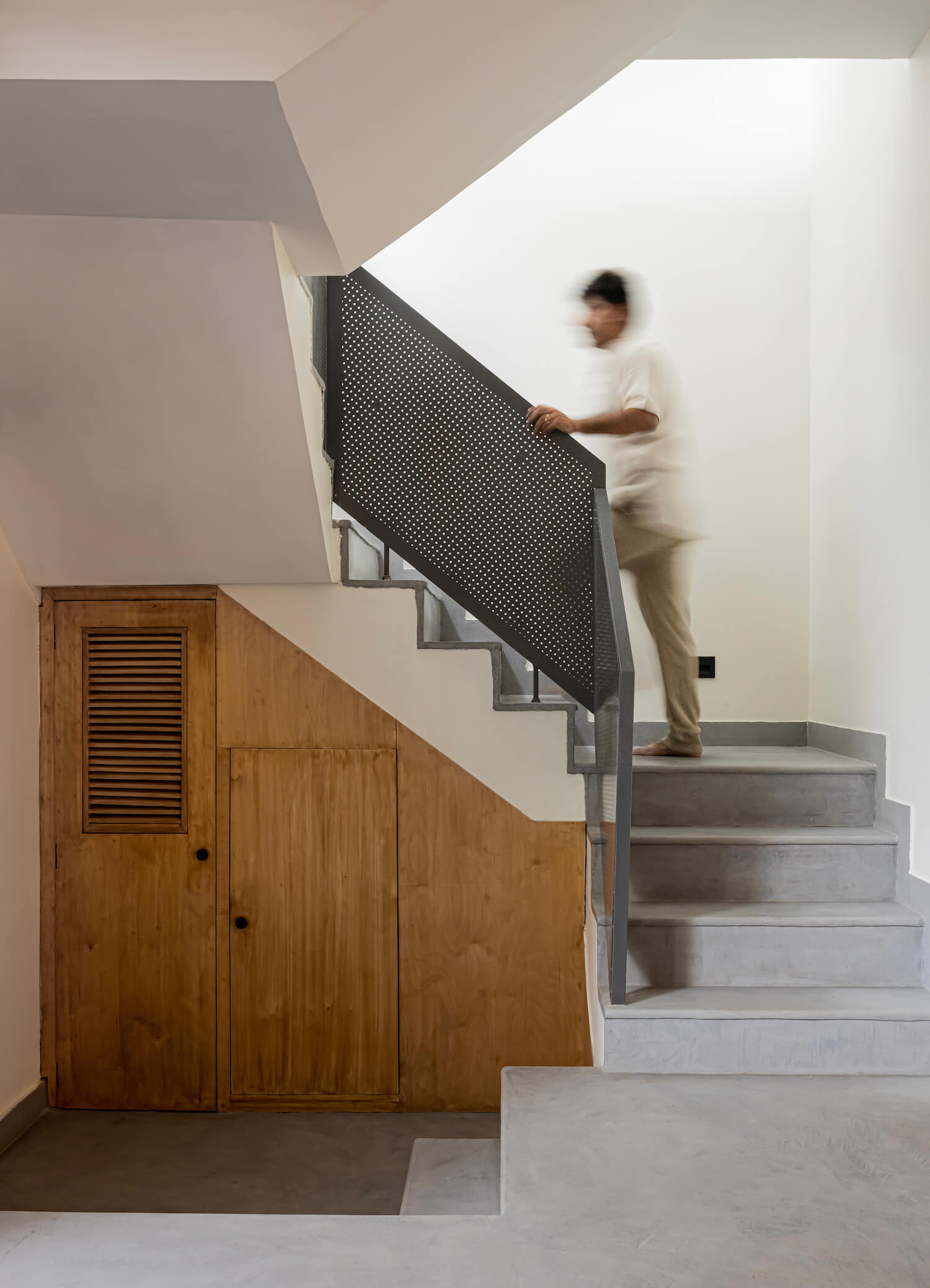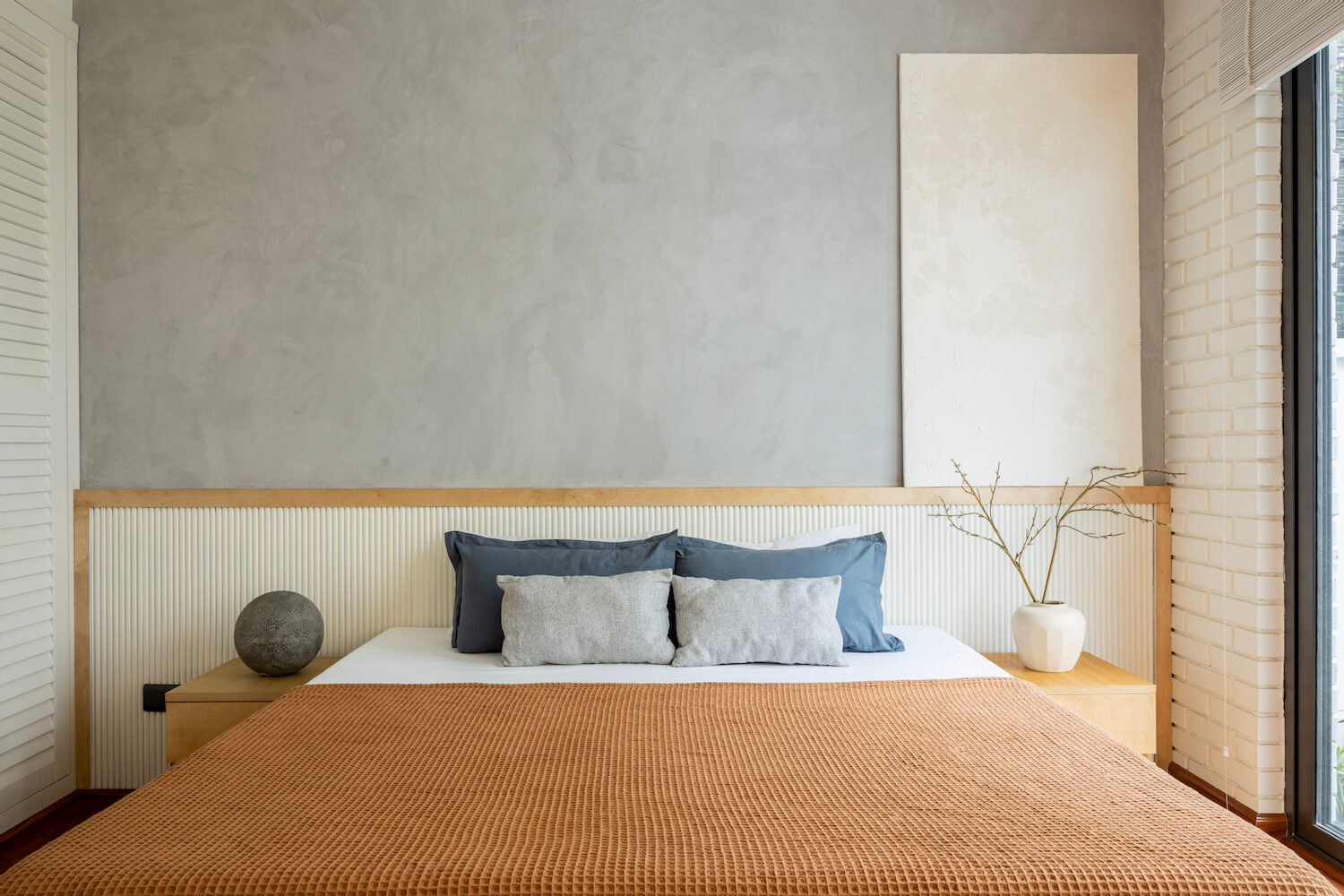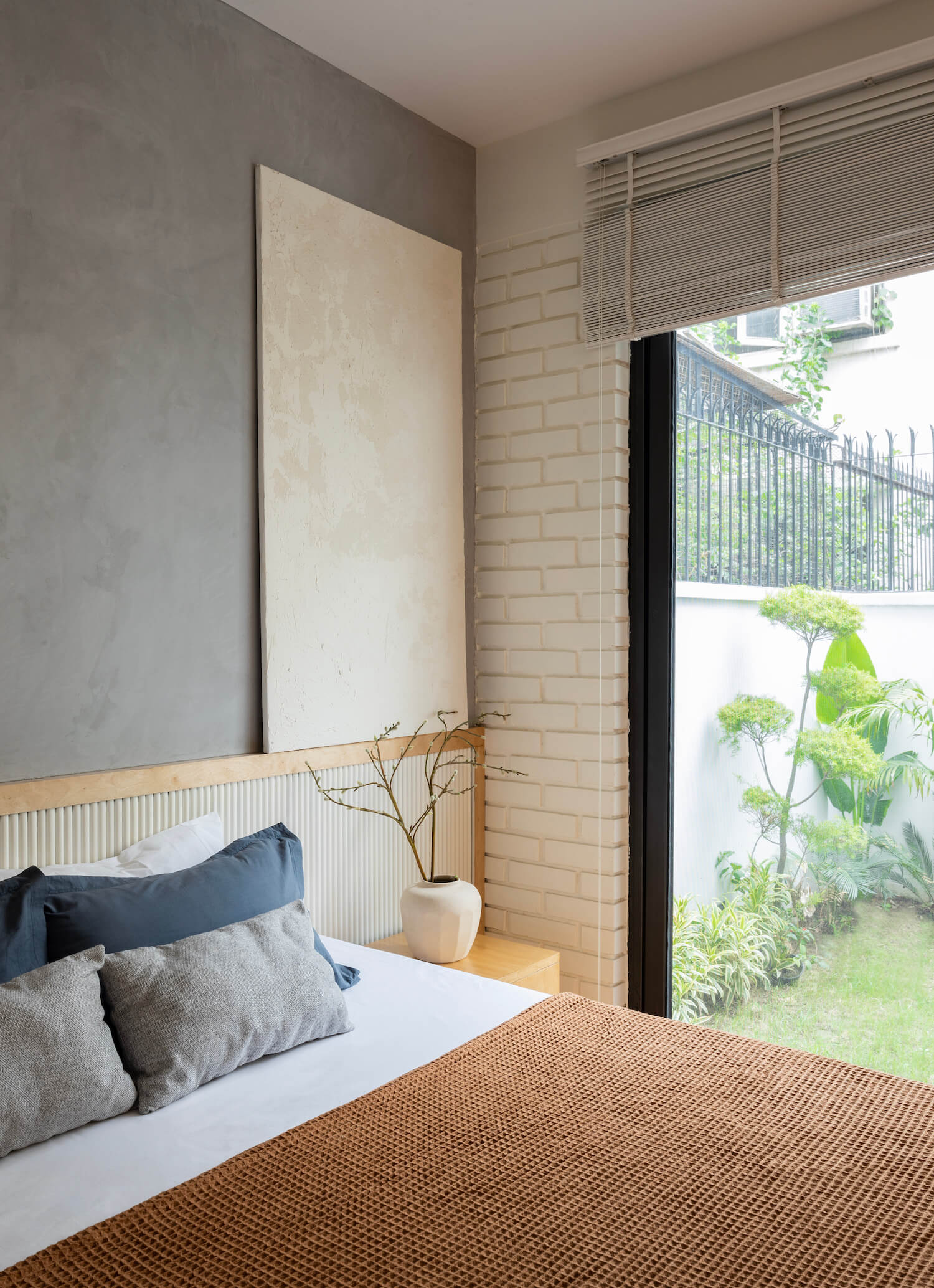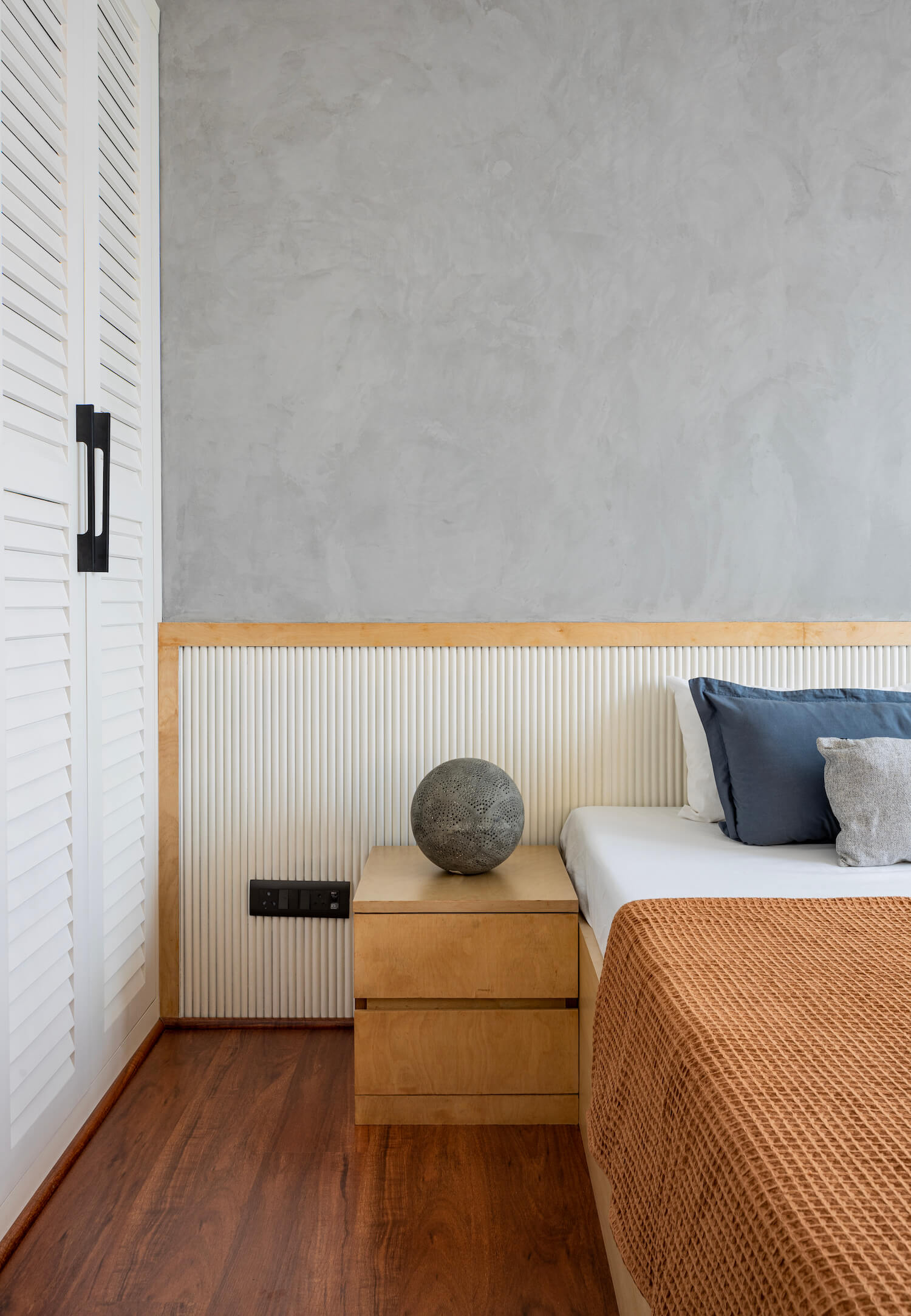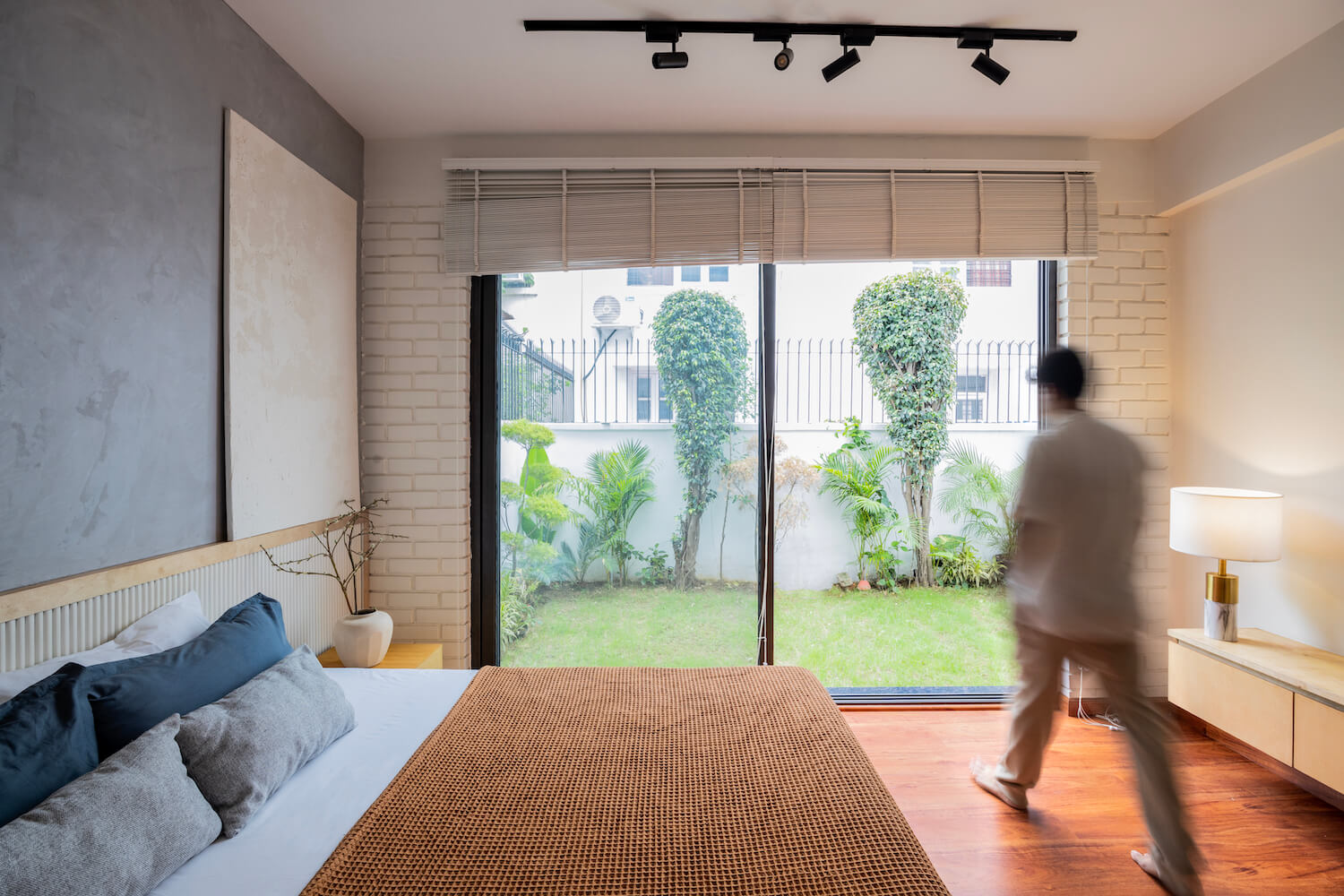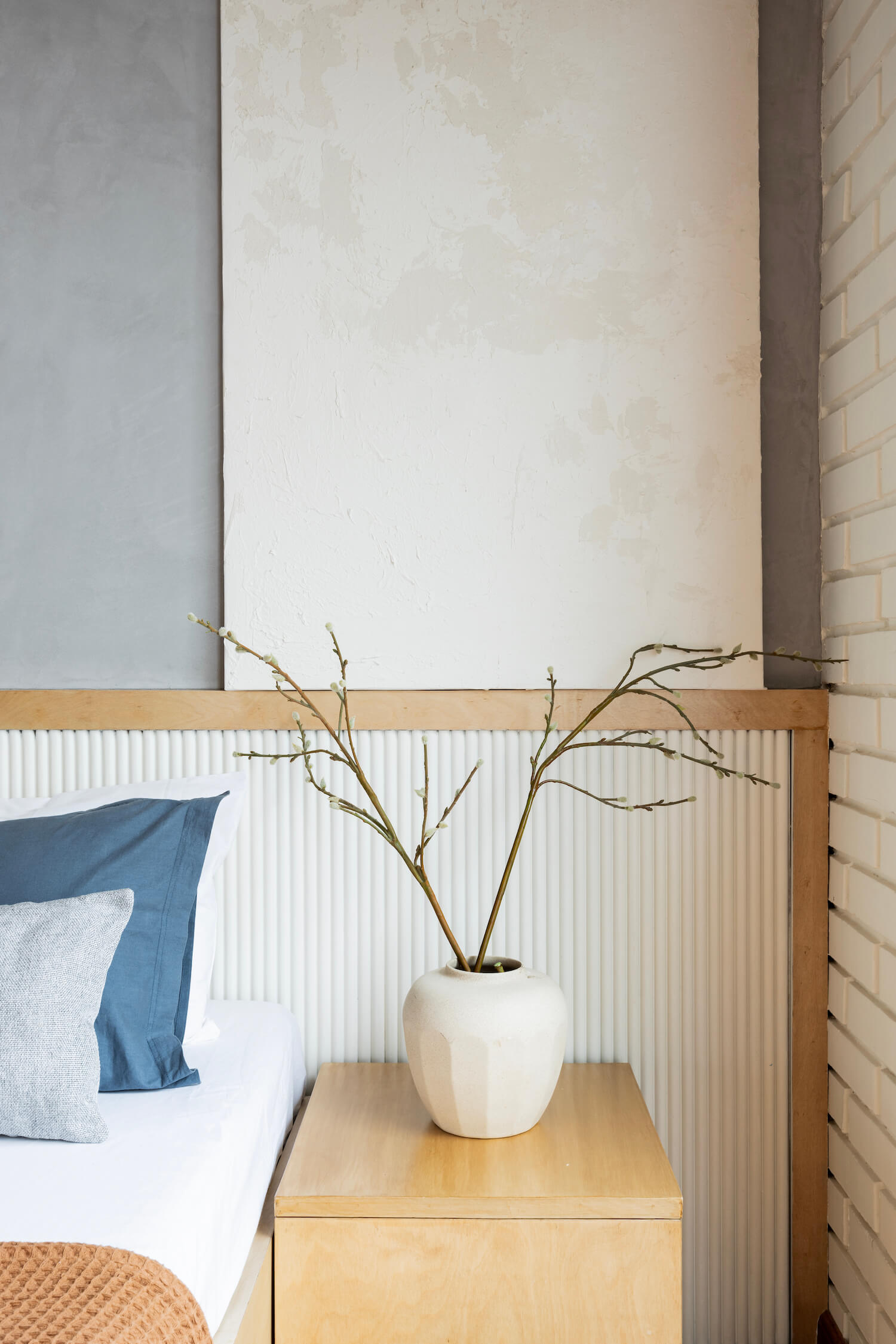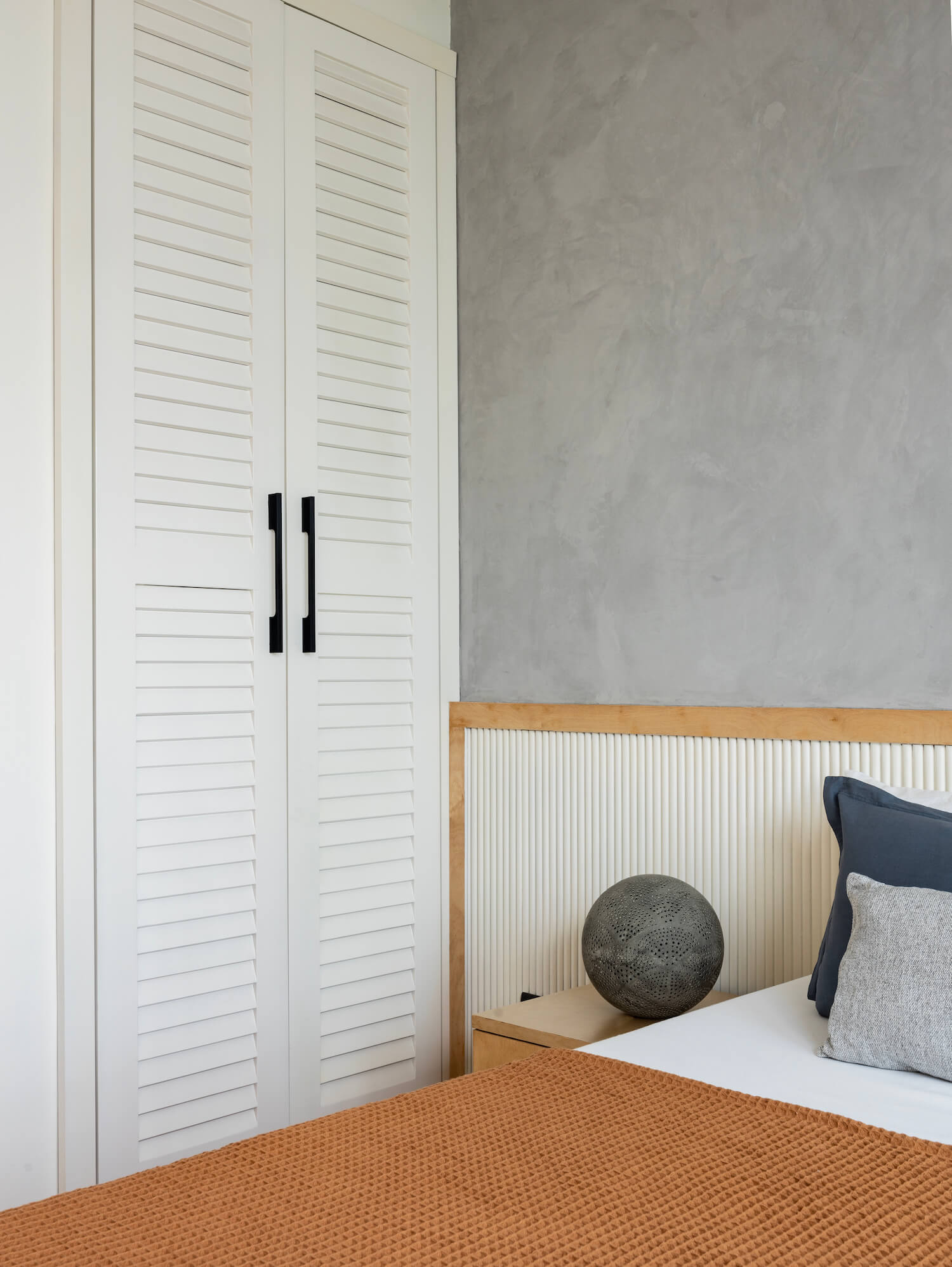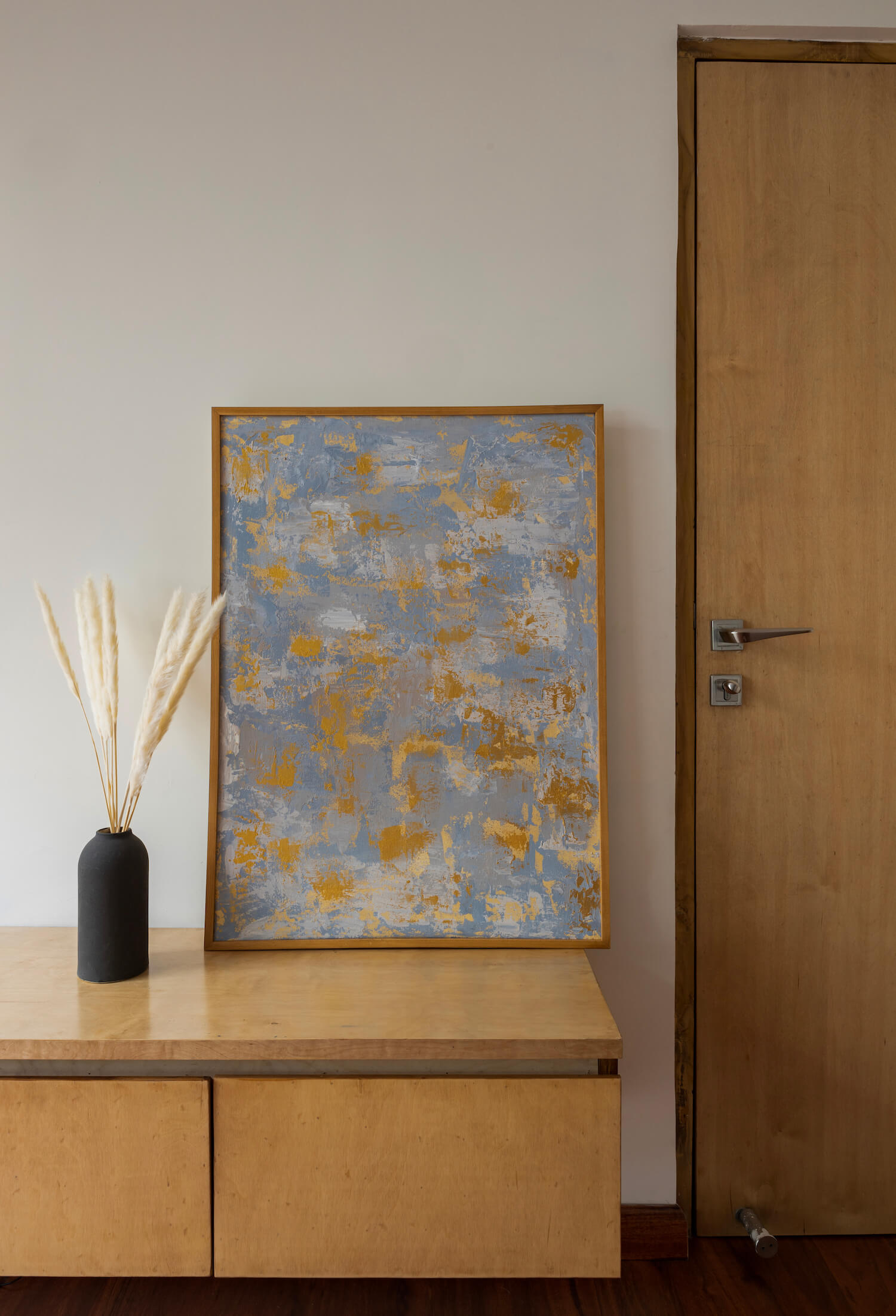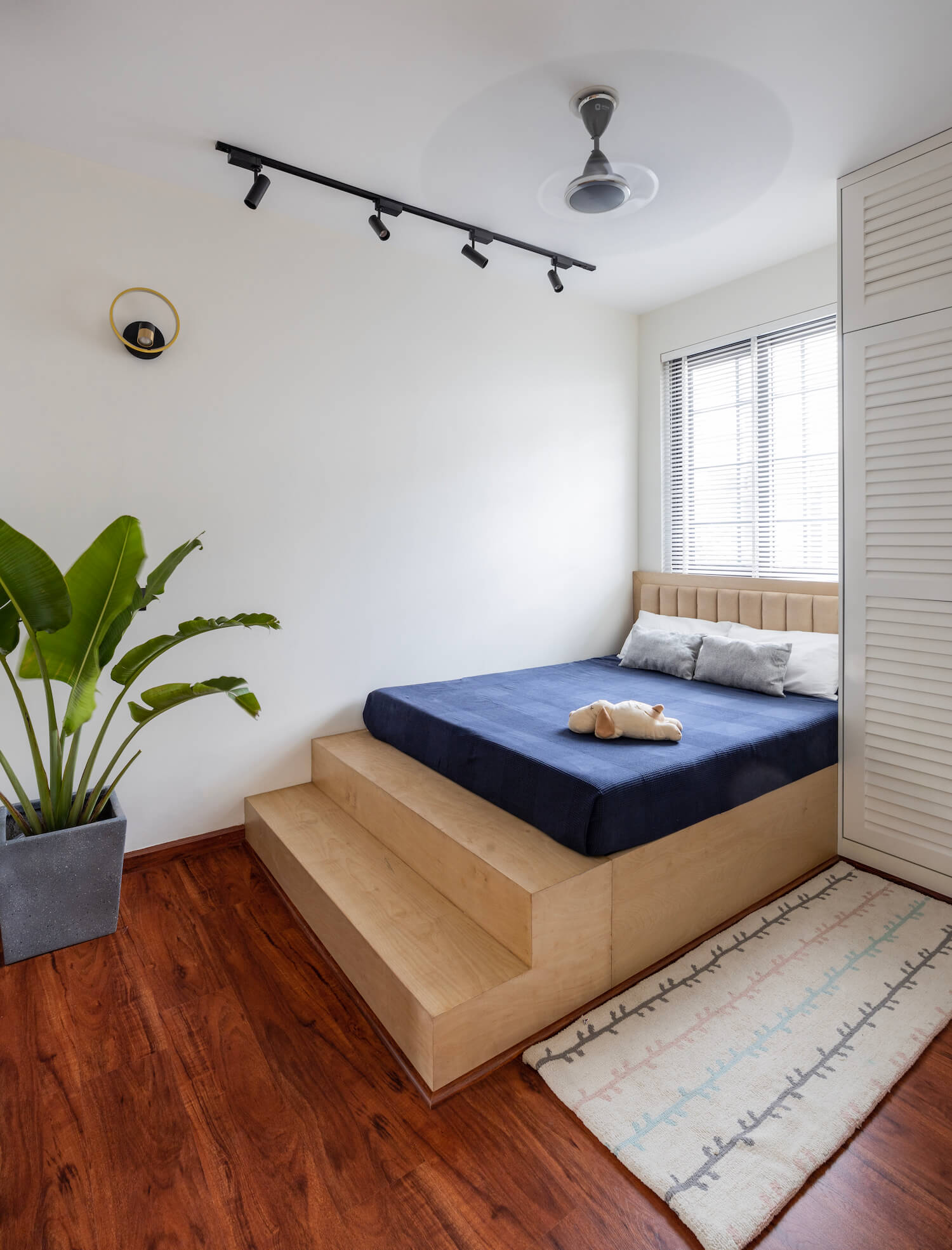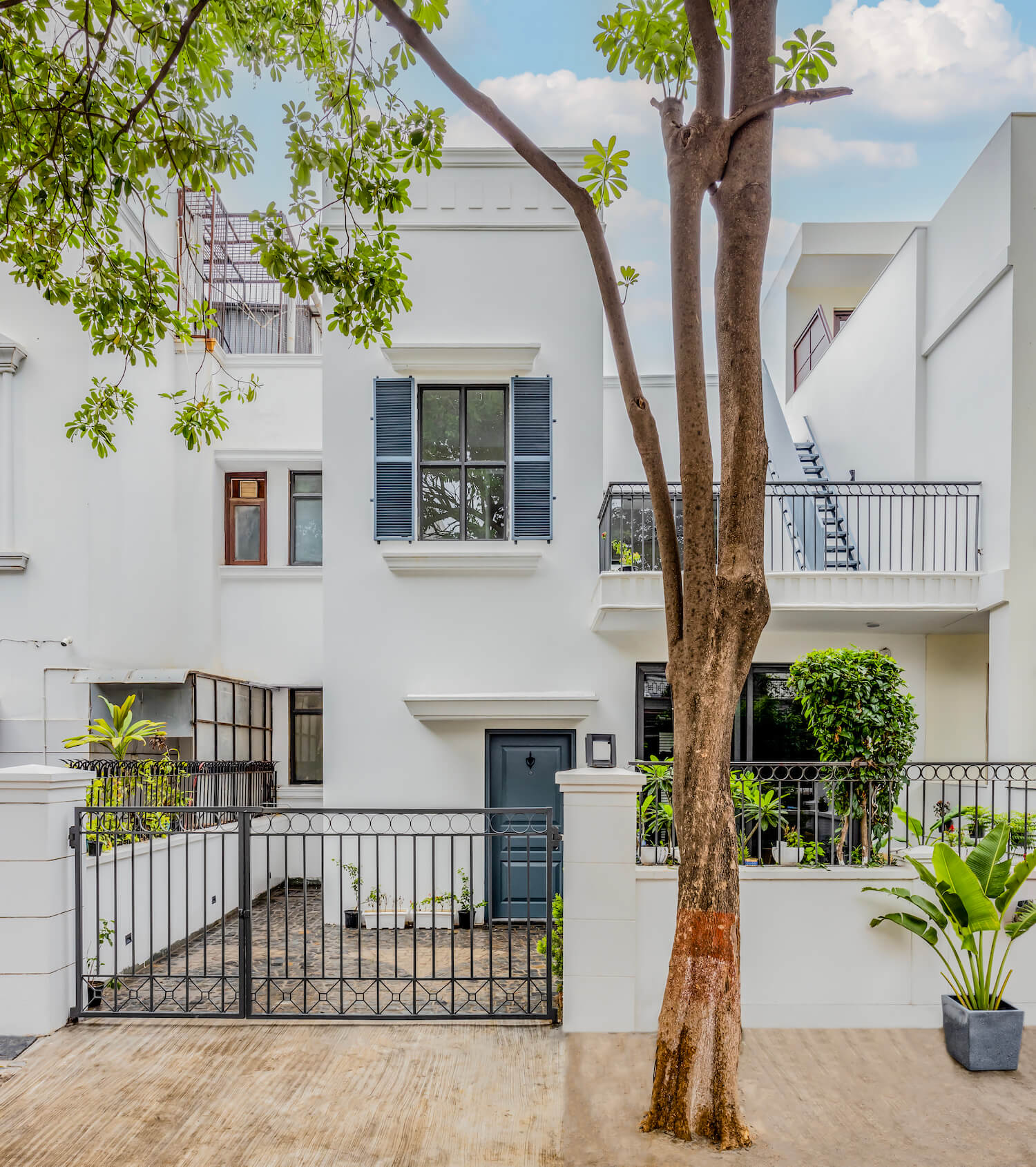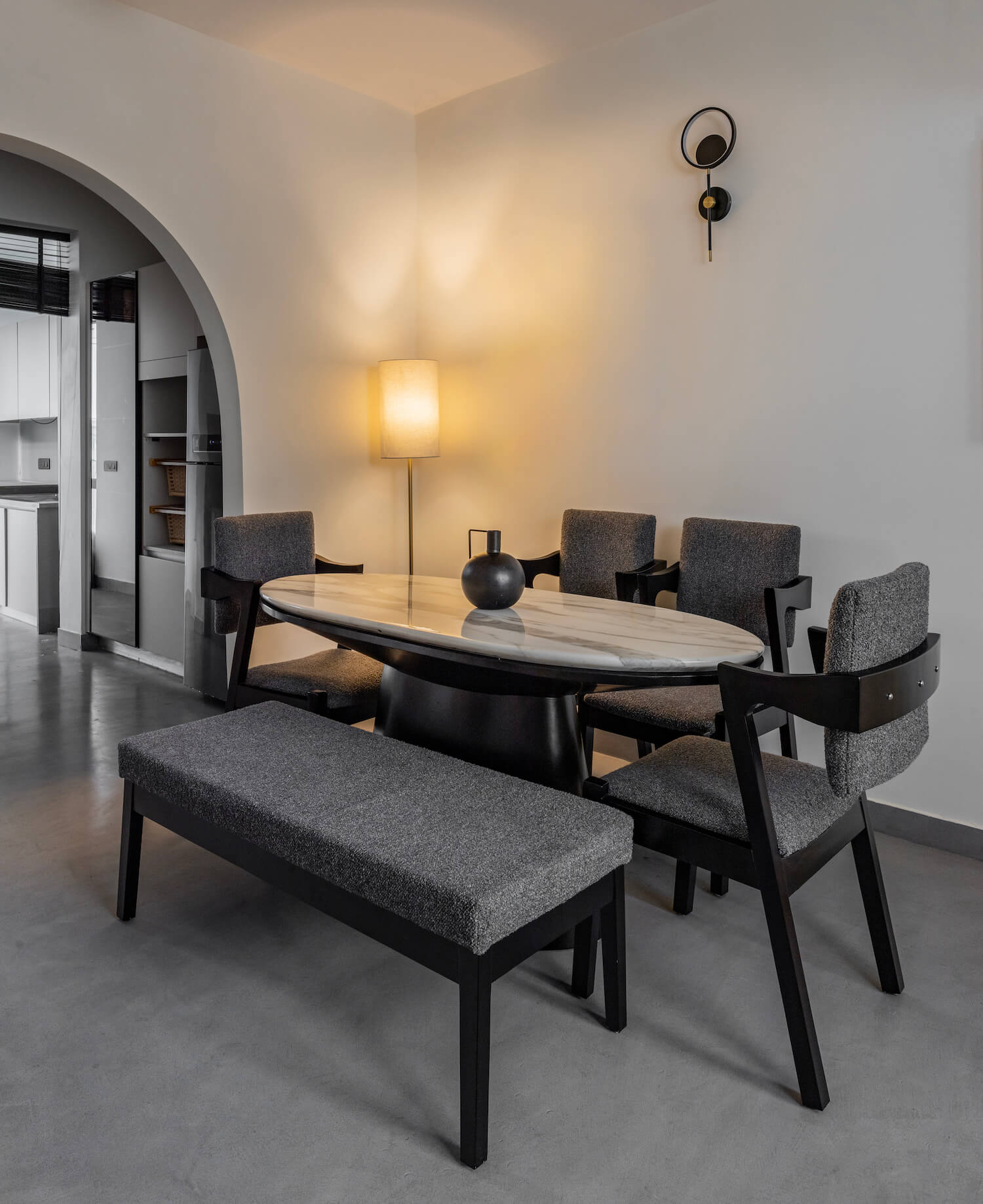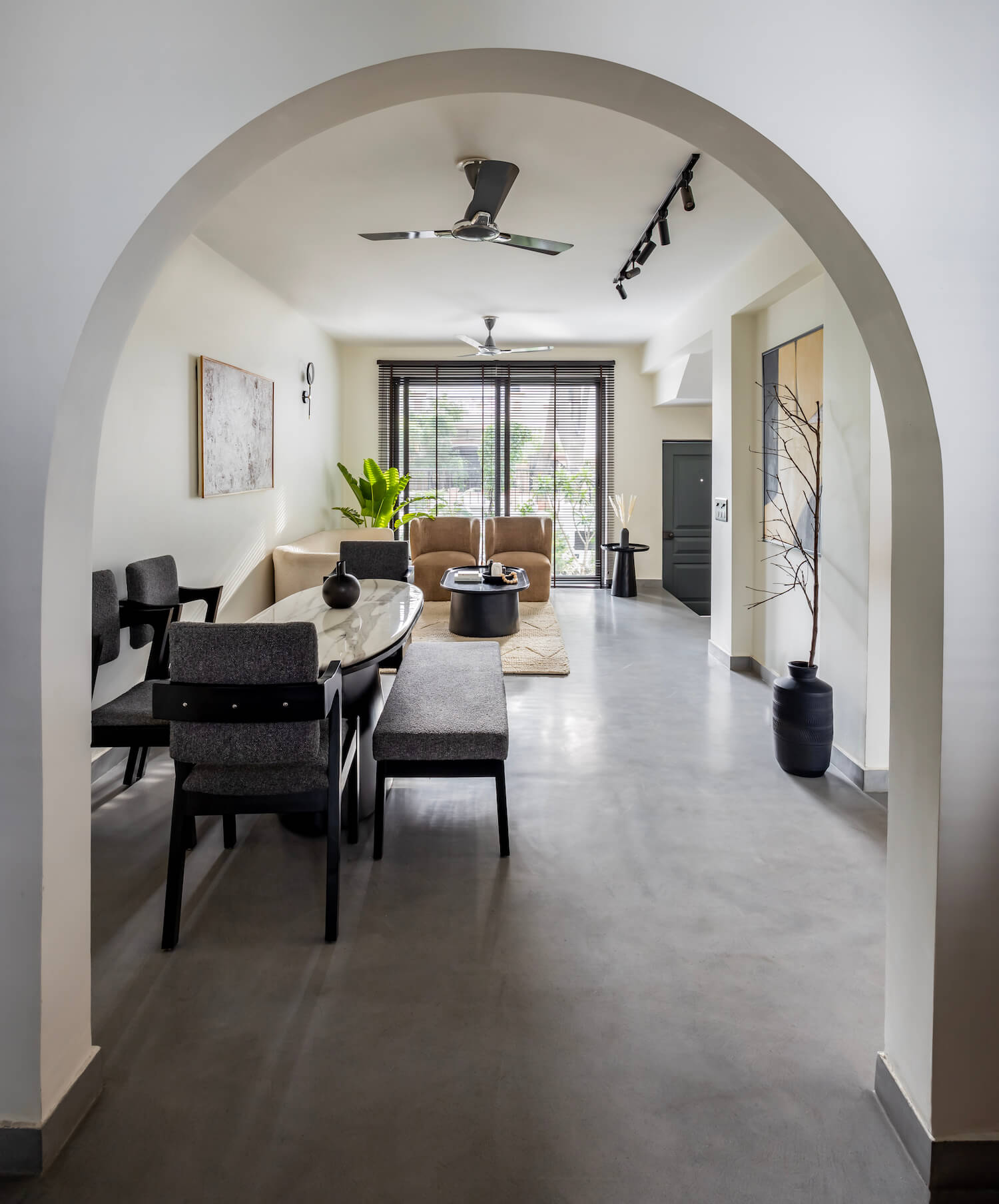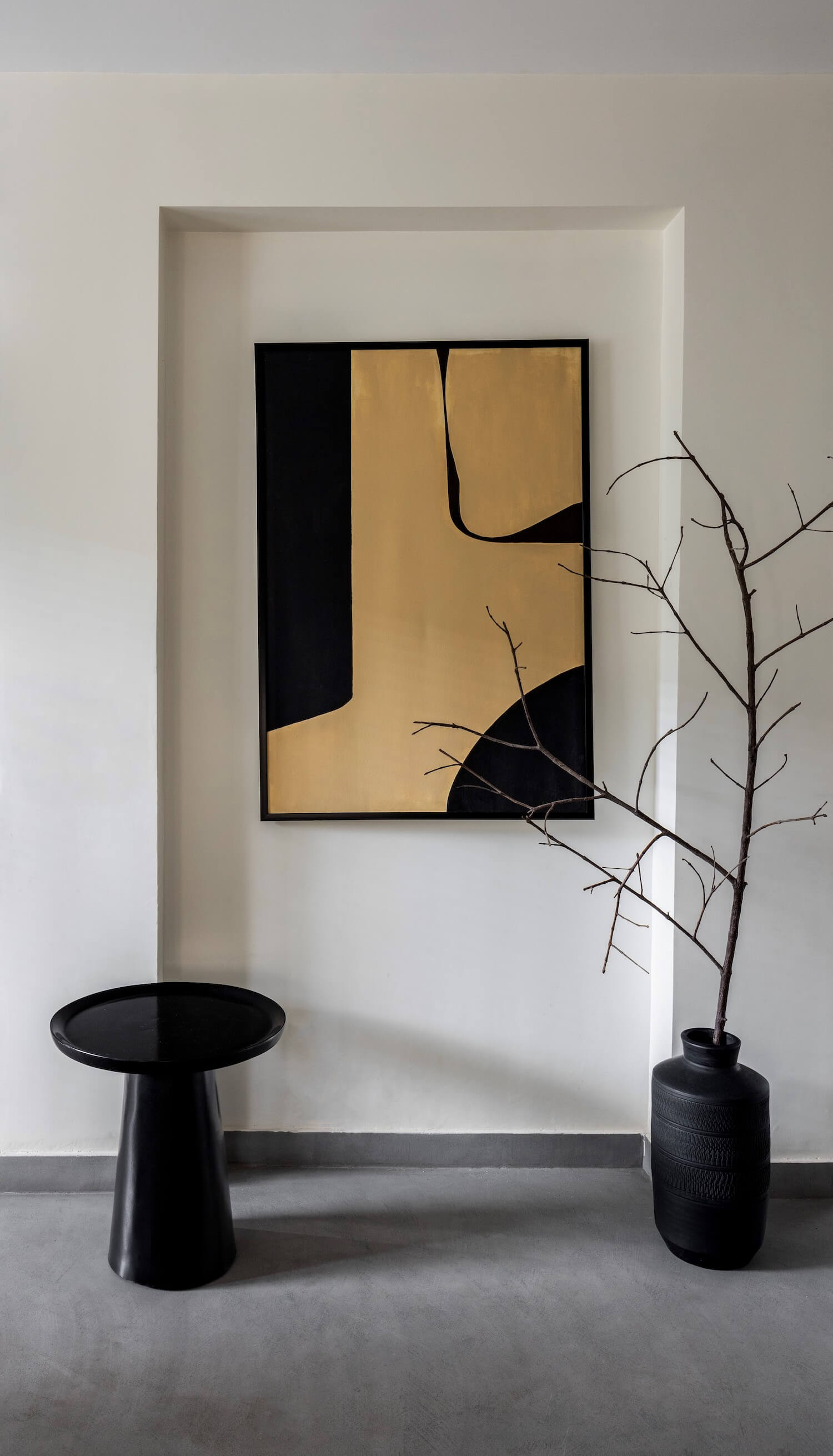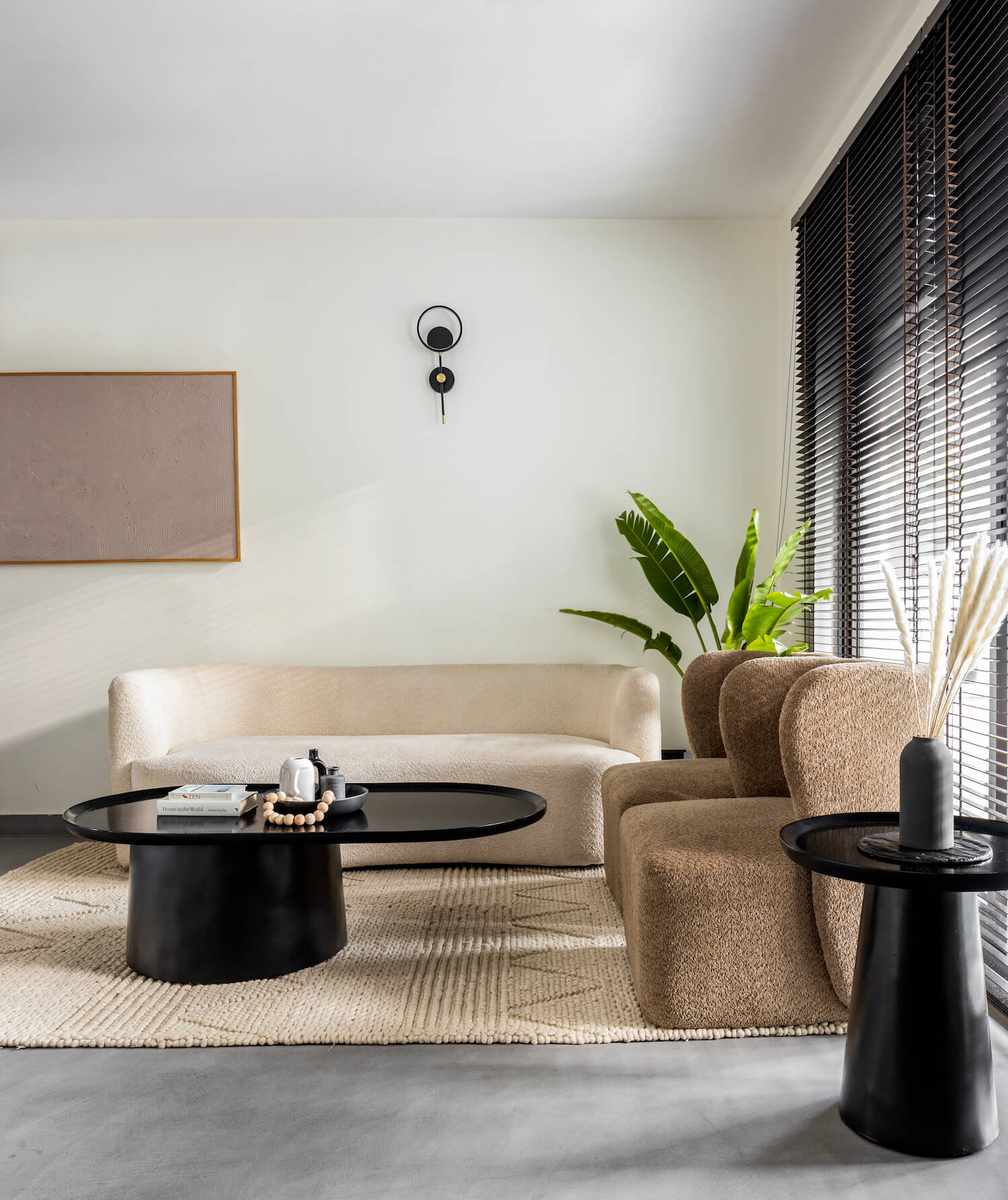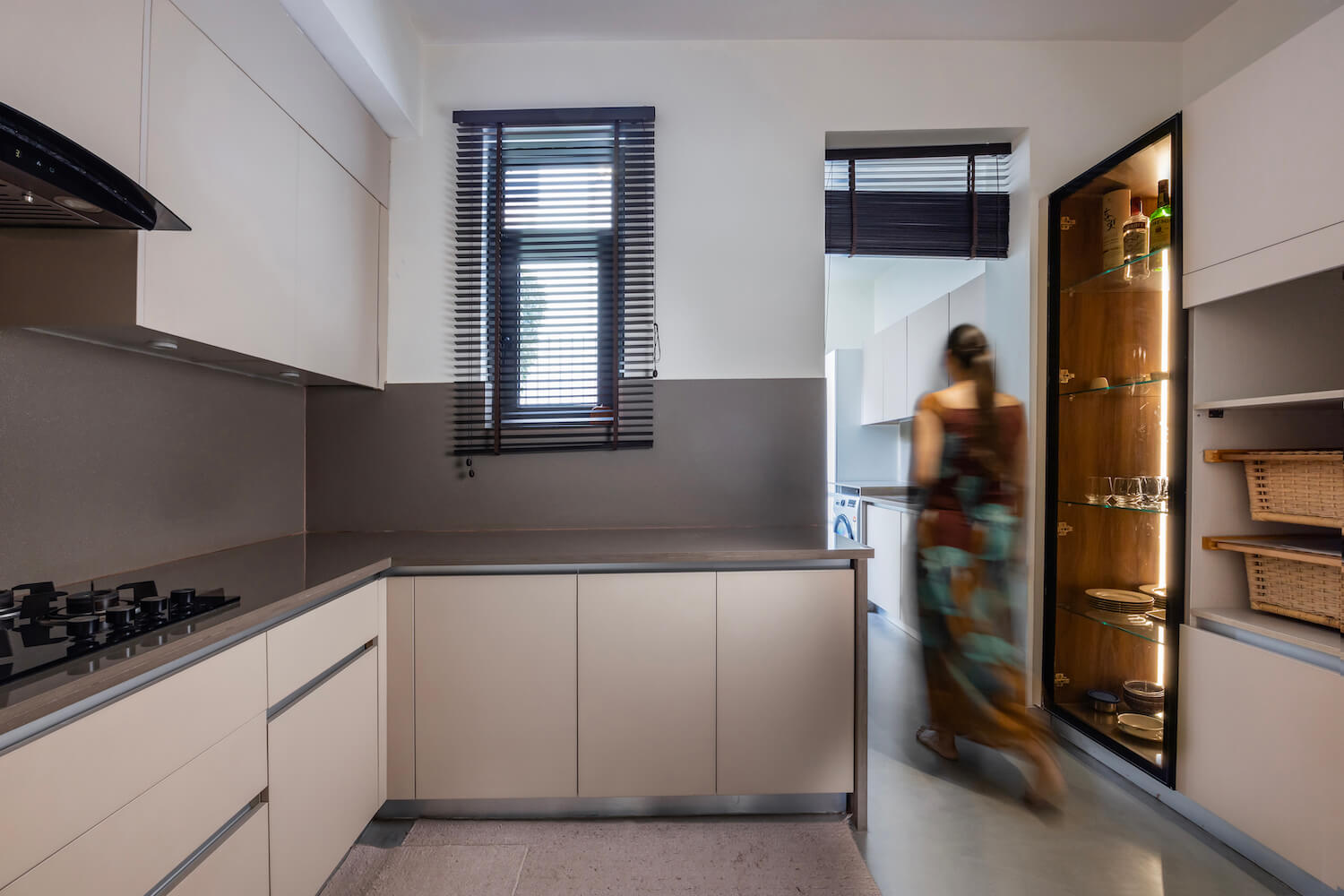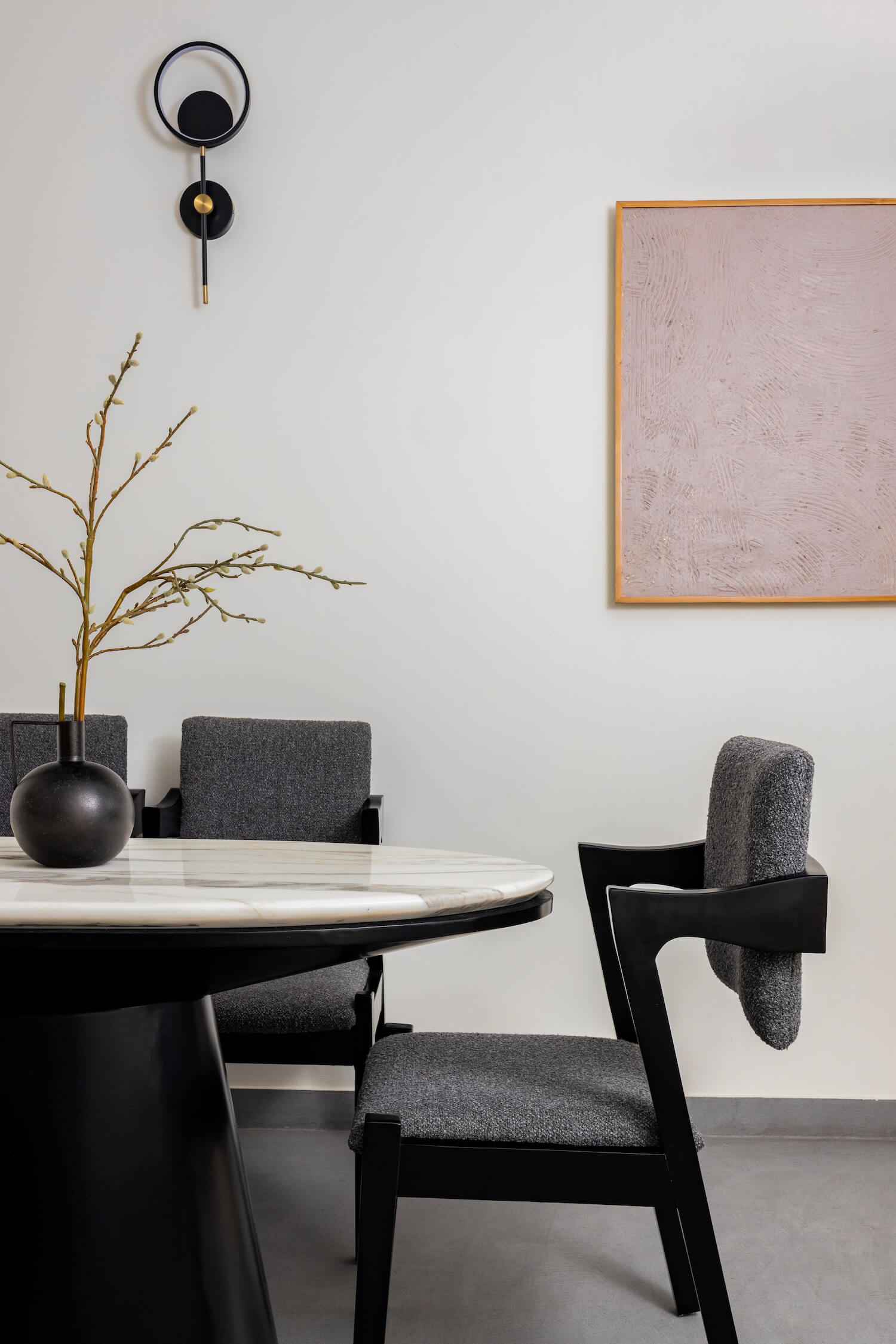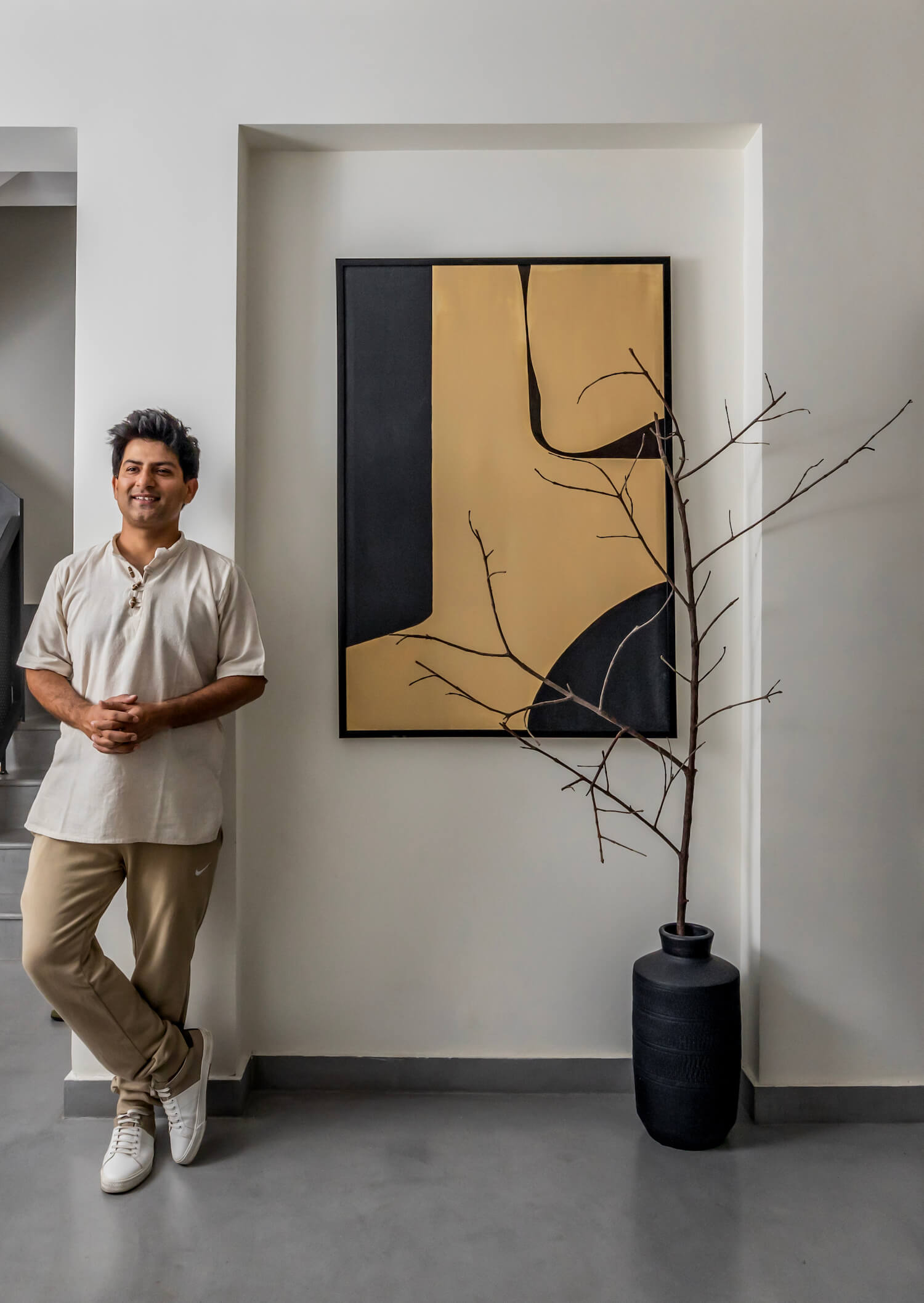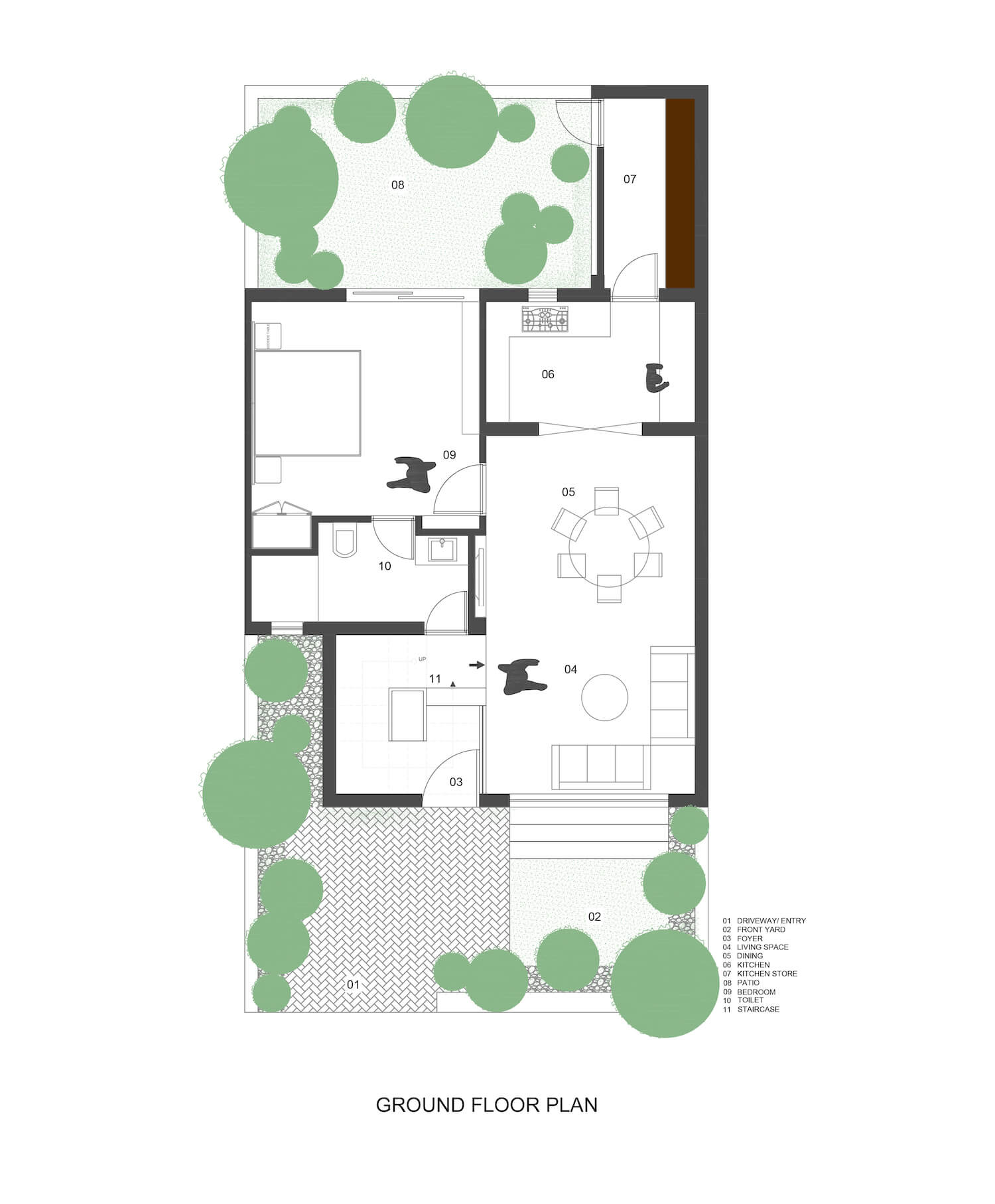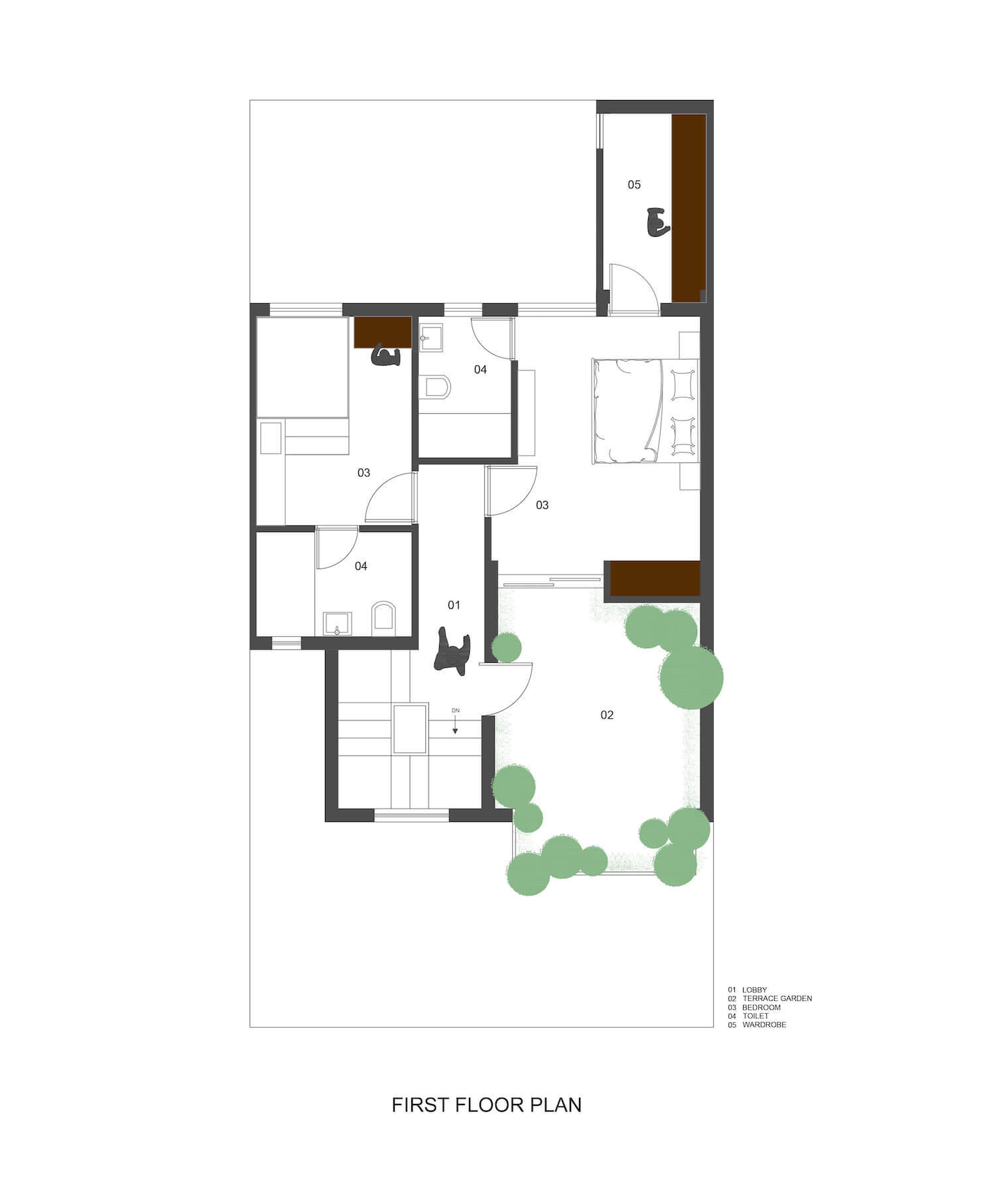 ---