Praxis Arquitectura: The eclectic design, based on the concept of the wonder-rooms from the 16th century, formed the main idea to combine art, music and architecture. The apparent materials remain mostly in the whole space; defining a grayscale color palette in the structure, we decided to use a harmonic balance with etimoé and tzalam woods. Suitcases pieces, an Austrian art nouveau rocedence and an antique door that the costumers ask us to use.
Art embraces the walls with pieces created by Mexican masters such as Javier Marín, Esteban Fuentes de María, Chachis Abed and David Alfaro Siqueiros; these gives life to the main room. The dining room, crafted from a single piece of Red Dragon Blue River granite, was fabricated on site because of the size and weight. Polished concrete floors lead us to the stairs. The double height room show us a particularly shelve, something that we called ''the cabinet of a traveler", the staircase built in Jurassic marble leads up to the second level.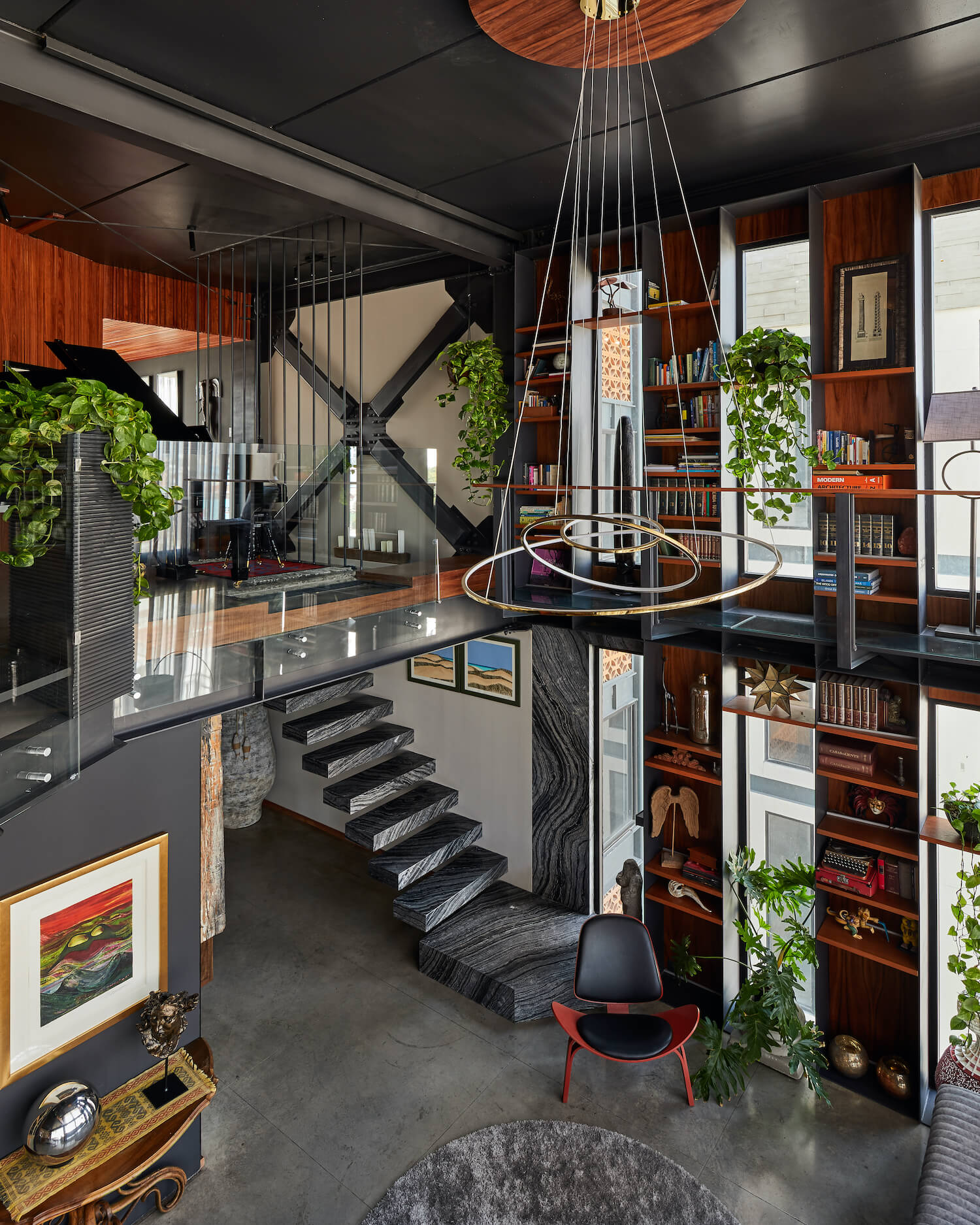 image © Aldo C. Gracia
An intimate concert hall with a Steinway & Sons grand piano receive us upstairs. An acoustic pattern was developed to reduce the reverberation of sounds, combining design a functionality in the space. In the family room diverse textiles were used to create a cozy space, including carpets by local artisans and an Iranian Patchwork rug. The tapestry from the Java collection combined with an Eames Lounge Chair & Ottoman invites us to enjoy listening music in this room.
Finally, we decide to create a different environment in the private area of ​​the apartment, we used neutral colors in the composition, and we design the furniture in oak wood, in addition the lighting atmosphere was thought to give the habitants a sense of comfort throw the use of different light colors.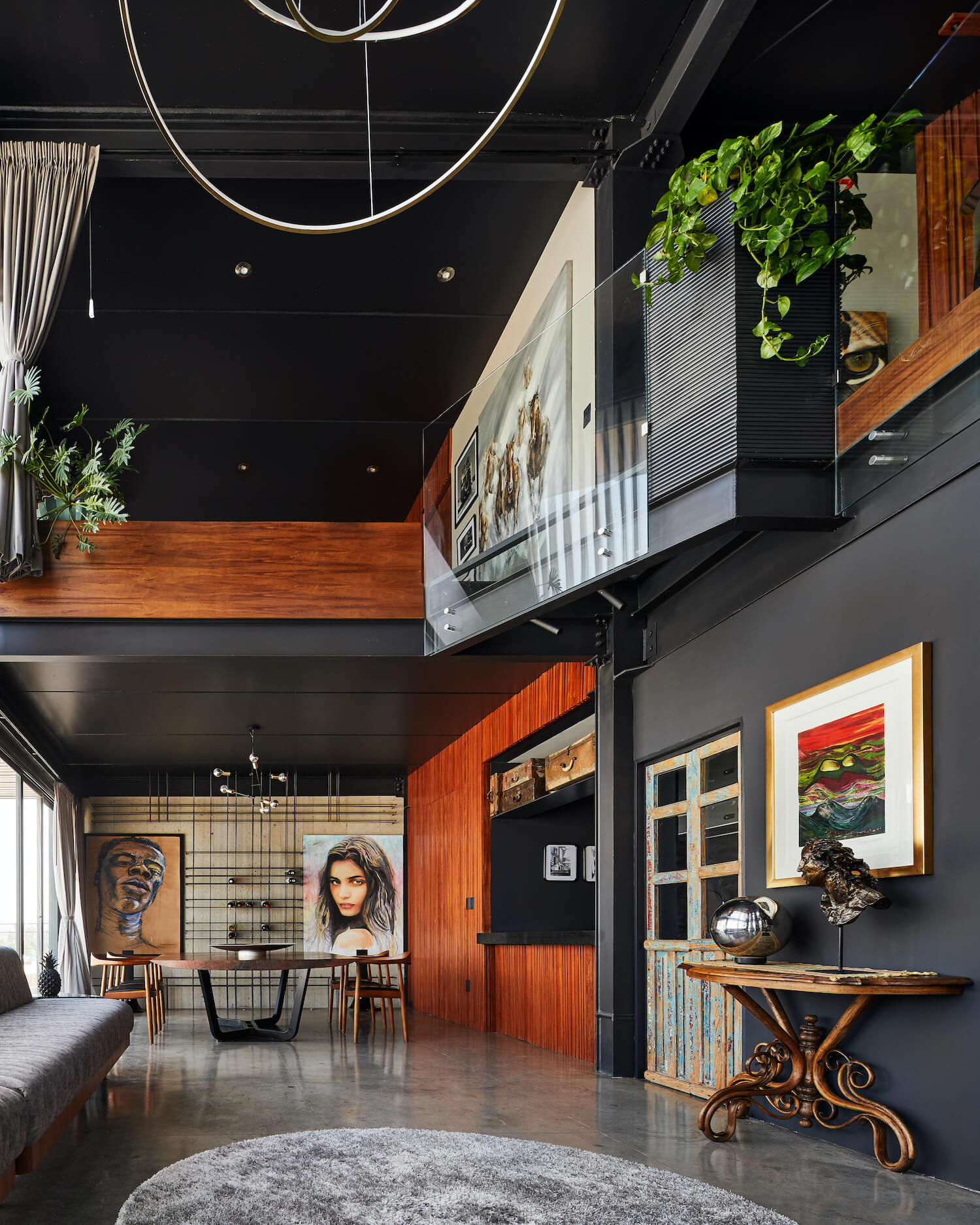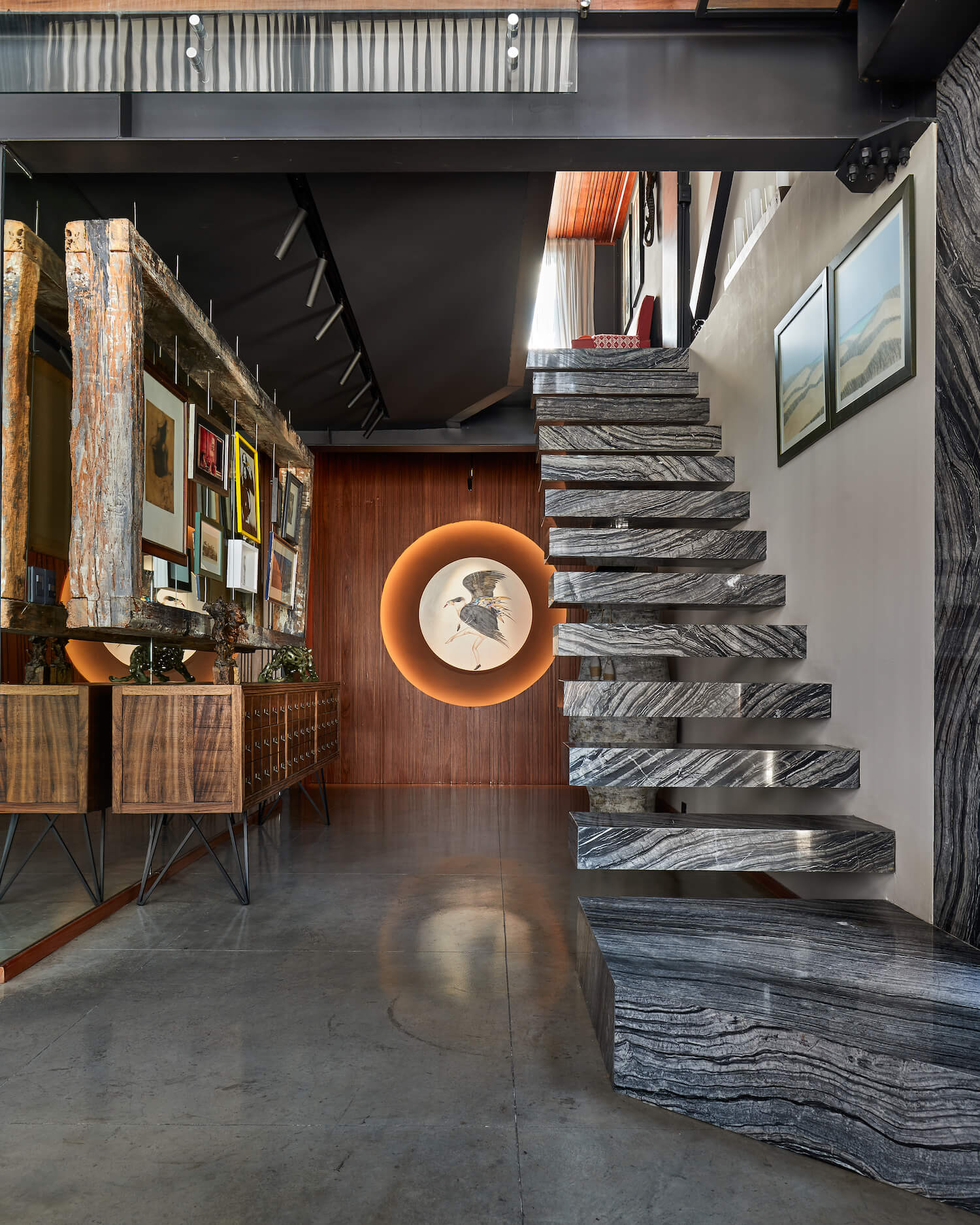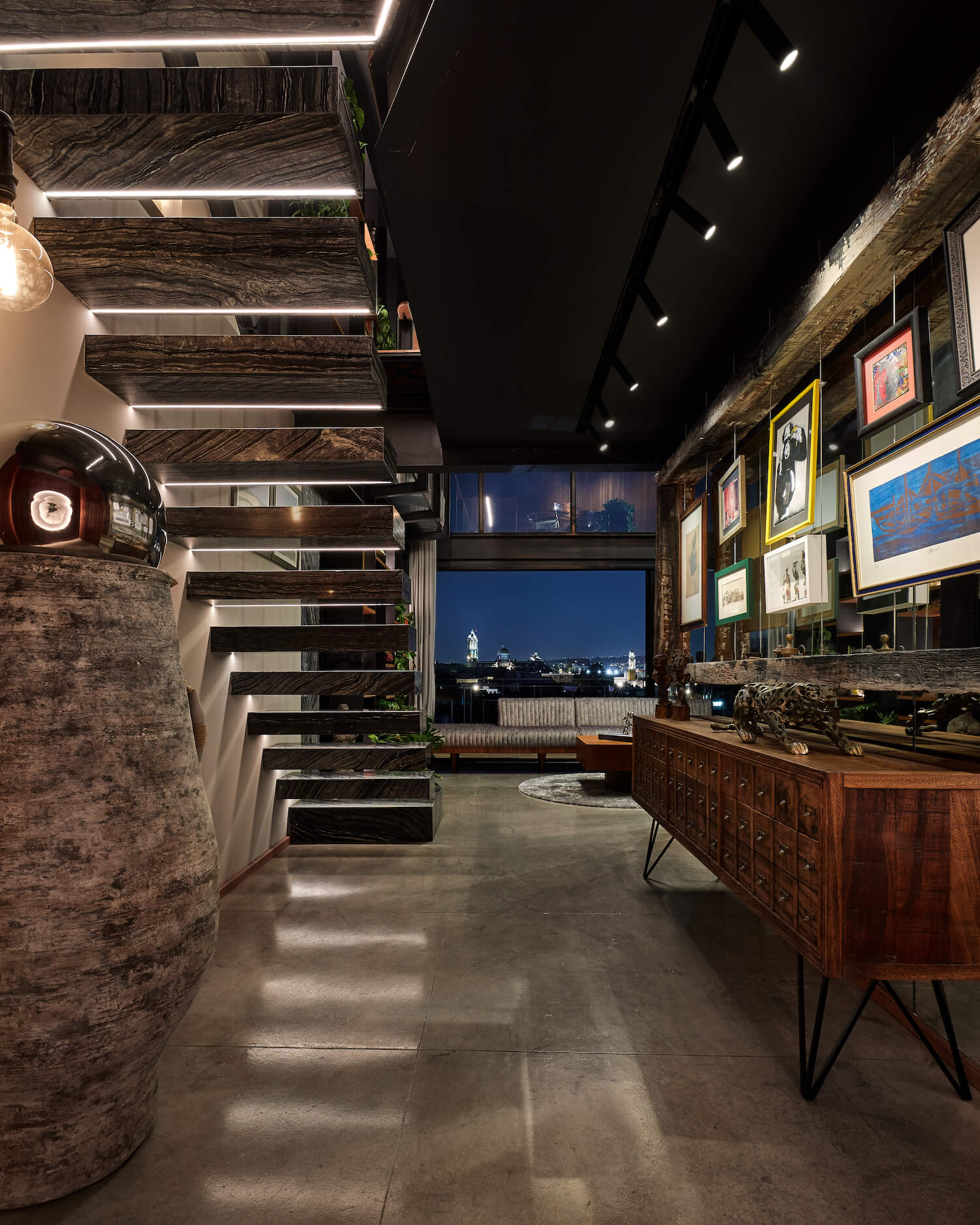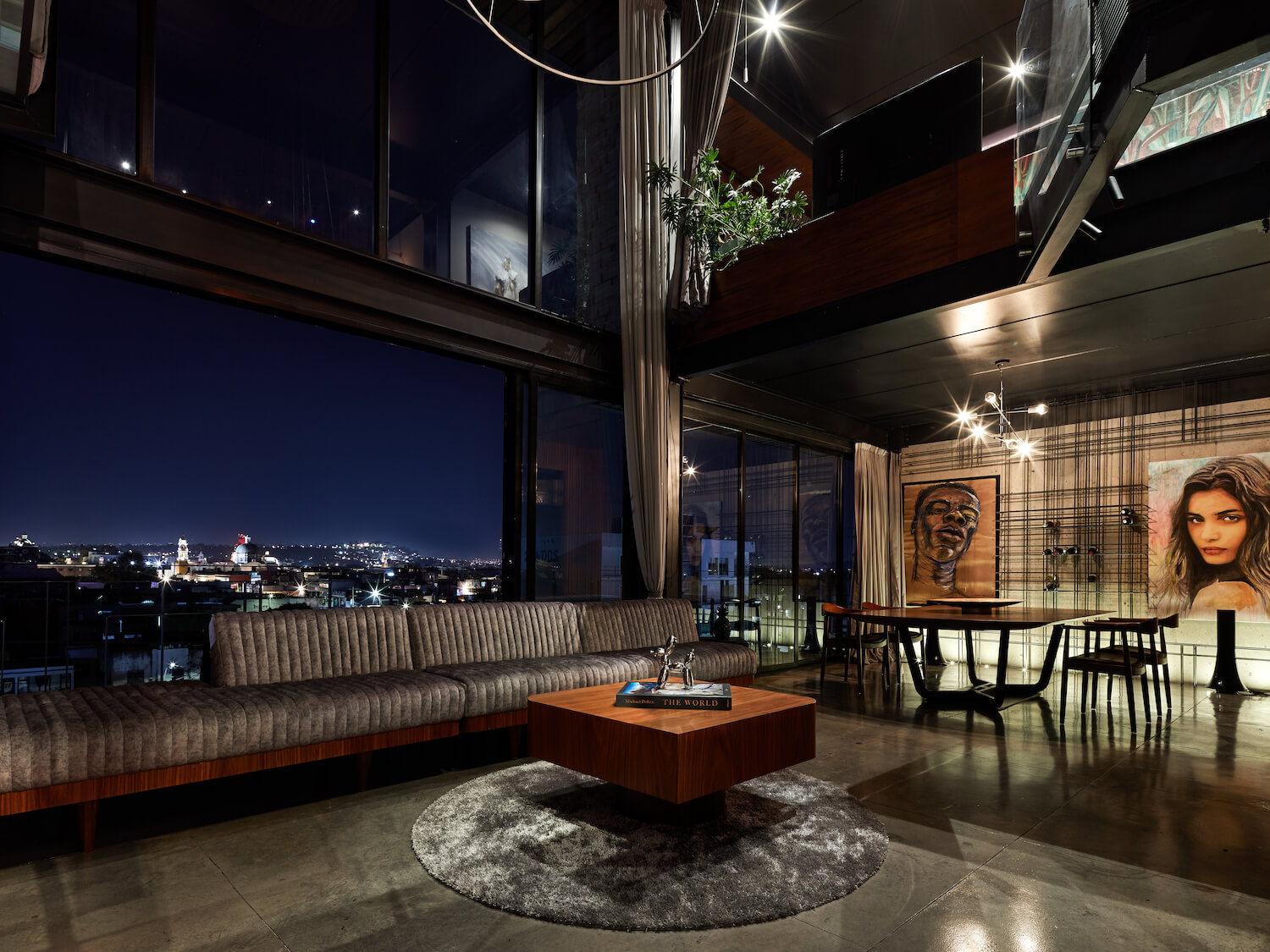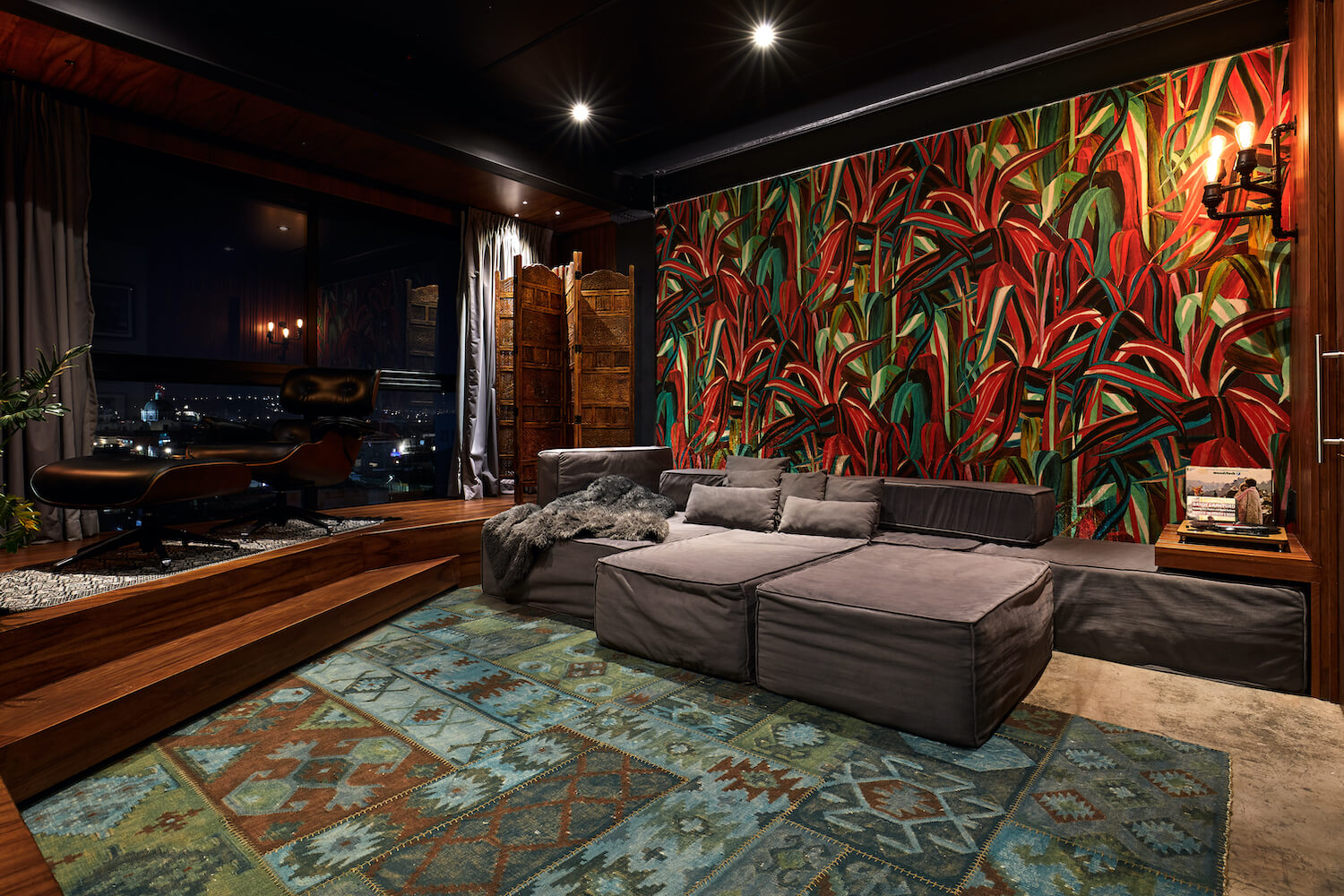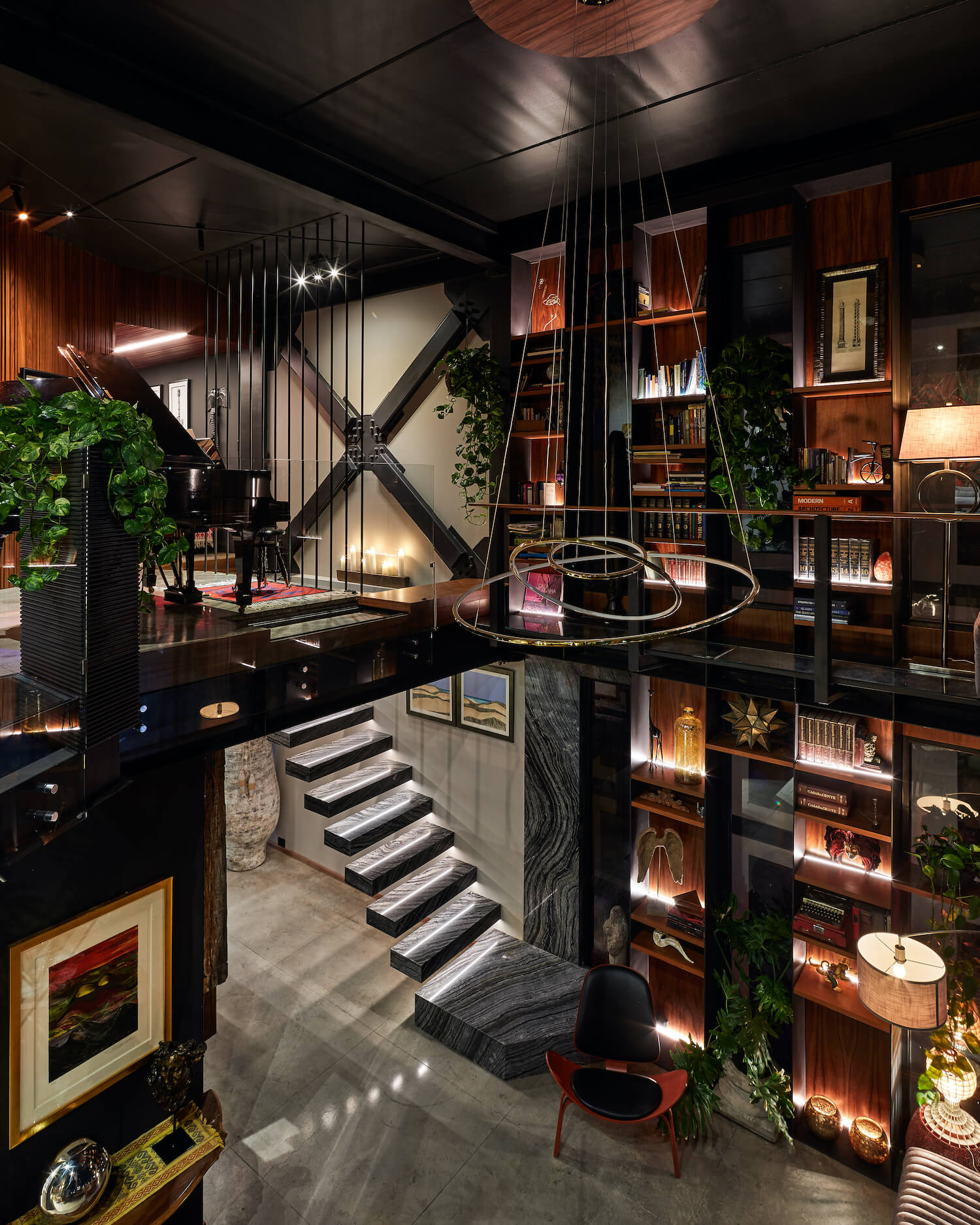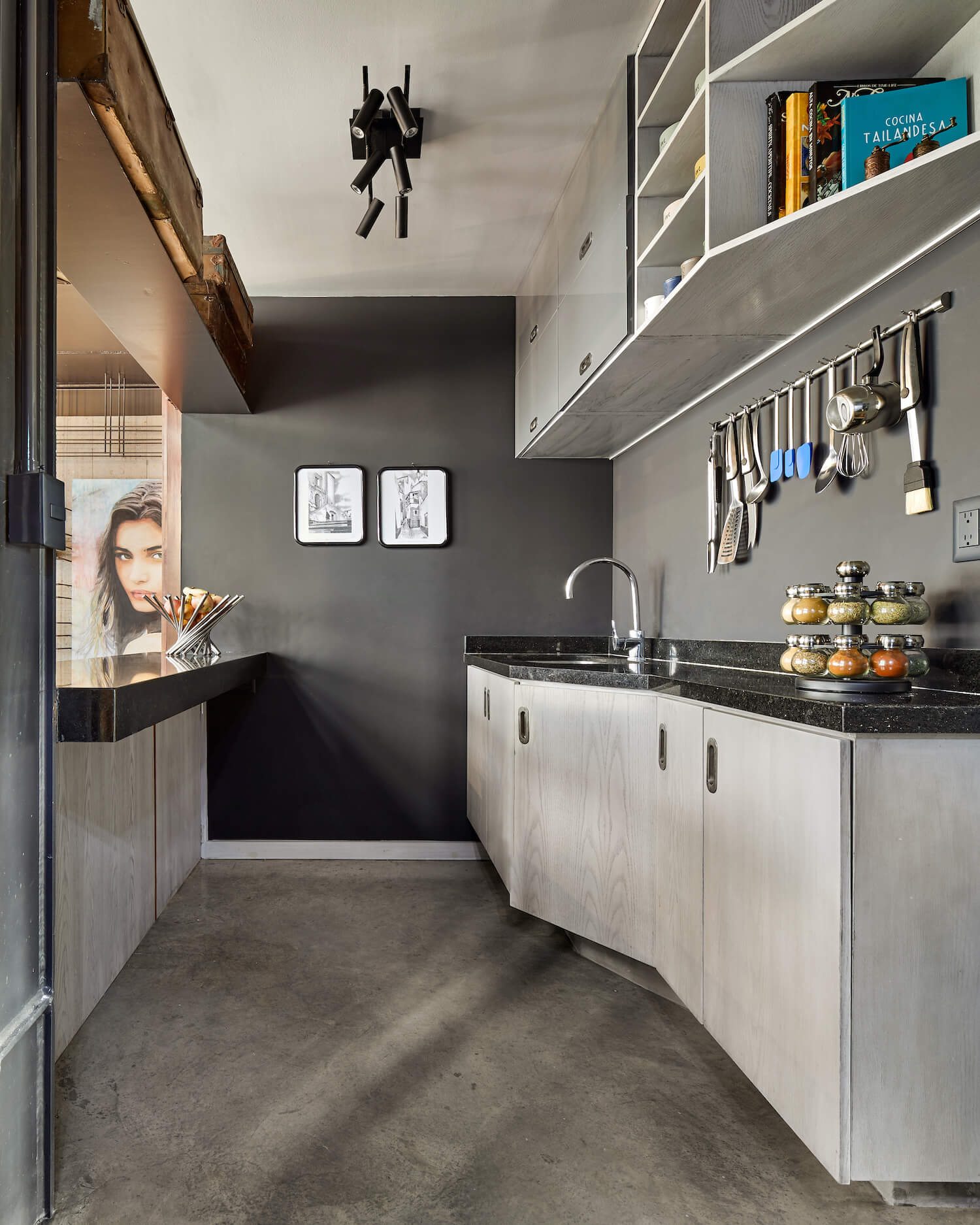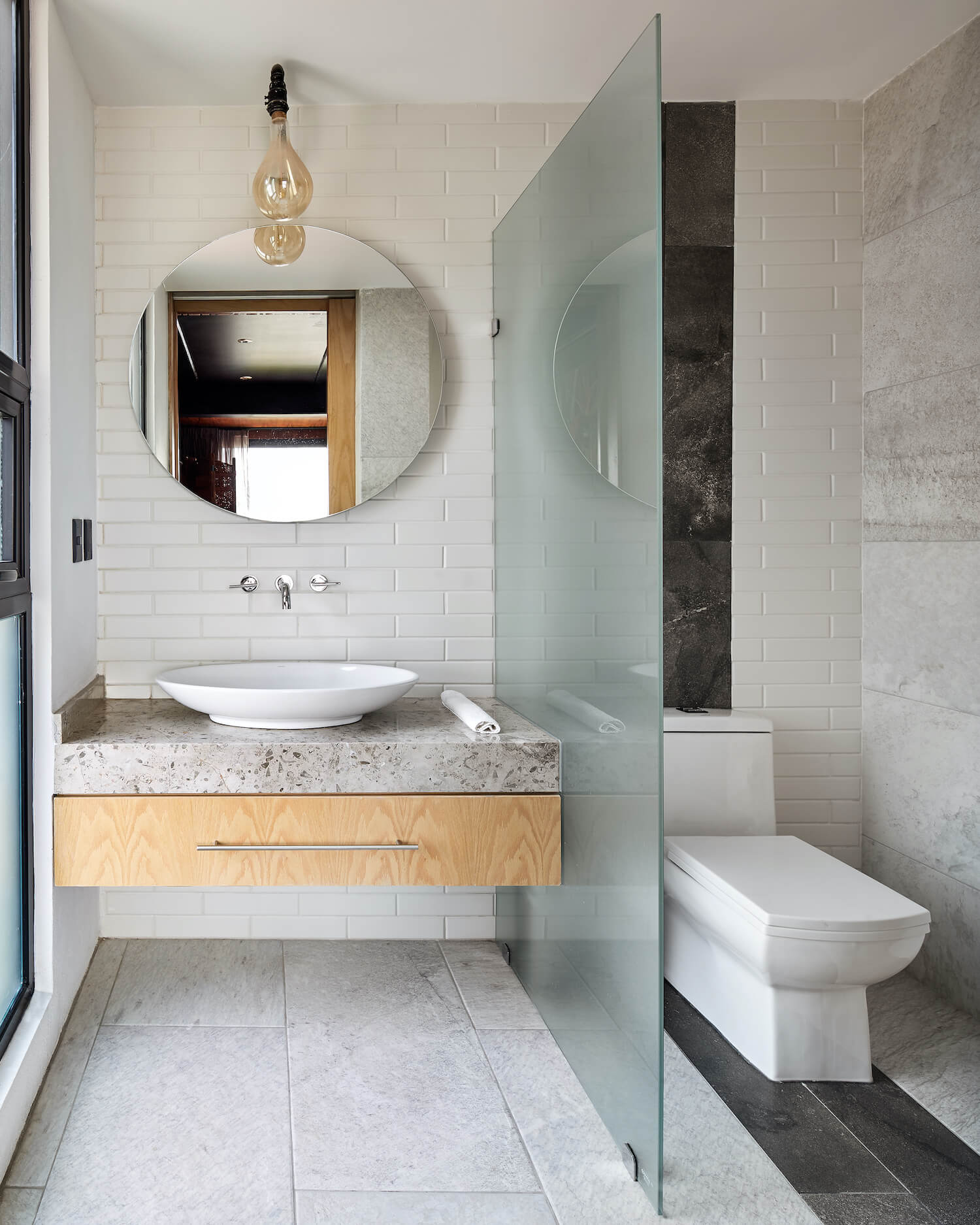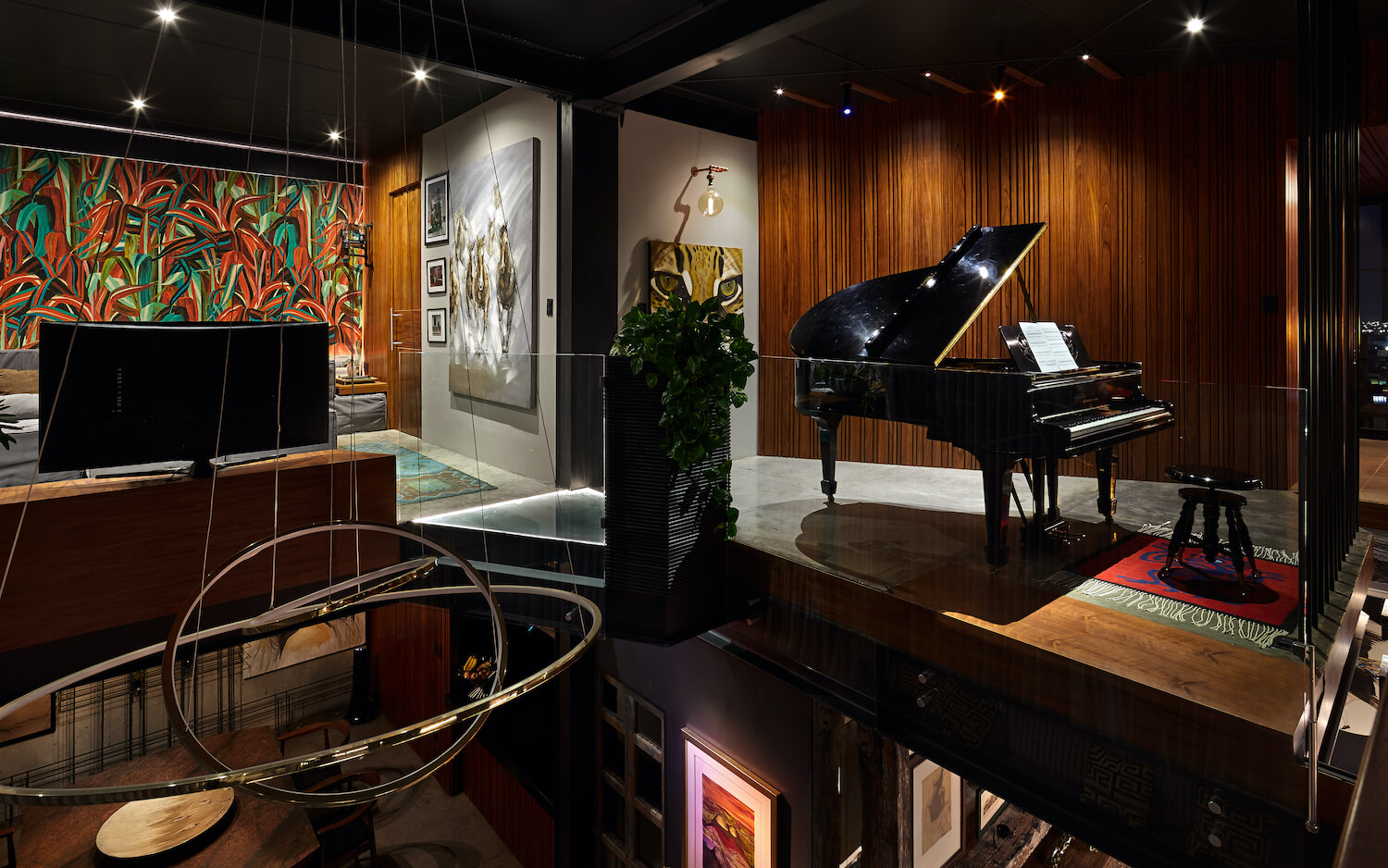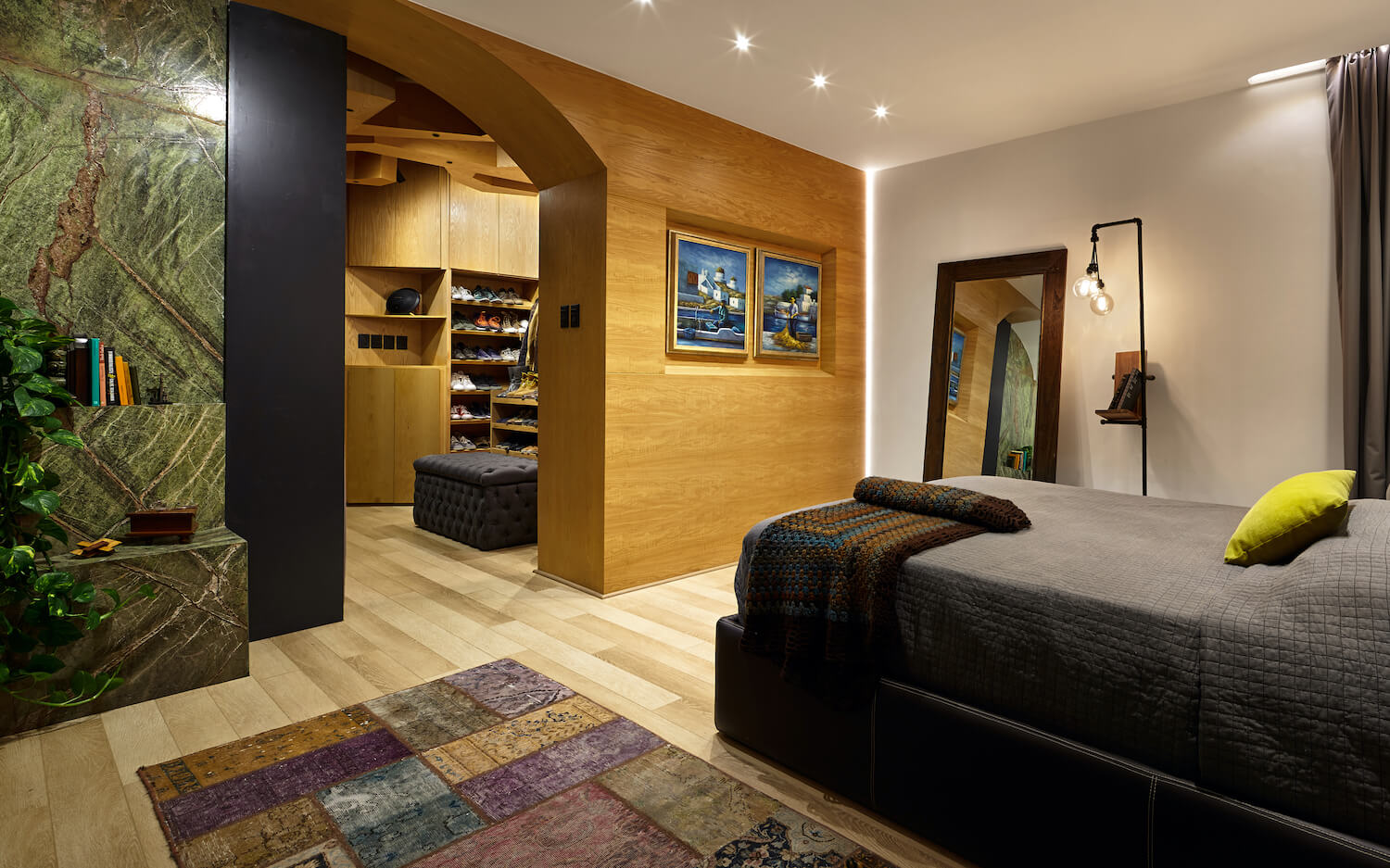 ---