Located in Delhi, Asola Farms designed by Arquite Design Studio strives to make the space both commodious and smart. Belonging to the family of a reputed developer from Delhi, the space has been crafted with utmost attention to fulfill the residents' comforts as well as their requirements. In keeping with the contemporary design style, the aim has been to make it a party space while also maintaining its personal touch.
The farmhouse interiors are kept understated, with curated smart furniture pieces of their own unique characteristics, creating a soporific feel while maintaining a cohesive and curated style. With the scale at show, the space proves to be comfortable and inclusive for just five and even forty people to host alternatively.
Every corner of the house has been designed to inspire and evoke the feeling of tranquility and relaxation. There has been no compartmentalization within the space, and as a result, a variety of intelligently designed furniture pieces are merged together as arcs resulting in a multitude of free flowing spaces. By transforming this terrace into a metal structure and covering it with huge openable glass windows, it has been transformed into a liveable, air-conditioned smart space.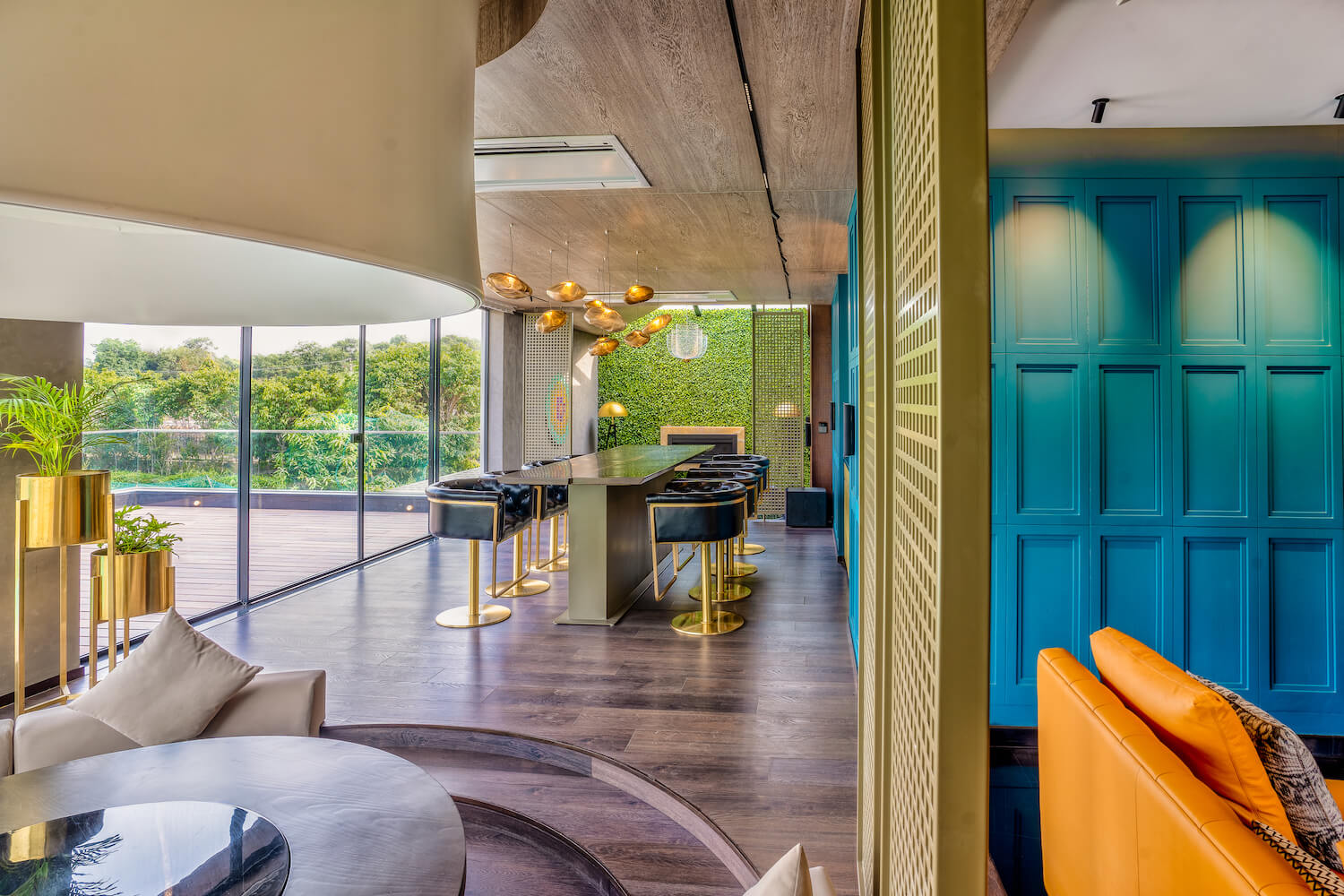 An elaborate sunken round big table cocoons everyone in this smart living area while the center of the table houses a stone disc, able to hold an ice chest and wine as well.
Moving ahead, towards the bar, overlooks this huge swimming pool. The other side of which, features a green wall with dart wards done subtly in order to captivate and engage the guests at all times. Furthermore, pressing certain parts of the deck reveals a whole library, where you could find all the books and CD collections.
The design language of the house has been vibrant, and colorful, yet maintaining clean aesthetics, highlighting comfort, luxury, and creativity. This was done to ensure the room is welcoming and enjoyable for everyone, as it combines practicality and style. The overall design of the space captures the perfect balance of luxury and functionality with an emphasis on color, furniture, accessories, and finishes, as well as creating an inviting ambiance with clean lines and aesthetics.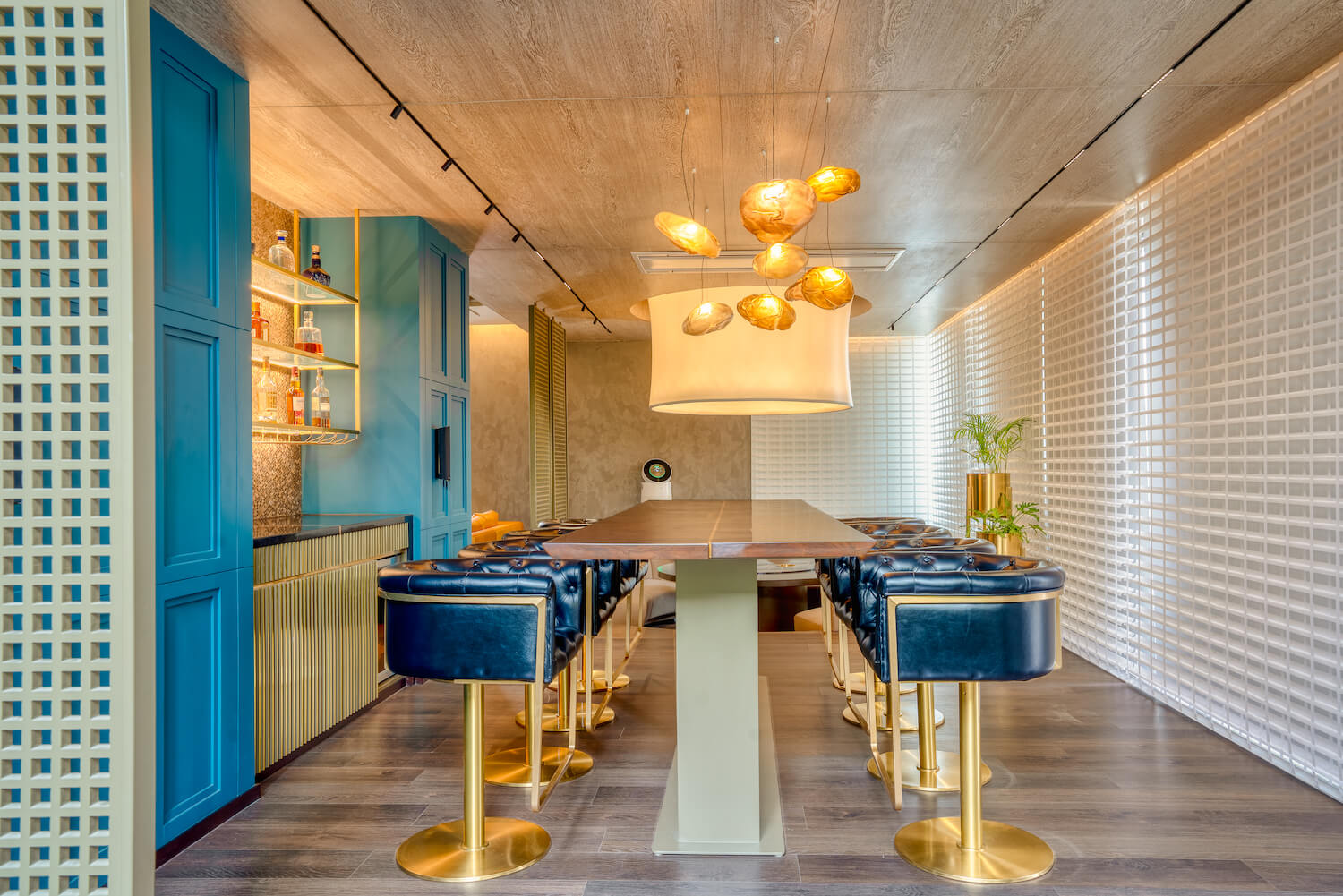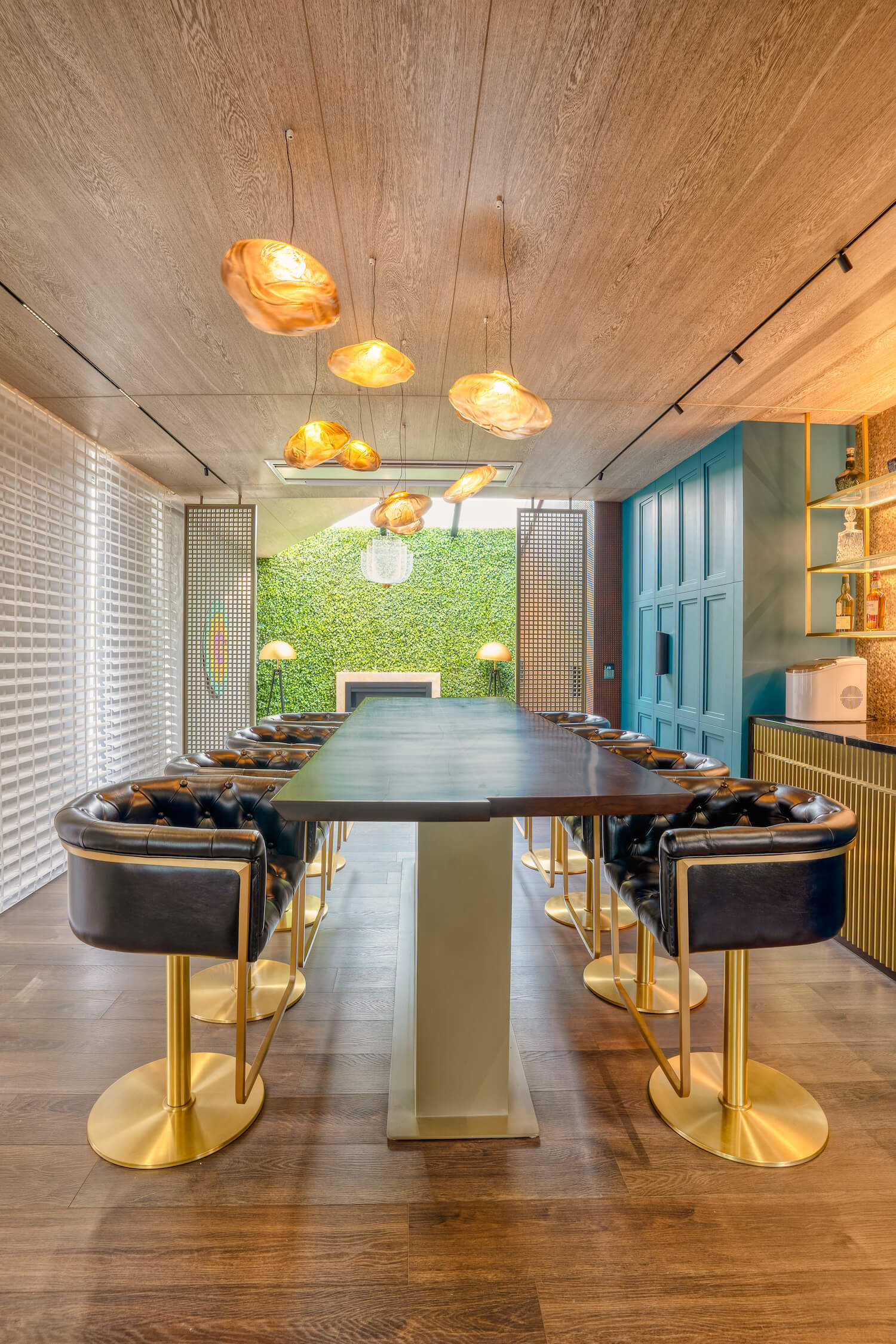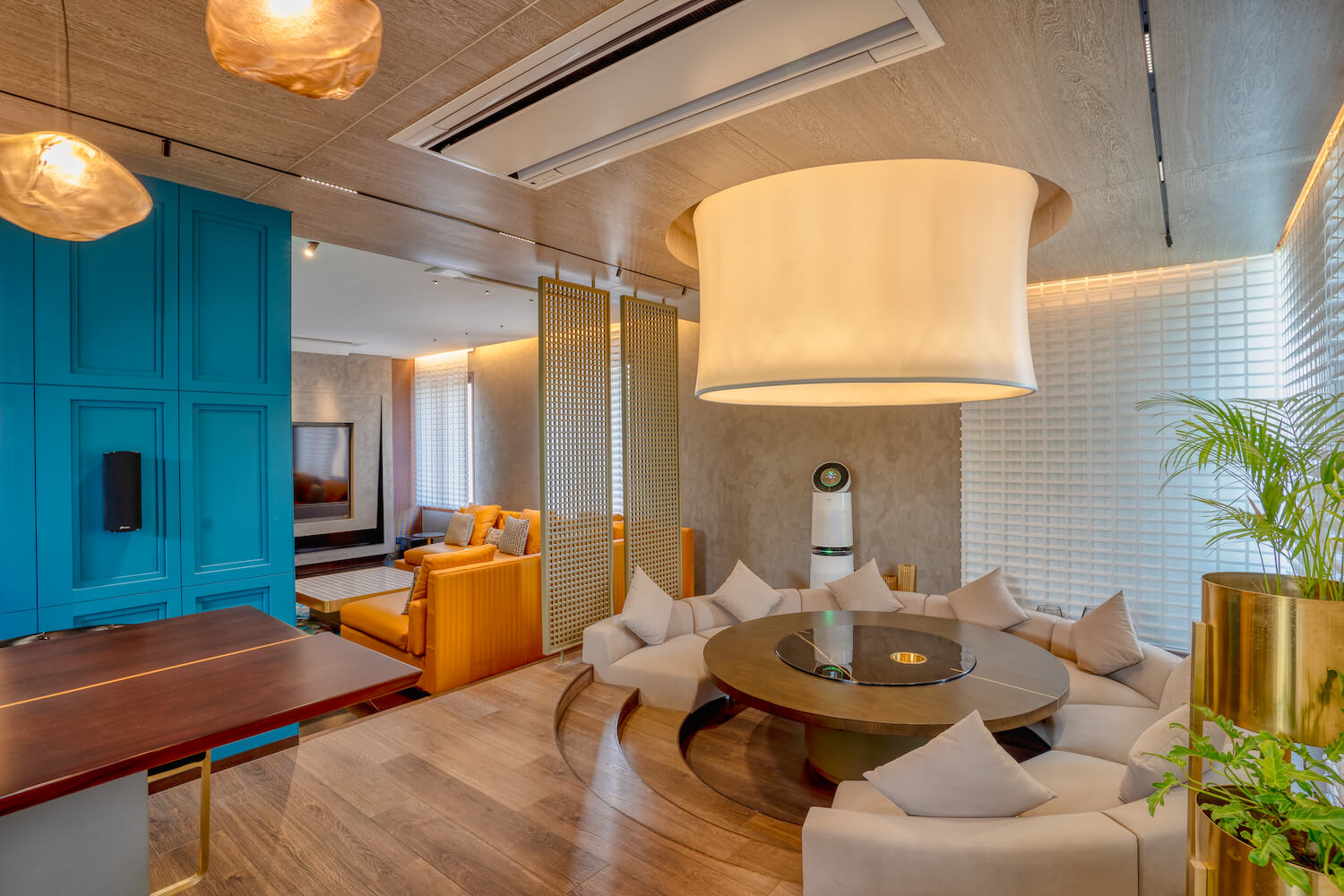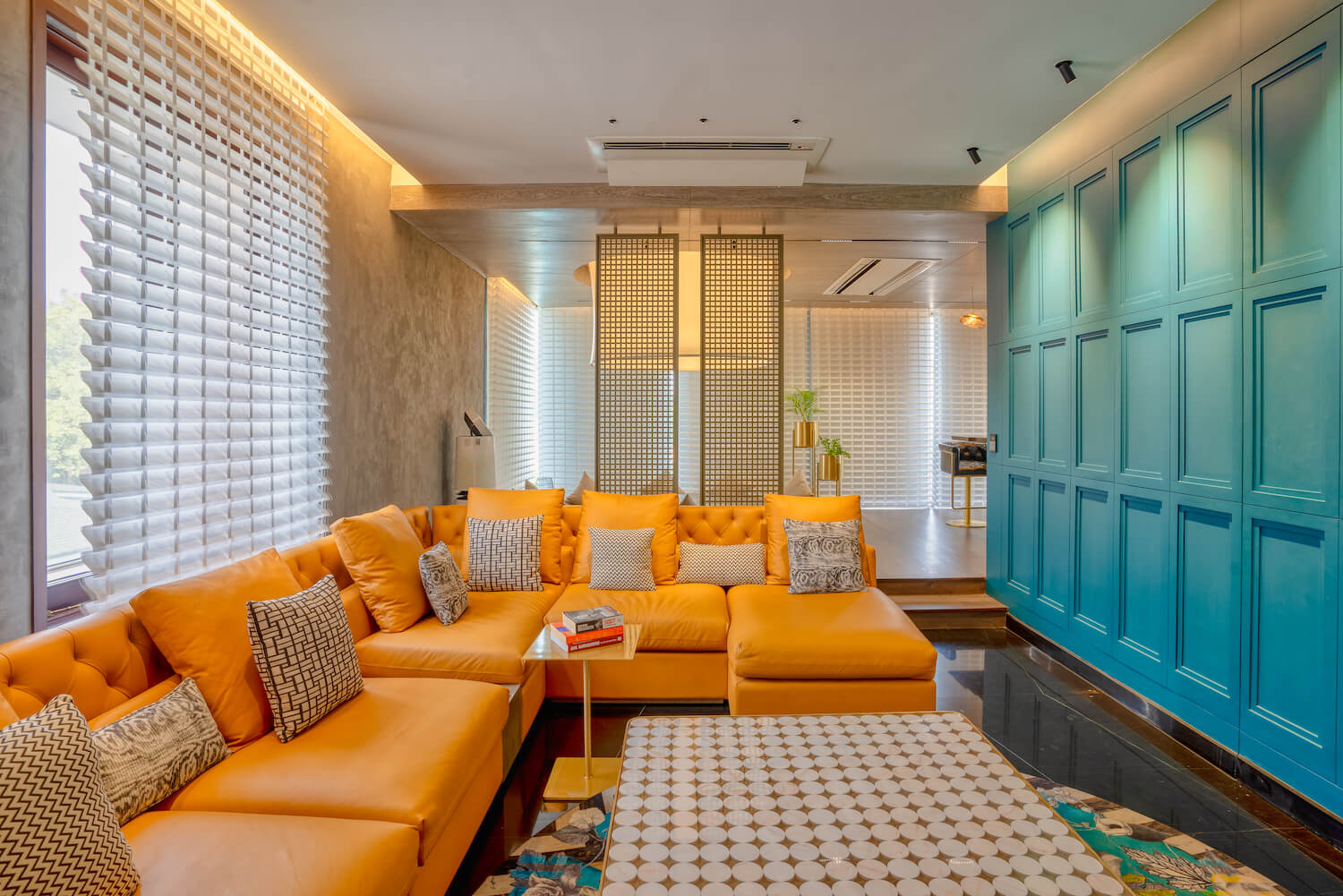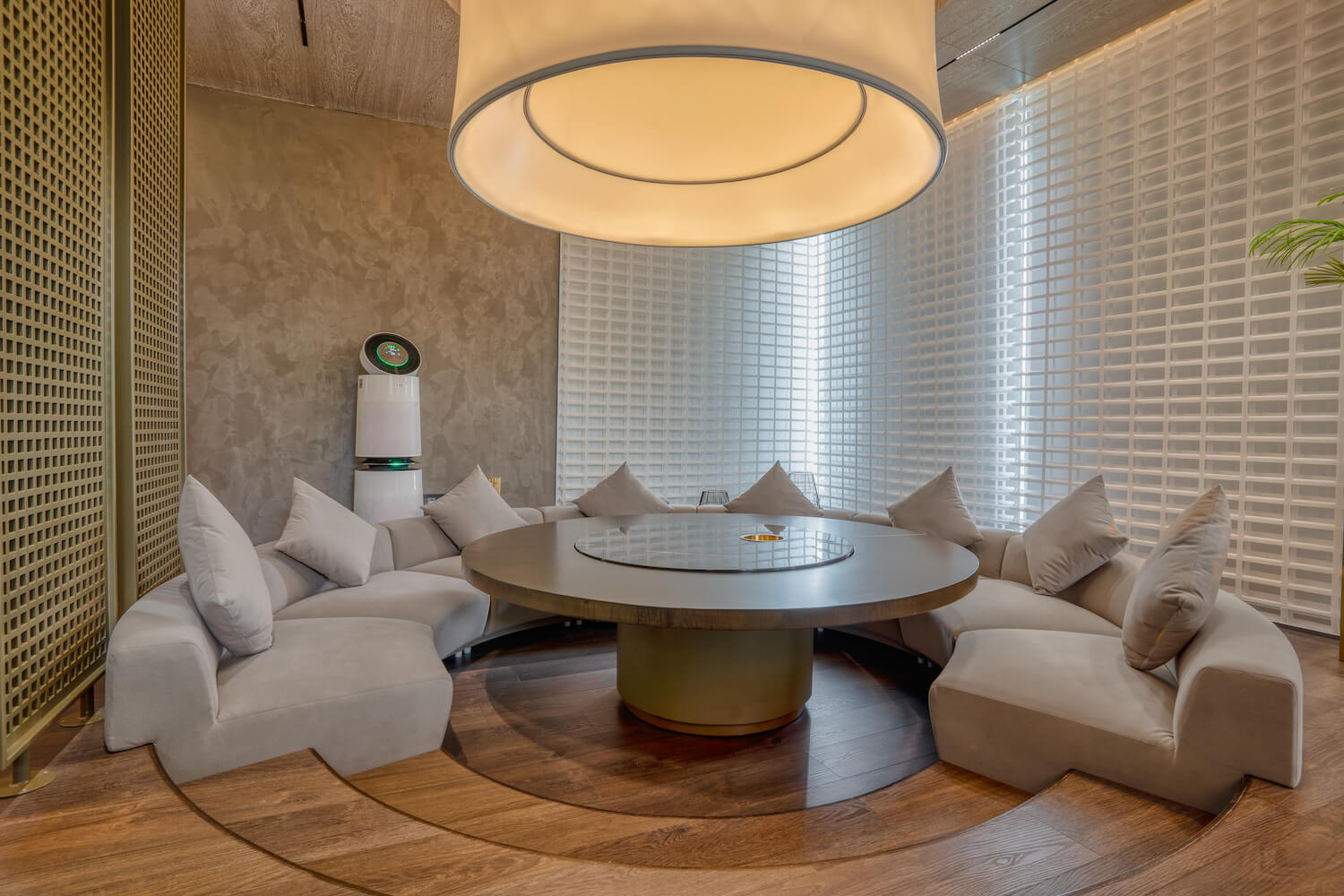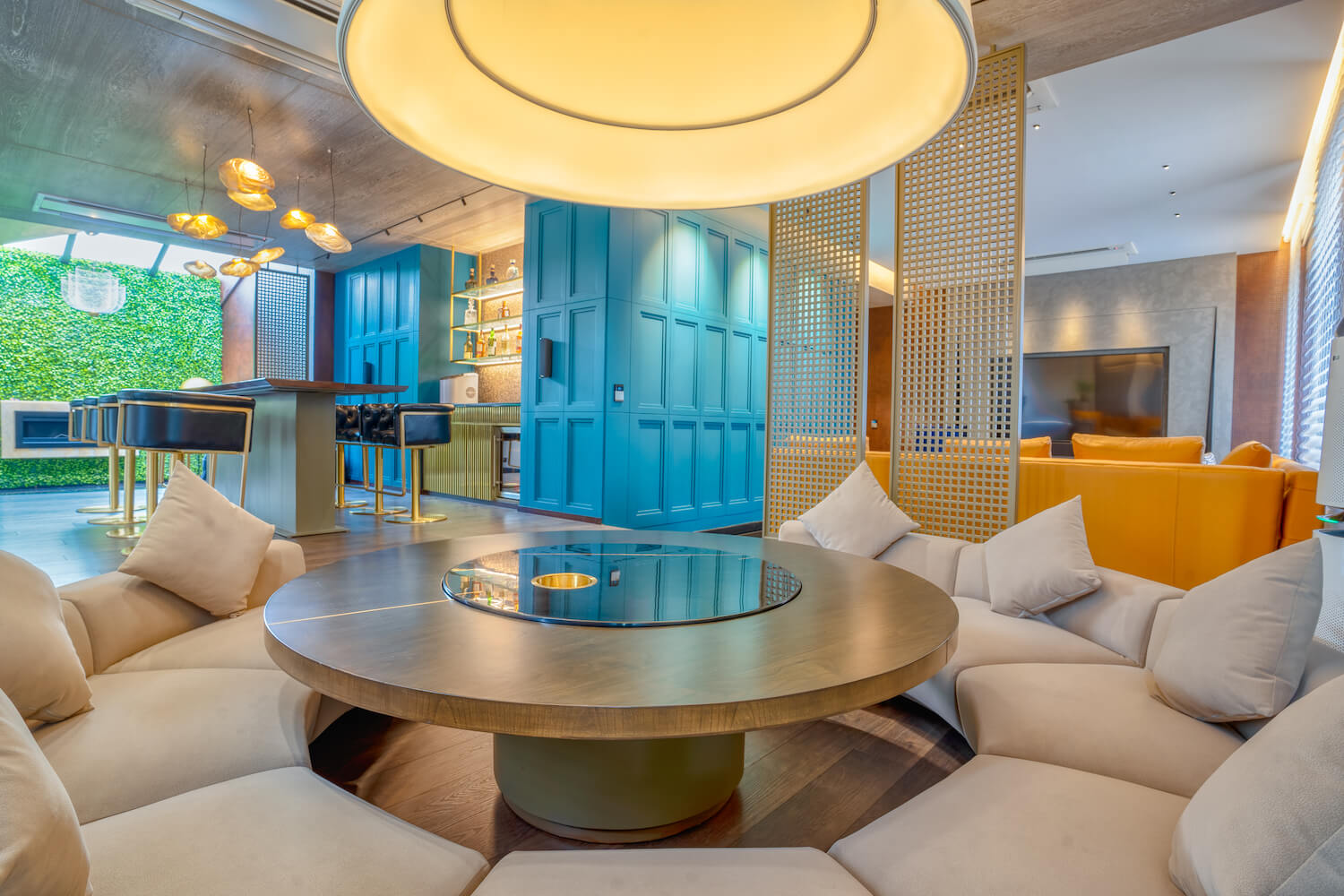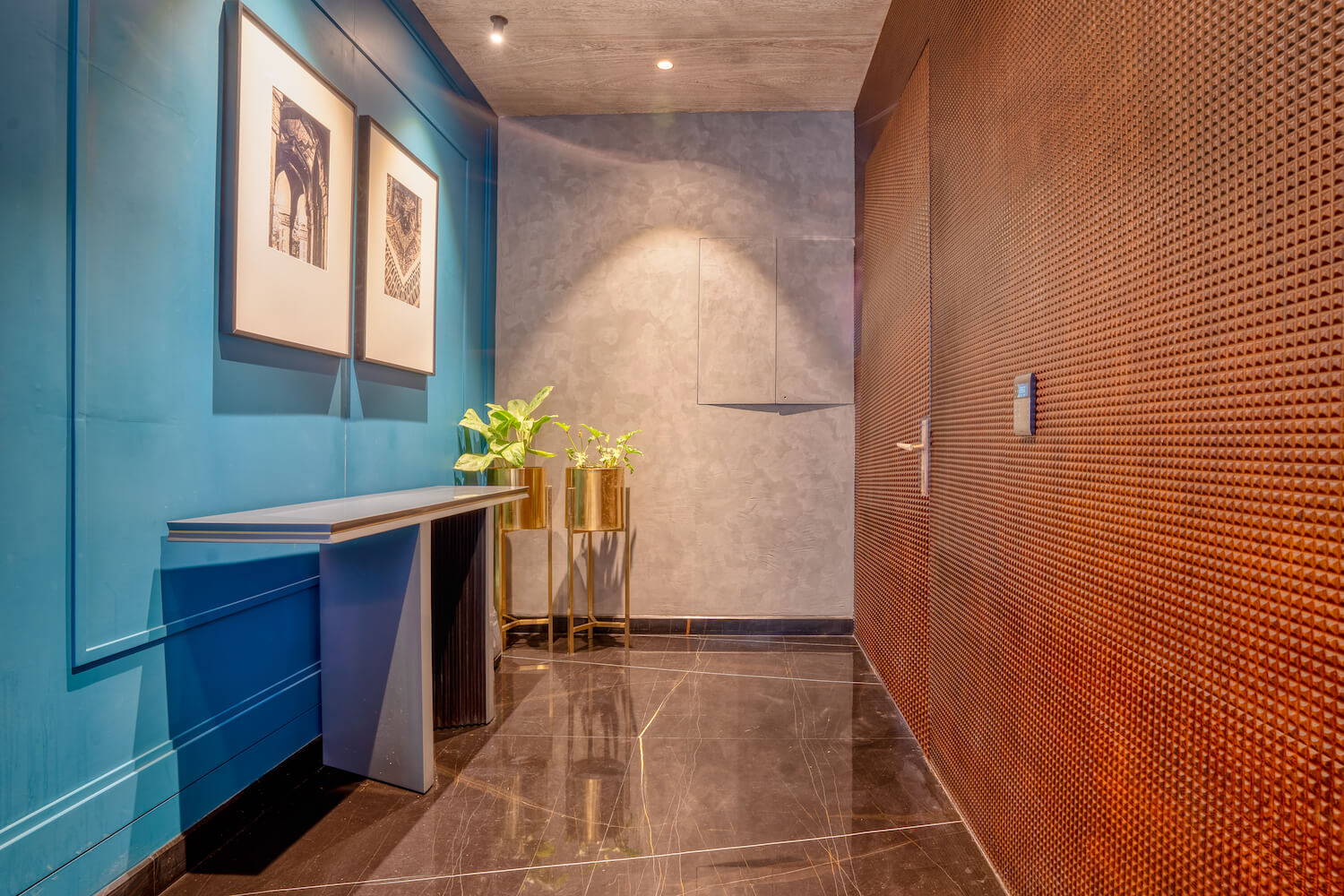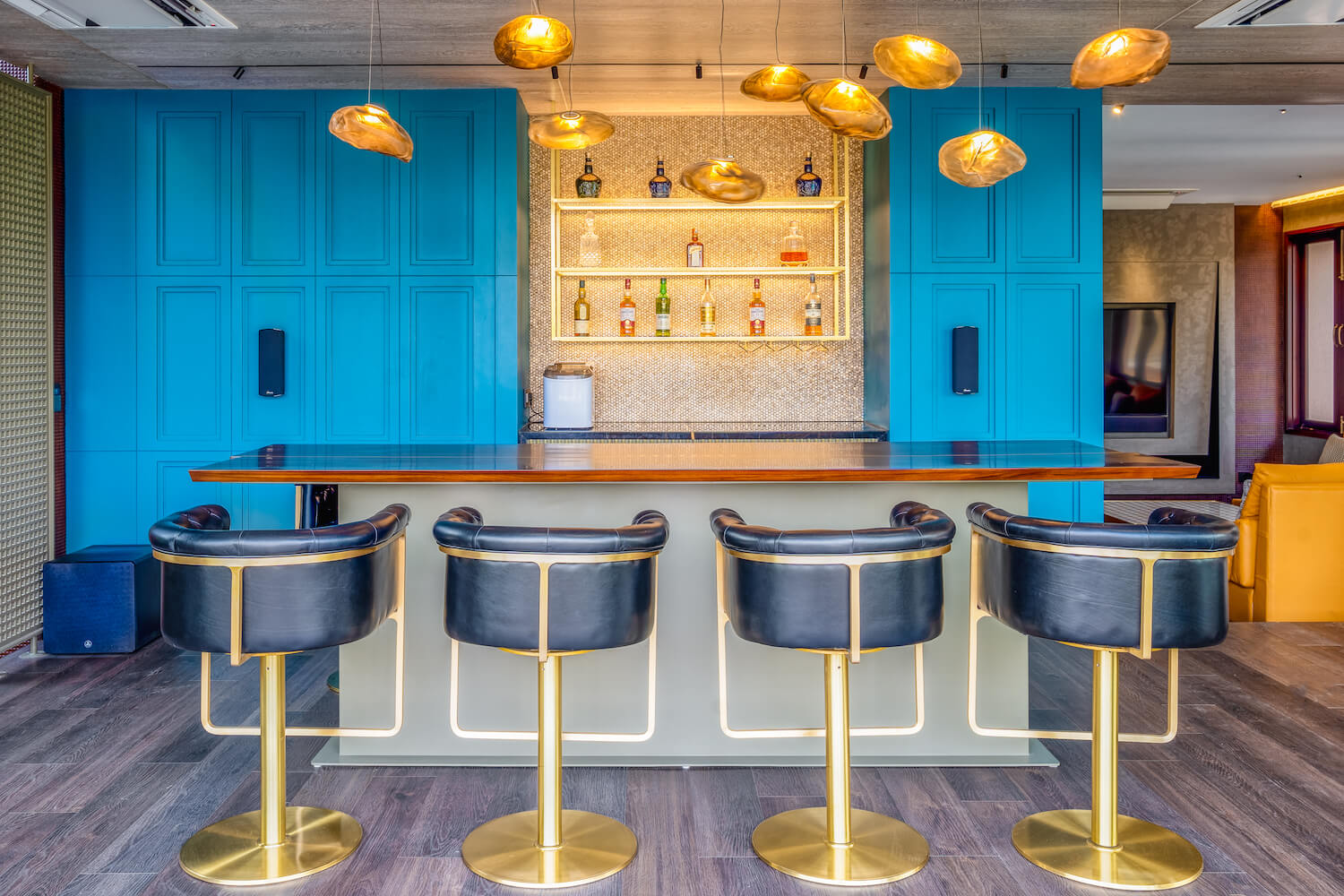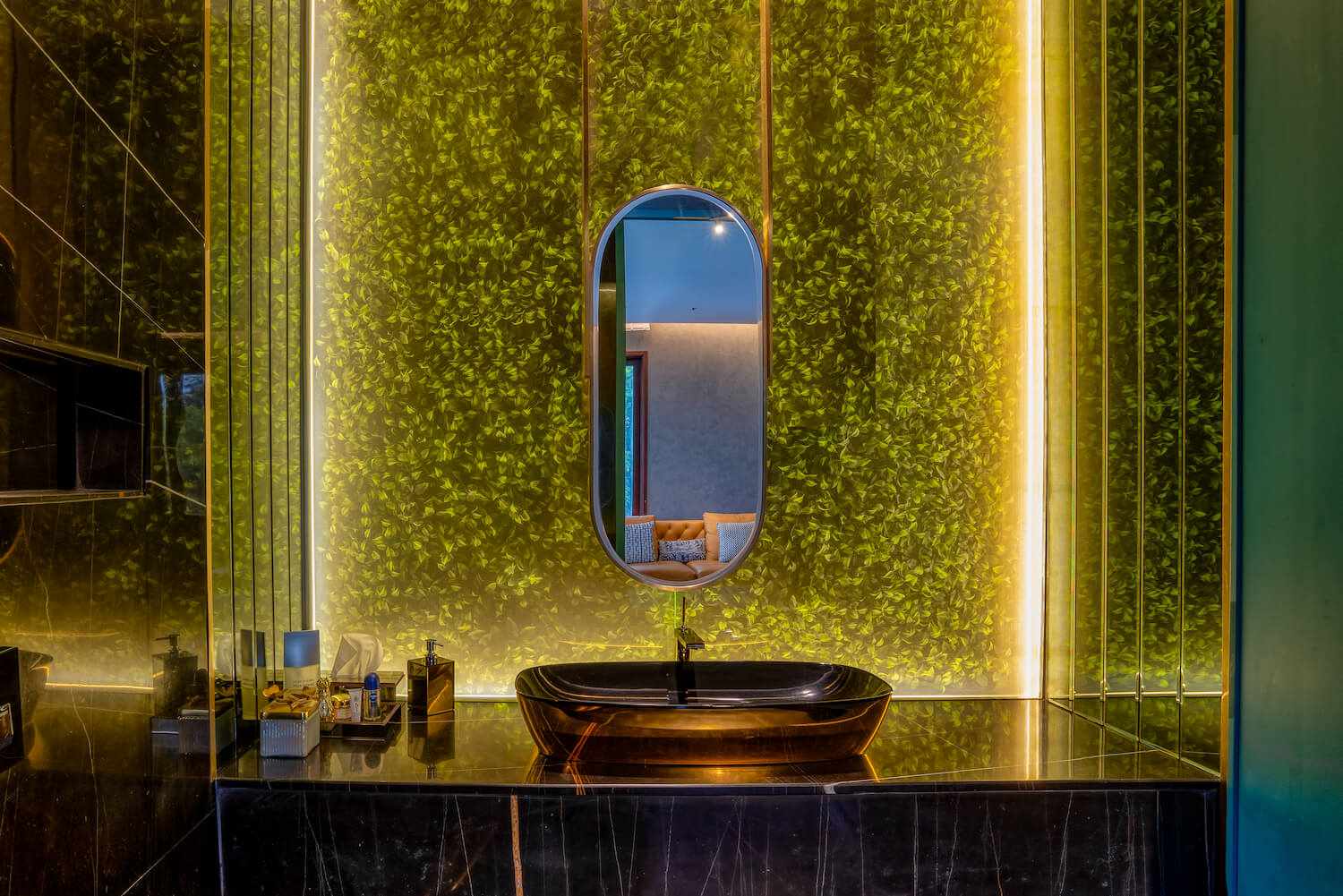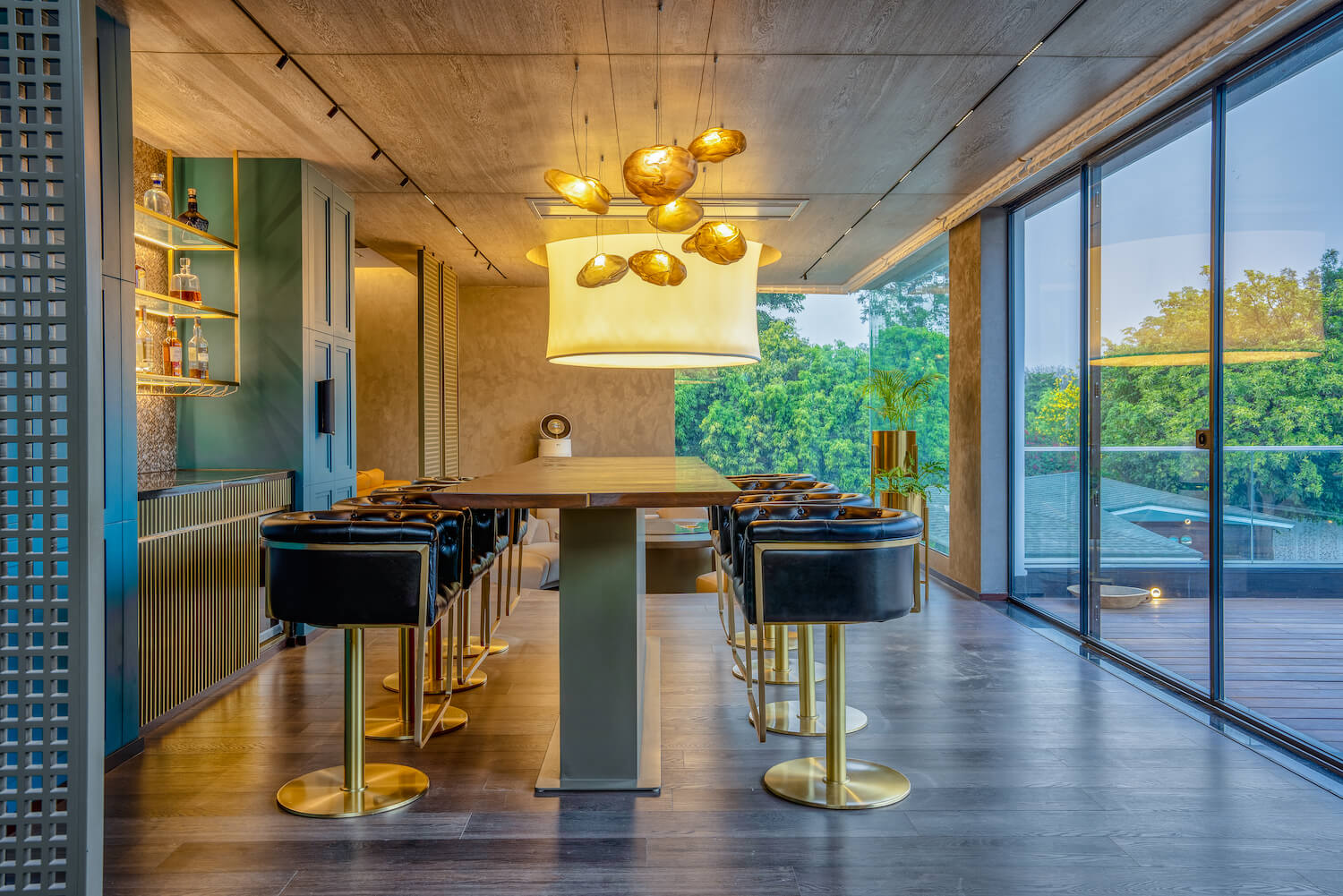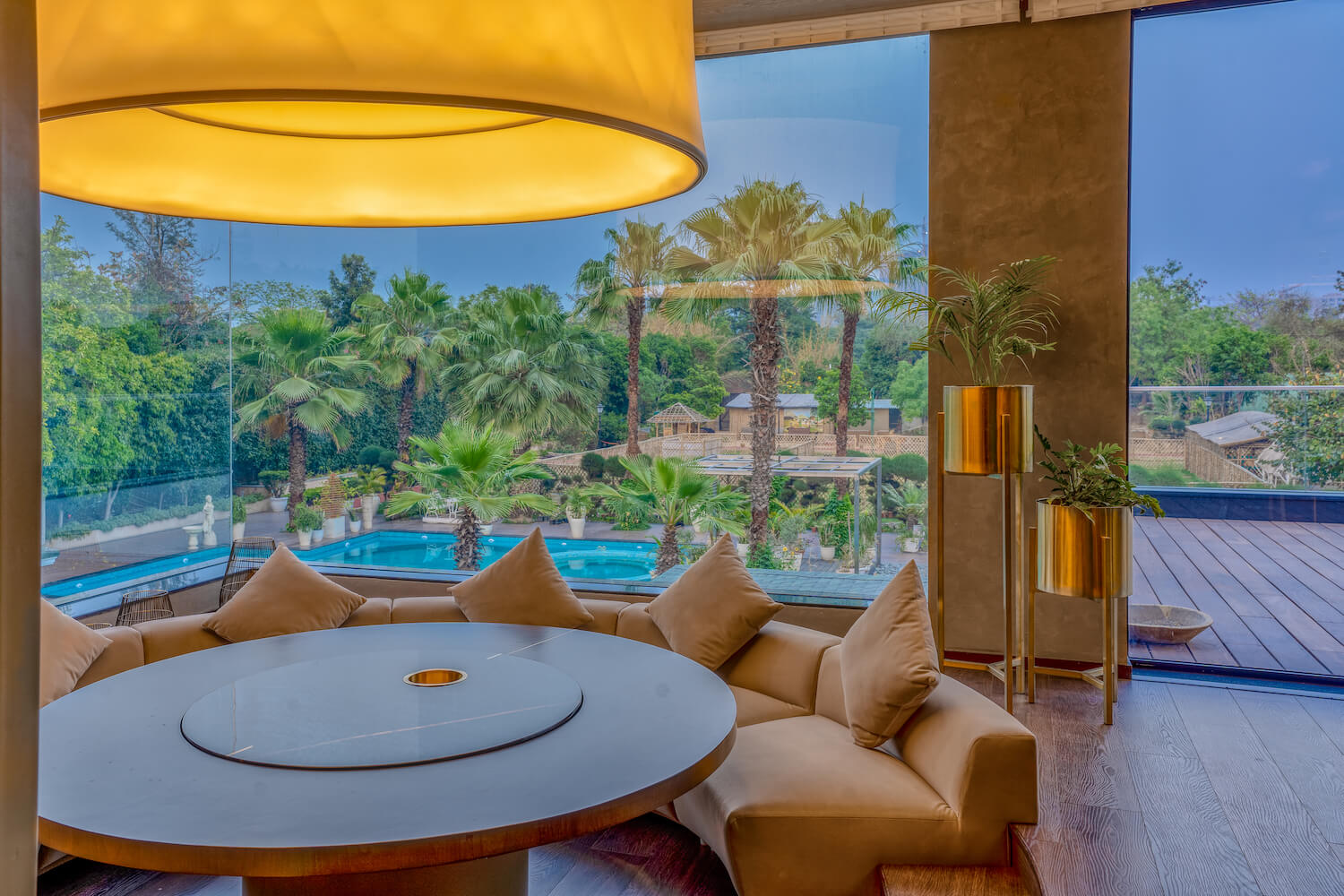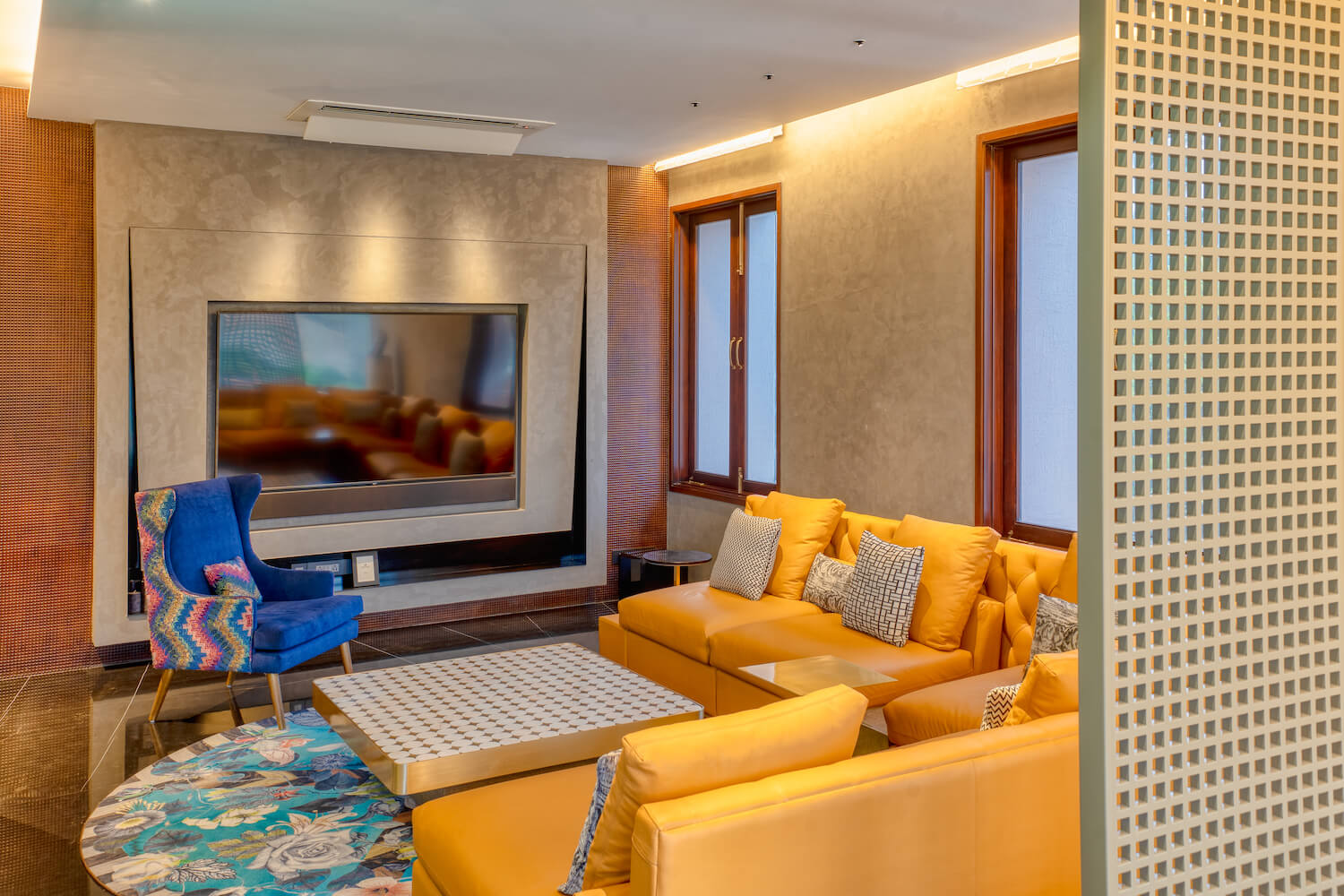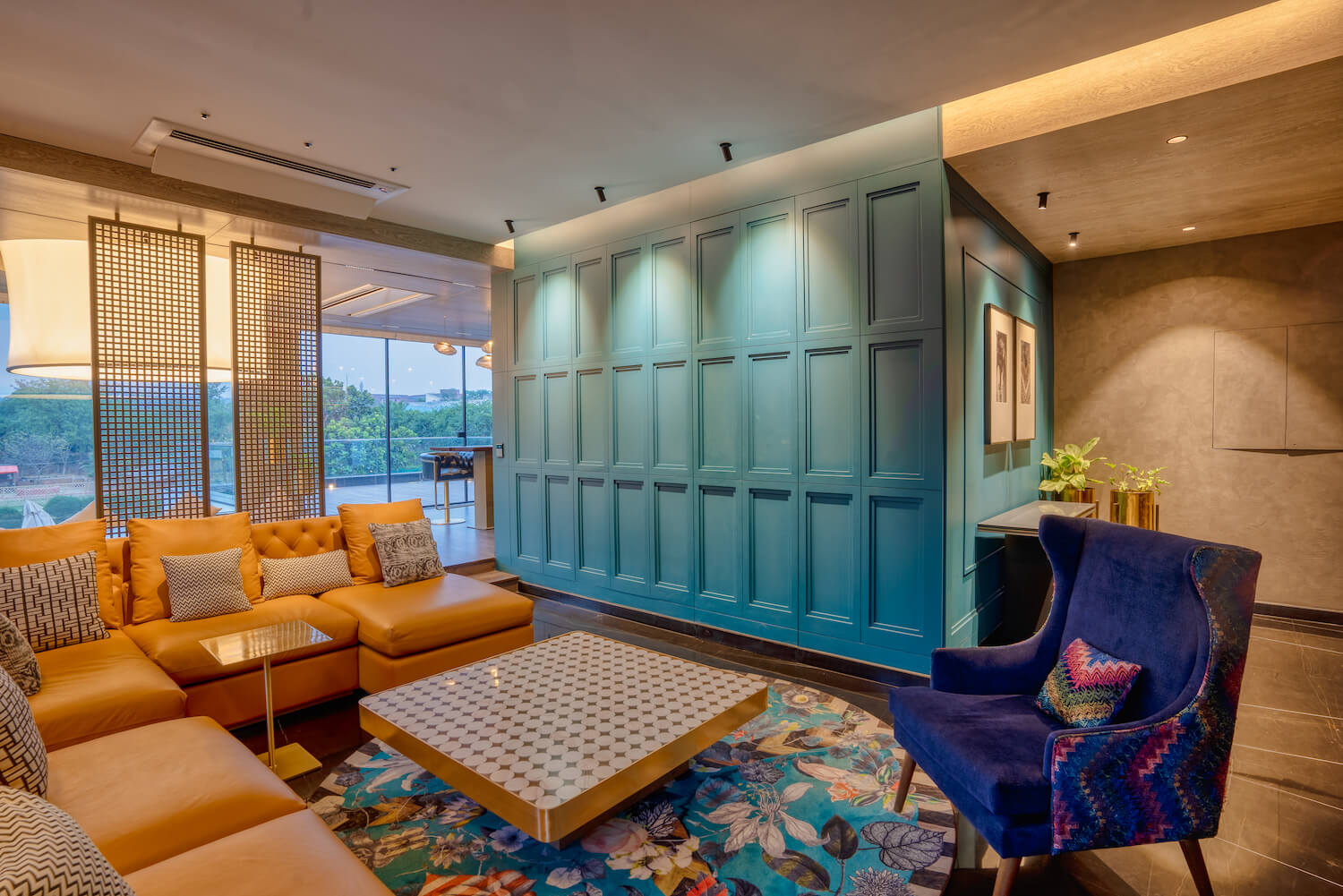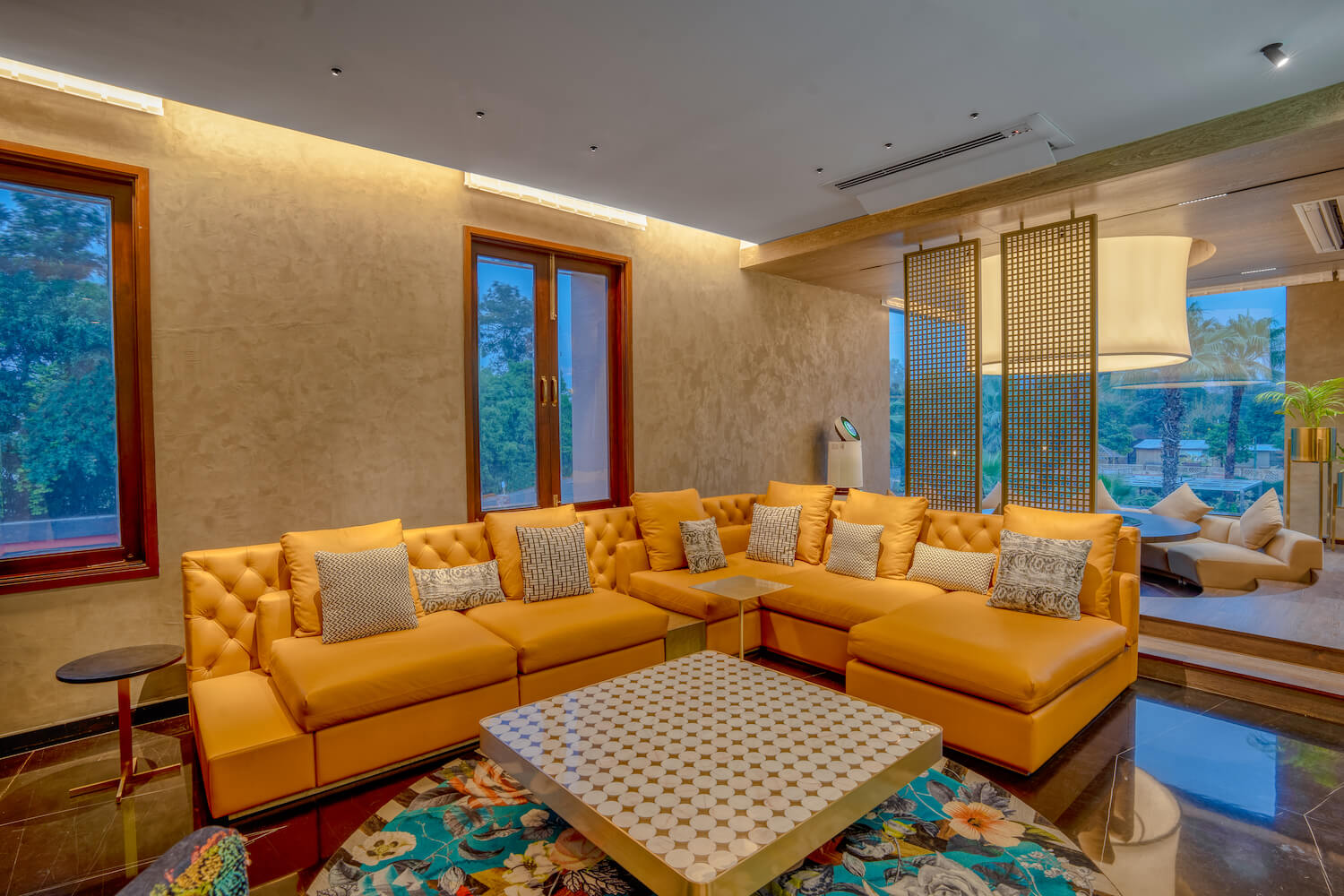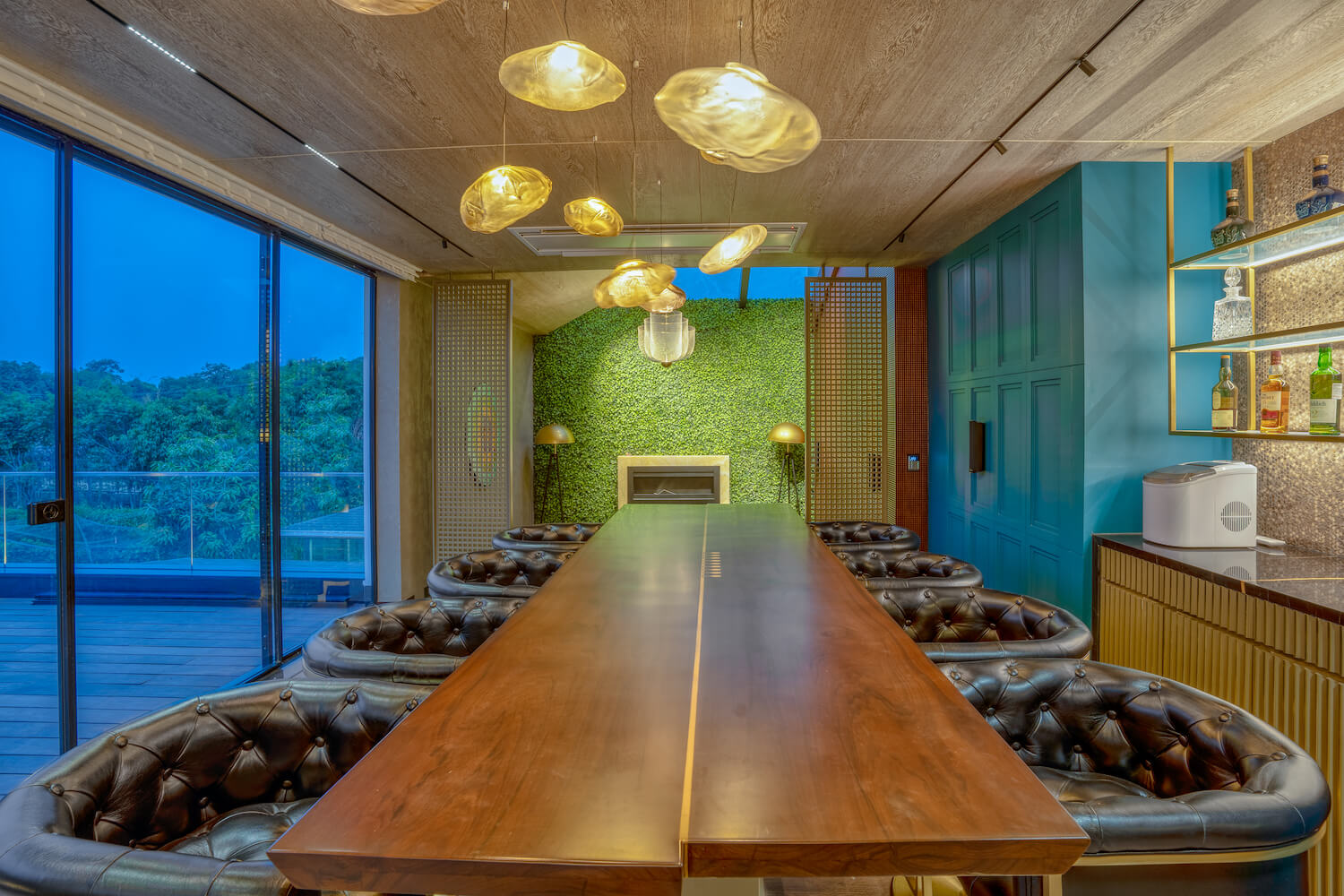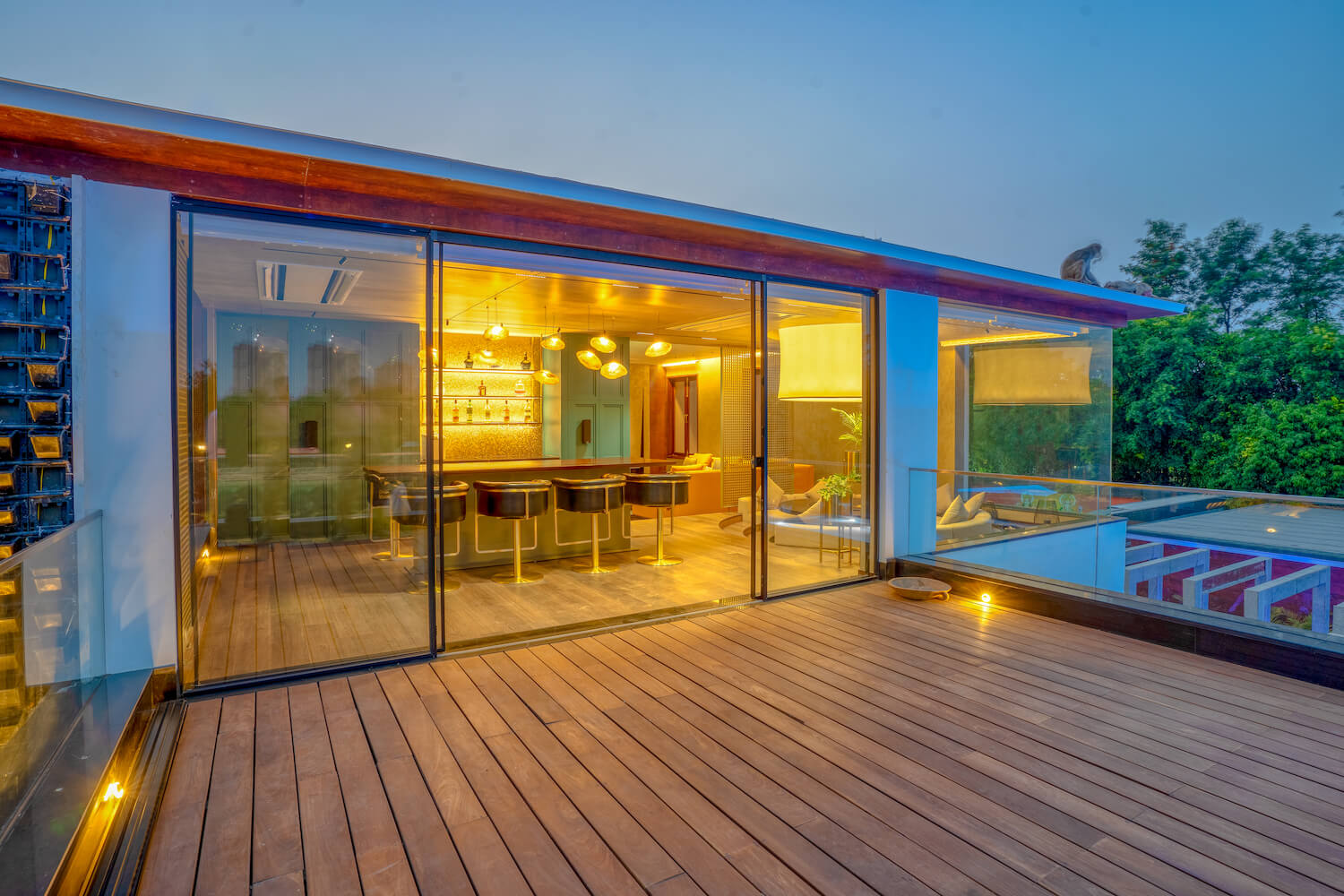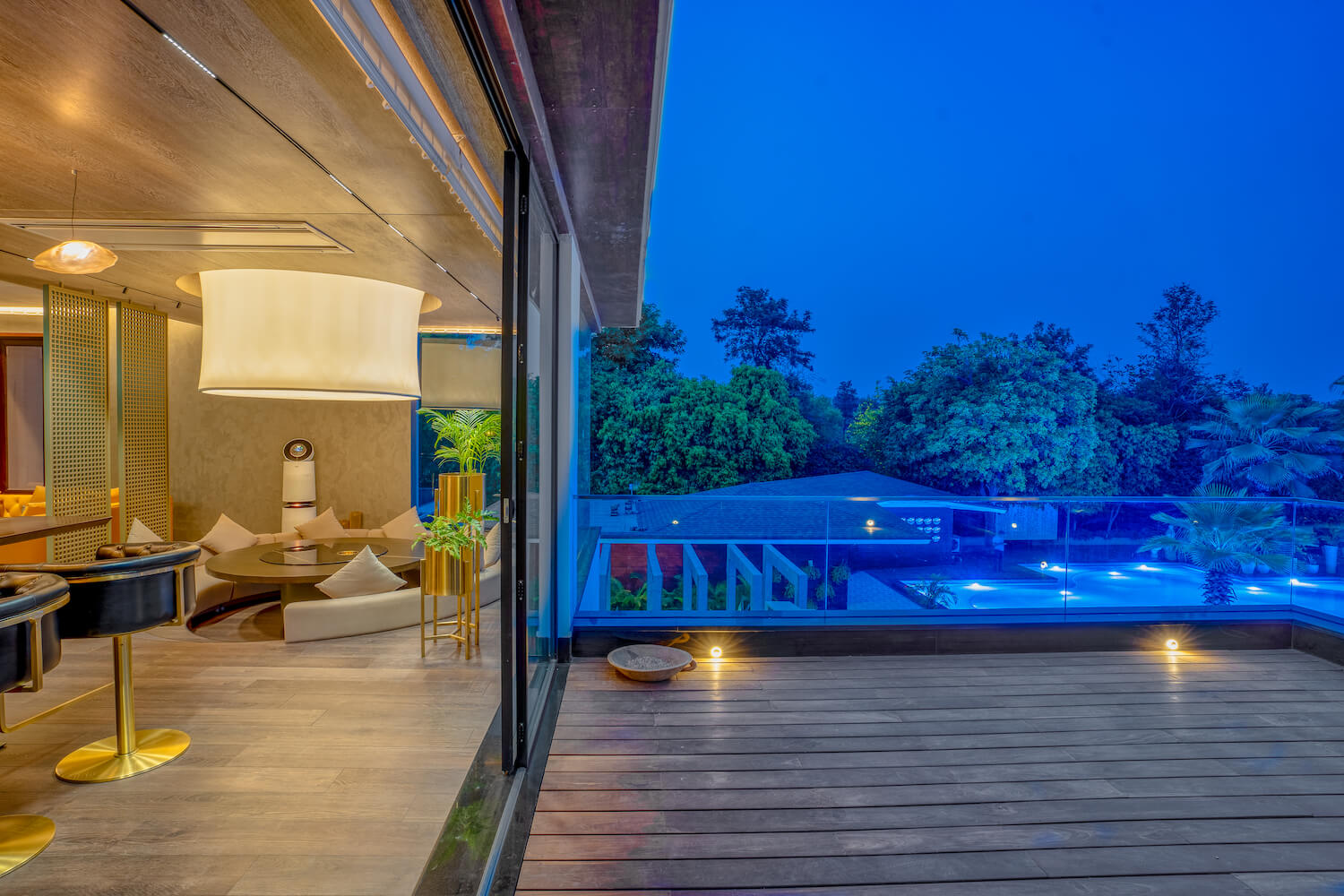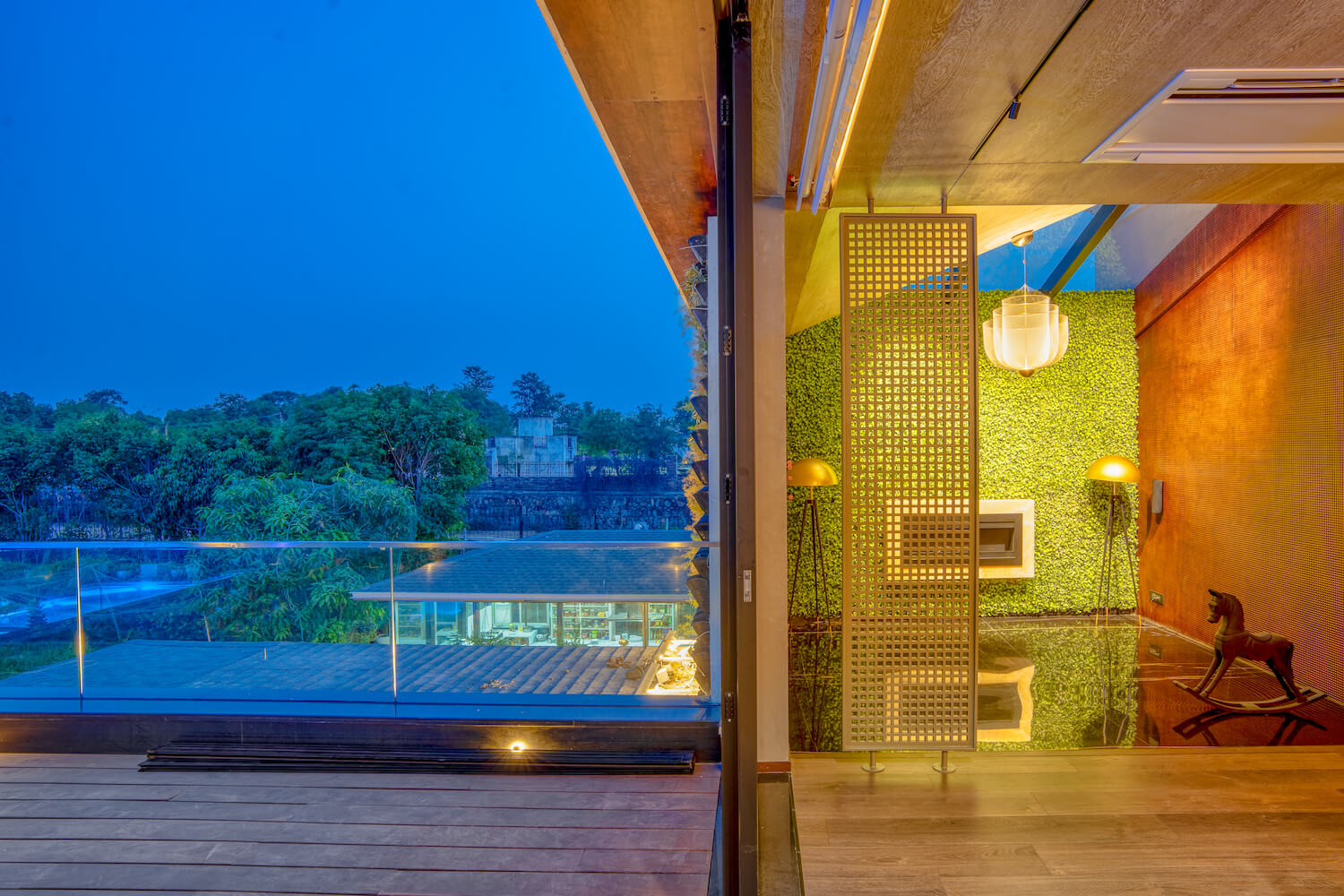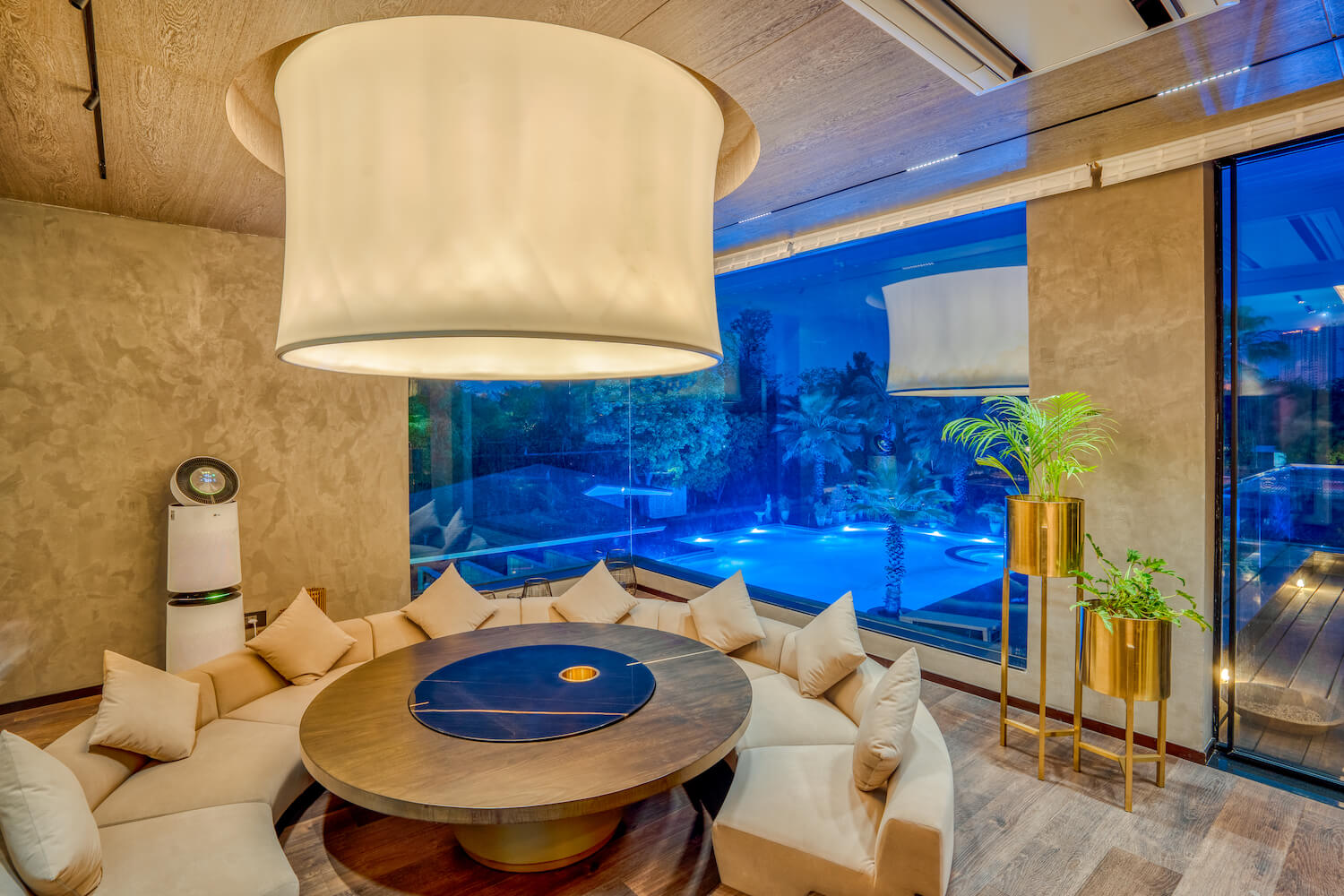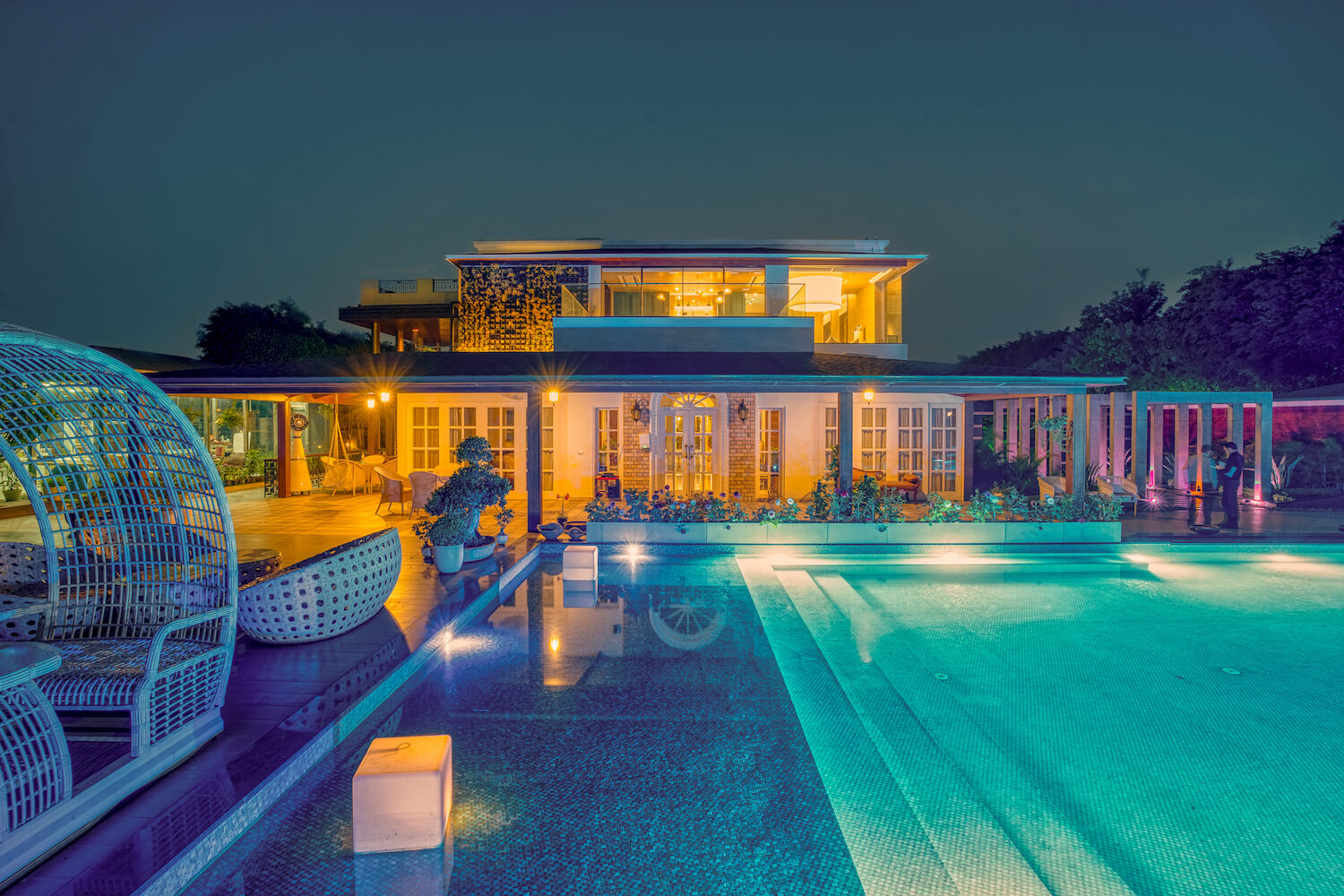 ---