This modern country house by D+S Arquitectos was built on a surface of approximately 4000 sq ft near the small town of Avandaro, in Valle de Bravo, Mexico. The land is surrounded by trees and it has an amazing view of the Valle de Bravo lake, located about 2 hours from Mexico City.
Architect's statement: The main focus of this project was to integrate the existing trees to the original project and make them a part of the landscape, but at the same time, be able to integrate the amazing views that the lake has to offer. For this purpose, the house was built on three levels to take advantage of the original slopes presented on the terrain.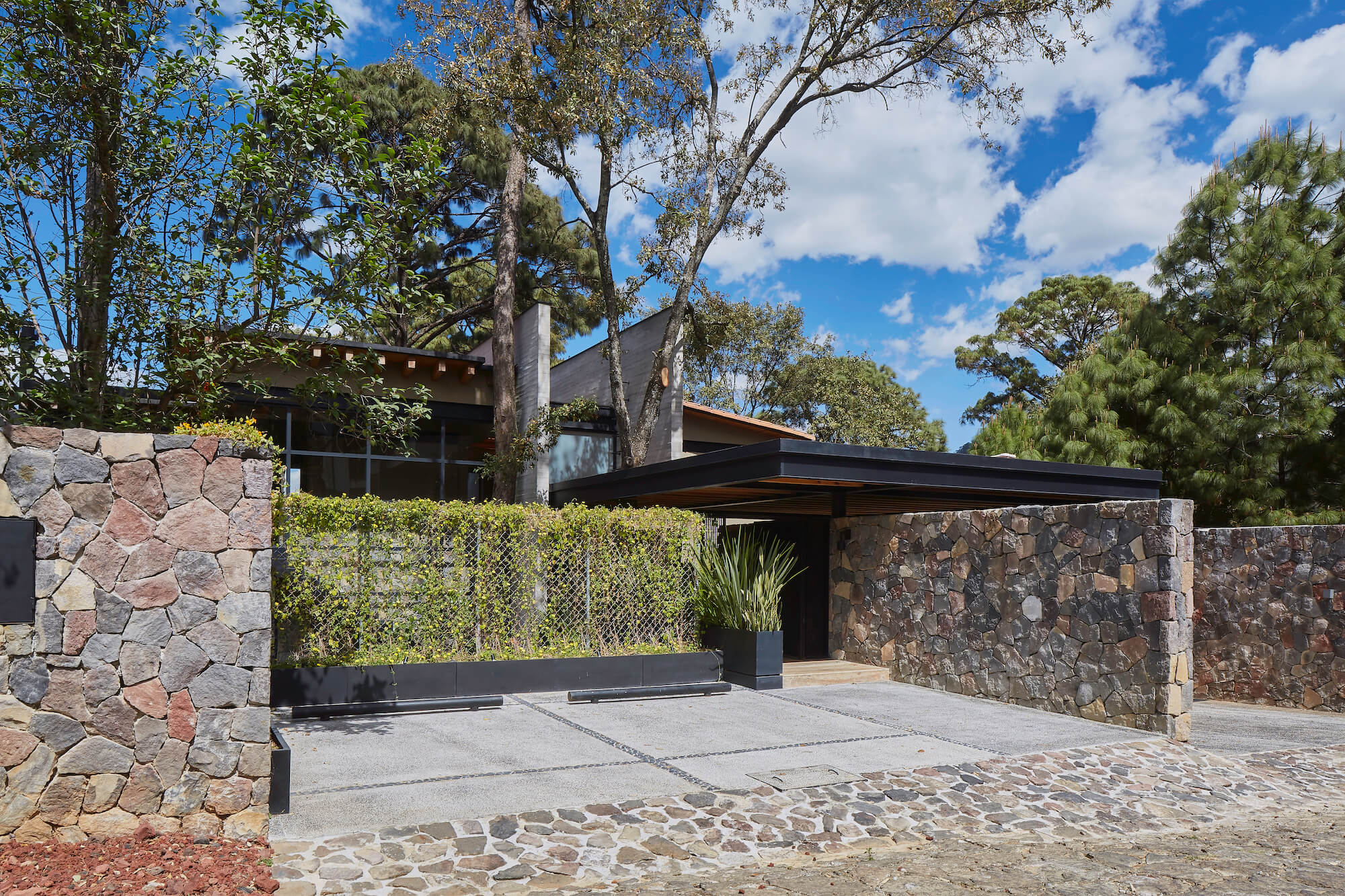 image © Héctor Velasco Facio
The main entrance is located on the middle level which is the street level for access. This floor has all the common areas of the house including open and closed spaces that interact with one another, giving the house a feeling of being part of it ́s natural surroundings. The pool is located on the main terrace and is built as a visual continuance of the landscape which blends perfectly with the beautiful view of the lake. The upper level has three main rooms and a family room which is used by the owners, and the lower level has a separate more private area for visitors. The main garden was also built on this level to avoid blocking the view from the main terrace.
The materials used in this project play a fundamental role, not only in the decorative and esthetic aspects, but also to build a strong structural foundation for the house. The main materials we used where carefully planned out to provide easy maintenance, but at the same time, have sufficiently good quality to last a lifetime. Materials like concrete cement endowed with original wood frames, stone walls built with local materials, floor to ceiling glass doors and prime quality pine wood were used all throughout the house to give it a more organic and natural feel, and allow a perfect blend with it ́s own environment.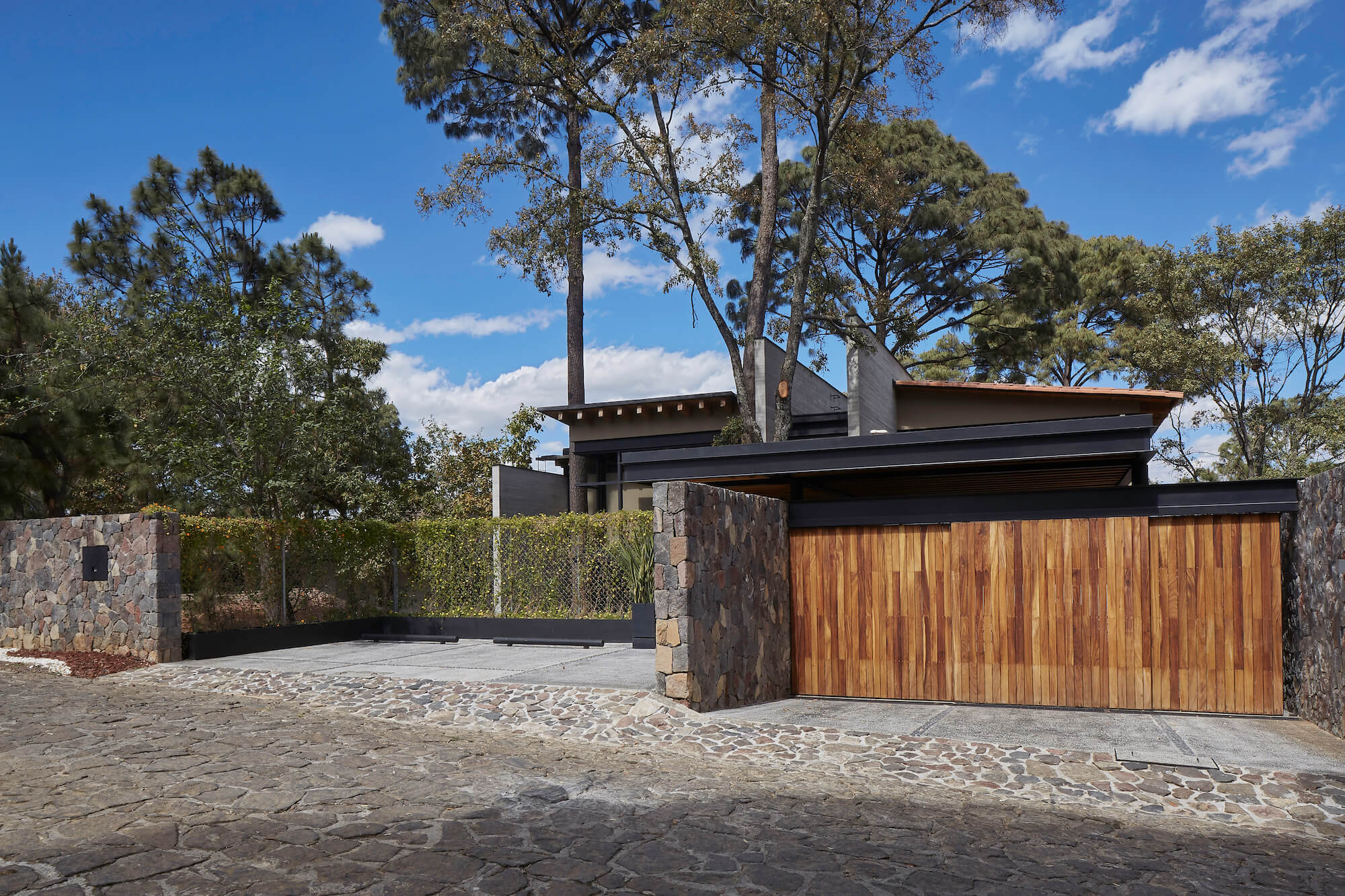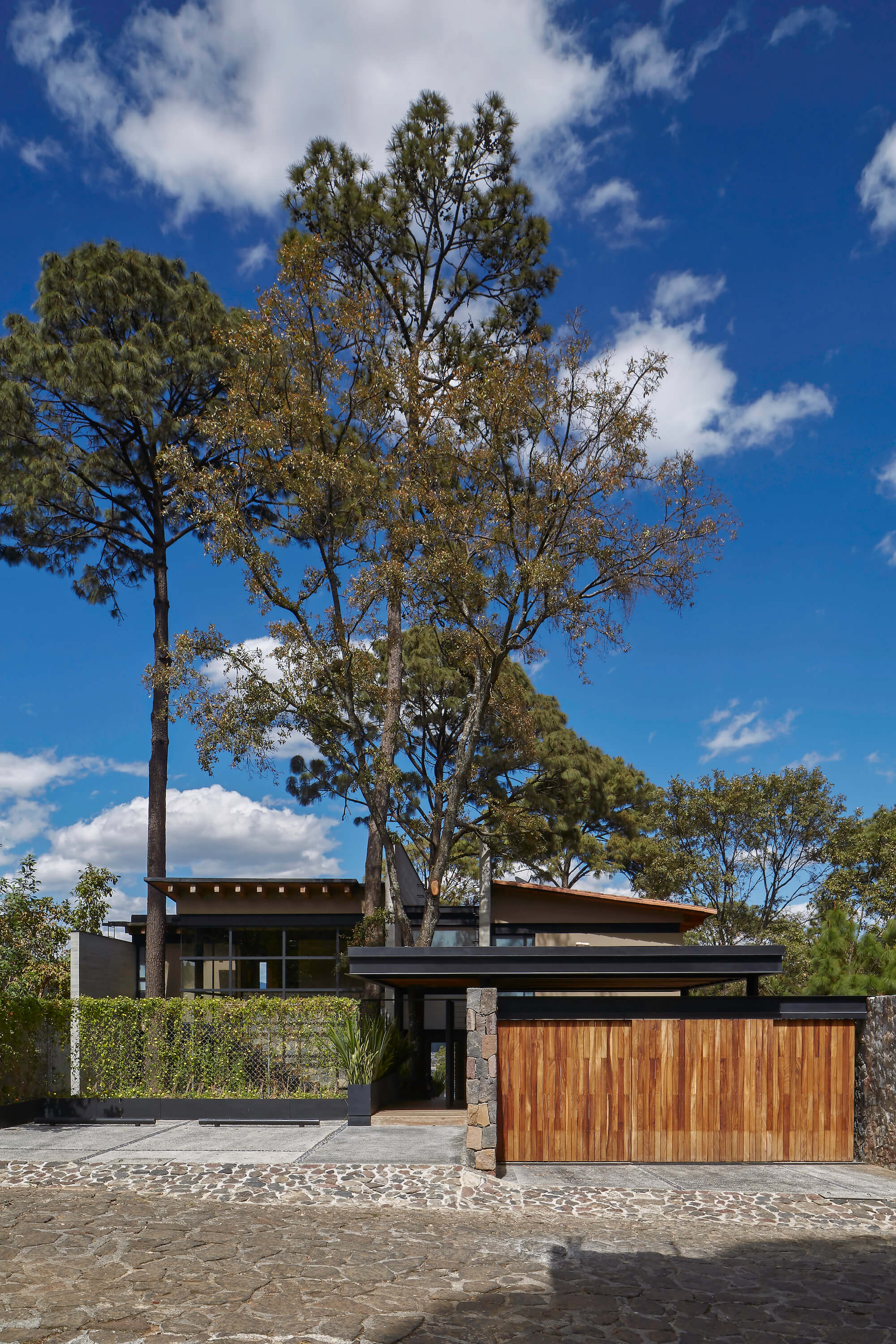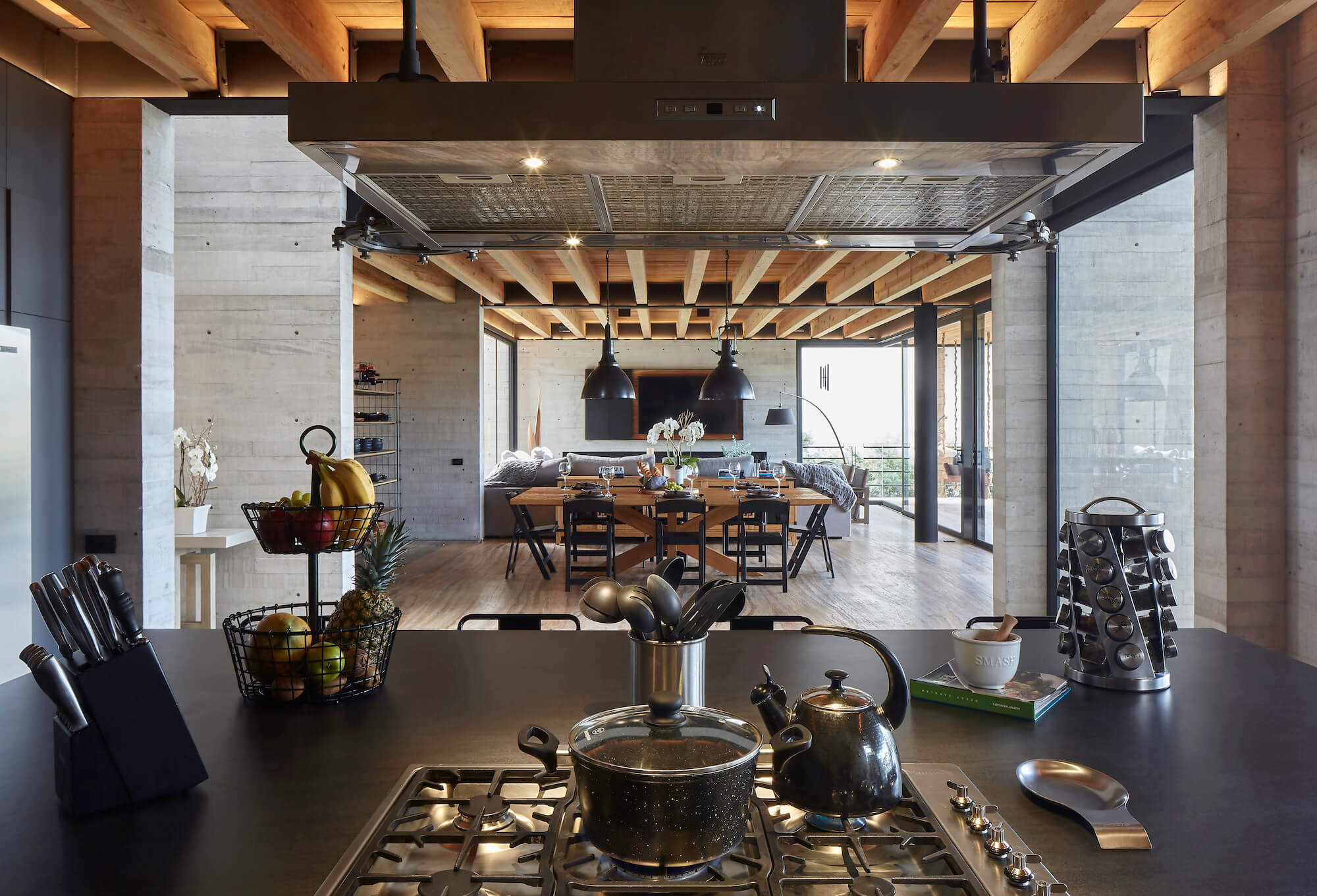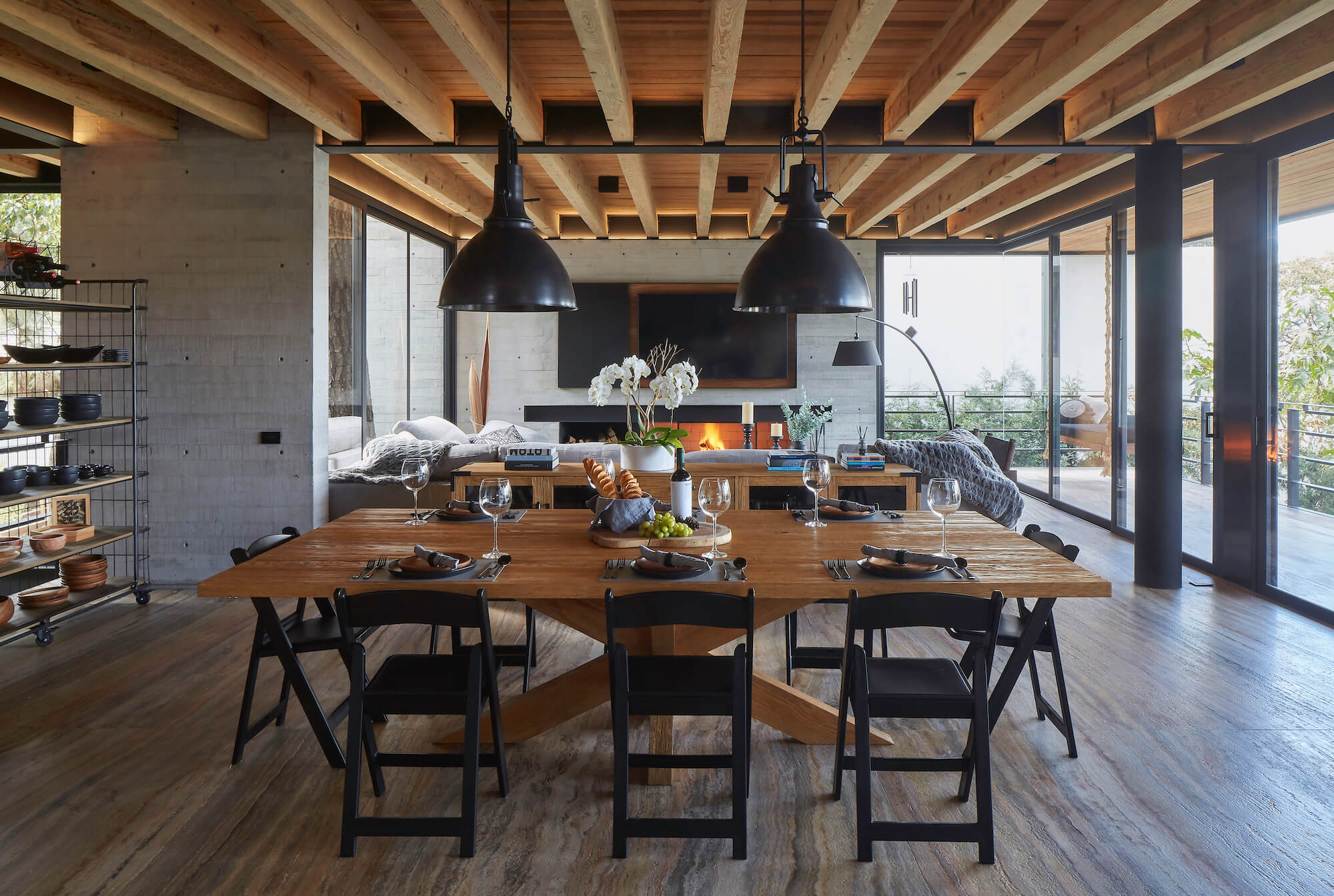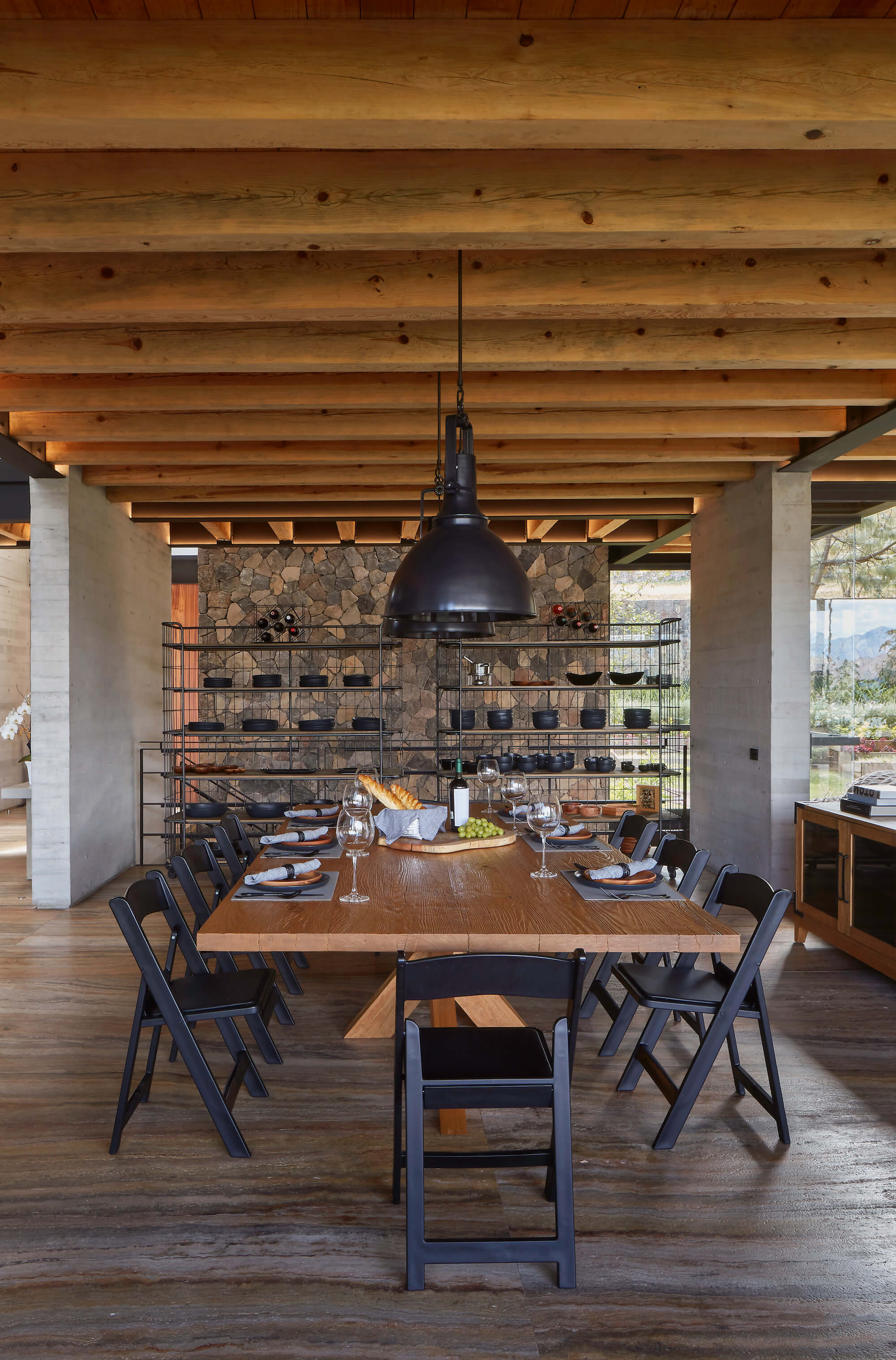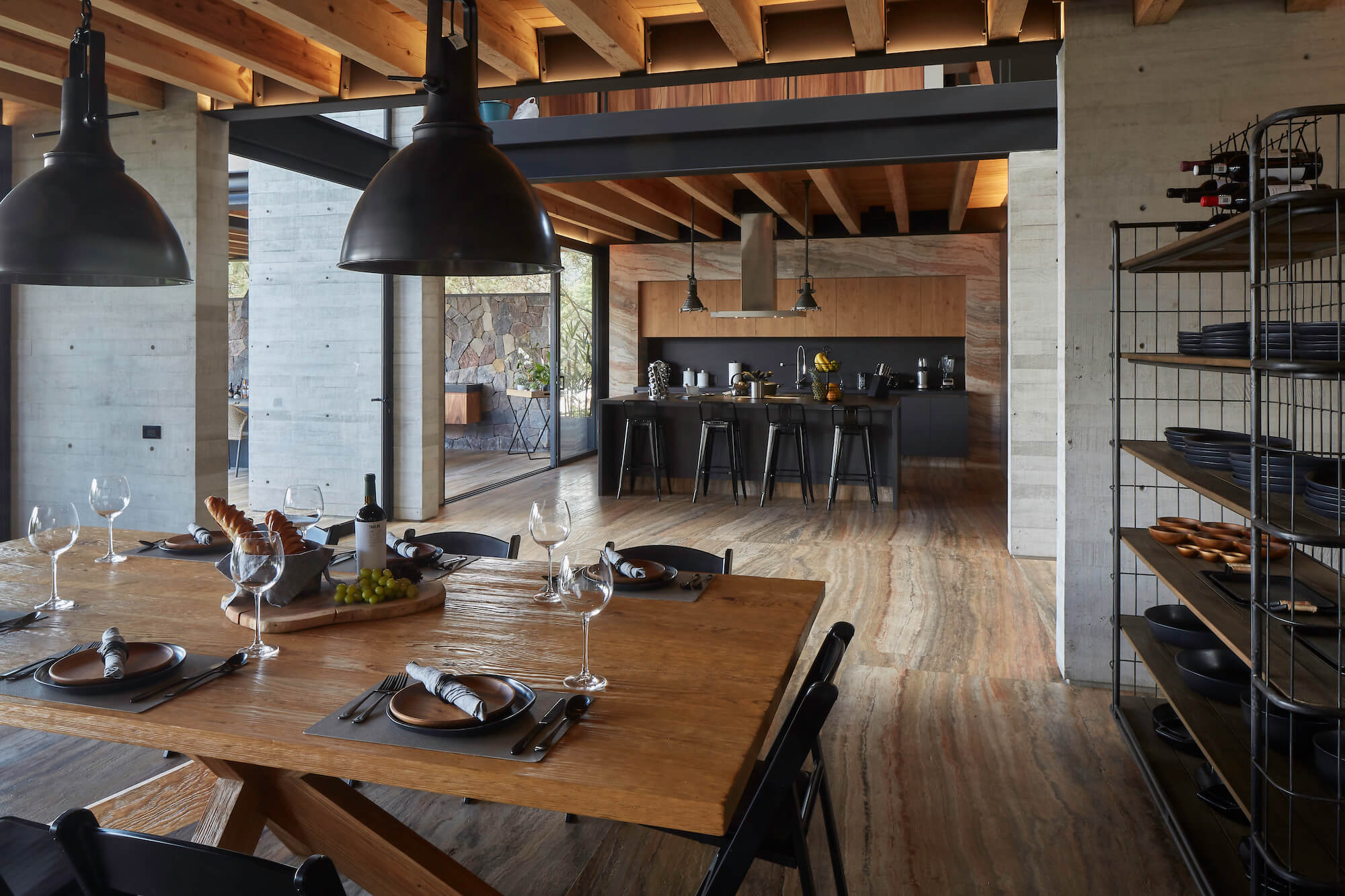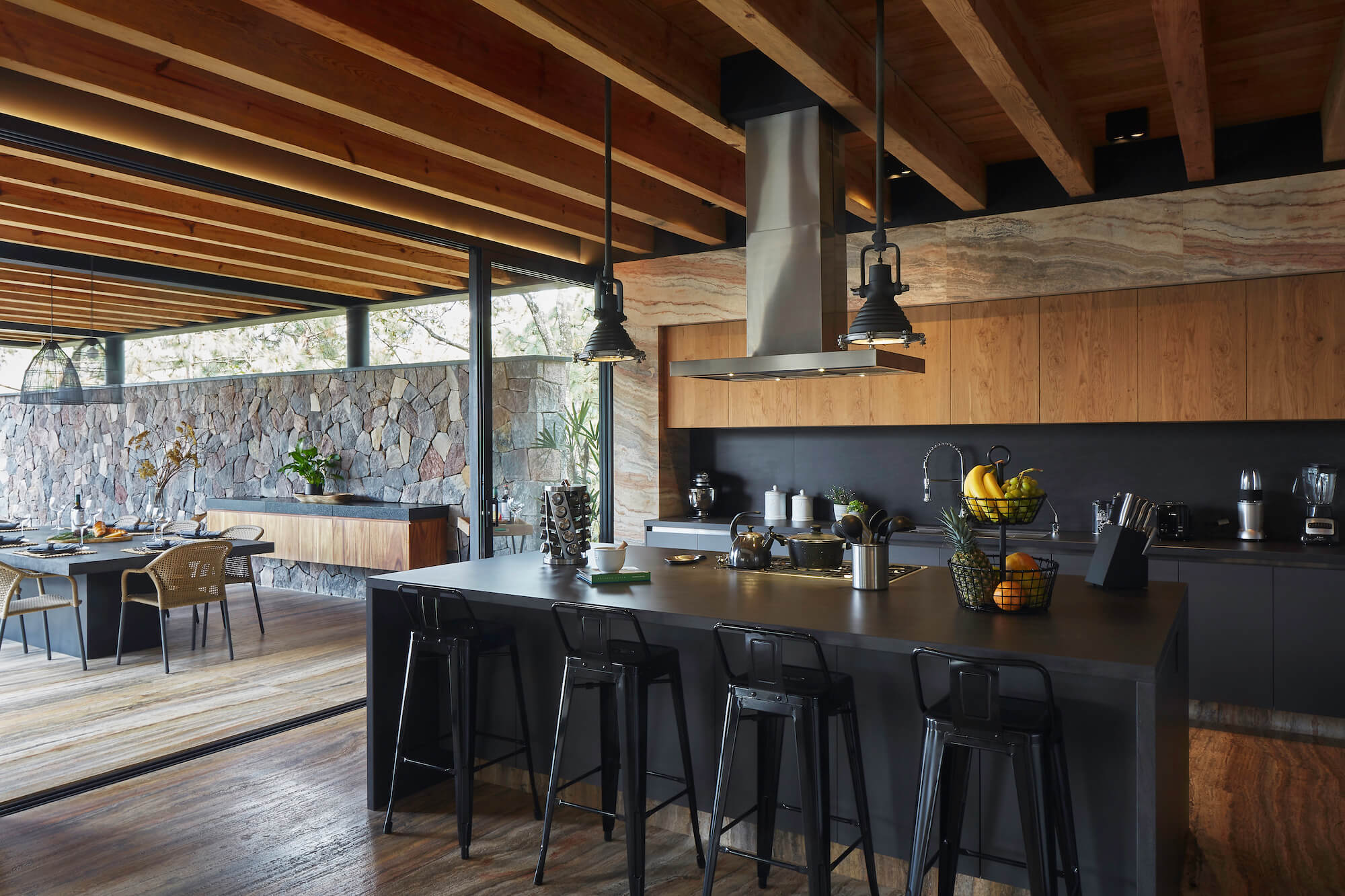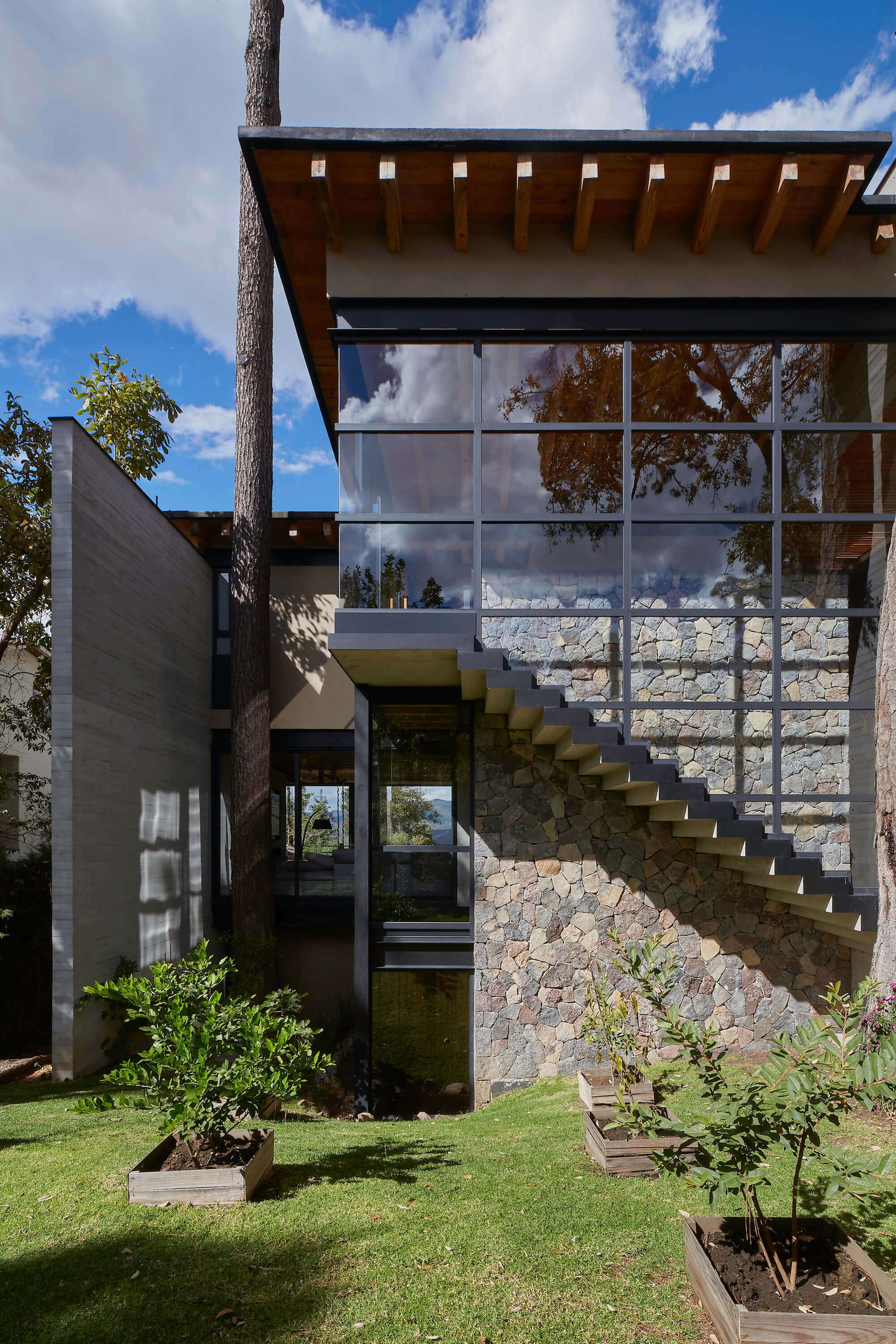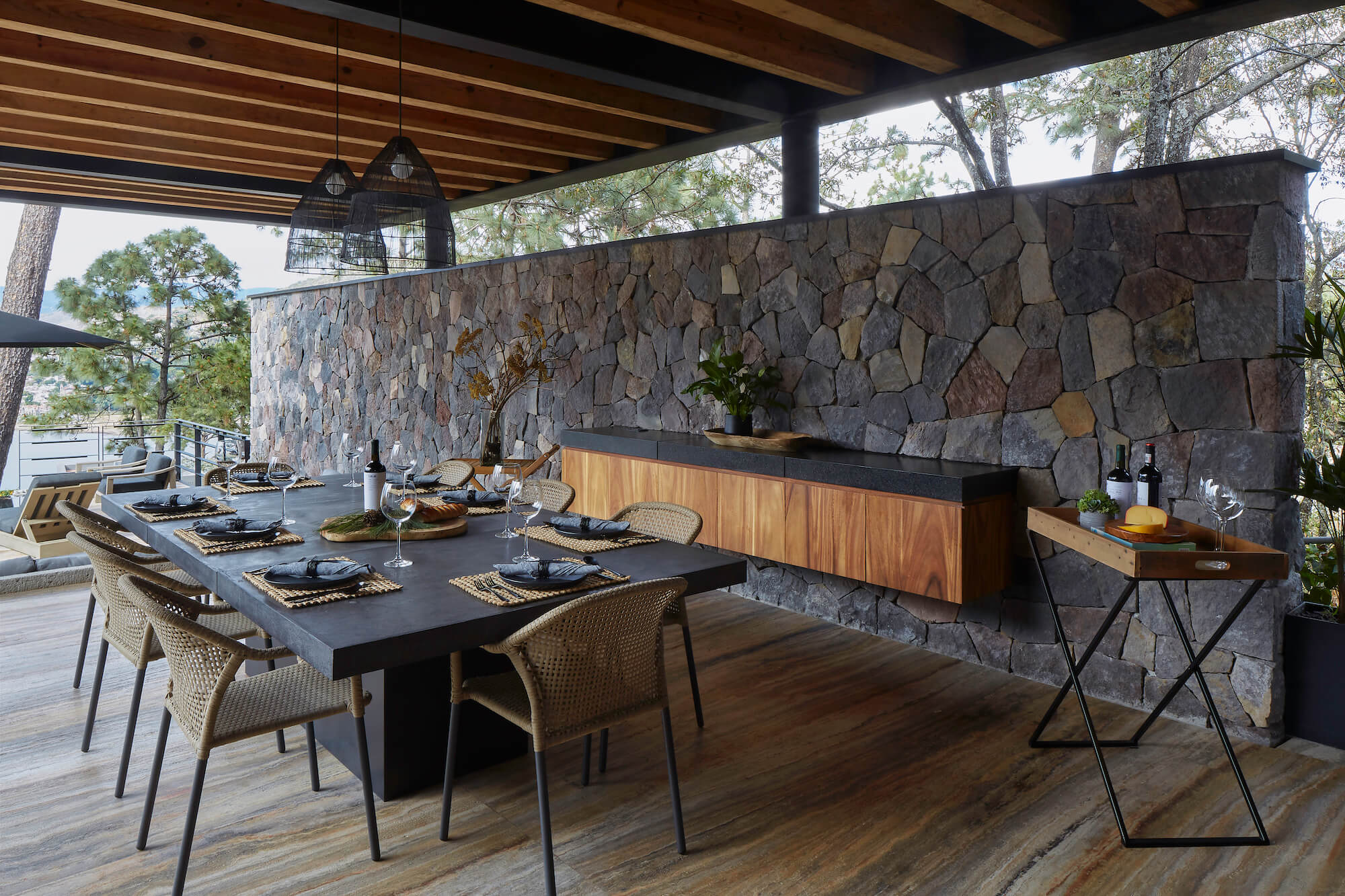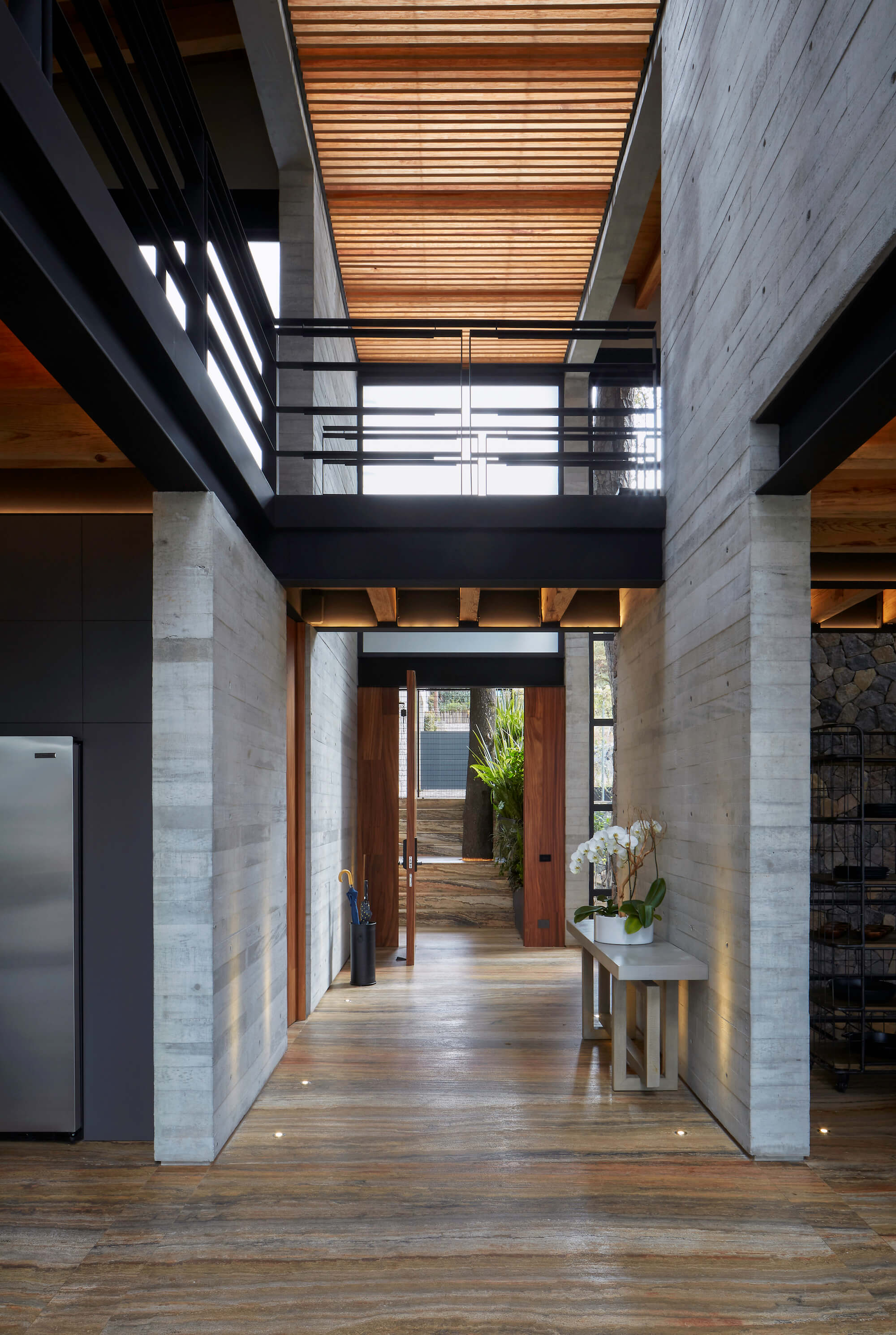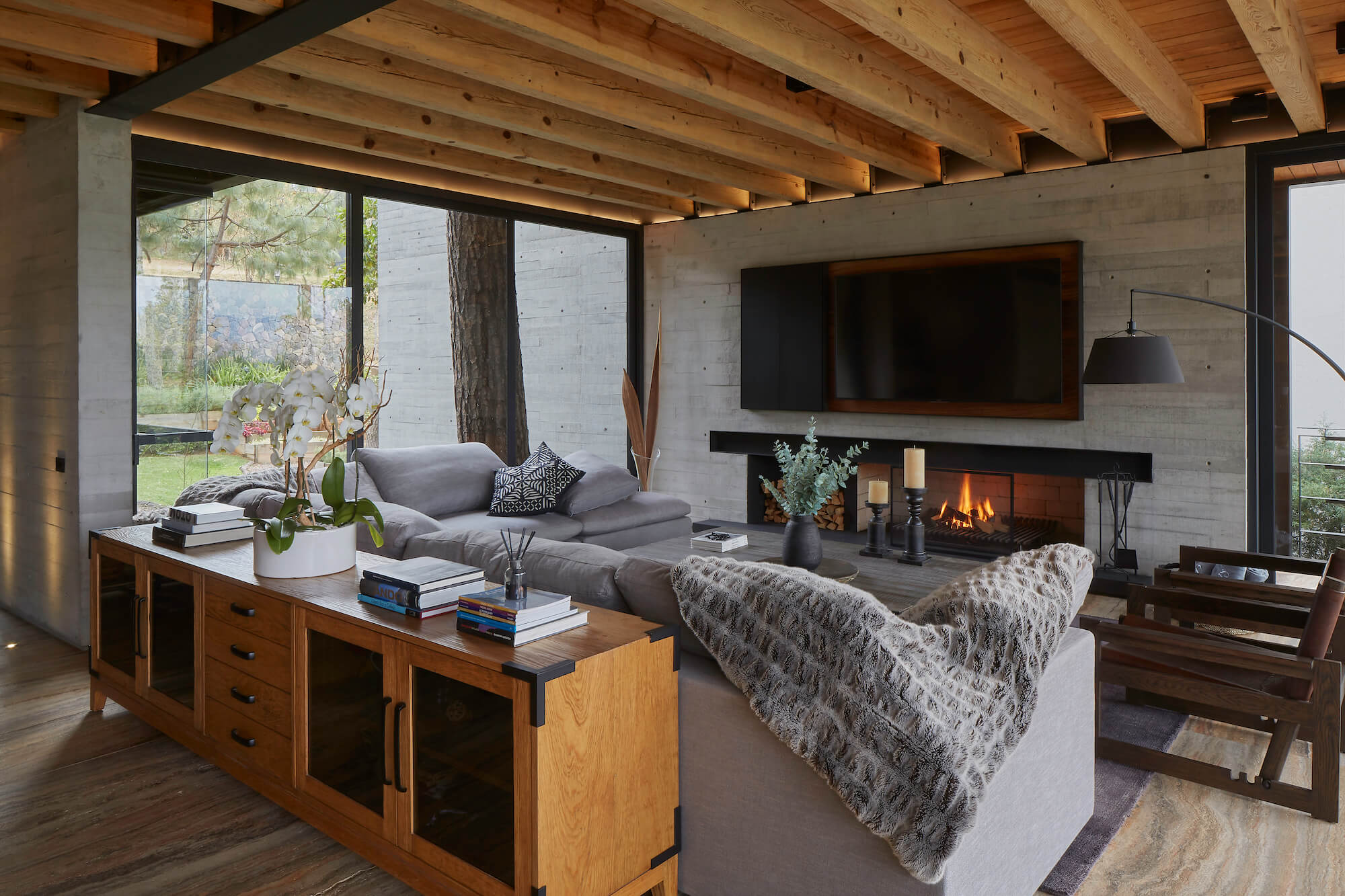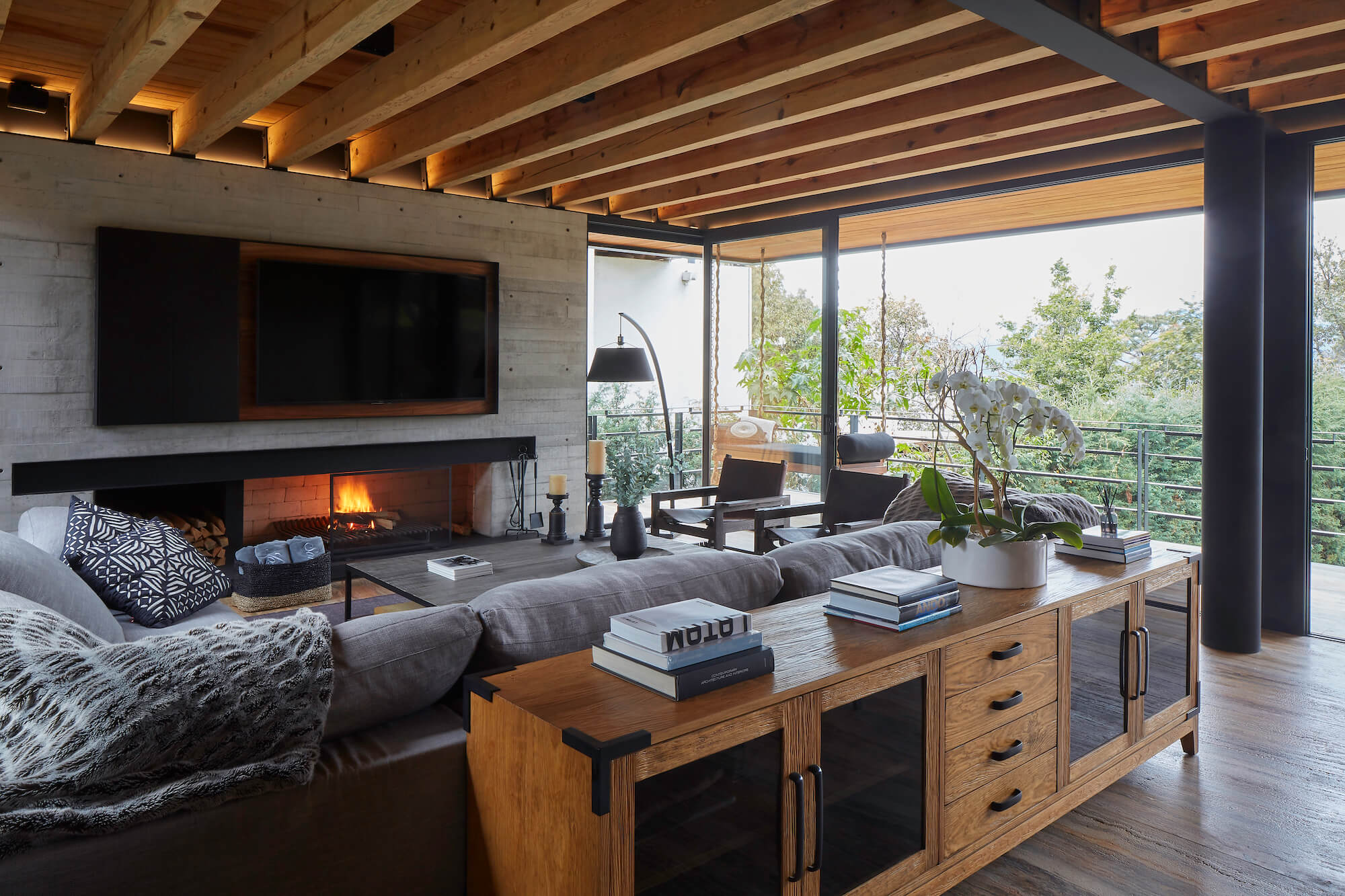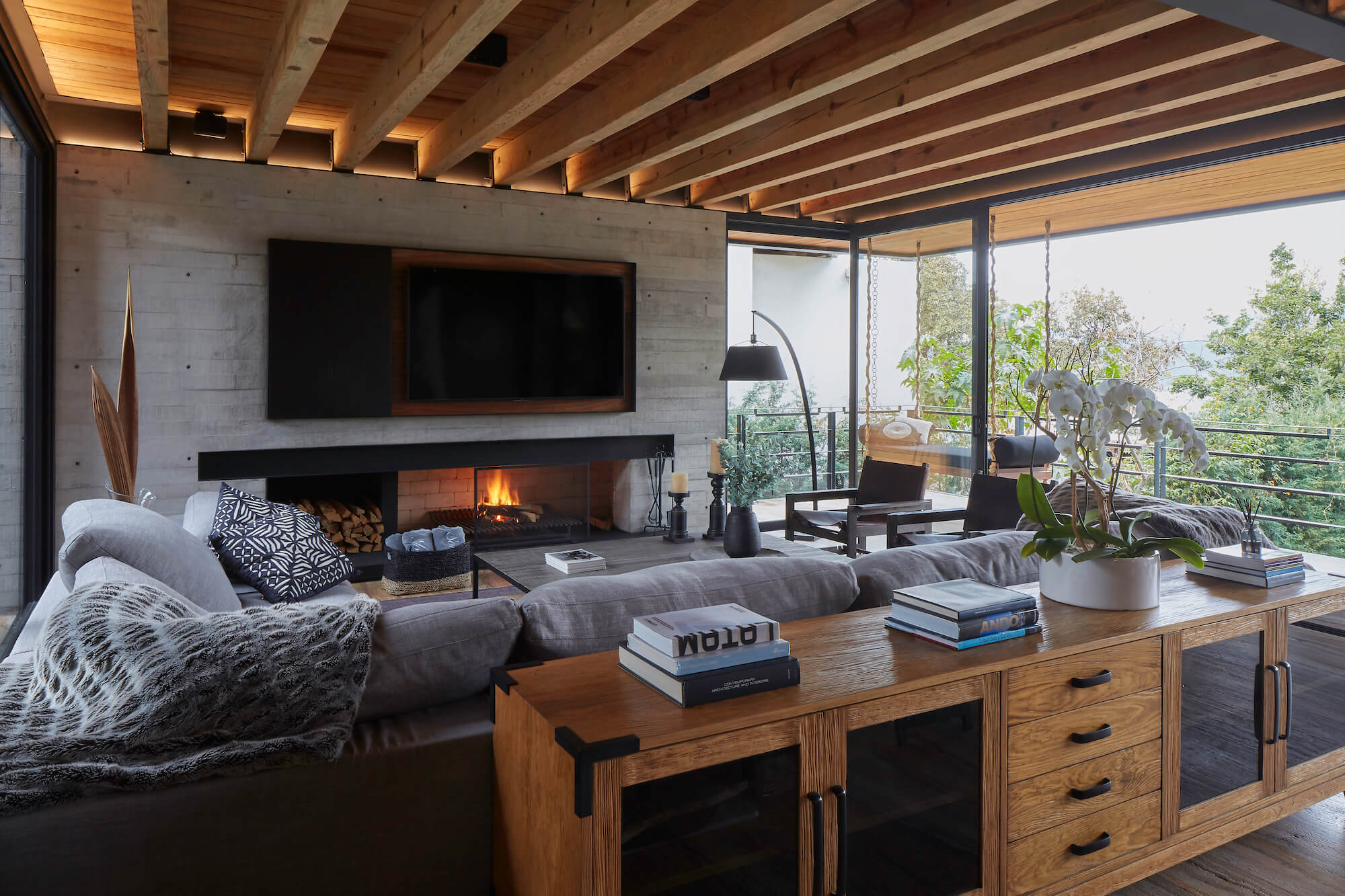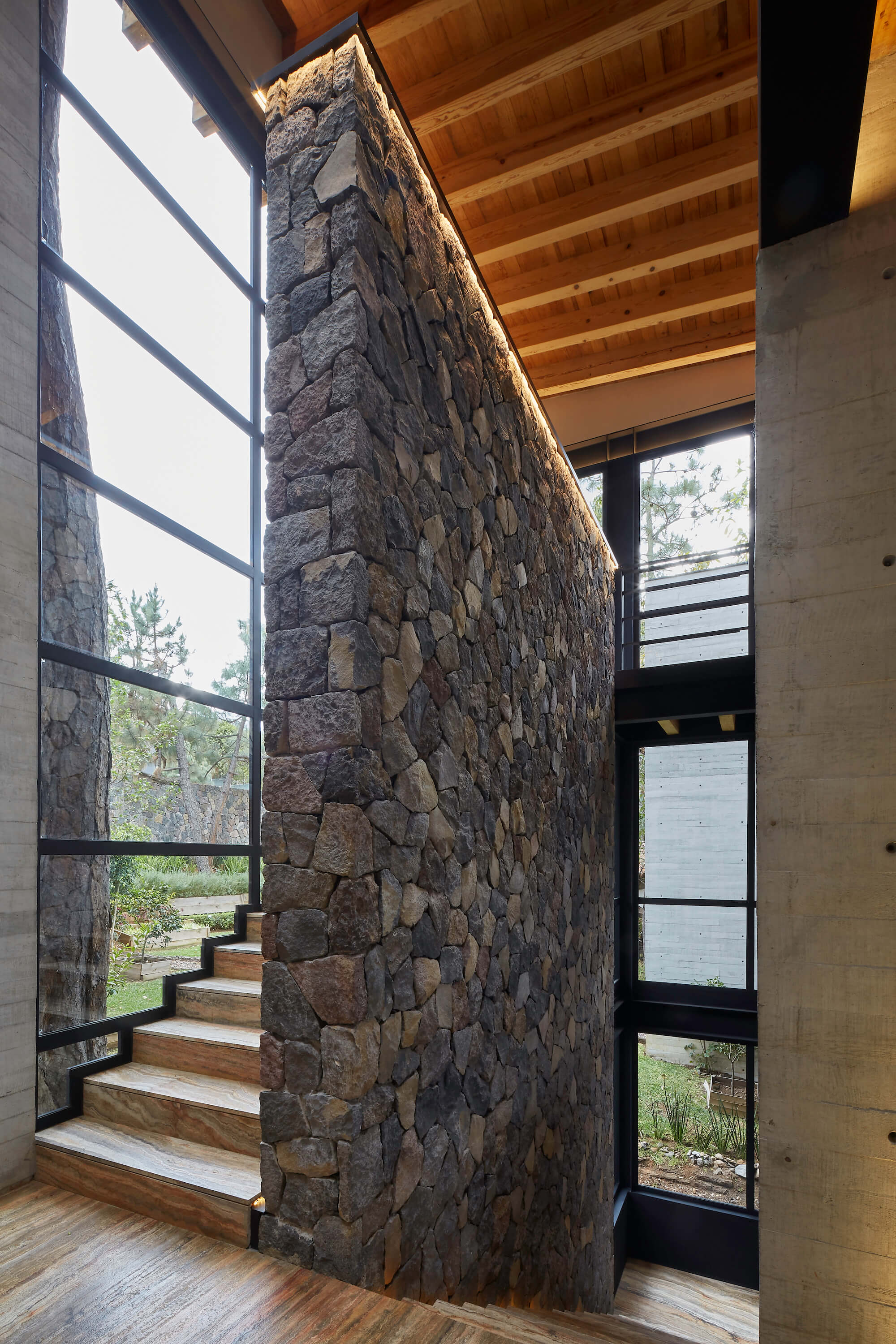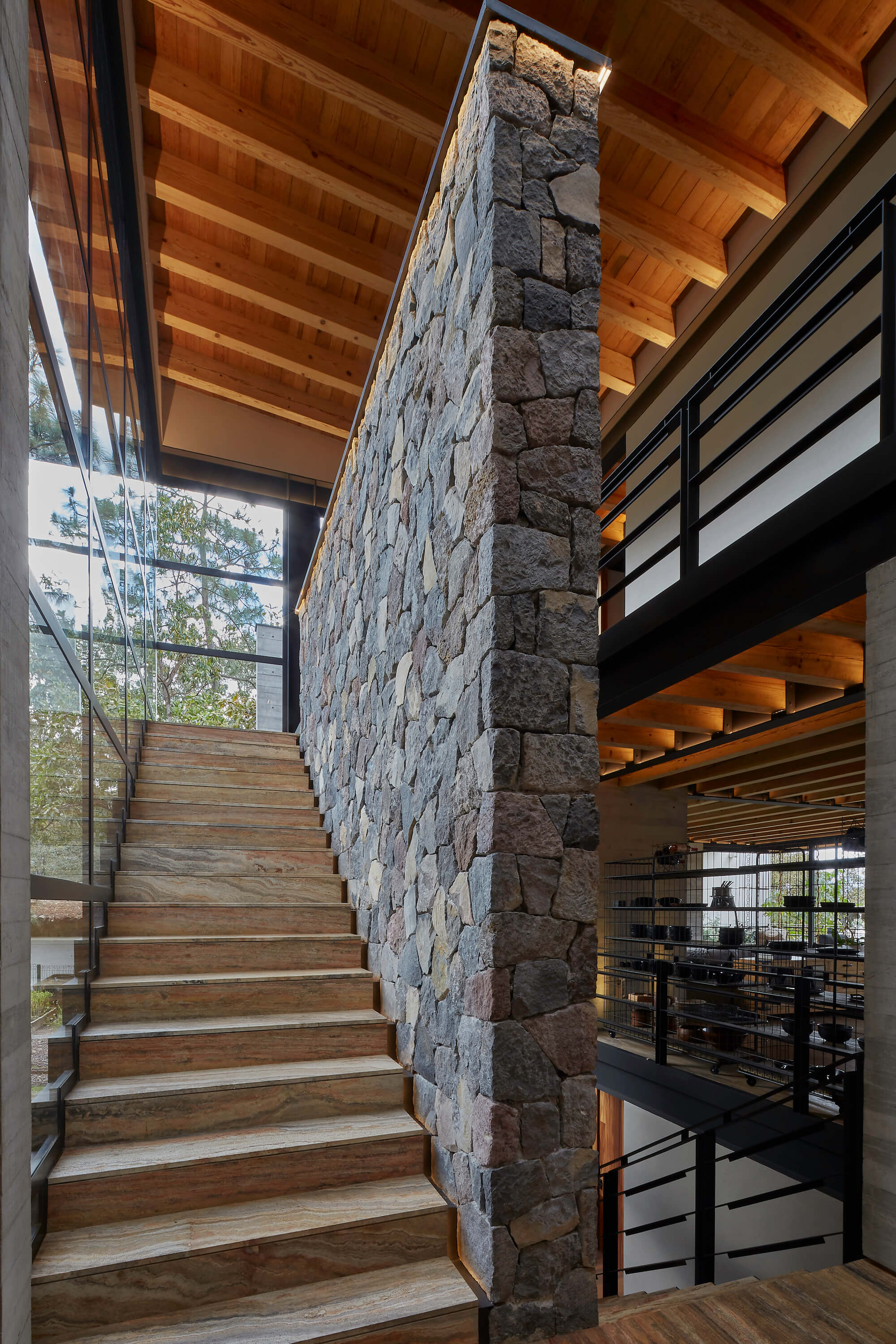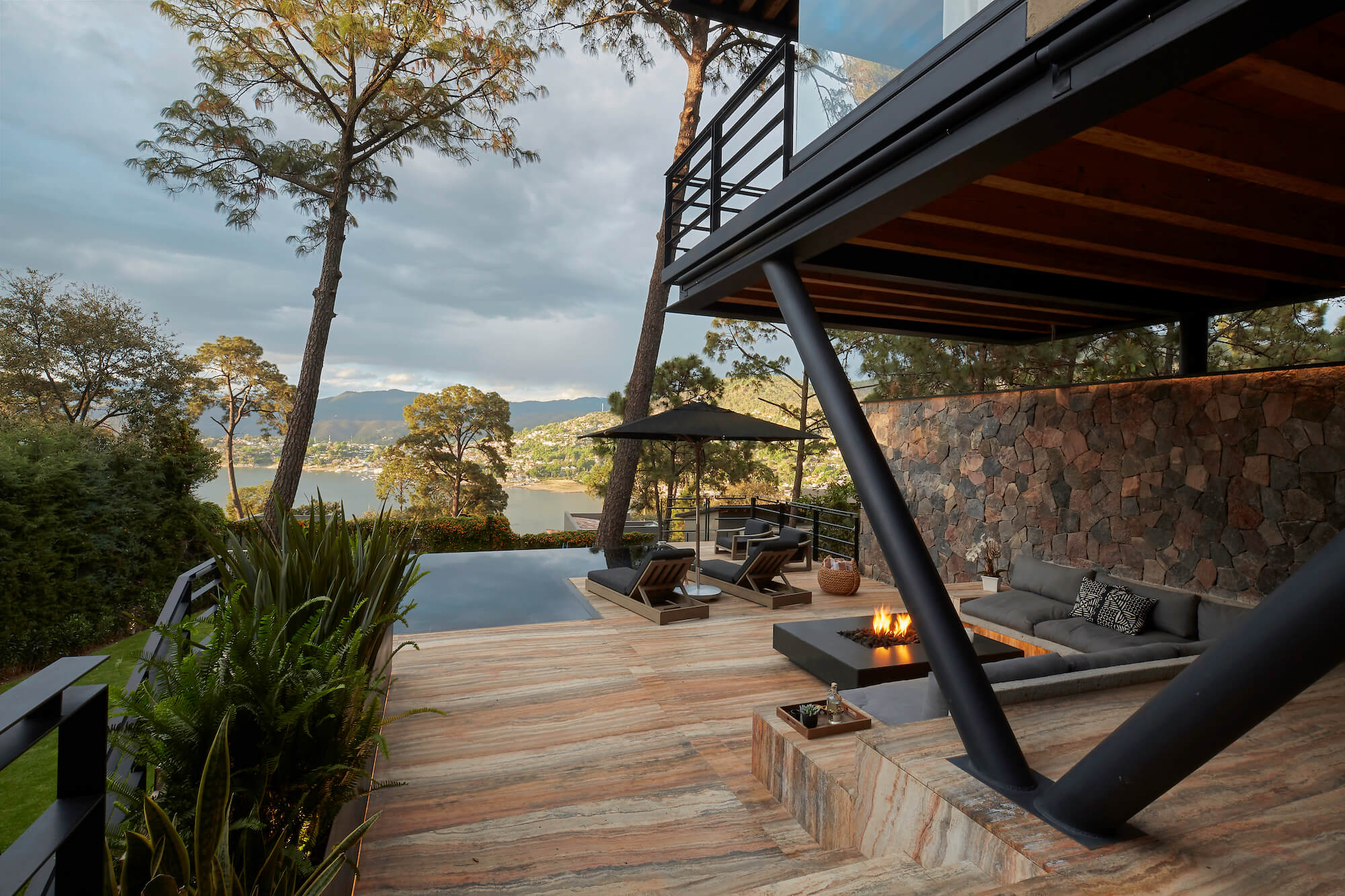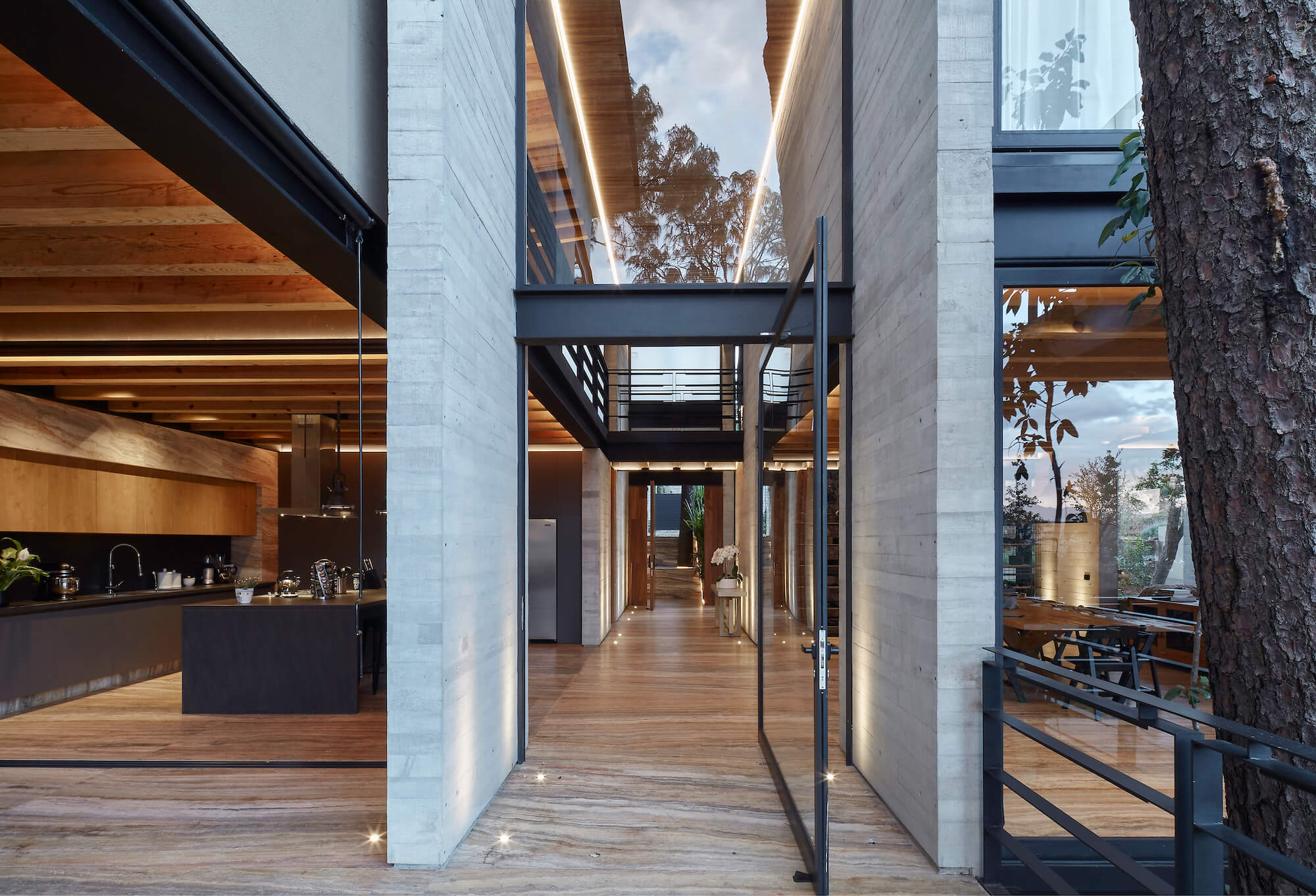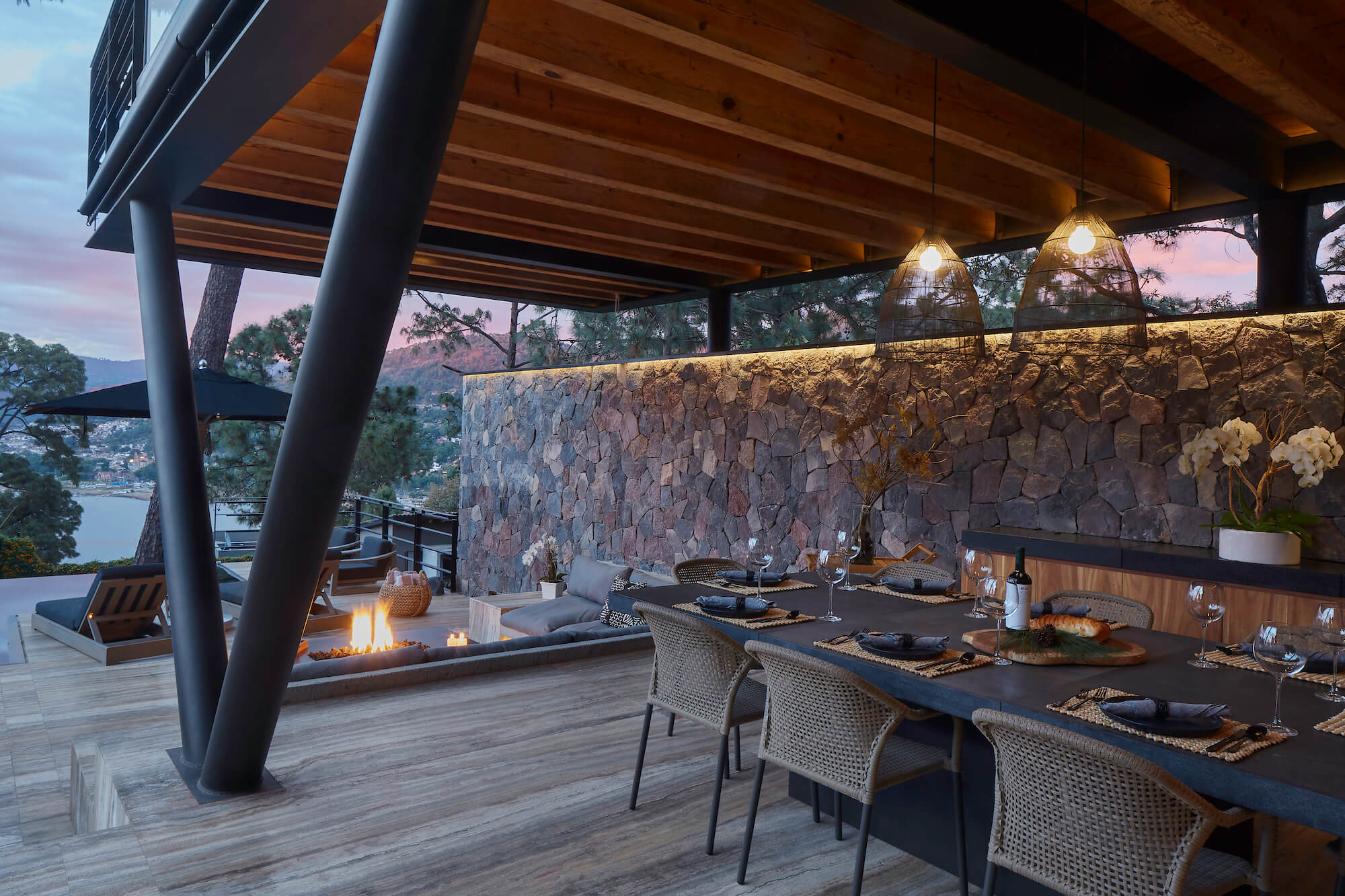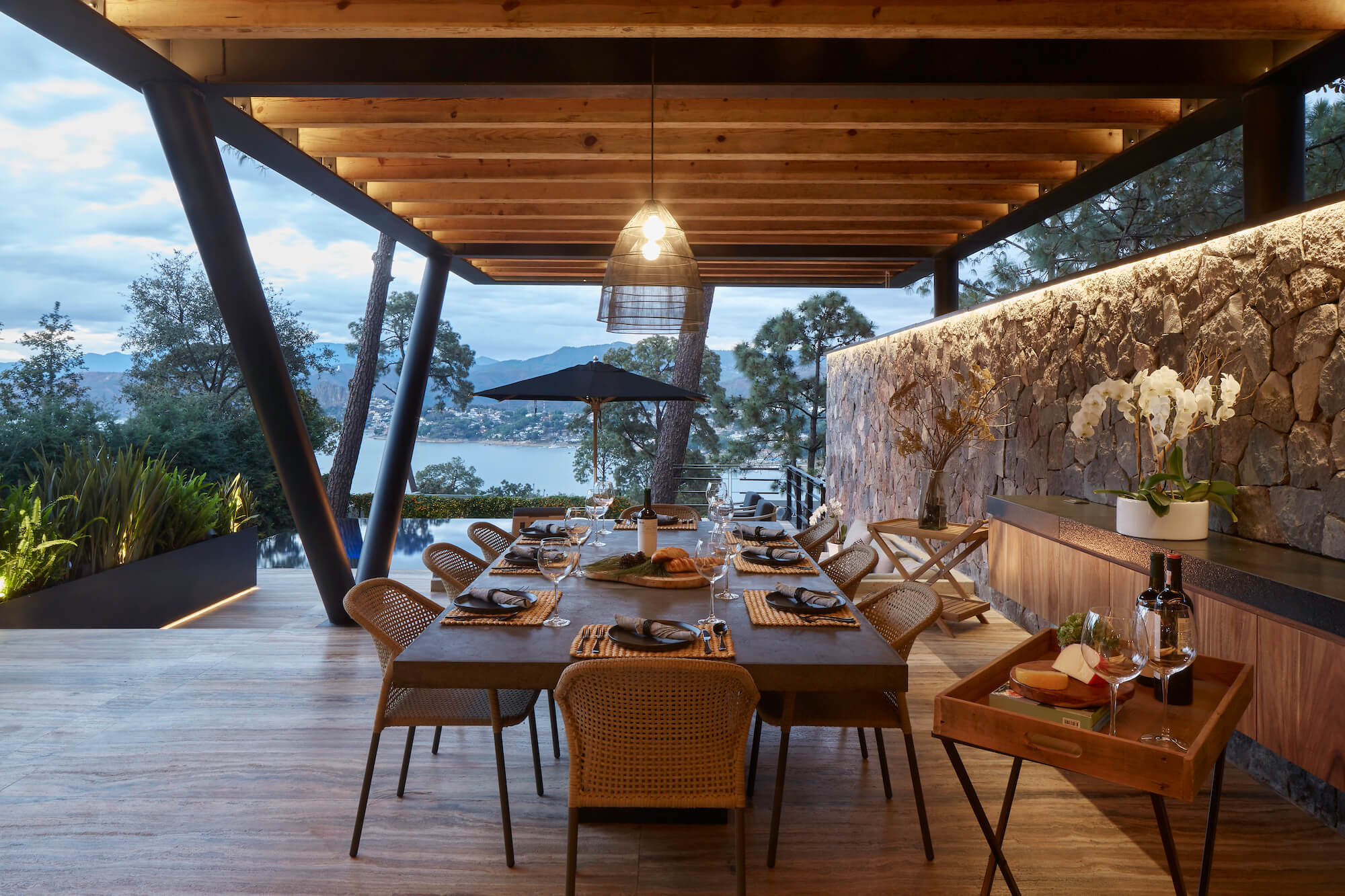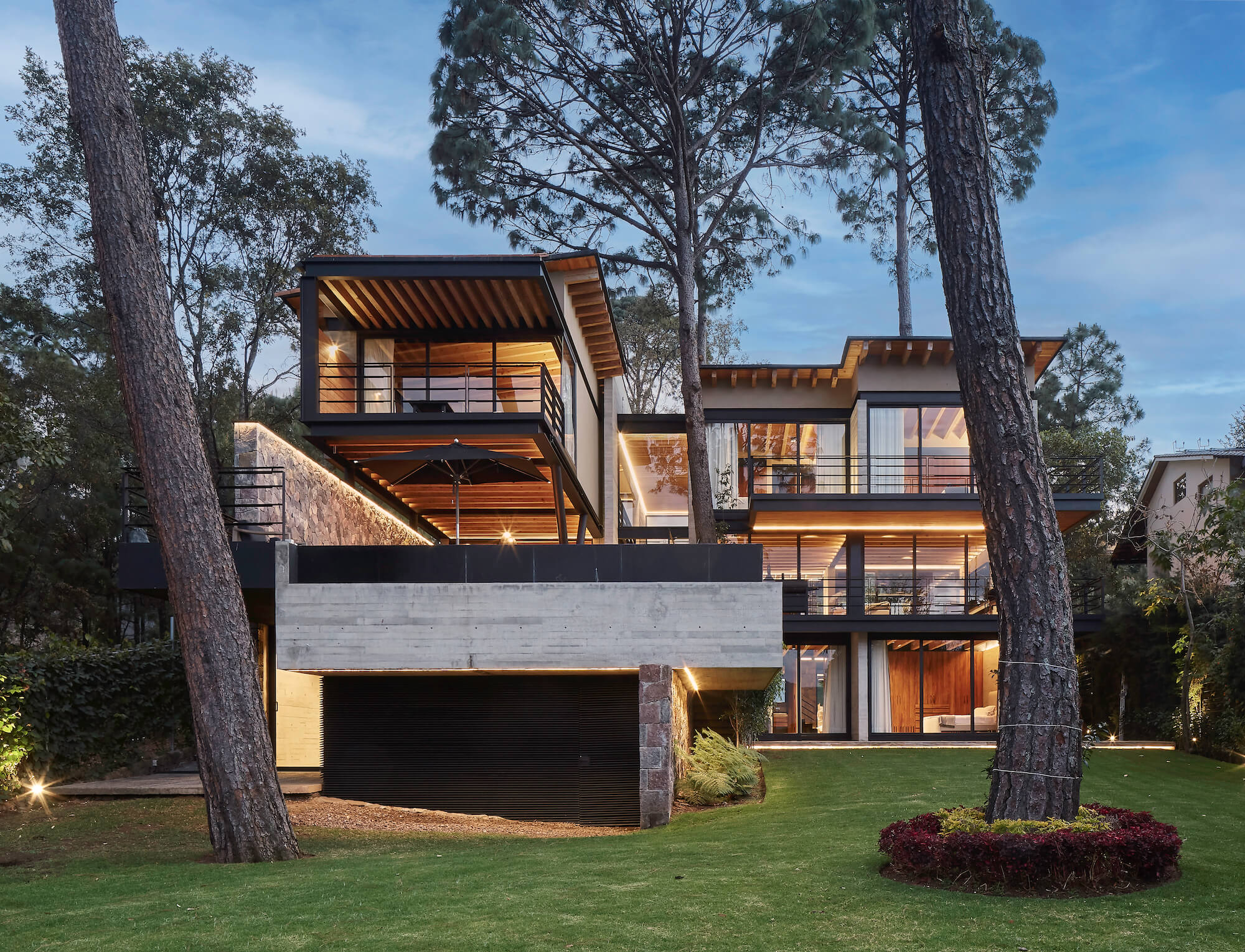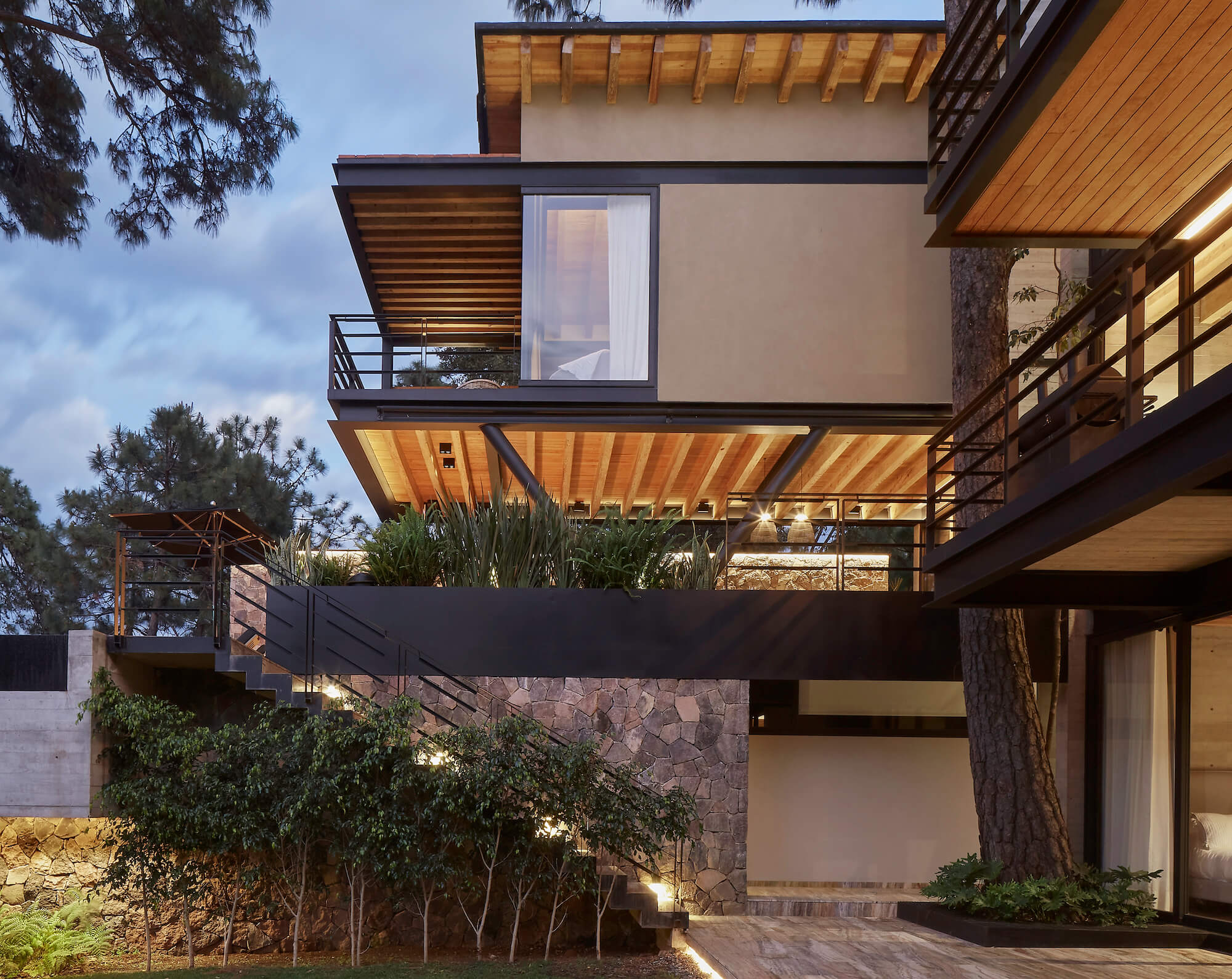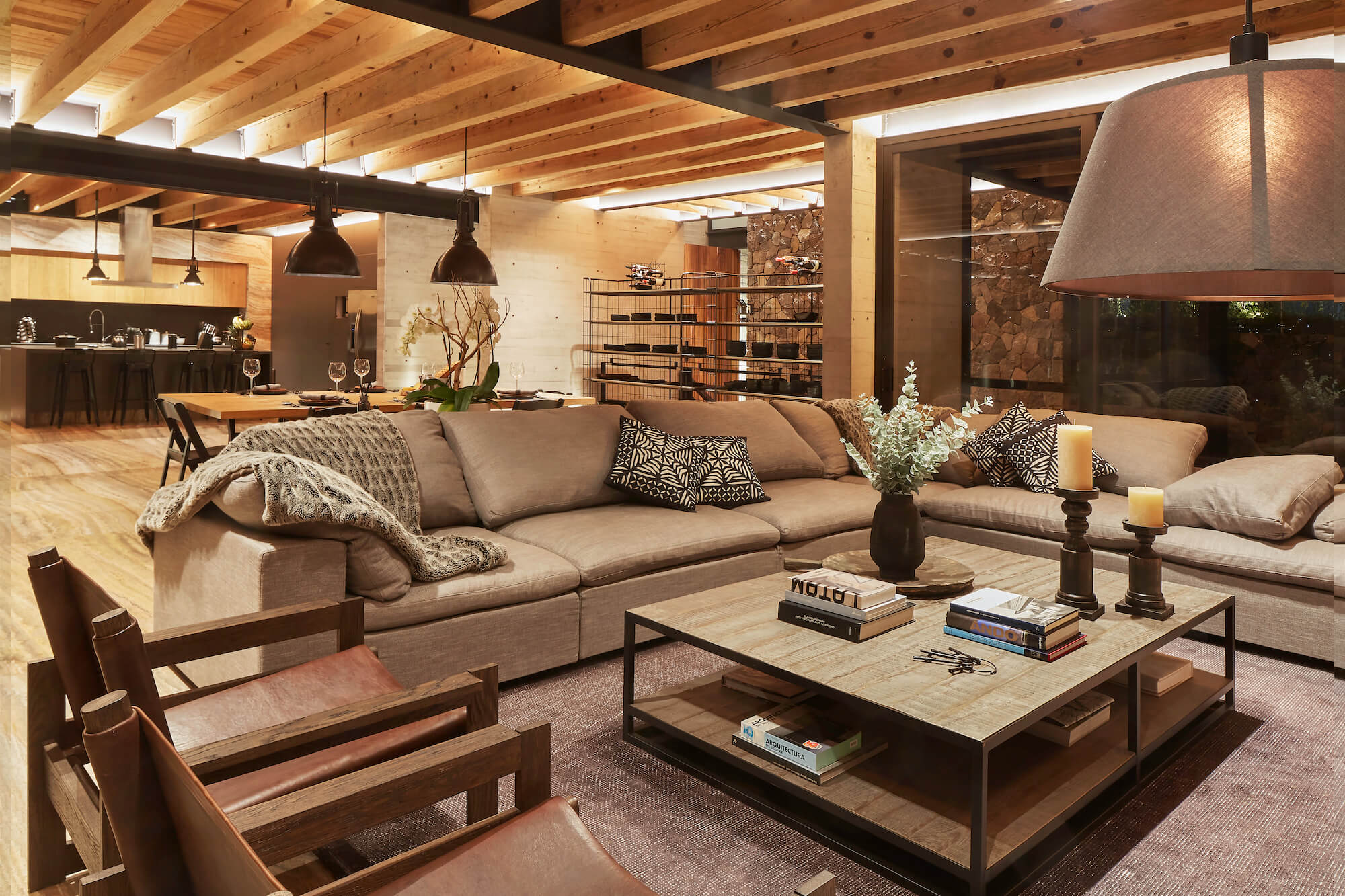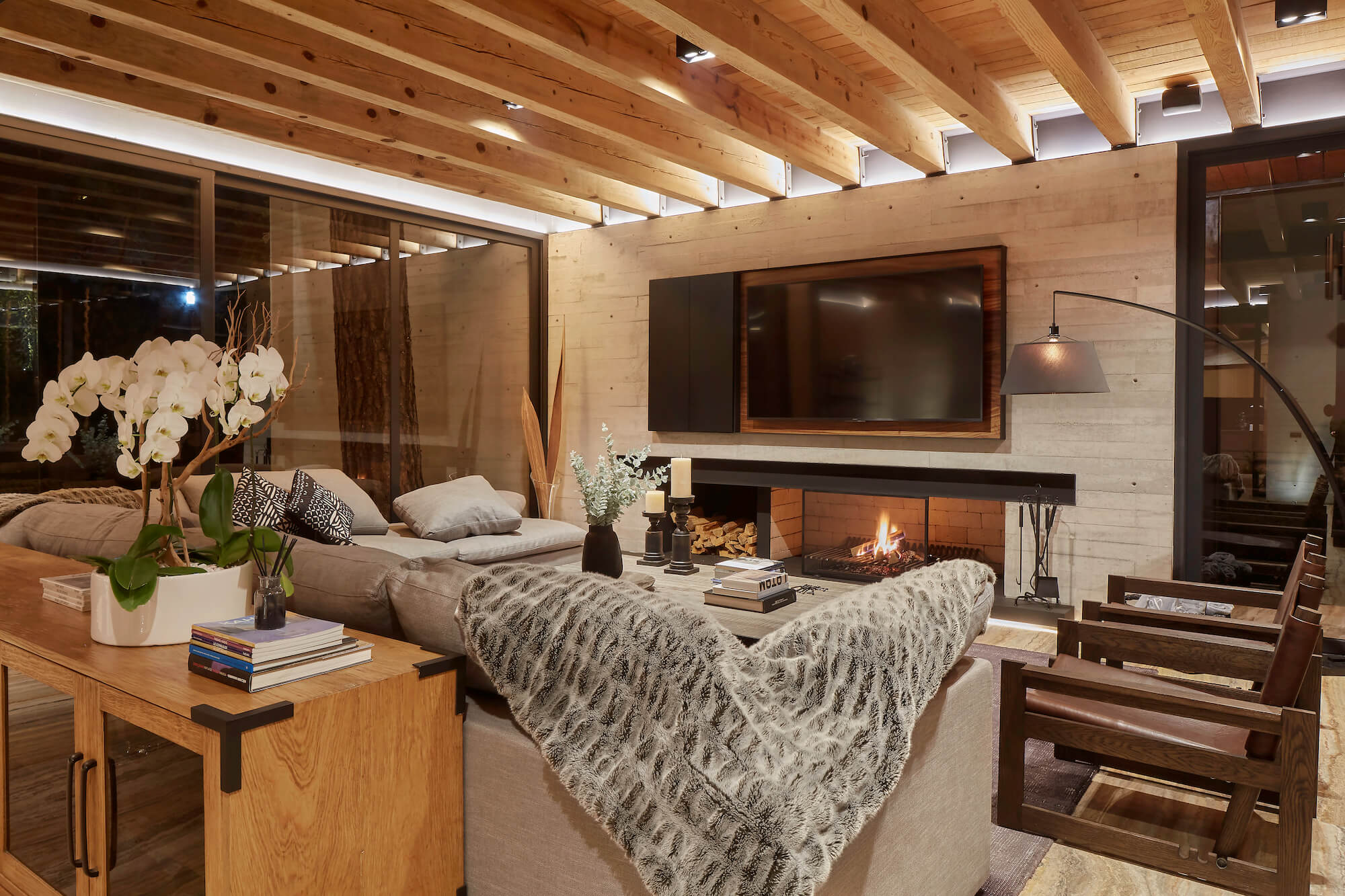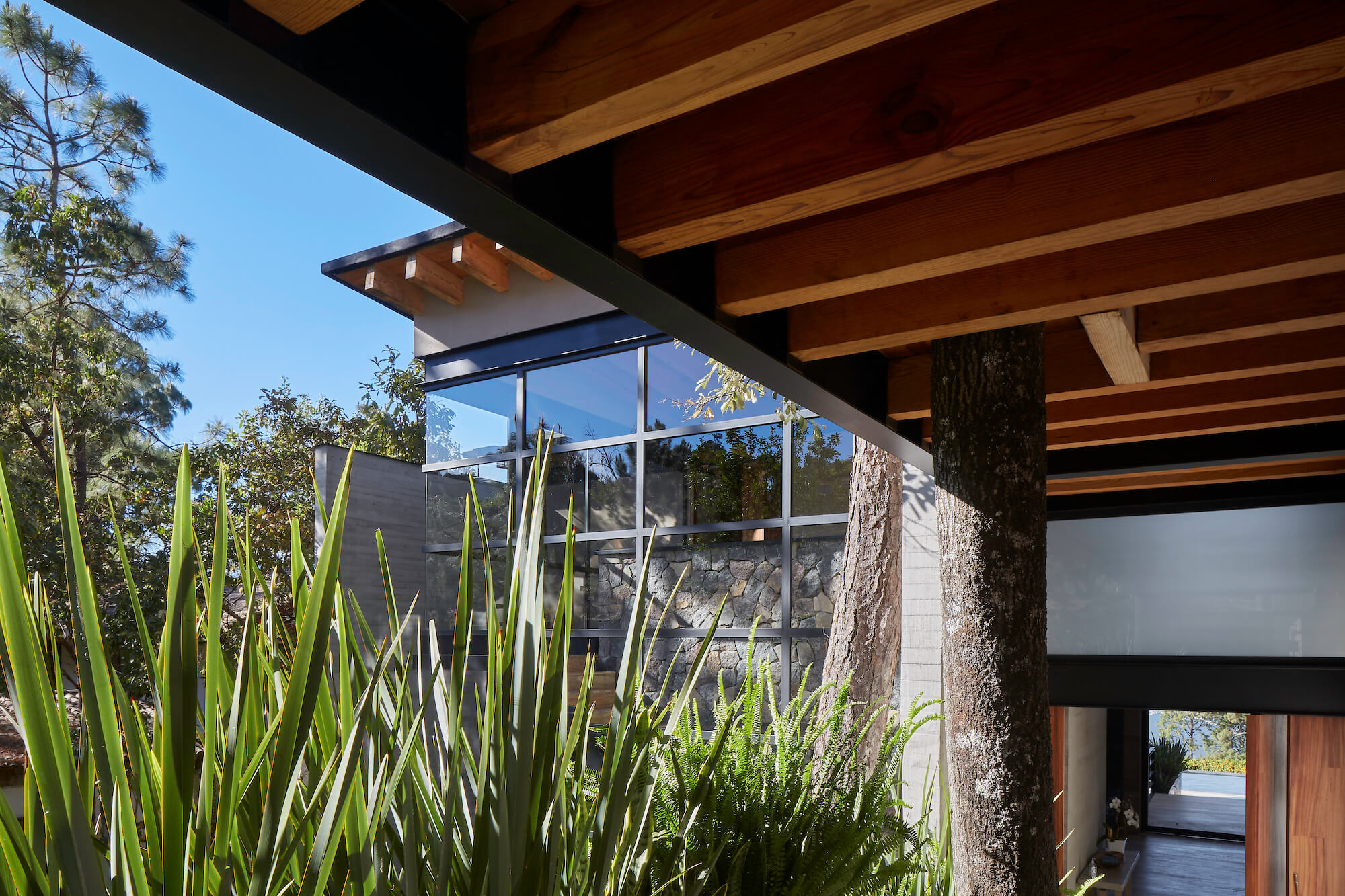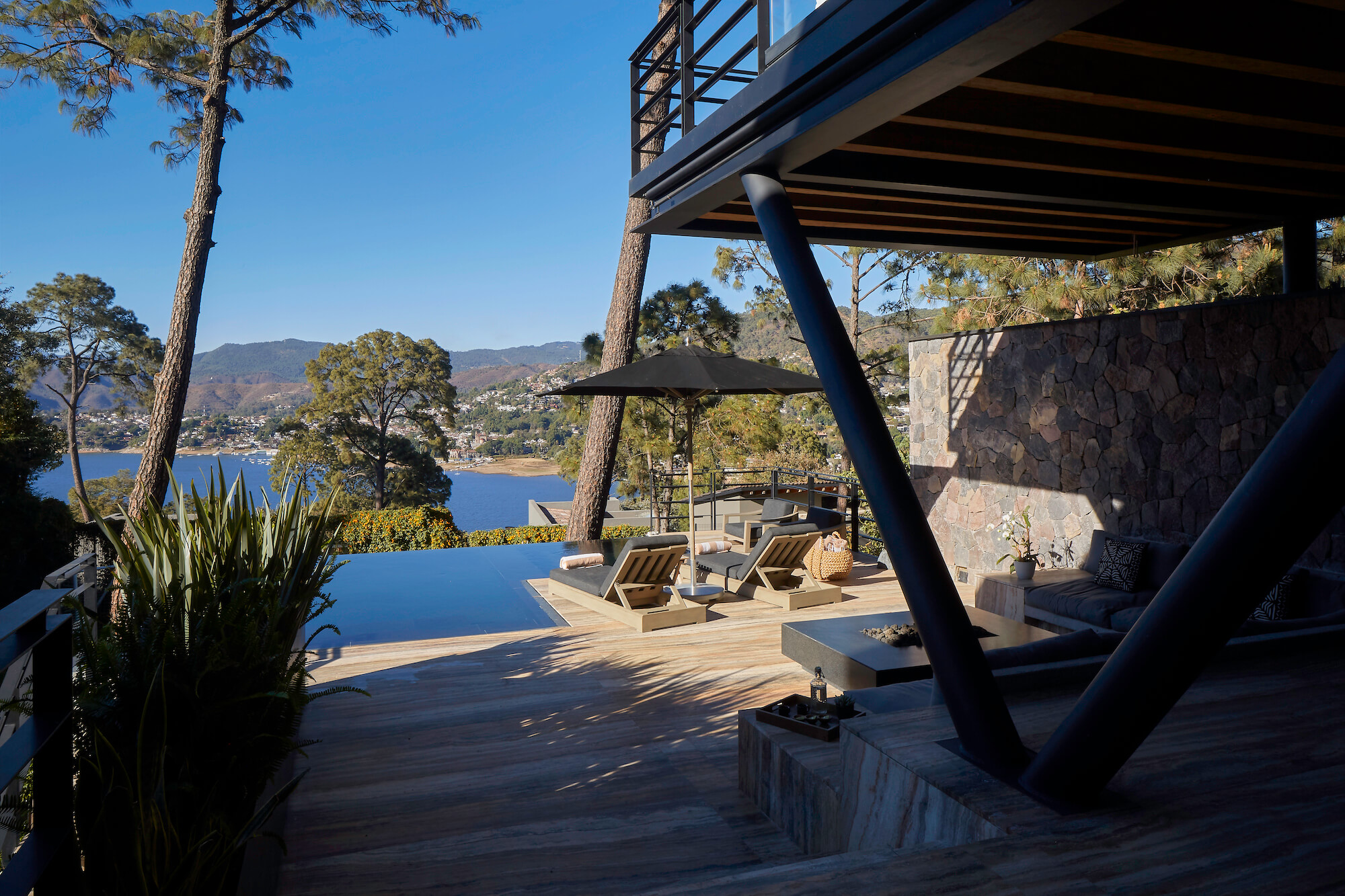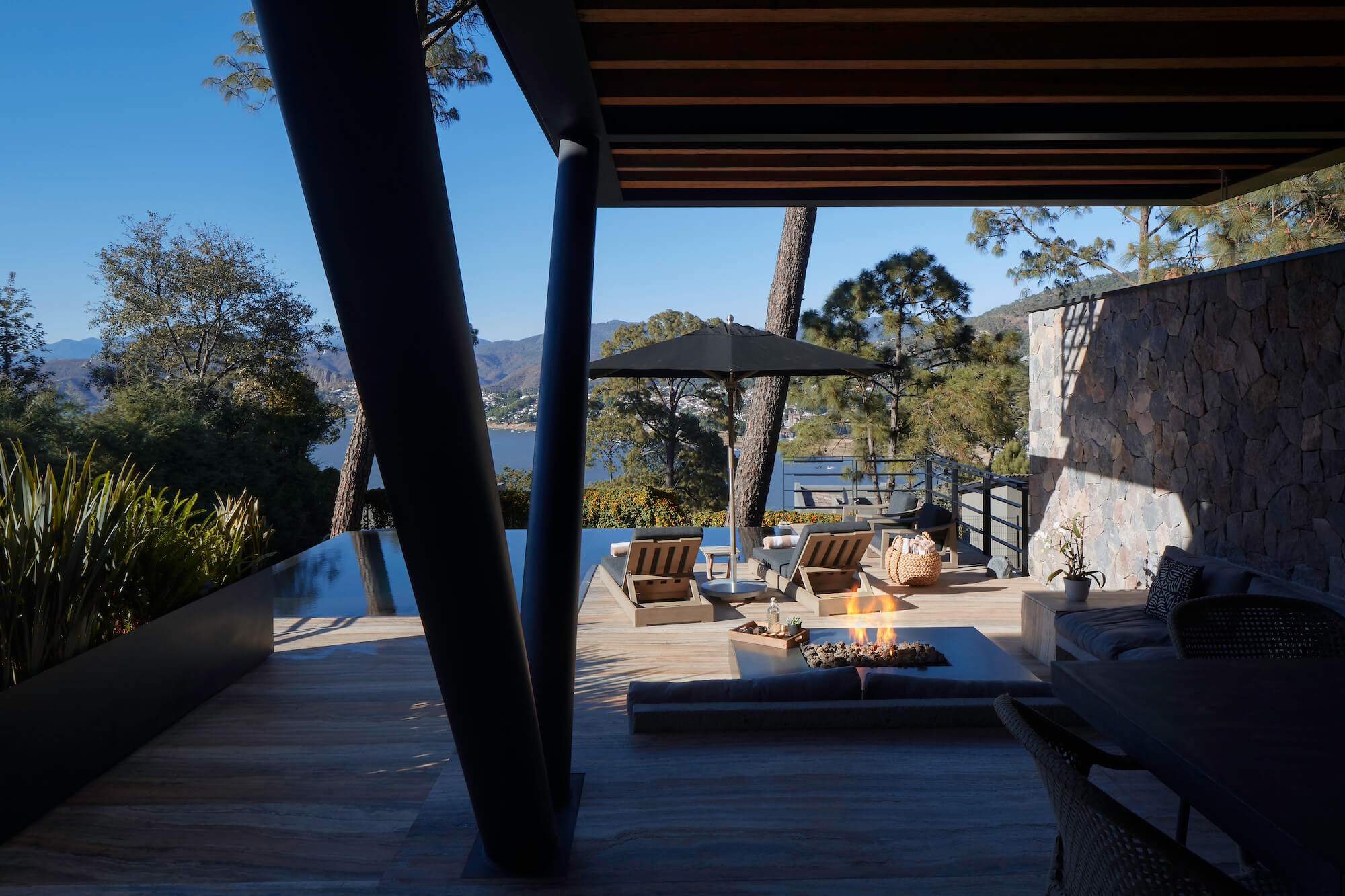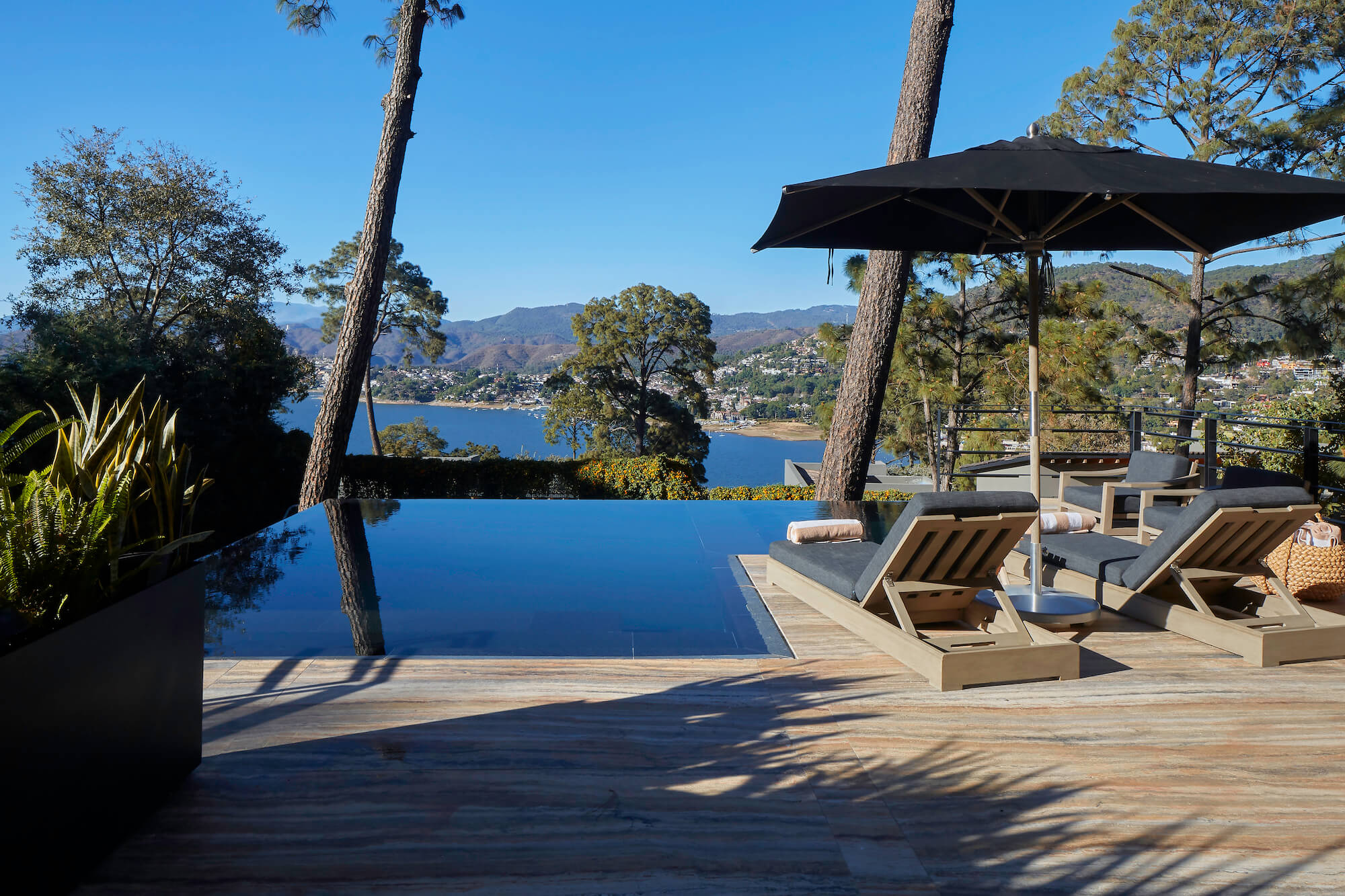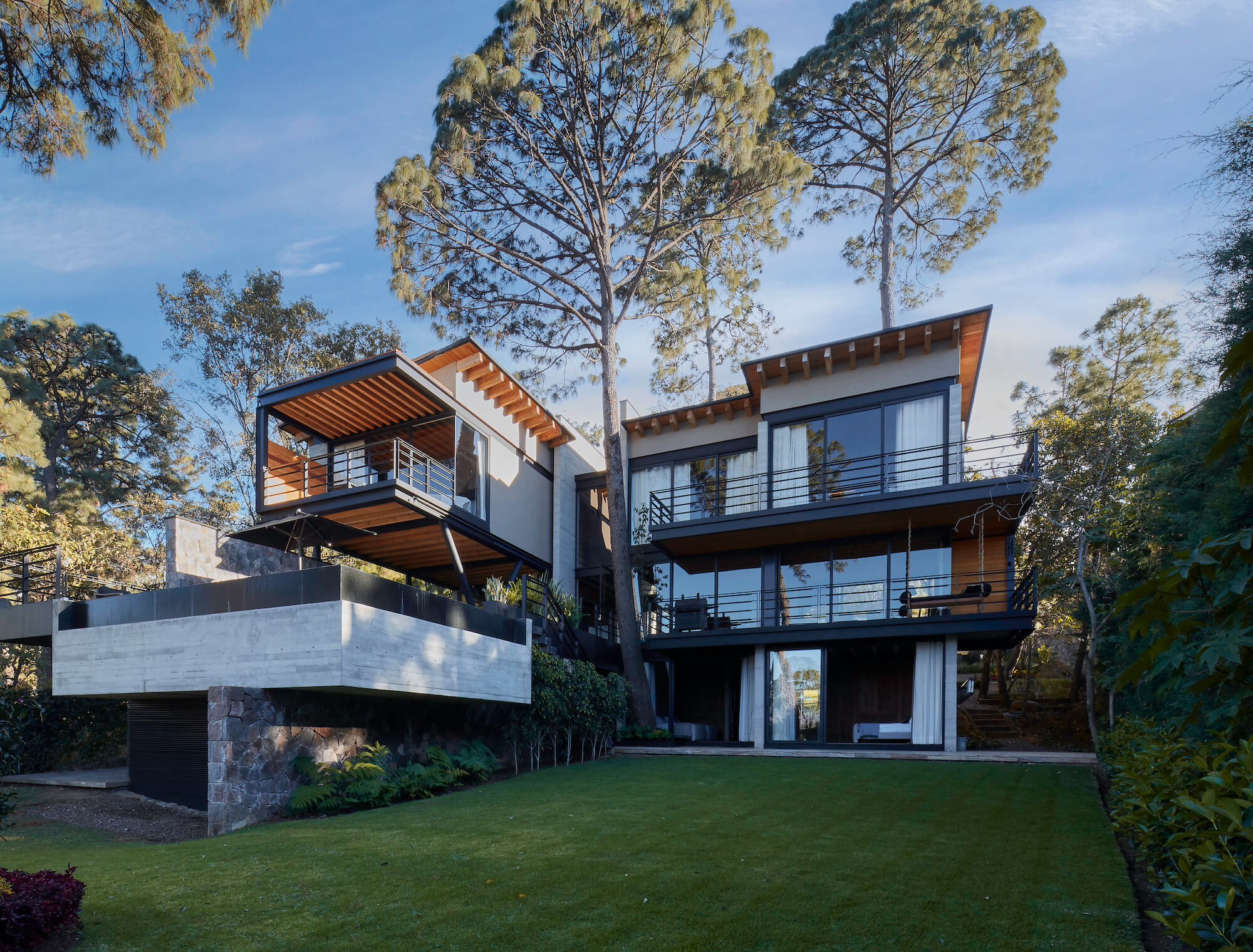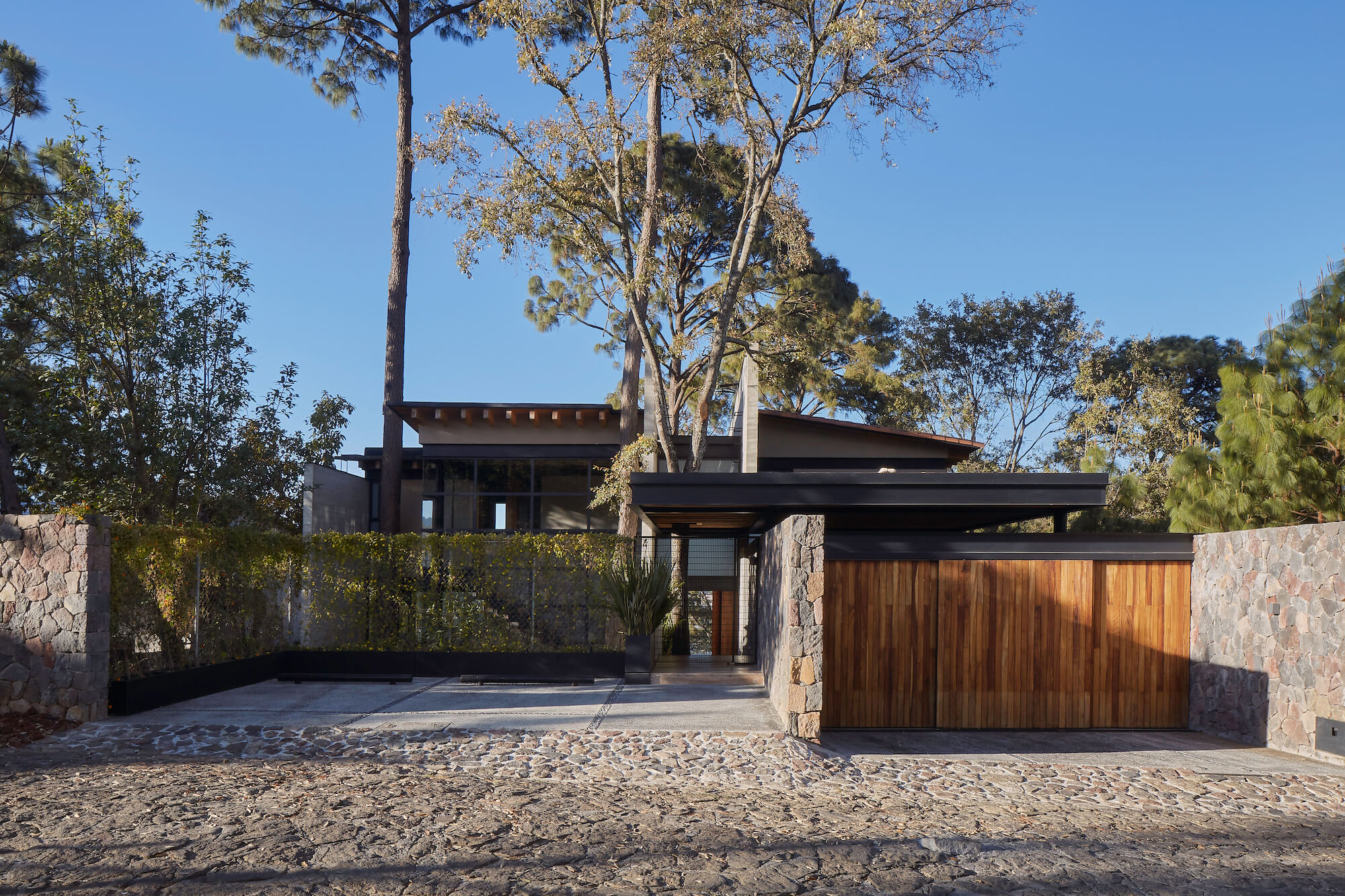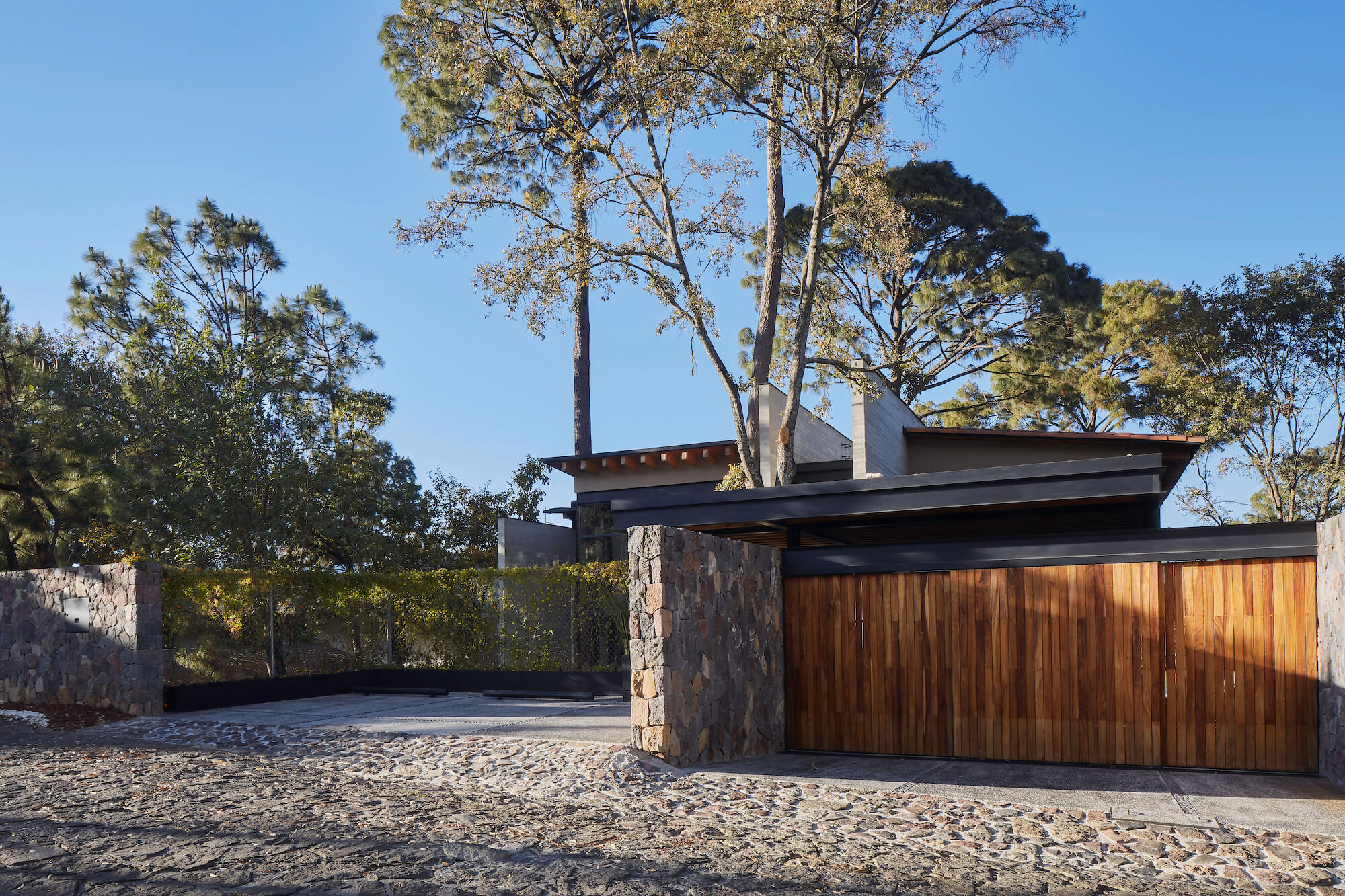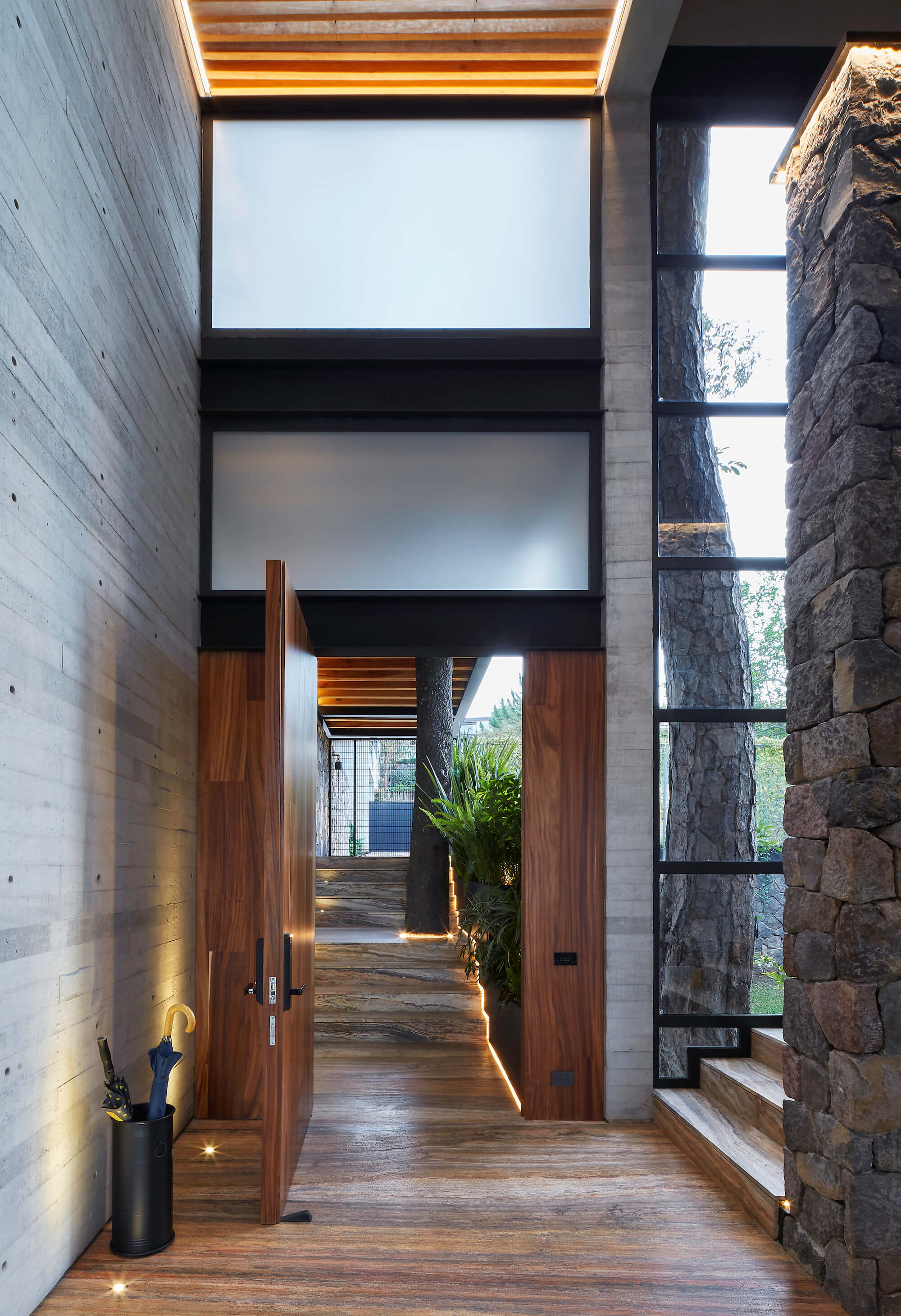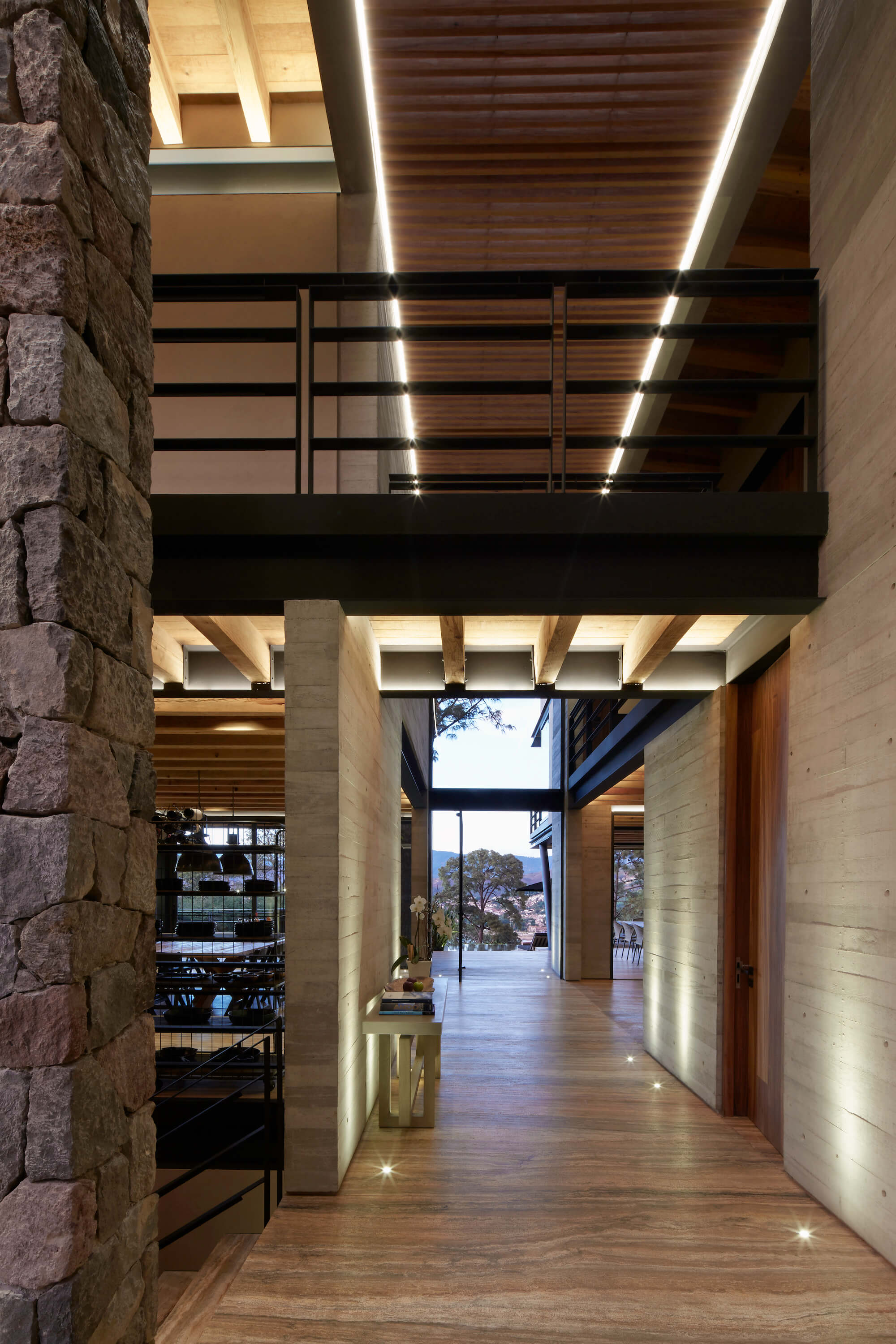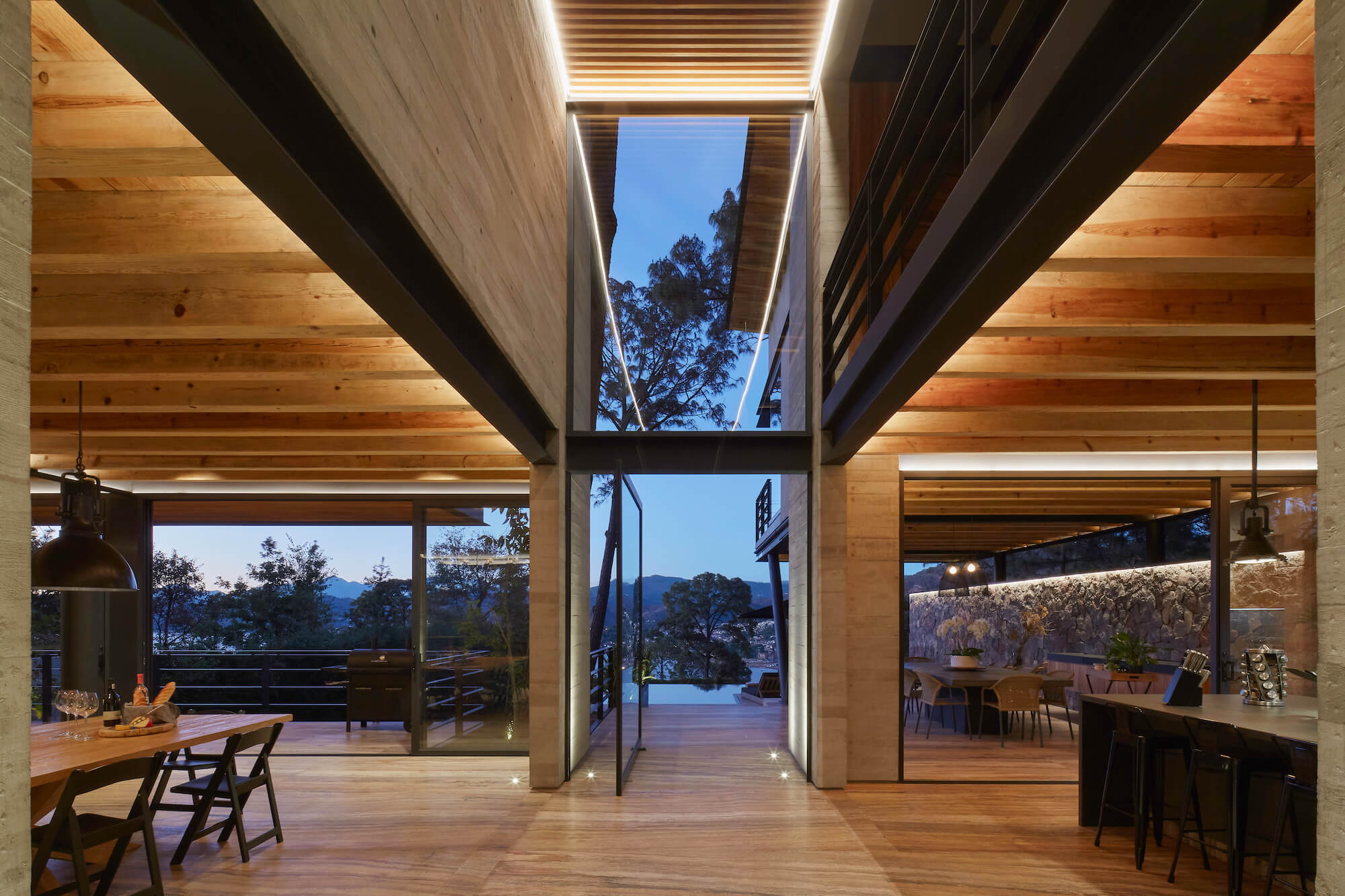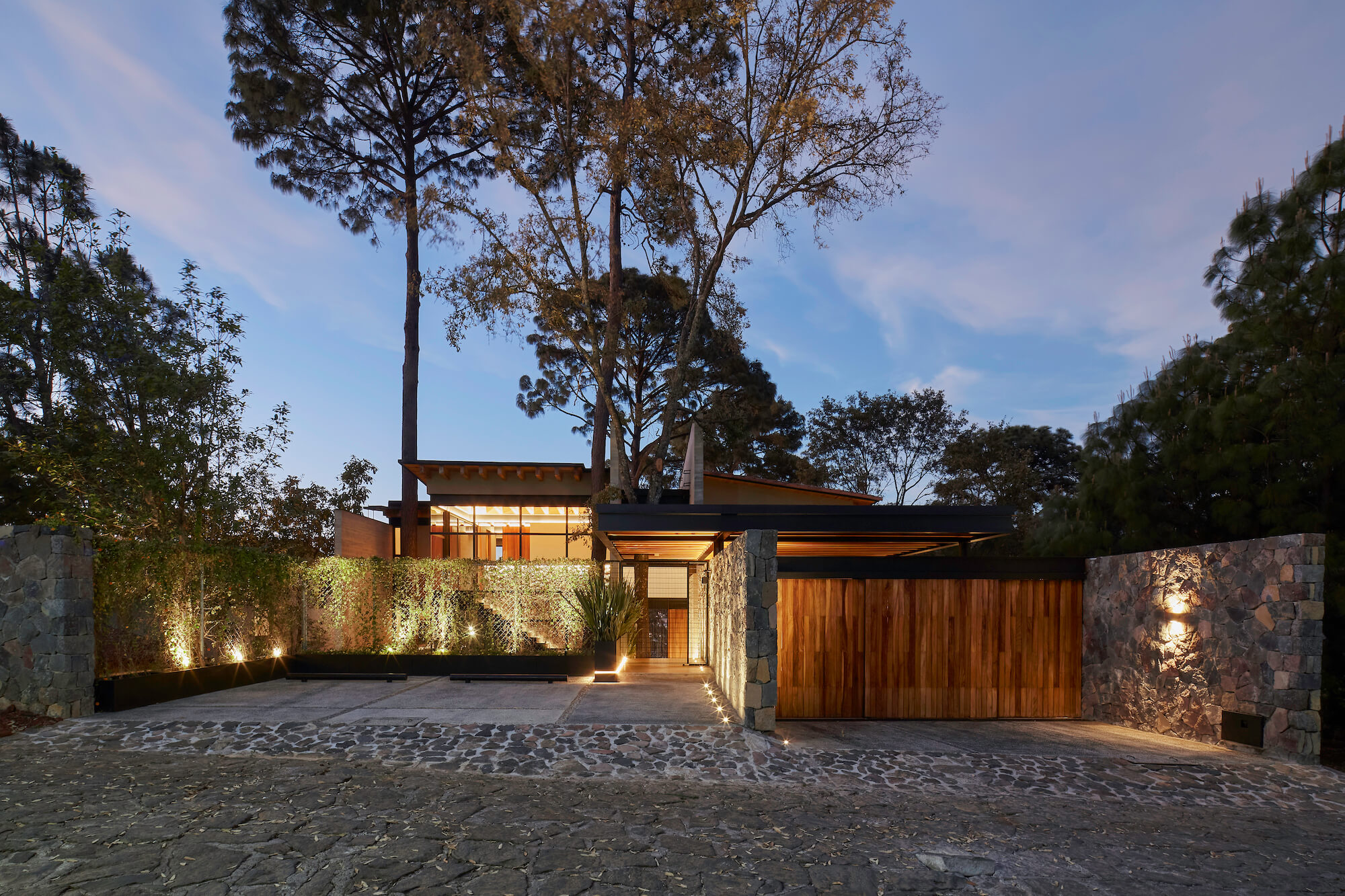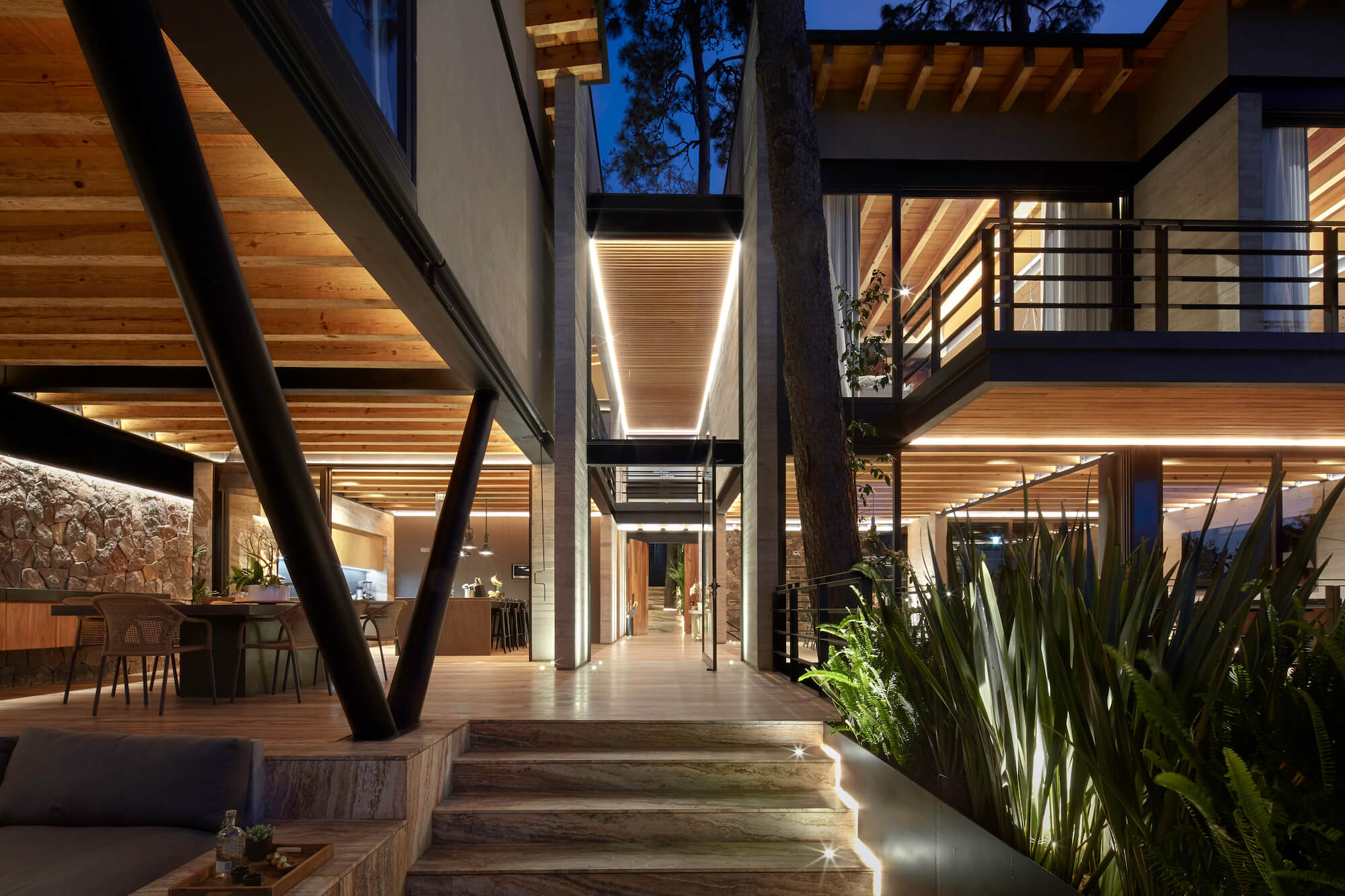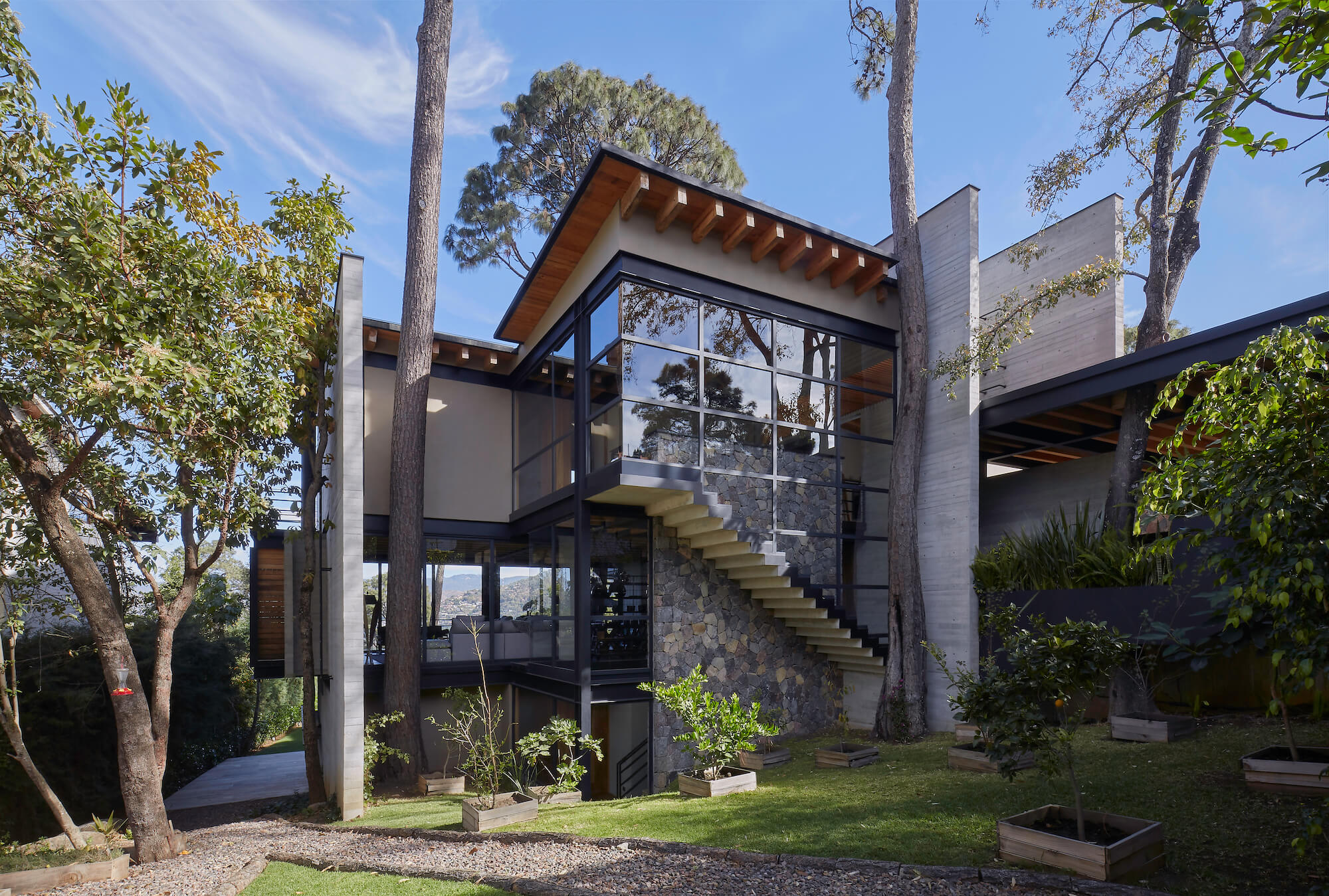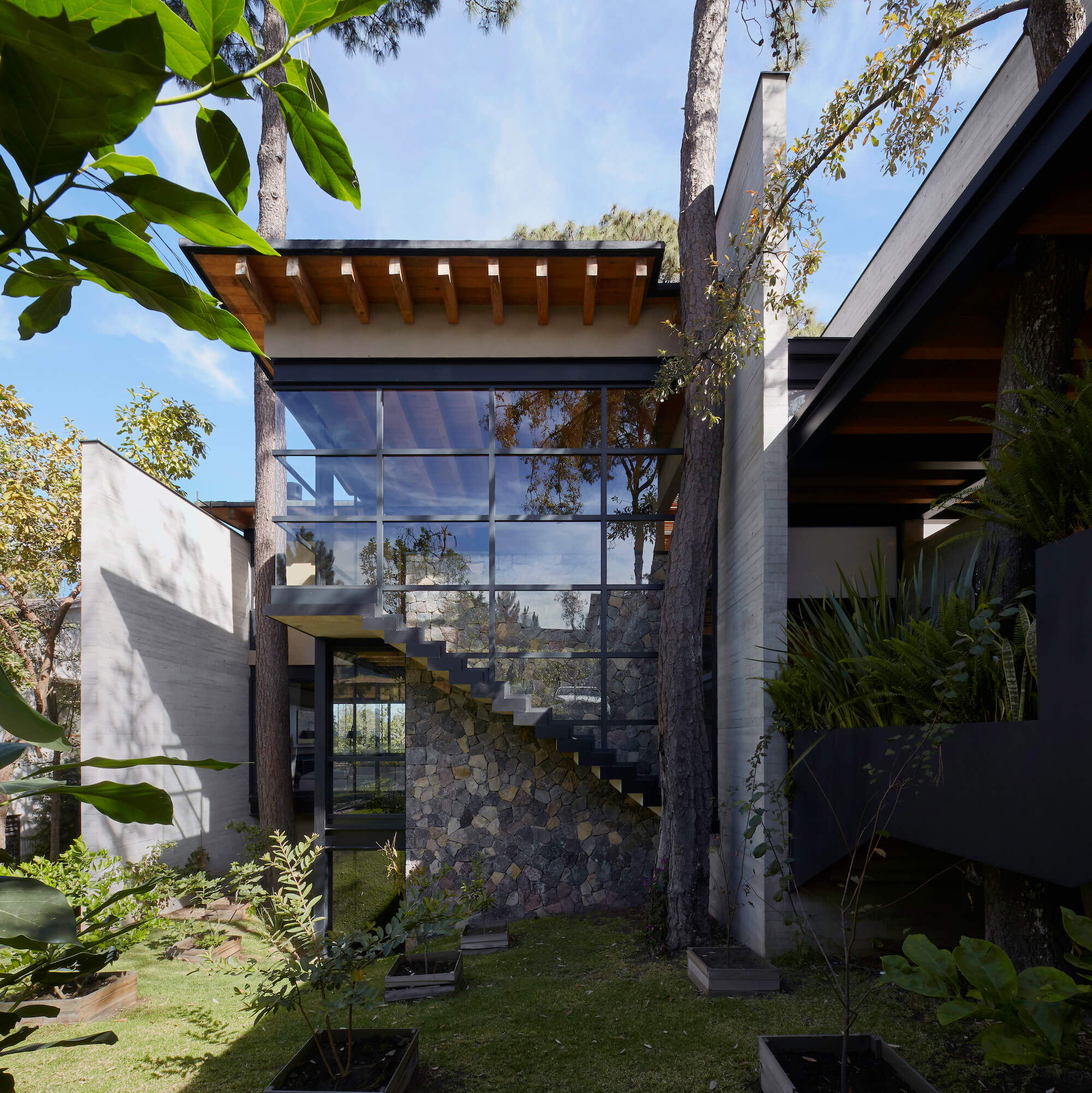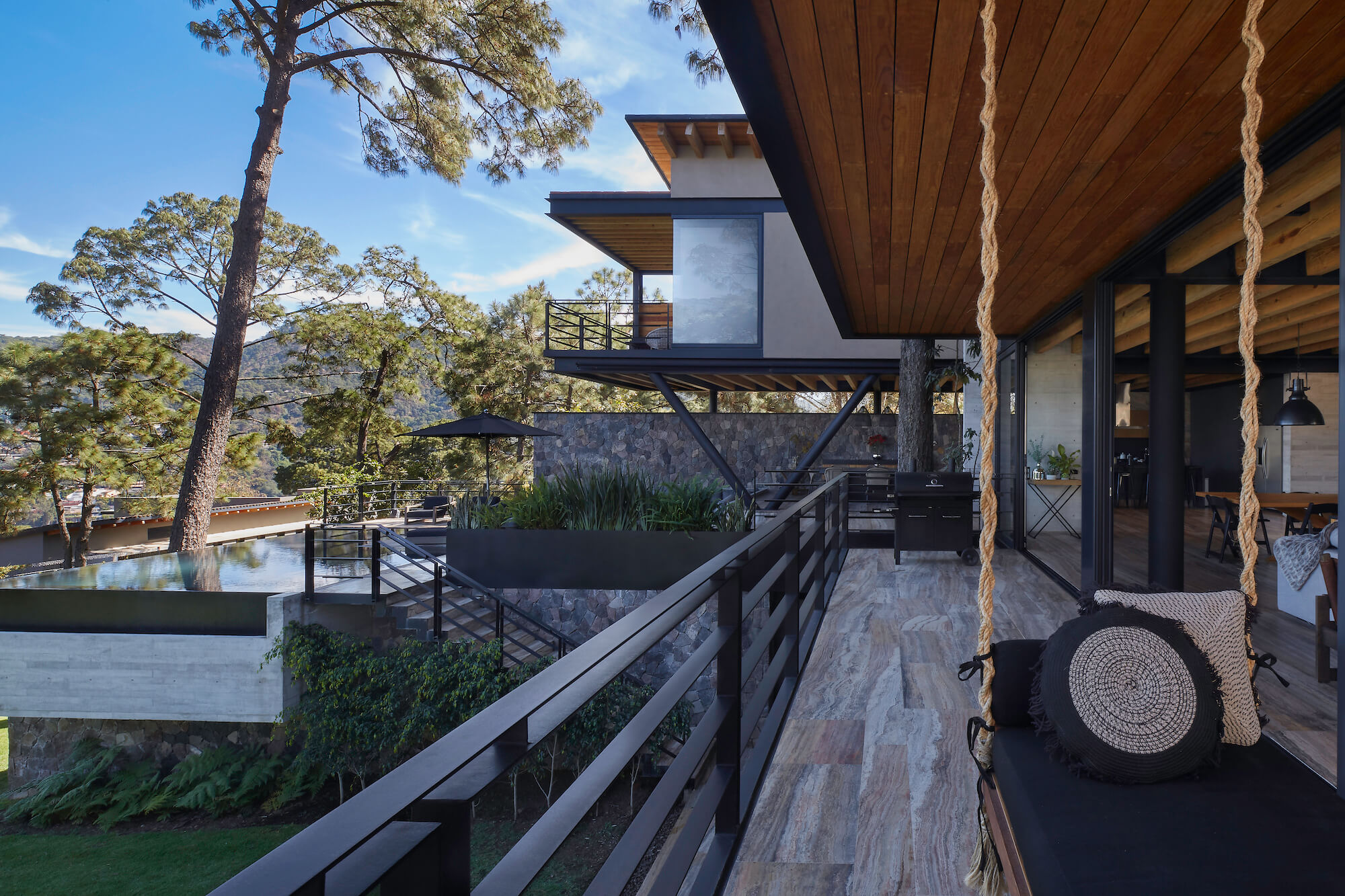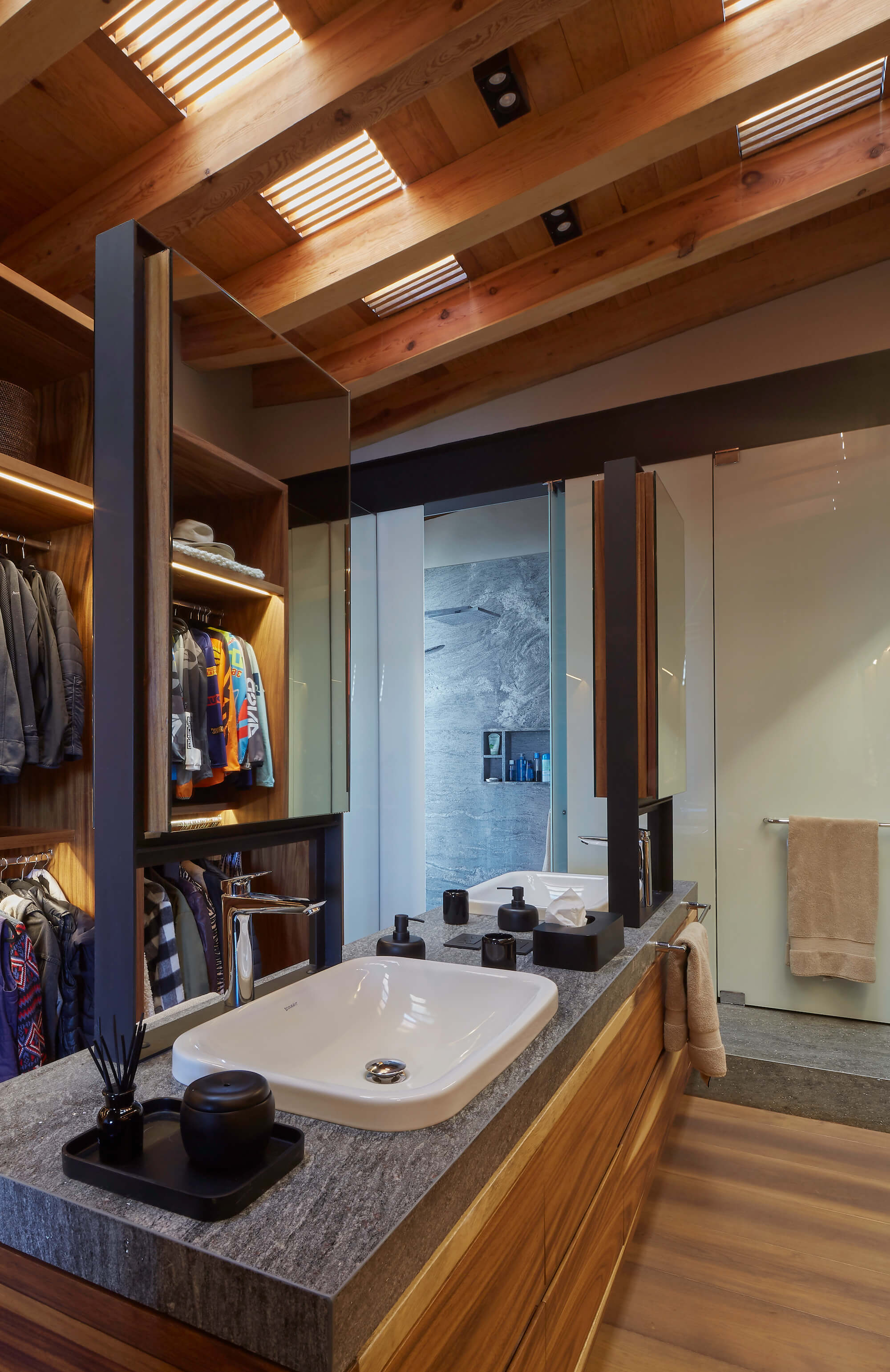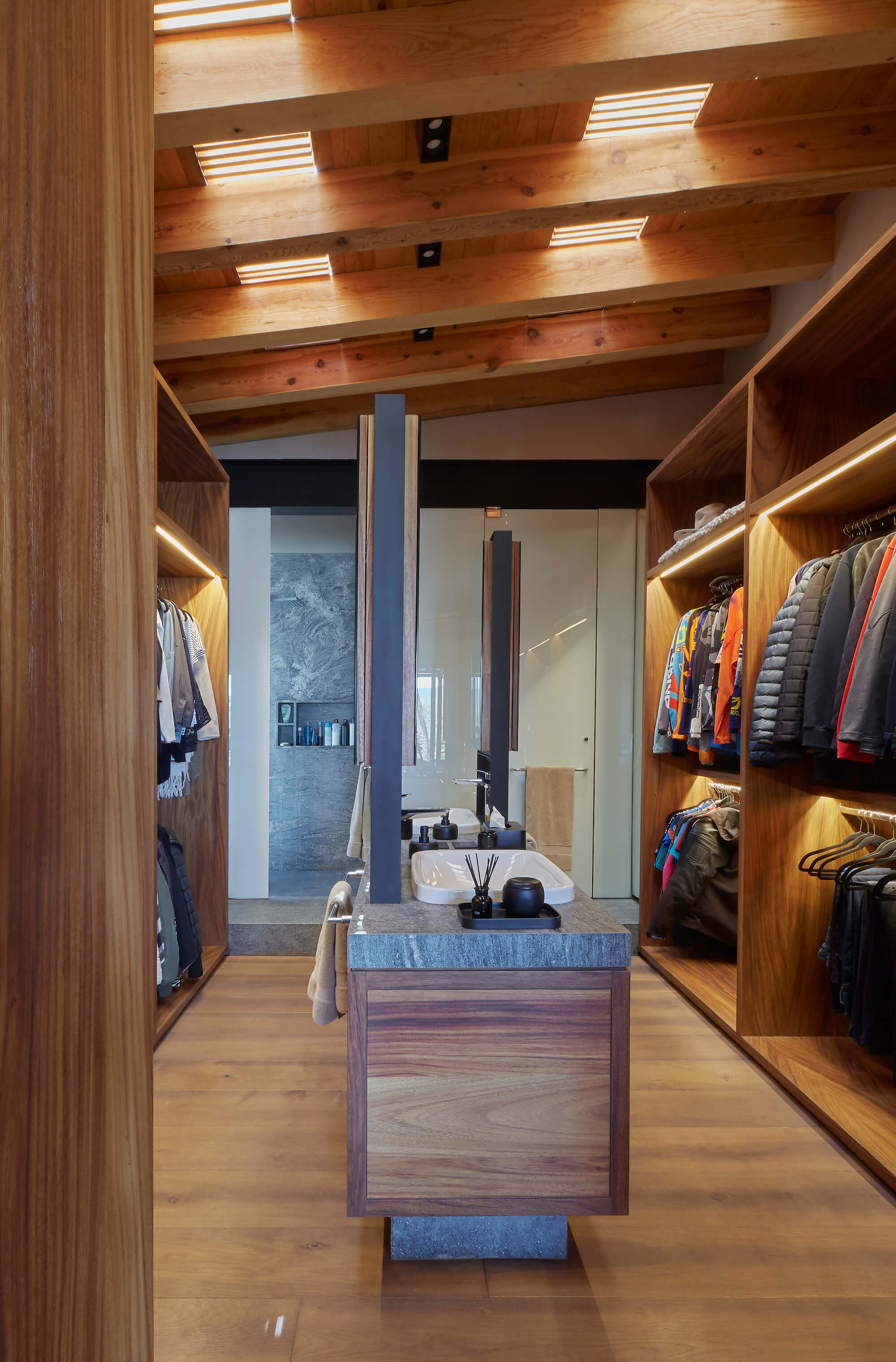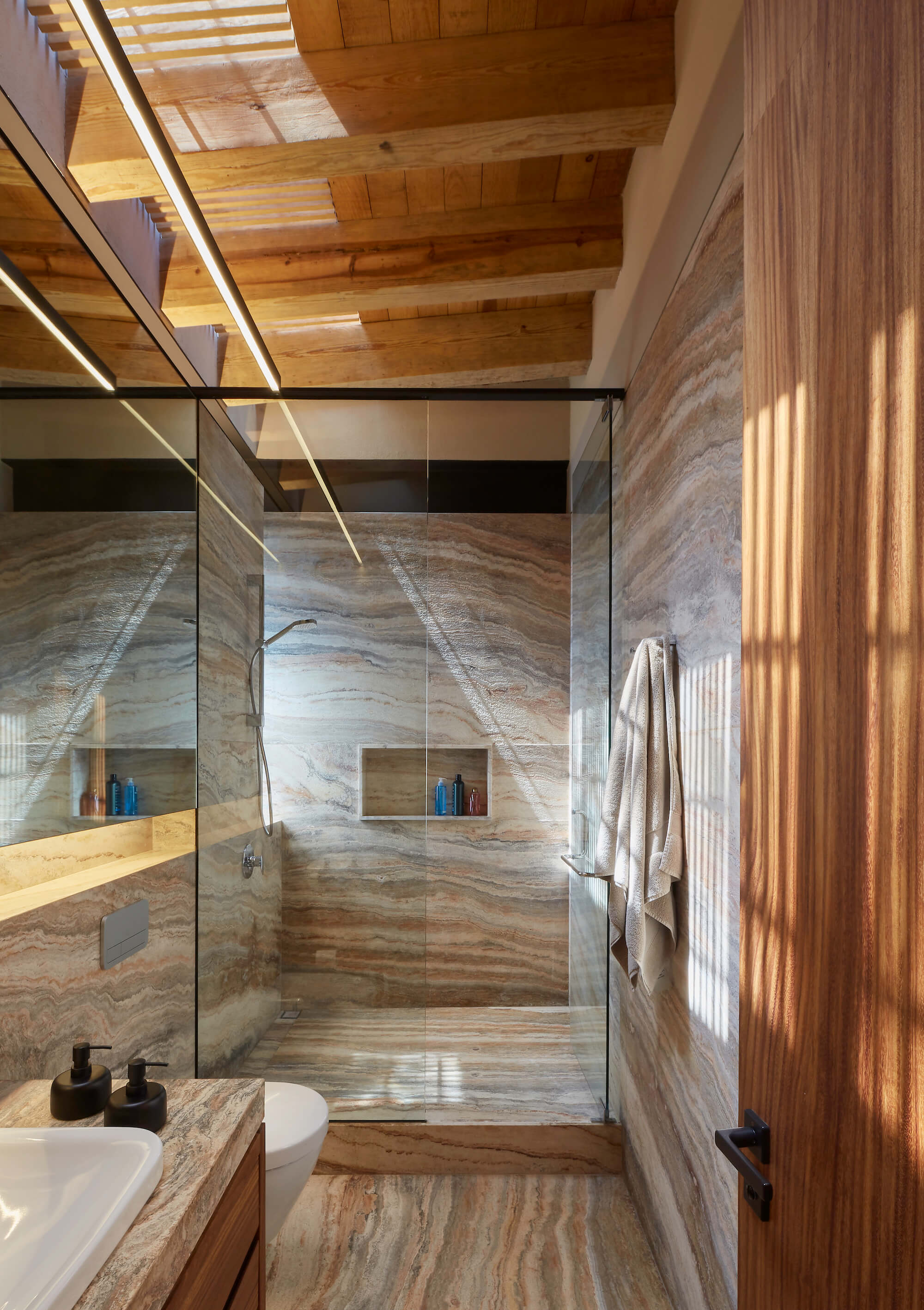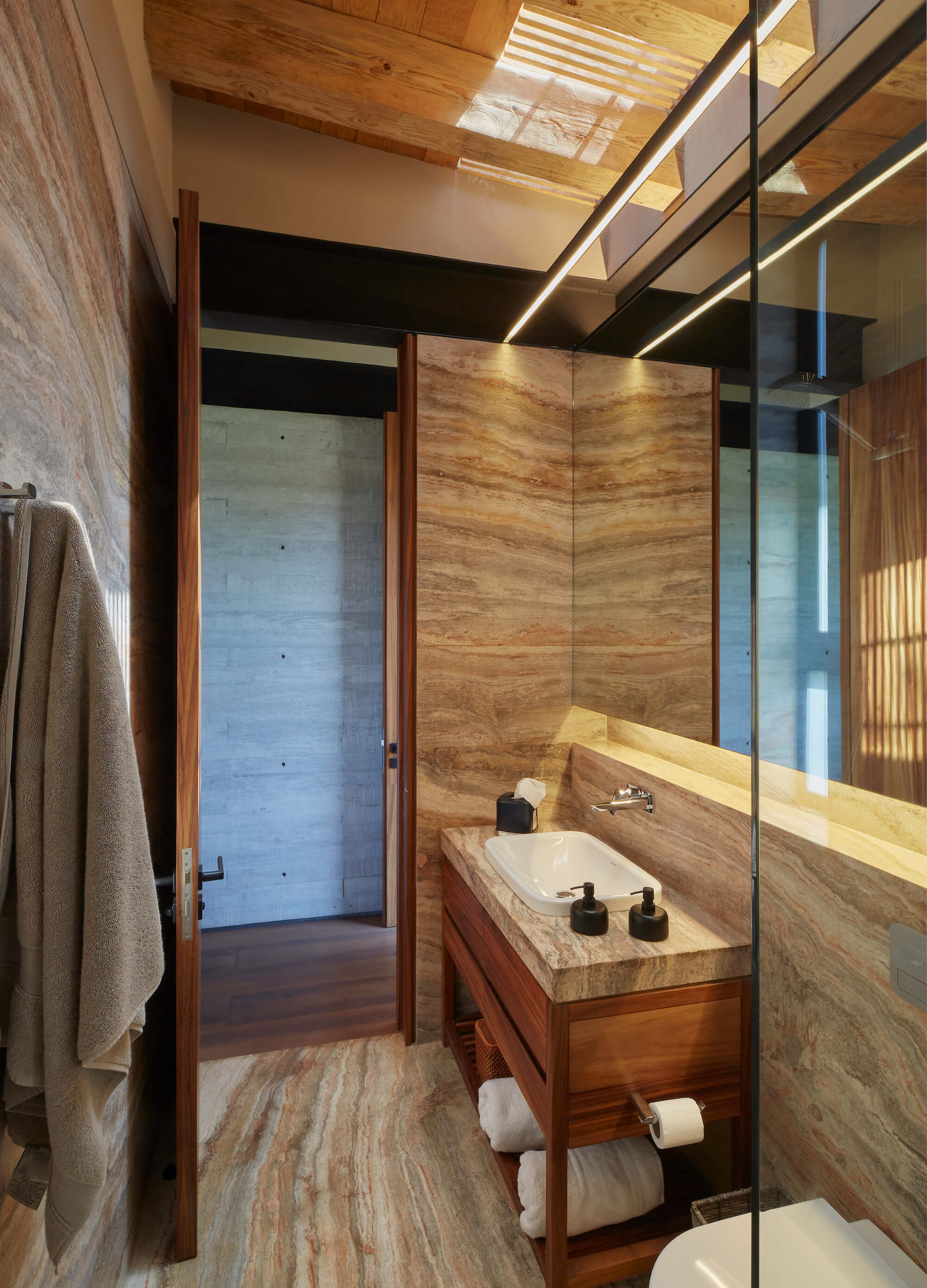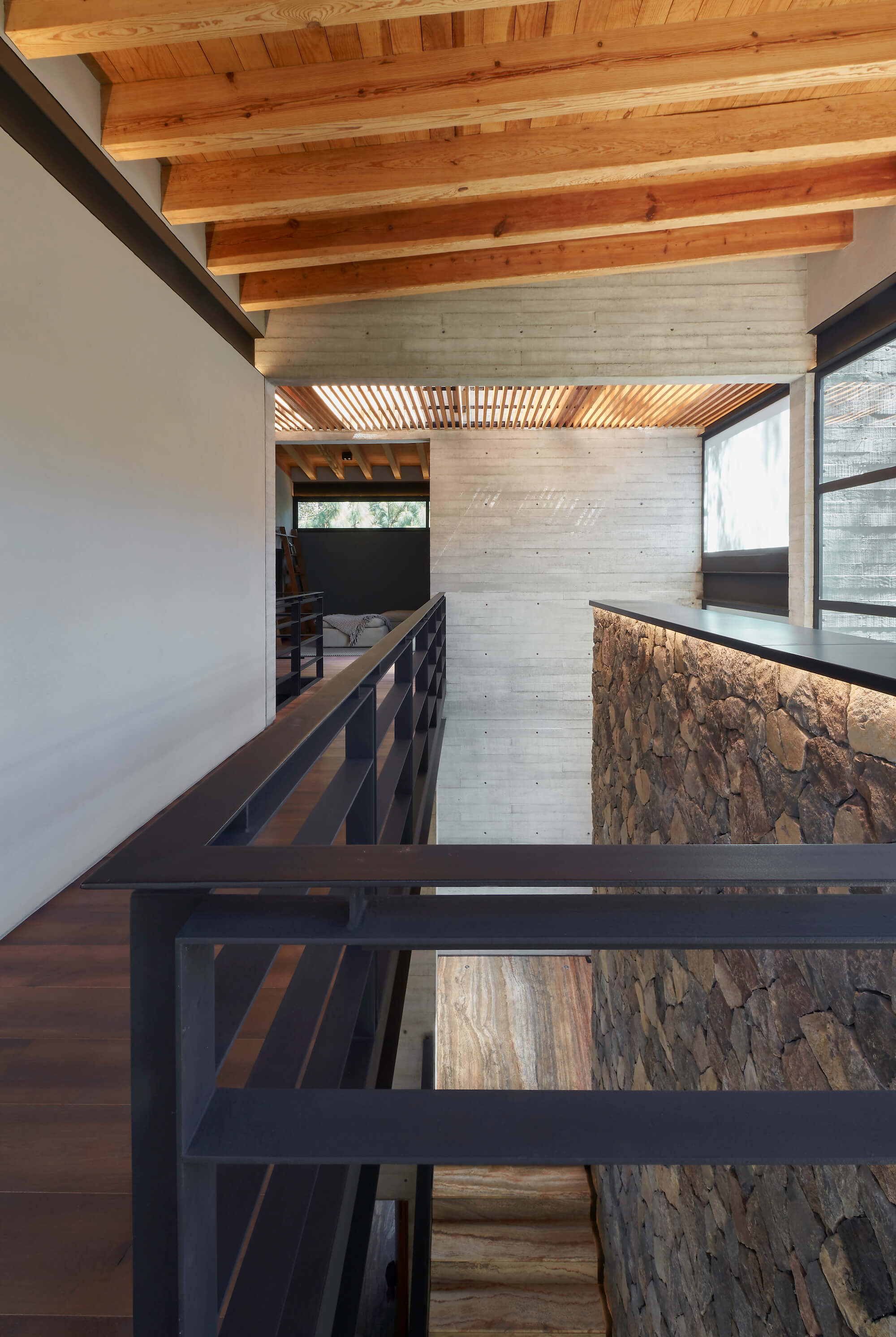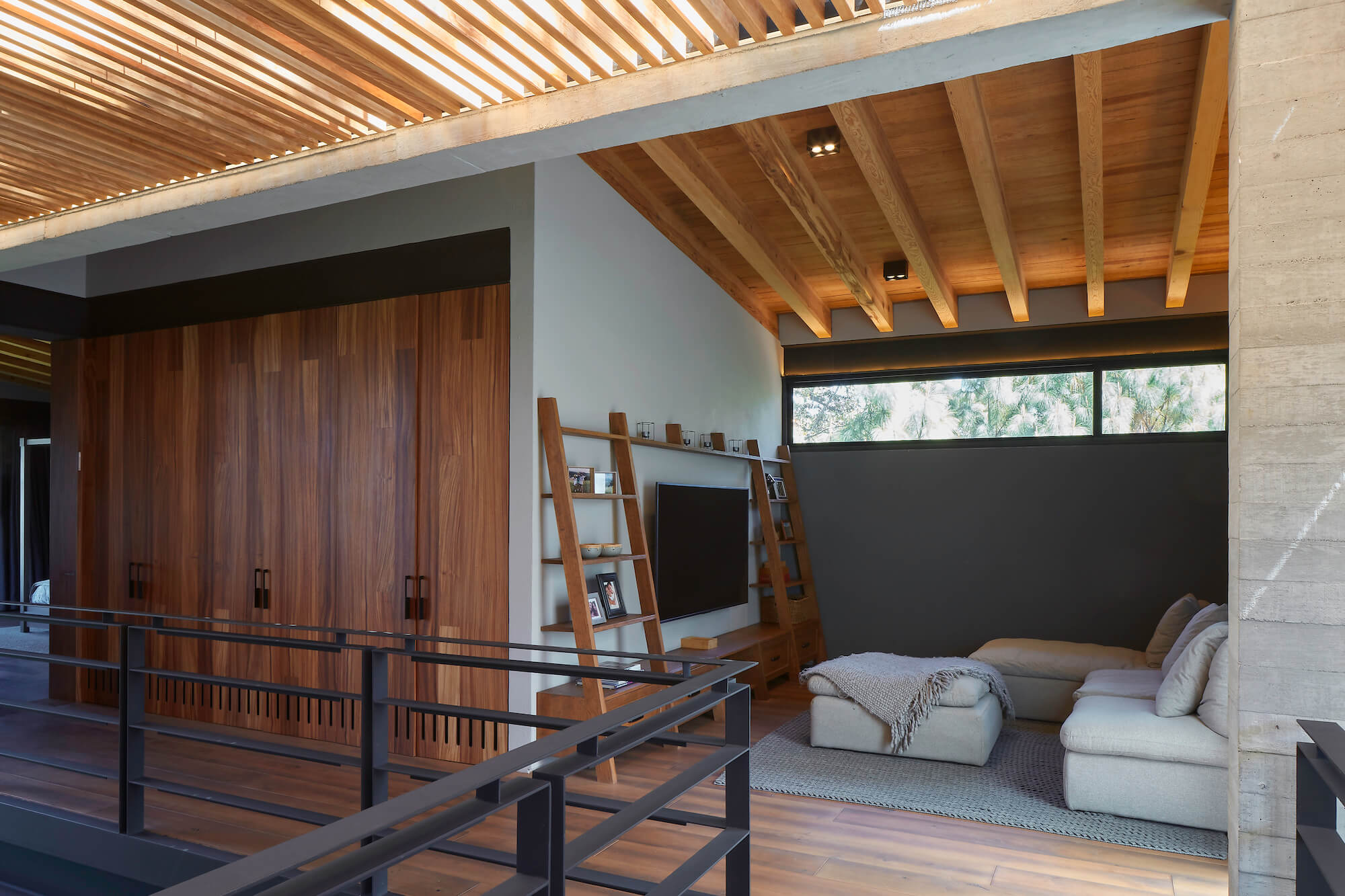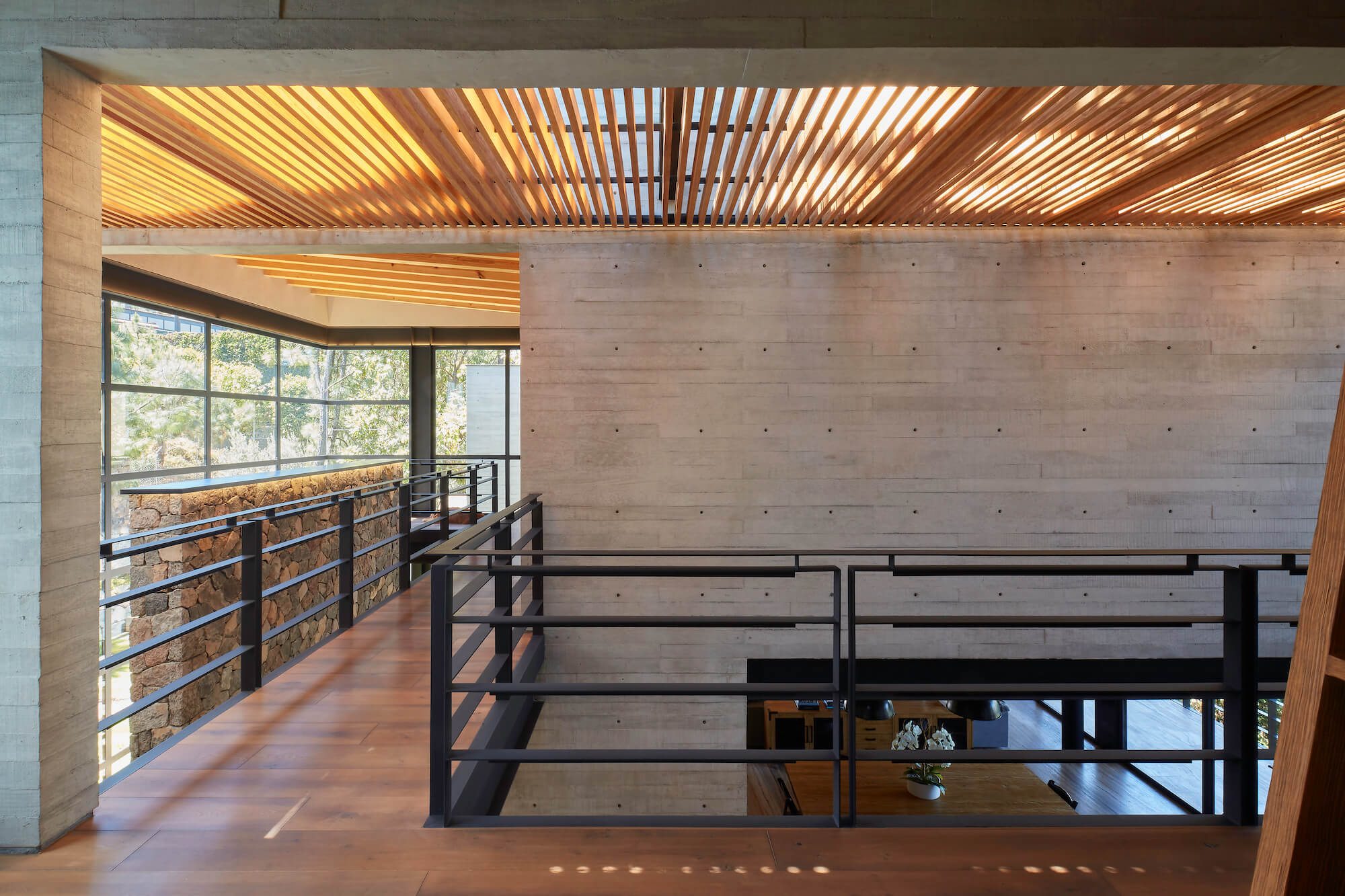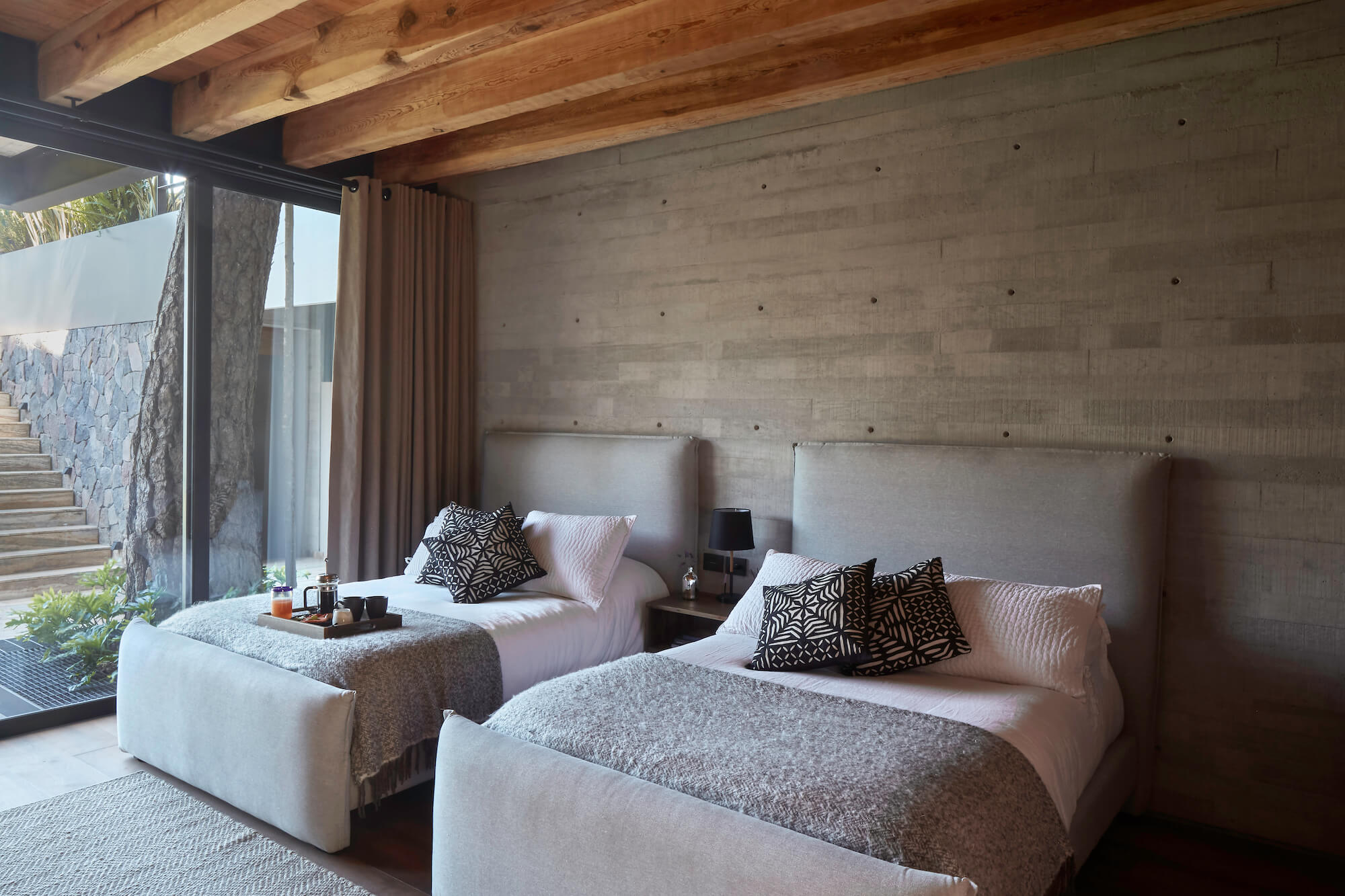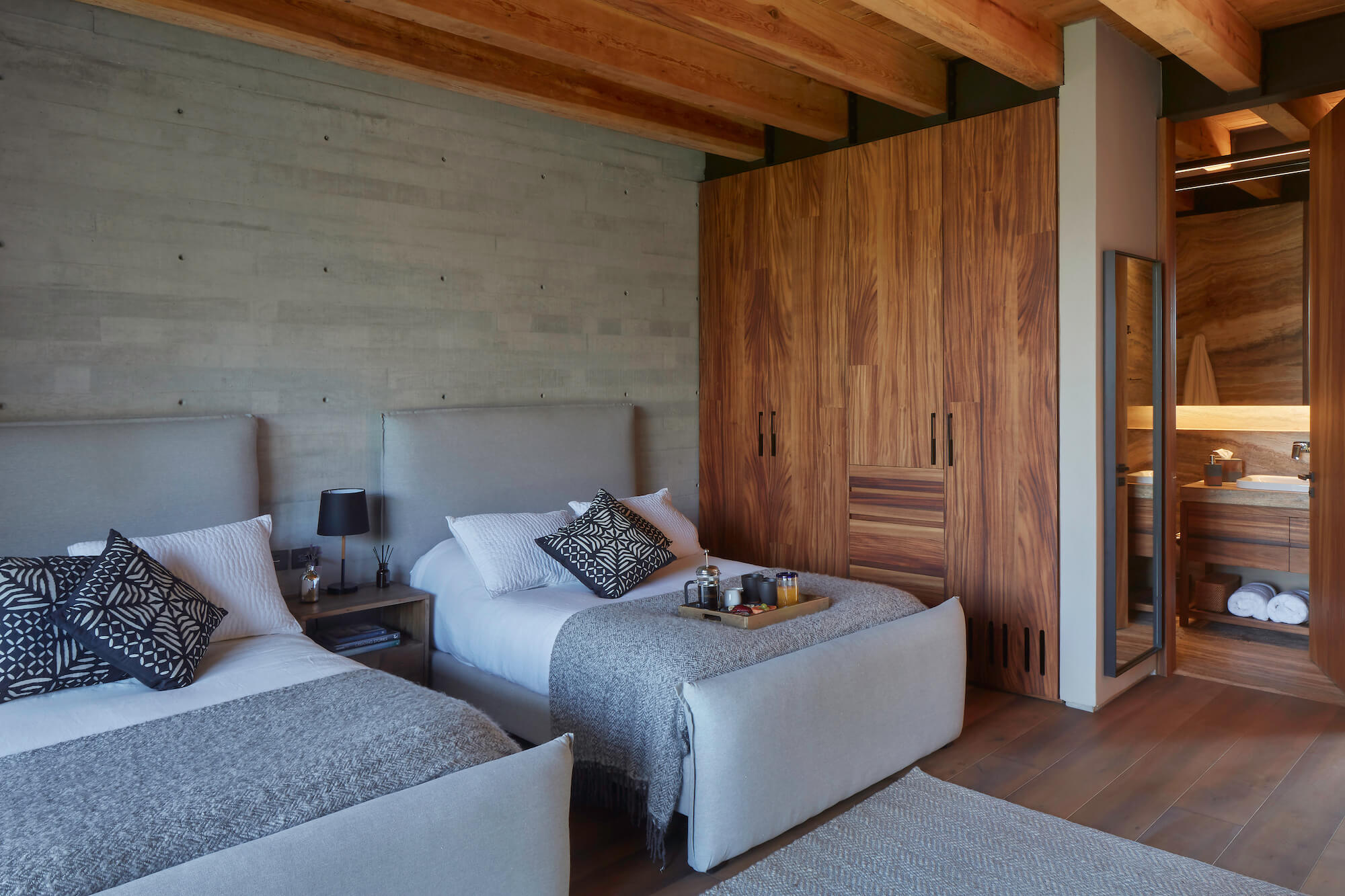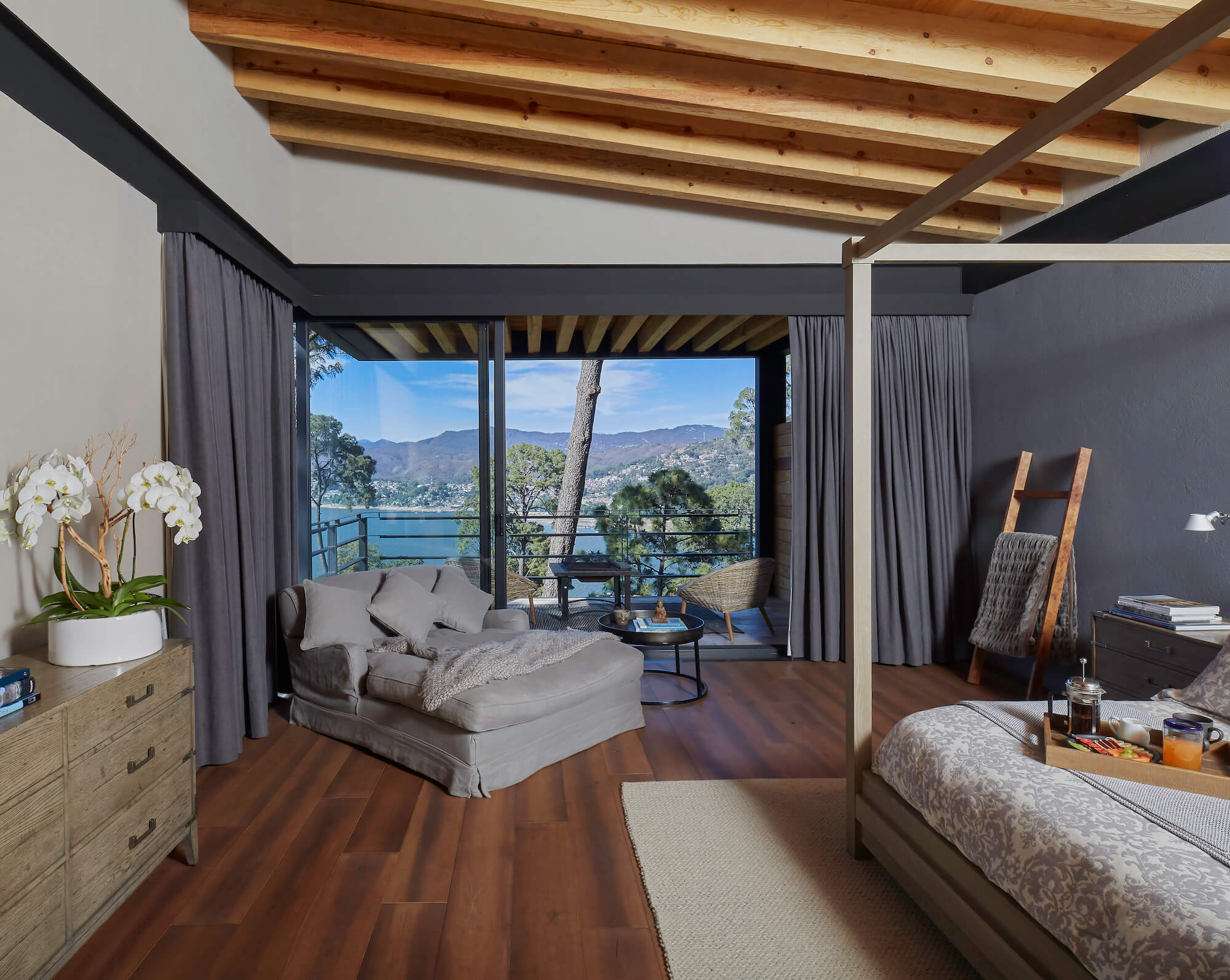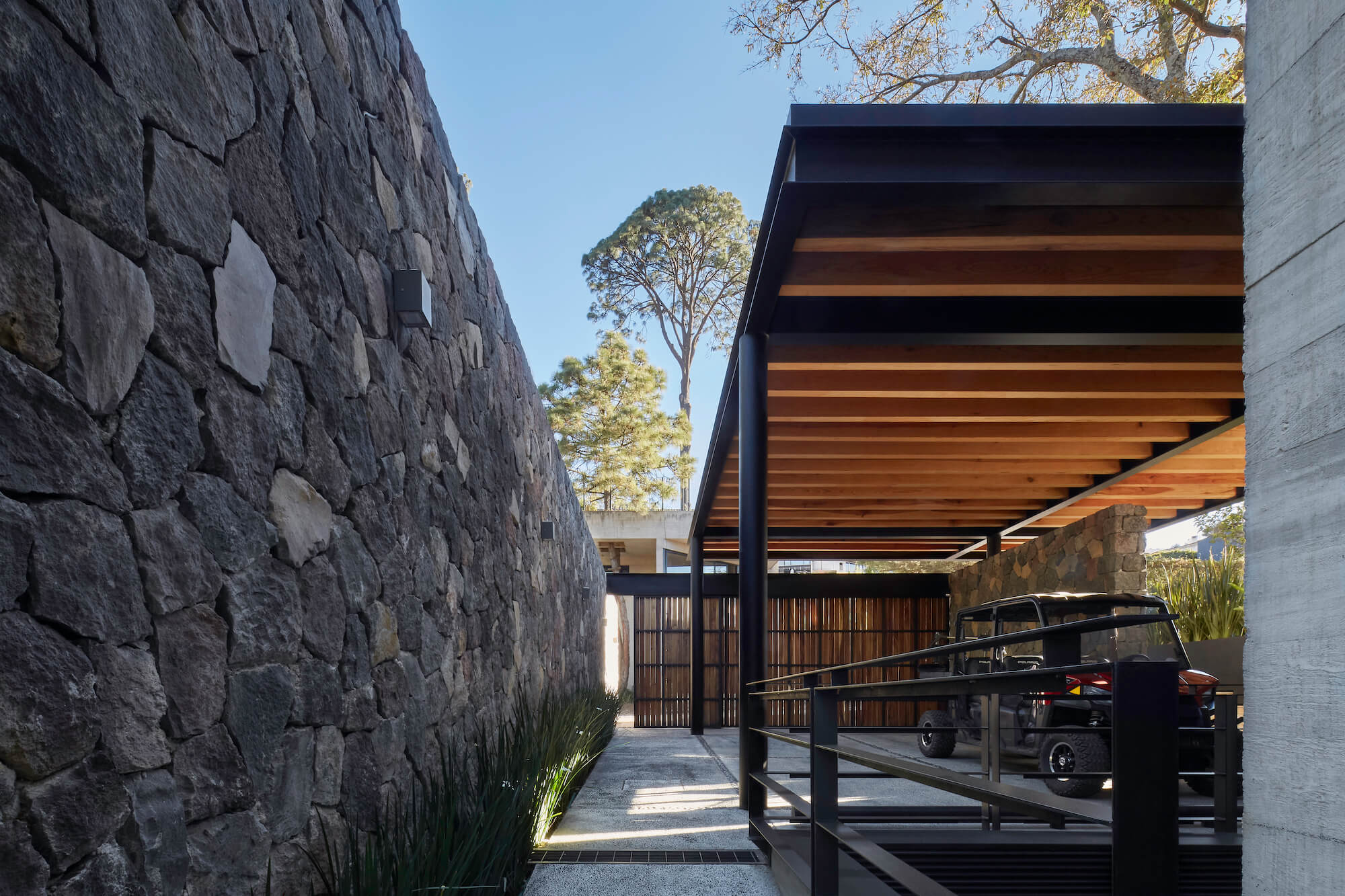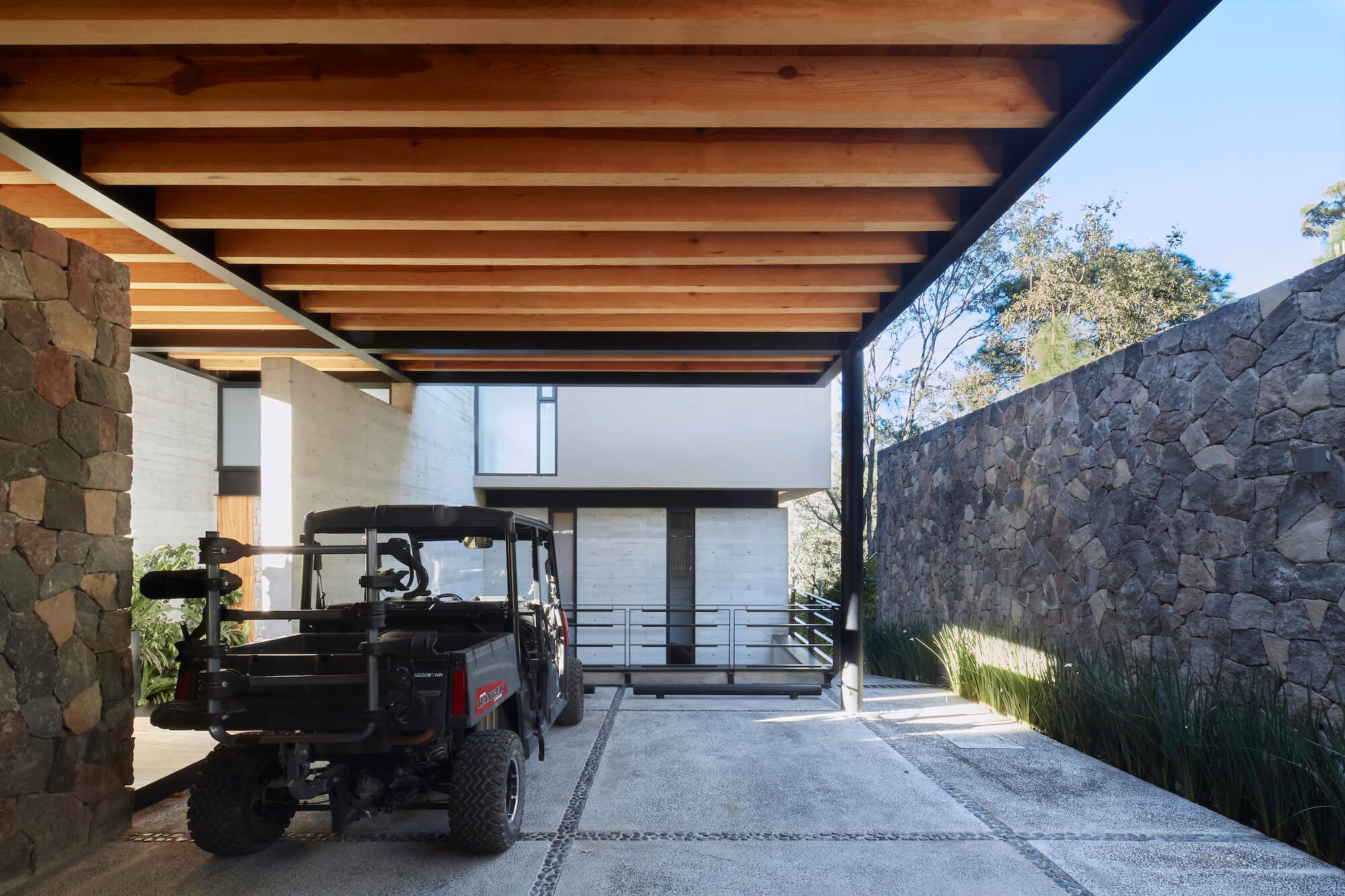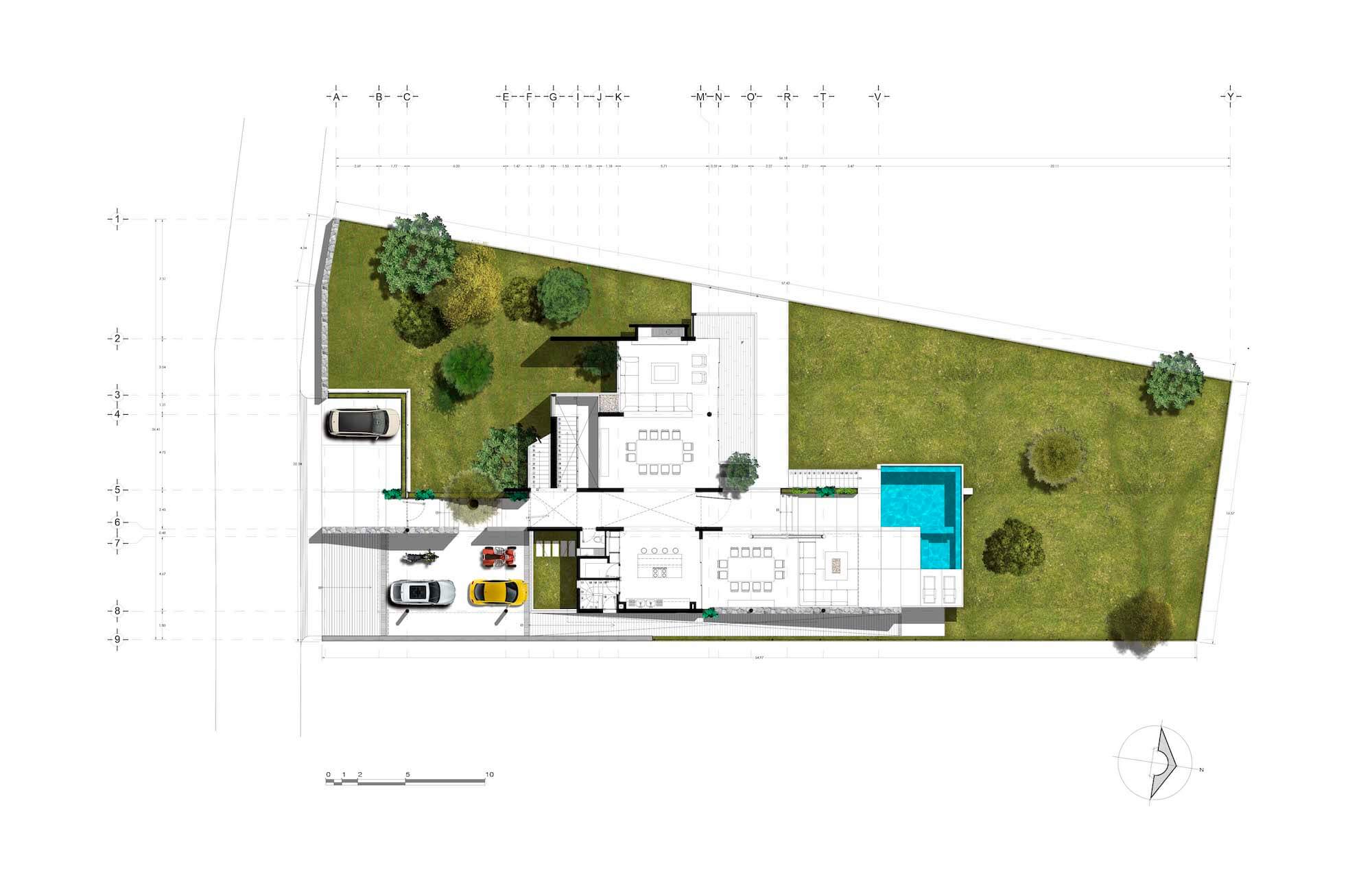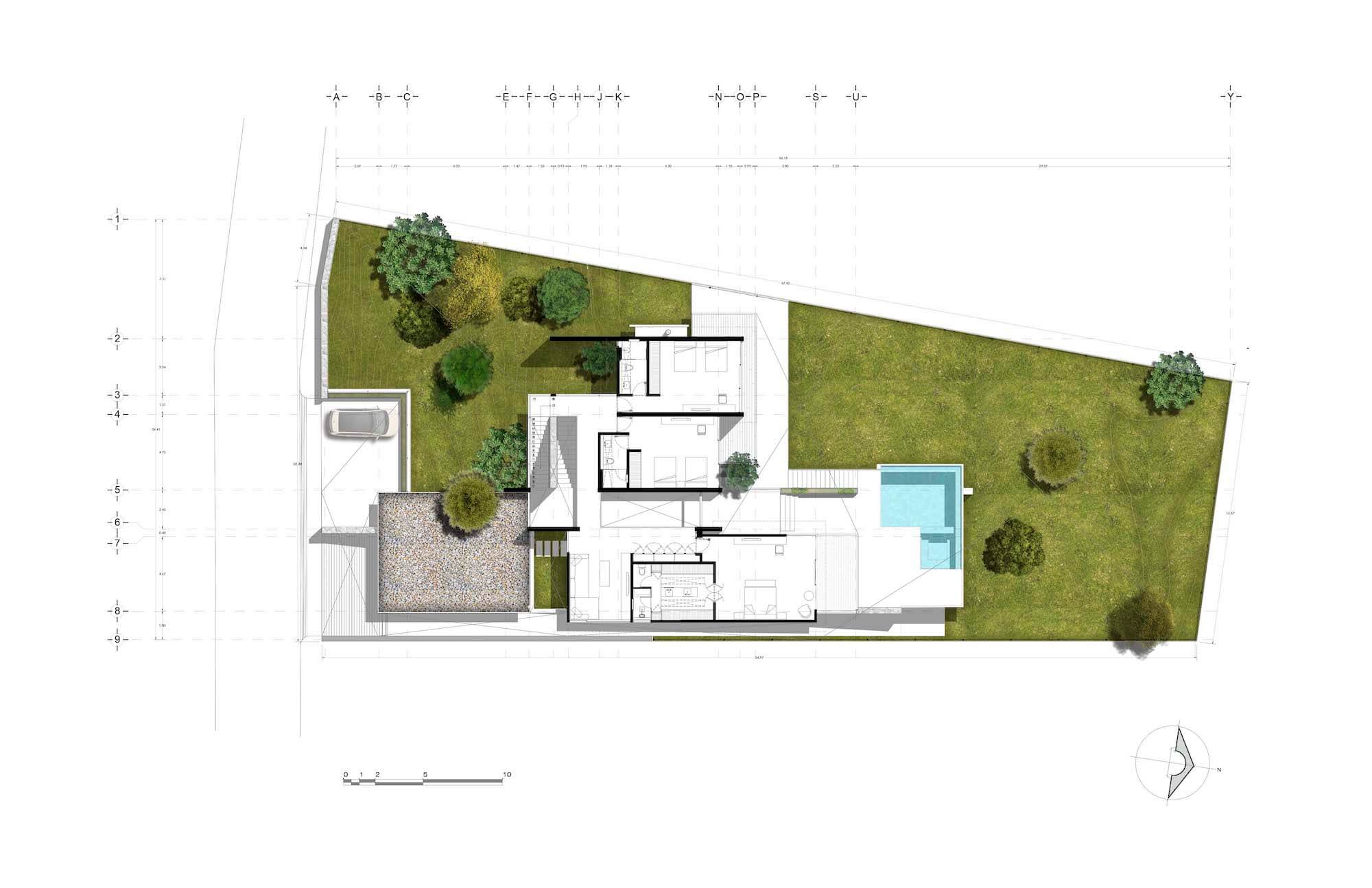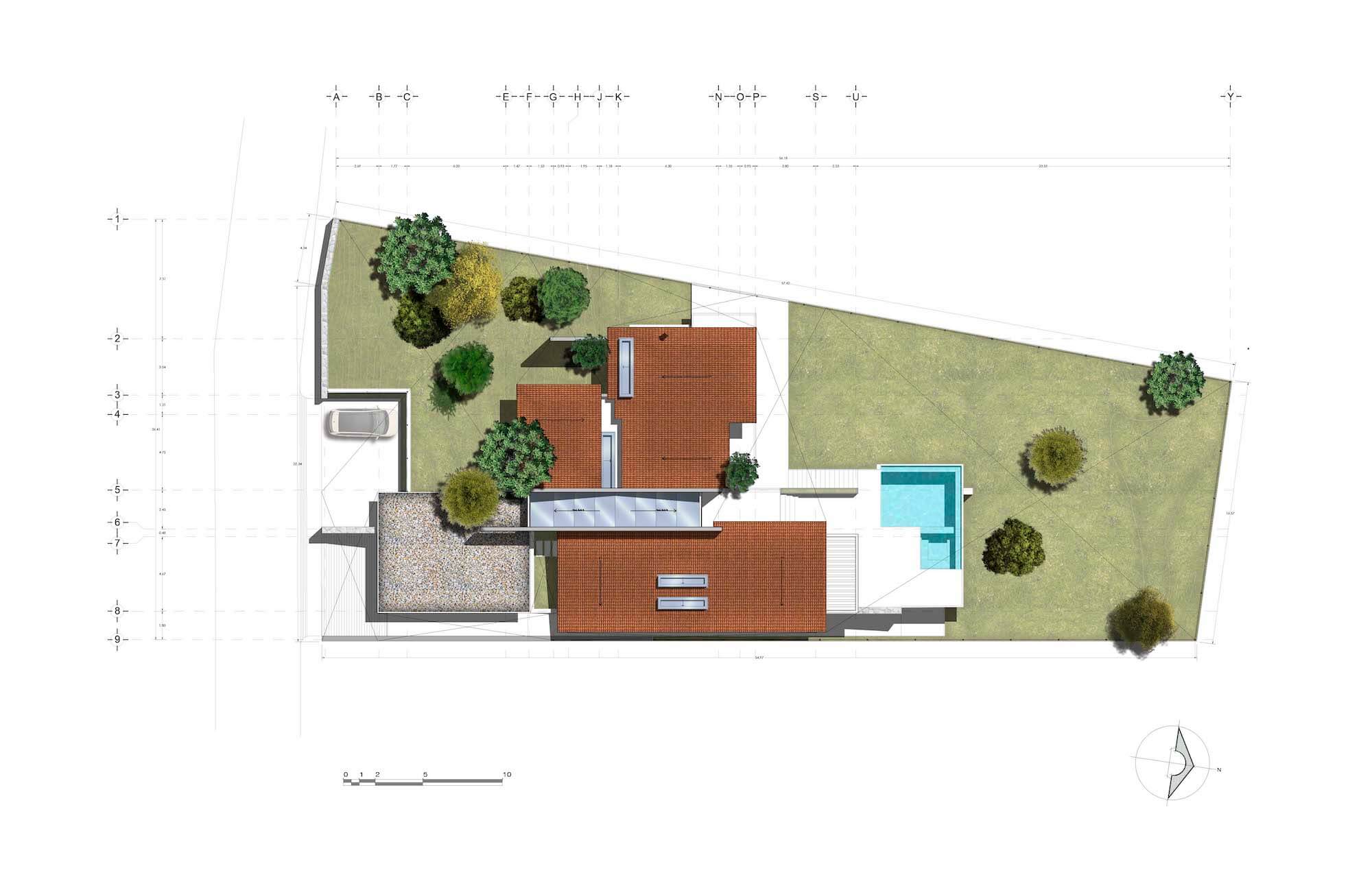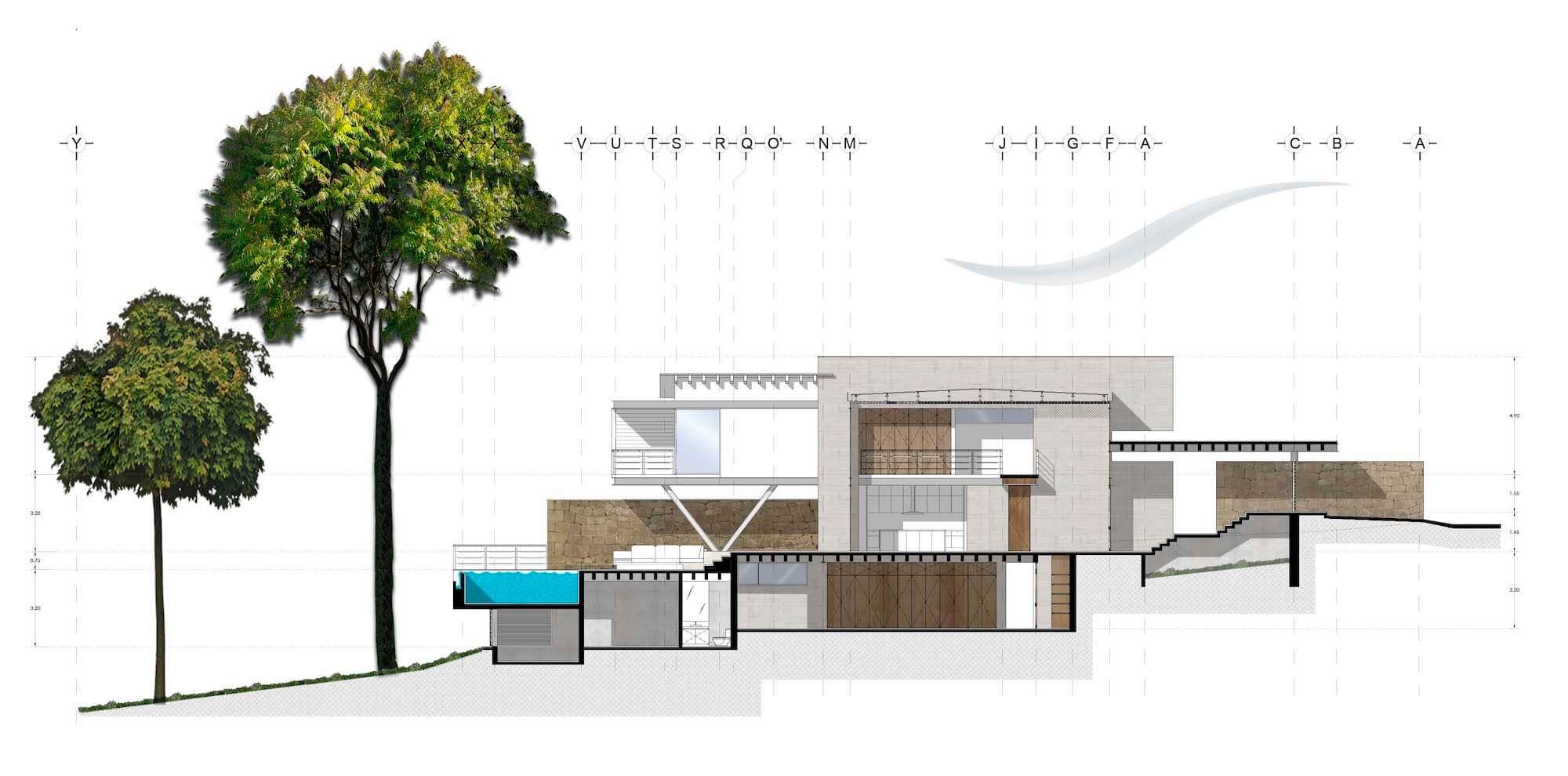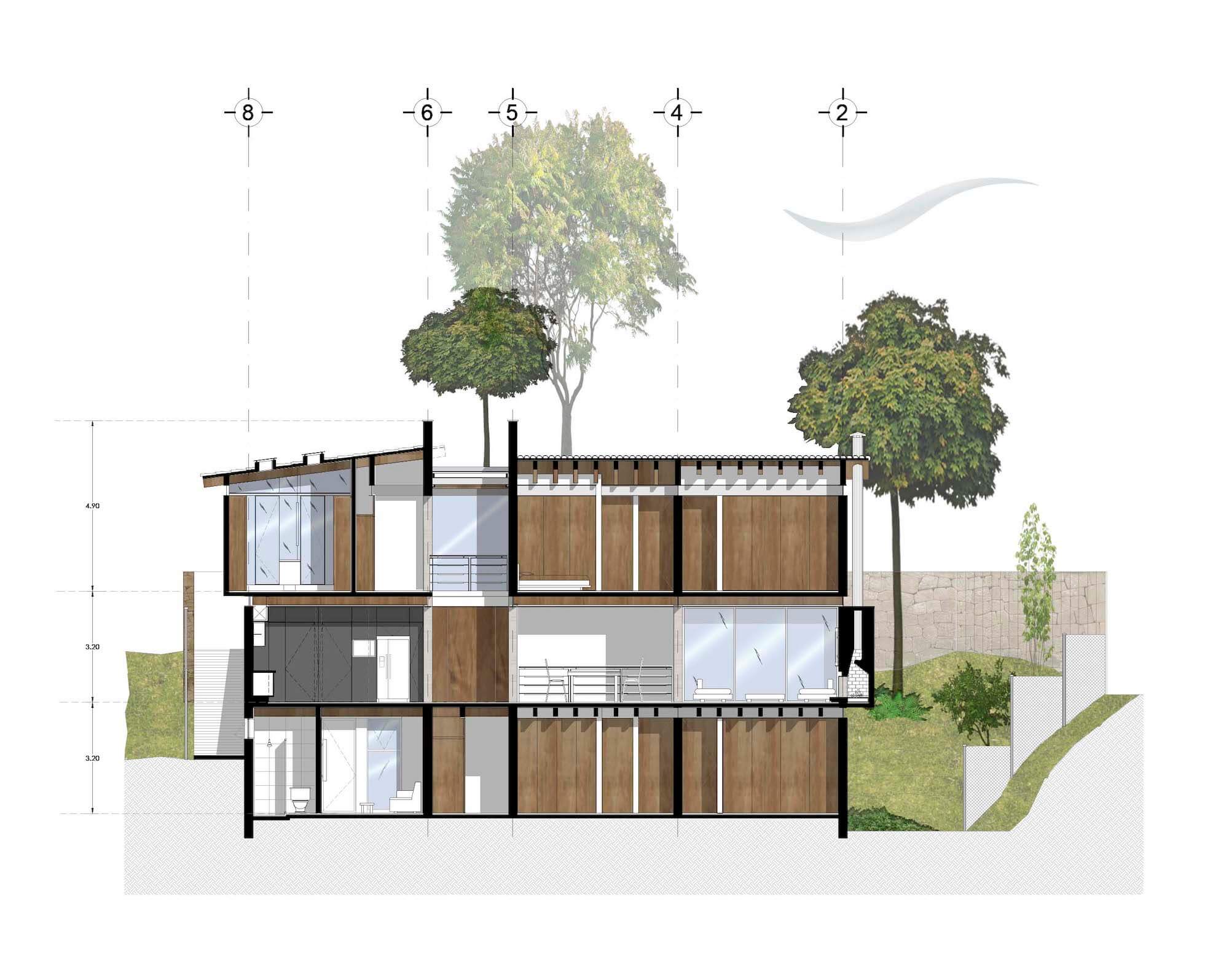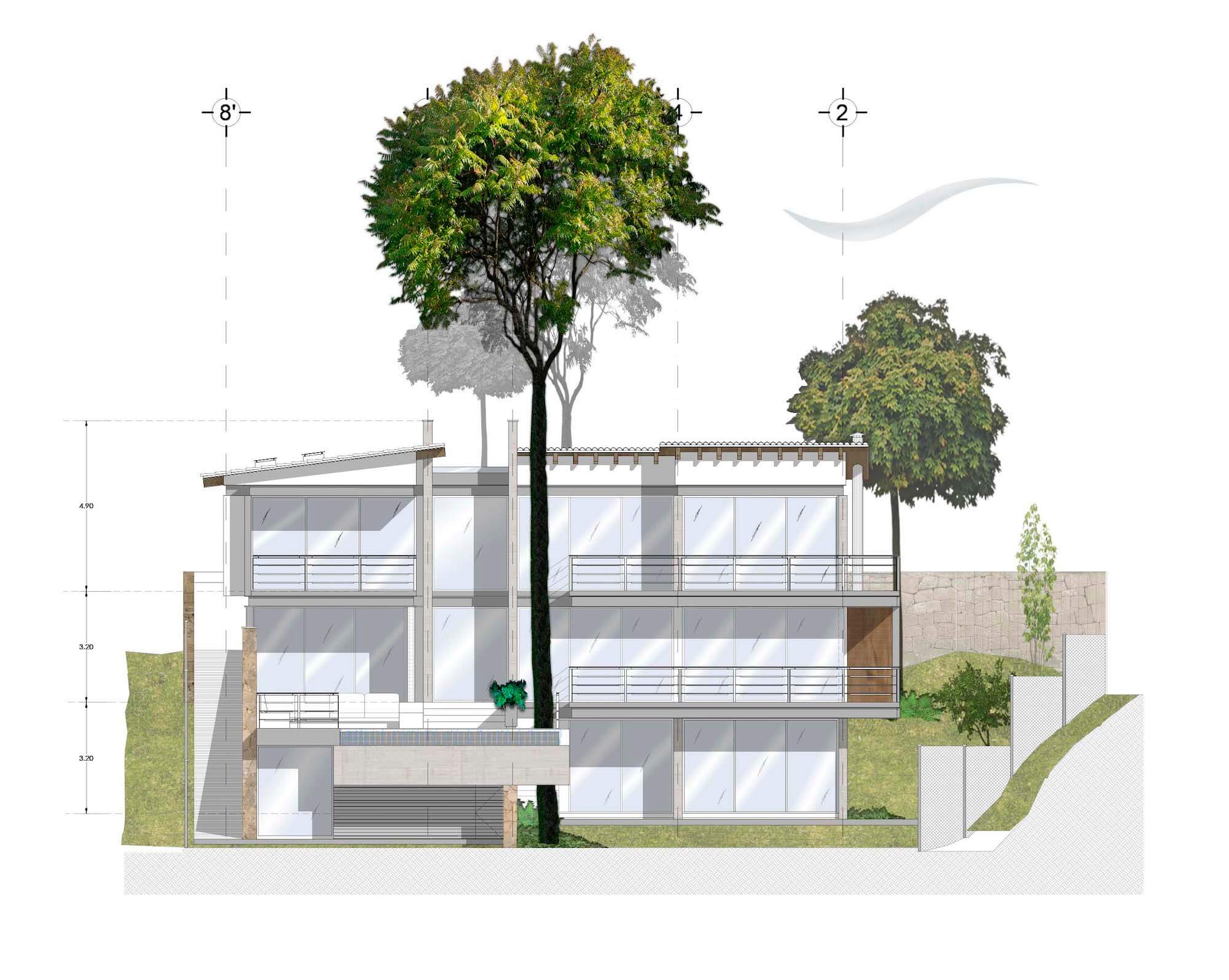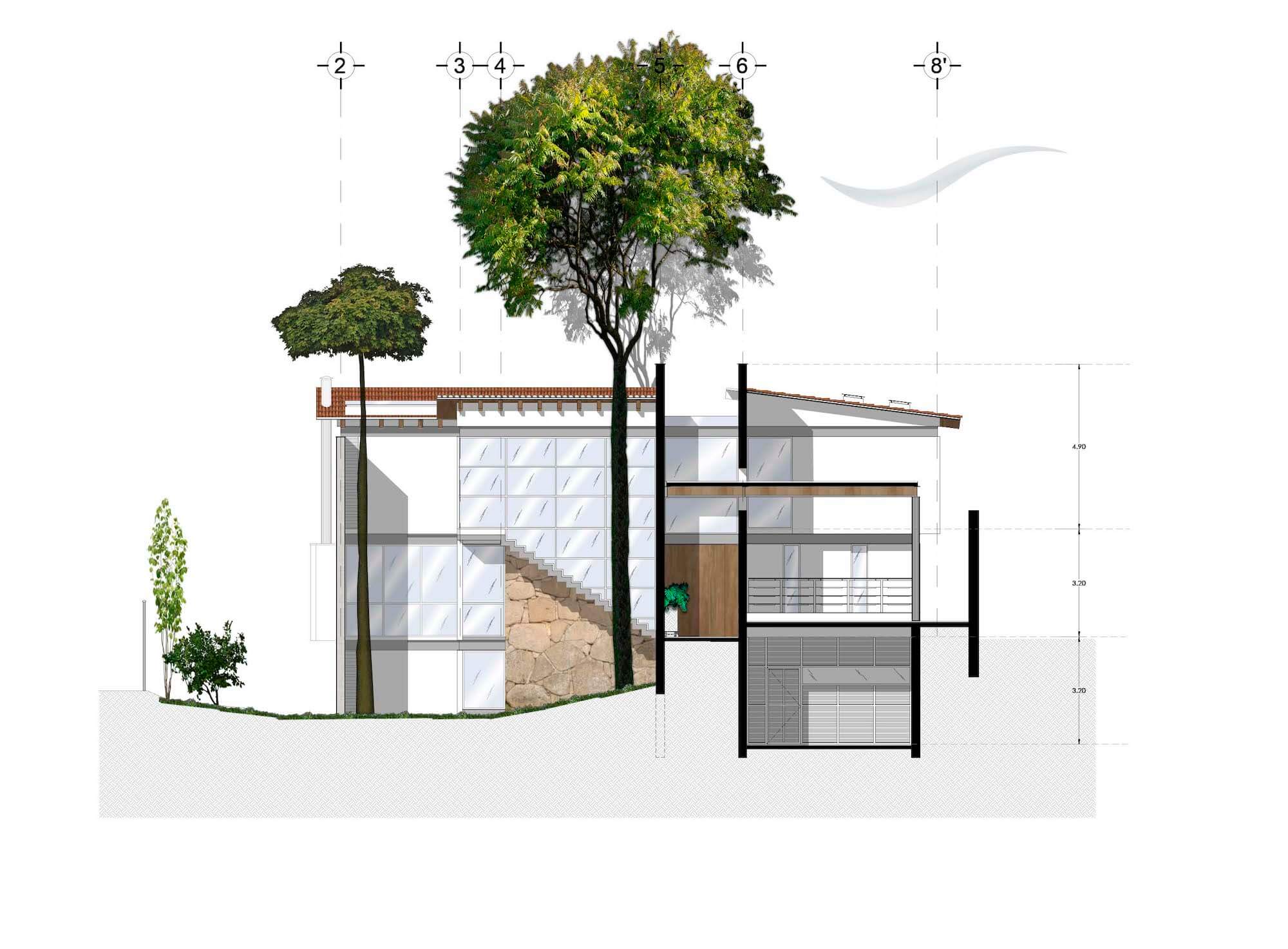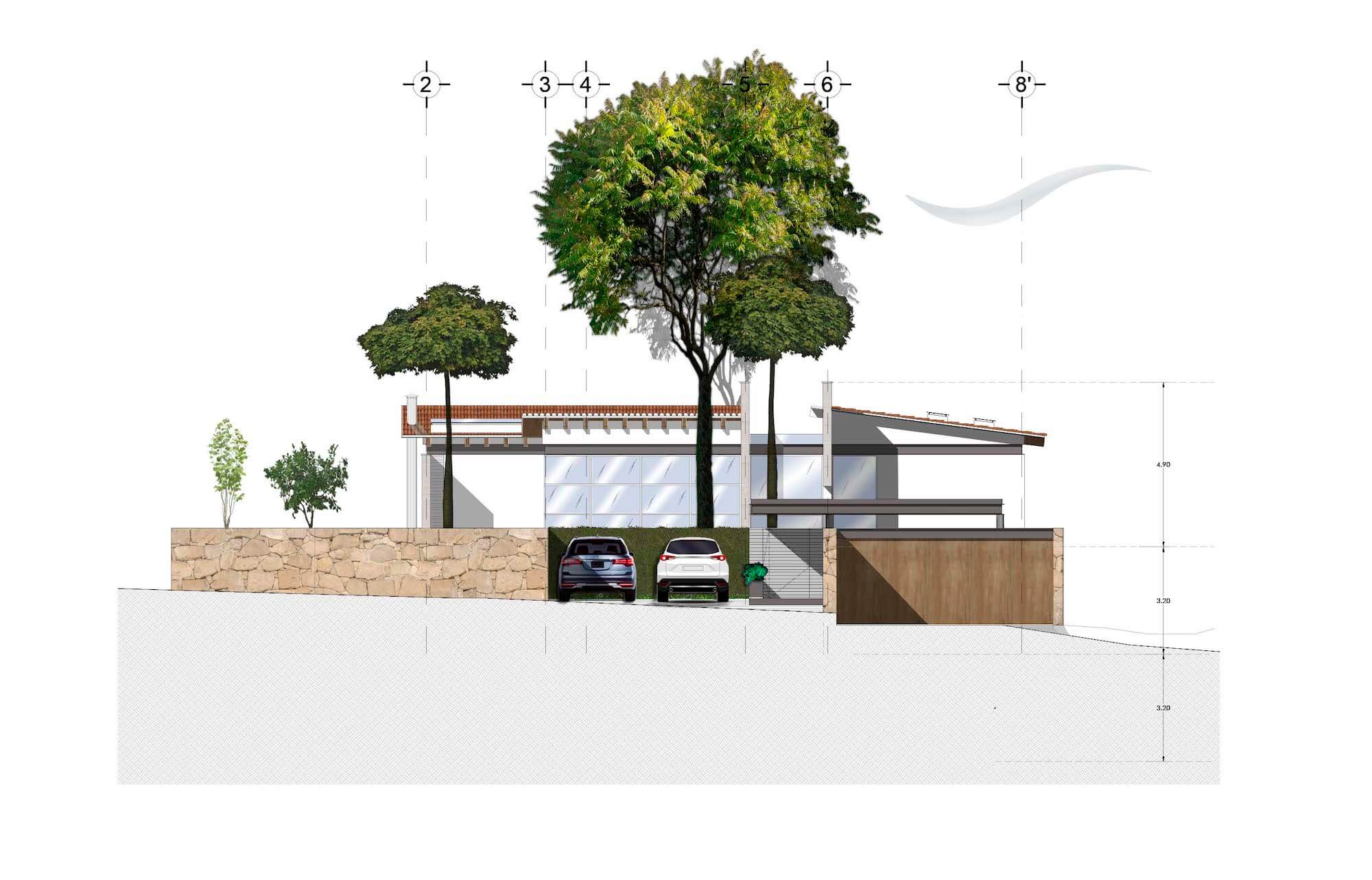 Connect with the D+S Arquitectos
---