La Caseta Arquitectura: Not everything is what it seems.
Connoisseurs would call it brutalist. For being a work where concrete is one of the main raw materials. For creating simple forms and for its functionality, as practicality is one of the characteristics of brutalism. We have chosen to call it a block house. You only have to look at its appearance to know that it is a house with a different appearance, simple on the outside and, who knows, with a surprise on the inside.
This house shows us its bare materials and structural elements under the prism of minimalist design. The block house is born of a forceful section, open at the entrance level and completely closed to the outside on the upper floor.
In terms of light, on the ground floor there is direct light through its two courtyards. Sunlight is controlled by the overhangs of the upper block. And on the upper floor, another two interior courtyards illuminate the area at night. In this way, the block house leaves aside that first cold impression that we see from the outside, to gain in intimacy and silence. Honestly, in this house, concrete is concrete, brick is brick, wood is wood and steel is steel. Without concealment, without falsehoods. The materials are shown in their purest state, leaving aside coatings of any kind. The real beauty of construction.
The block house also represents the economy of the solution. Because coming up with original ideas on a buoyant budget is usually relatively simple. But when you're on a tight budget, you need to be a little more resourceful. And in this case, we don't know if we succeeded or not, but we are happy with the result.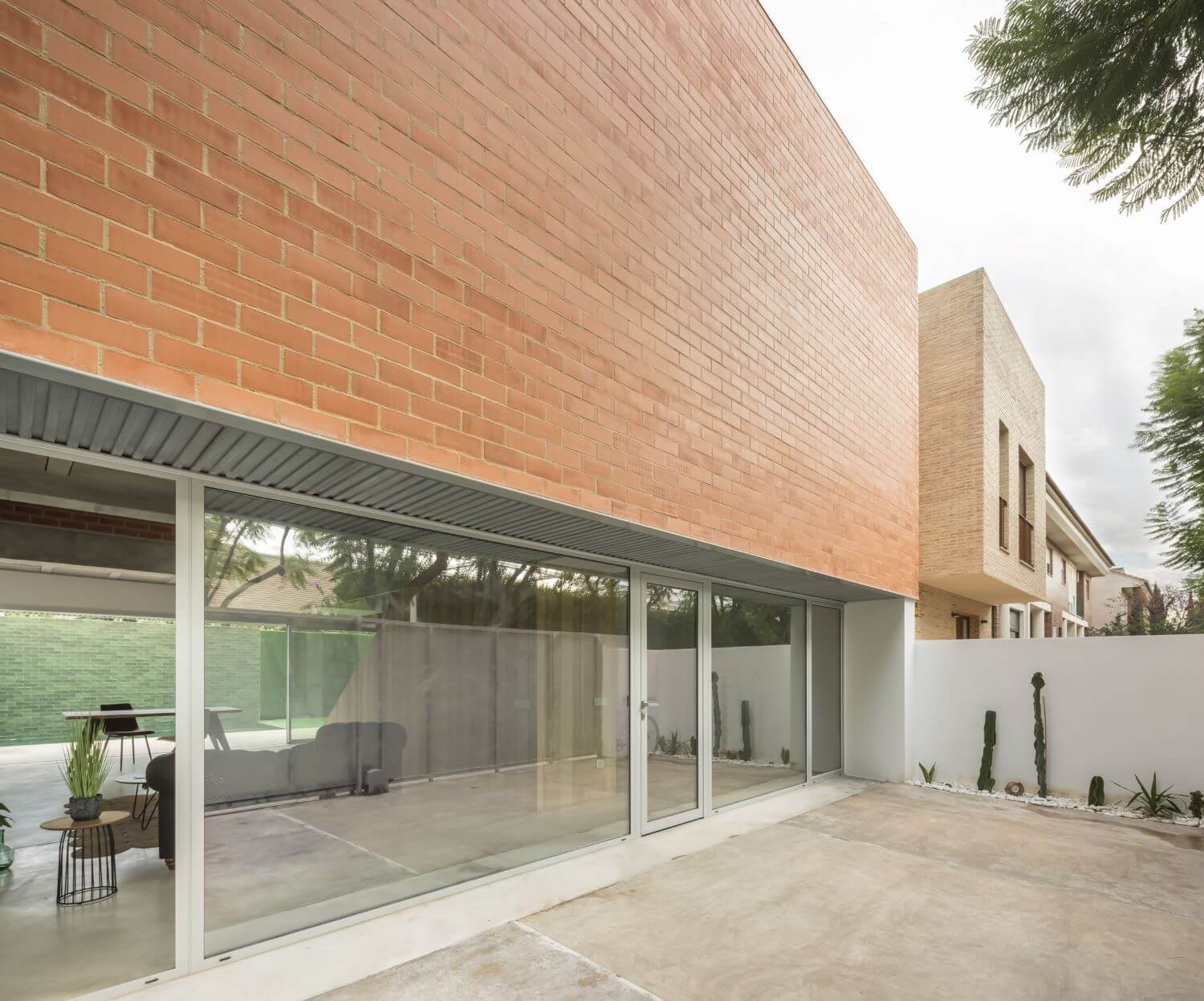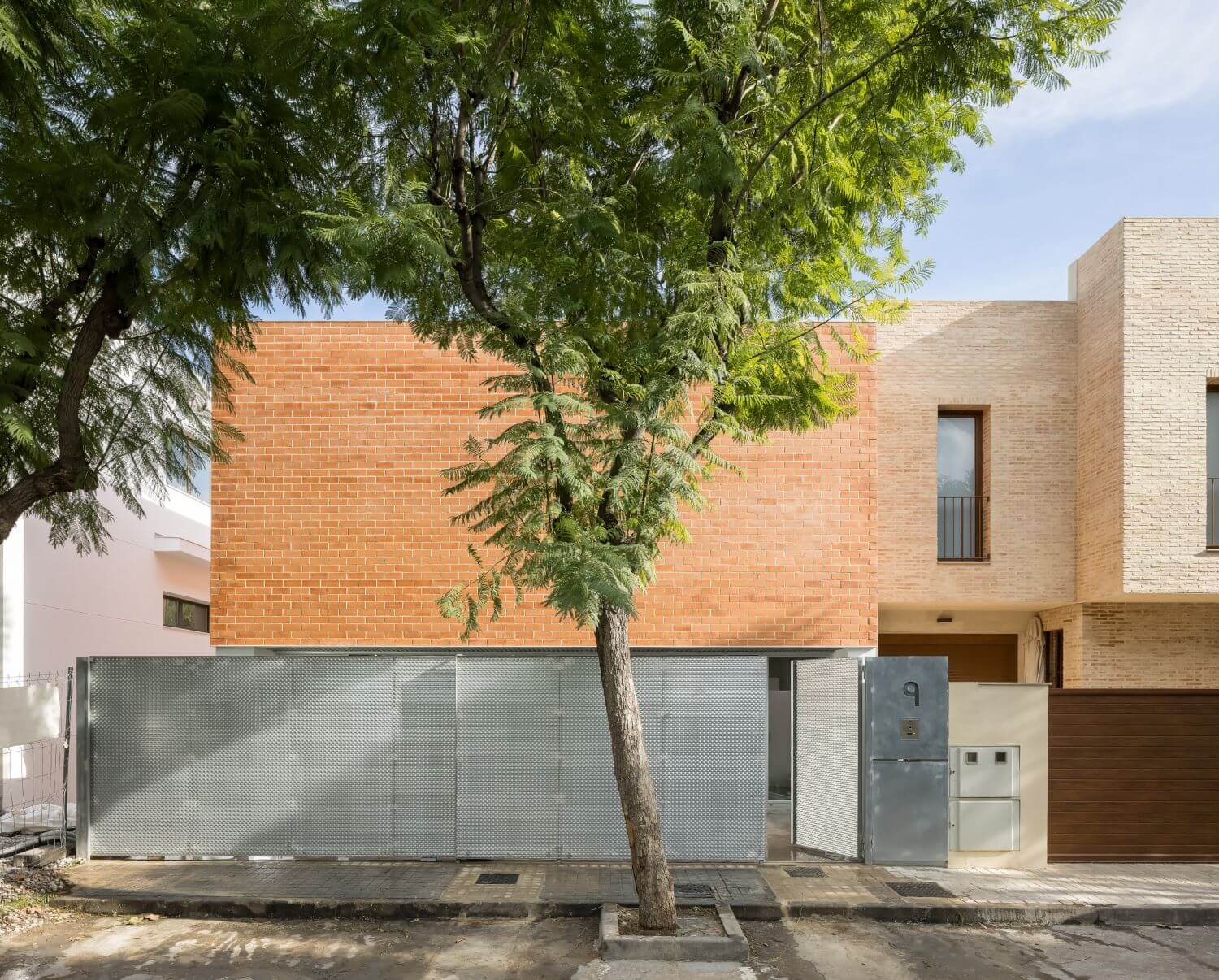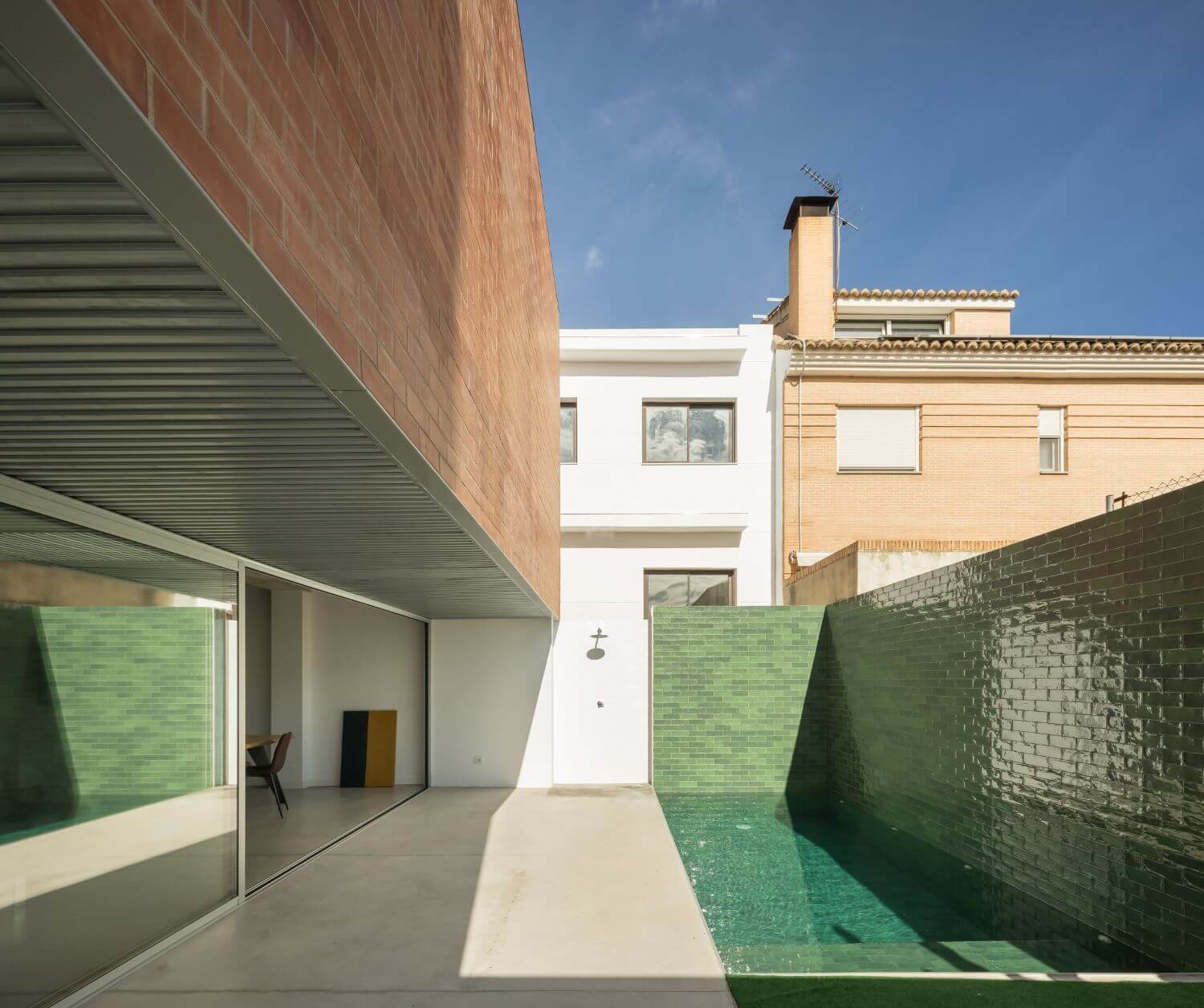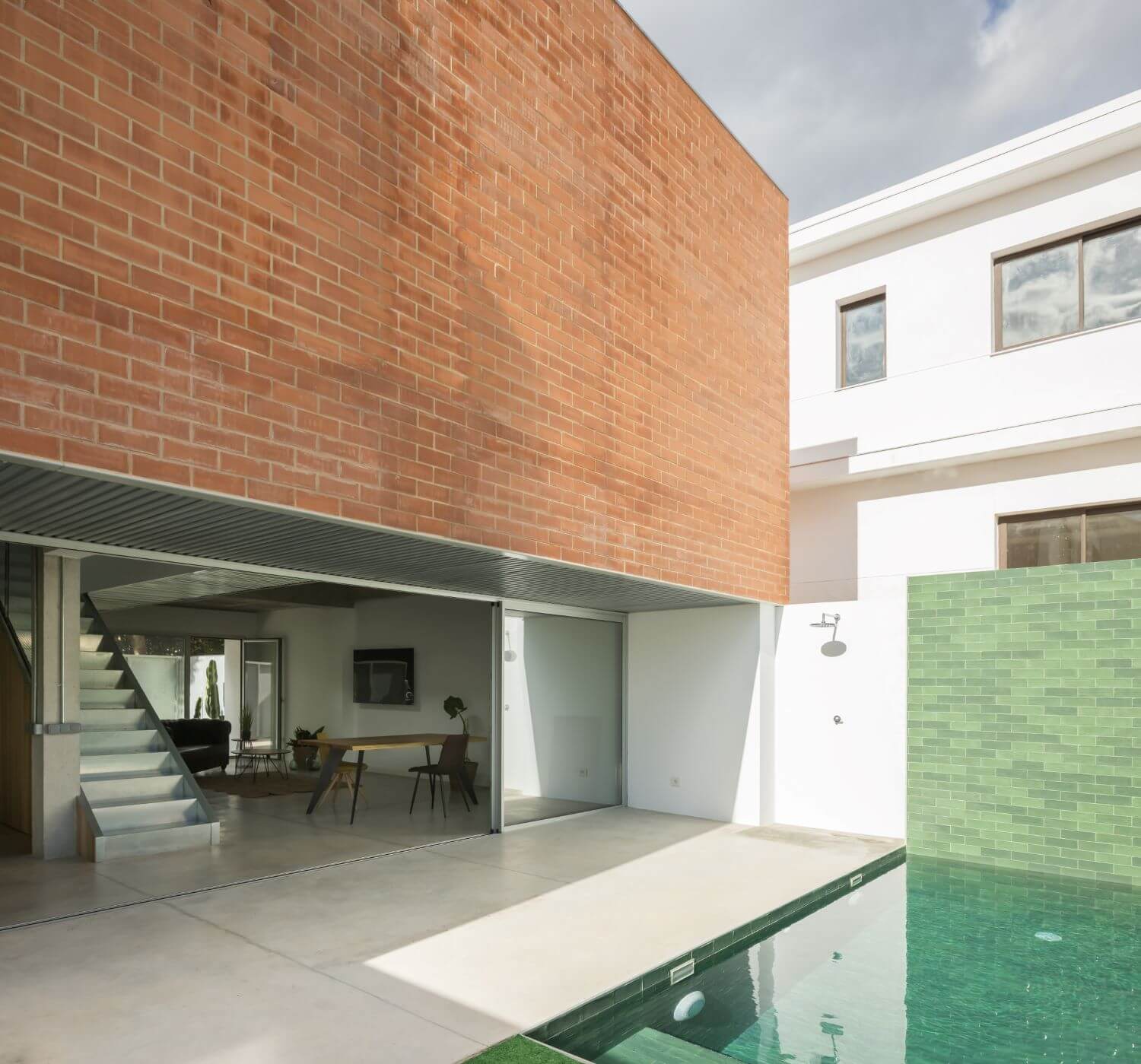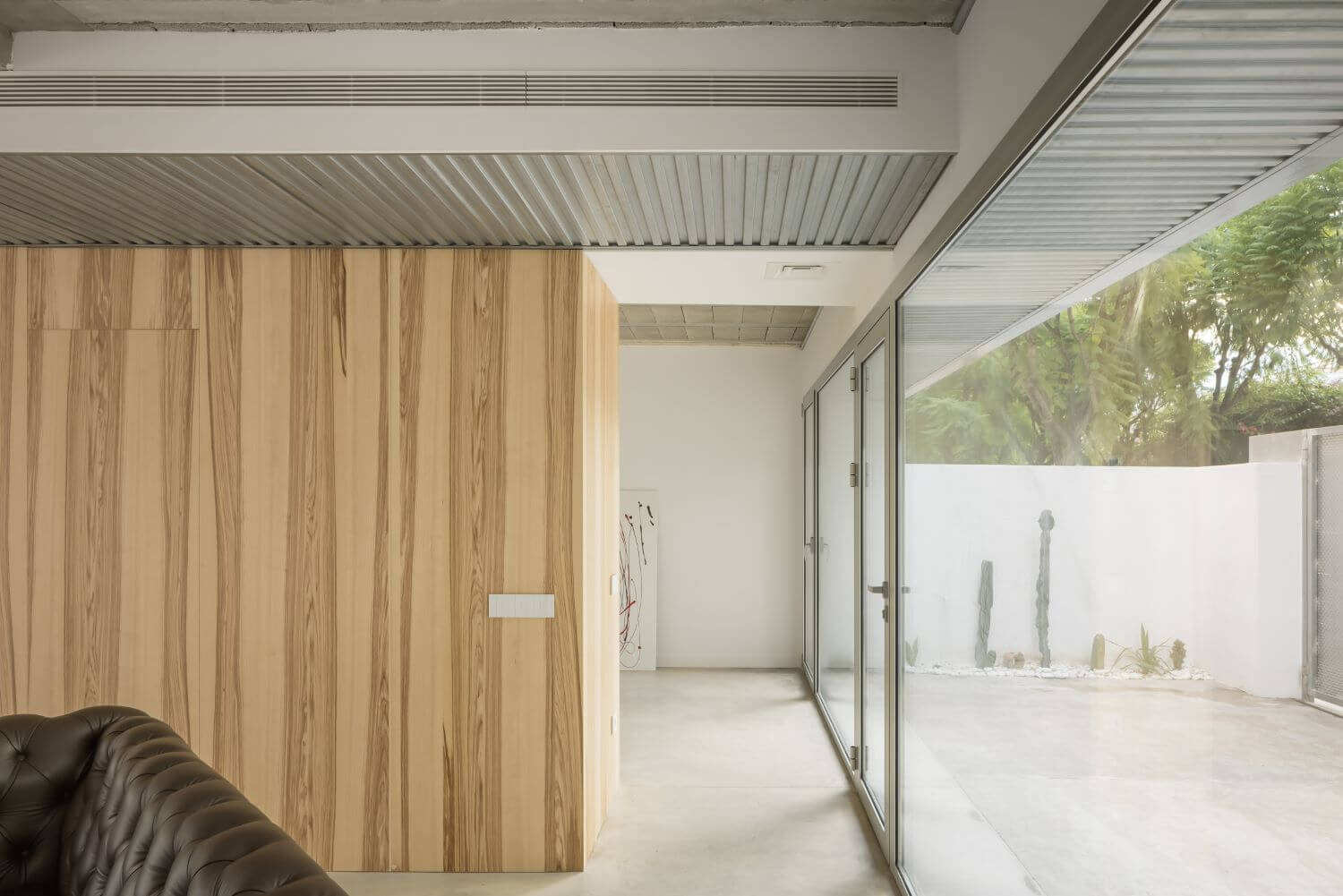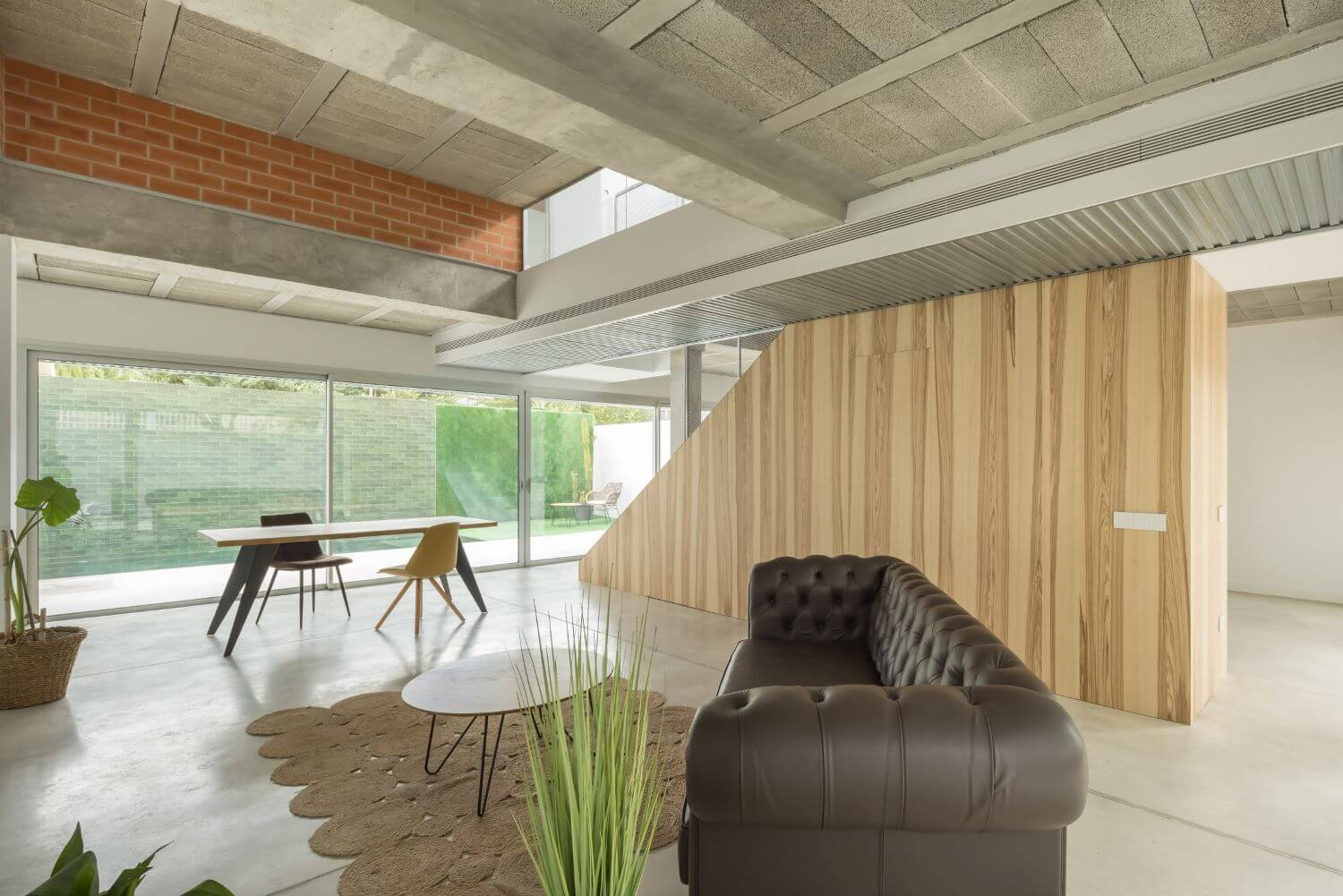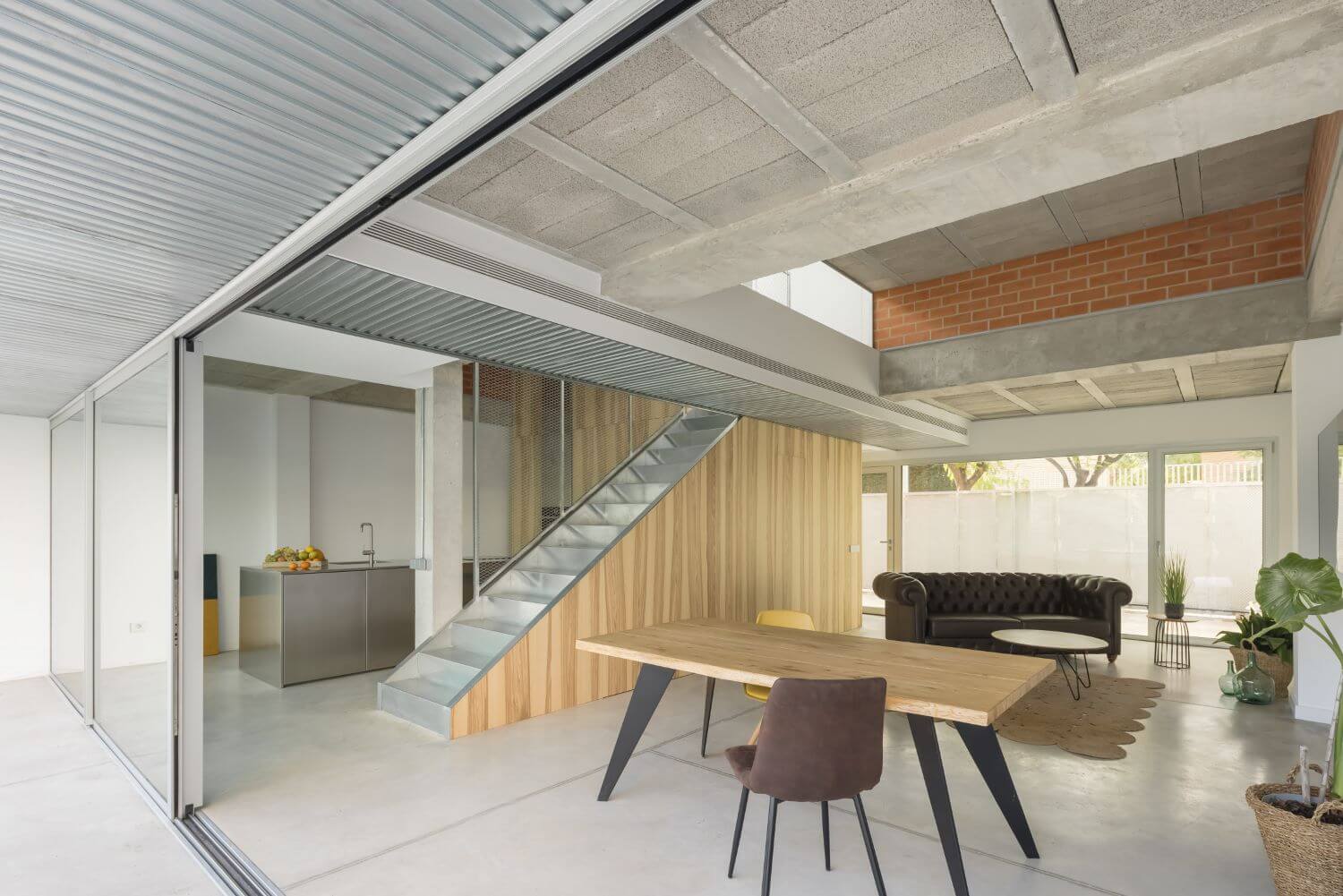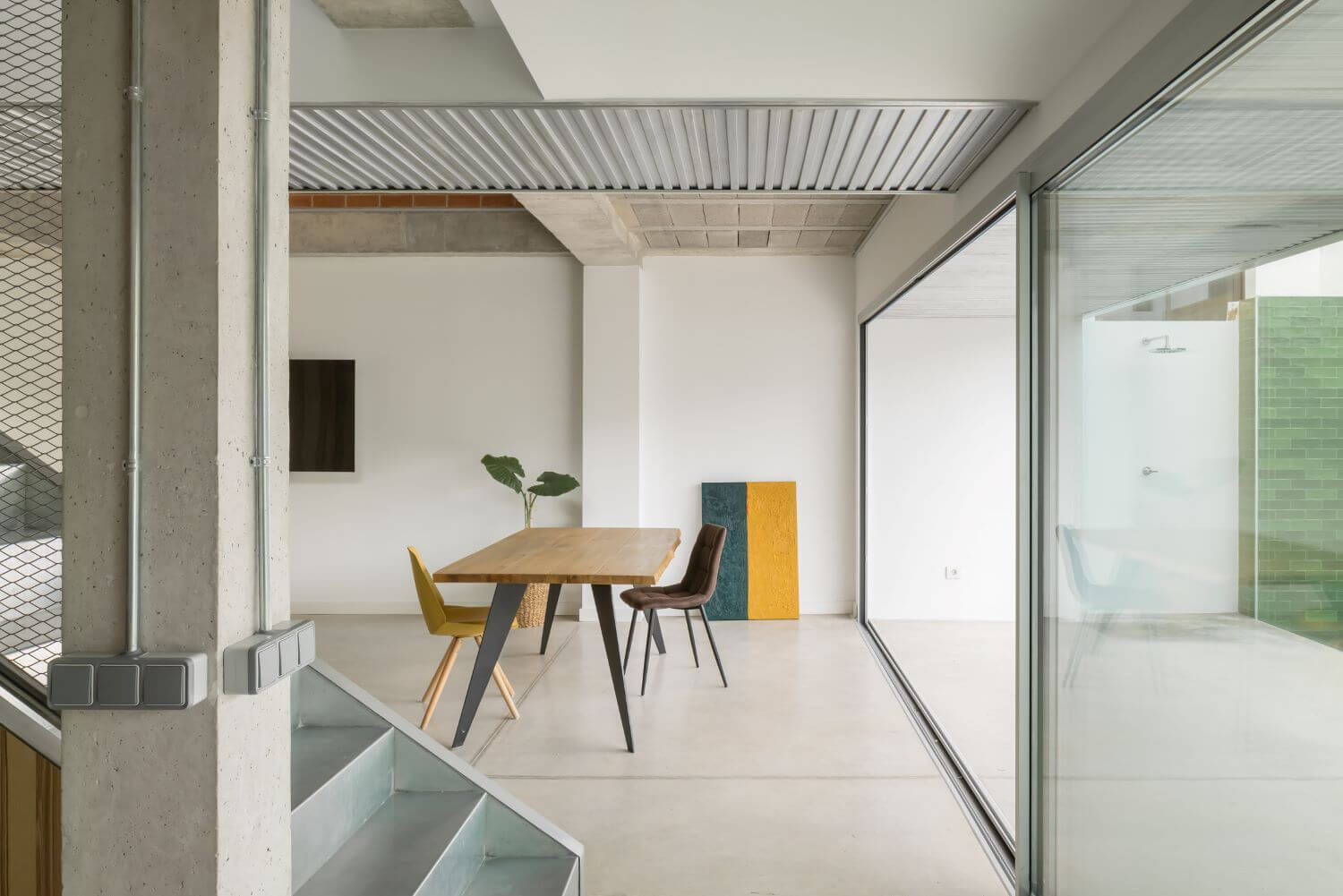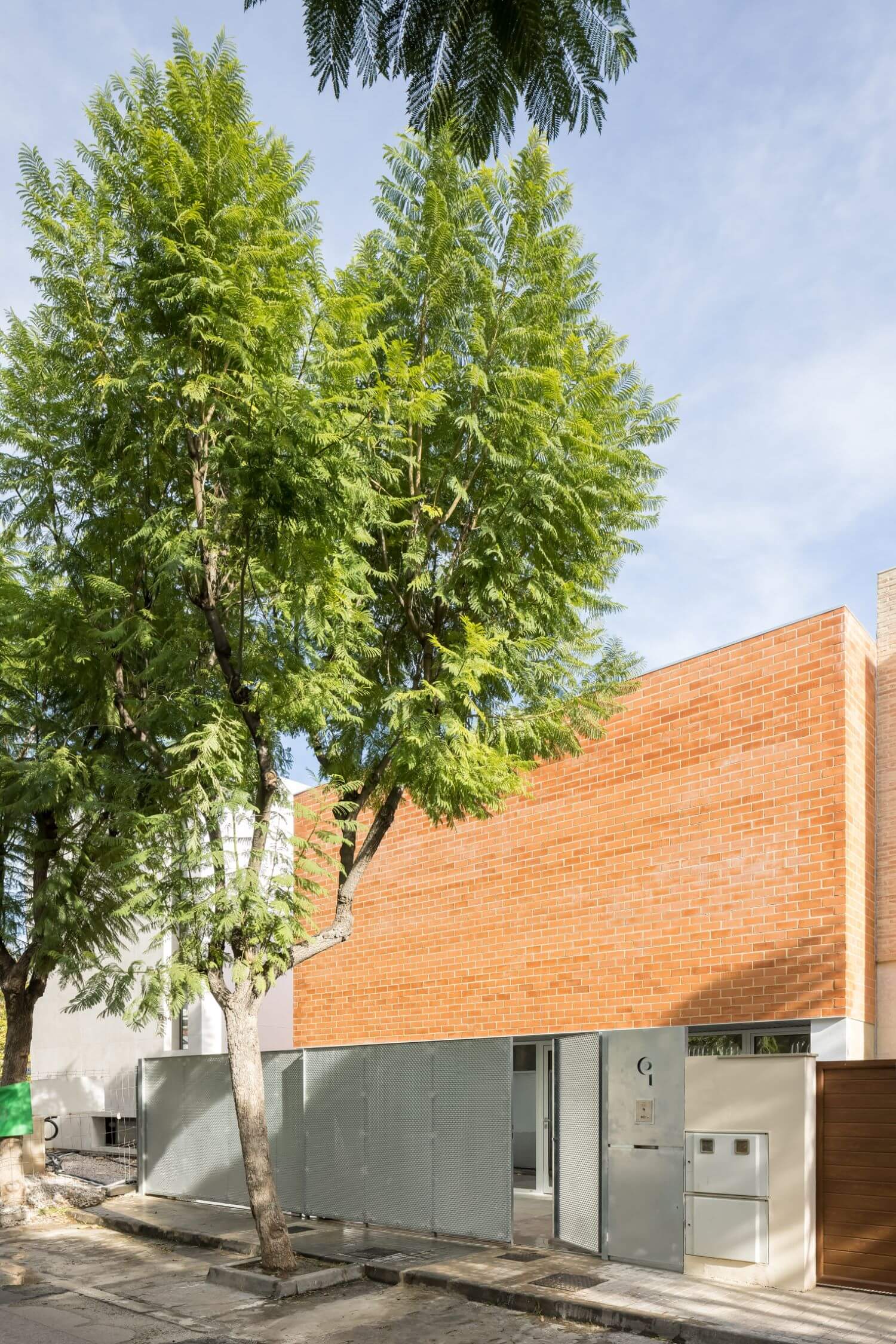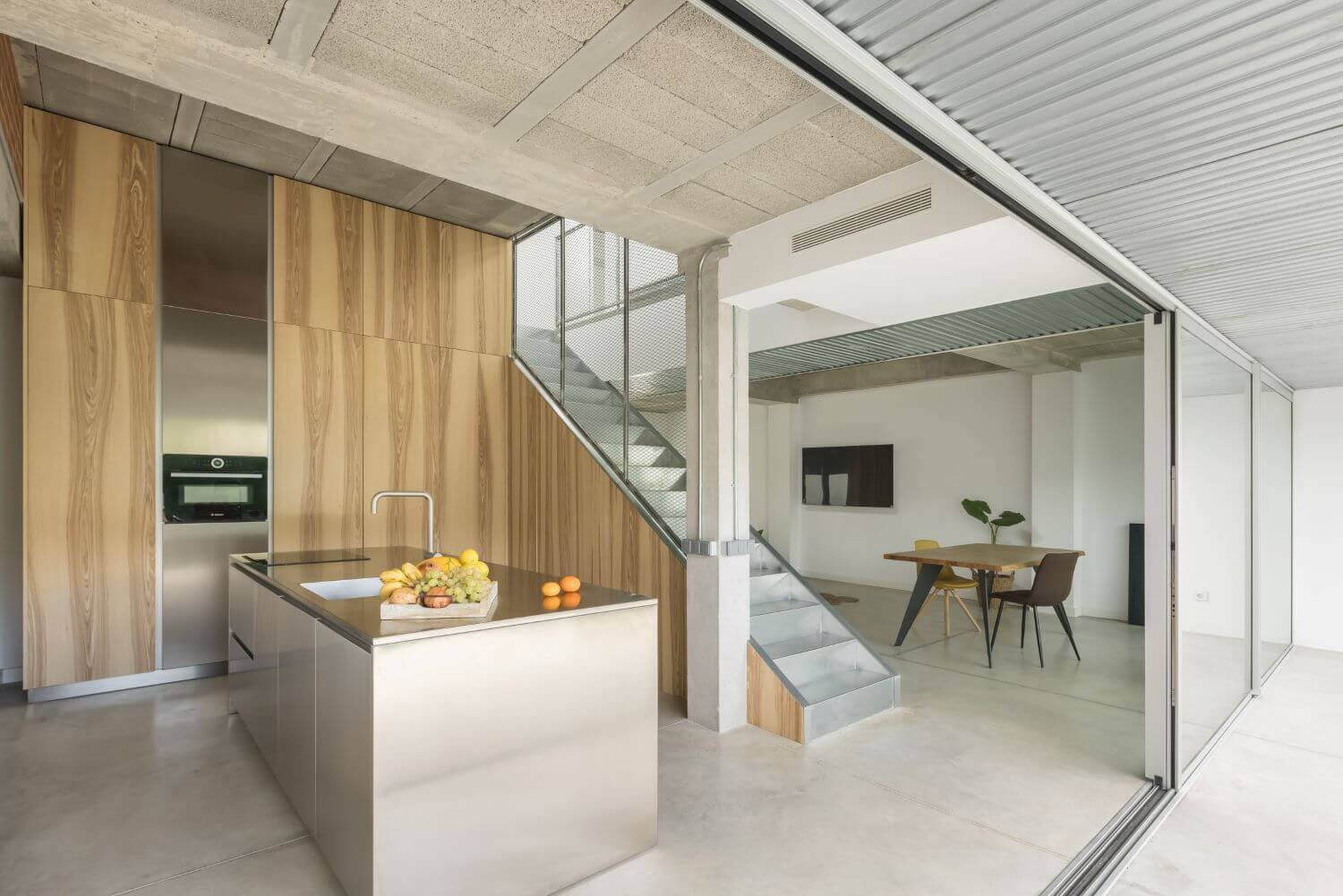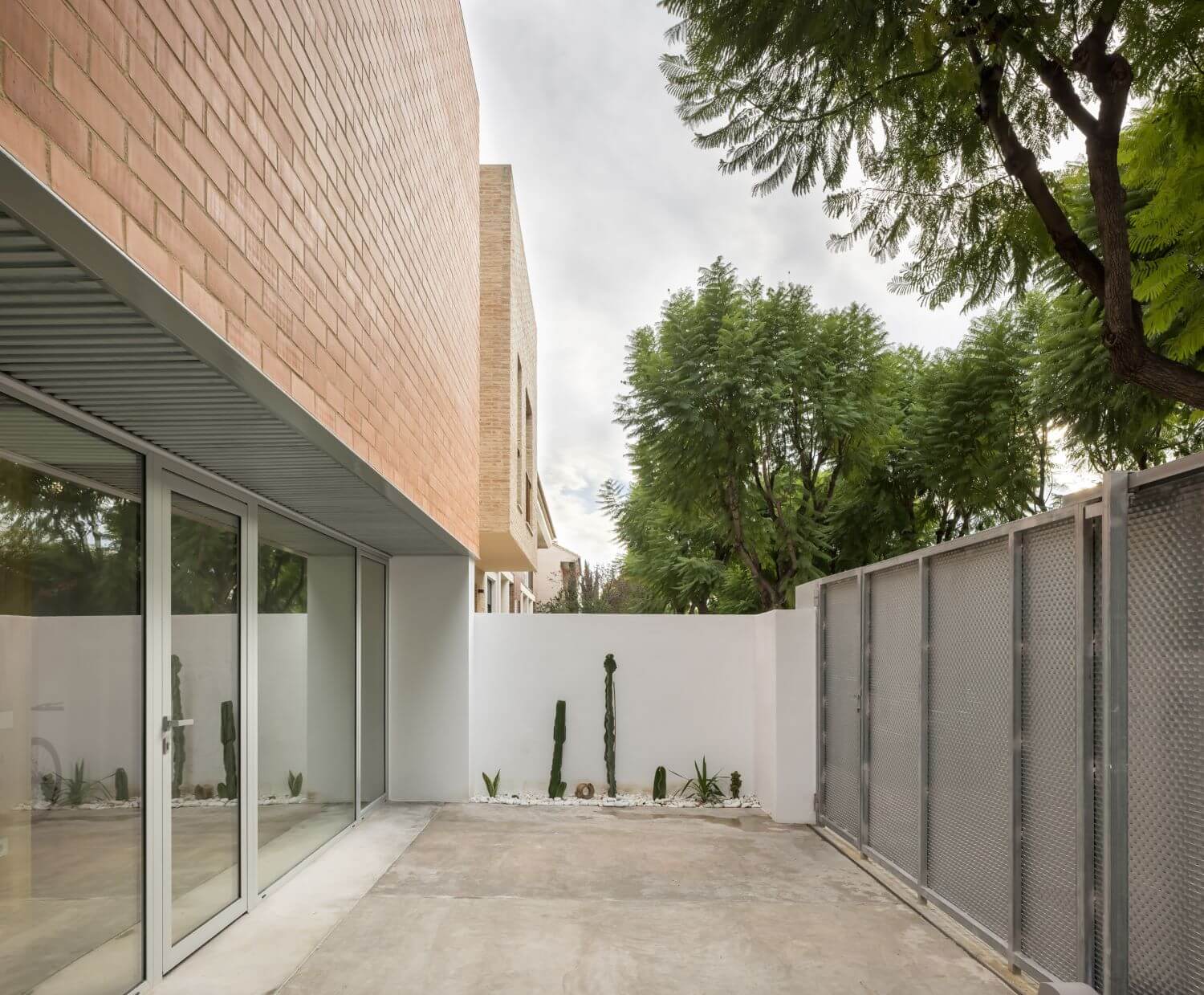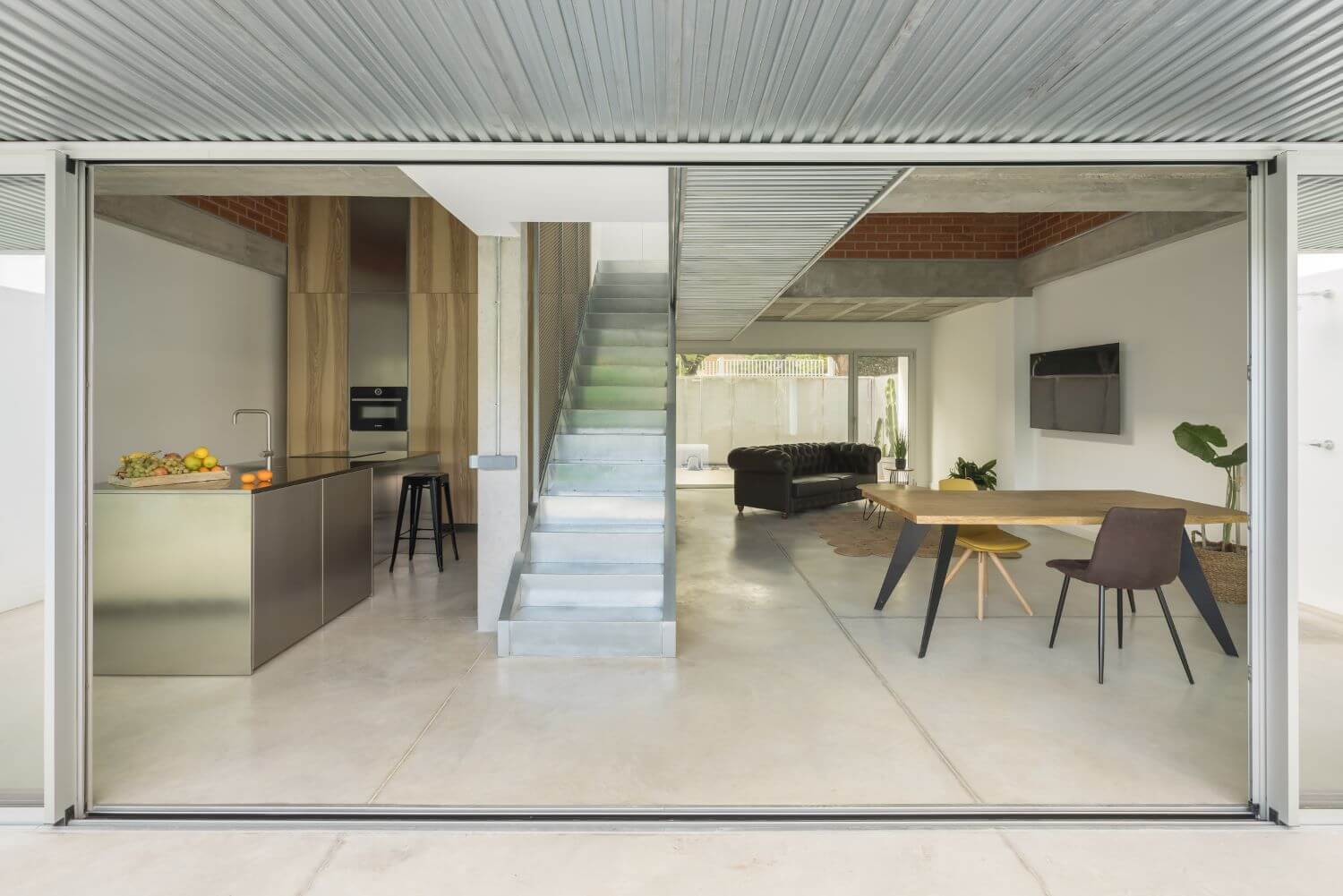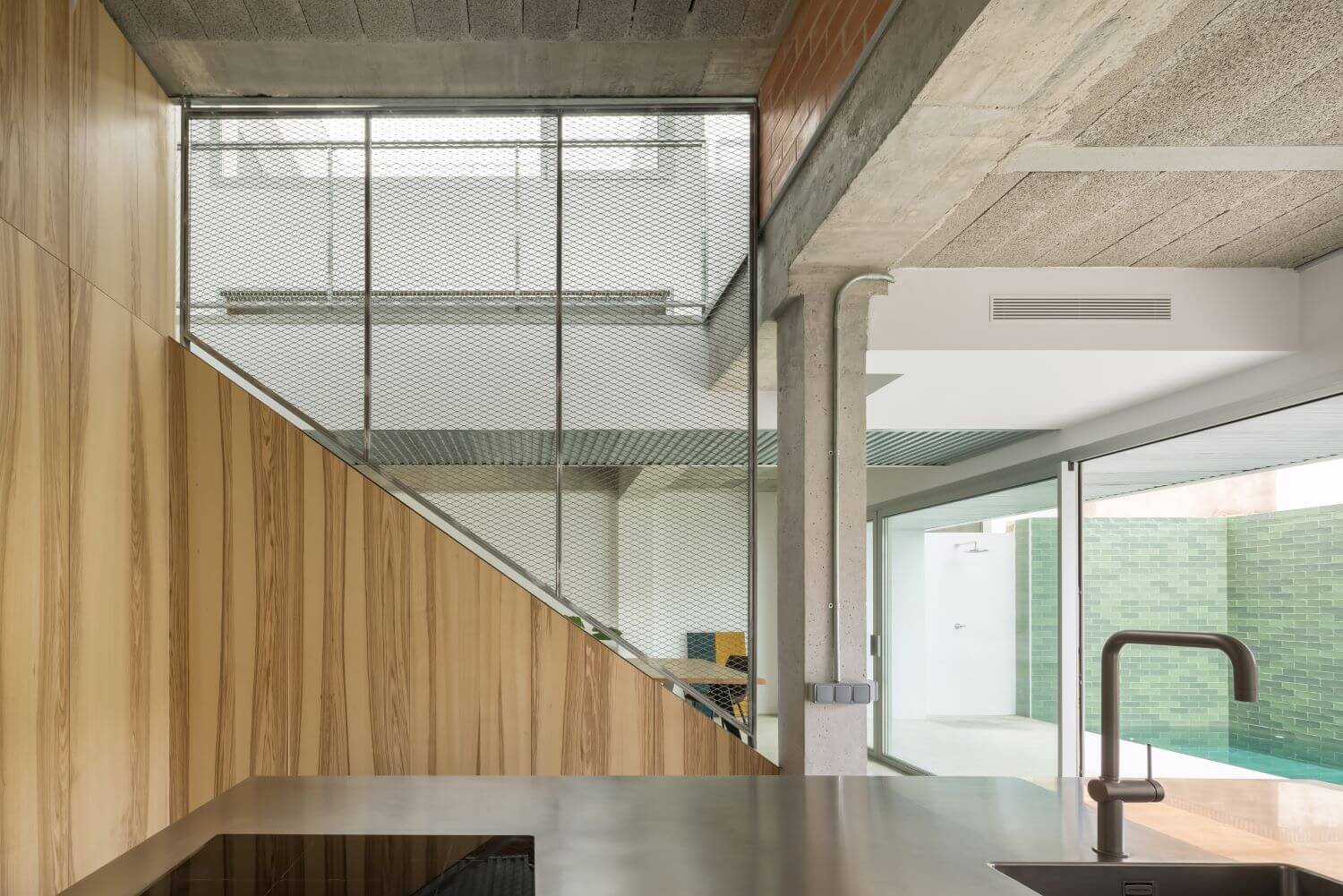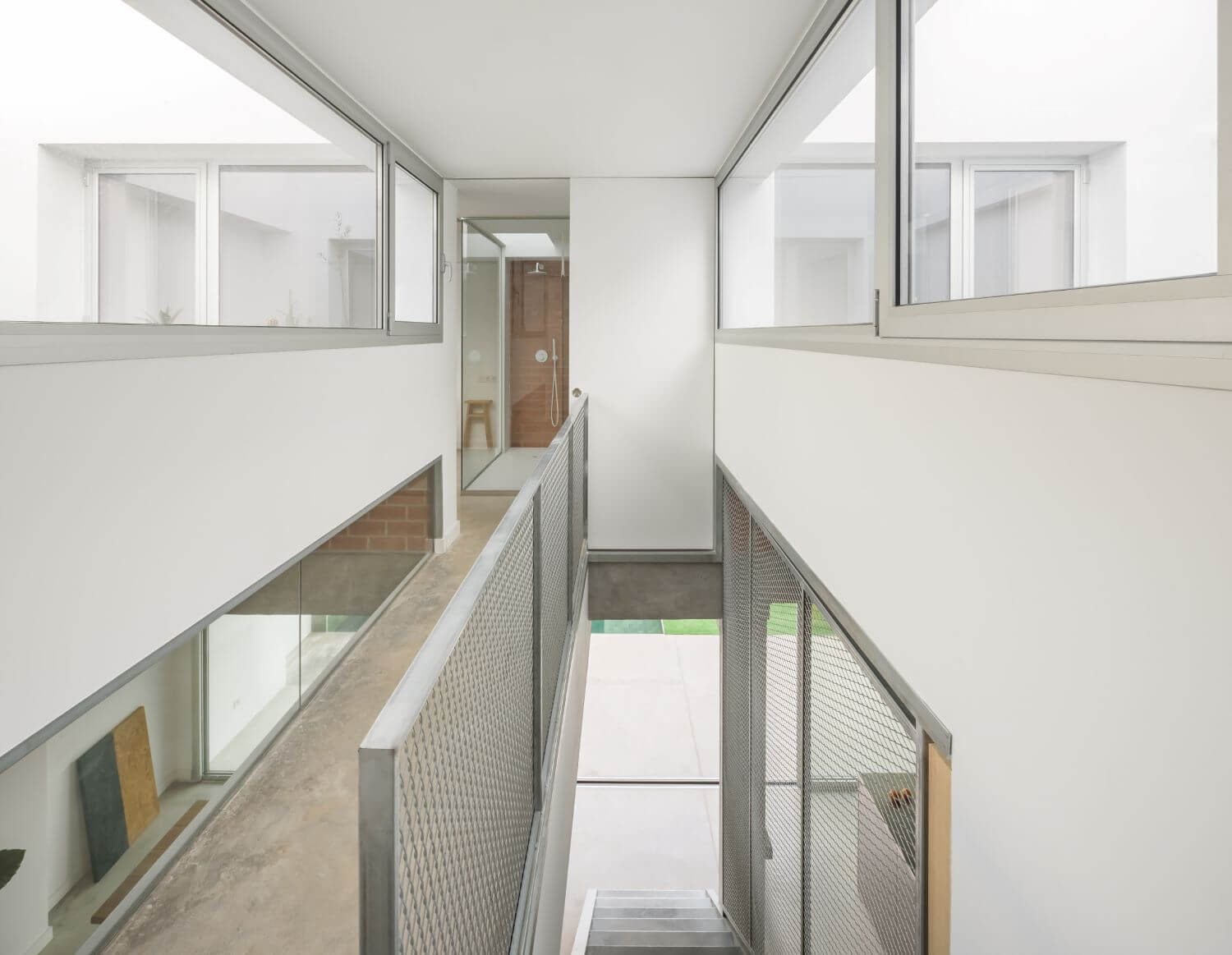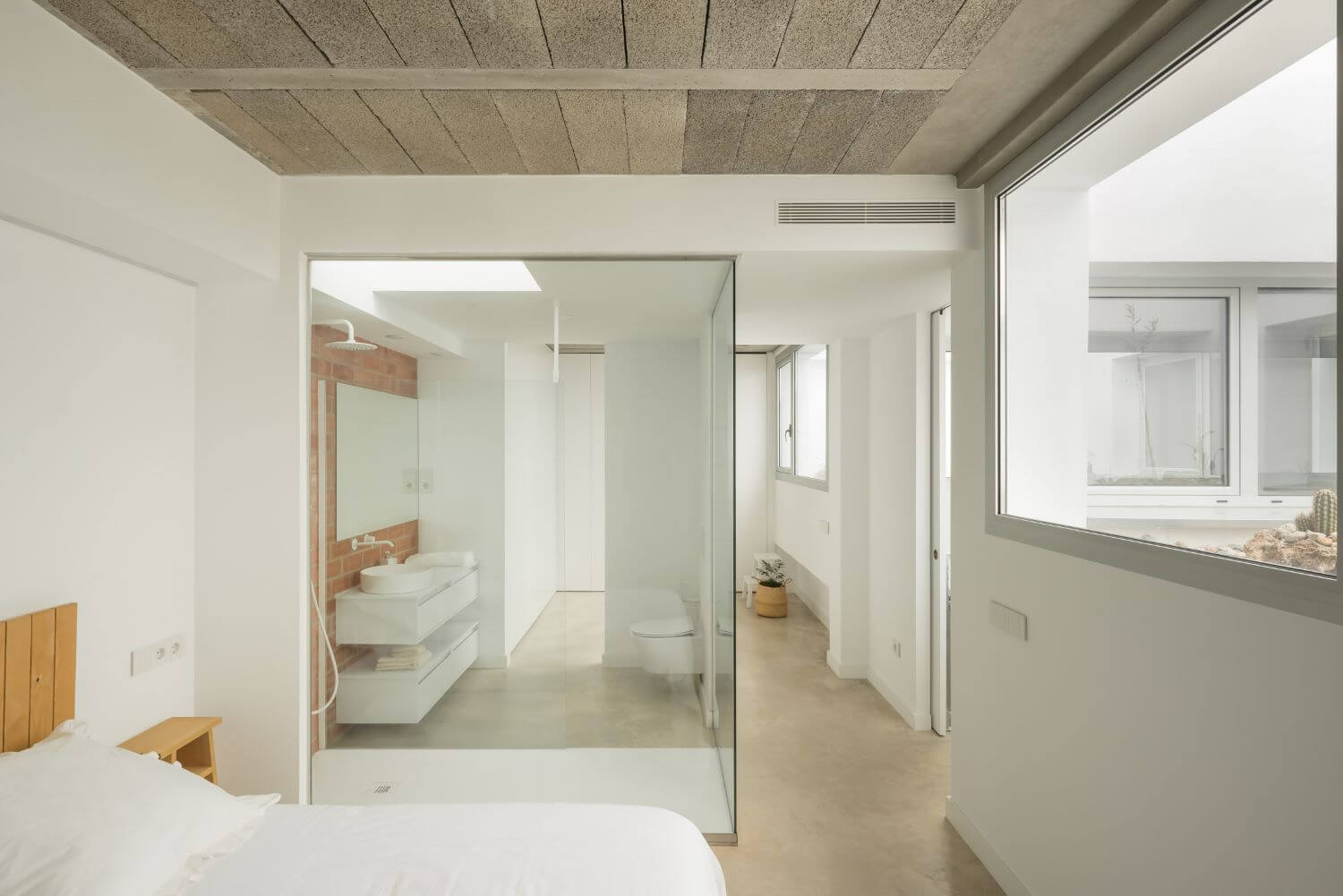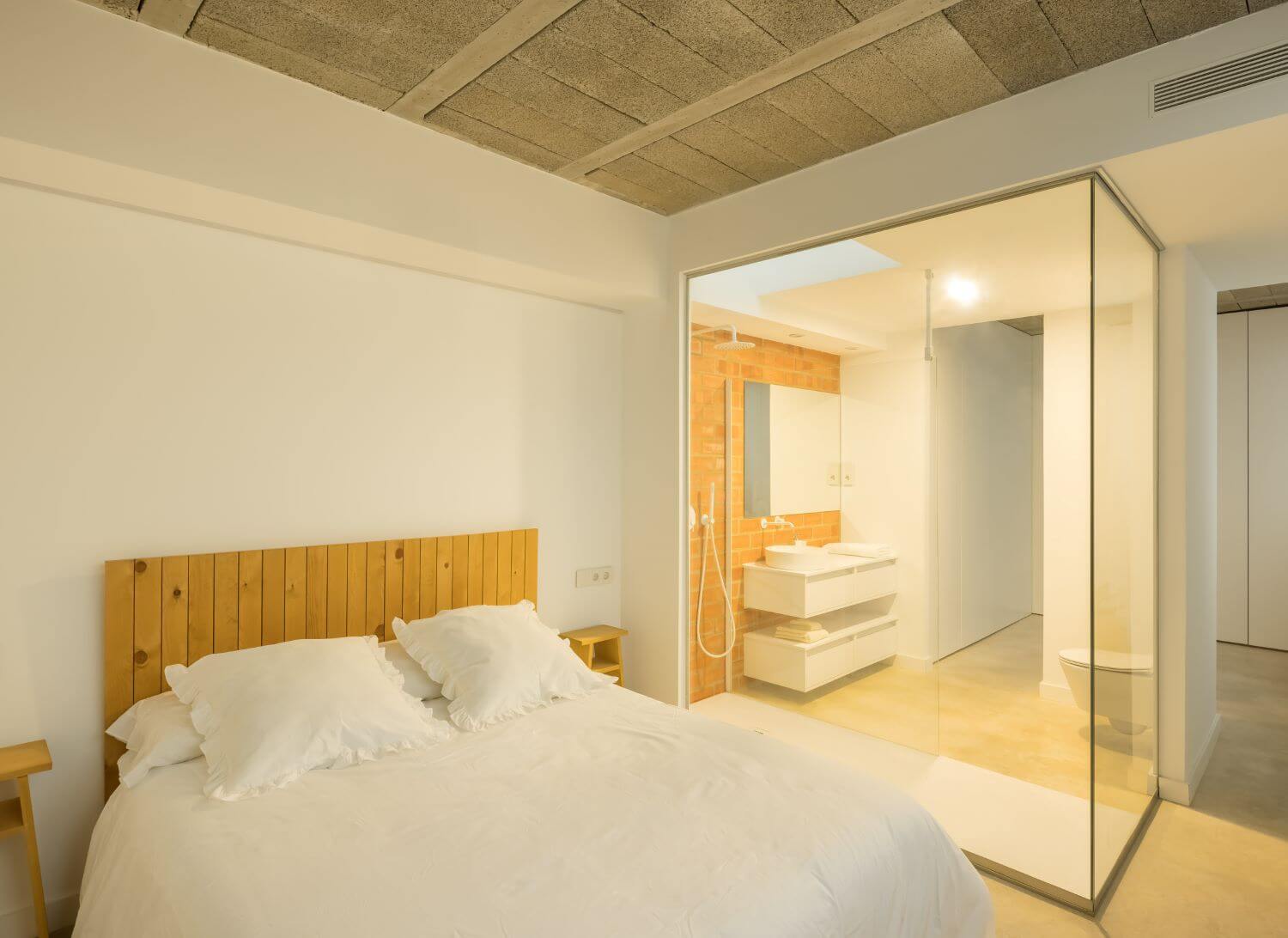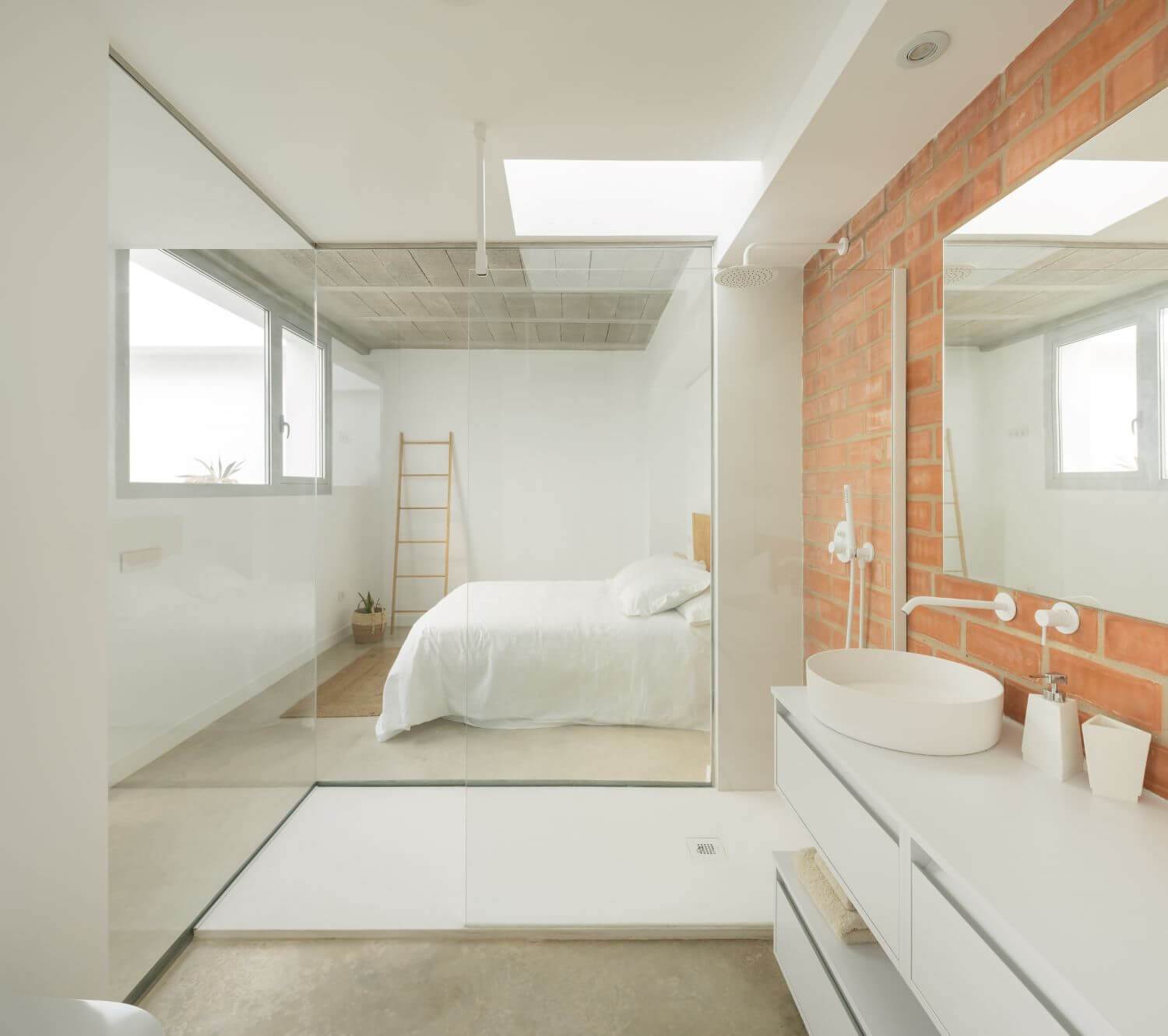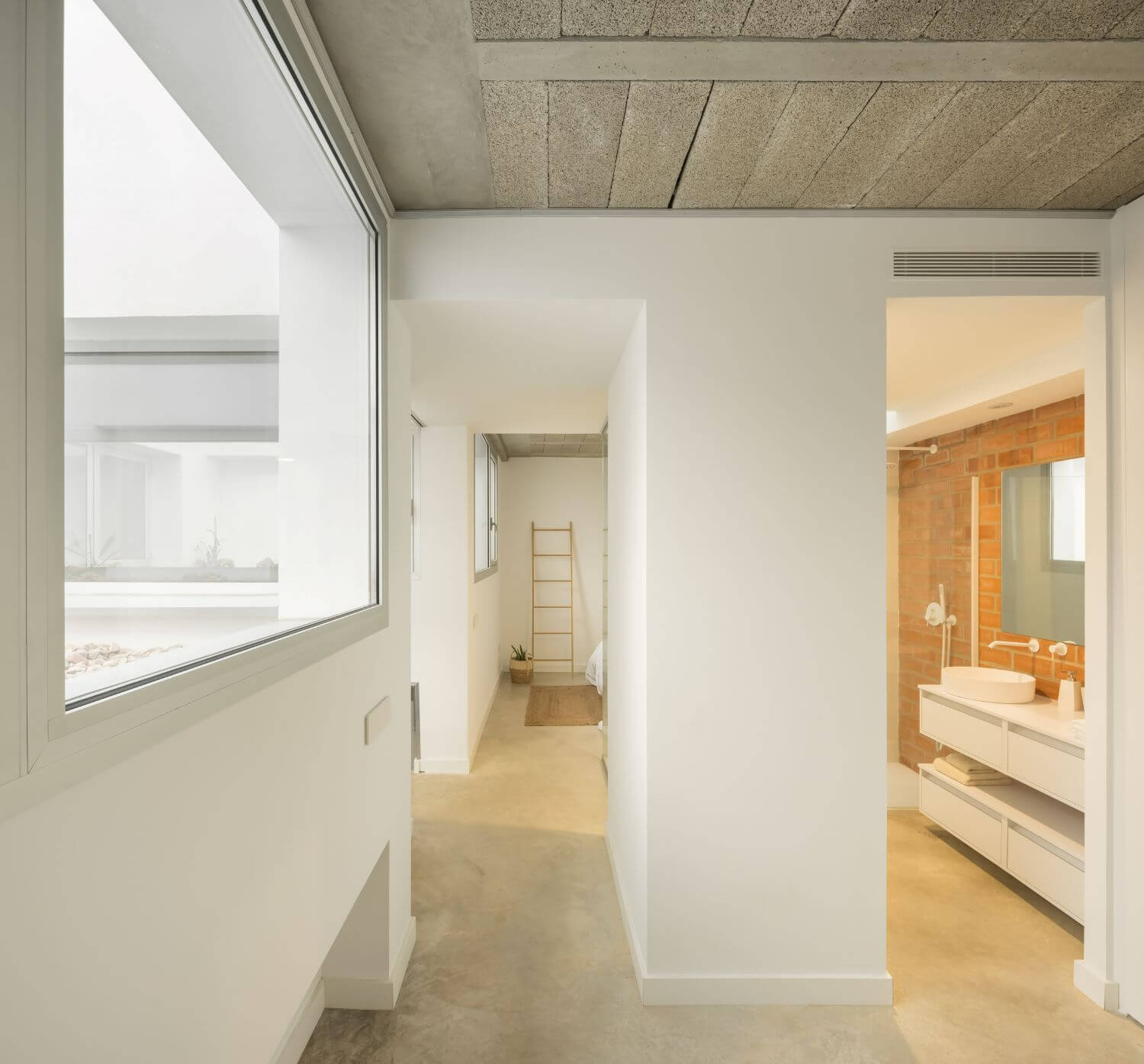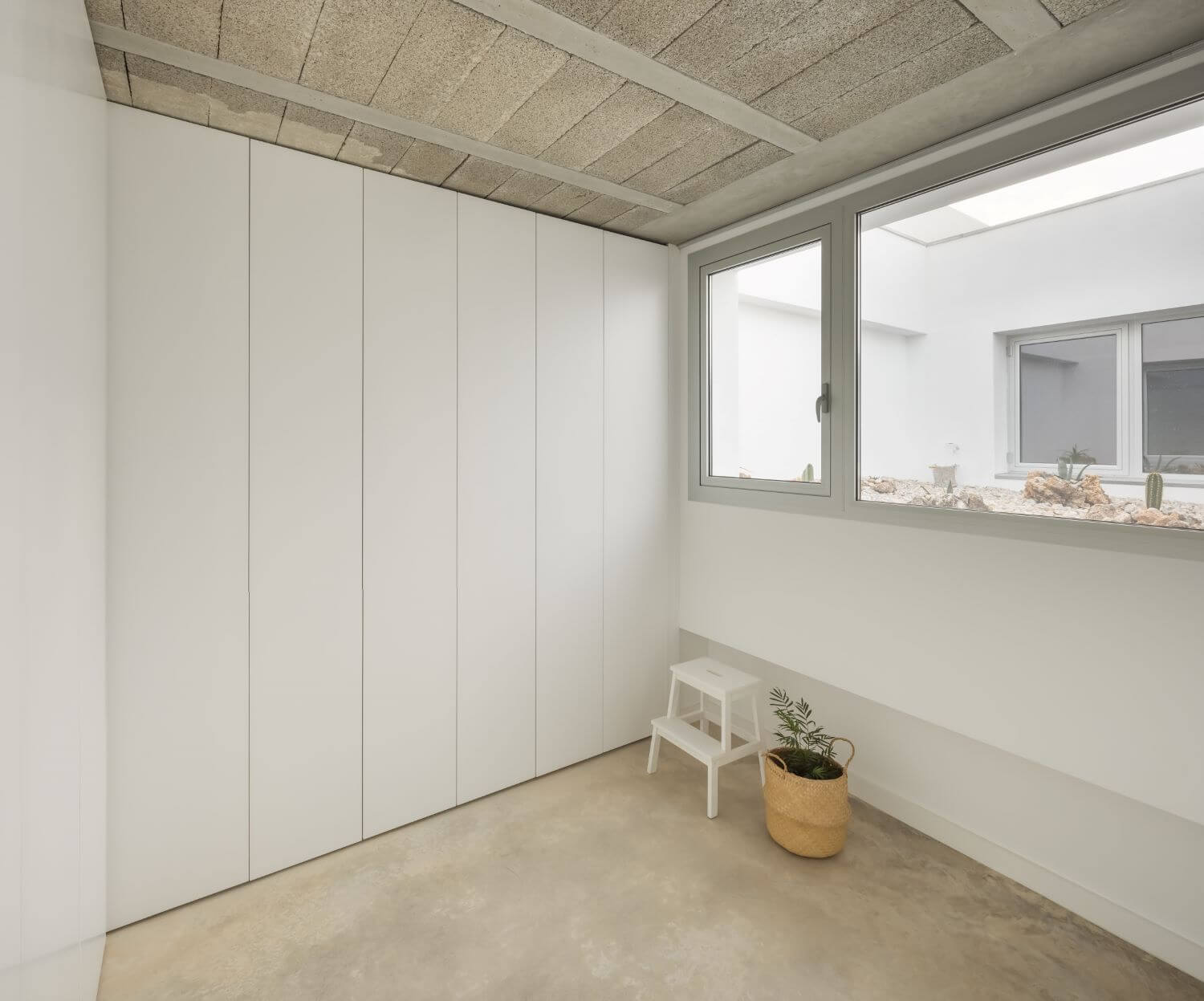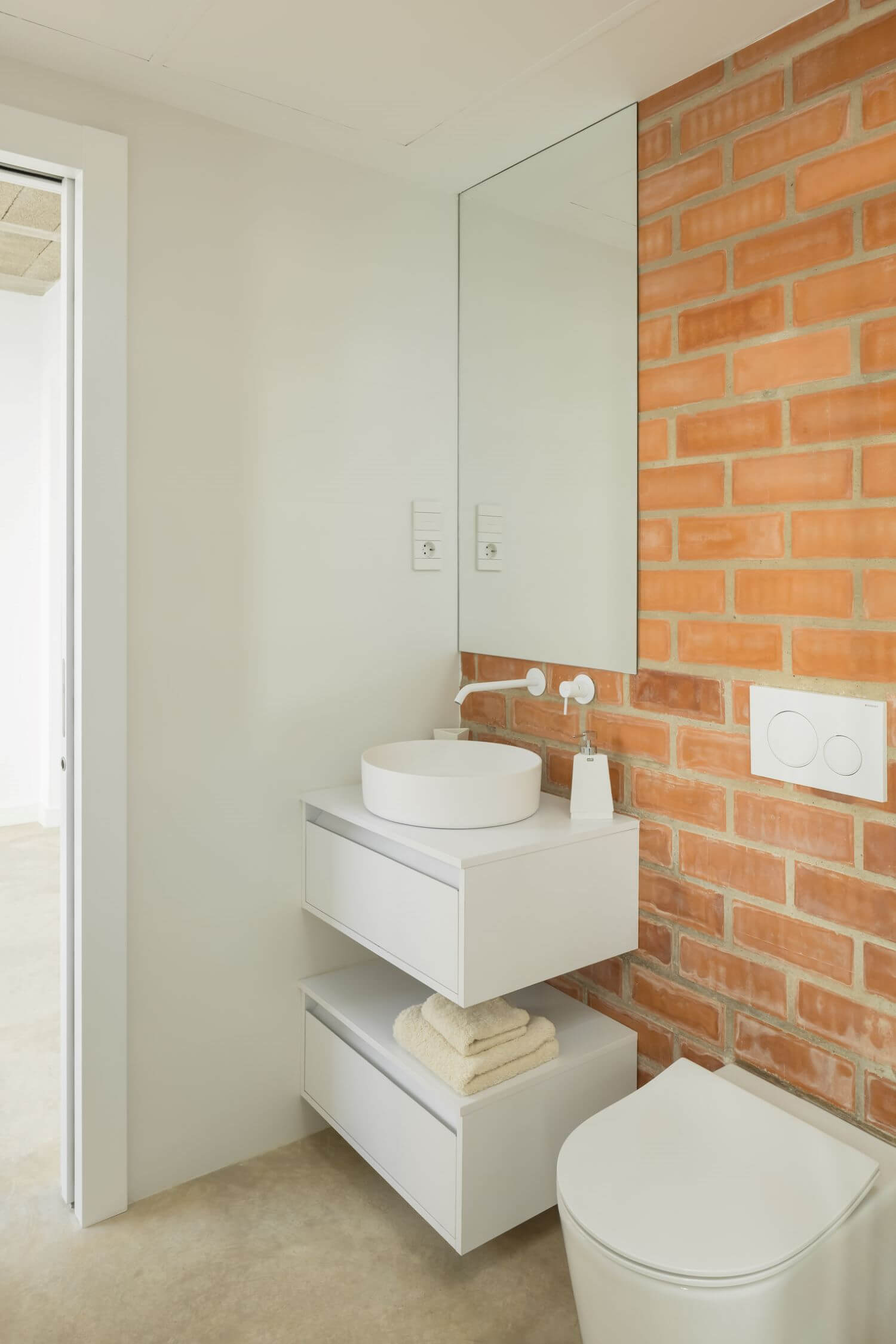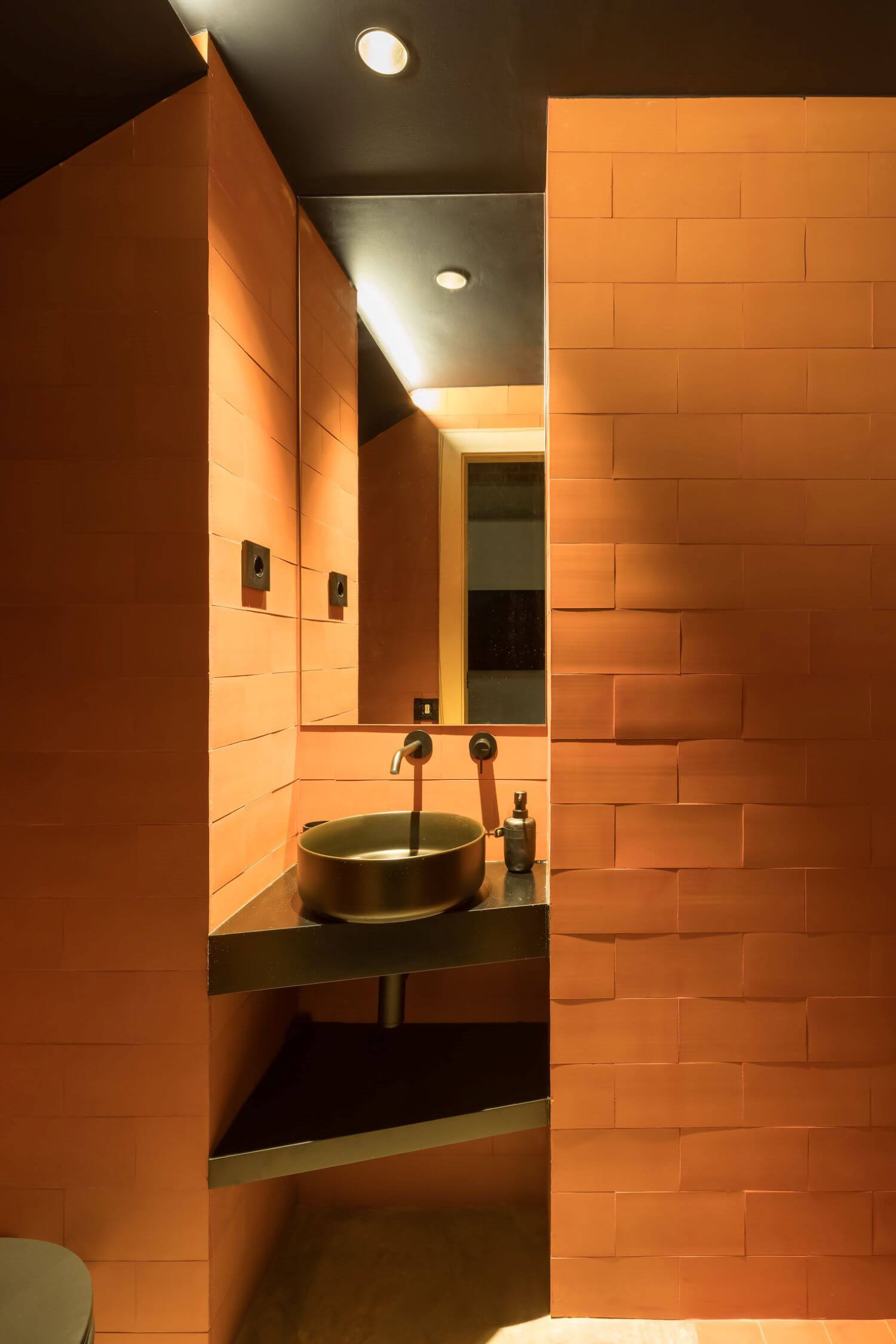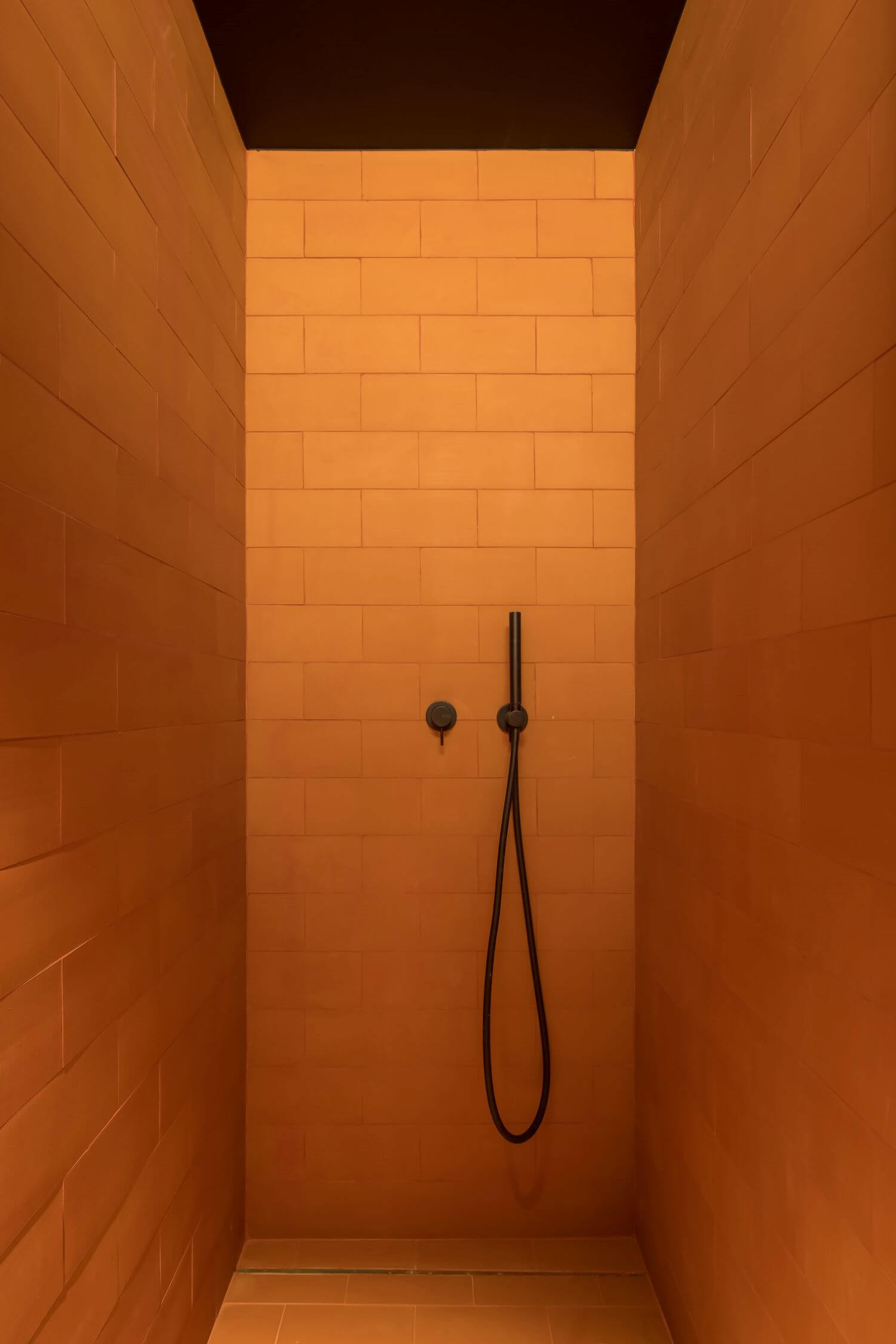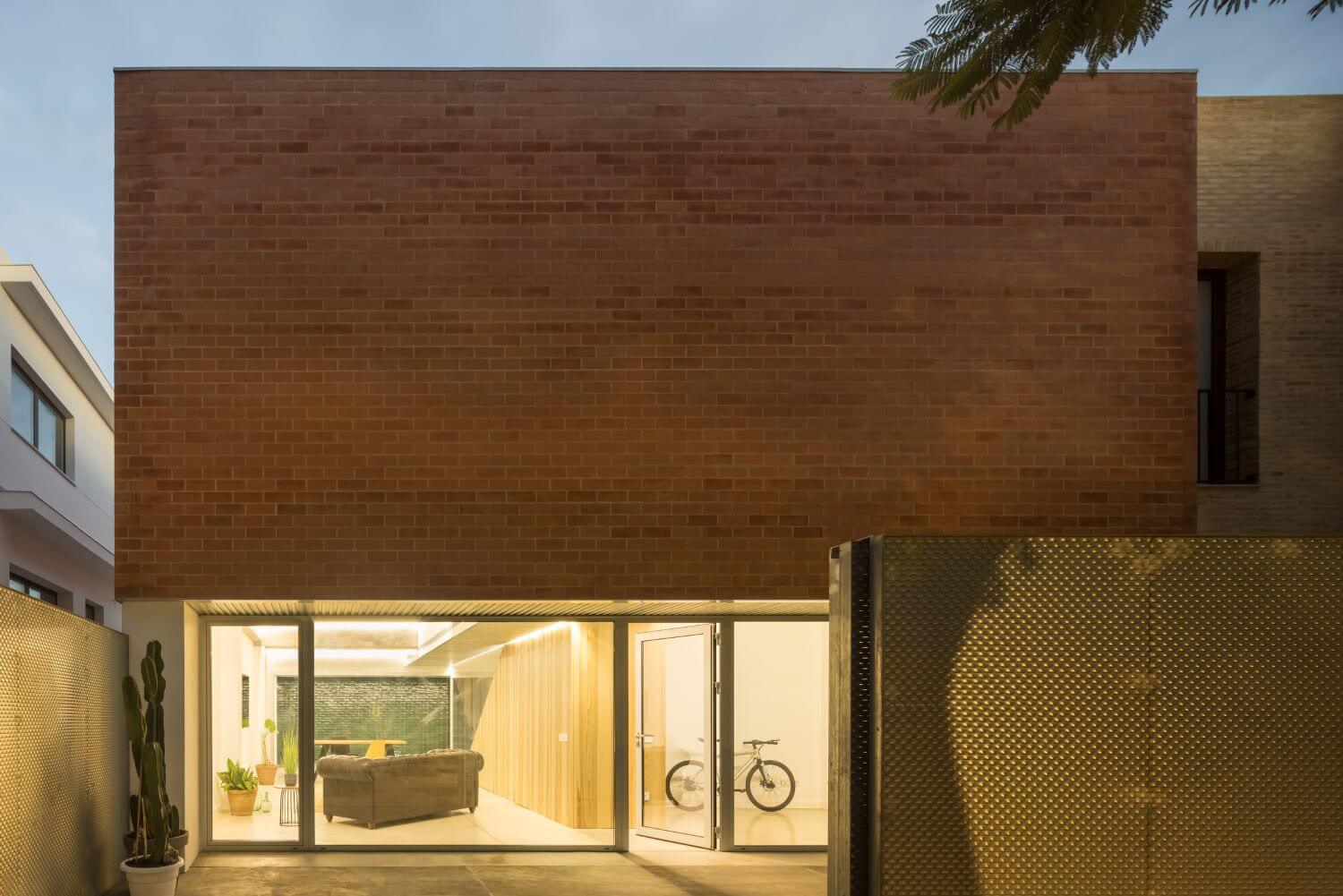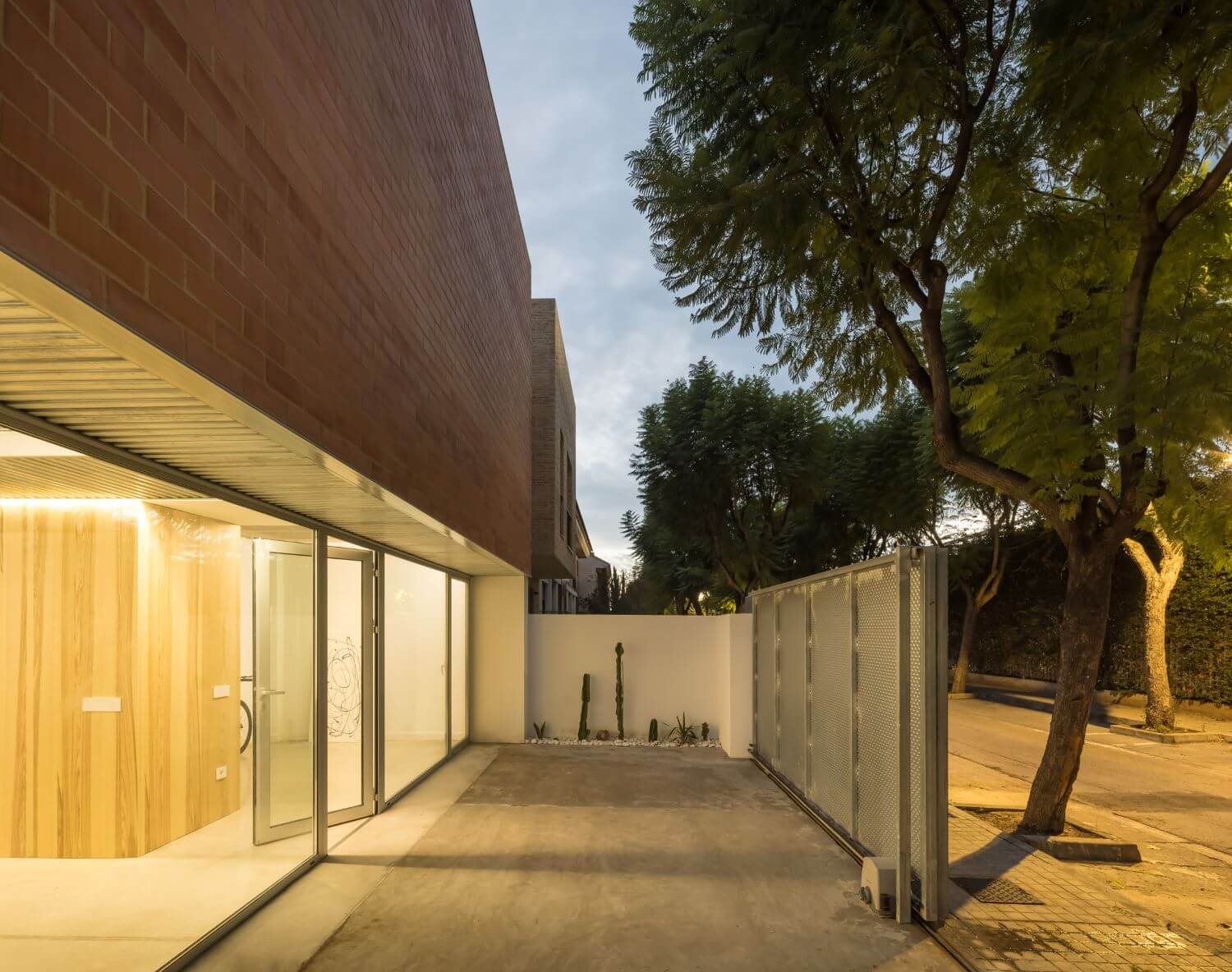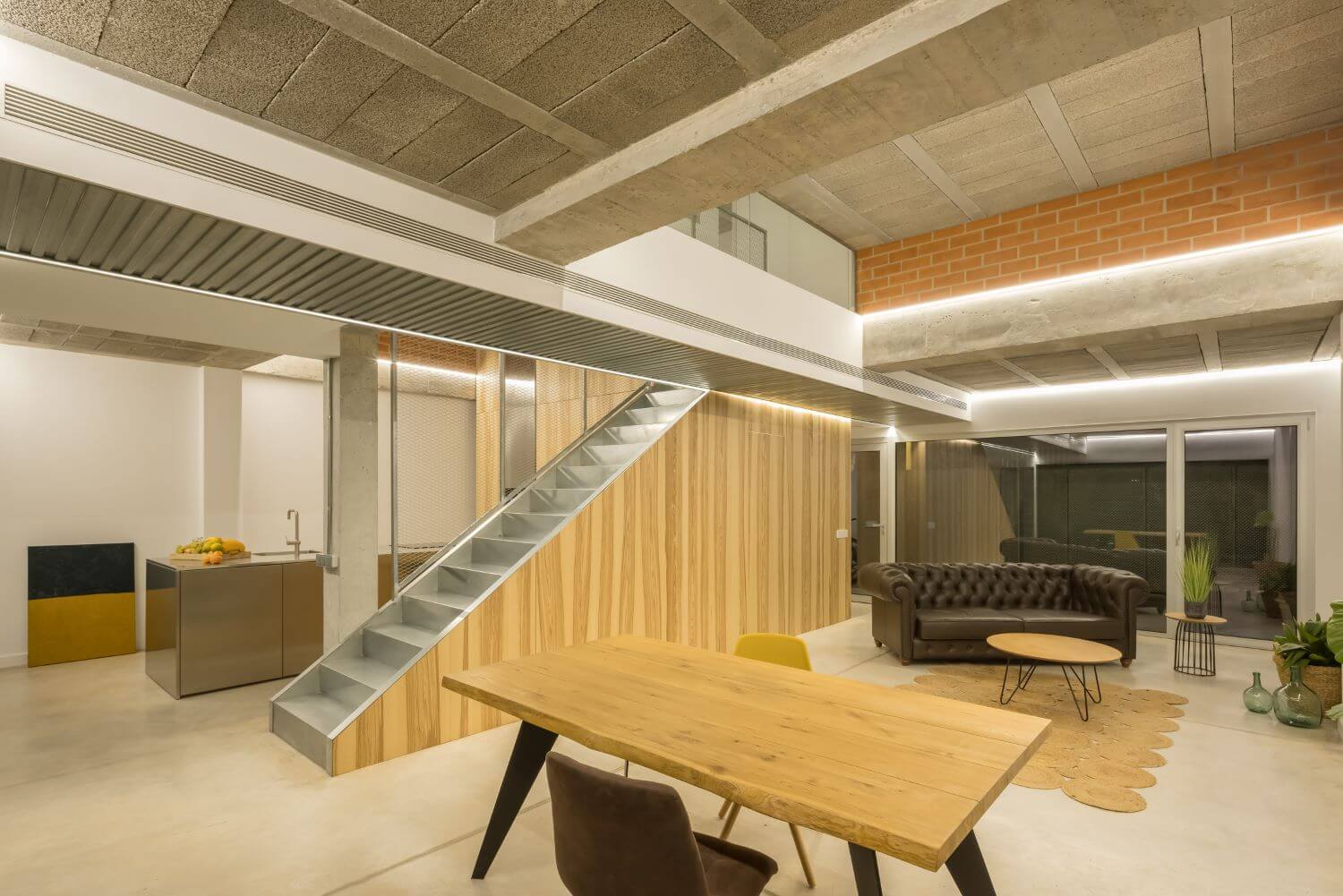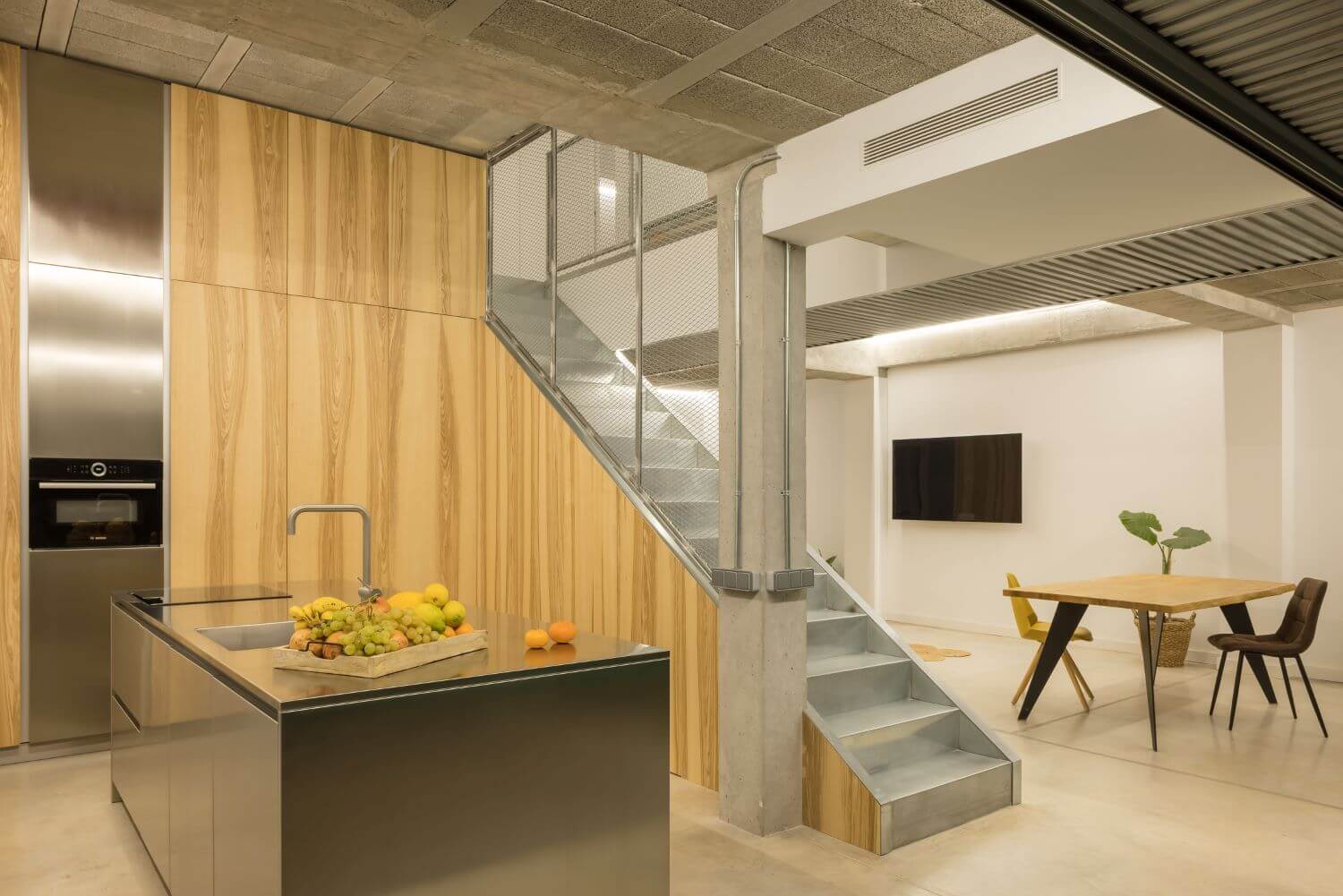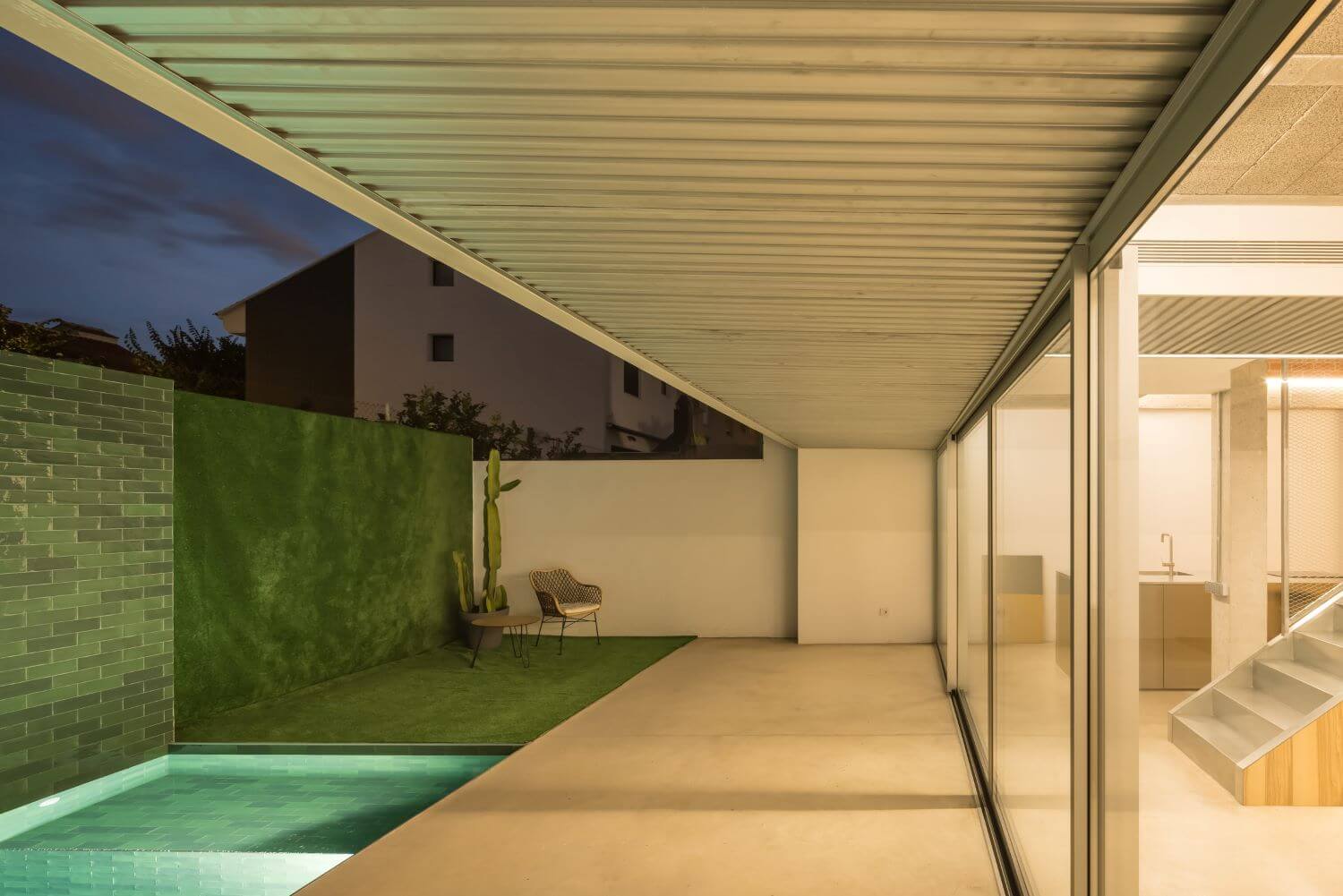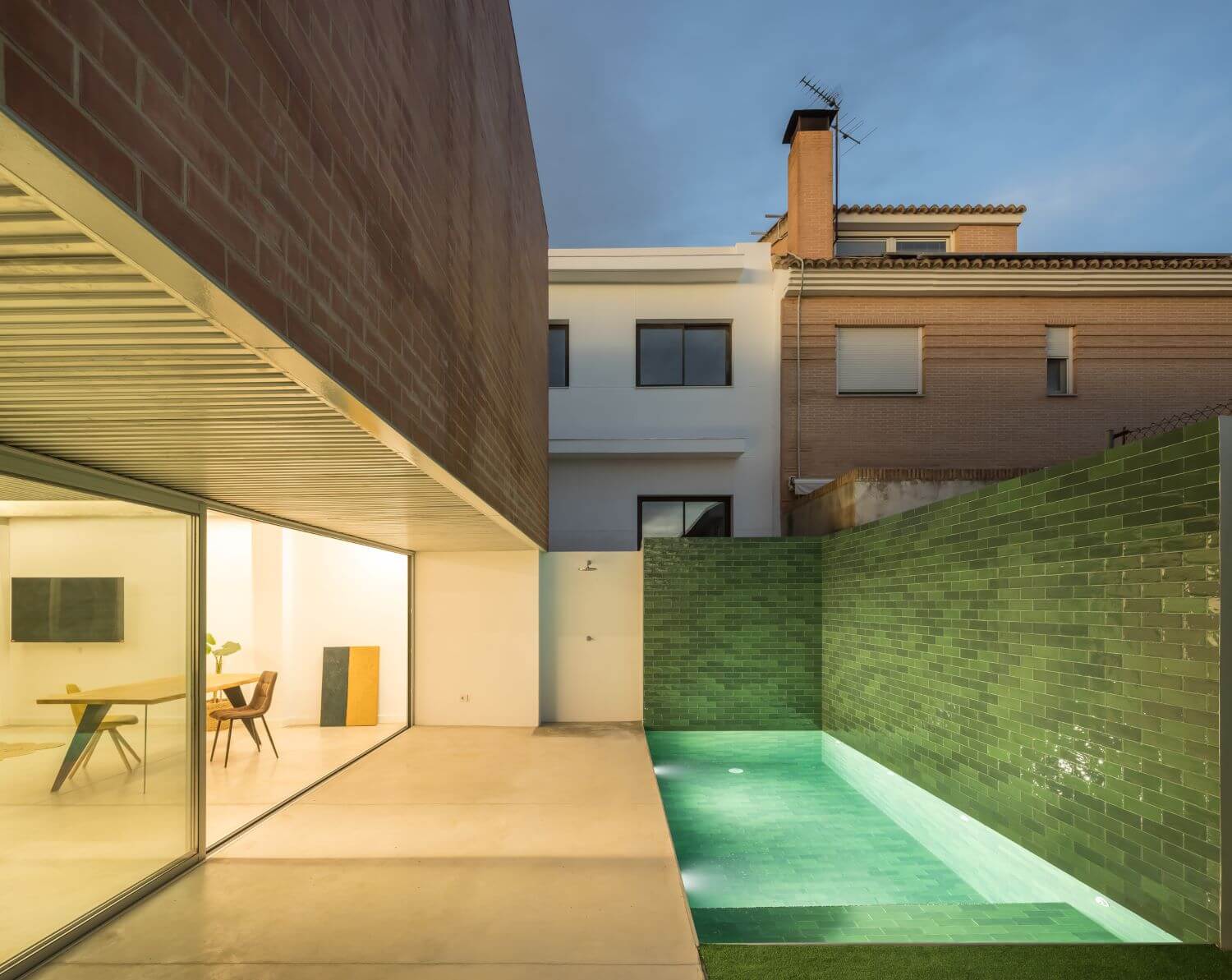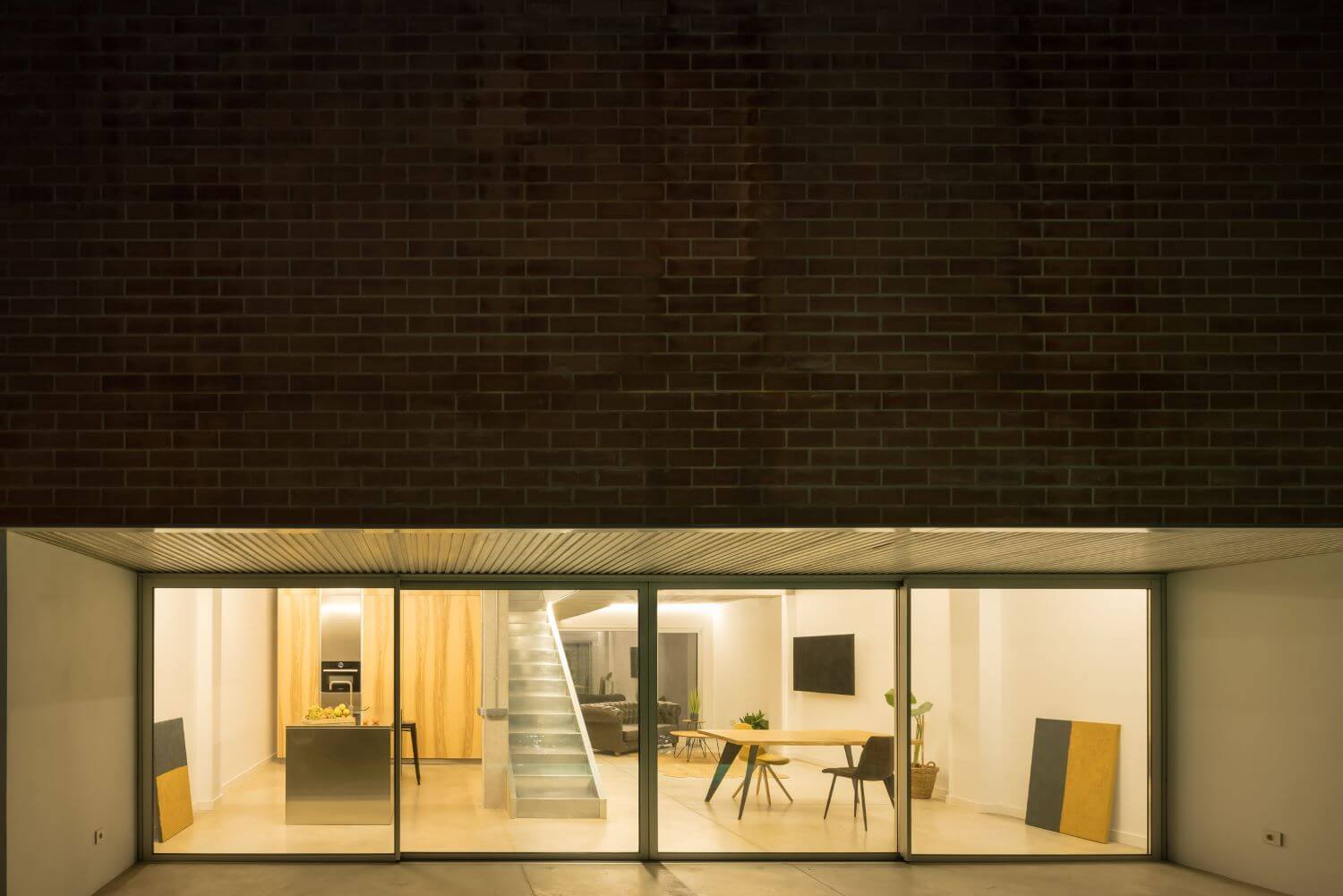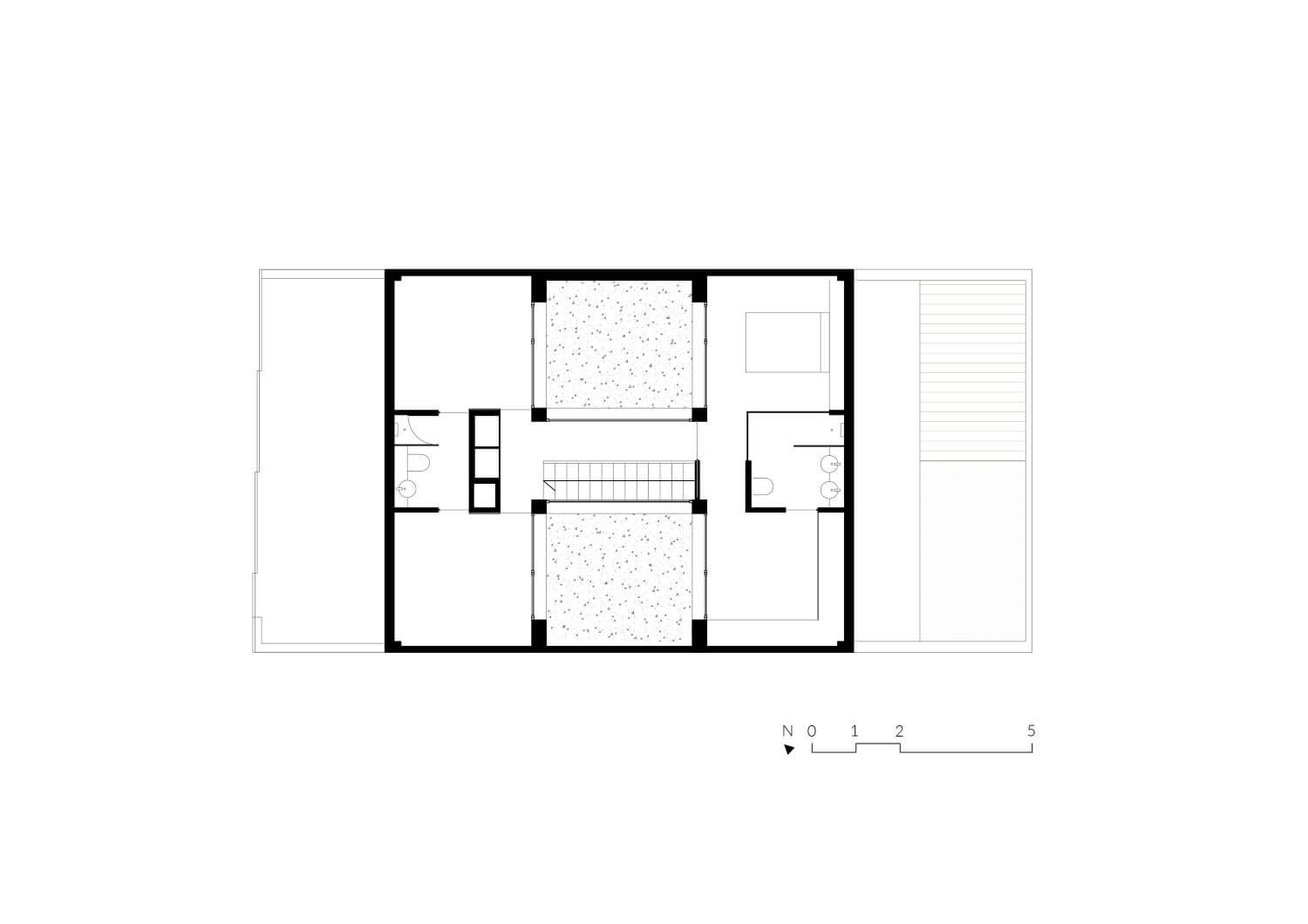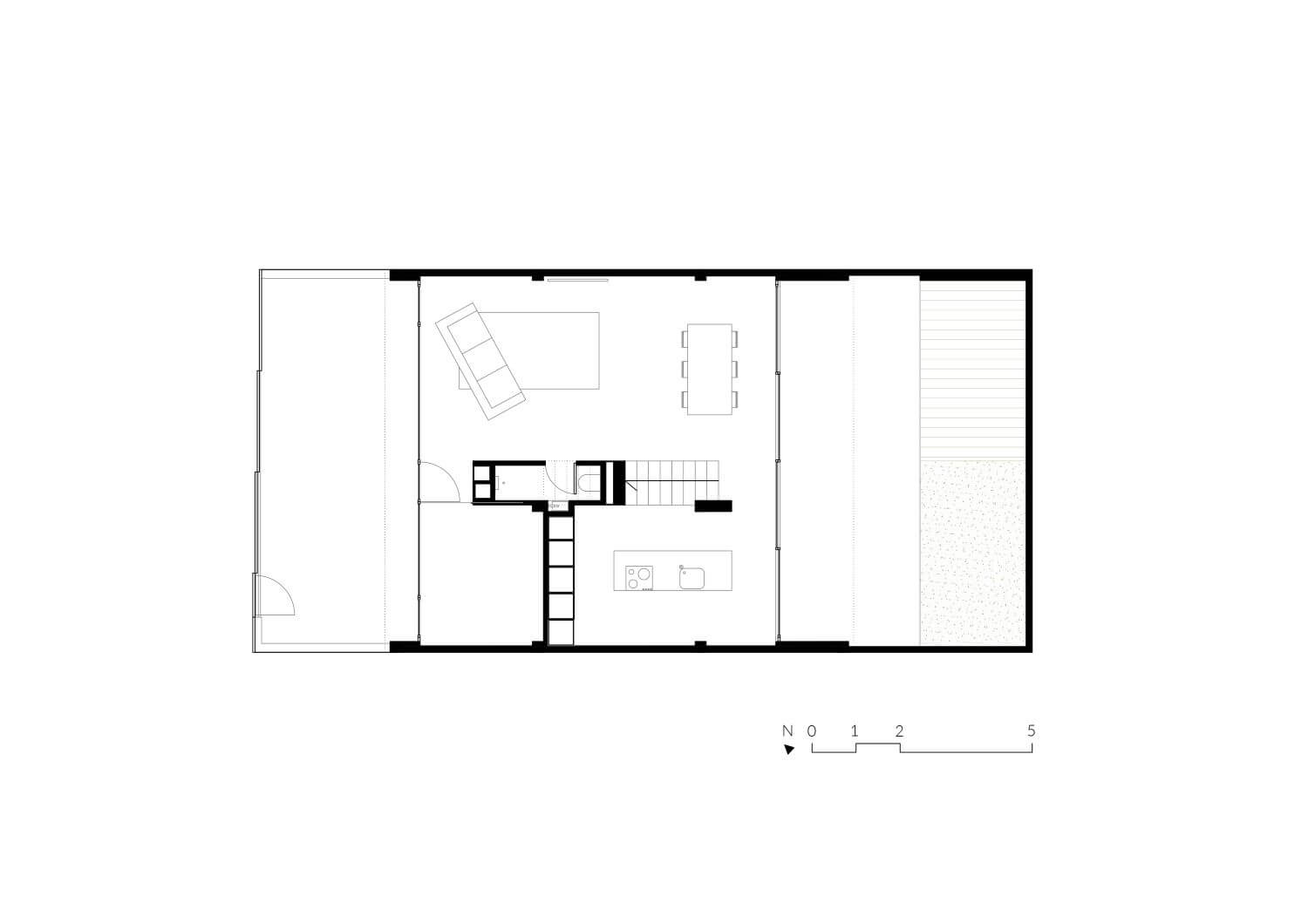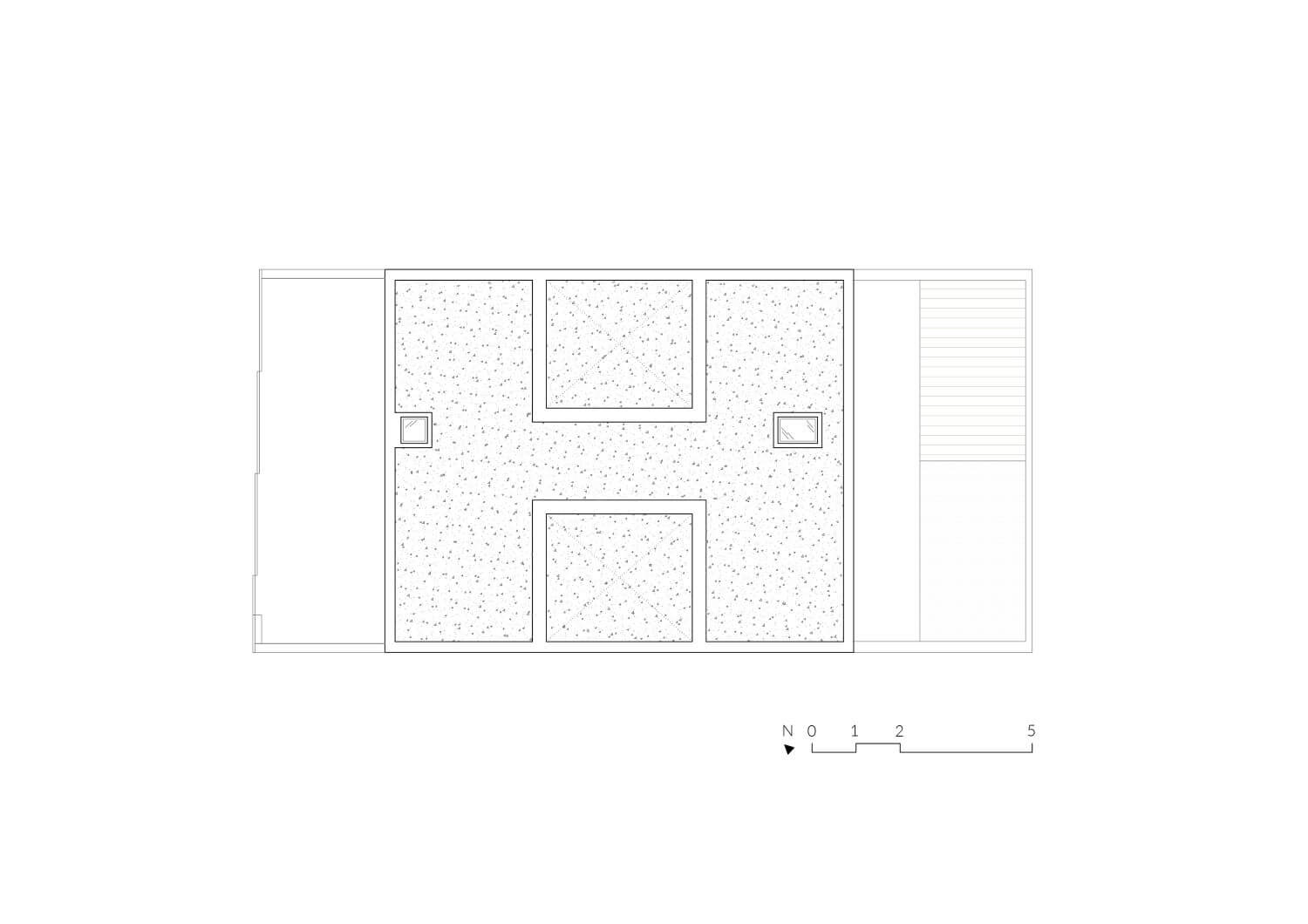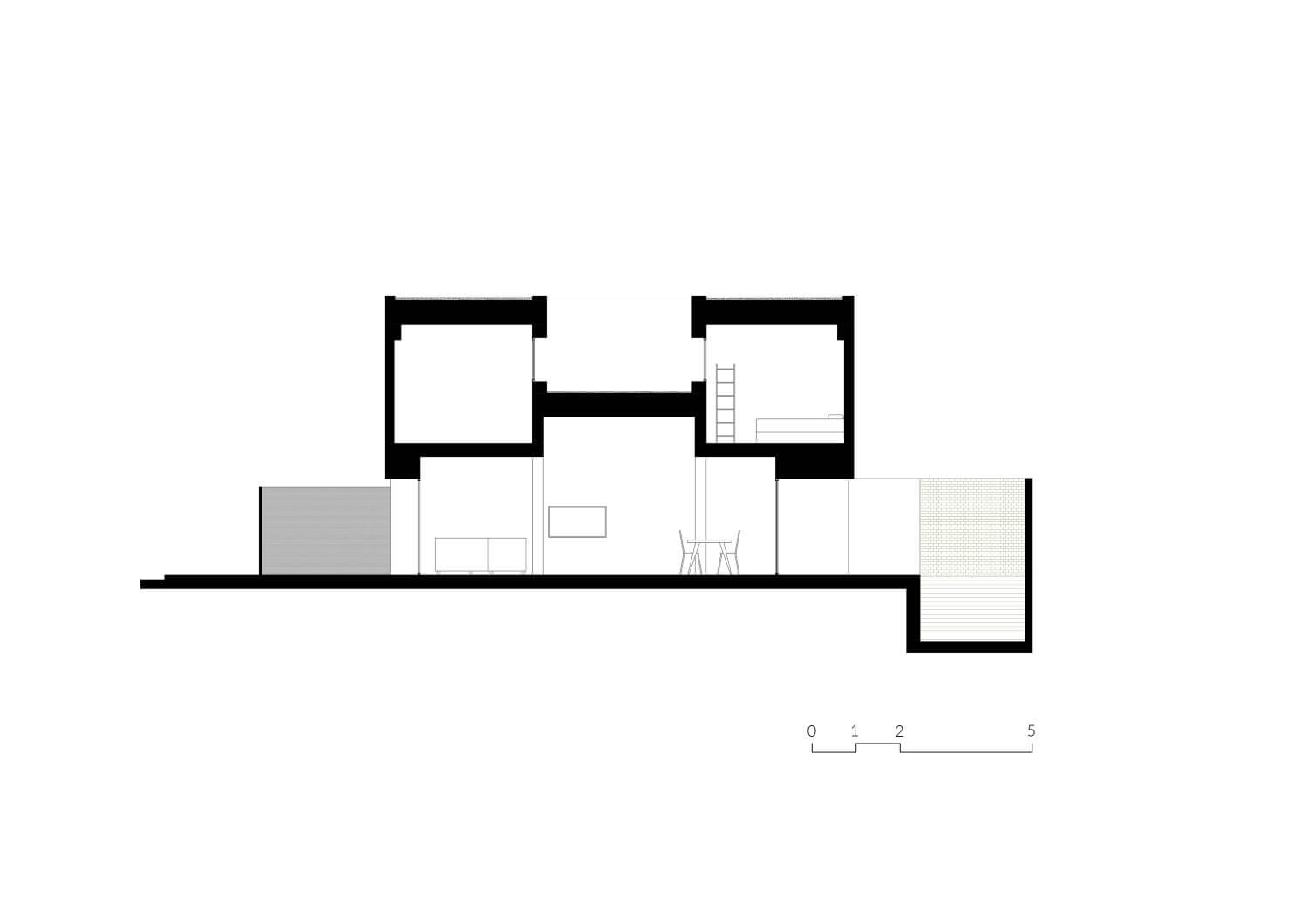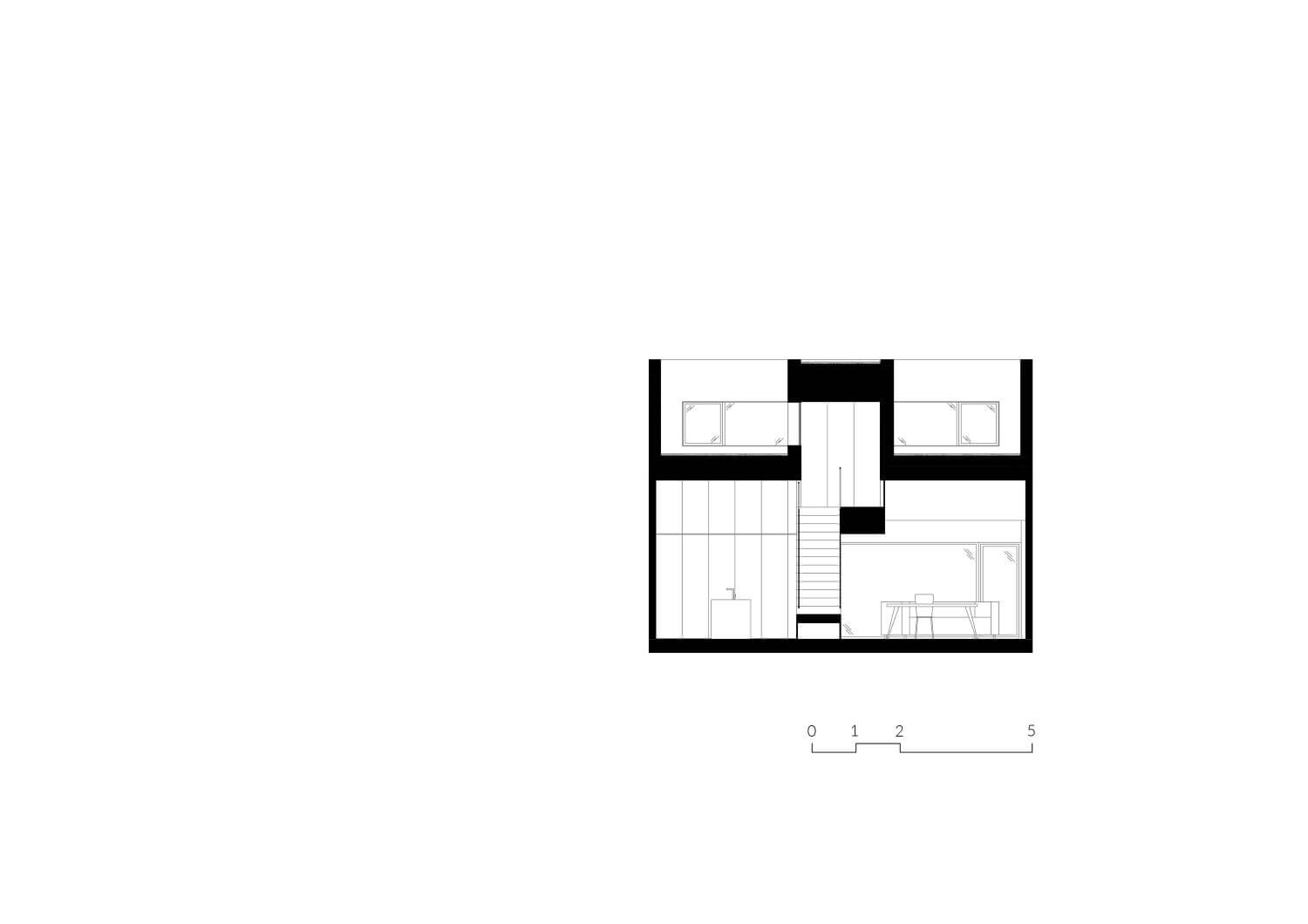 ---