Habif Architects: House K Project started with the idea of renovating all infrastructure systems according to today's needs and giving the house's historical story a modern and valuable new look. It aims to establish a strong and remarkable connection between the old and the new, light and dark, plain and bold.
House K consists of one regular floor and one attic storey, located on a hill overlooking Istanbul's Bosphorus view. Living spaces located on the ground floor are connected to the attic by a sculptural staircase. Ground floor plan is in a flow that starts from the entrance of the house and goes towards the view on the front facade. Fireplace, living and dining areas, which receive full daylight, are positioned as in direct contact with each other. On the attic floor, master suite consisting of a master bathroom, dressing room and bedroom connects with outdoor space by a terrace that continues along the facade facing the view. An open en-suite bathroom allows daylight to reach as deep as possible into the attic. The walk-in dressing room located at the rear makes an advantageous use of the roof pitch.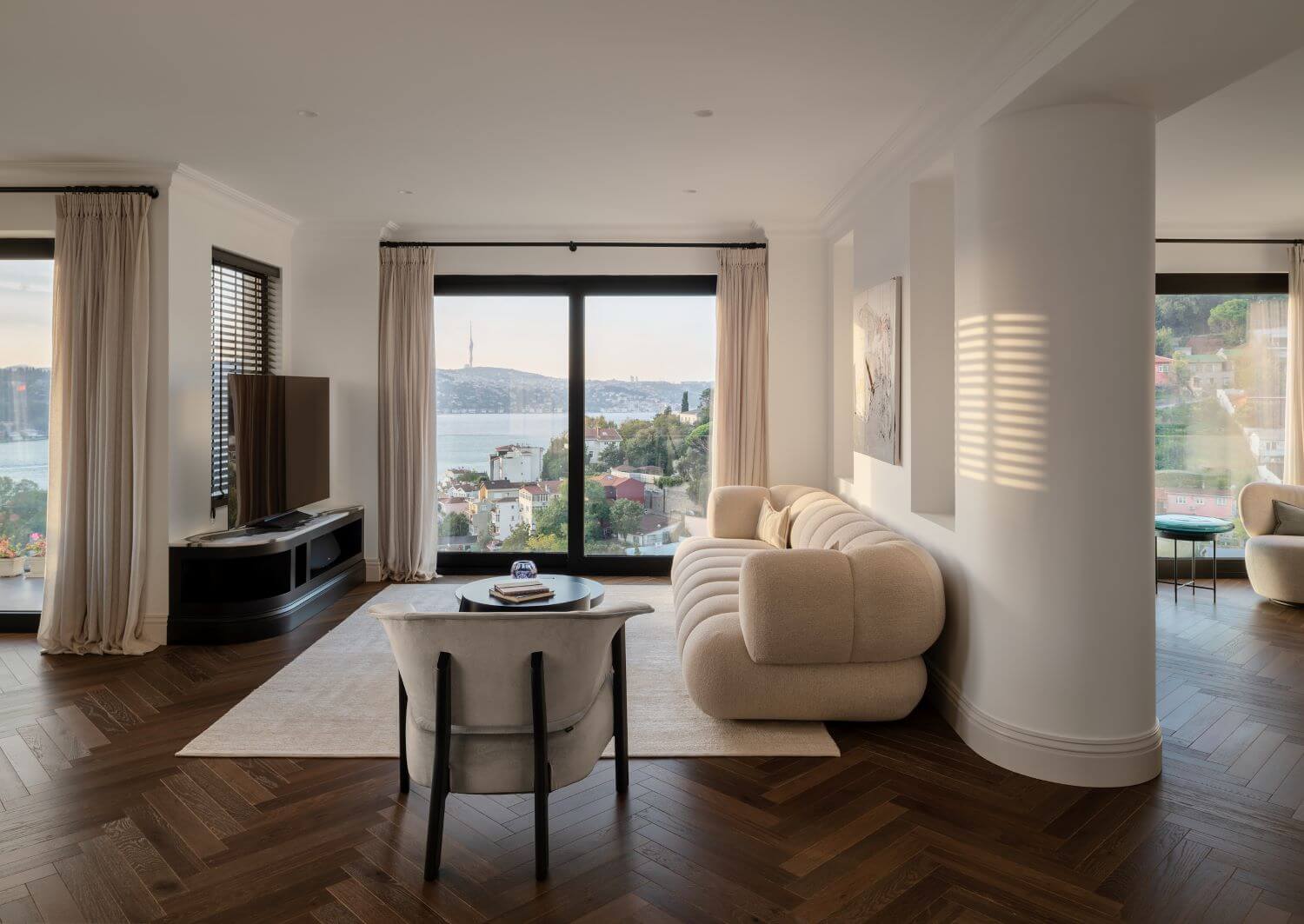 The house is designed with the intent to have spacious, view oriented, inviting, 'gallery-like' plain background where the residents' artworks are exhibited, ands also, welcoming atmosphere that invites people having cosy & pleasant time. Building materials such as wood and marble were designed as sculptural architectural elements in places and circular walls, rounded corners were added to the decoration that support the flowing plan. The space, which resembles an art gallery dominated by gray top-toned wood herringbone parquet, wide white walls and black and white colors, creates a modern living space that showcases its originality with lighting installations, artworks, sculptural furniture and a staircase that we designed as an architectural sculpture.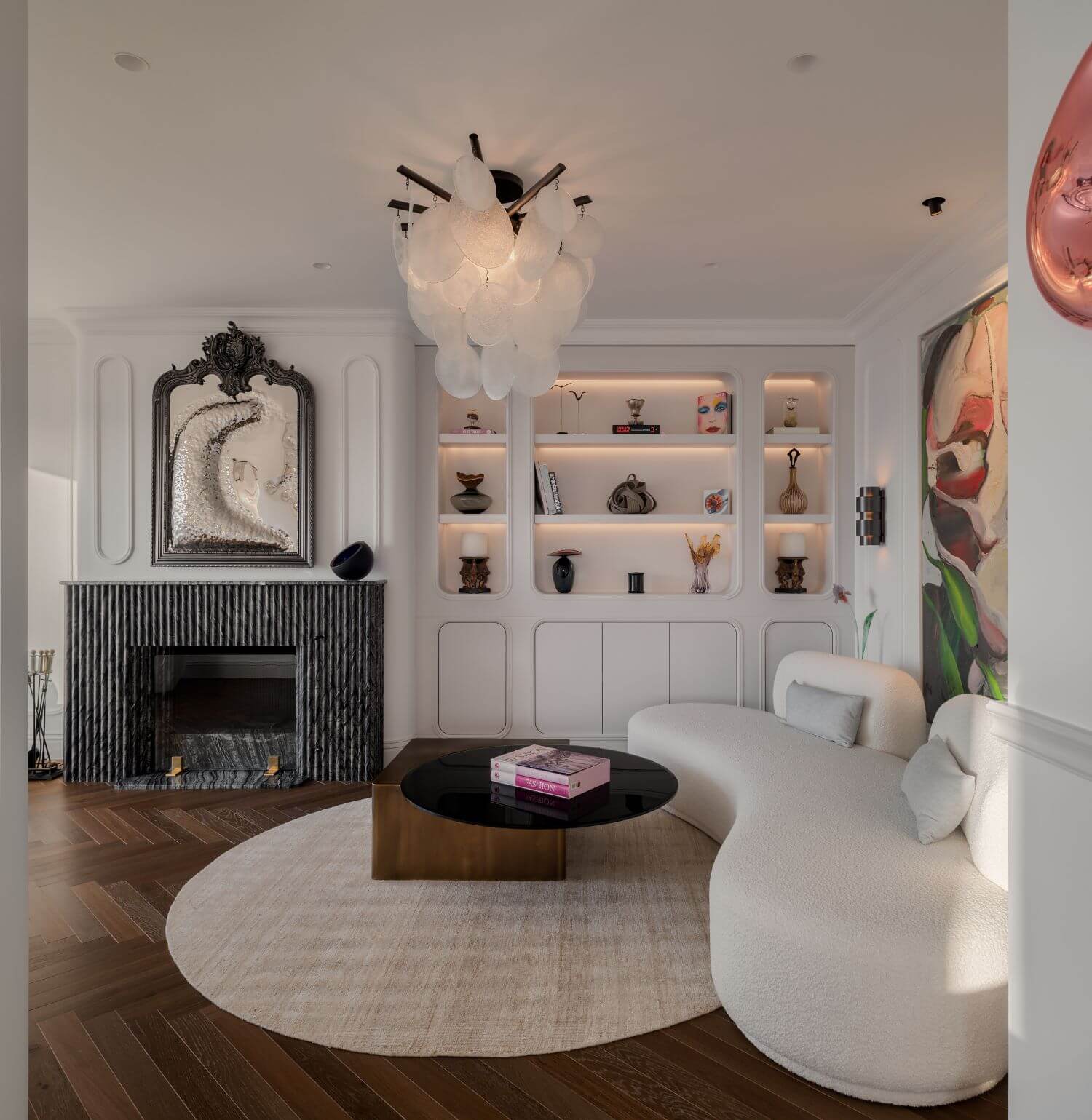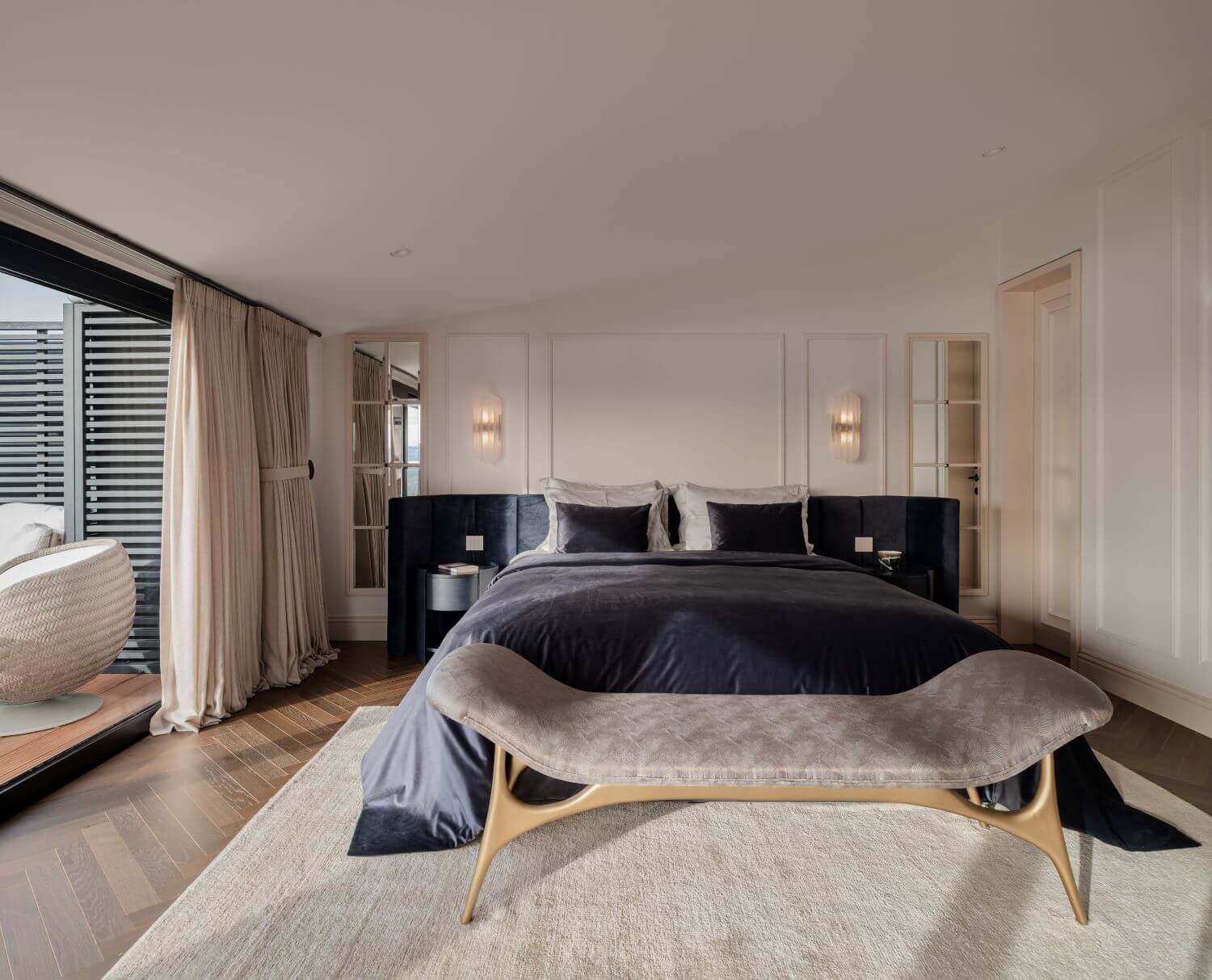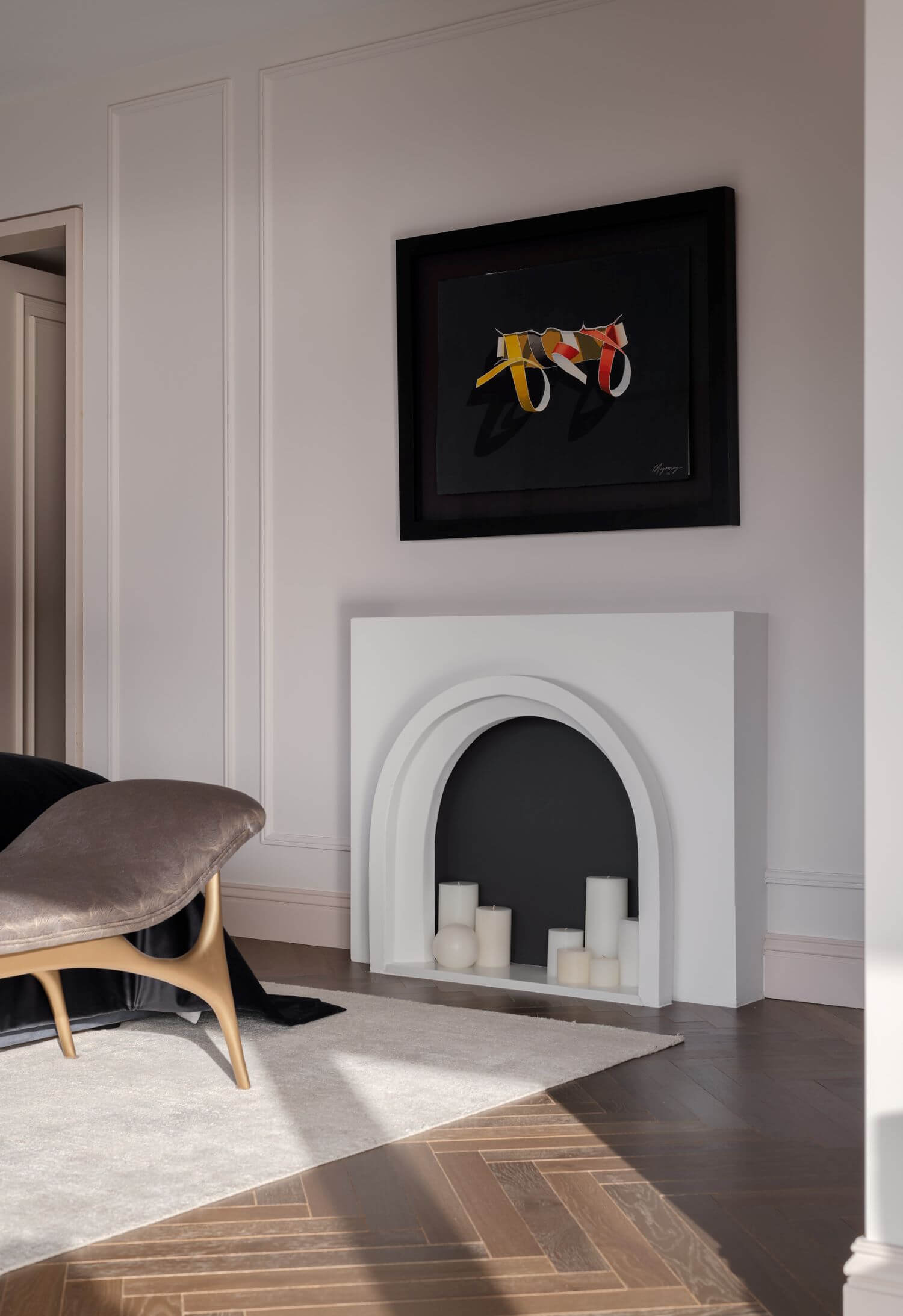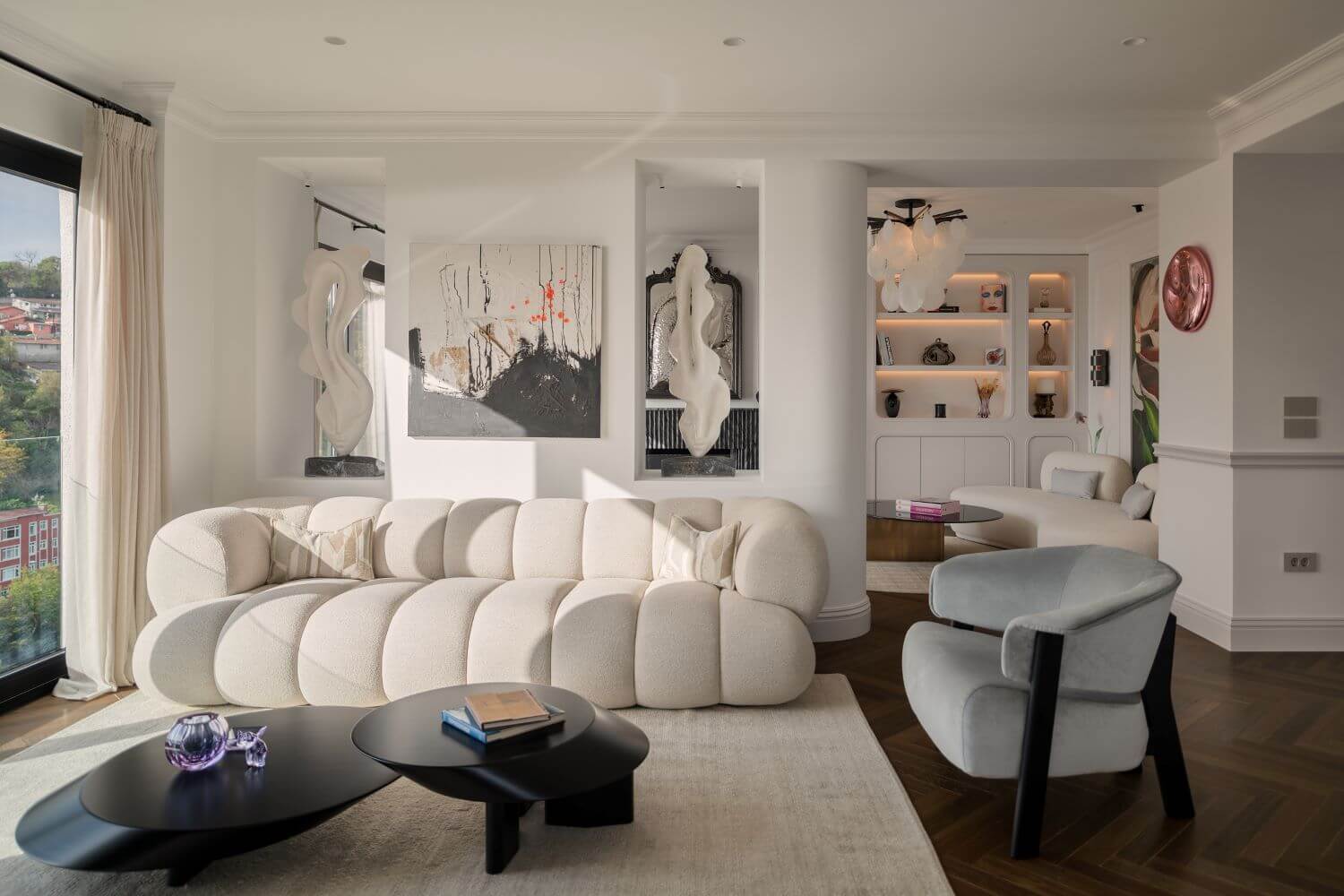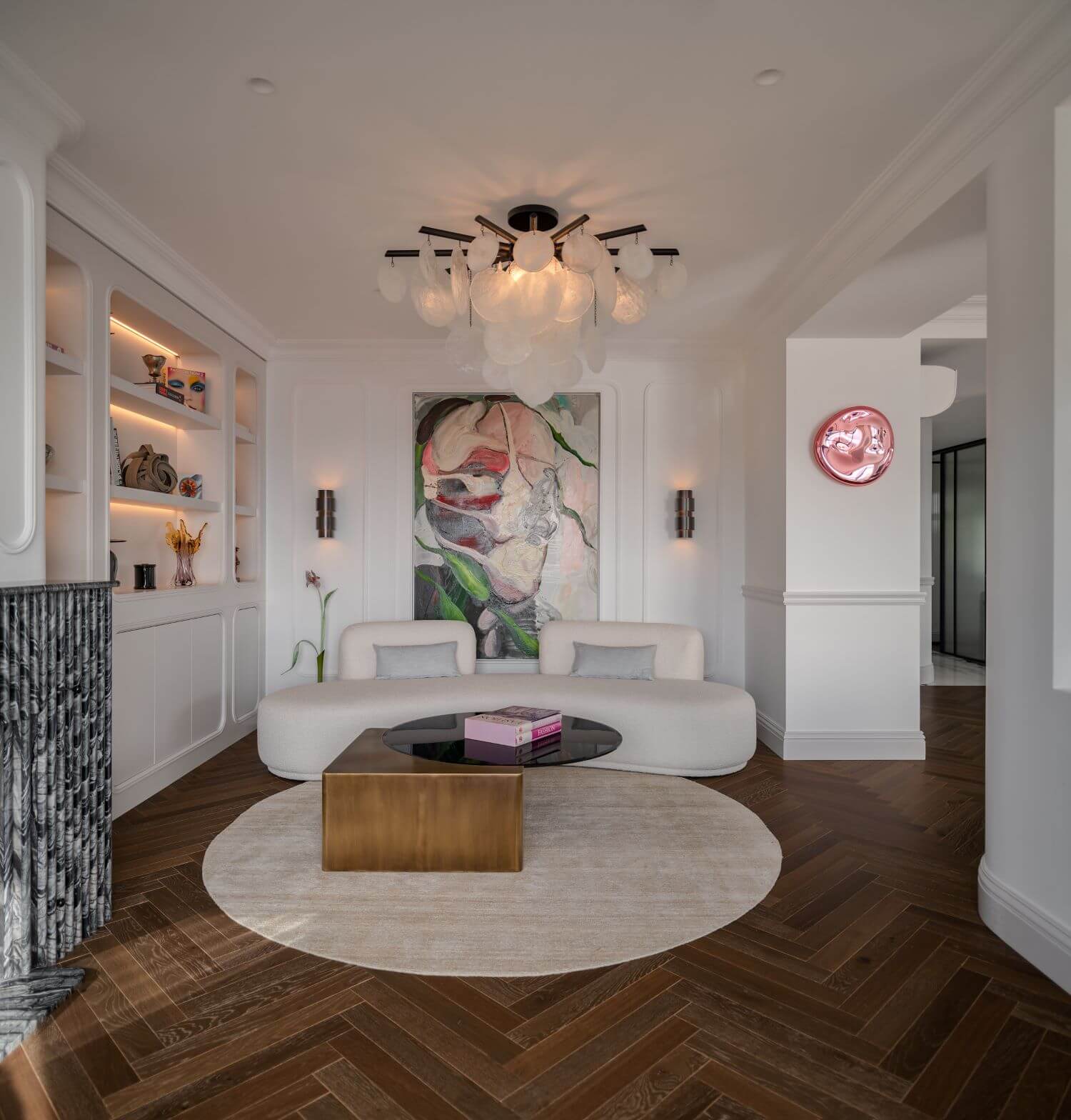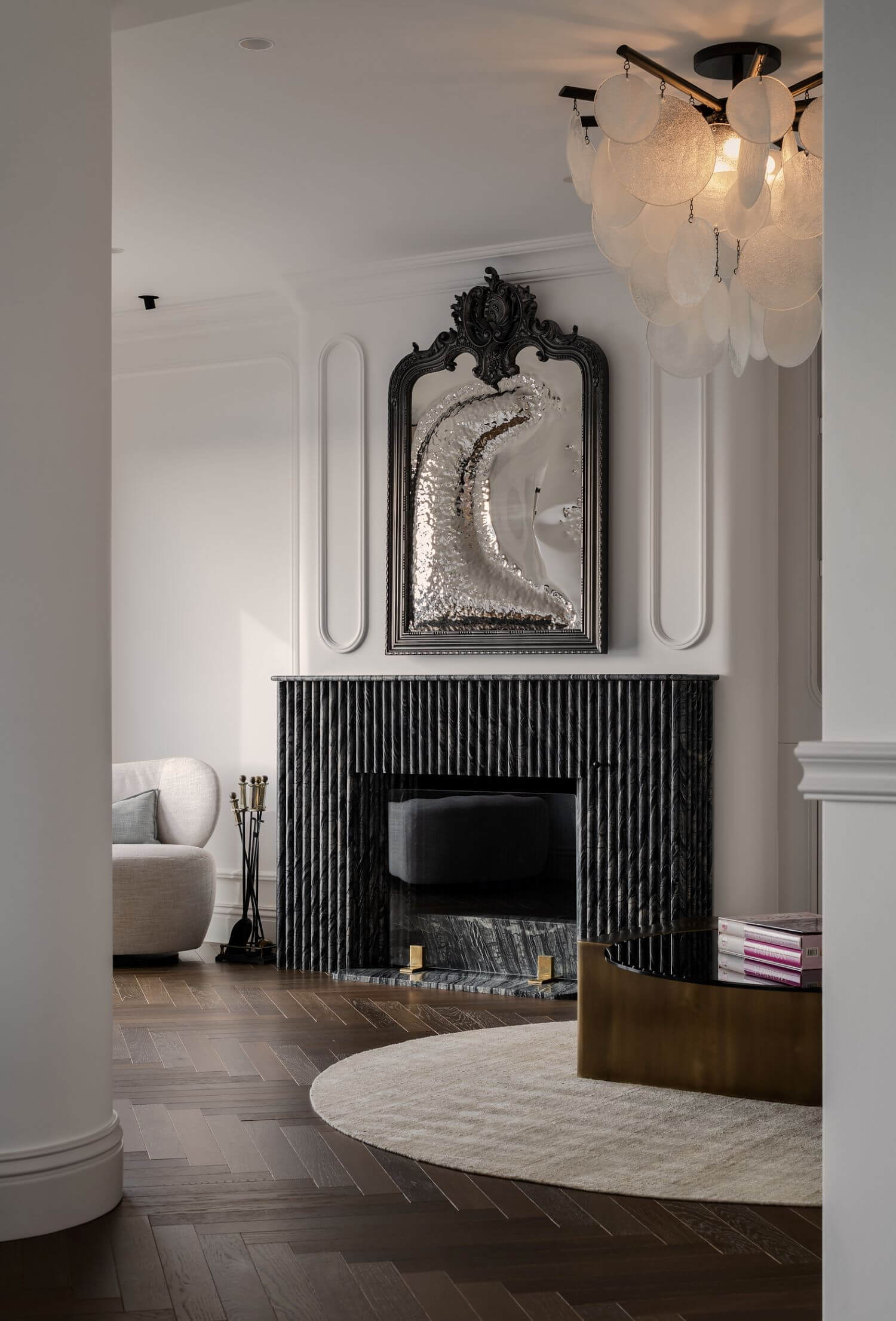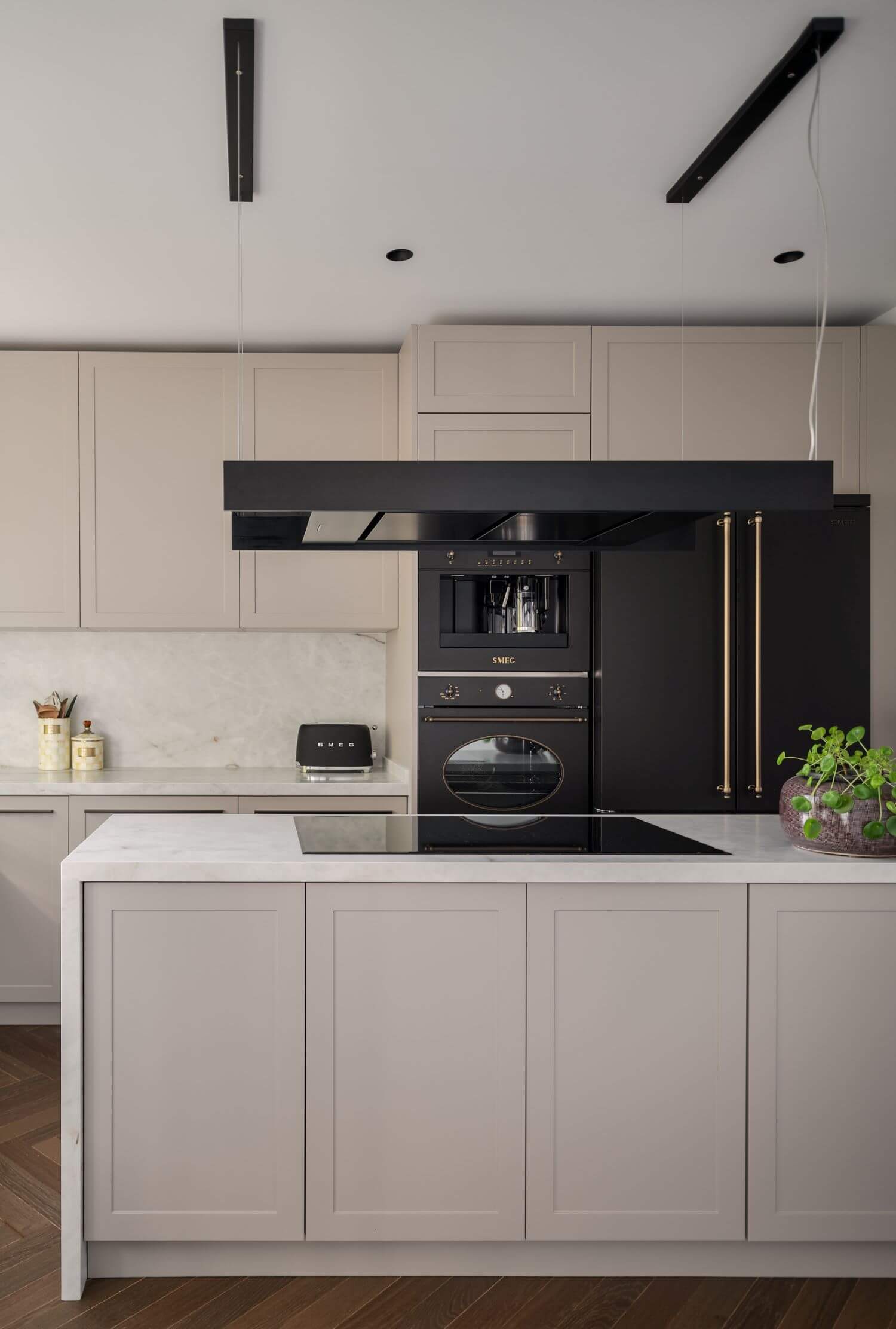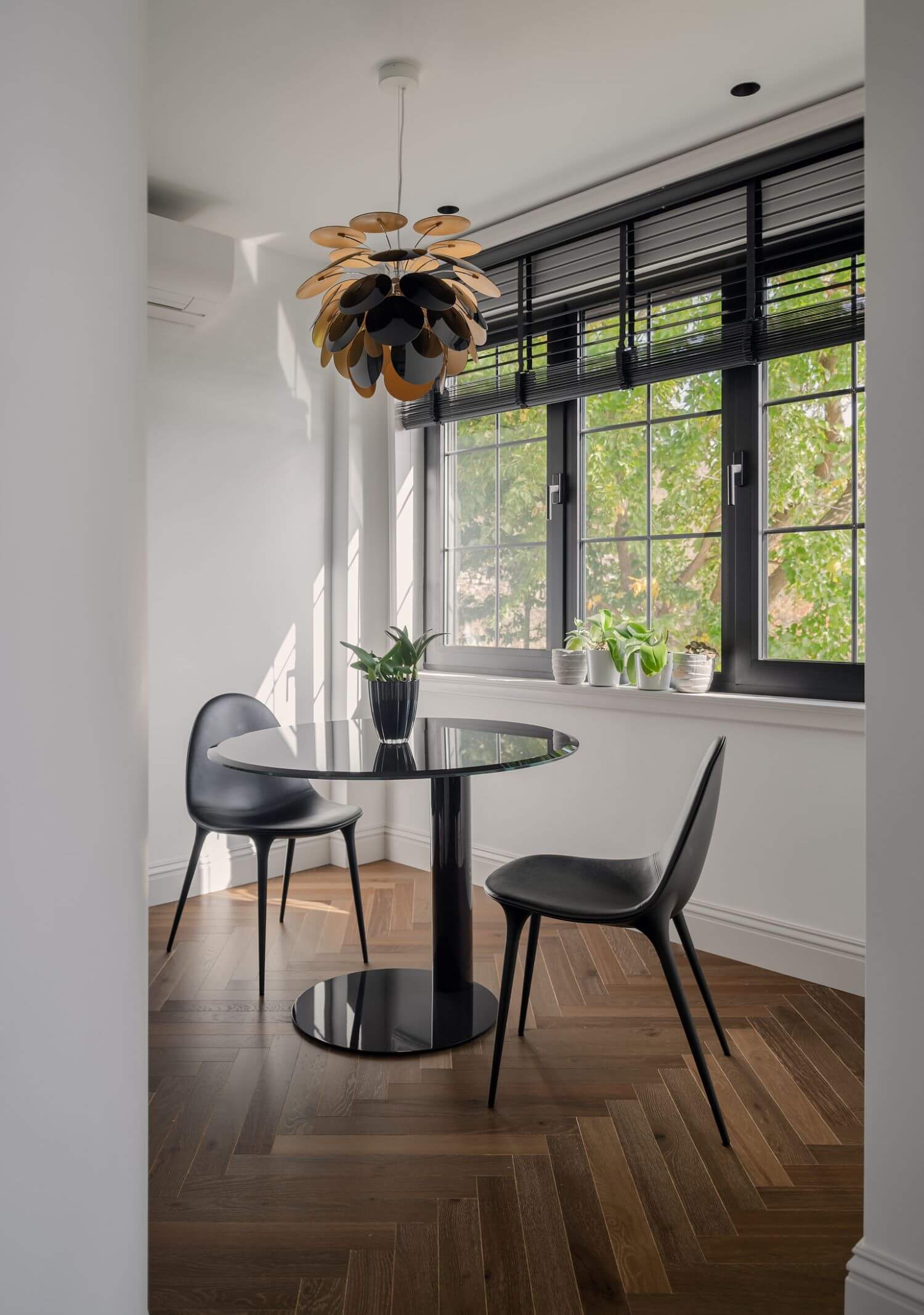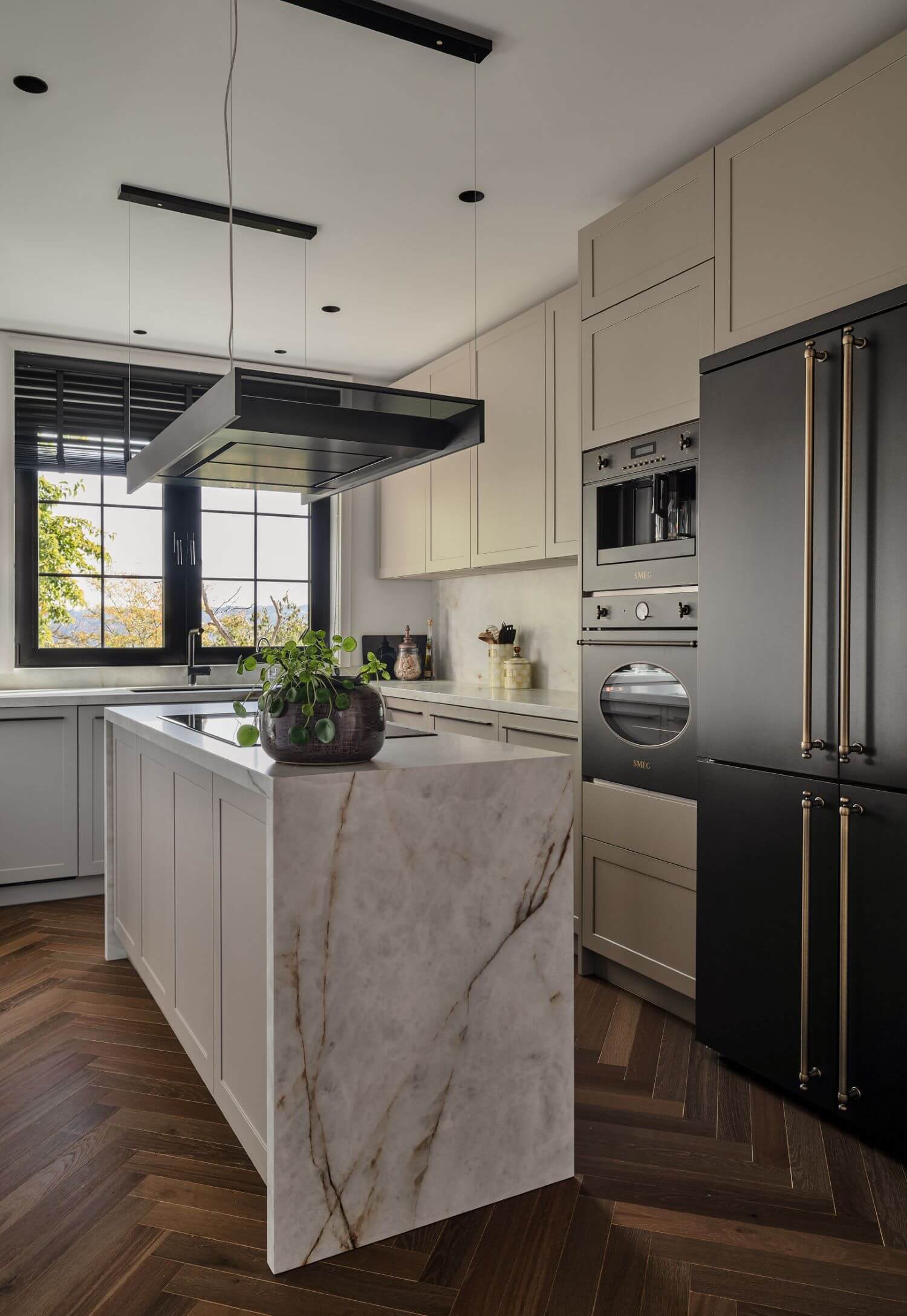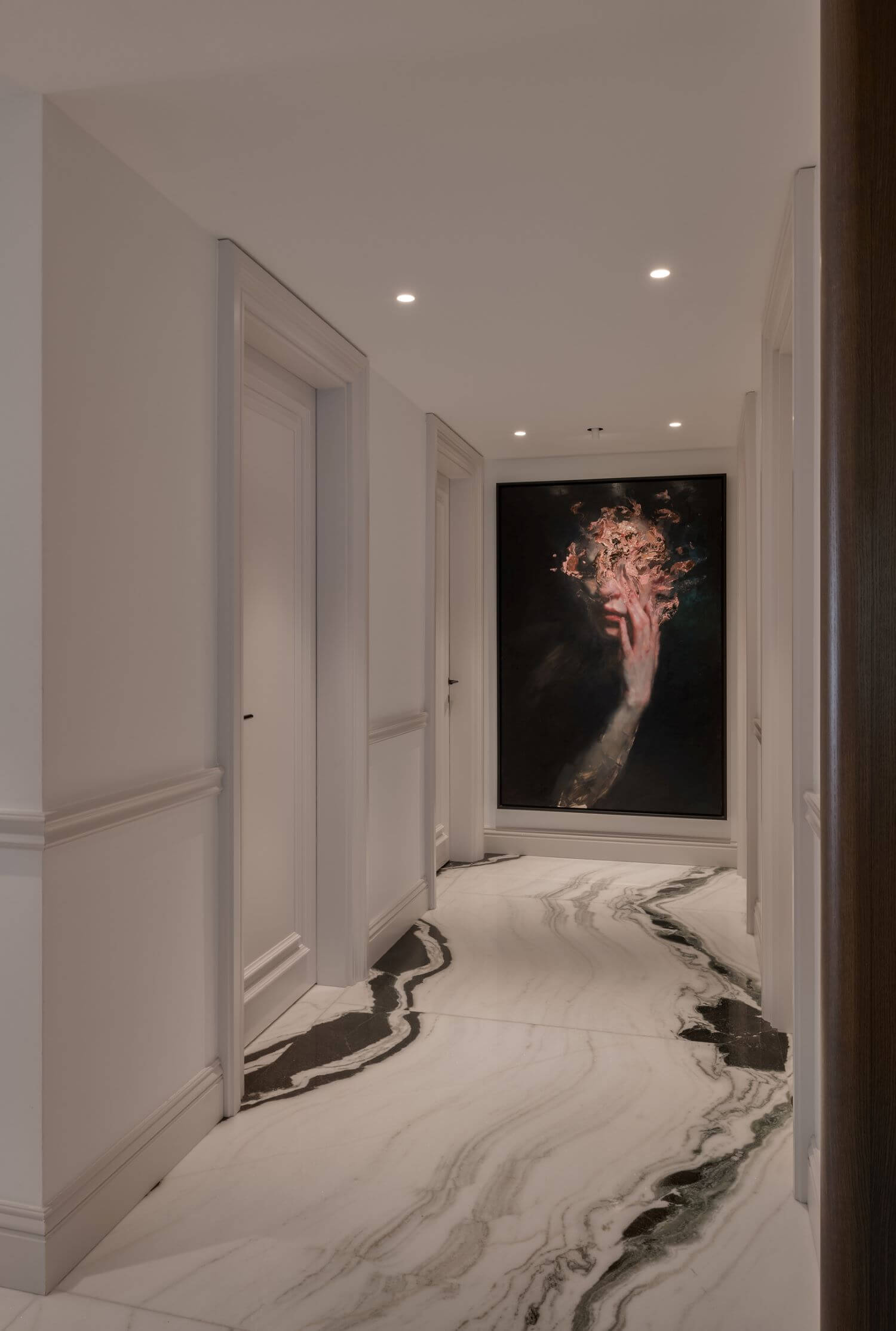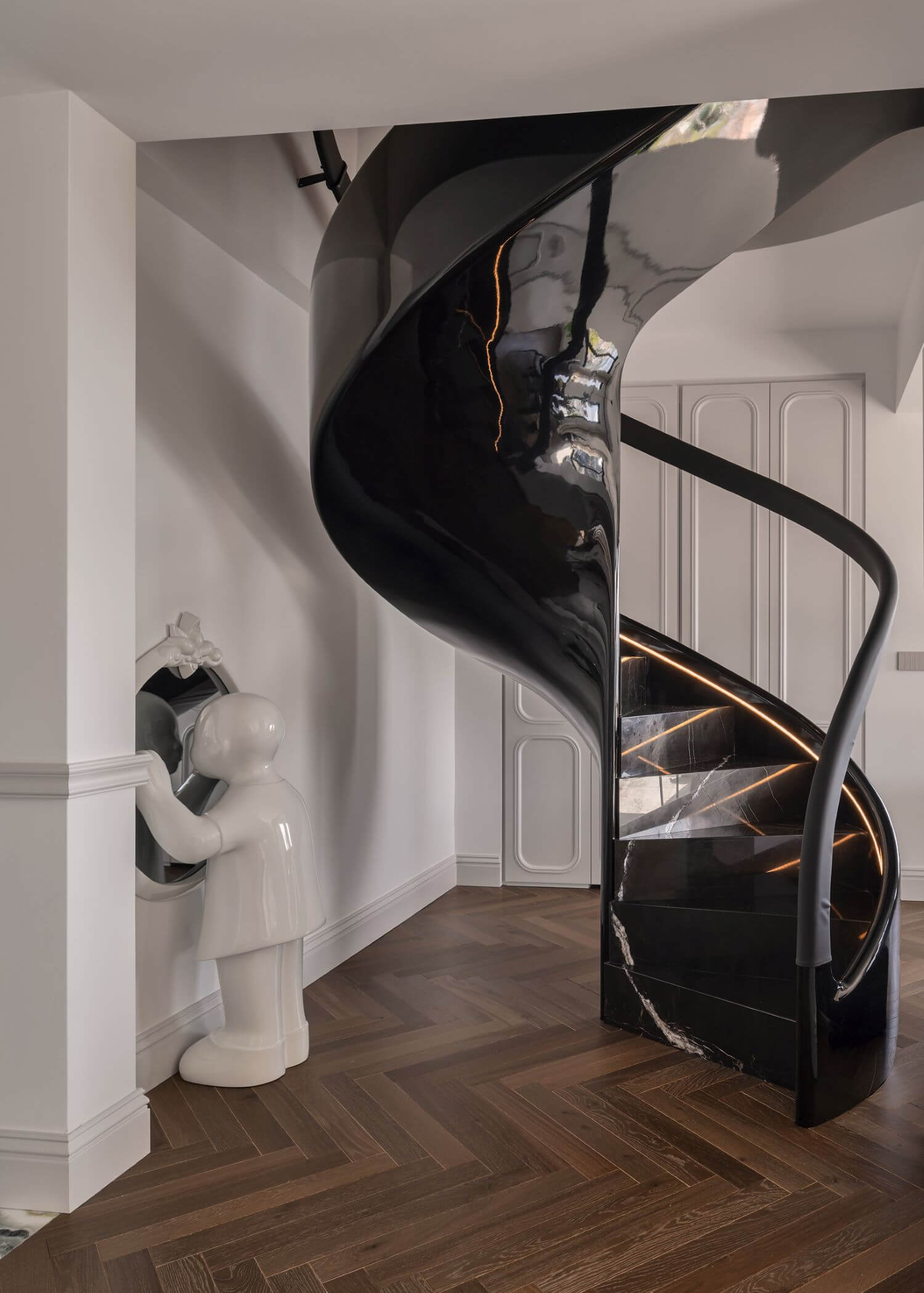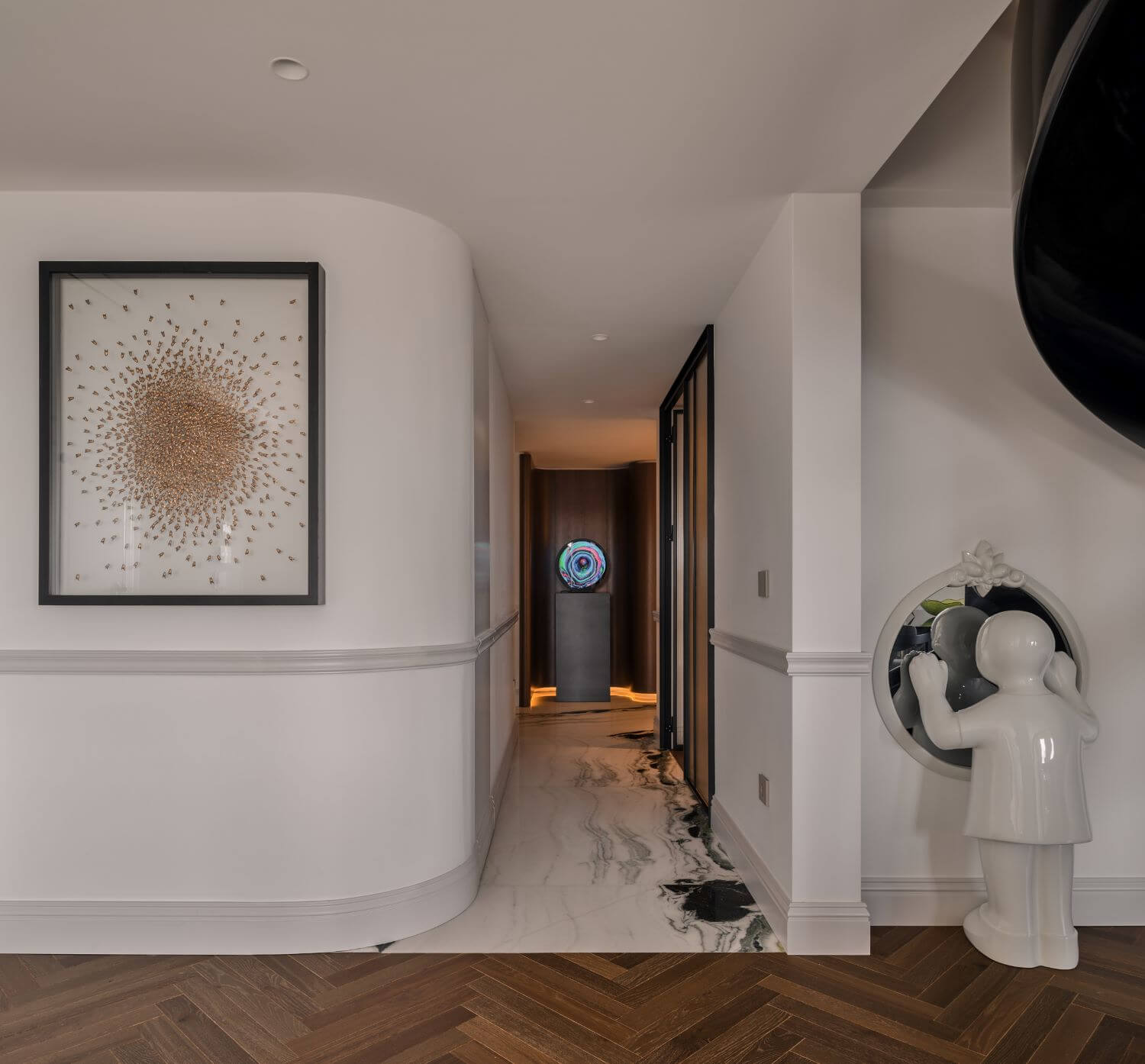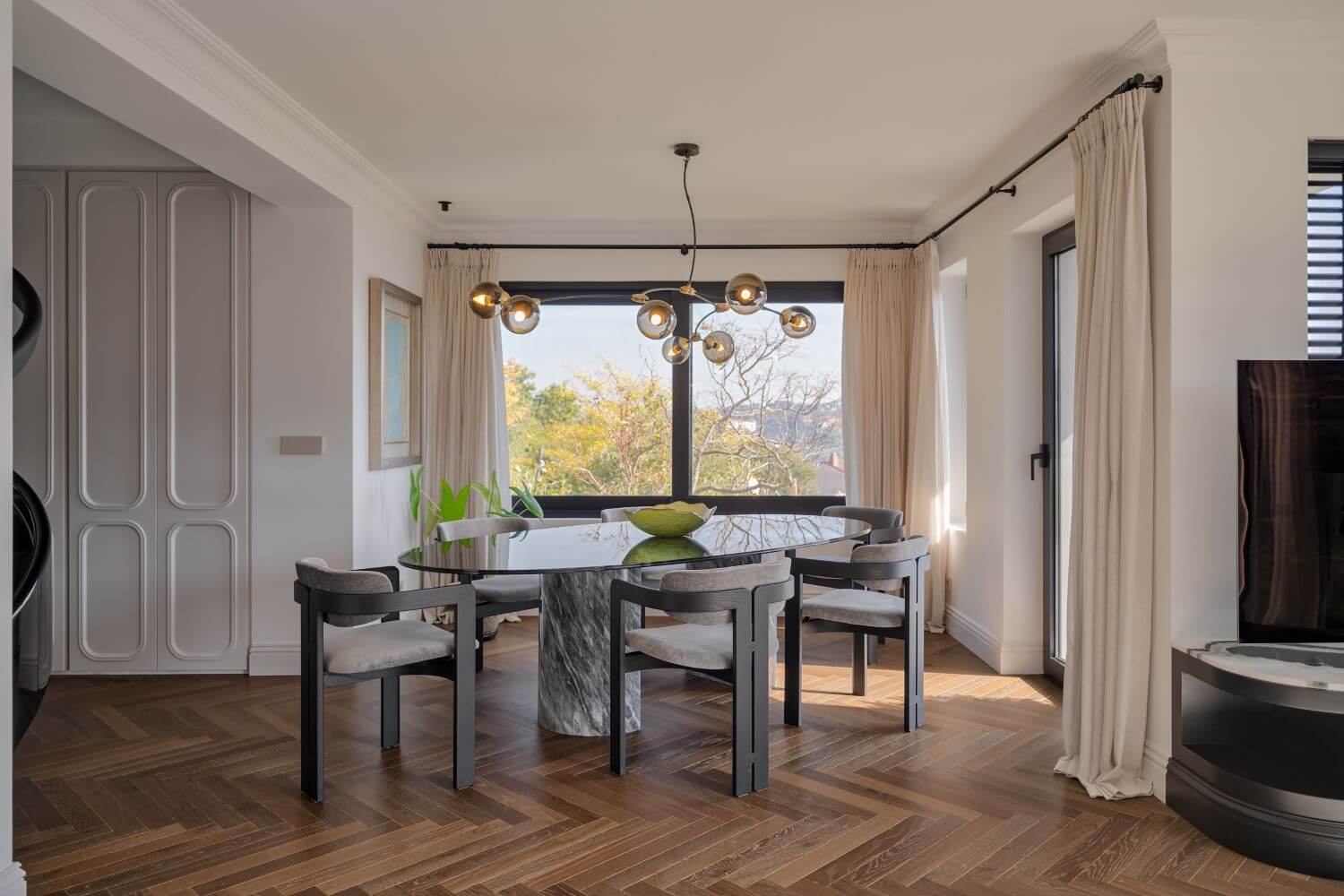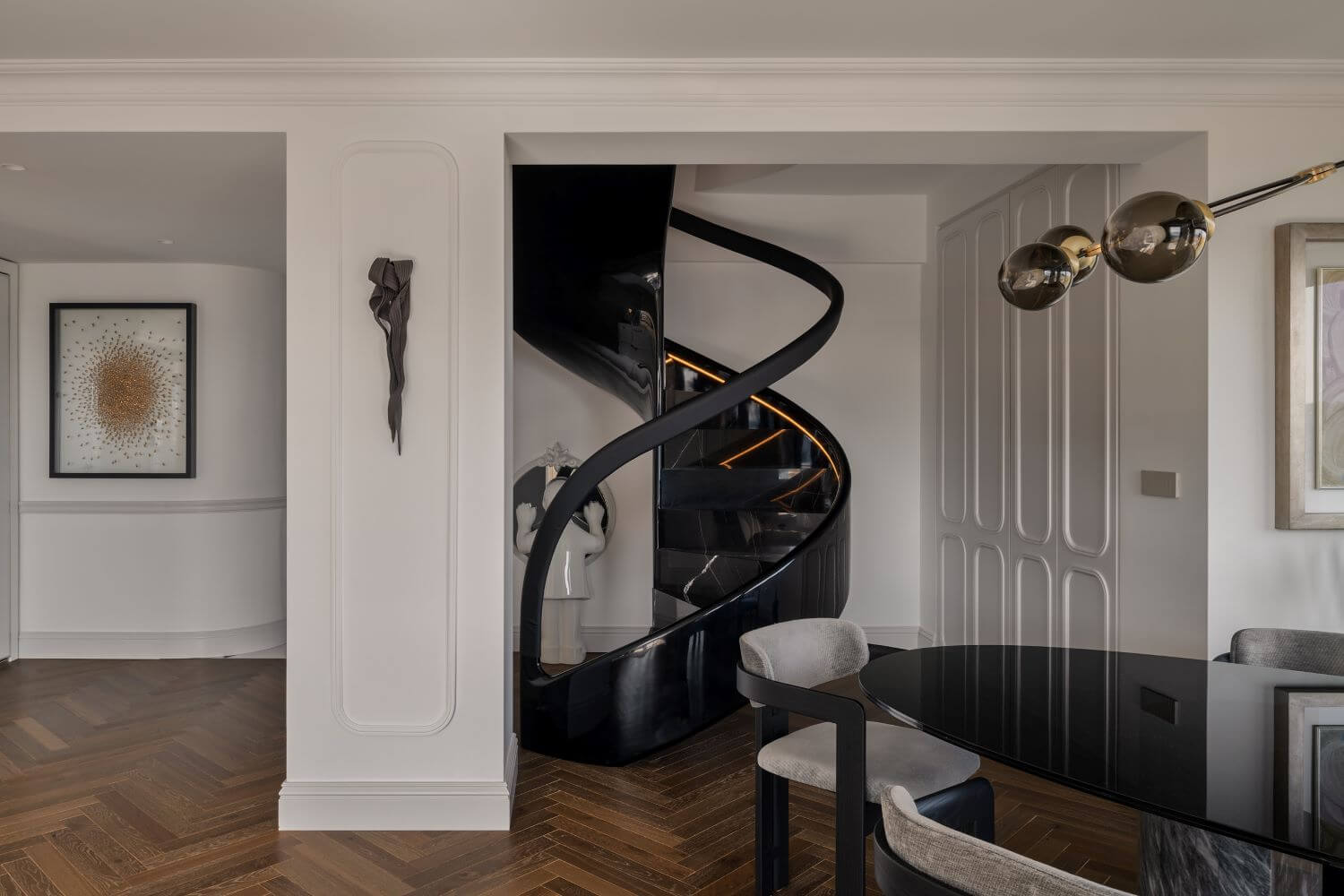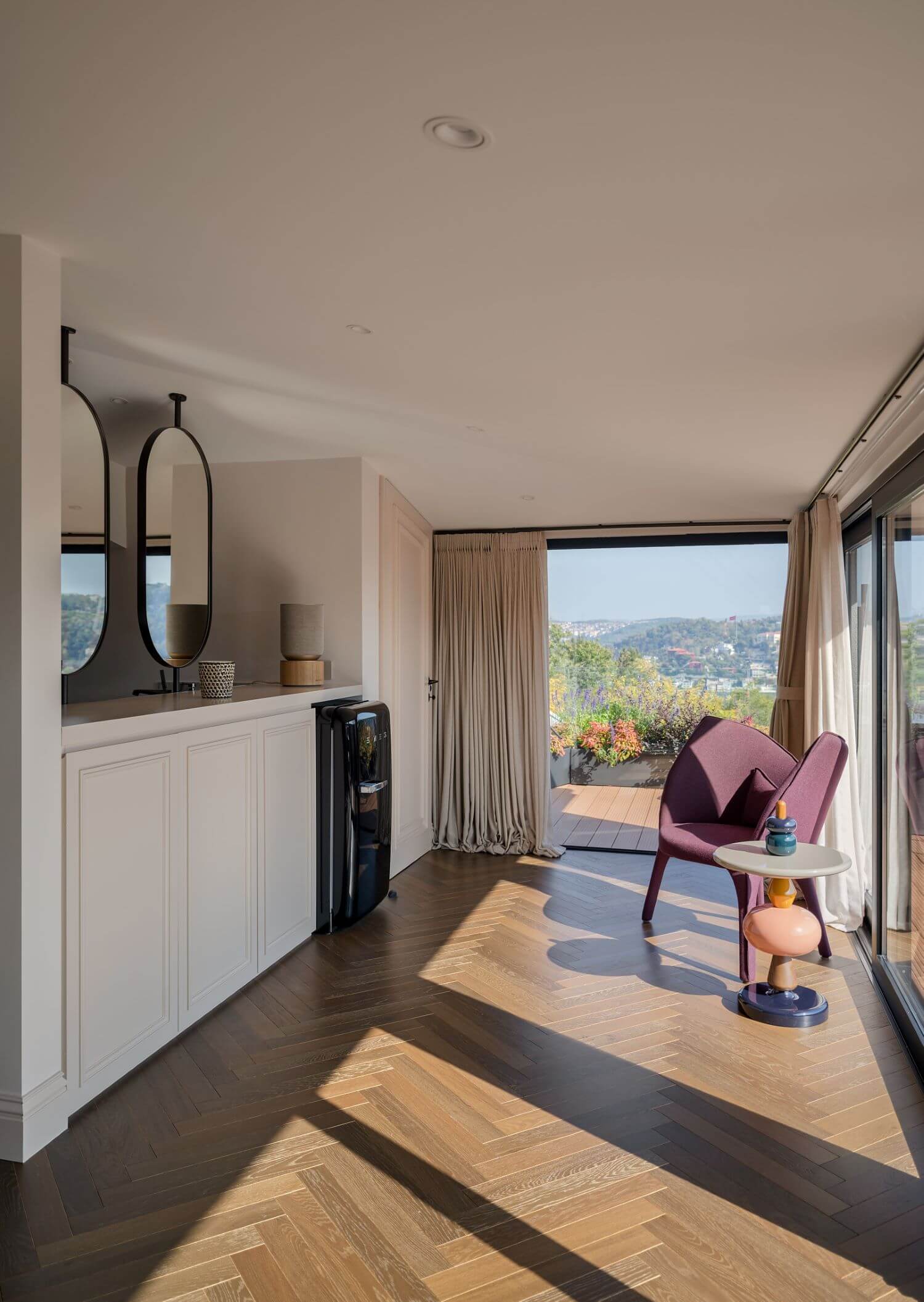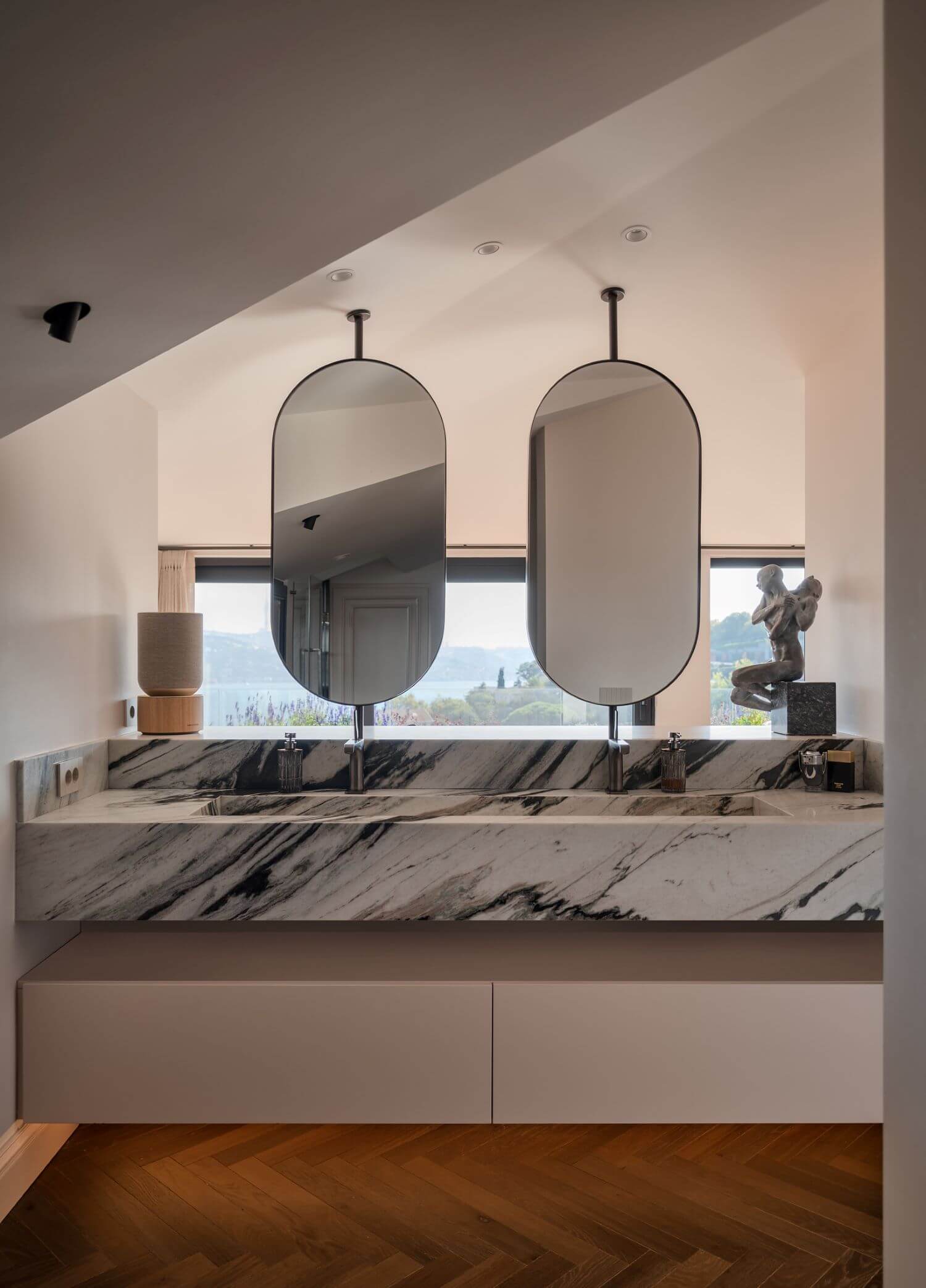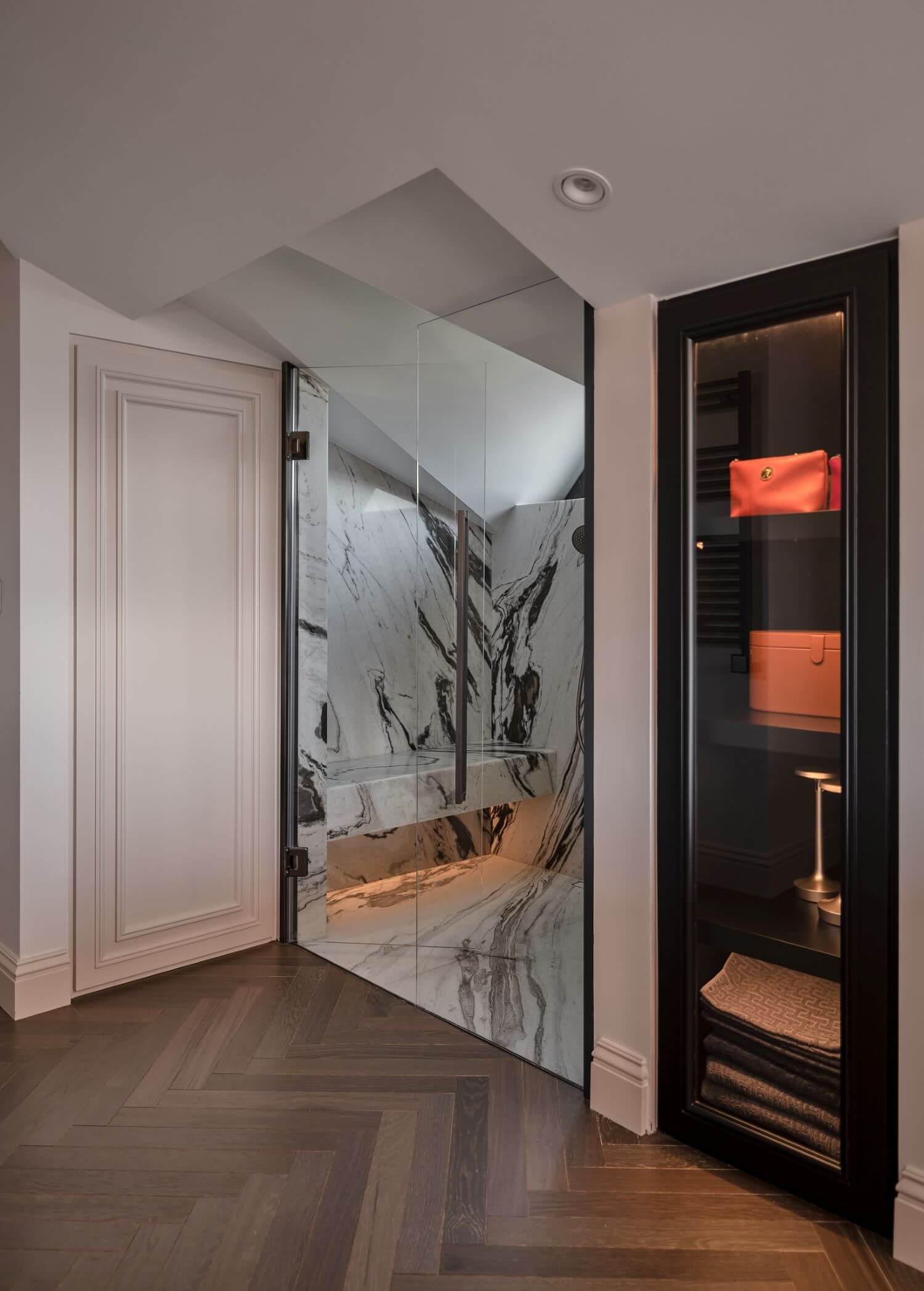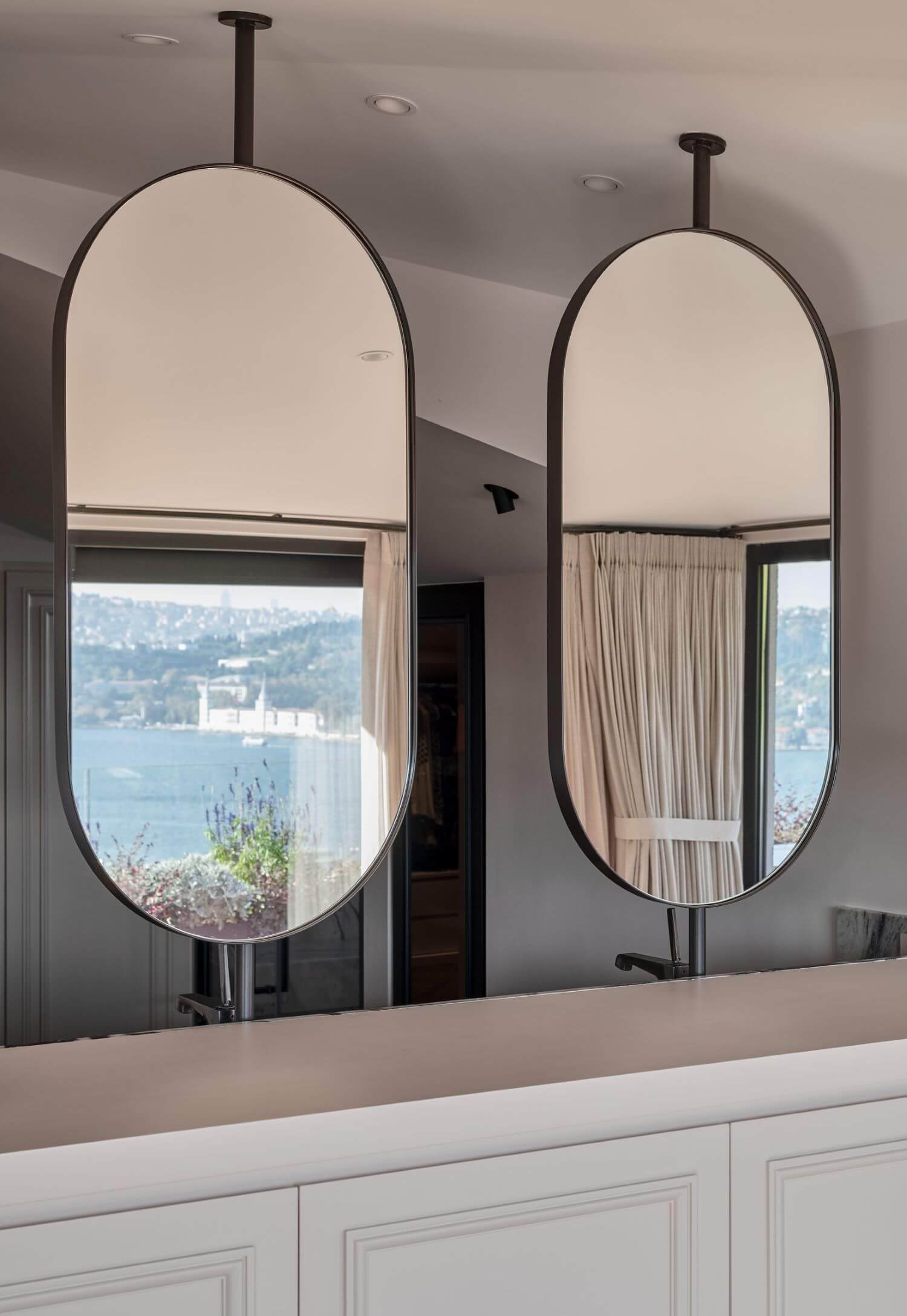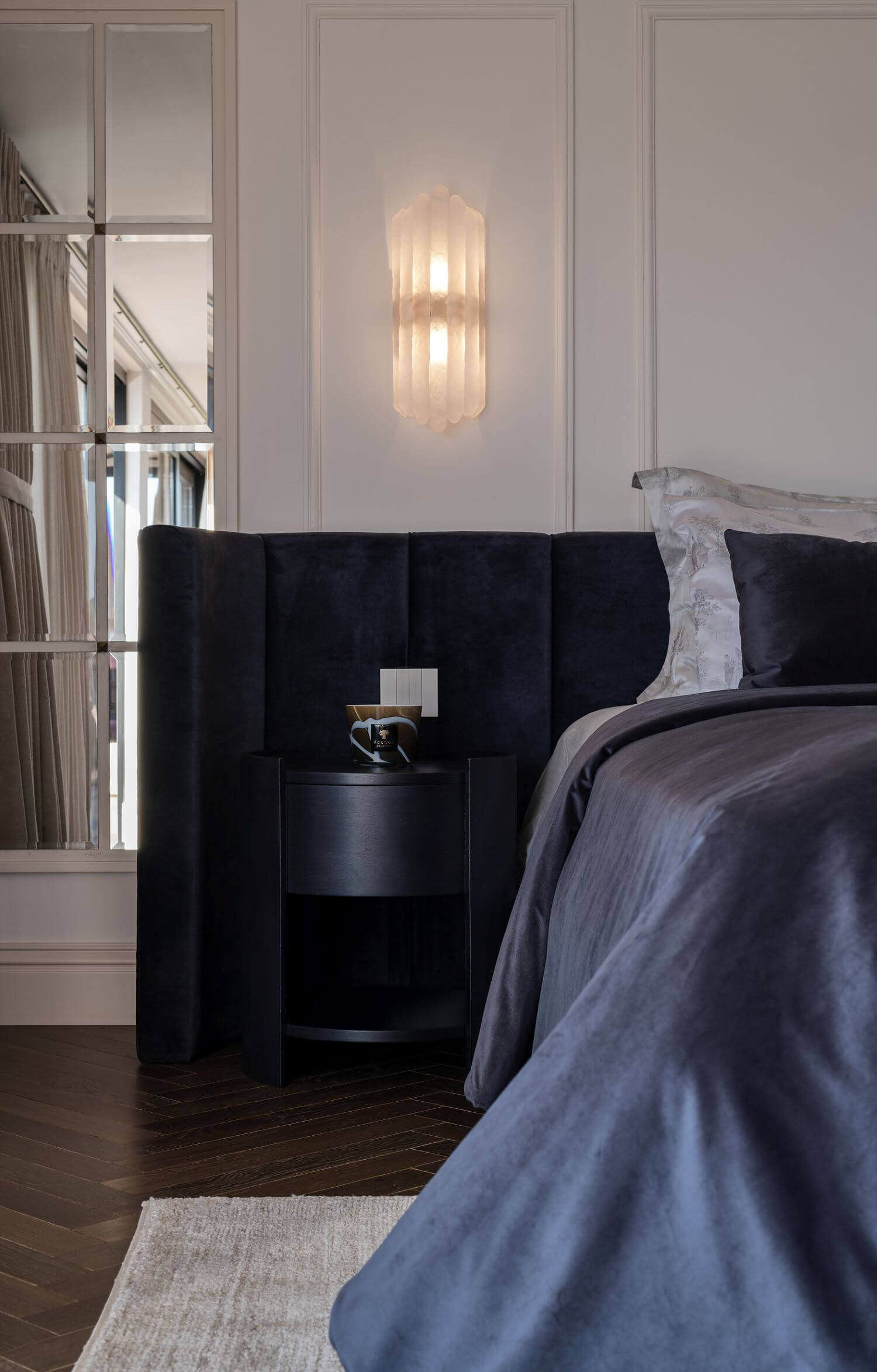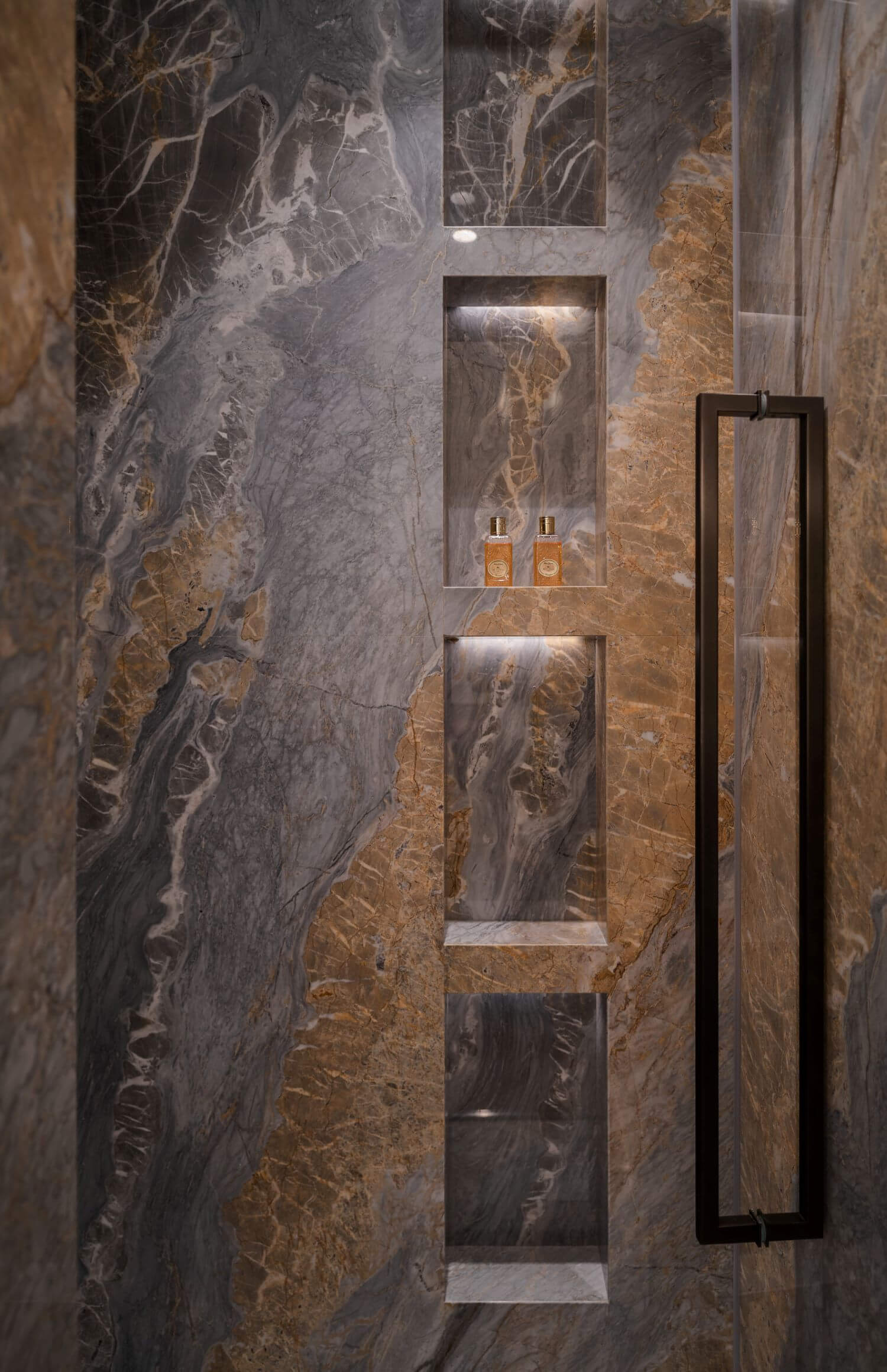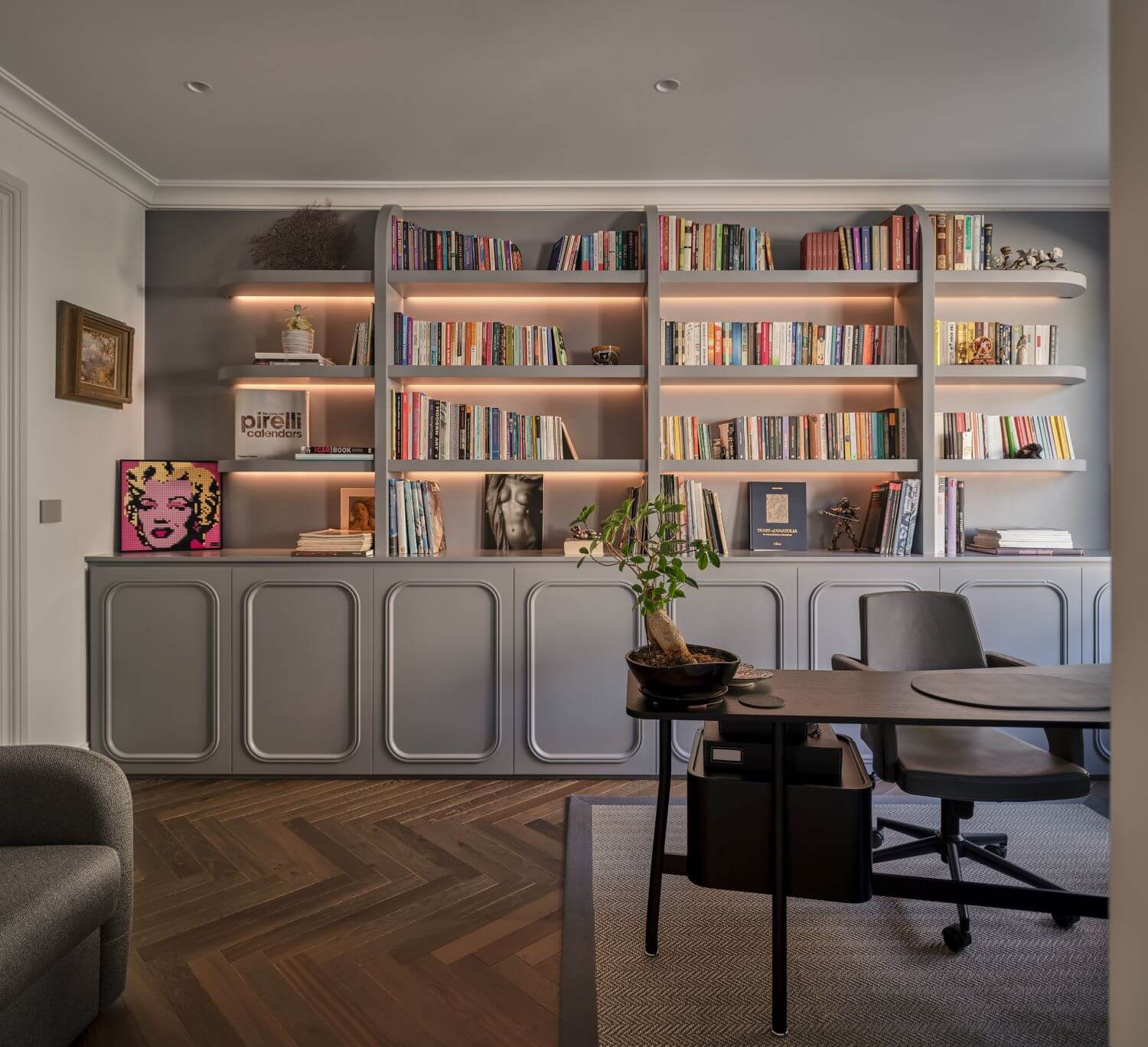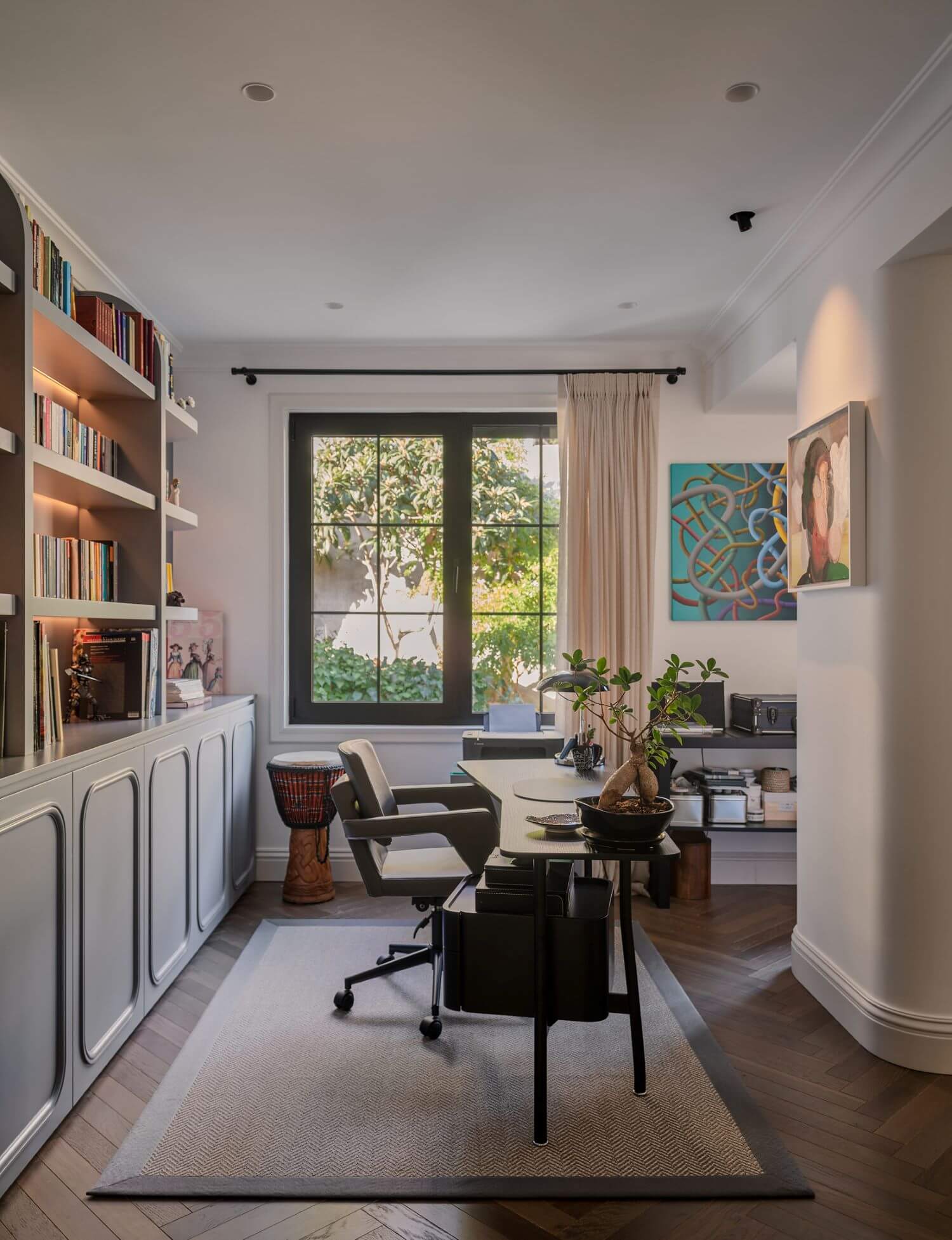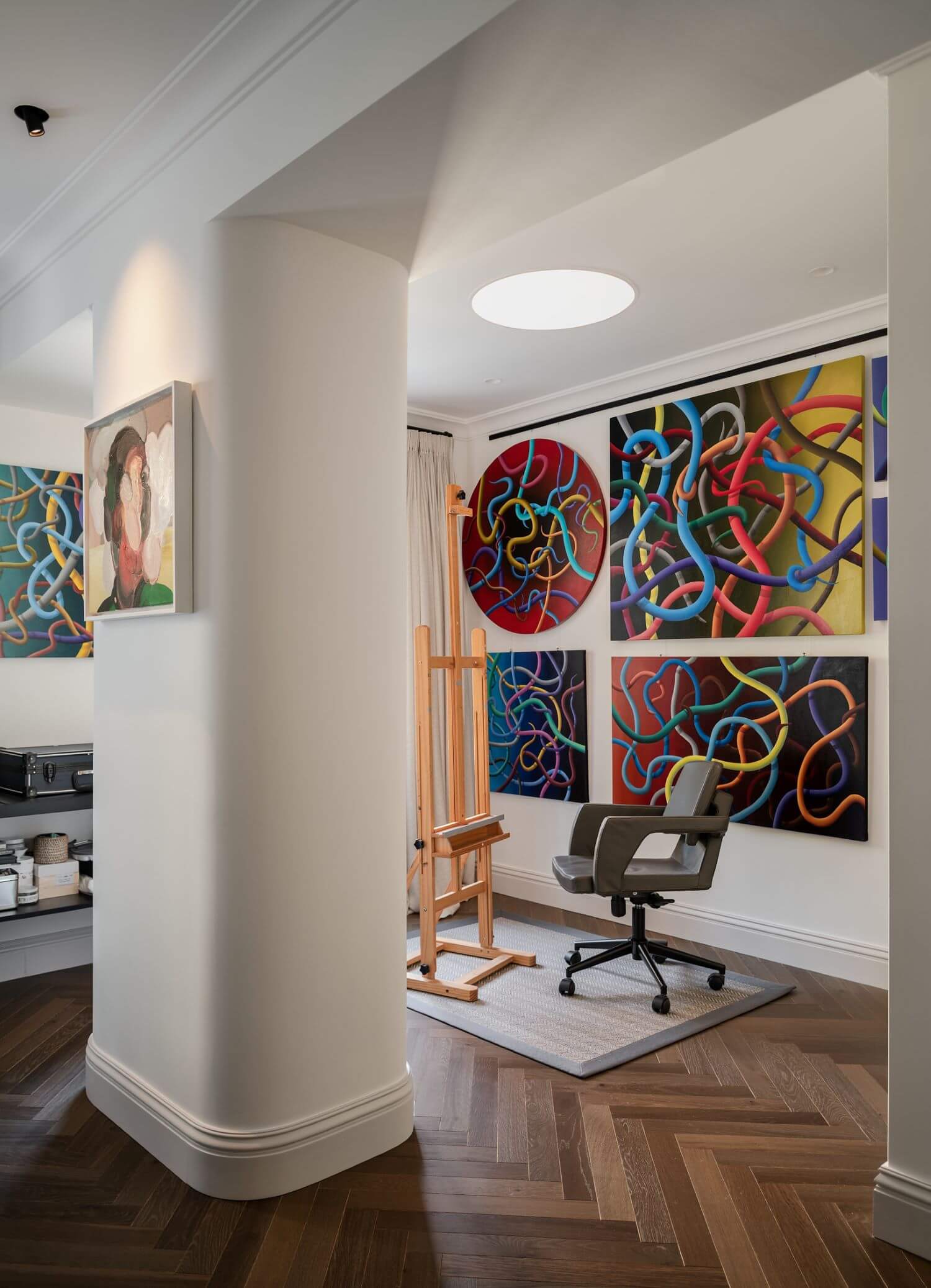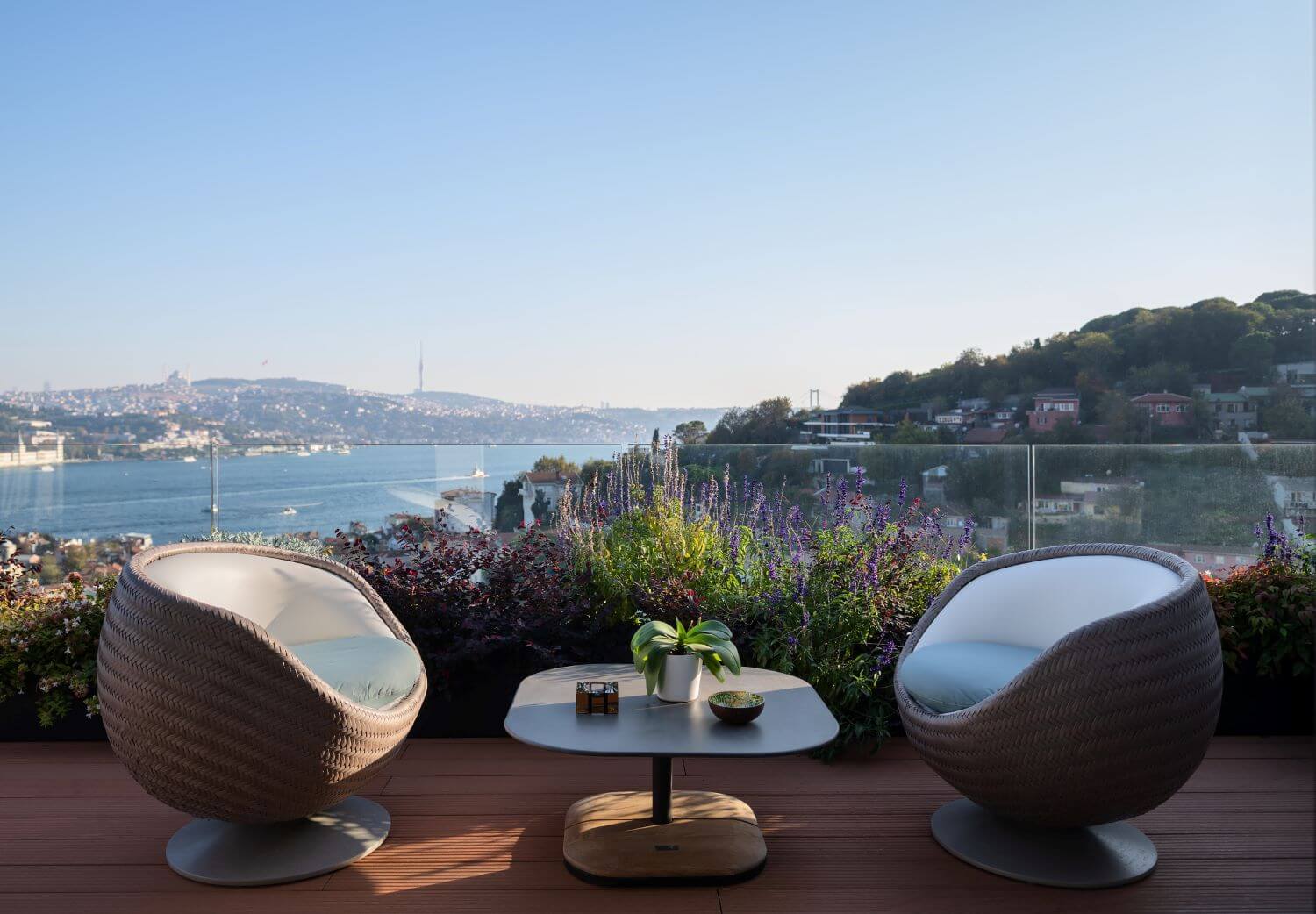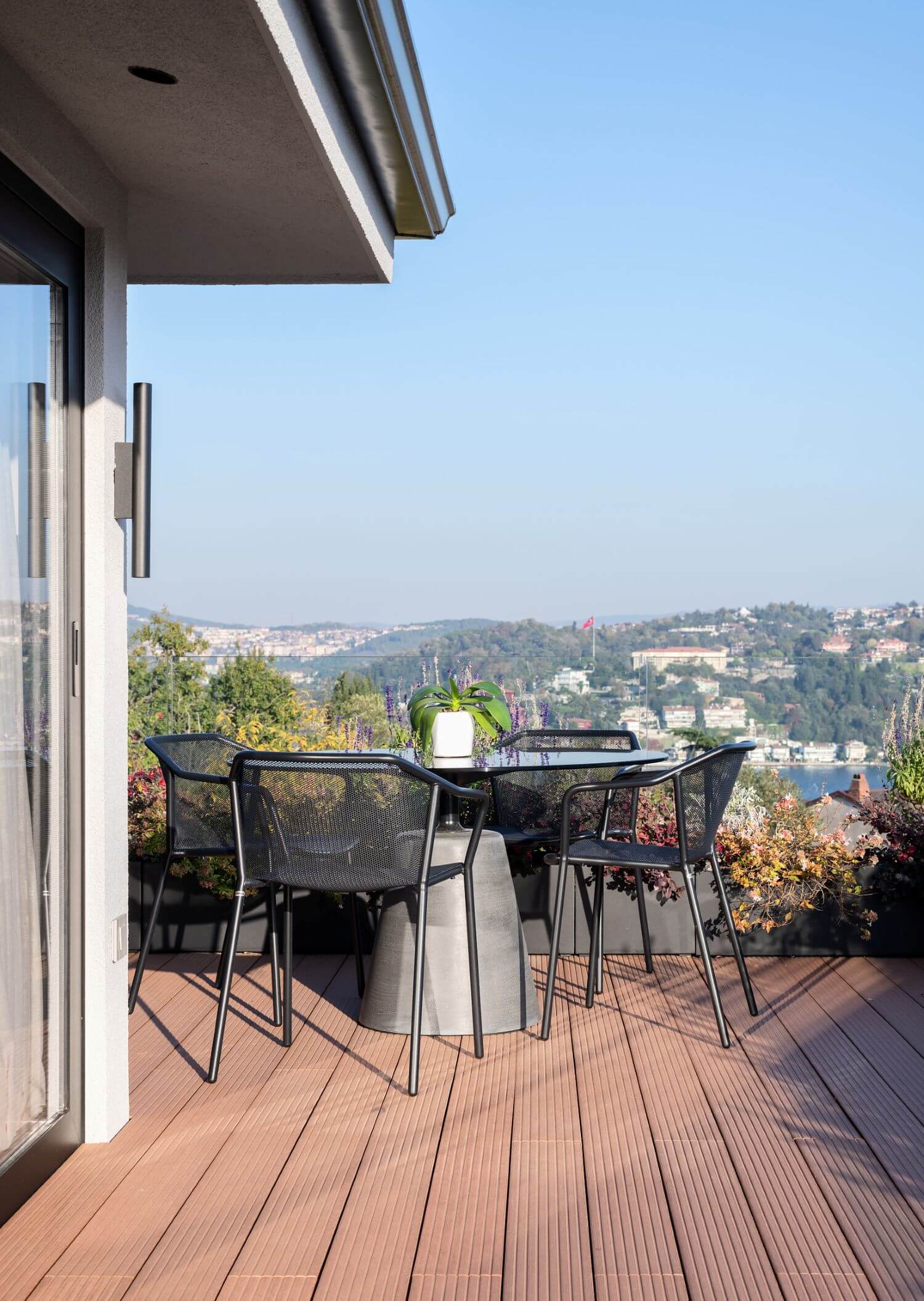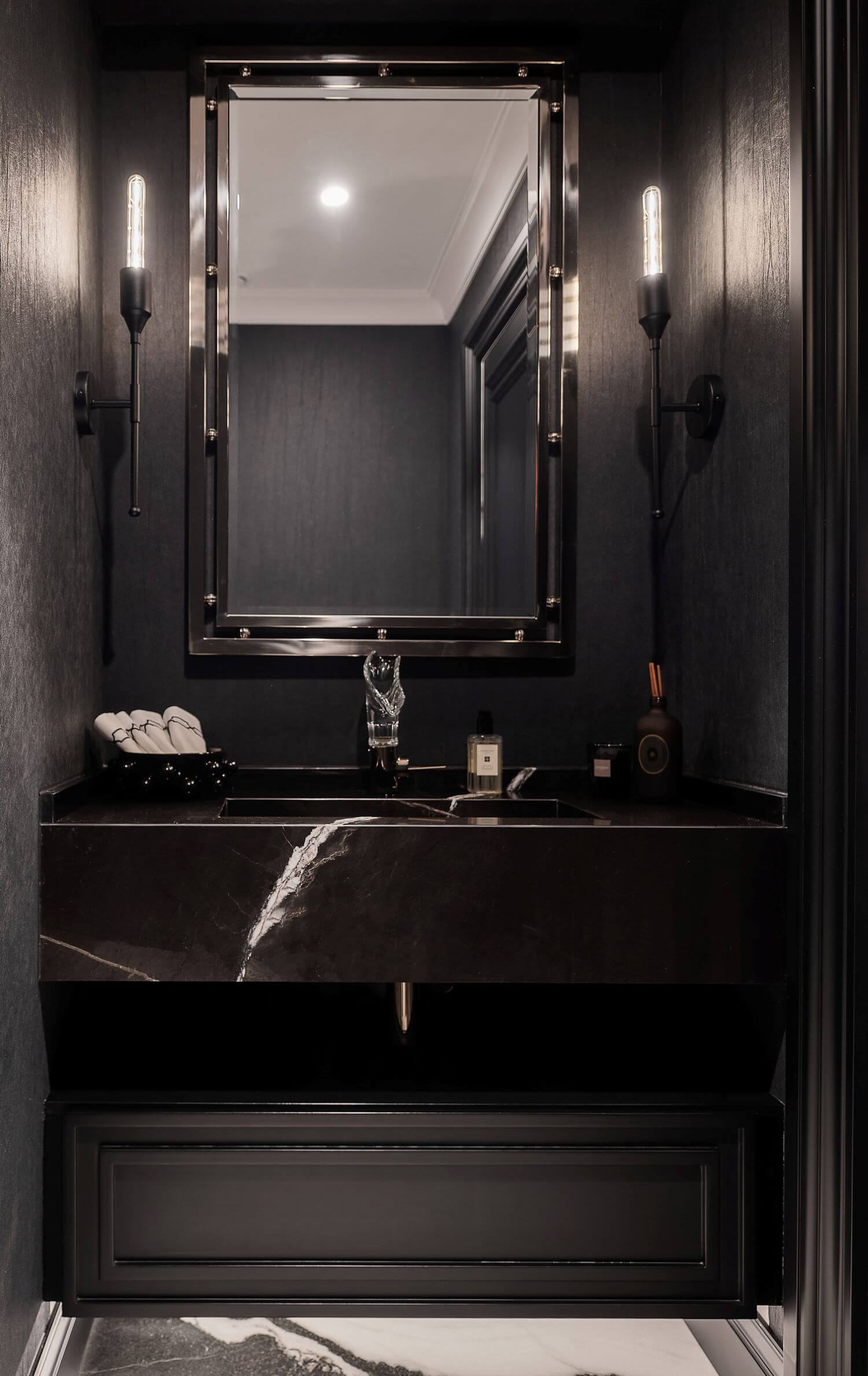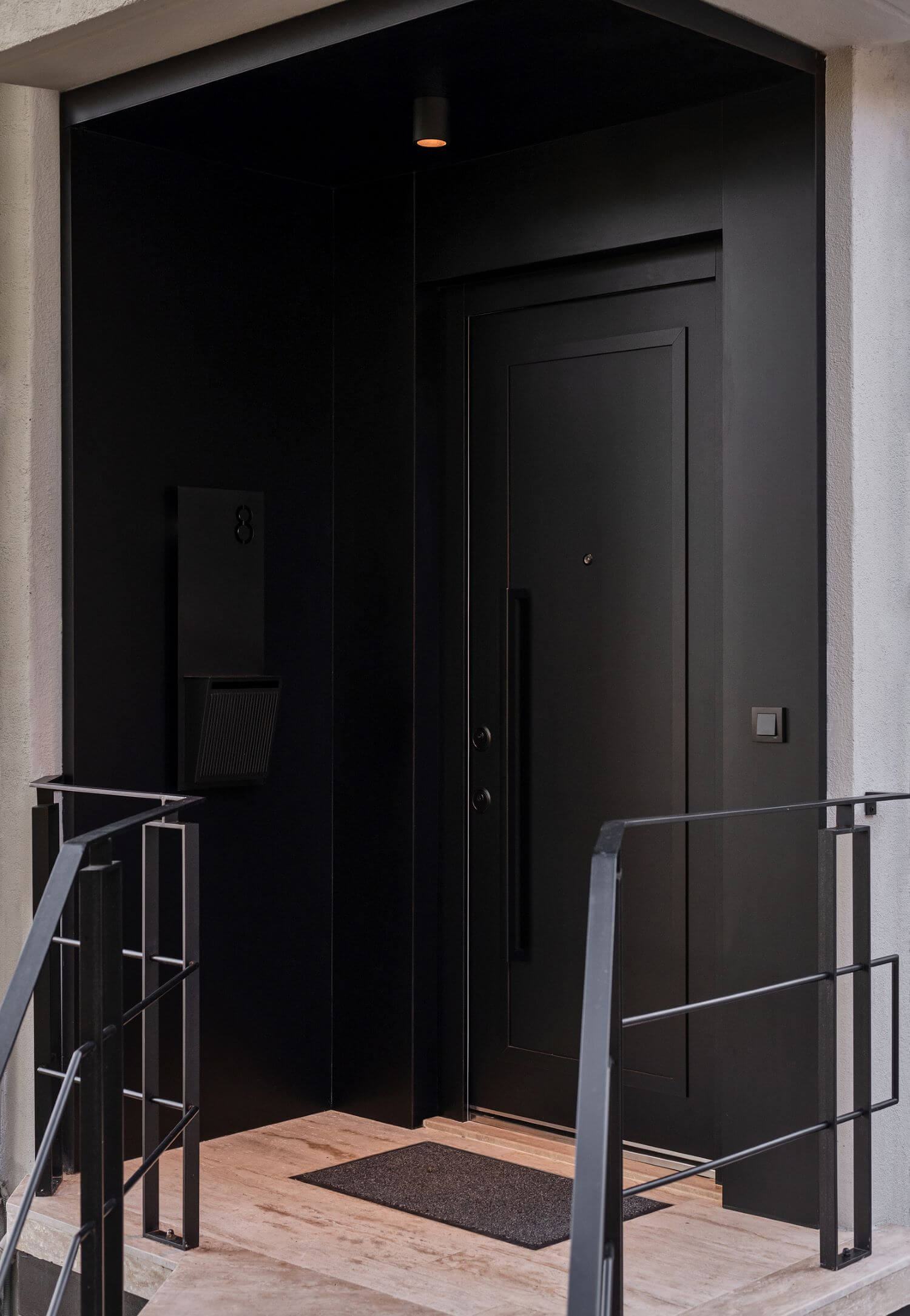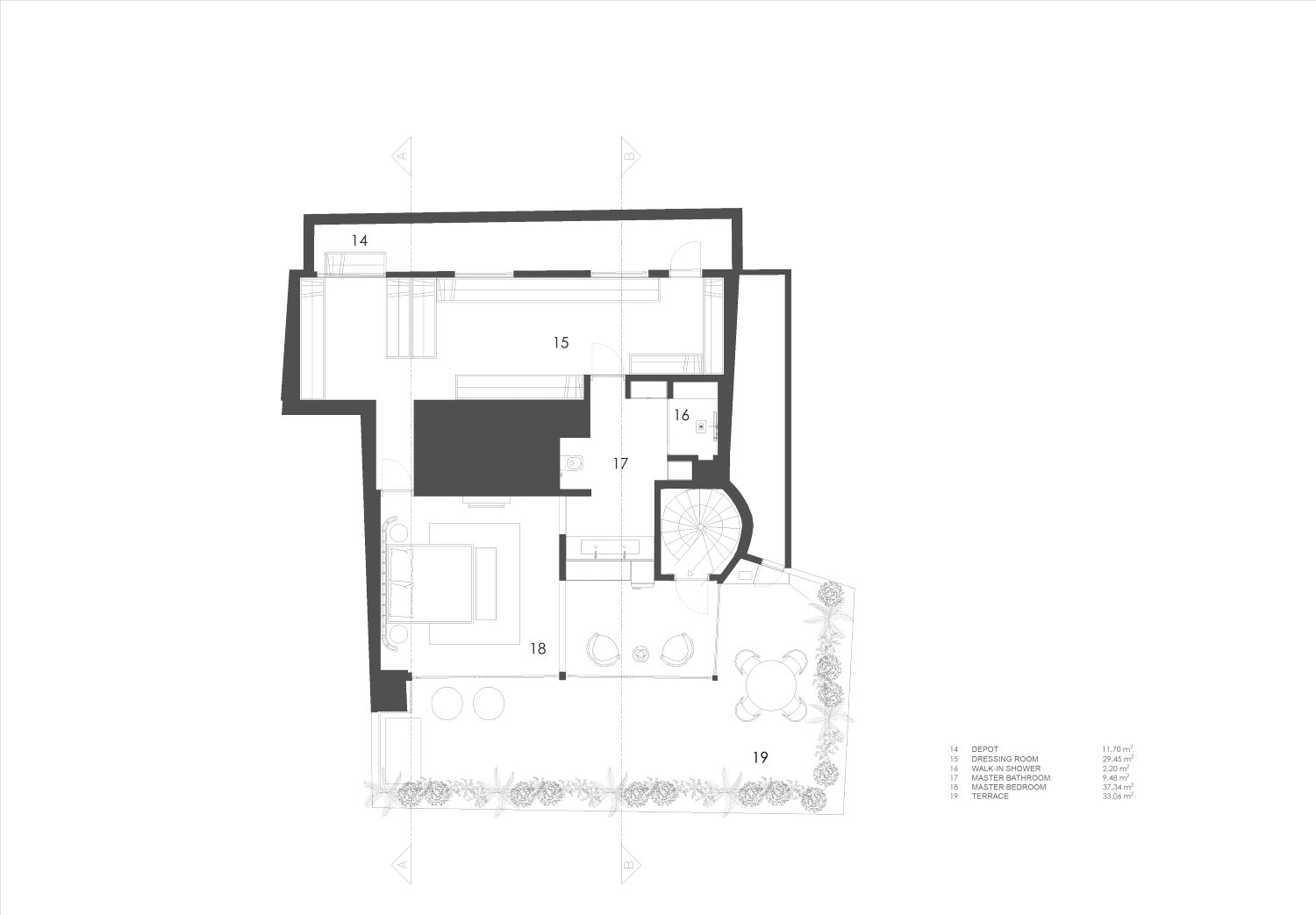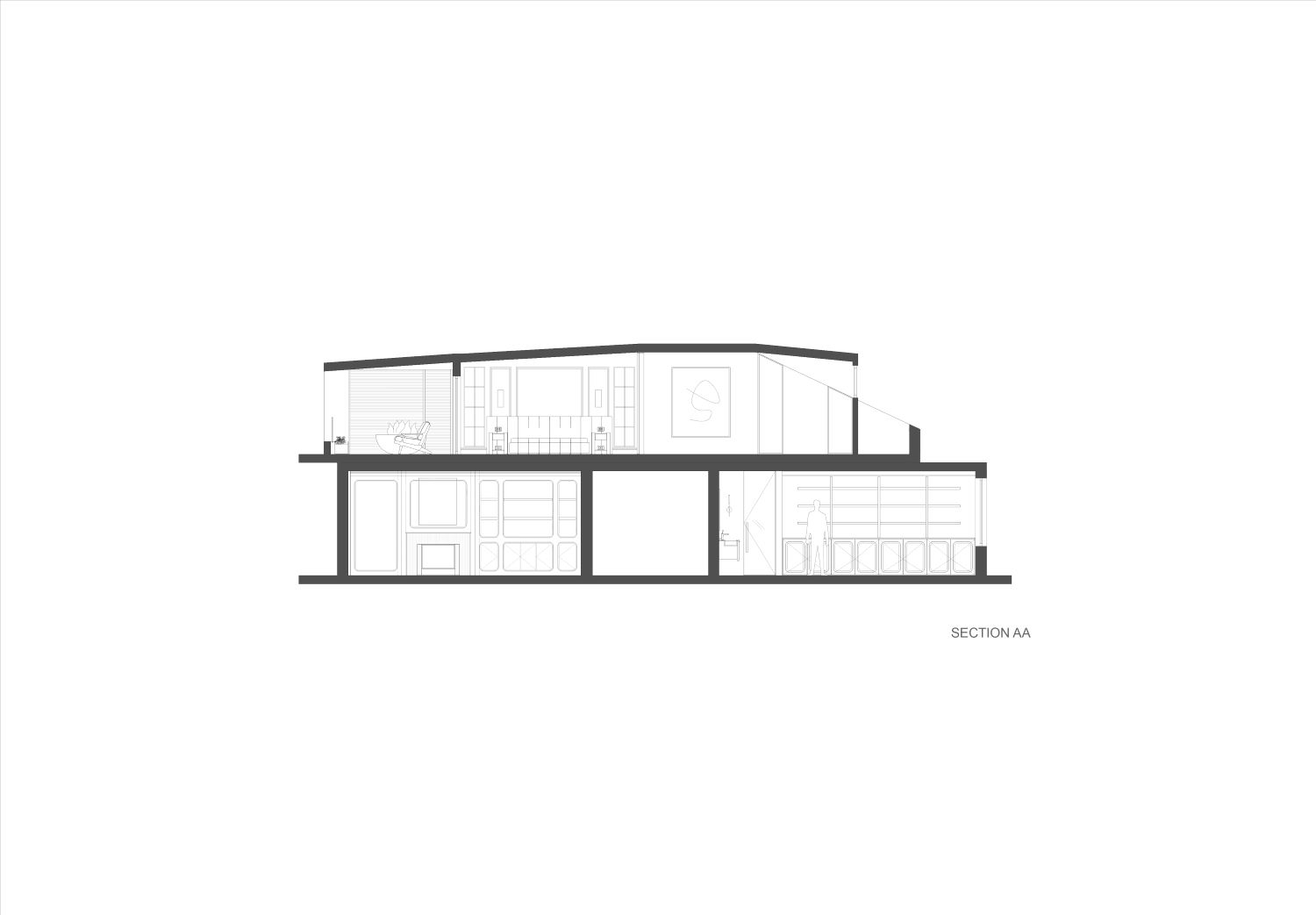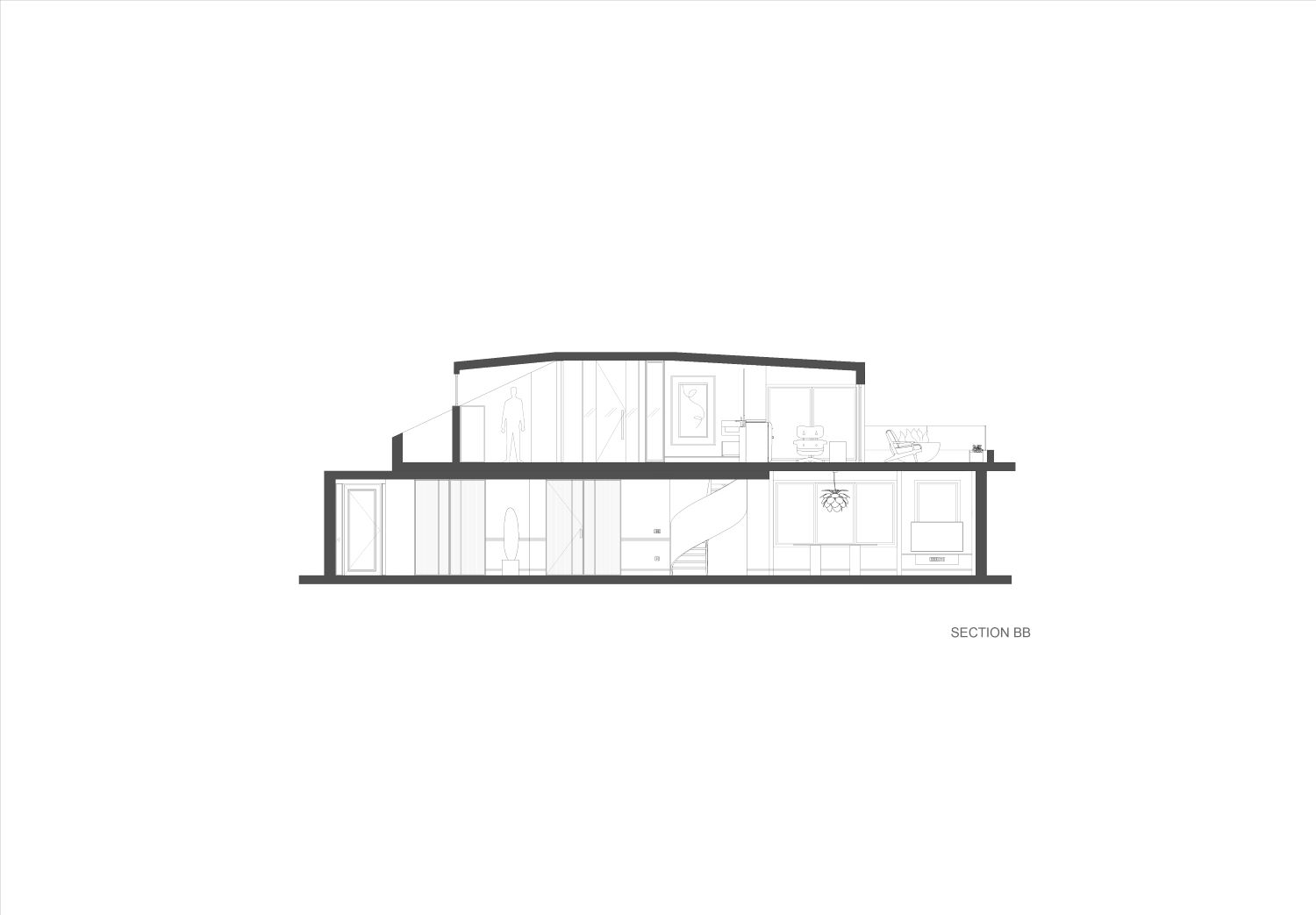 ---