OUTLINED Architects: The Keertham house is a Tropical Modern Architecture Building, designed for a real estate promoter, looking for a unique and visually stunning house for his MIG (Middle Income Group) Clients.
This three-bedroom compact house seamlessly blends plain white wall with the concrete flying roof and it creates a warm and inviting atmosphere while maintaining a sleek and contemporary design.
The exterior of the house features a unique combination of concrete, white & beige colour shades, which creates a striking visual contrast that sets it apart from traditional tropical designs. The wood accents bring a sense of warmth and grounding to the structure, while the concrete flying roof & white walls provide a modern and sophisticated feel. This interplay of materials creates a sense of balance and visual interest that is calming and captivating.
The ground floor of the house is dedicated to the main living area, with ample space for parking and sit-out at the front, an open living, dining and kitchen at the middle, and a master bedroom at the back. The first floor is dedicated to practicality and functionality, featuring a family space at the center and connecting two bedrooms. The second floor is dedicated to utility and services. All floors are connected vertically through the carefully crafted staircase made of steel and stone combination.
The living room is designed for relaxation, with sleek built-in seating, and large windows that flood the space with natural light. The dining space is perfect for entertaining, with a large table and plenty of space for guests. The kitchen is a chef's dream, with top-of-the-line appliances, ample counter space, and a modern design that is both functional and beautiful.
This modern tropical house is not just beautiful, it is also incredibly energy efficient, with features such as hot air stack ventilation through double height staircase space that minimize energy usage and reduce the impact on the environment.
In conclusion, the Keertham House focused on its originality. Its unique blend of plain white wall and concrete flying roof and its focus on functionality, space optimization, and energy efficiency make it a truly impressive and professional example of architectural design. This house is a testament to the creative collaboration between the architect and the client and is sure to be a source of pride for its owners for years to come.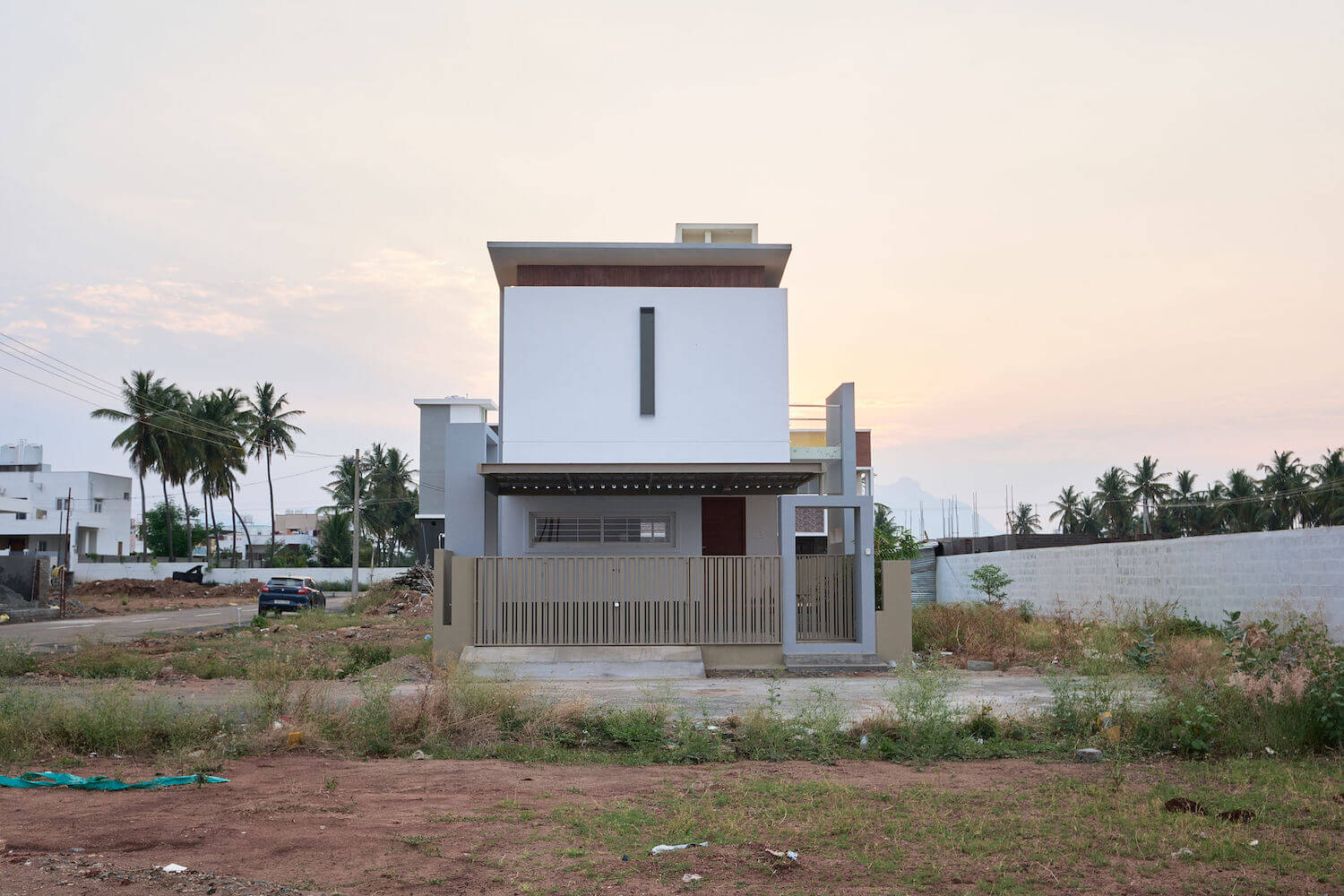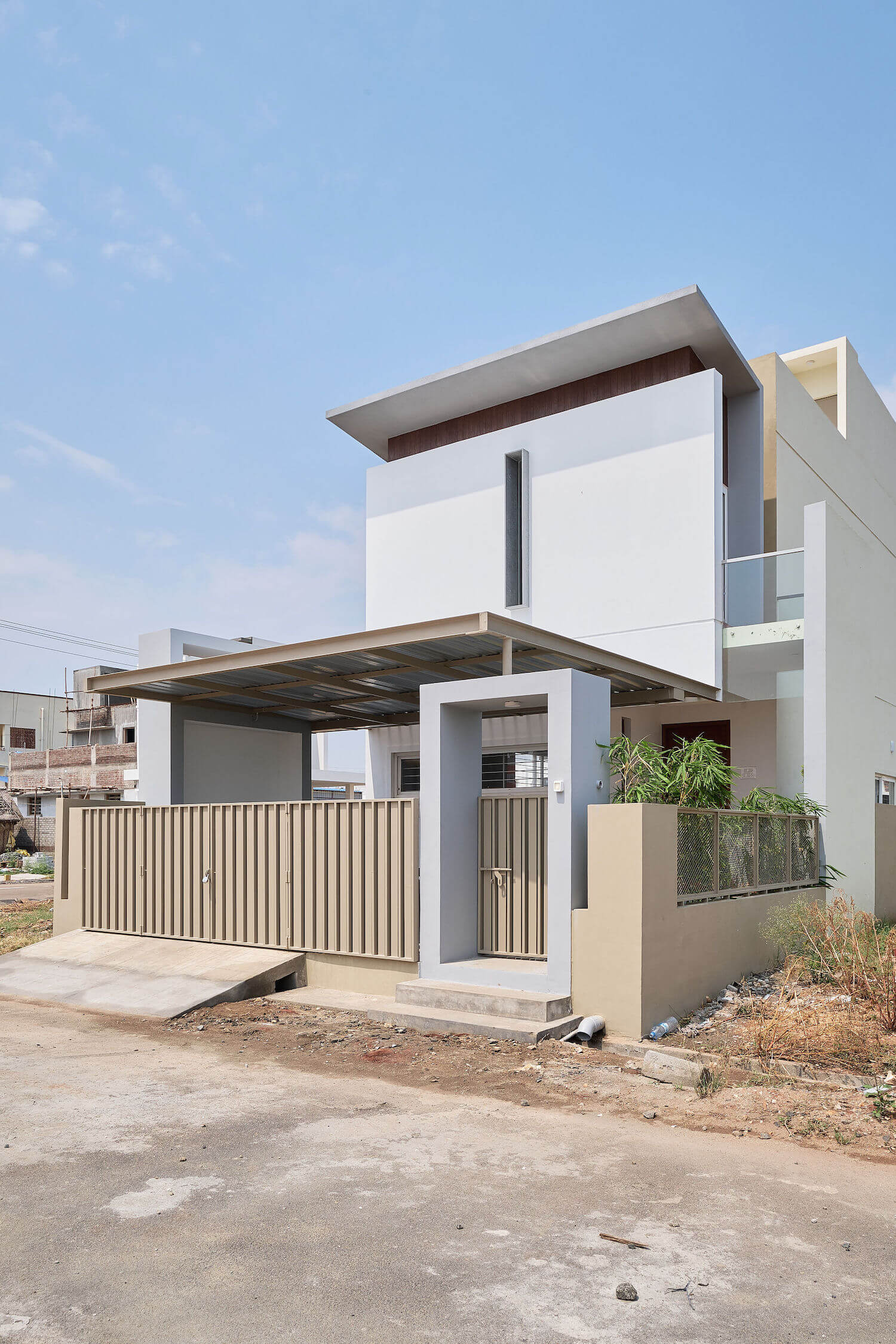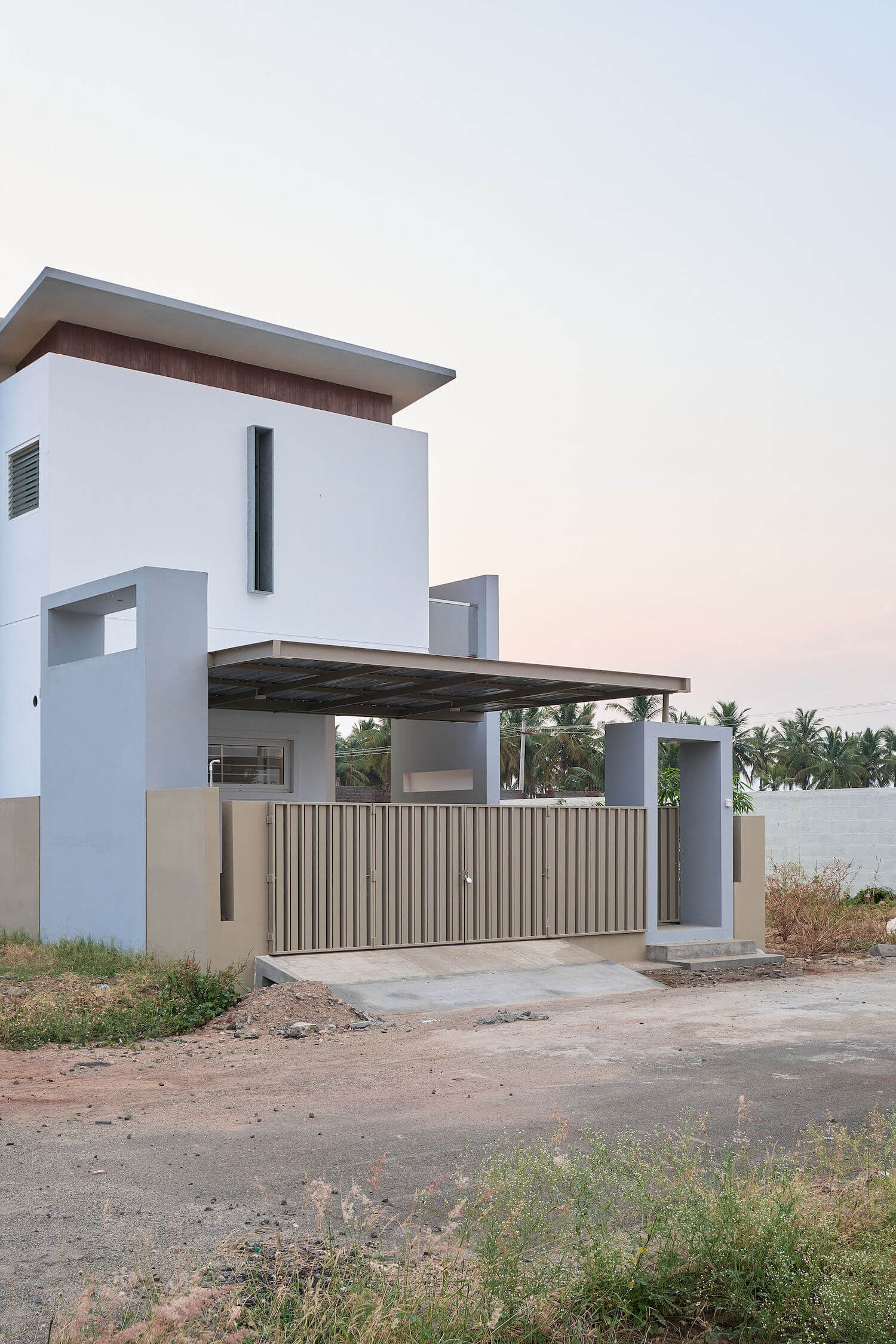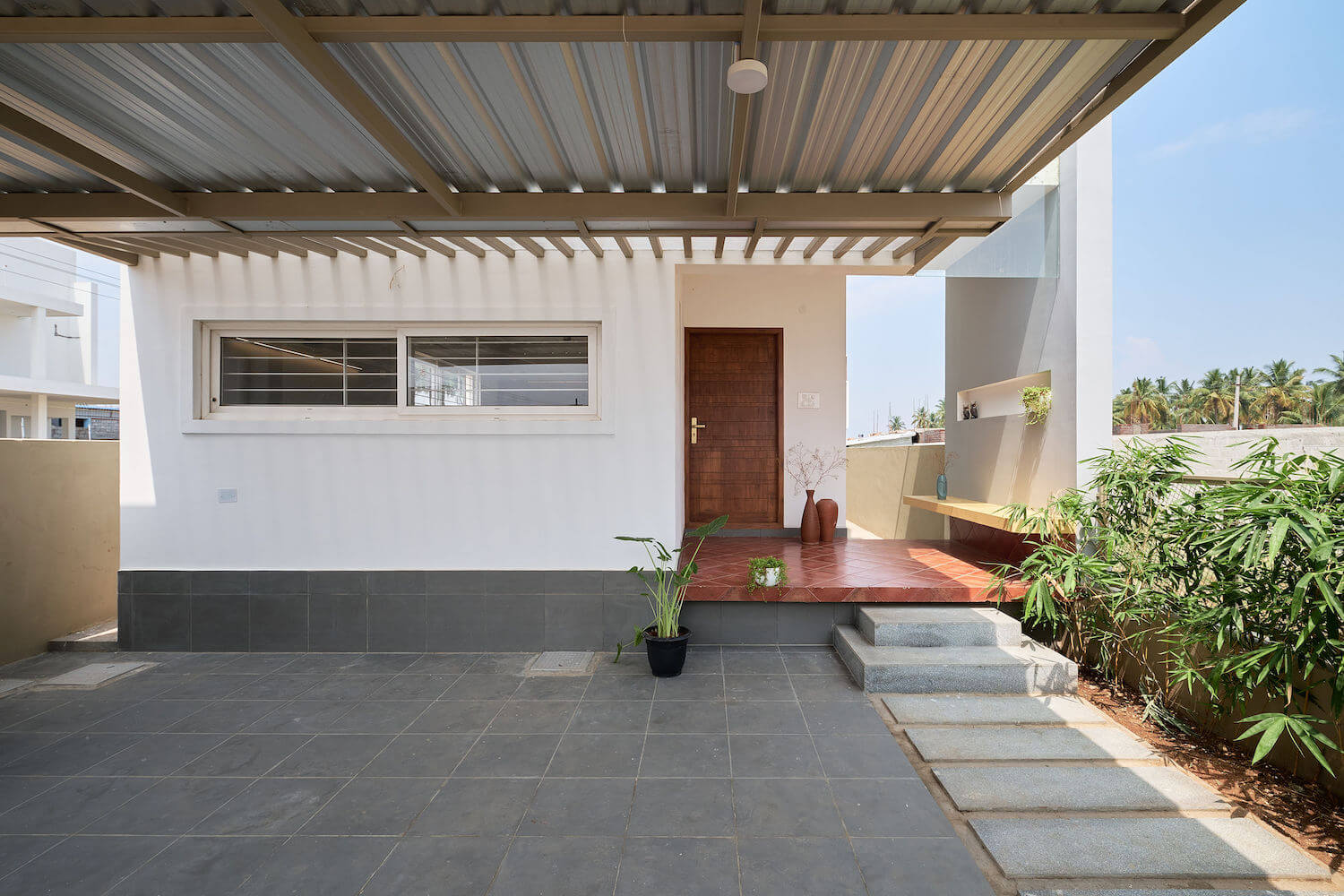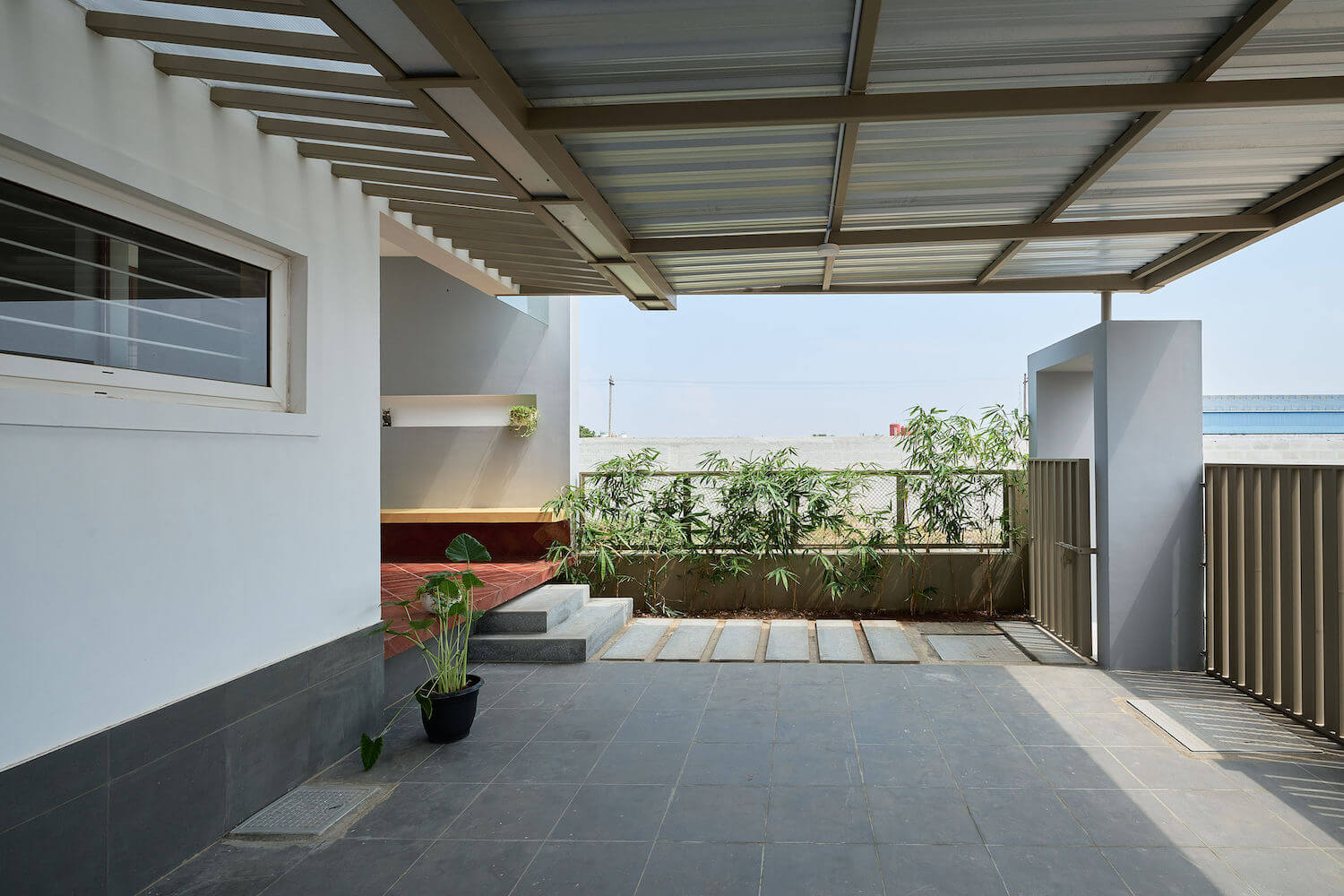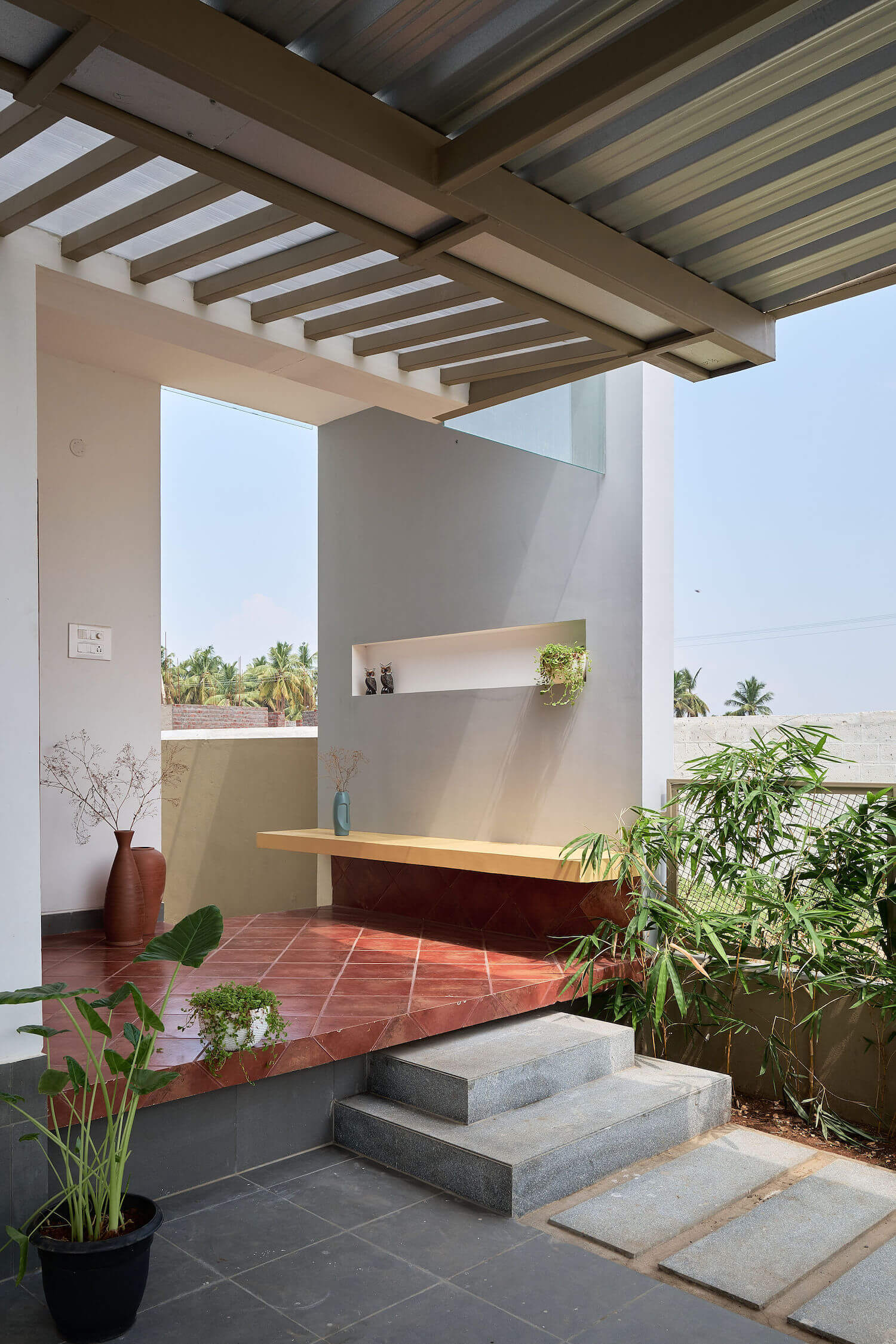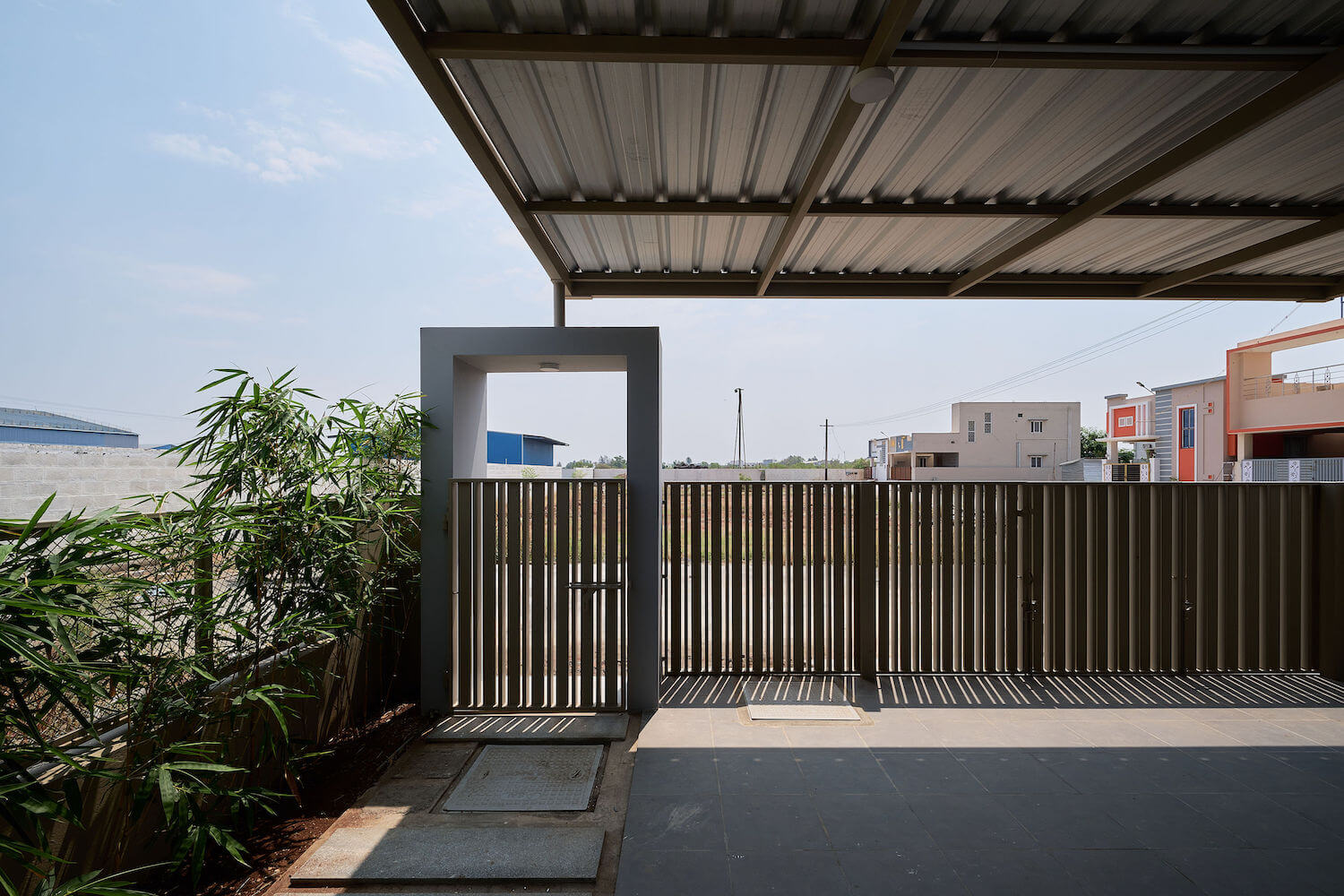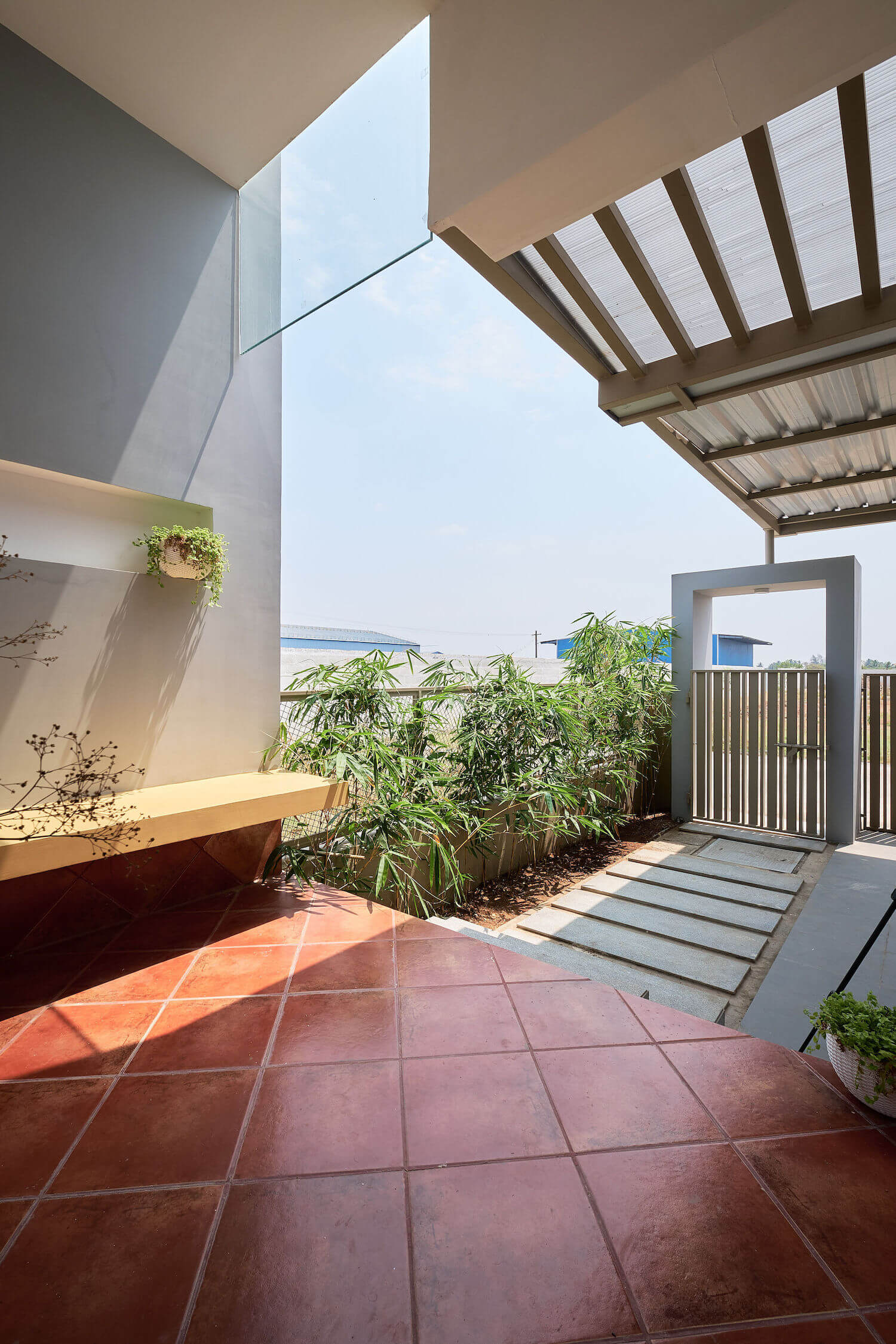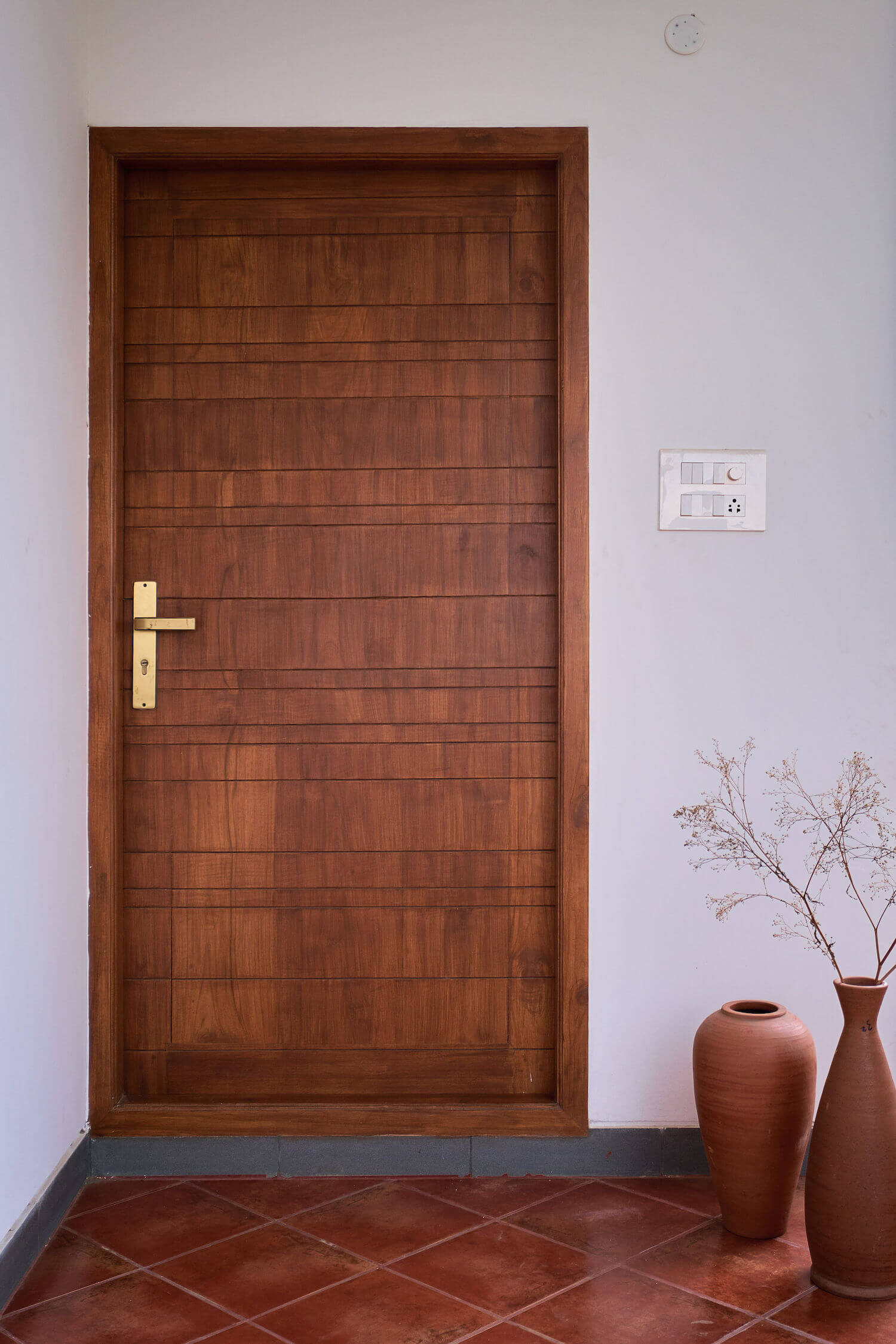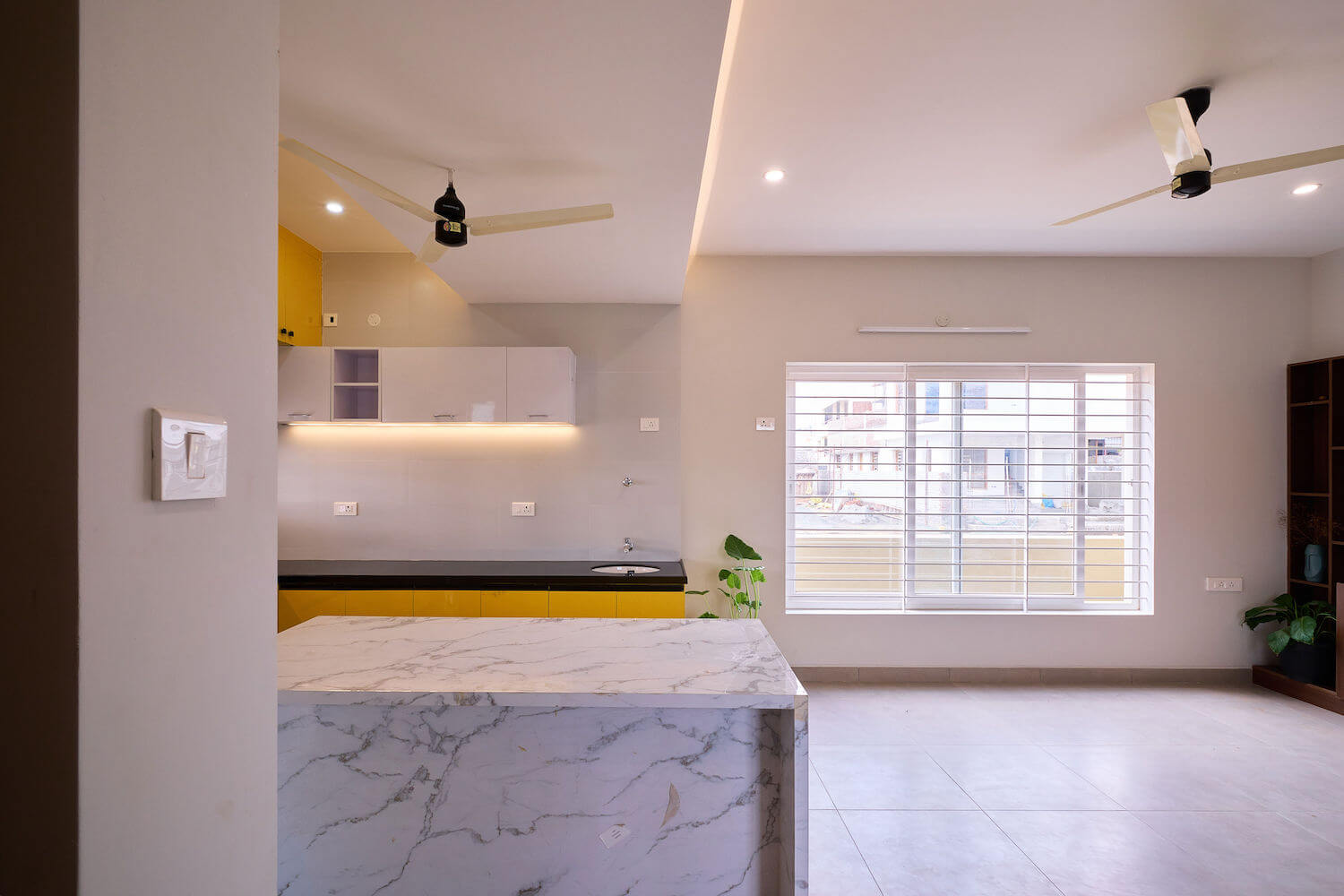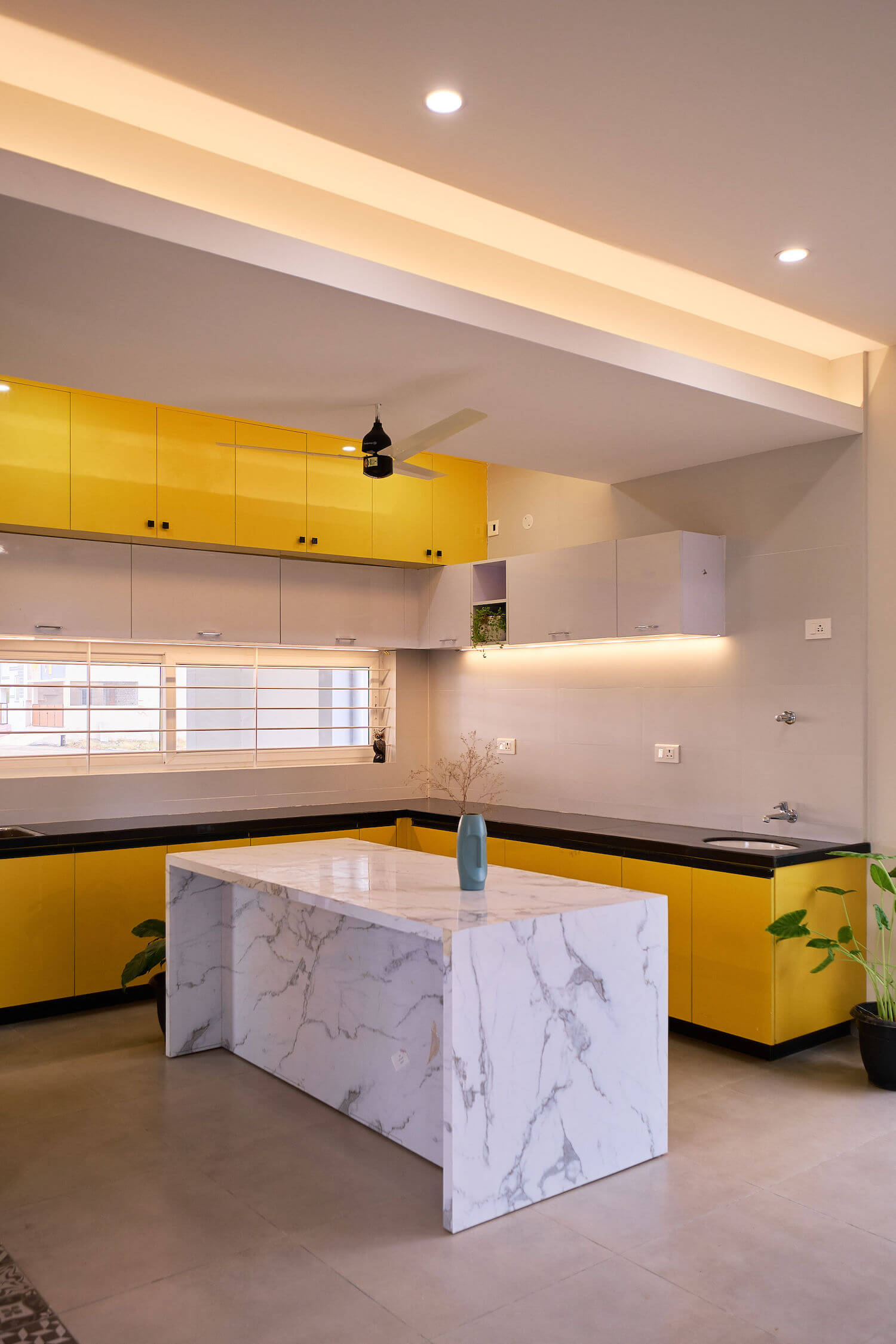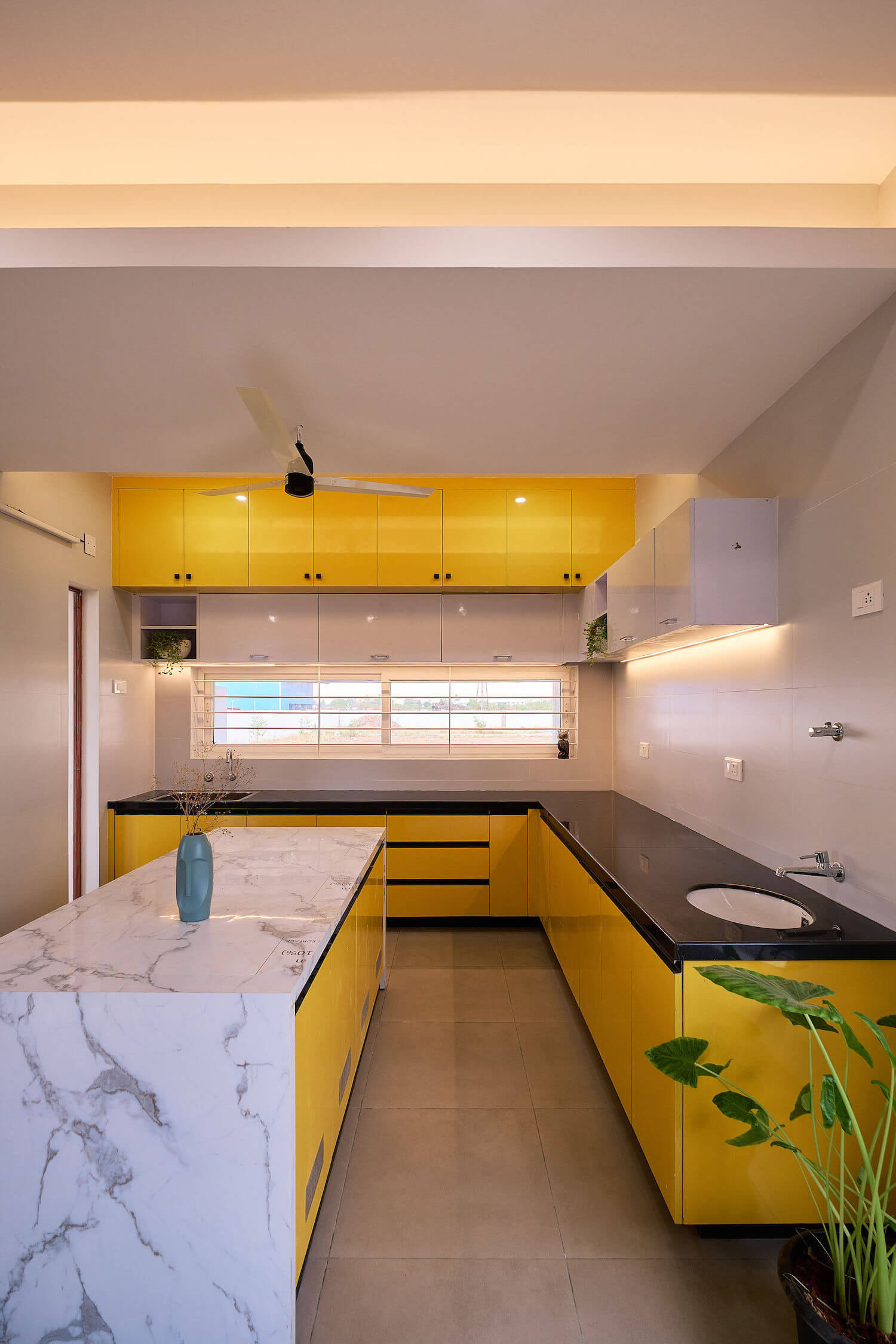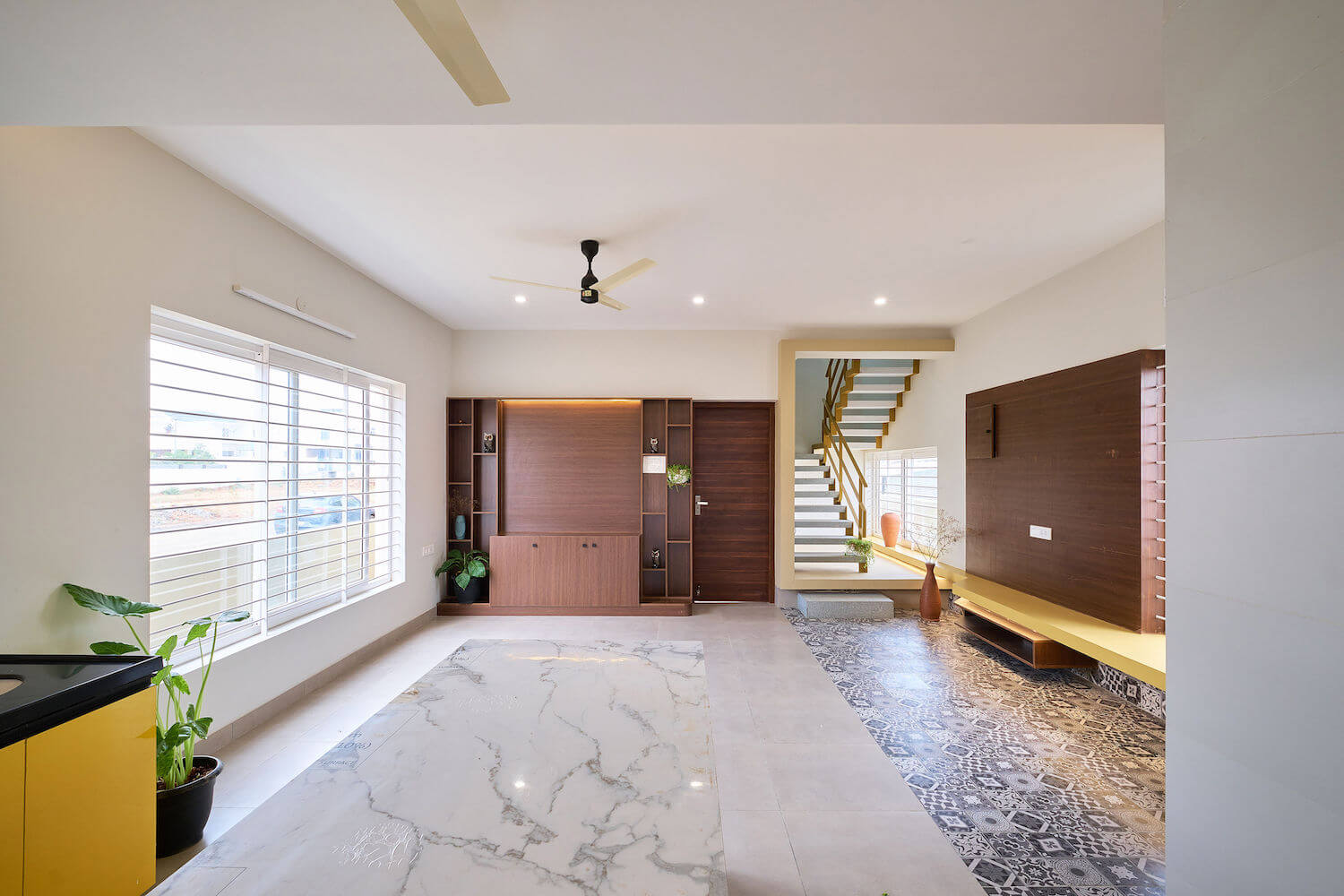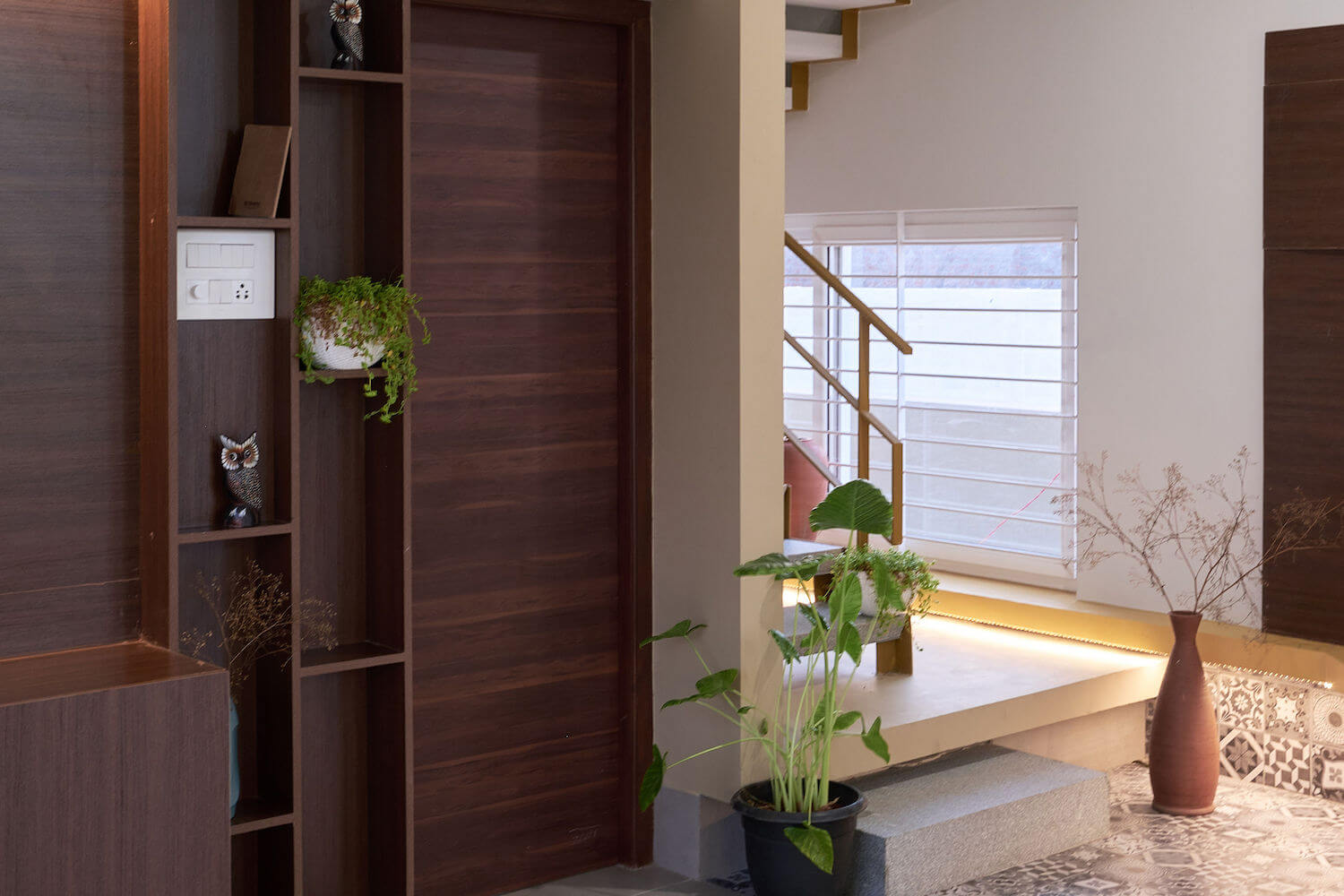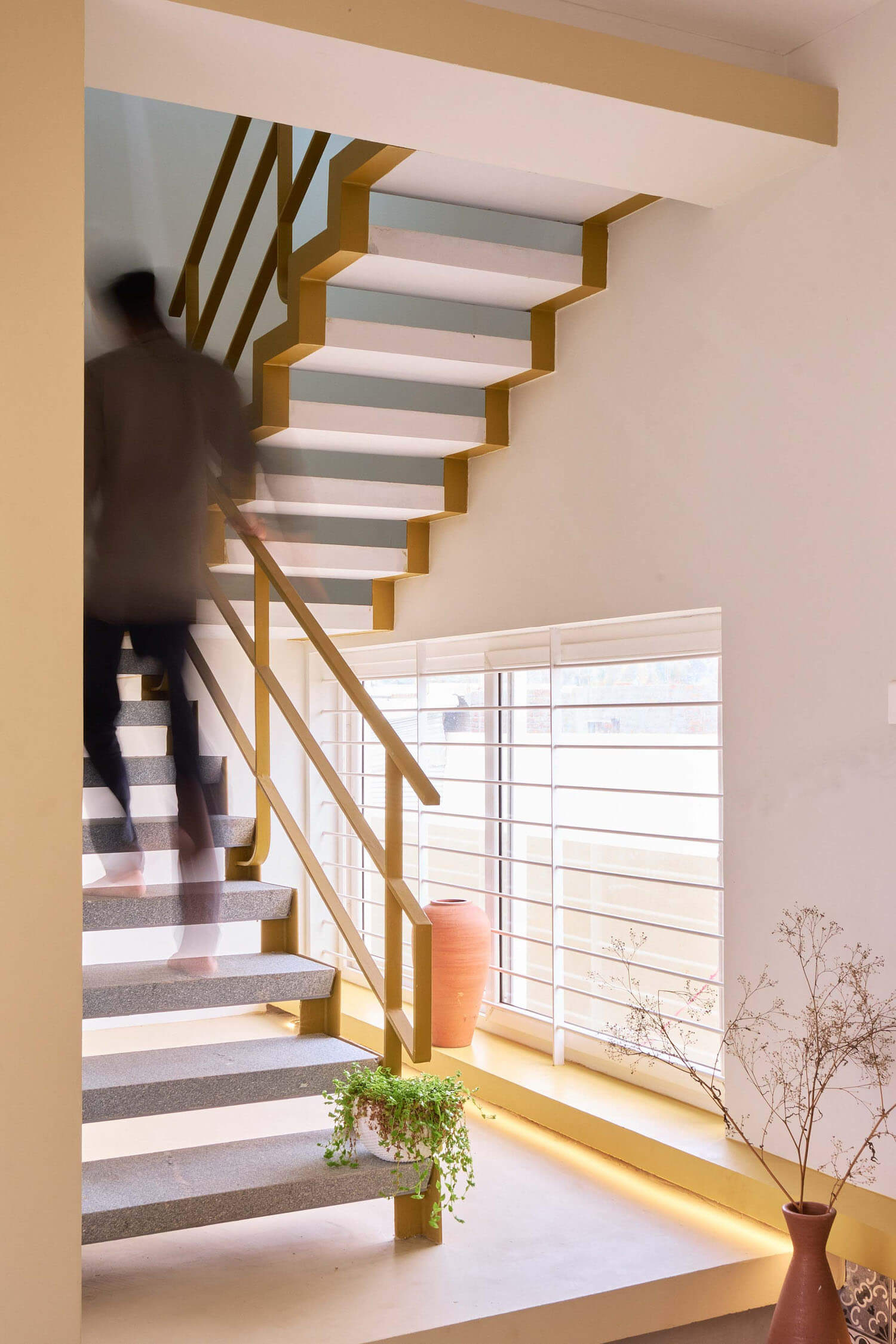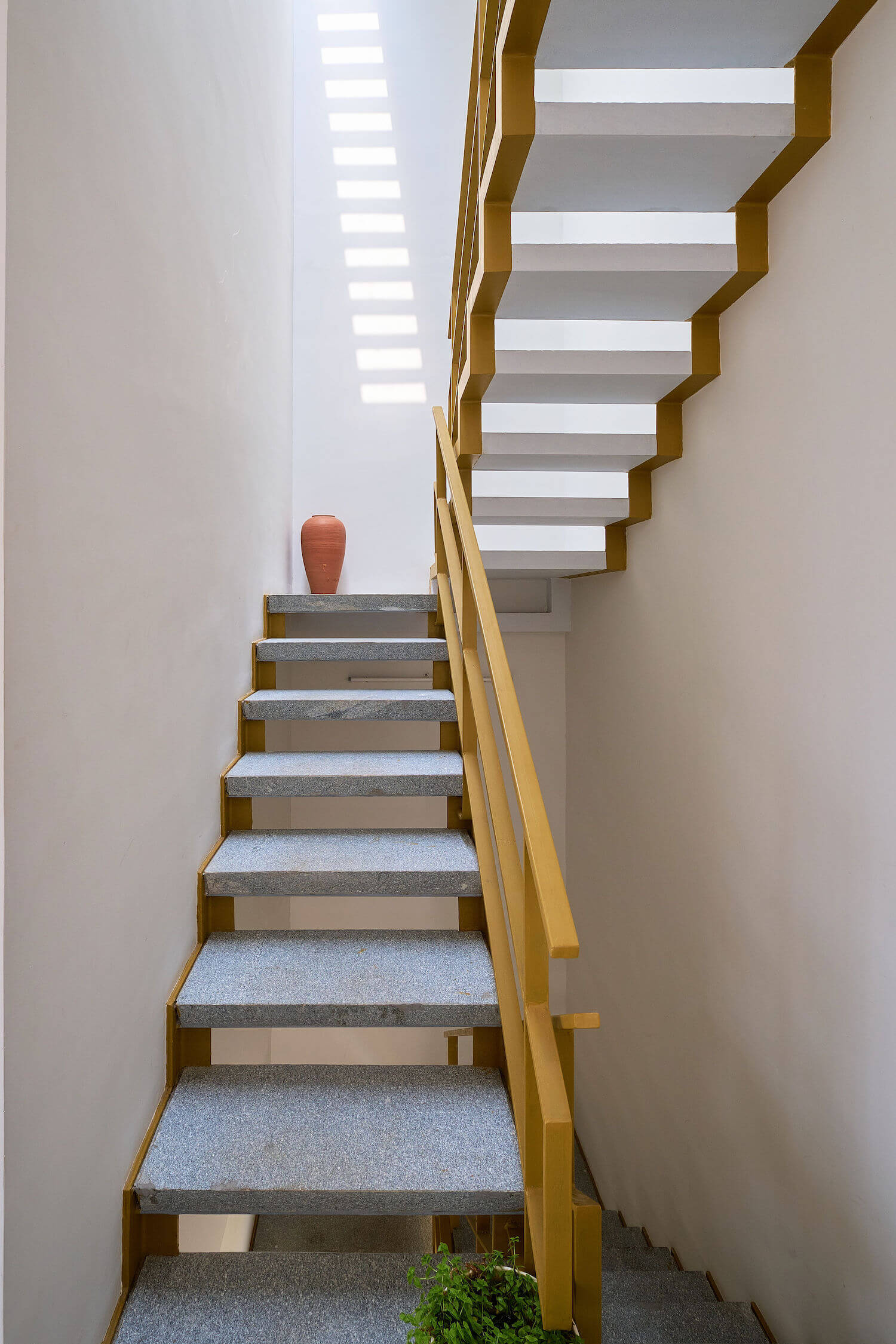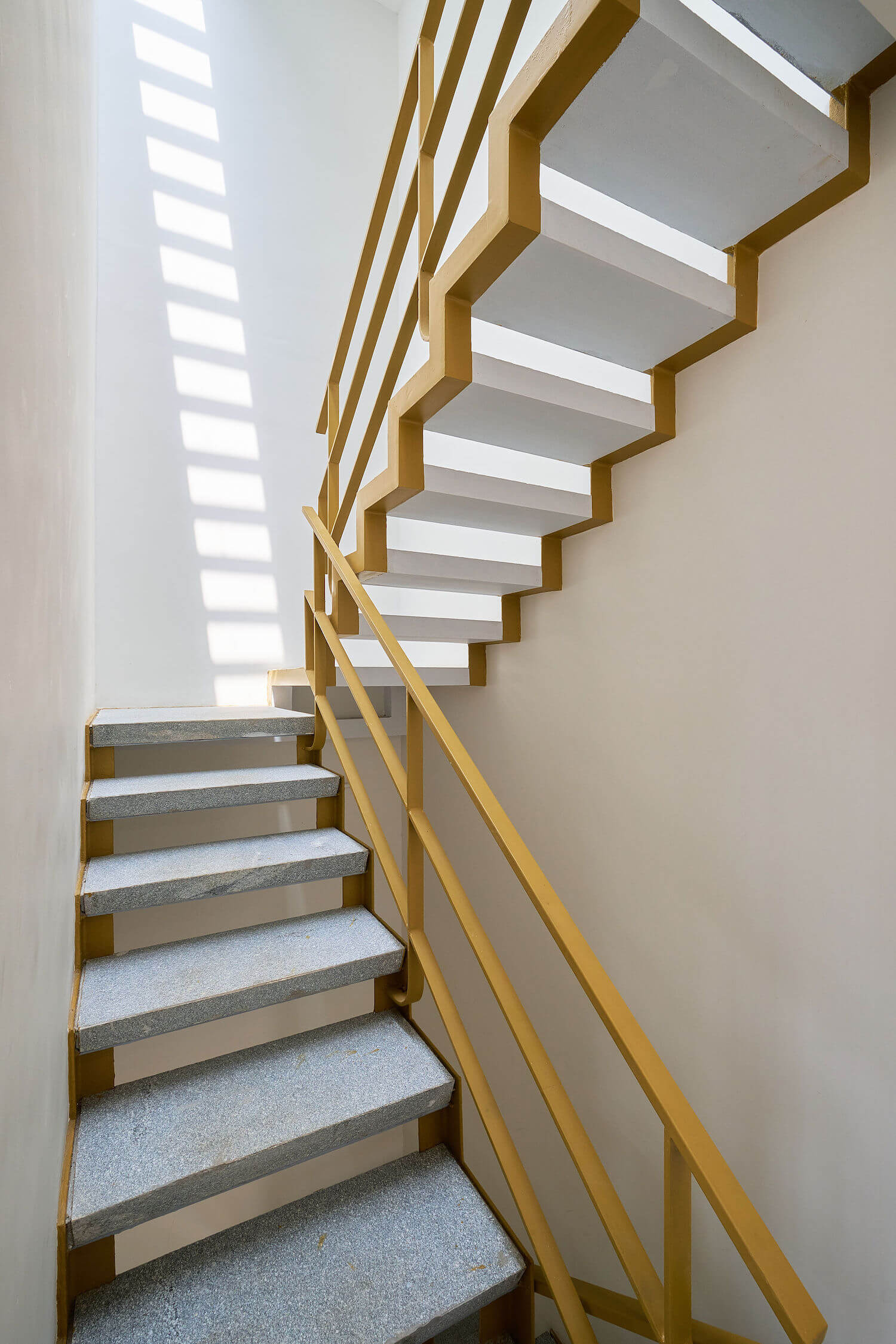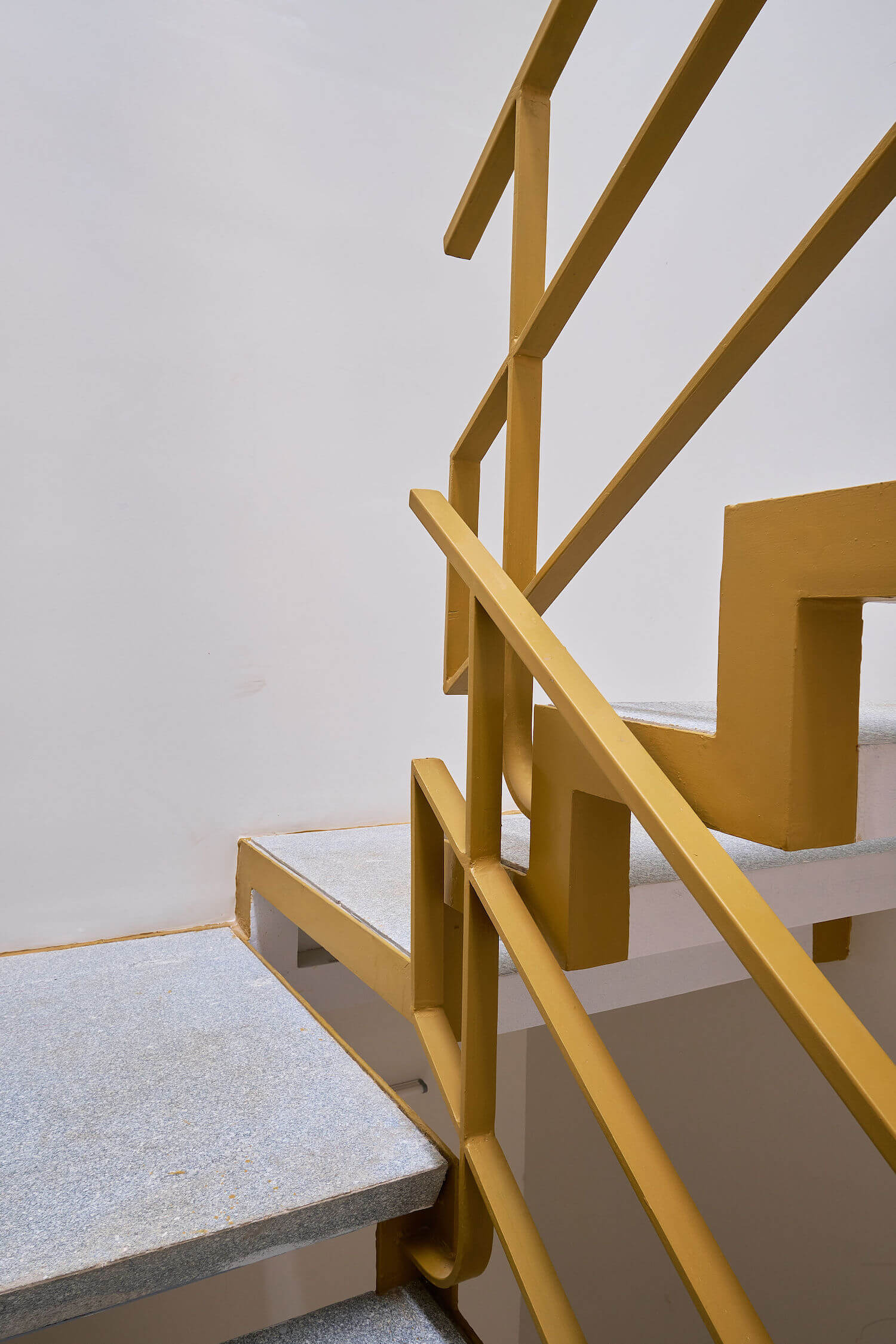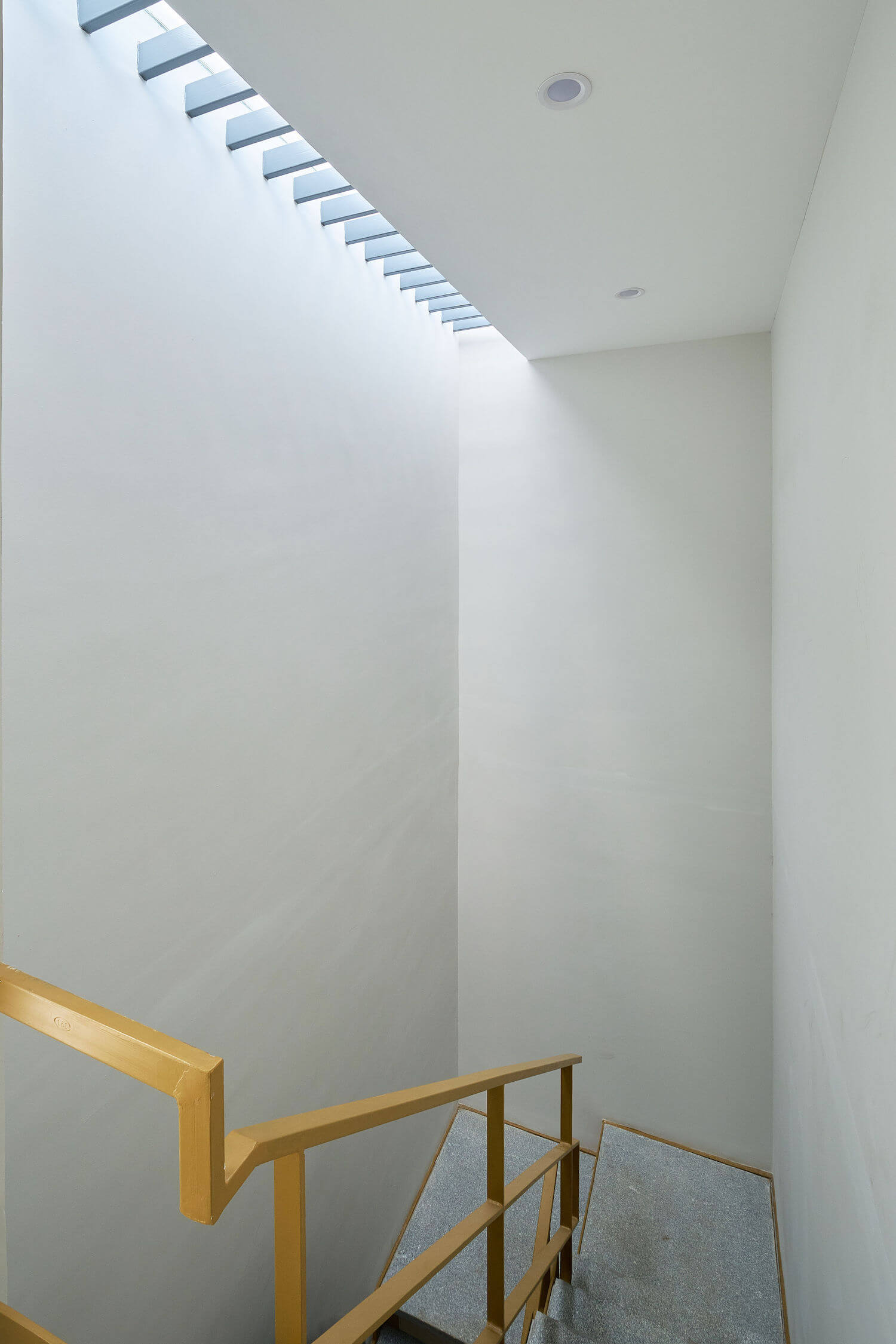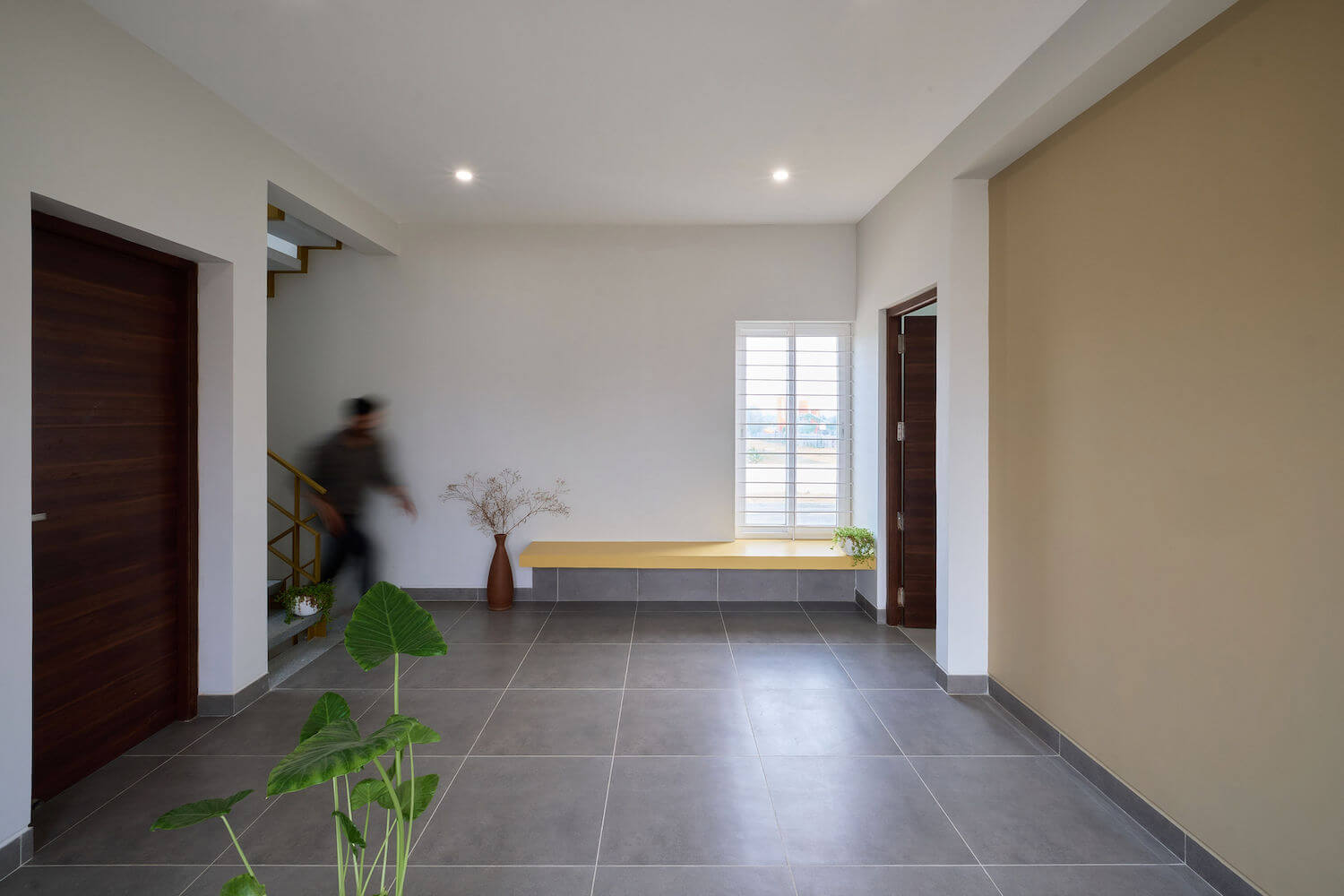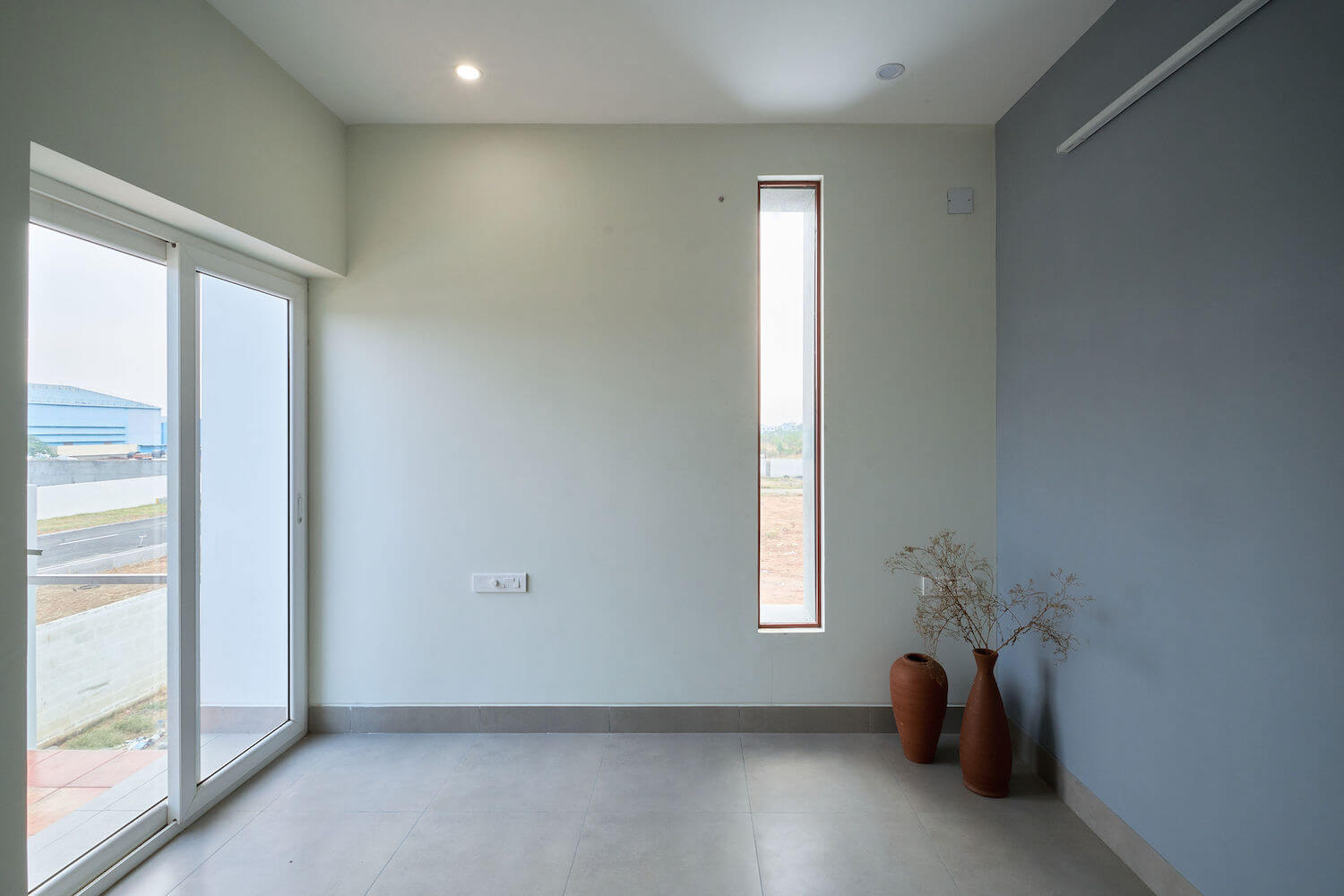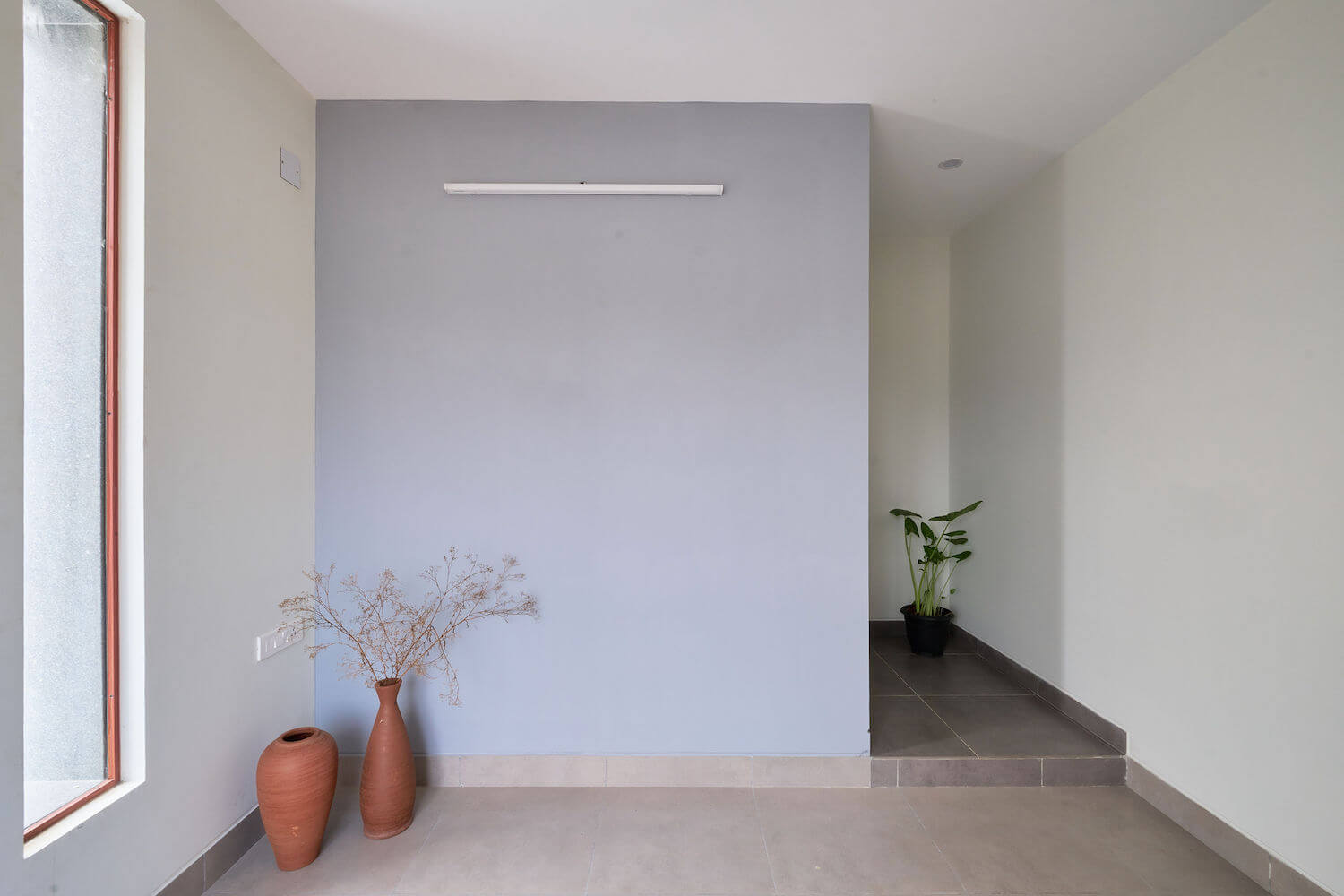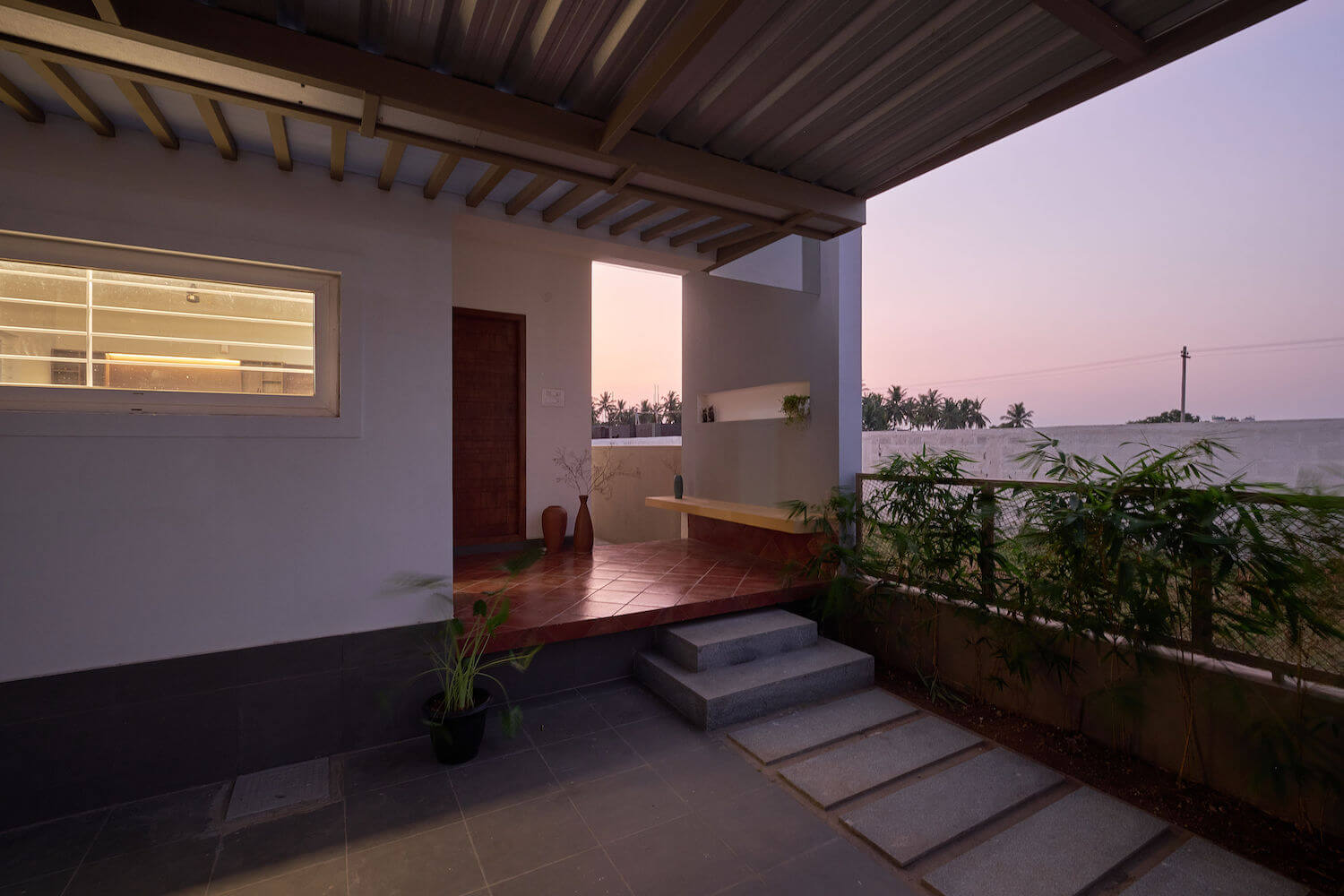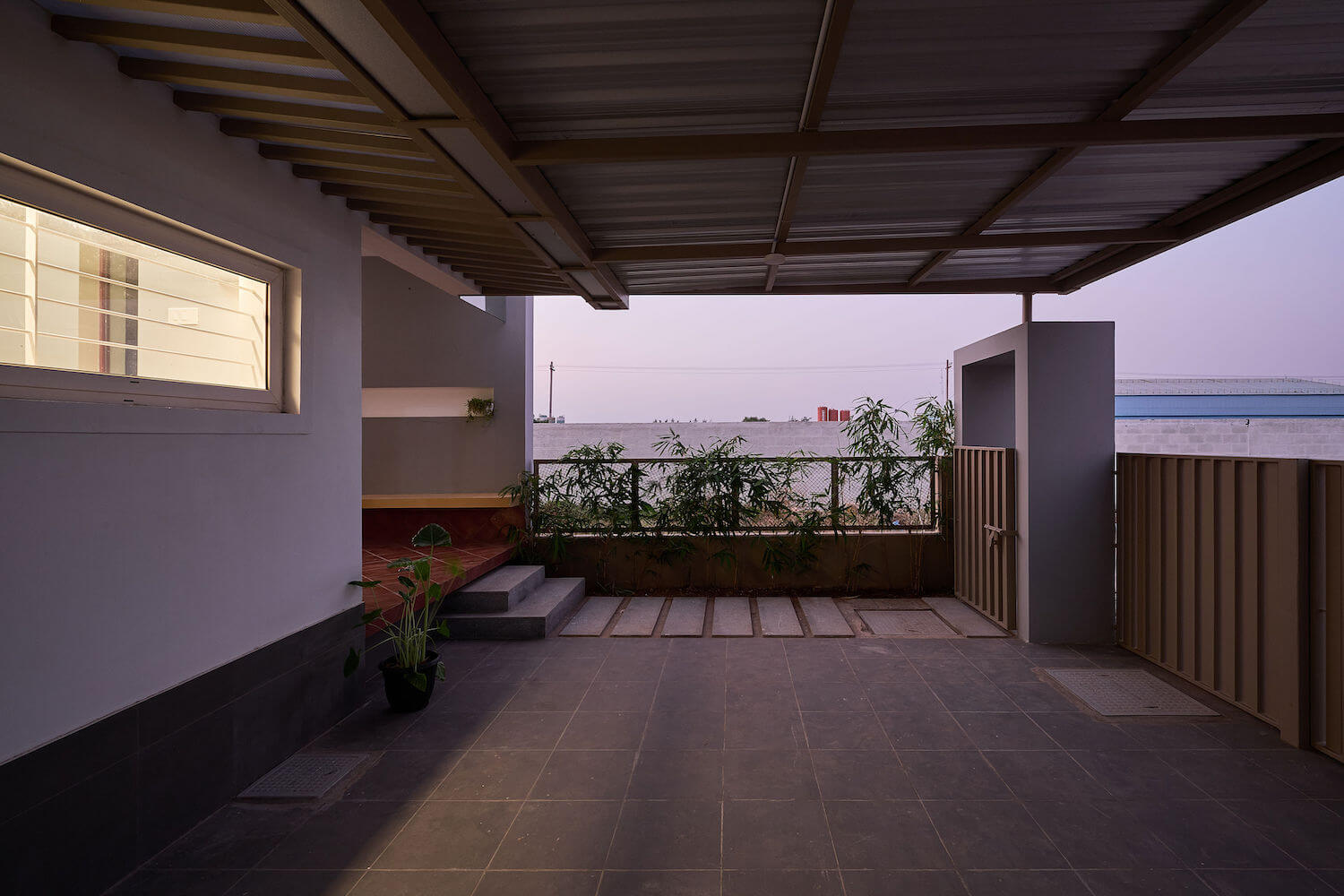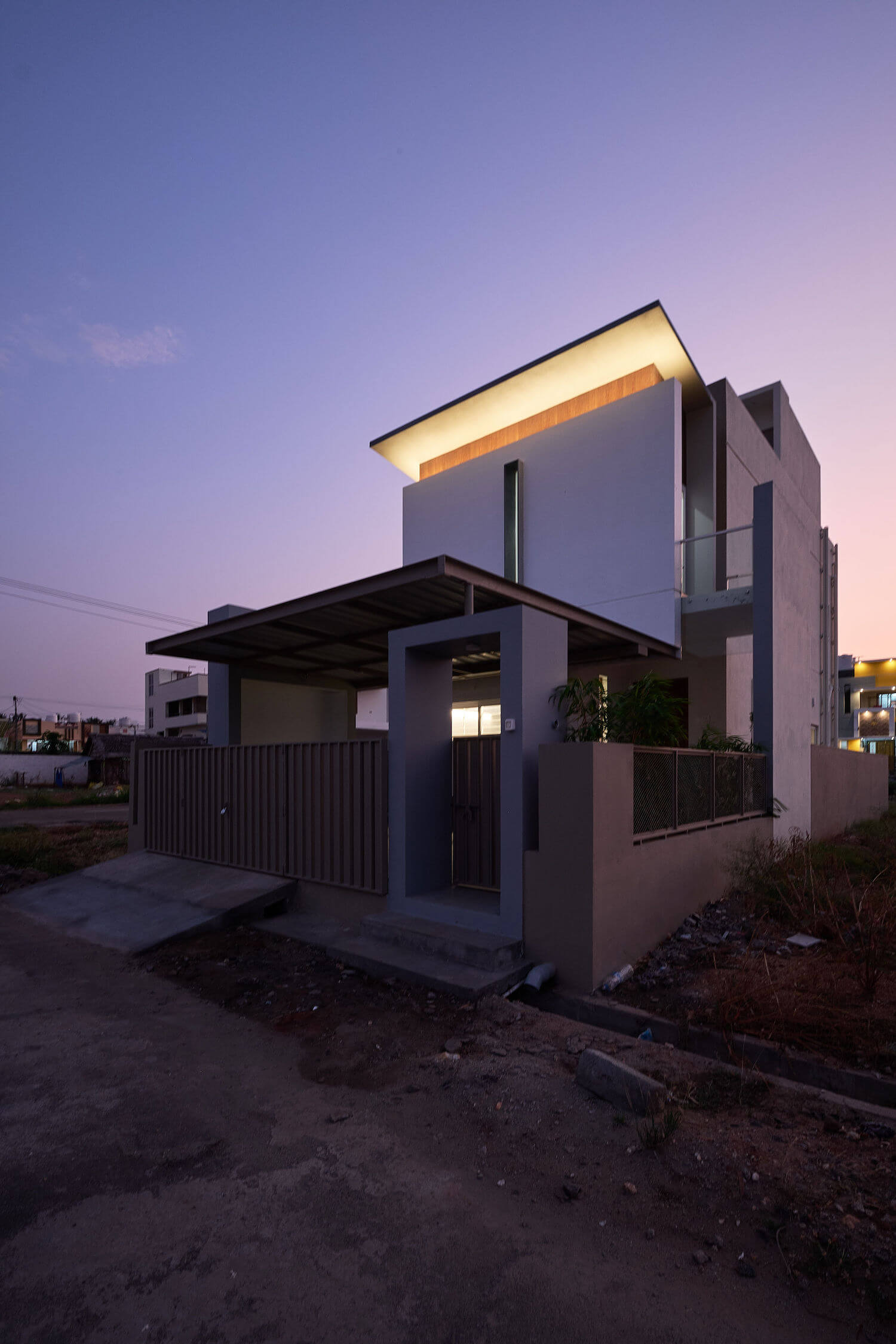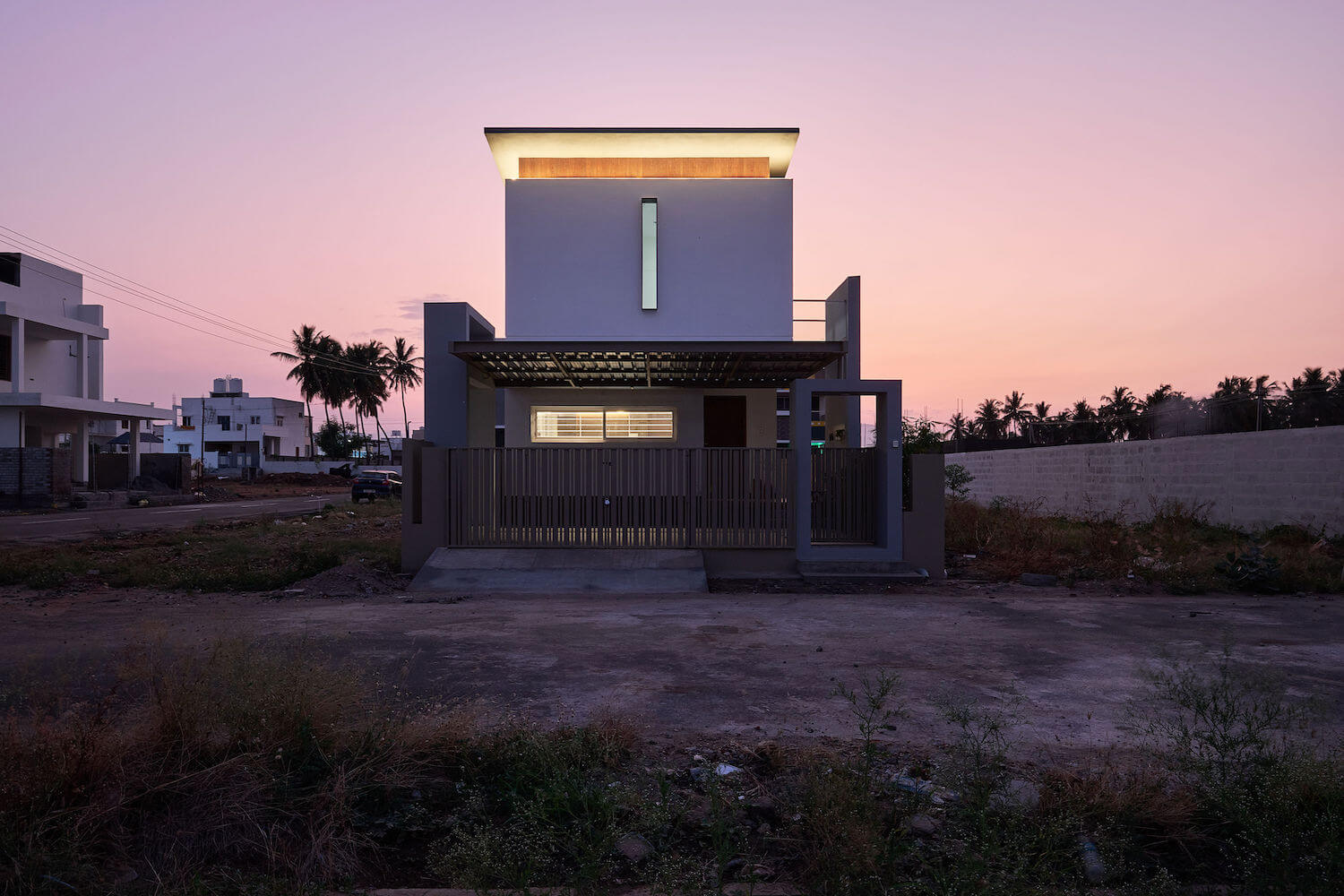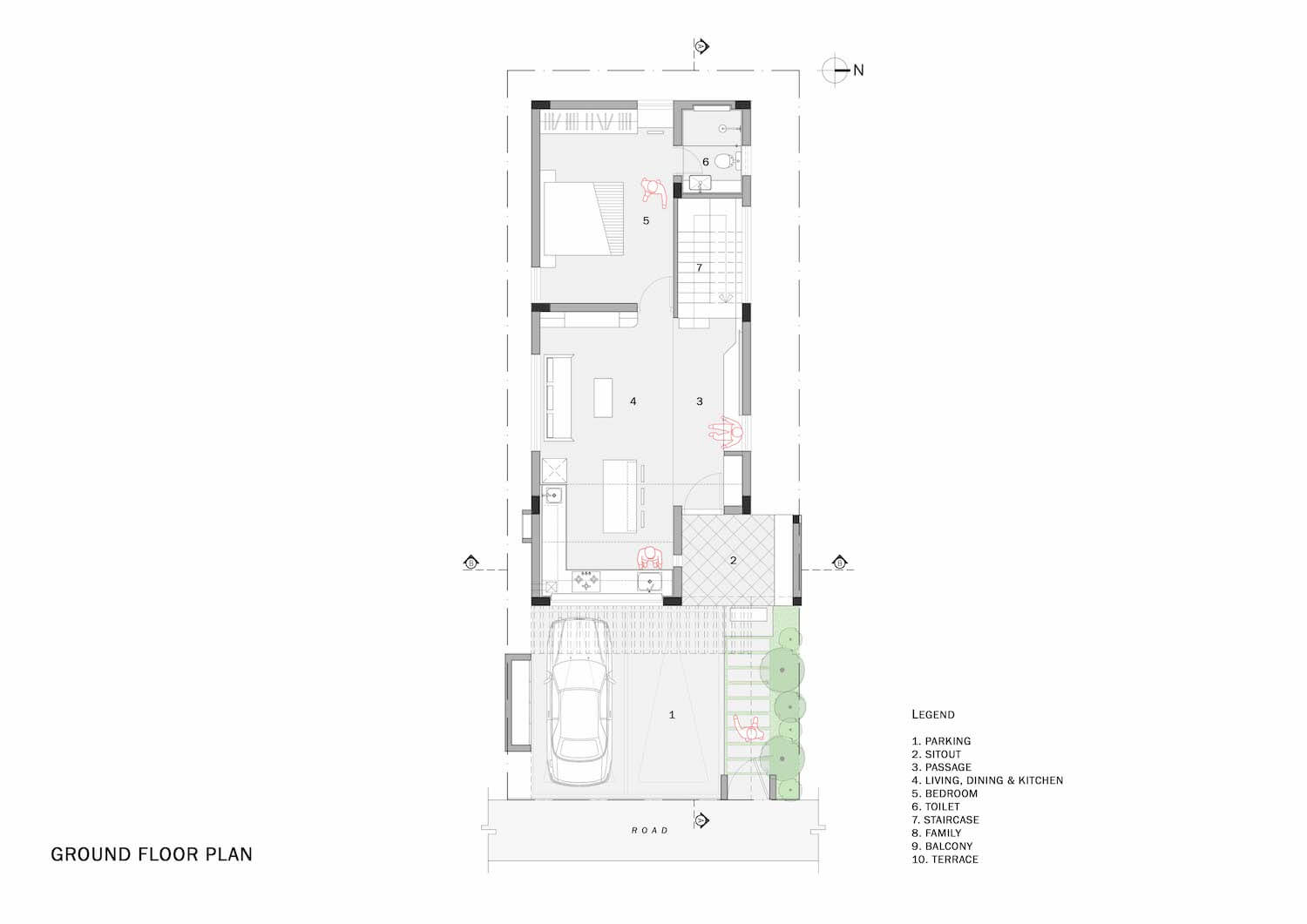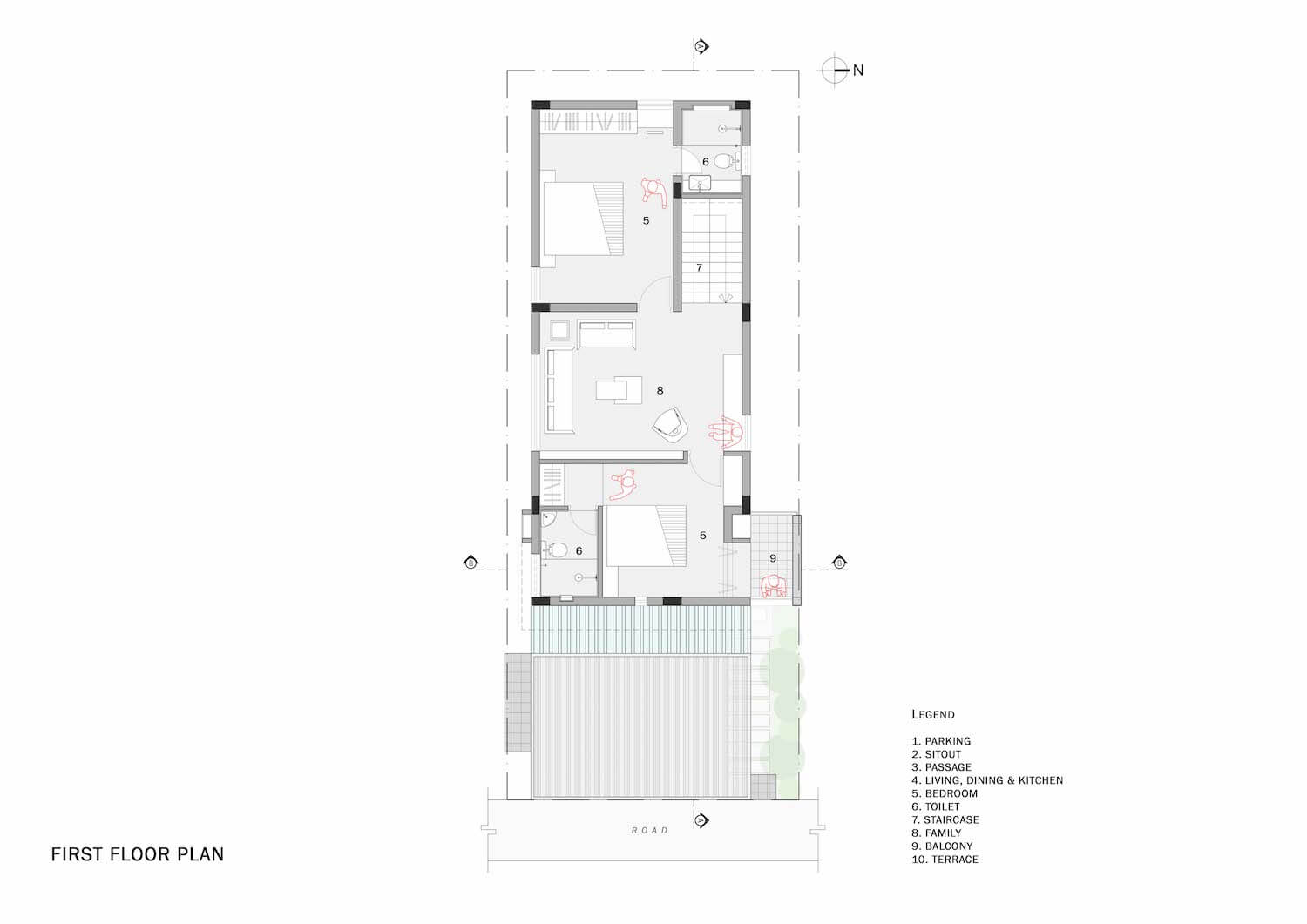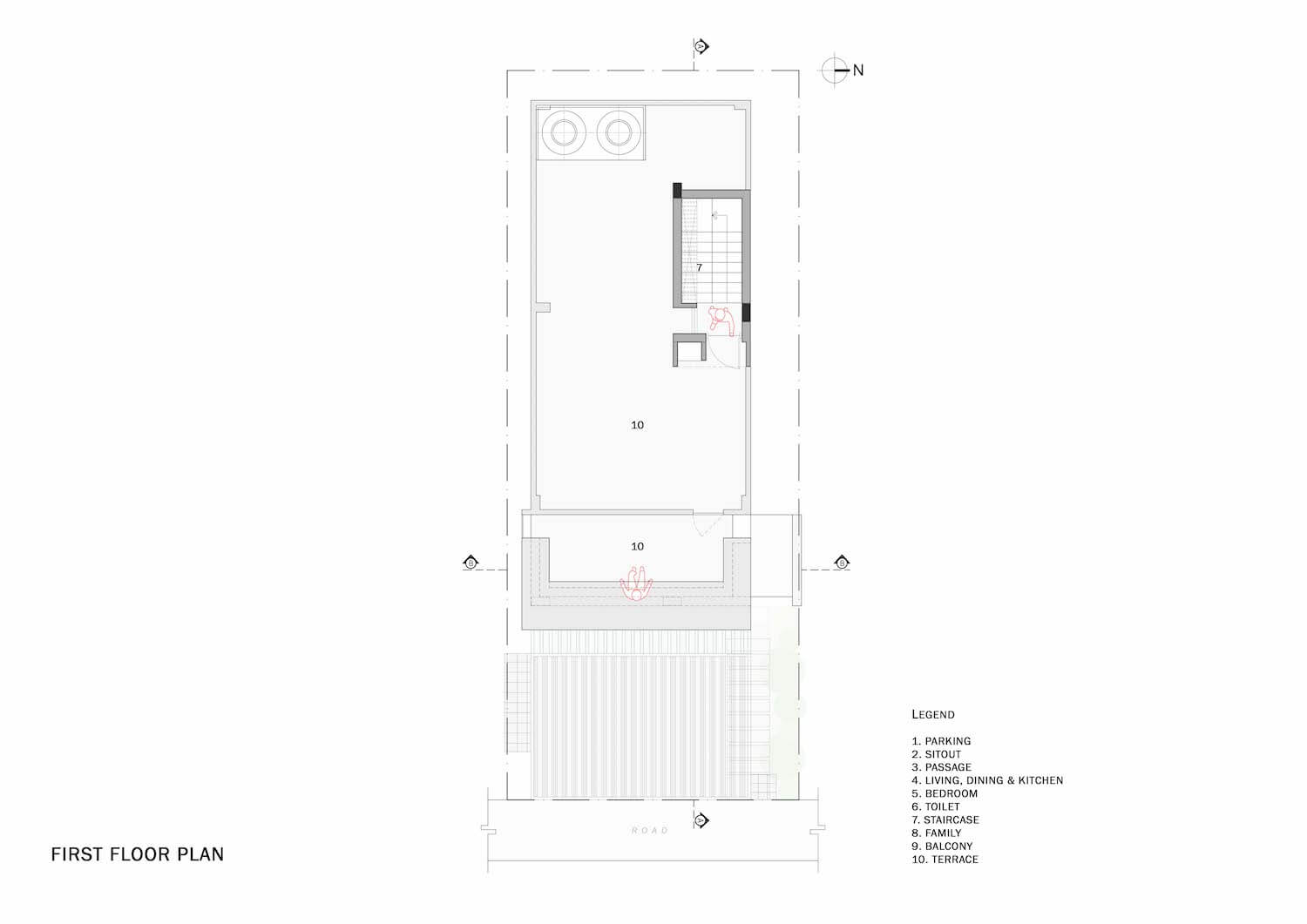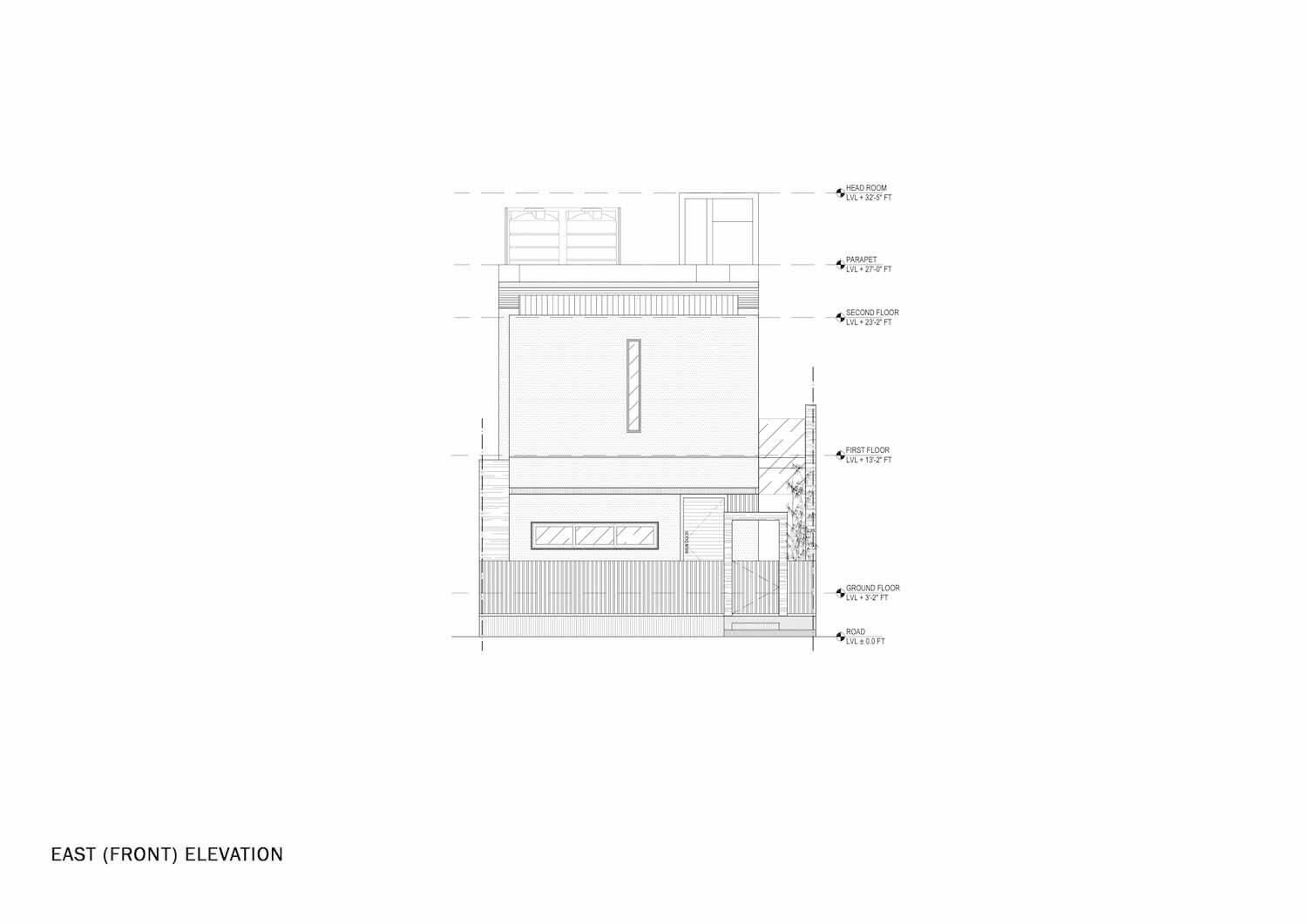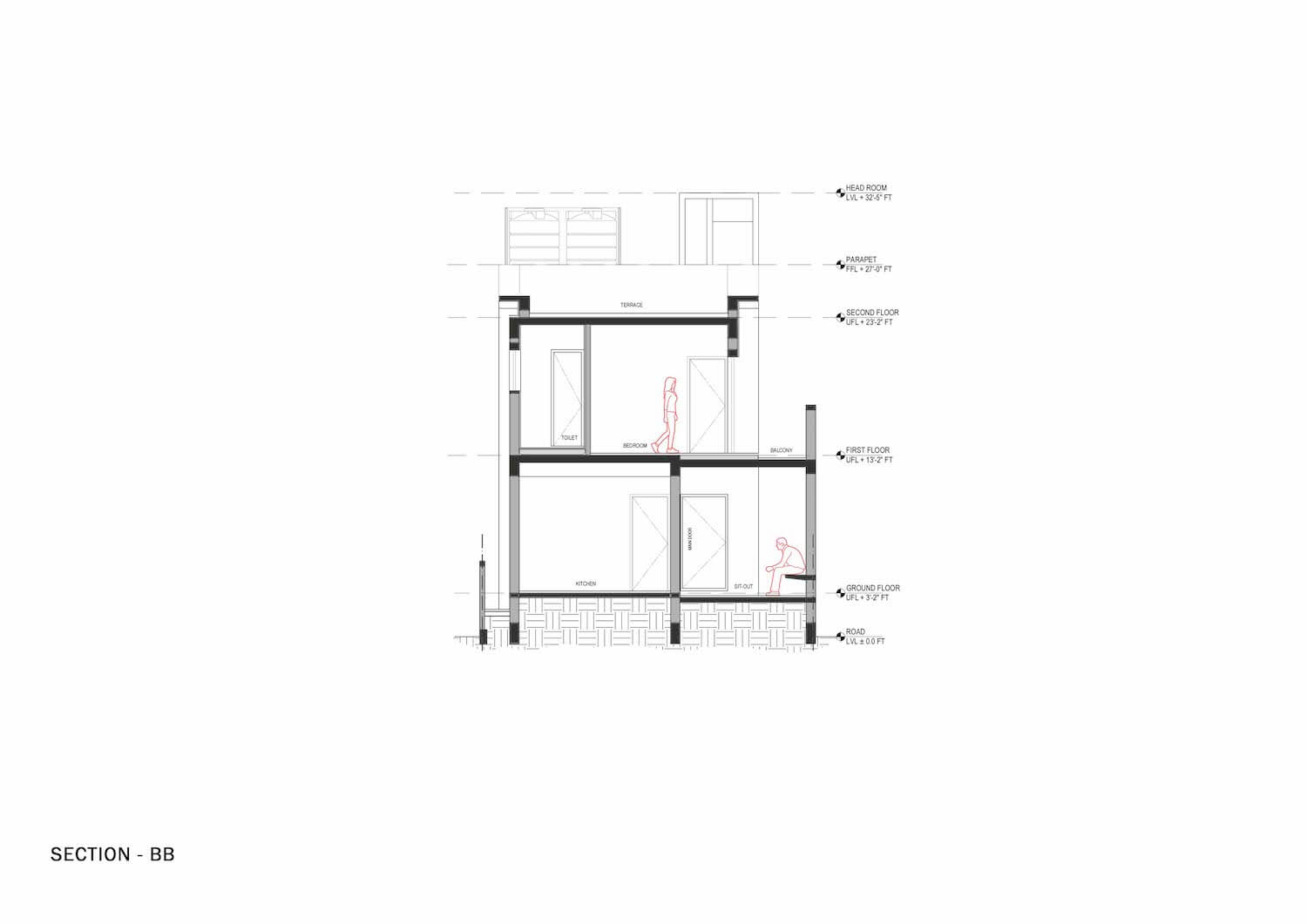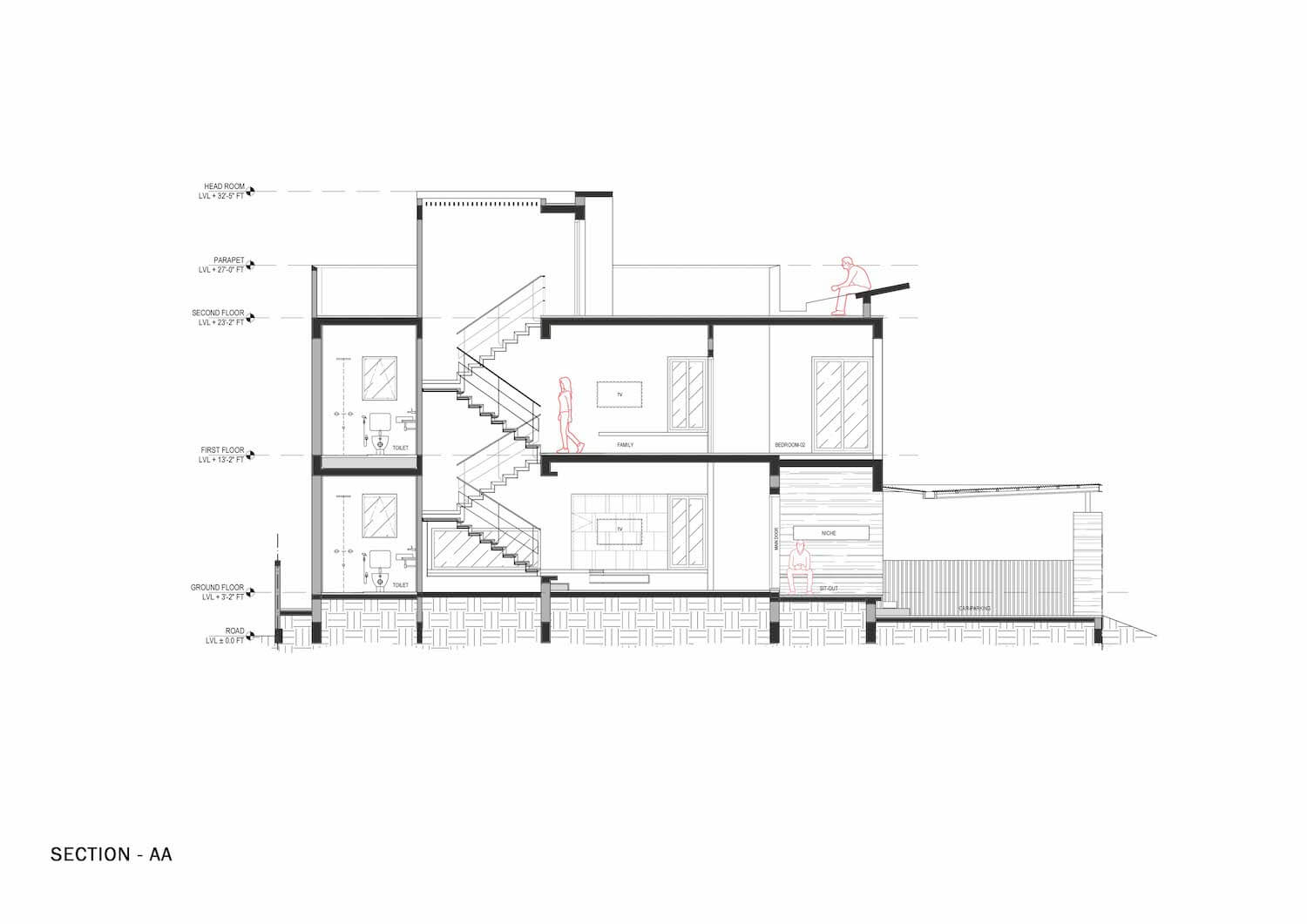 ---