COX Architects: The project forms one small addition to a large Victorian house located in a quiet south London Conservation Area.
Our clients - (Nick and Lucy, plus their two boys and black Labrador) - had carefully extended and refurbished the house over a number of years to a high standard when they contacted us to re-design the back of the house at ground floor level.
This was the last piece in the jigsaw but at the same time would be the most important space in the house where the family would spend the majority of its time together and from where they could most enjoy the beautiful rear garden.
What was the brief?
The brief was to make a beautiful space for cooking and eating which strongly connected the back of the house to the long rear garden.
What were the solutions?
Our solution took the form of a modern pavilion with tall narrow glass doors which recall the columns of a classical façade. The roof and walls are expressed and modelled by natural light from a series of long narrow skylights. The UK weather is constantly changing and the character of the space responds to the changes from hour to hour, day to day and season to season. From summer pavilion to winter garden.
How is the project unique?
It's designed from the inside out! Our spaces result from the combination of a clear structure and natural light.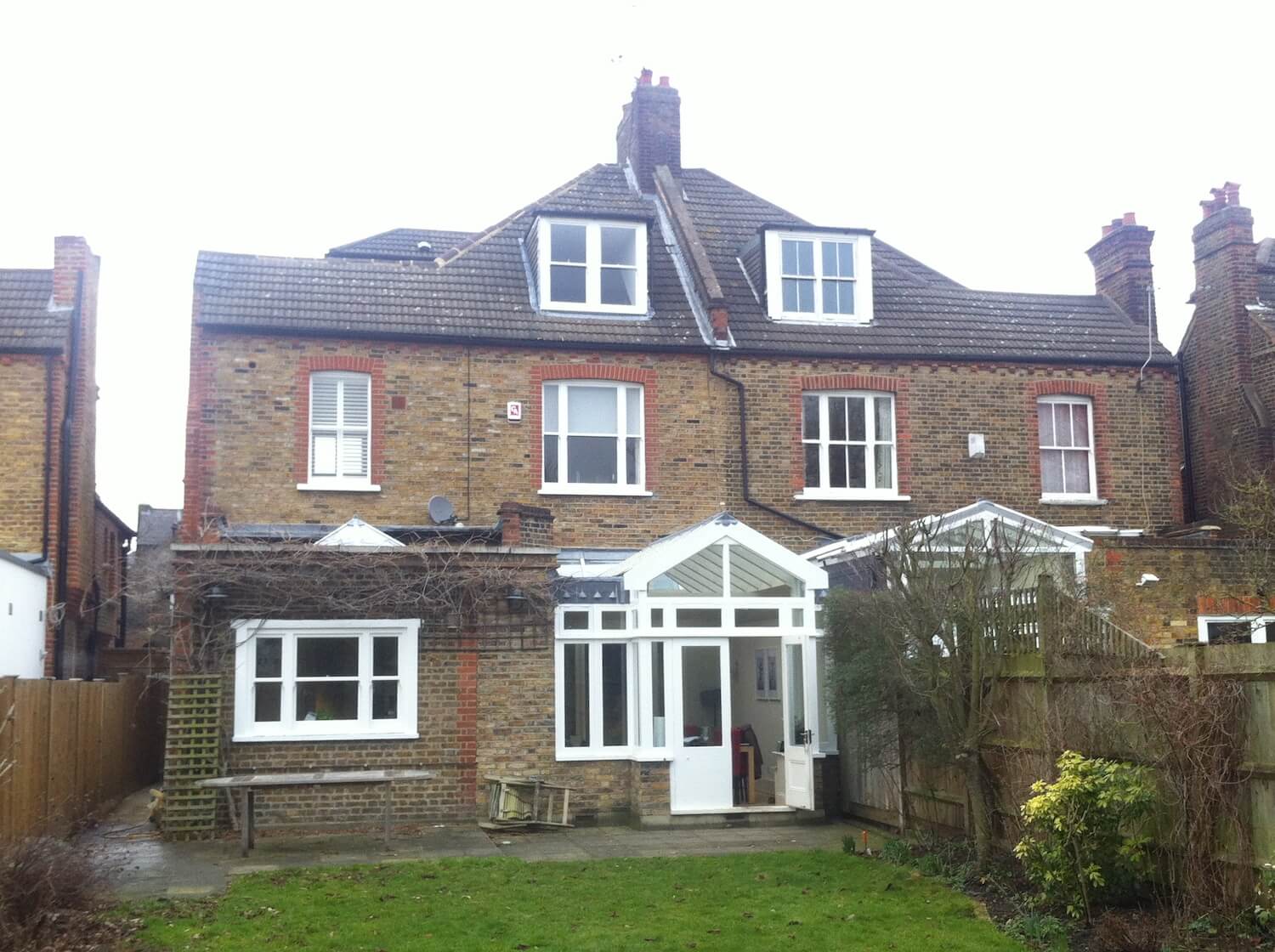 Who are the clients and what's interesting about them?
The main thing which stood out about Nick & Lucy was their incredibly high degree of commitment to the design quality, materials and workmanship on their project. Where most would have looked to make compromises for the sake of expediency, the couple never cut corners in any area, looking for only the best in materials, detail and workmanship. This uncompromising approach meant the small project did take an unusually long time… almost 8 years from conception to completion! - but this is time which the couple consider to have been exceedingly well spent now they are enjoying the spectacular results every day!
What were the key challenges?
The key challenge was to keep the detail simple, clear and elegant. On a practical level we also needed to discretely integrate solar shading into the main south-facing facade and this we did by way of electrically controlled roller blinds concealed in a recess above the ceiling level.
Key products used:
Sliding doors: Maxlight Ltd. Skylights: Vision Design Projects Ltd. Kitchen: Espresso Design Ltd. Interior floor tiles: Buxy Perle Natural, Domus tiles, London. Exterior paving: Grey sandstone, CED Stone London. Pendant and wall lights - Octo pendants and wall lights by Secto Design supply by Holloways of Ludlow. Spot lights are Phos lights. All lights running on the RAKO system. Lighting design by Northcote Lighting, Andover, Hampshire. Blinds: Benthin blind box and heavy duty roller blinds. Remote by Somfy. All supplied by Aquarius Blinds, Mitcham.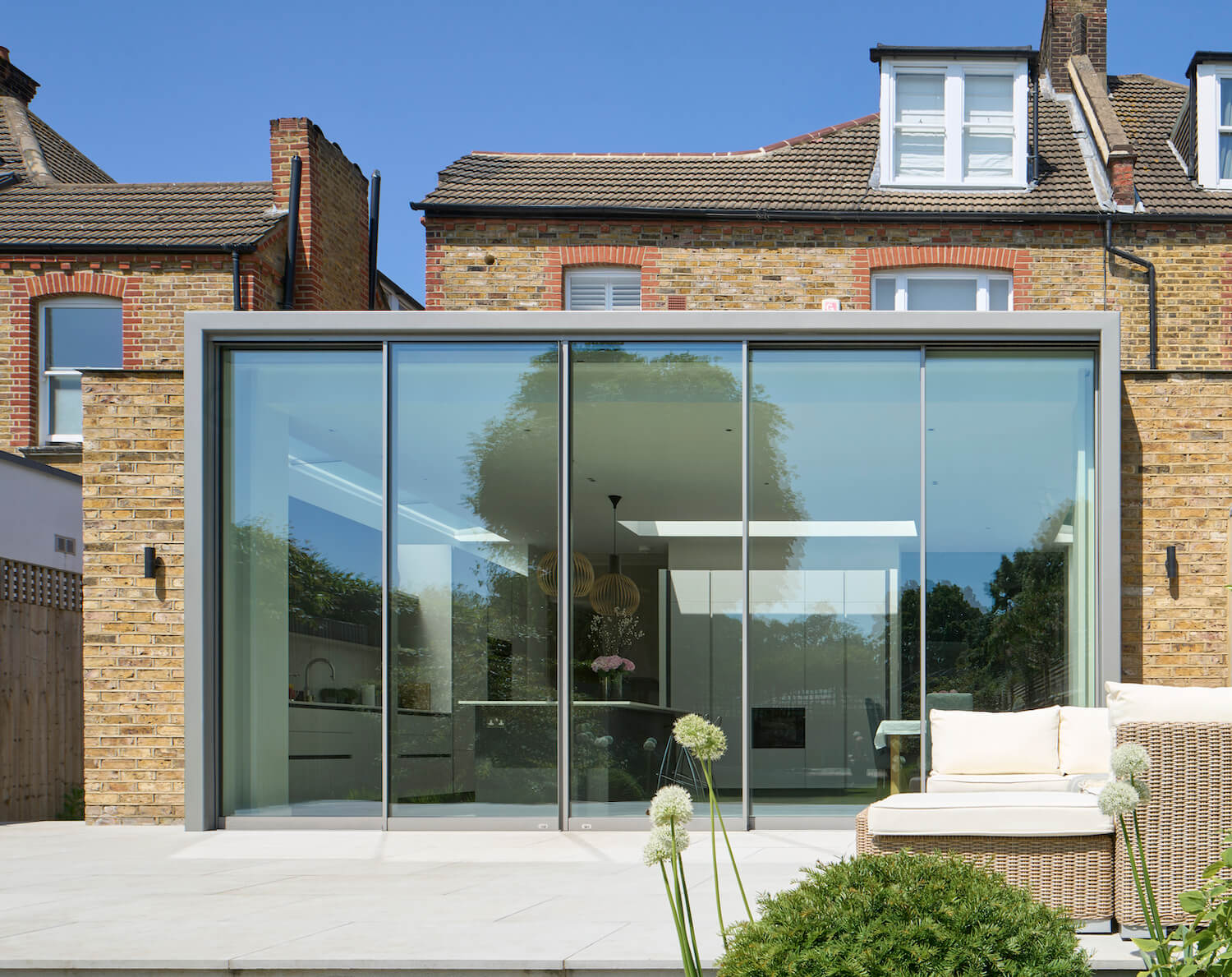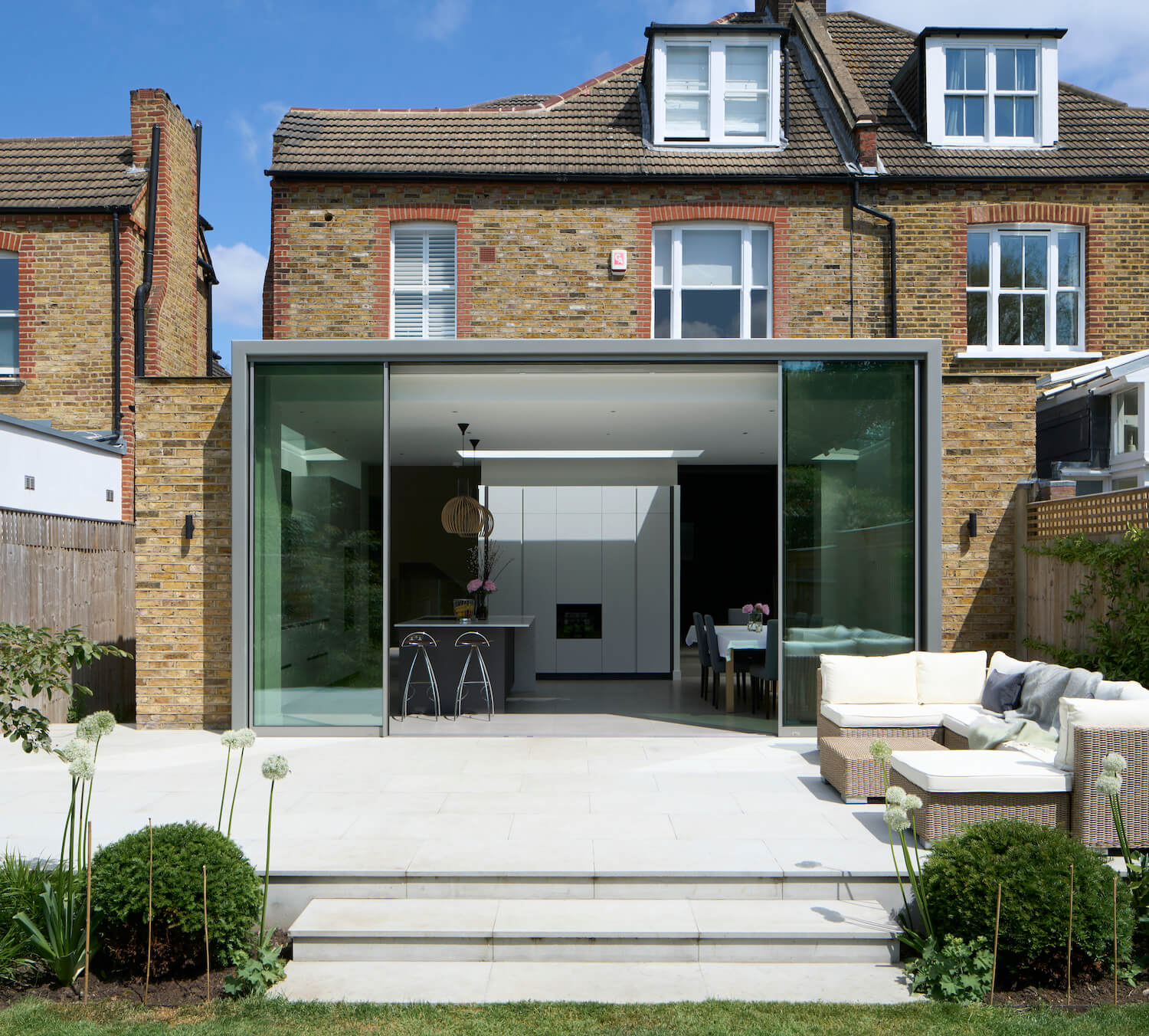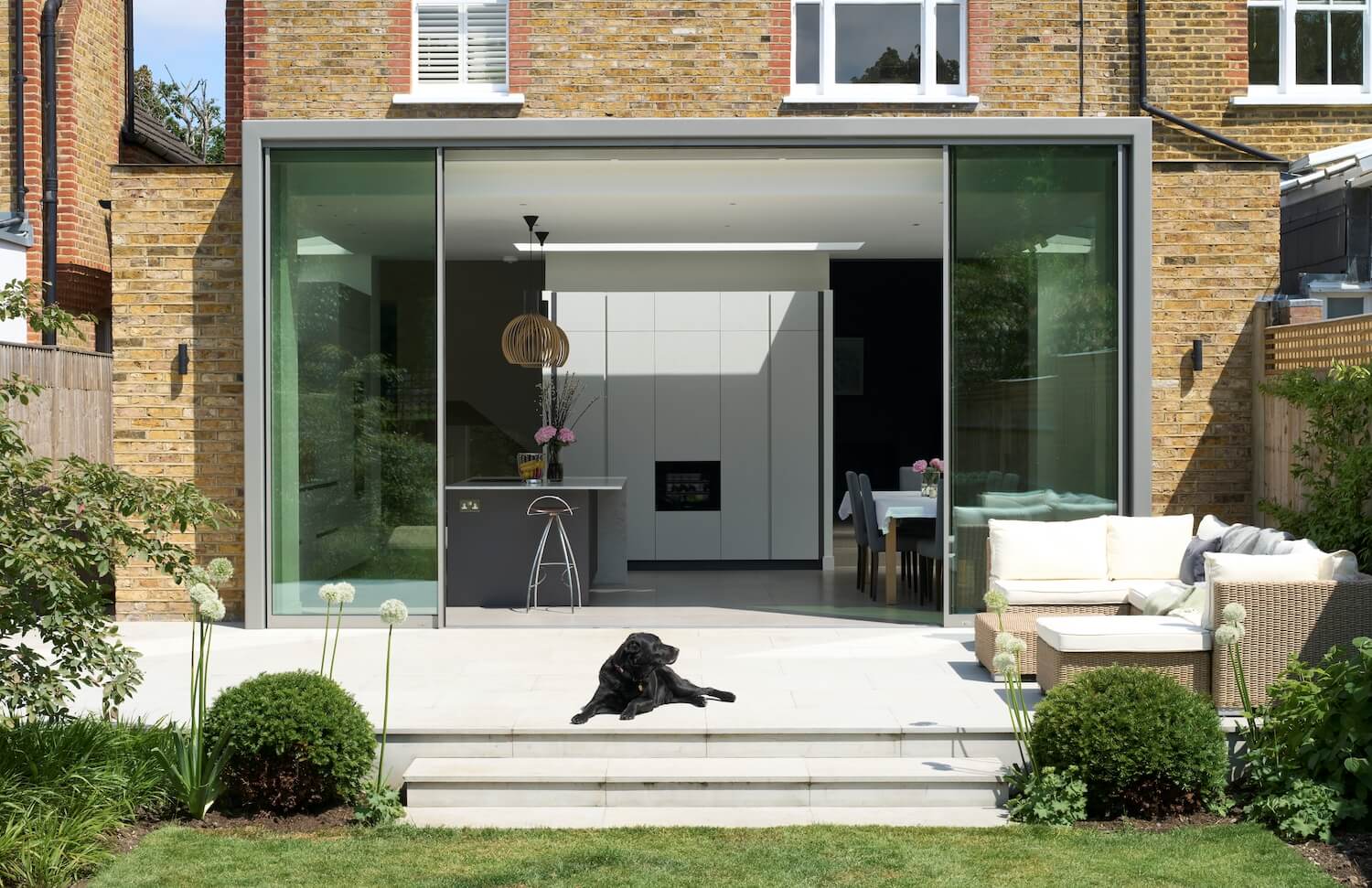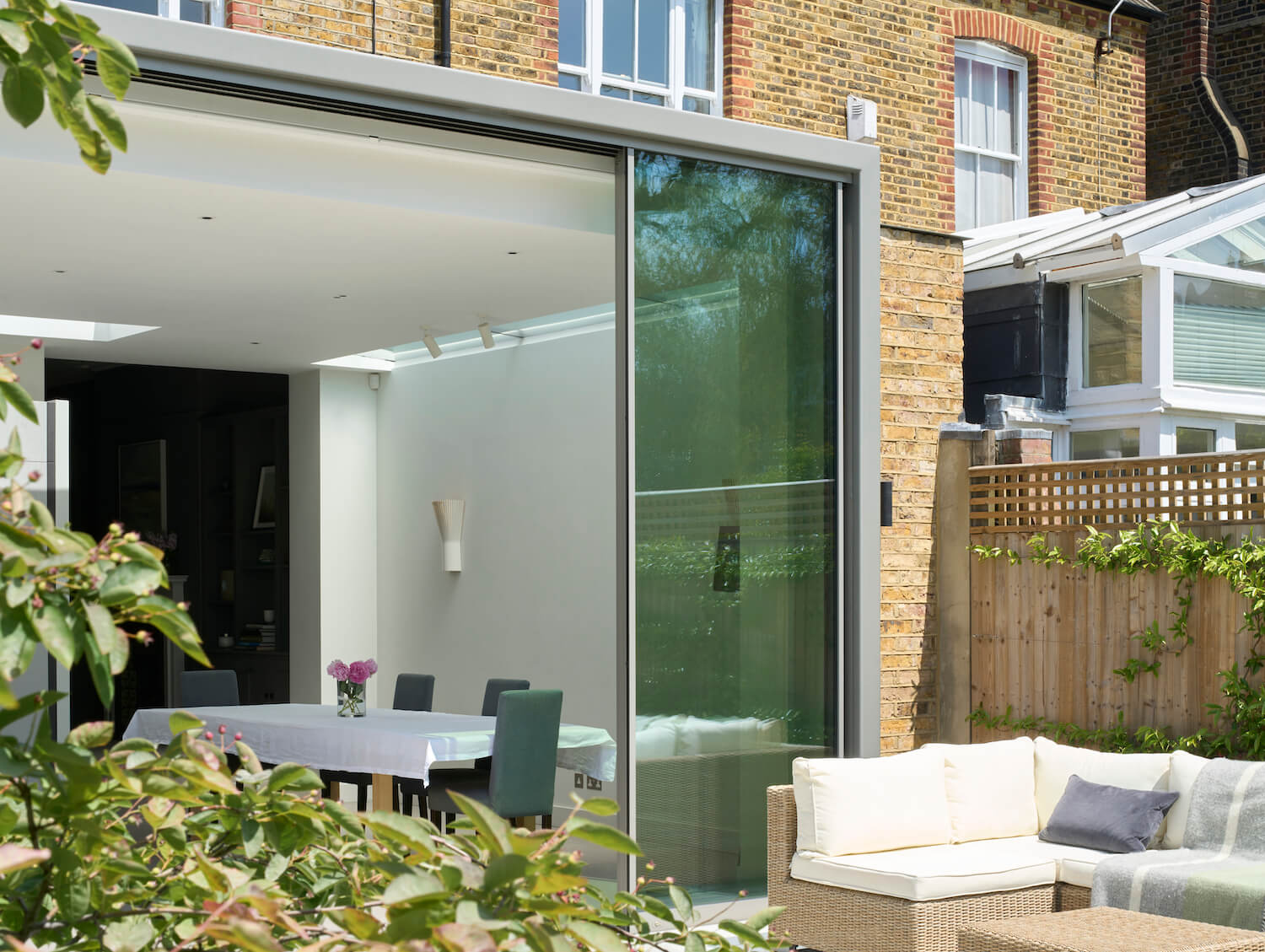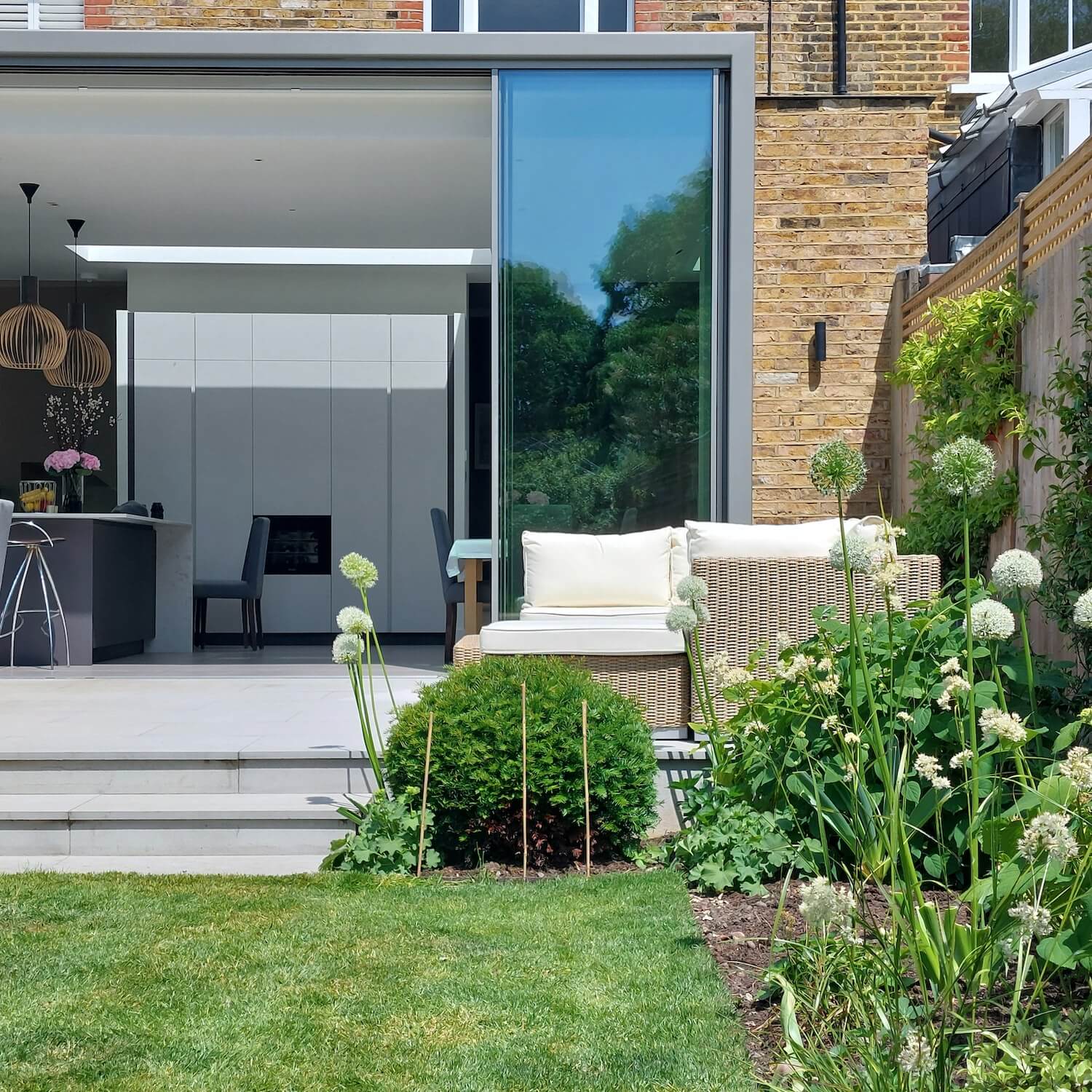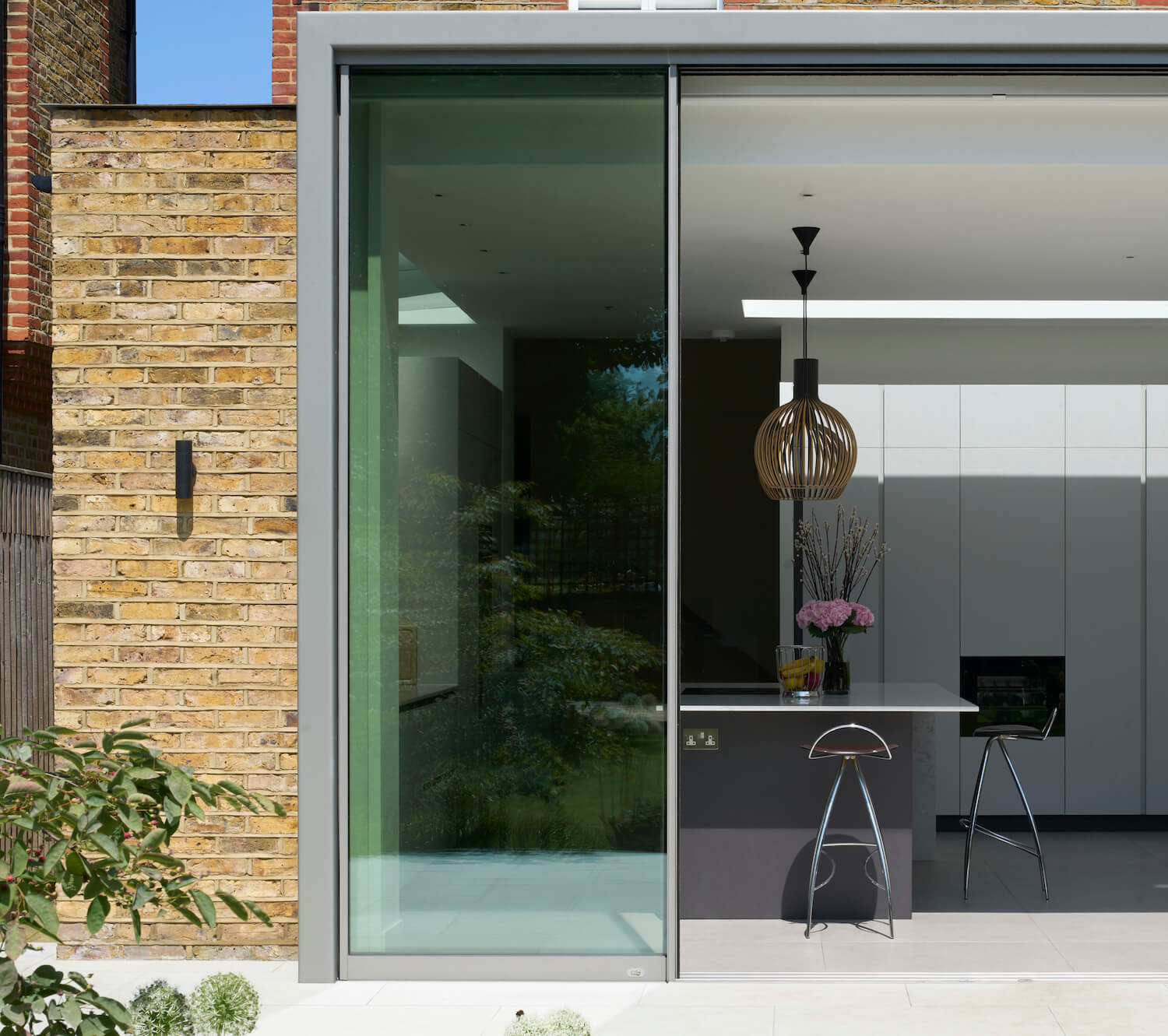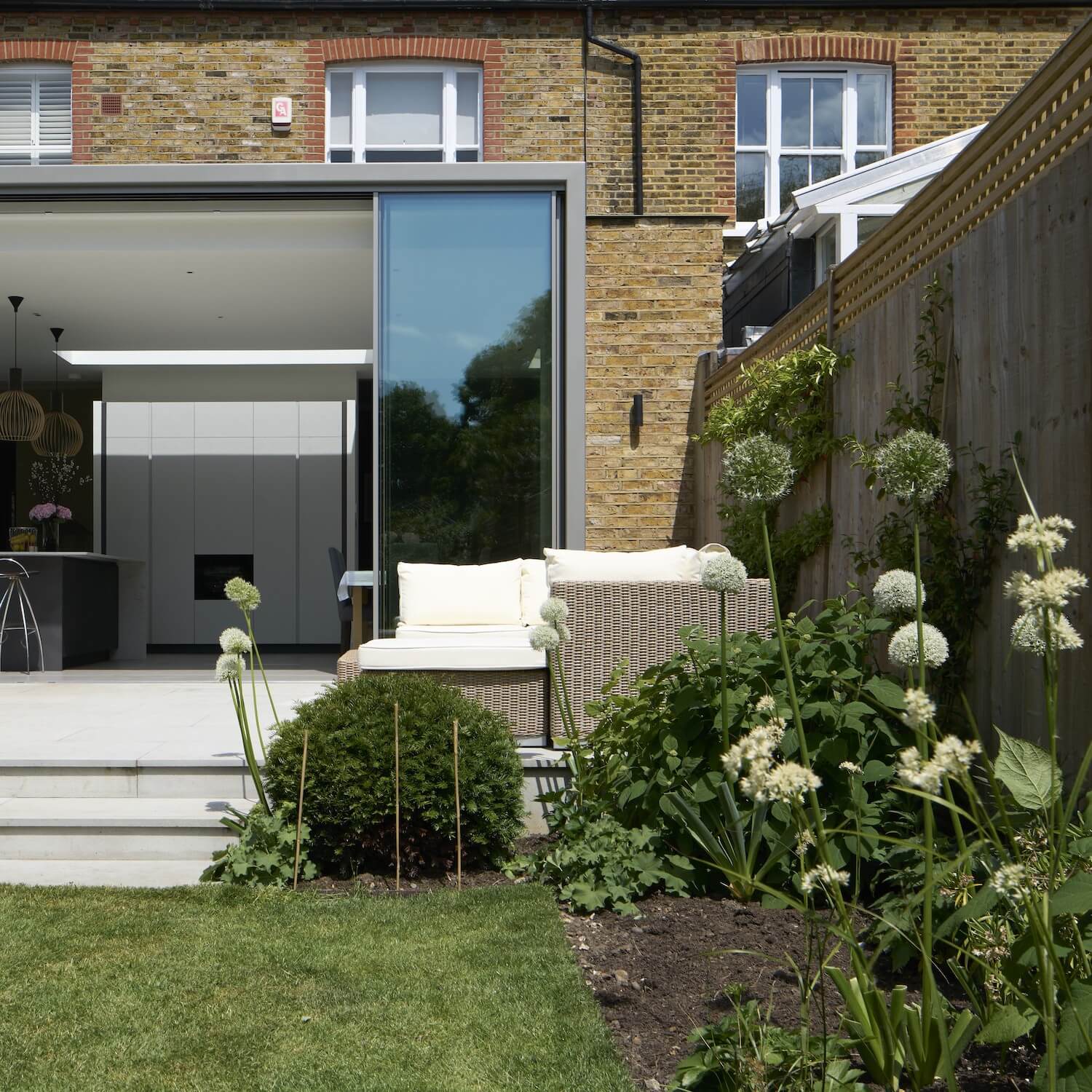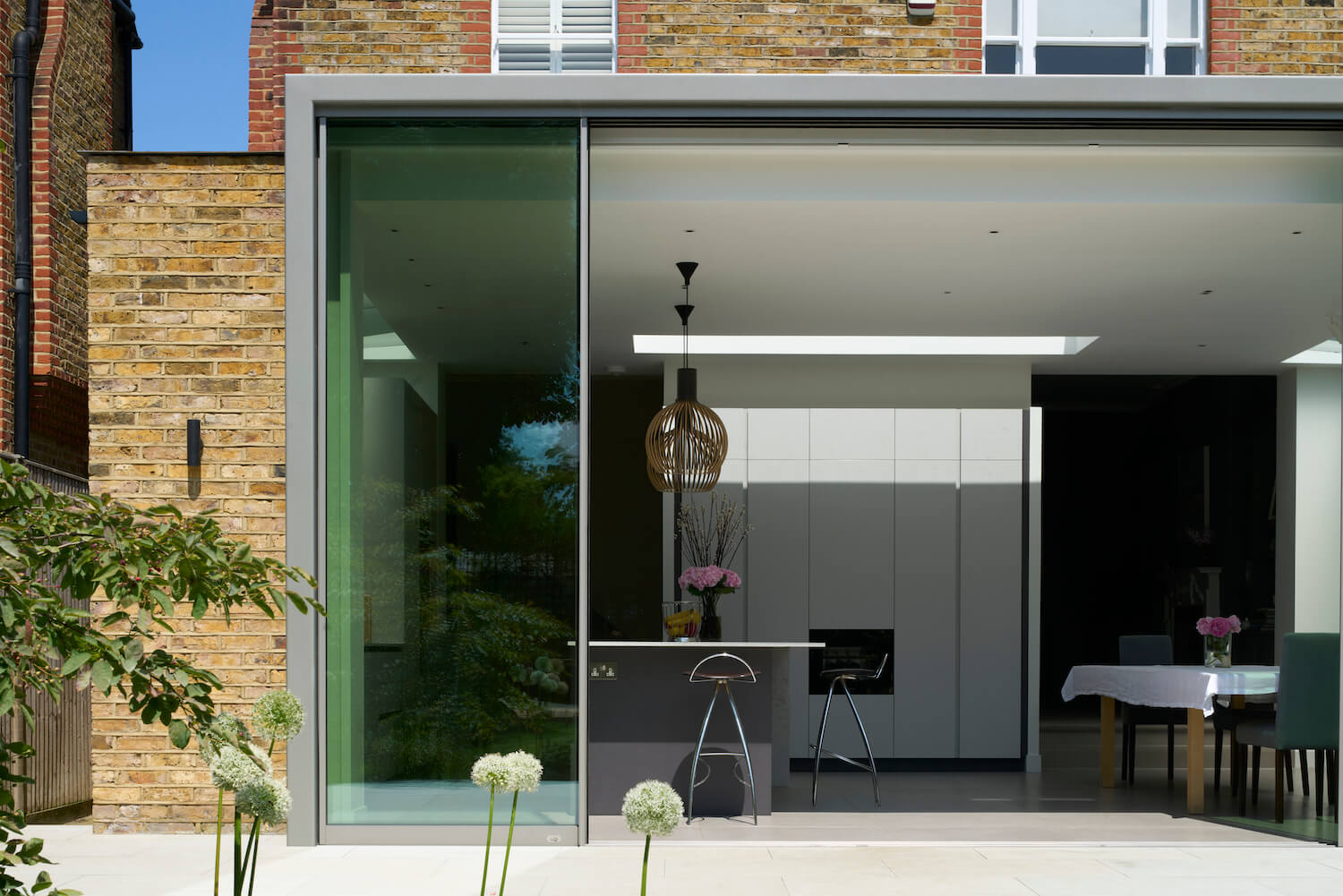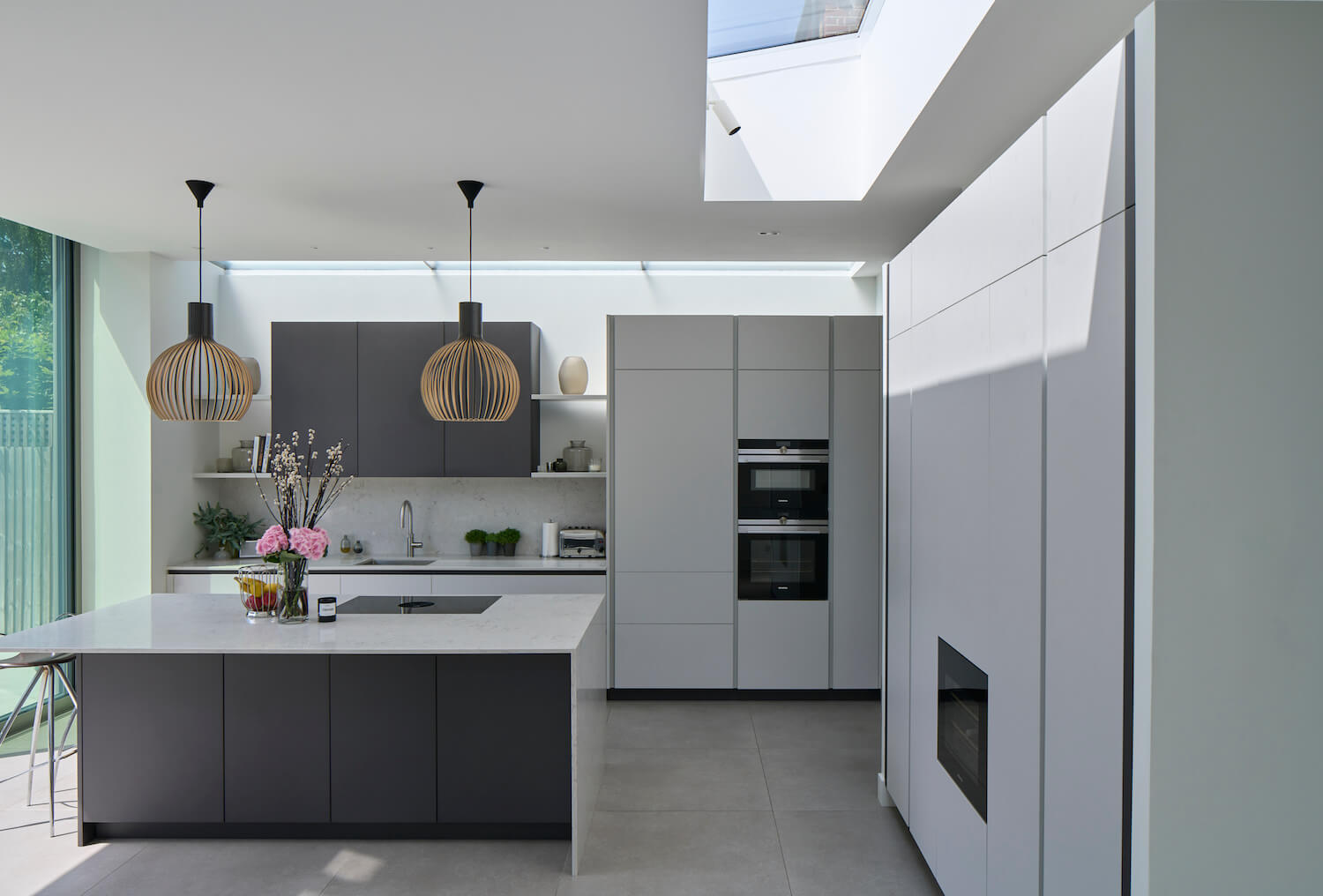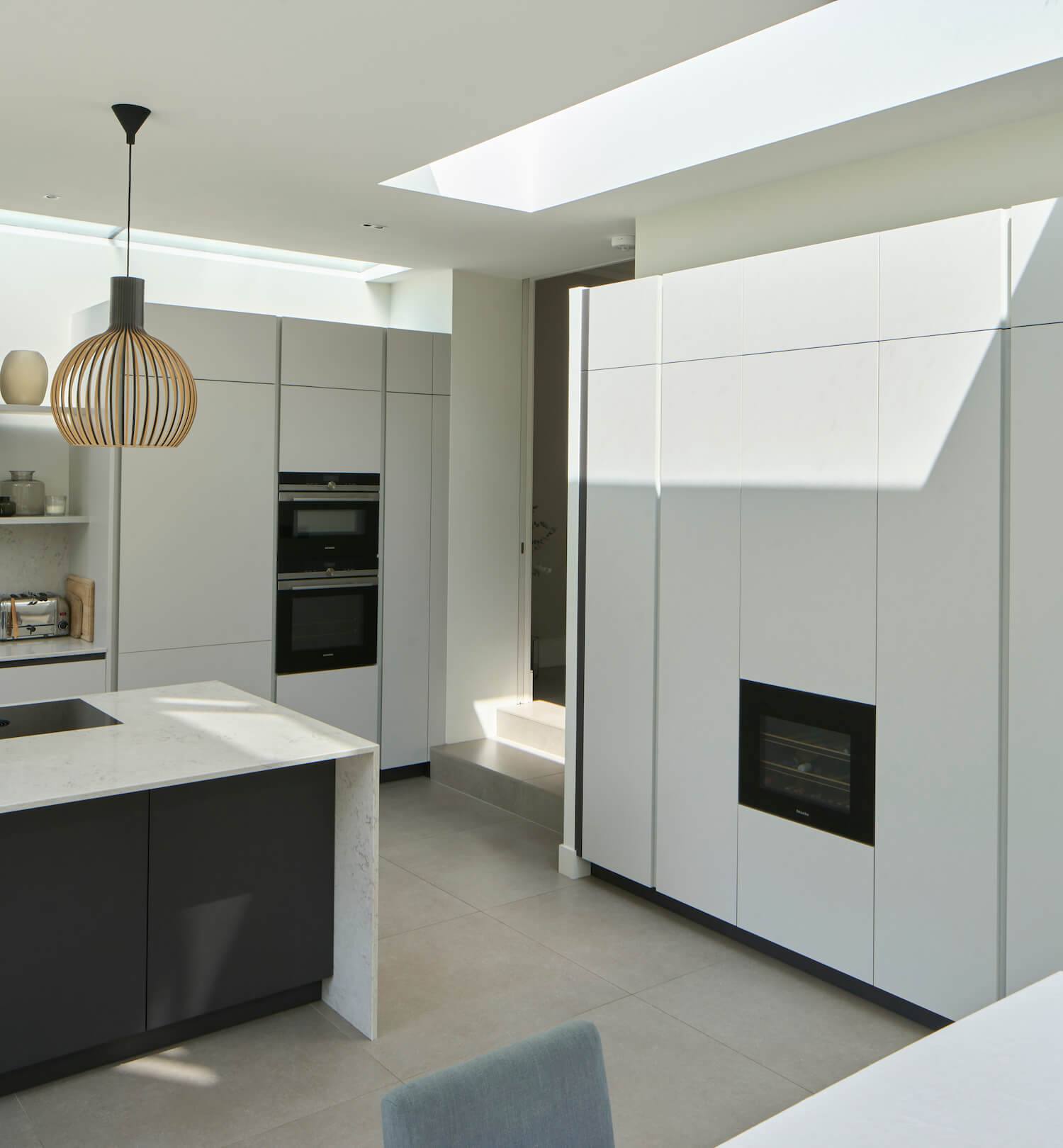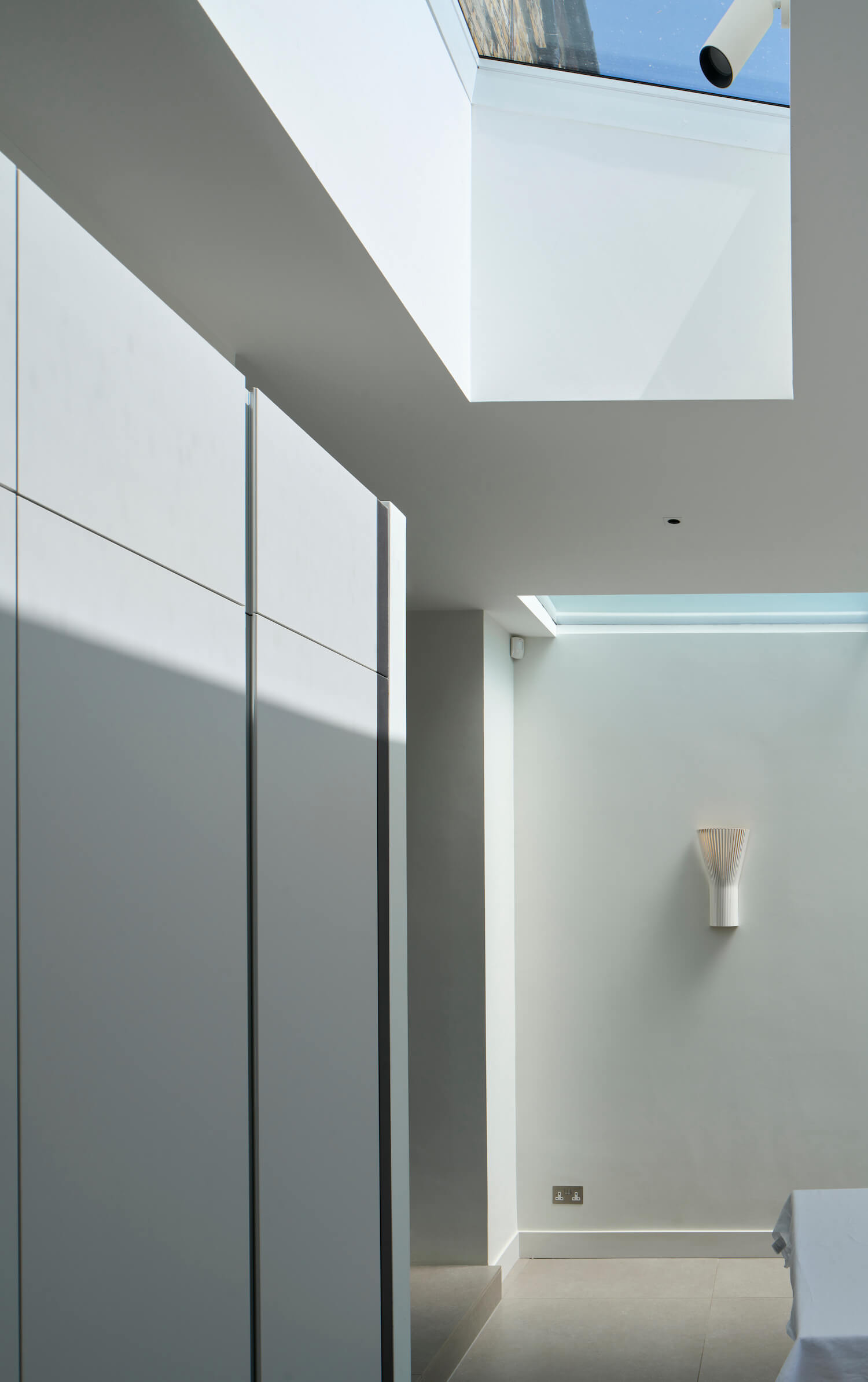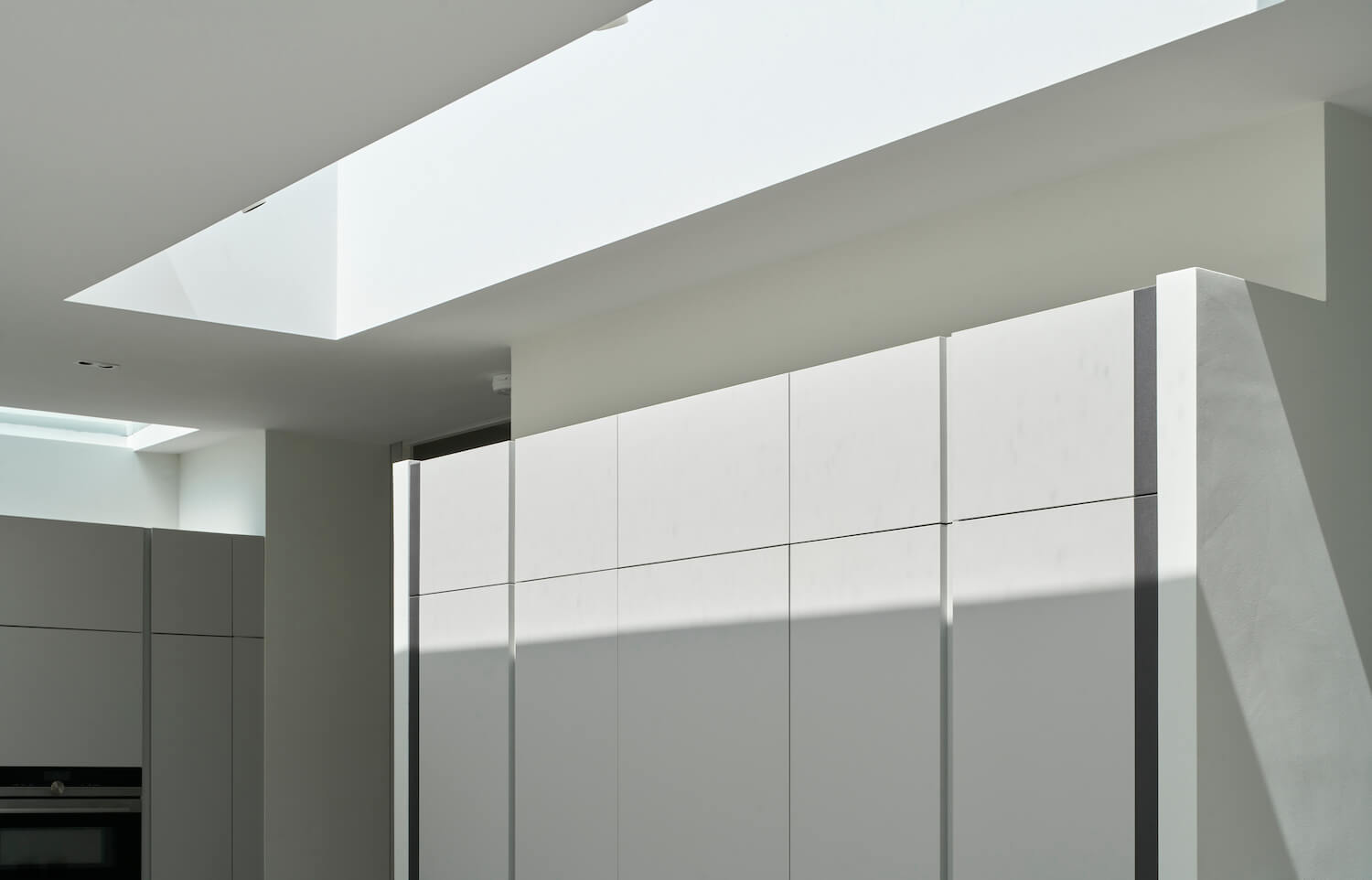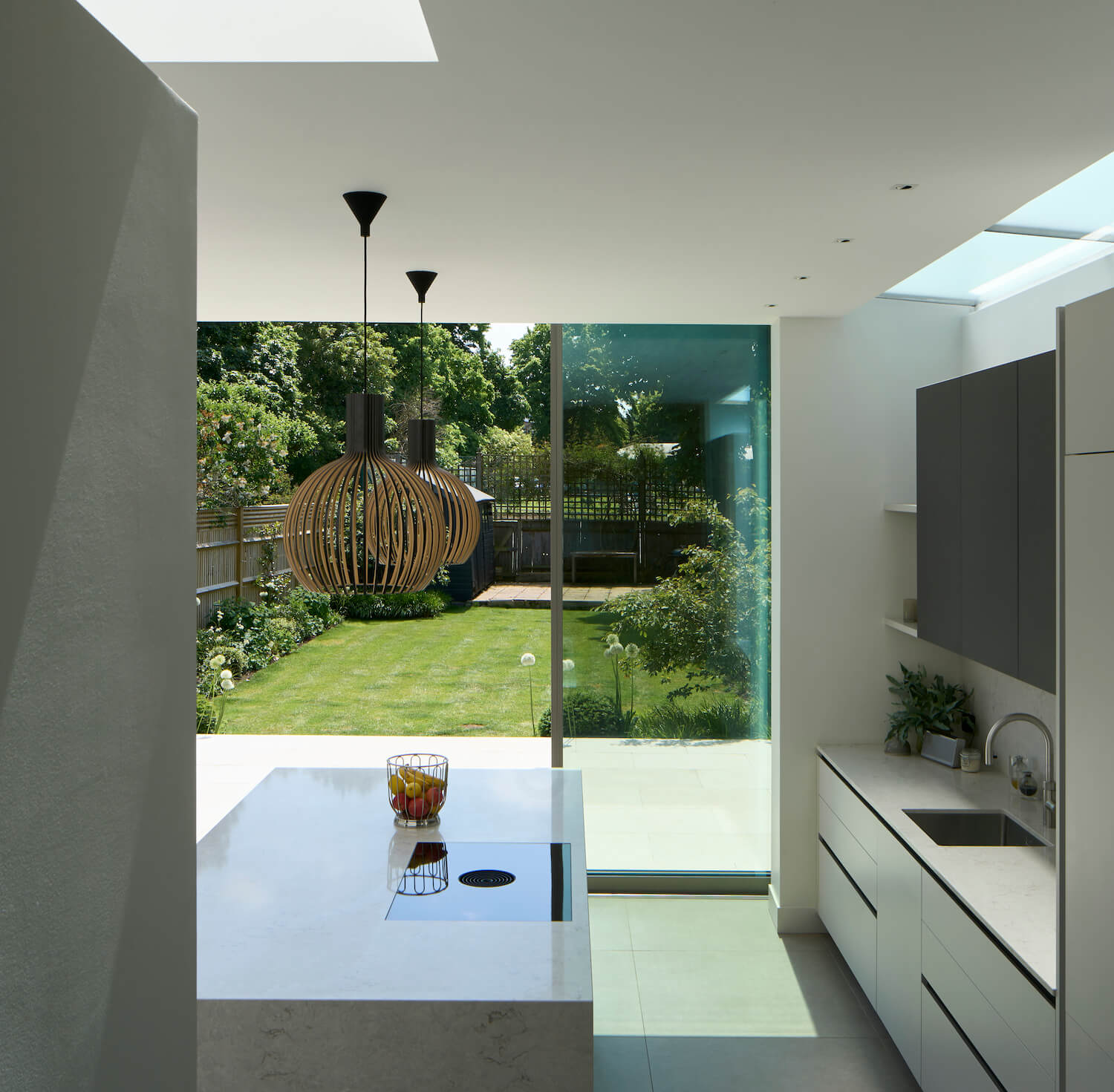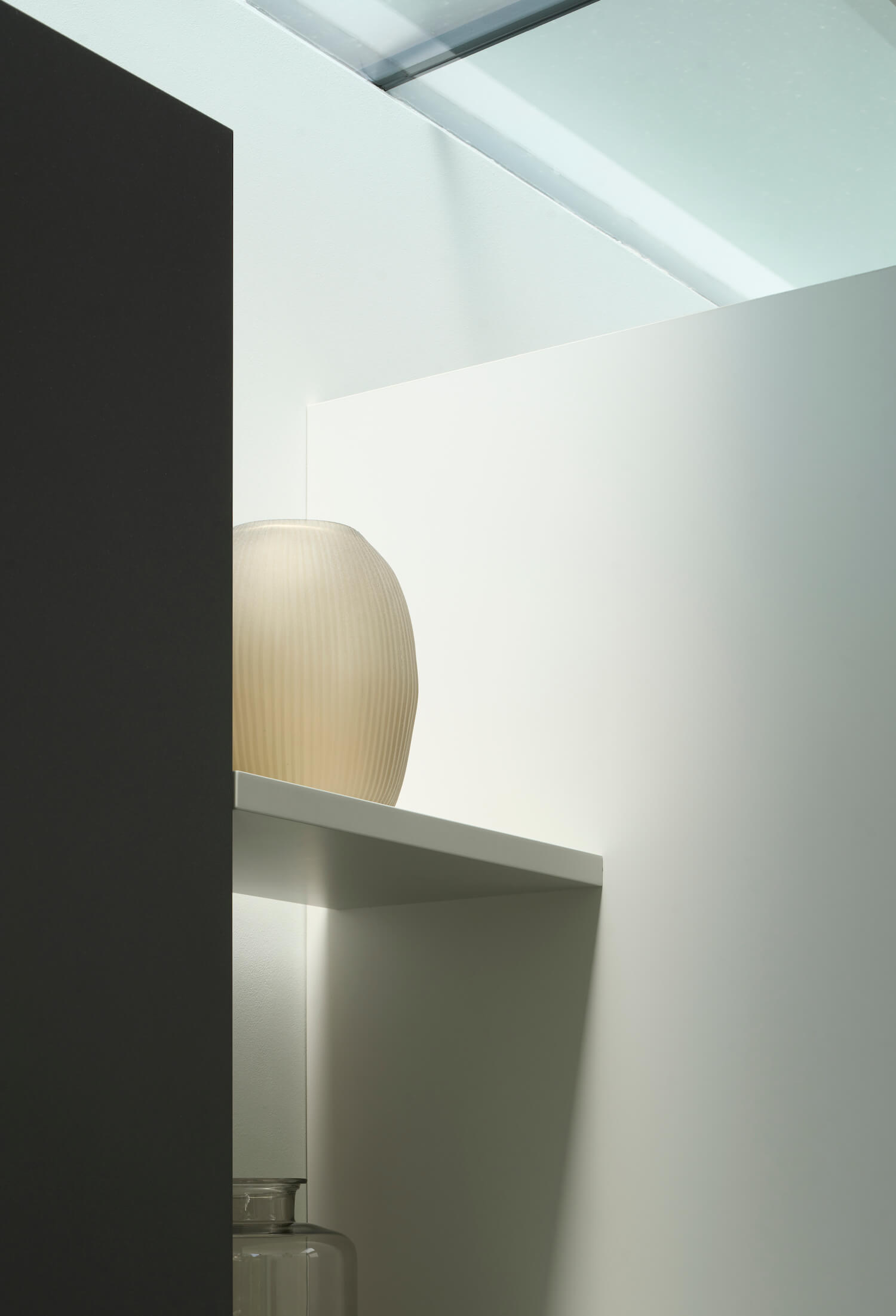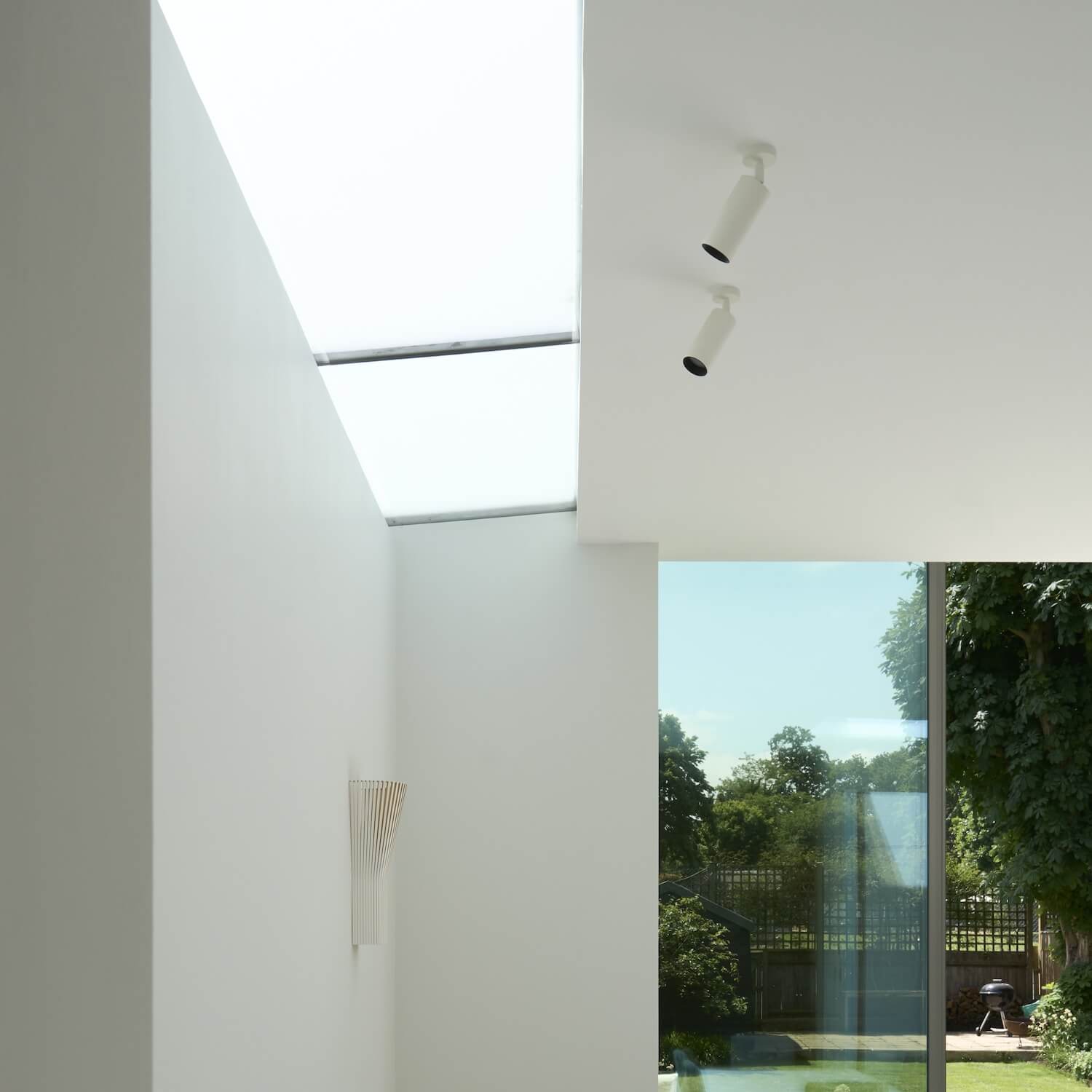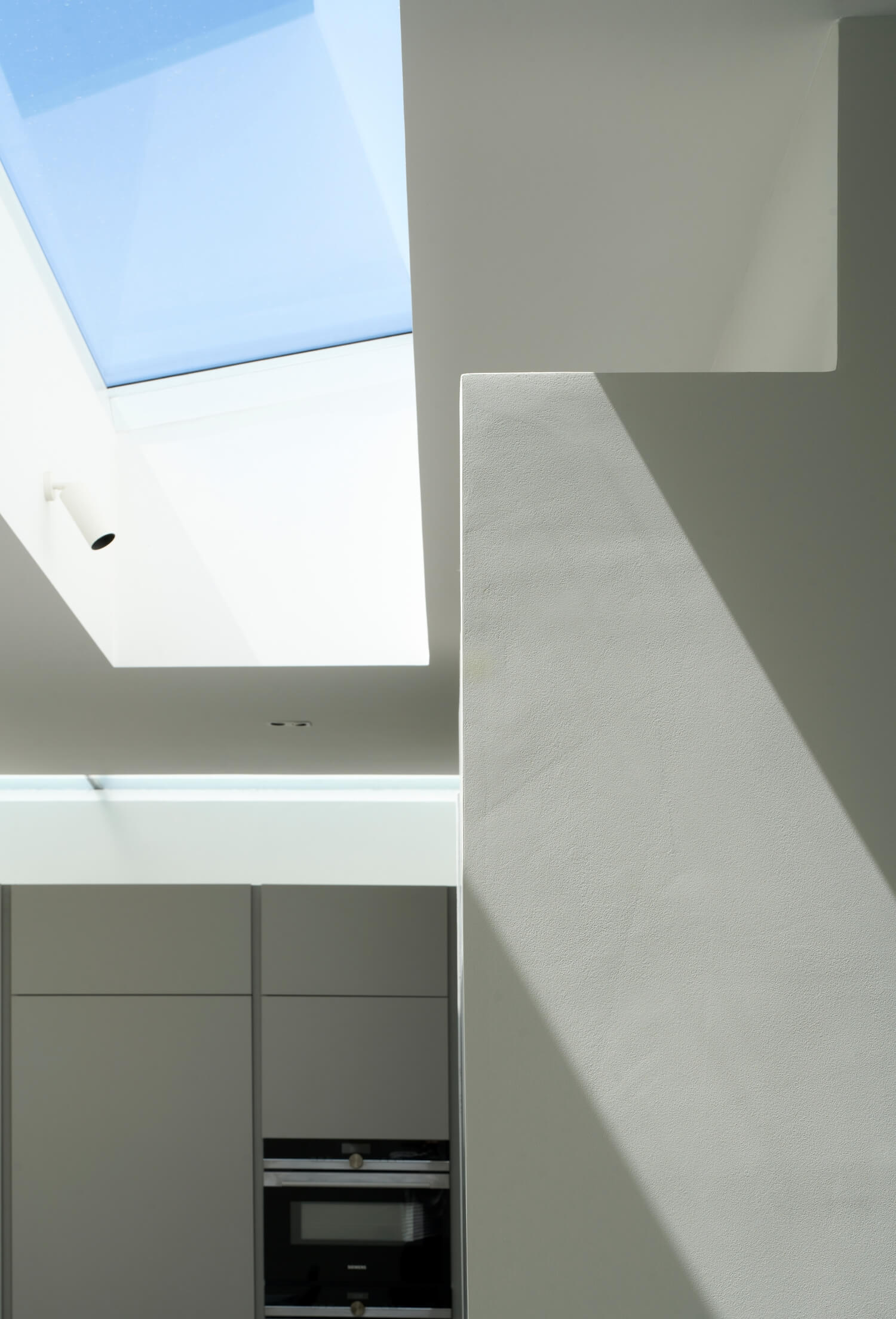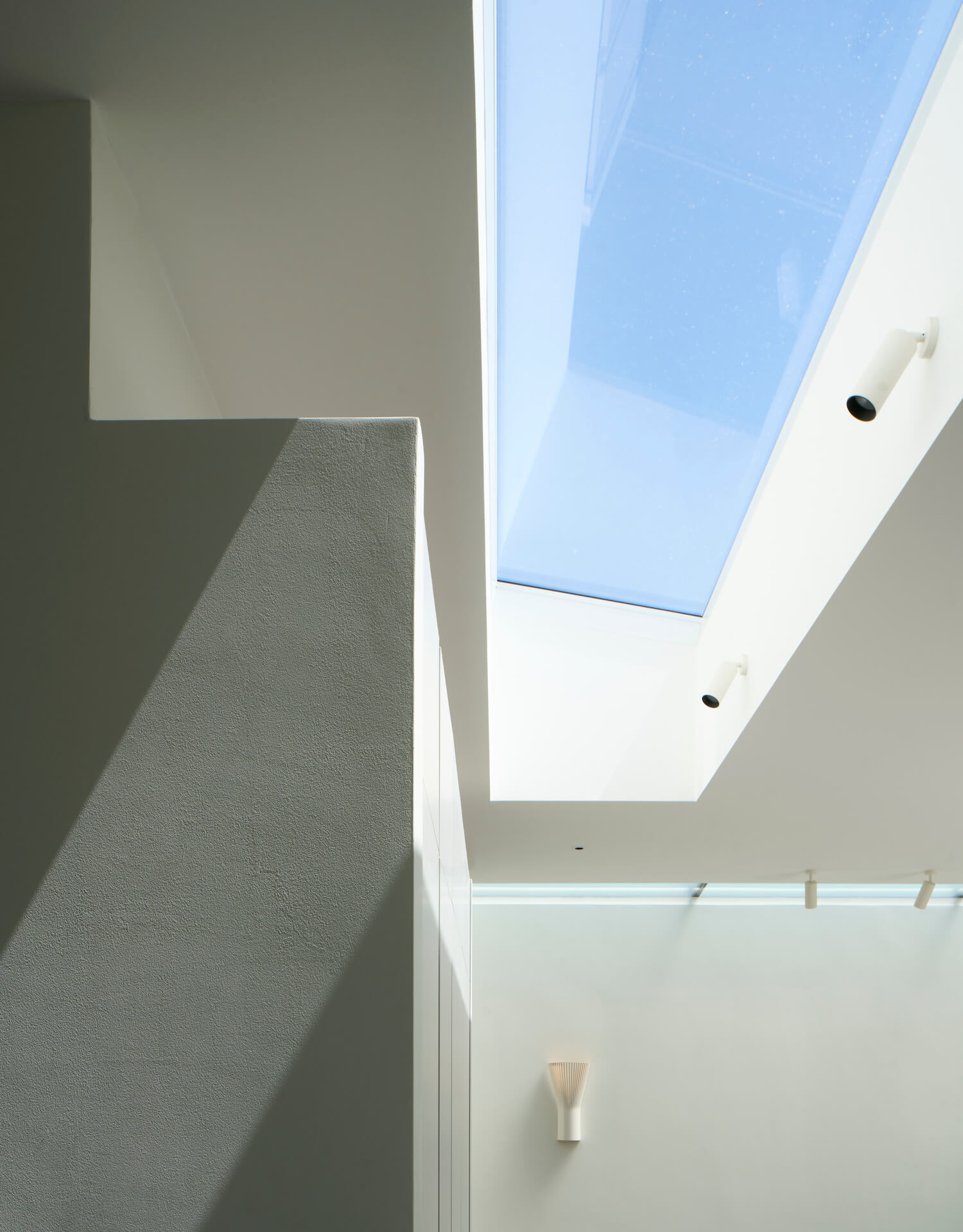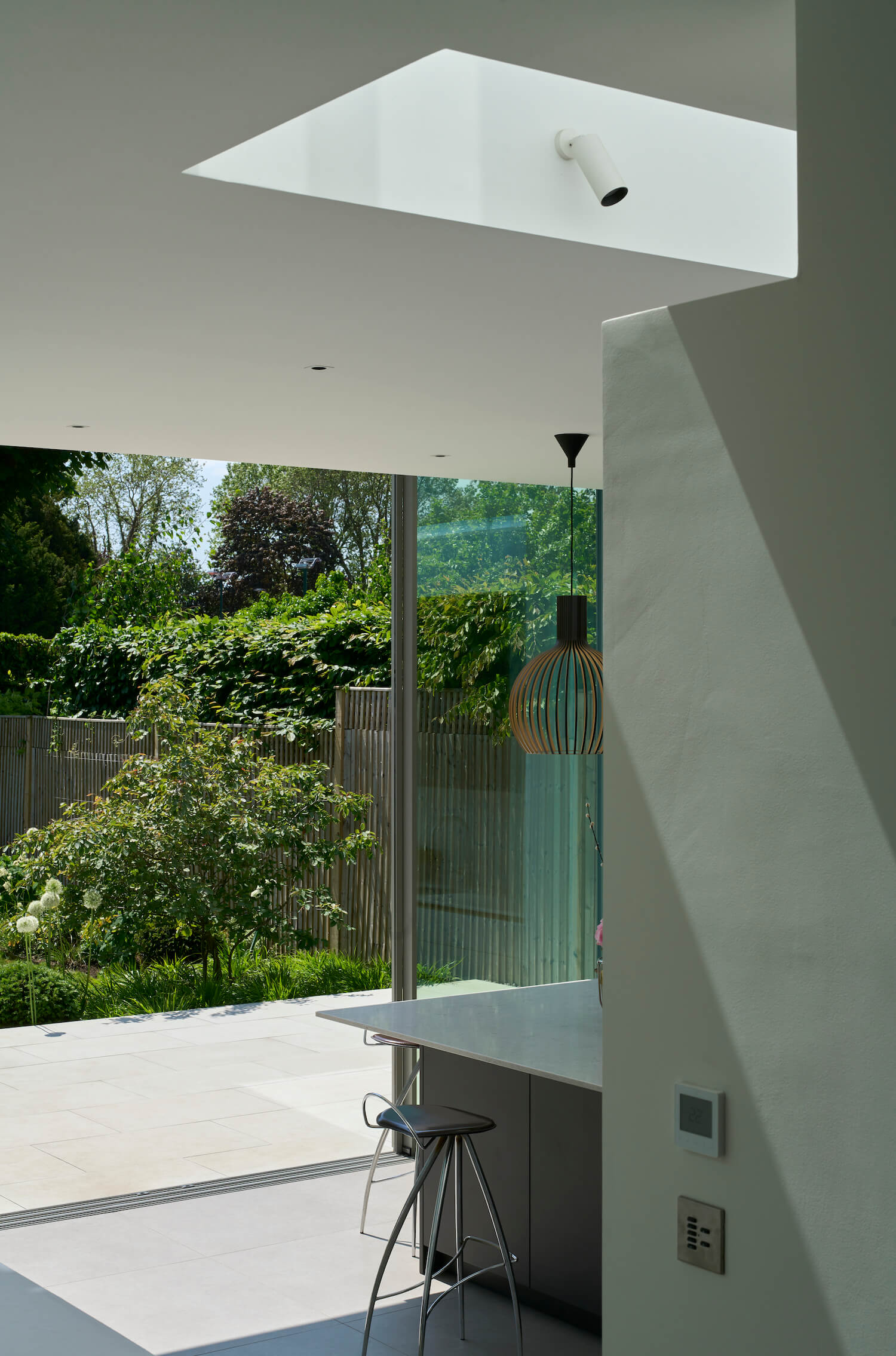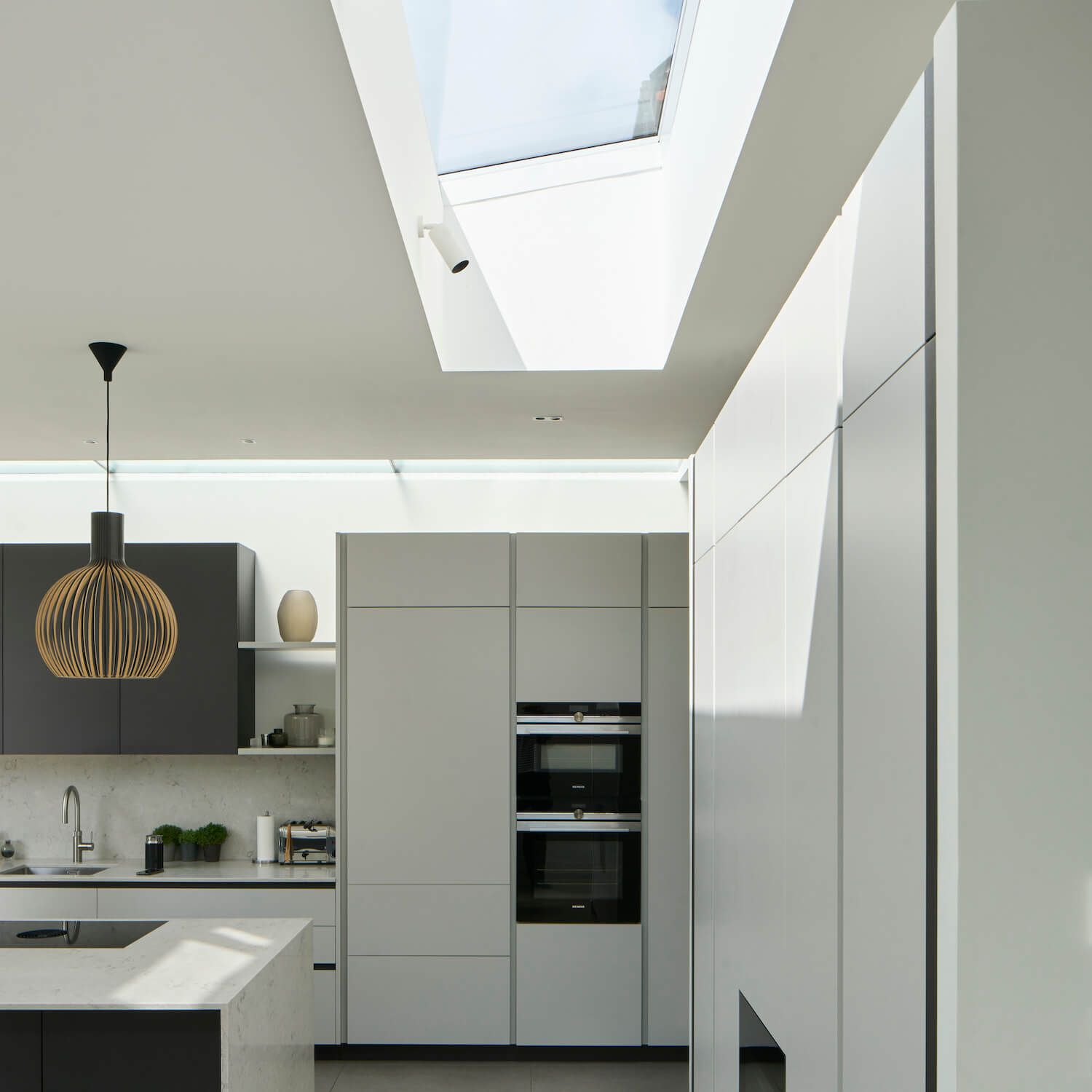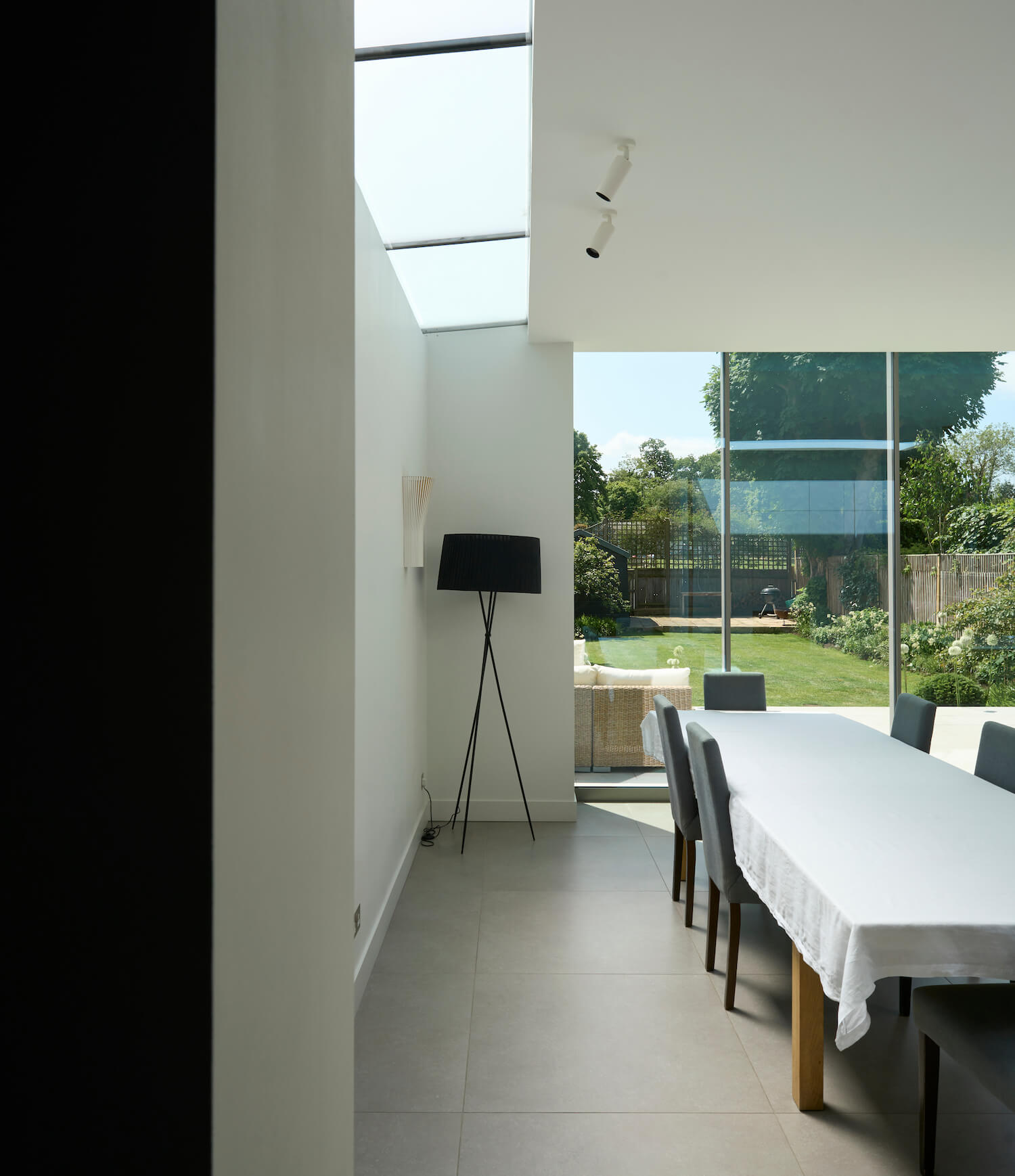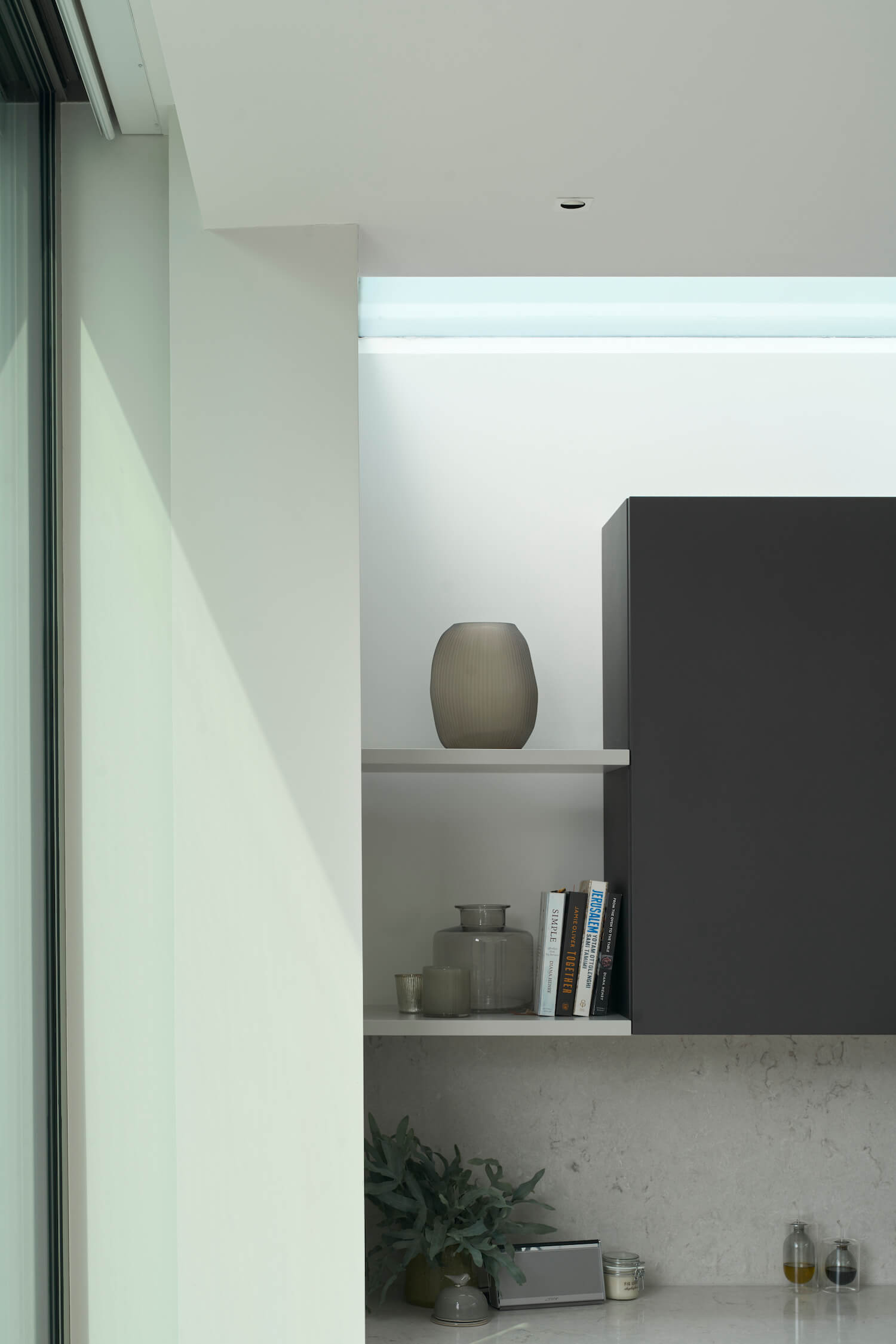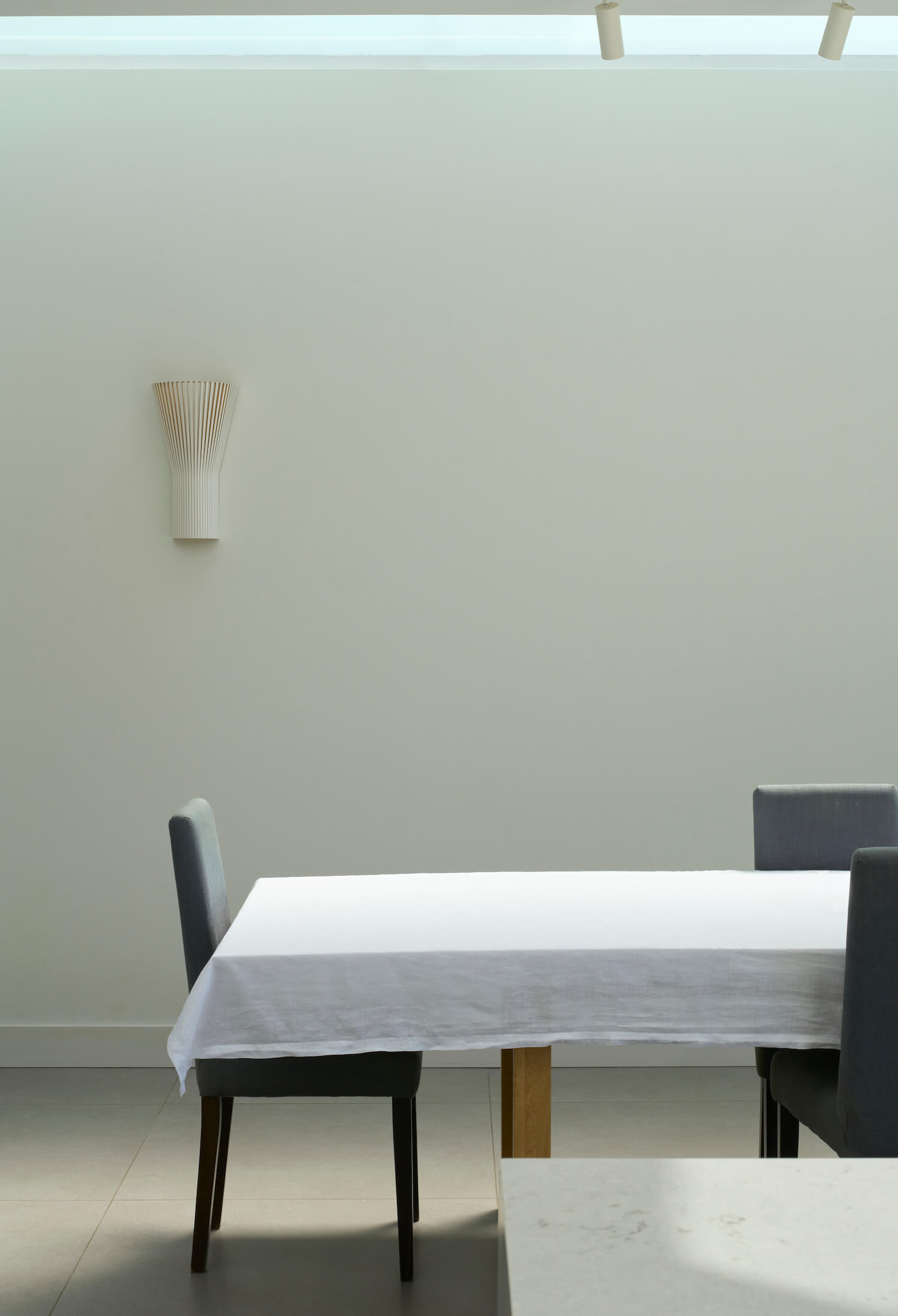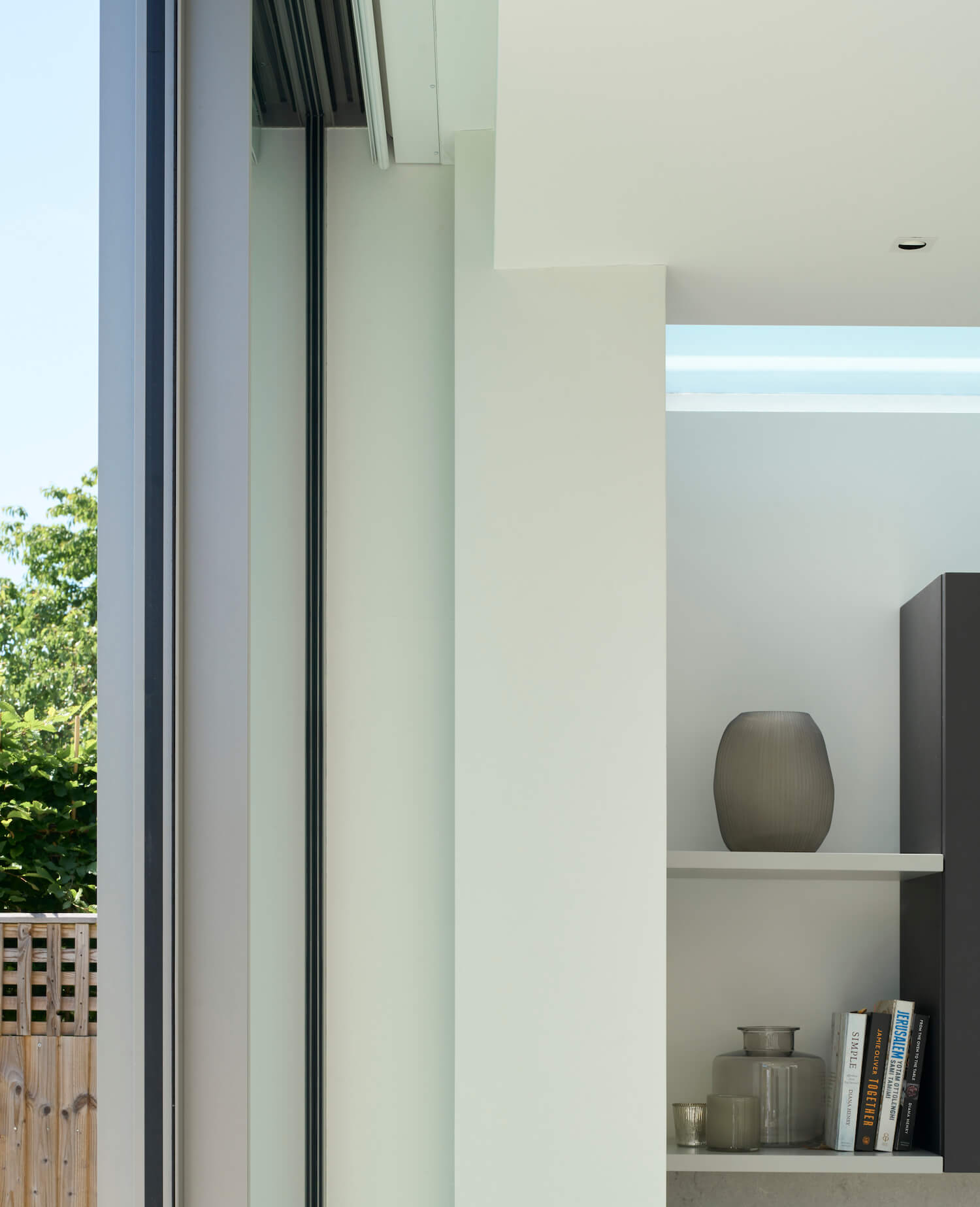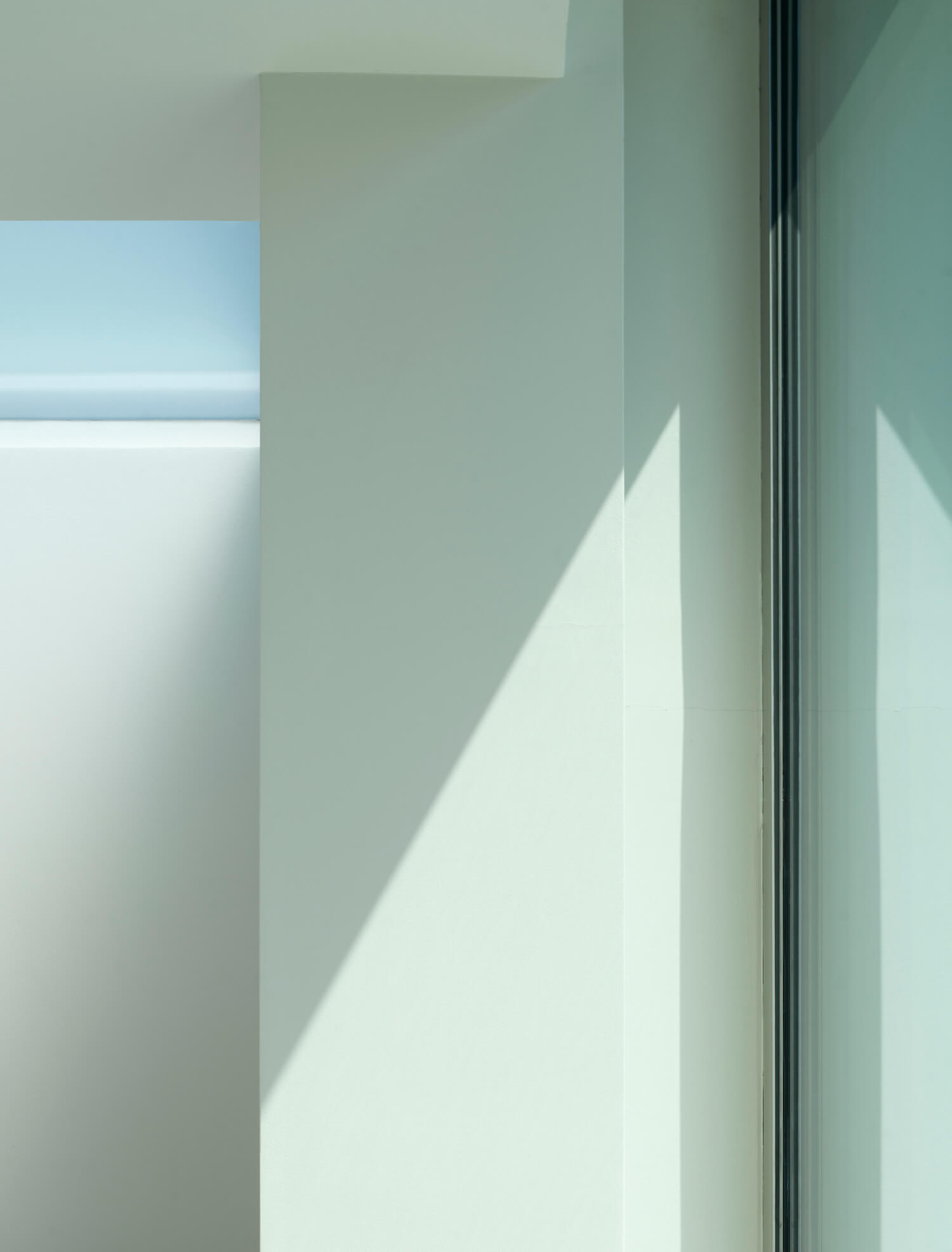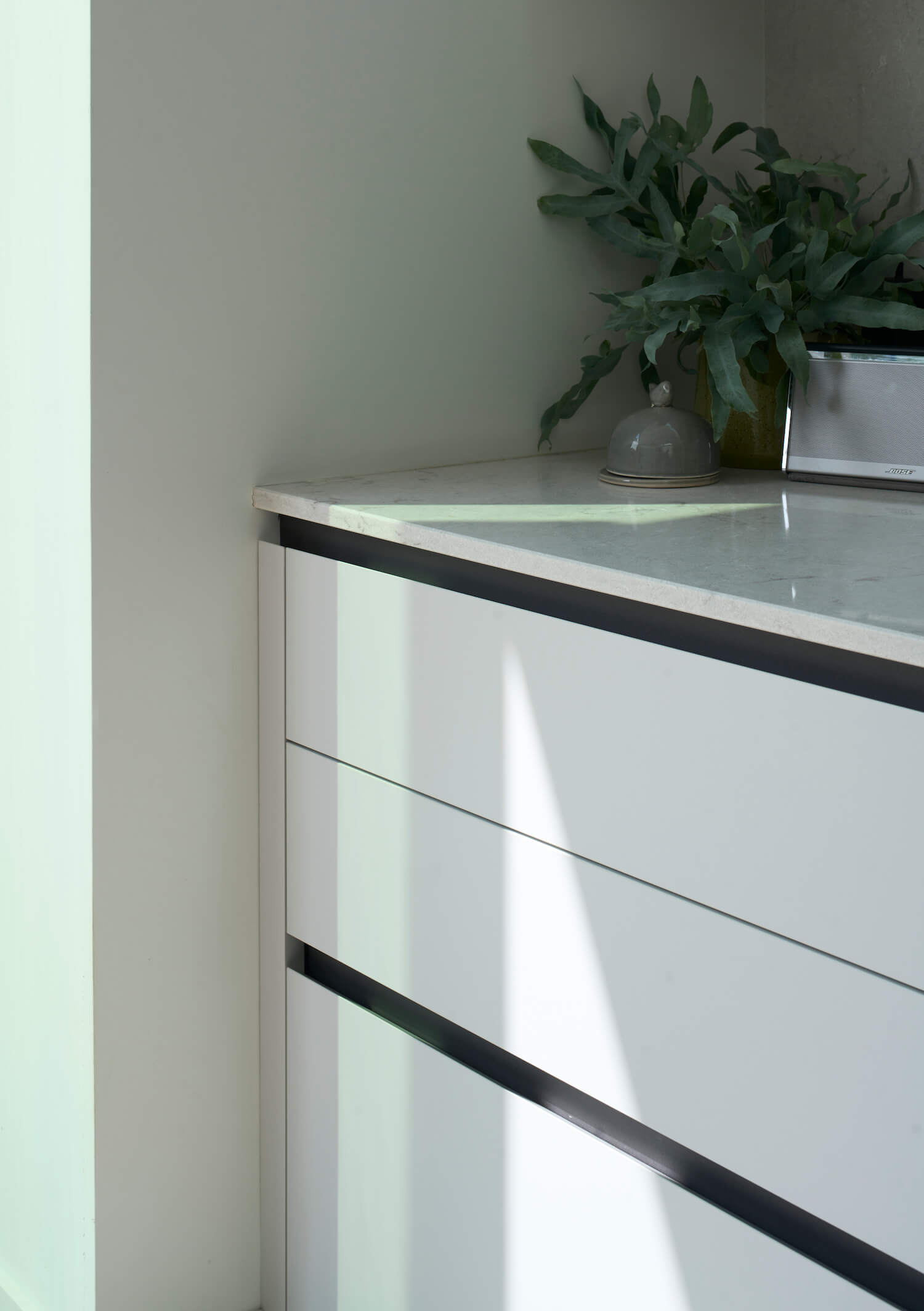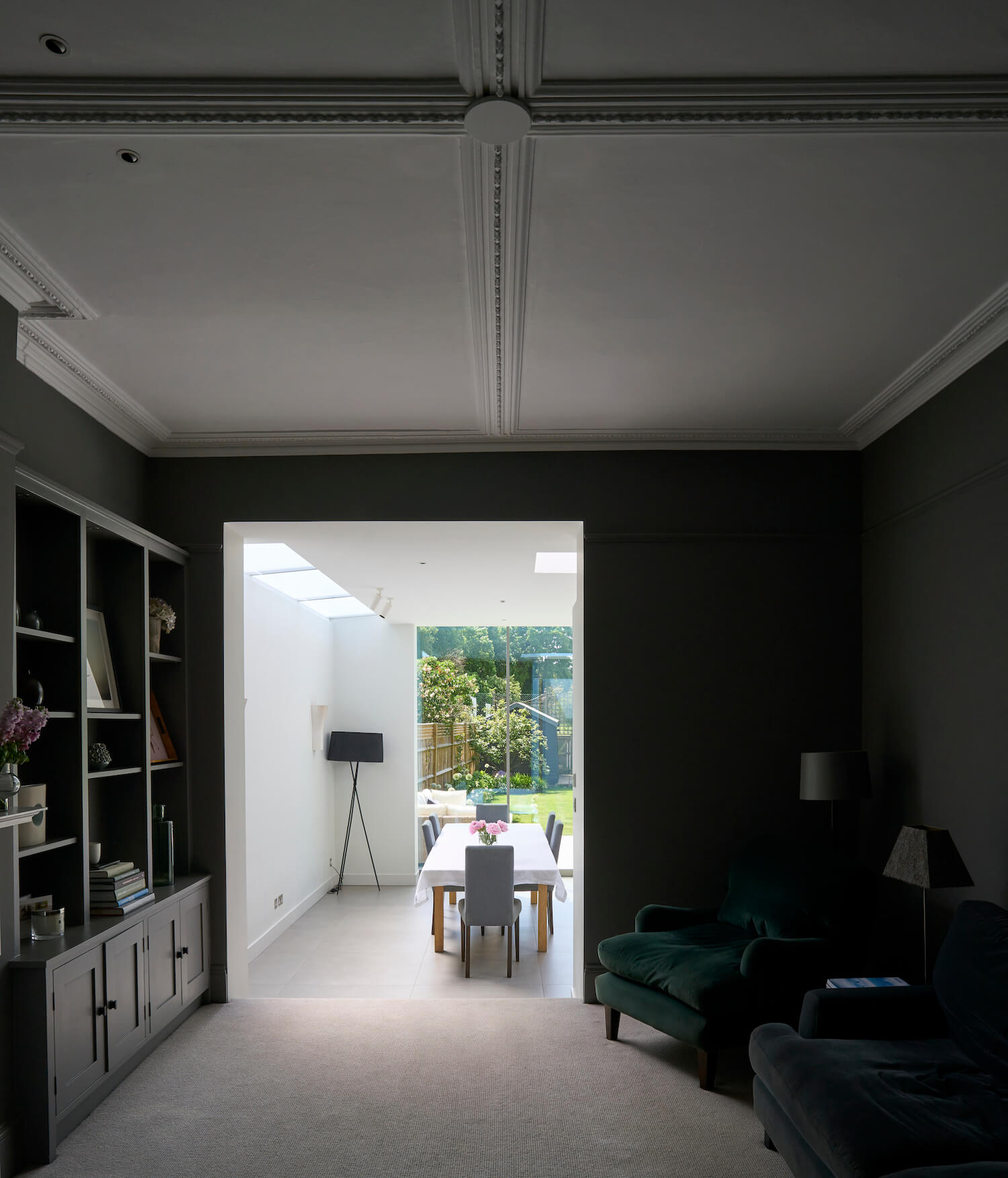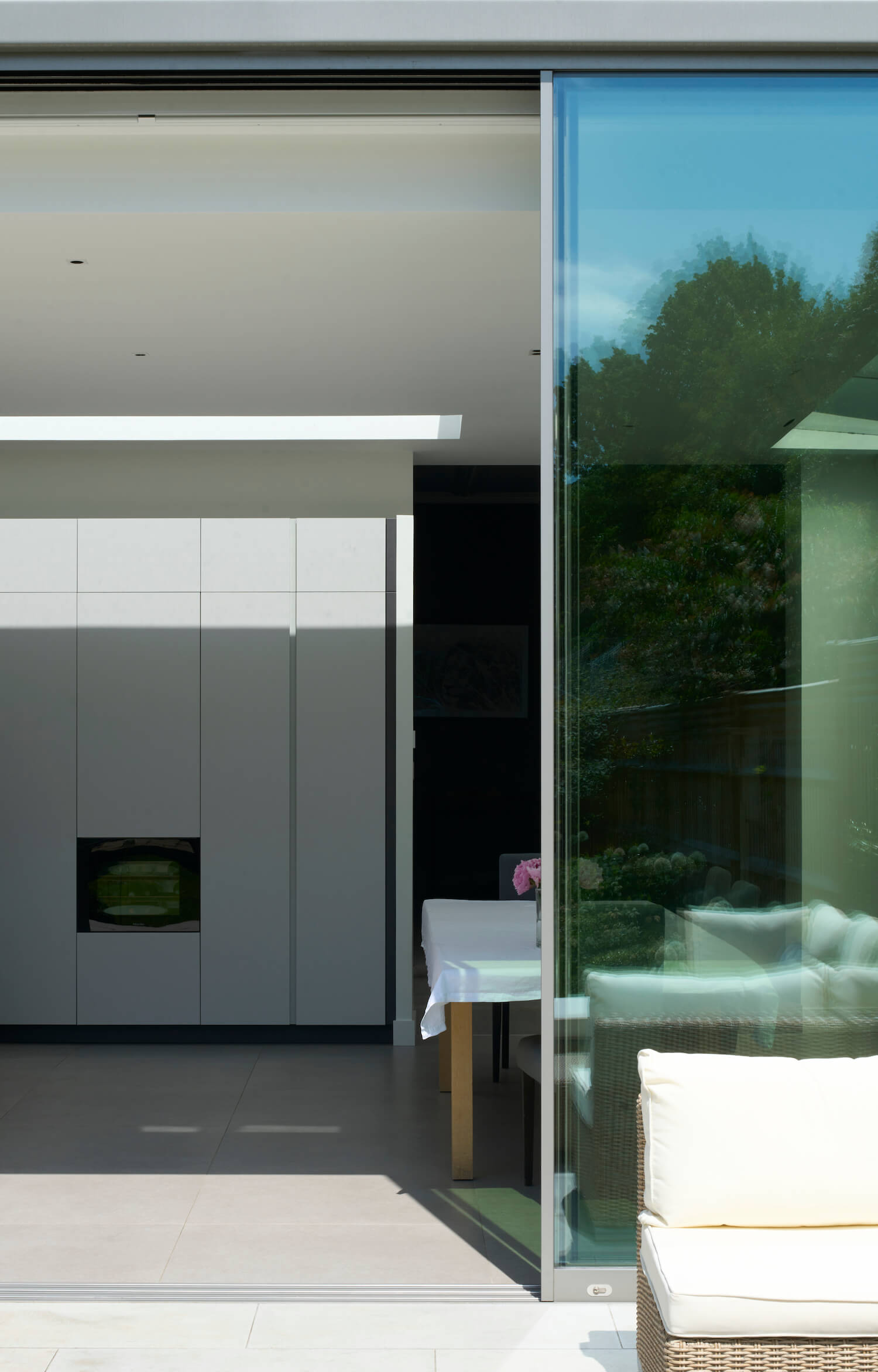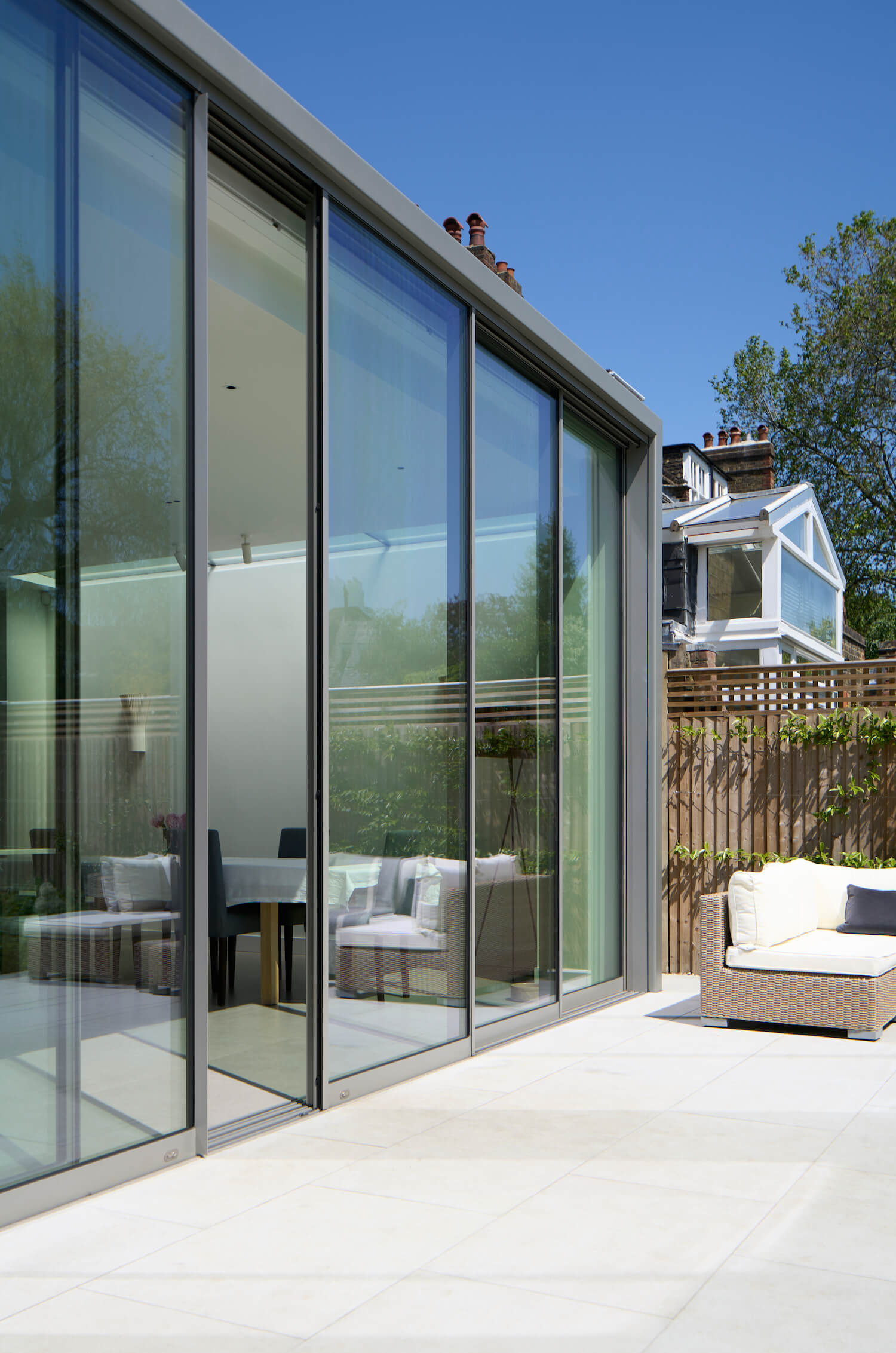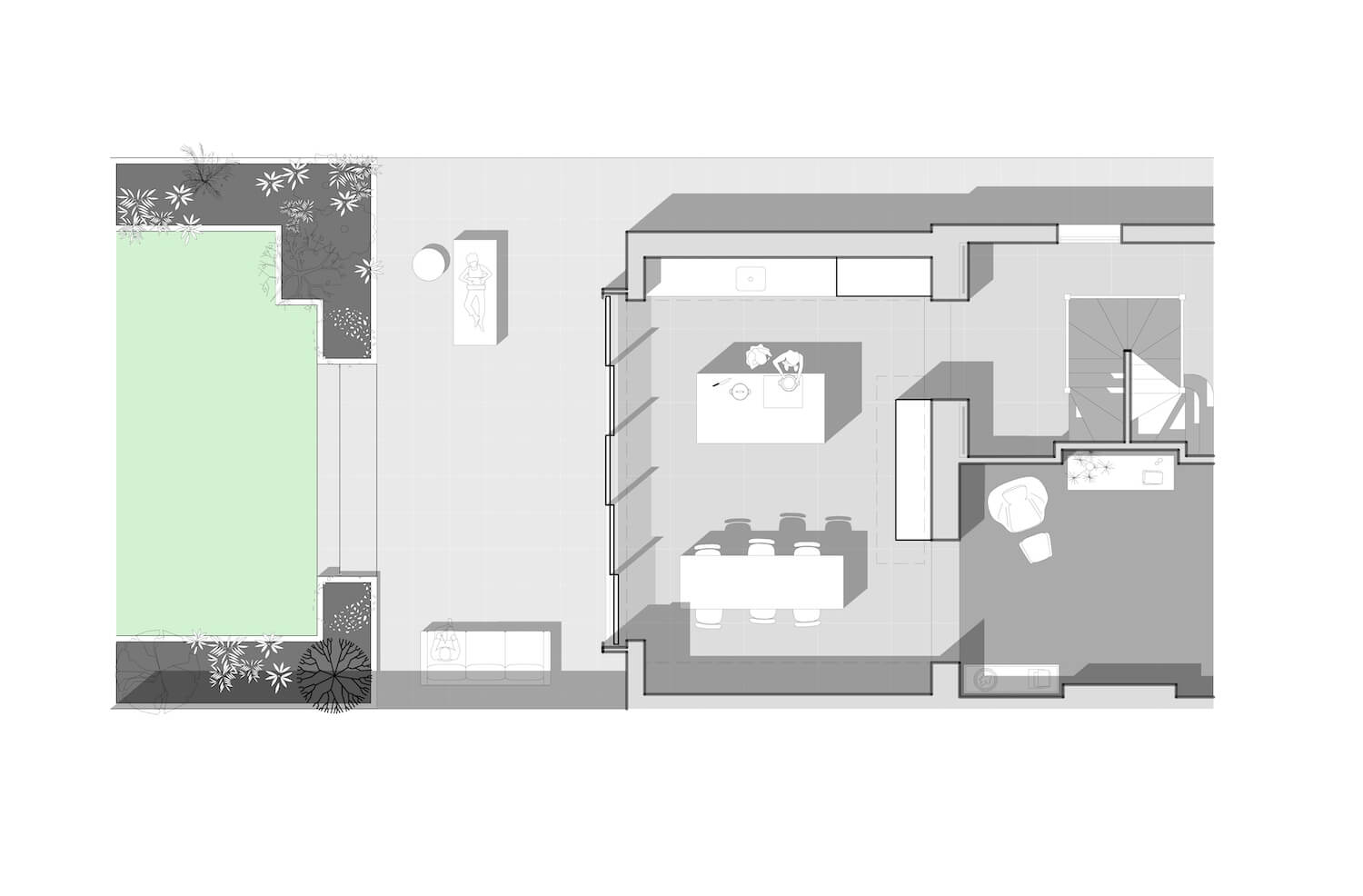 ---