Ivana Rovira Arquitectura: High ceilings, connection with the outside, privacy, connected spaces, natural lighting, garden space, were some of the key aspects to consider when designing Casa Cora.
This 330 m² single-family, three story house, surrounded by welcoming trees, is located off the main road in a great neighborhood with important facilities such as grocery stores, shops and restaurants within walking distance.
The structural elements are completely invisible by hiding them inside the walls. Glazed aluminum sliding doors, in one-meter panels, for seamless interior to exterior transitions, perfectly articulates and connects indoor and outdoor spaces as you go through the living room, dining room, kitchen and barbecue area. The purpose of the project lies here, in the transition from indoors to outdoors living areas allowinga greater relationship with nature and enabling more natural light and sunshine to illuminate the indoor premises, these look way more spacious and inviting, while at the same time the living area outside gets visually increased too.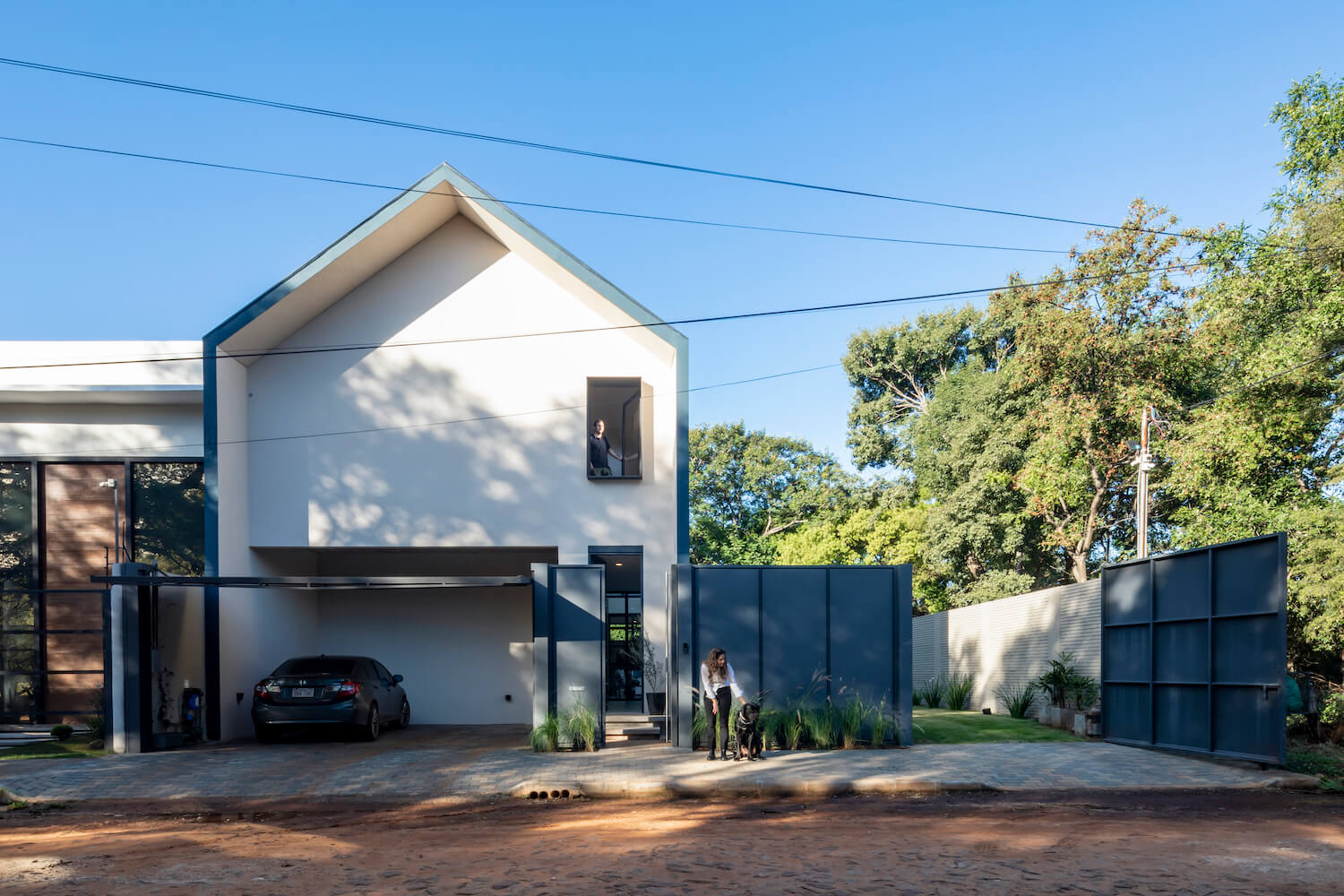 The kitchen is integrated with the barbecue area, divided by a volume, the social bathroom, making it visually sheltered but in continuation with the ground floor, creating a single social spacious area.
The three-flight exposed concrete stair, towards the upper floor, leads to the family room: the bedrooms have large sliding windows with great views to the terrace and cathedral ceilings creating an open and airy vibe.
The garden is on one side of the land connected to the house by a central terrace that forms the view of the entrance hall. To add footage to the patio, the basement is made of raw concrete screens. Service quarters and laundry area as well as a large multi-propose space is placed in the basement and a window in the terrace provides natural light from above.
The facade opted for simple and modern lines, mainly composed of cathedral ceiling, thermo-acoustic trapezoidal gabled roof, in dark bluish-grey, as well as the walls, forming a single external blanket, inside of which the difference in light beige interior color is perceived as a subtraction.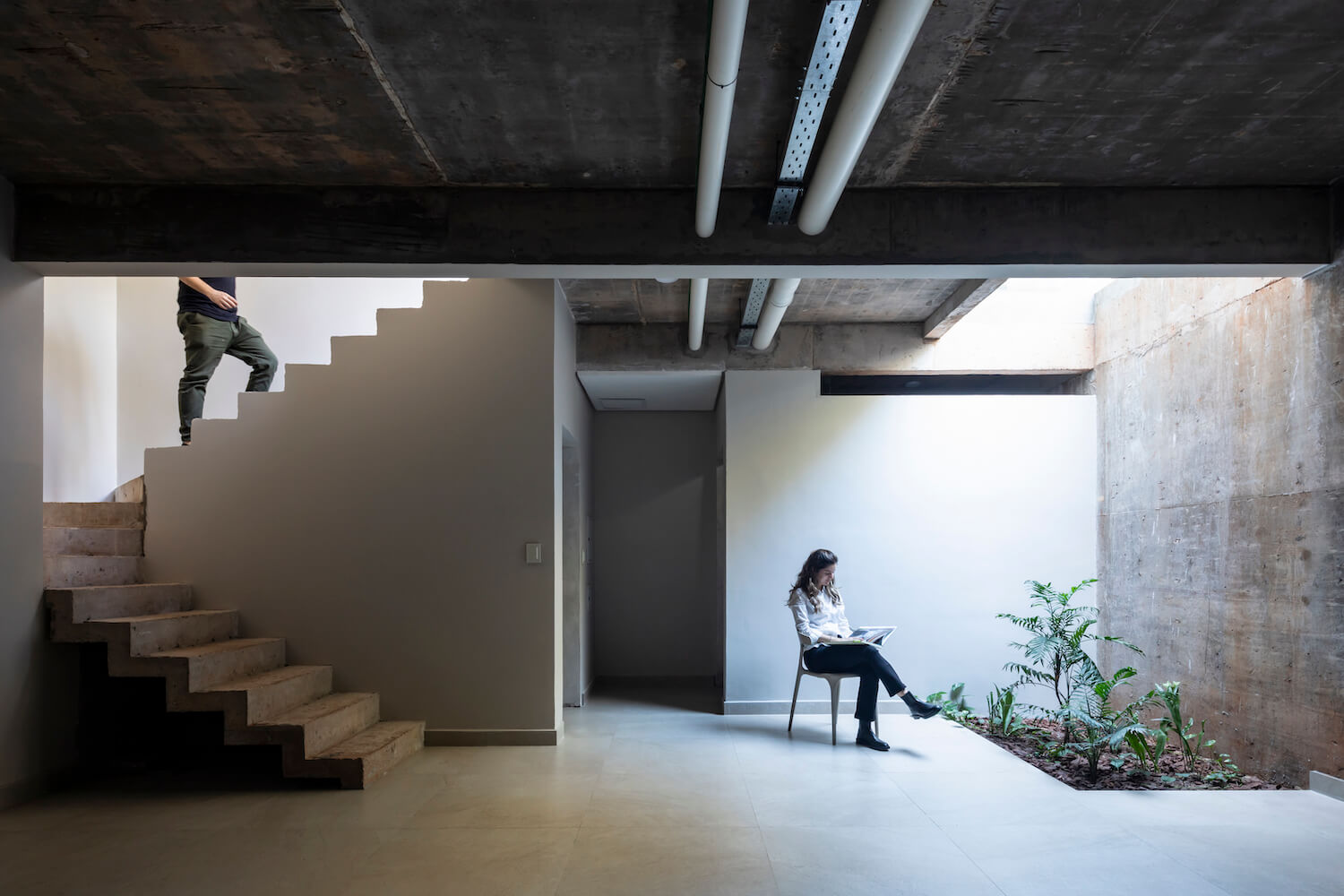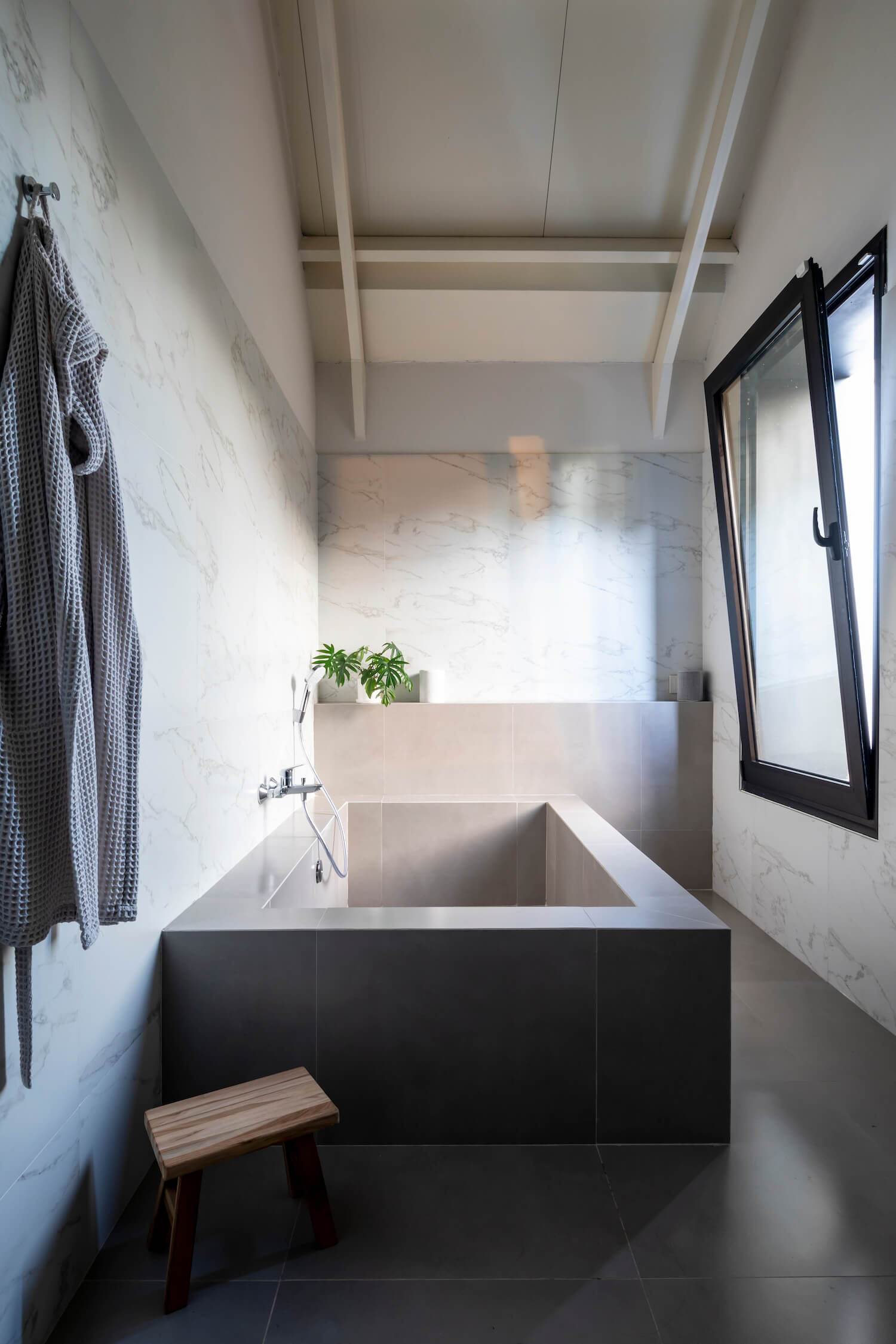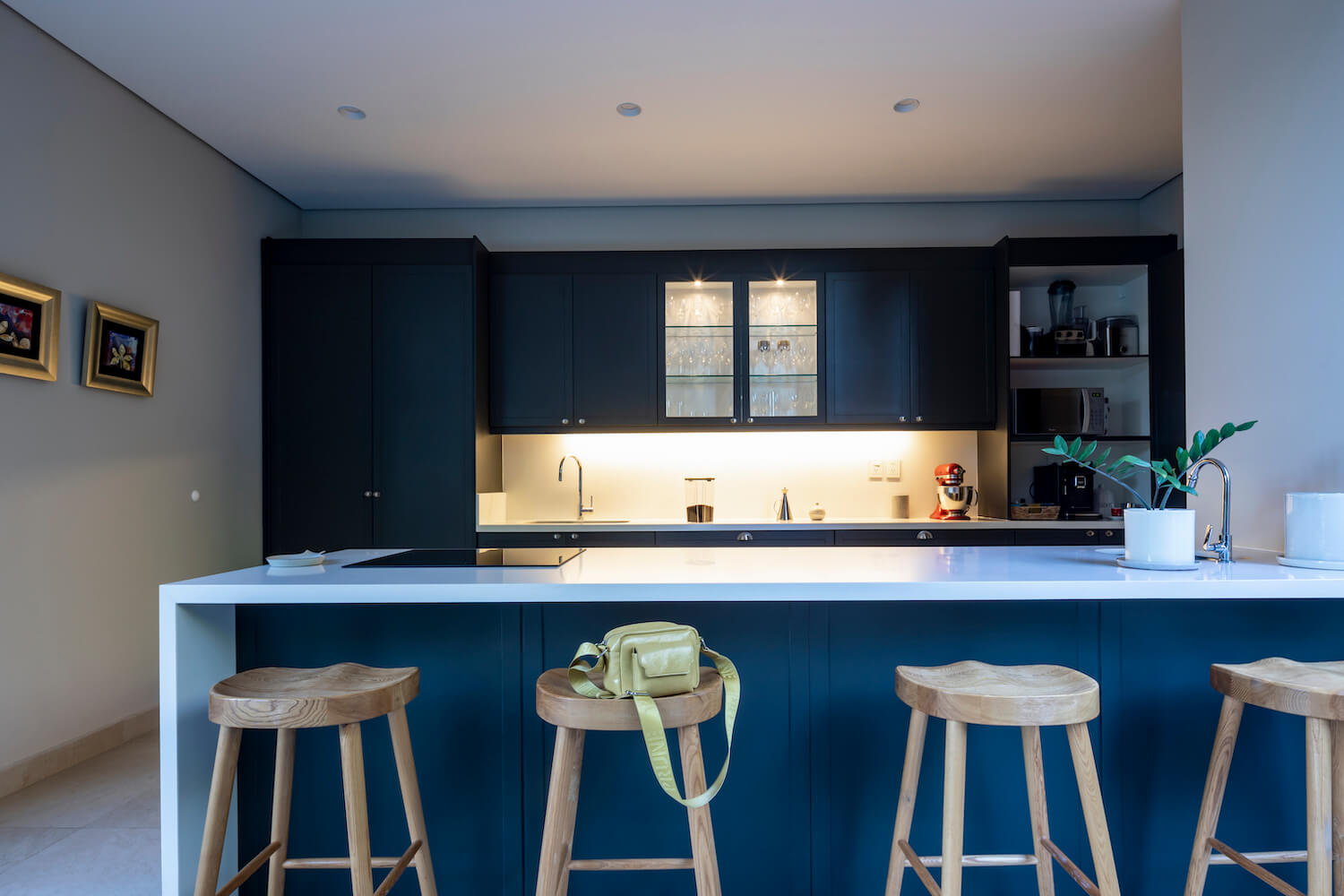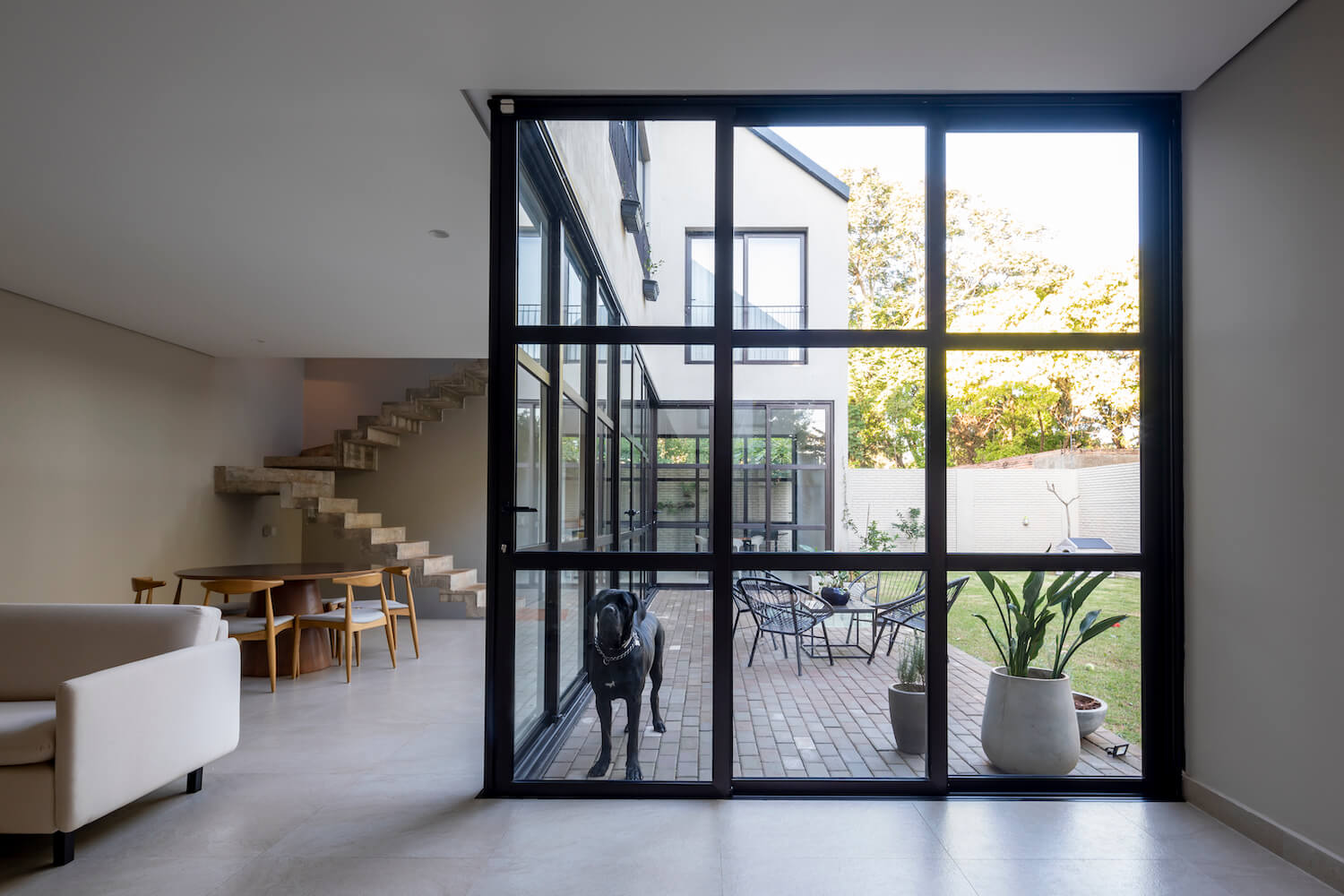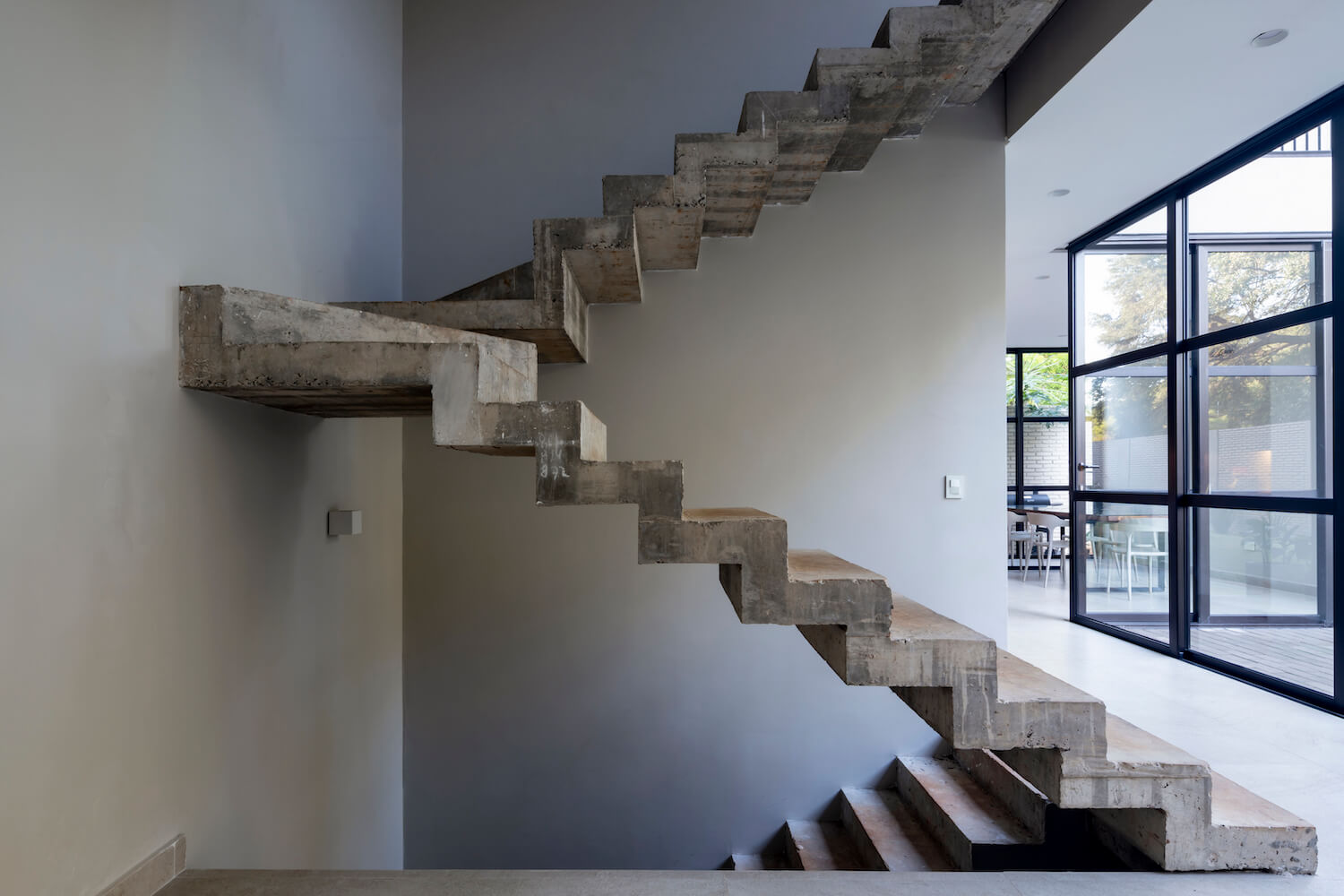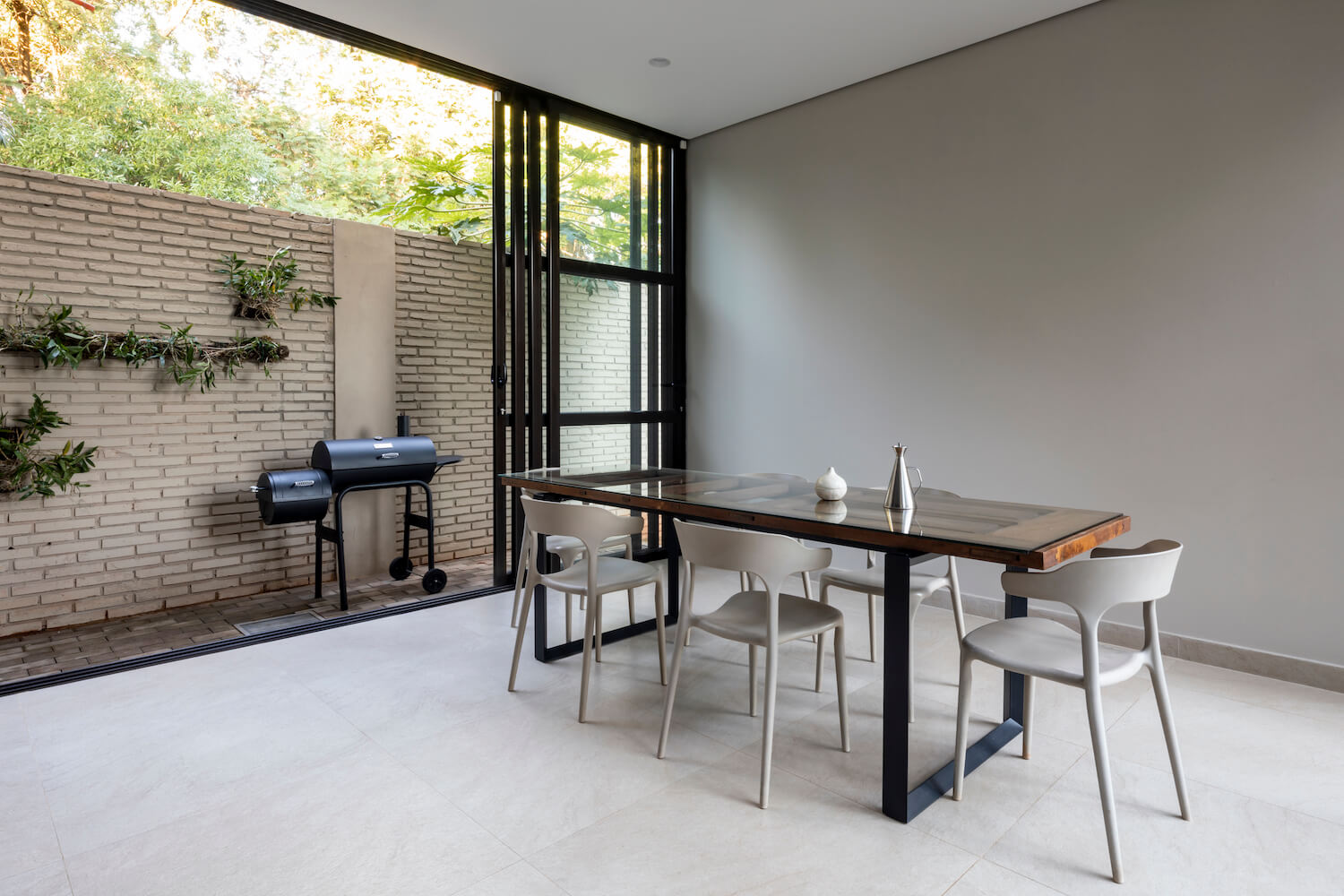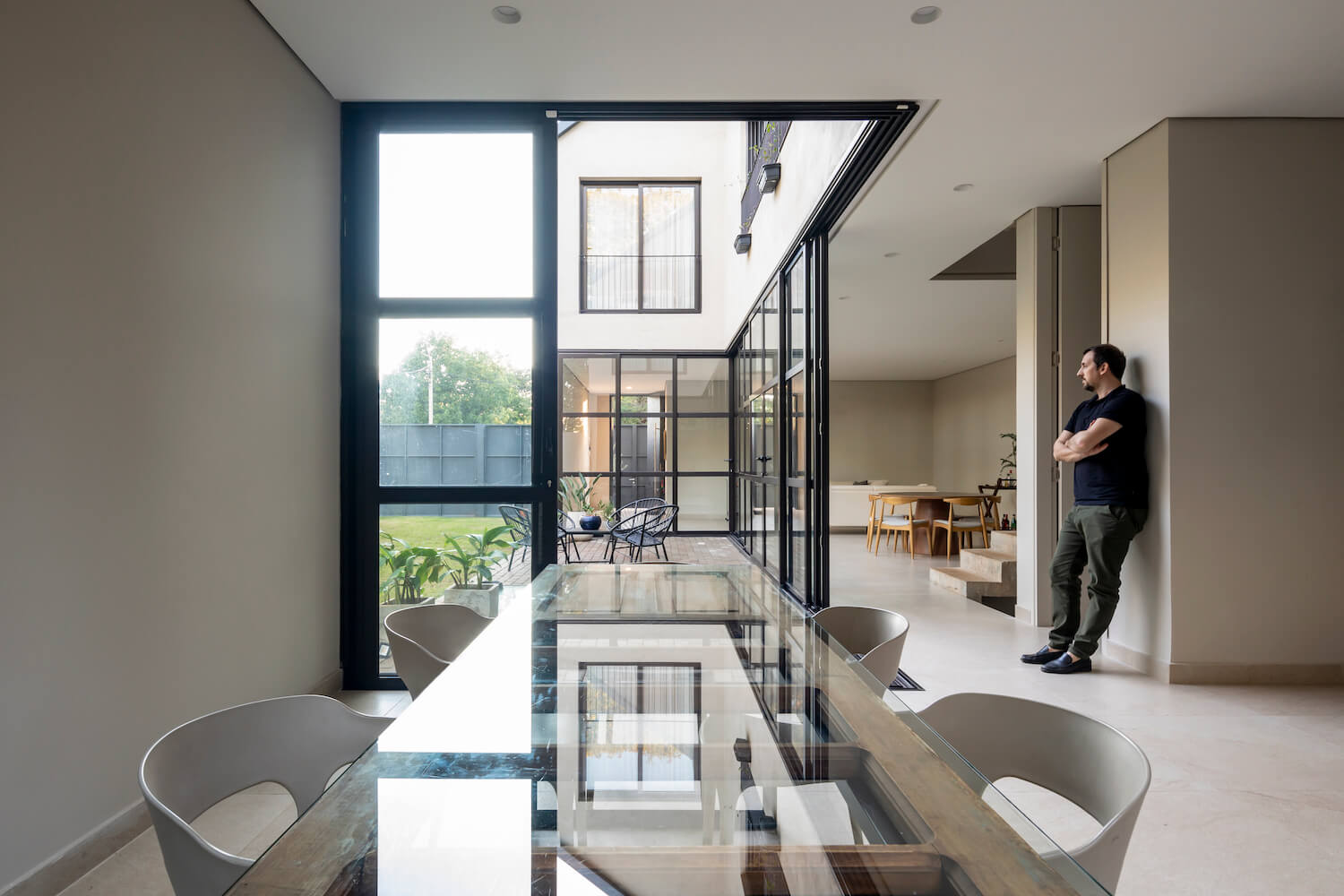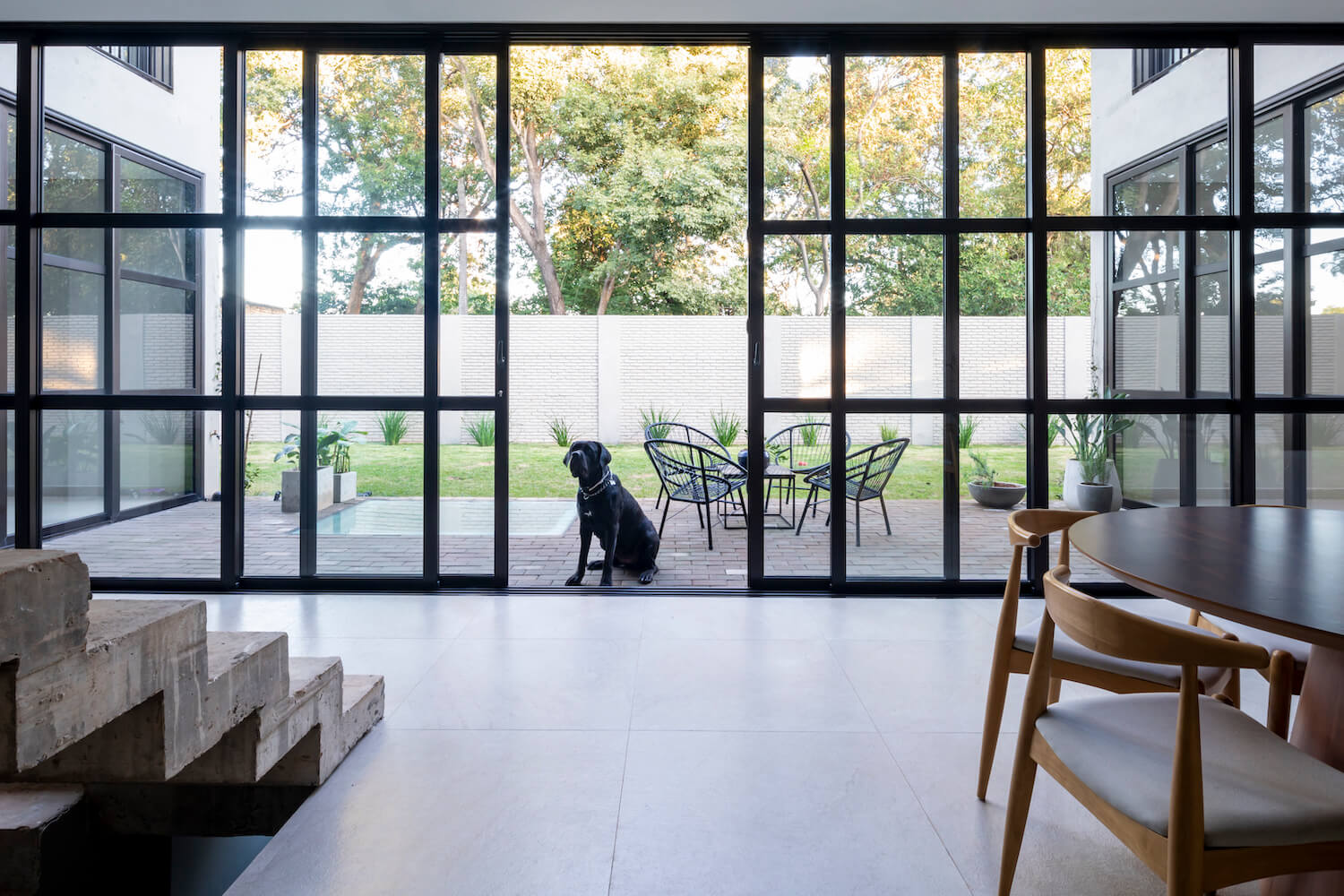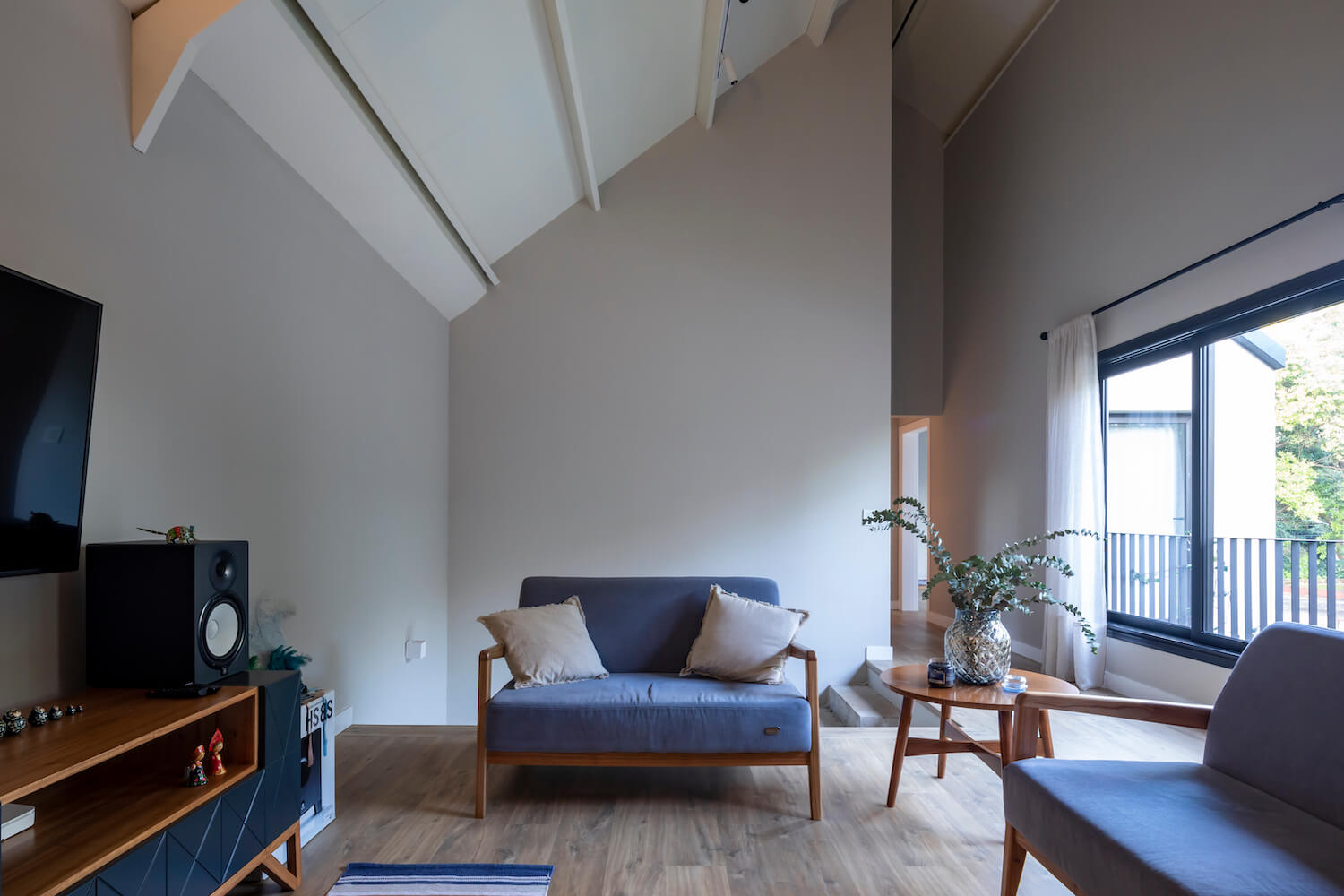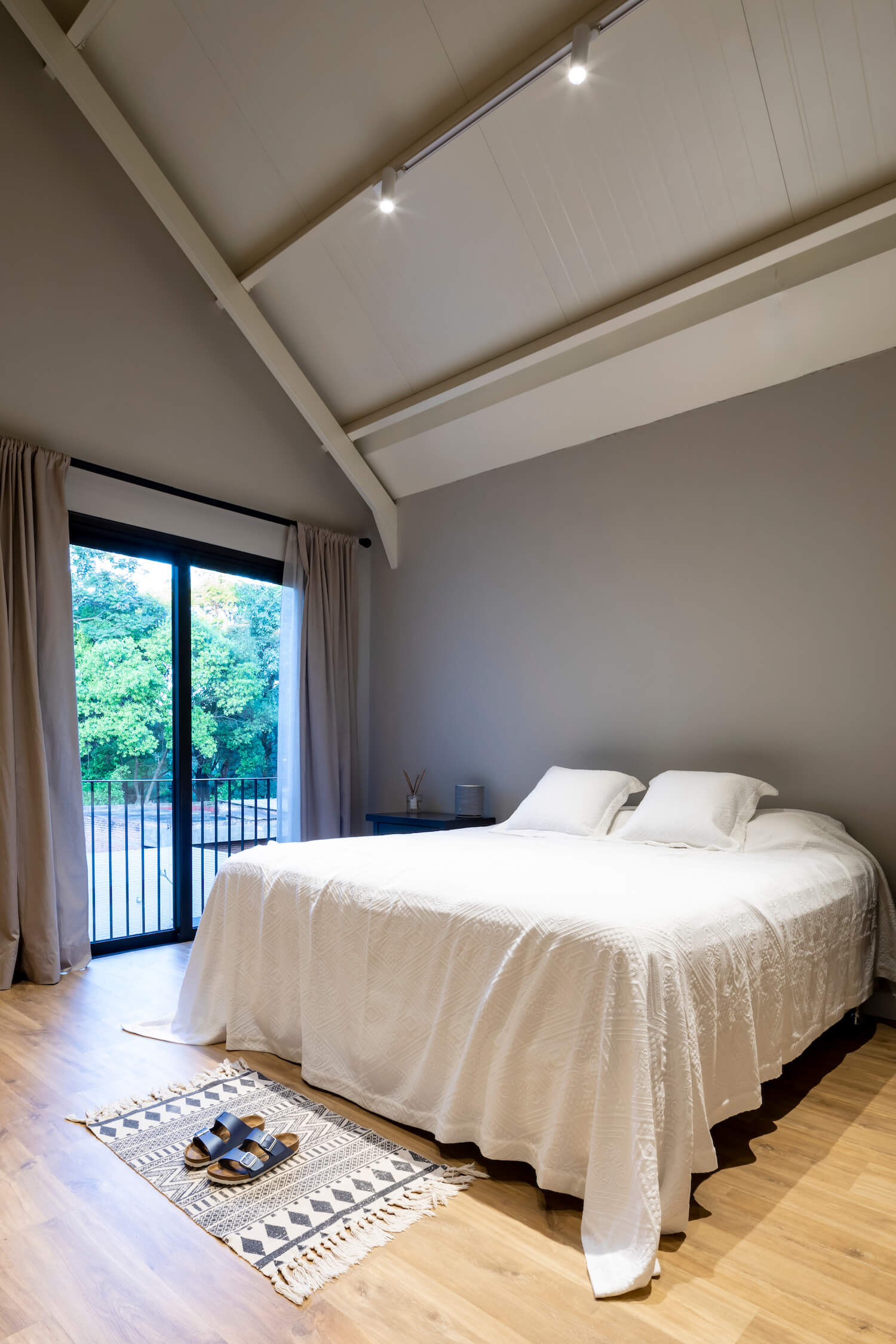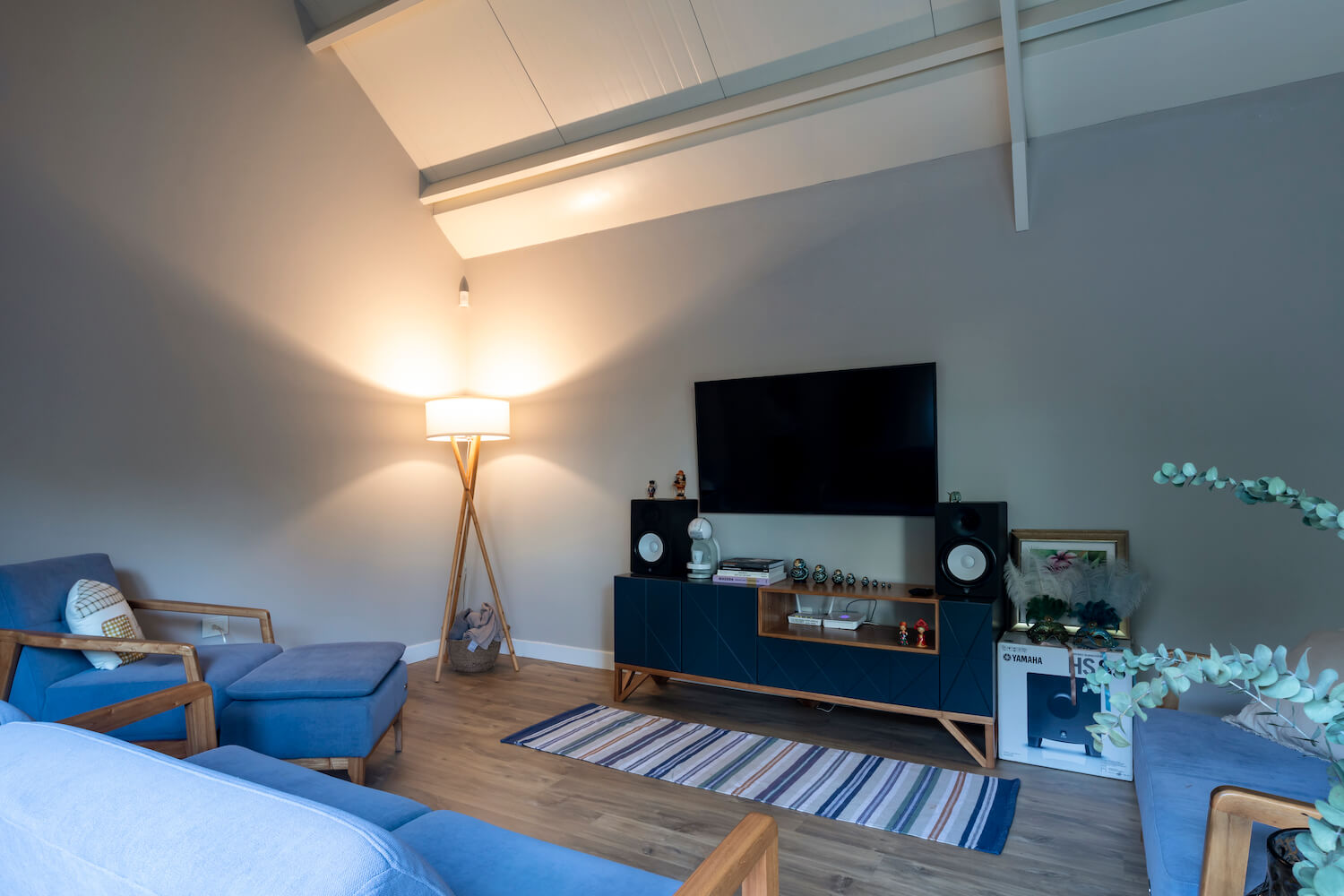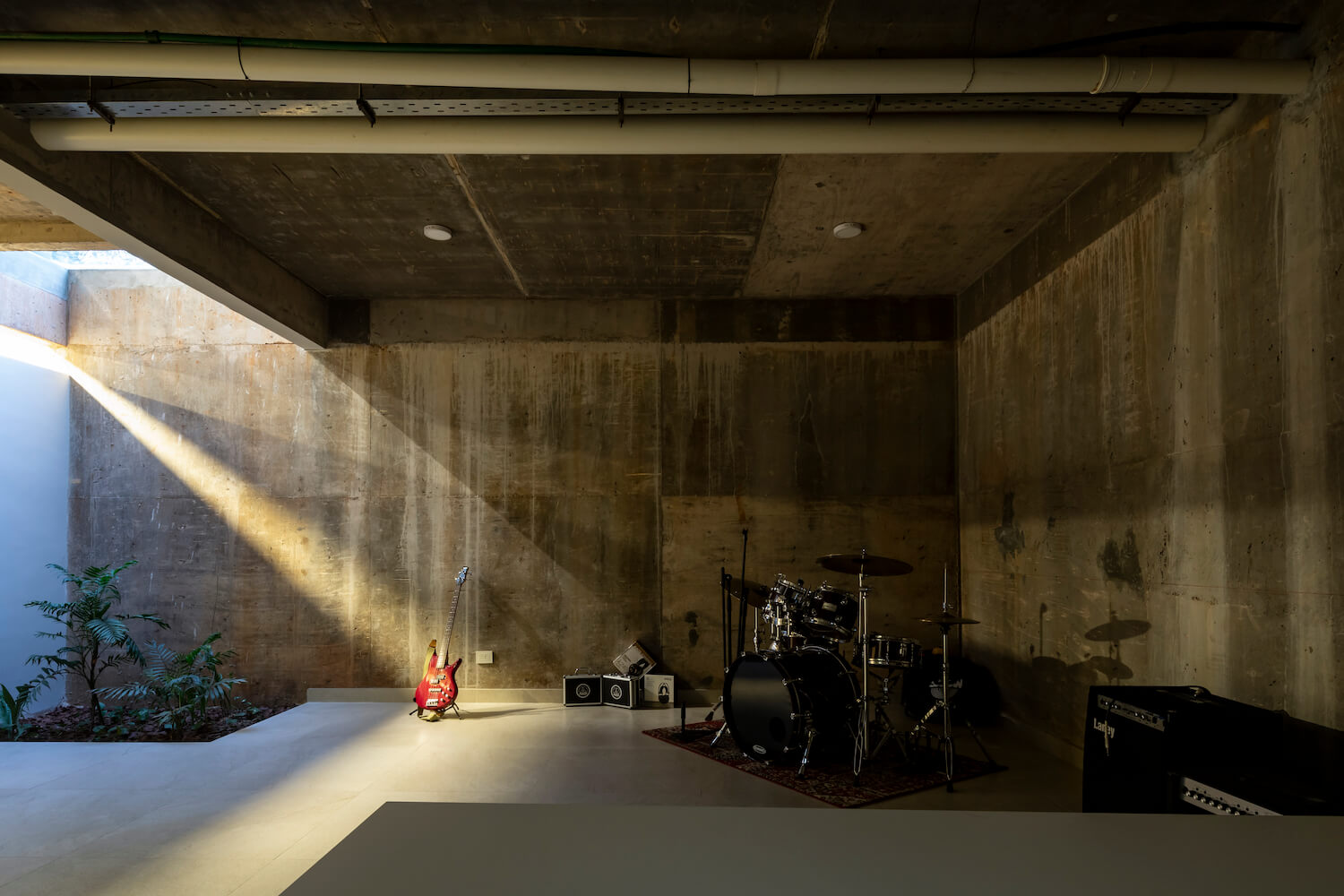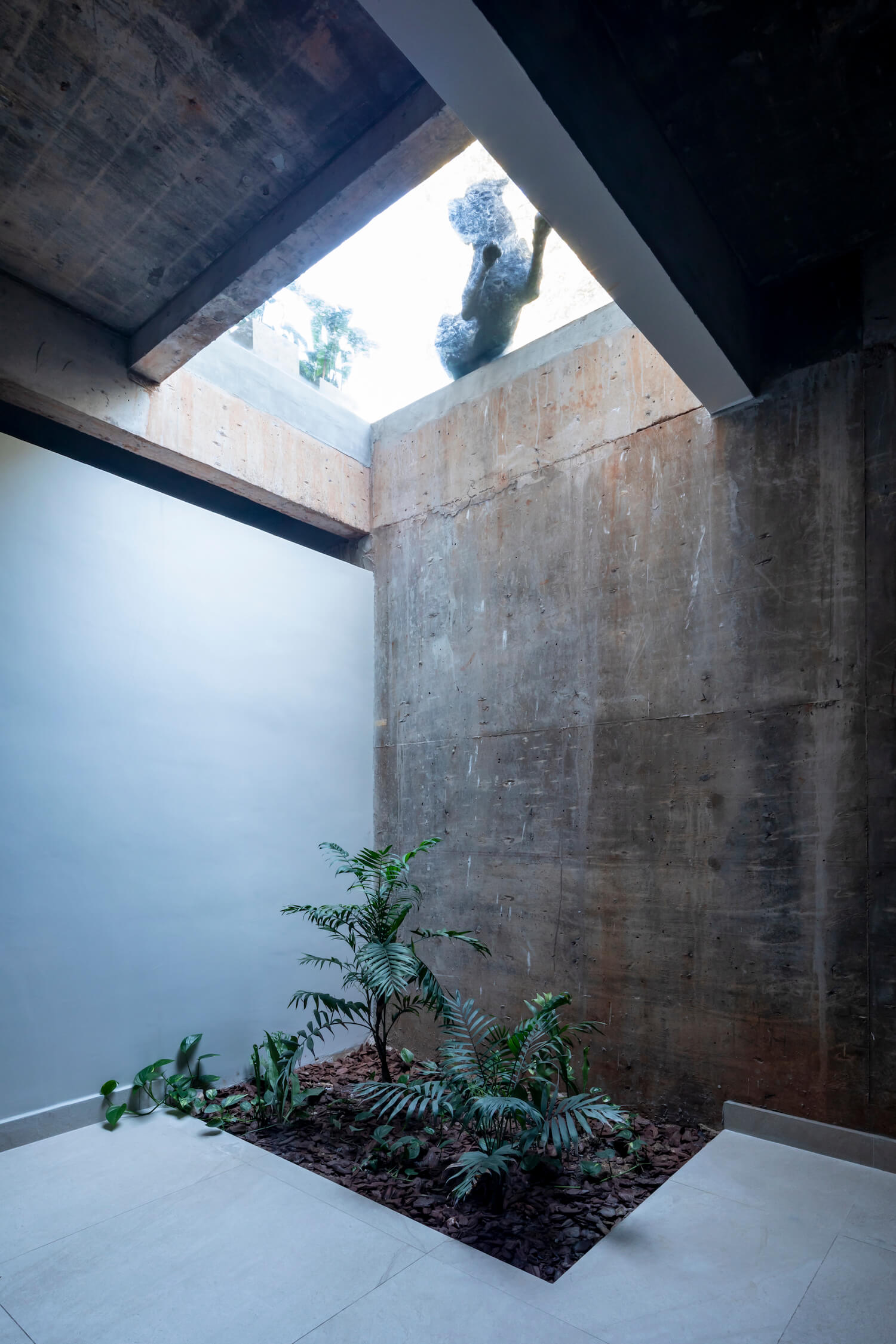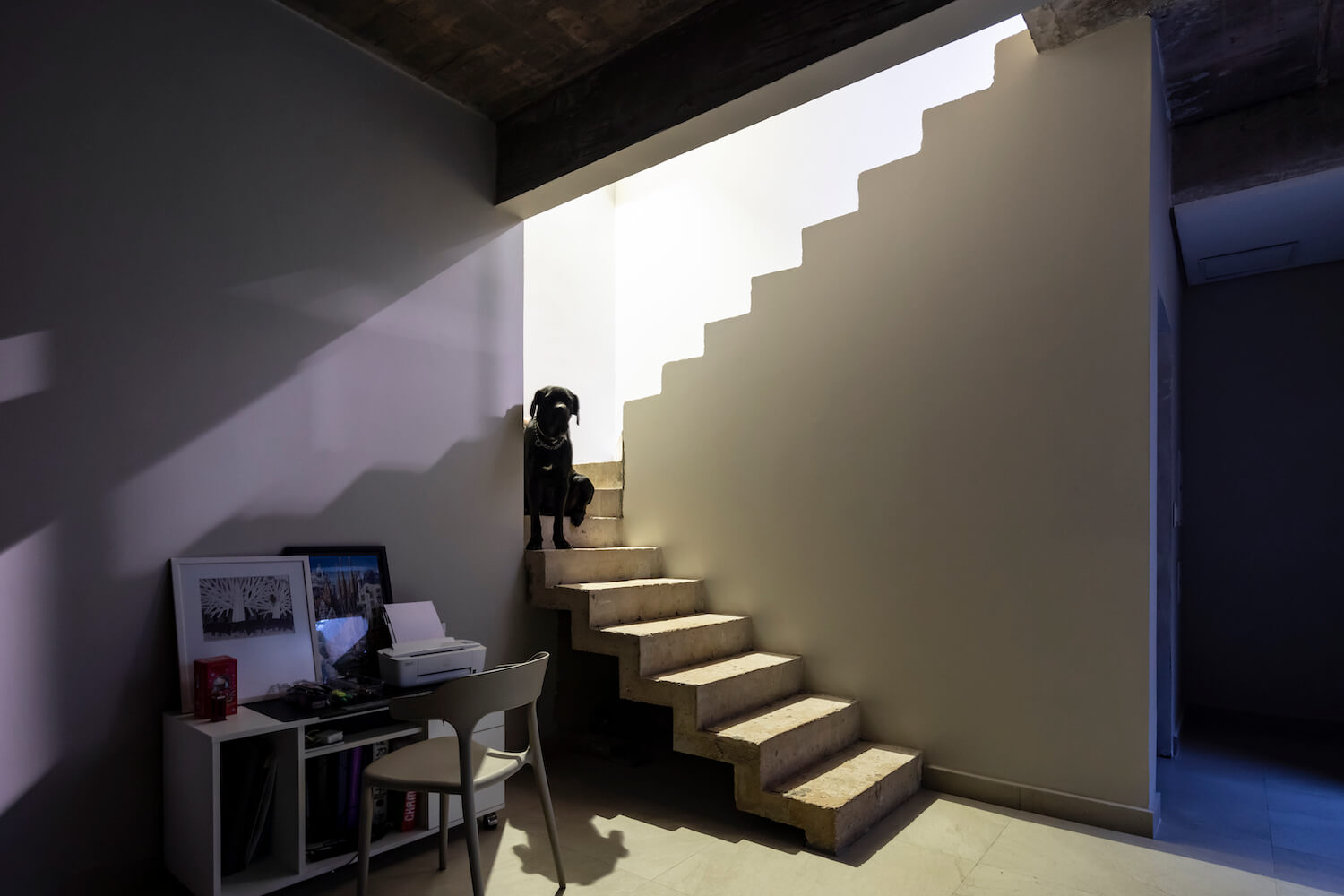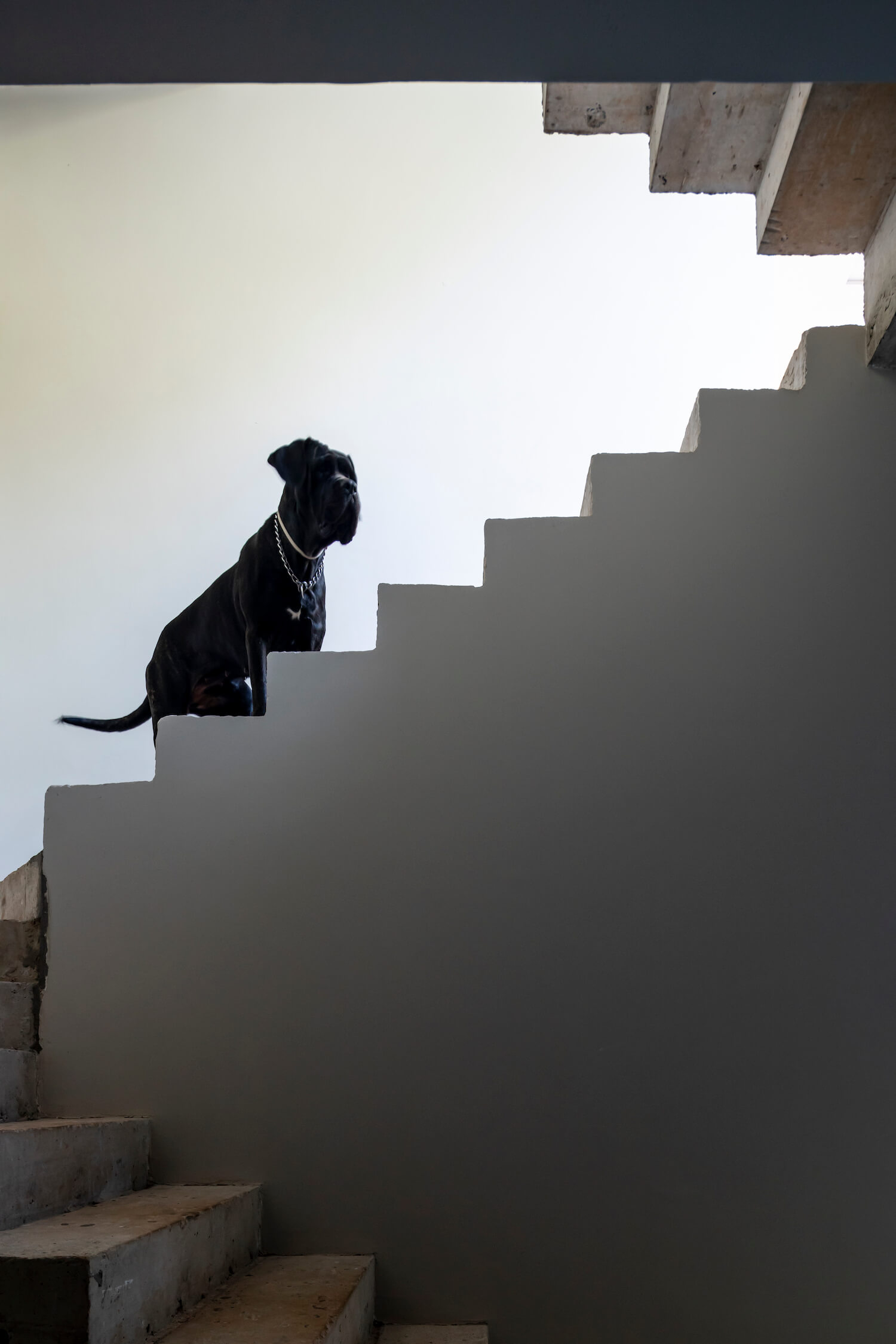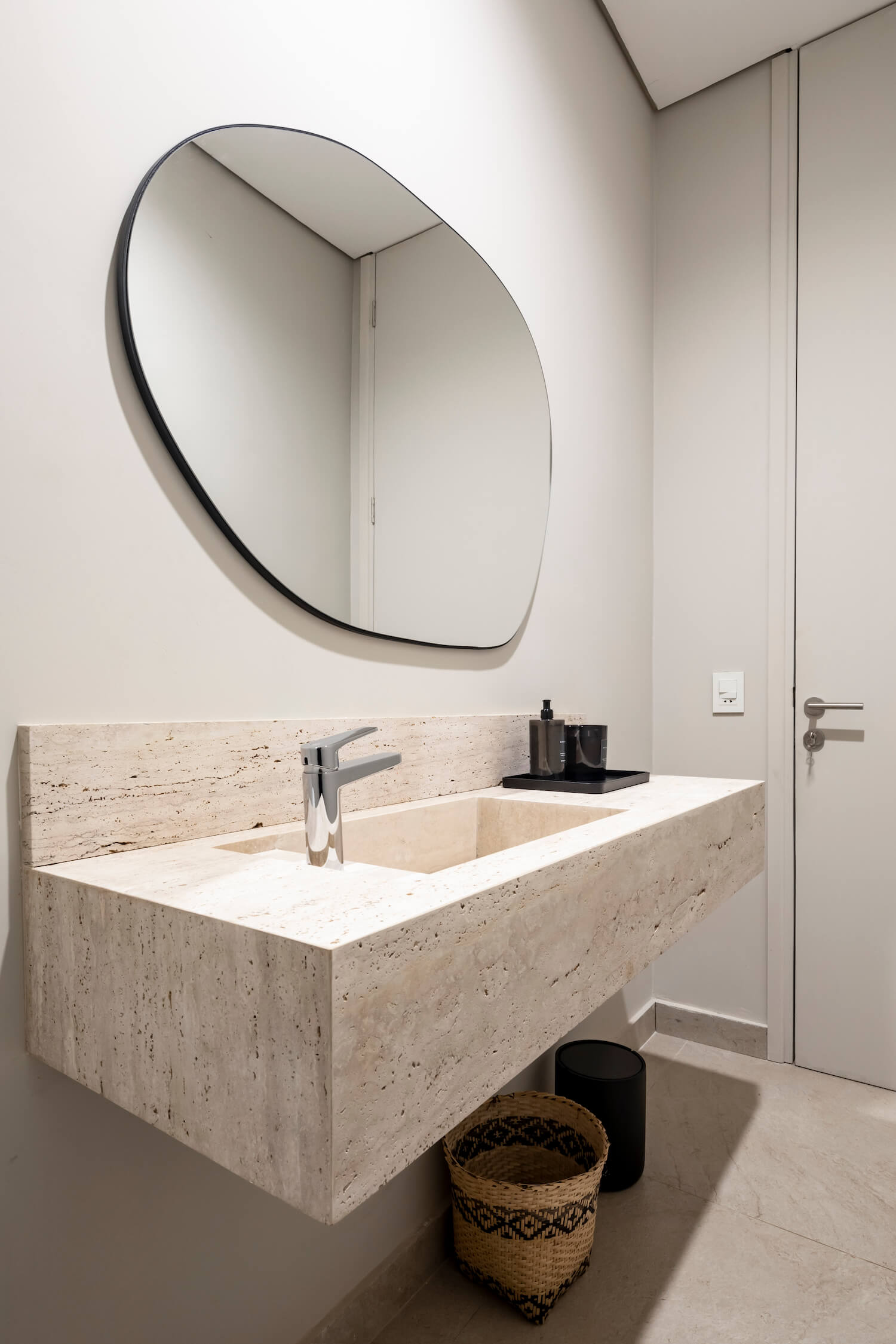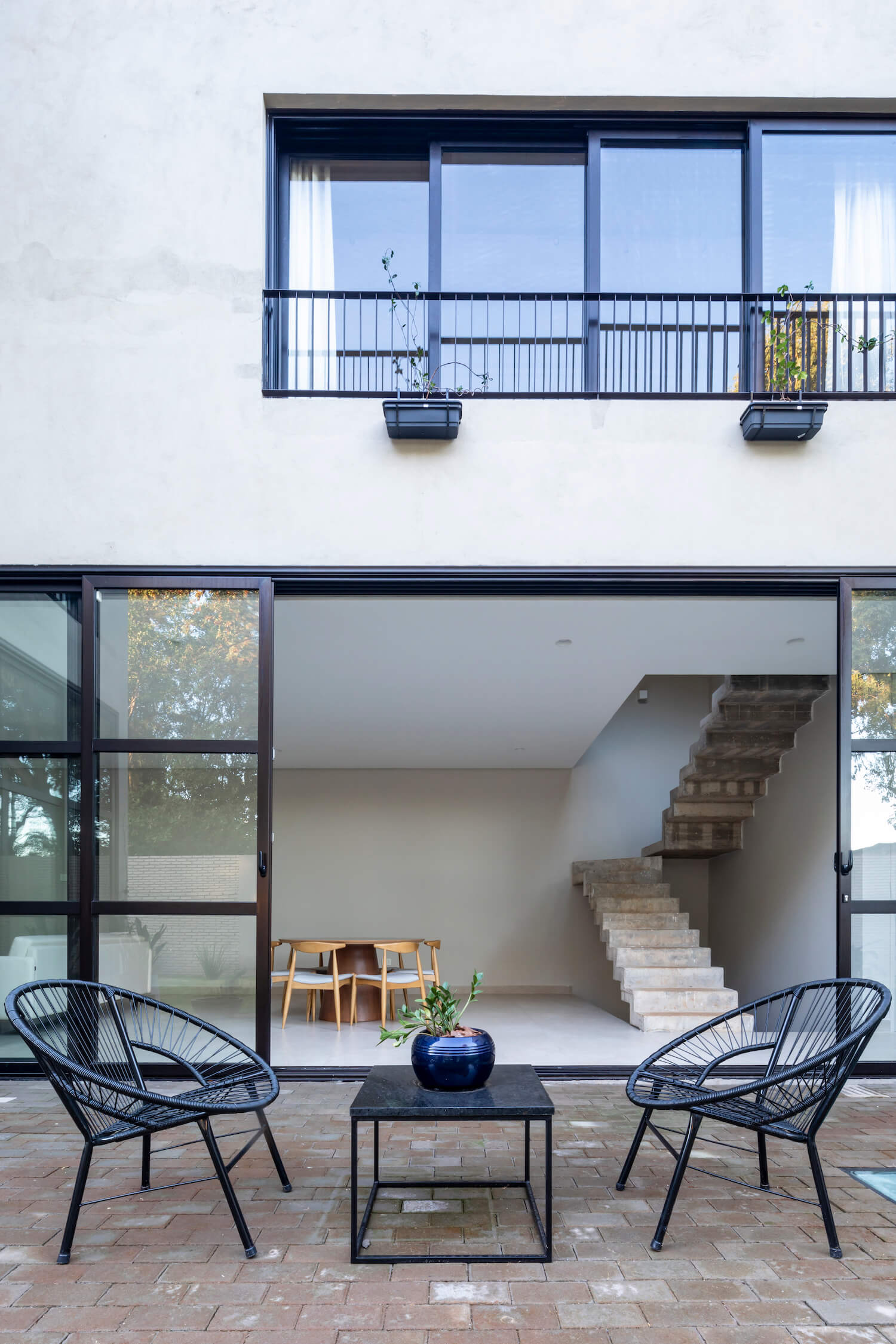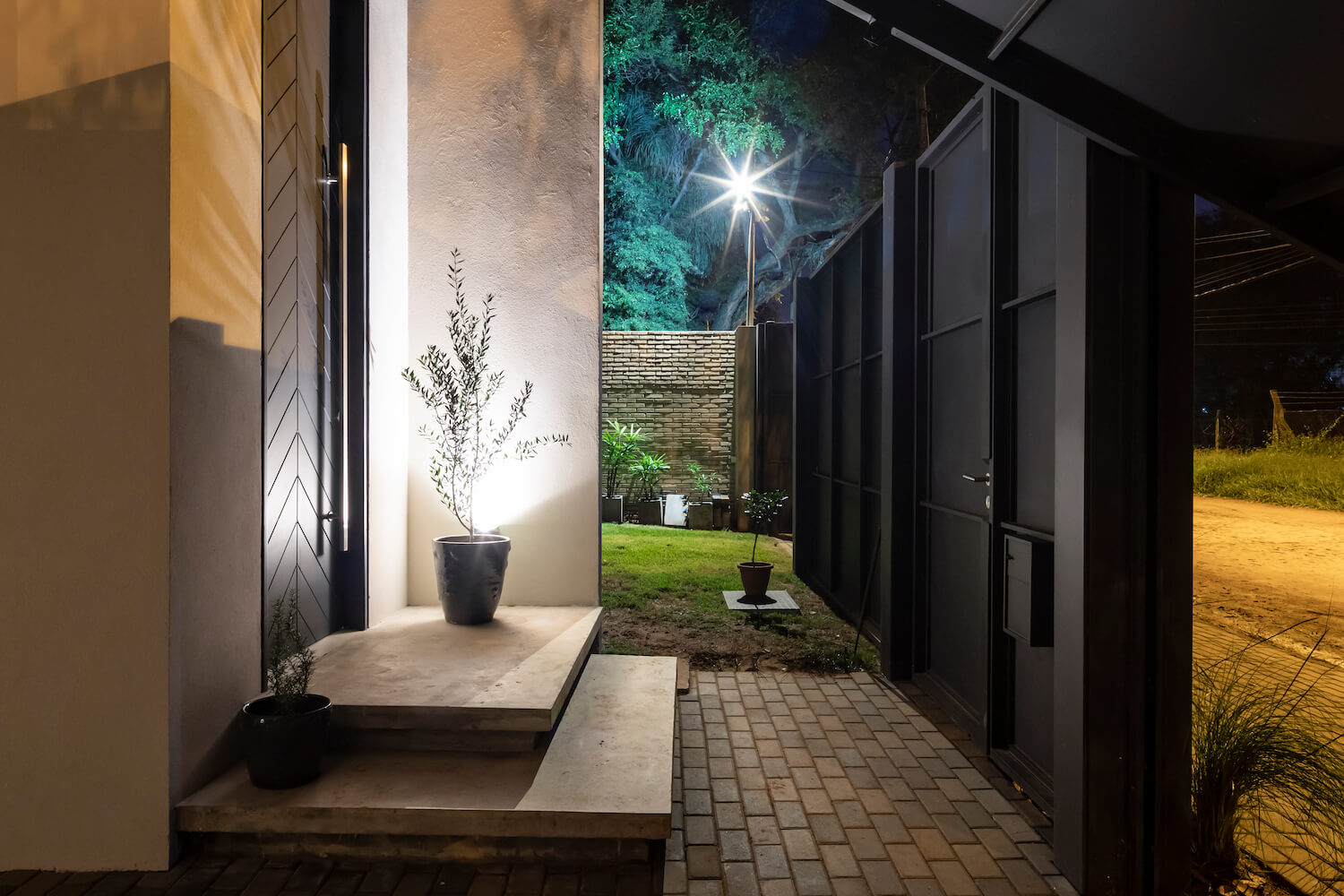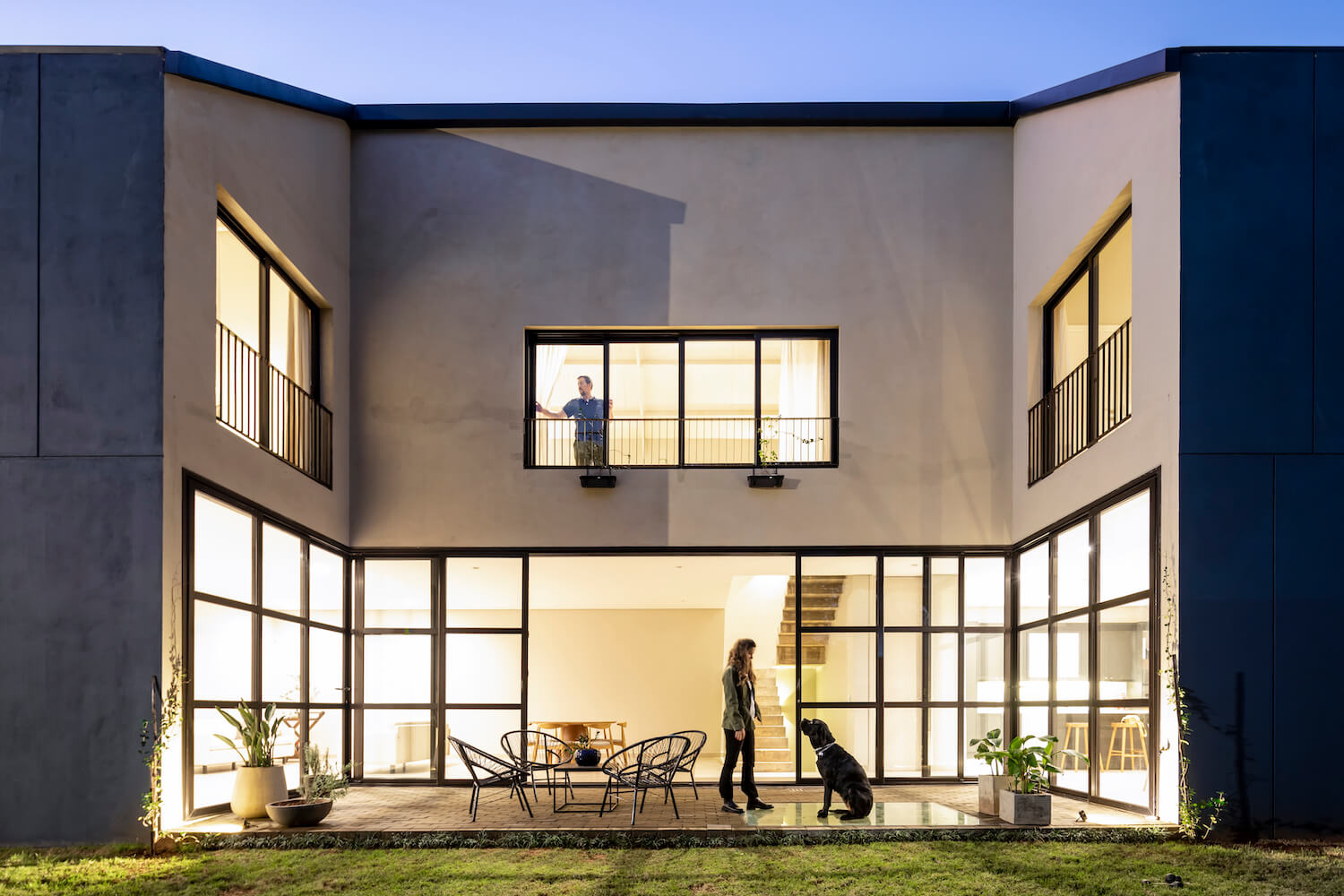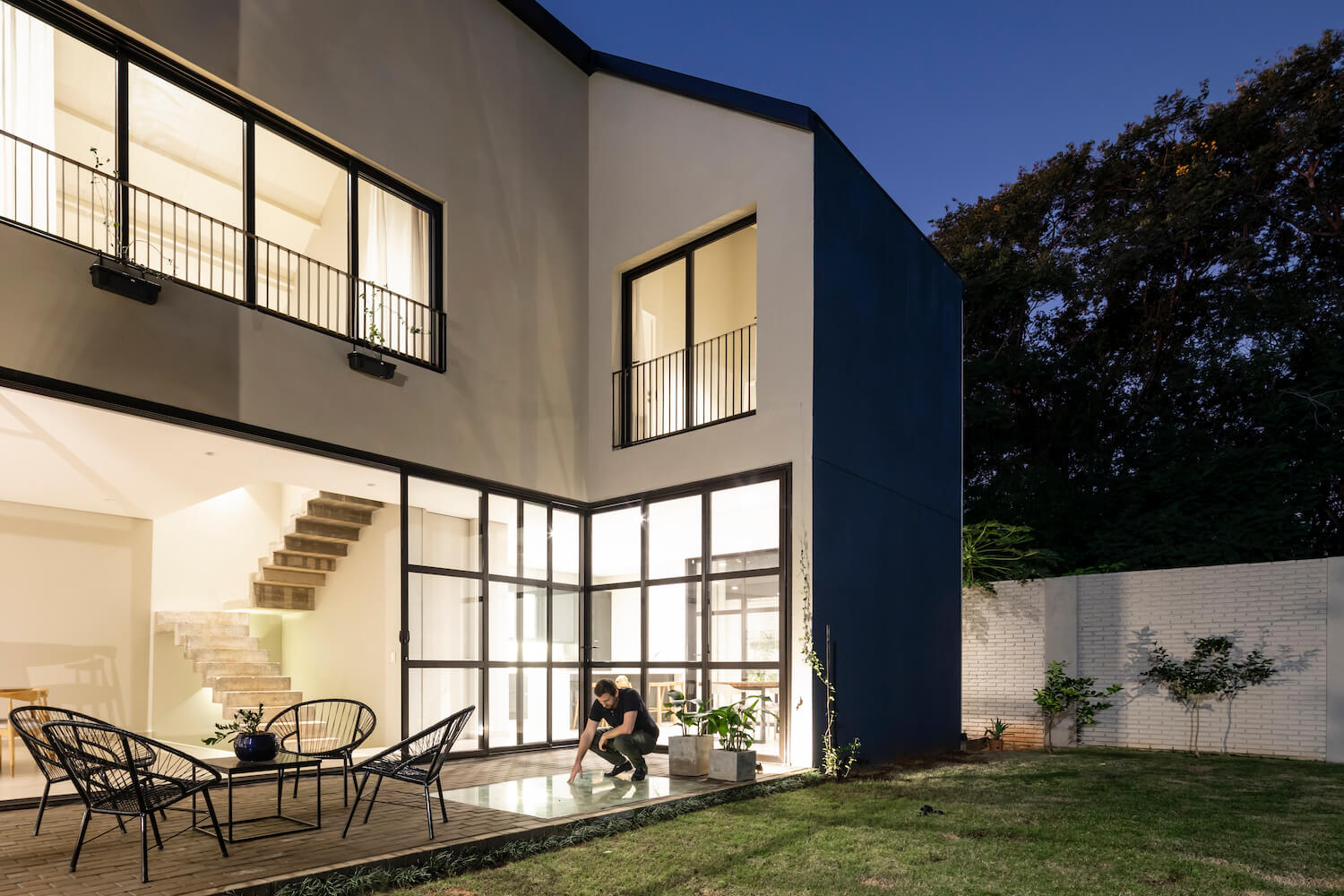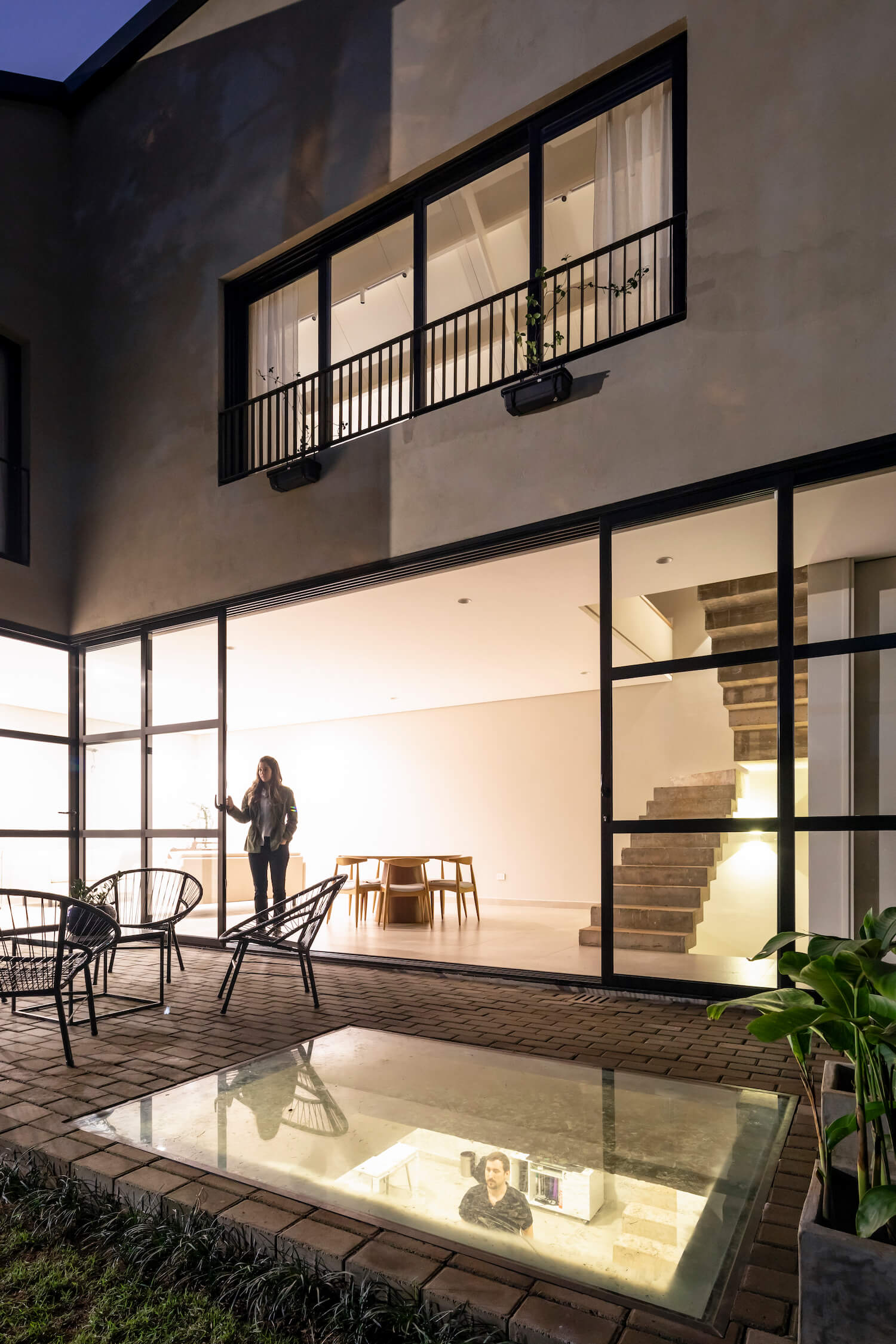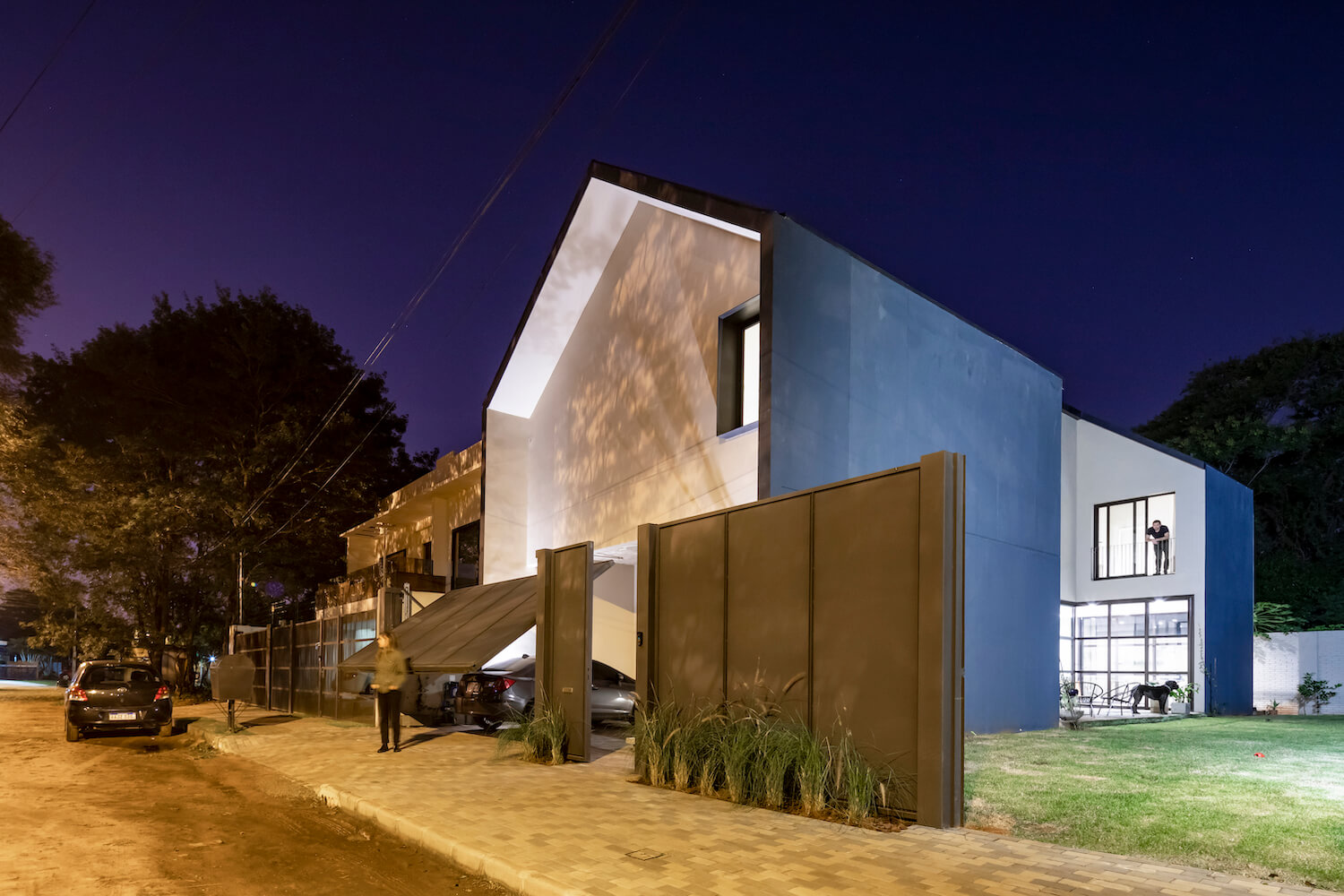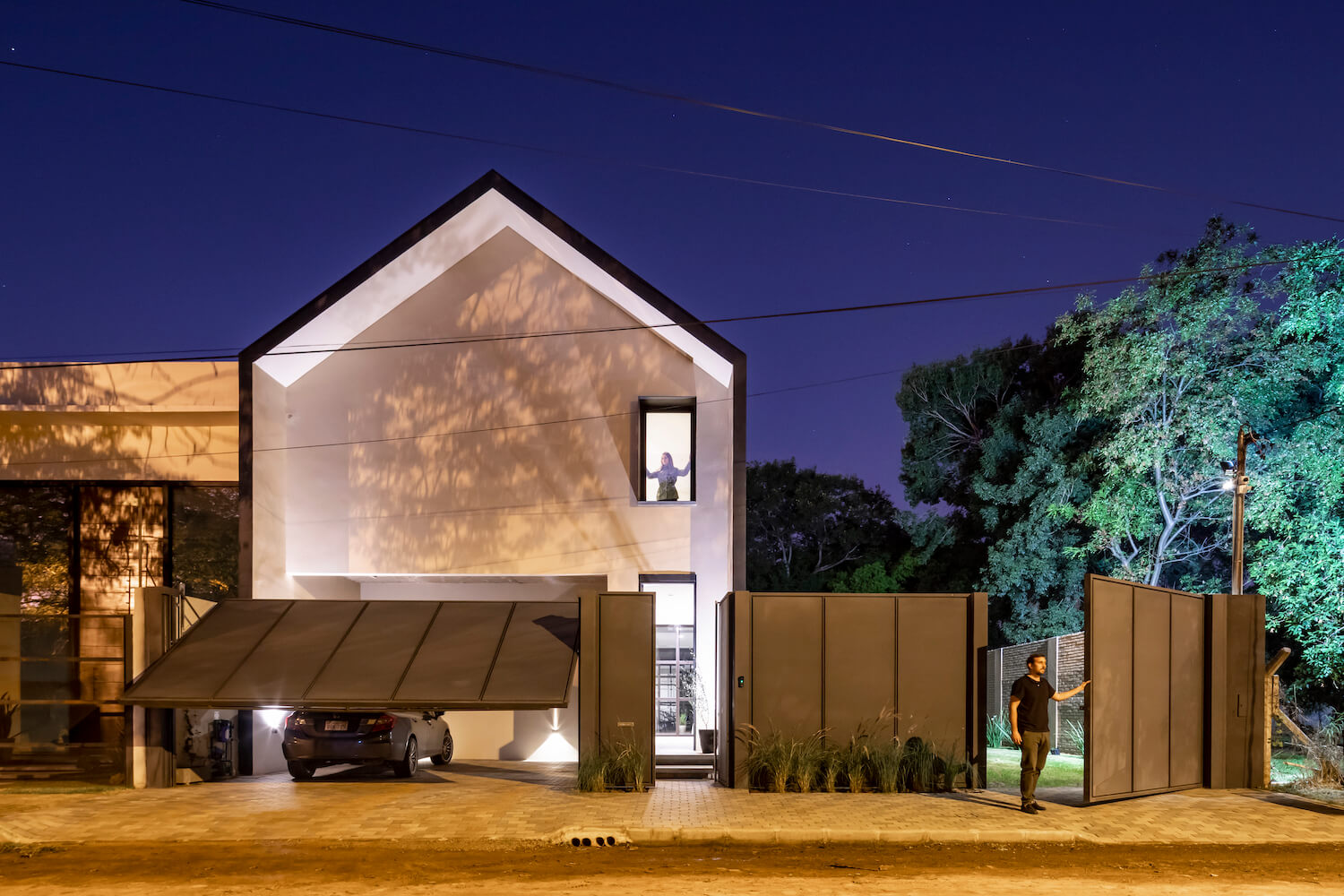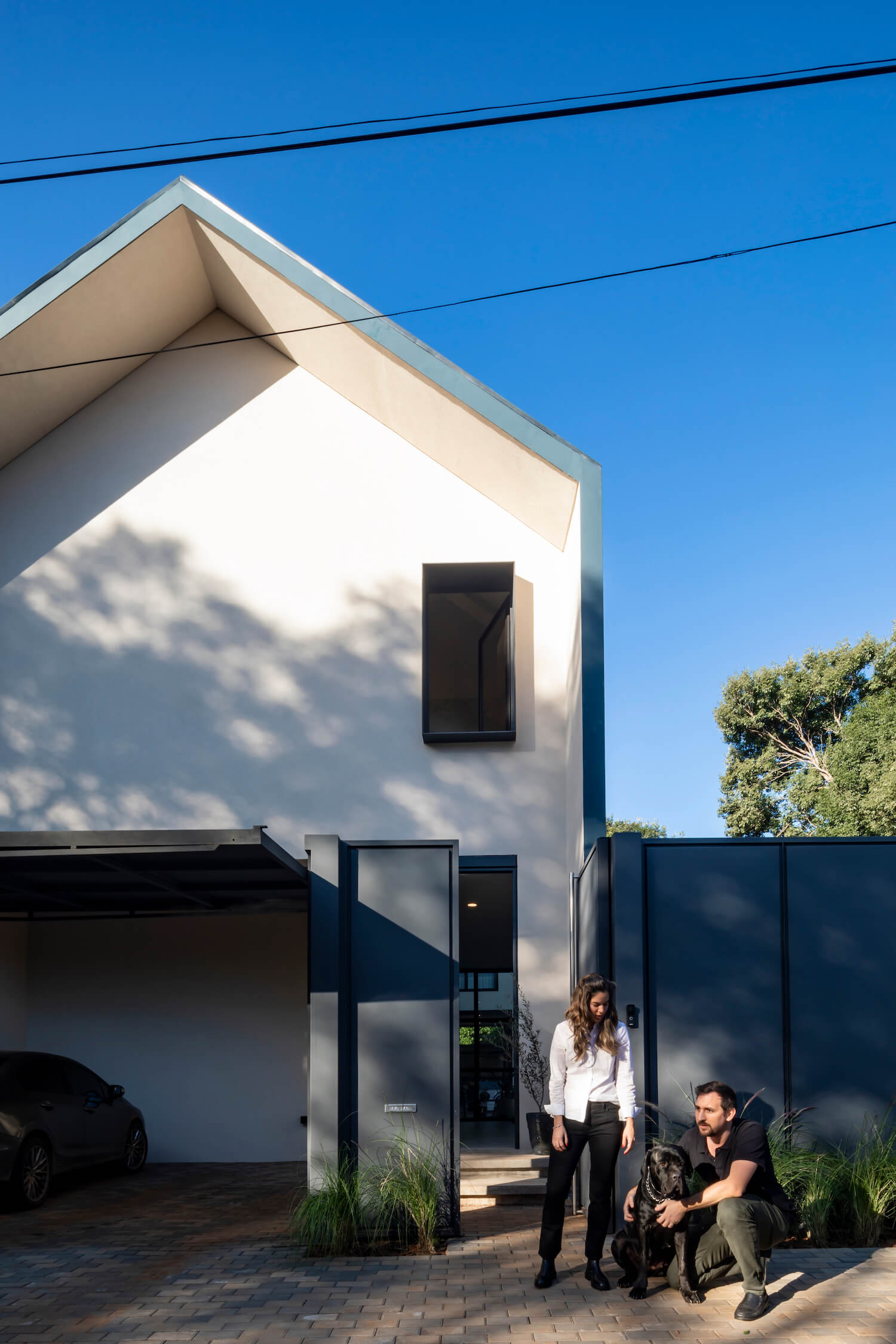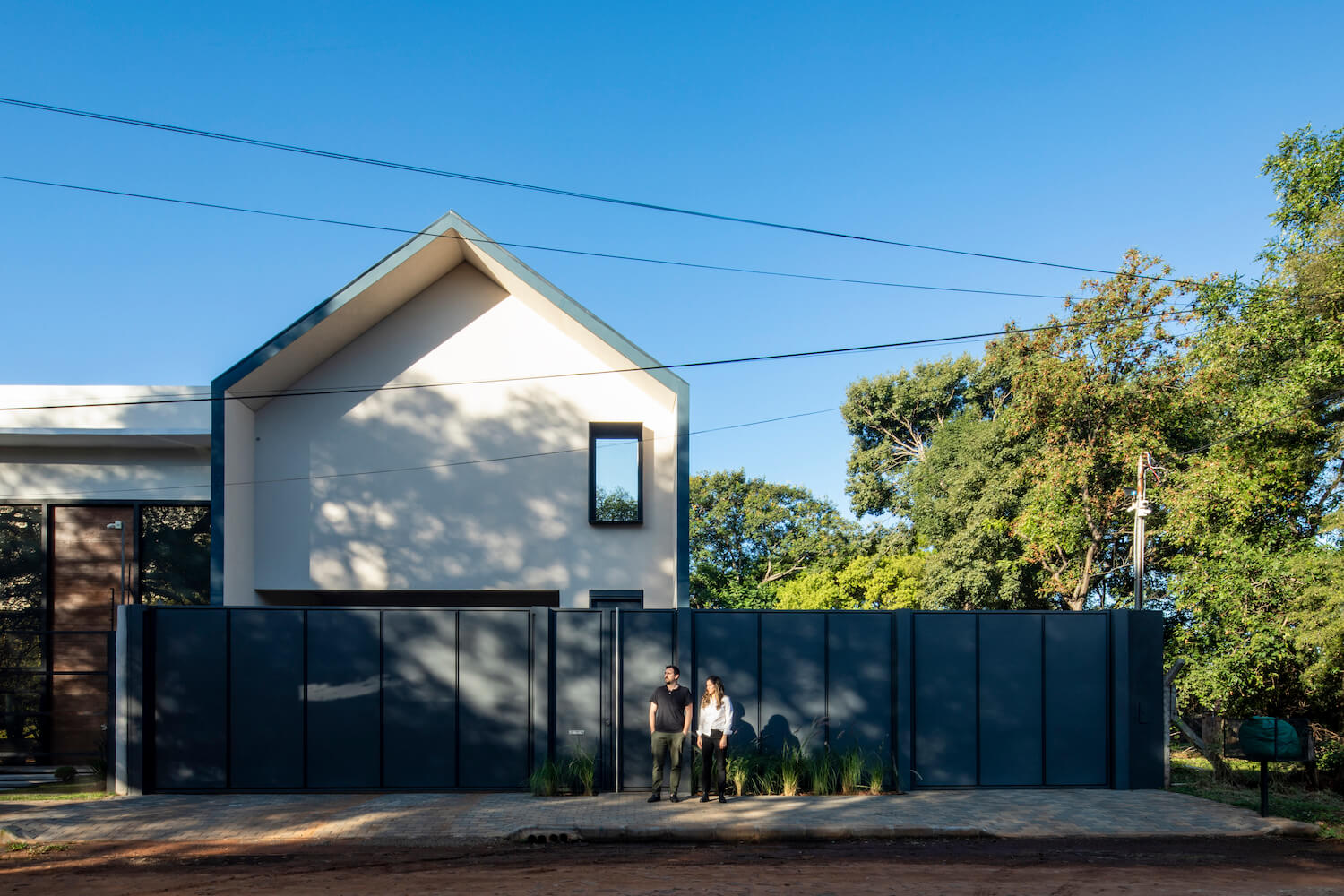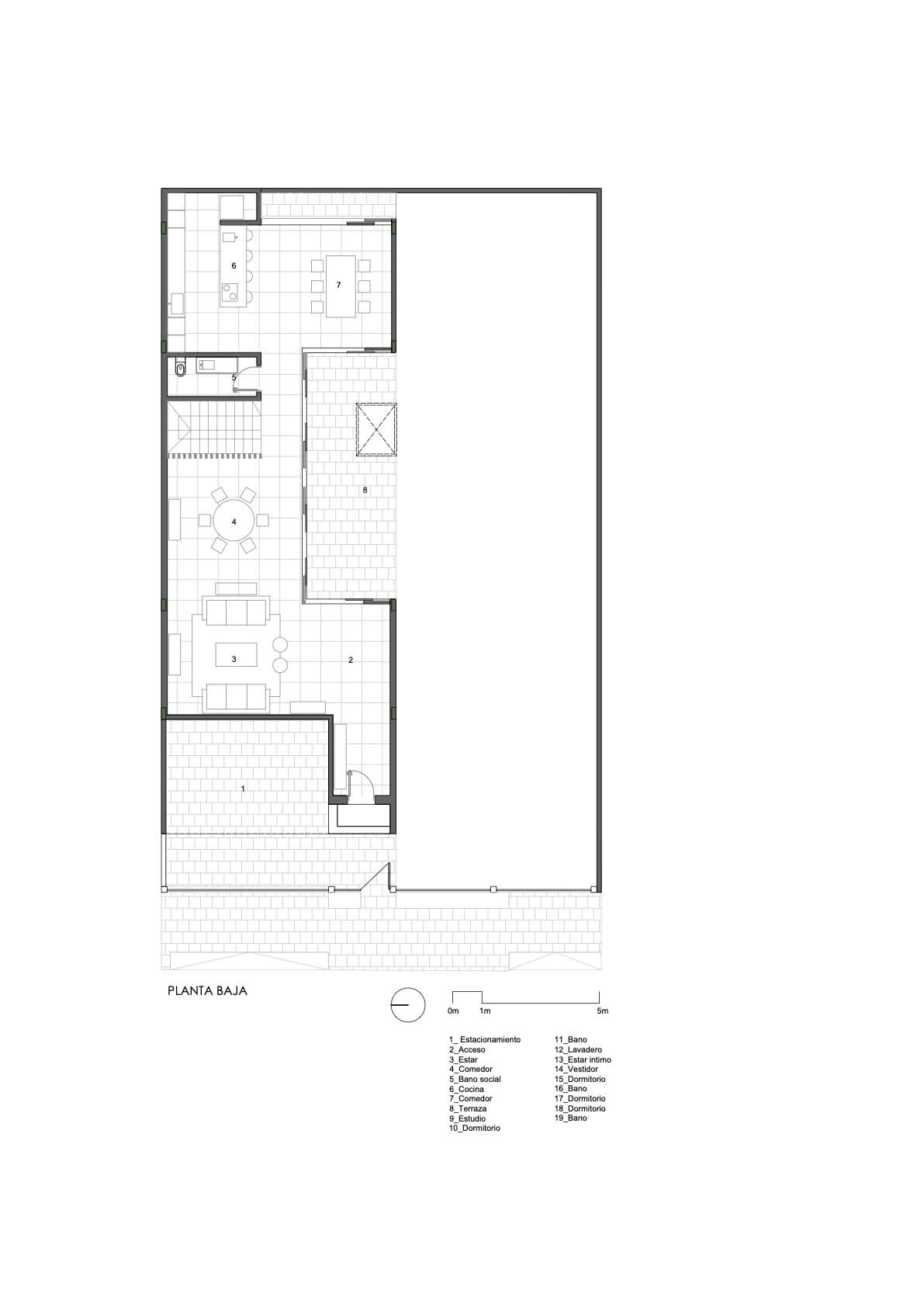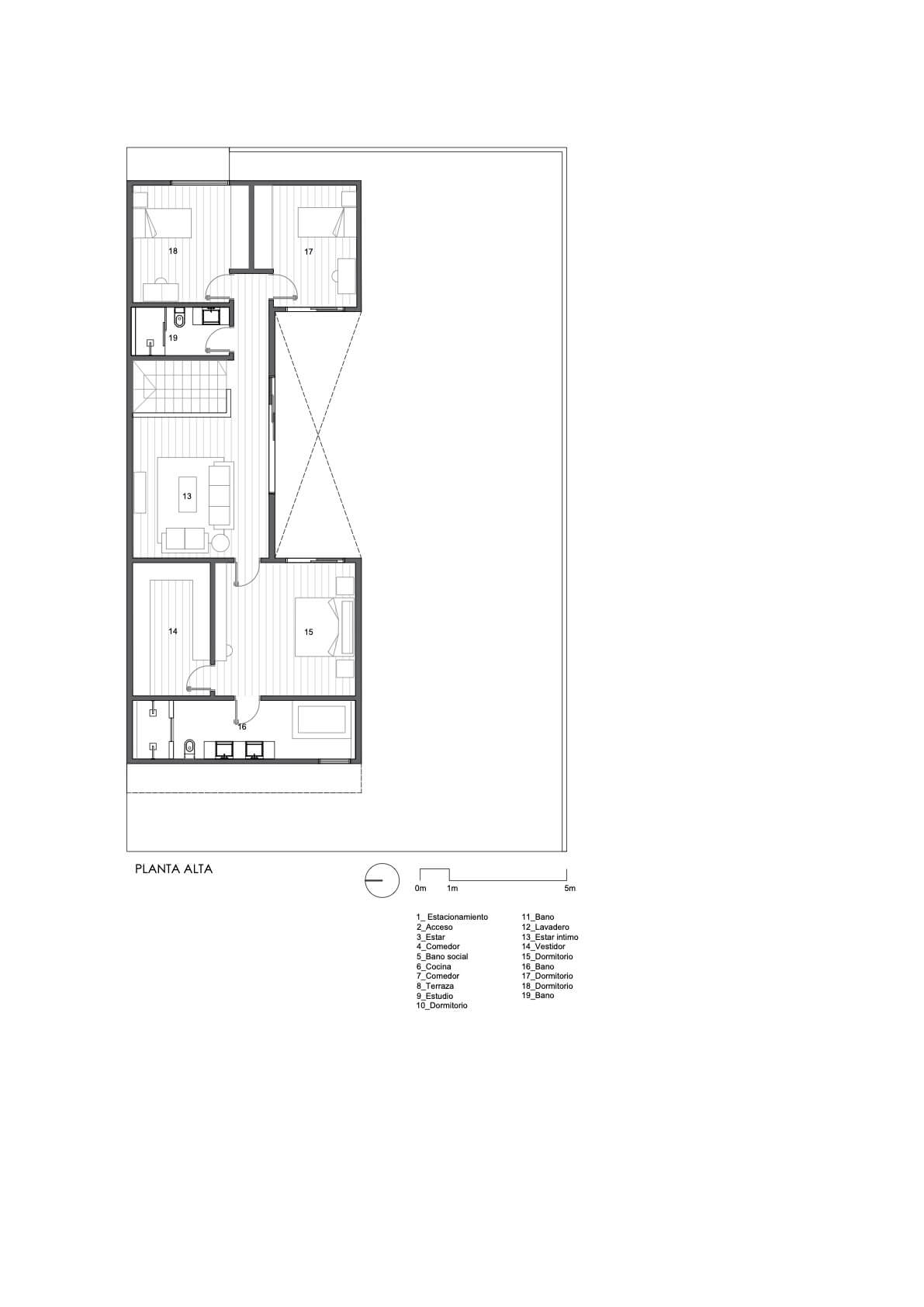 ---