At the foot of the Sierras Chicas on the outskirts of Córdoba, on the eastern slope with views of the city and the green plain that precedes it, Grupo Eisen developed the PMV house project.
When the location is so conducive to seizing the visuals, architecture can rest in the search for that objective, and in this particular case that was the primary requirement of the principals, to which they added the requirement that the plan be resolved on one level as if it were an apartment, but with a green area and pool. This from the beginning eliminated the possibility of using the classic terracing scheme with slopes for sloping lots as in this case.
The challenge was met by generating a platform resting on partly leveled natural ground and the rest, completing the same plane with a reinforced concrete structure suspended by means of screens, detaching itself from the ground, and allowing the native vegetation to be preserved below. Thus, a serene volumetry perched on the medium-sloping hillside emerged, generating a single-level tray from the middle of the plot. Two well-defined areas make up the party. A roof that houses all the habitable environments and an open terrace with a garden and pool facing the sunrise and the city.
From a simple plan with a succession of premises, all with a view and exit to a longitudinal gallery that protects them, the plan becomes a container for activities marked by versatility, promoting the use of each space contained in a neutral concrete envelope at the same time. view, wood and steel.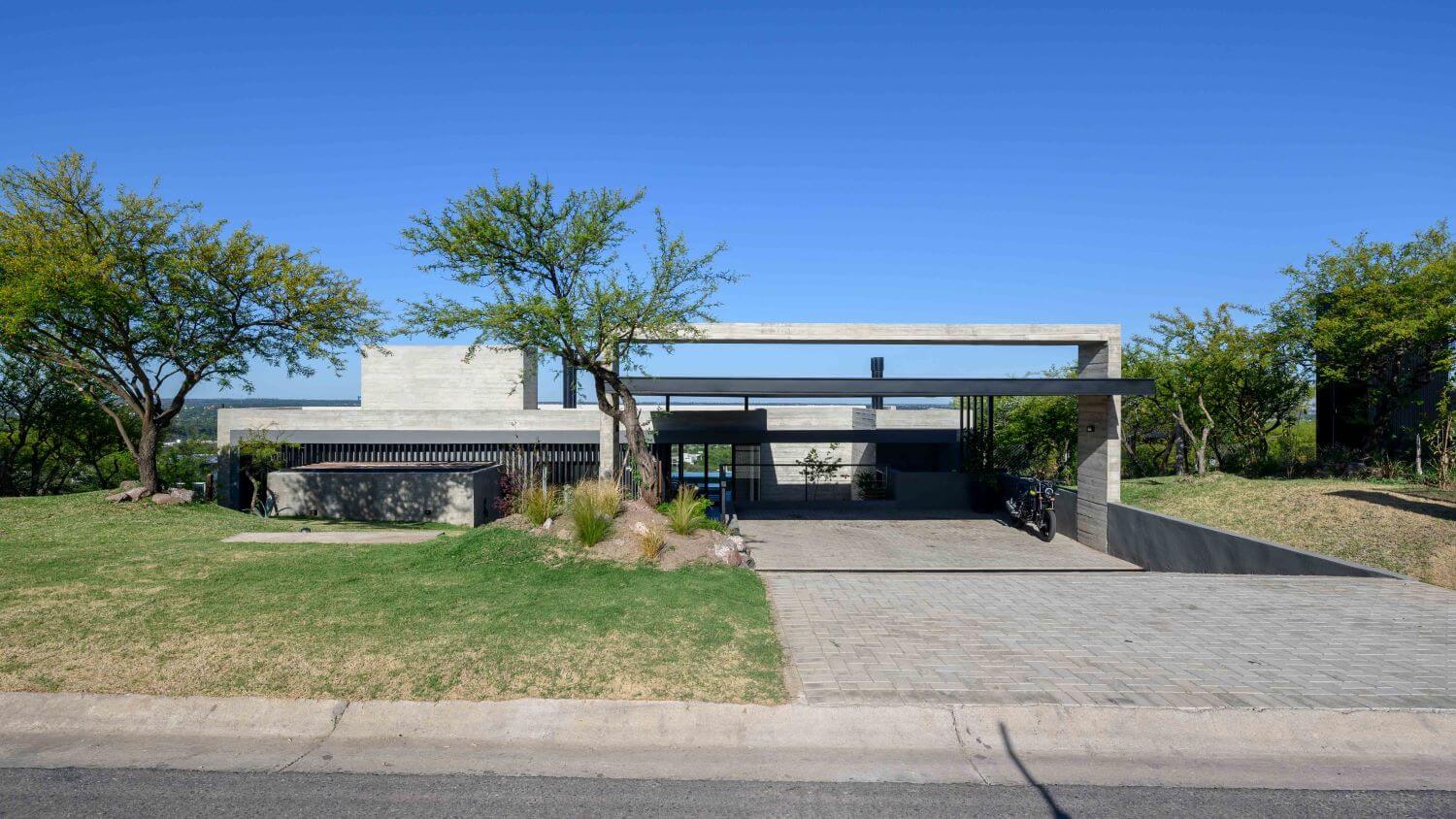 Only the equipment subordinated to each specific activity stands out, always favoring the visual ones. The wet areas (toilets and laundry room) open onto interior patios to generate a microclimate where the view is close and exclusive; denied to the outside to guarantee privacy.
The living-dining room has been integrated into the kitchen and all open onto the gallery so it was not necessary to think of a barbecue area as they are perfectly integrated by means of aluminum openings that open from wall to wall and from floor to ceiling, avoiding duplication of areas. The master bedroom suite and two others with mixed uses, one a desk and the other an atelier, share proximity without losing privacy. The gallery that precedes the garden terrace and the infinity pool turn the outdoor space into a balcony towards the urban horizon.
Life in PMV takes place in a rational succession of environments of pleasant and dynamic use marked by the visuals.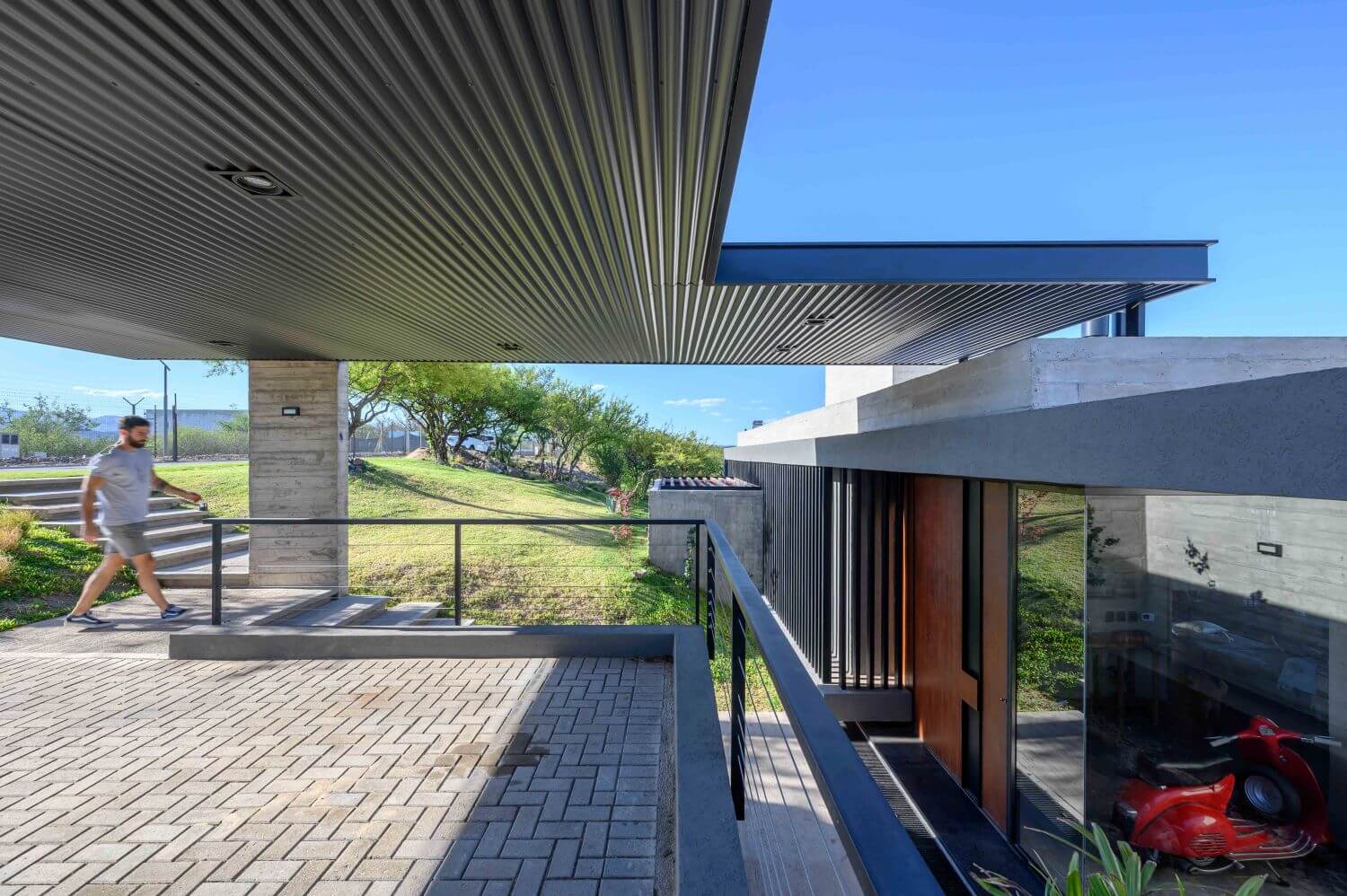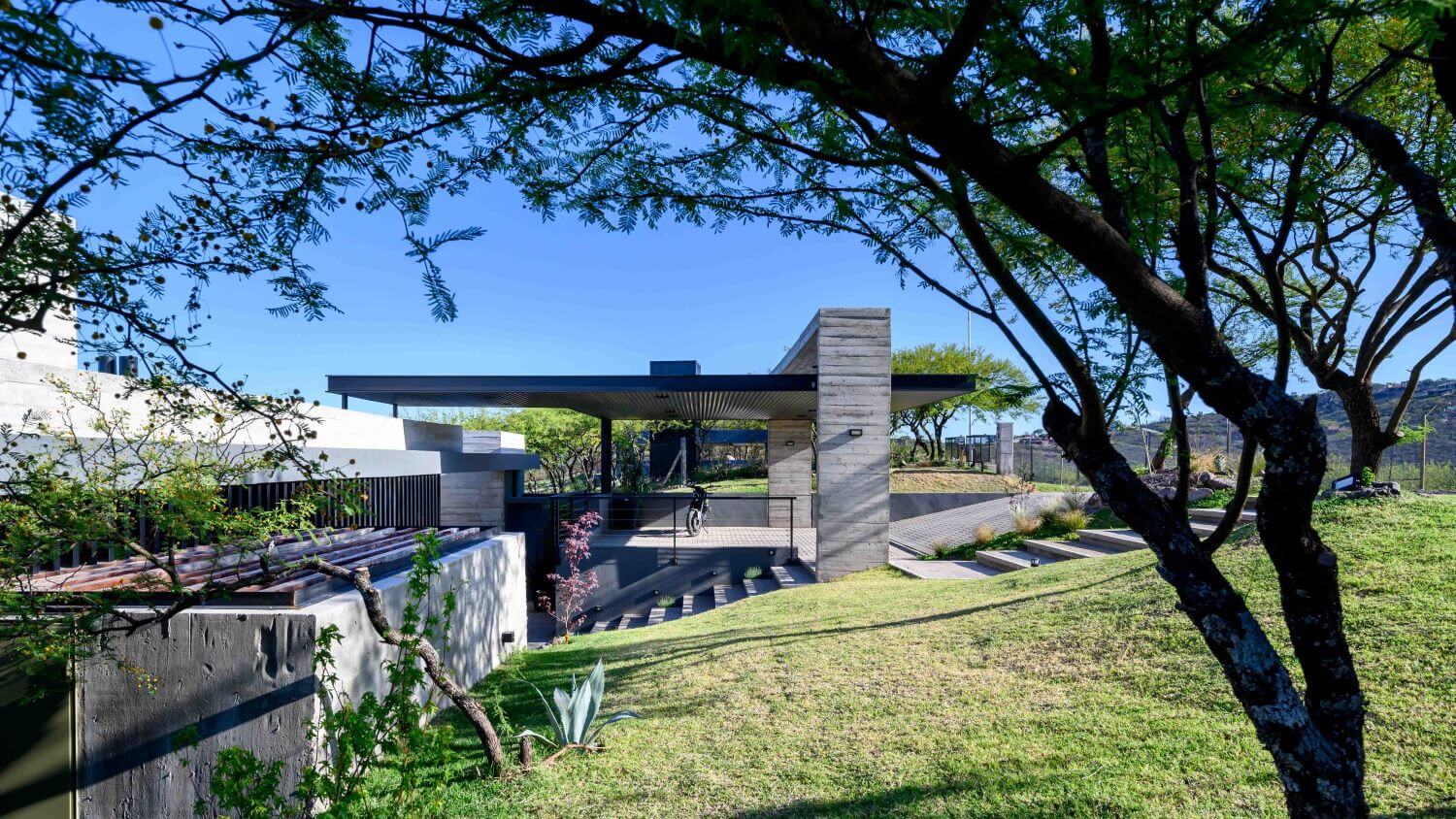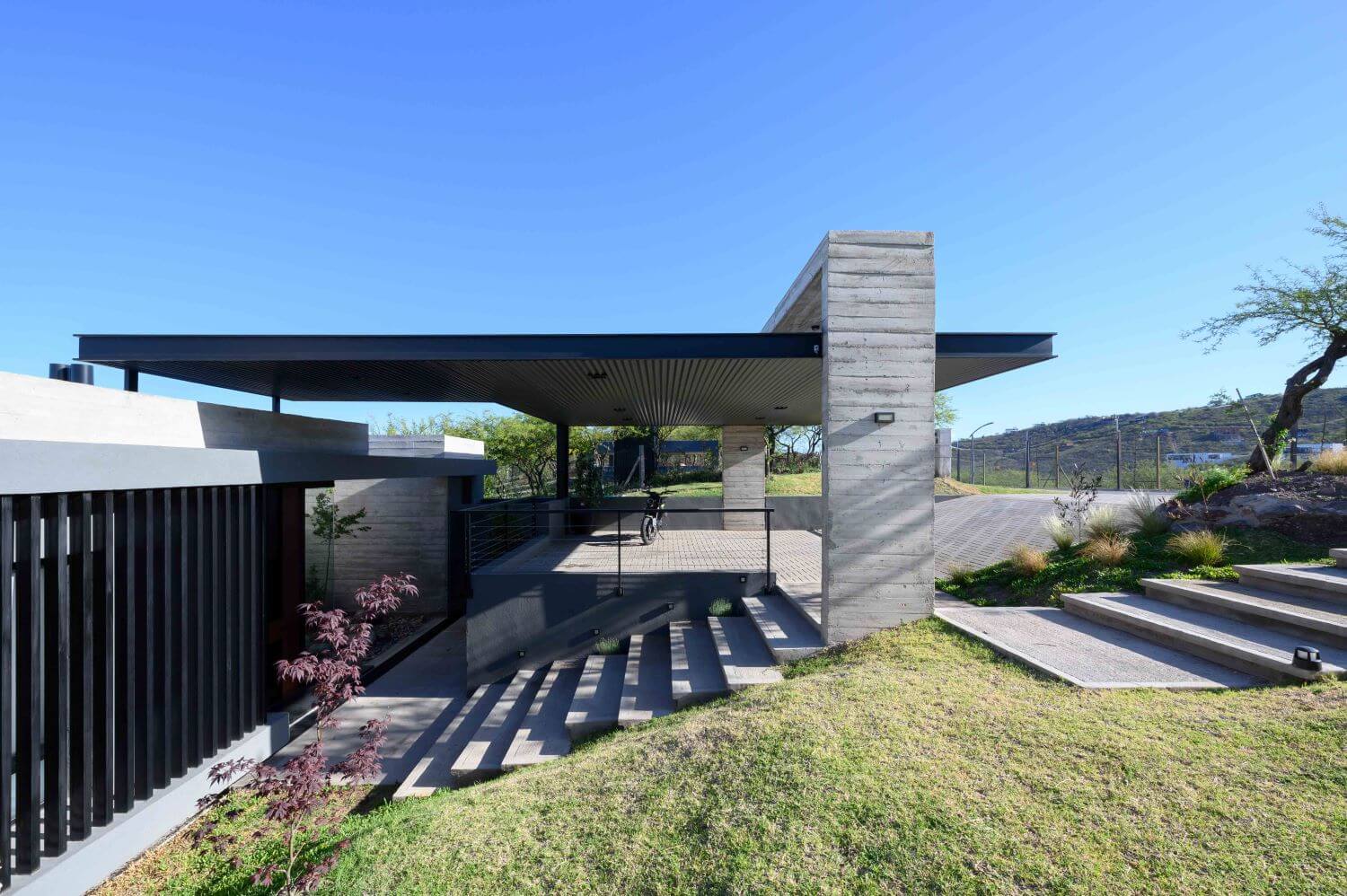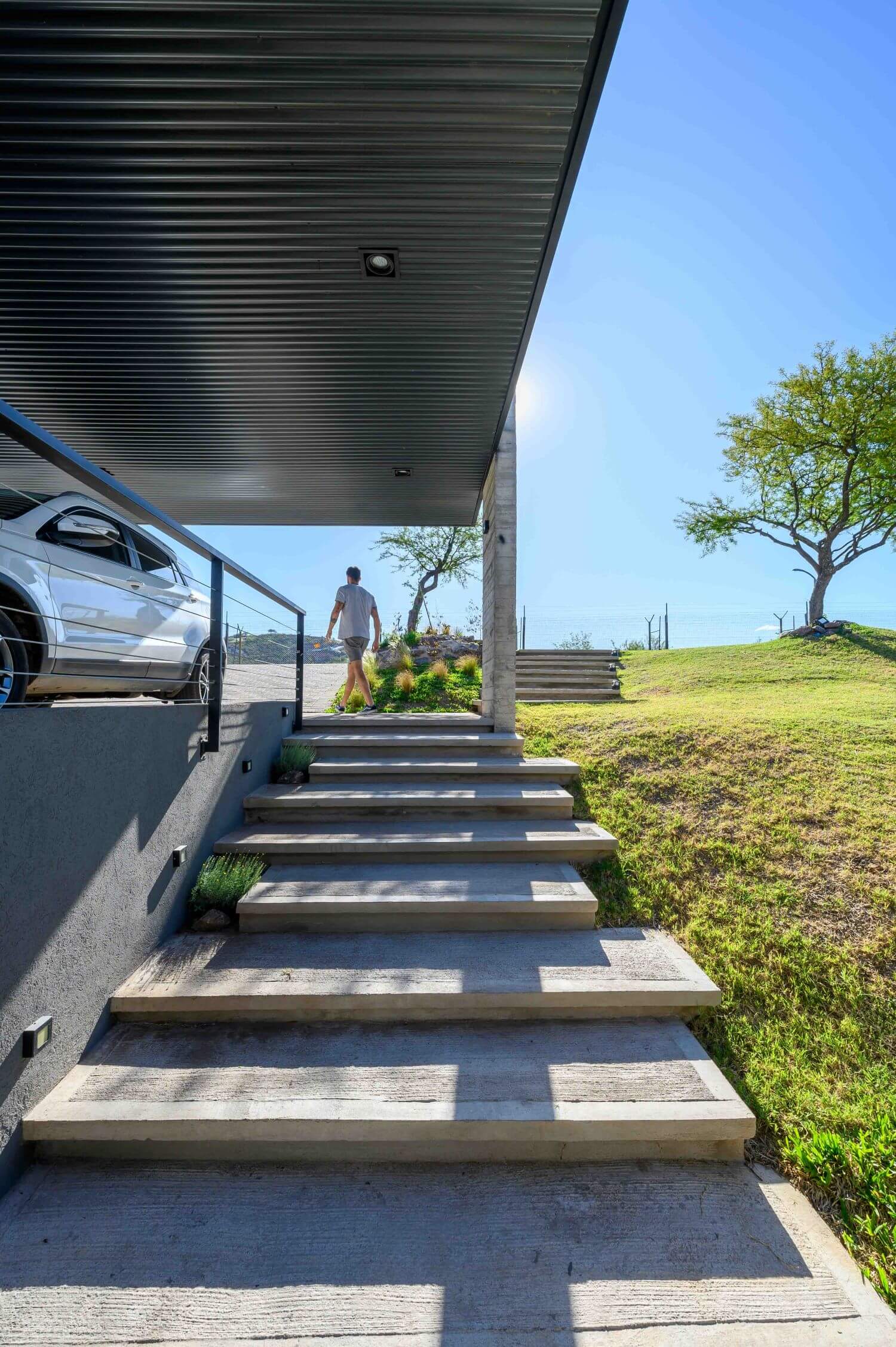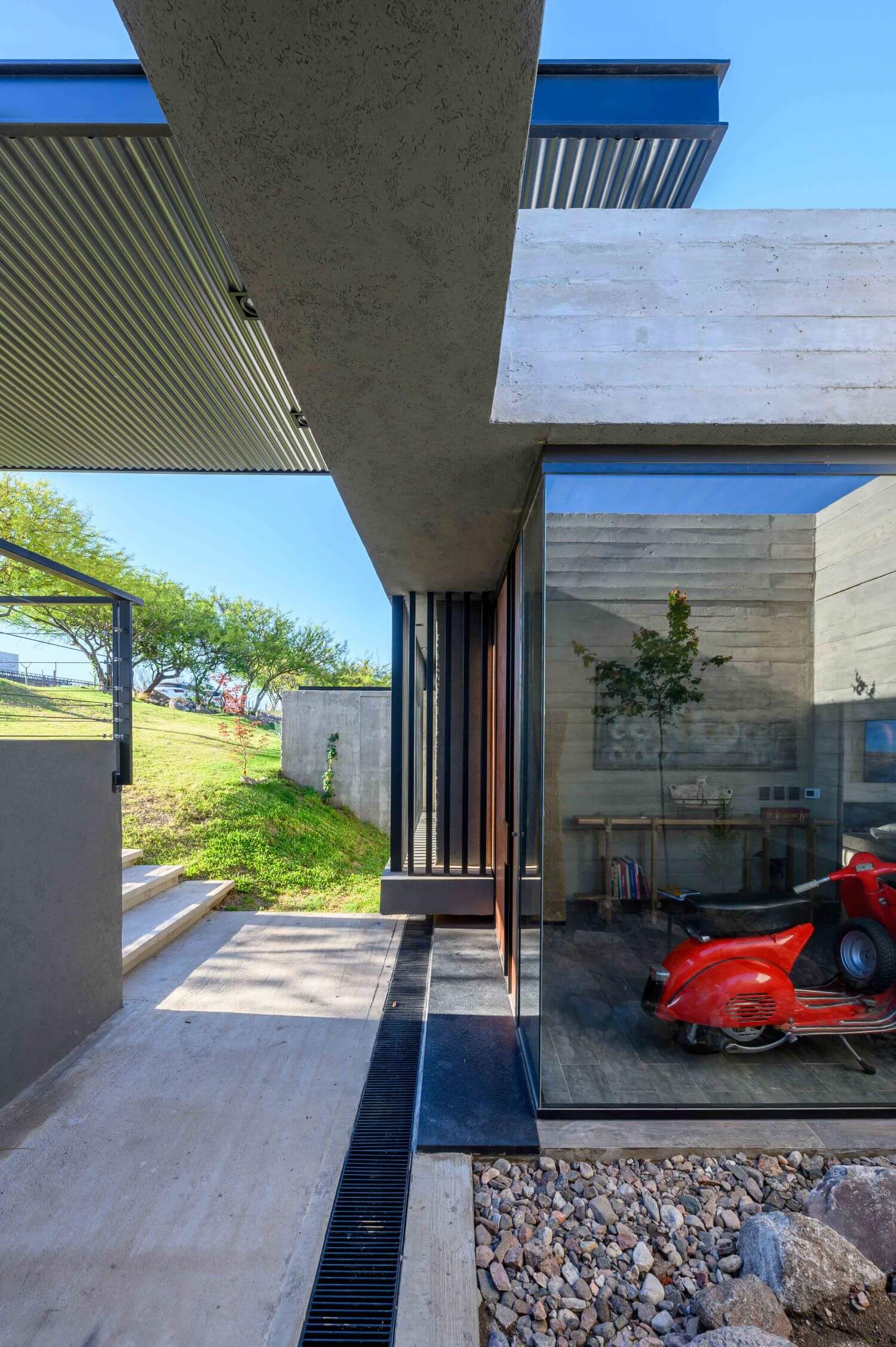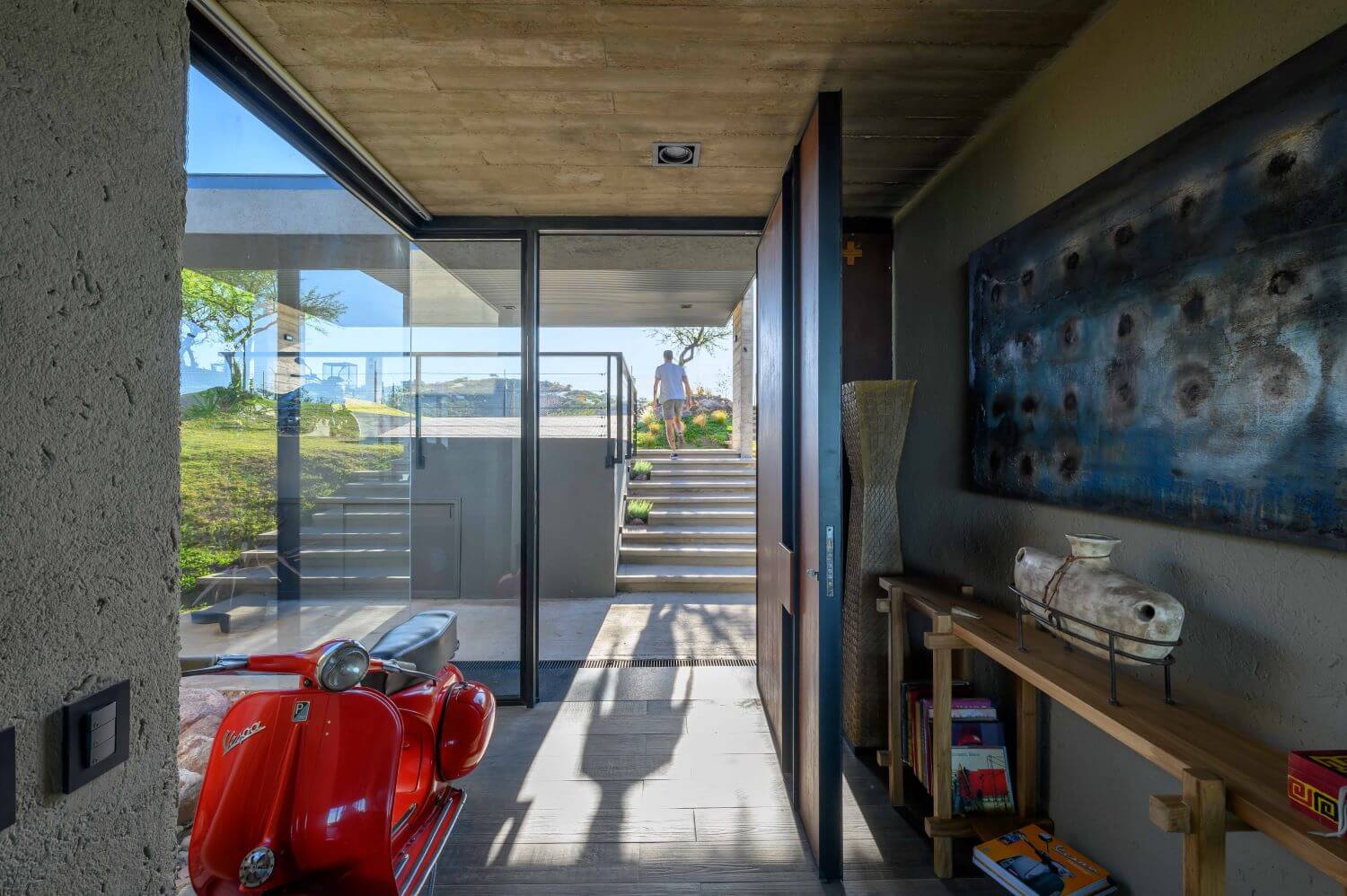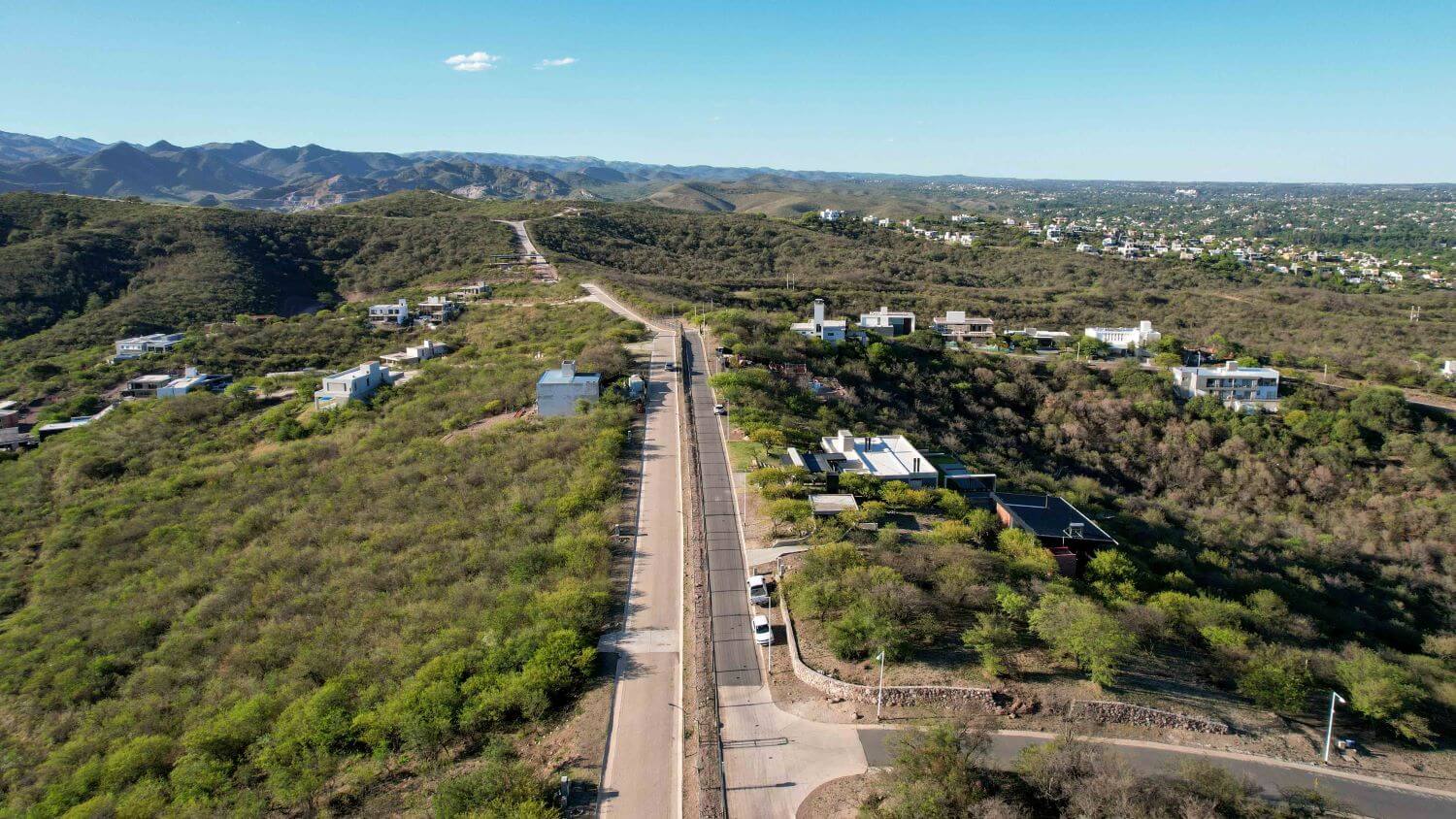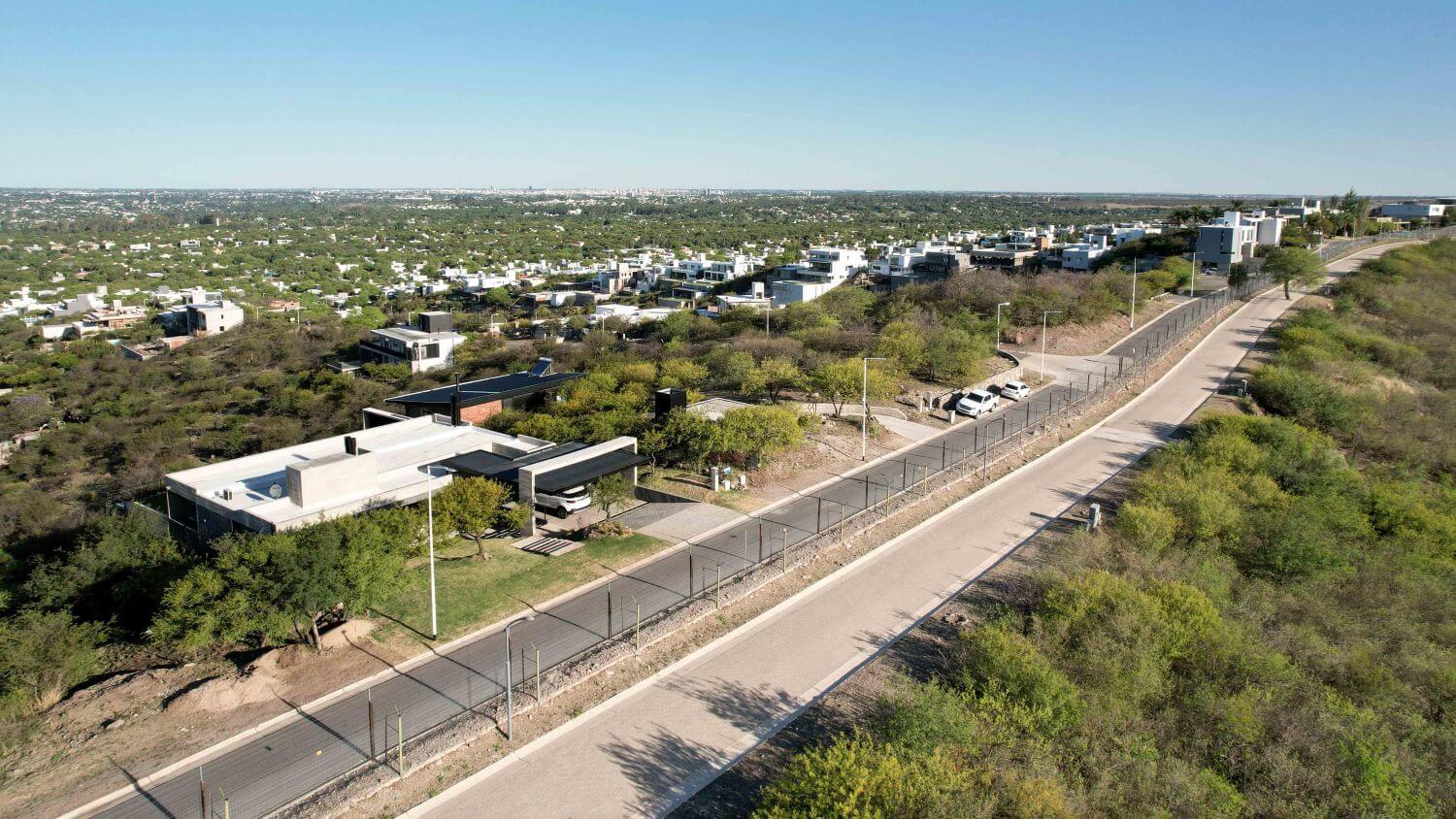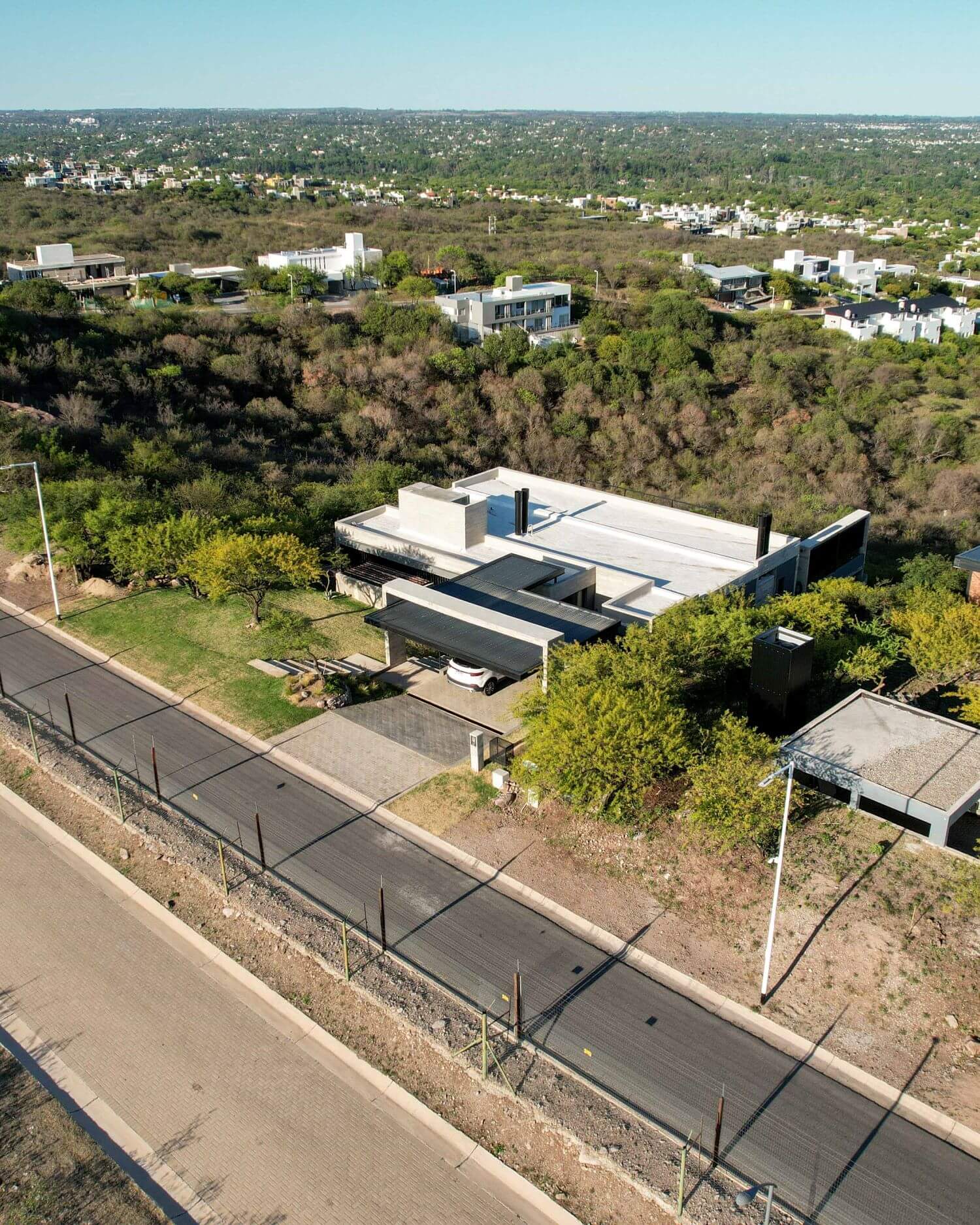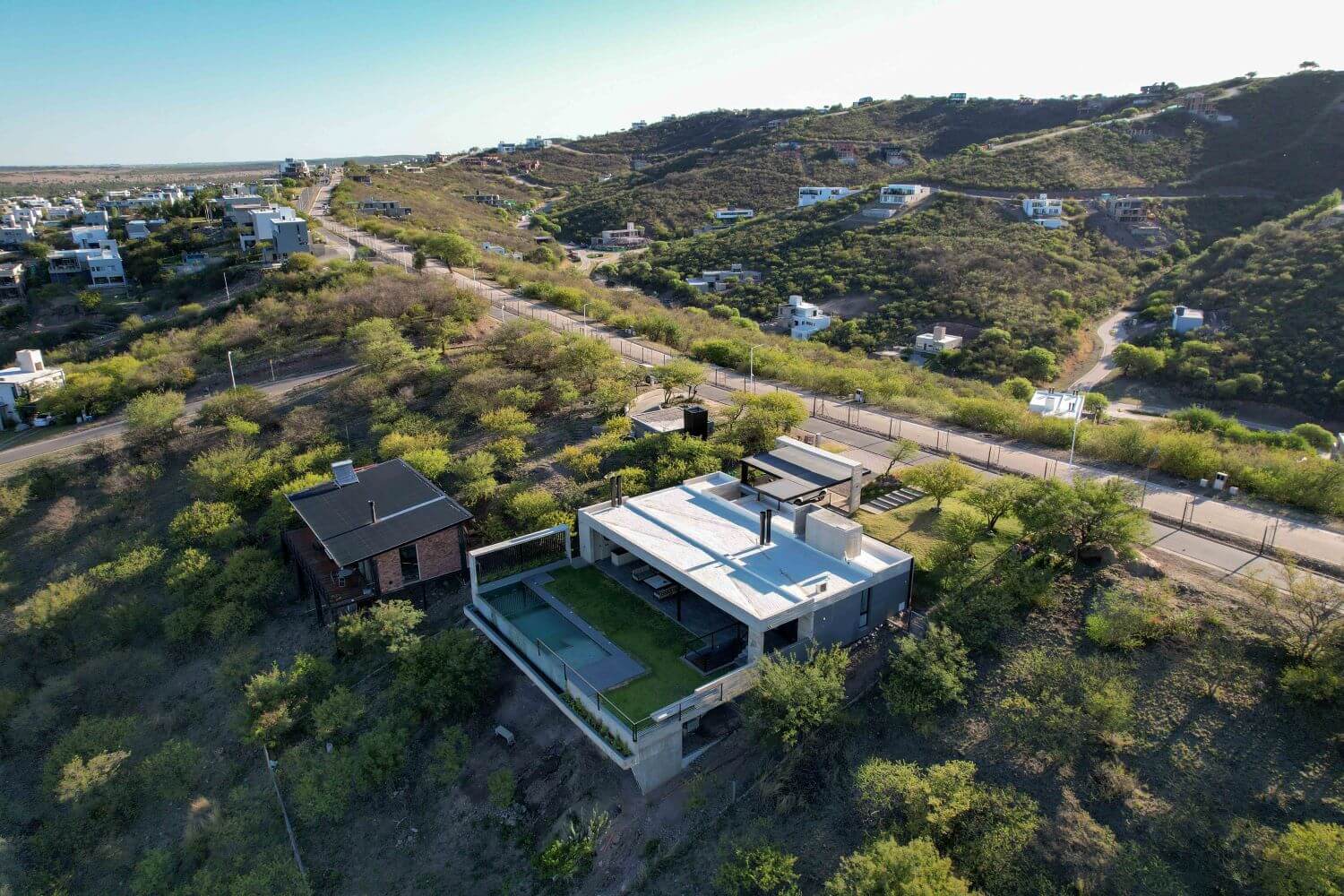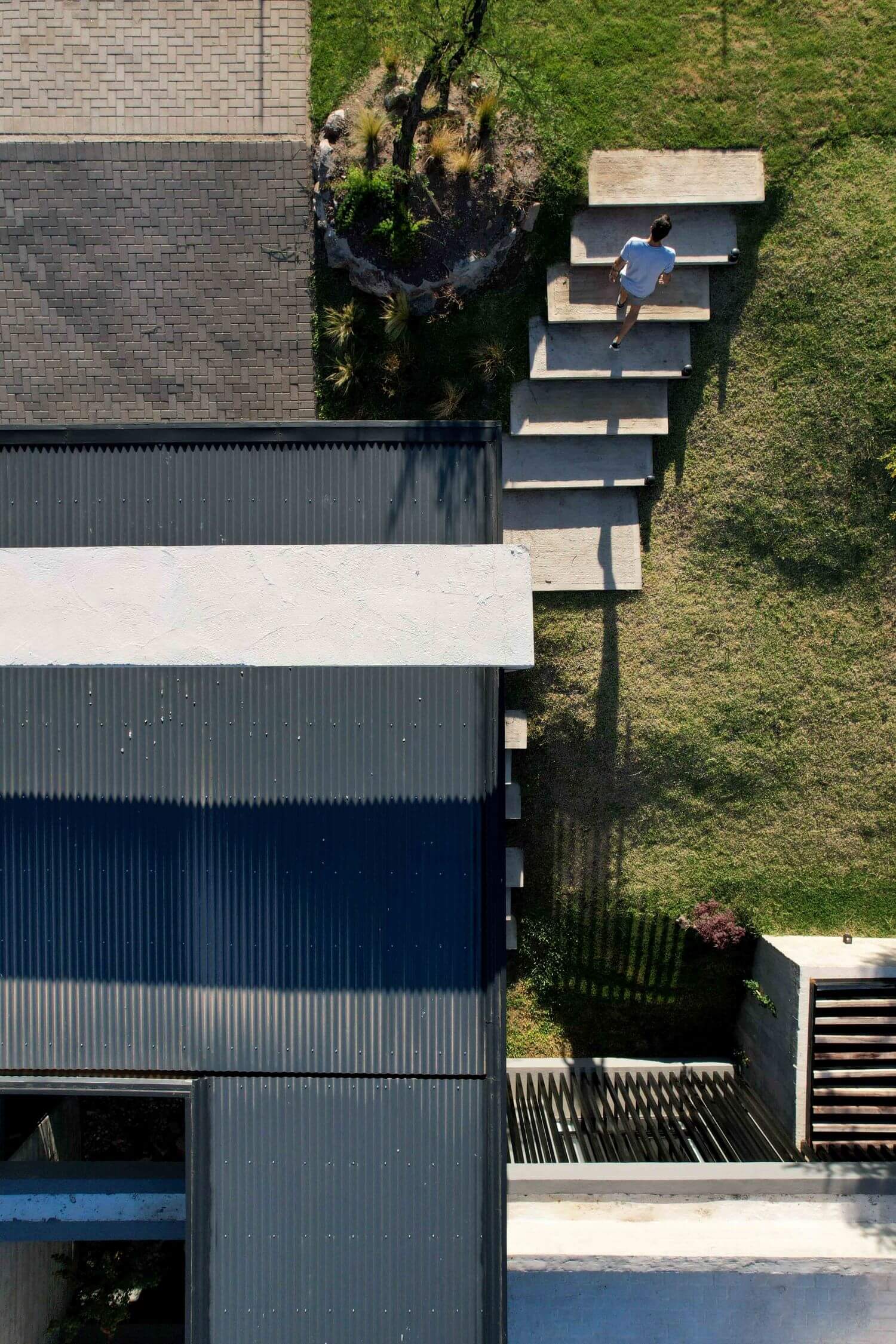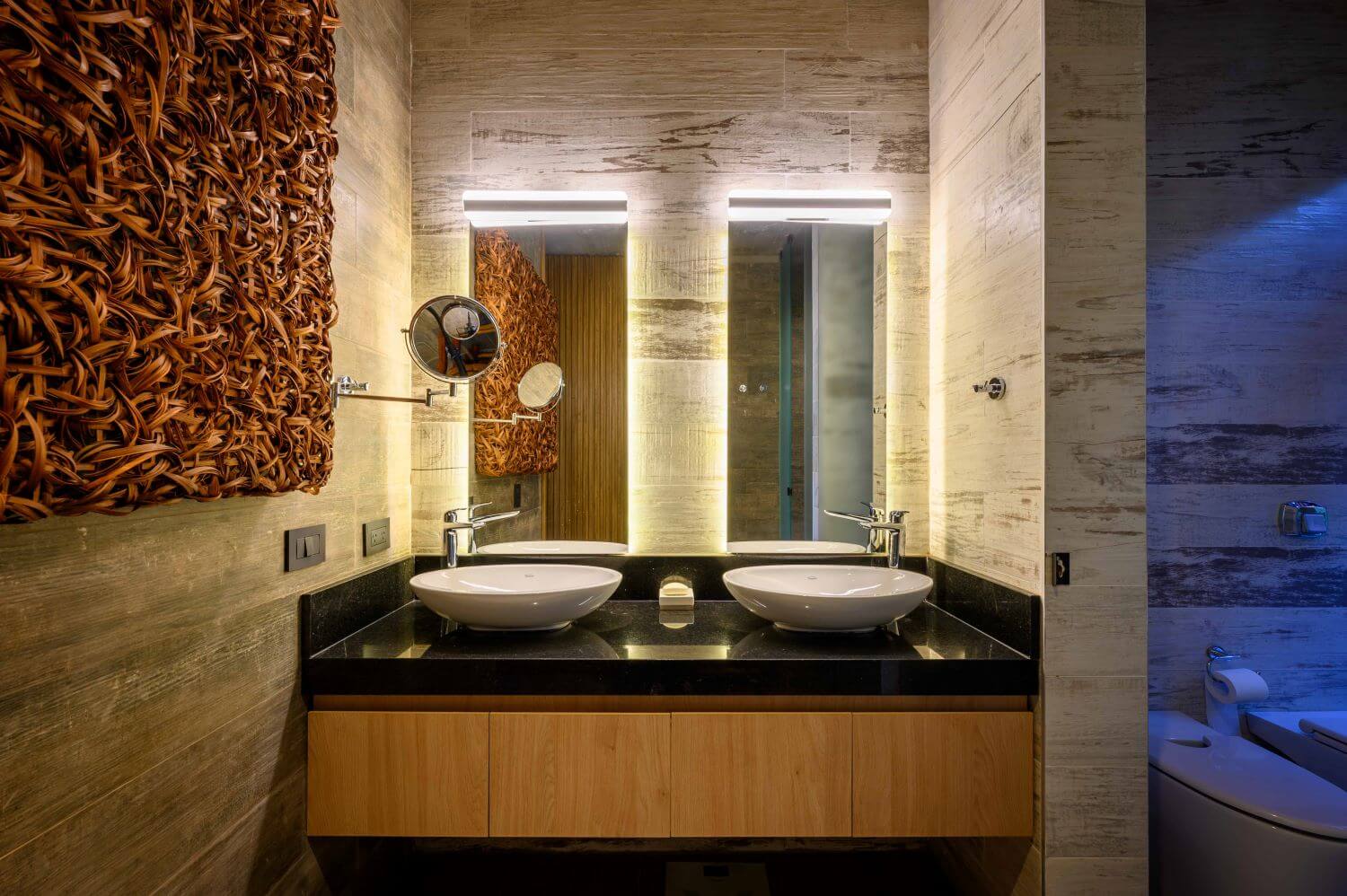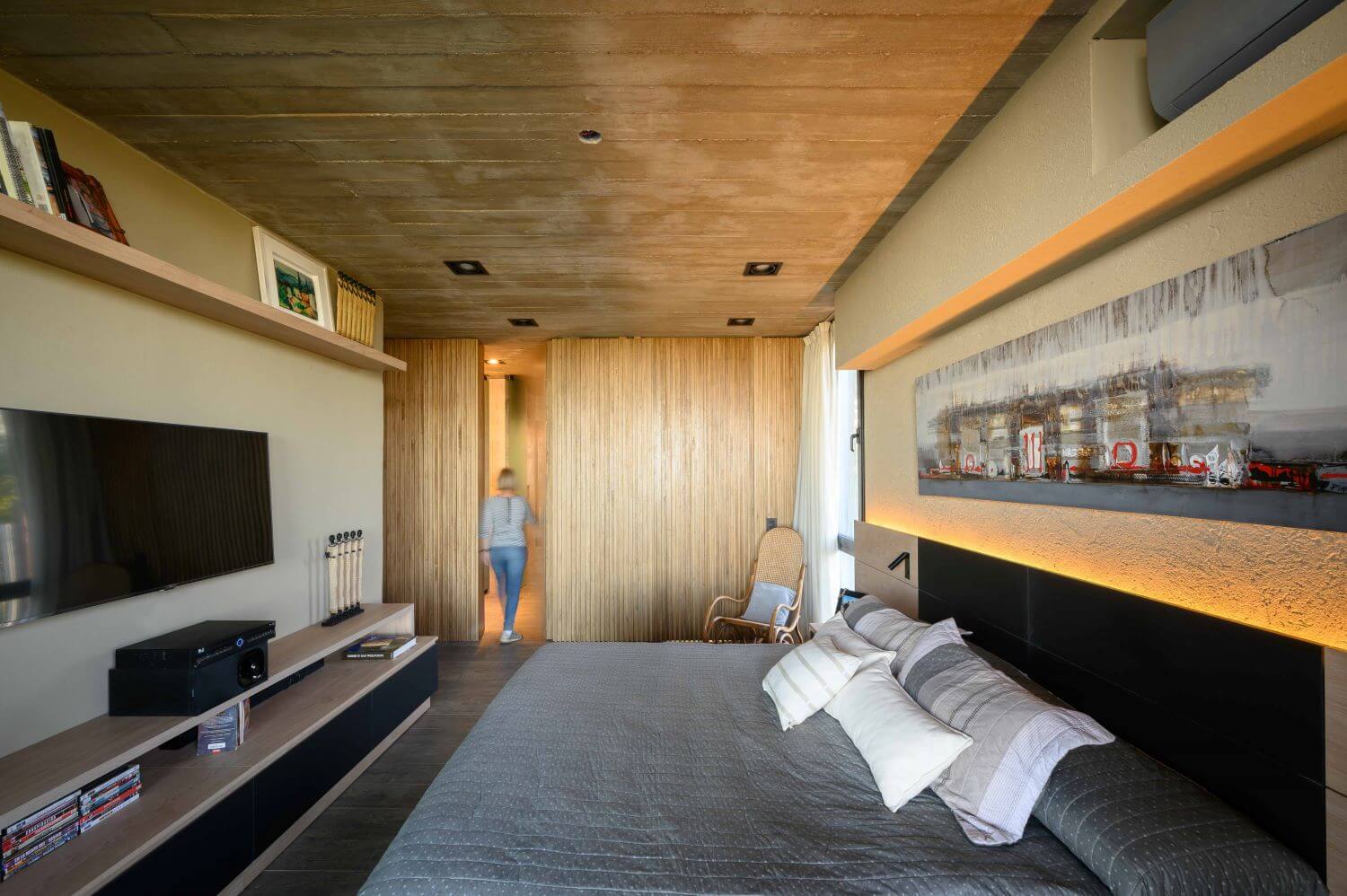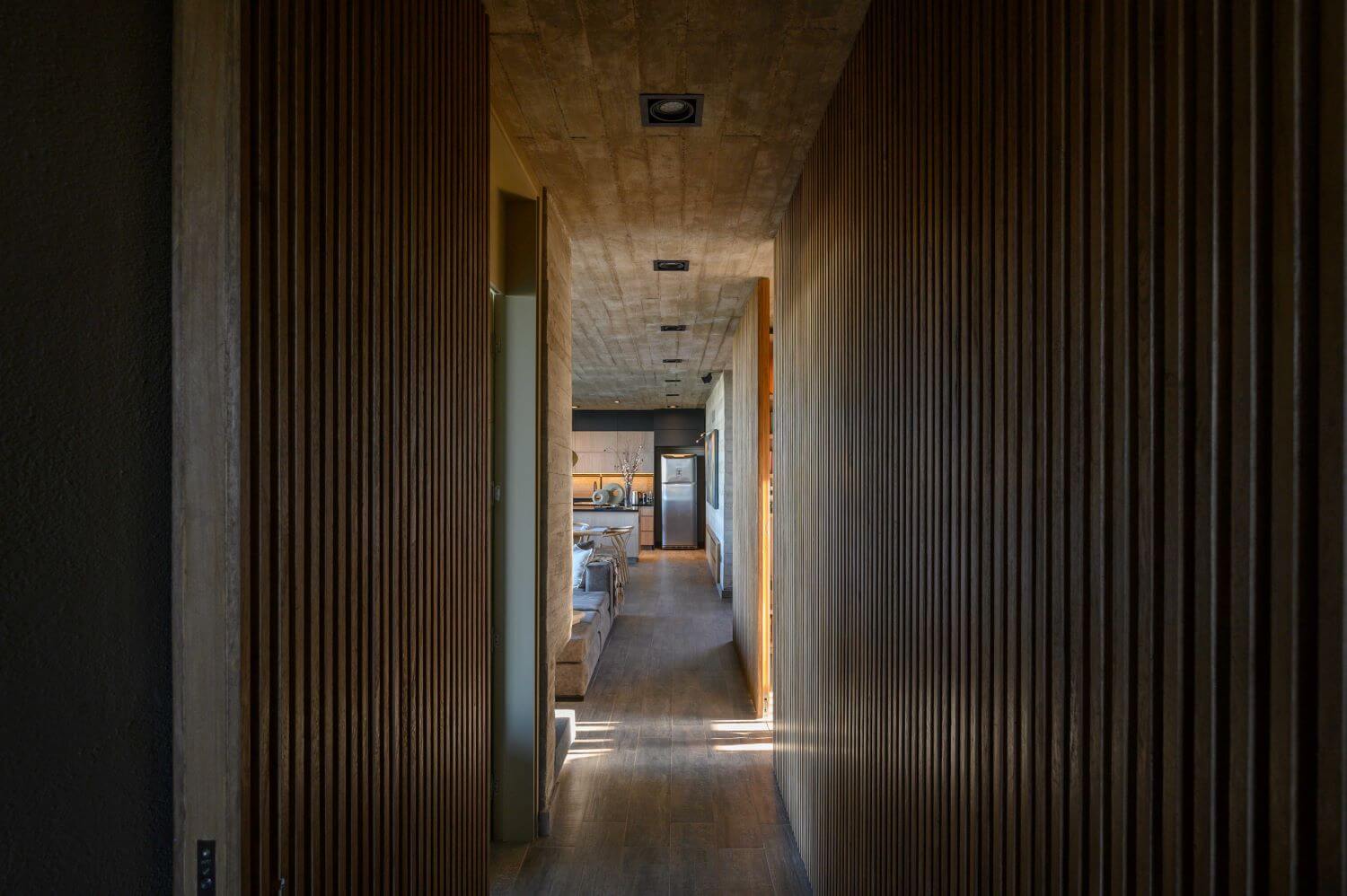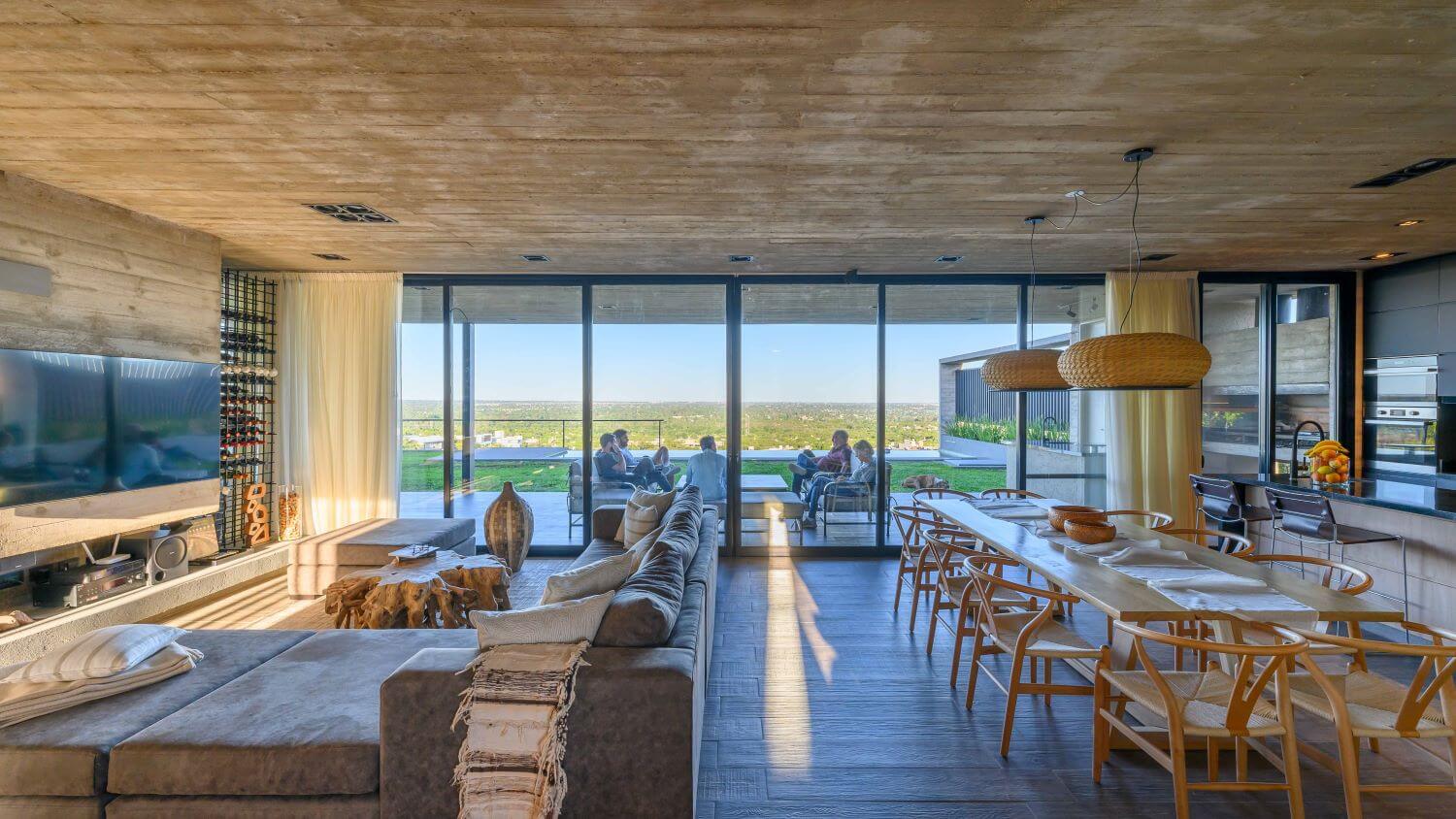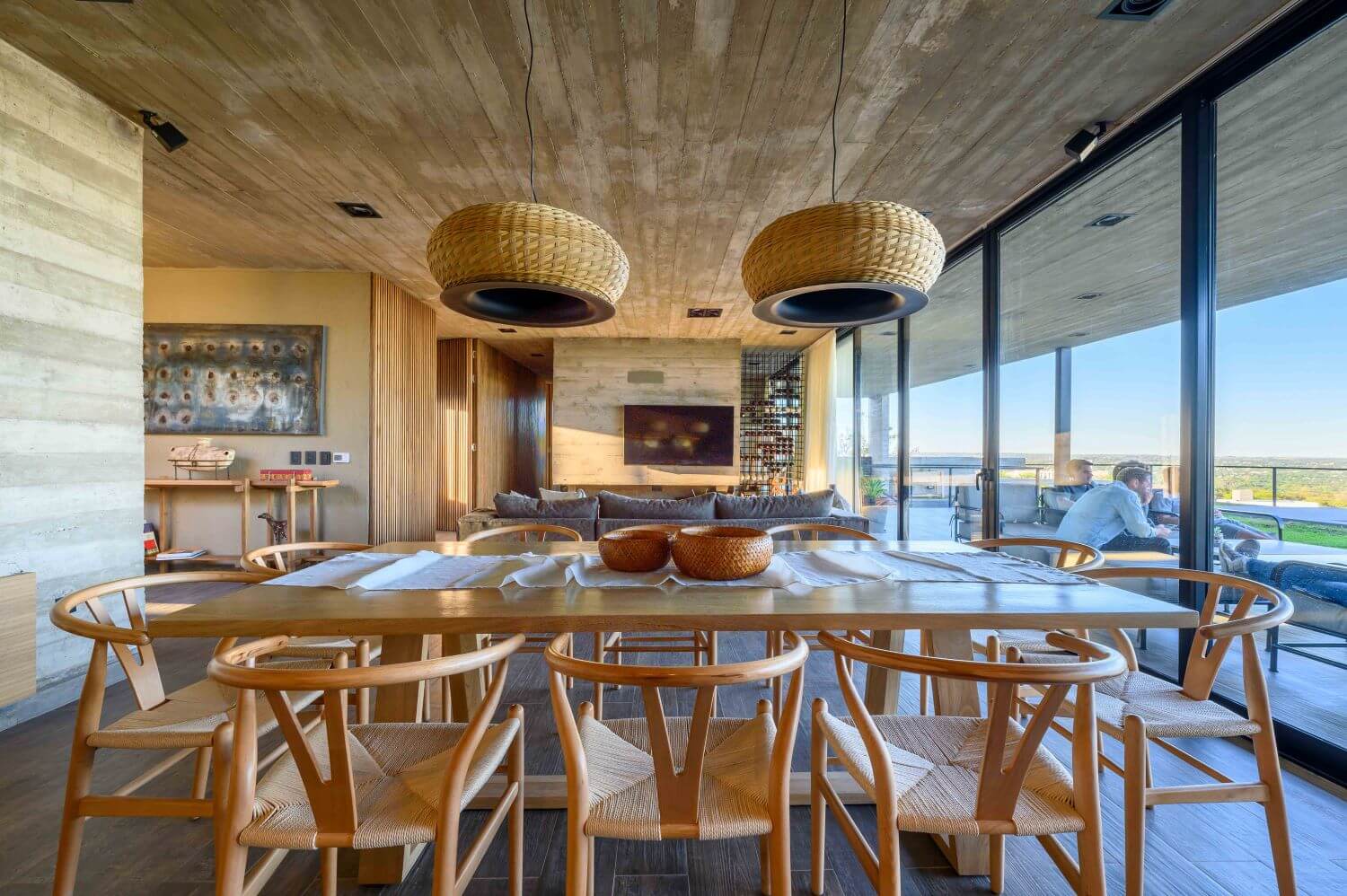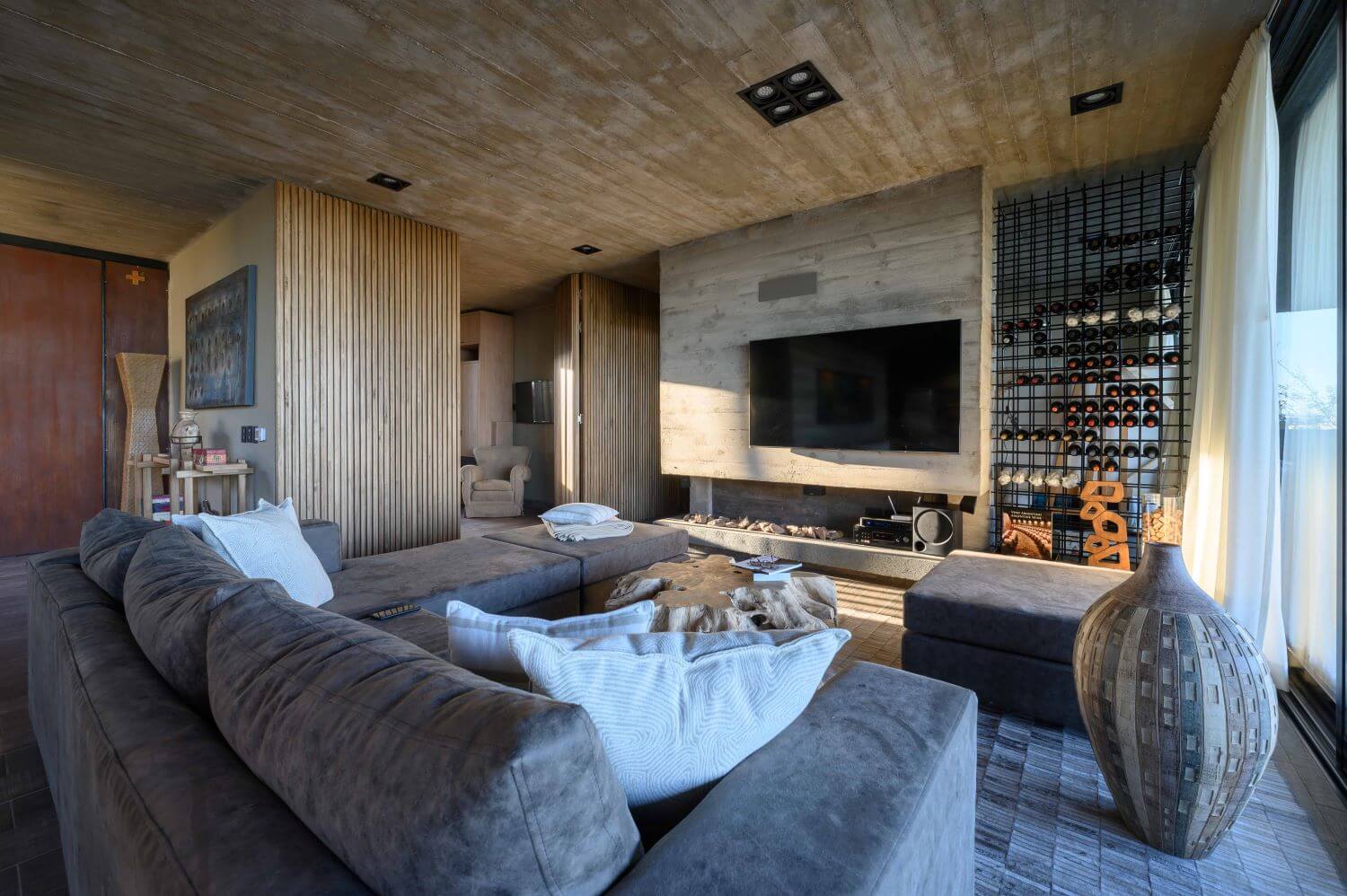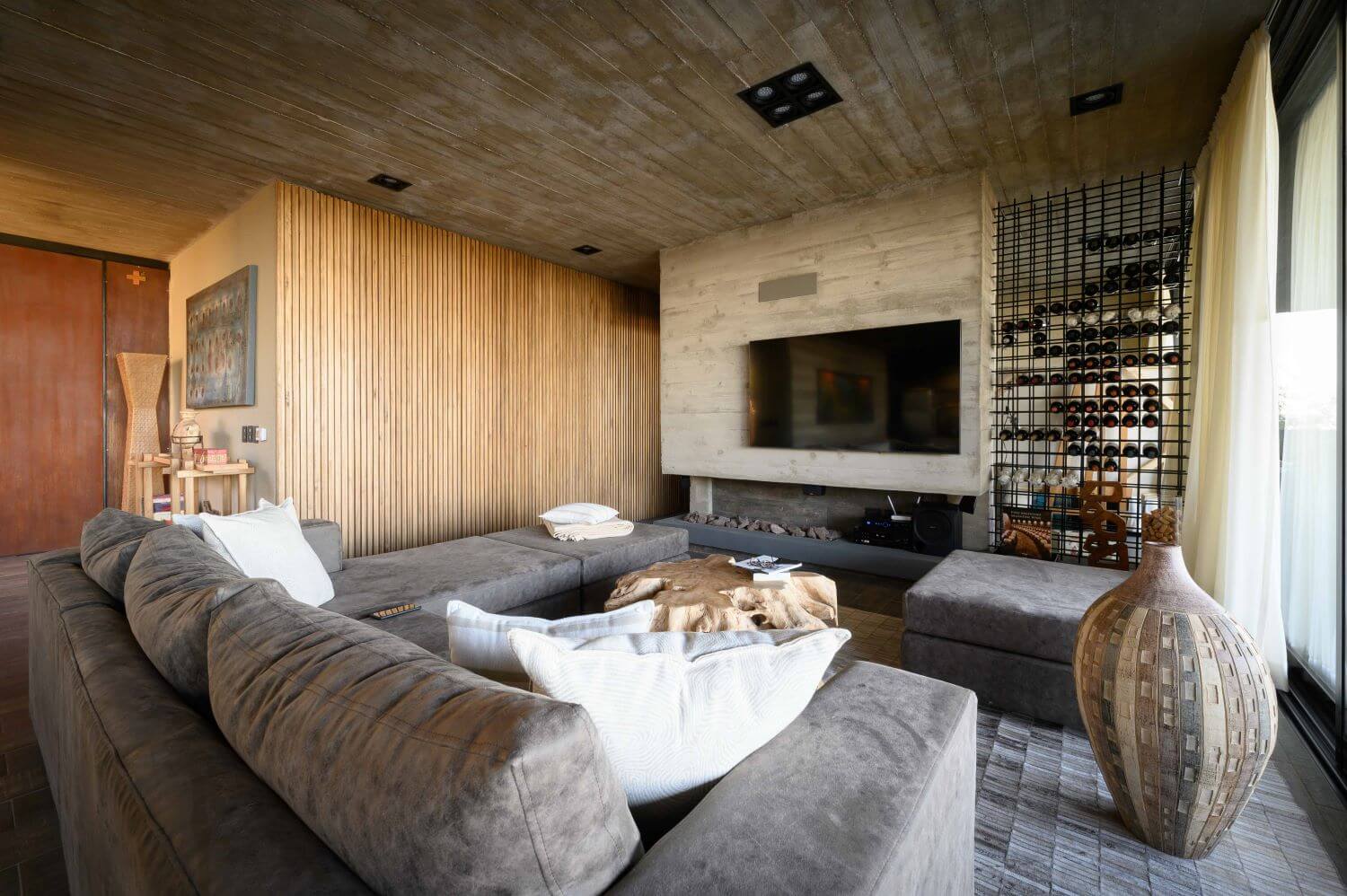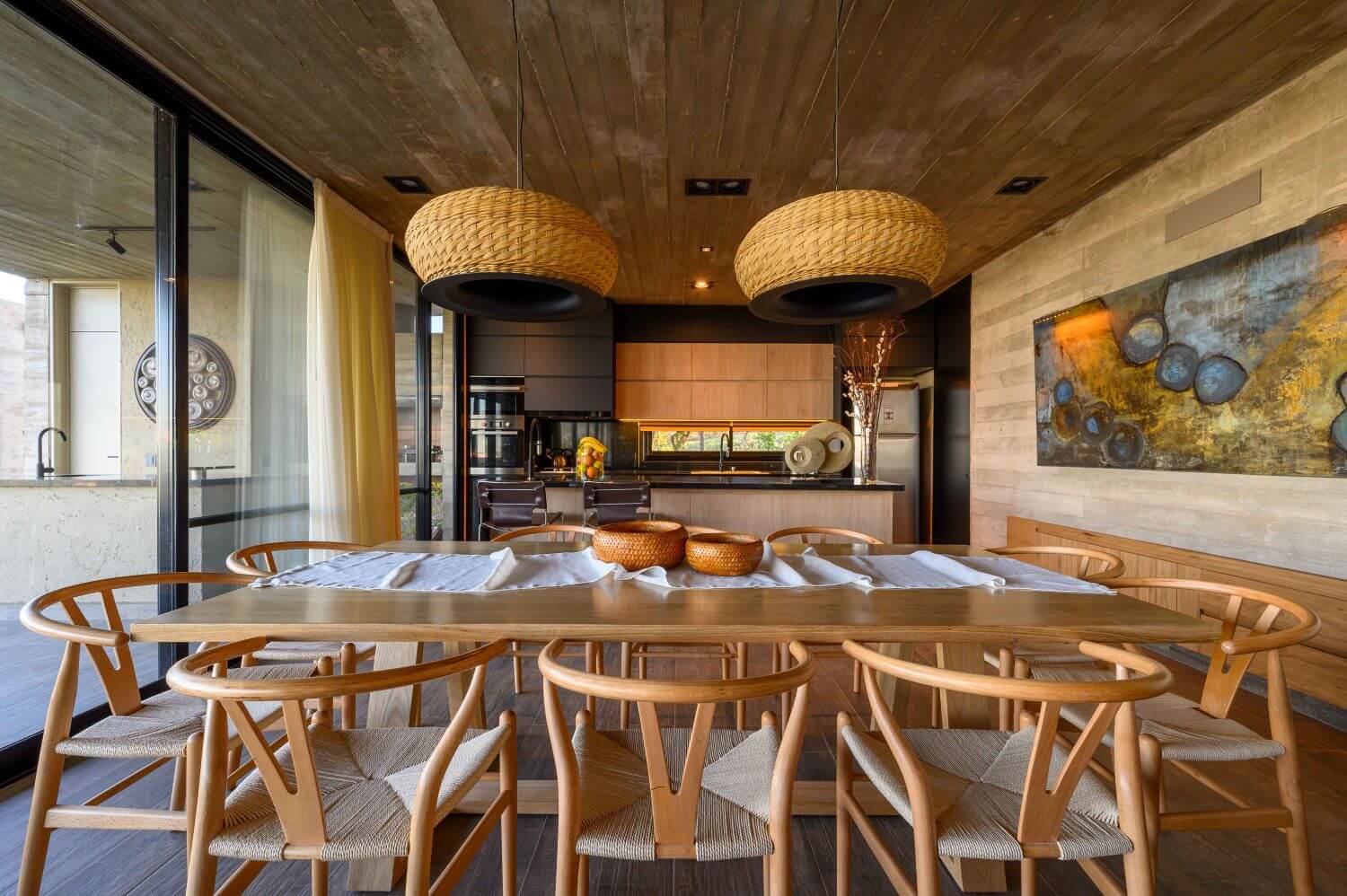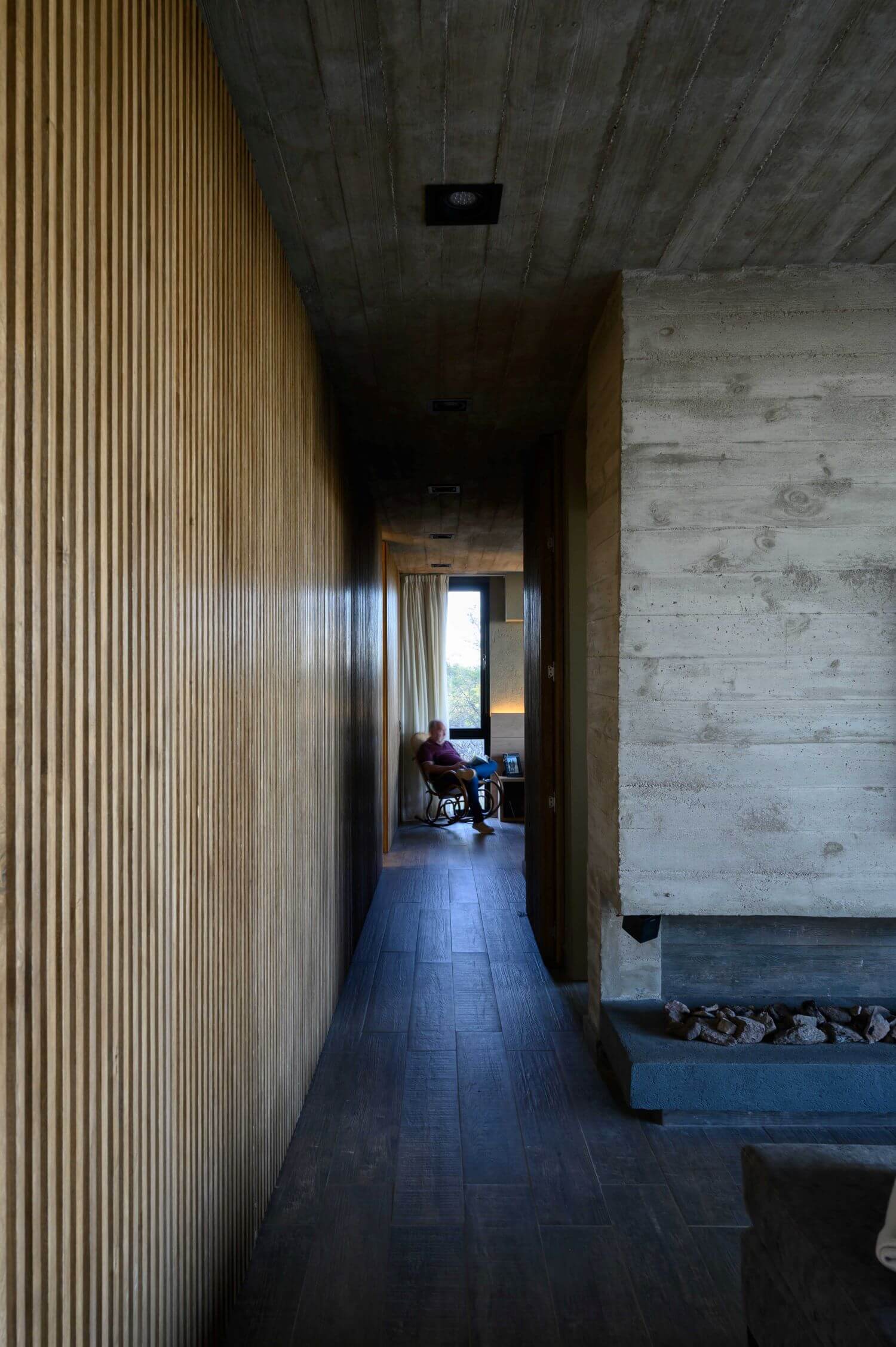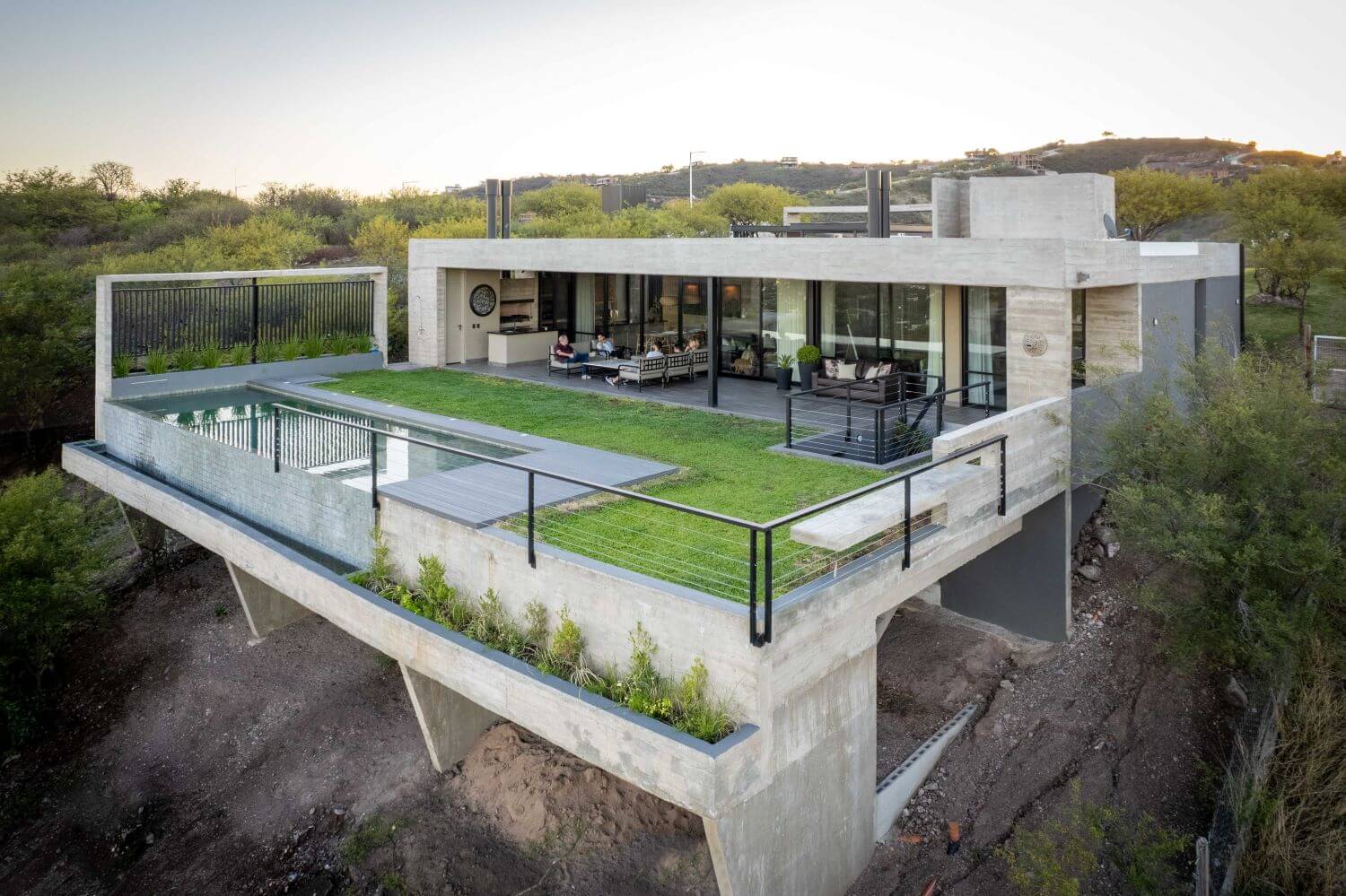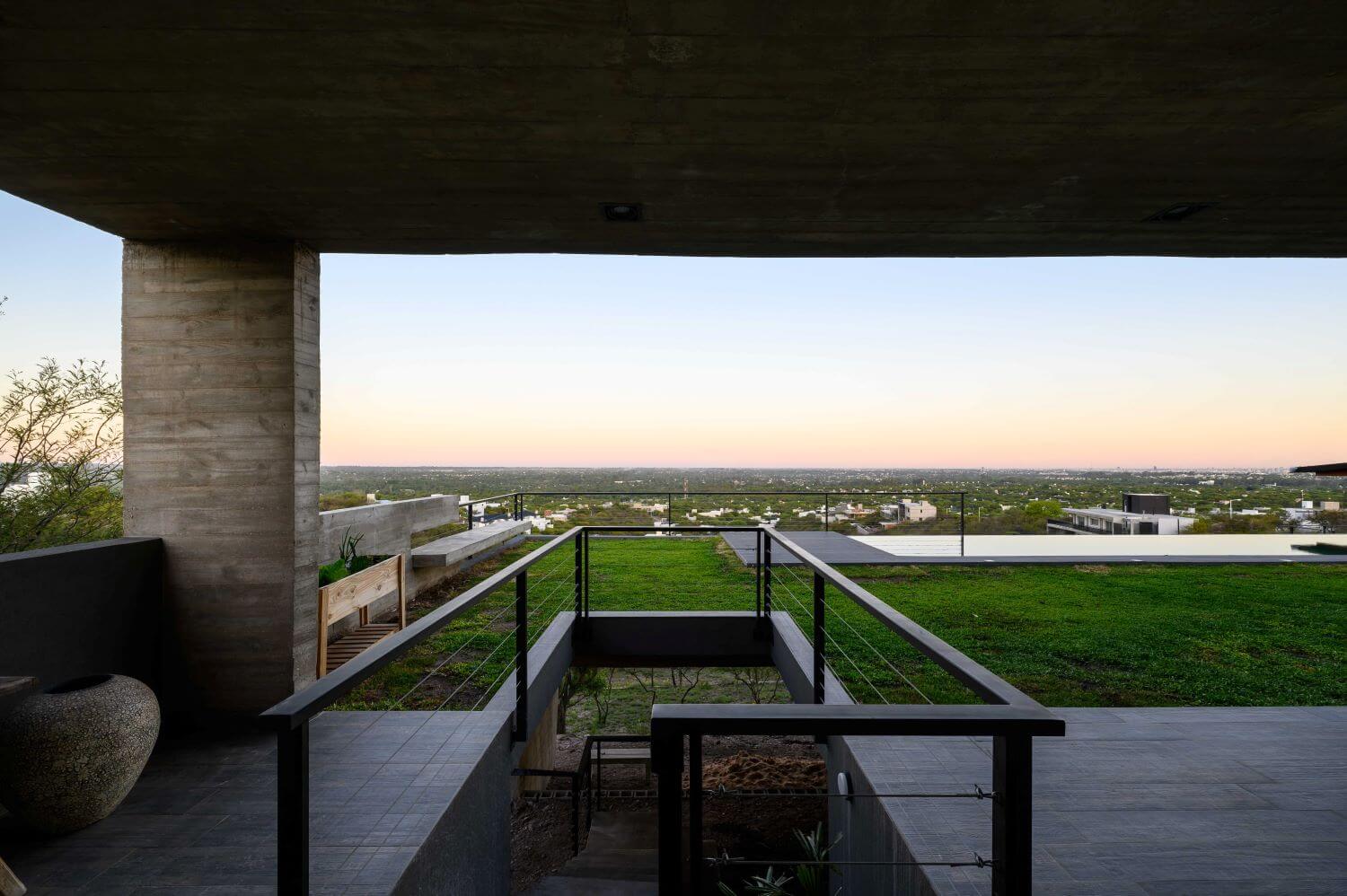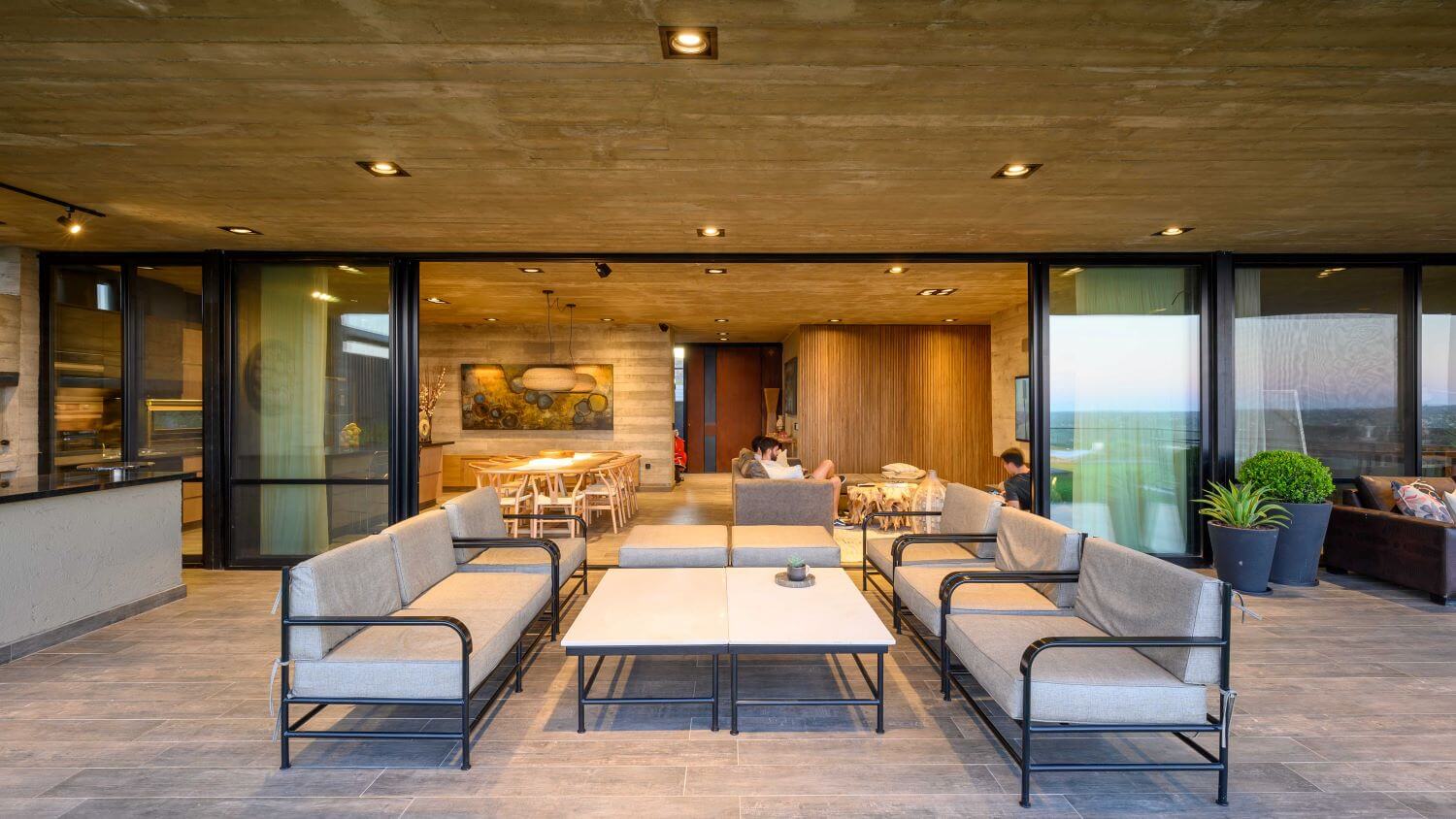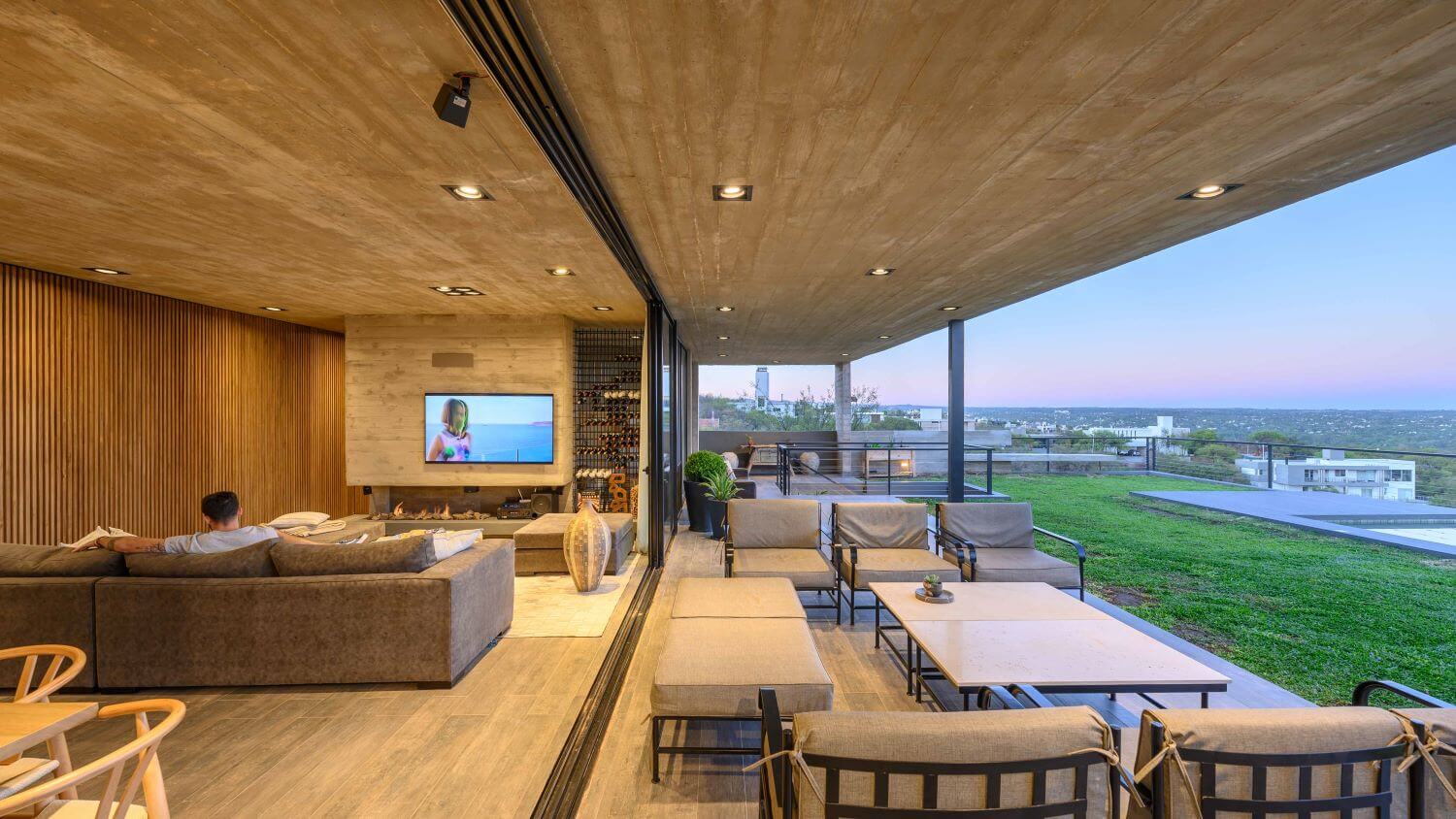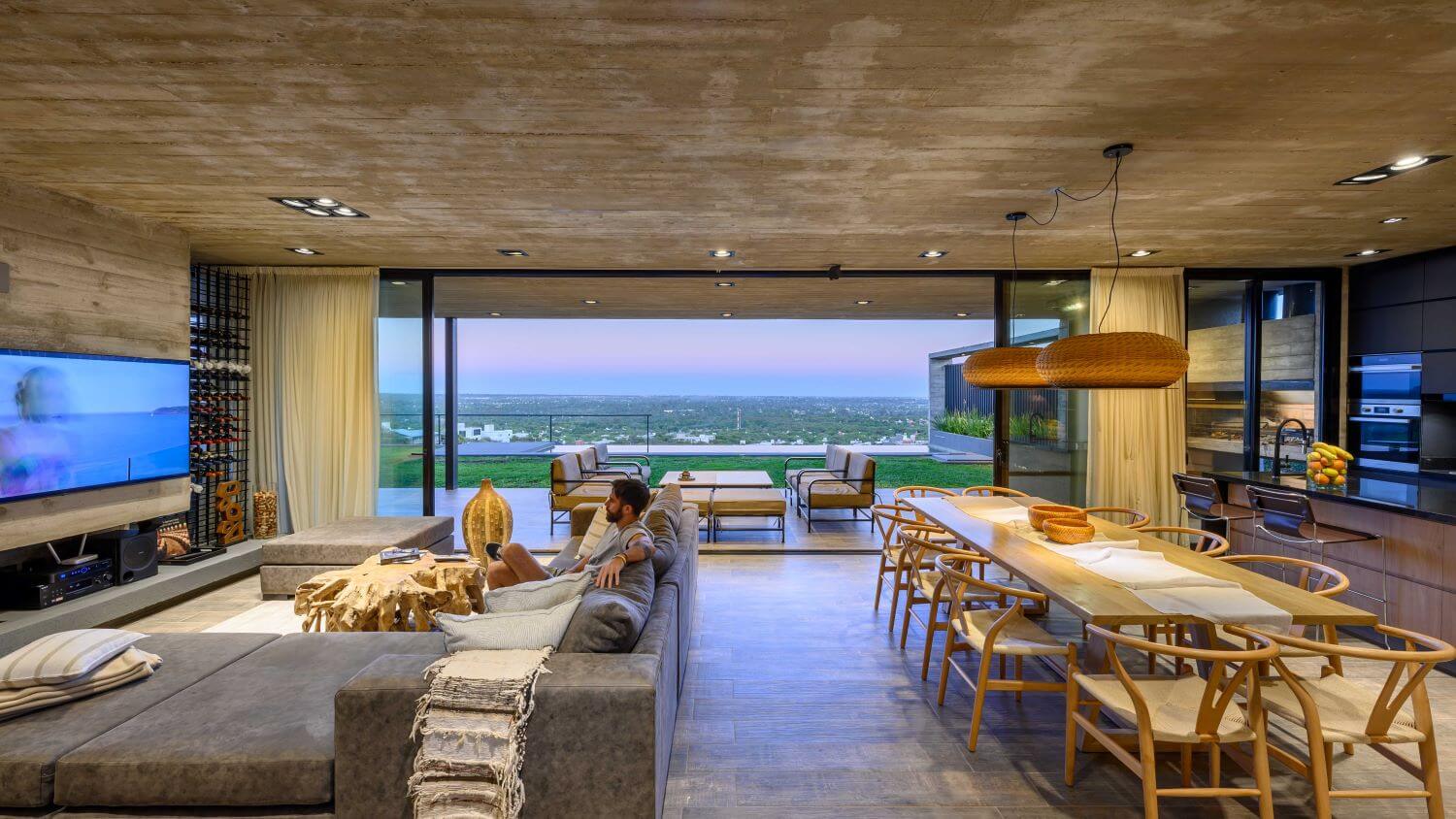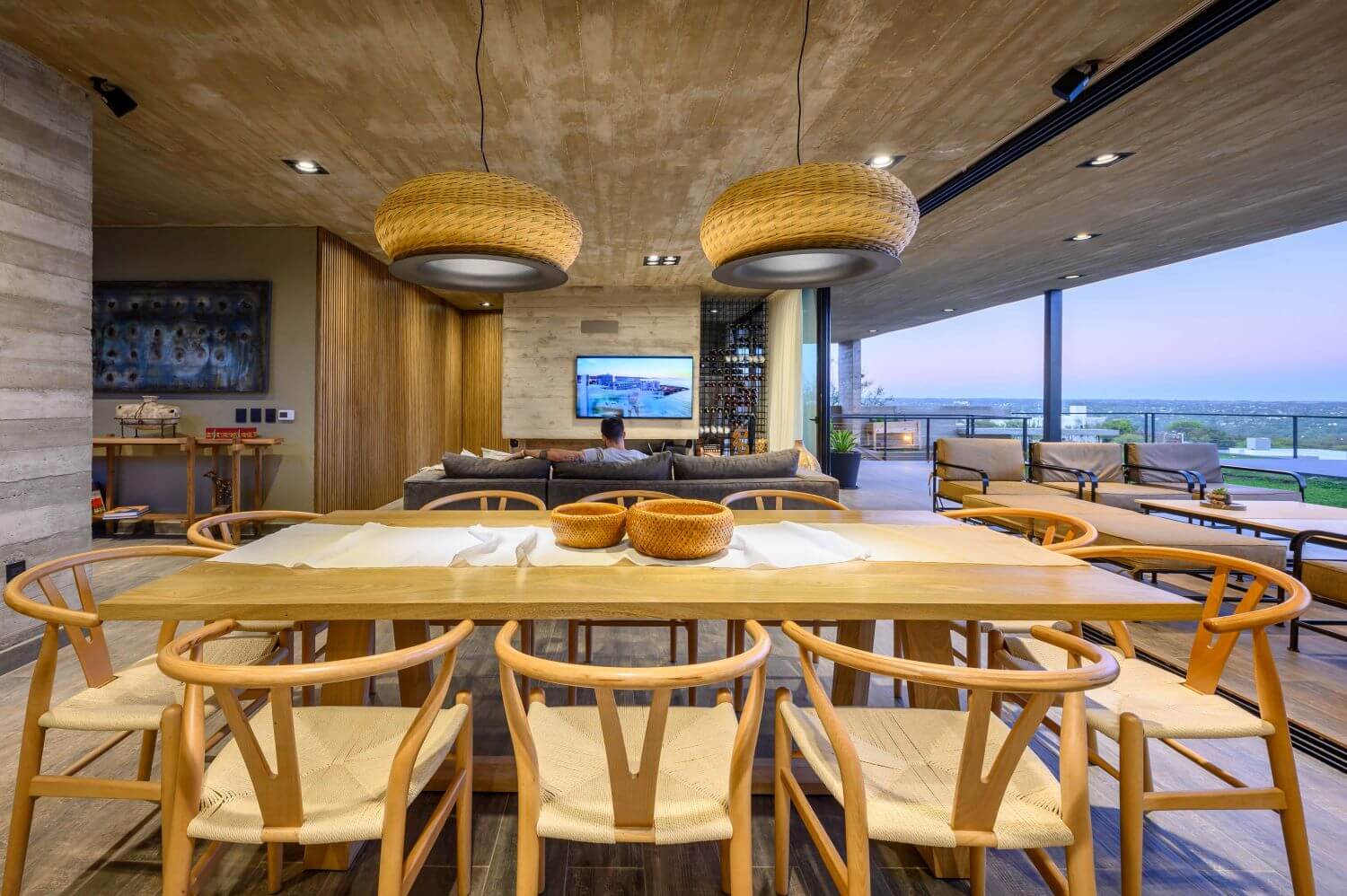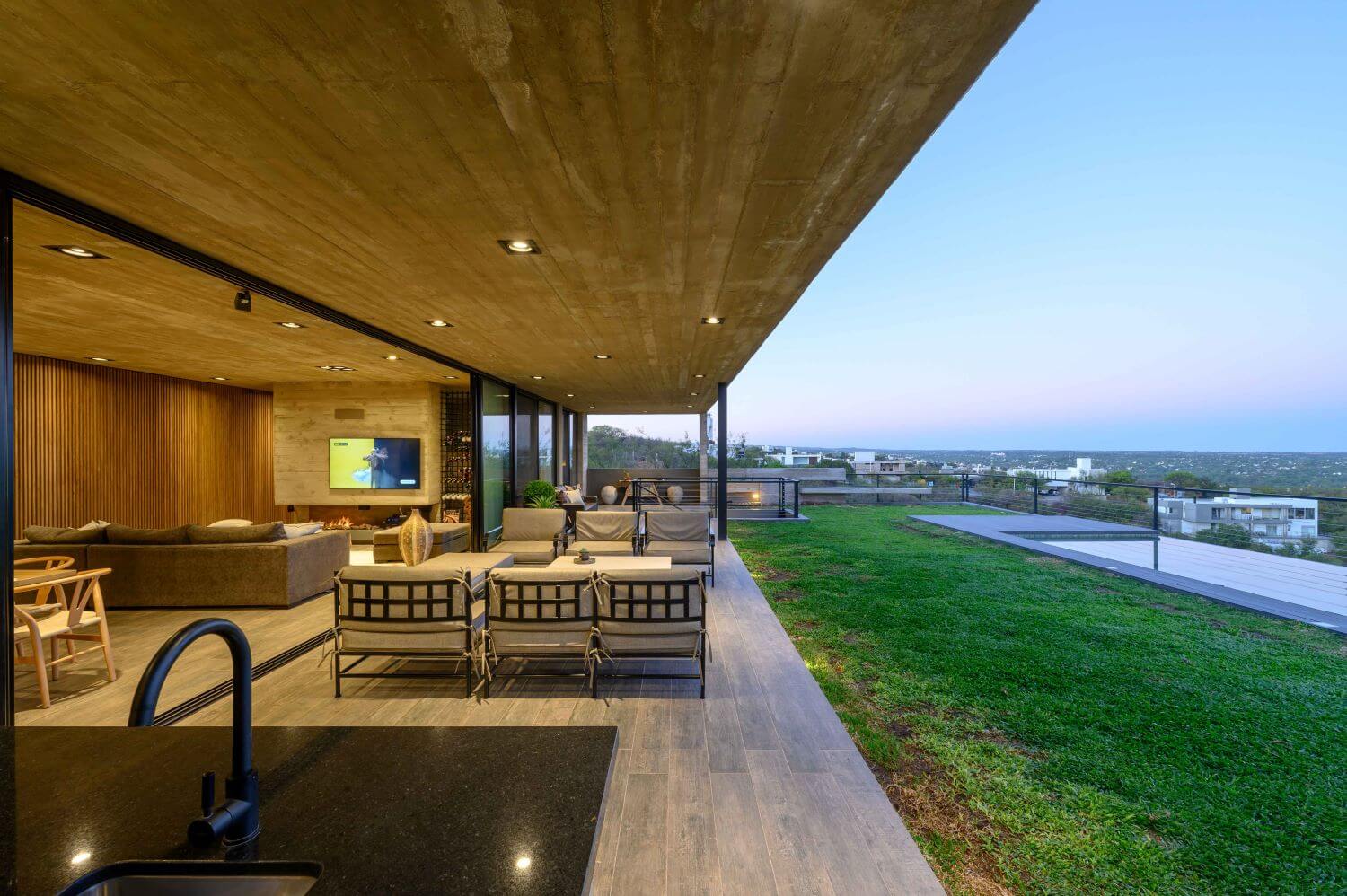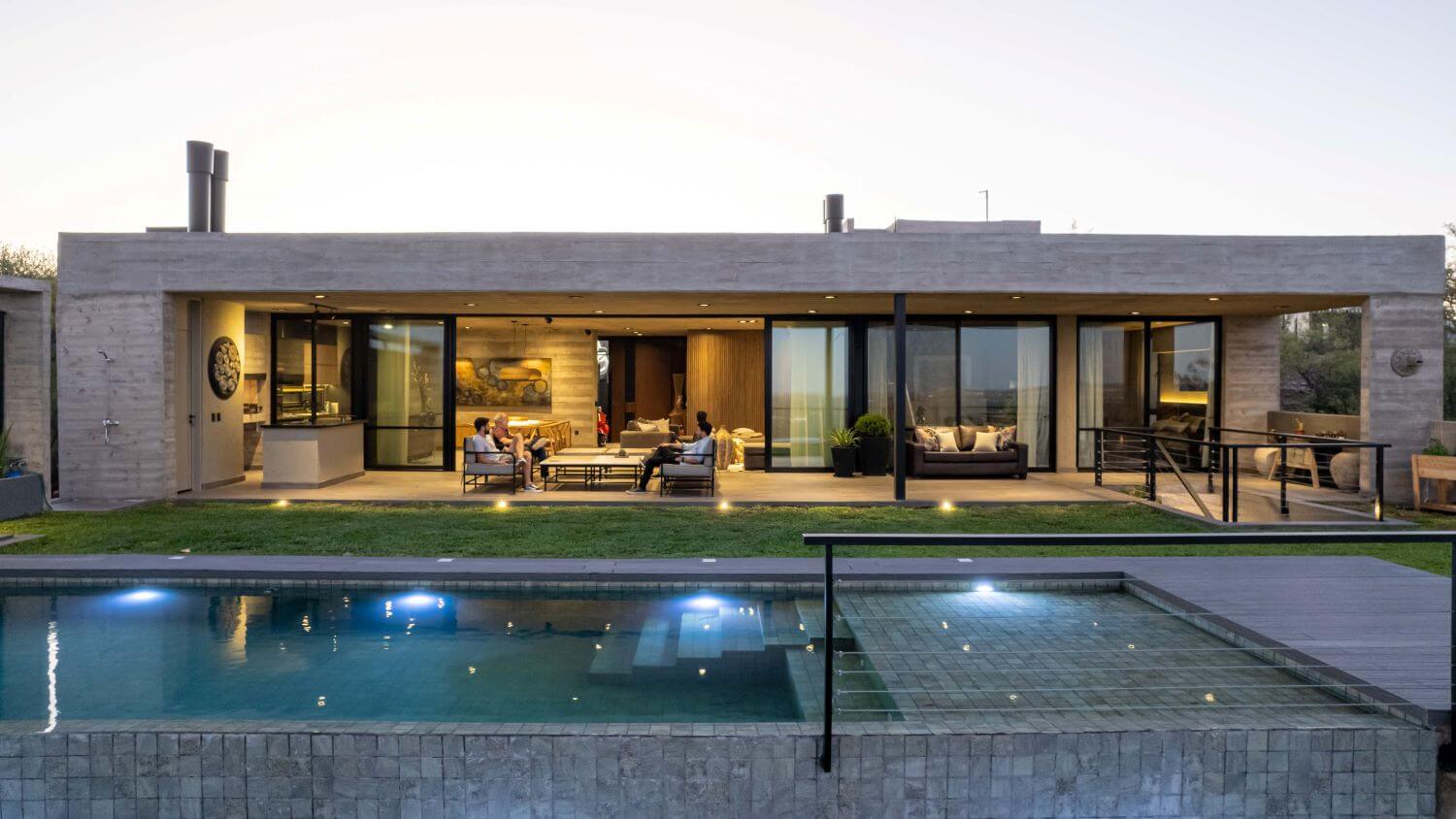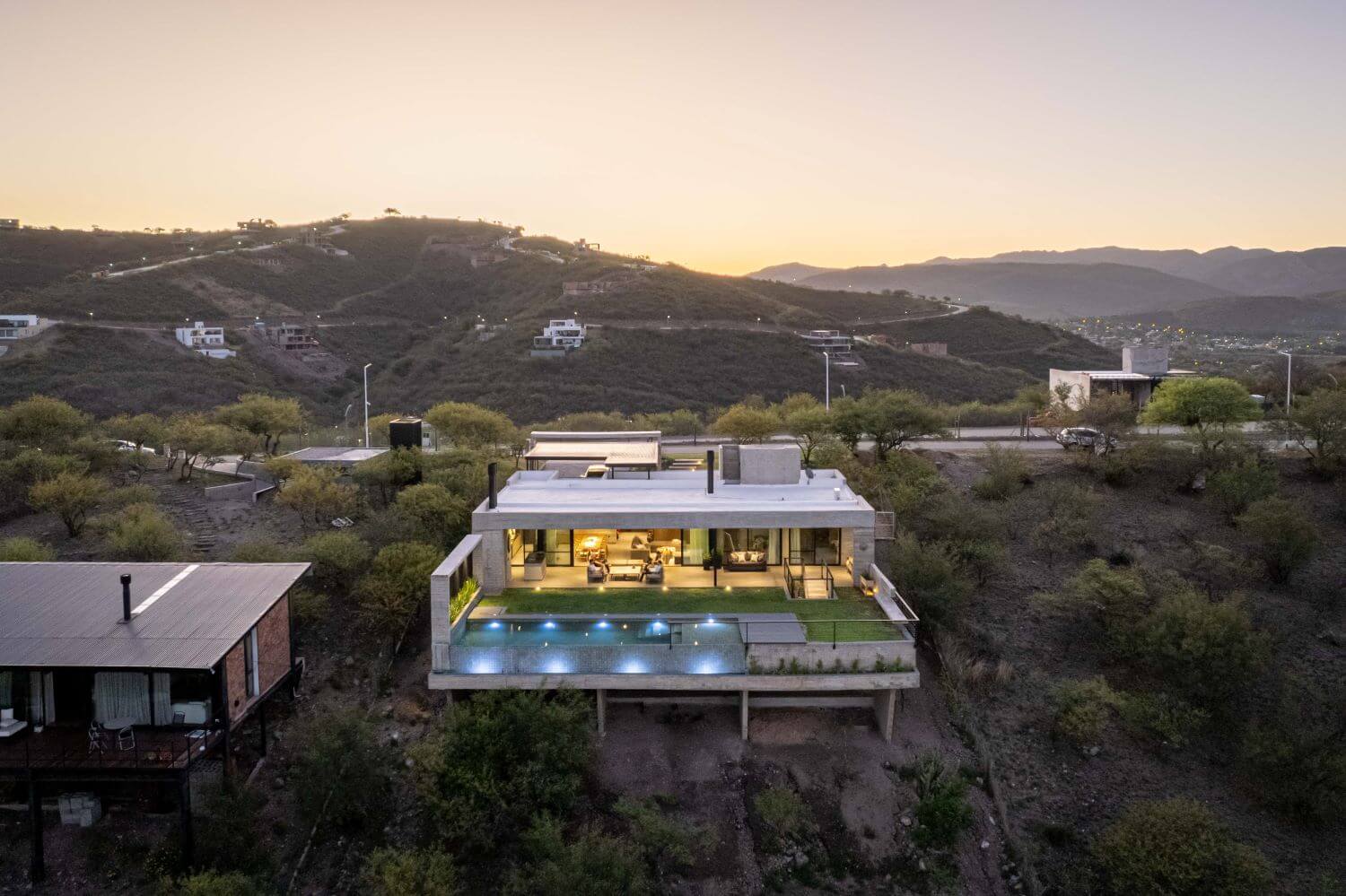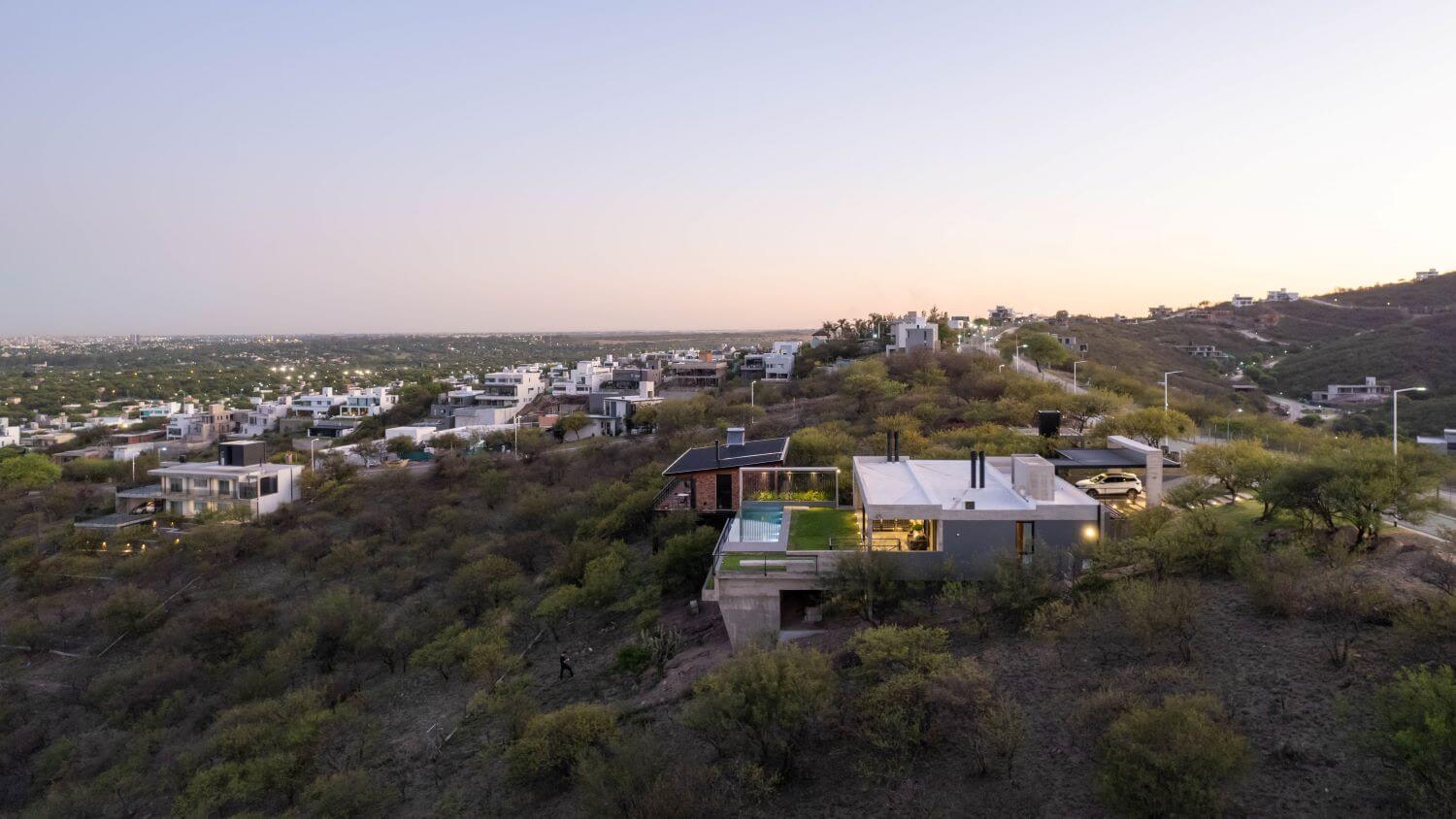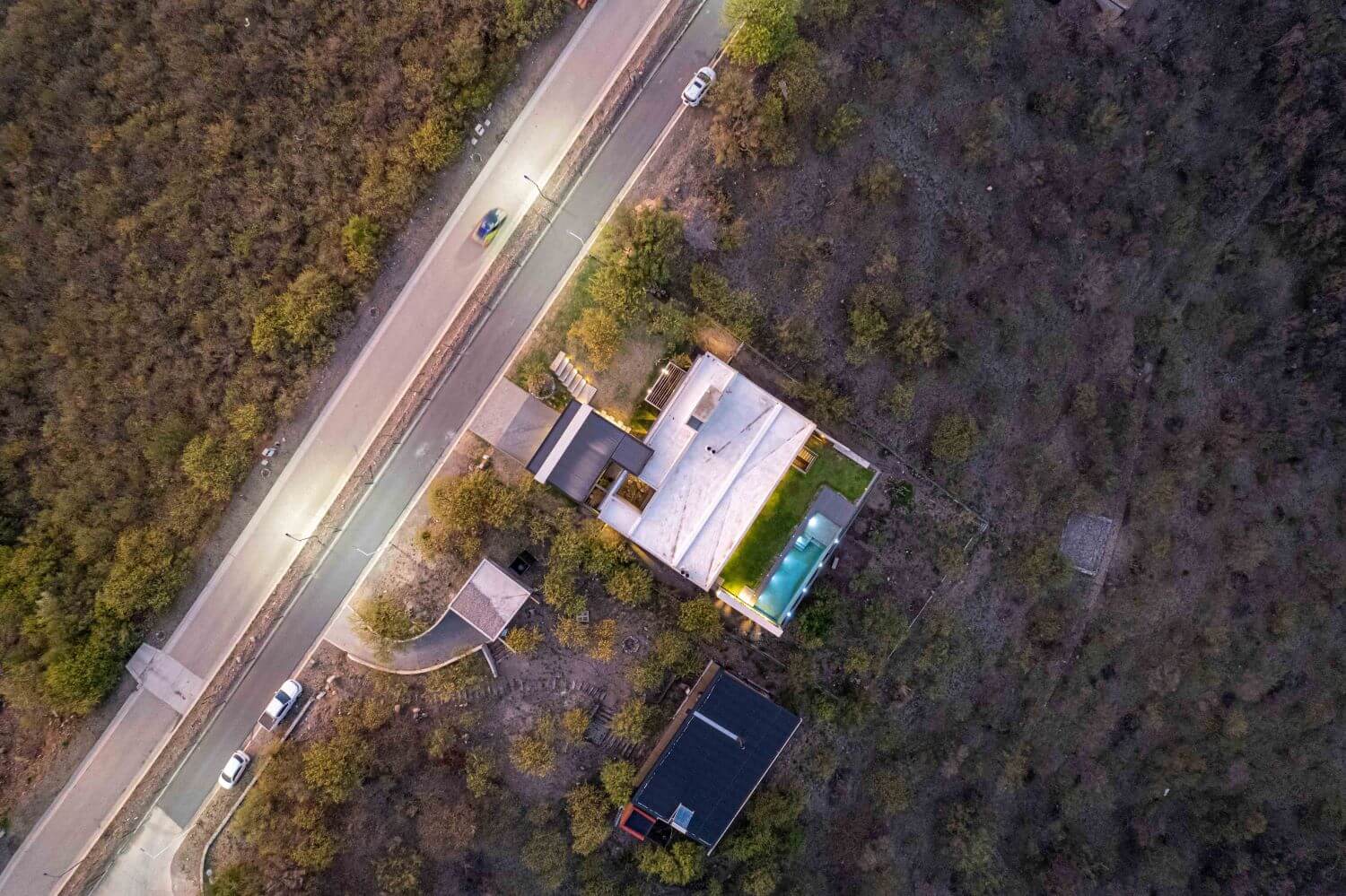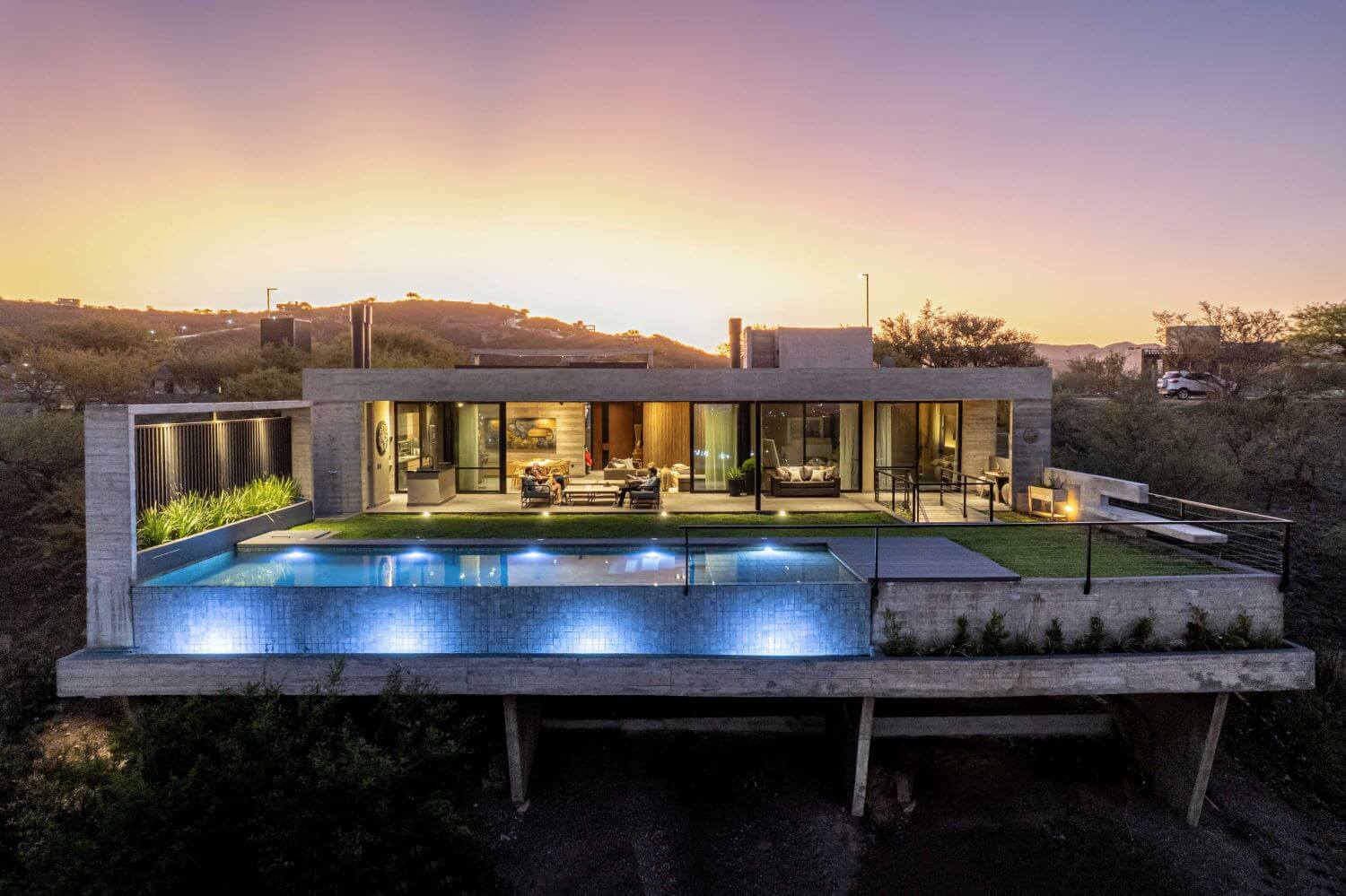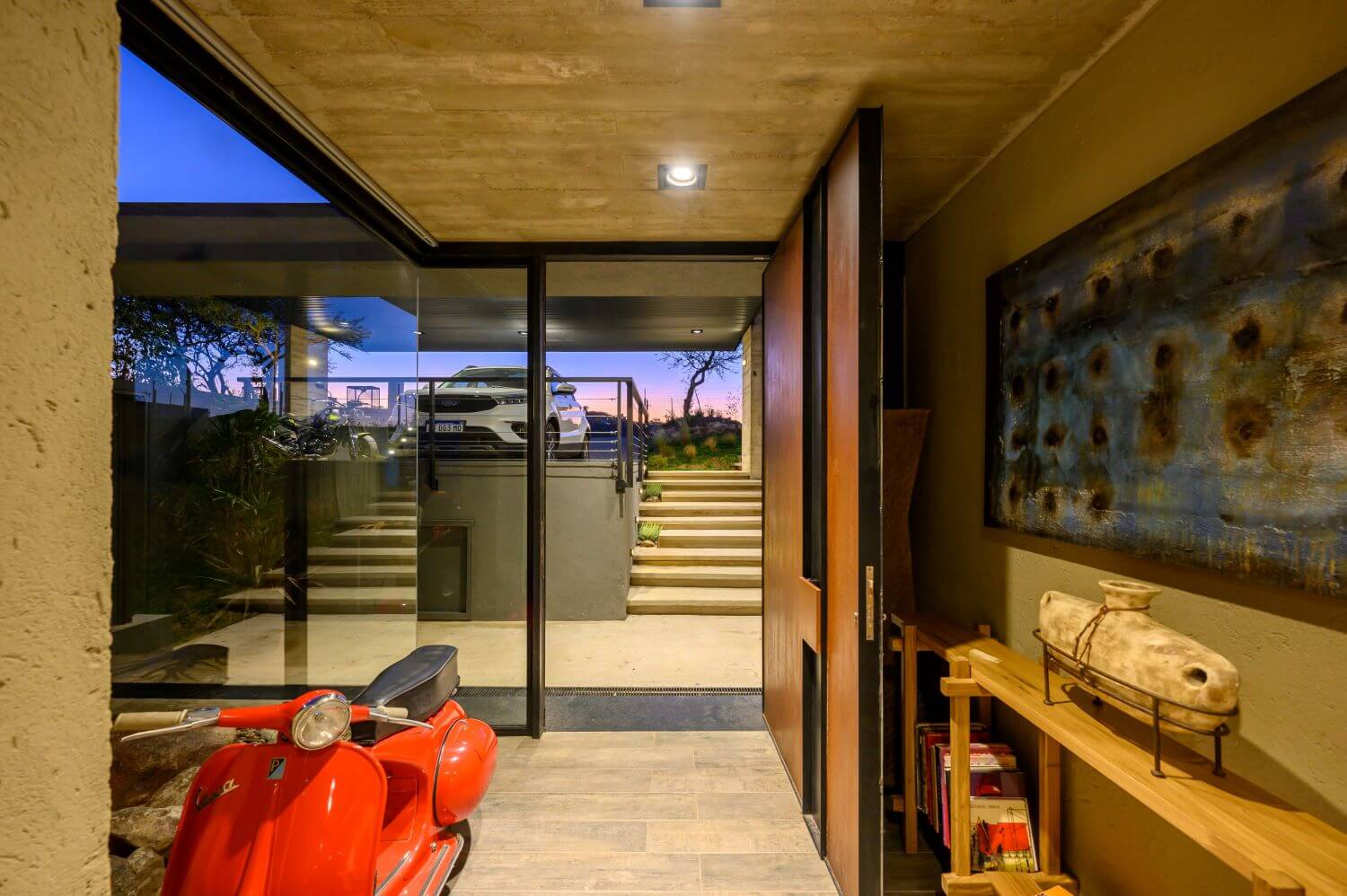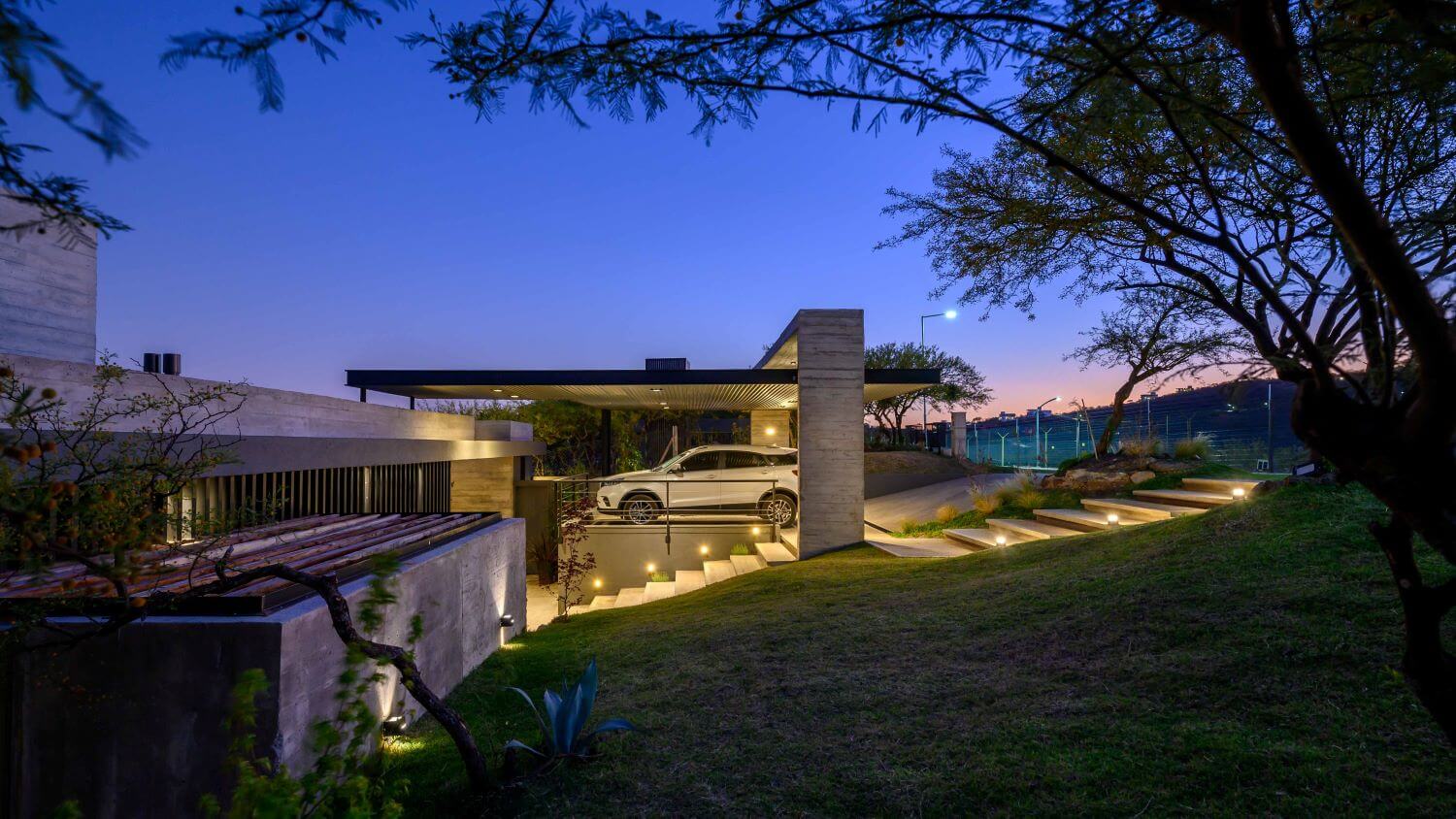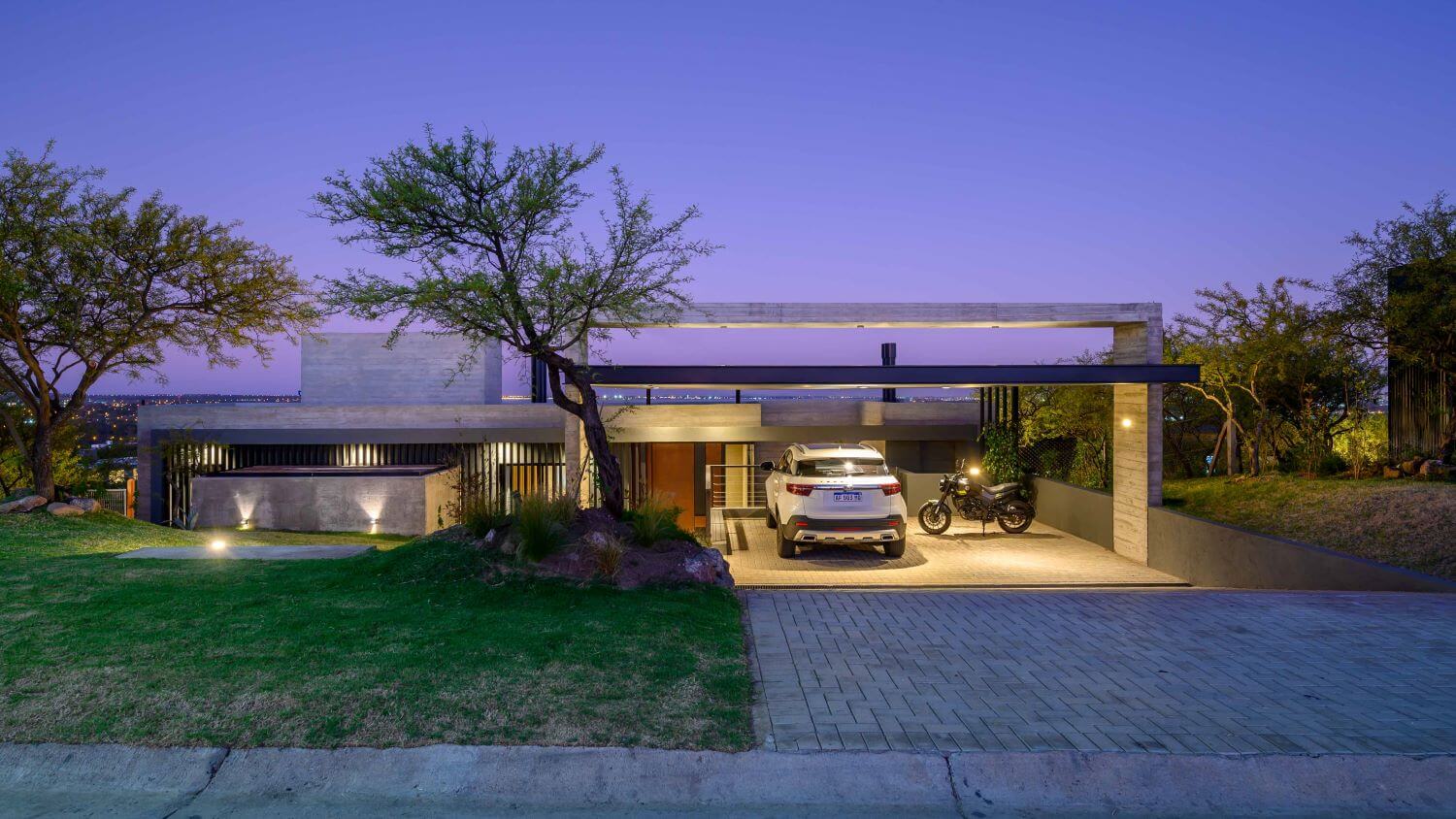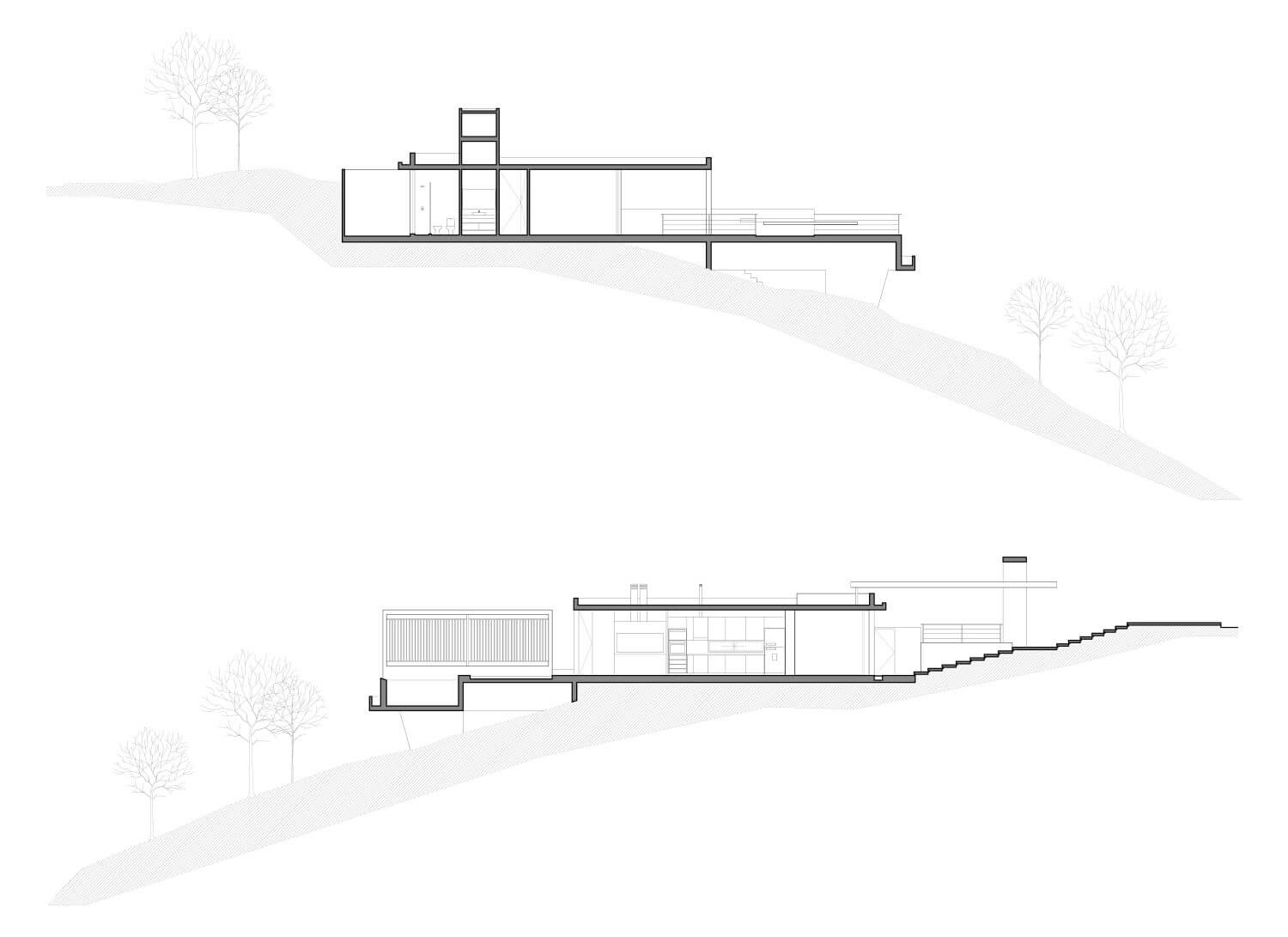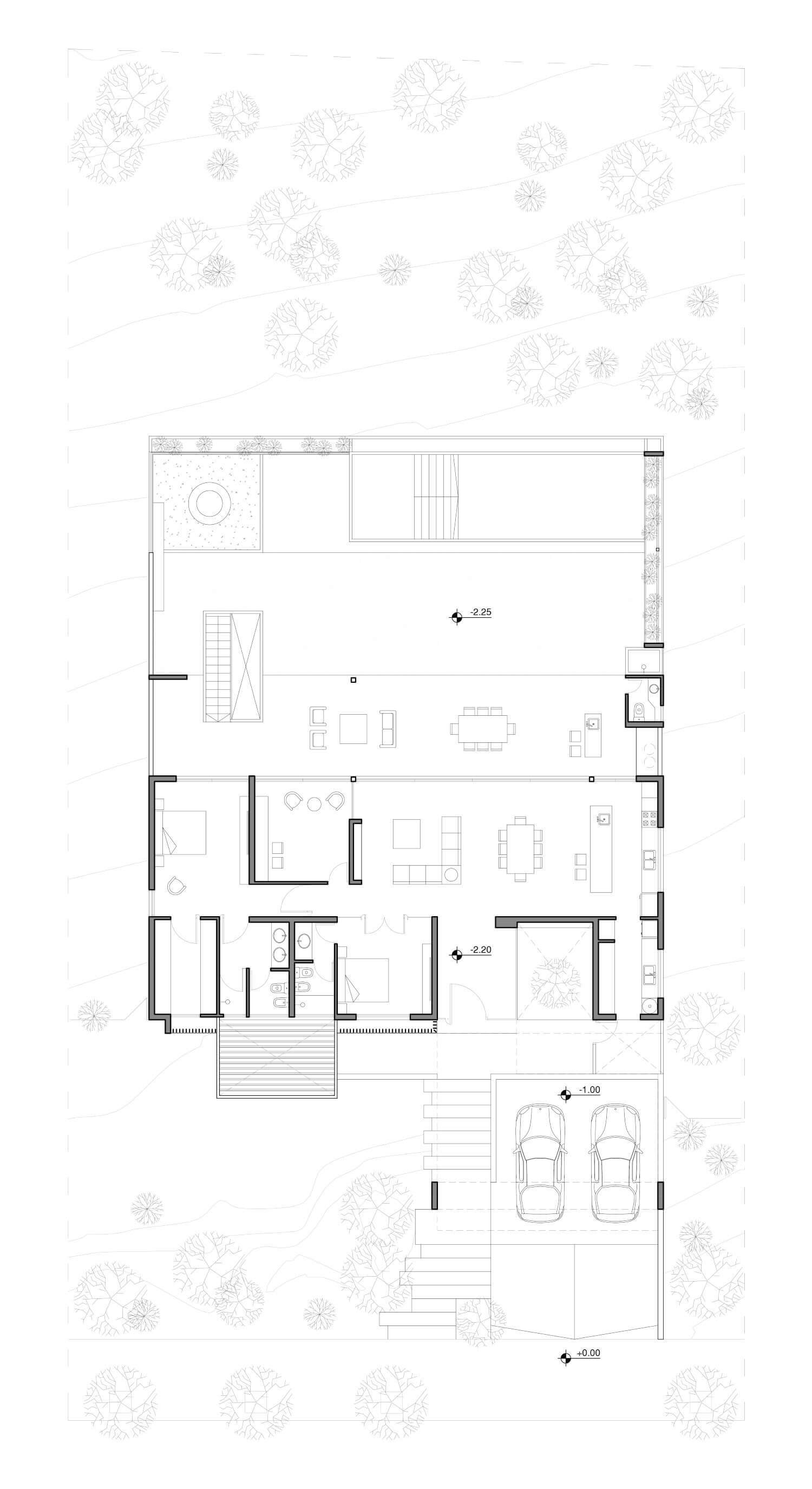 ---