They say "art gets too fancy and technology gets too boring". Blend the two seamlessly to steal the show!
The project, Emerald Greens by The Raw Project earnestly flaunts sharp angles, camaraderie of indoors with outdoors, earthy materials and wholesome openness. The flow of spatial planning brings out the tranquility and vibe of the space. The dwelling is designed in a way such that it engulfs a therapeutic courtyard and pool space, opening up to the vistas of the serene river flowing alongside the plot. The living space spreads out to a larger than life seating area with an open stair, kitchen and a bar; a monumental sloping canopy on top resting upon colossal glass windows that grants an uninterrupted view of the lavish greens outside.
Connecting this free living space at right angle falls the 'passage' secretly leading to two adjacent bedrooms, which is also just a step away from the tempting wooden and Kota floored deck right outside. In the era of customization, feels like absolute bliss to plan and design a dreamy villa that gives one the liberty to modulate the spaces and facility based on one's needs and requirements without an ounce of compromise to the aura of the property. An elaborate lintel band sits as a crown to the ground floor walls in grey as a distinct feature that also acts as a hollow pot and houses the hanging climbers dropping down, accessorizing the lintel and glass facade below.
The amalgamation of the waterfall at the pool edge with the steps of the courtyard and verandah effortlessly integrates the 'the built' (the villa) and 'the existing' (the earth), also justifying the raised plinth with a tactful play of levels. An alcove of a space in the form of a 'raw' gazebo sits on the extended lawns facing the river, far far away from the main entry way with age old trees intact around it, jeweled by a thin negligible roof slab for shelter. One enters amidst the greens to land at the foyer of the villa , unaware of the surprises one is yet to explore that falls beyond the private entrance and that is:- limitless view of the river ahead while sipping a drink indoors under the enormous sharp roof, or while dipping one's feet in the mini pool, while resting on an armchair by the verandah, or laying beneath the sleek gazebo, all designed strategically to keep the spirit of the villa at its best.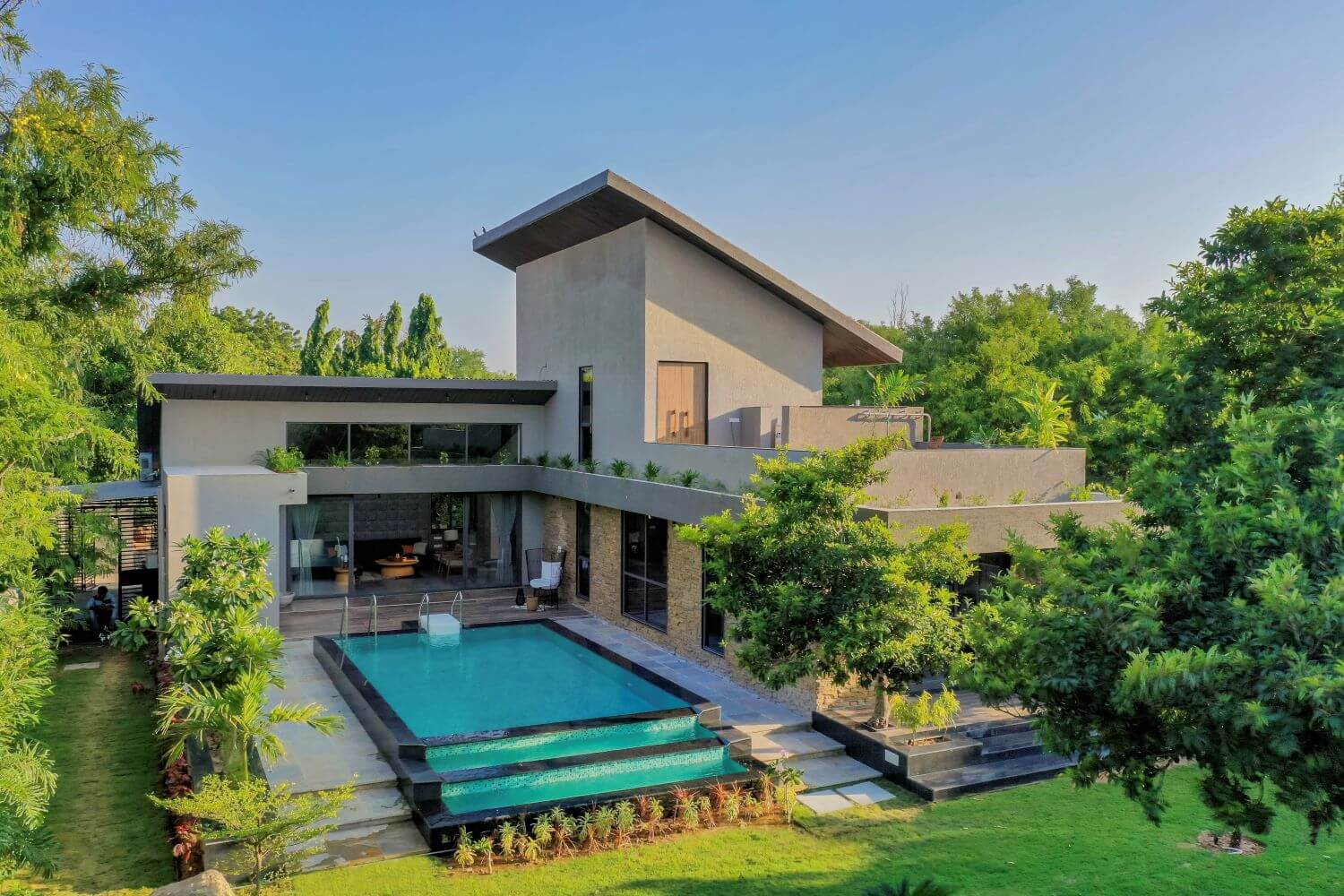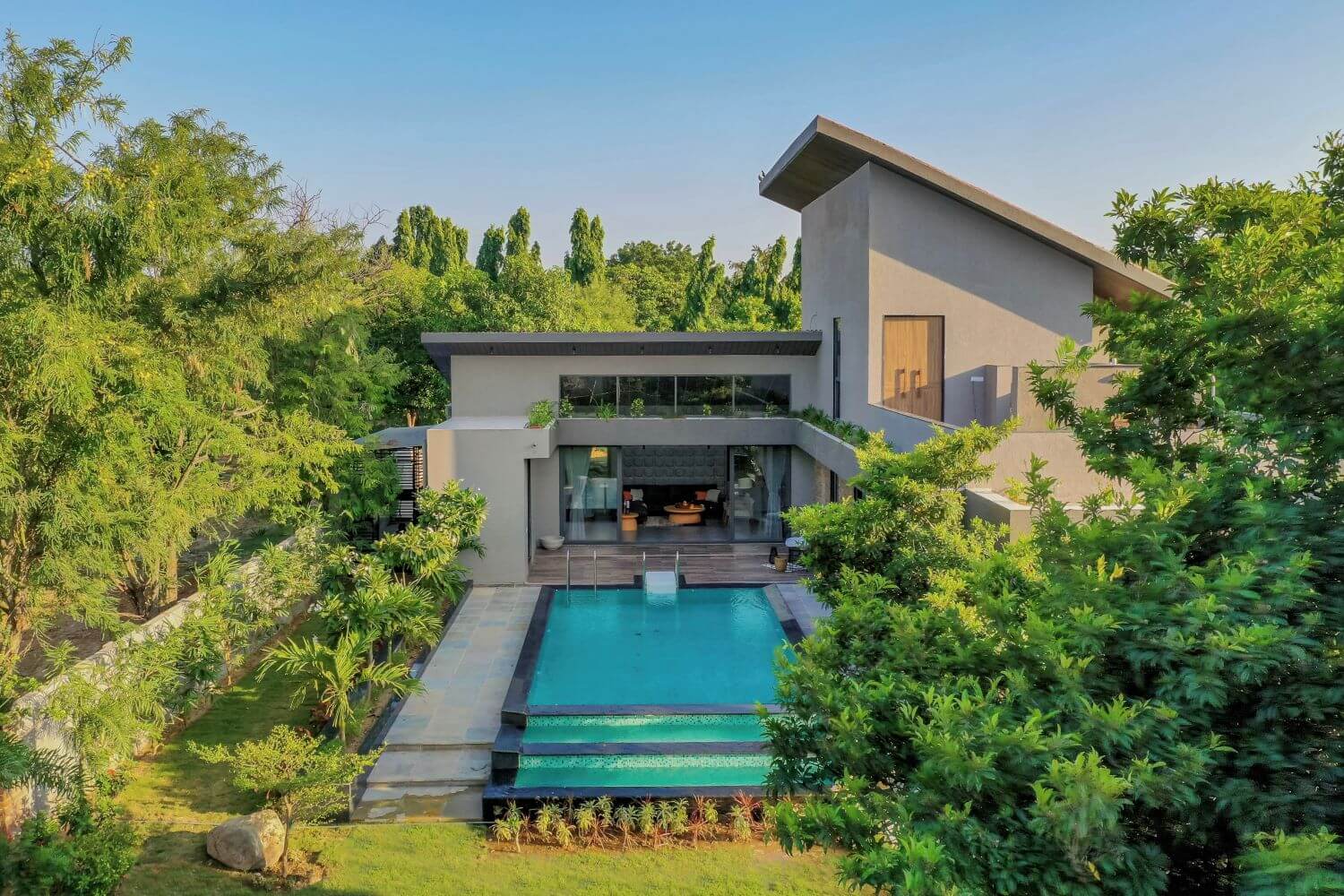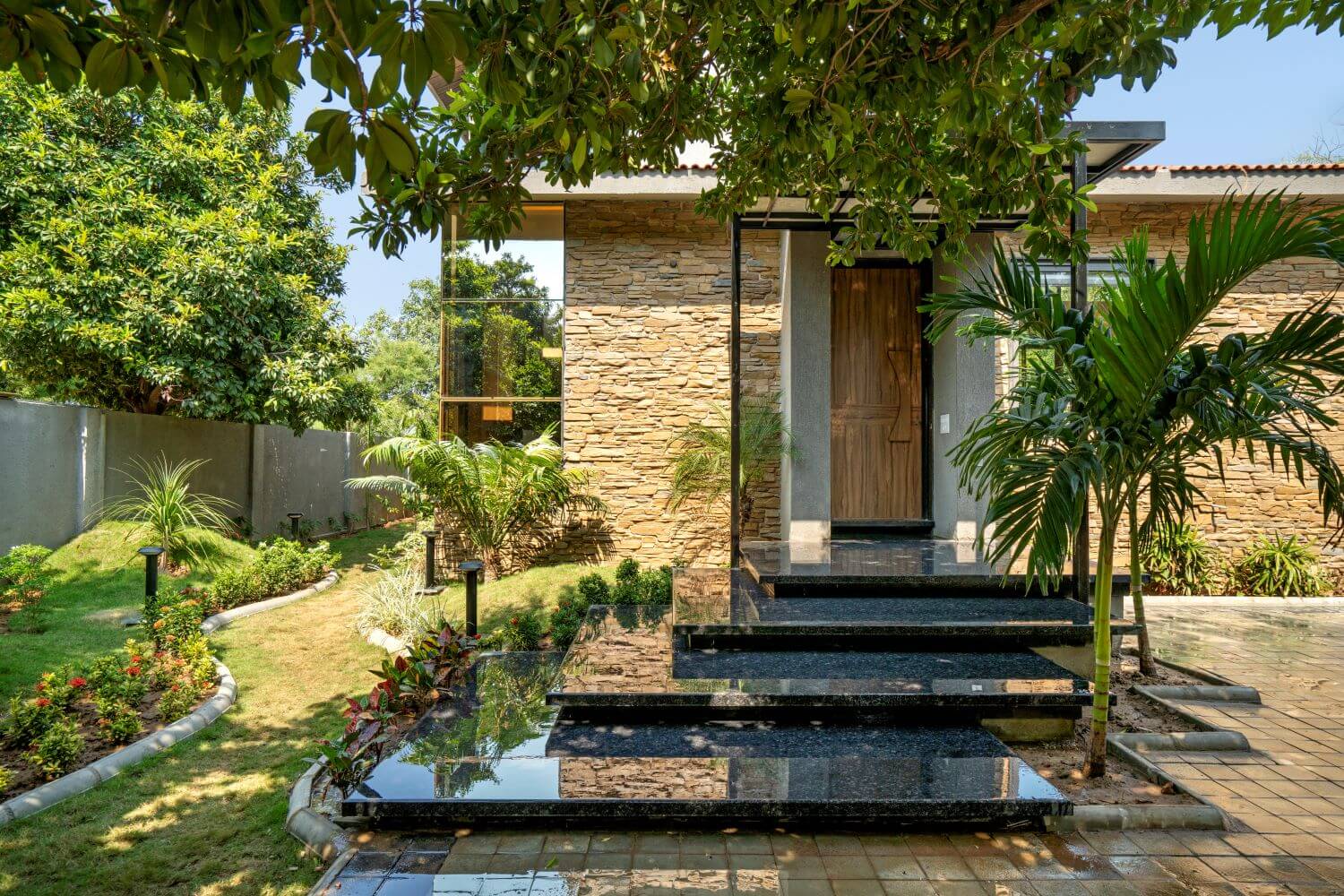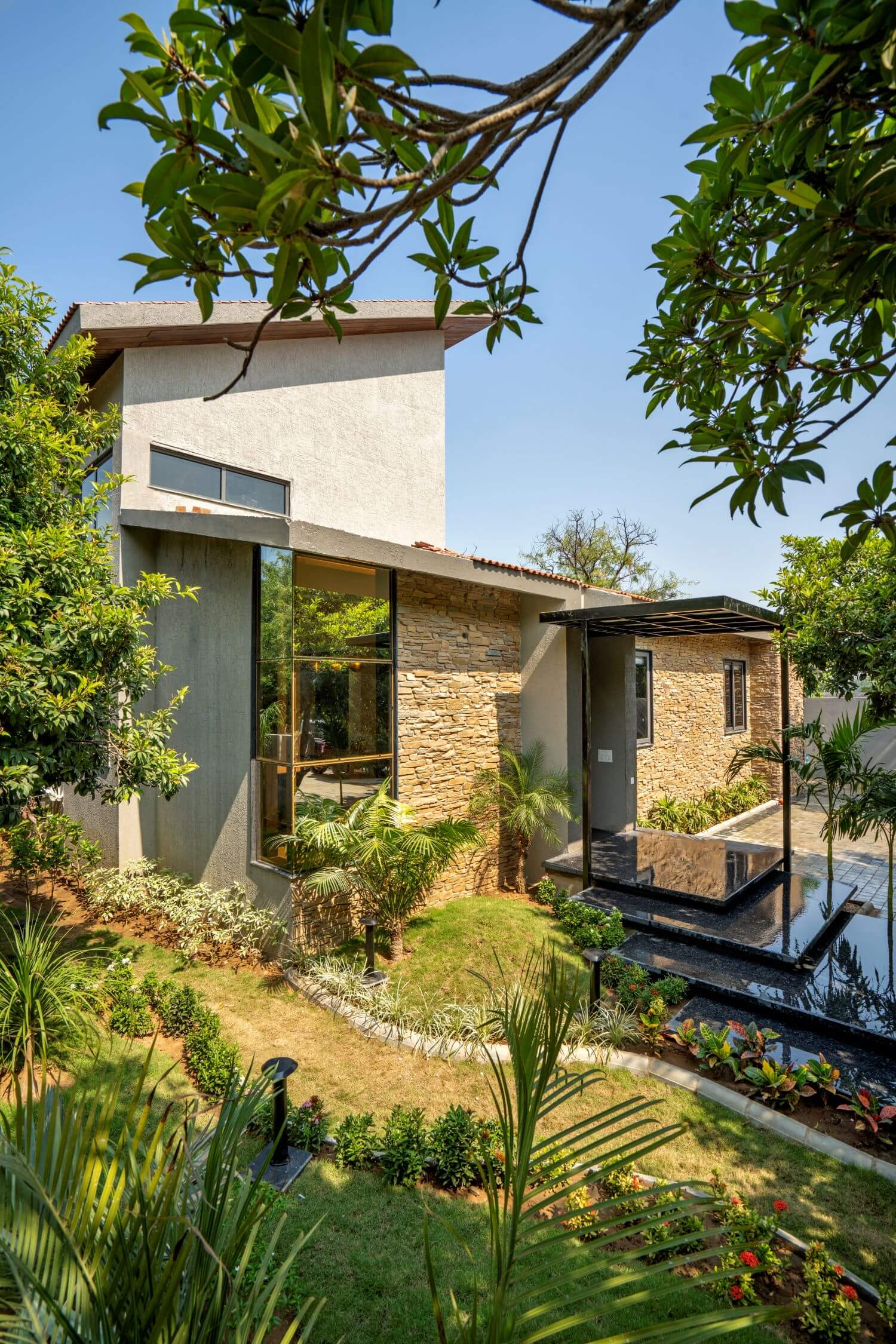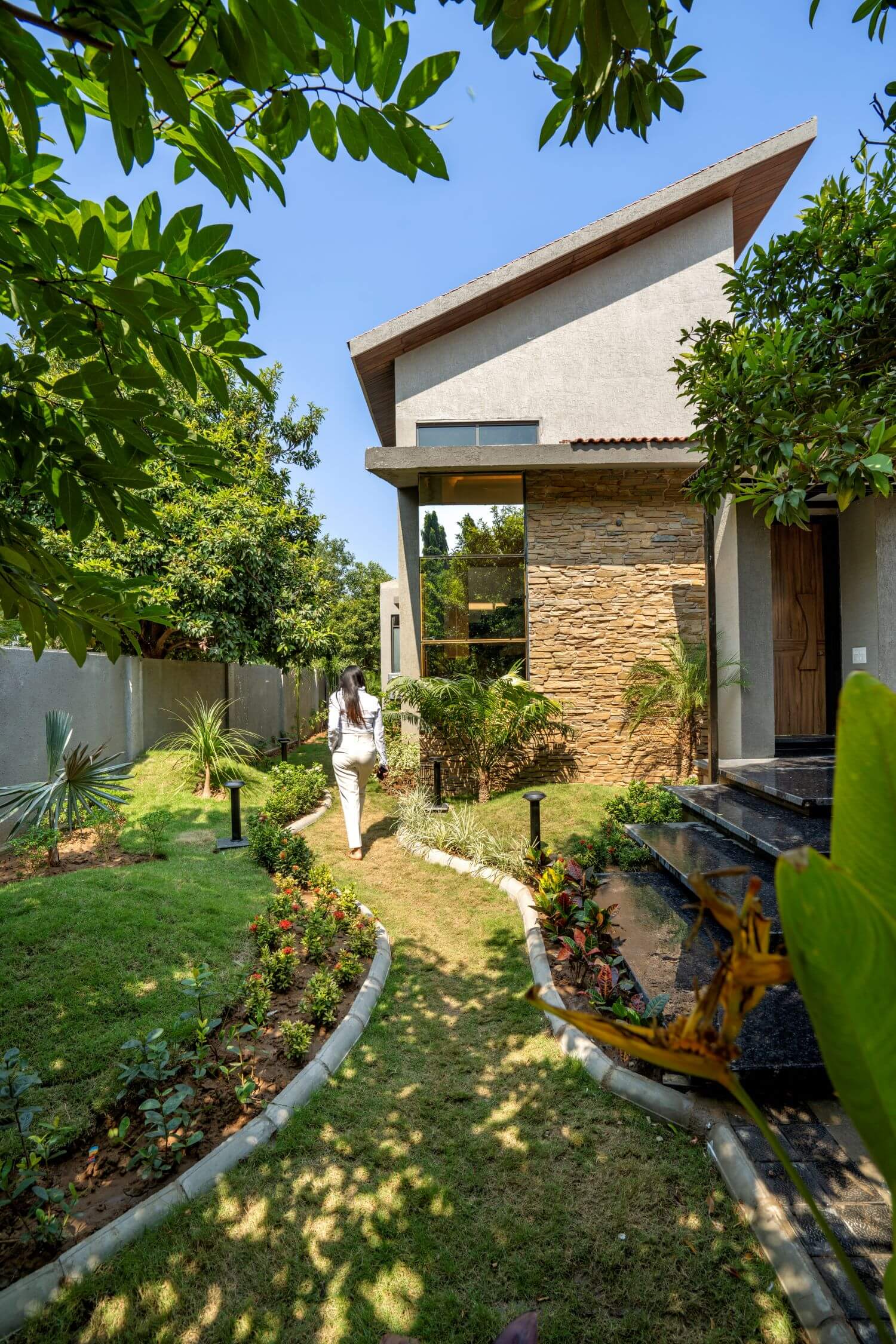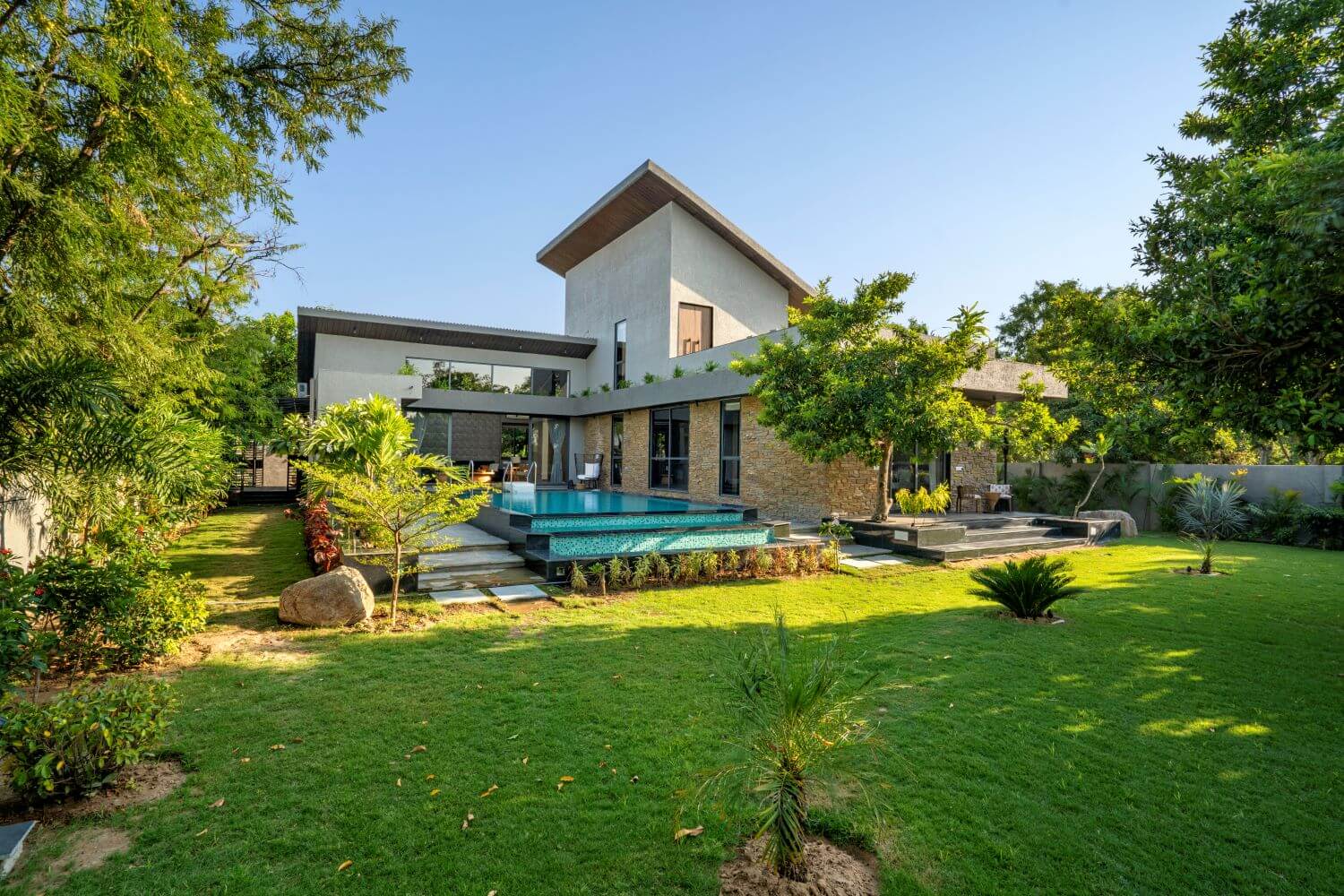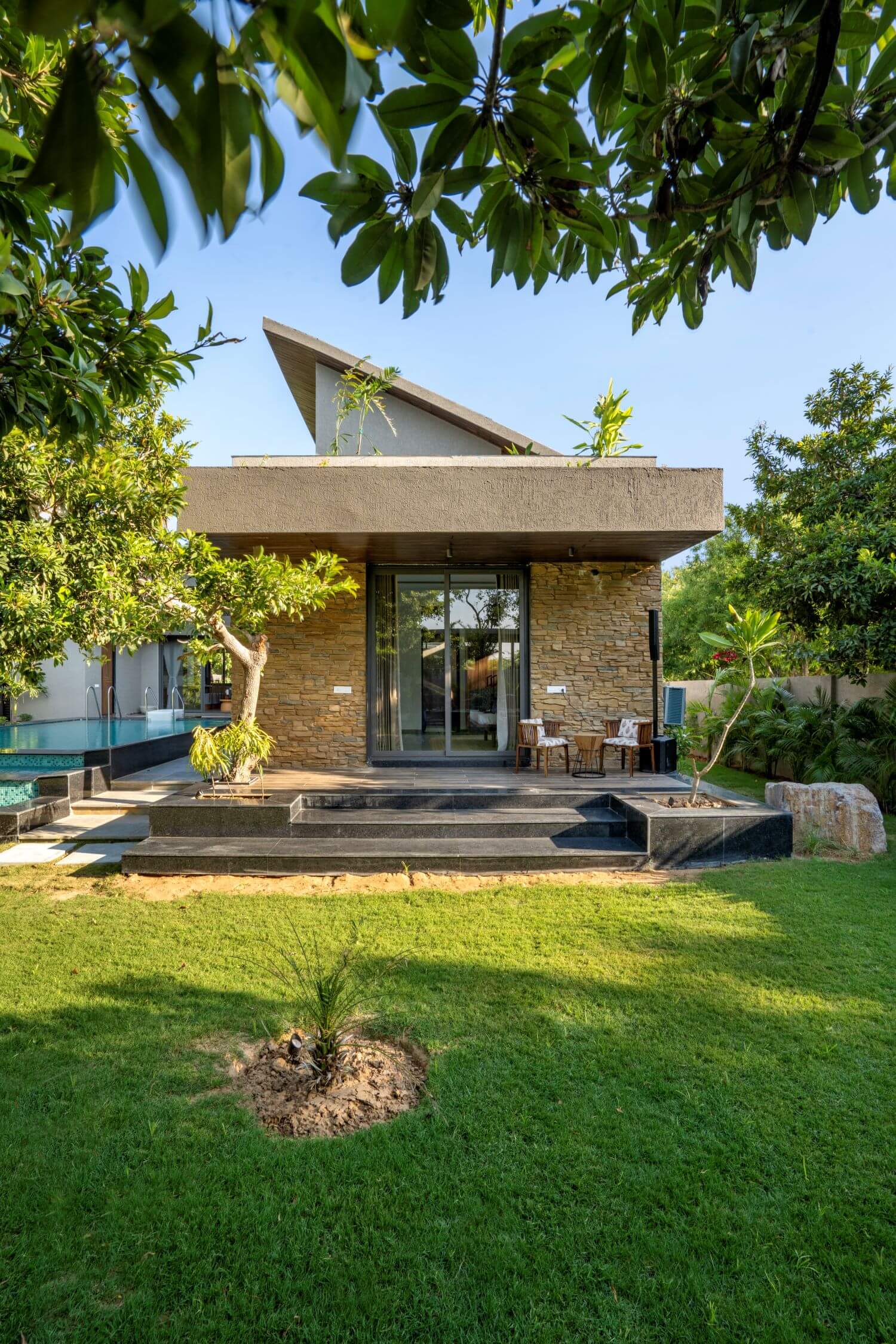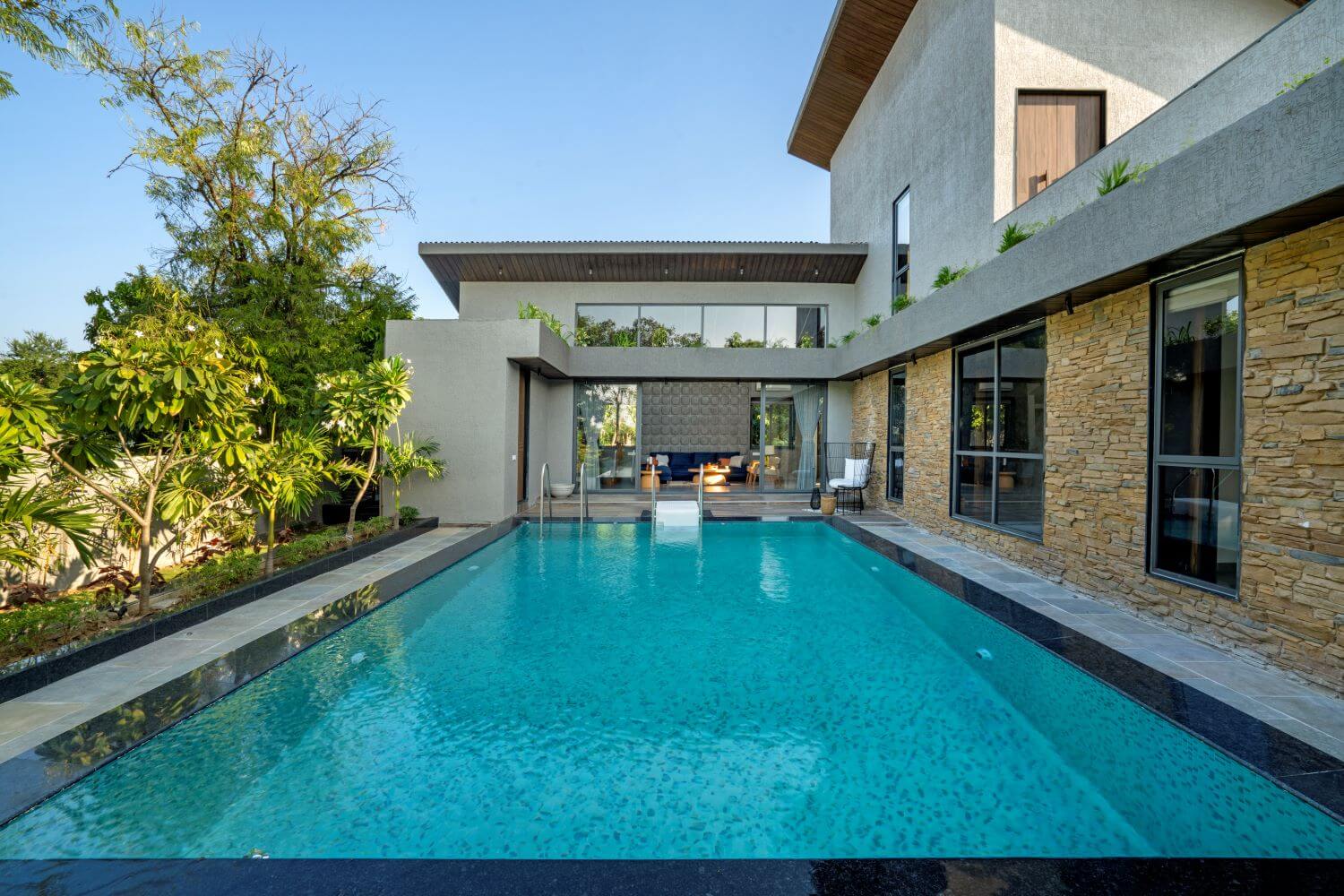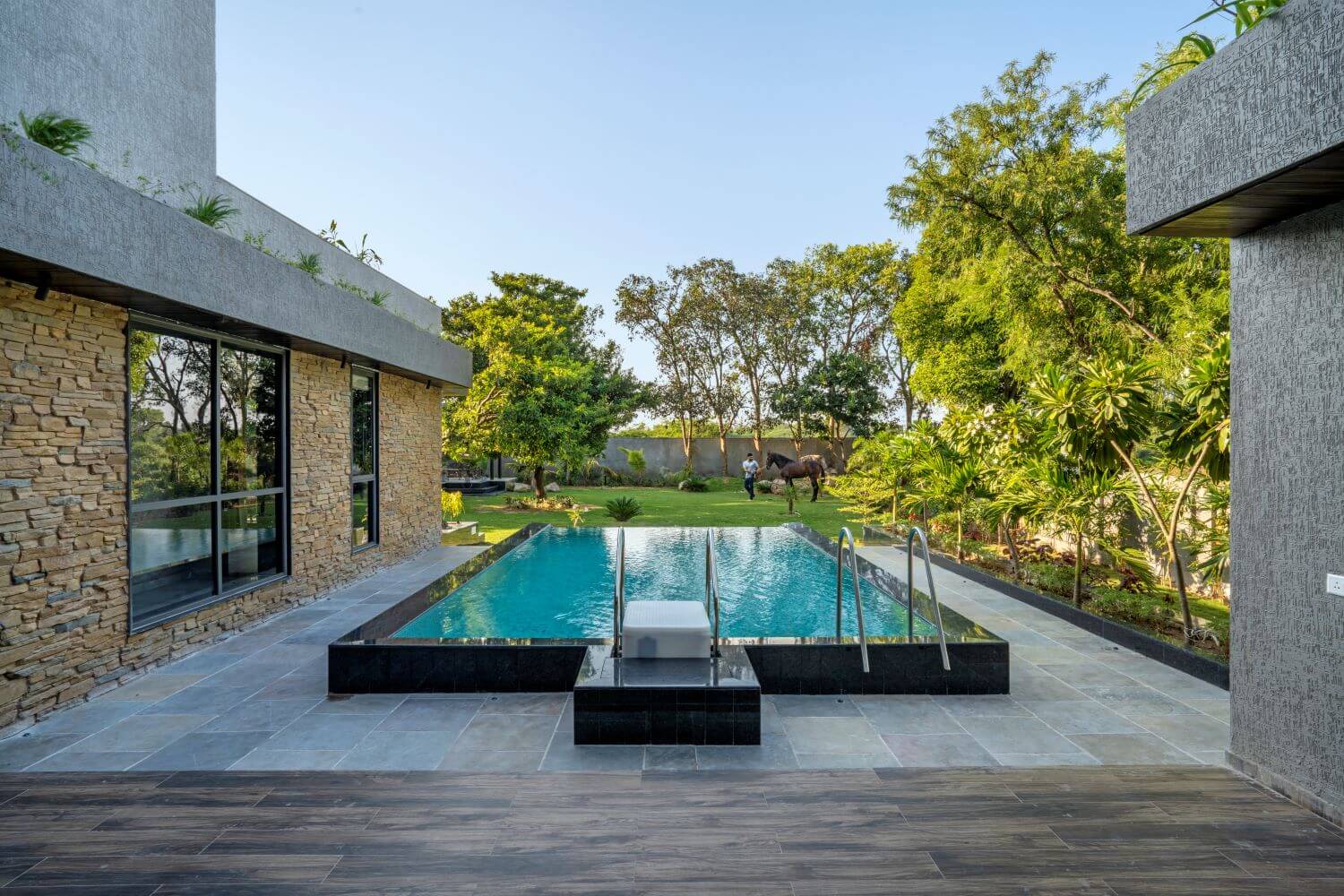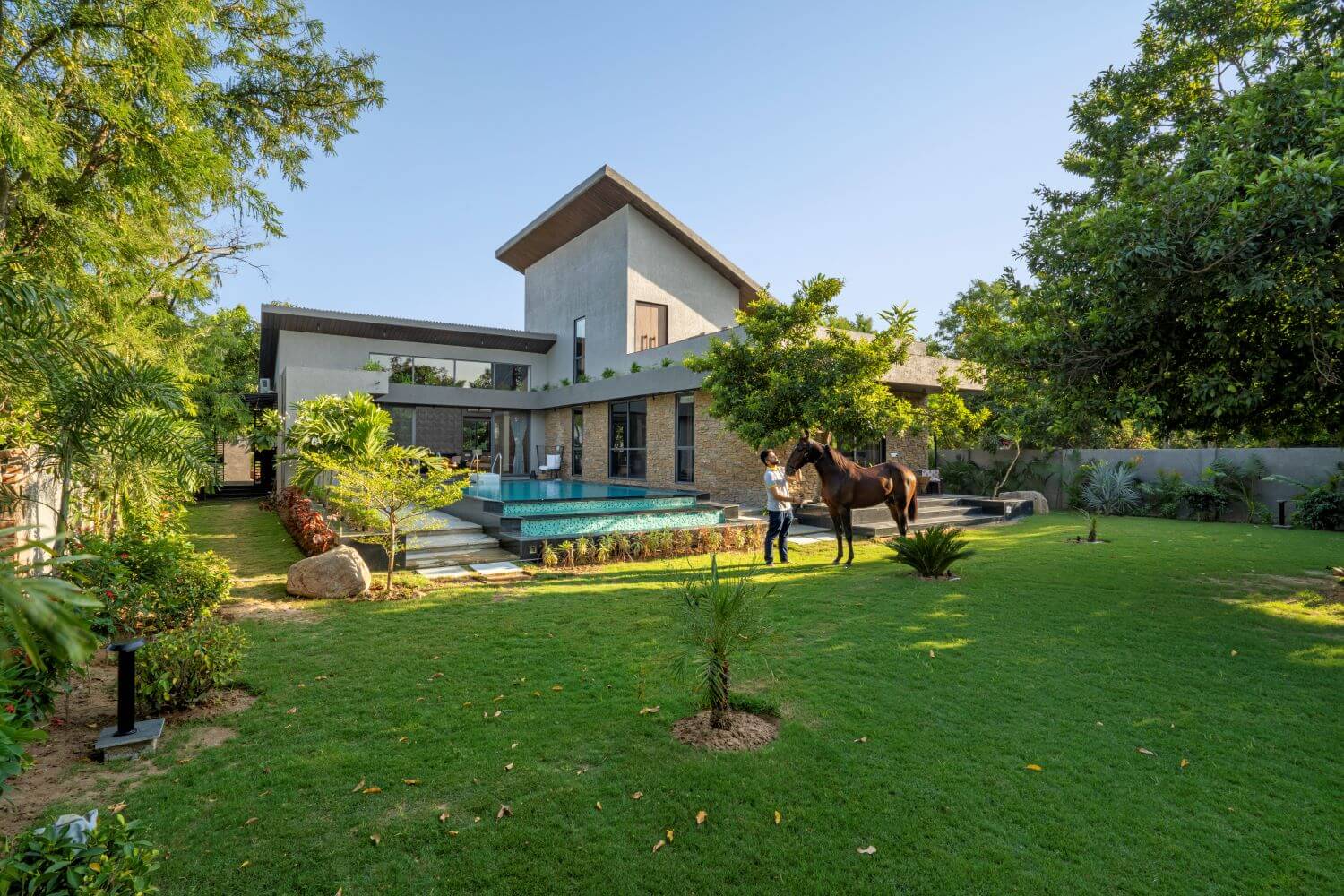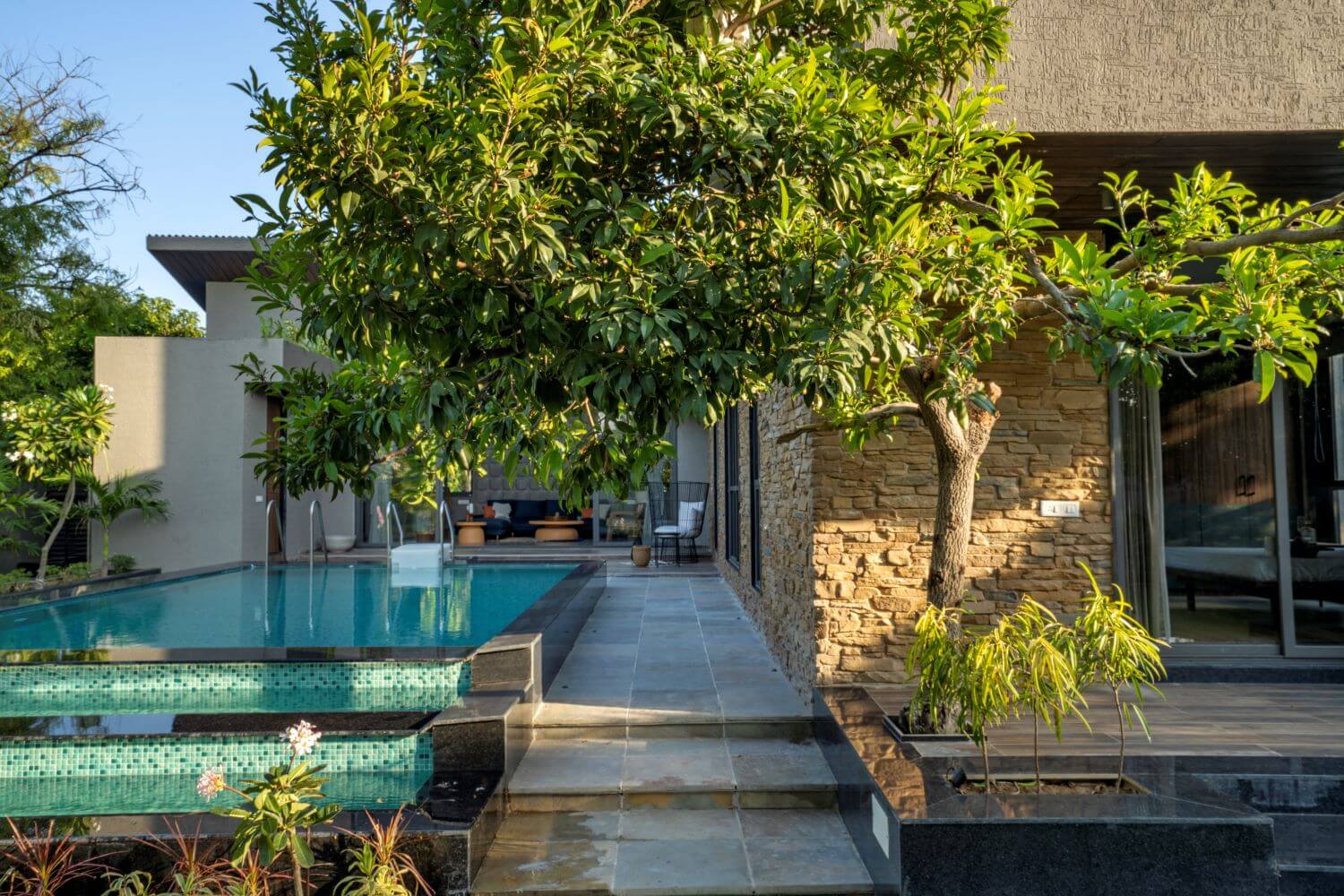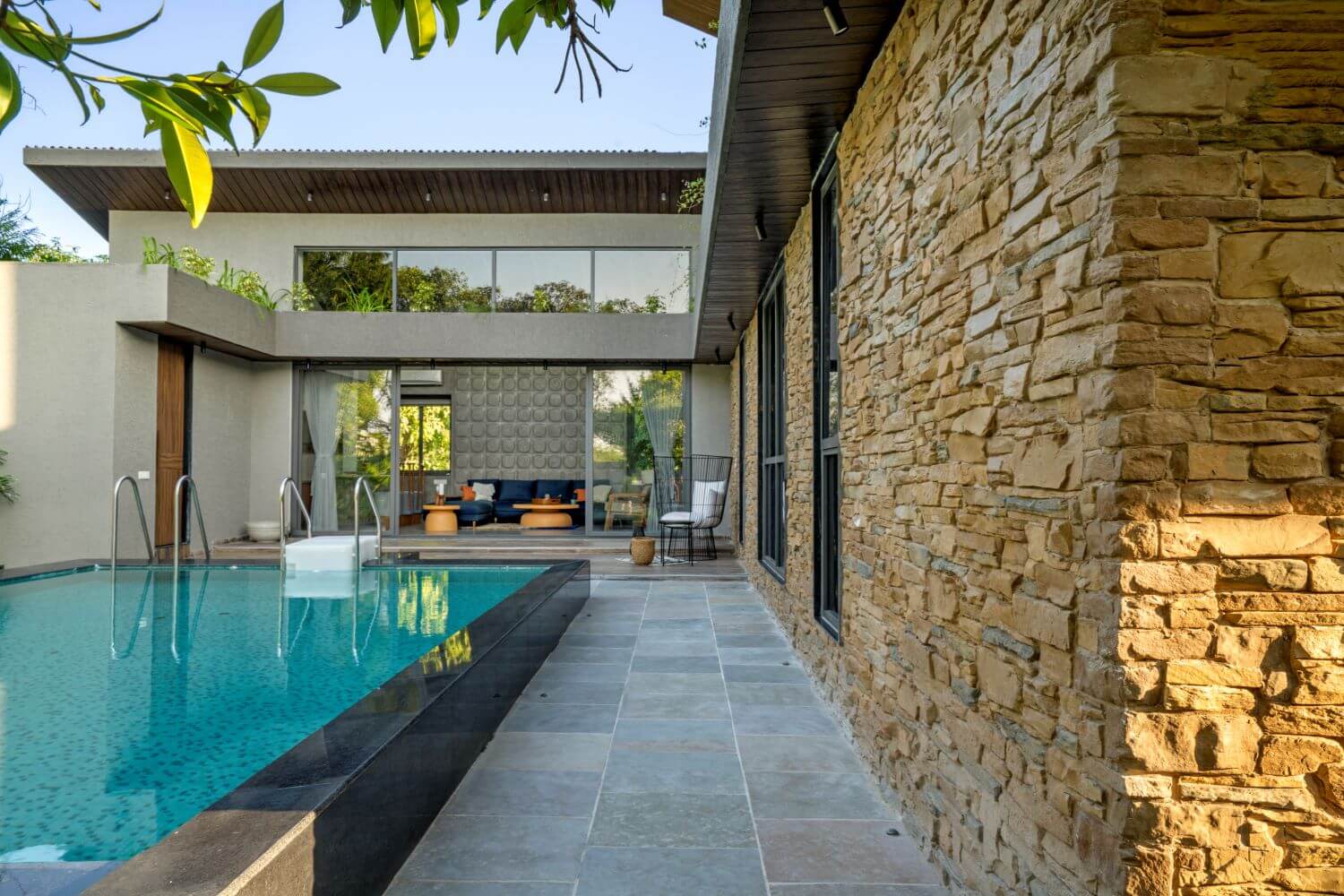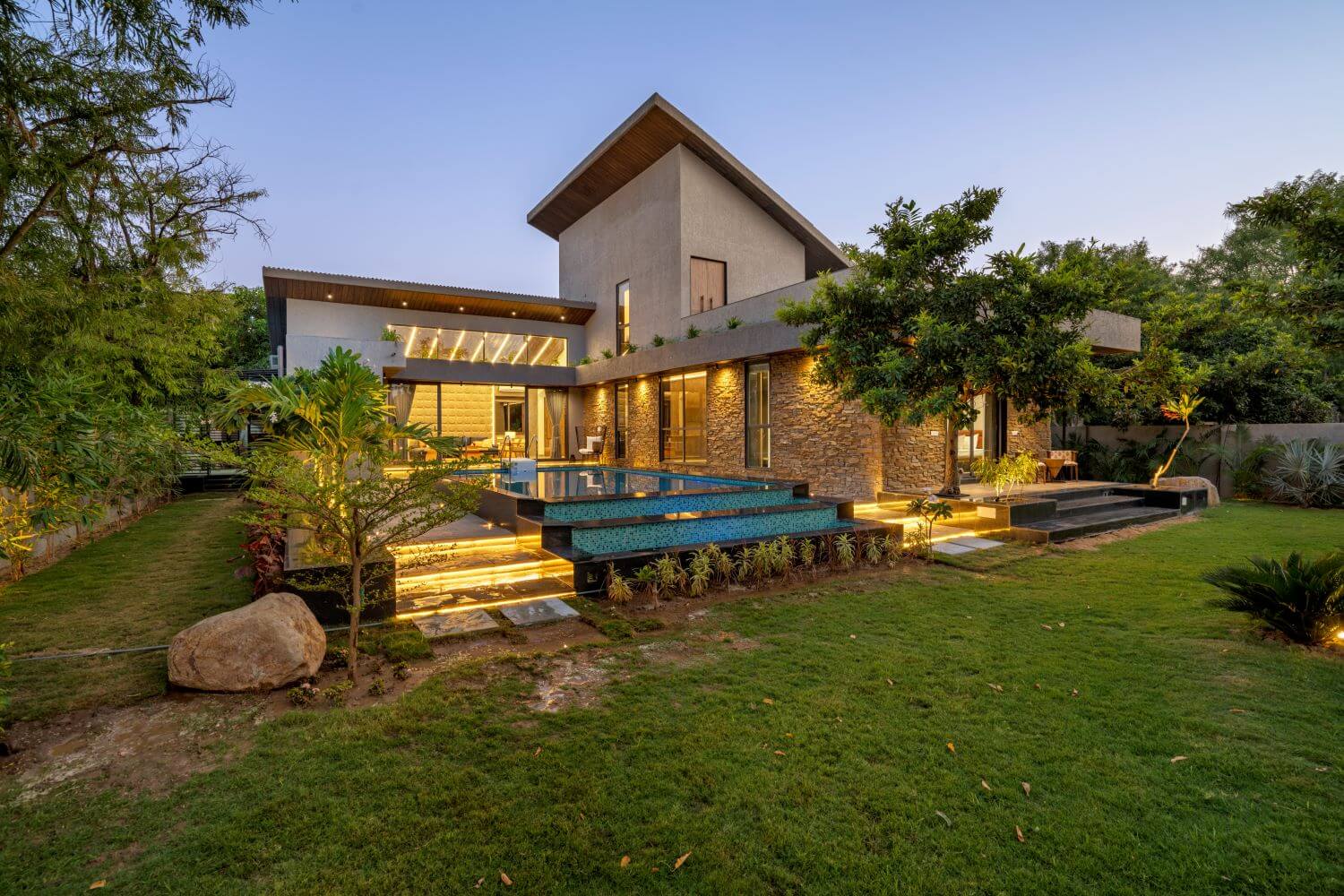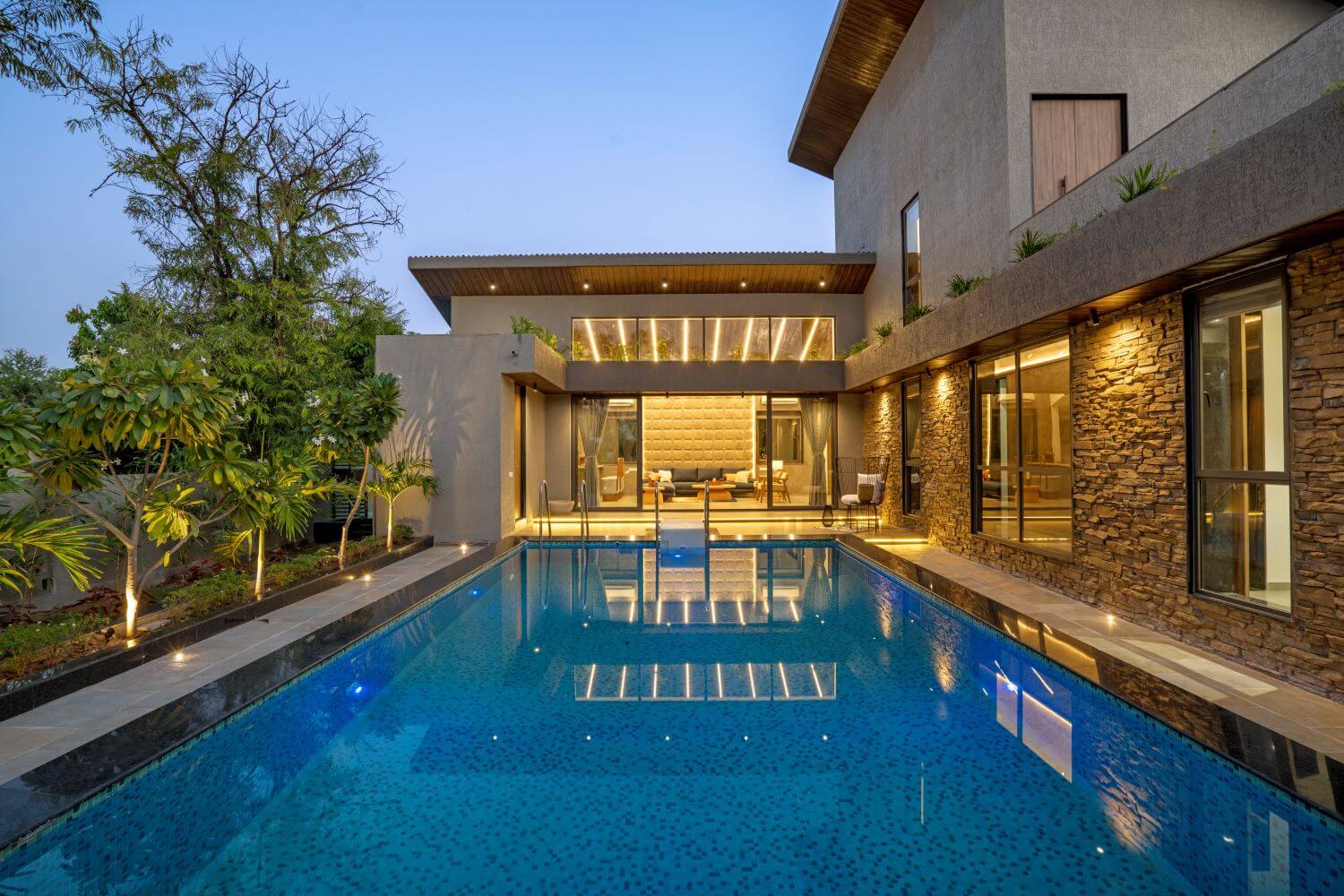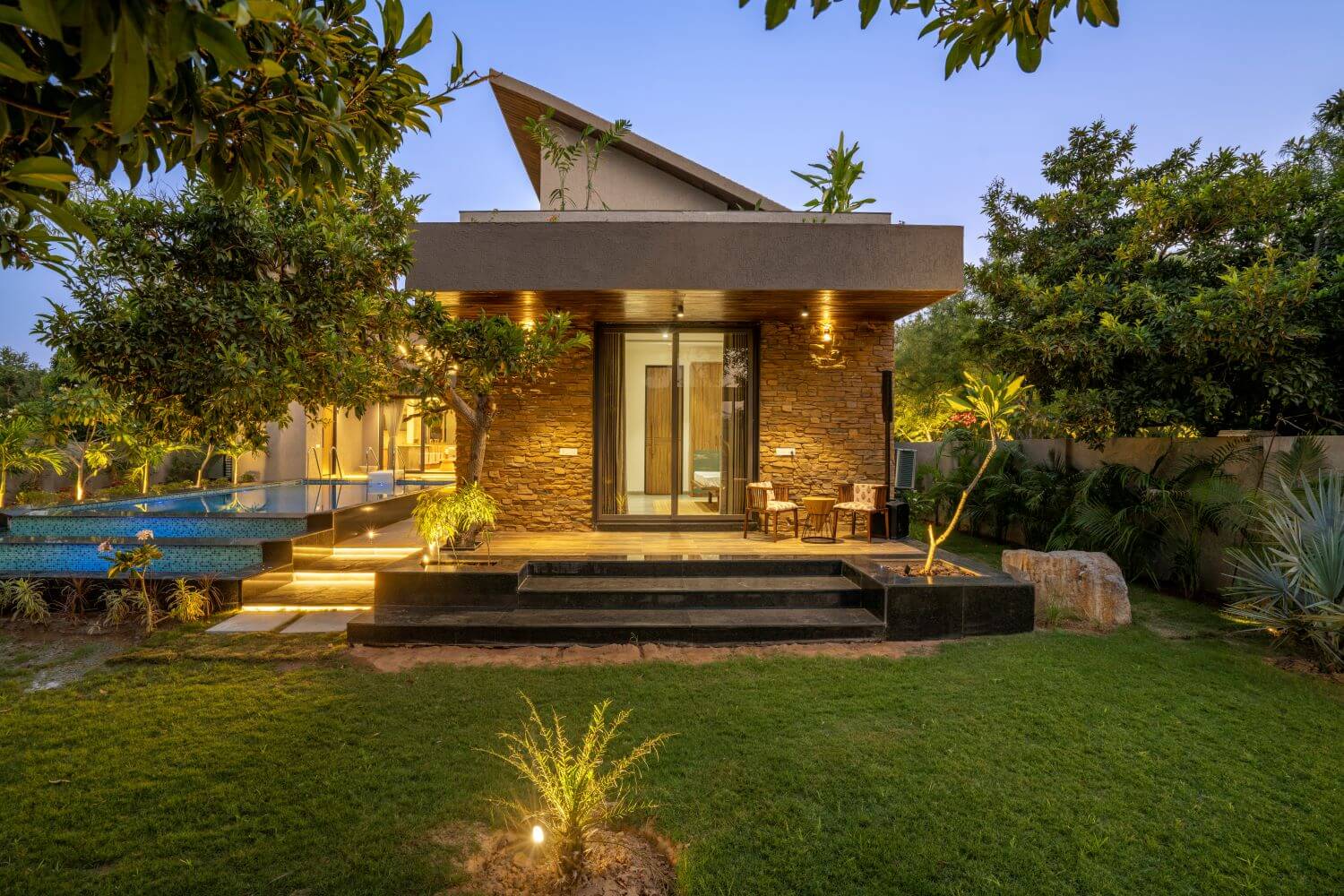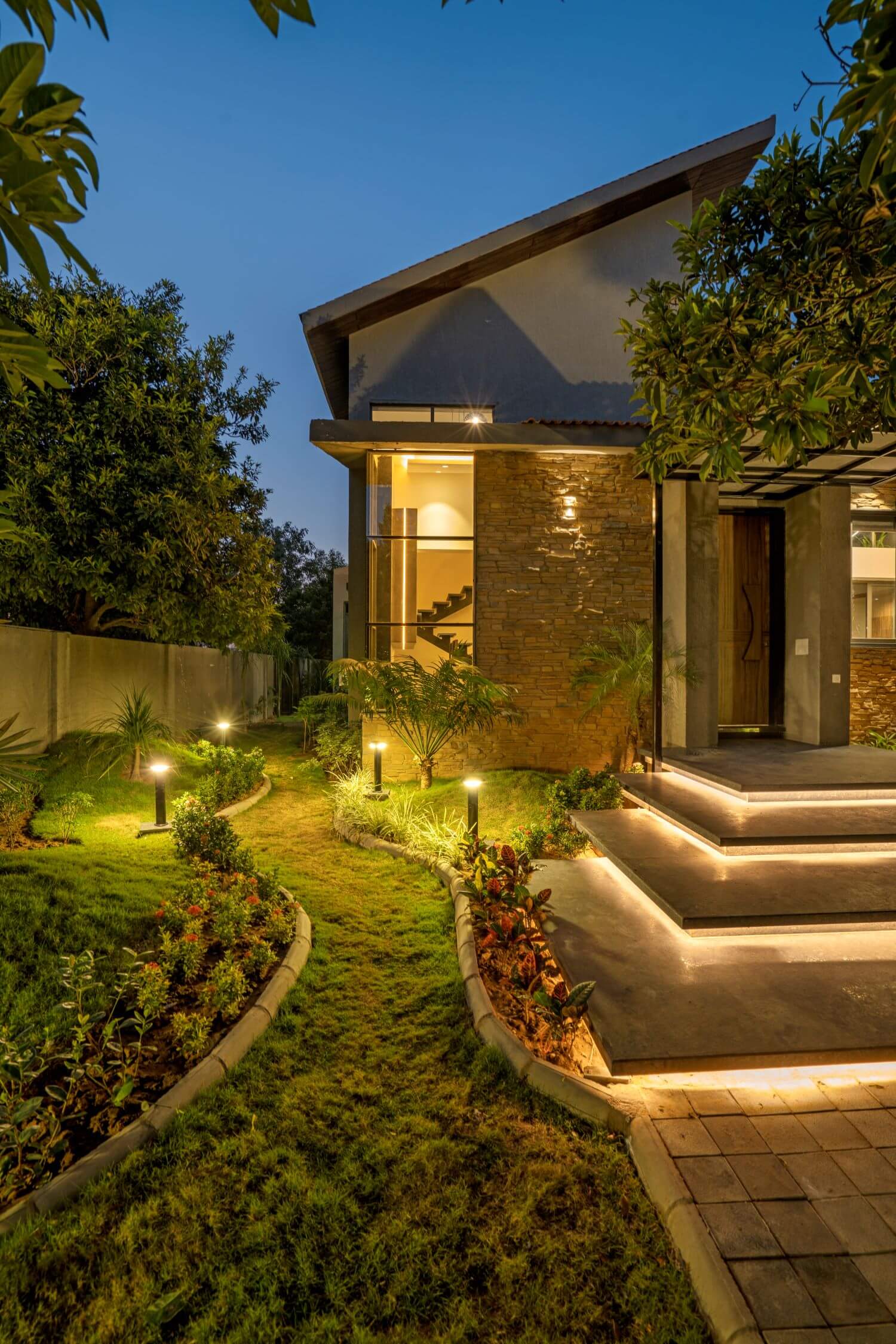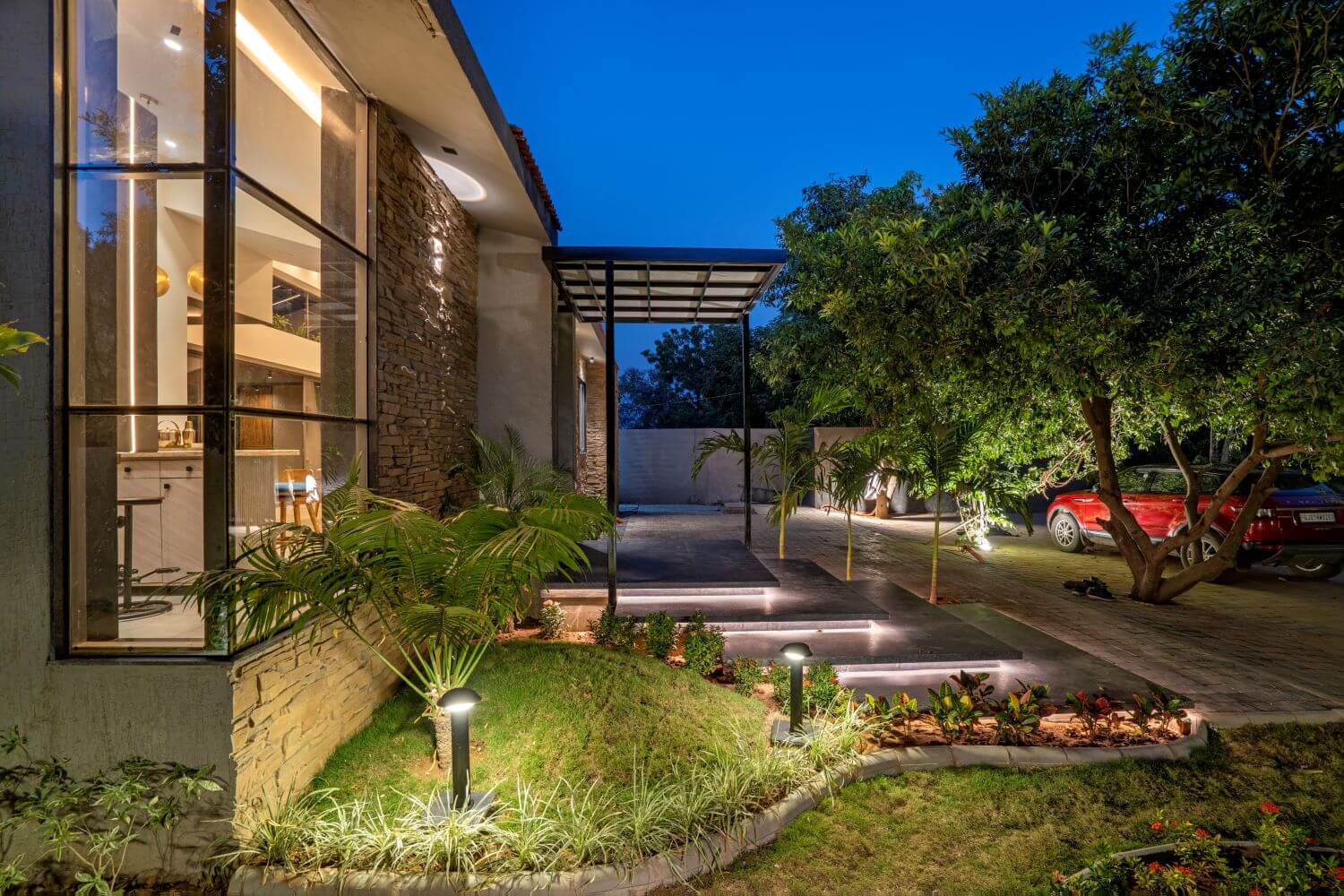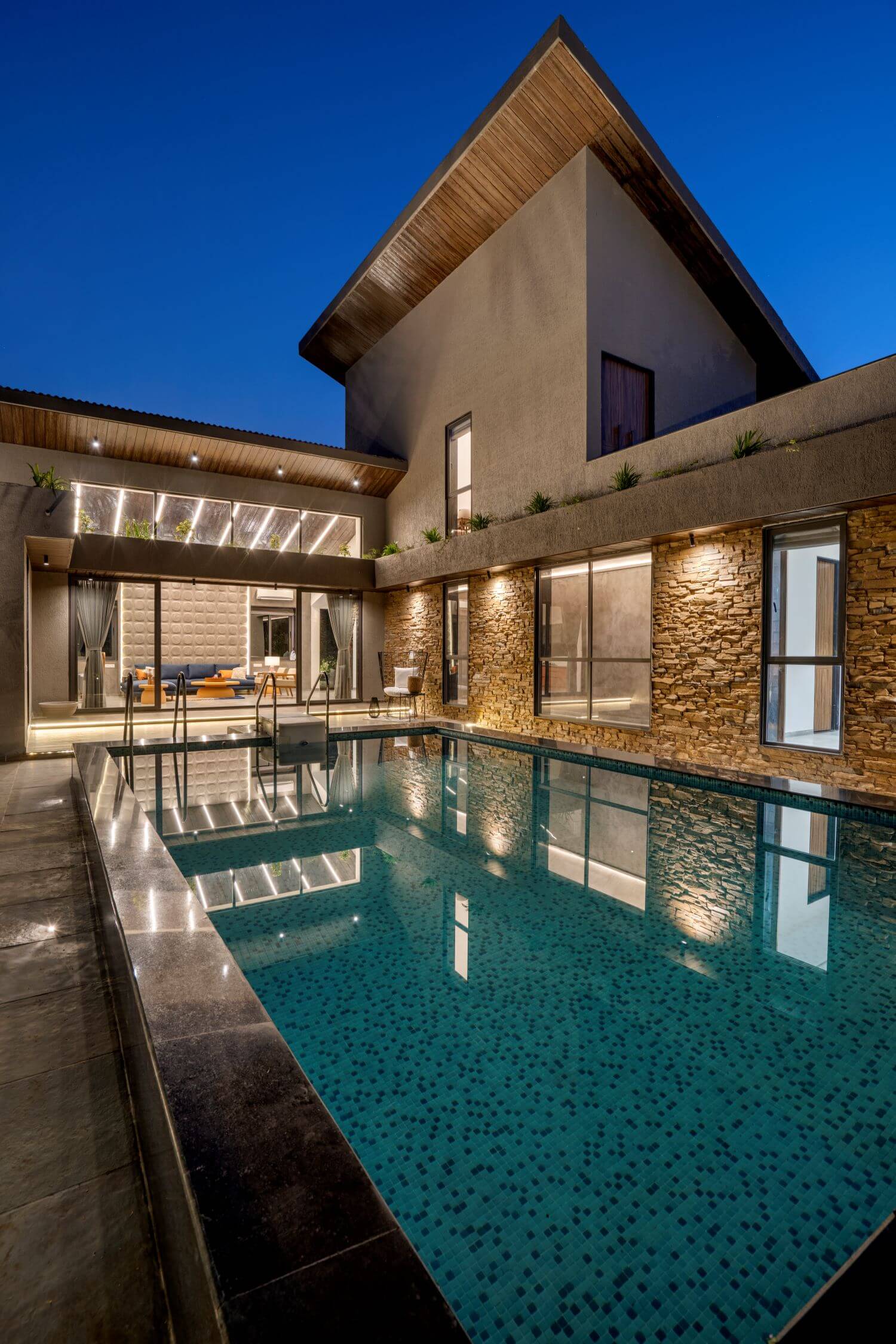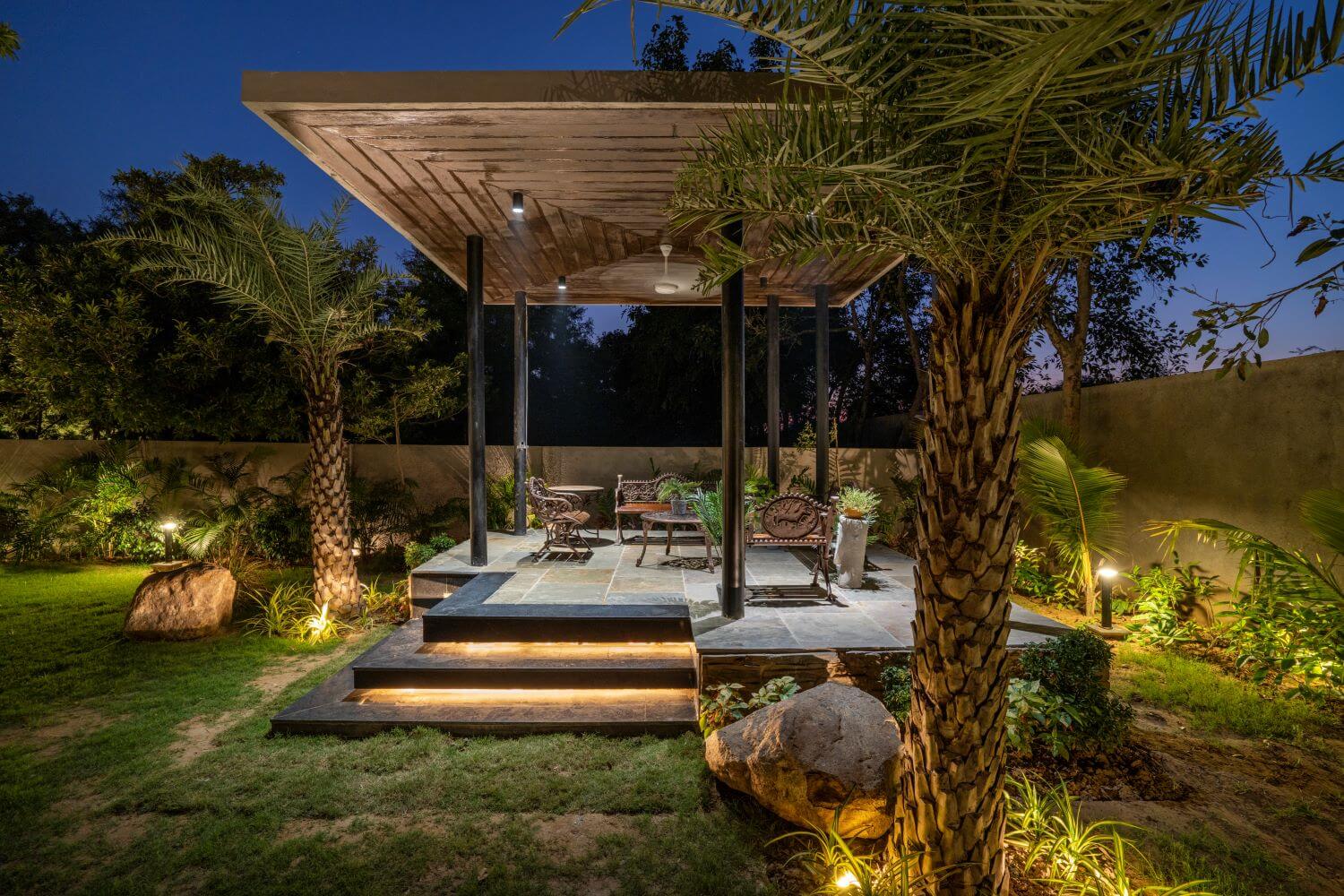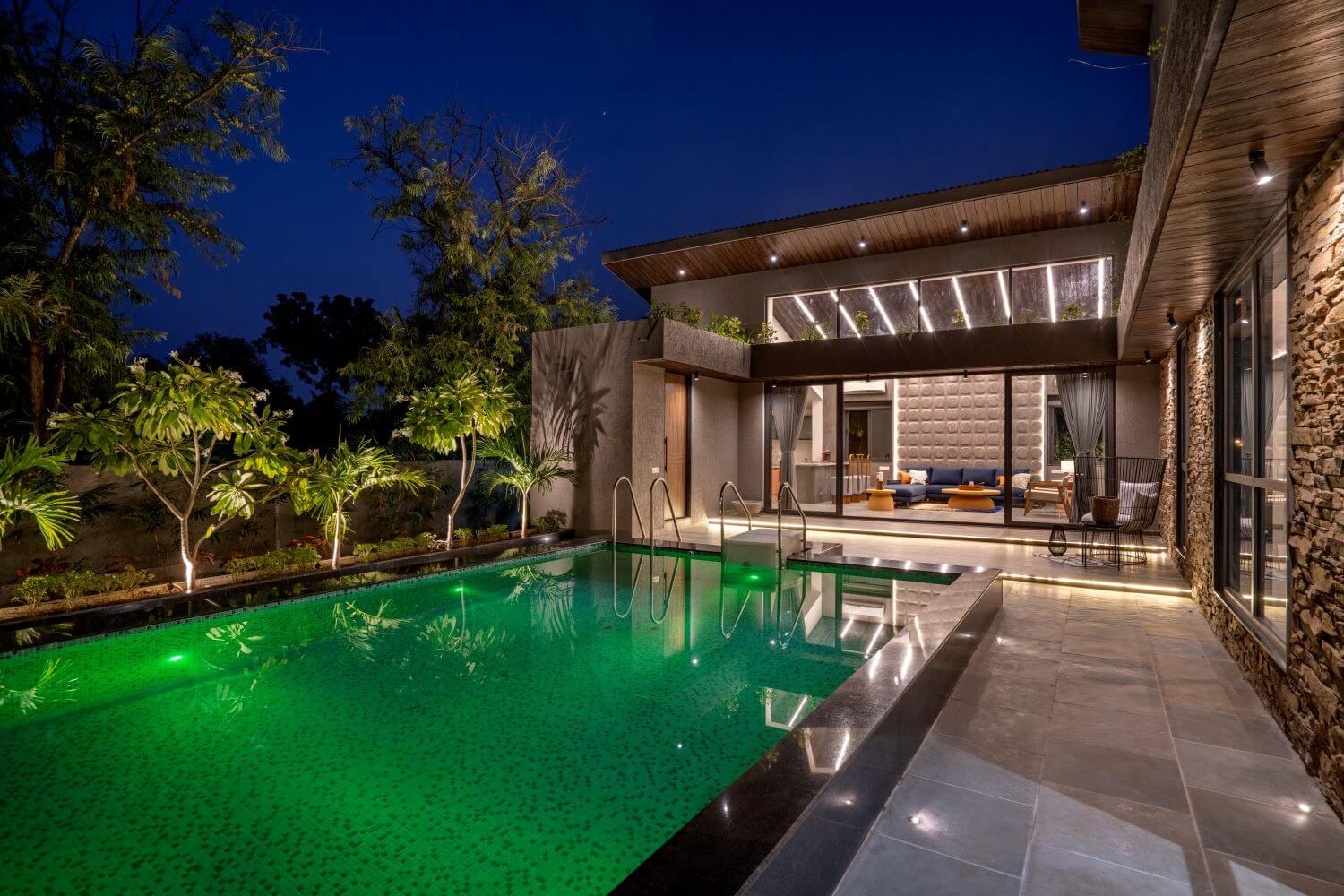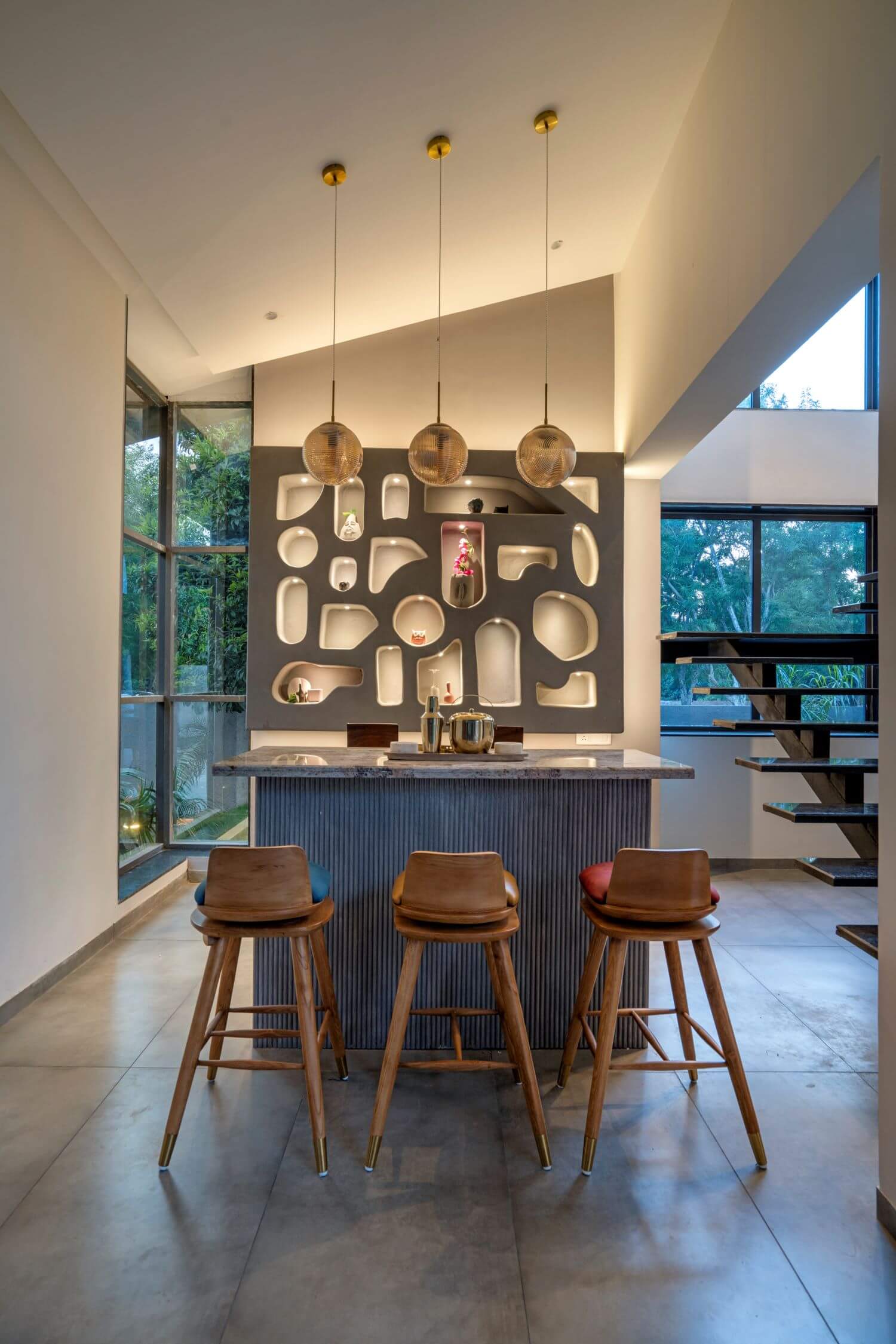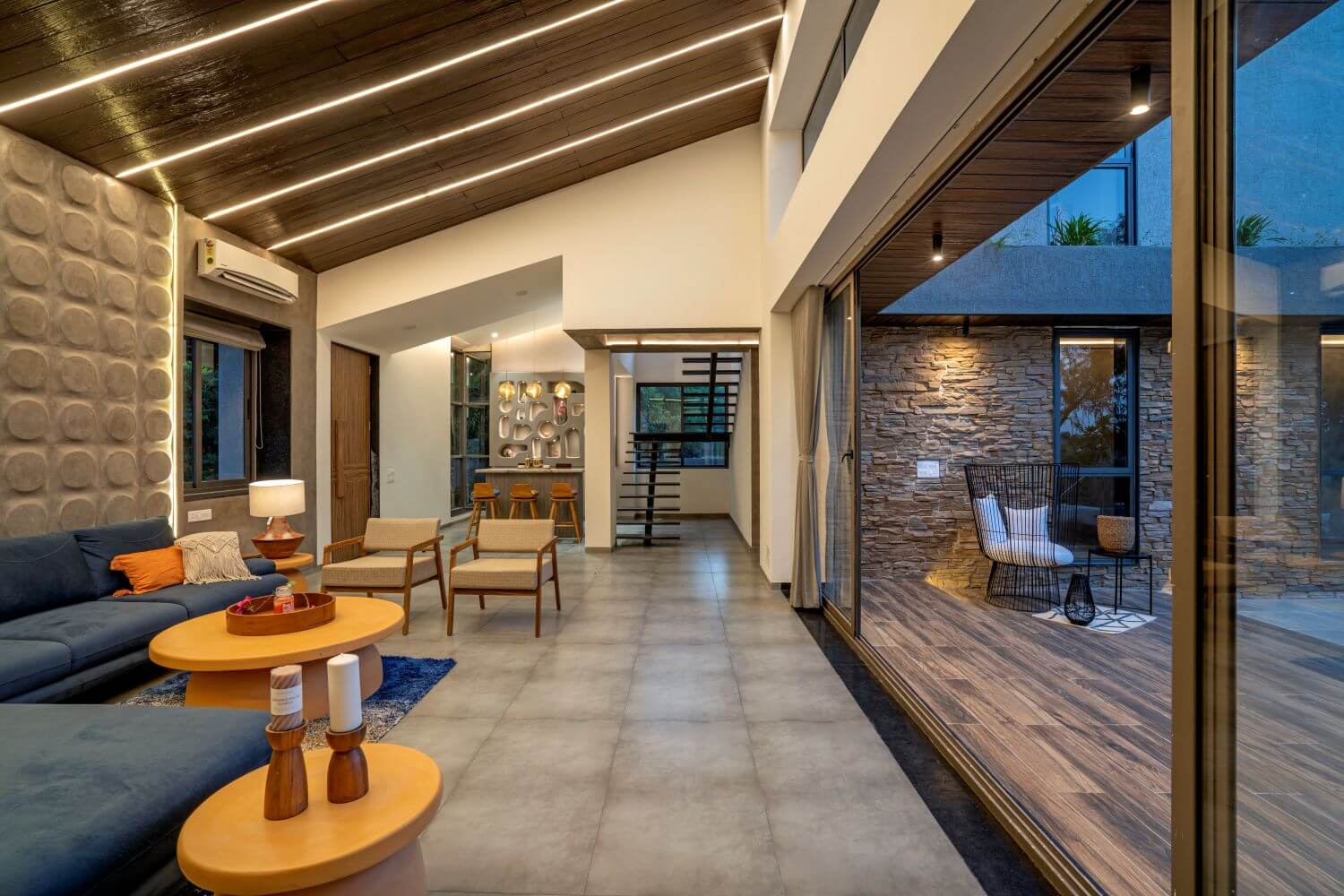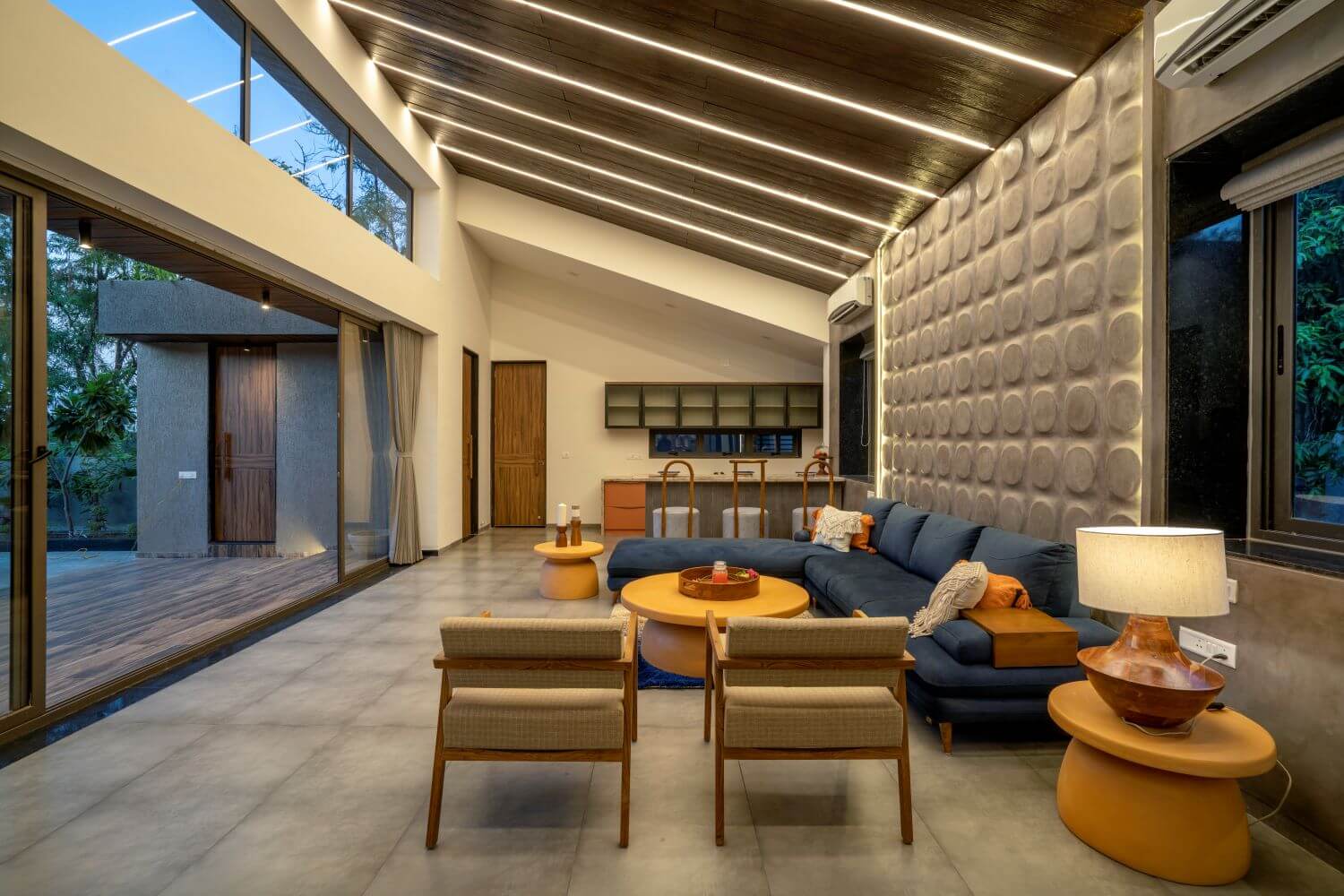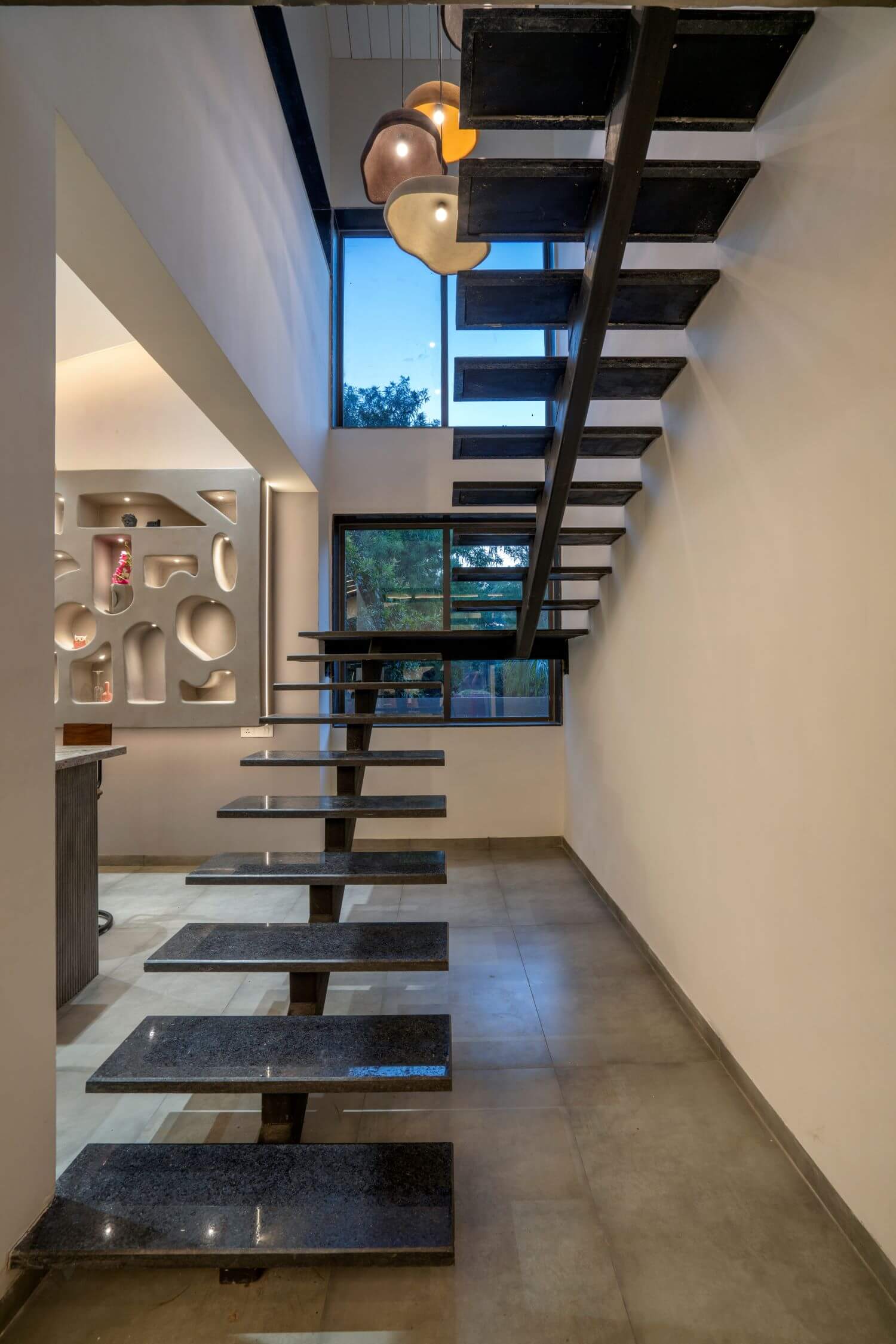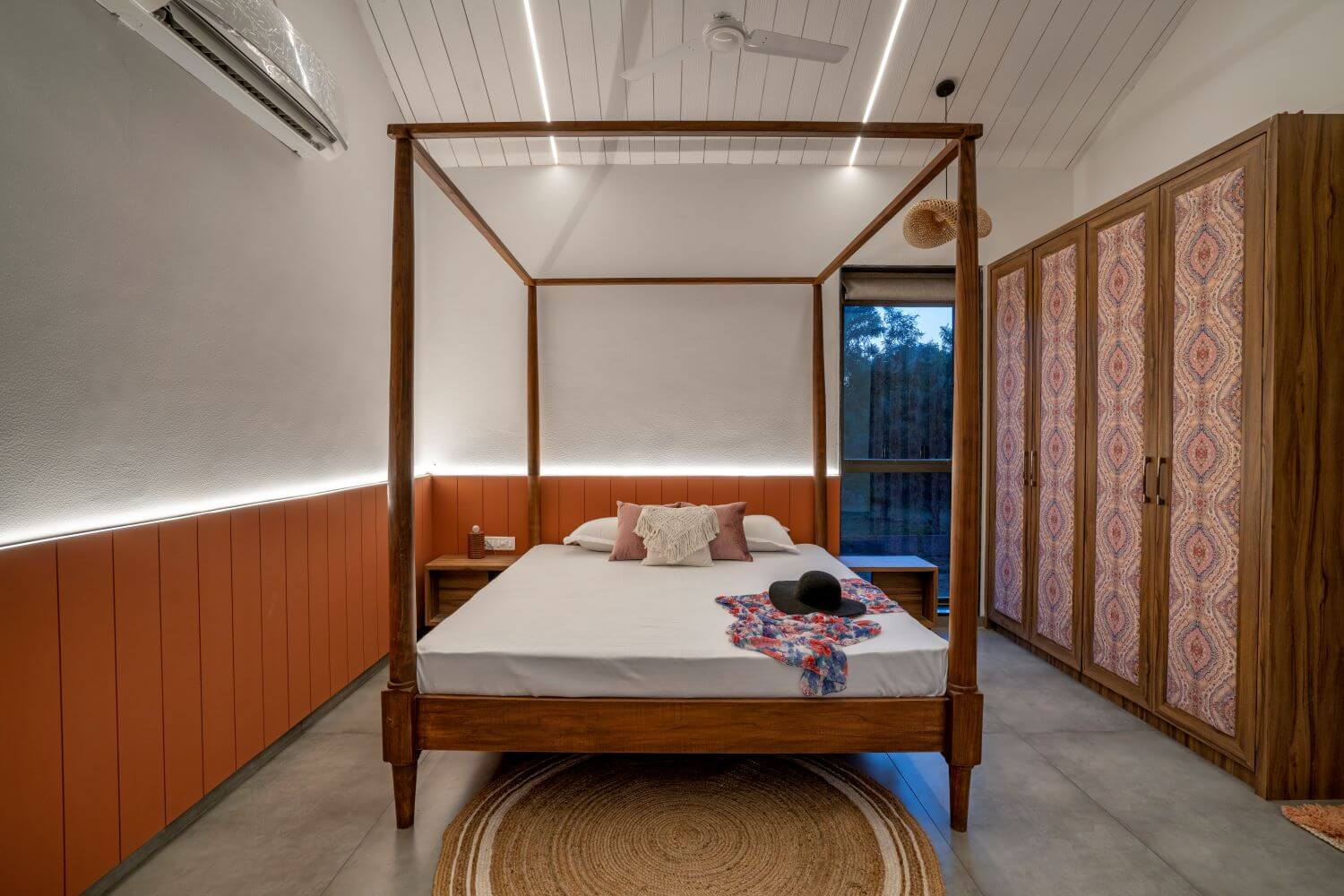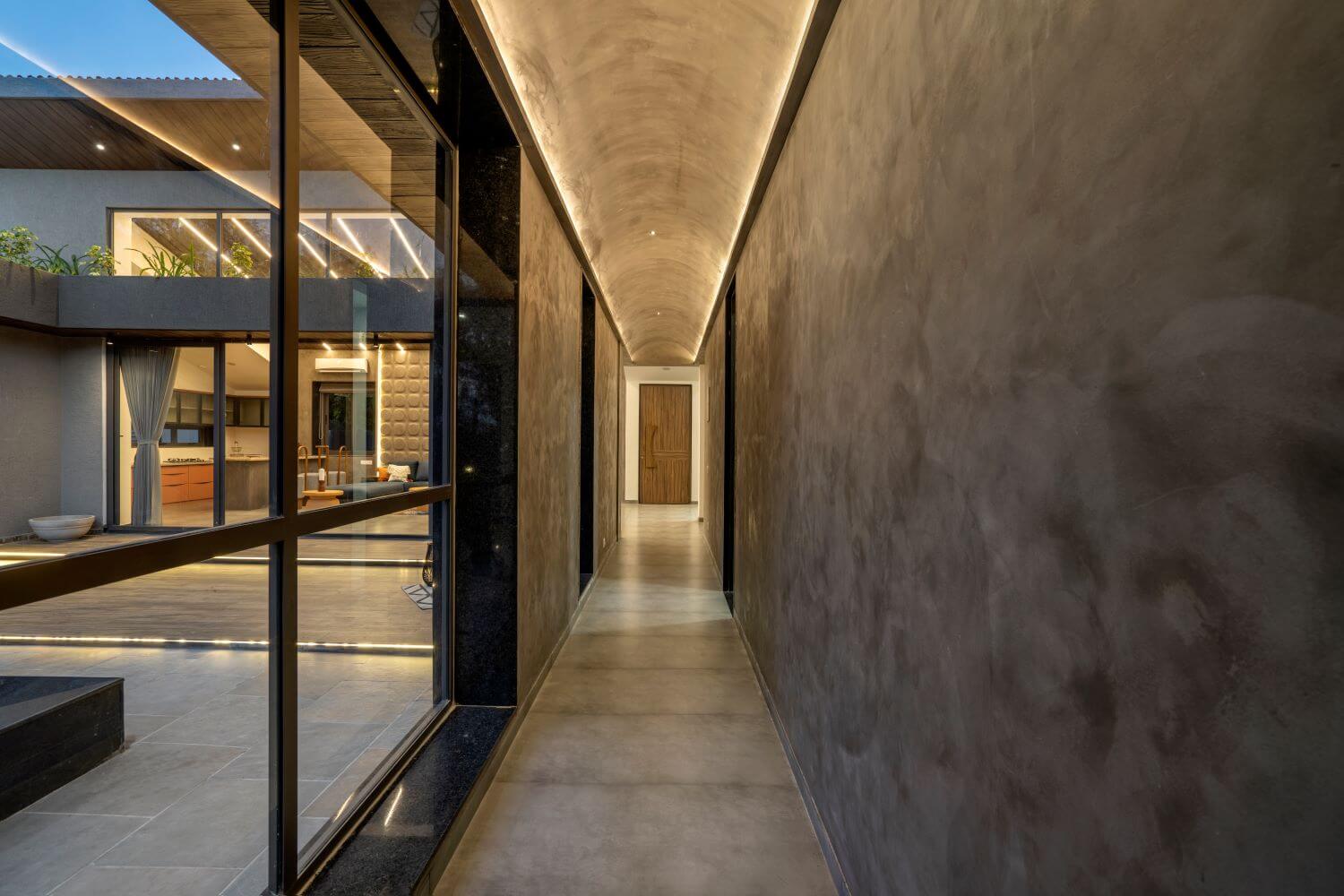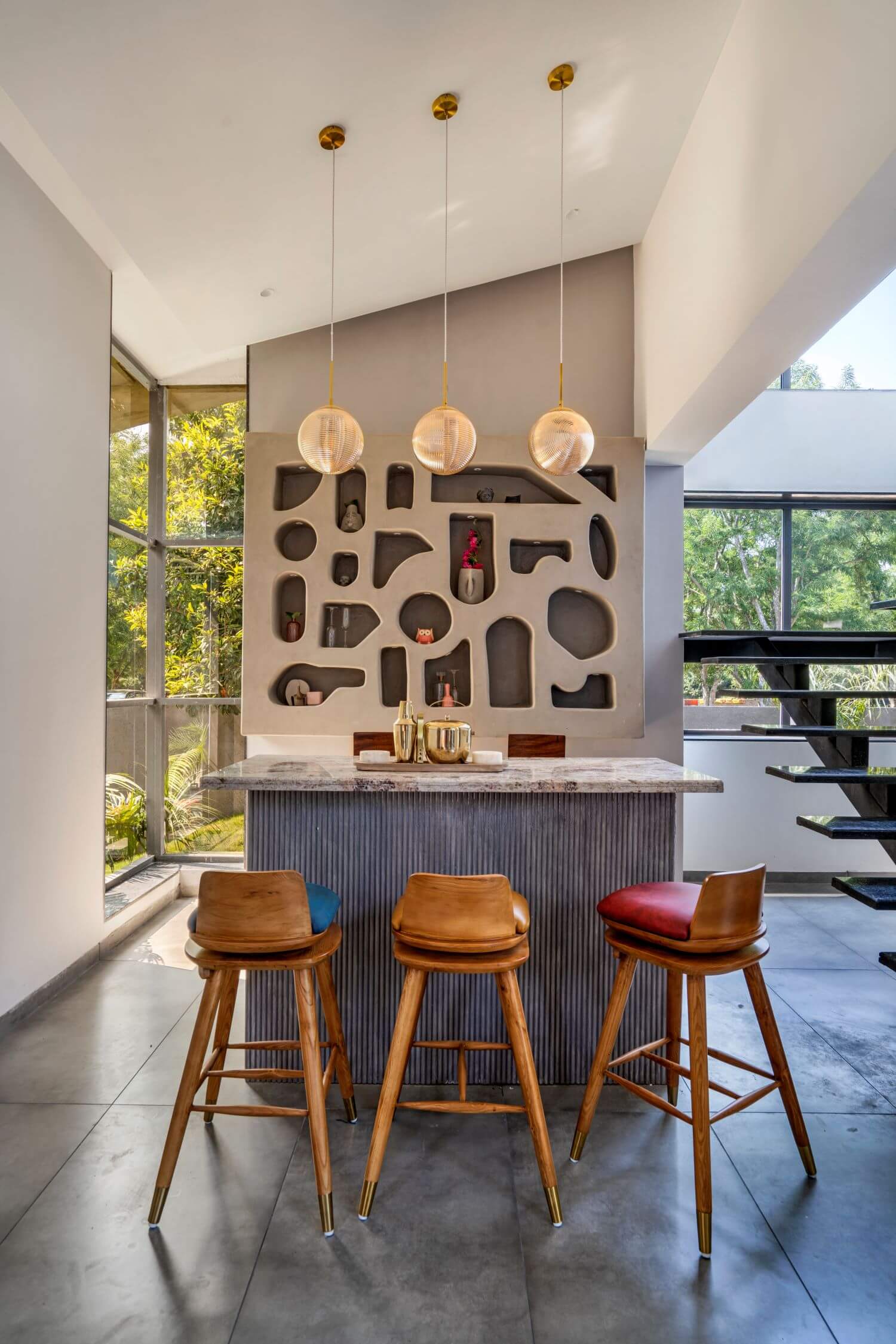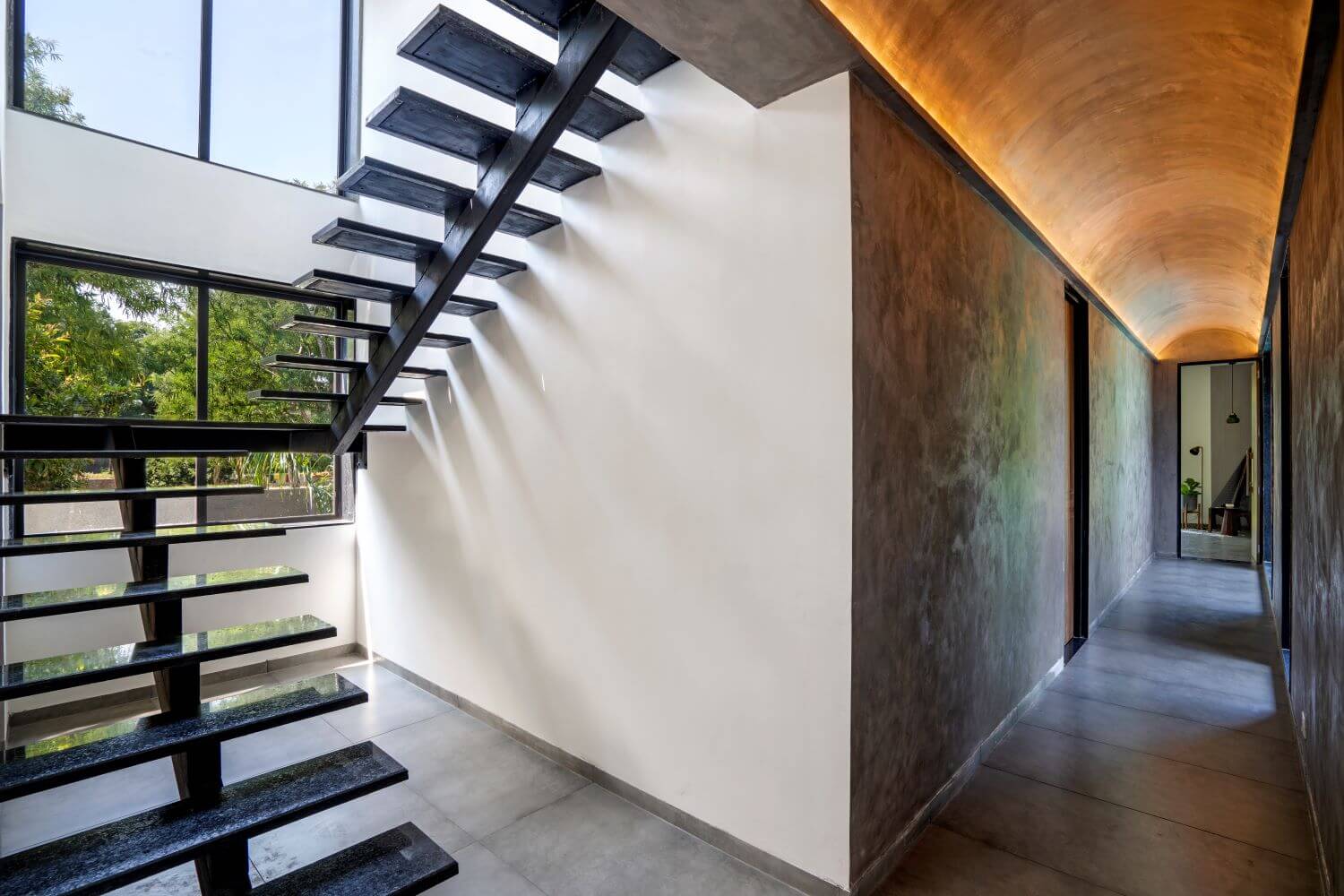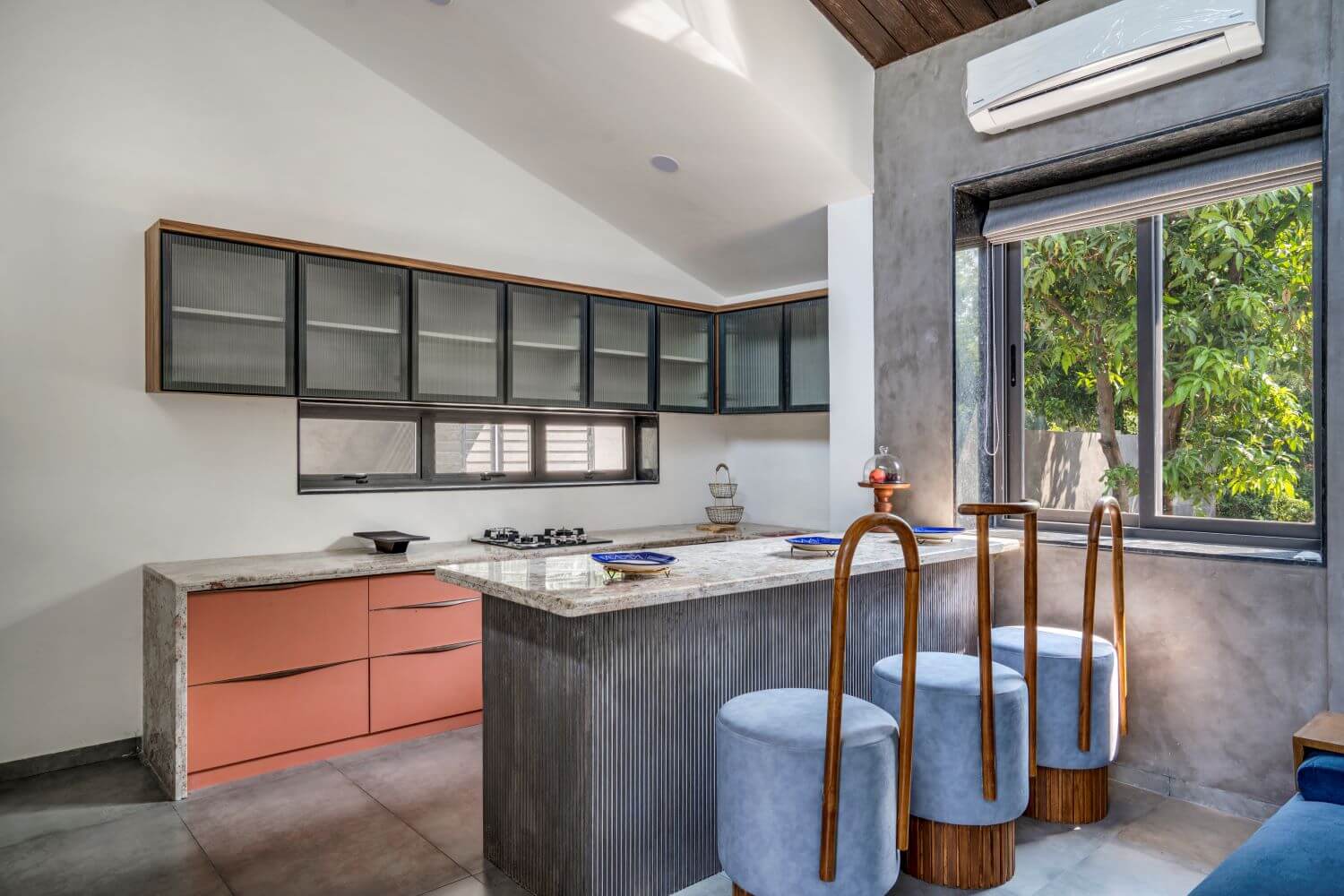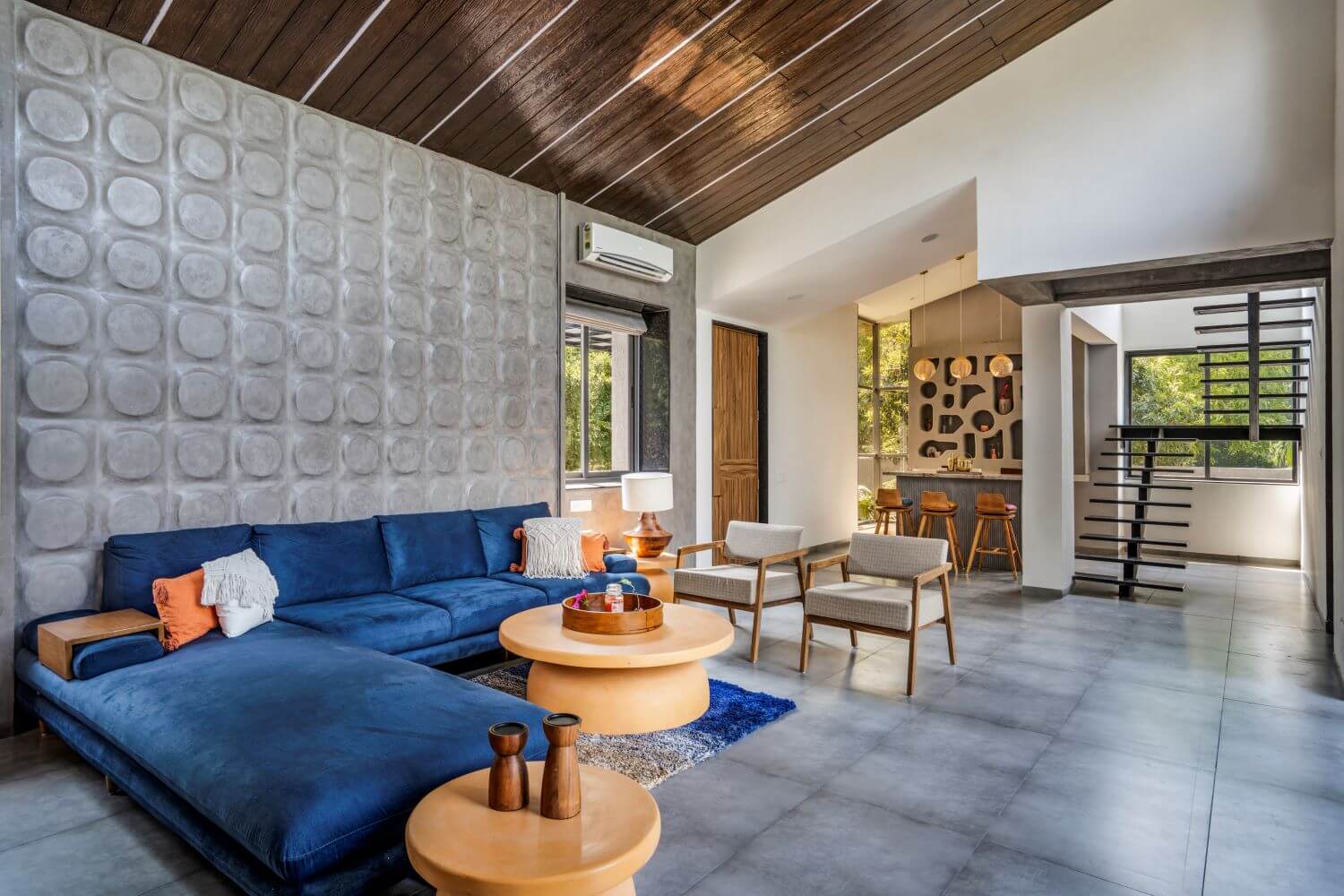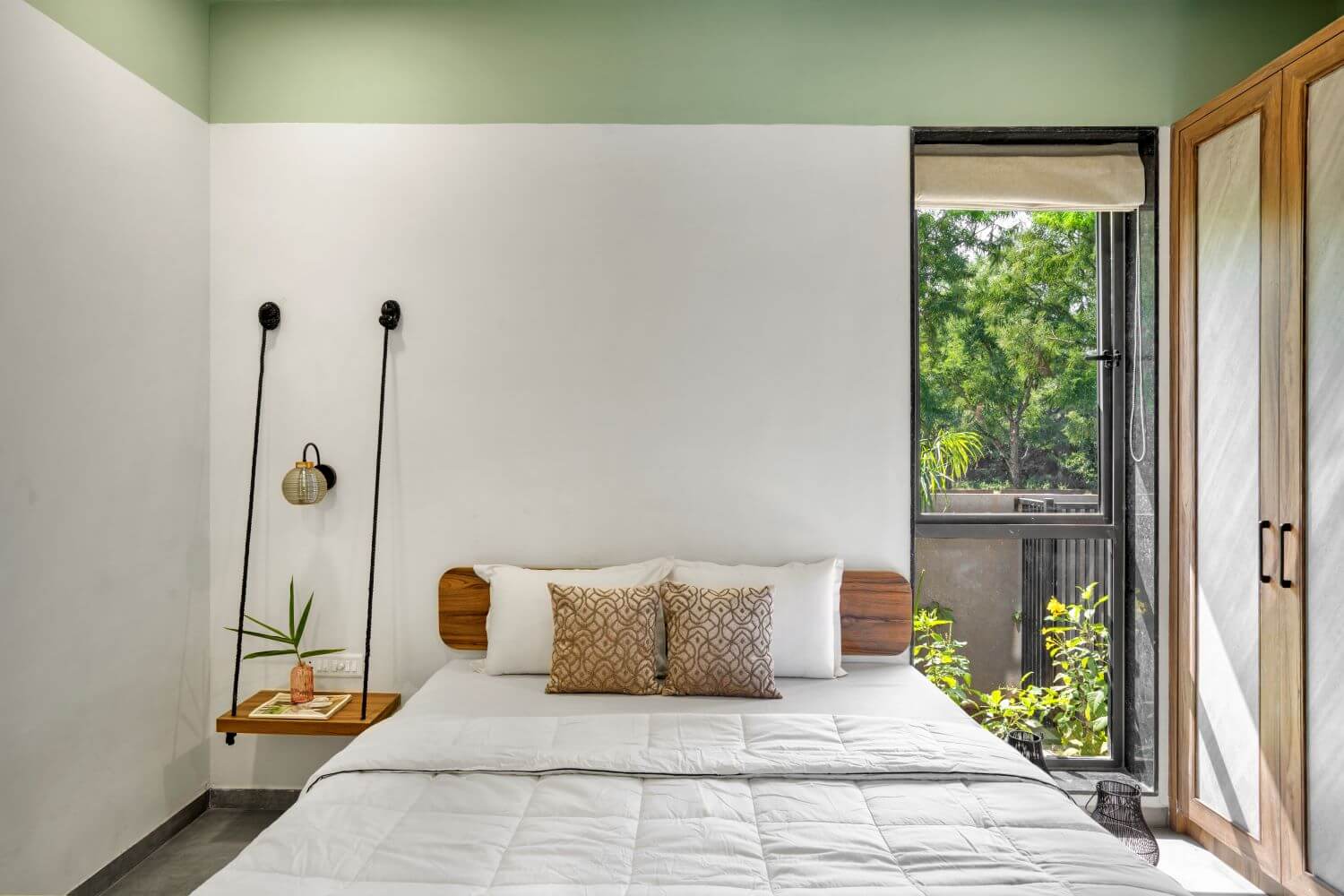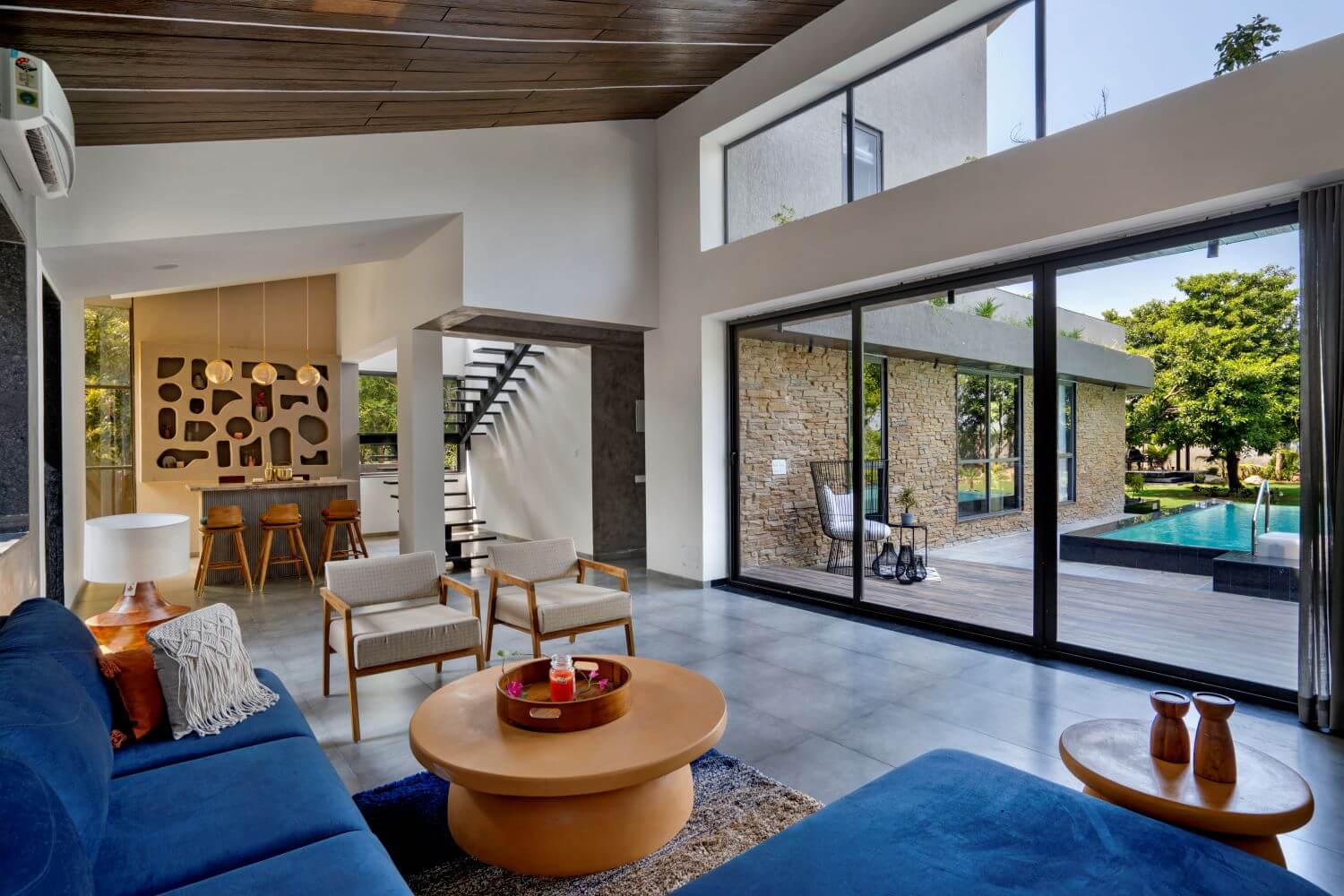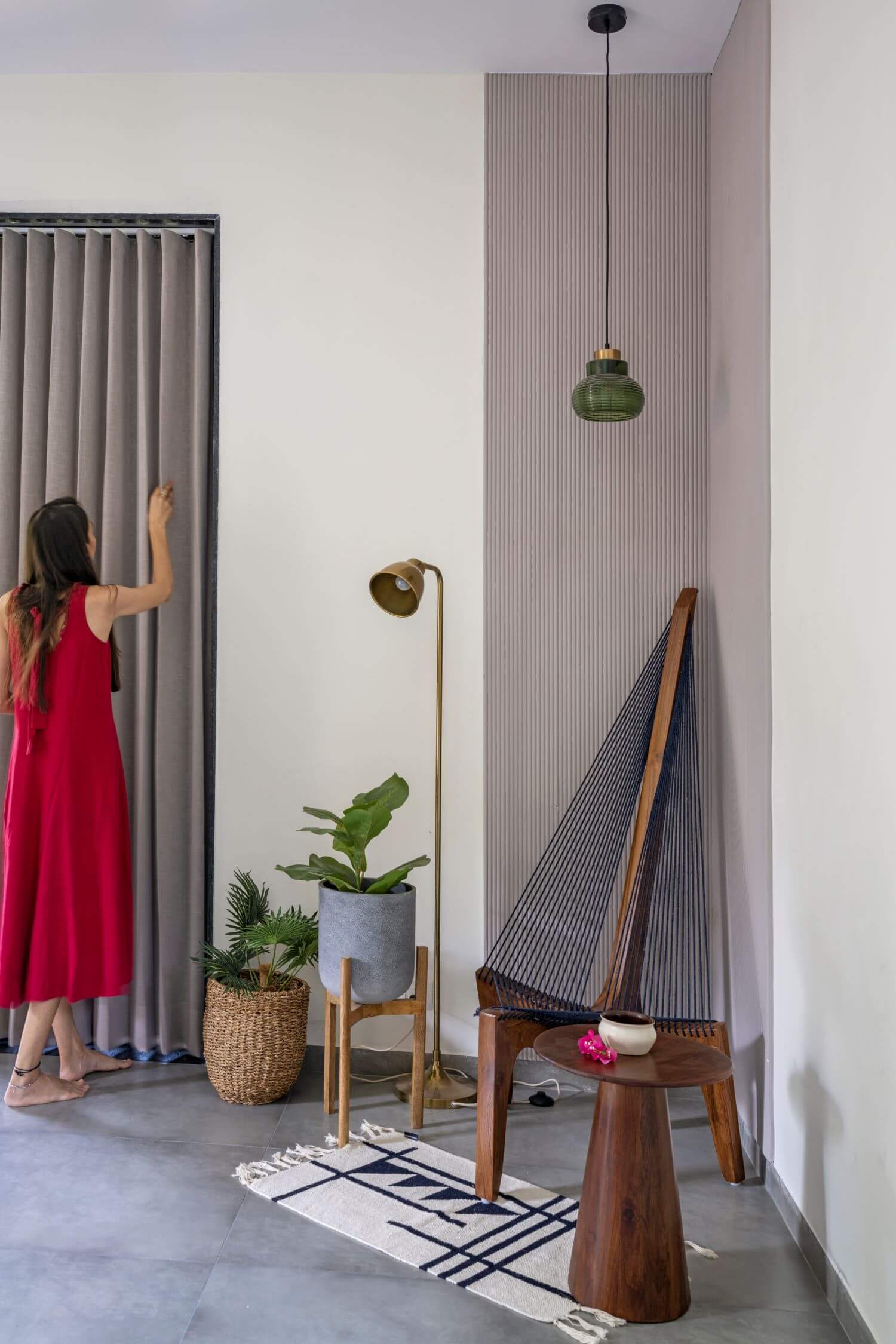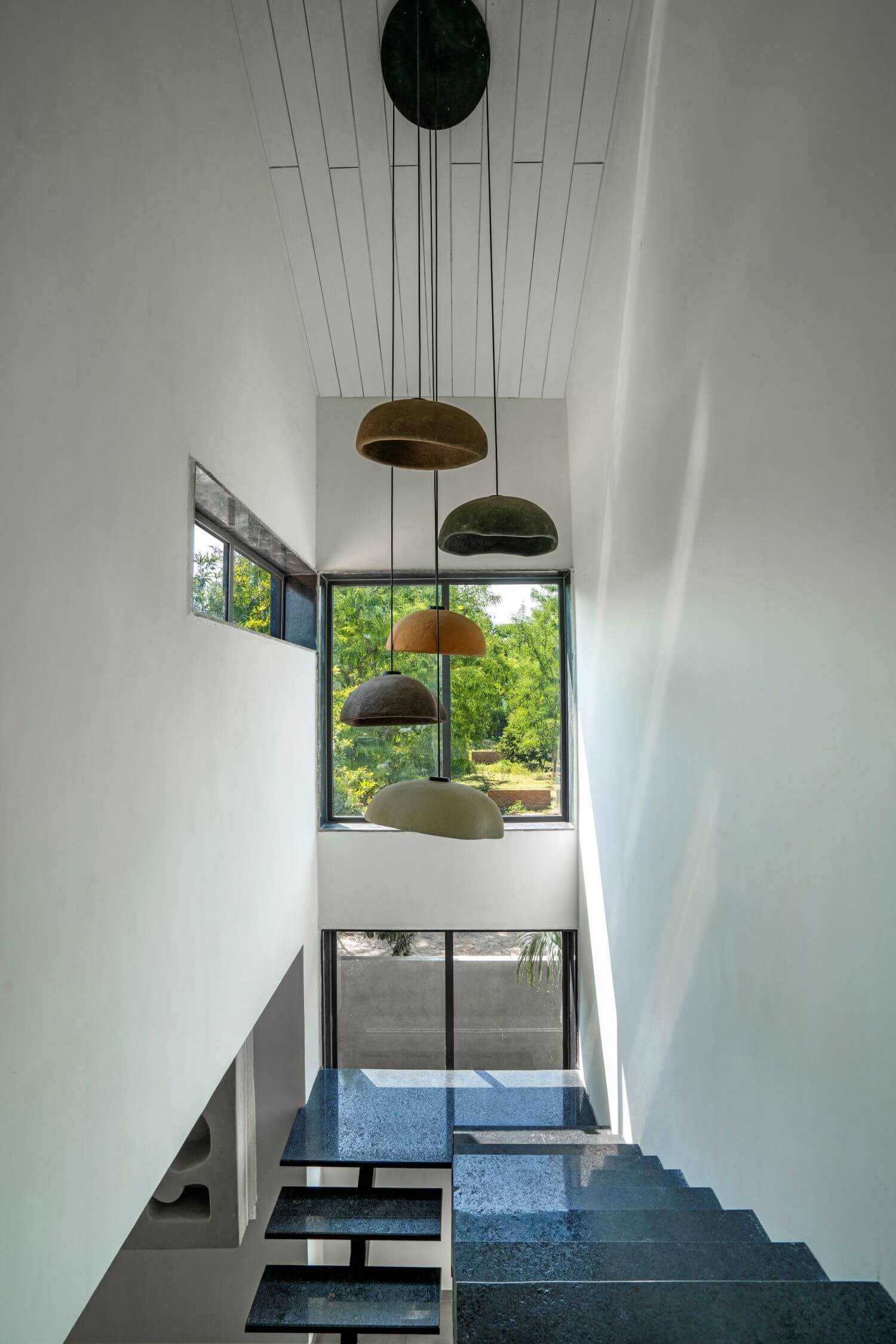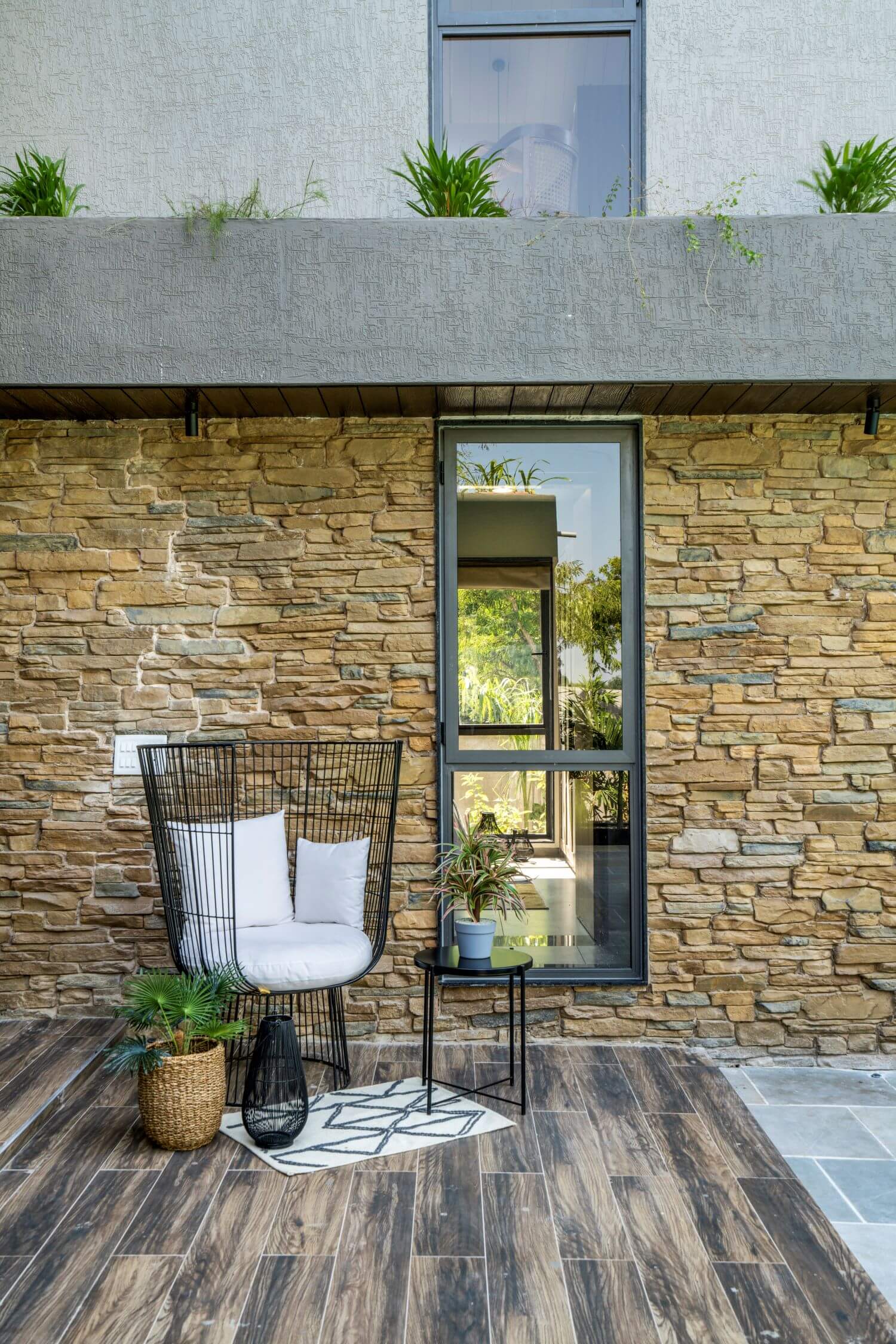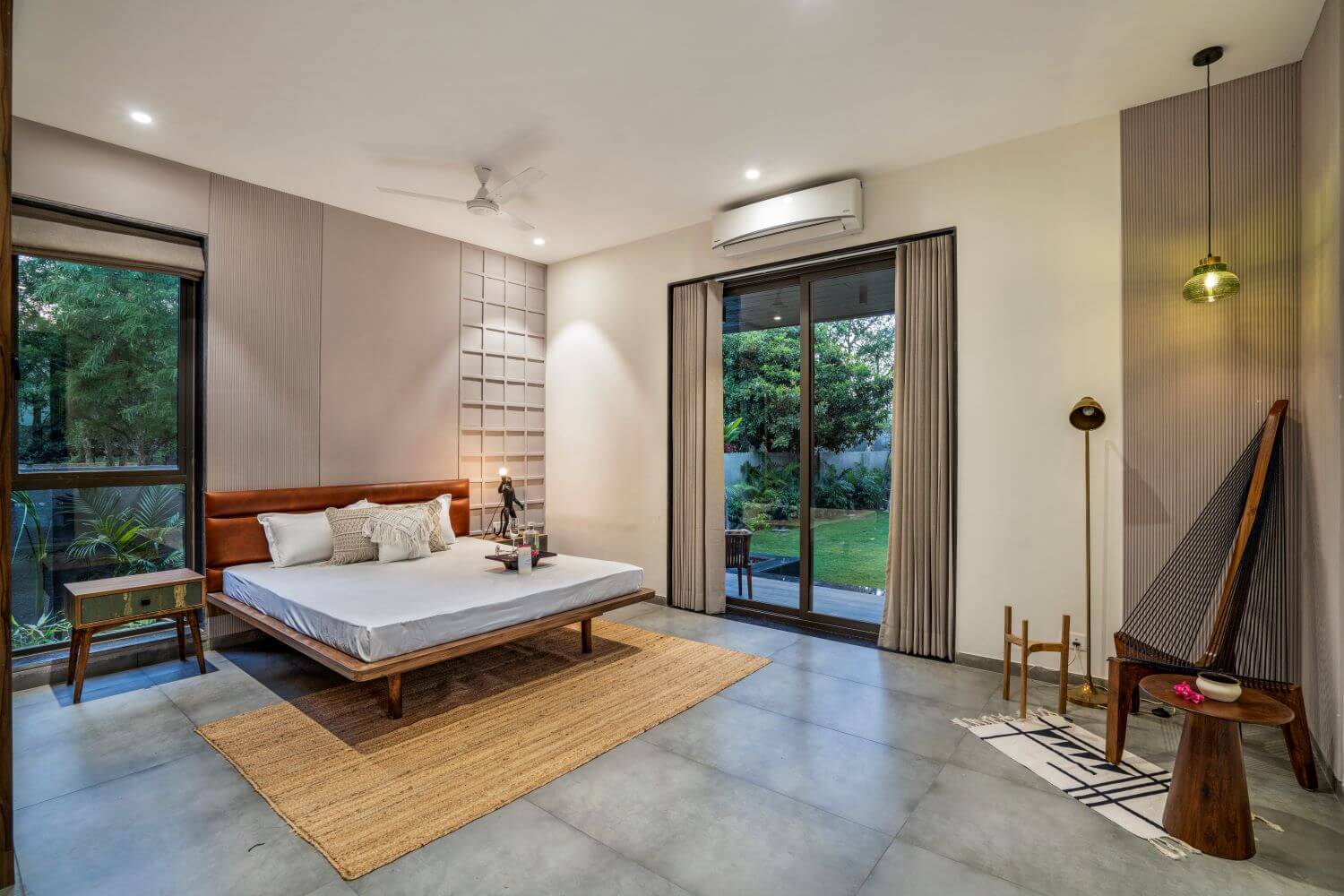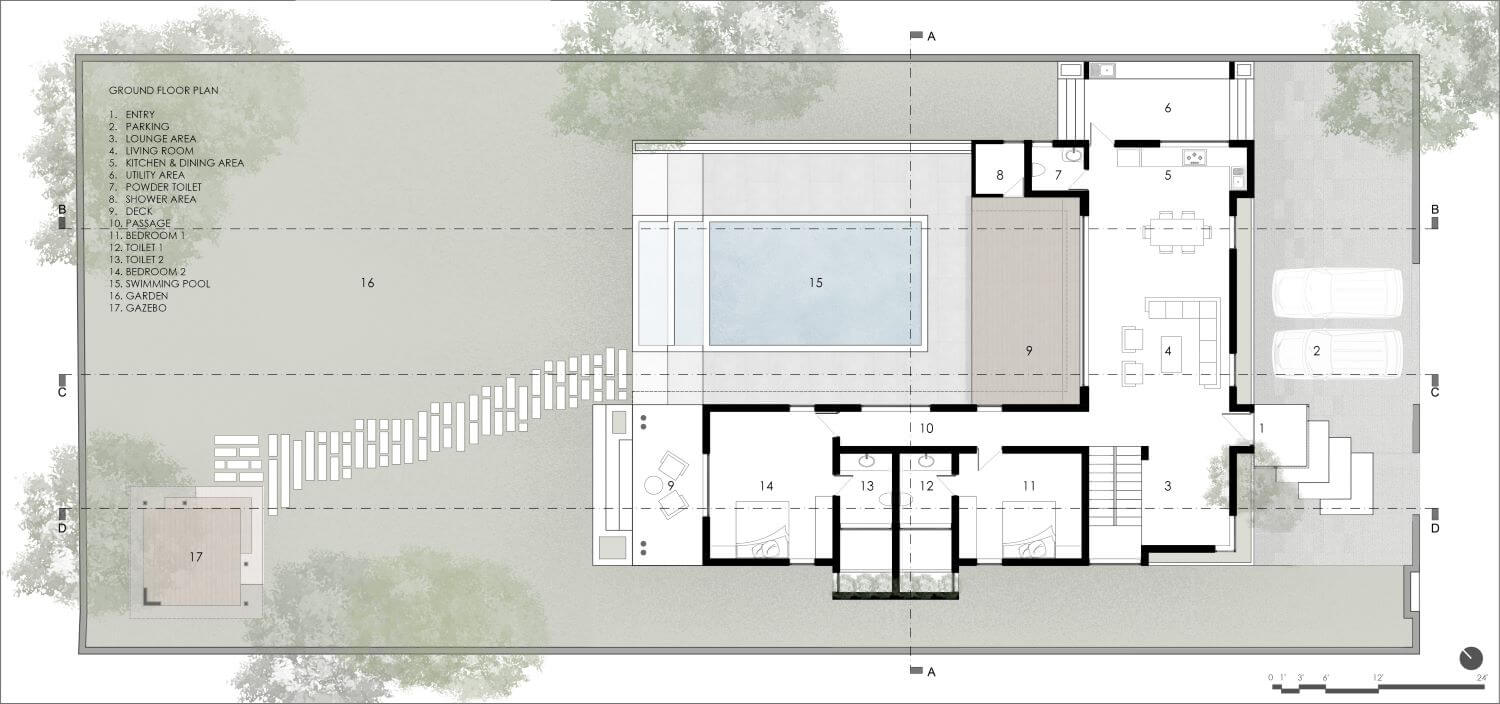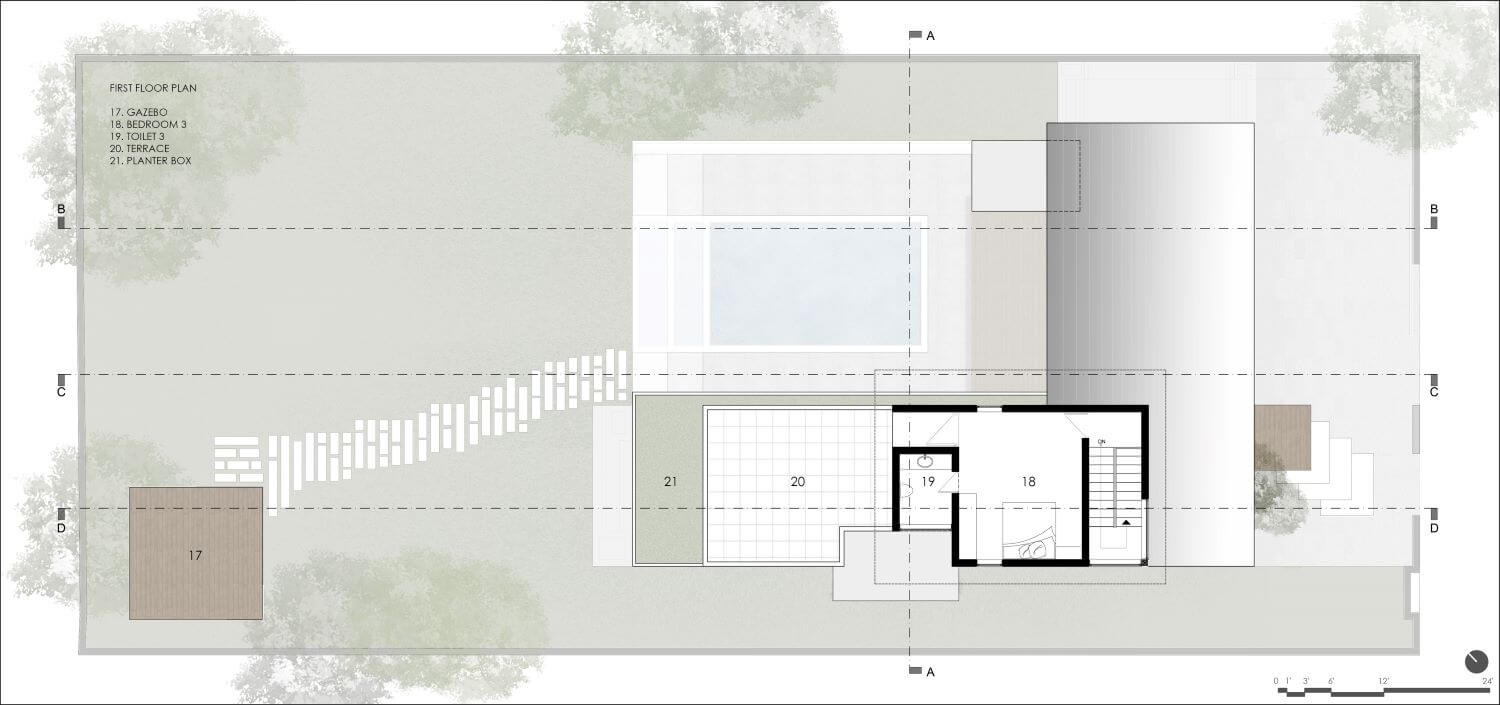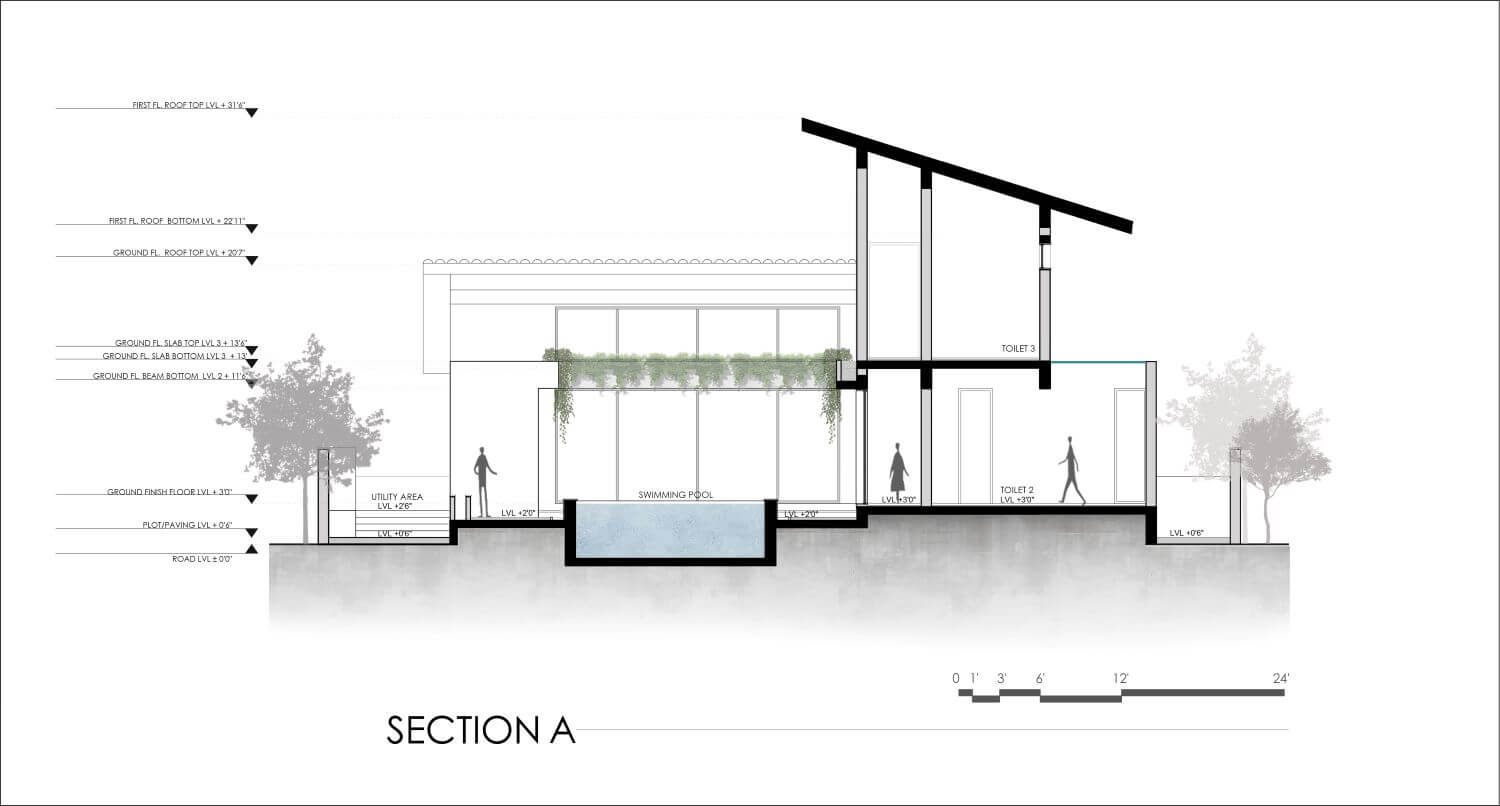 ---