Artesano Estudio de Arquitectura e Interiores: Halfway between the city of Mérida and the beach, in a golf club, a piece of land with a panorama full of green receives this house for a family whose main idea was to have a custom-made property following their lifestyle, with multiple spaces of coexistence for the day to day. The priority when designind the house was being able to take advantage of the surronding views of the land from each space, which are the protagonists even before entering the house; transparency begins from the outside, by crossing a series of walls that generates privacy from the main façade before entering the property. Going through them, the house becomes an open space that invites you to come in, while closed volumes from the street generate absolute privacy.
The family's lifestyle was extremely important when studying the flow and connection of areas among themselves, such as the pergola, which aims to be an extension of the kitchen meeting space, spacious and naturally lit. For the entire house, there is the idea of making a naked, transparent and honest house with its structural elements, framed to be protagonists, such as the exposed concrete beams on the terrace. The result of the interiors comes from a mixture of styles, textures and sensations. Pieces of contemporary and local design are mixed with a warm Californian style, and, in the same time with elements of recycled wood. Selecting handmade pieces was a priority when executing the interiors.
Furniture with Petatillo and natural fibers made with the perfection of Mexican craftmanship comes to give the final warmth and soft touches to the spaces. Natural wood tones, and linen and cotton textures dominate, making a cozier ambience. For the private area, long balconies are seen in all the rooms, oriented north-south, bathing them in natural light and exquisite air circulation. Floors from Mexican canteras are used in all areas. The ground floor occupies only 300 square meters, a fraction of the 2350 square meters terrain, allowing the property to be surrounded by green and open areas.Making an immediate connection with the environment, the project aims to be a tribute to the sensations, colors and finishes of the region.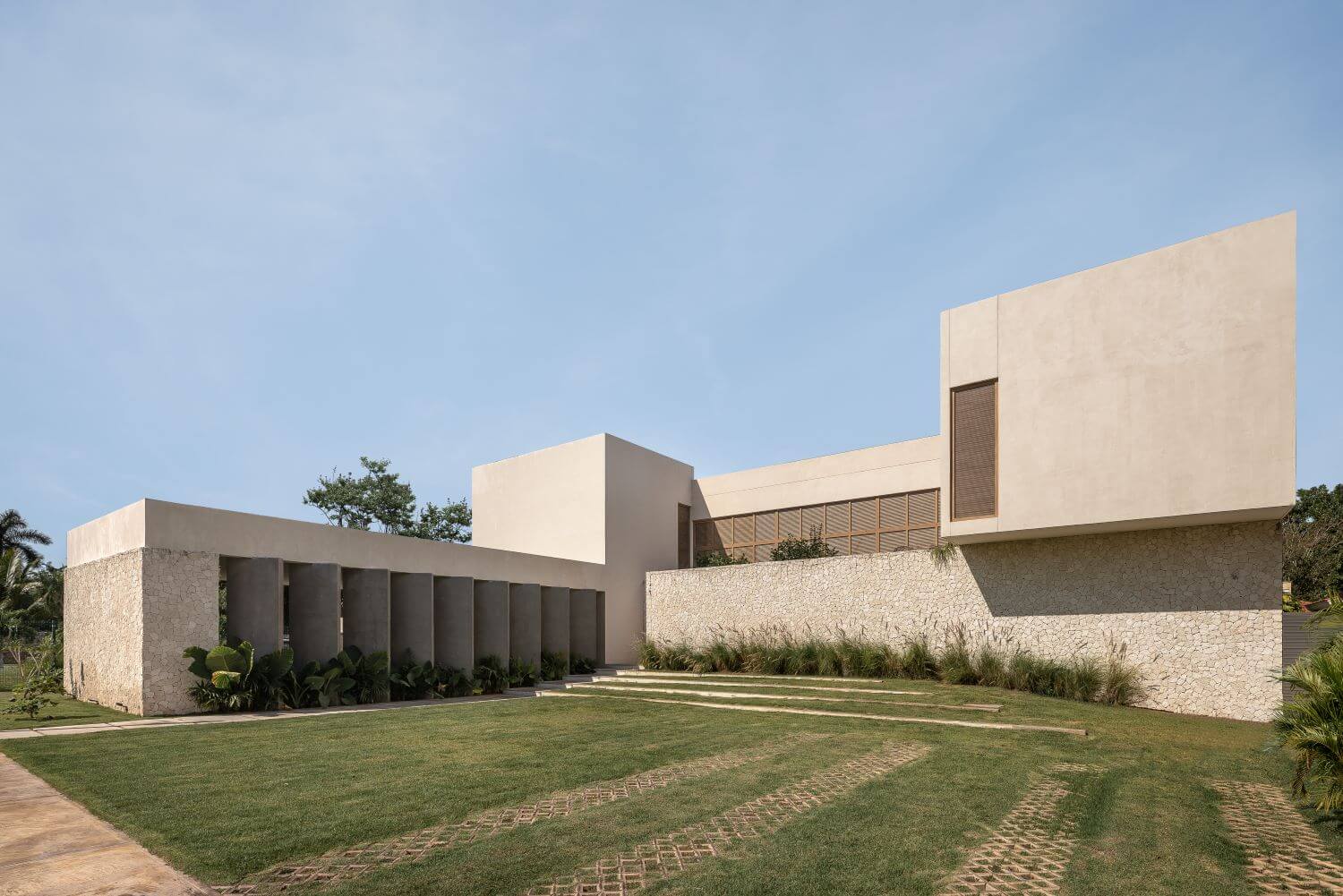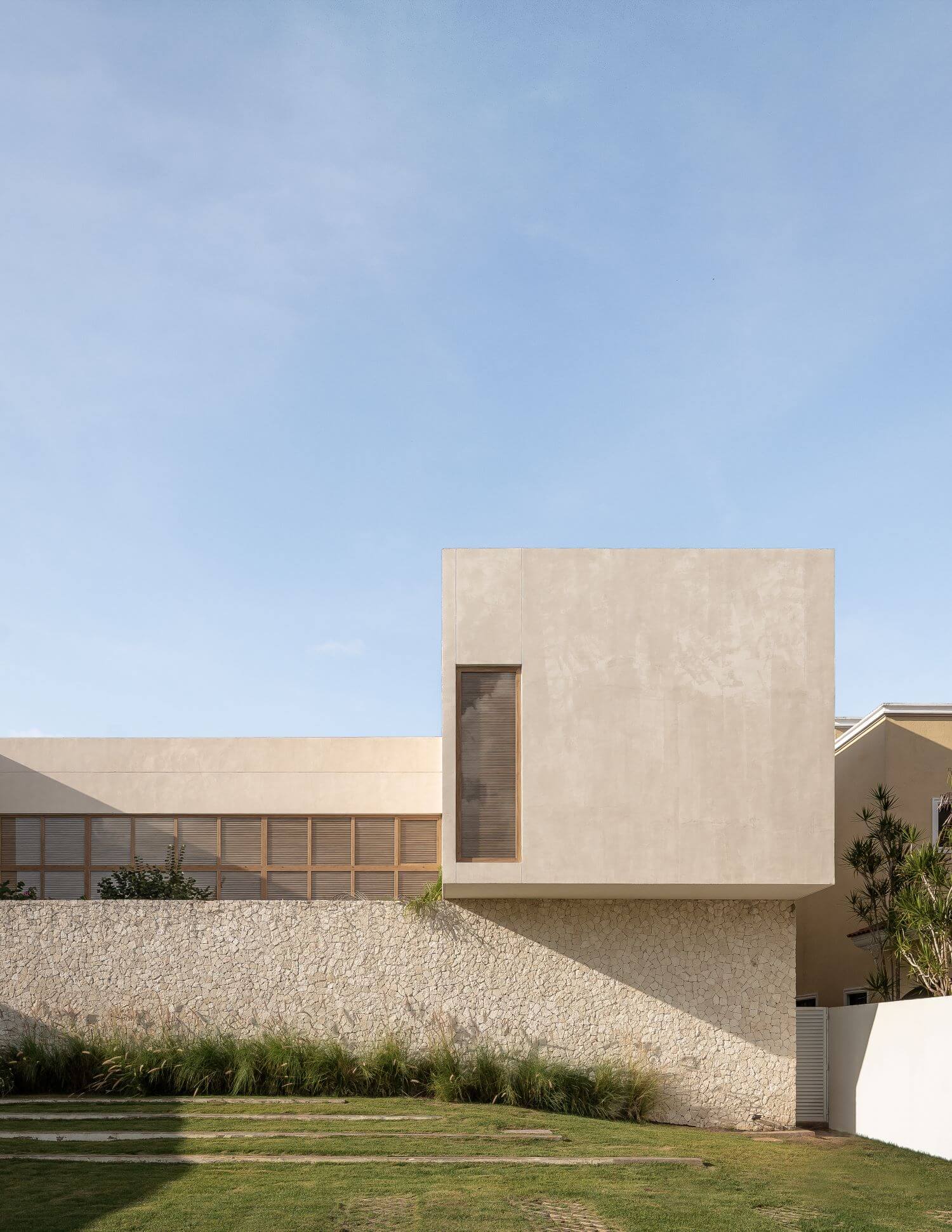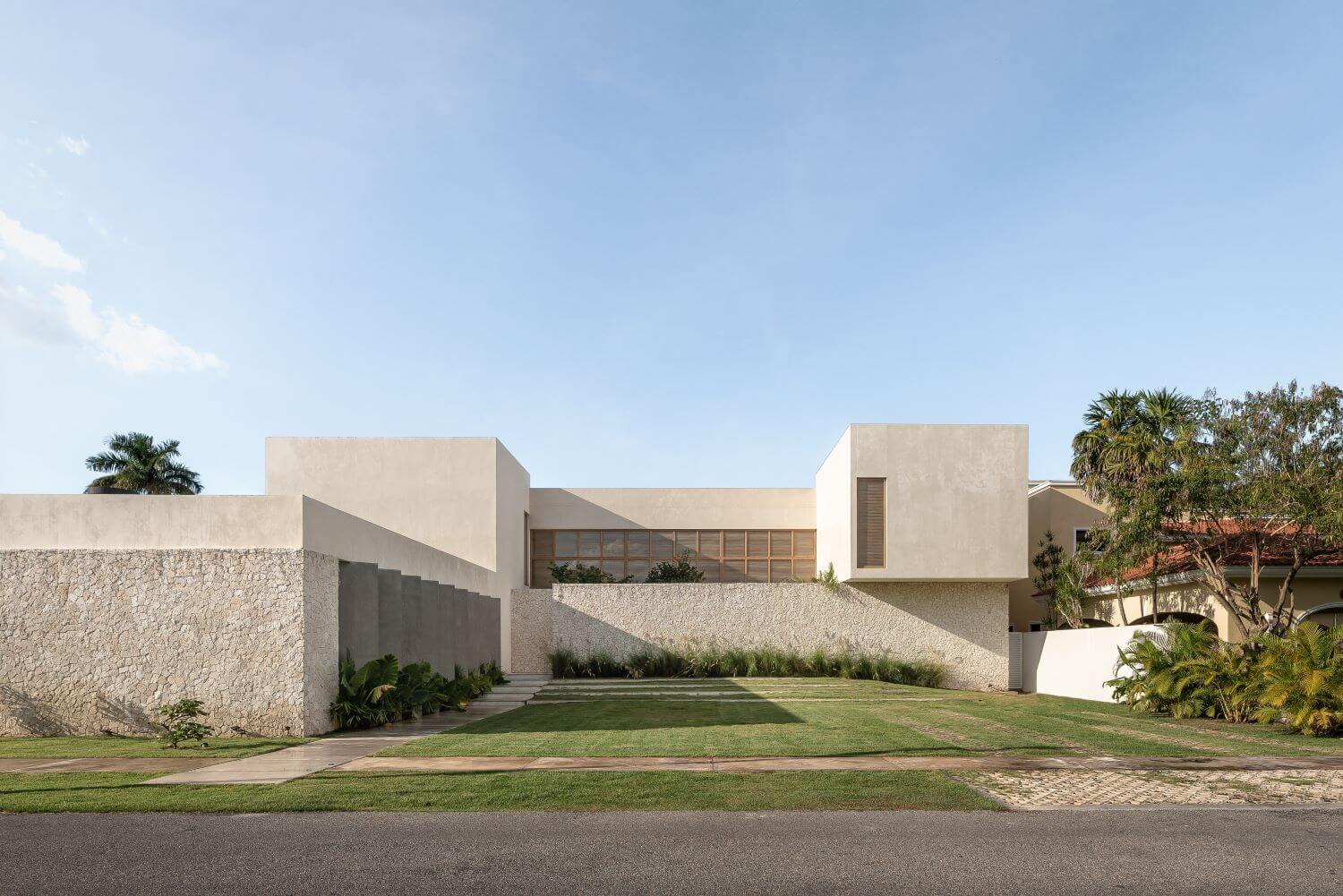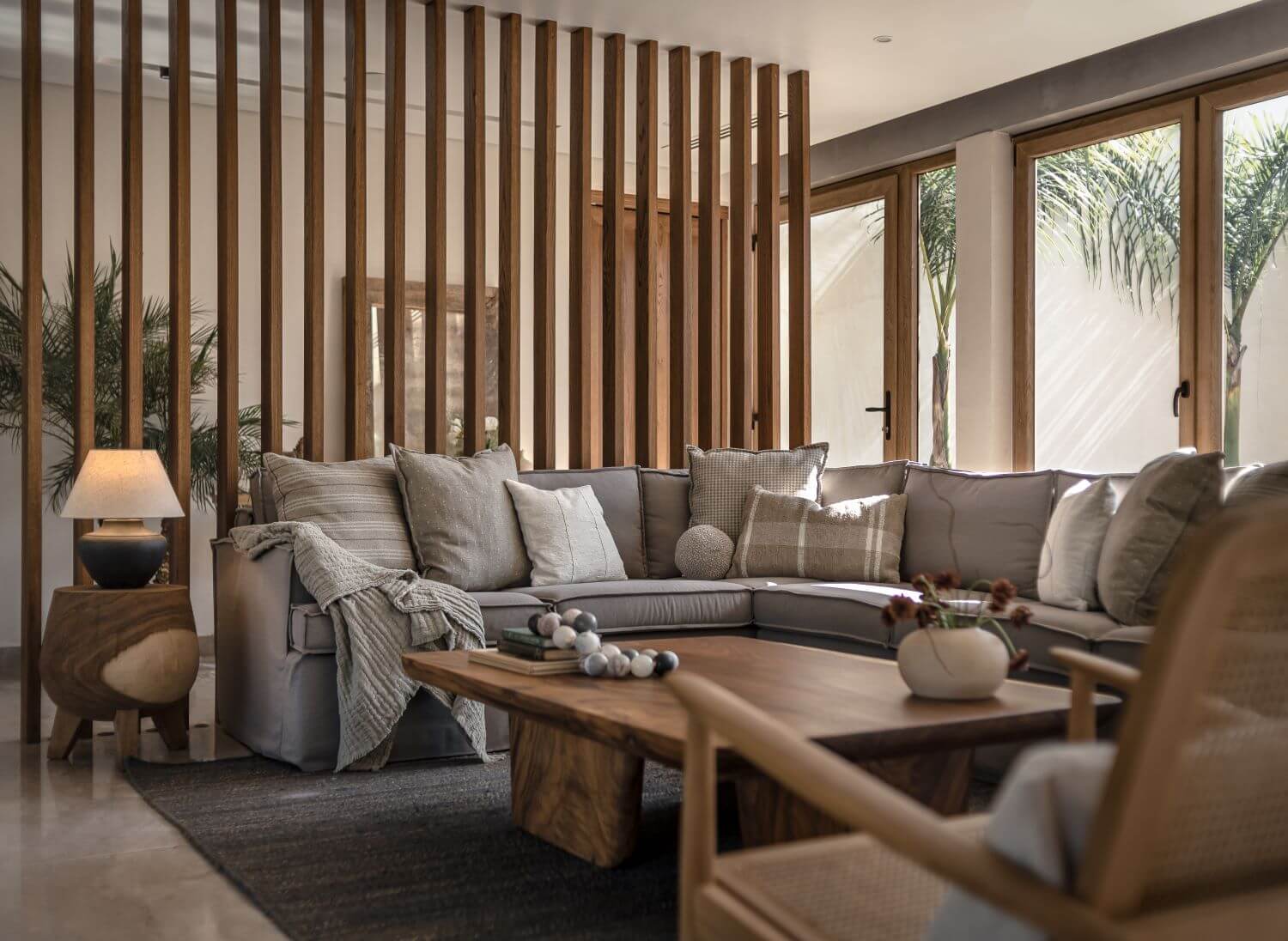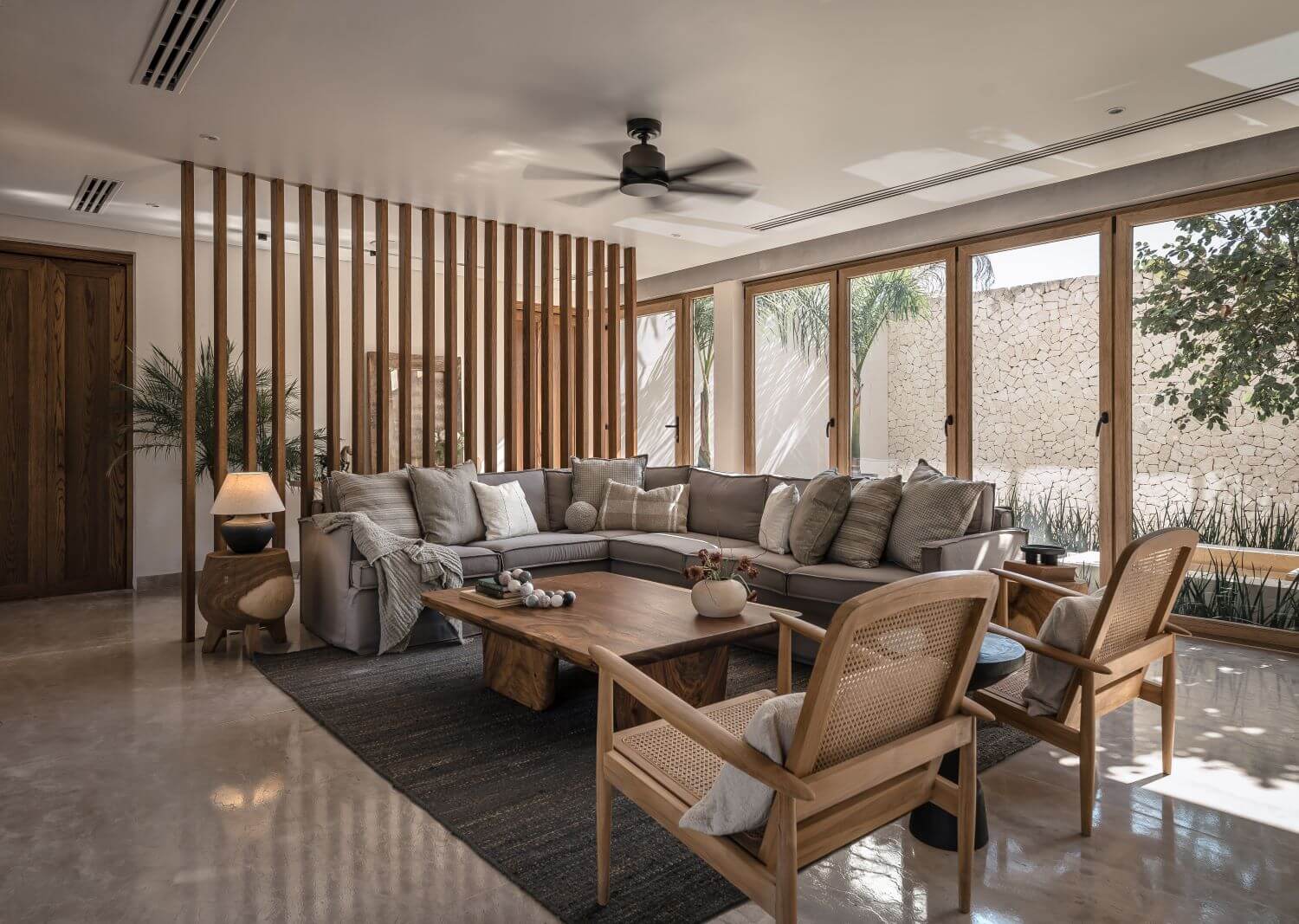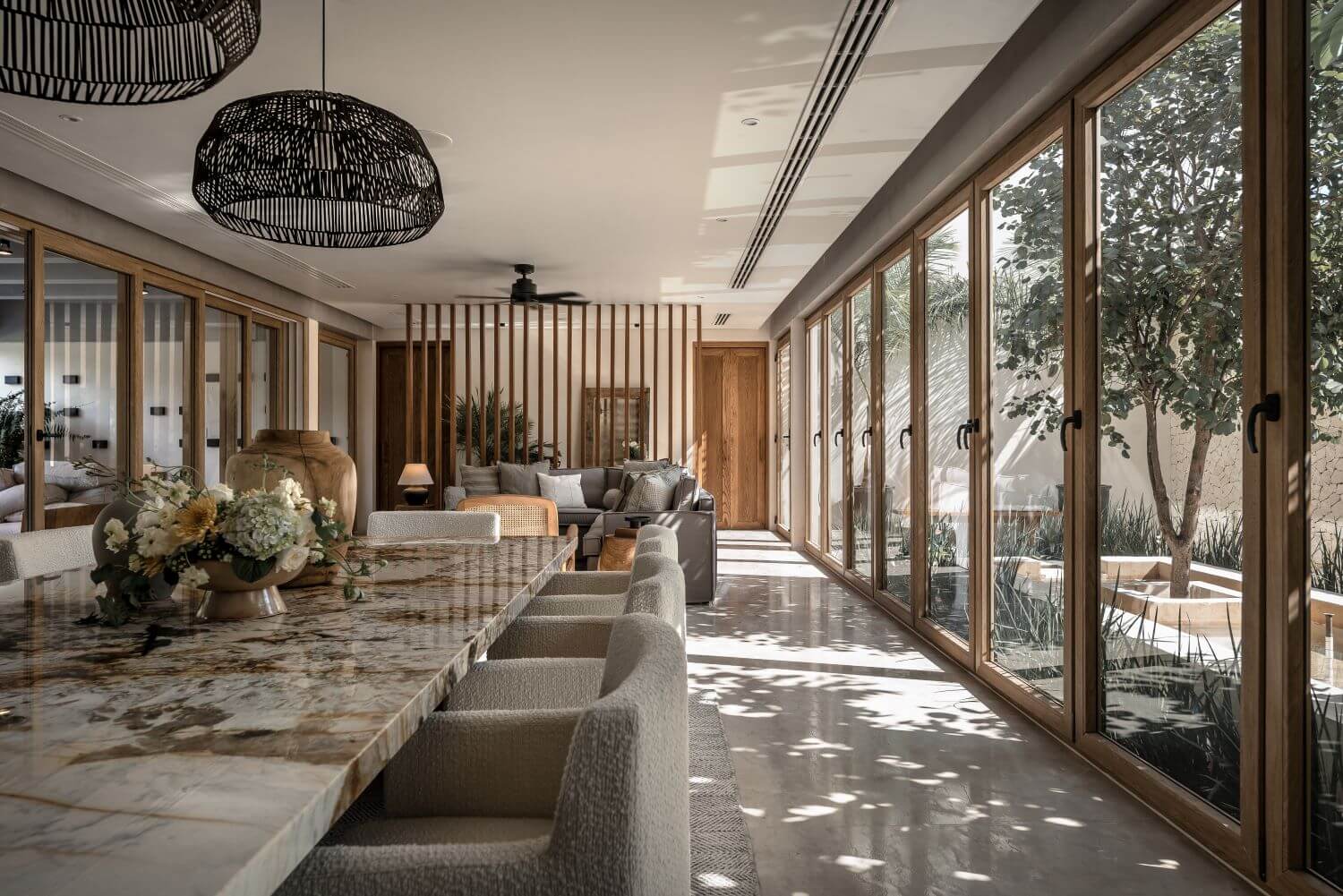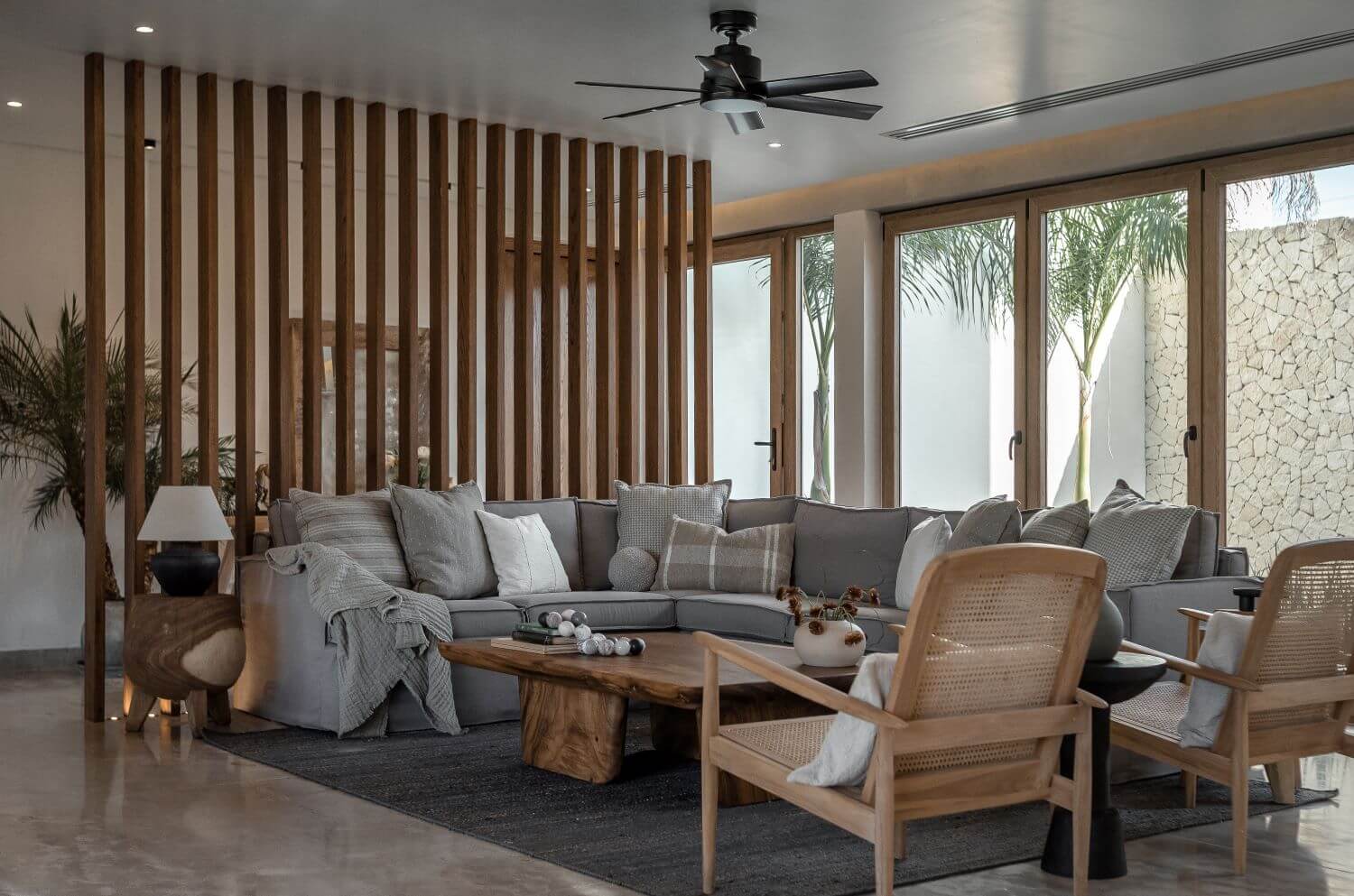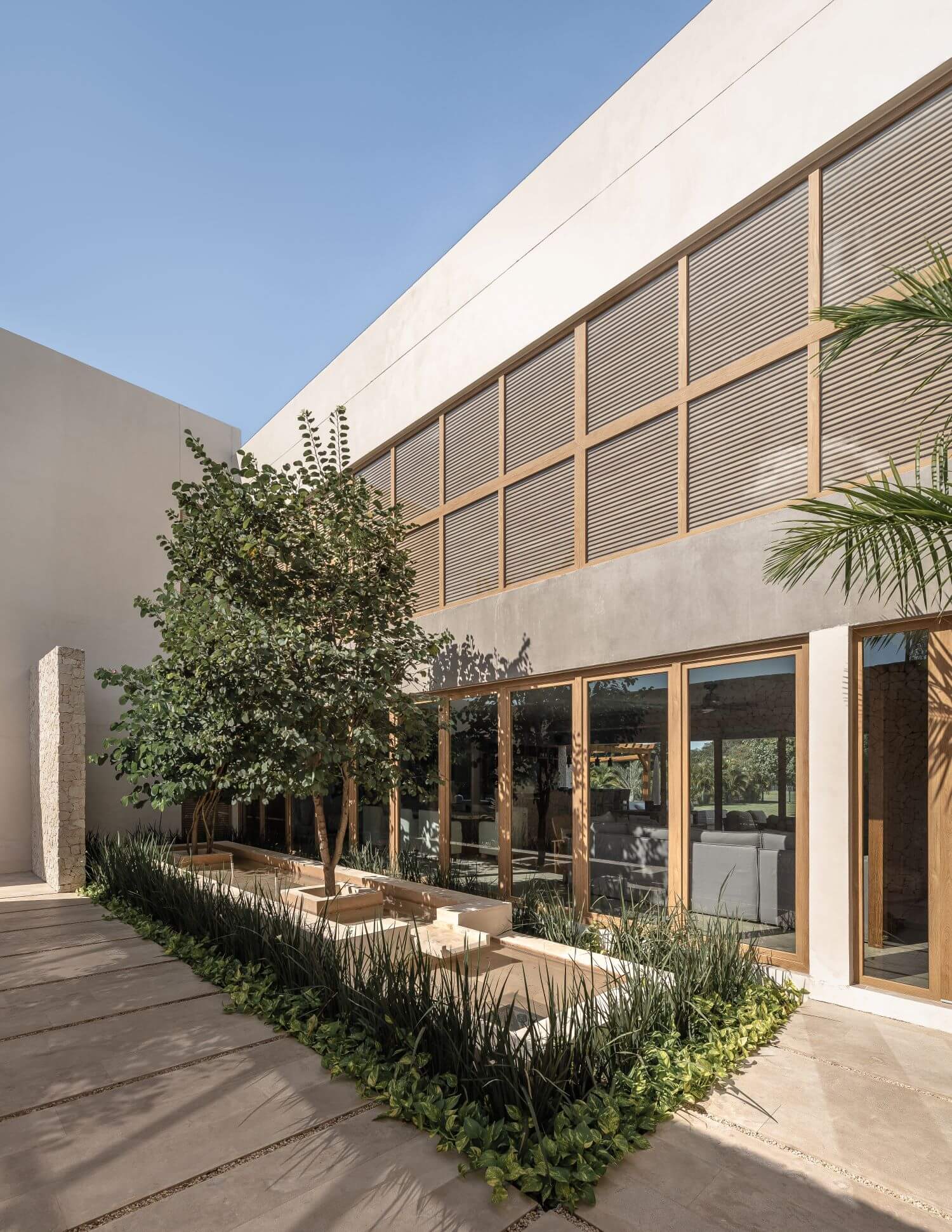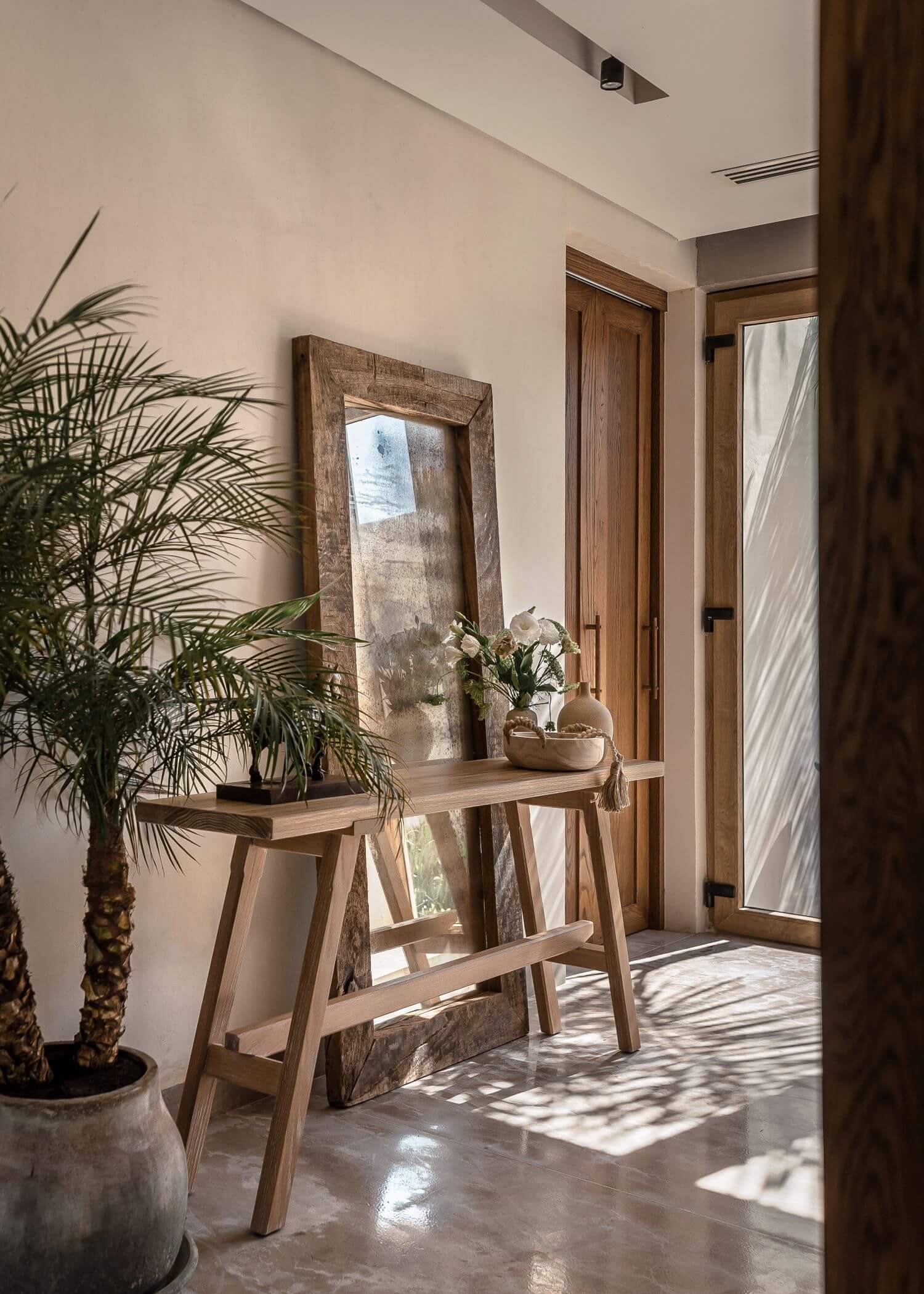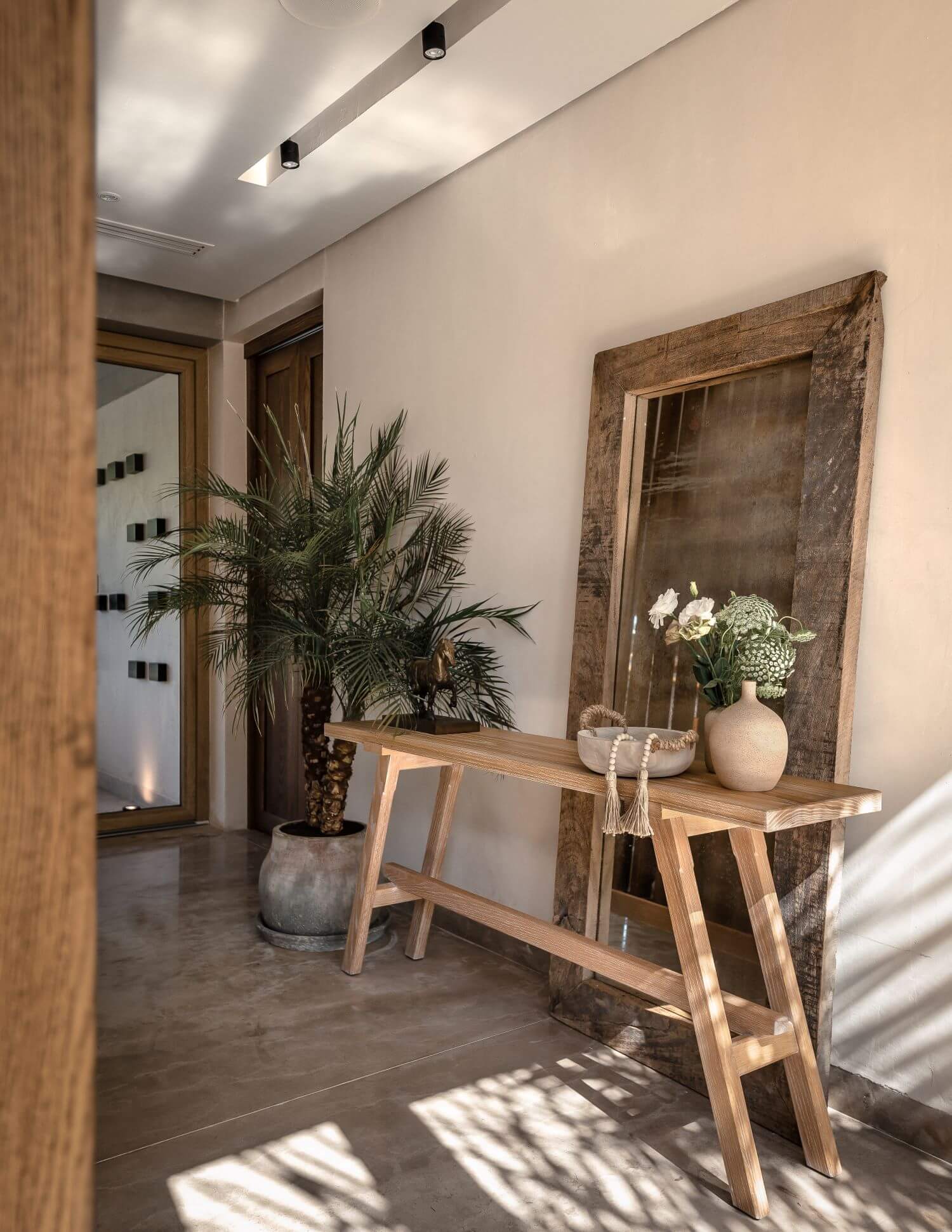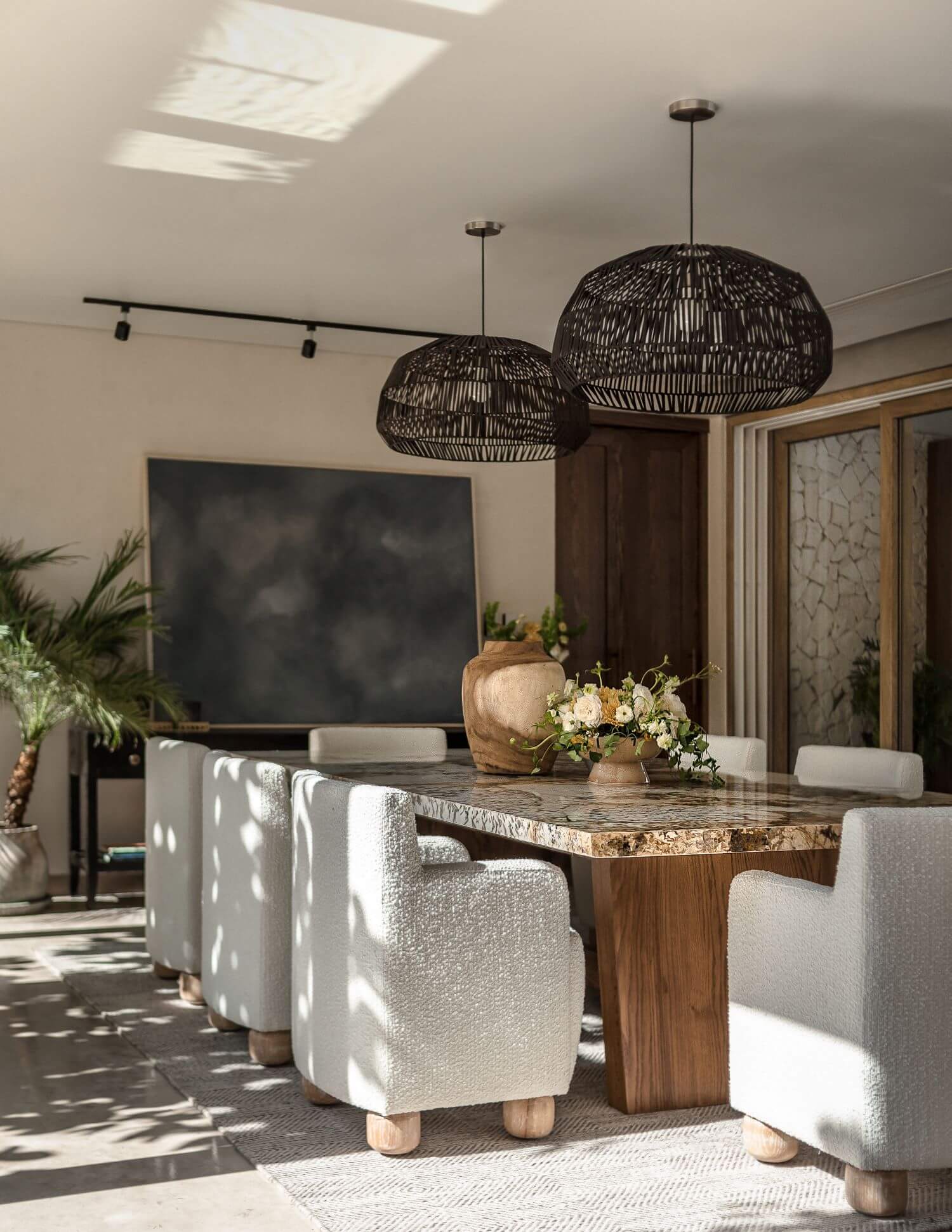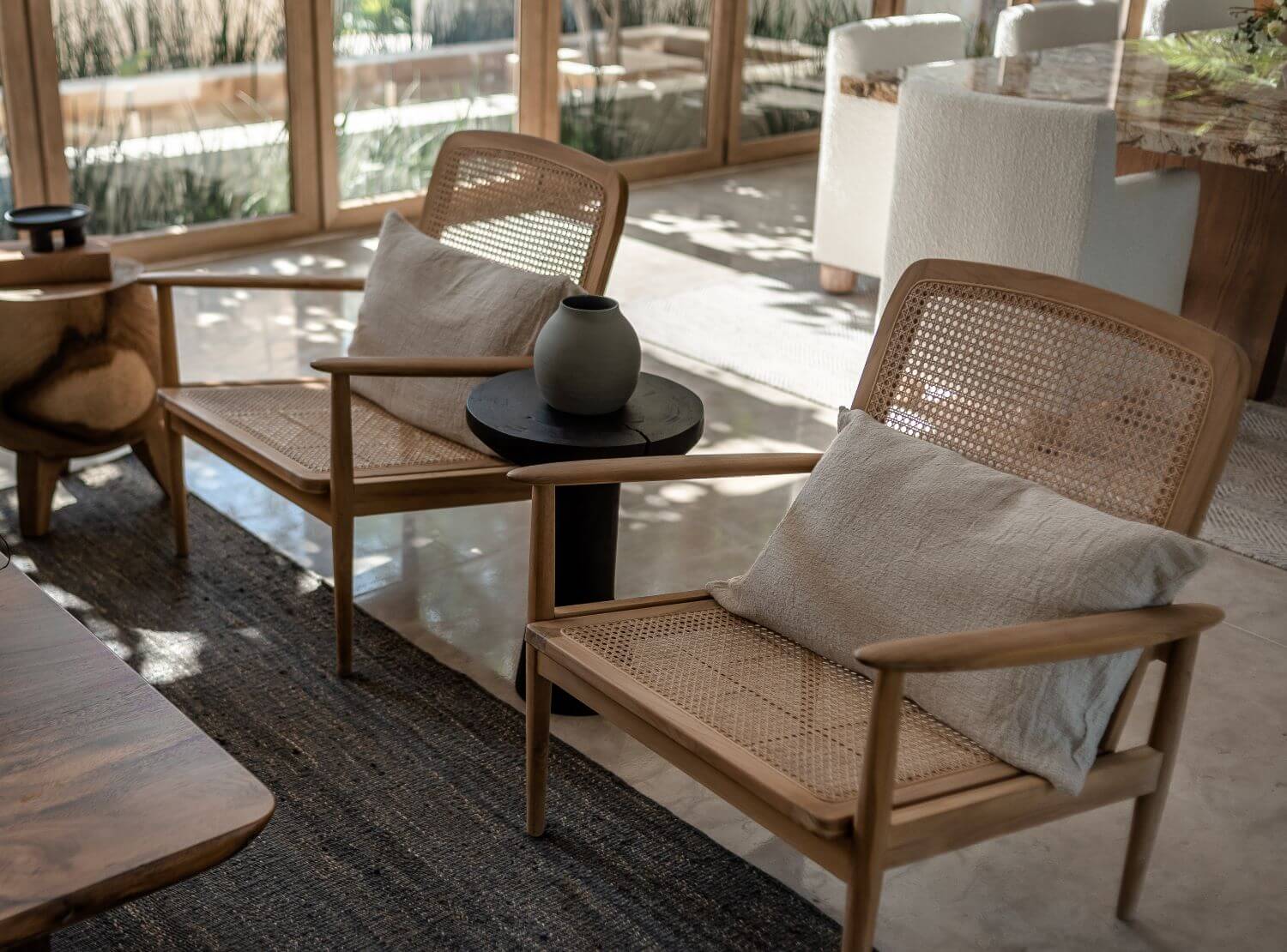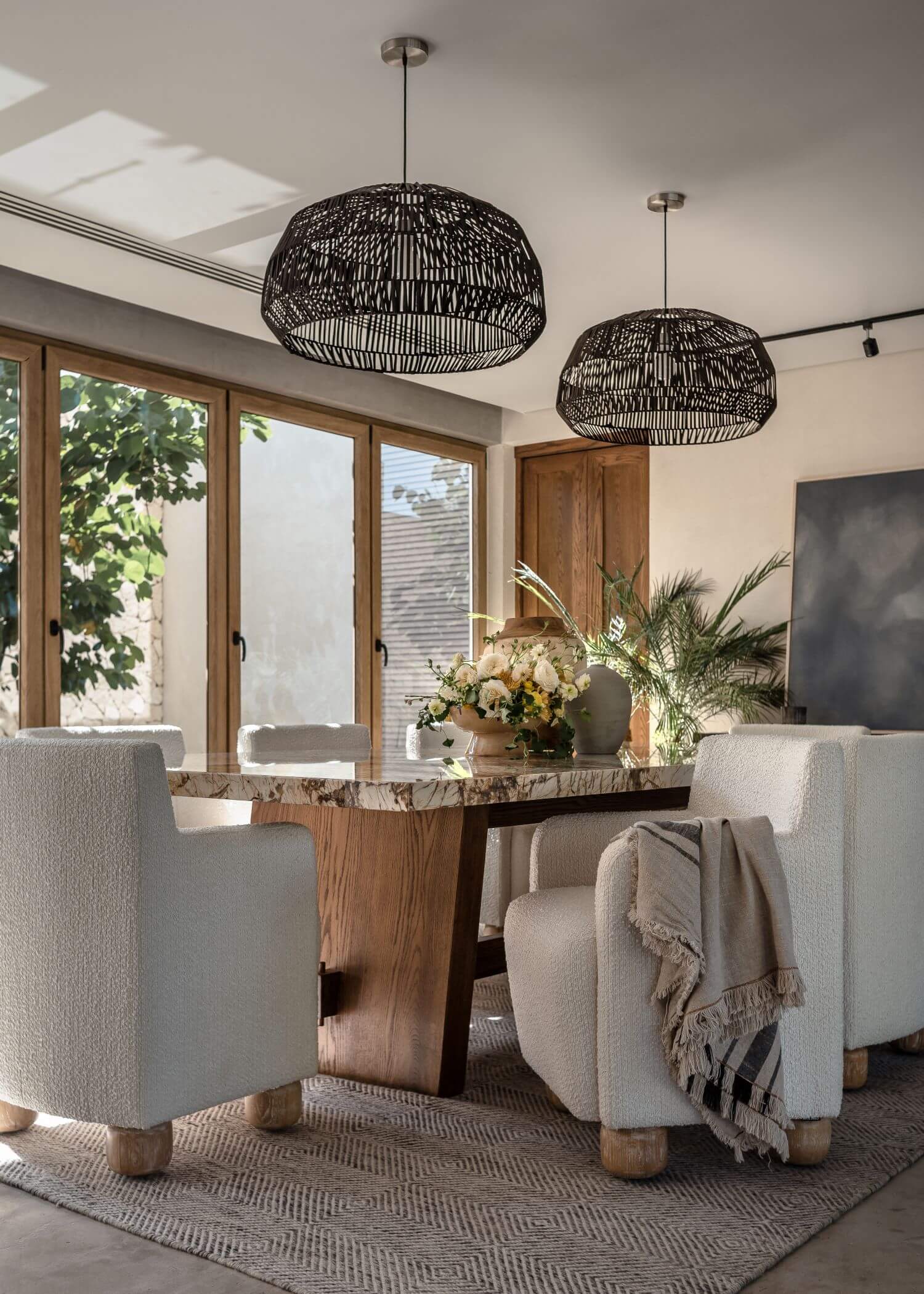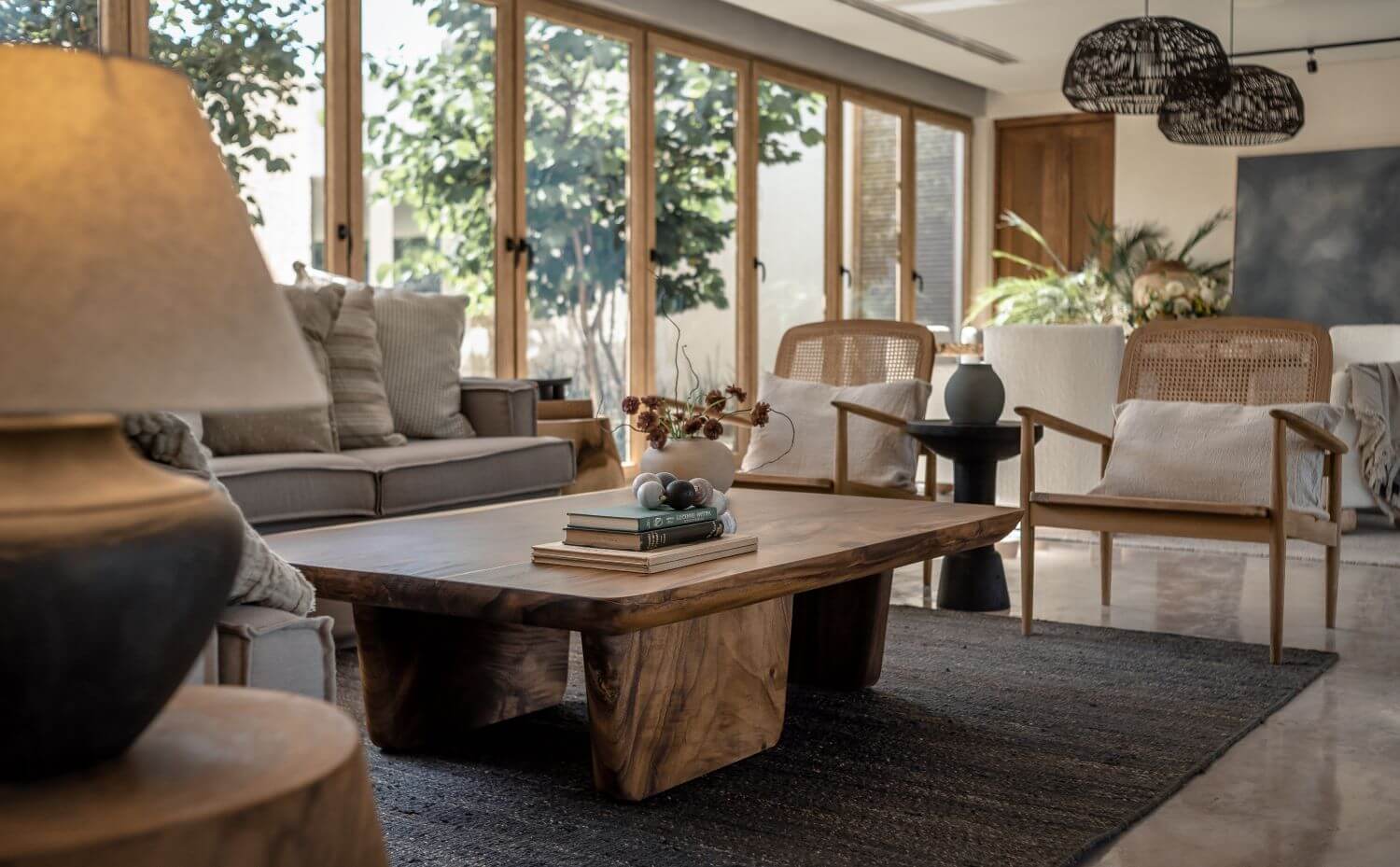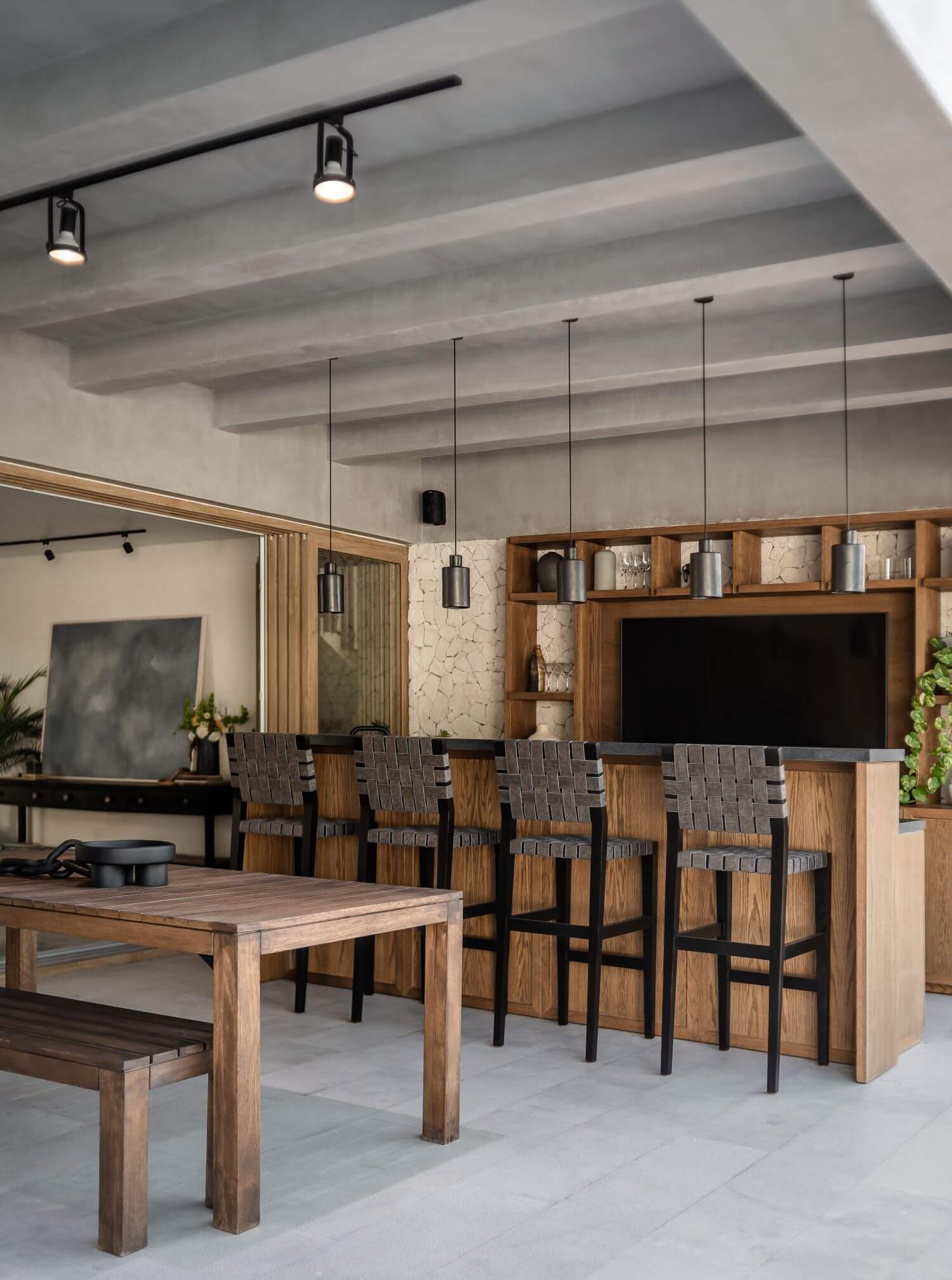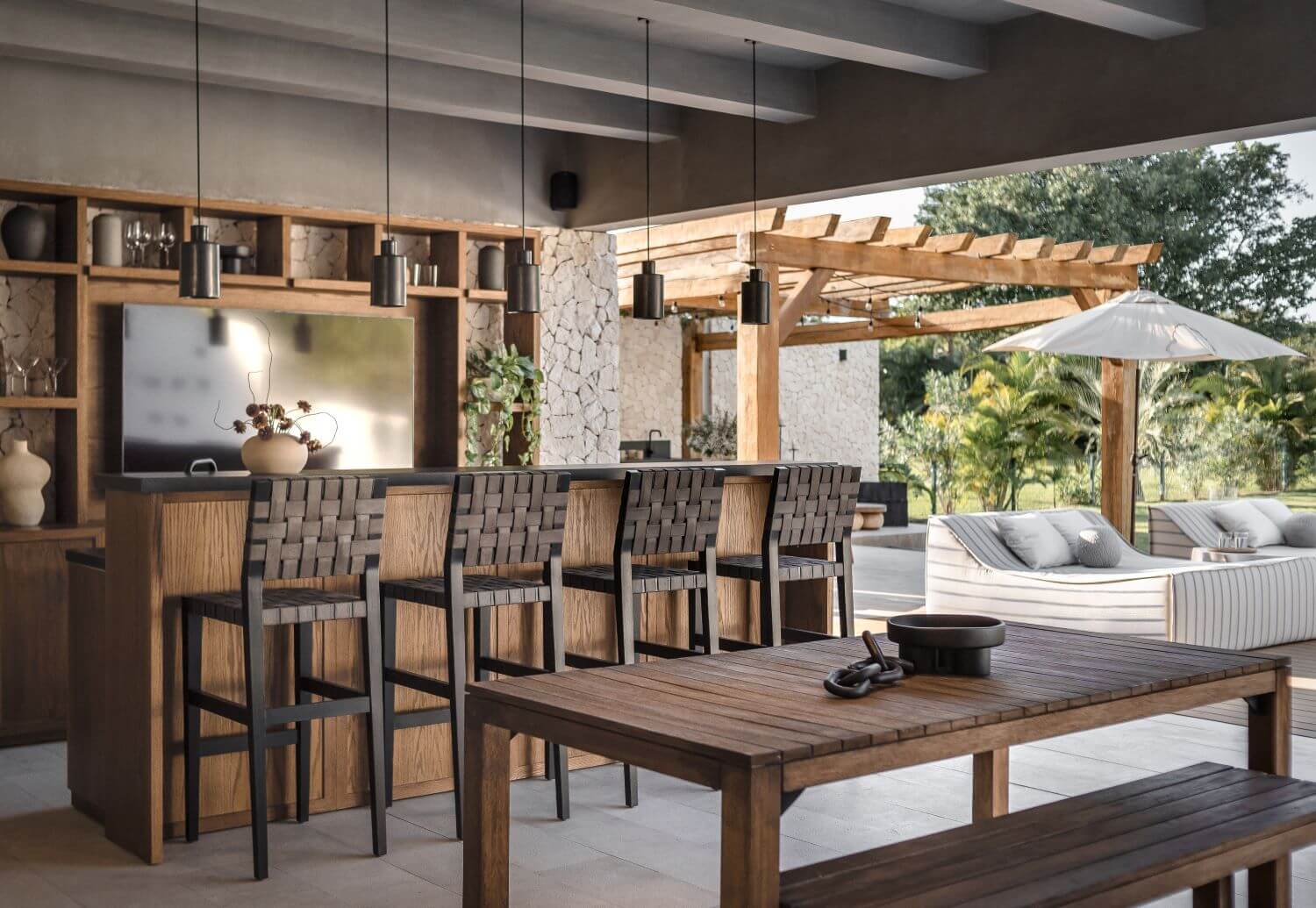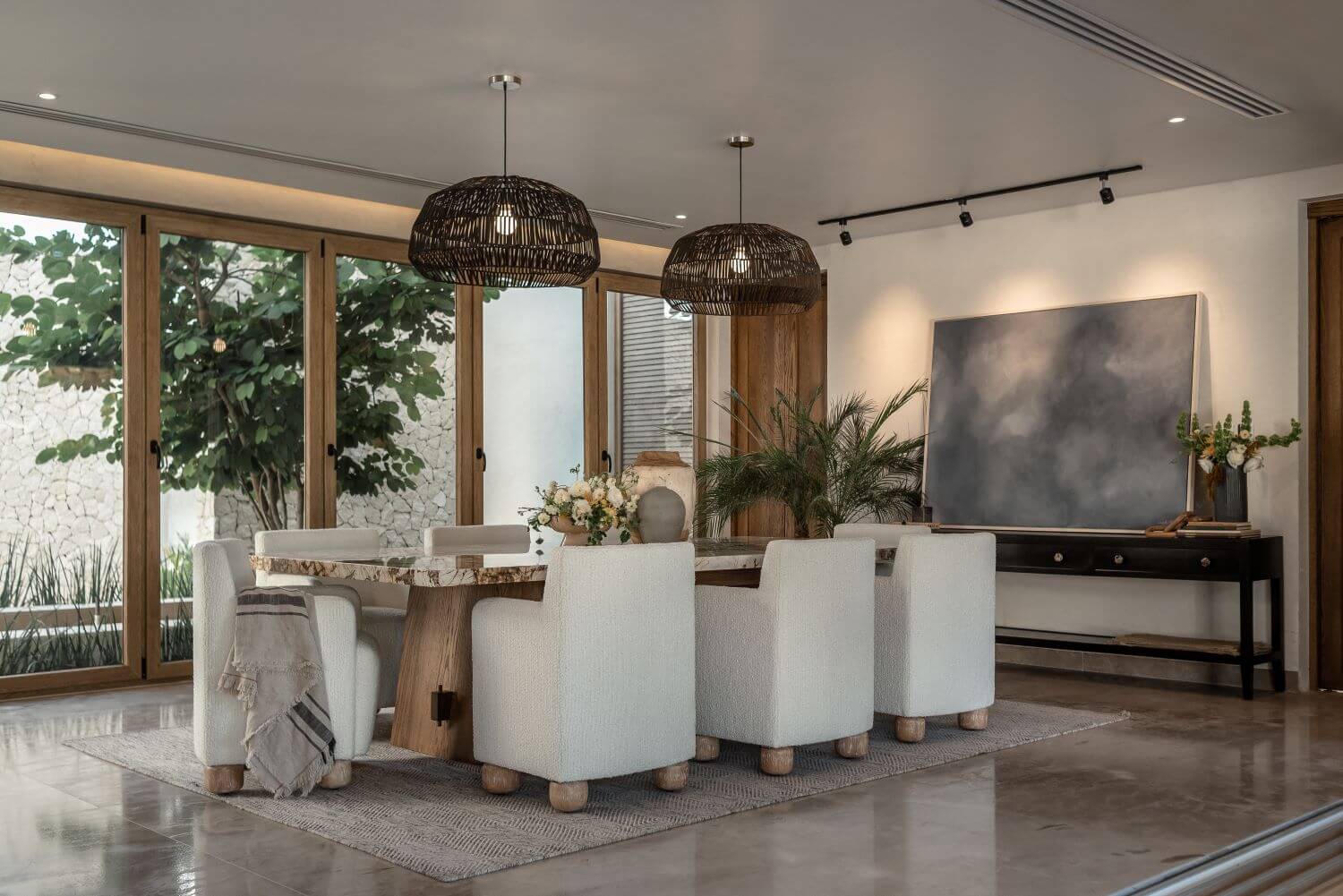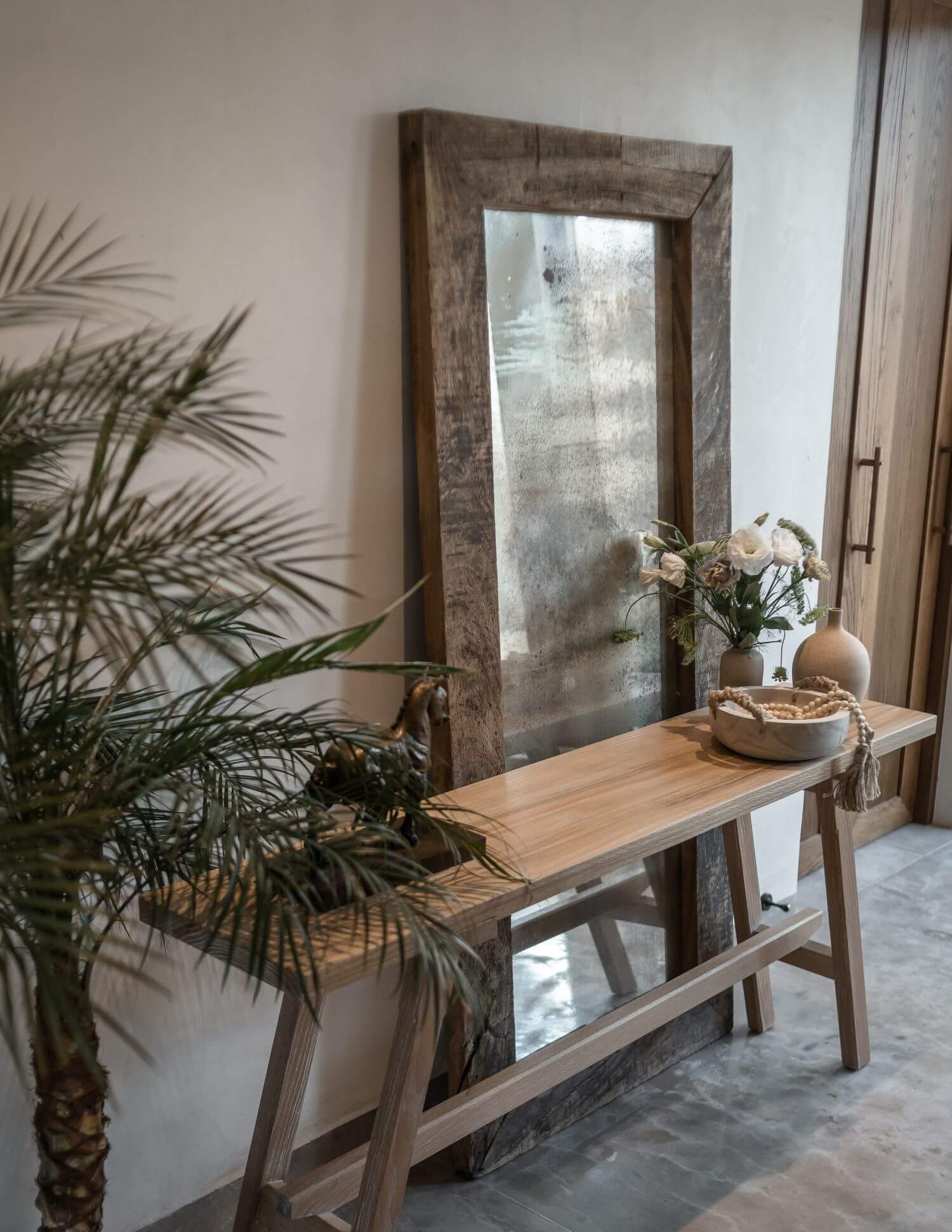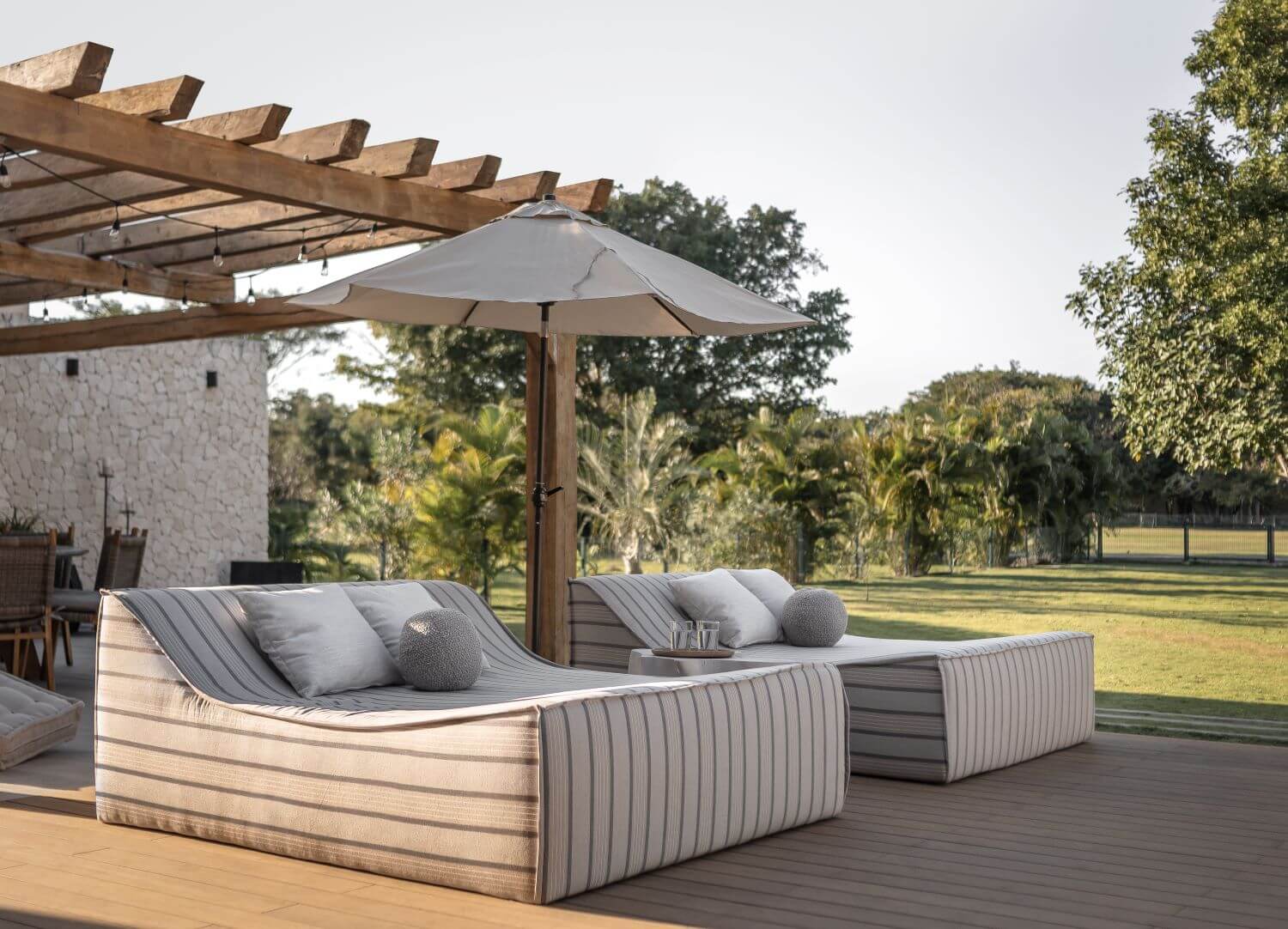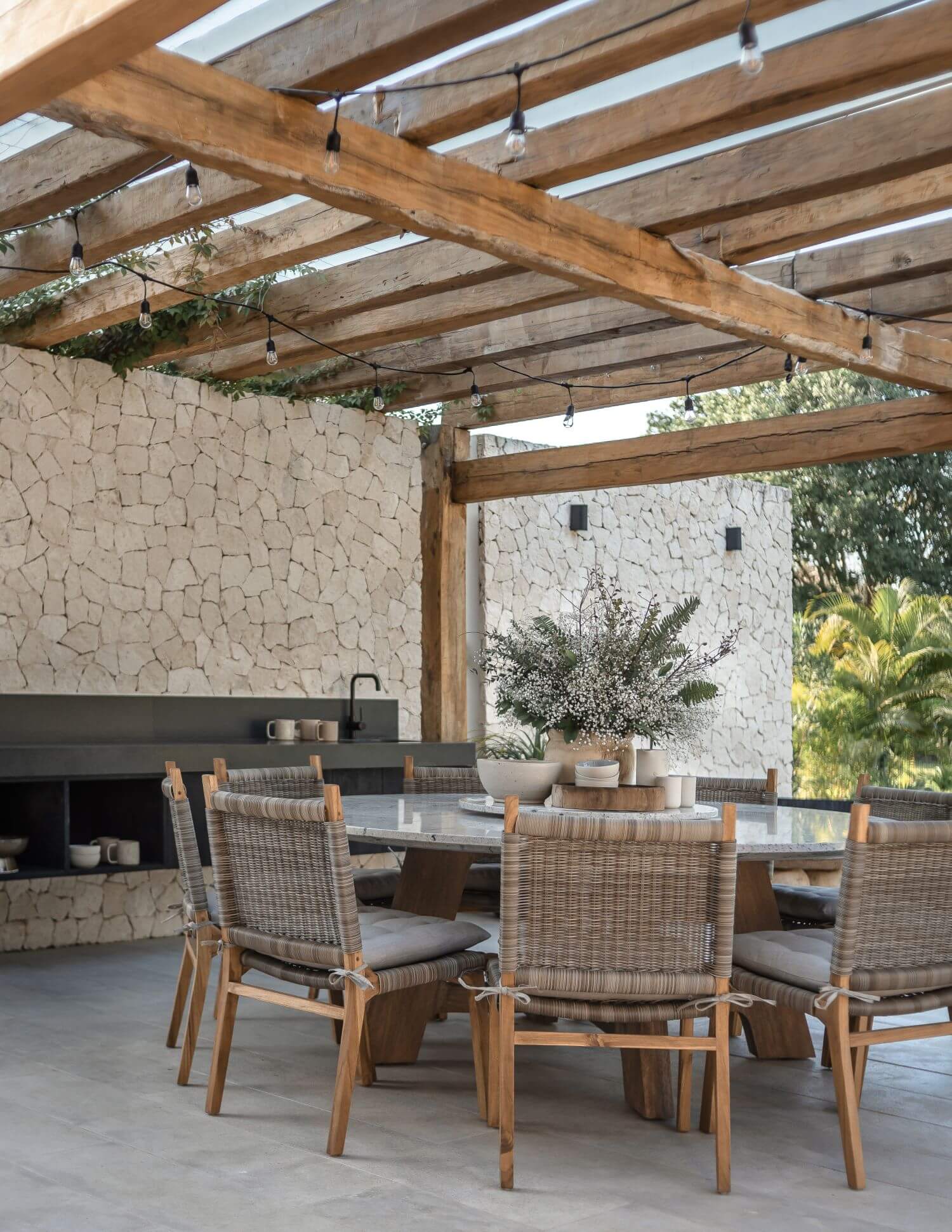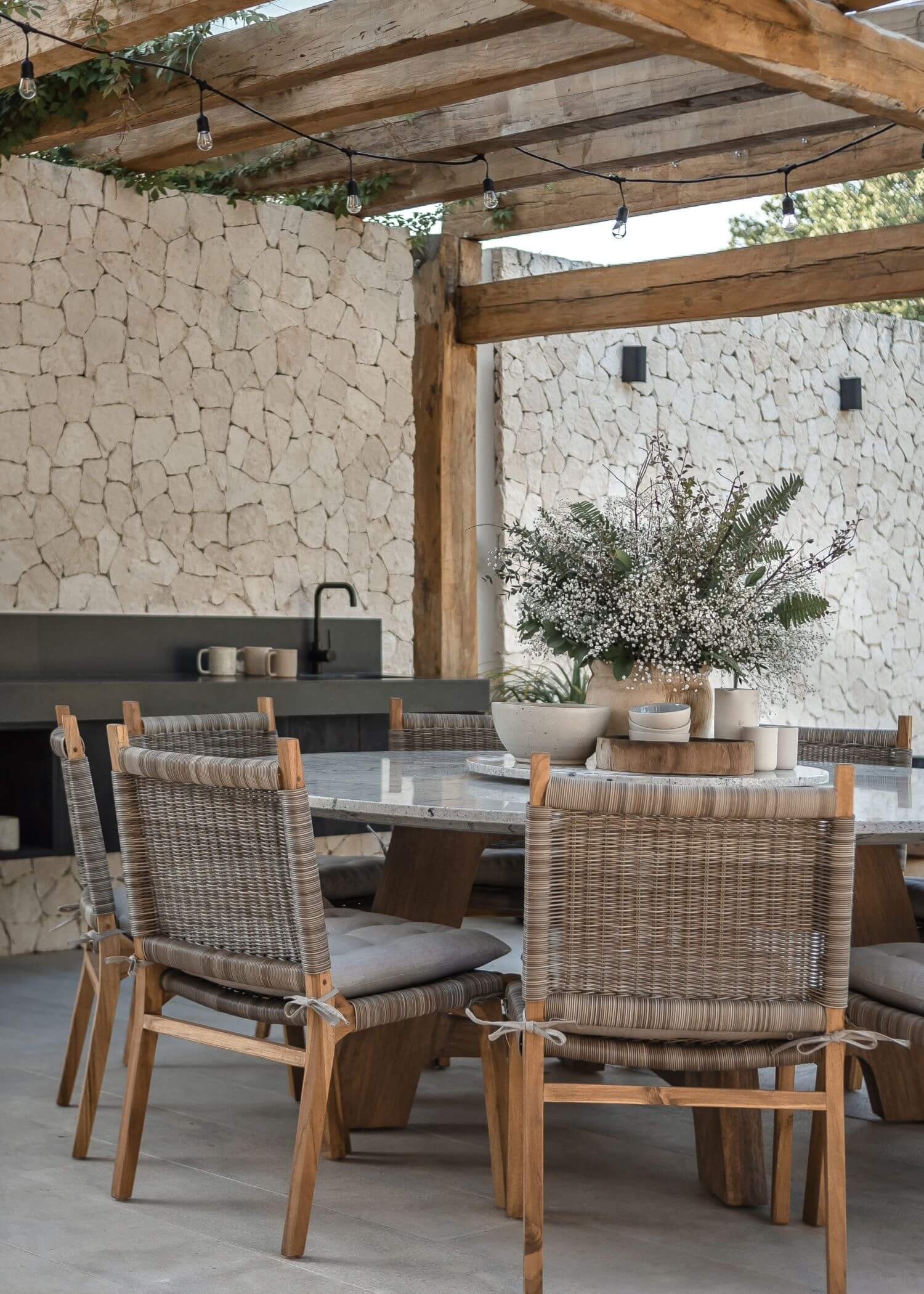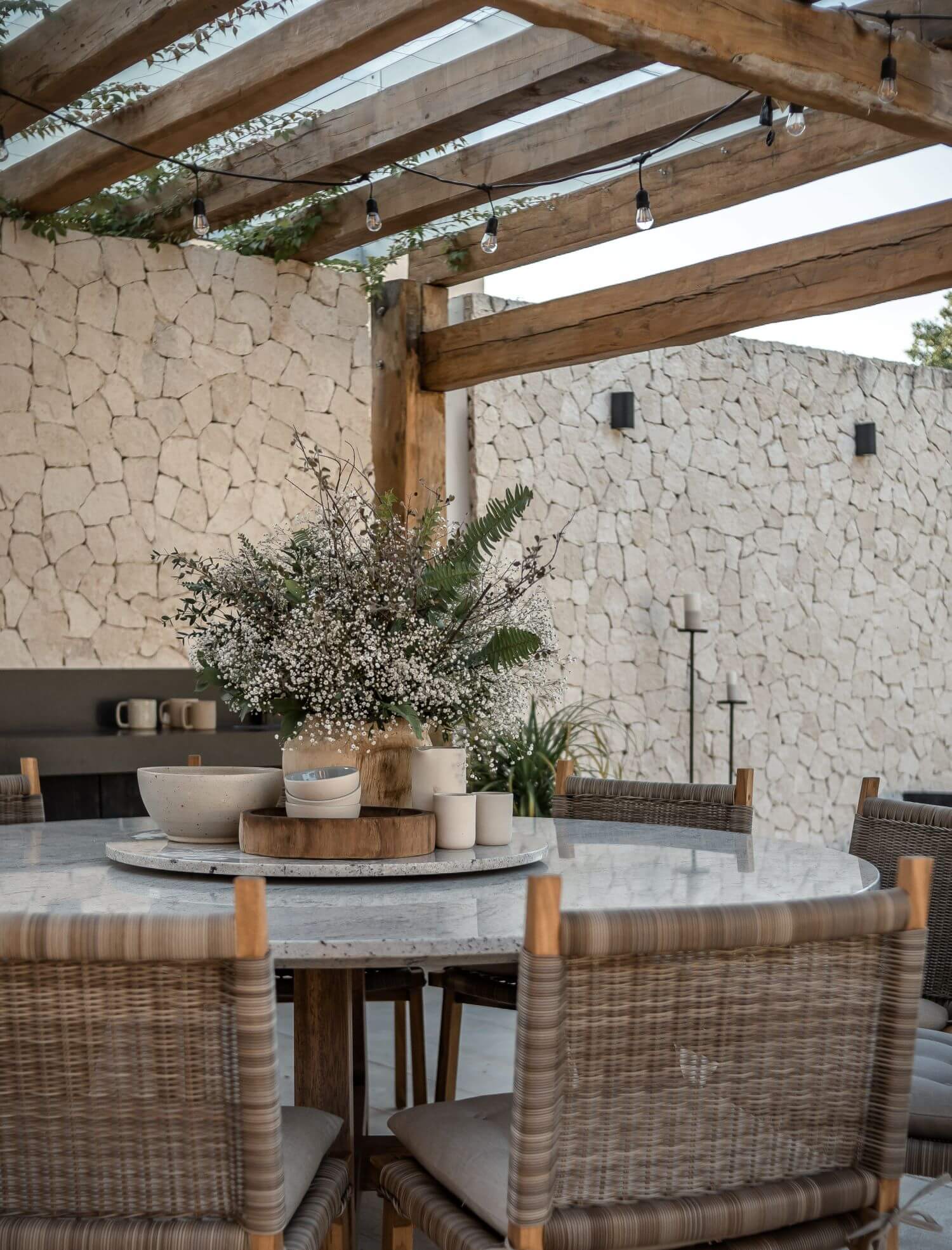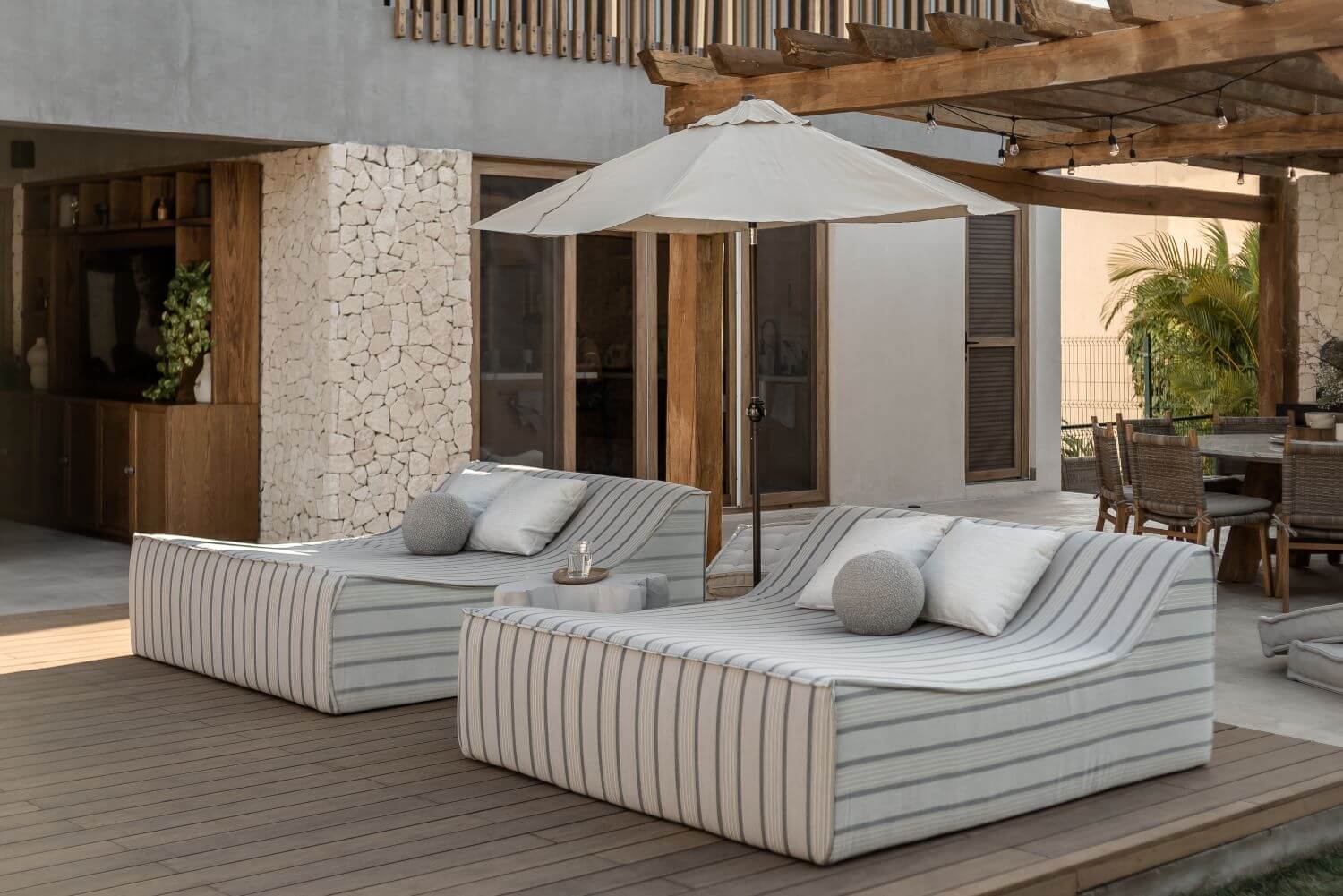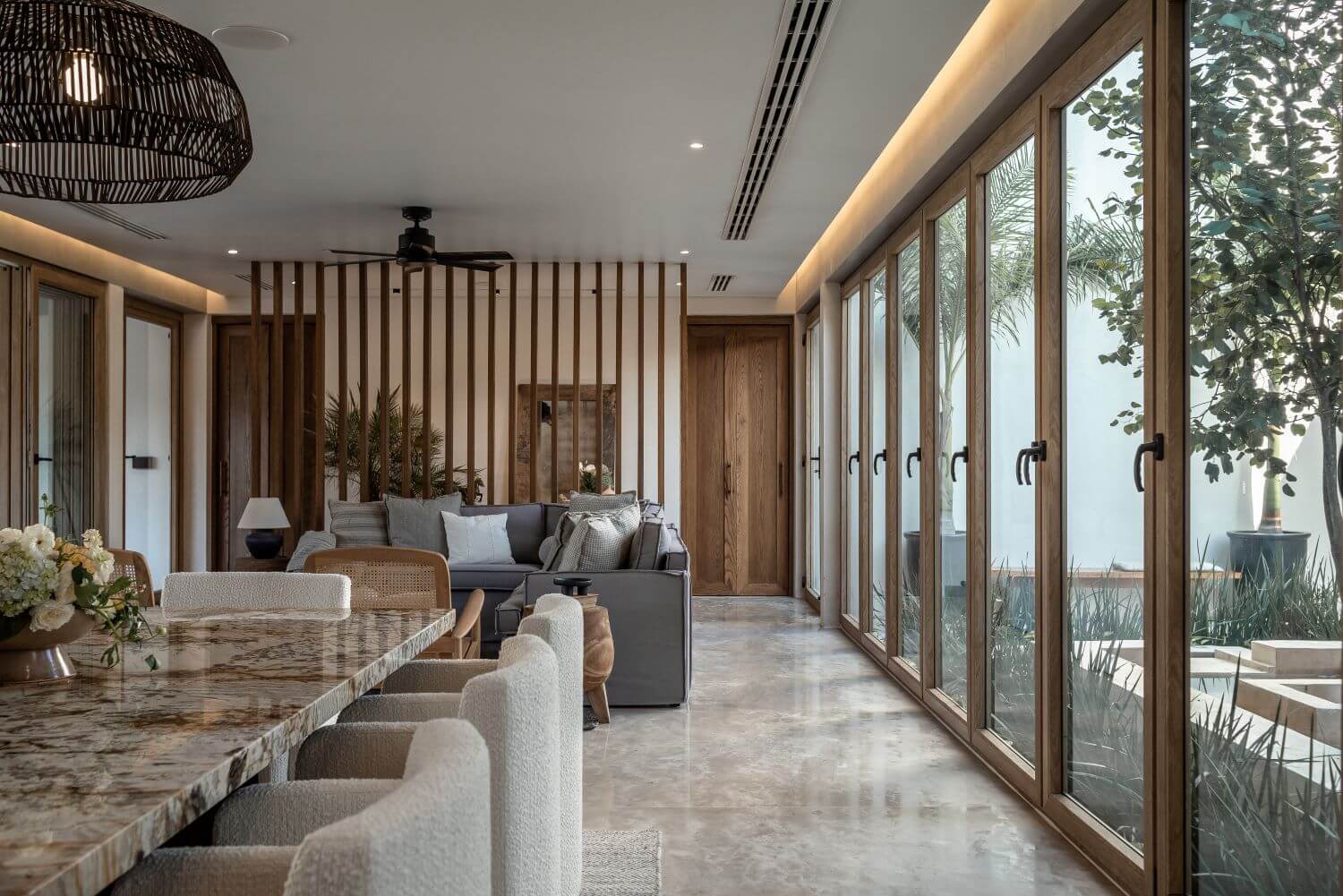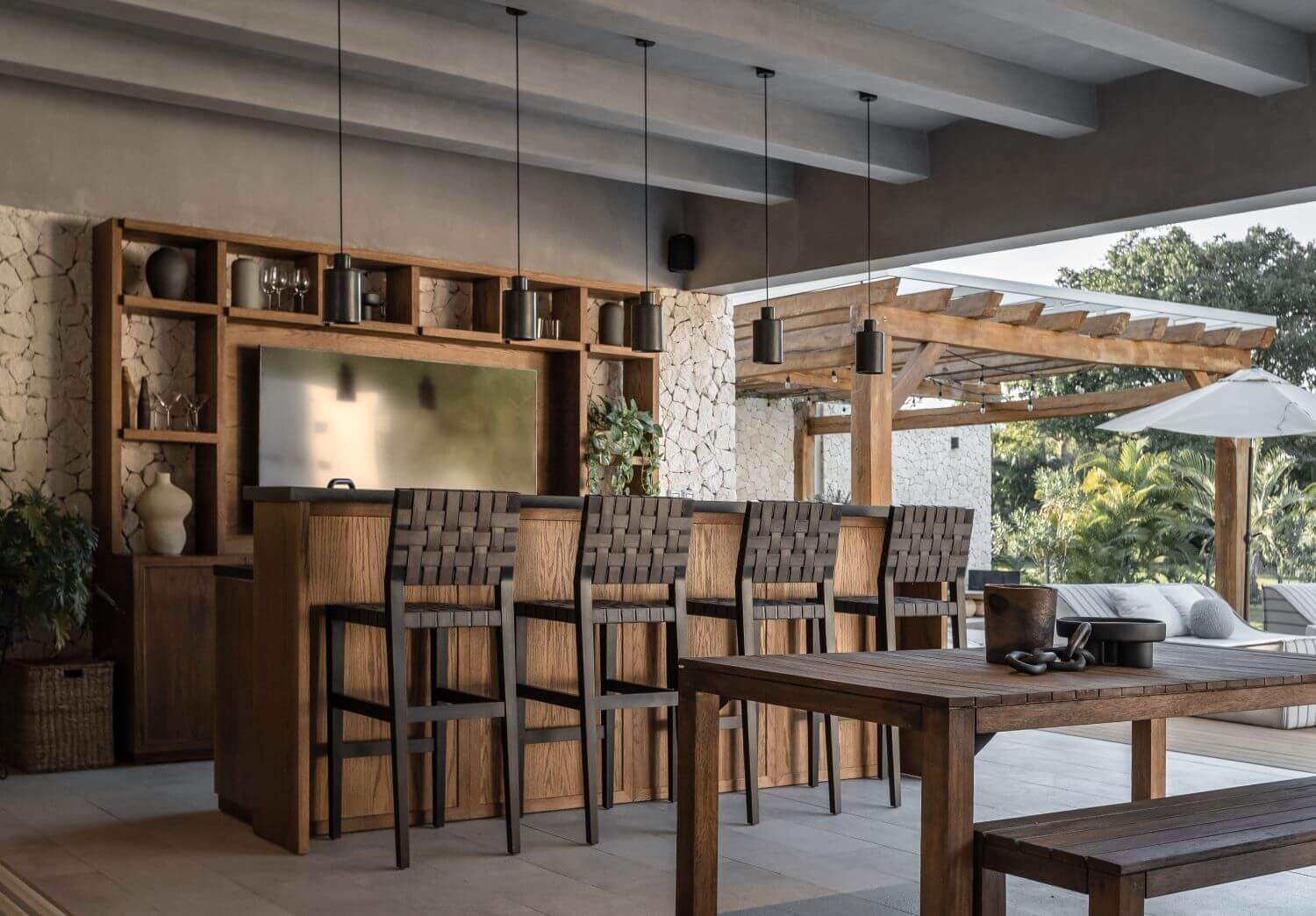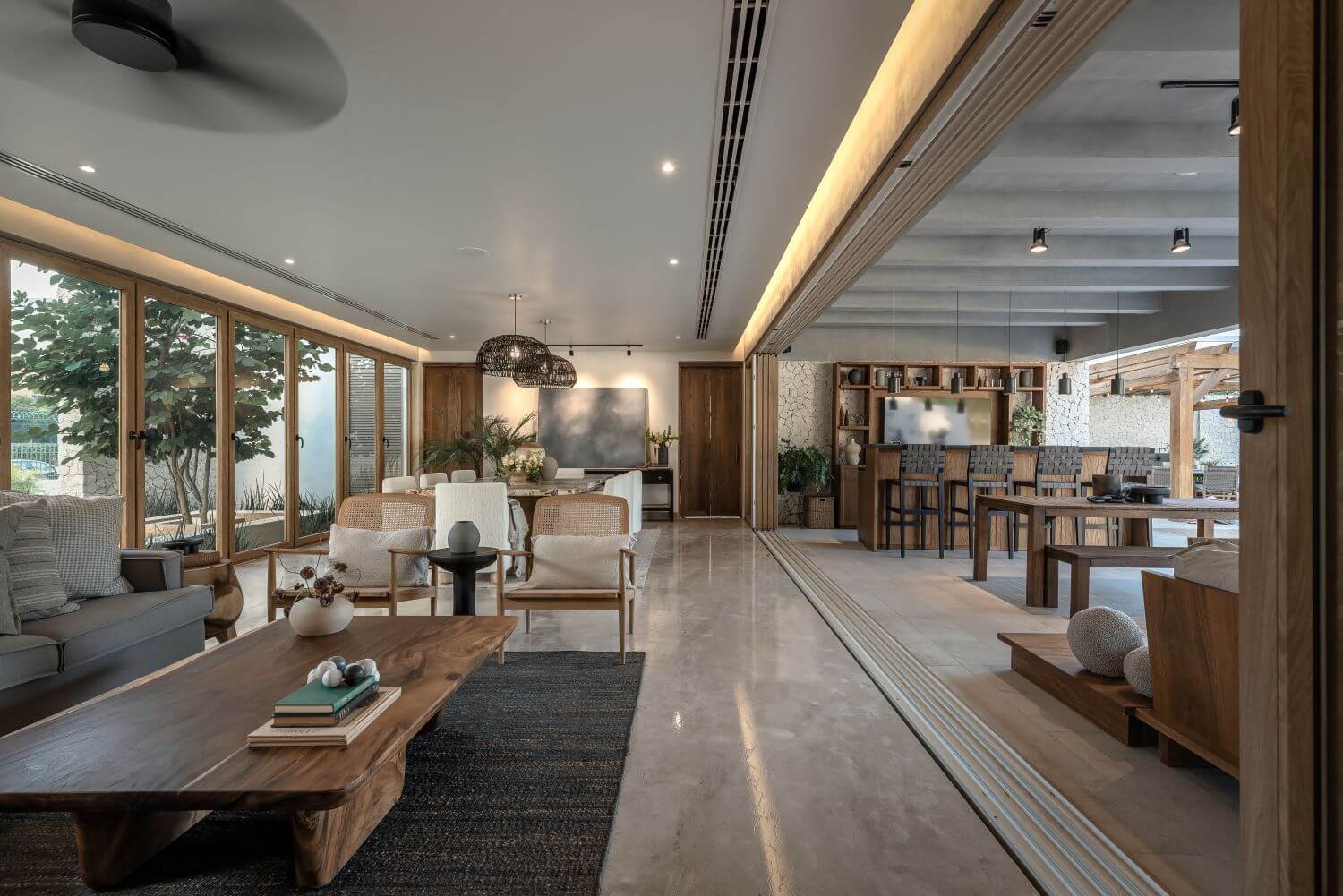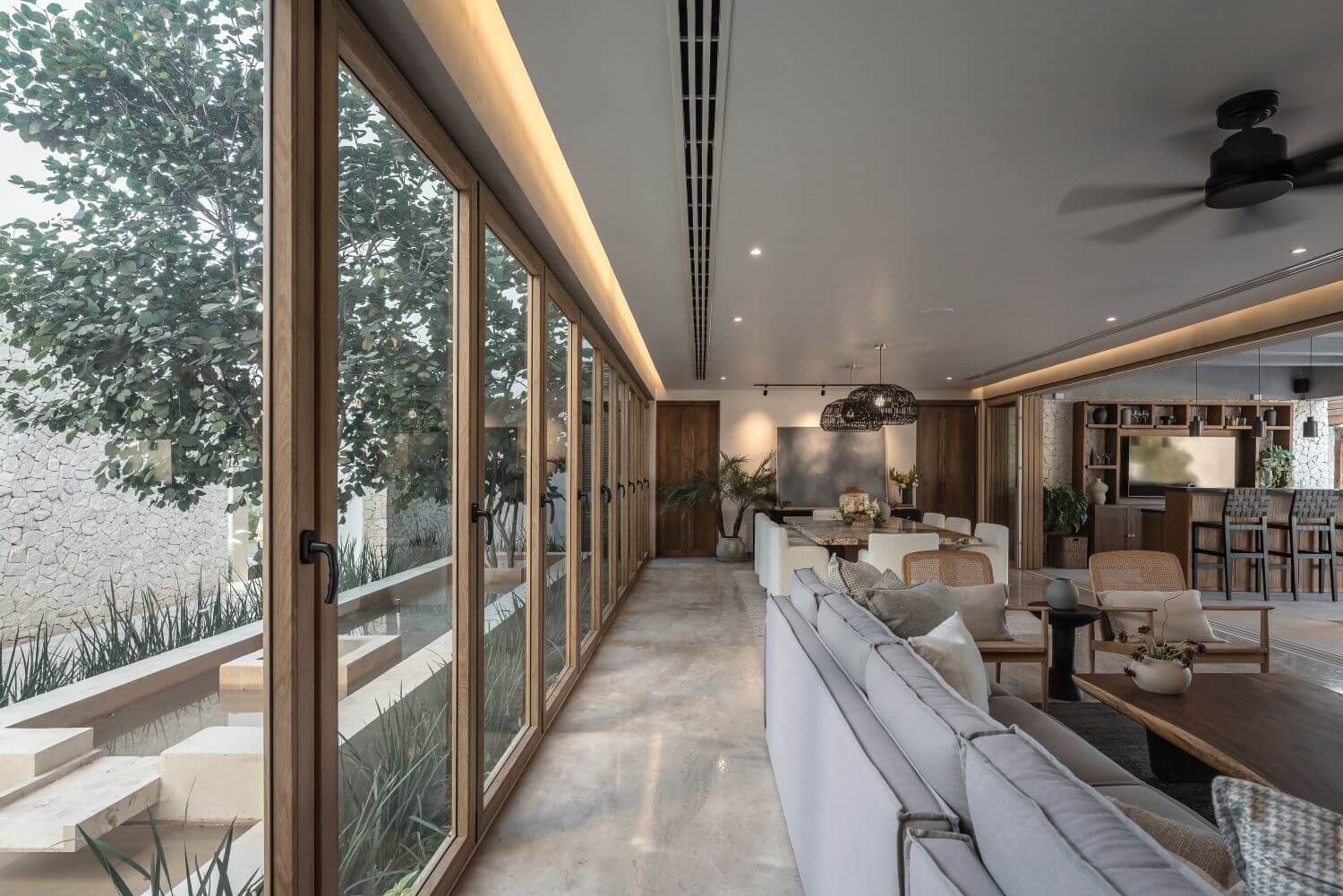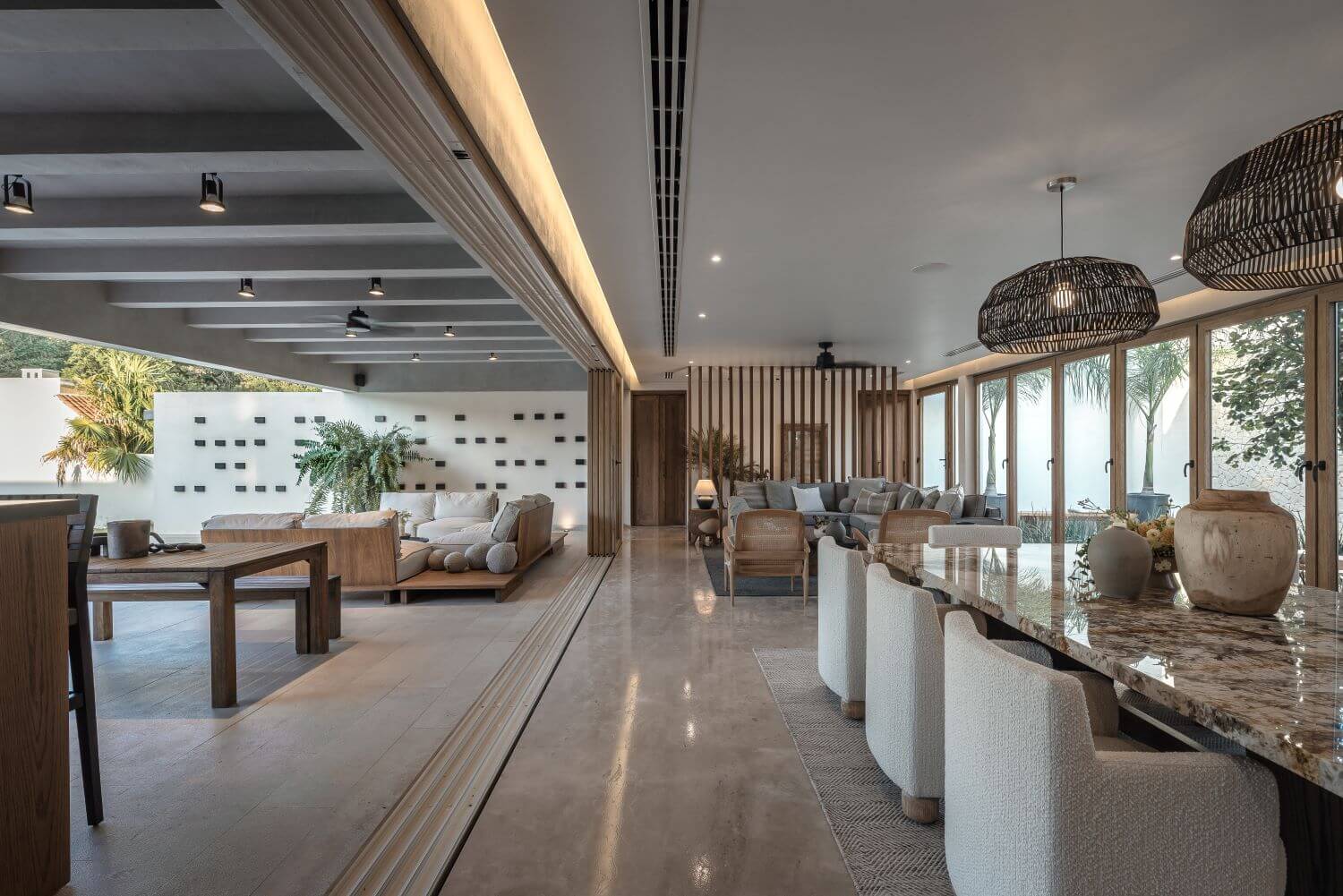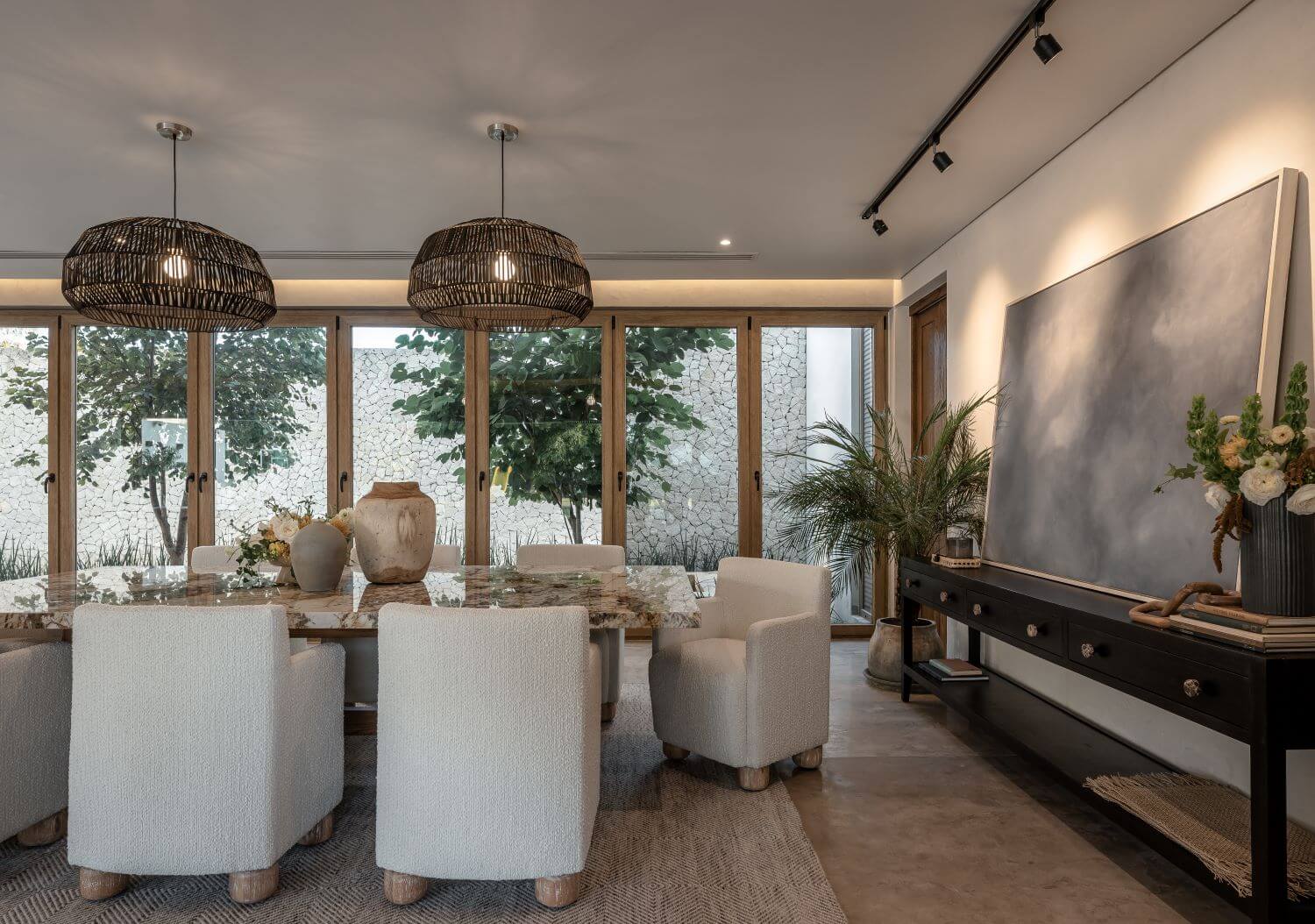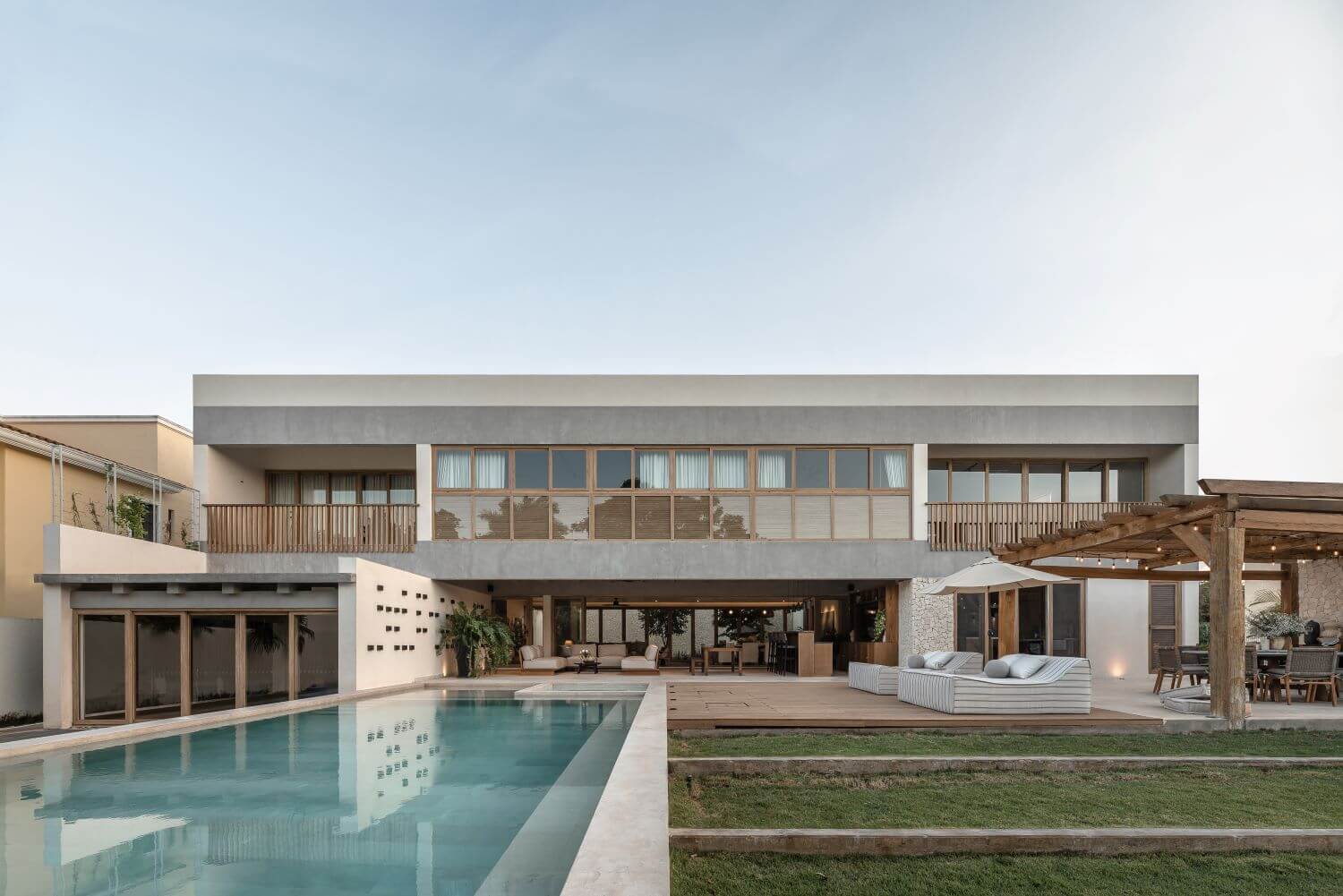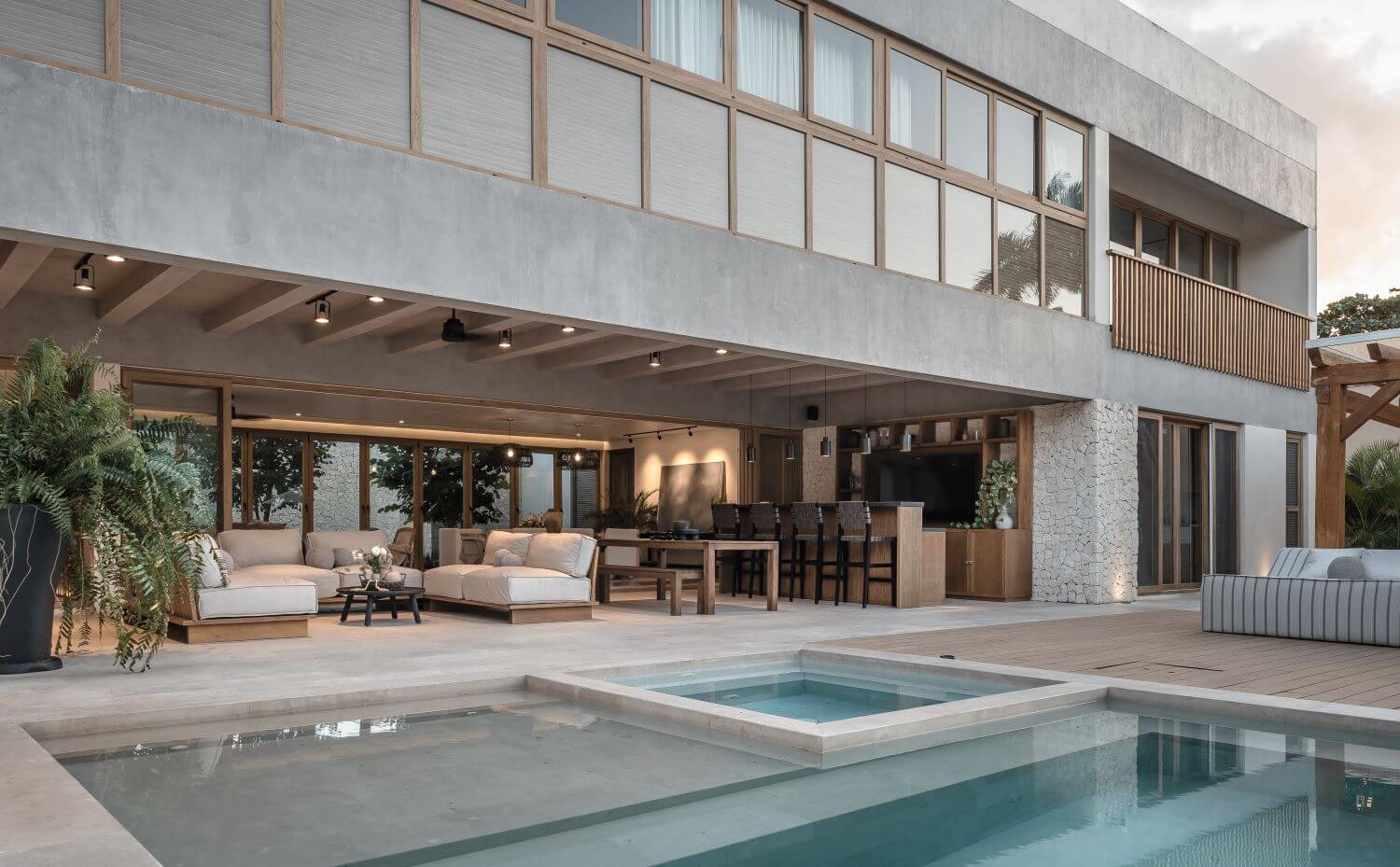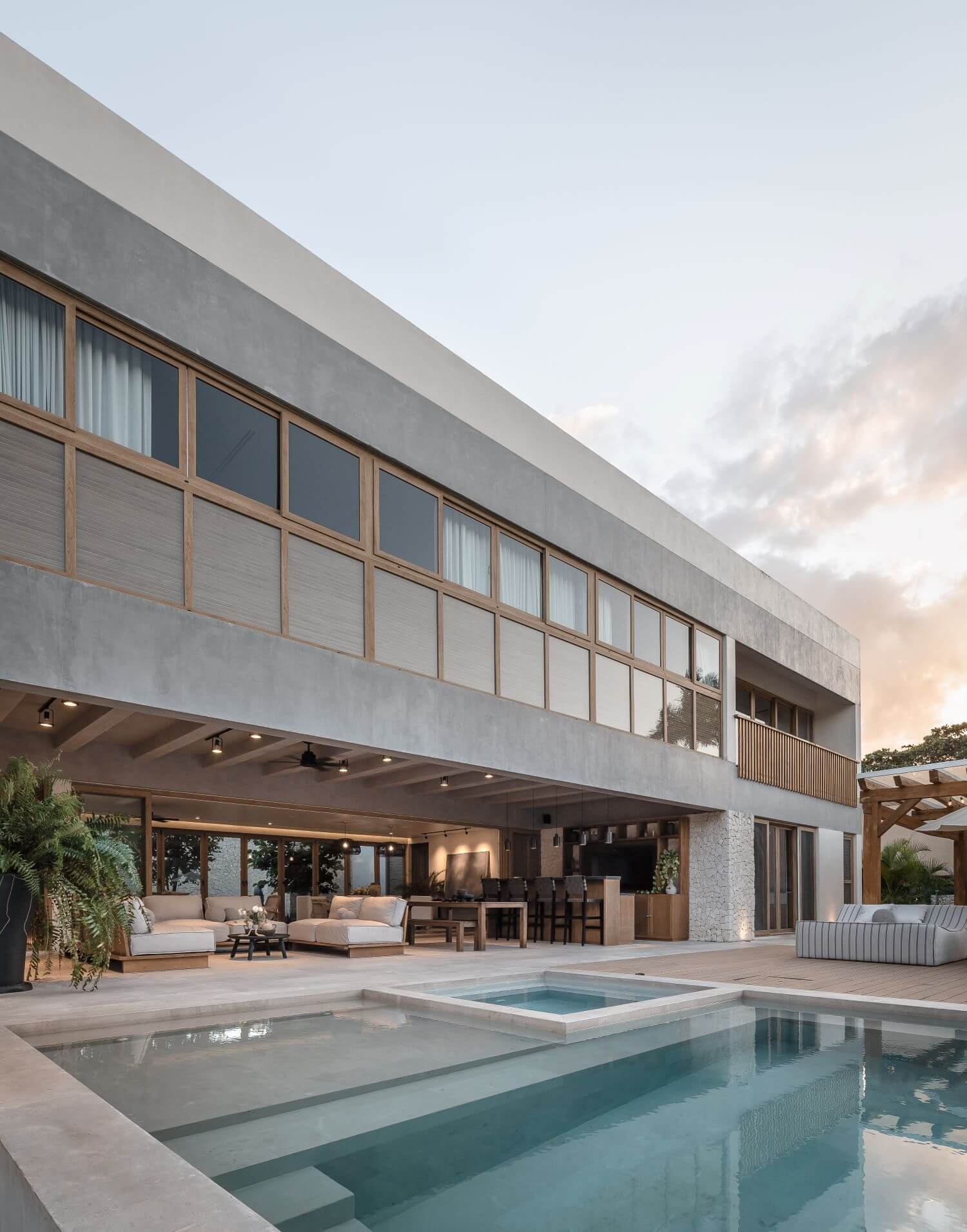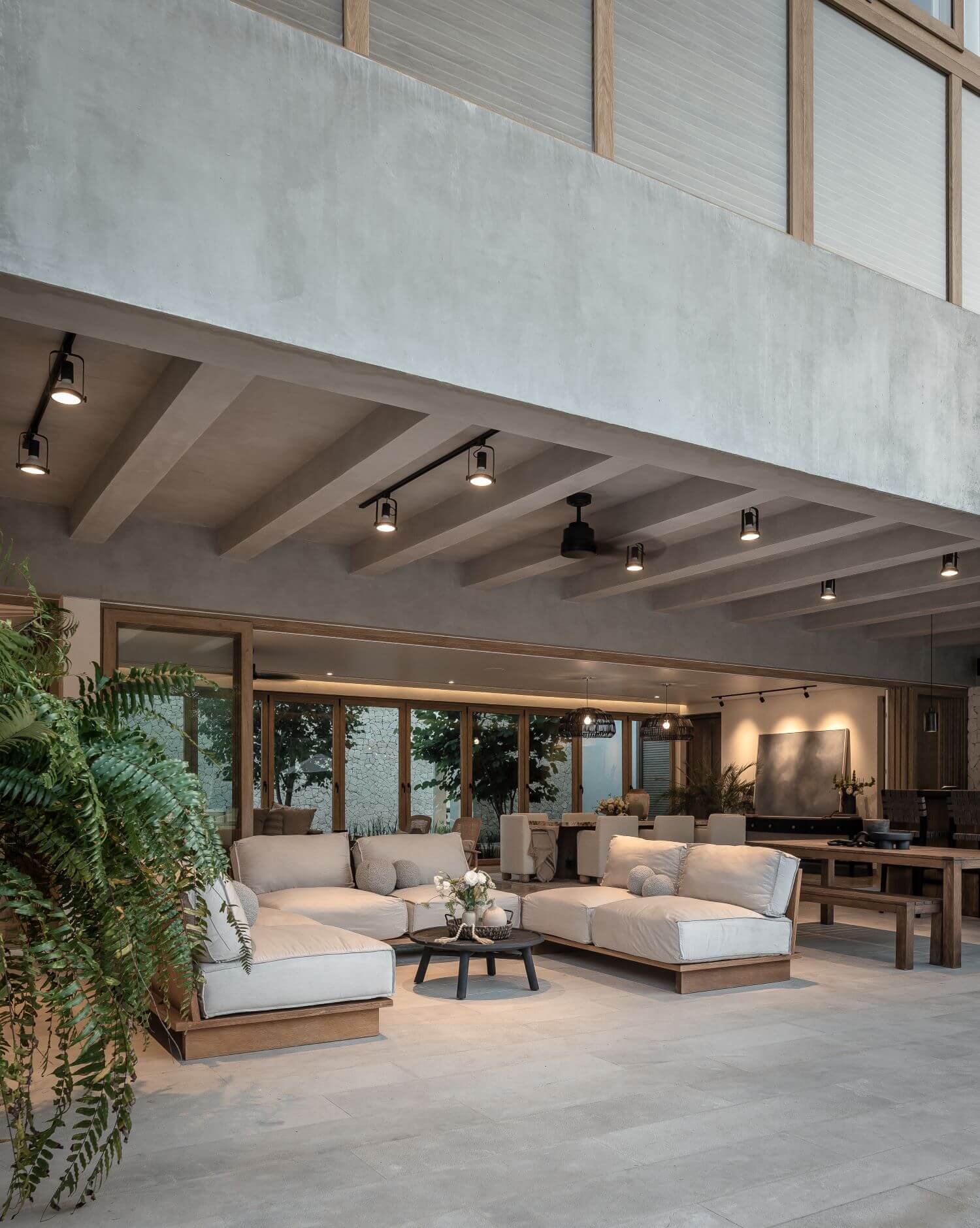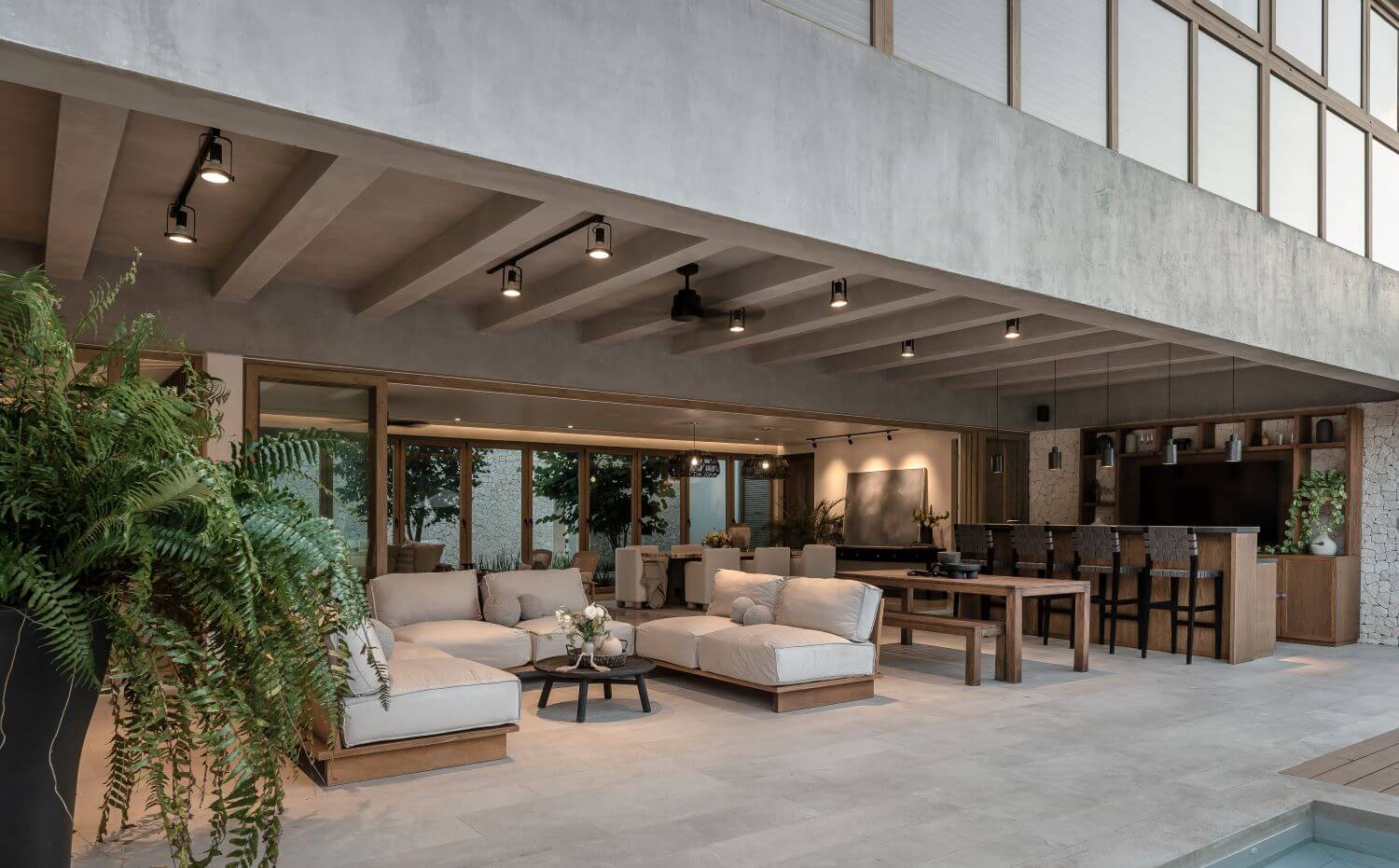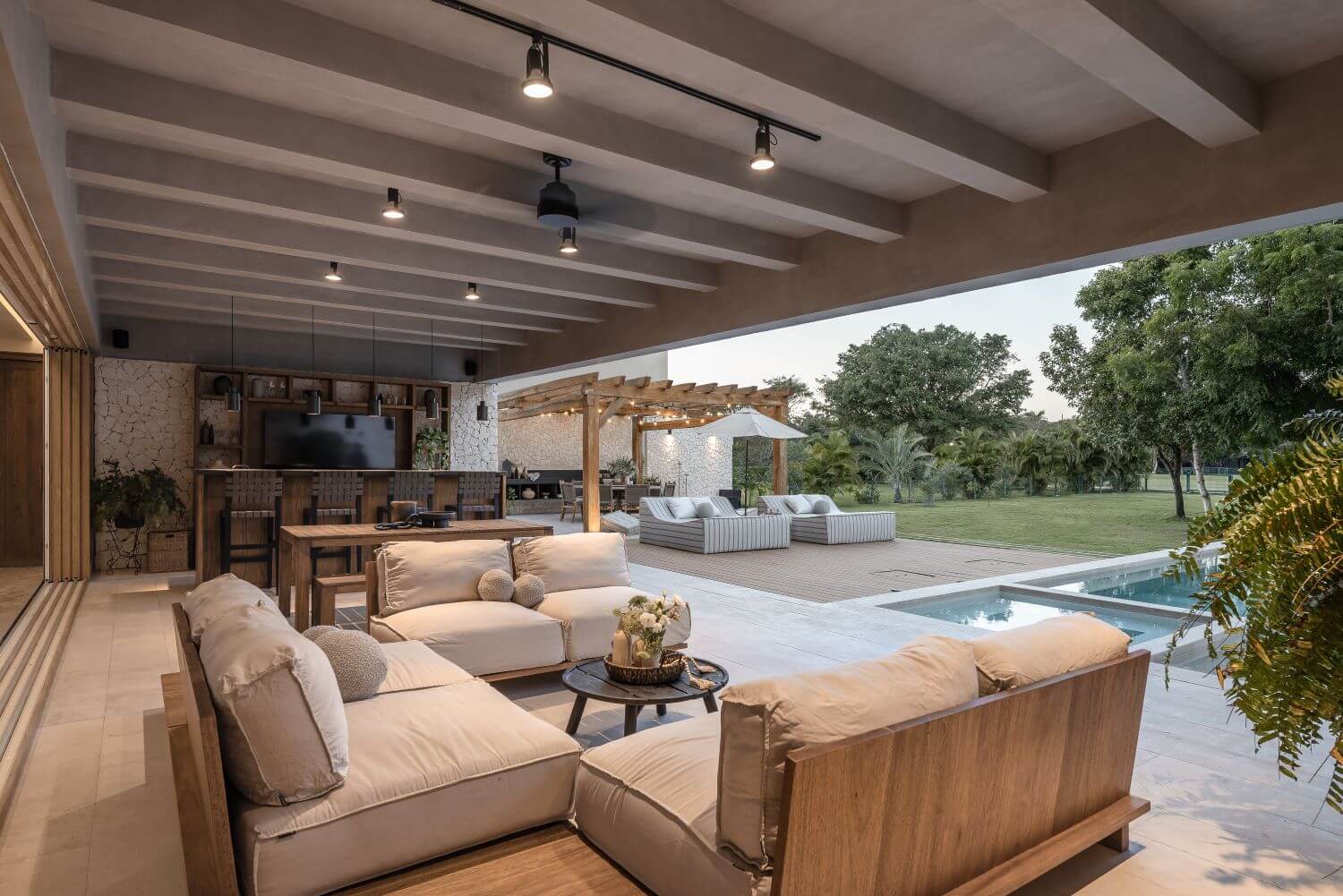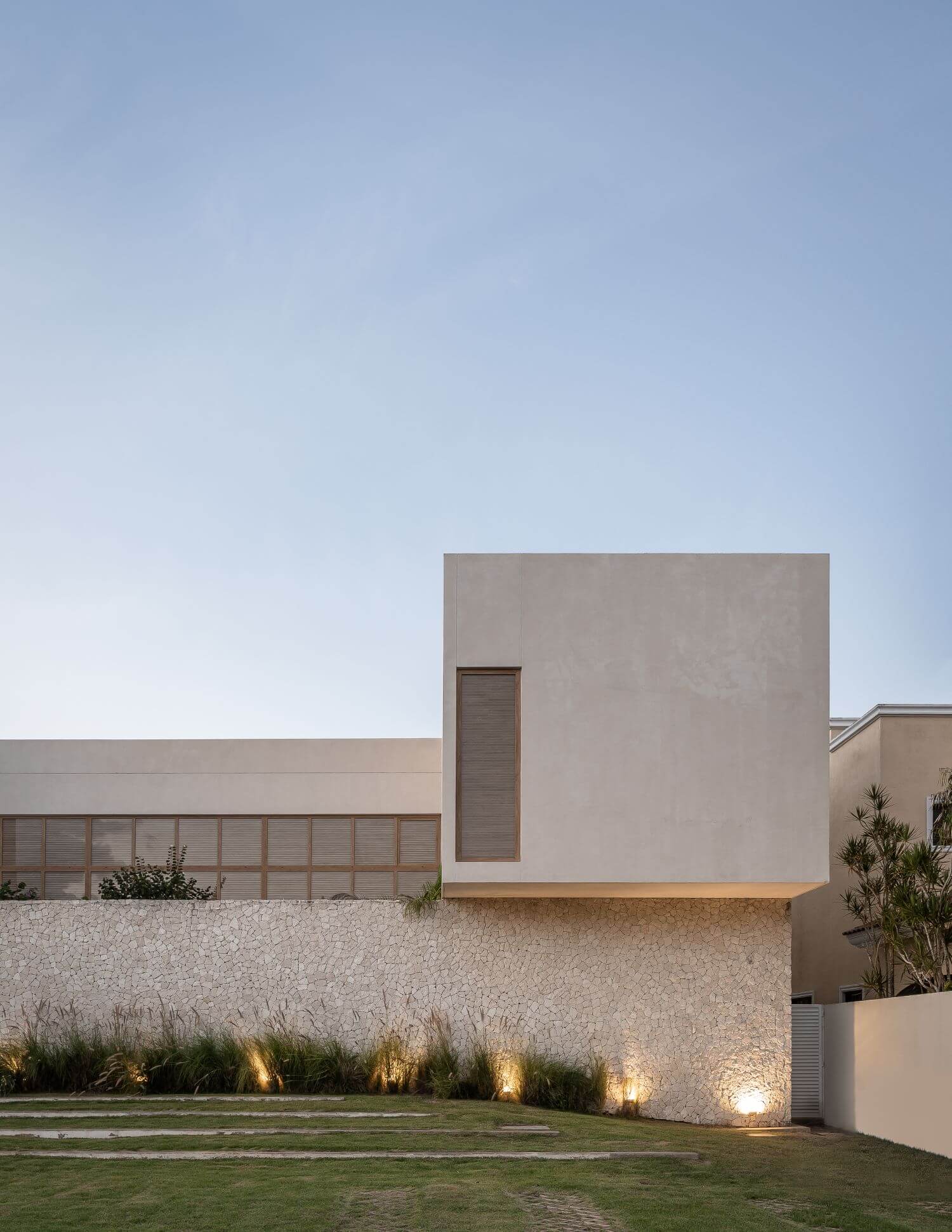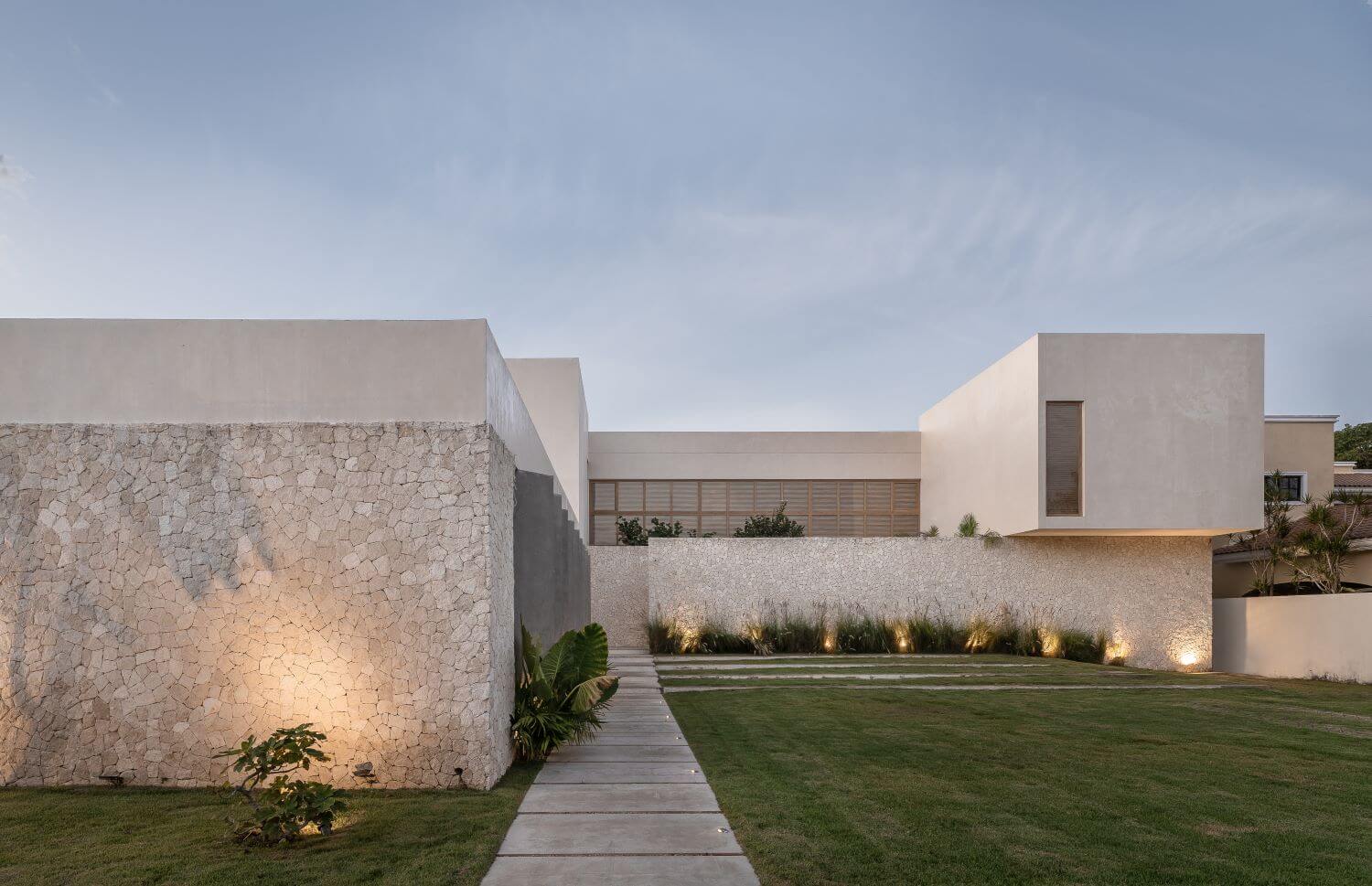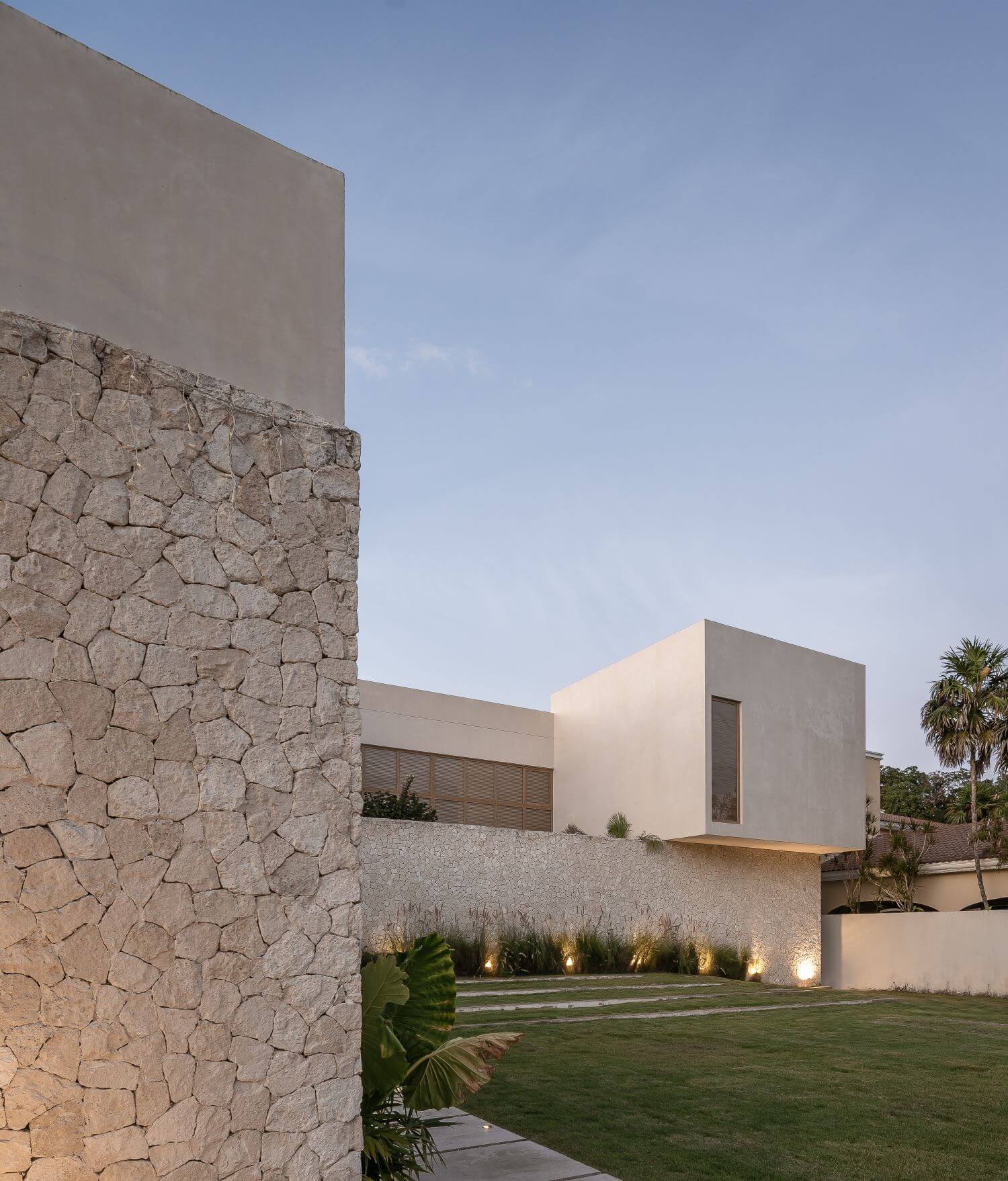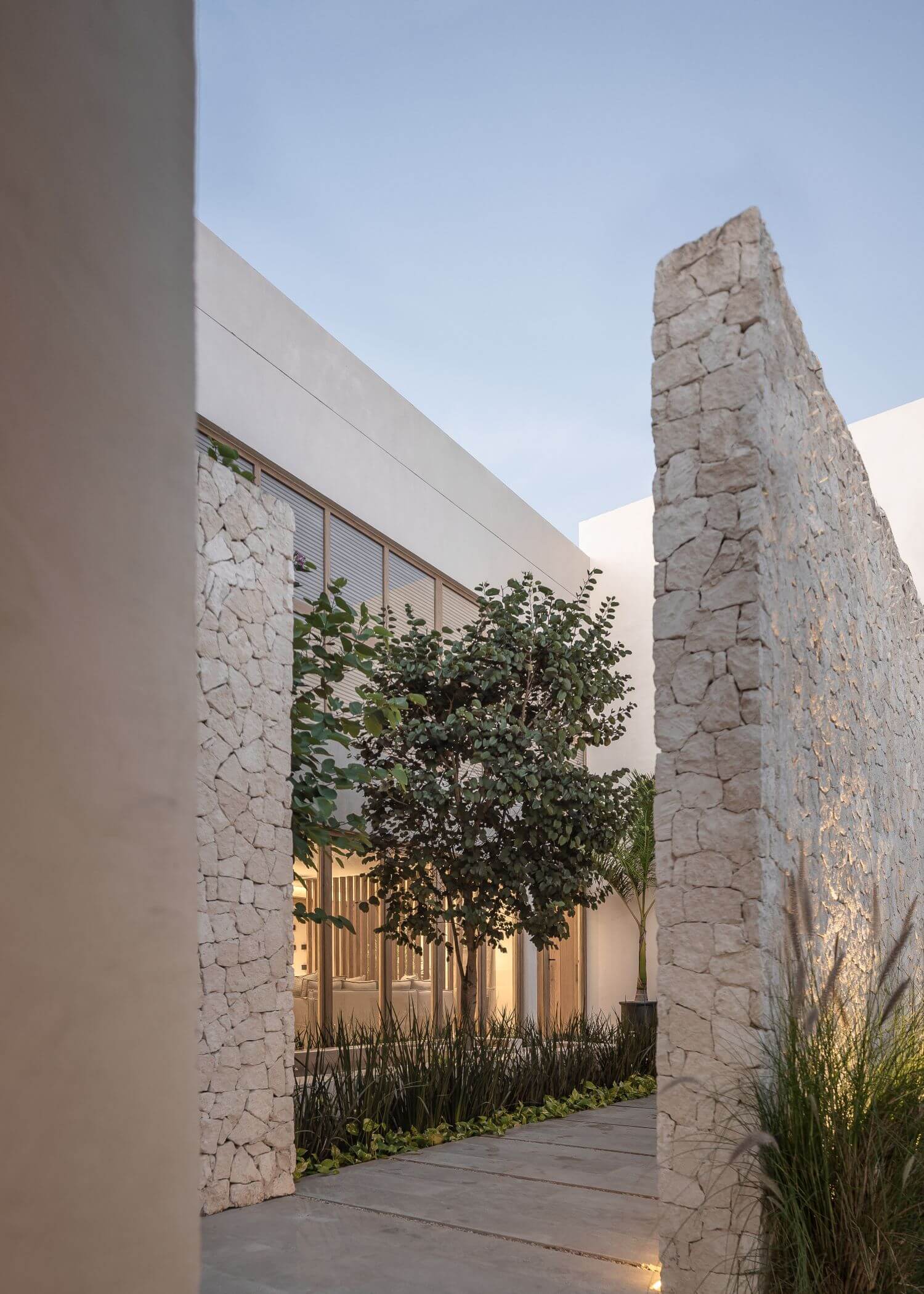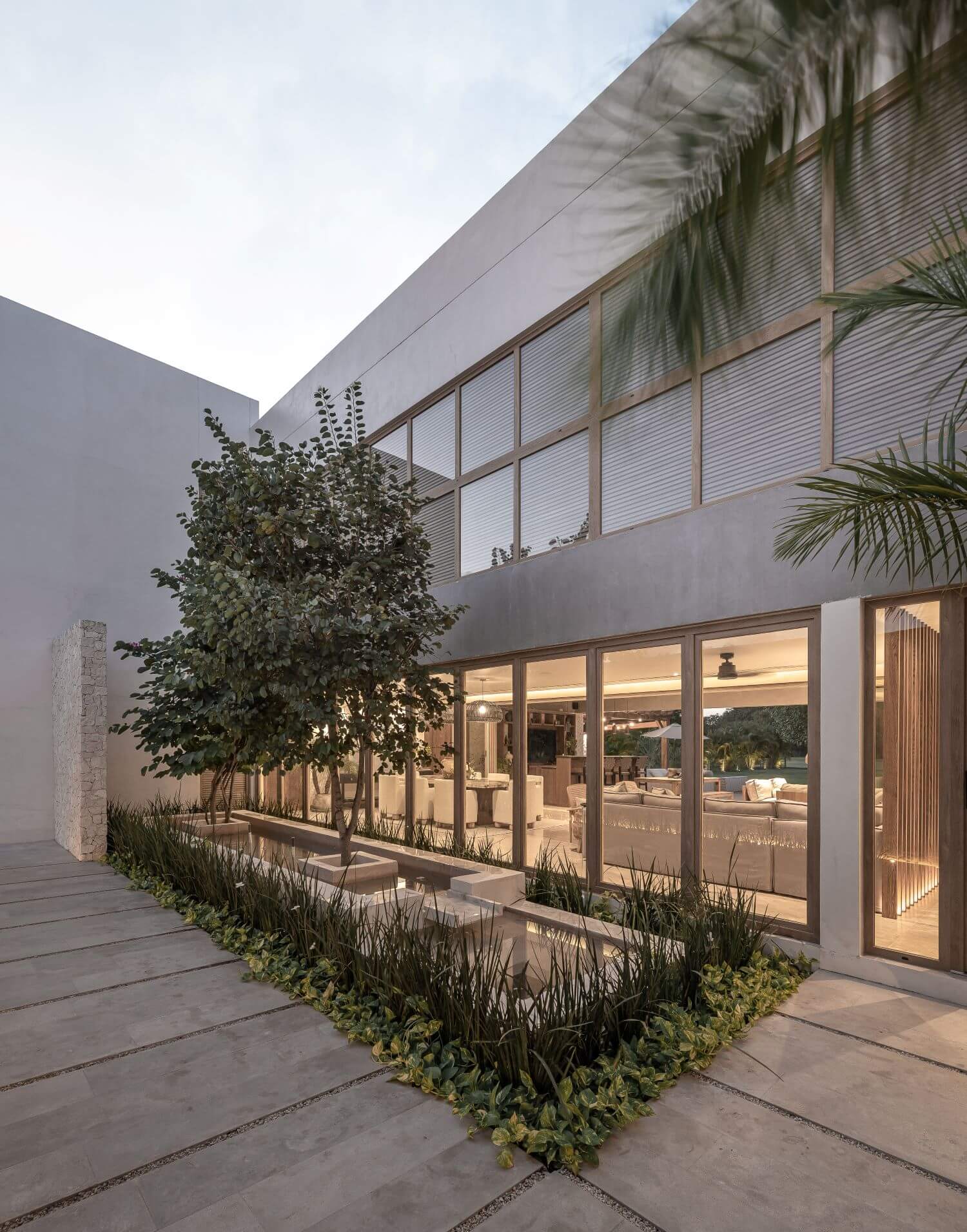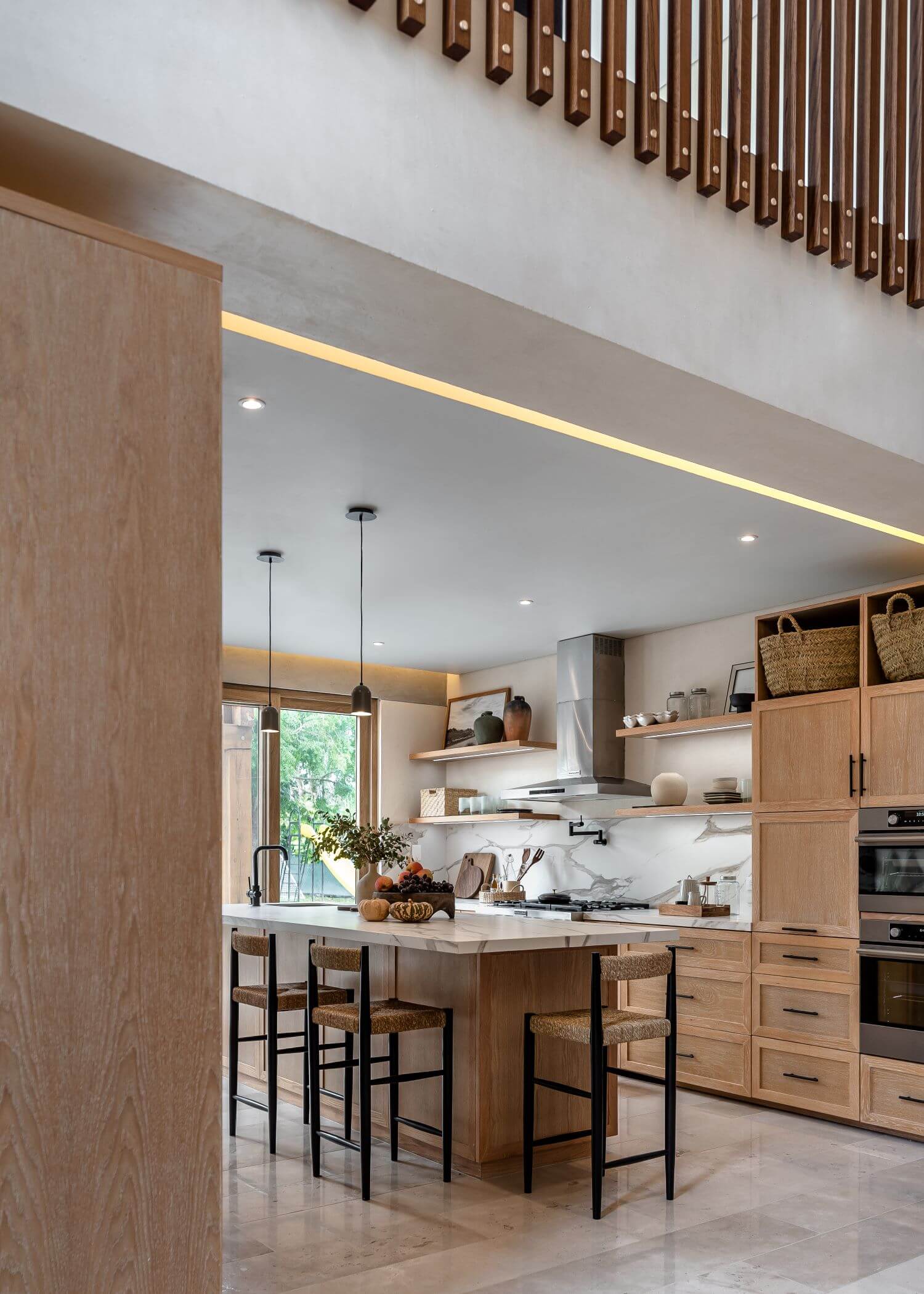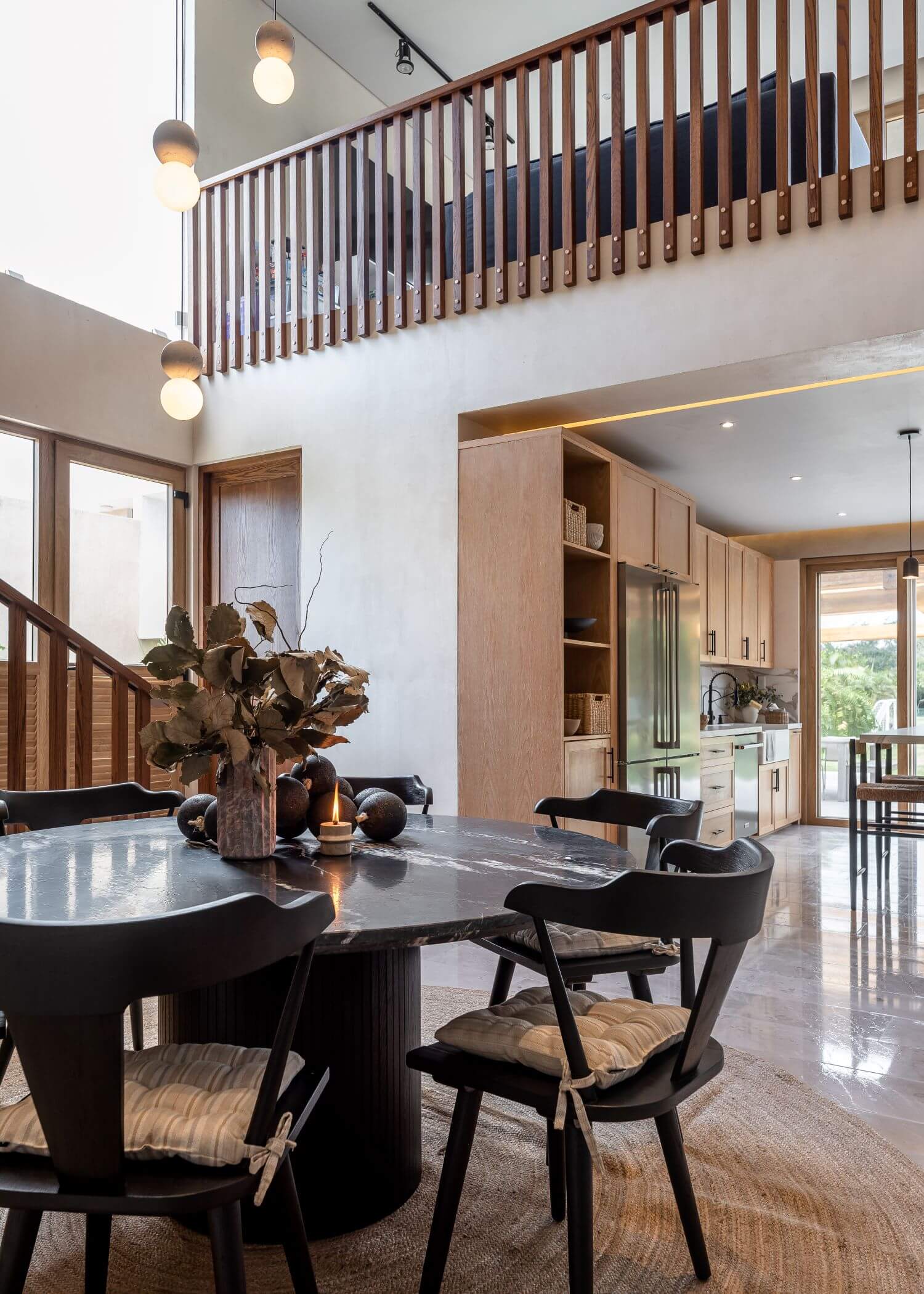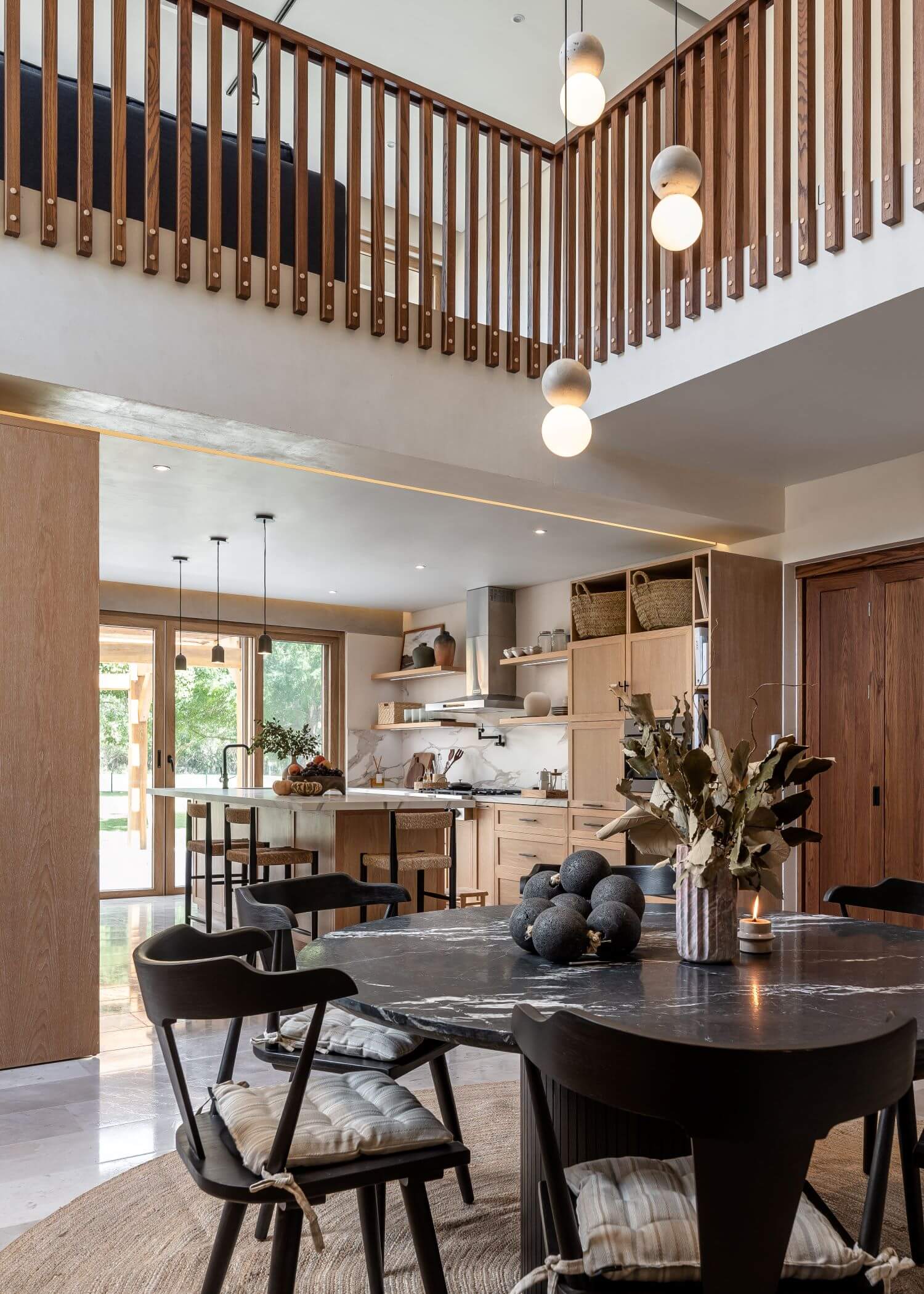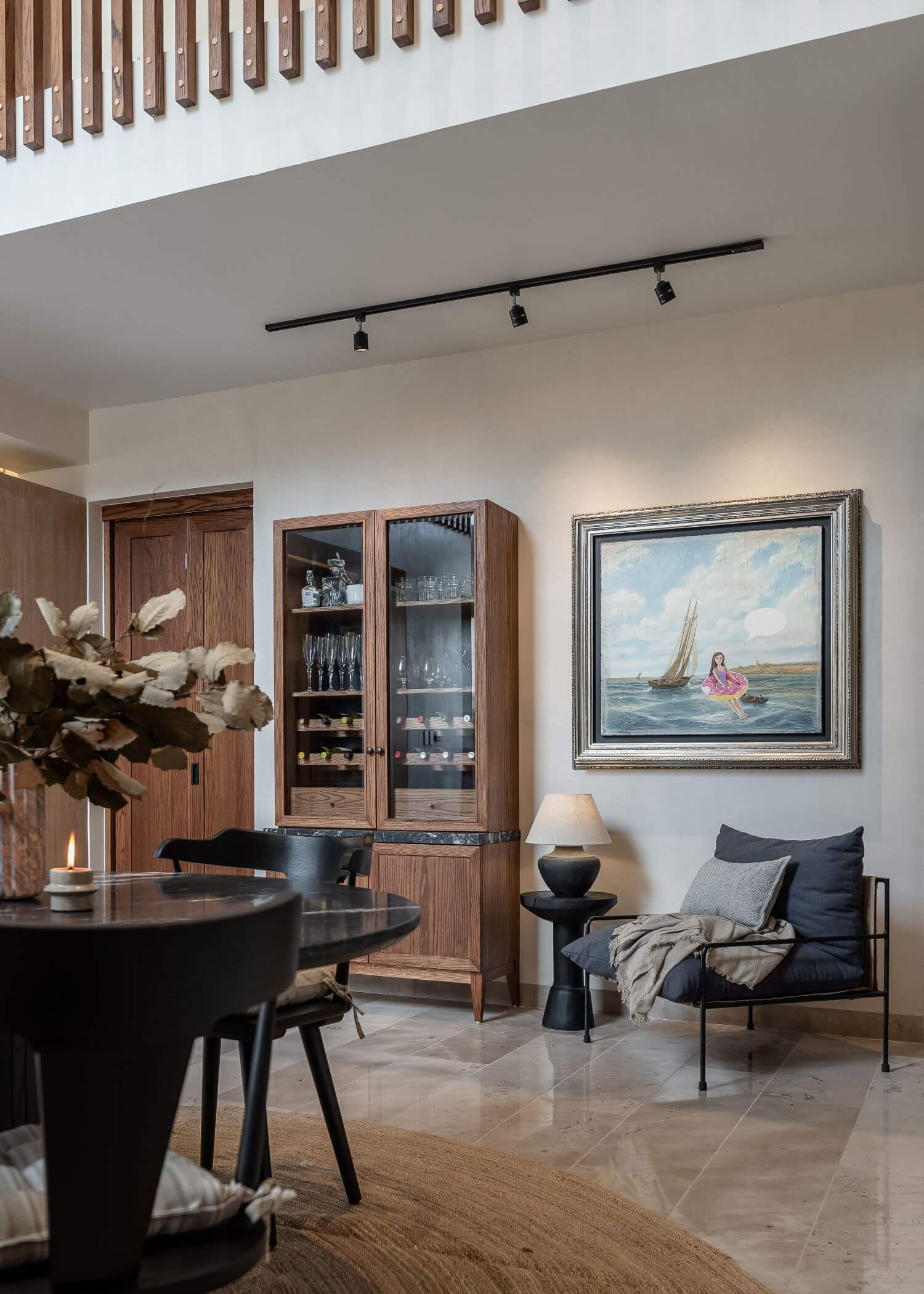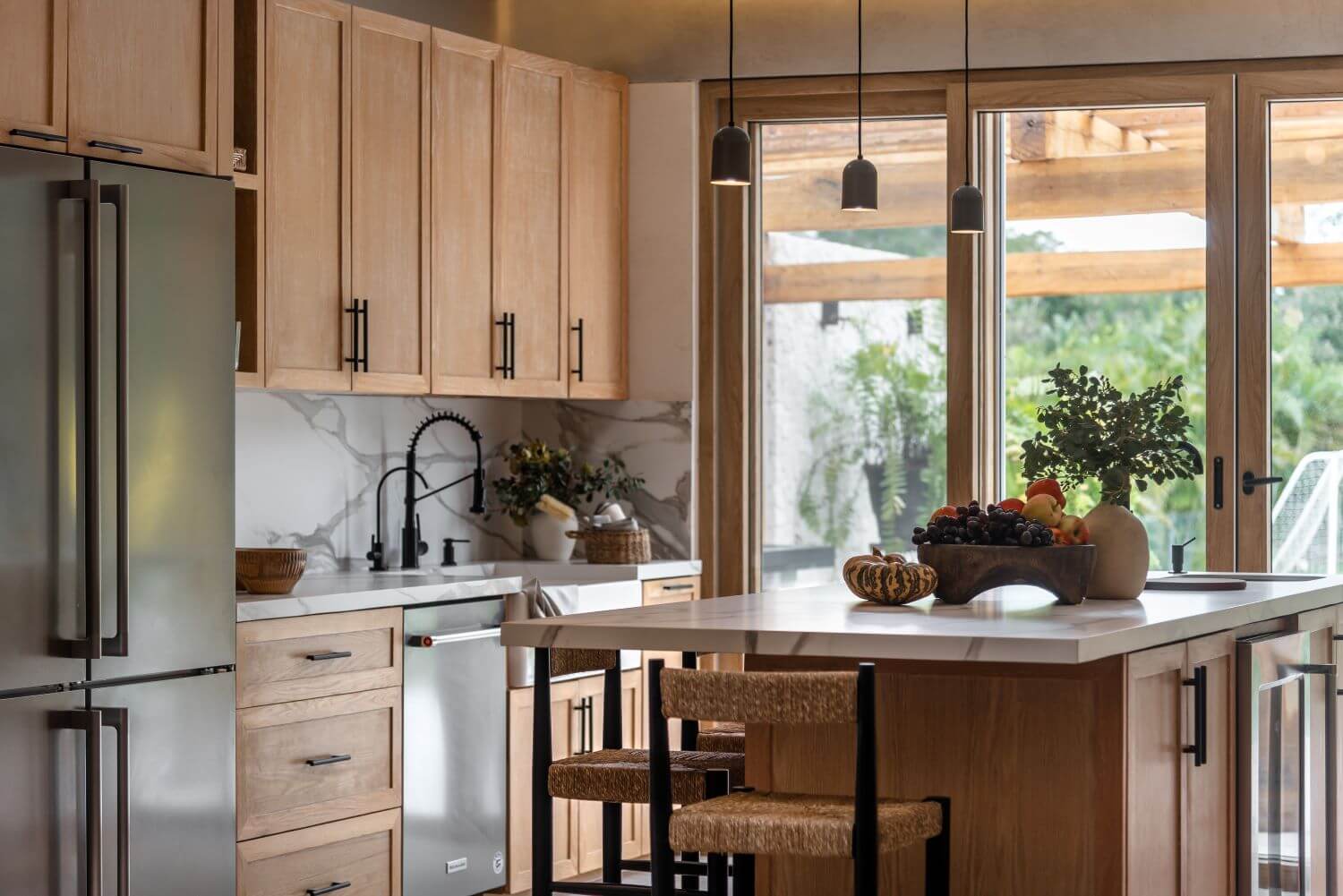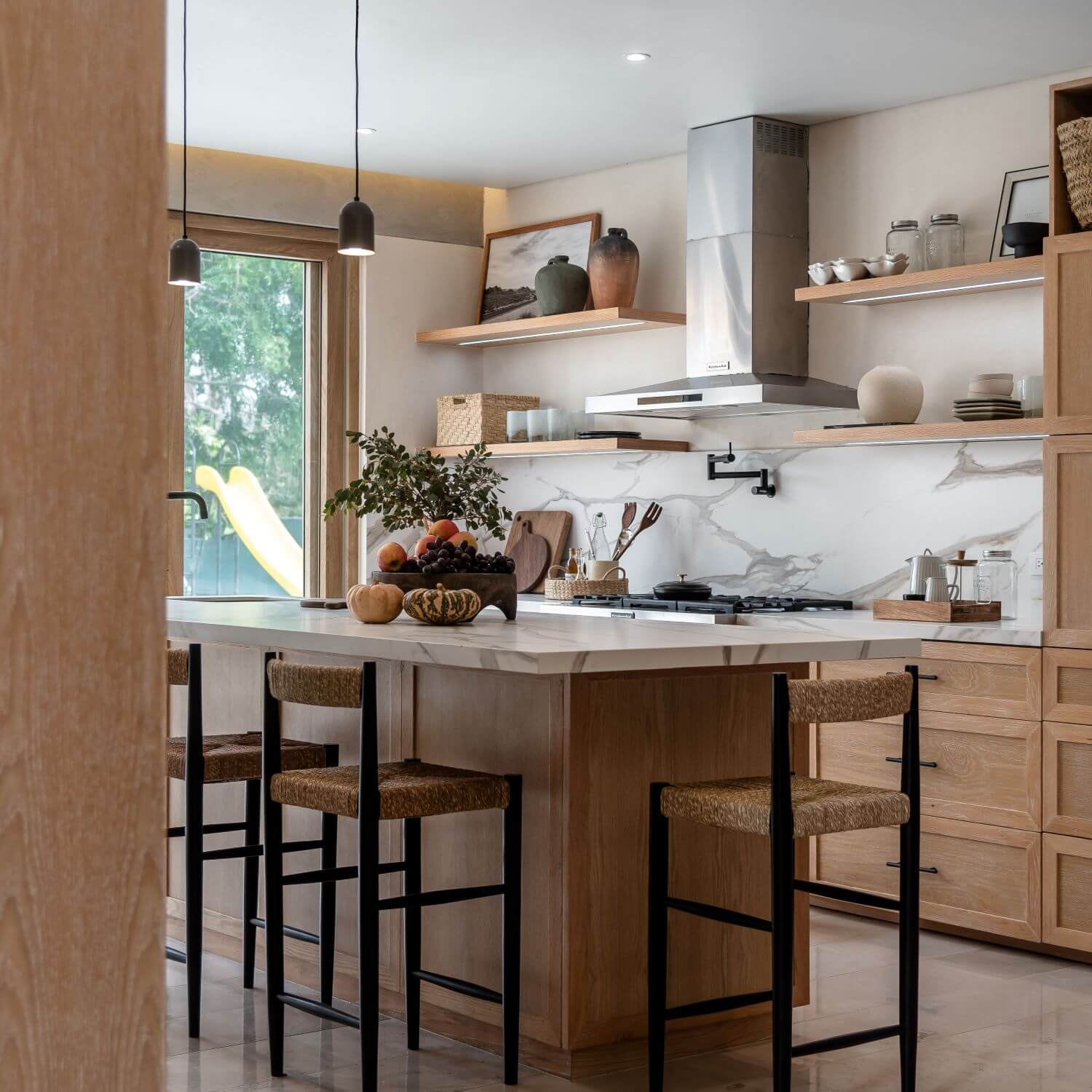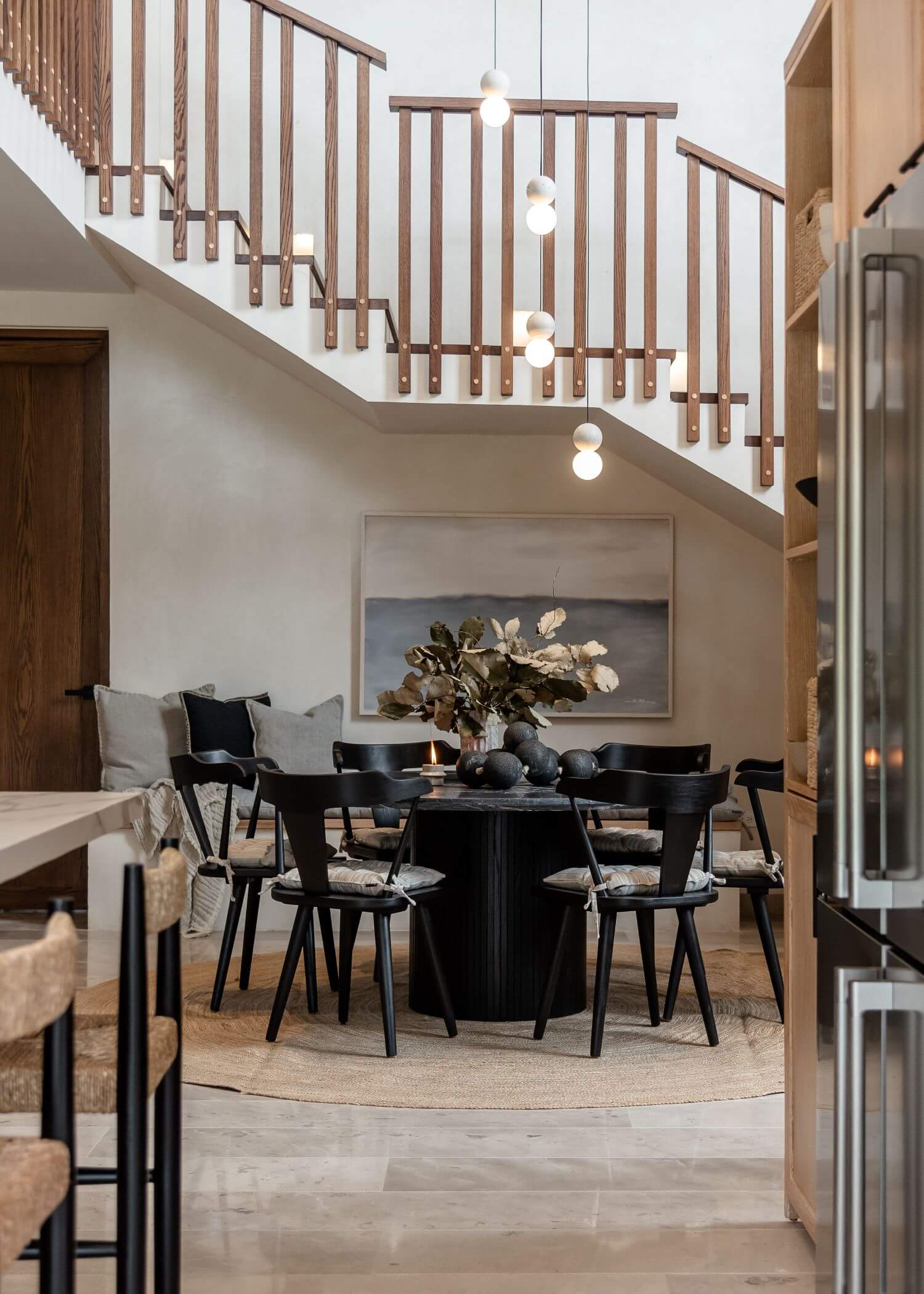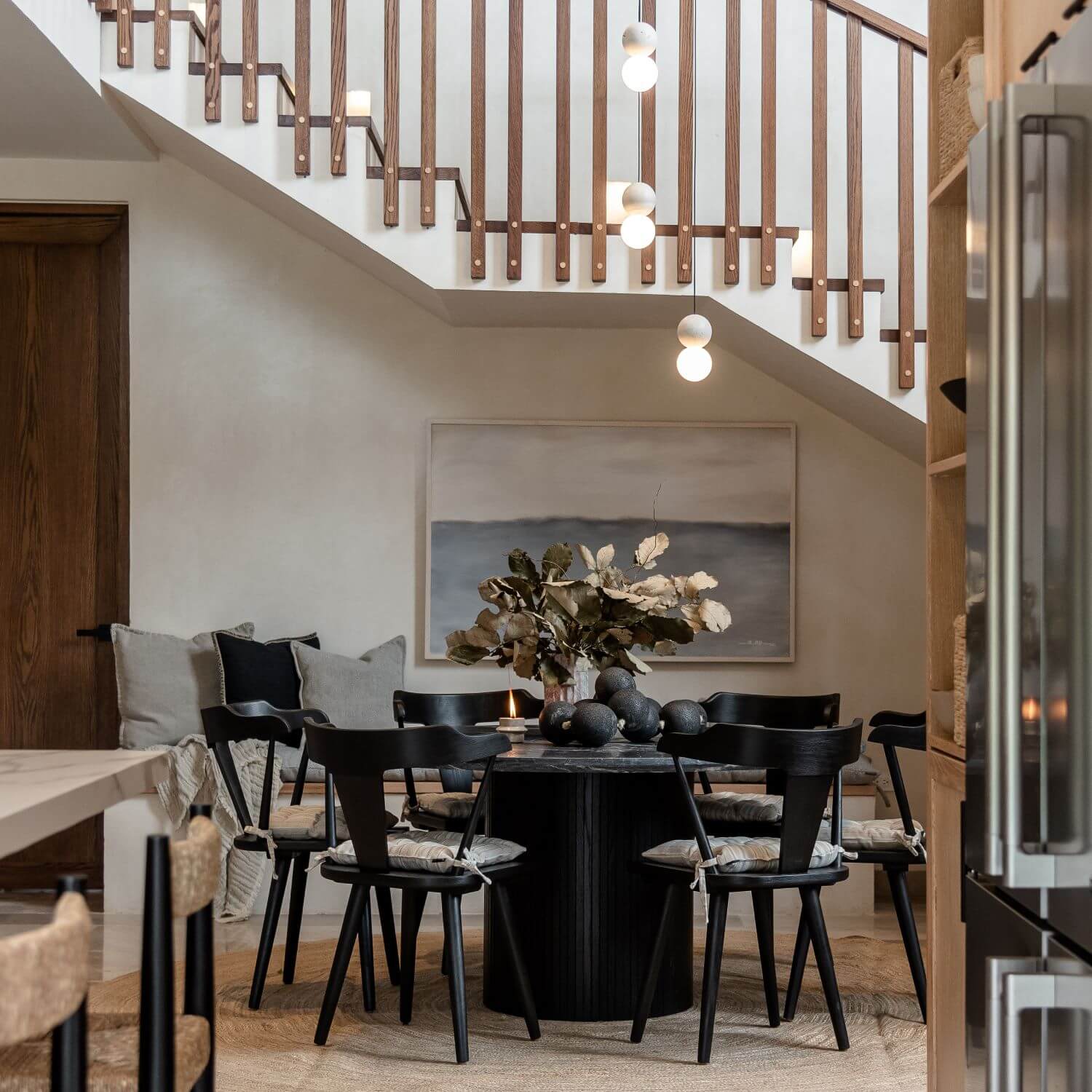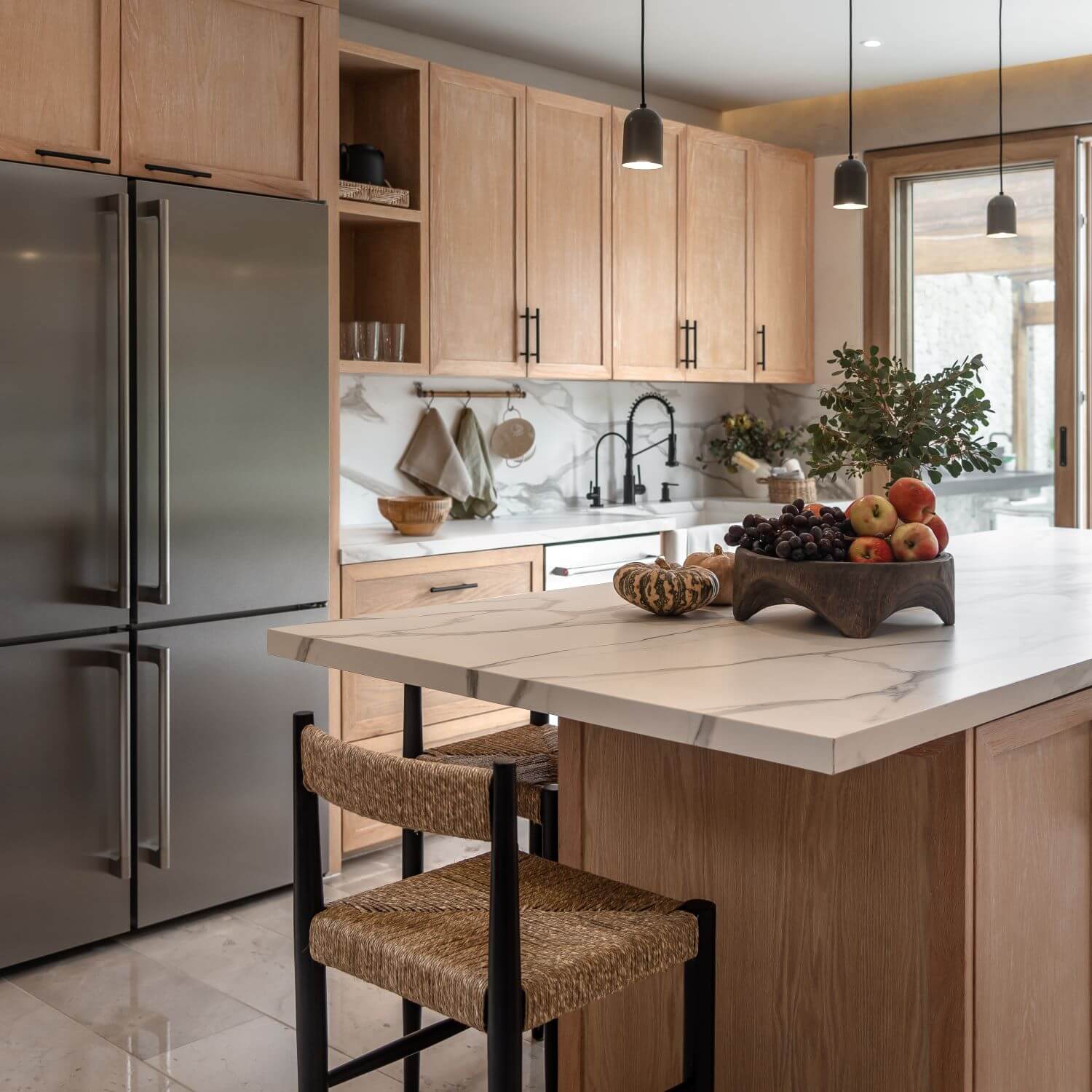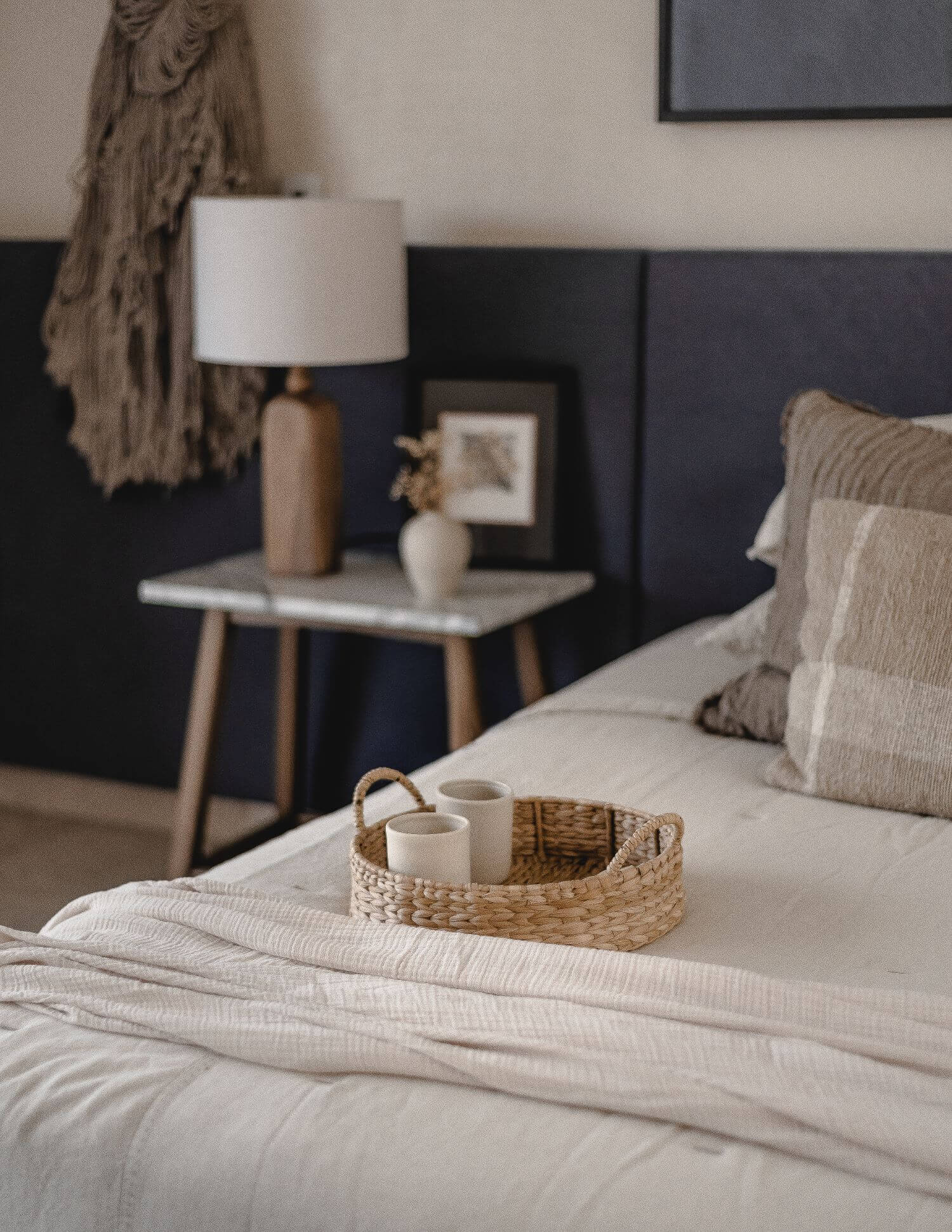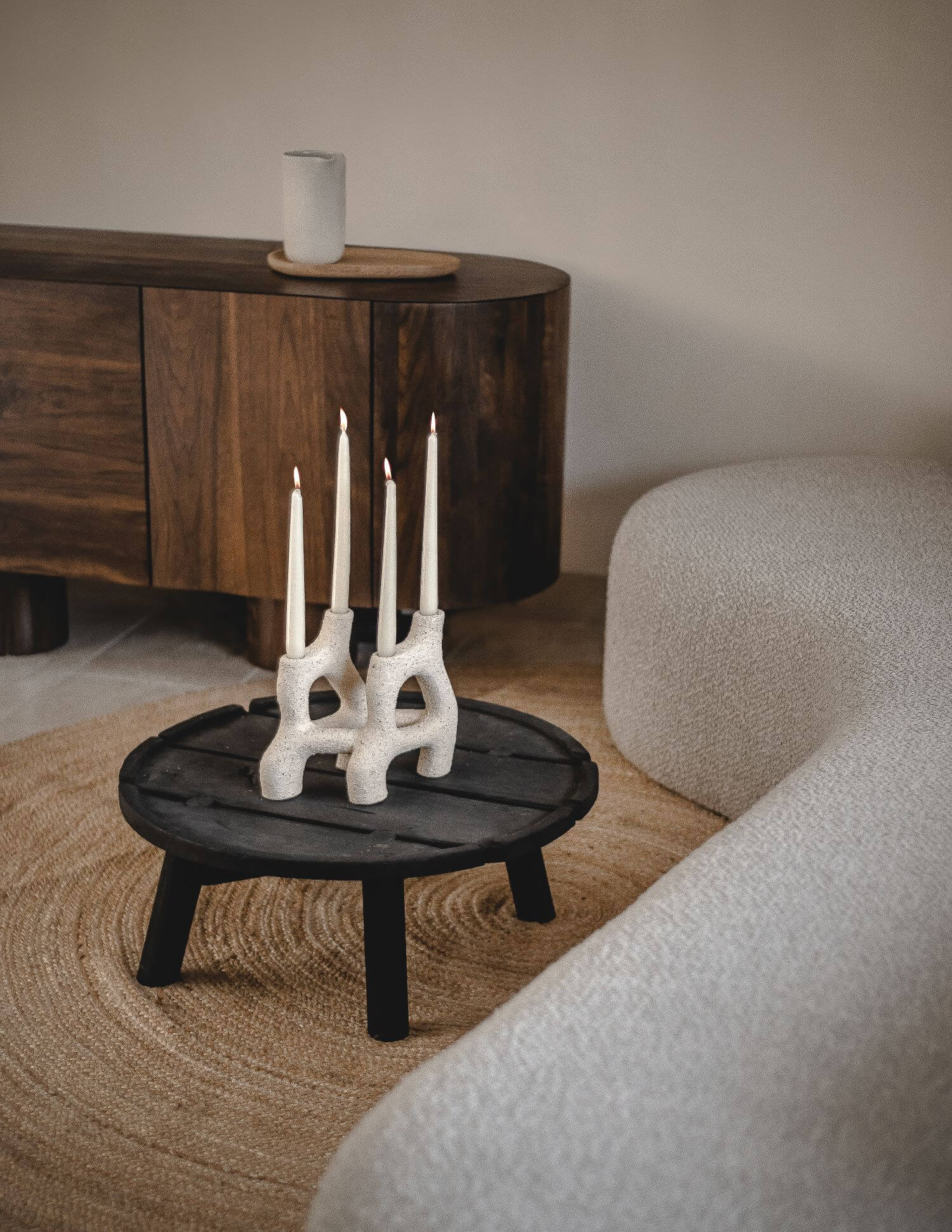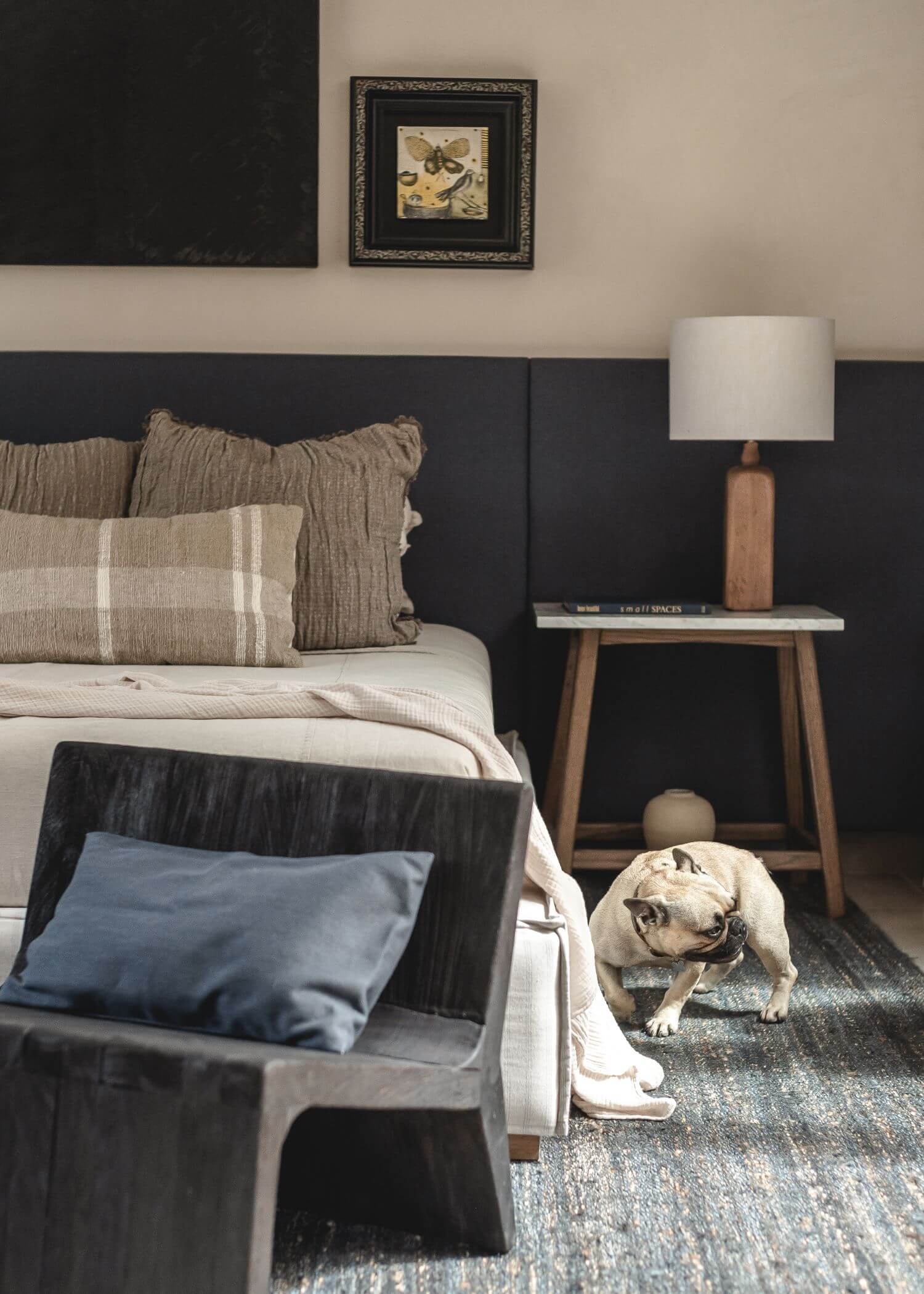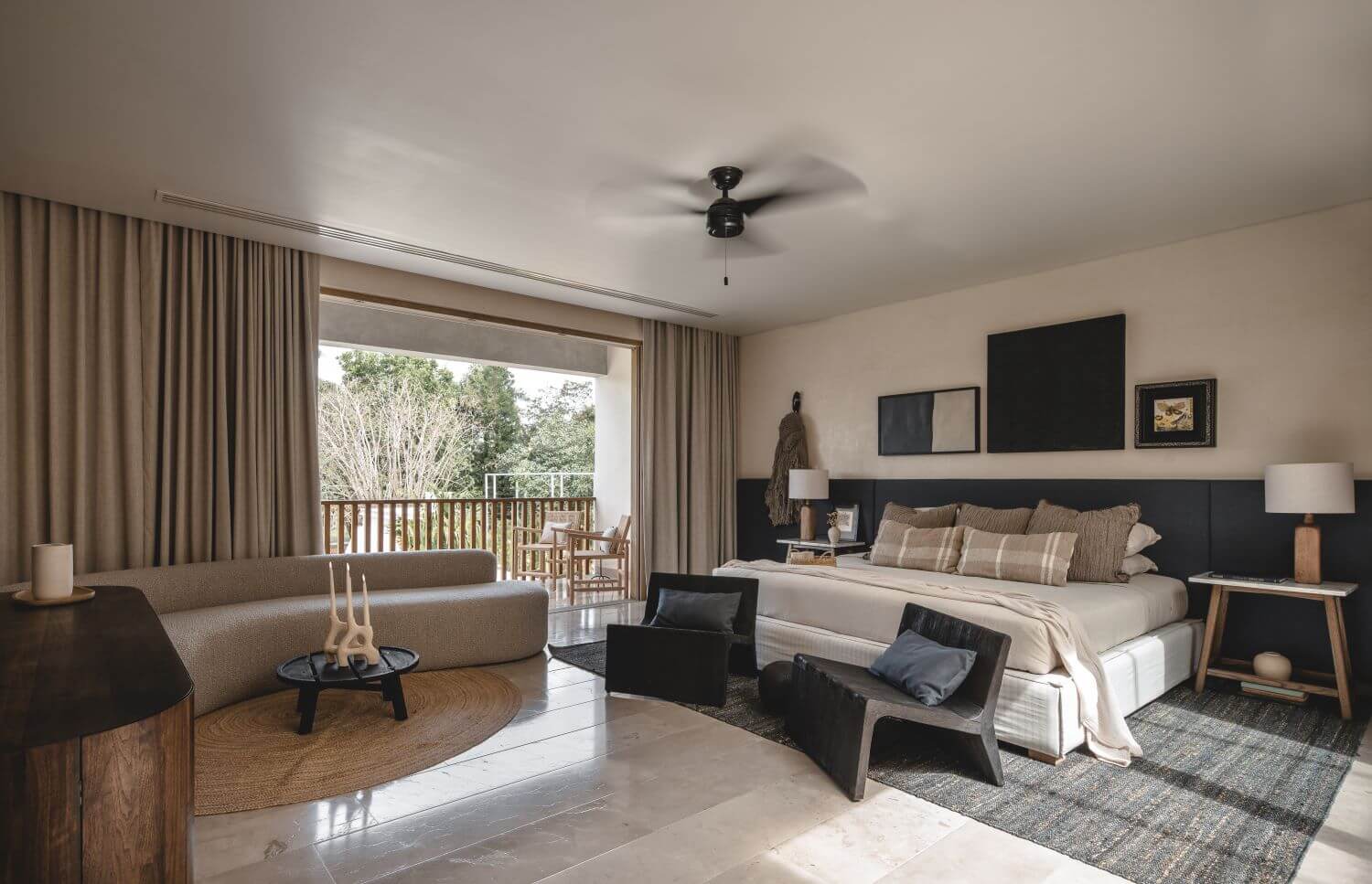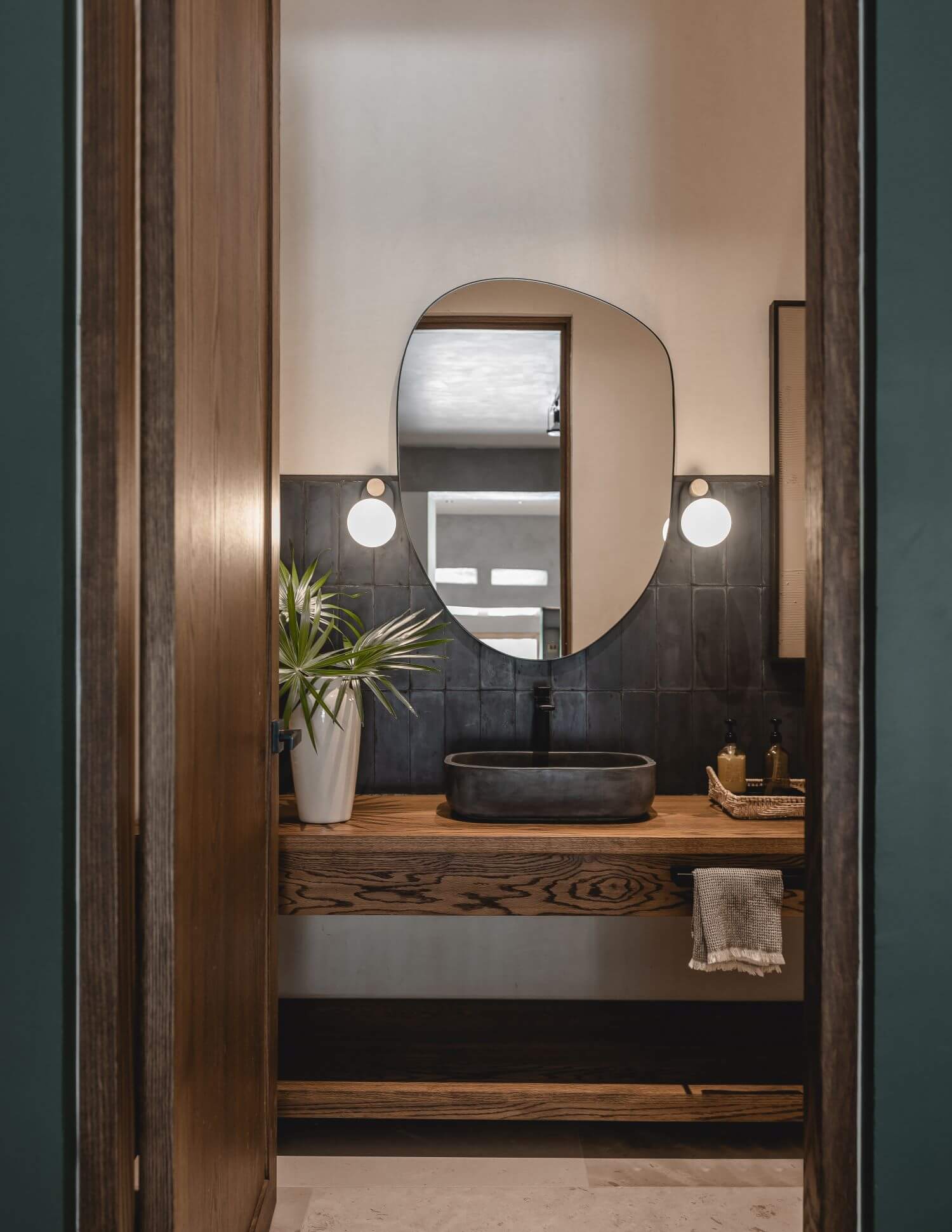 ---