Casa UNO, as the name suggests, happens to be the first completed project by Ar Rohit Dhote, principal at Rohit Dhote Architects, since their inception in the year 2022. The project which is a rowhouse is a 2-story 1700 sqft 3BHK residence, comfortable and spacious, located in one of the most prominent townships in the MIHAN SEZ in Nagpur.
"It was a very exciting and thrilling experience for us at RDA, right from the initial design pitch to the handover. It was a journey in itself and throughout the ups and downs we had, as beginners in the business, it was a very good learning experience for me at a very young age of just 25!" The core design idea that we pursued in the project was to achieve "timelessness" and timelessness did we achieve, with the fusion of modern and minimal elements like the wall panelings with evergreen materials like veneer and marble to strike a perfect harmony of two distinct design approaches.
The entrance lobby greets the guests with an auspicious vibe via a Radha Krishna stone sculpture, with a reveal of the palette used throughout the project. The entrance reveals the use of golden Burma teak and MDF paneling on the walls, which adorns the minimal and intricate details throughout the living, breakfast, and a dedicated pooja room, all located on the ground floor.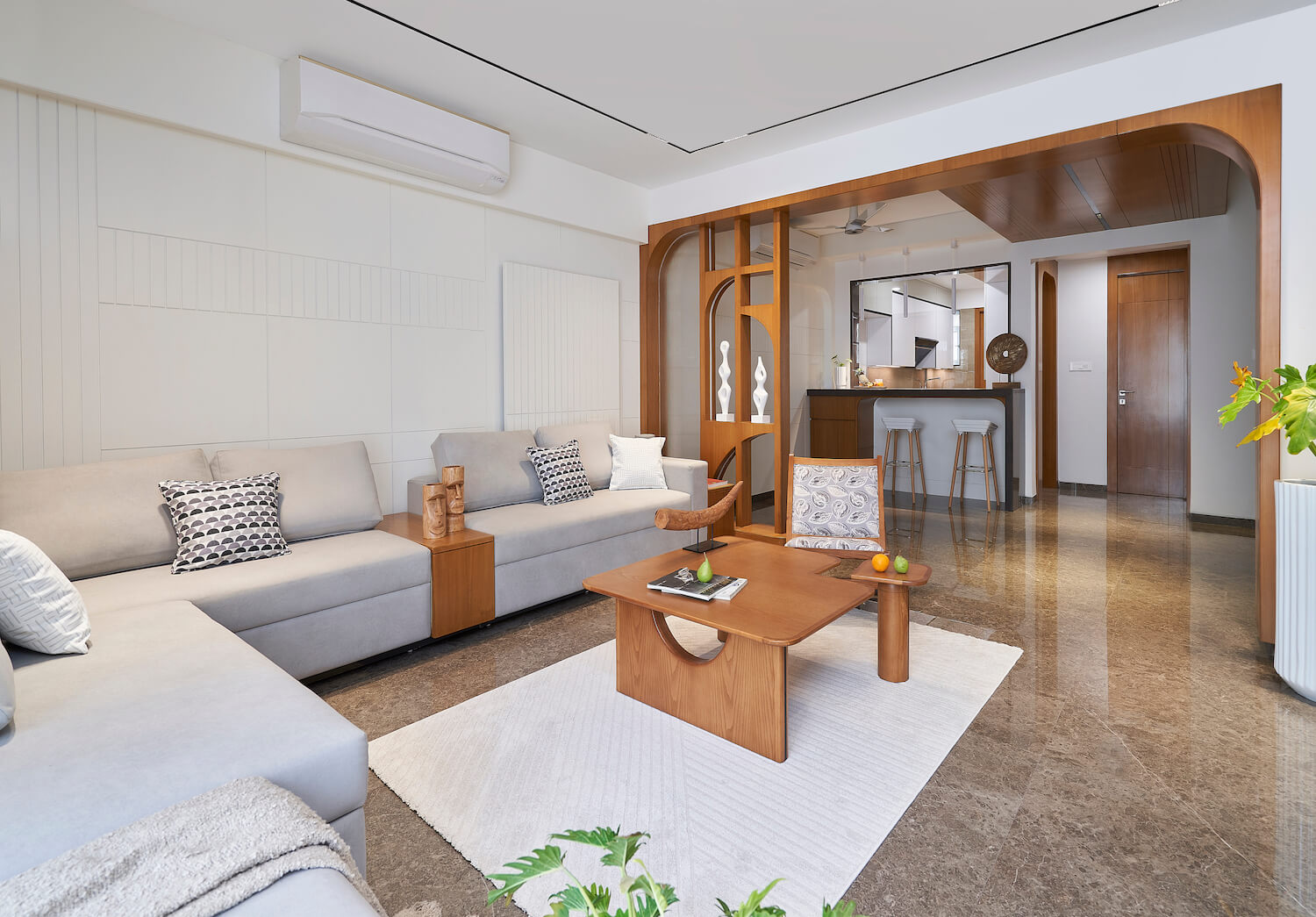 This creates a sense of connectivity throughout various rooms and spaces. The furniture pieces from Homework Living and the decor pieces directly sourced from the FORMS factory in Nagpur, blend perfectly with the palette. The relatively dark flooring complements the white on the walls and ceilings giving a nice prominence at the eye level of the viewer. One of the bedrooms on the ground floor has been converted into a dedicated Pooja room as per the requirements of the clients.

The steps take us to the first floor, which has two bedrooms. The smaller bedroom uses veneer and marble paired with white acrylic, this keeps the room's aesthetic look fresh and spacious. The furnishings have been carefully selected as well to complement the light vibe of the space. The master bedroom has a much more dramatic appeal. The marble tile behind the bed back sets the tone for the room as it plays the protagonist in the entire room. The rest of the room is balanced with white and beige which enhance the space even further.

"Overall, it was a great learning experience for me. I am thankful for the support and faith of my clients Mr. Utkarsh and Mr. Utsav Pateria, for backing me throughout the project and being equally enthusiastic and supportive throughout the project journey. The project took us more time than usual, but I can confidently say it was definitely worth it!"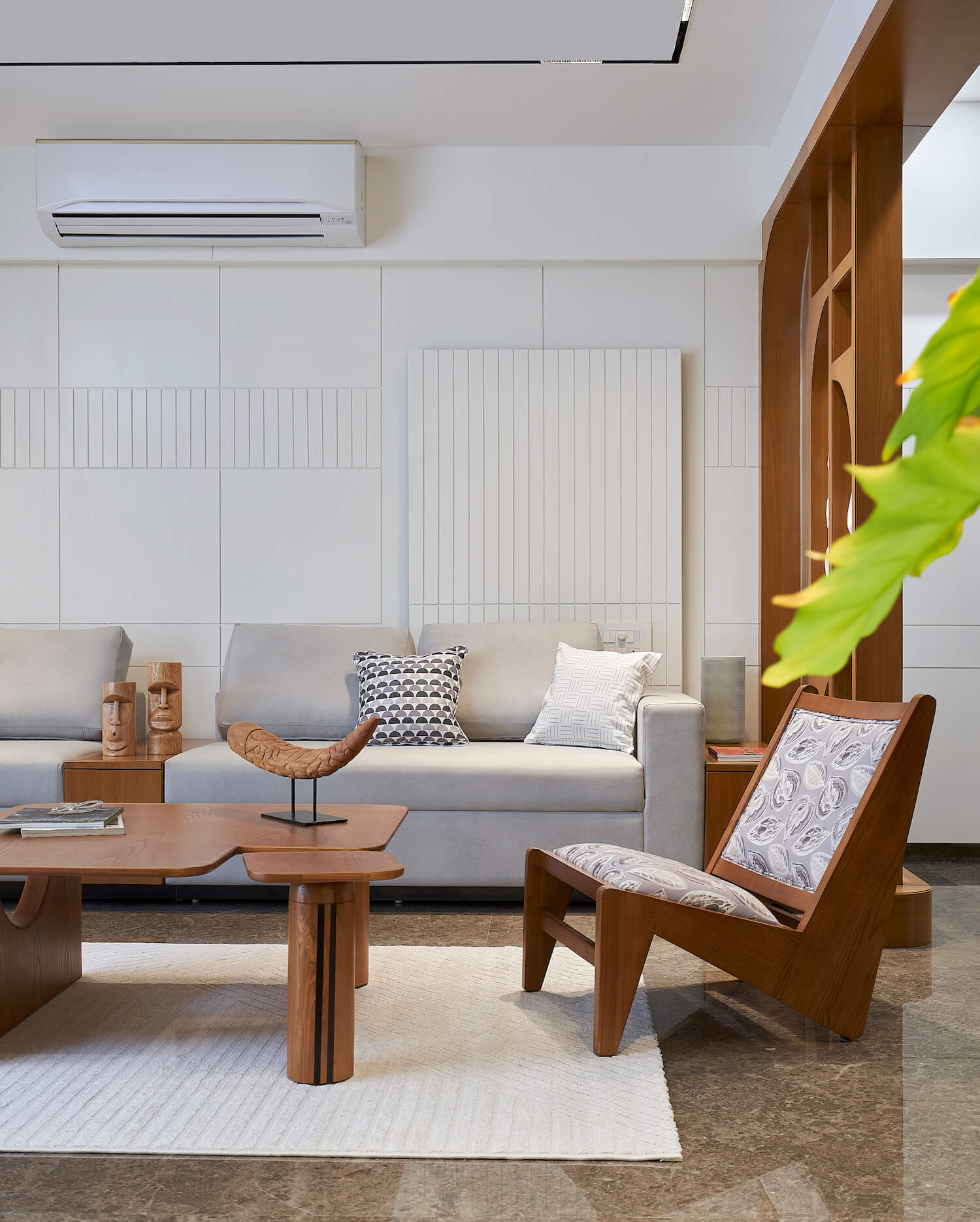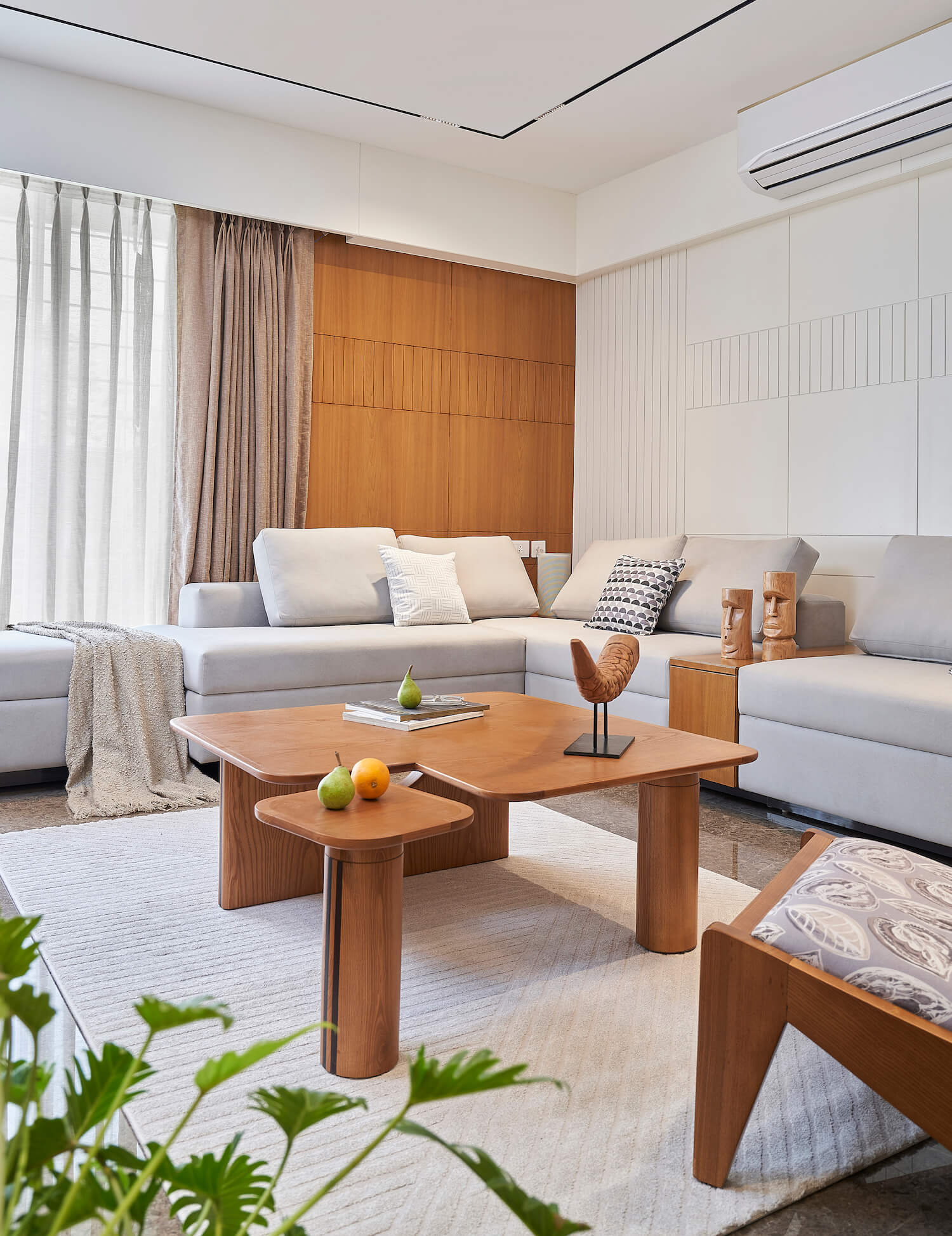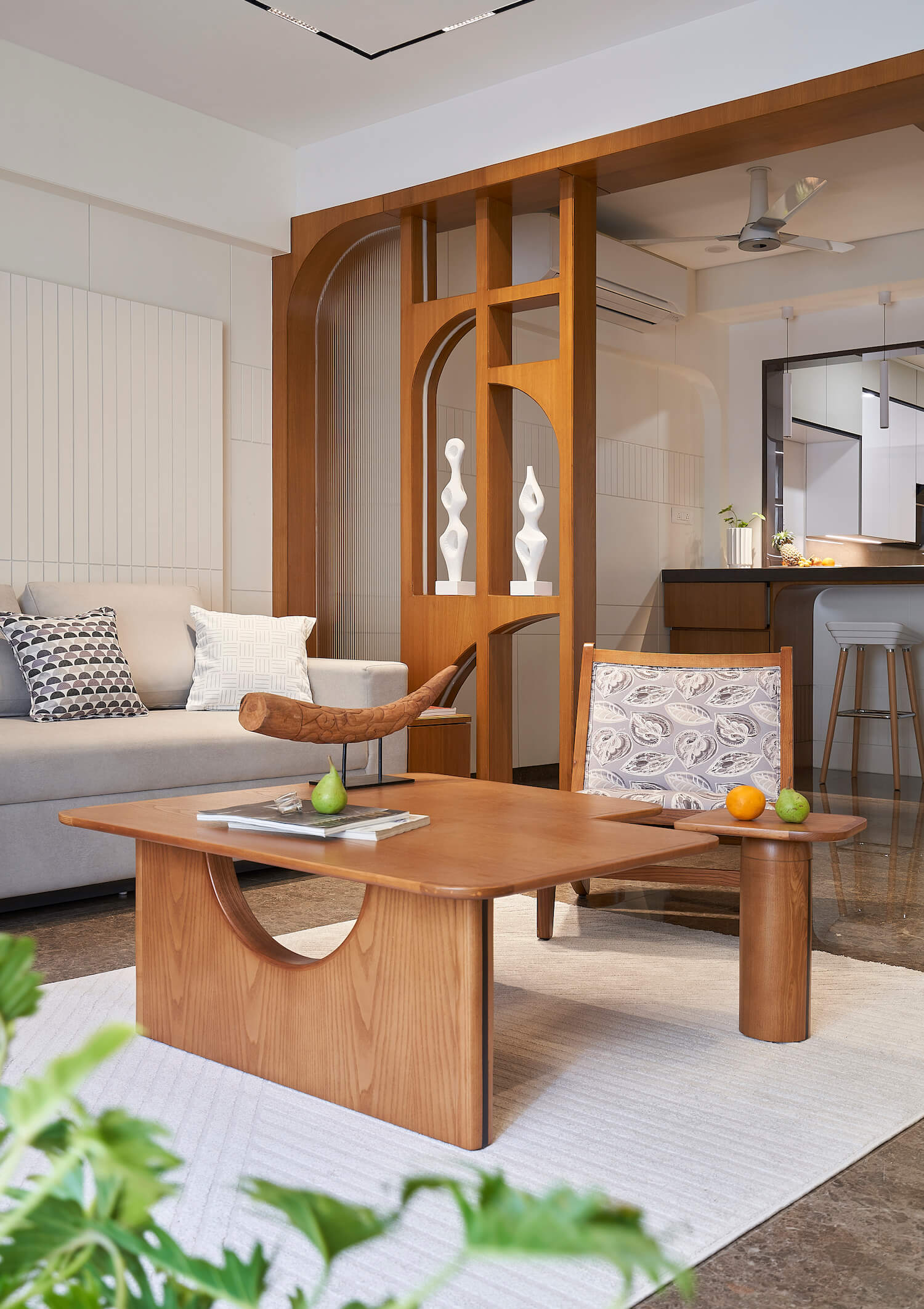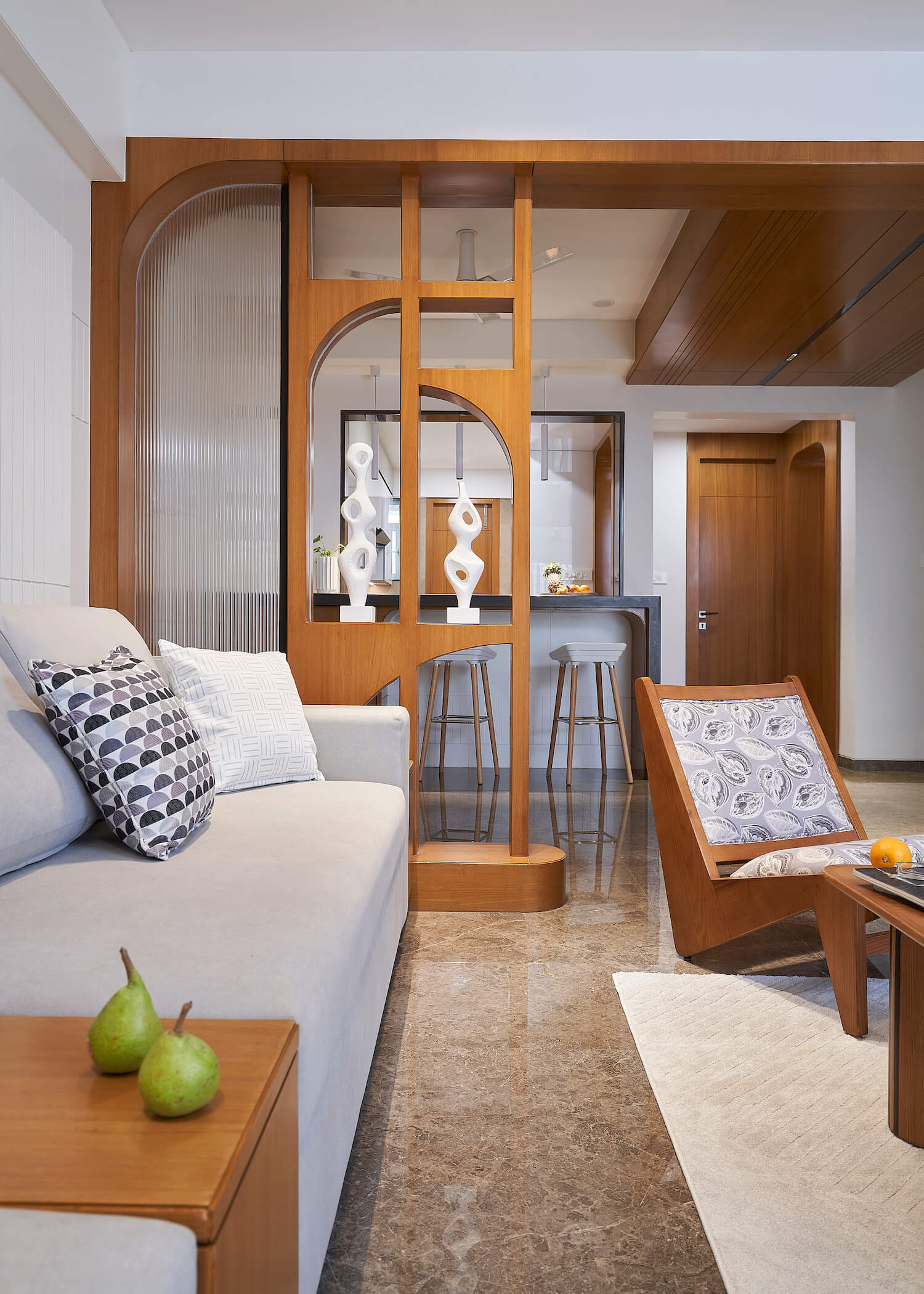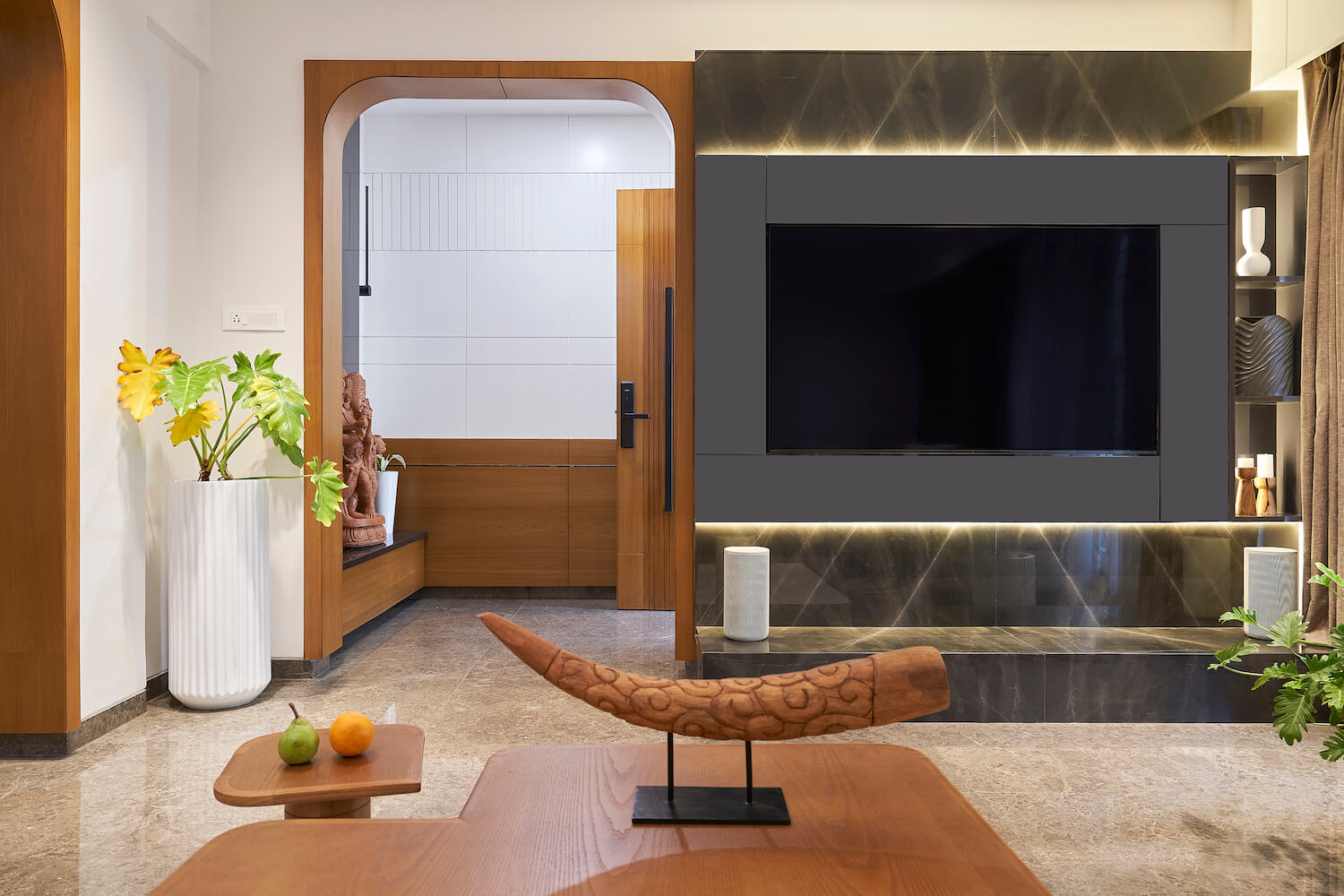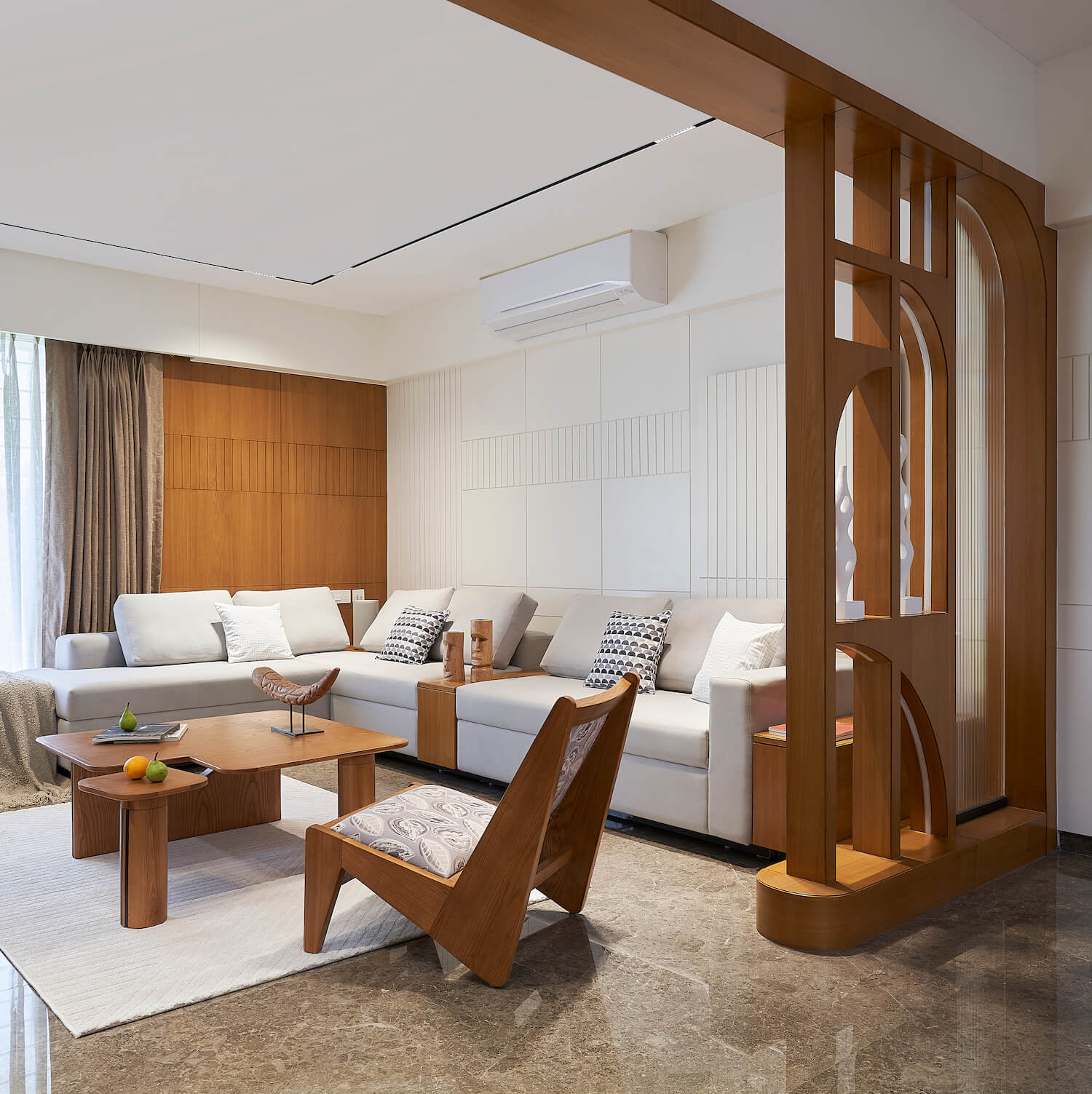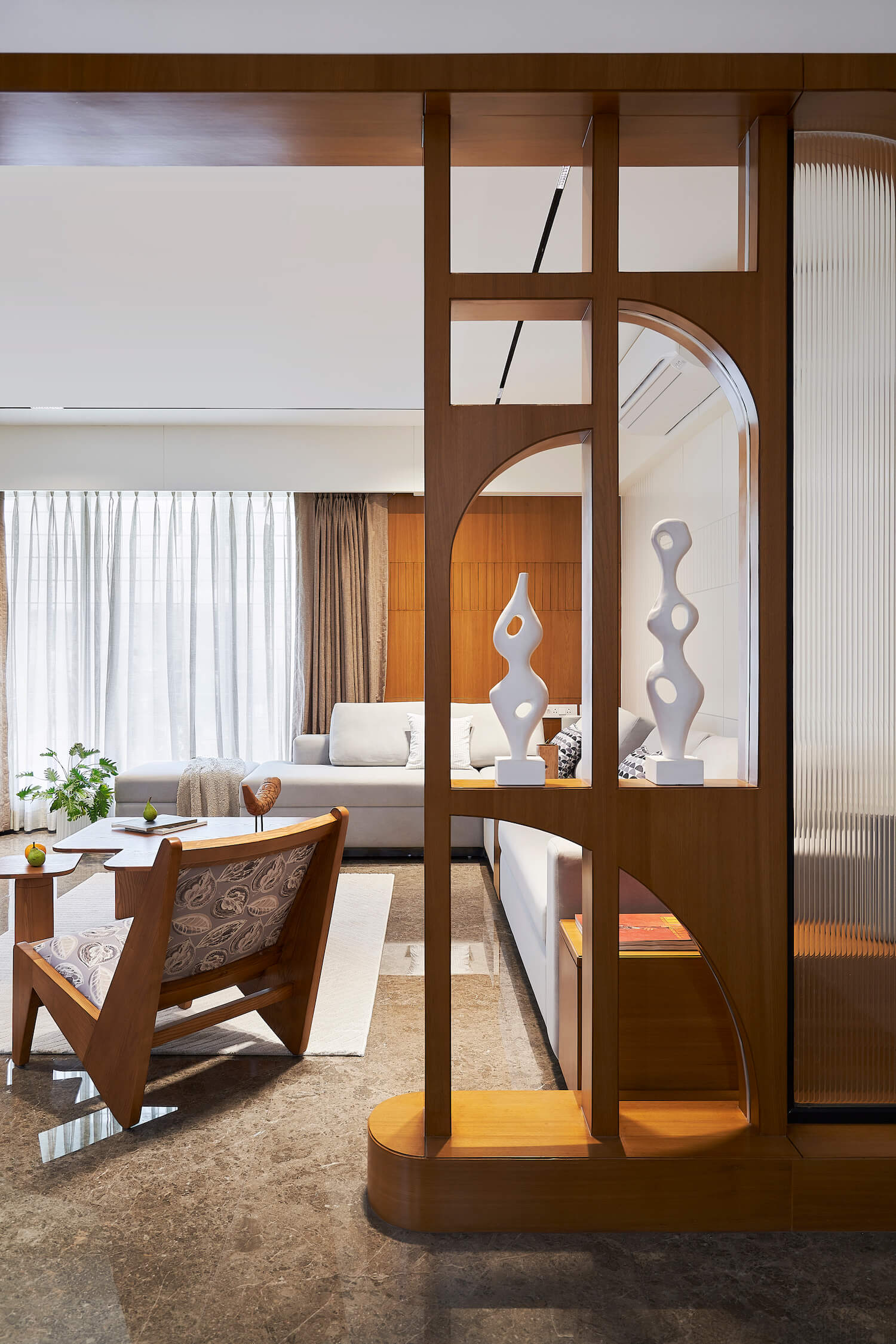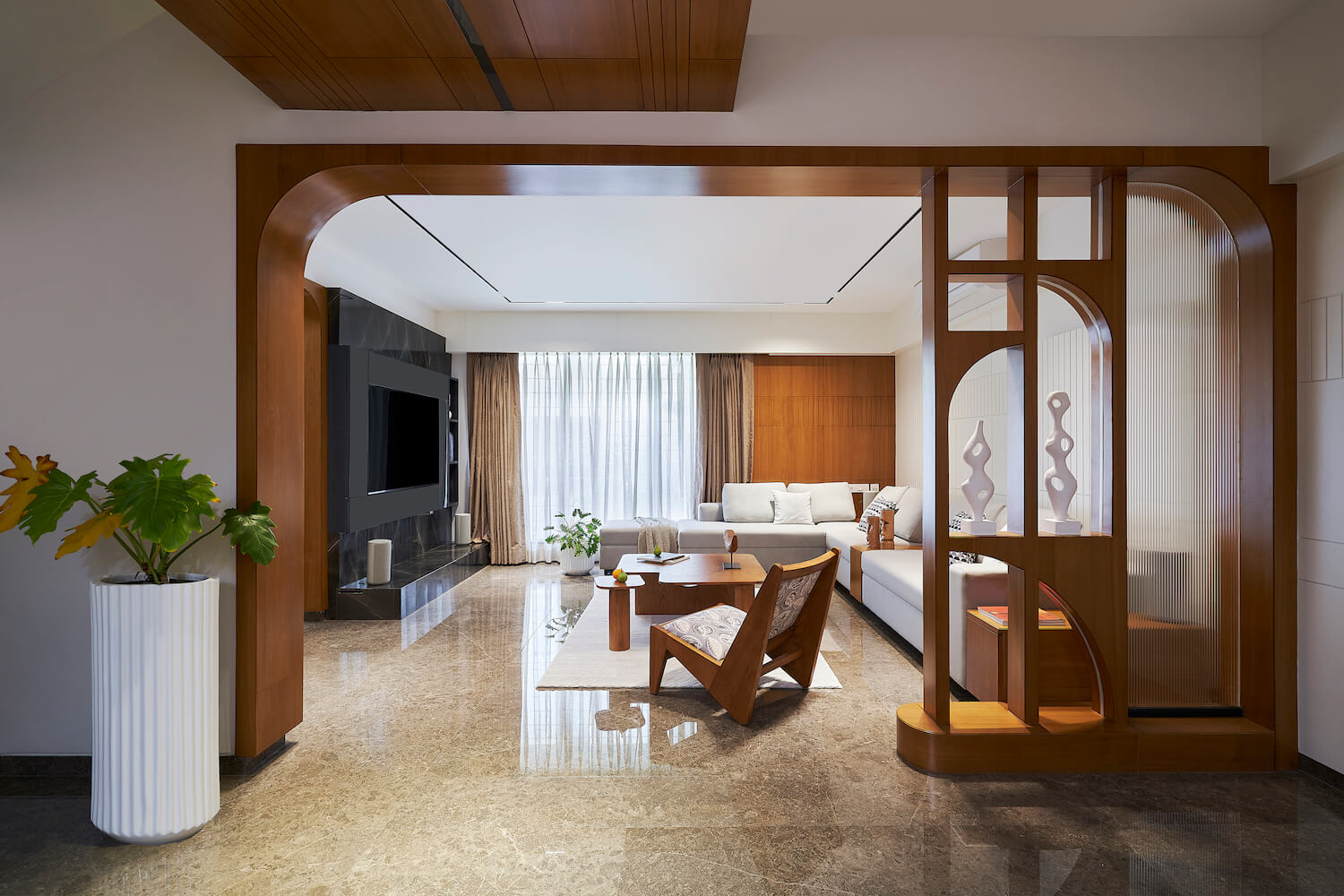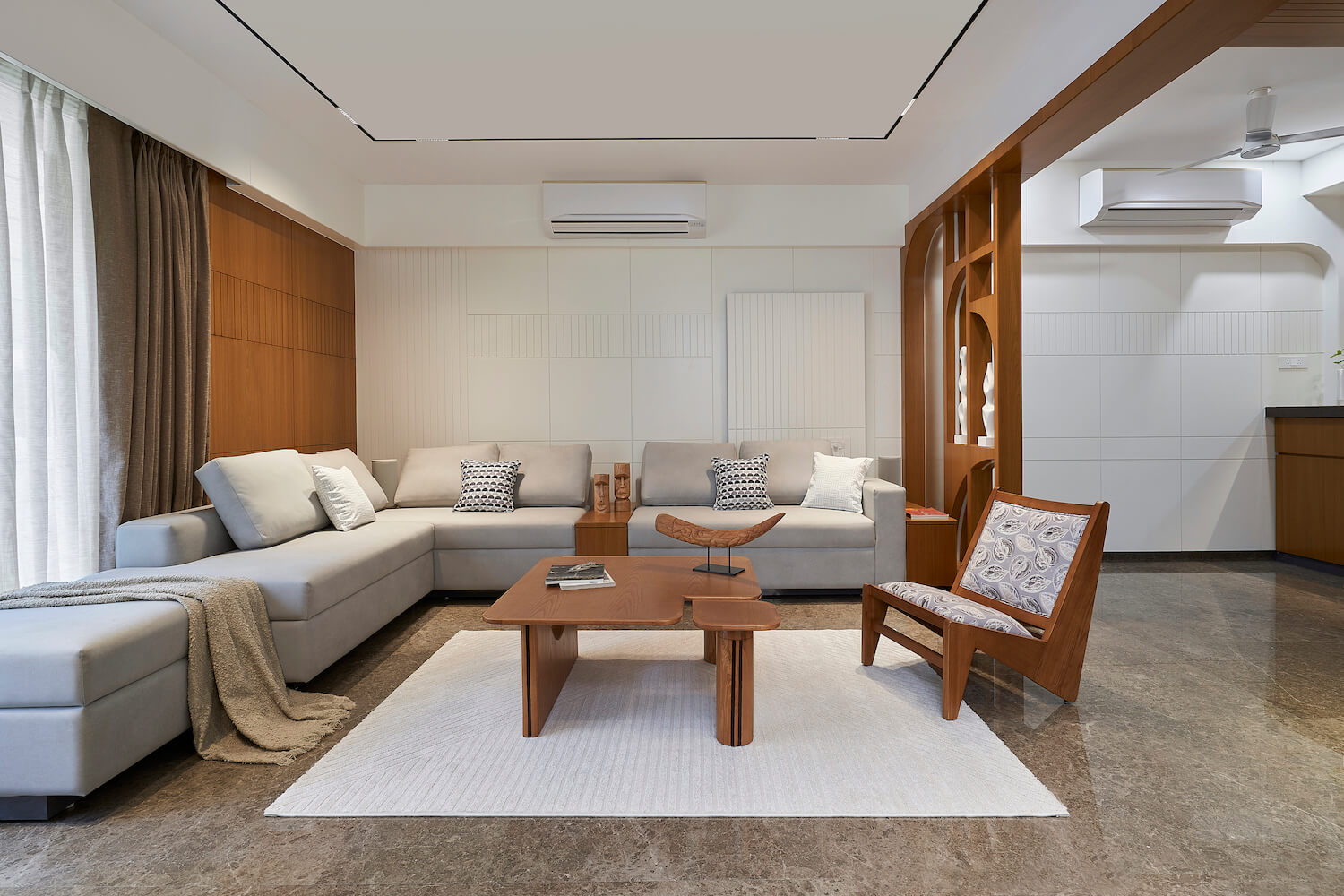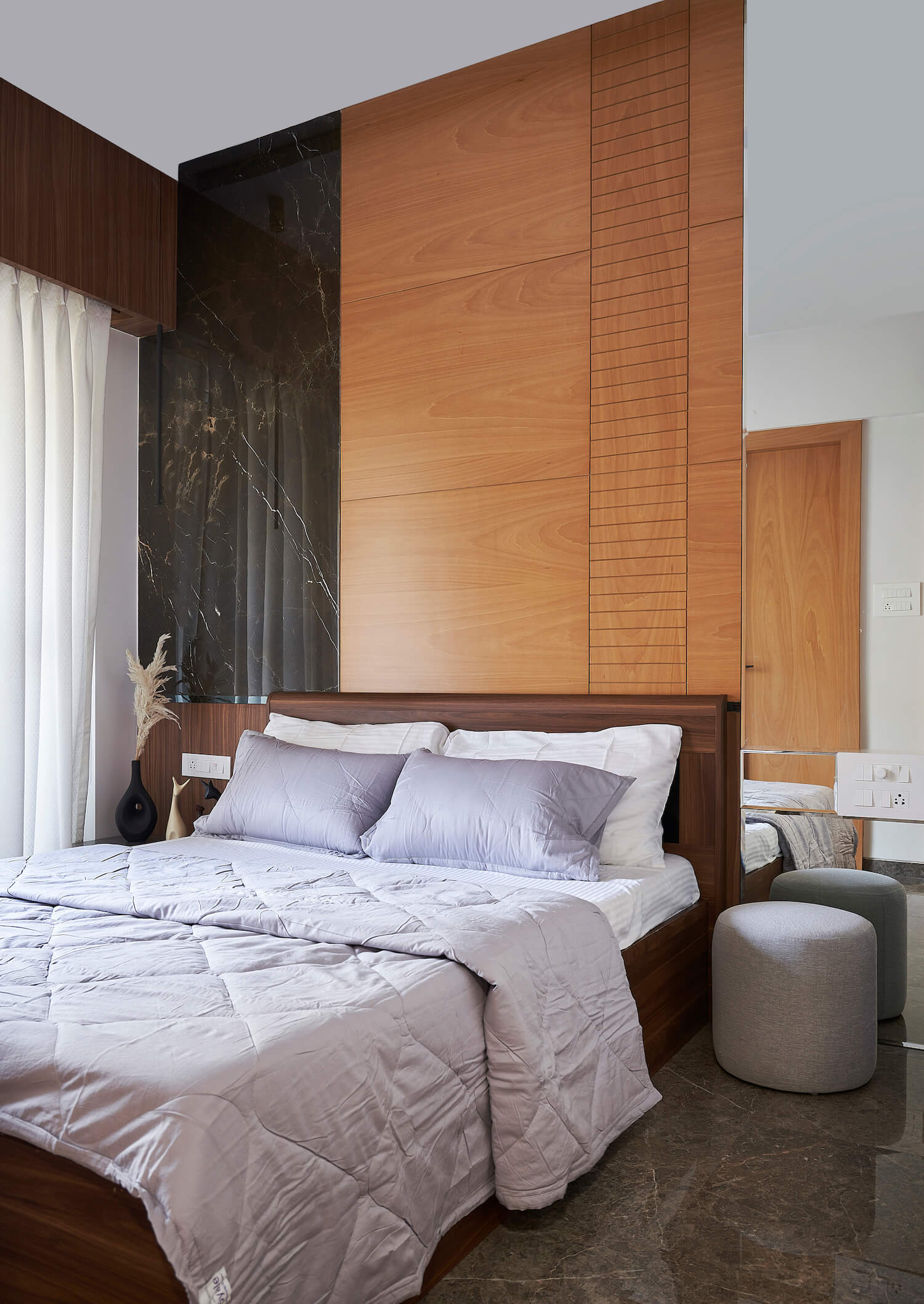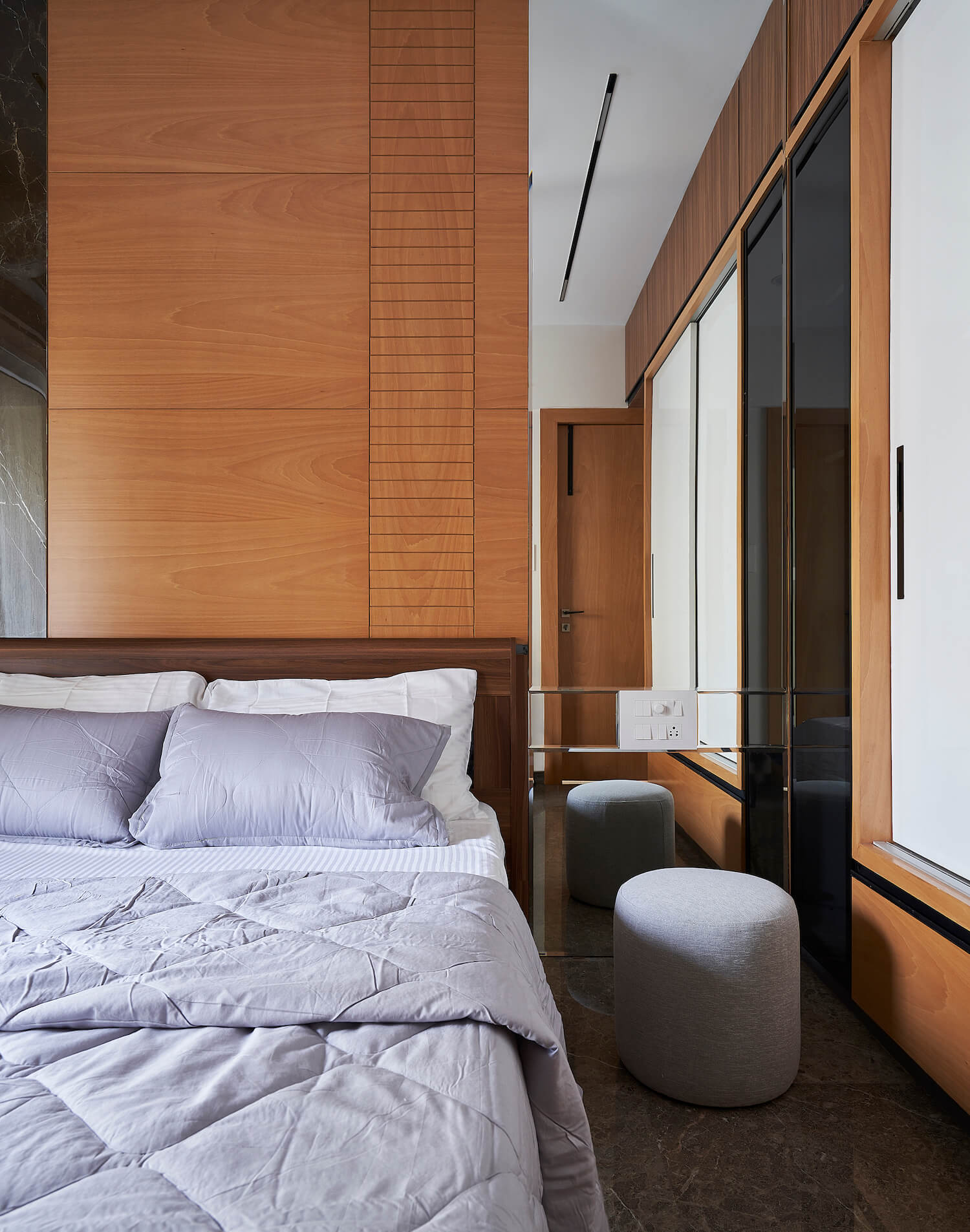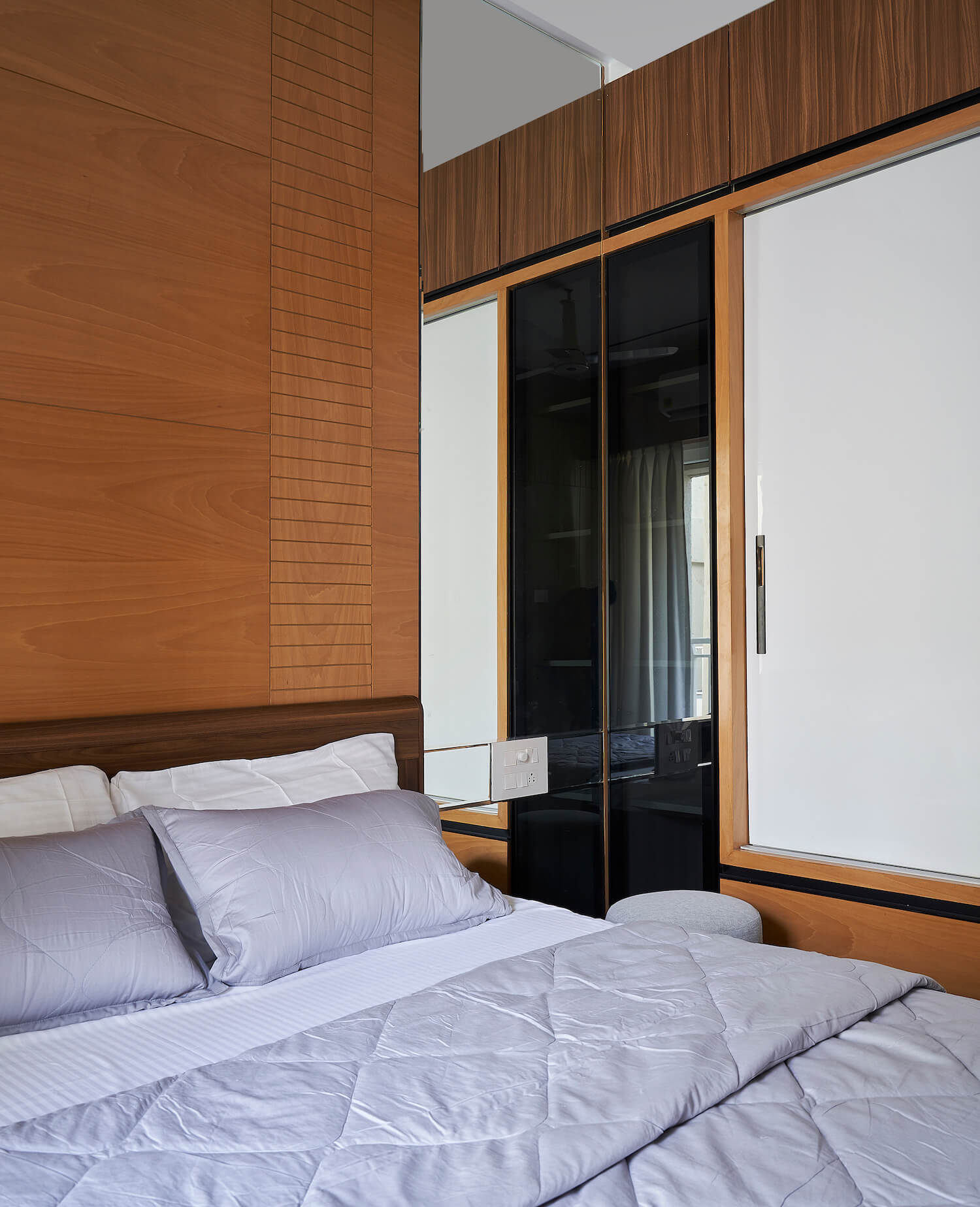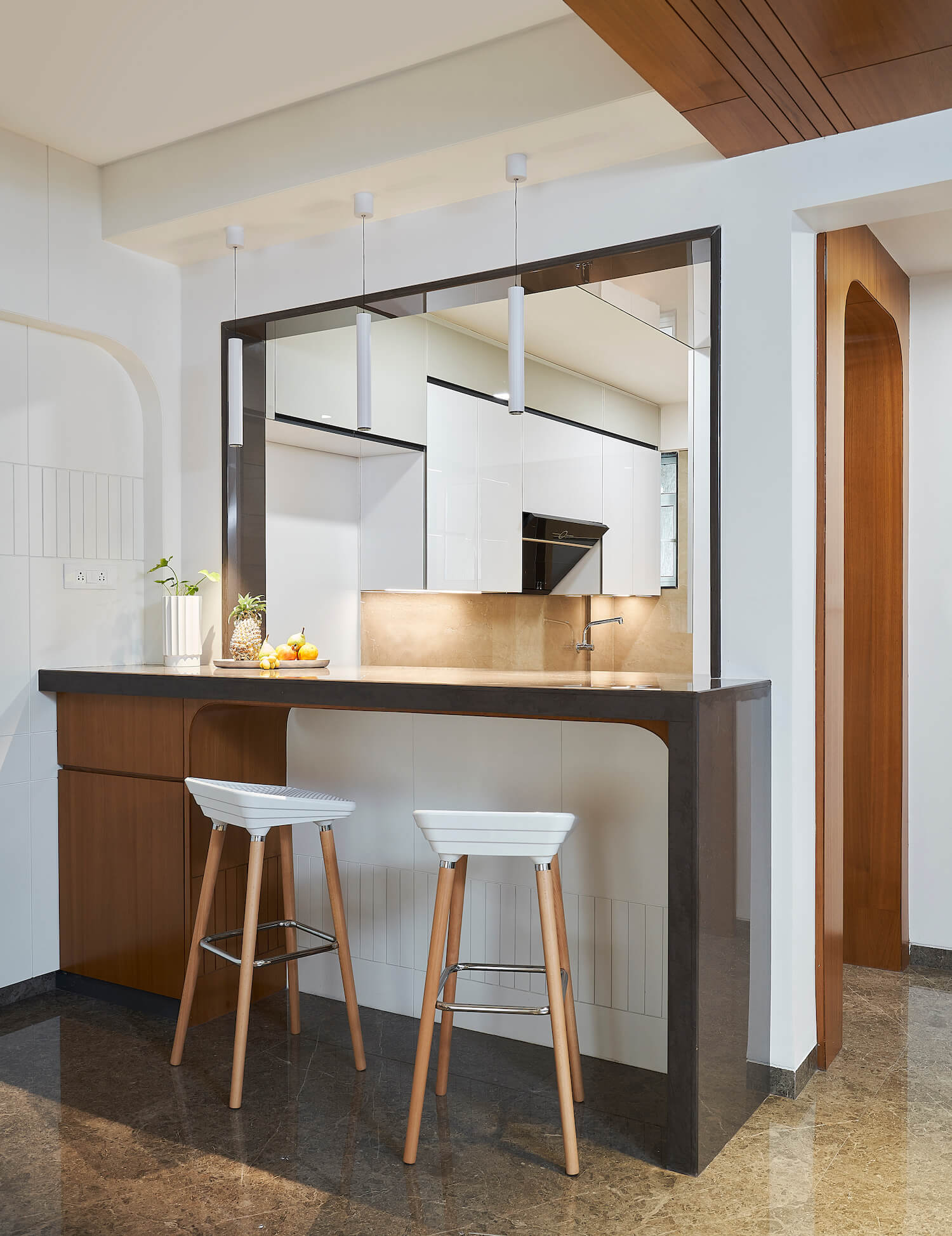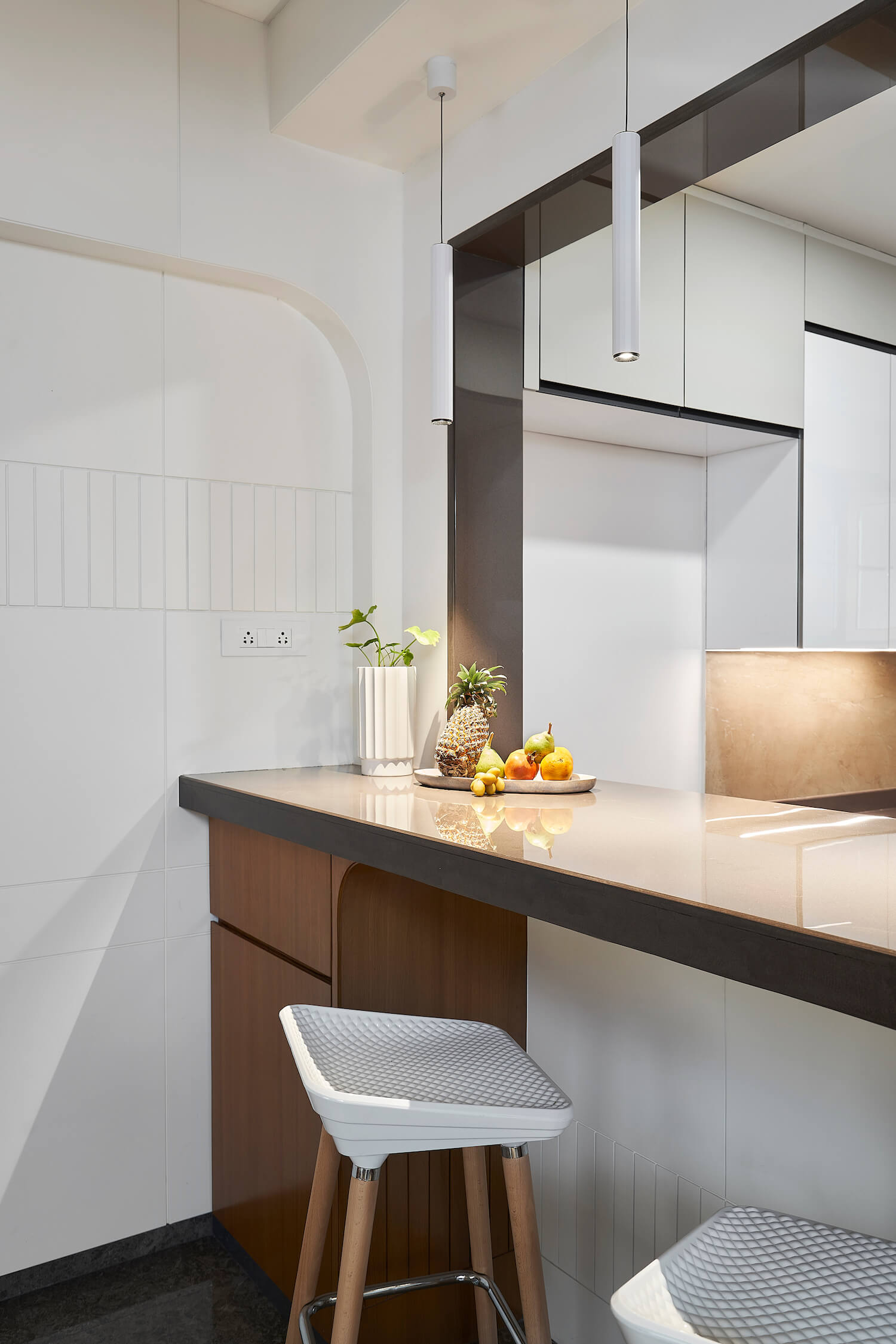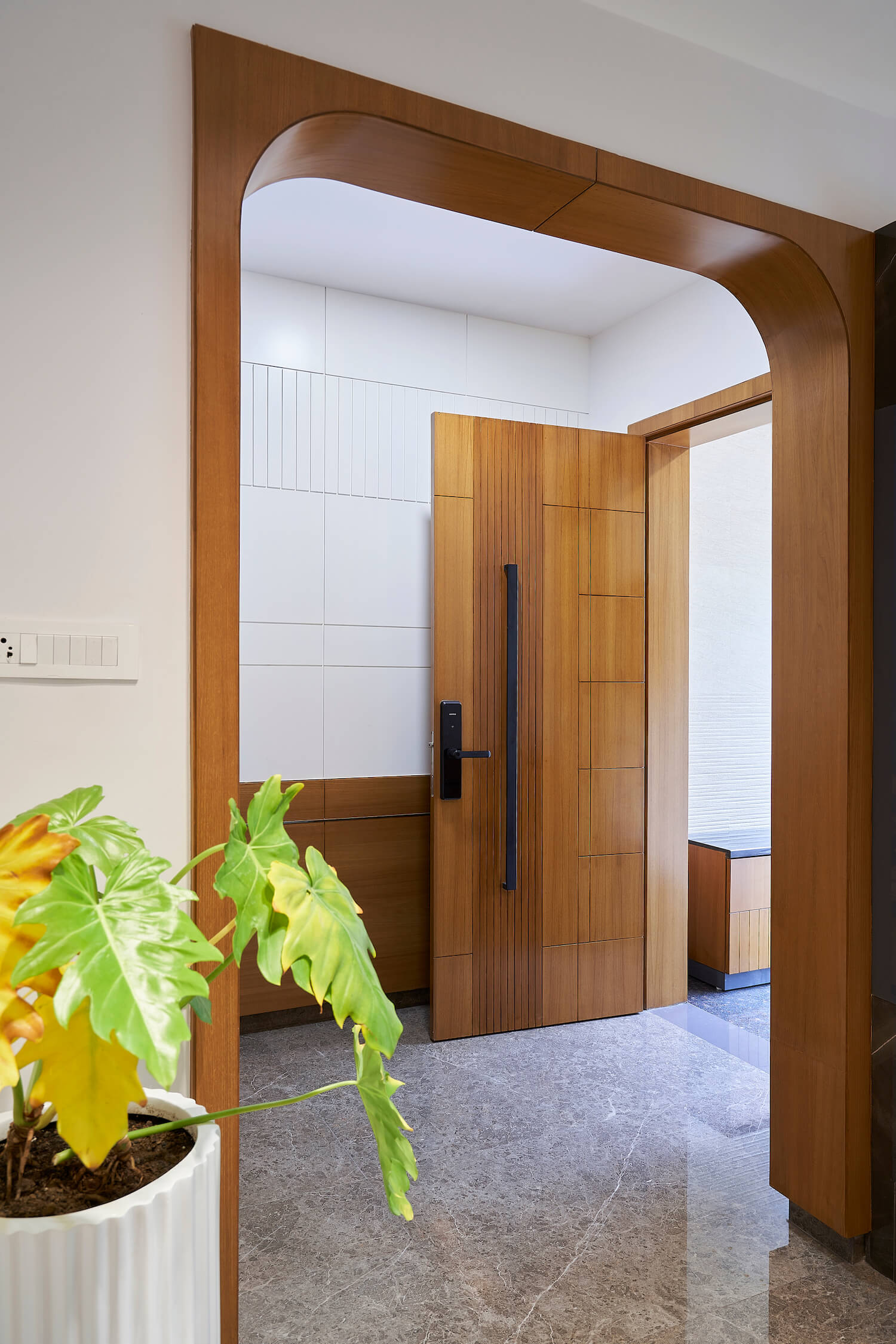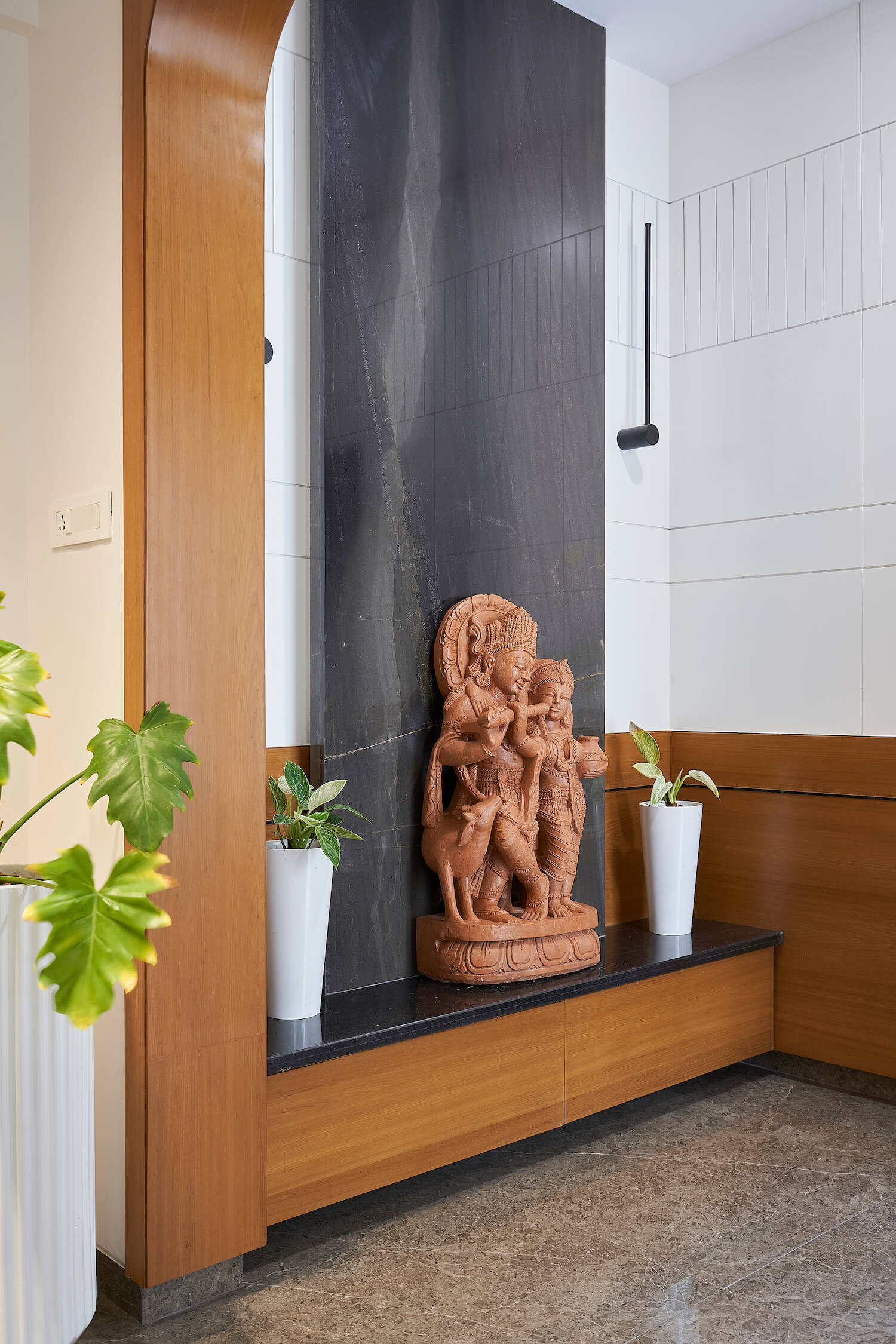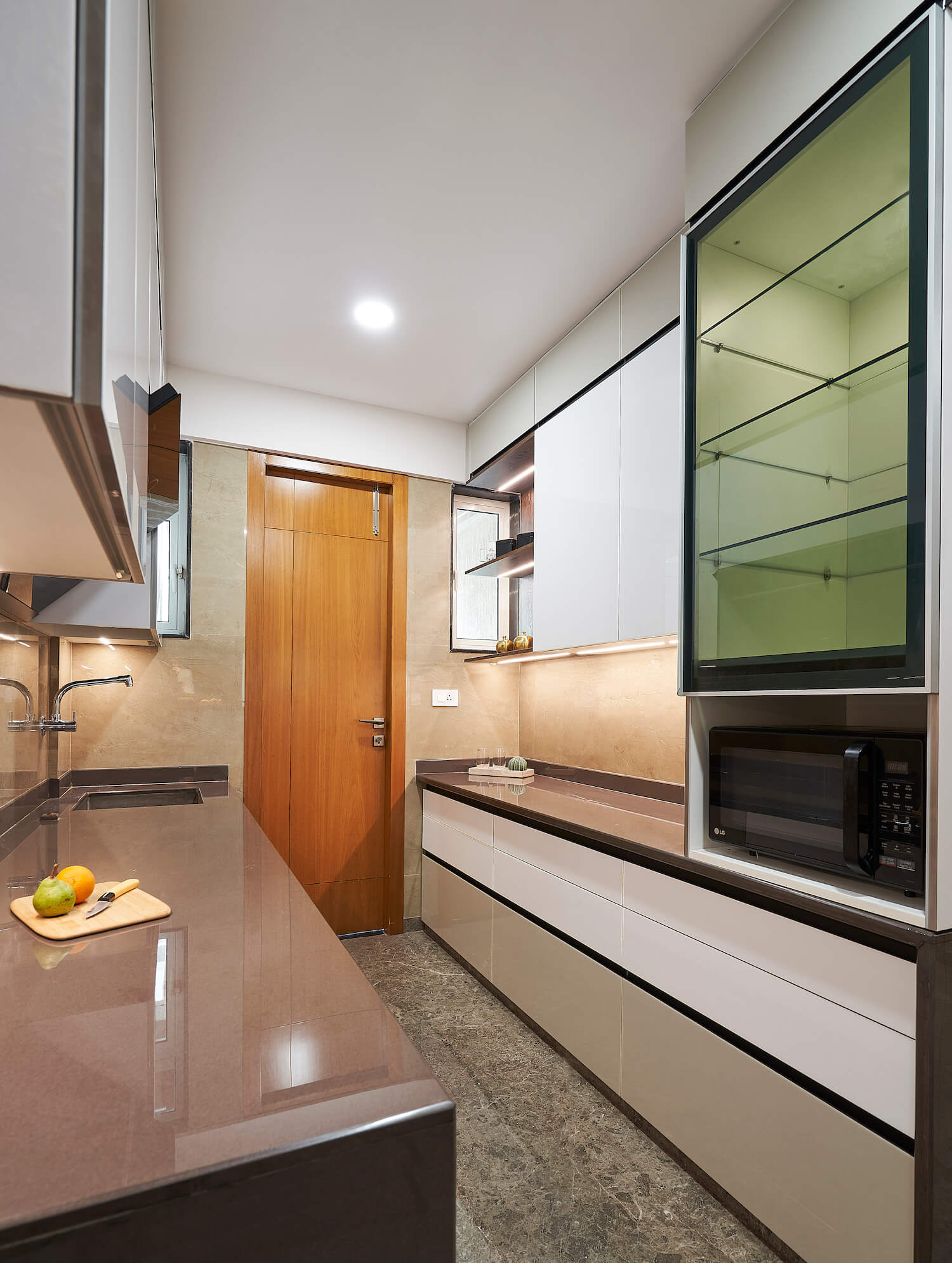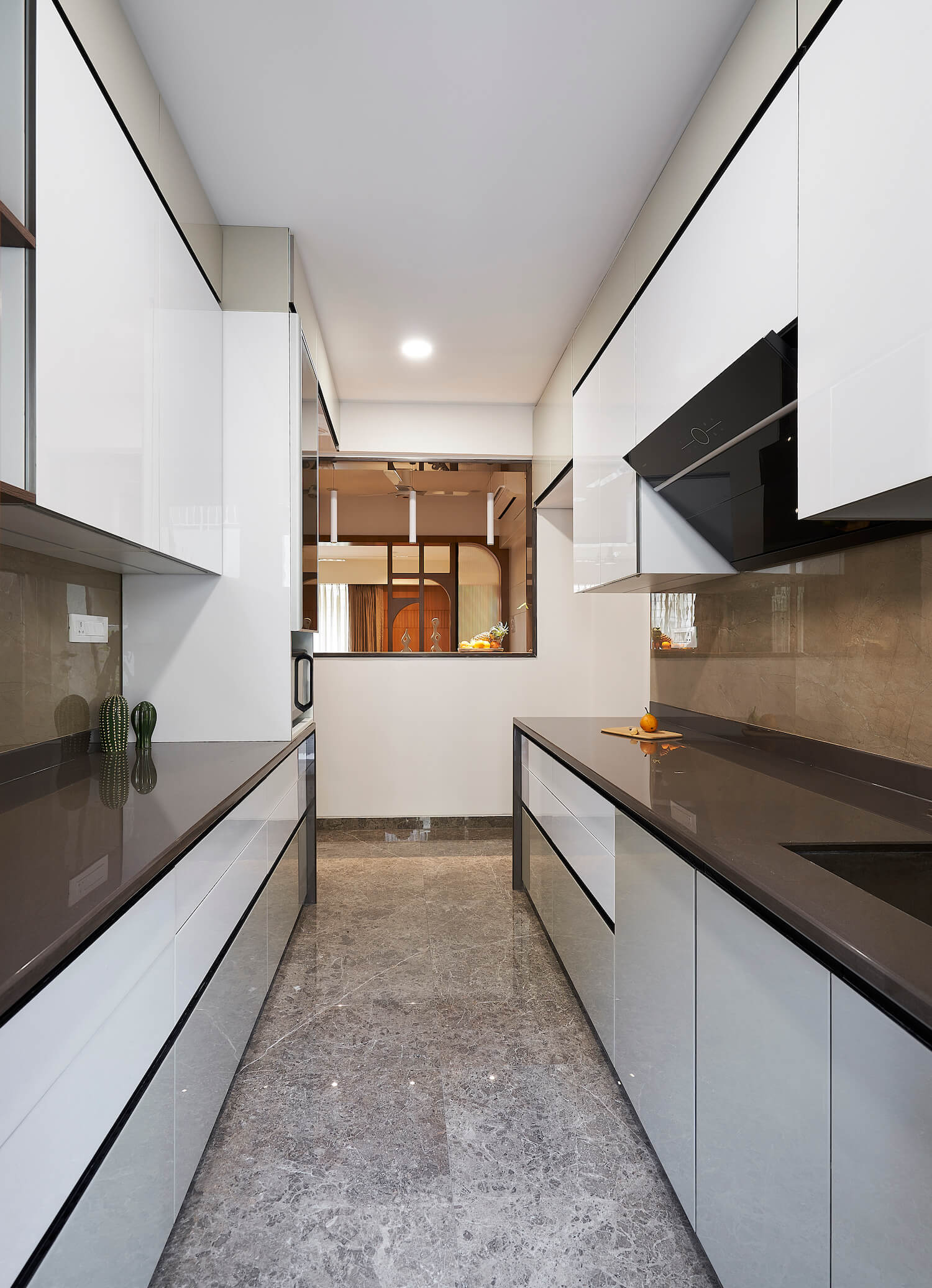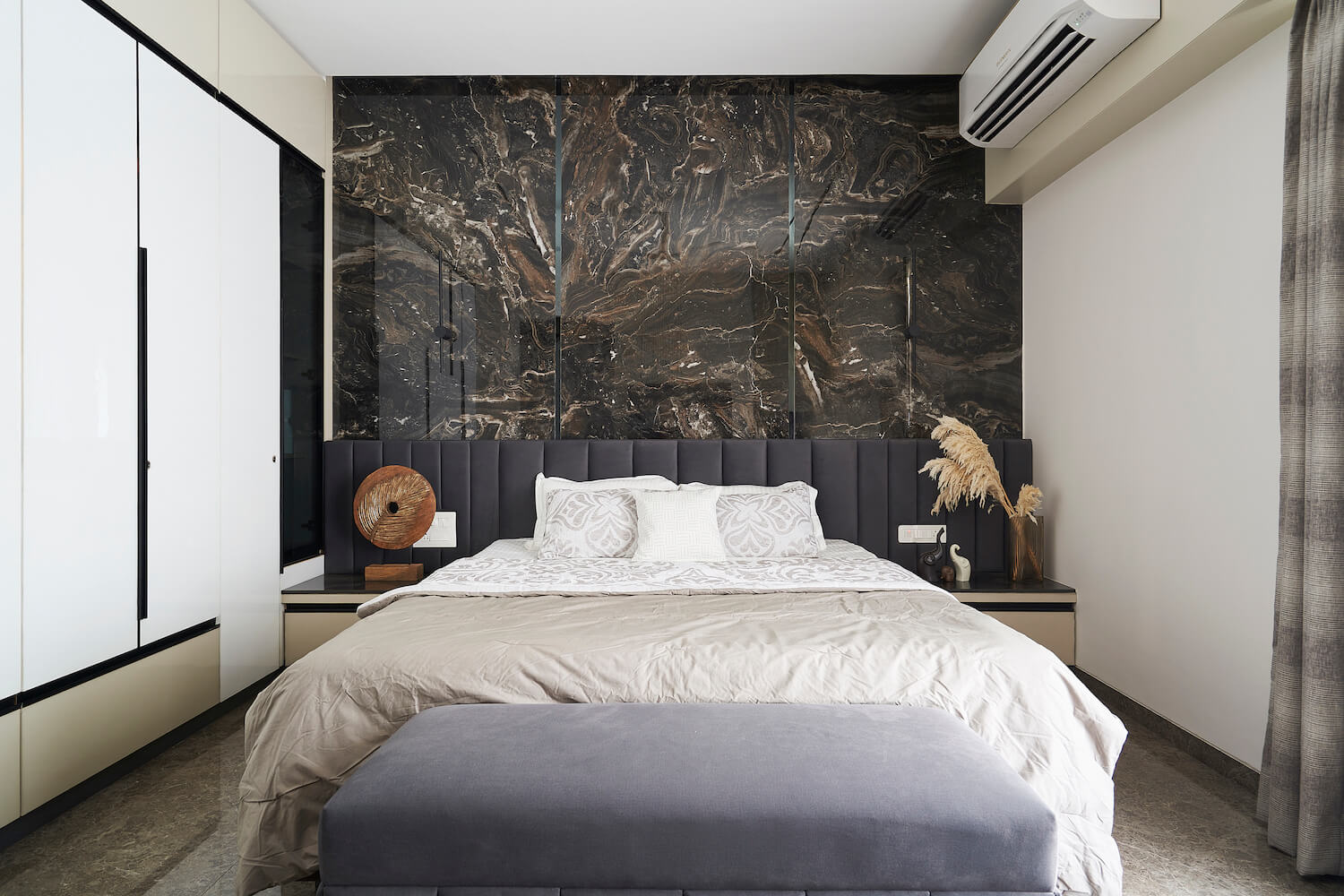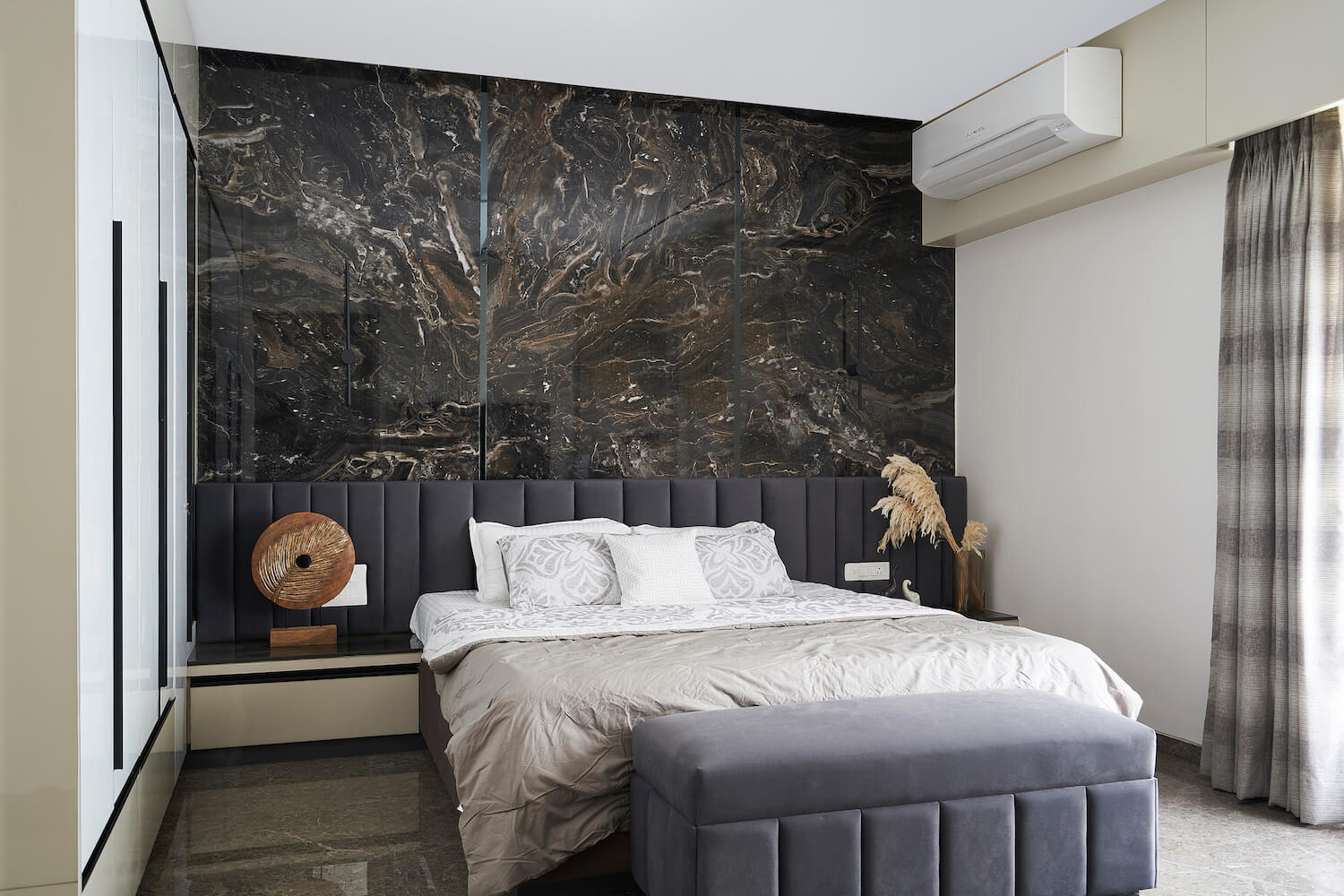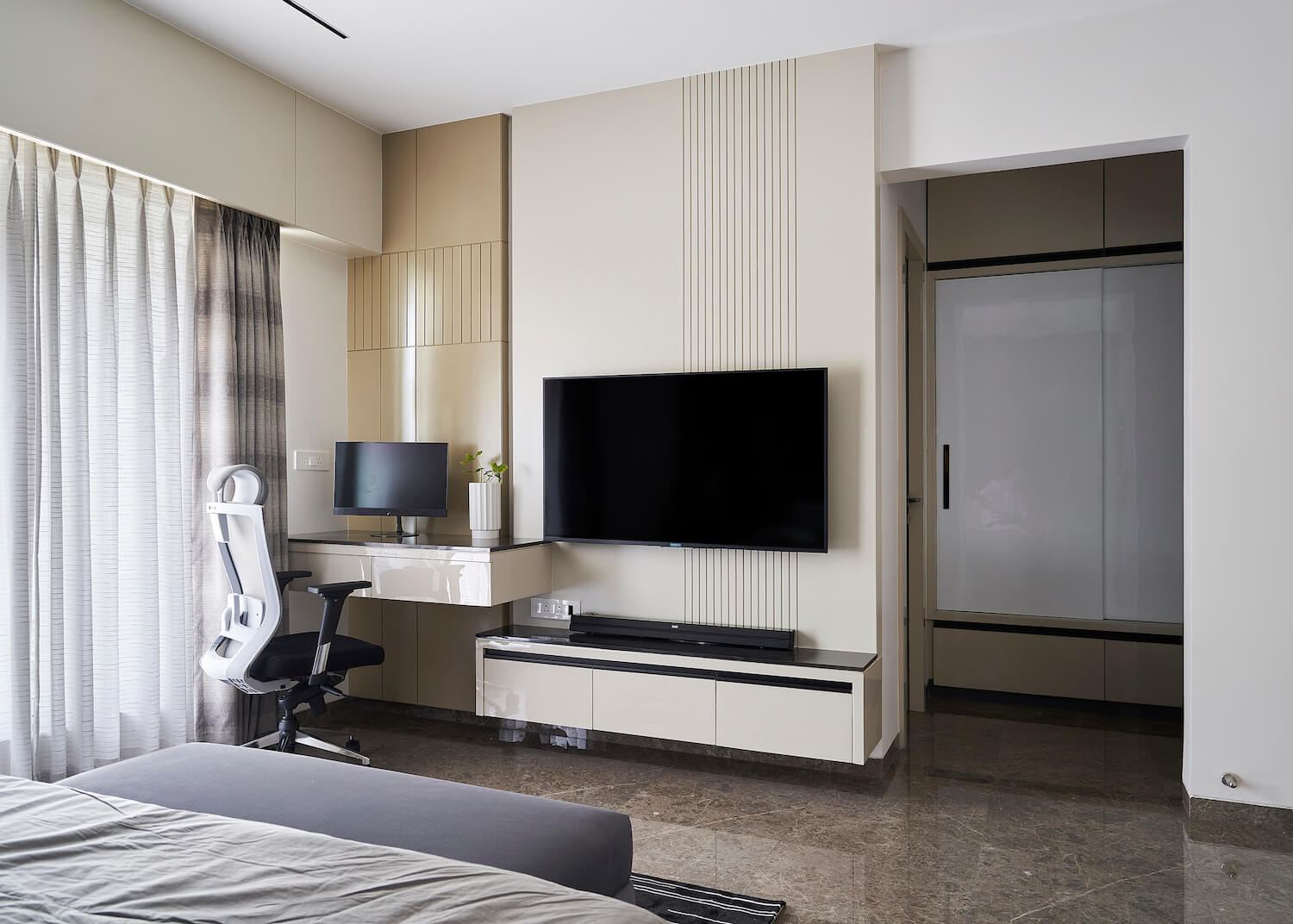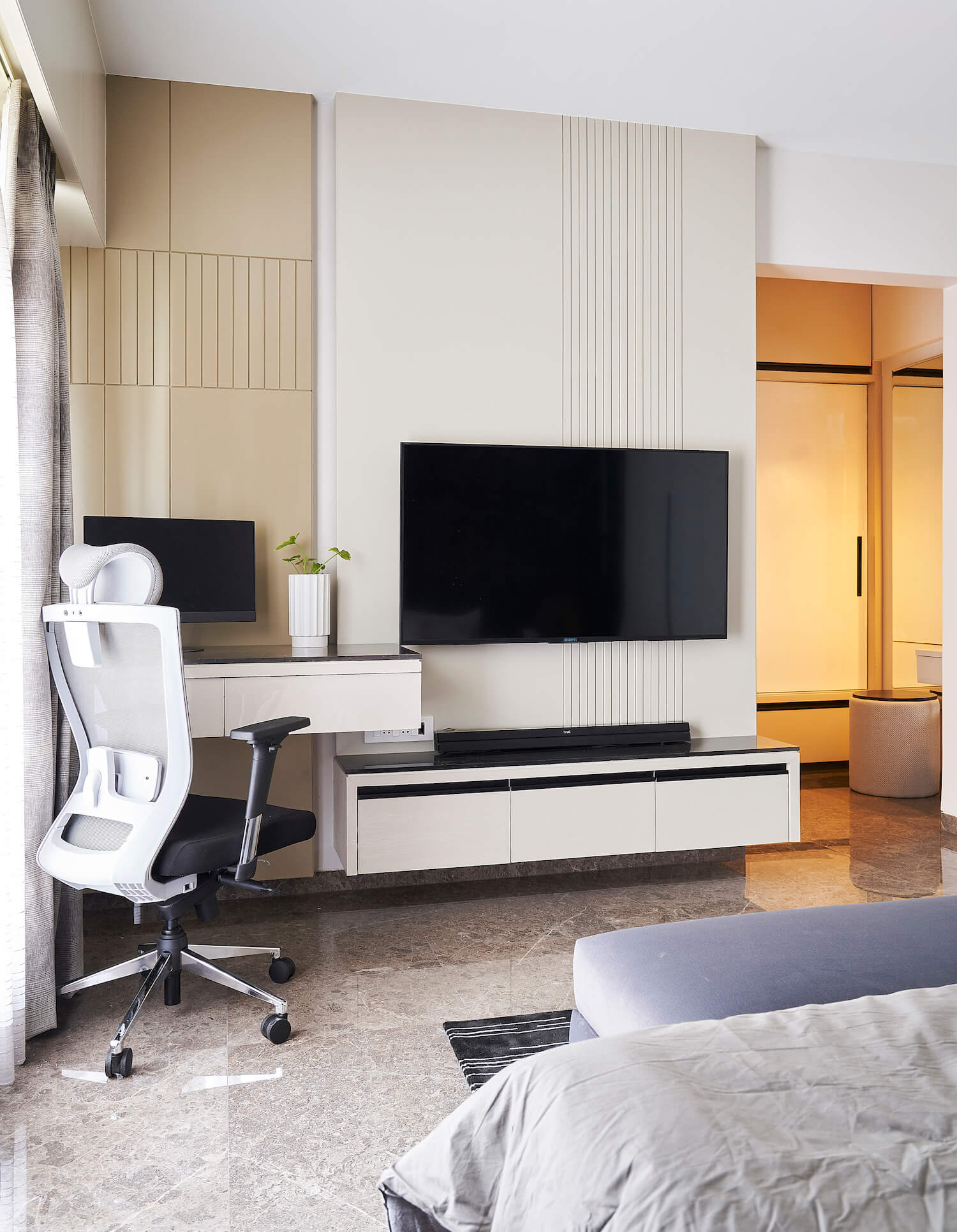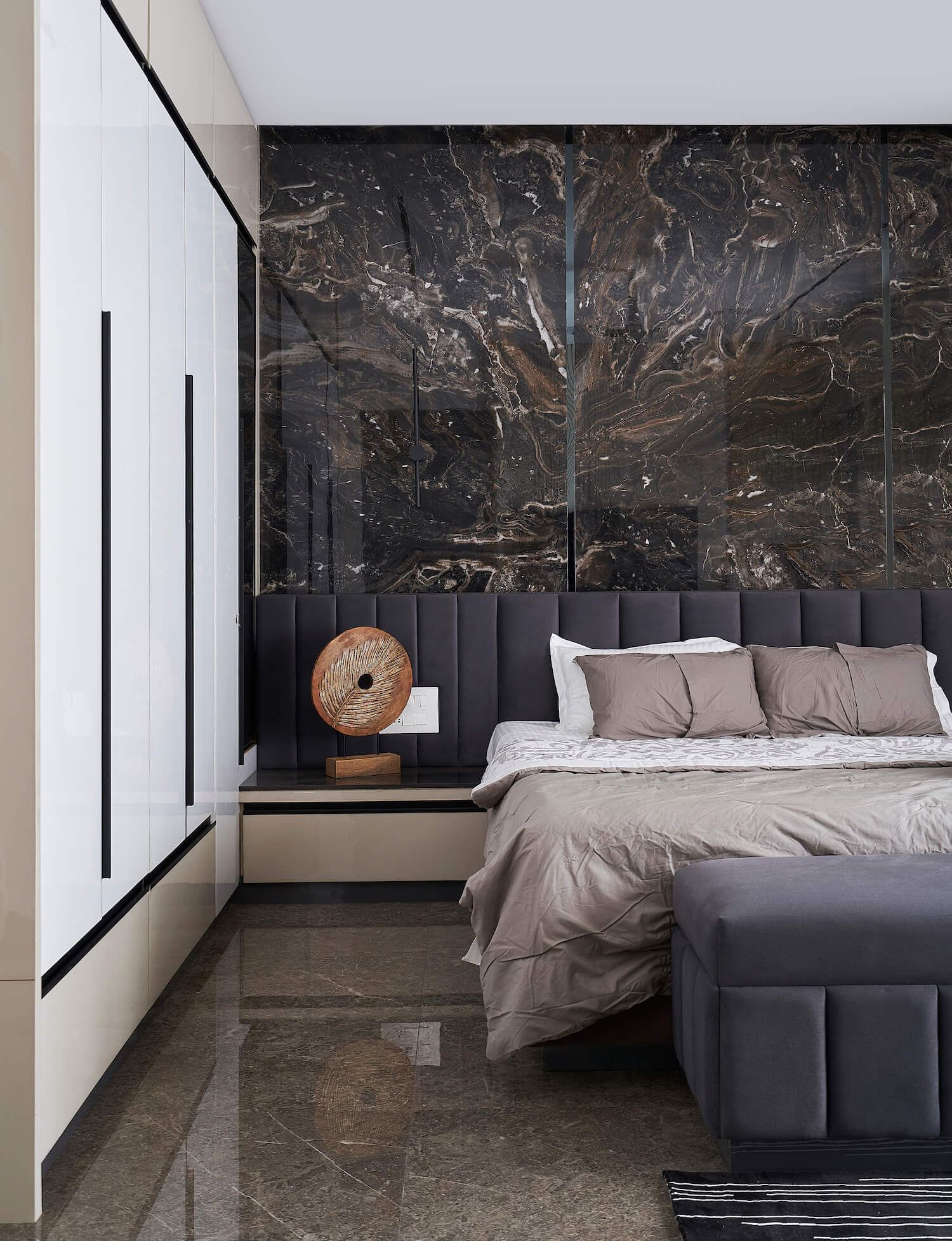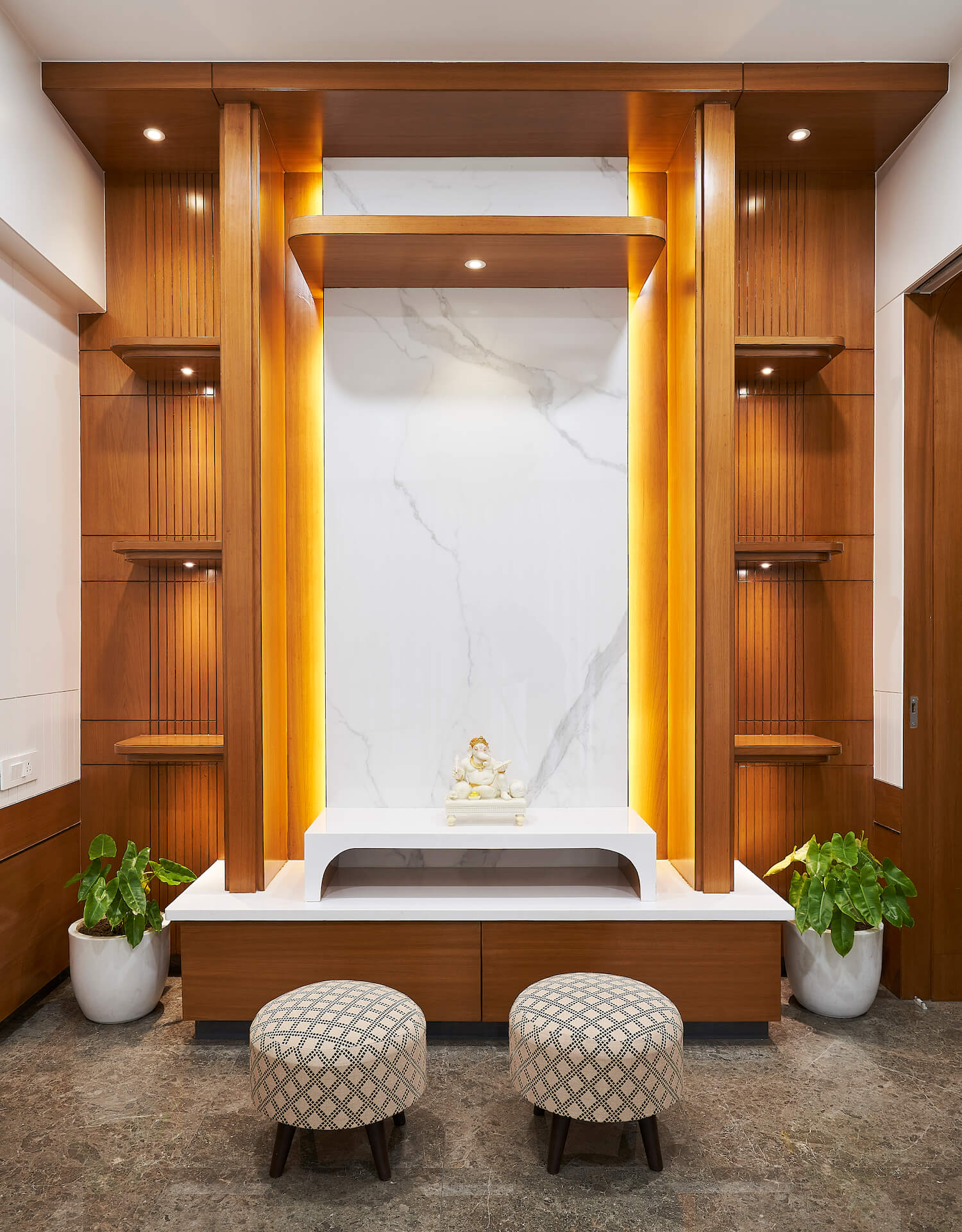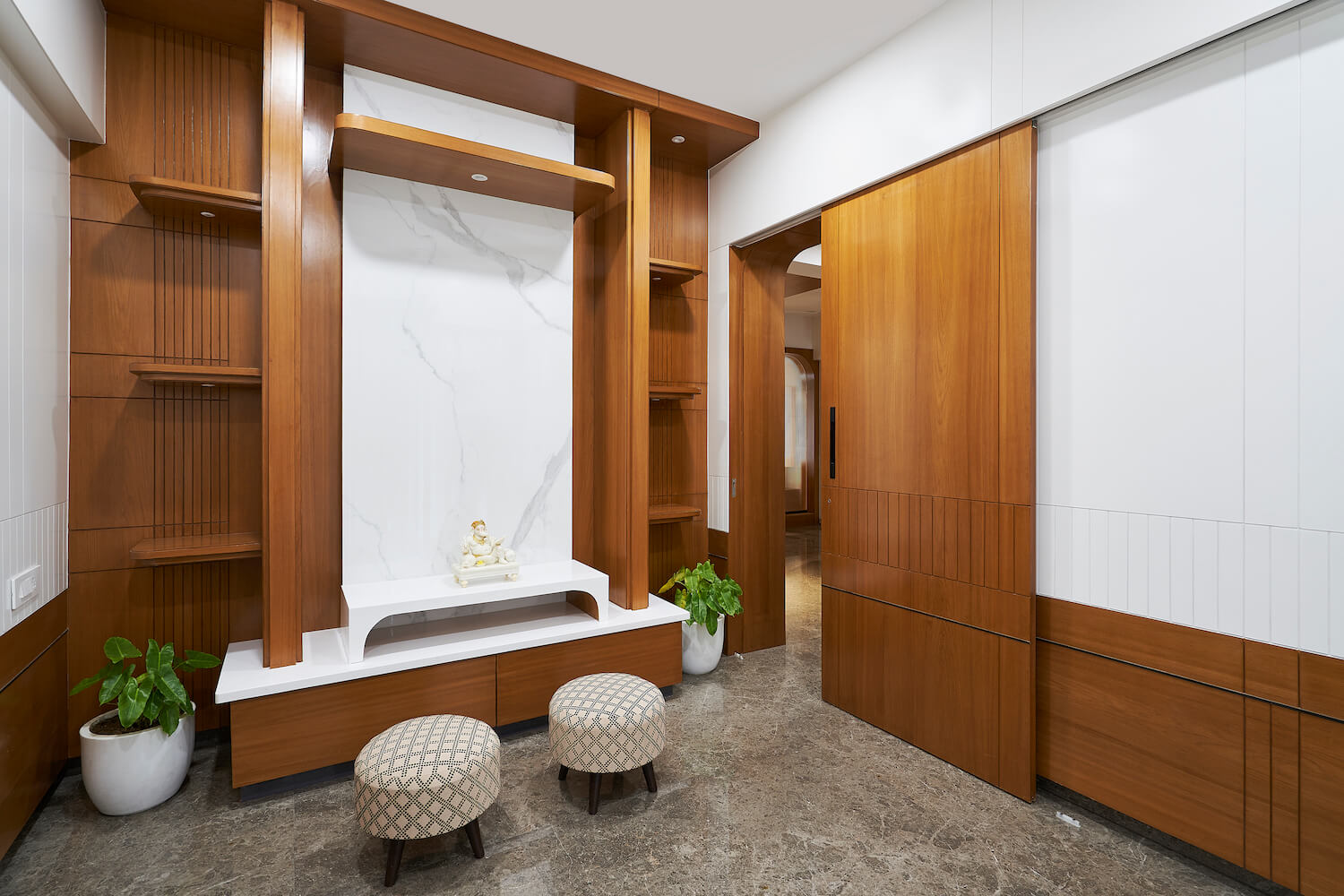 ---