House + House Architects: Nestled into the quiet middle of a block in the historic center of the beautiful colonial town of San Miguel de Allende, the land for this home is an assemblage of odd shaped portions of several home's back yards. To reach the land, a 5-foot wide passage squeezes between two existing homes then opens into a lush garden of tropical vegetation, fruit trees, trickling fountains and a luminous lap-pool. Given the irregular shape of the land, each space modulates within a complex geometry of intersecting angles and curves meant to bring calm, allowing the home to unfold in an experience of discovery.
The clients, of Danish and Cuban American ancestry, wanted their home to meld the traditions of Morocco, Mexico and Danish modern. The living, dining, kitchen, library and master suite on the ground floor open onto a series of plant filled patios that flood each space with light. Elliptical domes and hand hewn wooden beams sculpt the ceilings. Hand washed colors shade from ochre to deep turquoise, rich oranges to soft greens.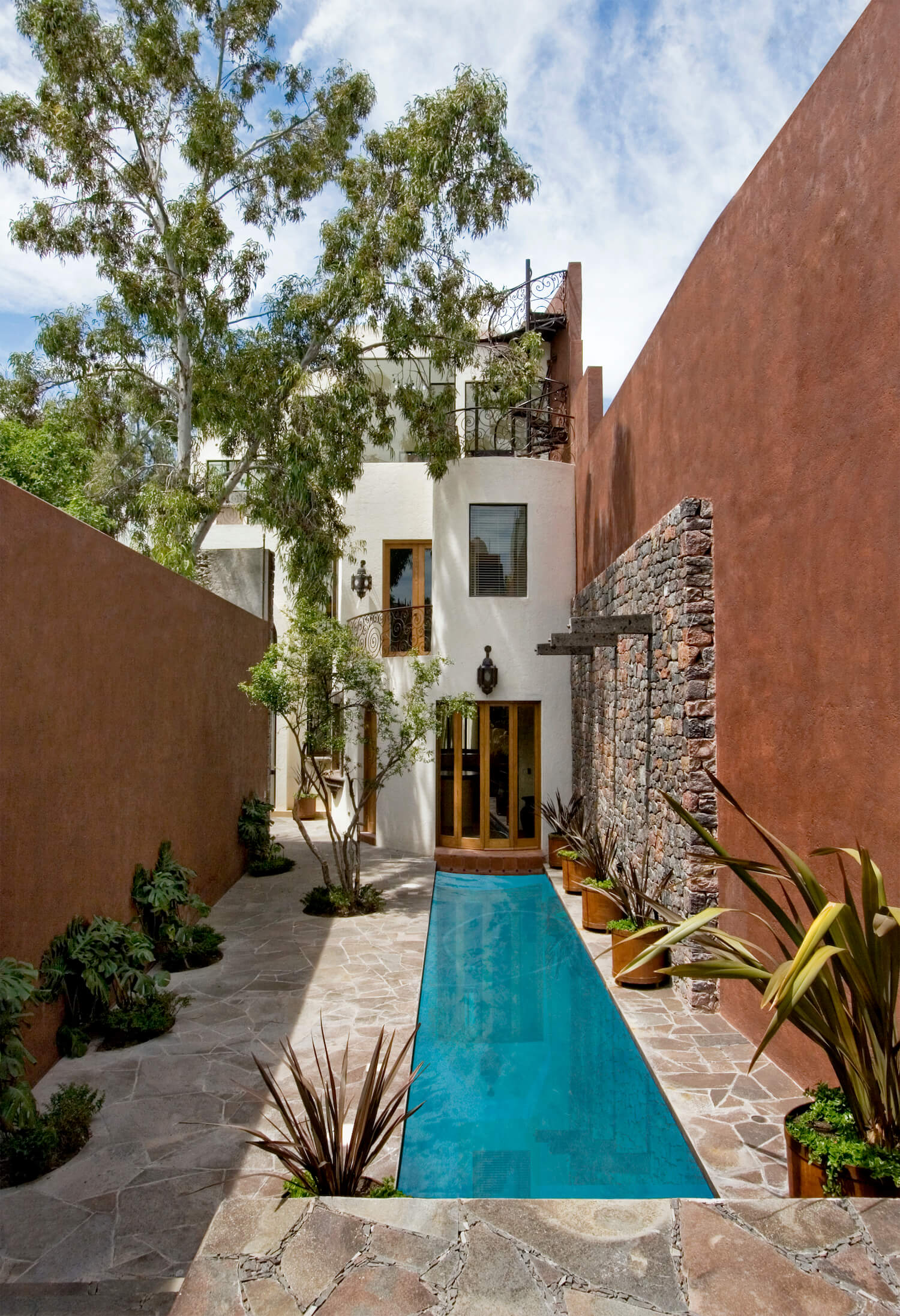 image © Steven & Cathi House
Two guest suites at the second floor each have a private outdoor terrace and are reached via a curving bridge that soars through the double high living room, lined with sparkling curved glass railings. One suite is inspired by the client's love of Morocco with domed fireplace and hand-sculpted tub, cut tin lights and hammered pewter sink. The other suite is reflective of the client's love of the French countryside with softer colors, fluttering curtains and an oval tiled shower.
Sweeping curved forms create built in seating, fireplaces and high walls of glass. A long, narrow stairway with floor to ceiling windows at the top and bottom and skylights over the length of the stair links three floors in a spiritually powerful respite of white on white, the only color coming from the sky and trees. The top floor continues this white palette in window wrapped family, study and bar areas that open onto various terraces and balconies. An elevated spa has a 360-degree view to the church towers, and mountains beyond. A spiral stairway leads to the rooftop terrace where domes and chimneys join the cozy seating for intimate gatherings under the stars.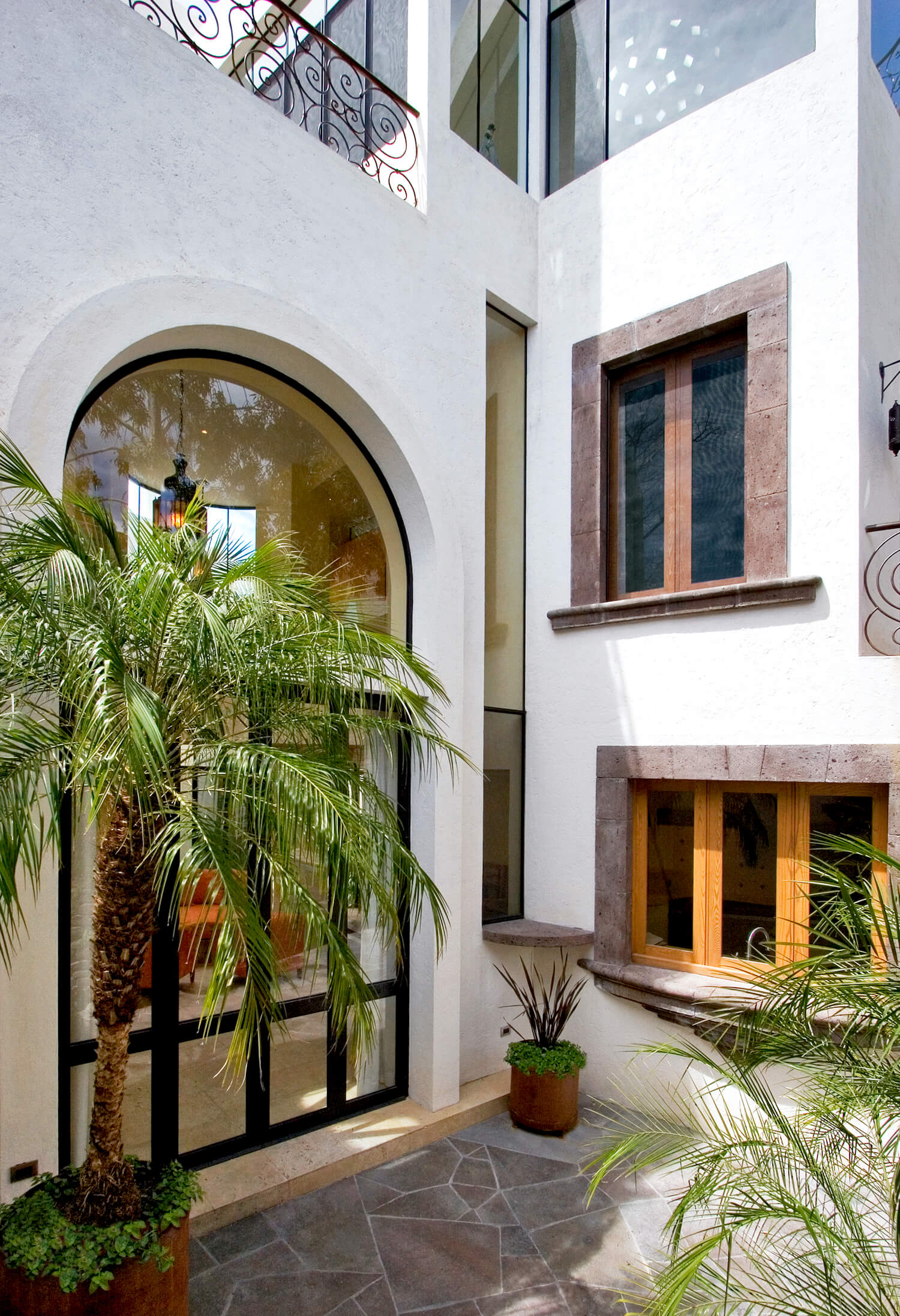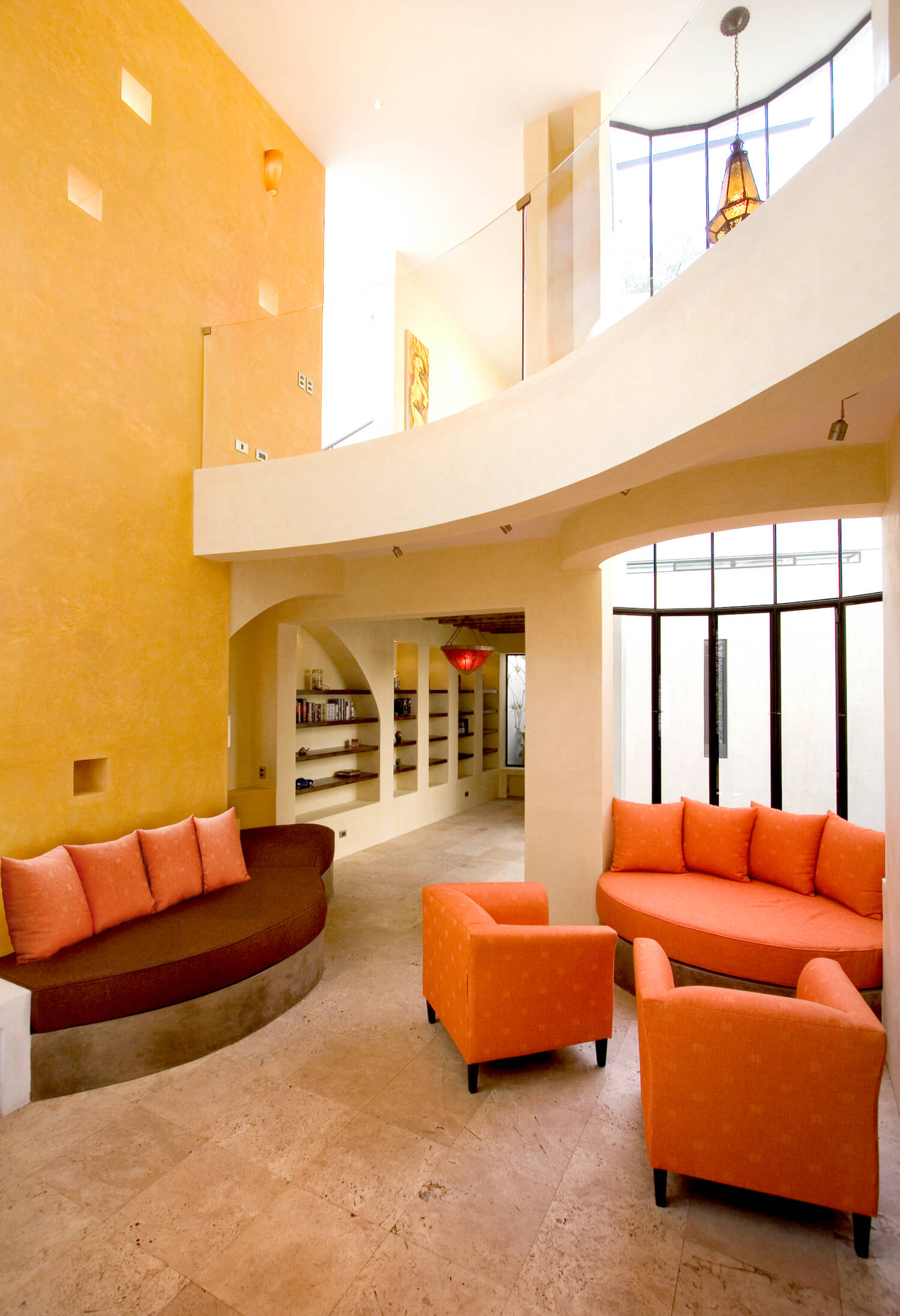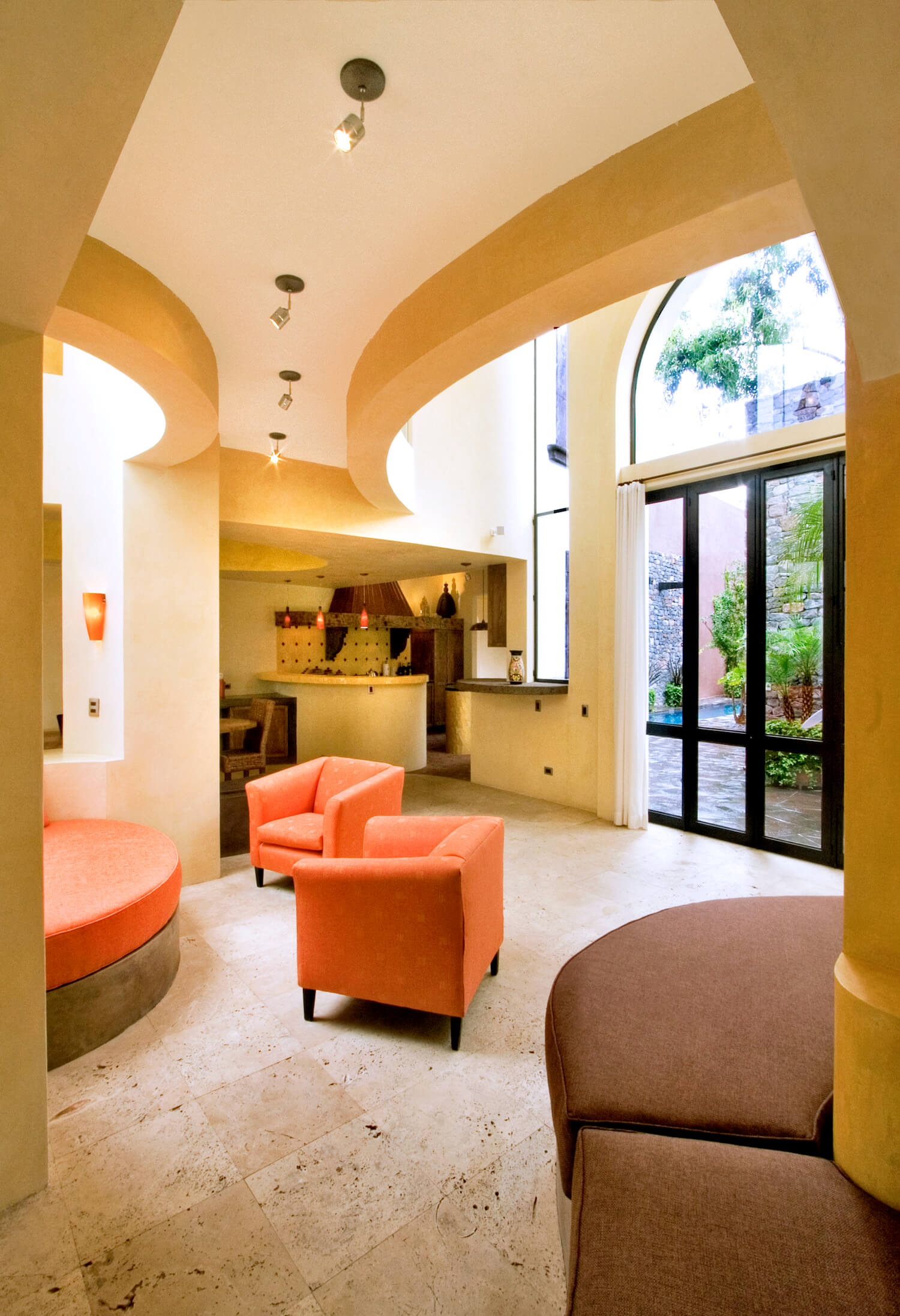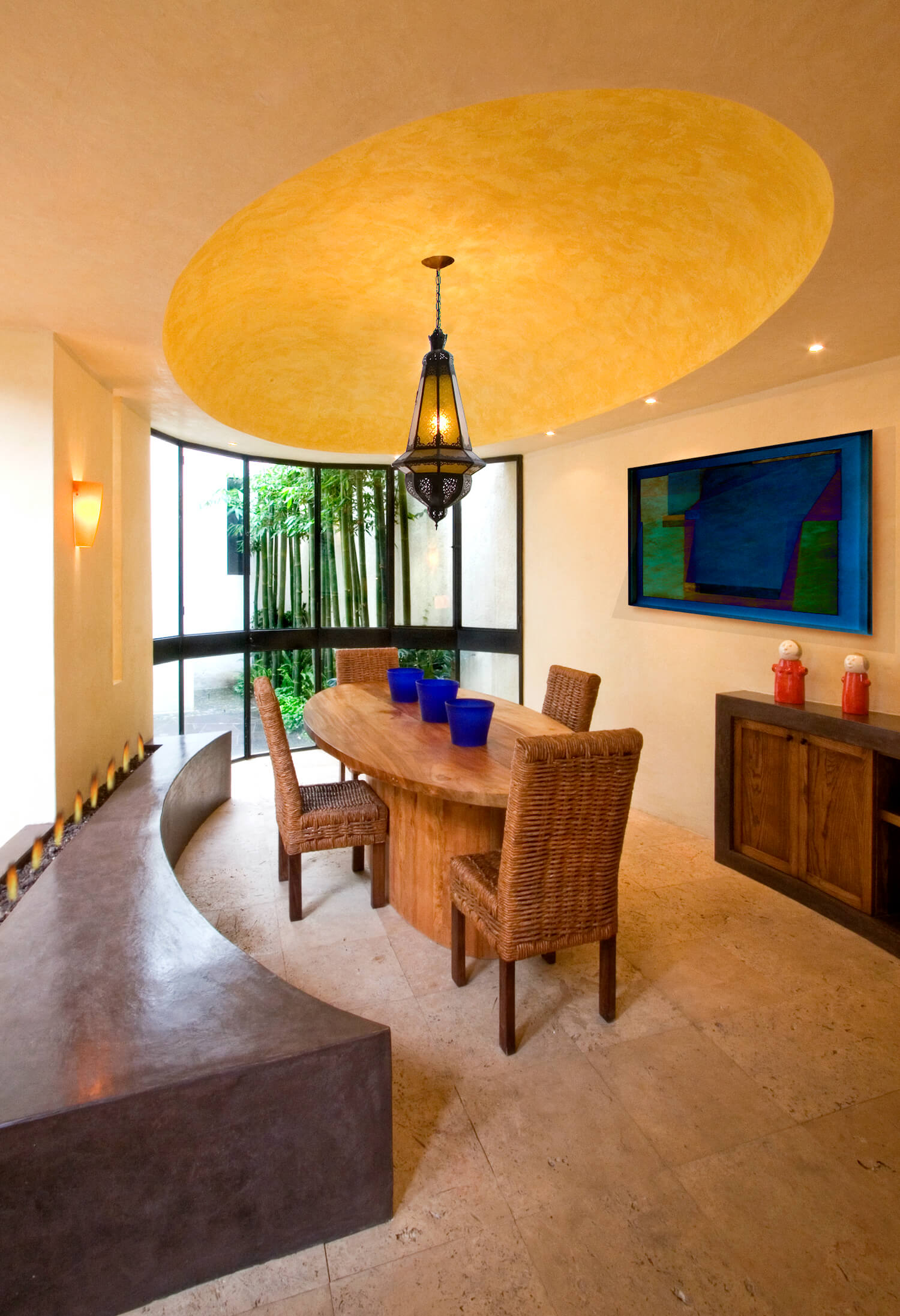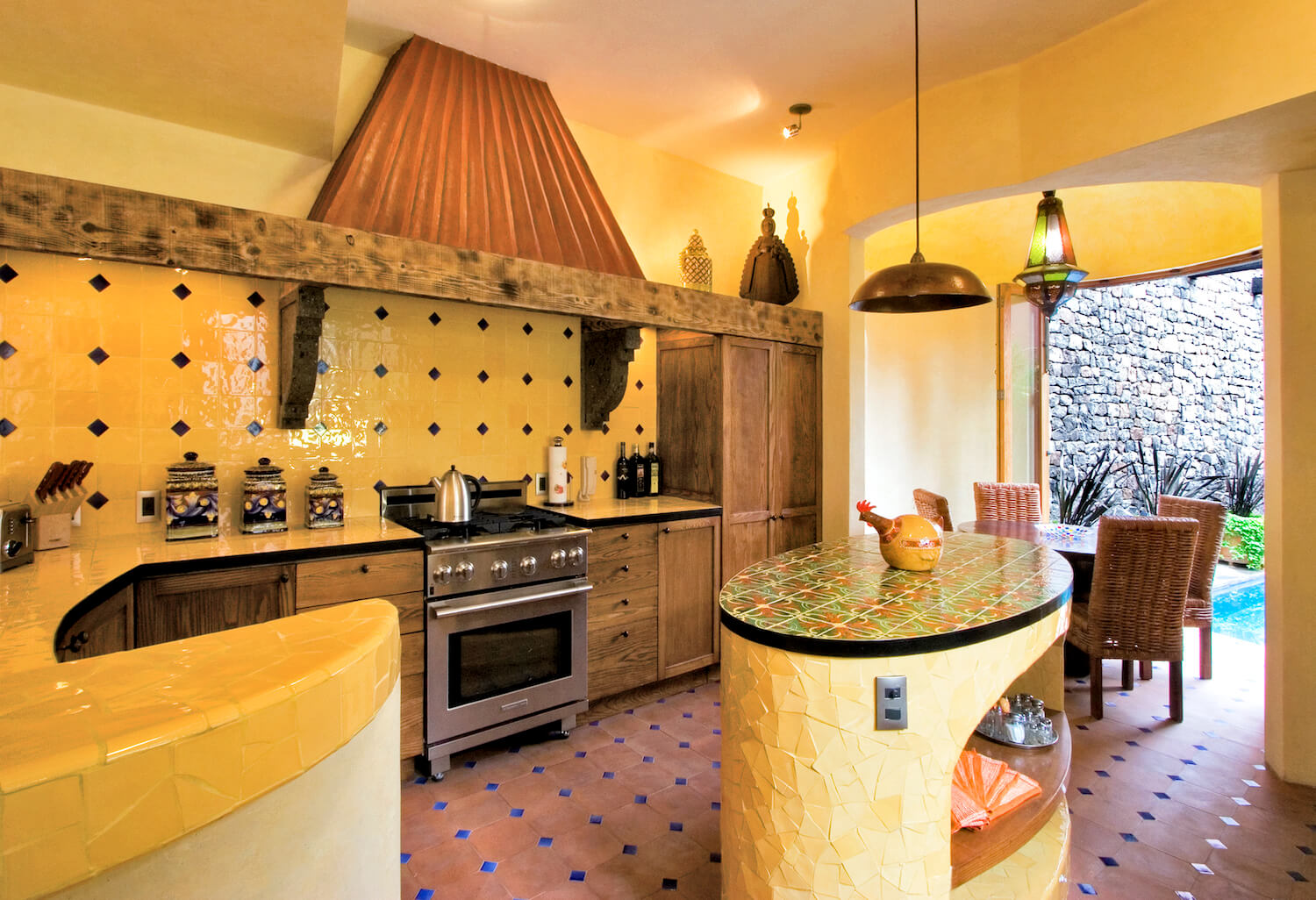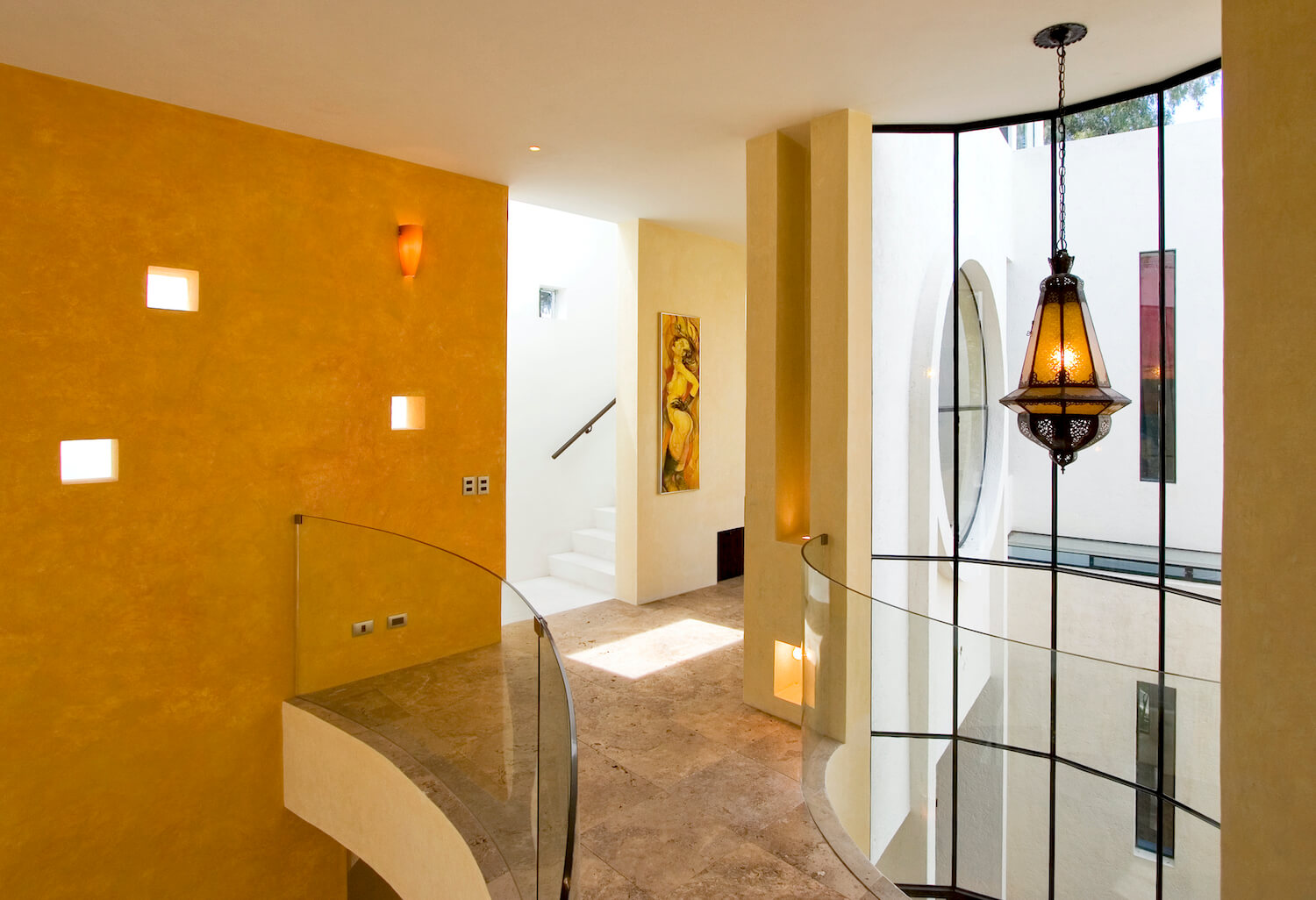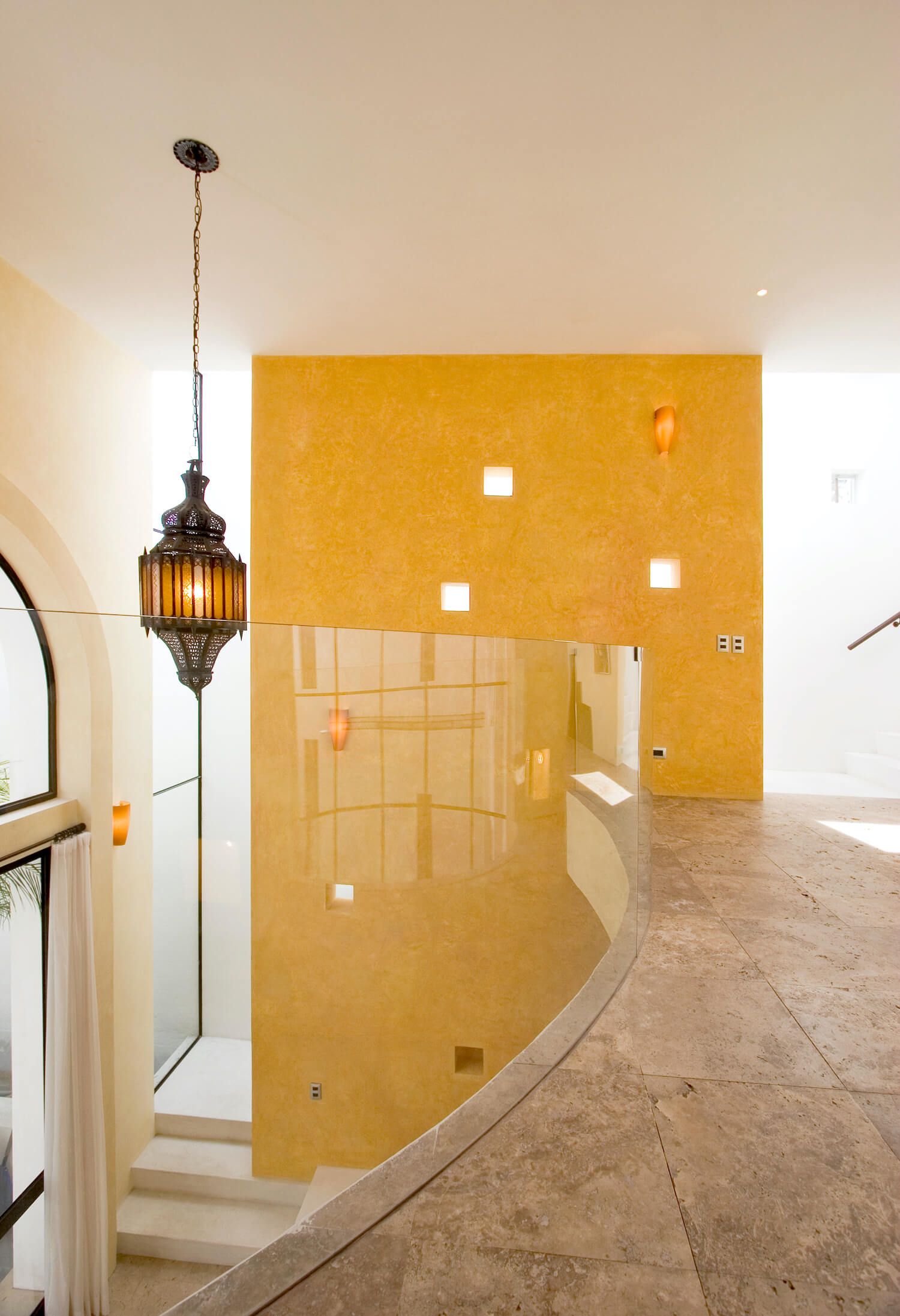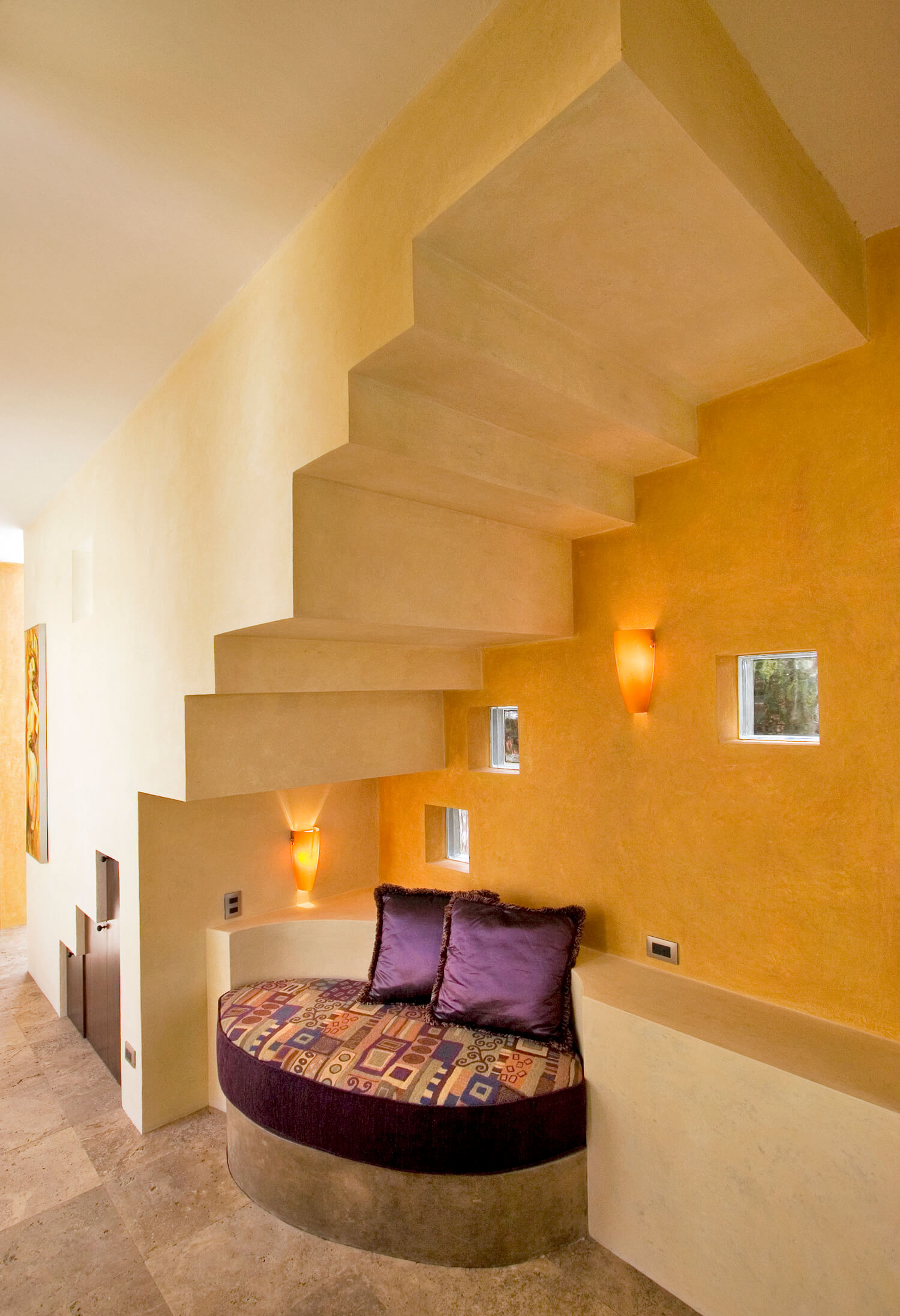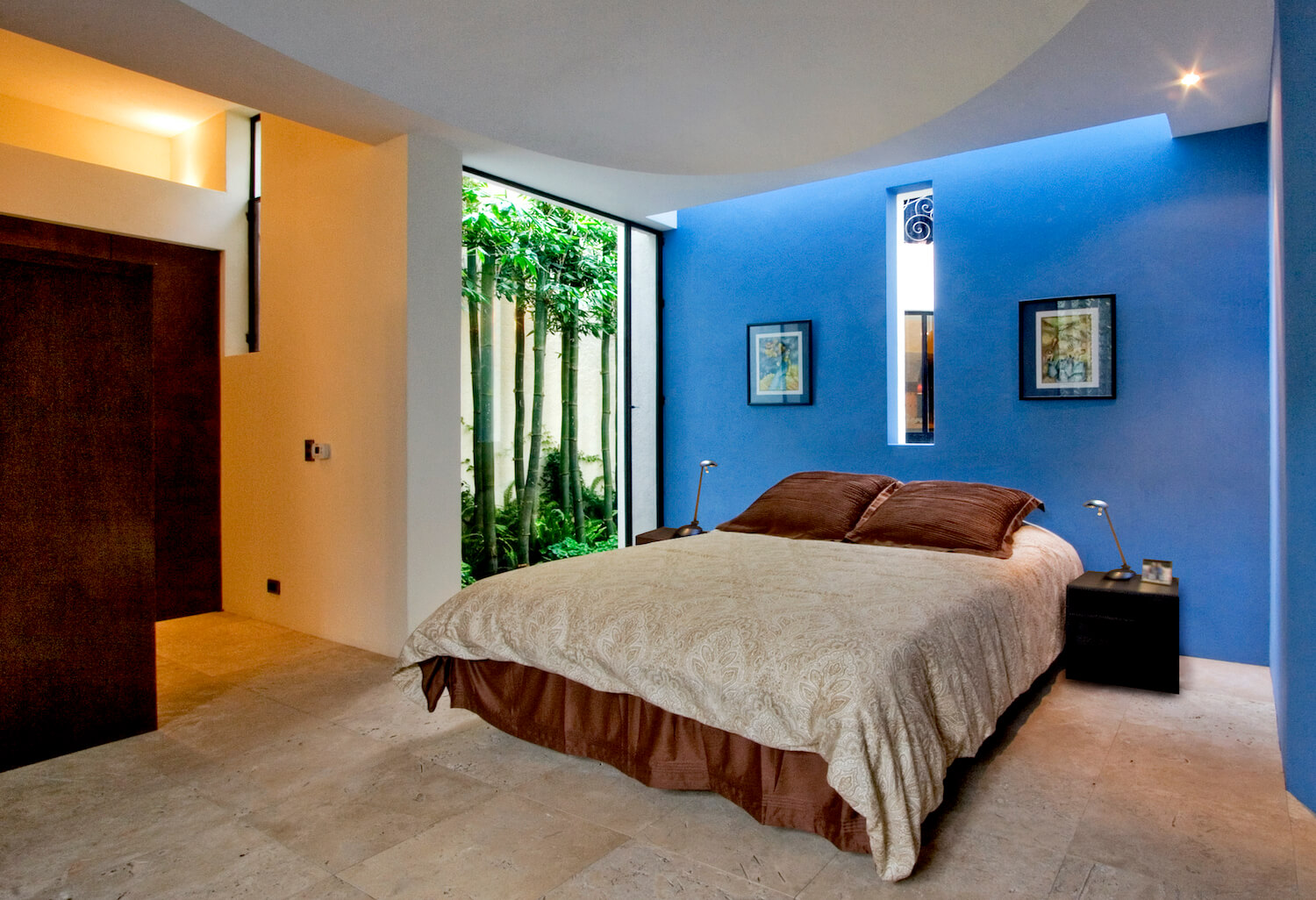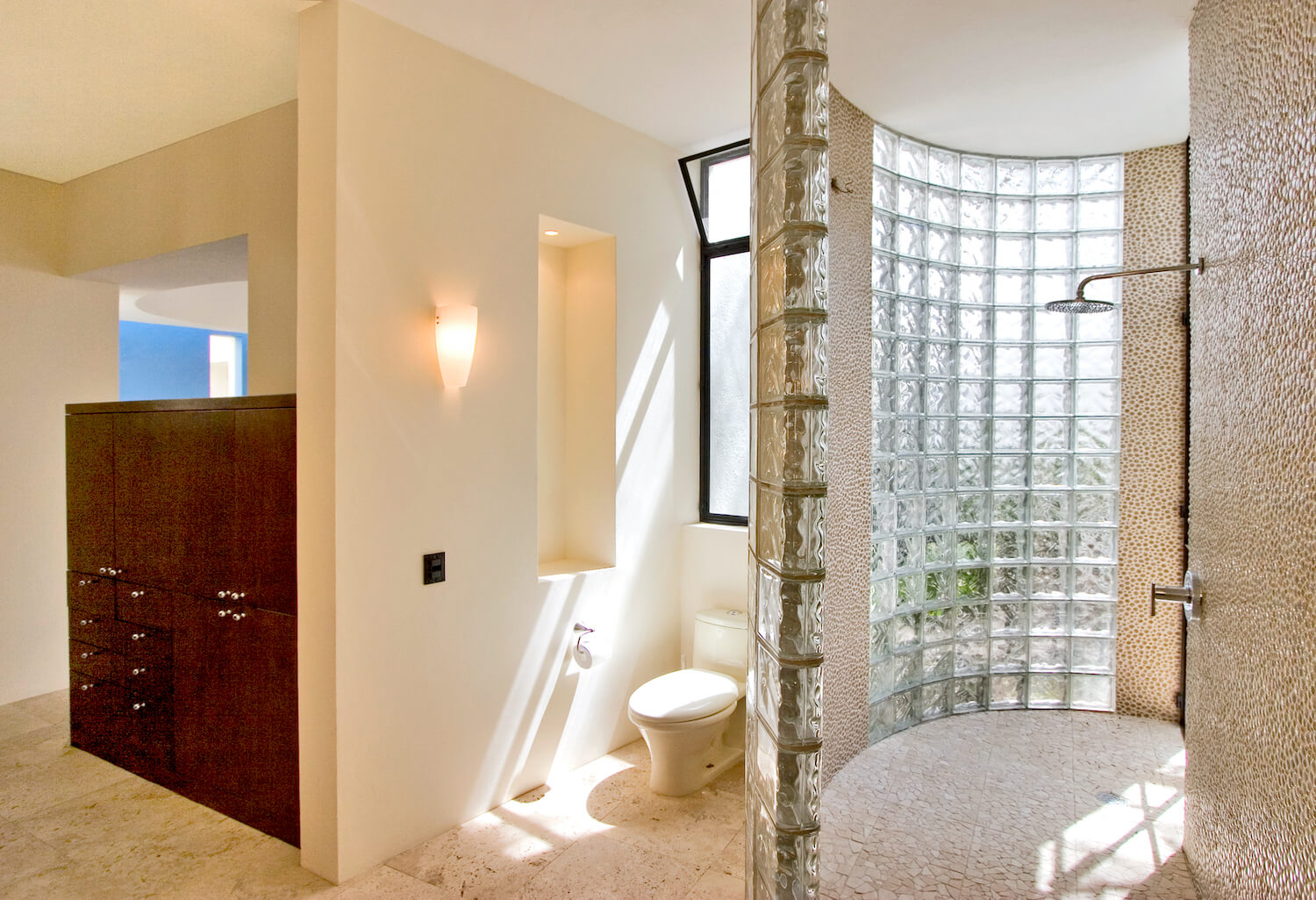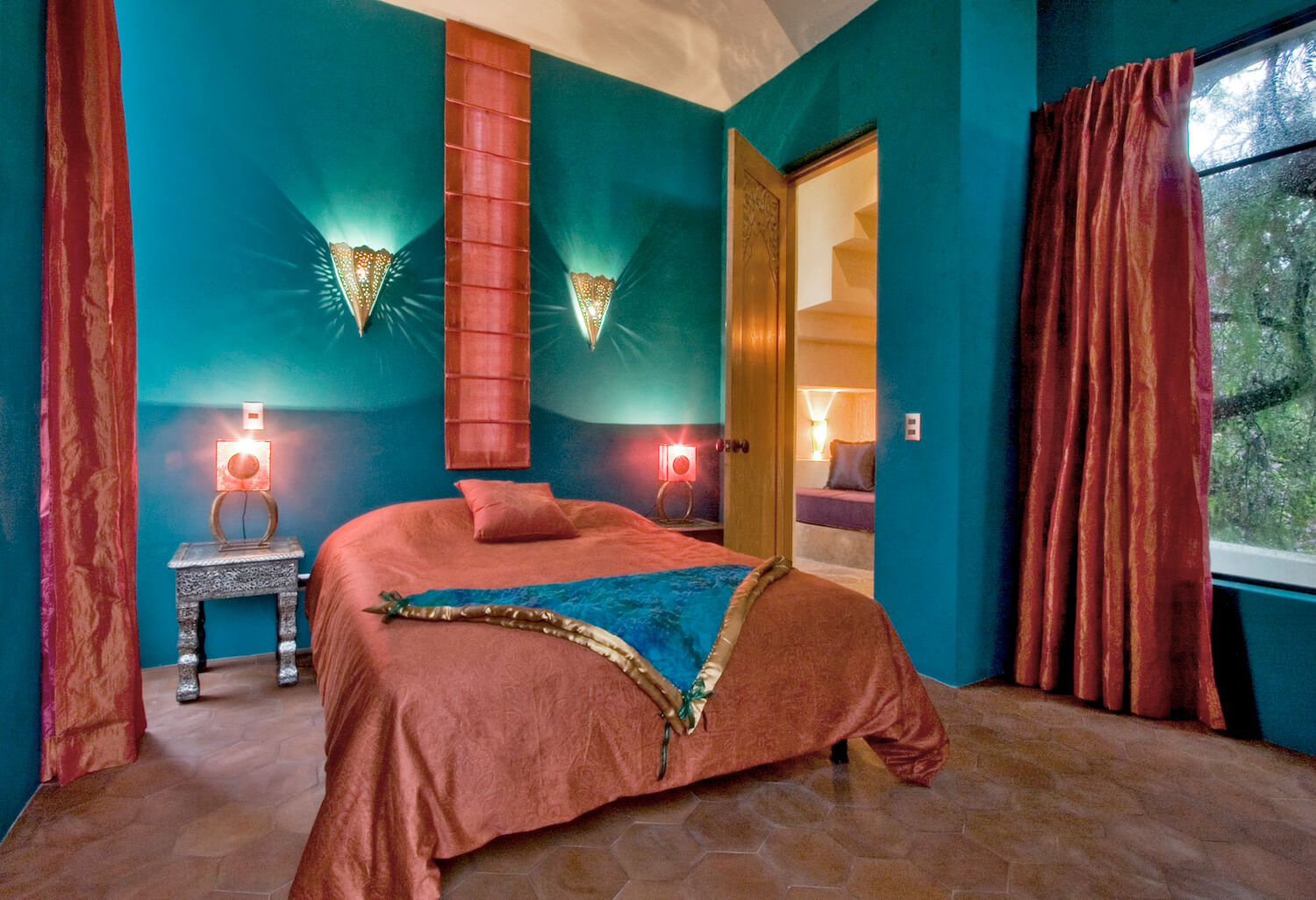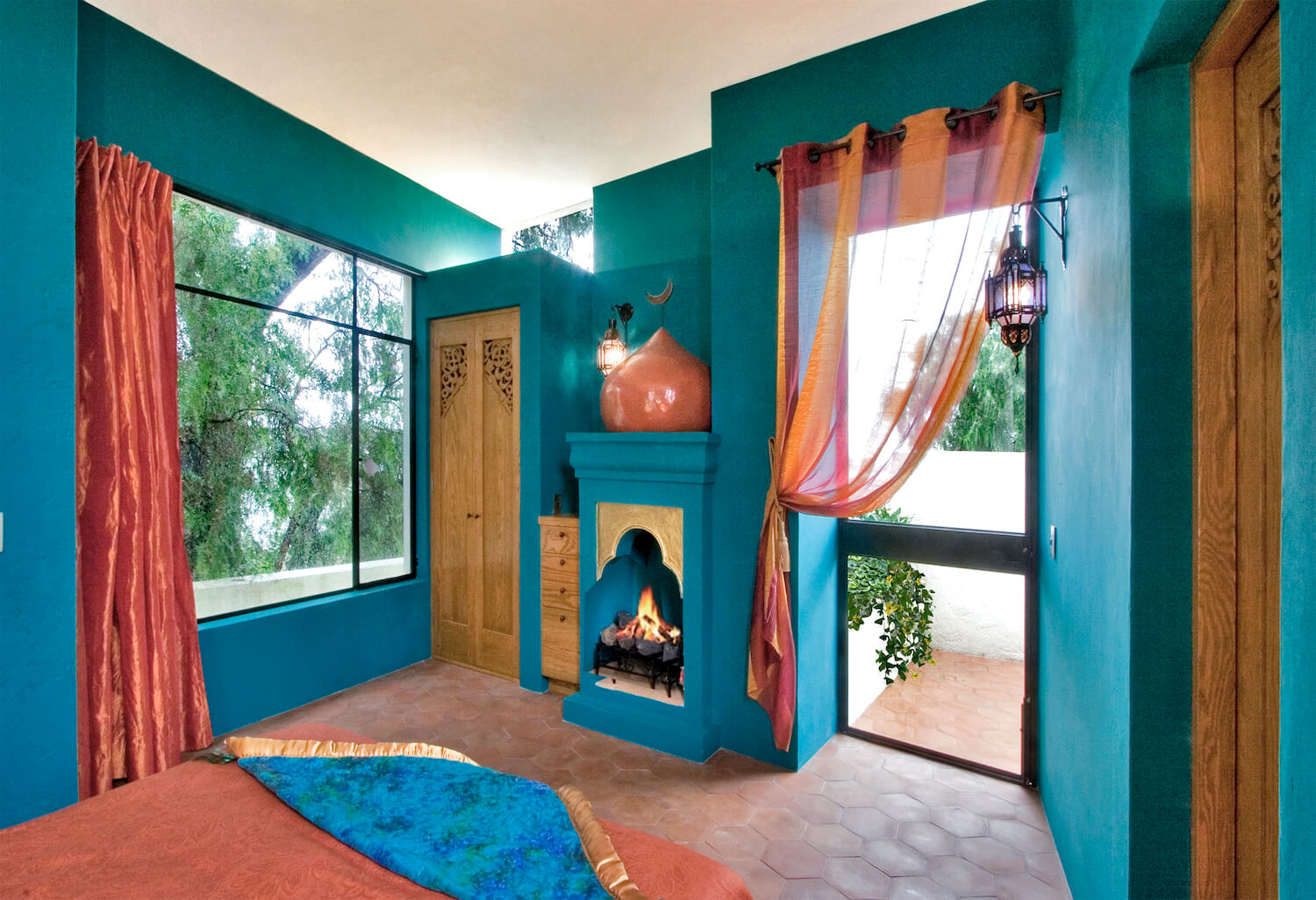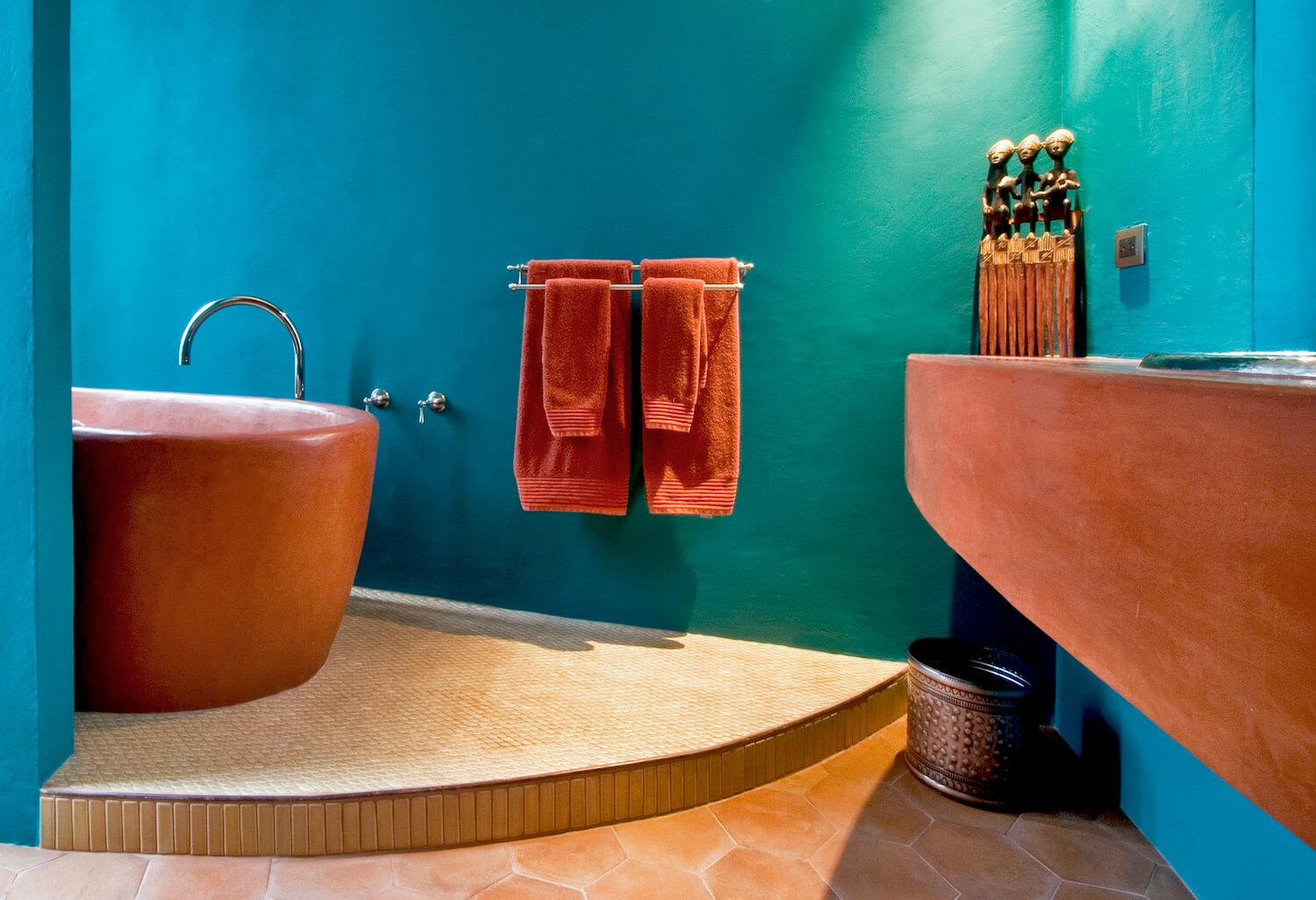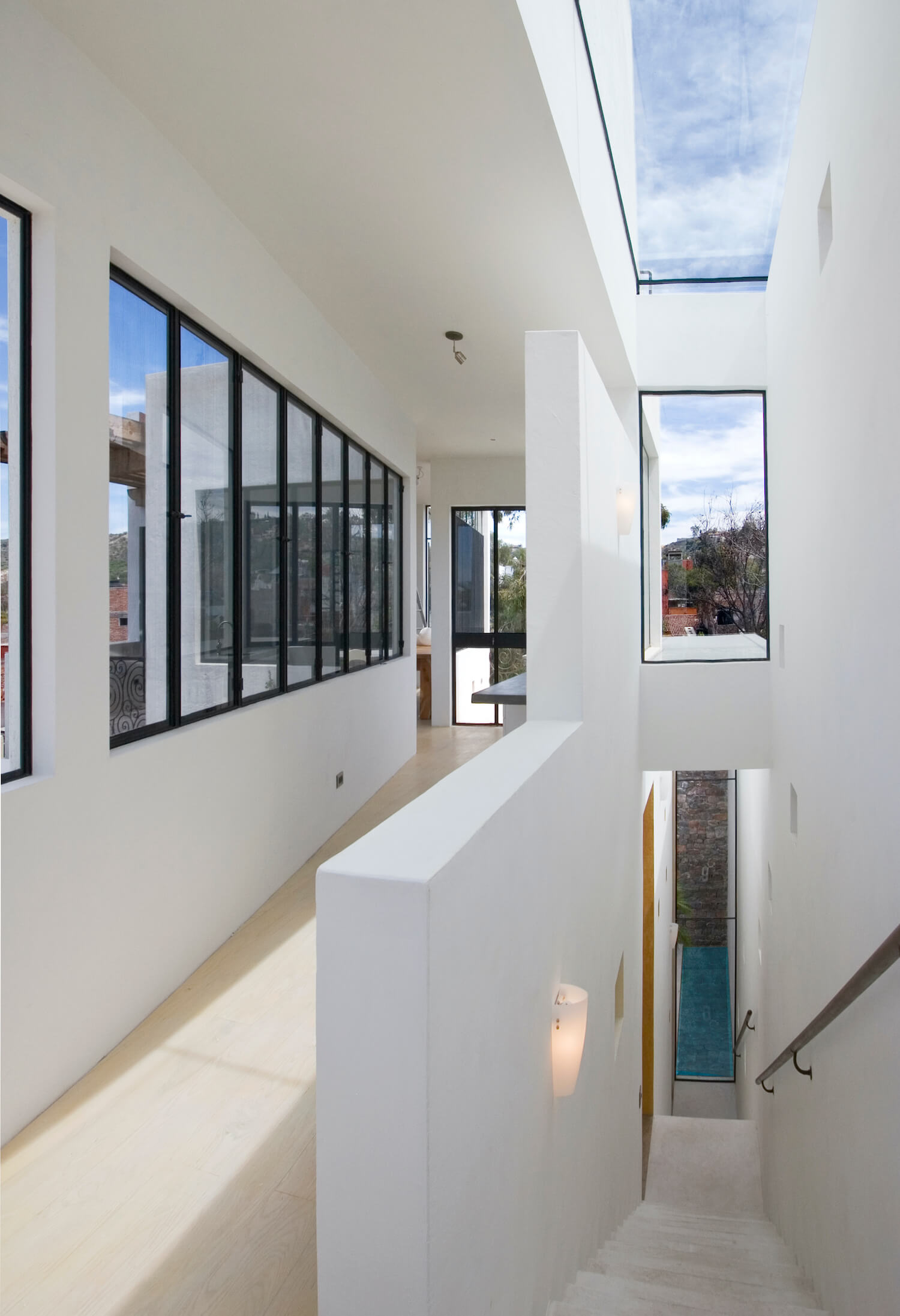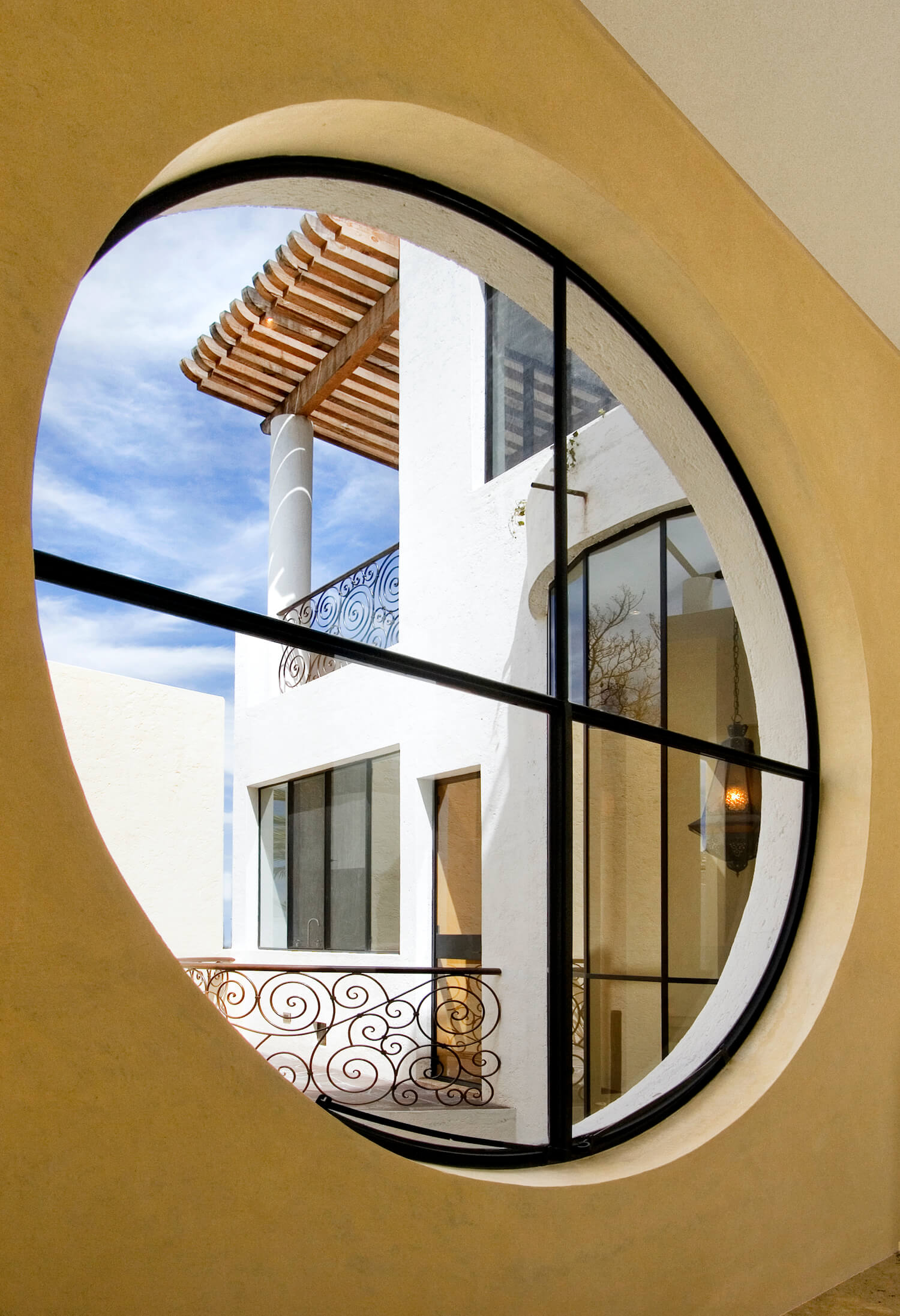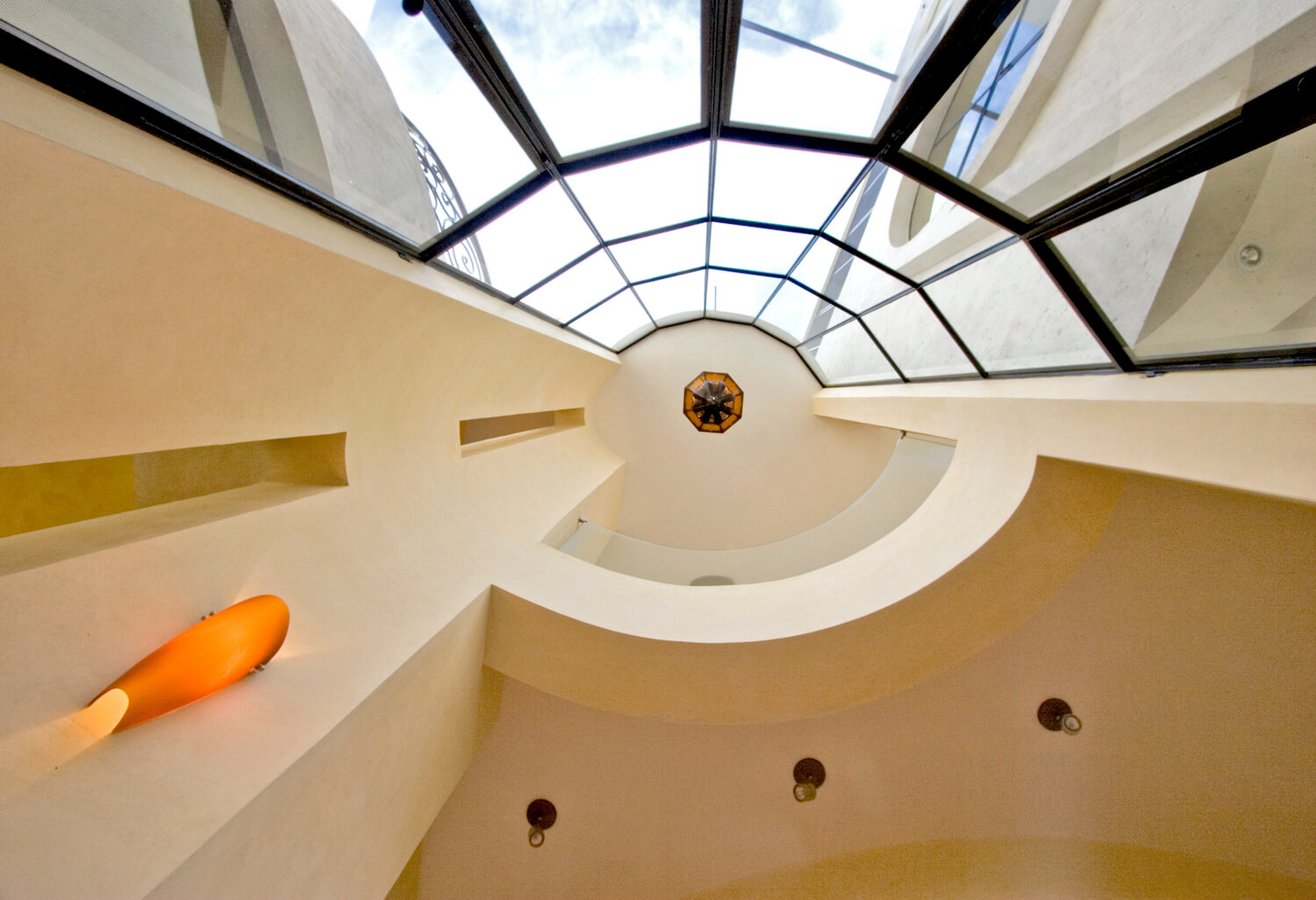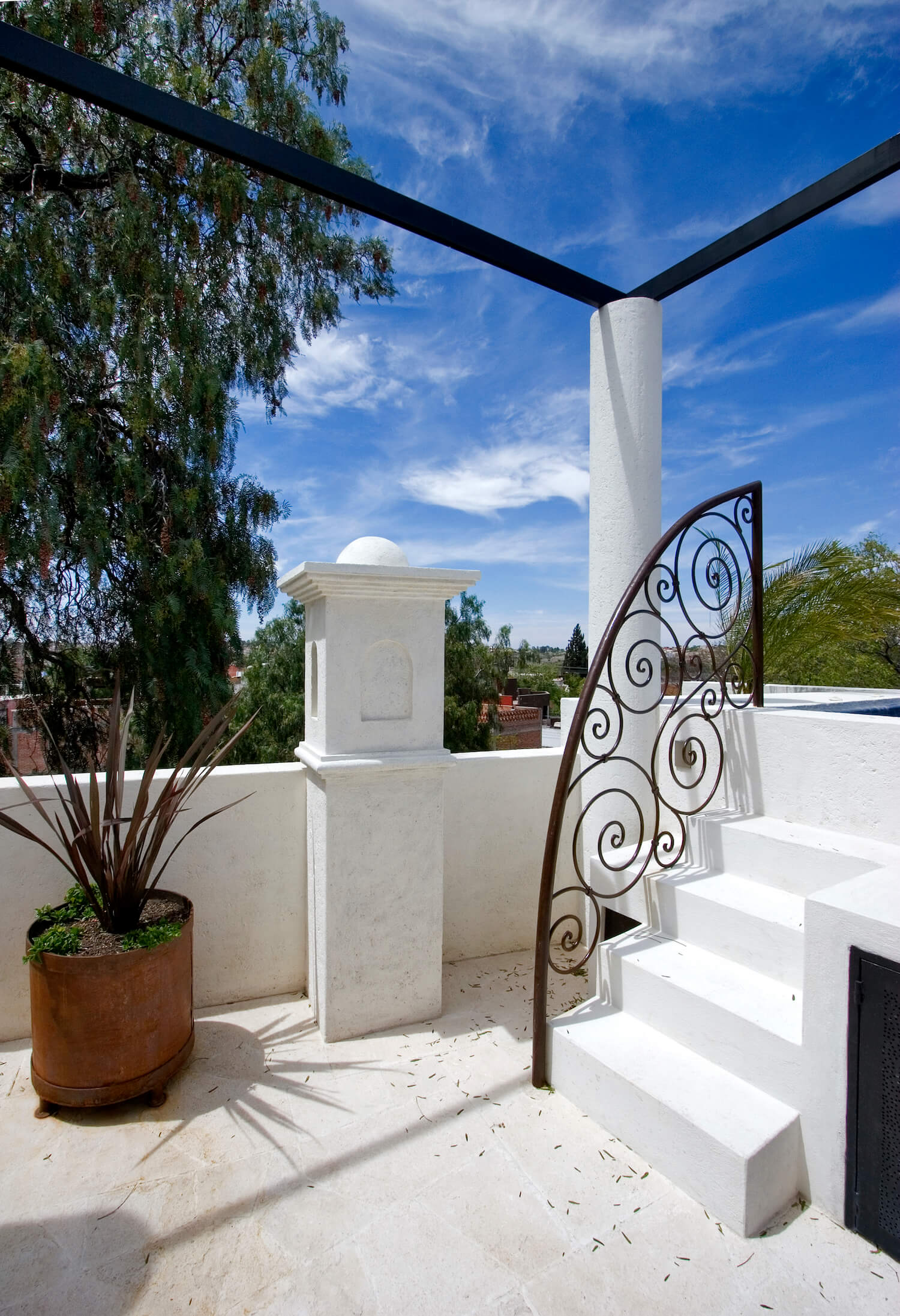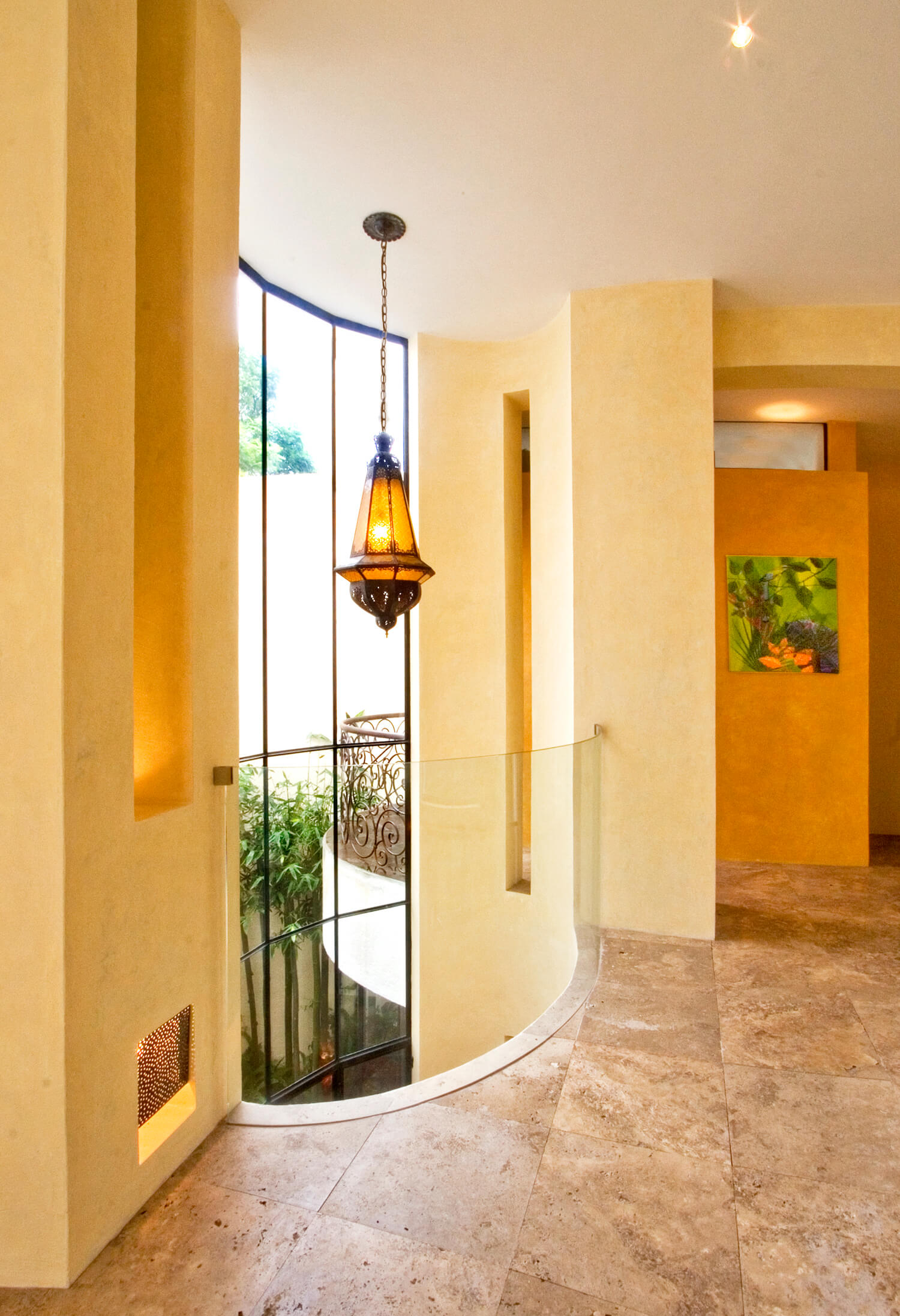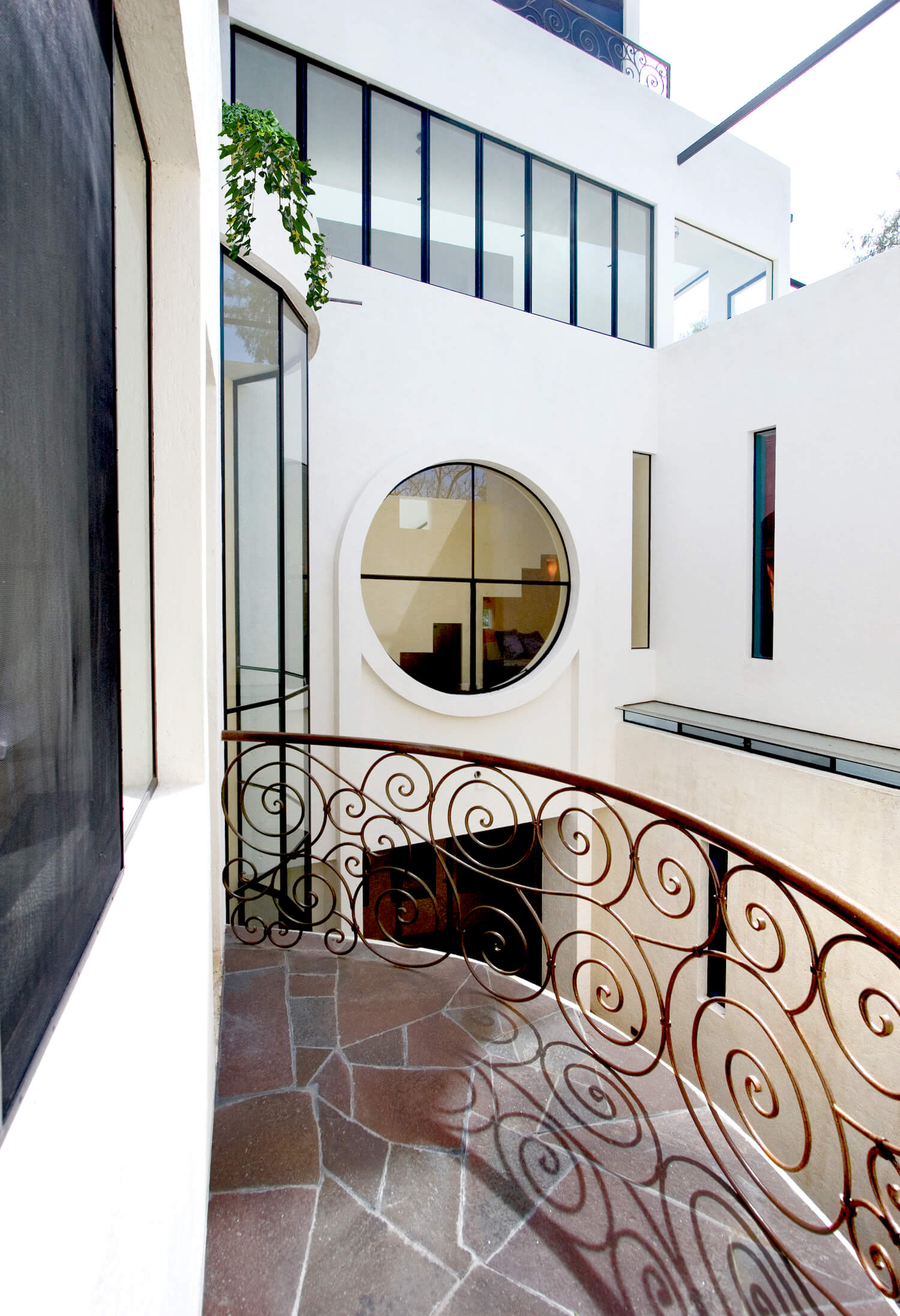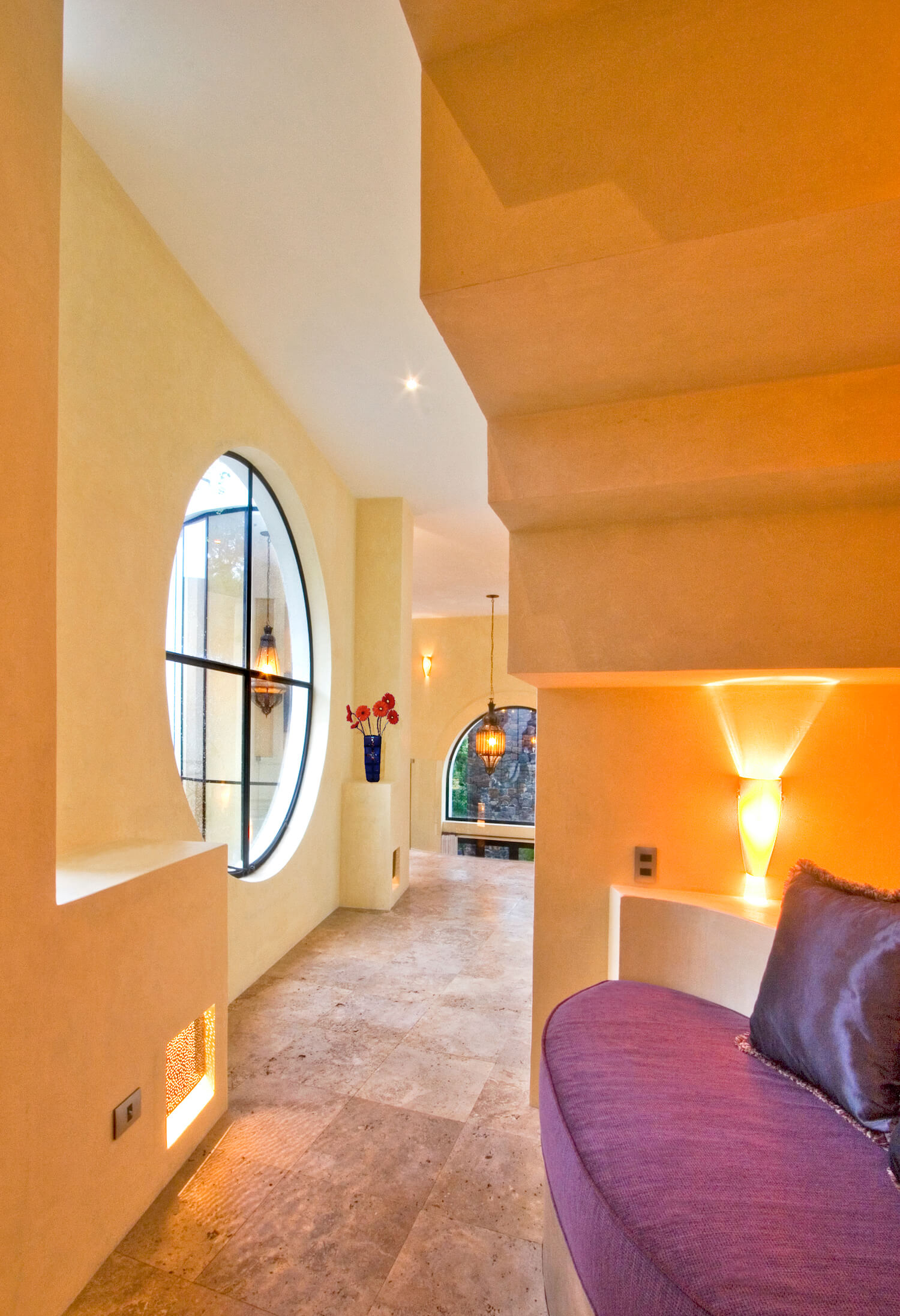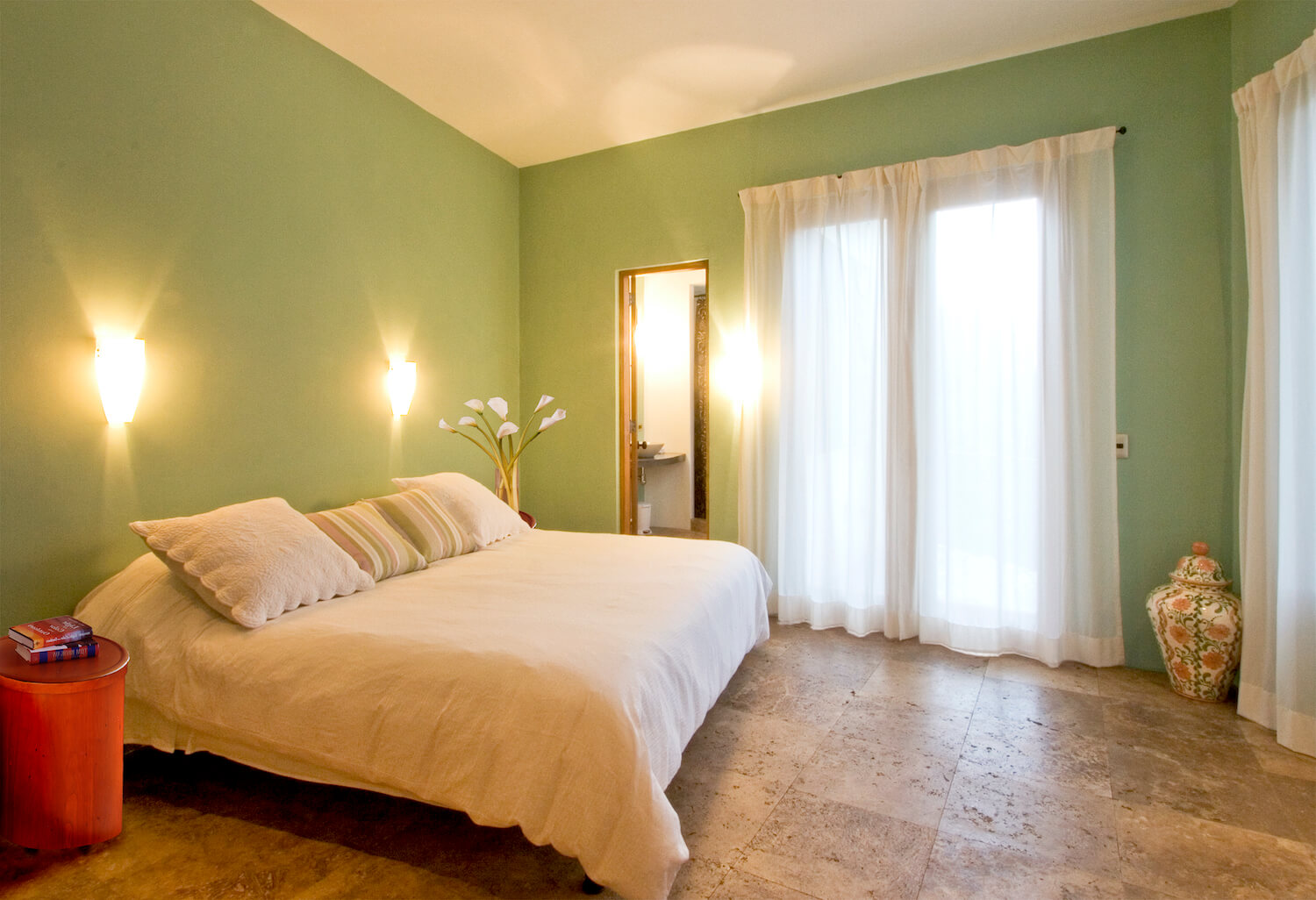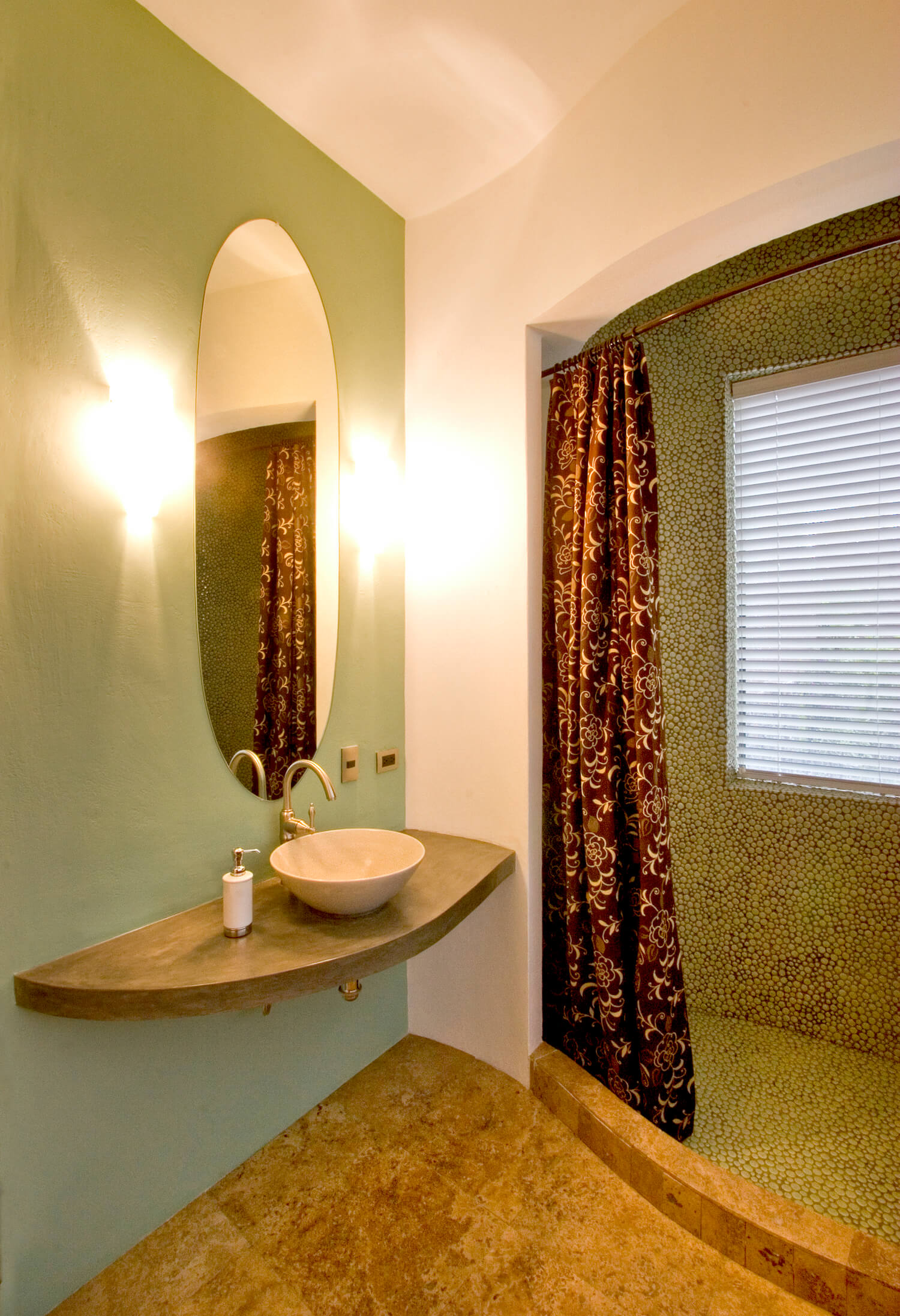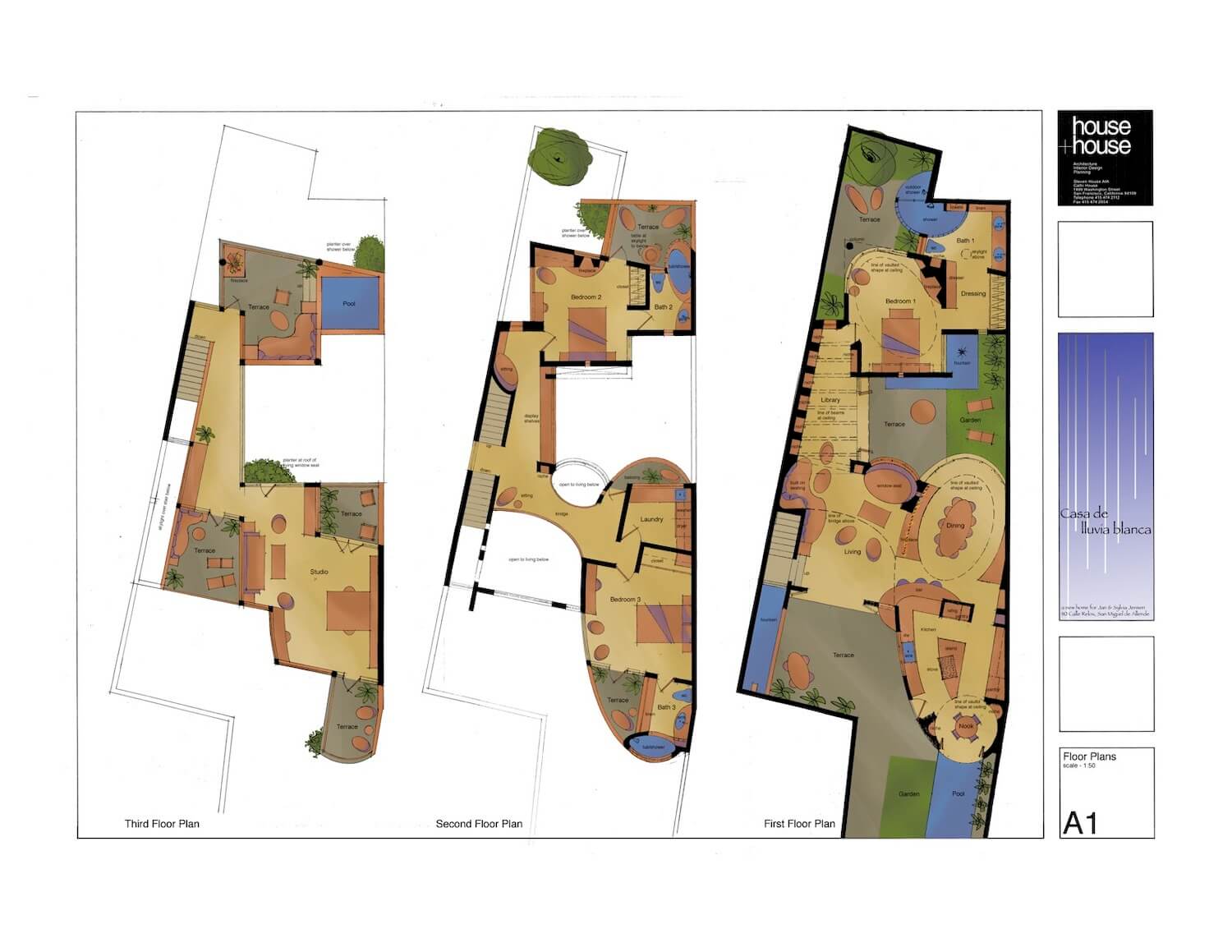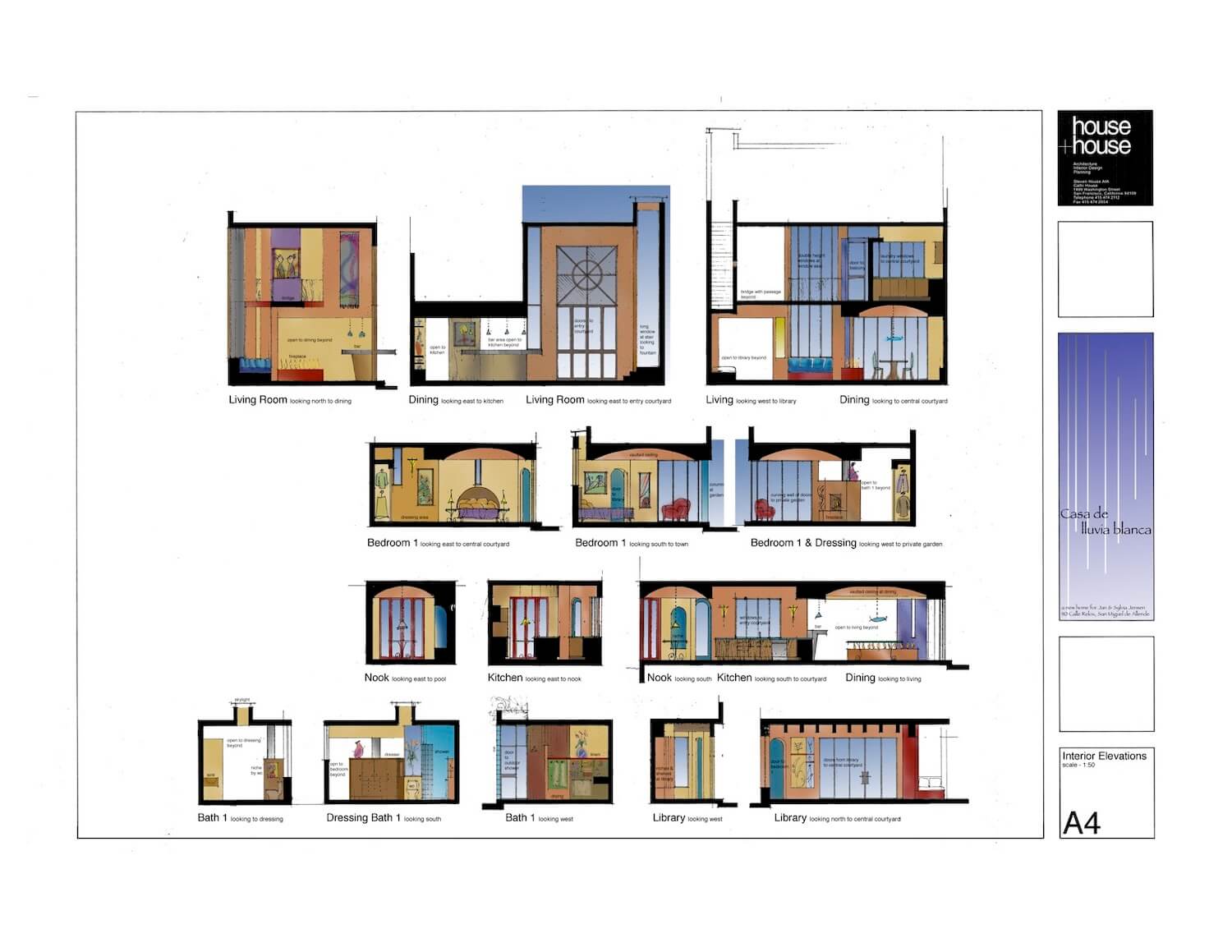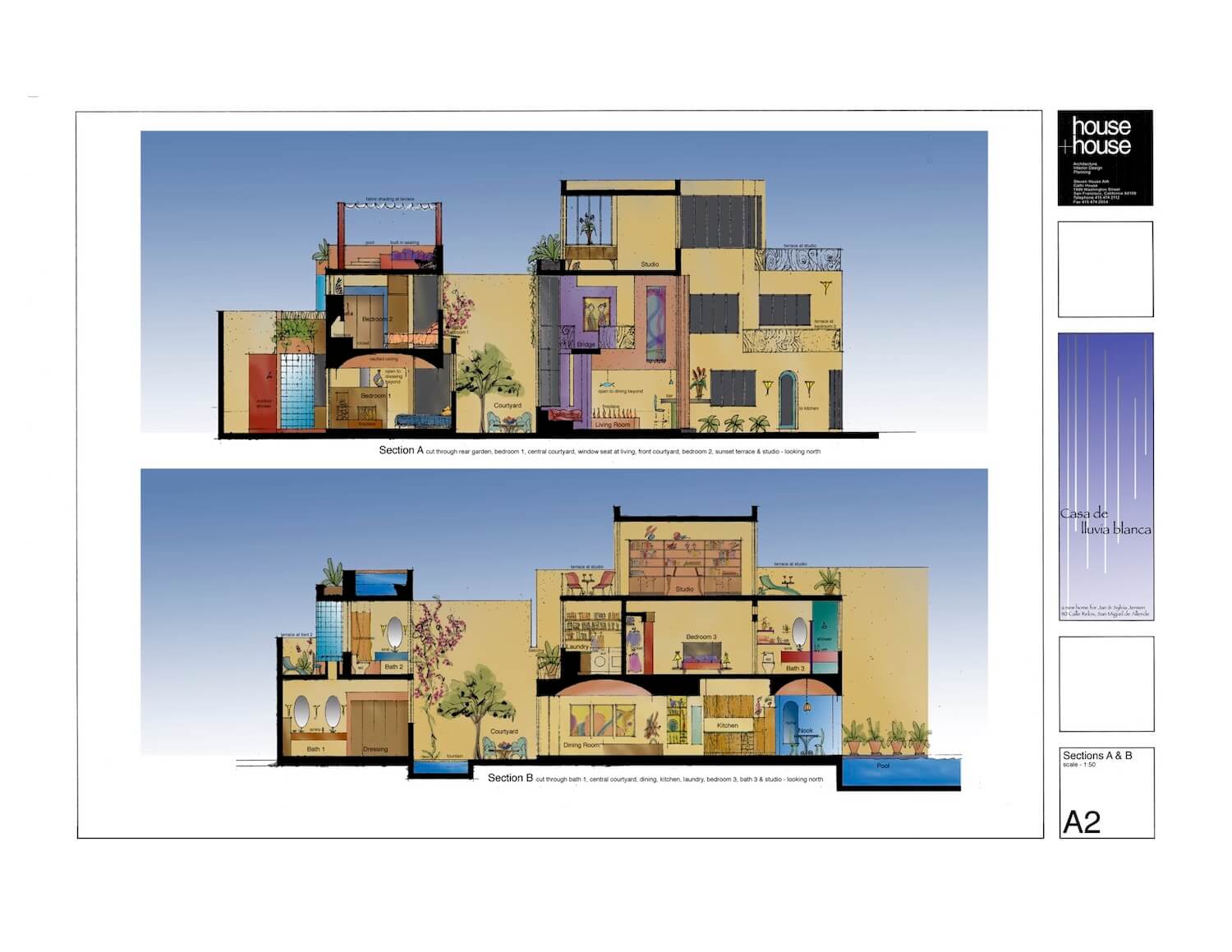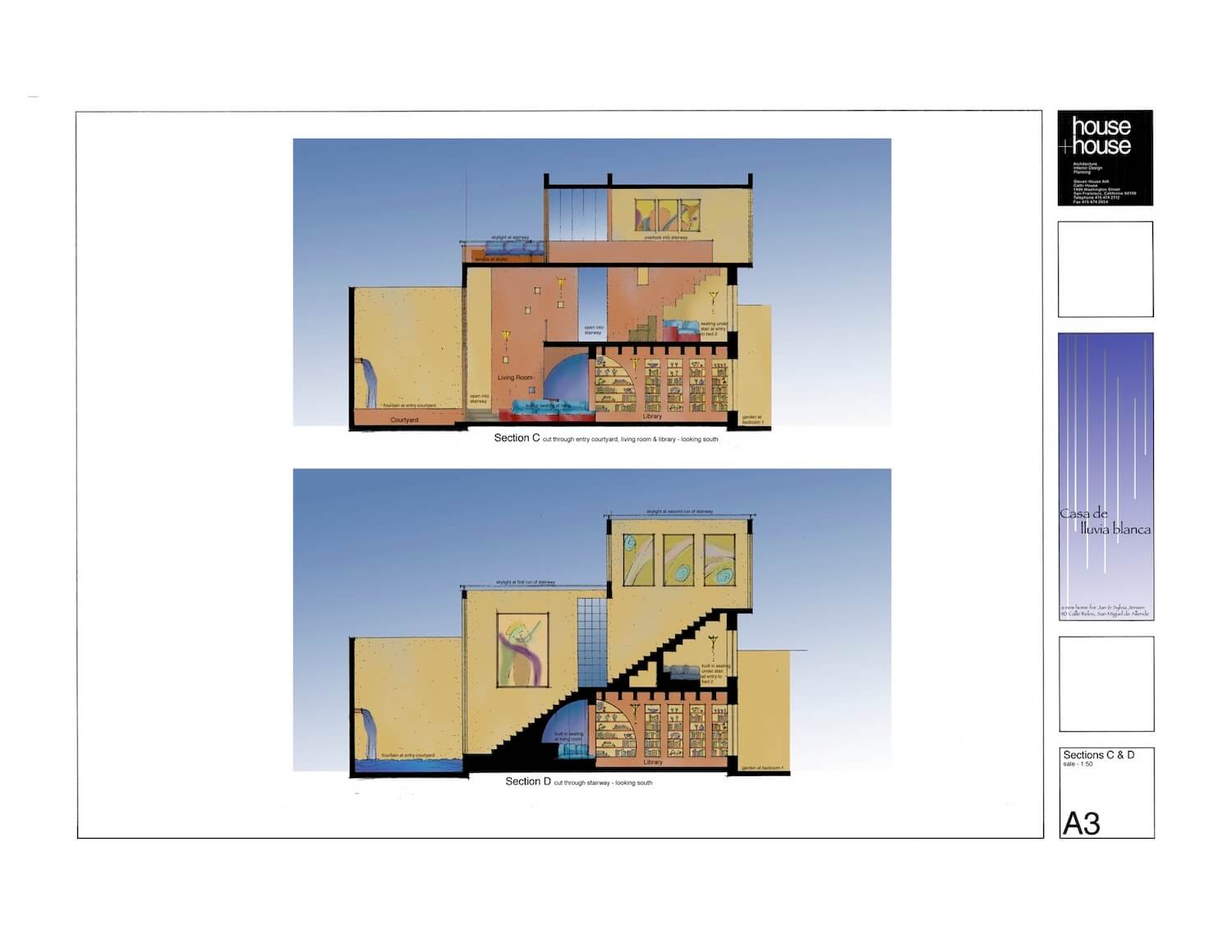 Connect with the House + House Architects
---