Estudio Matias Lopez Llovet: It is a house based on a square 3x3 grid where the stairs and the circulation in the upperfloor are located in the center. On the ground floor, to avoid corridors, the rooms are connected to achieve as much space and light as possible. Taking advantage of the long views towards the golf course, we located the living room and dining room. The kitchen with a big island and daily dining room goes from front to back and is connected to tv room through iron doors and split glass. On the top floor, a giant skylight illuminates the entire circulation. Two en-suite bedrooms (main and guest) face the golf course and the boys' bedrooms face the street. It is a practical approach that aims to make the house easy to live in and maintain.
What was the project brief?
A modern house with four en-suite bedrooms in the upperfloor a big reception area open to the golf course views and a nice kitchen with a daily dinning room connected to a tv-room.
What were the key challenges?
To be able to fit all the brief in the plot width and with the smaller footprint possible.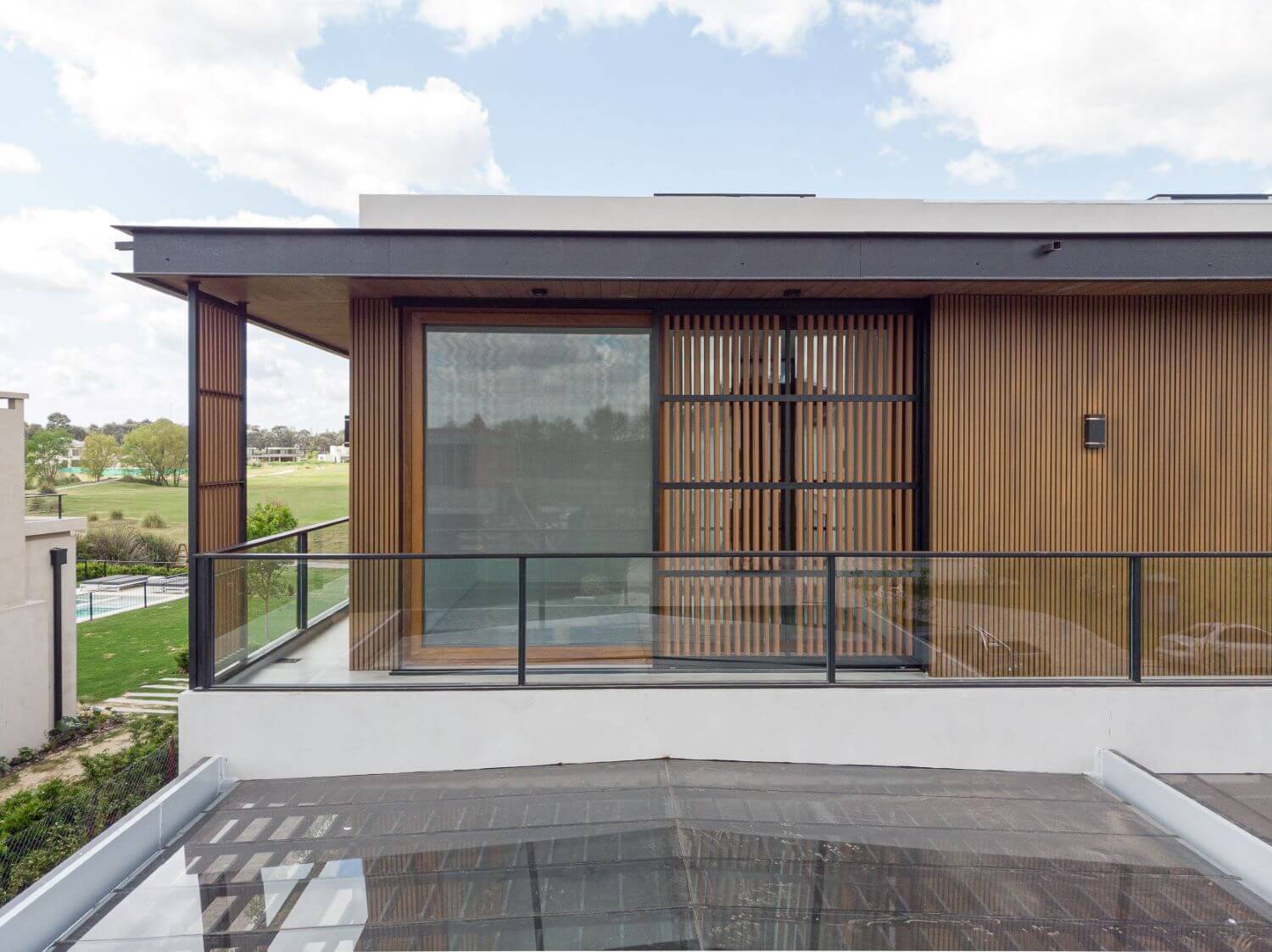 What were the solutions?
We design a house based on a square form with the stair and upperfloor circulation on the center in order to liberate as much space possible in the front and rear of the house for the bedrooms and primary rooms to capture as much light and sun possible.
Key products used:
WPC Life Cycle. The cliente proposed for the exterior cladding of the house in order to avoid maintenance.
Who are the clients and what's interesting about them?
It was a middle age couple related to the argentinian polo environment who decided to build a house as a real estate development for polo players coming to the country during the spring season.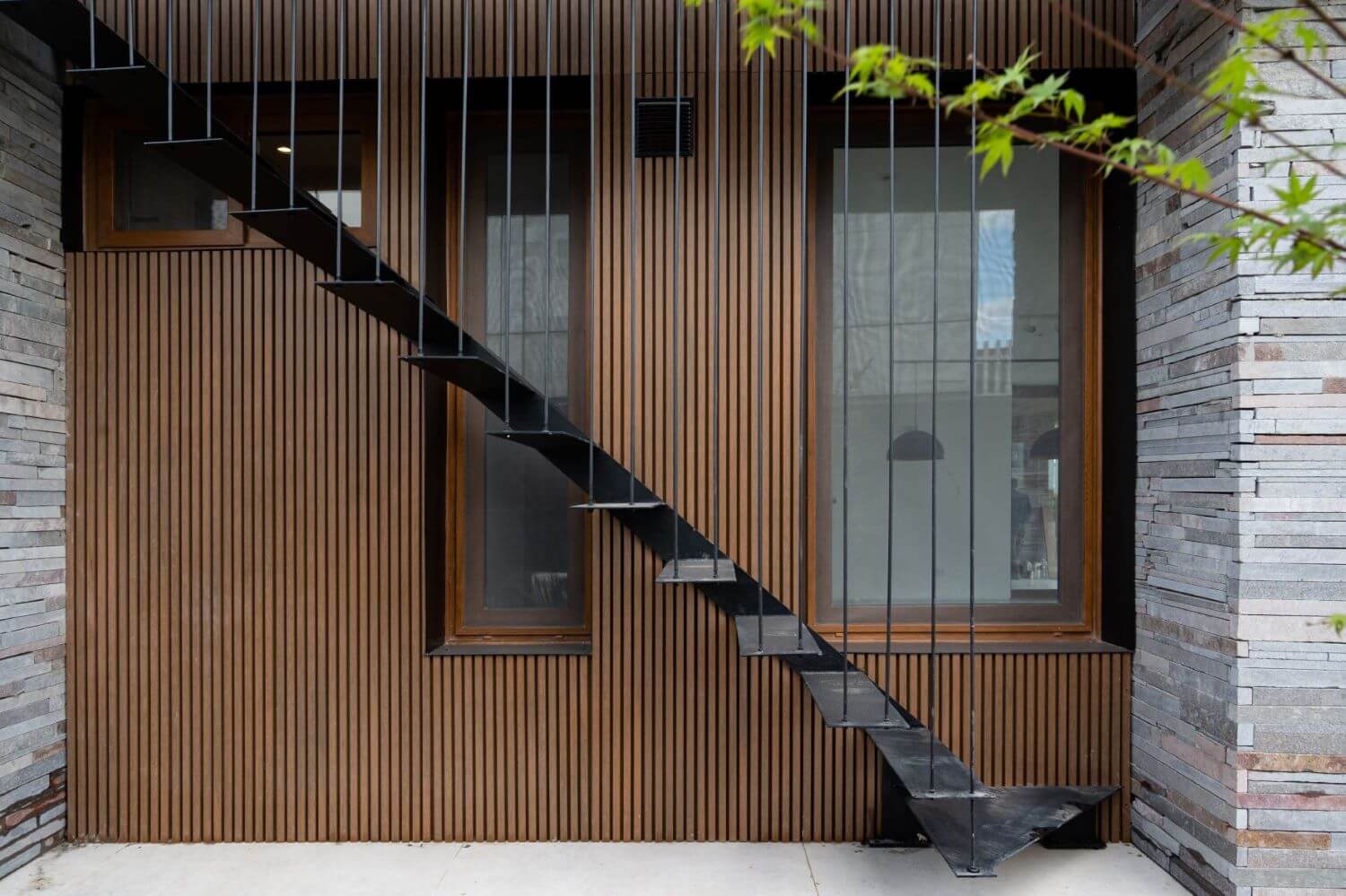 How is the project unique?
The skylight over the stairs is something unique because it brings a lot of light into the upperfloor circulation and allows beautiful views into the sky and clouds running over. Smaller skylights in the bathtrooms without windows brings magic light into the space. The sliding doors in the exterior working as brise soleil filtering the sunlight coming from the huge windows and adding privacy to the rooms from every angle.
What building methods were used?
Concrete structure, masonry (ceramic bricks), interior plaster and WPC exterior cladding. Iron beams for the parking structure. Porcelain tiles on the floor. White ceramics in the bathroom. Solid wood doors. PVC exterior windows. Carrara marble for the bathrooms and Black granite for the kitchen countertops. Wood joinery for tv room furniture and library shelves. Melaminic joinery for the kitchen and wardrobes.
What are the sustainability features?
Brise soleils sliding doors, cross ventilation and double glassing windows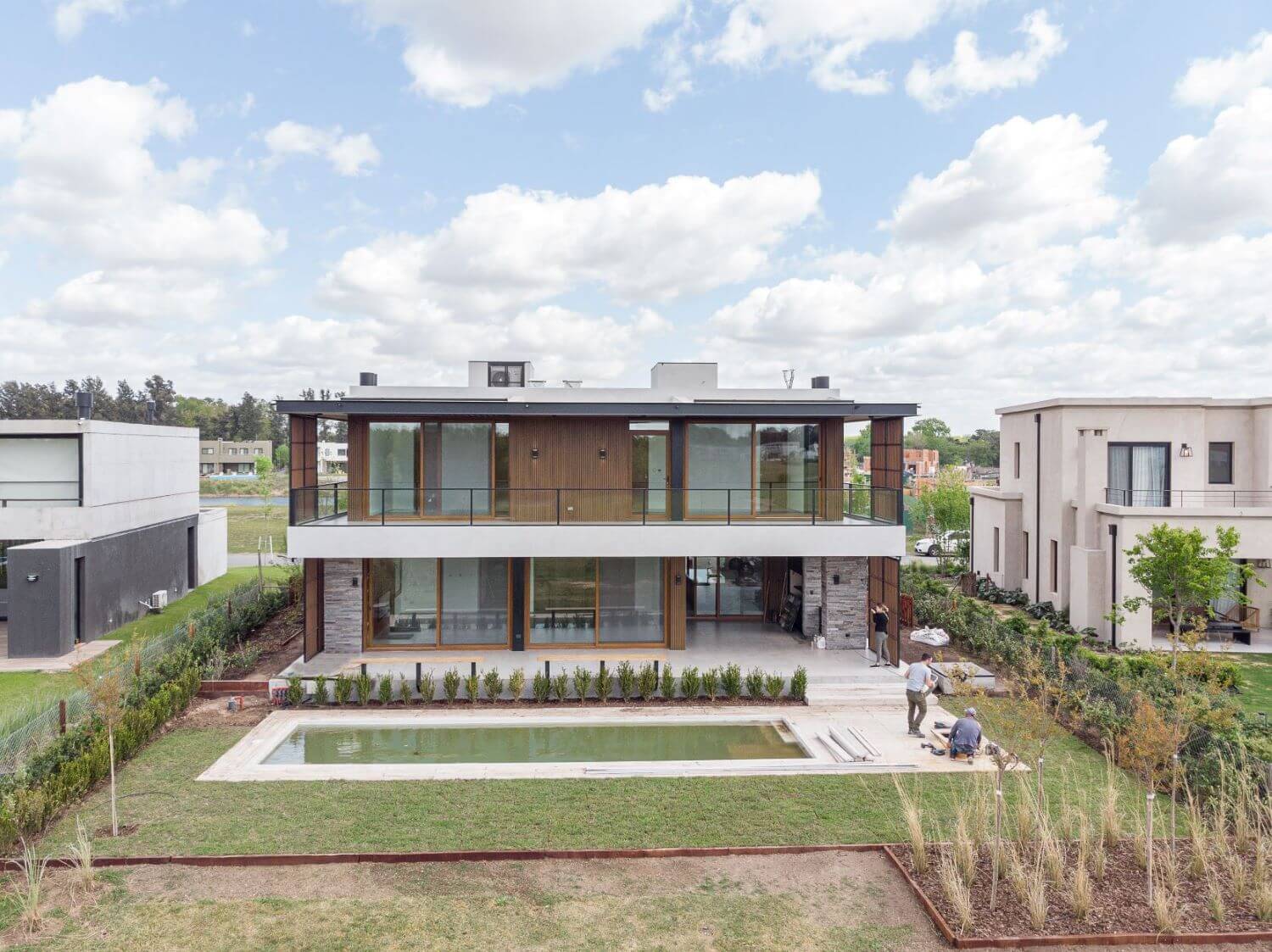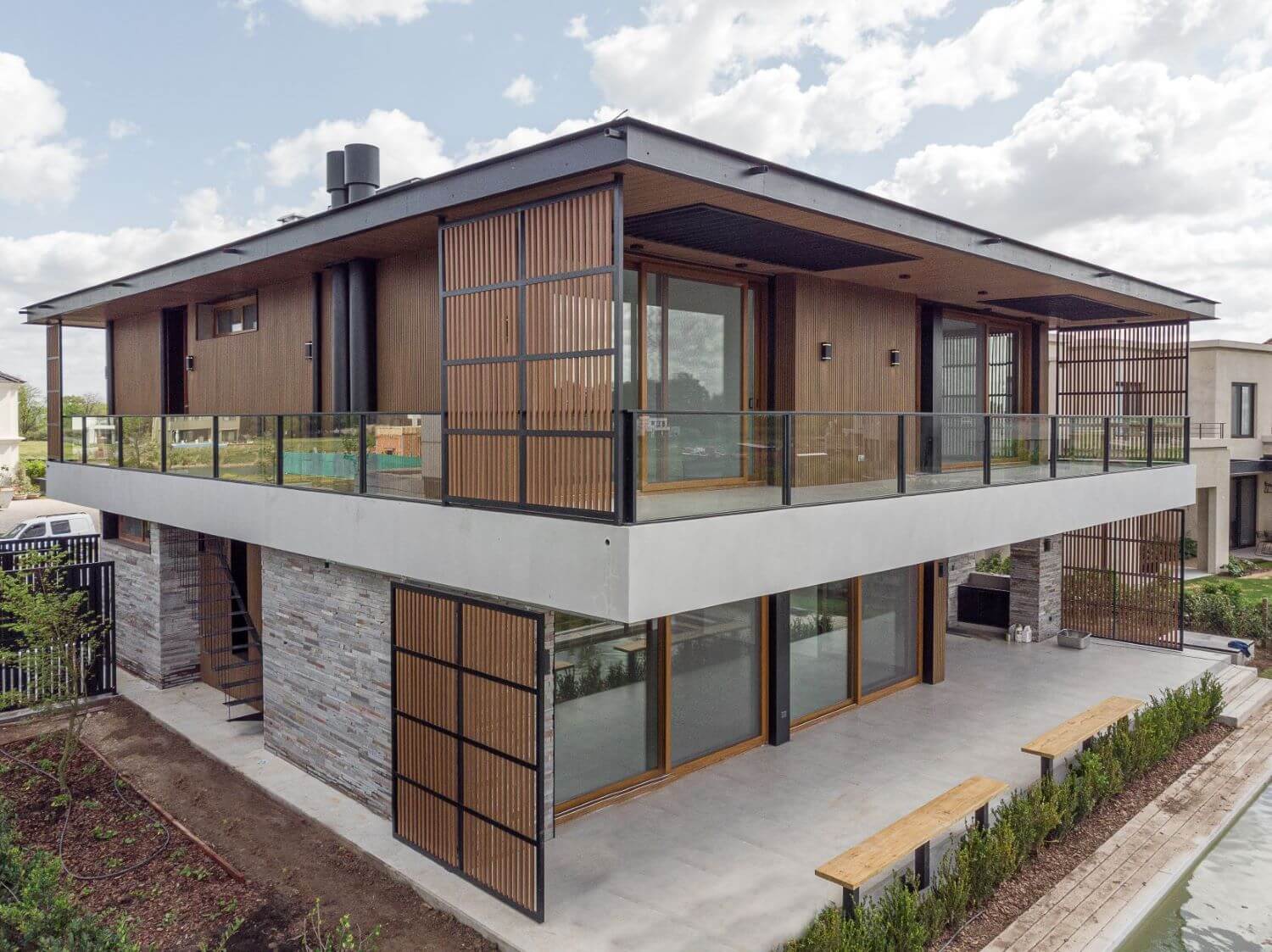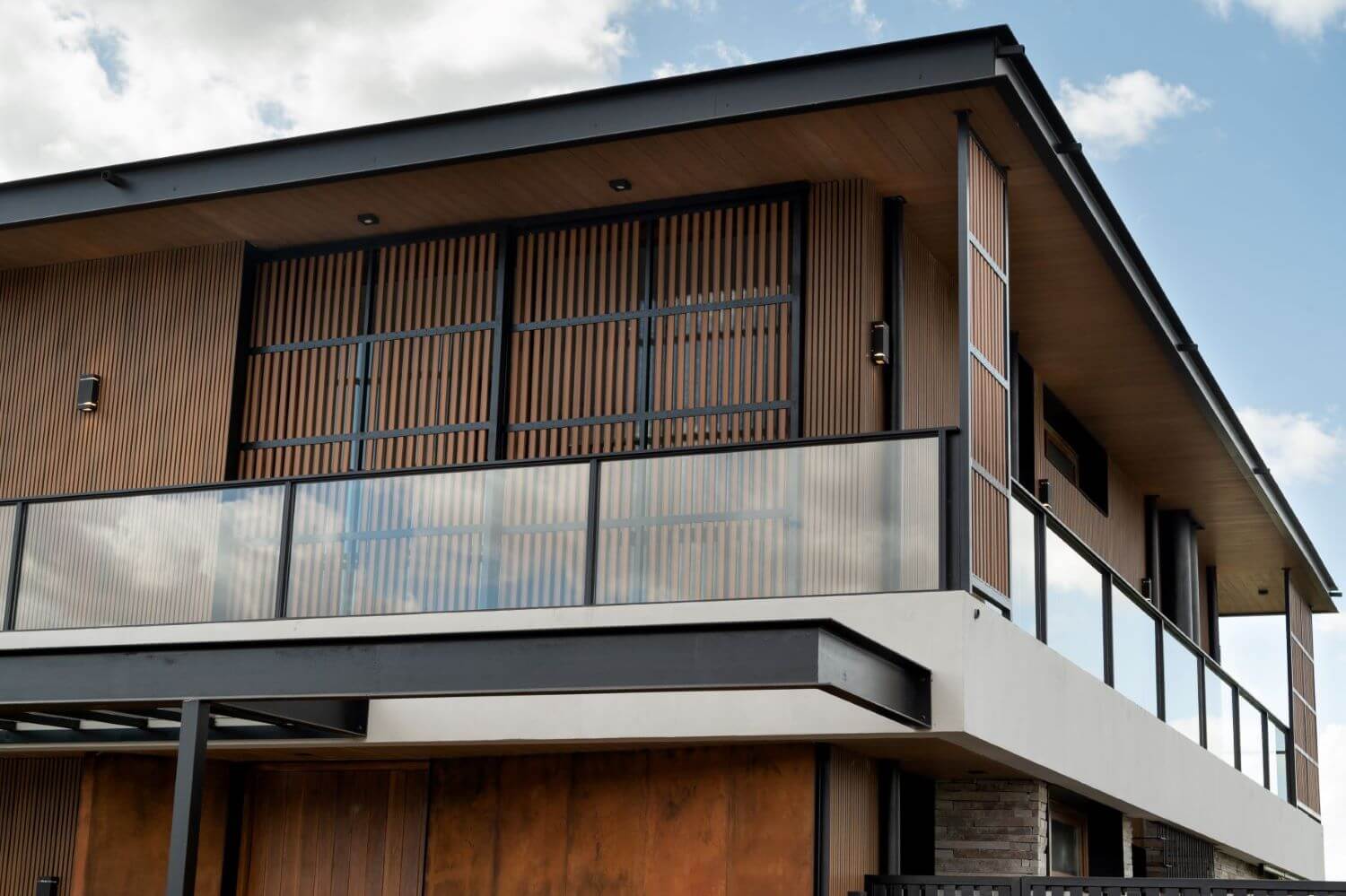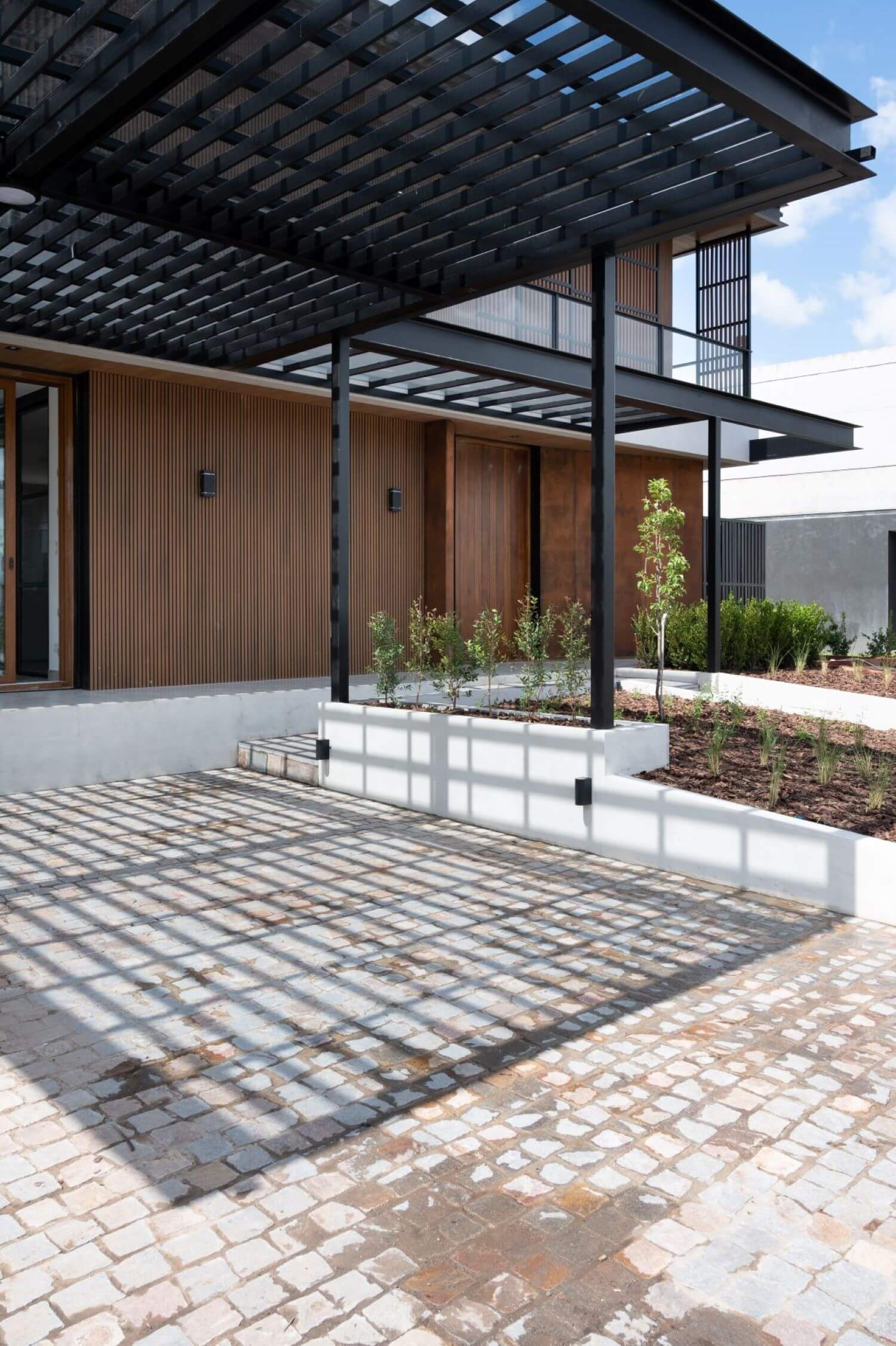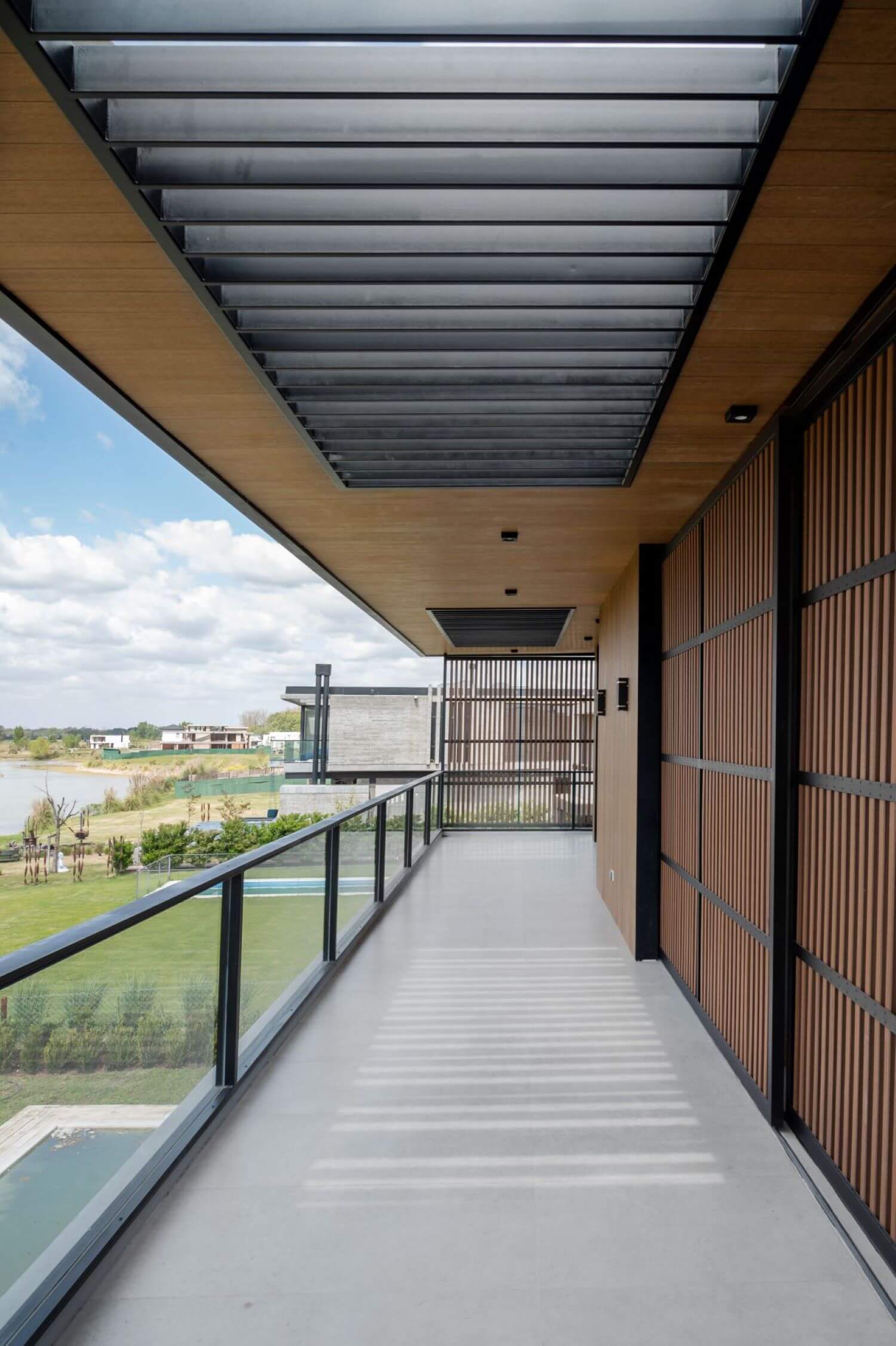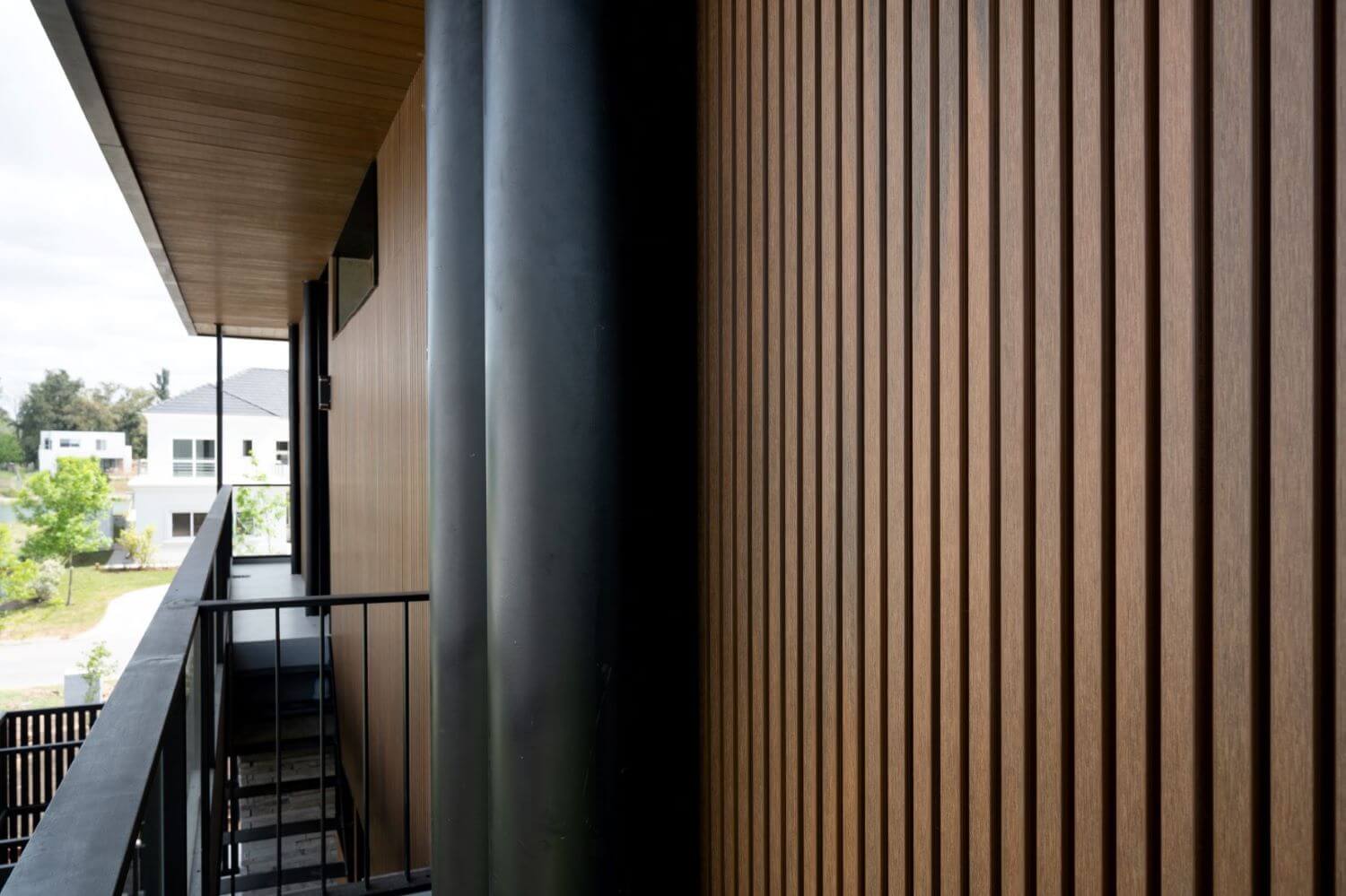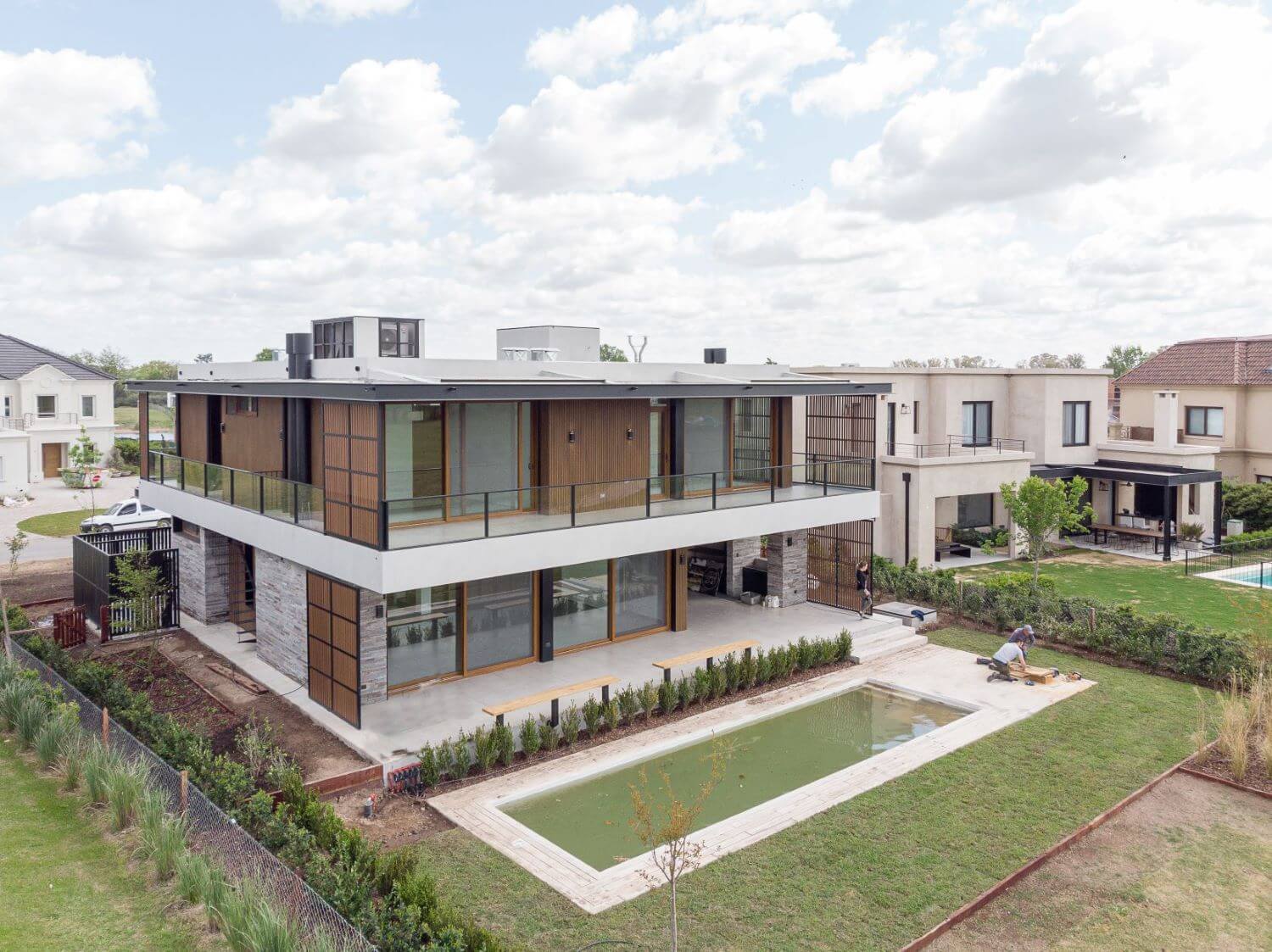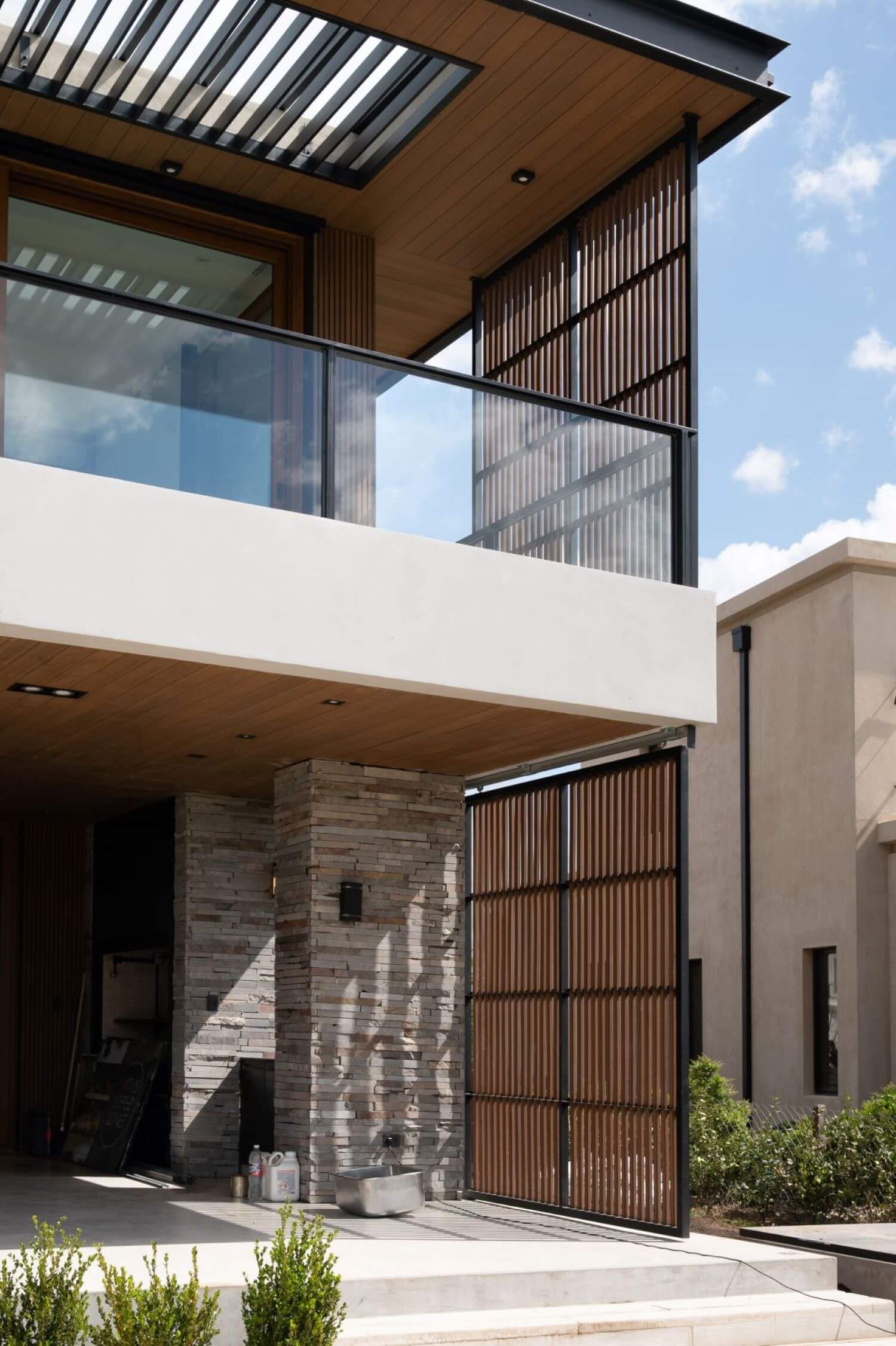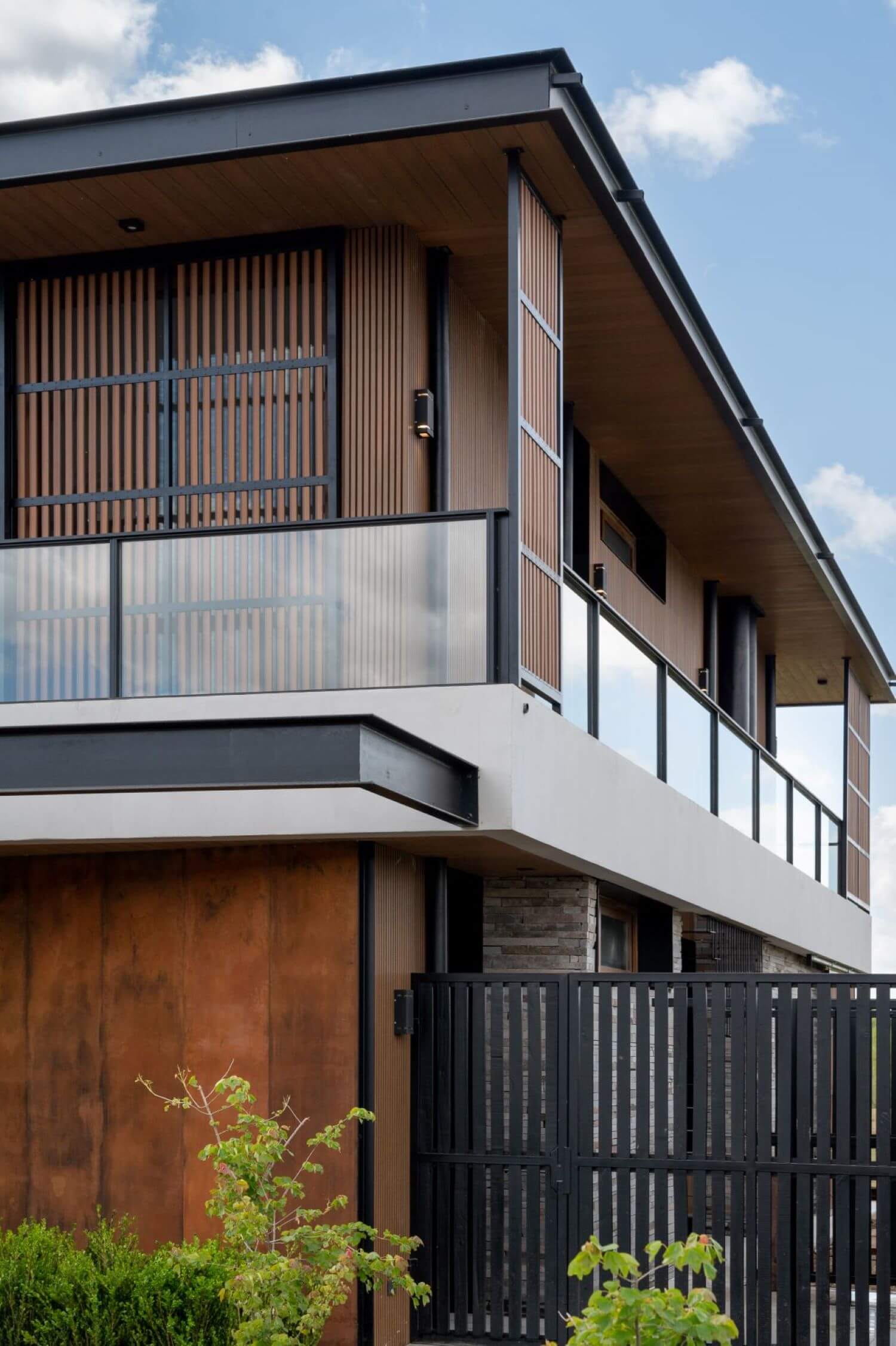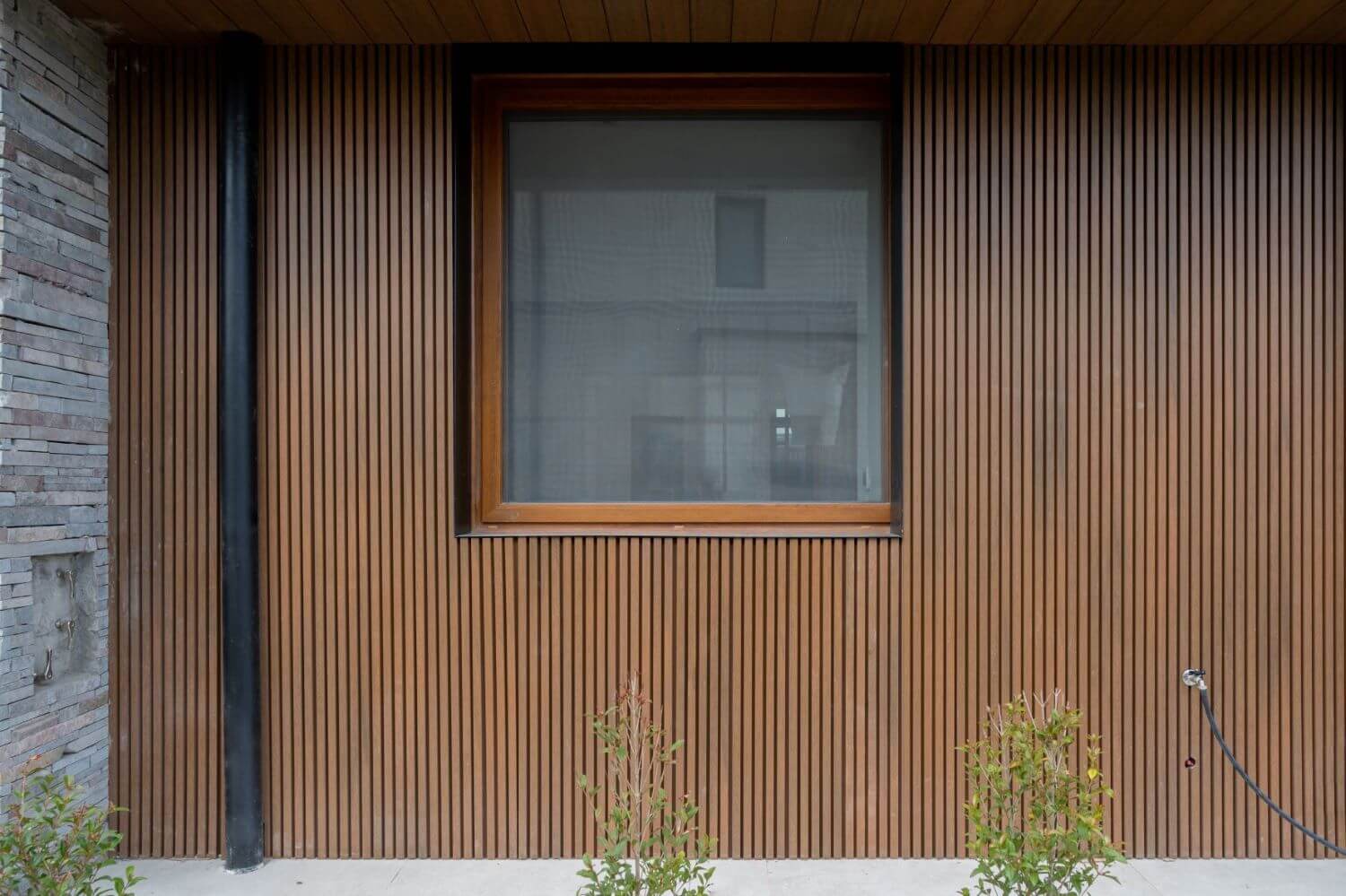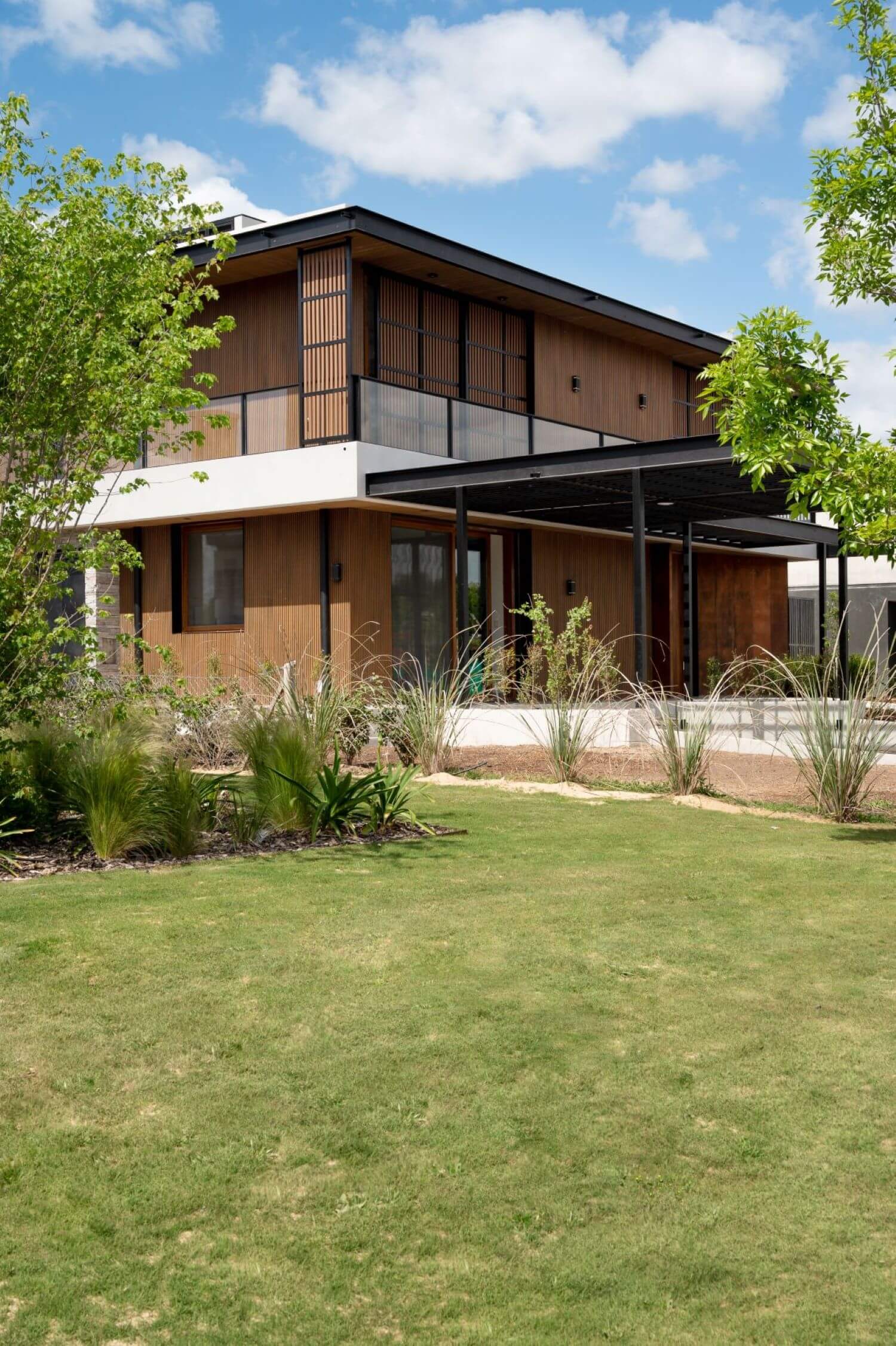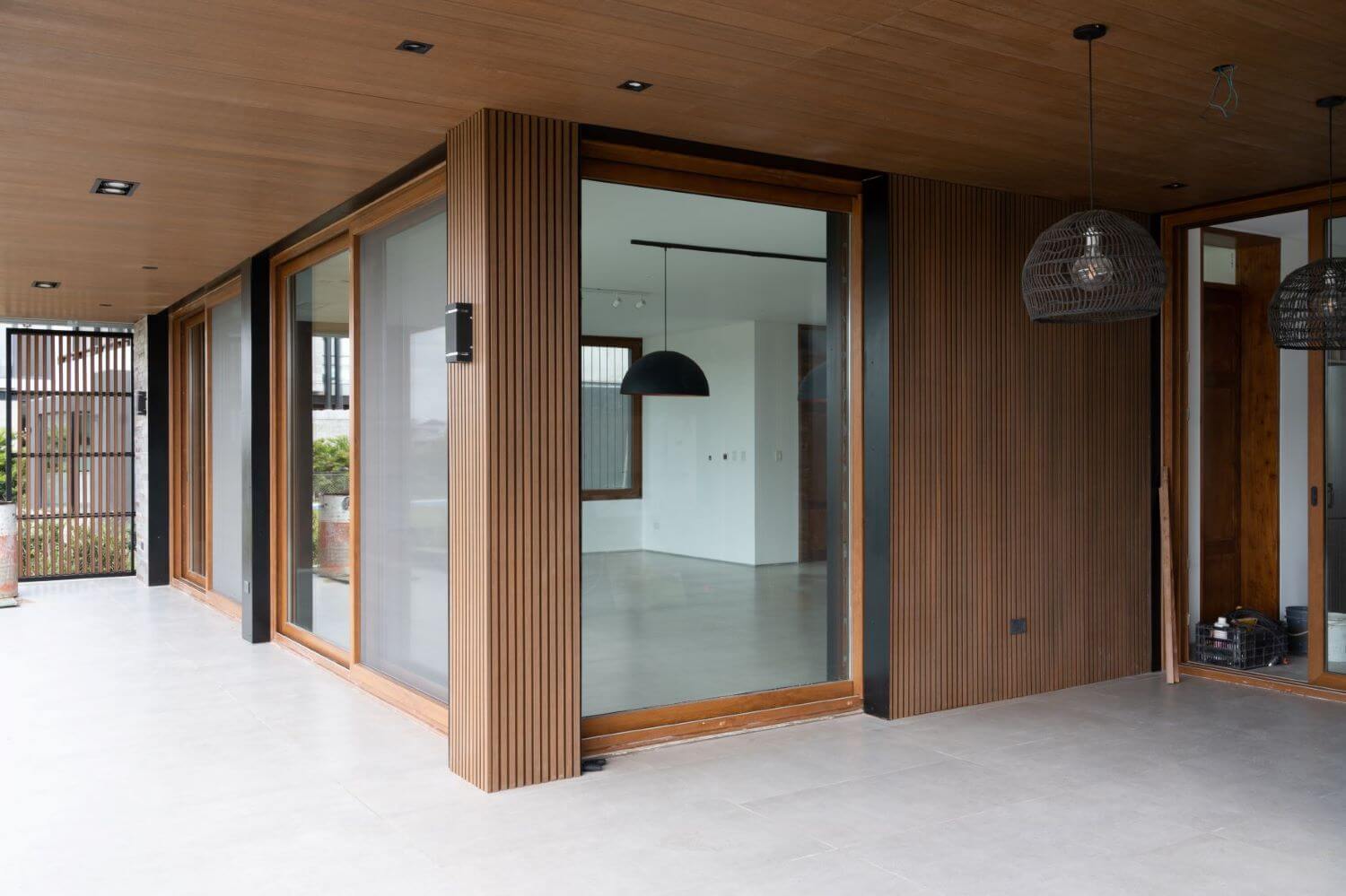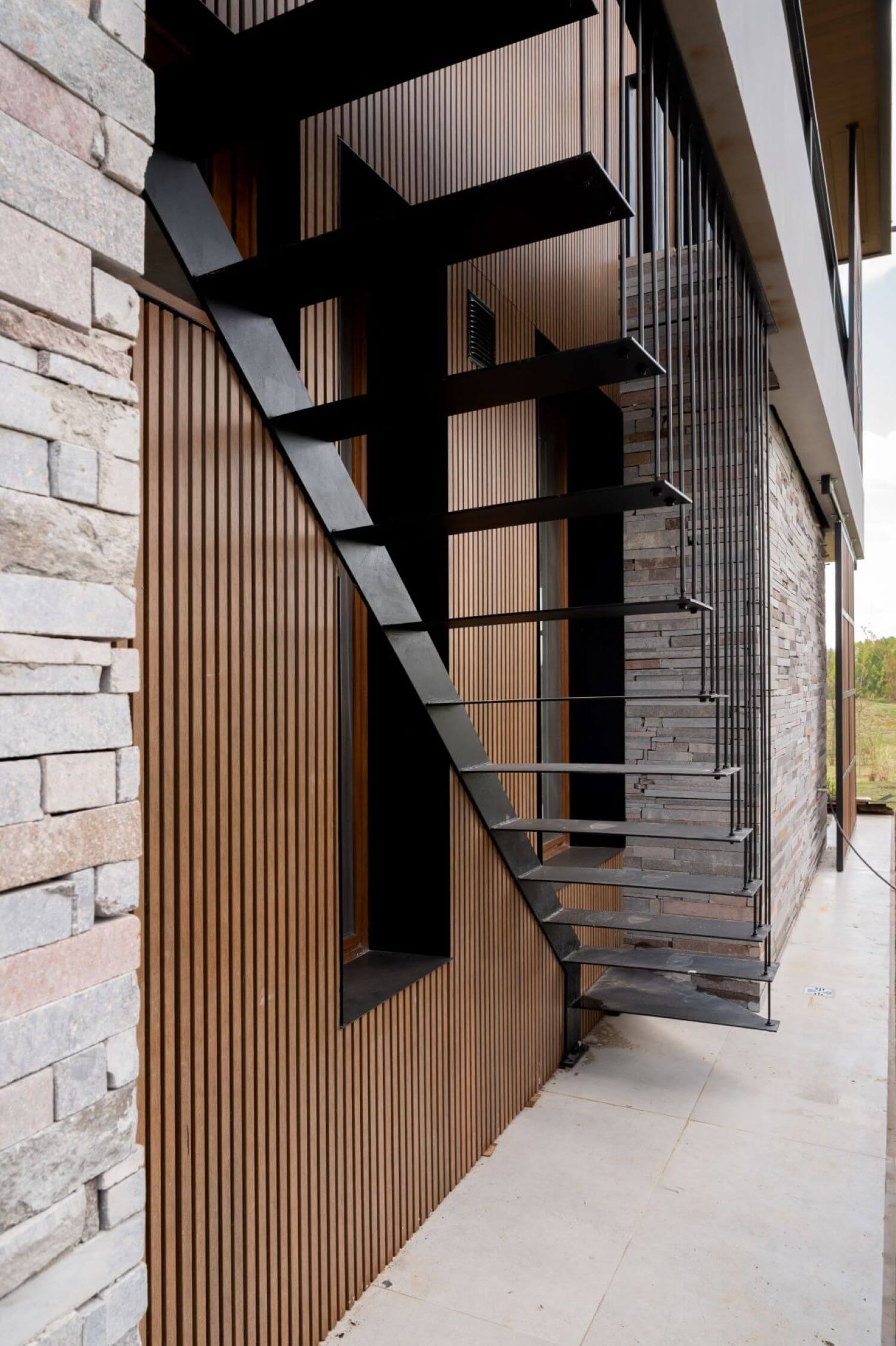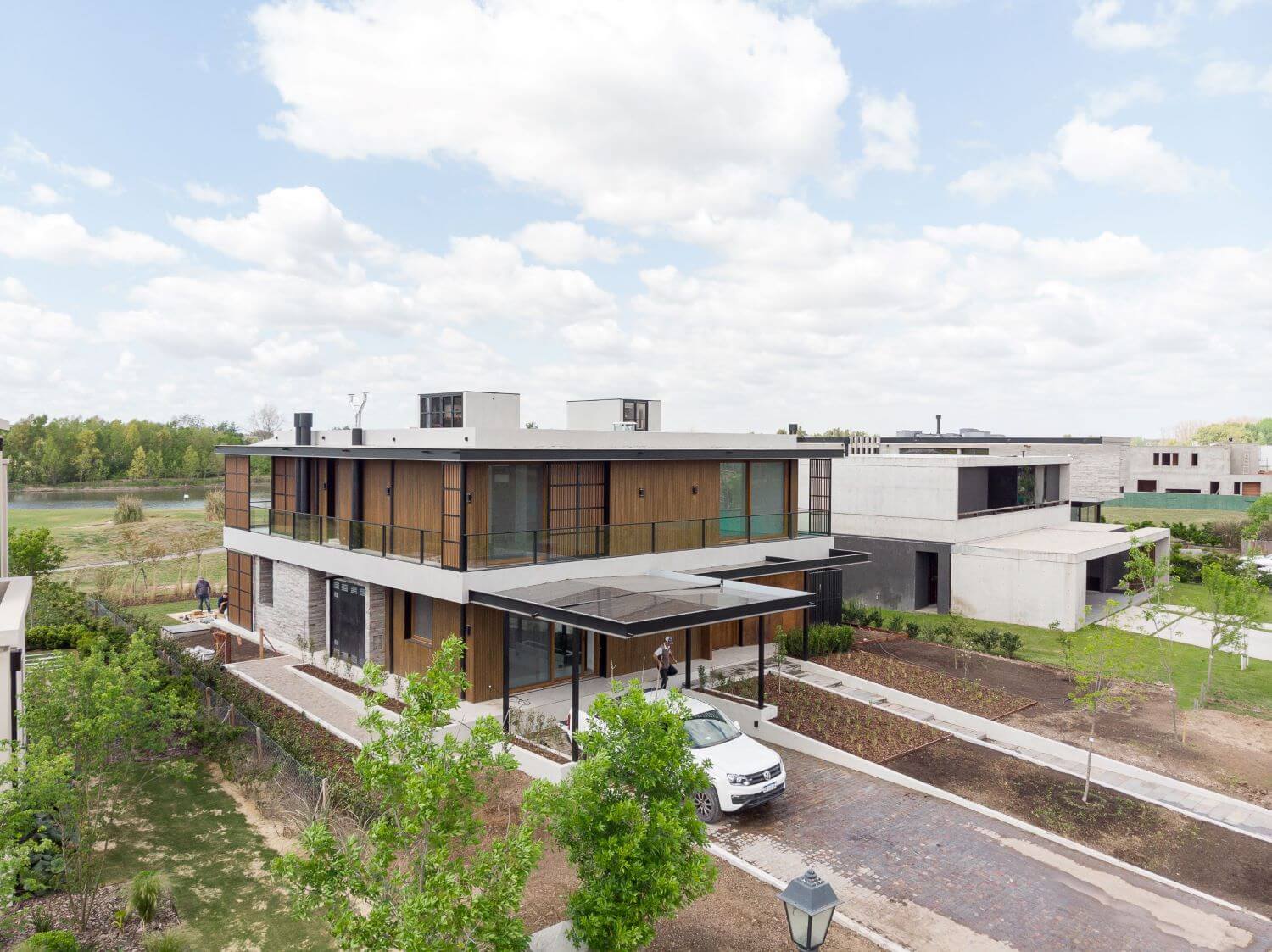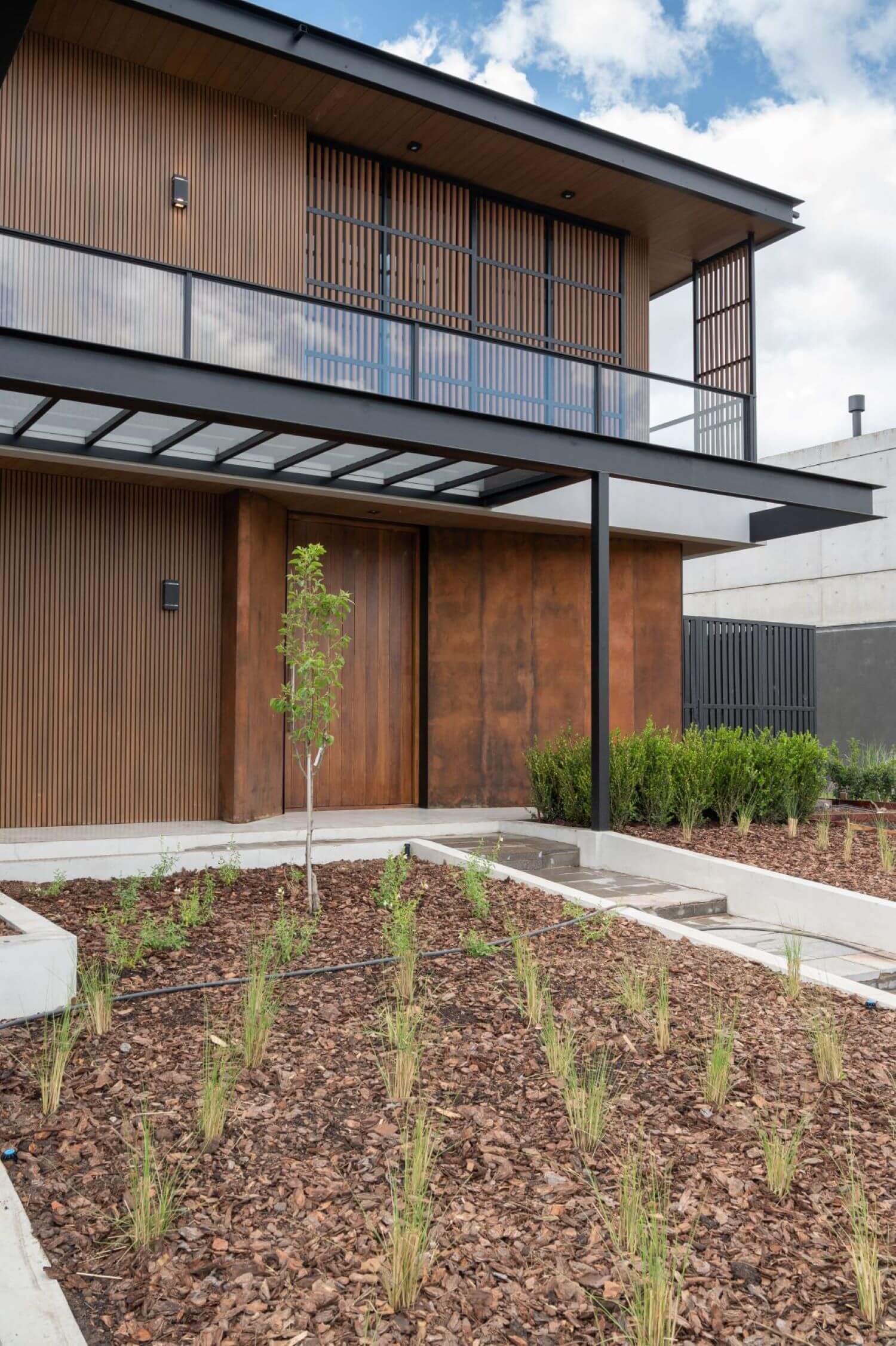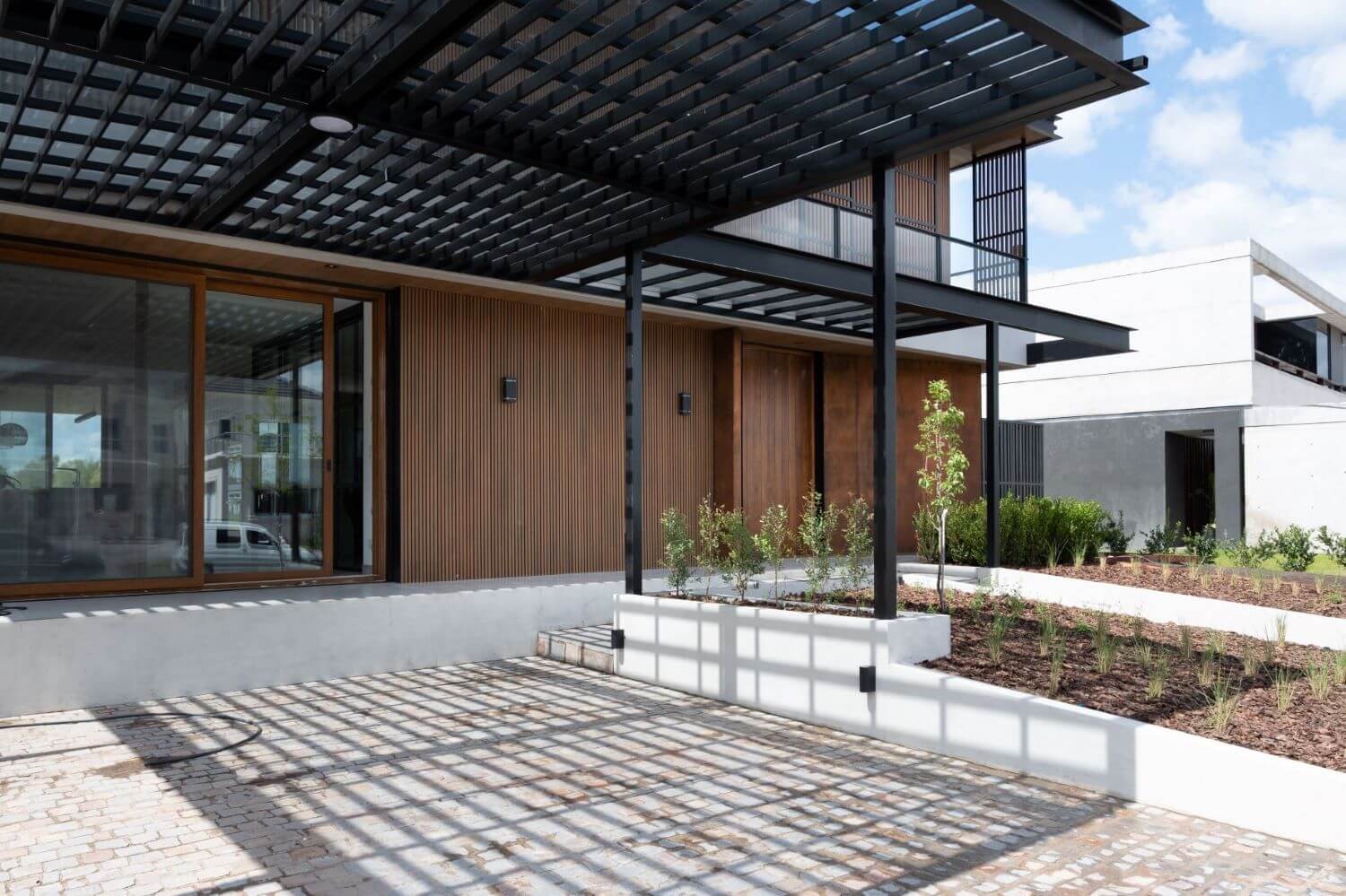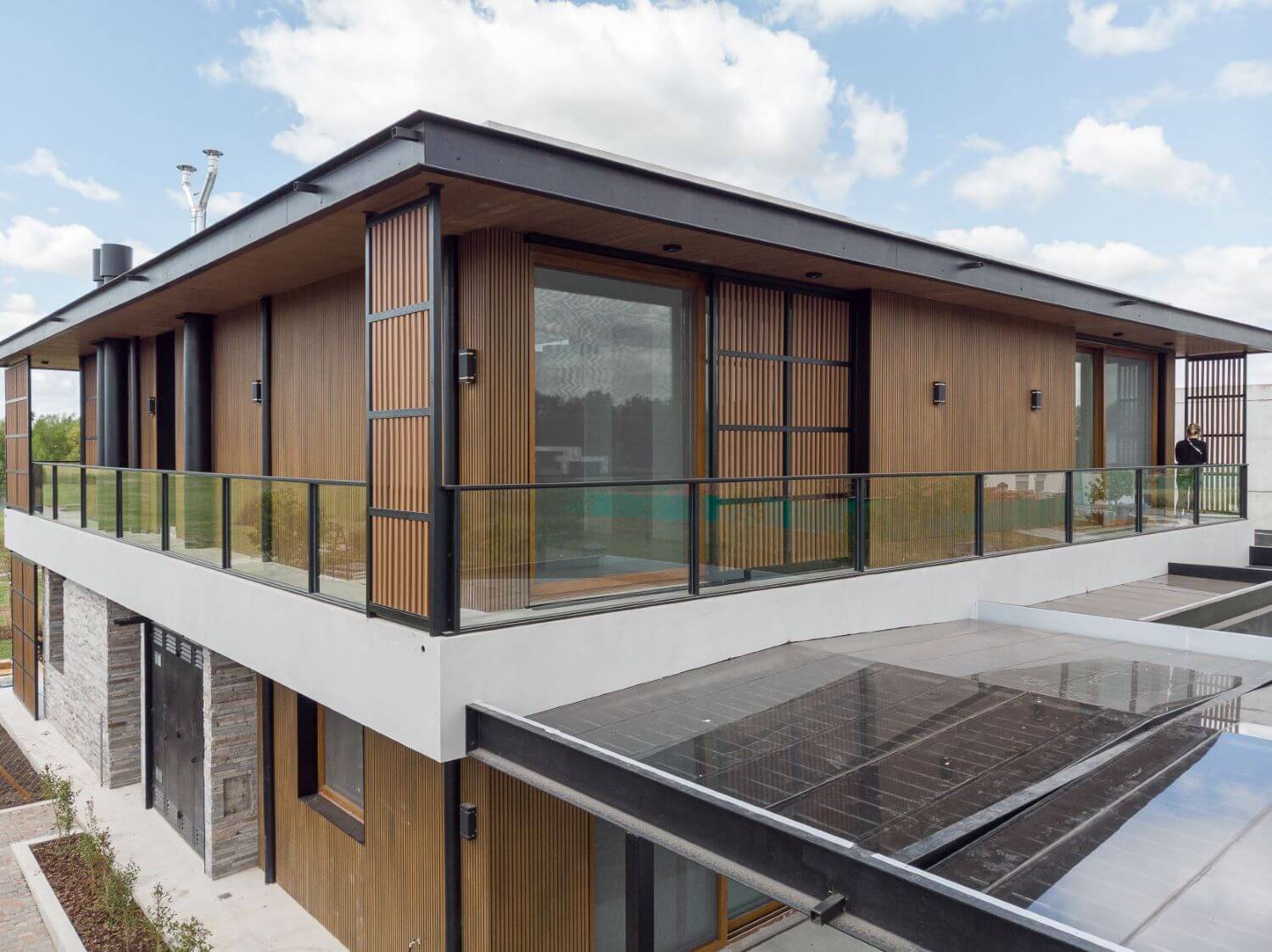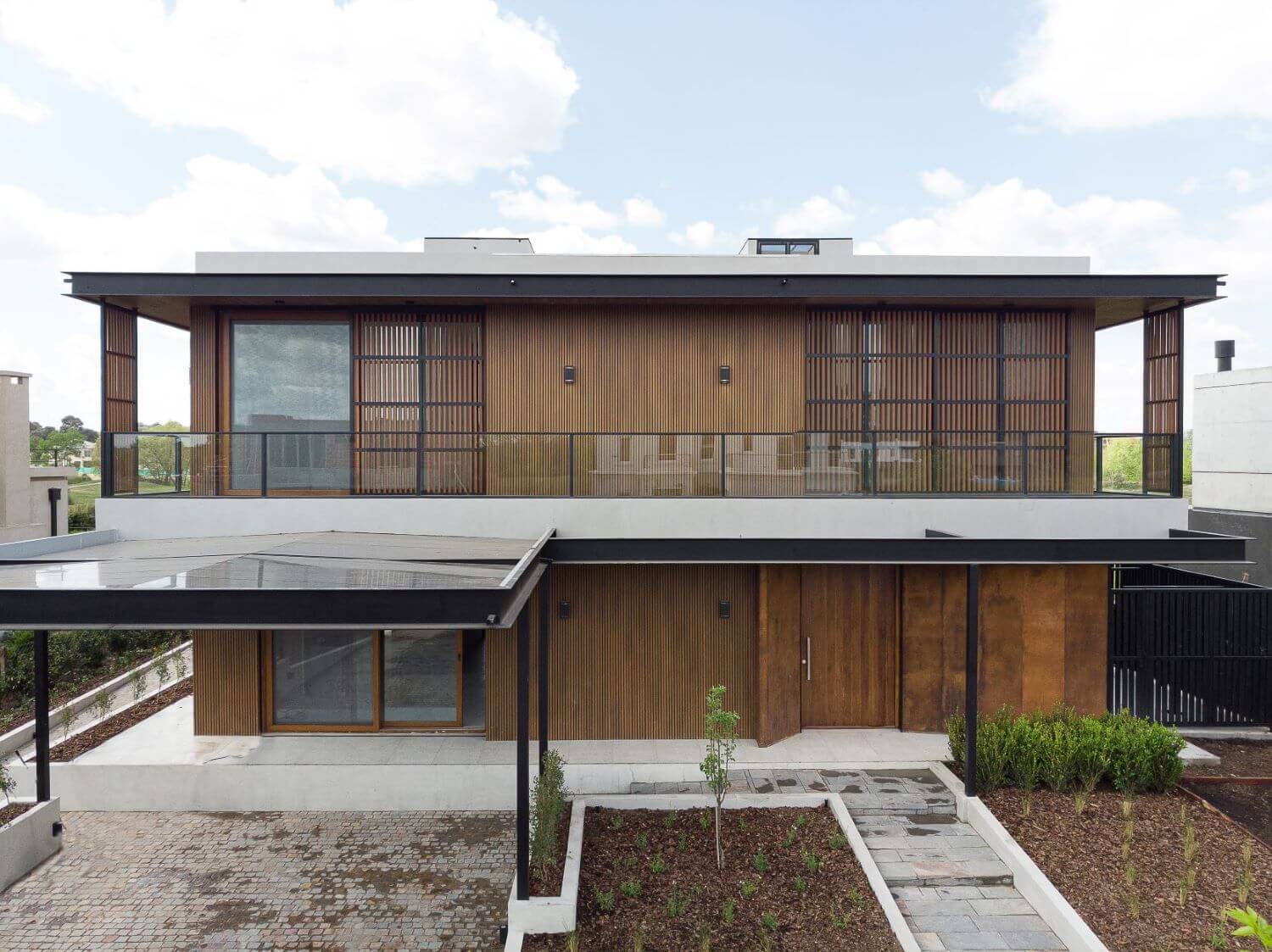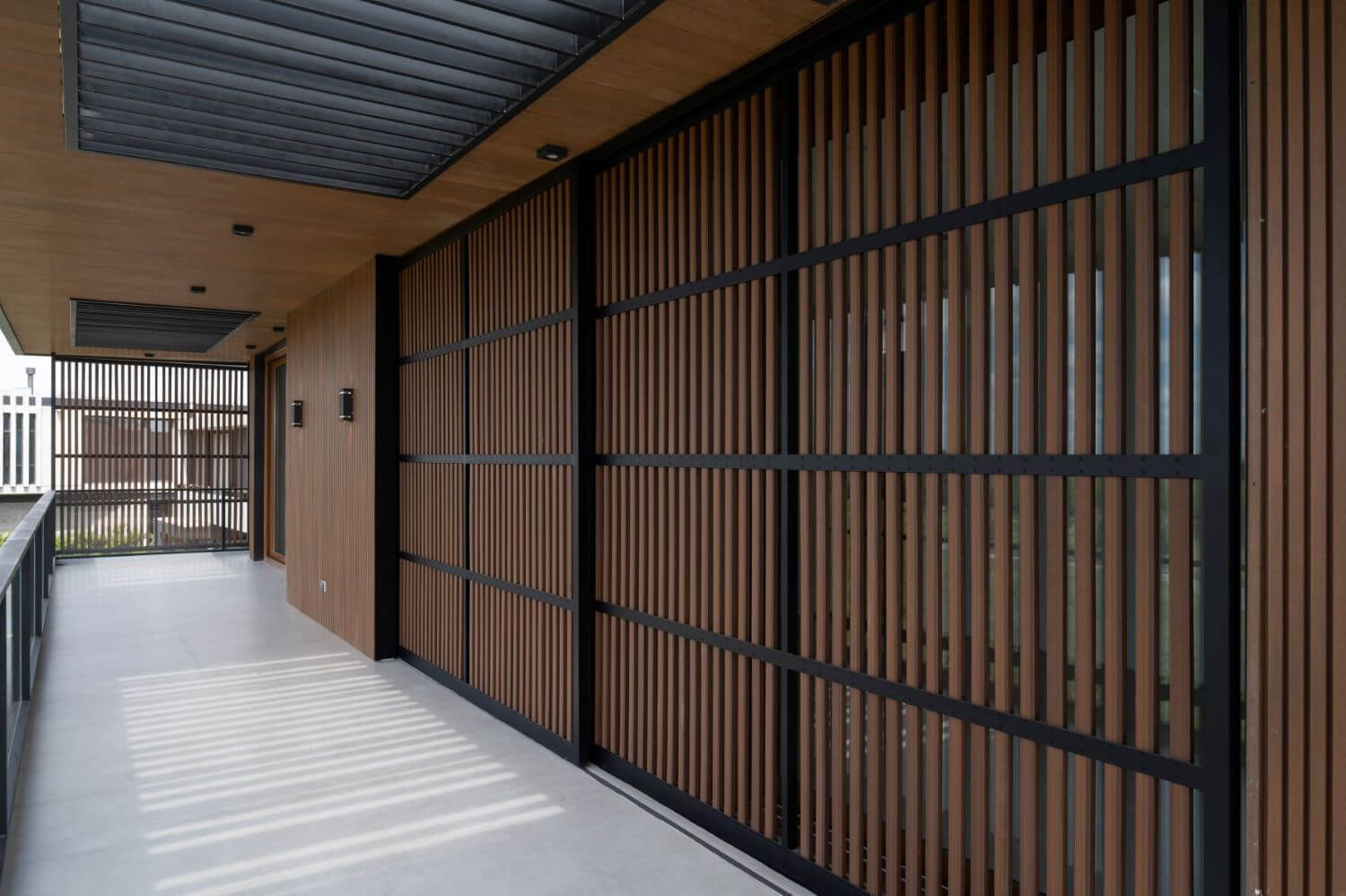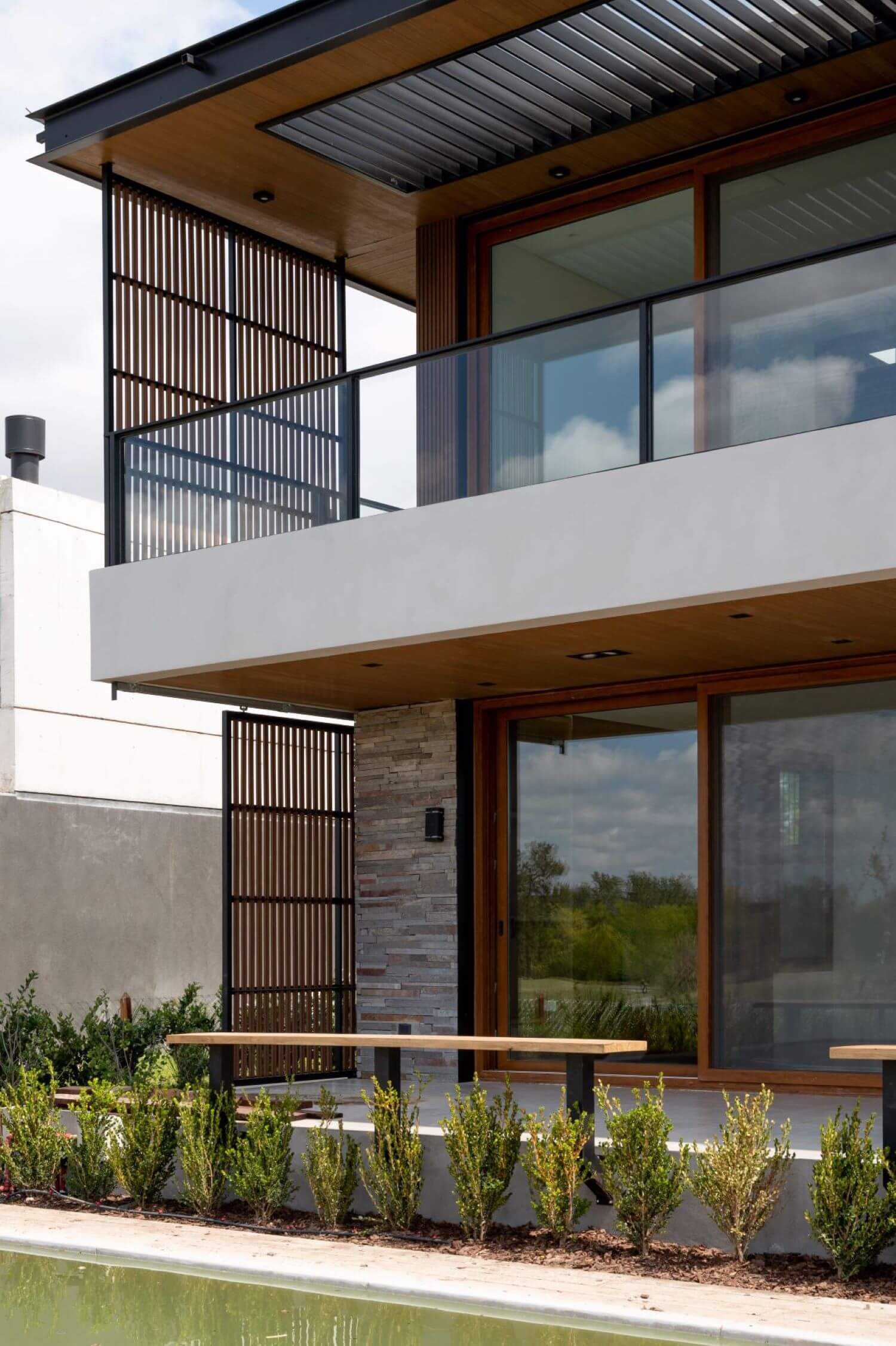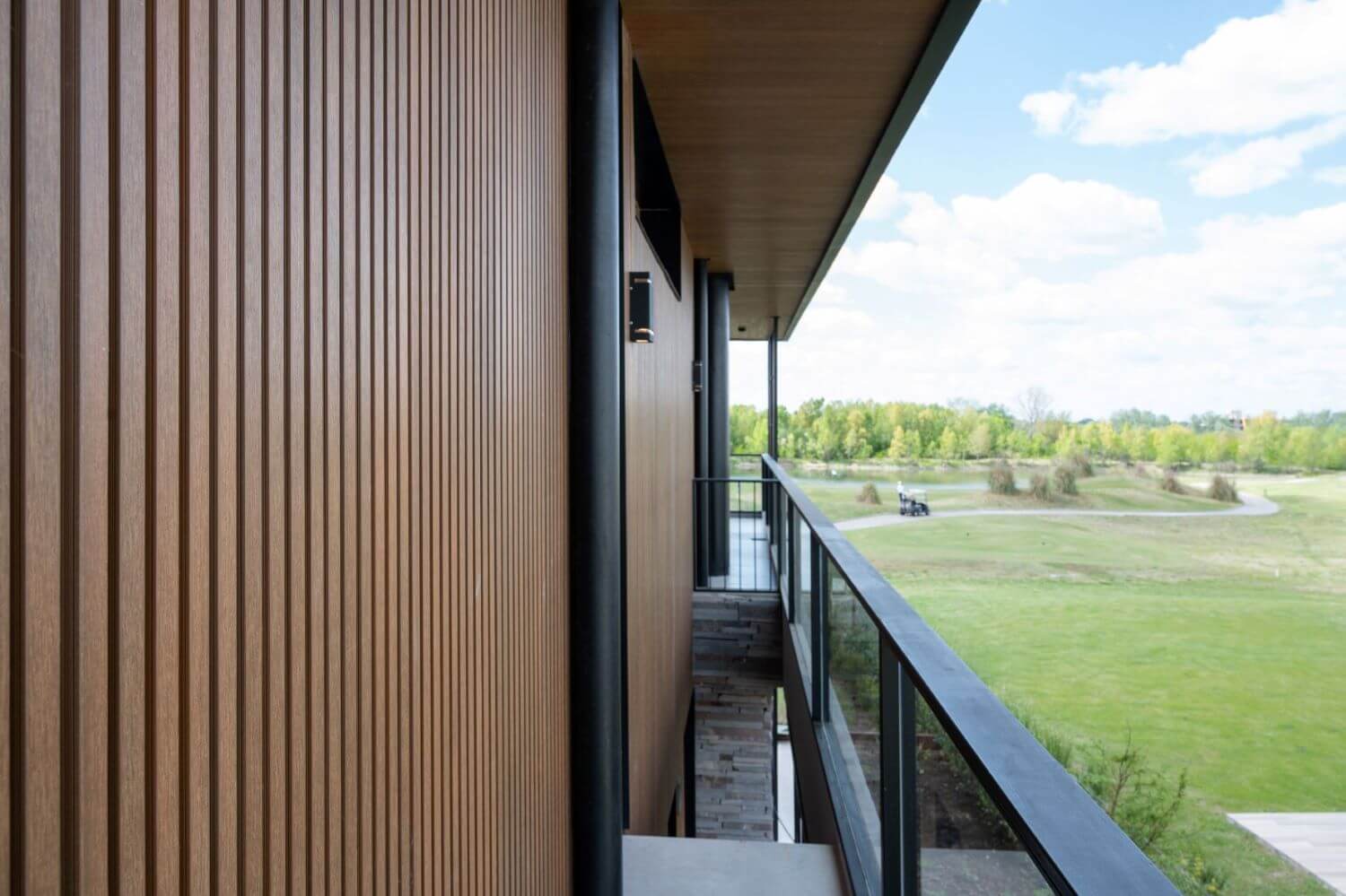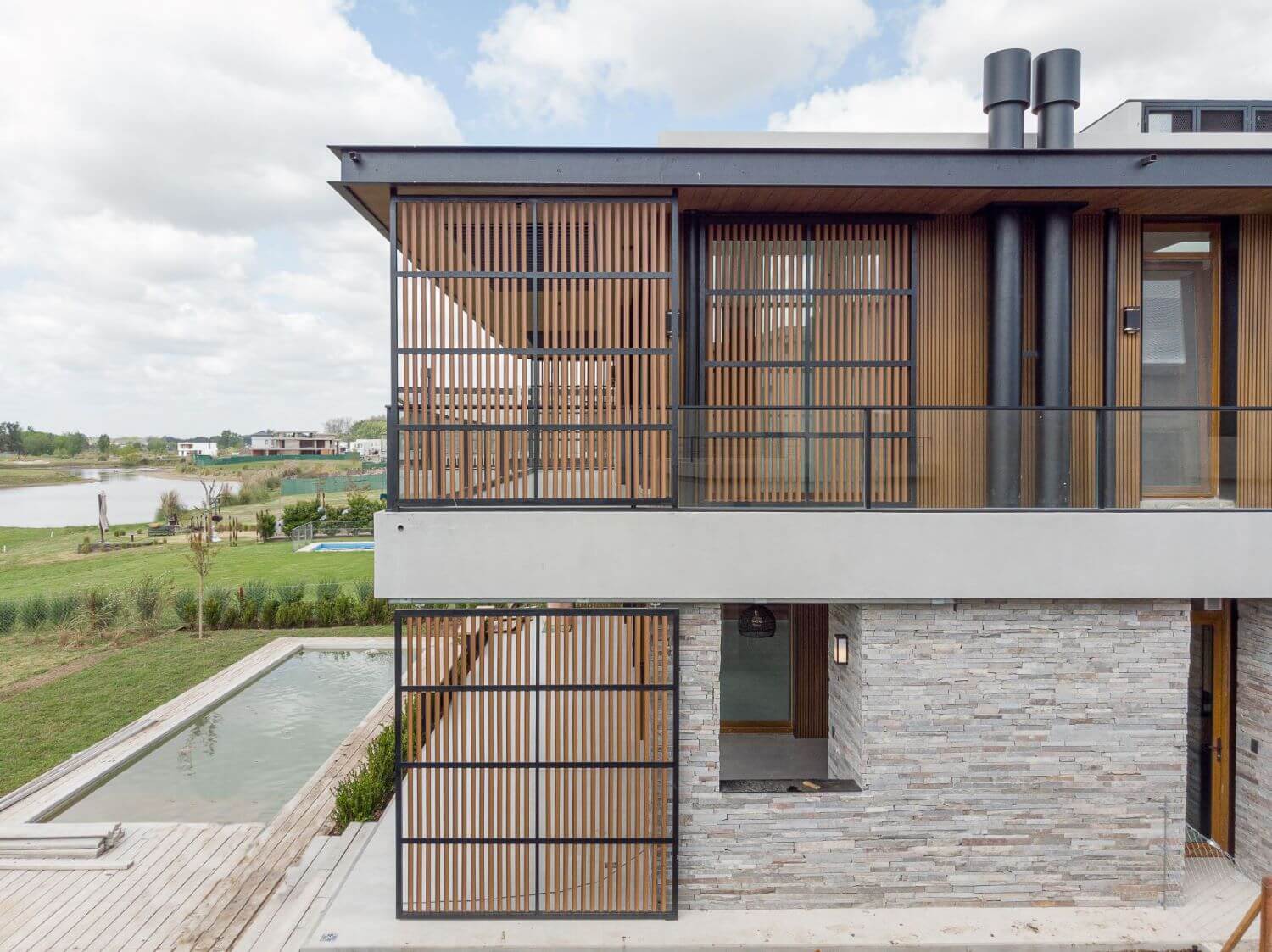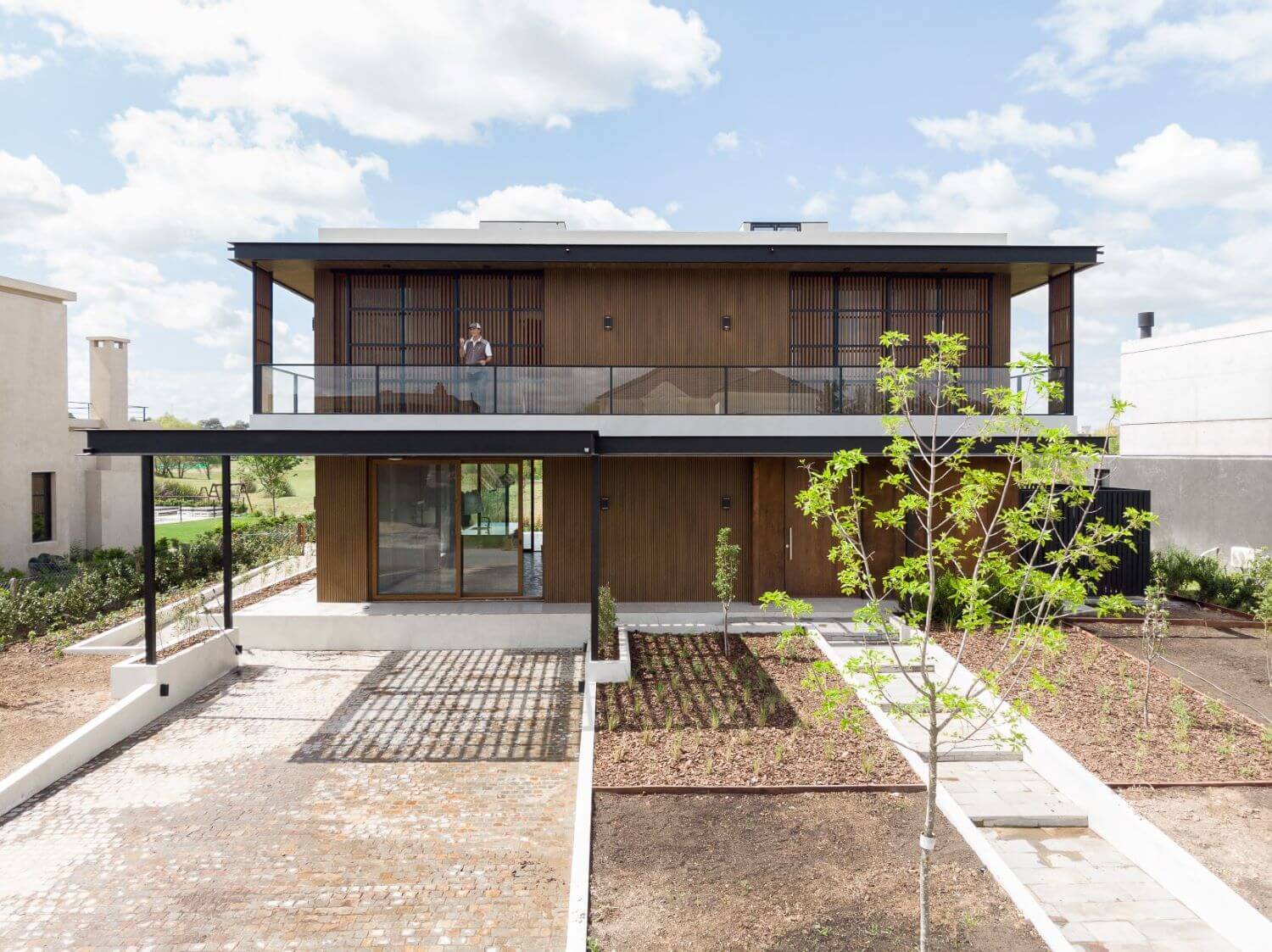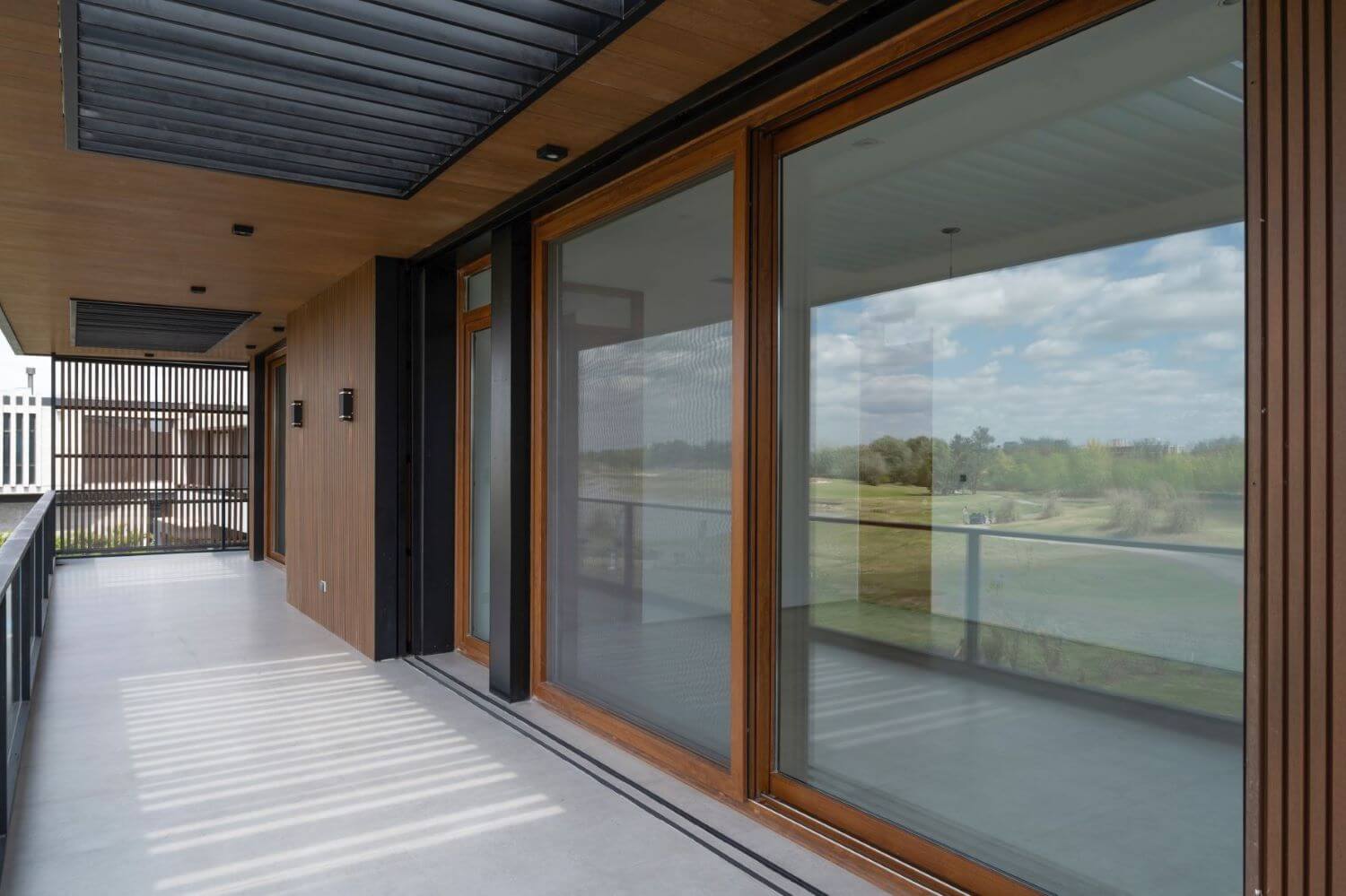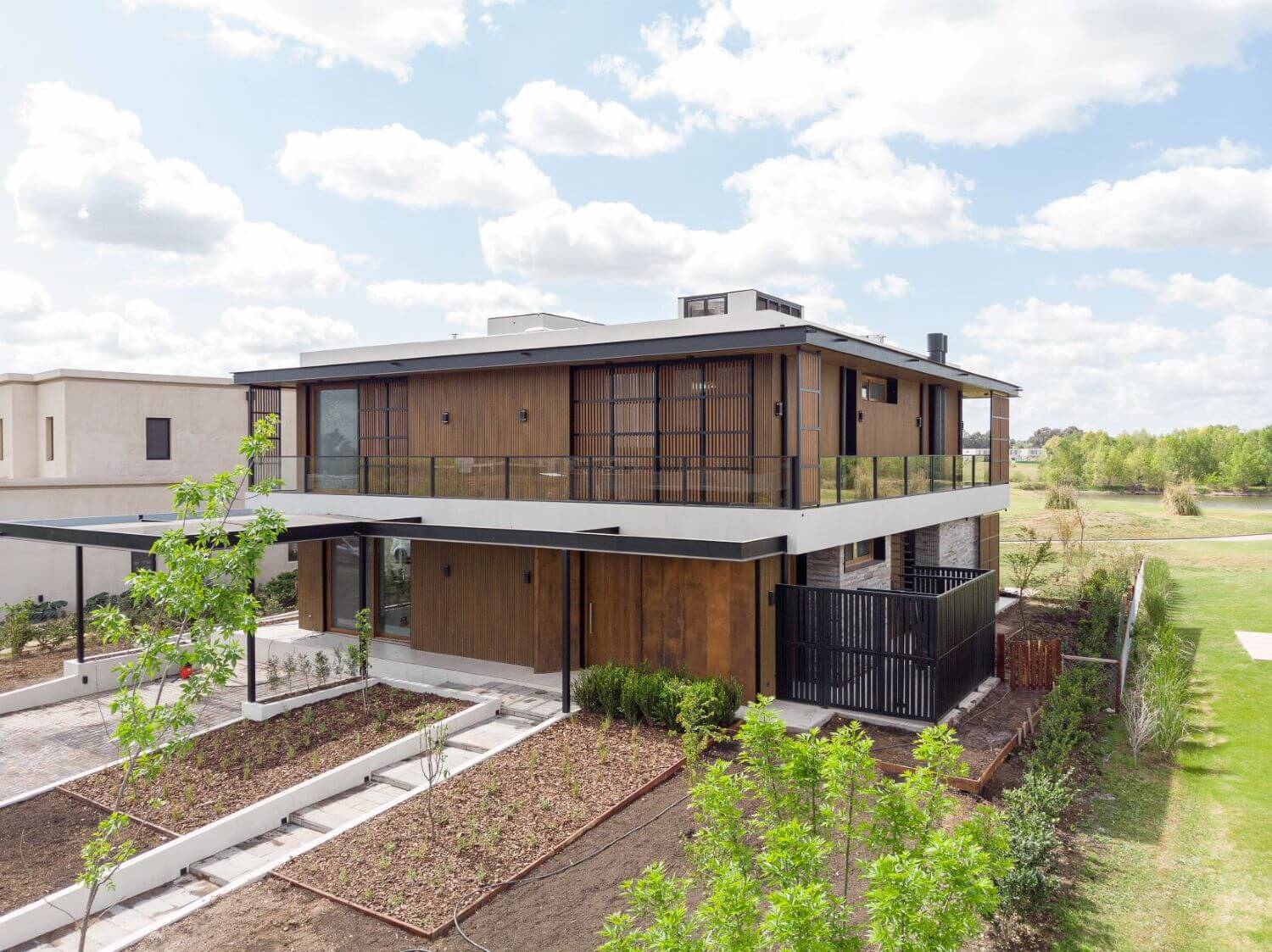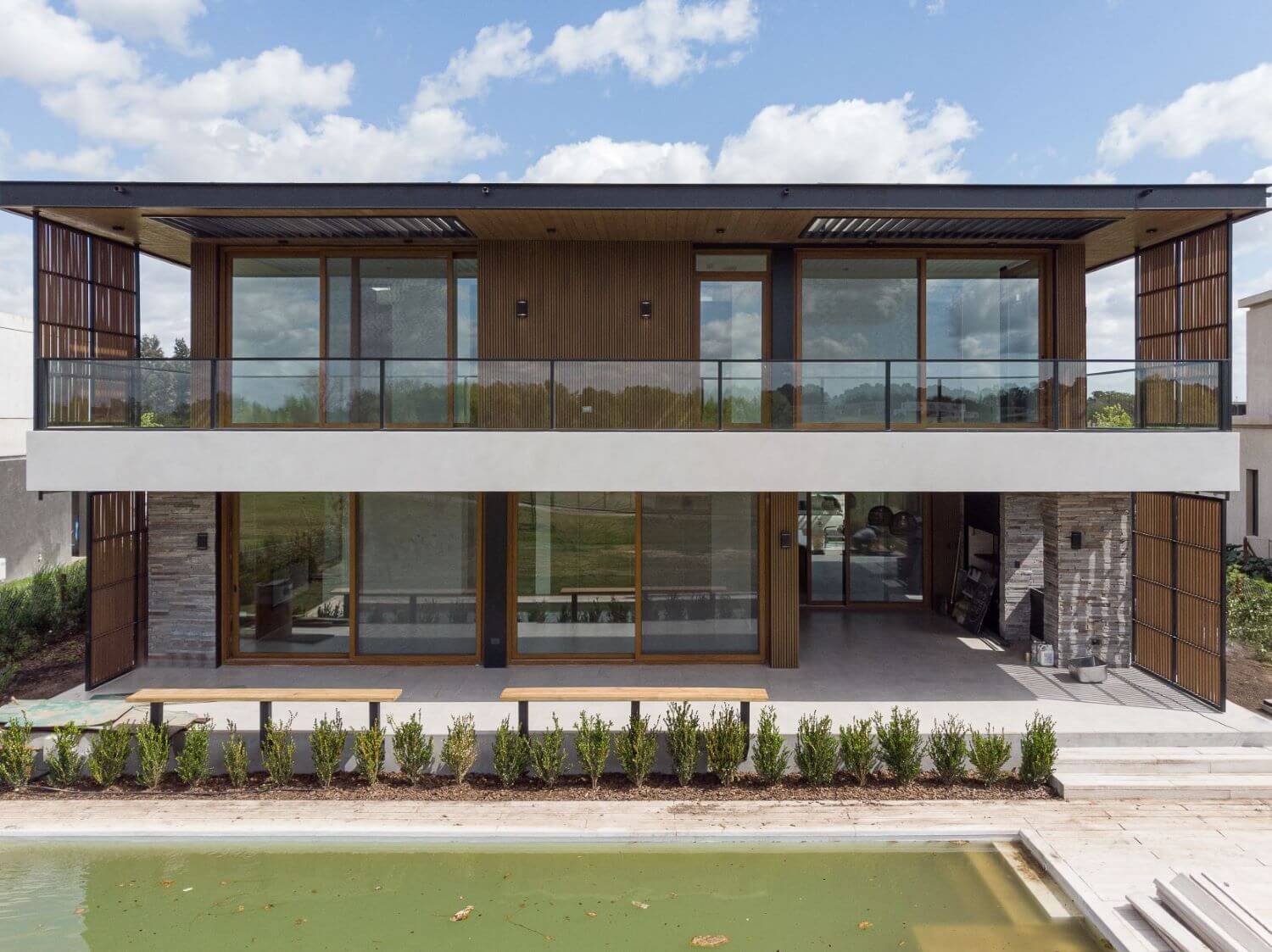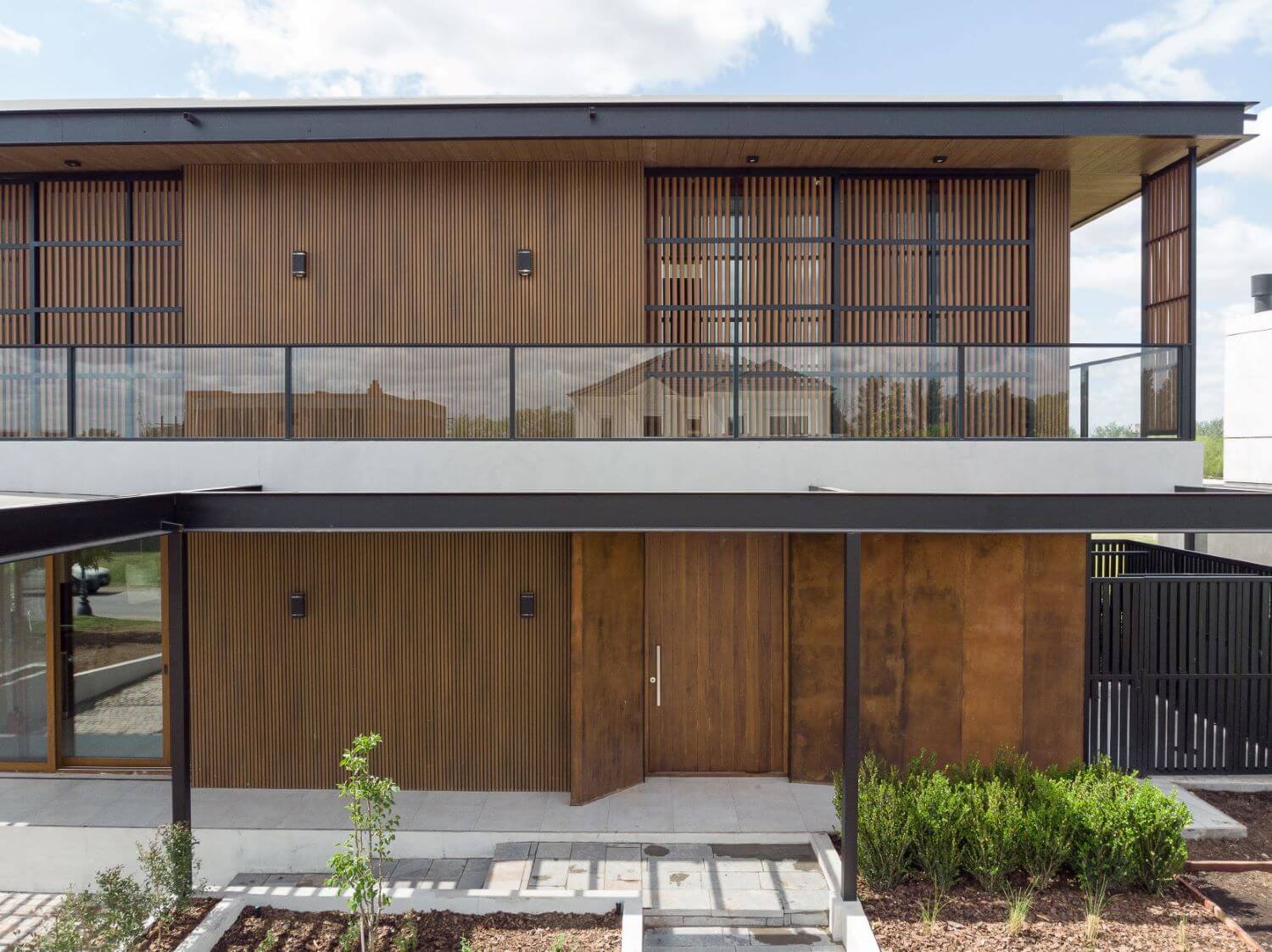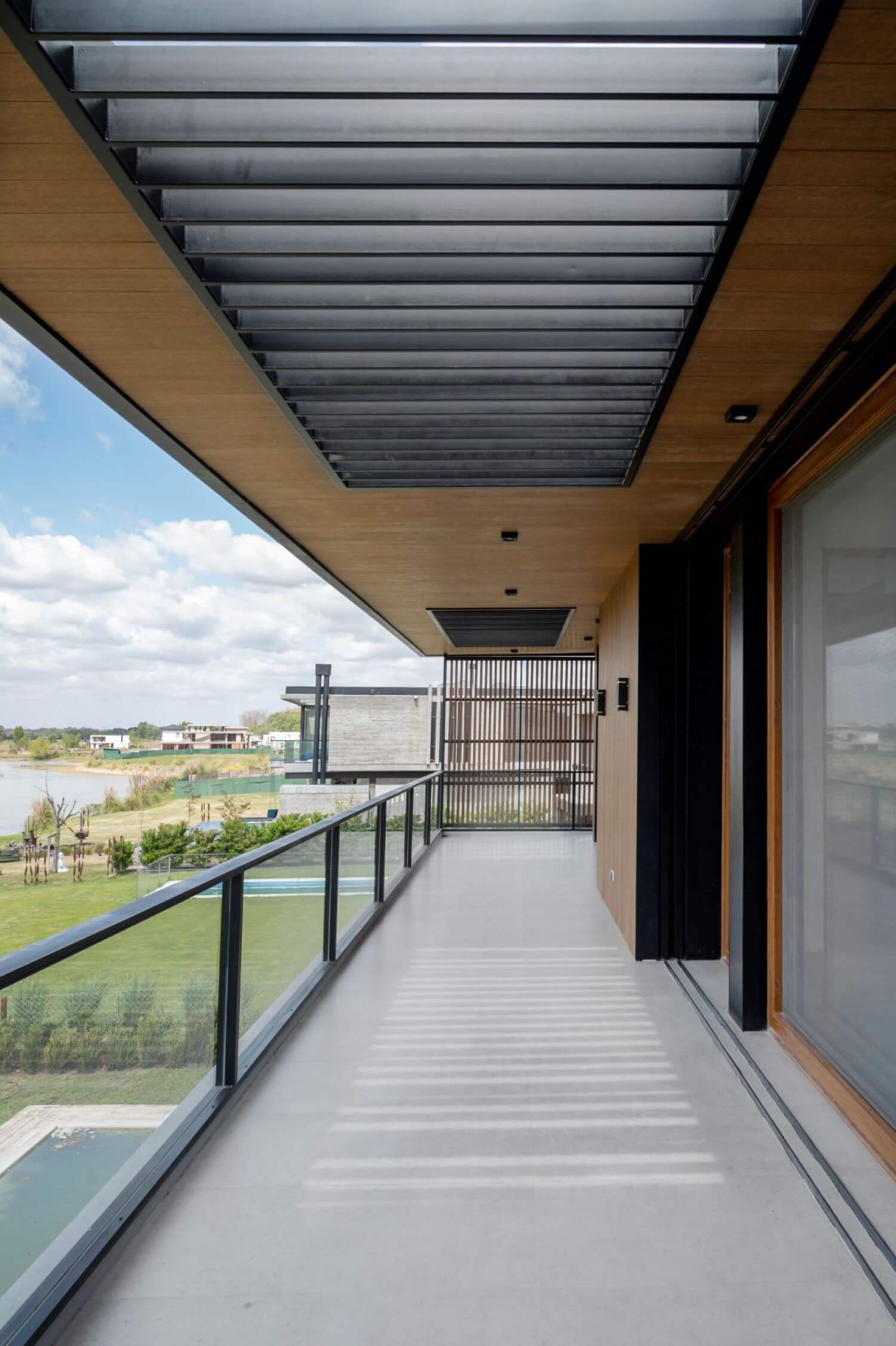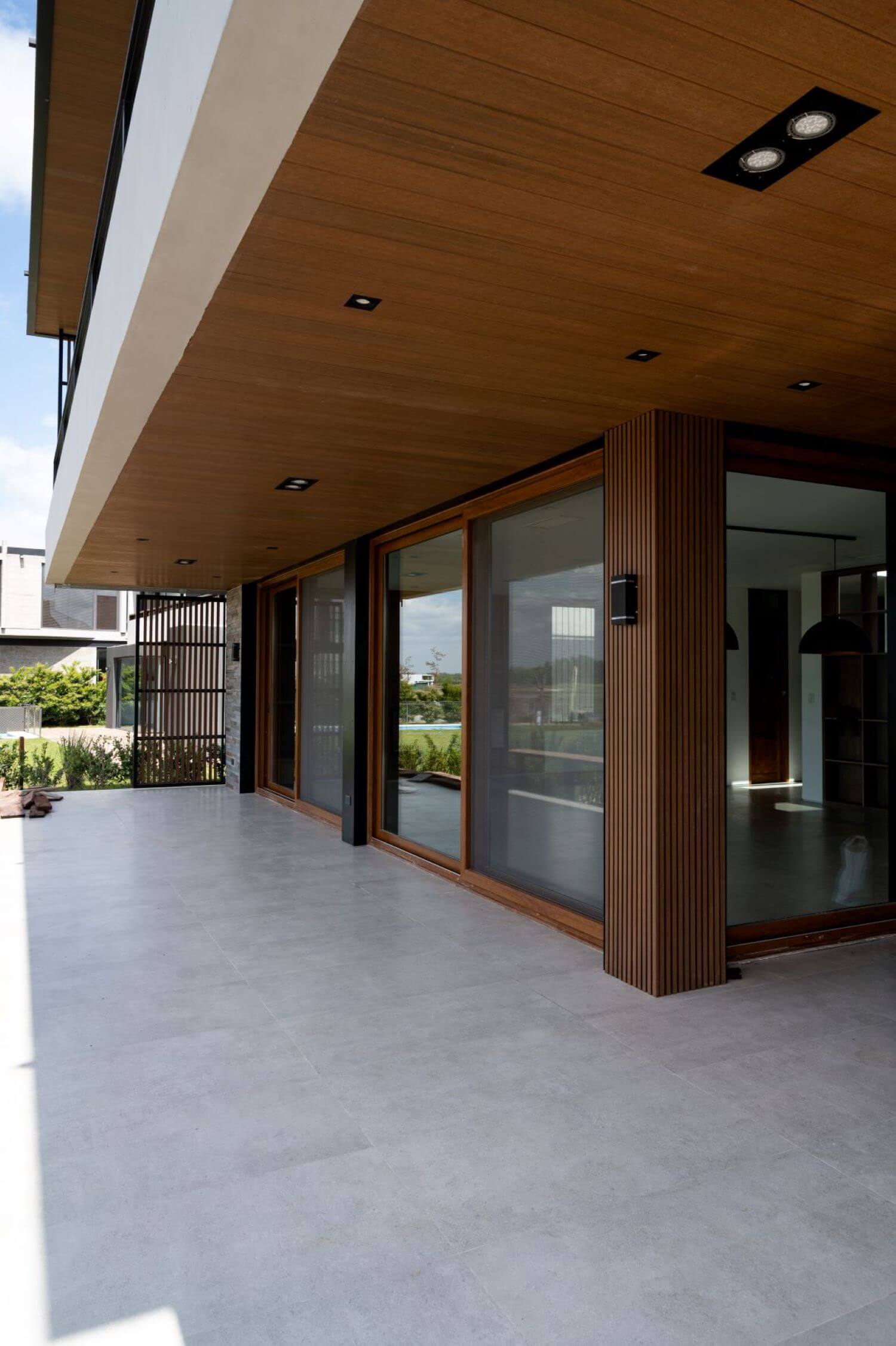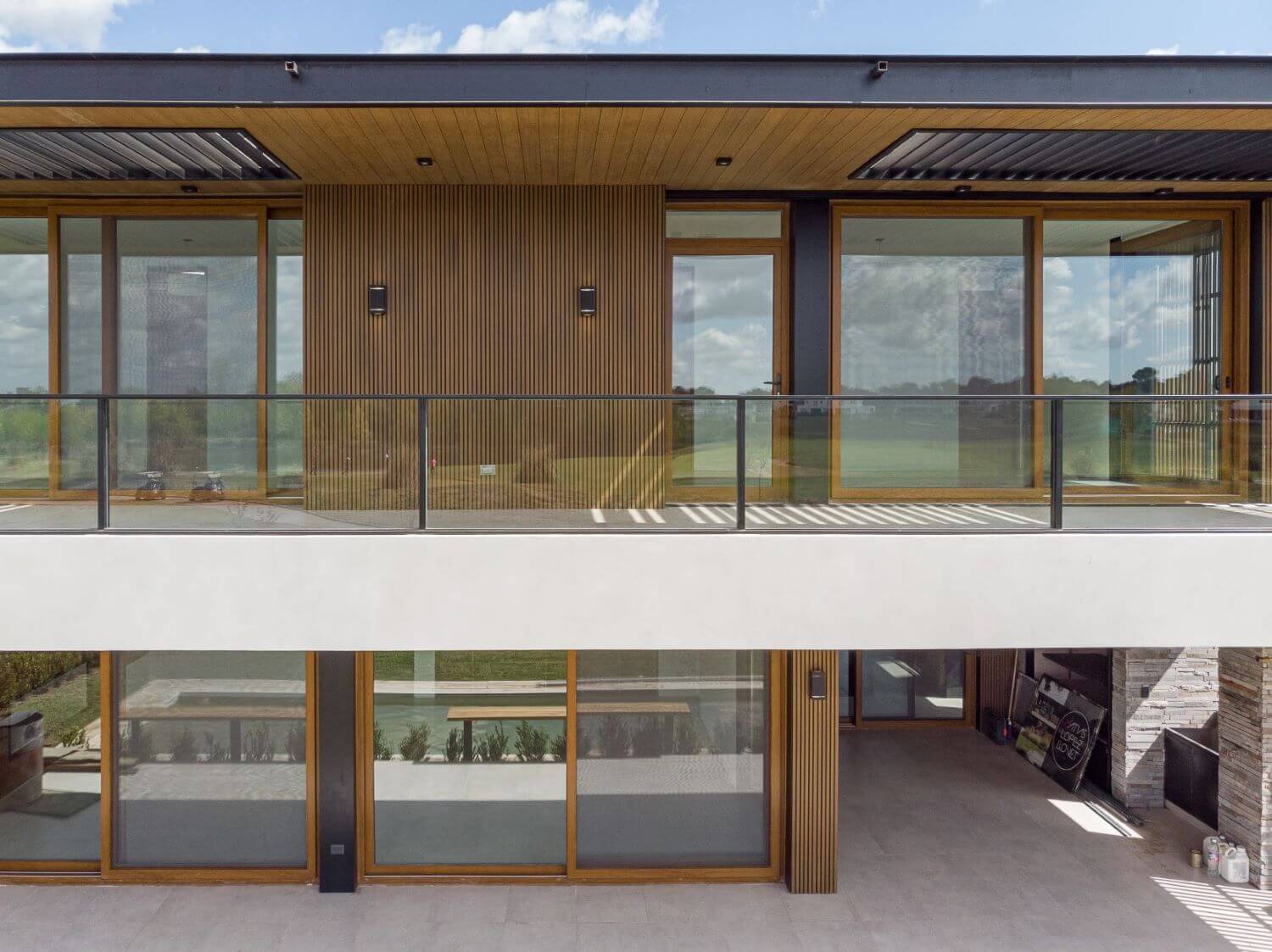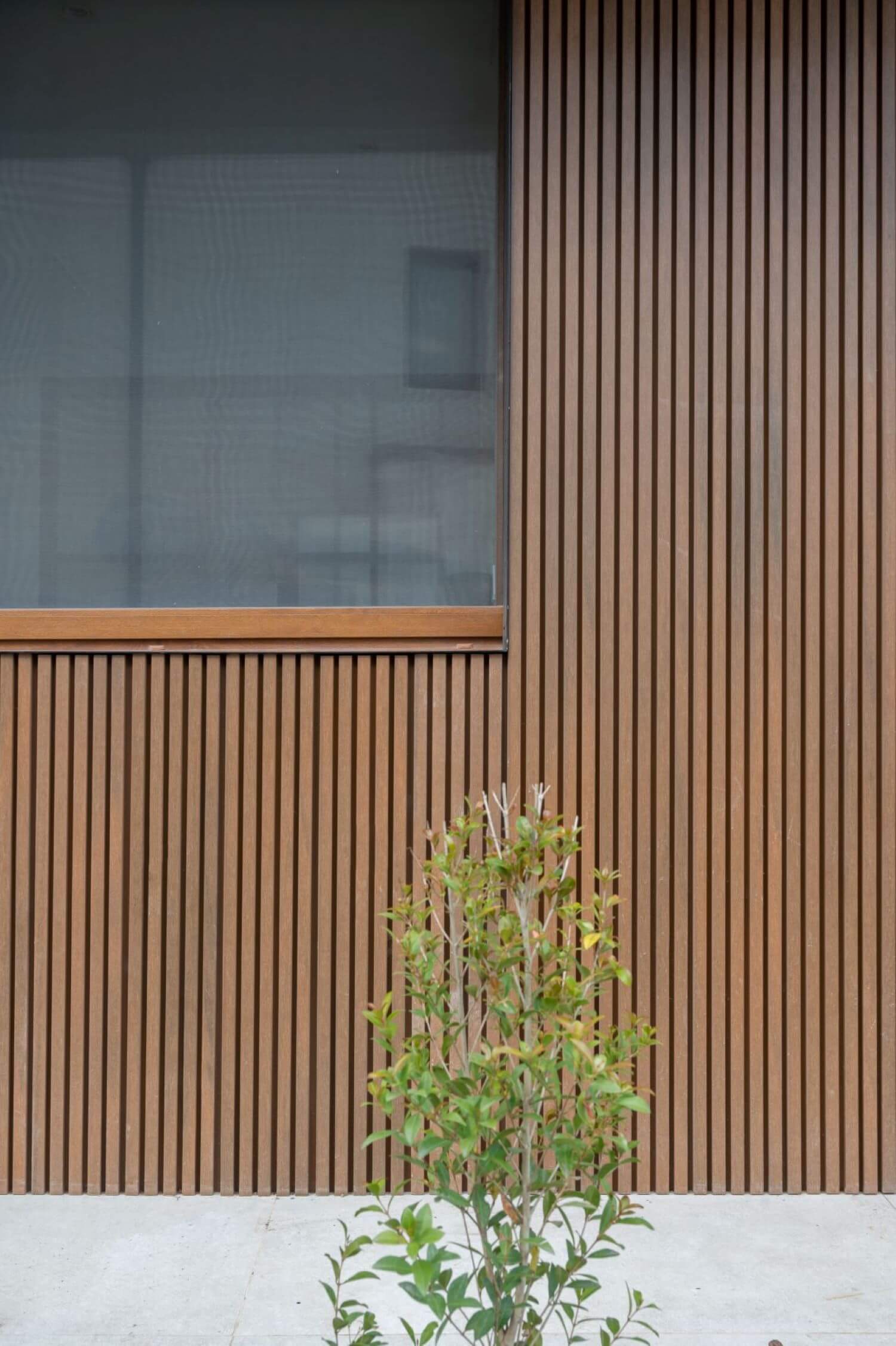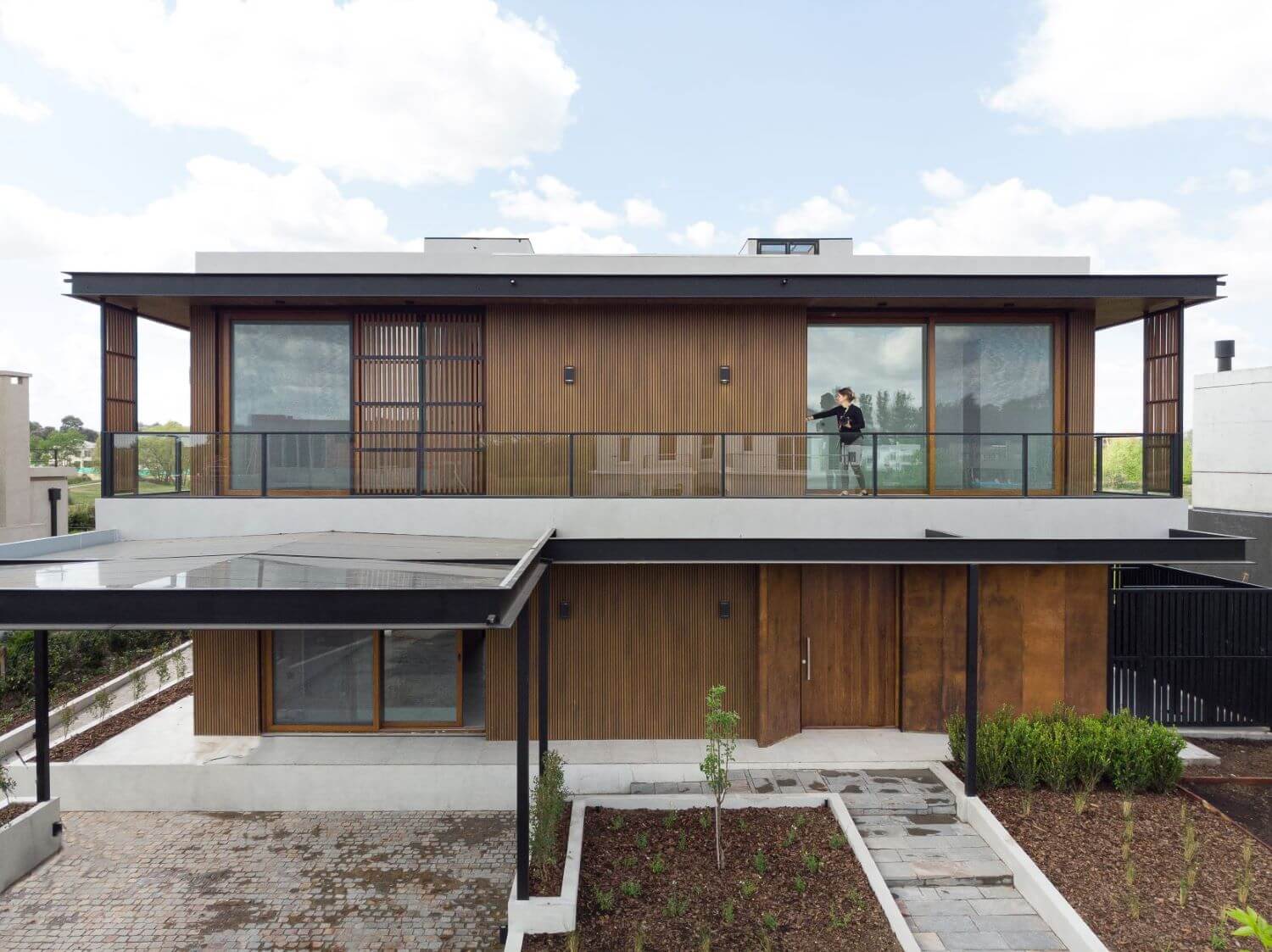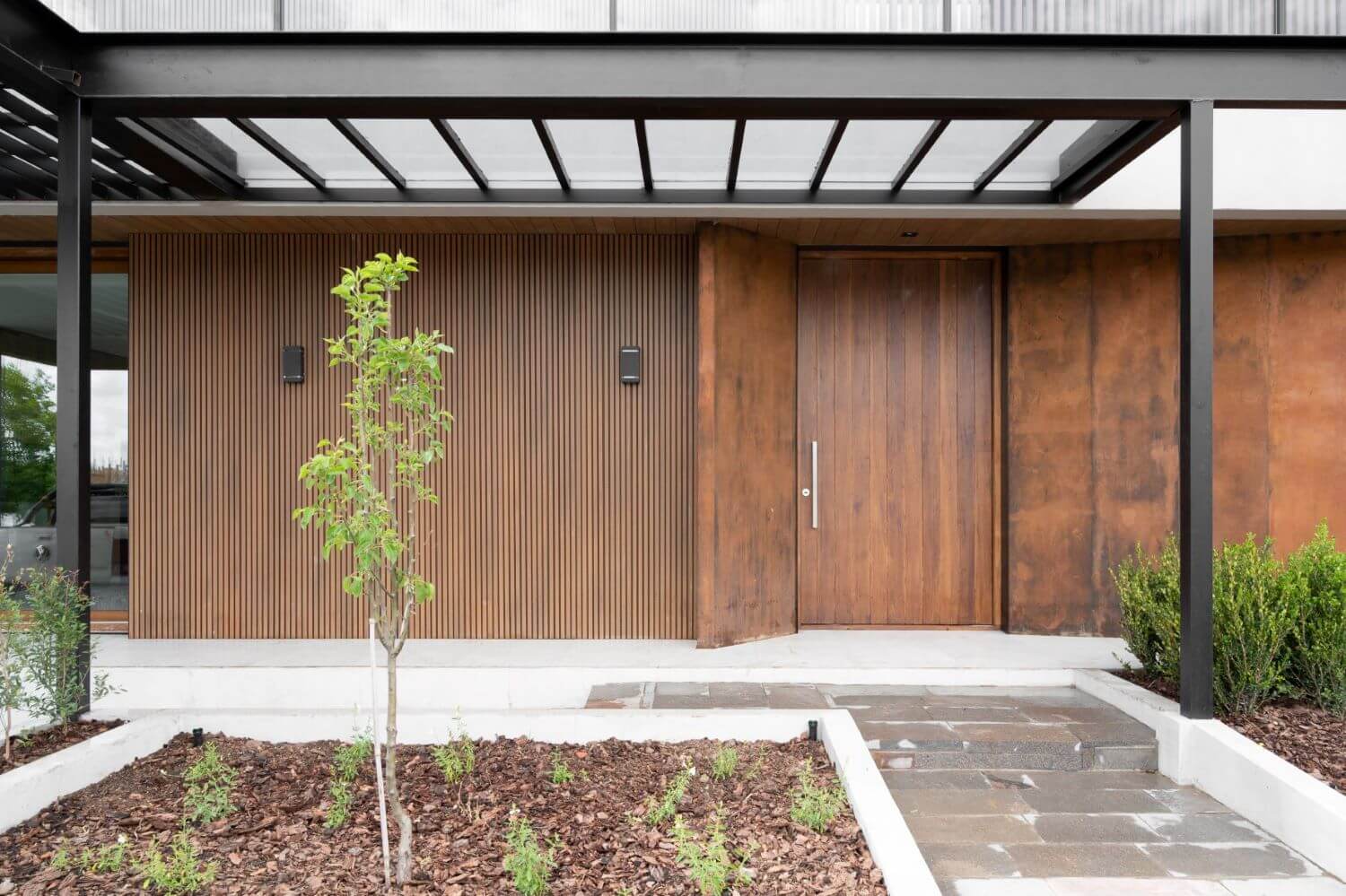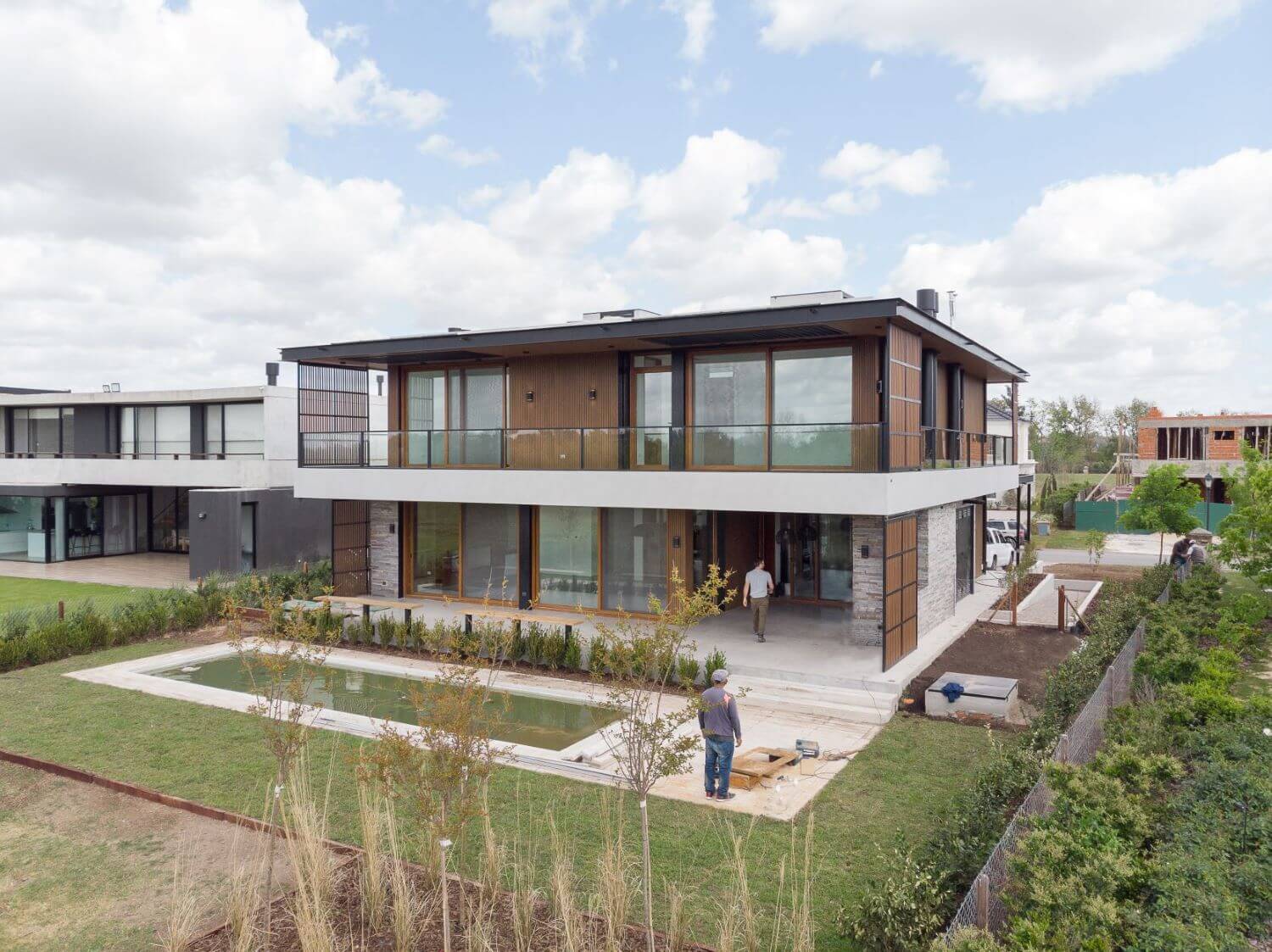 ---