Solo Arquitetos: Located near Praça da Espanha, a bohemian spot in Curitiba / PR, the Apartment Ladrilho was designed to be the first home of a young couple. The main challenge of the project was to find the best layout for the apartment's social spaces, ensuring enough storage space for the couple, without compromising the aesthetics or practicality of everyday life. Therefore, the main intervention of the project was the removal of the existing walls delimiting the kitchen and laundry room for a new layout arrangement. The new design aims to maximize storage spaces, but still maintains the division between kitchen and living room, since the couple likes the separation of the environments in terms of practicality and organization.
This new division is made through a single cabinet that serves both environments: on the kitchen side, it houses a lighted glass cabinet with fluted glass doors and some drawers for cutlery and accessories; while on the living room side, it functions as a hack and support for the television fixed on the panel. Additionally, this cabinet also gained a third face on its side, which serves as a small bookshelf. It is also worth mentioning the dining area of the apartment, which was rotated in relation to the logic provided by the contractor. For this, we designed a special oblong table, which reduces its impact on the flow between the social and intimate area. On one side, the table has two Sumi chairs from Estudio Latino de Design, and on the other, a "built-in" bench on the wall.
This bench made of carpentry hides a new storage space, destined for items of greater volume and less use. For greater comfort, the bench has a cushion and a padded backrest, lined with a moss green color linen. Finally, the project comes to life through a neutral and soft materiality, which reflects the personality of its inhabitants: more introspective people who have the house as a place of physical and mental rest. Thus, the neutral tones are softly supported by the darker wood tone of the central cabinet, by the moss green fabric of the dining room cushions, and by a blue wall in the master suite. But the main highlight of the apartment's materiality is certainly the gray hydraulic tile coating on the access corridor walls, an old wish of the couple.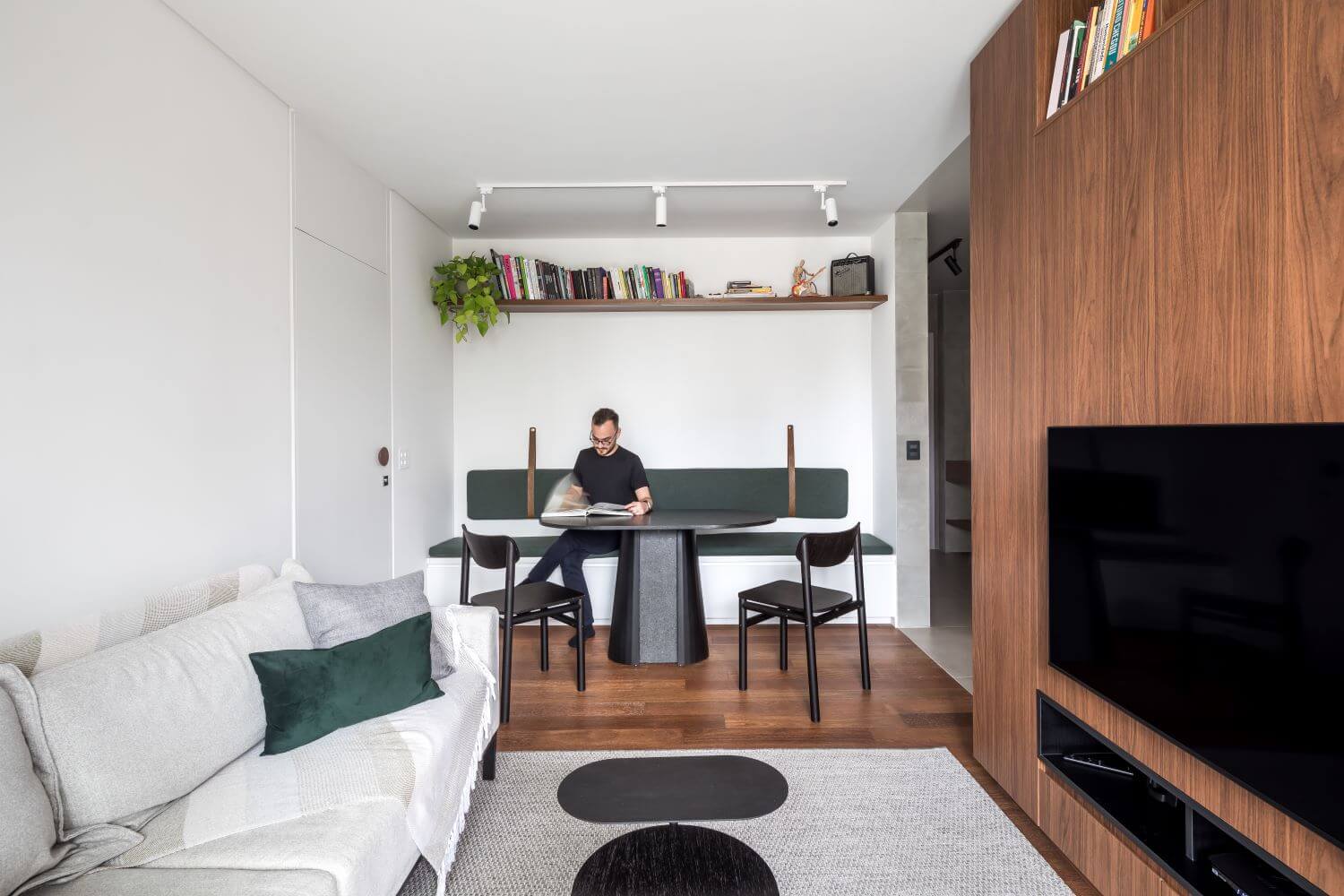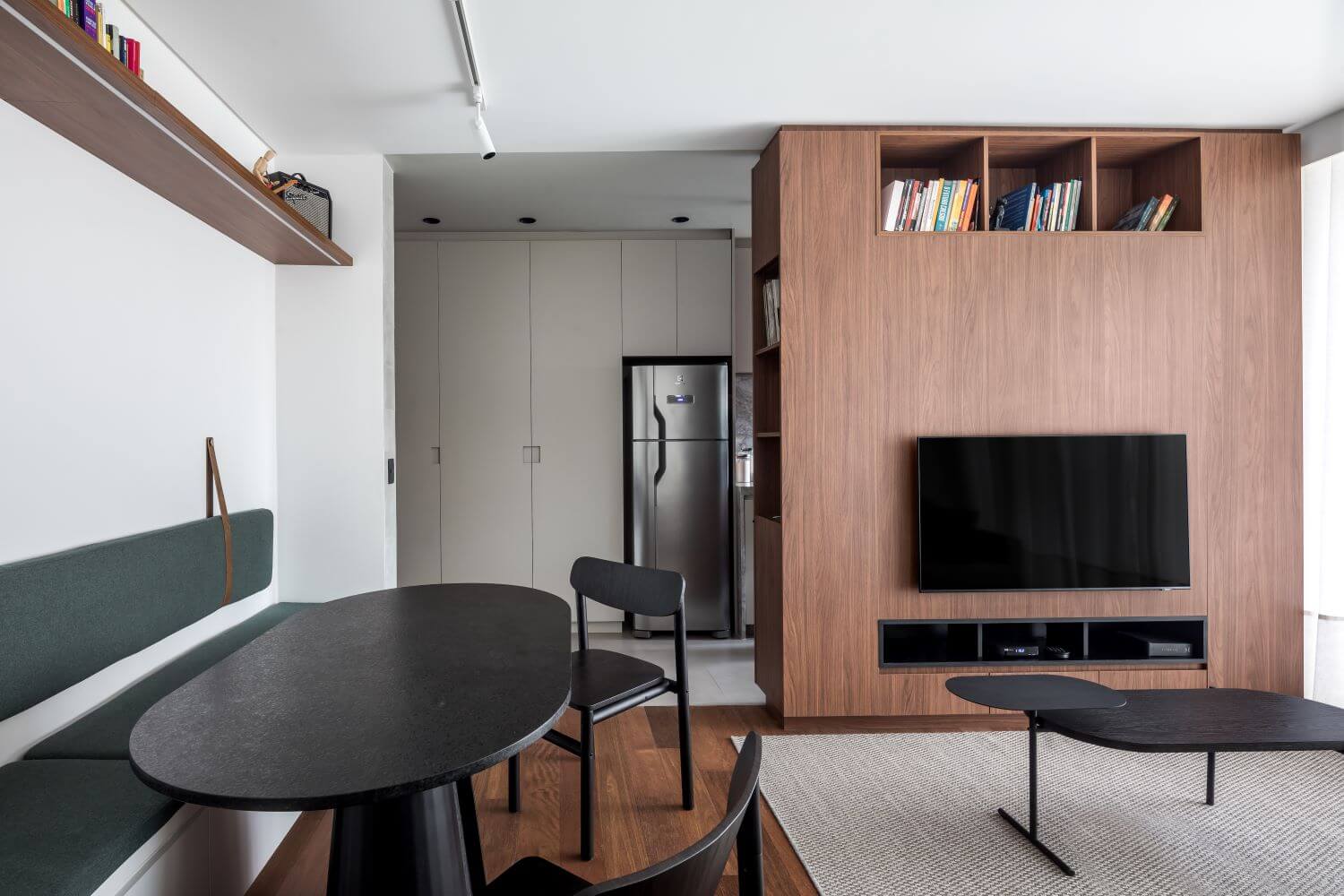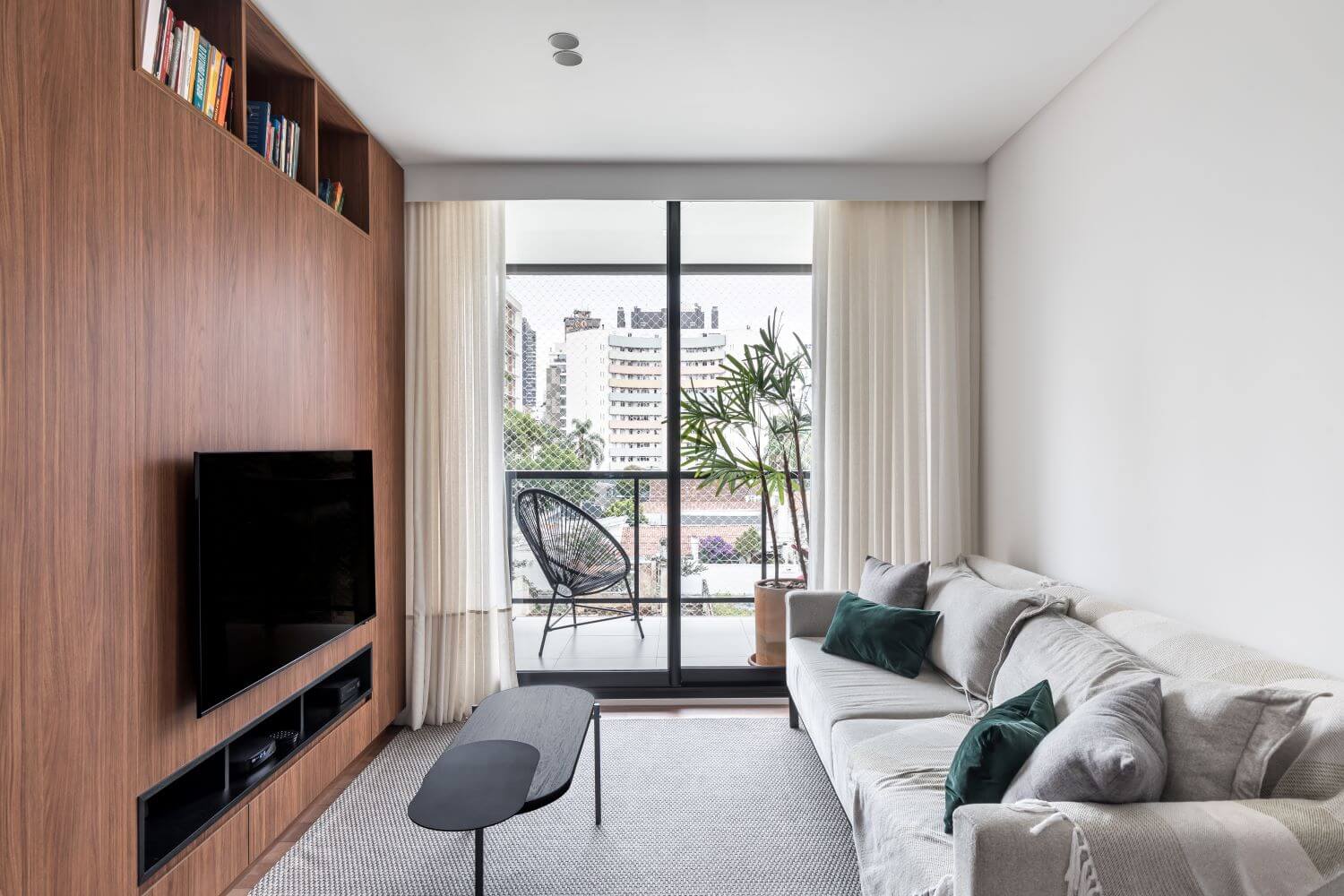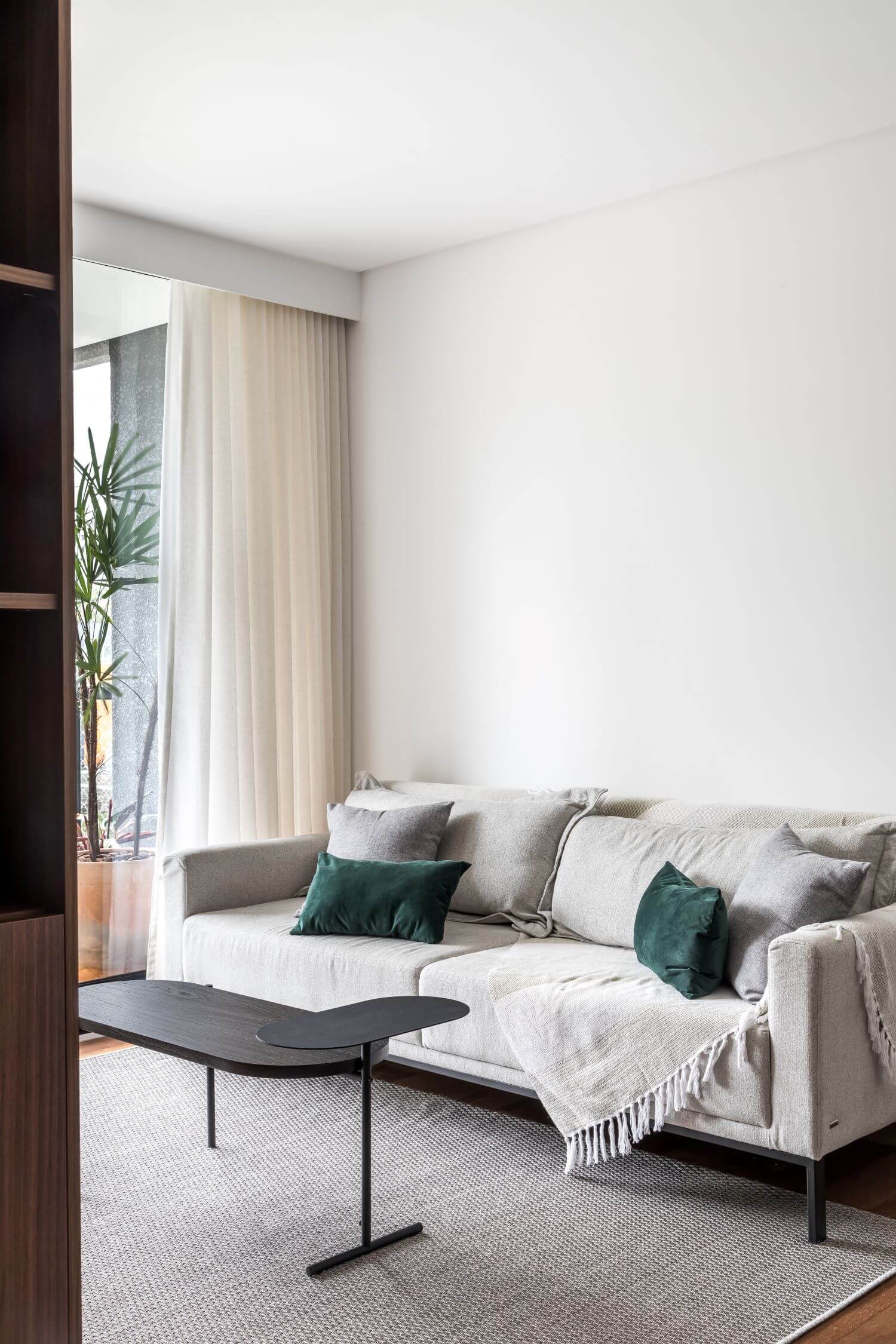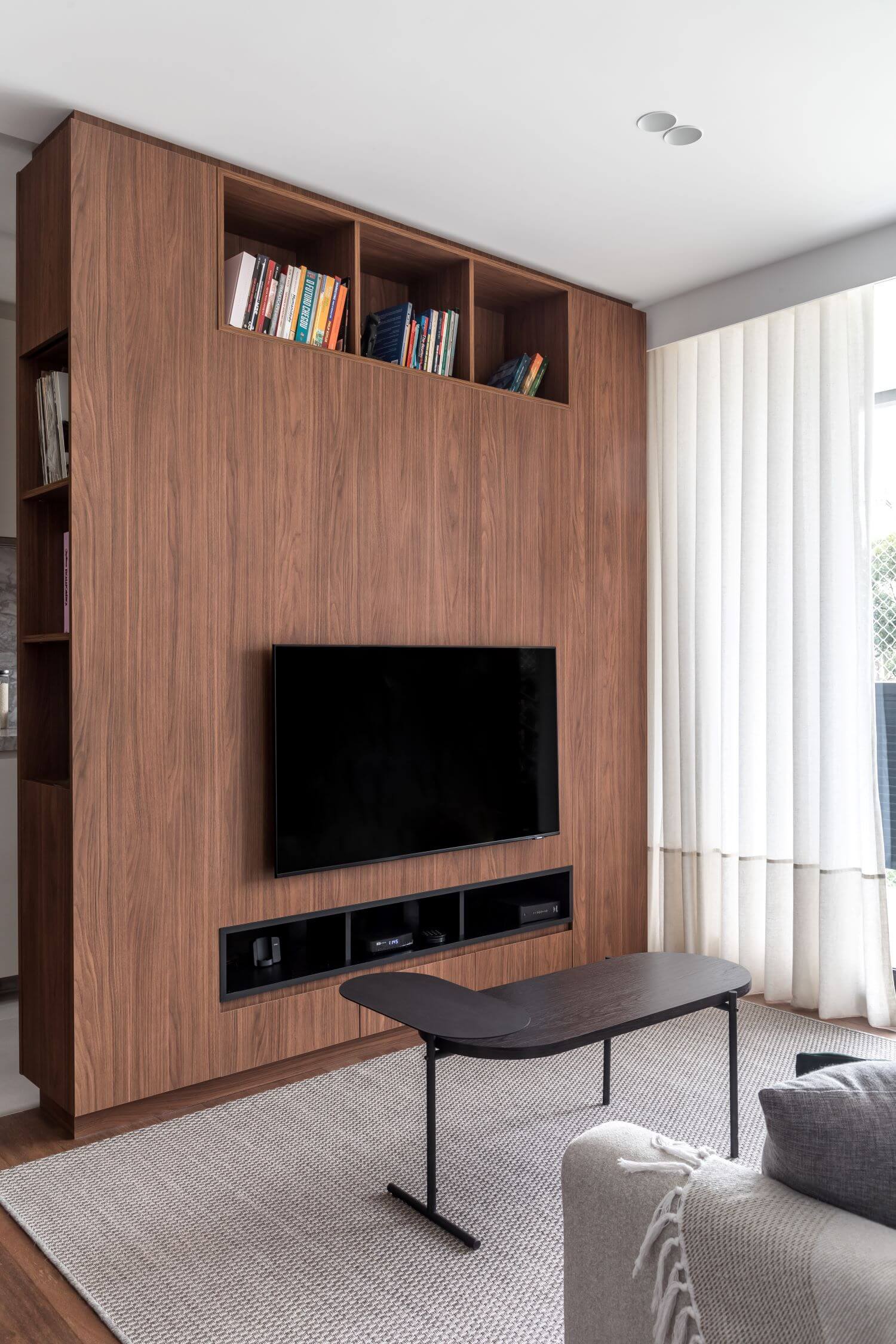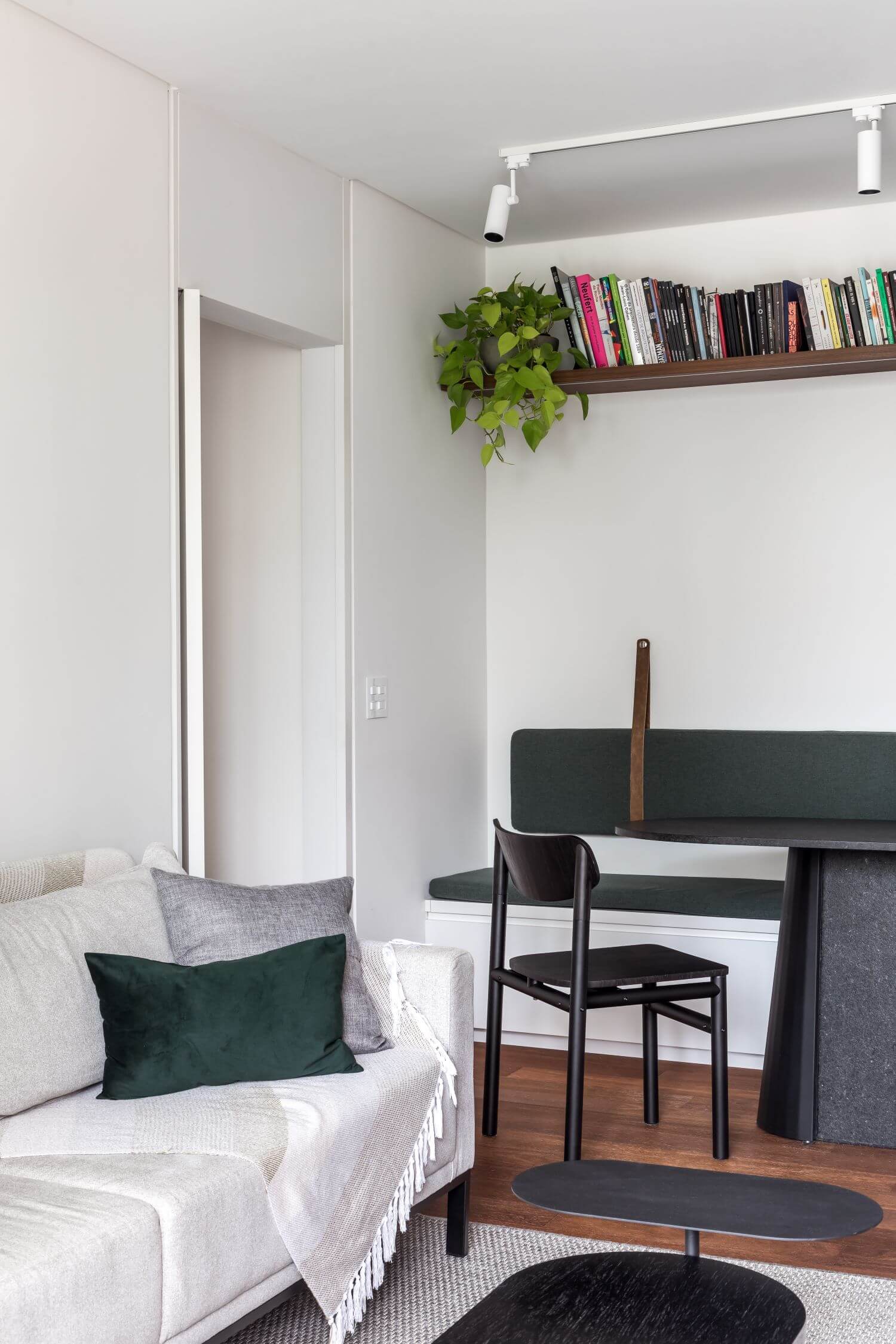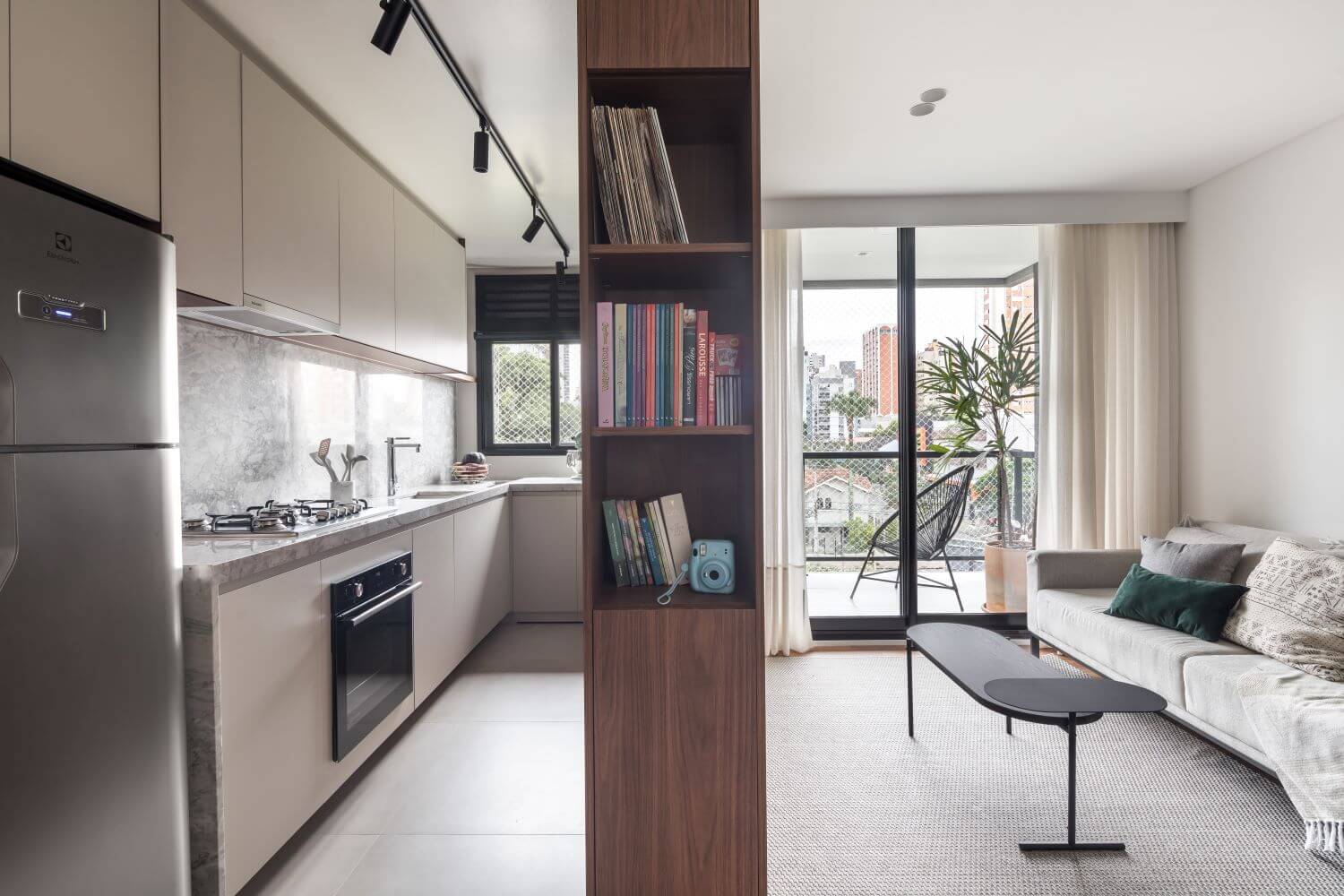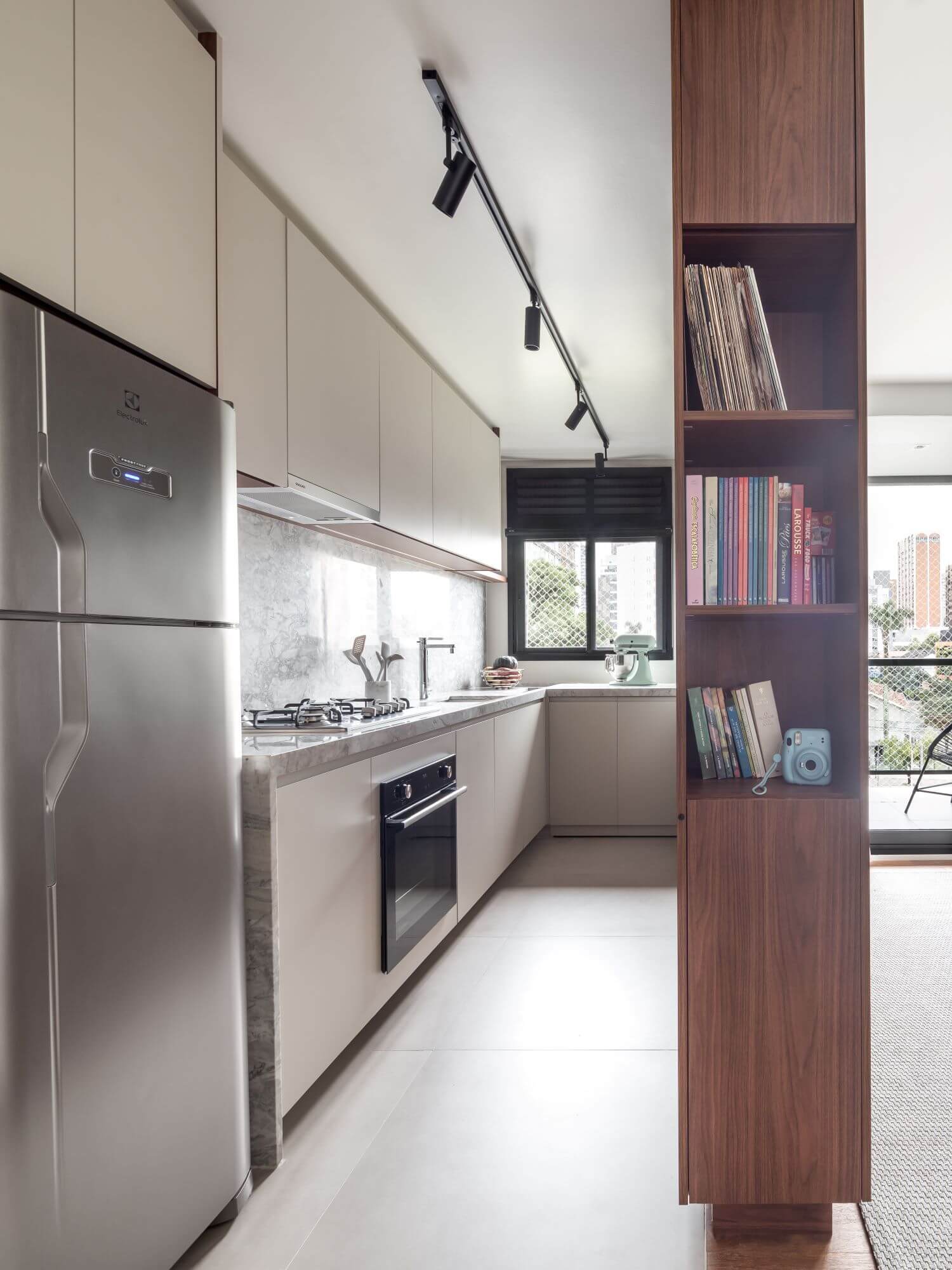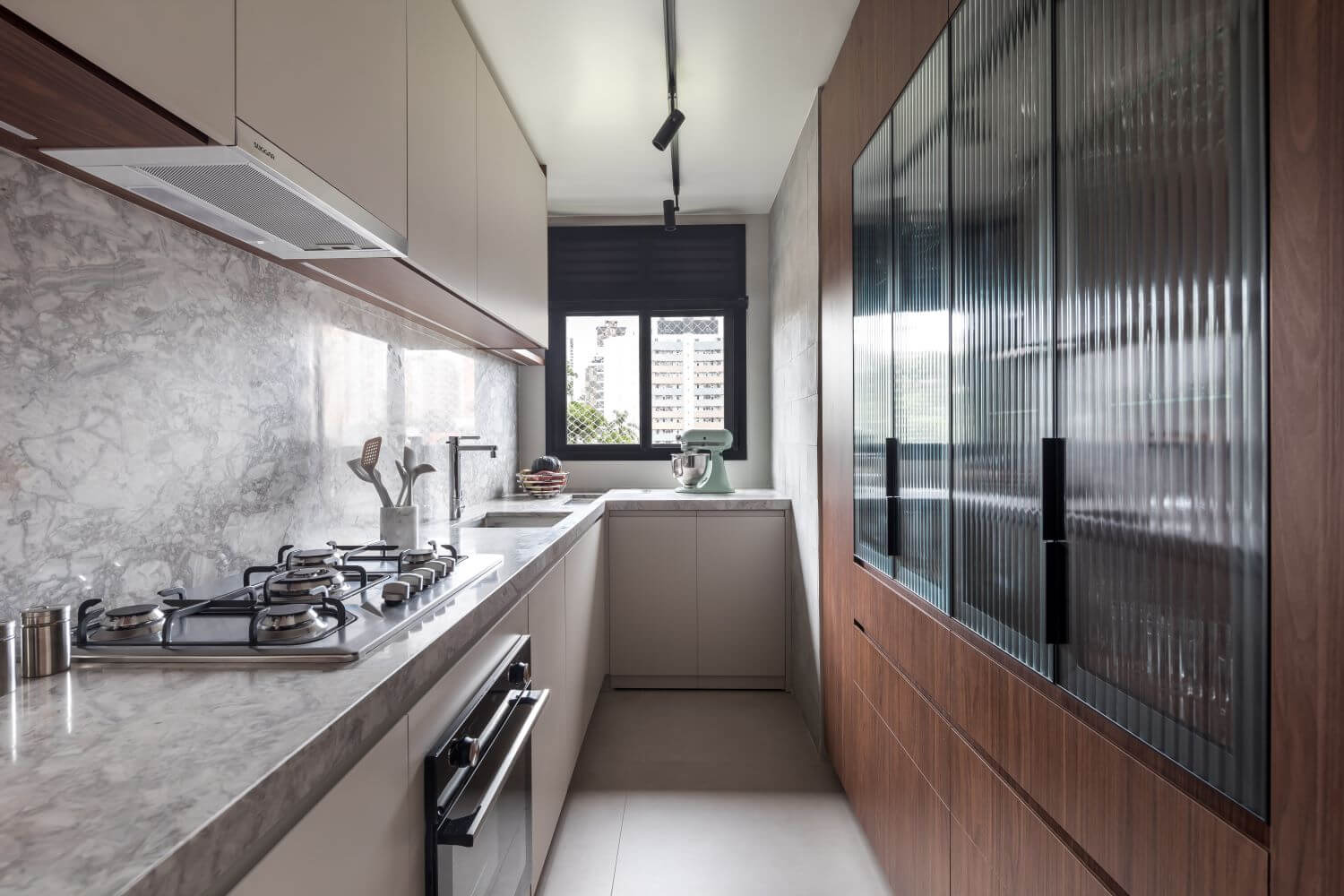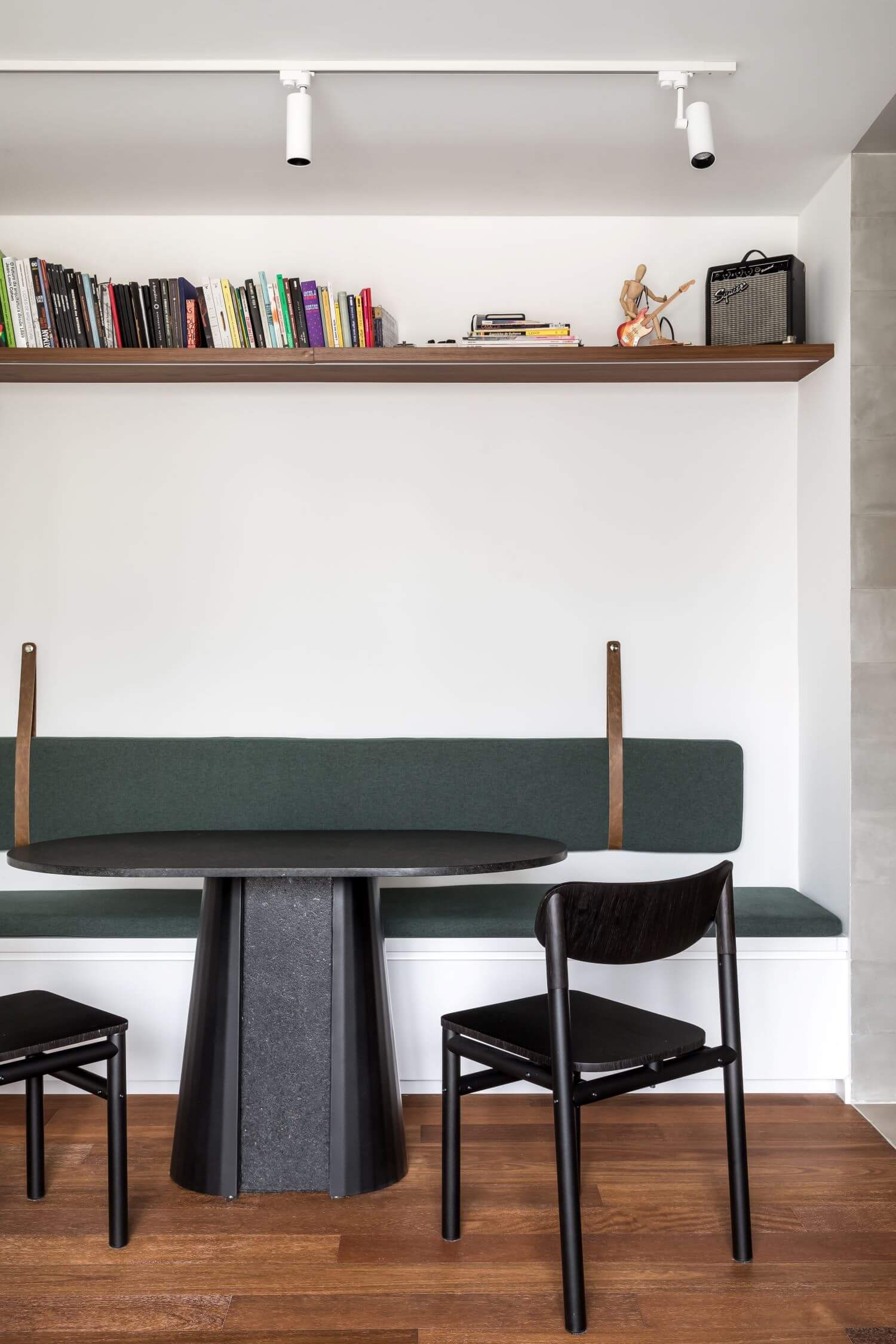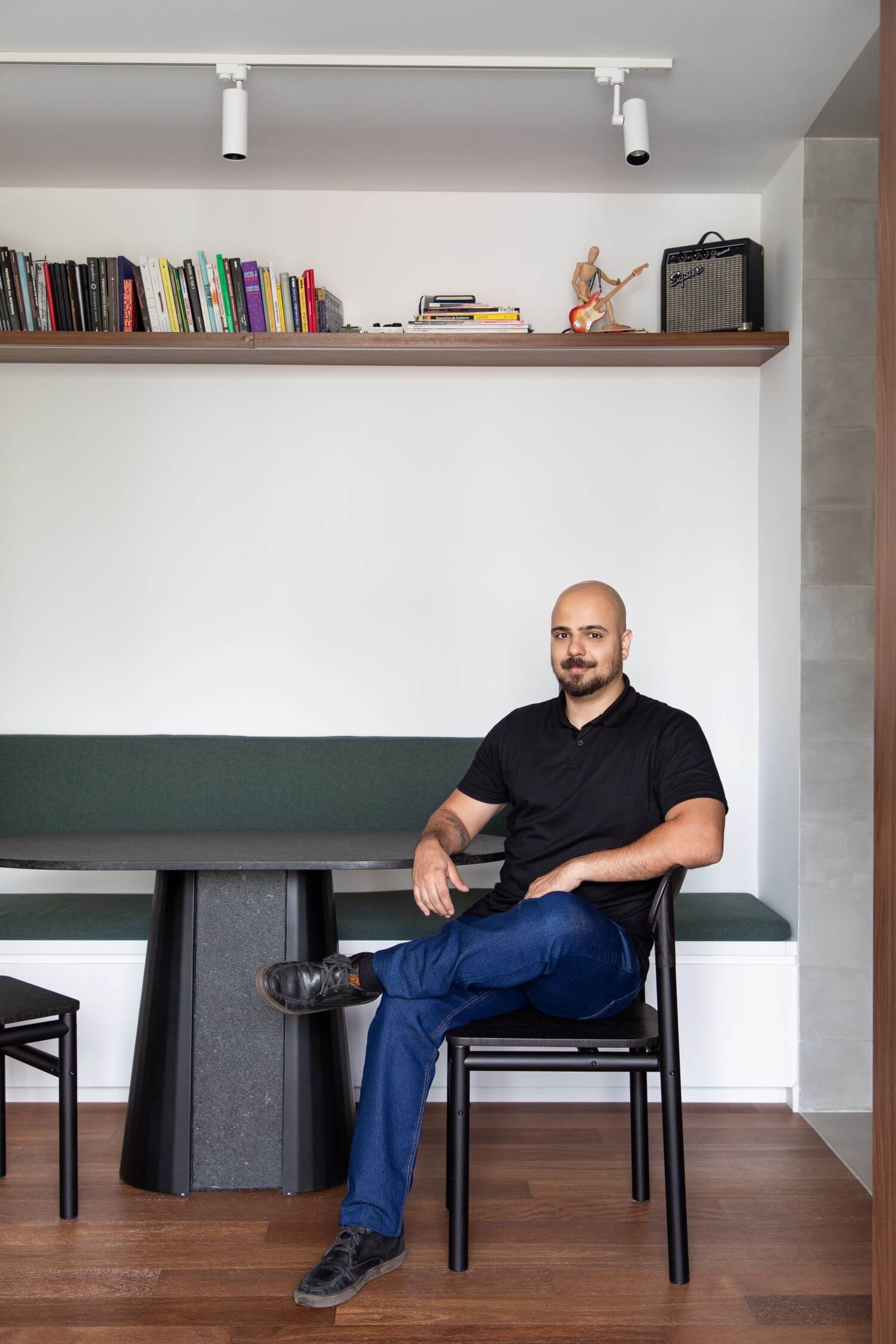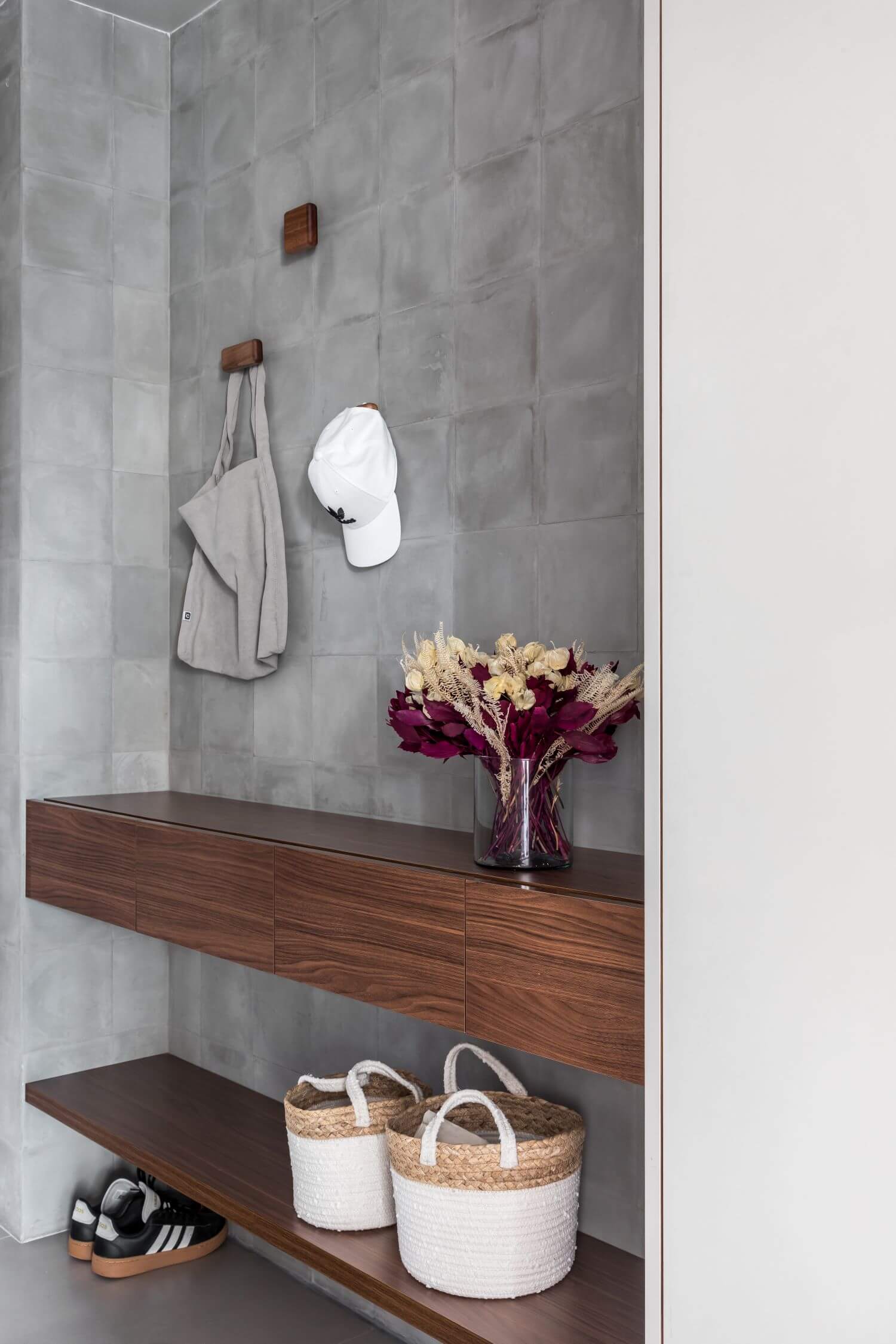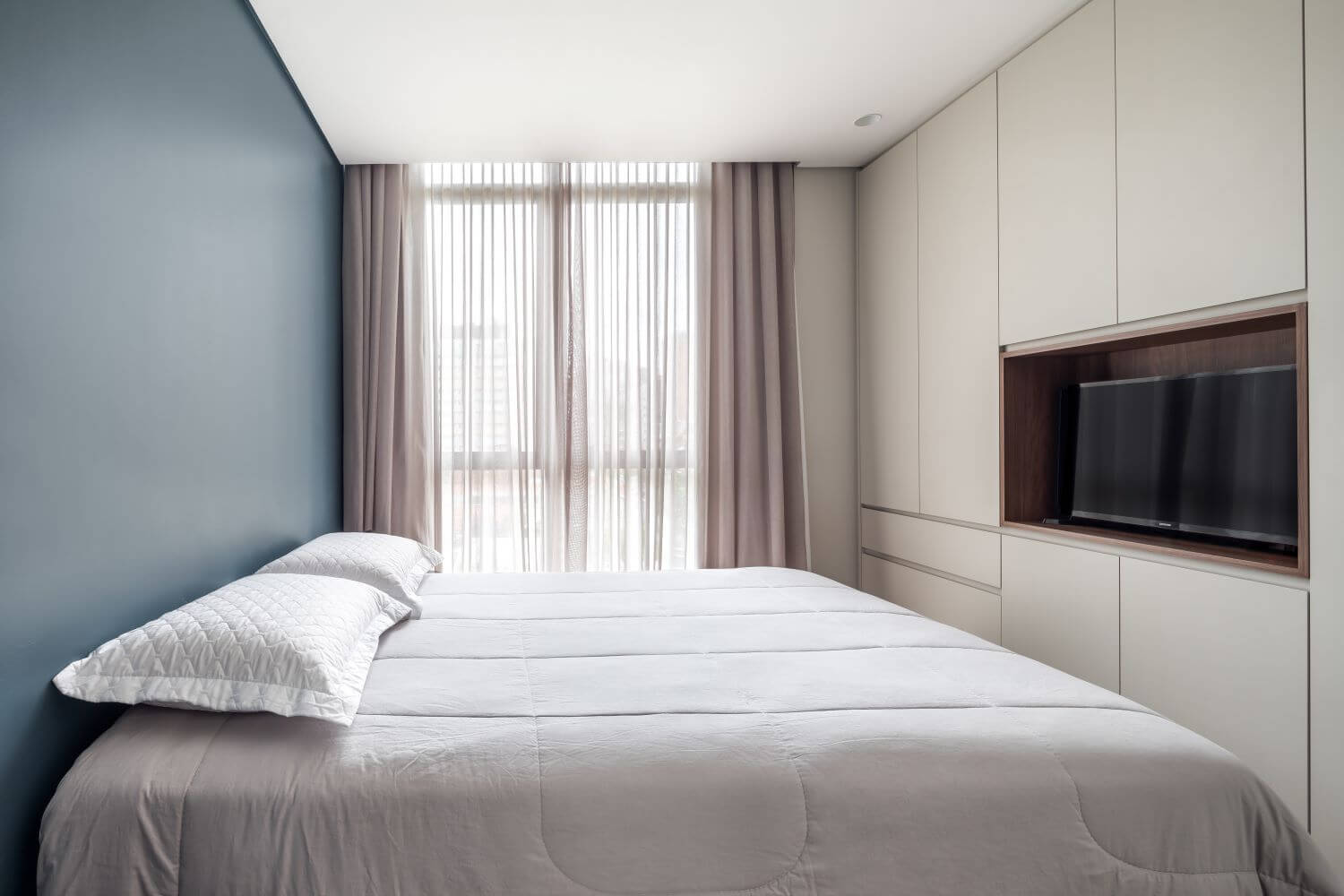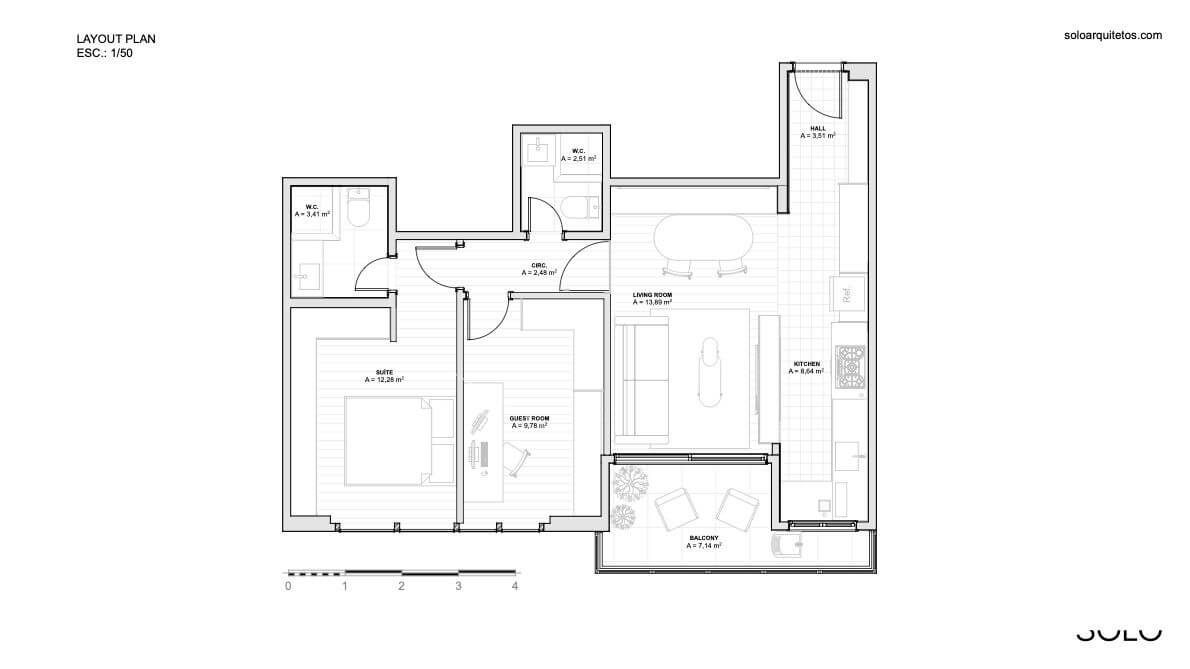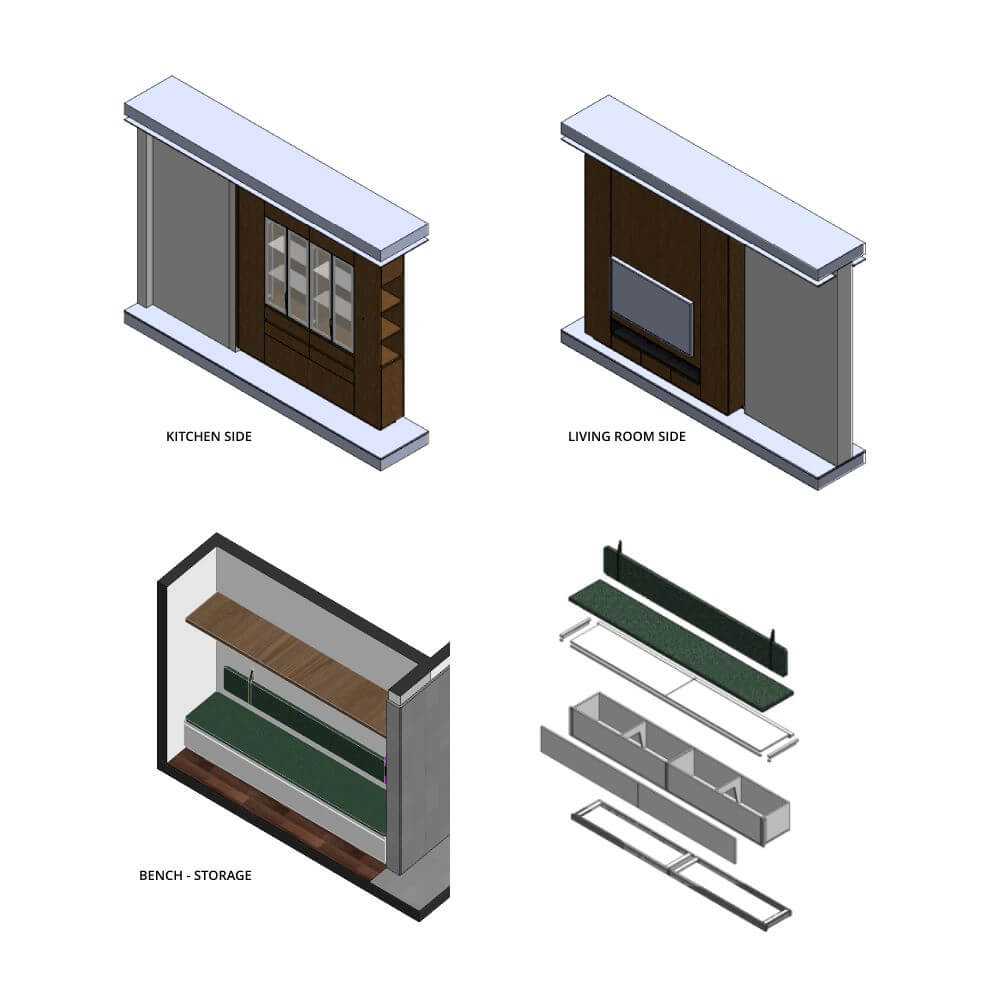 ---