Pogodin Rogov Group: Duplex apartment is a flat for a young family in Korolev, Moscow Region. The space includes the entrance area, combined kitchen-living room, bathroom and utility room in the first floor. High ceilings allowed form the second level of the bathroom with wardrobe resulting in a laconic two-light space as well as increased usable square.

The distinctive feature is a simplicity plus geometricity, which define the space and designate the vector of development of the overall architectural capacity. White is the main color in the interior. It creates a capacity, expand the space and fills it with air. Contrasting dark grey color reinforces the perception of capacity and forms functional blocks.

The supple ventilation systems were integrated into the ceiling with duct outlets on the 2nd floor. Materials have been chosen in calm colours for project. Most of the custom items are made in tinted plywood and marmoleum were used as the flooring.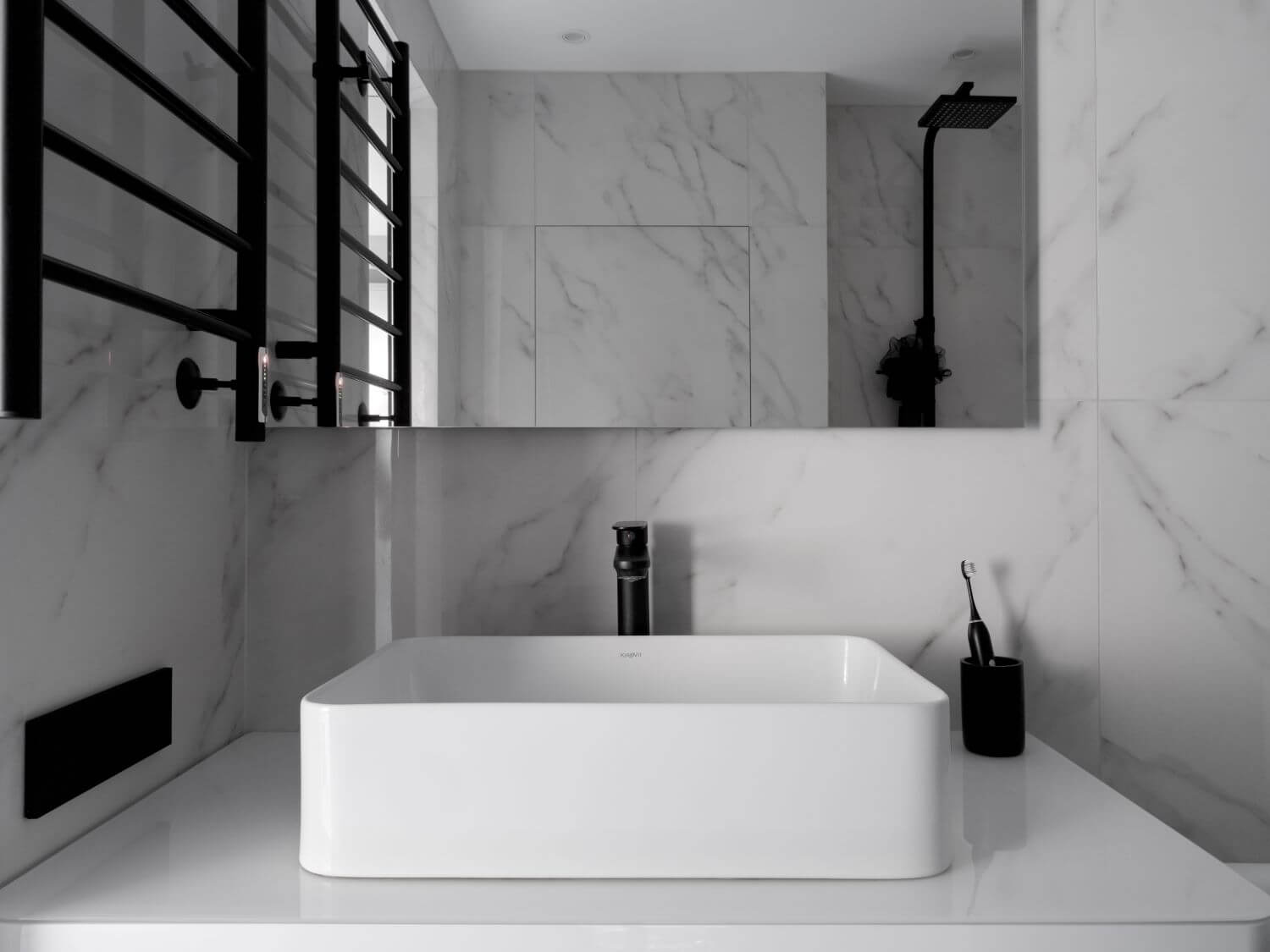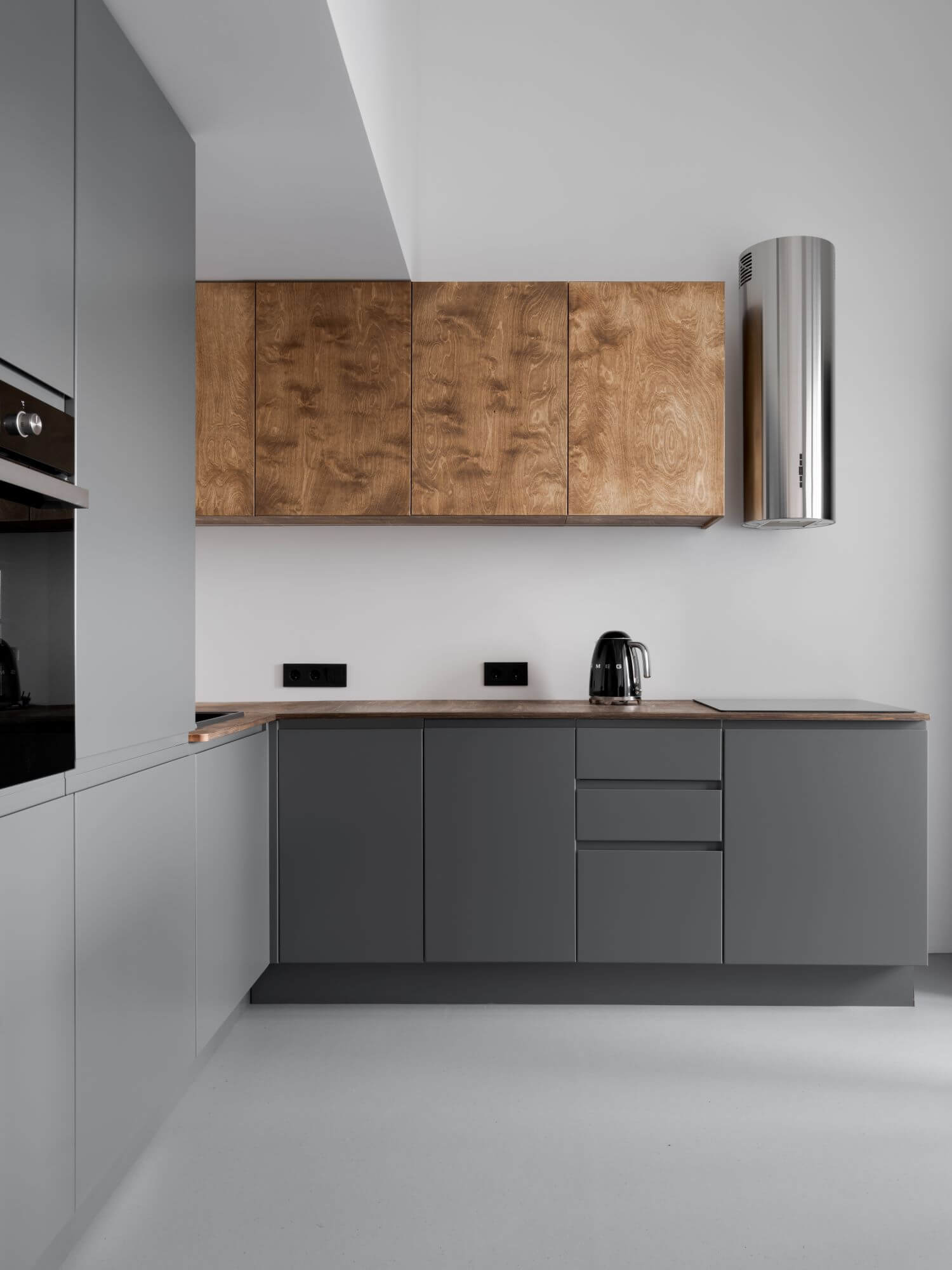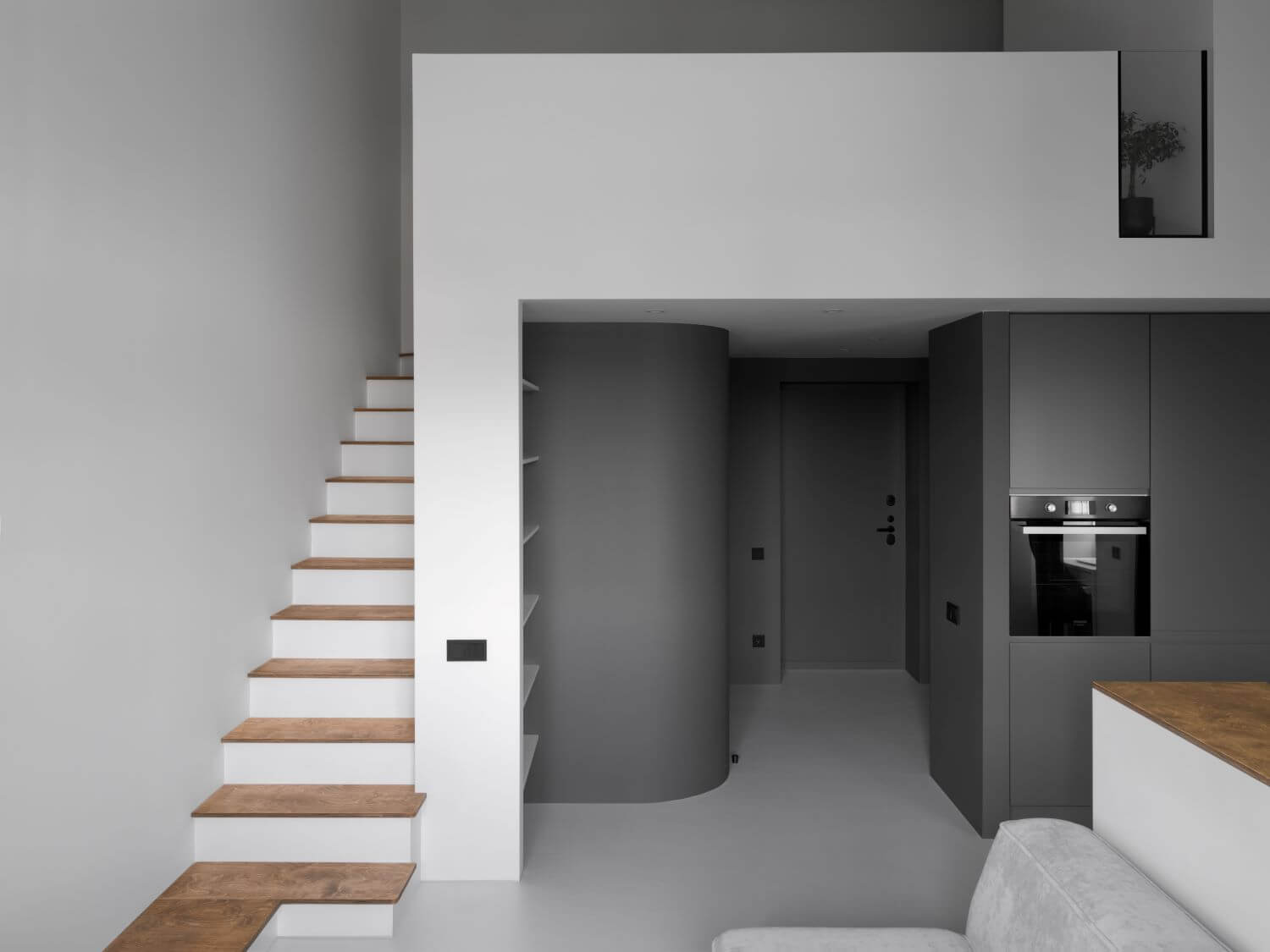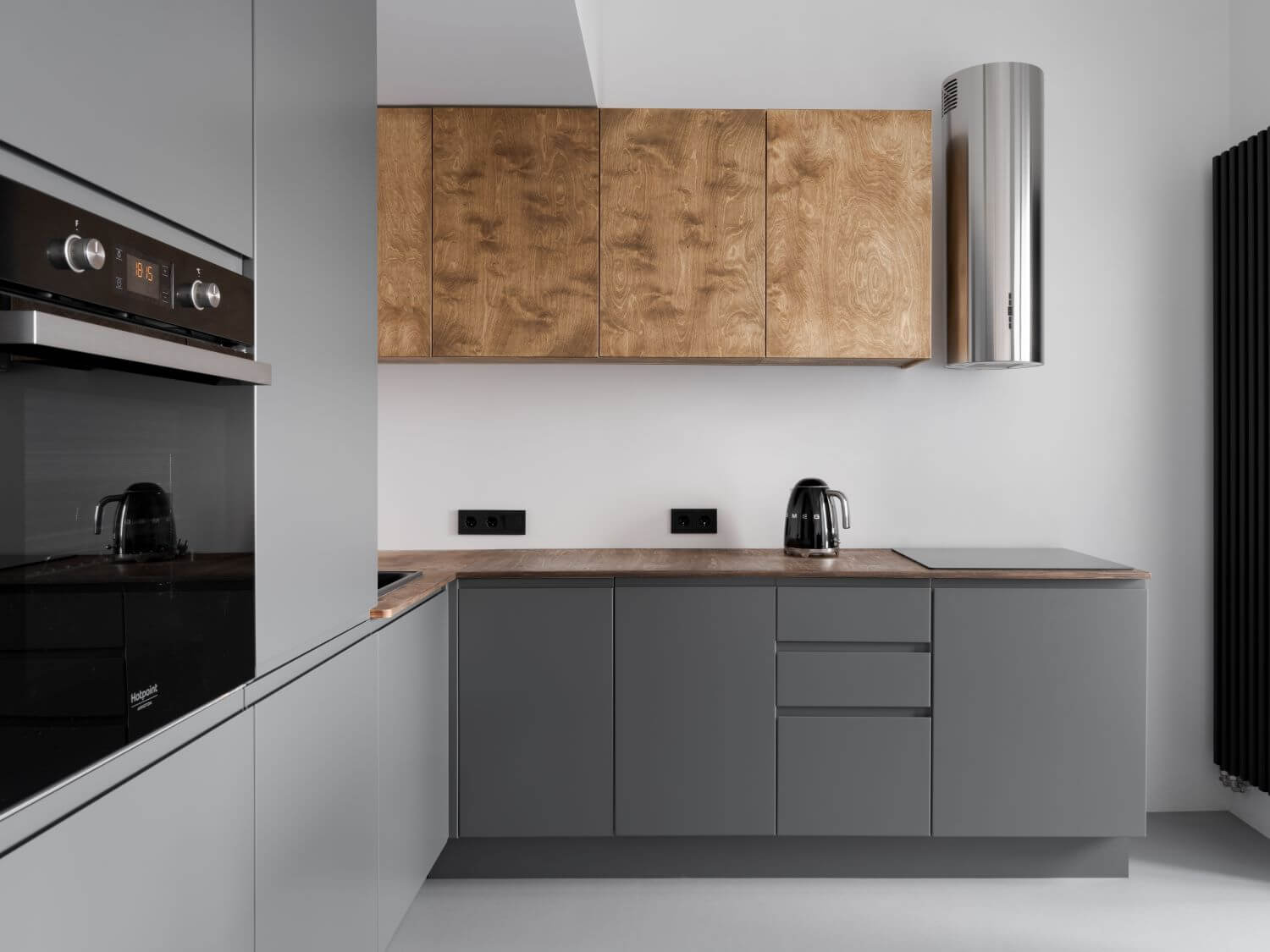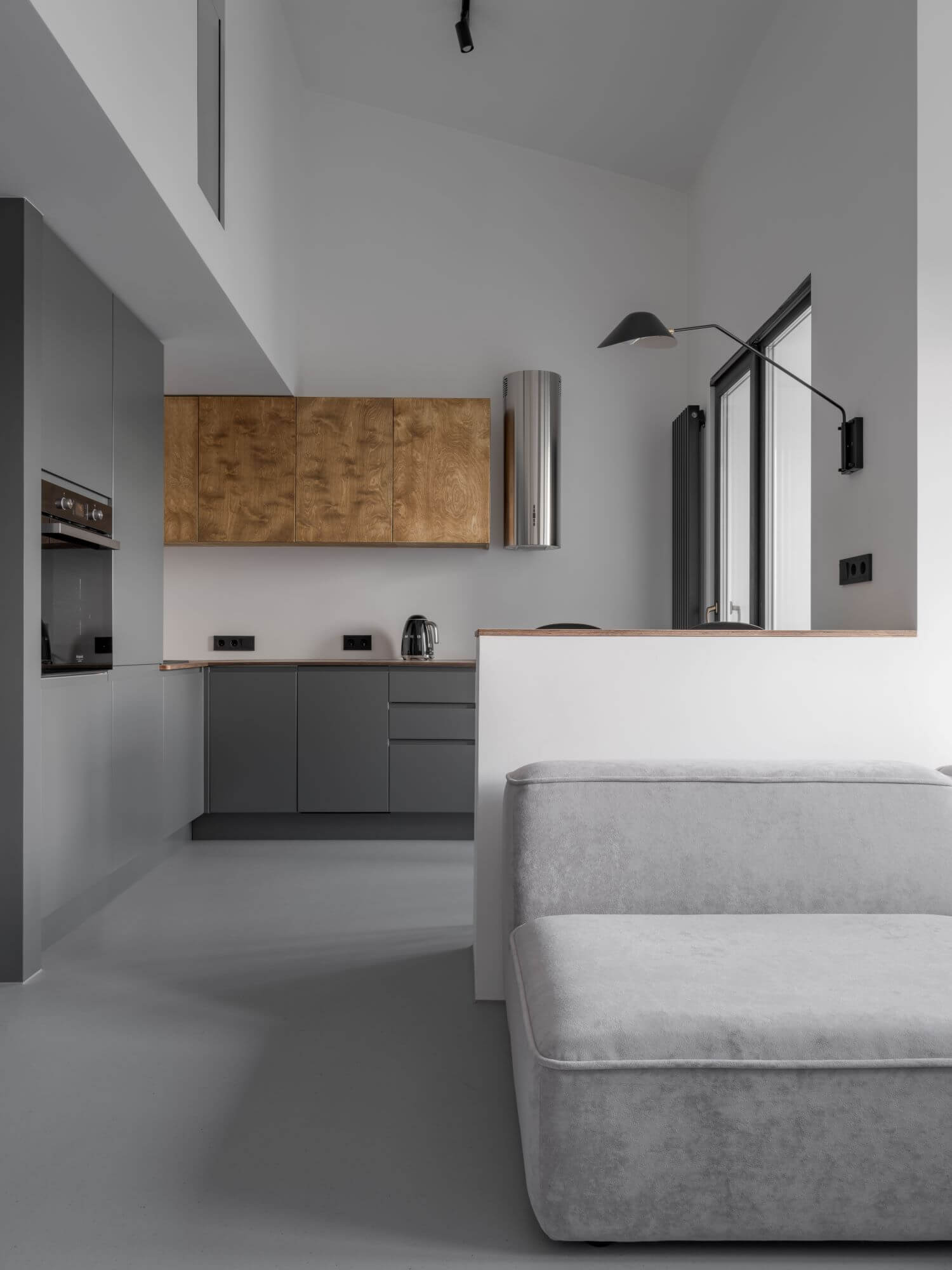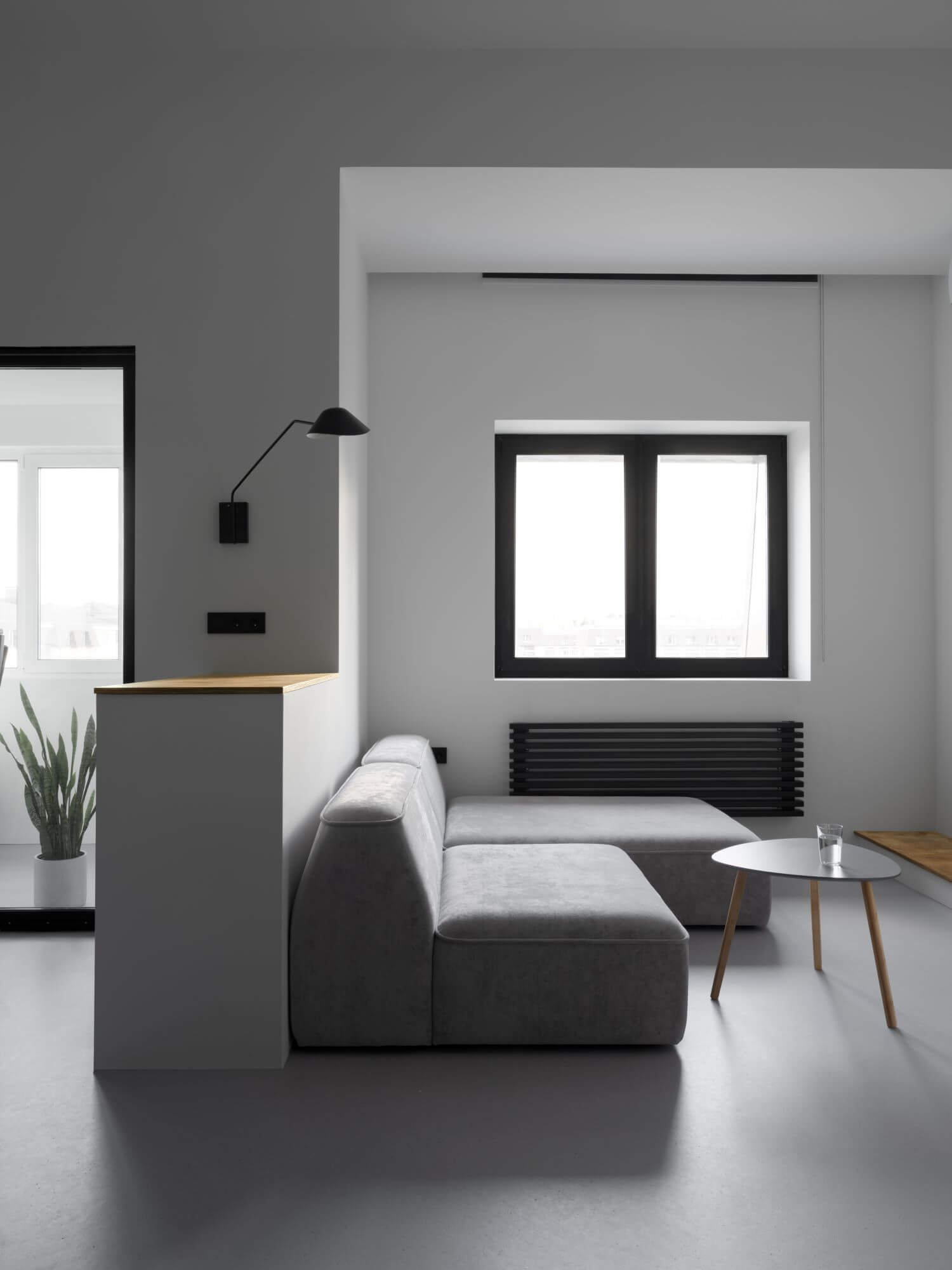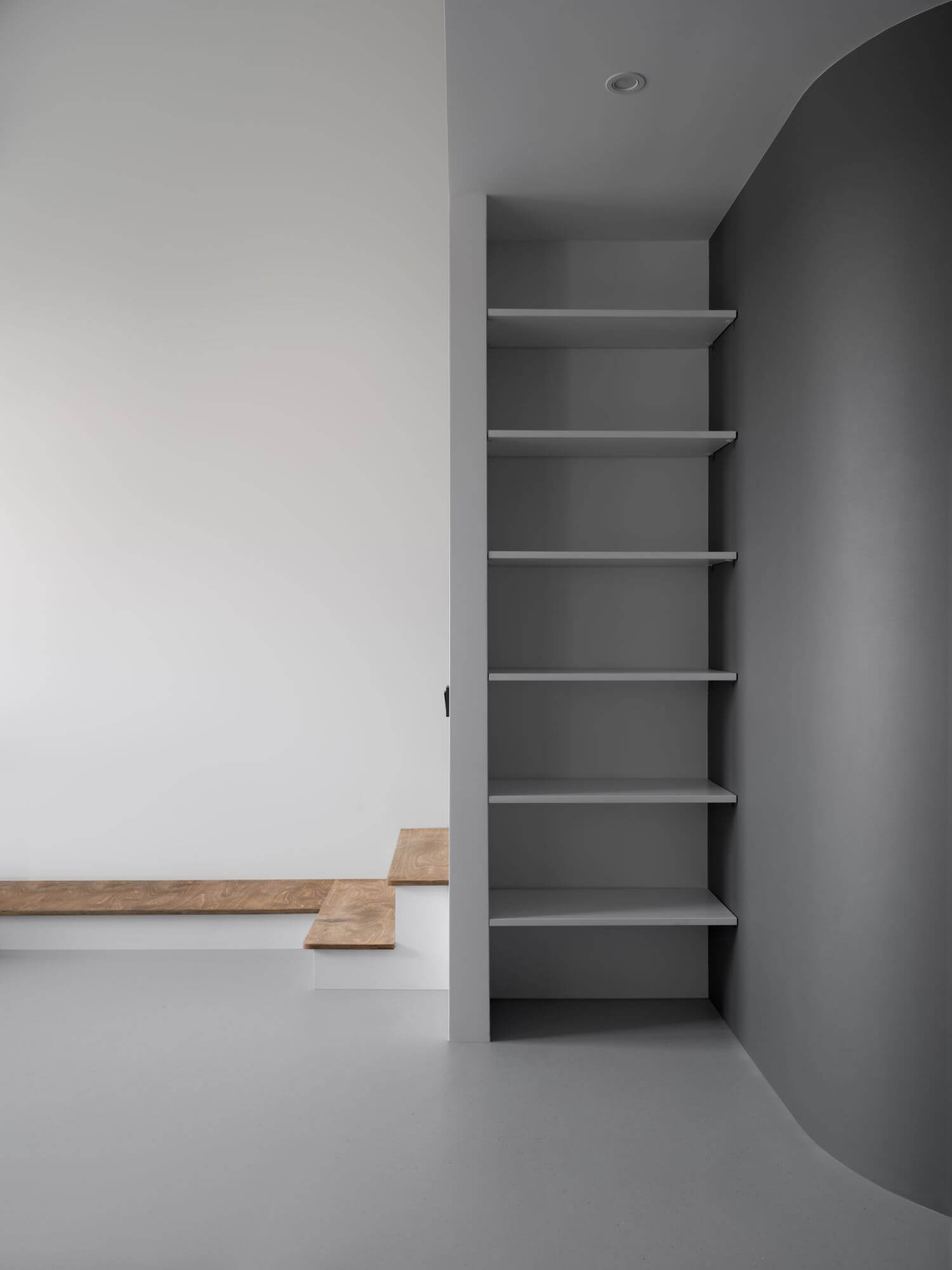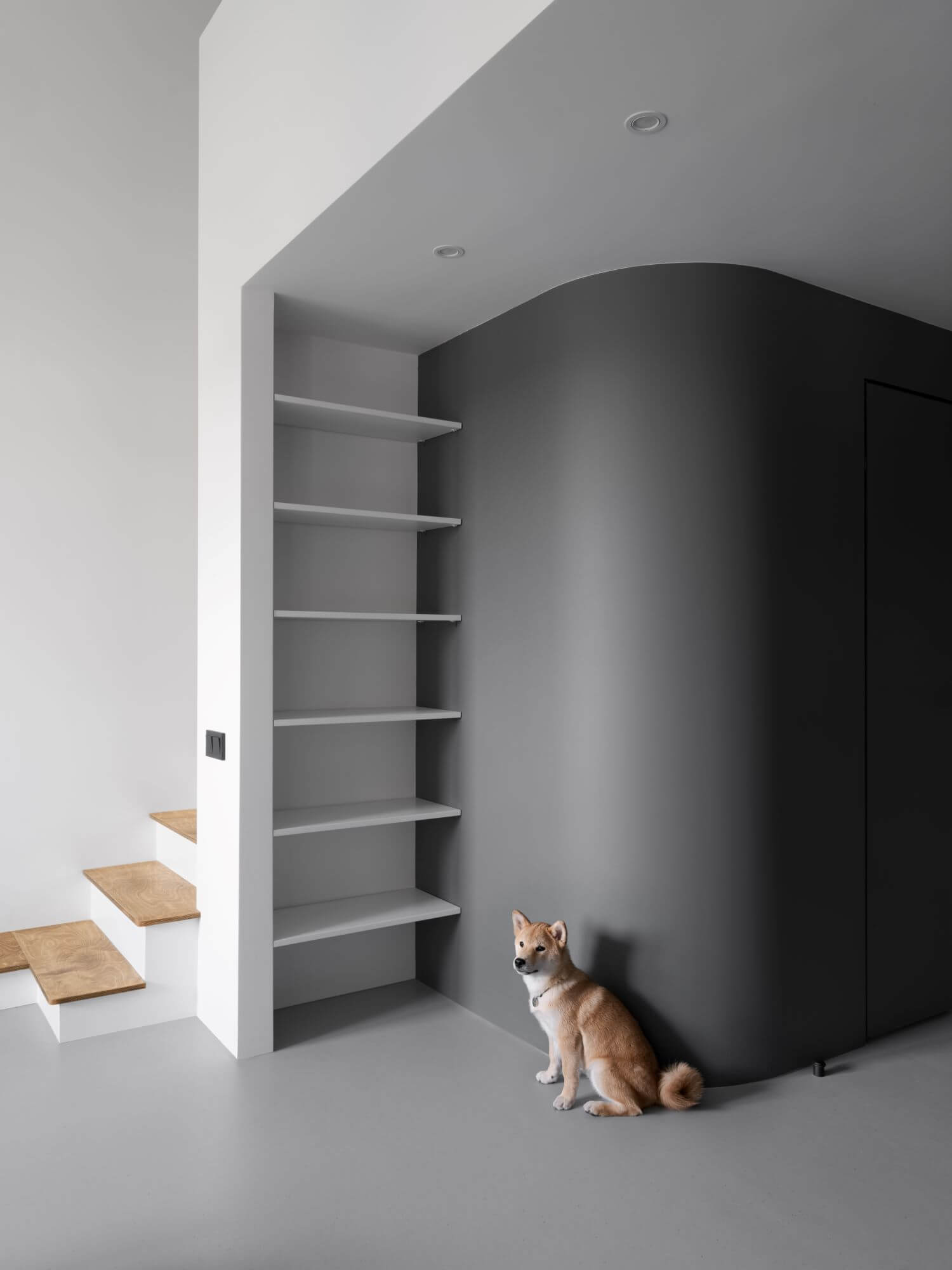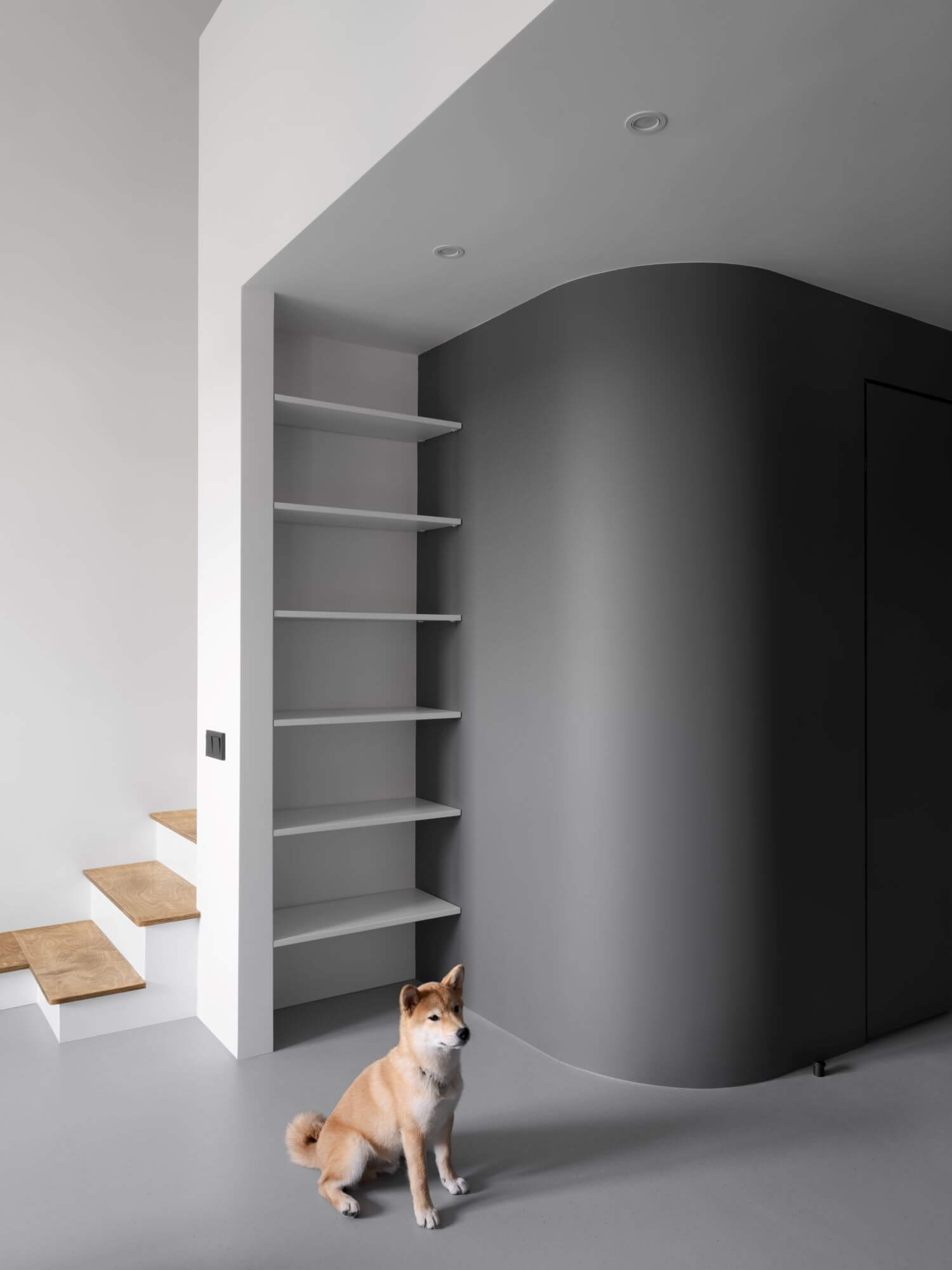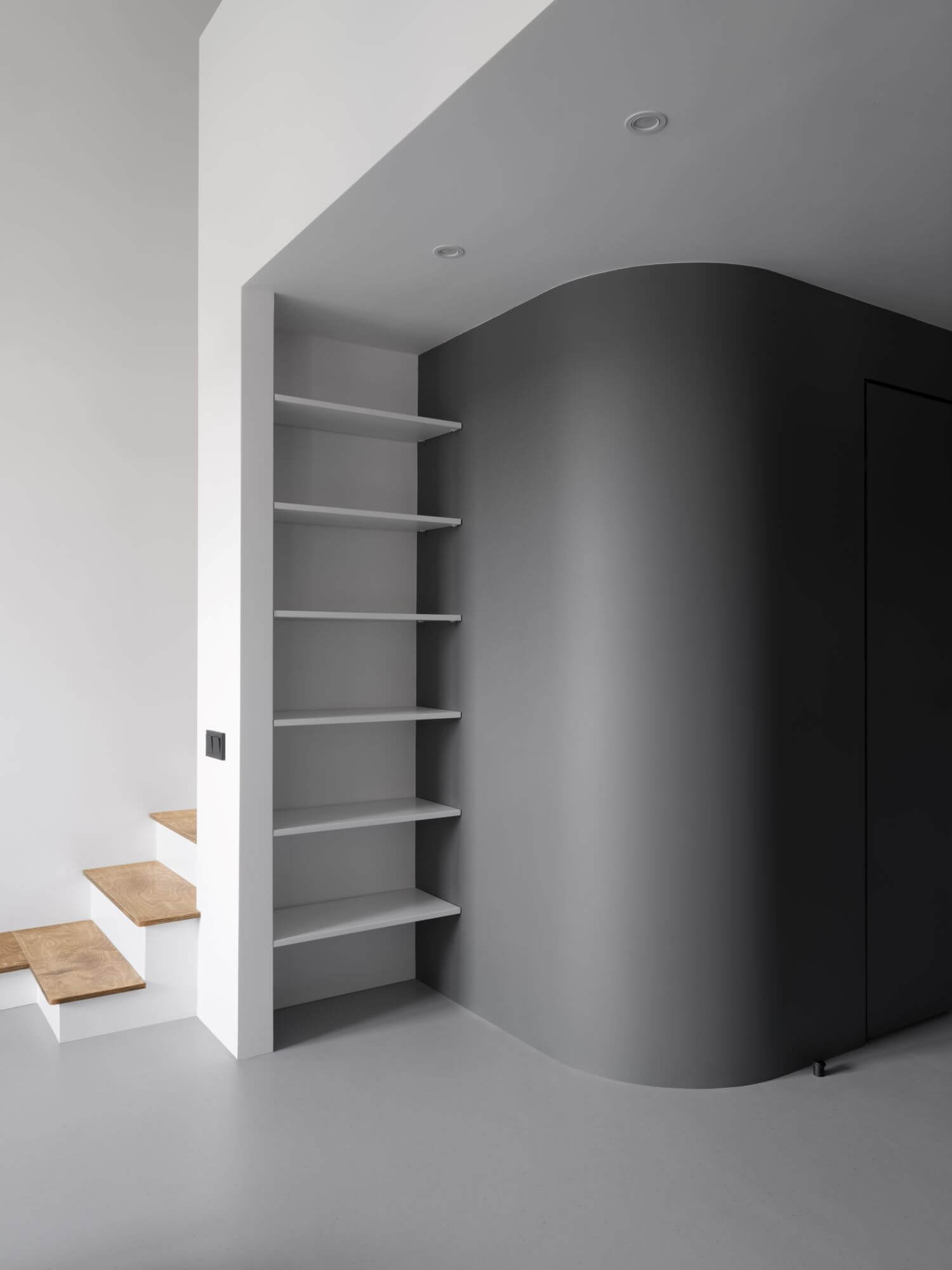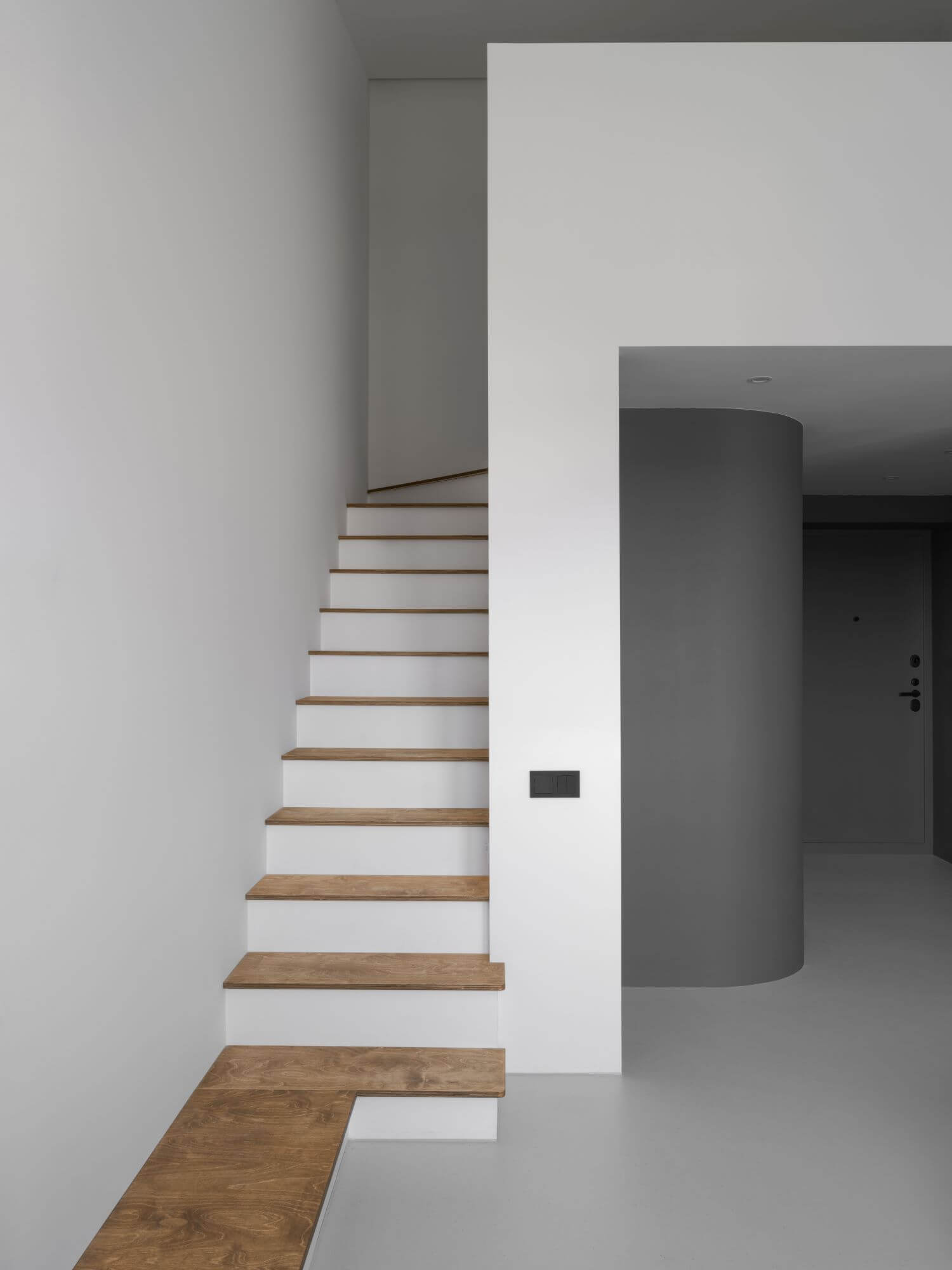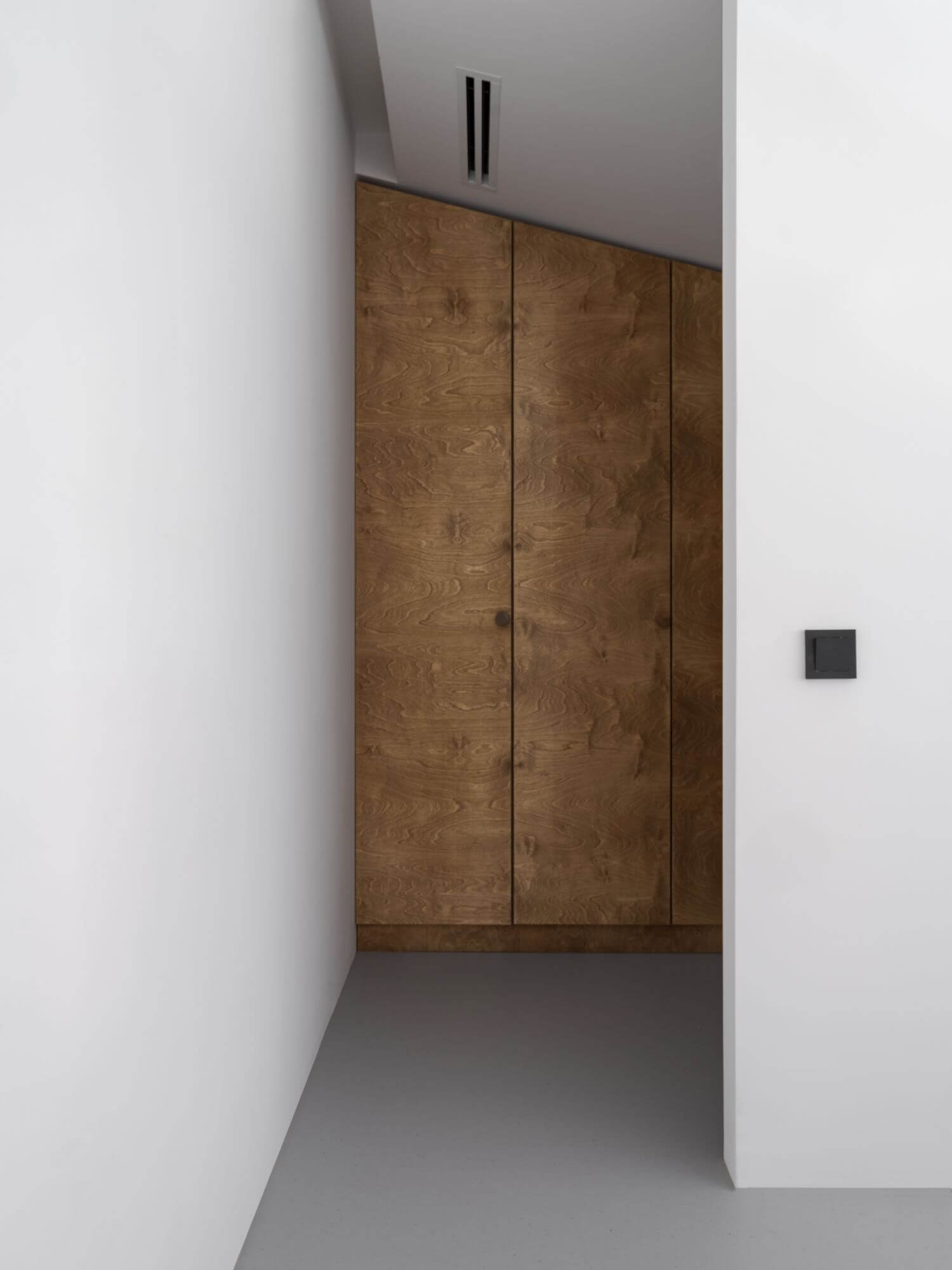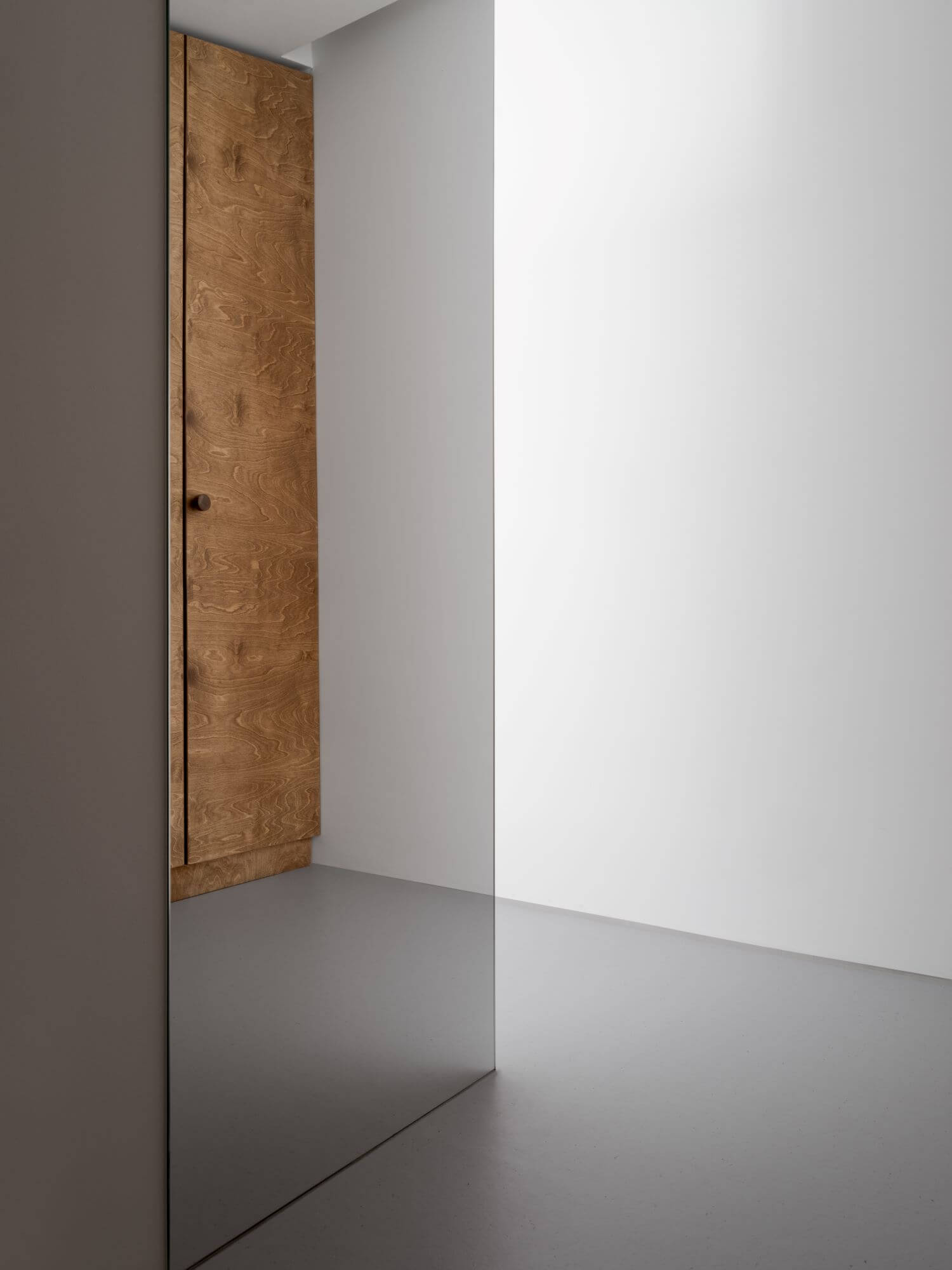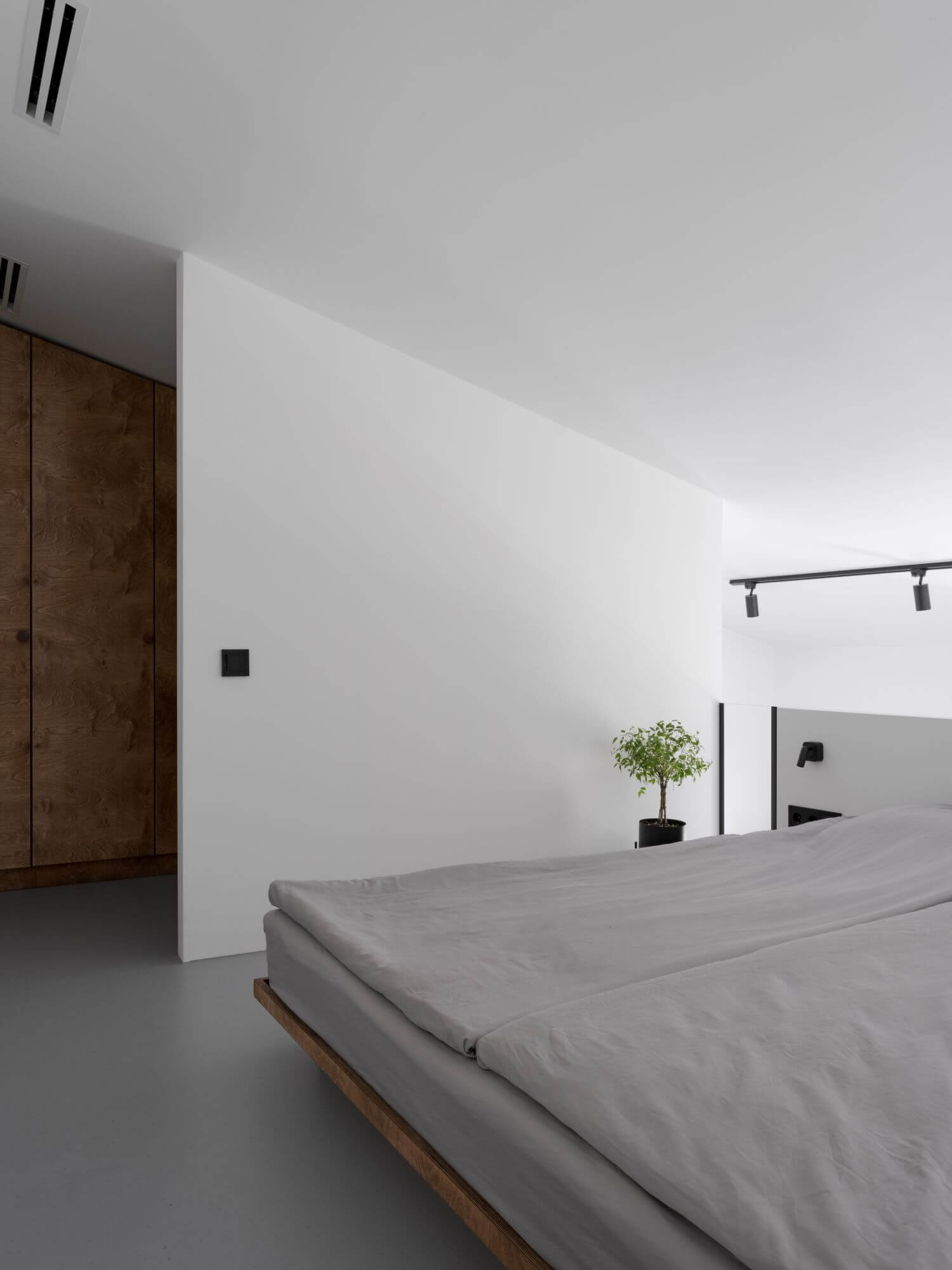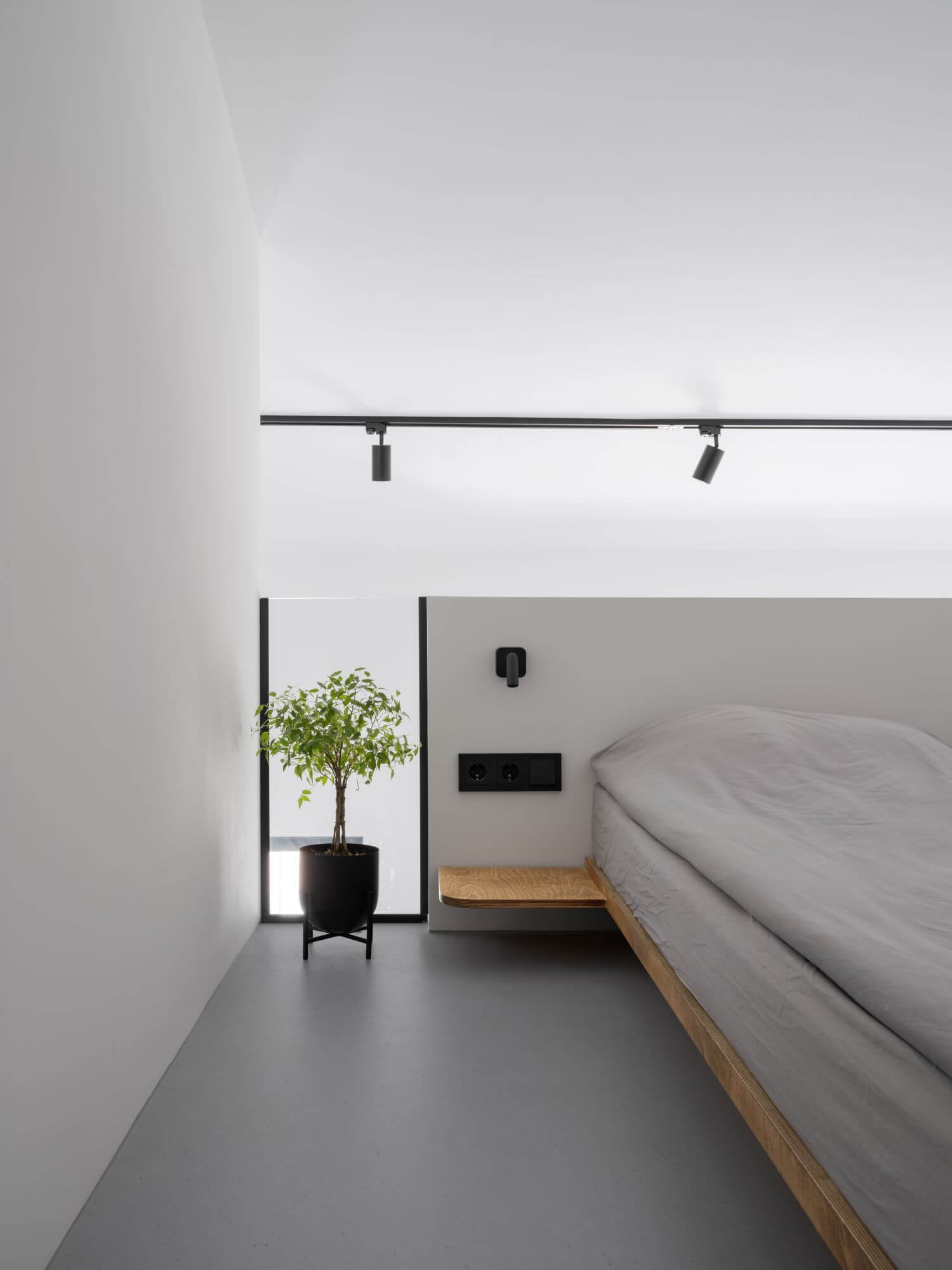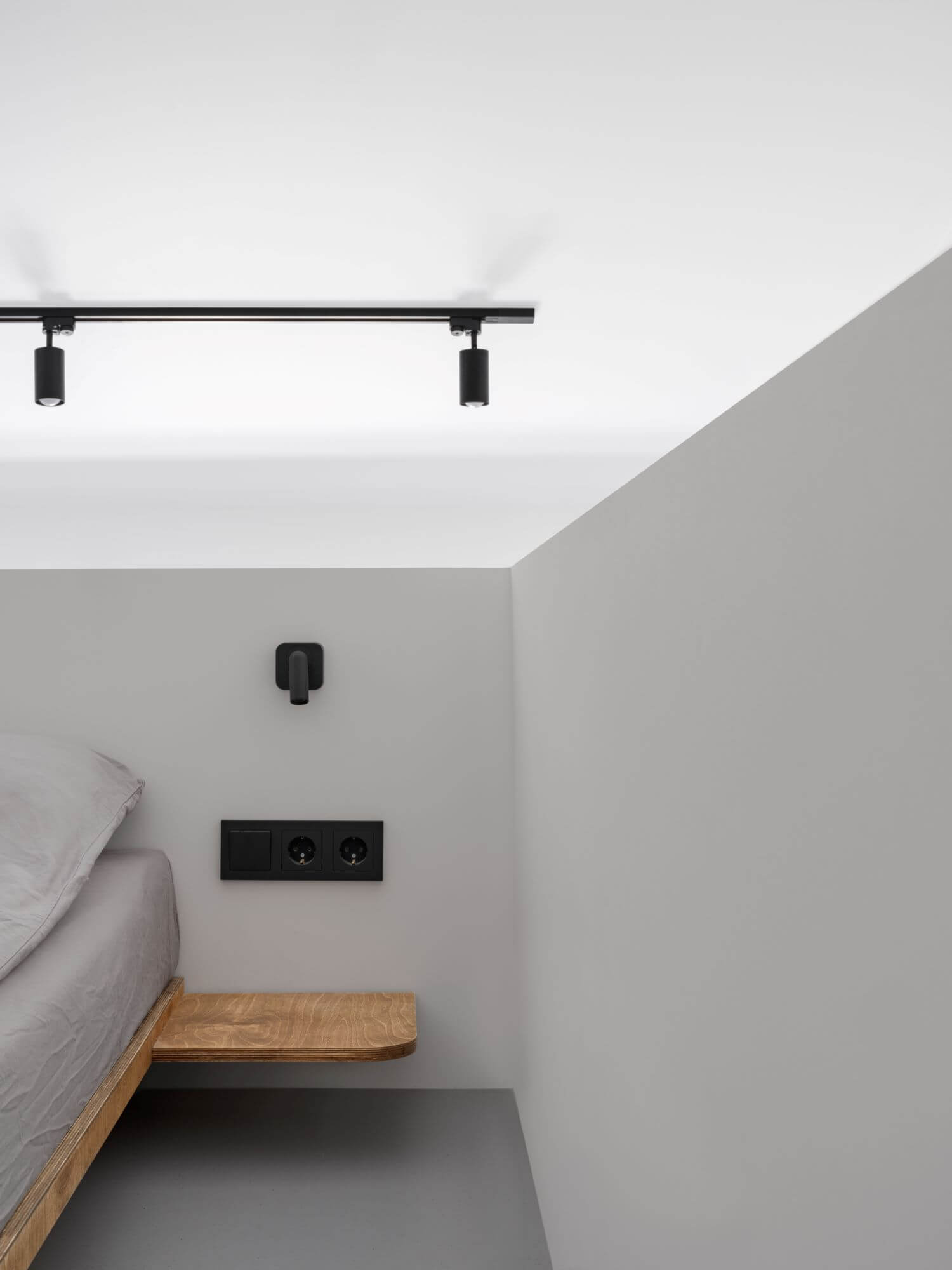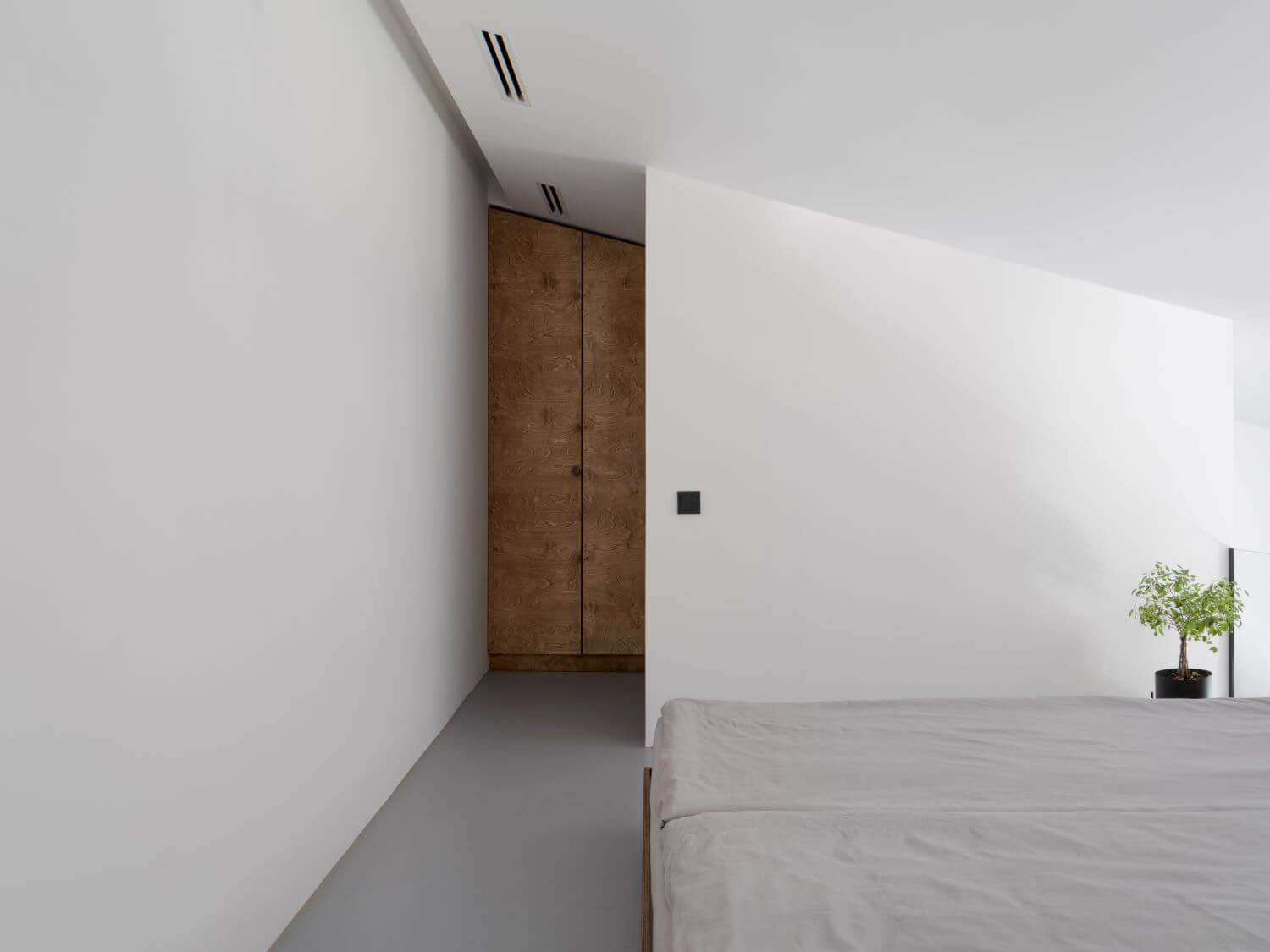 ---