Ruben Casquero Arquitectura + annapratsjoanvalls: Villarroel refurbishment, Celebrating the unnoticed. In the 1890, the construction of this modest building on Villarroel Street was completed. Despite its age, this reserved attitude is a recent fact. In its time, the so-called Plà Cerdà was been developed only for 30 years, starting to give its name to the district to which this dwelling now belongs: l'Eixample. So, it is fair to imagine that, at the time, this building was a celebration. And it was just as much a celebration as almost any other. The building followed the same guidelines as the rest of the neighbour dwellings.
Some of these guidelines, such as the requirement to have double-oriented units, are still a success two centuries later. But other legacies, such as excessive division of space or a solitary kitchen, are the main reasons why Paul and Marçal, the future new residents of this building, wrote us. Beyond adapting the dwelling to its future inhabitants, our intention was to create a home where the past was recognizable. Therefore, the intervention should preserve those original elements, such as the hydraulic floor tiles or the mouldings on the false ceiling. These elements would allow to remember the character of the original rooms. The new design consisted of expanding some thresholds, adding openings and uncovering some diagonals.
These operations help us to soften the narrowness of a plot that does not allow for interior patios and thus improve the natural conditions of light and ventilation in the centre of the dwelling.There was also a desire for the new to somehow preserve the handcrafted spirit of the old times. Terracotta flooring, welded steel frames, or laminated pine windows were some of the elements crafted specifically by local artisans. The goal was to create an atmosphere that combines our current comfort conditions with the care and personalization that less industrialized techniques offer. Finally, there was room for something else. The old gallery could be a place for leisure. A place to water the flowers, toast with a glass and enjoy some cakes. A place for celebration.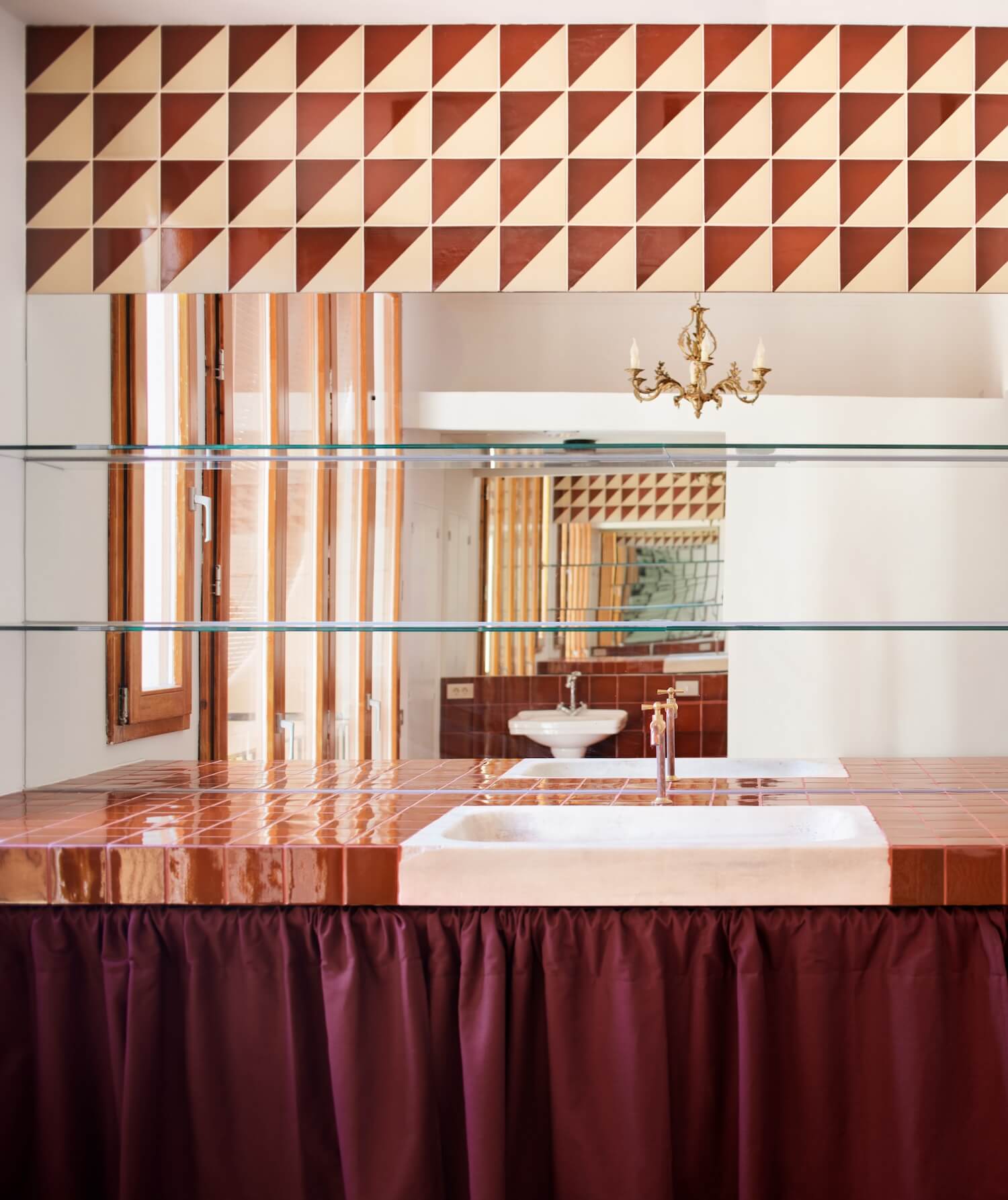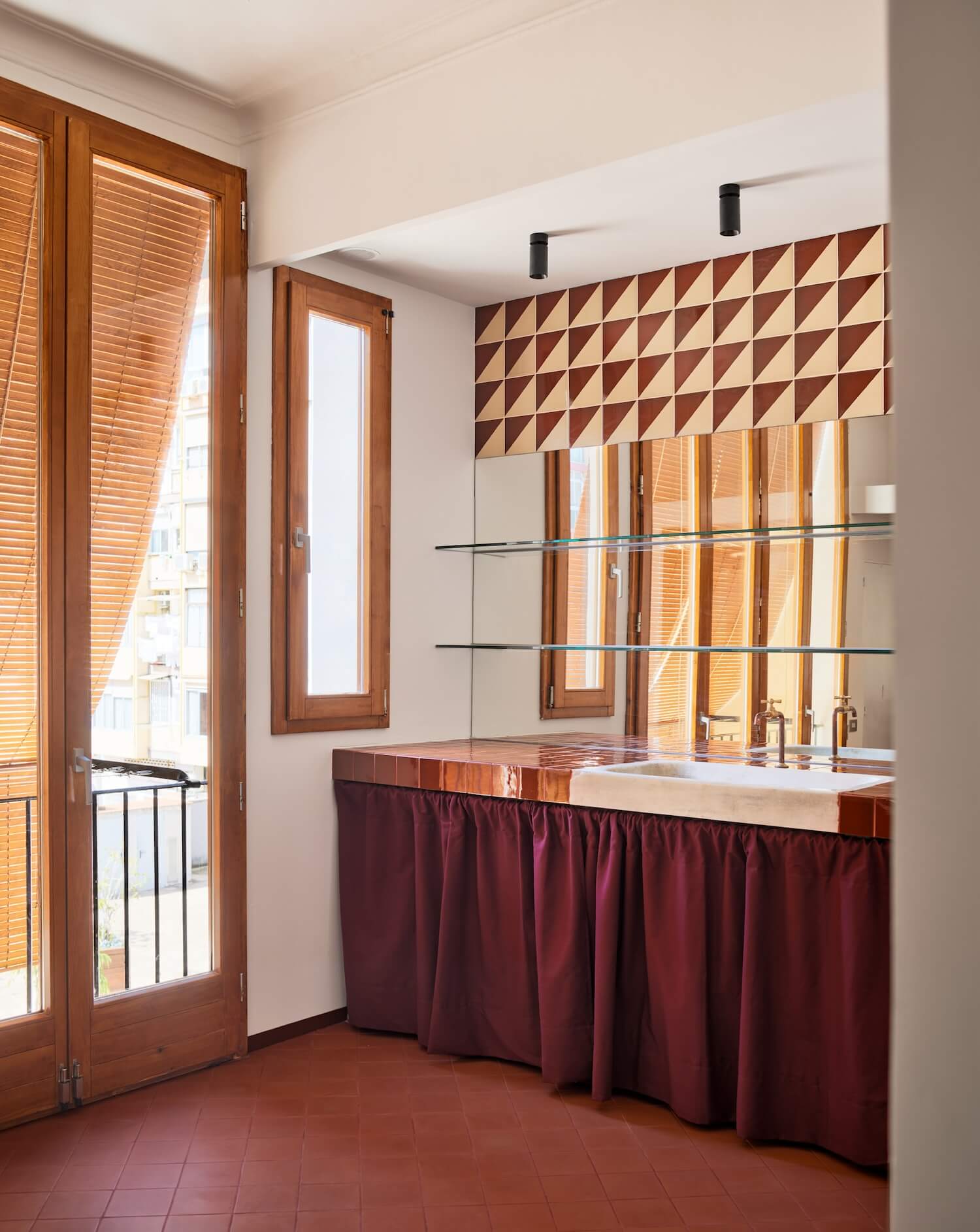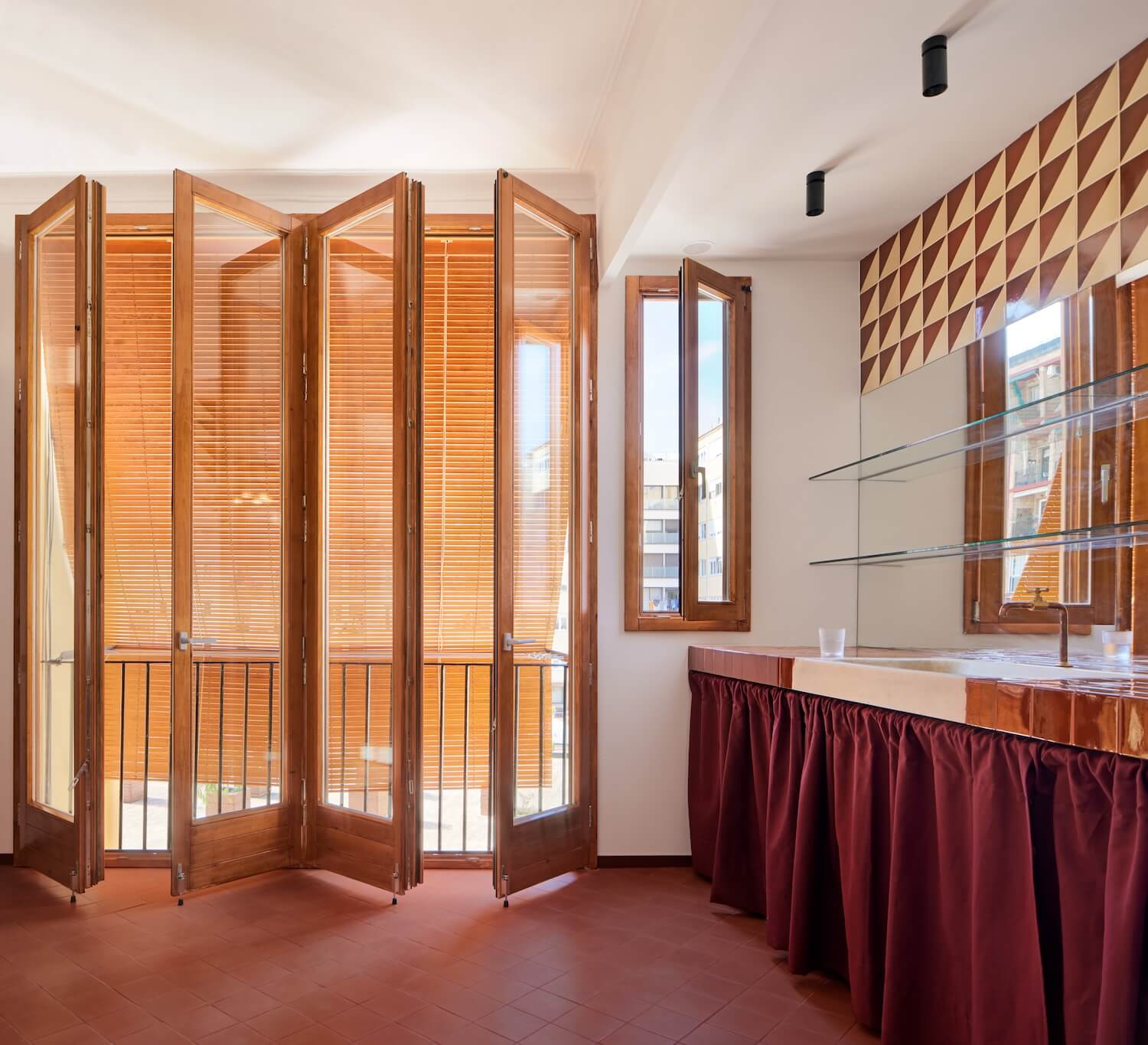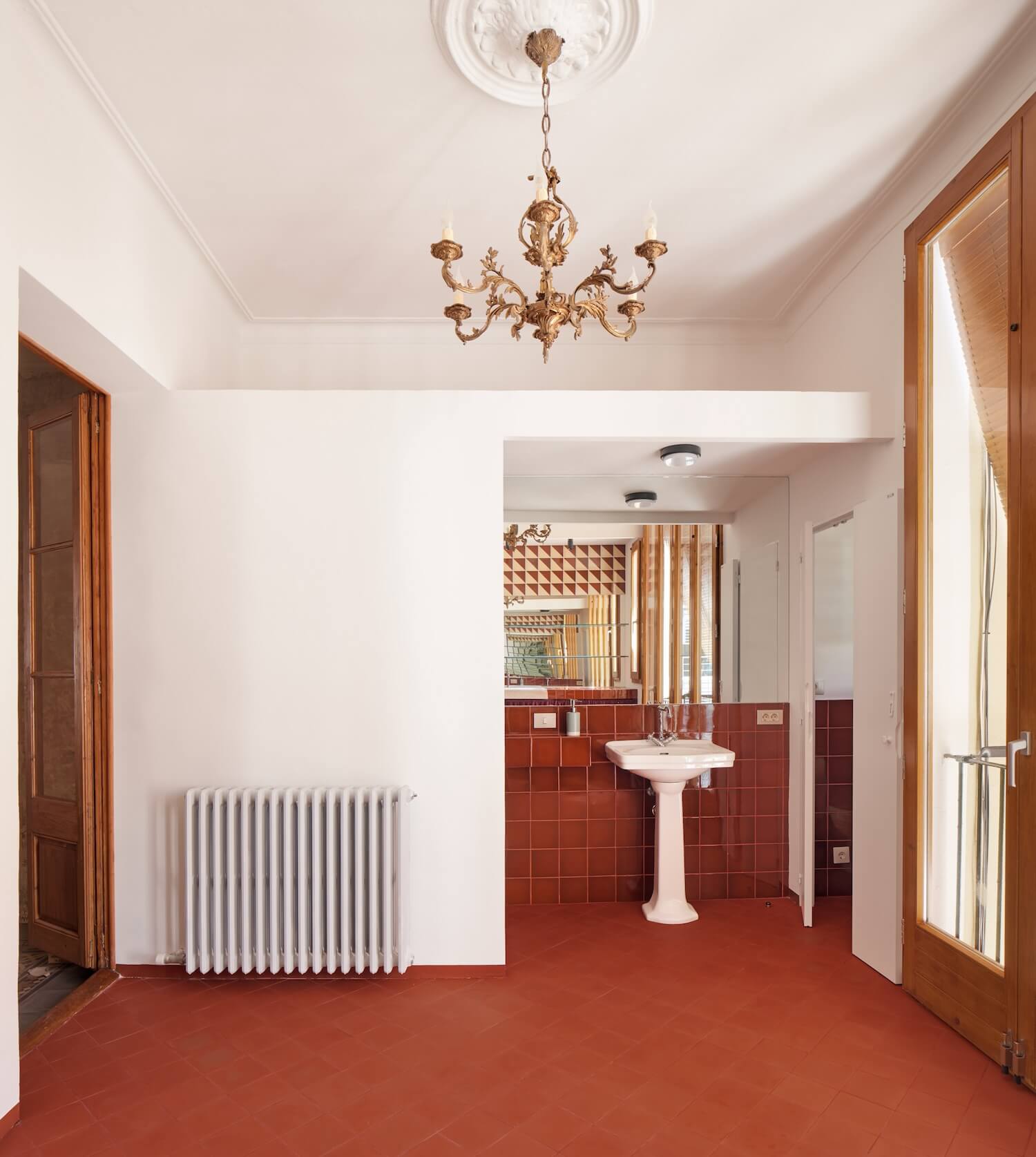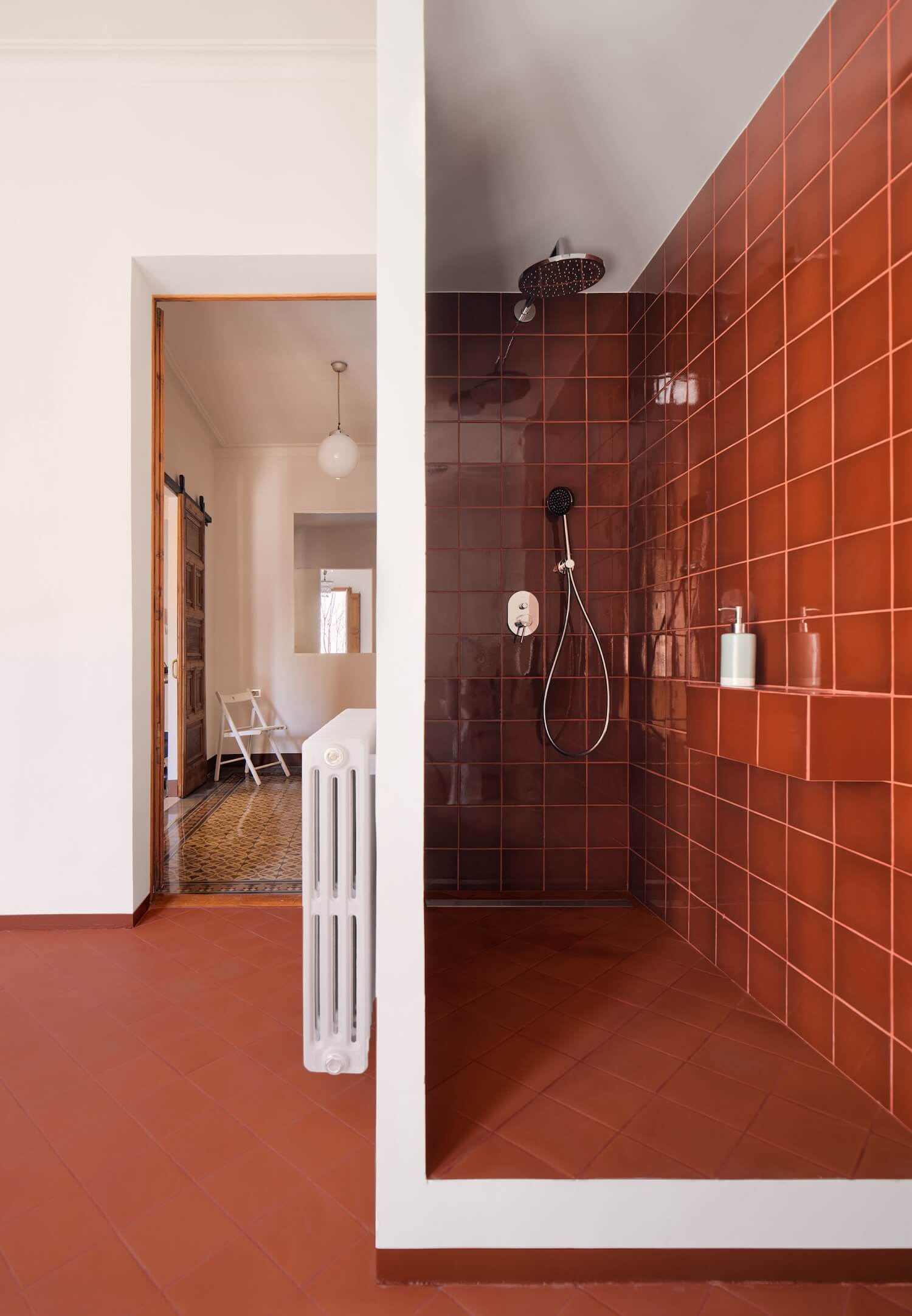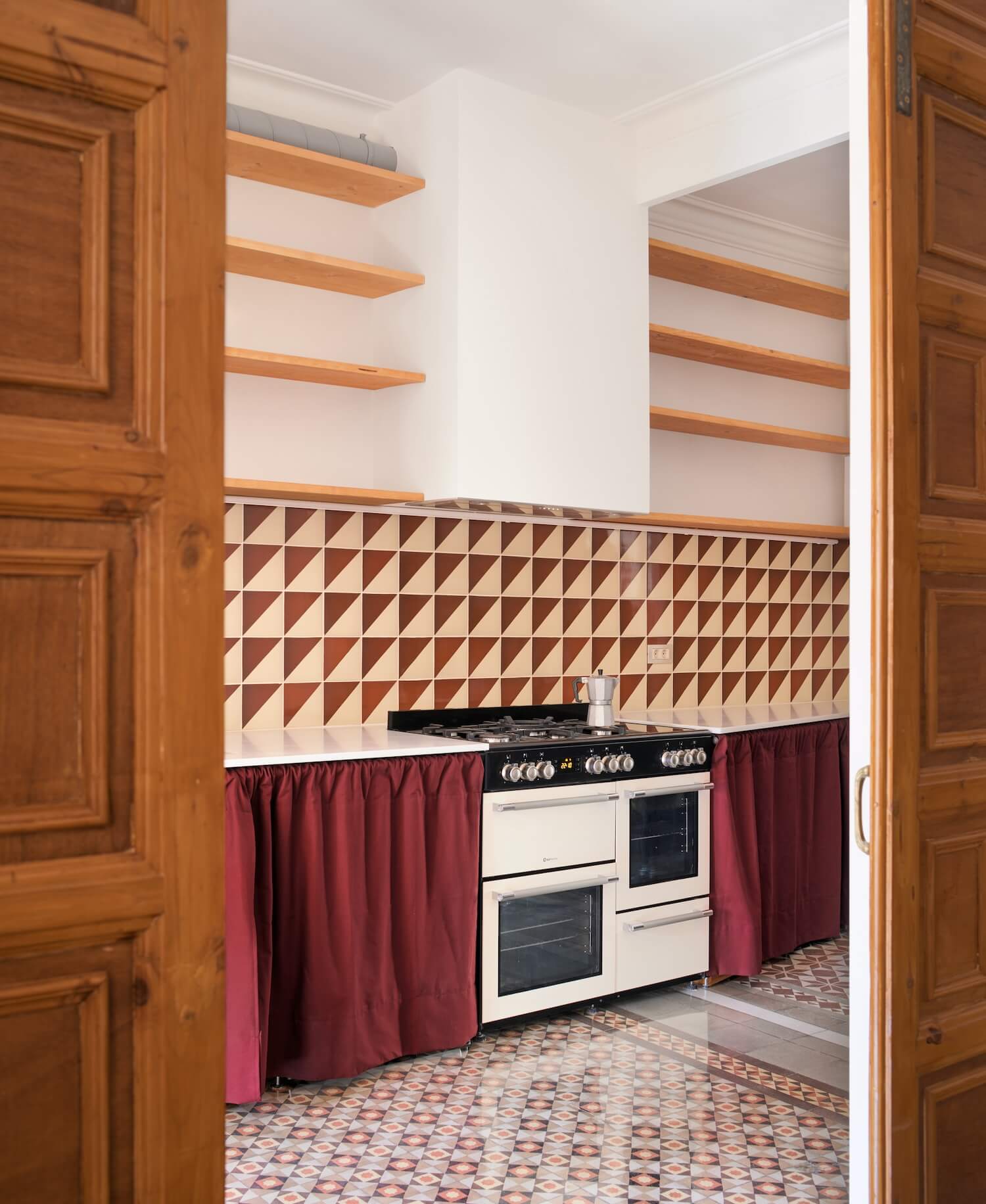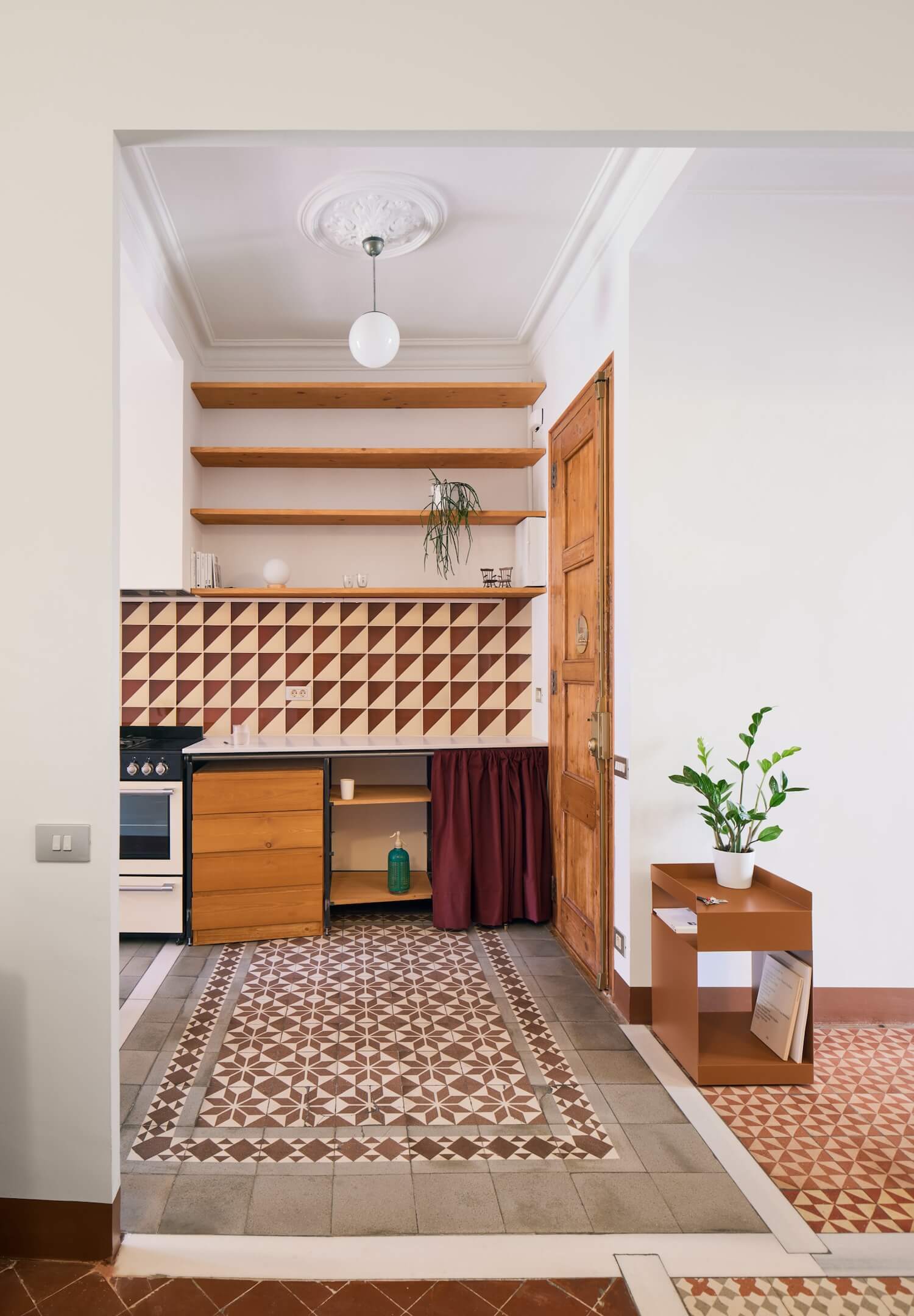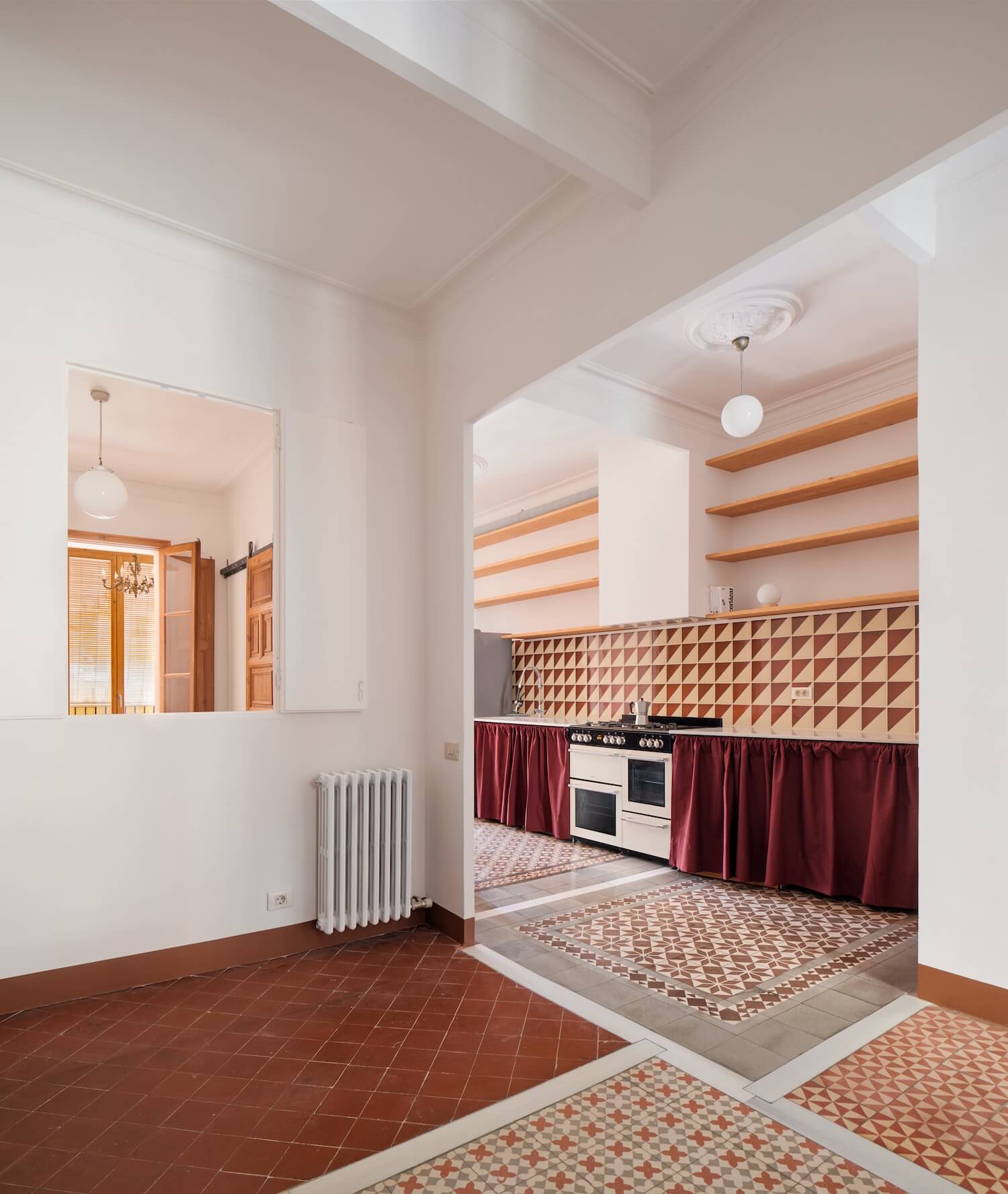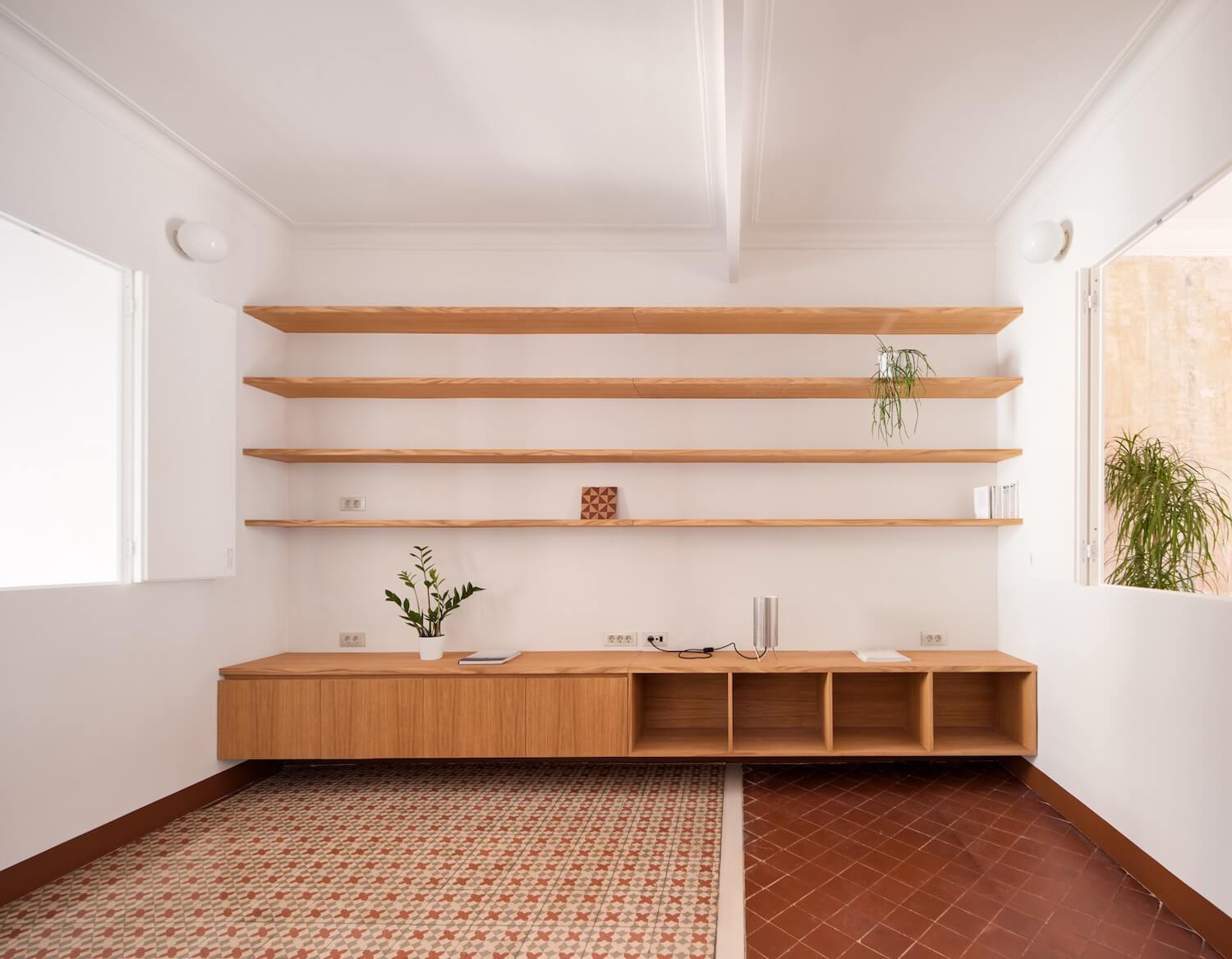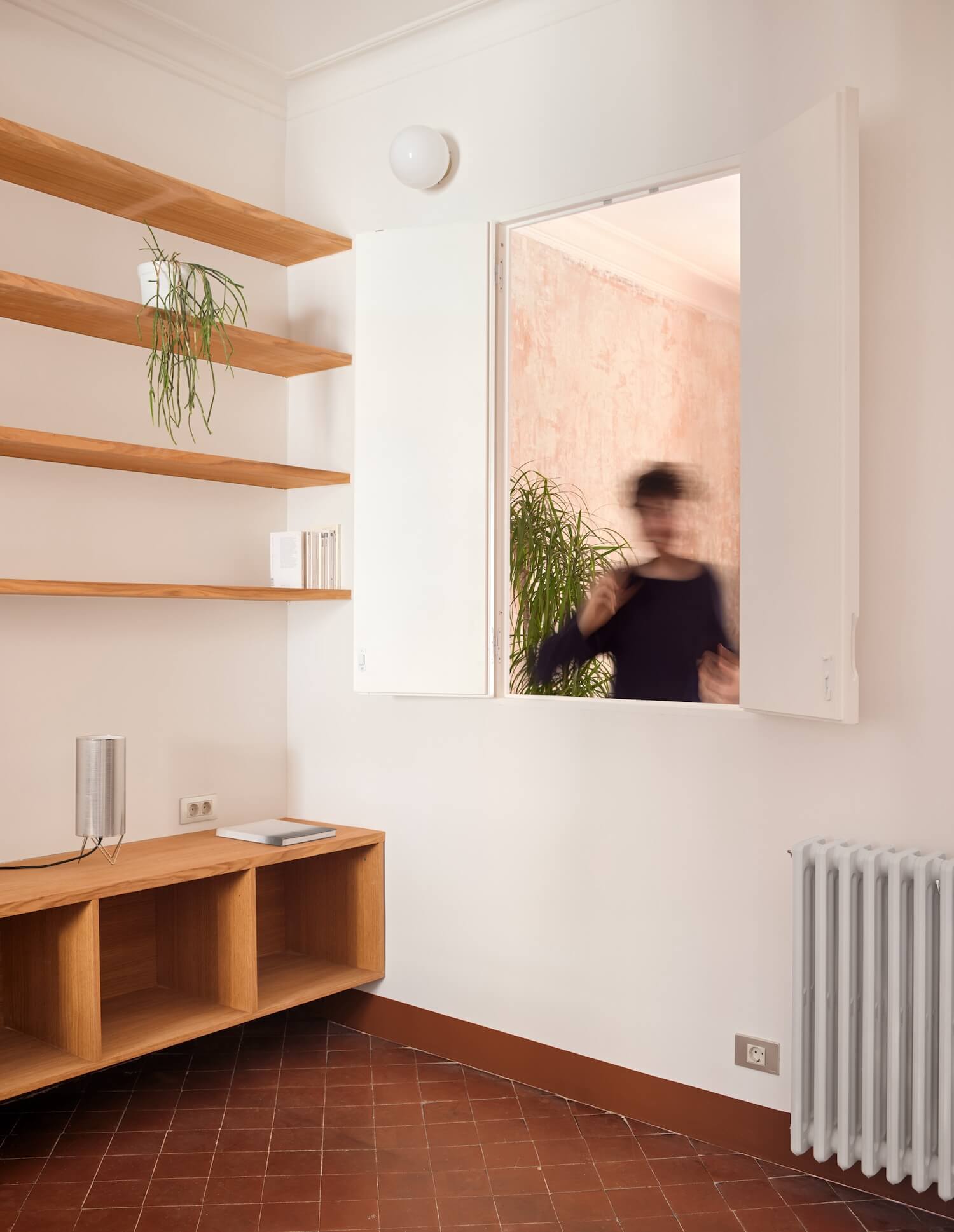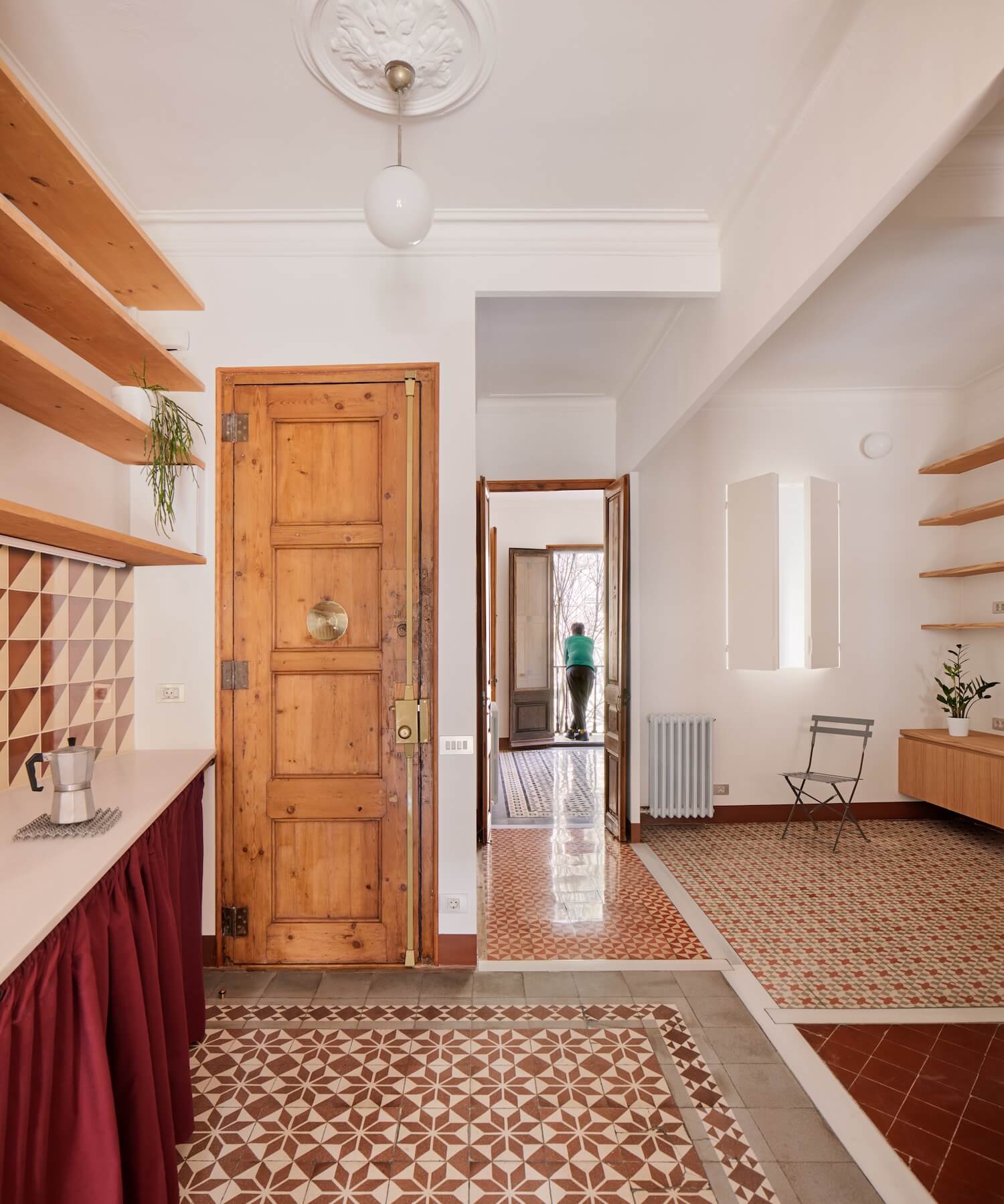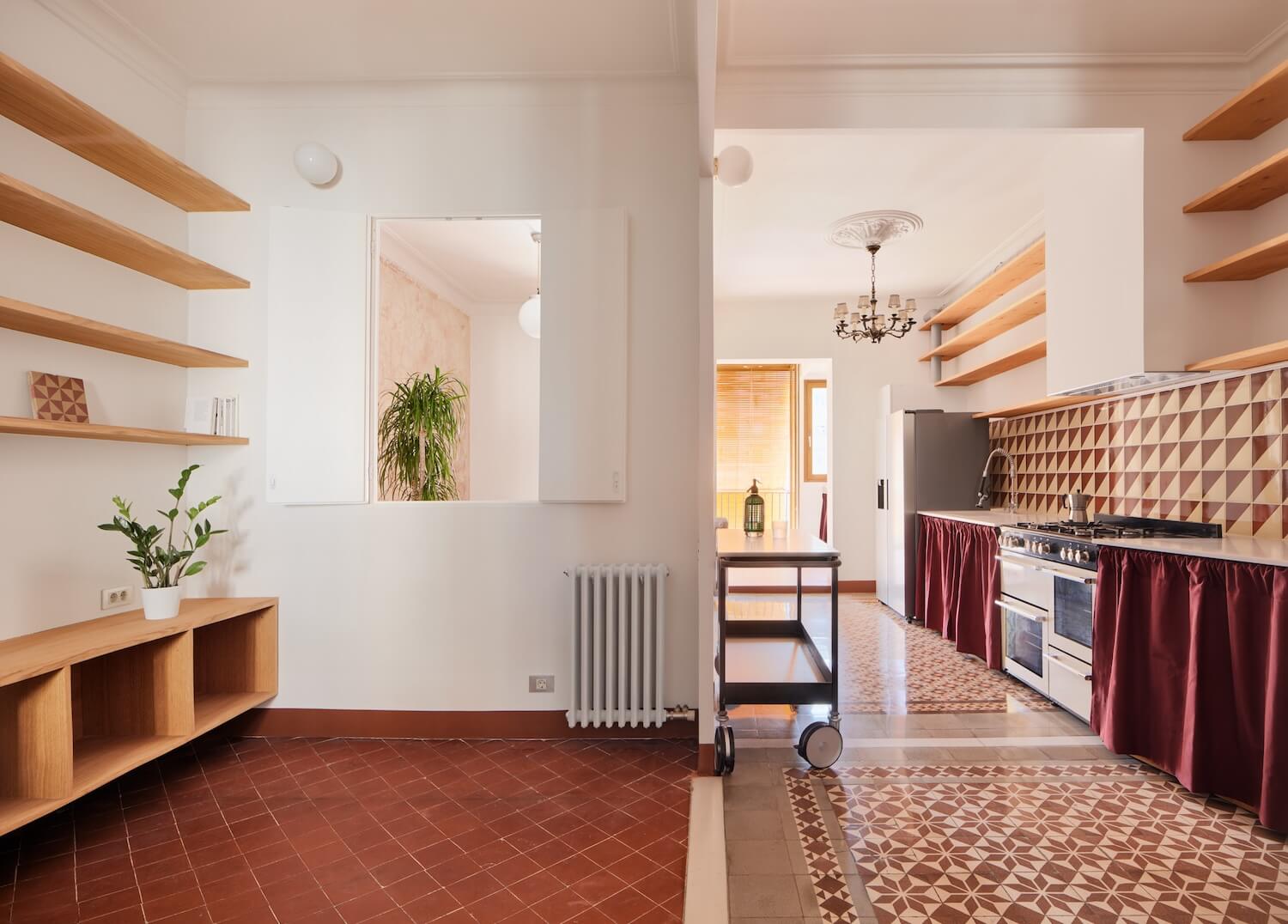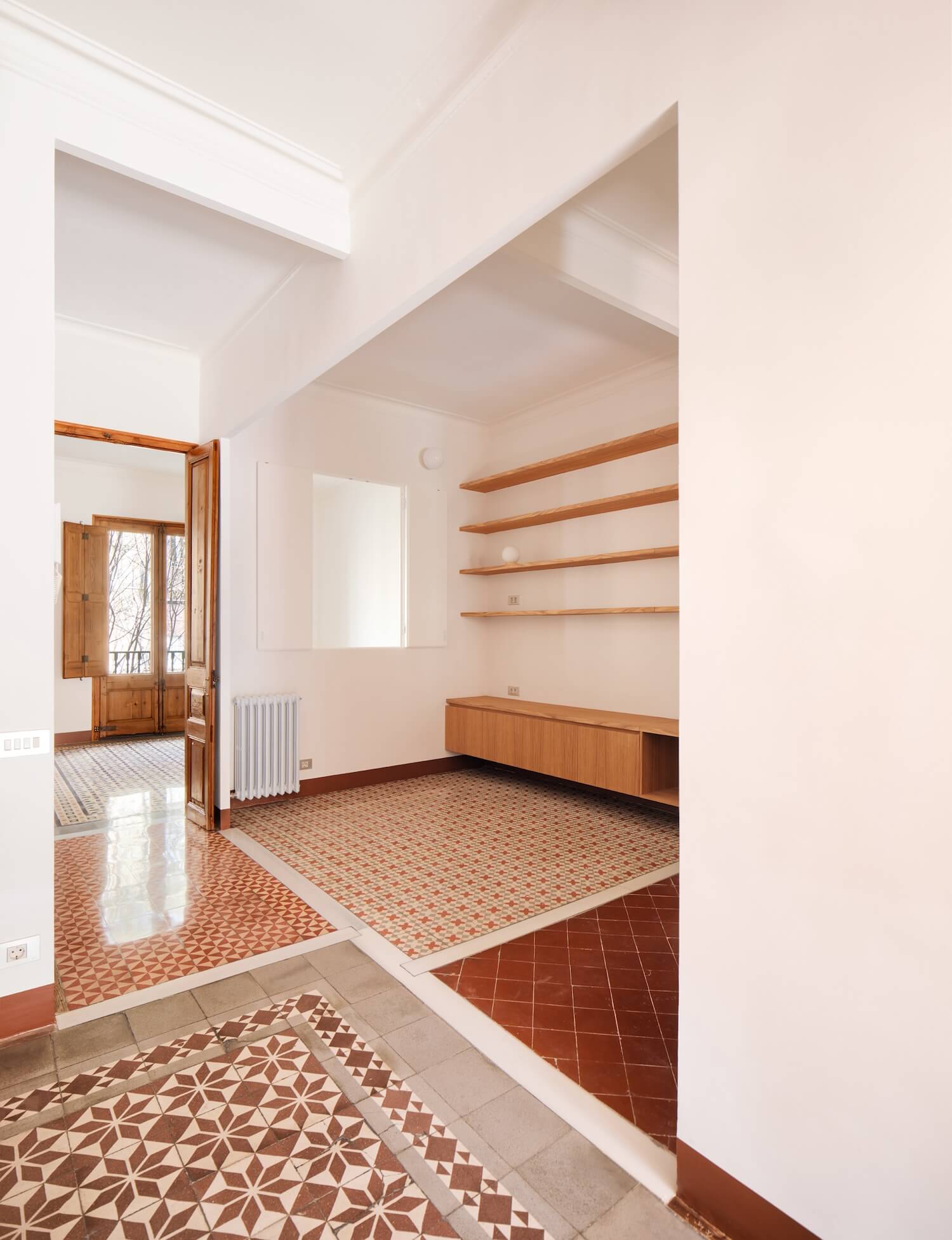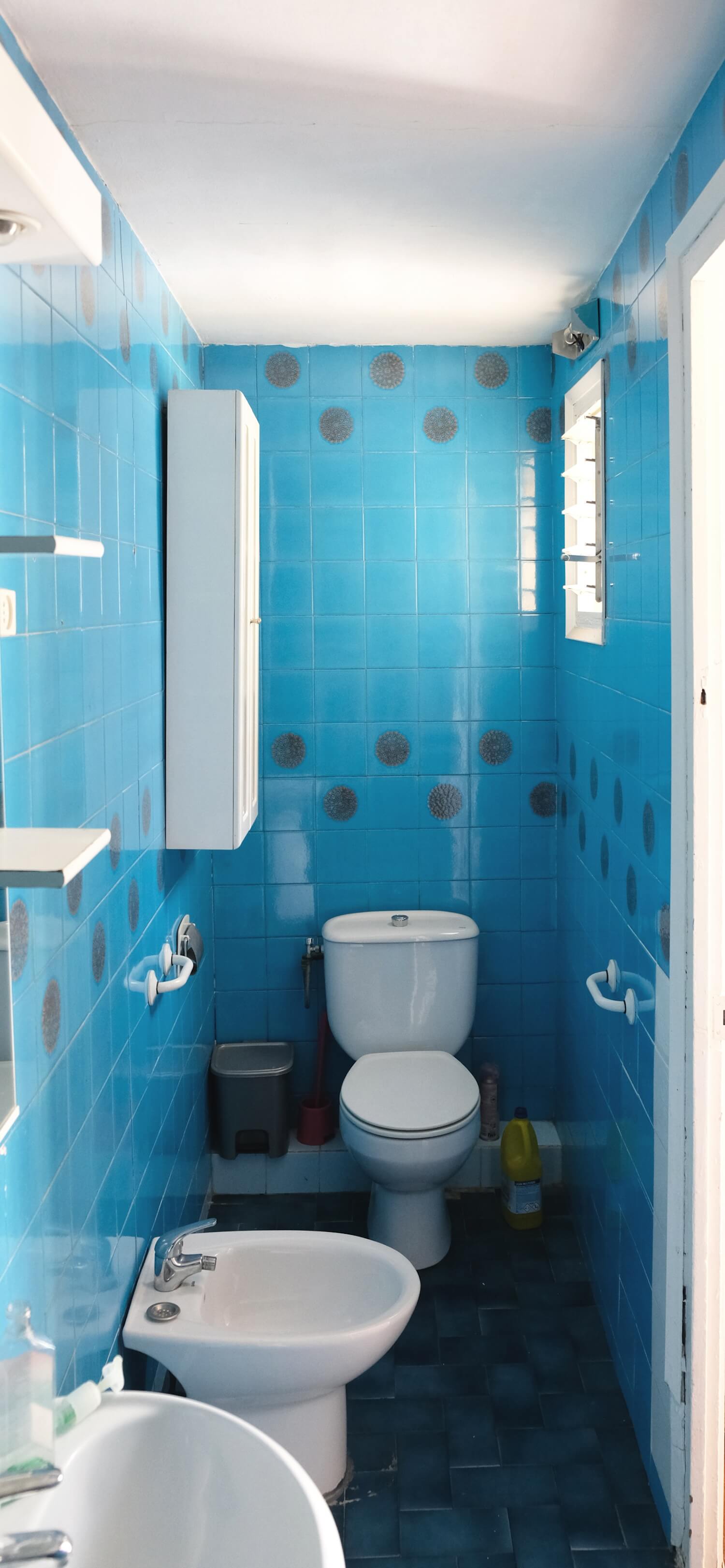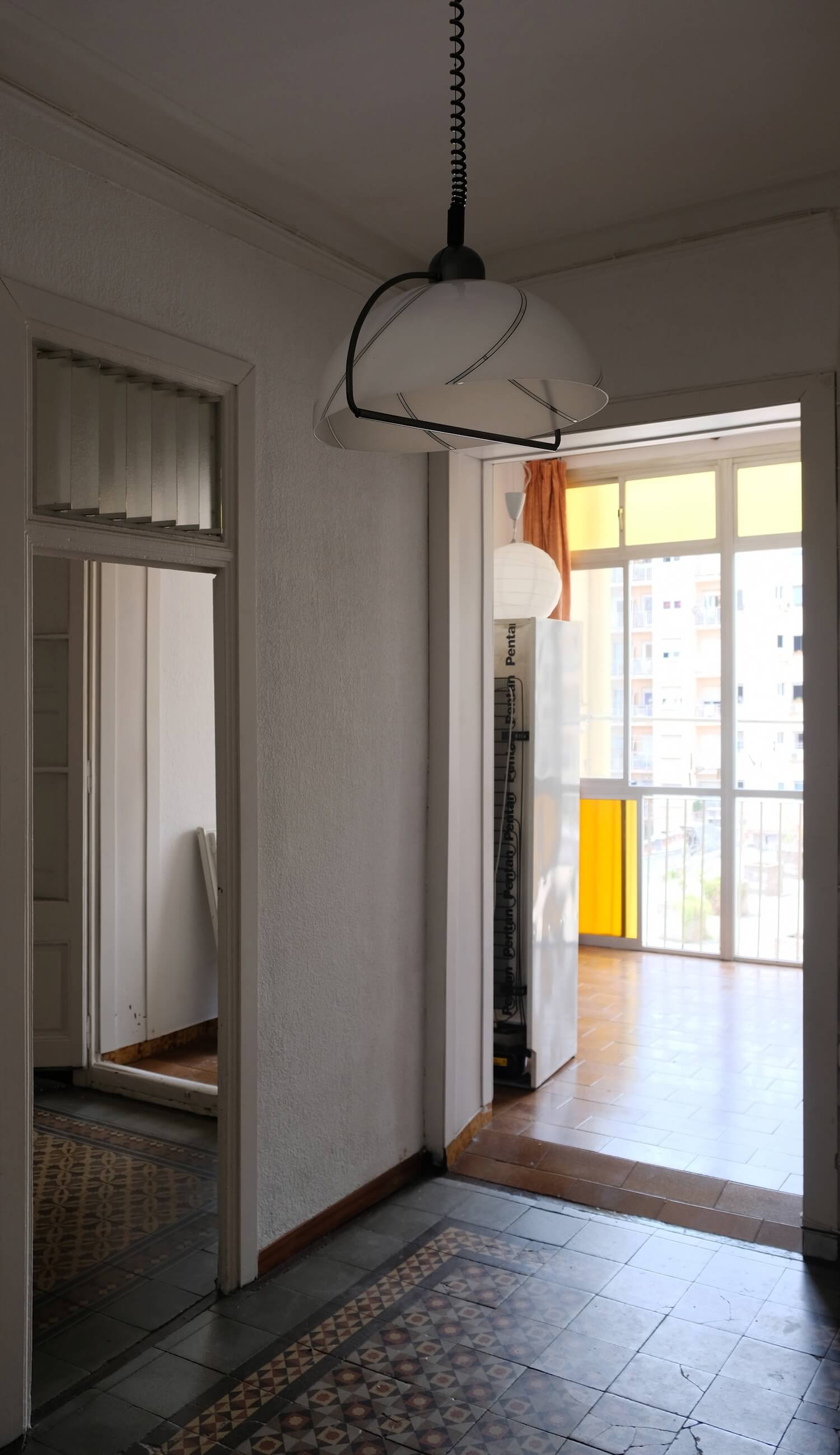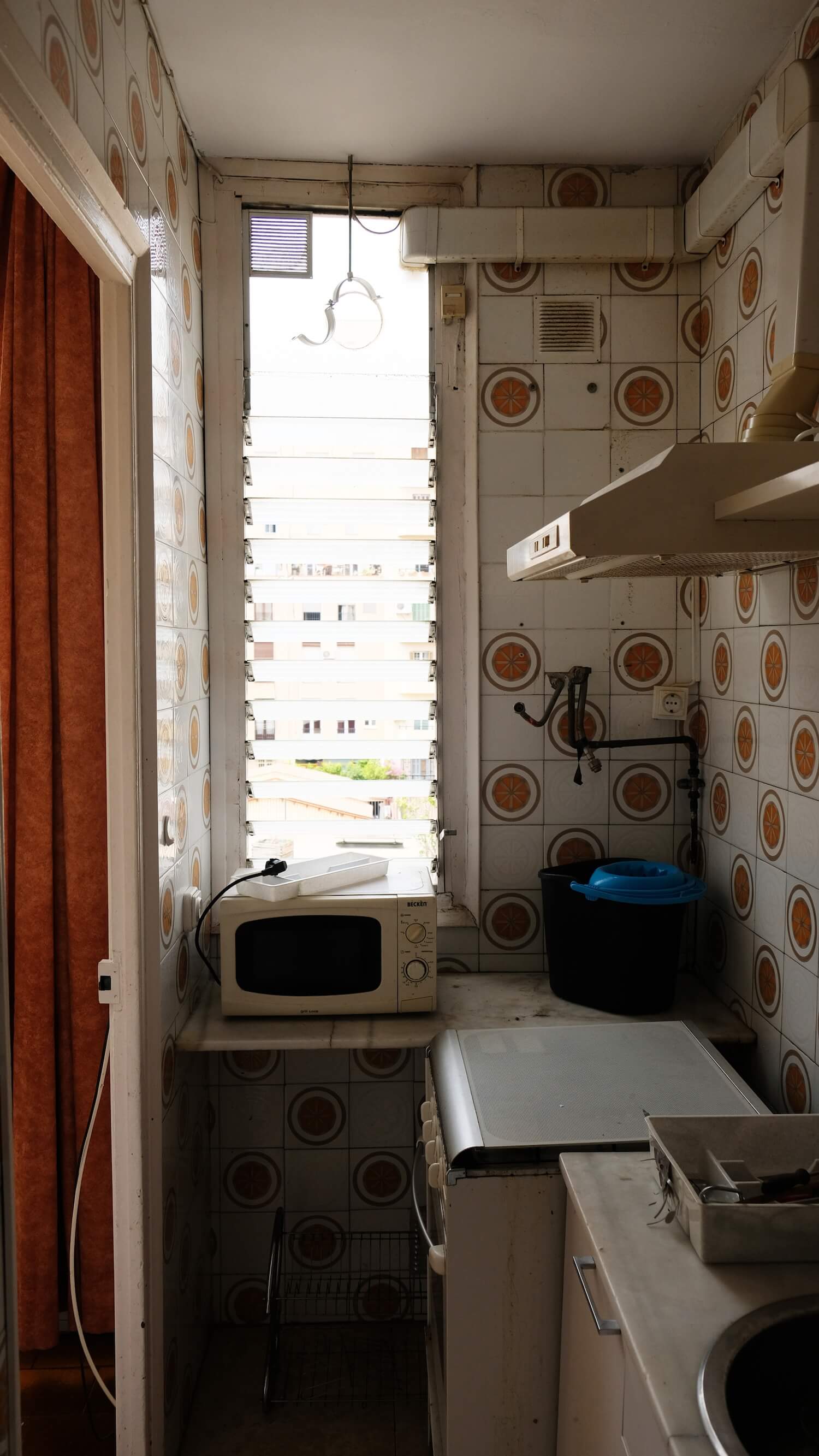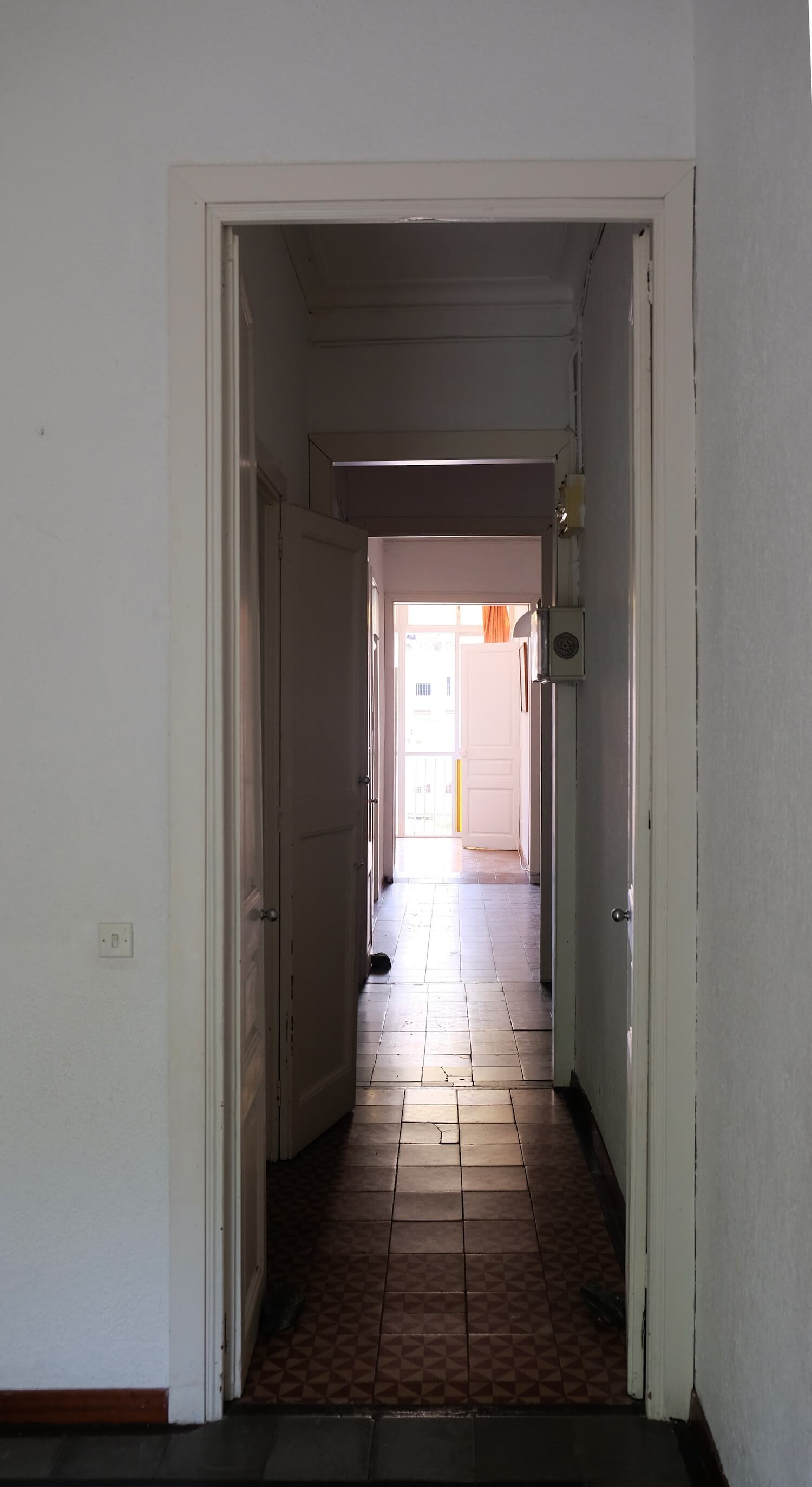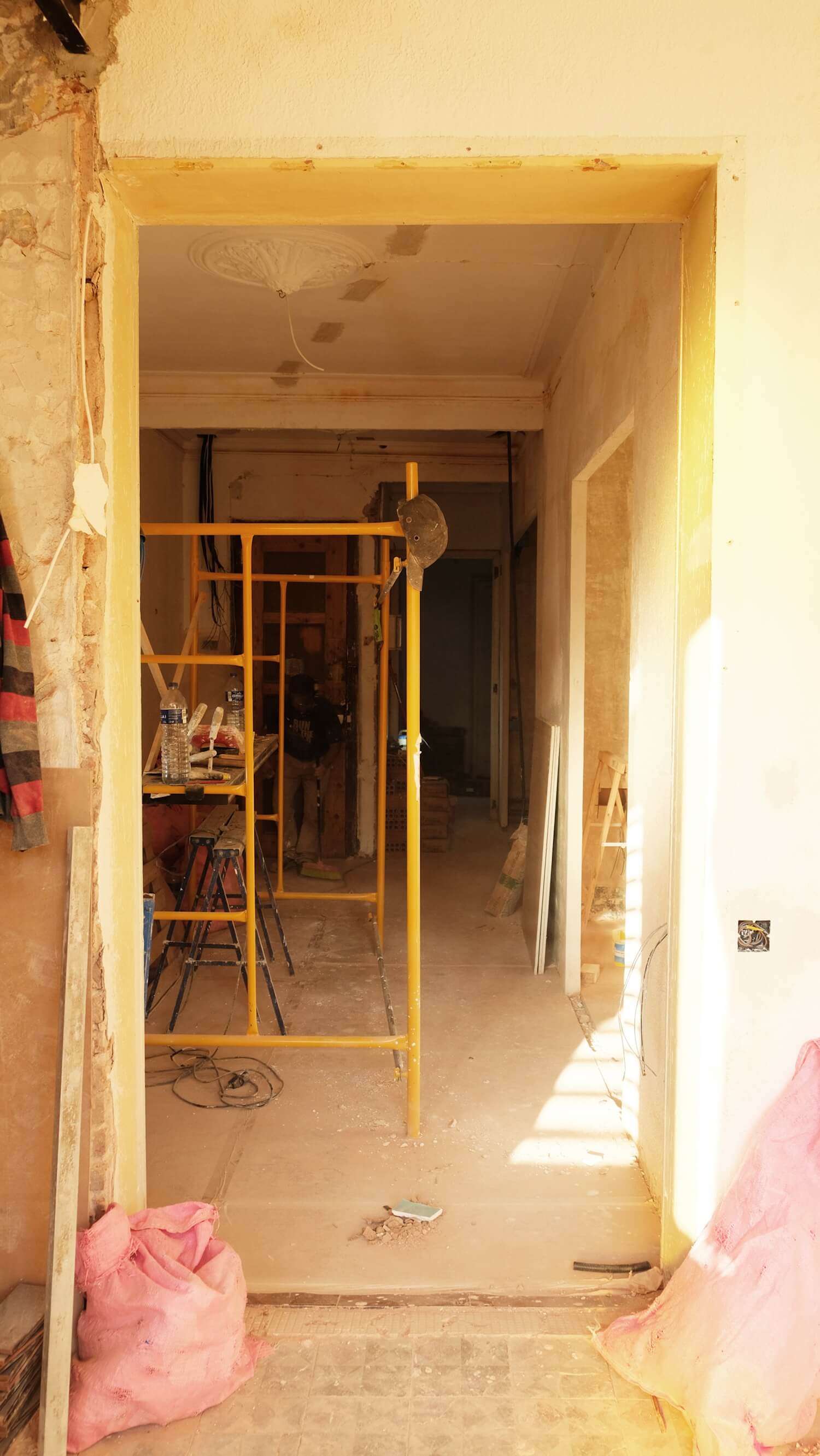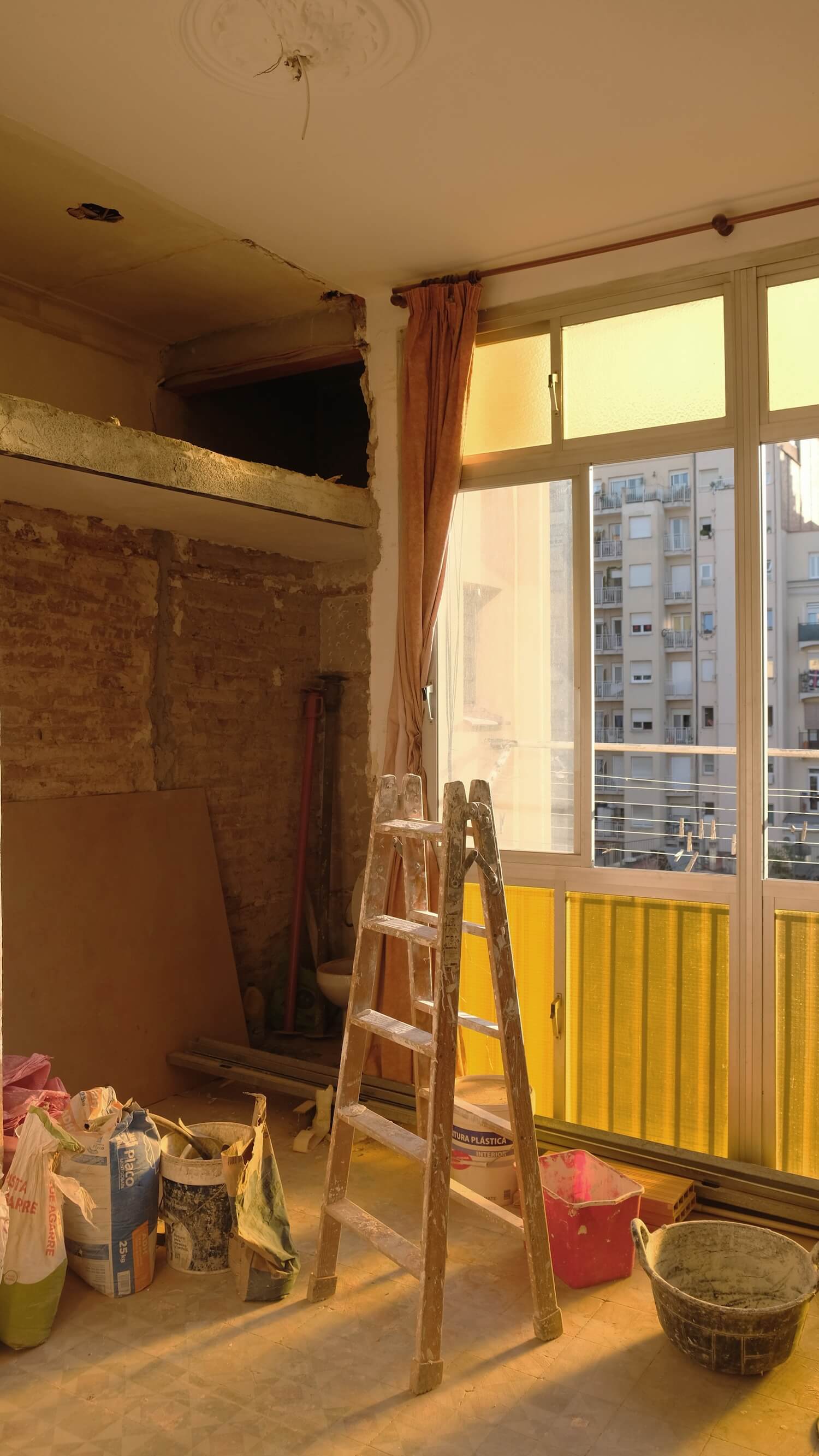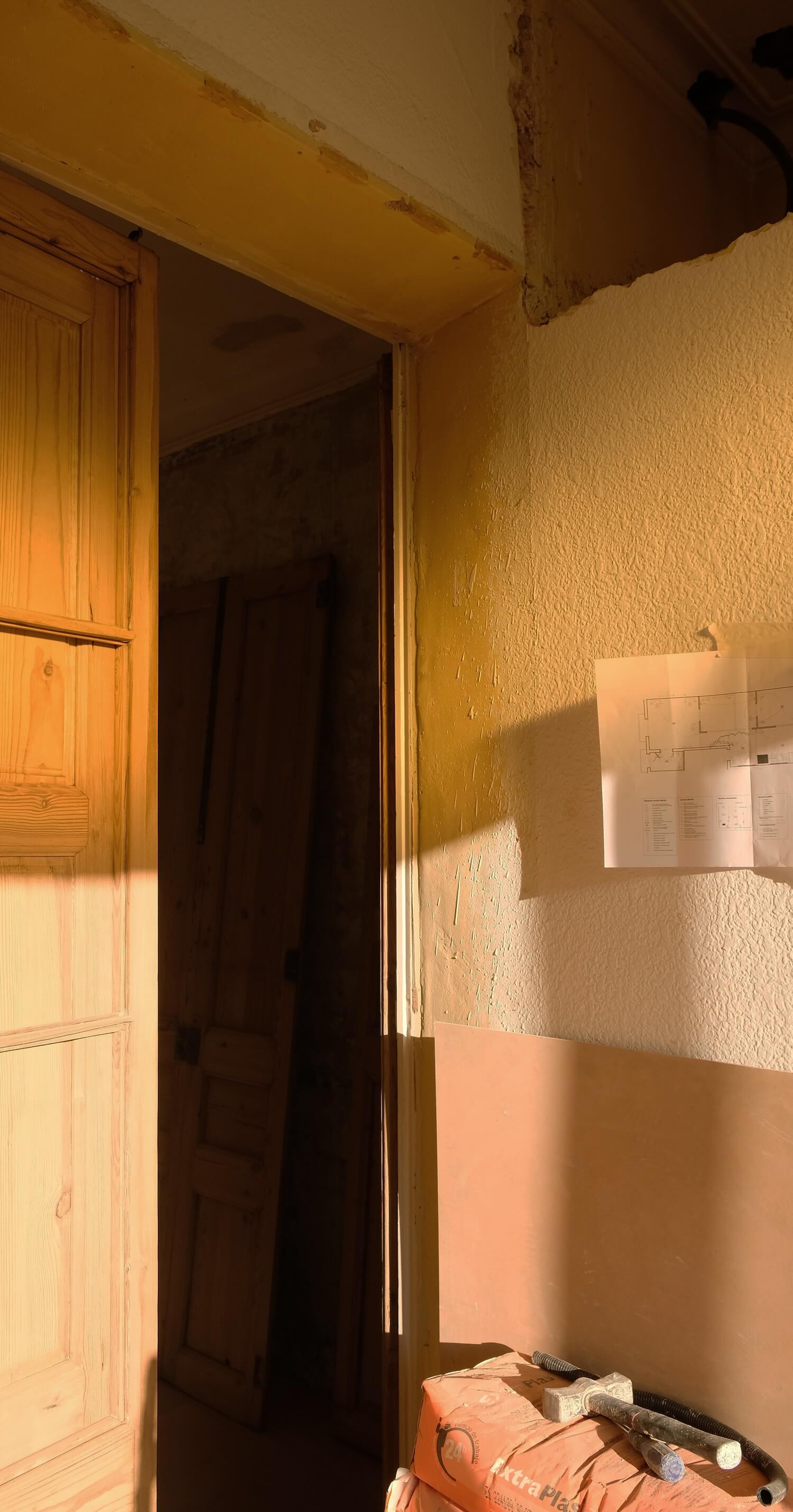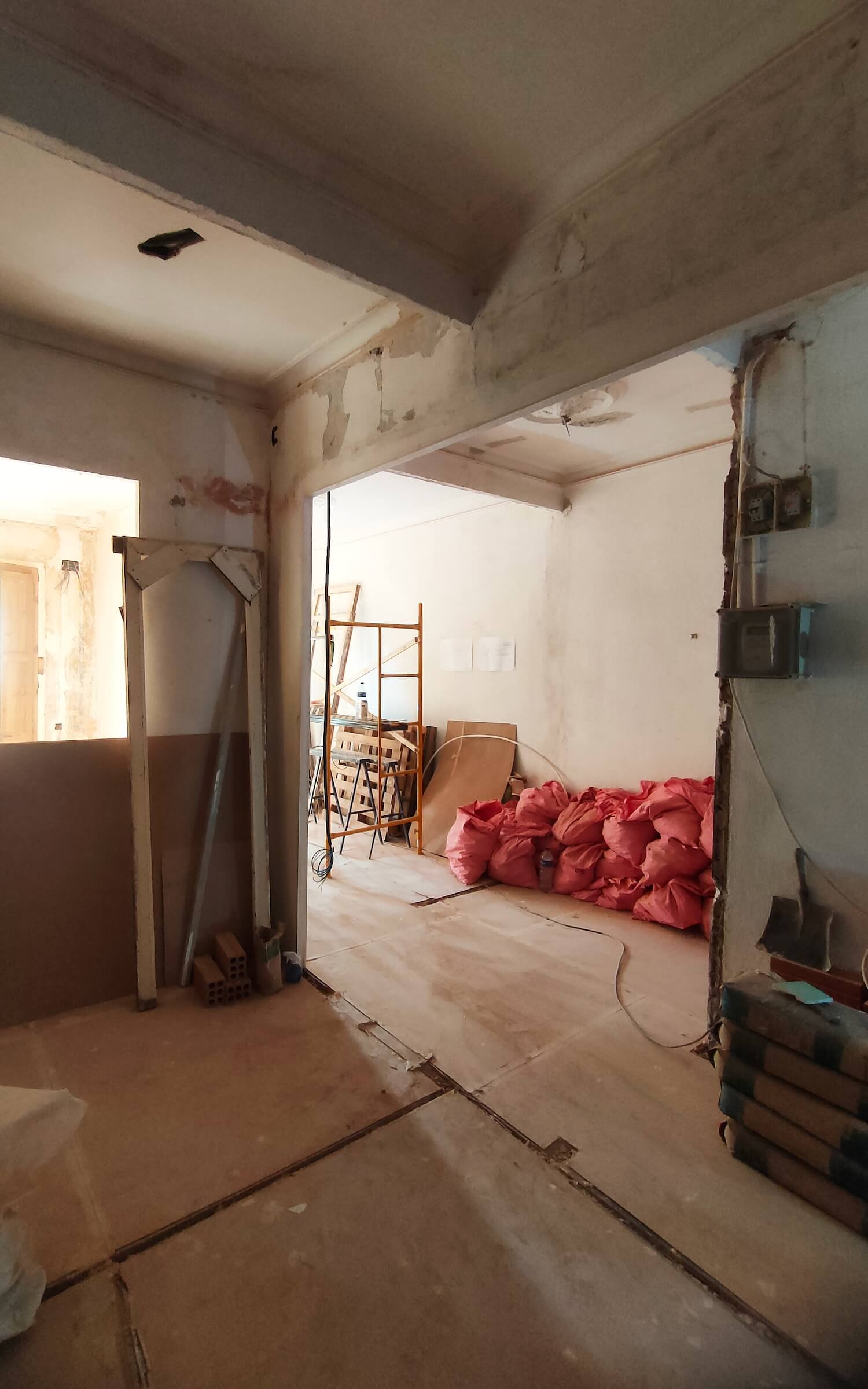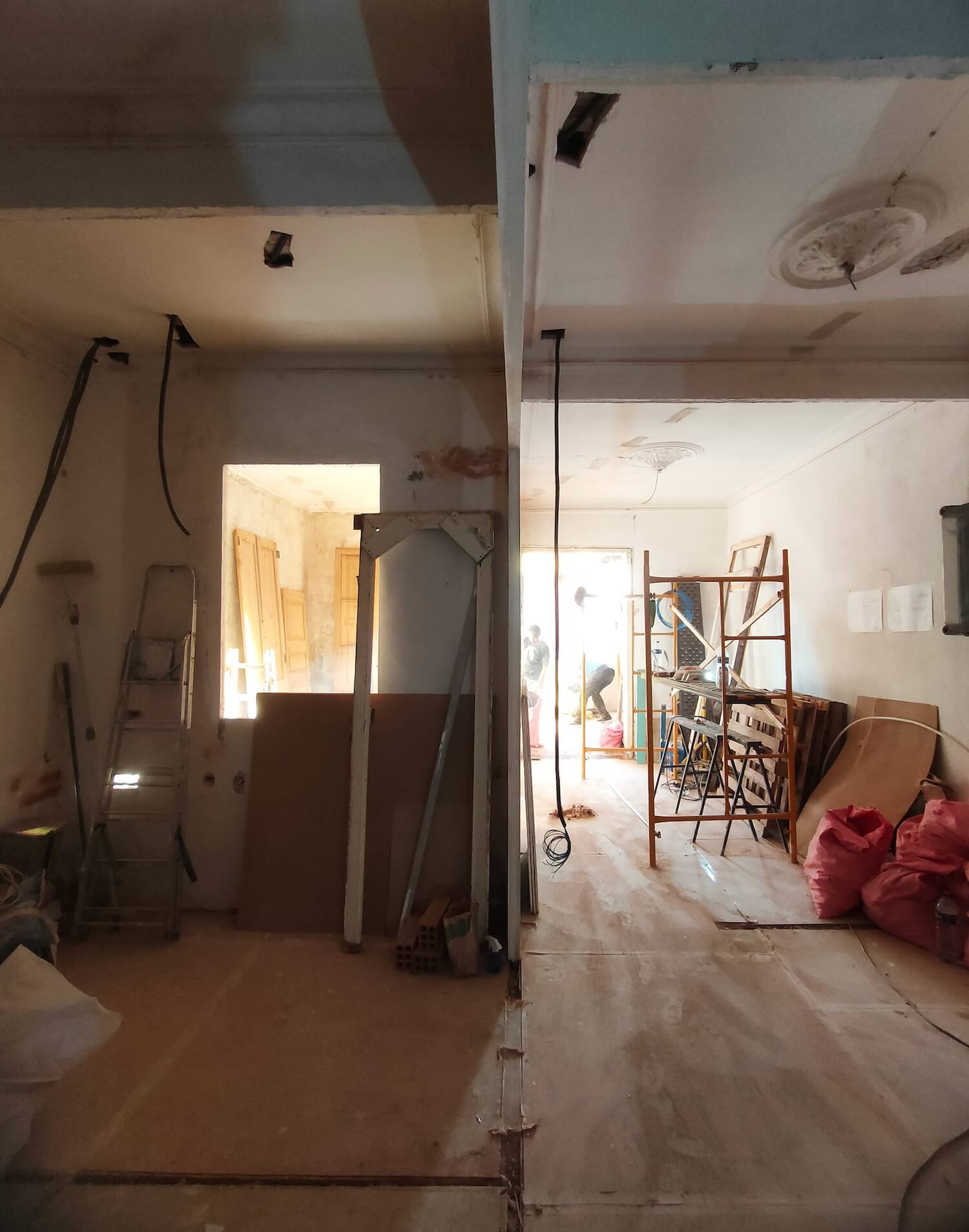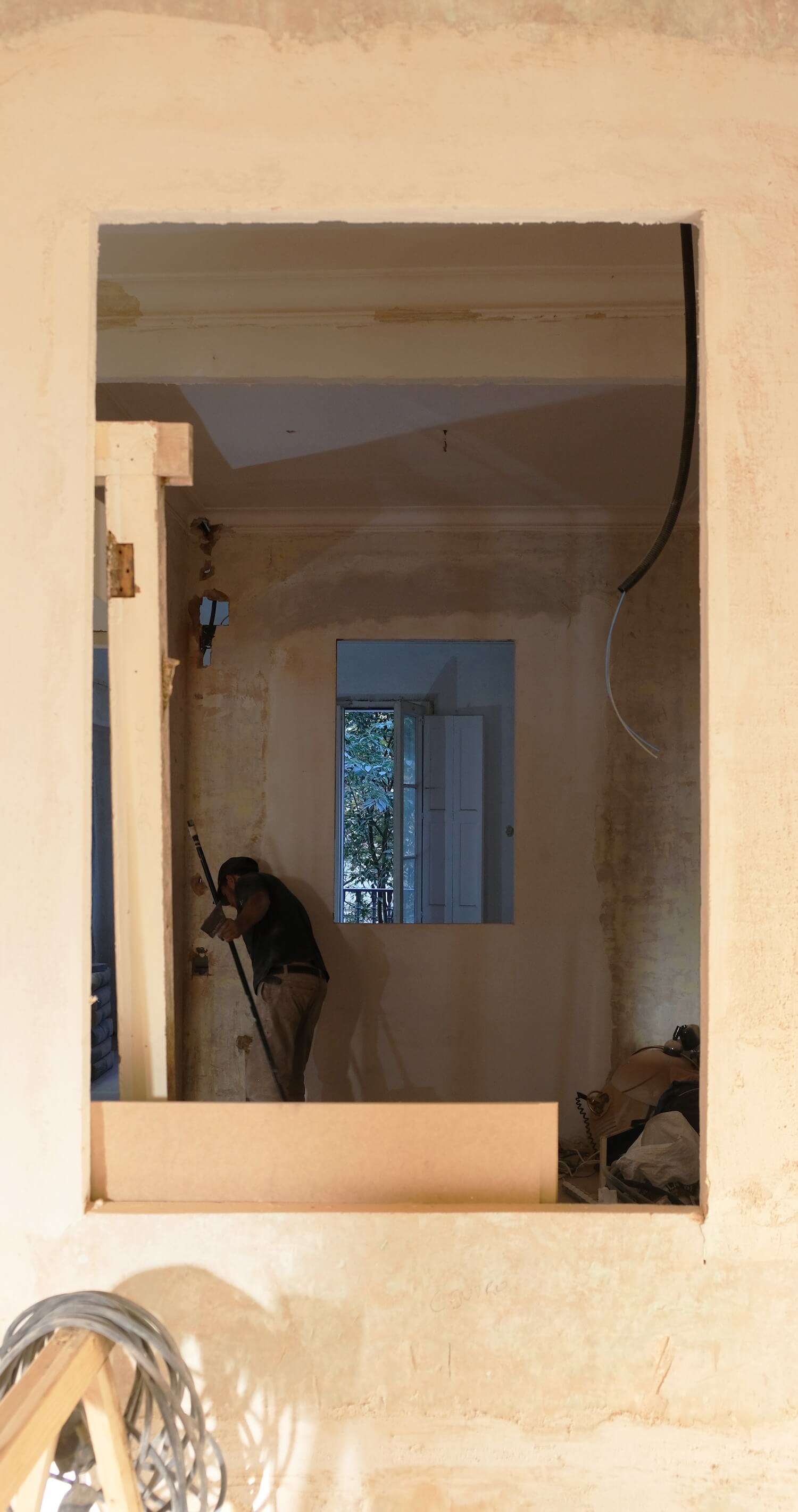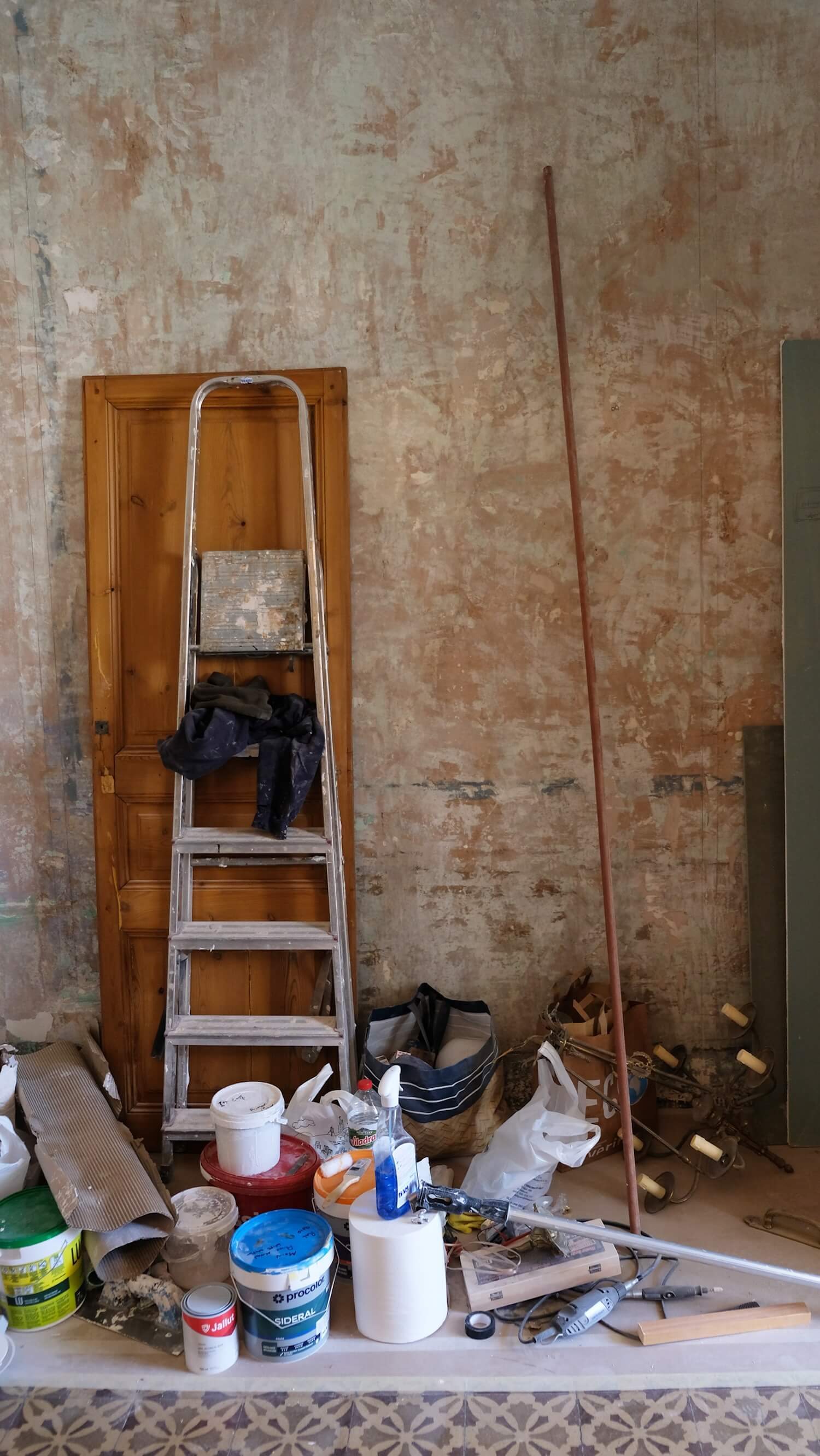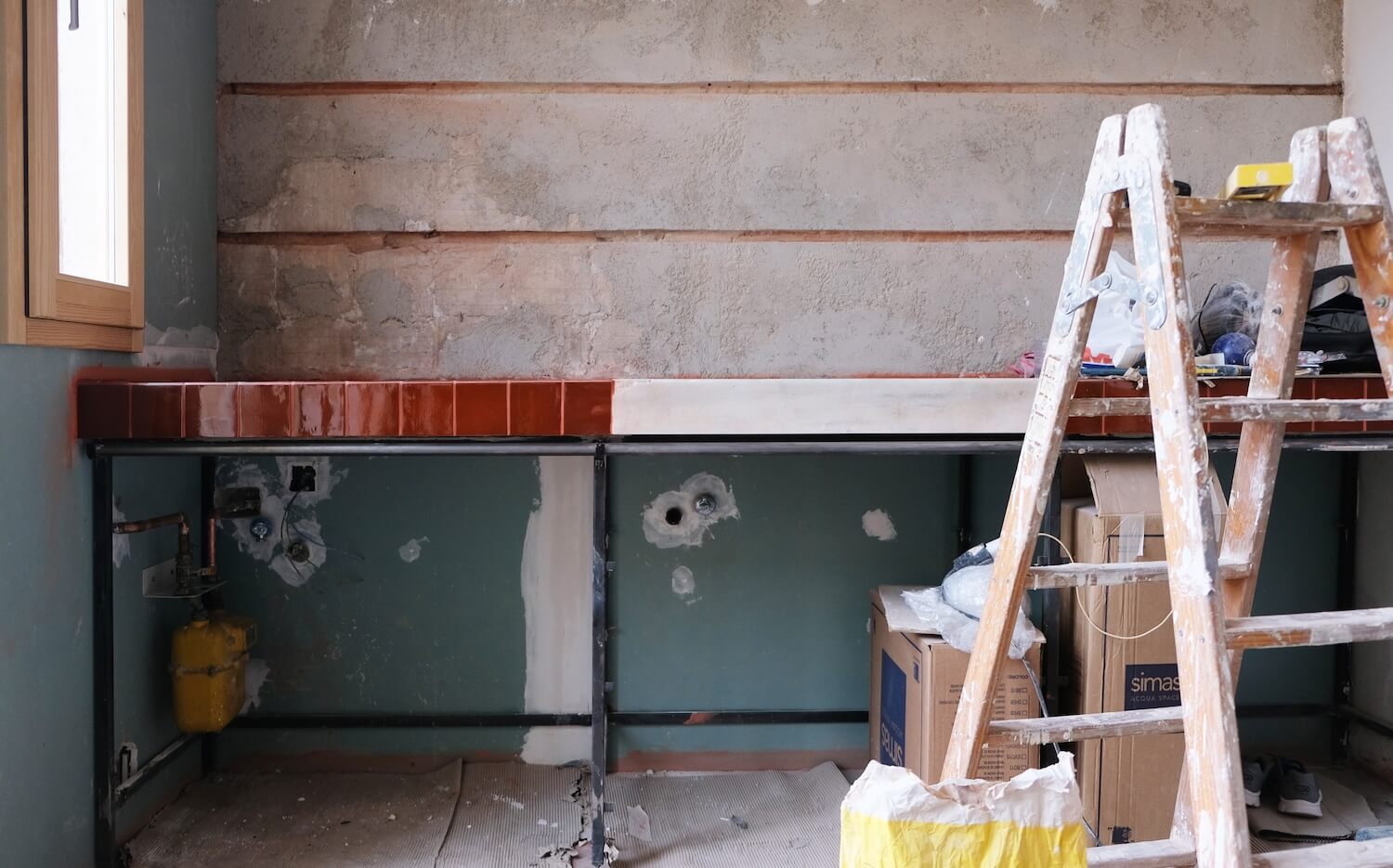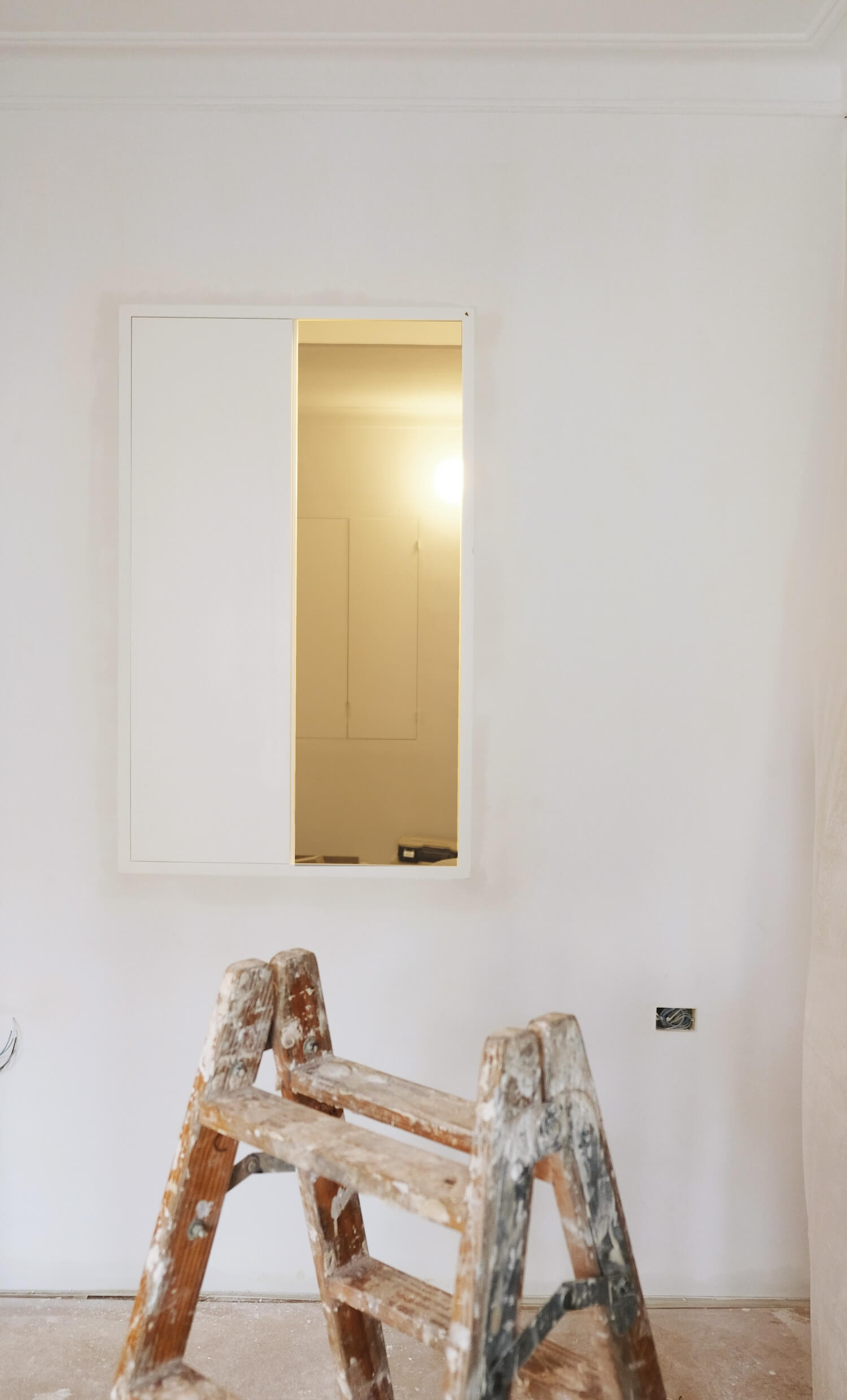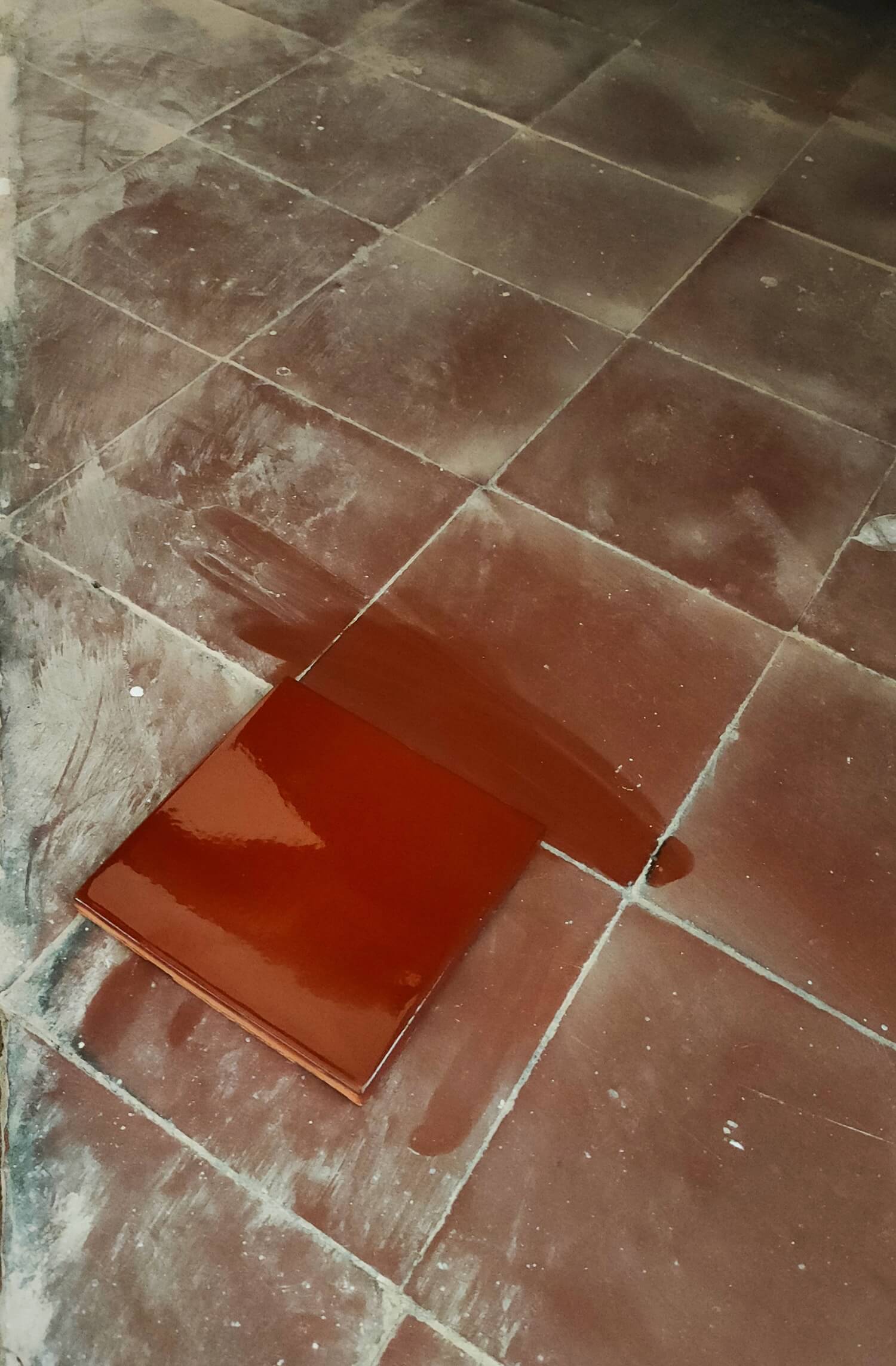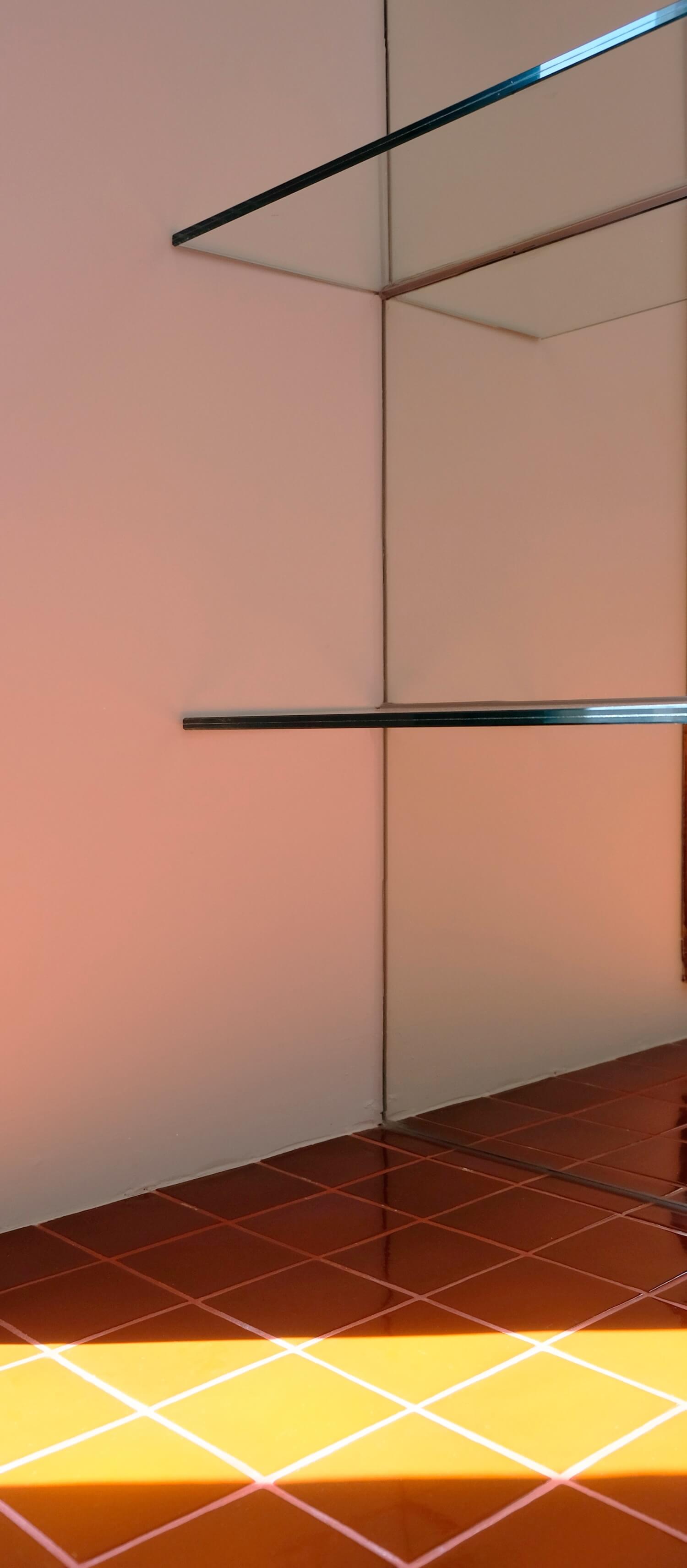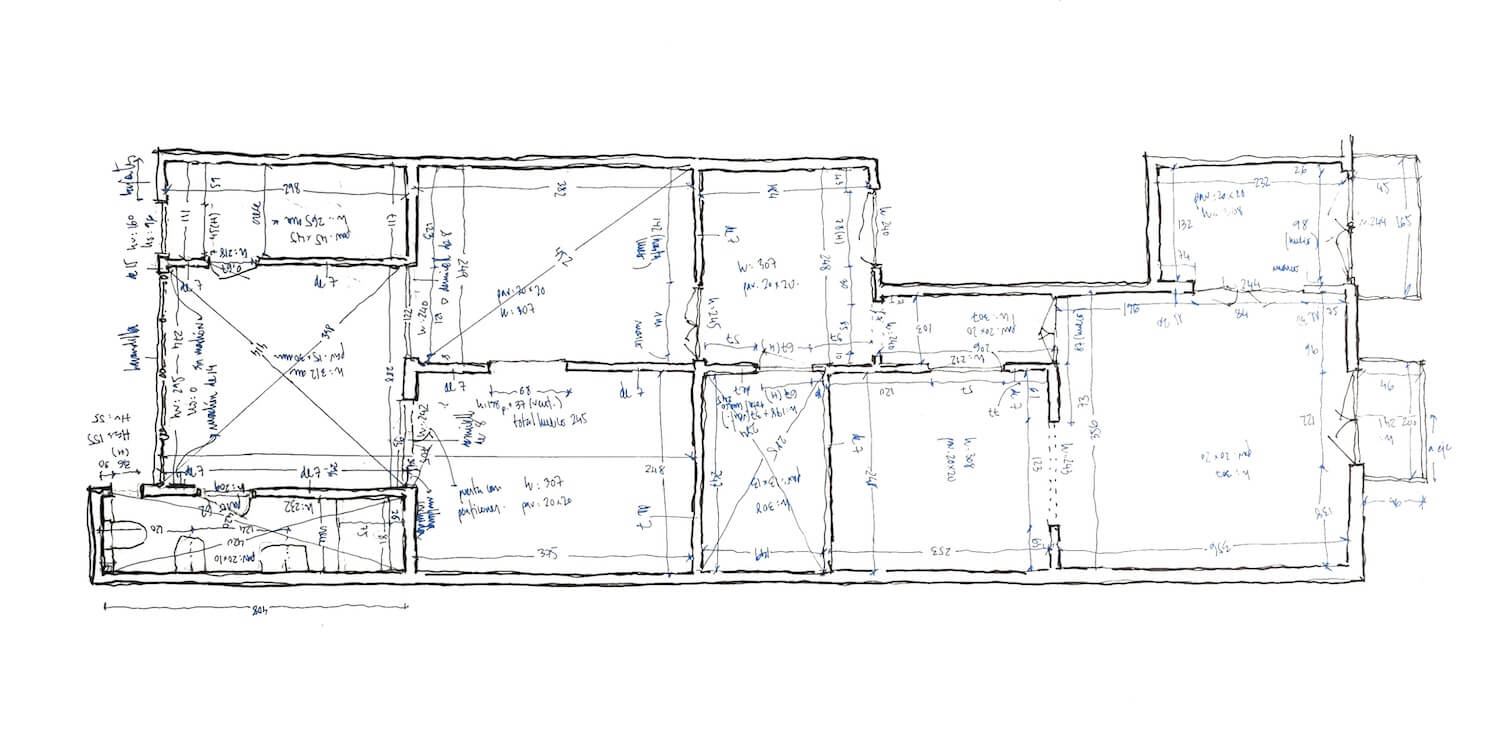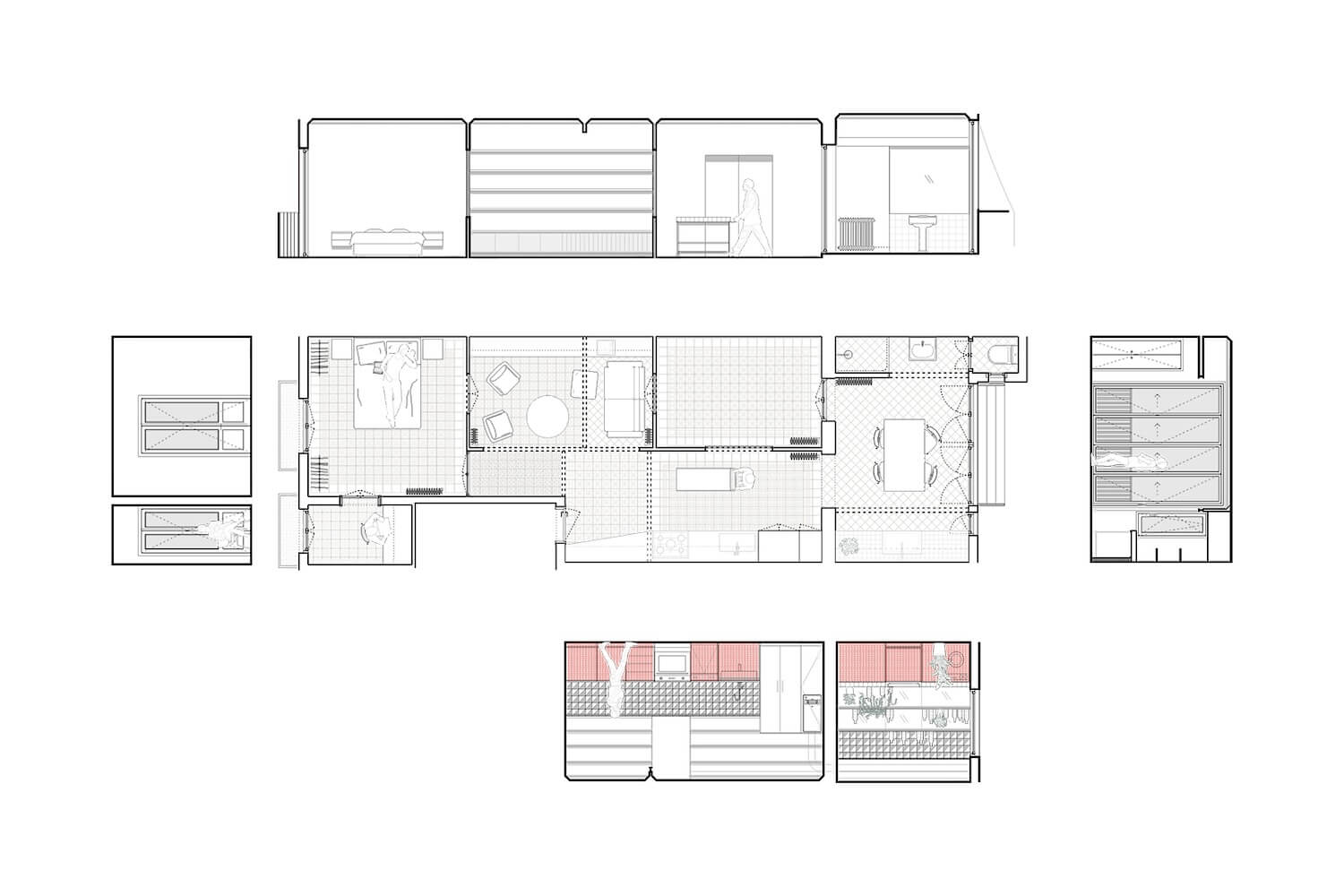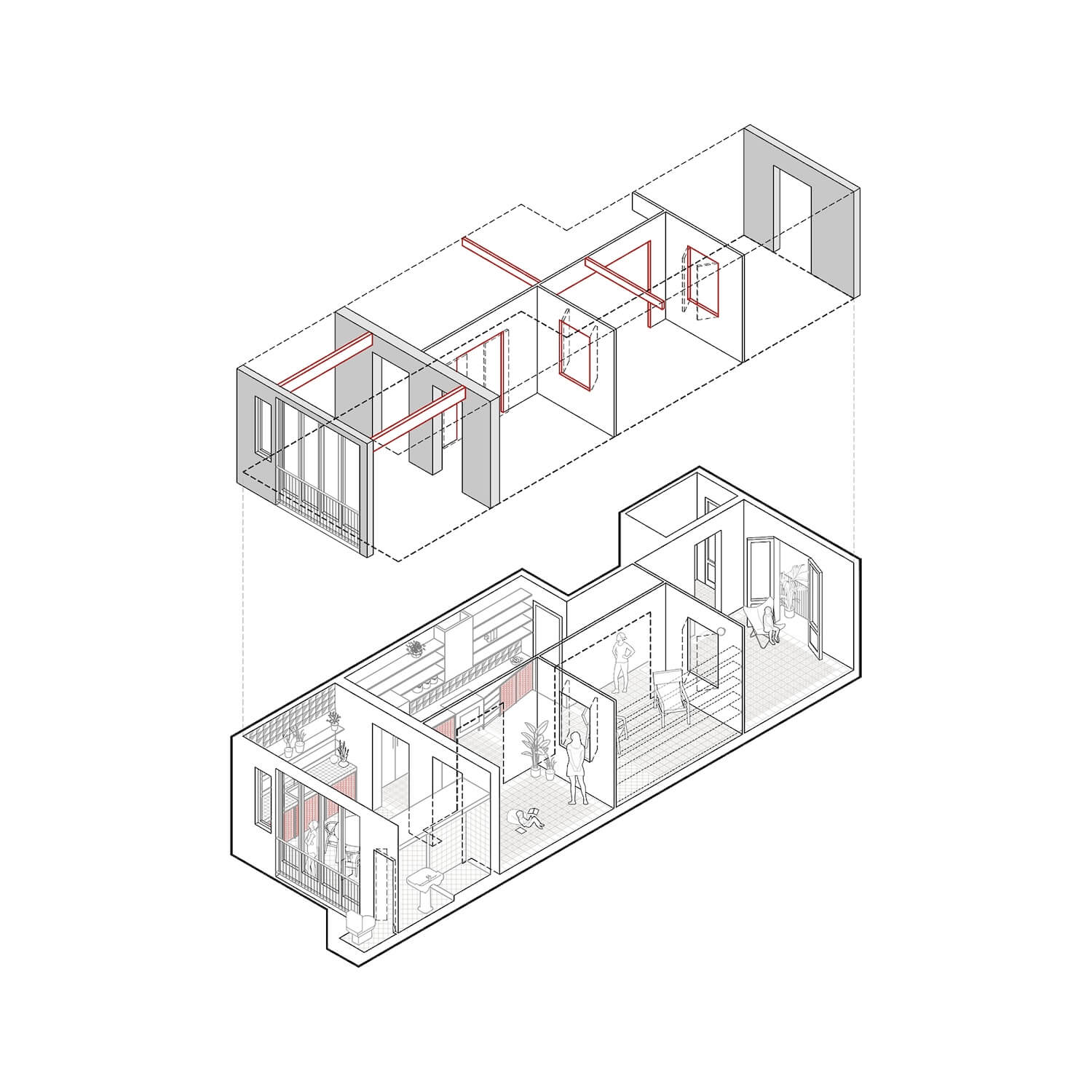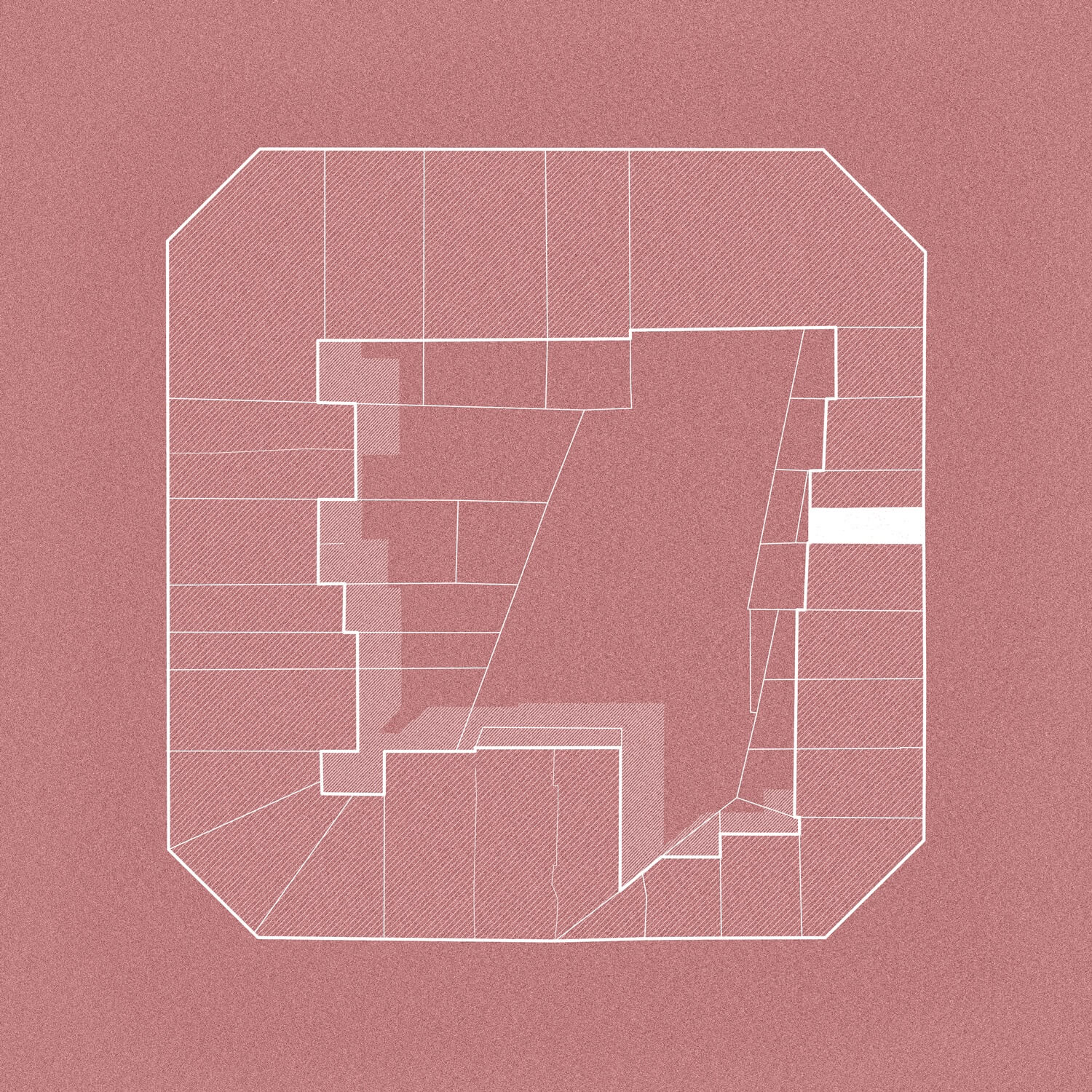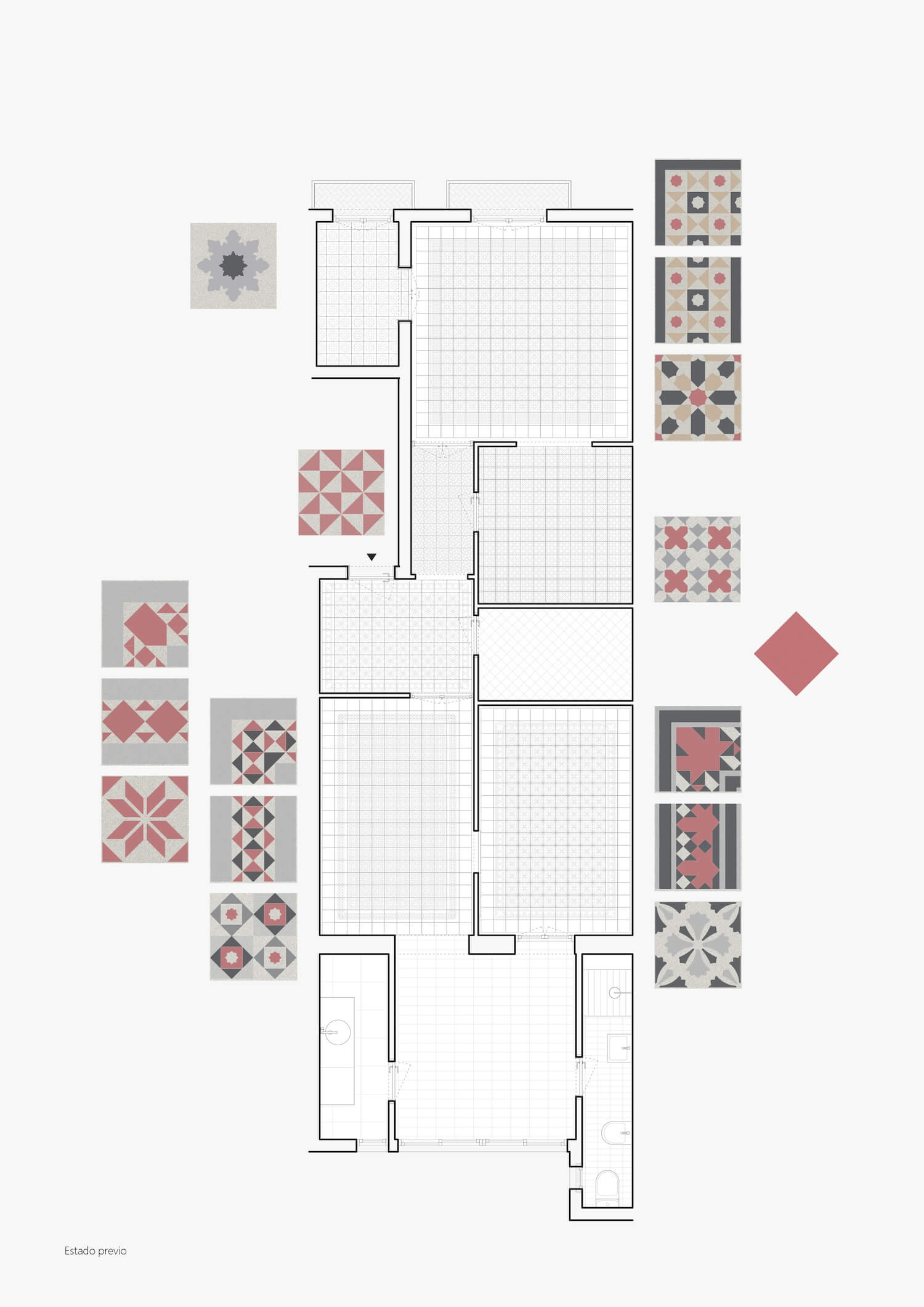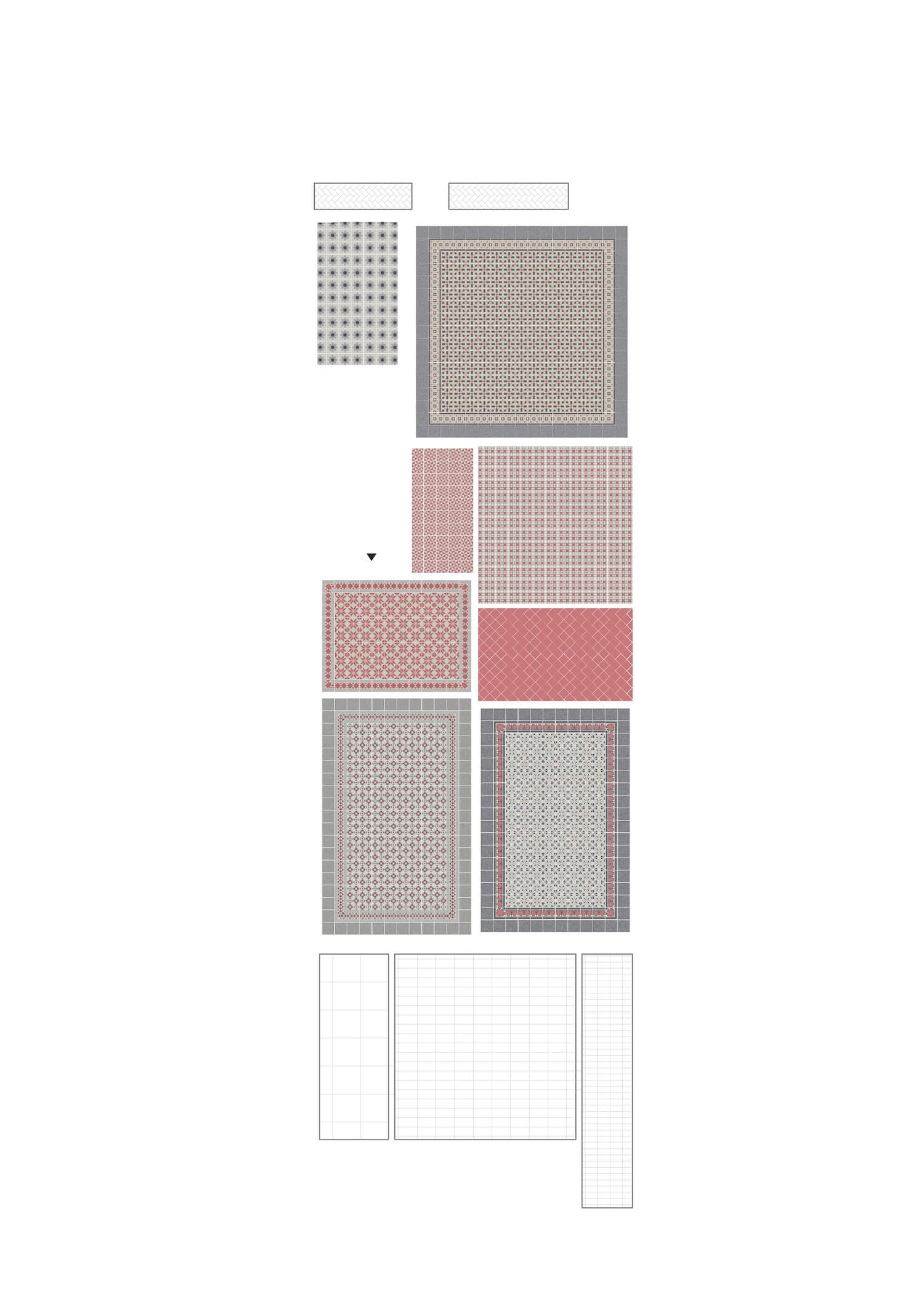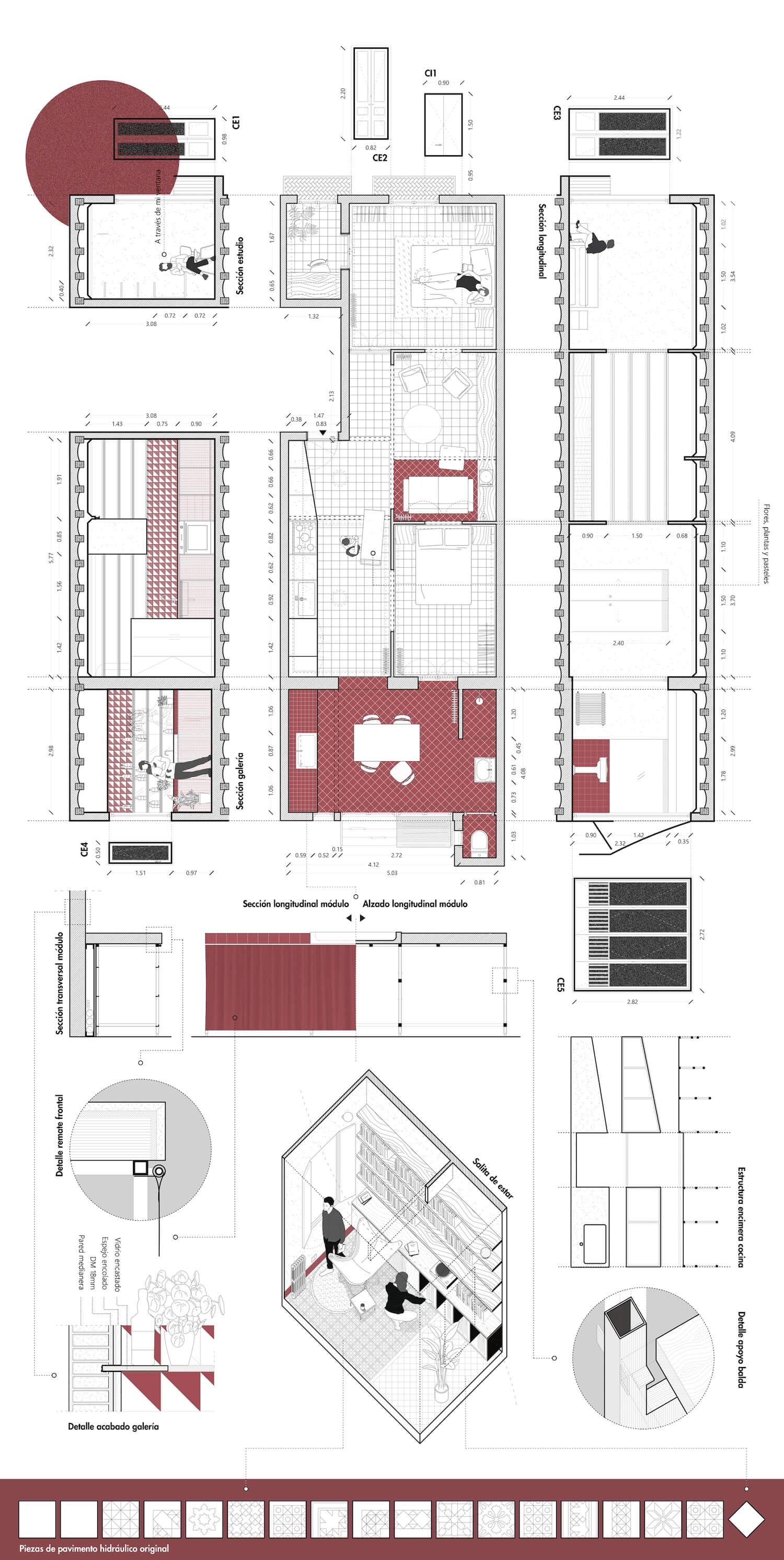 ---