Anna Kireeva:
Winter Mood is a design-concept for a relaxation area and a bathroom in a private
house
in a winter forest. The concept is based on
minimalism
. The dominant color in the interior is restrained and laconic black. Trees, greenery, wooden textures and a fireplace add coziness and comfort to this interior.
Large panoramic windows offer a magnificent view of the
winter forest
. It's cold and winter outside, but inside it's warm, cozy and peaceful. Imagine what it would be like to sit in an armchair with a hot drink in front of the fireplace and enjoy the scenery of the winter forest! A small garden behind a glass partition, even in cold times, will allow you to enjoy the green trees. Natural building materials and colors, a green vertical garden and a greenhouse behind glass bring a person closer to nature, help to feel in unity with it and feel peace.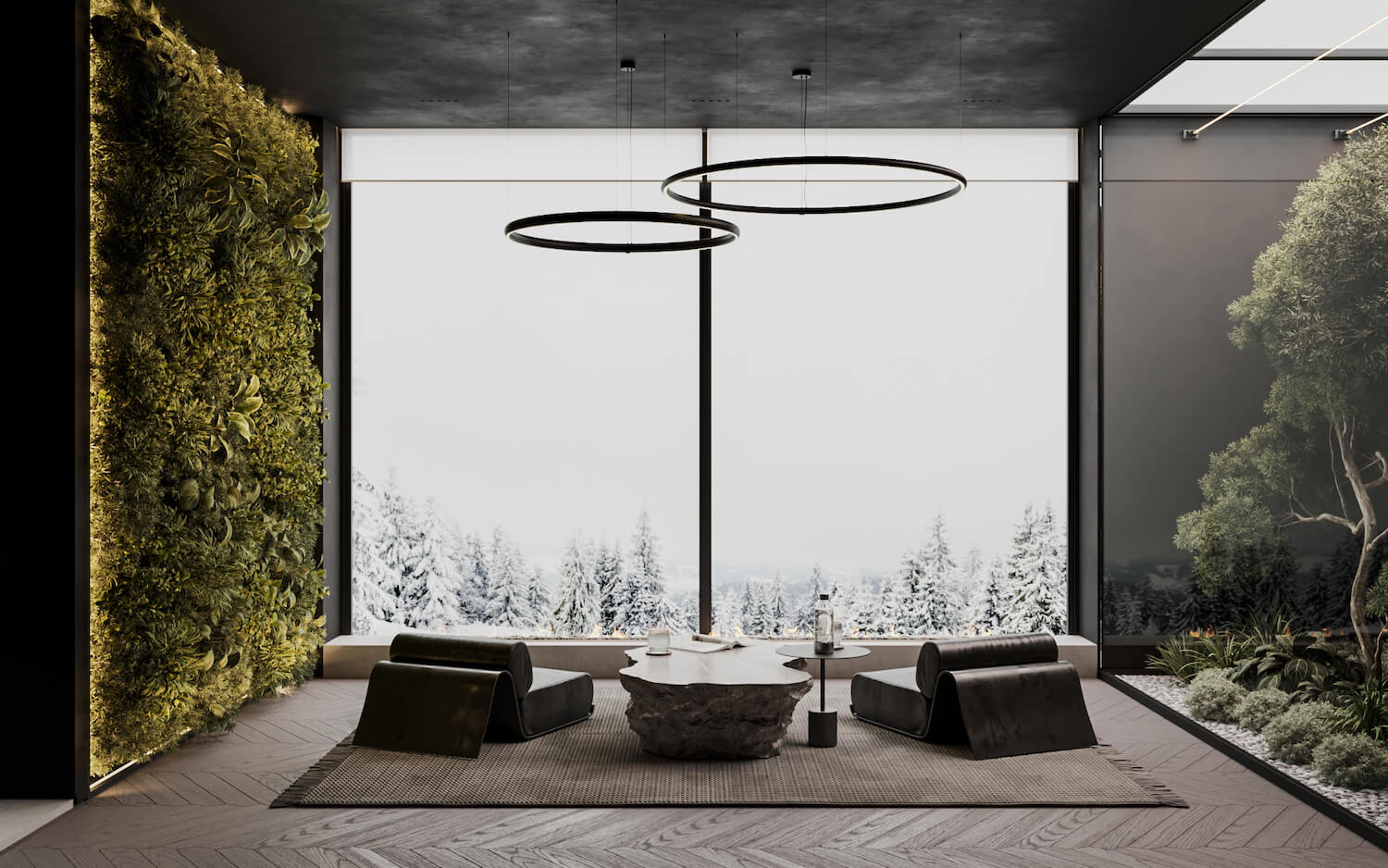 There is a
bathroom
behind a partition on the podium. Space, lots of light and greenery are the basis of the concept of this room. There is nothing superfluous in it and everything is in its place. The project shows that minimalism is not boring. Minimalism can bring appeasemen to our chaotic and modern life. Minimalism is attention to detail and architectural forms, it is the perfect sense of proportion. After all, we all know - beauty is in simplicity!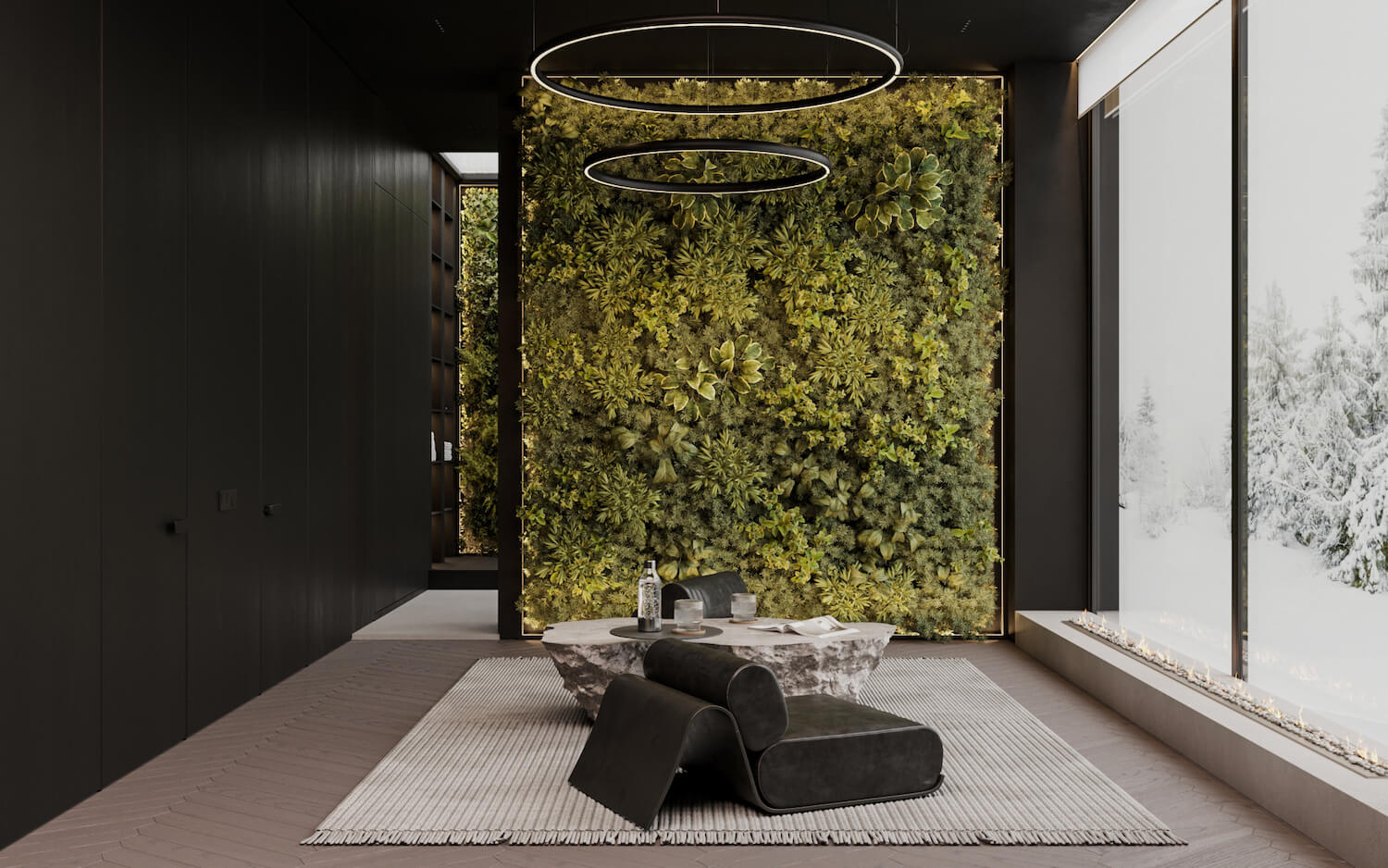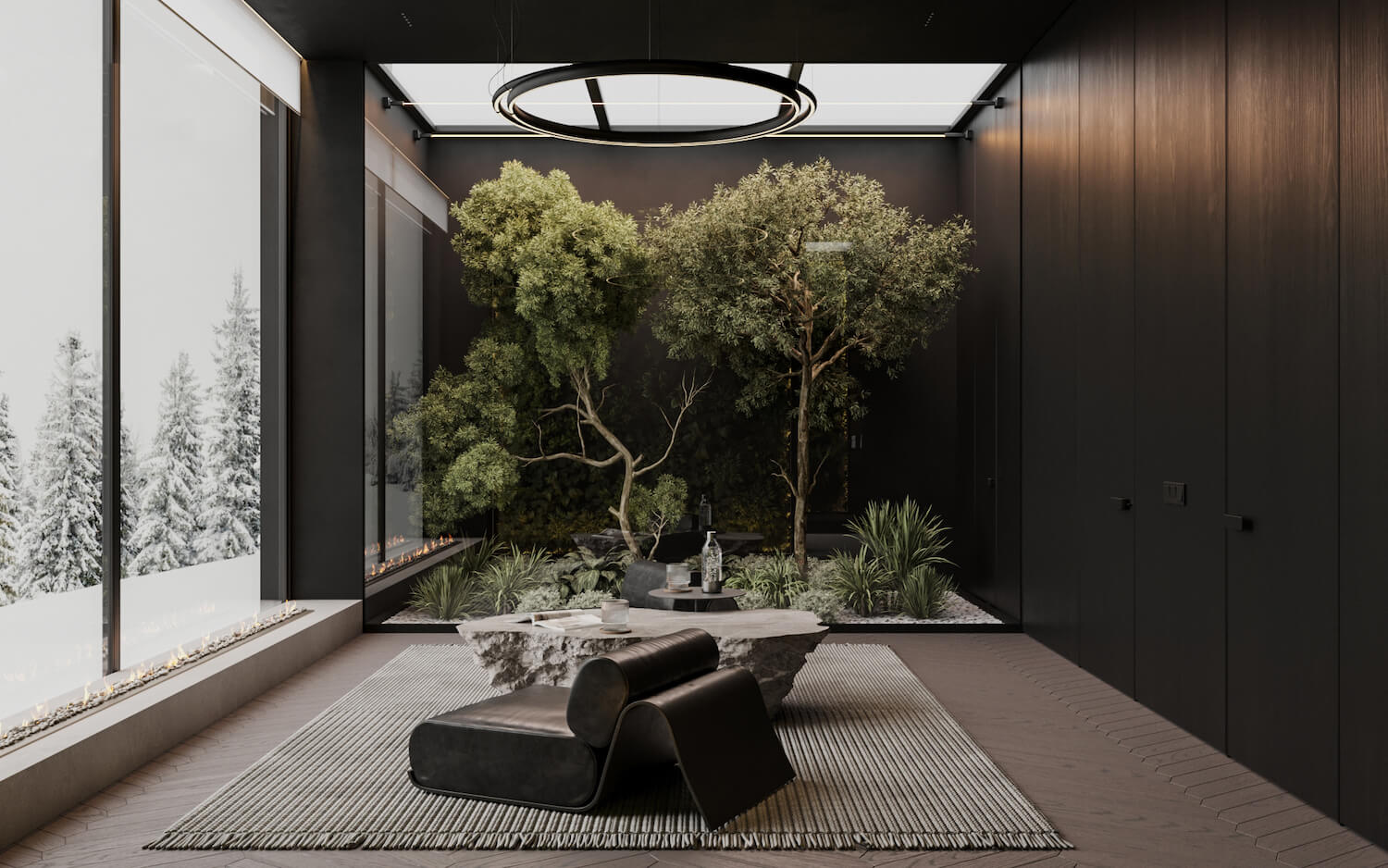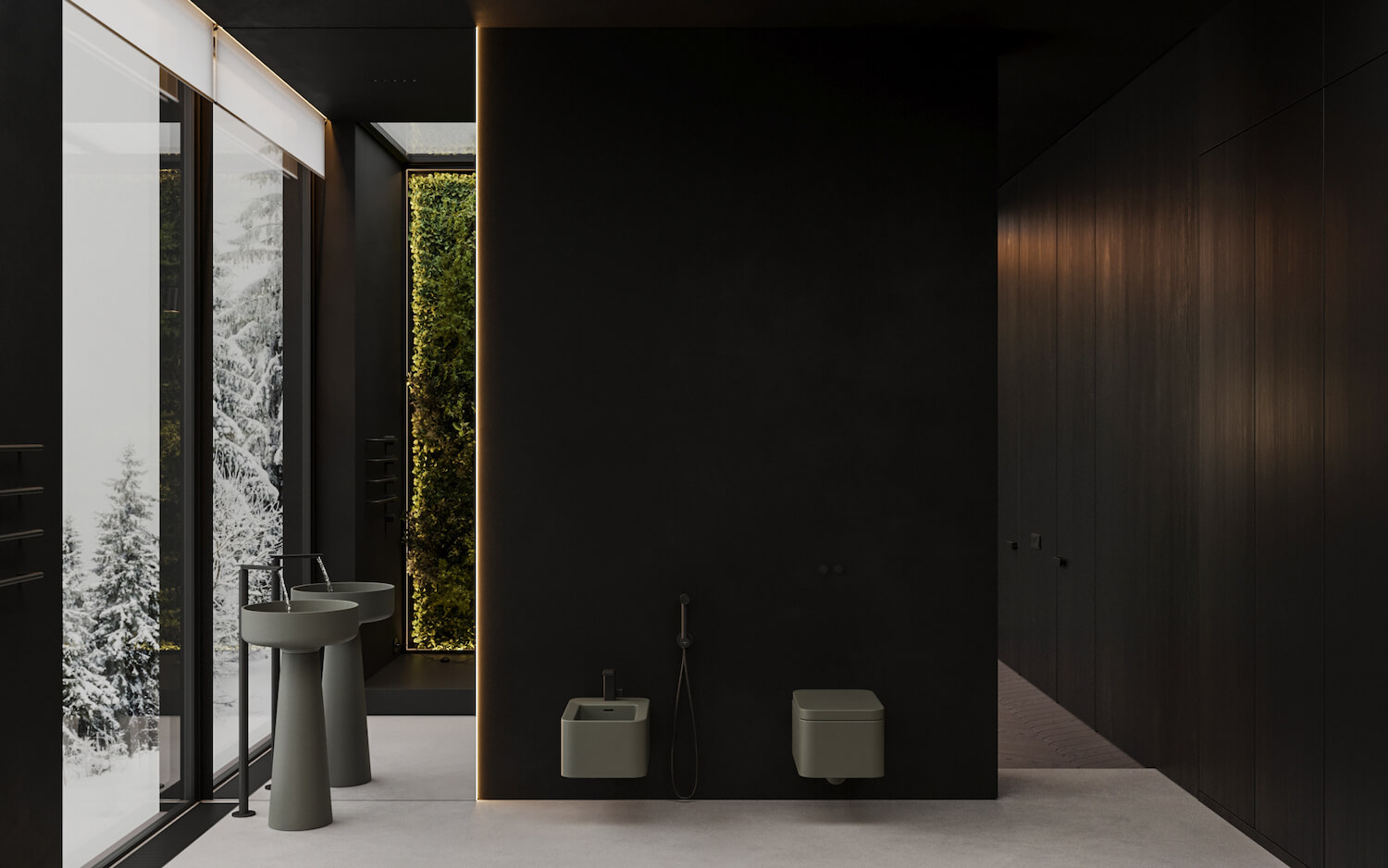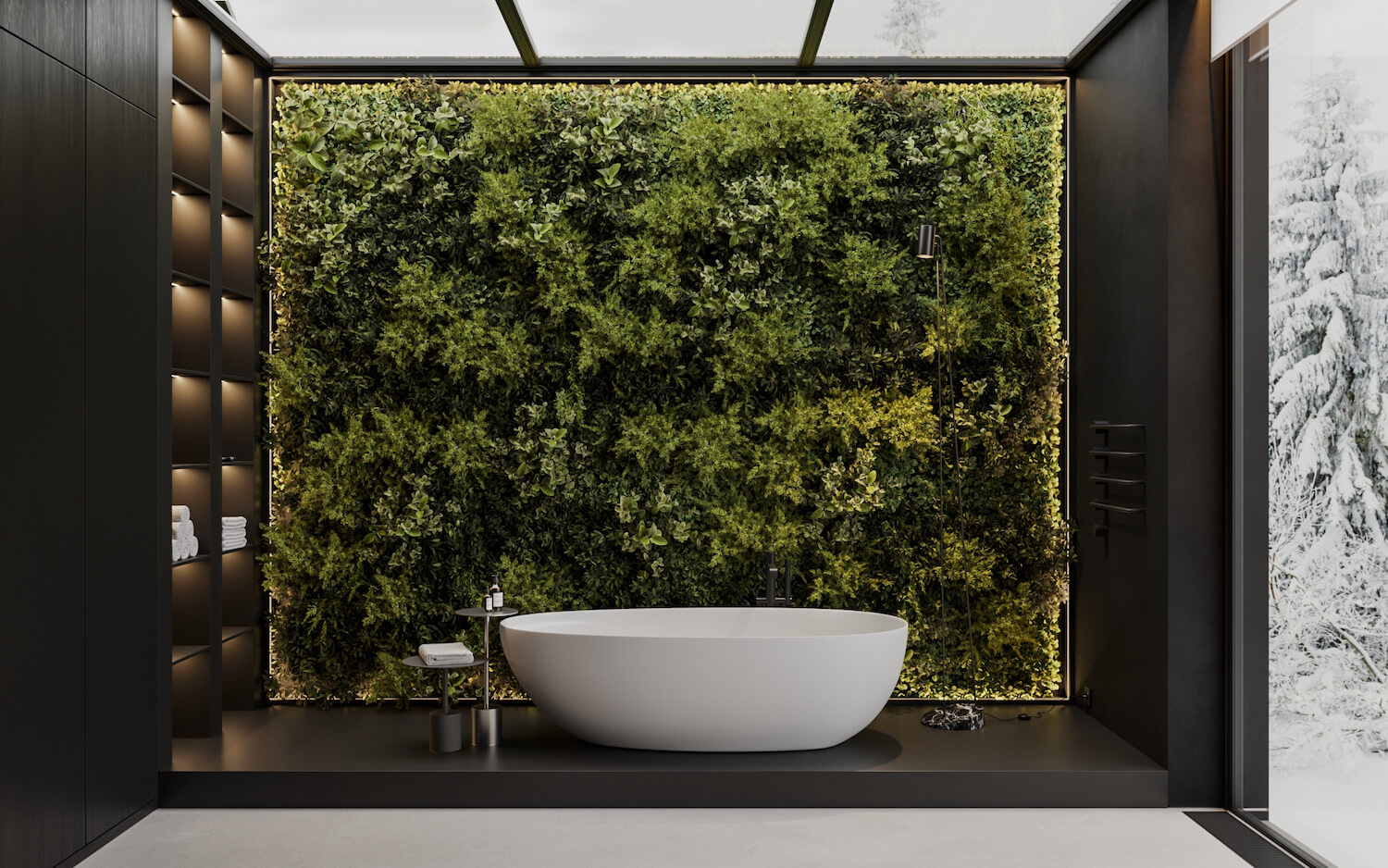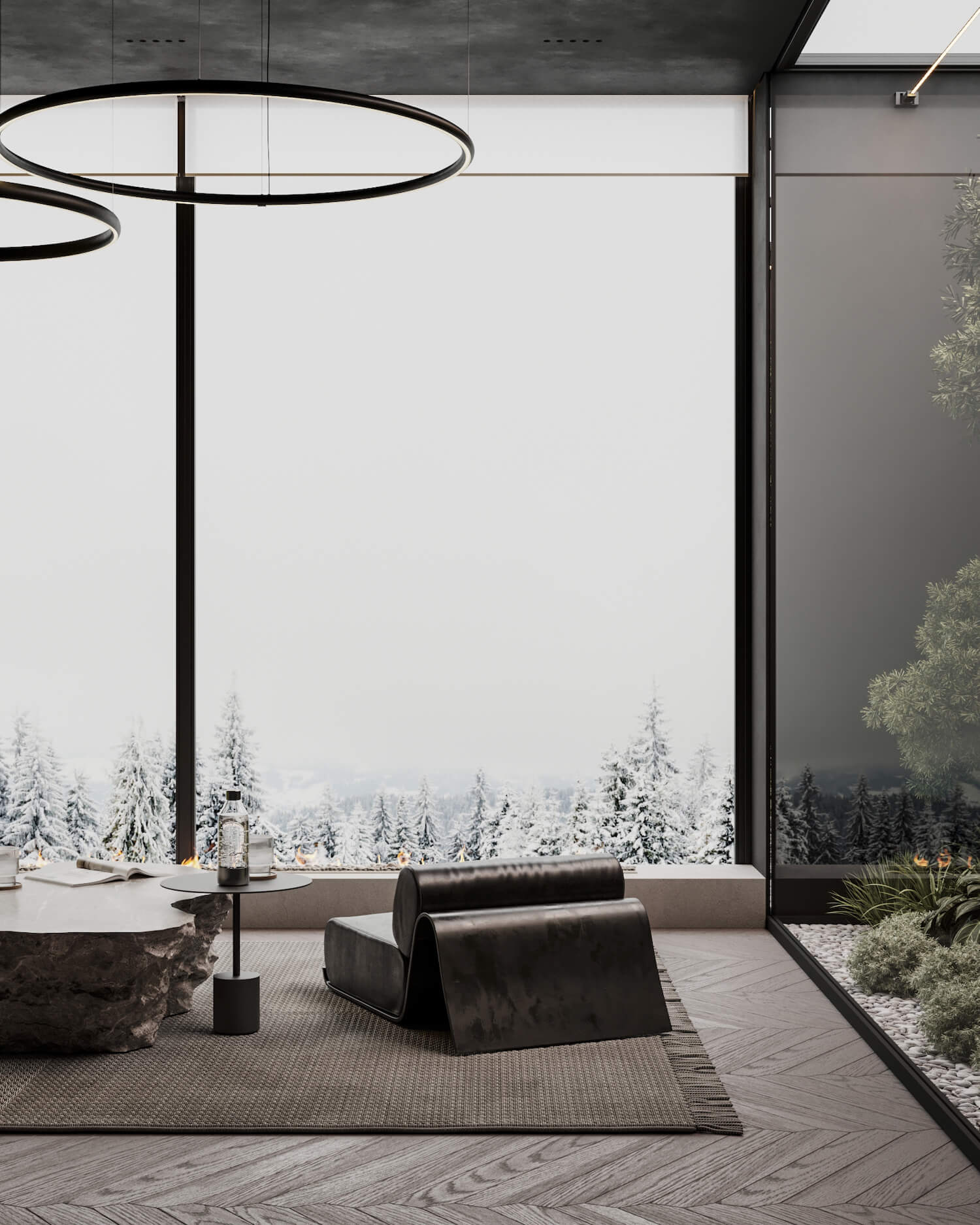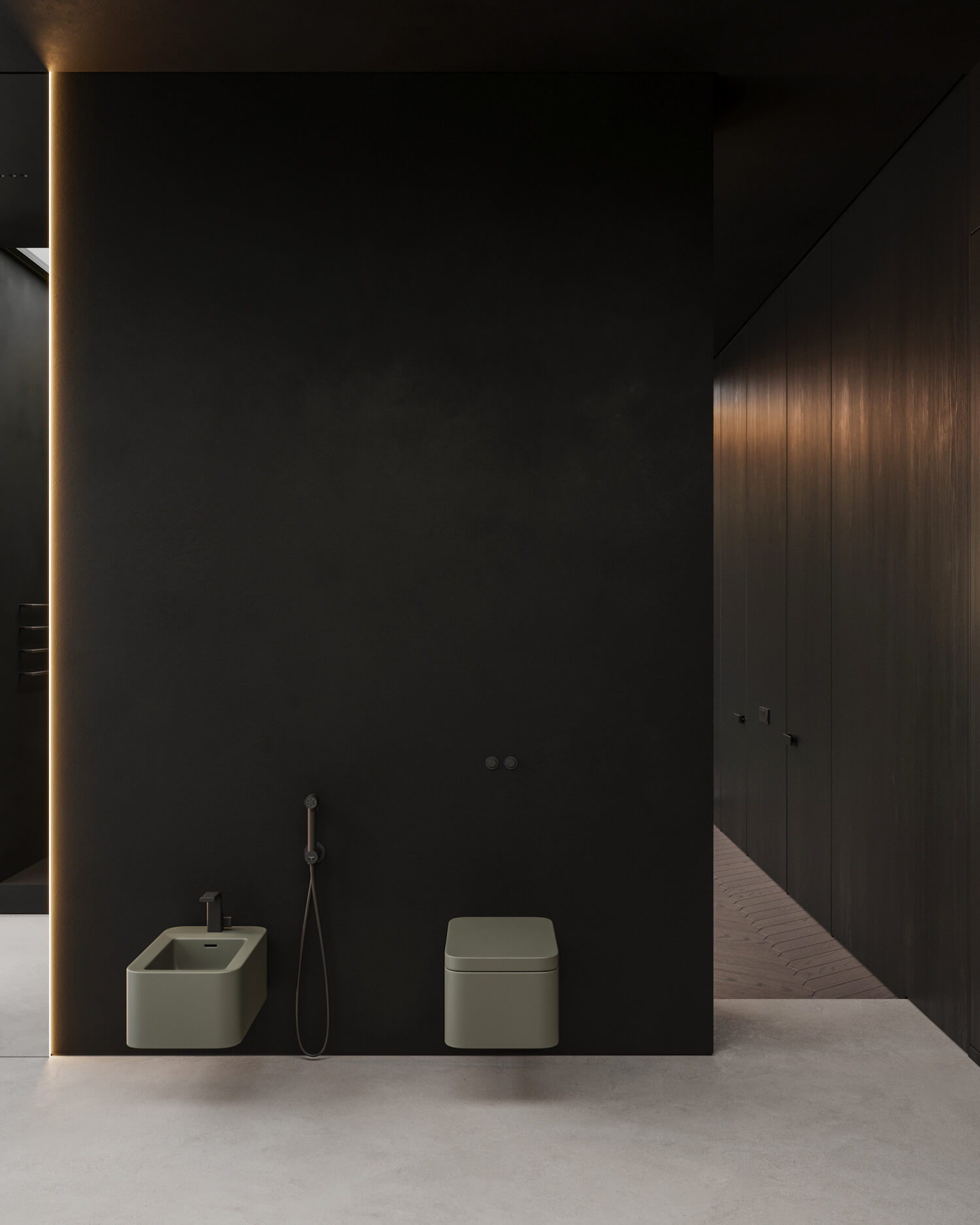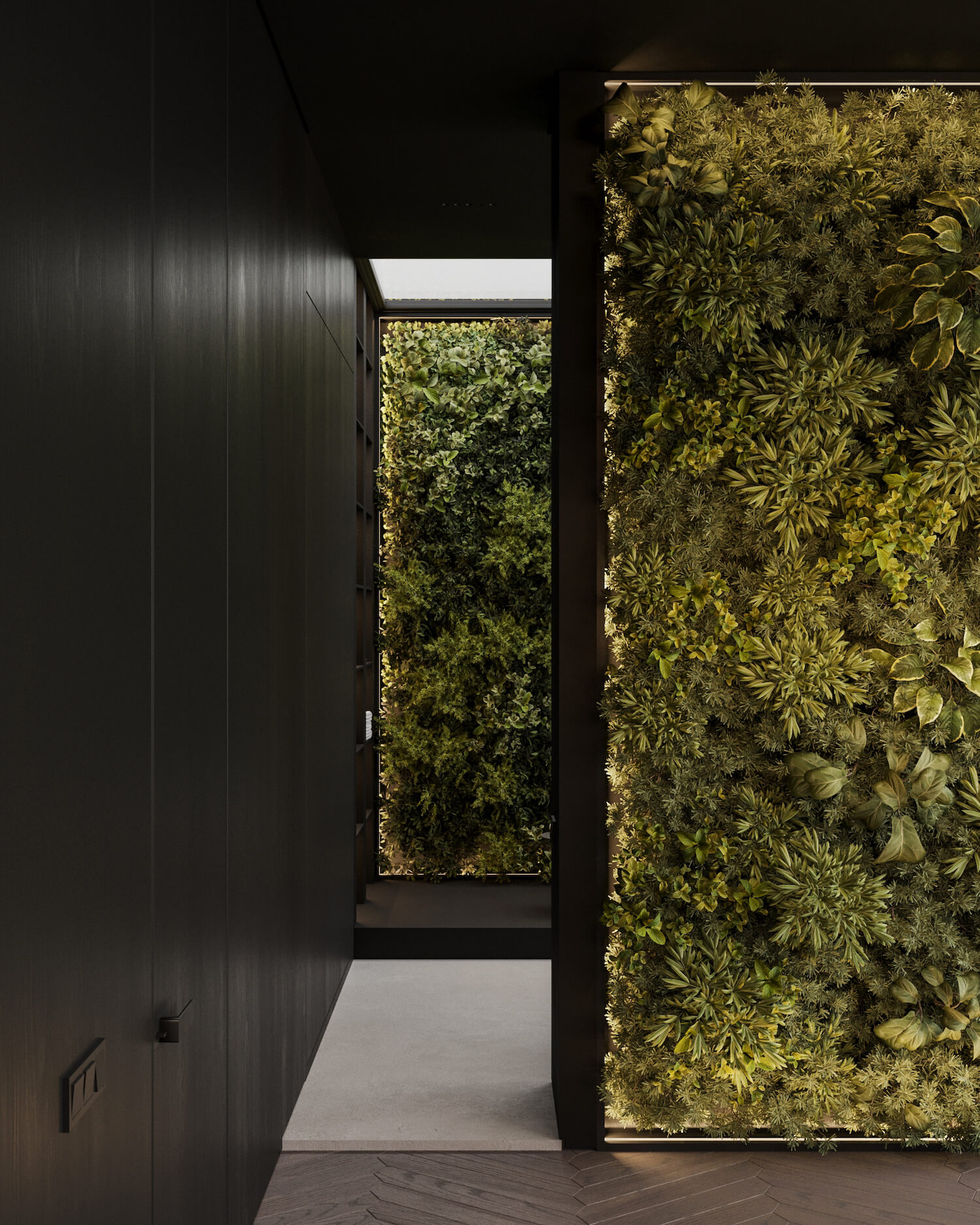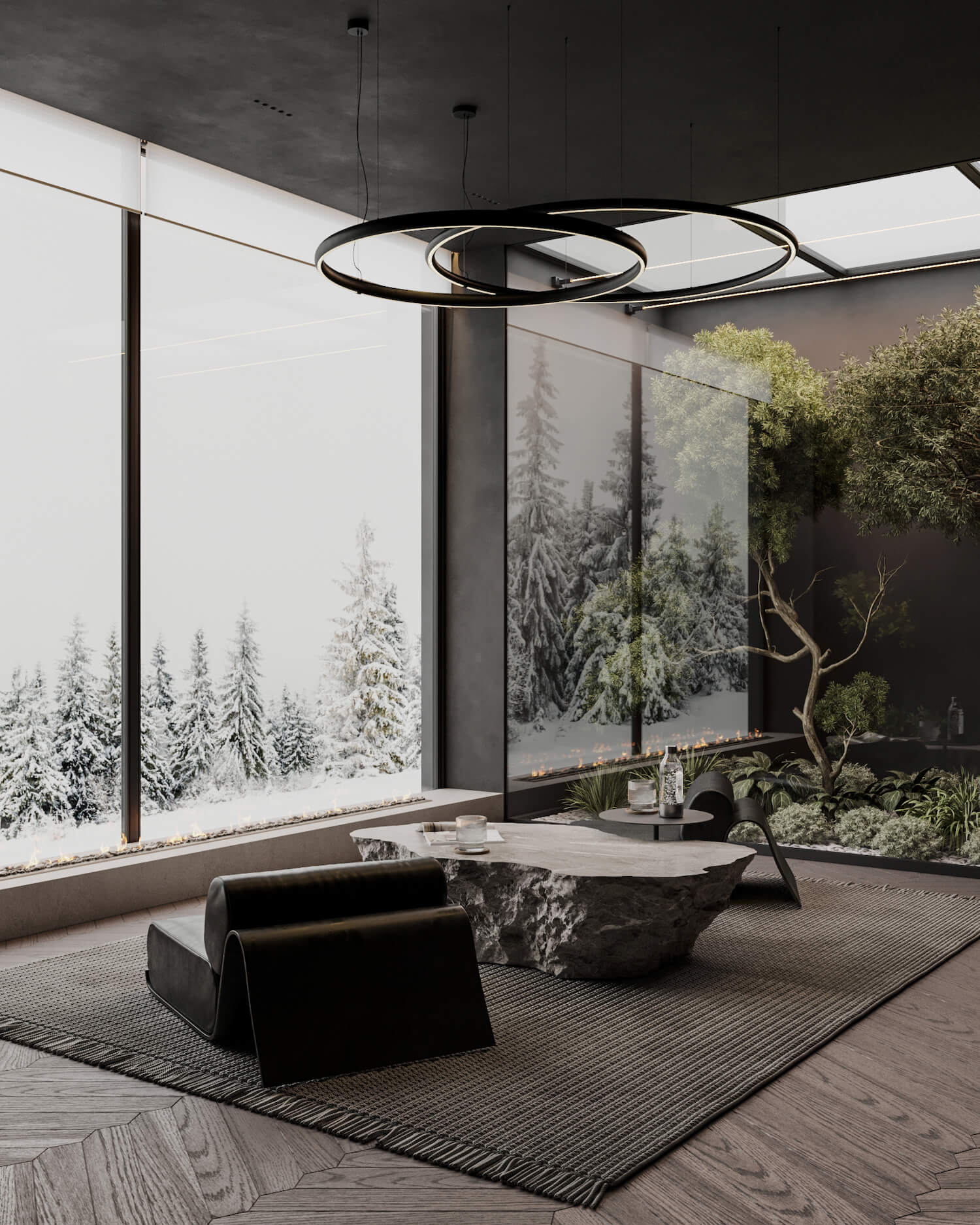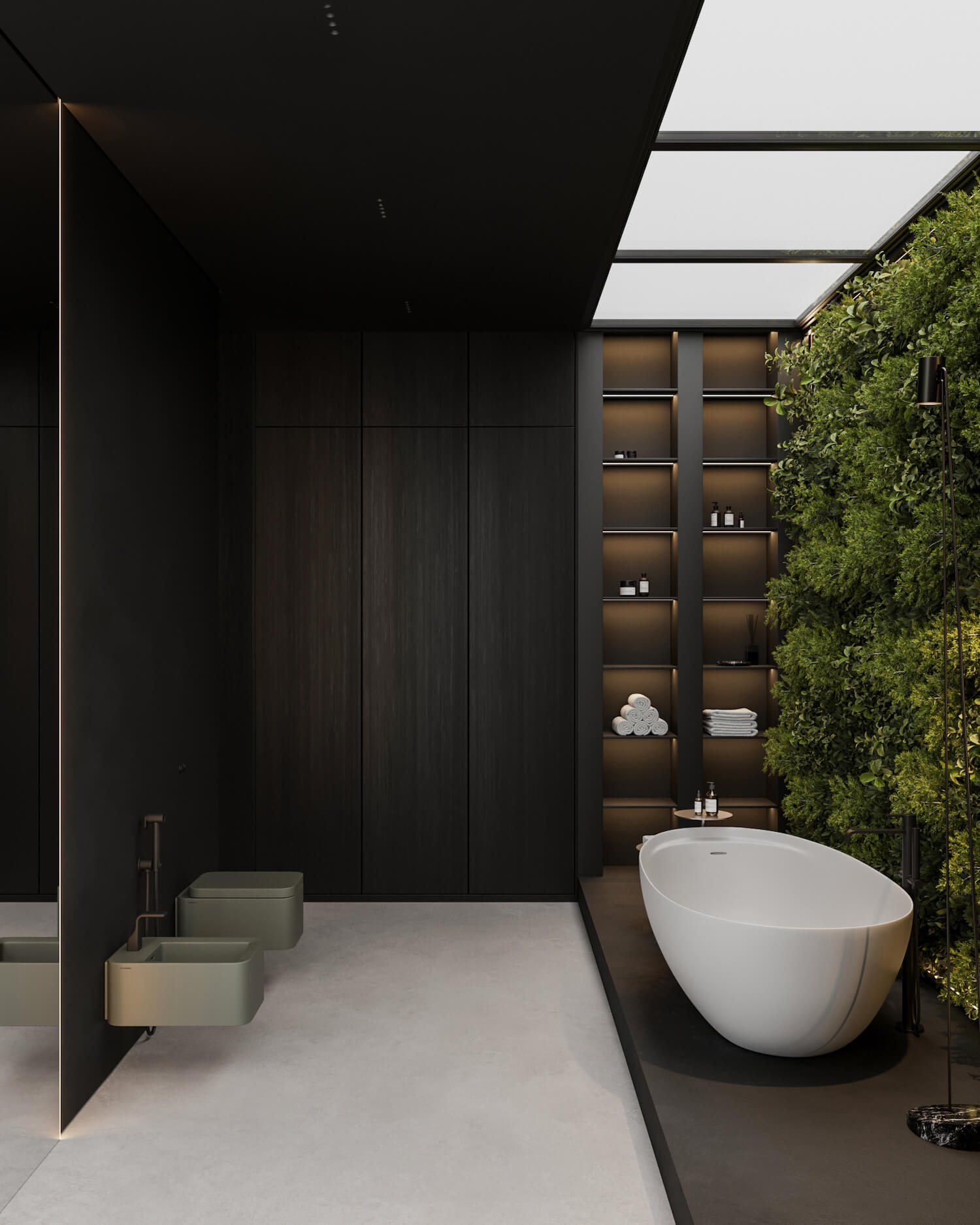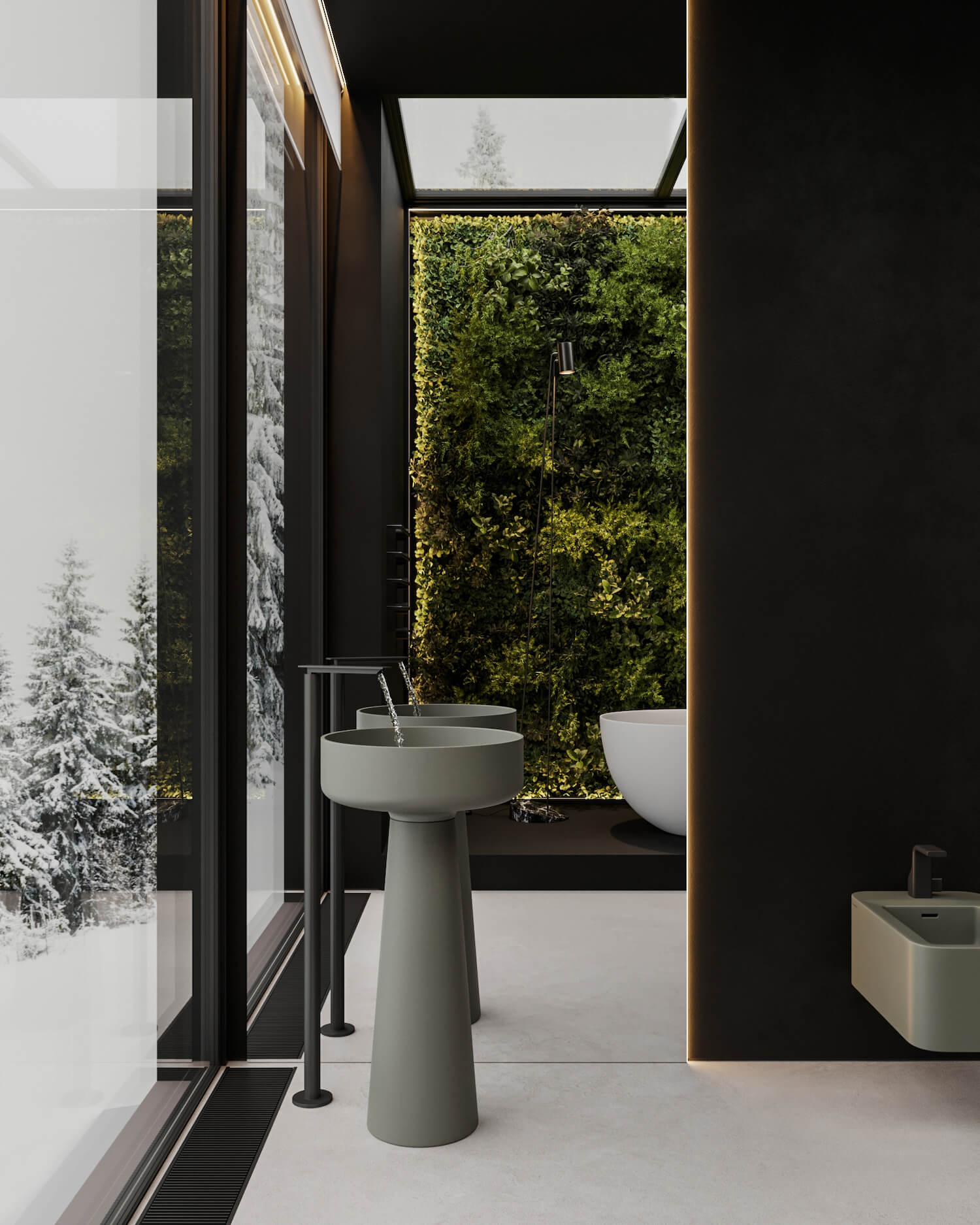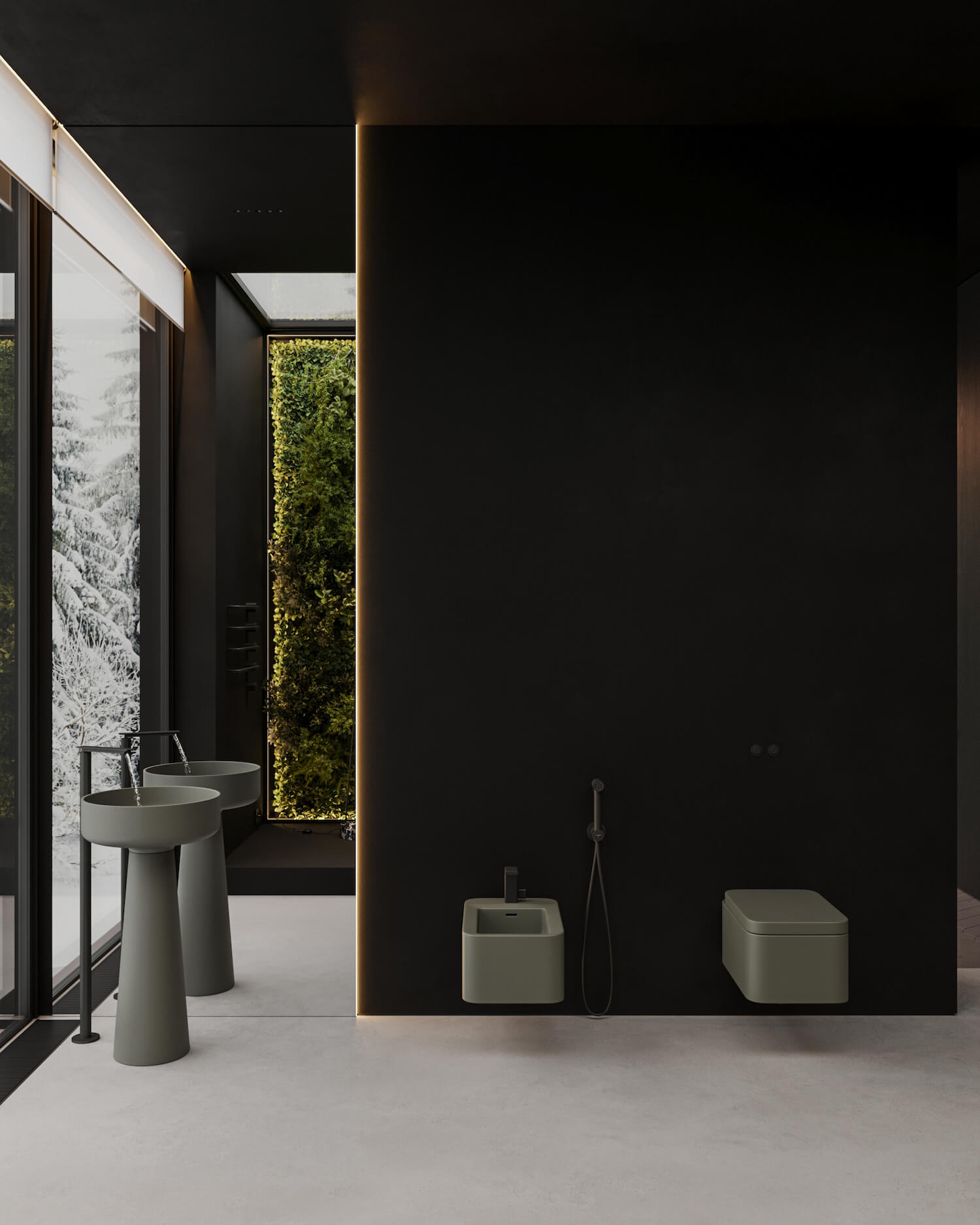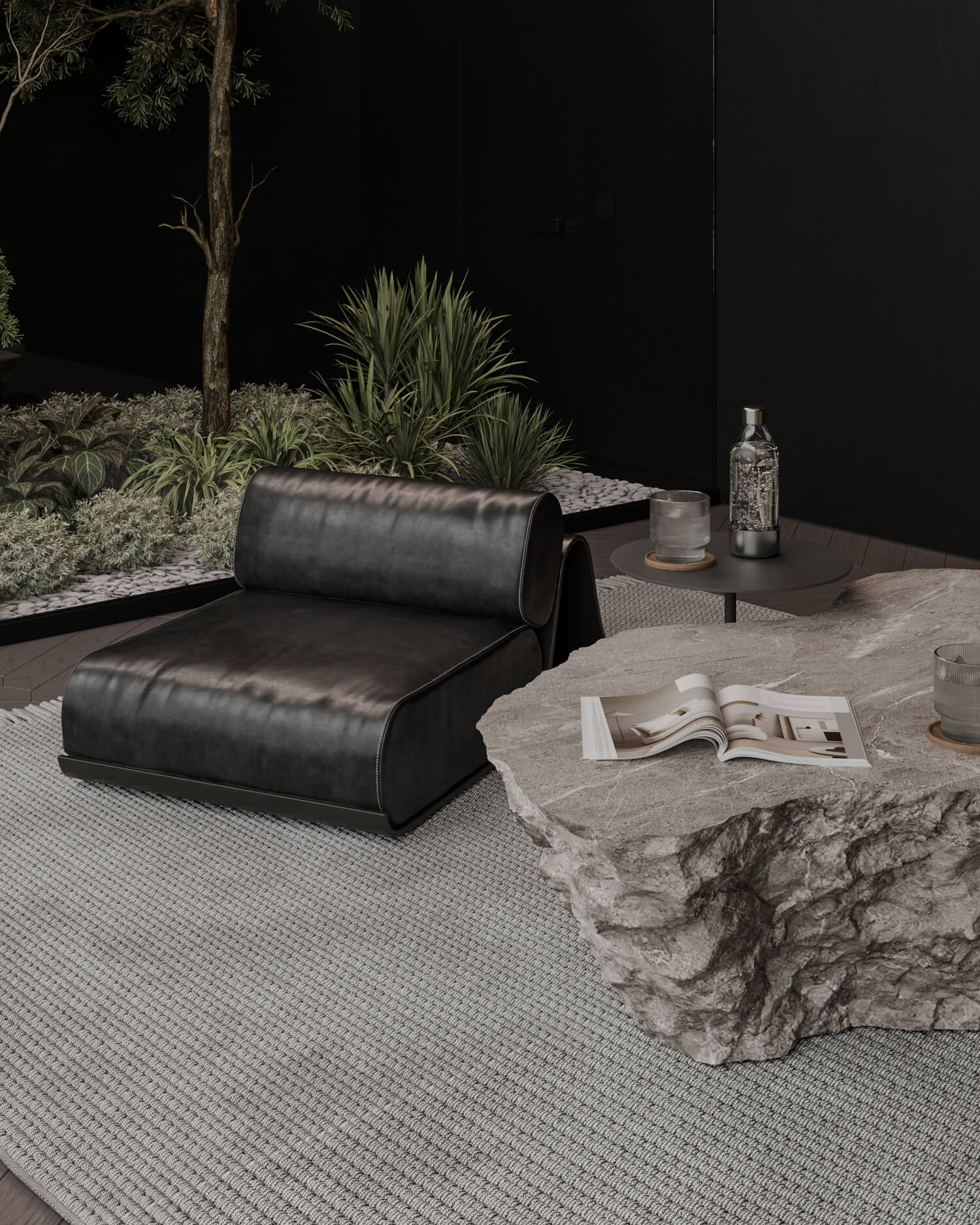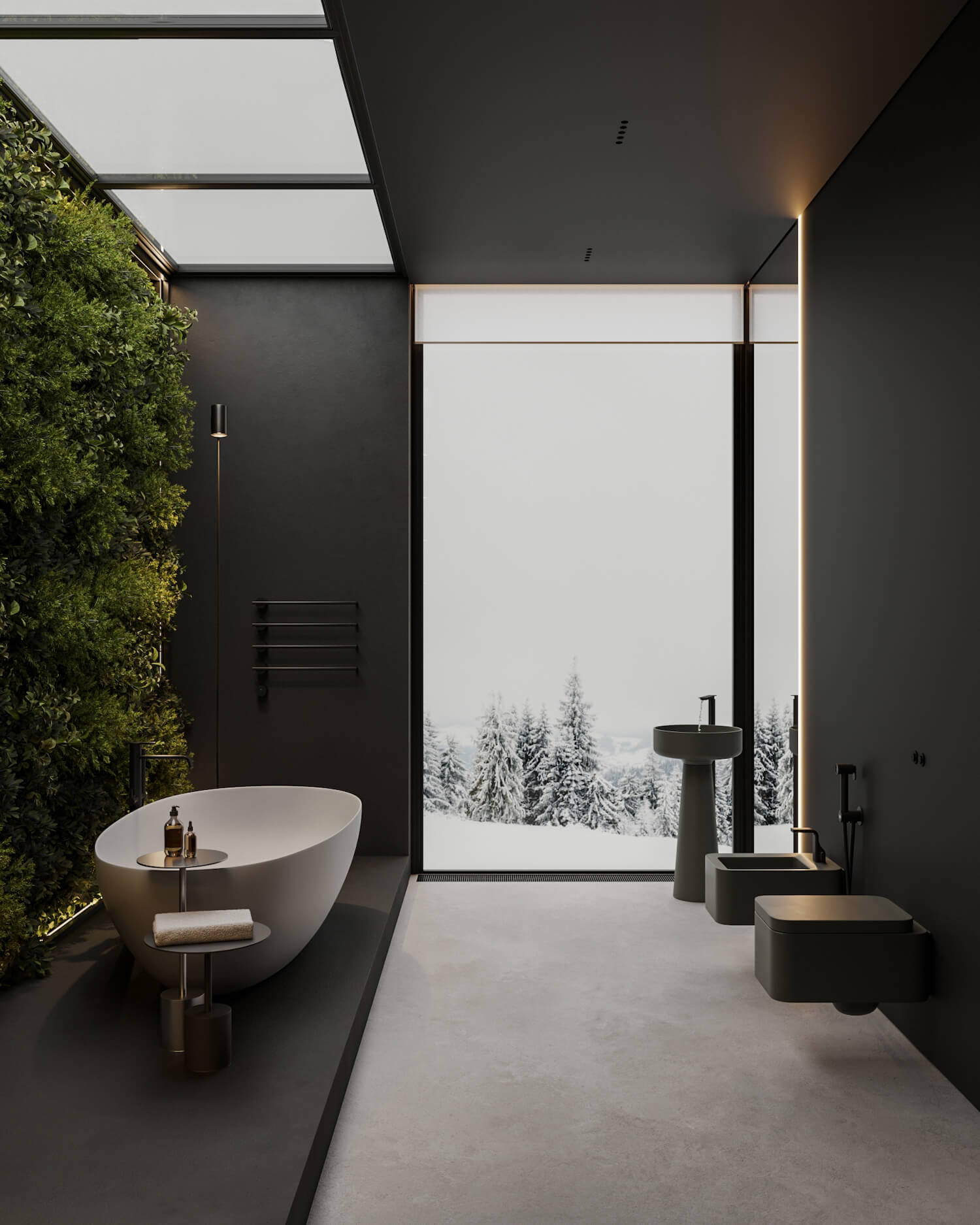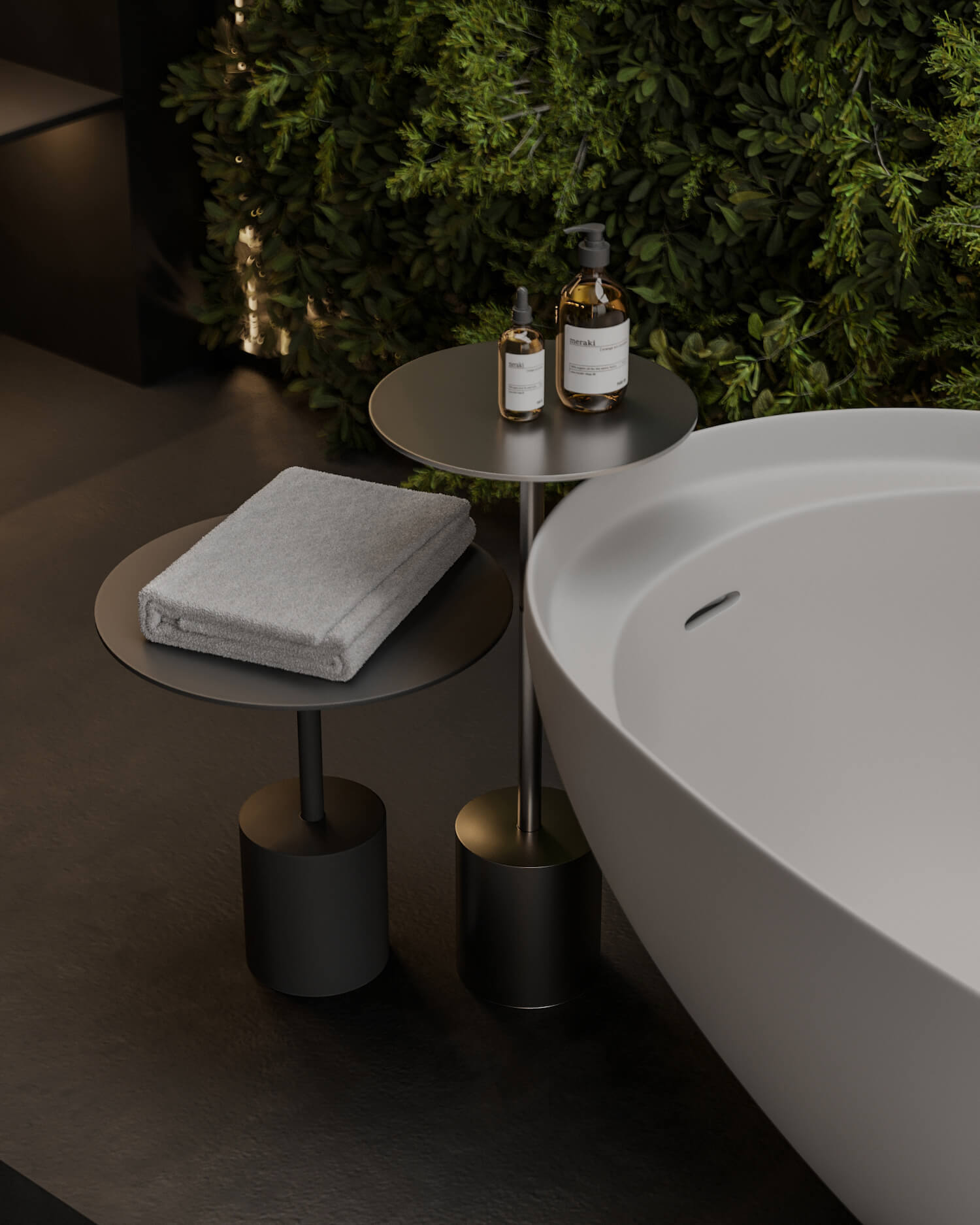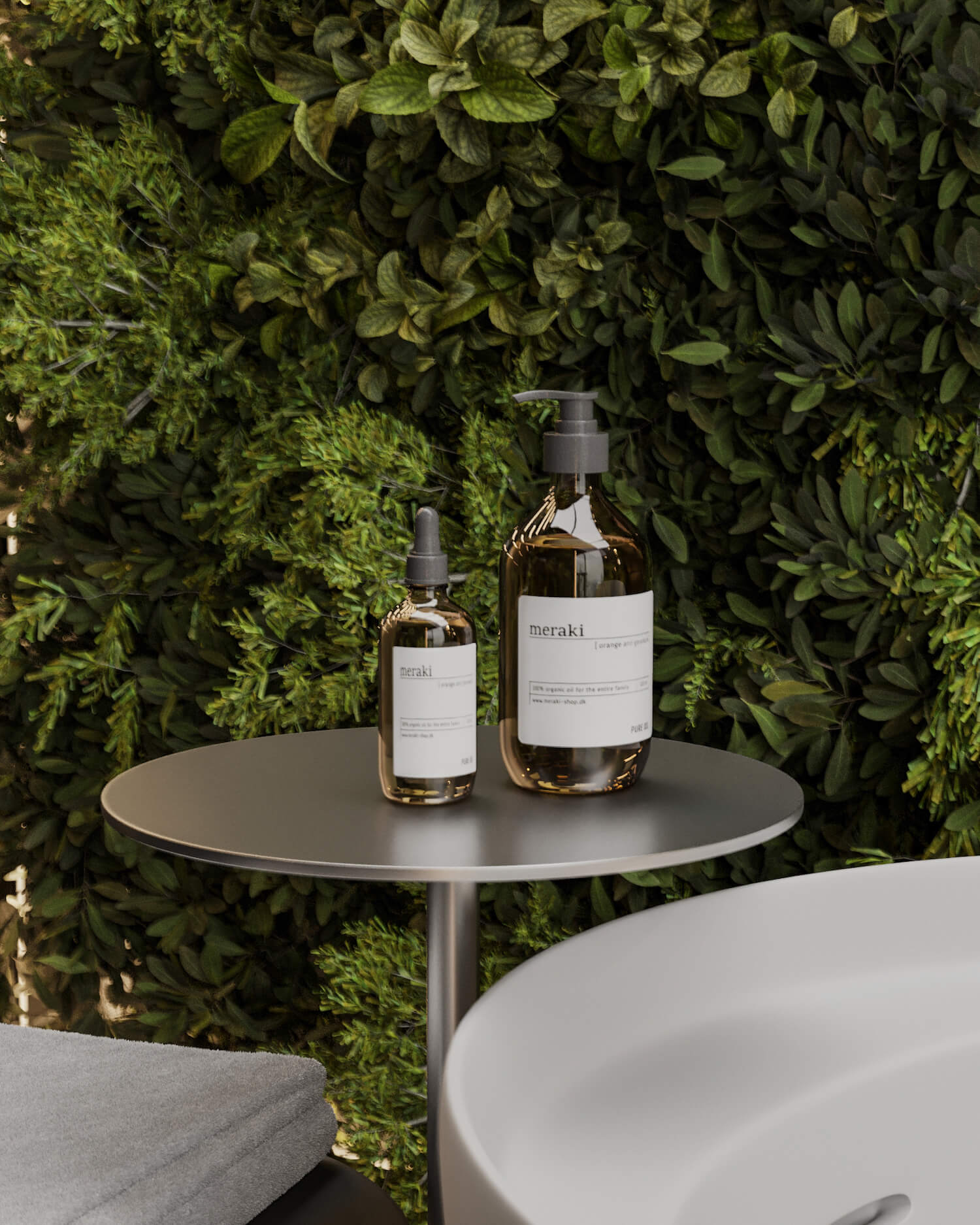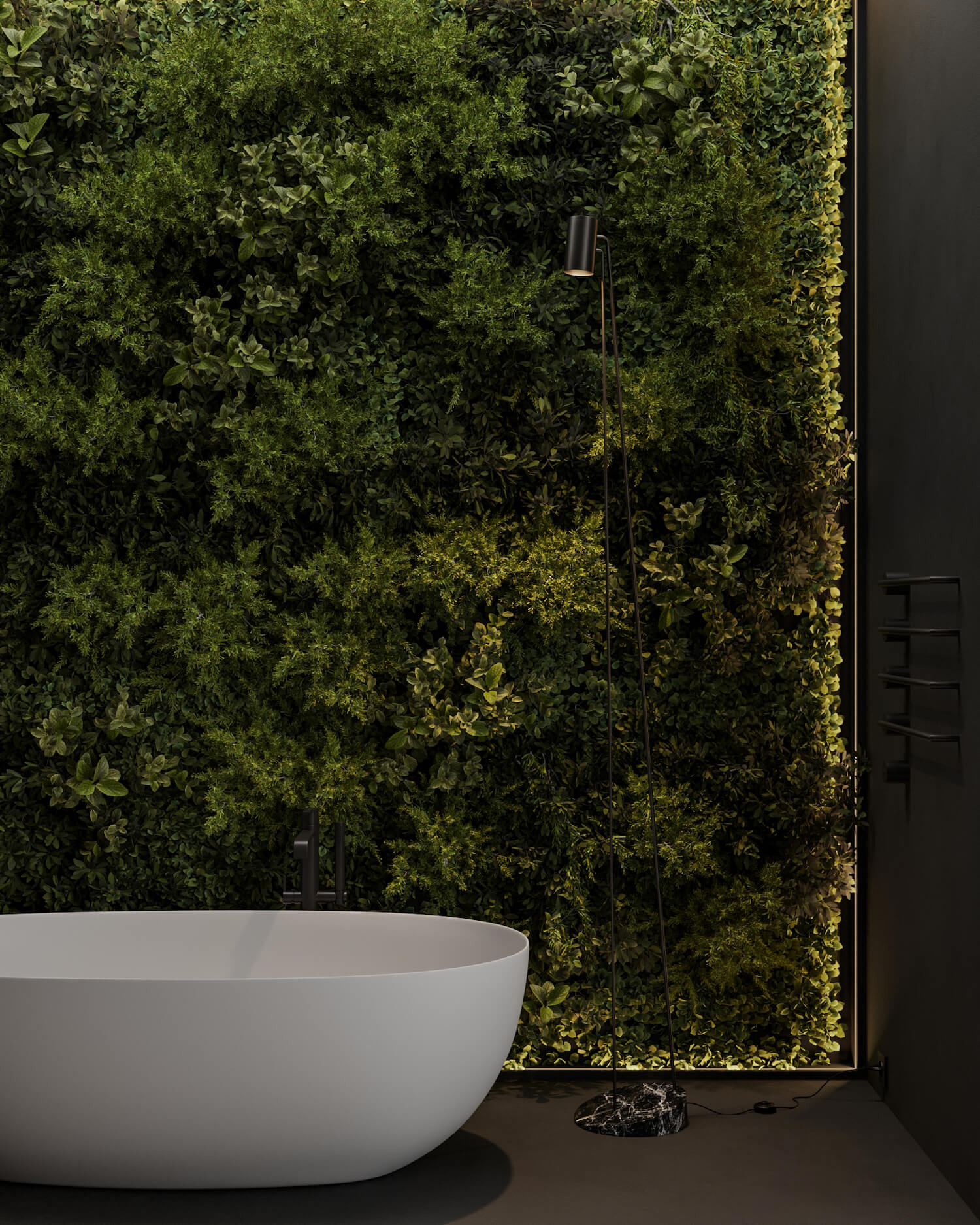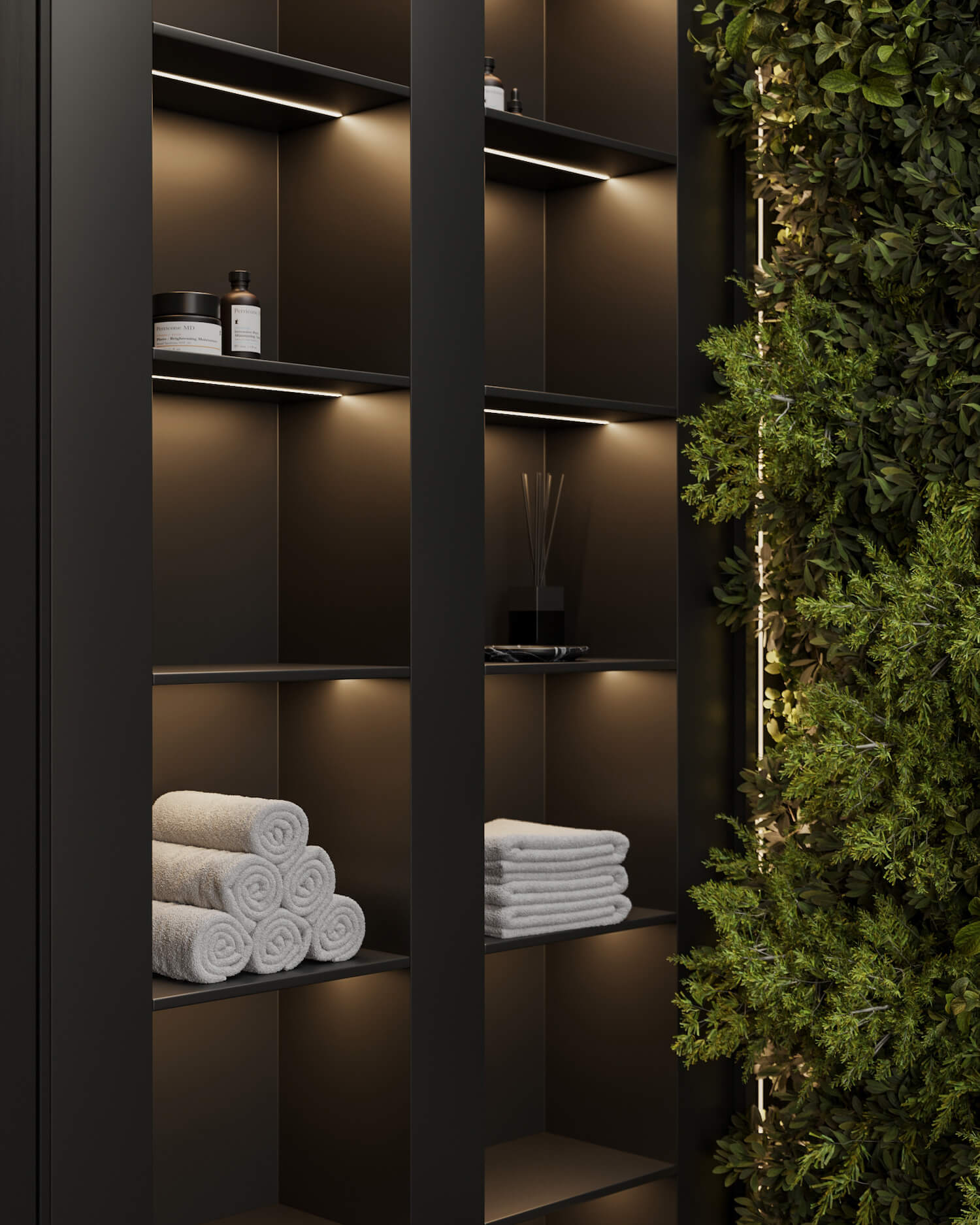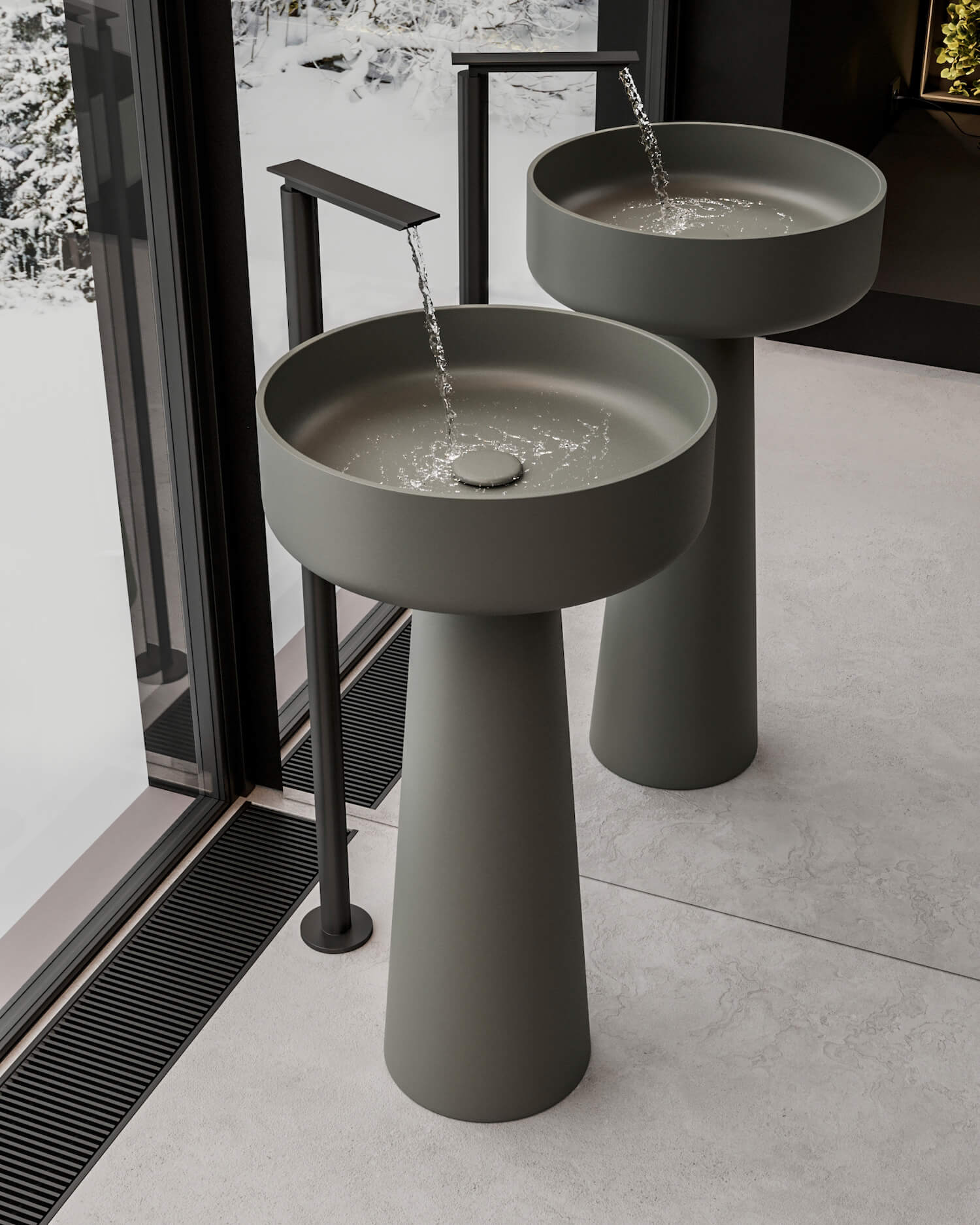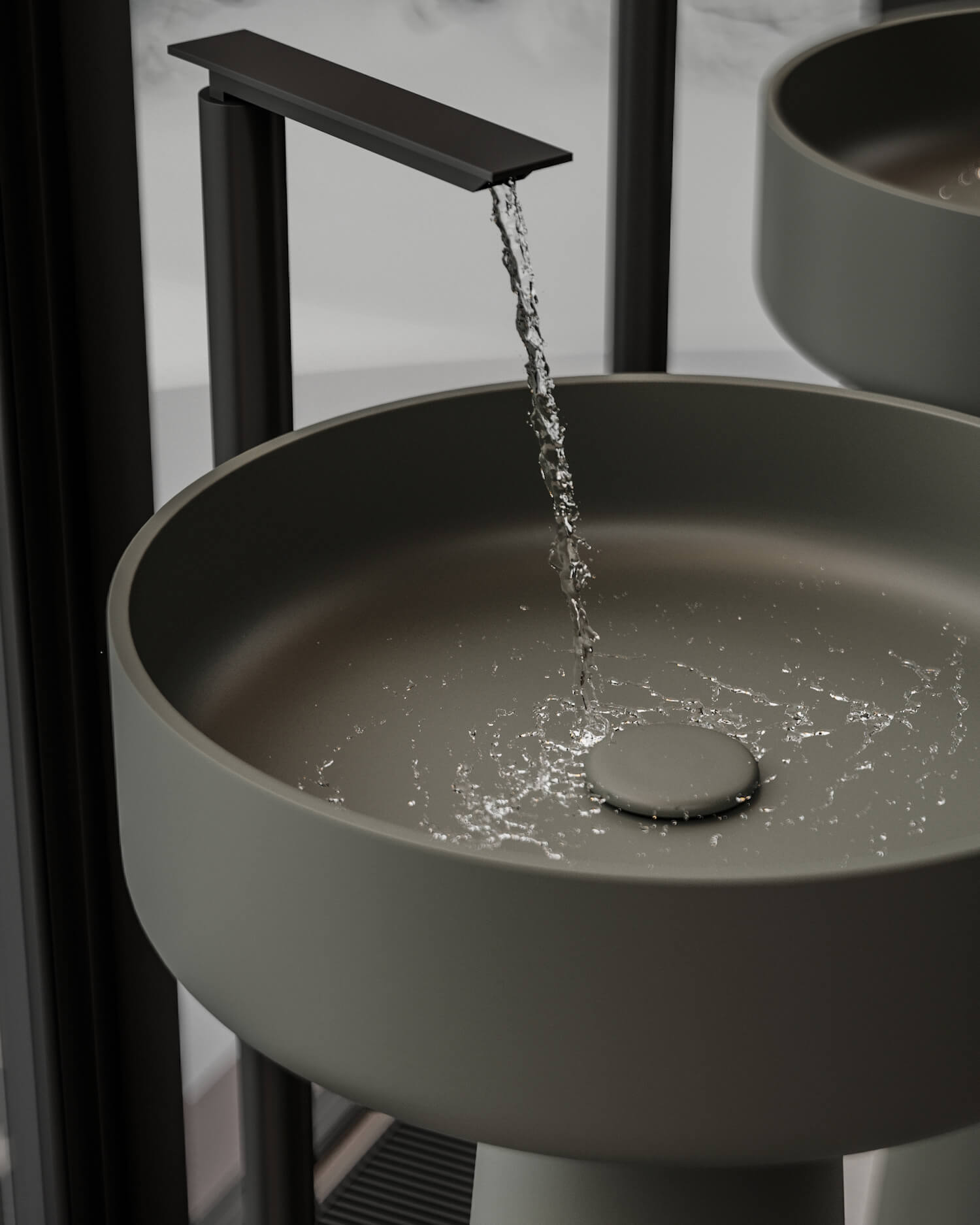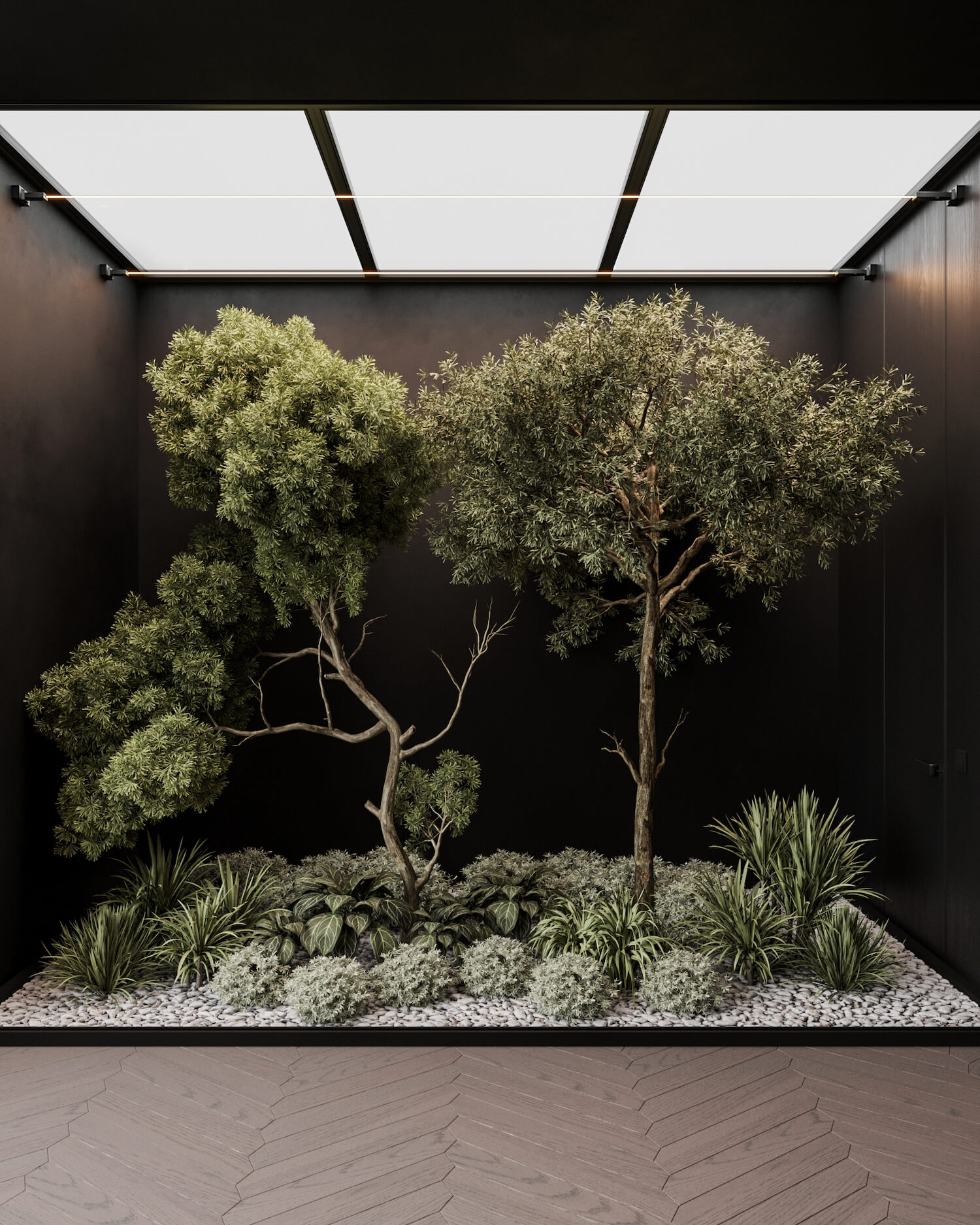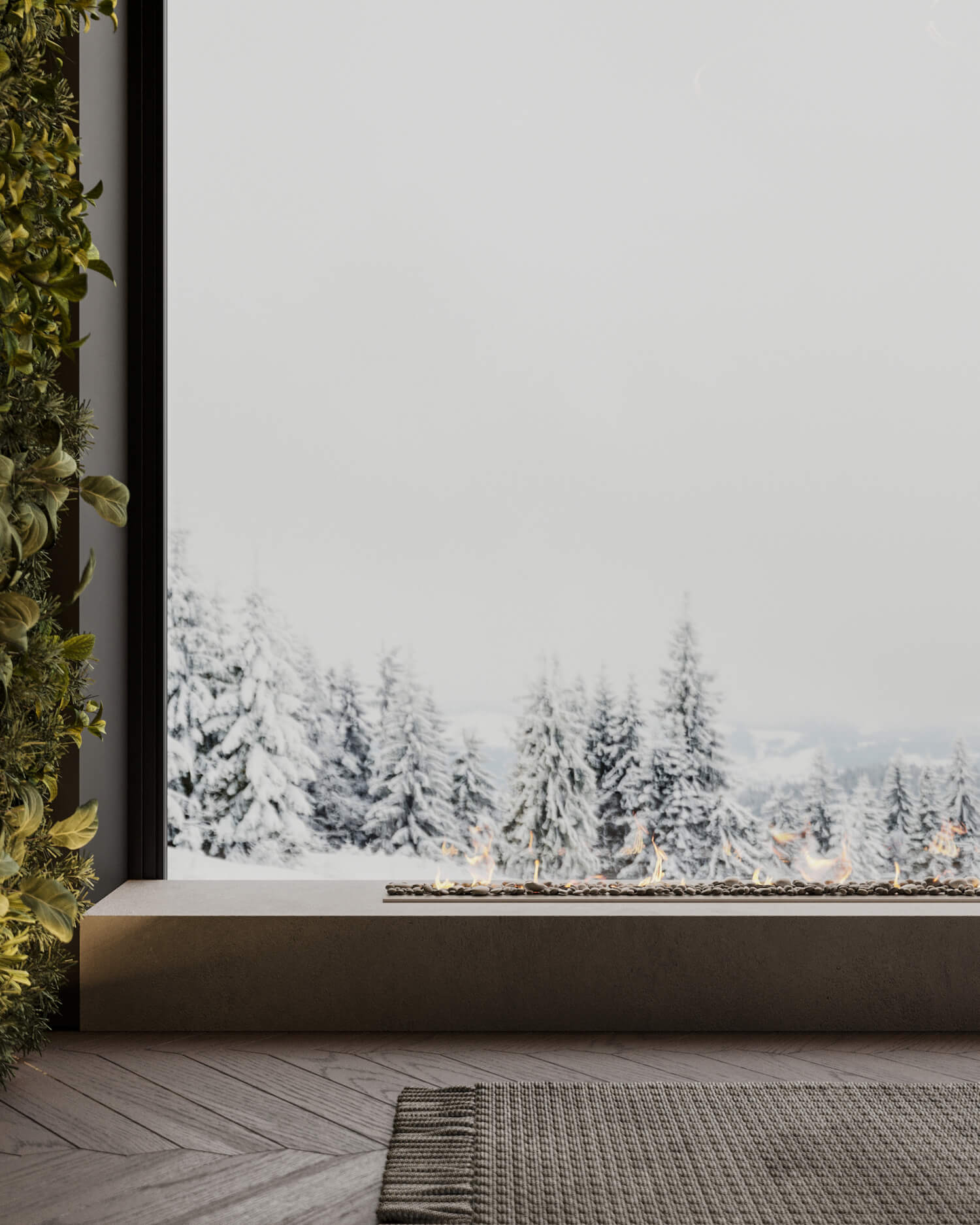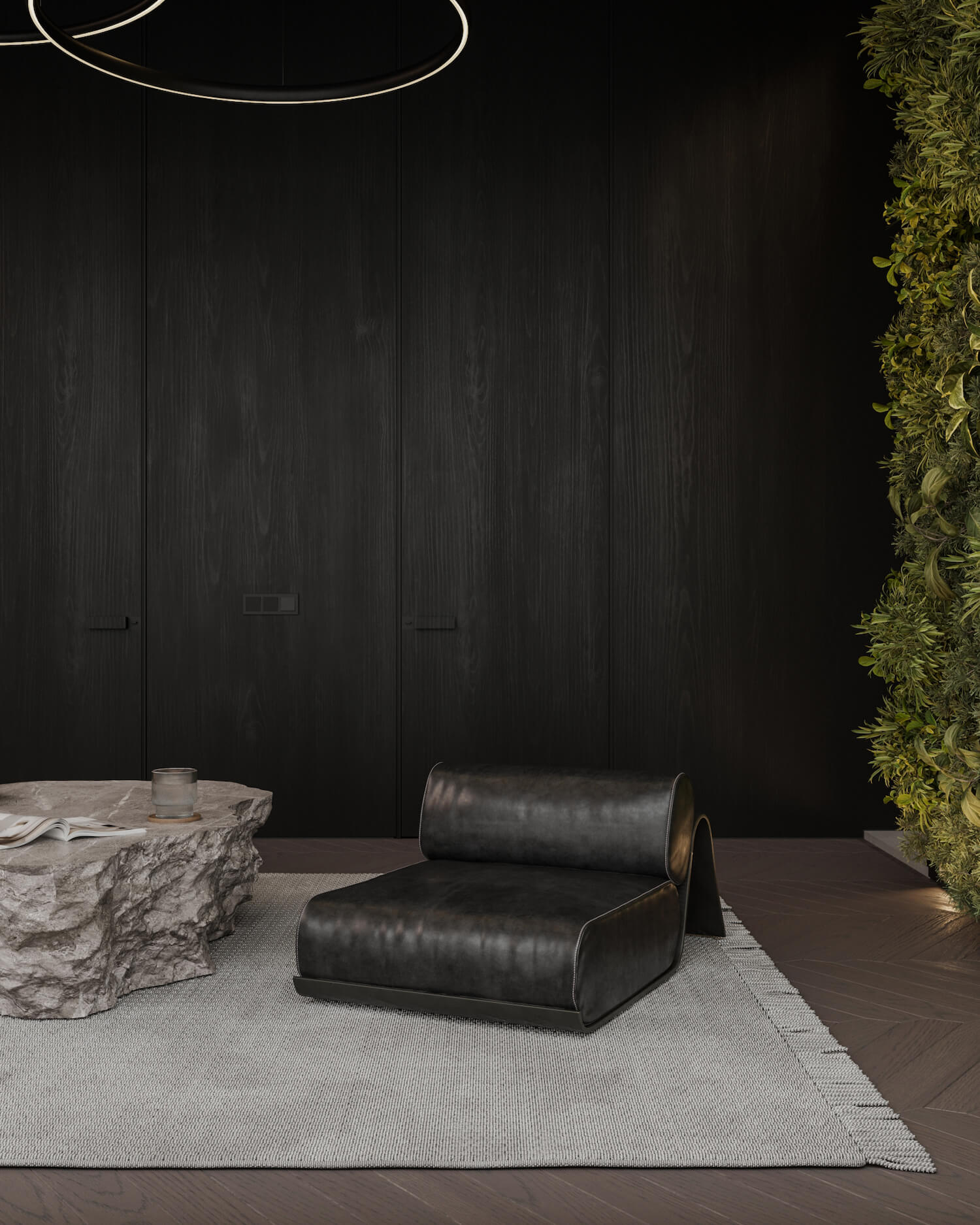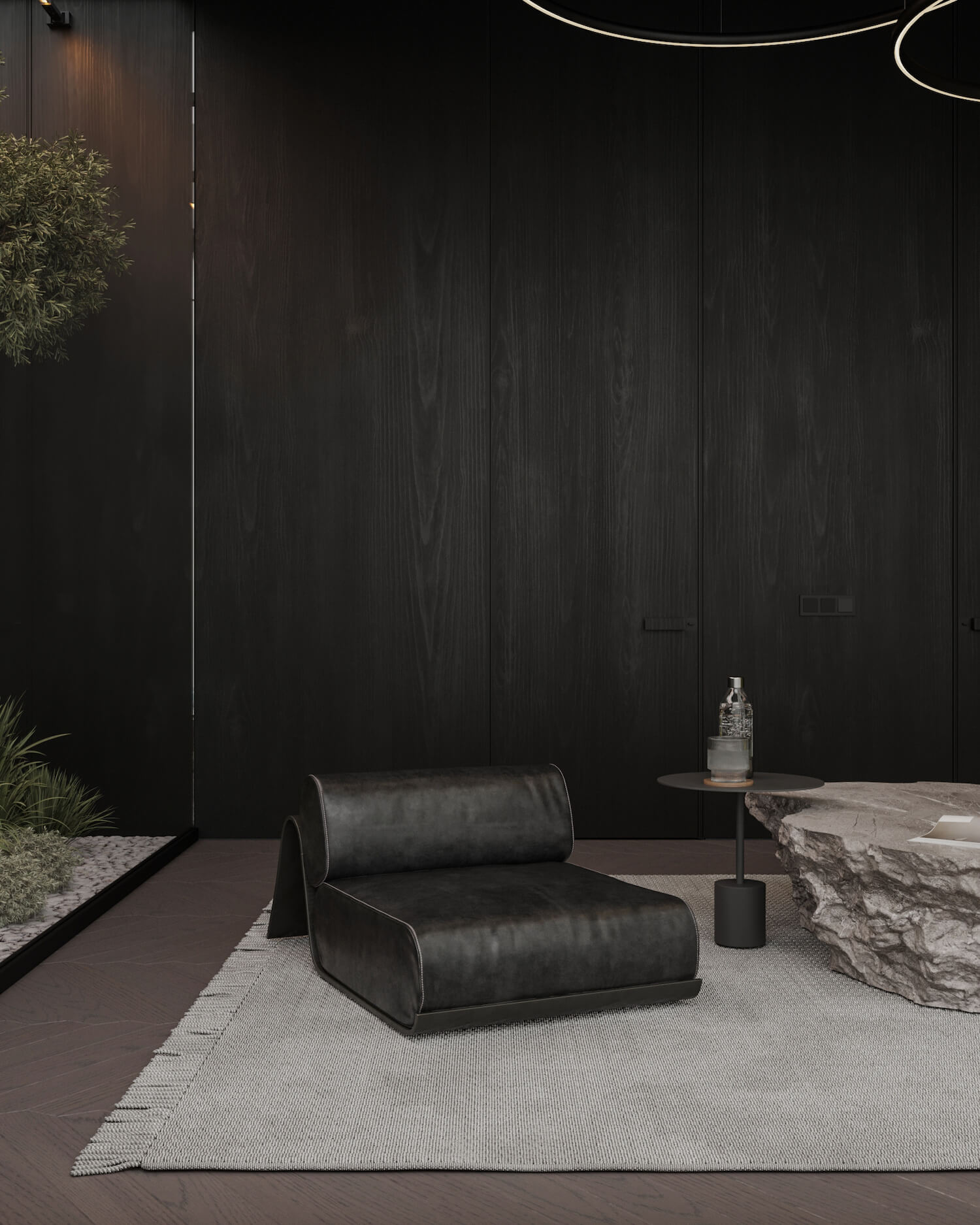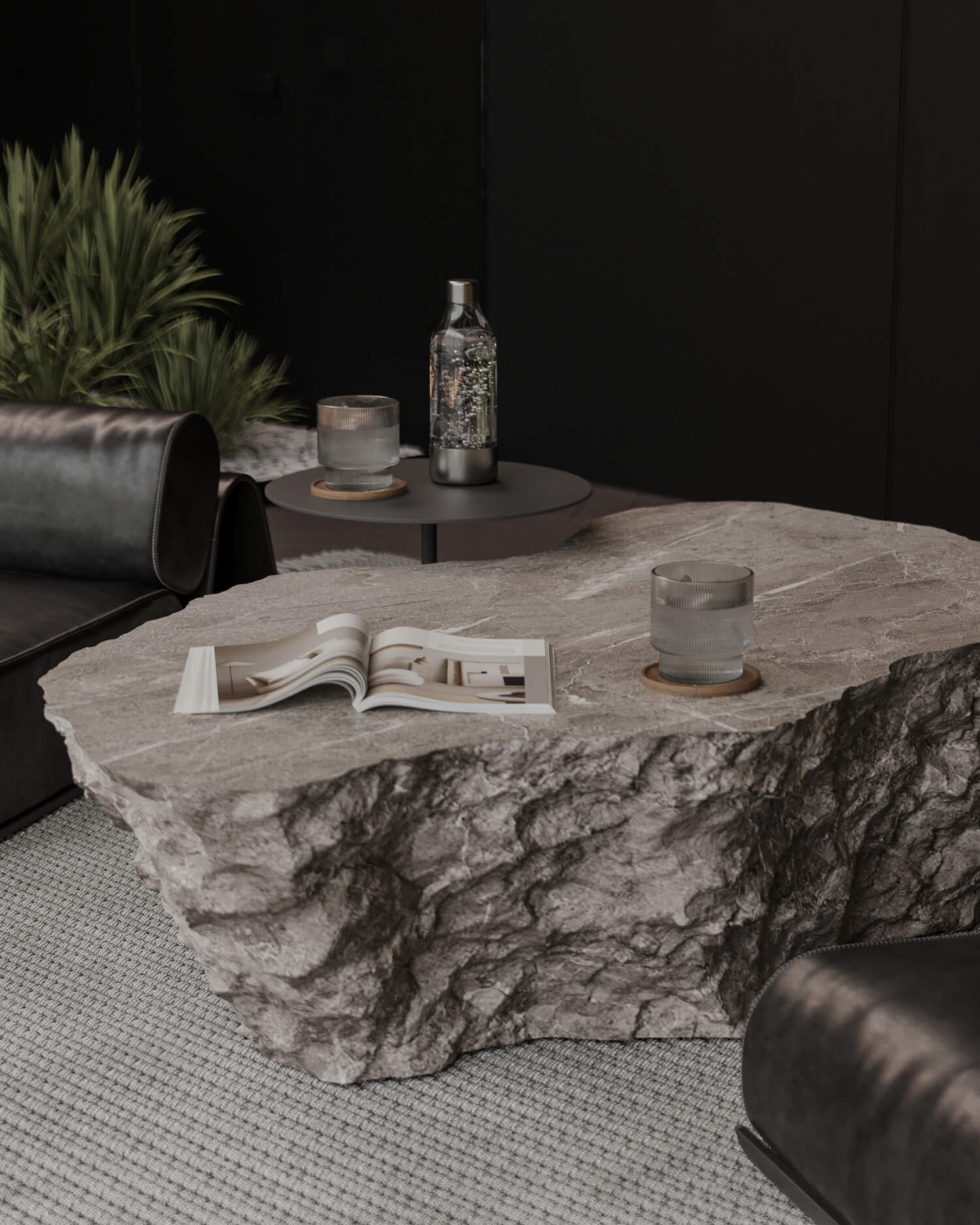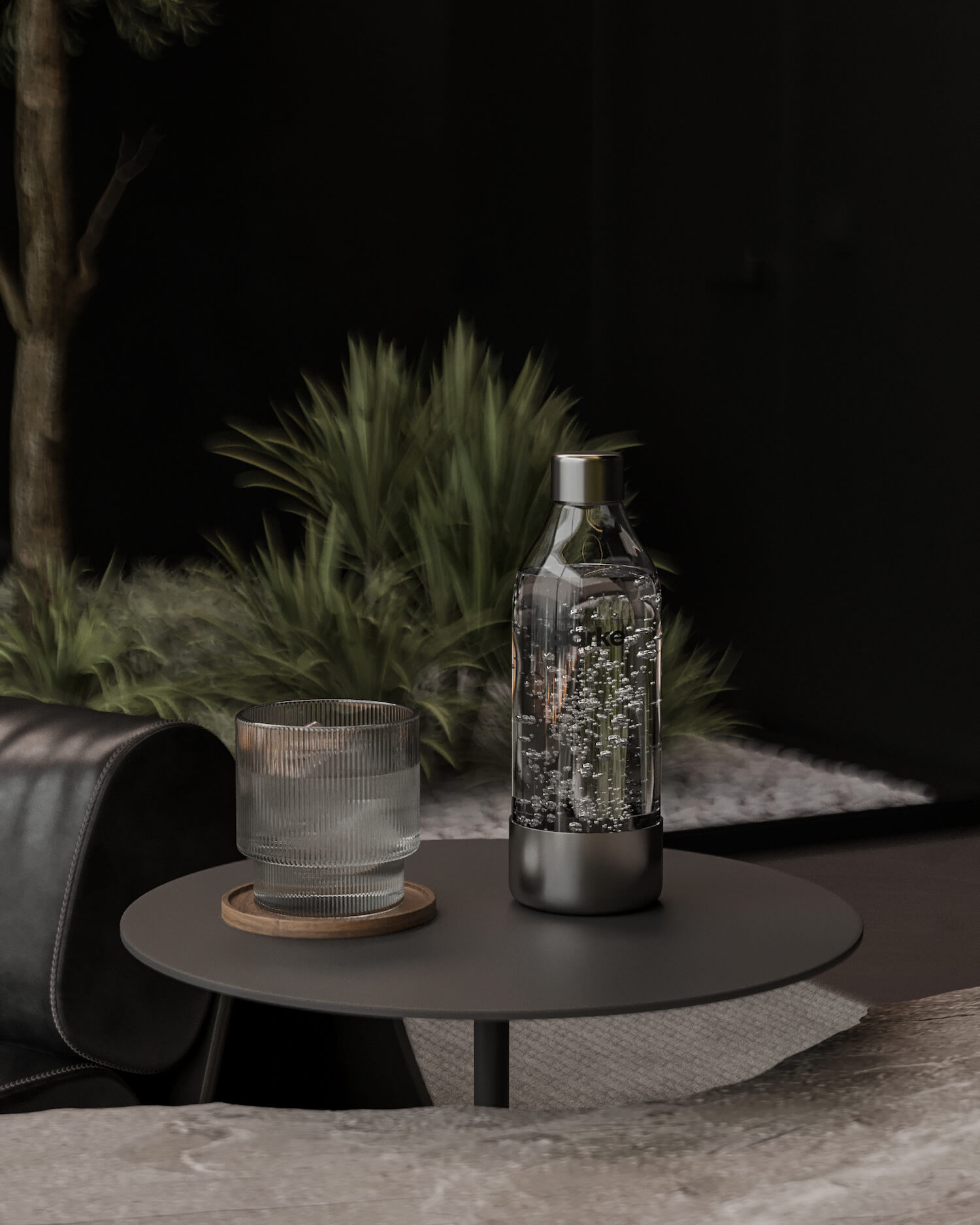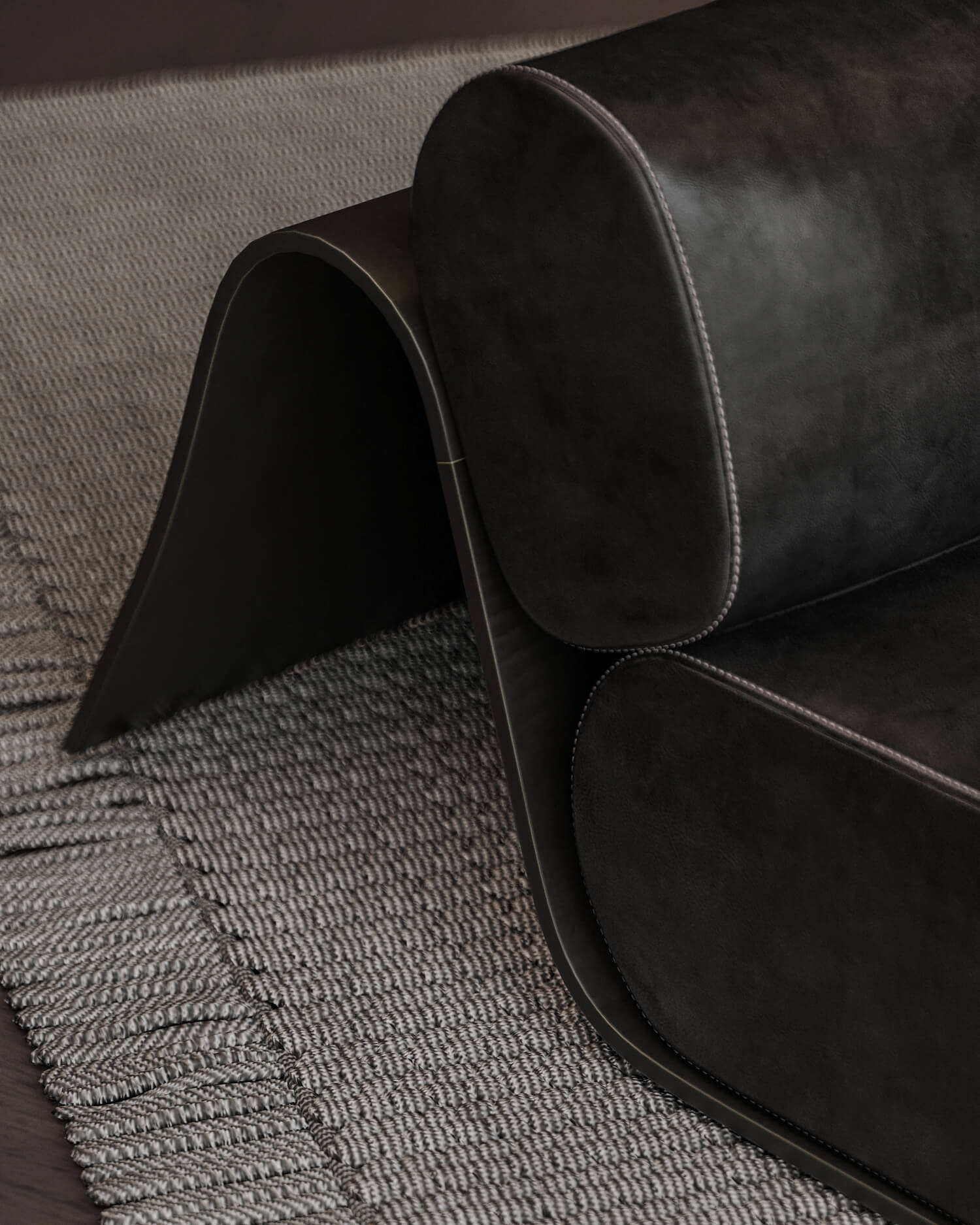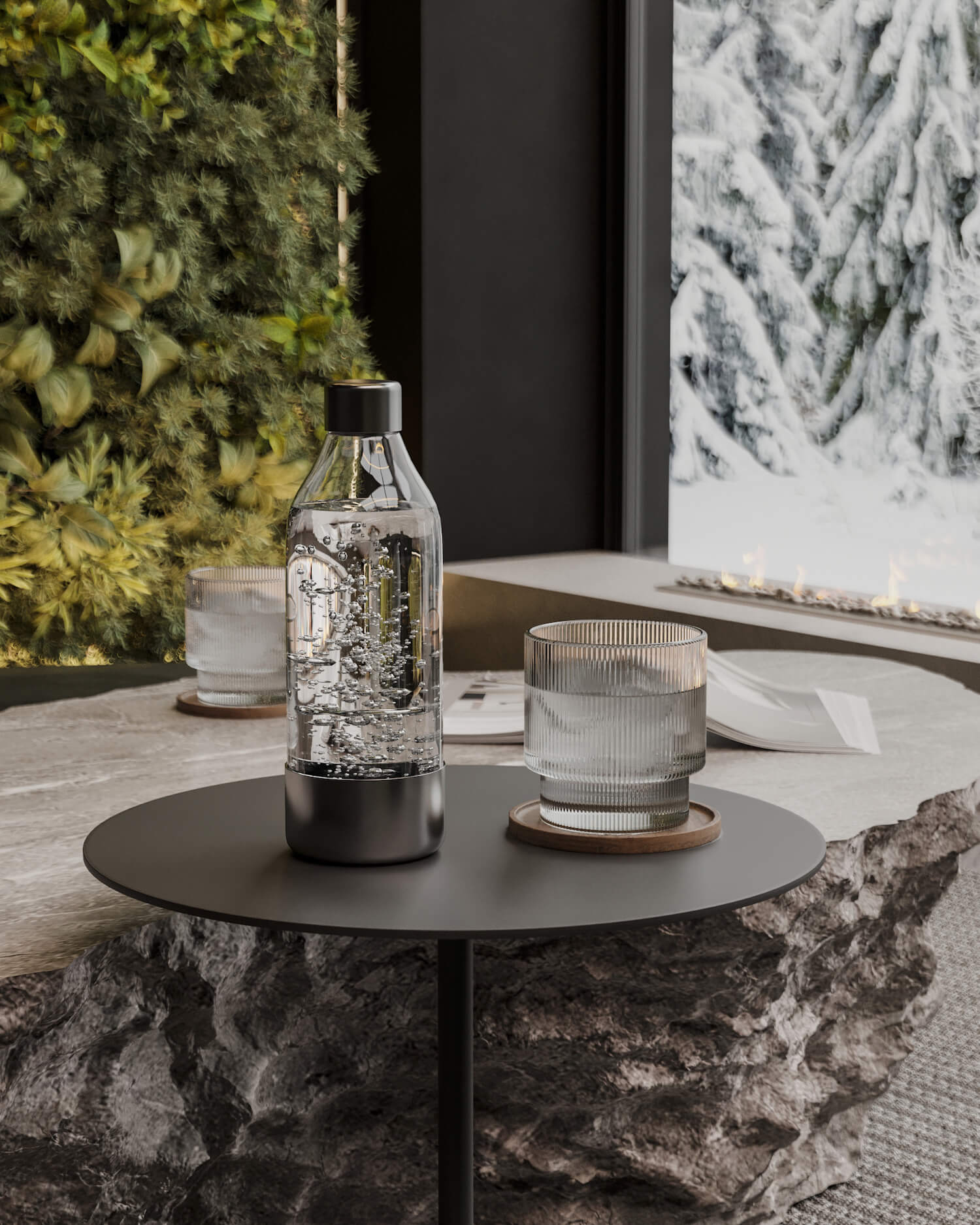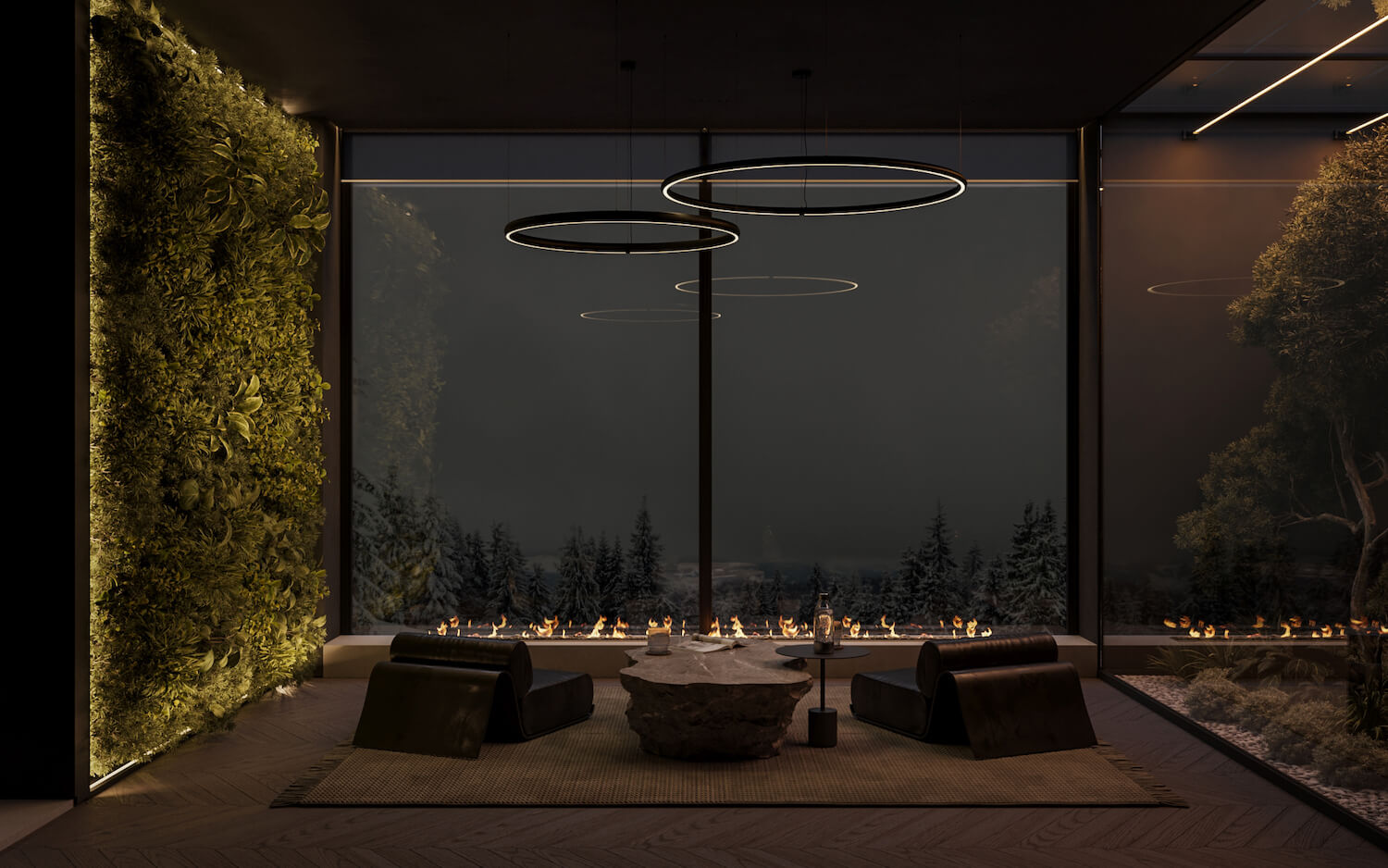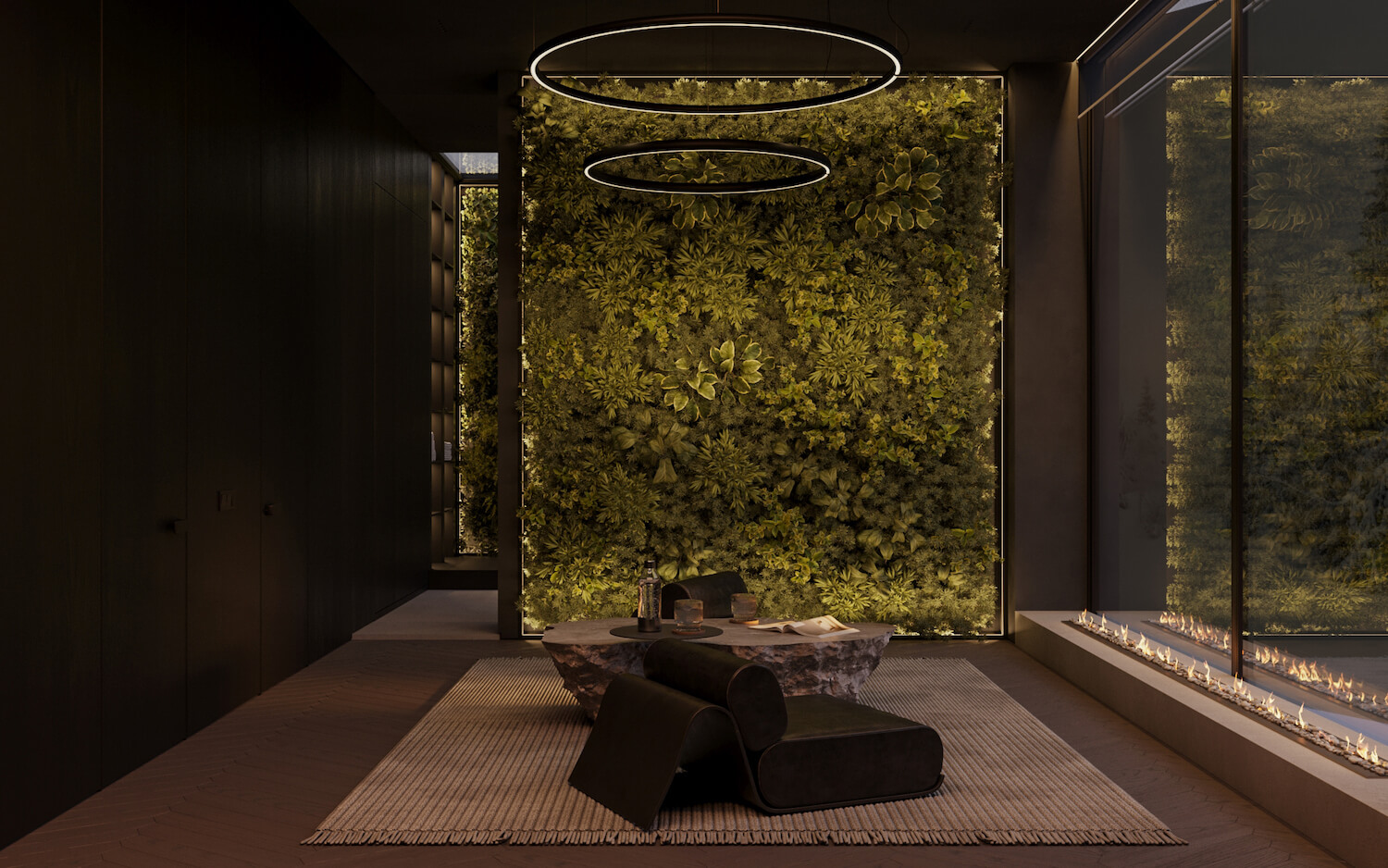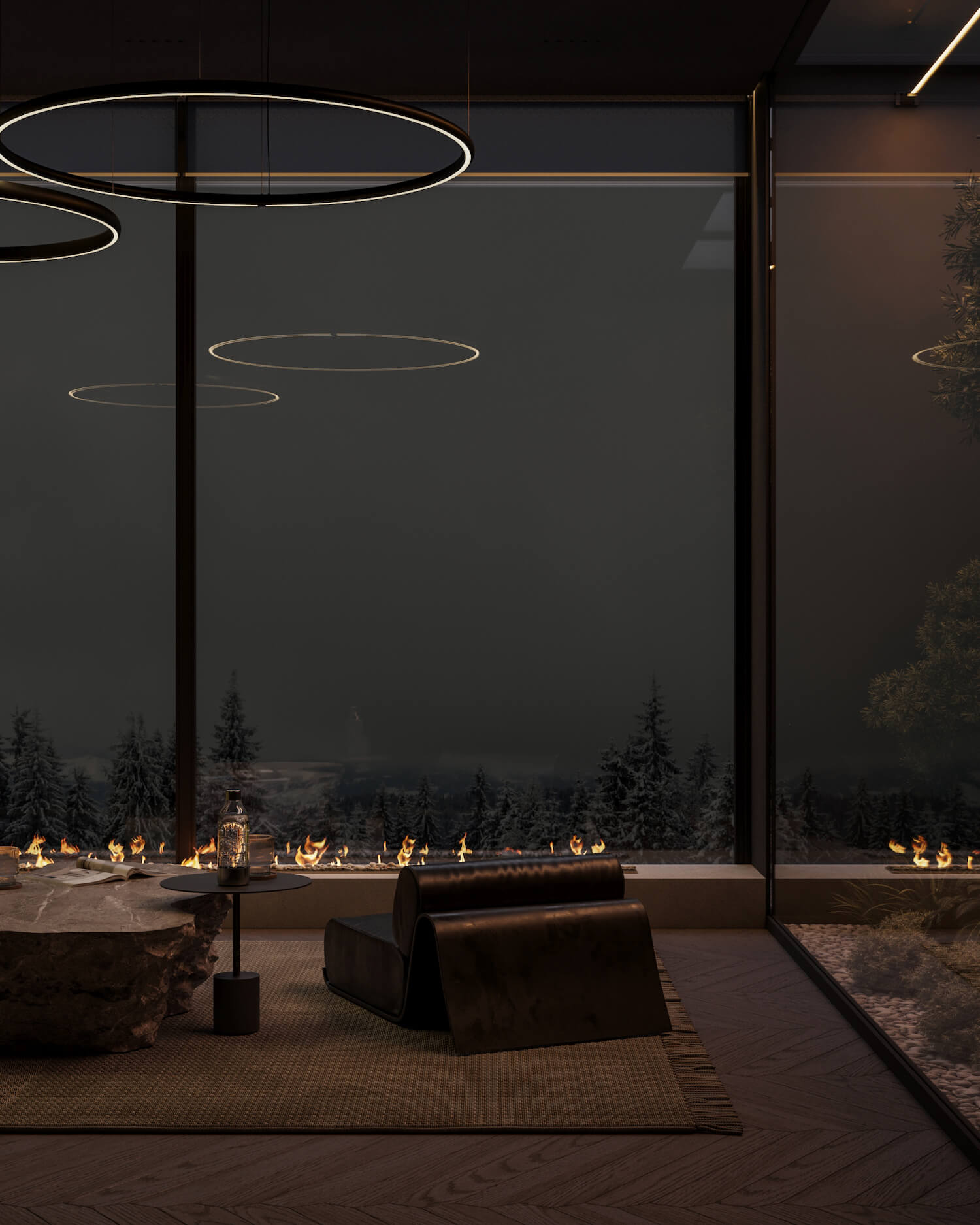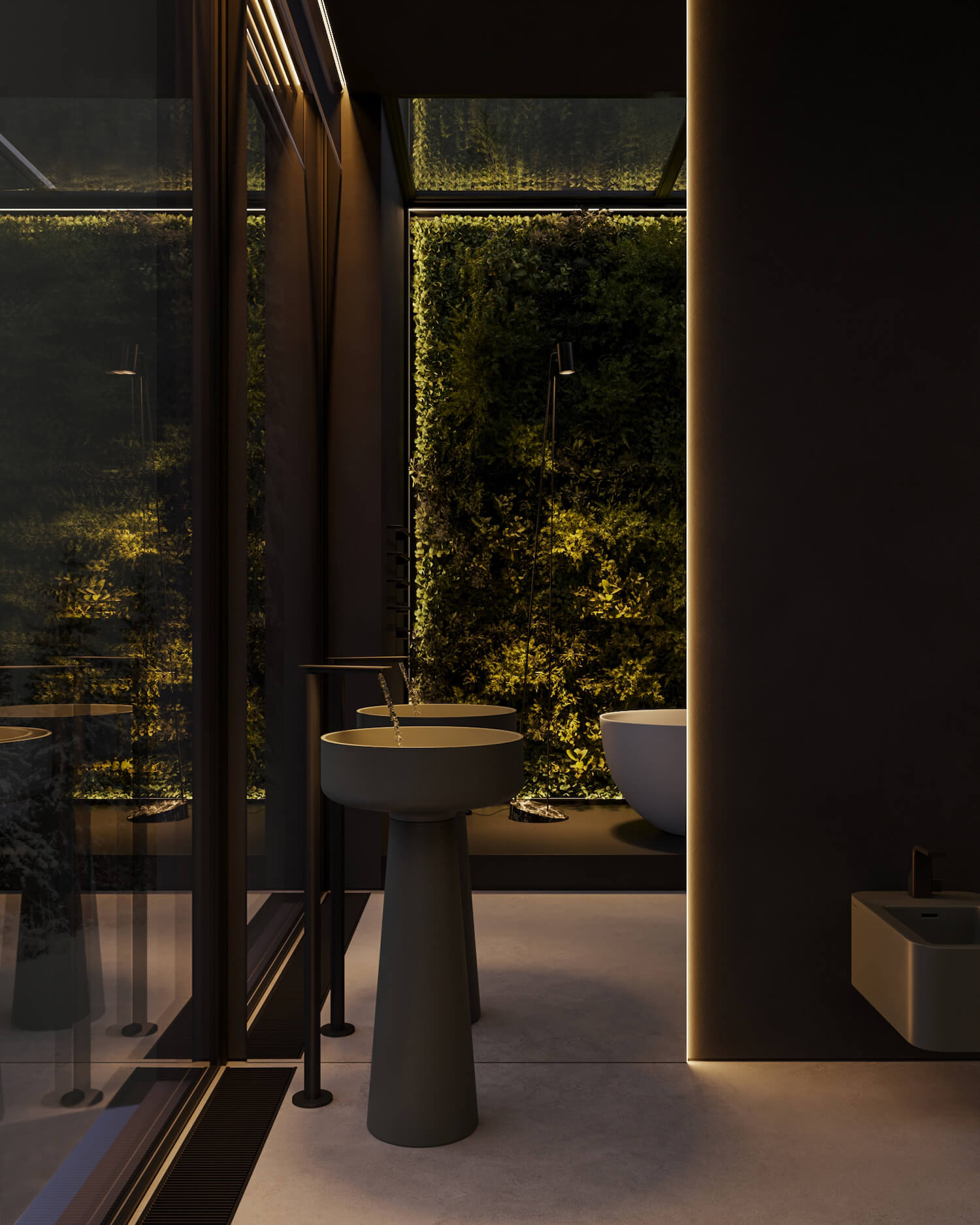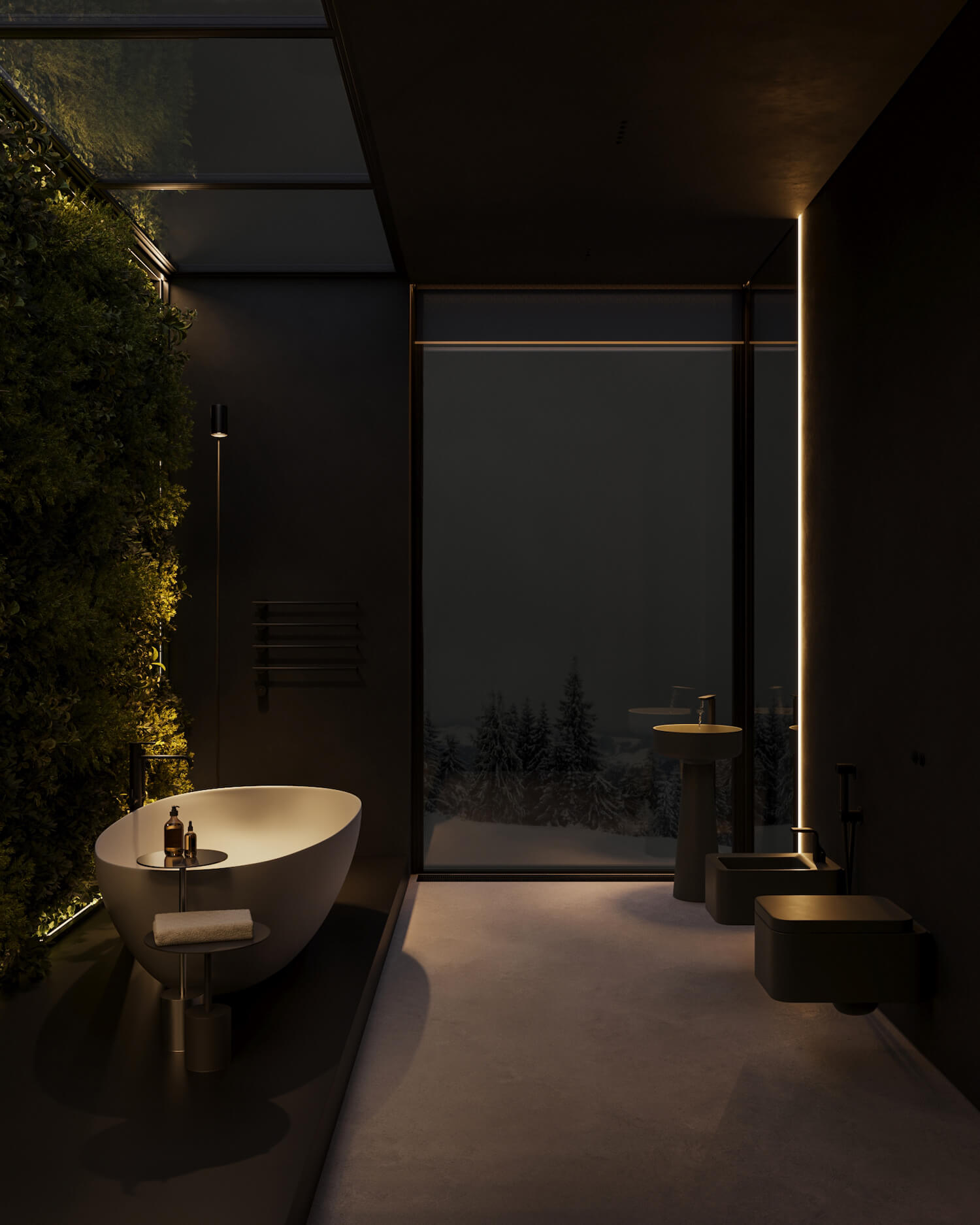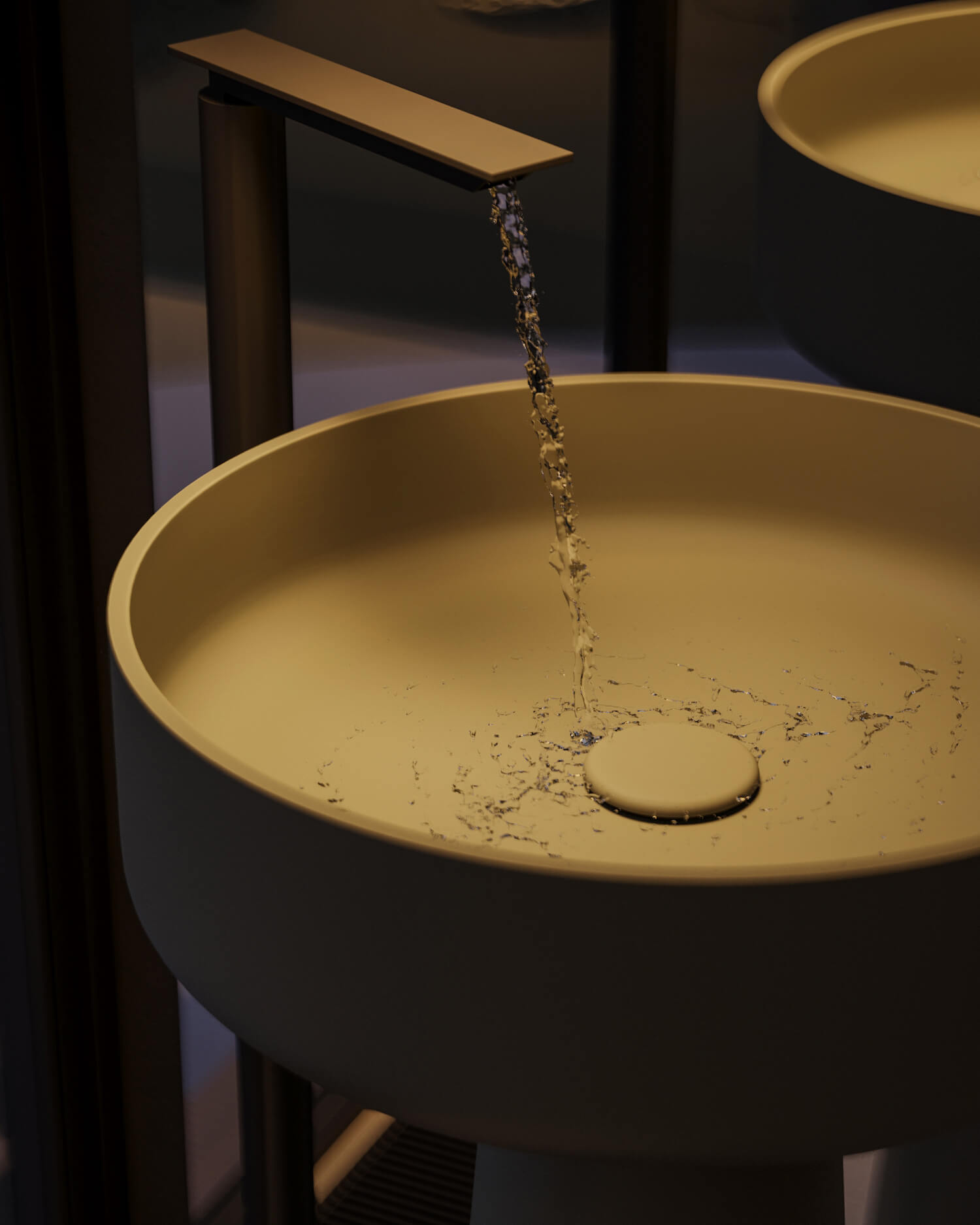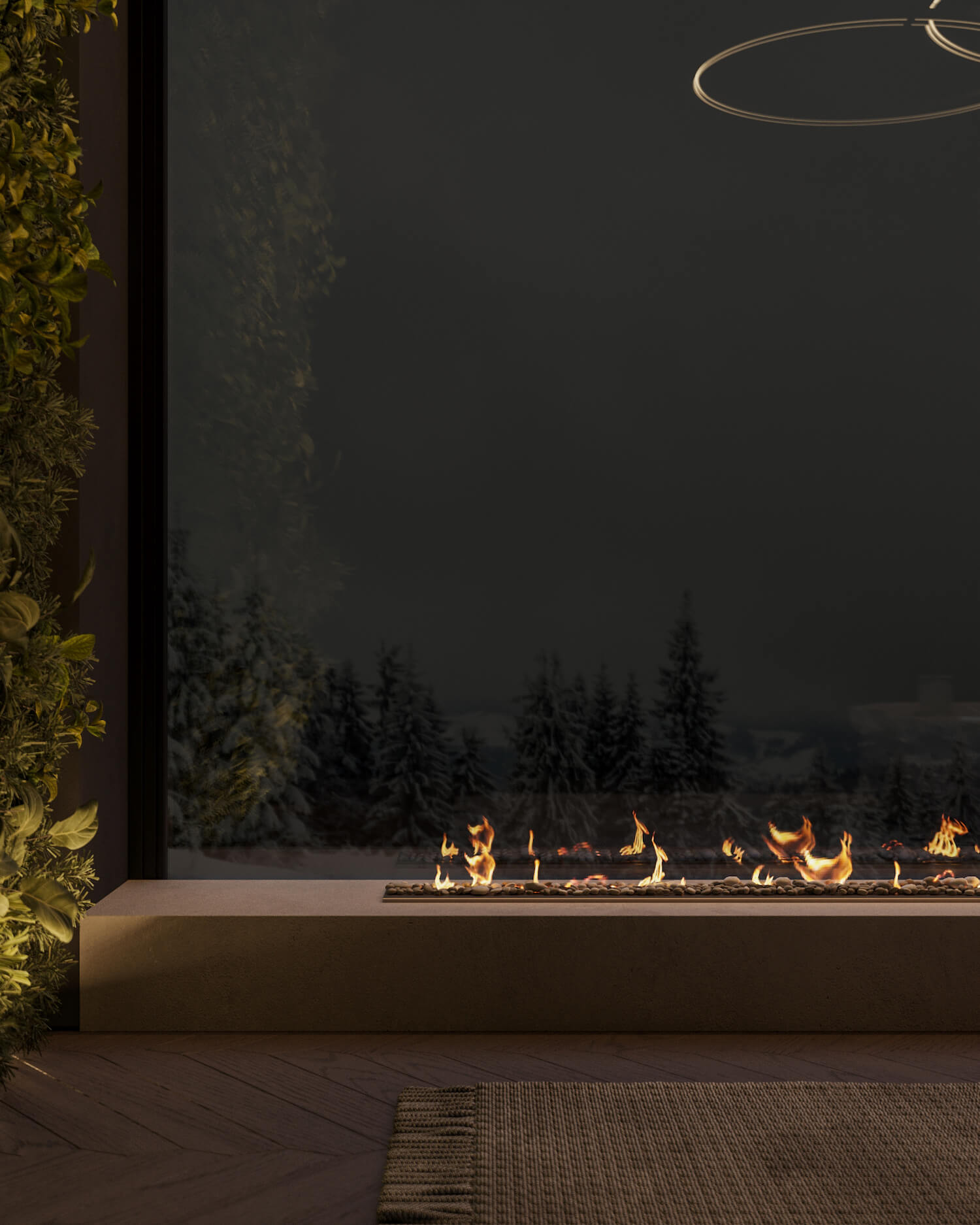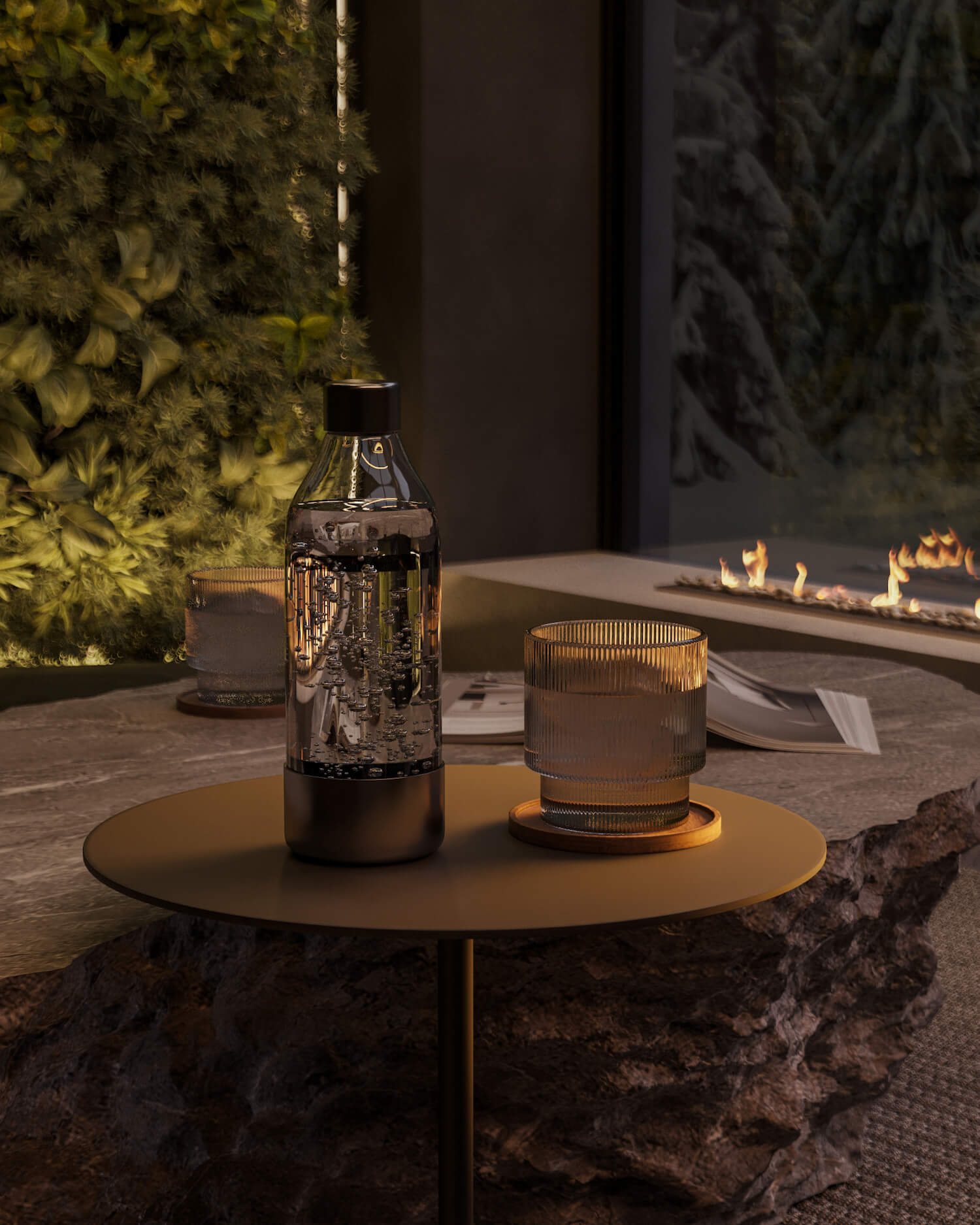 ---