Didformat Studio: Villa No. 1 has been designed for a family of three in Mazandaran - North of Iran - on top of a humid green Hill. By forming the open and semi open spaces and openings on southern side of the building, it's been tried to throw more attention to the natural outdoor landscape and views to green nature, down the hill and the surrounding jungles.
The villa is designed in three levels (only two levels are visible on north facade due to the landscape slope) and a roof garden on top. The form of the building contains two opposite sidelong slopes on two different sides (east and west) of the building to elevate the bedroom's ceiling and increase the openings height on both north and south sides. The first level contains gym, gaming zone and swimming pool oriented to the southern landscape view and the unique Cedar tree on the "Eyvan". the Cedar tree is a main place to make connection between the 2nd level terrace and the "Eyvan" (extending the semi open areas in two levels) and also is framed by the void from west view.
The two other levels are designed as a duplex for the family and their guests. The 3rd level terrace has both open space terrace with no ceiling and a semi open space with higher elevation ceiling in order to maximize the sky share and sky view. Due to this higher elevation of the ceiling, there's an opening in south façade in roof garden level to extend the view from the roof garden to the surrounding landscape.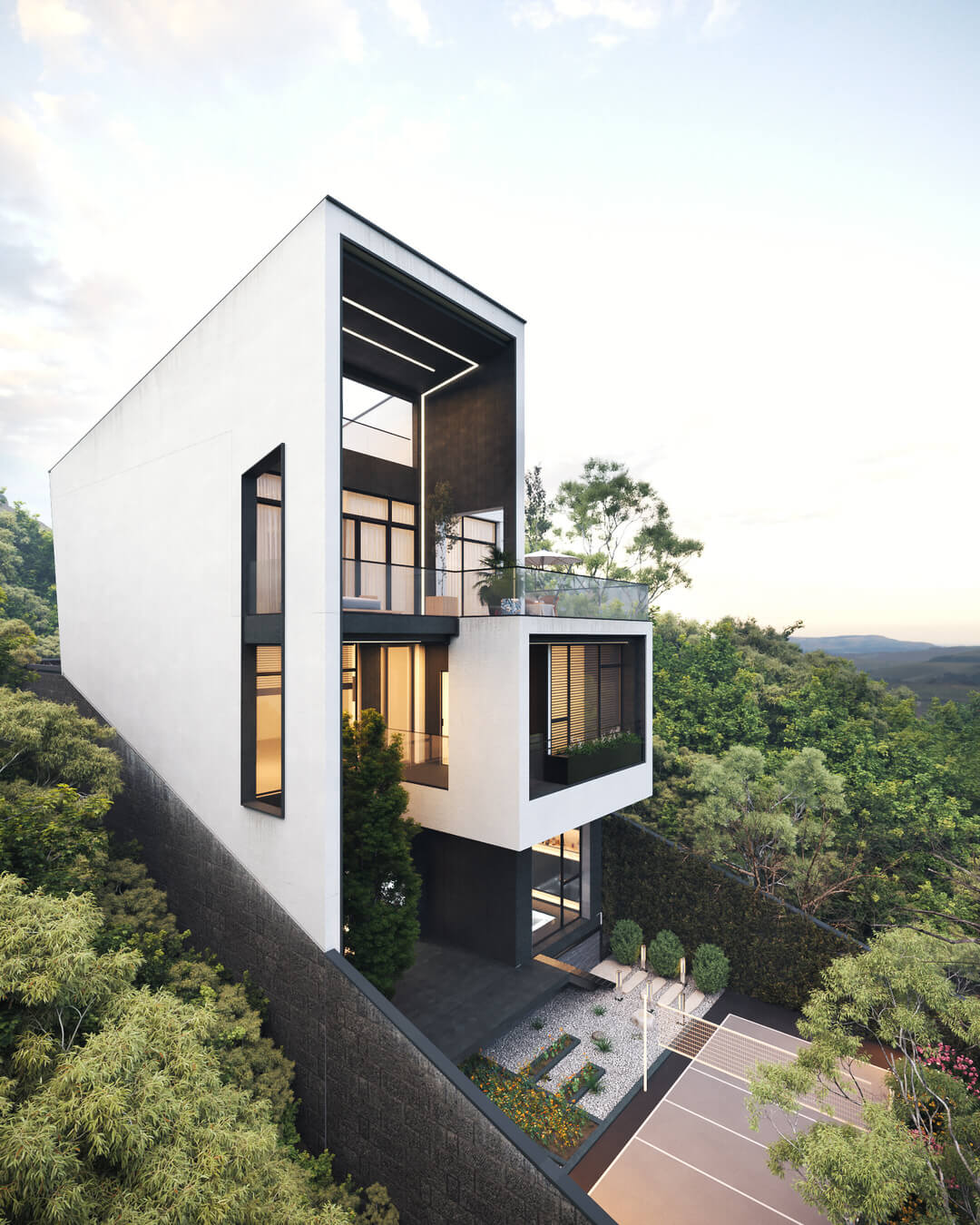 it can be declared that in order to mix the natural environment and the build environment, except the designing of connected semi open space on south, the green landscape has been extended from the north yard to the south yard in different places and elevations such as green line beside pool with openings to the whole space there (on first level), the roof garden and the open terrace (which also can be counted as a single yard on third elevation).
The main façade is in white and is Kenitex coated in spite of all the inner faces or back levels of façades which are coated in black color Kenitex.
Modeling of this project performed by Autodesk 3ds Max software and materialization and lighting of the project performed by Corona Renderer, and finally photos color light editing performed by Adobe Photoshop.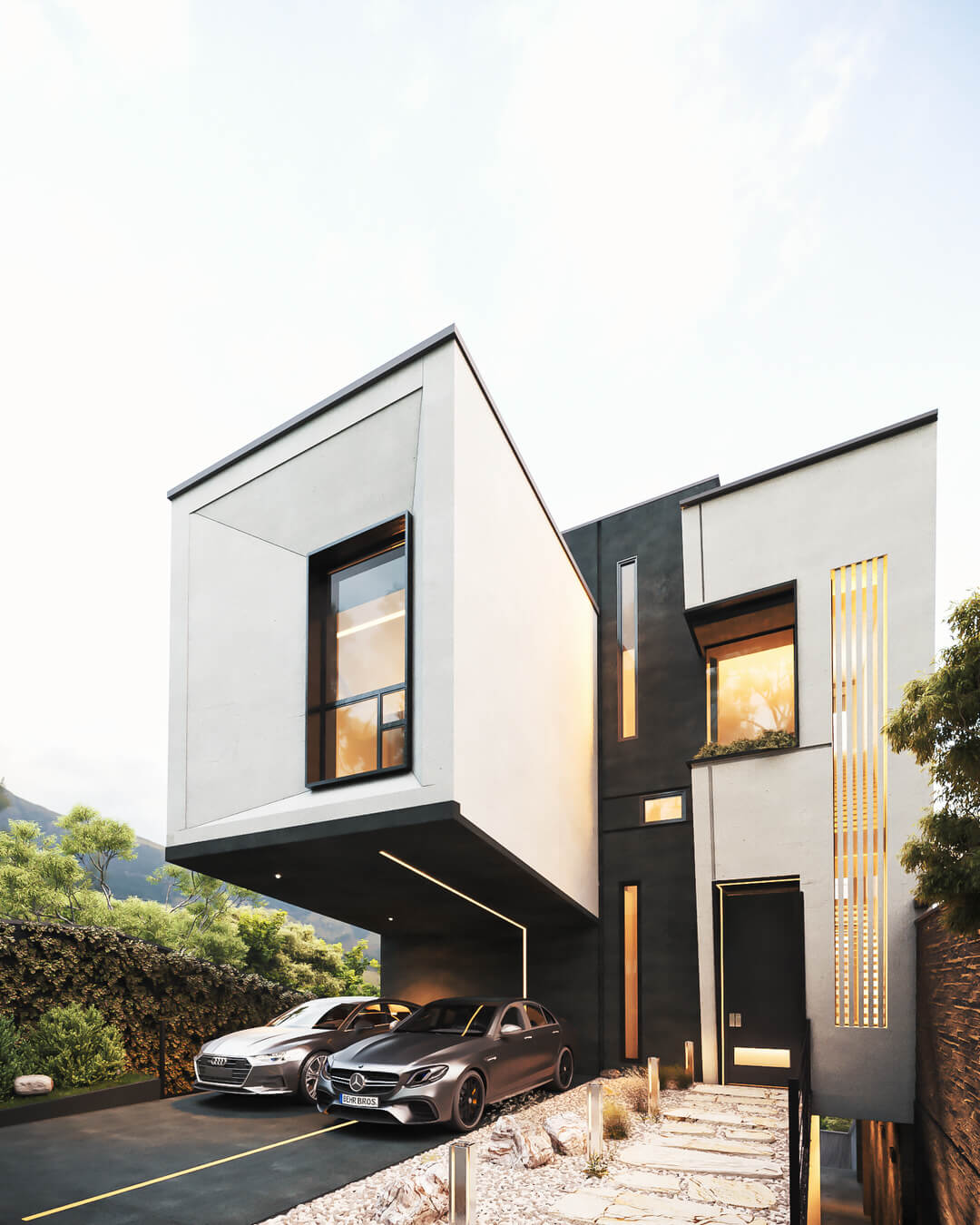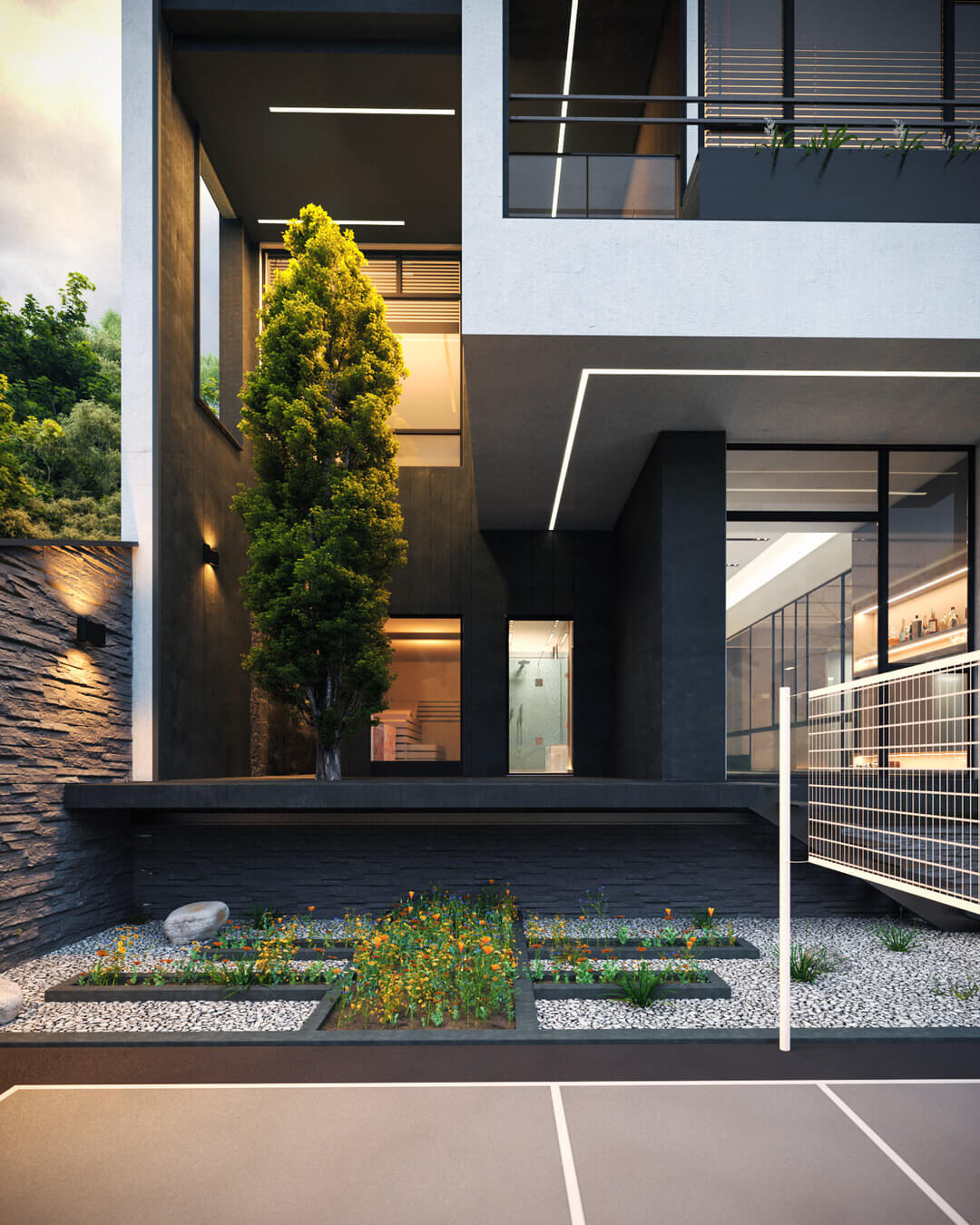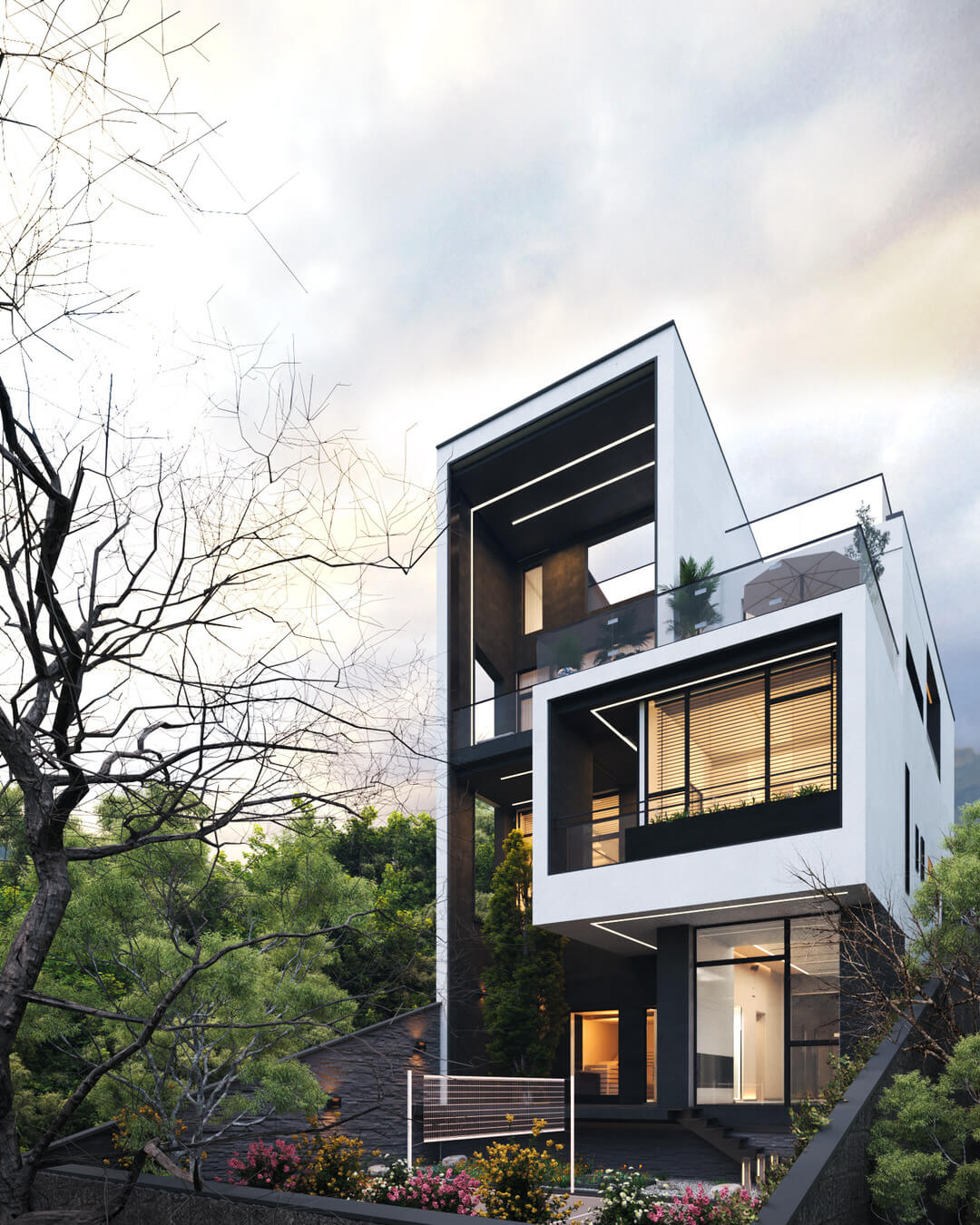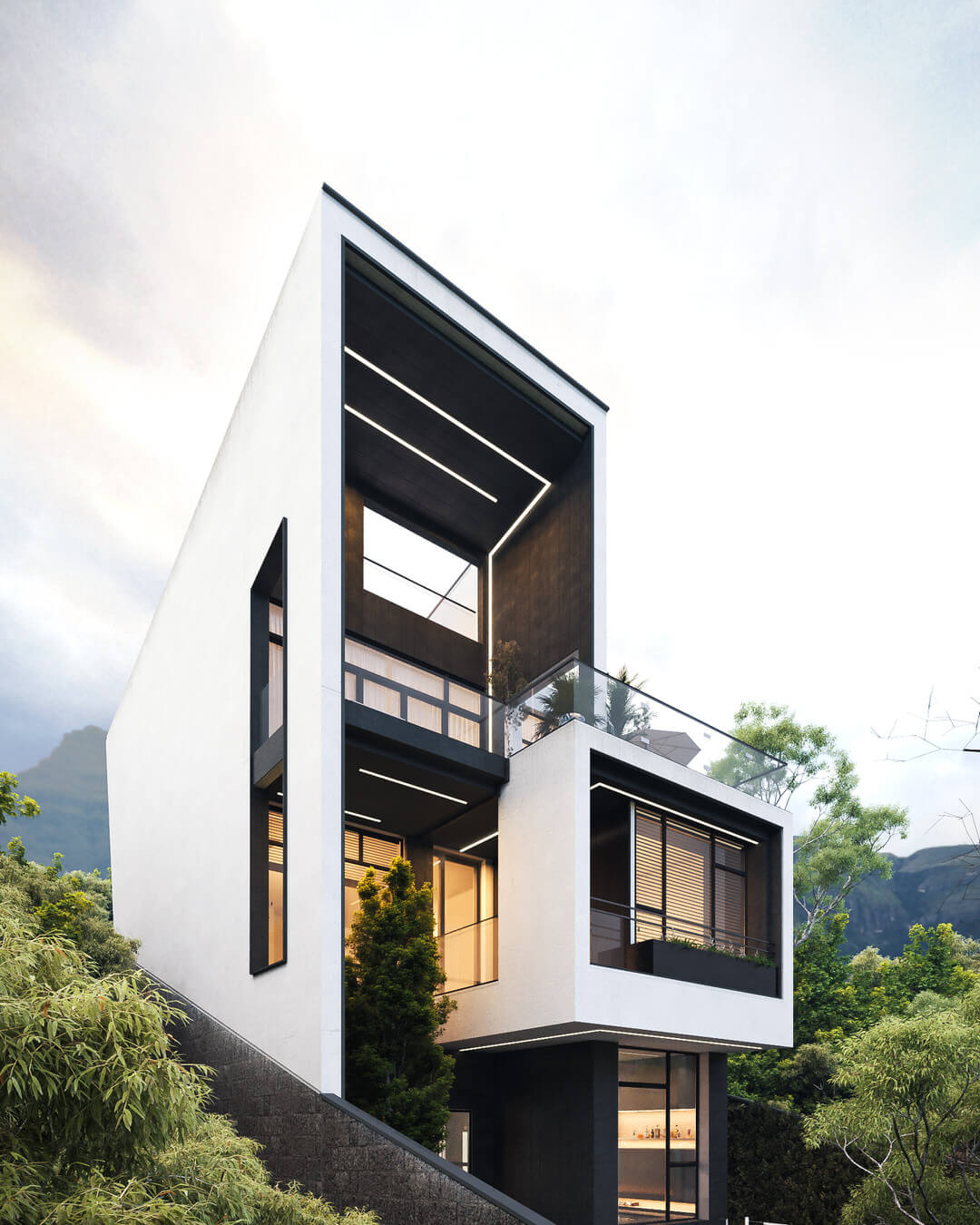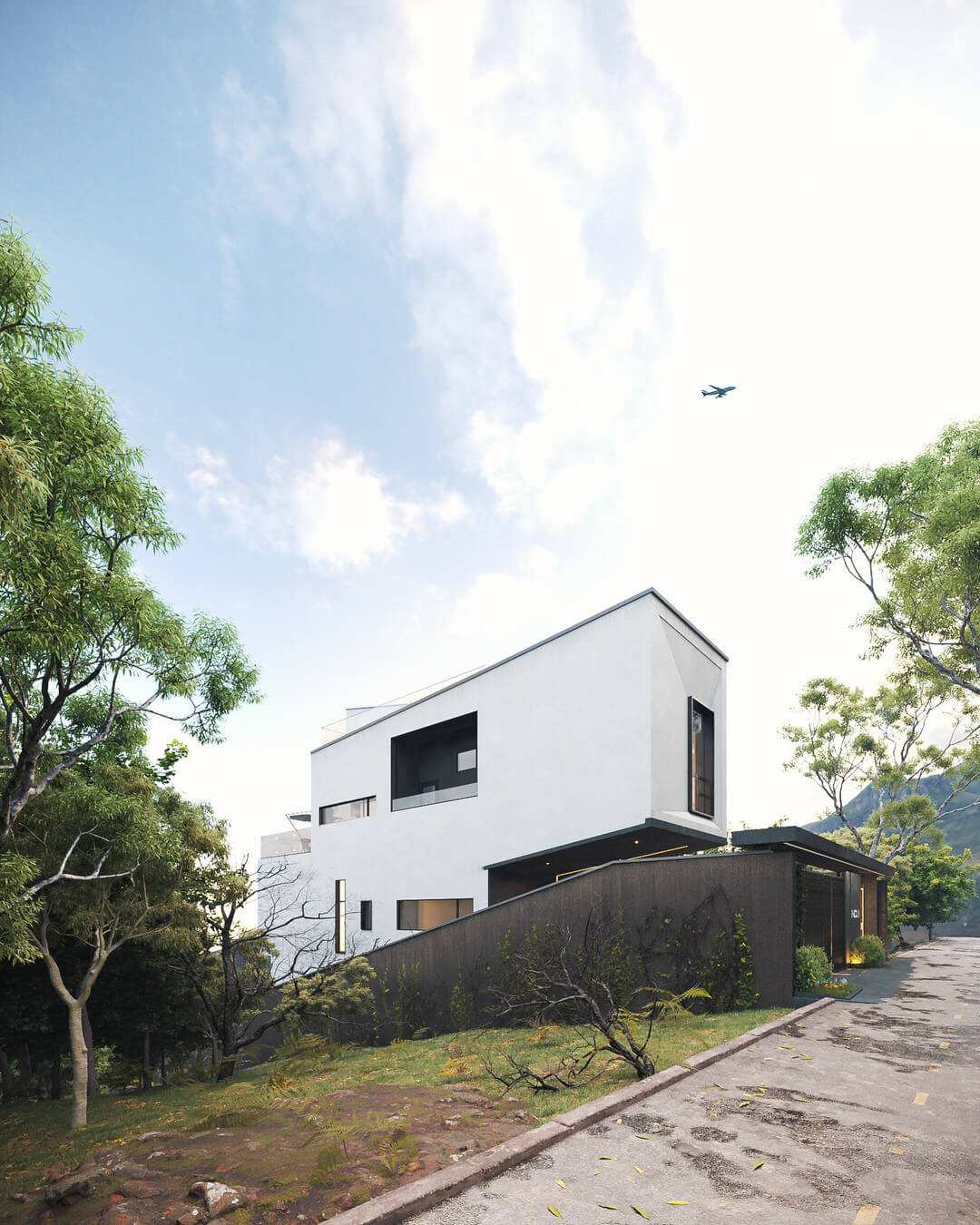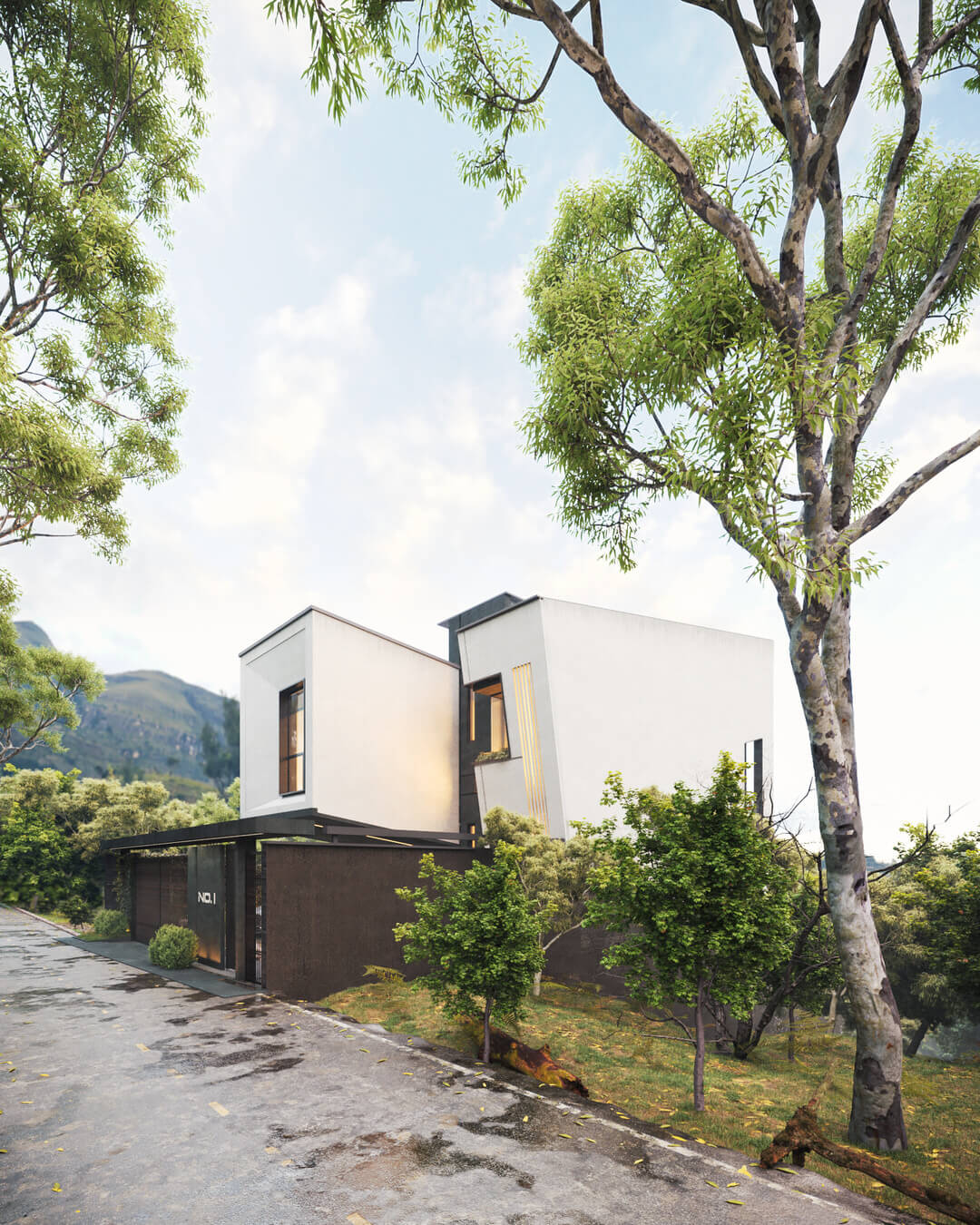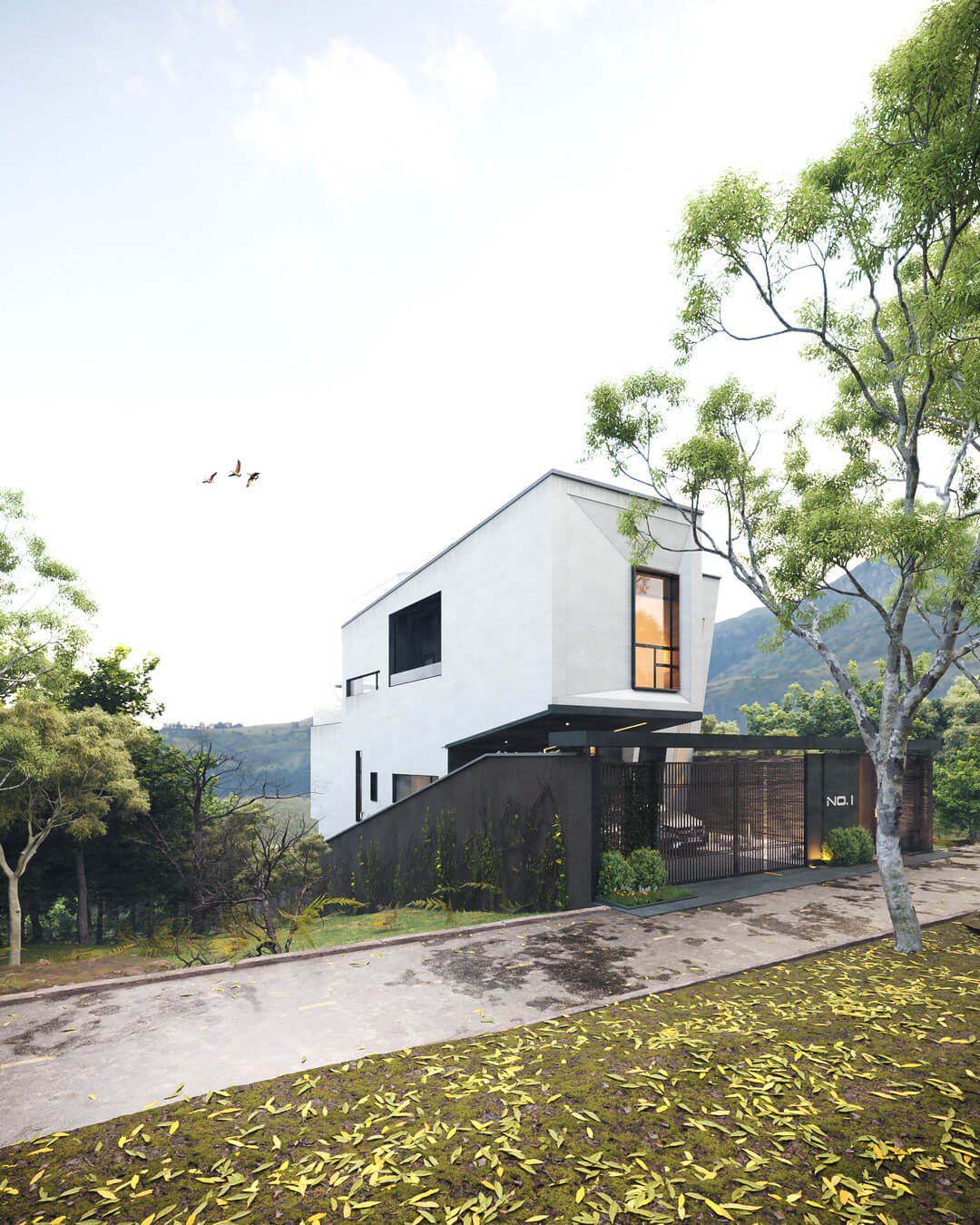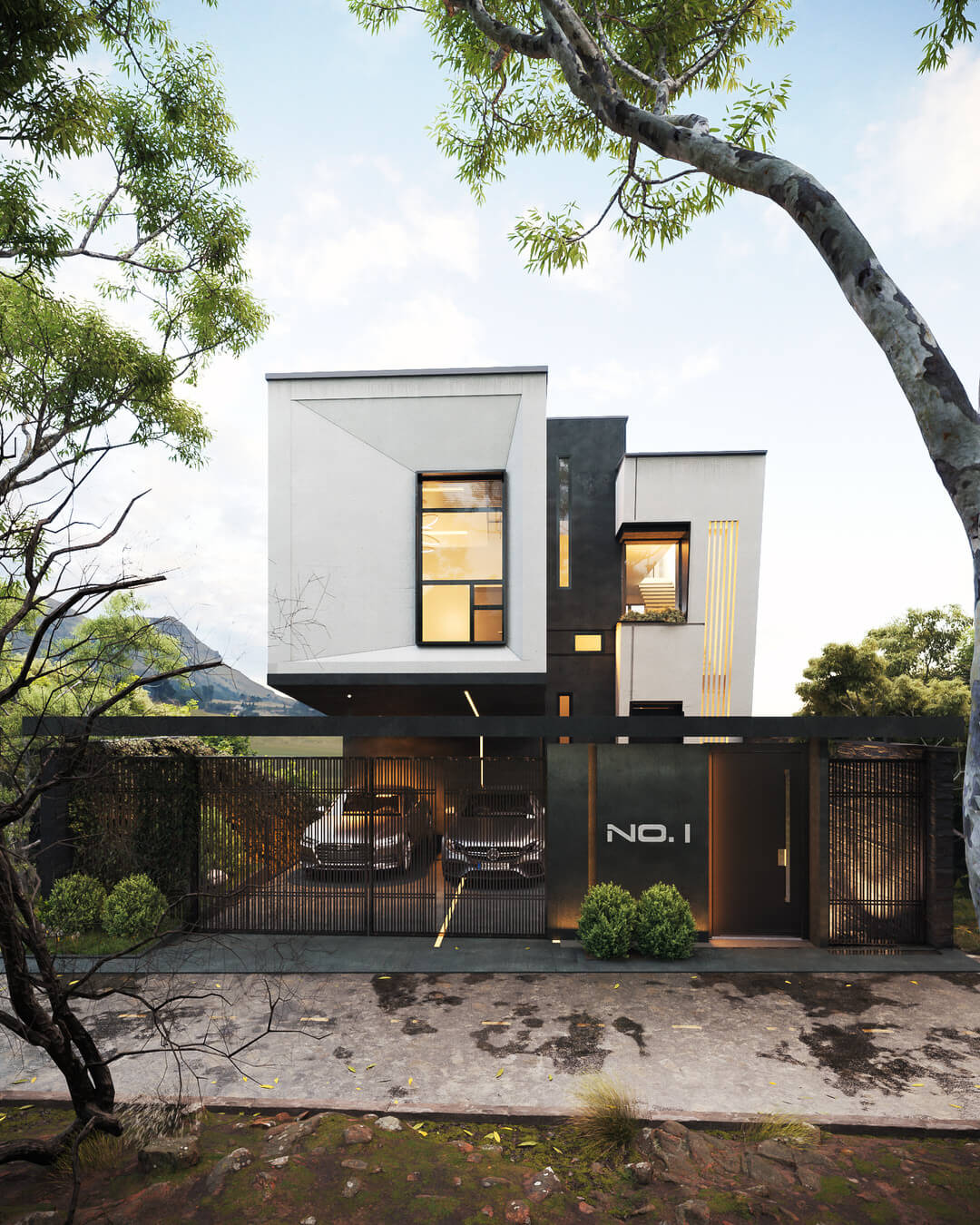 ---