Moshe Katz Architect: Changing balance between nature and architecture. A tower building designed as a result of a central living- natural core. A tree structure in its heart for the collection of energy and resources, vertical farming and a house for different birds. A core element erupting and breaking the human box, opening up towards new qualities of living.
The tree tower project. Nature and architecture in search for a new balance, a new co-existence. A central structure, free form, made of timber and glass, functions as a living, healing core. With its light, rainwater, wind and vertical vegetation farming inside, connecting in the ground level to other buildings in a continuous flow, as an urban root fabric- allowing public/ cultural/ green and eco friendly functions to happen underneath its protection and infrastructure.
First, the central area was designed and defined the references of space. As a second stage, the rest of the building adapted itself around it- an action of breaking the box! Breaking the design and planning orders. The apartments facing the main core- open up with terraces, balconies and open green areas from ground to roof.
Rethinking the urban environment quality, the urban strategies of planning, here, a suggestion to reverse the process and bringing nature back to the table as a main protagonist of space and architecture. A new co-existence is possible, new qualities of life and living are introduced.
The ground level is an open meeting area for all residents. The main floors are planned as residences, small apartments- each furnished with a private green balcony- opening up towards the Tree core. The roof is a small Urban Forrest with wind turbines. The building is made as efficient Tree, collecting the most out of natures resources for the existence of the building.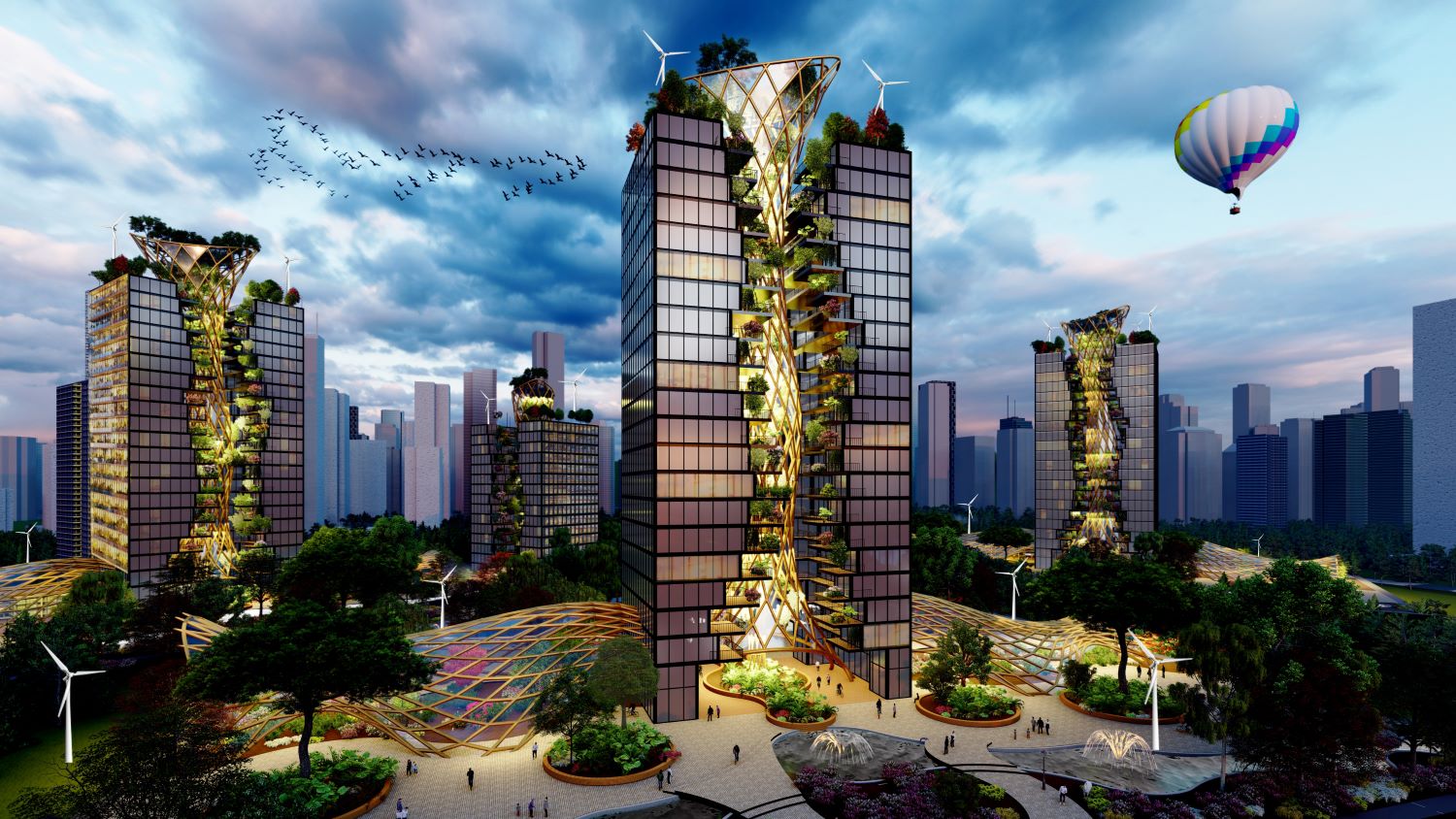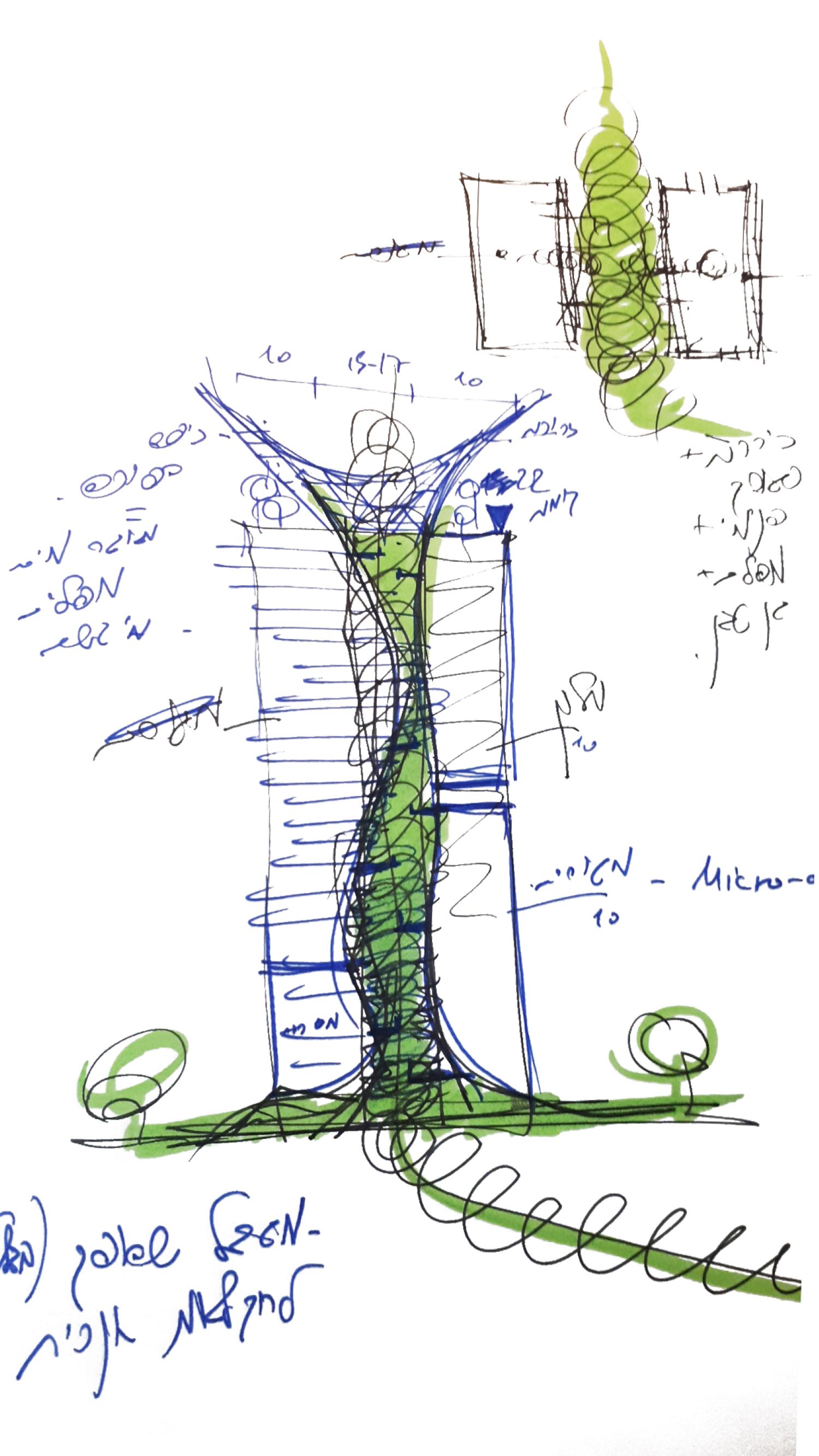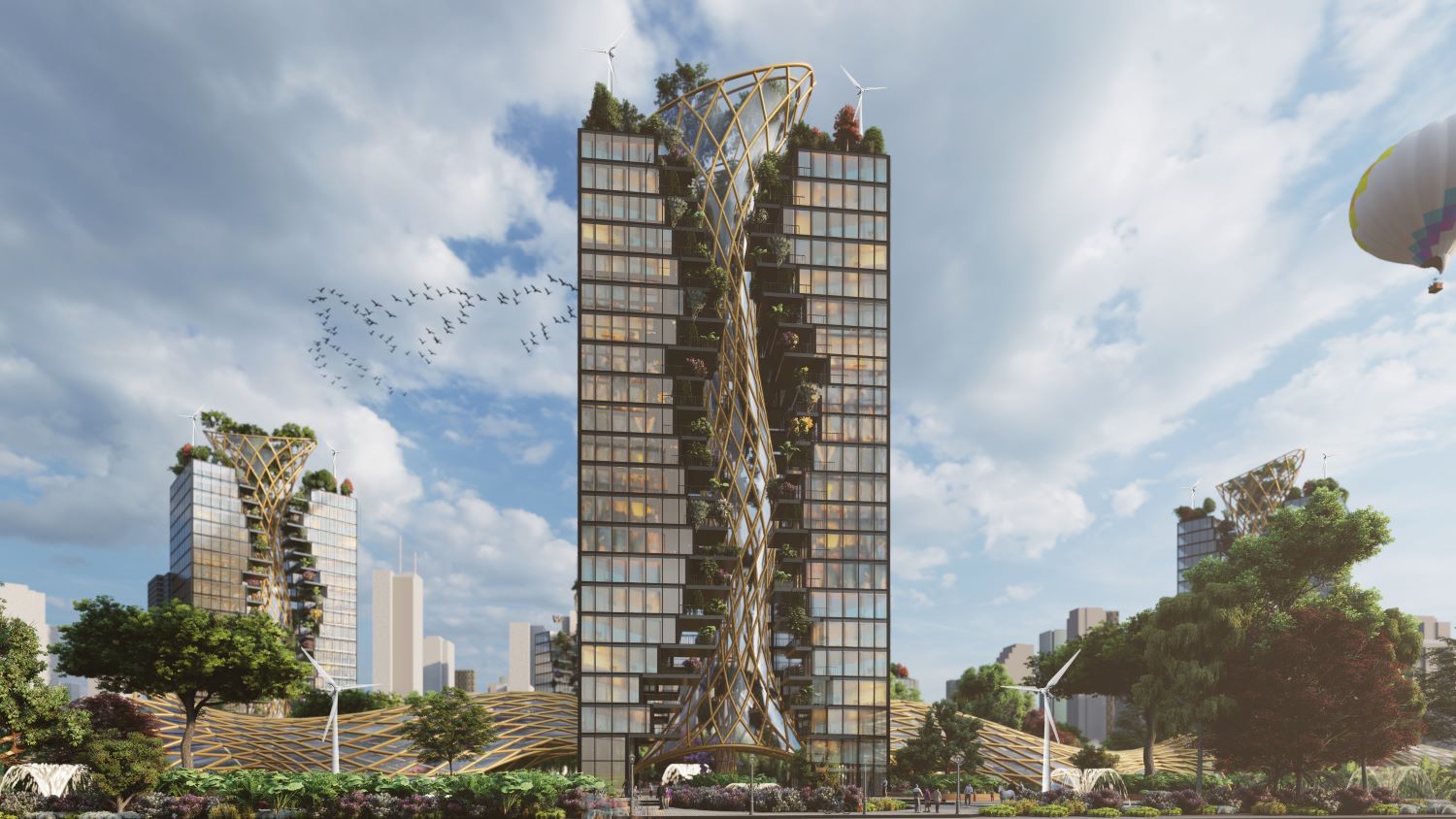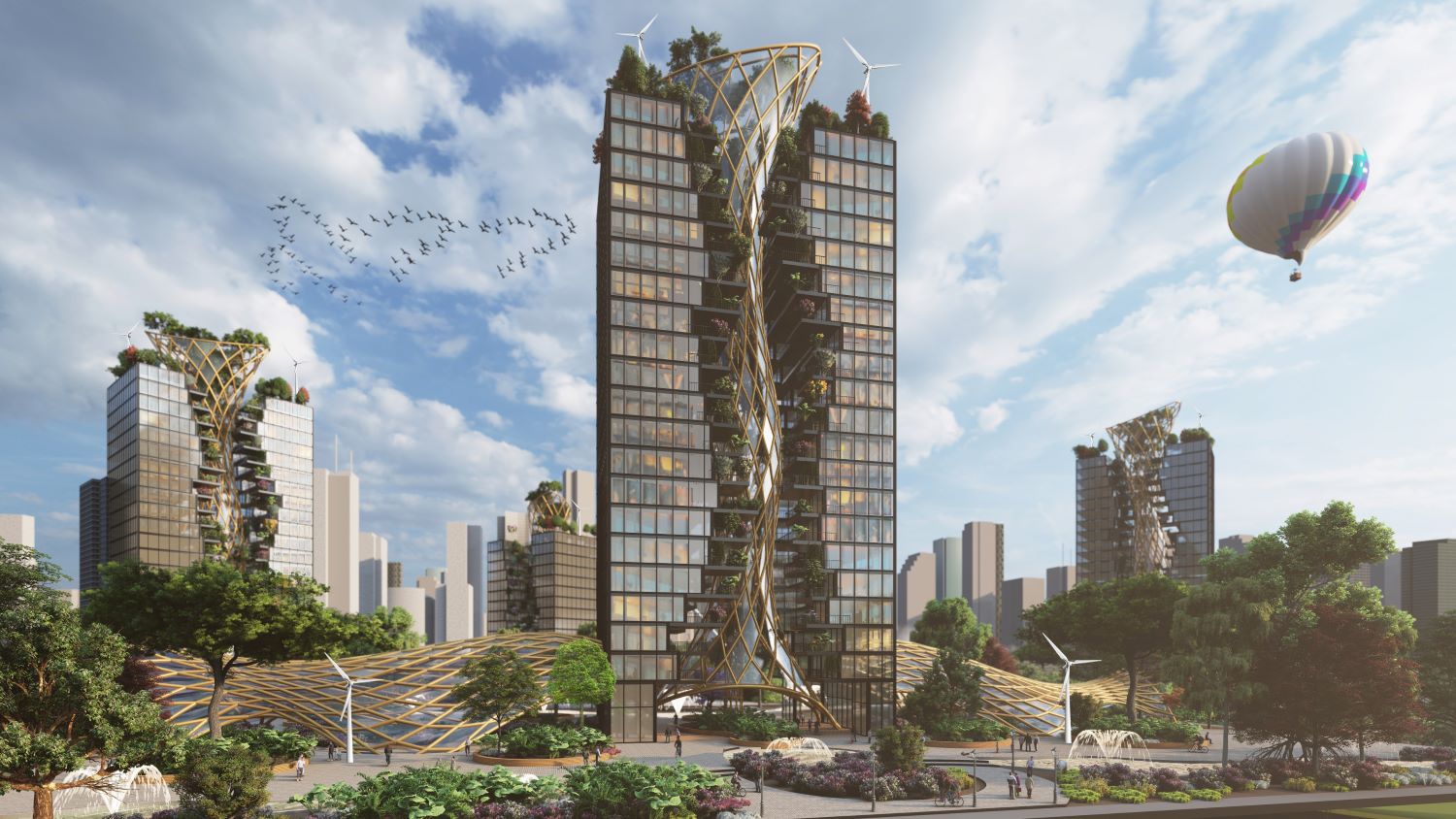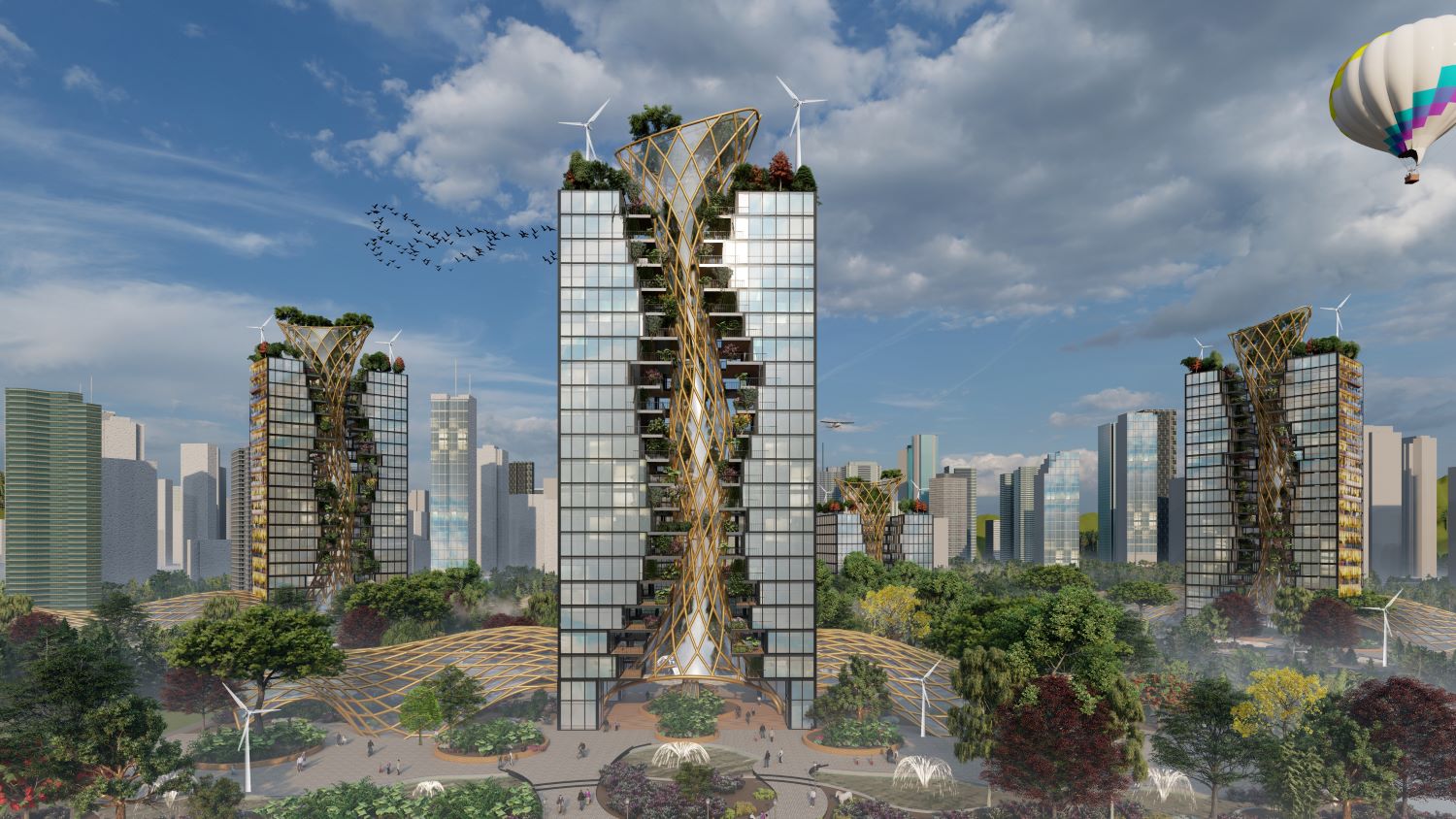 ---