Milad Eshtiyaghi: The location of this project is in Gilan on a sloping land near the river. In designing the project, an effort has been made to make the building away from the ground in order to create ventilation in all sides in addition to the distance from the ground moisture.
So we designed it on a truss-shaped structure and connected the building to the ground with a bridge for the entrance path. Due to the climate of the context, the form of the house is designed to be sloping, there is a terraces space in all sides of the house, and even on the entrance side of the house, to following other sides, we designed it for the entrance of the house.
A negative space has been created on the entrance side in order to attract the viewer and create a canopy on the entrance side of the house, also following the other sides of the project.
The interior of the house has view to the south, east, and west side so that the river located on the south side and also the greenery of the outside trees is visually combined with the interior of the house visually.
On the floor of the house, we design glass in the direction of the entrance so that the audience can see the river when entering.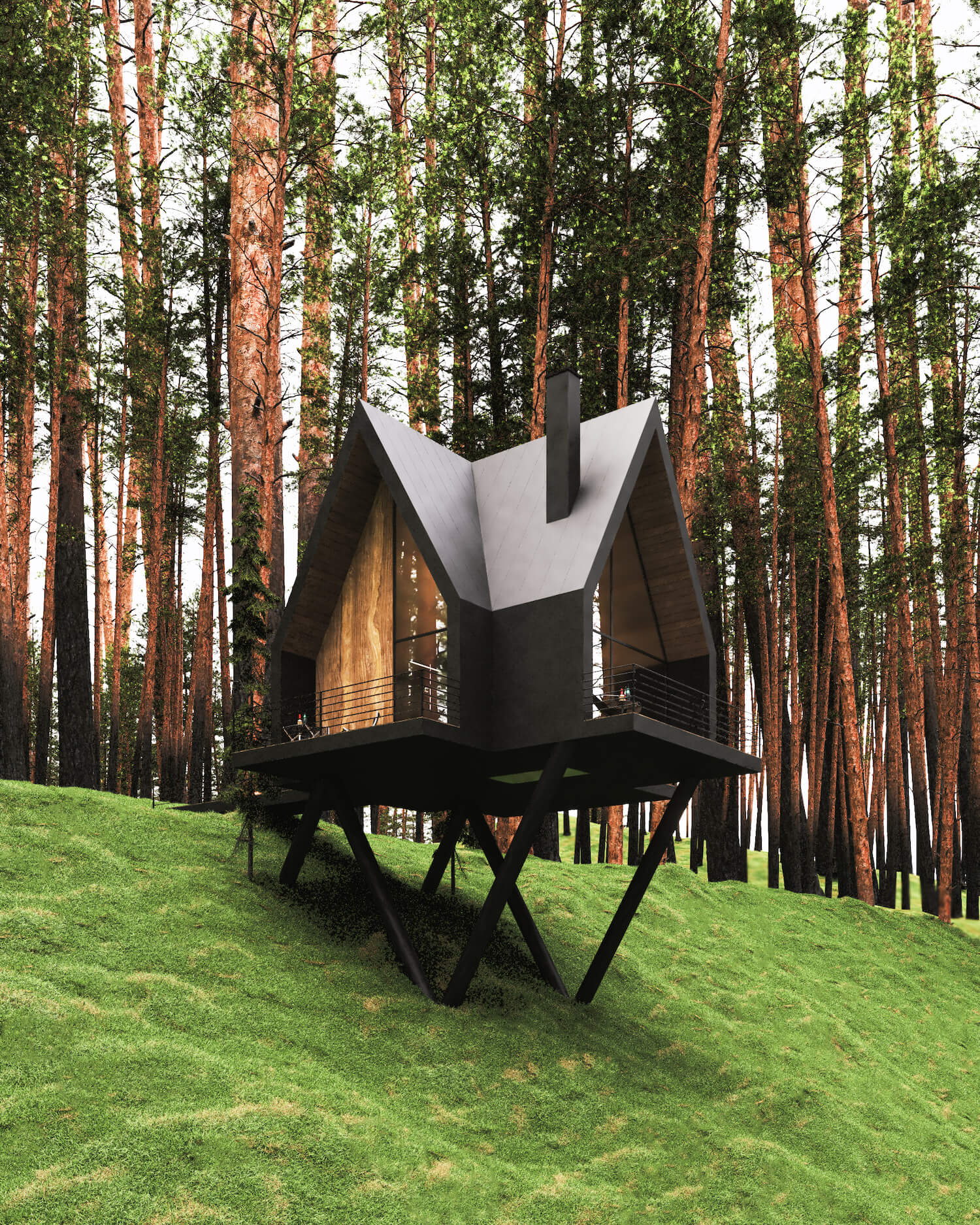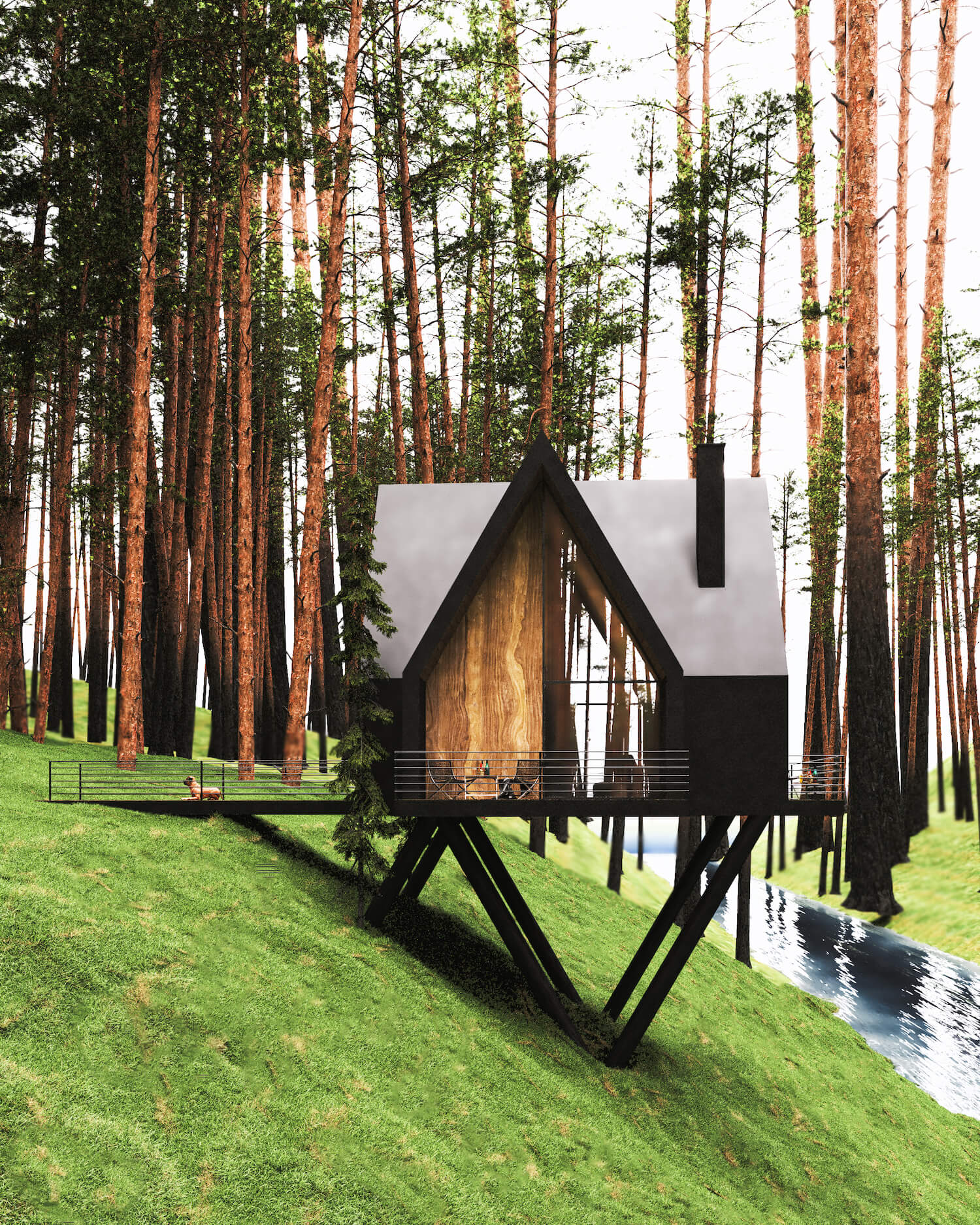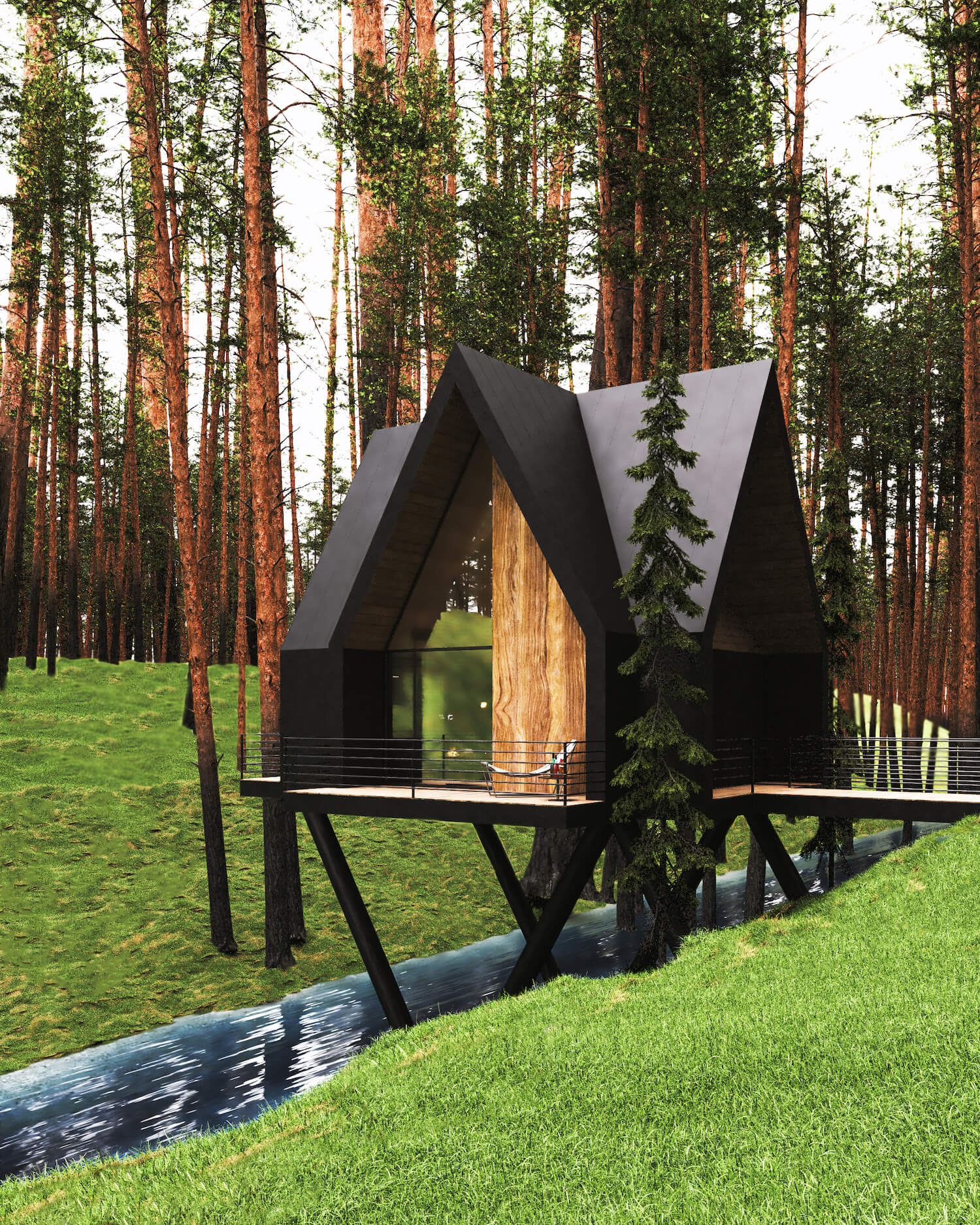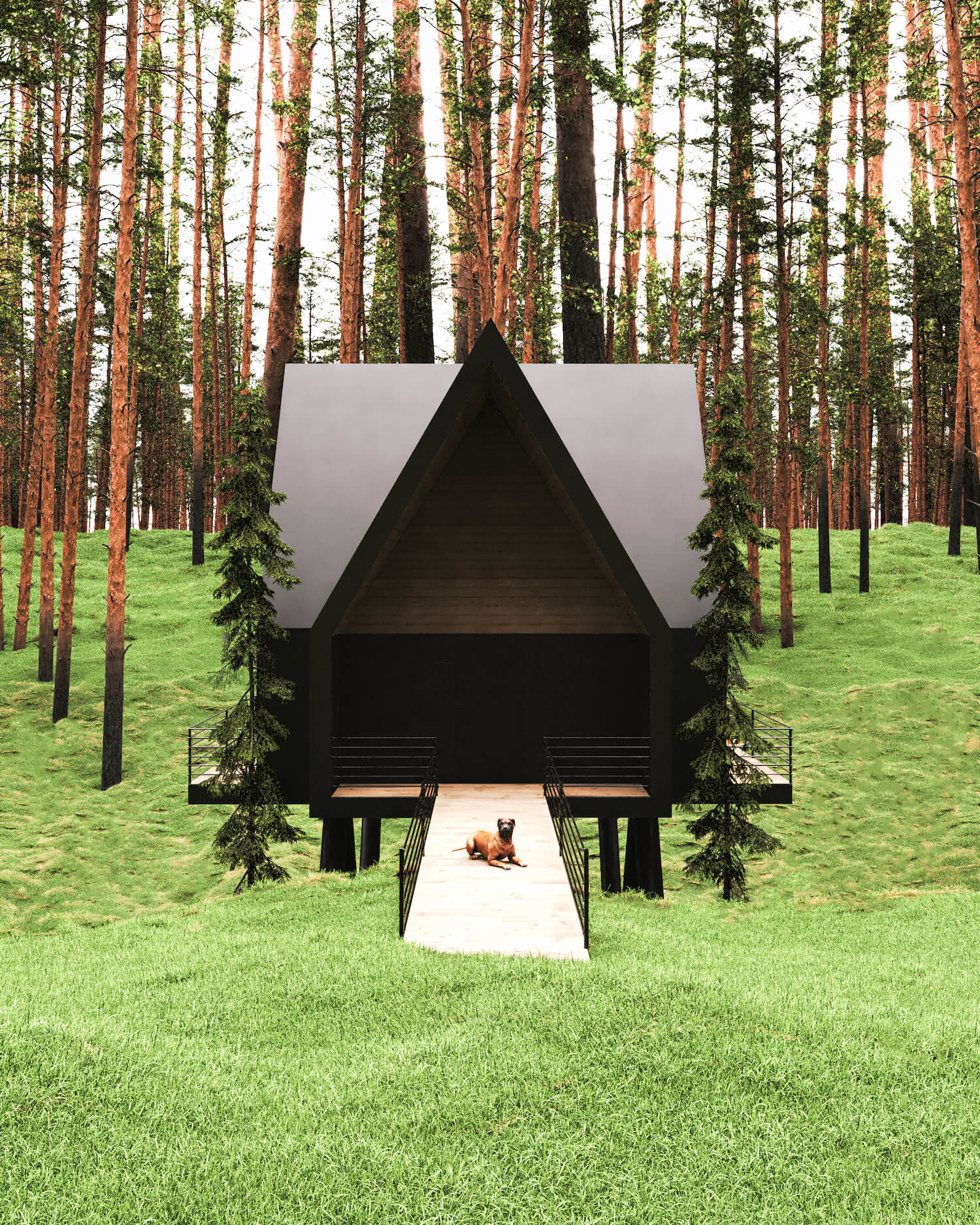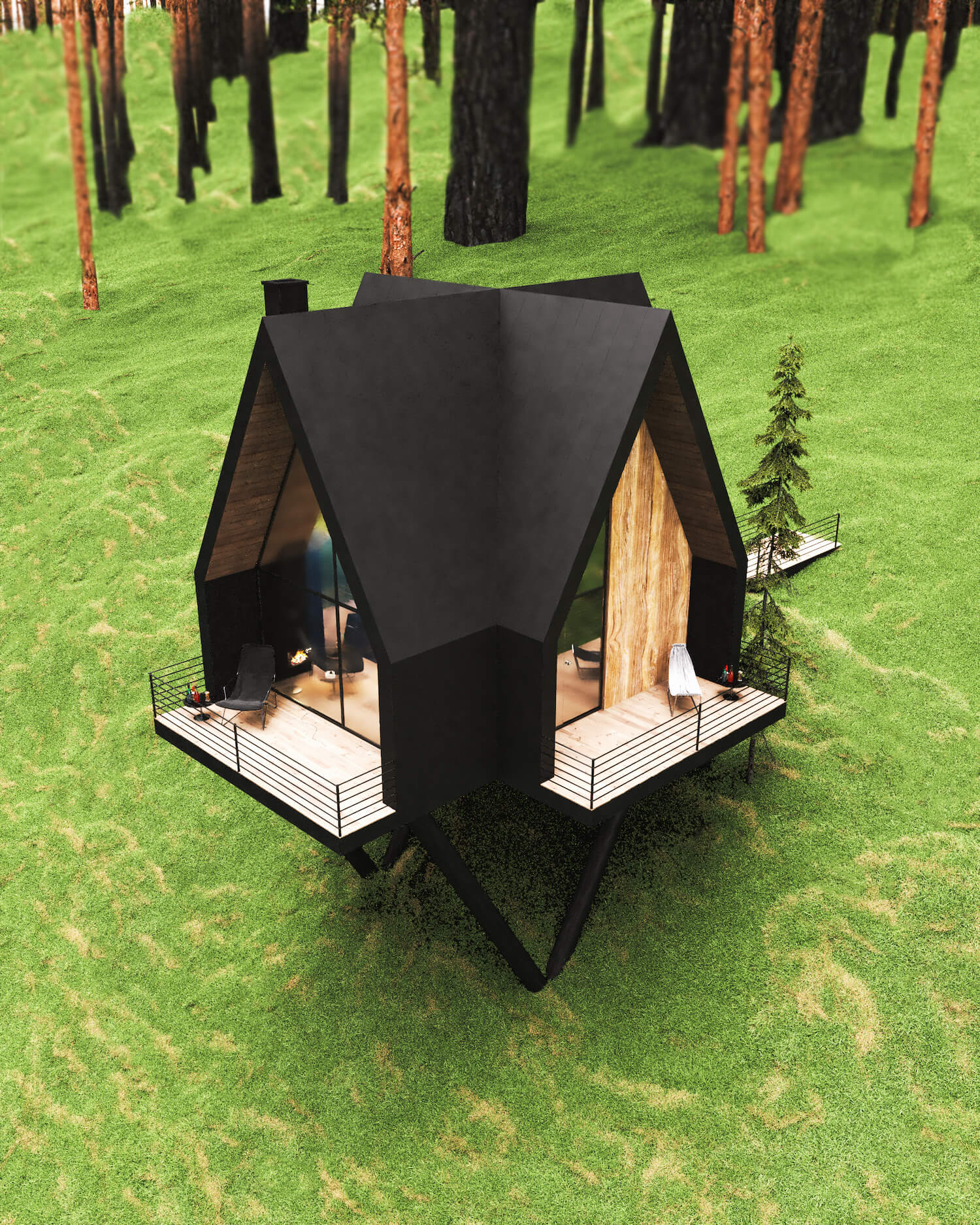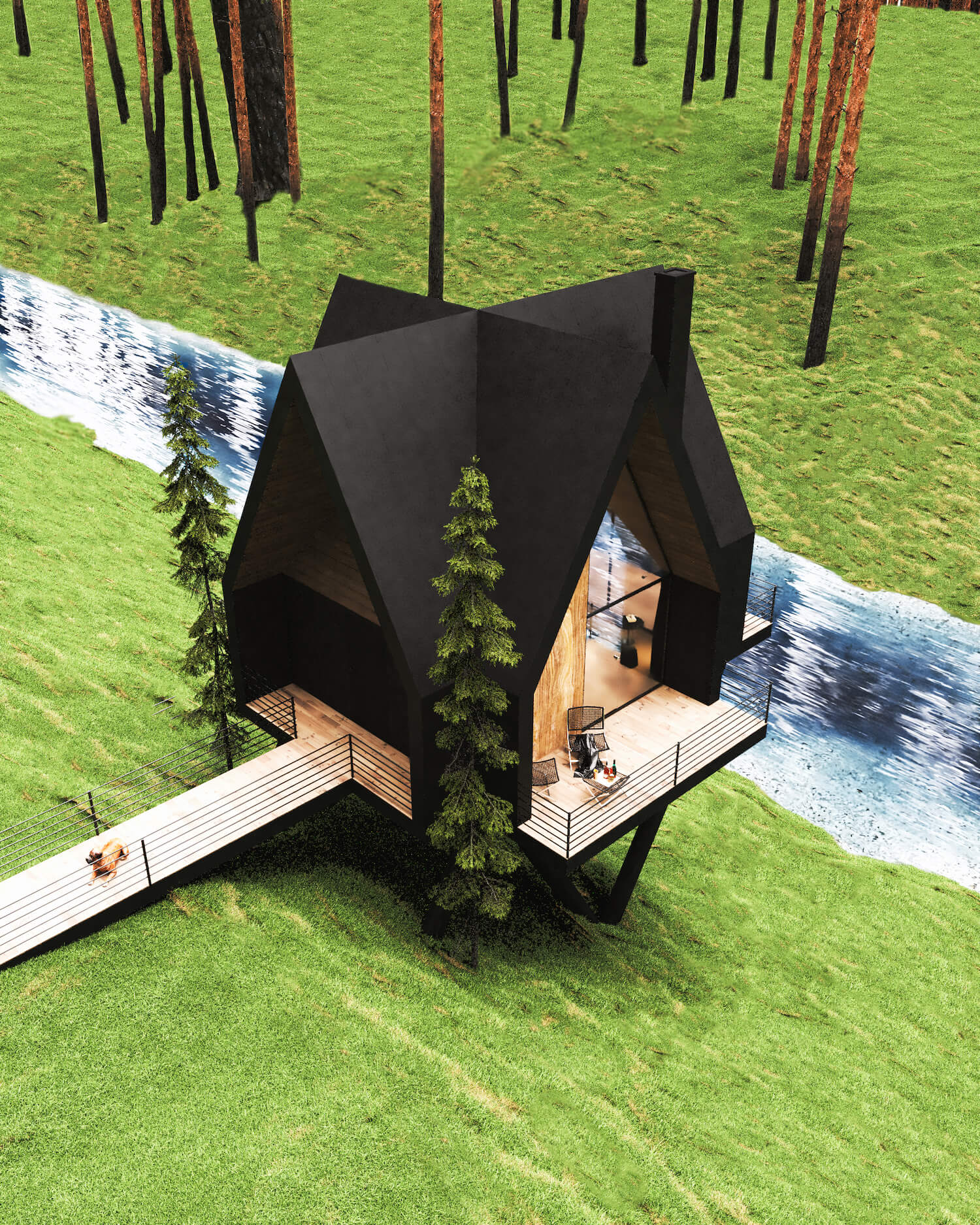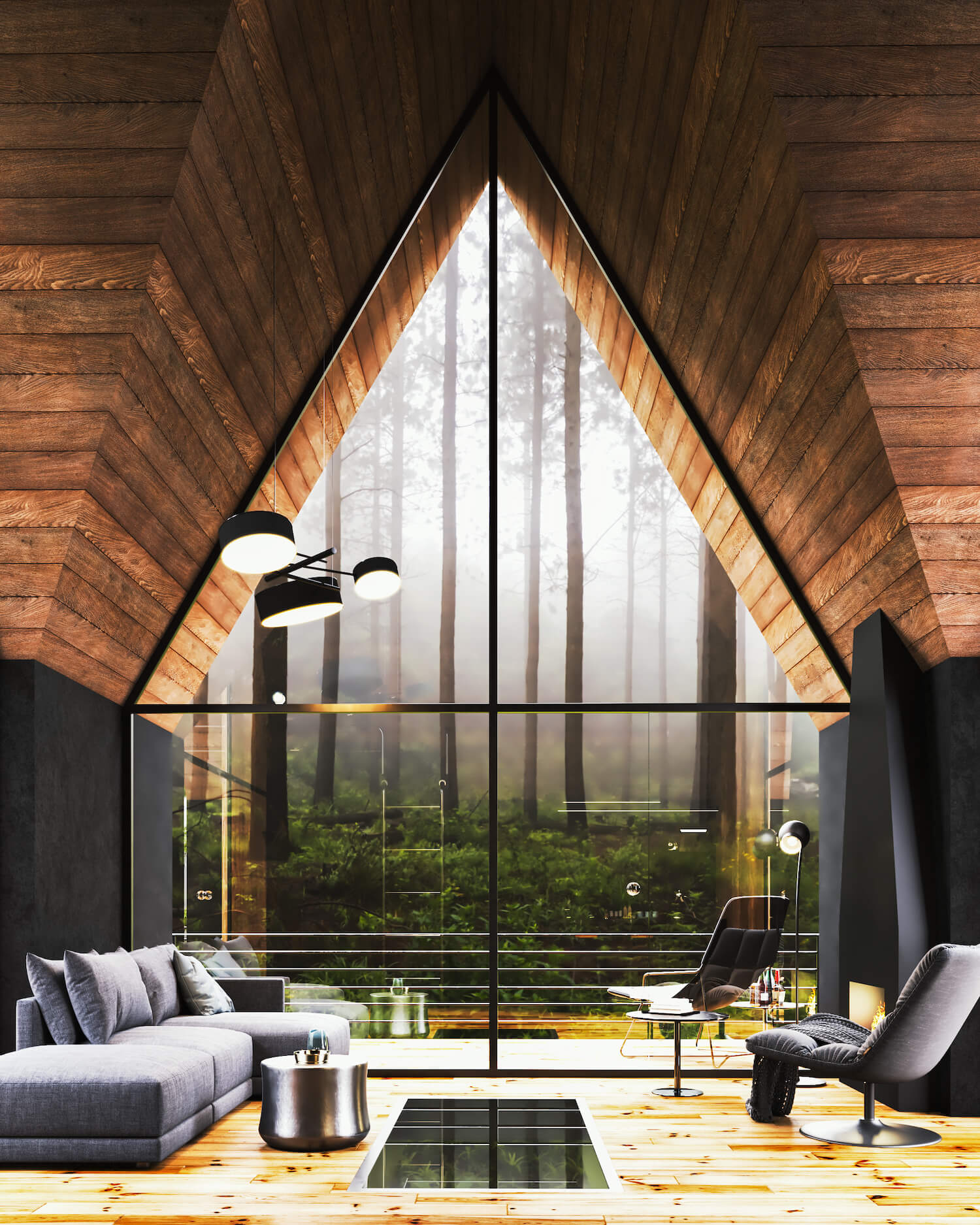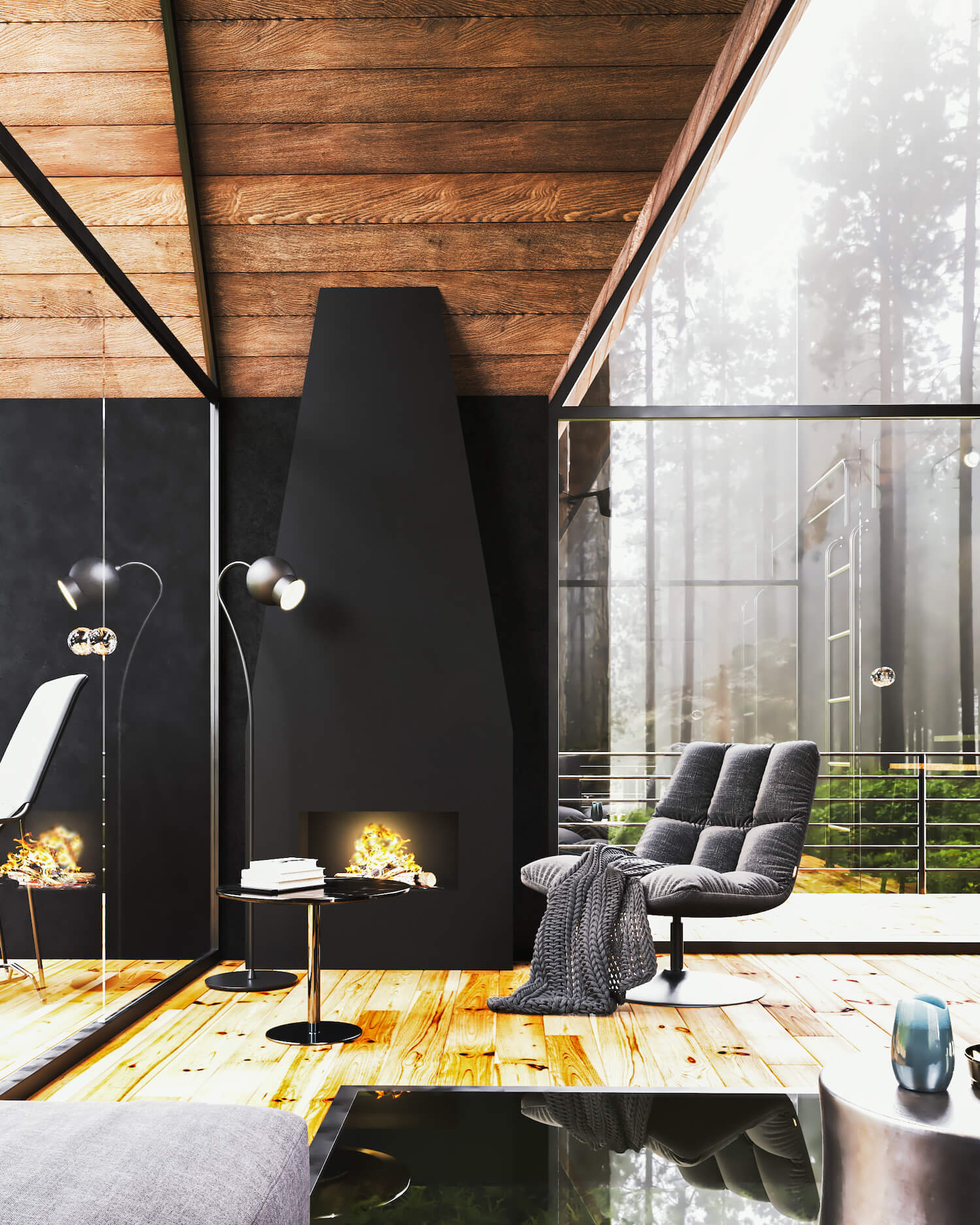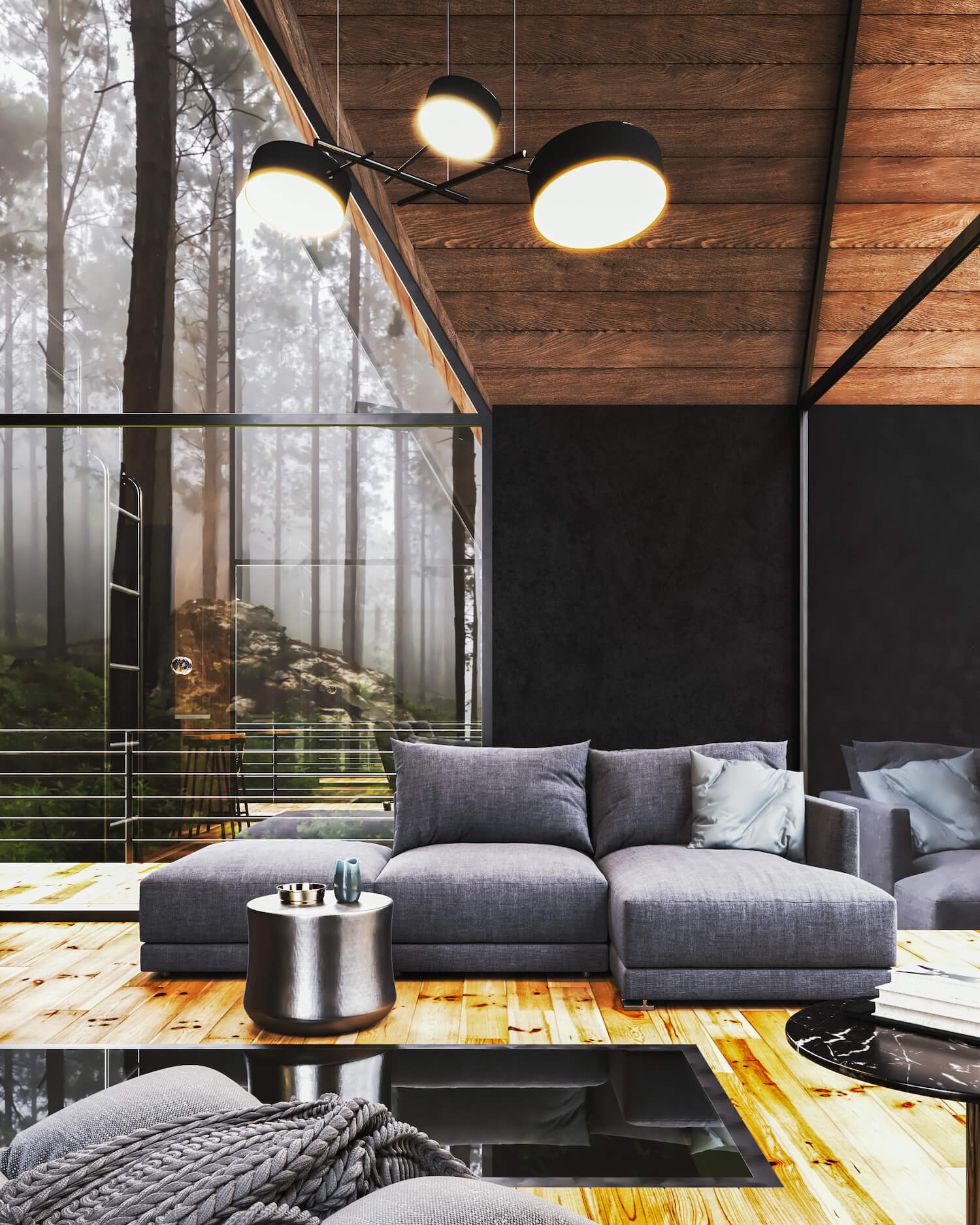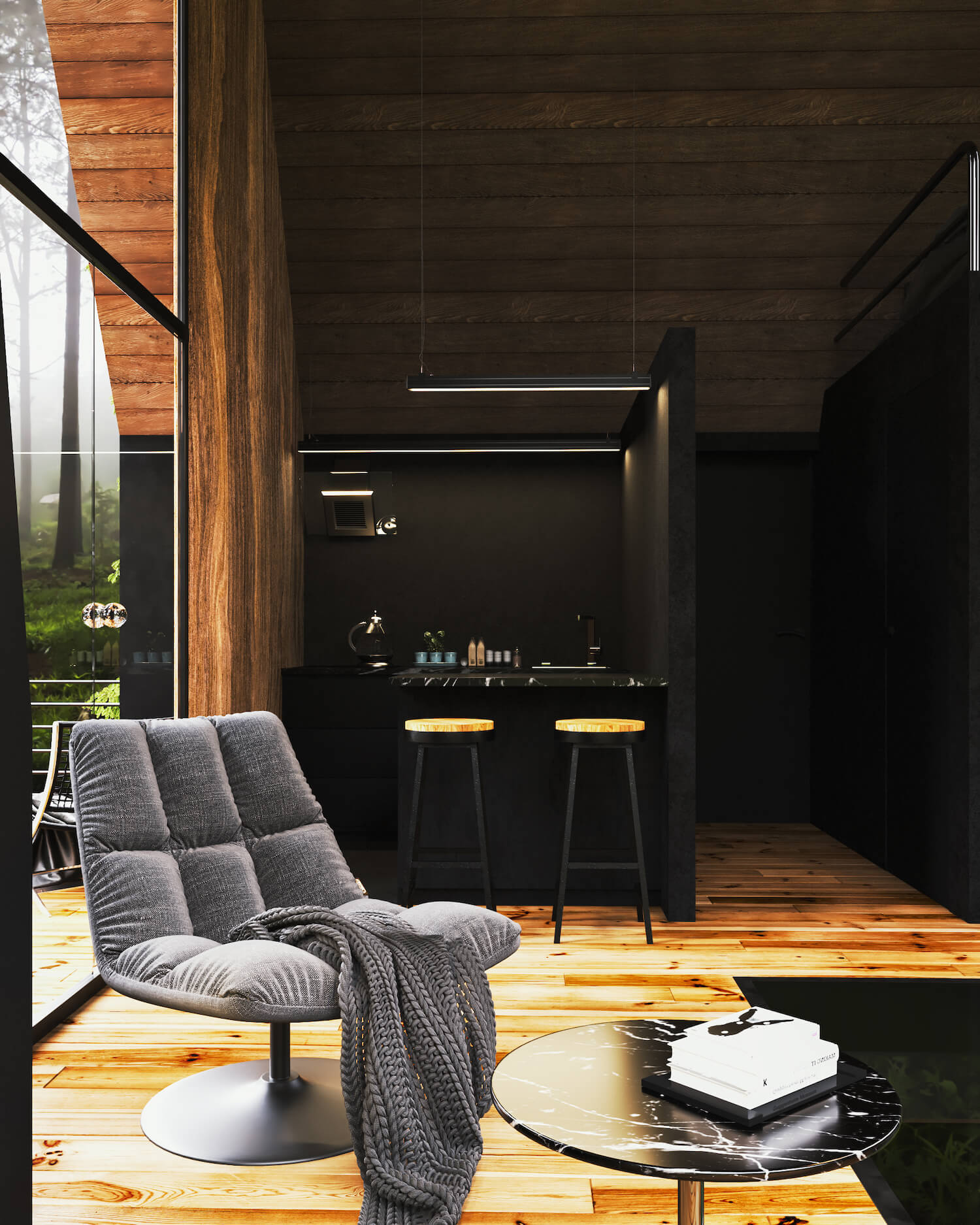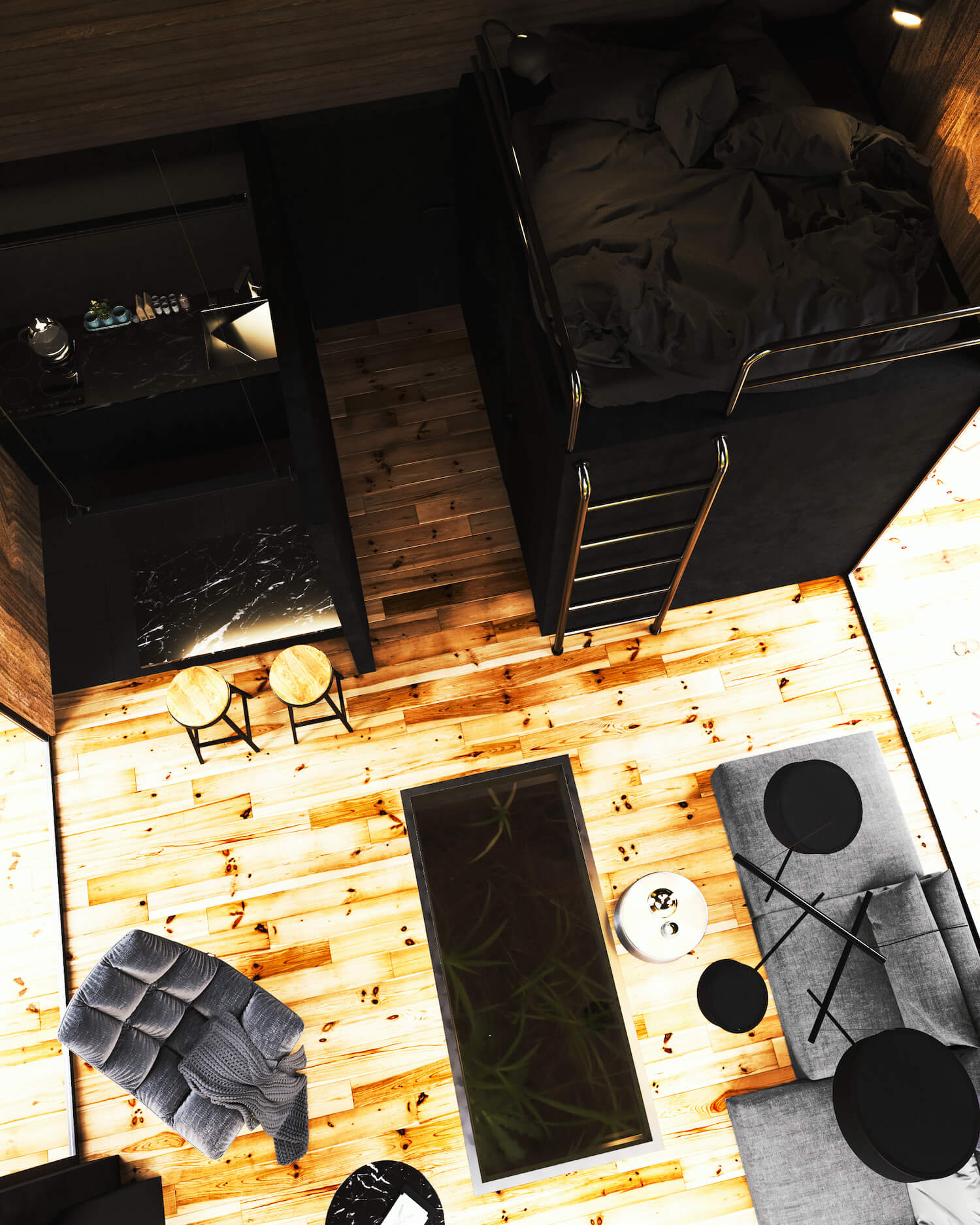 ---