Pham Hieu: Interior architecture bridges interior design and pure architecture together. This project is designed for modern people with a subtle sense of style. The living room and kitchen area imply an open space.
As you know, living room is one of the most valuable designs today in modern style and other styles as well. Especially since, unlike in the past, it is no longer used only for guests but also as a gathering place for family members. It is challenging even for those who are skilled.
For this purpose, and considering the pleasant view of the mountain, we have tried to use natural elements in the design, because it indicates that nature is an integral part of human life. Therefore, we have used materials such as stone, natural plants and wood.
The large, all-round windows at the end of the living room are designed to allow infinite light to enter and convey a sense of freedom and transparency and The color palette, furniture, lighting, type of carpet and materials that have been selected all contribute to the pleasantness, coziness and dynamism of the space.
Also, for the bathroom we tried to bring a very kind and soft sense and that is because we used green and bright theme. Such as green-wall, green marbles for bathtub and bright wood for vanity.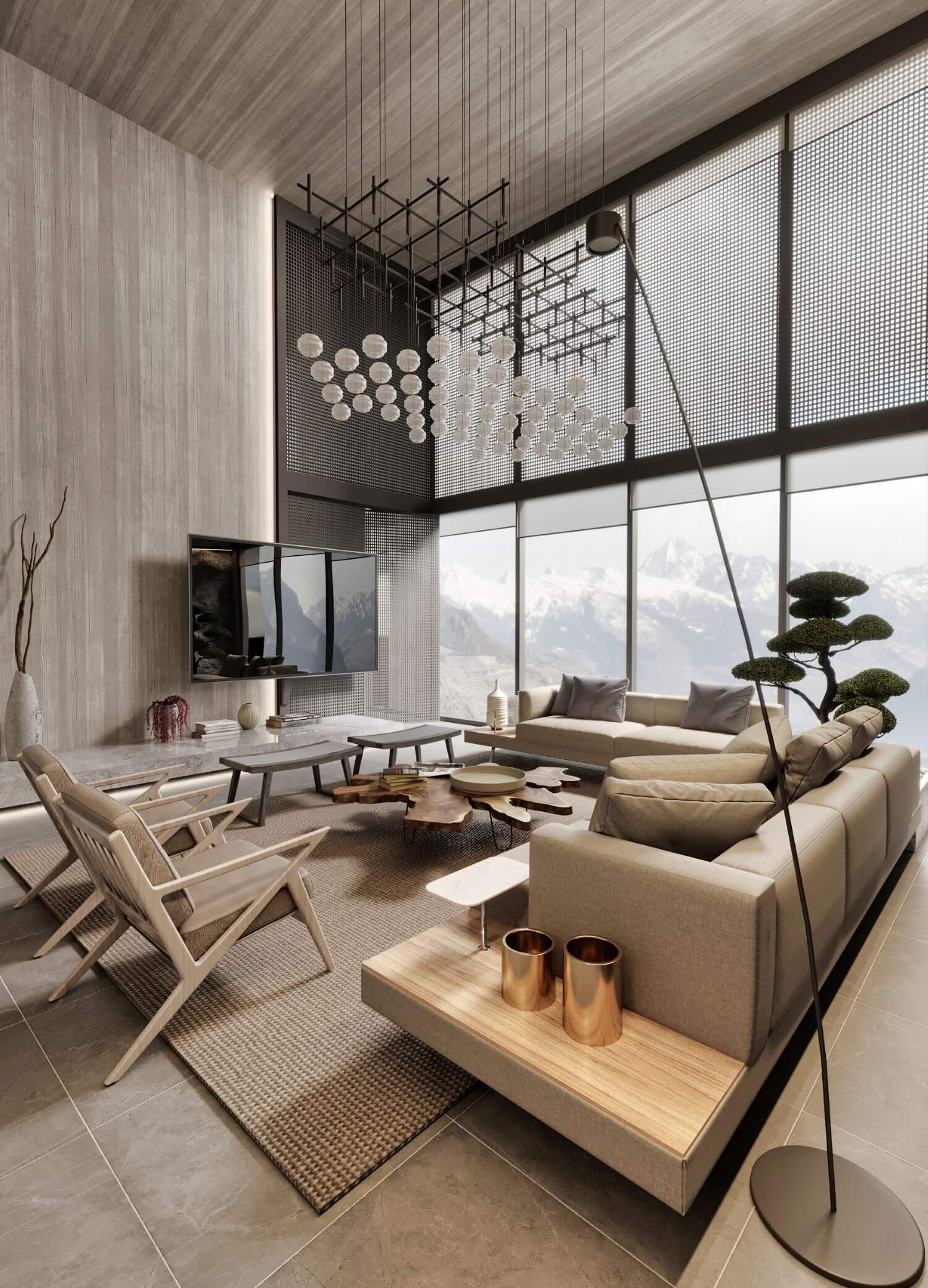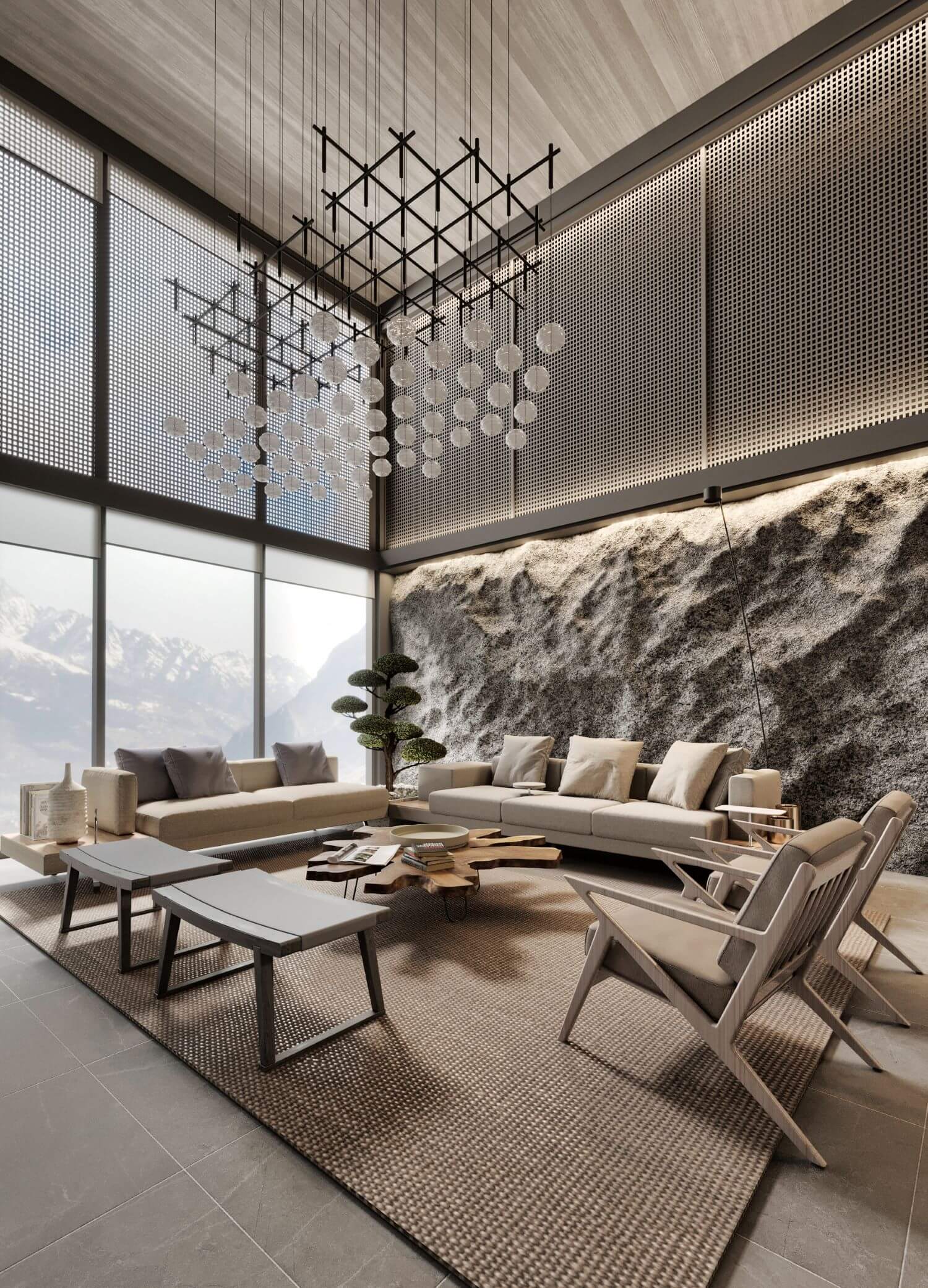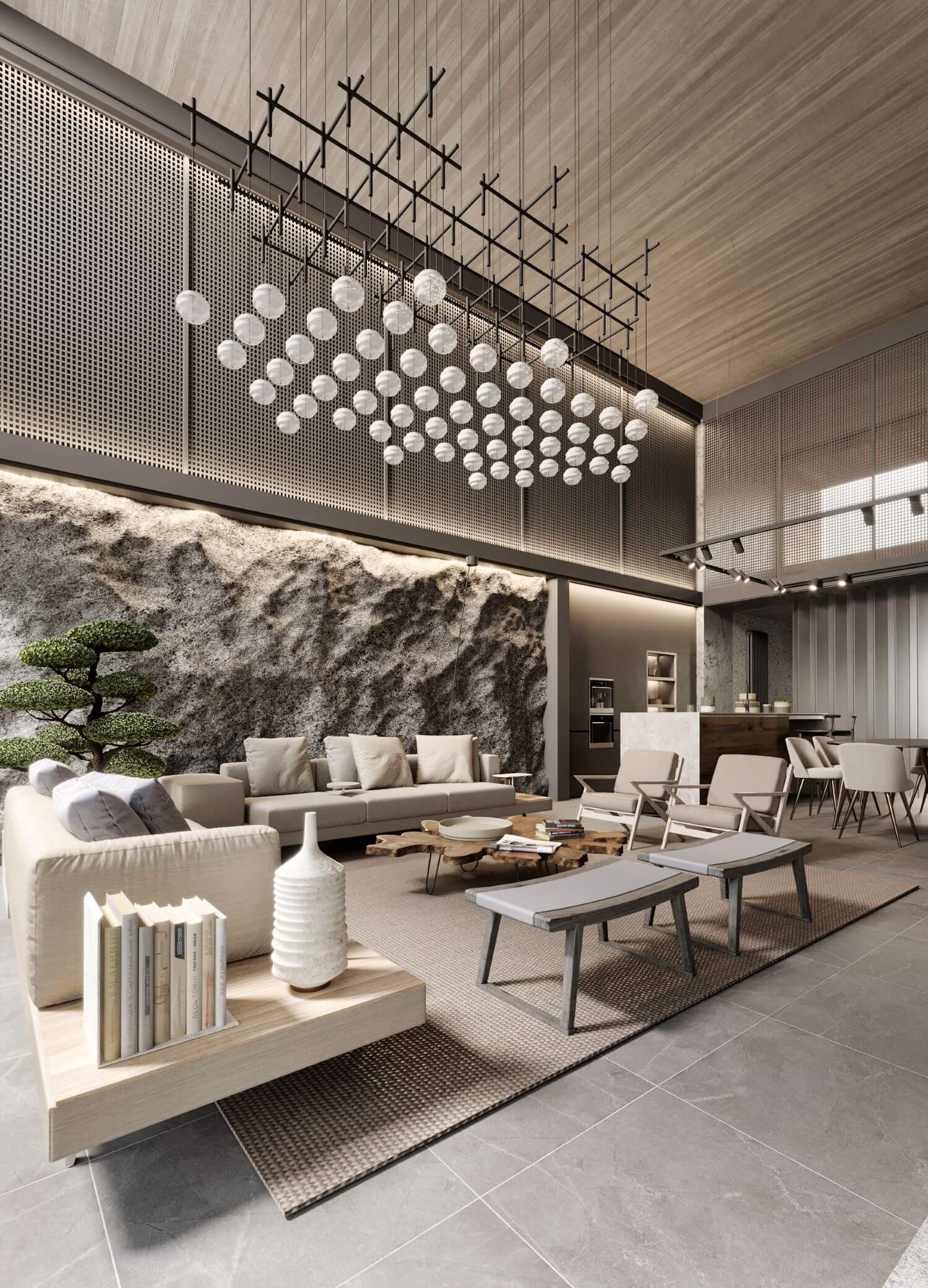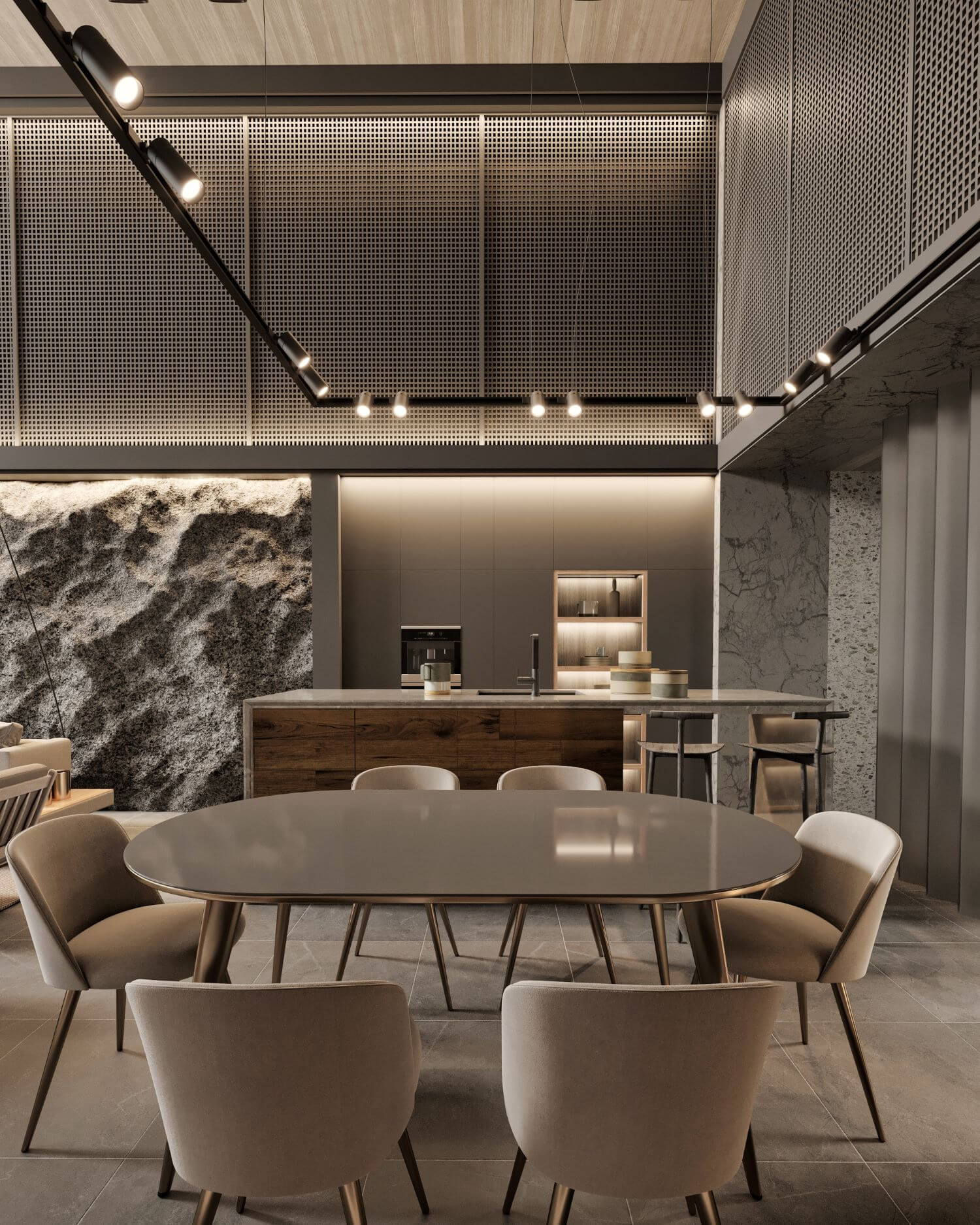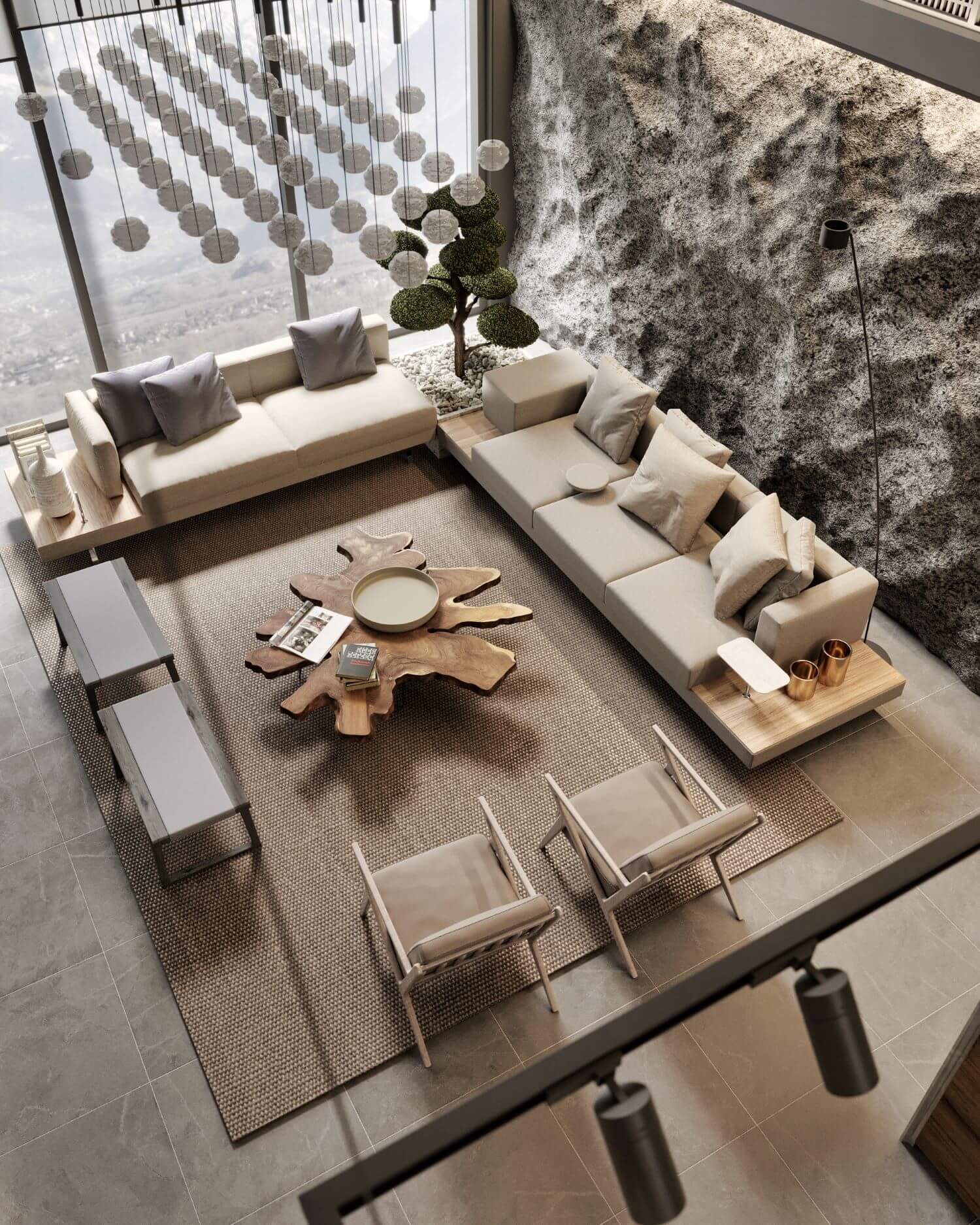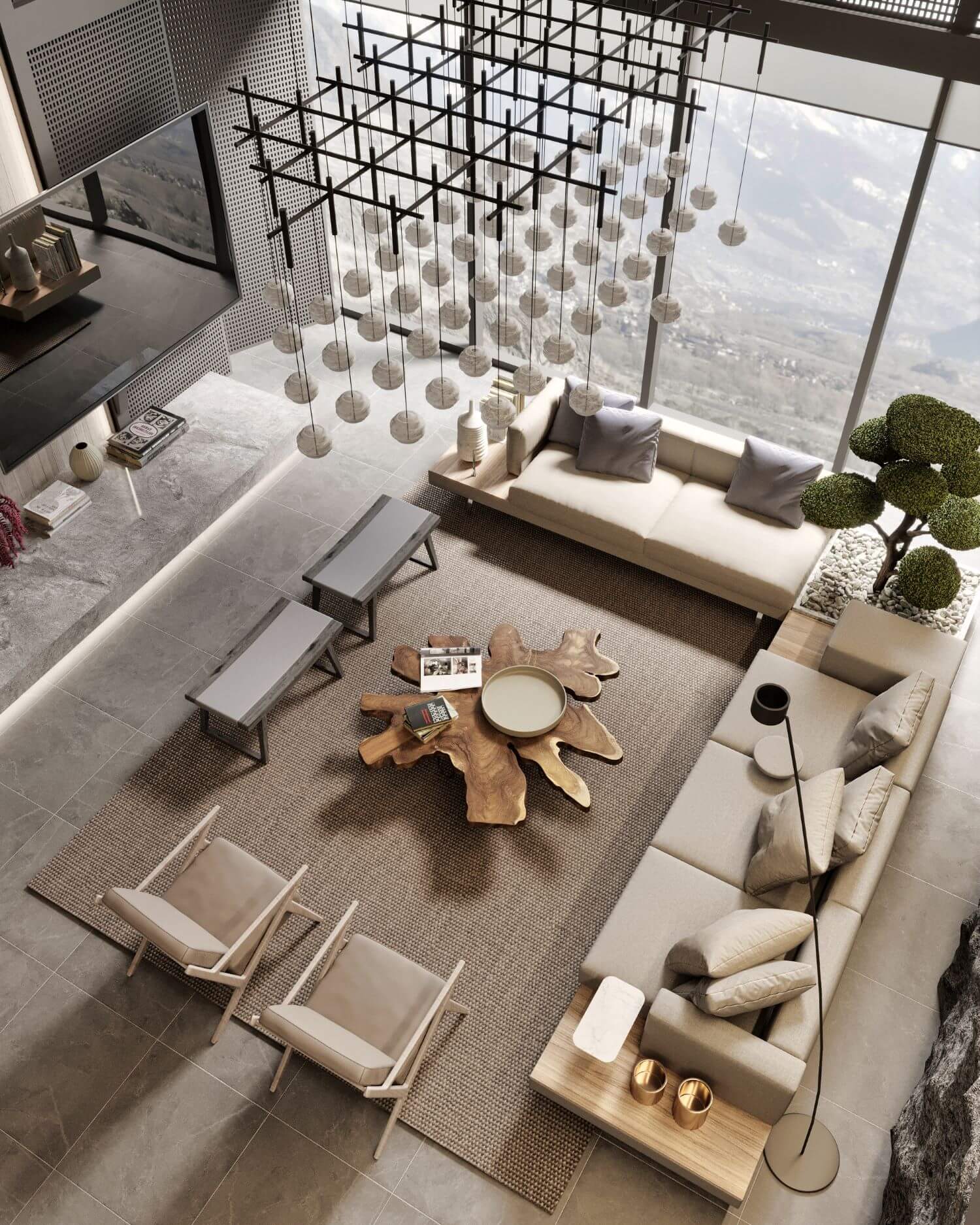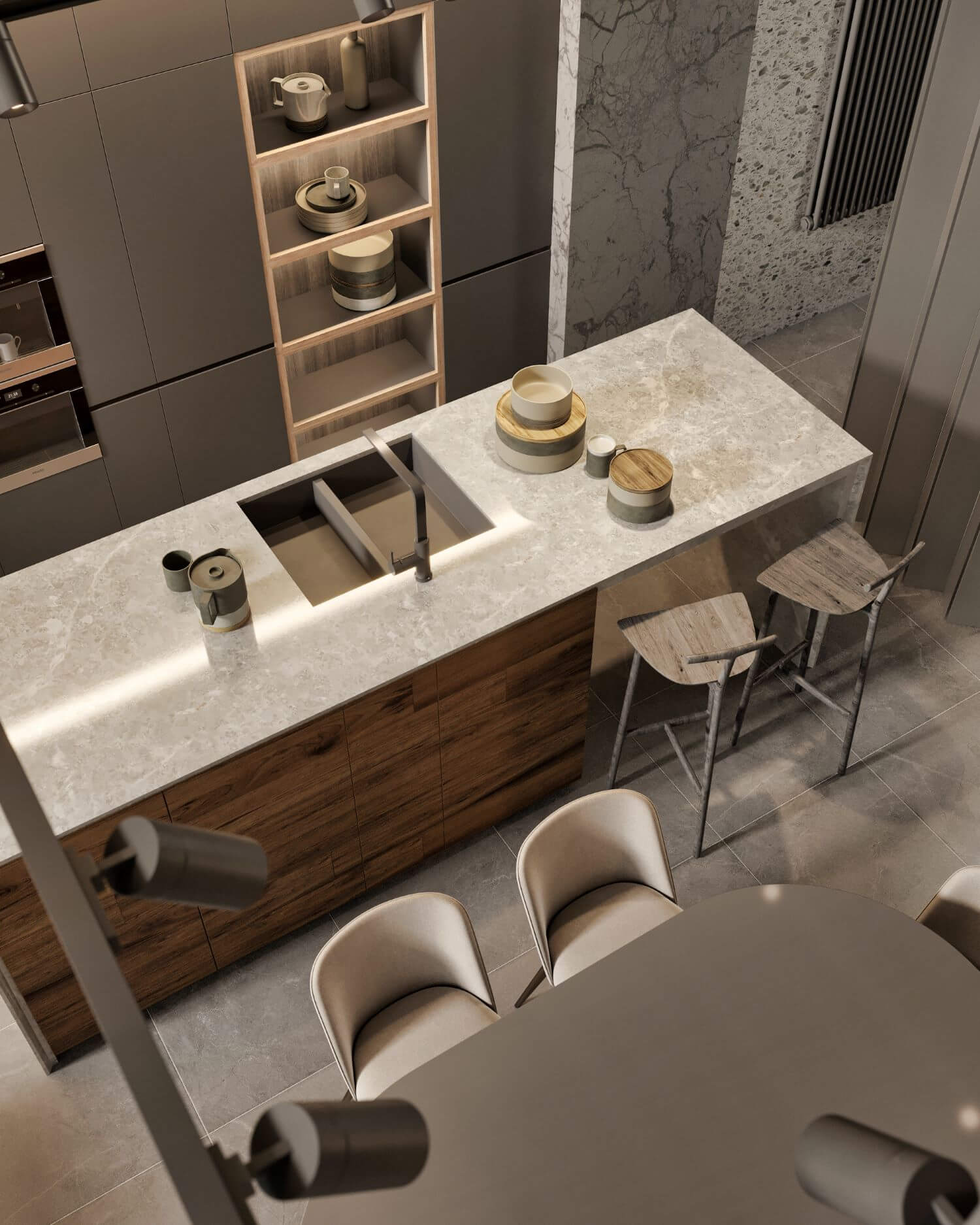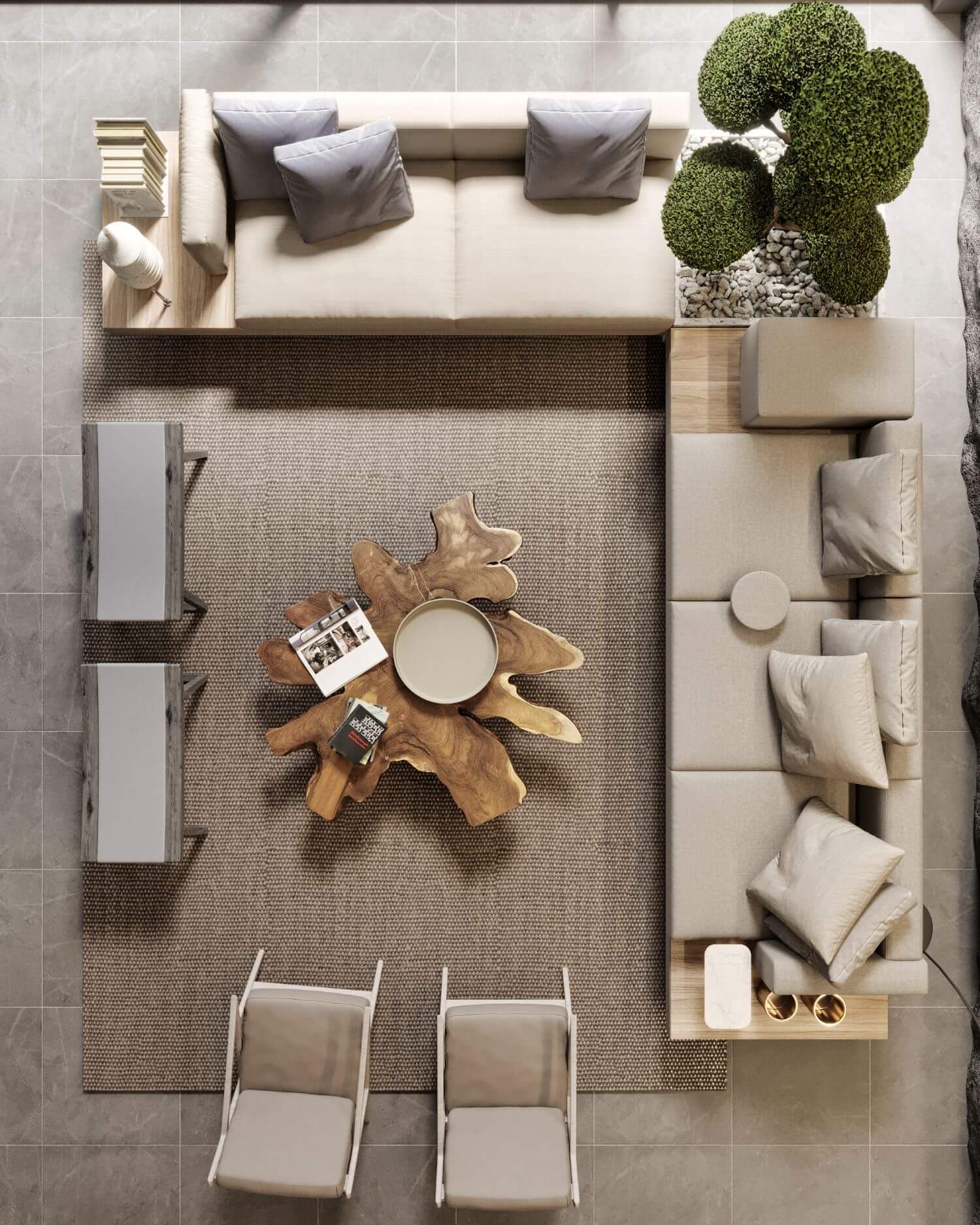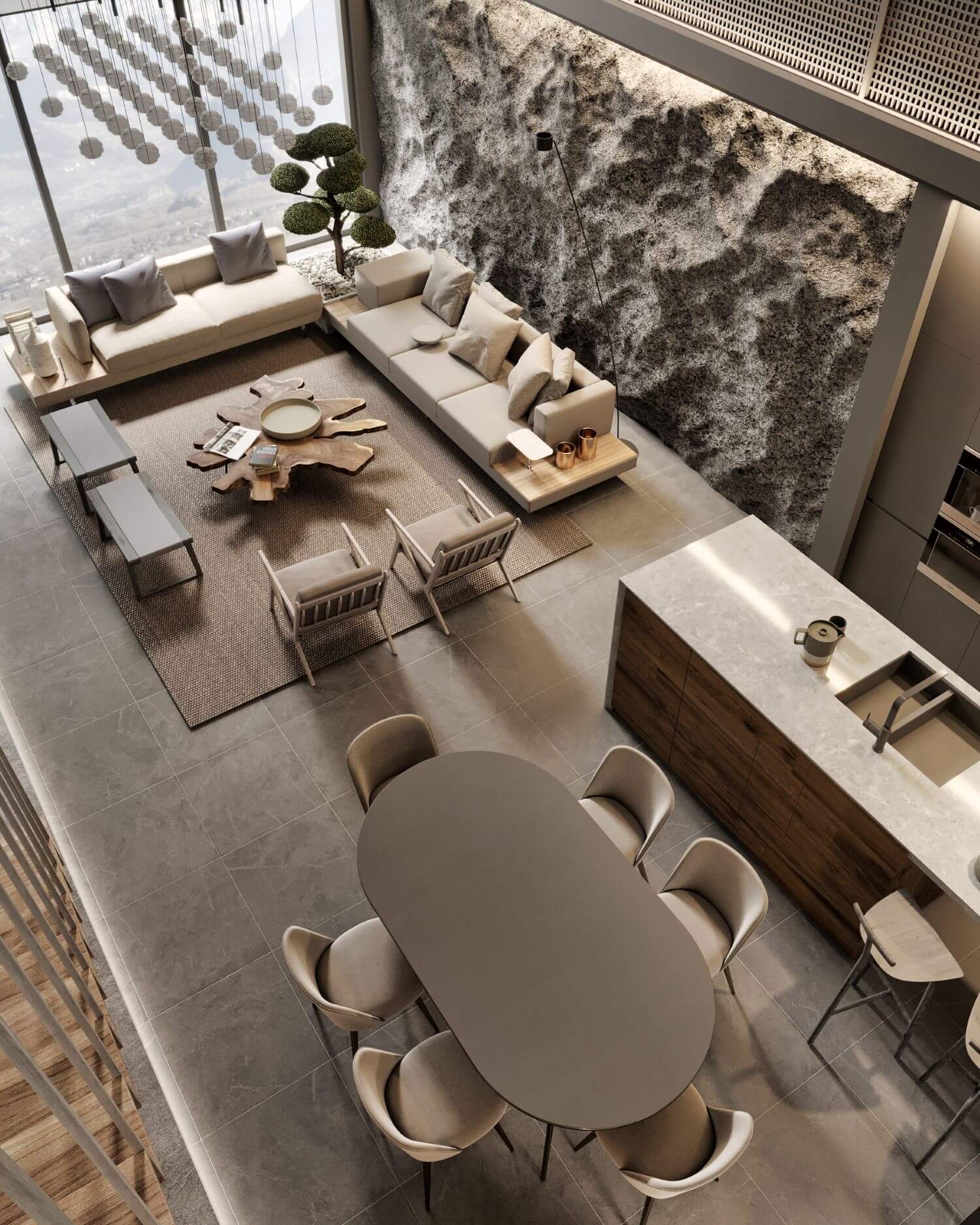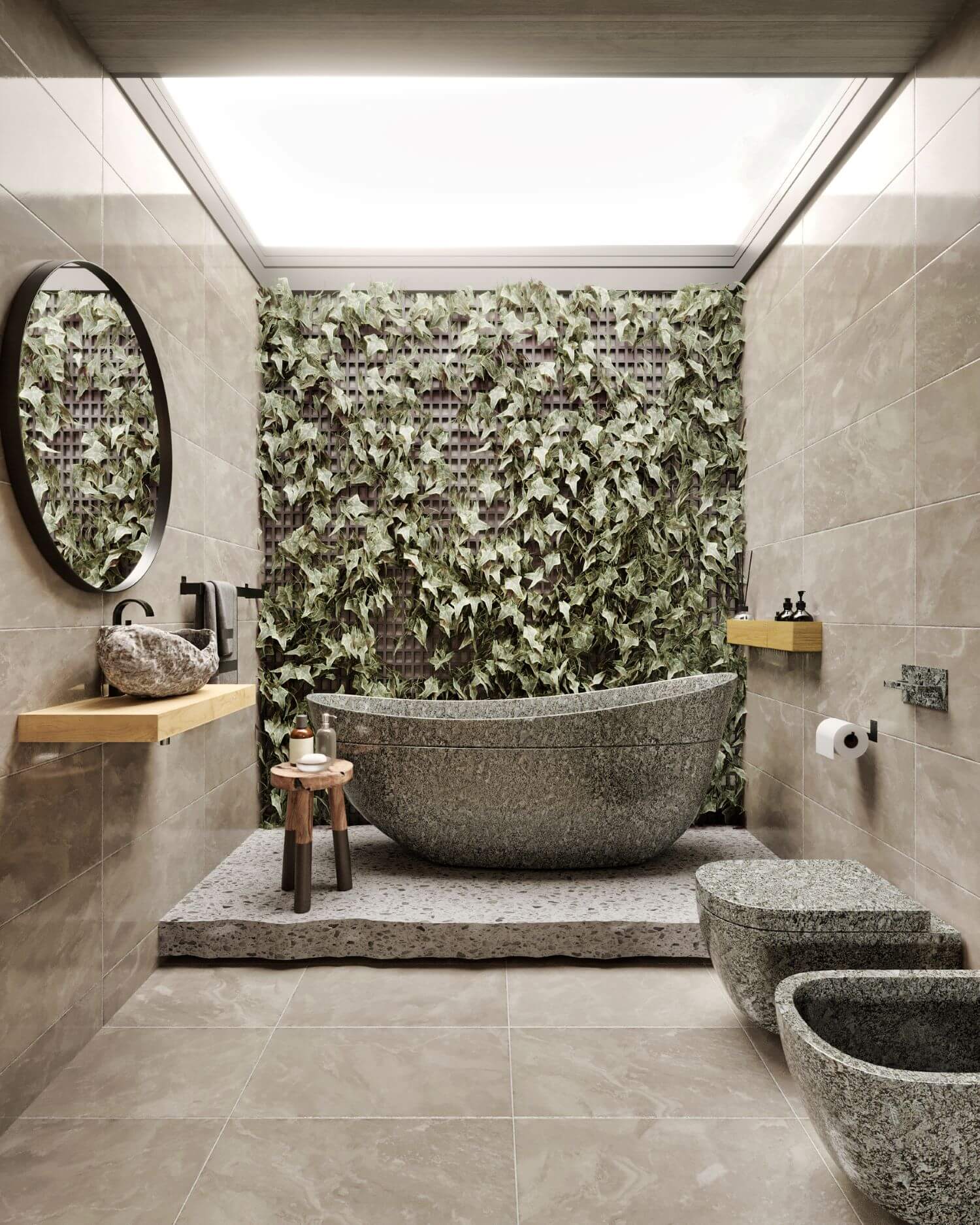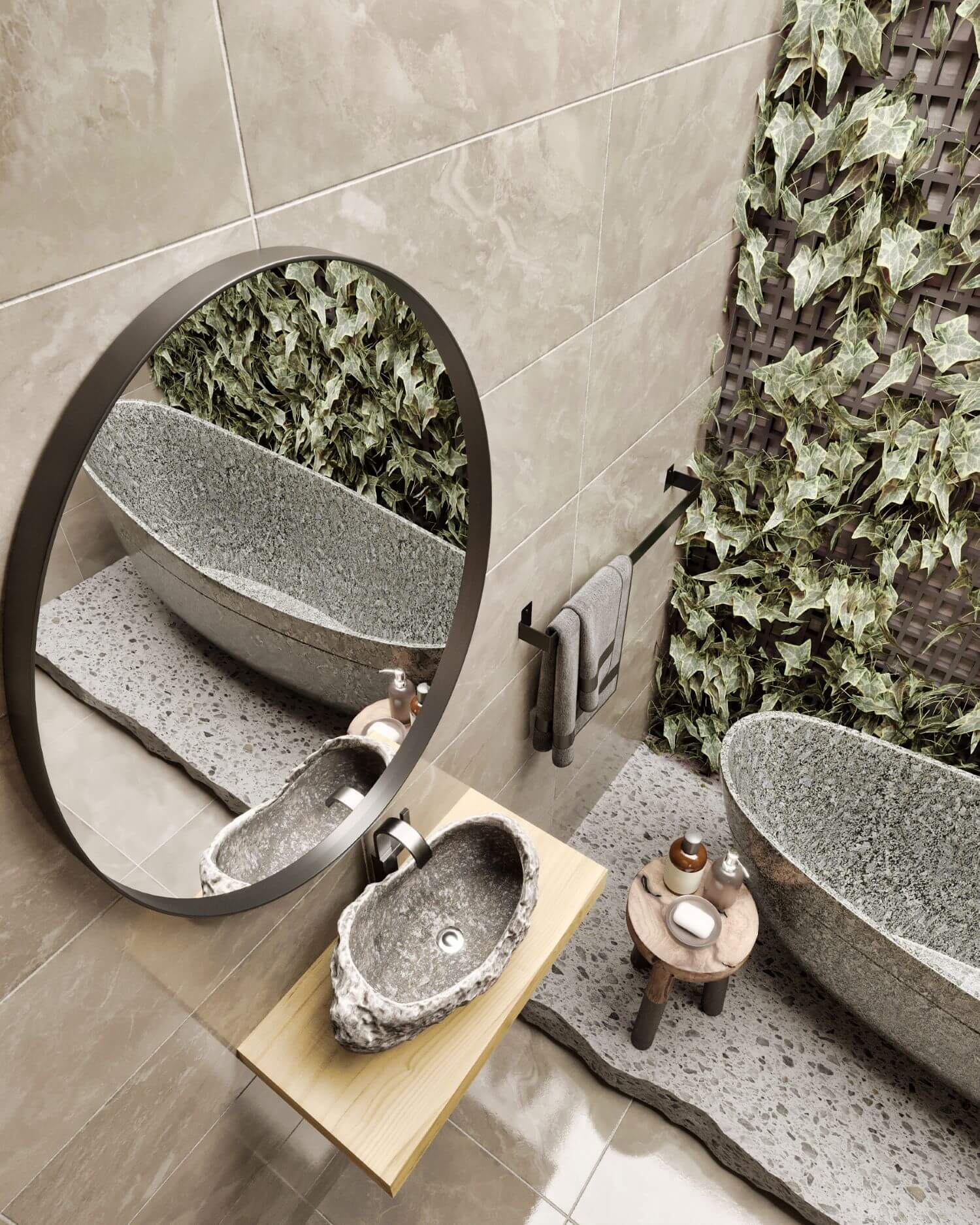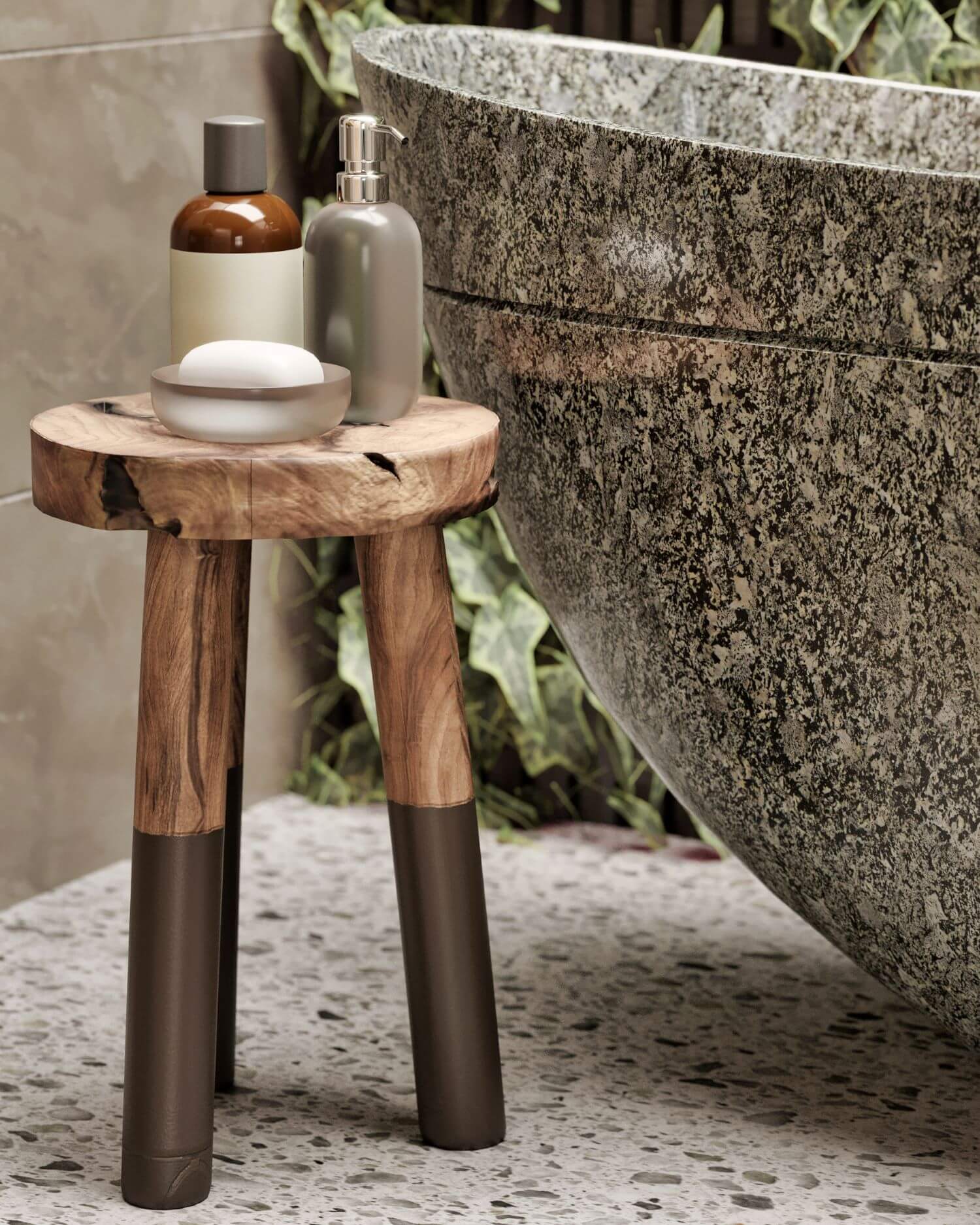 ---