Mohammad Hossein Rabbani Zade: As you know, our human life has many ups and downs, and humans are always trying to provide a good life for themselves and their families. One of the needs of us is to relieve our fatigue and renew our strength.so We need places to answer this and what place is better than a large cottage complex in the heart of nature with a great view can answer this need.
Ghidorah is the name of a legendary dragon that has three heads, and that's why we chose this name for this project because, as you can see, this project has three big triangles that are connected by corridors. And the placement form of this project looks like a Ghidorah dragon that dominates its surroundings!! Positioning these three triangles is designed in such a way to have the most possible view of the outside environment, because we can see both views of the city and the forest and a deep valley. Another feature of the dragon Ghidorah is that she heals himself, so we put in a big solar system to use the sunlight energy to make the most of the natural resources. Also, this area is under snow for 6 months of the year and we have to use solar energy. Our design style in this project is modern and according to the potential of the project, we have designed the following spaces in it:
Private living rooms, reception halls, master bedroom, 2 bedrooms for children, children's playroom, guest room, work rooms, movie theatre, utility room, loft, functional terraces, outdoor and indoor swimming pools for use in hot and cold weather conditions, Dry and wet sauna, gym, laundry rooms, kitchen and scullery, greenhouse, pergola, parking for 3 cars and enough space on the roof for solar panels. Also, in the design of this project, we have tried to use natural materials to create a good connection between the interior and the outdoor environment around the project, because as you know, nature is an inseparable part of our human lives.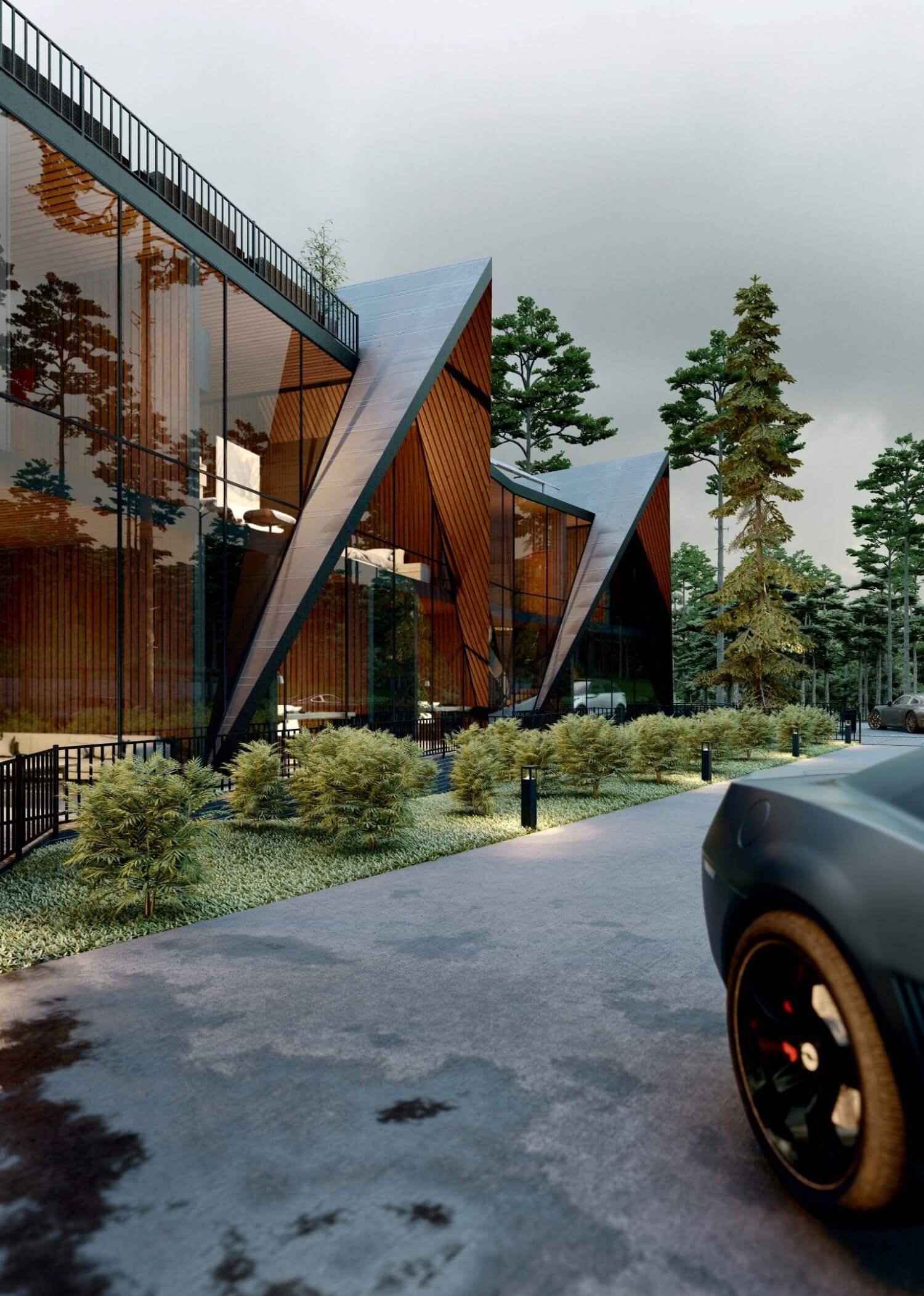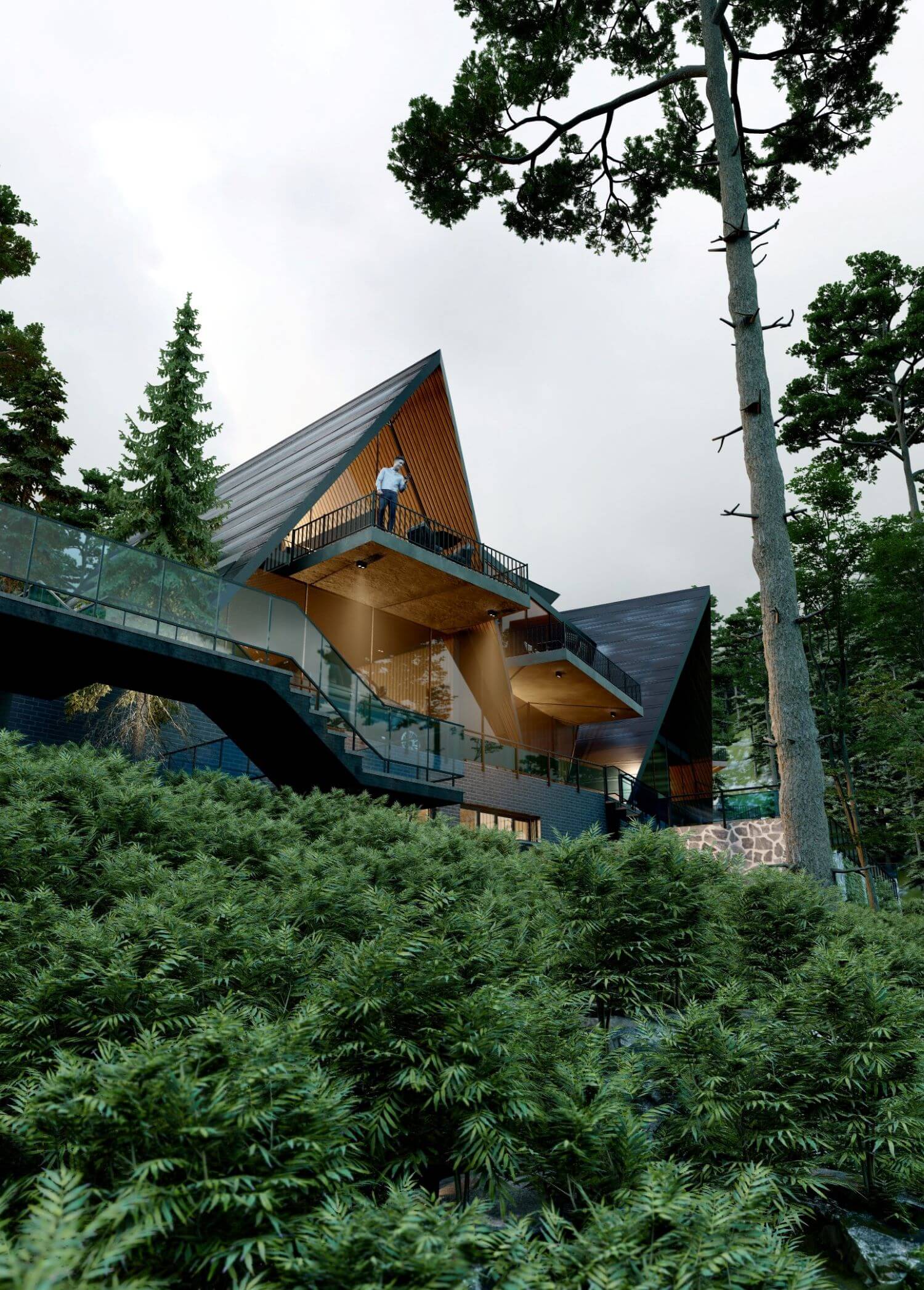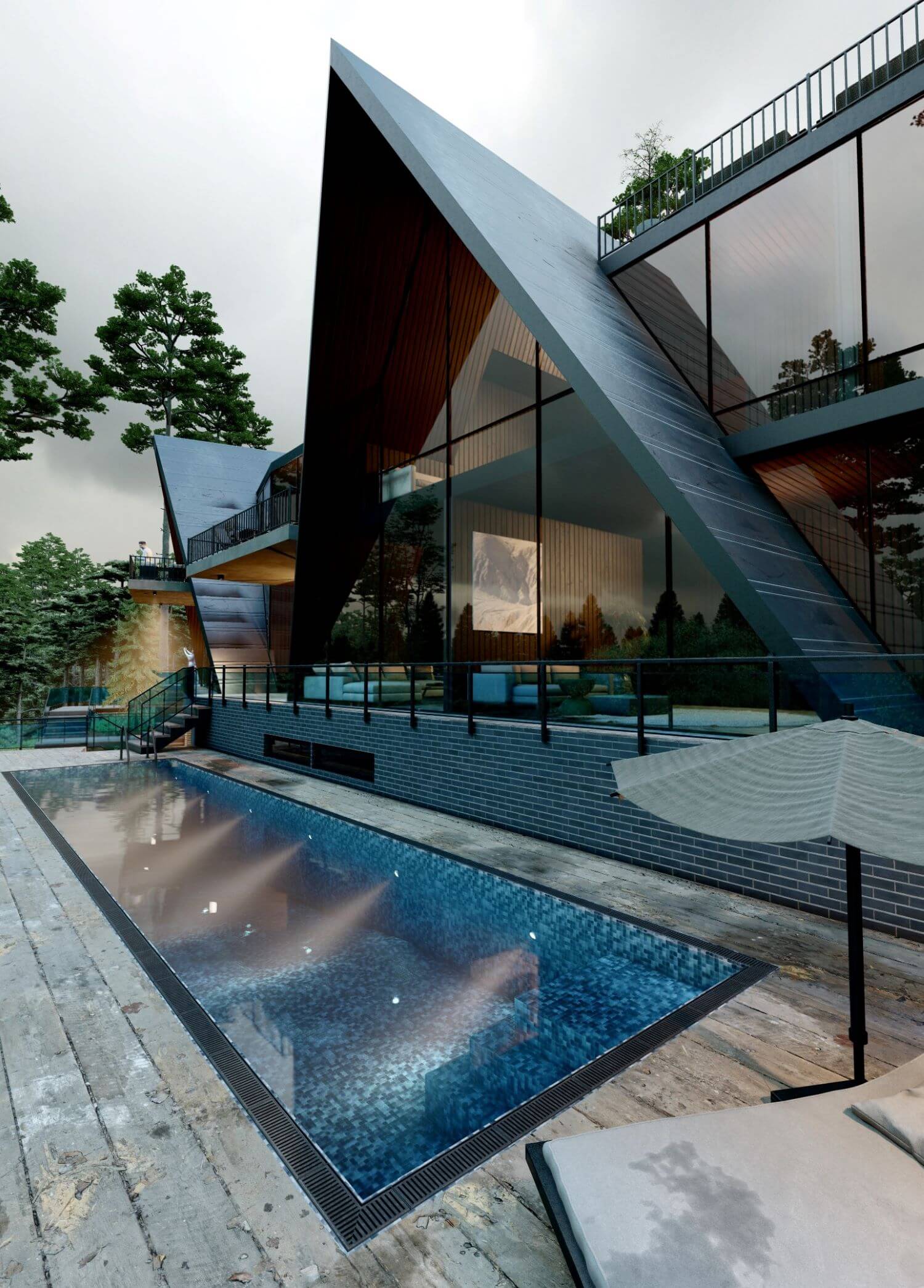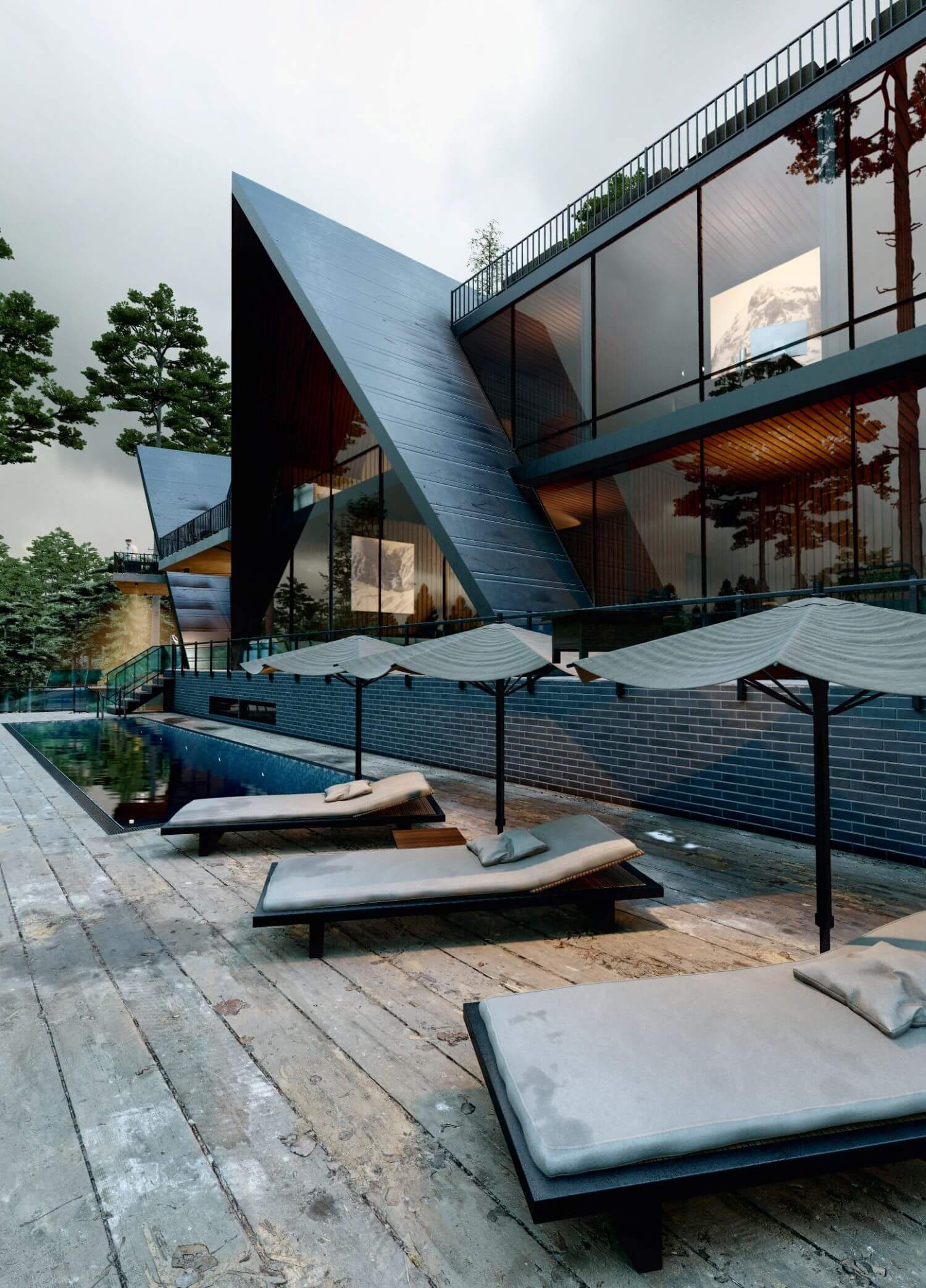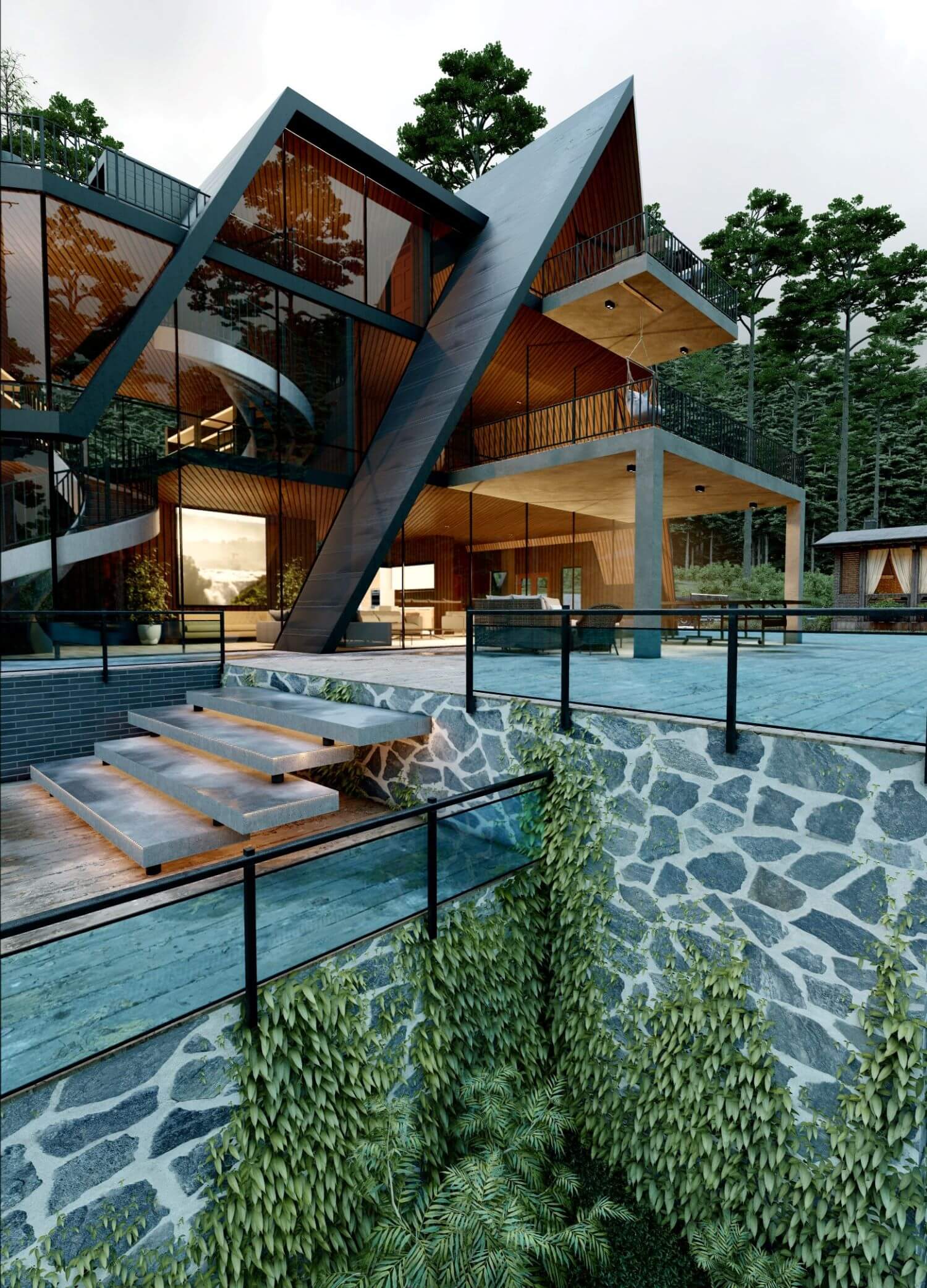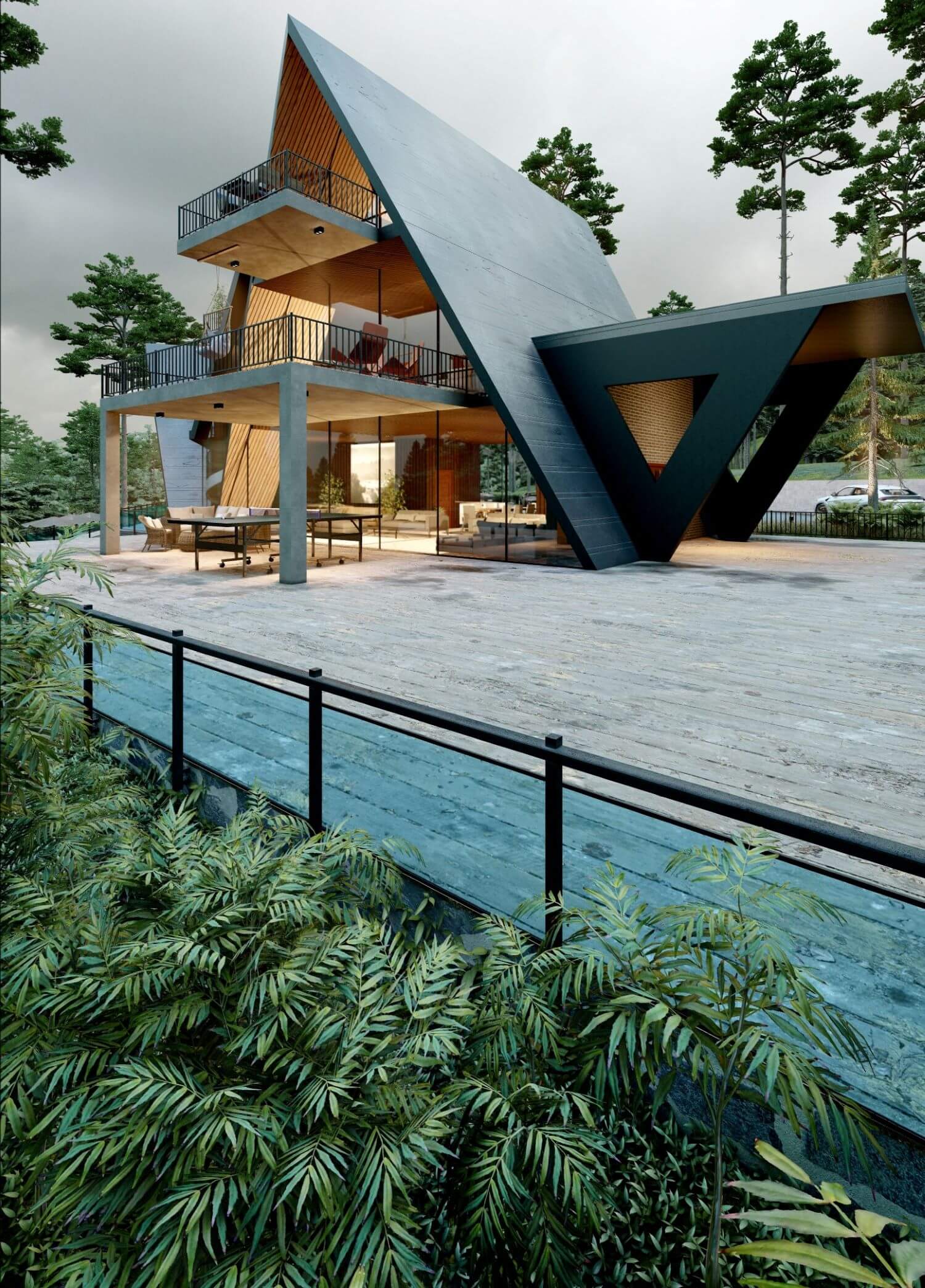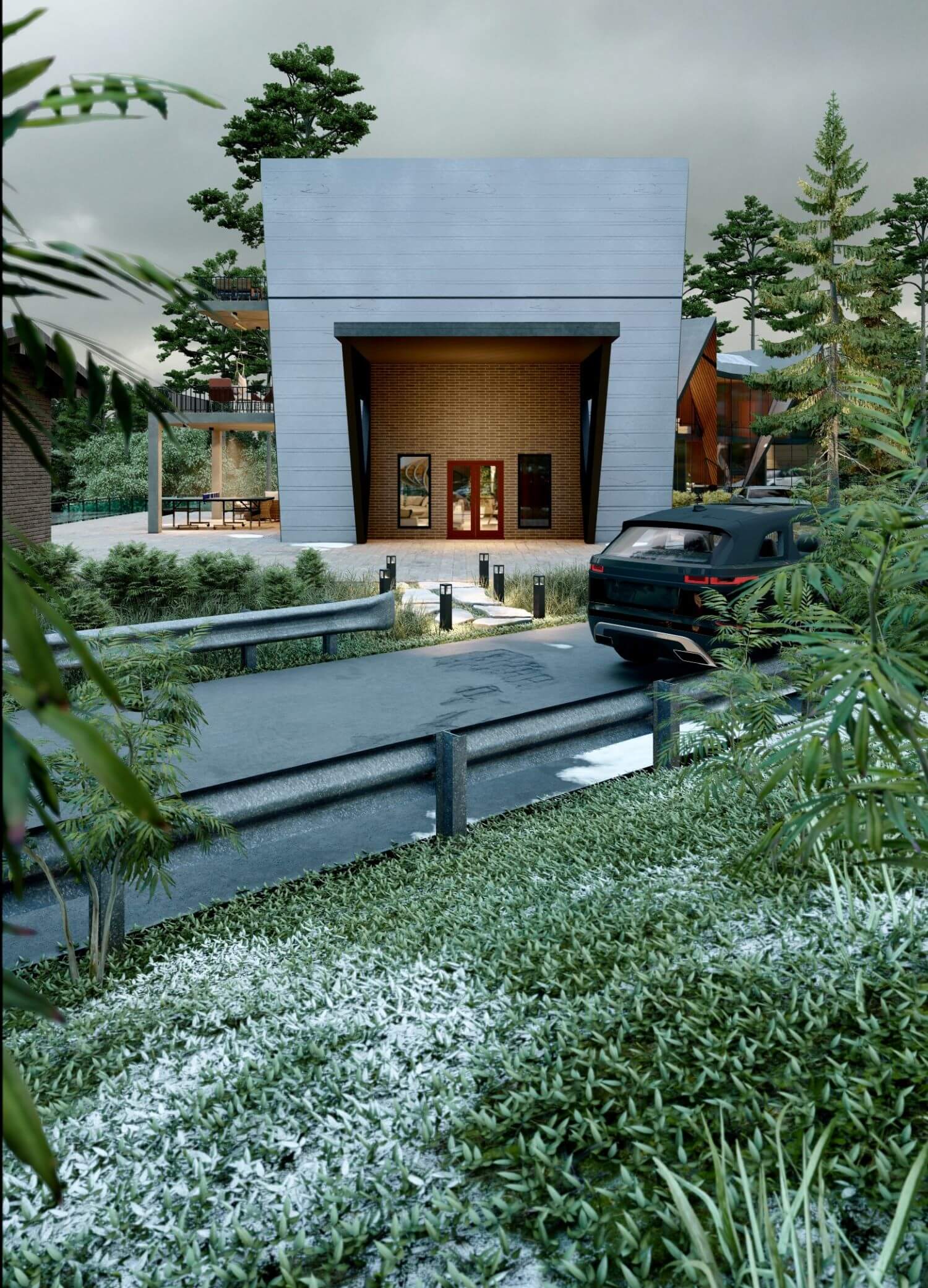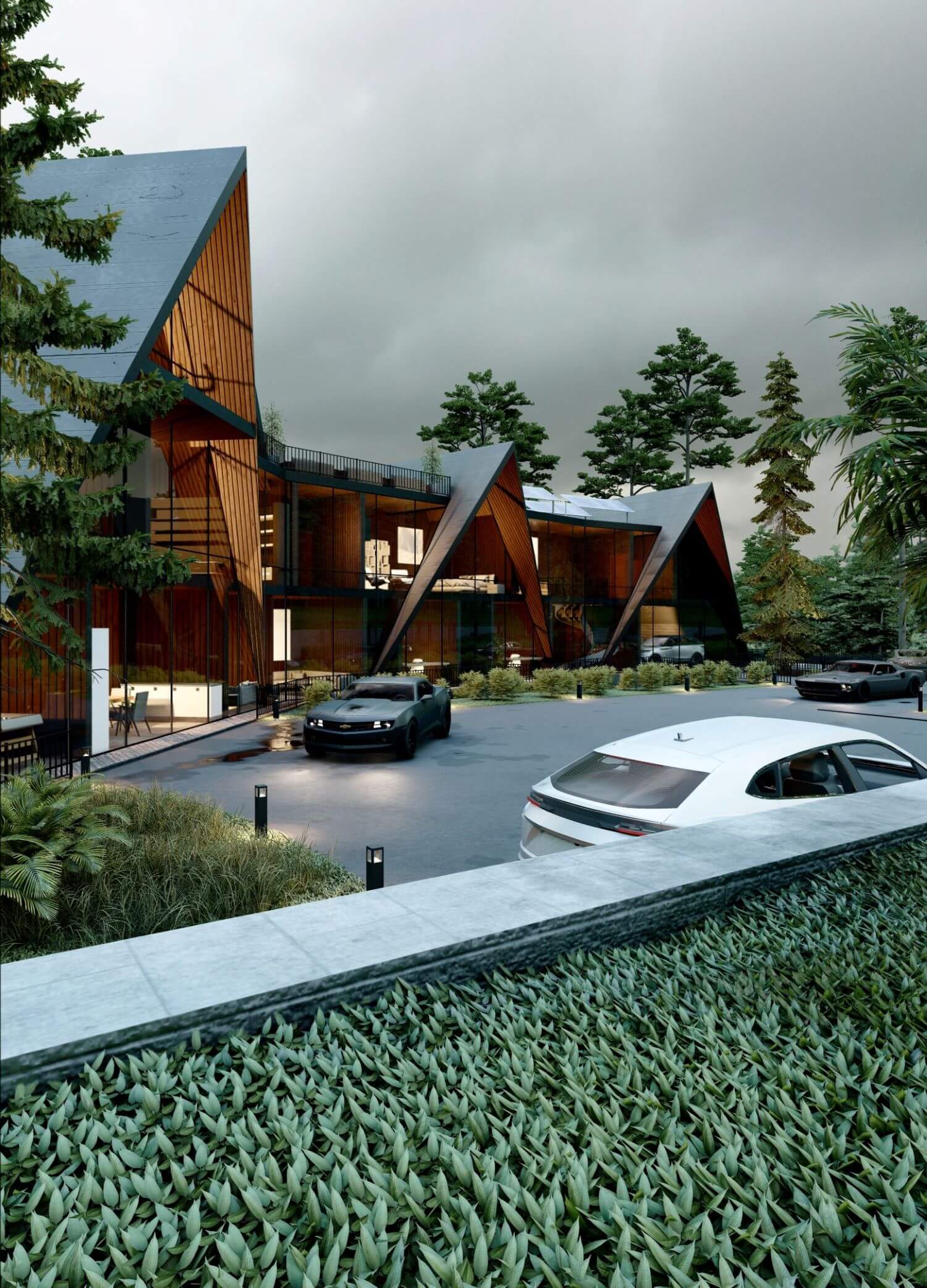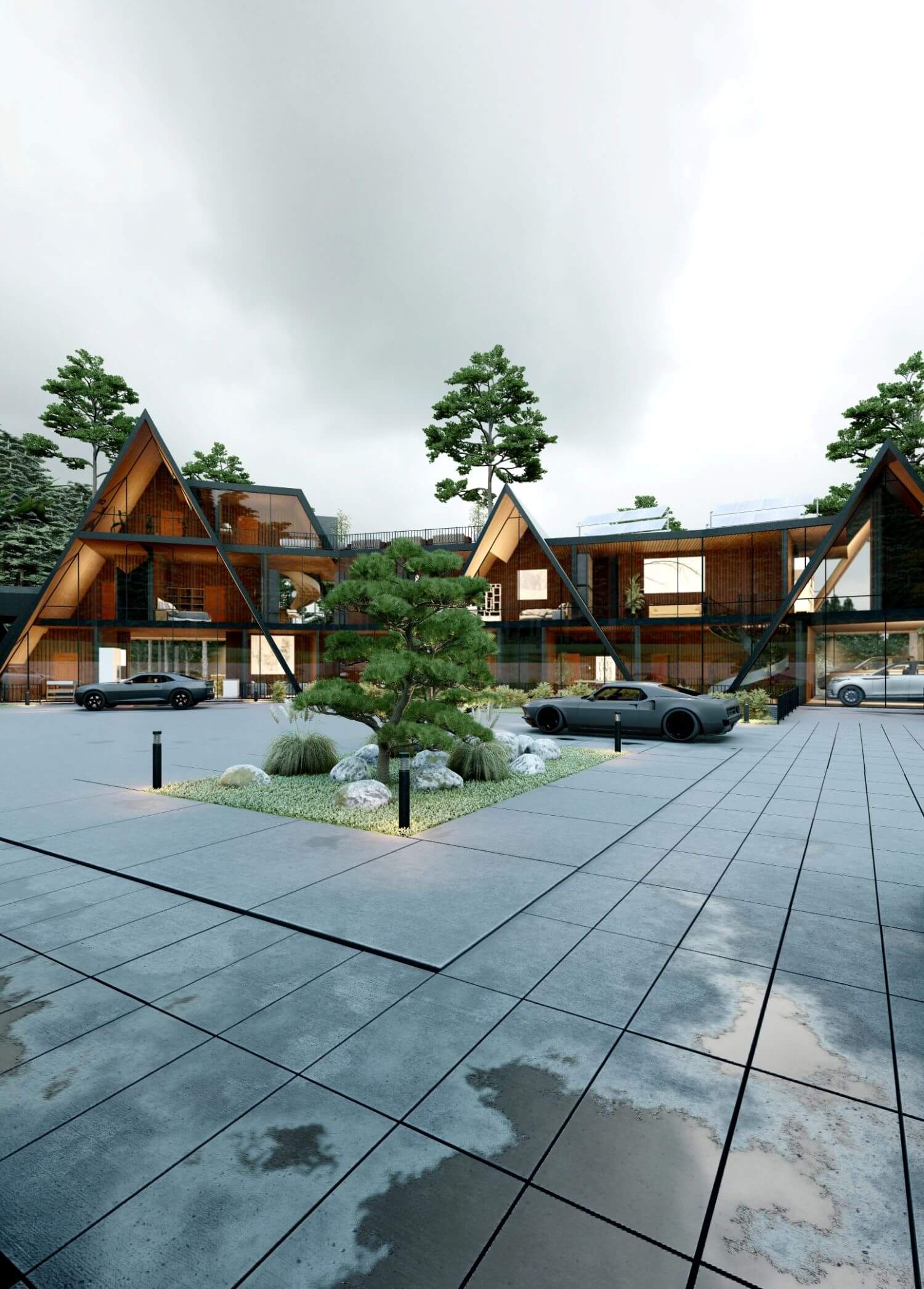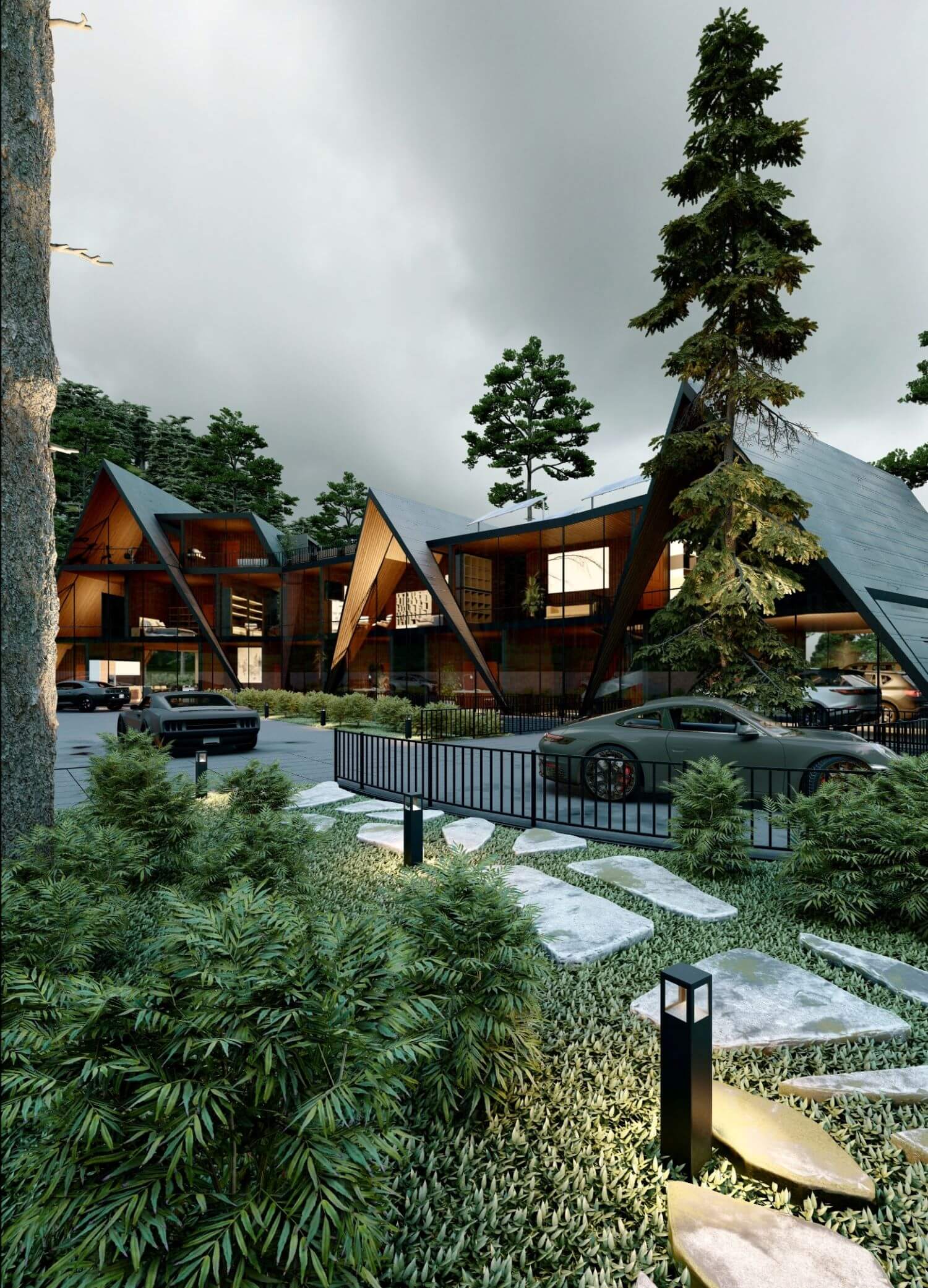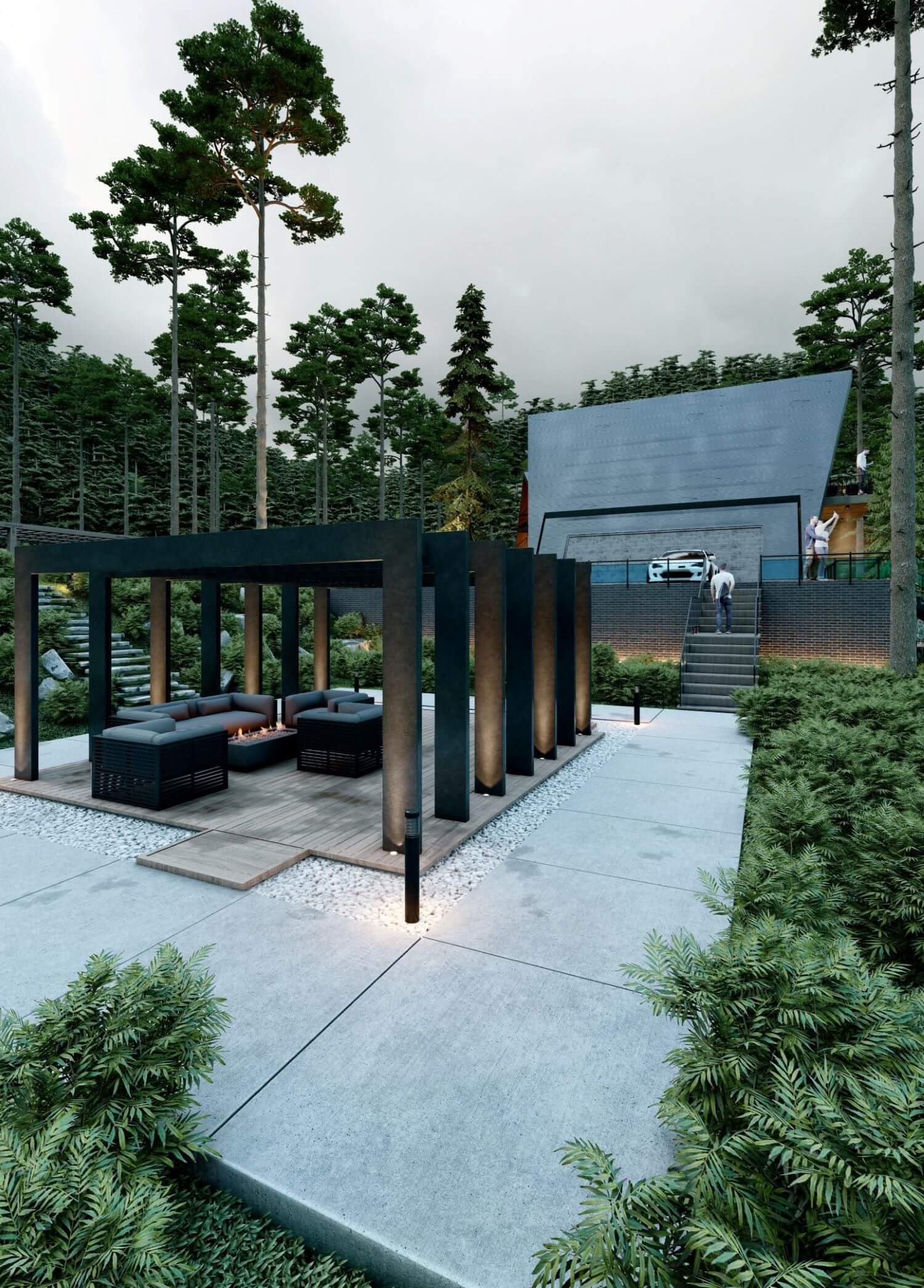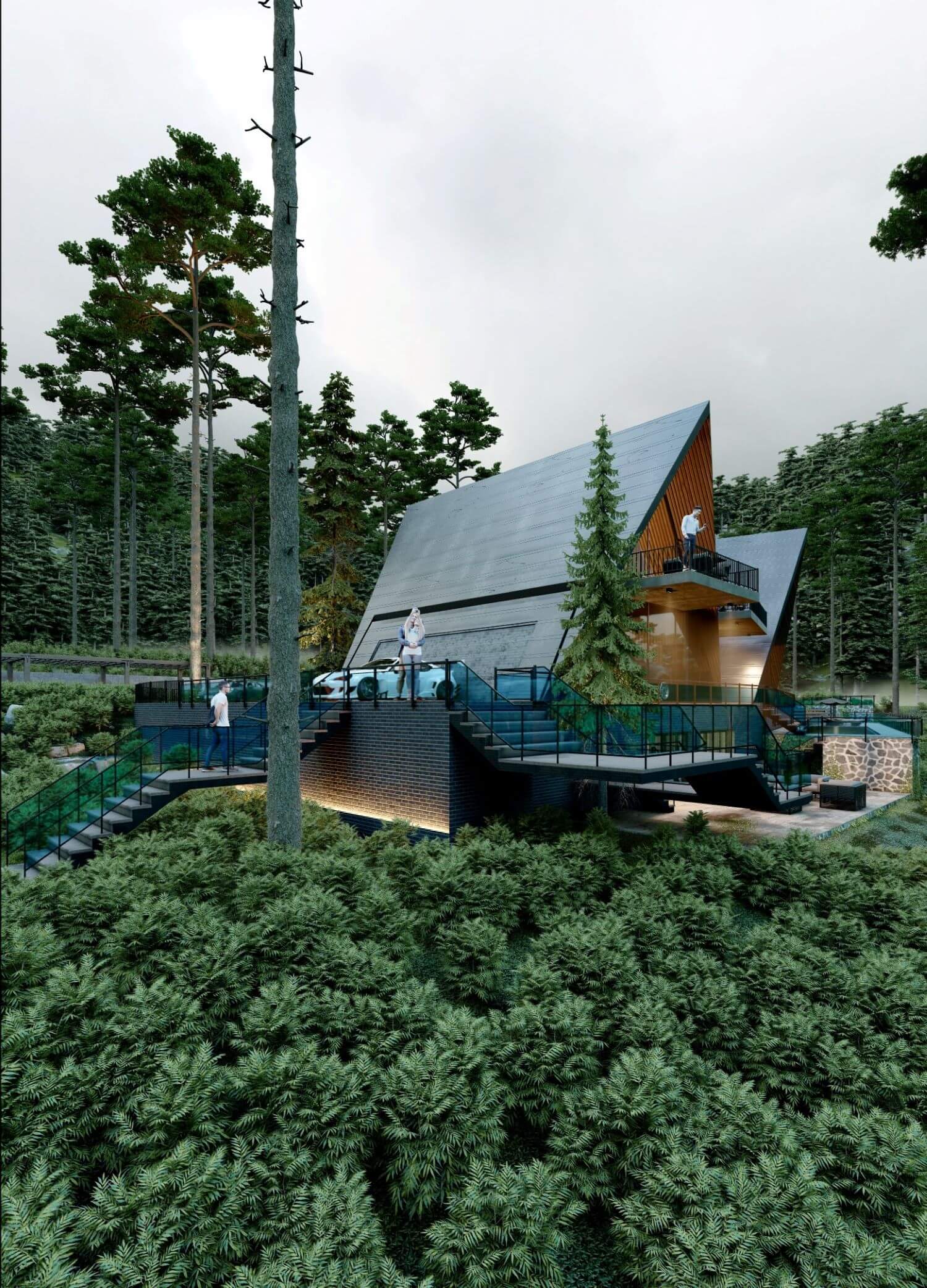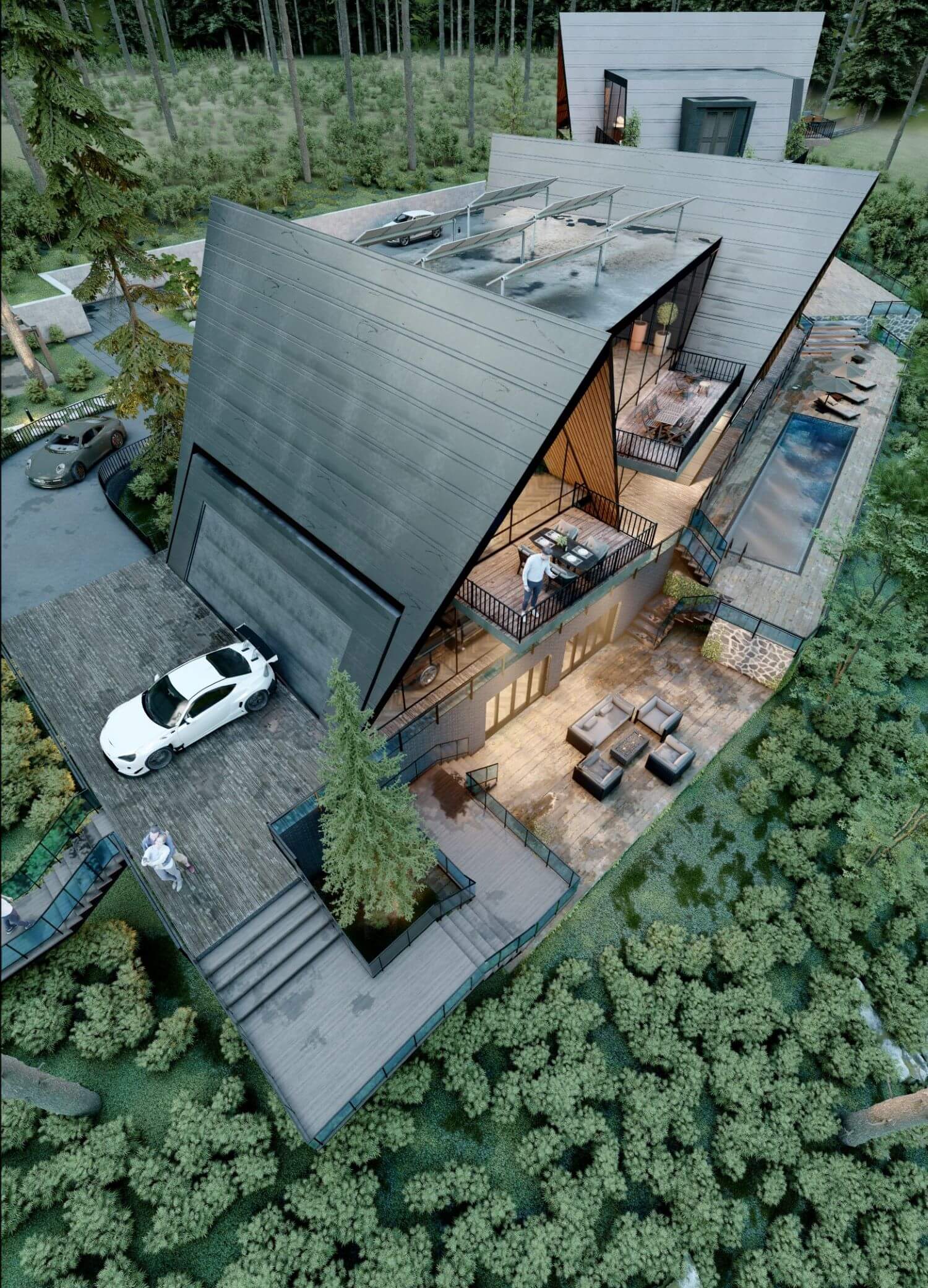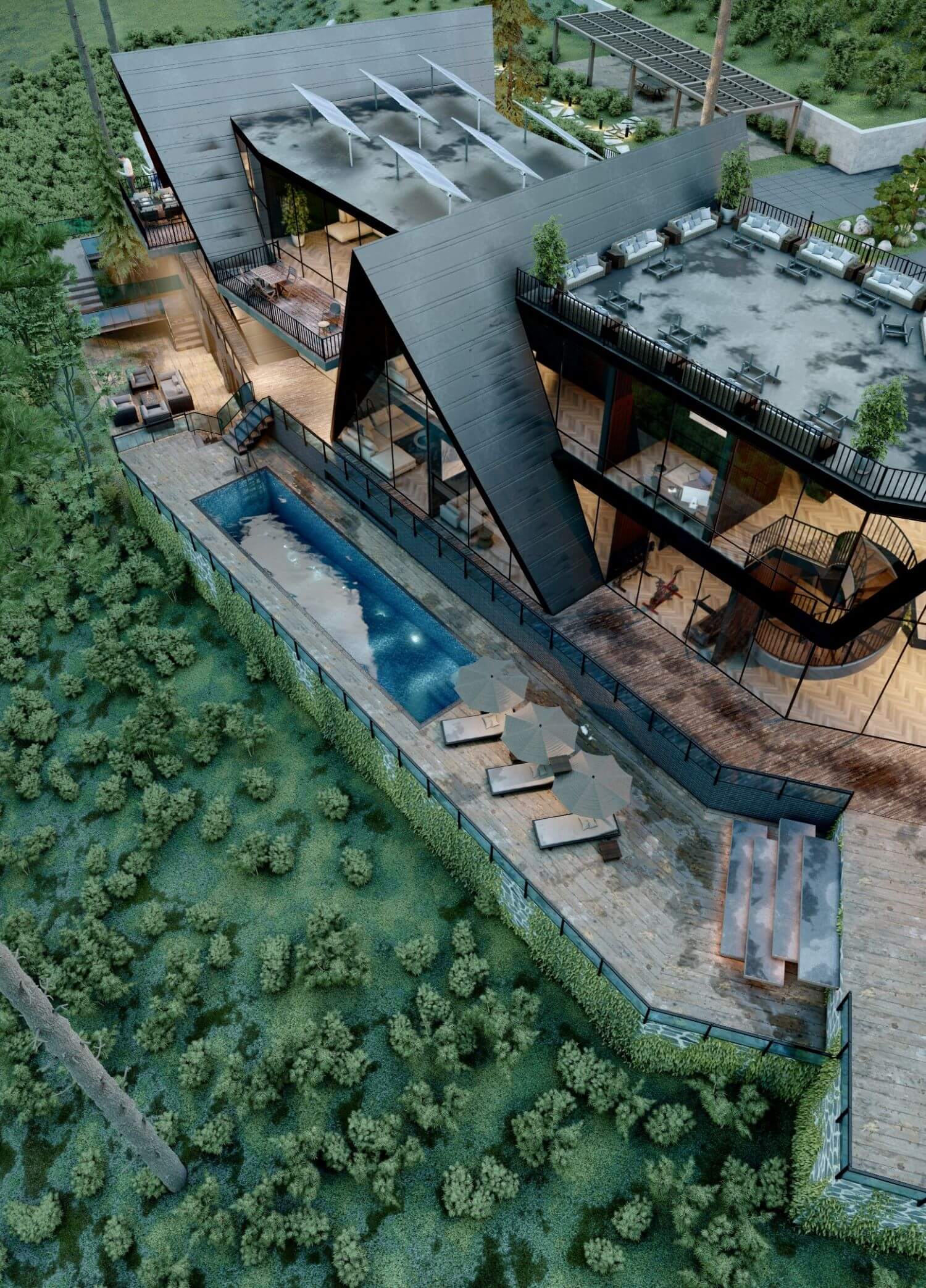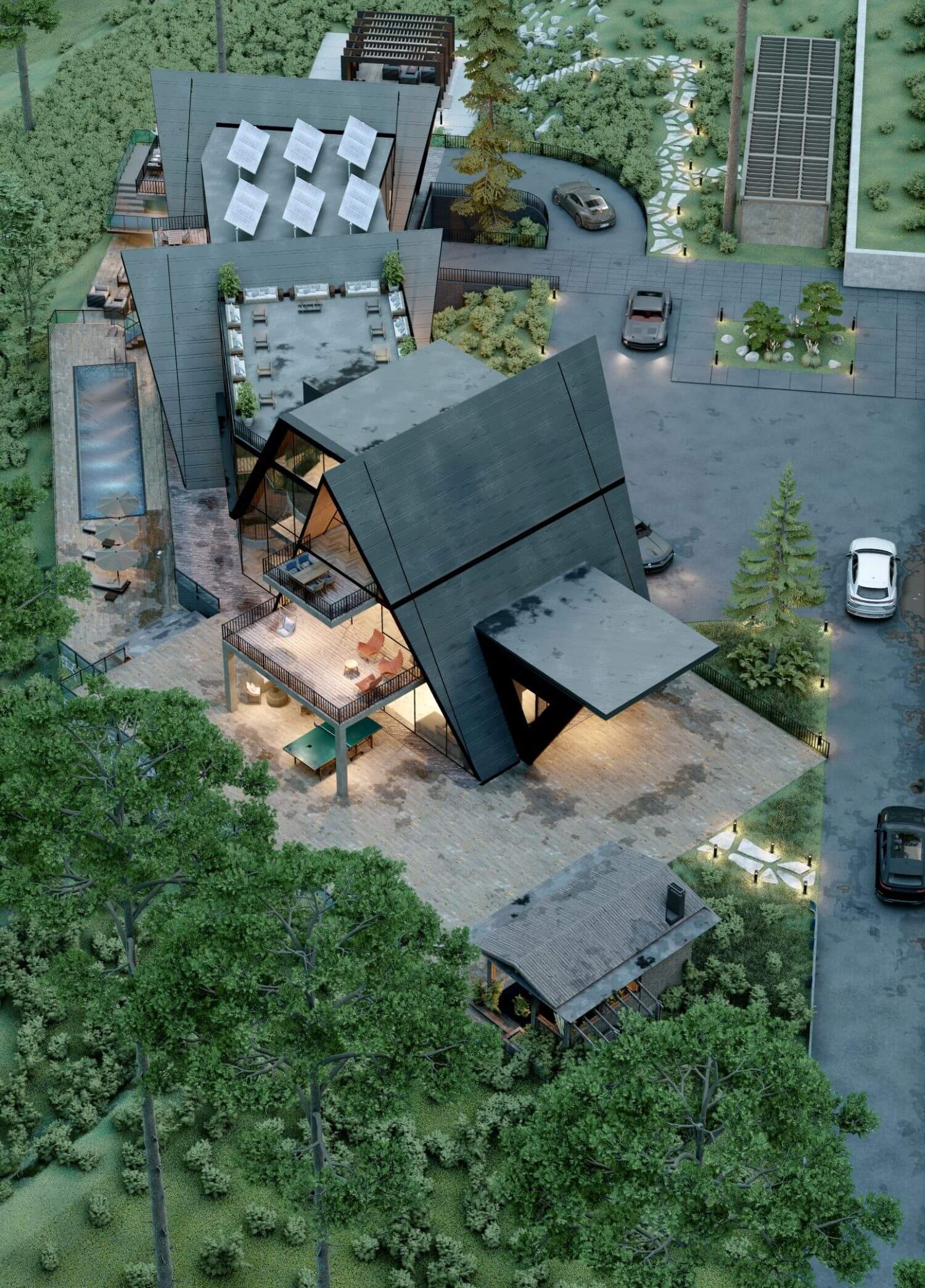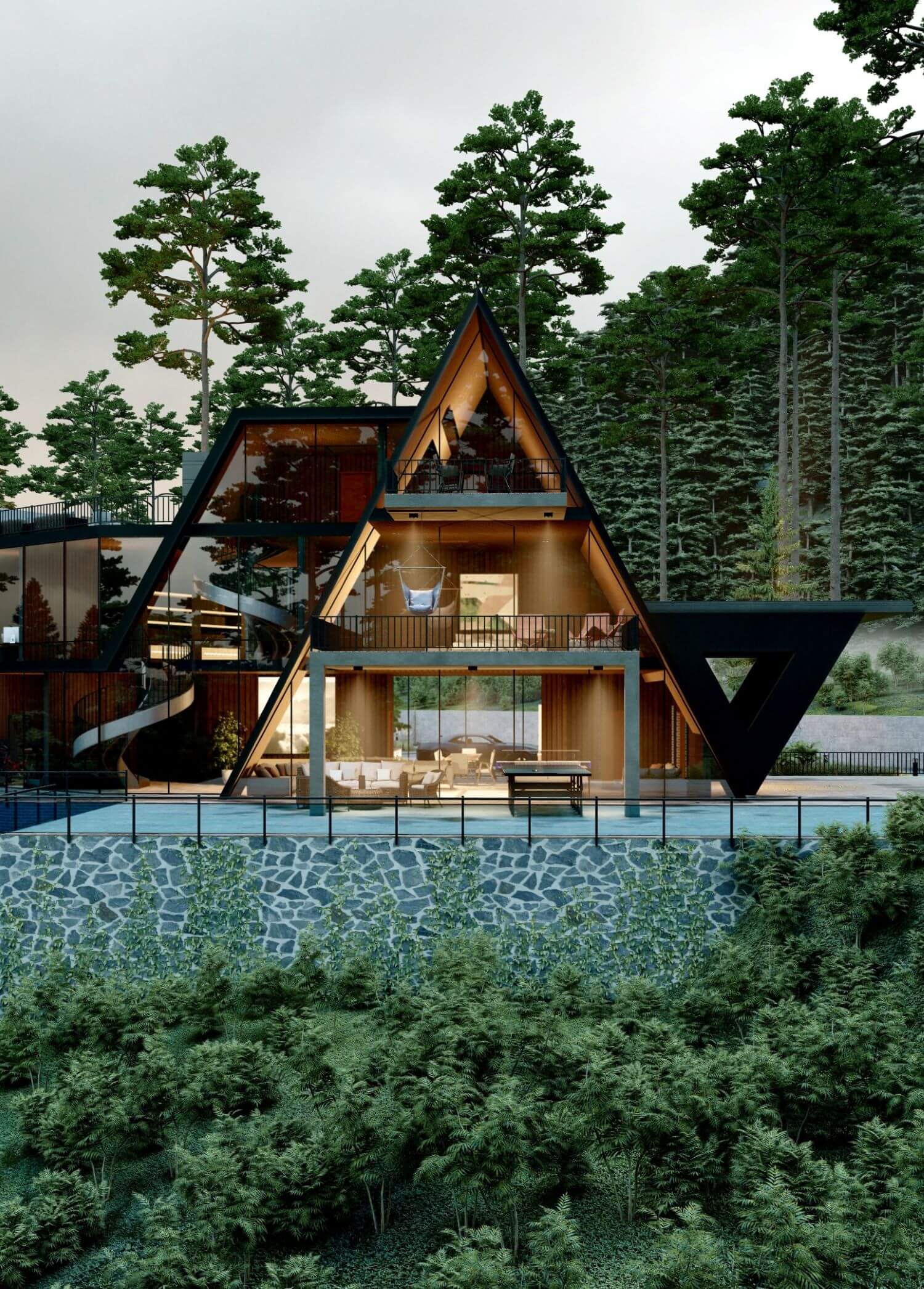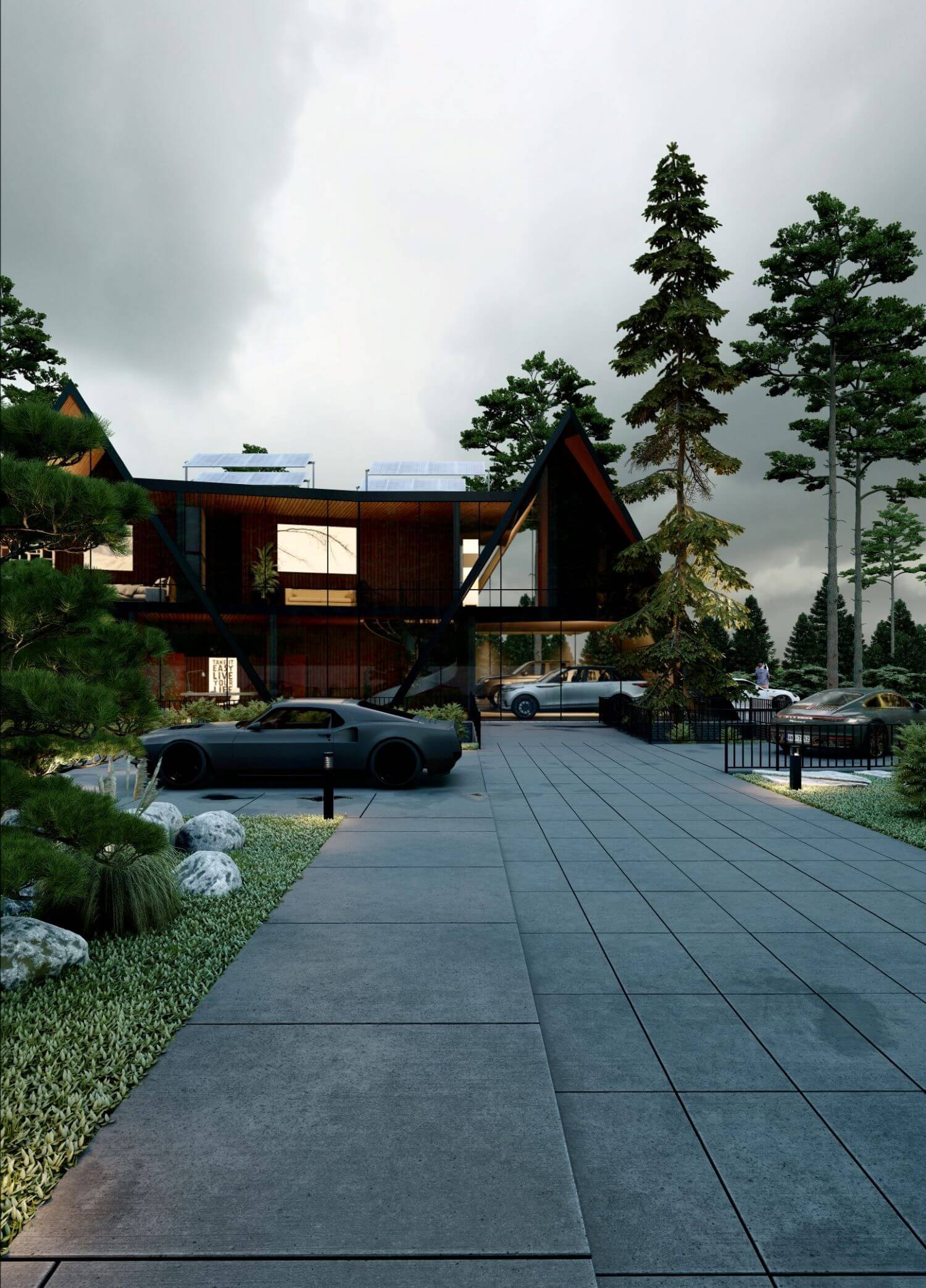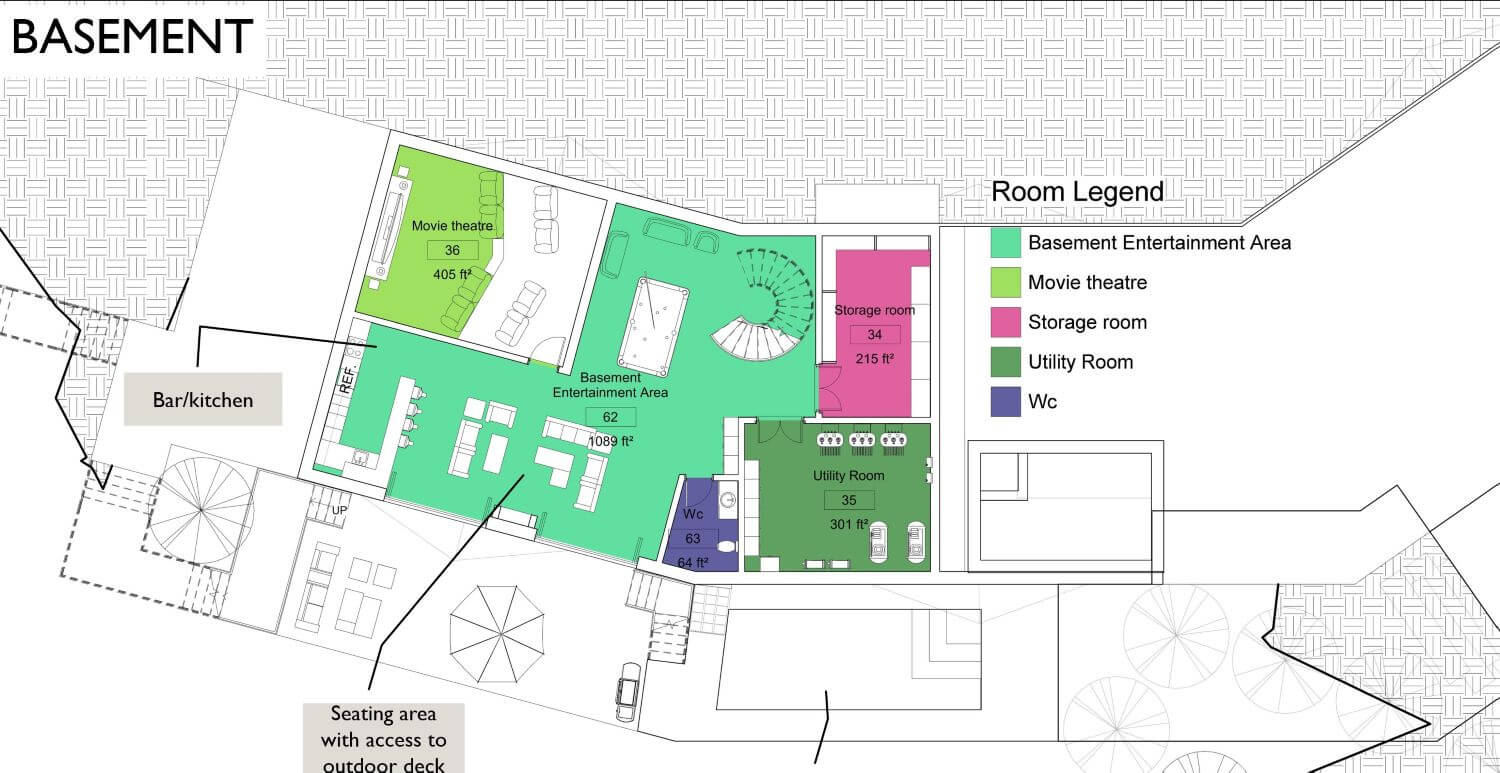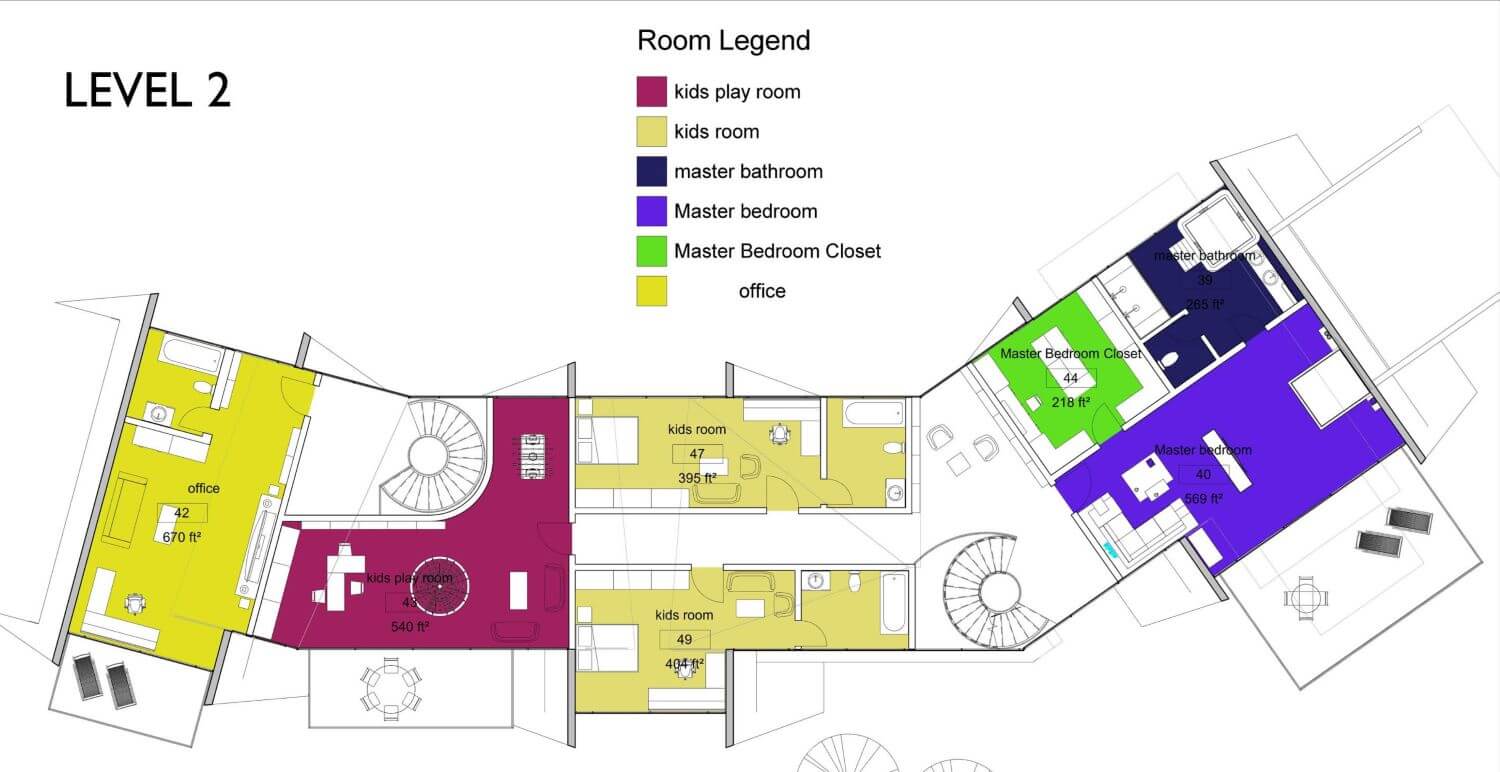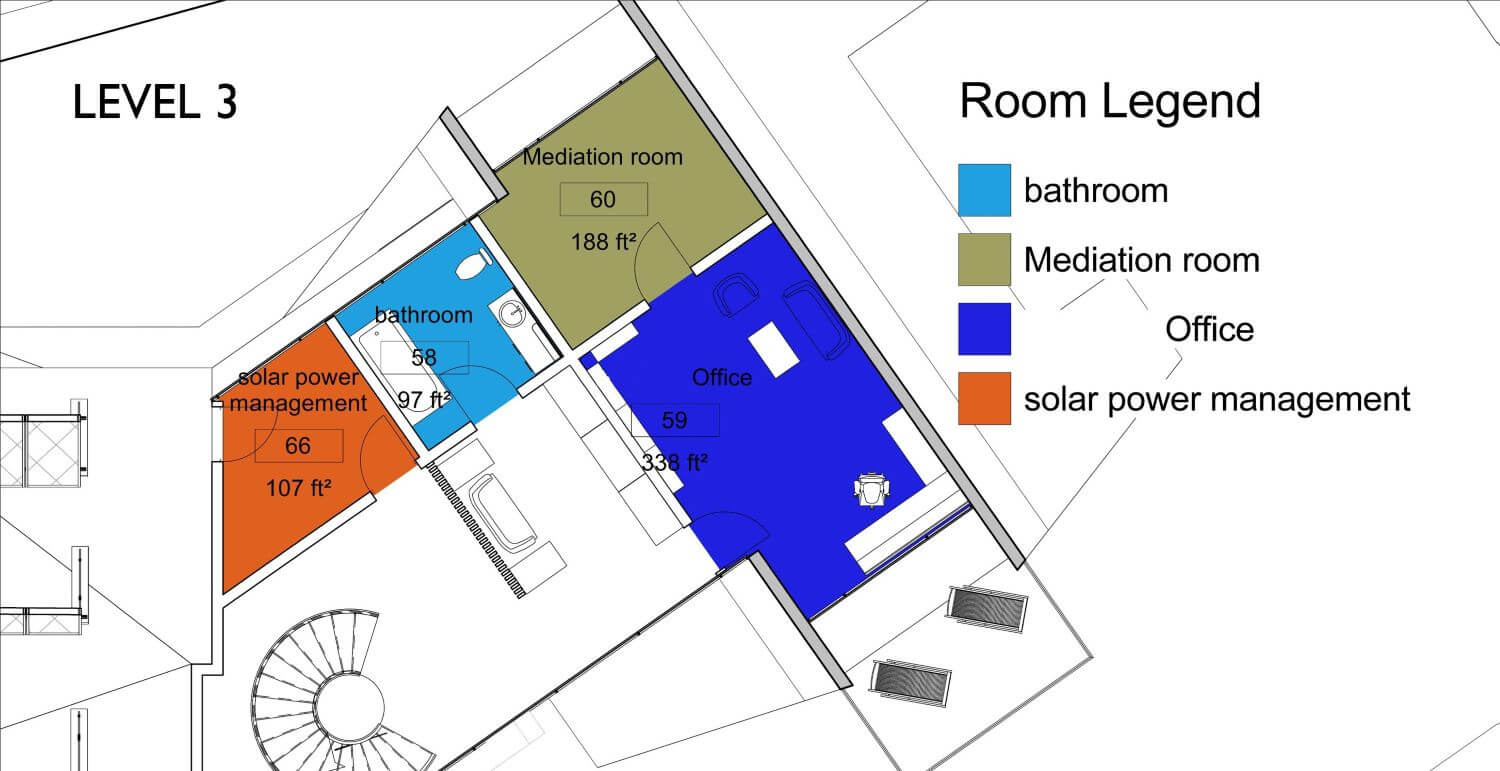 ---