Clayton Korte: Sitting on nearly two acres, this West Lake Hills residence is nestled into the easternmost end of a wooded lot that slopes sharply towards a canyon at the foothills of the property. This topographic condition offers incredible opportunities to capture deep views of the hills beyond, but also poses challenges for the house's siting, access, and constructability. Among these challenges, the main one was how to create a small footprint that was able to accommodate the program required by the owners with low impact and minimal site disturbance.
The result is a house that has a compact cut and fill area, achieved by condensing the main living zones in two "book-end" pods connected by a suspended bridge that allows a substantial part of the sloping site to run unobstructed between the access drive and the hill below. While developed on compact footprint, it is still an expansive bespoke four-bedroom house, with sweeping views and hovering spaces, that playfully pairs with the natural slope to provide a variety of experiences and uses as it cascades down the hill.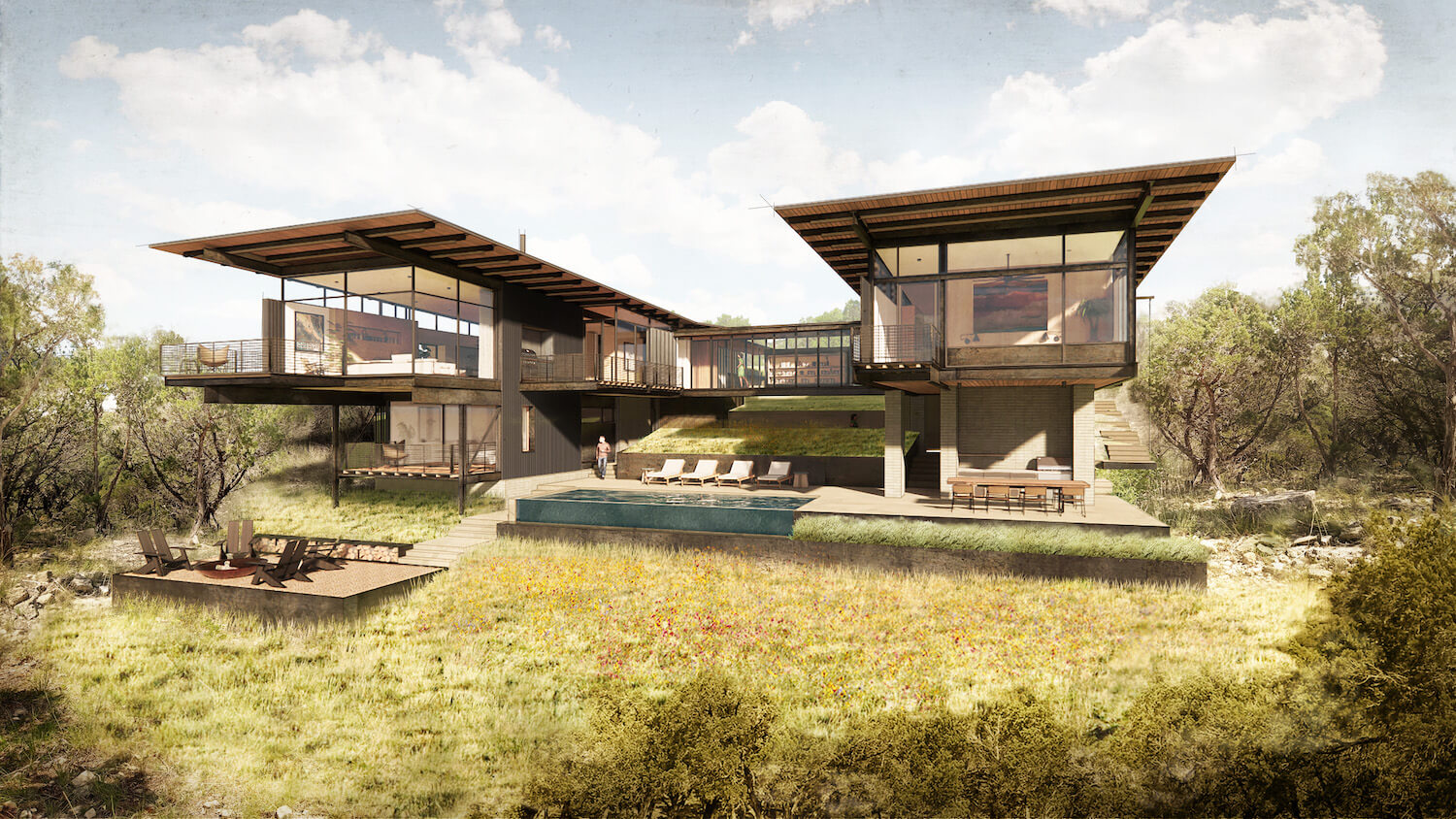 Guests arrive to a welcoming central entry court and a foyer that opens into the suspended bridge that spans between the two wings of the home. Upon entry to the house, a light-filled central stair connects the home's two levels, which contains amenities such as a wine room, office, guest suite, and private fitness room among spacious living and bedroom areas. On the north side, a lofty living area expands into two hovering decks that float above the tree canopy providing views to the hills beyond and opportunities to enjoy prevailing breezes during the summer months. Throughout the interior, materials are rich and refined, including plaster and white oak paneling with blackened steel accents. Ceiling heights and room volumes vary, becoming more spacious in the rooms that open toward the views. The primary suite takes advantage of great northern daylight filling the bedroom area, while also allowing the tub area in the bathroom to open to the views of an adjacent secluded forest.
On the exterior, a palette of robust, durable materials—painted steel structure, burnished concrete block, cast-in-place concrete, charred Accoya siding, and naturally patinaed copper—are curated for their clean-lines, as well as for their resiliency and quest for expressive authenticity.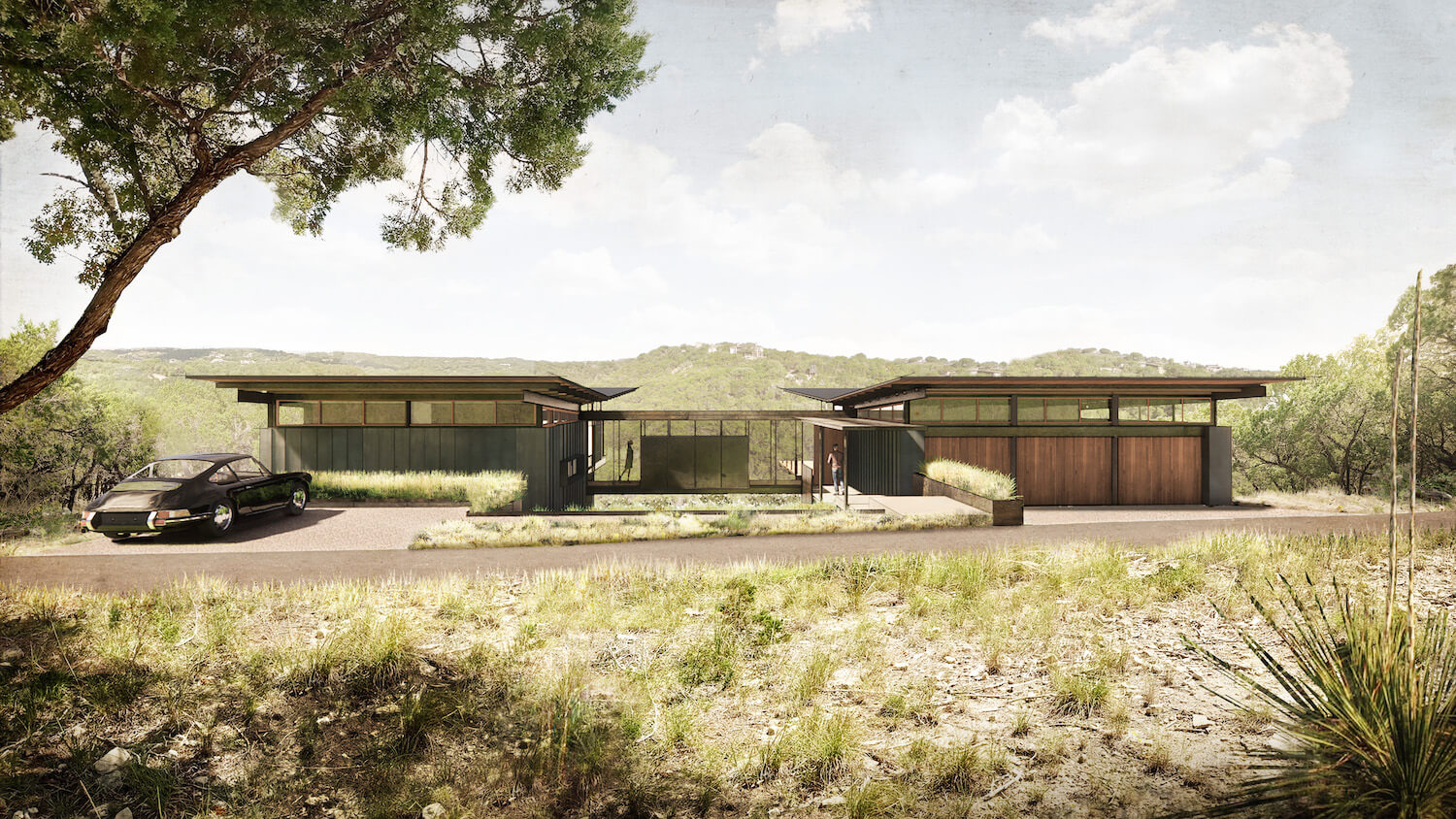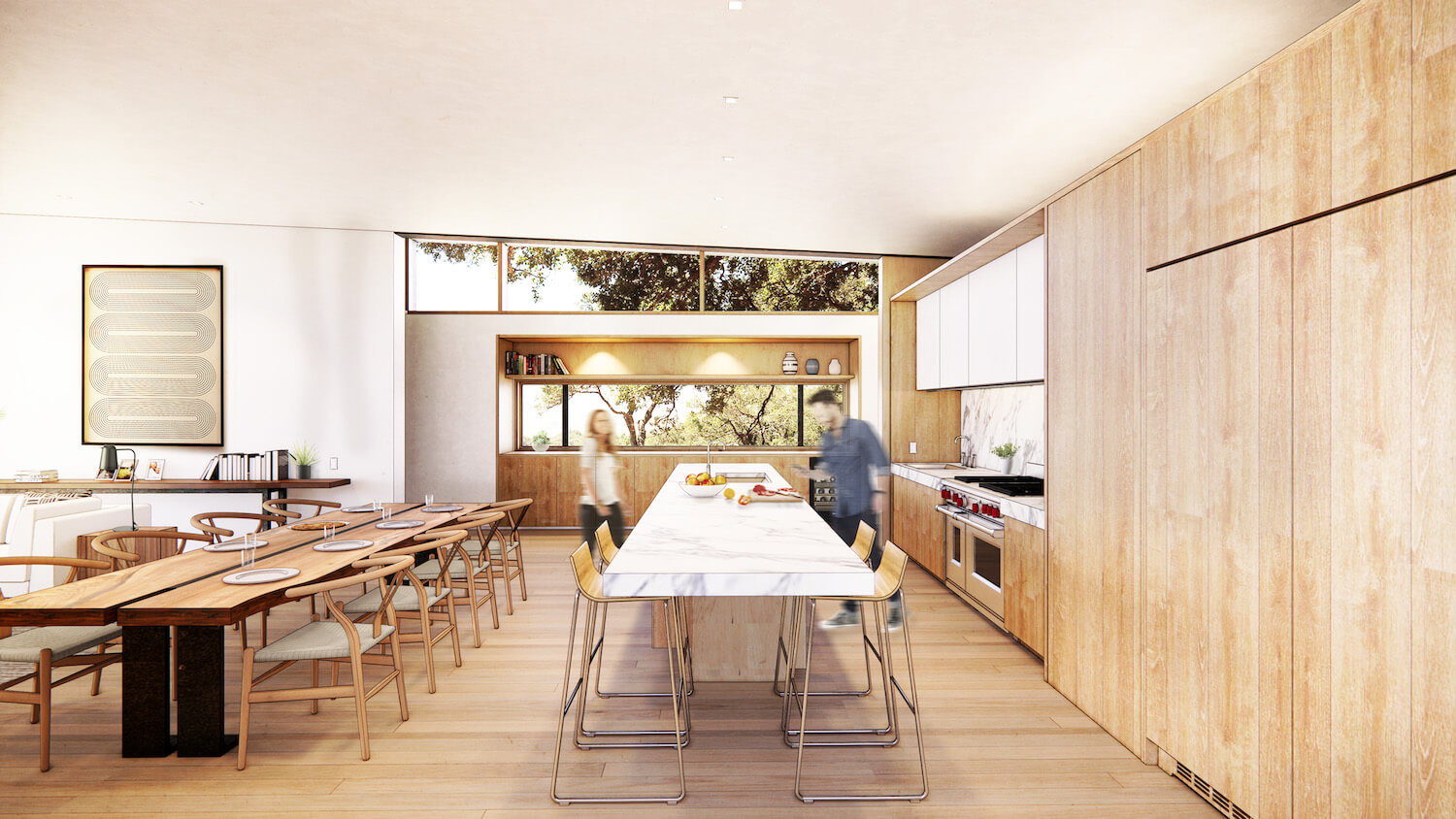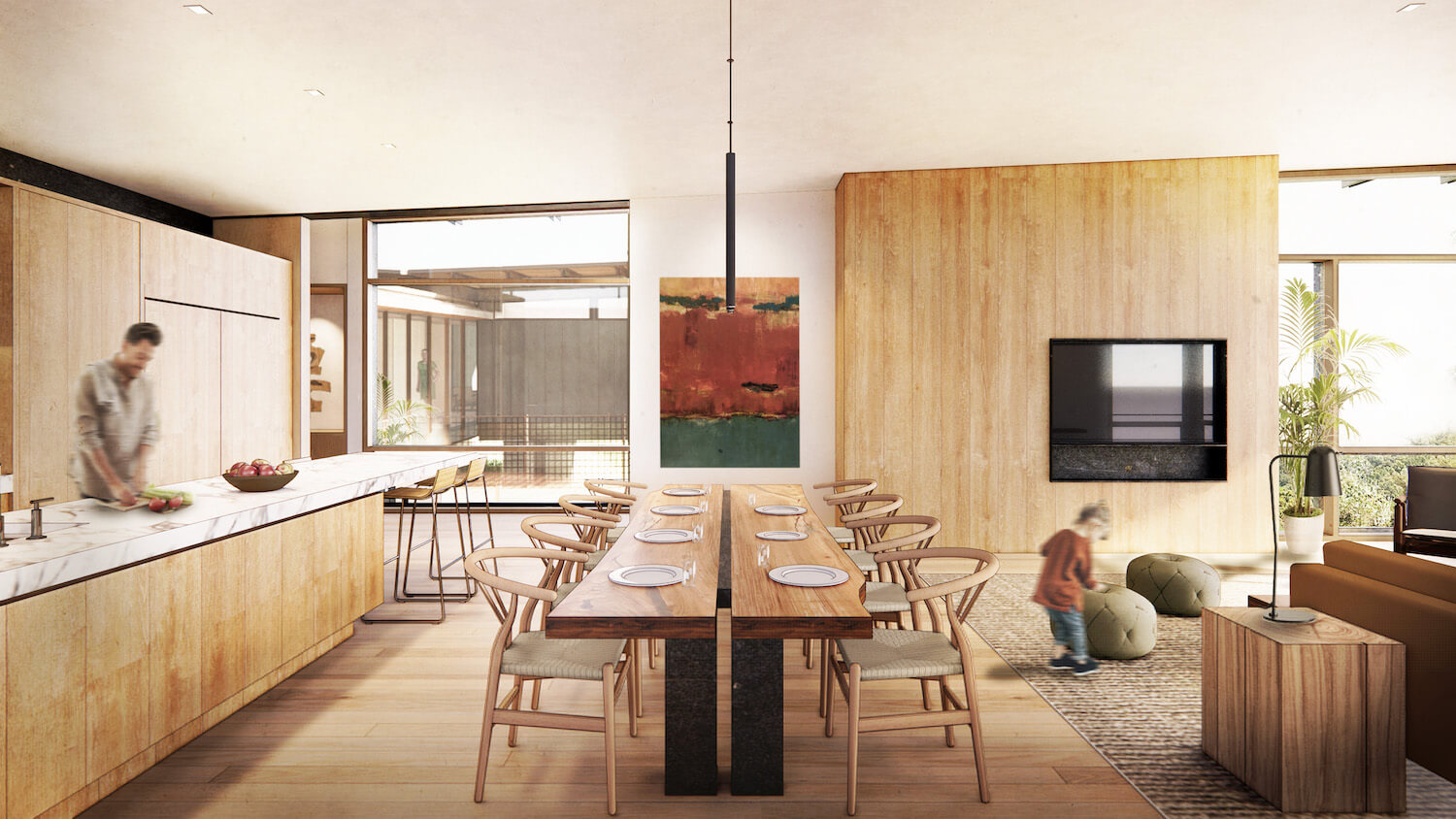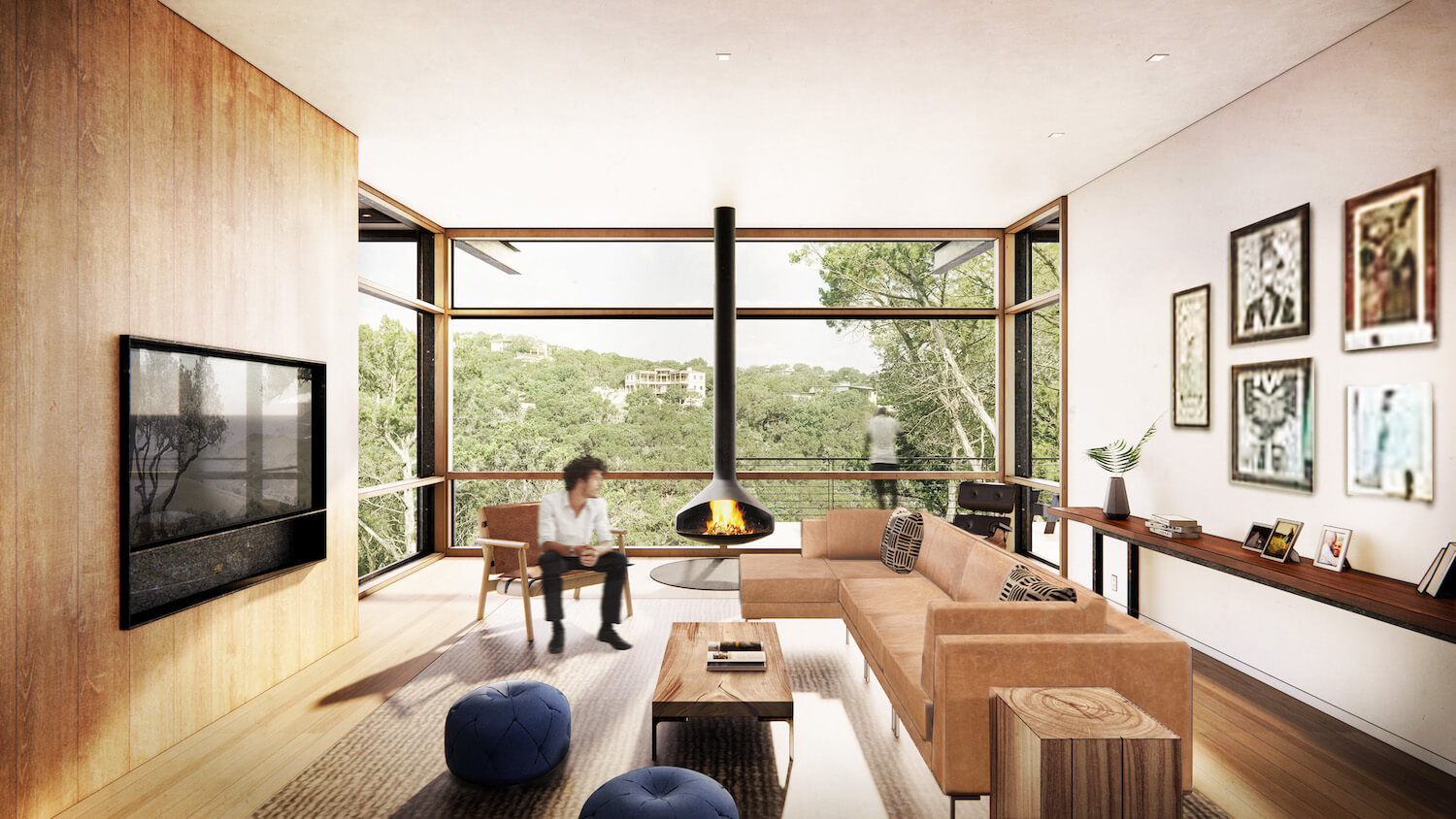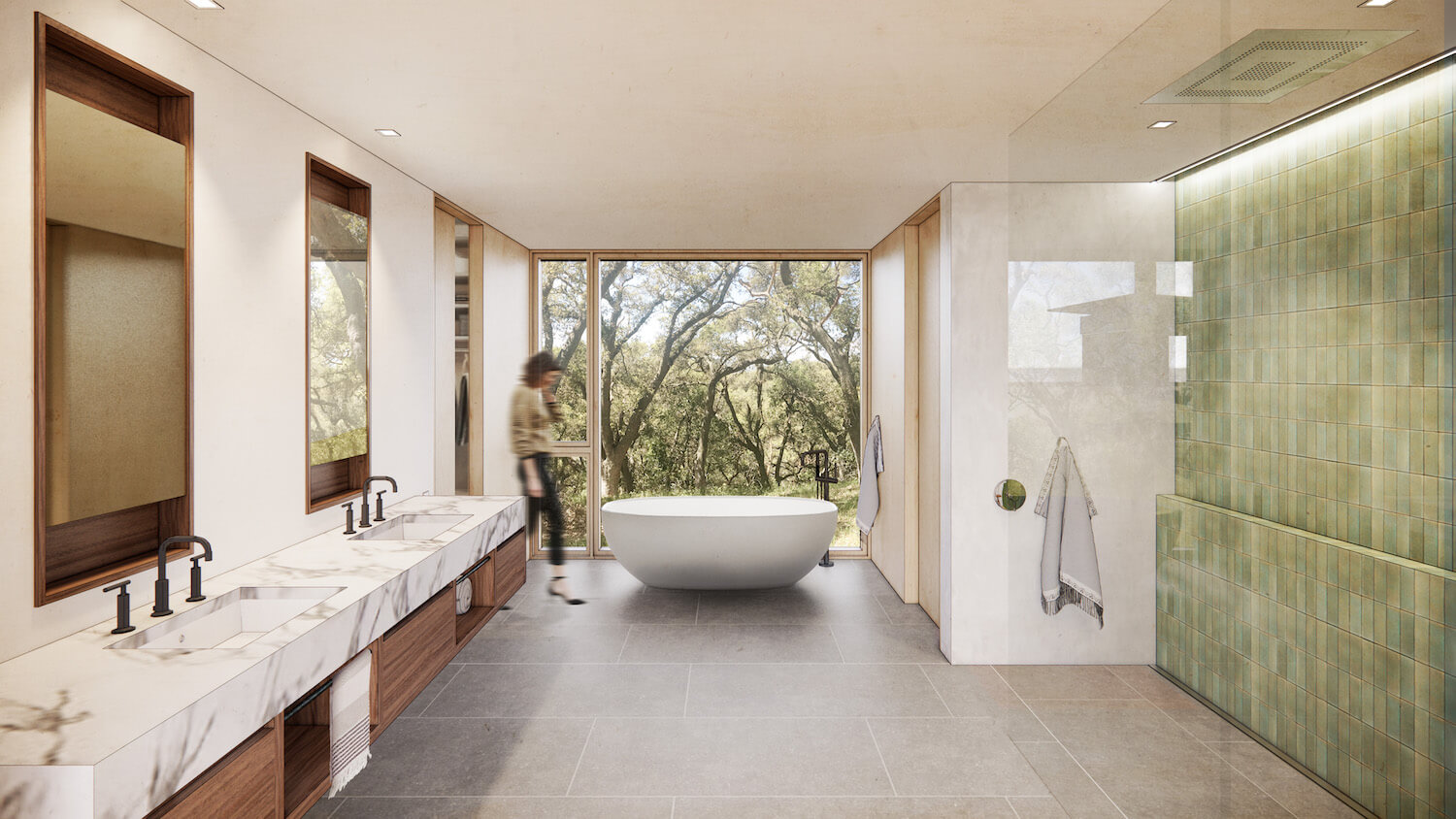 ---