CHYBIK + KRISTOF (CHK), European practice based in Prague, participated in the international competition for Tirana's Center of Fairs and Exhibitions and mixed-use development. After the initial round of the competition, which included participation from Ensemble Studio, fala atelier, and Zaha Hadid Architects, CHK was shortlisted among finalists along with Studio Fuksas' proposal.
CHK is known for its innovative approach to balancing function and form in its projects and for its expertise in combining public and private investments to create functional and vibrant neighborhoods. The studio's design is rooted in a comprehensive examination of Albanian building traditions and regional materials.
The proposal, named ODA Tirana, reflects the city's identity and embodies multifunctional interior and exterior urban spaces. Rather than creating a conventional exhibition center on the city's outskirts, CHK decided to take advantage of the central location and create a multifunctional meeting hub that will cater to professionals, cultural enthusiasts, and locals alike. Hence the name of the essential public space of the proposal - ODA, the traditional space in local culture for welcoming and meeting people.
The dominant feature of the proposal is an arch which can be observed in both the entrance area, offering a warm welcome to all visitors, and the facades of the towers. ODA Tirana encompasses three towers, with two dedicated to residential purposes, reaching heights of 180 and 160 meters respectively. The third tower accommodates offices and a hotel, standing at a height of 100 meters. Drawing inspiration from the rich Albanian culture, the distinct red concrete exterior embodies the essence of tradition. This discernable façade comprises pre-cast plates that provide passive shading, effectively preventing overheating within the building.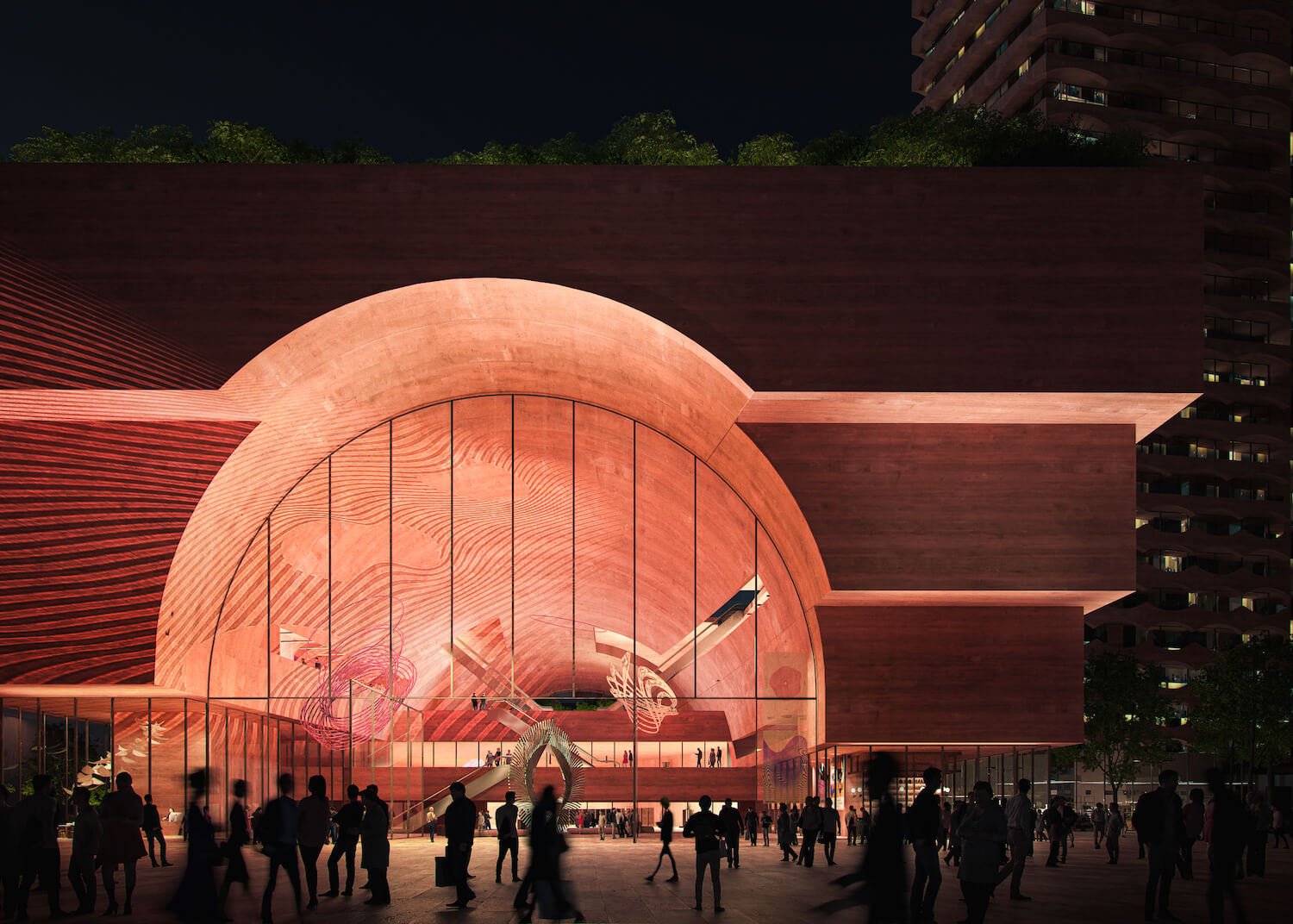 Flexible and local based
The Convention Center itself is designed to be as flexible as possible. It can be used as one space or divided into several sizes and scales, accessed separately. This will enable the center to accommodate smaller events and ensure it will "live" beyond significant and possibly infrequent exhibitions. To ensure its highly efficient design, the architects invited the expertise of POPULOUS, a renowned London-based studio that excels in this field. Their involvement in the second round of the project has greatly contributed to its functionality.
Certain locally sourced materials, such as stone, are used on some decorative surfaces and in detail, such as paving the piazza between the buildings. The design reflects both the historical and contemporary archetype of Albanian architecture, connecting the boulevard with the central park and creating a sequence of varied public and semi-public spaces framed by the cascading volume of the Exhibition center featuring green terraces. Terraces running along the towers' facades provide much-needed shading. Together with green terraces, it further improves the project's environmental aspects.
Vibrant urban environment
In the context of the new development, the architects aim to cultivate the public spaces within the urban fabric, encompassing squares, blocks, and courtyards. They foster an environment that transcends mono functionality, embracing a dynamic mixed-use concept that thrives incessantly, 24/7. CHK's distinctive architecture and urban design approach provides valuable insight into Albania's building and urban planning sector. Their goal is to introduce an innovative and culturally sensitive solution to contribute to the country's dynamic and prosperous development by incorporating historical and cultural assets into new projects to respect their importance.
'We are honored to have been a part of this prestigious competition and to have the opportunity to illustrate our vision in forging a landmark that celebrates progress and embraces diversity. Our proposal for Tirana's Center of Fairs and Exhibitions and mixed-use development embodies our belief in creating spaces that inspire, connect, and empower, where they become a catalyst for innovation, cultural exchange, and sustainable growth,' says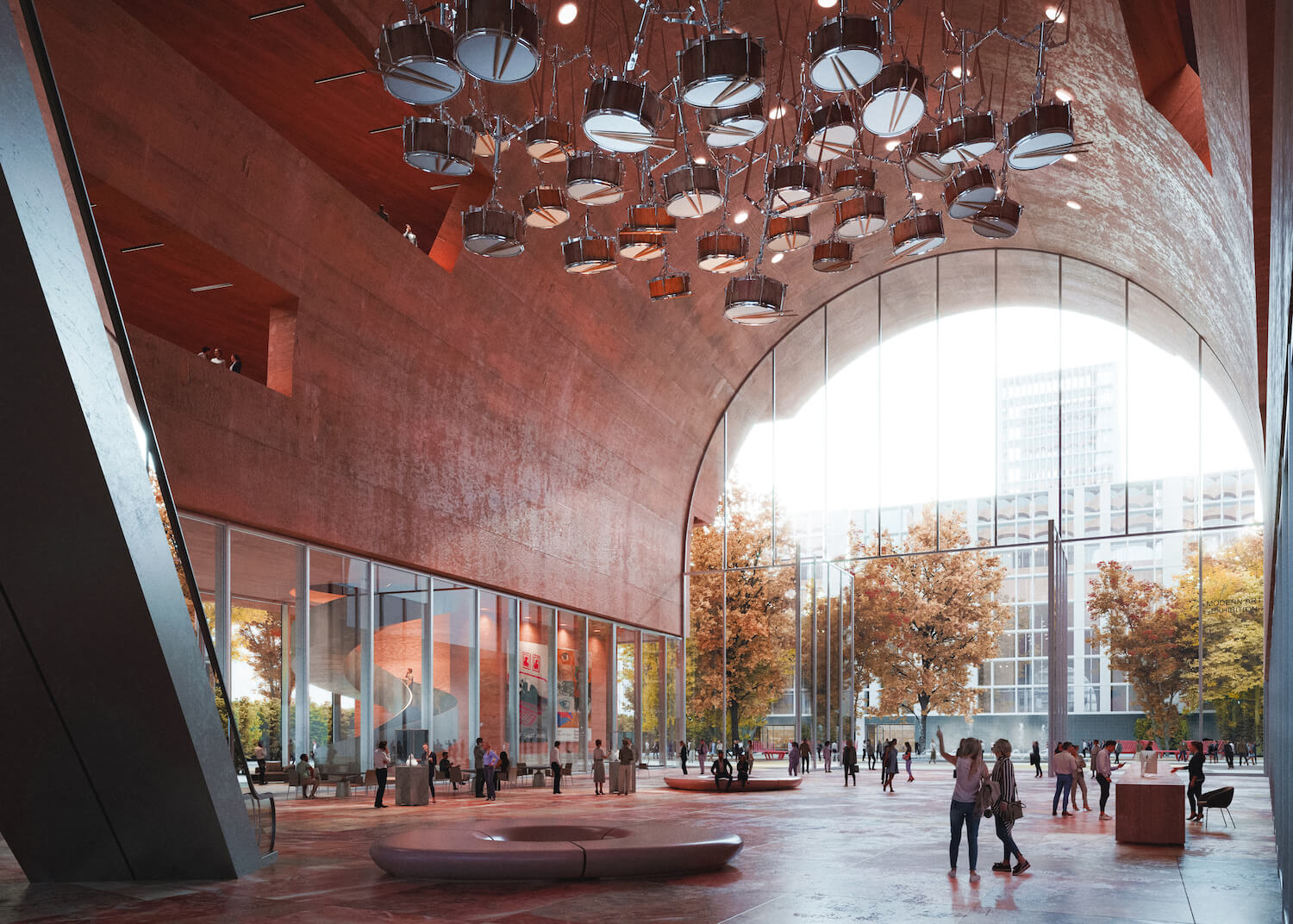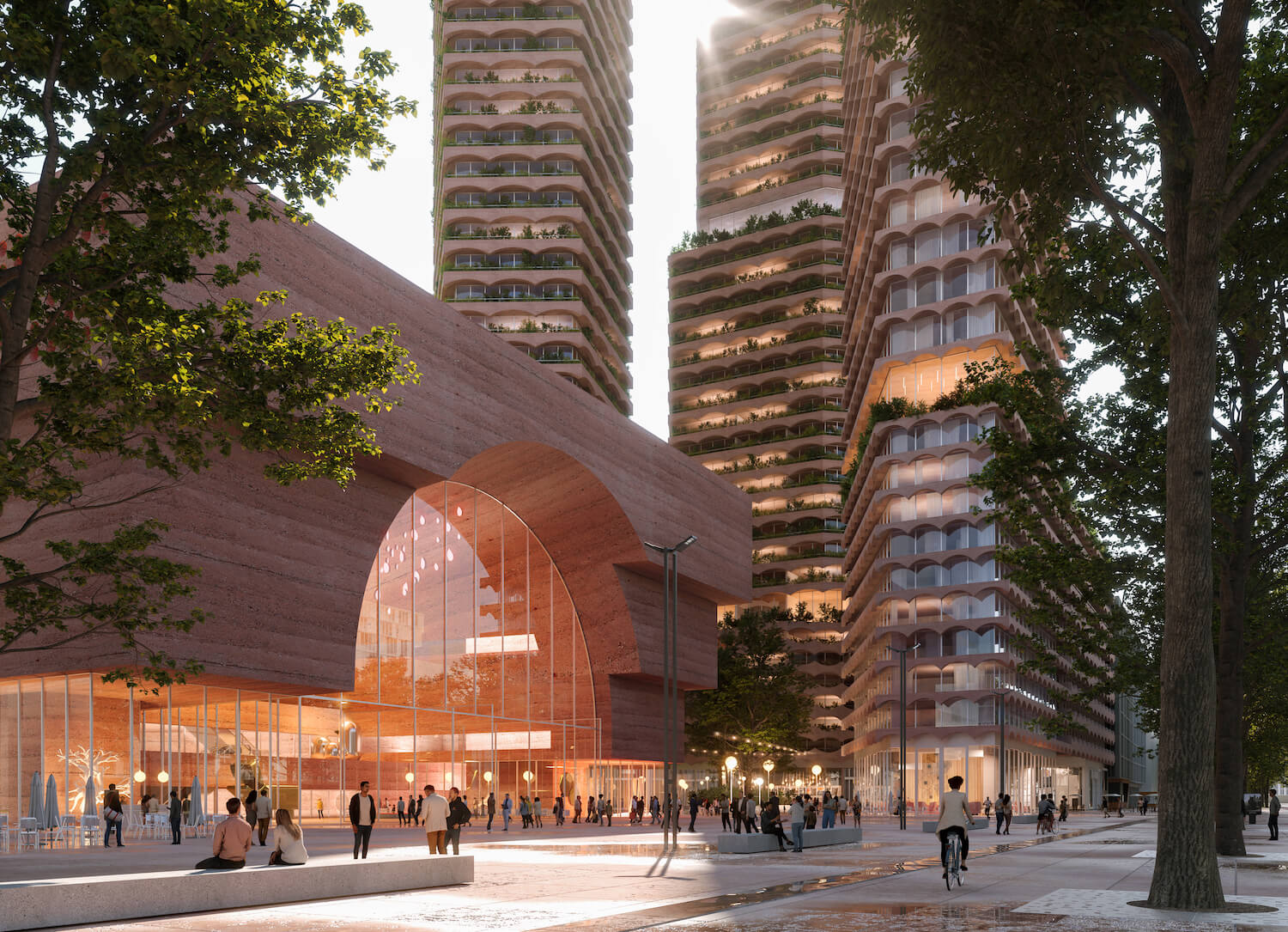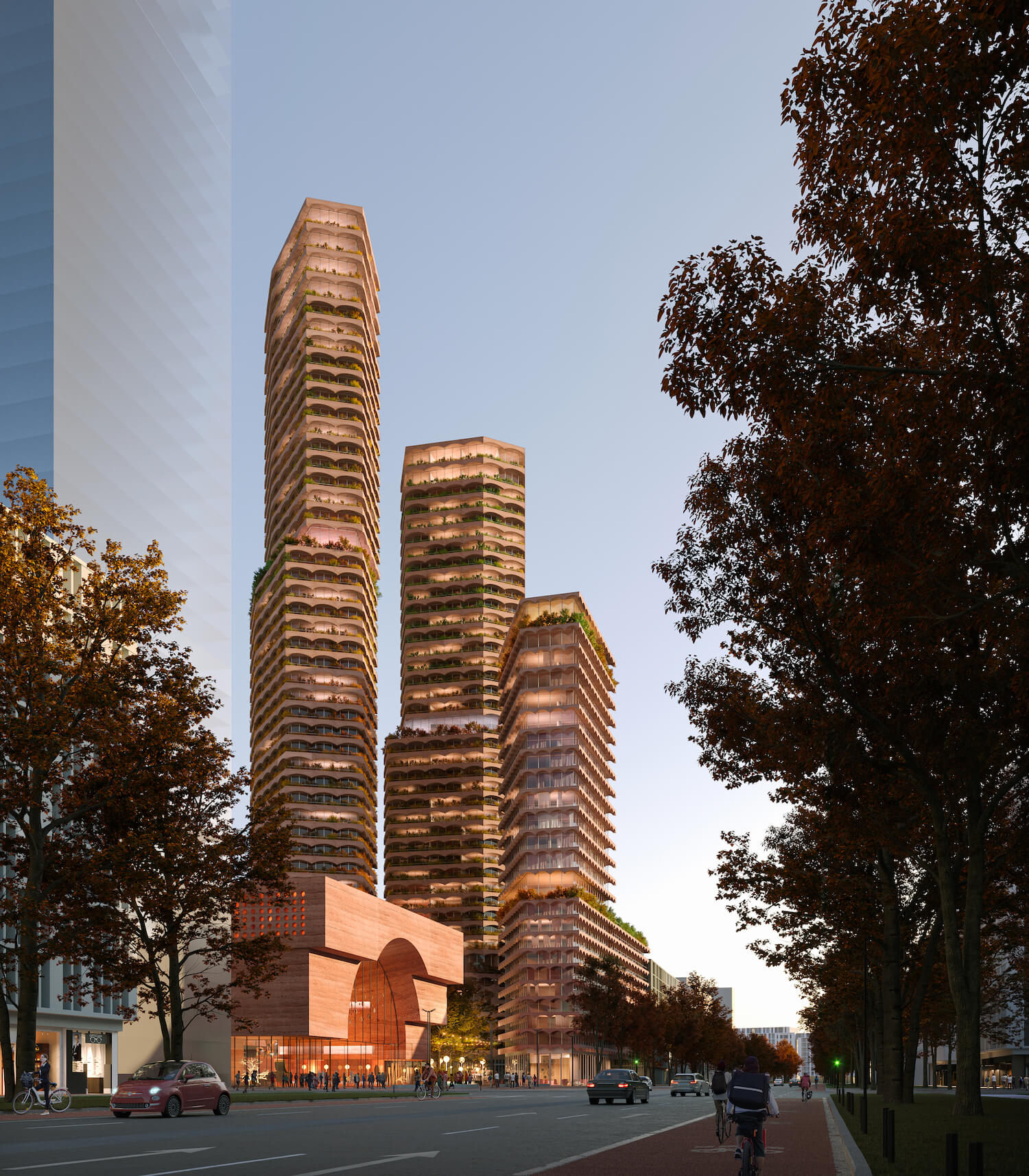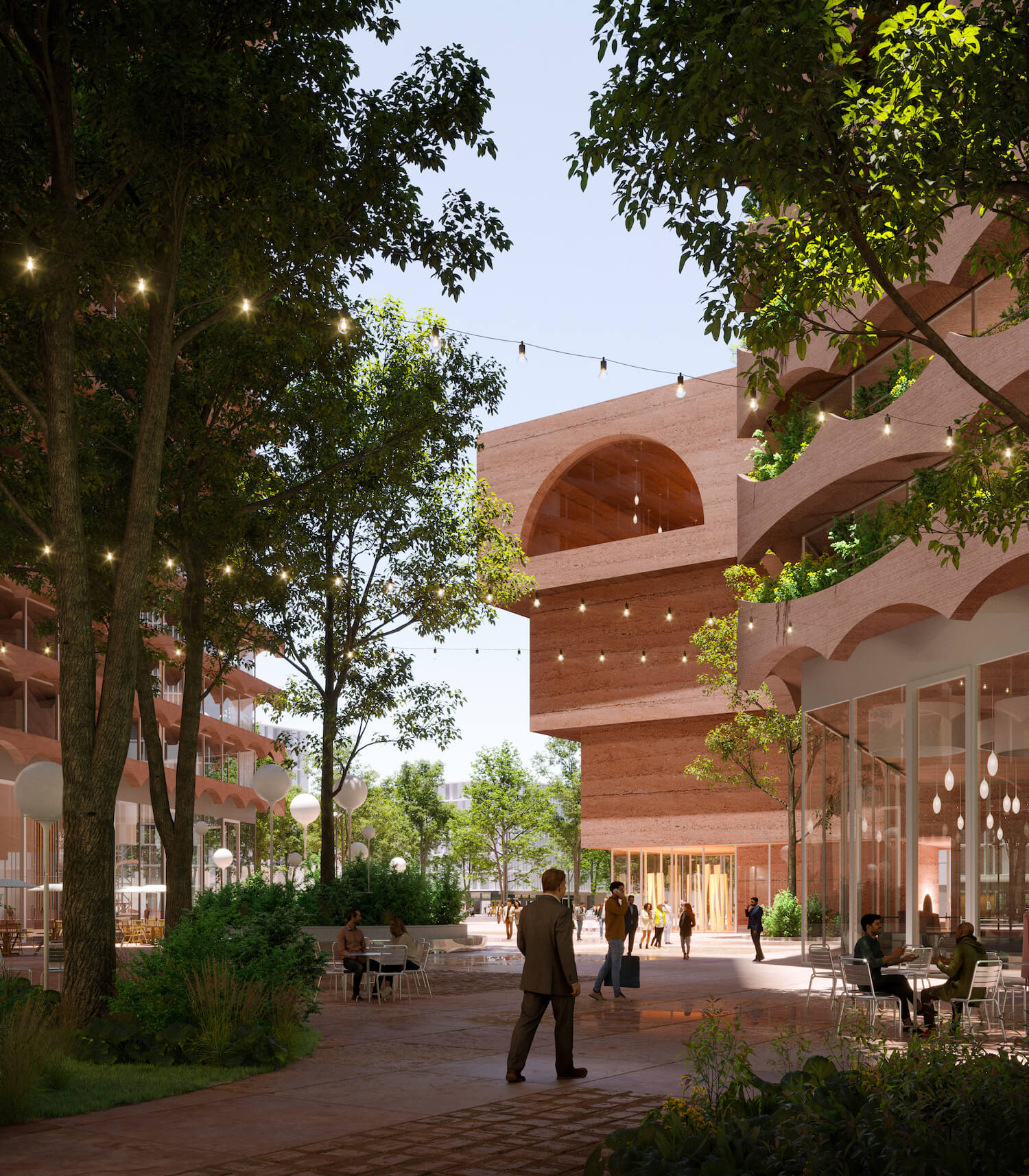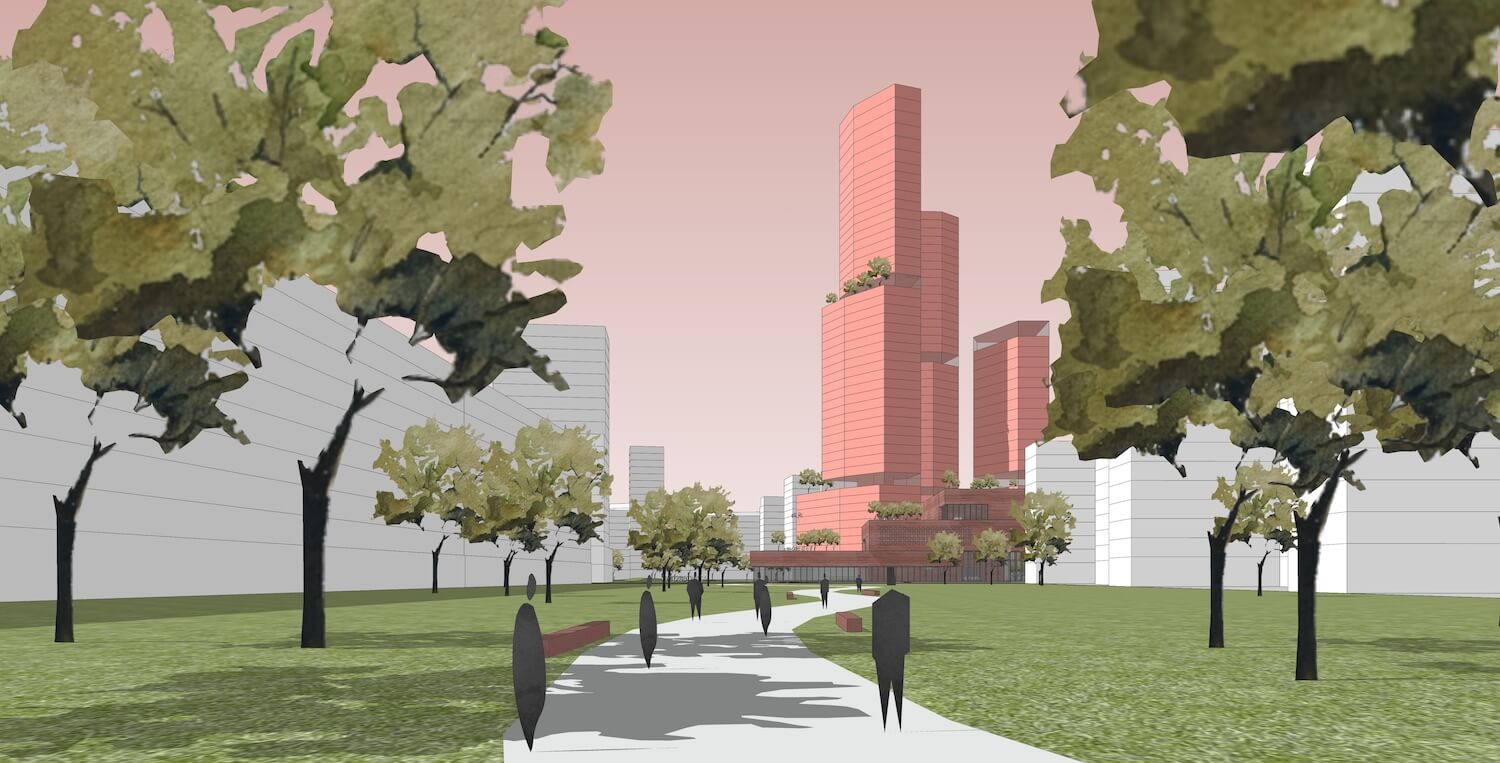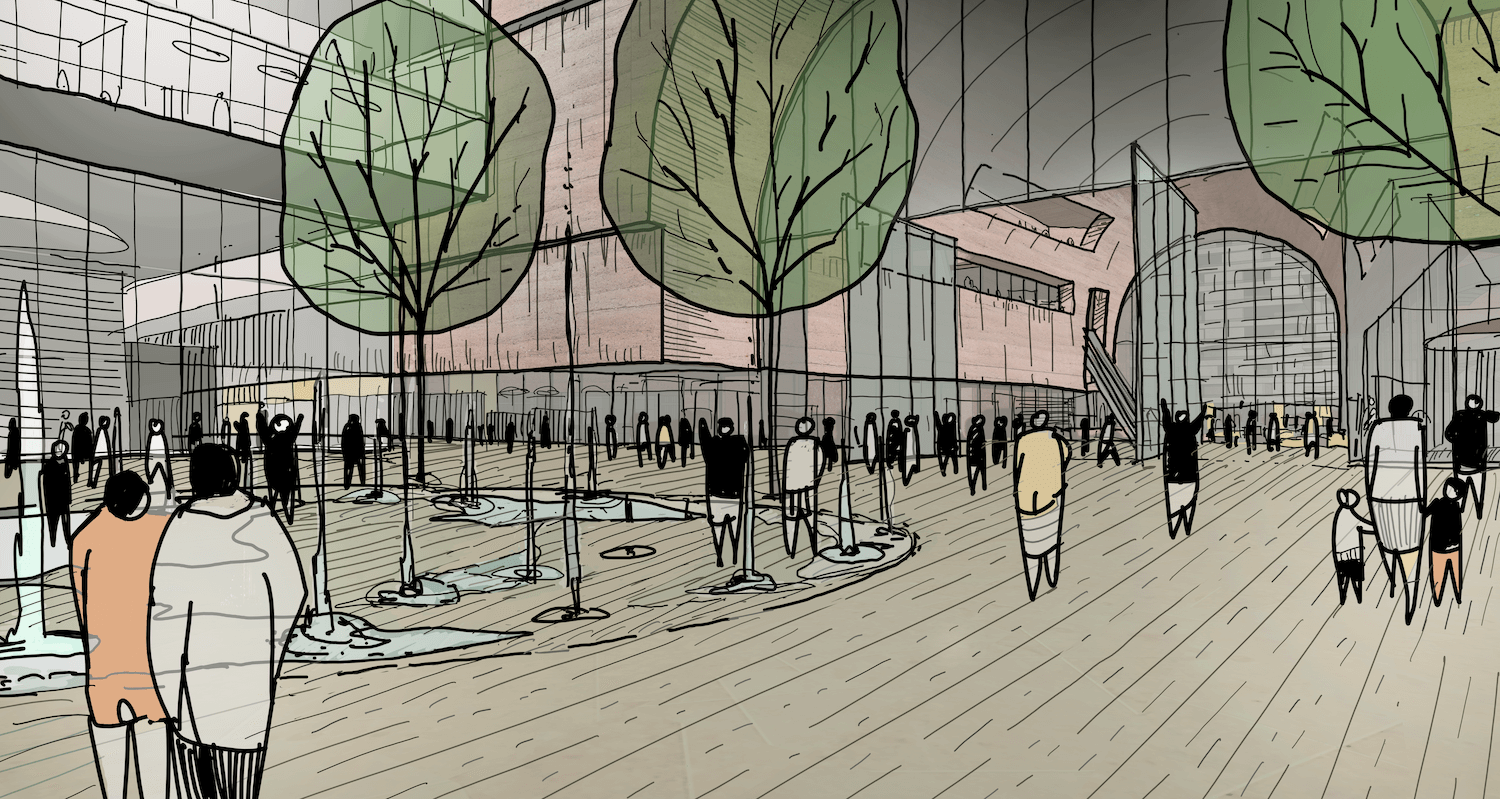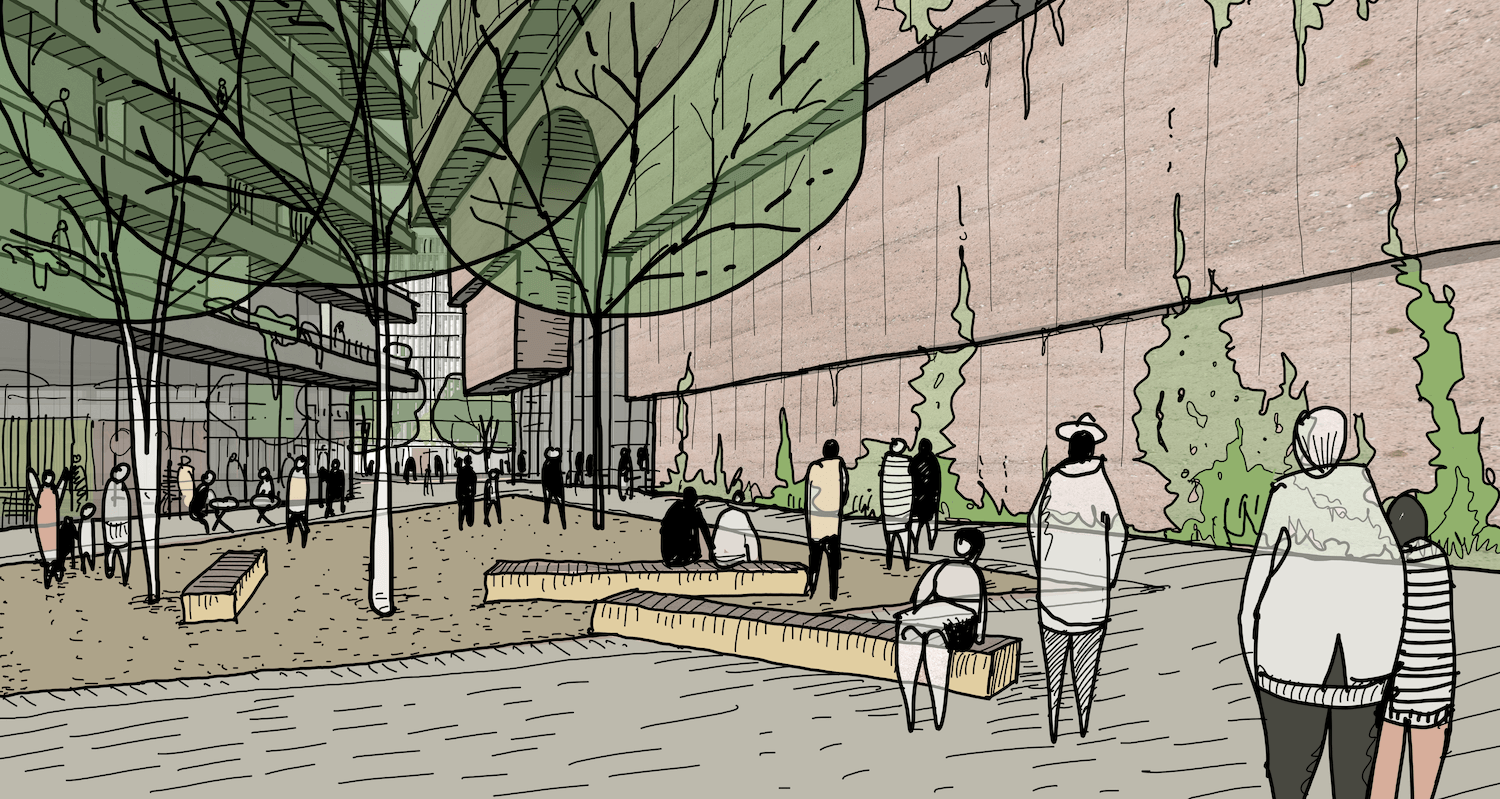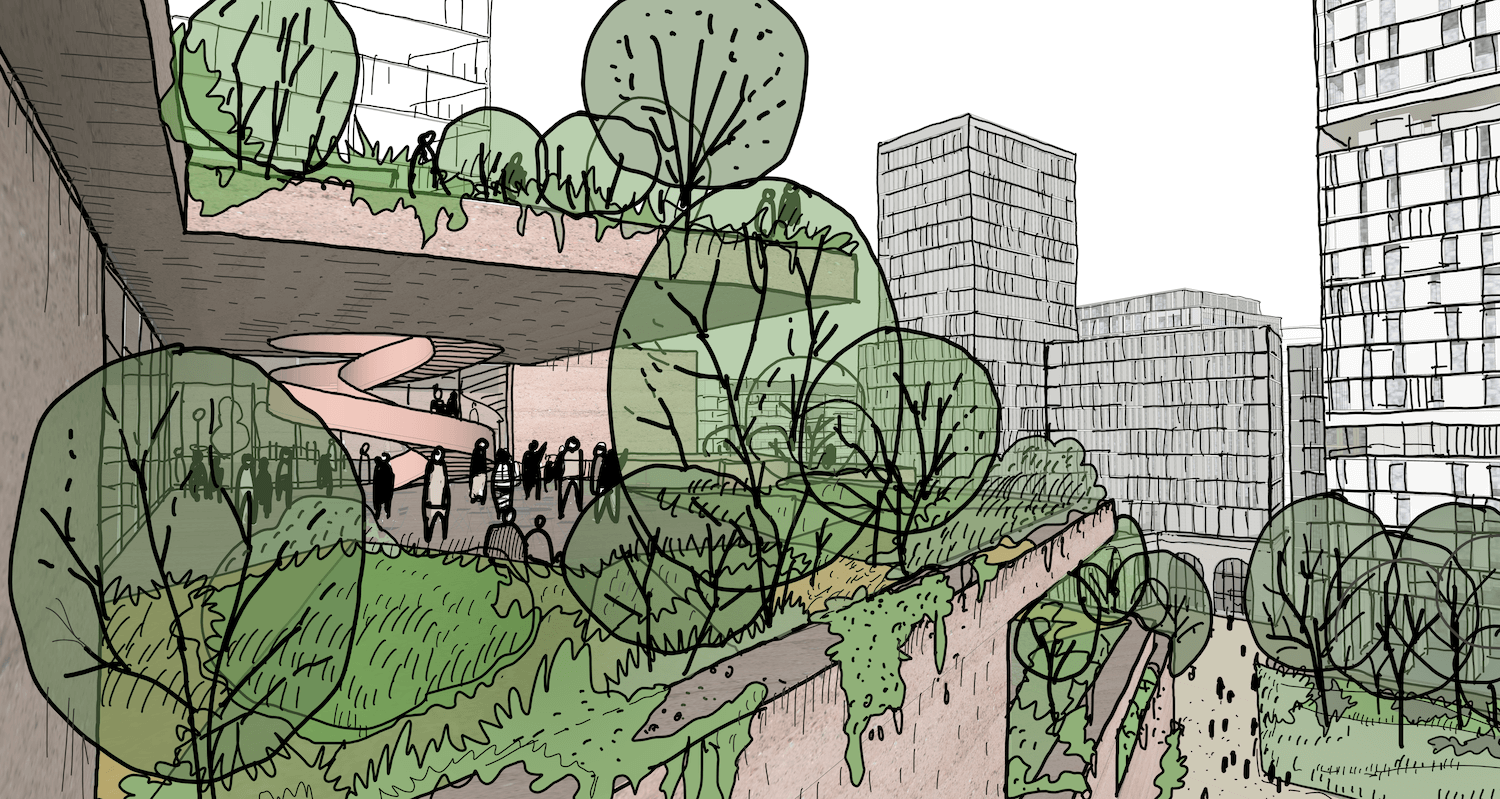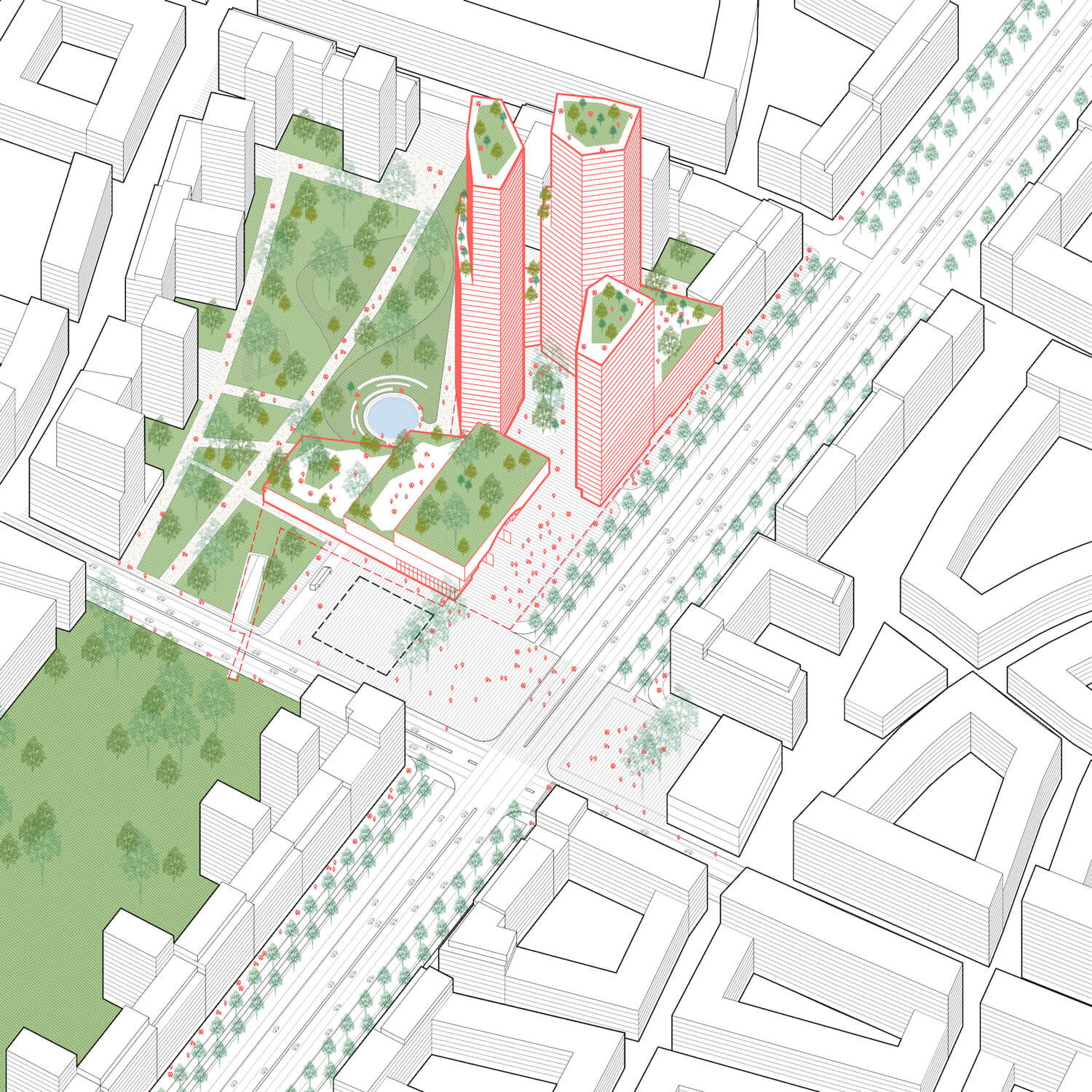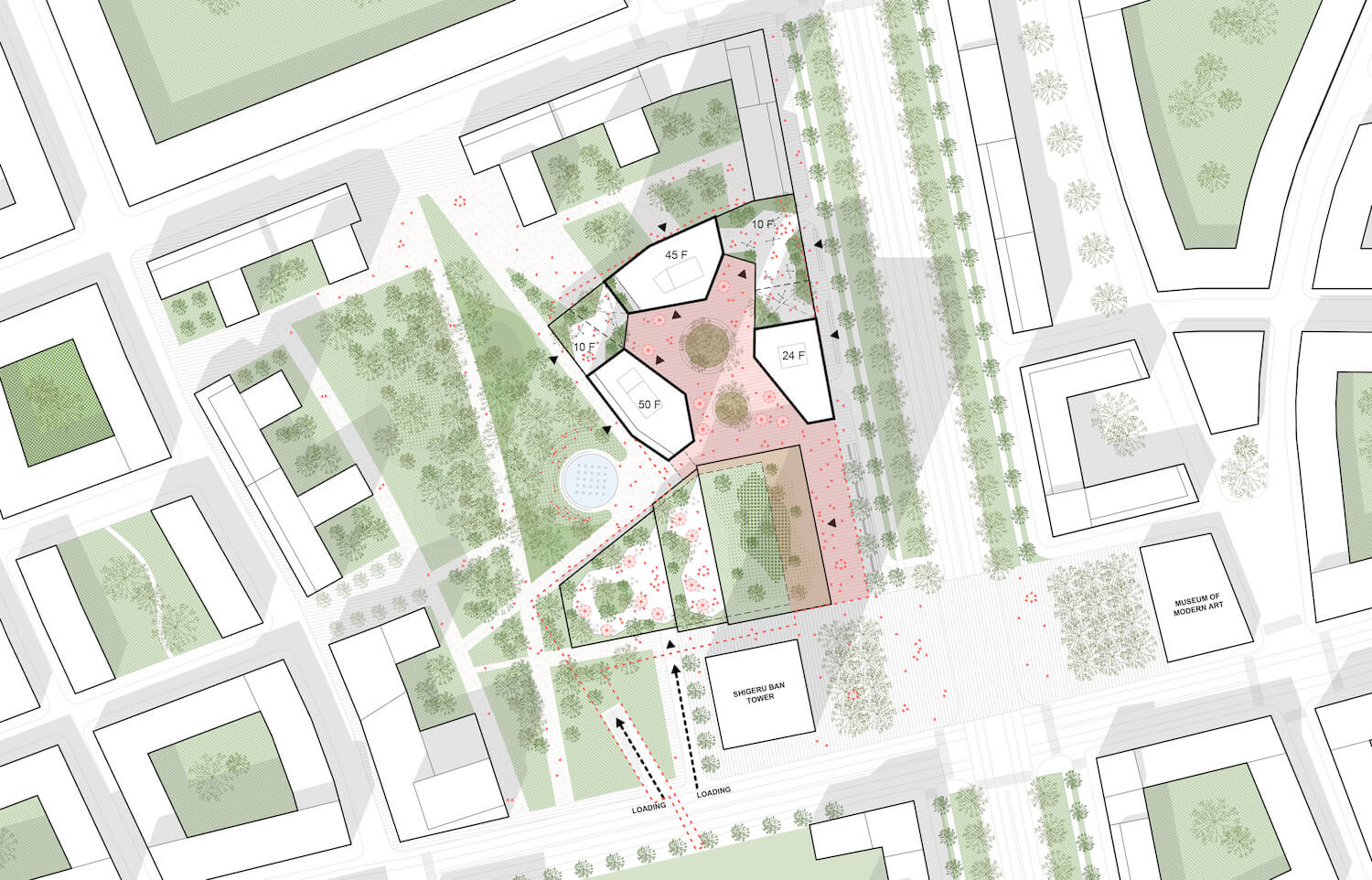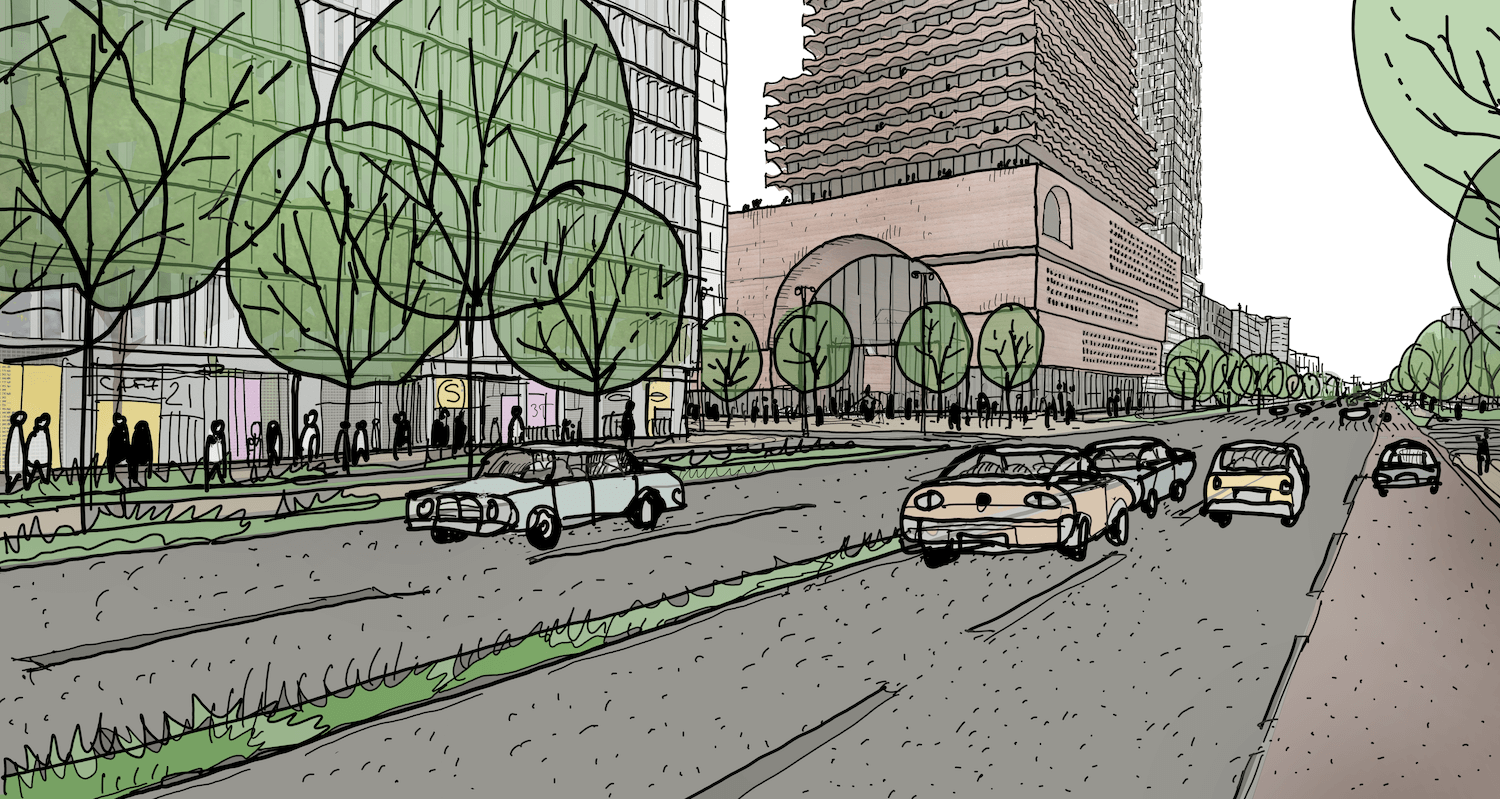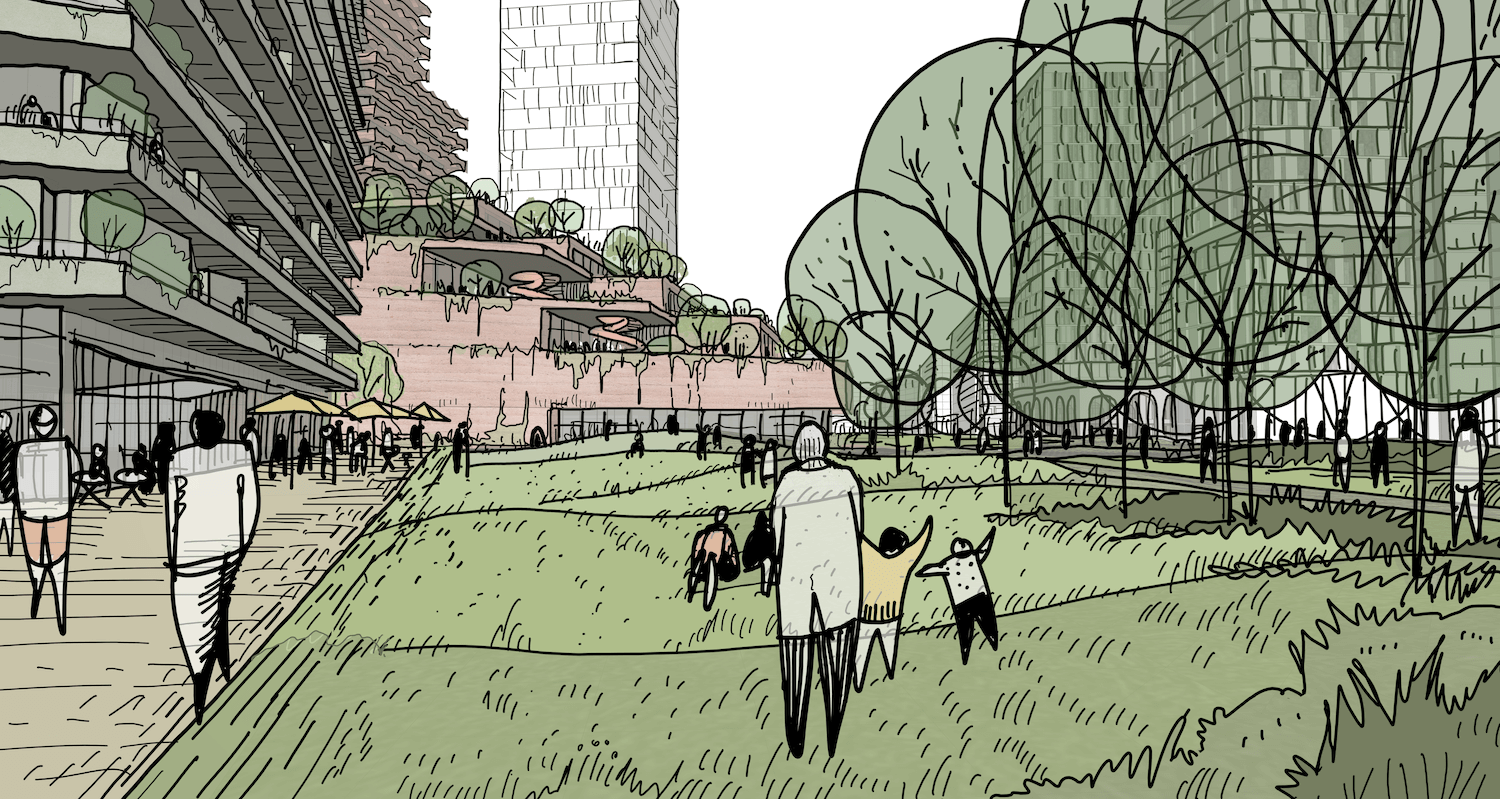 CHYBIK + KRISTOF is an architecture and urban design practice founded in 2010 by Ondrej Chybik and Michal Kristof. Operating with 60+ international team members and offices in Prague, Brno, and Bratislava, the practice aims at creating bridges between private and public space, transcending generations and societal spheres. Considering local histories and environmental specificities, the studio works on various projects, from urban developments to public and residential buildings.
Recent projects include: Lahofer Winery (CZ), Zvonarka Bus Station (CZ), Multipurpose Arena in Jihlava (CZ), Ostrava Tower (CZ), House of Wine (CZ), Sugar Factory (CZ), Pearl Gallery (CZ), Manifesto Market (CZ) and Municipal Affordable Housing (CZ). The studio has been awarded several prizes, including the 2019 Design Vanguard Award from Architectural Record, and was recently amongst the European Center for Architecture Art Design and Urban Studies 2019 40 Under 40 Award winners.
---