Zeropixel Architects: The project concerns the creation of a new residence on an existing plot in a small settlement, just outside the city of Heraklion. The needs and experiences of the two owners, as well as the morphology and orientation of the study area, led us to the design of a stone-built undercut residence with a swimming pool and underground spaces.
Approaching from the road, one can see an olive grove with a slight slope, an artificial lake ending on a cliff. The building was placed hidden in the relief of the ground and on the edge of the cliff. It consists of three wings of different orientation and different views. In the middle wing where the main entrance is located, it houses the day areas, kitchen, living room, dining room and outside the pool area with an outdoor living room, fireplace and dining room.The west wing consists of auxiliary spaces, guest houses, closed parking space and the staircase leading to the underground spaces. In the east wing is the master bedroom and the office. In the underground spaces there is the gym with changing rooms, an office with a glass wall to the swimming pool, a cinema, board games areas kitchen and bathroom, storage rooms and engine rooms.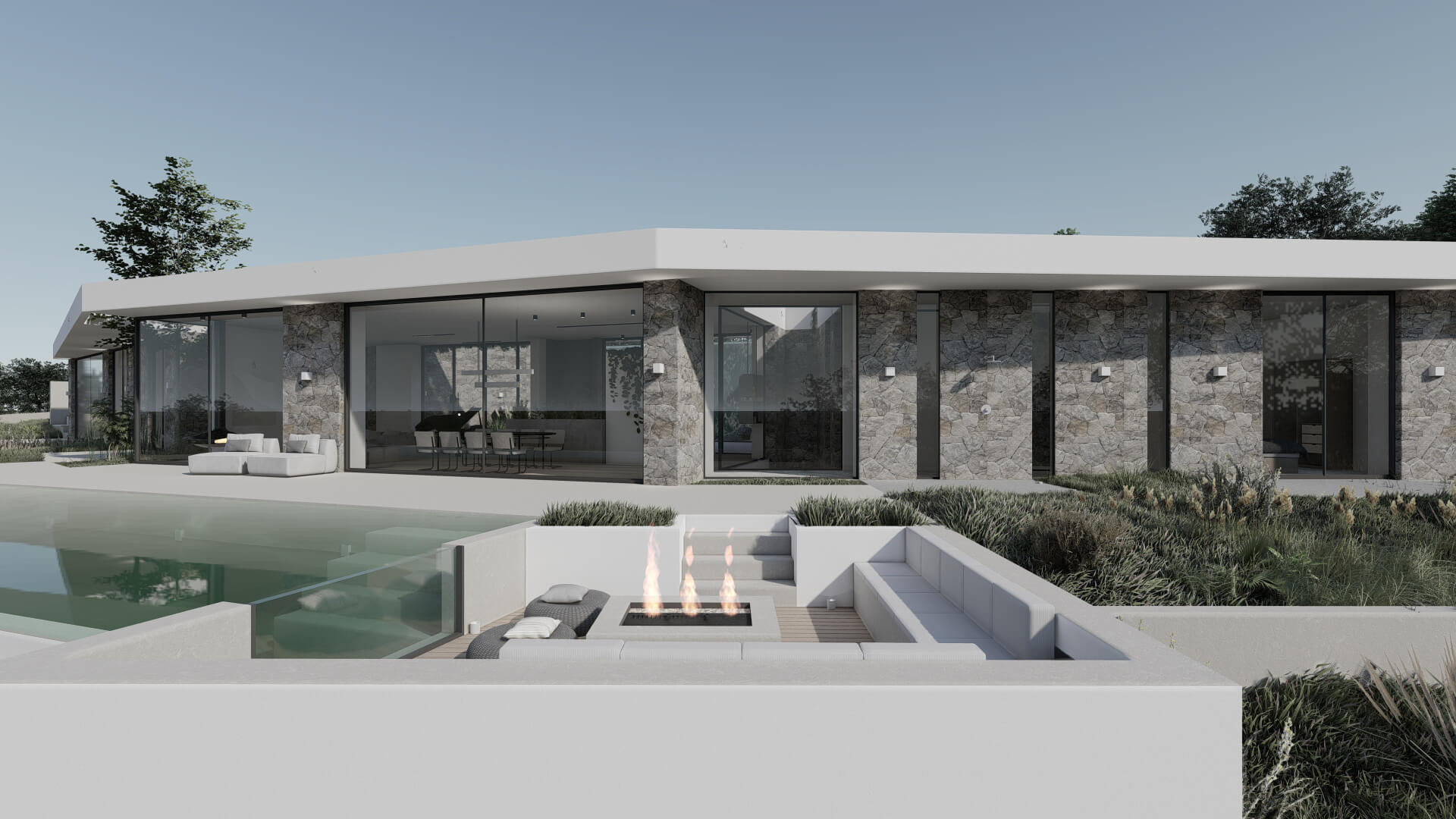 The entrance to the residence is through a path that passes through the artificial lake - waterfall, going down one level, to an internal courtyard of triangular shape resulting from the footprint of the three wings of the building.From this southern inner courtyard, one can see the view through the large areas of glass on the north and south walls. In the two most private wings, the interior spaces were designed so that the user always focuses his gaze towards the view, either from the bed, from the showers, or from the desks. The eastern wing overlooks the city of Heraklion and the sea, the central wing overlooks the valley and the western wing overlooks the Psilorites mountain.
Τhe project follows the principles of bioclimatic design, giving importance to the orientation, natural ventilation and lighting as well as the green roof which gives coolness during the hot summer in Crete.The photovoltaic panels located in a "hidden" part of the study area, in combination with the built-in heat pumps and the insulation - shell, offer energy autonomy to the building and make it passive.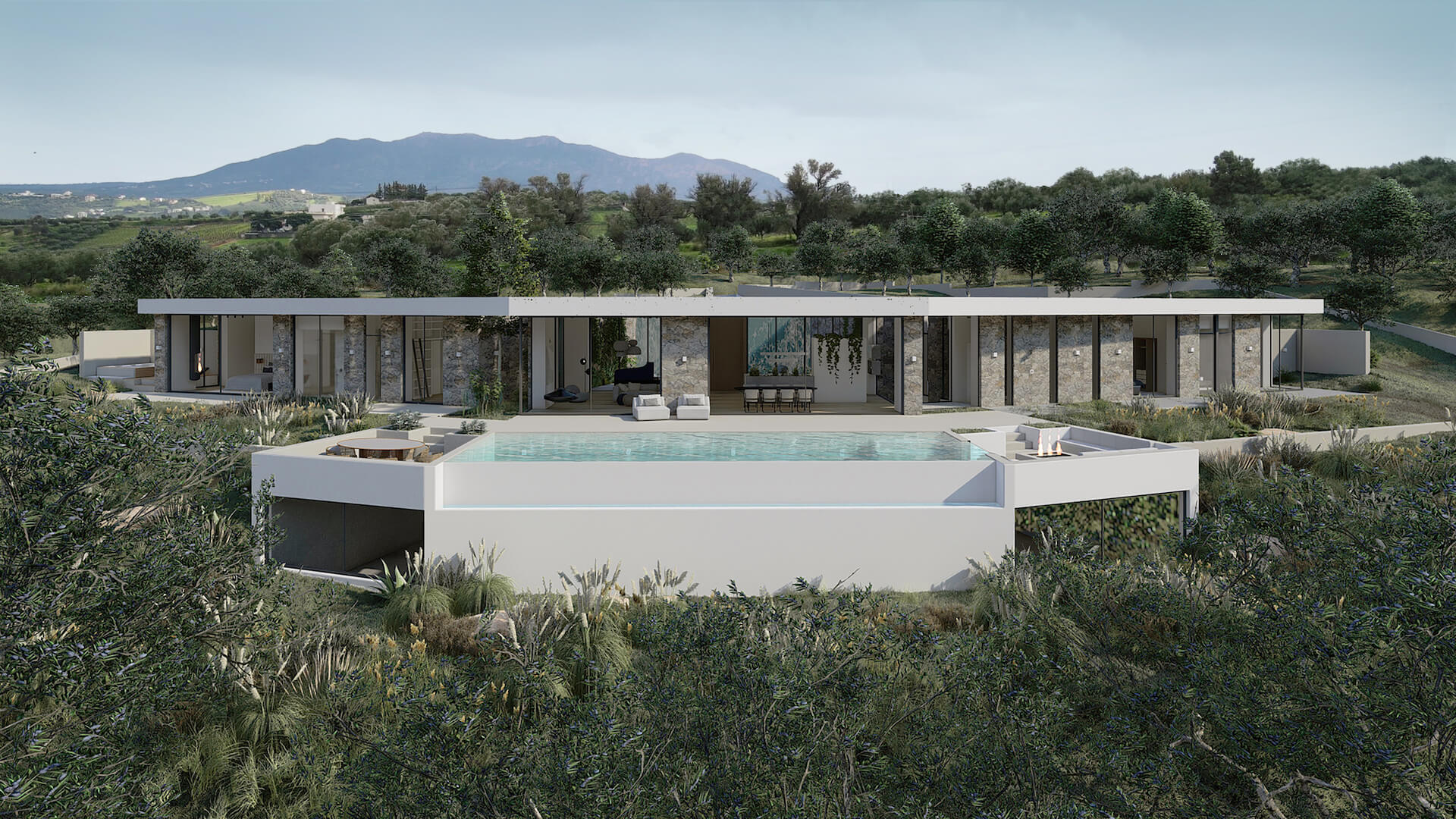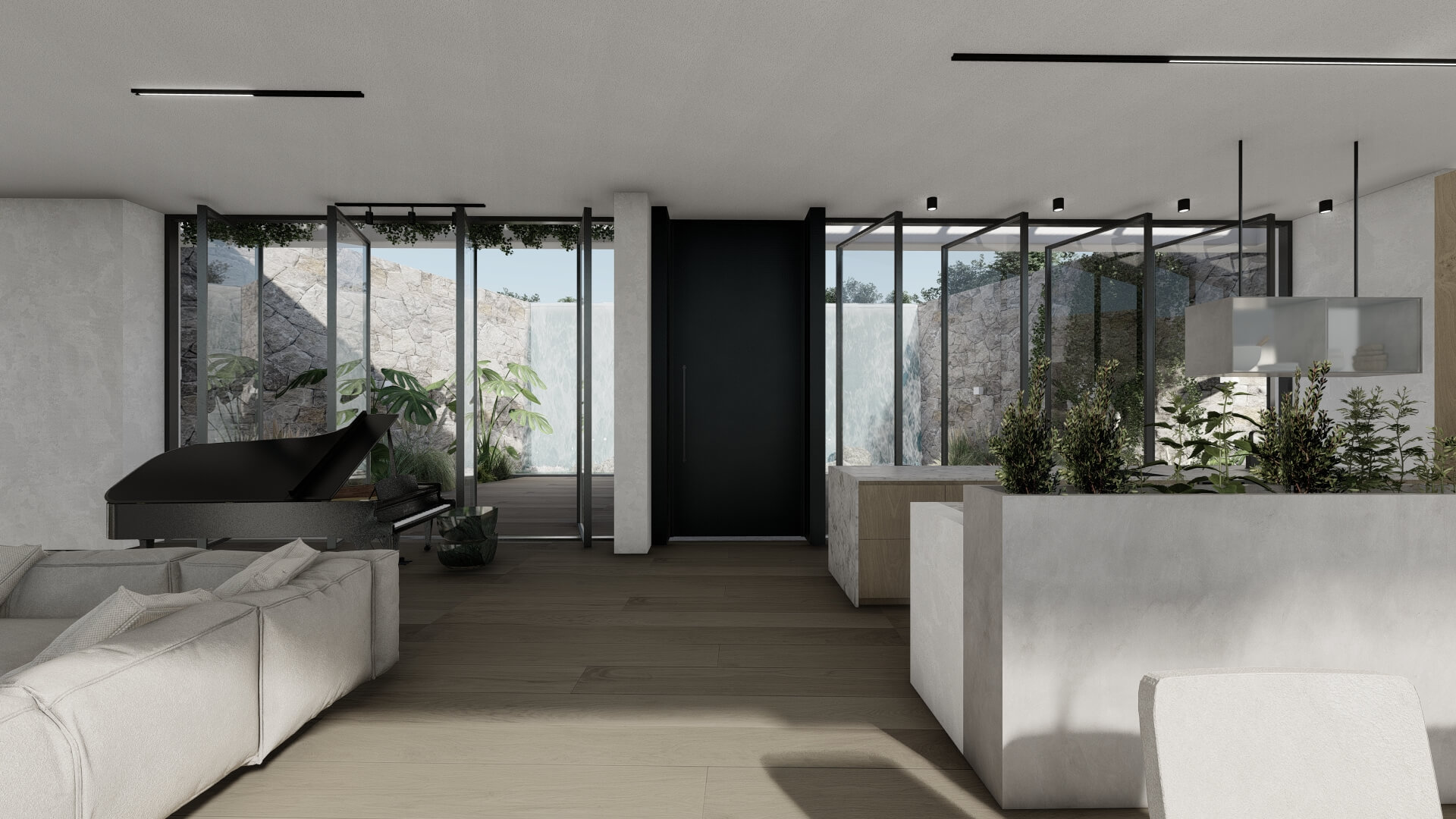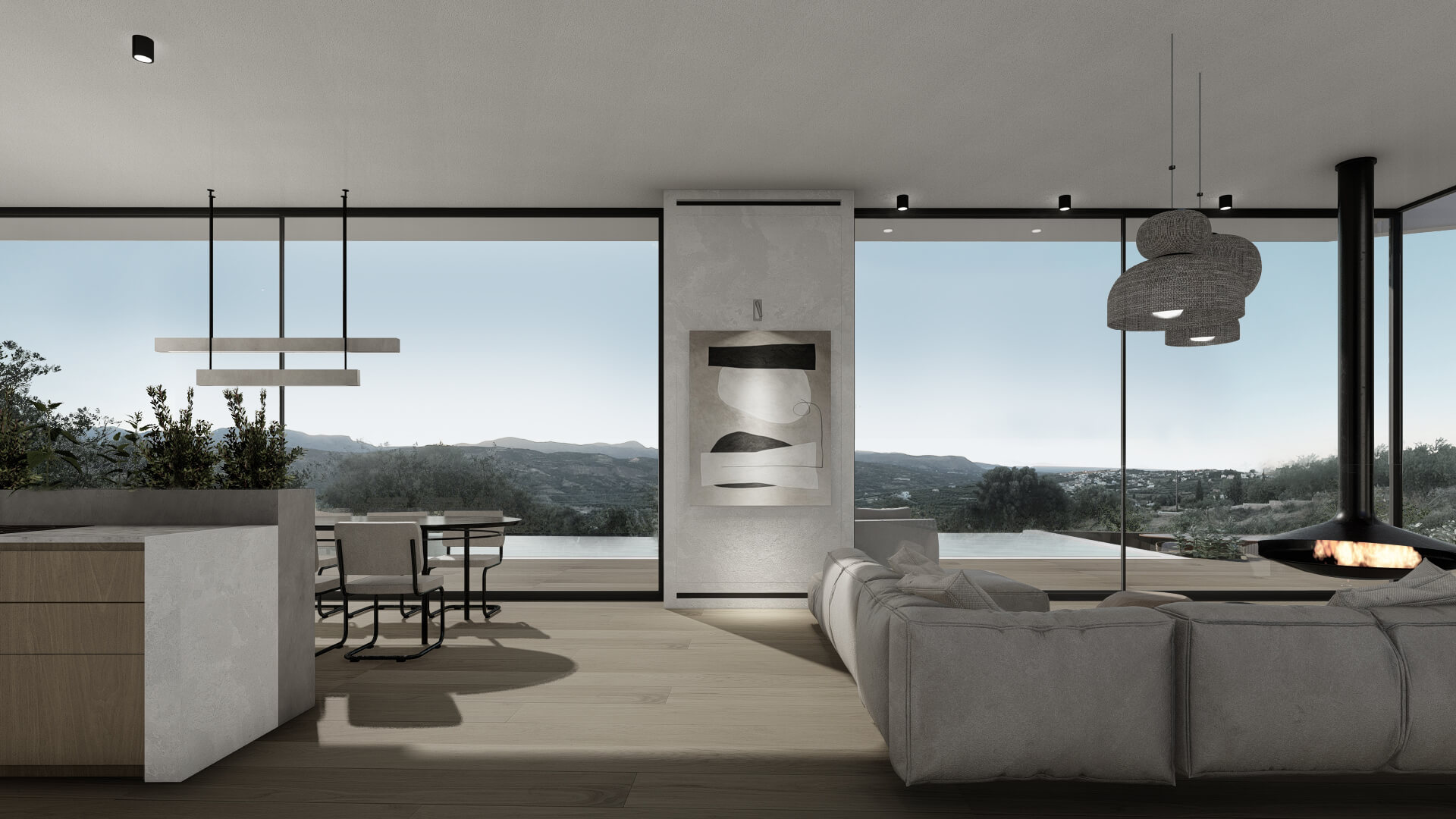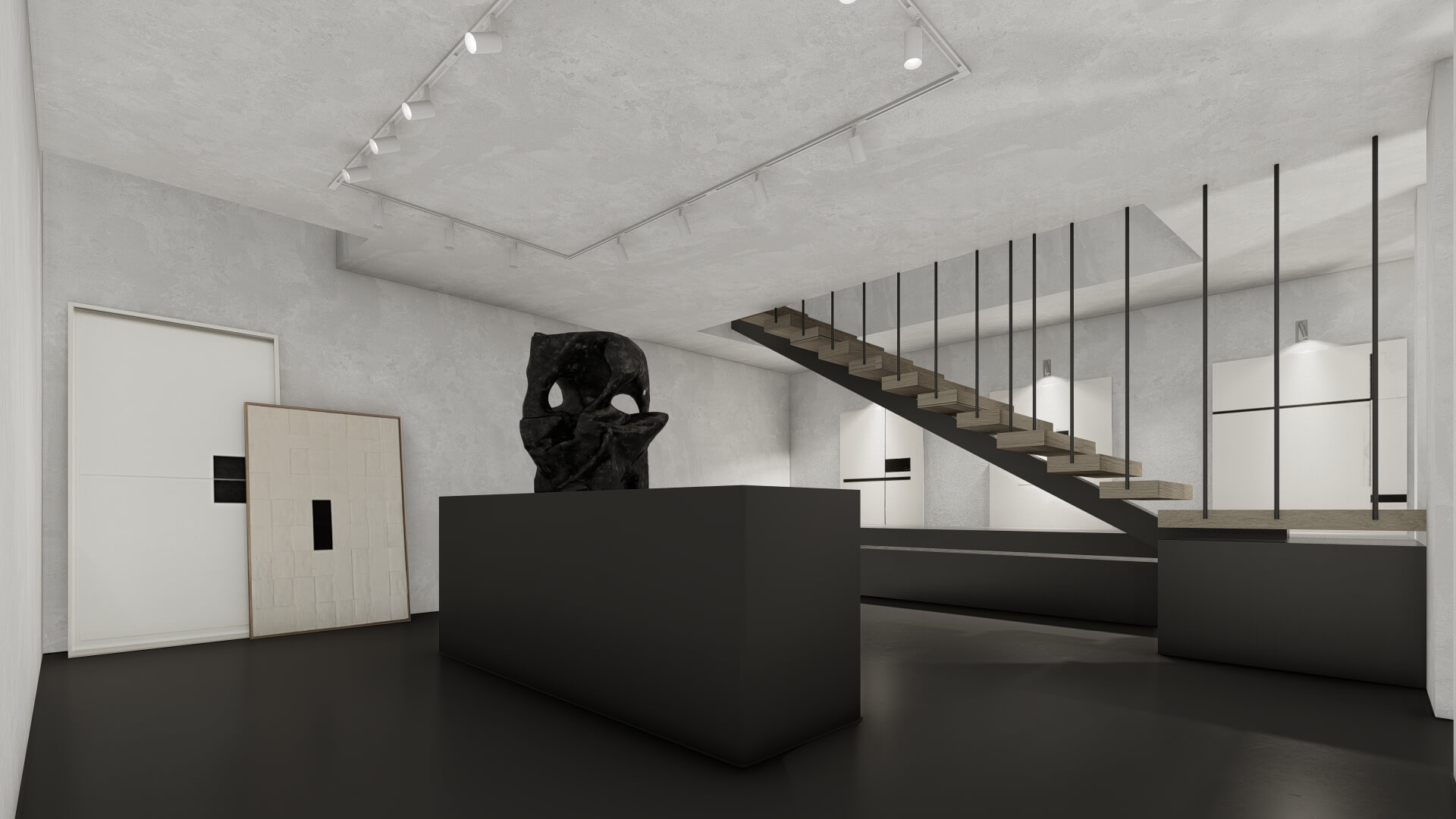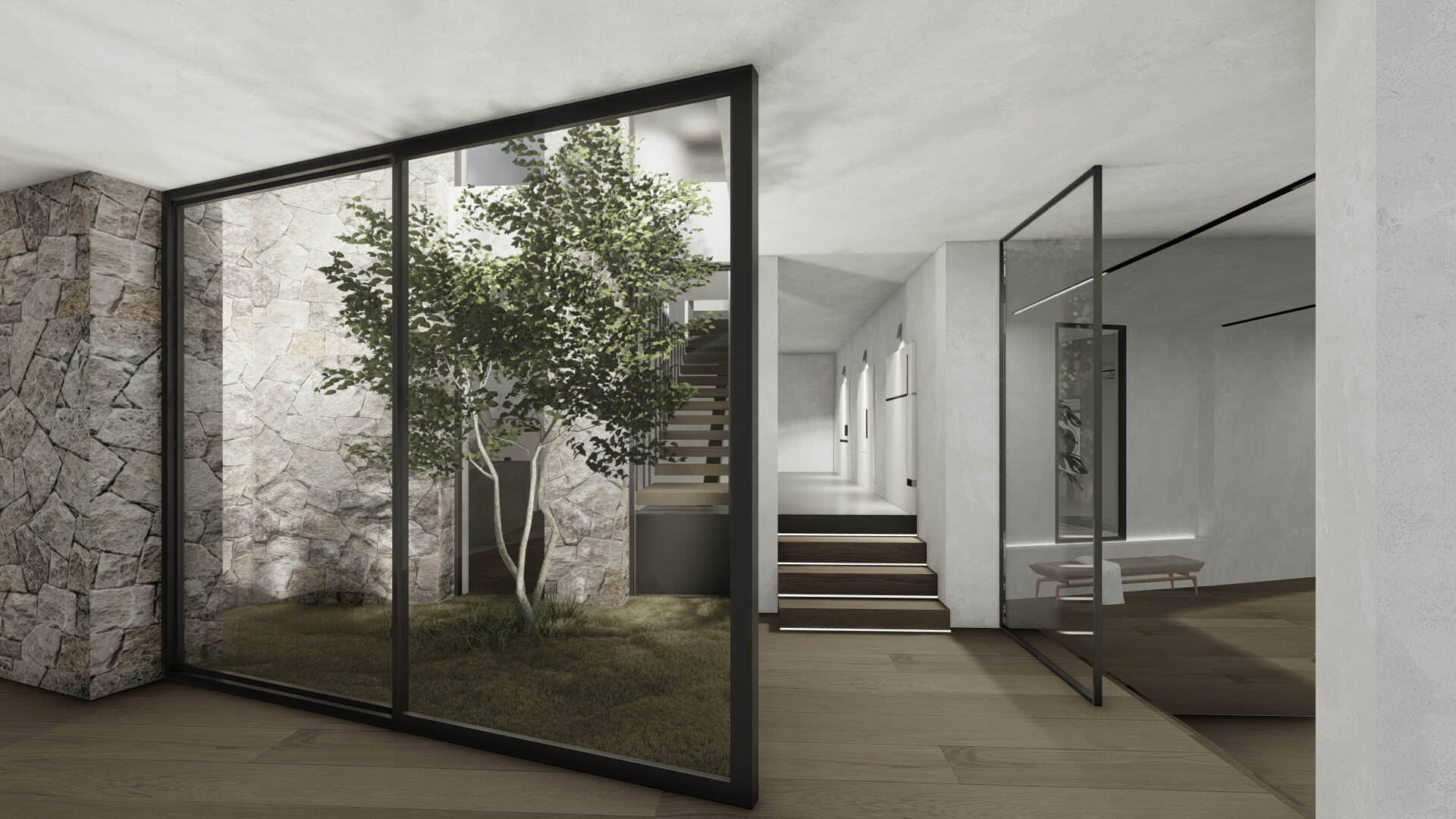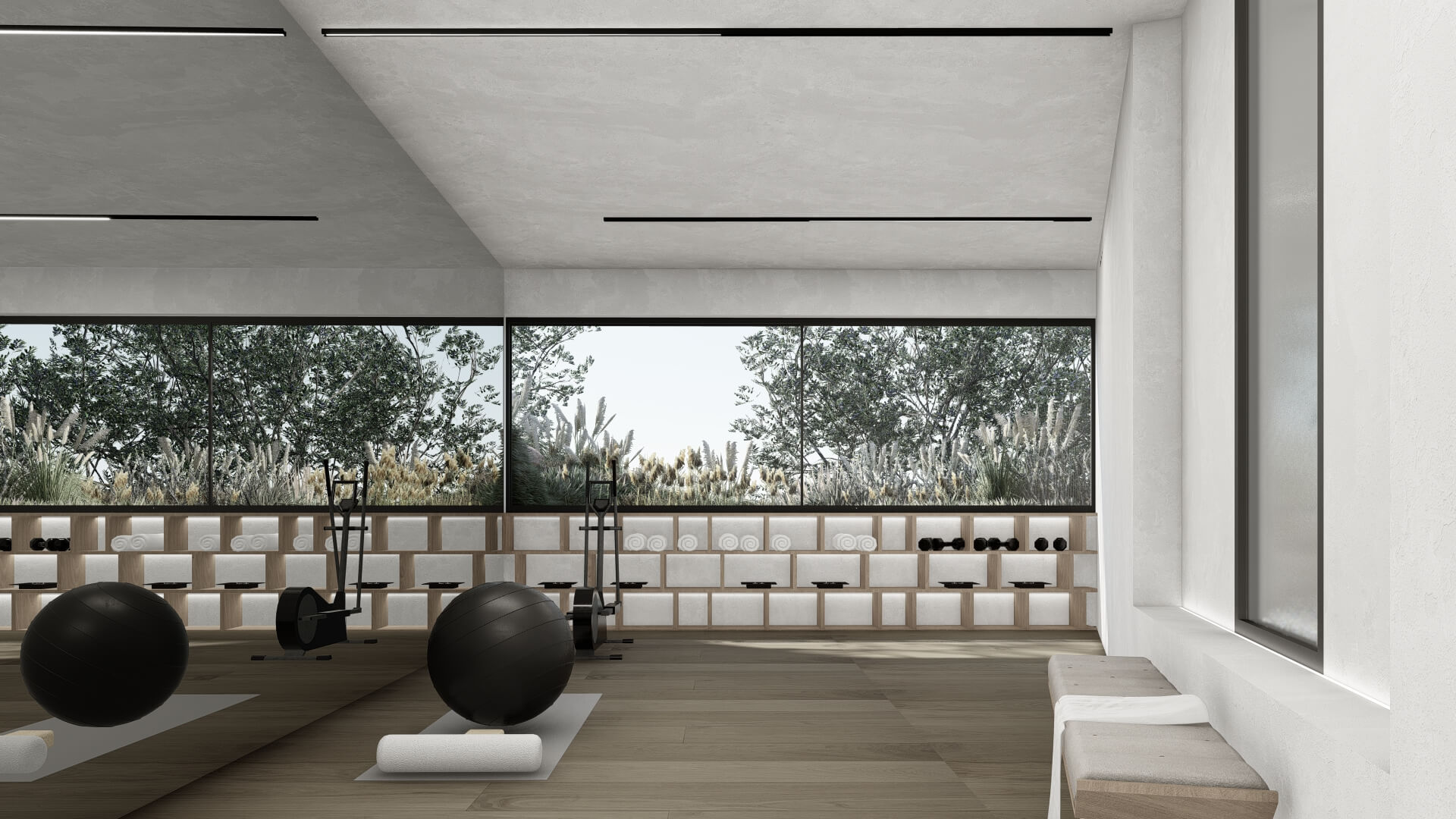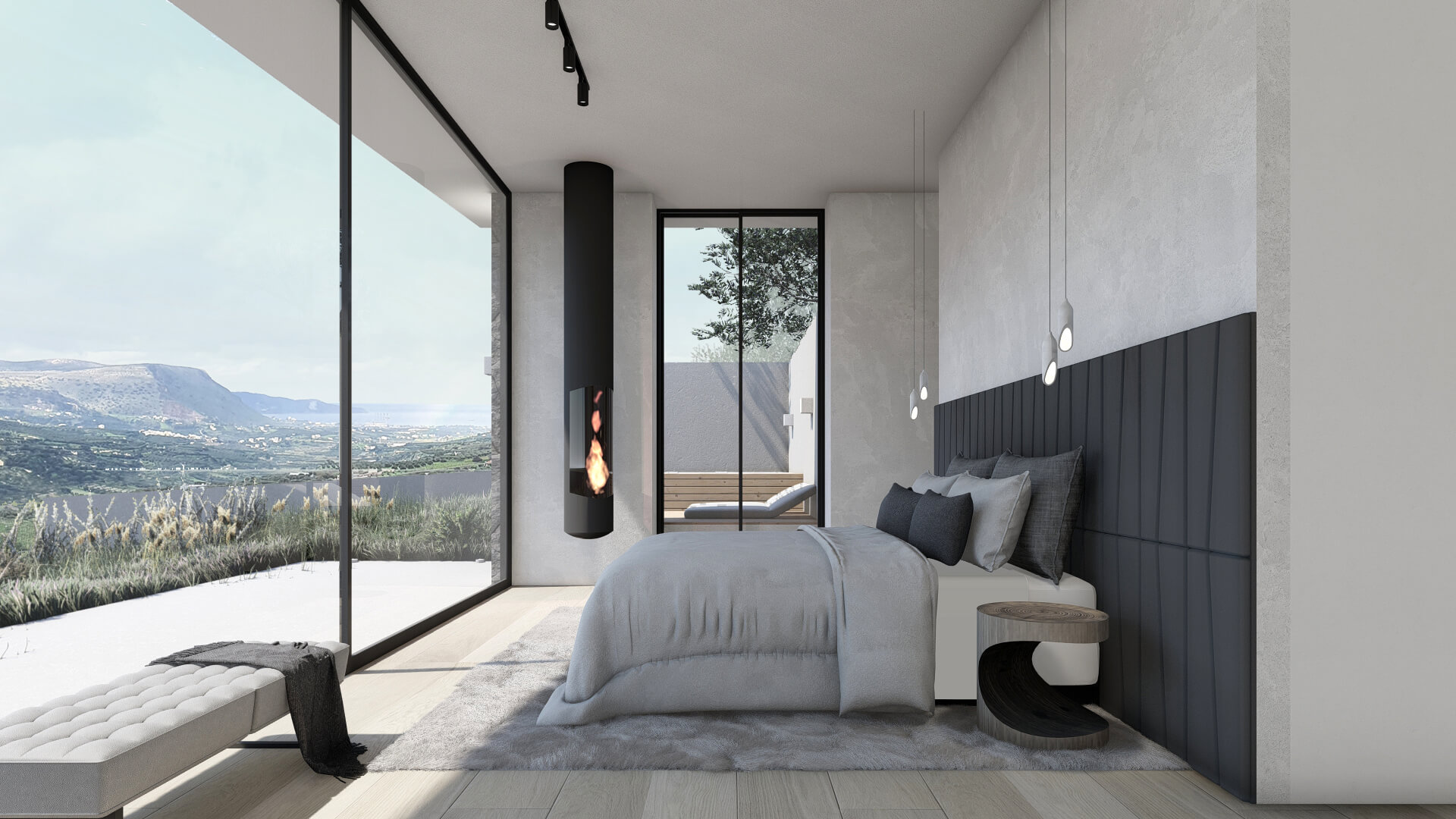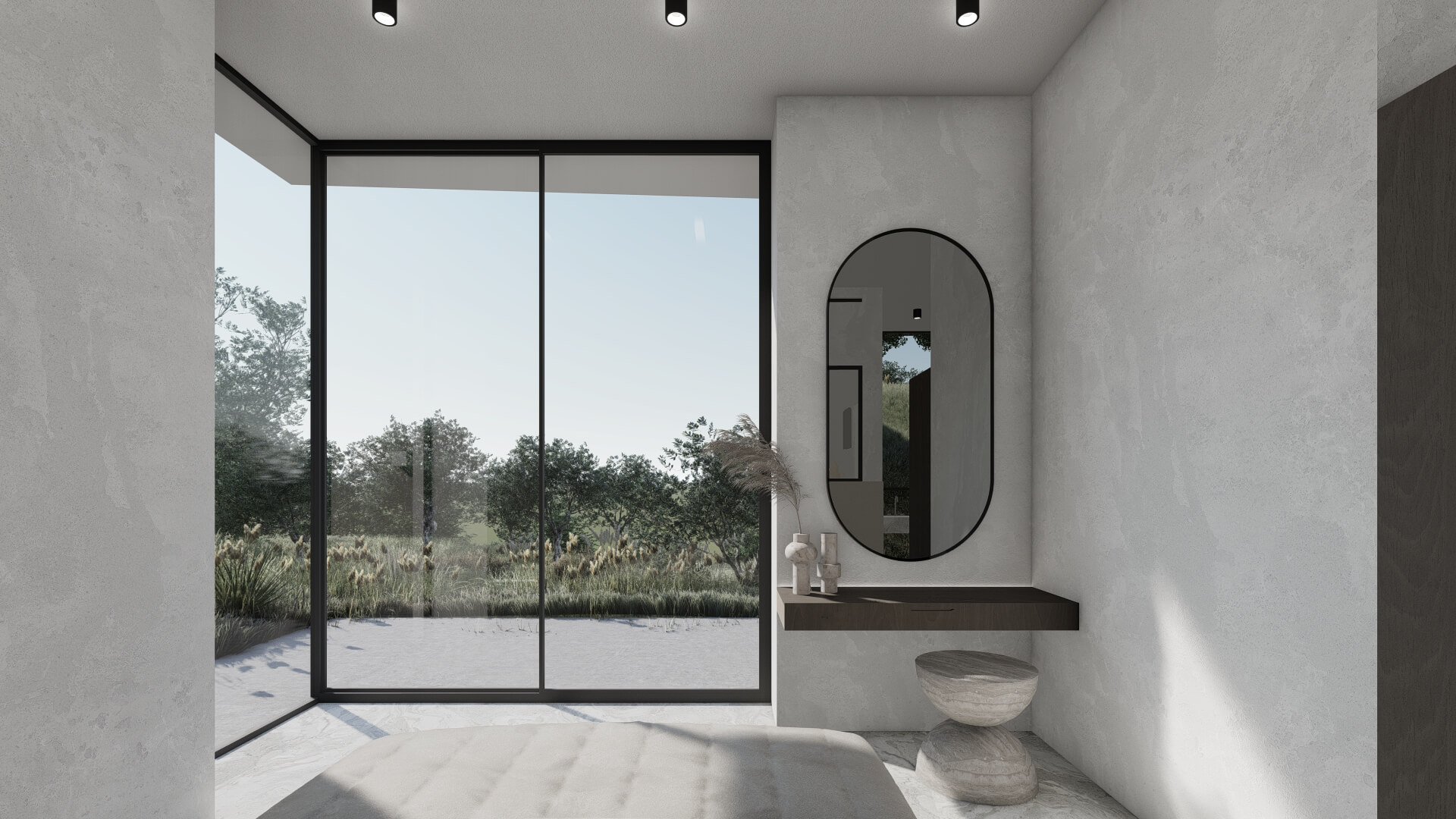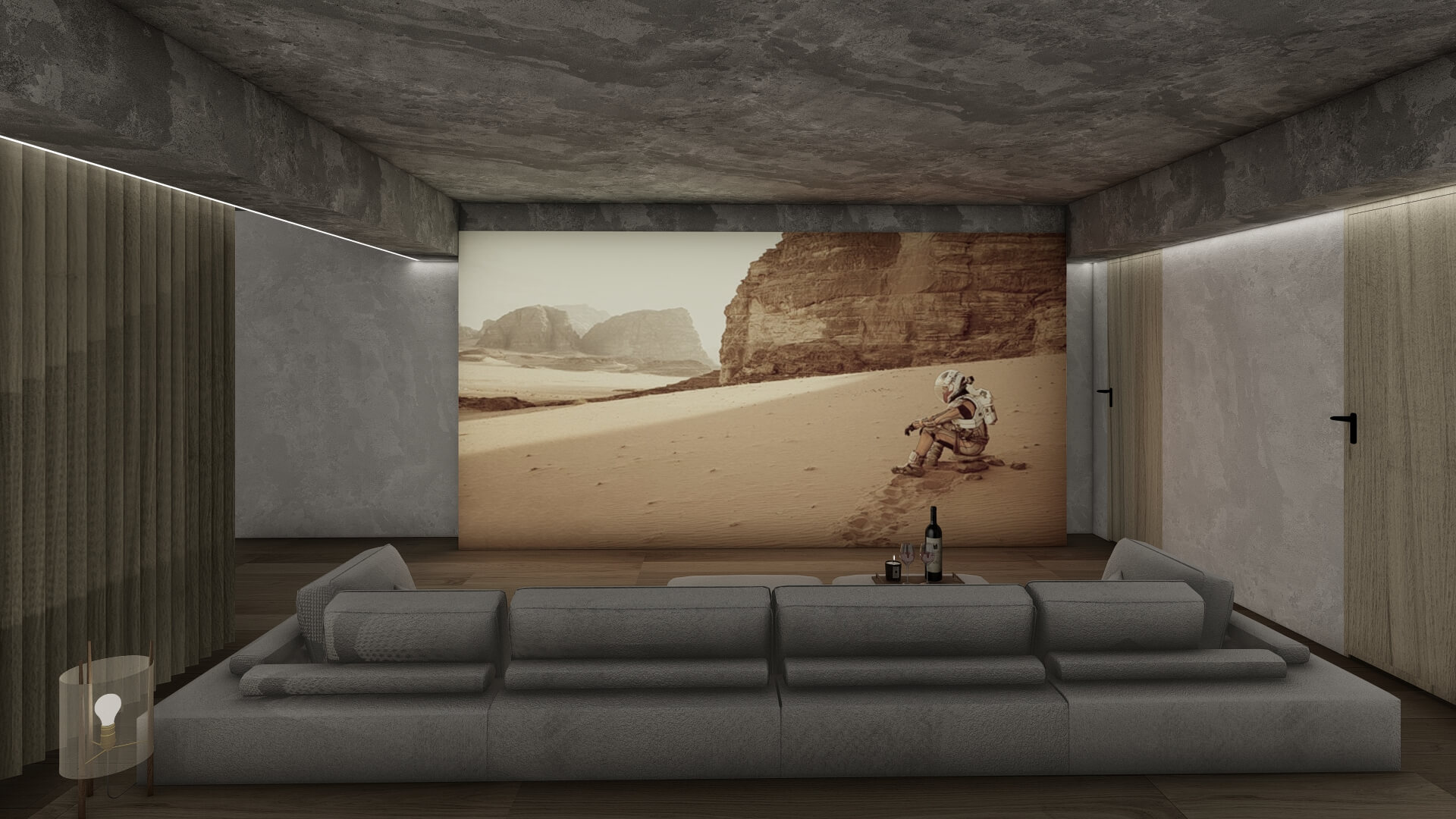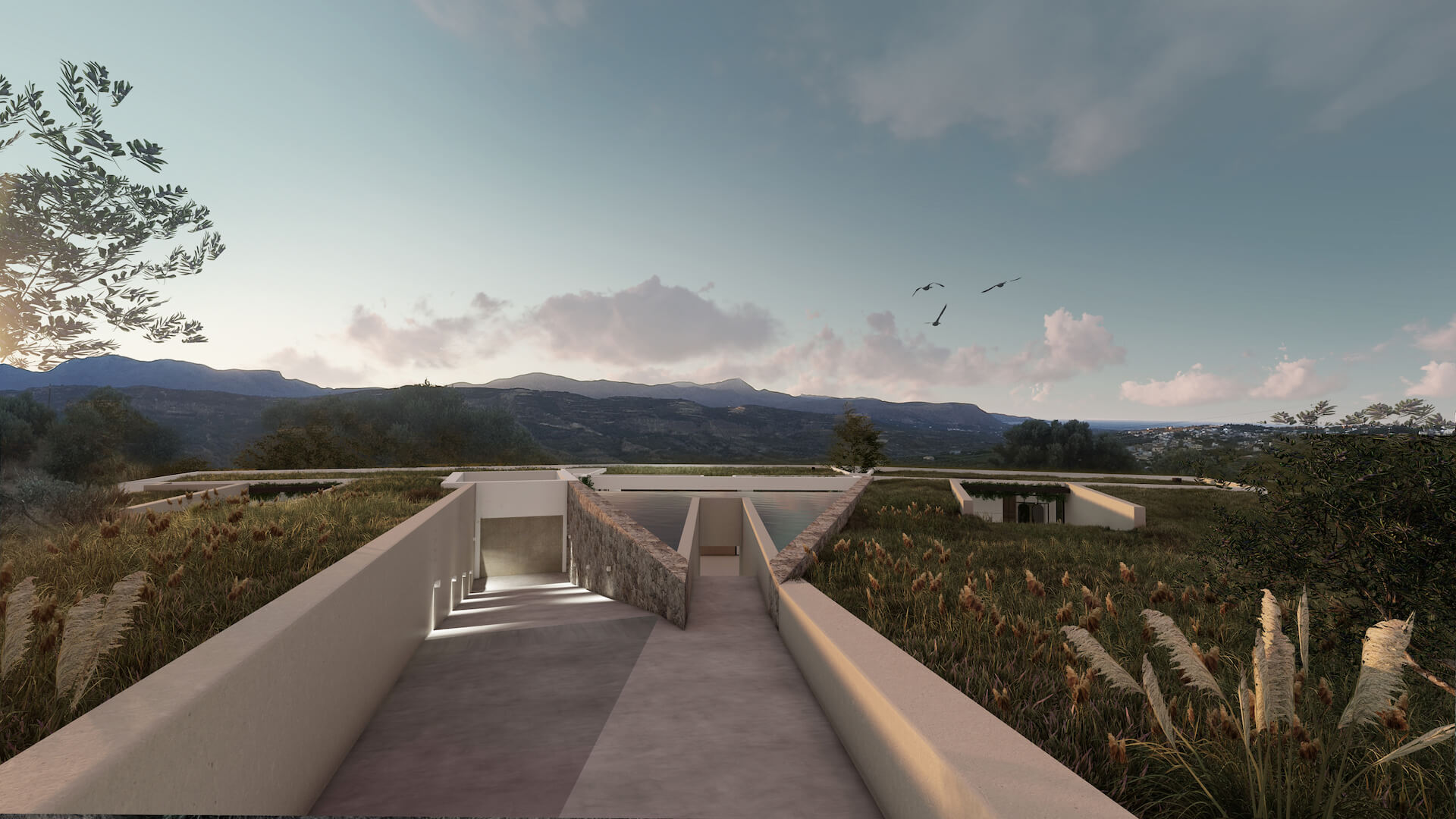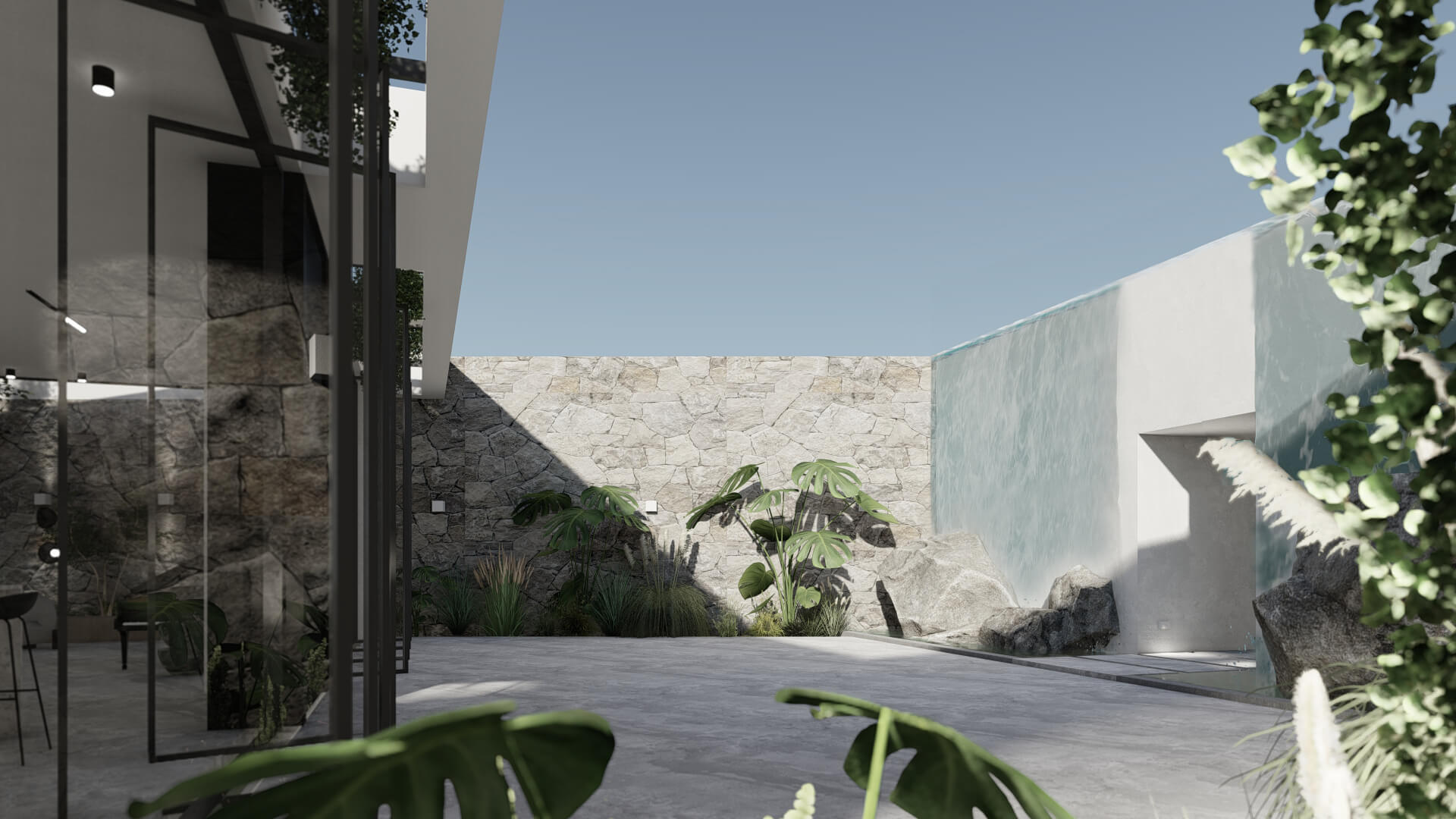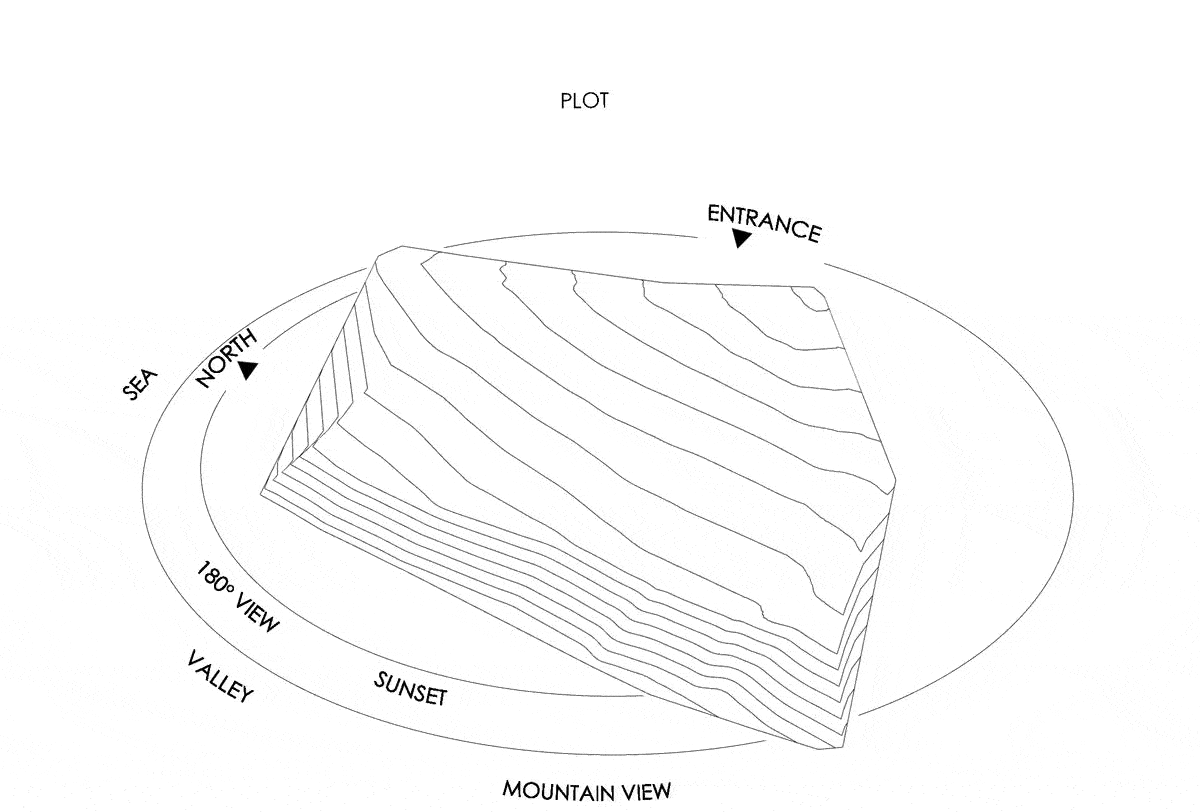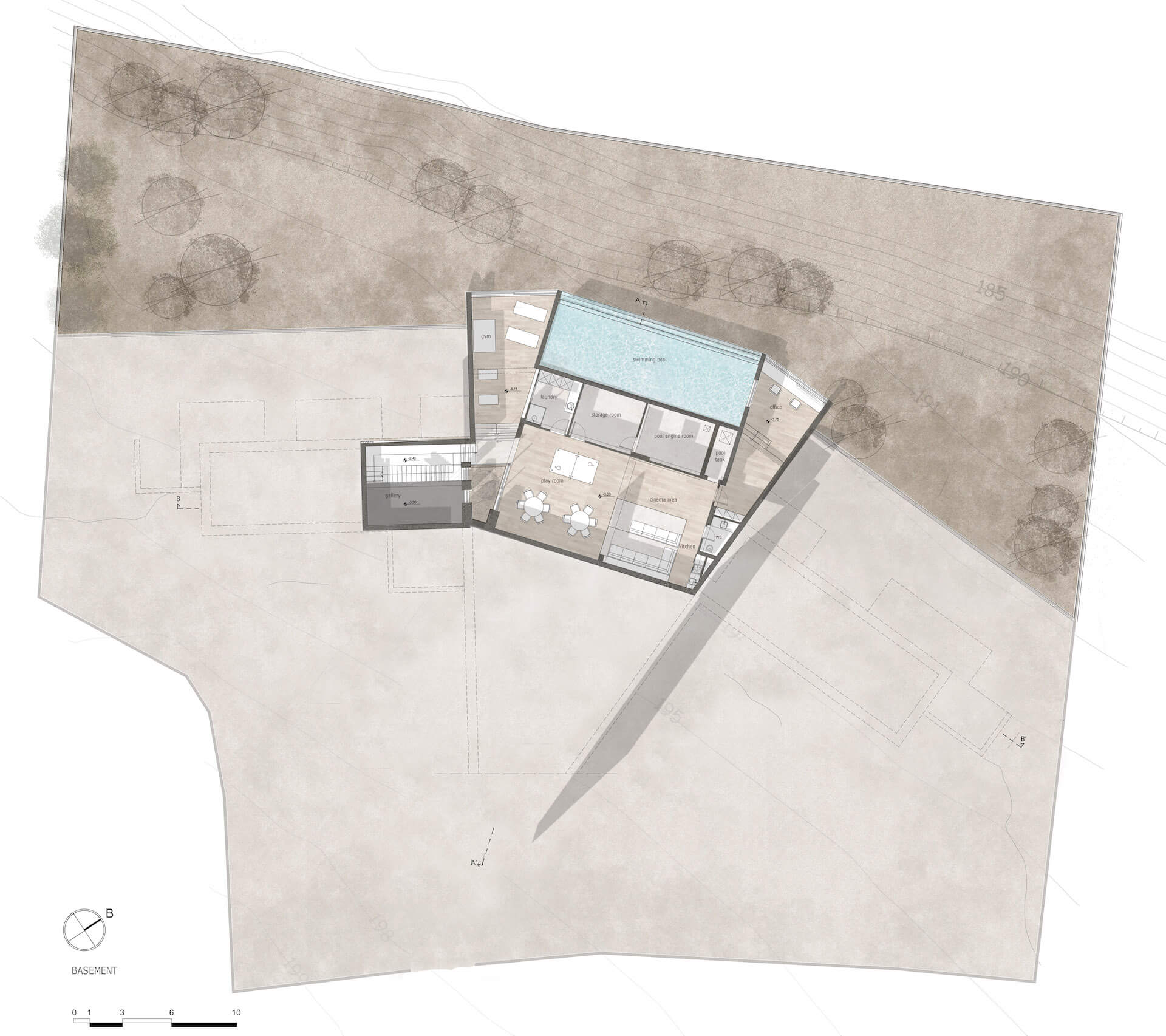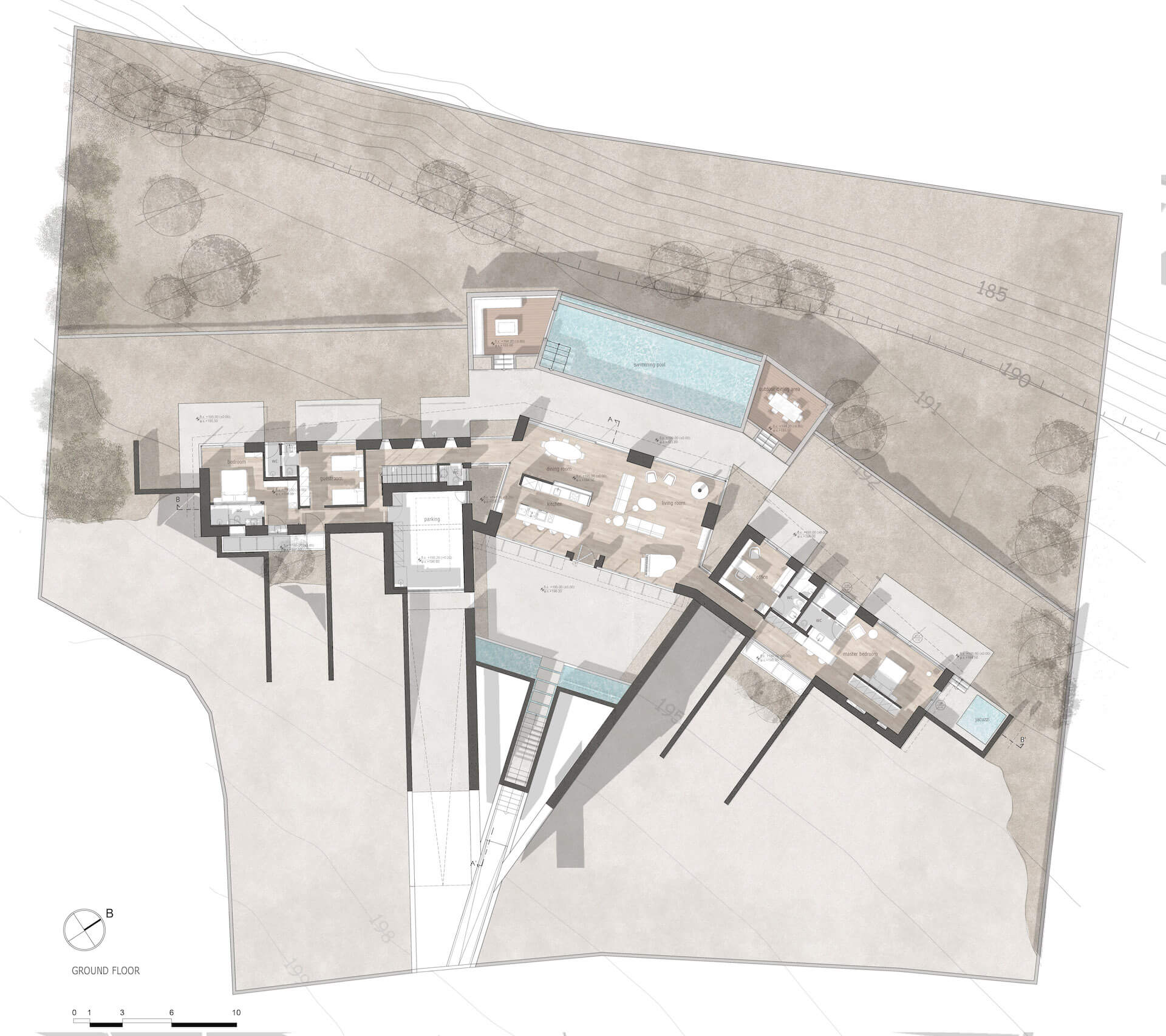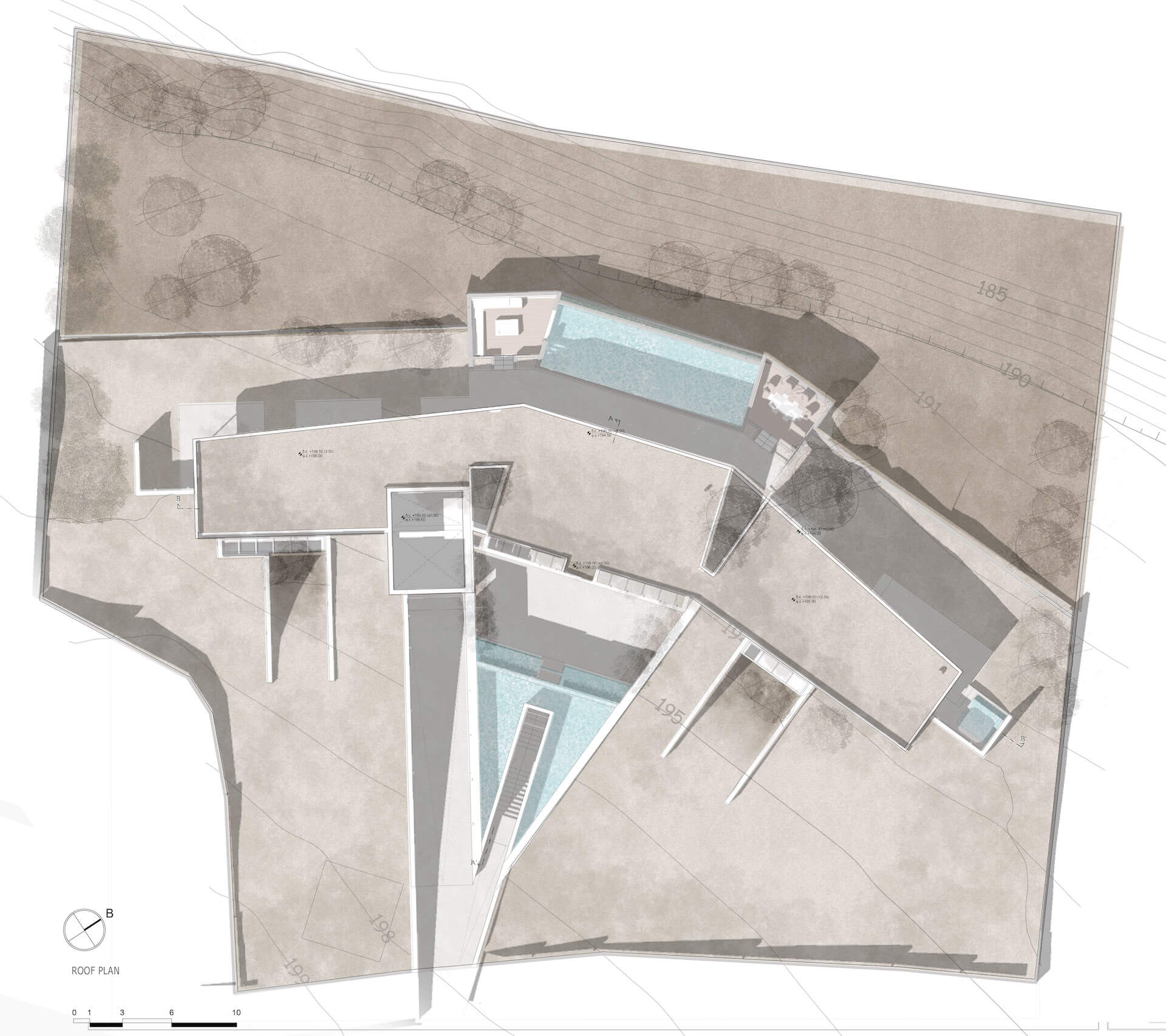 ---