Garton Group Architecture: Casa Flores in Nosara has been designed to provide family life with the necessary spaces for retreating and entertainment. A natural material palette and floor plan following the site topography help to ground the home in its jungle setting.
Concept
Entering on the second floor a grand hallway and bridge link overlooking voids to the hustle and bustle of the ground floor lead to the 5 king suites. Each suite has a private forest view and offer family members the privacy and calm which we all sometimes like to escape to. Stepping down the planter framed staircase visitors arrive in the heart of family life. Sunken living spaces, reading nooks and open plan kitchen dining all surround the lush gardens and pool the home is centered around. .
Design
Structural timber, locally sourced teak and stone create a natural material palette further connecting the home to its context. The open plan and double height voids offer visual and audio connection throughout the home. The lower level living space which seamlessly embraces the gardens and pool create the spaces for enjoying family life our clients envisioned.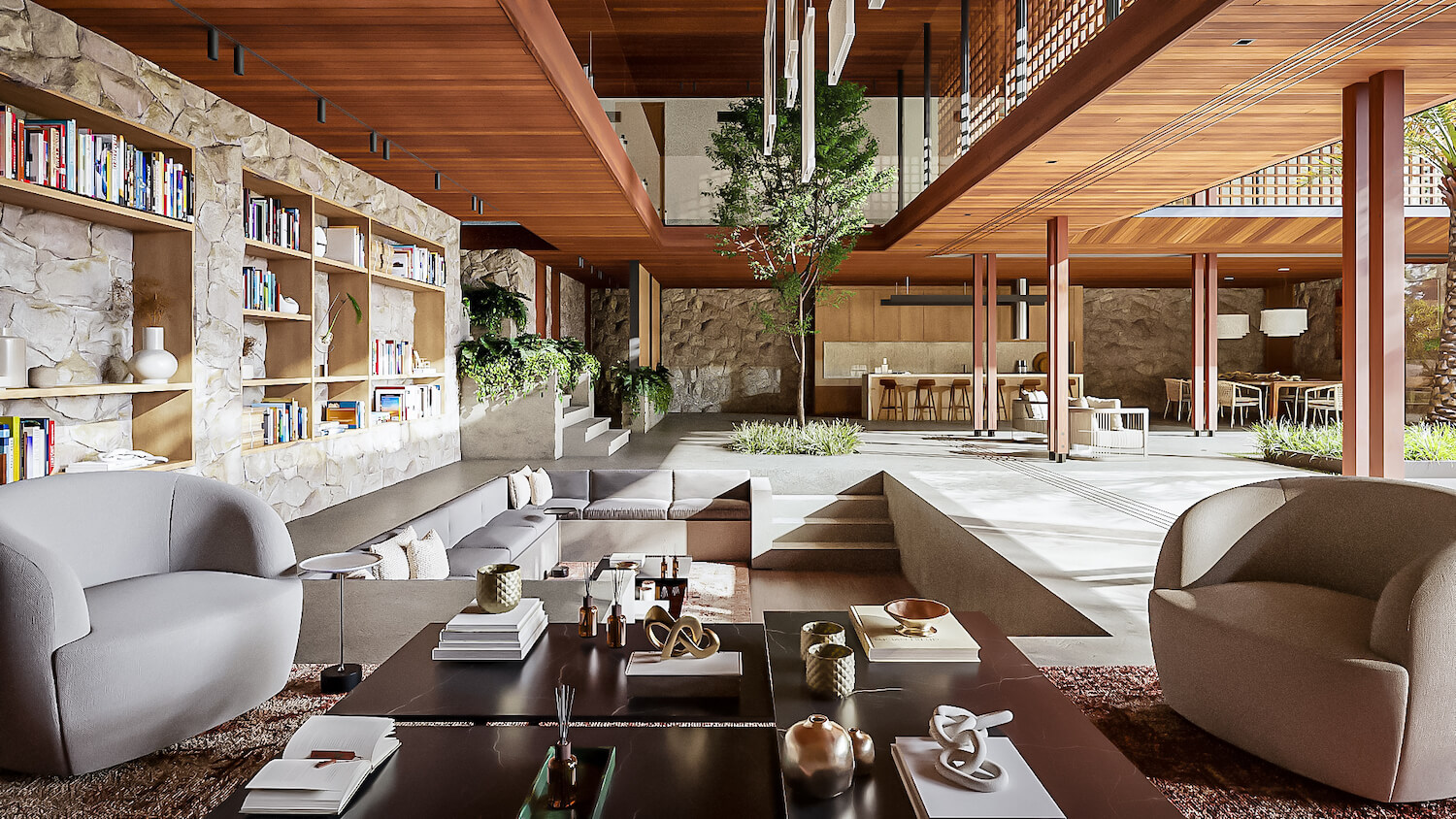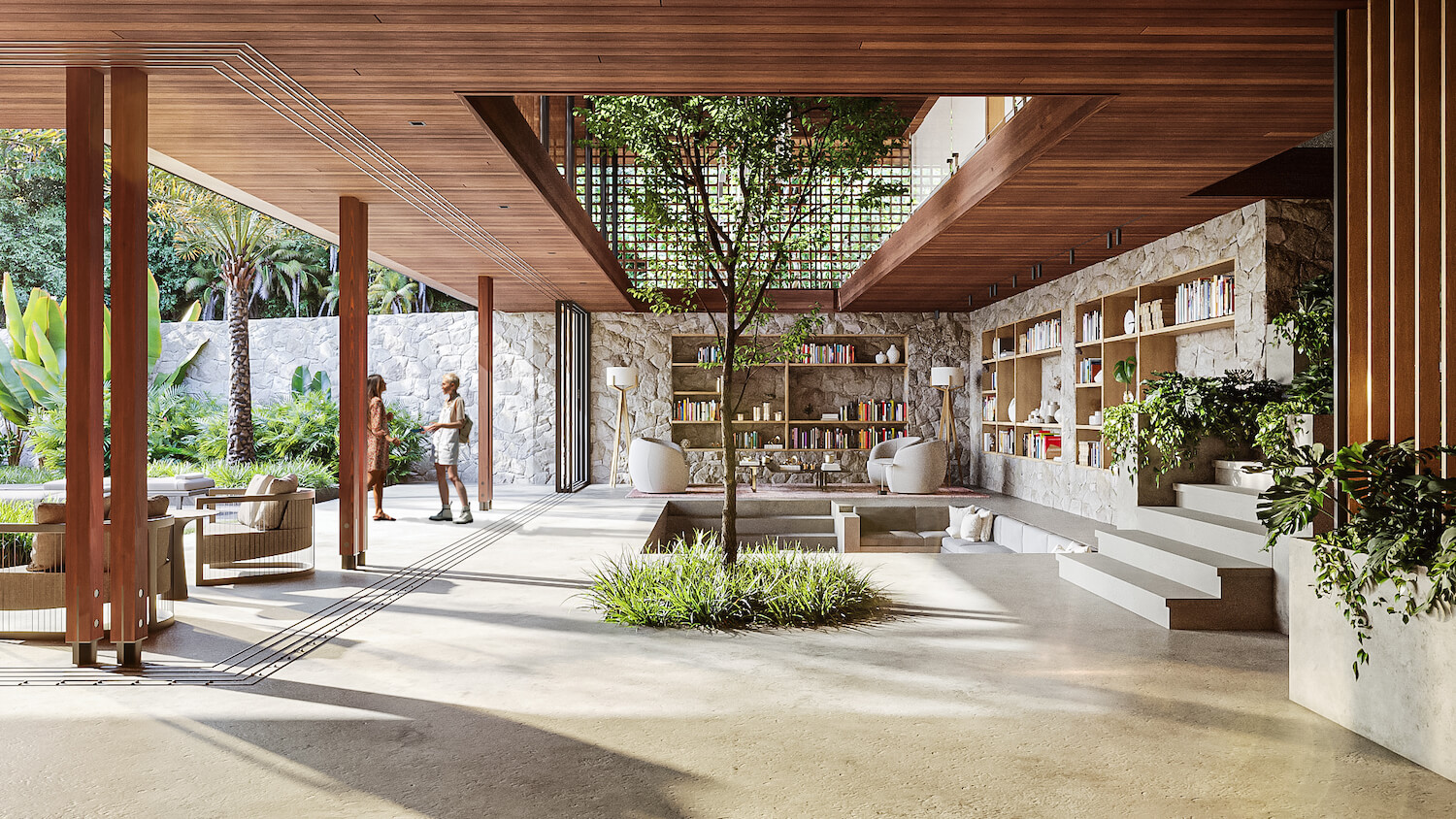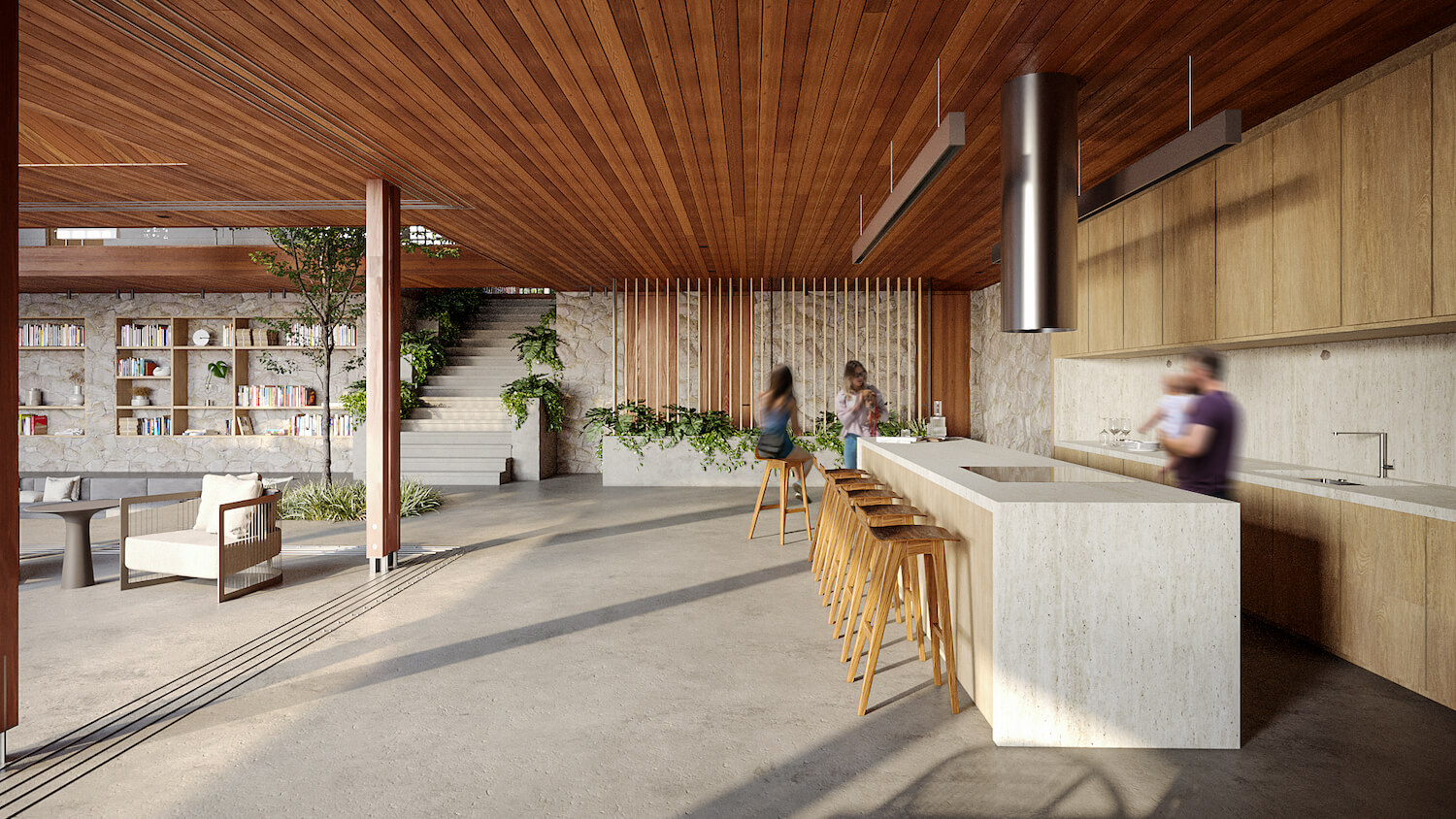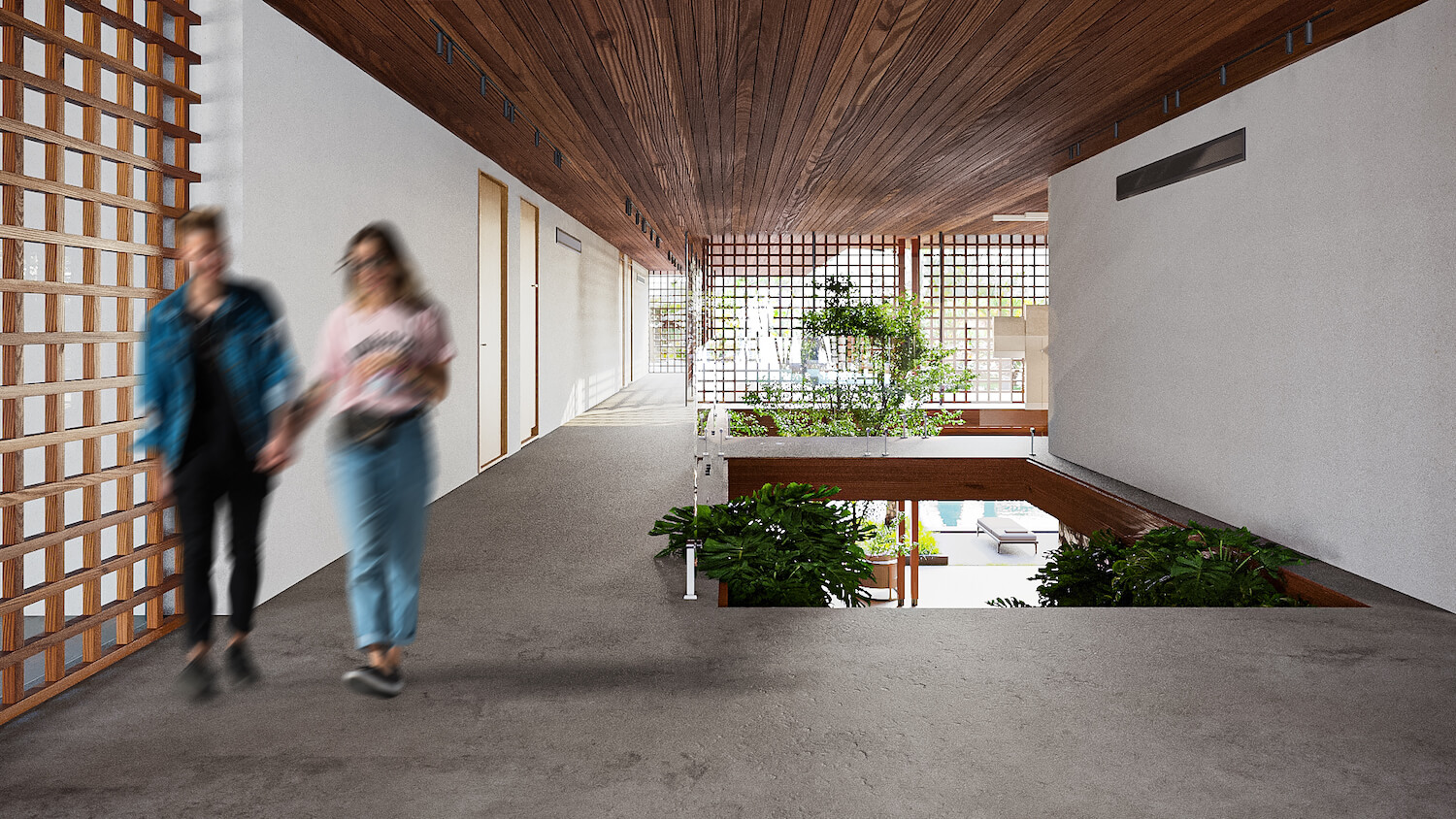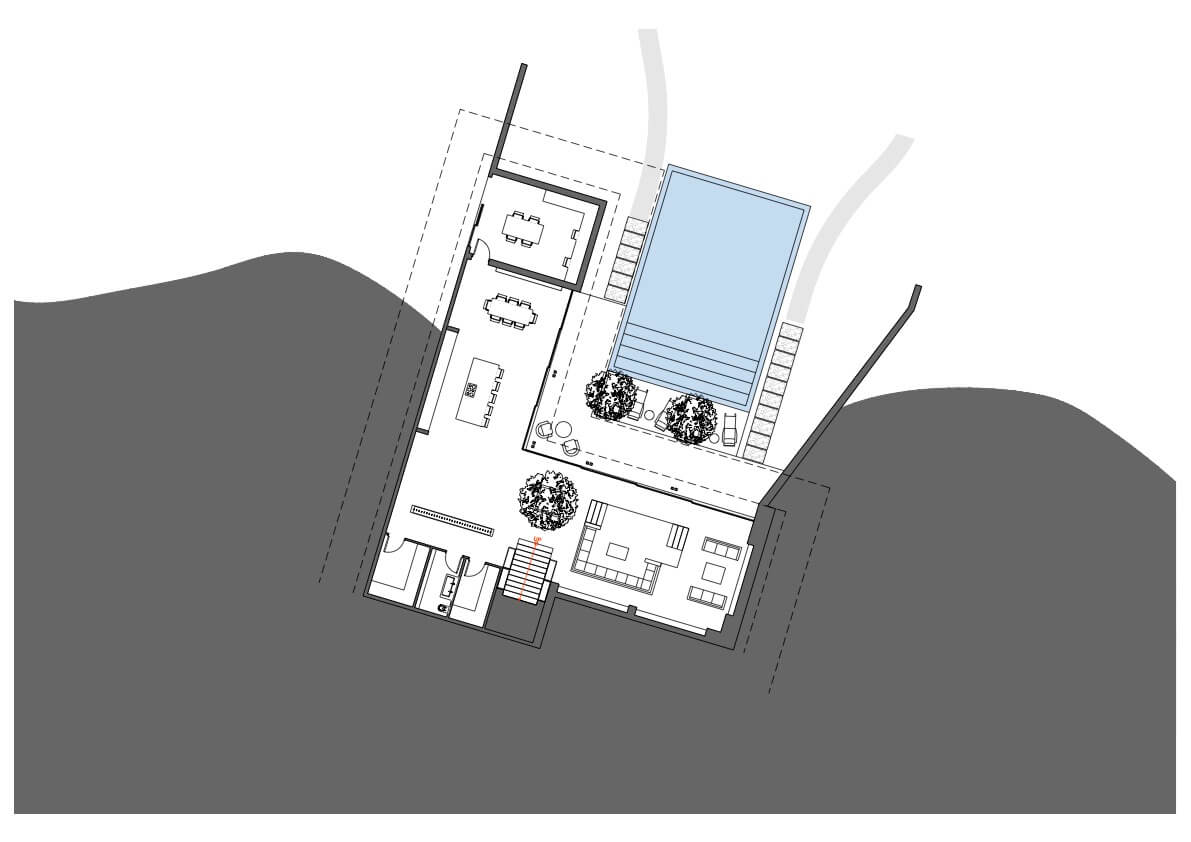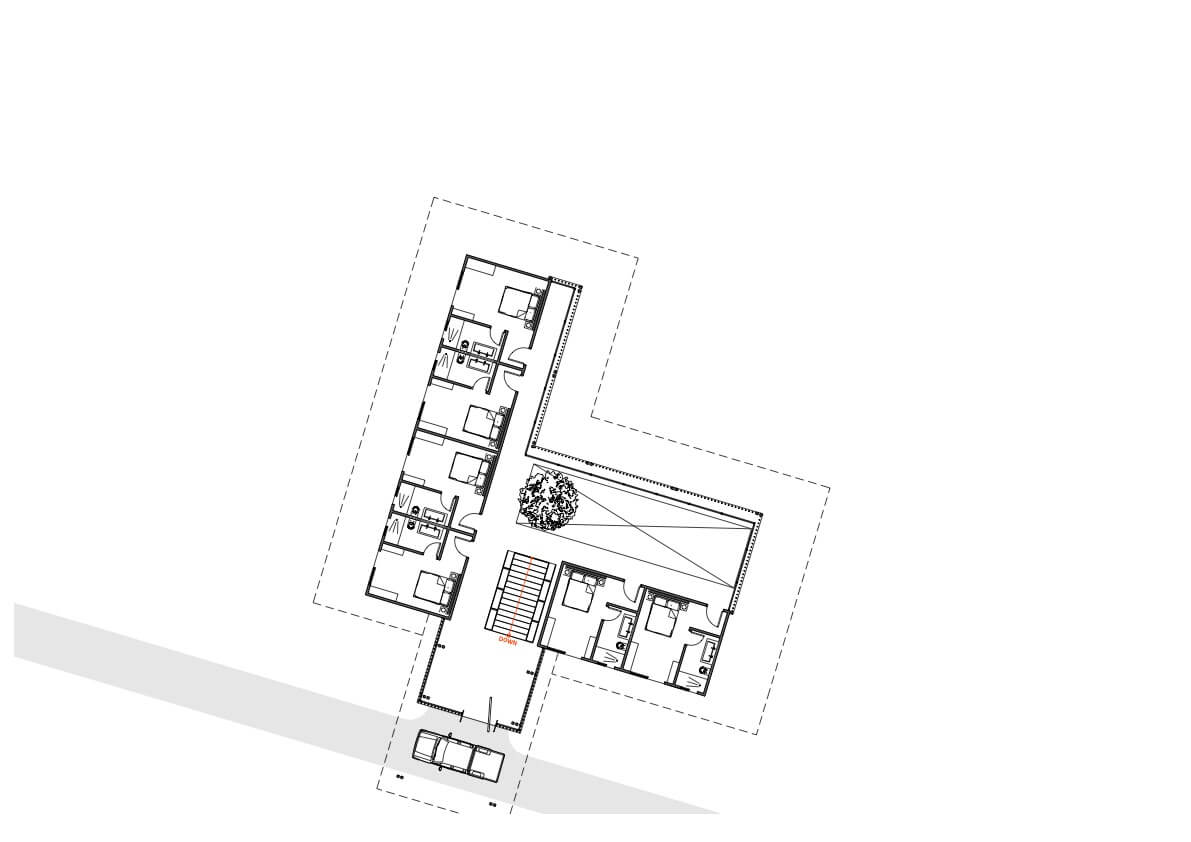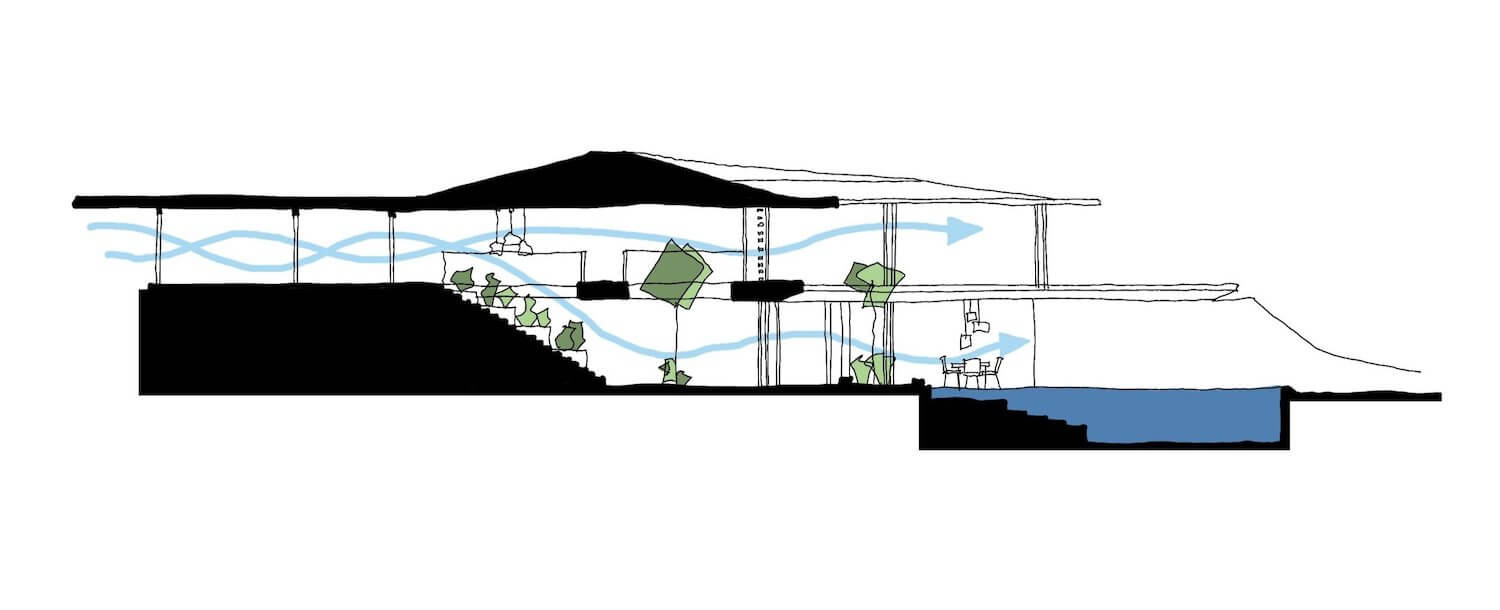 ---