Loak Design Studio: Alcavo is located in New Giza, Egypt. A Wabi-sabi townhouse designed in the land of Pharos and specifically beside the Great Pyramids of Giza where the design concept evokes.
The client request was to have a home that belongs to the surroundings "a home I cannot place anywhere else but beside the Pyramids"
First the conceptual phase: we wanted to create an eclectic mix of Japanese Wabi-sabi style along with the local Egyptian vibes and desert-like surroundings in a house that tells a story.
Going deeper, we classified the design elements where the material selection was mainly around the sandy, natural -and sometimes rough- look which you can easily see in the main house material which is "travertine". We wanted to add a travertine- finish piece in each space to emphasize the eastern desert environment of Egypt, while for the Wabi-Sabi contribution in material selection it was the "wood" which was also a vital material in each space. You can see the wooden touch shown clearly in the ceiling cladding, kitchen finish and also throughout the rest of the house.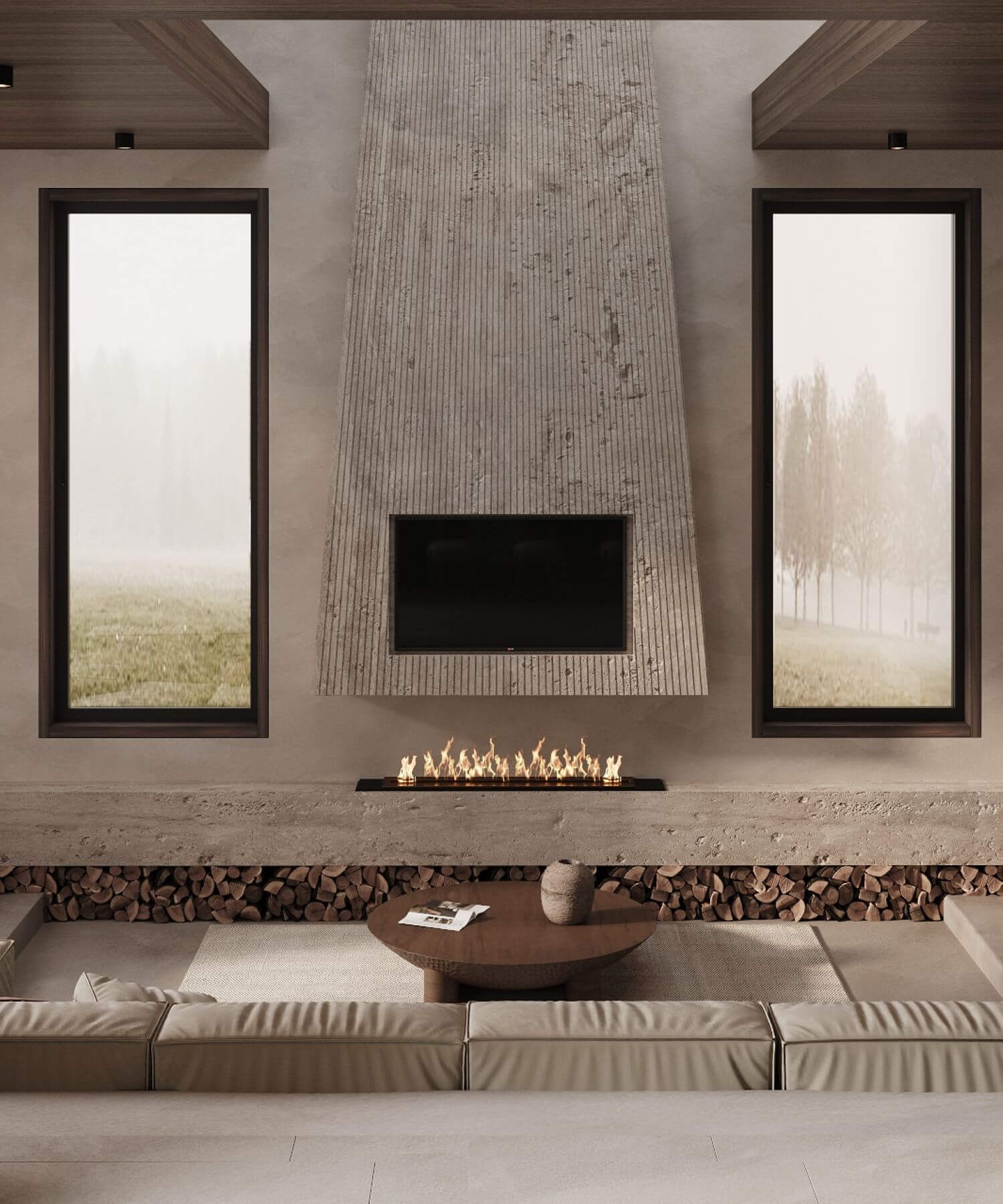 Moving to the furniture selection, the majority of the pieces were selected through wabi-Sabi eyes, starting from the kitchen island design and to the smallest artwork and sculpture. However, the touch of greens in selecting olive branches and cactus was obviously the Egyptian side.
Last, the name Alcavo came from the cave-like vibes of the house and the carefully sculpted designs in each space, not to mention the eye-catchy fireplace.

So when mingling around the house corners you can enjoy the back and forth dialogue between the so-natural Wabi-Sabi and the magnificent local Egyptian styles and this was the main goal in front of our eyes throughout the entire design process.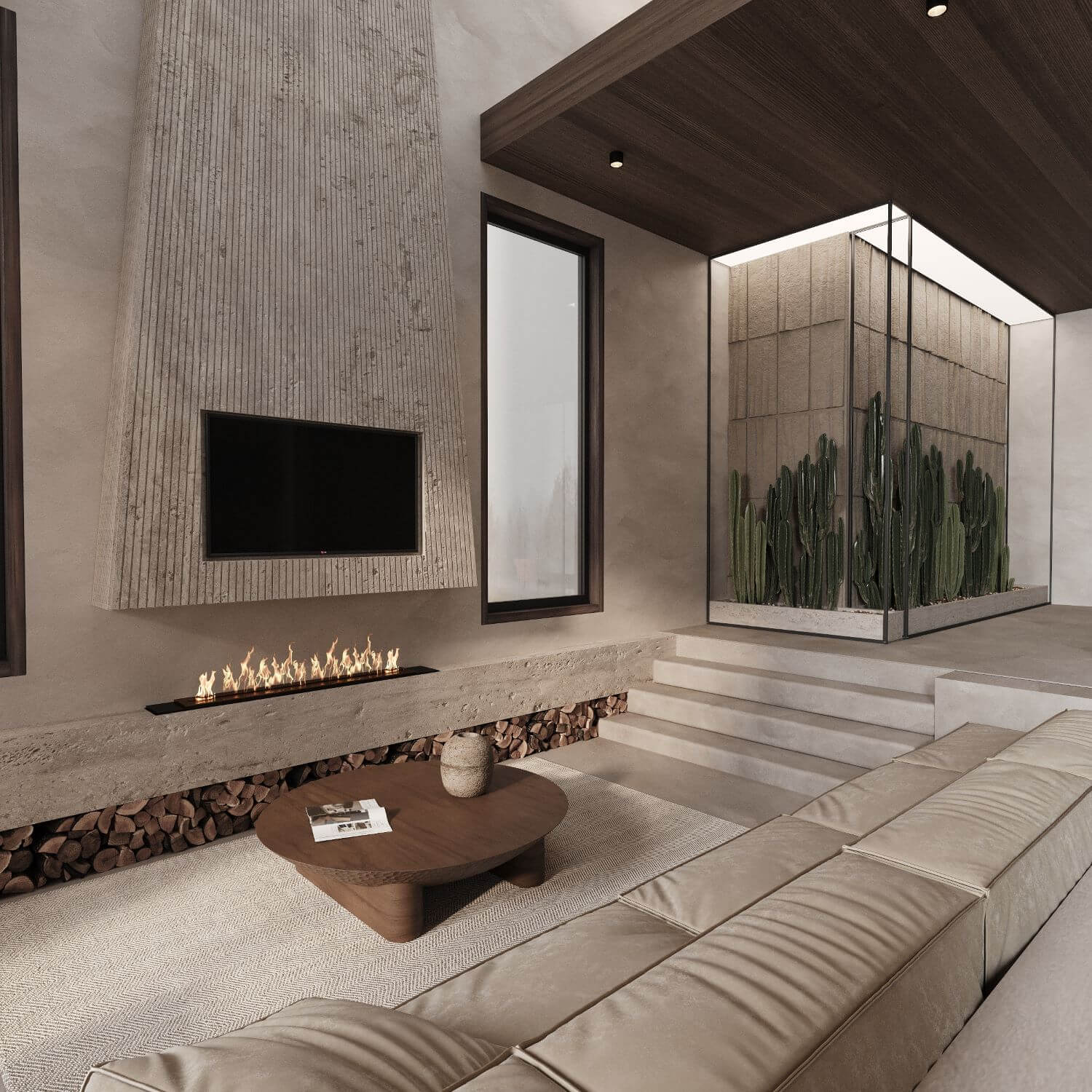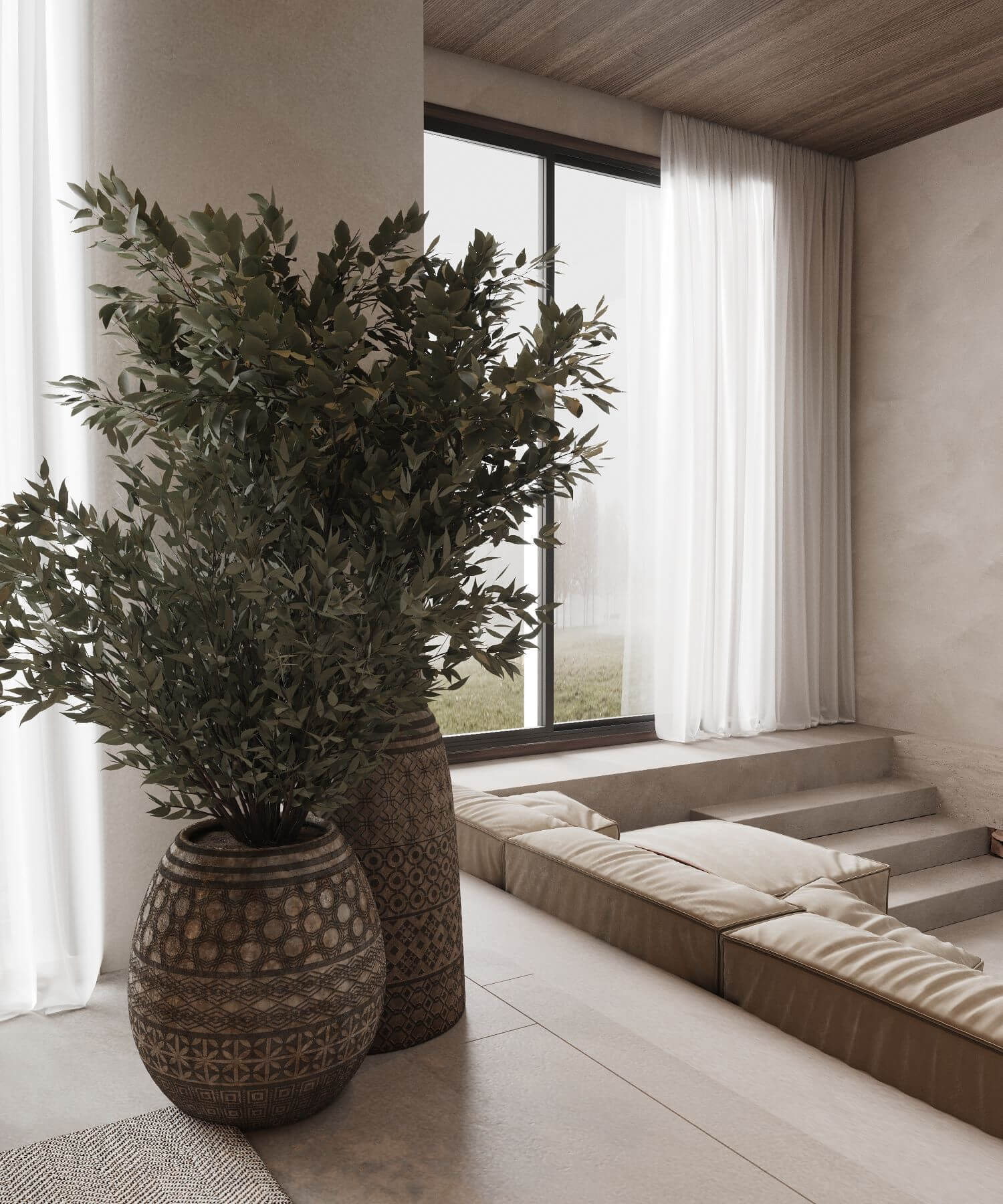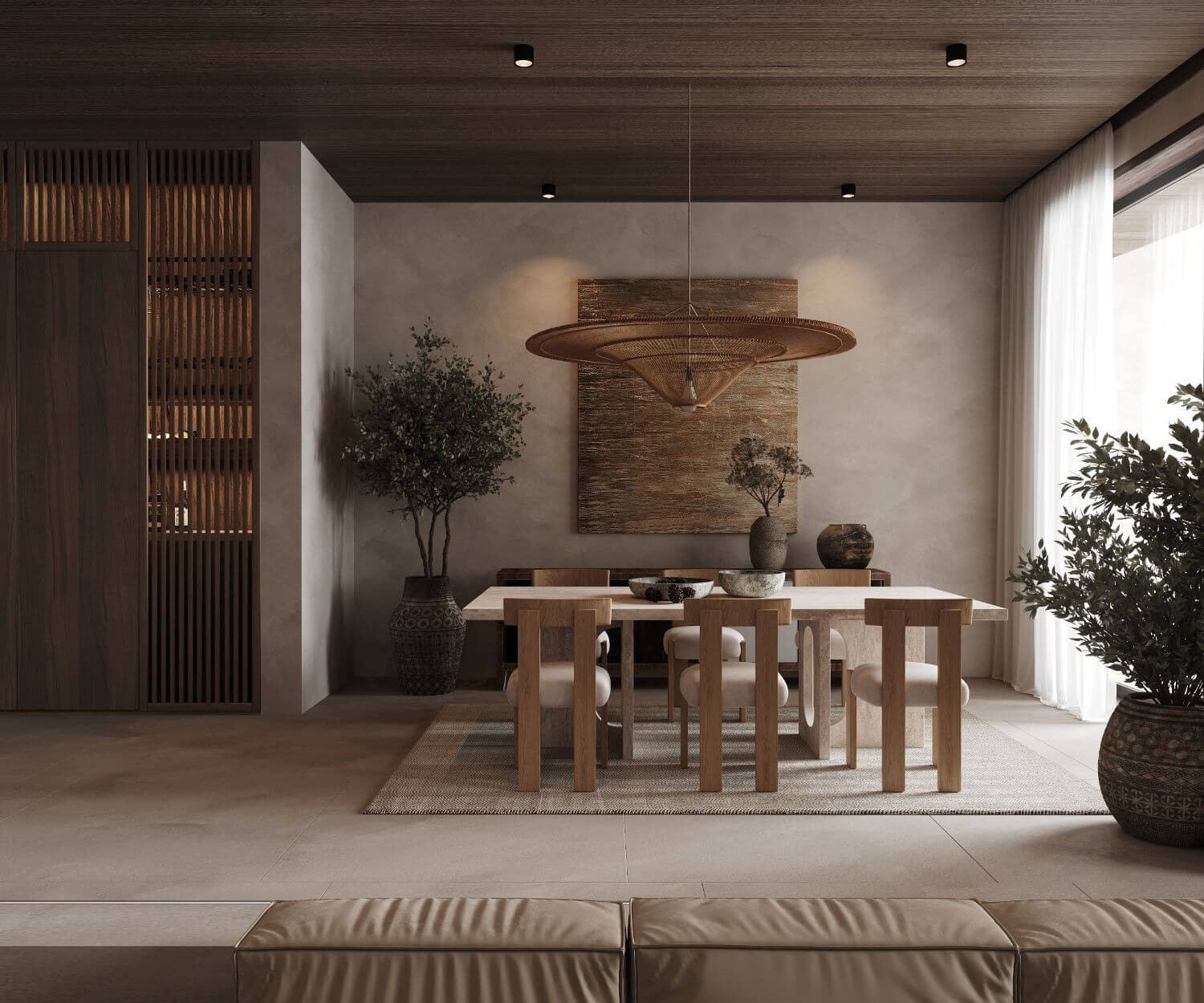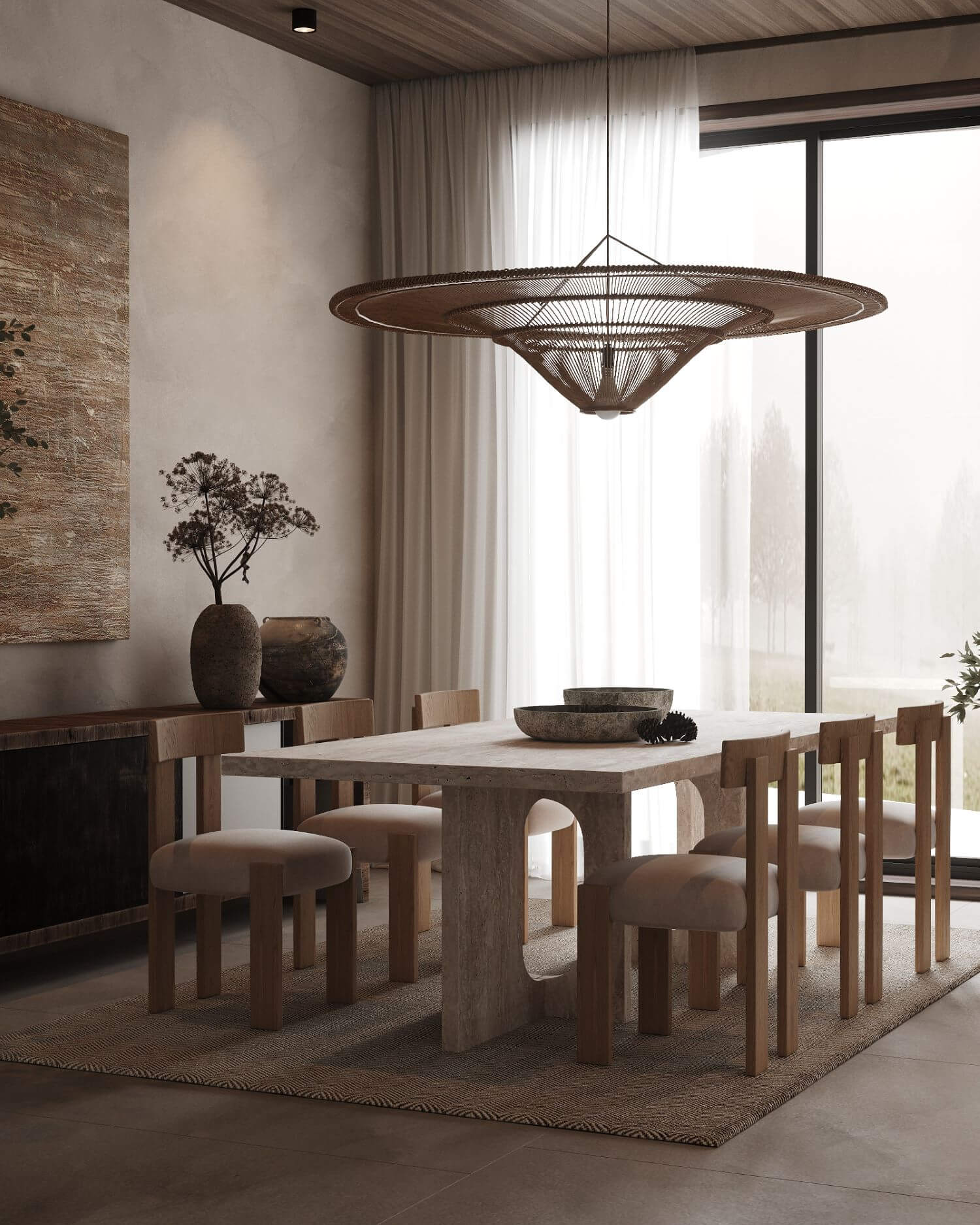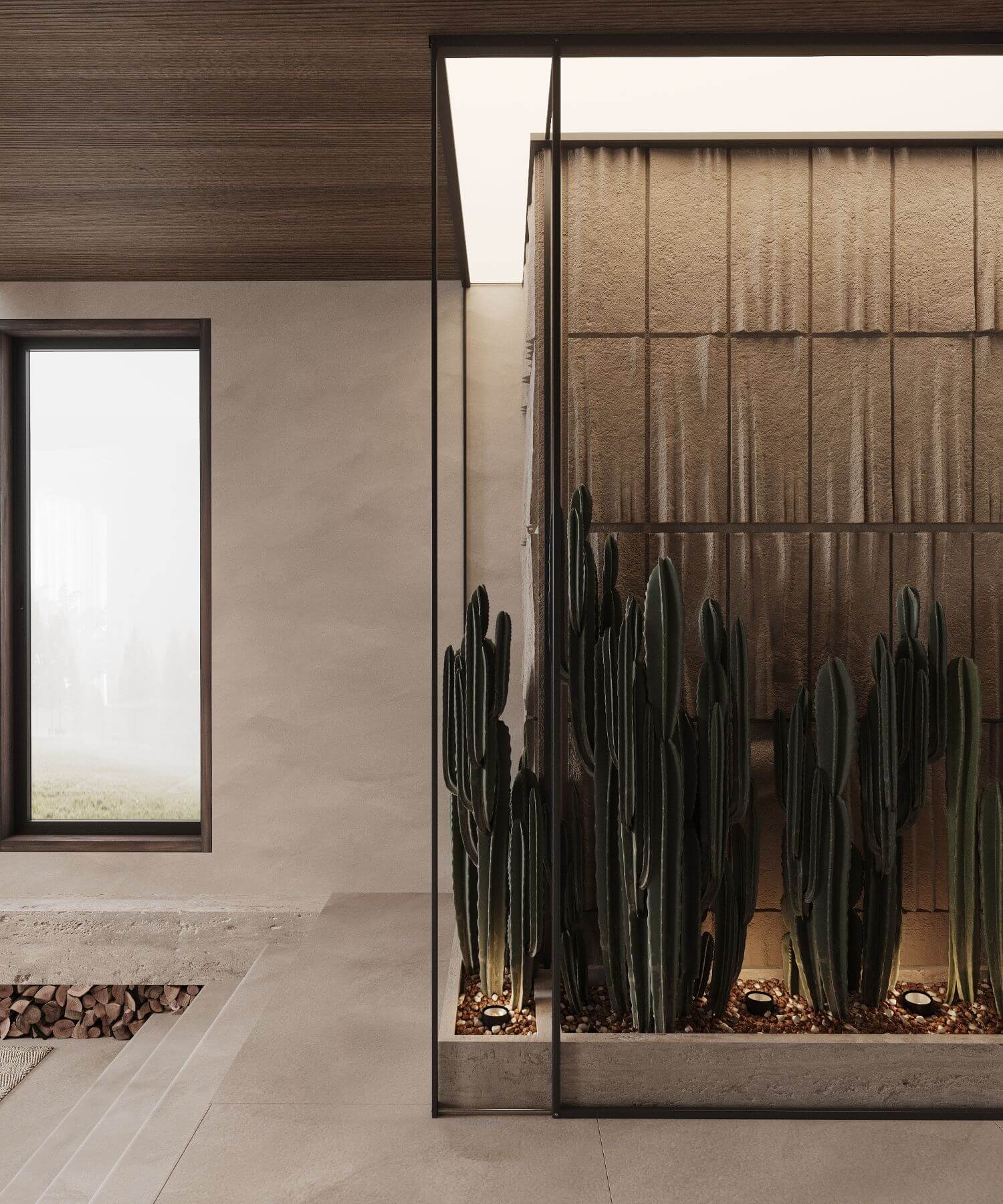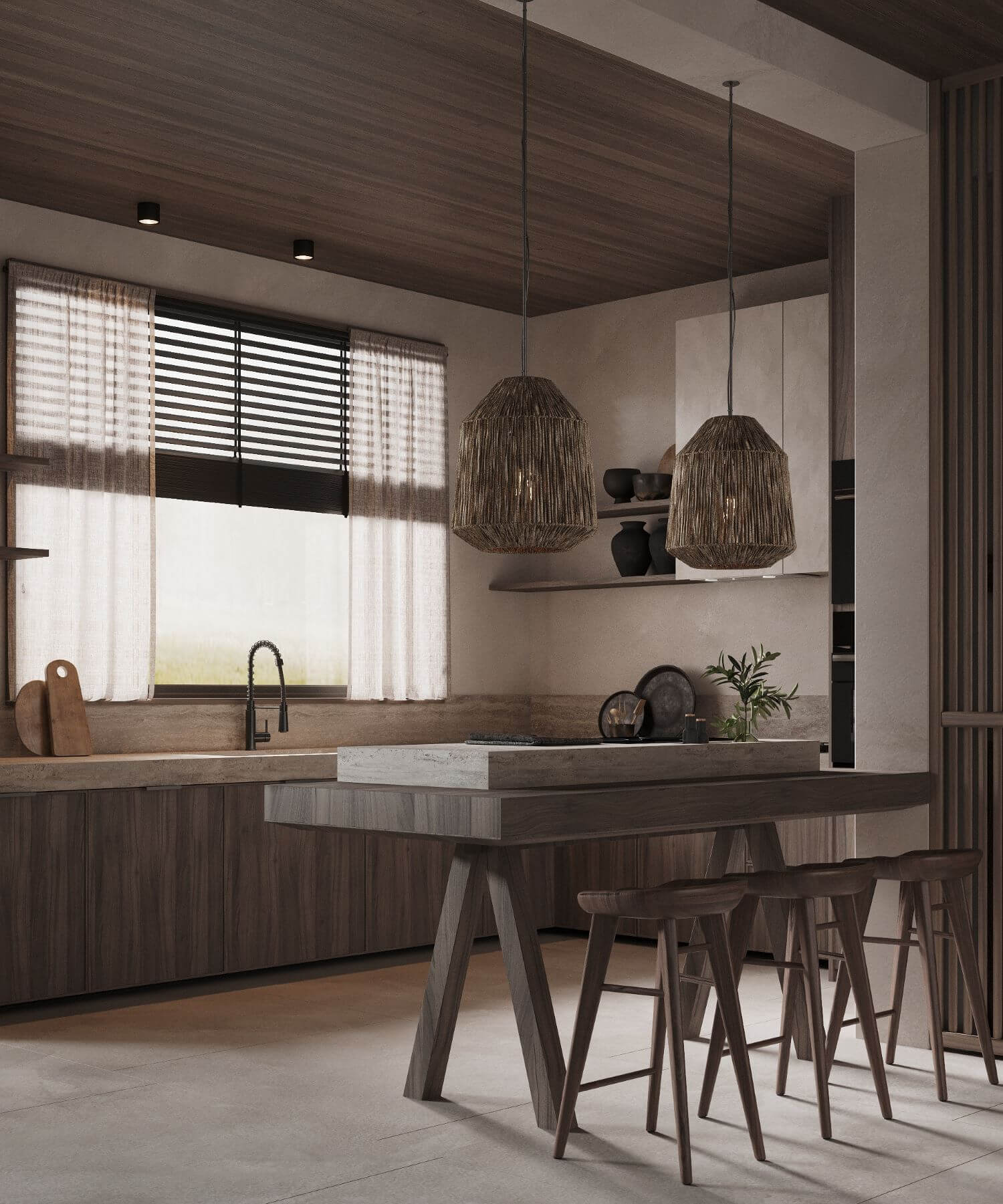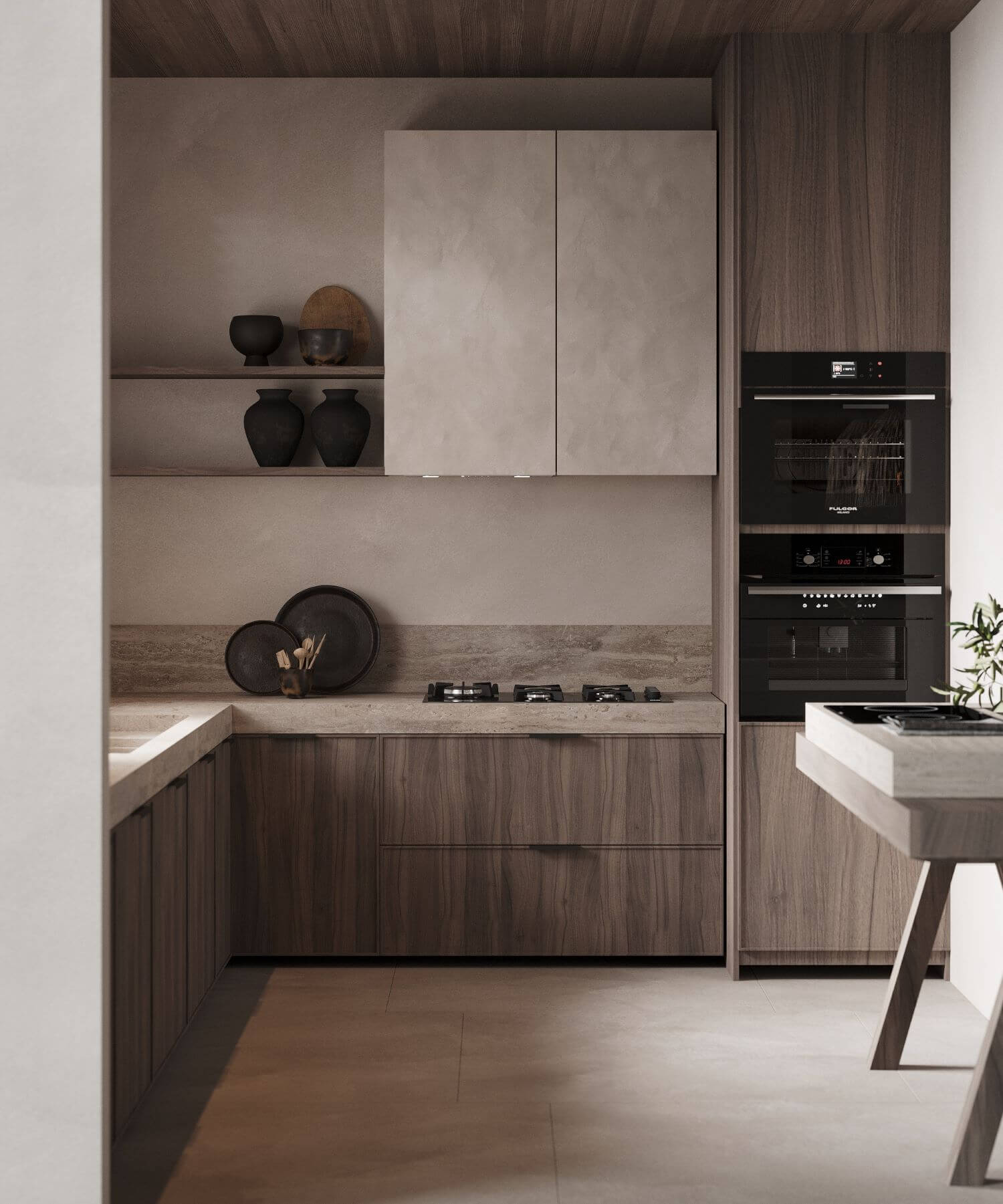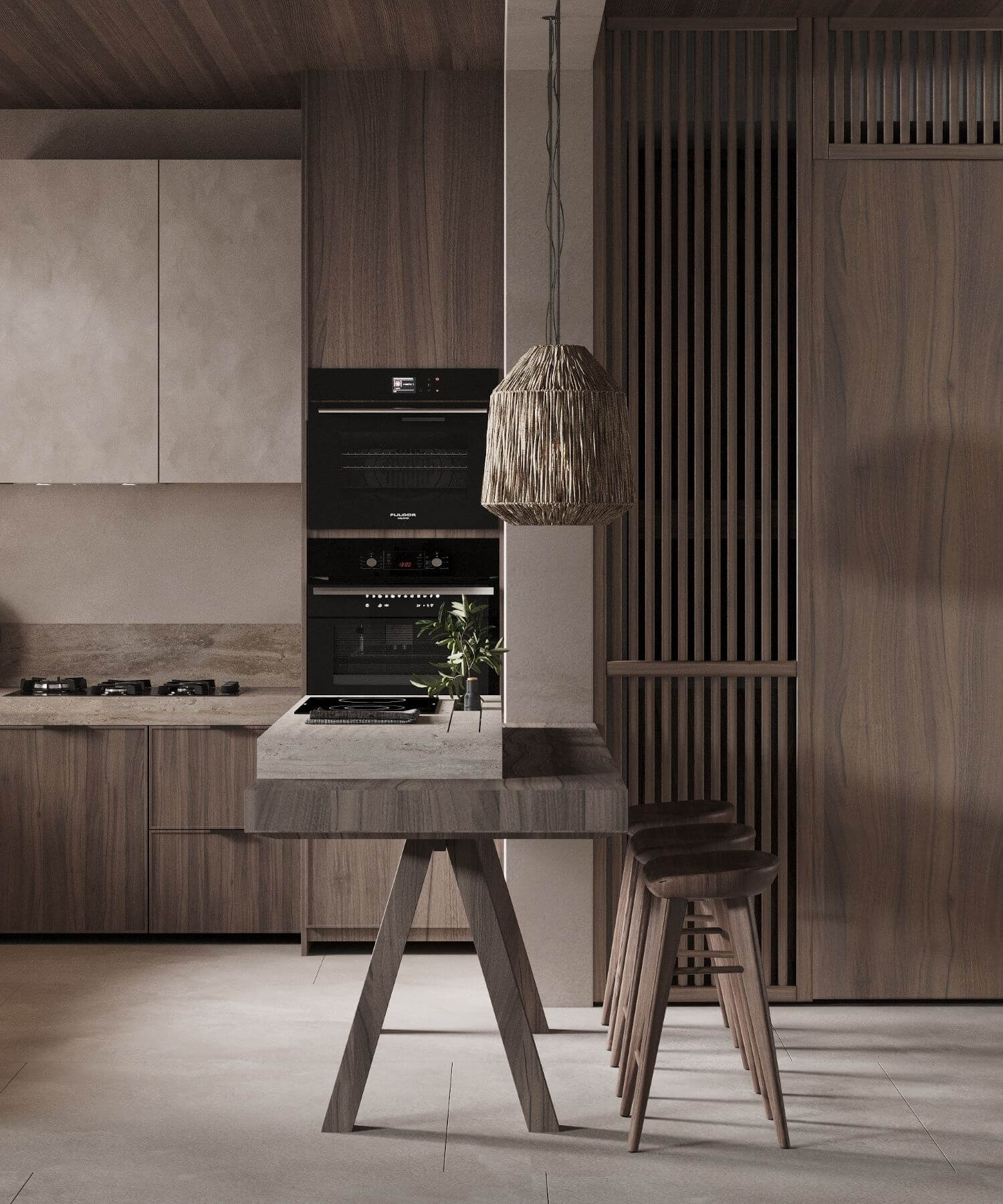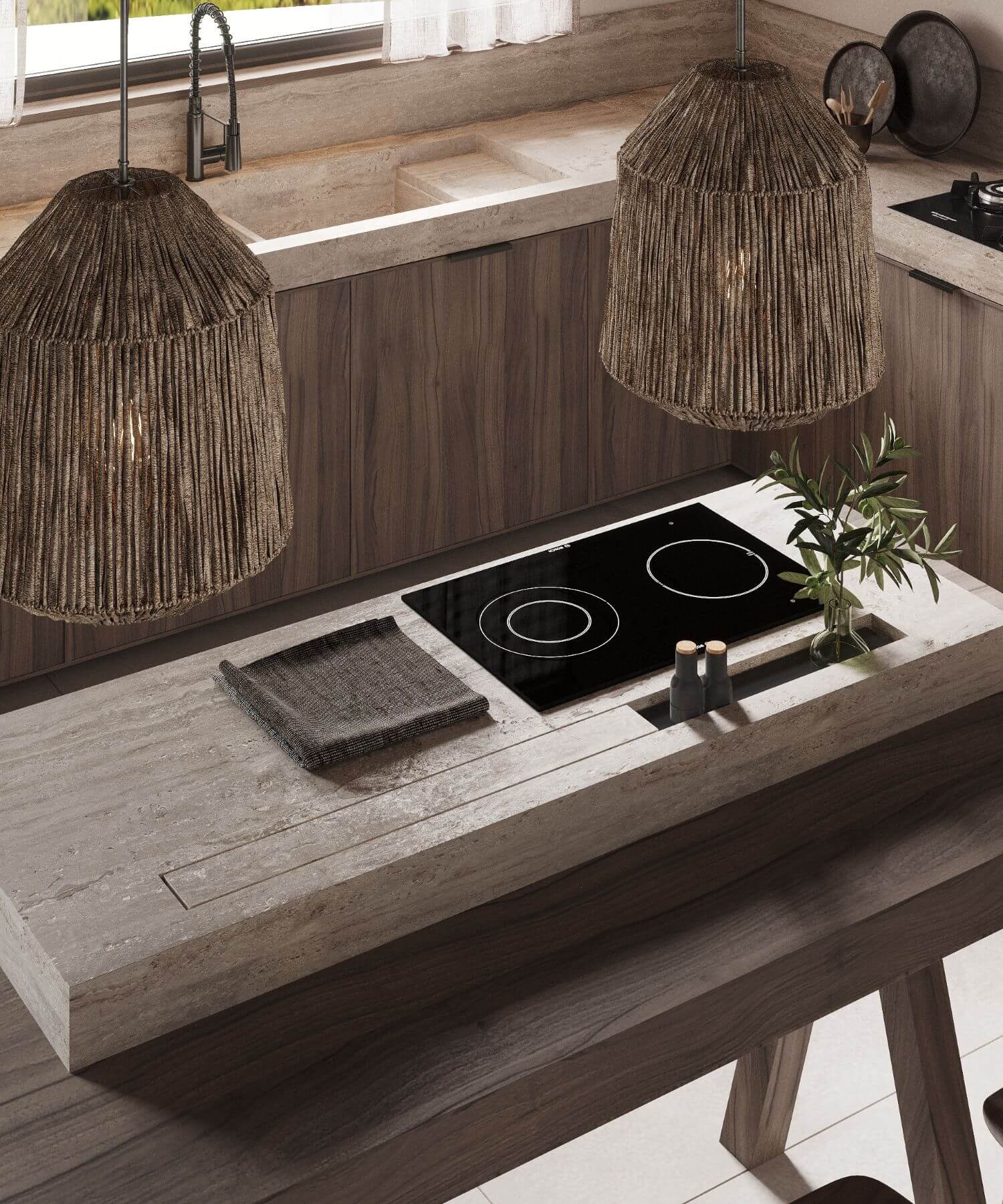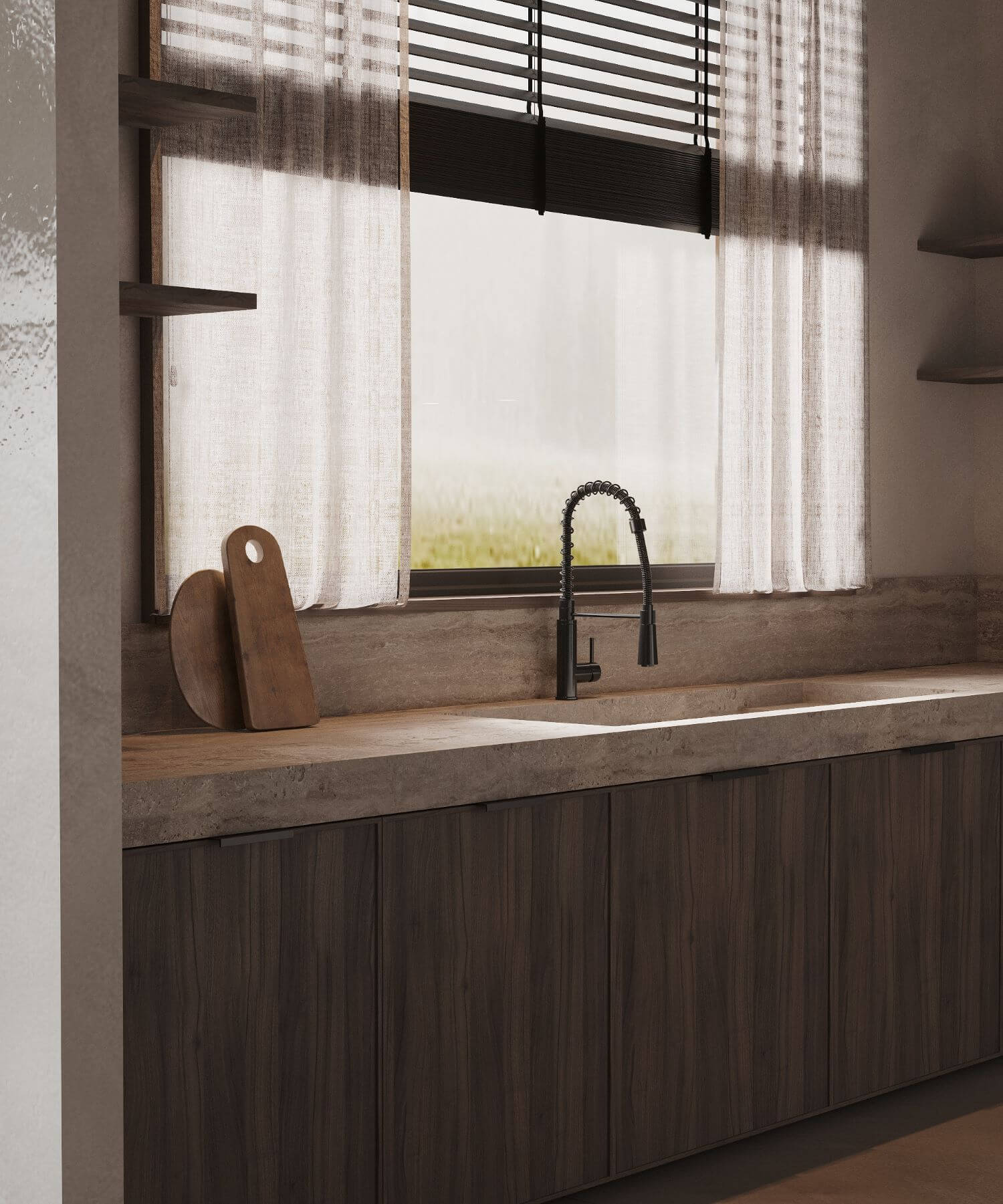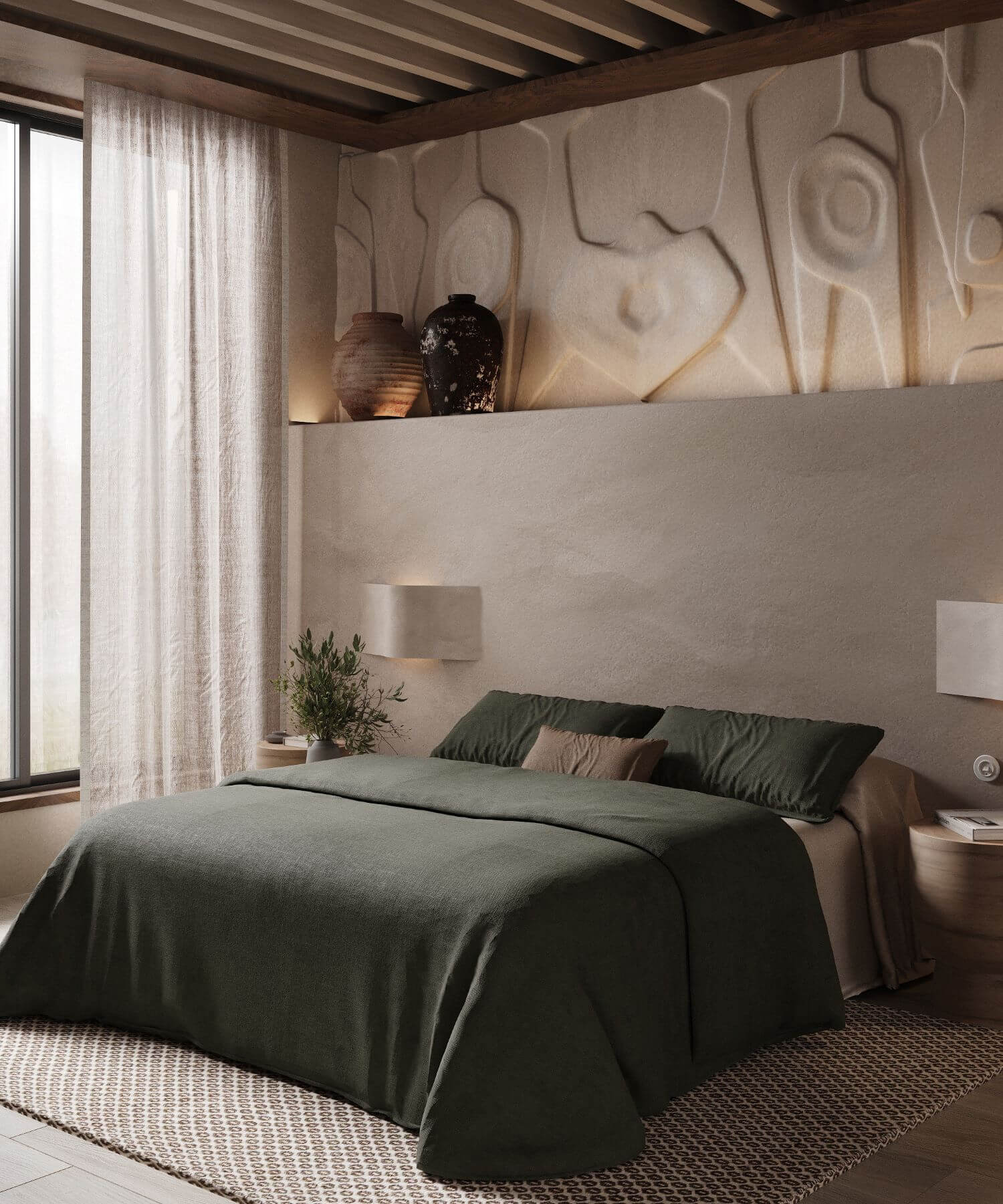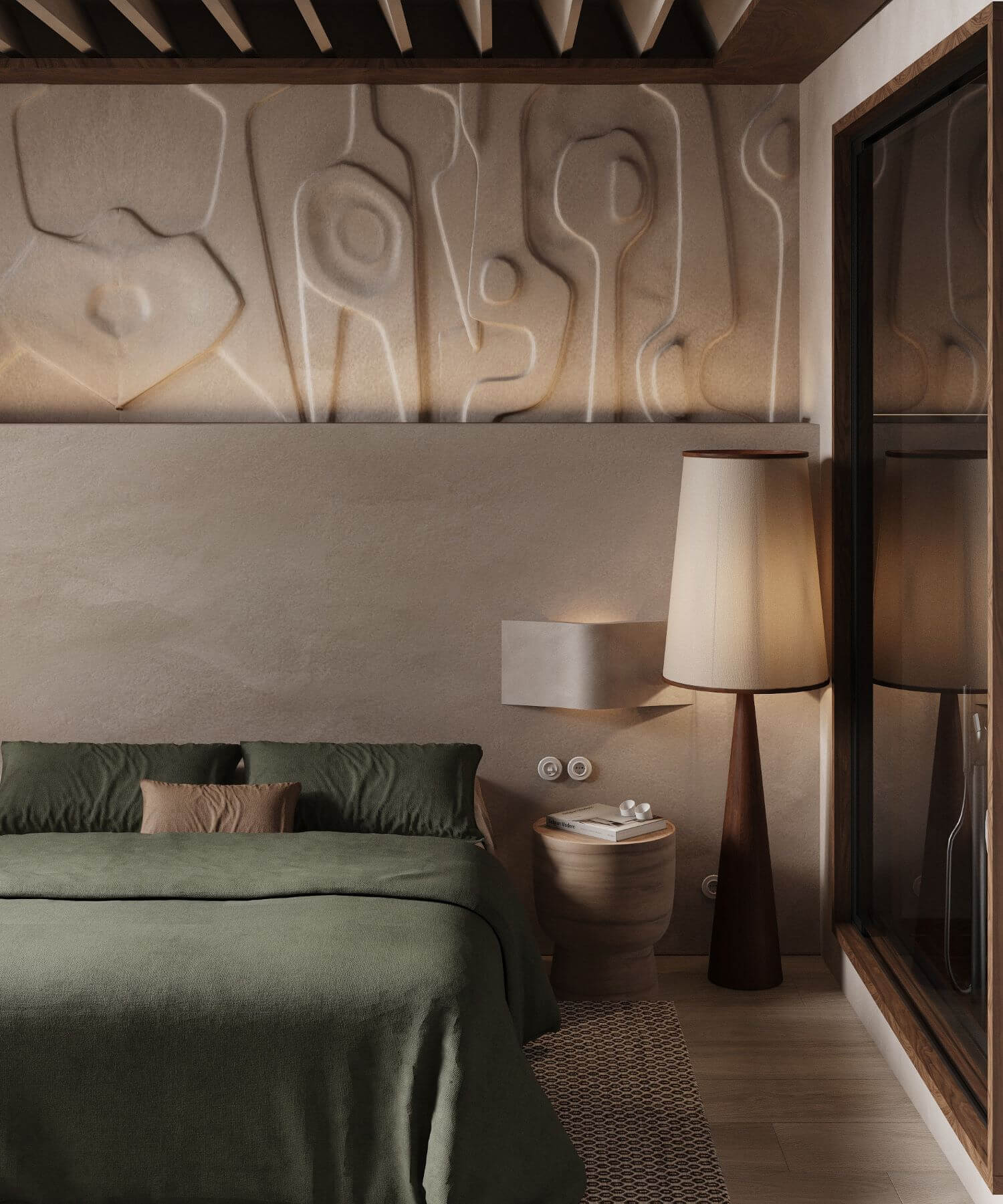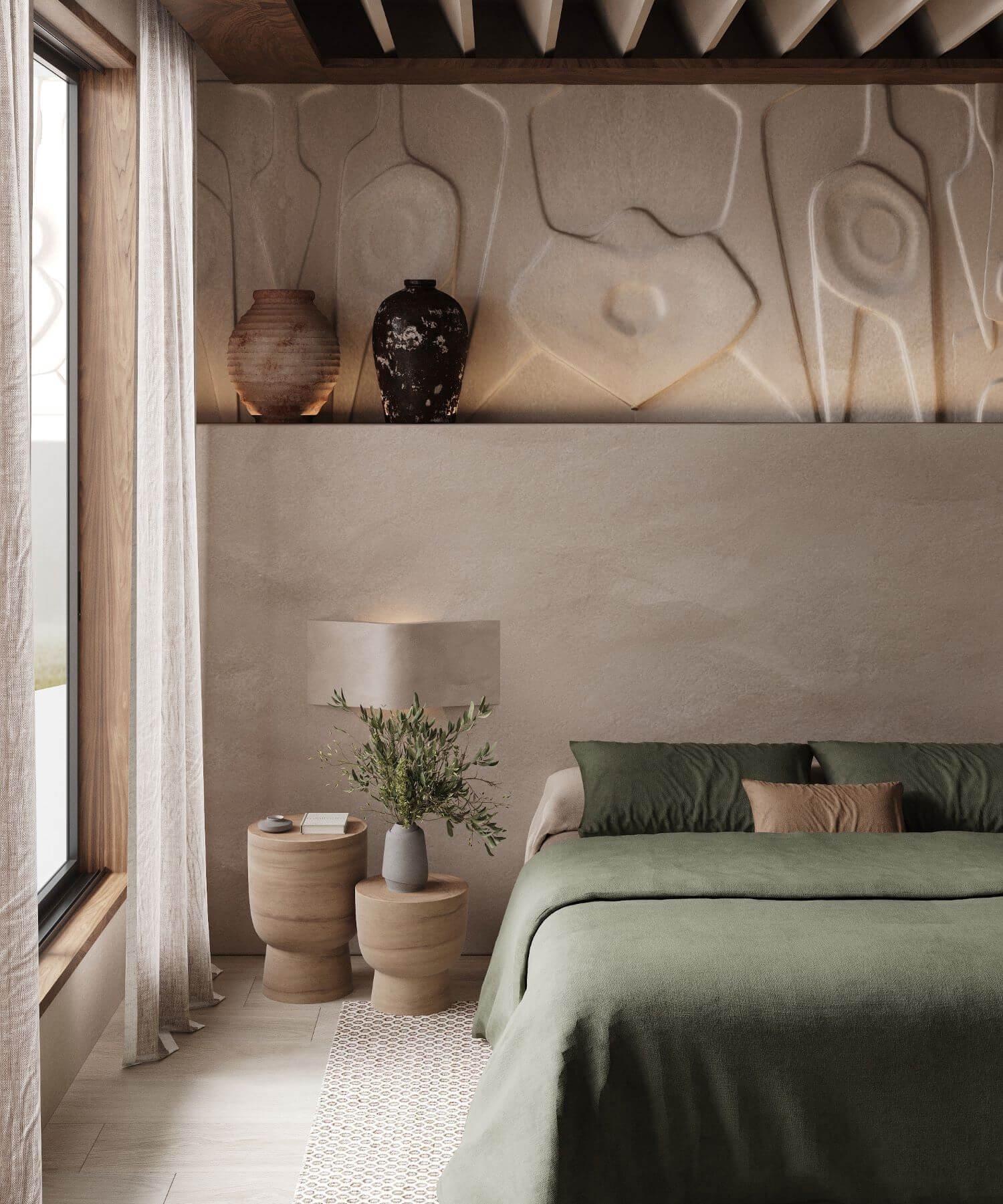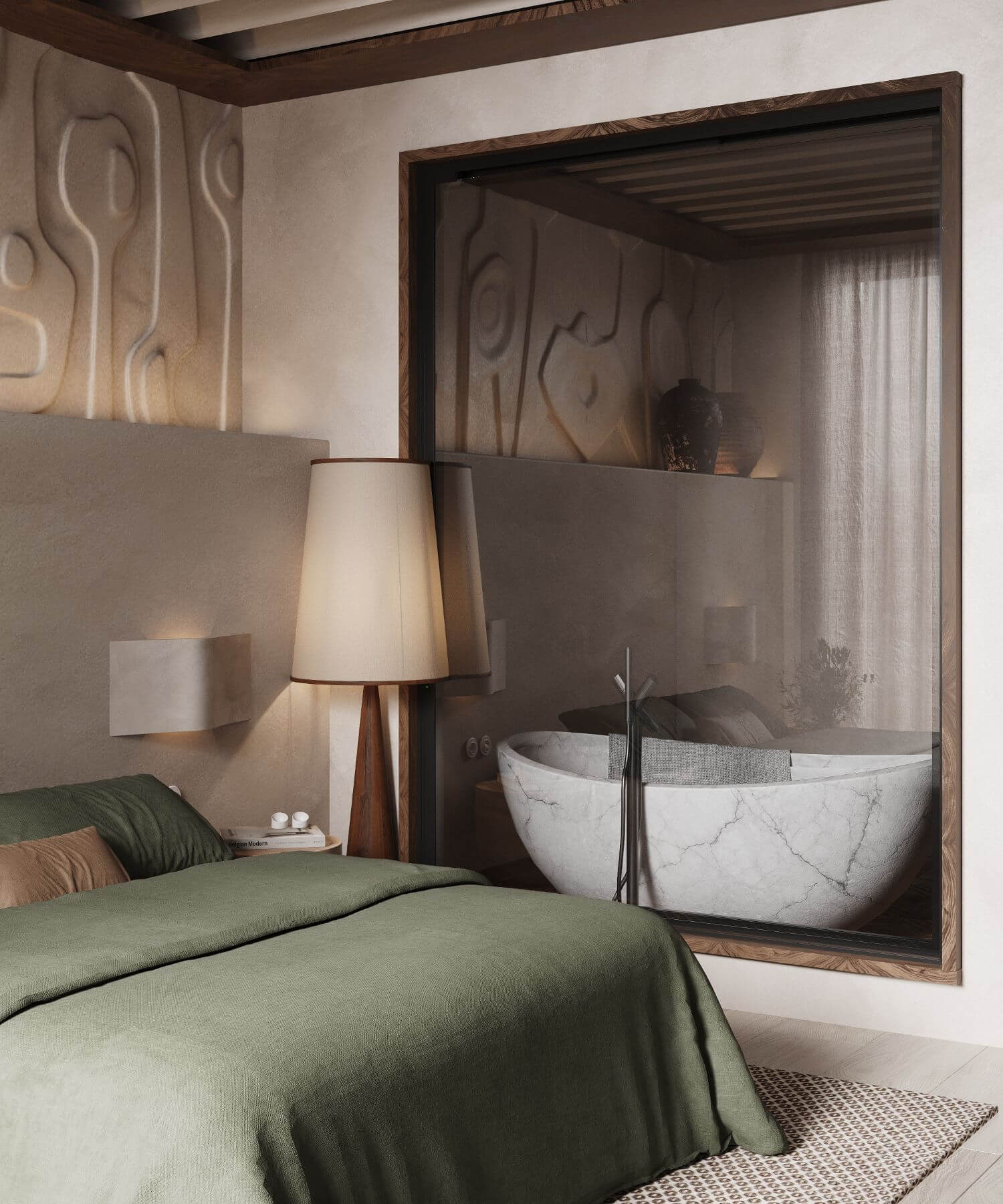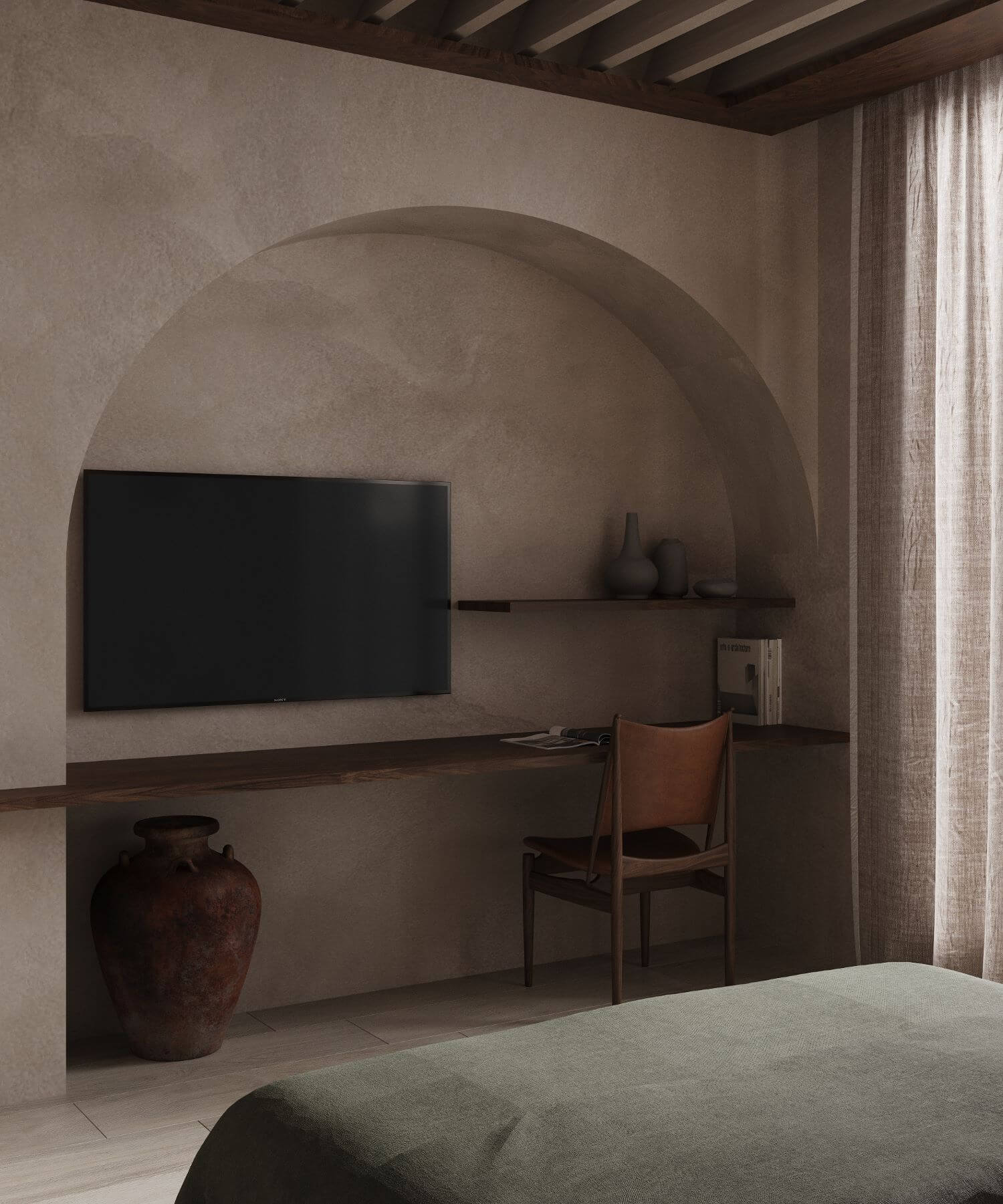 ---