One of China's largest inland cities with its population approaching nine million people, Xi'an was the country's ancient capital and historic eastern gateway of the Silk Road. In recent years, supported by national and local government initiatives as well as the city's many acclaimed universities and research institutions, Xi'an has developed a flourishing technology ecosystem attracting leading domestic and international corporations. The city has become a major hub for new technologies that include semiconductor manufacturing, robotics, aerospace and bio-pharmaceuticals.
Located on Line 6 of Xi'an's metro system, the Xi'an High-Tech Economic and Technological Development Zone in the city's southwest includes manufacturing, research and development bases of more than one-hundred Fortune 500 companies and multinational corporations. The new Daxia Tower by Zaha Hadid Architects for Daxia Group on Jingye Road is at the core of Xi'an's high-tech zone which has become a key driver of the city's economic growth.
Situated on a 16,700 sq. m site at the southeast corner of the Jingye Road and Zhangbawu Road intersection in the Yanta district of the city, the 210 m Daxia Tower will incorporate 127,220 sq. m of offices, retail and ancillary facilities. Integrating with the surrounding urbanism of the development zone, Daxia Tower lies at the heart of Xi'an's business district and its cluster of high-rise buildings that include corporate headquarters, commercial offices, international hotels and residential developments.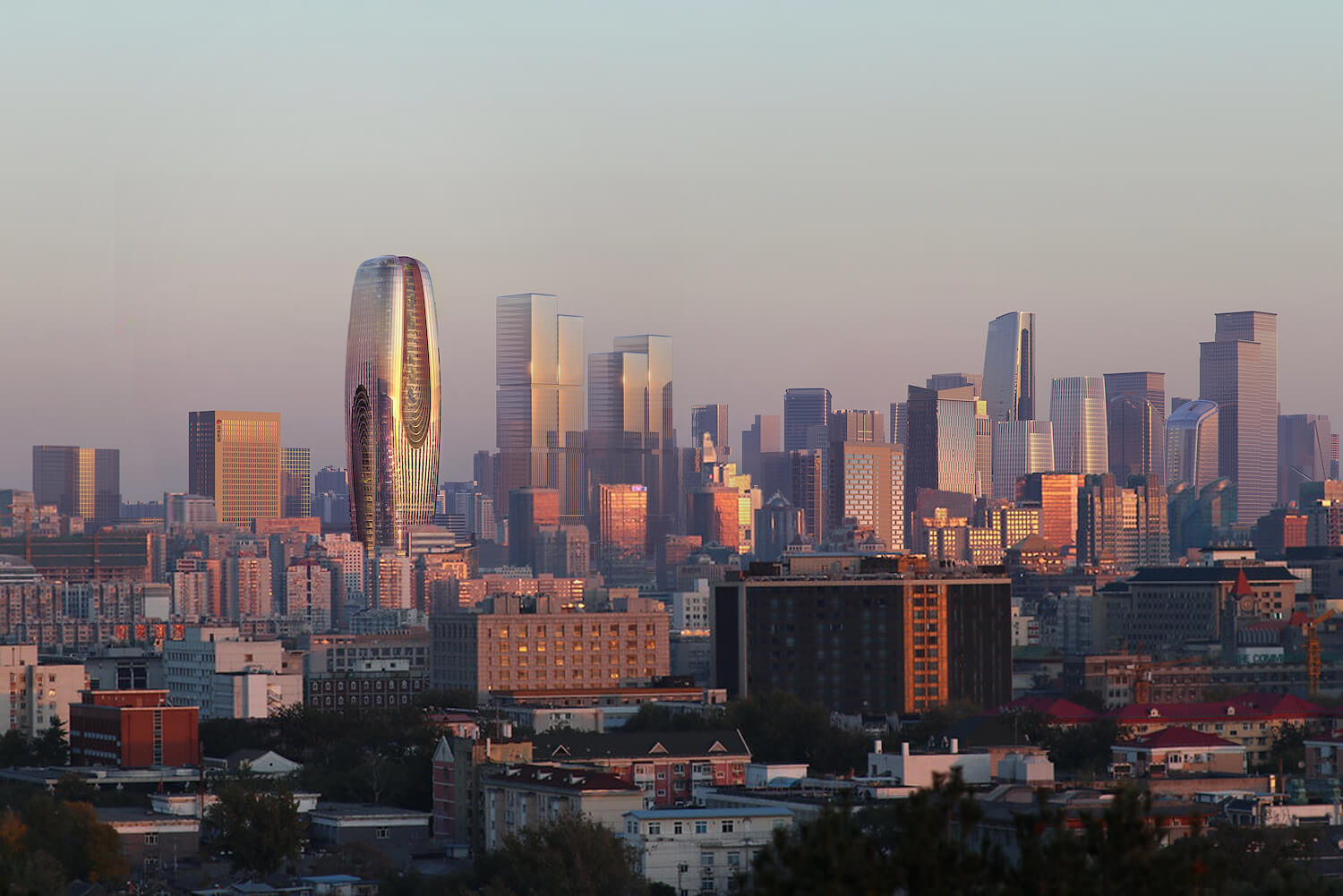 Demarcating the centre of the business district, Daxia Tower's gently curving silhouette is accentuated by layers of patterned glazing and dramatic atriums that bring natural light deep into its floorplates. Creating a cascade of planted interior terraces that echo mountainside waterfalls, each atrium gives panoramic views over the historic city to the north and east, or the growing high-tech zone to the south and west.
Designed with data analytics and behaviour modelling, the tower's interiors will include future-proofed, adaptable workplaces supported by real-time analytics to createhealthy and enjoyable environments that will enhance employees' individual and overall well-being.
Within Xi'an's temperate continental monsoon climate, Daxia Tower's design targets LEED Gold certification and the highest three-star rating of China's Green Building Program. Optimizing natural daylighting and ventilation using high- performance low-emissivity, unitized glazing with a thermal coating and insulated forlow U-values to reduce energy demand and enhance efficiencies, the tower's responsive facade with integrated sensors will include photovoltaics to enable renewable energy generation to power various systems within the building.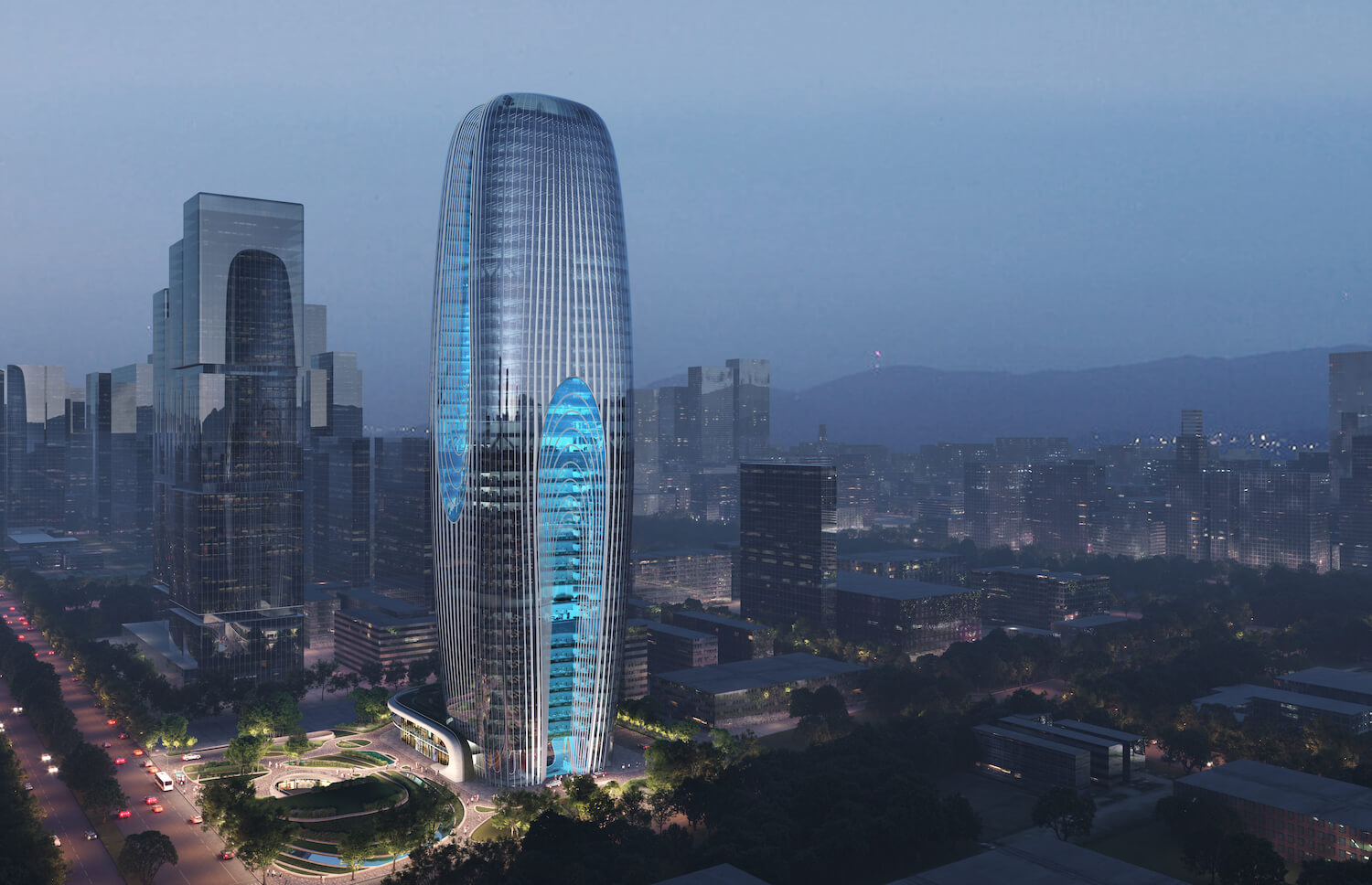 Incorporating natural ventilation, the large atriums will allow fresh air to circulate through the building. Planting on the many layers of terraces overlooking the atriums helps purify the air, reduce indoor pollutants, and foster a healthier indoor environment.
A rainwater harvesting system will collect and store rainwater as a supplementary source for non-potable water, while the recycling system will treat and reuse grey- water to further reduce the building's water consumption.
A smart management system will continuously monitor and optimize energy consumption and environmental performance. Sensors and automation throughout the tower will recognize patterns in occupancy and adjust interior conditions accordingly, in addition to adapting to changing weather conditions to ensure maximum efficiencies and occupants' comfort.
The tower's procurement and construction will prioritize the use of recycled and locally- produced materials from the city of Xi'an and surrounding Shaanxi province.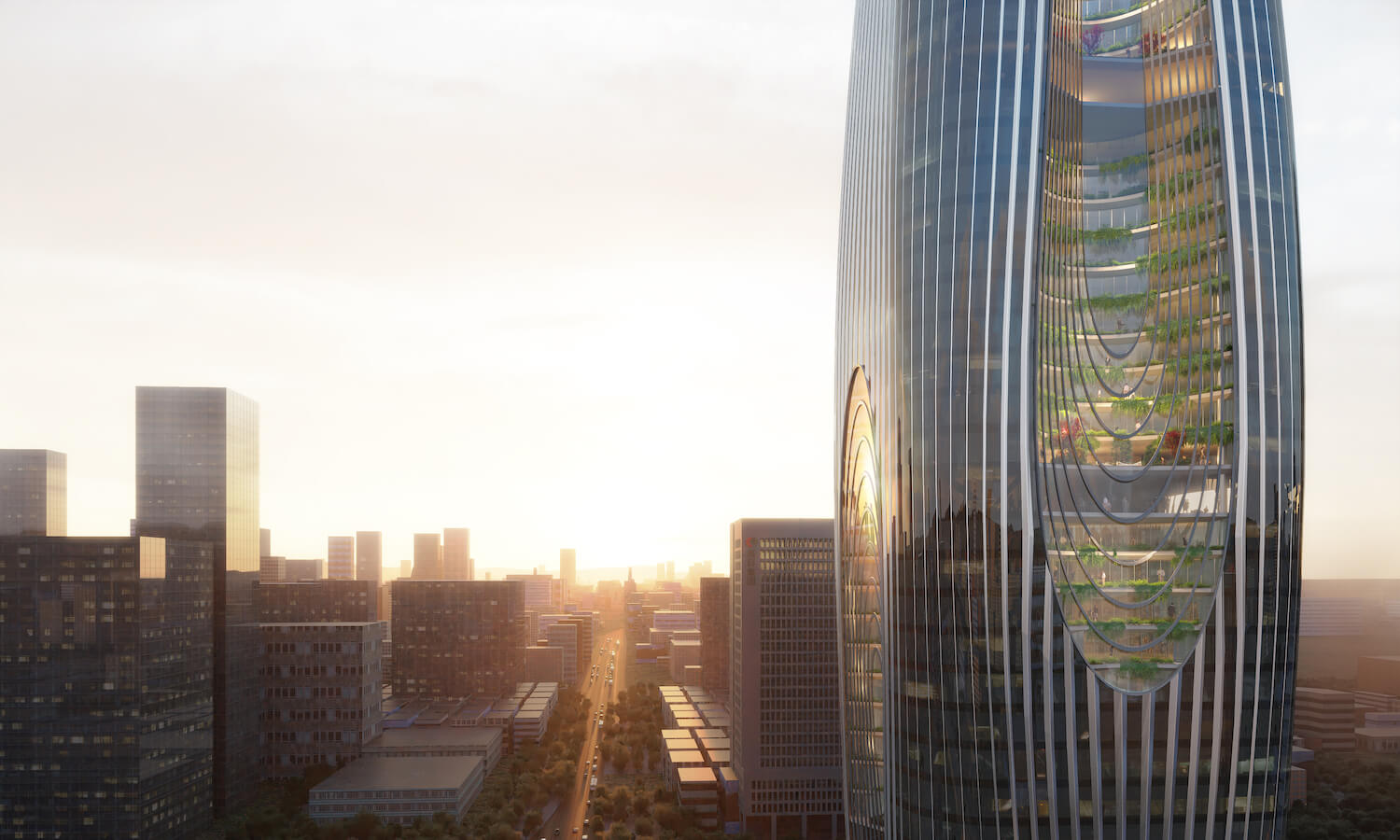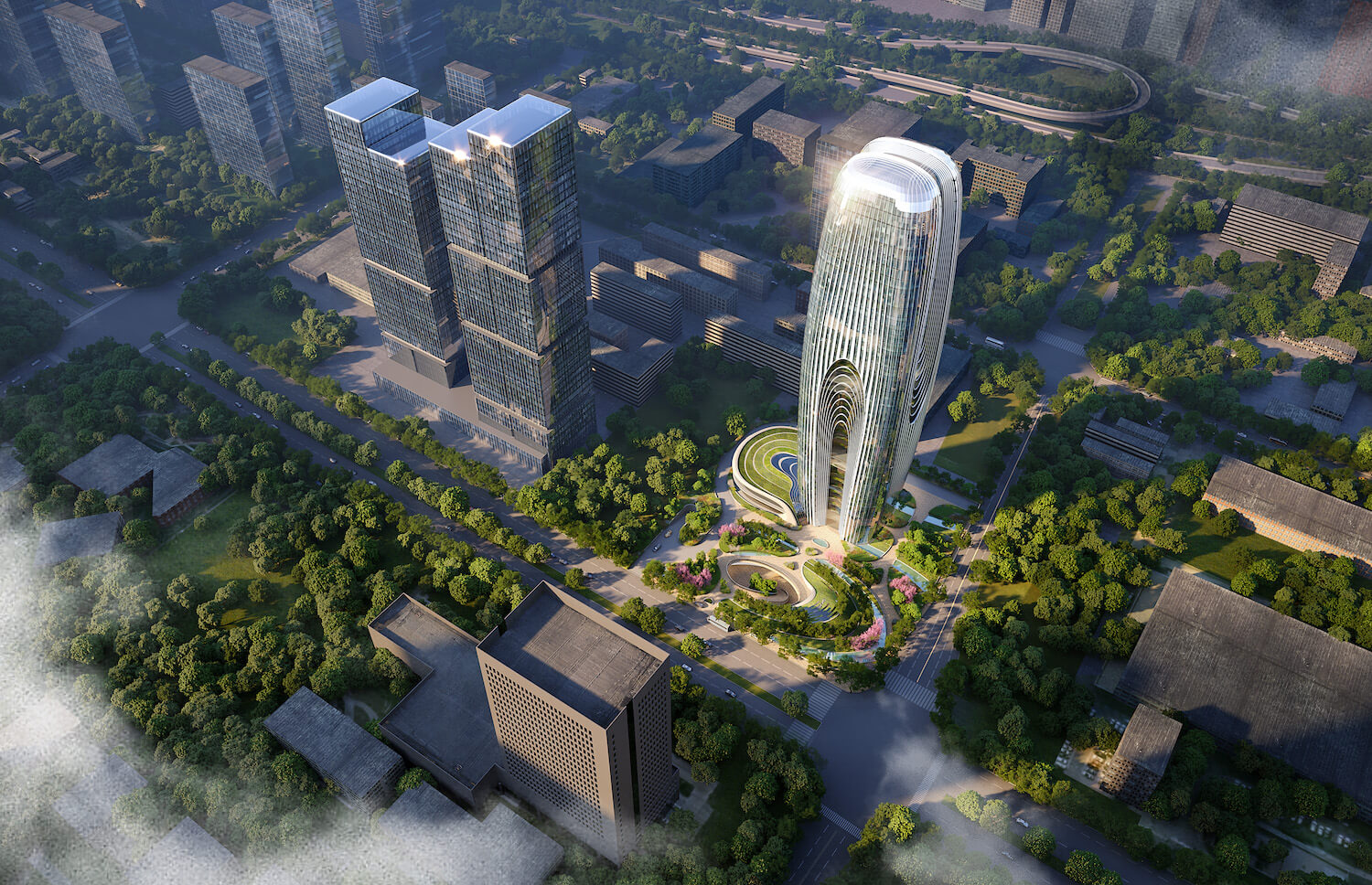 Project Team
Architect: Zaha Hadid Architects (ZHA)
ZHA Design: Patrik Schumacher
ZHA Competition Project Directors: Satoshi Ohashi, Paulo Flores
ZHA Competition Associate: Yang Jingwen
ZHA Competition Project Architects: Saman Dadgostar, Kai-Jui Tsao
ZHA Competition Project Leads: Aiste Dzikaraite, Feifei Fan
ZHA Competition Team: Billy Webb, Enoch Kolo, Felix Amiss, Hualing Jiang, Ignacio Garcia Martinez, Karina Linnsen, Liyuan Gao, Mingjia Zhang, Paul Joseph, Pittayapa Suriyapee, Sanxing Zhao, Siyu Liu, Tingyu Wang, Yuxuan Zhao
ZHA Competition Sustainability Team: Bahaa Alnassrallah, Carlos Bausa Martinez, Shibani Choudhury
ZHA Competition AI Team: Uli Blum, Lorena Espaillat Bencosme
Competition Visuals: ATCHAIN
Consultants
Competition Structural Engineers: 广州容柏生建筑结构设计事务所 (普通合伙人) RBS
Competition Façade Engineering: 阿法建筑设计咨询(上海)有限公司 RFR
Competition LDI: 中联西北工程设计研究院有限公司 China United Northwest Institute for Engineering Design & Research Co., Ltd
---