DNA Barcelona Architects unveils the infinity tower, Hong Kong, inspired by a symbolic representation of Deoxyribonucleic acid, (DNA), the blueprint of life.
DNA is a double-helix molecule, and its distinctive shape is often described as a twisted ladder. The tower has an organic and fluid shape and all this form turns on the central axis.
image © DNA Barcelona Architects
The project includes environmental implementation of greenery on the balconies, thus allowing the interaction between Nature & Human through innovative systems, offering private gardens with unrestricted views. Contributing to the usage of new sustainable energies this green tower, a mixed-use high-rise building, provides exclusive working offices where the integration of Nature enables a healthier and emotional work environment, giving the opportunity to enjoy the exterior areas in contact with the city. Representing a new eco-way of life, the Infinity Tower increases the quality in the respect of the environment.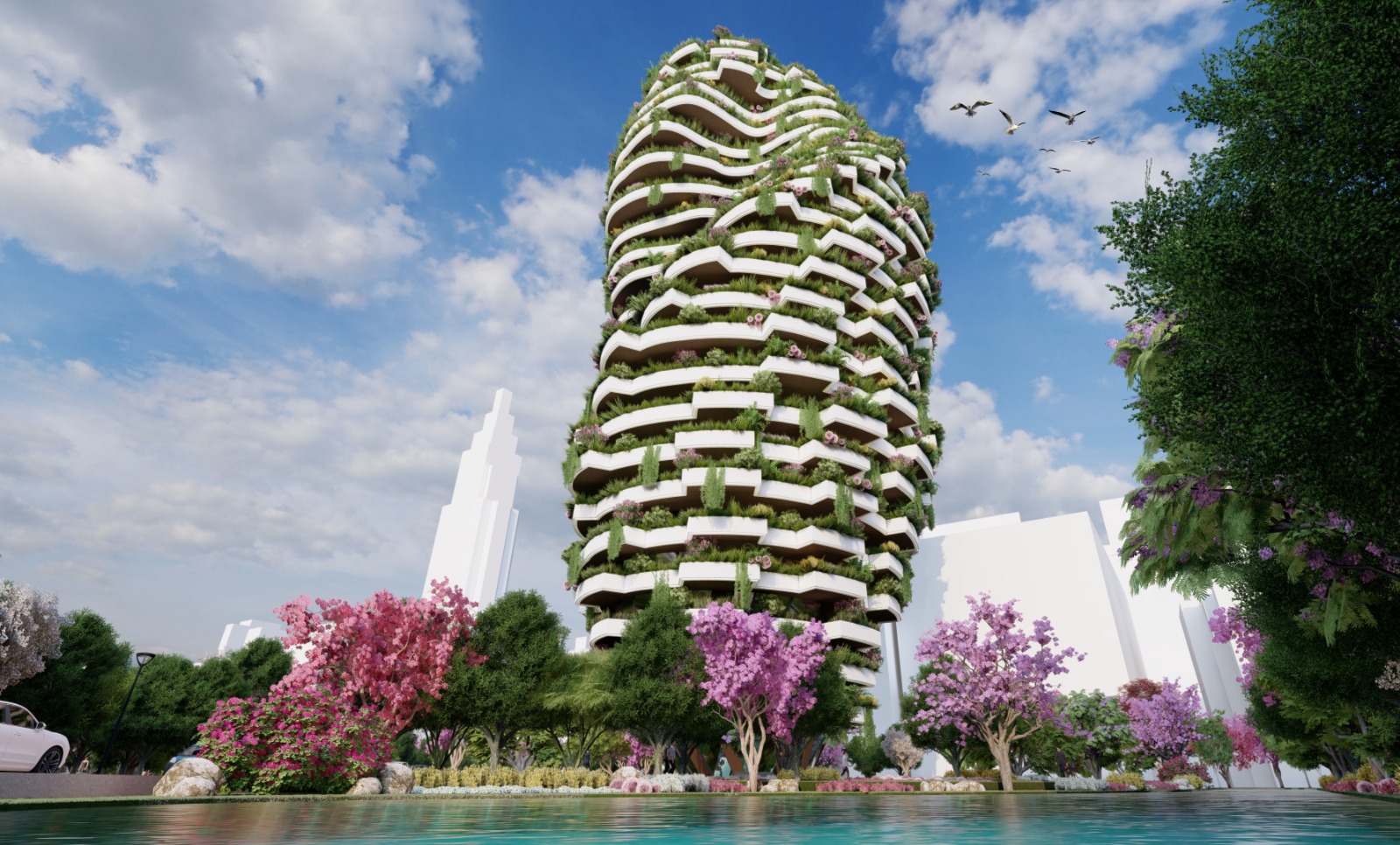 image © DNA Barcelona Architects
The project aims to become a new Icon of the Hong Kong's skyline placing great emphasis on sustainability and encouraging the green design.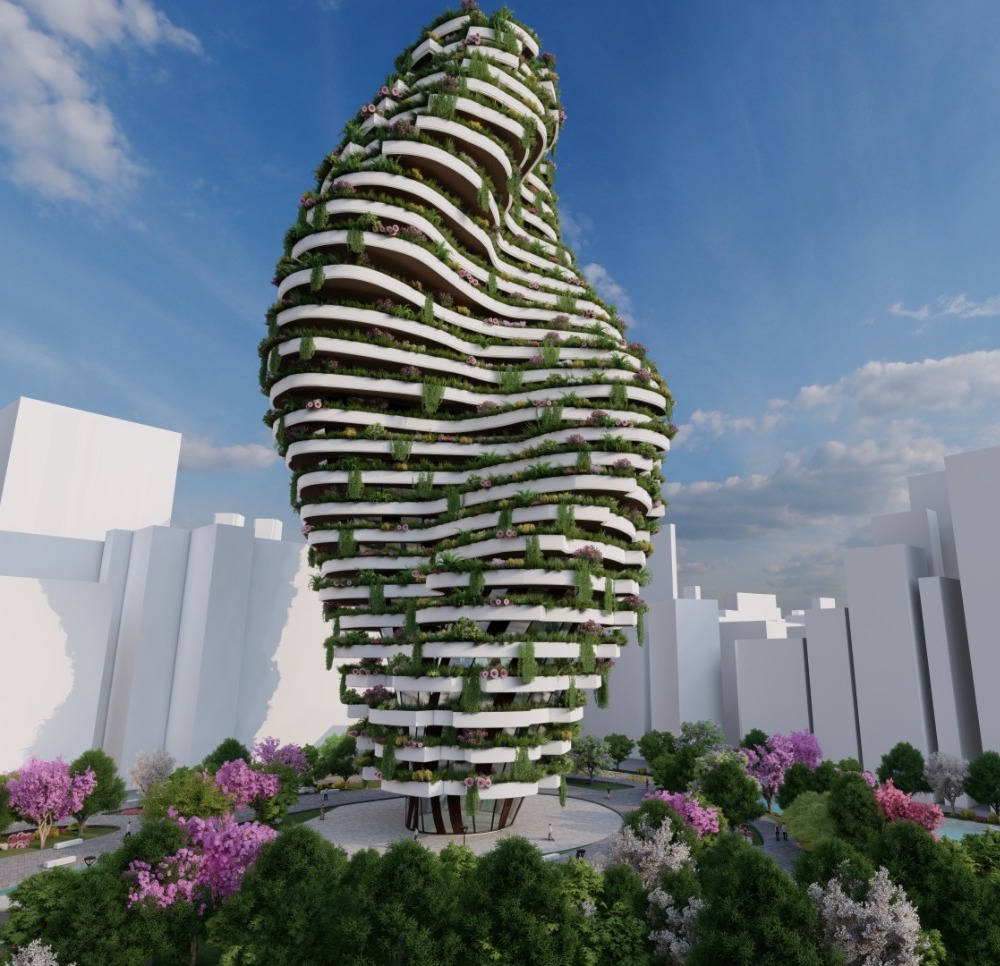 image © DNA Barcelona Architects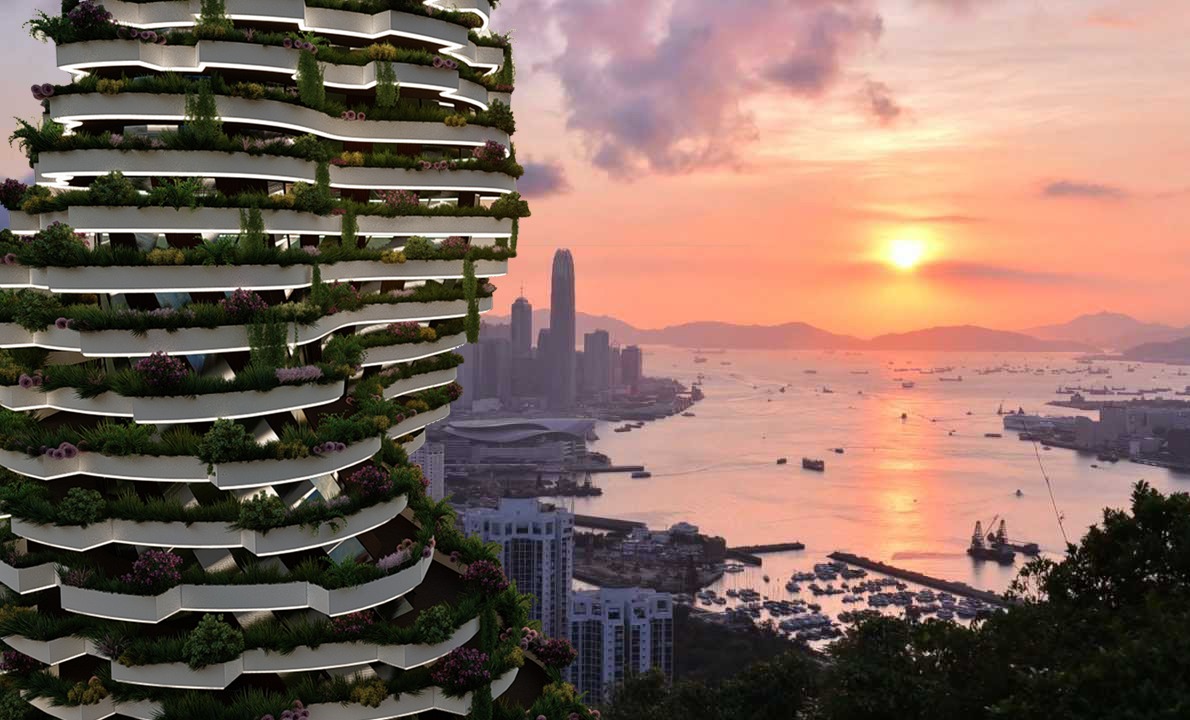 image © DNA Barcelona Architects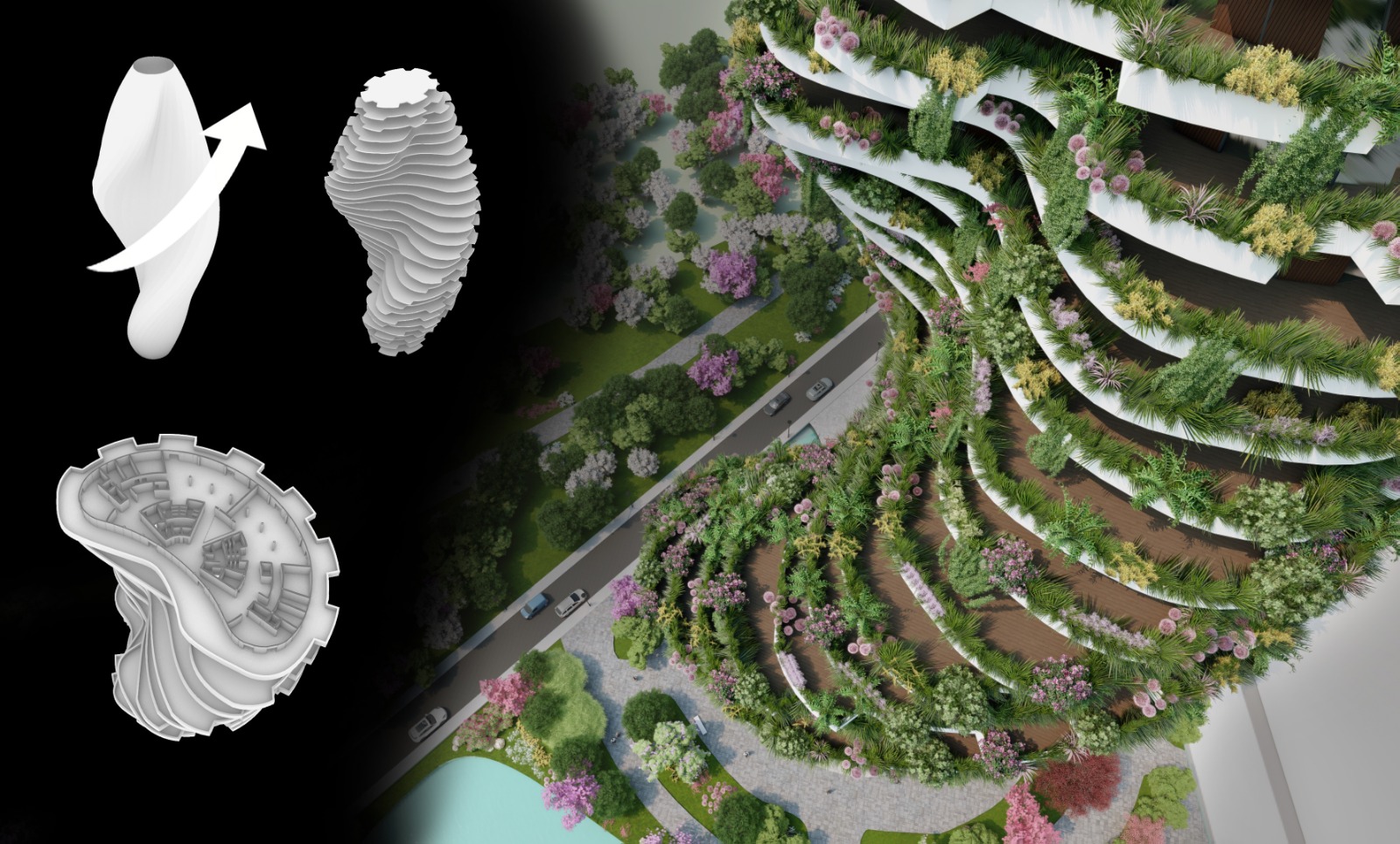 image © DNA Barcelona Architects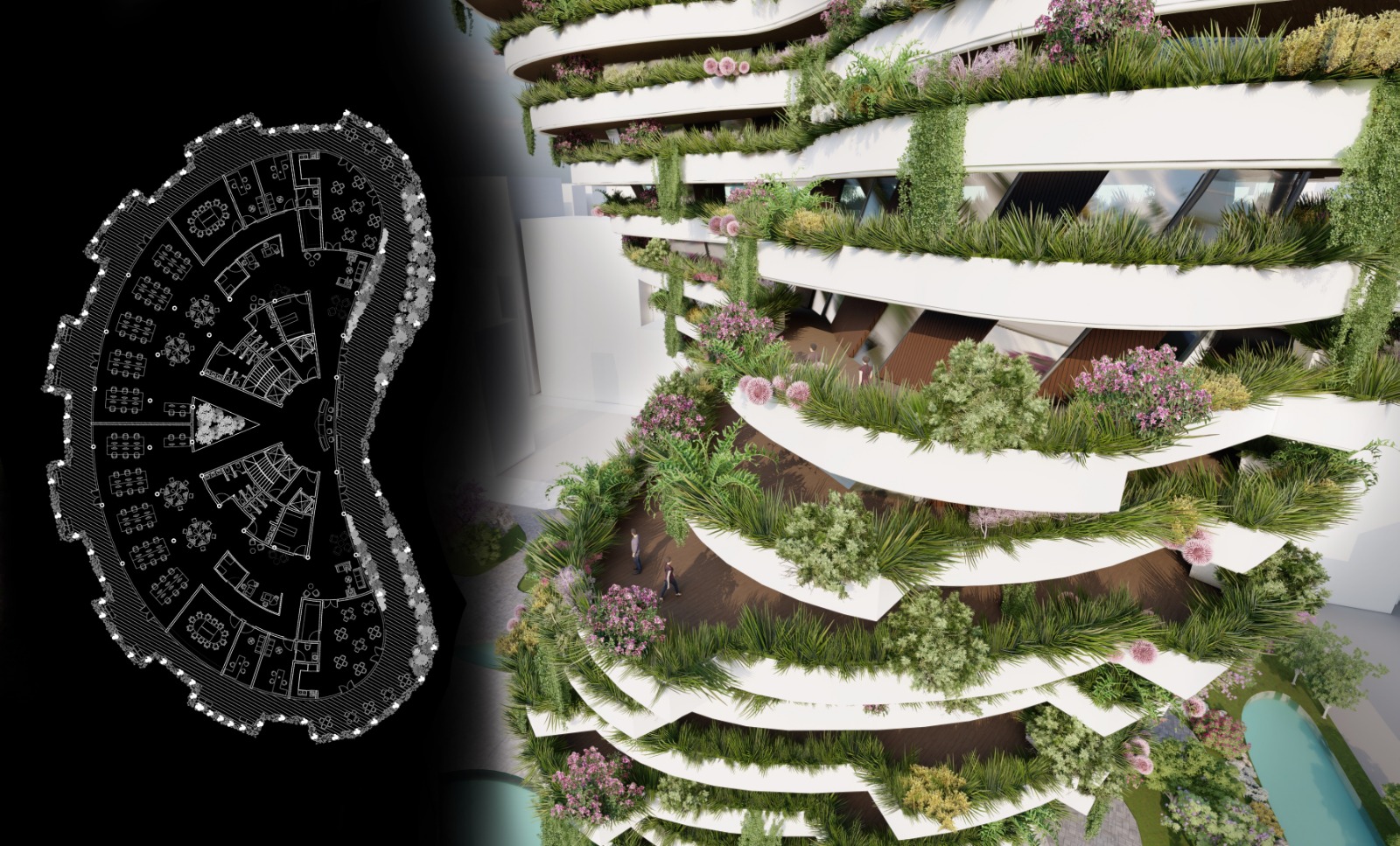 image © DNA Barcelona Architects
Project name: The Infinity Tower, Hong Kong
Architecture firm: DNA Barcelona Architects
Location: Hong Kong
Design team: Aryanour Djalali
Design Year: 2019
Project Status: Design
---