The project was designed as a futuristic HQ for LYX arkitekter. The building is a bold statement in the middle of nature. Its organic seamless shape has been sculptured and tuned carefully with the parametric pattern which in his turn is filling the gaps between the vanishing ornaments and form the building identity.
The idea behind the concept is that eternal question: what is the best design environment for architects? We asked this question to our team and then started designing our own HQ.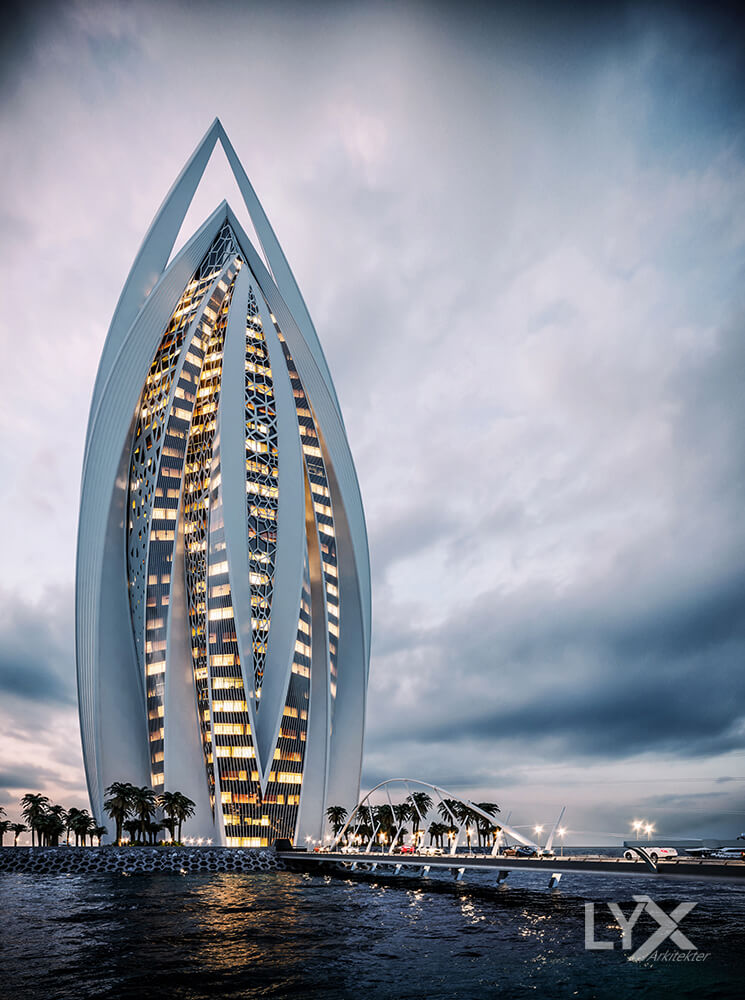 image © LYX arkitekter
The capacity of this iconic building is around 600 employees. The lower floors is consist of an architecture museum, building material exhibition LYX projects gallery. The building will be equipped with VR rooms as well as hologram features which helps introducing our designs to the clients.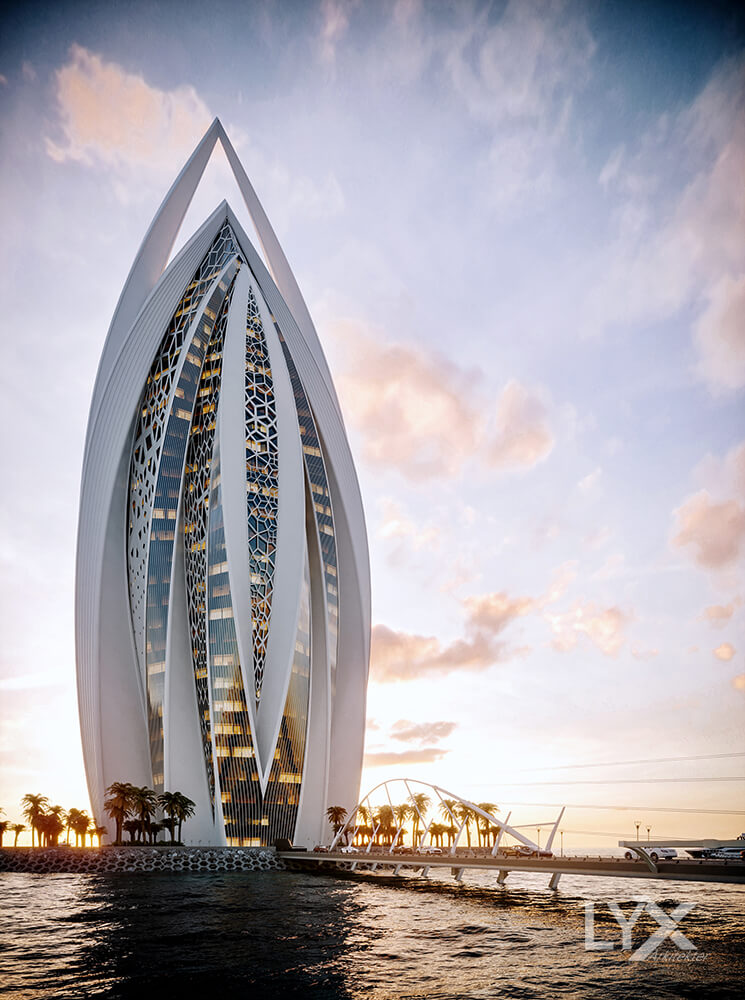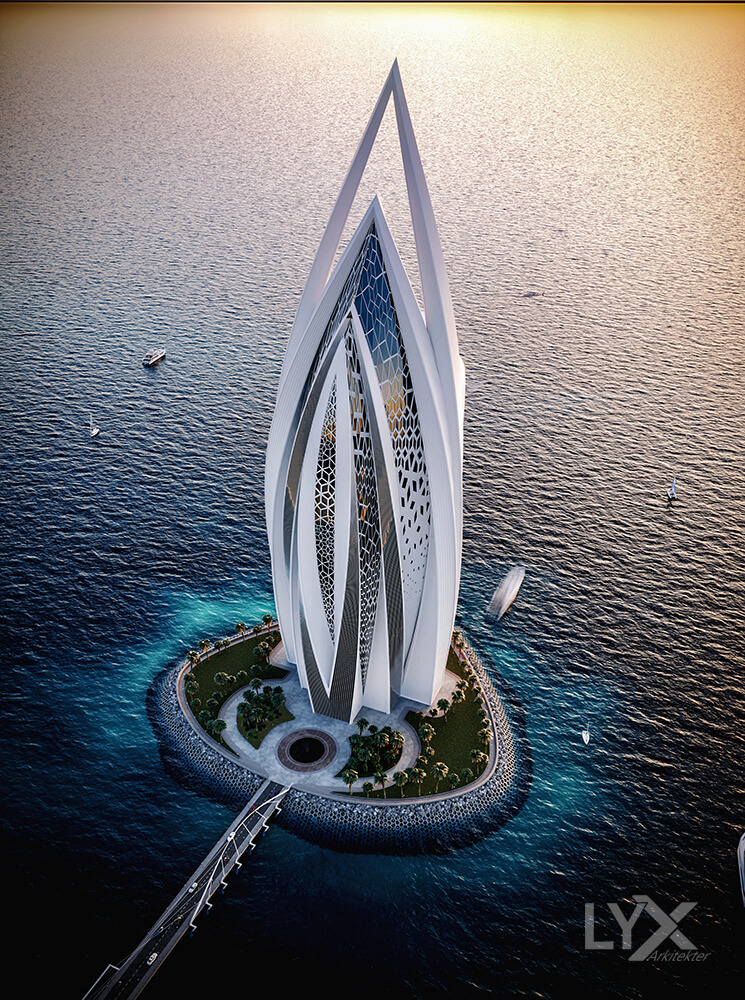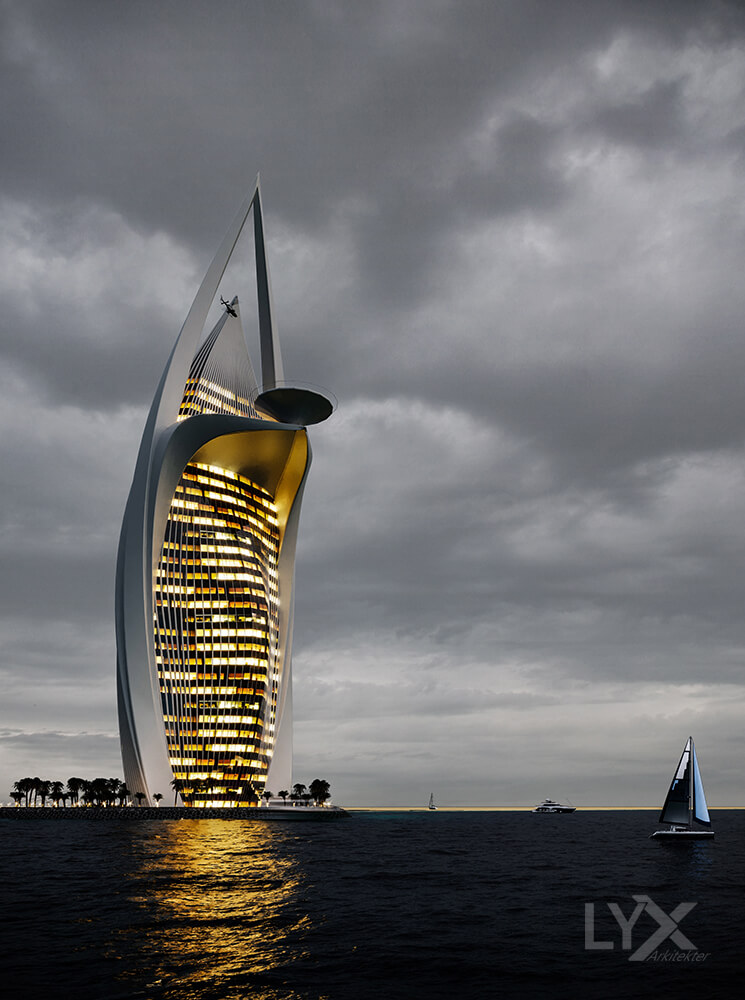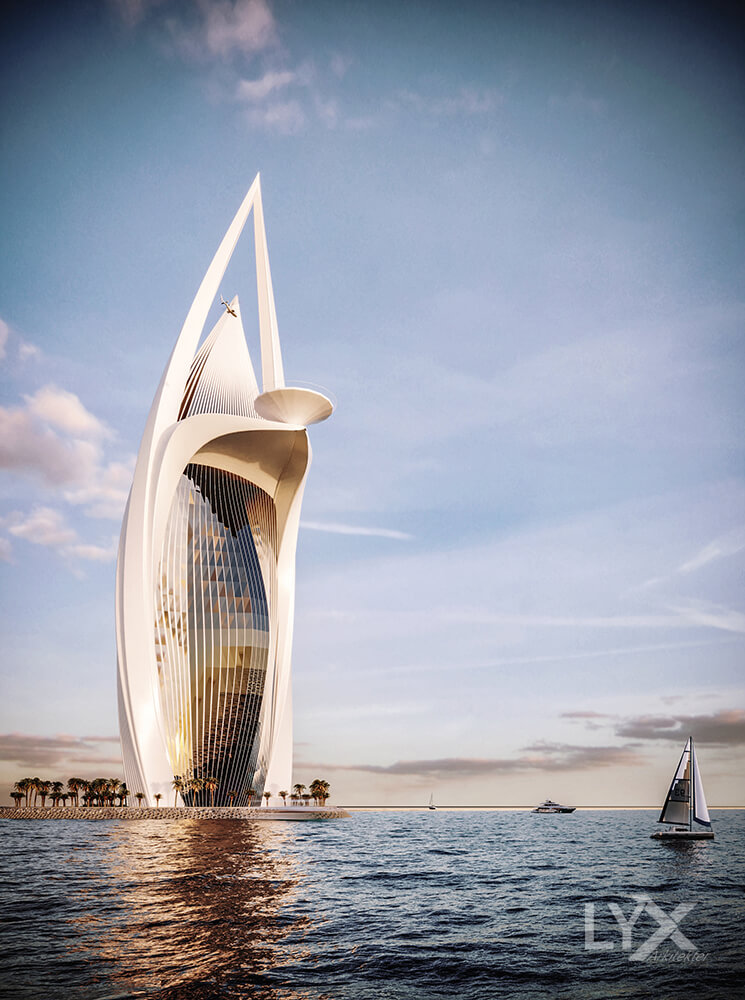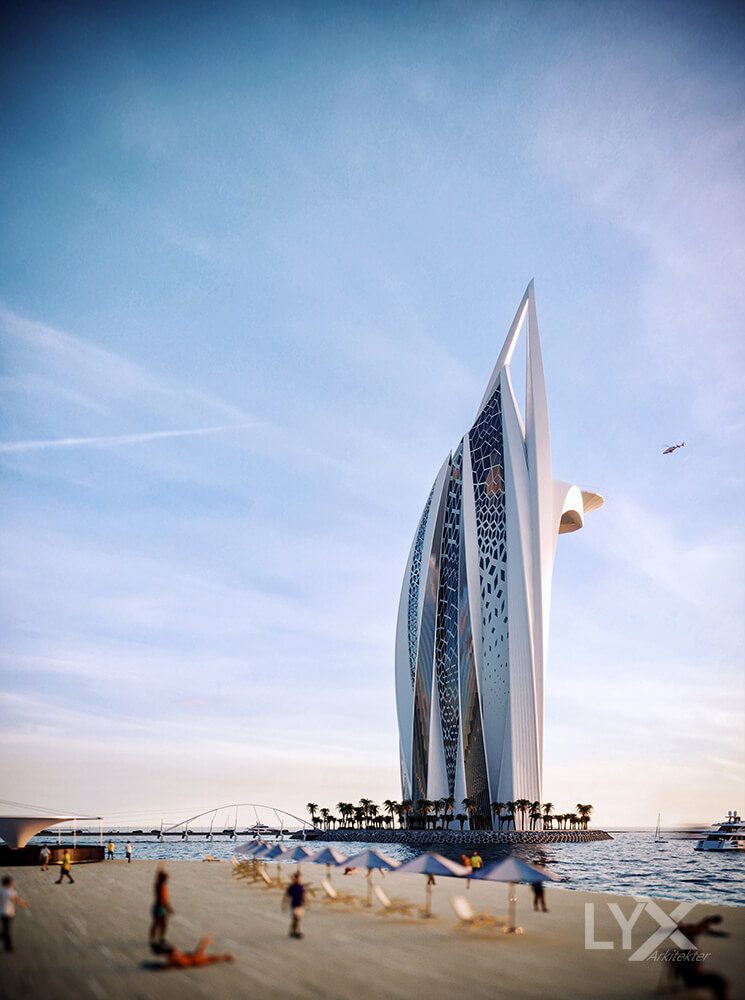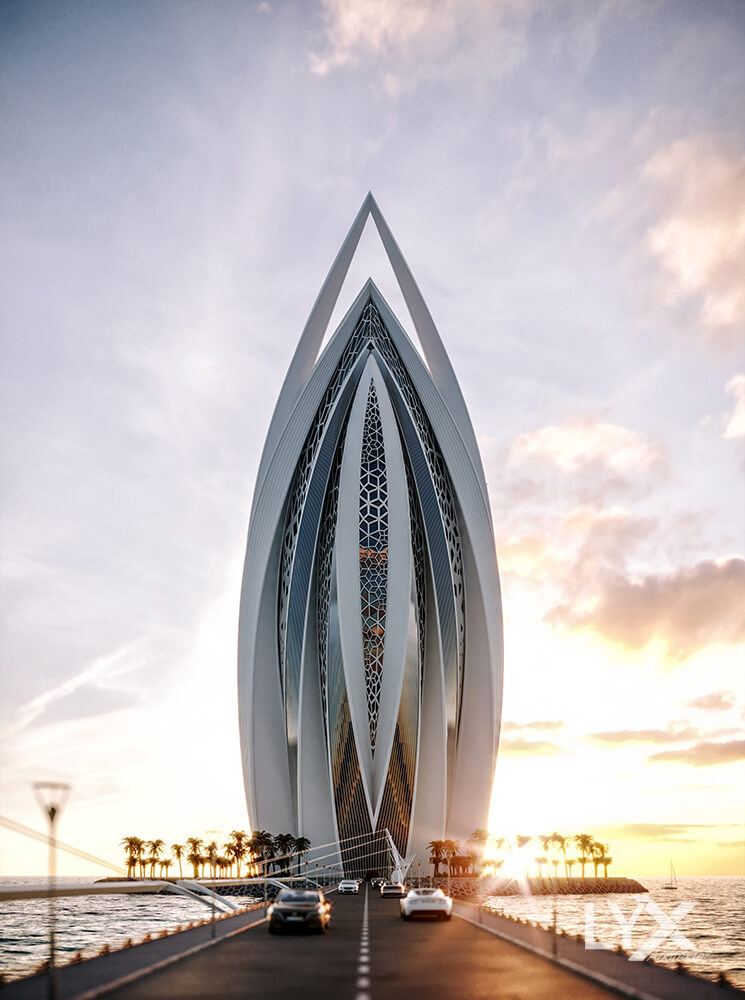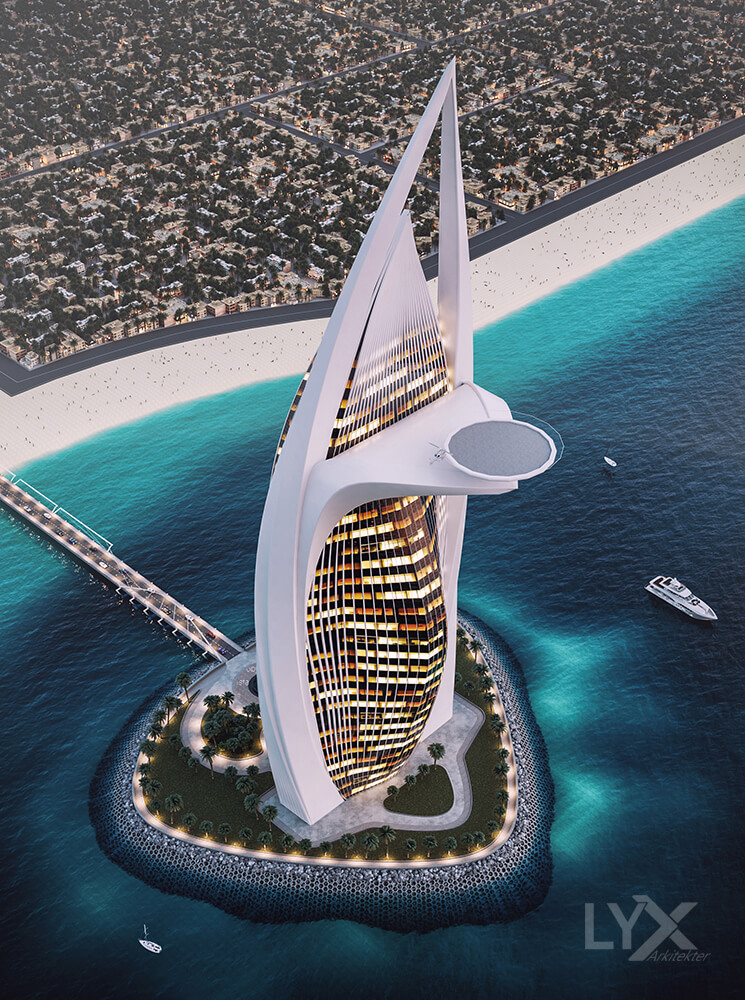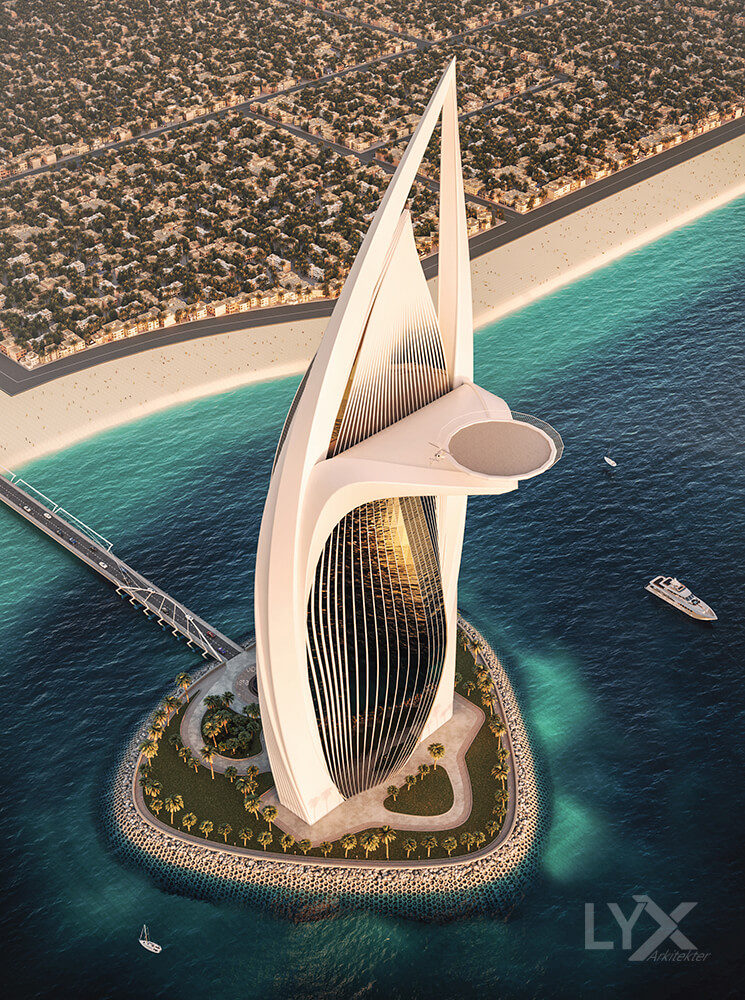 Connect with the LYX arkitekter
---