MEKEMTA Jodel Bismarc: BIS TOWER (Bionics, Integration, Sustainable building).
The 21st century is marked by strong urbanization. Since 2008, more than half of the world's population has been living in urban areas. This urbanization is generally accompanied by high-density development, which is associated with drawbacks such as air pollution and, above all, the lack of adequate space to accommodate this growing population. The BIS TOWER seeks to reclaim vacant land in the wake of roads, usually abandoned and unattractive spaces. The aim is to create a vertical city above the highways. The Tower consists of two organic-looking towers connected by hanging gardens, a wind turbine and a helicopter landing strip at the top. Its strong lines of two snakes dancing with a crumpled skin give it a mythical representation of the city.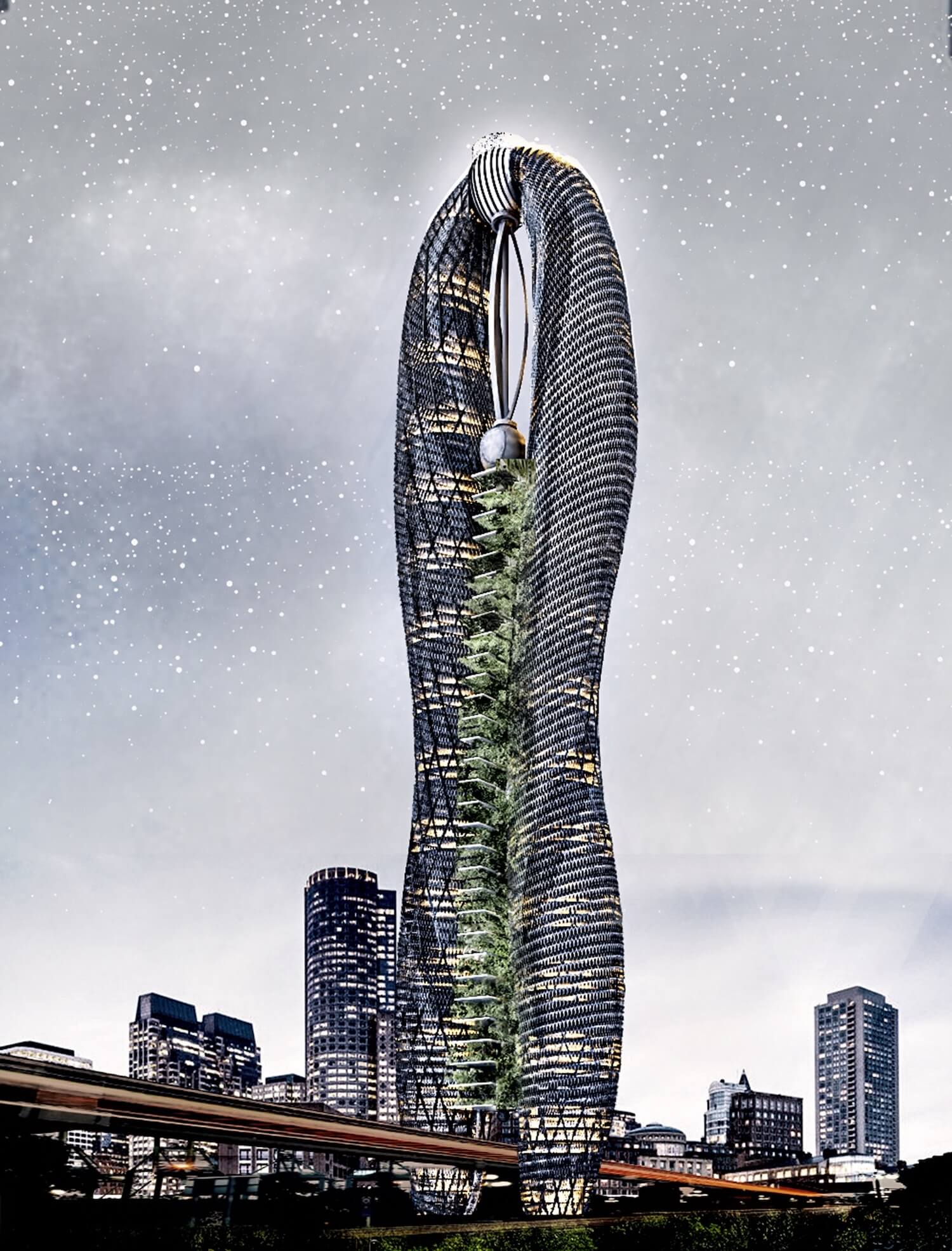 The connecting tower takes on a curvilinear appearance, its relationship with the subway and serves as a bridge between the two separate spaces. The structure is made of steel covered with a double translucent envelope, which gives a 360-degree view of the different floors of the building. In the lower part of the skyscraper there is a layer of aluminum to reduce noise pollution.
To ensure the energy efficiency of the building, wind turbines and photovoltaic panels are used to take advantage of the wind and the sun, respectively. Resource saving is ensured by recycling rainwater and geothermal energy.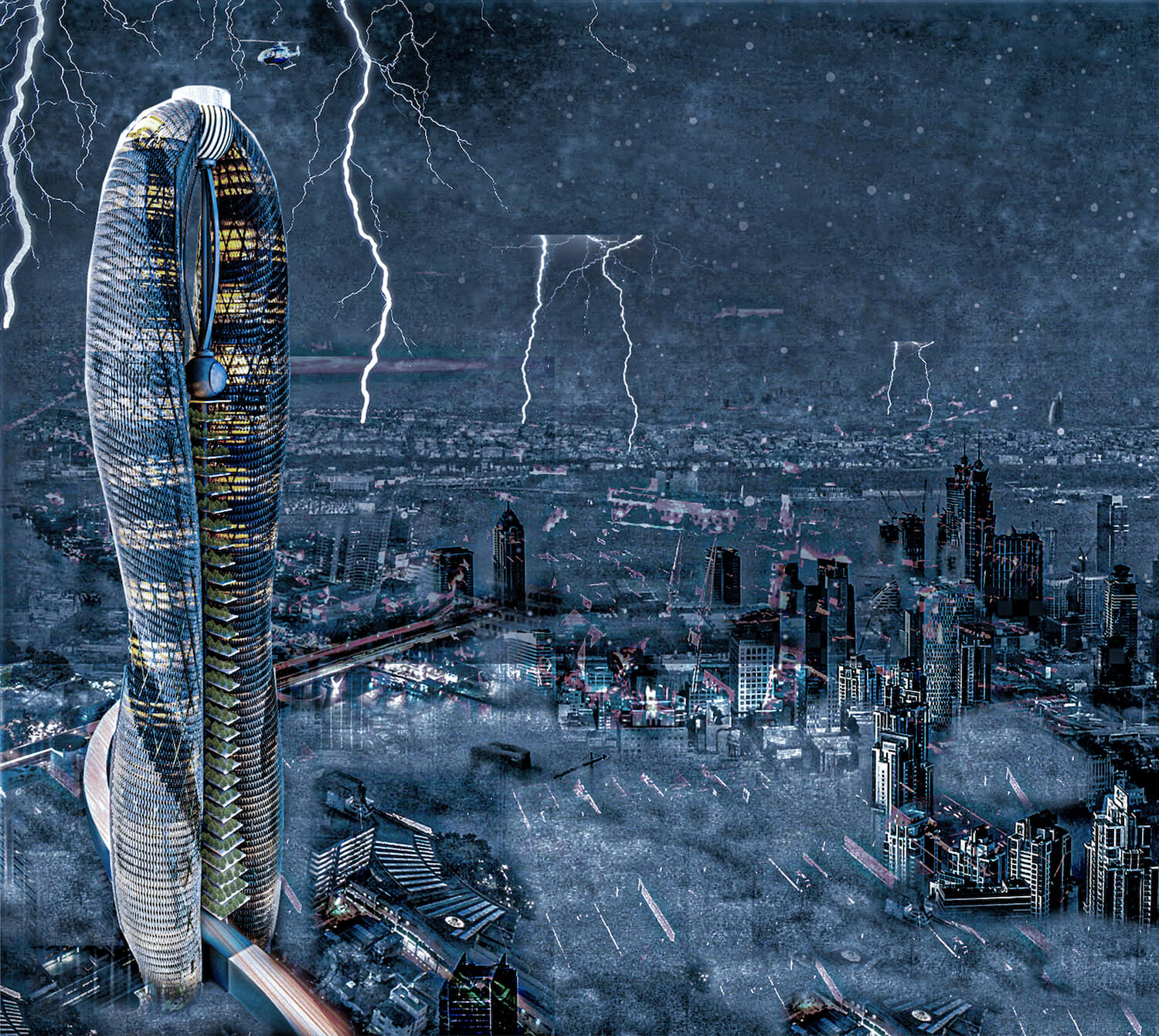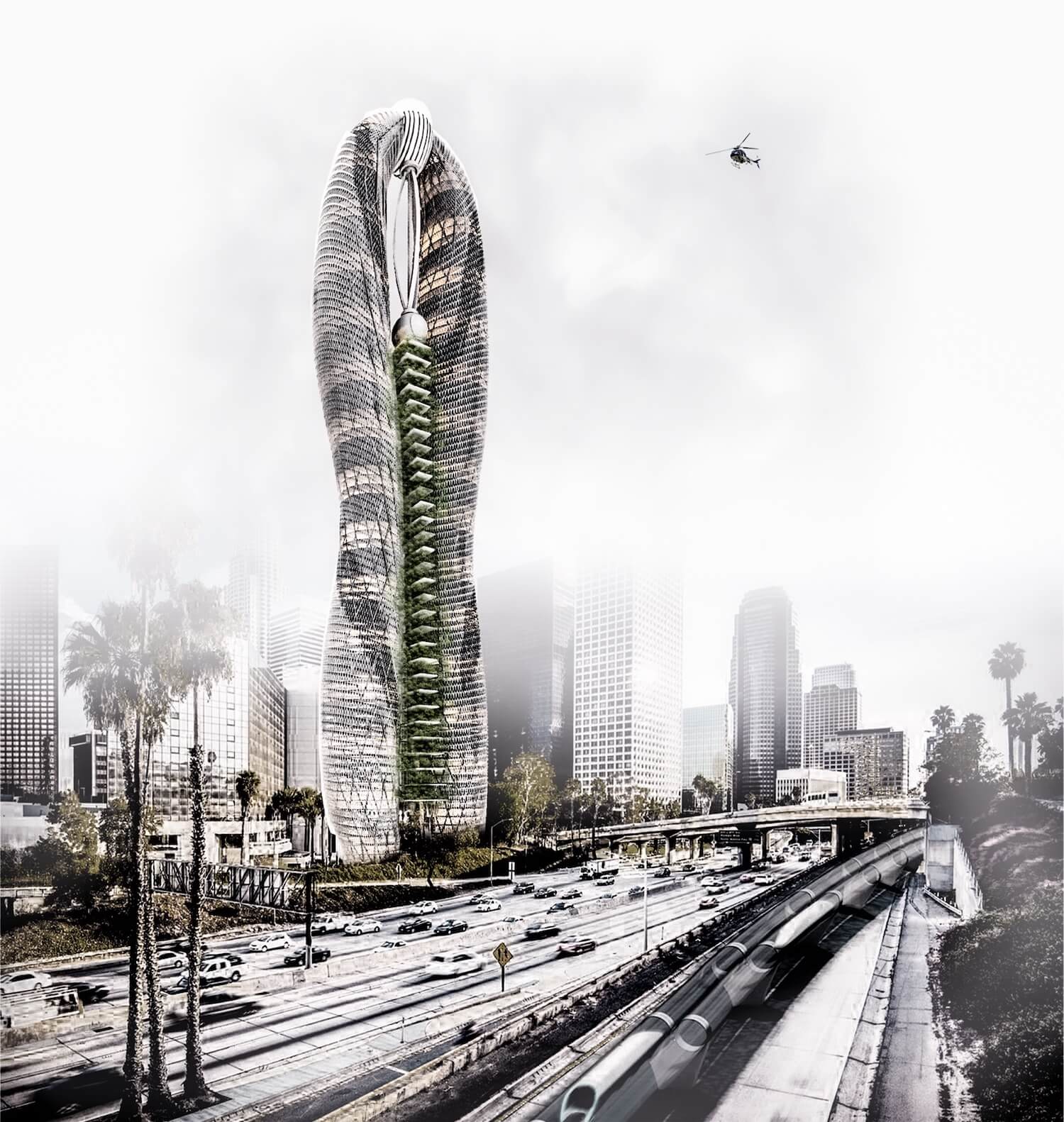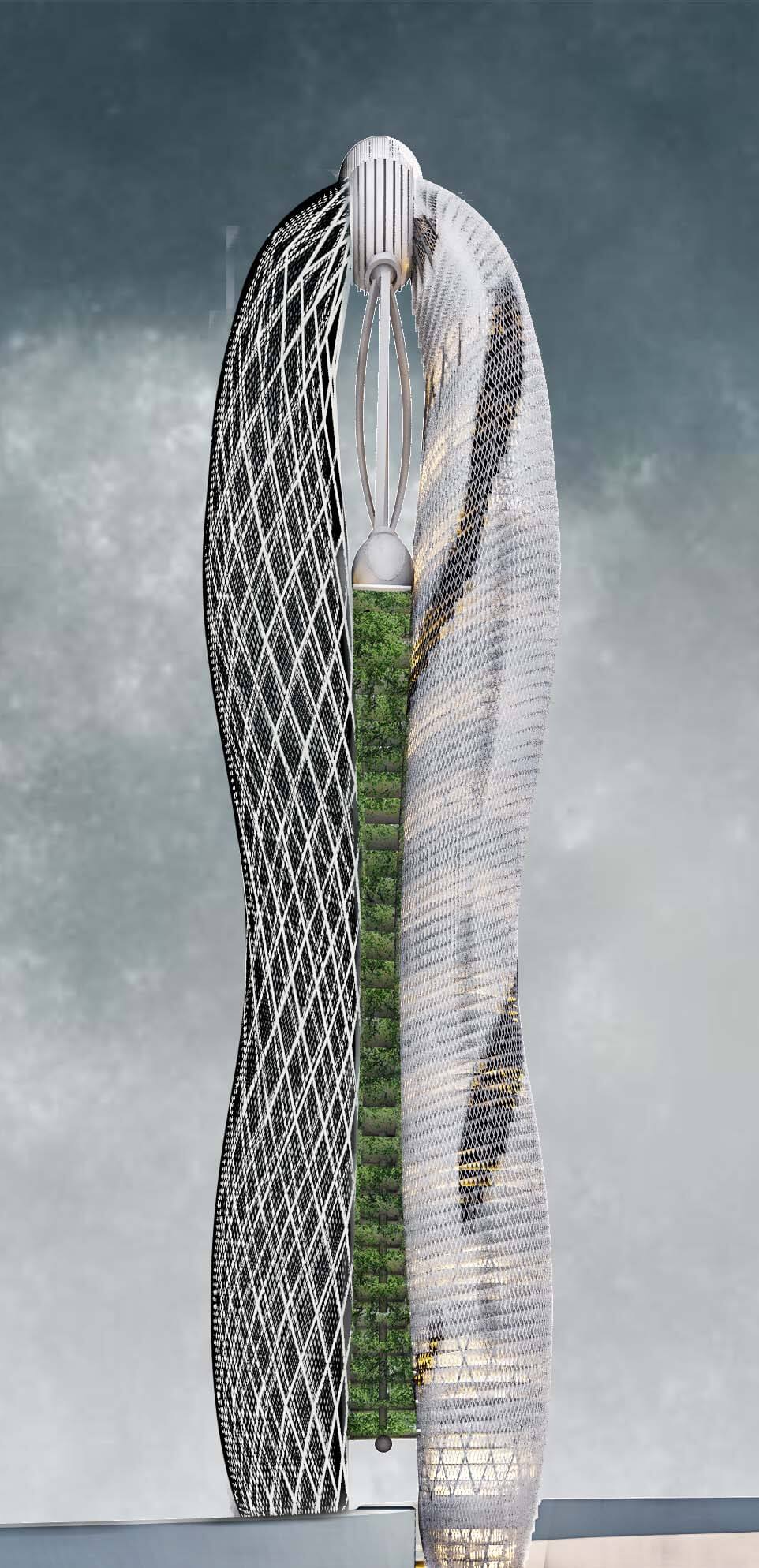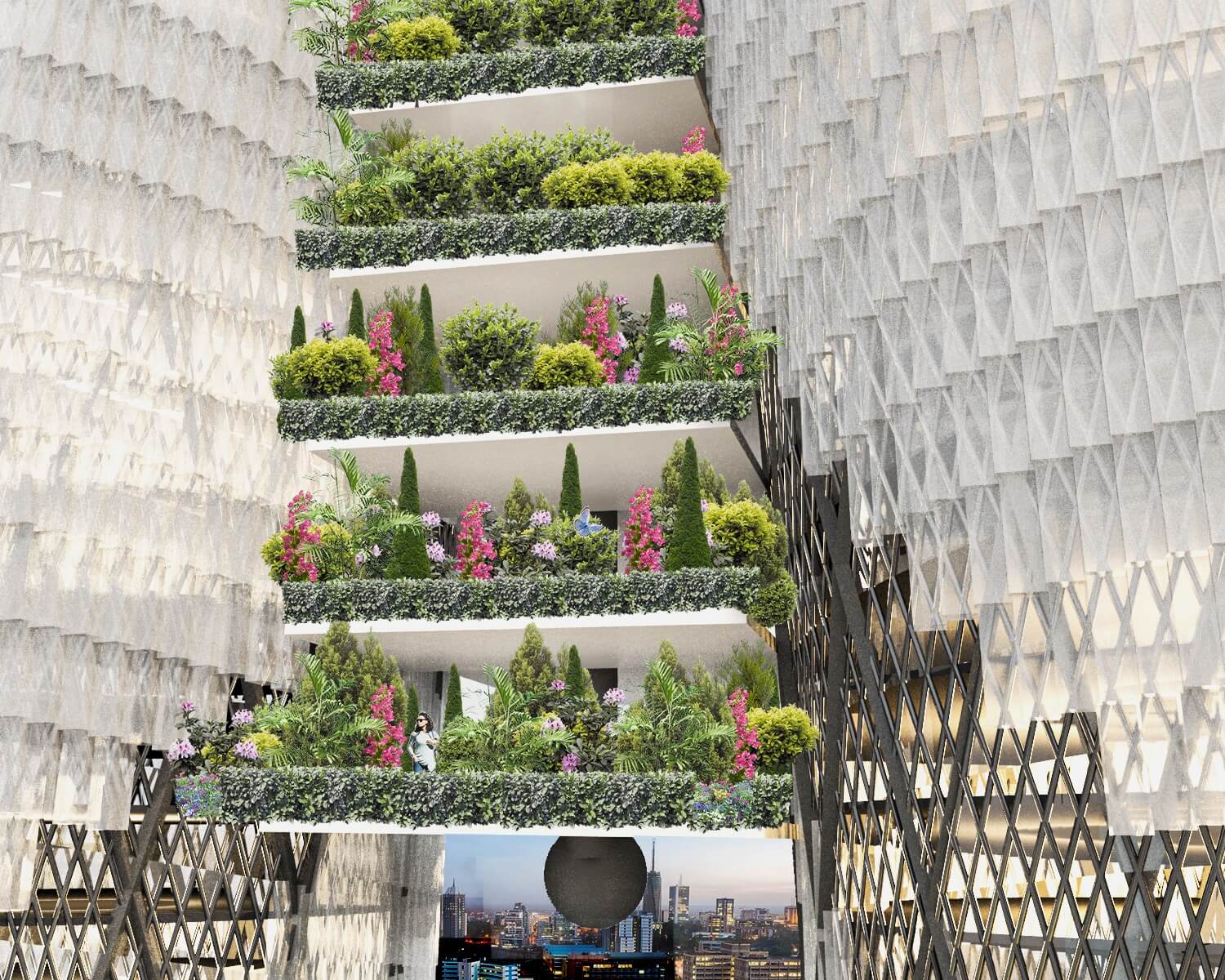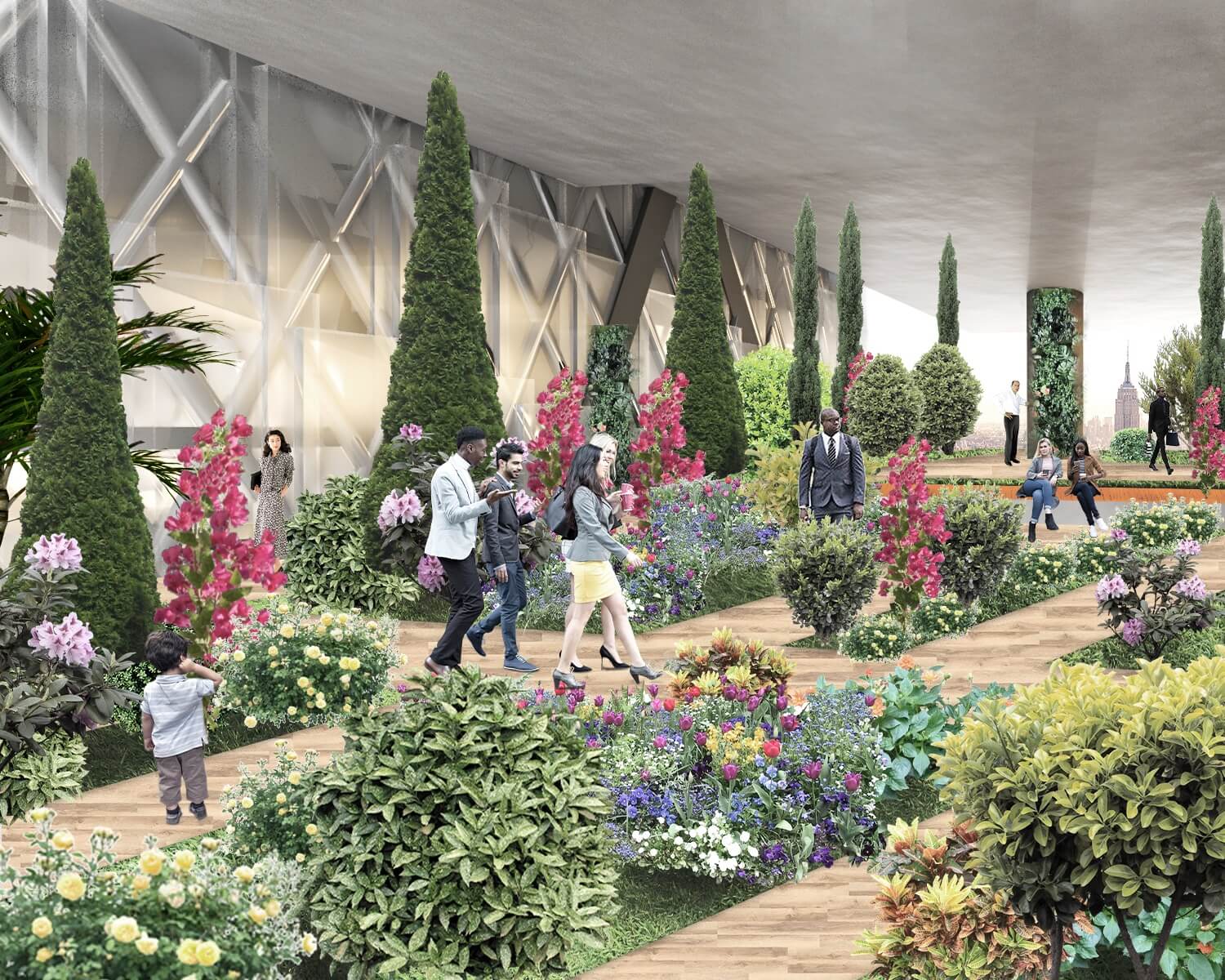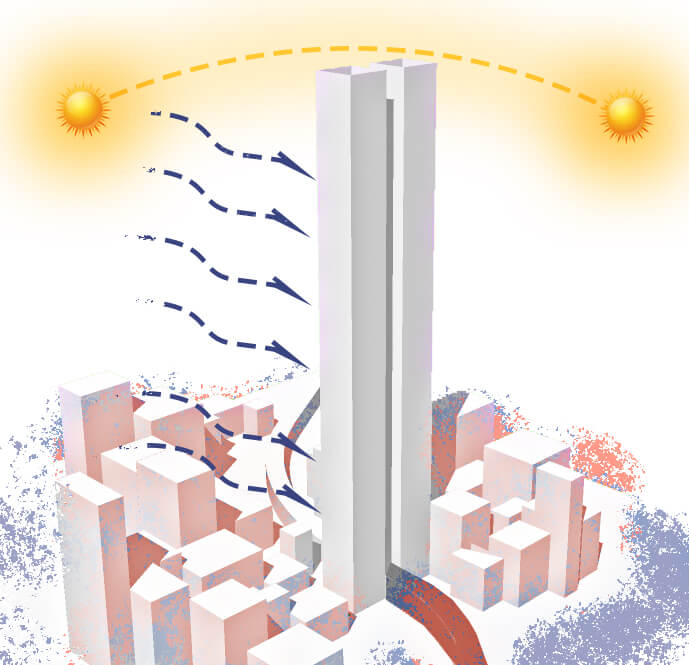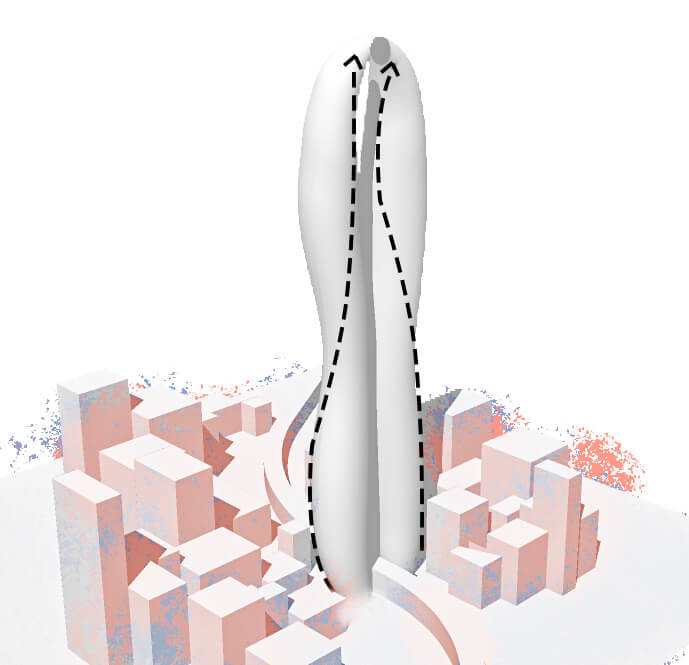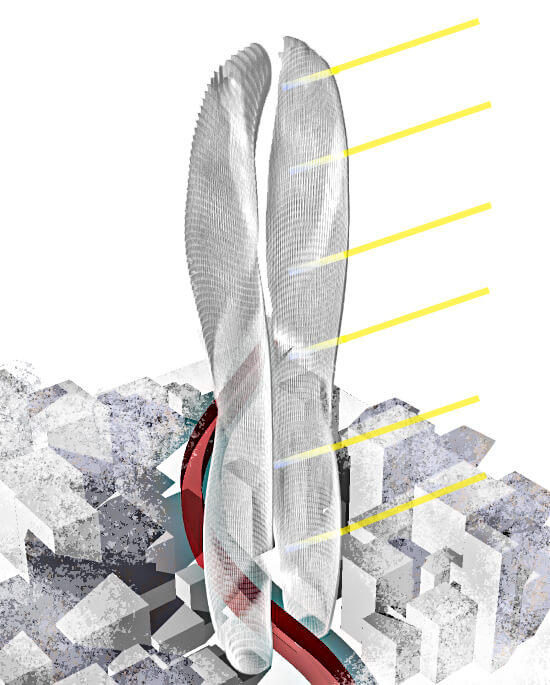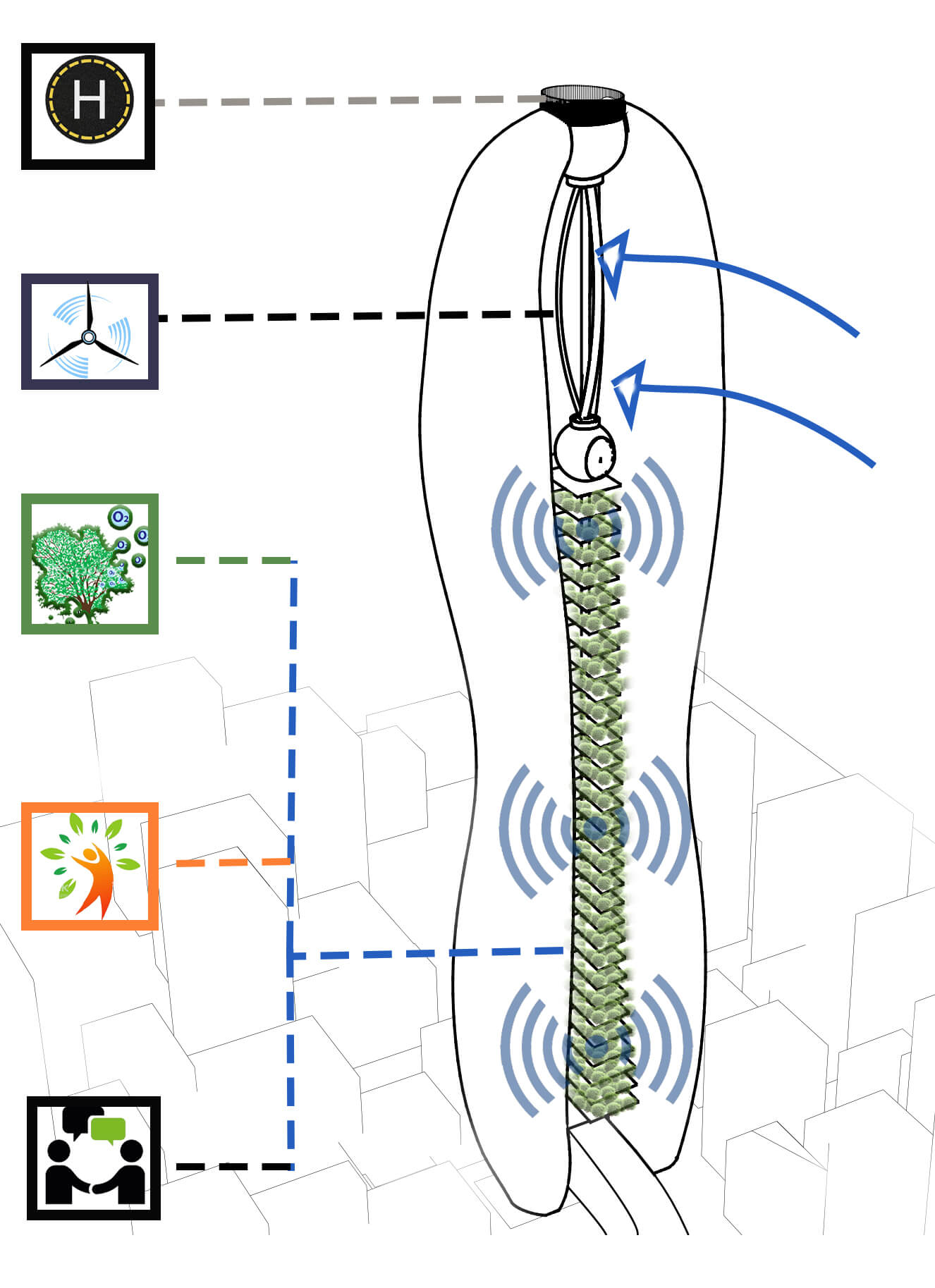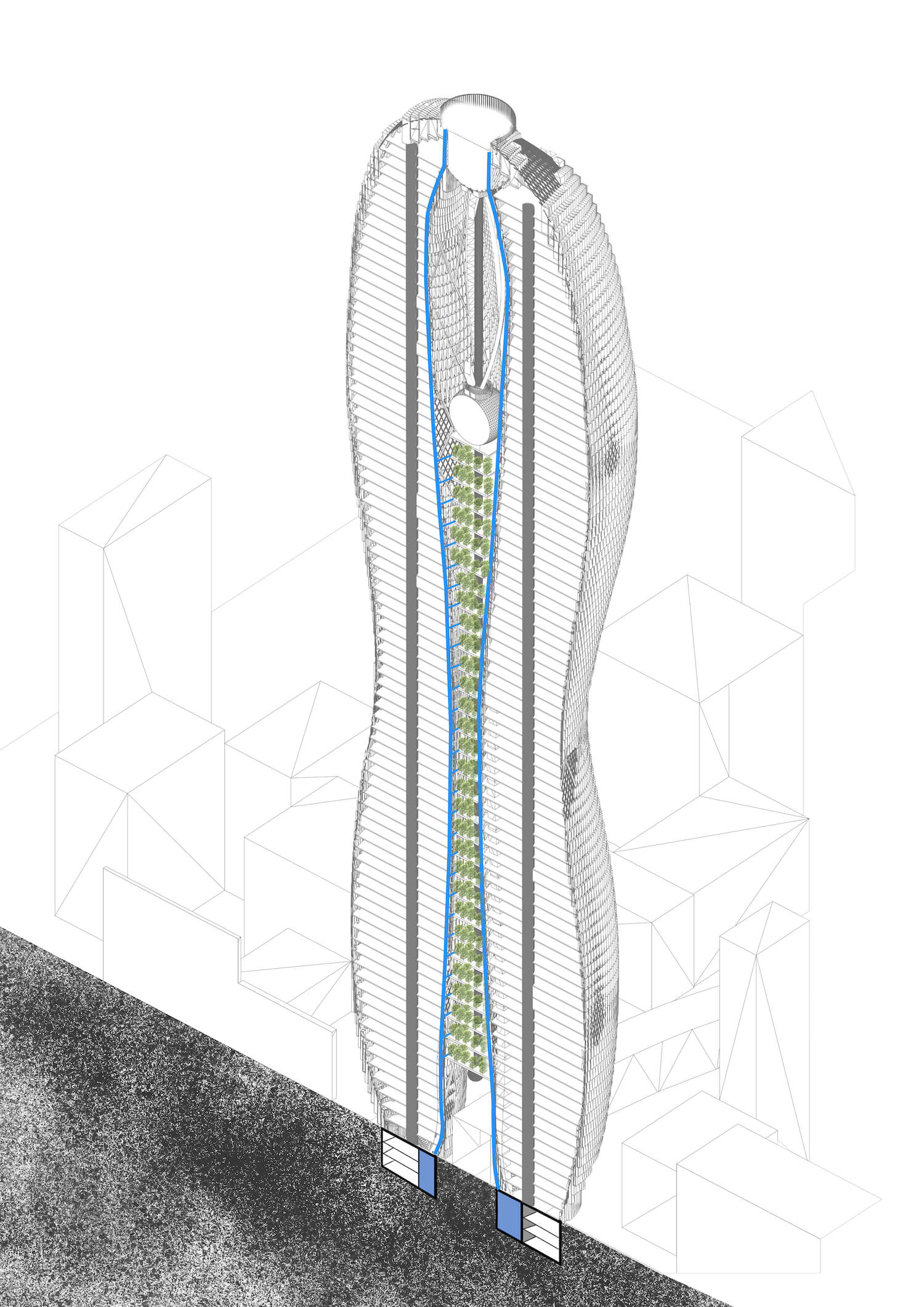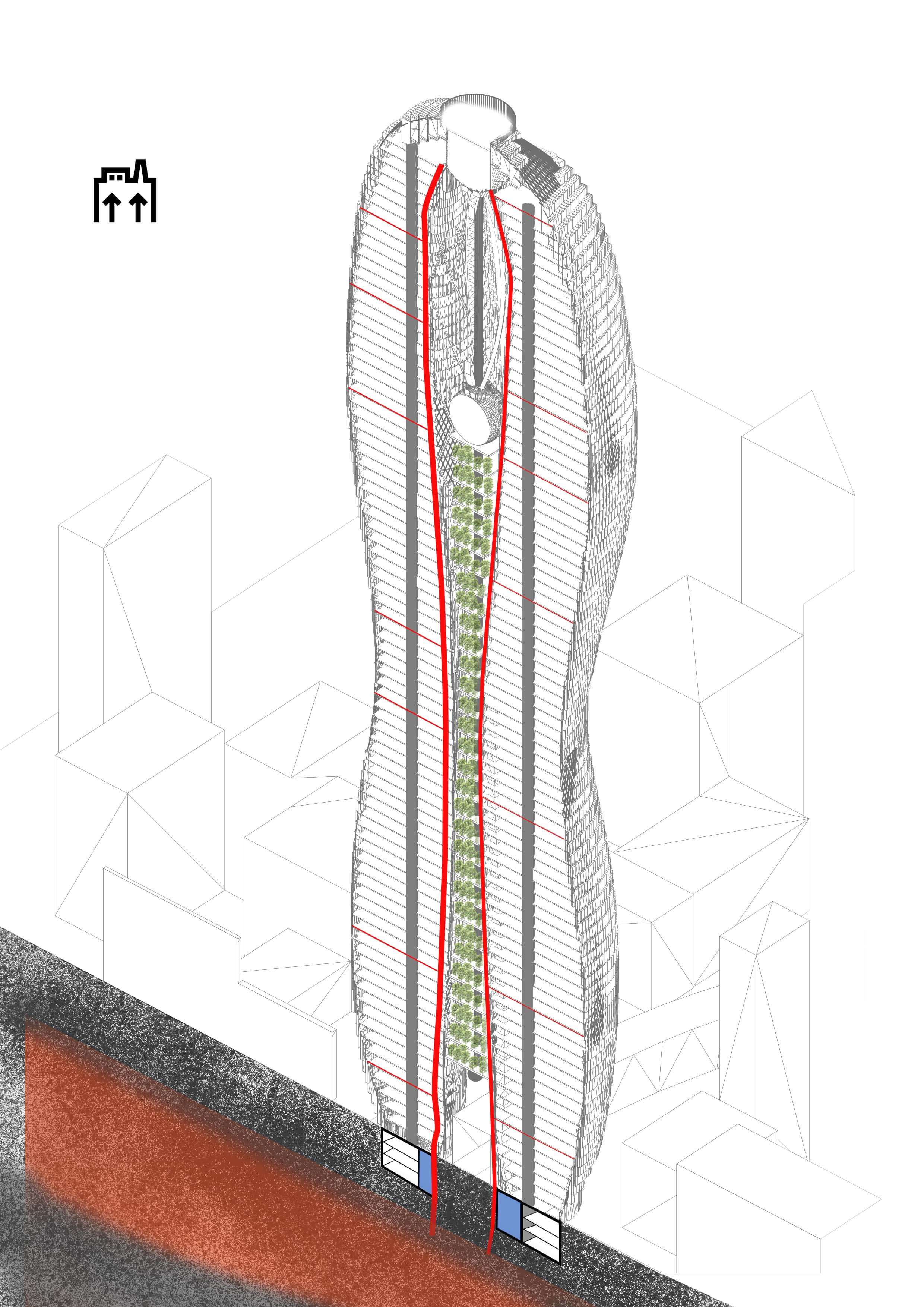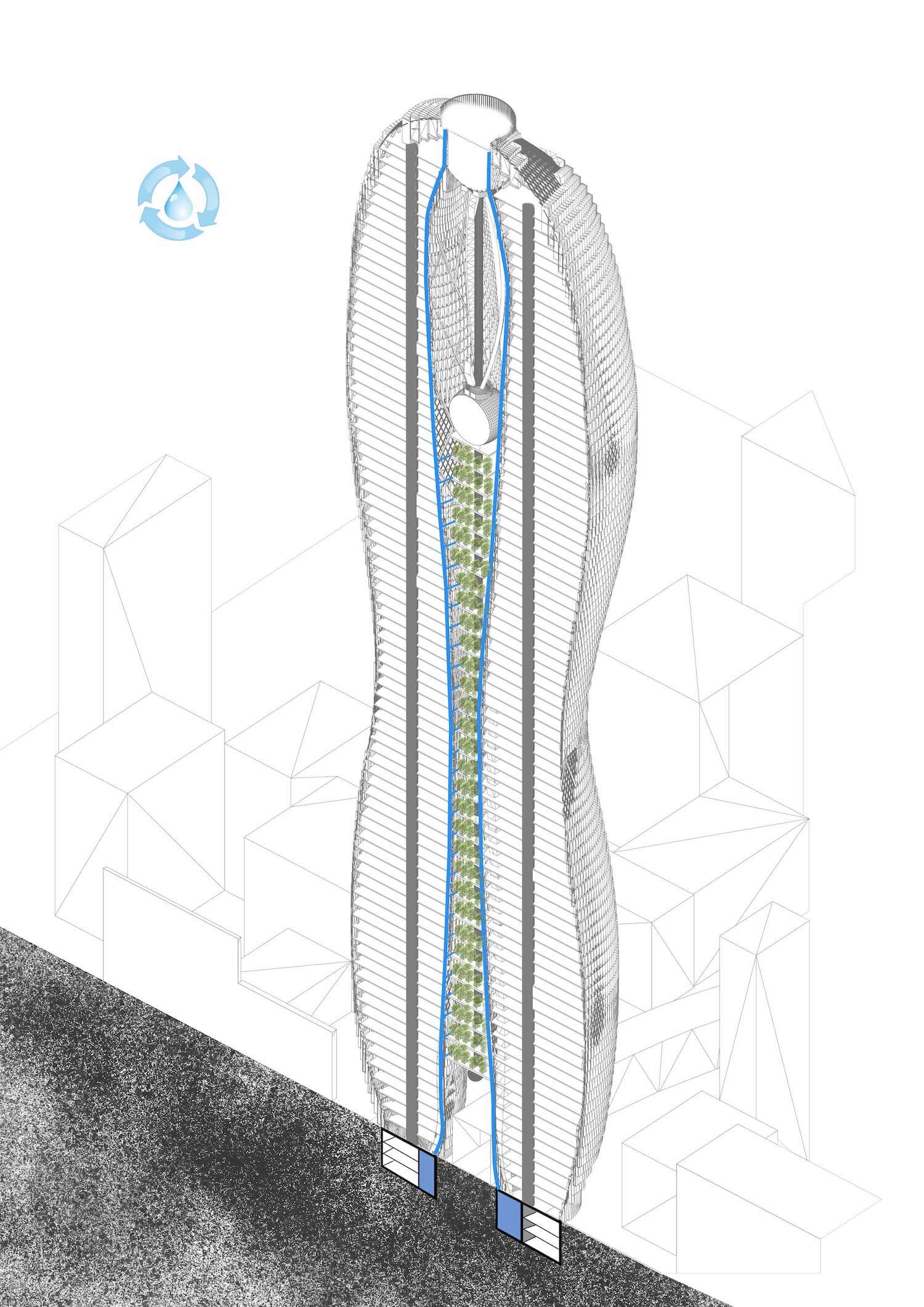 ---