DAAA Haus: The Chapels, located within the premises formerly known as the Farsons Brewery in Mriehel, is a recently added establishment that offers a unique and inviting experience for both relaxing afternoons and lively evenings spent with family and friends. The space, which was once used for storage, has undergone a remarkable transformation into a dynamic brewery and beer garden, breathing new life into its historical setting. Functioning as a gastro brewpub with a distinctive character, The Chapels is divided into three distinct zones, each contributing to its overall charm and ambiance.
The Chapel Rooms: These rooms take their name from the bar itself. Originally designed for cooling purposes, they used to house copper vessels utilized in crafting Farsons' renowned brews. The architectural design of these rooms draws inspiration from cathedral aesthetics, with a focus on maintaining the Gothic style. The cathedral-like ceiling is enhanced with subtle indirect lighting, highlighting its unique features. Artistic mural representations of traditional glass patterns adorn the space, immersing visitors in an engaging atmosphere that pays homage to the brewery's heritage.
The Microbrewery and Centerpiece Bar: The centerpiece bar boasts a distinctive curved ceiling adorned with copper cladding. This space is home to a microbrewery where daily beers are produced, featuring labels inspired by the iconic chapels. The copper tanks are seamlessly integrated into the bar area, and a self-pour system provides a unique interactive experience for patrons. Adjacent to the microbrewery, a meticulously restored piece of machinery from the old microbrewery stands as a nostalgic reminder of the past. The overall design combines industrial elements like corrugated metal and metal mesh with warm tones, solid wood, and comfortable furnishings.
The Terrace: One of the notable features of The Chapels is its expansive terrace, offering a variety of seating options and open spaces. The terrace is embellished with lush greenery and offers panoramic views of the surroundings. The seating arrangements include modular wooden benches, colorful chairs, and loungers, catering to different preferences and occasions. The terrace is equally charming during the day as well as the night, with the addition of playful and romantic incandescent festoon lights enhancing the ambiance after sunset.
The Restored Bar: An intriguing aspect of The Chapels is the bar itself, which is an original relic from Farsons' history. This bar, once used for deliveries, has been carefully restored and repurposed as a central feature of the establishment. Efforts were made to preserve the bar's original features while incorporating a mix of retro signage that complements the overall decor.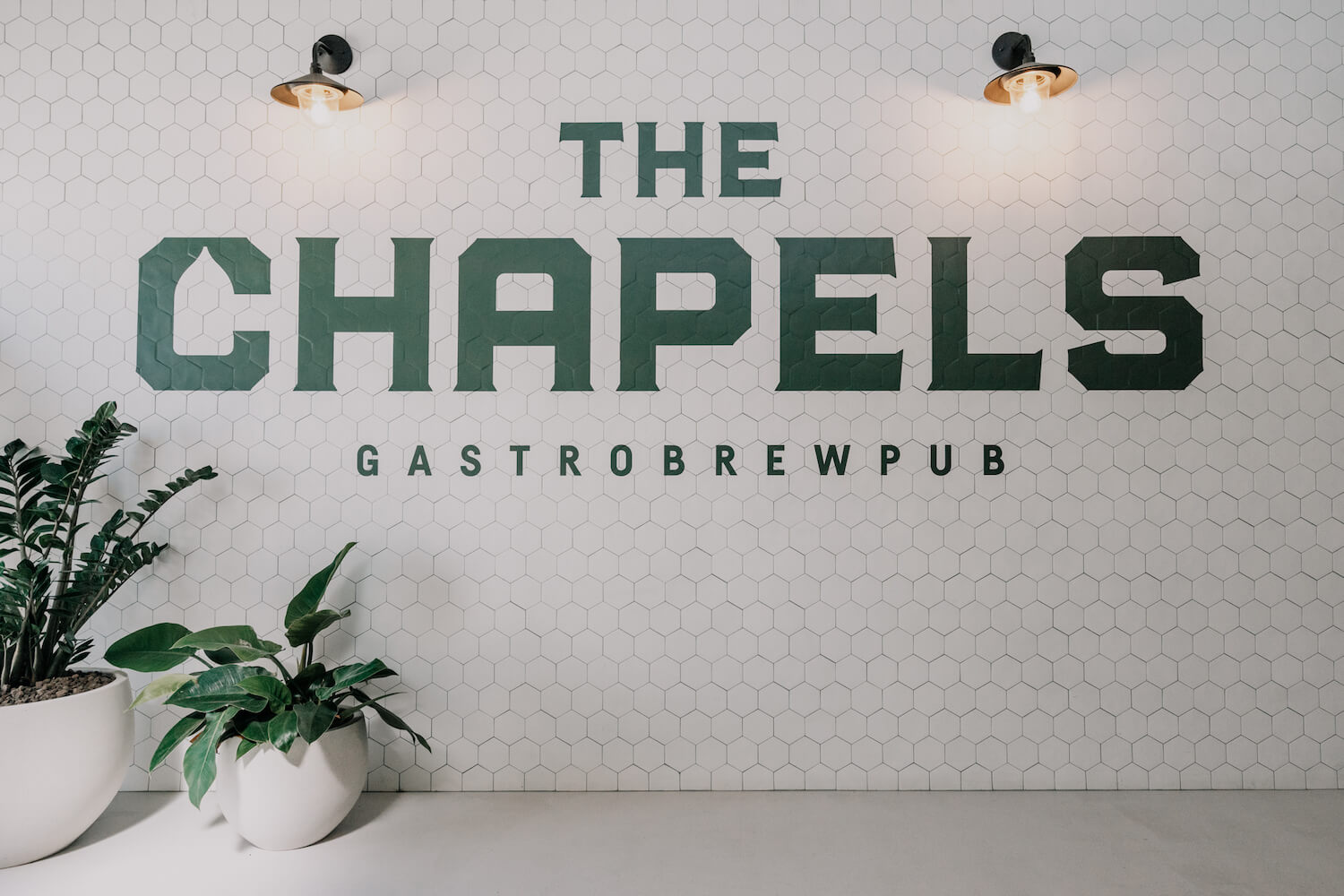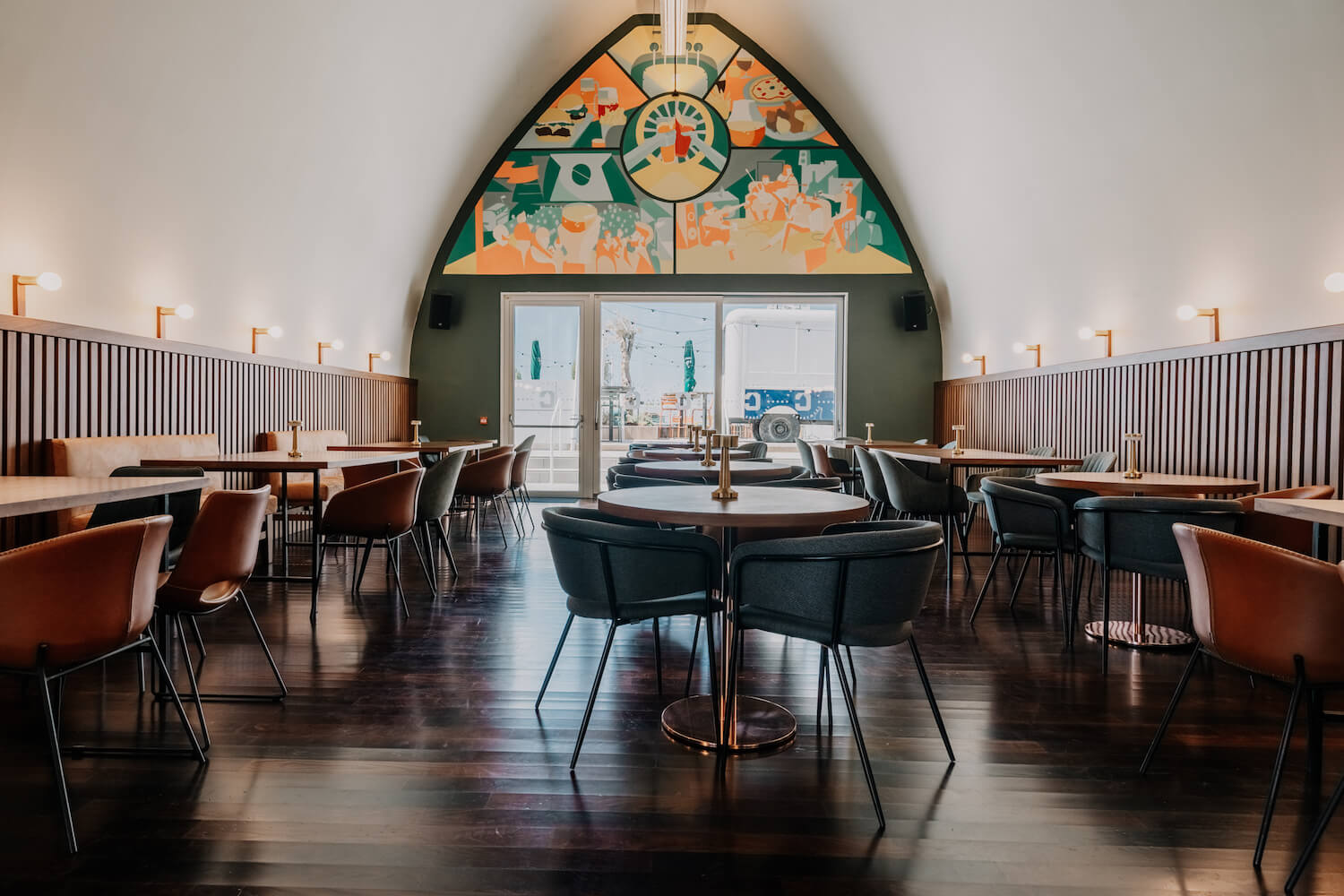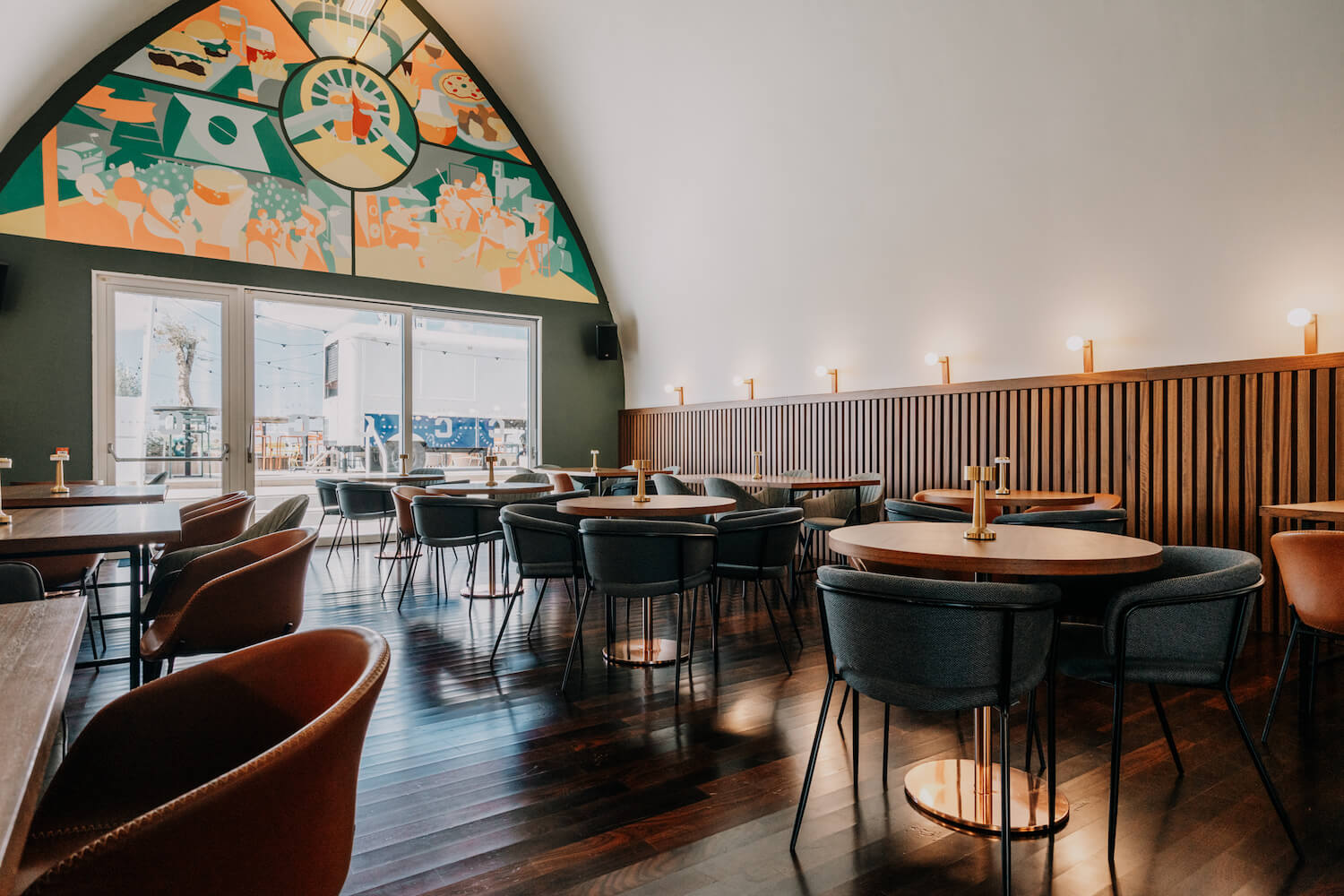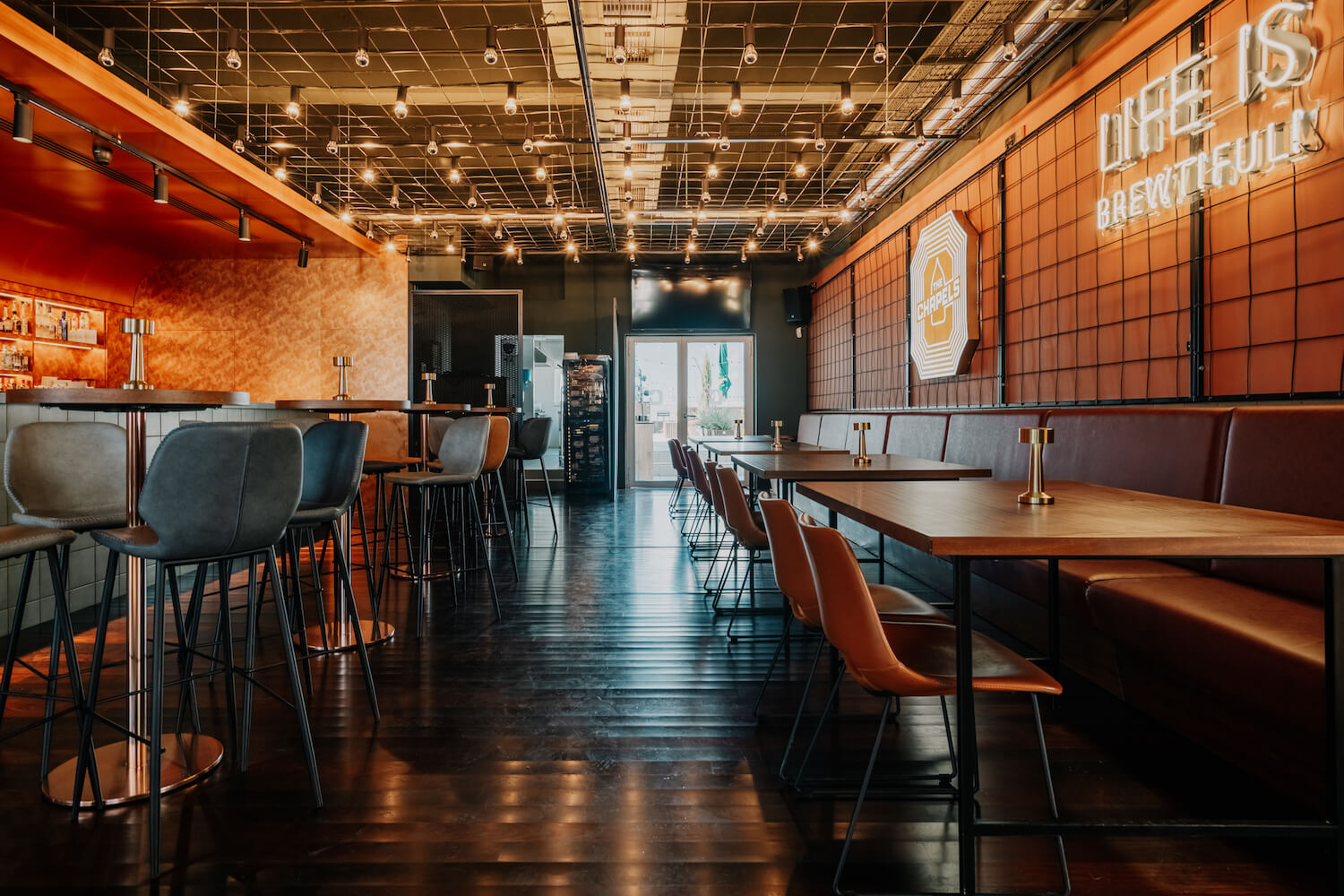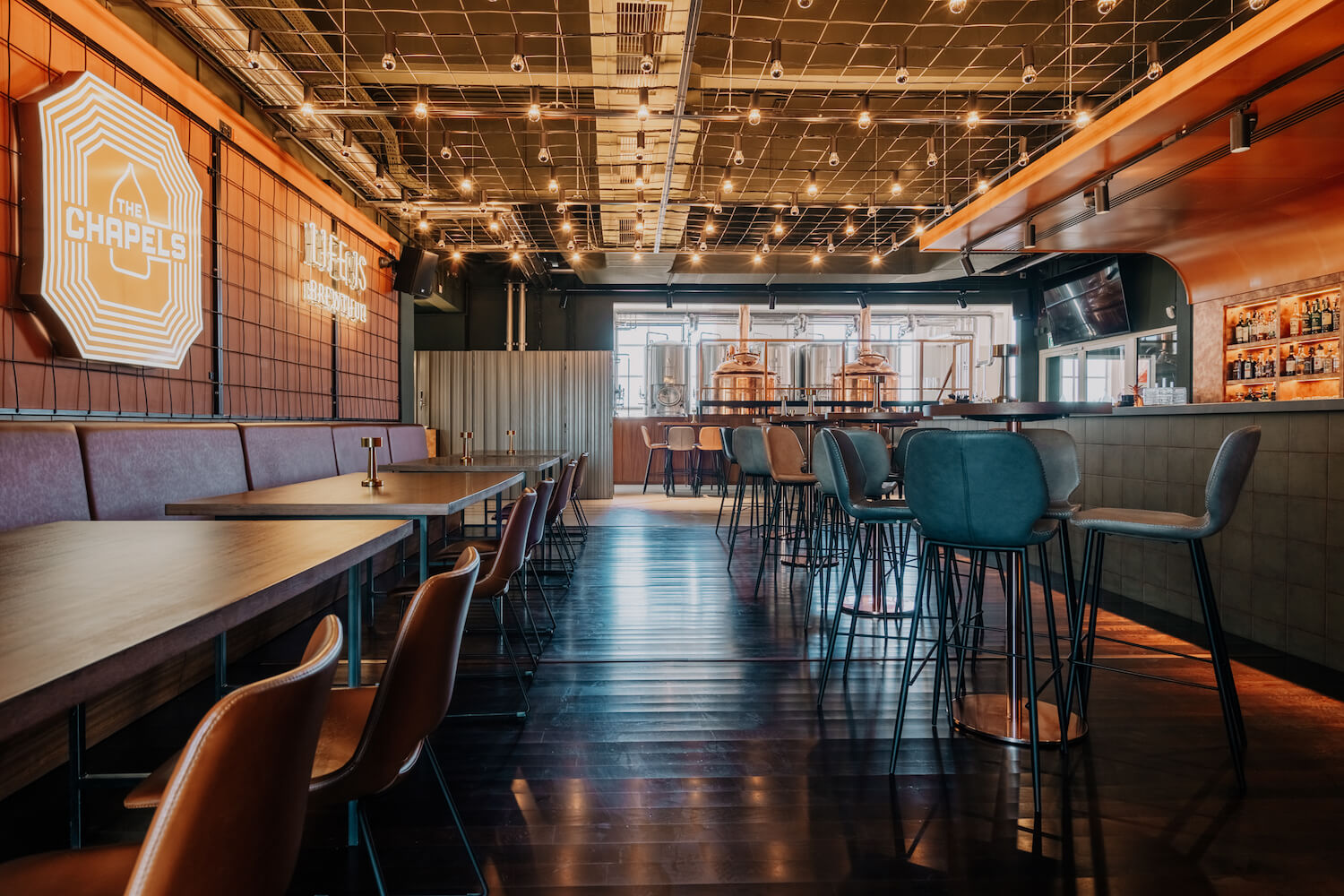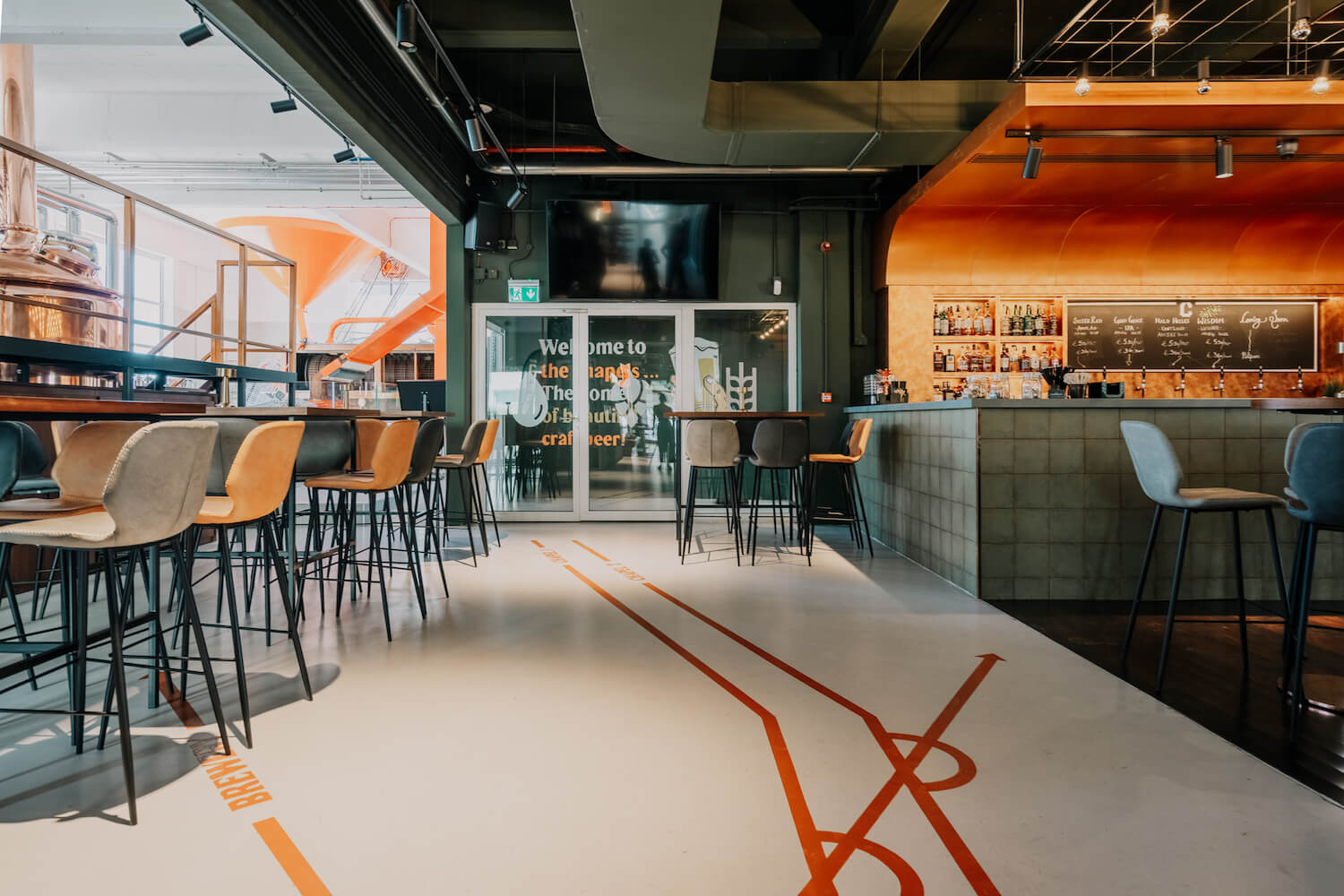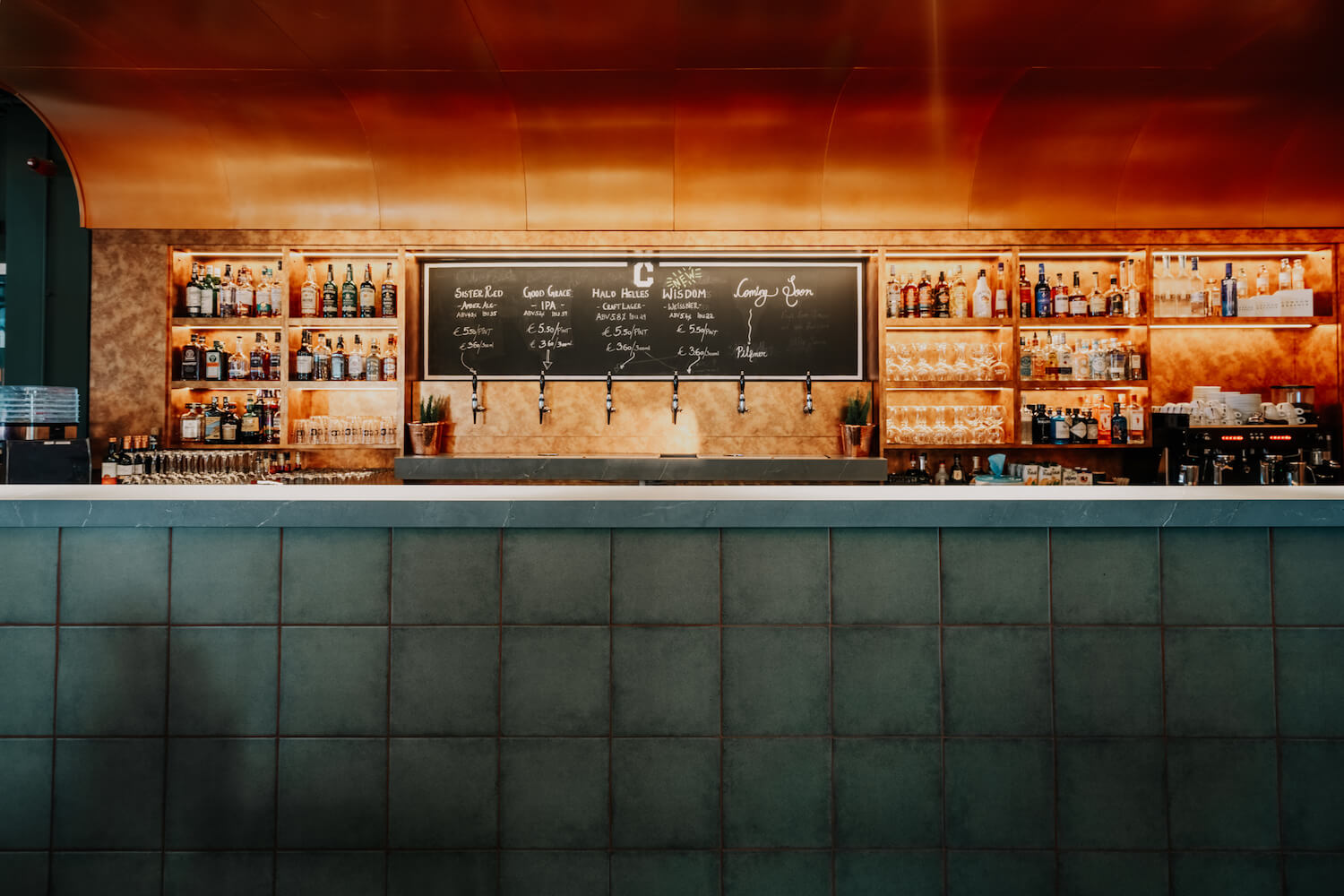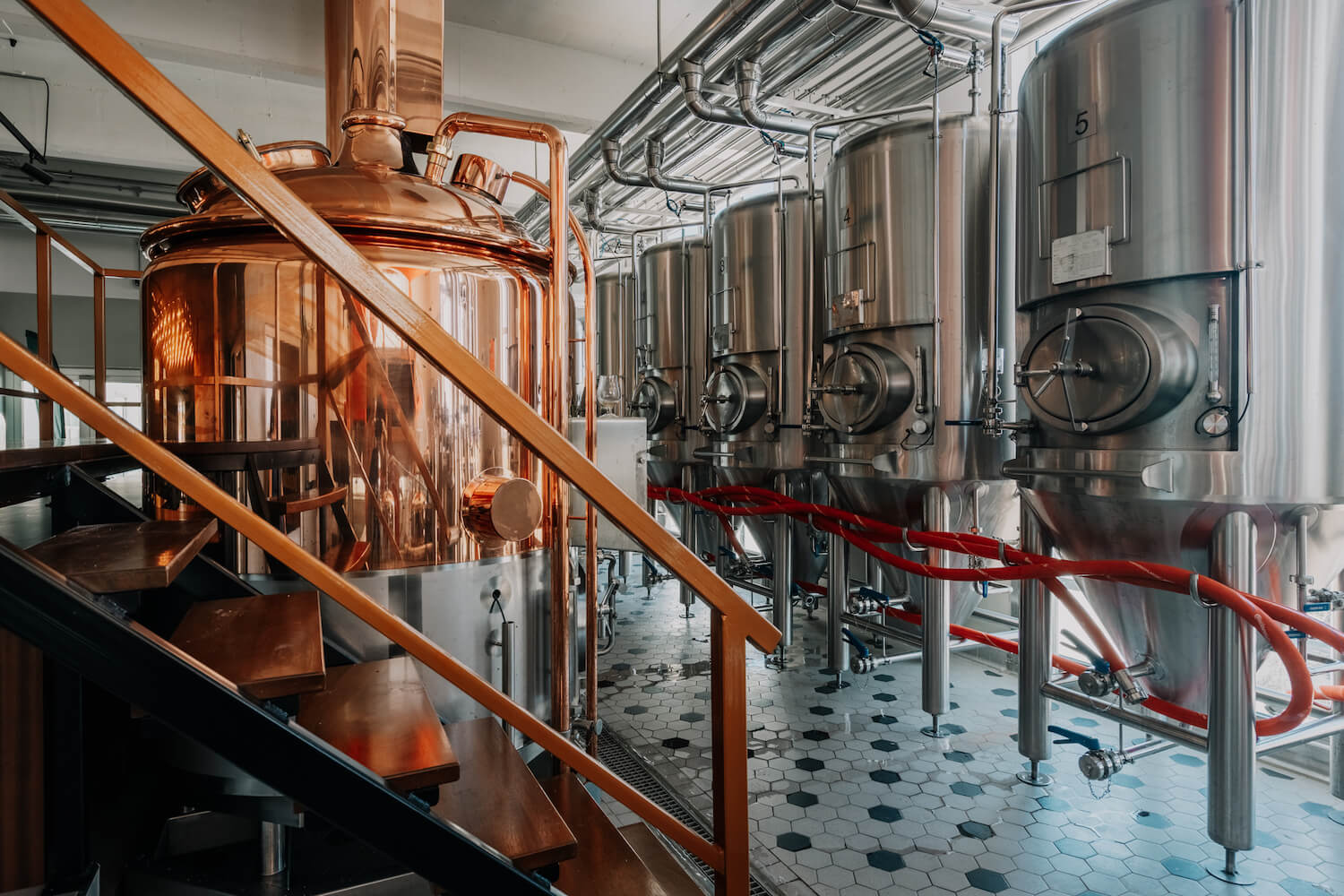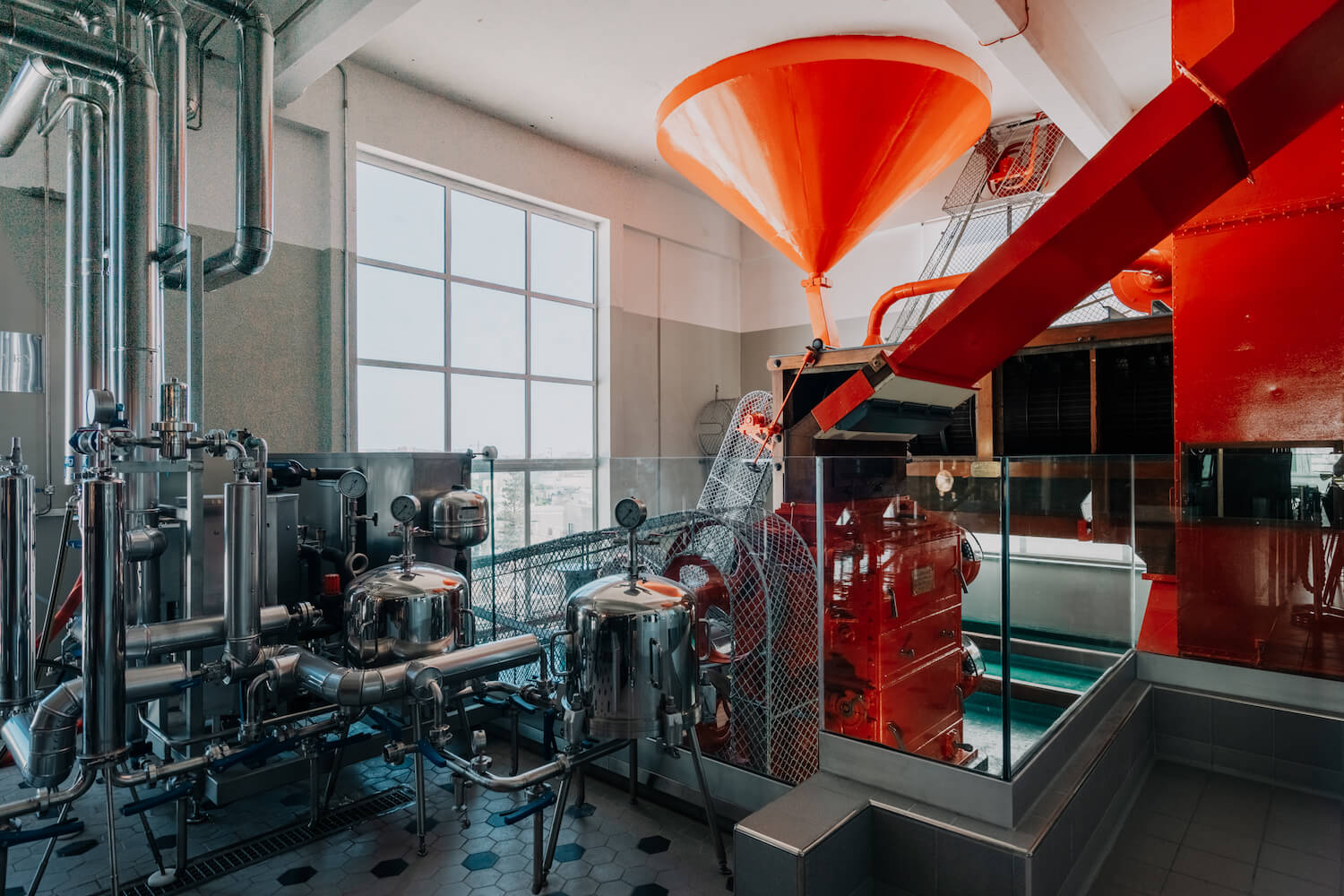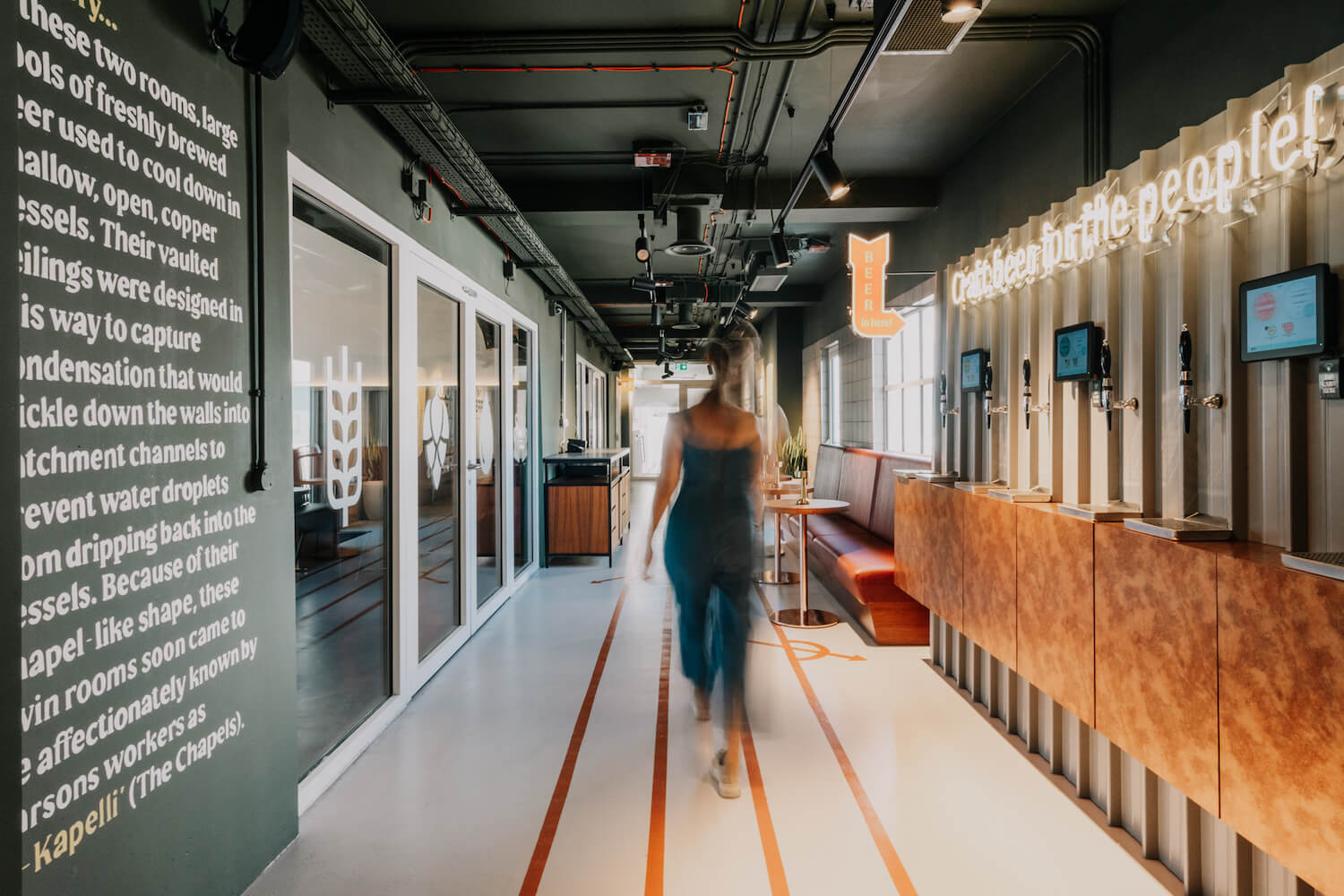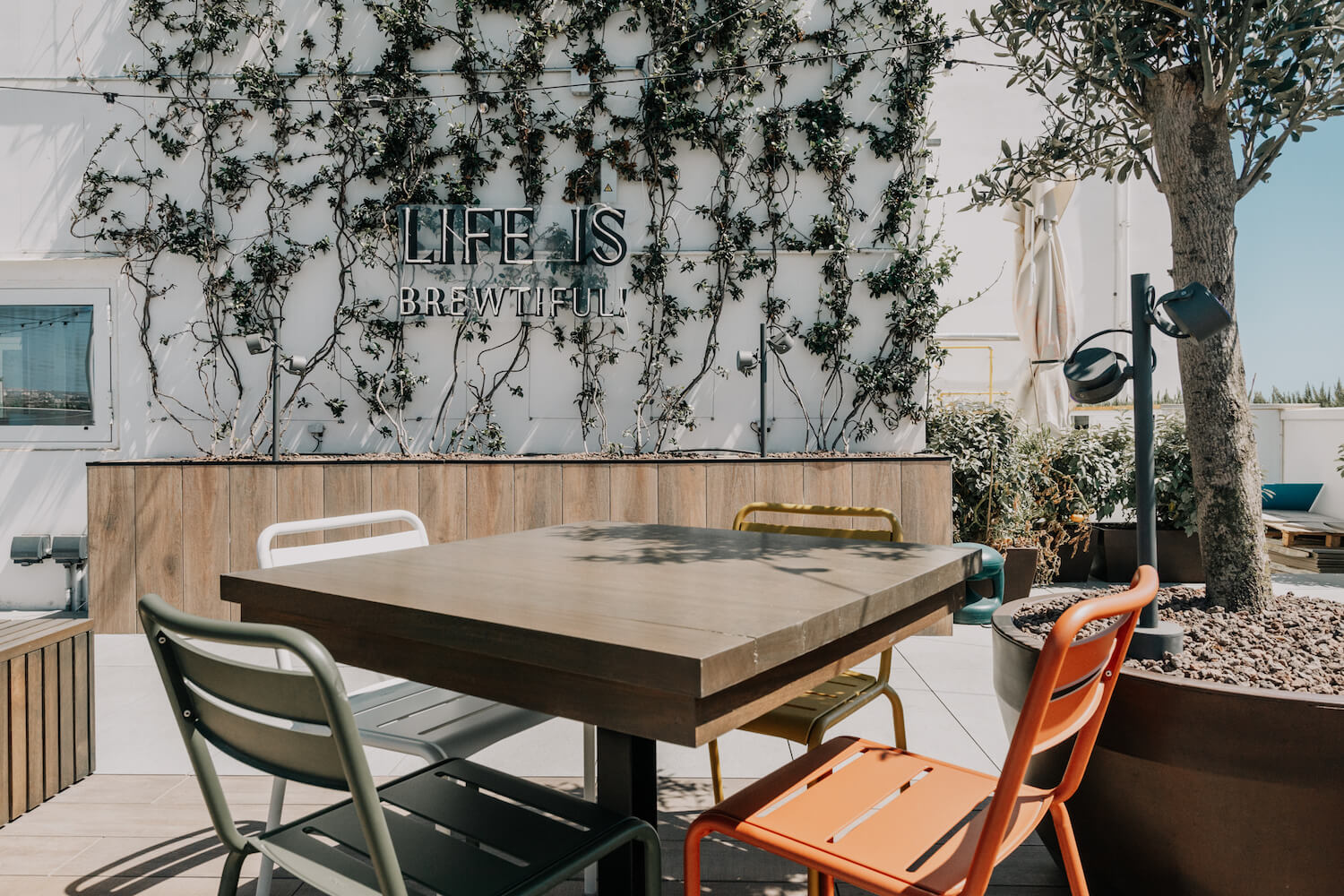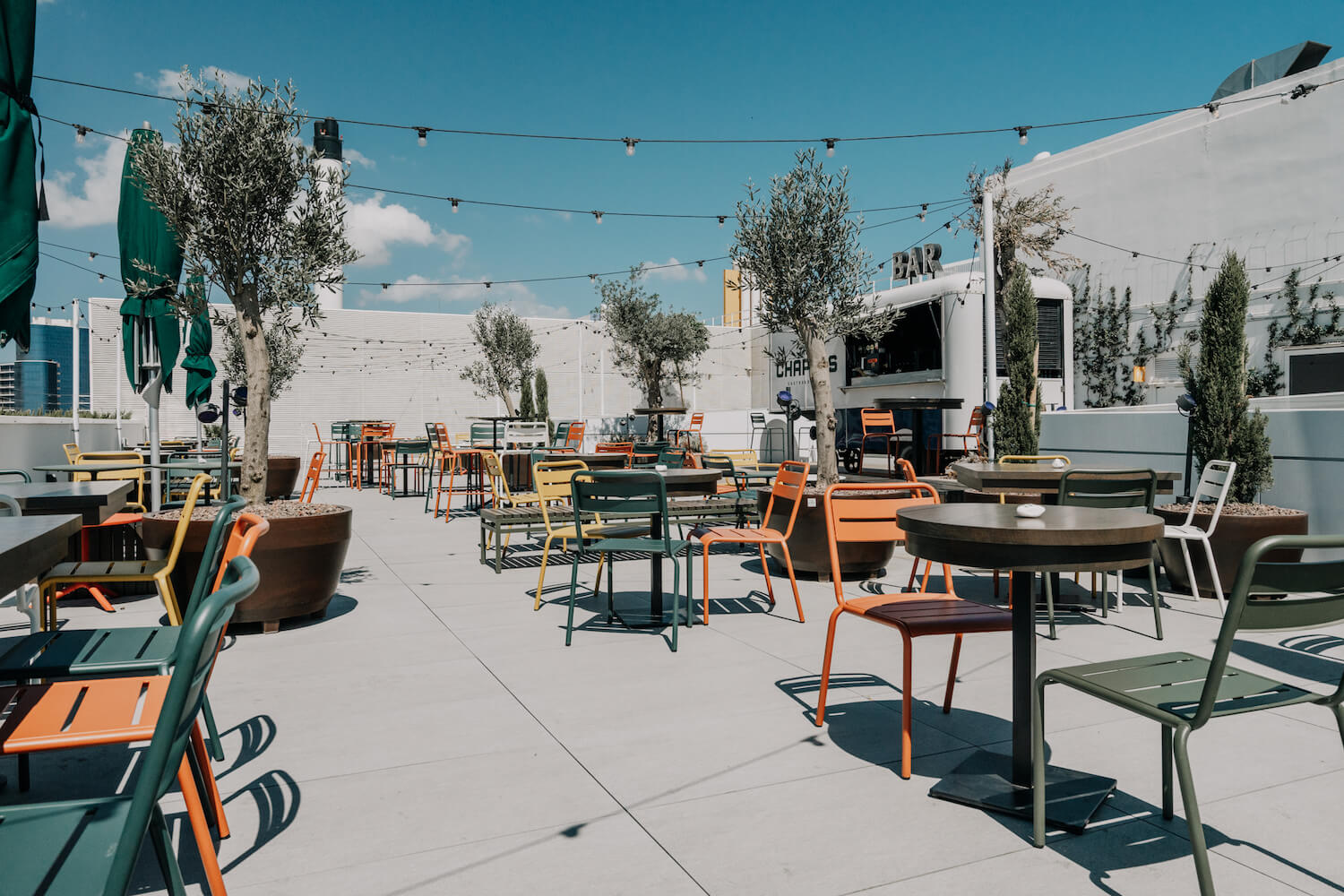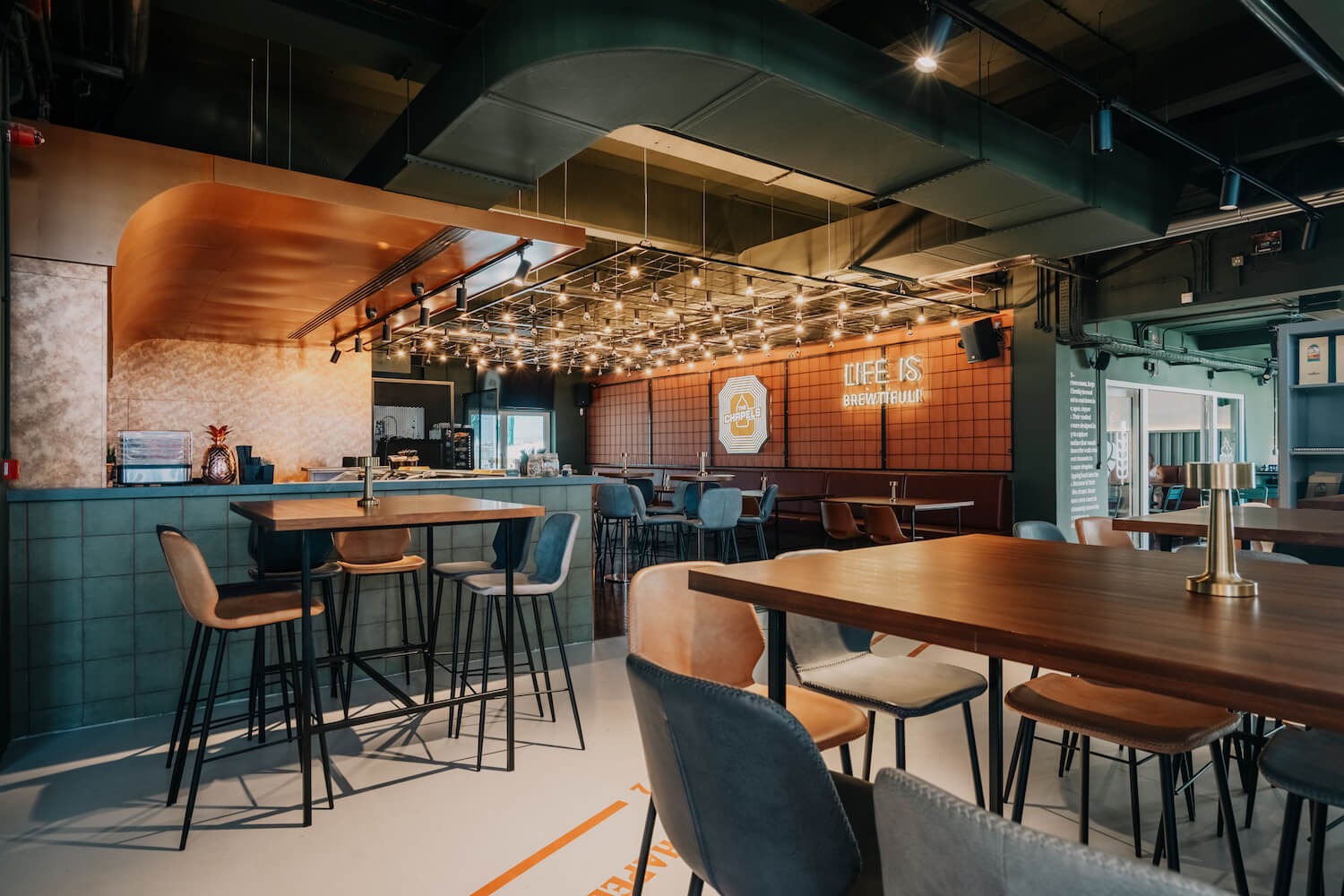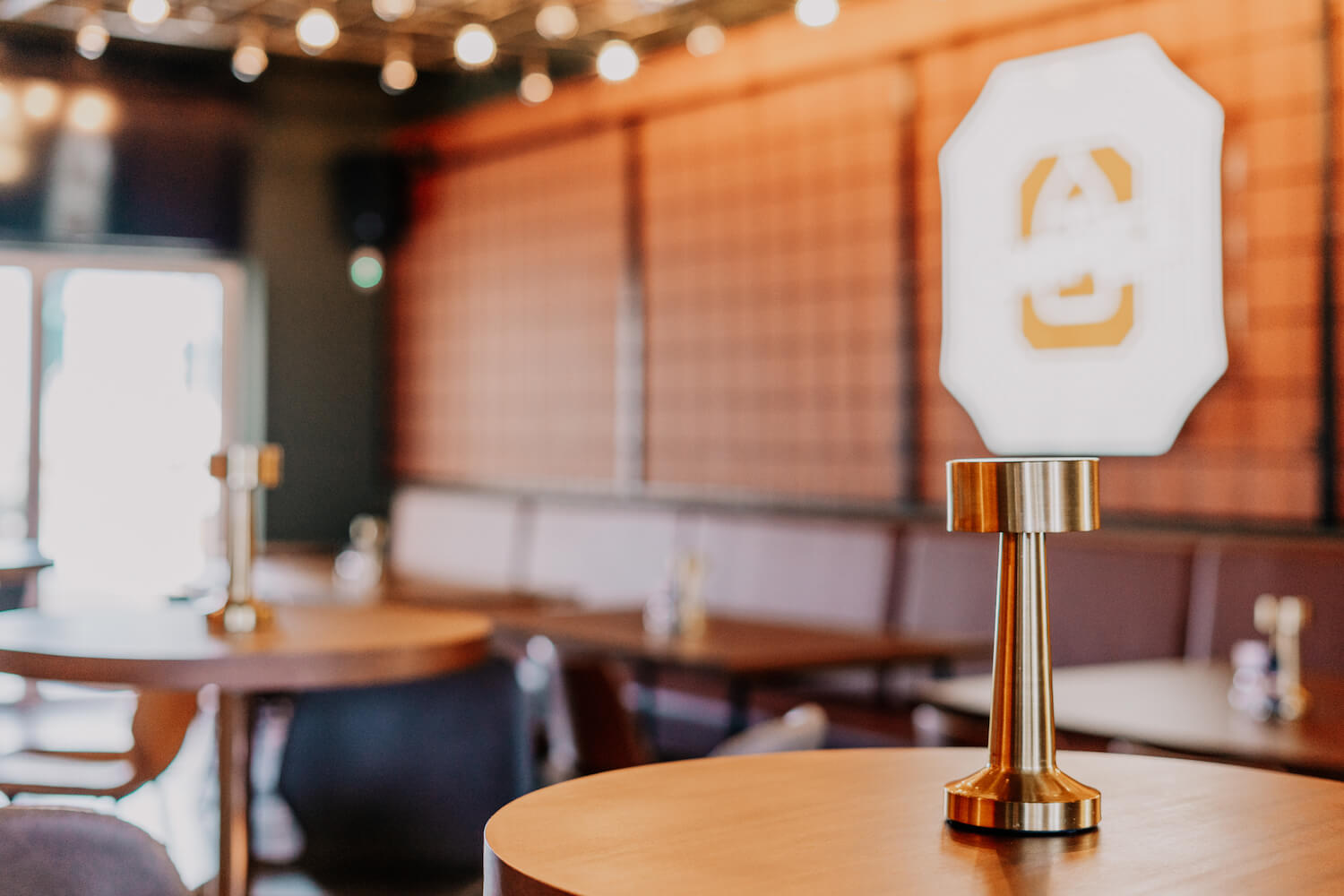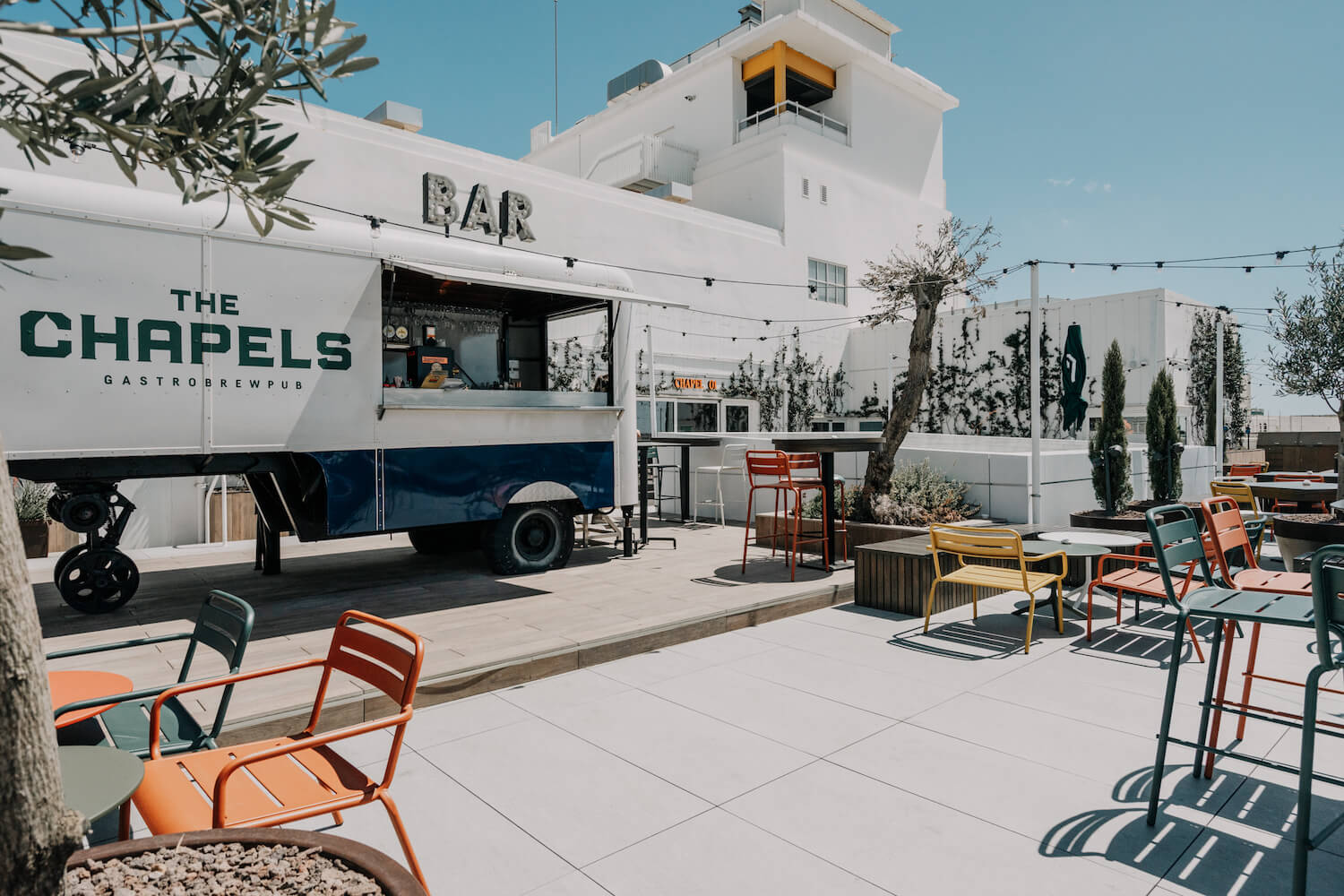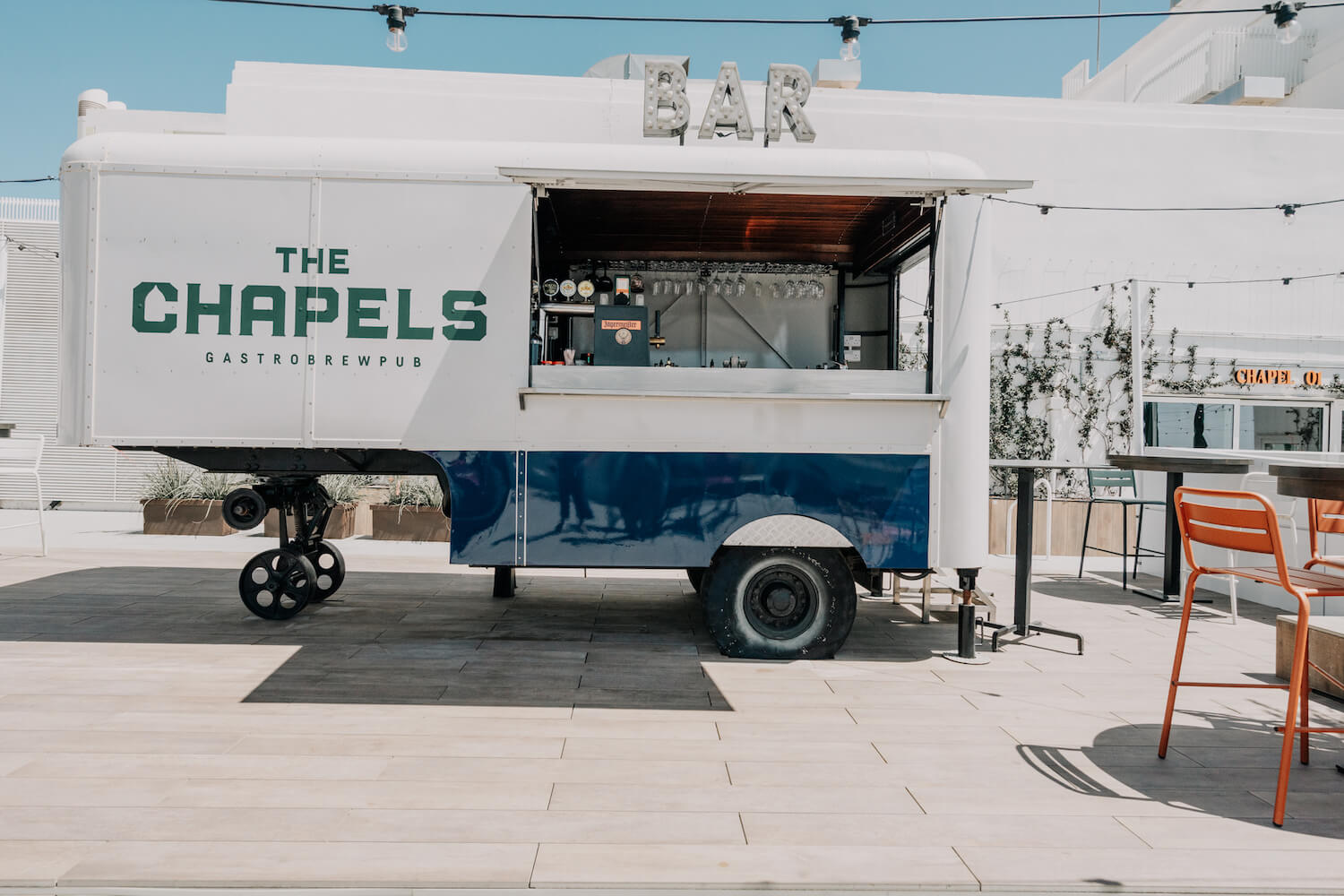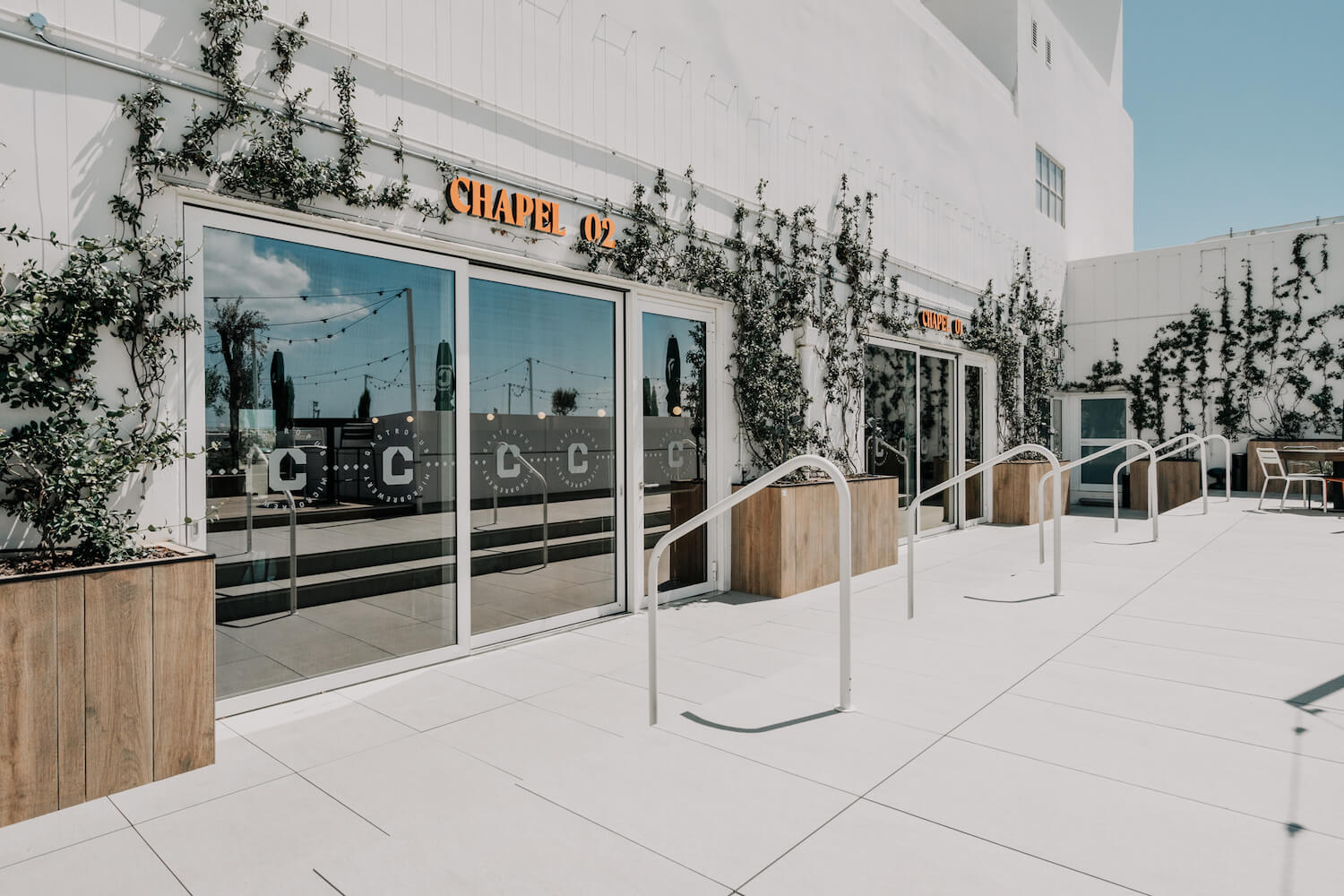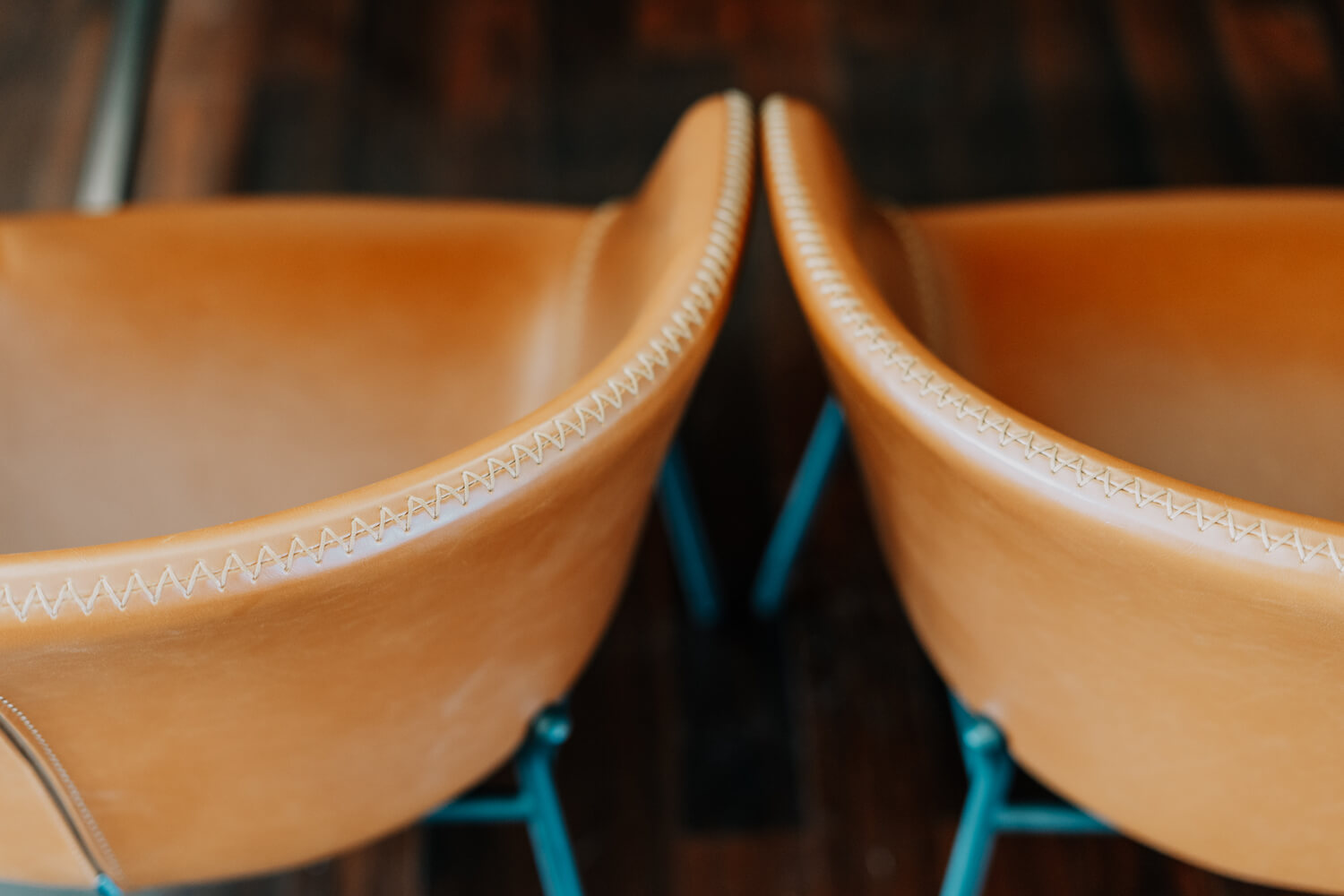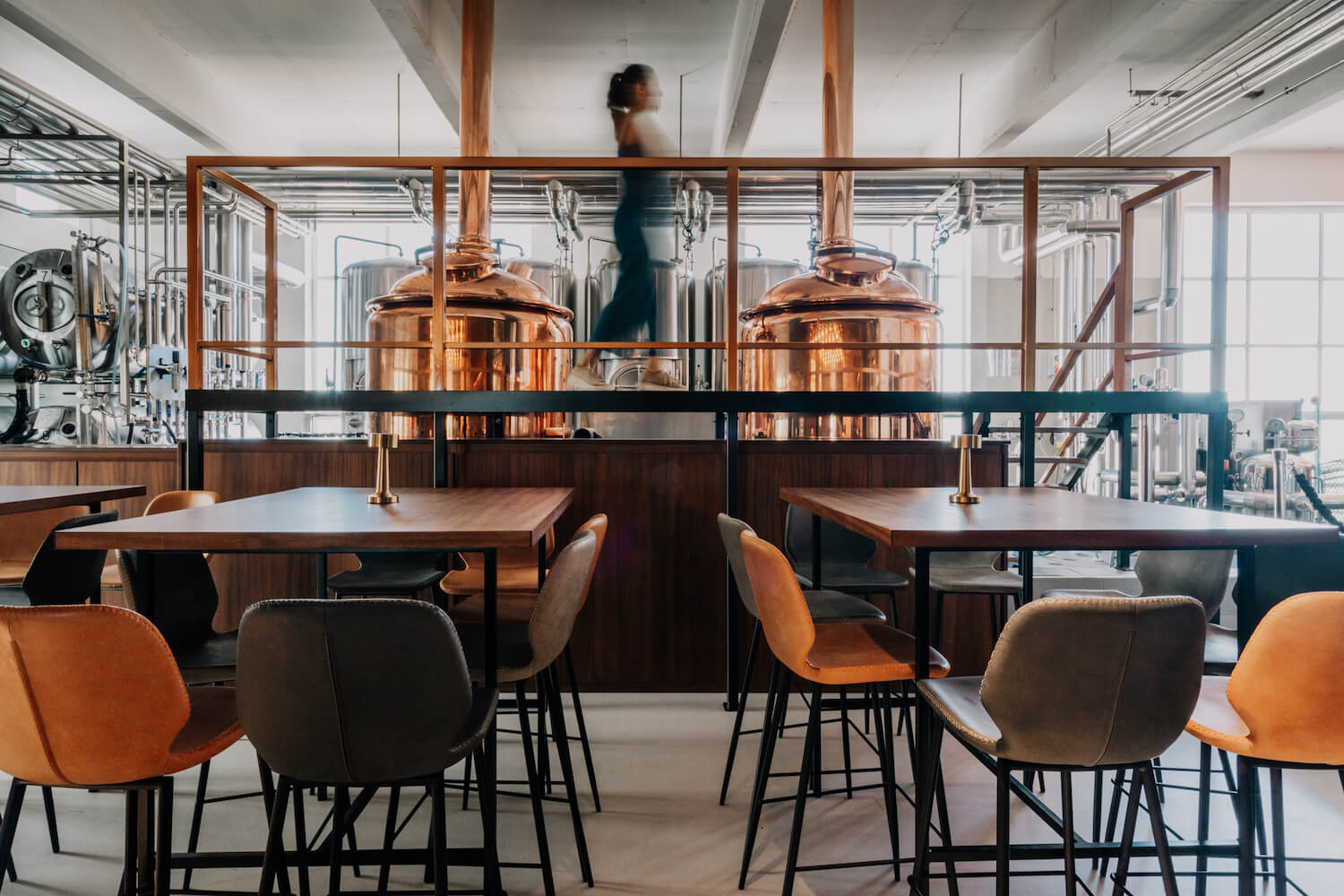 ---