The Crate & Barrel design and construction team brought together an array of talent to execute on their first-ever, full-service restaurant concept. The goal was to create a welcoming dining experience and immerse guests in the Crate & Barrel story. Striving to capture the hearts of consumers with an experiential store environment, the design team set out to bring together everything the Crate & Barrel brand stands for: connecting people, creative entertaining, and timeless design.
Cushing Terrell provided architectural and engineering services in coordination with several other consulting firms and partners, including Graycor (construction), Boelter (kitchen design), BTR Engineering, and Schnackel Engineers. The team was thrilled to work with the Crate & Barrel design team to help translate the company's brand into the dining and hospitality space.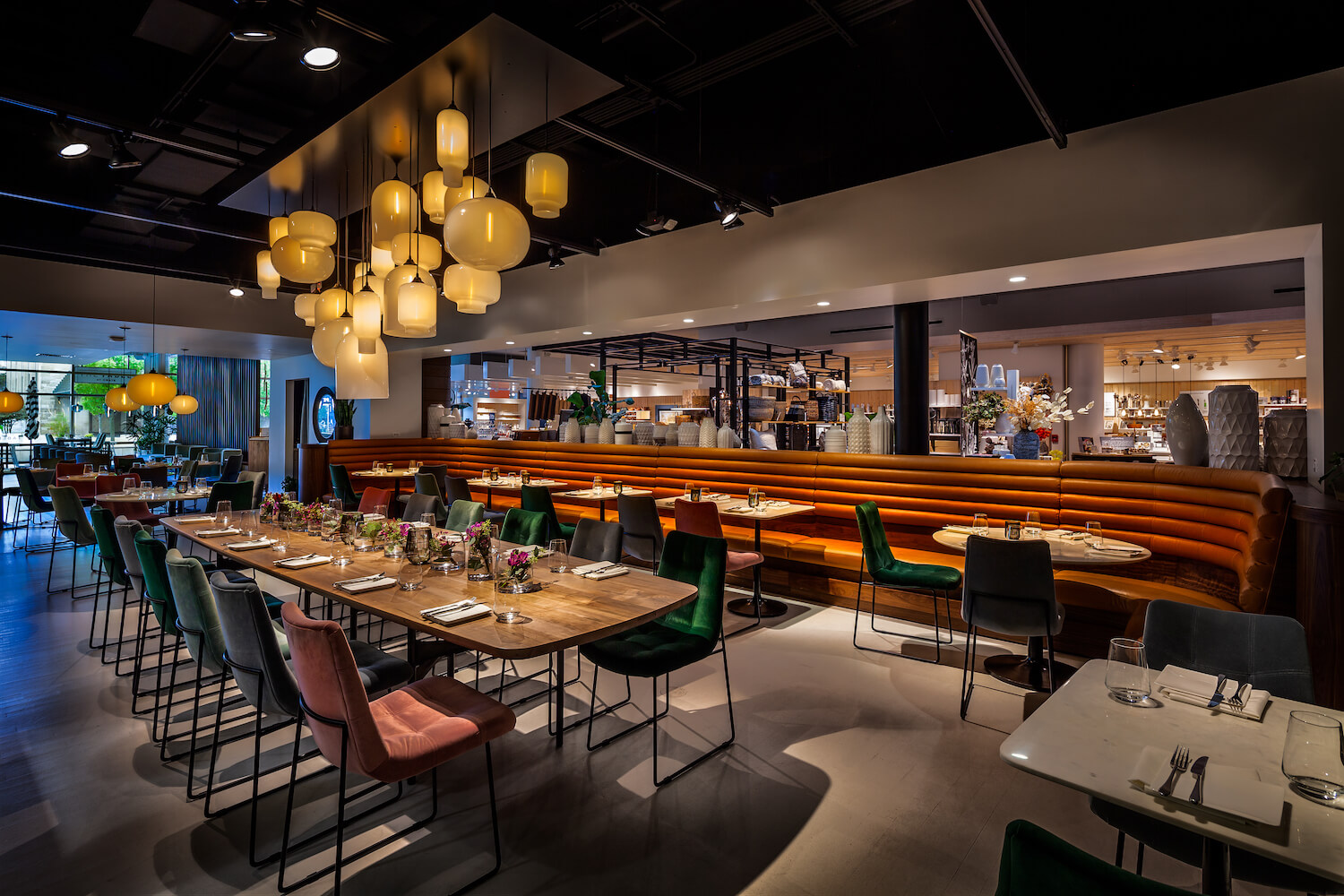 The existing Oak Brook store was transformed into an interactive experience combining shopping, indoor and outdoor dining, and a place to gather while interacting directly with Crate & Barrel's most coveted products. Guests are greeted by a vast walnut-slatted wall at the entry and drawn into the dining area with a view toward the prep kitchen and intimate banquette seating. Using modern yet casual materials and furnishings, the restaurant transports guests to a comfortable, familiar, "homey" setting. The centerpiece of the restaurant is the 13' dining table, which is the namesake for The Table at Crate. With the contributions of Chef Bill Kim, The Table at Crate offers up fresh flavors with a twist.
The design pairs simple tones with rich textures displayed in decorative tile, plush seating, and pendant lighting. The 5,000-square-foot space provides the opportunity to be surrounded by pieces that have been thoughtfully paired together, such as the brand's furniture, flatware, and fixtures. Guests can glean inspiration from the experience, interact with the products and the brand in a unique way, and even obtain some of these items for their own home.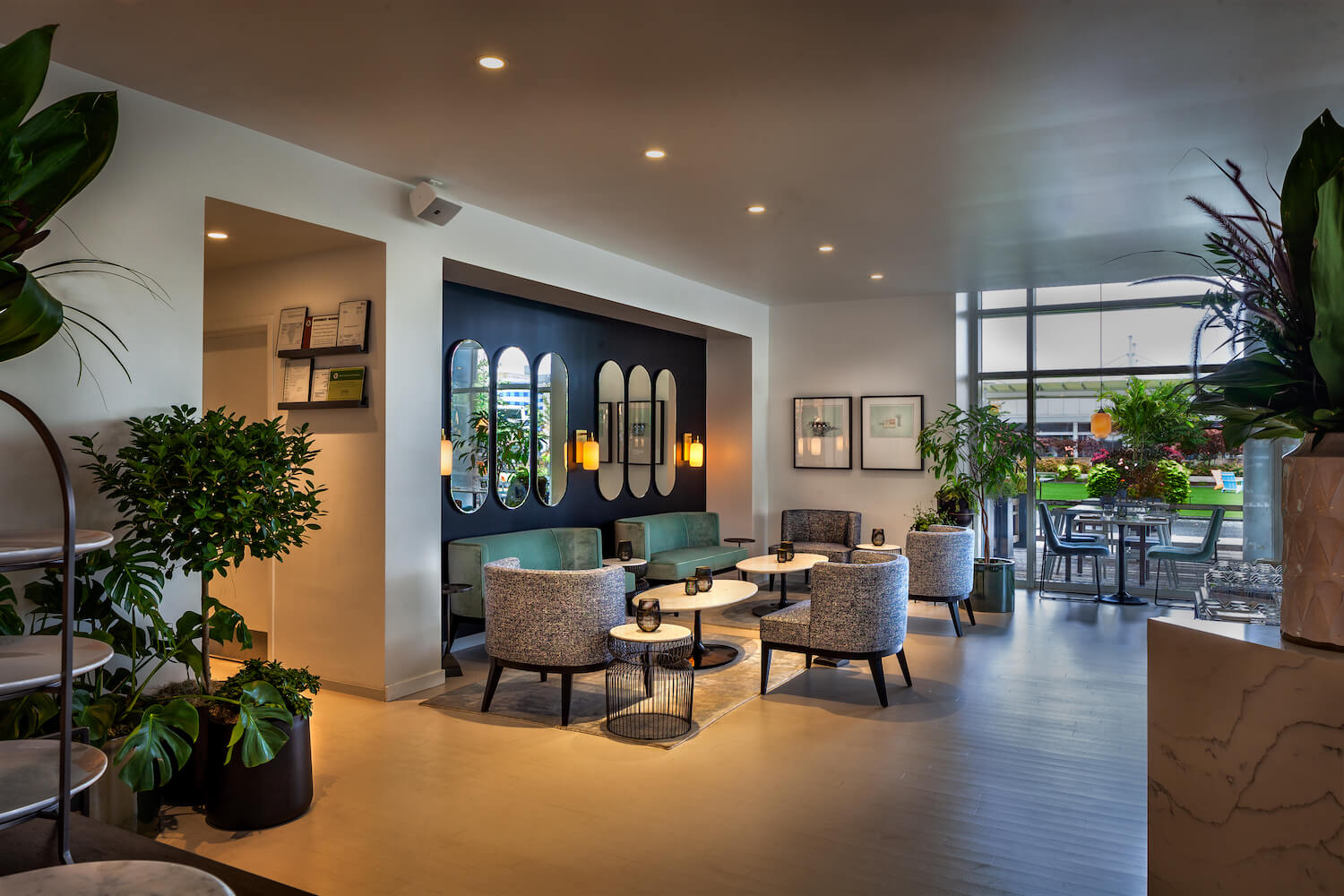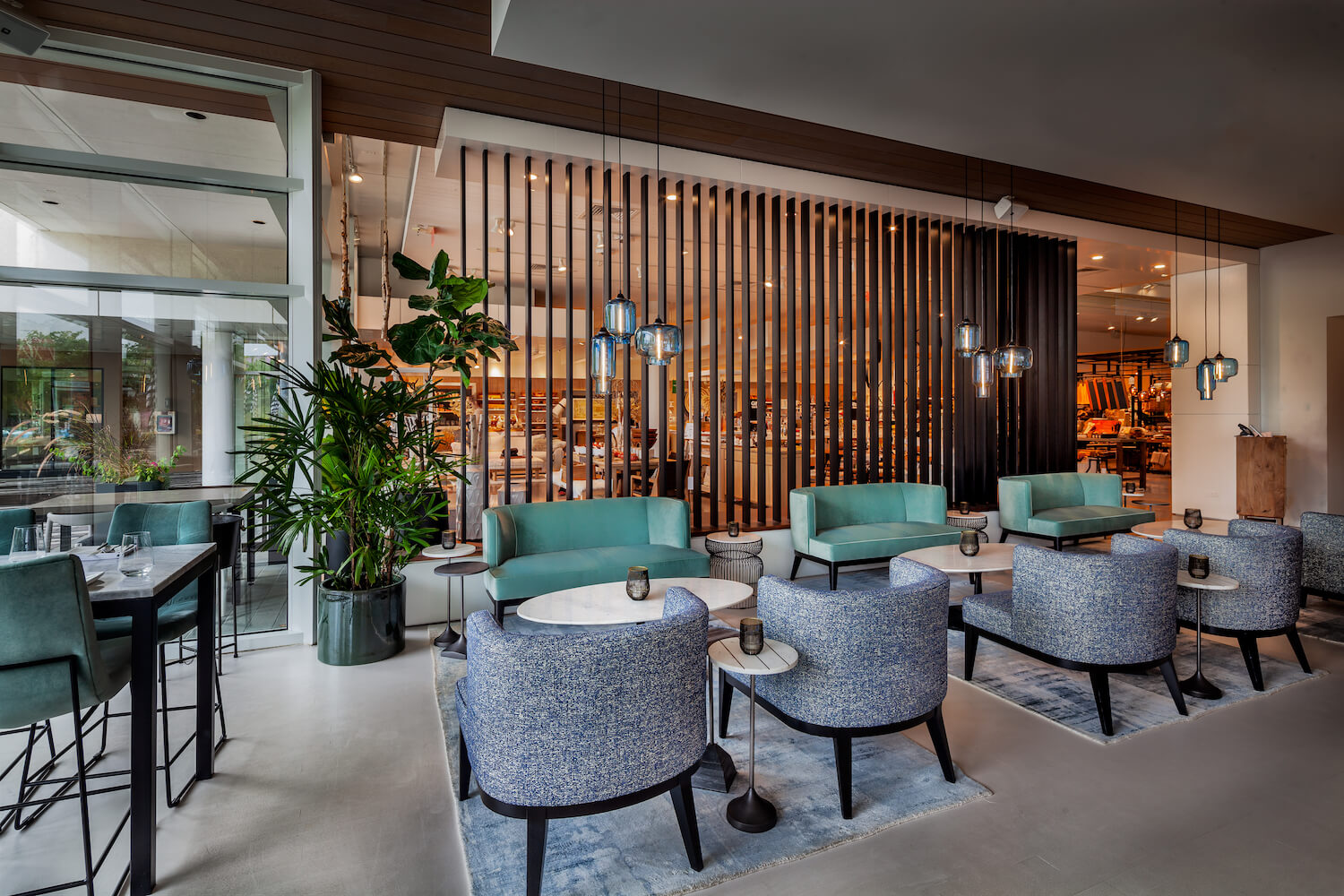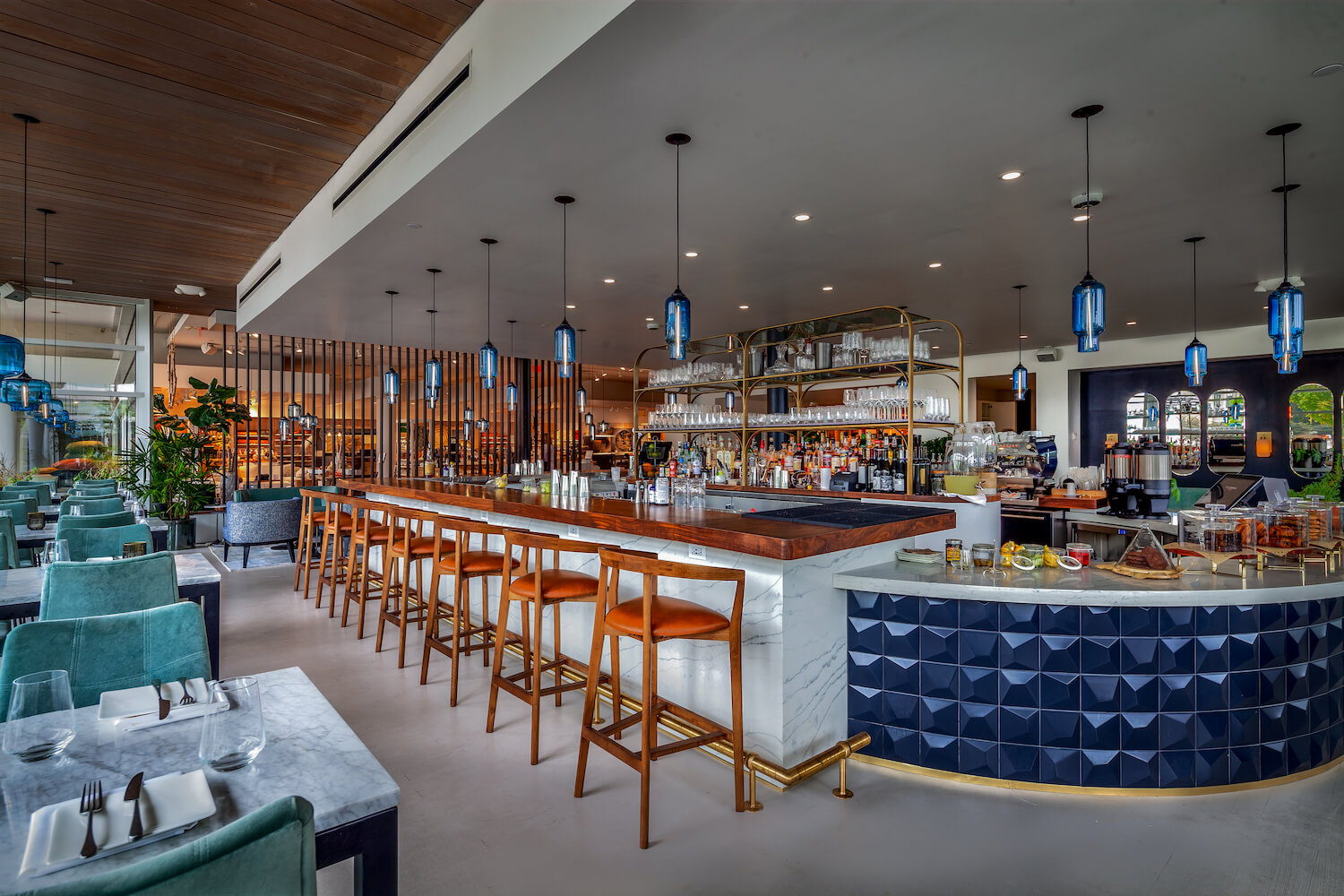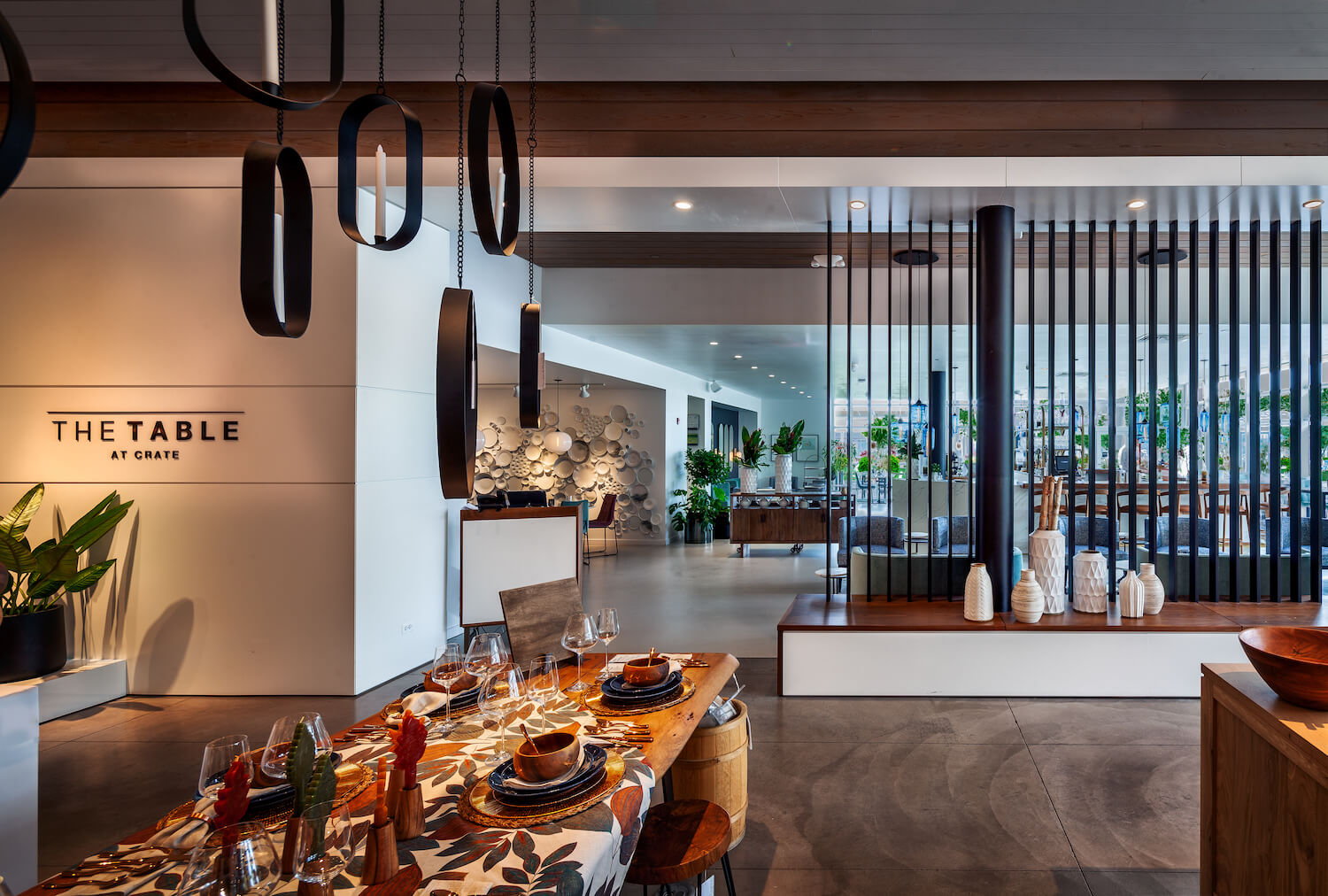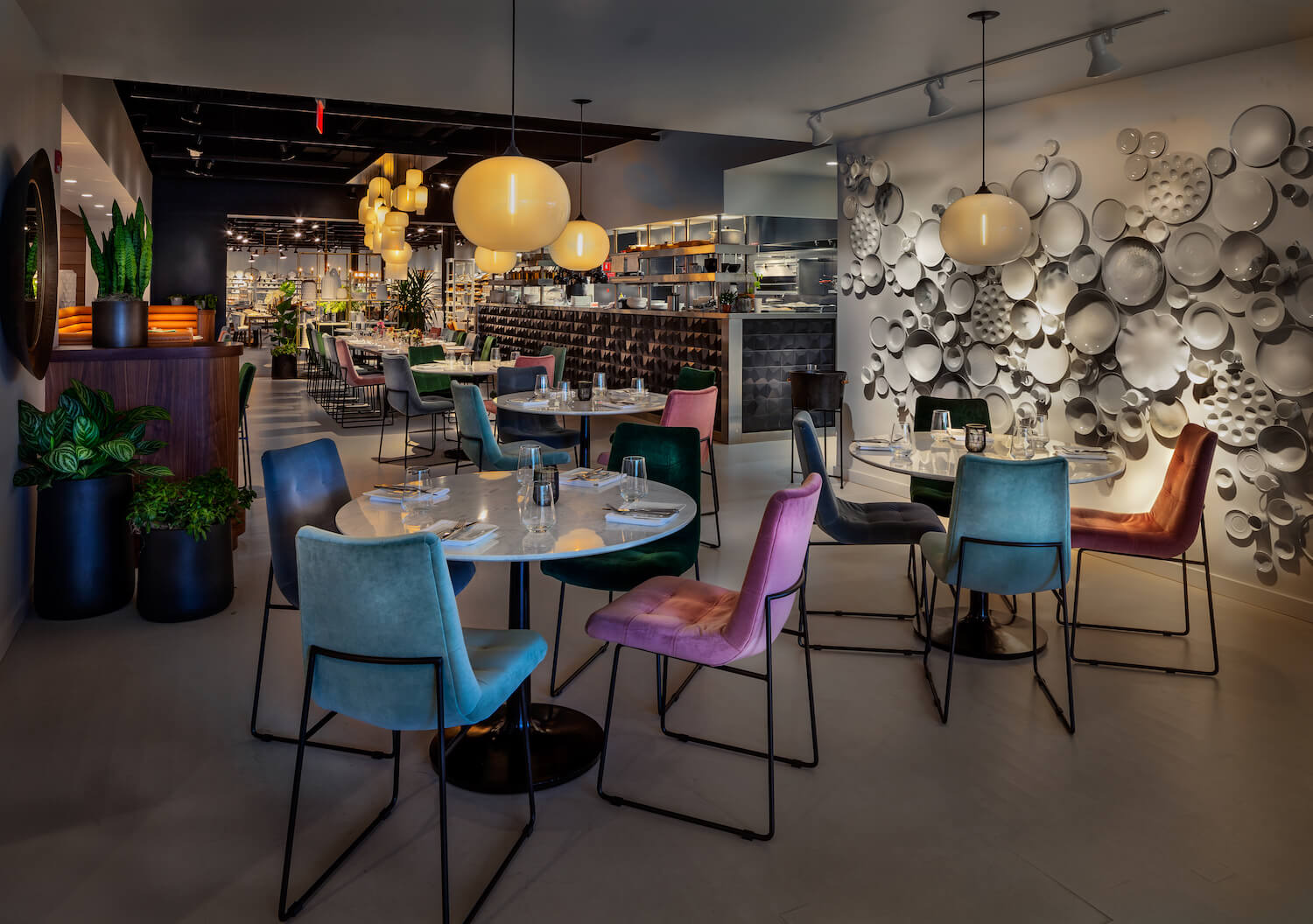 ---