TEF Design: Leveraging off the shelf products to create bespoke results, and detailed with an (obsession) for light, materiality and craft, this tenant improvement transforms an existing 8,000-square-feet of built office space and adjacent 5,000-square-feet of vacant space into a single workplace, organized around distinct functional zones to meet the diverse needs of a private equity firm focused on hotel and restaurant investments.
The main entry was relocated to take advantage of San Francisco Bay views and to define a communal zone for gathering that consolidates reception, an art gallery wall, conference rooms, and casual seating areas well-suited for entertaining guests and clients. This central hub creates a link between the shared workspace zone and a private founder's wing, defined by handcrafted vertical wood slat walls that provide privacy and transparency at the same time.
The flexible work zone features perimeter, glass-fronted private offices that define a promenade of open workspaces anchored by a low-walled beverage station, detailed in wood and custom metals, that provides a perch and informal touch-down space for morning huddles and "water cooler" chat. Between offices, a multipurpose collaboration area – marking the location of the previous suite entrance – borrows ample daylight from the atrium of the building corridor. Support spaces and administrative records at the far end of the work zone are hidden by a wood screen wall. Designed for flexibility and growth, the zone is wired and prepped to facilitate additional open desktops and future demising walls in each office.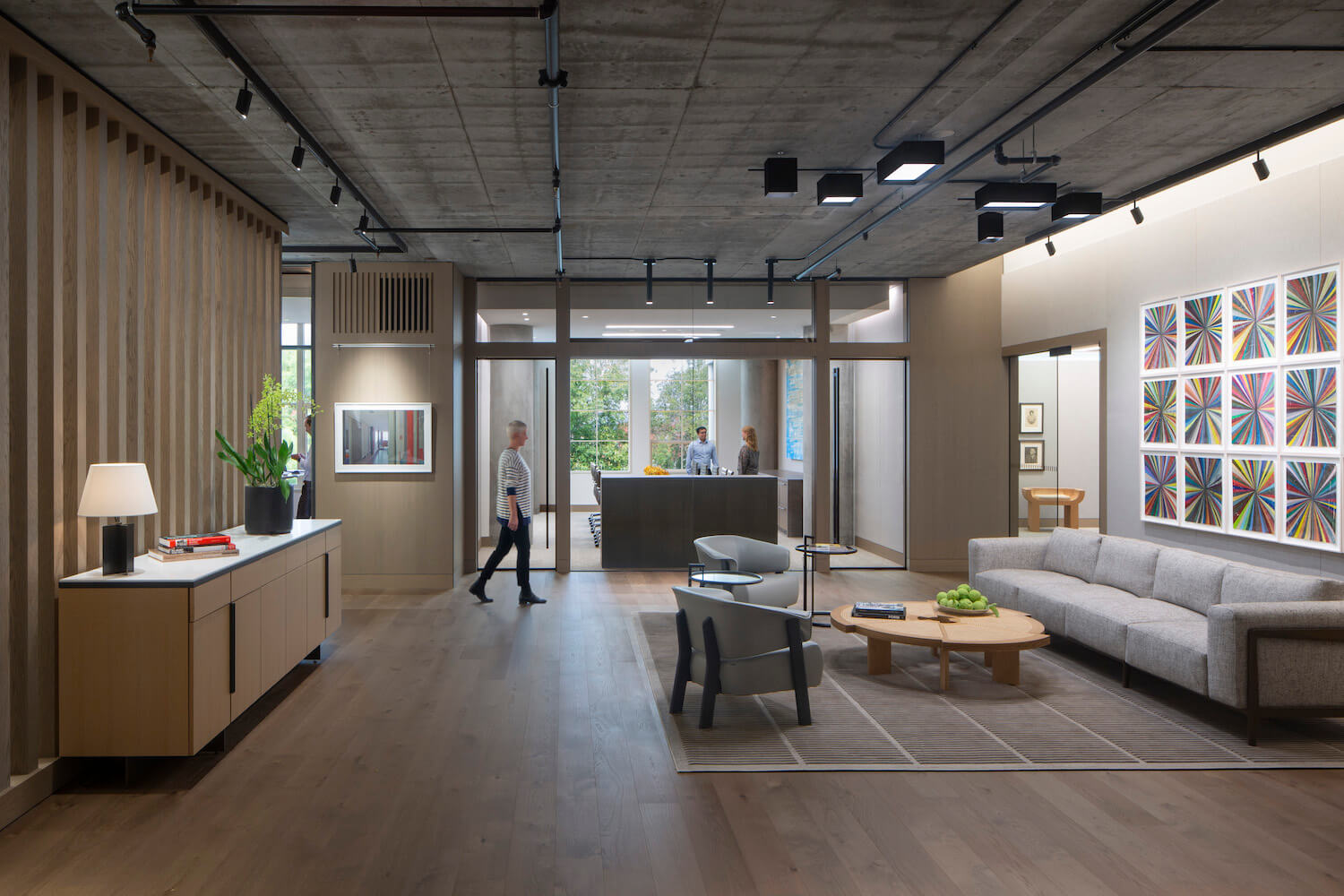 On the opposite side of the communal hub, a private zone – designed to prioritize security and discretion – comprises an executive suite with separate entrance, restroom, and a breakroom / catering kitchen with views of the Golden Gate Bridge. The scope of work entailed demolition and construction of new walls, interior glazing, doors, ceilings, lighting and electrical and mechanical systems. The latter, located below a raised floor, and the desire for exceptional acoustics – particularly in light of the exposed concrete ceiling throughout the space – were key challenges.
The design team worked closely with acoustical specialists to design an integrated air transfer system, concealed behind millwork louvers, that mitigates sound transfer without adding any visible elements to the ceilings or walls. Under floor mechanical and fan units, carefully located to reduce sound and vibration within proximity of staff, are accessible but invisible. Fabric wrapped walls and customized acoustical ceiling tiles – featuring metal trim and enclosed by floating painted millwork "boxes" – further enhance acoustical performance.
Customized wood screening elements, finished in light oak, maintain views while distinguishing the public and private zones of the office. They also establish a subtle design language echoed in details including graphics and fixtures throughout the office. Light coffers and a custom display system also highlight an extensive art collection with museum-like quality throughout the space.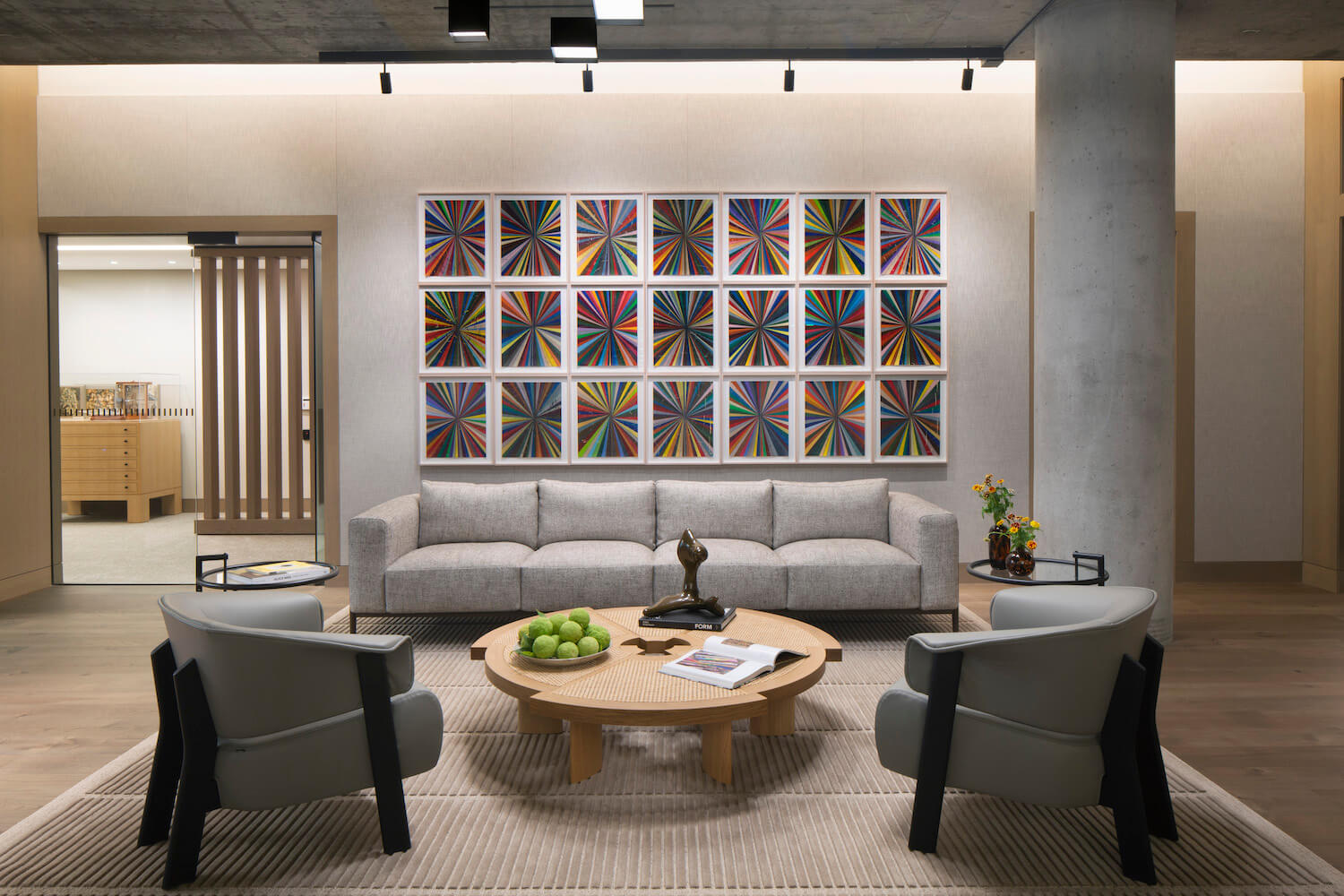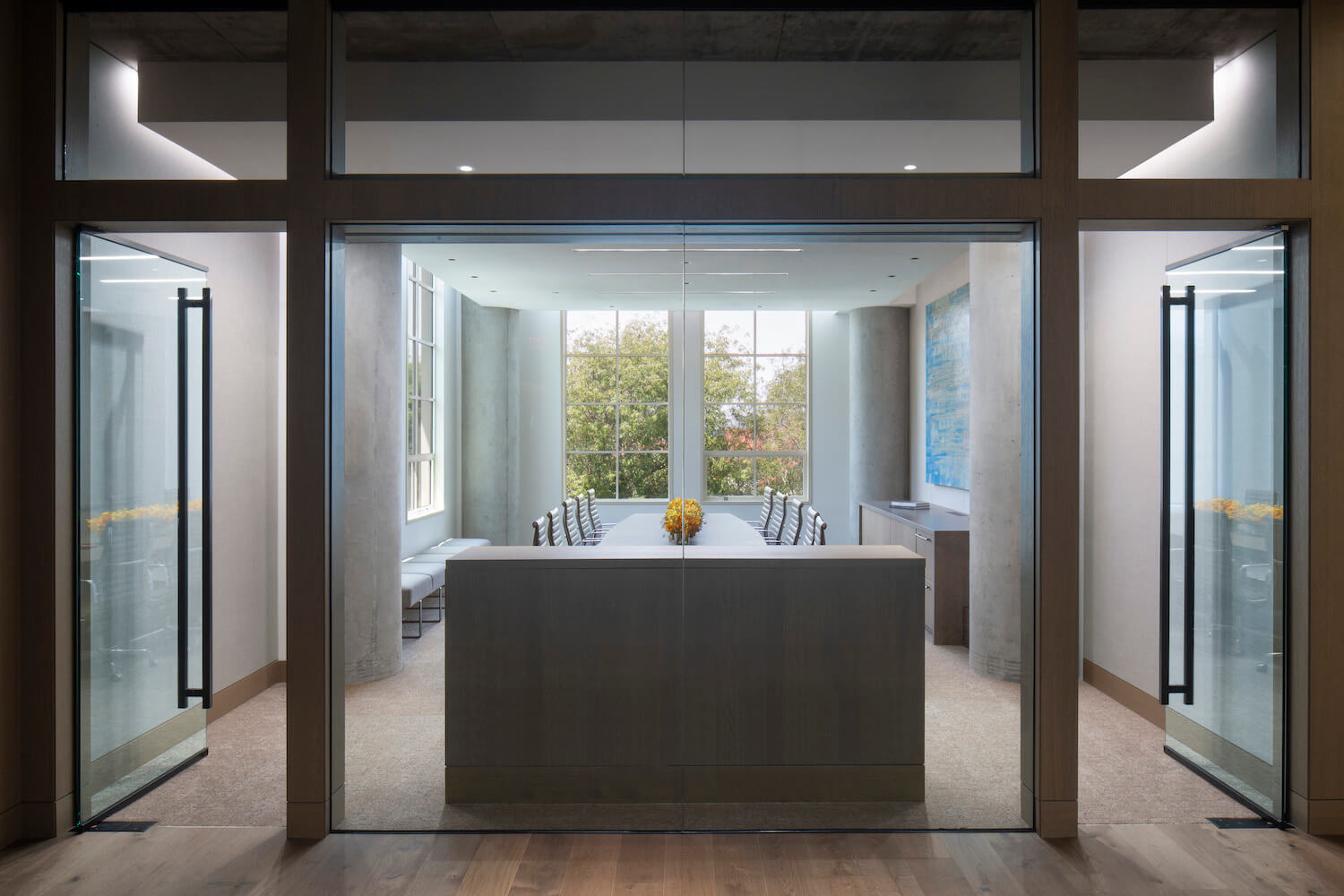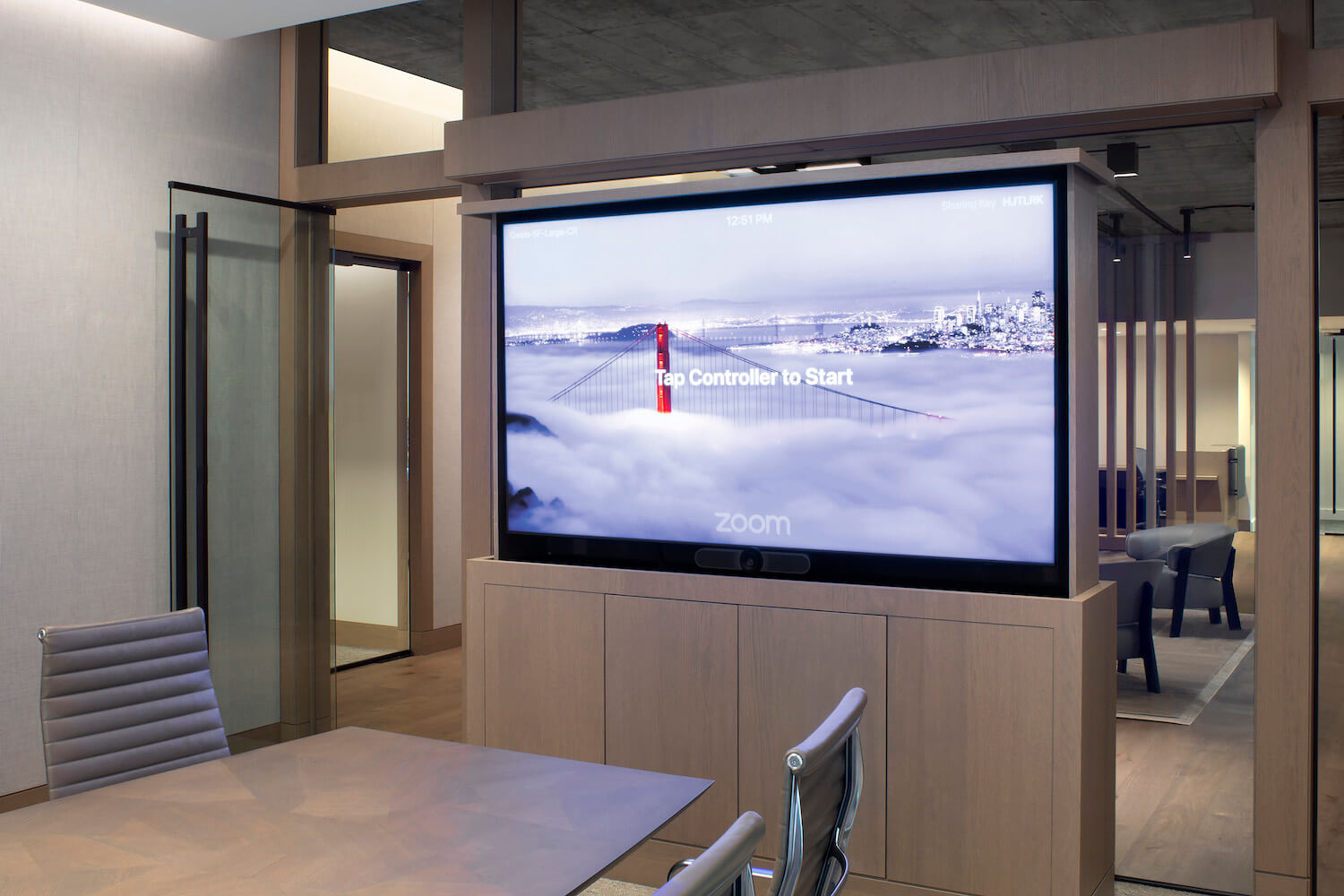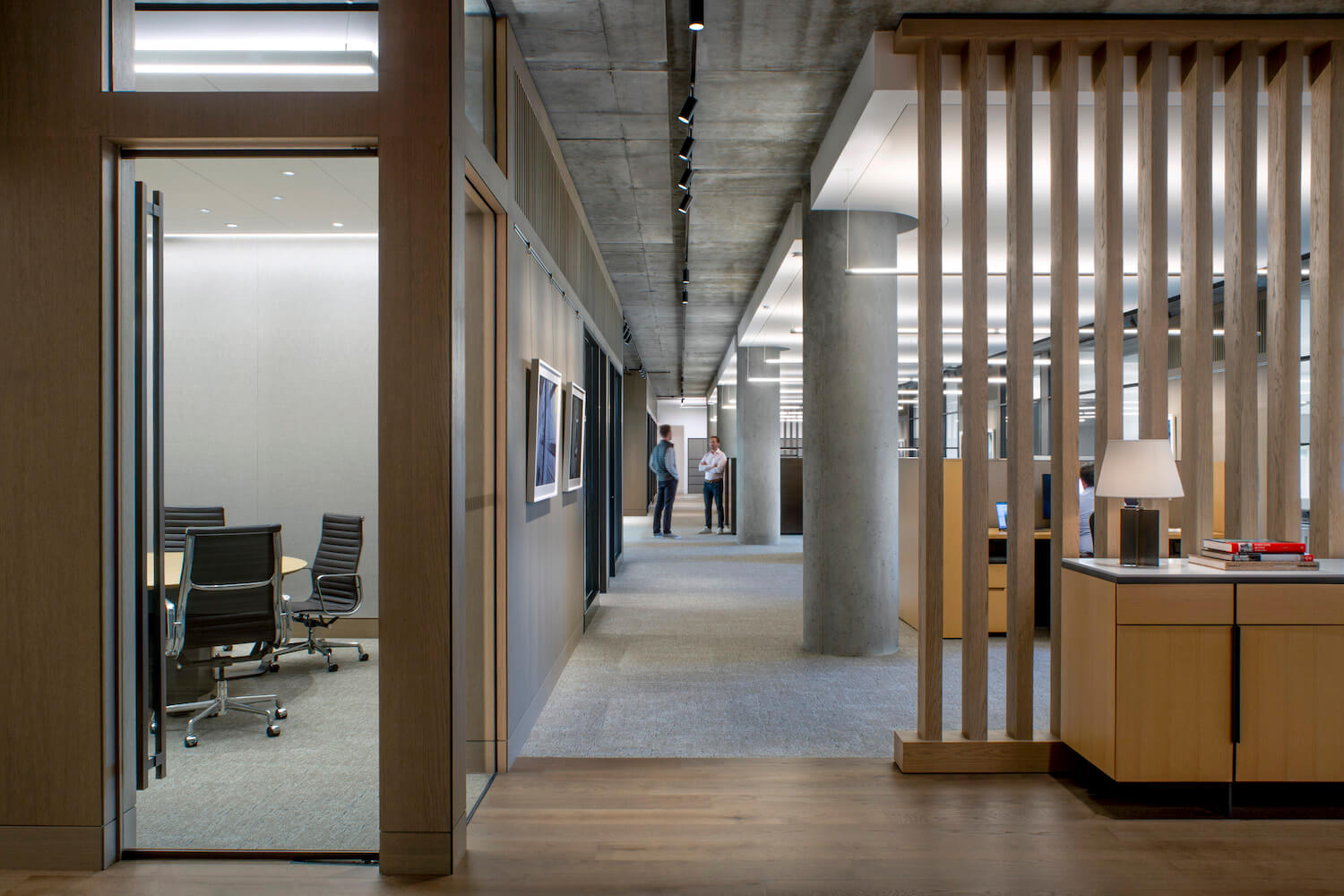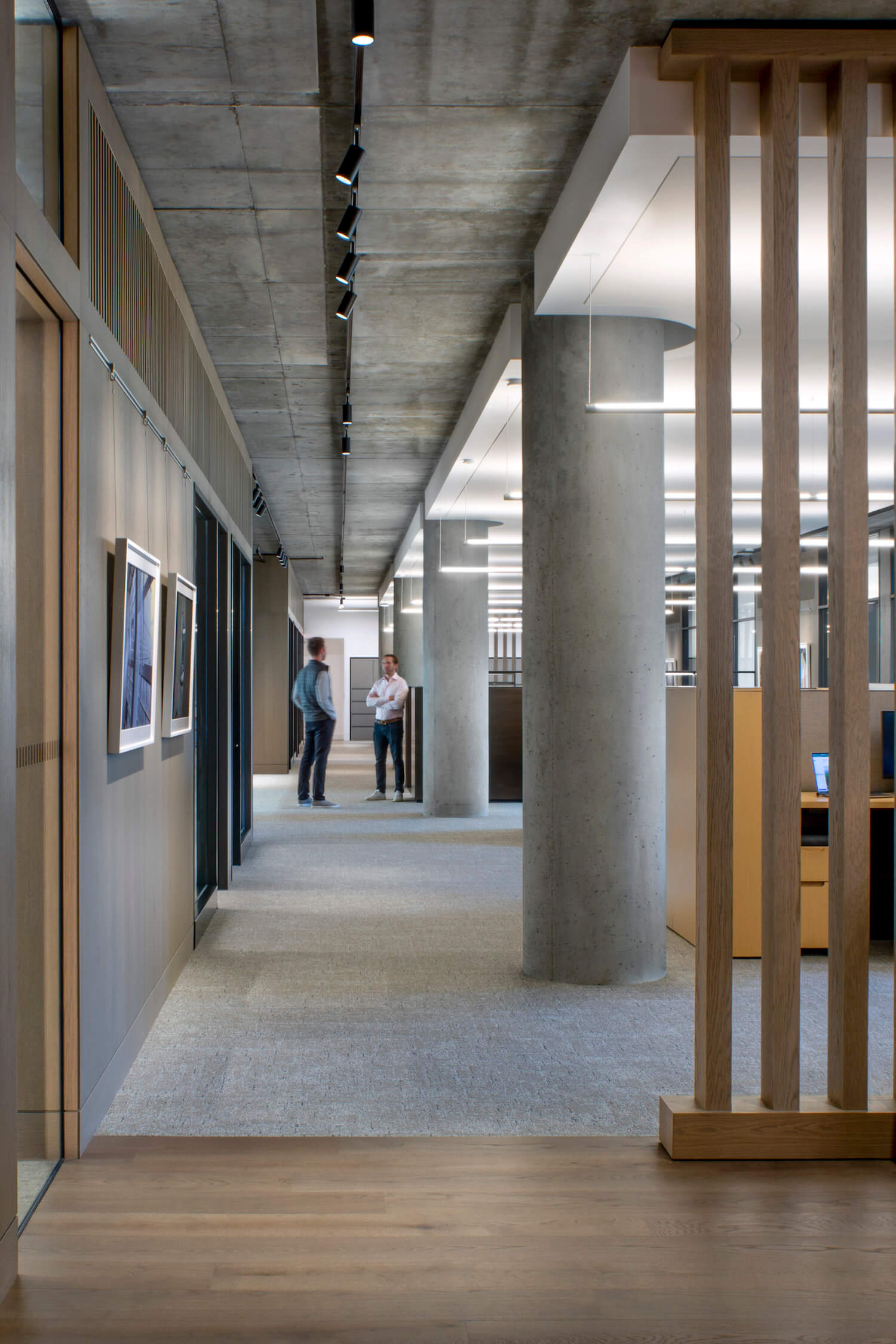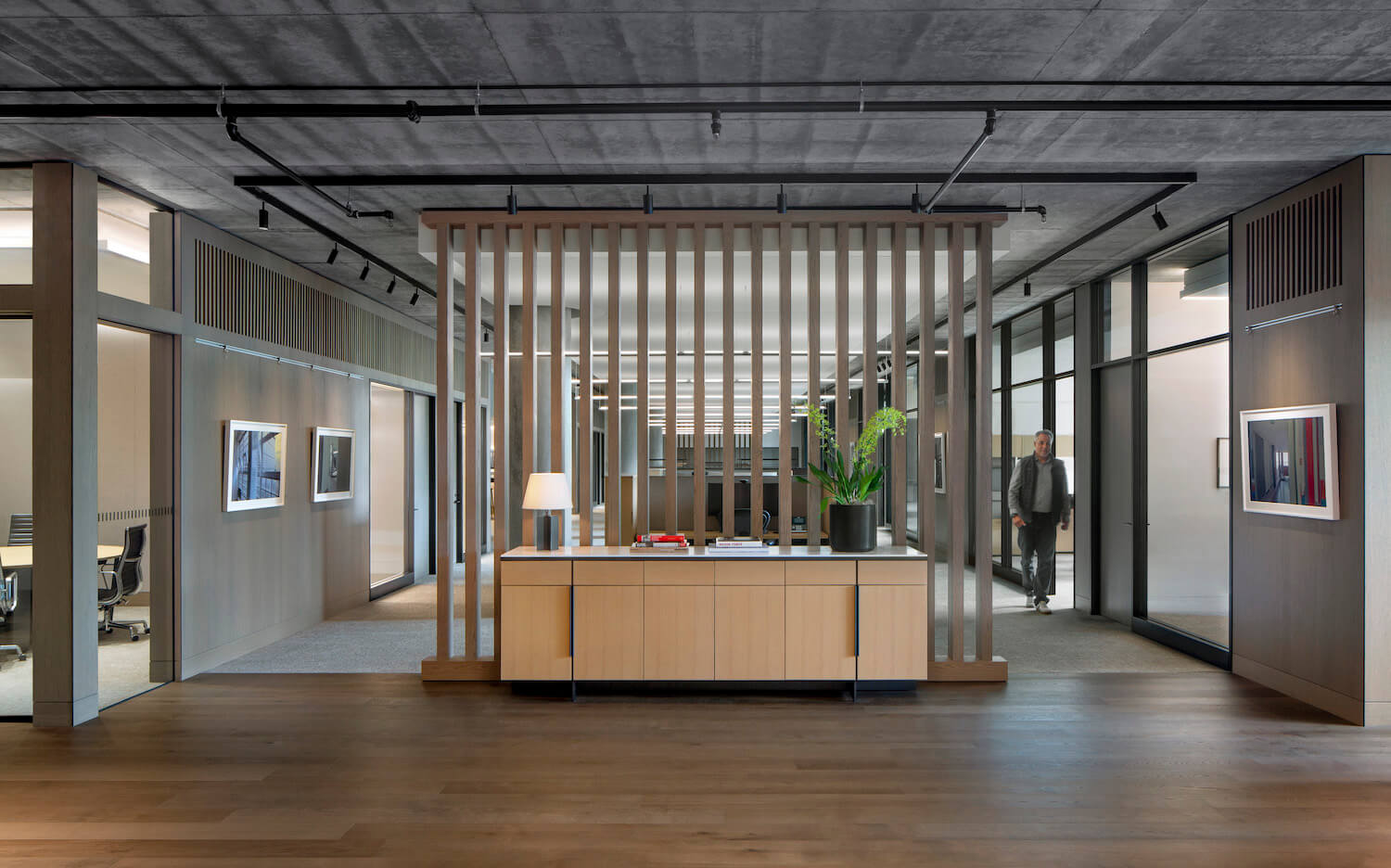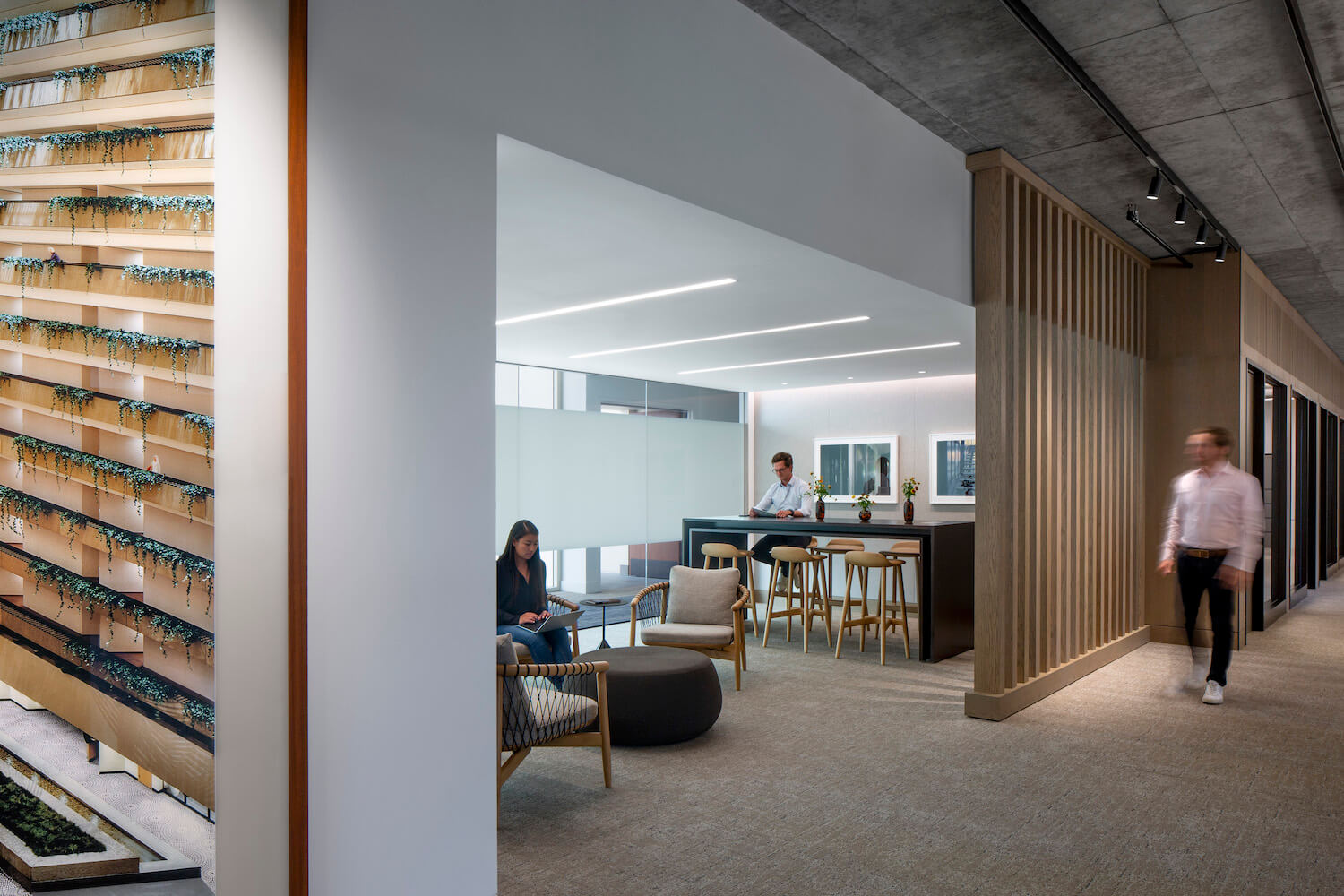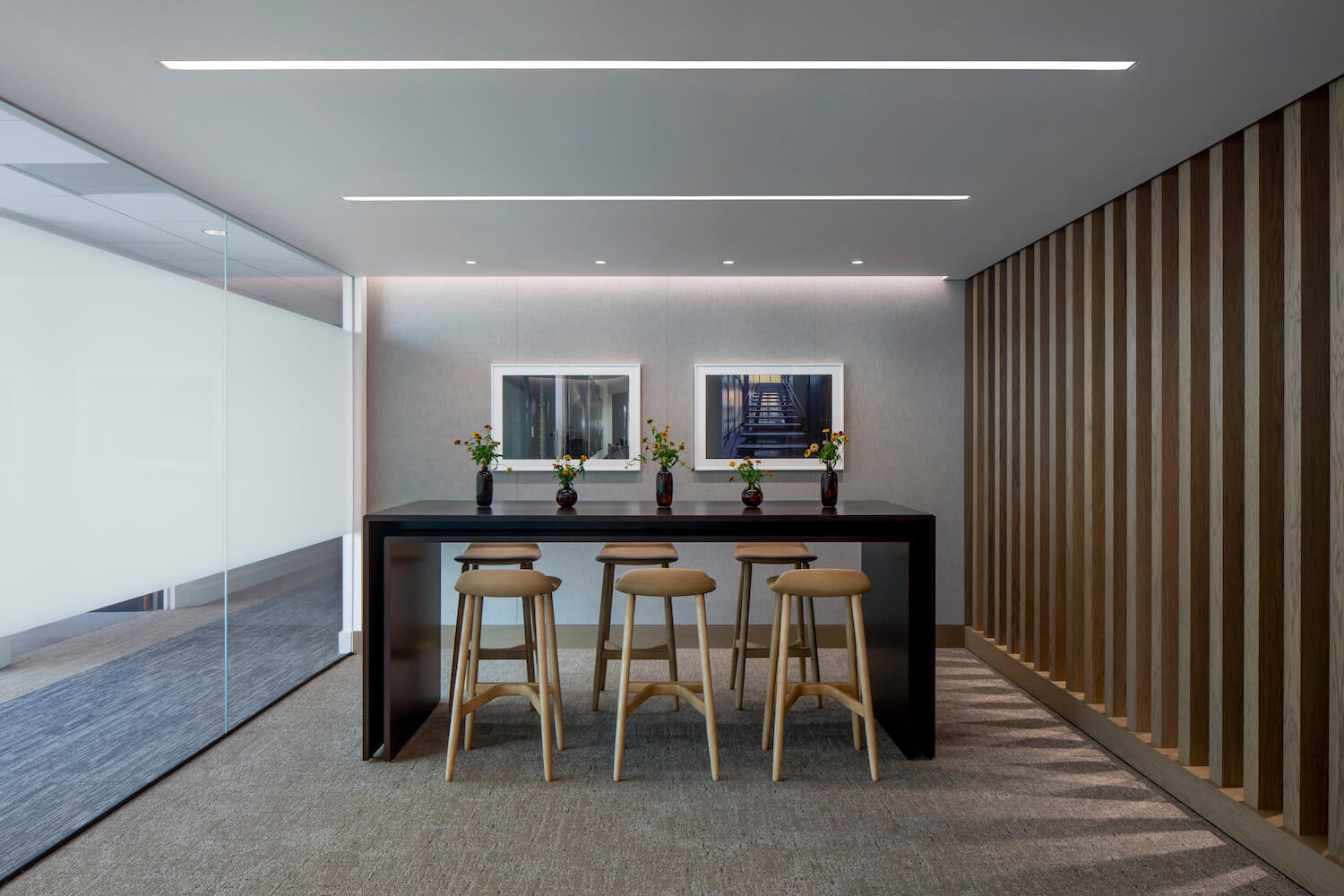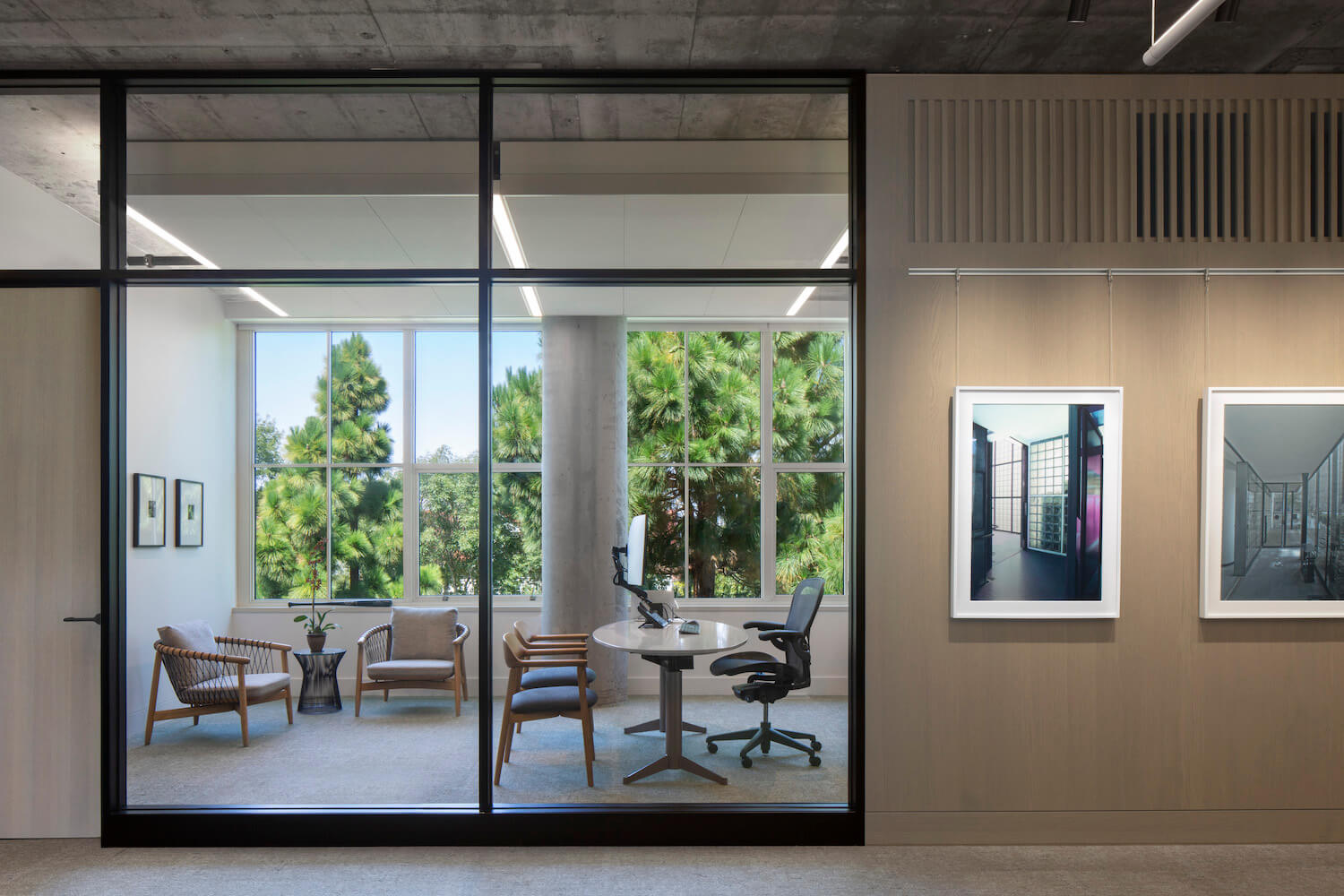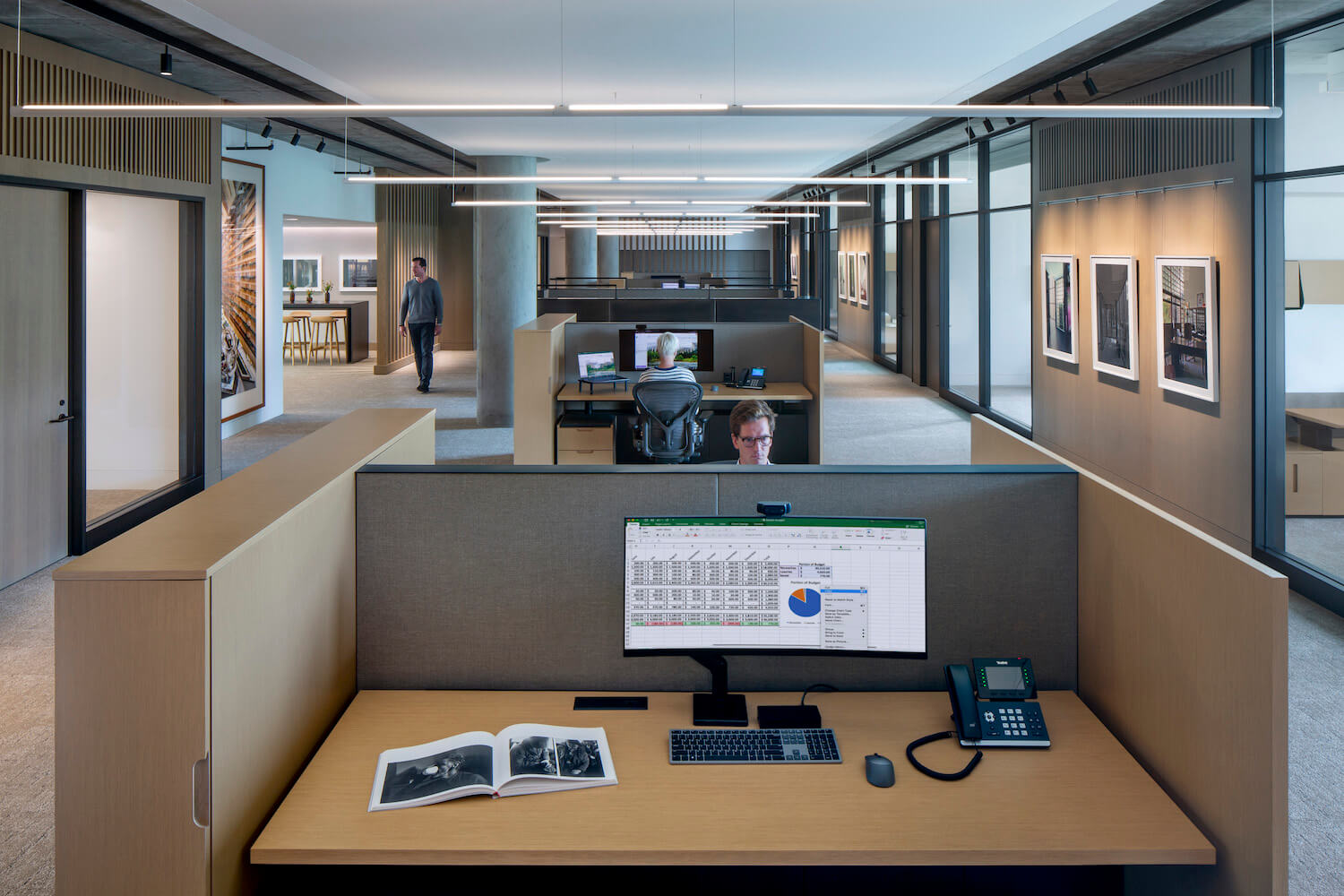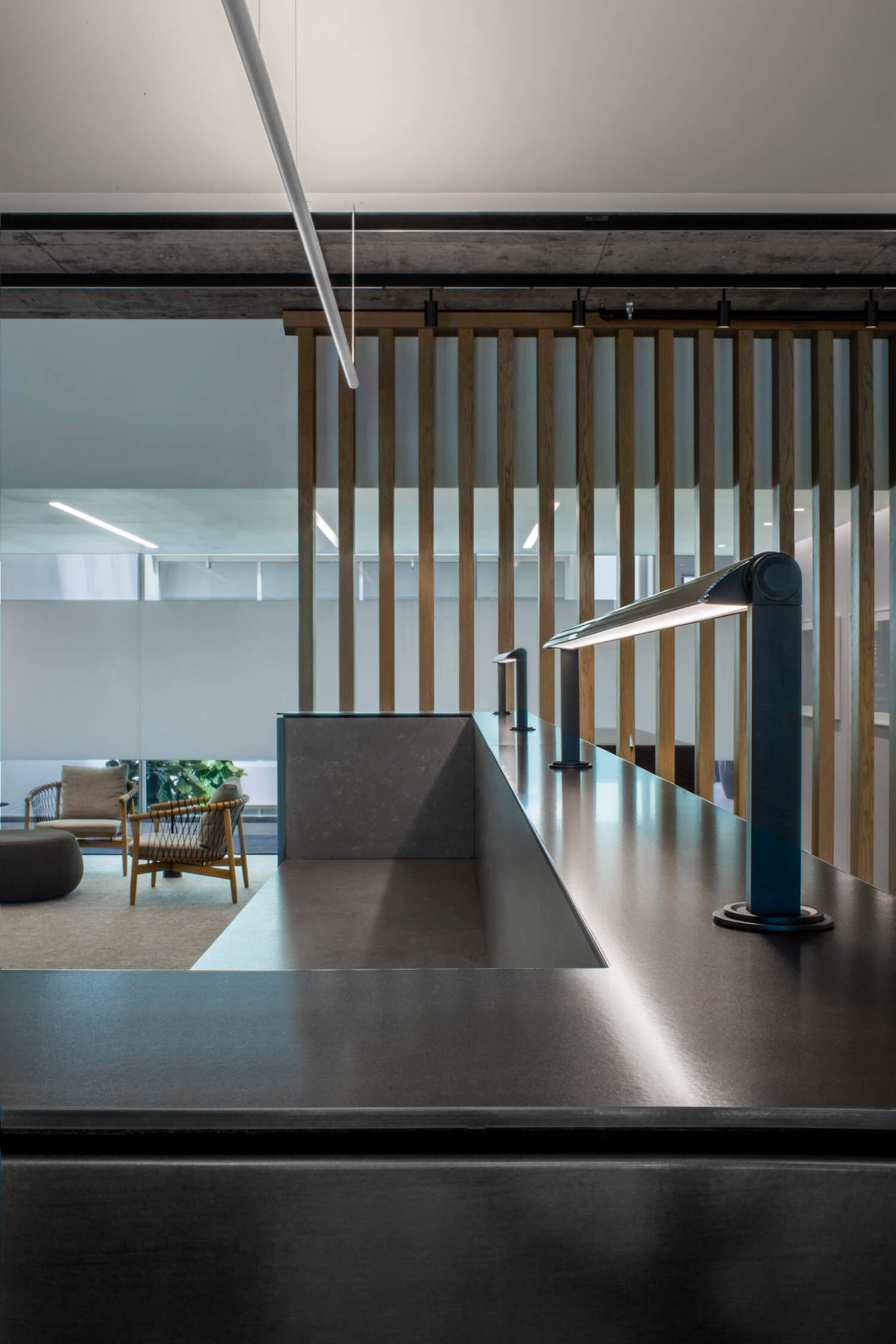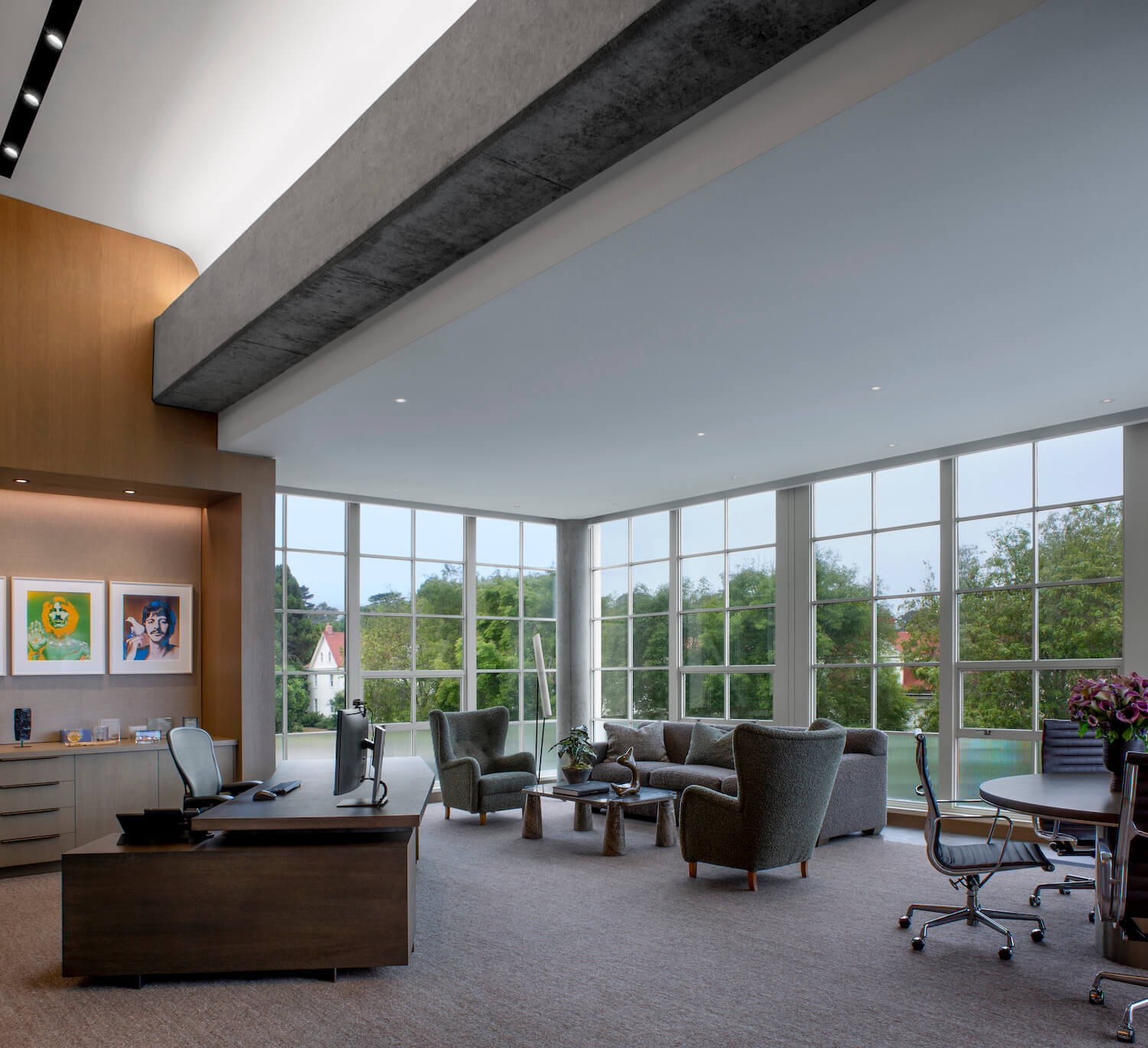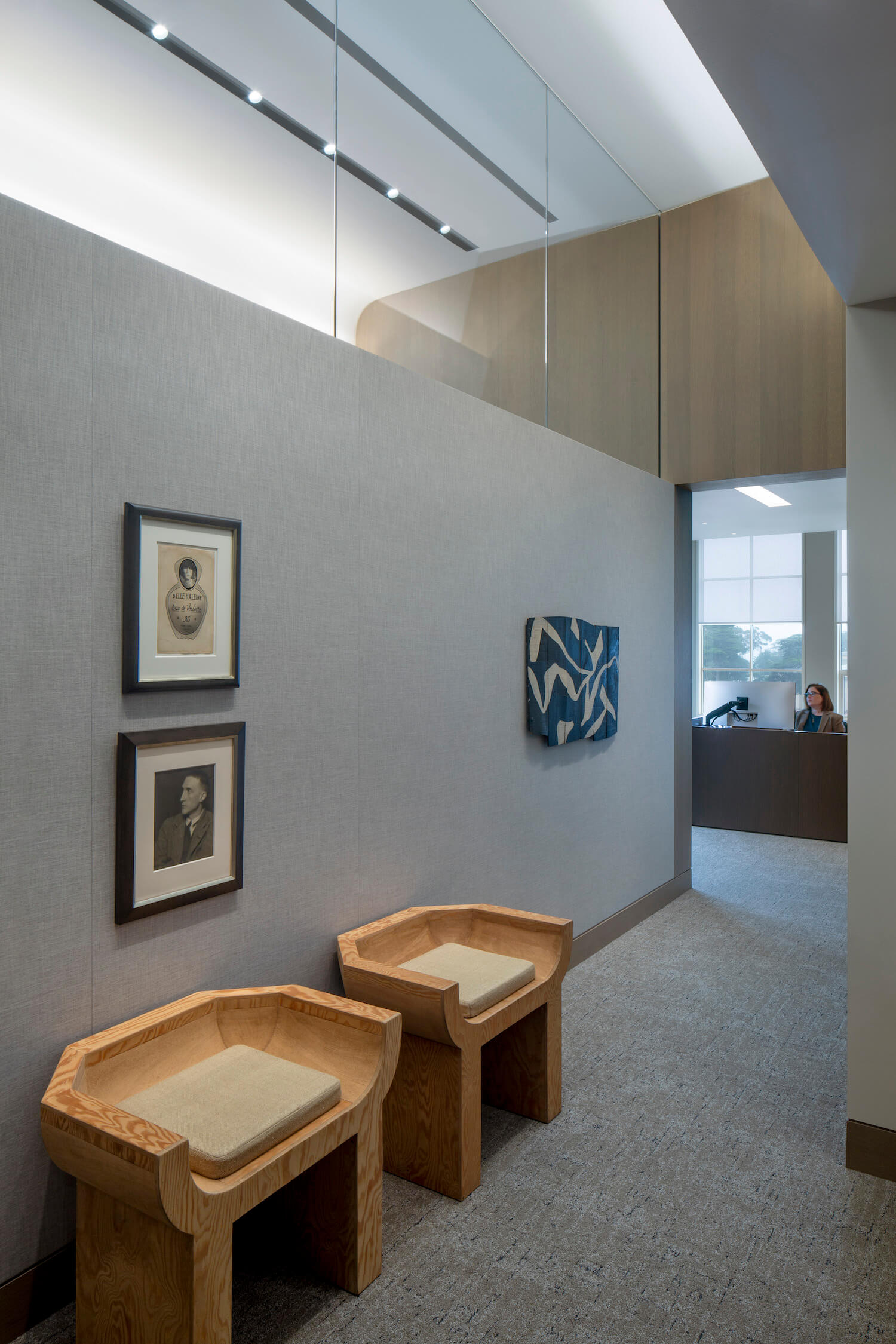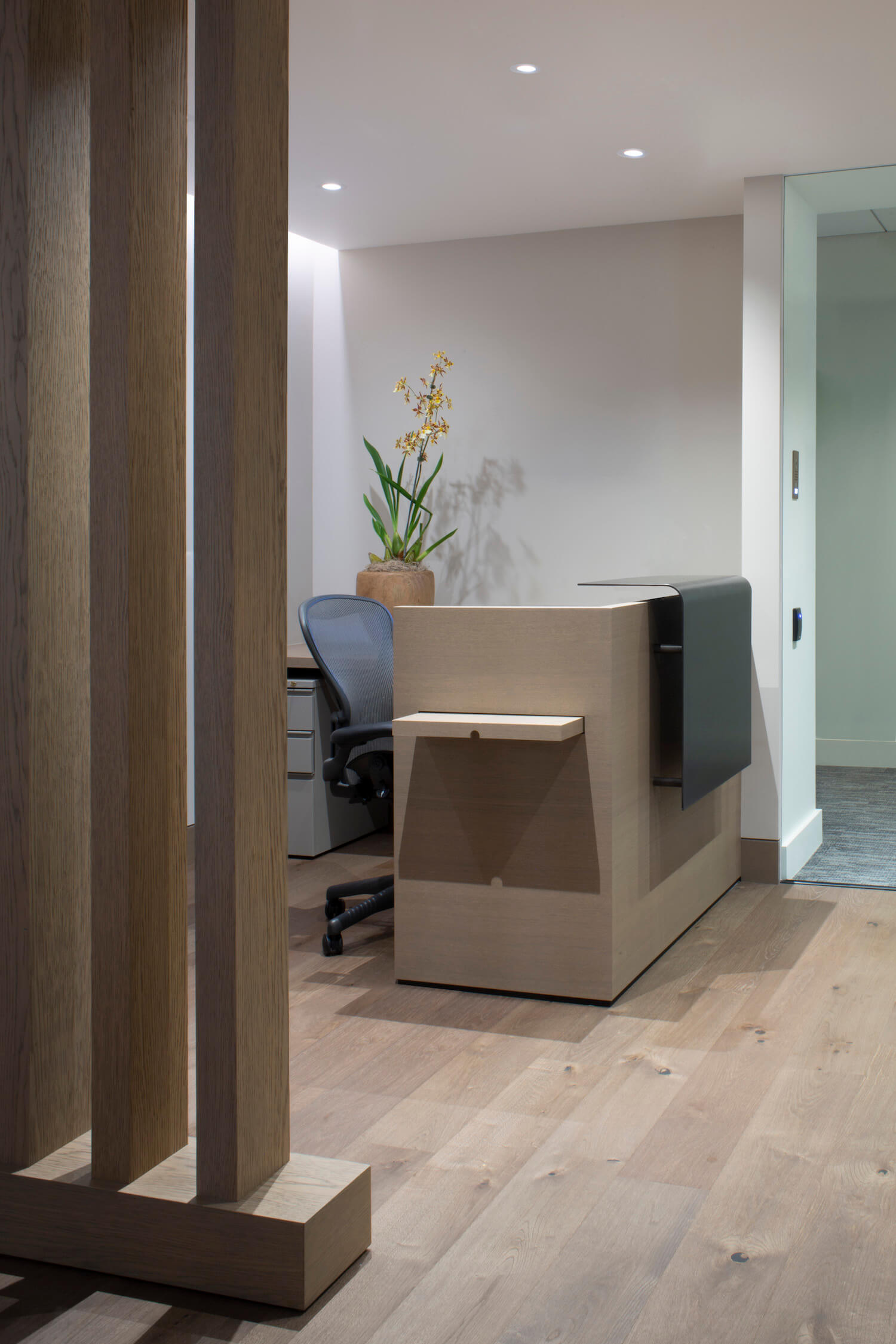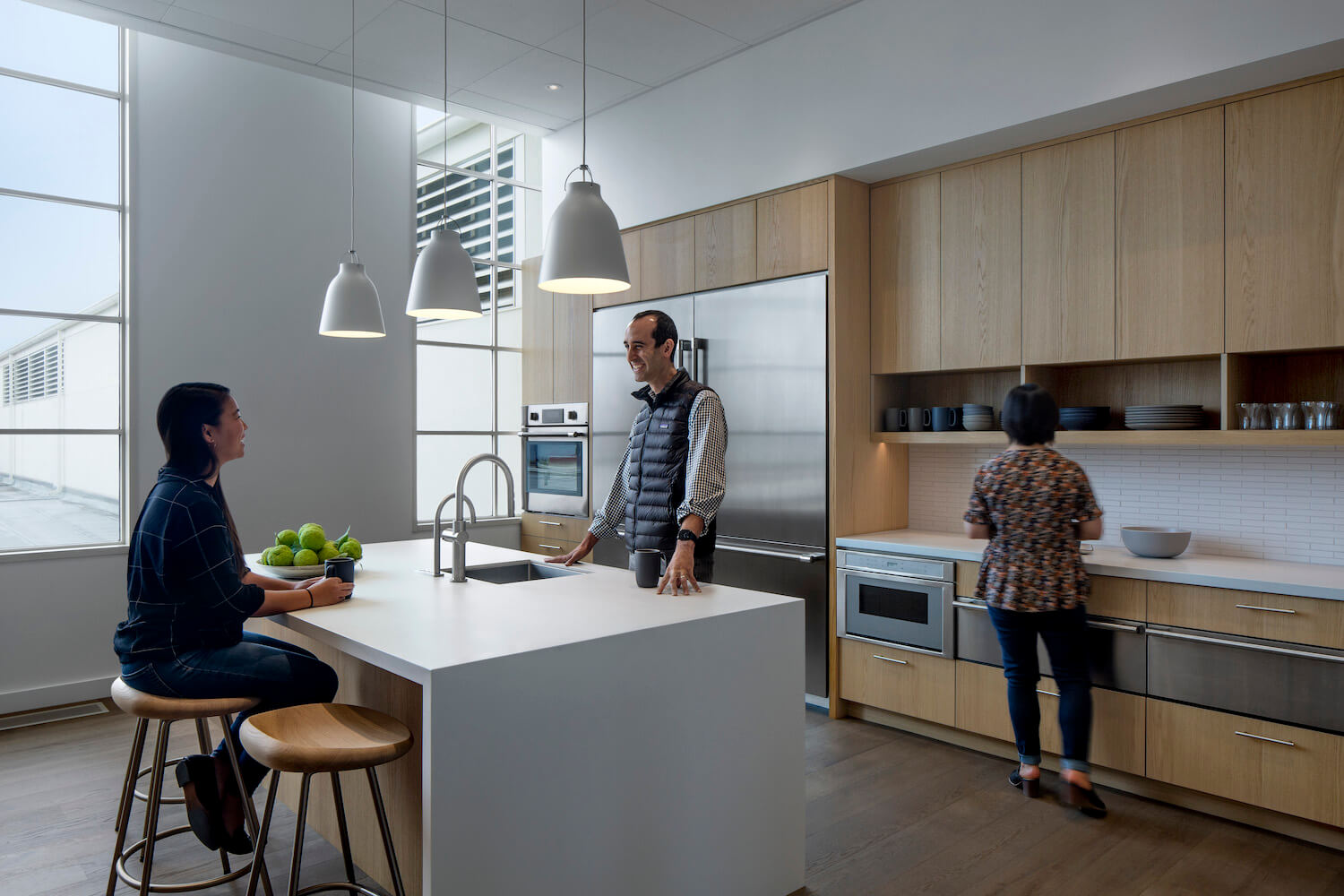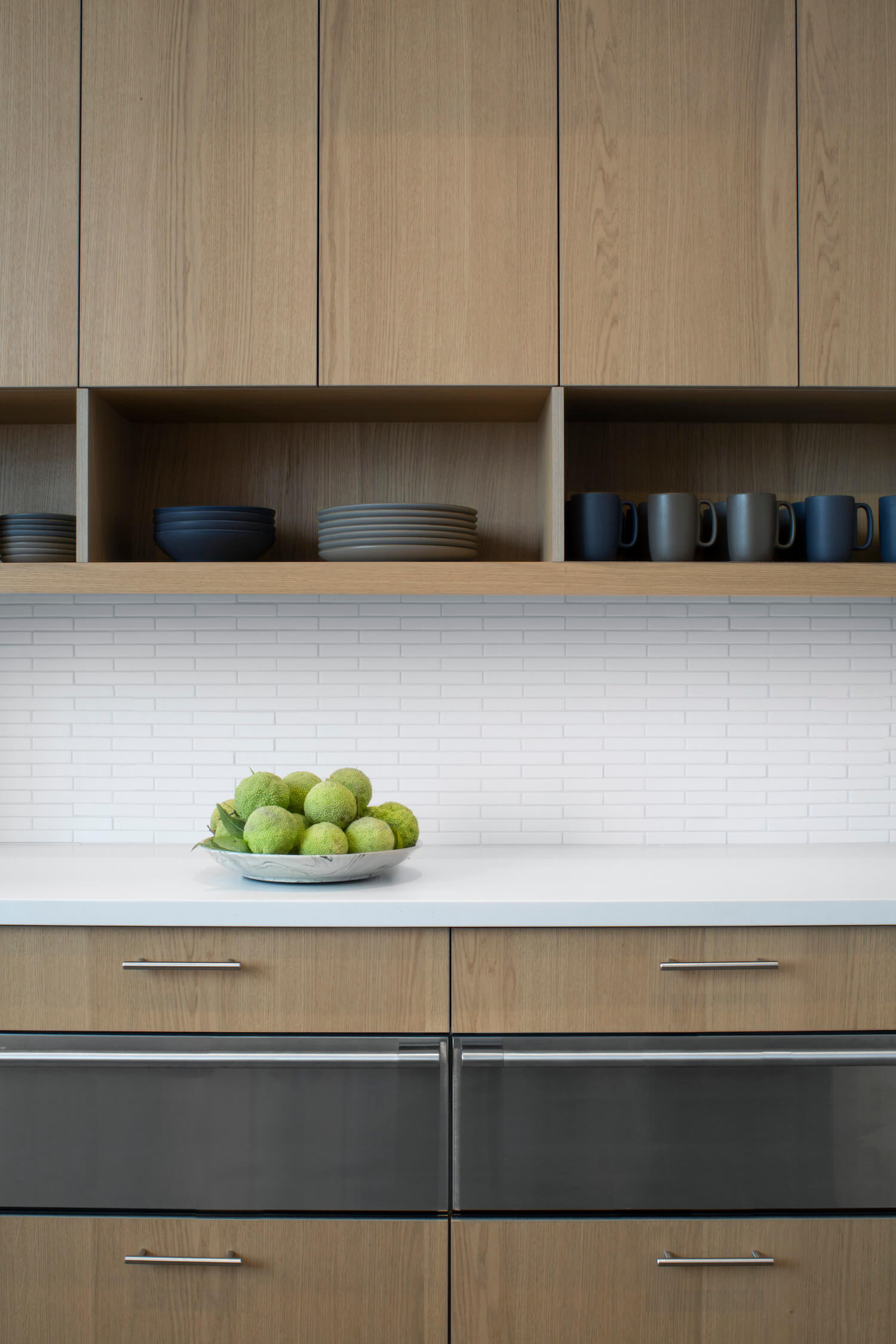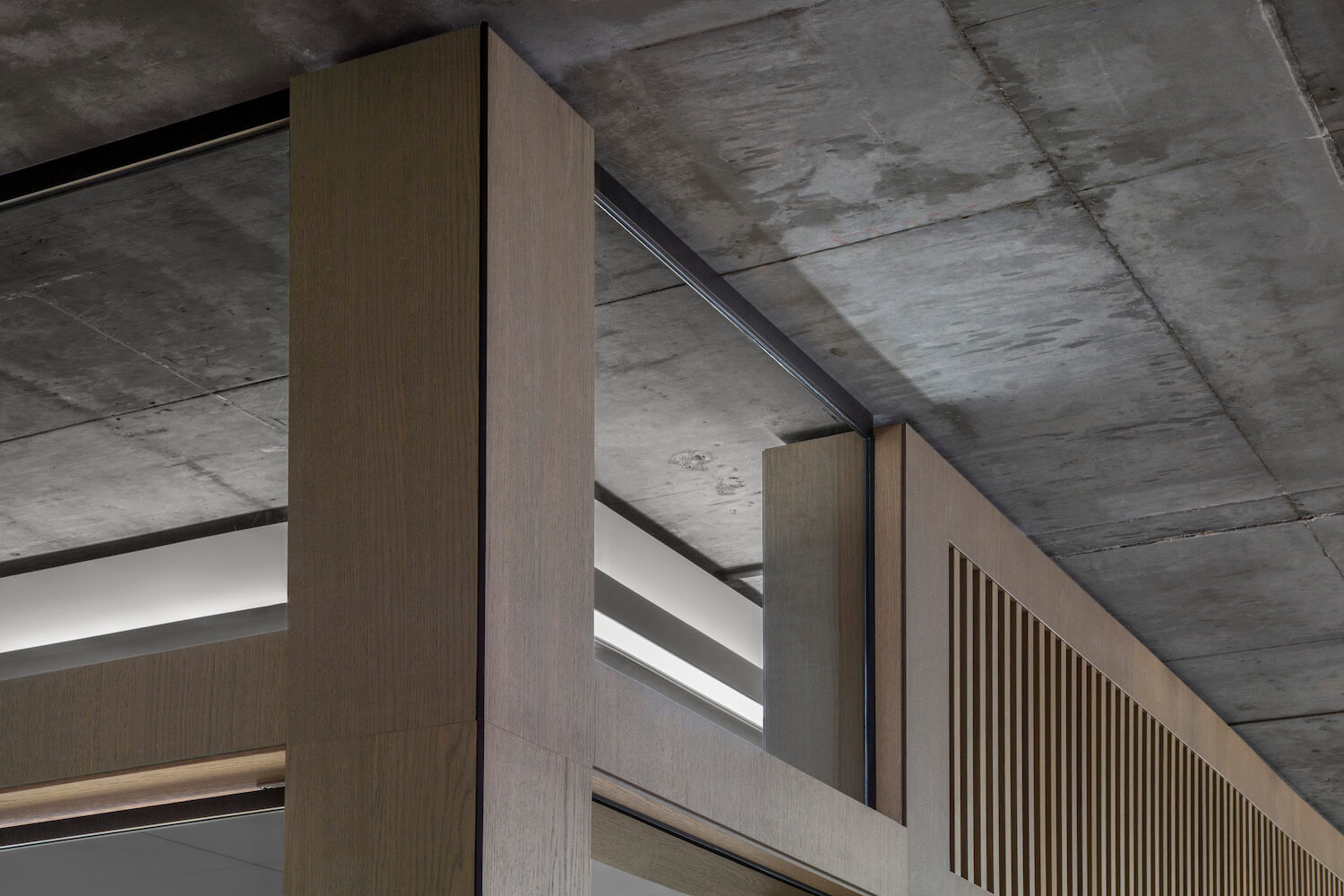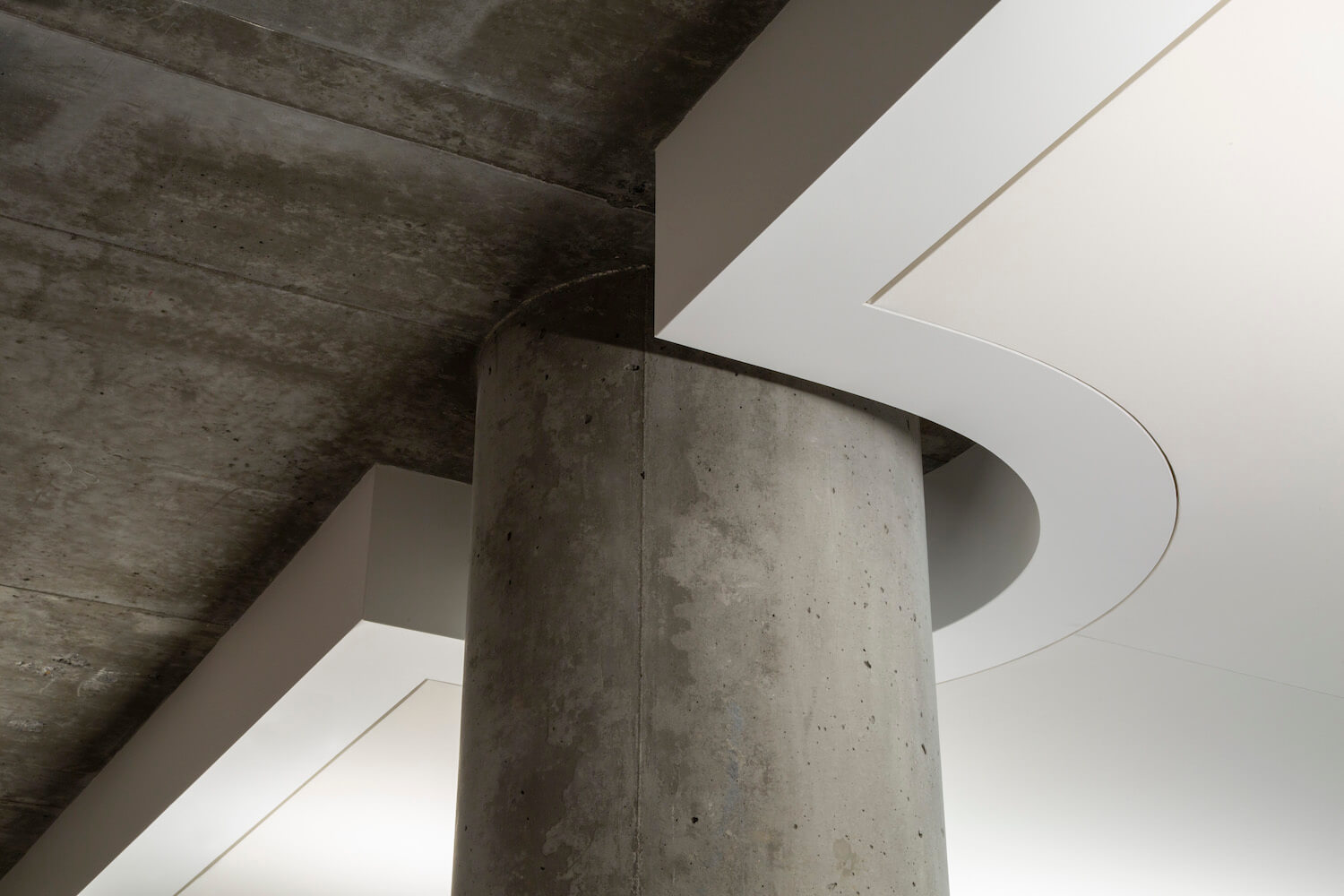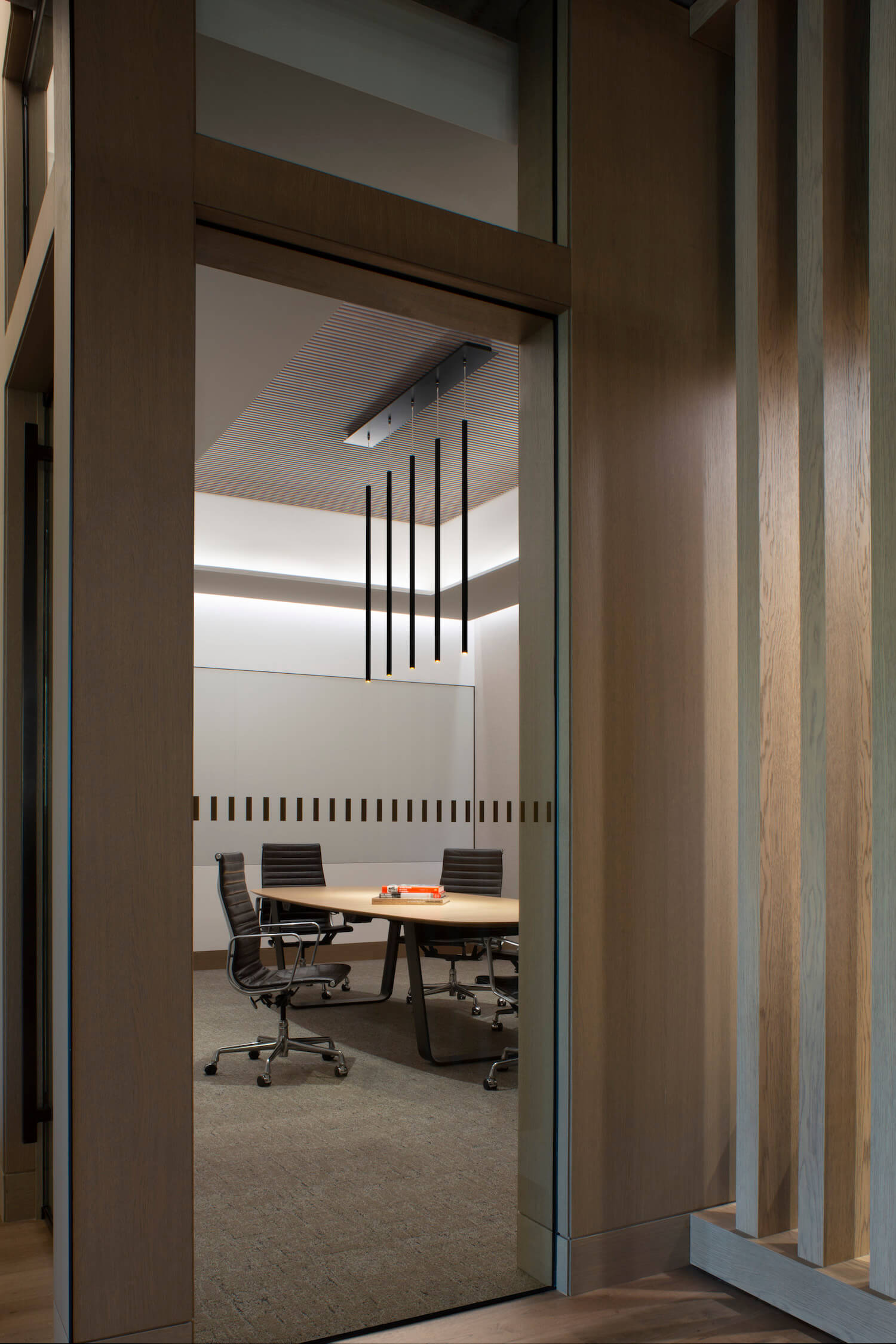 ---