Prentiss Balance Wickline Architects: This residence was shaped by the site – an open meadow surrounded by mature evergreen trees. The building is tucked up to the northern edge of the meadow allowing maximum southern light to the pavilion style main living space. A new drive is woven through the mature trees along the western edge, obscuring the home and meadow from visitors until they arrive at the entry area. The client's landscape expertise, coupled with a close collaboration with a landscape architect and garden designer, were used to create a verdant landscape that weaves around the house, integrating it into the existing landscaping and creating a dynamic interior court space.
A single tapered roof ties together the residence, carriage house, and sauna creating a generous covered entry promenade. The main residence is defined by a back bar that houses the master suite, studio, and utilities and a glassy, pavilion style living space that opens to the meadow on three sides. The roof extends around this space, covering extensive outdoor patios. The linear concrete patios feather into the surrounding landscape with interspersed plantings and are continued in the main living space flooring. This unifying linear pattern is also used in the wood ceiling with a series of thin LED fixtures that extend indoors and out.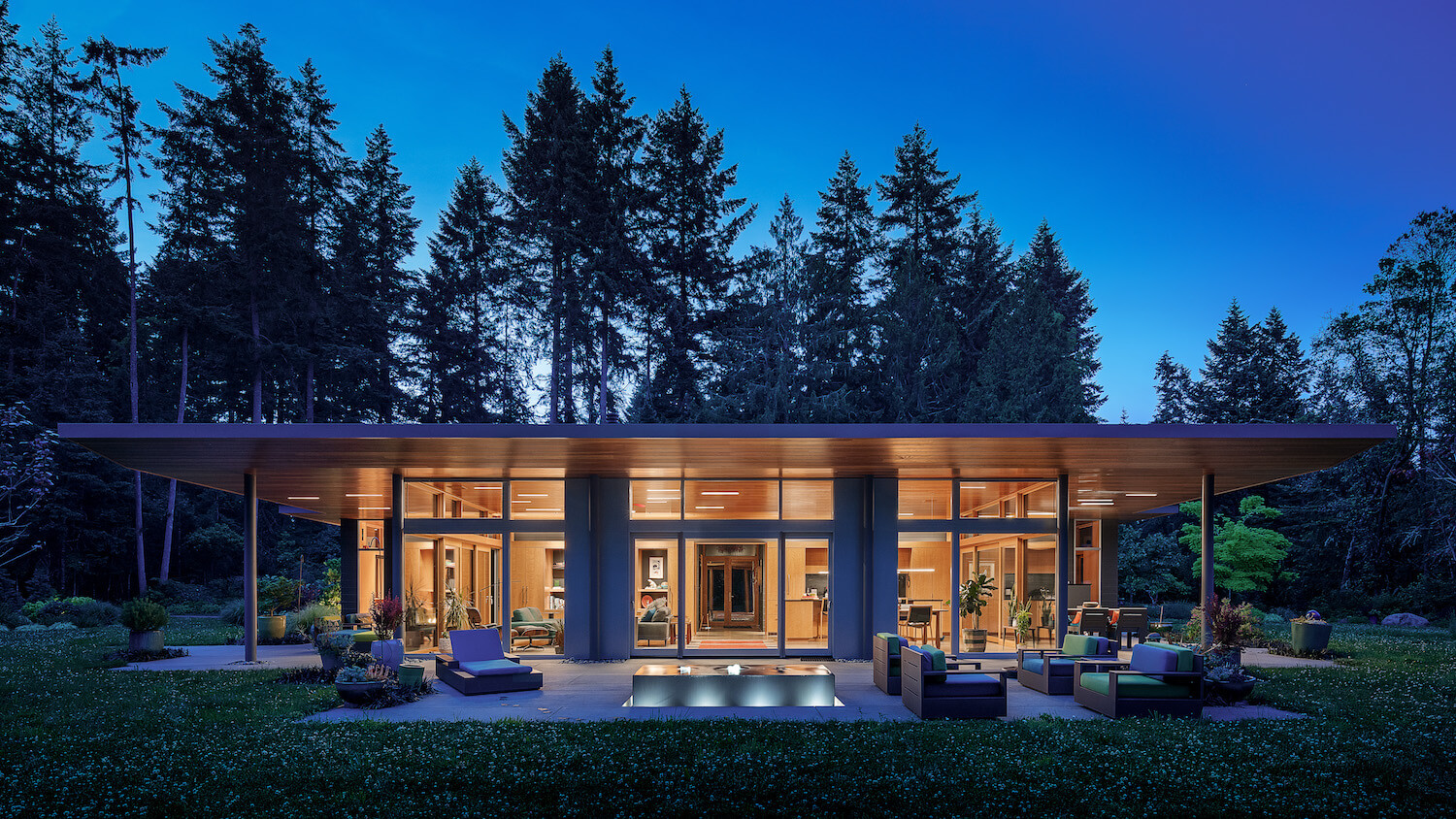 Patterning is used again in the entry walk, which is defined by a series of water jet cut metal panels, creating a private interior court for the outdoor shower and sauna. The geometric pattern in the entry panels, derived by abstracting the project's namesake flower 'wake robin,' varies in opacity along the path as the spaces dictate – opening up to the lush interior court and becoming more opaque at the outdoor shower area.
The pattern reappears in the master bedroom headboard. Our aim was an experience woven together by careful siting, landscaping, patterns, and fine details to create rich and holistic experience for the clients.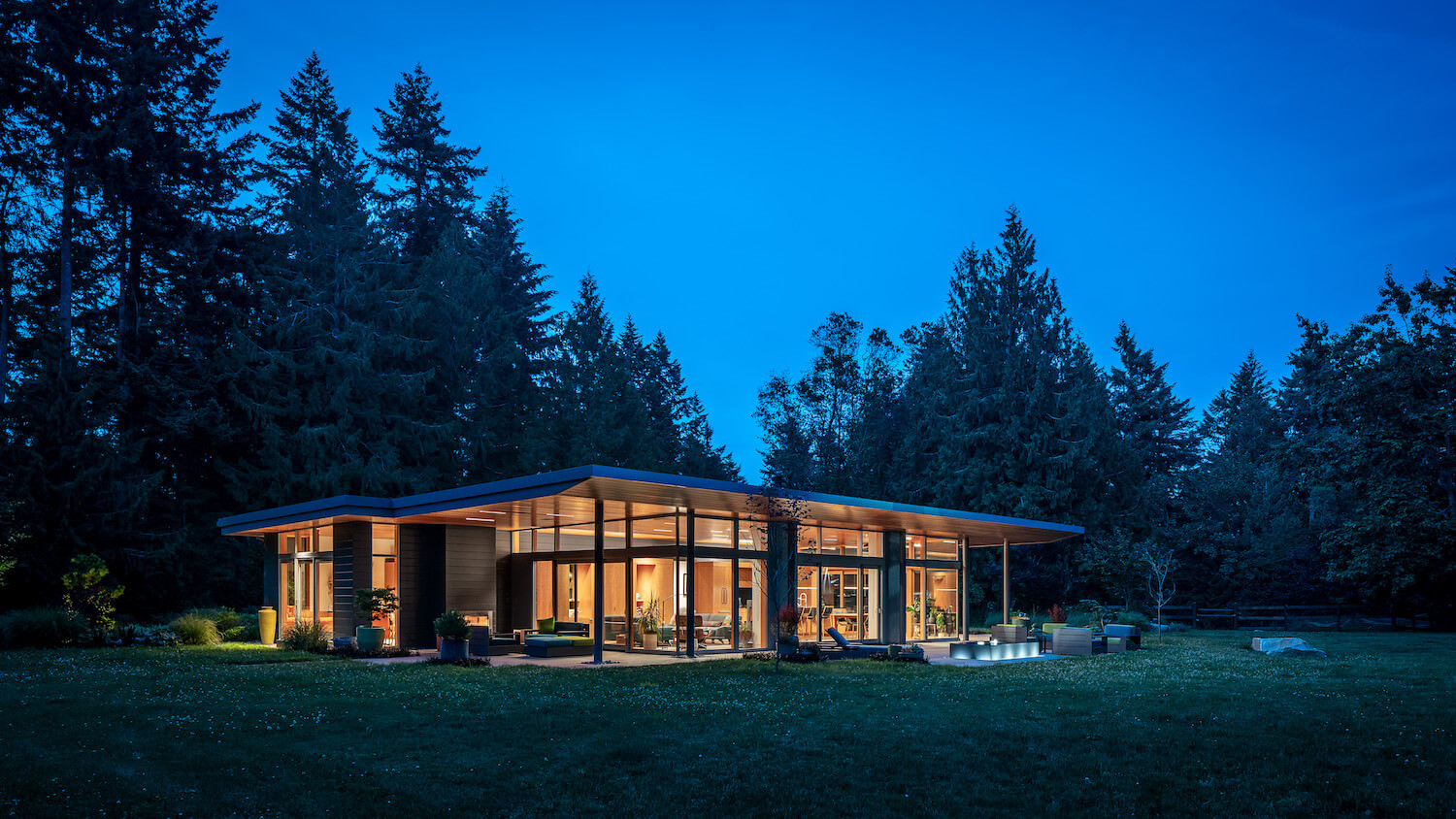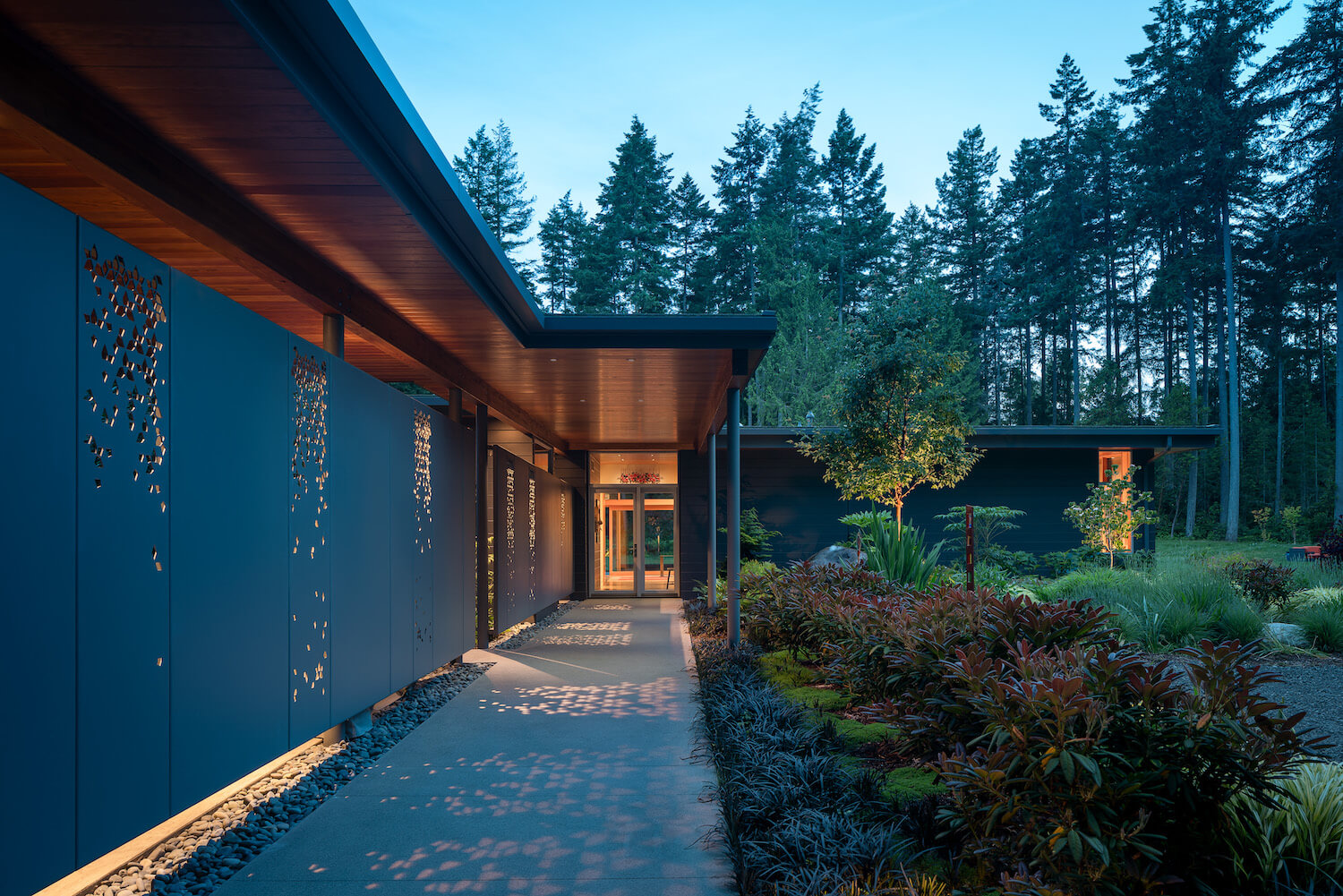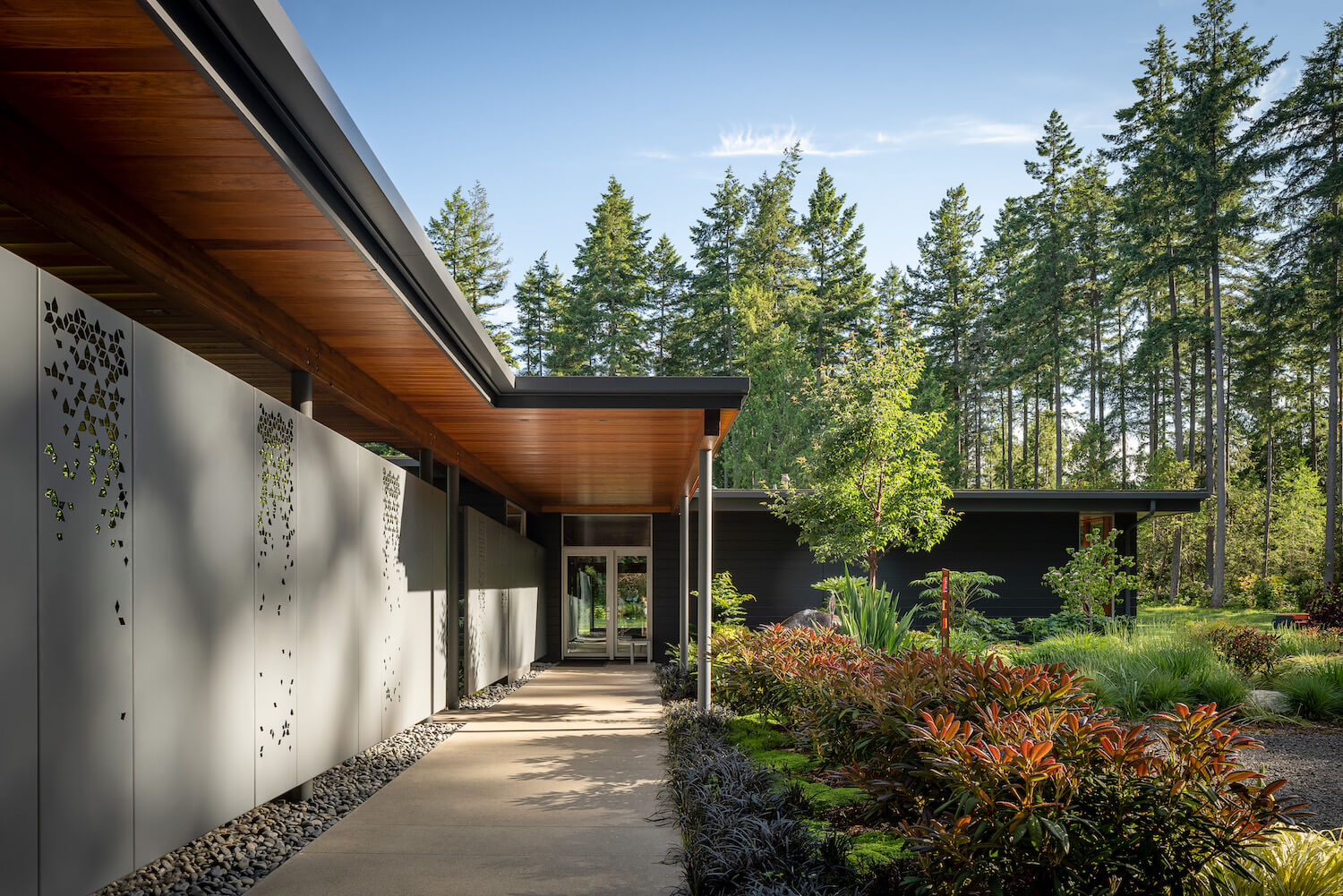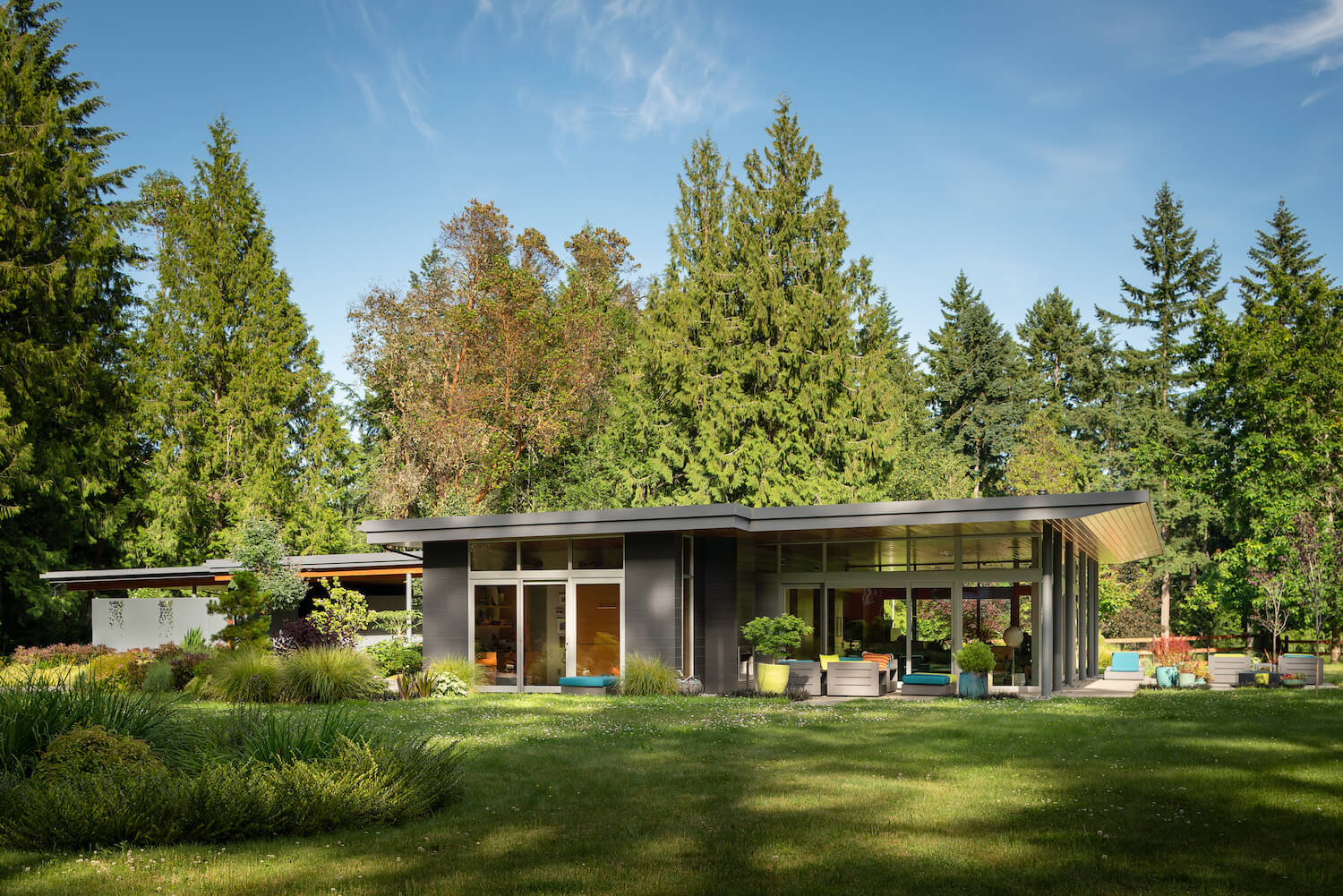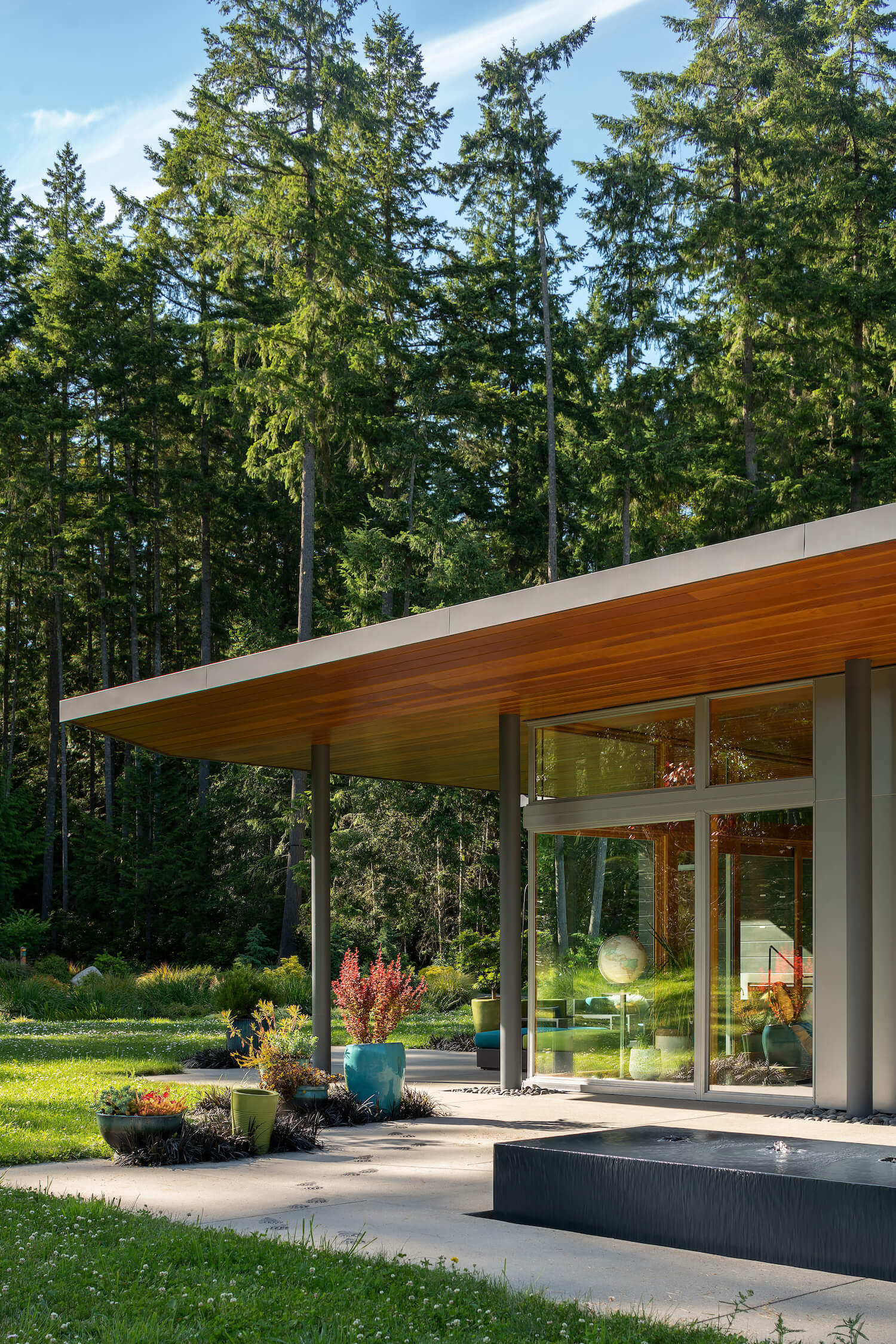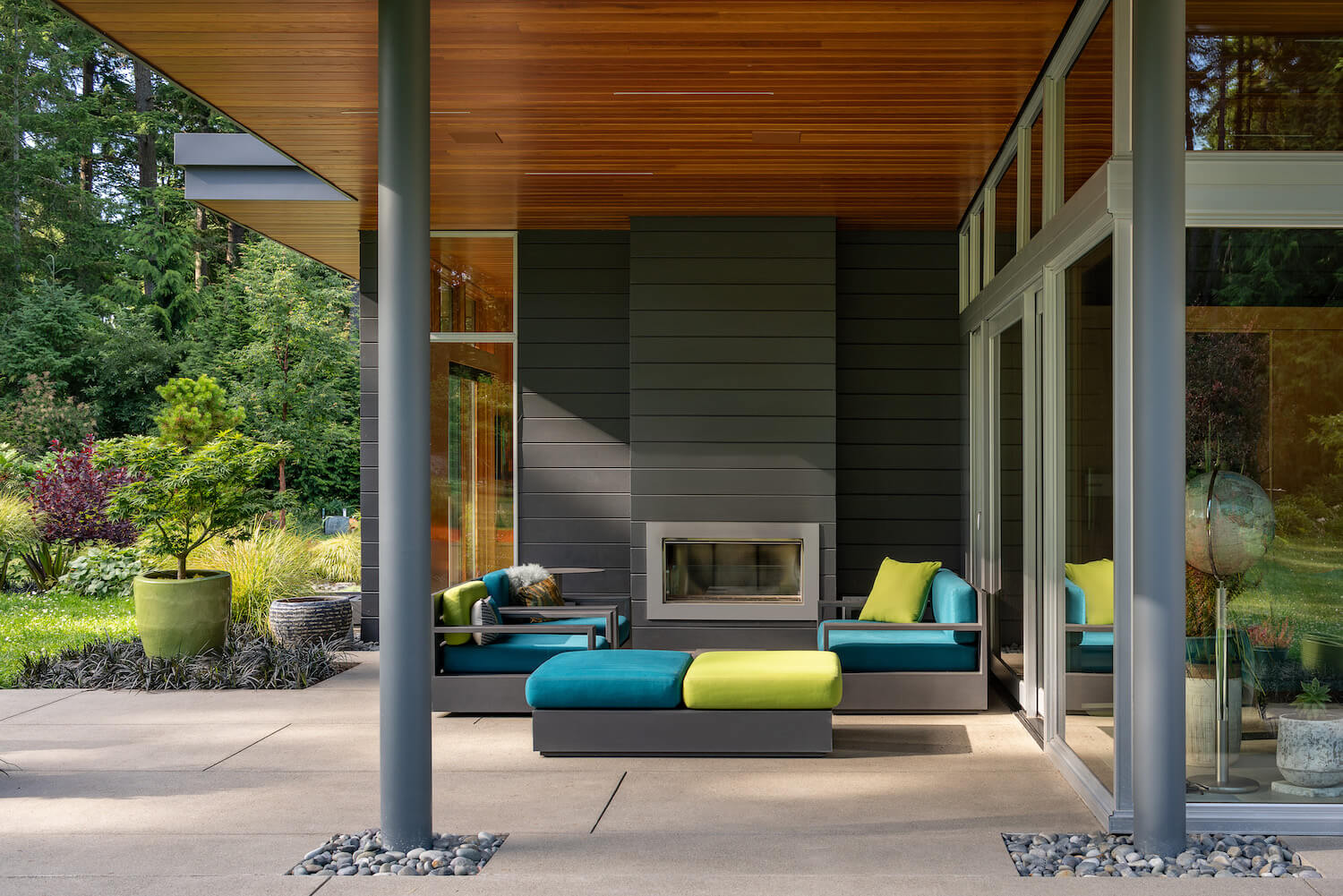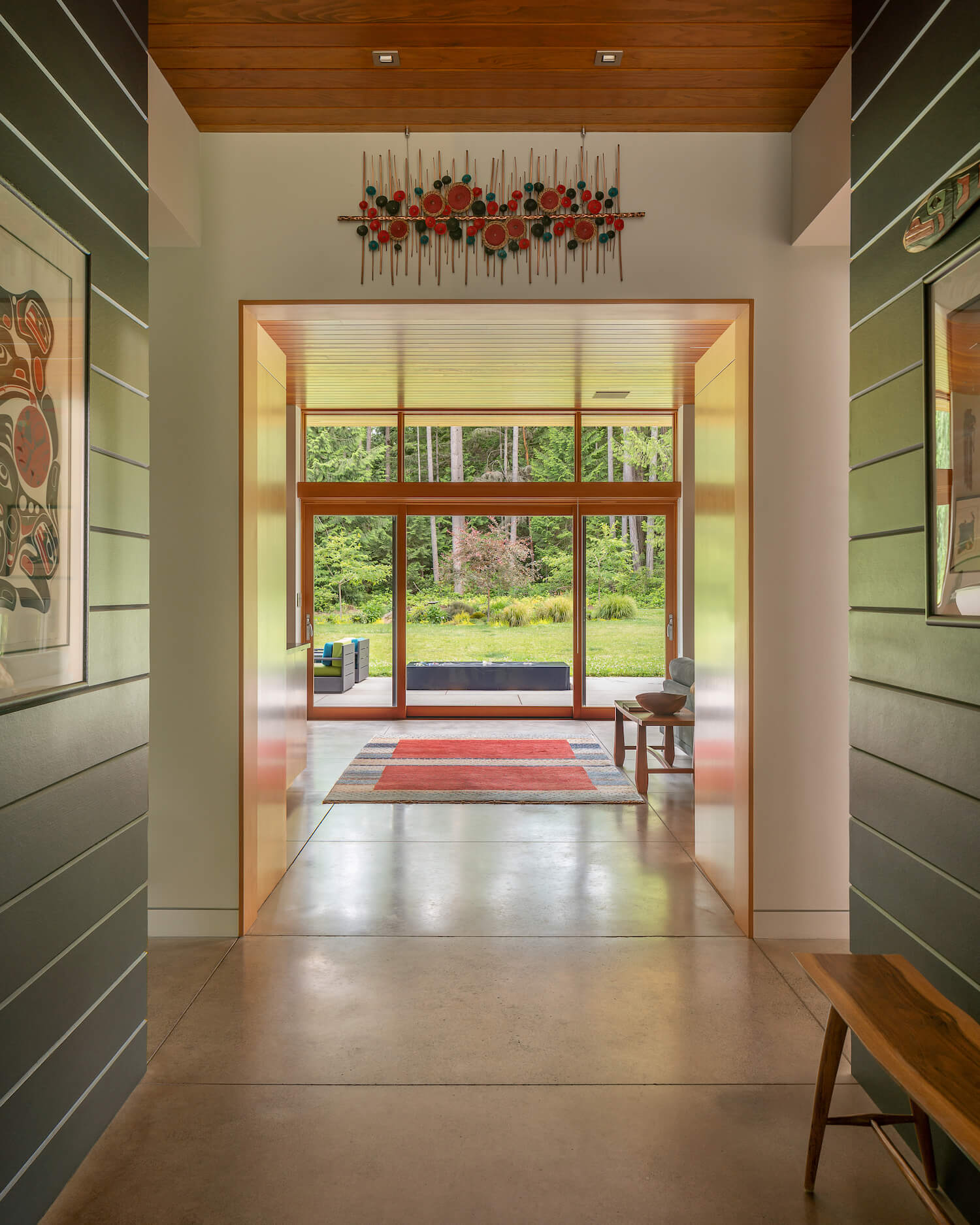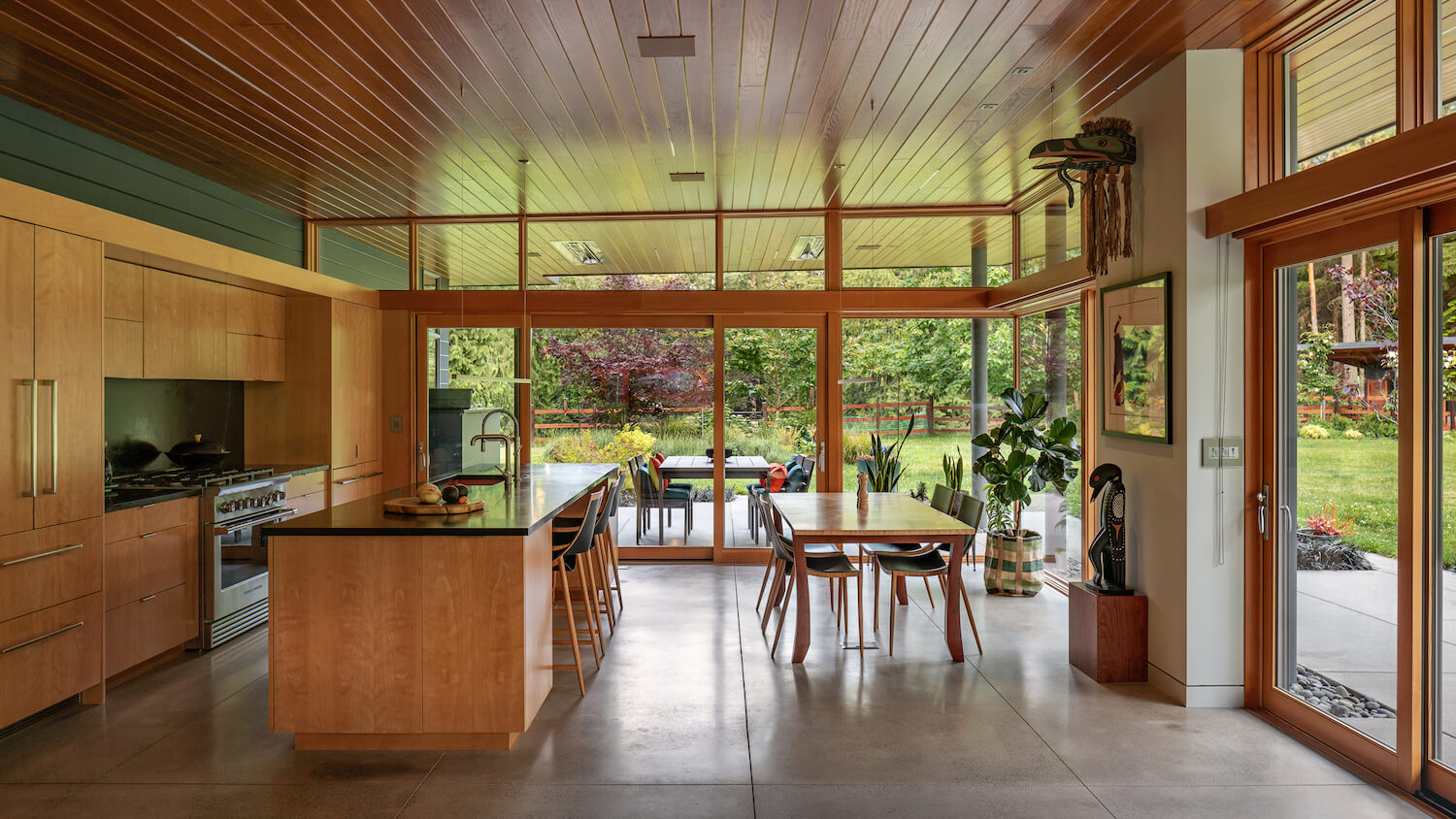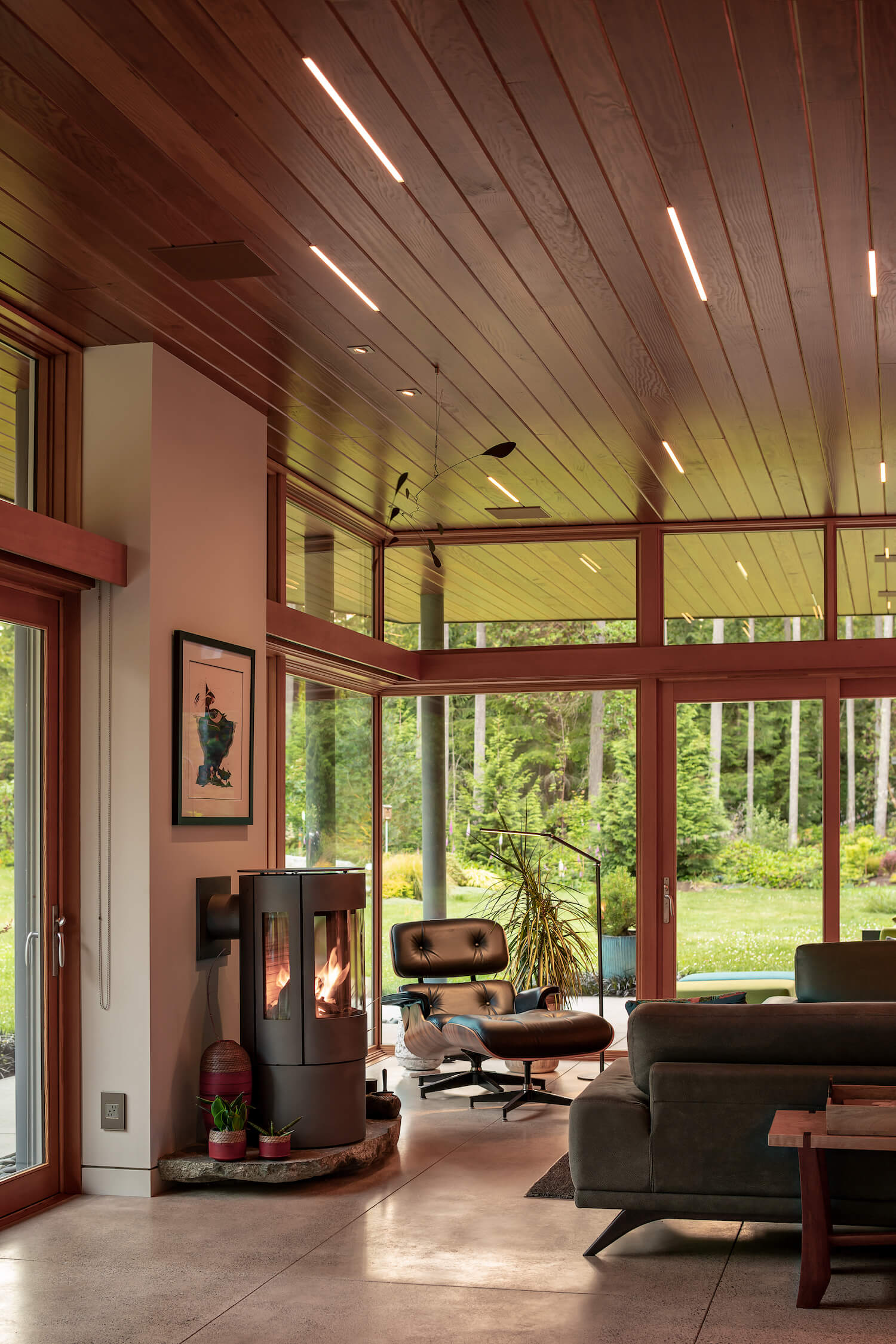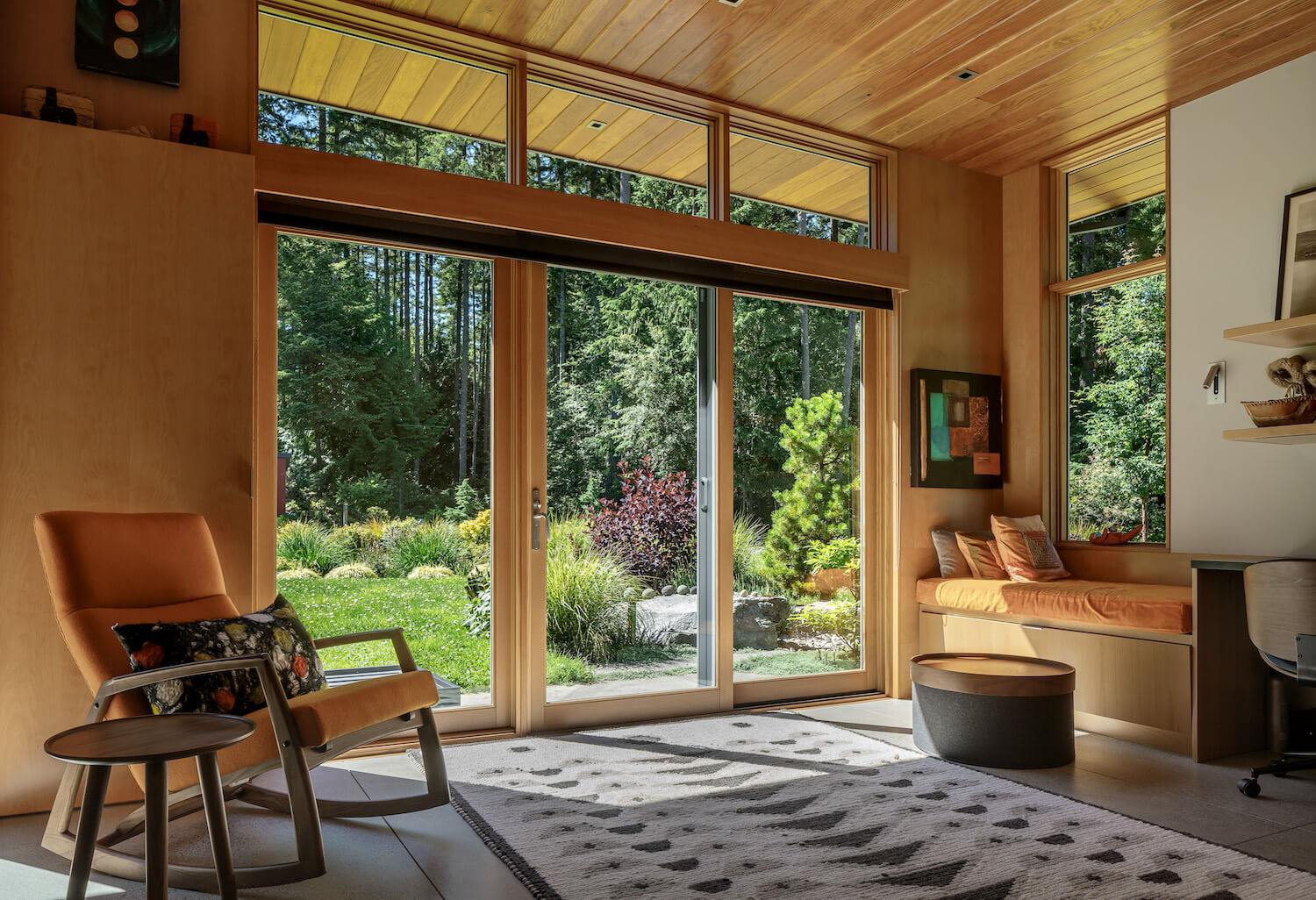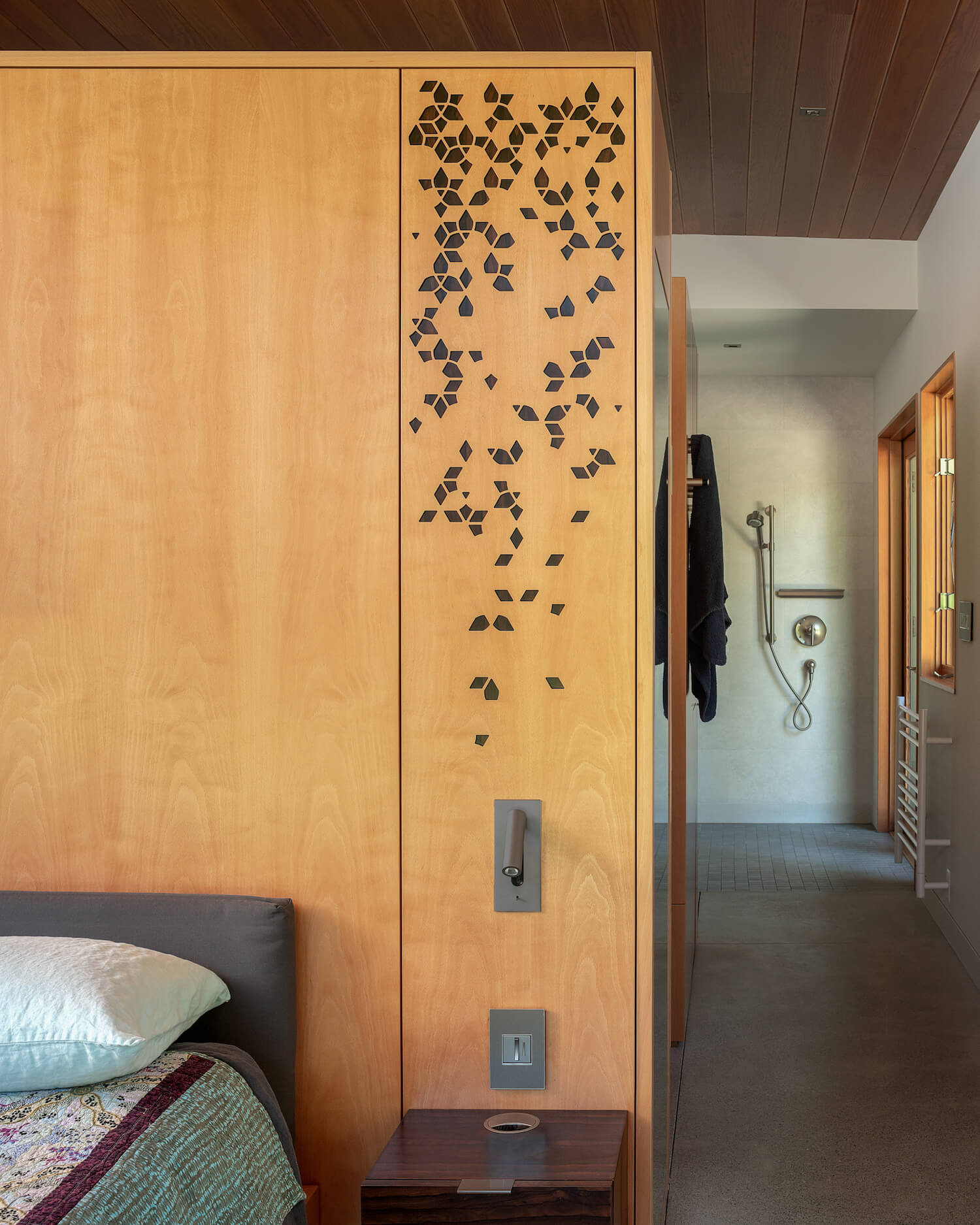 ---