"Because it is on a sloping terrain, the solution adopted by the office was to create two large plateaus, each with its own functionality"
Located in the Condomínio Quinta da Baroneza, in Bragança Paulista (SP), MG Residence, designed by Gilda Meirelles Arquitetura, is a one-story house where all environments are interconnected in a fluid way, delivering a house with the atmosphere of modern life in the countryside. Based on the client's desire to live in a single-story house, the 600 m2 of constructed area were conceived from an integrated social area, where all the environments are interconnected.
The solution adopted by the architect was to build the building at a level below the street level, creating a large entrance area for cars, which ends in a covered pergola that serves as shelter for the cars next to the entrance door. This connection of the social area - integrating living and dining room - led to a large area for cooking, eating, and socializing, which also has another, more functional, closed kitchen. The TV room was also integrated to this social area, but with guaranteed privacy: the room can be 'isolated' when necessary.
In the intimate area, a large suite with two bathrooms for the couple and three guest suites were also designed. Outside, a large terrace with a living area and barbecue area connects to the pool. The biggest challenge, according to Gilda Meirelles, was the implementation, due to the premise of being a single-story house on a sloping terrain. The solution was to create two large plateaus - on one of them is the house and the pool, creating a belvedere for the view of the neighboring farm, and below that, a second one, made on the large lawn to place a "shuffleboard", a game that is a family hobby.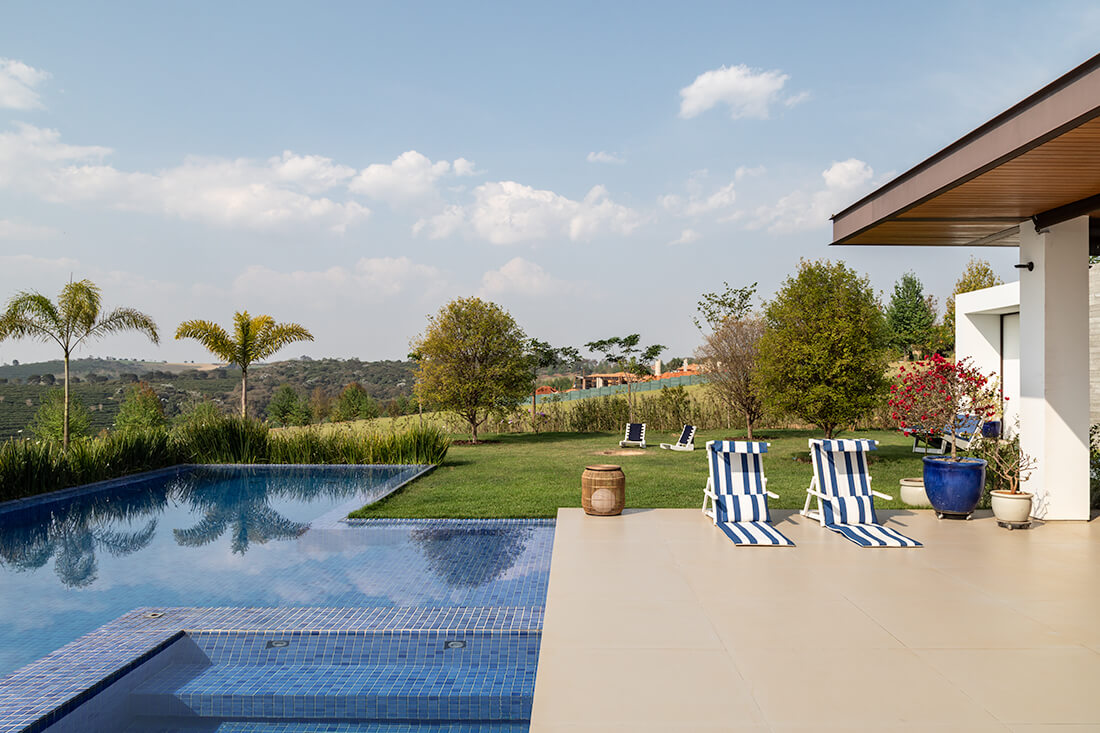 For all the spaces to have a view to the north, the house was divided into blocks with different roofs and different ceiling heights, forming a game of heights and volumes, also creating a beautiful view to the orange grove in the background, already existing in the landscape. Practical materials were used, with easy maintenance, and that could be adapted to the countryside without losing the cozy atmosphere.
A grey mineral porcelain tile from Portobello was installed on the floor, and the ceilings in the rooms and on the terrace are made of cumaru wood, male and female, following the entire eaves. An important detail in the finishing of the facades was the use of the exposed concrete ruler, used to highlight some of the volumes of the residence. For the structure of the house, the choice was made for a metallic structure covered with alwitra, with very long eaves on the roof and lined with wood.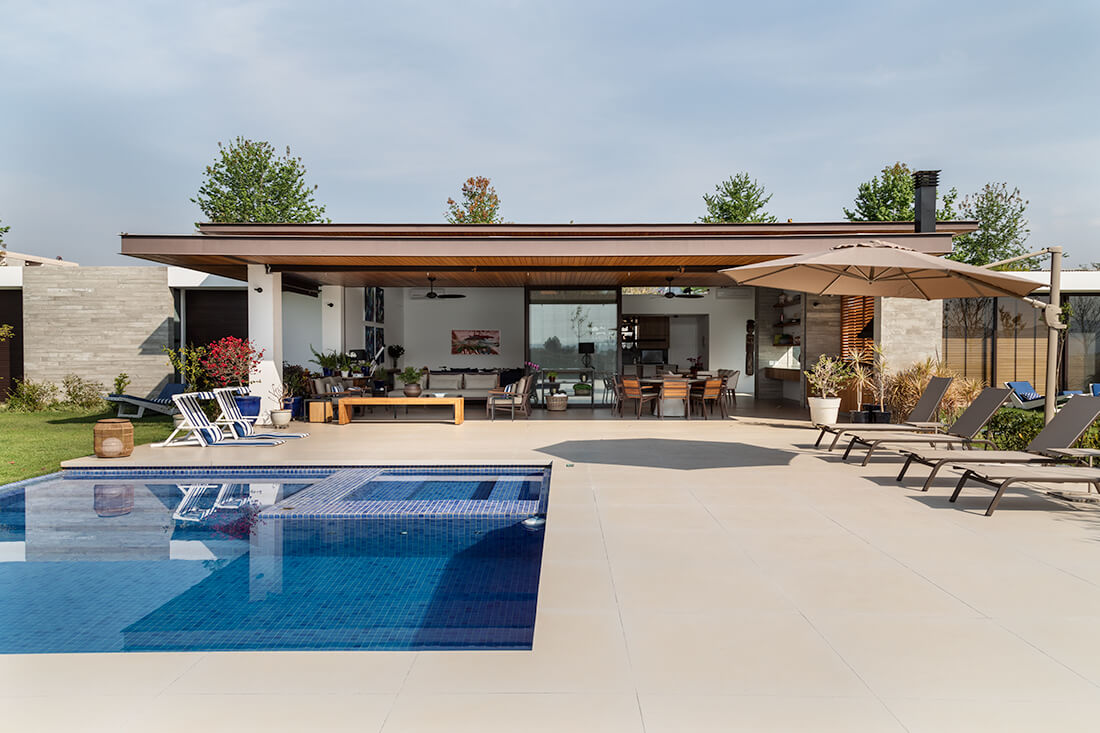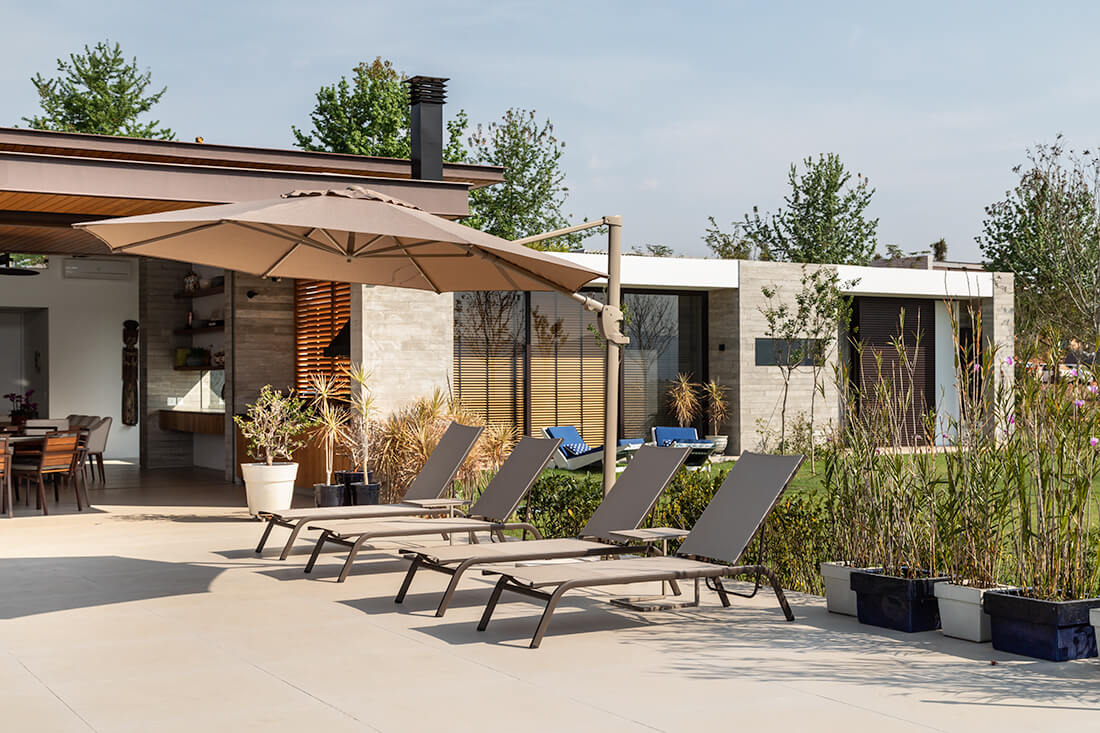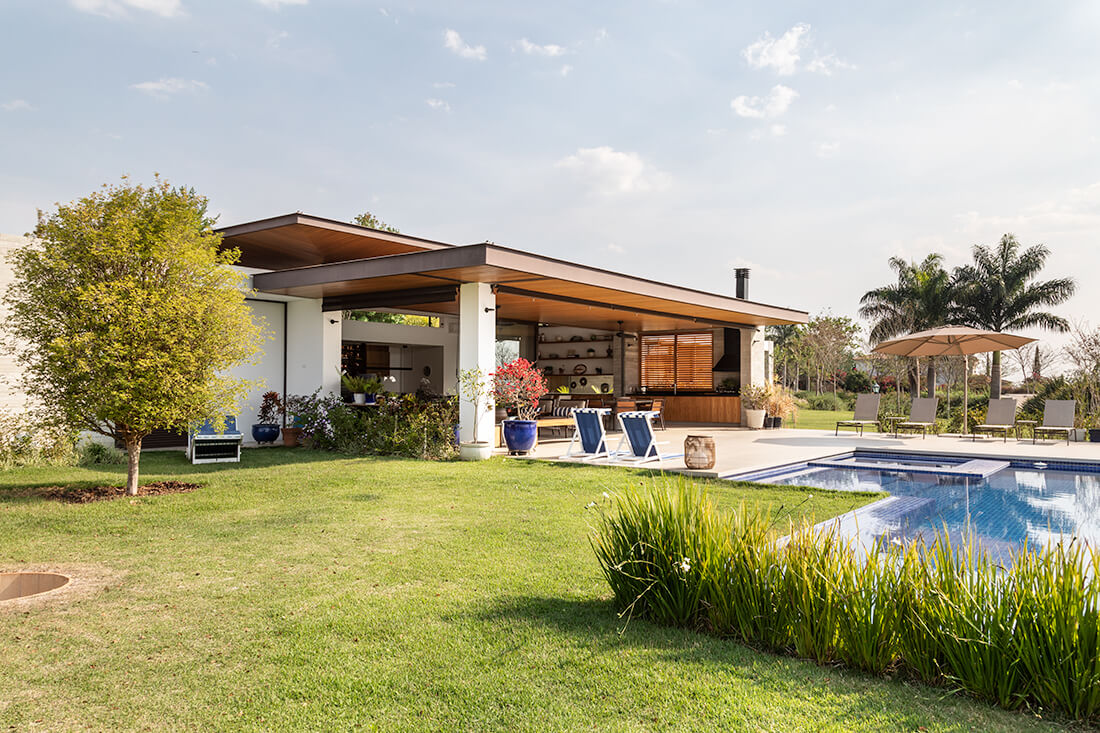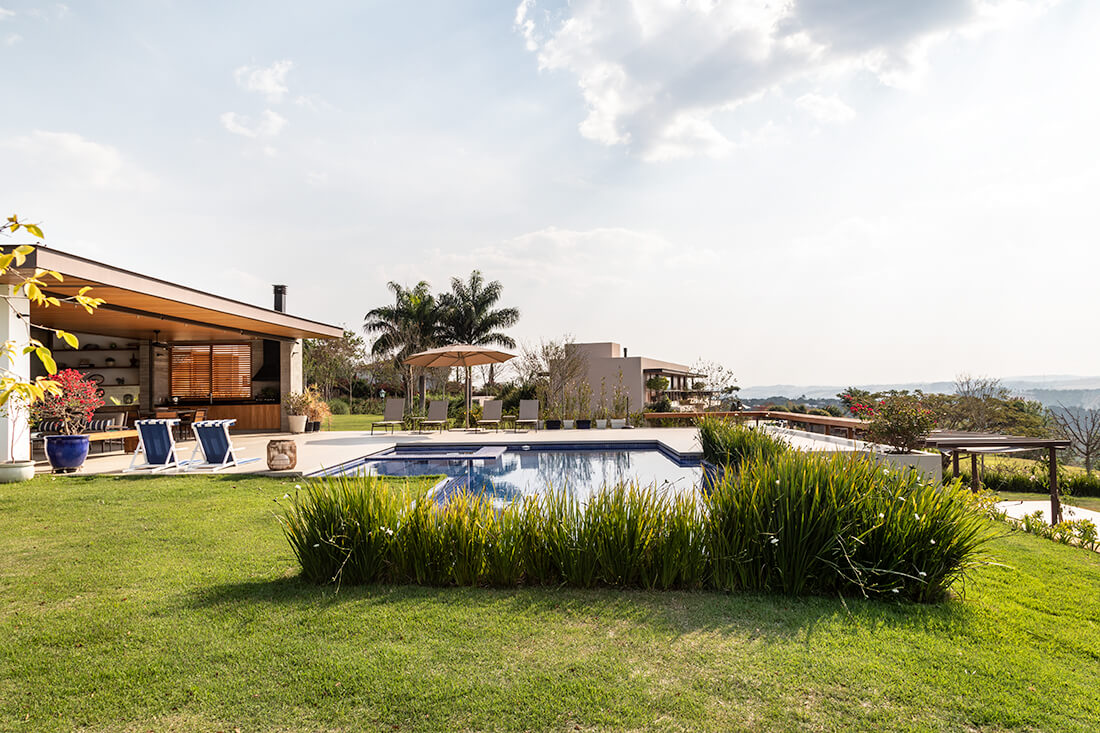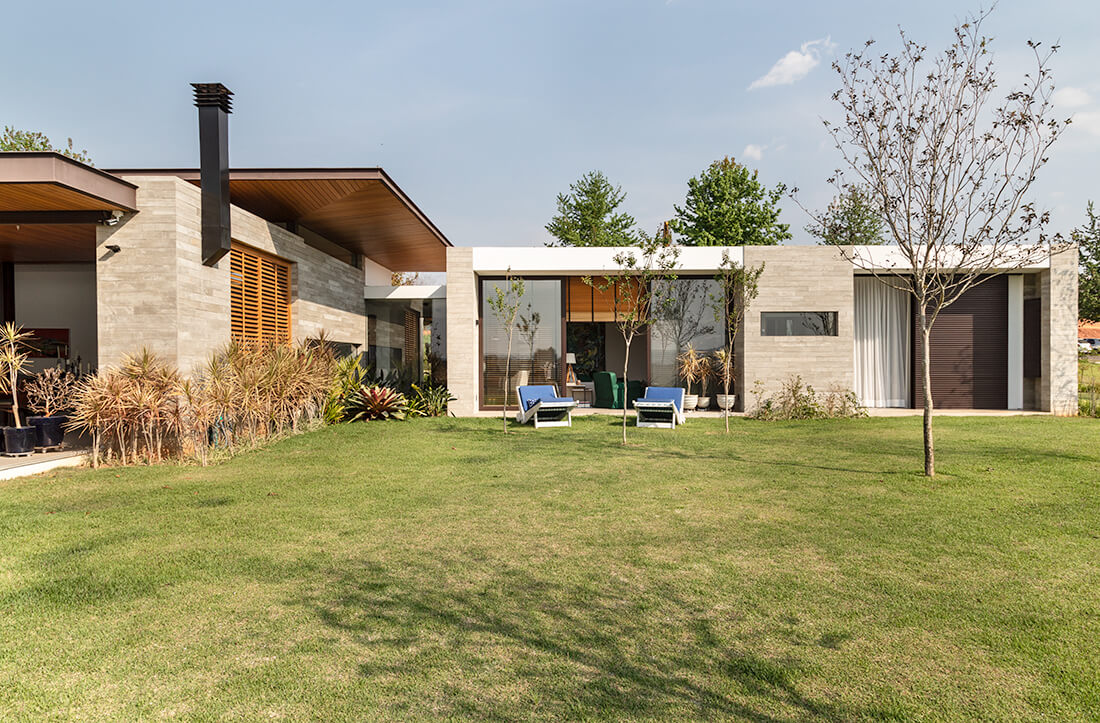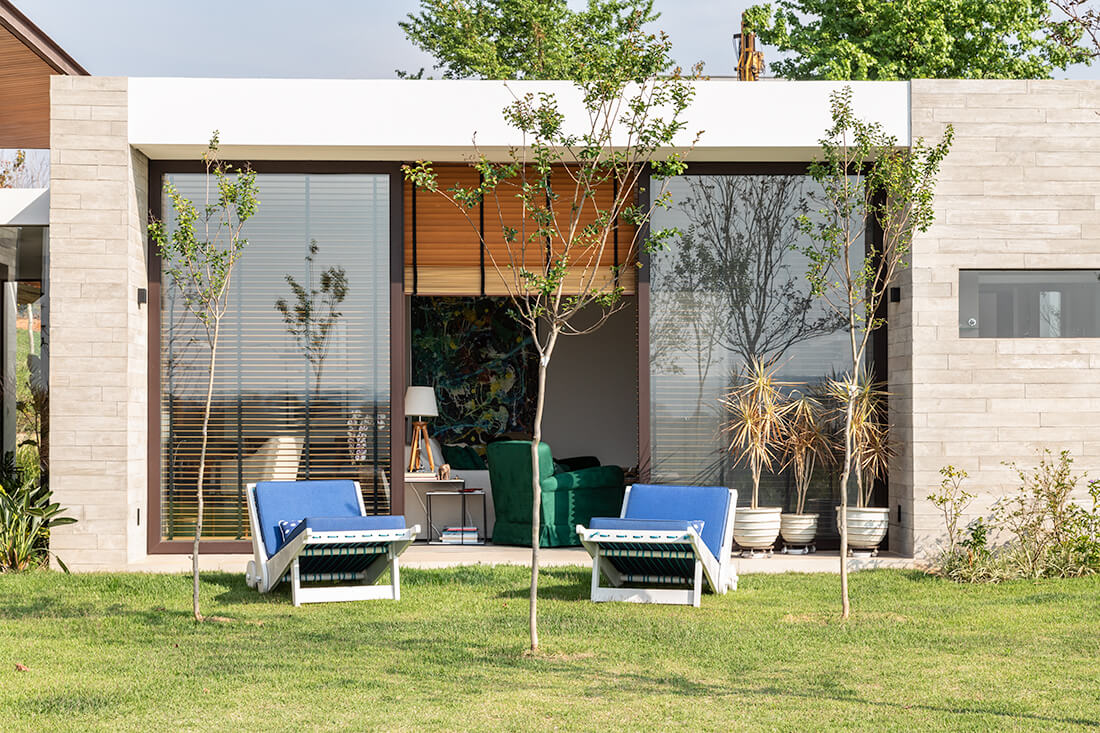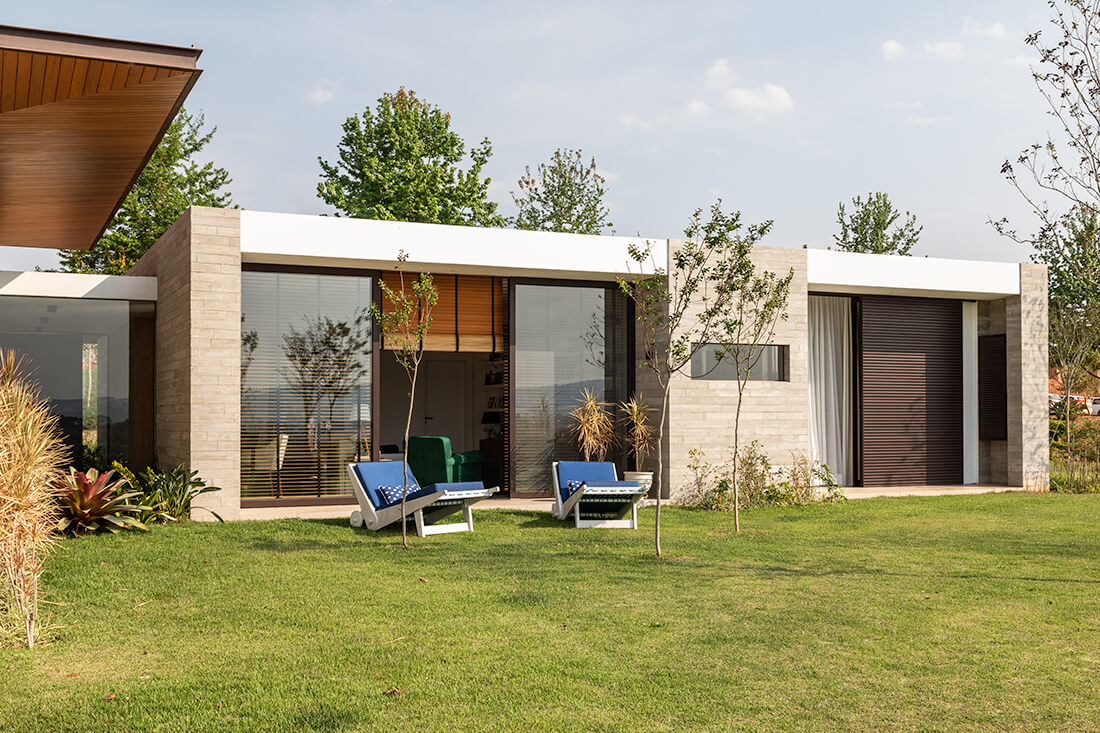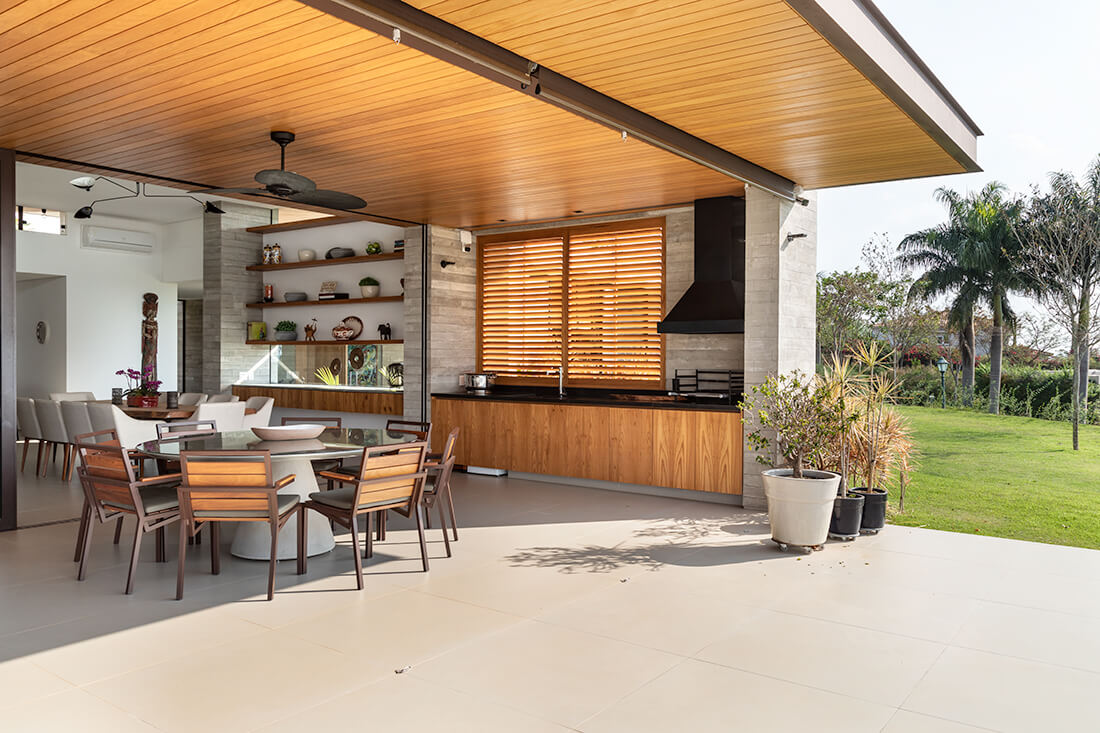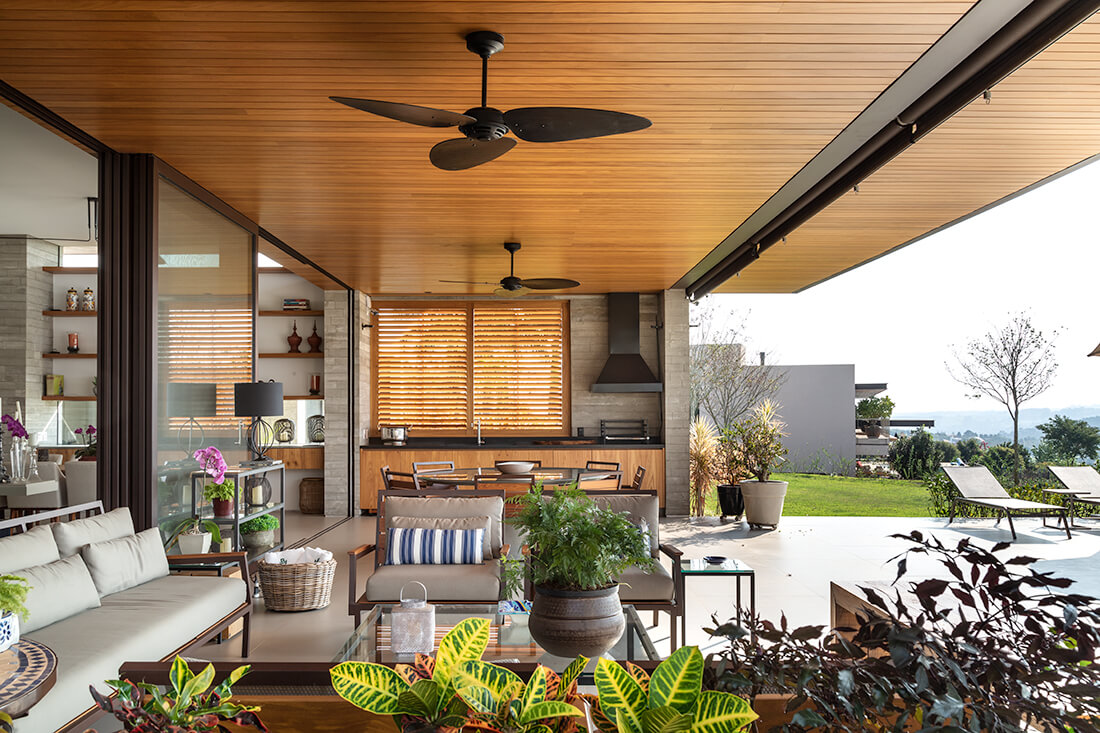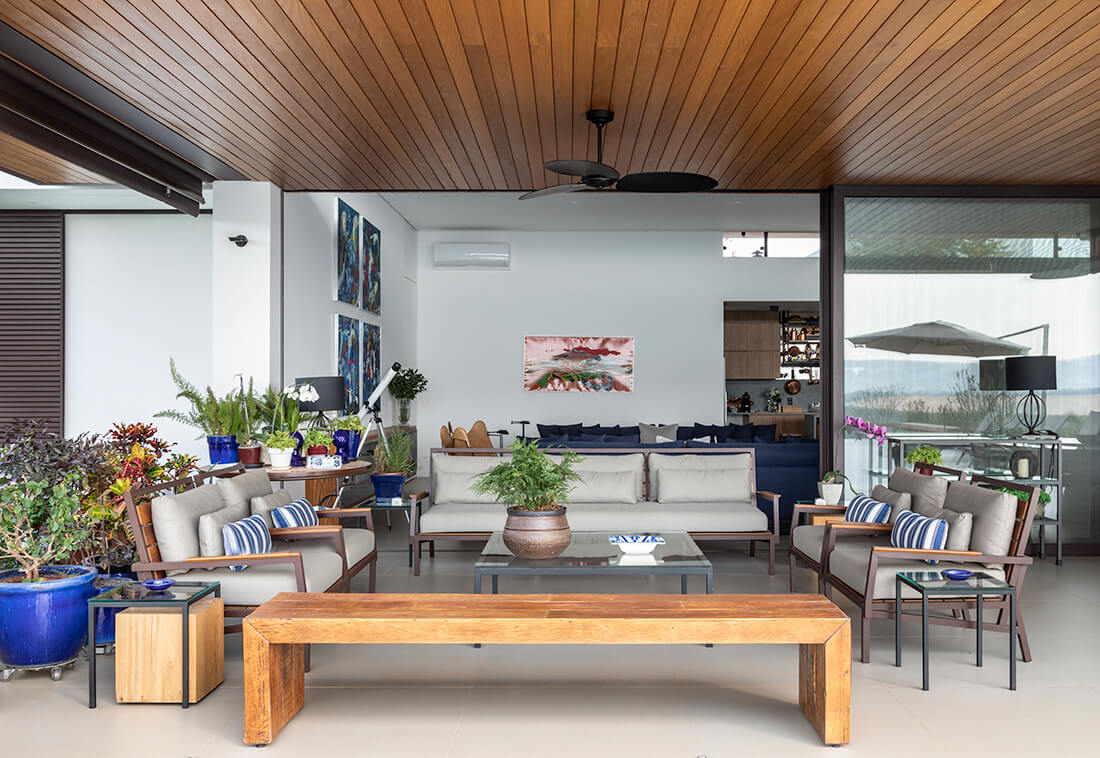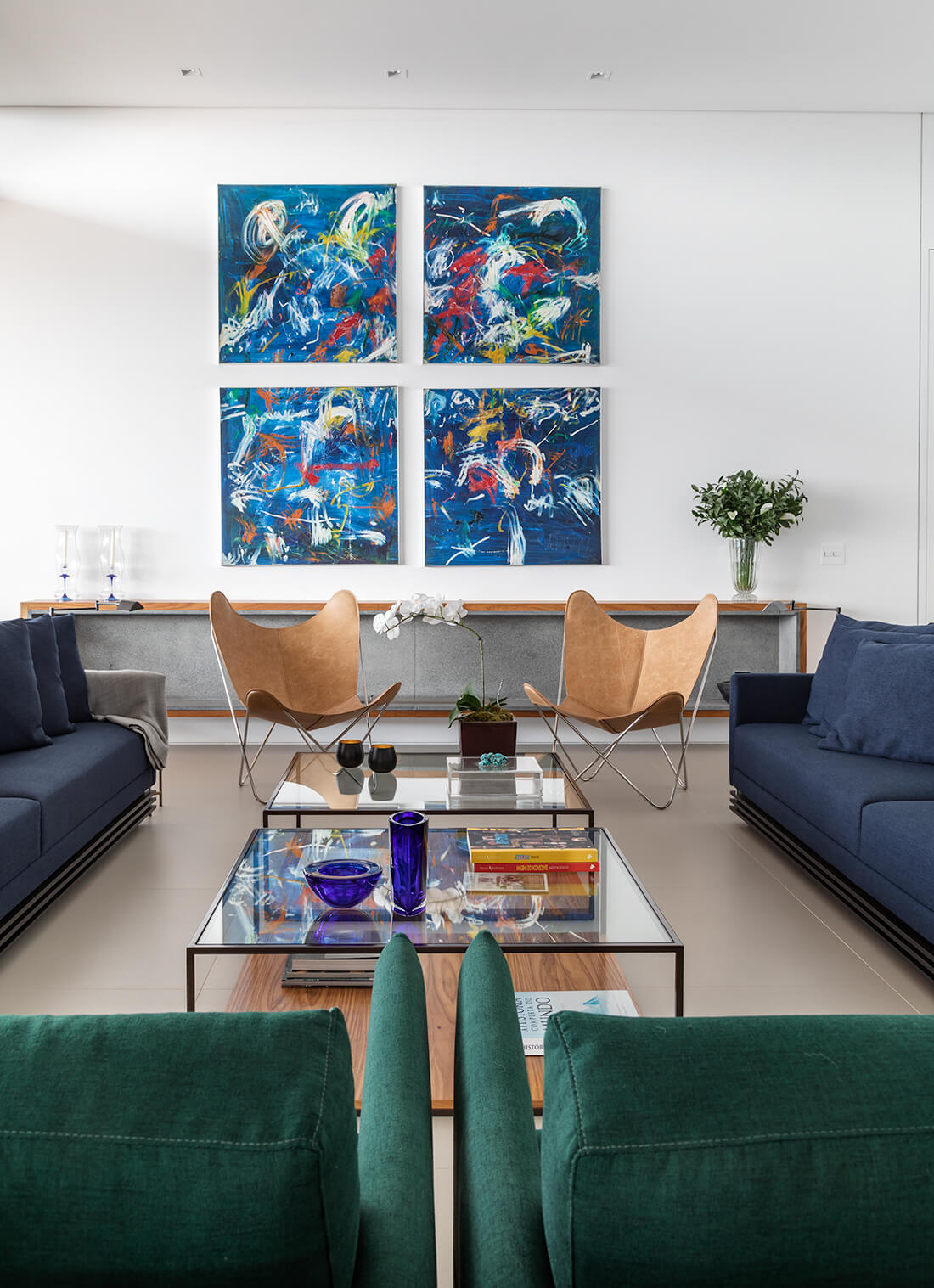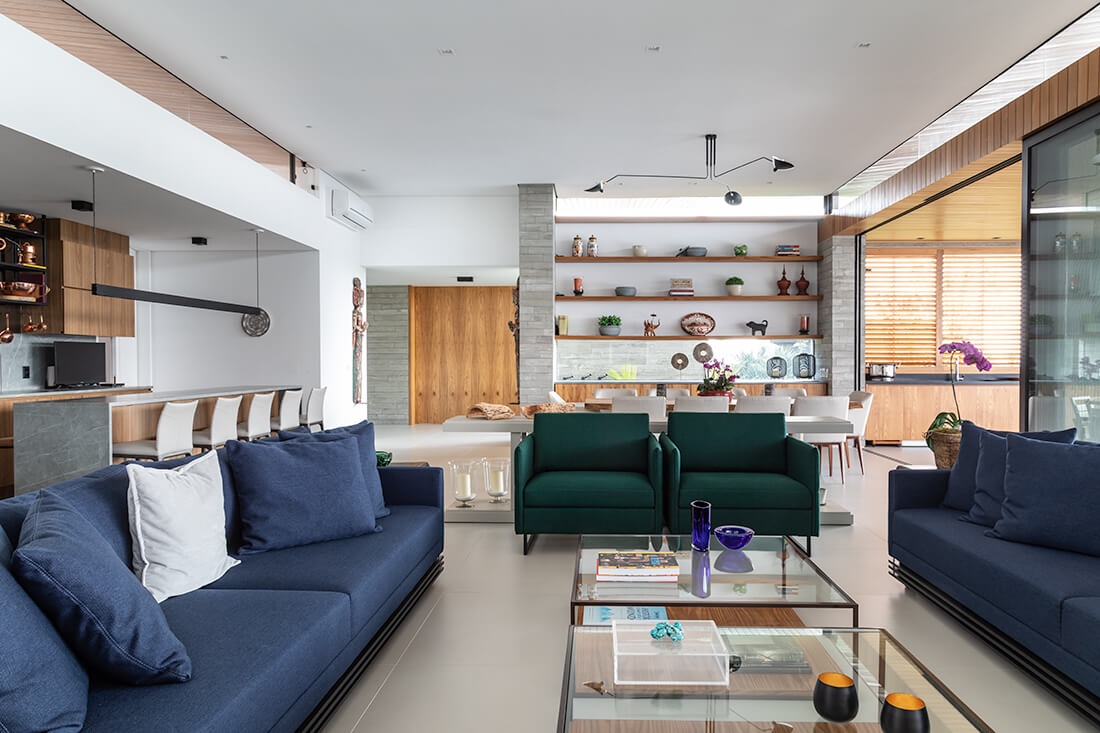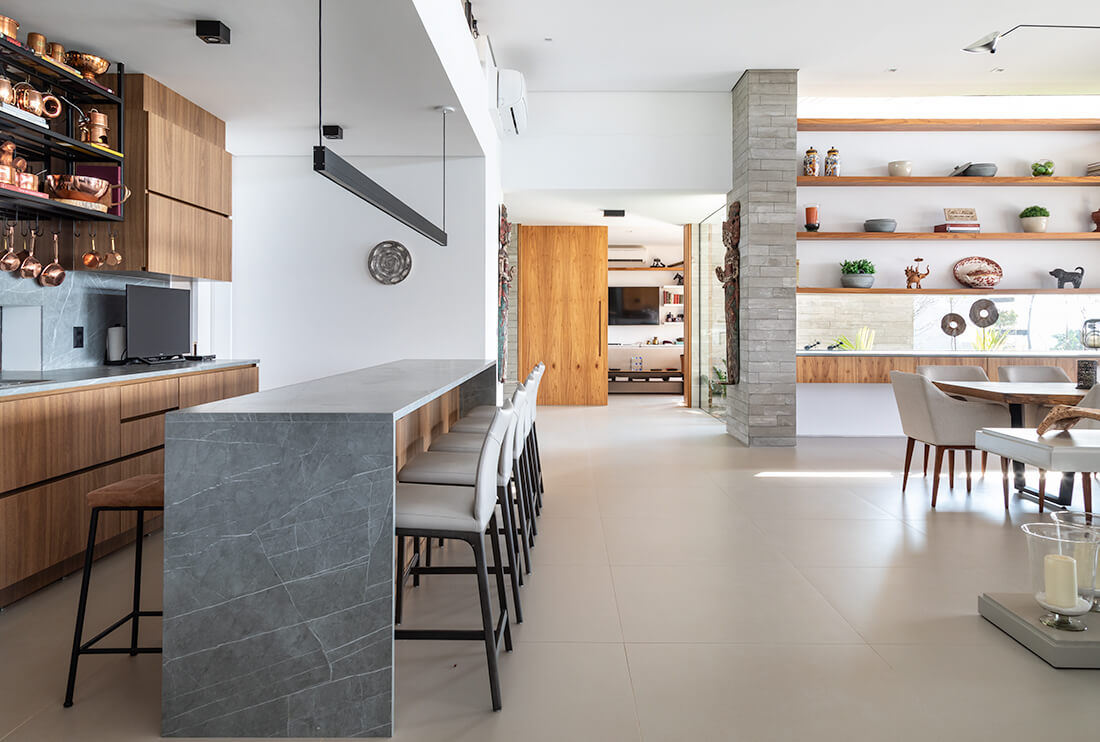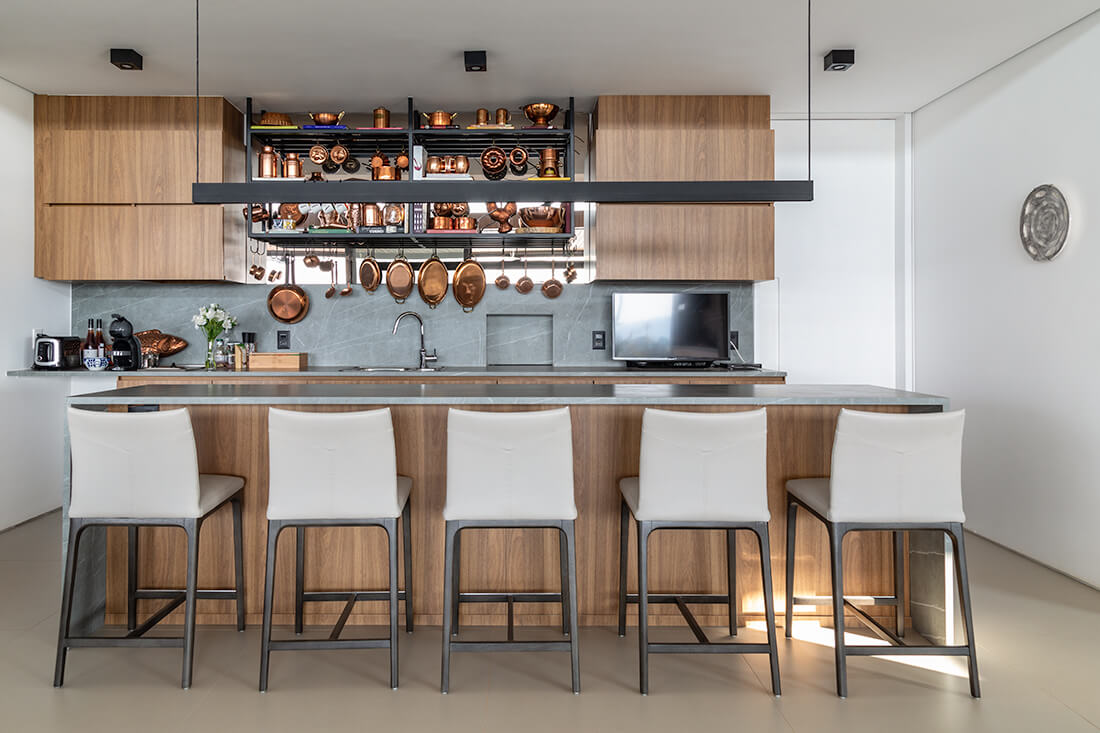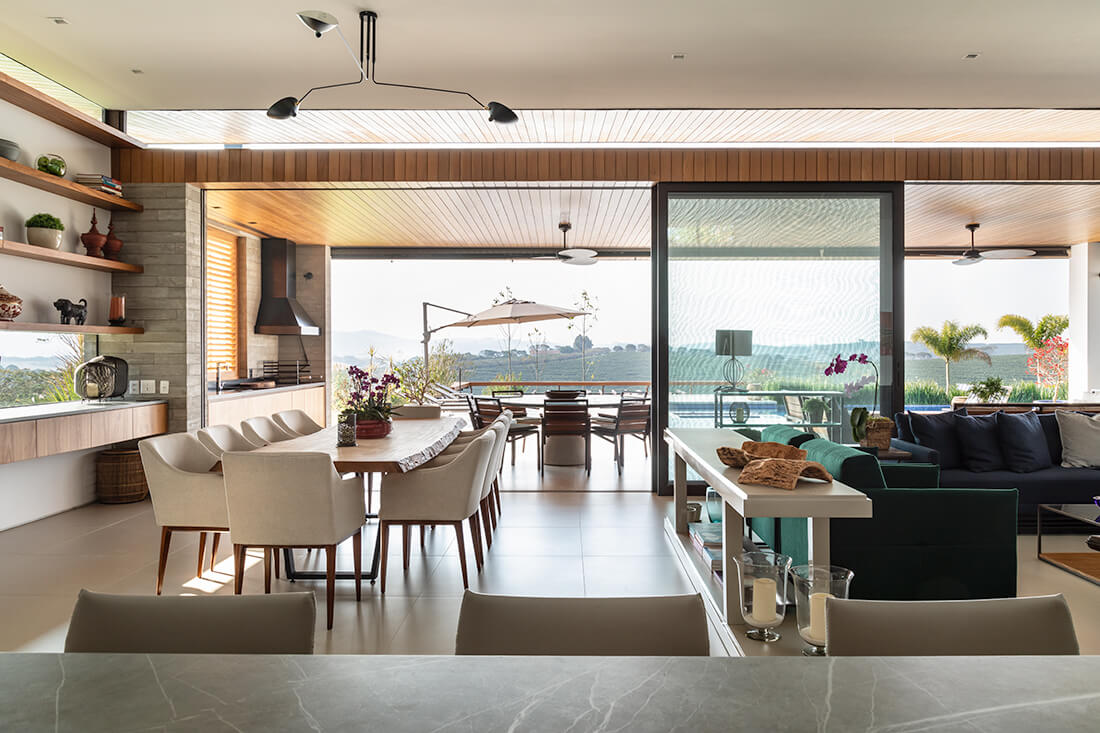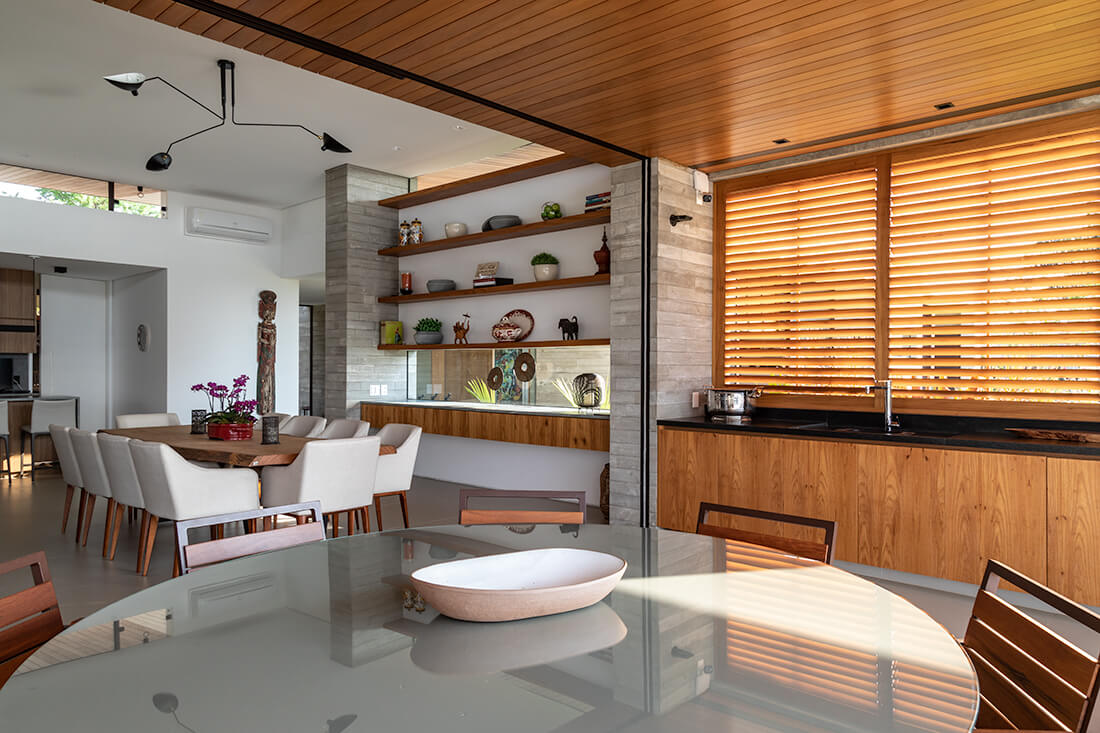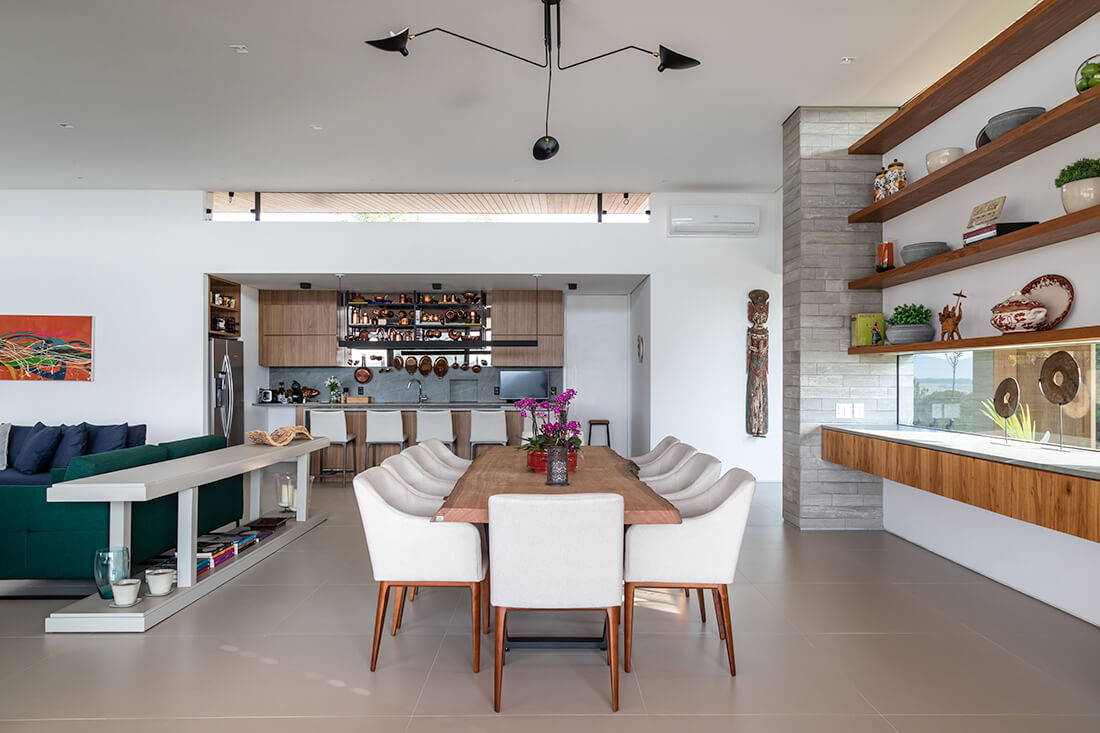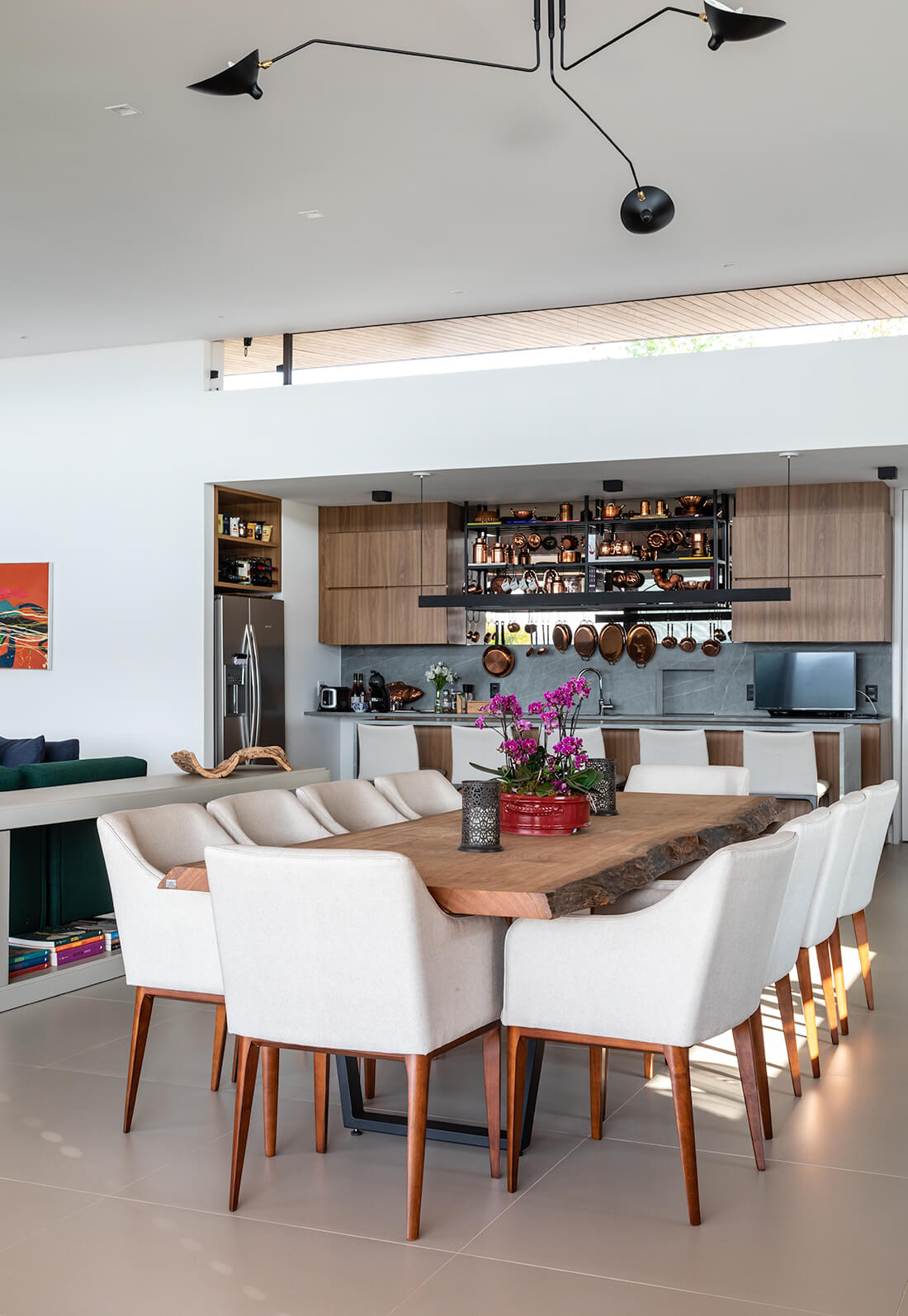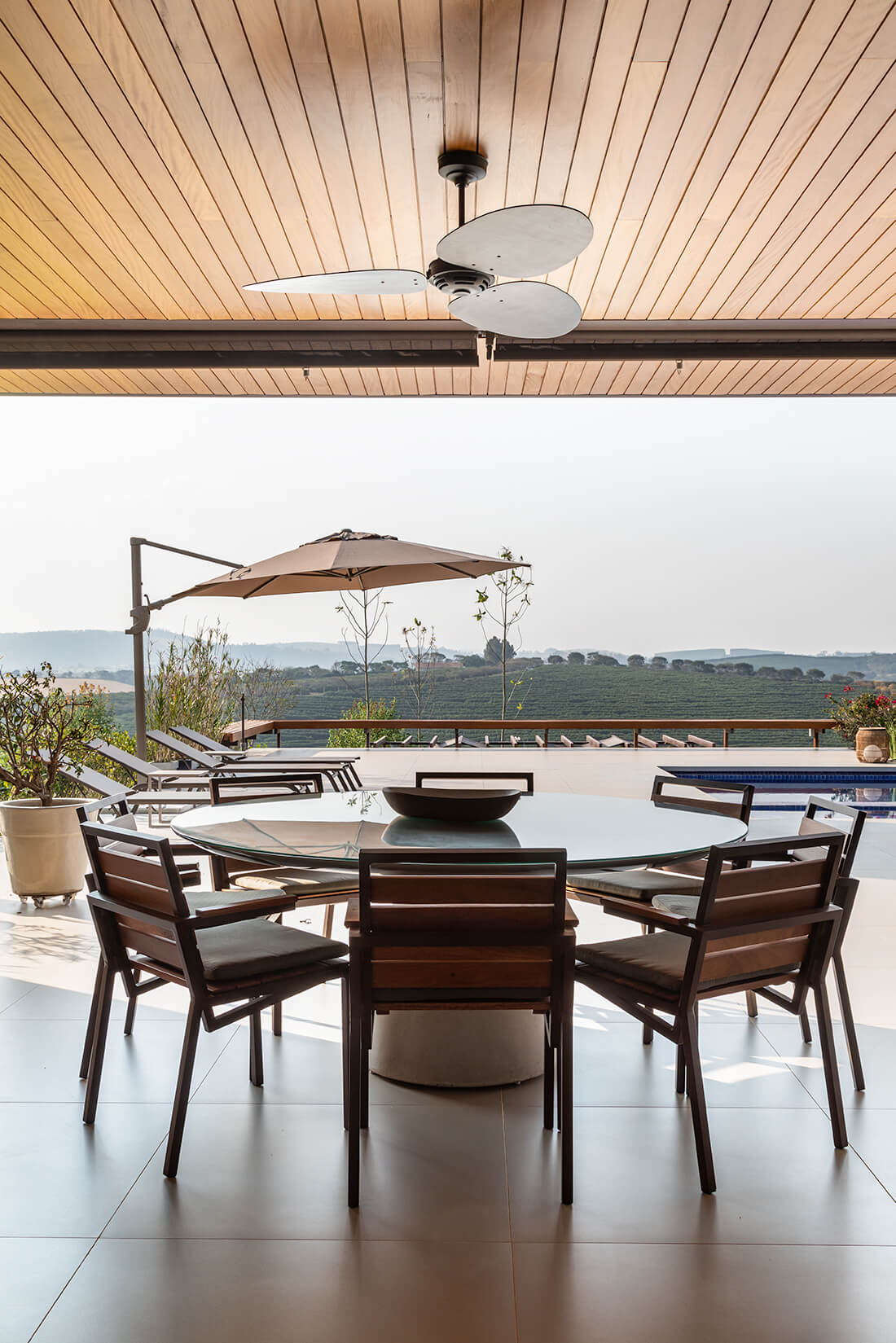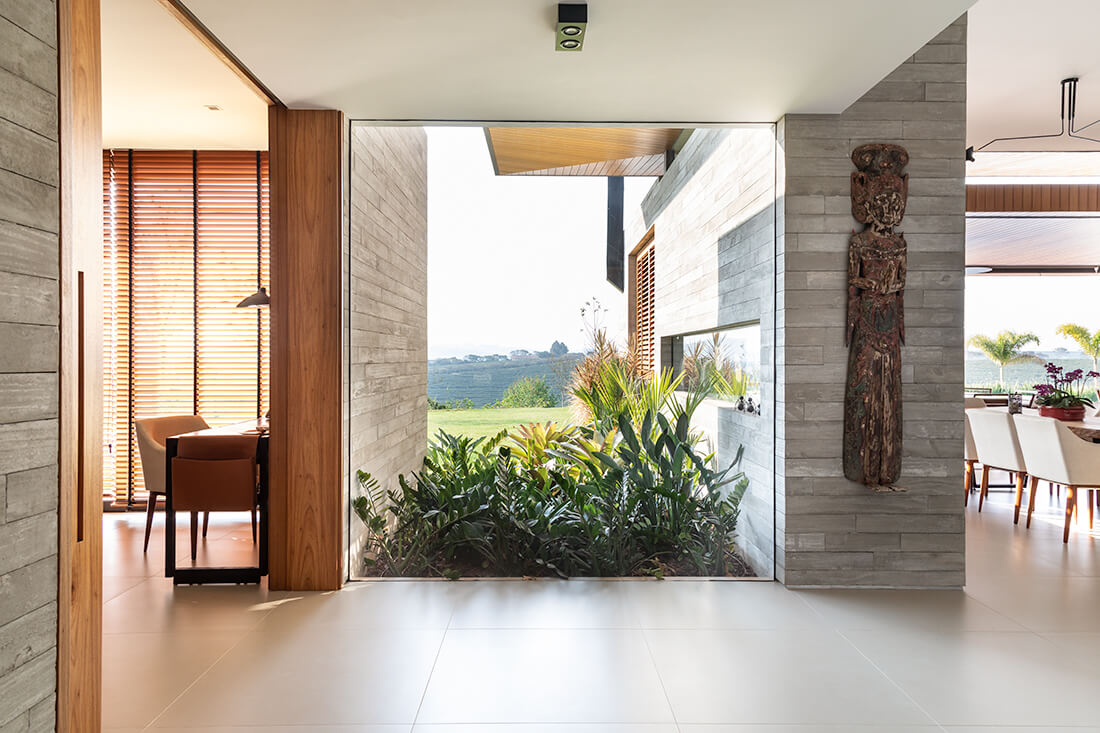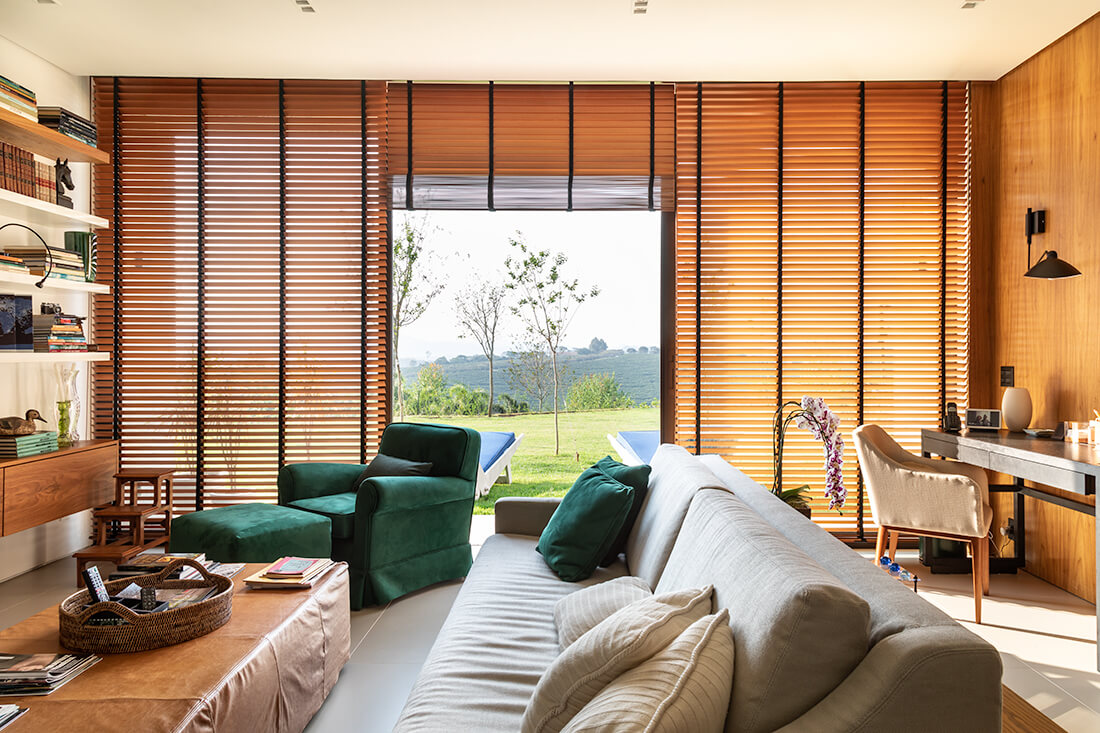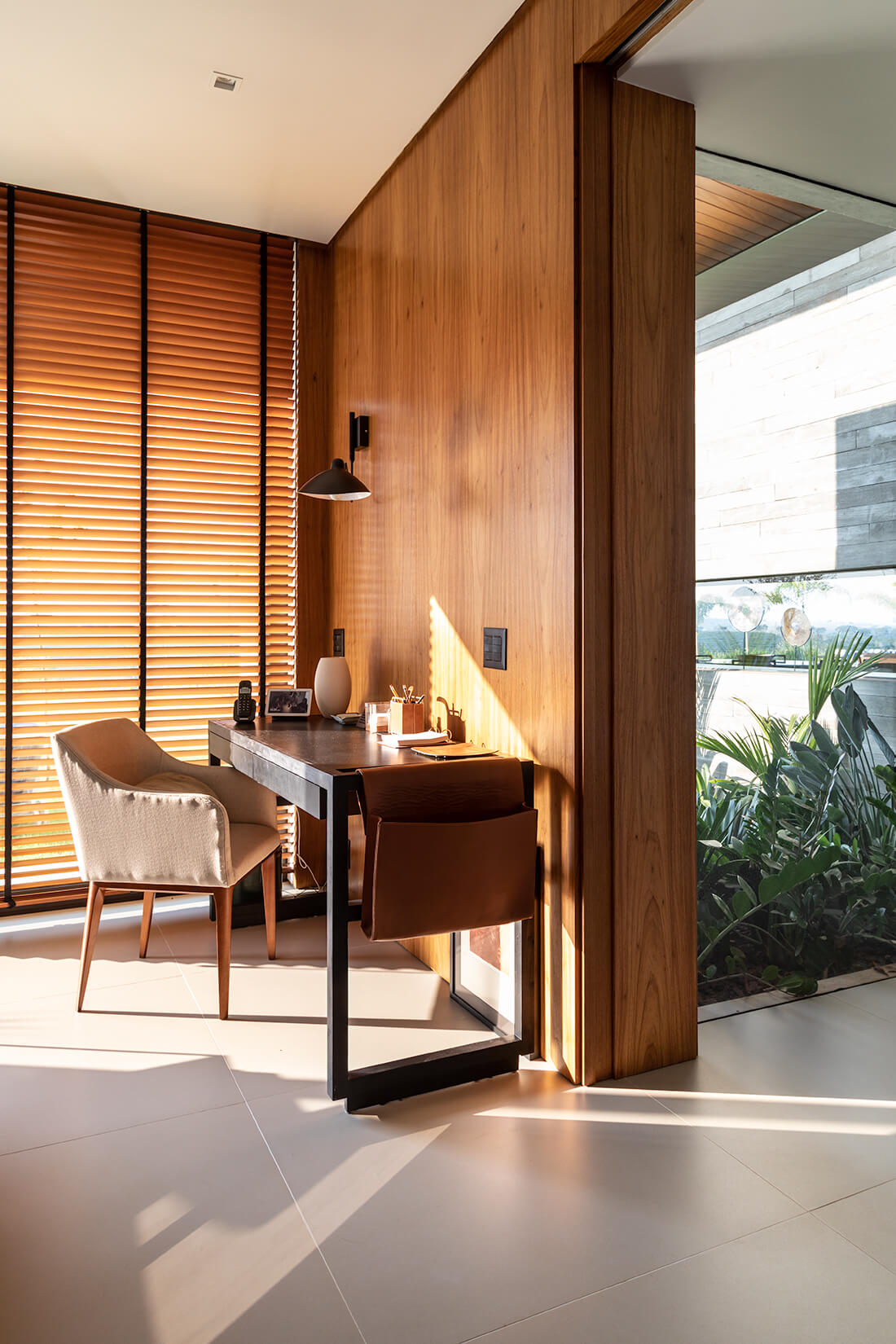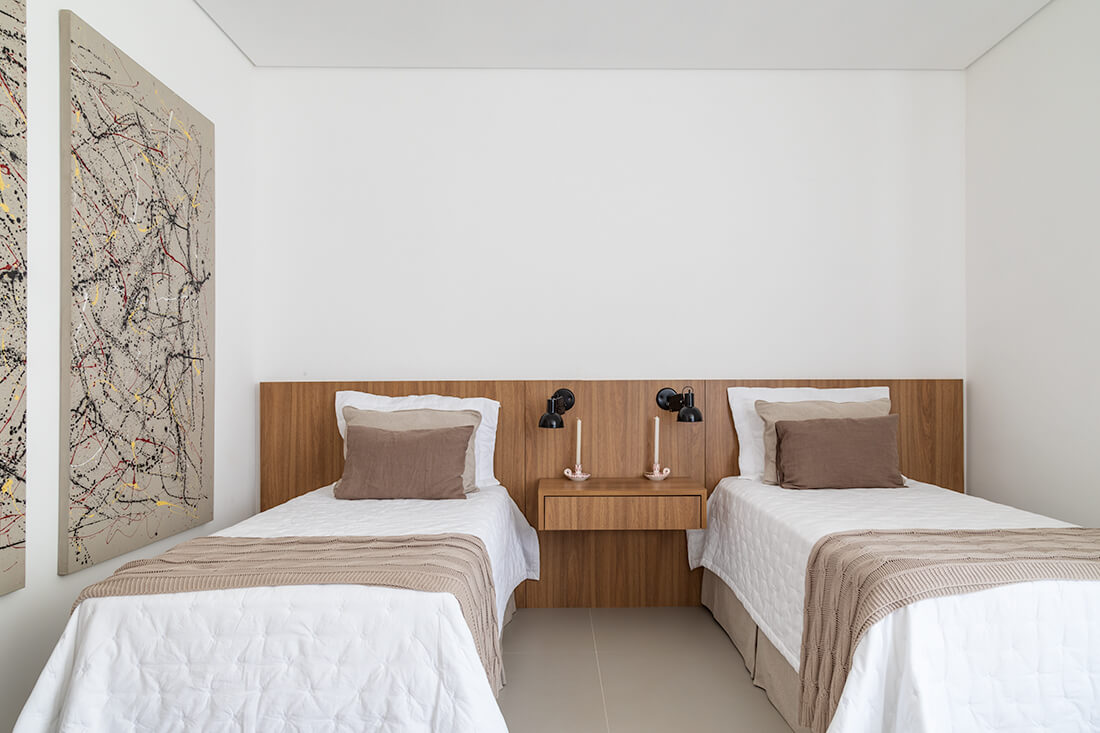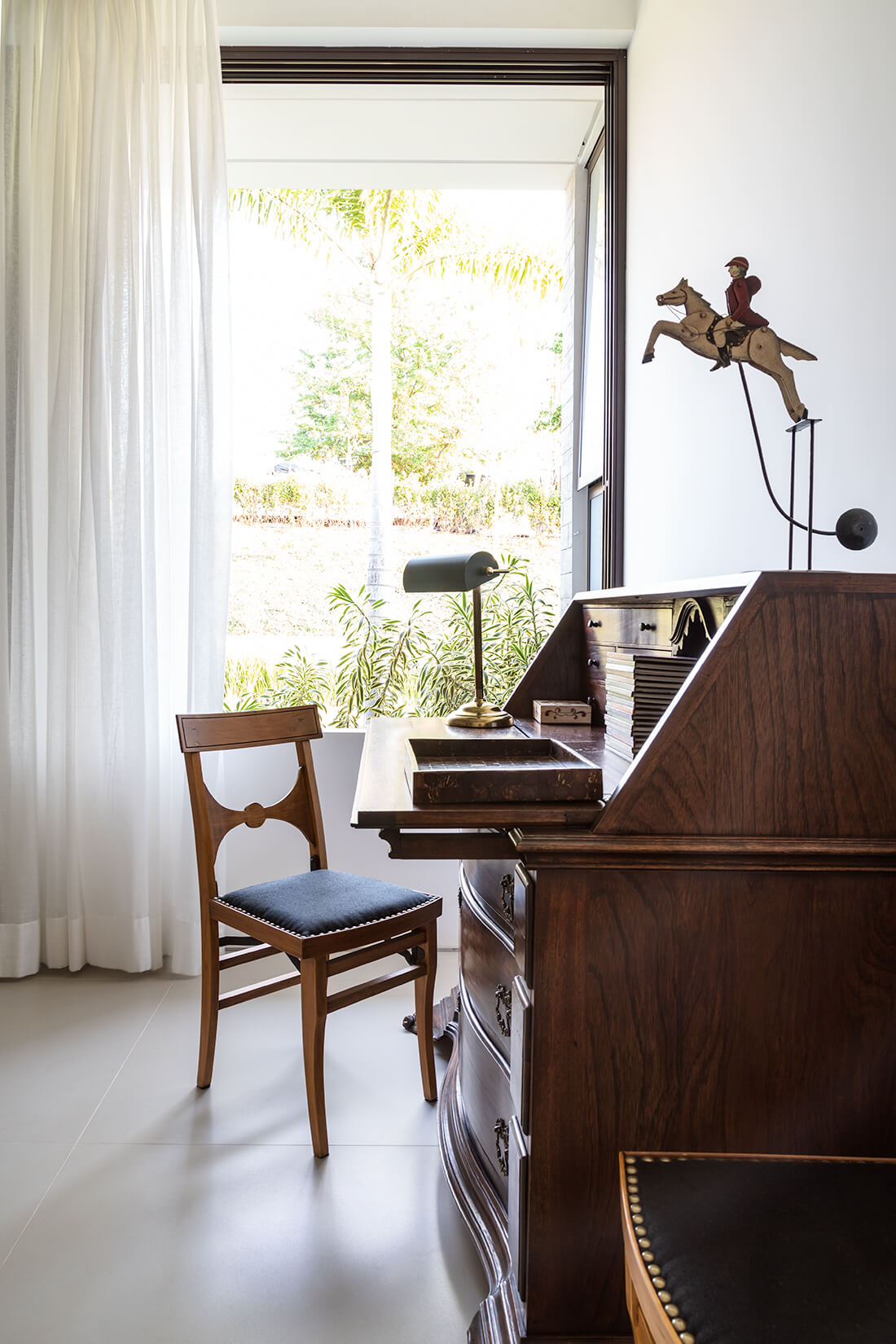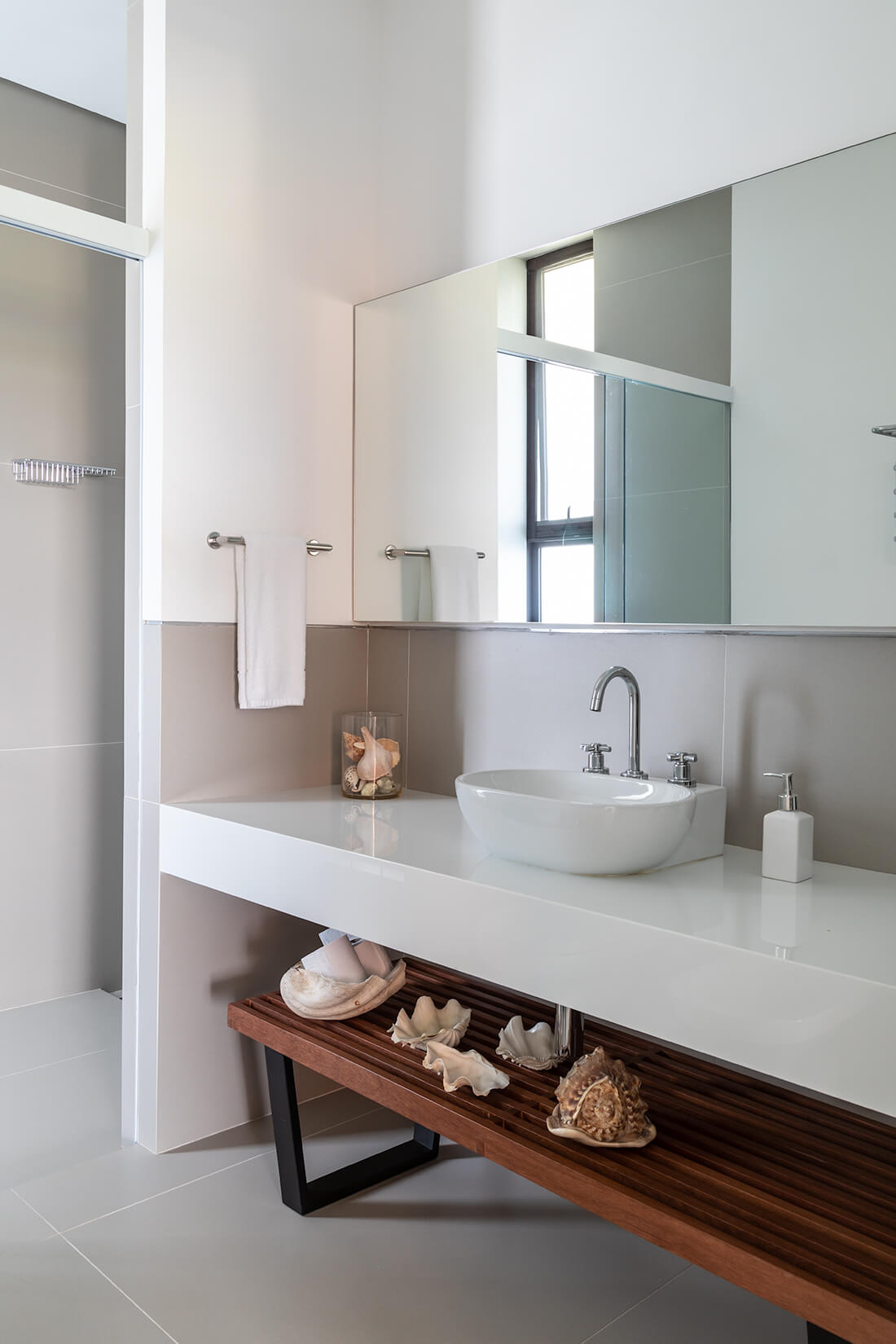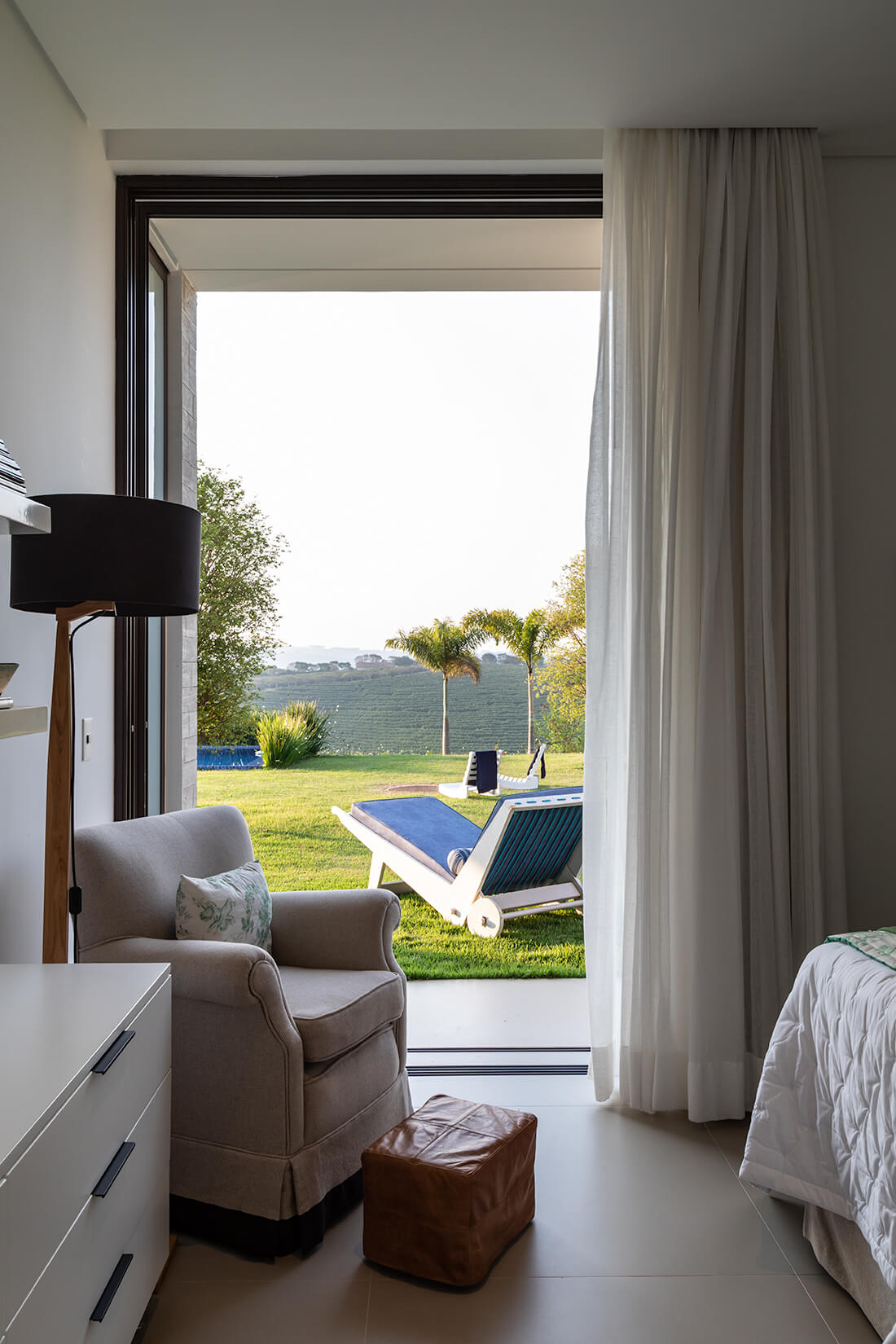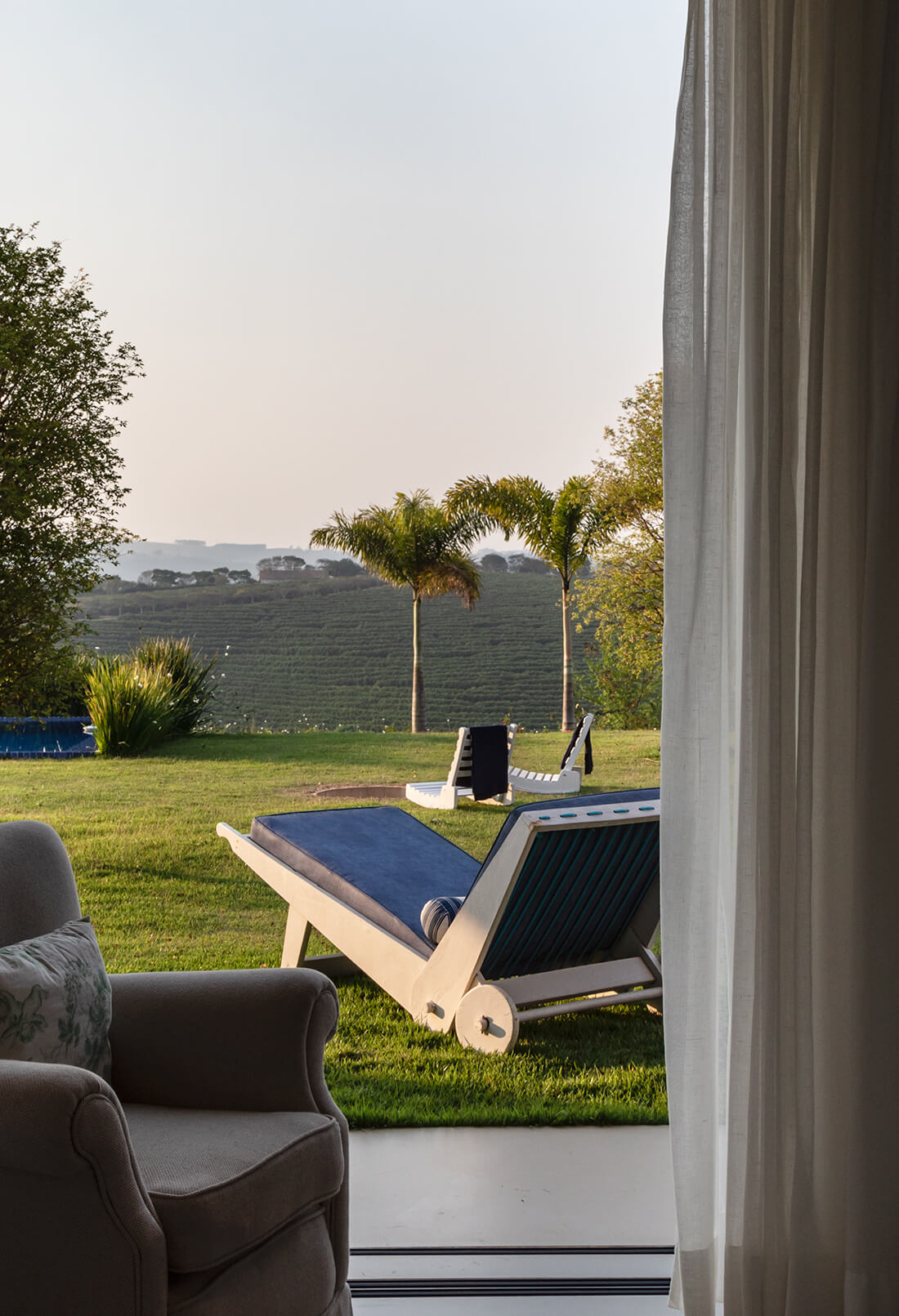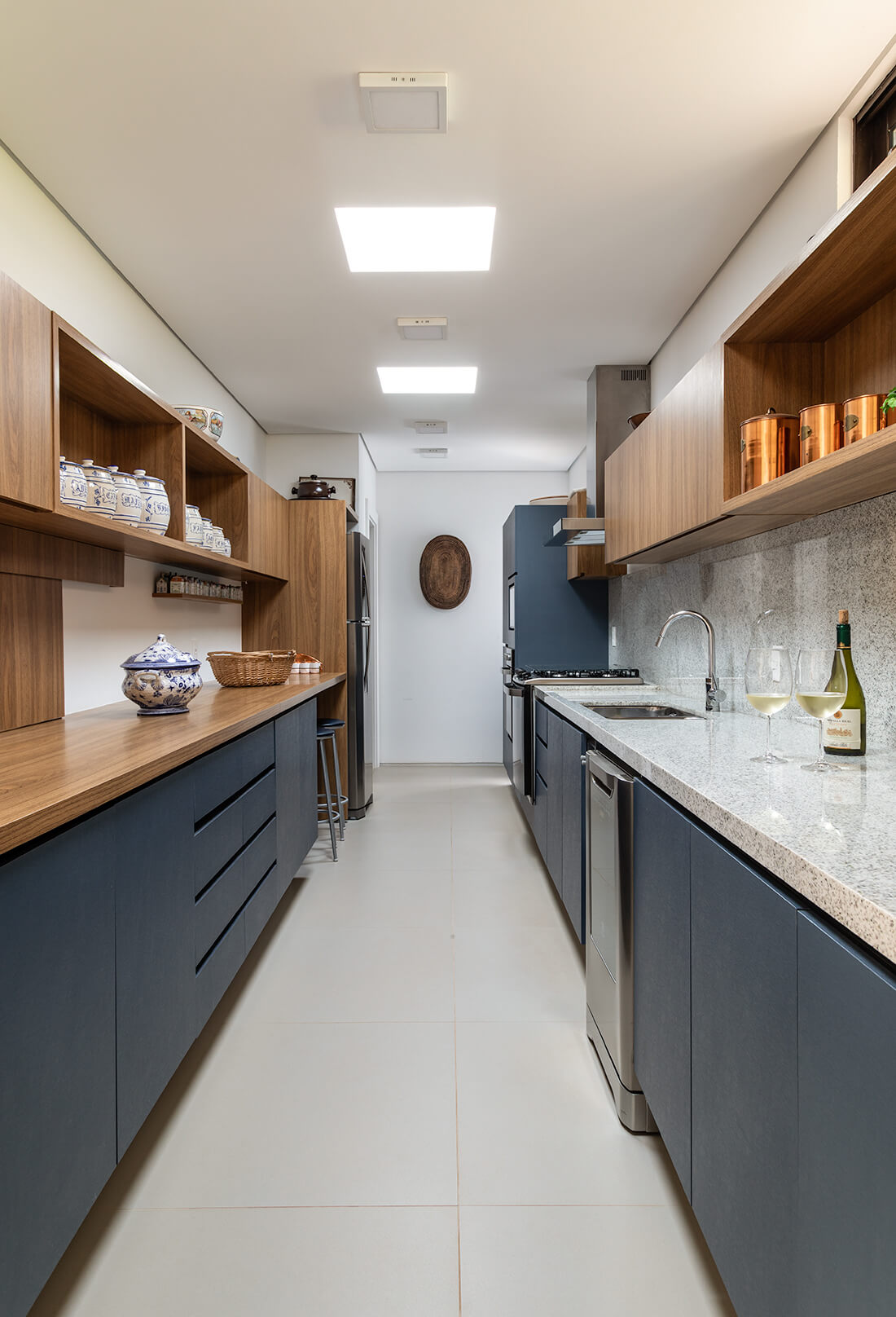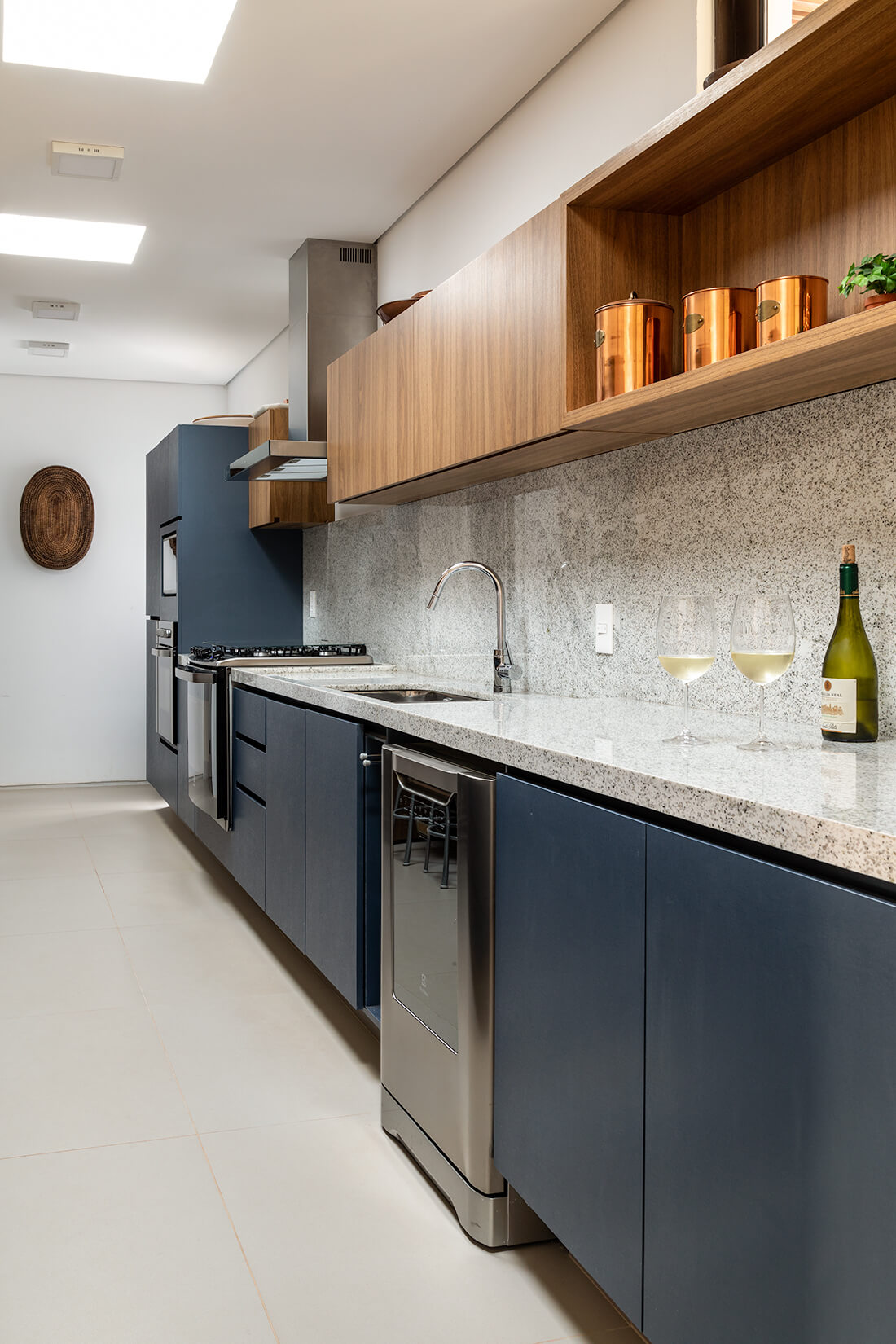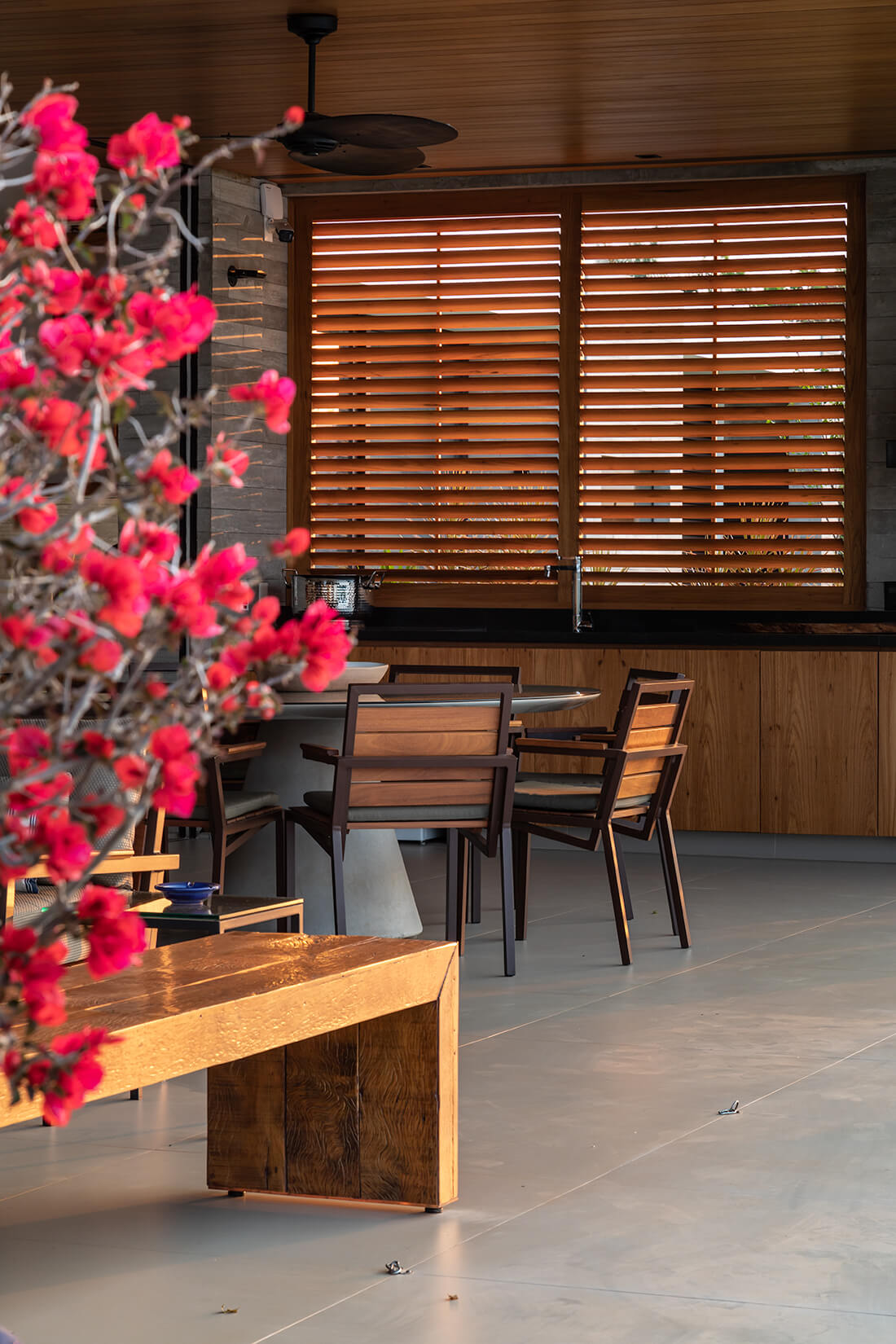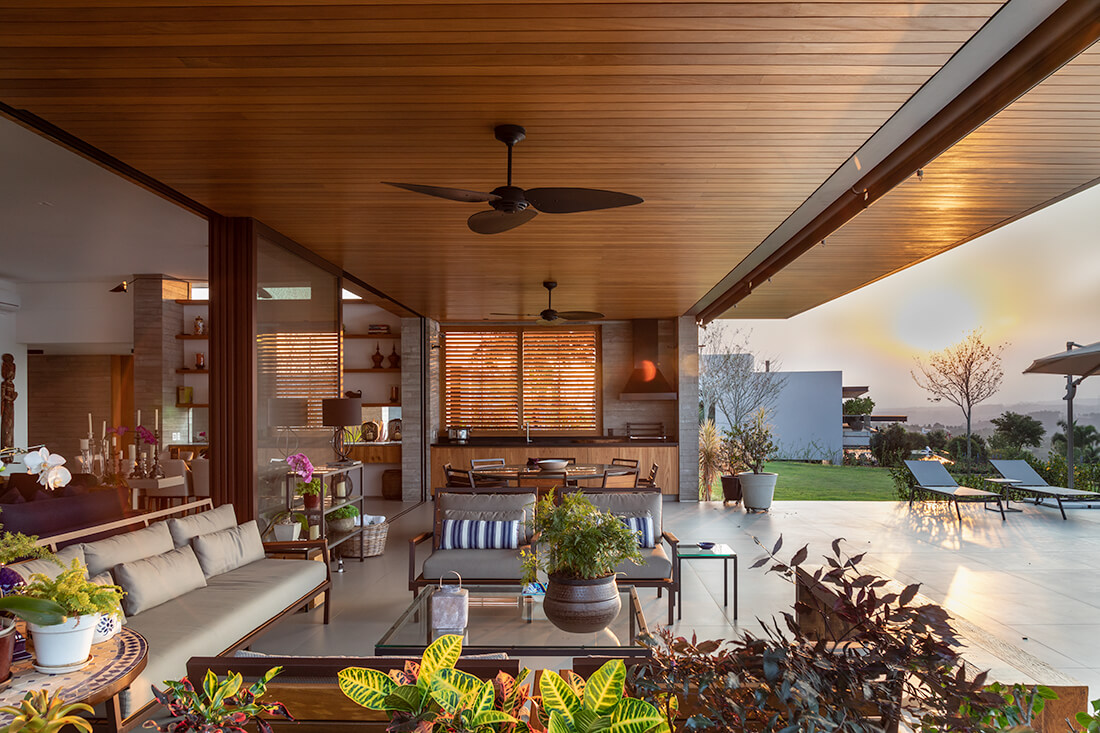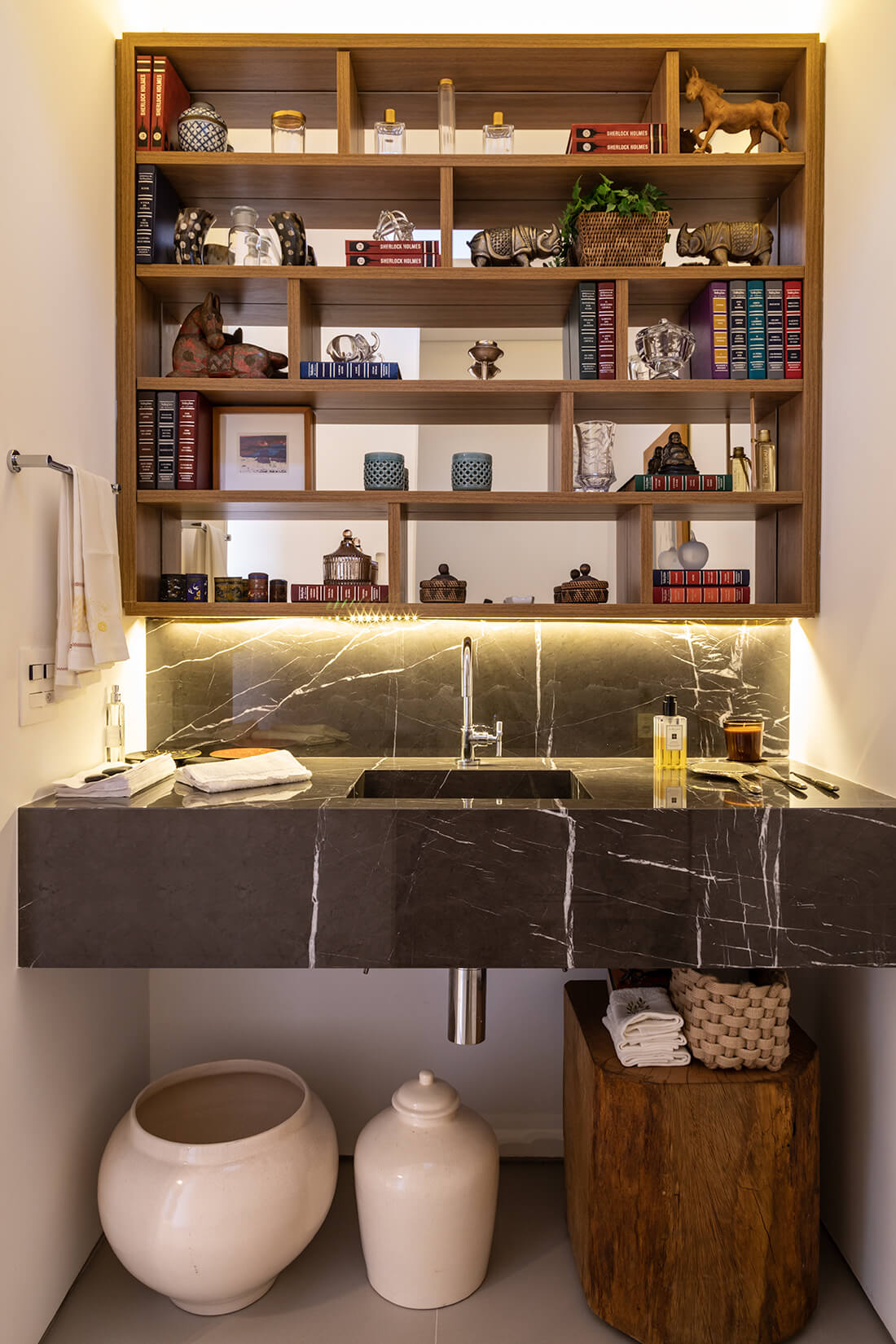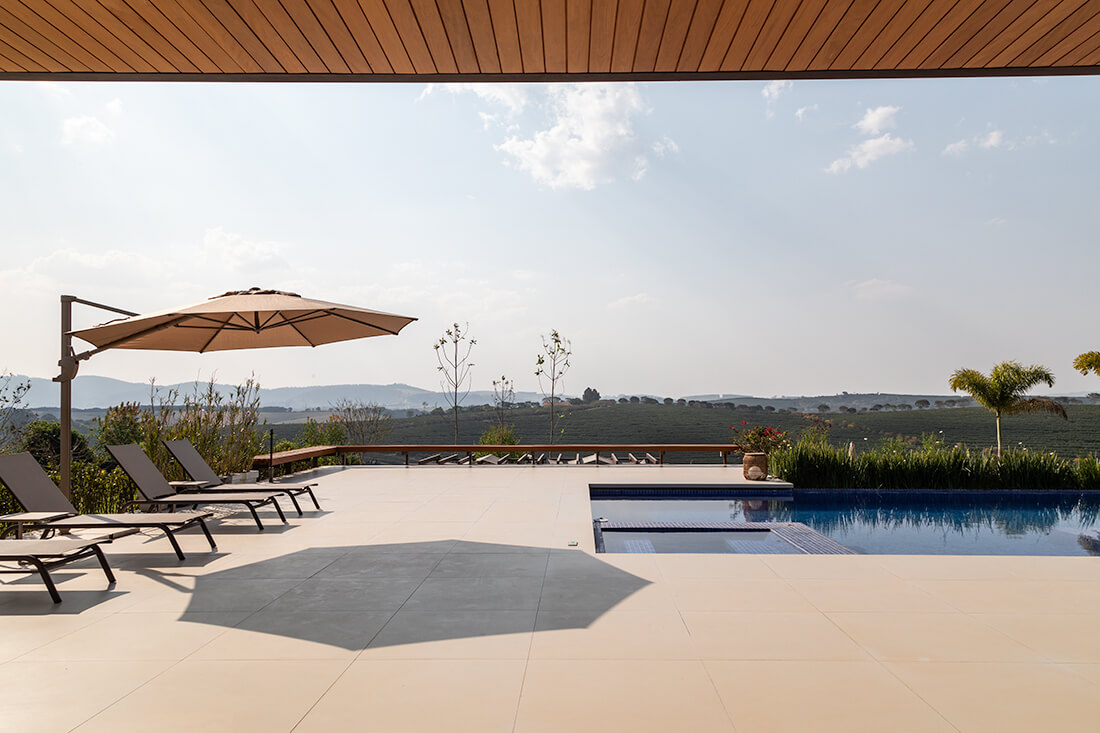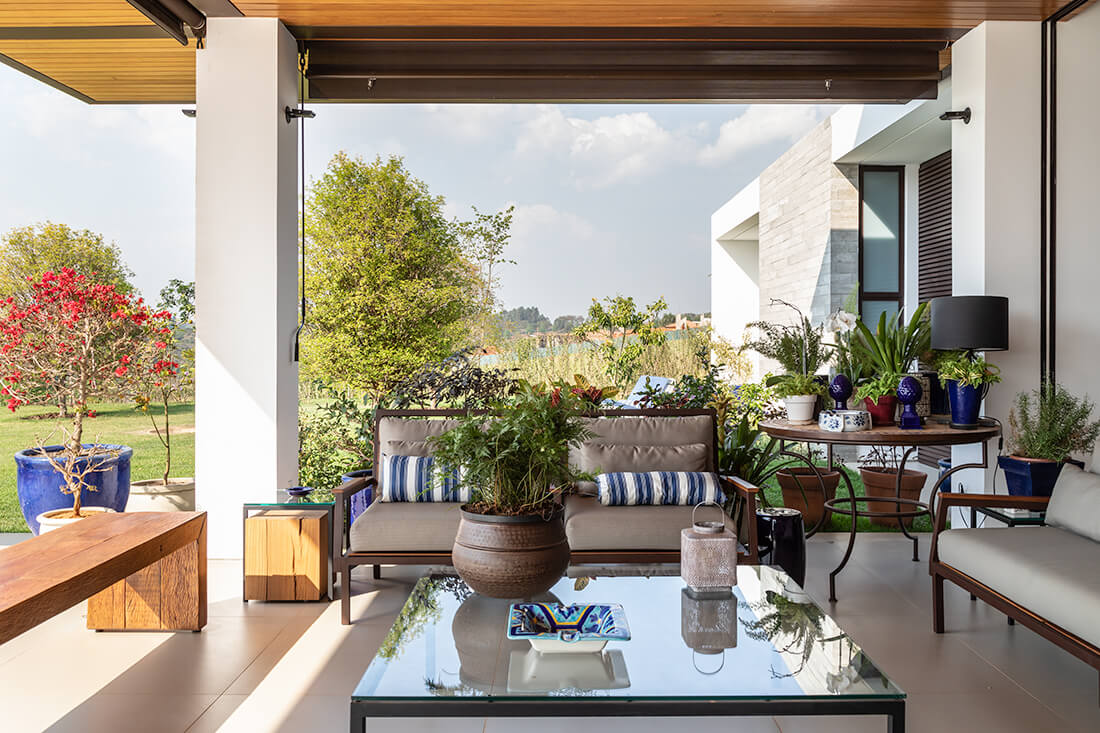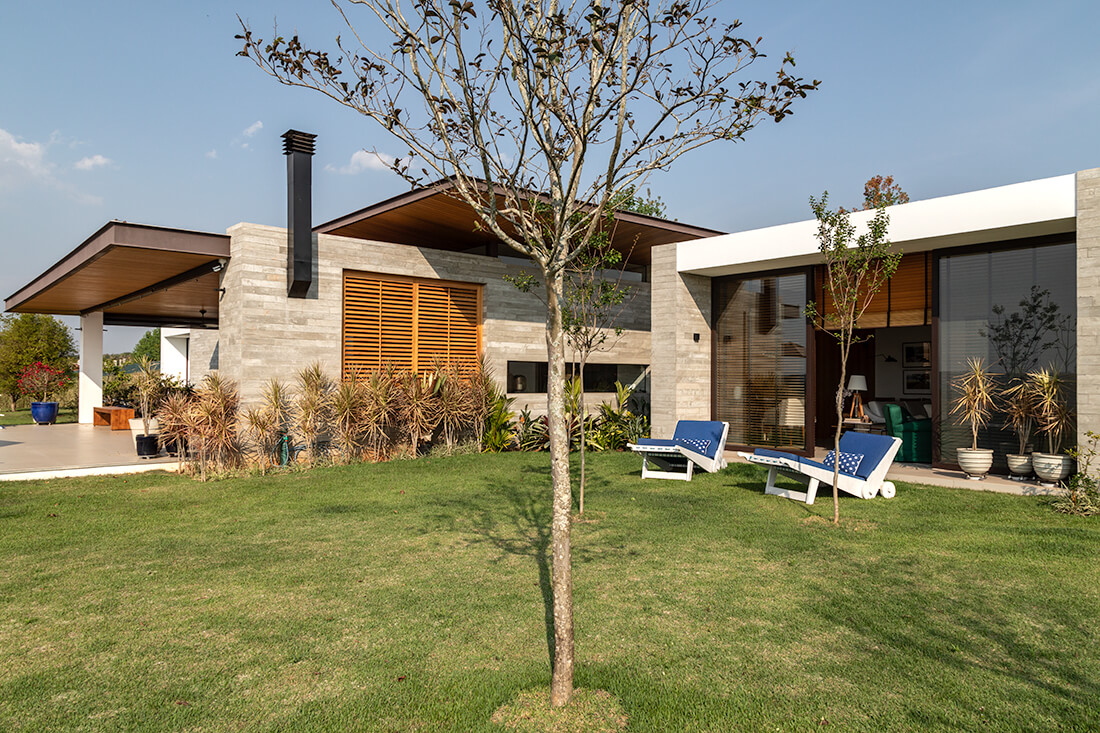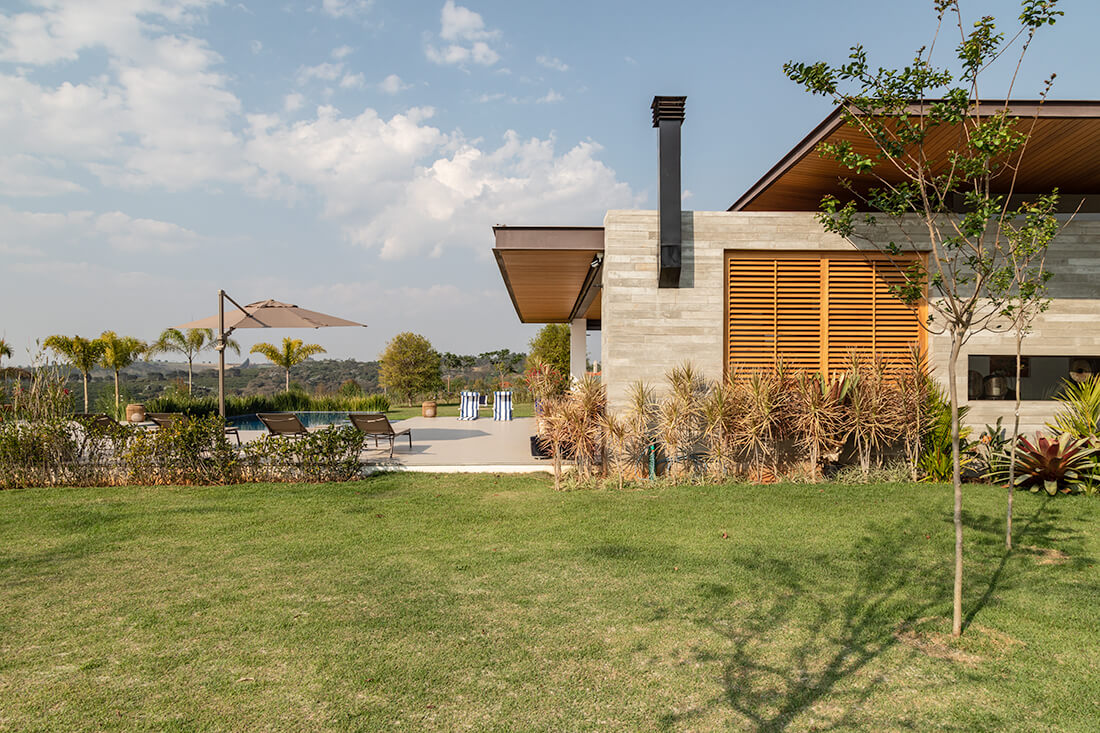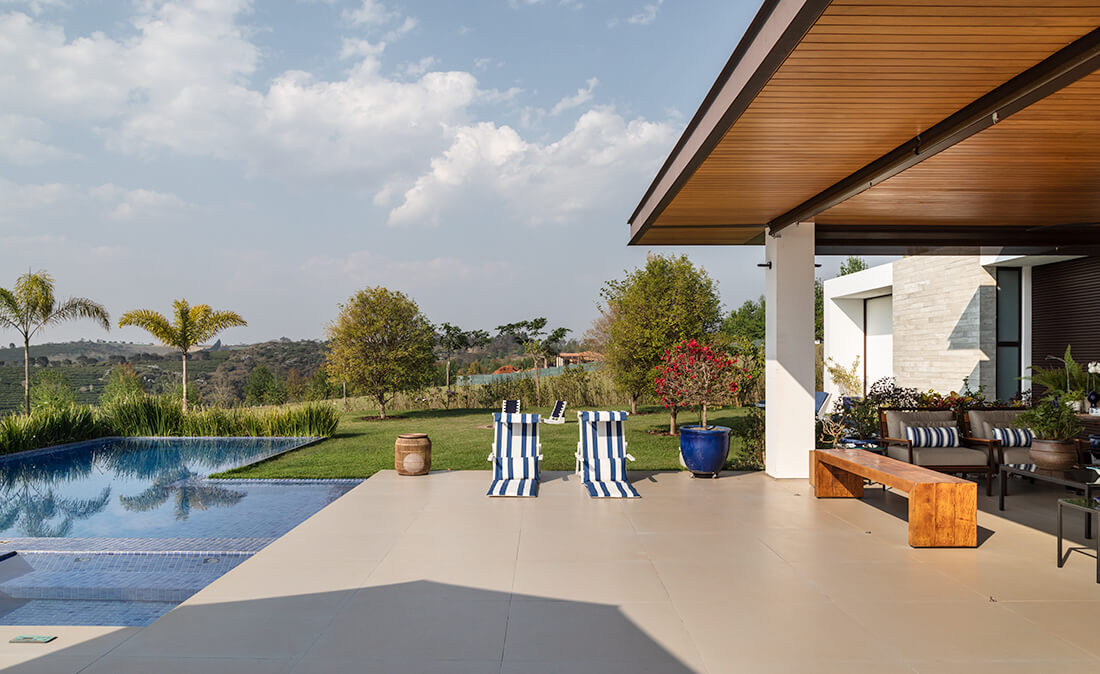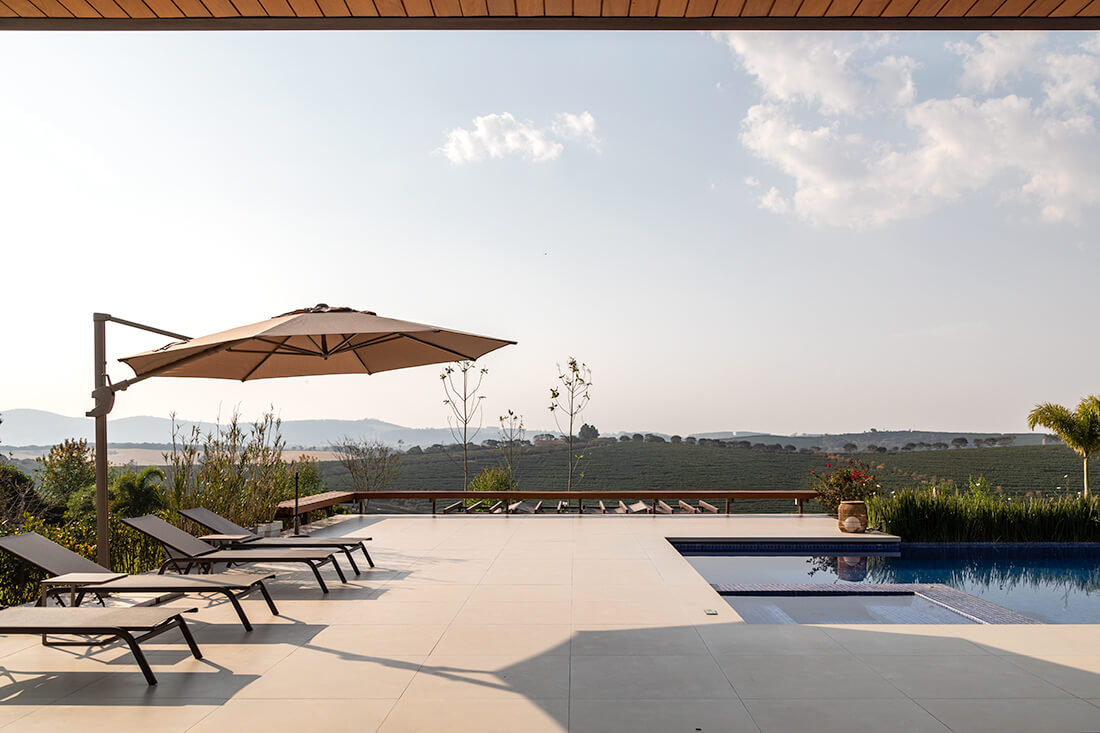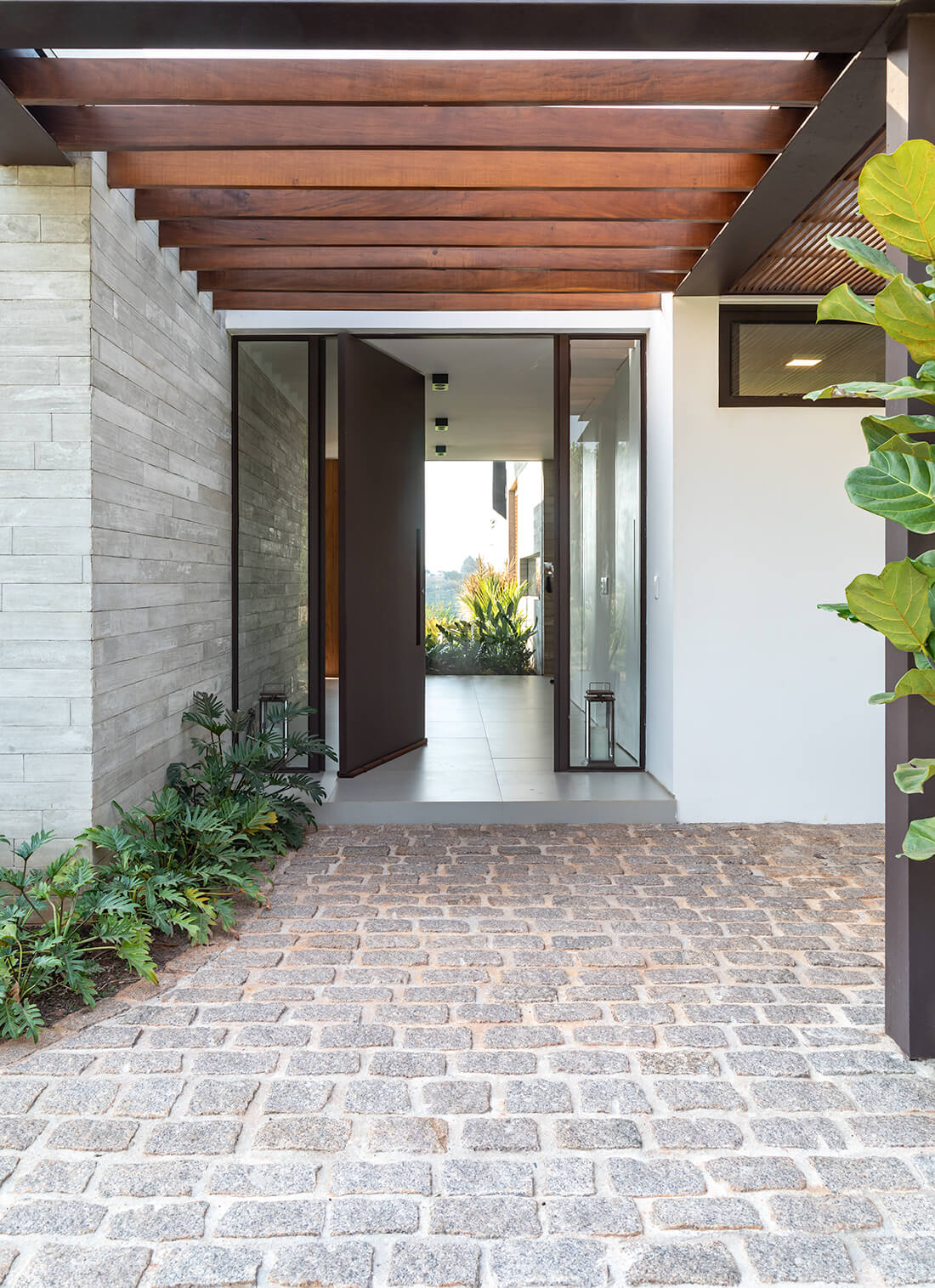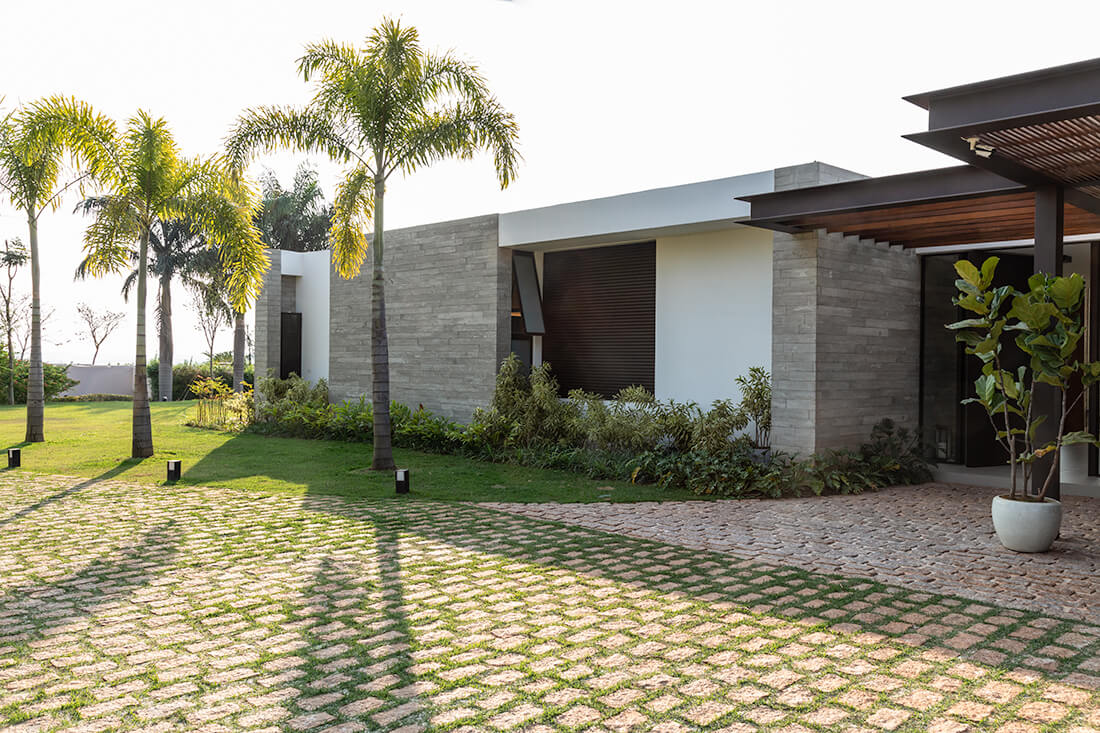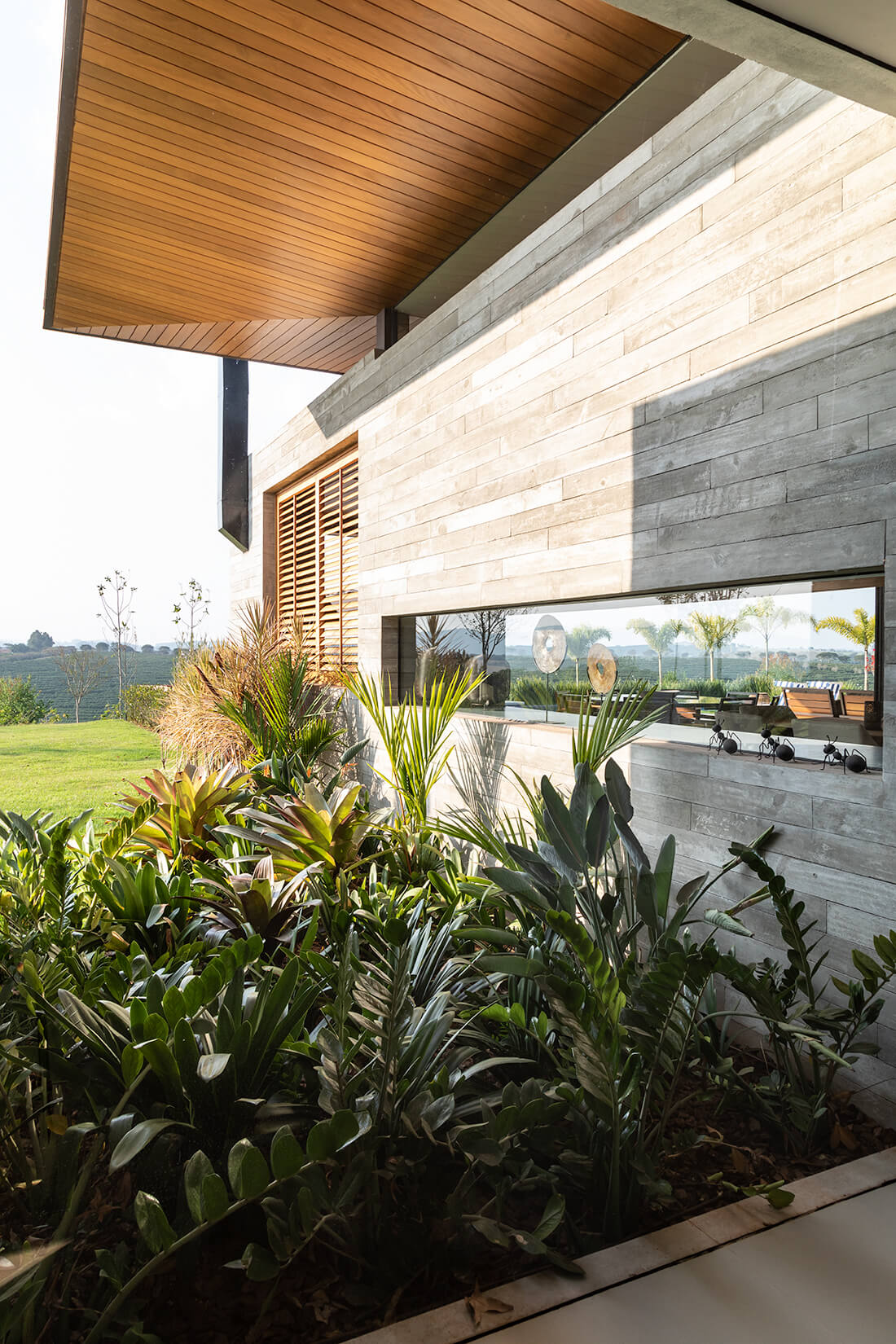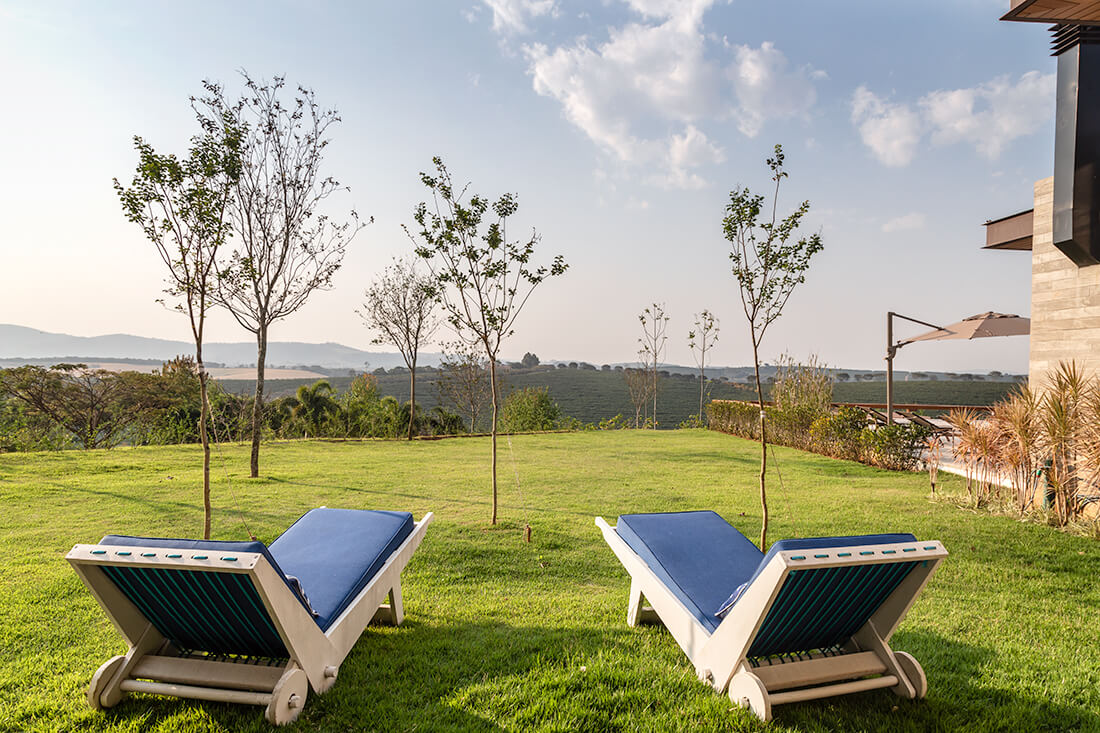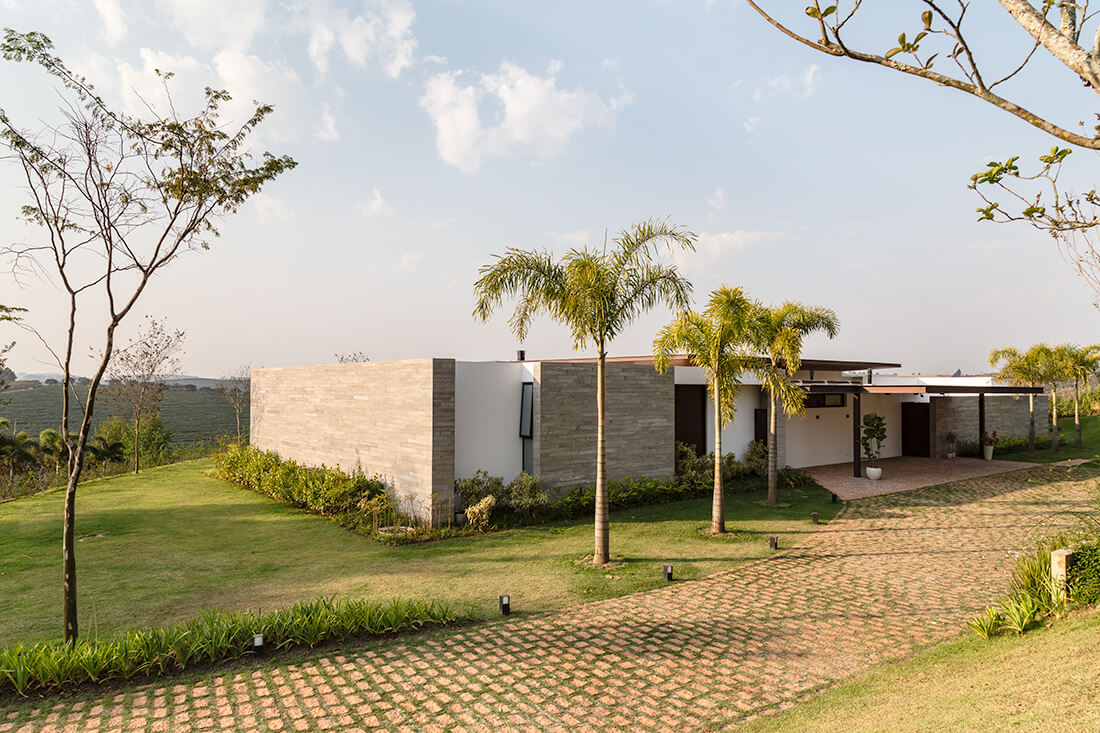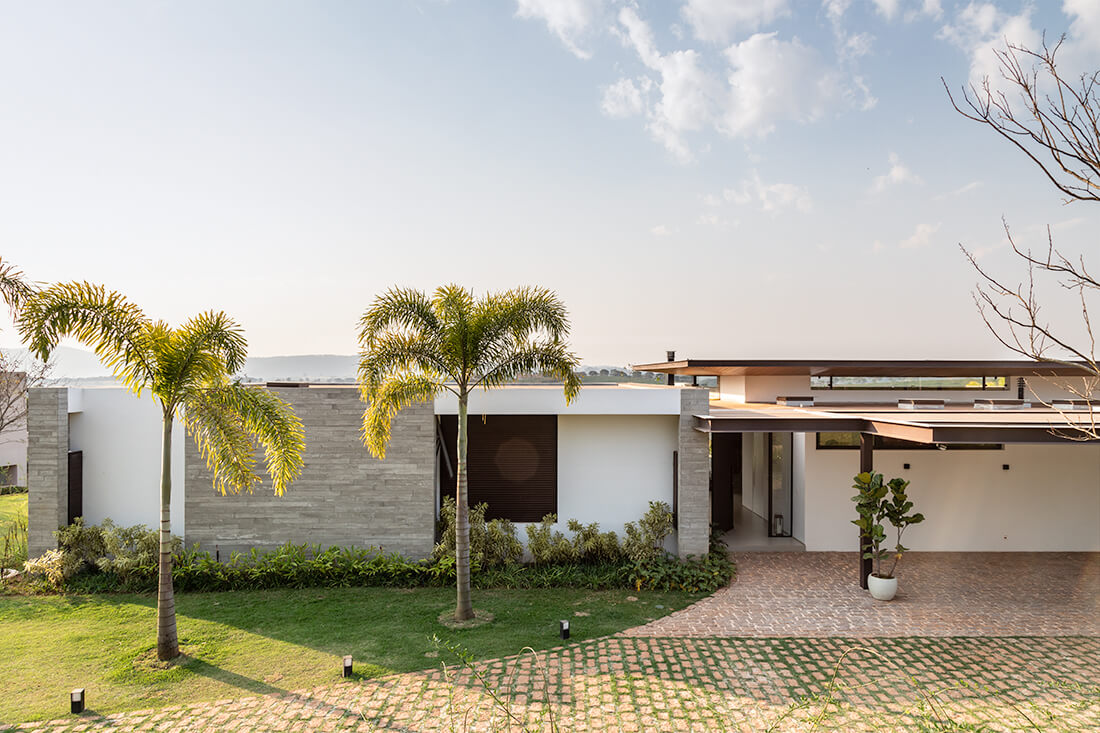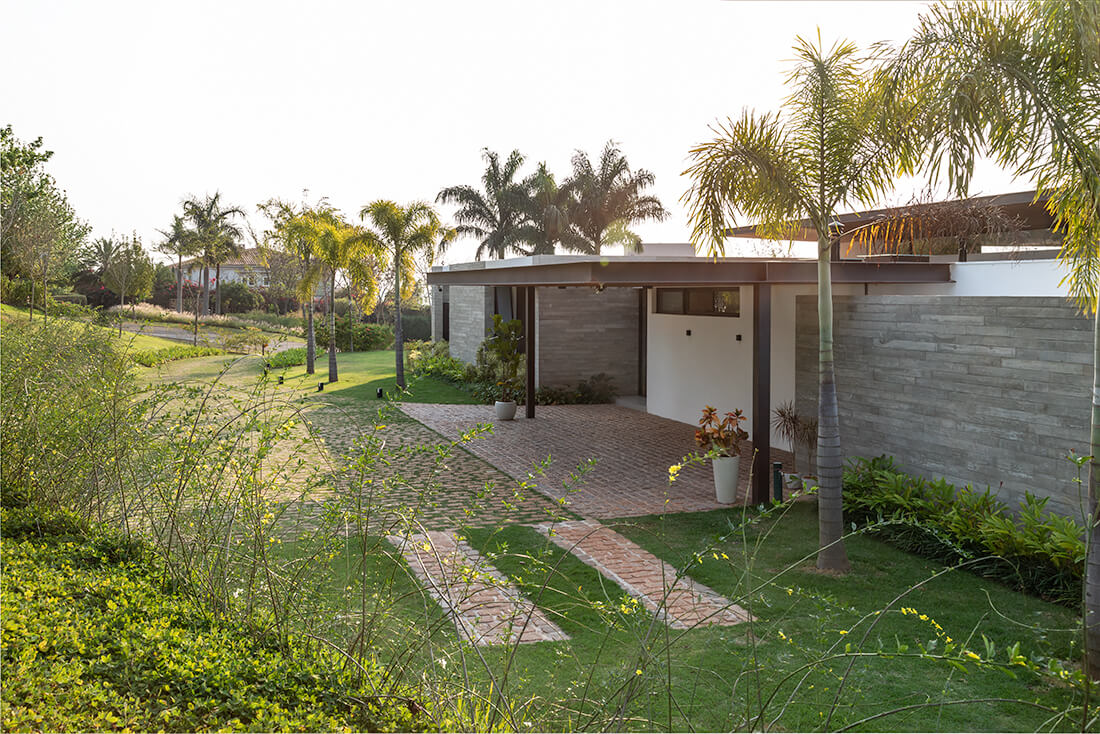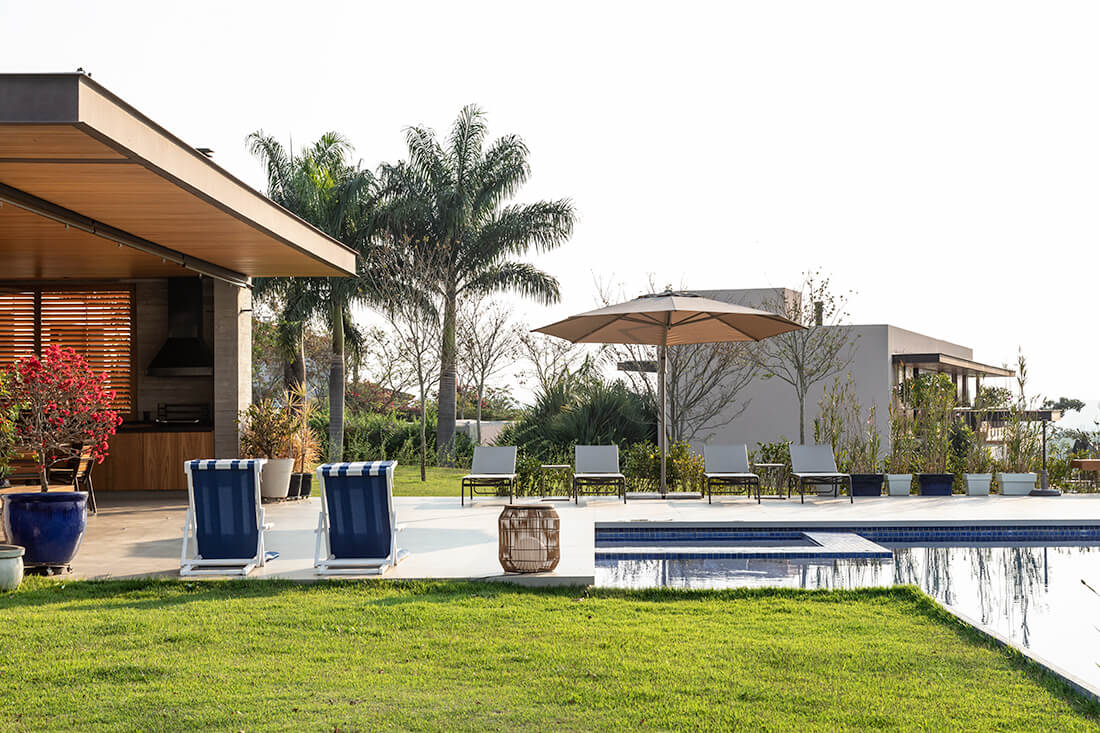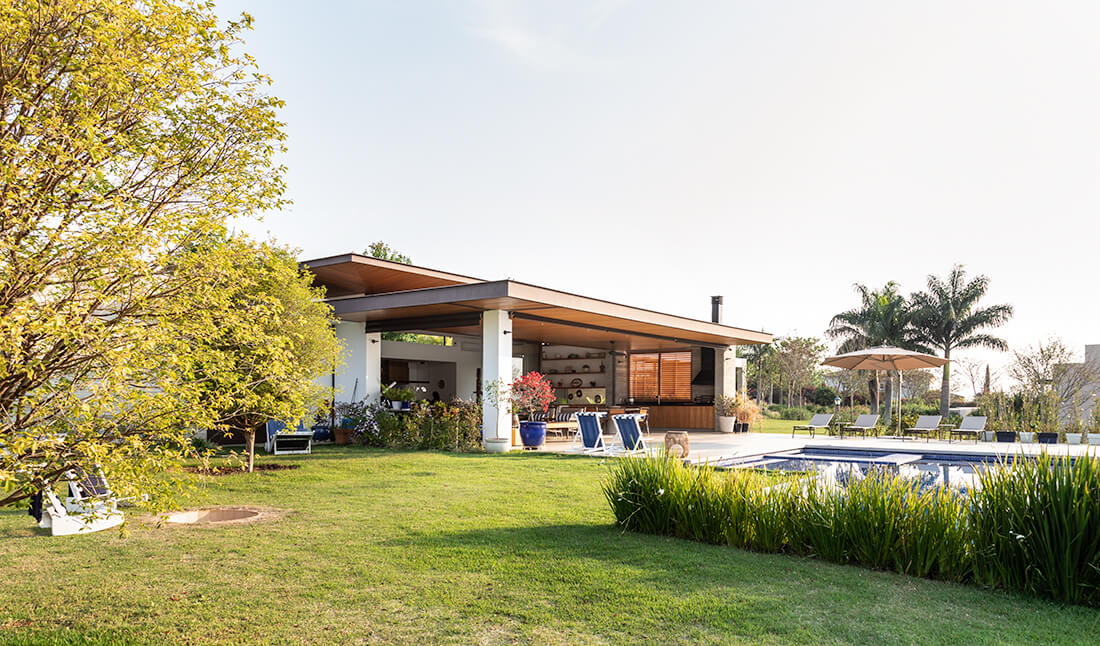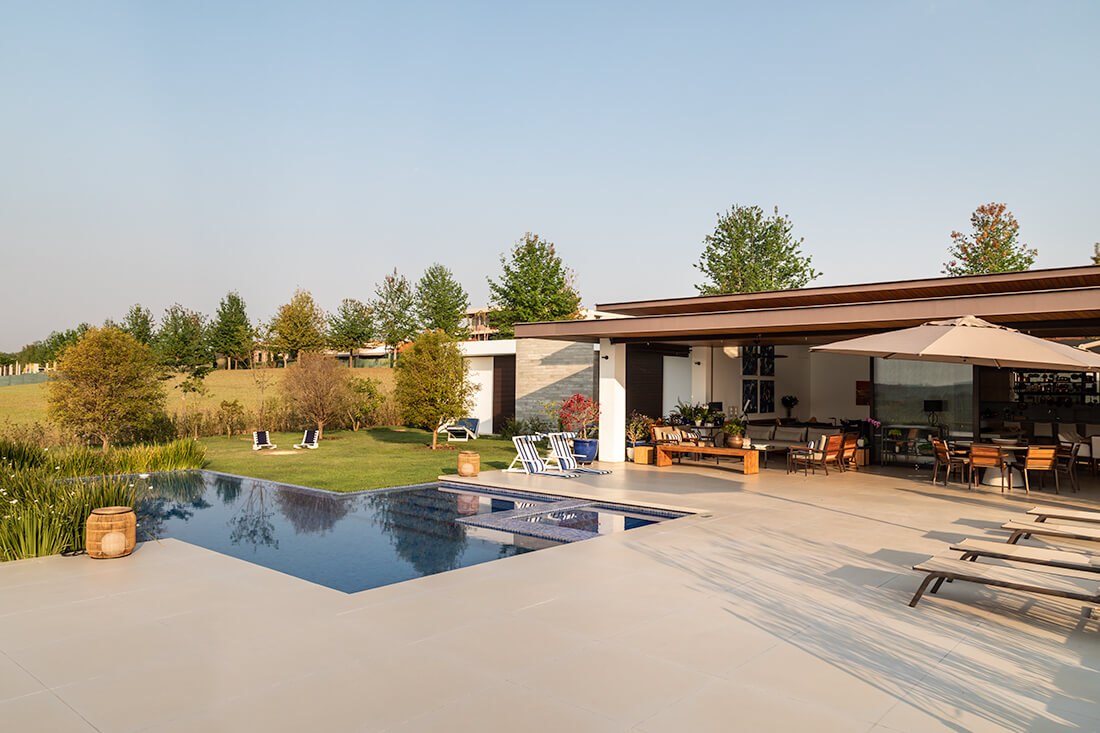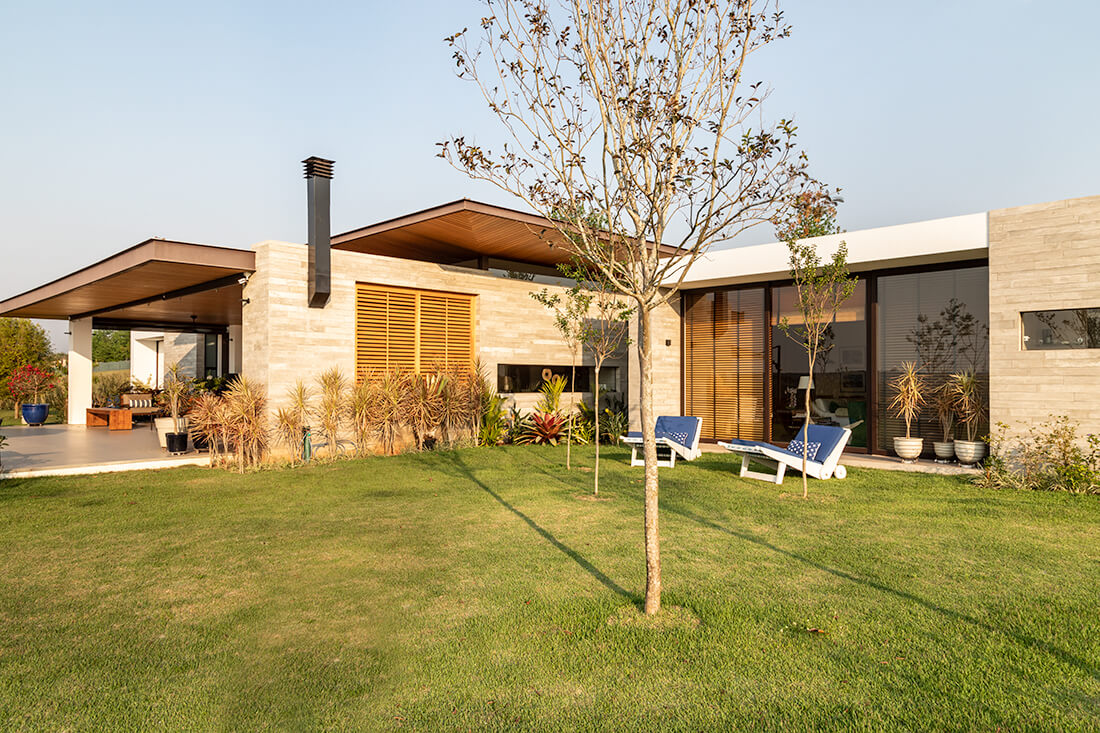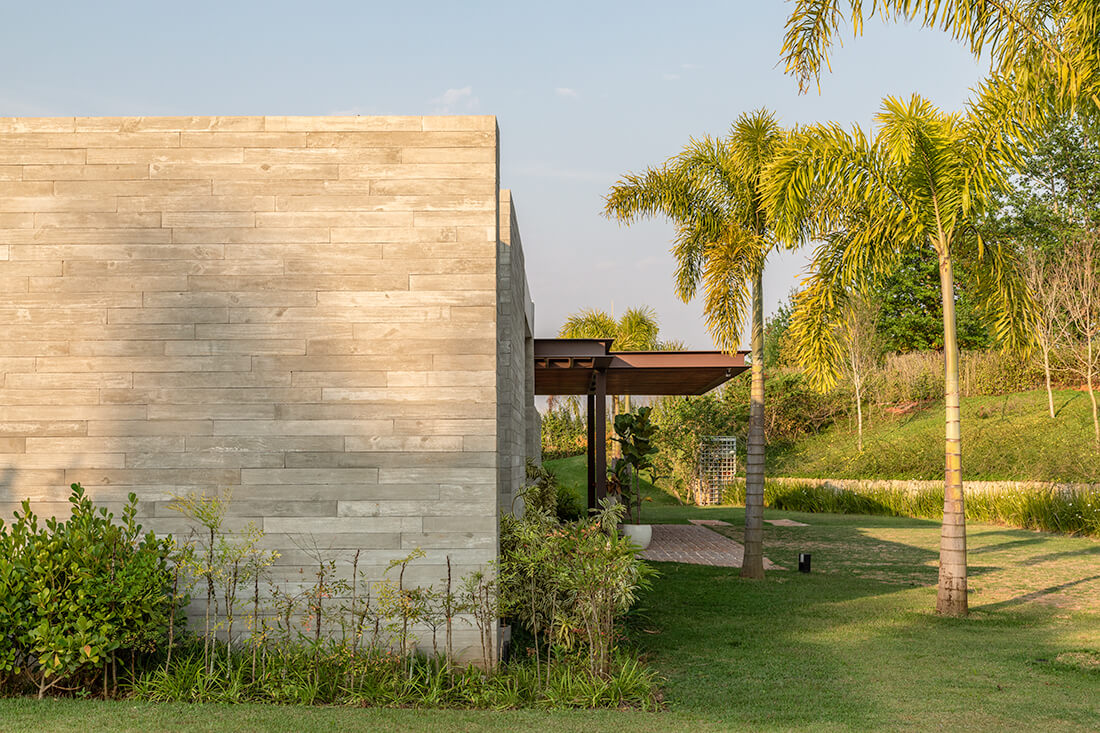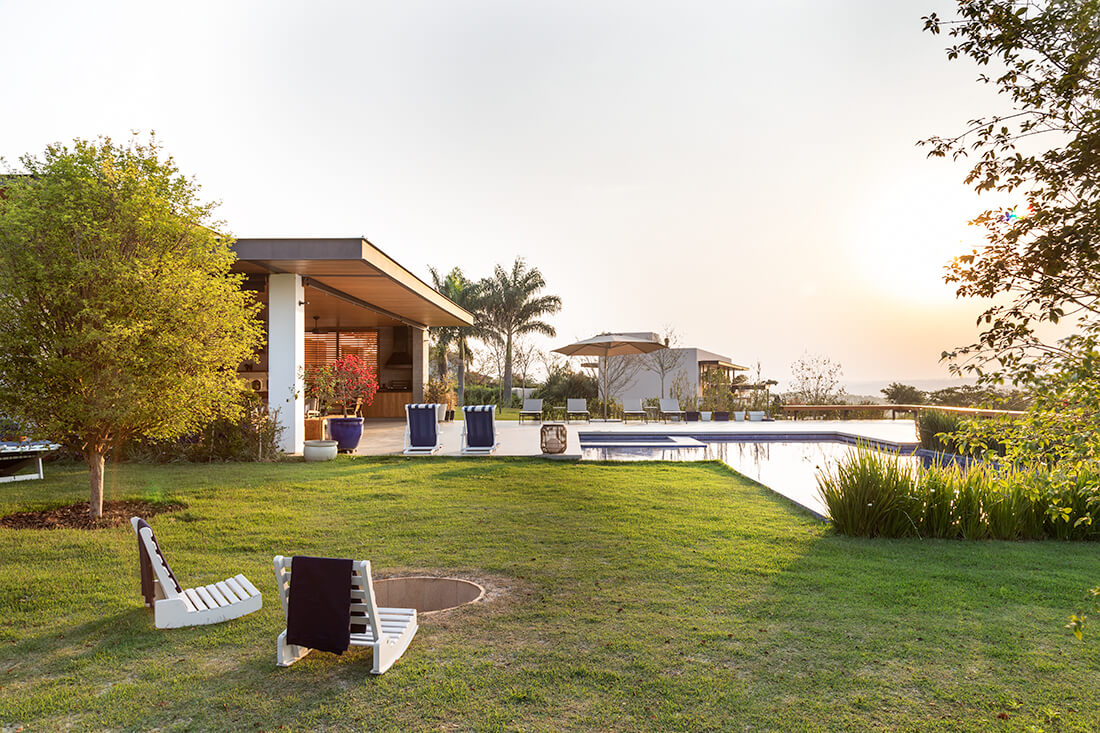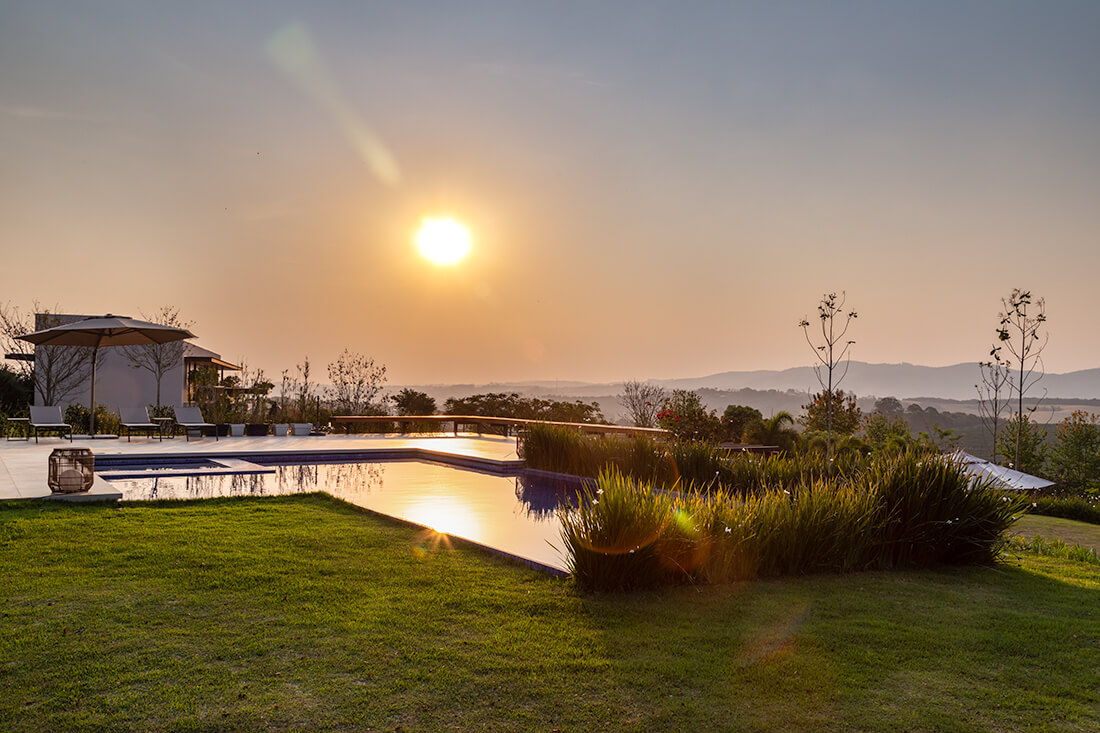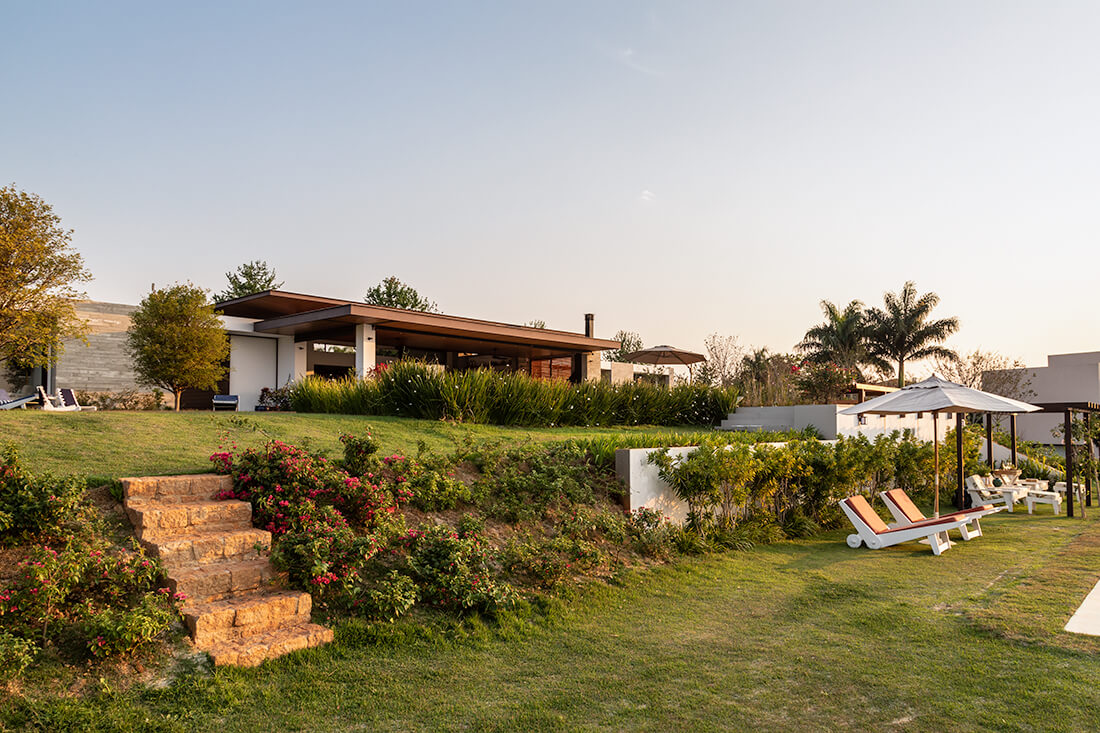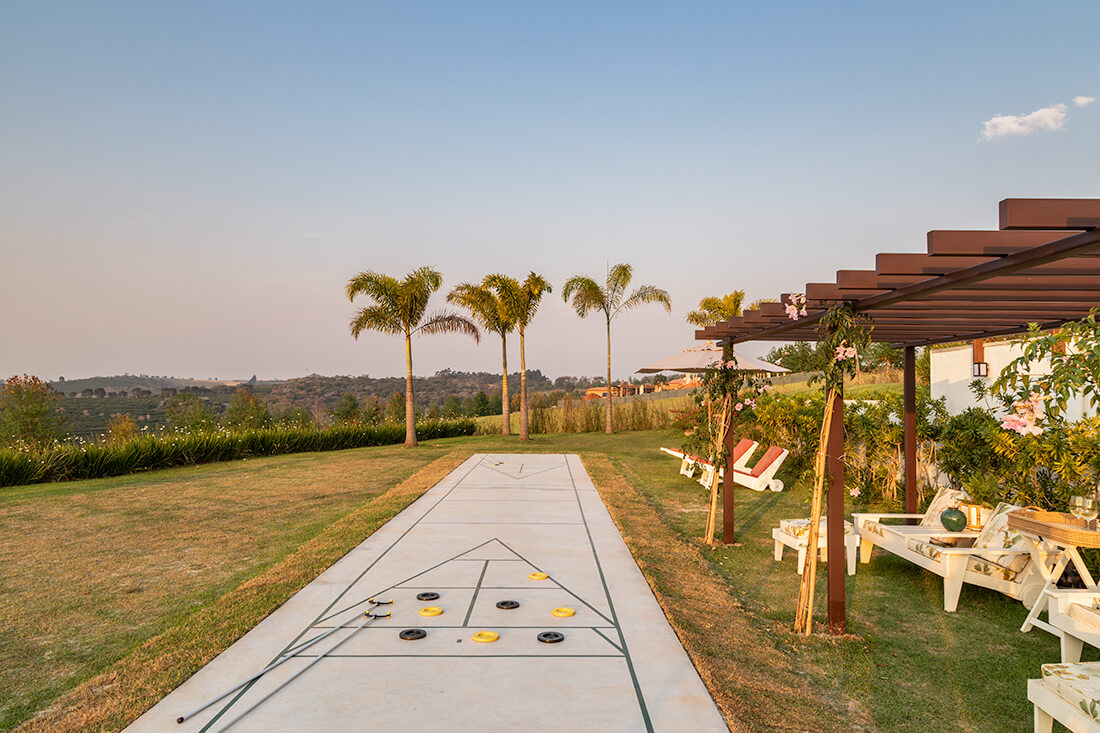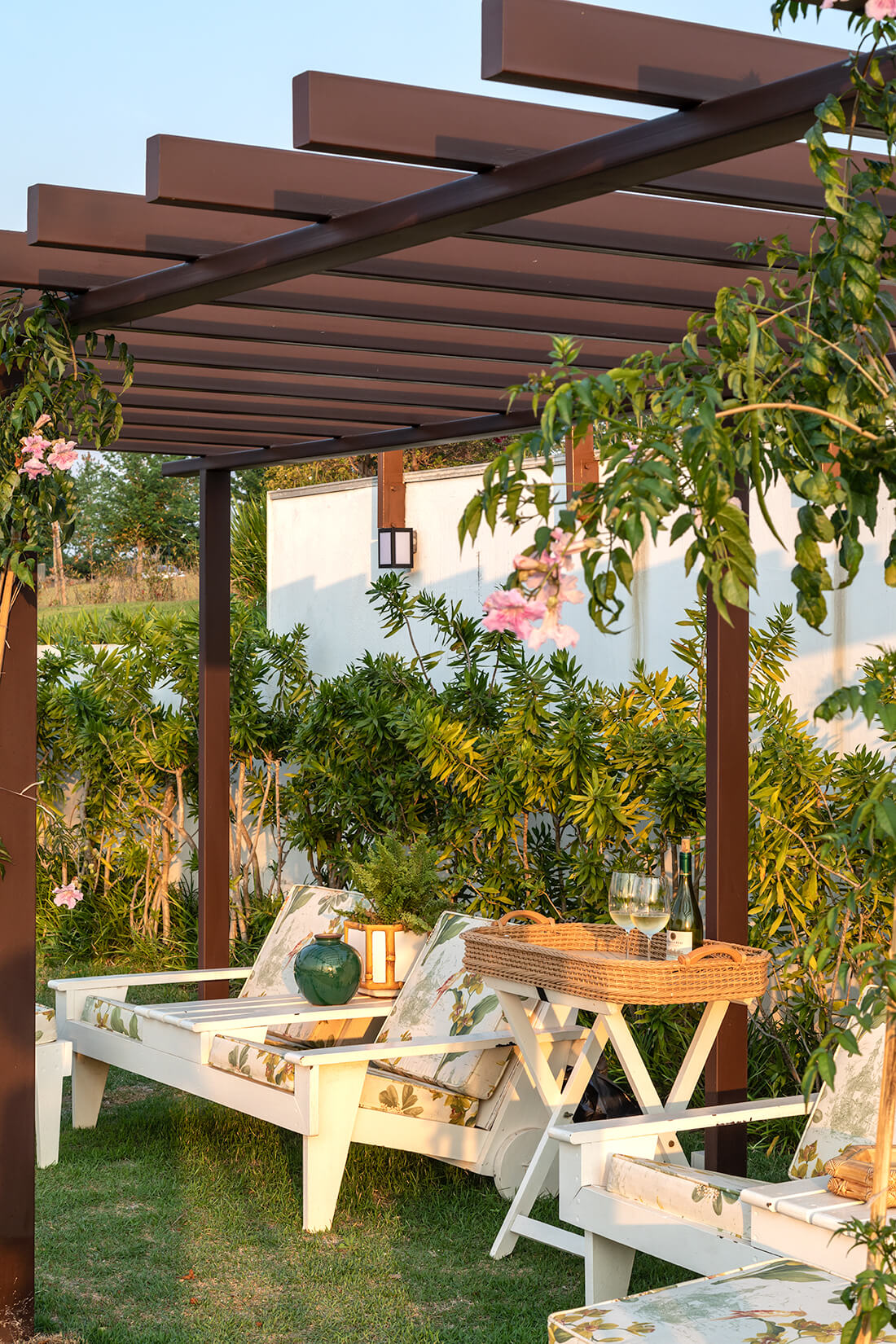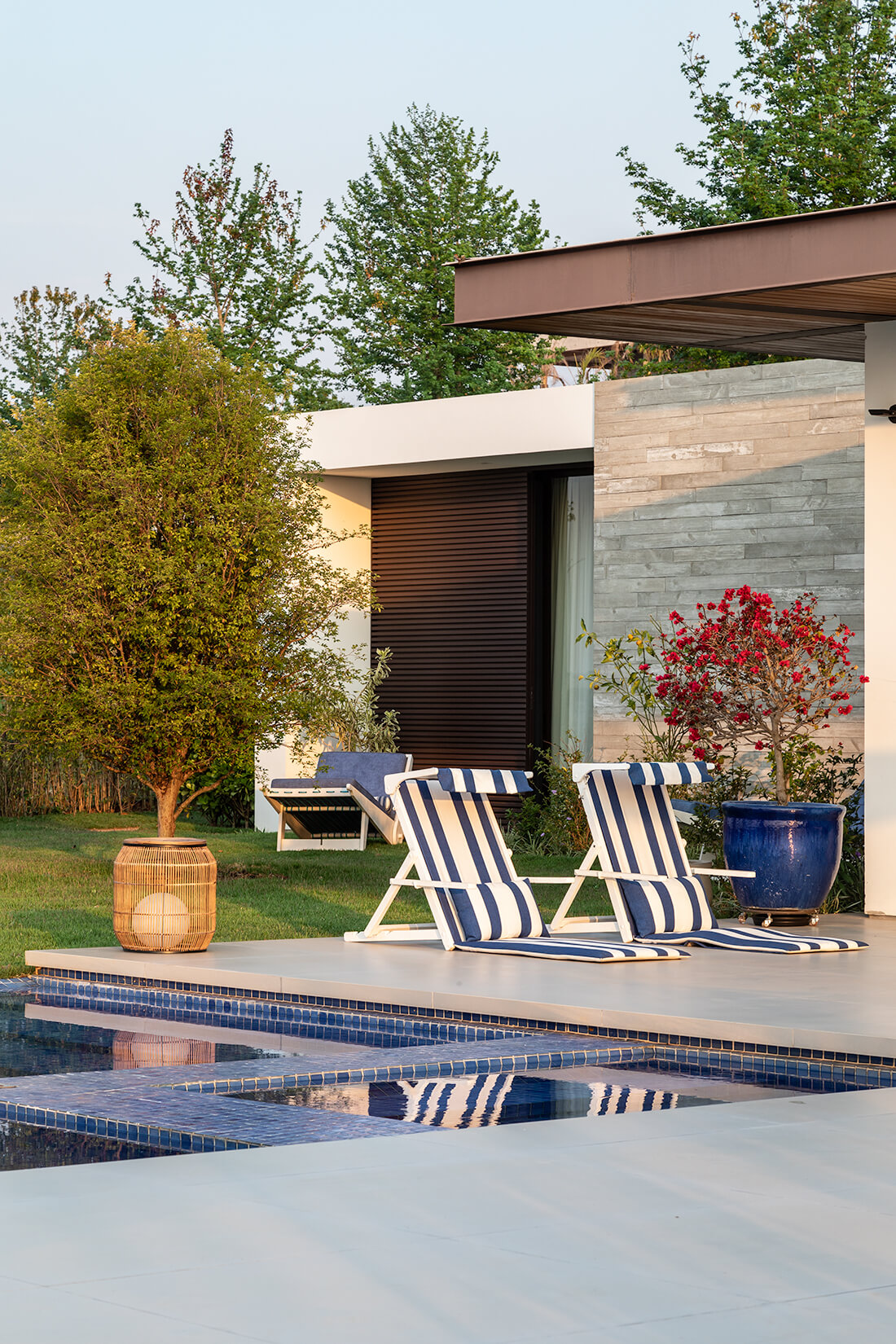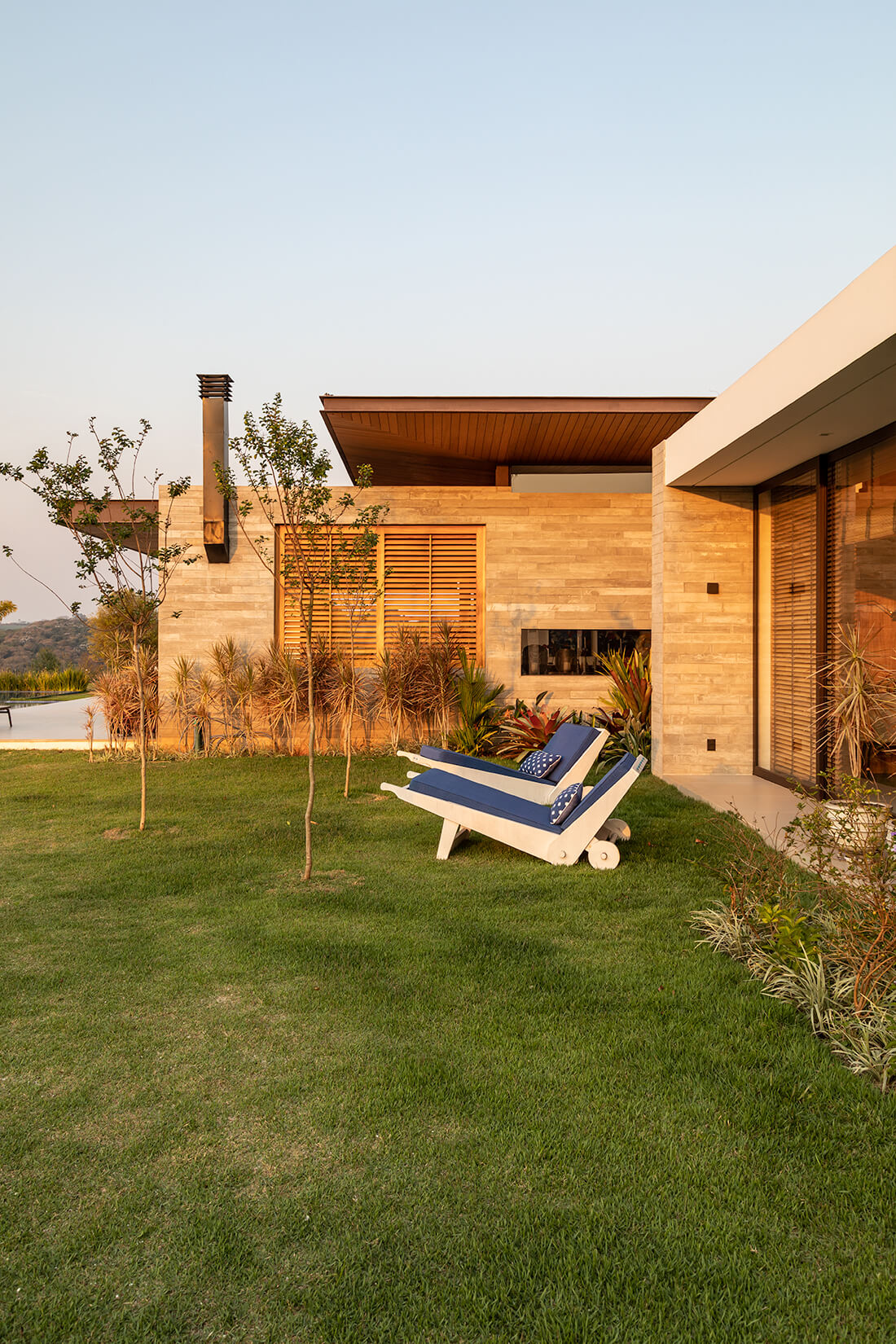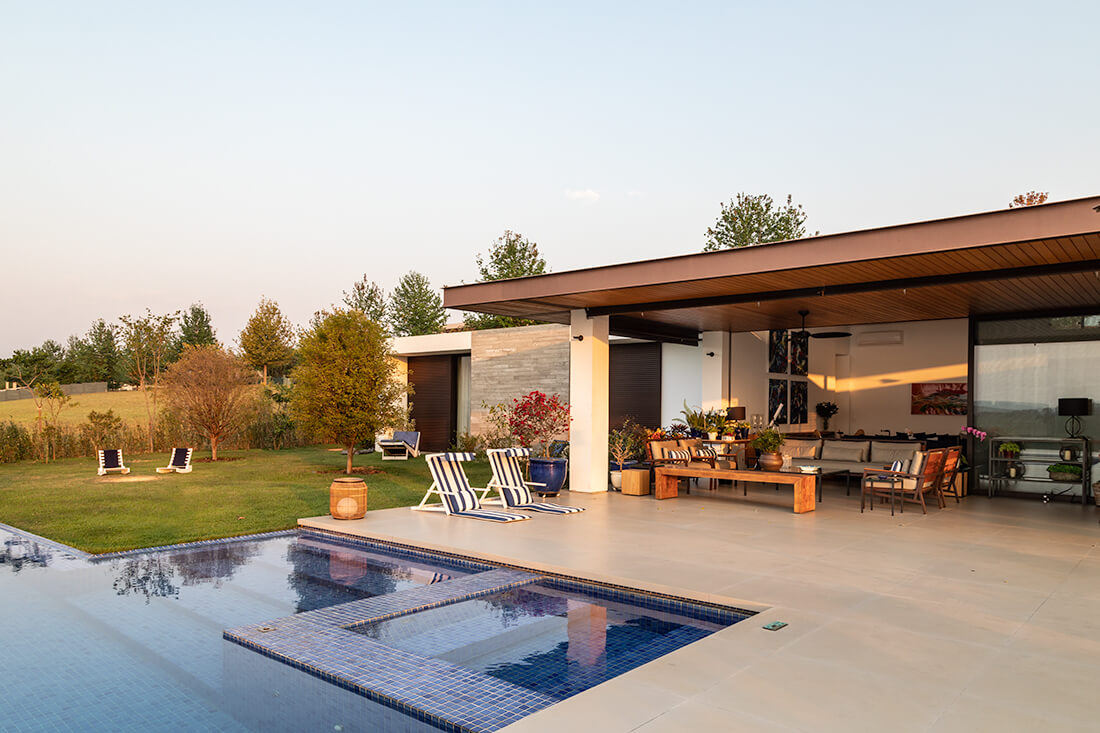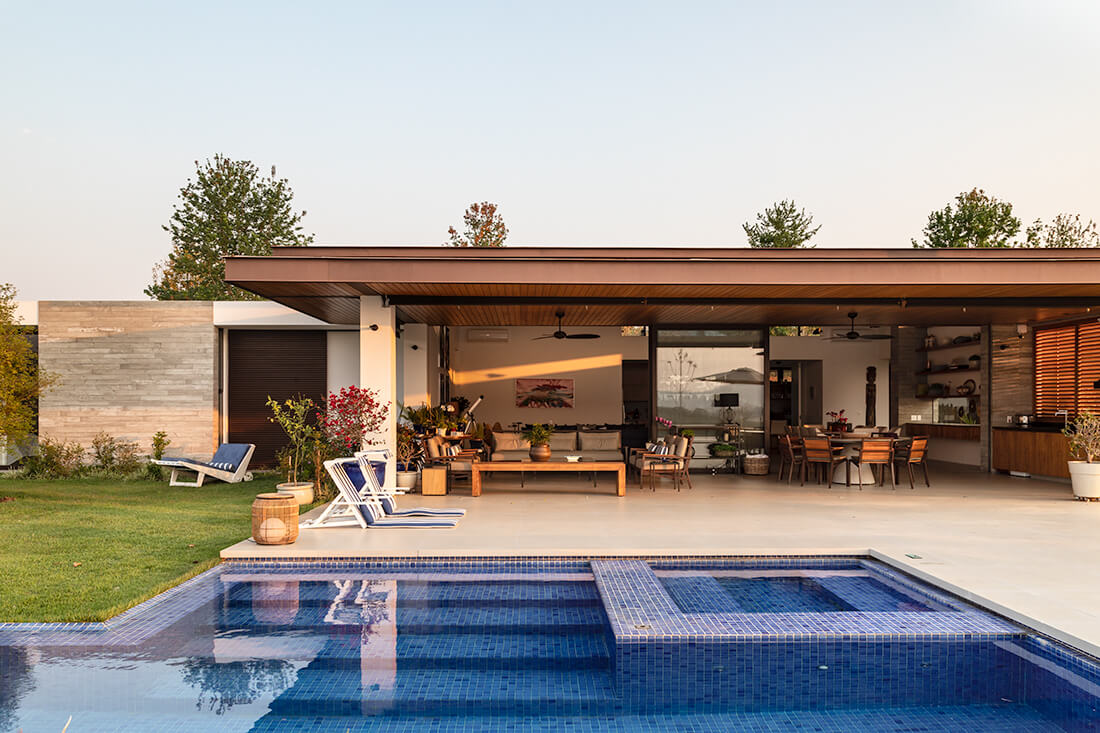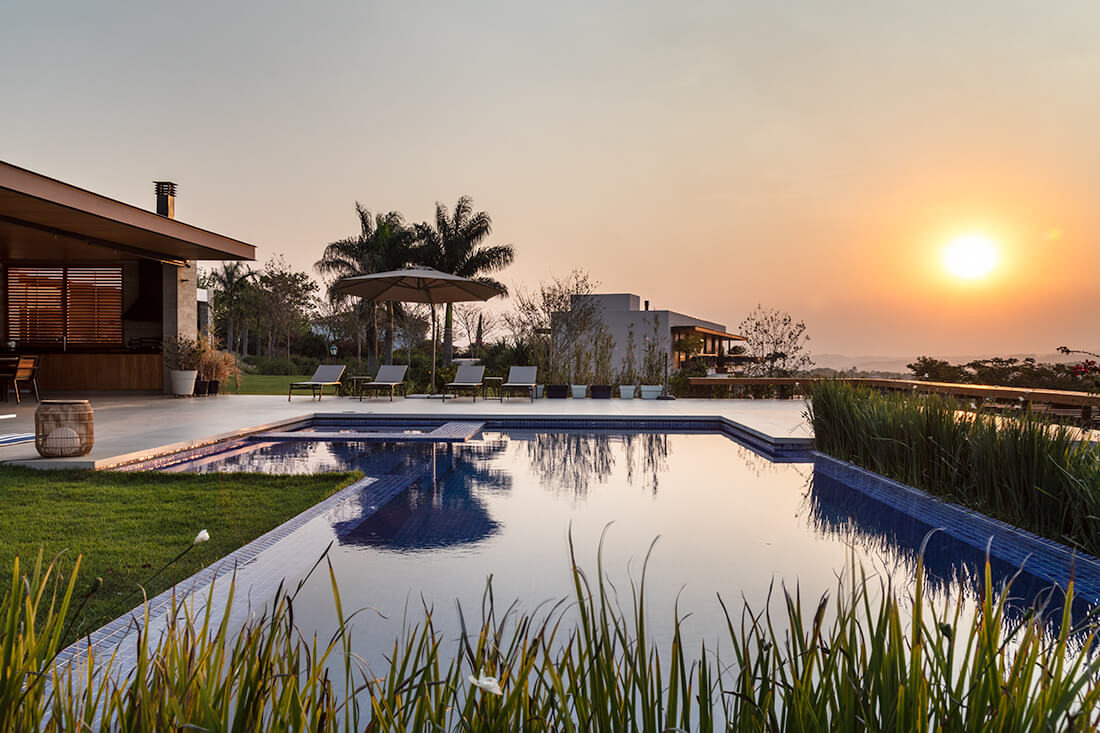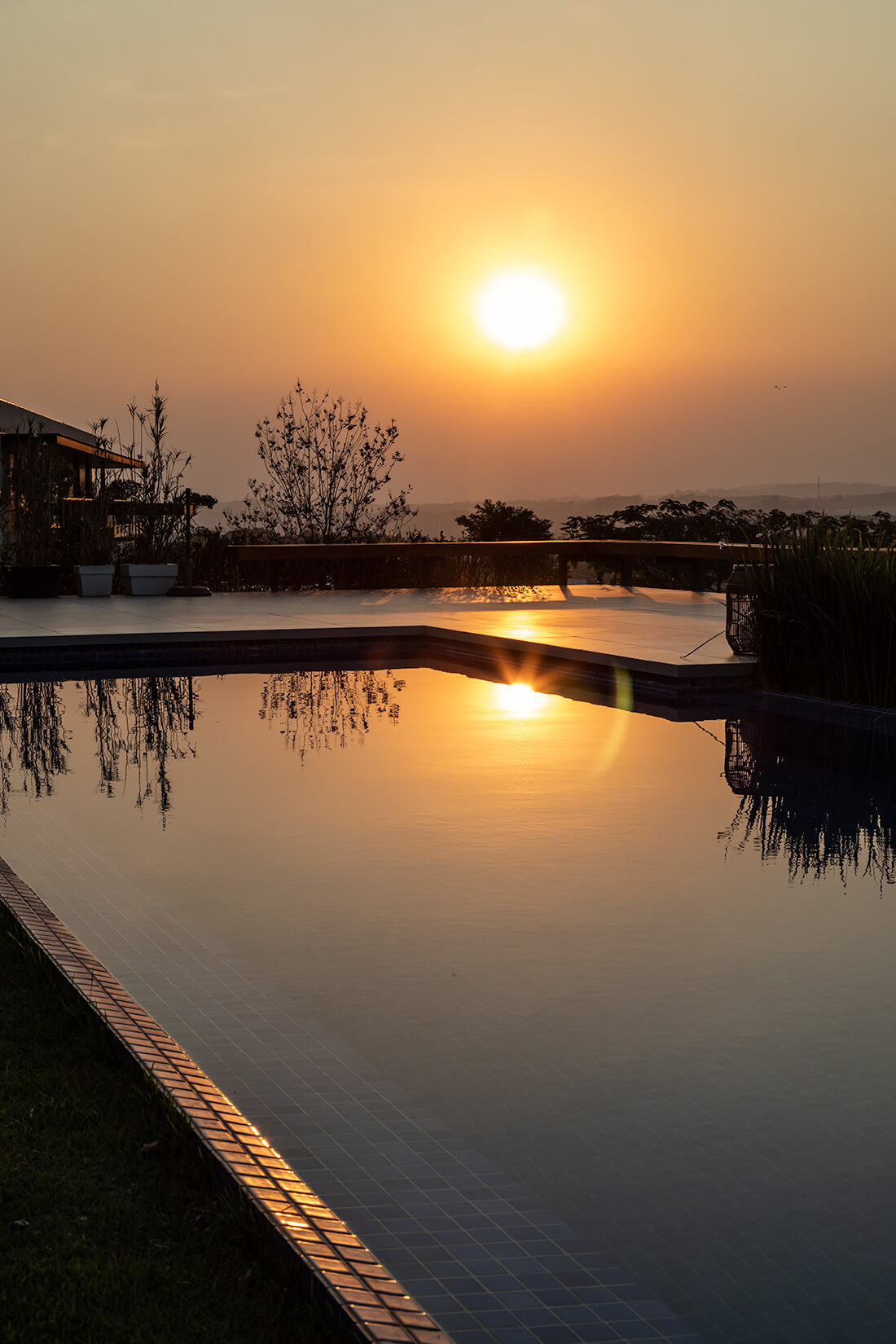 ---