The Miami-based architecture firm Doo Architecture has designed Casa Mas, a single-family residence located in Miami Beach, Florida.
Architect's Statement:
"THERE ARE PEOPLE WHO TRANSFORM THE SUN INTO A SIMPLE YELLOW SPOT, BUT THERE ARE ALSO WHO MAKES A SIMPLE YELLOW SPOT THE SUN ITSELF" - Pablo Picasso
Limited by restrictive development codes and lot limitations, this residence was designed as a collection of raw concrete volumes. Design elements such as natural light, materiality, and typology, dictated the main architectural principles driving the project and its geometry.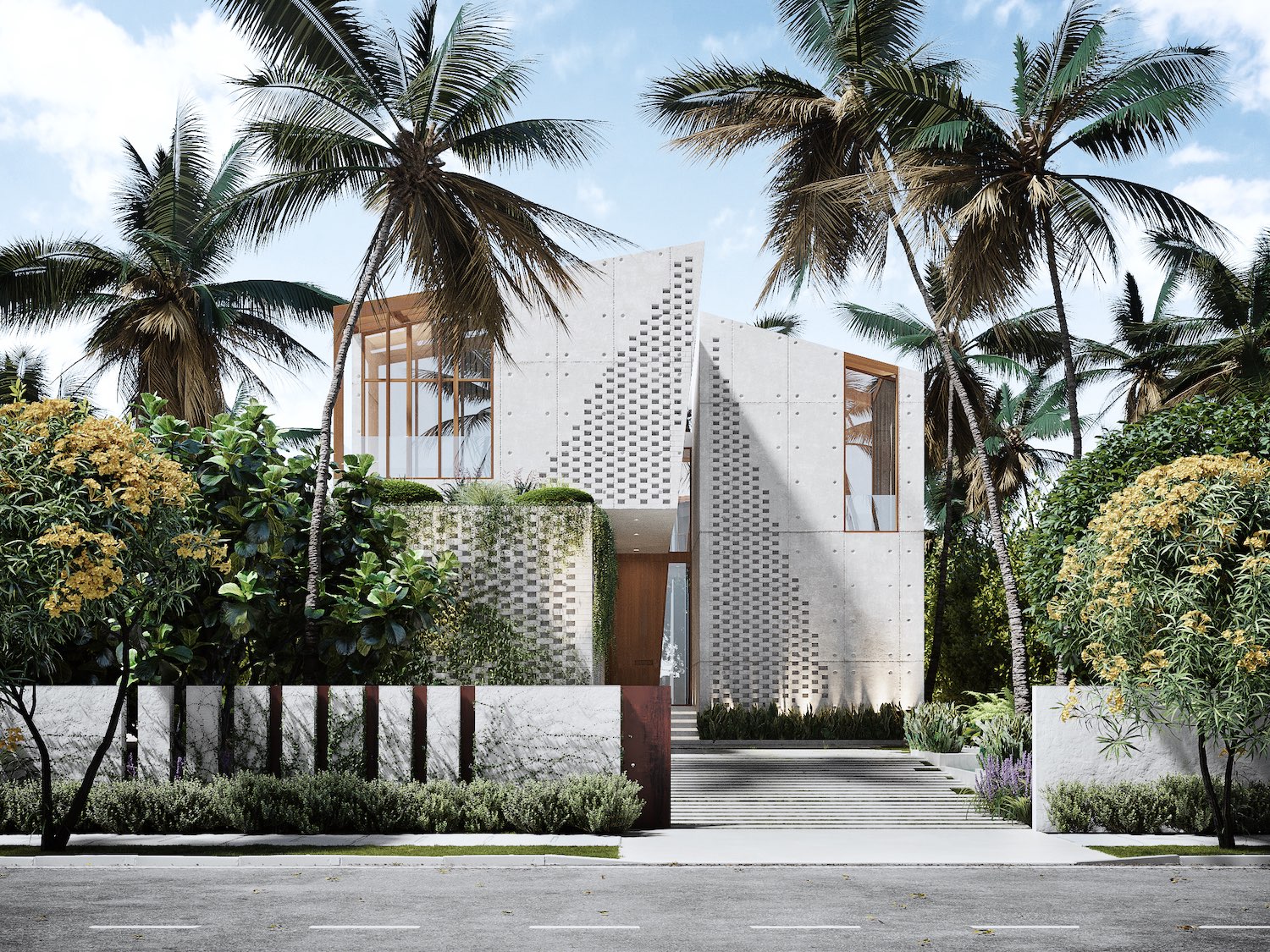 Visualization by Doo Architecture & Kirill Vill
The space is conceived as a collection of small volumes whose interactions create a flow that circulates throughout the courtyard spaces, and allows natural light to wash all the main habitable areas. The main door resides between two concrete volumes, revealing an organically shaped curved curtain wall that focuses your attention on the main courtyard while hiding the rest of the path to the house. Only while walking through the interiors, will guests discover all the spaces and different living setups.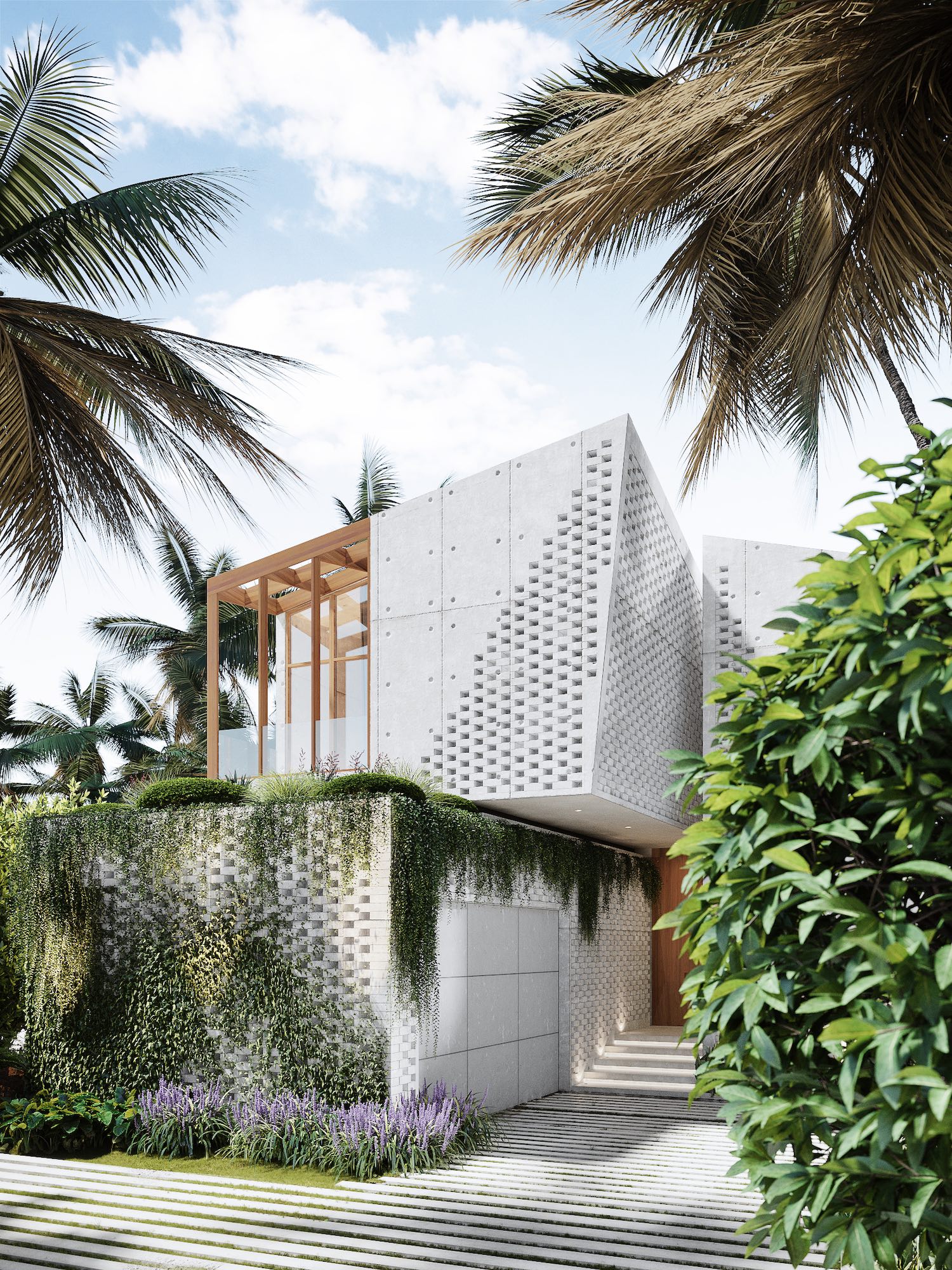 Visualization by Doo Architecture & Kirill Vill
The house's materiality focuses on enhancing the pour-in-place white concrete walls, which will be left exposed both on the inside and outside of the house. No drywall or stucco will be applied, and all systems of the house will be imbedded into the structure.
This is not just an interior courtyard residence, but an inside-out structure whose elements reveal the exterior esthetics while maintaining the home's intimacy.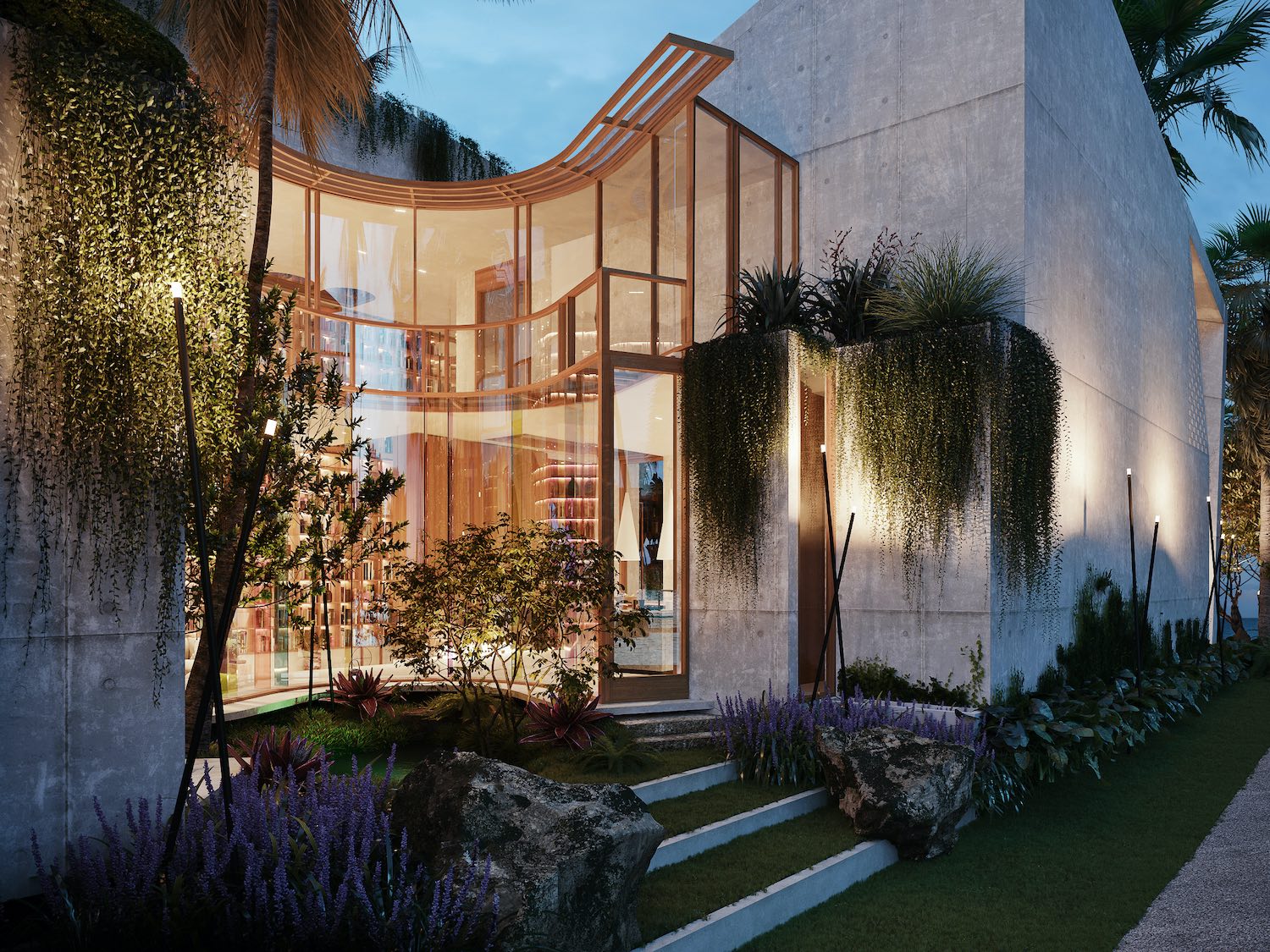 Visualization by Doo Architecture & Kirill Vill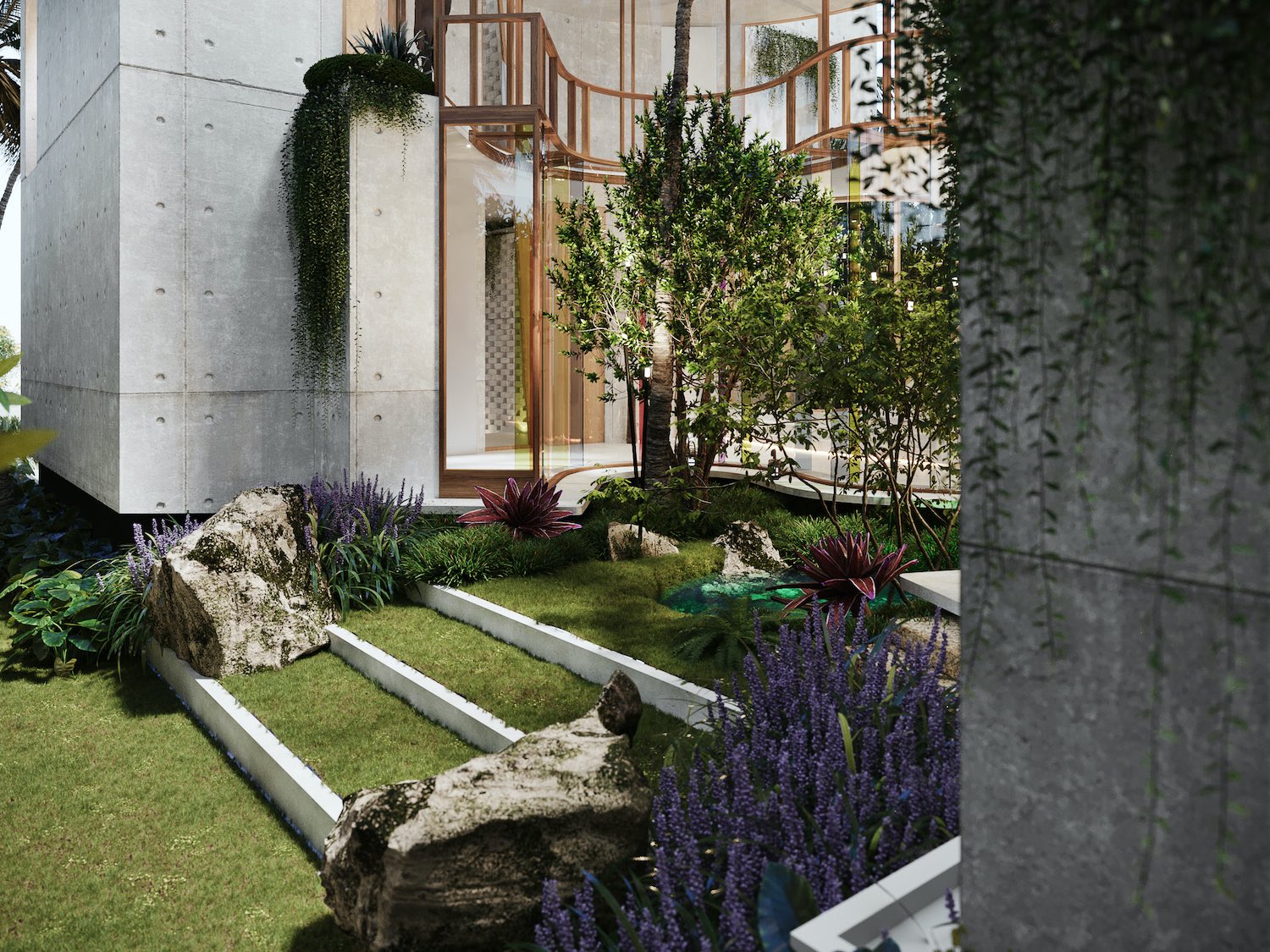 Visualization by Doo Architecture & Kirill Vill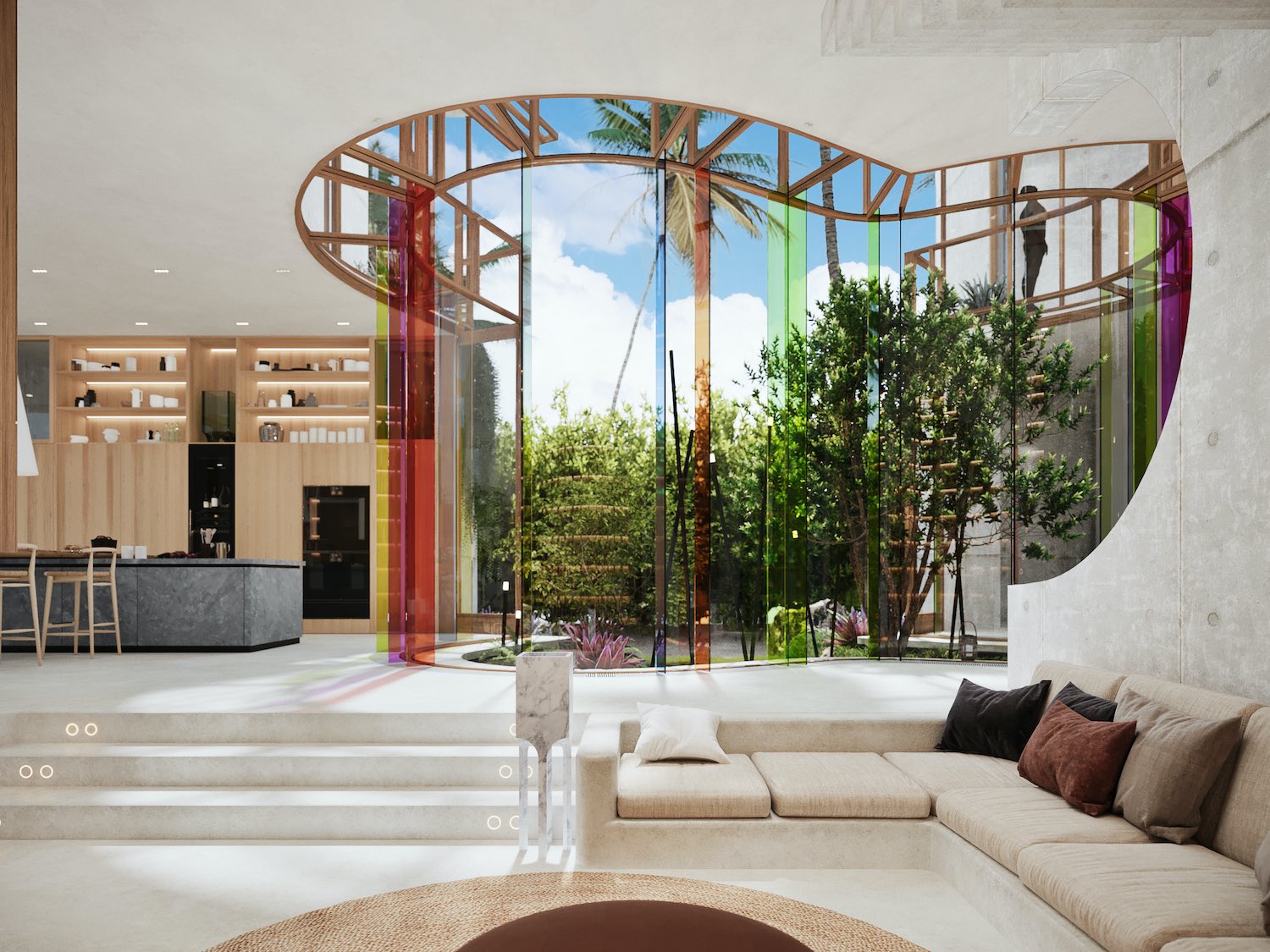 Visualization by Doo Architecture & Kirill Vill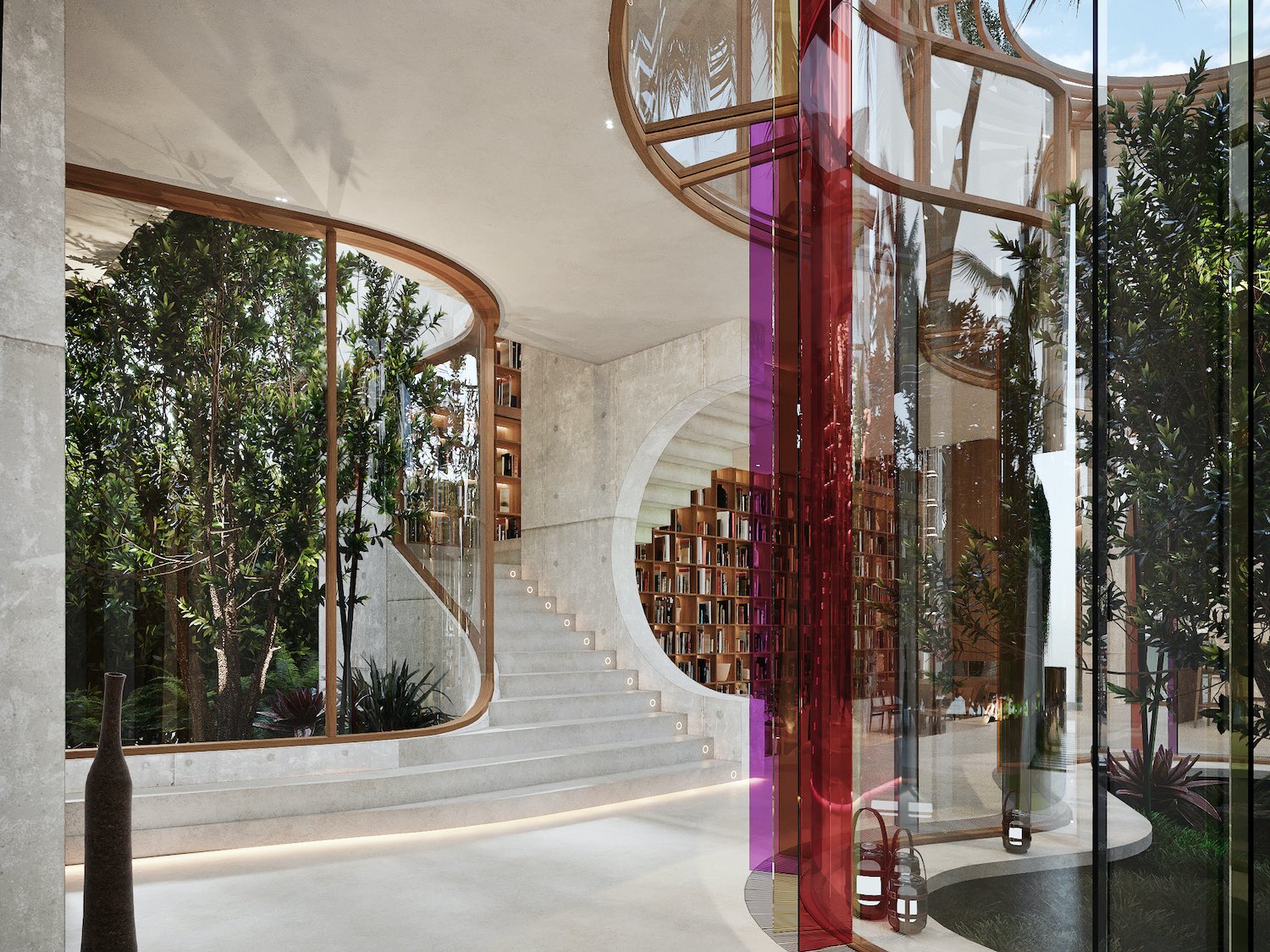 Visualization by Doo Architecture & Kirill Vill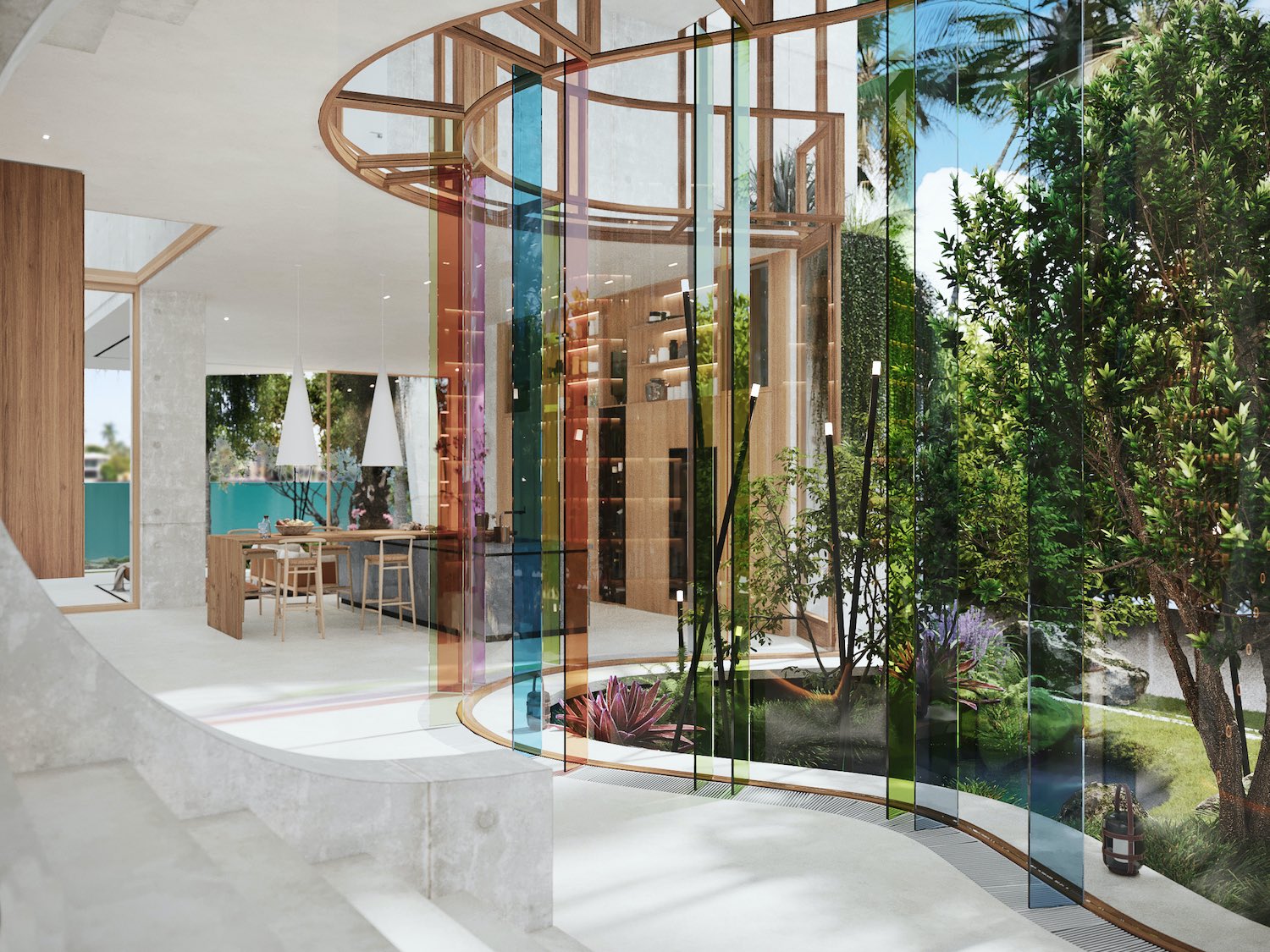 Visualization by Doo Architecture & Kirill Vill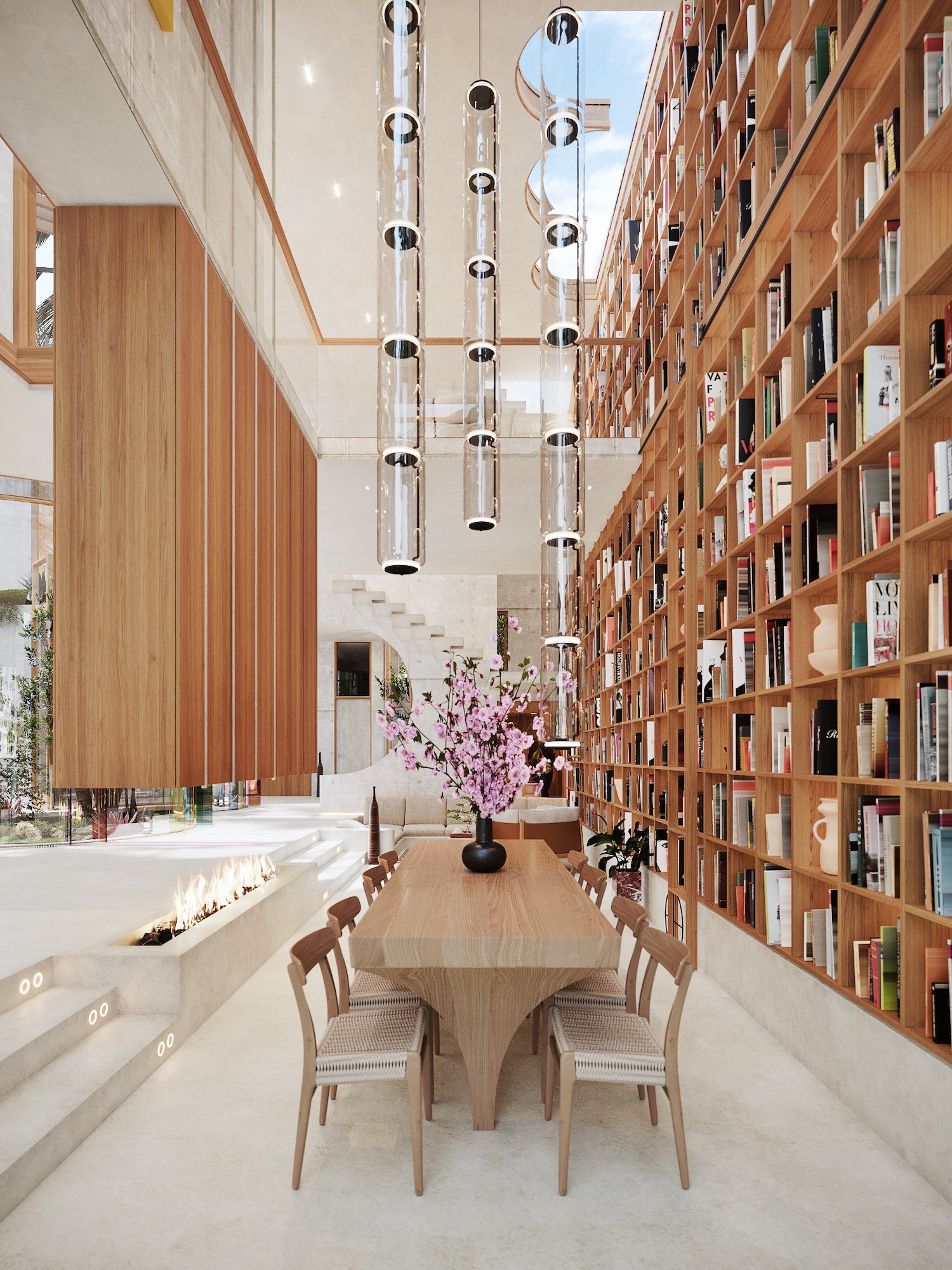 Visualization by Doo Architecture & Kirill Vill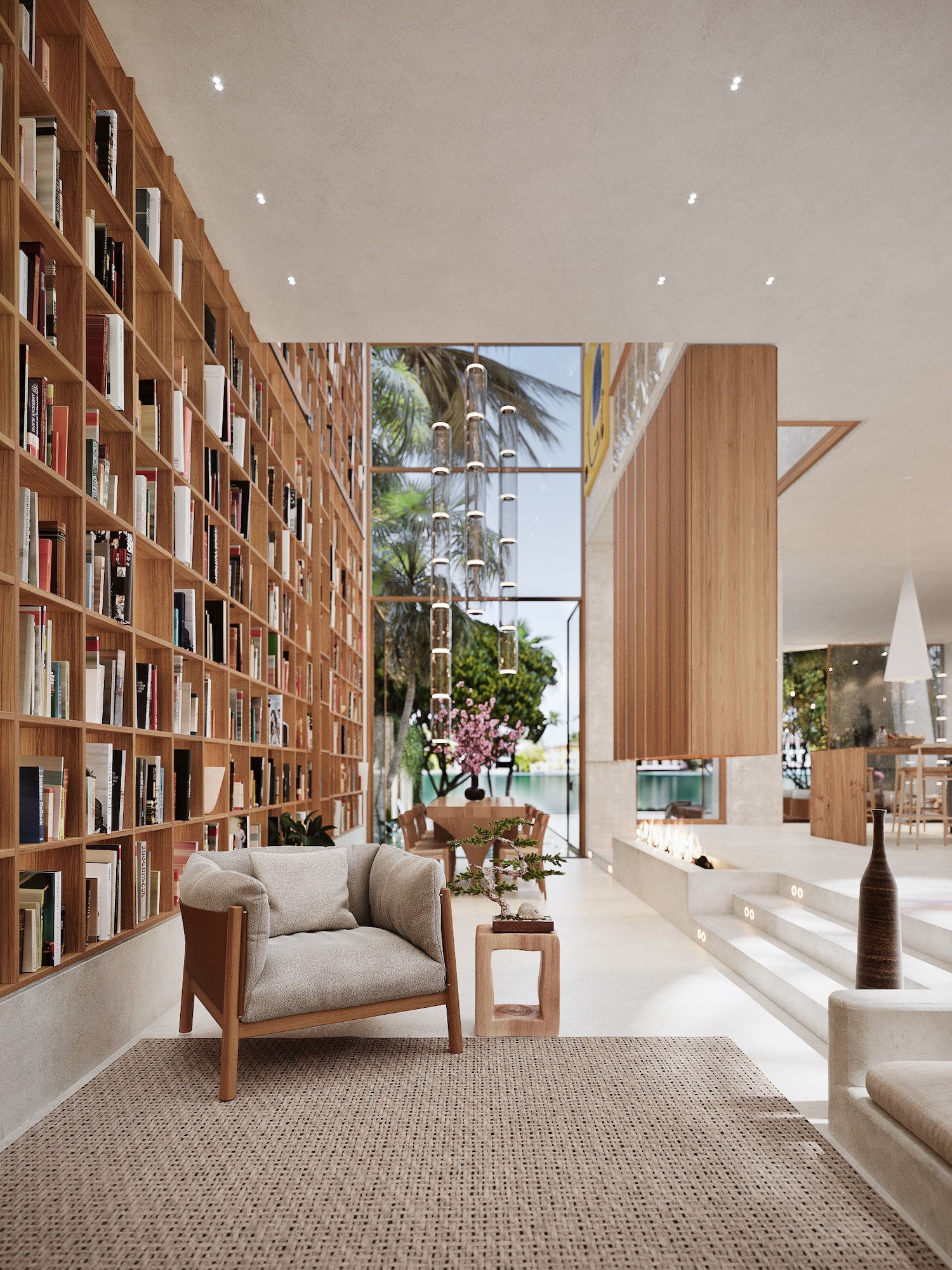 Visualization by Doo Architecture & Kirill Vill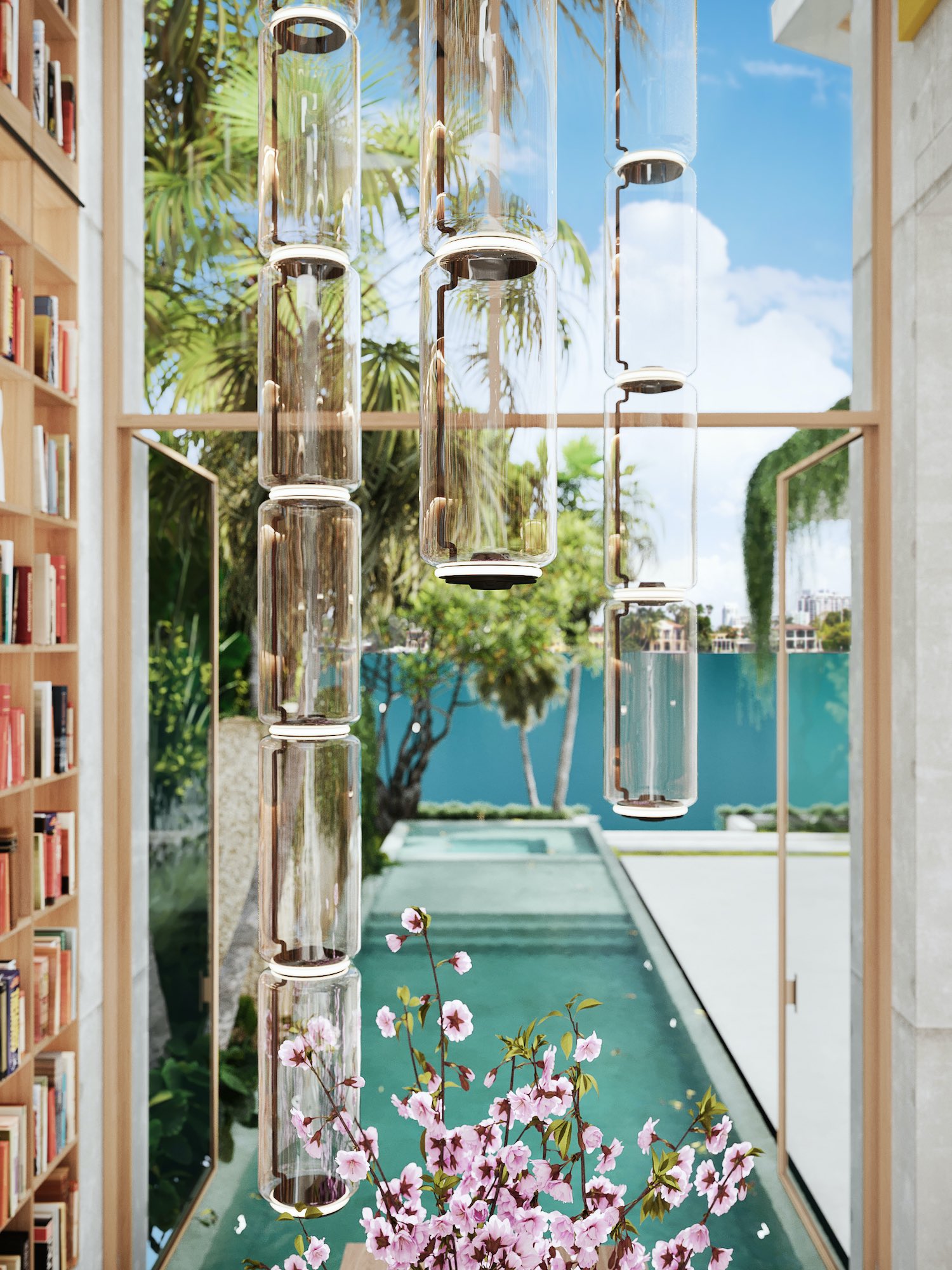 Visualization by Doo Architecture & Kirill Vill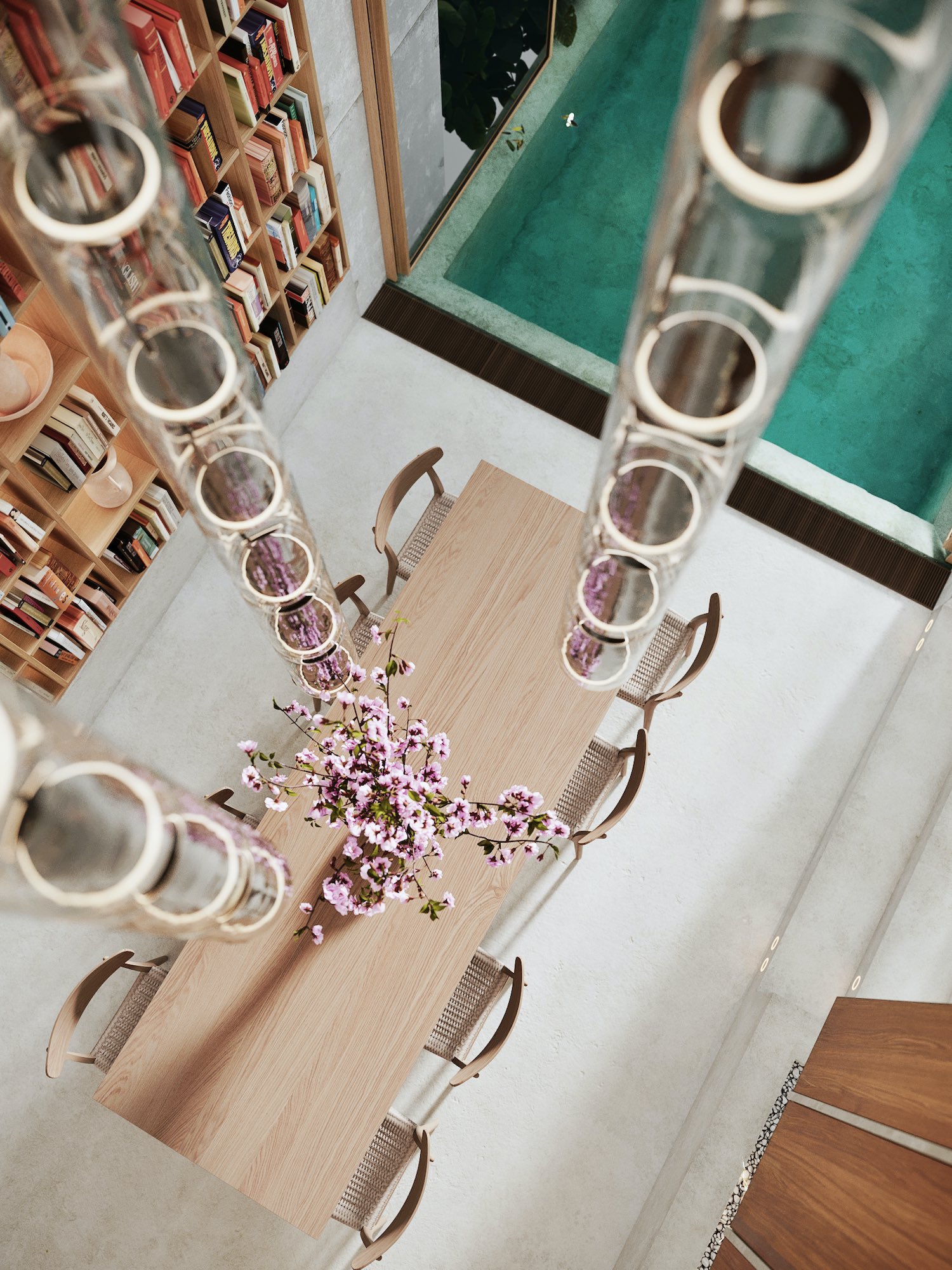 Visualization by Doo Architecture & Kirill Vill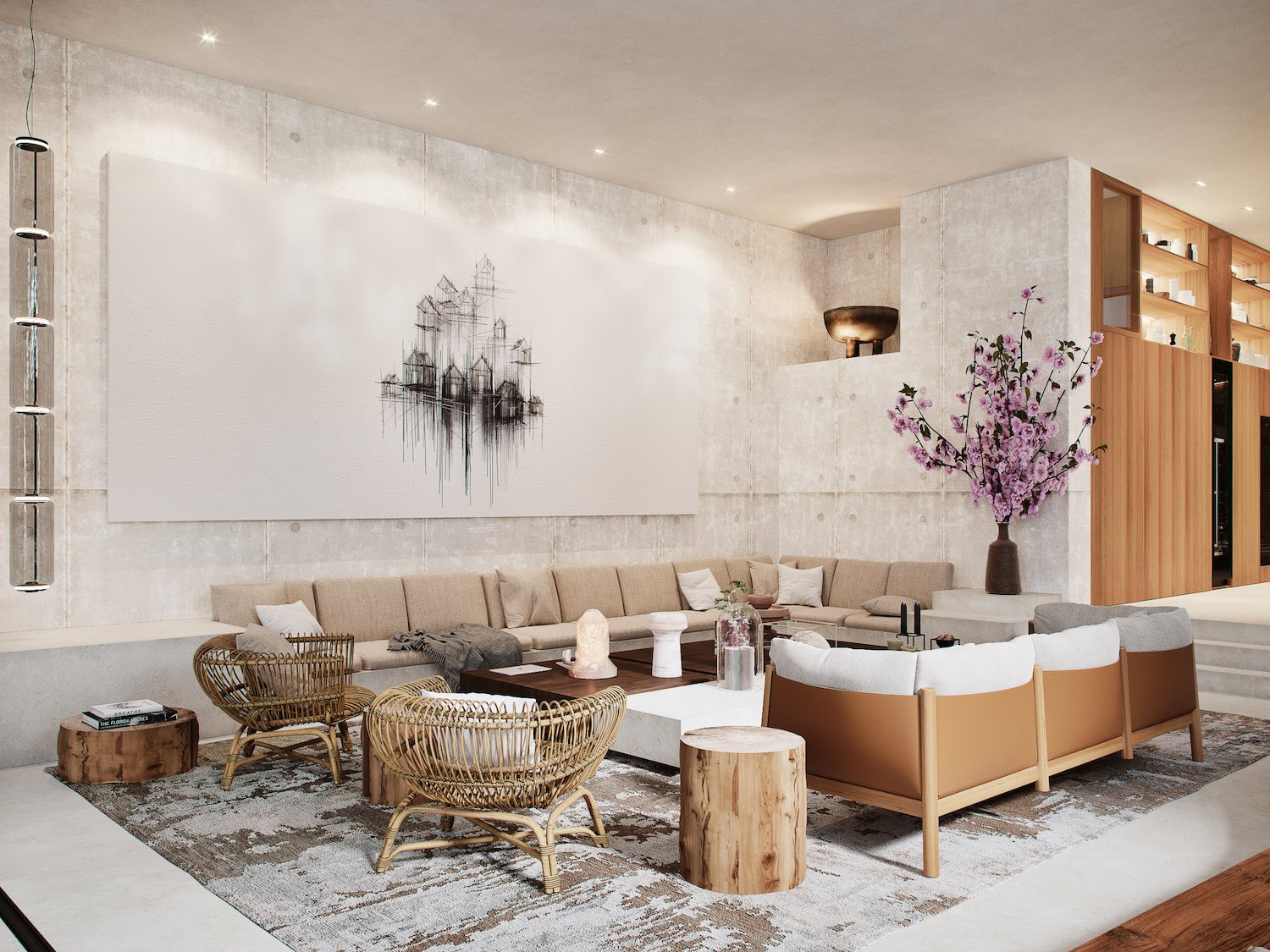 Visualization by Doo Architecture & Kirill Vill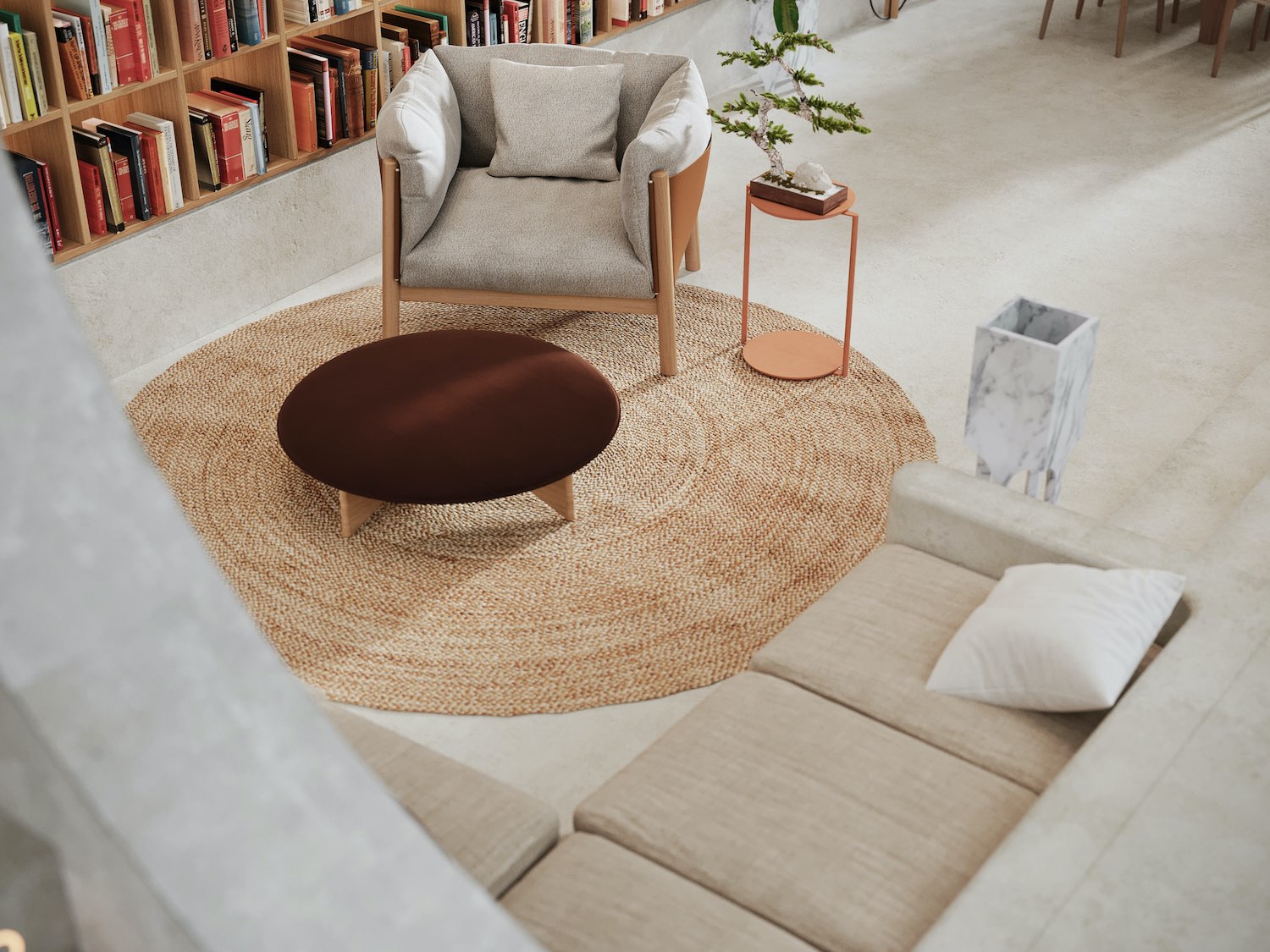 Visualization by Doo Architecture & Kirill Vill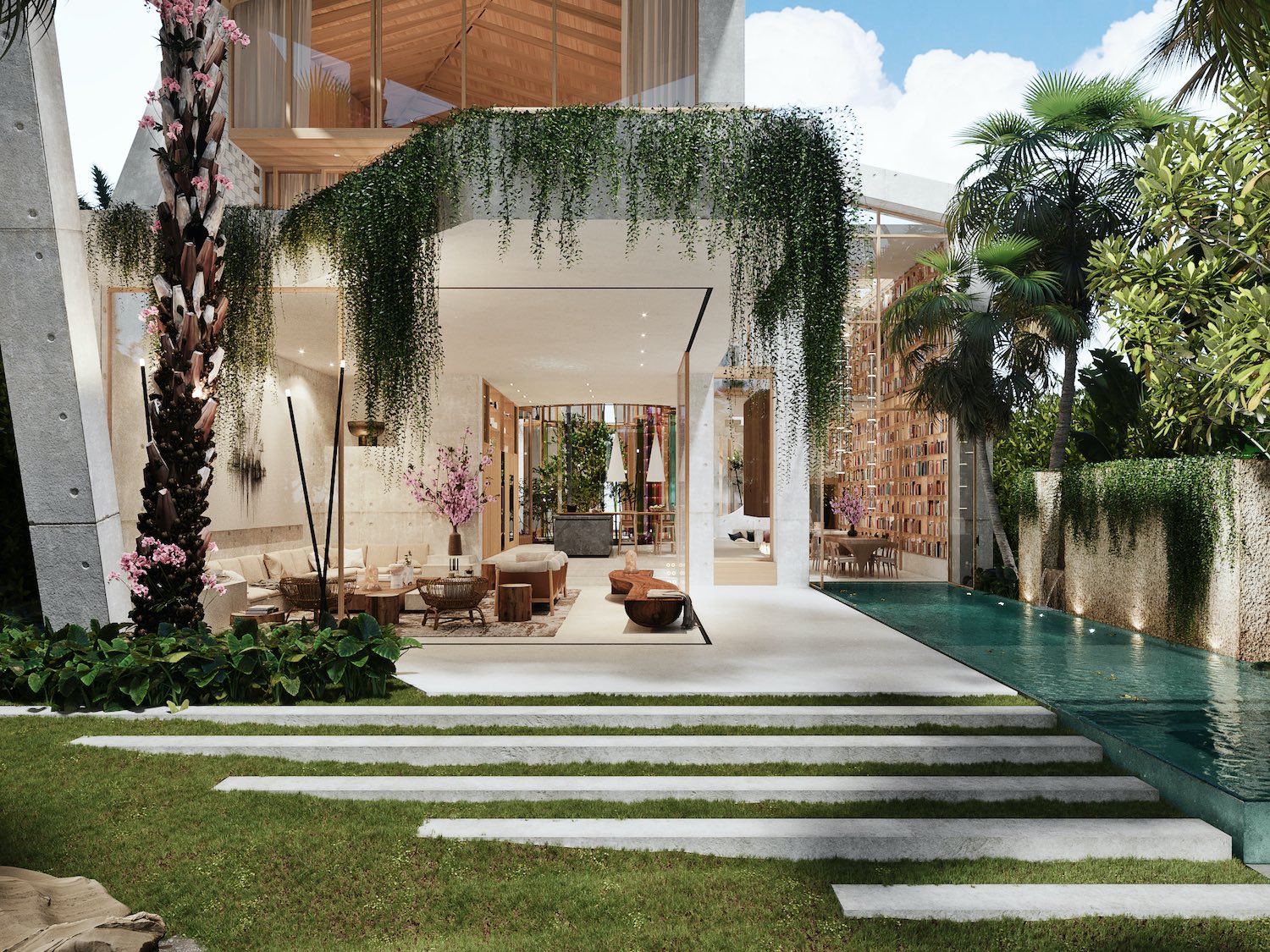 Visualization by Doo Architecture & Kirill Vill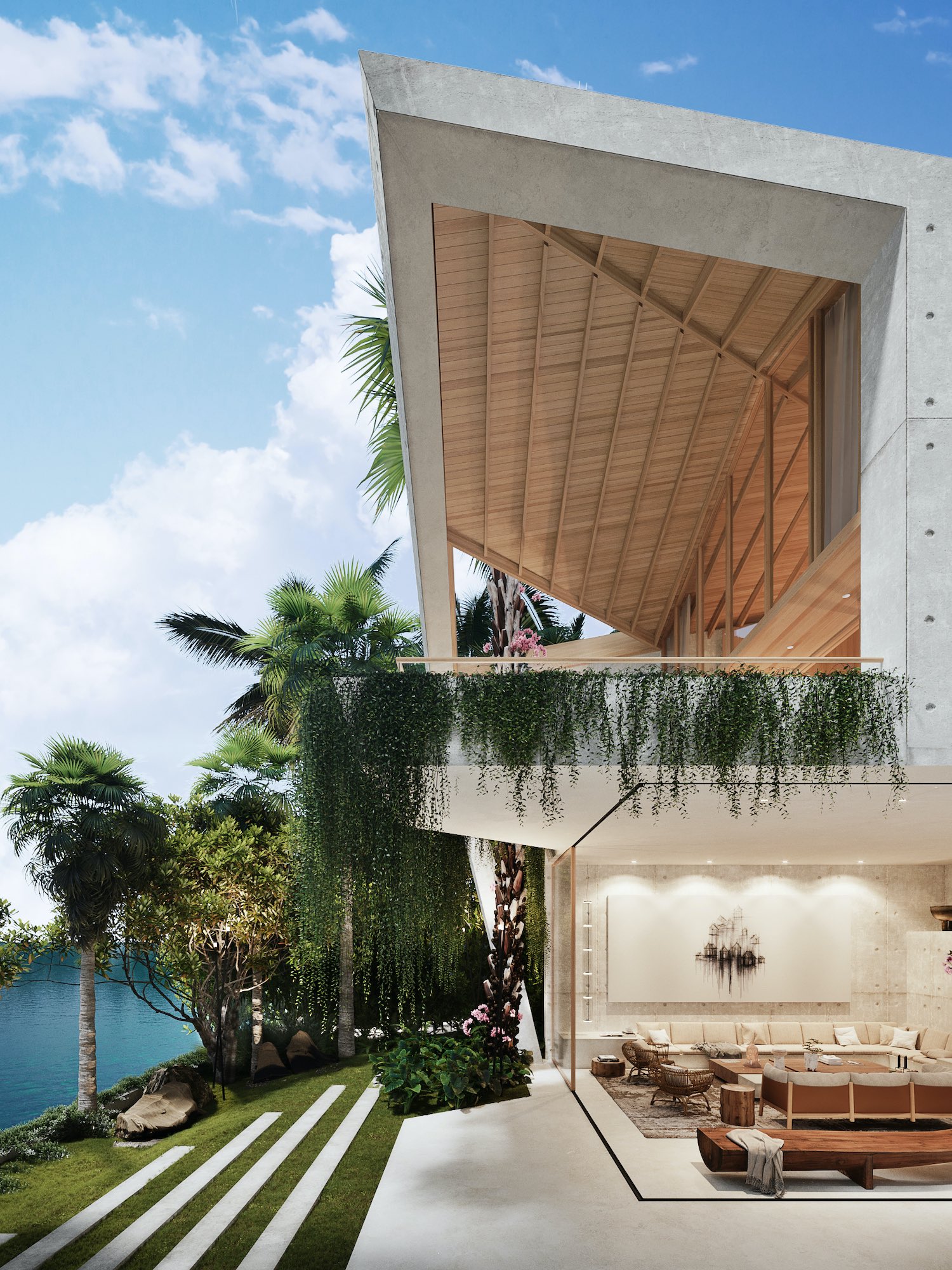 Visualization by Doo Architecture & Kirill Vill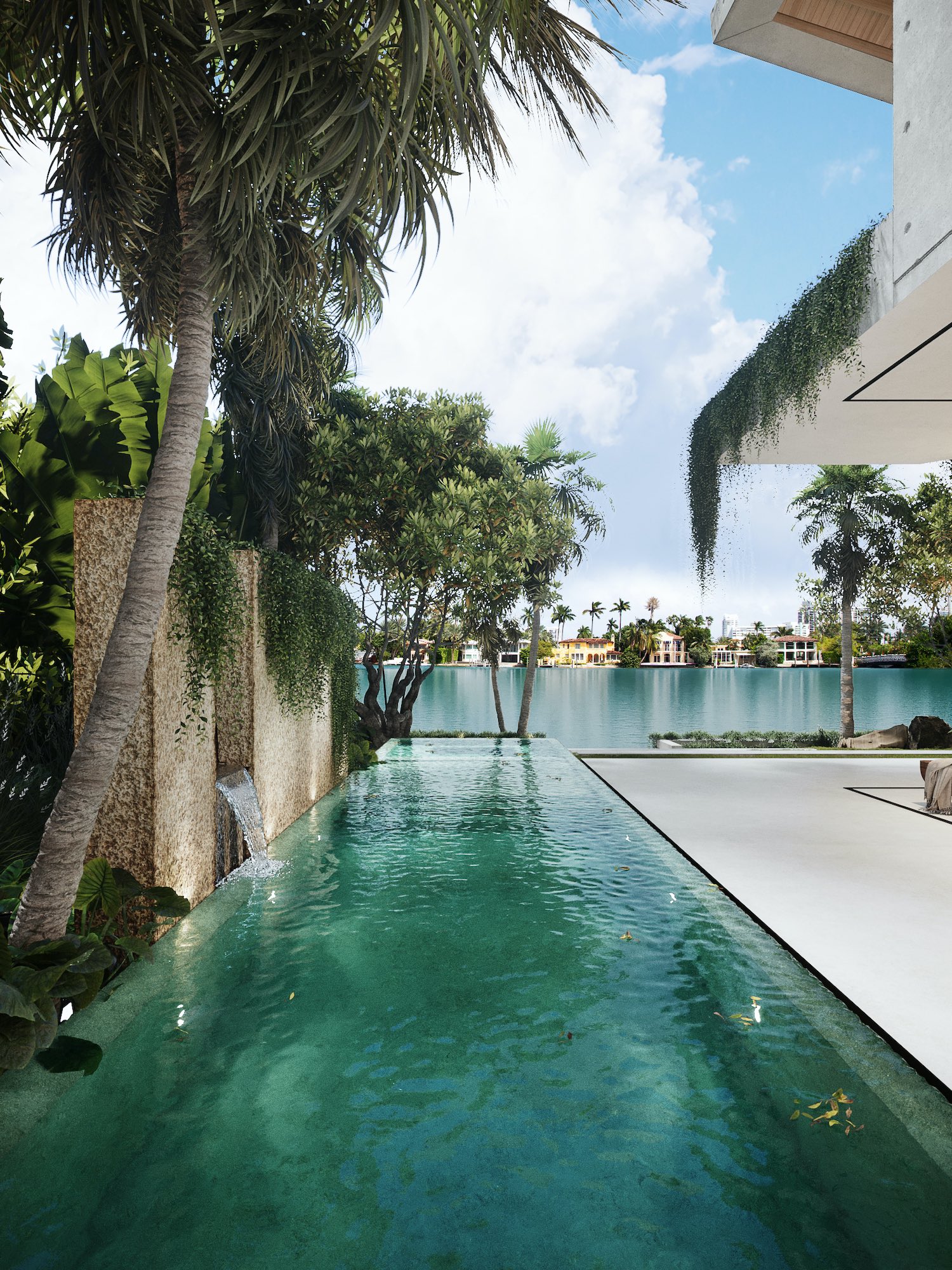 Visualization by Doo Architecture & Kirill Vill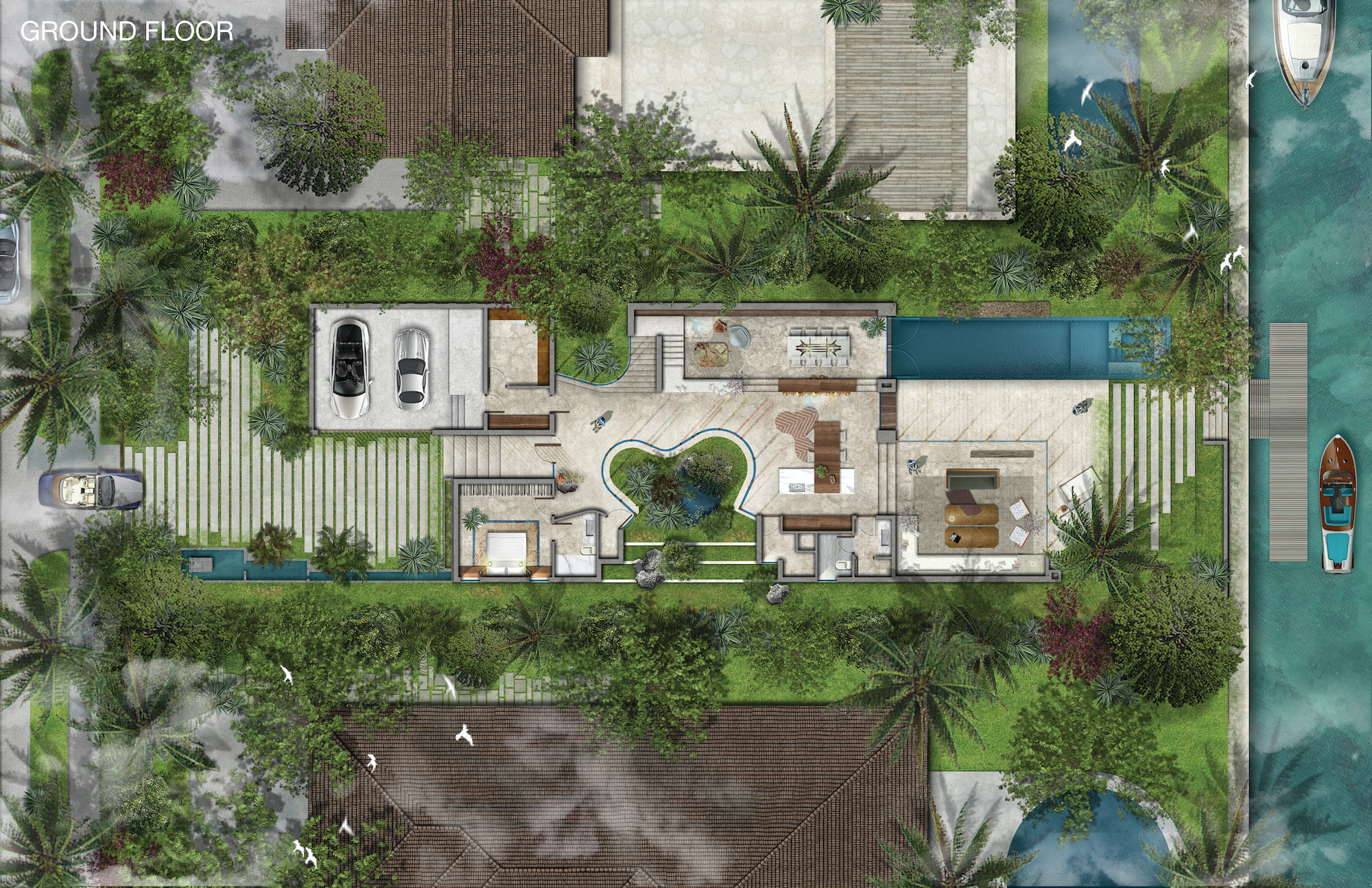 Ground Floor Plan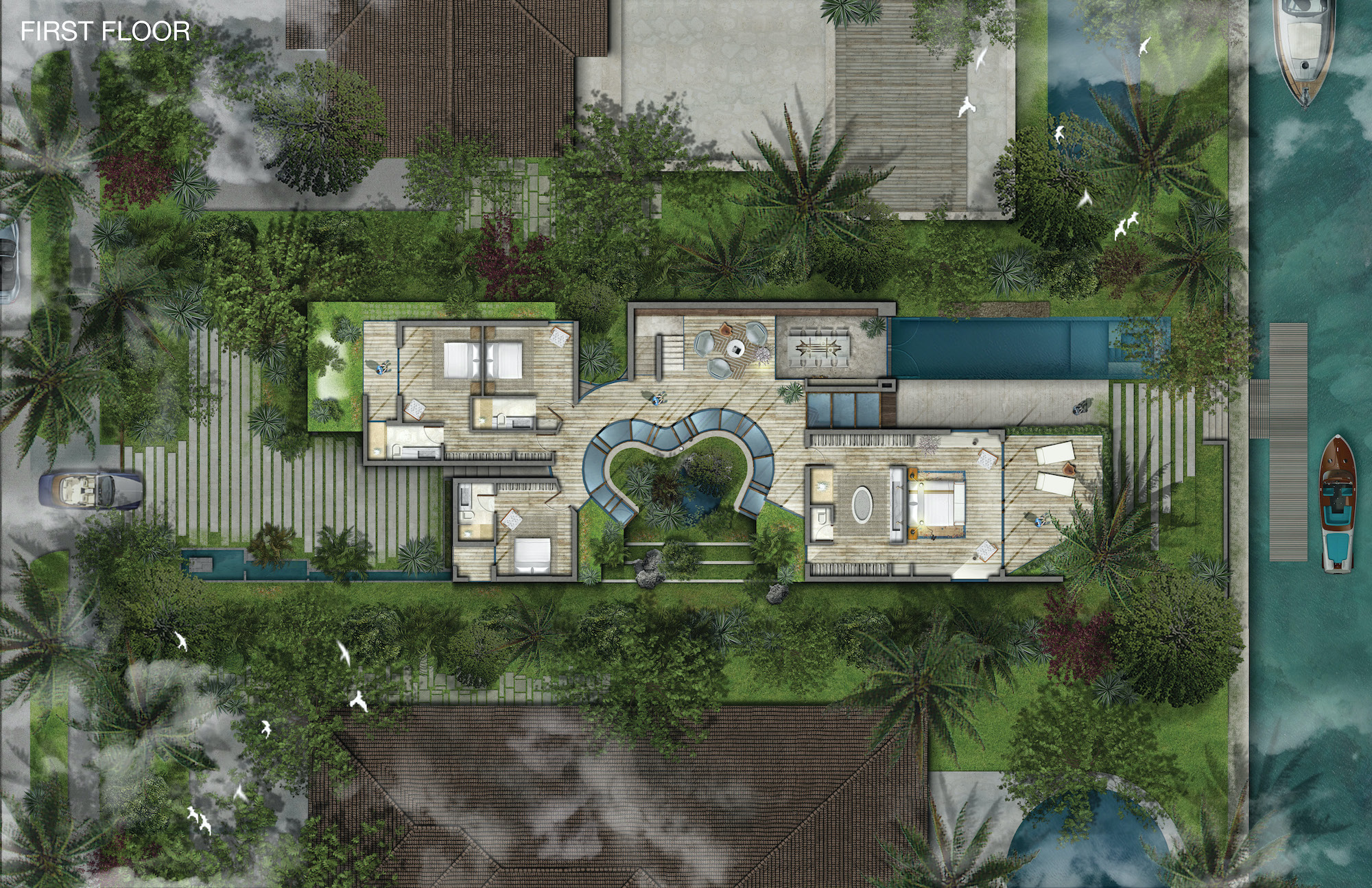 First Floor Plan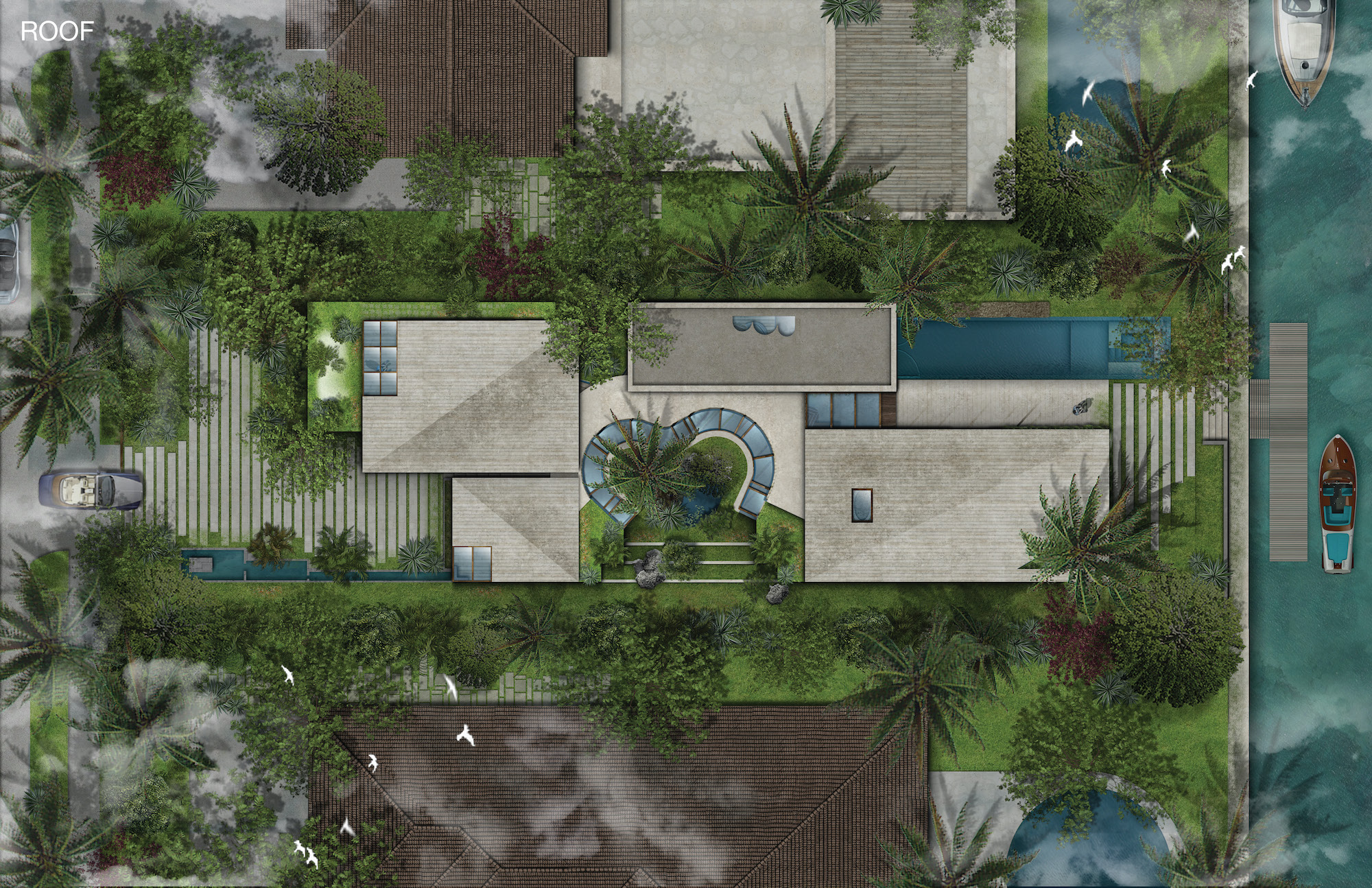 Roof Plan
Project name: Casa Mas
Architecture firm: Doo Architecture
Principal architect: Alexis Cogul Lleonart
Location: Miami Beach, Florida, United States
Design year: 2020
Completion year: 2022
Built area: 6,500 ft²
Site area: 12,000 ft²
Interior design: Doo Architecture
Landscape: David O Design
Civil engineer: Ocean Engineering
Structural engineer: Optimus Engineering
Lighting: Doo Architecture
Construction: Set to start January 2021
Contractor: Form Build
Supervision: Doo Architecture
Visualization: Doo Architecture & Kirill Vill
Tools used: ArchiCAD, Rhinoceros 3D, Lumion, Autodesk 3ds Max
Manufactures: tbd
Client: Private
Status: Under Permitting
---