Sophie Nguyen Architects: This project, for a house in Notting Hill in London, started during the COVID-19 pandemic. With social distancing, the works on site had to be organised differently taking more time to be done, using materials available in existing storage and more personal interpretation from the team on site due to remote communication.
The focus of this project is a new staircase installed between the lower ground floor and the upper floors of a Victorian house. Designed as a piece of sculpture, this new element is both functional and a new focal point to the house. The limited choice available for construction materials during the lockdown, led to the use of basic materials for the new elements and a focus on the painted finish.
The lower ground floor was stripped back and cleared of previous services. New services were installed and hidden behind a timber panel at the entrance of the lower ground floor, originally designed to be an oak veneered panel. Due to the lack of oak finished material, we decided to use basic timber sheet with a paint finish.
We wanted a bright fluorescent vermilion colour for the new built elements. But again, suppliers were unable to guarantee any delivery time. As a result, the red colour was chosen amongst the available colours from the local paint shop! The timber staircase was conceived to create a surprising experience. With its steps, handrail and supporting wall all covered with a smooth red finish, the light bounces off these surfaces creating a warm halo.
The new panel covering the new services next to the entrance, doubles up as a coat rack and echoes the red colour of the staircase. To increase the sense of light on the lower ground floor, the walls have been painted white and the existing Victorian pine floors have been sanded and treated with a white oil.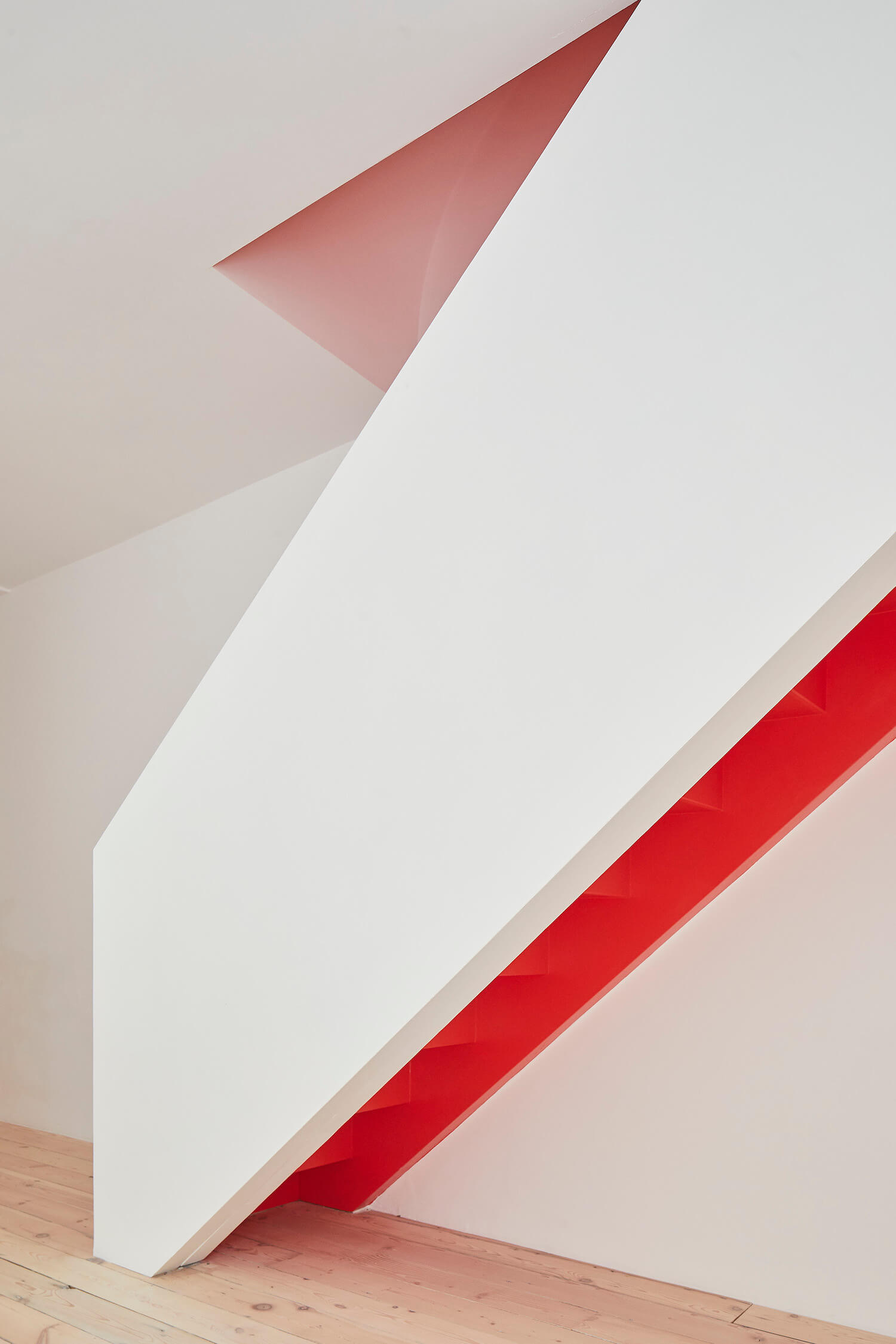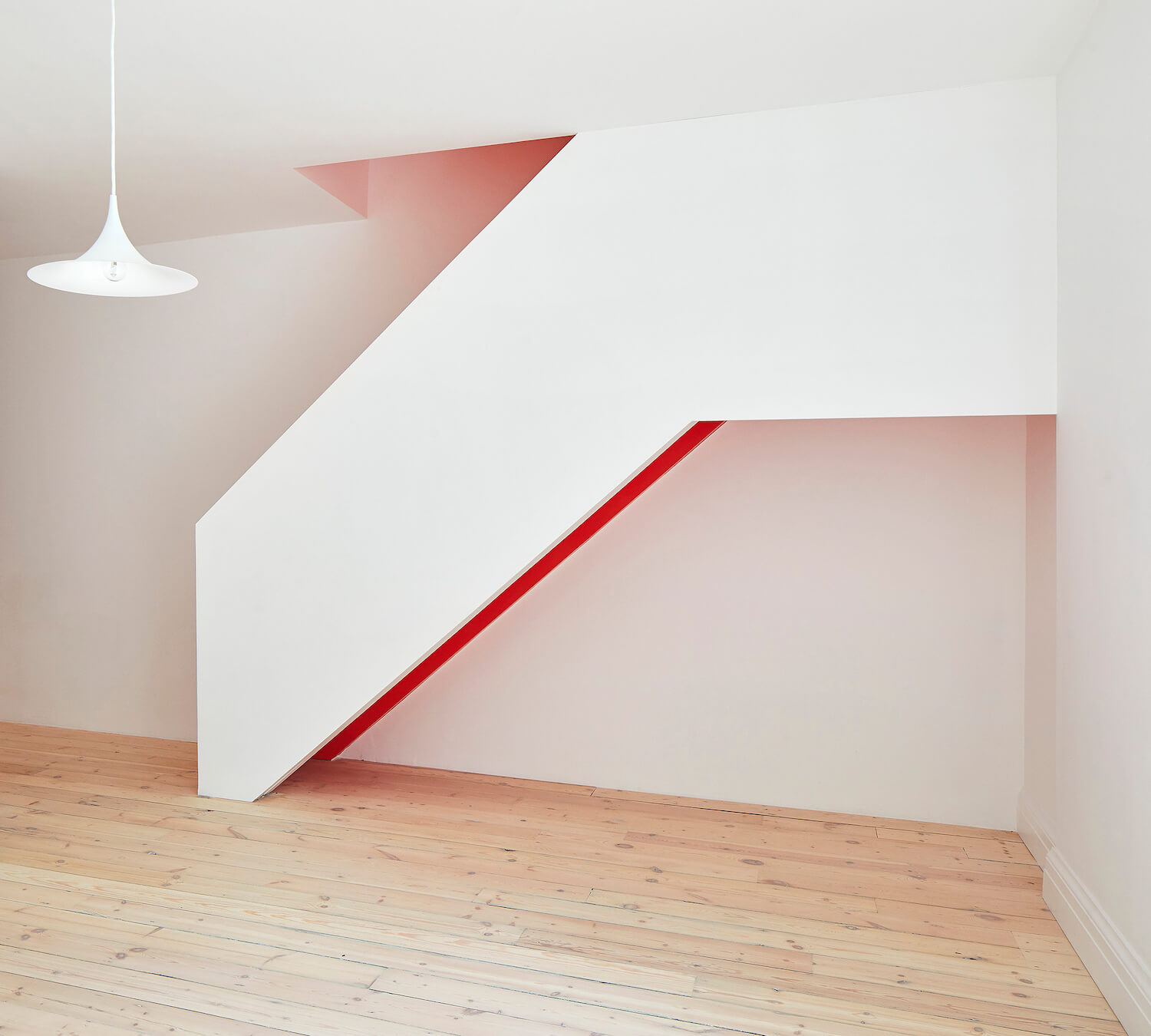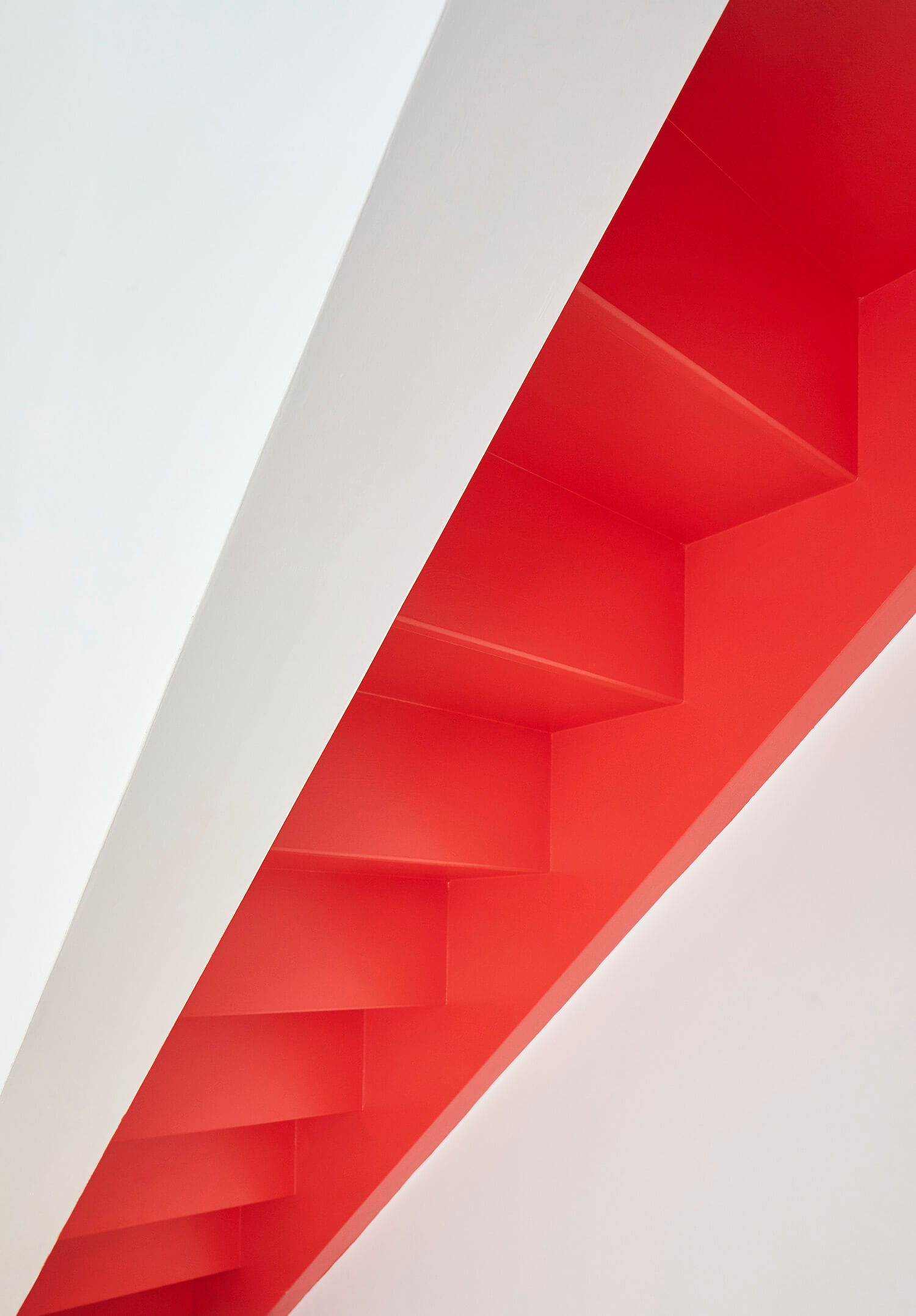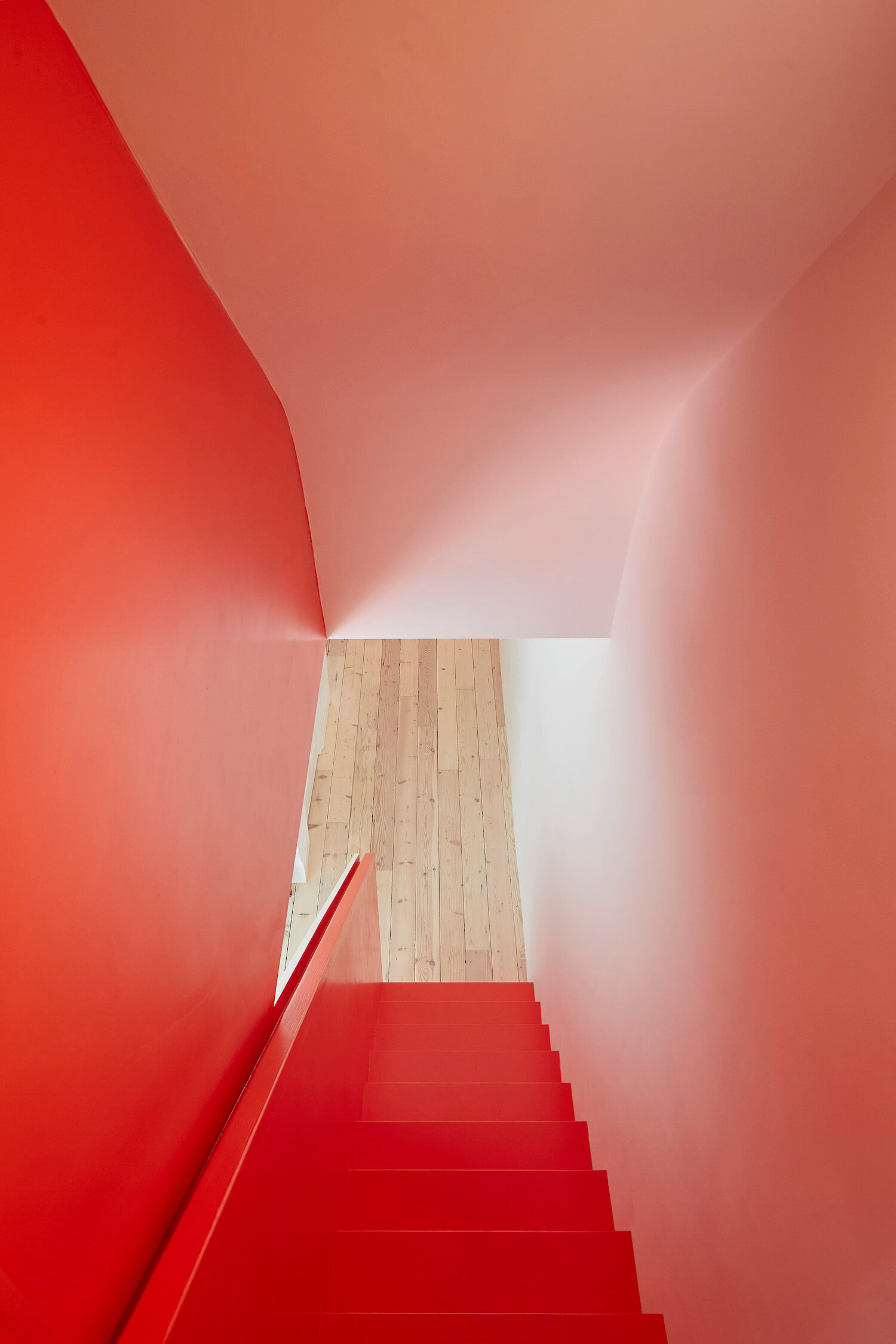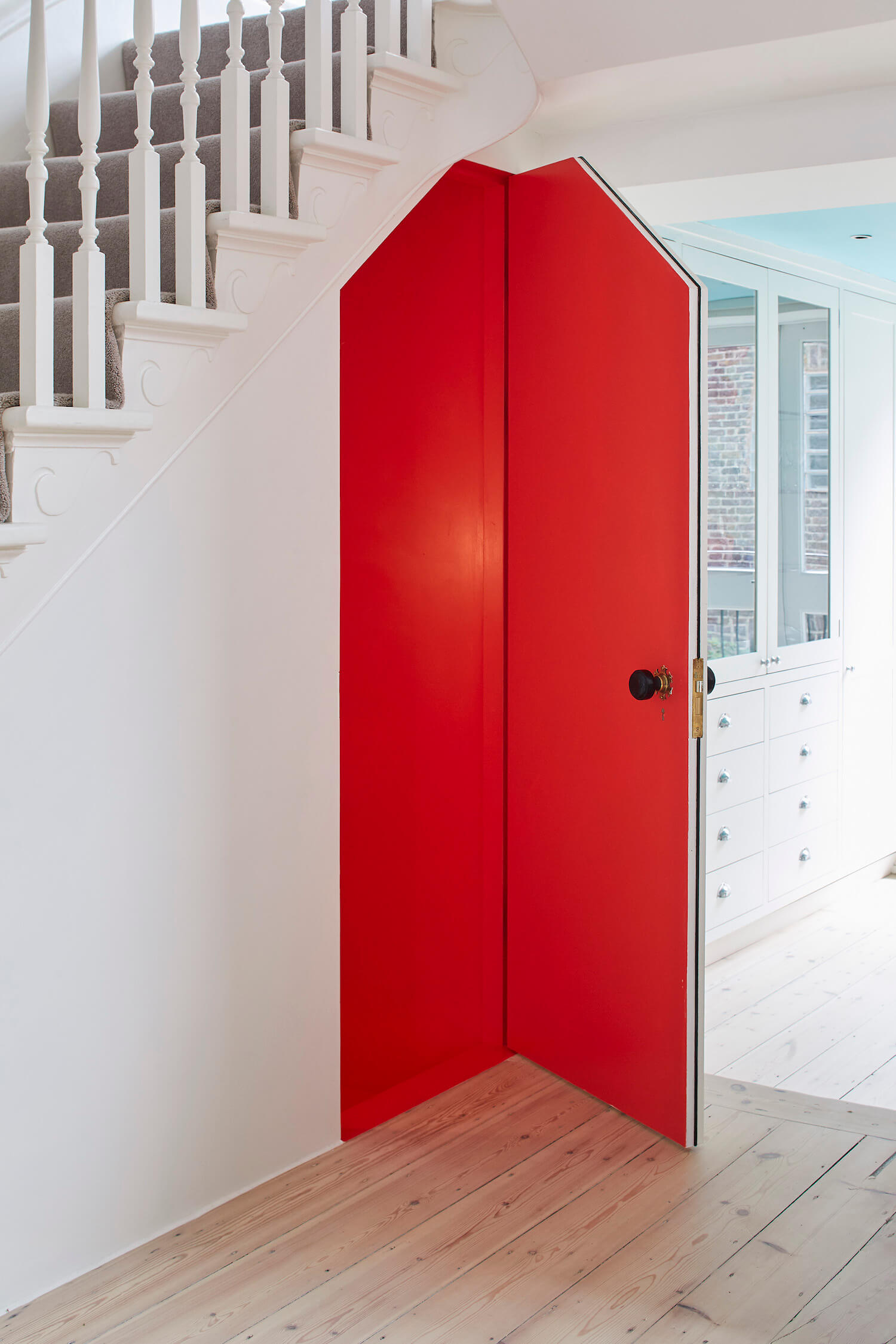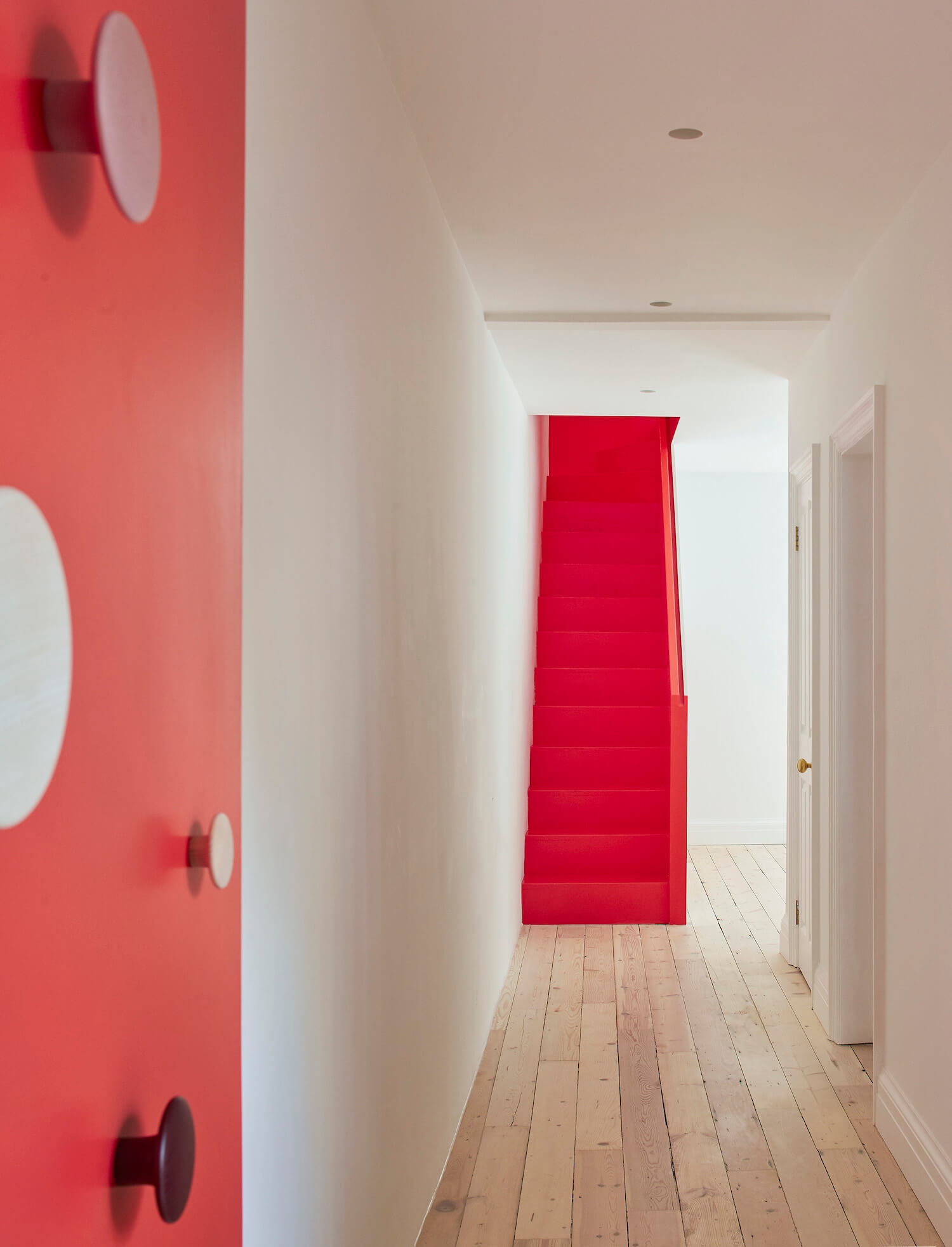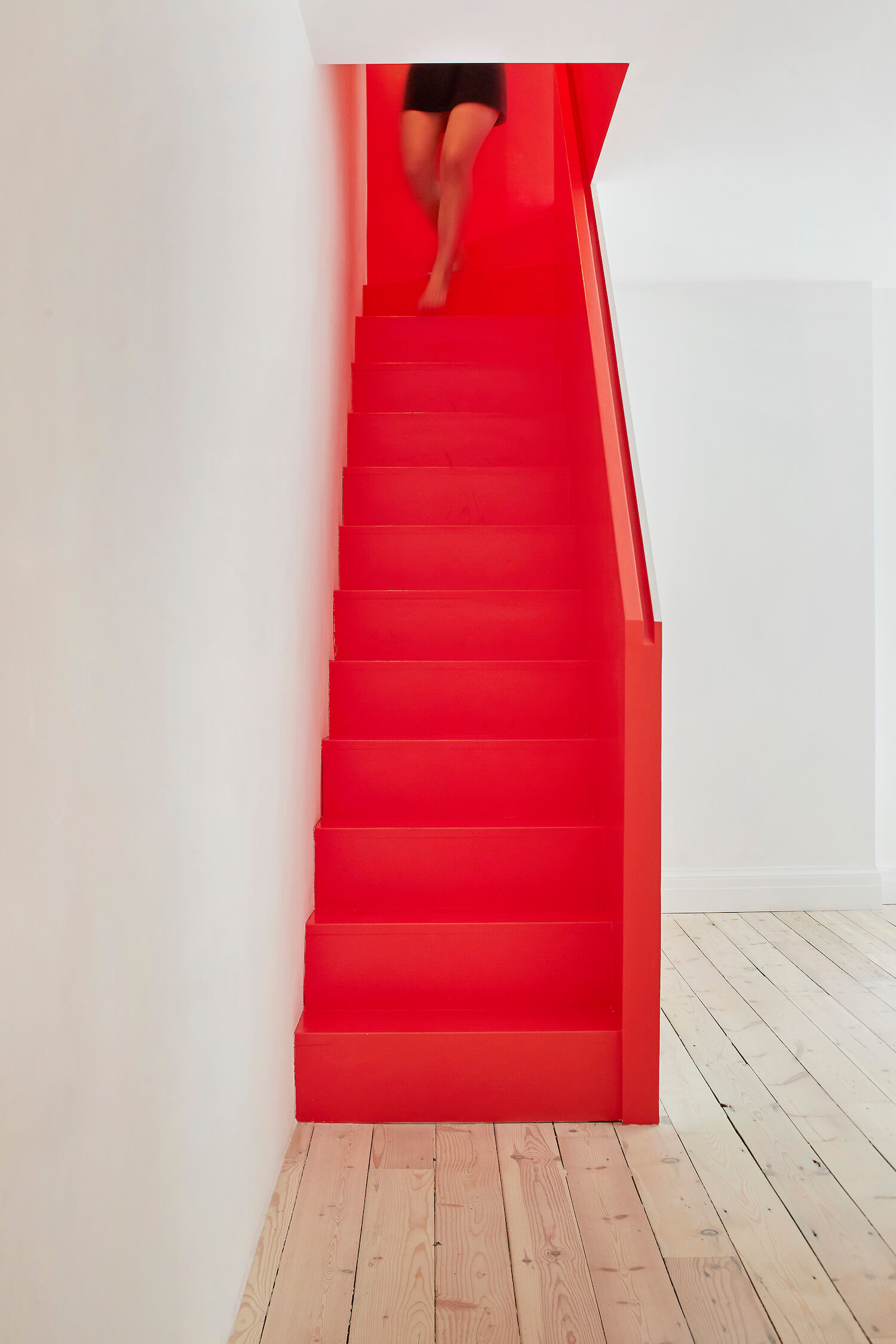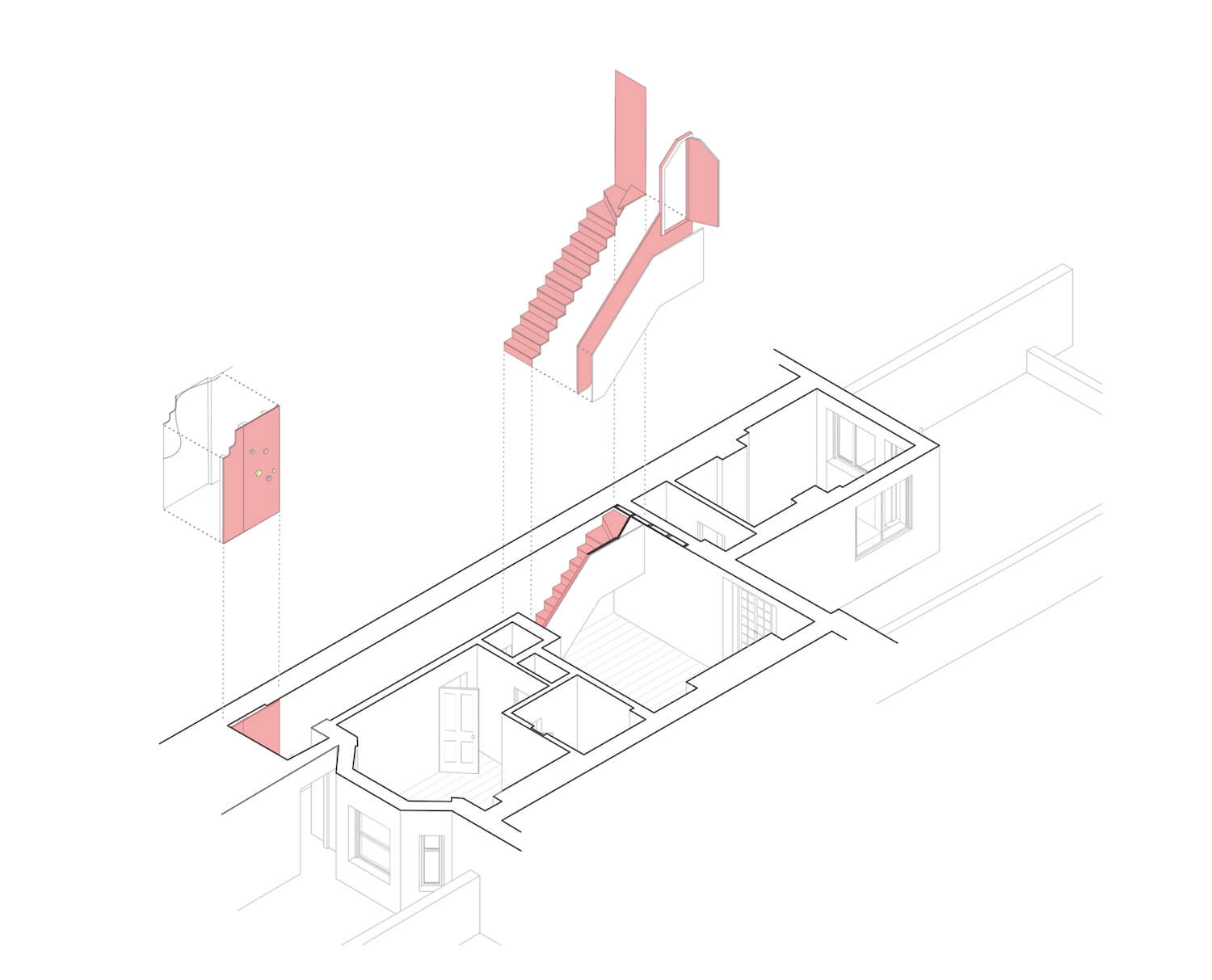 ---