The Cliffside House Perched Above Lake Austin, by LaRue Architects:
This sprawling home was designed and built atop a steep hillside, 75 feet above Lake Austin. The homeowners, a young professional couple with three small children, wanted their home to be all about 'lake life.' To take advantage of the spectacular lake views and the surrounding heritage oak trees, LaRue Architects designed the structure with large expanses of glass making the home transparent from front to back upon entry providing incredible vistas throughout the home.
The home's lot is perched on a limestone bluff and covered with a thick canopy of live oak trees. Navigating its footprint around the majestic oak trees posed the first challenge as the city of Austin classified them as heritage trees.
LaRue designed a U-shaped layout that deftly cradles the ancient oaks. Landscape designer Rick Scheen and landscape architect John Hall then created modular steel planter boxes mirroring the home's rectilinear frame.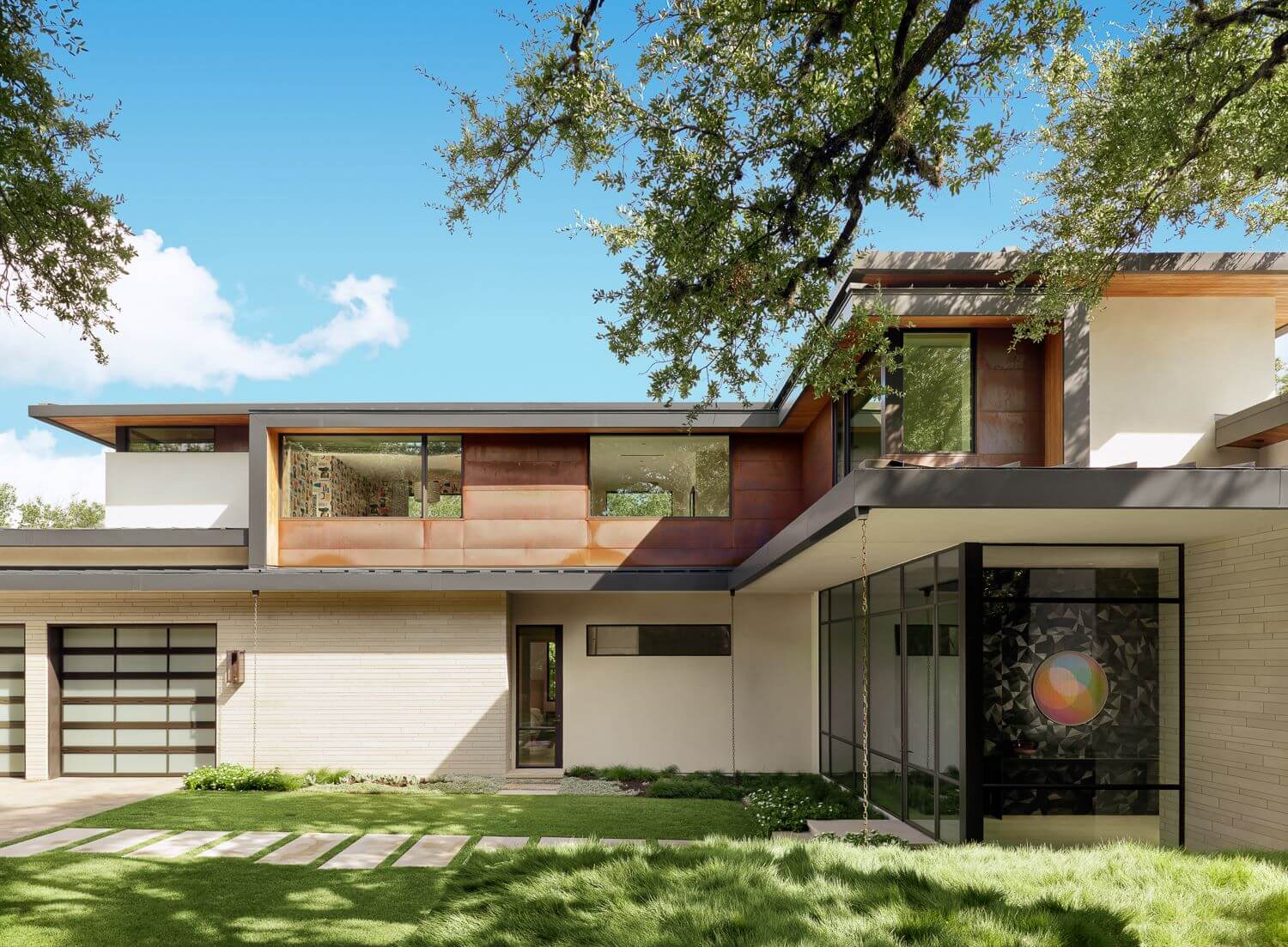 "The main challenge for us architecturally was to place the home in between two huge heritage oak trees. The trees are so beautiful and really set the tone for the home. The private primary suite and office are located in this quadrant, and the views out of these spaces are framed perfectly," says James LaRue, LaRue Architects.
The home is modern in style using natural materials seen across Texas Hill Country. The geographic details unfold through locally sourced limestone walls and oak ceilings – which flow seamlessly from the exterior to interior.
Accents of patinated copper paneling pick up the color of the oaks providing a 'living finish' that will get richer over time. Just off the main living is a two-sided negative edge pool - with one side spilling out toward the lake for an endless water effect. The pool is flanked by a spacious outdoor lounge. Due to the slope of the site, dynamic cantilevers were designed for the lake side of the home making a dramatic path down to the new boat house and private dock.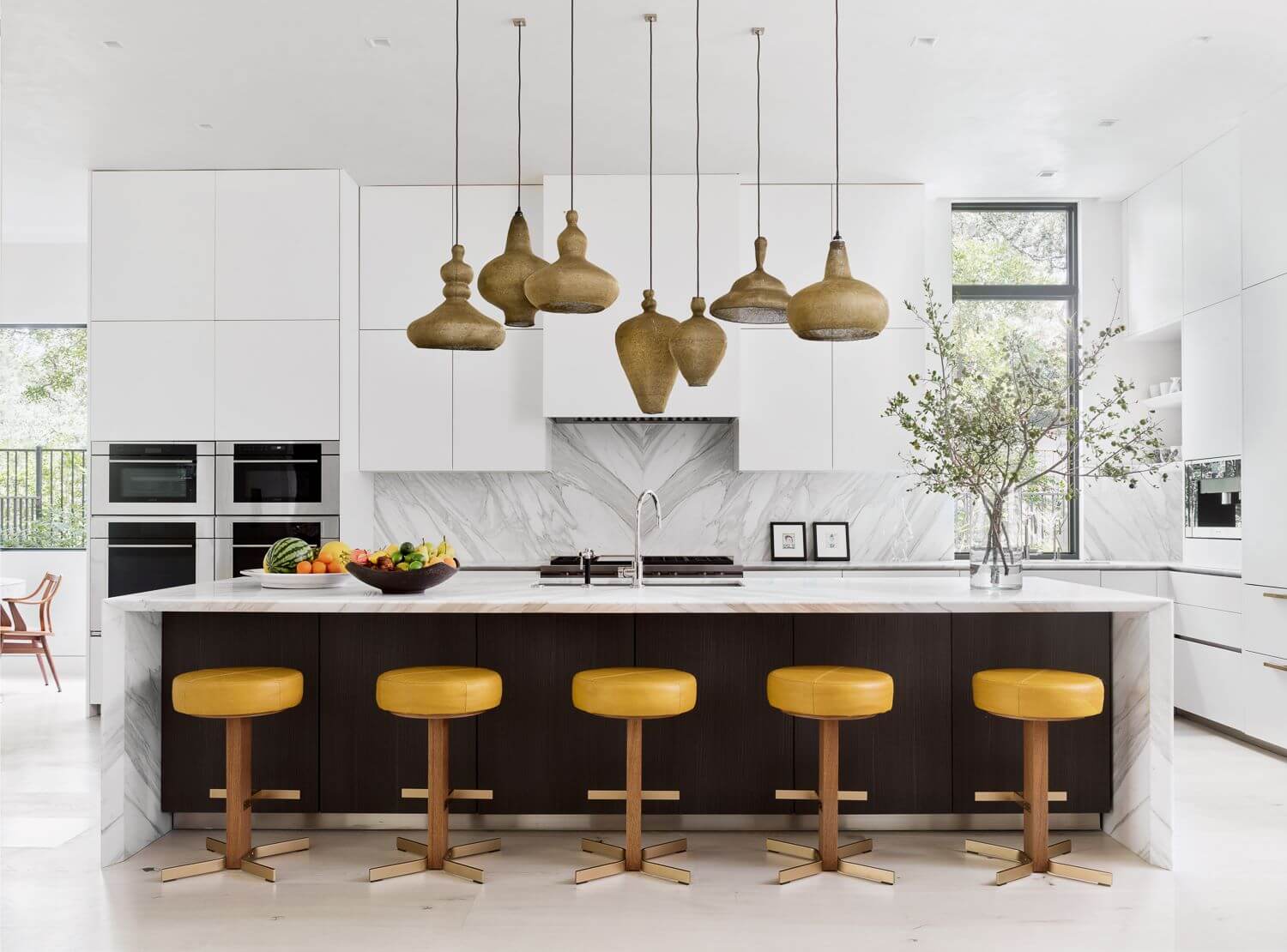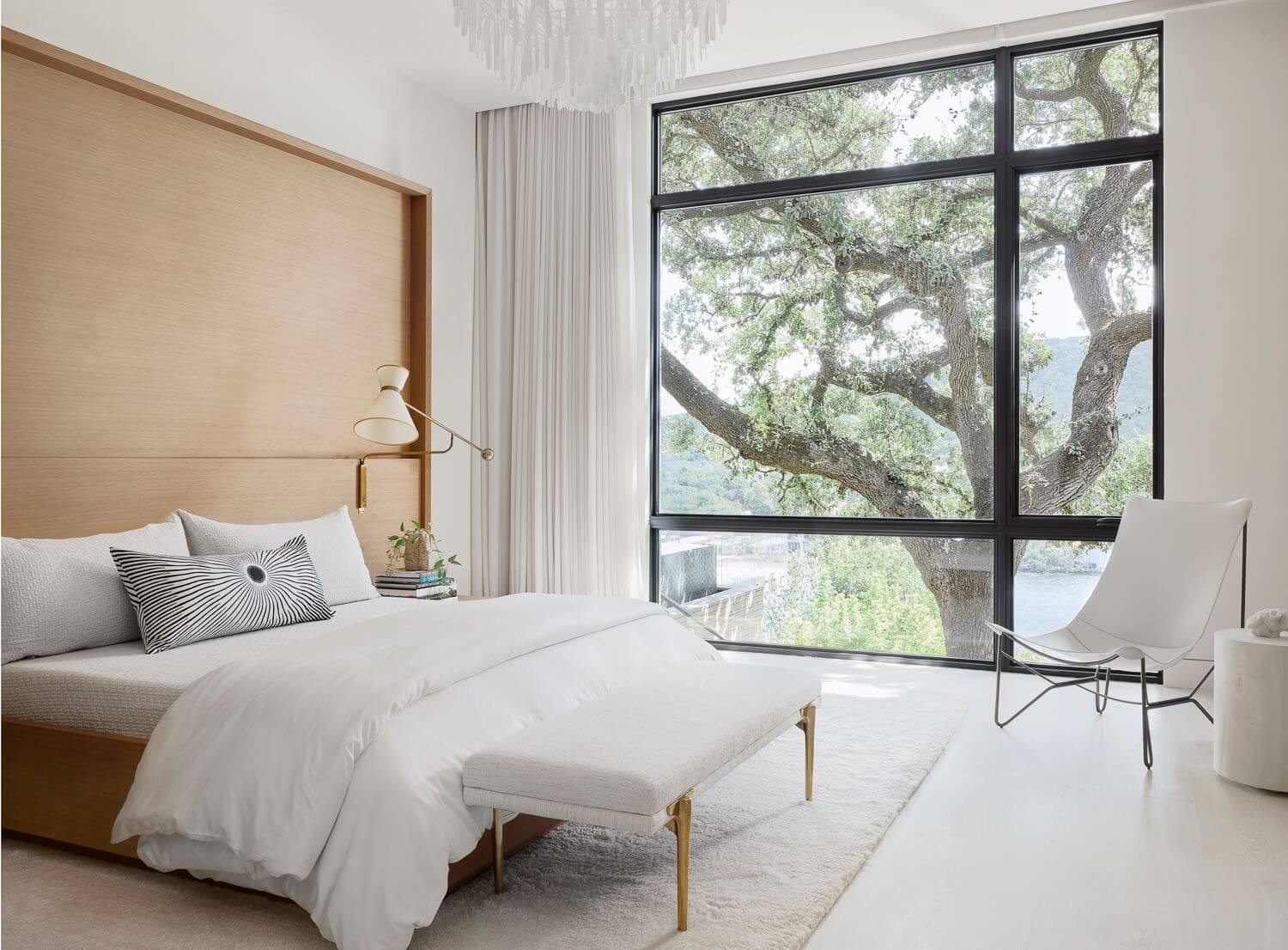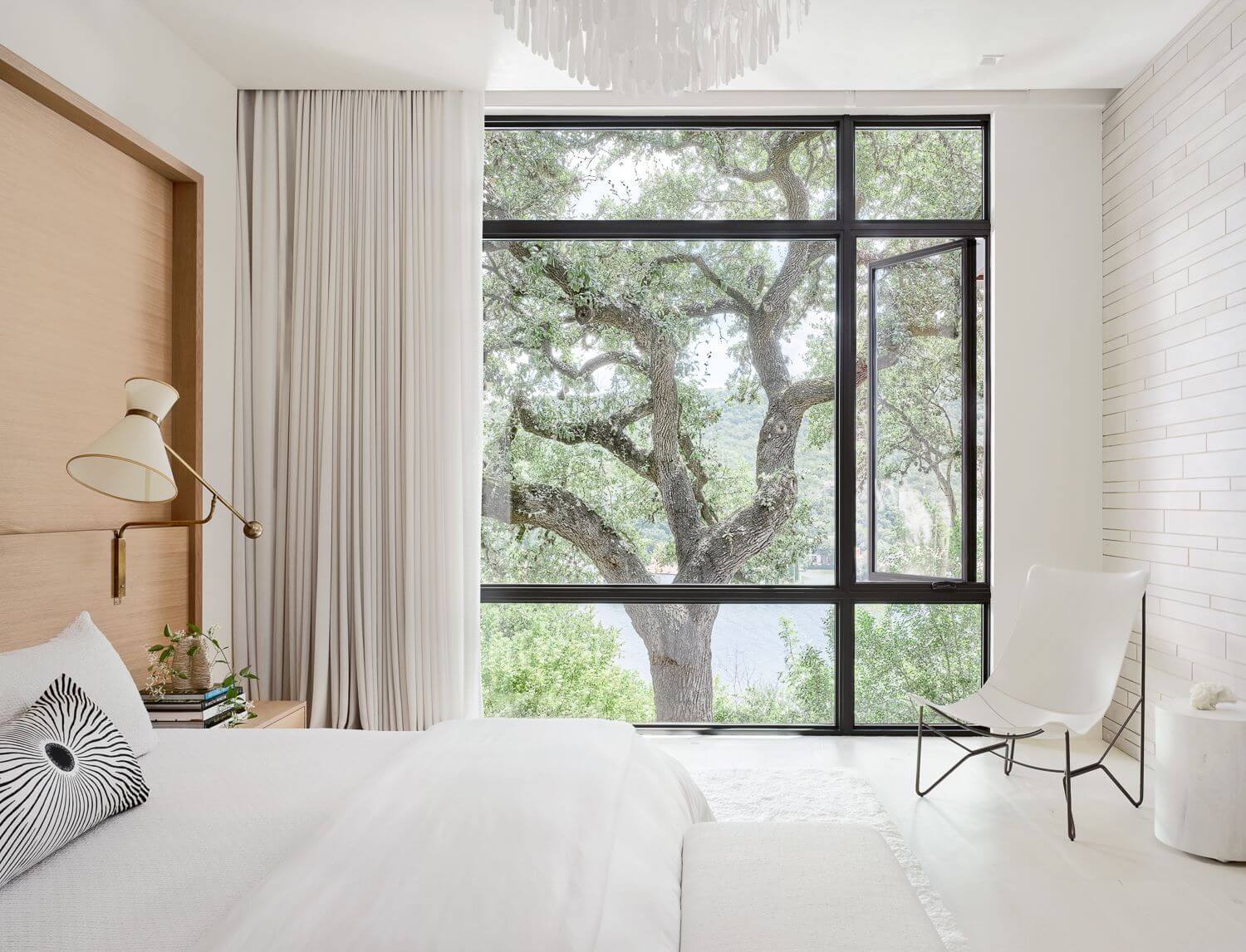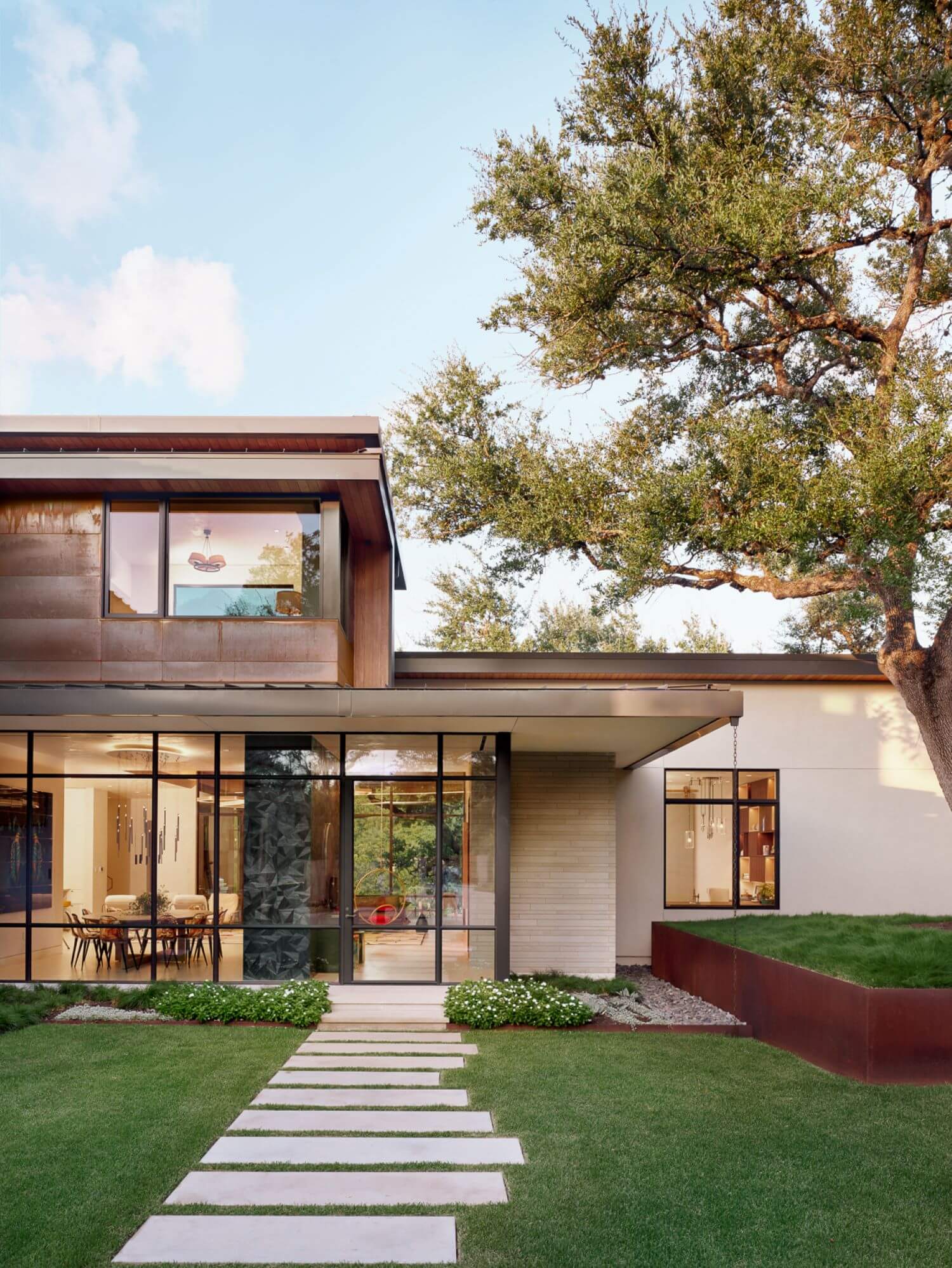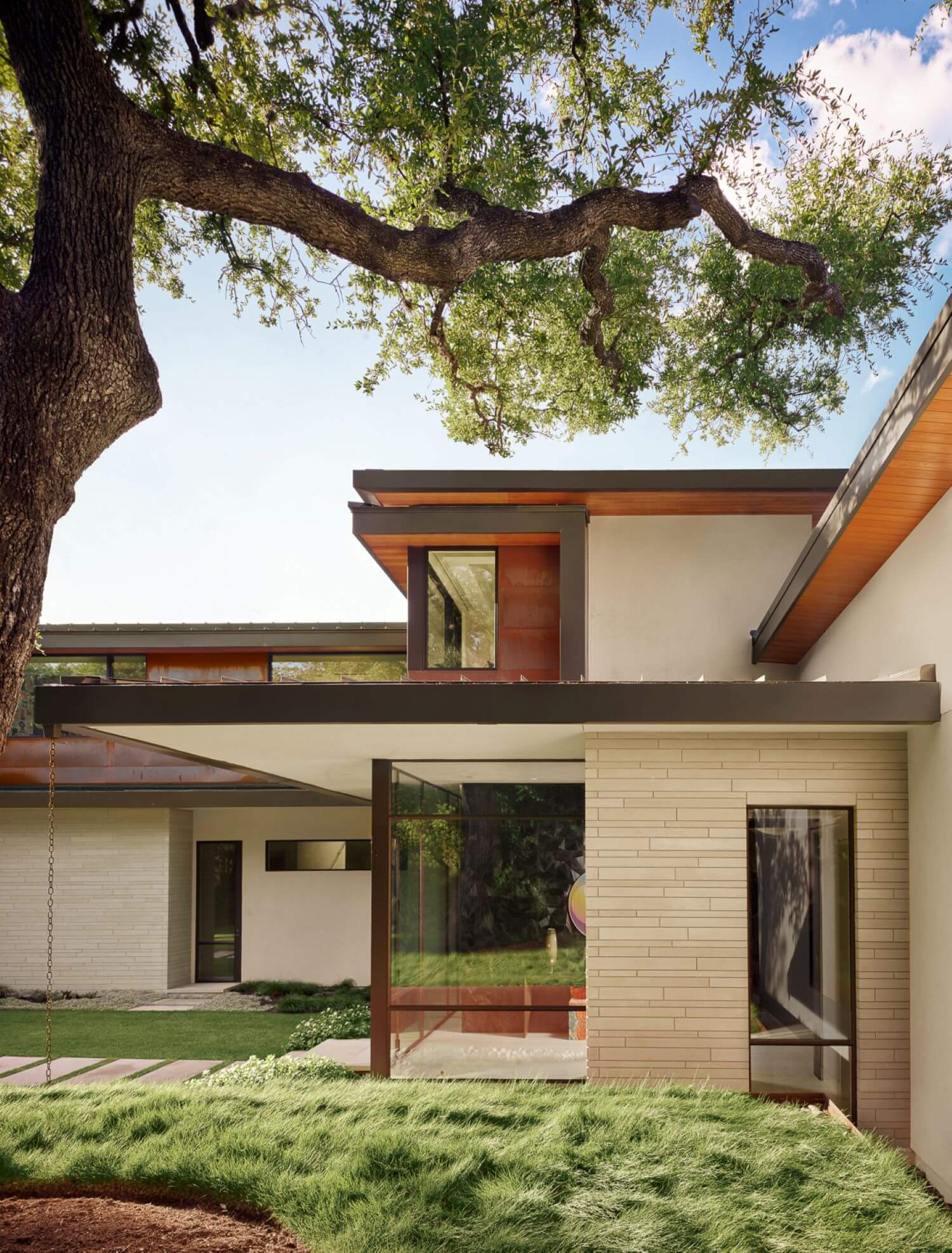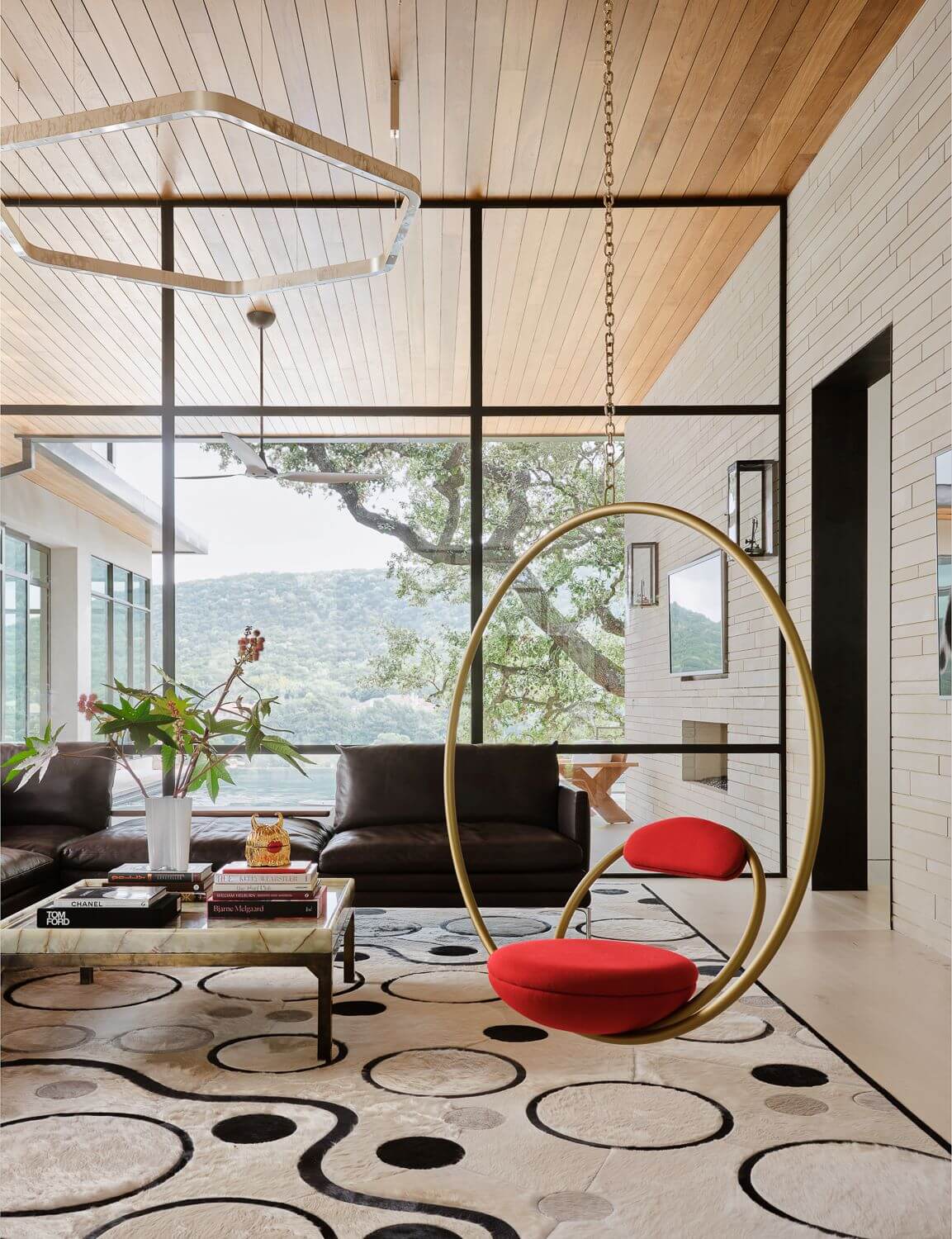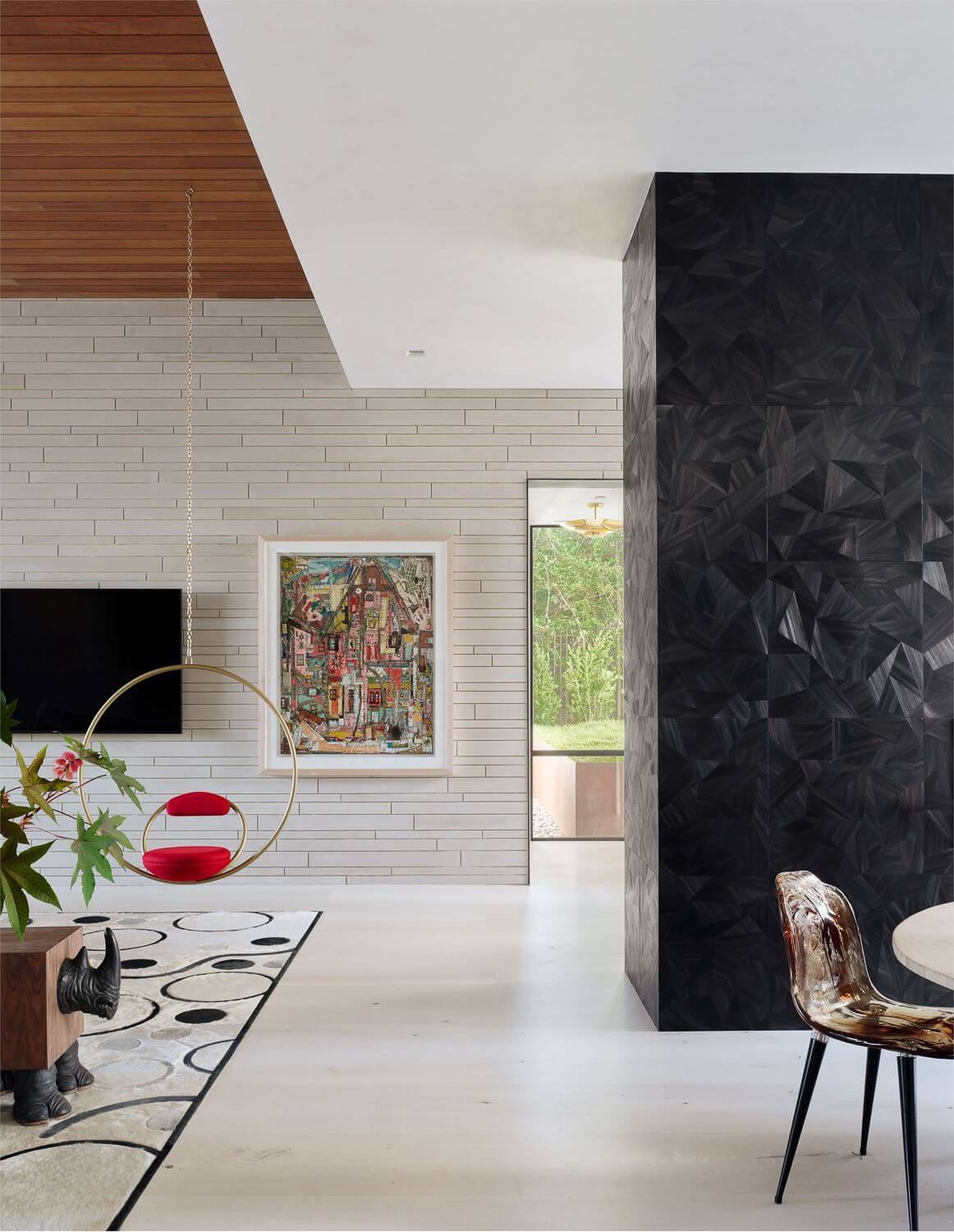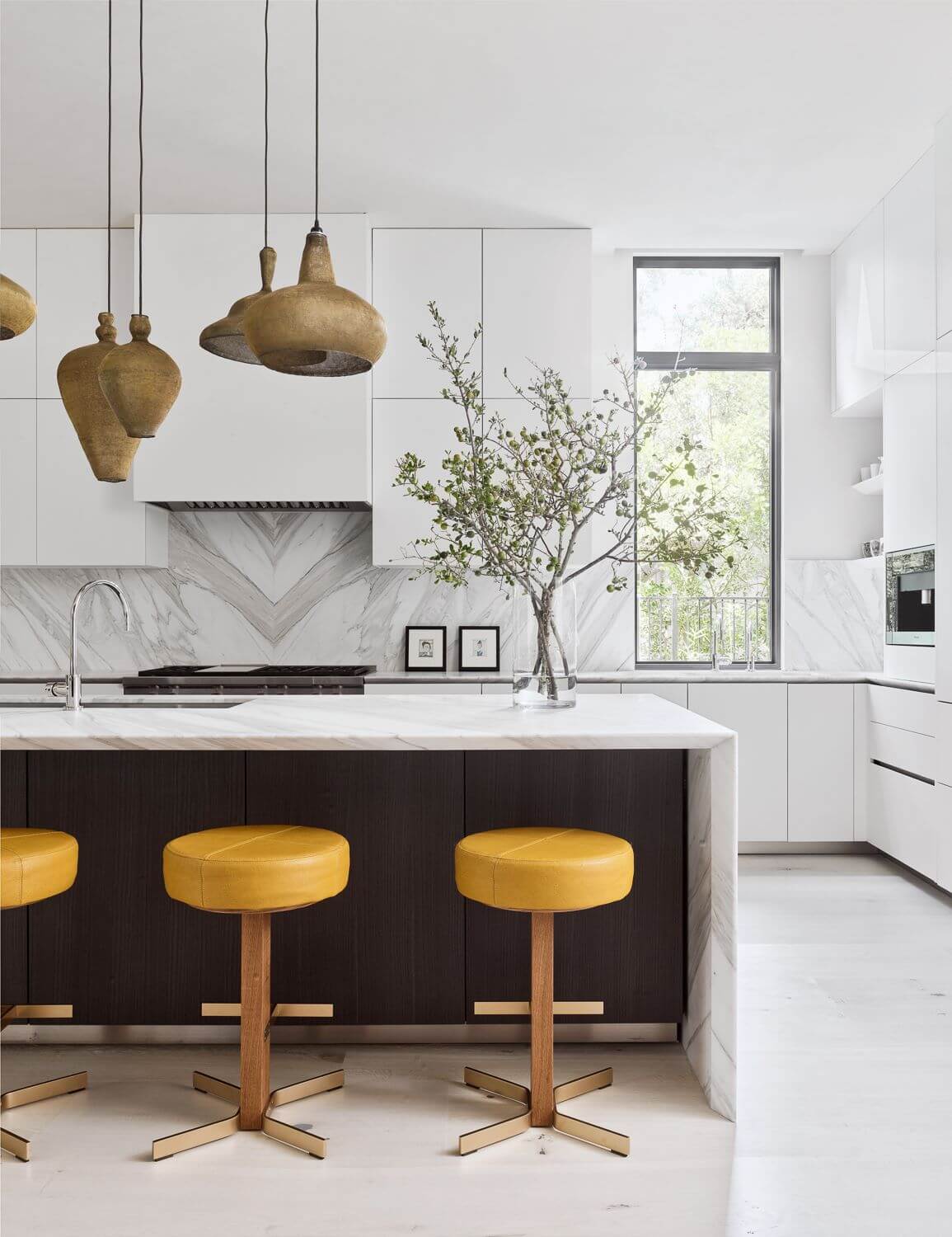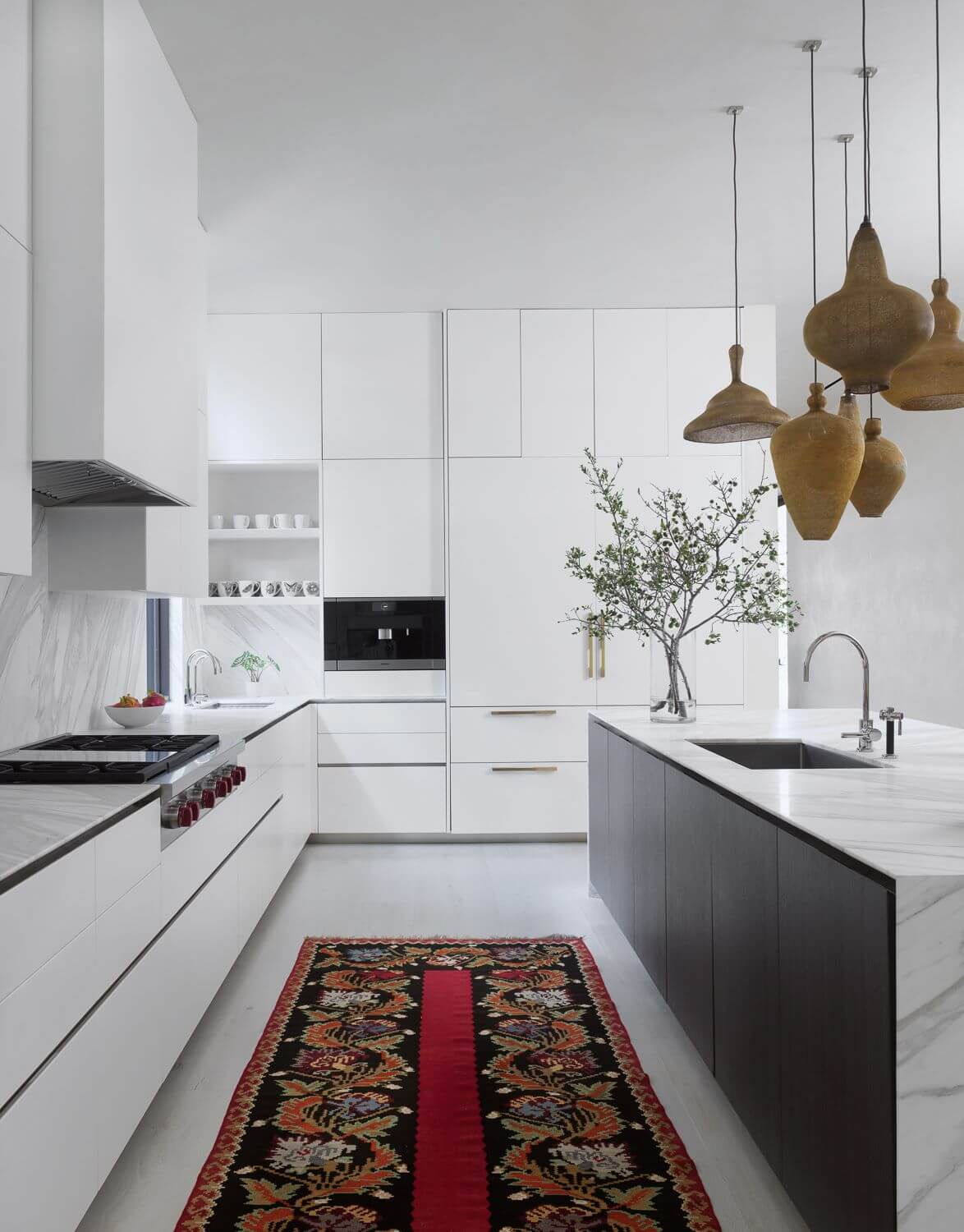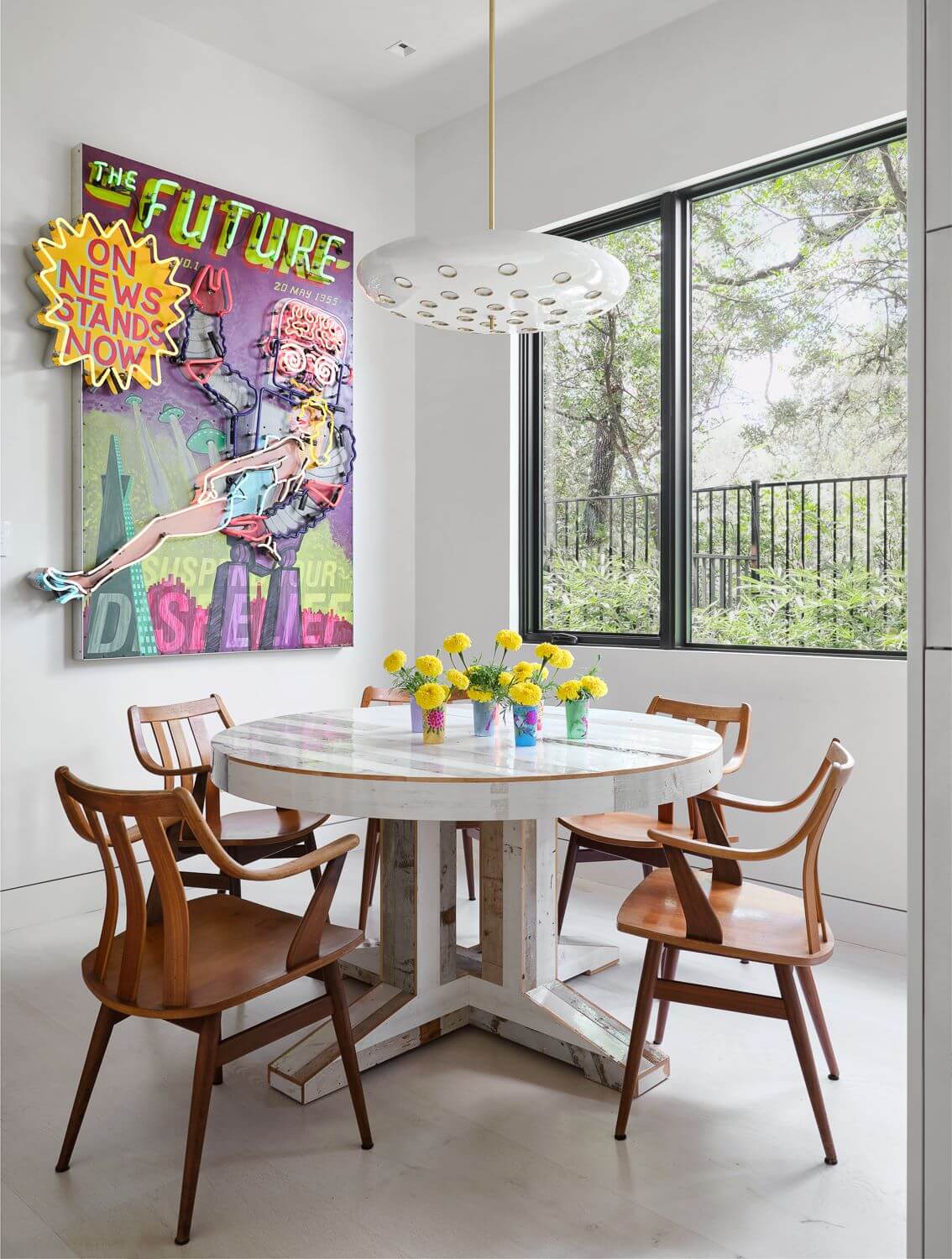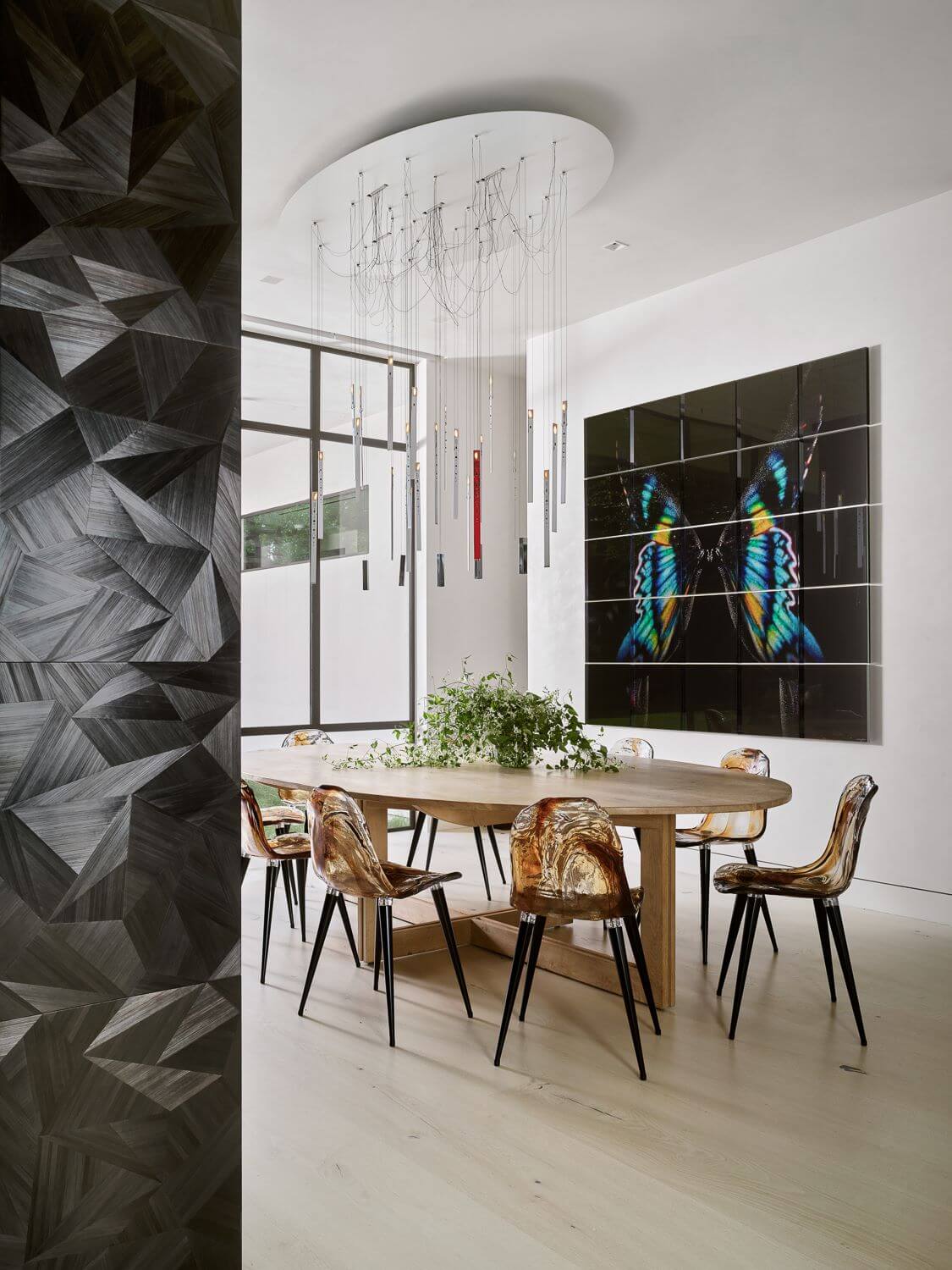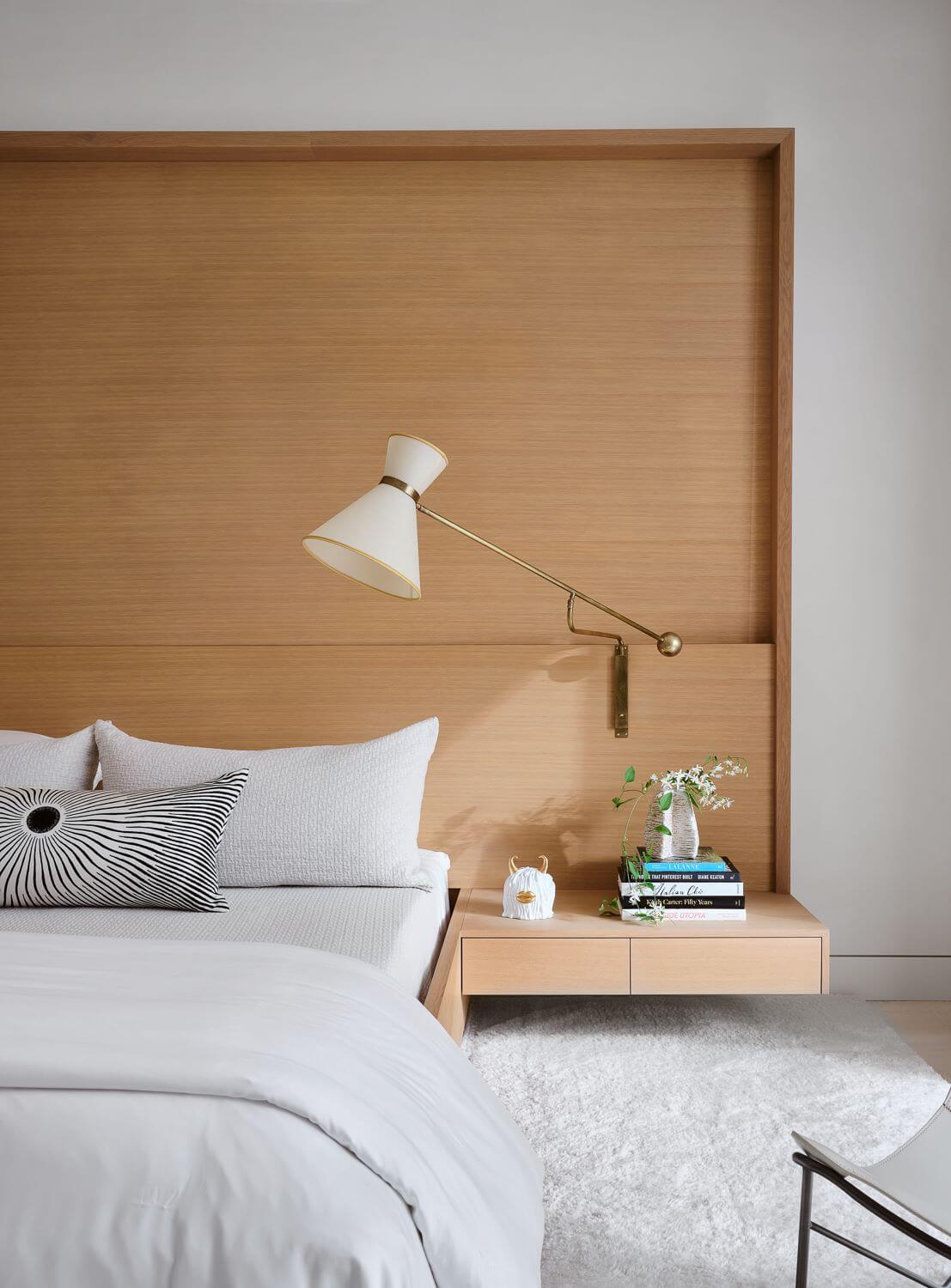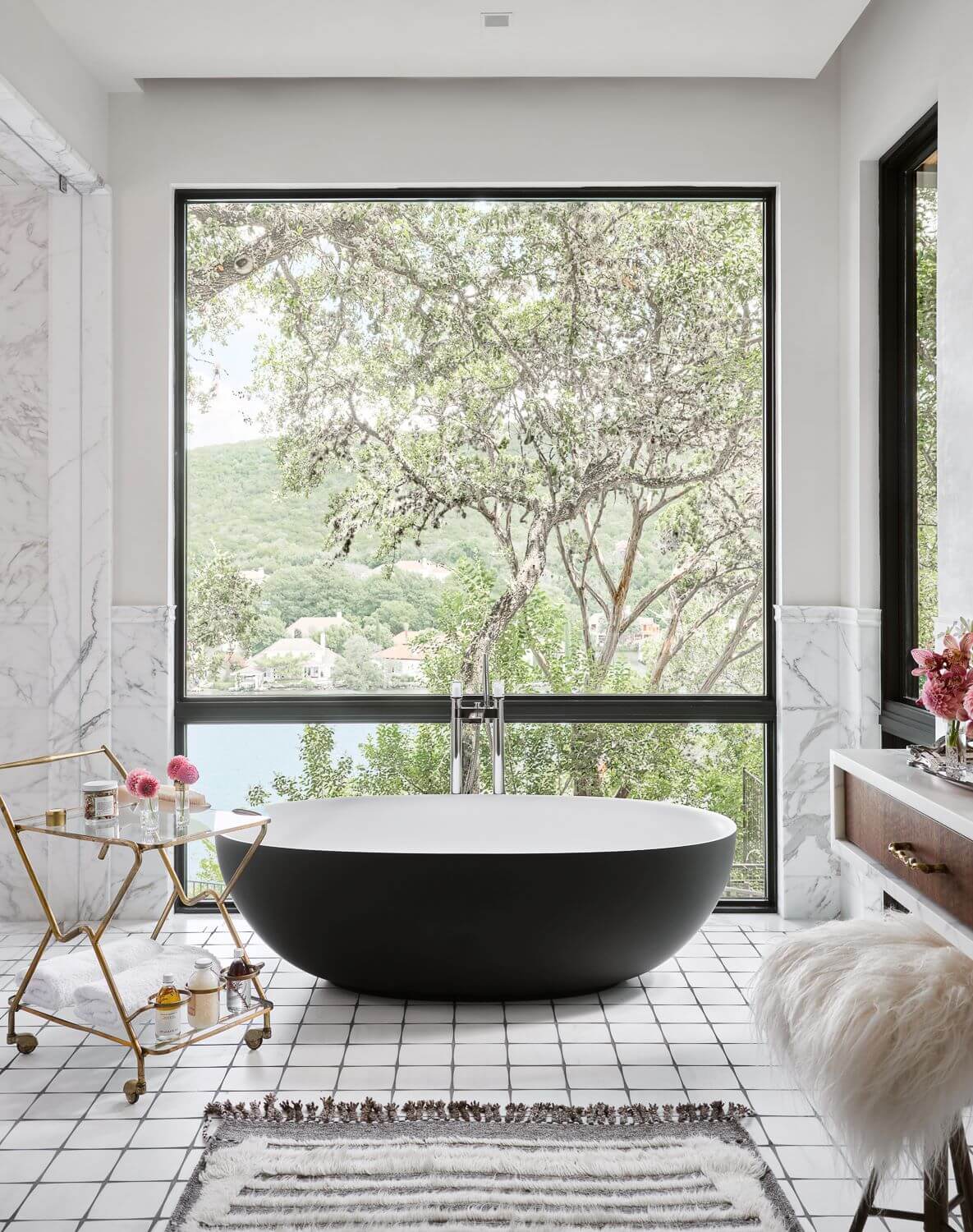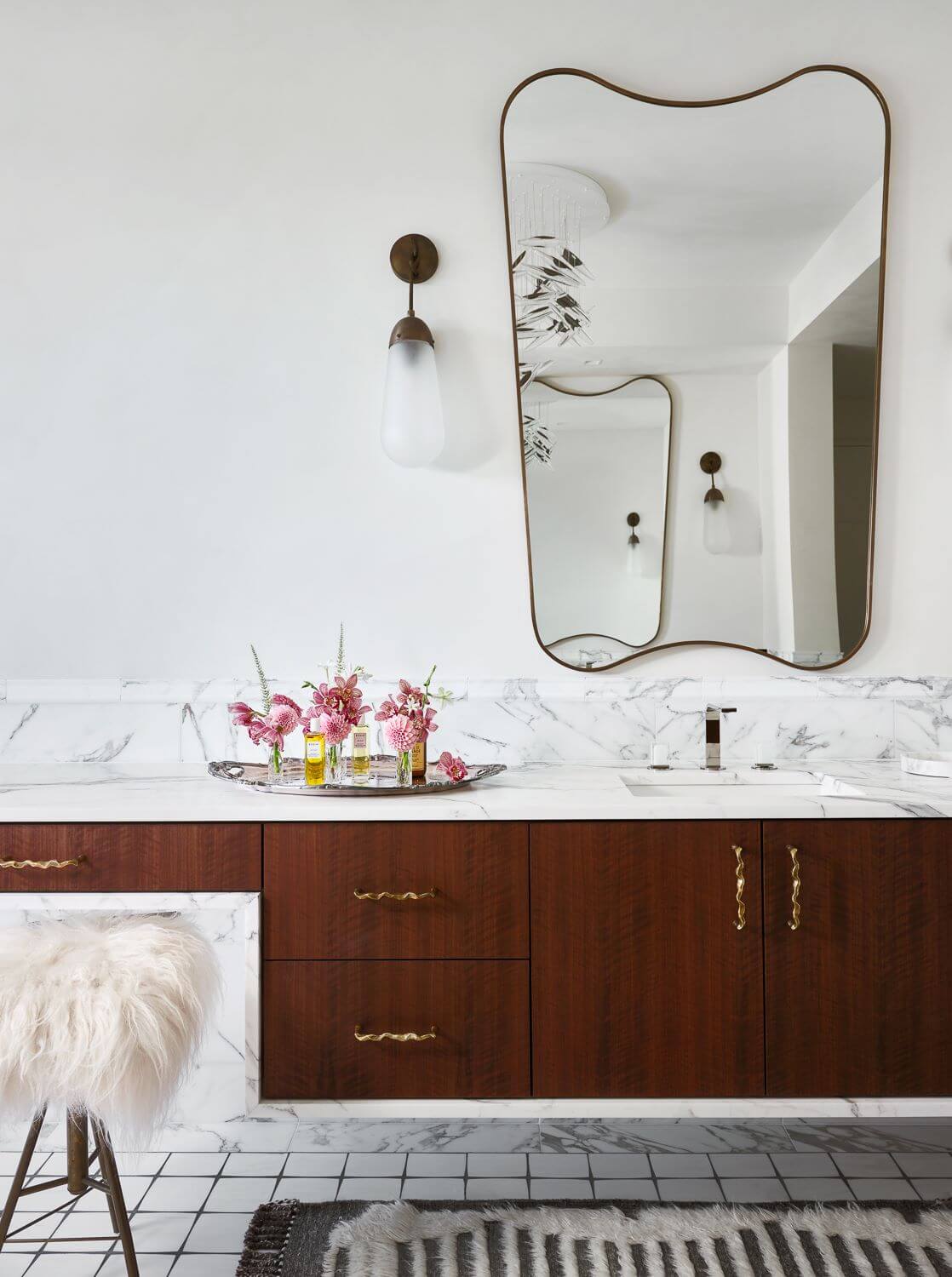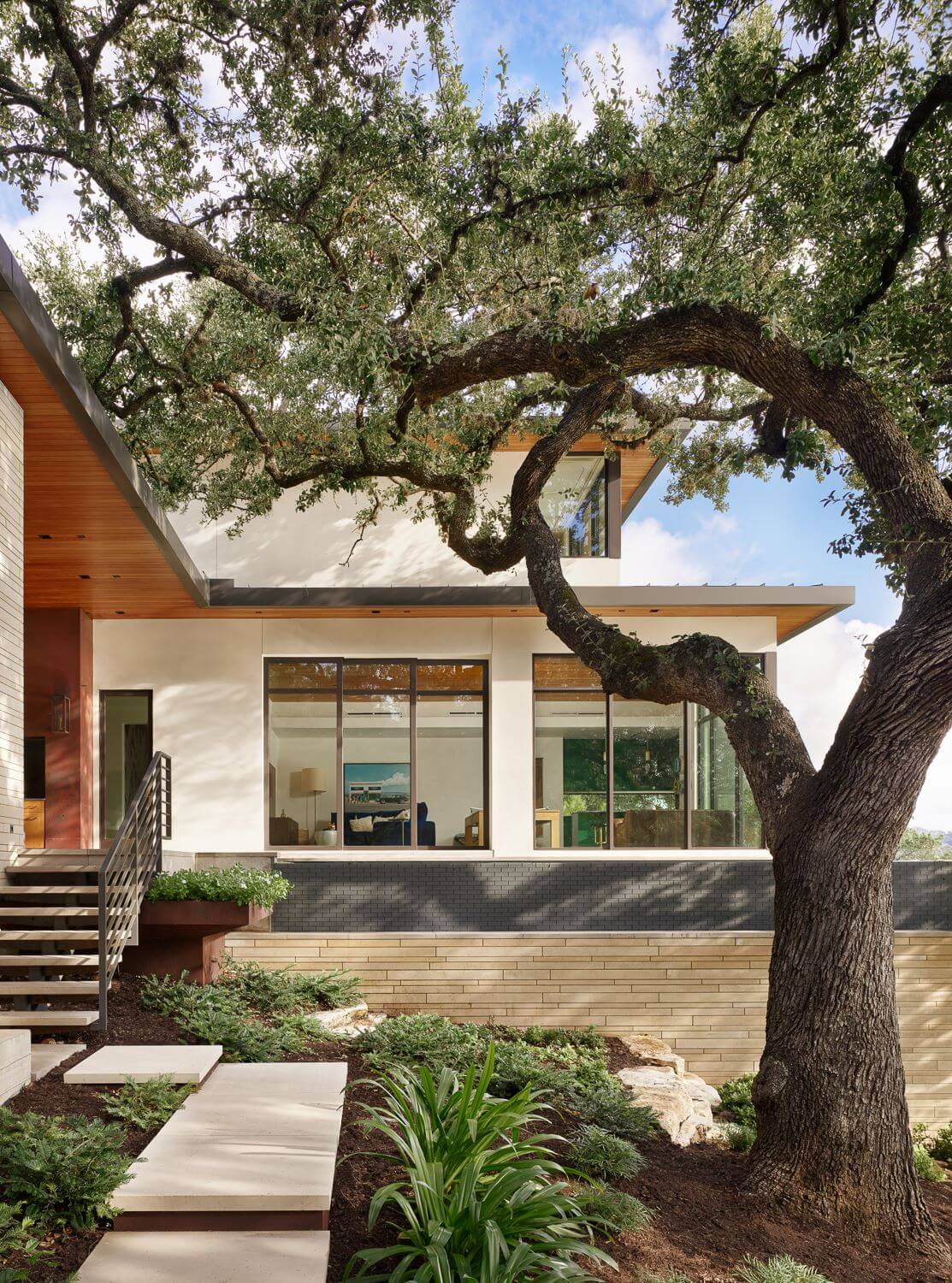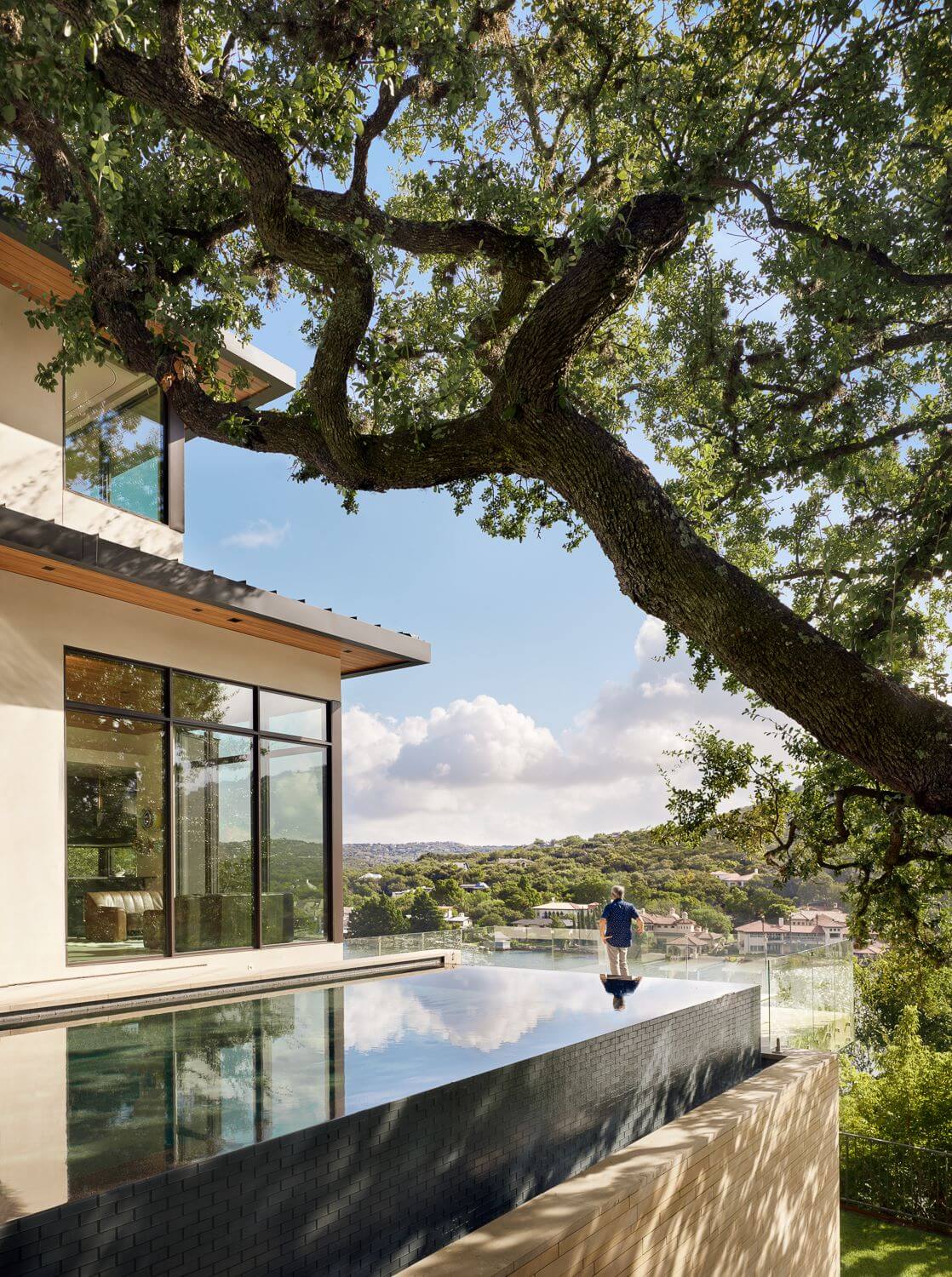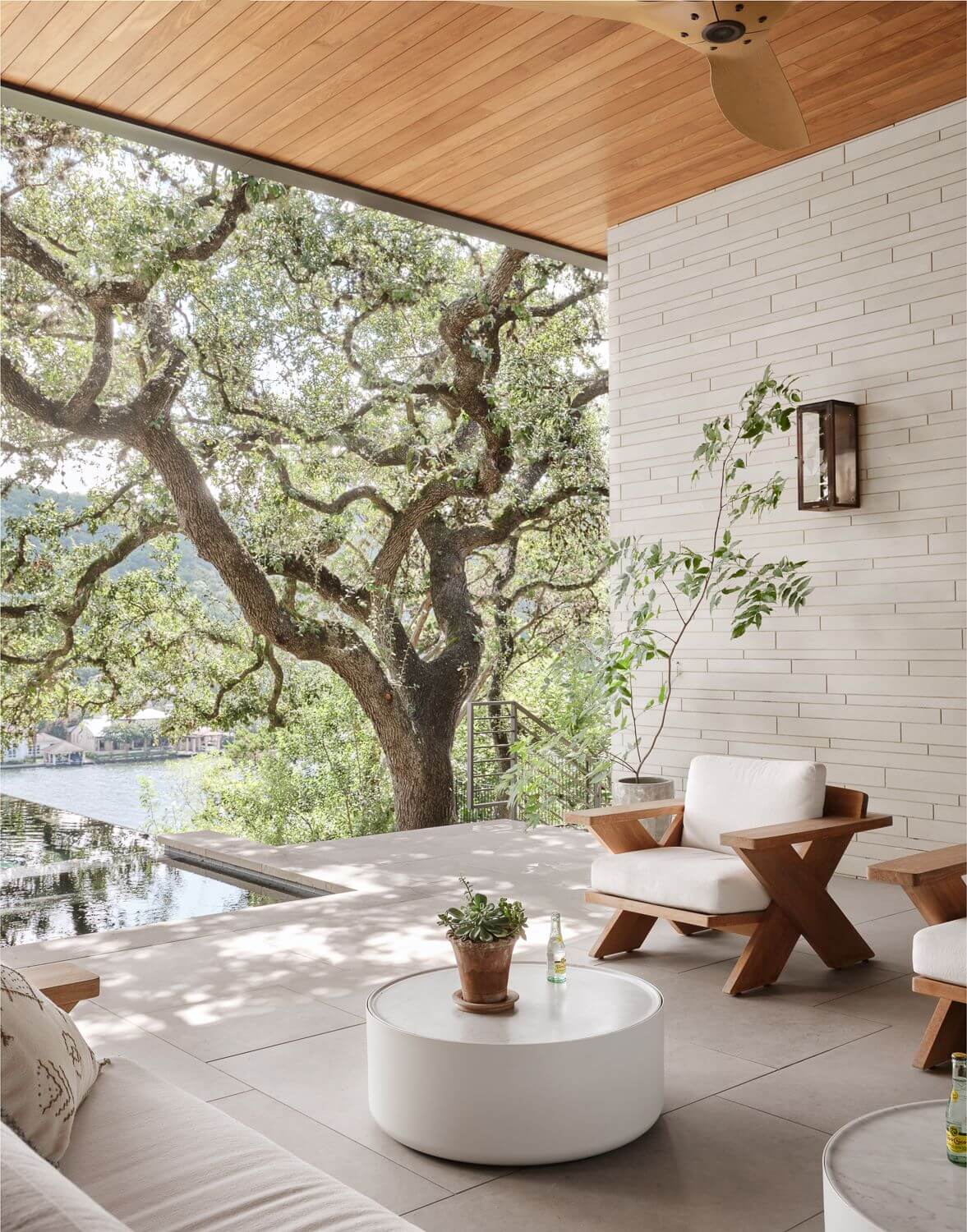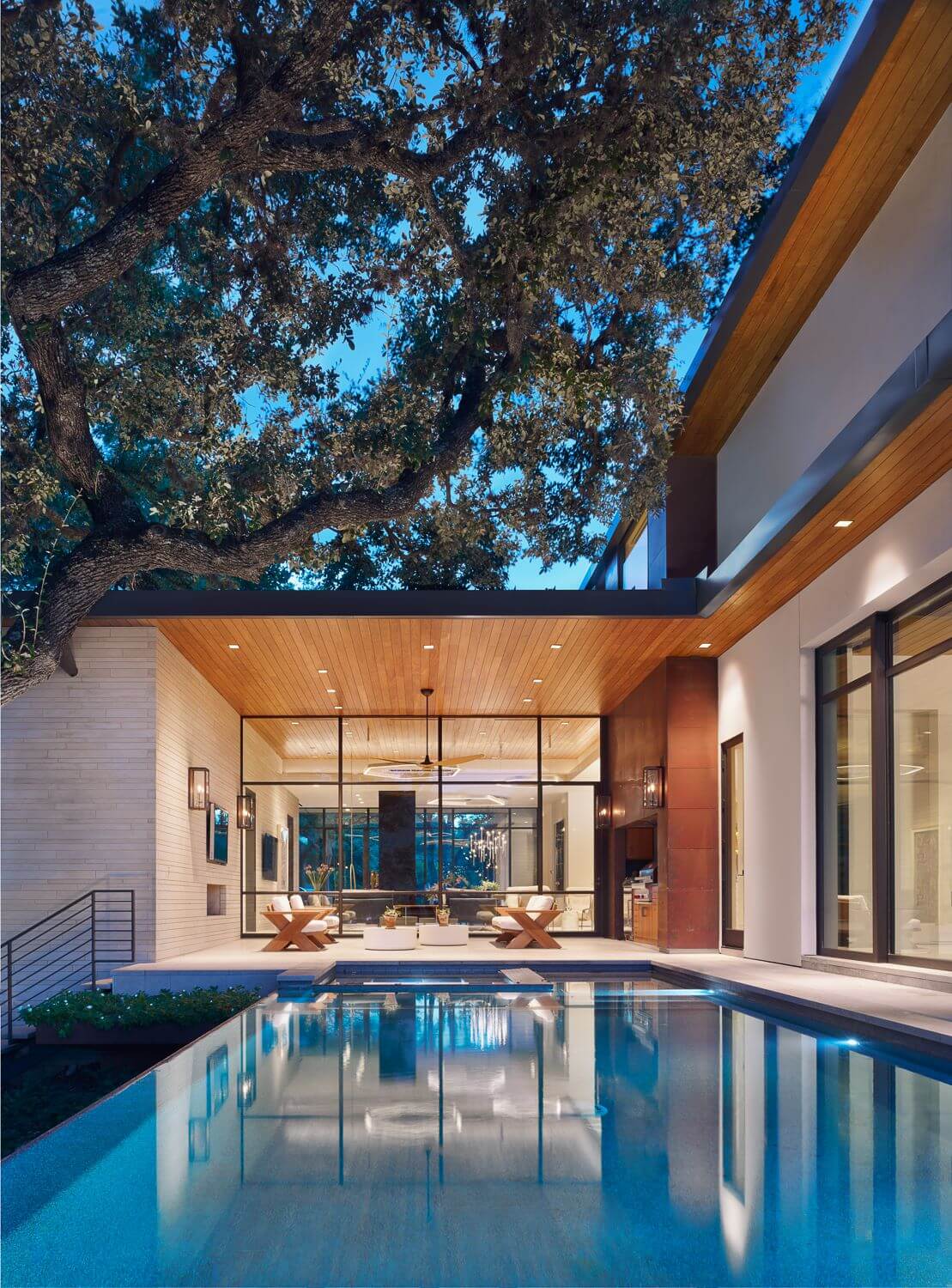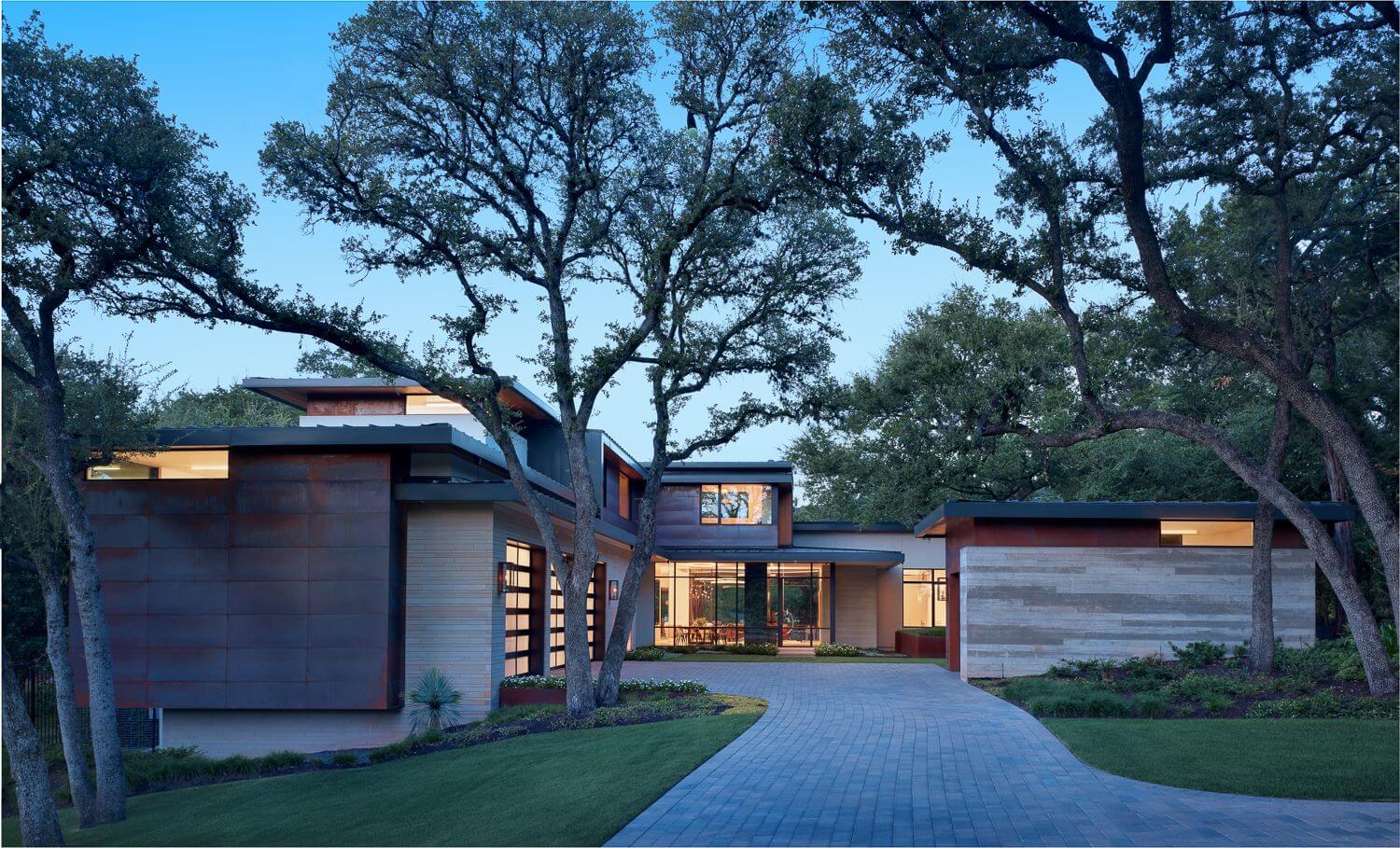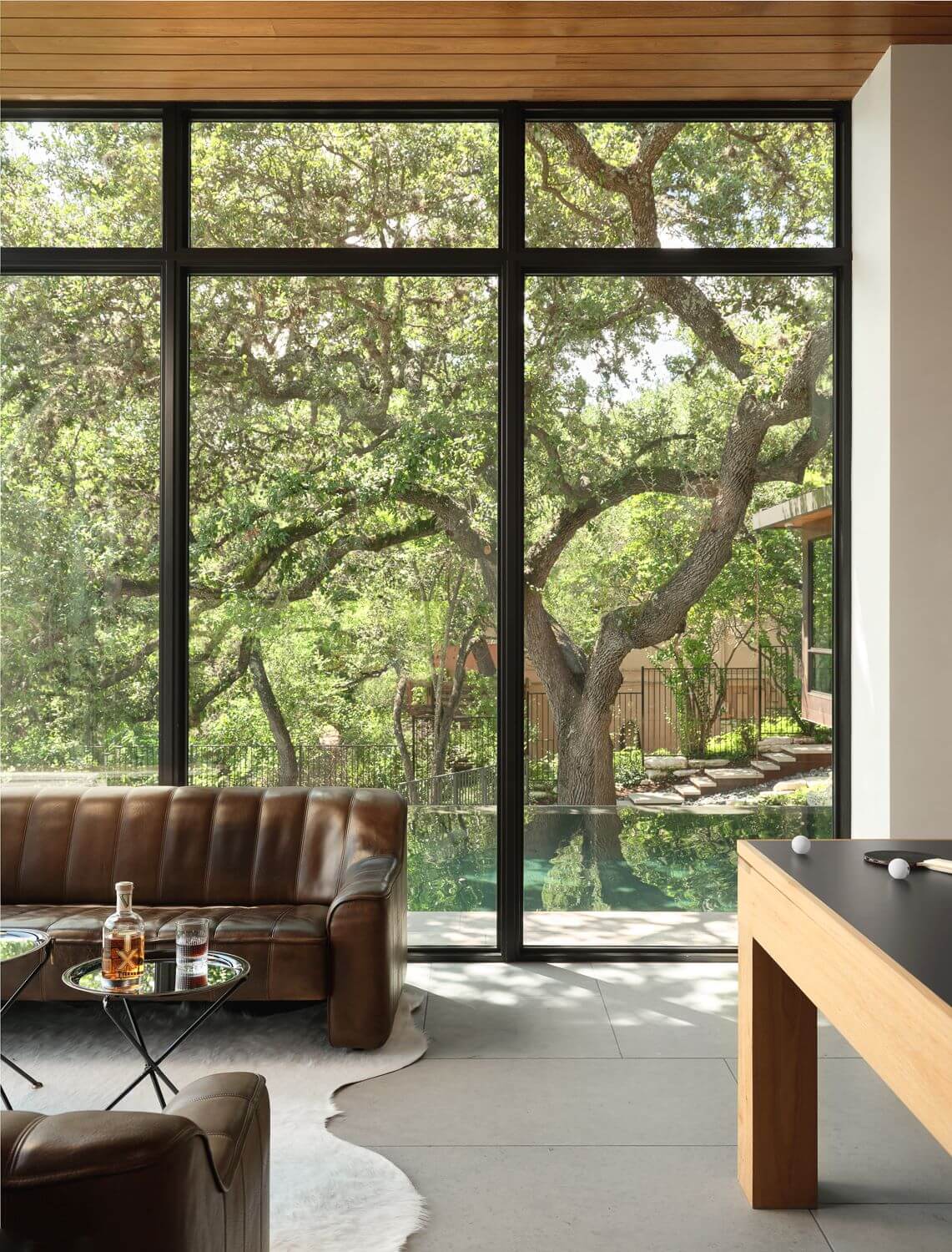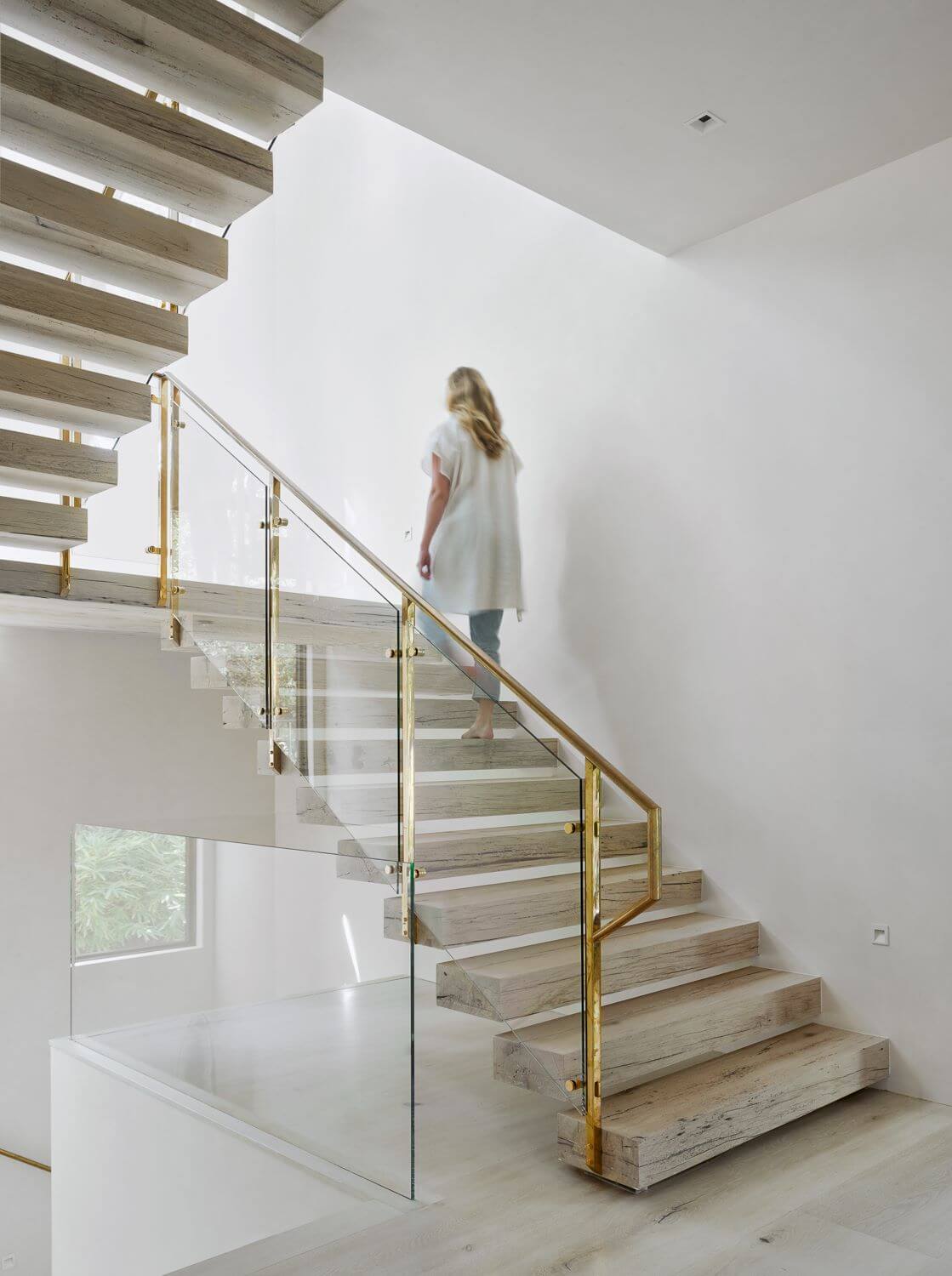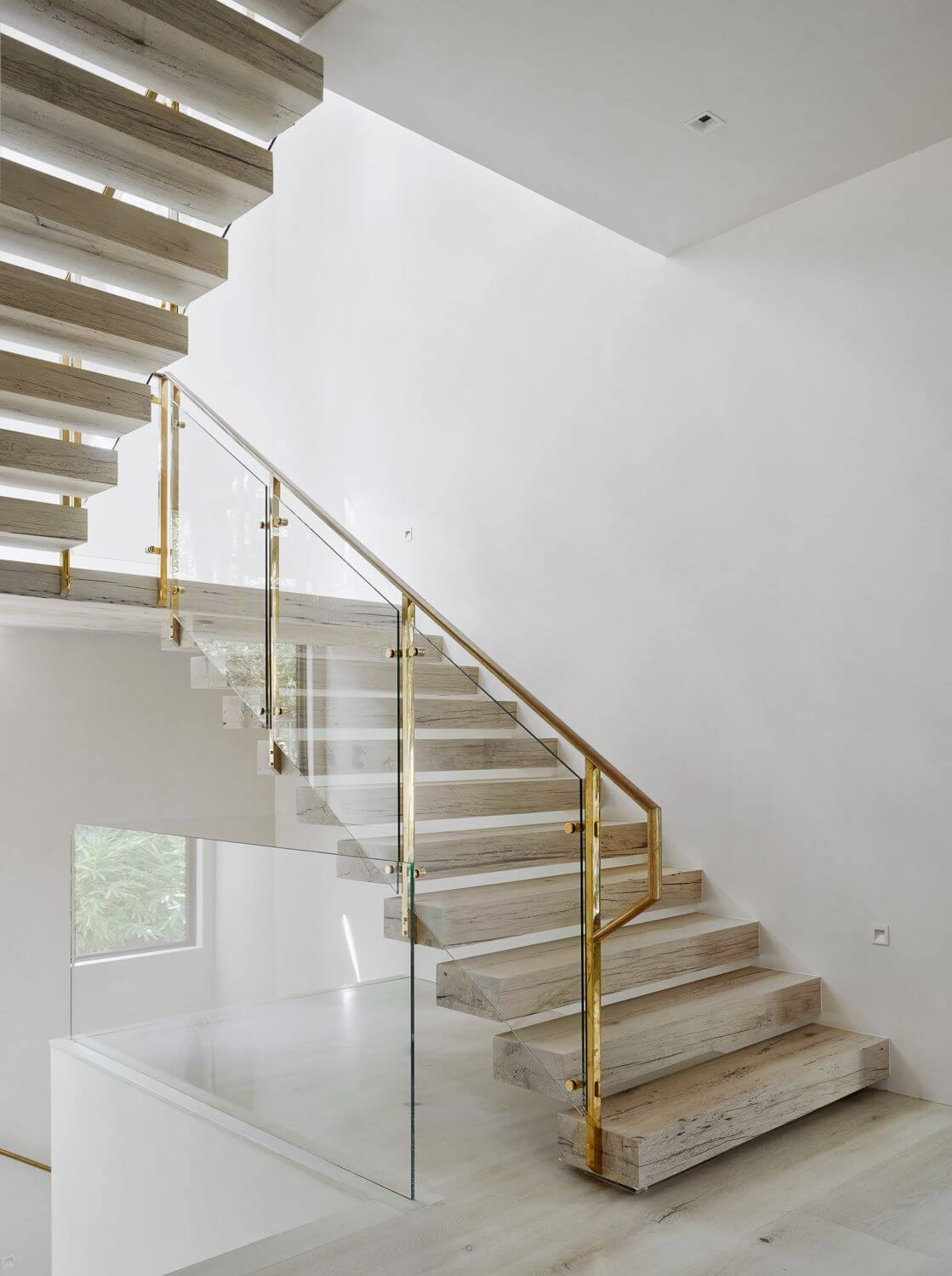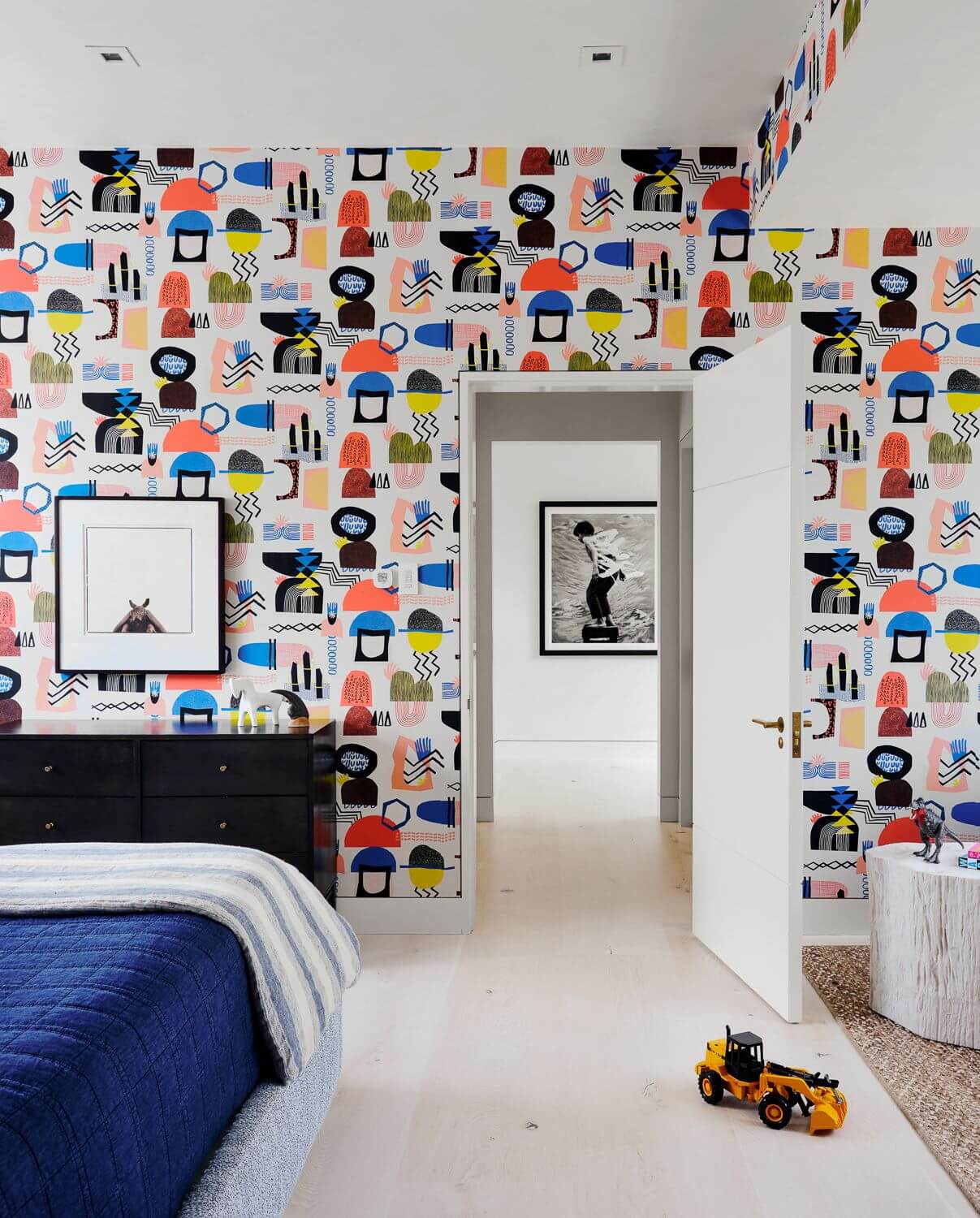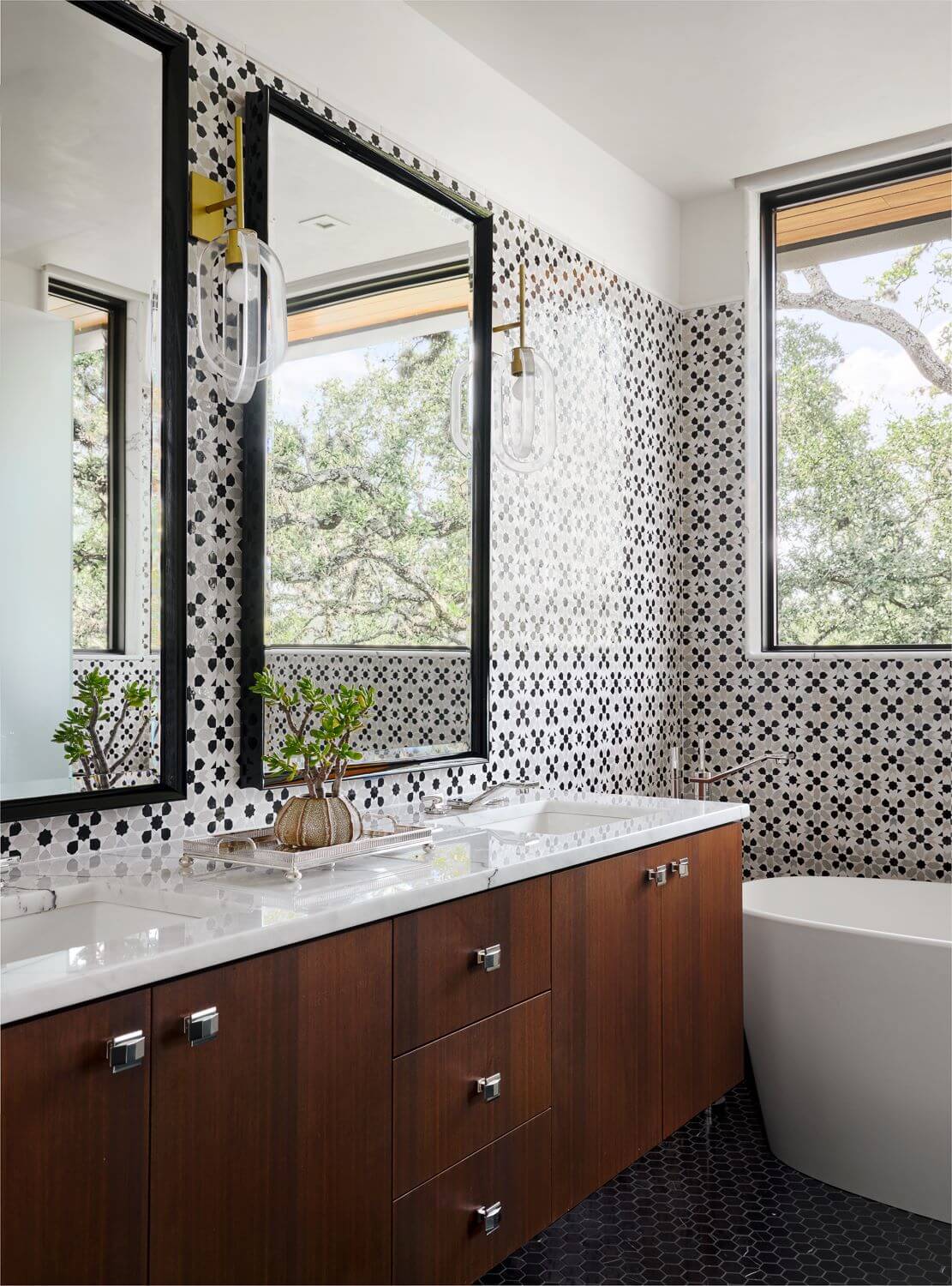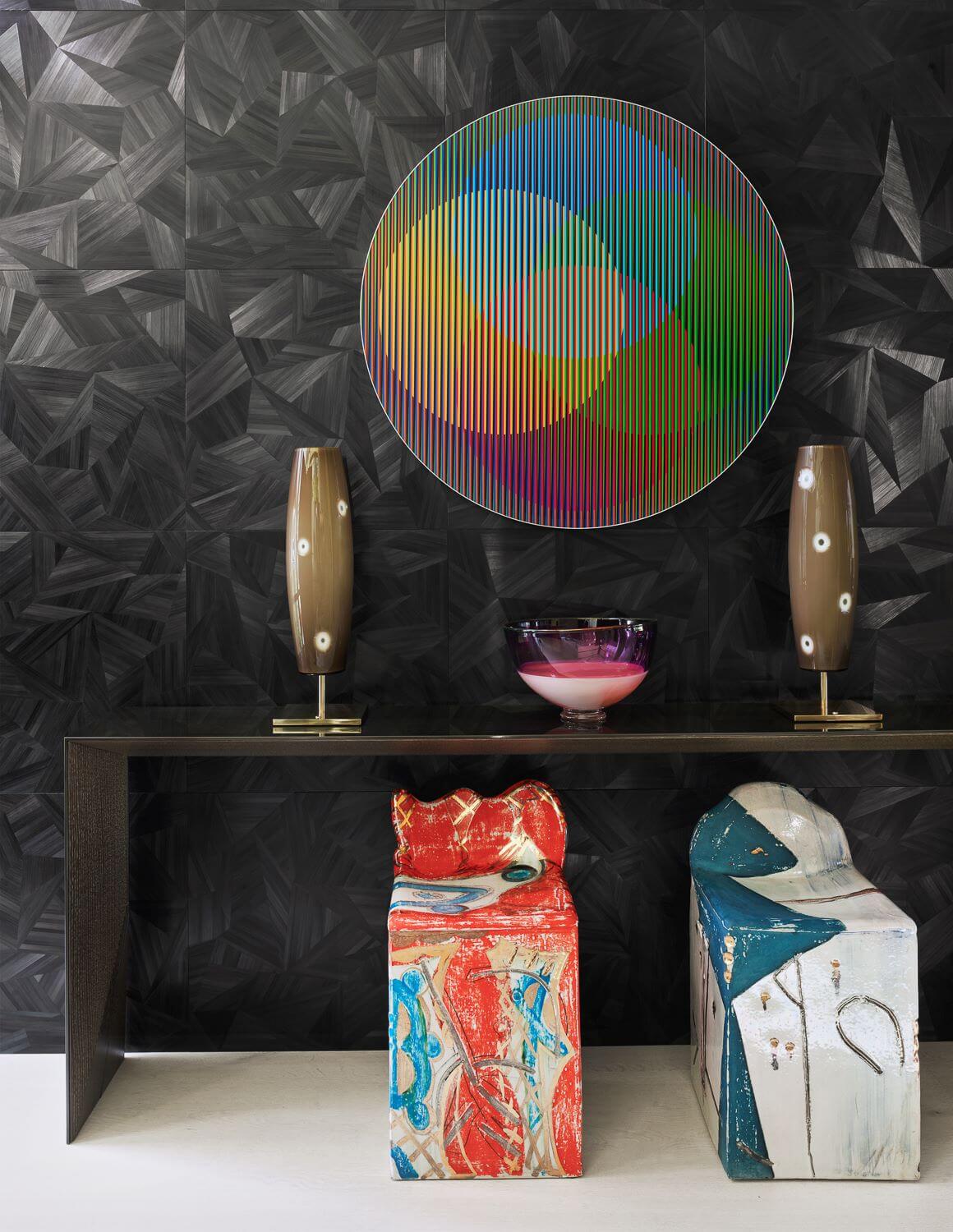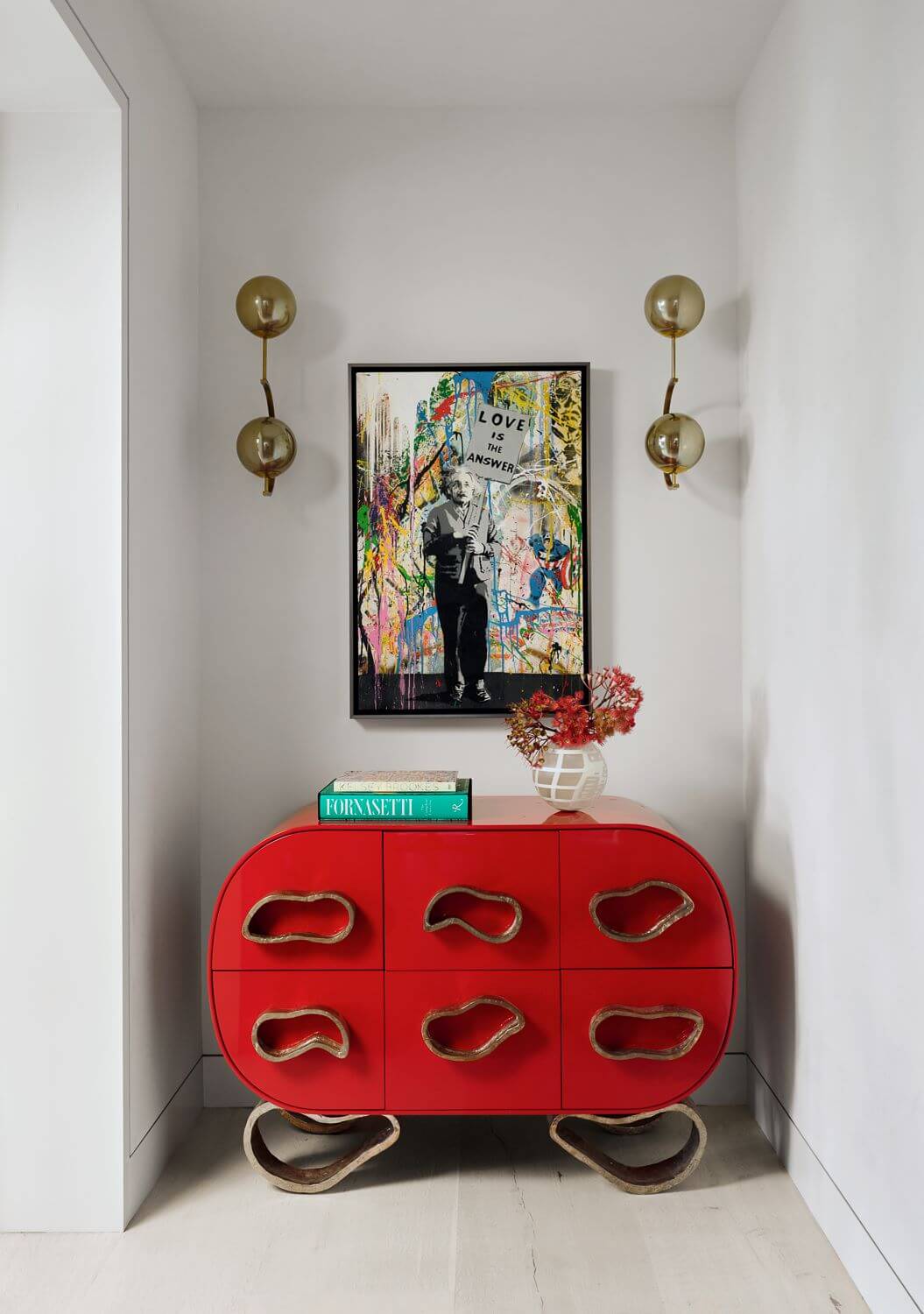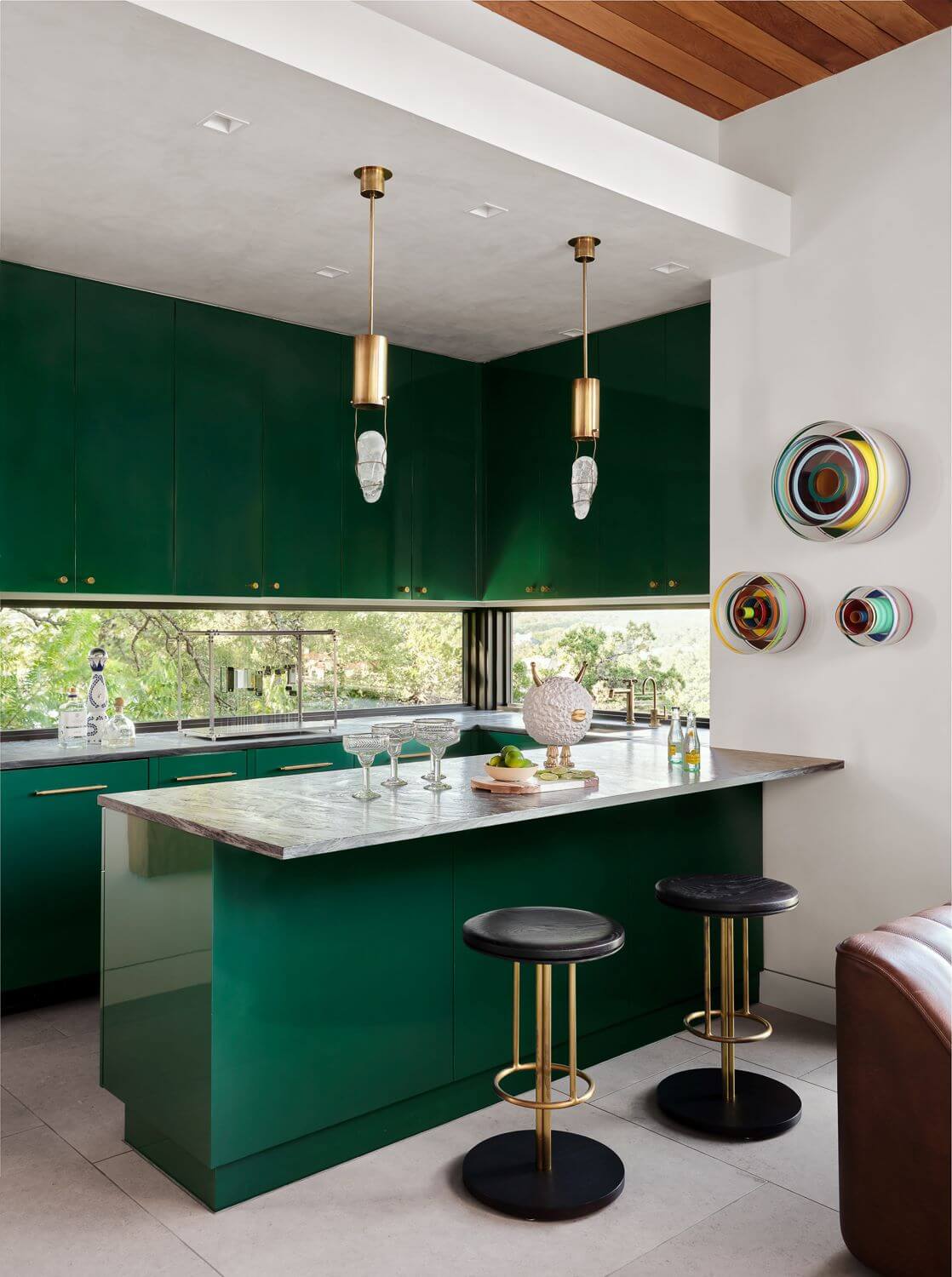 ---