JCH+Arquitectos: A house is always a challenge when designing, since it is necessary to understand those who will inhabit it, and shape their tastes and hobbies until it becomes a project that manages to transmit what they are and their way of living. Cooperation with the user is essential to be able to achieve the best design solution for the one that will become your home.
The mayakoba residential project seeks to achieve spacious and clean spaces without losing functionality and giving them an elegant and fresh design that accentuates their characteristics. The use of symmetrical lines of glass and steel are mixed with the warmth of wood and natural stone, giving the face of the project a balanced image that becomes pleasing to the eye. The pergola becomes an element that marks the depth of the project and gives character to the façade.
A double height in the lobby is what welcomes the interior, perceiving from that point a clear view of the patio and the first level, which generates a feeling of spaciousness to the project. The living room and dining room are sober spaces, in white tones, with the stone covering providing a soft contrast that gives warmth to the space. The use of floor-to-ceiling sliding doors in the bedrooms and living room provides the spaces with natural lighting and opens up to the outside, achieving amplitude in each of the spaces and maintaining a constant connection between the spaces outside and inside the house. The terrace with the pool and the roof top become a private social area in which to enjoy a pleasant moment outdoors. The softness and warmth of the chukum in the pool mixed with the wood in the finishes generates a fresh combination that goes with the area and the use that will be given to said space.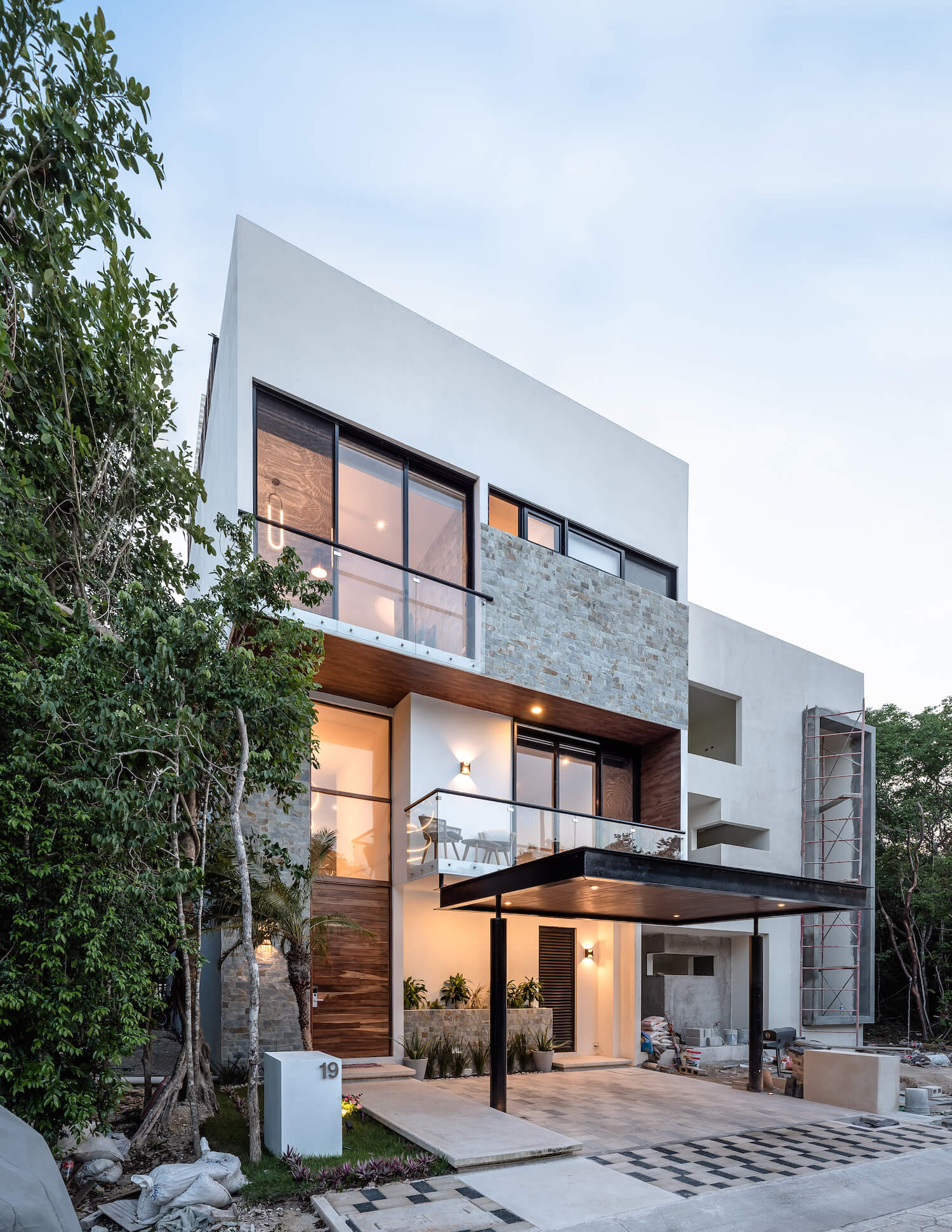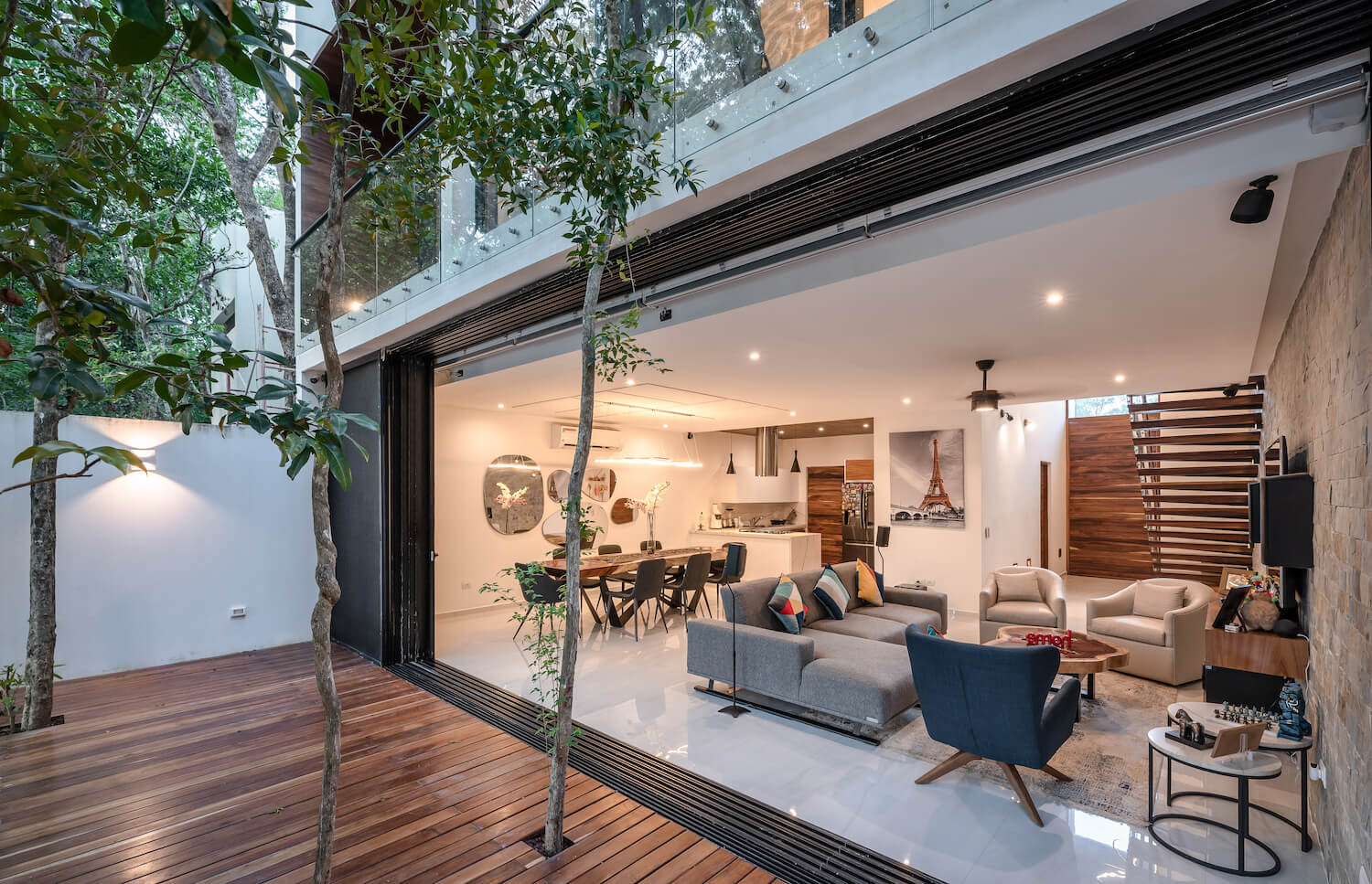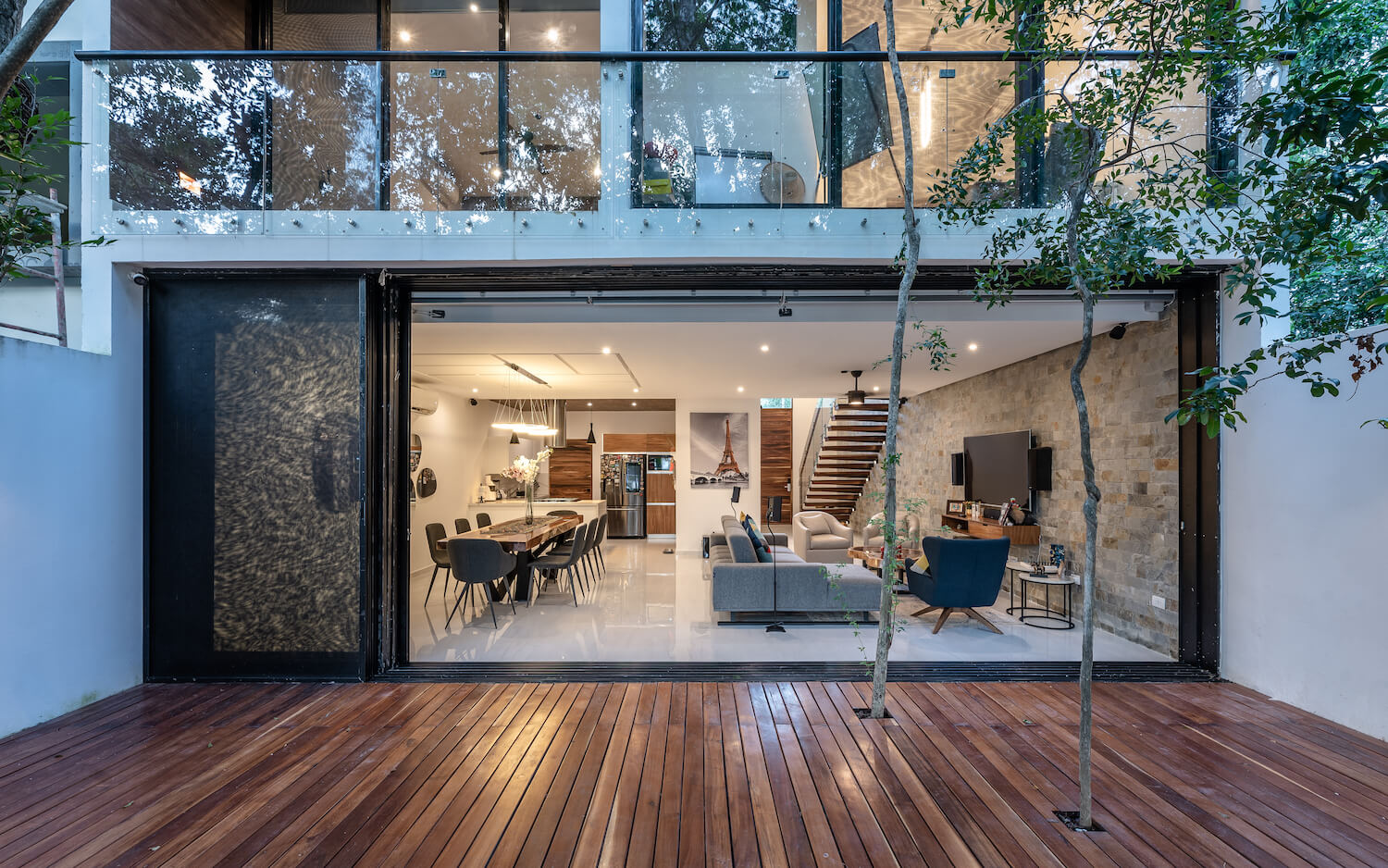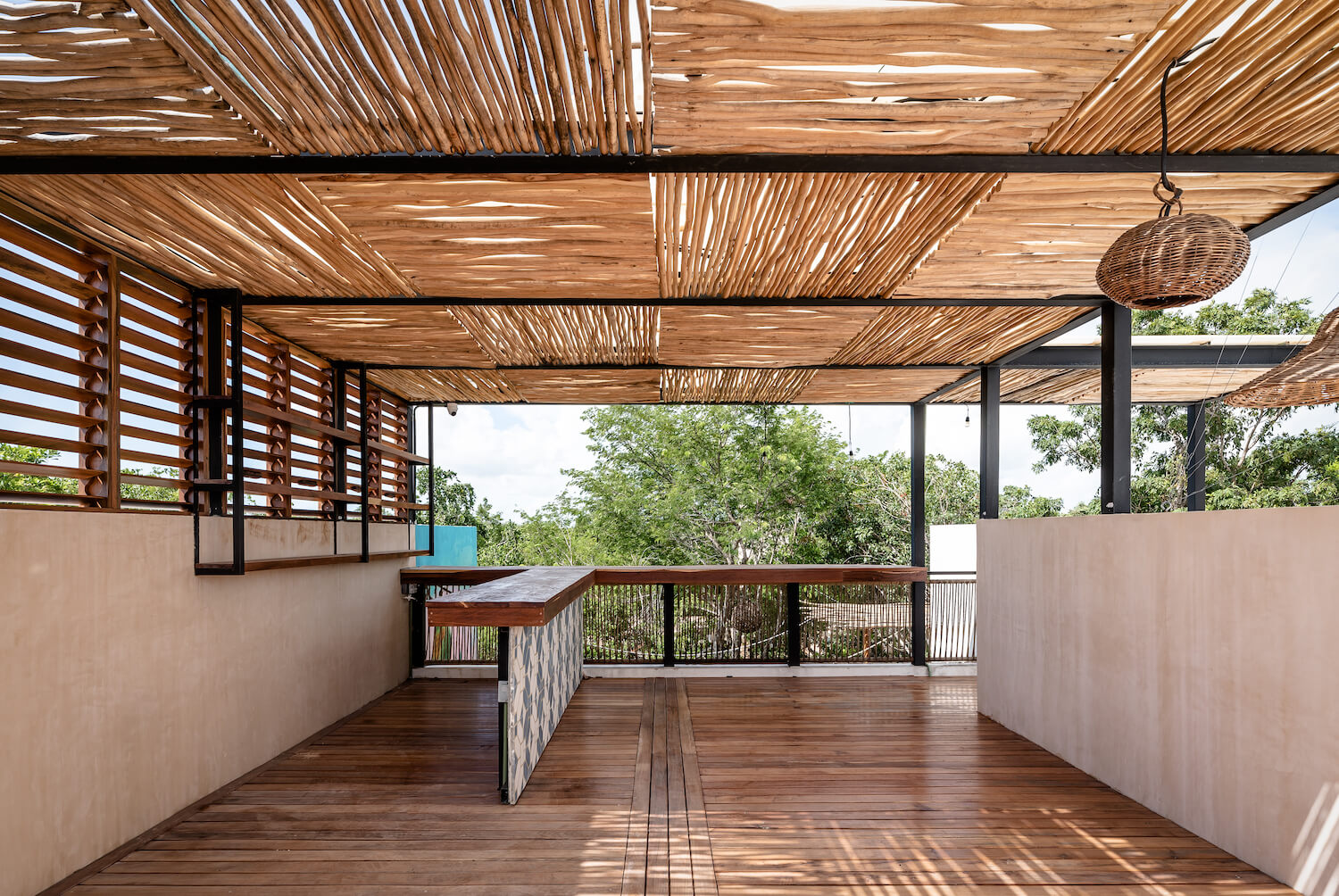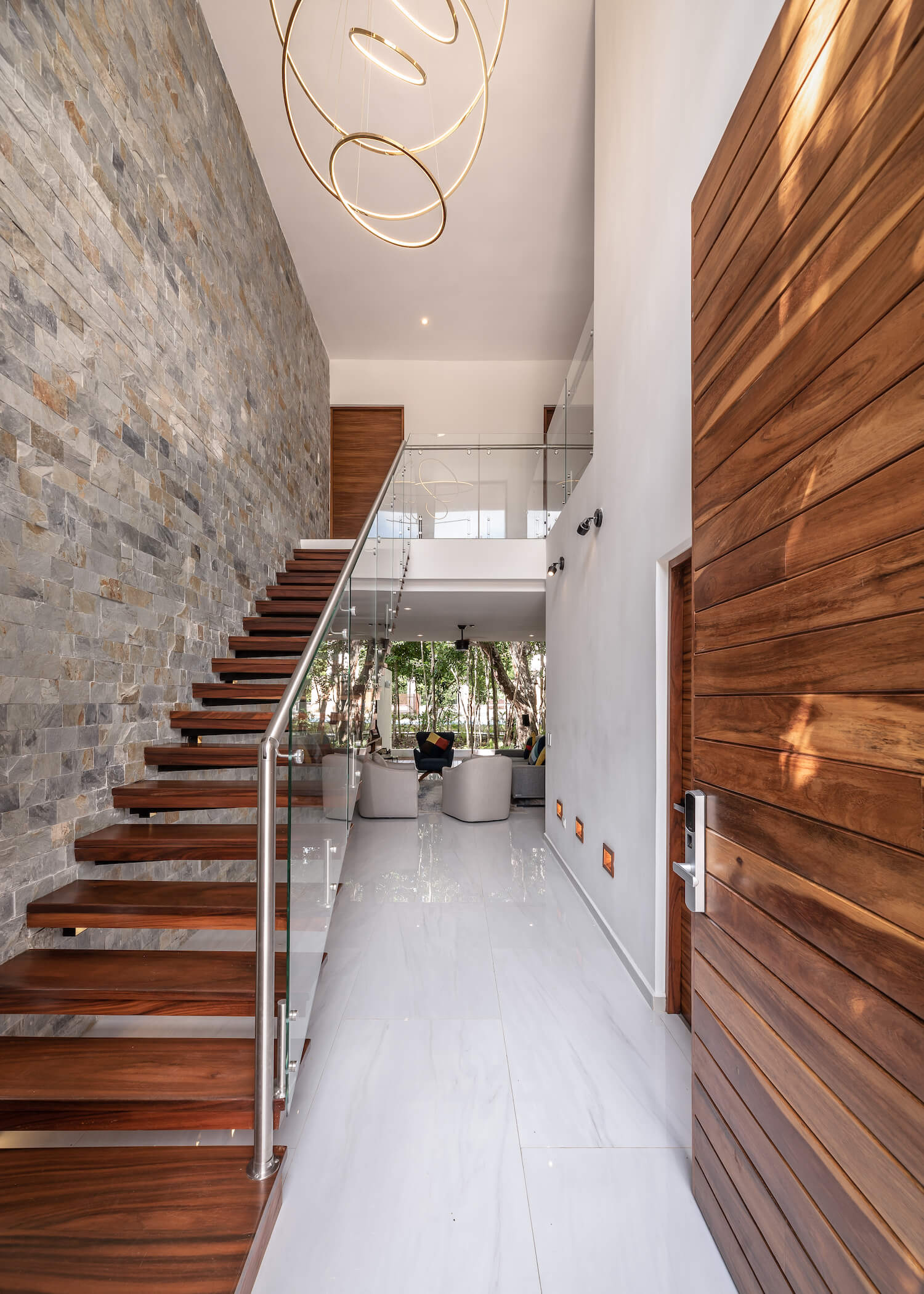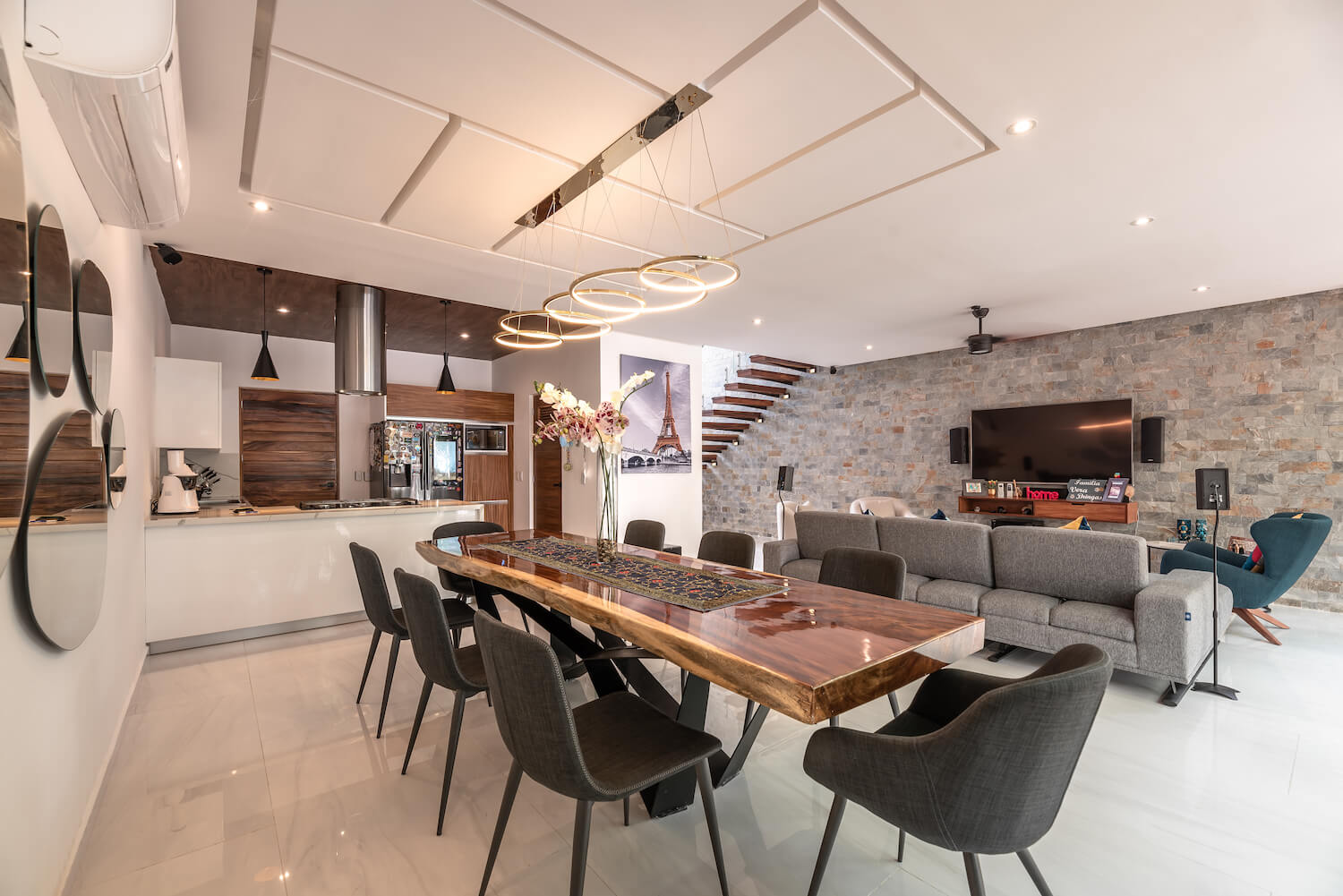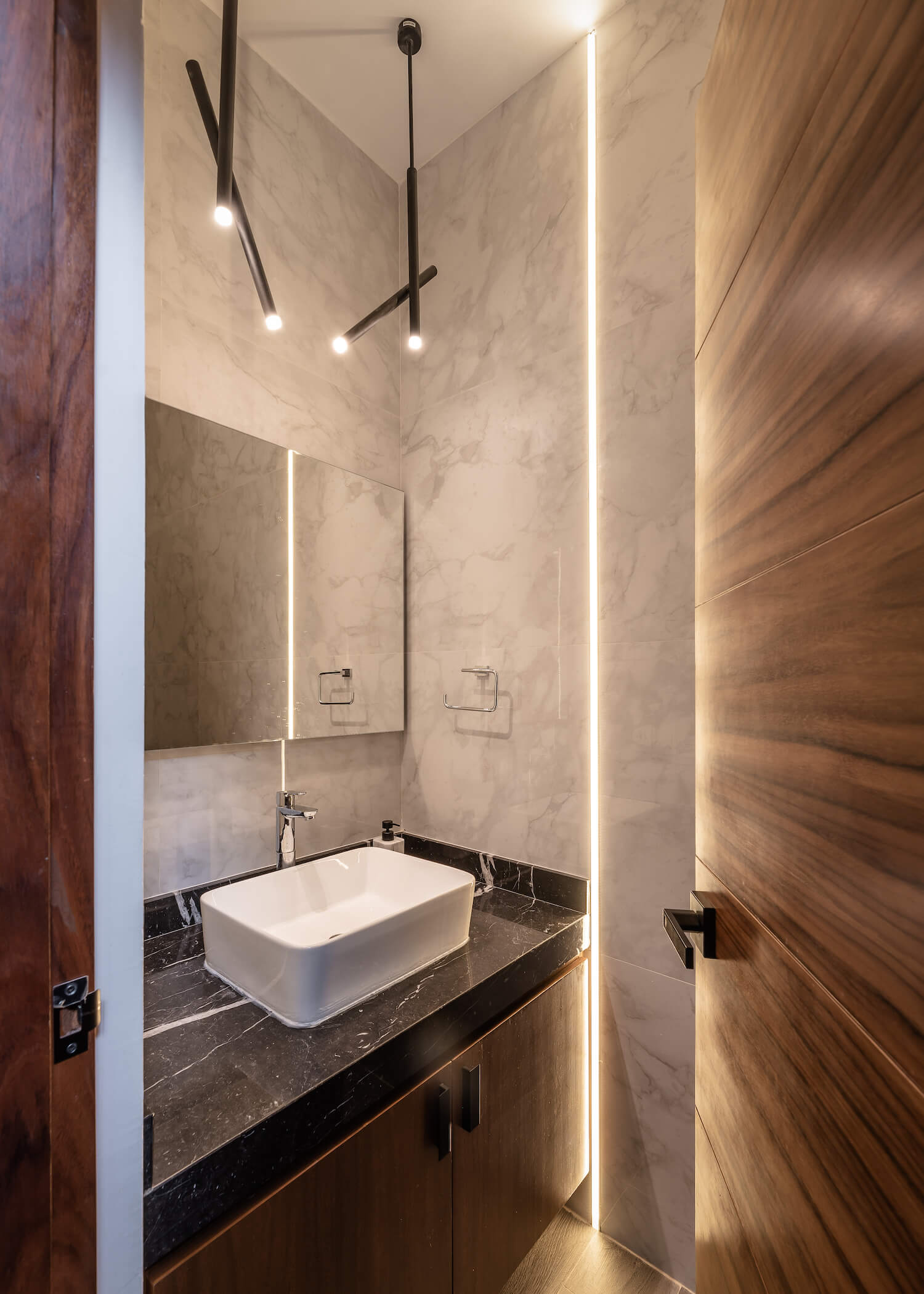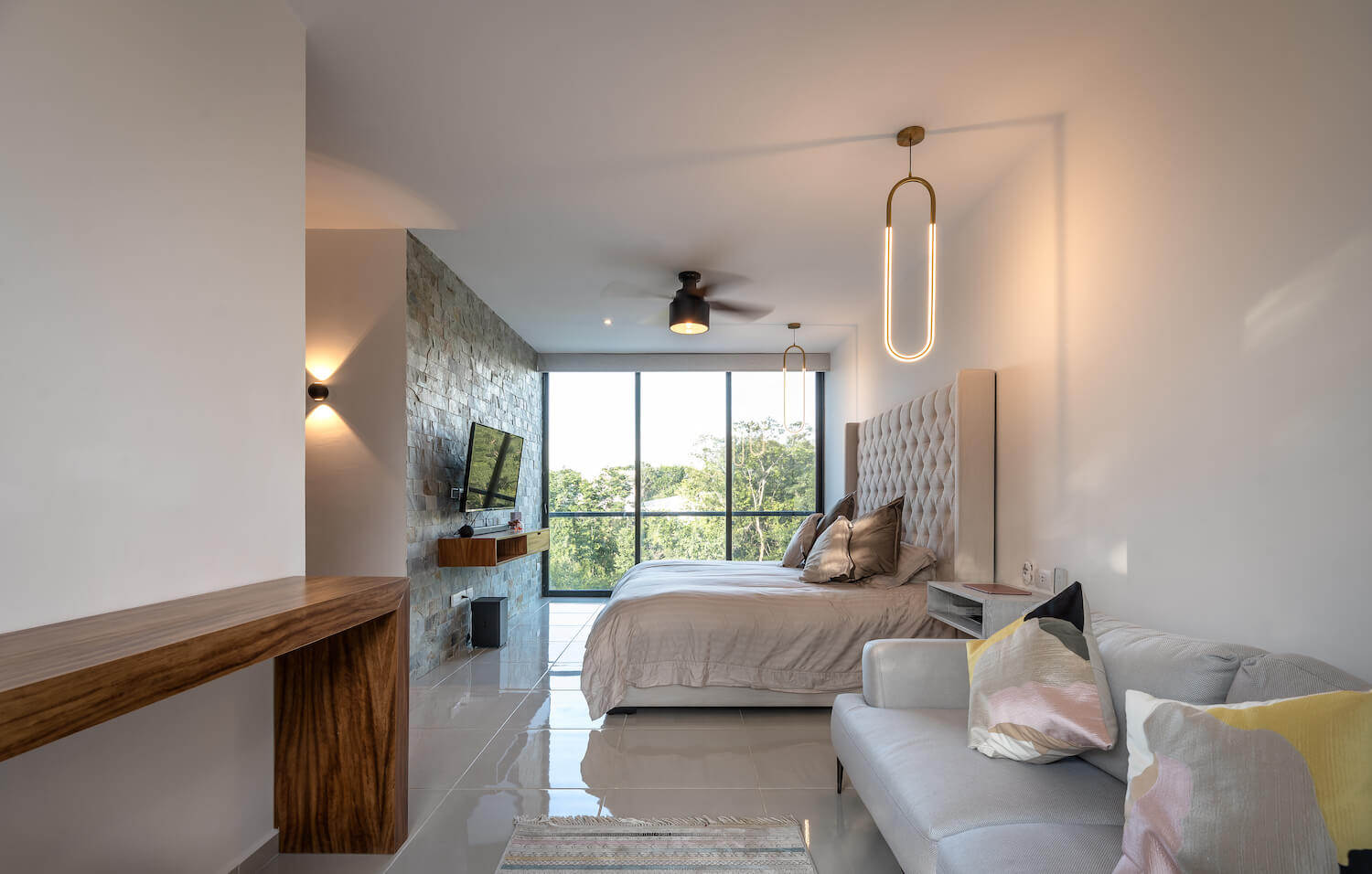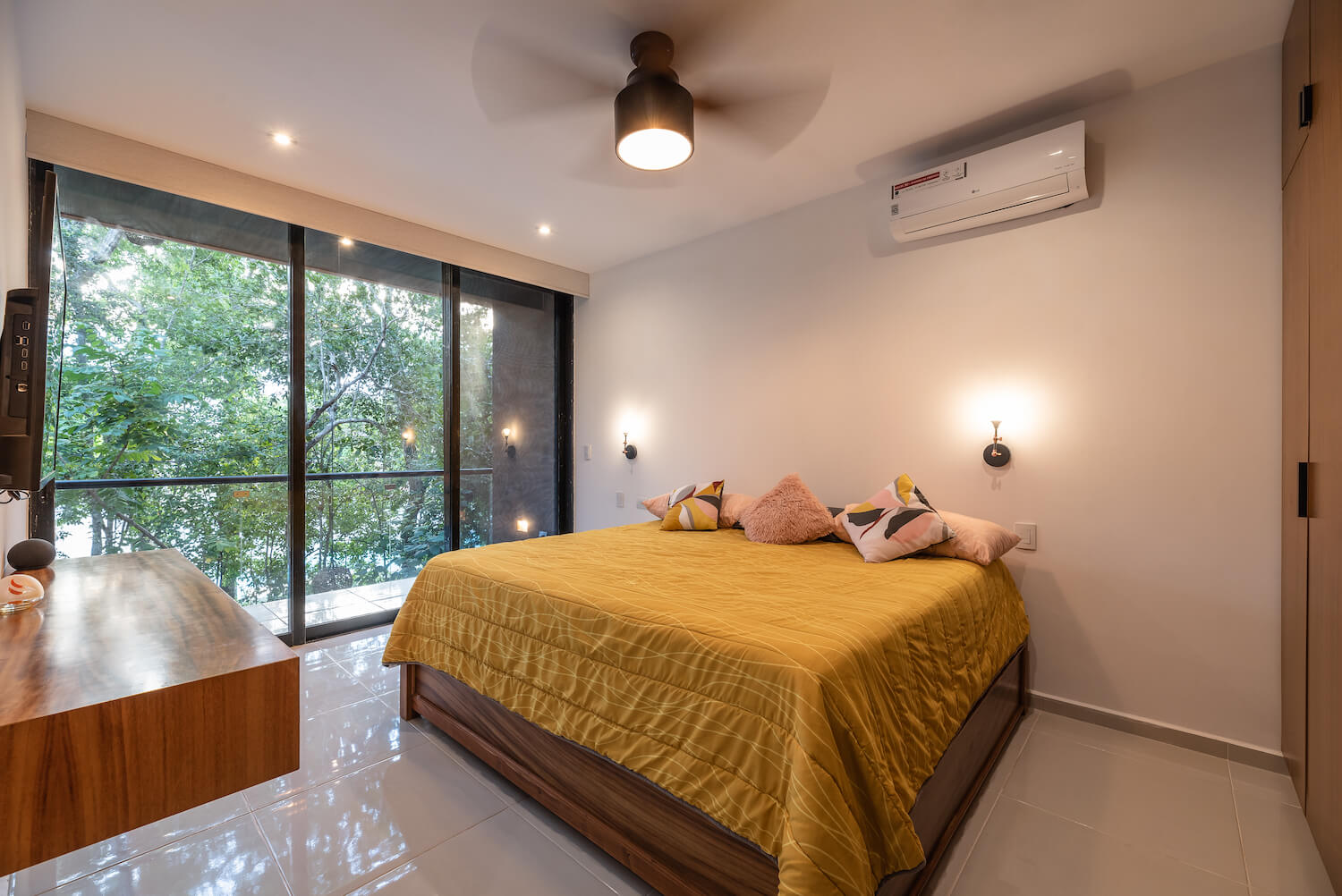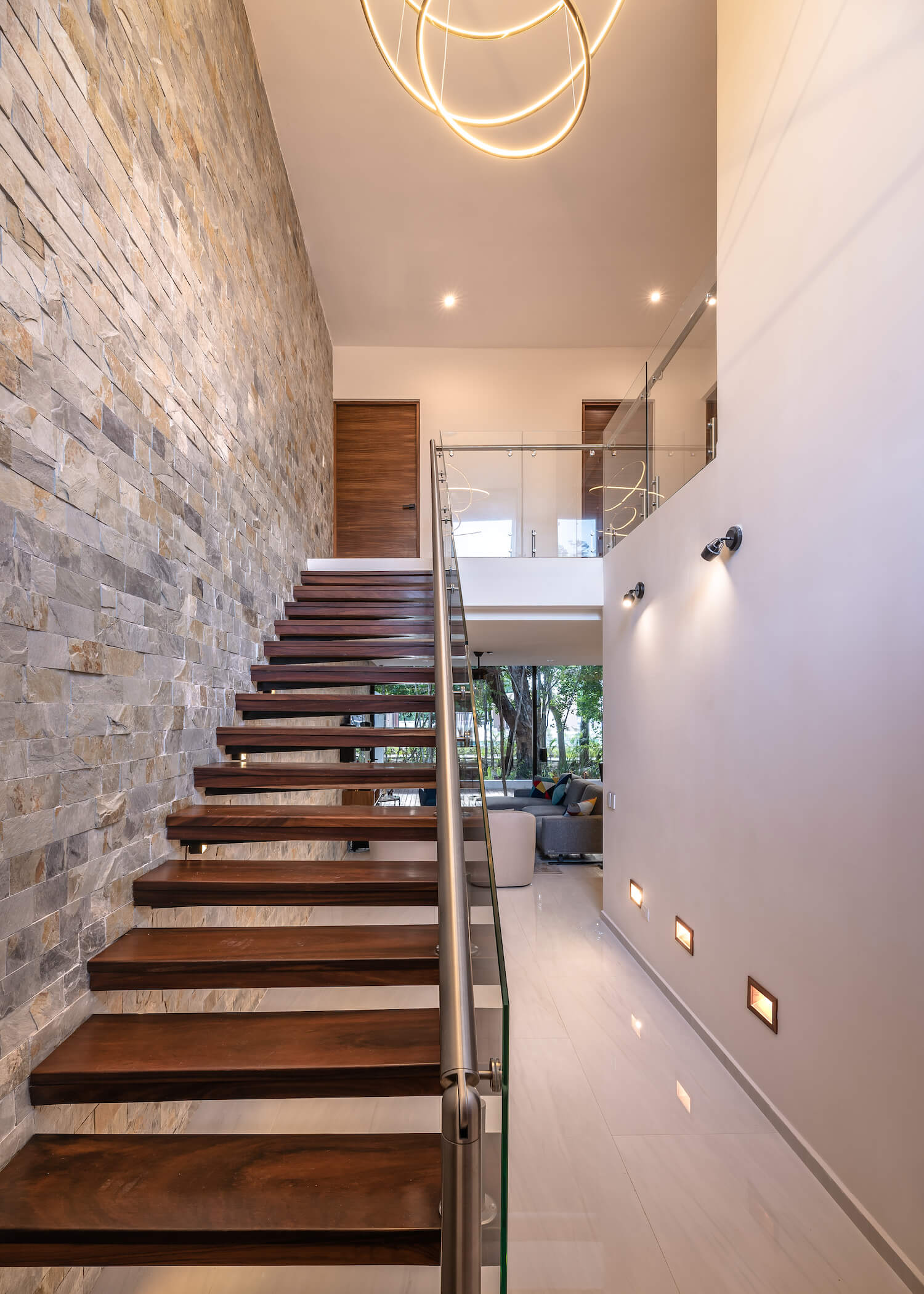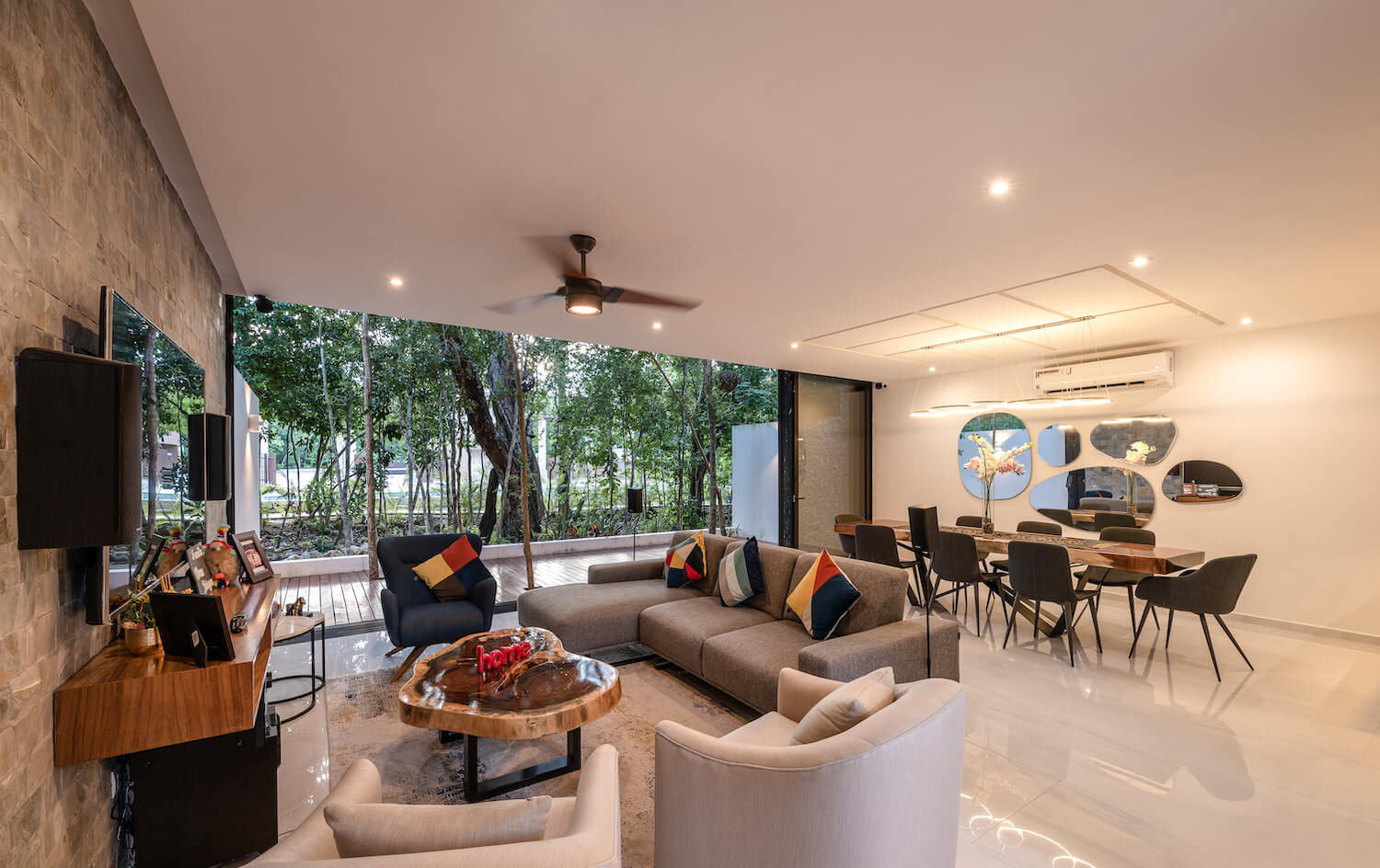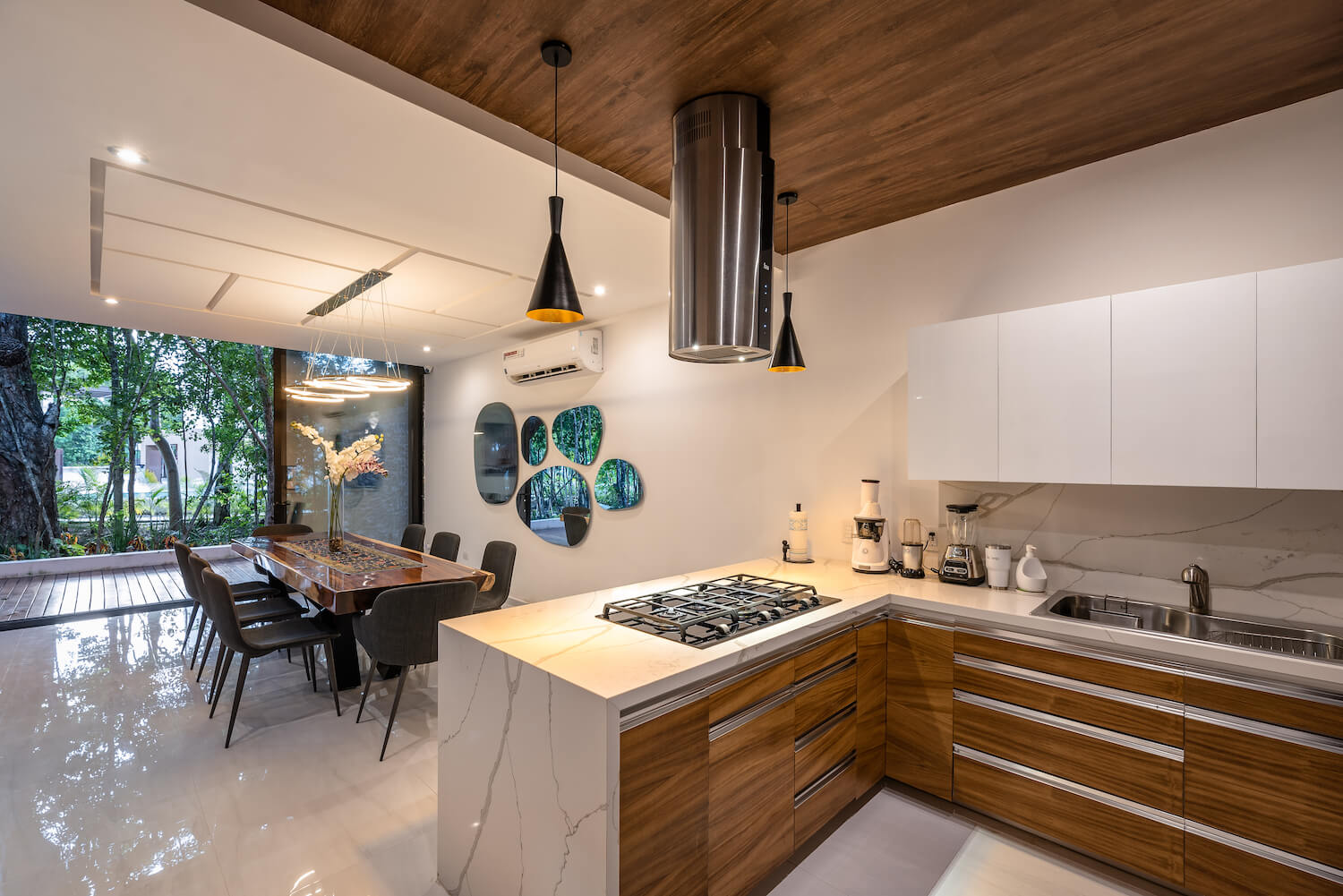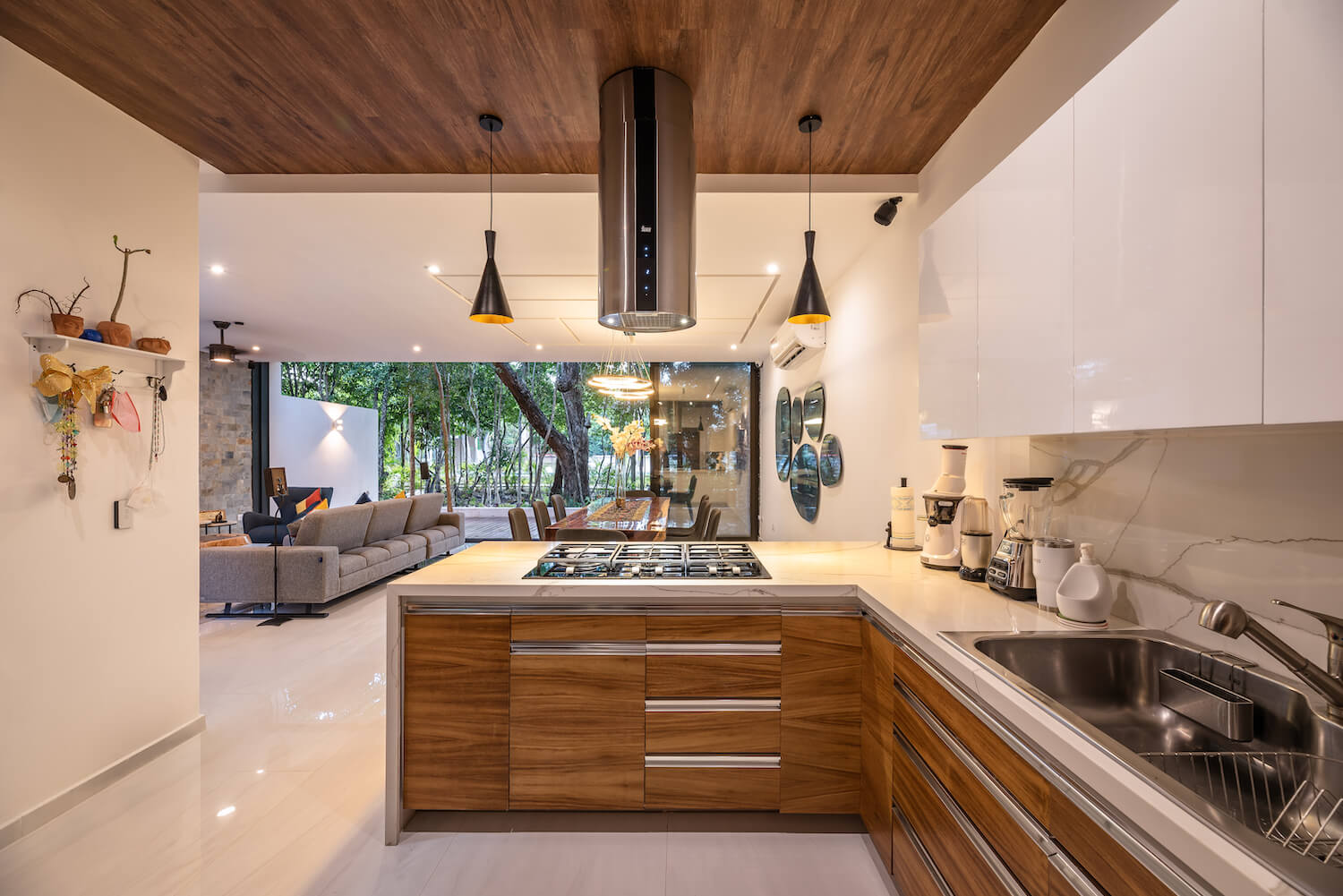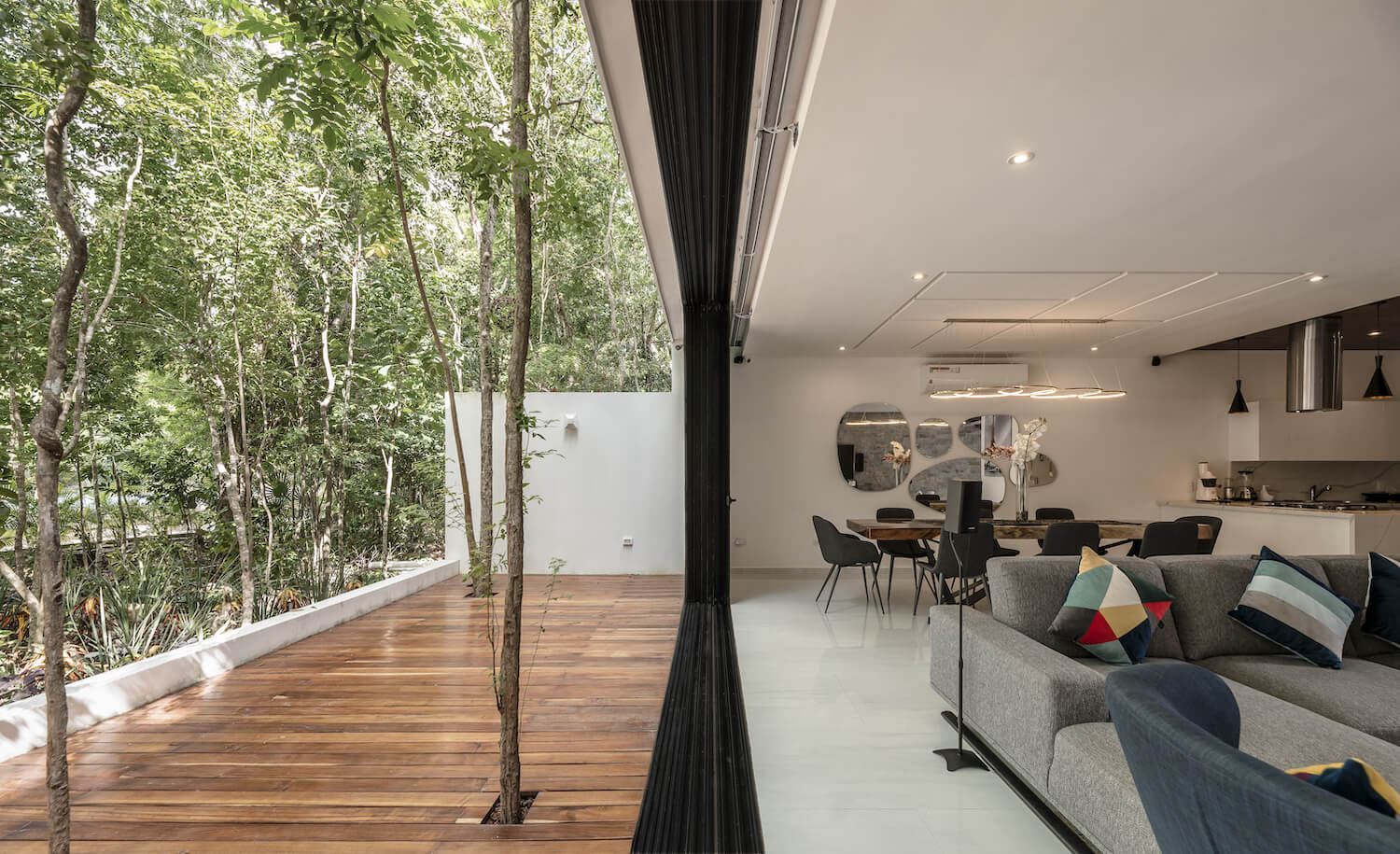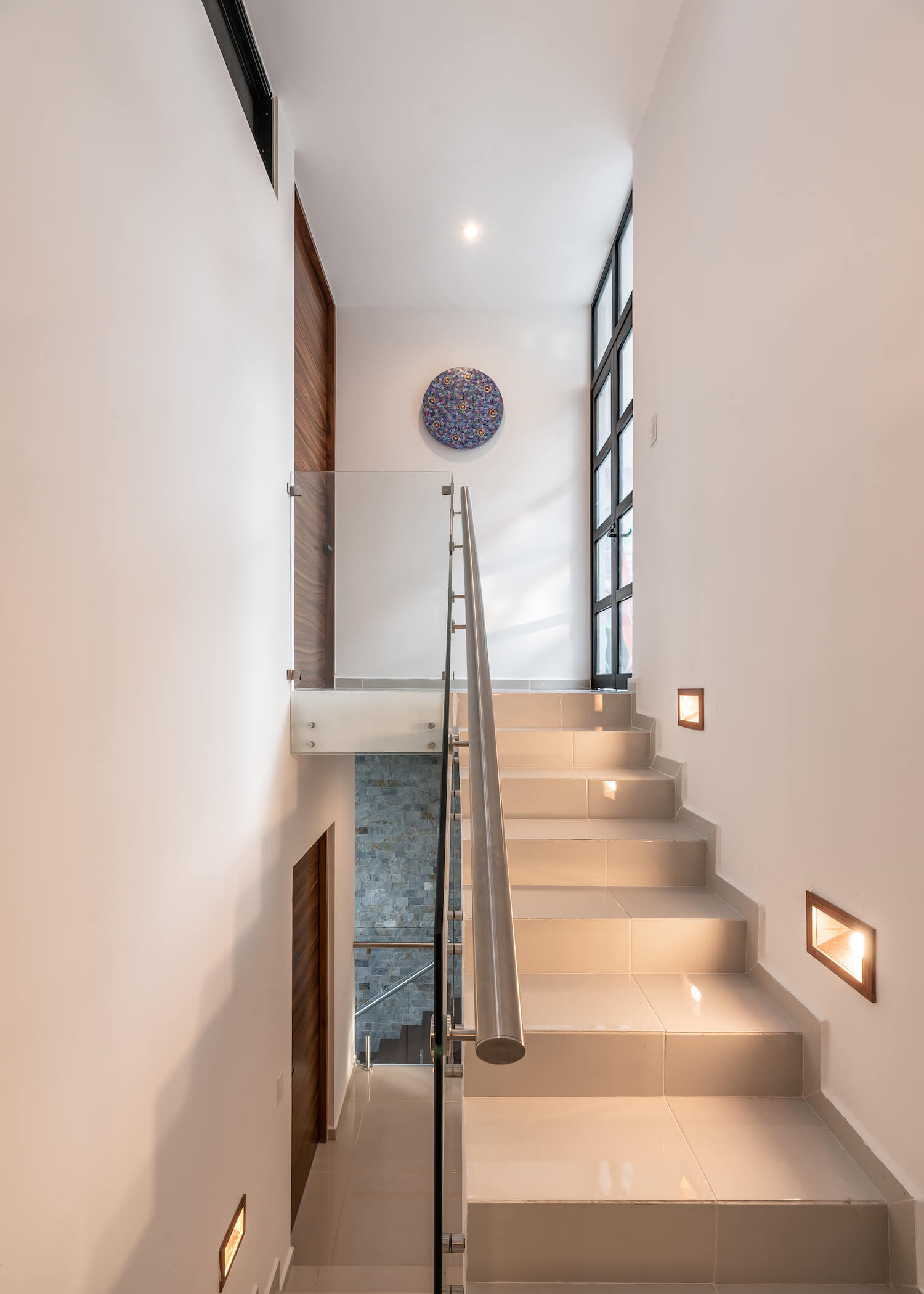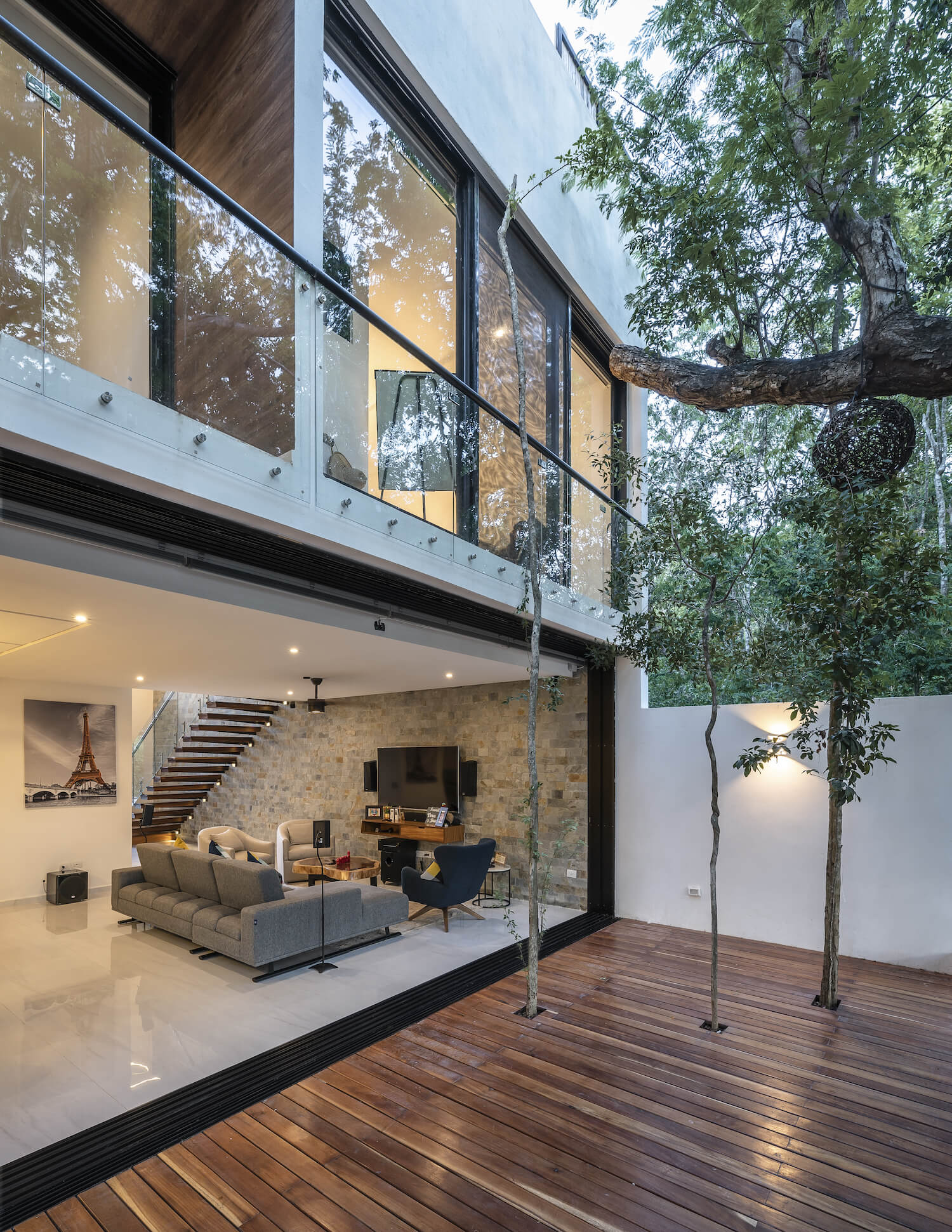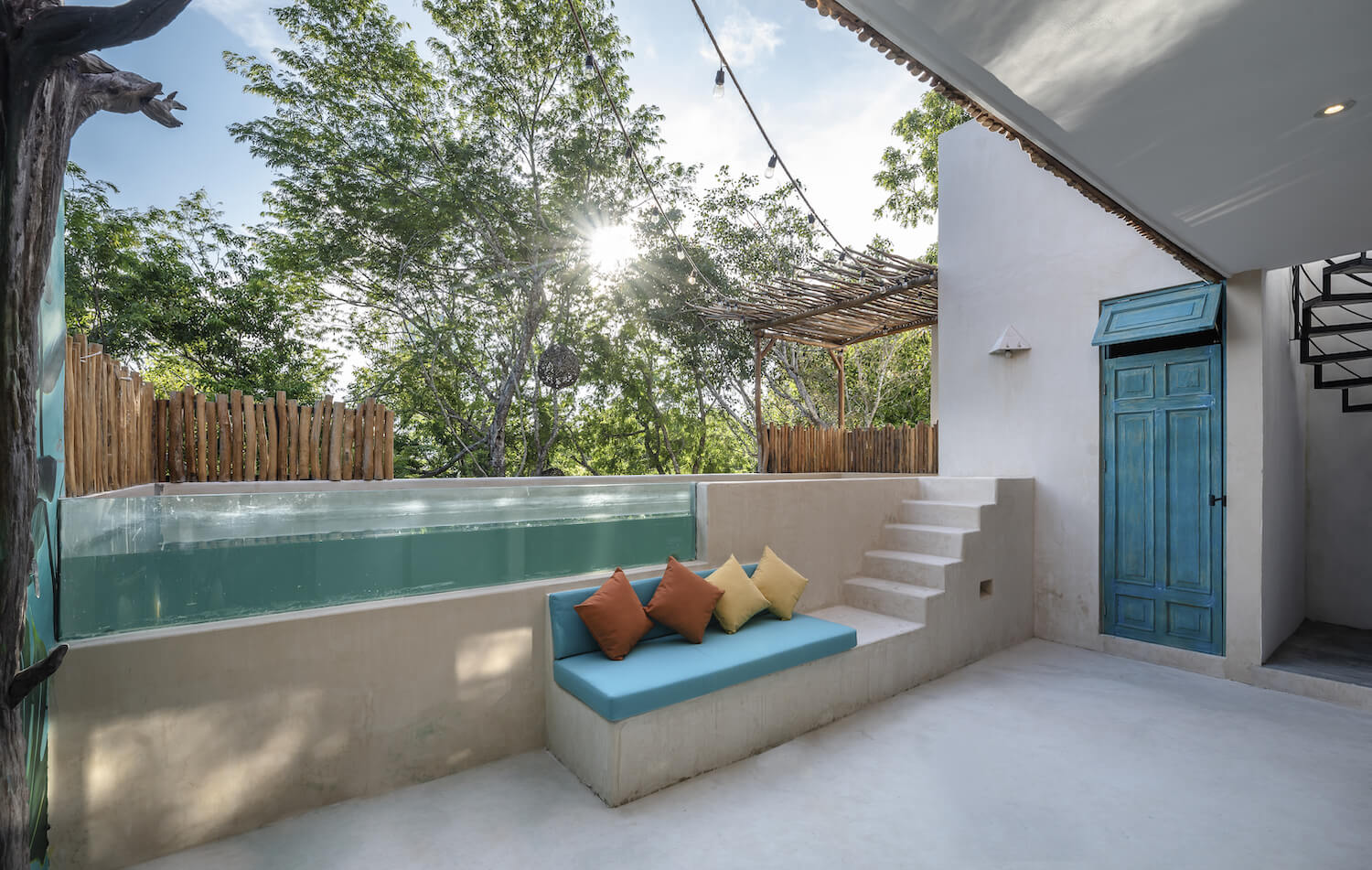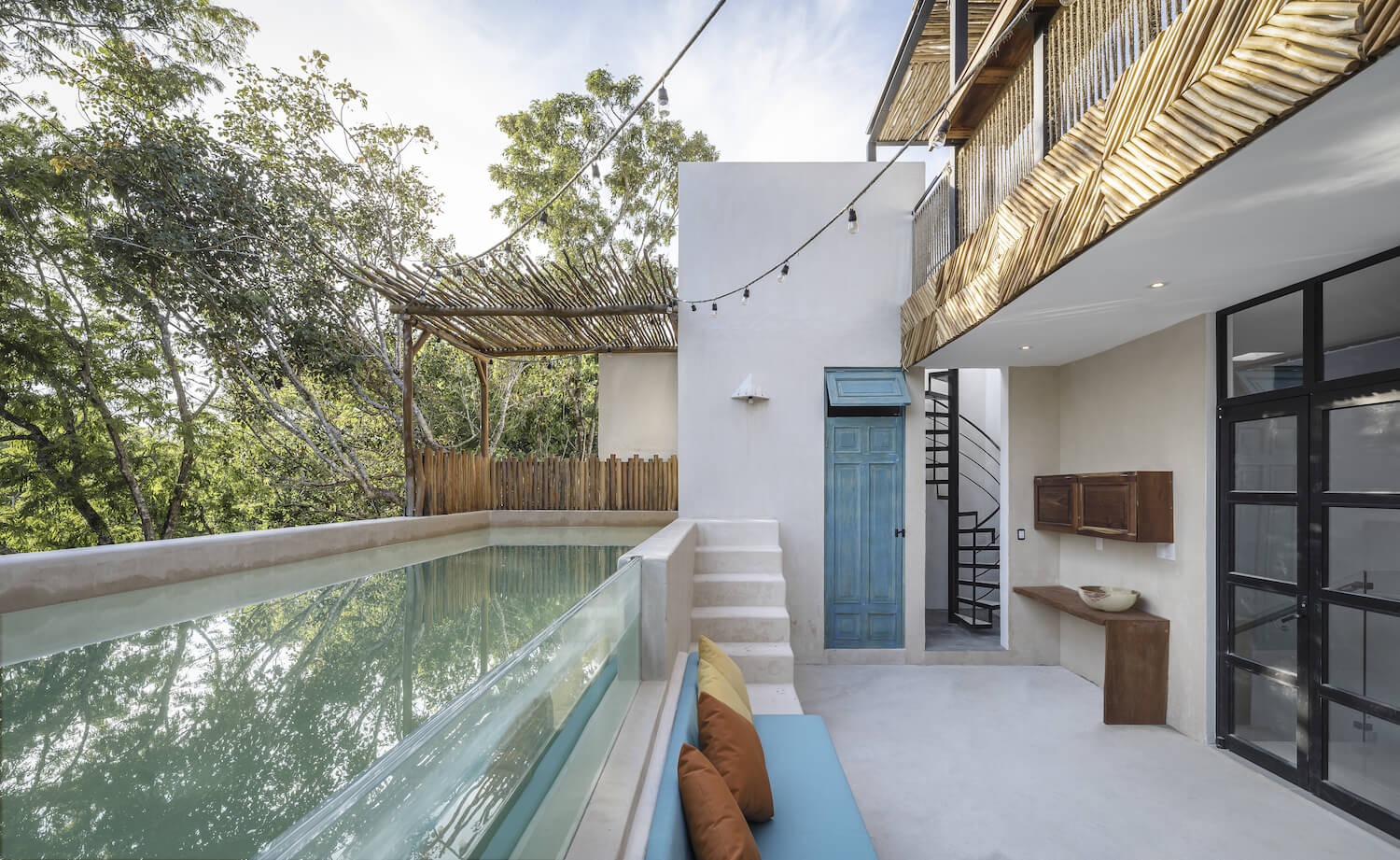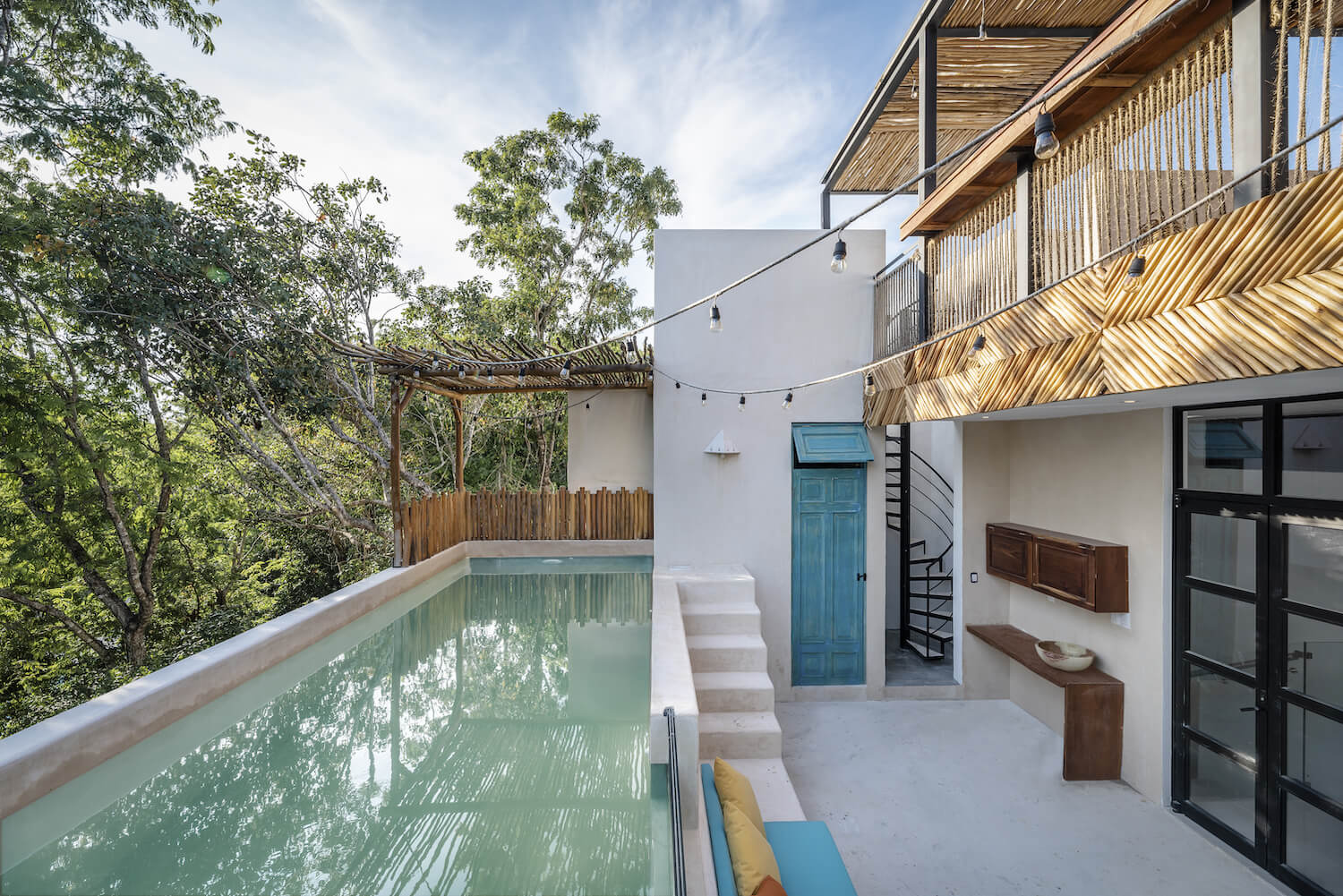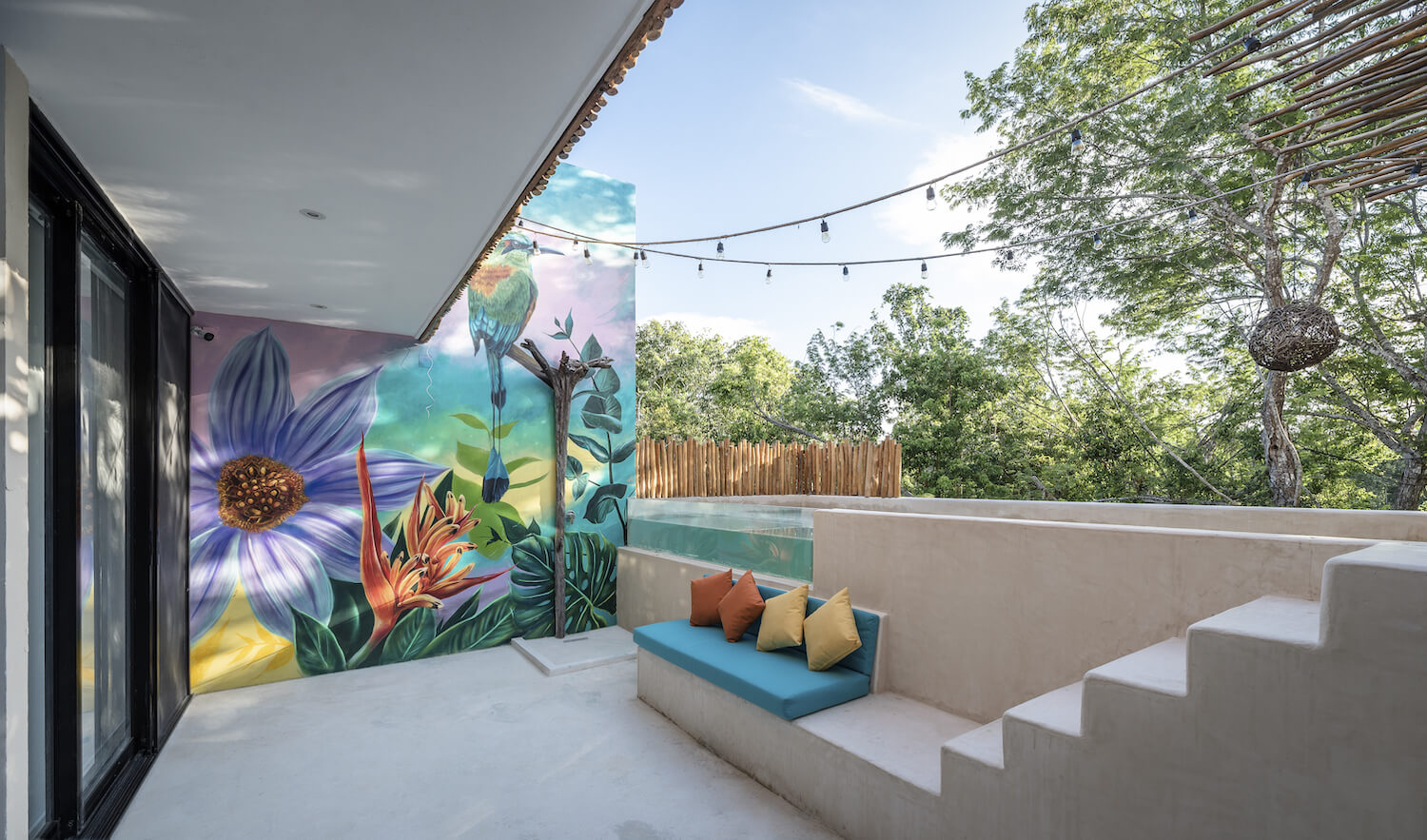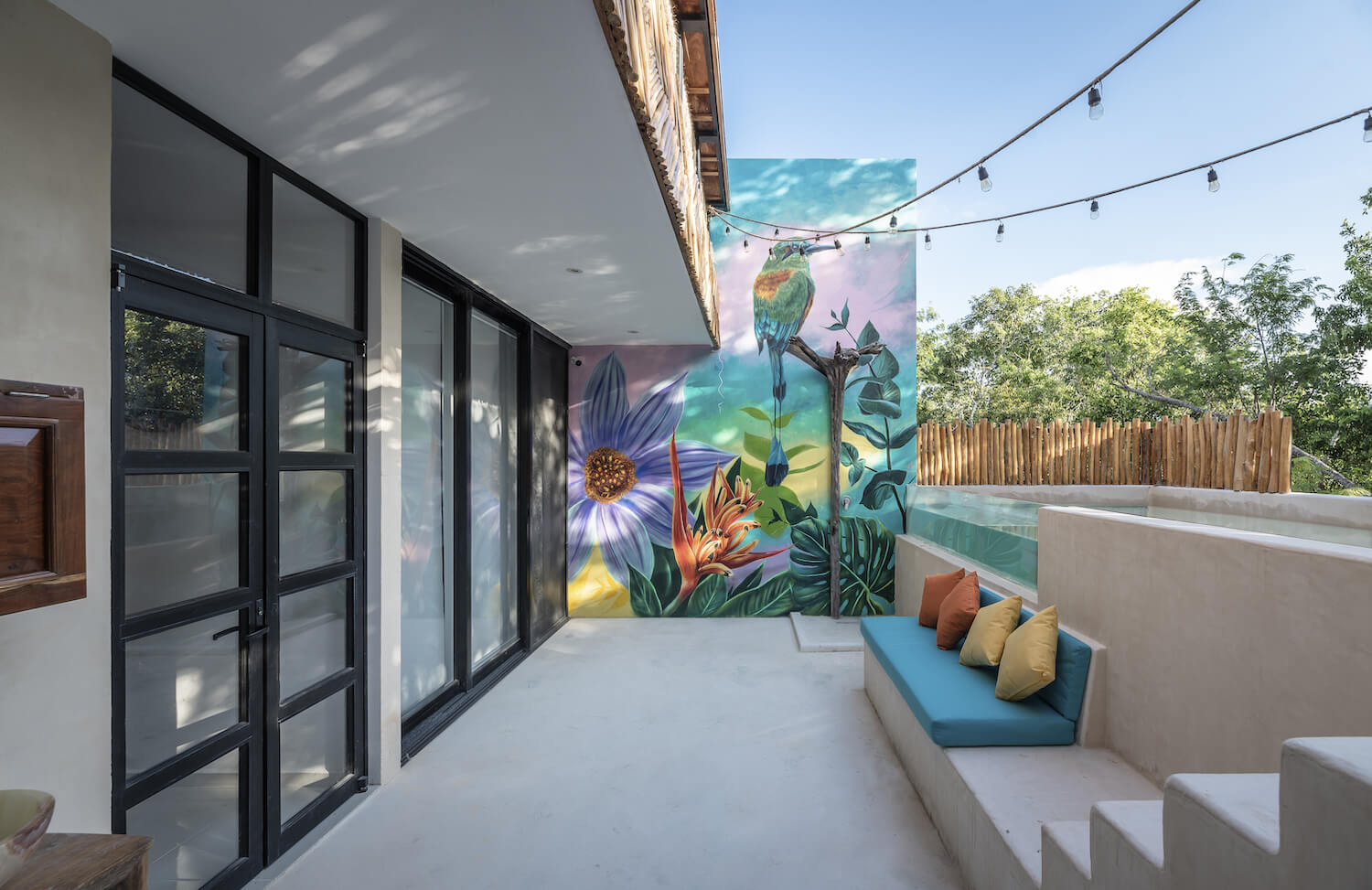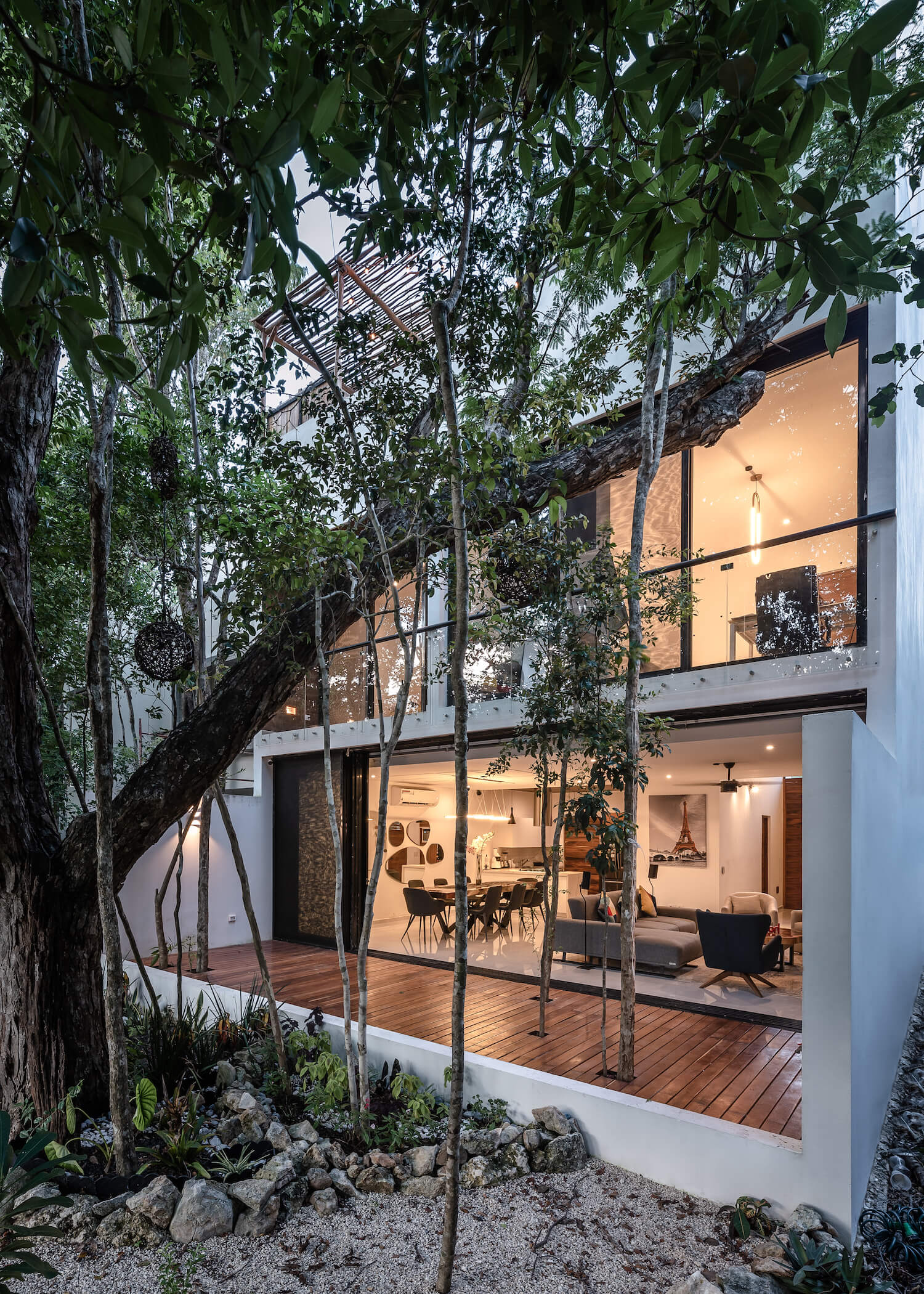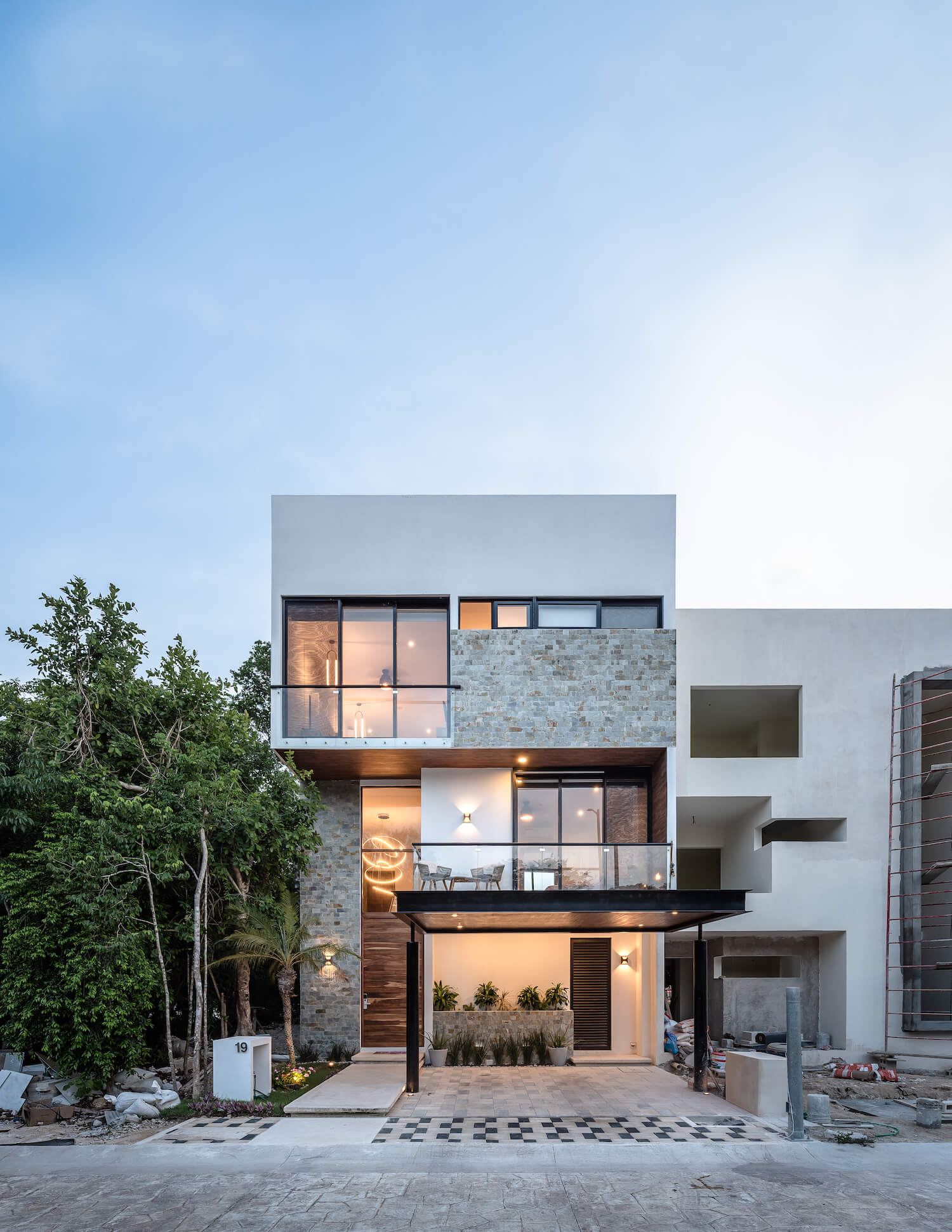 ---